Mysterious Personalities Of Charlie Chaplin's Wives
English comic actor, filmmaker, and composer, Charlie Chaplin rose to fame in the era of silent film. He became a worldwide icon through his screen persona, "The Tramp", and is considered one of the most important figures in the history of the film industry and not just comedy. The Tramp is easily one of the most recognizable figures in showbusiness history.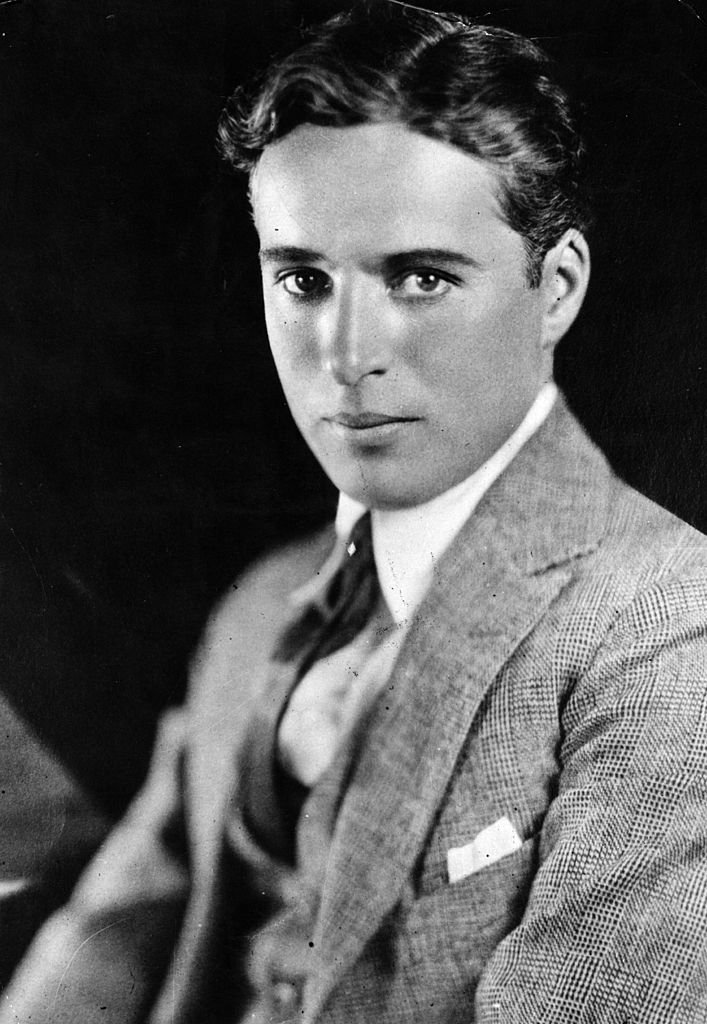 Despite being one of the most celebrated film stars of his generation, Chaplin wasn't always winning every aspect of his love life. The silent film mogul had been married four times before finally finding true happiness. He ended up having a huge brood too. Here's all you need to know about his wives.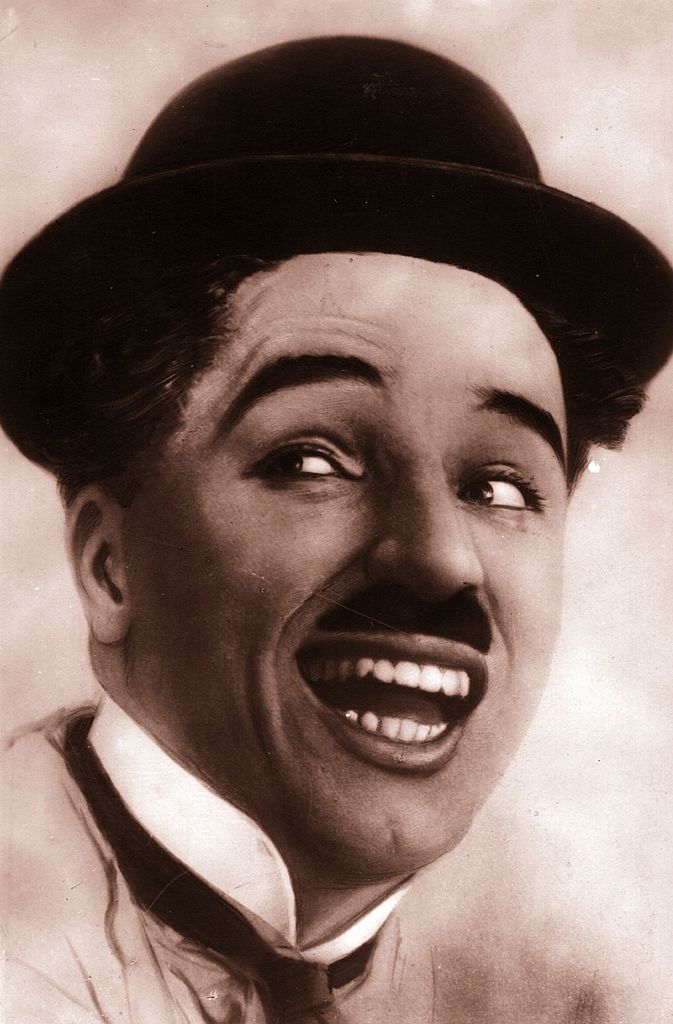 ---
MILDRED HARRIS 
Charlie Chaplin's first wife was Mildred Harris. Harris, like Chaplin, was a performer during the early 20th century. She began working as an actress for The Oz Film Manufacturing Company and was cast in their productions of The Magic Cloak of Oz, and His Majesty, the Scarecrow of Oz. As a 15-year old, she appeared in D.W. Griffith's Intolerance.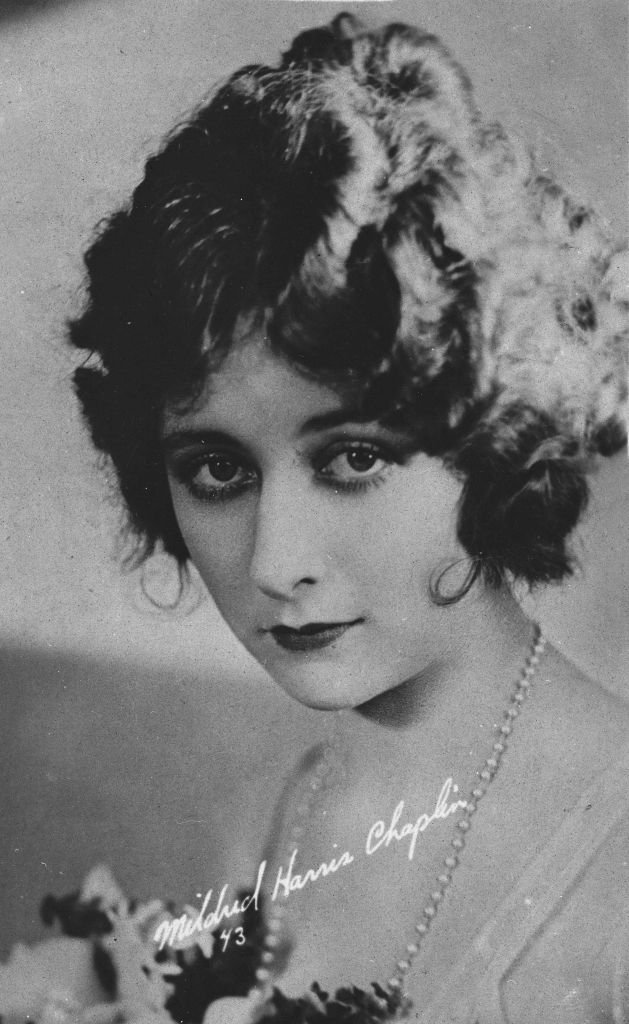 ---
FALSE ALARM
A year later she met and began dating Charli Chaplin who was 29. They married in October of 1918 after Harris believed she was pregnant, it was a false alarm. However, during their marriage, she did come to conceive a child, this time for real. Harris gave birth to Charlie's first child, Norman Spencer, who sadly died three days later.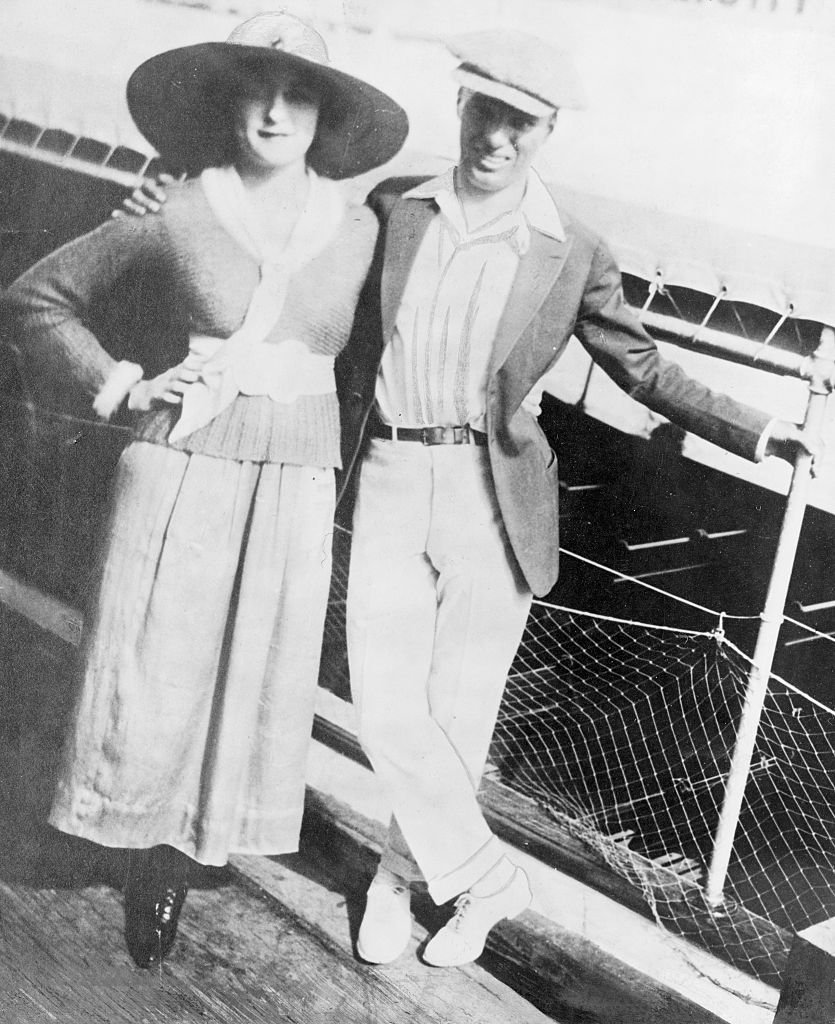 During their marriage, Harris would appear in a few films such as The Inferior Sex and For Husbands Only. It's been shared that Chaplin often argued with his wife as he felt she was not his intellectual equal, a pattern that would immerge in the star. He accused her of infidelity and they would divorce in 1920.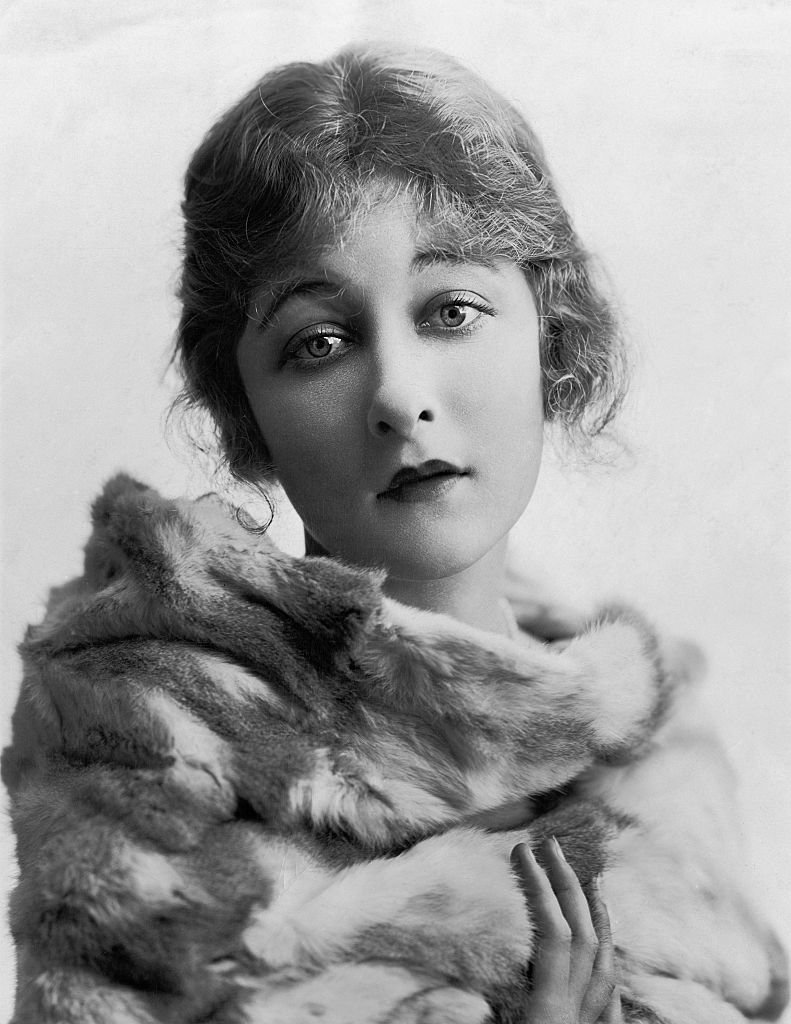 ---
LITA GREY
Chaplin's second wife was another film actress of the era name Lita Grey. She and Chaplin would first meet on the set The Kid, where Grey played the flirting angel, the young actress was only 12-years-old at the time. They met again when she was 15 while Grey was auditioning for The Gold Rush. They began an affair shortly after.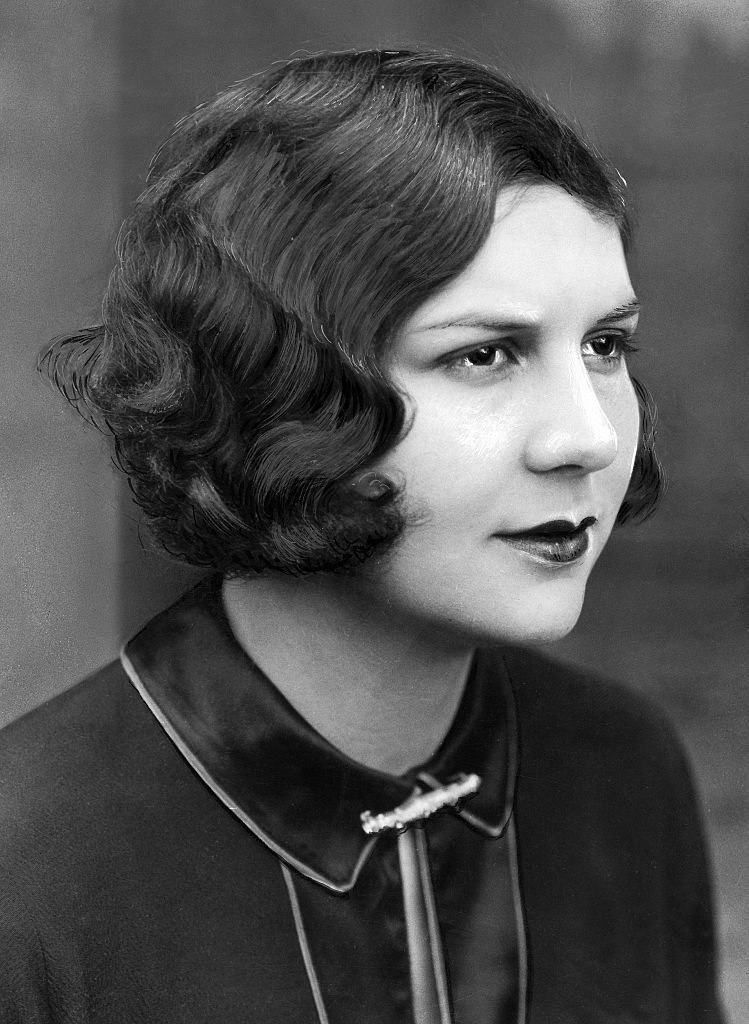 As it happened with Charlie's first wife, Harris, Lita Grey suspected that she had become pregnant with the actor's child. She was 16. To avoid scandal, as she was a minor, the two married in secret in Empalme, Sonora, Mexico. During their brief marriage, they had two sons, Charles Chaplin Jr. and Sydney Chaplin.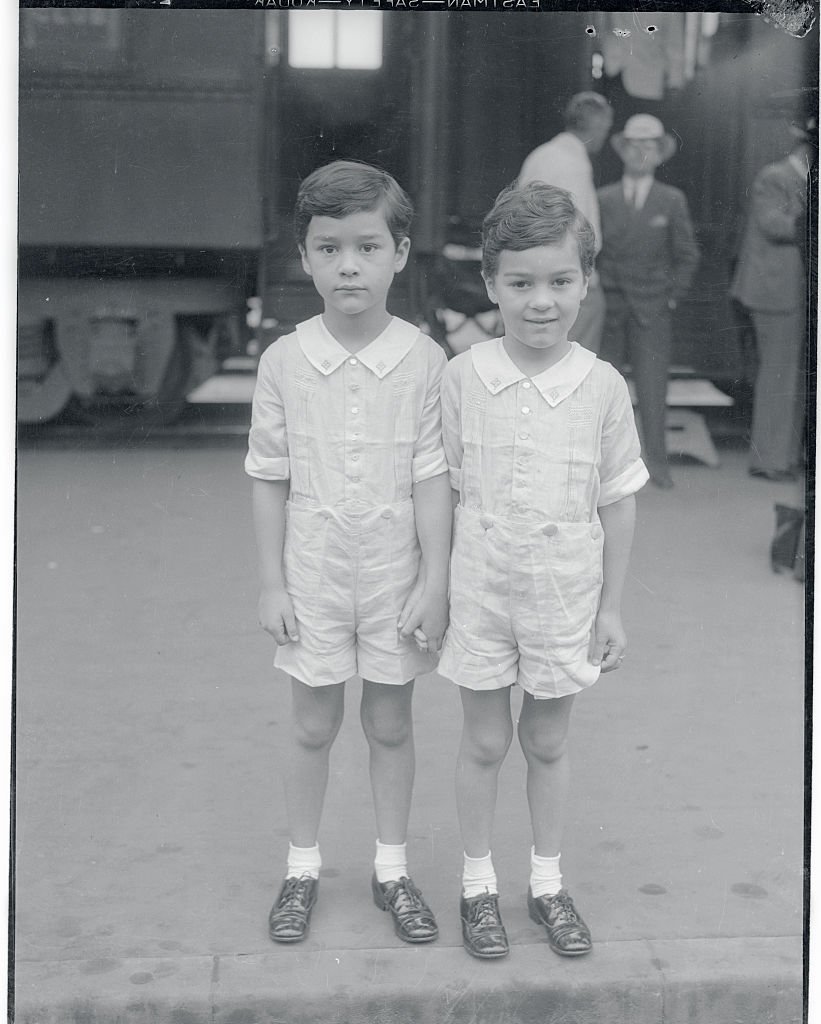 ---
THE SCANDALOUS DOWNFALL
Grey would've played the lead in The Gold Rush had she not gotten pregnant, and as torrid romances that end up with a child out of wedlock go, their marriage was doomed from the start. The two had very little in common. After giving birth to her two children, Grey finally filed for divorce that would be very public.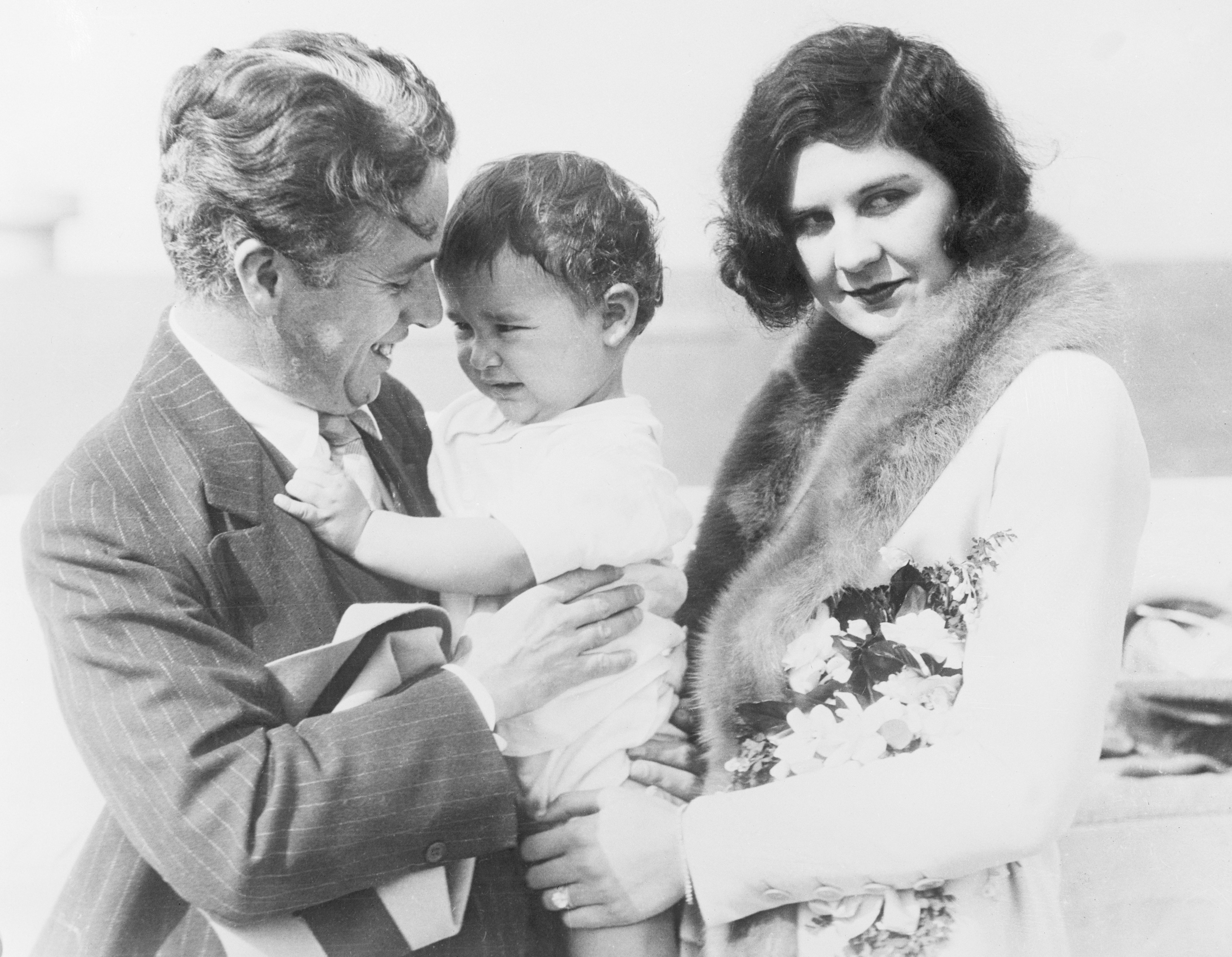 ---
BLOWING THE LID OFF THEIR PRIVATE LIFE
Segments of the document were known to have been leaked to the press. This defamed and criminalized the renowned filmmaker. Grey, however, would end up having the last laugh in their divorce proceedings. Chaplin would end up having to pay $600,000 in settlement plus $100,000 for each of their children in the form of a trust.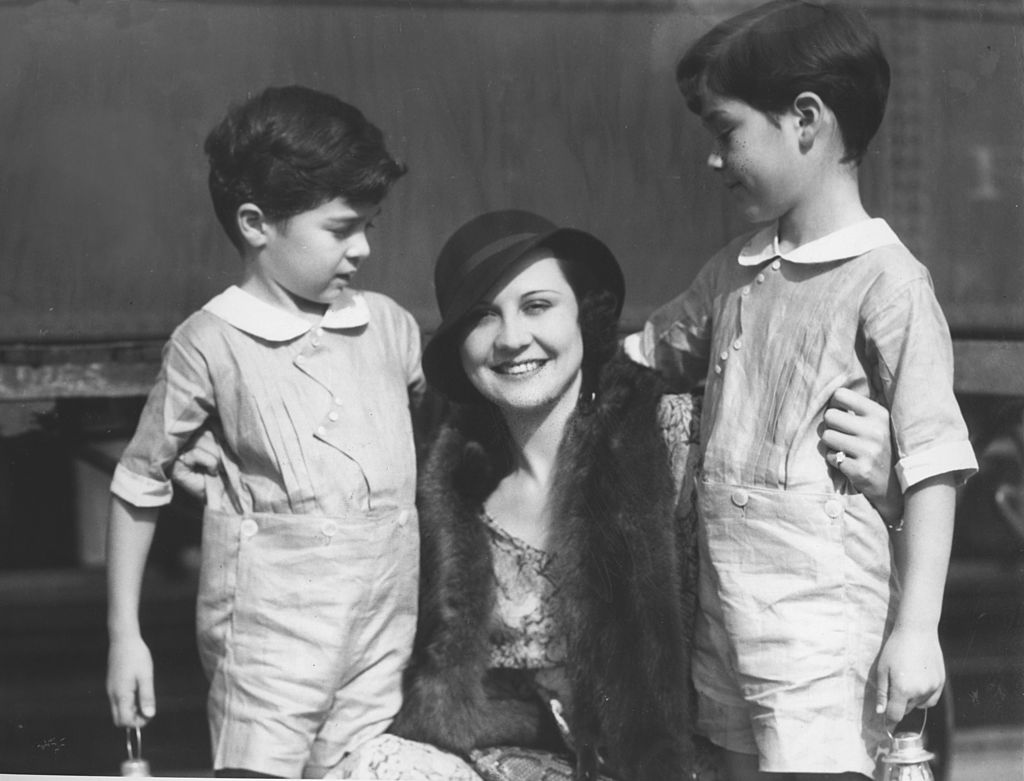 ---
PAULETTE GODDARD
In the 1920's, as Chaplin was going through the motions of his divorce proceedings with Lita Grey, Paulette Goddard was on the side of the U.S. beginning her stage acting career on Broadway. In 1926, the 16-year-old Goddard was cast by Florenz Ziegfeld as one of his dancers on No Foolin'.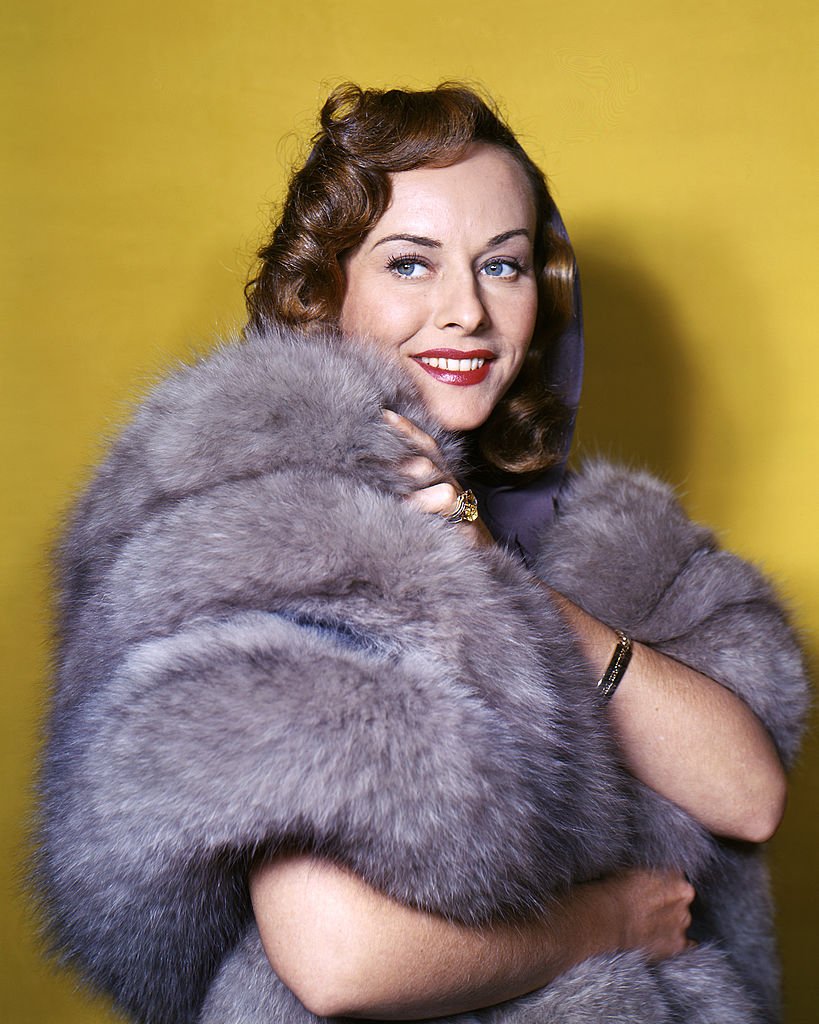 A few years on the stage, modeling on the side, and a failed marriage later, Goddard would find her way into the bright lights of Hollywood. By 1930, she had signed with Sam Goldwyn who used her mainly in uncredited roles in several of her movies. A  couple of years later, she would meet and start dating Chaplin.
---
NEED FOR CONSTANT CONTROL
Goddard's rise to stardom would only continue with Chaplin as he cast her as his co-lead in Modern Times. She would continue to get steady work, move into his mansion, and was said to have married Chaplin in secret in Canton, China, in June 1936. Neither of them commented on the true status of their relationship.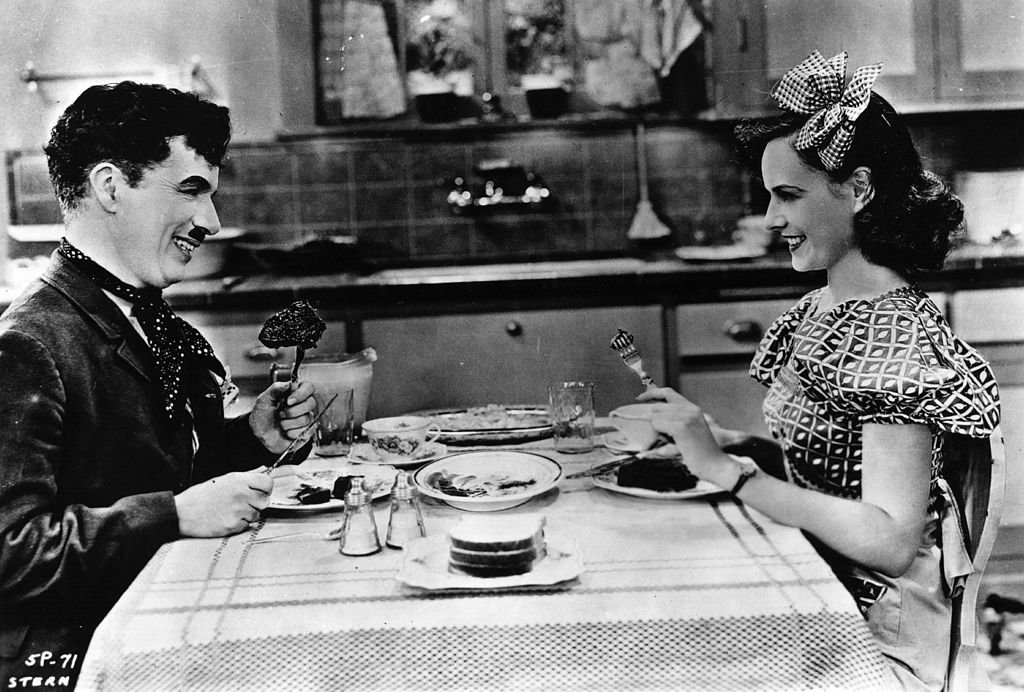 The couple lasted seven years before Chaplin's jealousy drifted them apart. Chaplin's bullish ways resurfaced as his attempts to control Goddard's career pushed her to her limits. The couple split shortly after the 1940 premiere of their film, The Great Dictator. On June 4, 1942, Goddard was granted a Mexican divorce from Chaplin.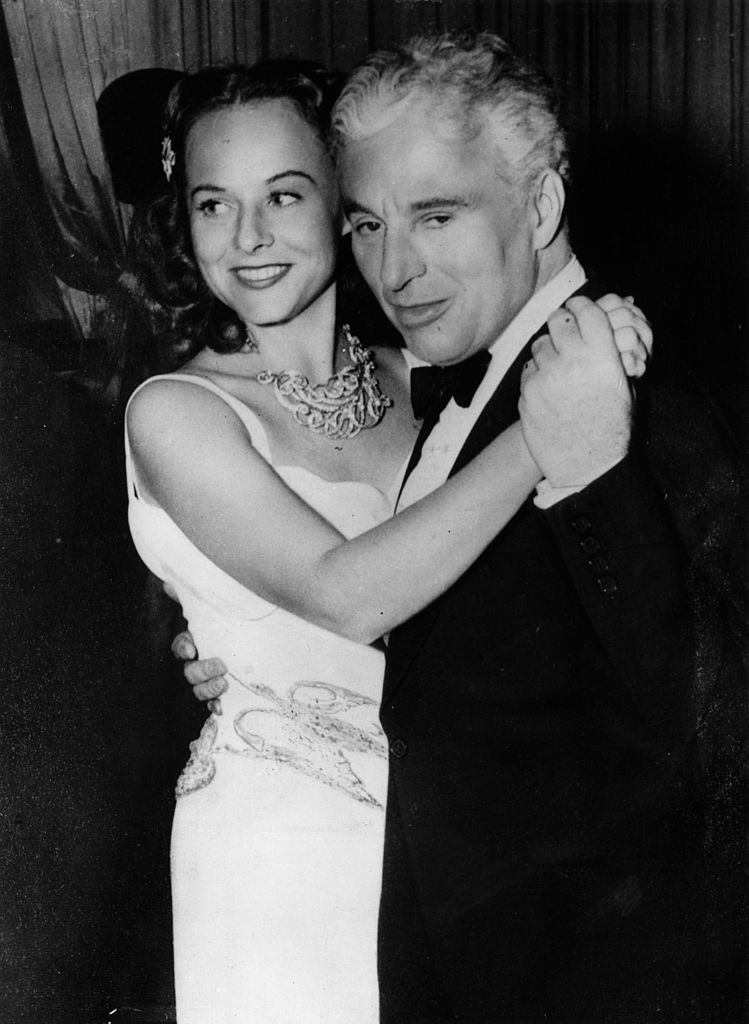 ---
LANDING ON HER FEET
Unlike Chaplin's previous marriages, Goddard an independent twenty-something starlet. She had found success as an actress before meeting and marrying Chaplin, which meant that she would surely do fine without him. After Chaplin, the actress would secure contracts with Paramount Studios and later from Monterey Pictures with John Steinbeck, producing their own films.
---
LUCKY NUMBER FOUR
Finally, the woman to bring the turbulent and scandalous love life of the great Charlie Chaplin to beautiful and very domesticated tone, was the fourth and last wife of Chaplin, Oona O'Neil. She was the daughter of American playwright Eugene O'Neill and English-born writer Agnes Boulton, as well as a New York socialite.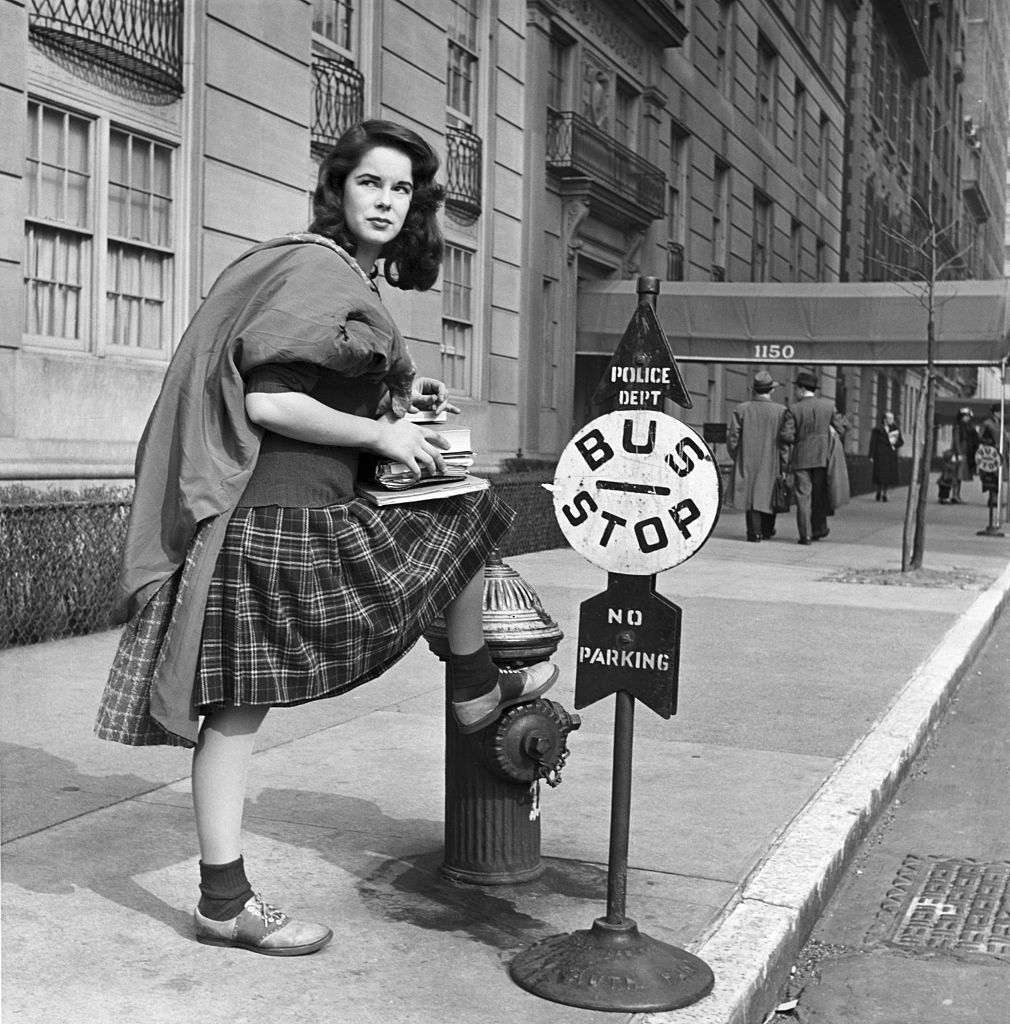 When she was four, her parents divorced. O'Neil was raised by her mother in Point Pleasant, New Jersey. Her first taste of the public limelight came during her time studying at the prestigious all-girls private school, Brearley School, when she was photographed attending fashionable nightclubs with her friends and fellow socialites Carol Marcus and Gloria Vanderbilt.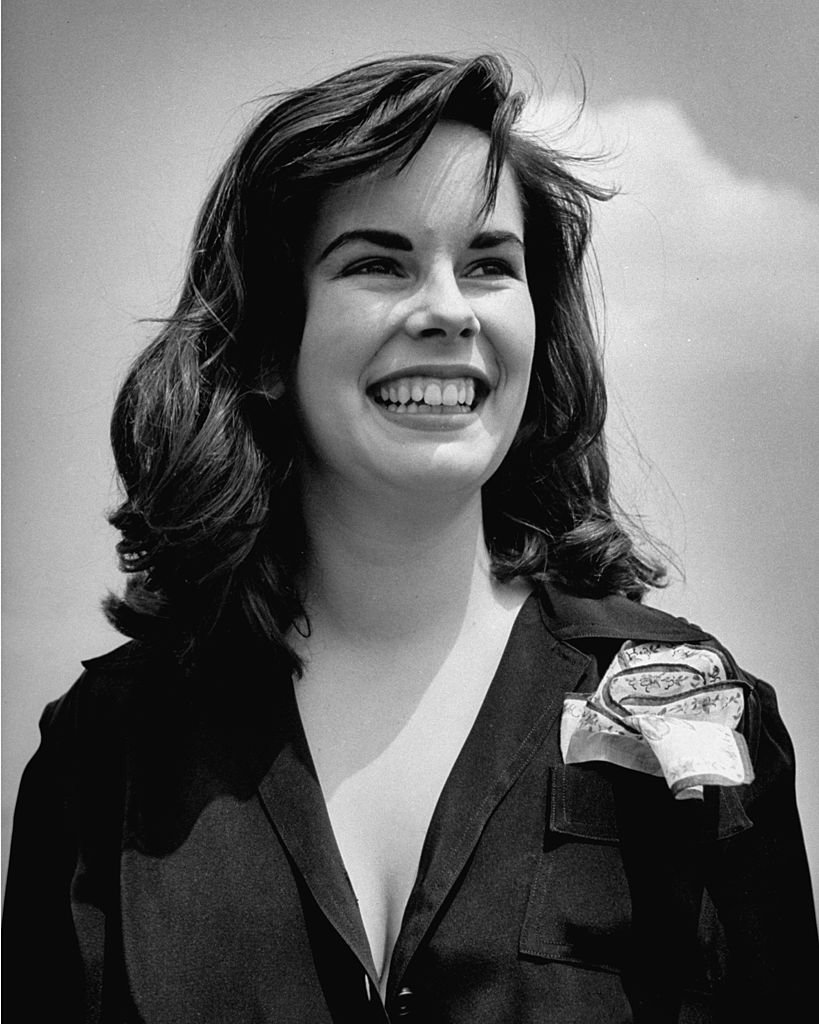 ---
THE CALL OF HOLLYWOOD
In April 1942, during her senior year at Brearley, she was crowned as "The Number One Debutante" of the 1942–1943 season at the Stork Club, a very popular nightclub in New York during the era. The event gained a large amount of publicity around the country, and she received offers from film studios and modeling agencies.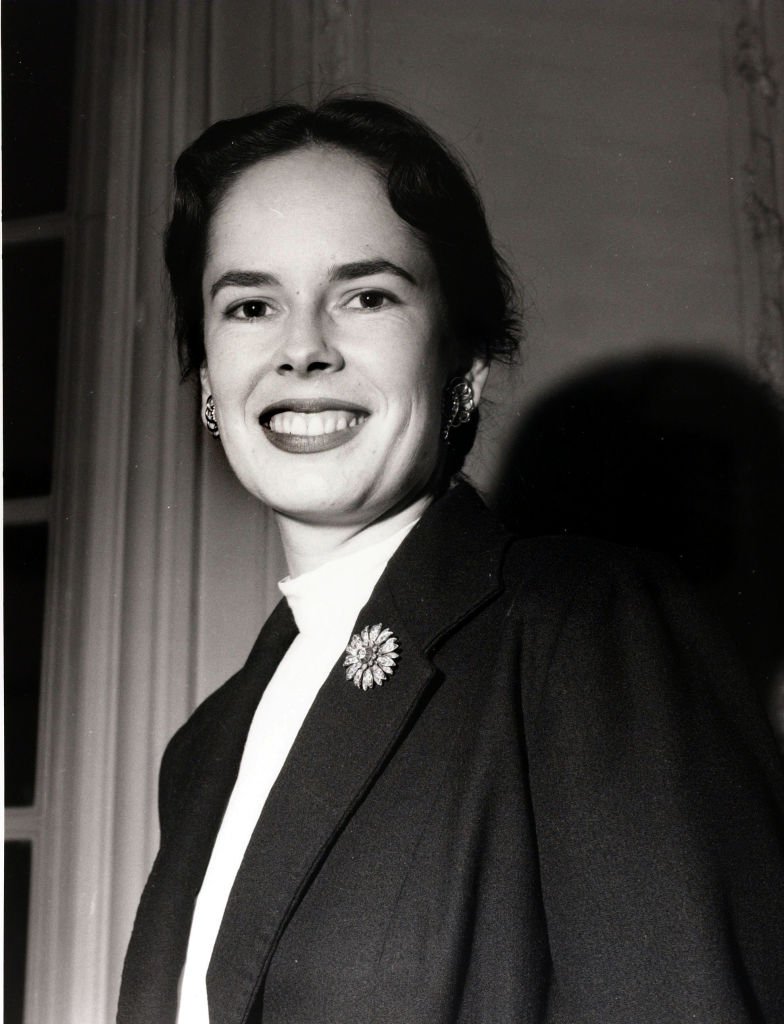 This struck a nerve with her father who used all of his contacts to ensure she didn't get a Hollywood contract. However, the call of fame was far too enticing and she soon left to pursue a life in Hollywood. By 1943, she met and began seeing a 54-year-old Chaplin, who was considering her for a film role that never came to be.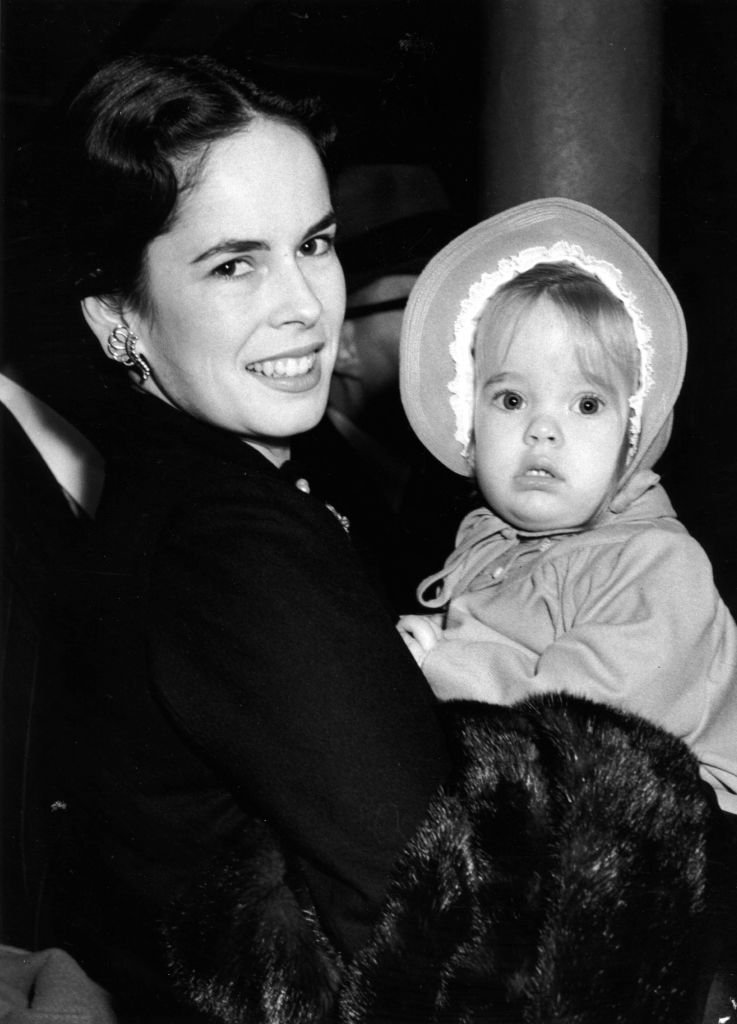 ---
FINALLY, A MARRIAGE THAT LASTED
Later that same year, Chaplin and O'Neil would get married a month after her 18th birthday. Dropping her career goals, they spent the first nine years of their marriage living in Beverly Hills and had the first four of their eight children, Geraldine Leigh, in 1944, Michael John, 1946, Josephine Hannah, 1949, and Victoria, 1951, during this time.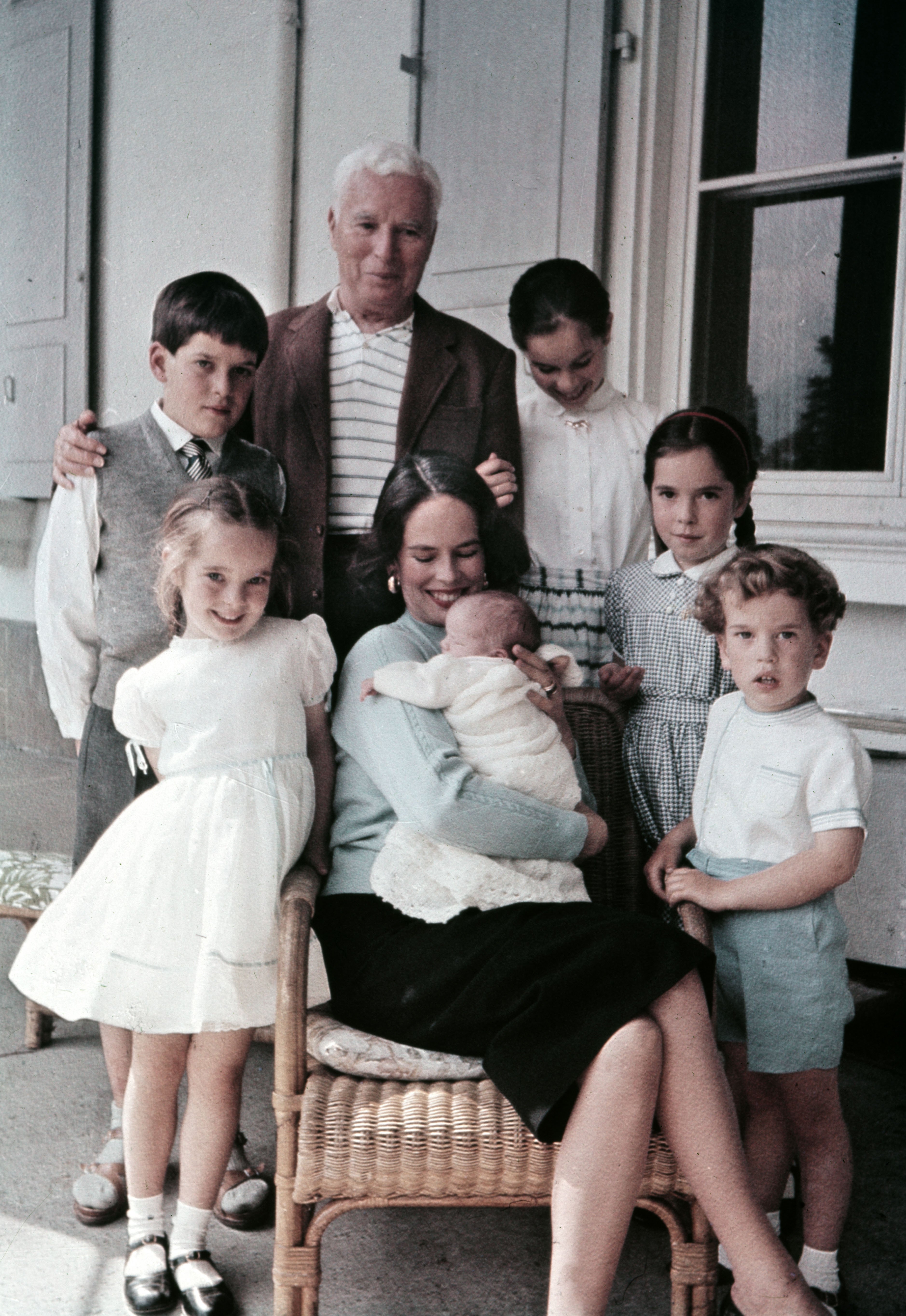 However, the late 40s and 50s proved to be a difficult time for Chaplin and his family.  In 1952, while returning from the London premiere of his film Limelight, Chaplin's re-entry to the U.S. was barred.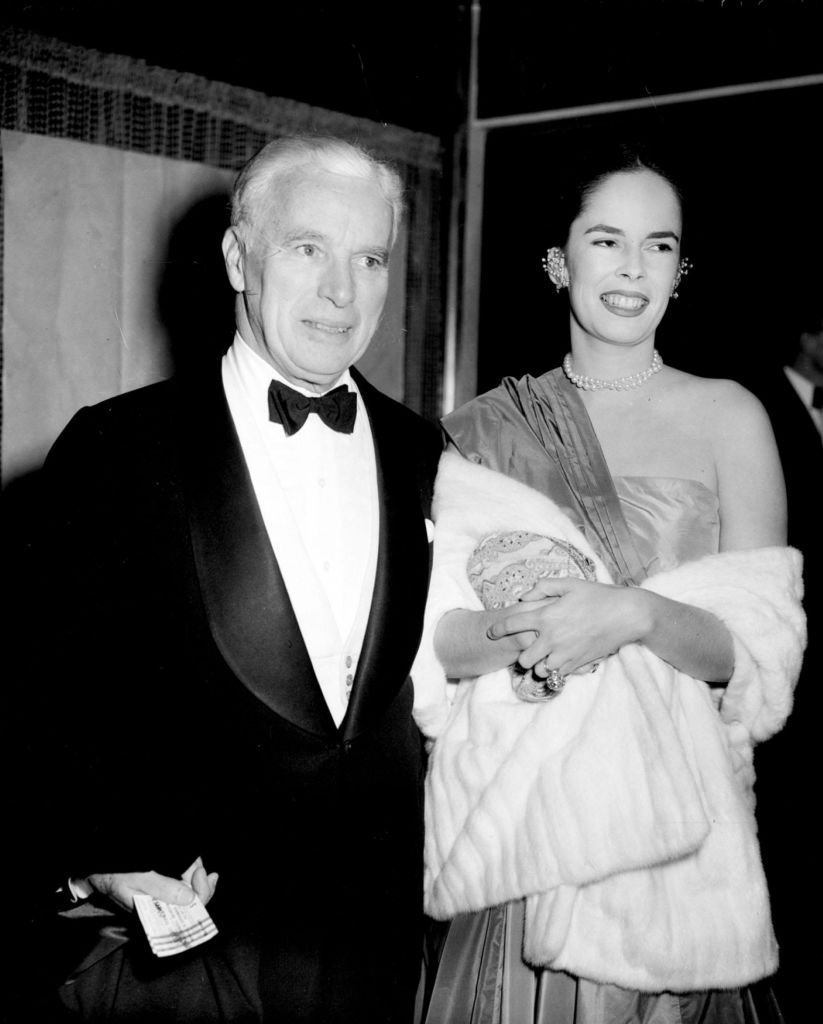 ---
TURNING IN A NEW LIFE IN SWITZERLAND
The family soon decided to move permanently to Europe. O'Neil would return to the states only to close up their studio. In early January 1953, they moved to their new home, Manoir de Ban, a 14-hectare (35-acre) estate in the rural village of Corsier-sur-Vevey in Switzerland. The following year, O'Neill renounced her American citizenship and became a British citizen.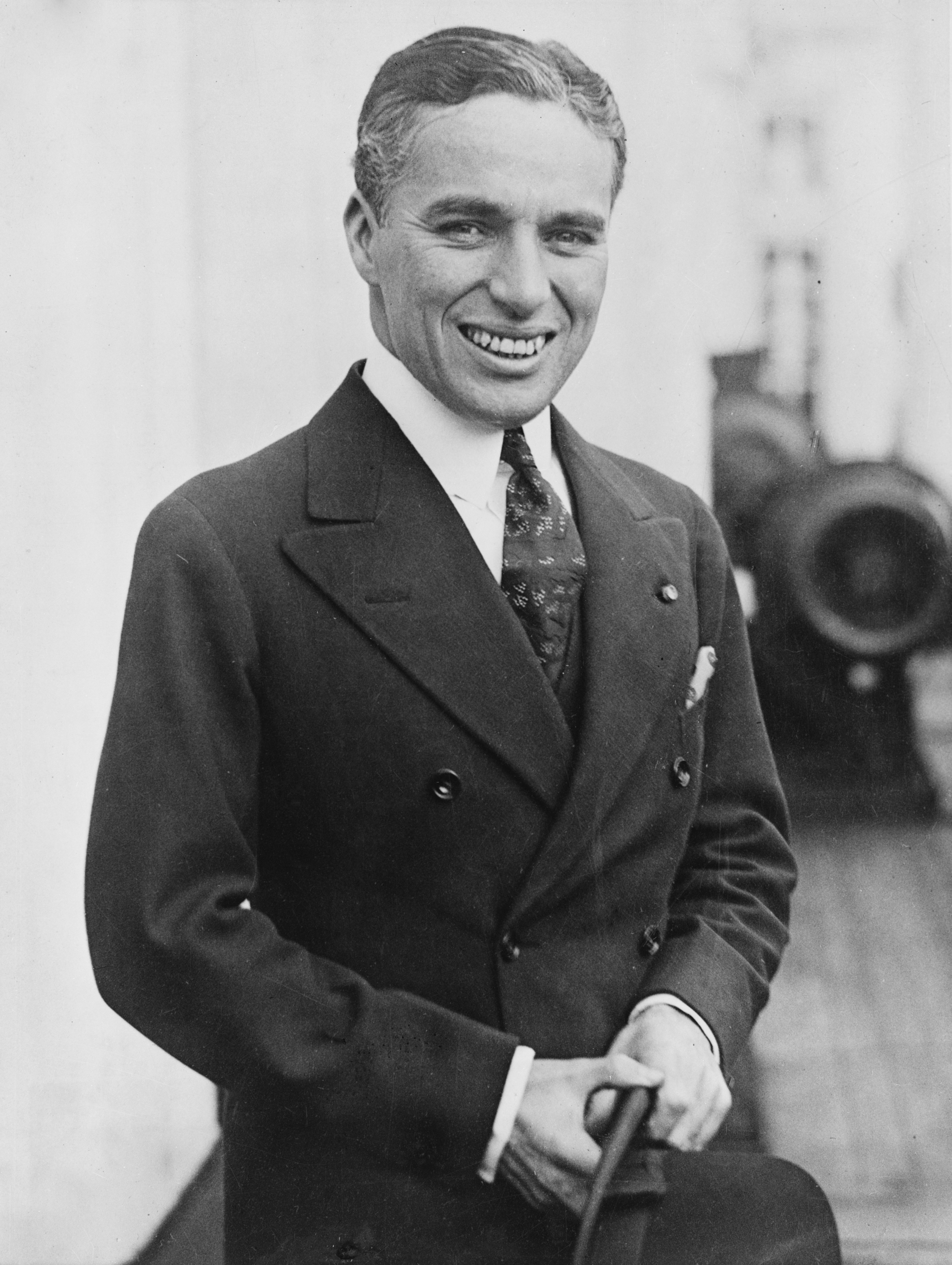 While living in Switzerland, the Chaplins added four more children to their family: Eugene Anthony, 1953, Jane Cecile, 1957, Annette Emily, 1959, and Christopher James, 1962. He died at age 88 on 25 December 1977 and was buried two days later. She died on 27 September 1991 at the age of 66 of pancreatic cancer at their estate.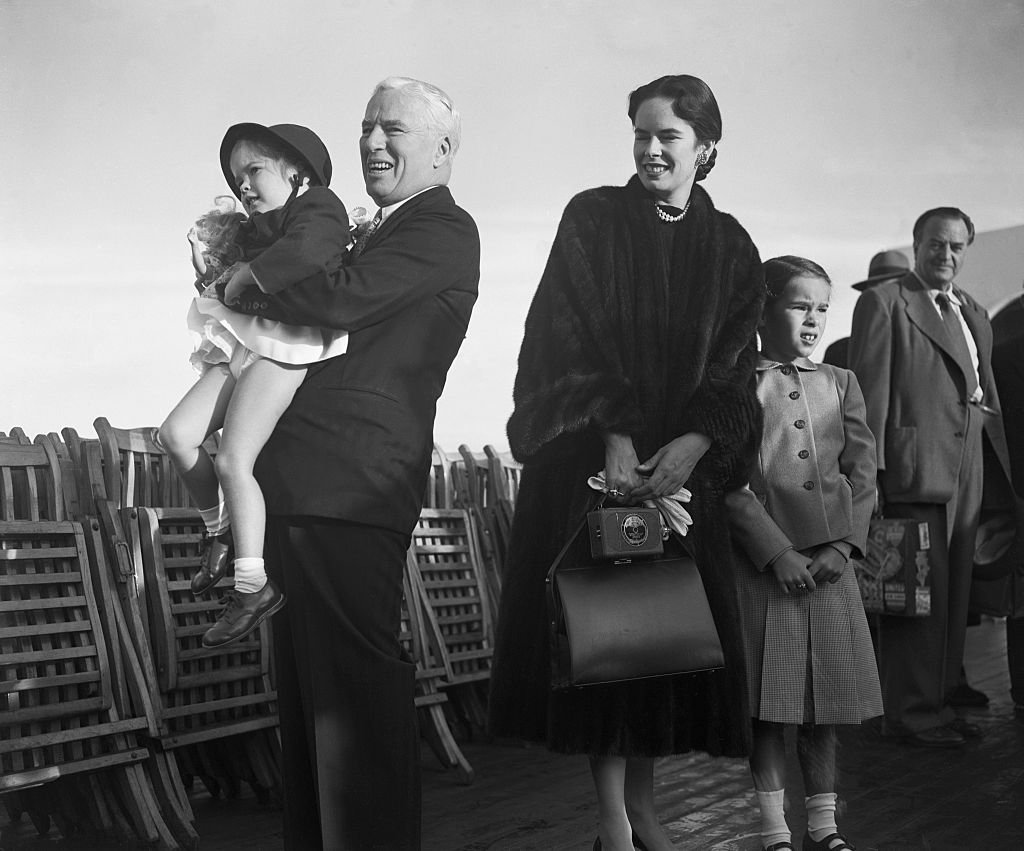 ---
CHARLIE'S CHILDREN
Apart from his first tragic child, Chalie Chaplin had two sons outside his marriage to O'Neil. His two eldest sons, by way of Tina Grey were Charles Spencer Jr. and Syndey Earl. Born a year apart, the boys were educated in Black-Foxe military institute, Lawrenceville preparatory school in New Jersey.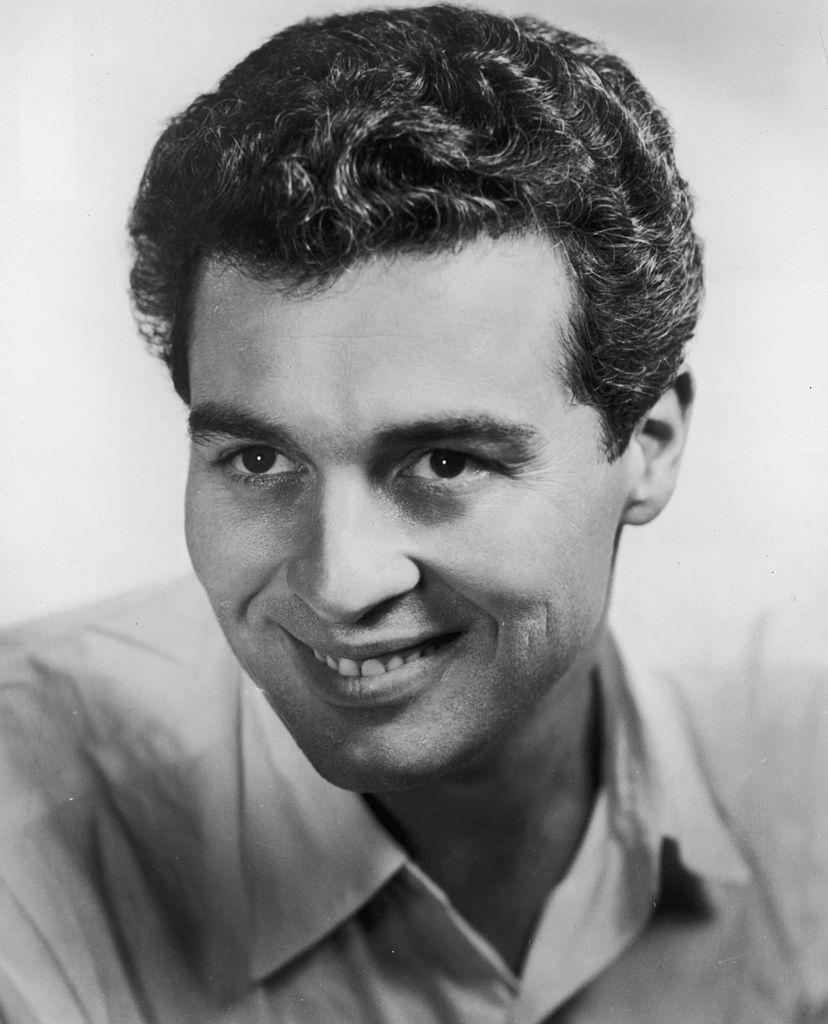 ---
WAR HEROES AND ACTORS
Both served in the US Army in Europe during World War II. While Jr.'s film career was mainly outlying and unsubstantial, Sydney helped create the Circle Theatre. It became the hotbed of avant-garde and intellectual theater, including Katharine Hepburn, George Cukor, and Edward G Robinson. Both were in their father's film, Limelight.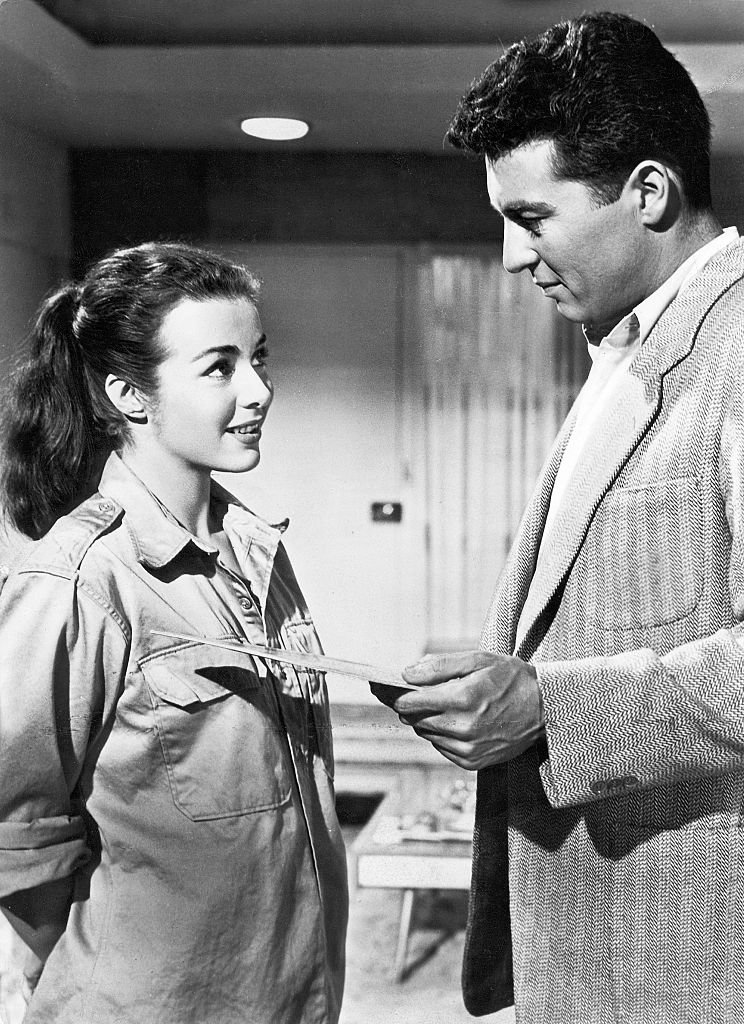 Syndey also landed roles in Land of the Pharaohs, sparked a romance with Joan Collins, married French dancer and actress Noëlle Adam, had a son Stéphane, divorced and then married Margaret Bebe until his death in March 2009. Jr.'s life was much shorter, he died at 40 and had one child, Susan Maree.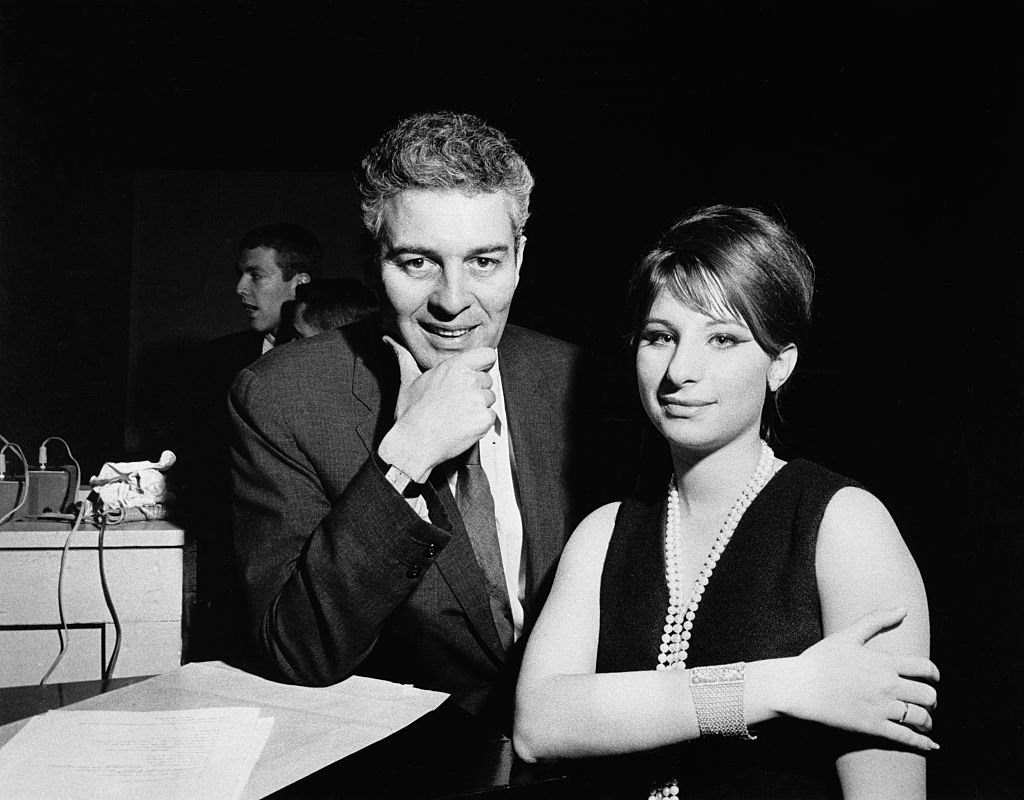 ---
O'NEIL'S FIRST FOUR
O'Neil's eldest is, Geraldine. She is fluent in French, German, English, and Spanish, has appeared in films of each language. She is the mother of actress, Oona Chaplin, named after her mom. Oona is best known for Game of Thrones as Talisa Maegyr/Stark. Next is Micahel who played the boy, Rupert Macabee, in A King in New York.
Michael was married first to writer Patrice Chaplin, with whom he had two sons, and later to Patricia Betaudier, a painter, whom he has six children with. He wrote the 2013 novel, The Fallen God. Next came Josephine and Victoria, Josephine has three sons, and previously managed the Chaplin office in Paris.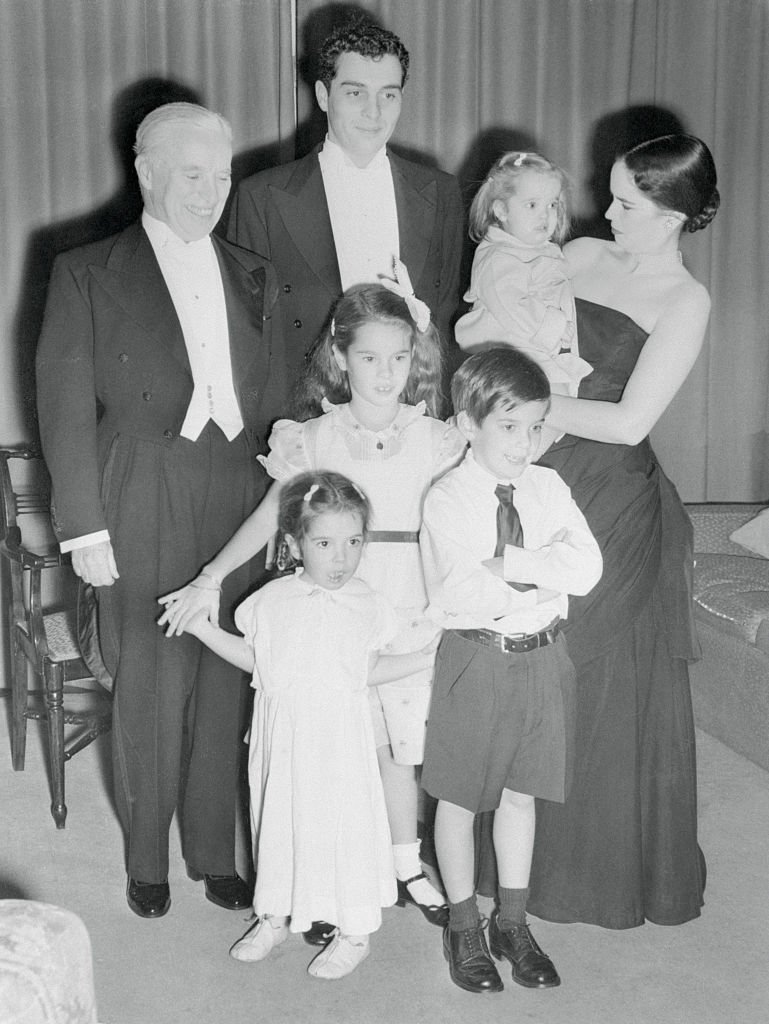 ---
THE NEXT FOUR
The first of Charlie's kids to be born in Switzerland was Eugene. He as a stage manager and worked in the Geneva Opera house, later as a sound engineer worked with The Rolling Stones, Queen, and David Bowie. He made the documentary Charlie Chaplin: A Family Tribute, and musical Smile, which is about Charlie Chaplin's life through his music.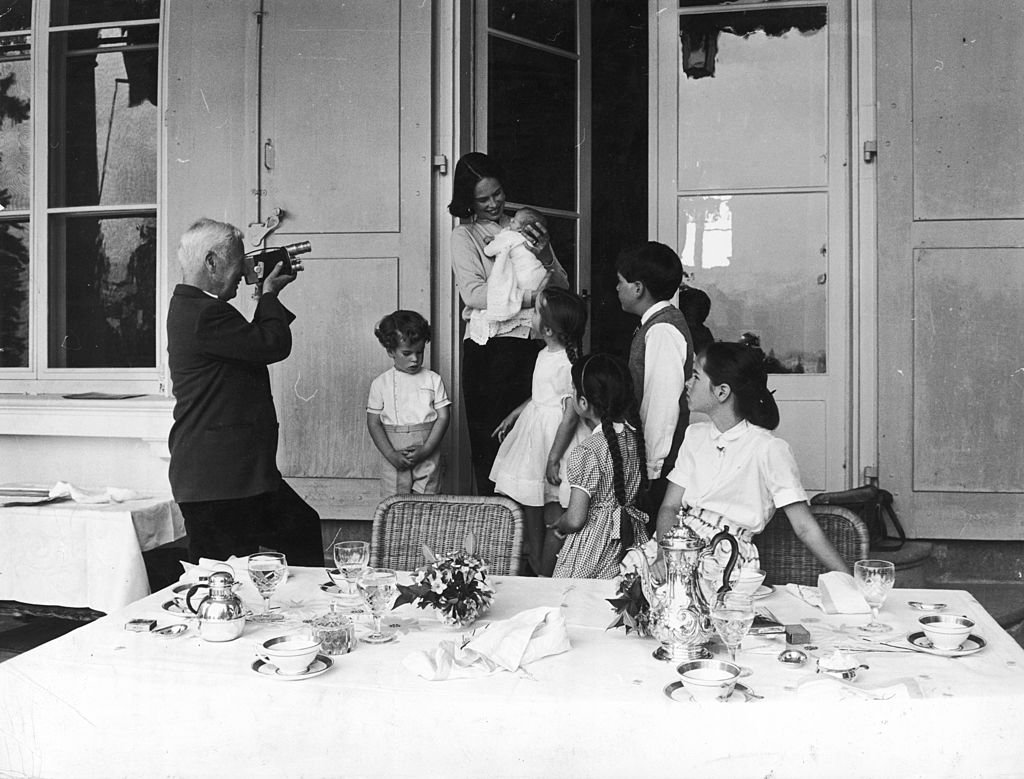 After working with producer Ilya Salkind, who she has two children with, Jane Cecil moved to Colombia to become a screenwriter. She wrote a biography of her father, 17 minutes with my father, in 2006. Annette came next and she has spent time living in Paris, Switzerland and Montoire sur le Loir where she owns a theater.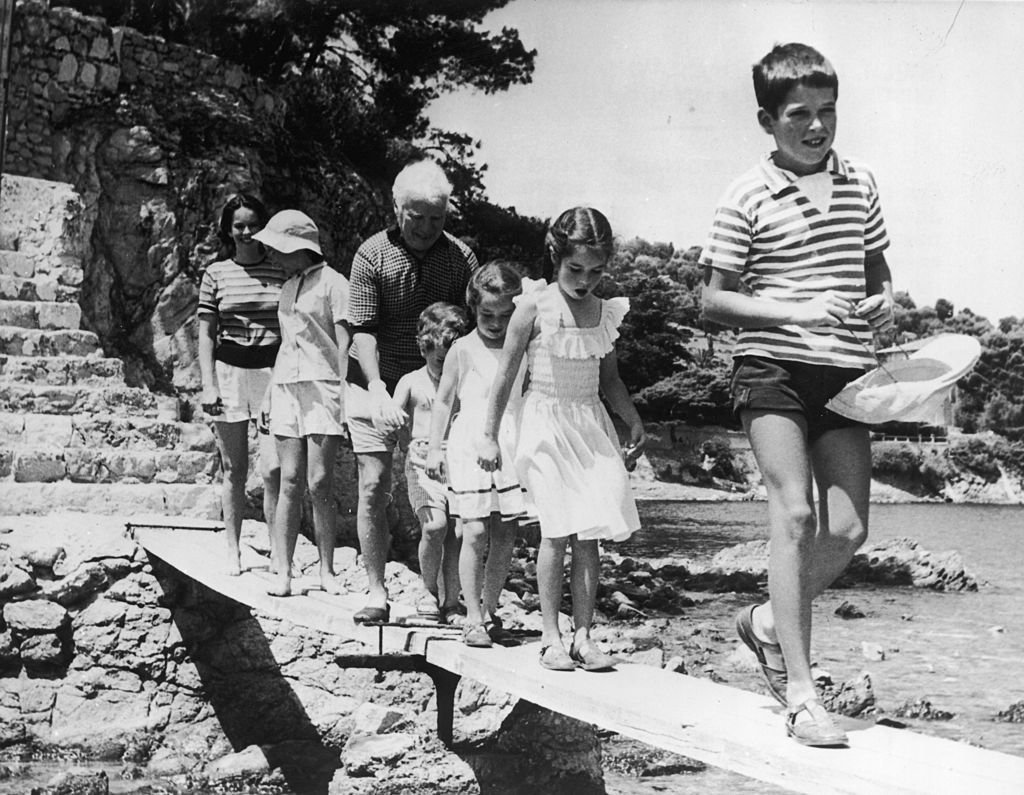 ---
TOO MUCH TALENT OOZING OUT
Finally, we have the youngest of Chaplin's children Christopher James, he moved to London to become an actor but soon gave in to his new passion, composing. As a composer, he has collaborated with the likes of Hans-Joachim Roedelius among others. He released his first album, Je Suis le Tenebreux in 2016.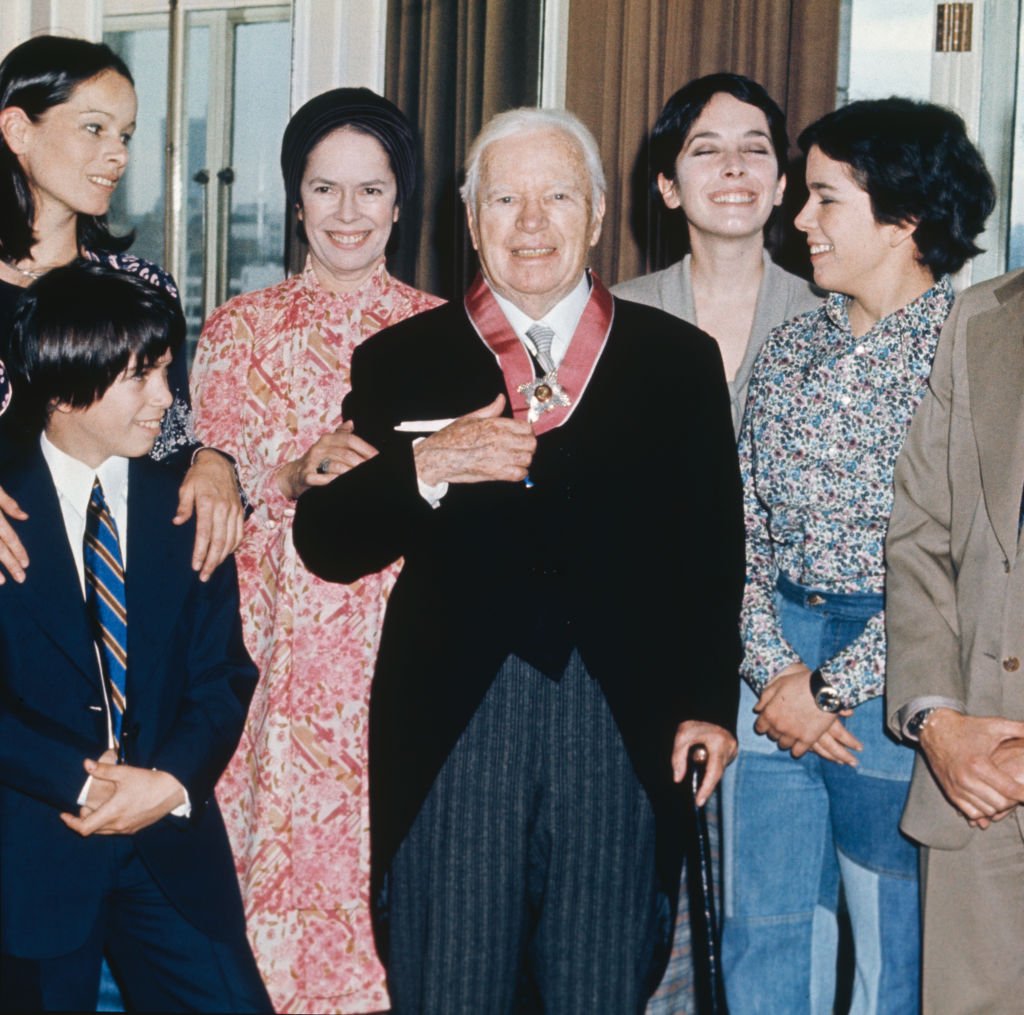 What do you think about the many wives and children of the great Charlie Chaplin? Imagine if we covered his grand-children too? Which of these facts about his love life and family life did you enjoy? Let us know in the comment section and make sure to follow Amoma for more great content!
Sources: Charlie Chaplin Official Website, Daily Mail Uk, Biography