The Blacklist Cast: Real Lifestyles, Couples, Net Worth
Blacklist is one of those shows fans just want to know everything about! What really happened between Ryan Eggold and Megan Boone? Why did Mozhan Marnò leave The Blacklist? And what illness turned James Spader into a great actor? Get ready to find out all the details about The Blacklist actors' love lives in our article!
---
Diego Klattenhoff as Donald Ressler
Before his remarkable success in The Blacklist, this Canadian actor had only had a few noteworthy roles. Diego debuted nearly 20 years ago when he made an appearance in two episodes of the TV show Doc, which had Billy Ray Cyrus as the lead actor. A number of episodic roles followed, and then it finally brought 24-year-old Diego Klattenhoff to the cult of Mean Girls.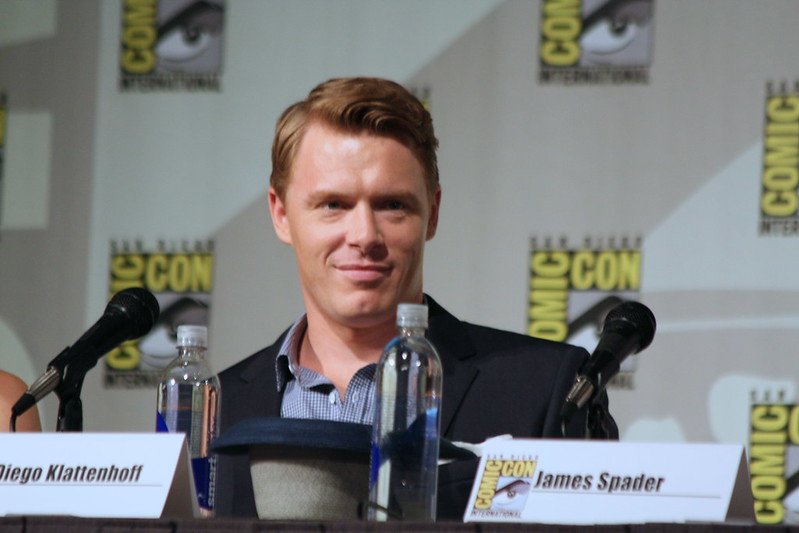 ---
This was the role that became the young actor's big break. He started getting invited to play bigger roles in TV shows and TV films. He appeared in Men in Trees and Mercy before he finally landed a role in Homeland, in which he not only portrayed a leading character but also received the critics' recognition and praise.
Soon after, Klattenhoff ended up in The Blacklist, and the whole world found out about the actor! The year 2013 was very eventful for Diego, as not only did he change one popular TV show for another, but he also starred in two blockbusters. He had a small role alongside Will Smith and Jaden Smith in After Earth, and he was one of the top-billed actors in the sci-fi action movie Pacific Rim.
Did his hard work pay off? Oh yes! Now the Canadian actor has a stable $2 million net worth, according to Celebrity Net Worth. Not only is Diego a great actor - but he is also a good person, according to Megan Boone who sang his praises in an interview with Global News in 2014.
"Maybe that's a Canadianism, I don't know. Maybe that's why all the ladies are in love with Diego… because he's Canadian."
She also added that he's a very polite and good person. Just like we thought! Diego tries to keep his love life private, so although we do not have any details about it, we do know for sure that he is happily married.
---
Ryan Eggold as Tom Keen
Oh! Just like Liz, we couldn't figure out how we felt about this character. We hated him and then we were crazy about him! Ryan Eggold is a very experienced heartbreaker, and it all started with Ryan Matthews, the sensitive English Lit teacher on the hit show 90210.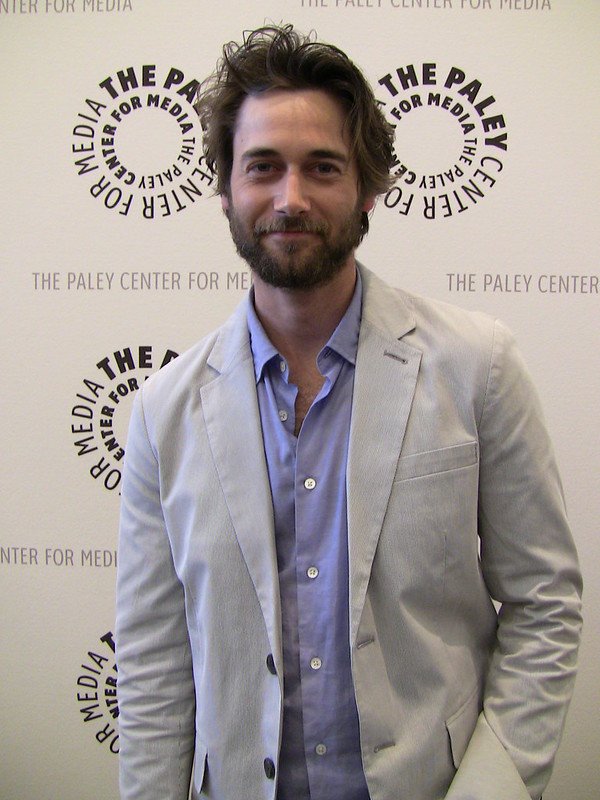 ---
Although it's been 3 years since he left The Blacklist, we still can't forget this actor. He is now starring in New Amsterdam as the lead, and it seems to us that he hasn't ever been so popular. Despite the popularity and the fans' love, Ryan Eggold is not someone who enjoys fame.
"I am an old man. I go for the quiet," the 35-year-old actor told the Daily Telegraph in November, 2014. "I wouldn't say I handle attention well; I'd say I stumble over pick-up lines poorly. I'm not good at any of that."
He also added he's been feeling as if he was 90 since the age of 12 and is constantly trying to deal with all that. Although he tries to stay in the shadows, the rumors about Ryan's love life have always been crazy (well, of course!). It all started back in 2008 when the actor had just started acting in 90210.
That was when his name started getting linked with the Twilight actress Ashley Greene. It was about the same time when in an interview with Life & Style Ryan revealed he was dating someone and that she was an actress. But that's all very vague as the rumors are that back then Ashley Greene was in an on-and-off relationship with the actor Chace Crawford.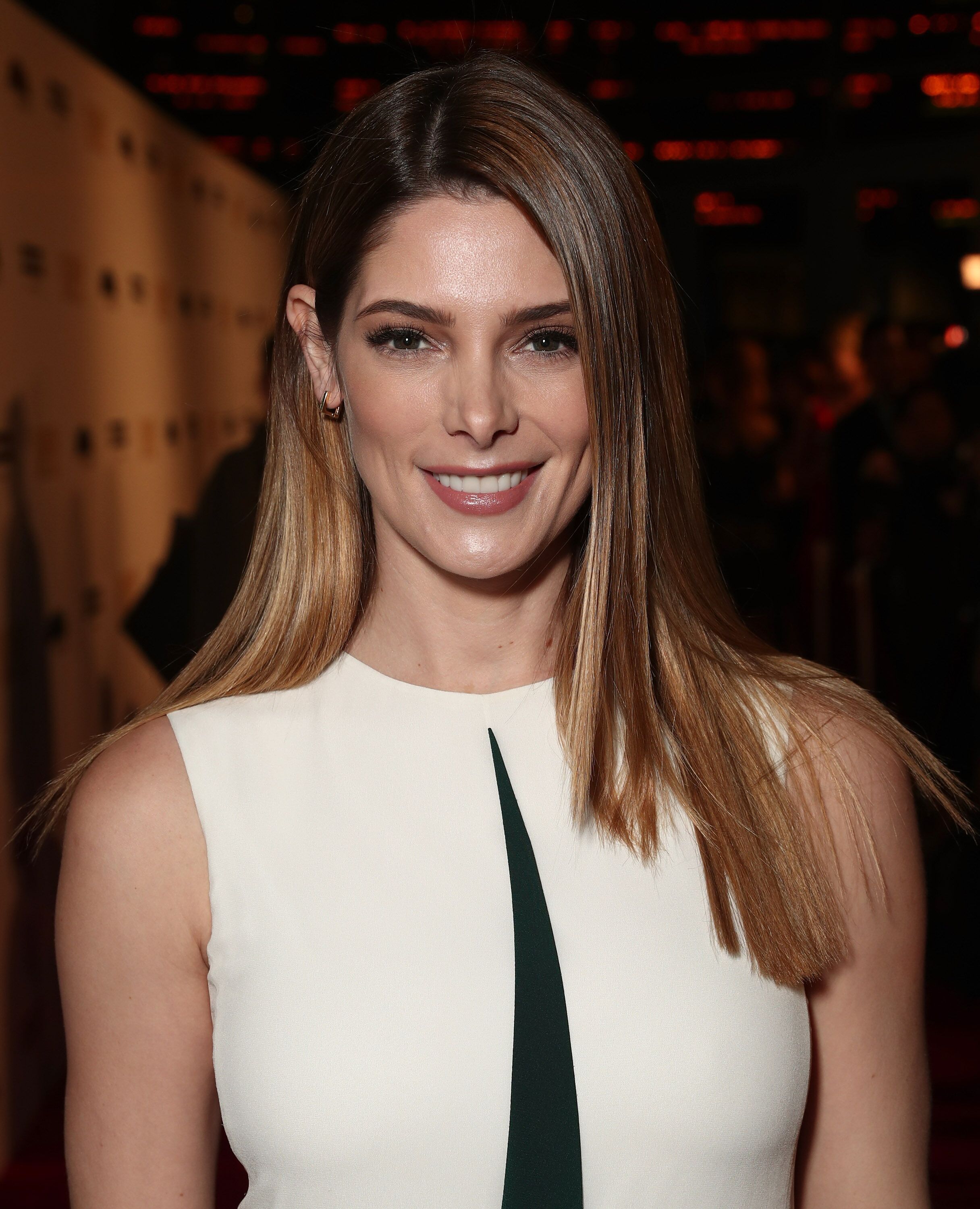 ---
Ryan Eggold hadn't had any famous names on his dating list until he ended up in The Blacklist. Rumors about his possible relationship with Megan Boone kept going around, and we can understand that. Just look at their on-screen chemistry!
A bit later we are going to reveal why we know for sure that Megan Boone has never dated her on-screen husband! So it's all just fans making stuff up, and the actor is now single as he himself revealed in his 2018 interview with The Today Show!
"I am the same old, broken alone man that you met from last time."
Girls, perhaps, you still have a chance!
---
Megan Boone as Elizabeth Keen
The first time this actress appeared on our screens was when she was an 18-year-old teenager. It was in a short movie called Elijah followed by a 7-year break. Did Megan take a break or was she just not offered any more roles?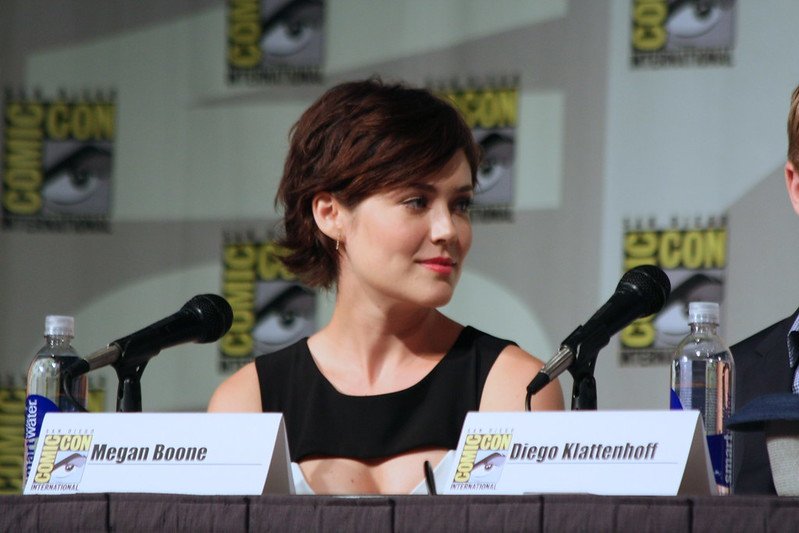 ---
Of course, we think it was a break, as during all those years she remained a hardworking student at the Florida State University's School of Theater. She was a little child when she first saw a Broadway show and decided she wanted to be an actress. After she had finished her studies, her dream started coming true and Megan began diving into the world of cinematography.
Starting with small roles in Cold Case and Law & Order: LA, she finally got the role of her dreams in The Blacklist. Not only has this role brought her love and the fans' recognition, but it's also brought her quite a lot of money. According to Celebrity Net Worth, her net worth is $2 million!
---
However, the spotlight isn't always that great. As I've already said, right from the very beginning of the show, rumors about Megan's relationship with her on-screen partner started going around. The actress had been hiding her real relationship until 2015 when she suddenly announced she was expecting and in a relationship with the artist Dan Estabrook.
---
Her pregnancy was even written into the script! Of course, this statement really made it clear that nothing was going on between Ryan and Megan. The following year the actress welcomed a baby girl named Caroline, and Megan announced her engagement.
Raising a daughter as well as being the lead character in a TV show isn't that easy, is it? In an interview with People, the actress revealed that she manages thanks only to her partner. We are glad she's happy! Now we are moving on to the most mysterious character of the show!
---
James Spader as Raymond Reddington
Admit it, you held your breath! We can't disagree with what Diego Klattenhoff said about James Spider in an interview with Globalnews:
"He's about as close to a genius as you can get in this world. It's a huge privilege to be part of this process with somebody who's at the top of the game."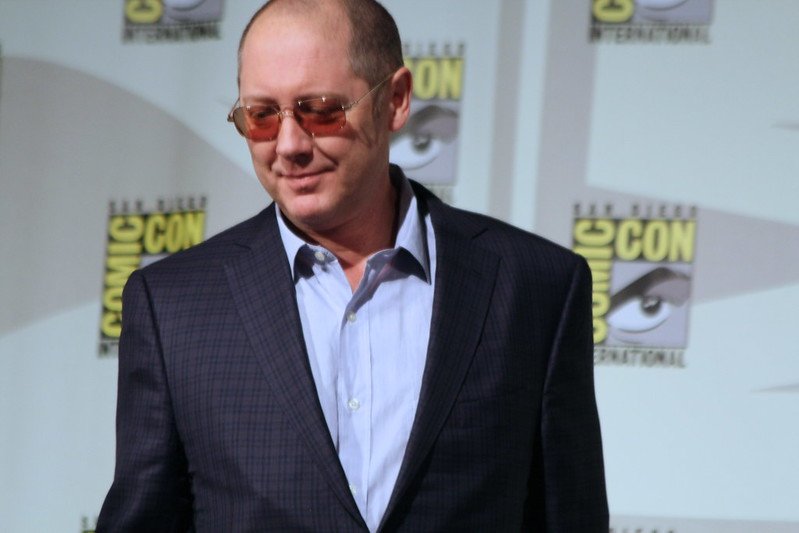 ---
An amazing actor who's been actively starring in films since 1985 cannot not draw attention to himself. Some of his roles are more intriguing than others, like, for instance, in the movie Secretary. More than 15 years into his movie career, James Spader had a chance to try out TV shows, and he became incredibly successful there as well.
Starting with his role of Alan Shore in both The Practice and Boston Legal, which he received an Emmy for, and finishing with the role in our favorite The Blacklist. It's no surprise that from the very beginning of the show, James was earning $160 thousand per episode, which makes it $3.6 million per season according to The Hollywood Reporter.
---
The show's popularity and Spader's salary increased proportionally, and now he makes about $300 000 per episode - making him the highest-paid NBC actor! Not bad for a high-school dropout who had to do a bunch of odd jobs to support himself while studying to be an actor!
Despite the fact that James Spader does not reveal a lot of details about his love life, we do know some things. He married Victoria Kheel in 1987, and the two had lived together for 15 years until they got a divorce in 2004. What's interesting is that James Spader started a relationship with his now-wife, actress Leslie Stefanson, in 2002, which is 2 years prior to his divorce.
For what it's worth, James is a great actor who puts more effort into his job than anyone else. In an interview with Rolling Stone, the actor revealed he is ill, which shocked his fans:
"I'm obsessive-compulsive," he admitted later. "I have very, very strong obsessive-compulsive issues. I'm very particular."
This complicates the actor's life, turning it into a number of rituals, but on the other hand, his illness allows him to focus on small details while he's working. Isn't he an amazing actor?
---
Mozhan Marnò as Samar Navabi
The actress's departure from the show was really shocking for us. Creator Jon Bokenkamp warned us back at the beginning of season 6:
"This is The Blacklist, so weddings don't typically go great. Romances are often rocky."
---
Samar left Aram, but it wasn't Bokenkamp's sneaky plan to break our hearts - Mozhan Marno wanted to leave. Before her final episode aired, in her Instagram post the actress revealed she felt it was time for her to move on. The producers took this news well, and over the whole 6th season they were getting everything ready for the actress's departure.
---
In her post, Mozhan also thanked them for the opportunity that changed her life 5 years ago. Really, it was her role in The Blacklist that brought her popularity and fame. 2014 was an incredible year for her, as besides the role of Samar, Mozhan also landed a role in House of Cards, where she did brilliantly. 
Thanks to all that, her net worth is $1.9 million! She had to leave her love in The Blacklist, but what's going on in Mozhan's real life? The actress doesn't like revealing a lot of details about it, but back in February of this year she posted a picture with a man and captioned it "Engaged." 
We don't know who this mysterious man is, but his name is Warren and he seems to be crazy about Mozhan! We are looking forward to seeing their wedding pictures!
---
Hisham Tawfiq as Dembe Zumа
This actor decided to dedicate his life to acting back in high school, but it wasn't until recently that fame finally came to him. Hisham worked as a professional dancer for some time after graduating from high school, but this wasn't the job he actually devoted a lot of years to.
---
It might be hard to believe but Hisham was... a fireman! For 20 years he served the community in the New York City Fire Department, but he still kept dreaming of becoming an actor. His dream finally came true when he landed a role in the show A Raisin in the Sun. 
---
He started getting hundreds of theatrical roles, but Hisham kept auditioning for TV, too. At first, he only landed episodical roles in such shows as Law & Order: Special Victims Unit and 30 Rock, but then in 2013 he landed the role of Dembe Zuma in The Blacklist.
This interesting character, who at first seemed to be Reddington's puppet, turned out to be much more complicated. That's why in The Blacklist's 3rd season he became a part of the main cast!
---
This actor from Ghana is very proud of his heritage and often posts pictures from his motherland on his IG account. For instance, at the end of last year, Hisham posted a picture with his son and captioned it "Celebrating my son's 21st Birthday in Ghana."
Not only is Hisham a caring father, but he is also a loving husband! We know nothing of his first wife, but a few years ago he got married to a woman named Spirit. The actor wrote a touching message on their 2nd anniversary on his page, in which he said how much he appreciated his wife.