Michael Jackson's Kids Grown Up
They grew up in their father's limelight and today, Prince, Paris, and Bigi Jackson are still a massive media sensation. But what has transpired since Michael's passing? We catch up with the icons kids as they've evolved into models, business people, and even Youtube sensations!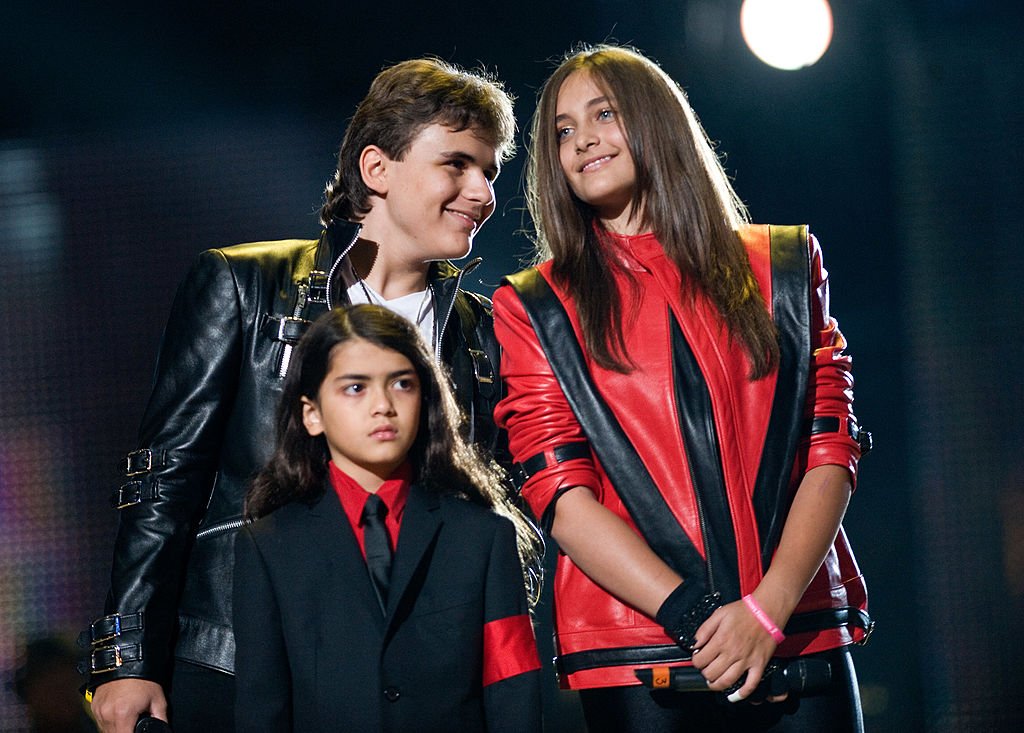 ---
BABY NUMBER 1: MICHAEL JACKSON'S DREAM OF BEING A FATHER COMES TRUE
One of the world's most famous musicians became a father for the first time in 1997. Michael Jackson and Debbie Rowe welcomed their bundle of joy, Prince, and couldn't have been happier. The couple had an unconventional marriage as Debbie did not go home with her new extended family.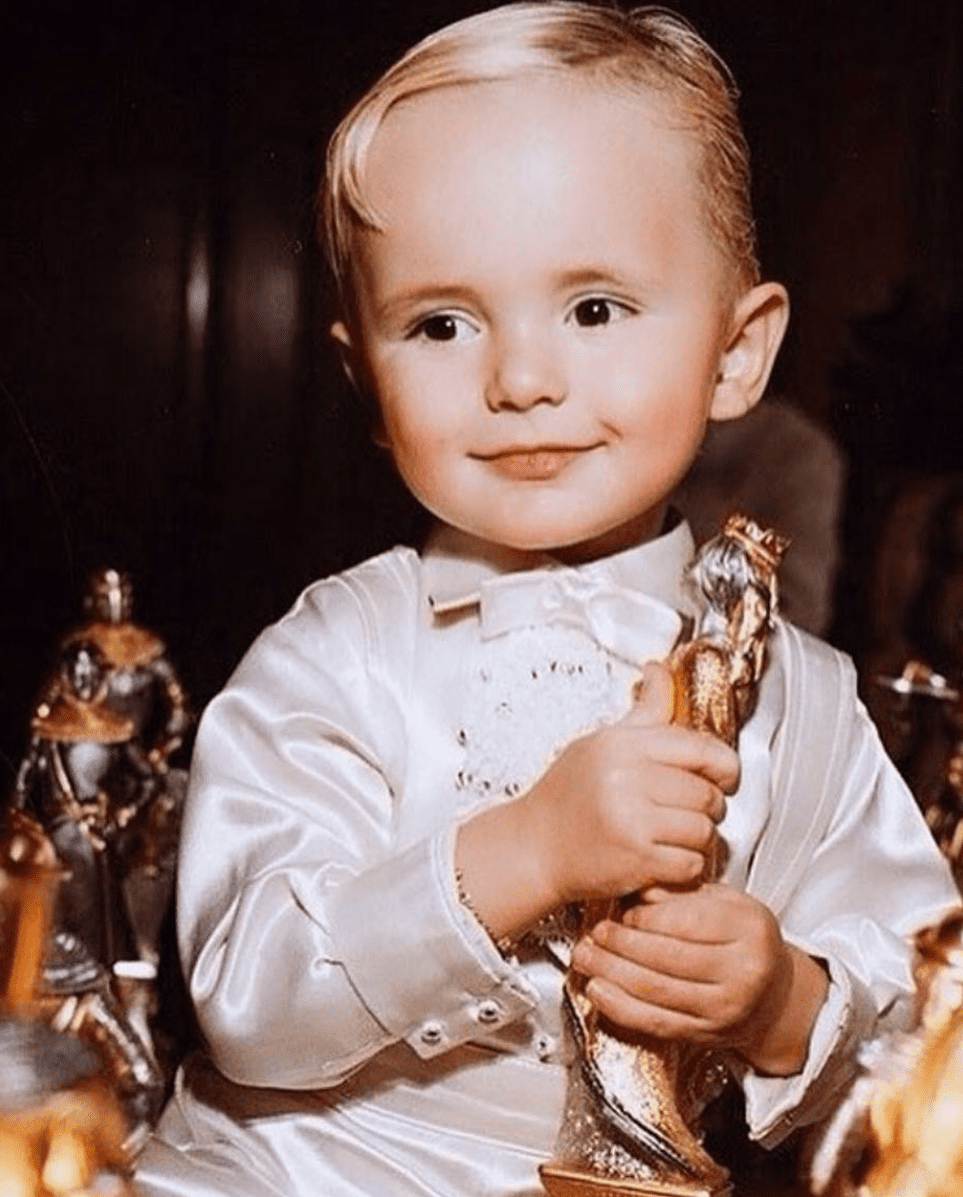 Instead, Michael and Prince returned to Neverland, the star's magical homestead, where nurses took care of the newborn. Despite Debbie's absence, the pop star adored his little boy and loved dressing him up. Prince has since been vocal about his amazing childhood memories.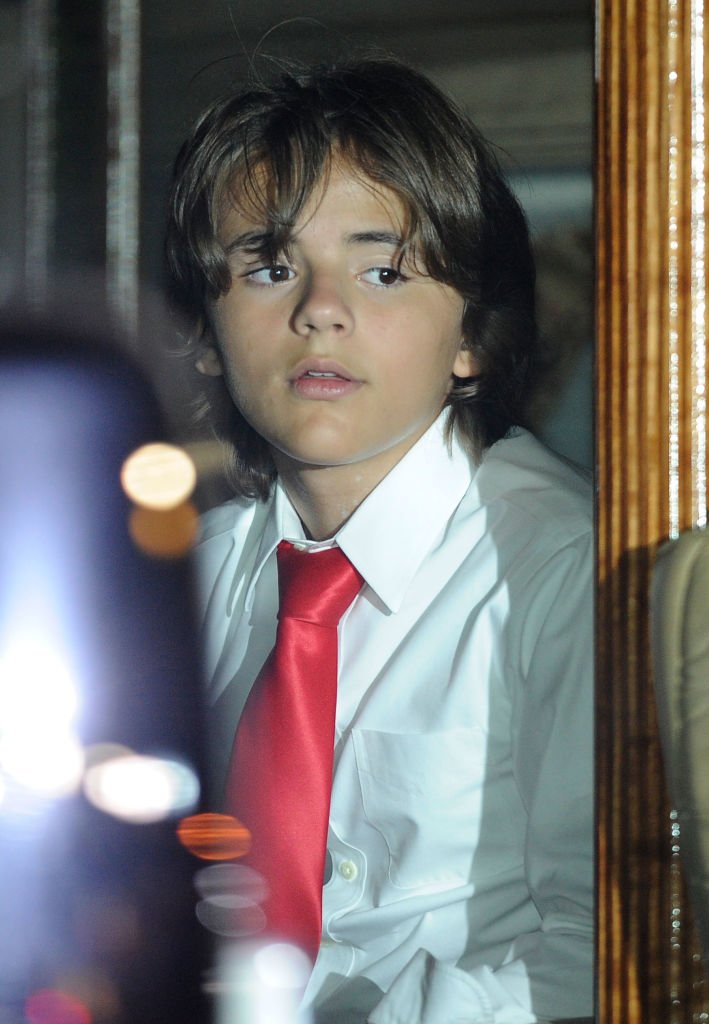 ---
PRINCE JACKSON BREAKS INTO THE ENTERTAINMENT INDUSTRY 
Prince Jackson has followed his father's footsteps into the world of lights, cameras, and action. In 2013 the youngster starred as a guest on the hit show, Entertainment Tonight! This experience shaped his love for the entertainment industry and that very same year he made this declaration:
"I'm looking to become well-rounded as a producer, director, screenwriter, and actor."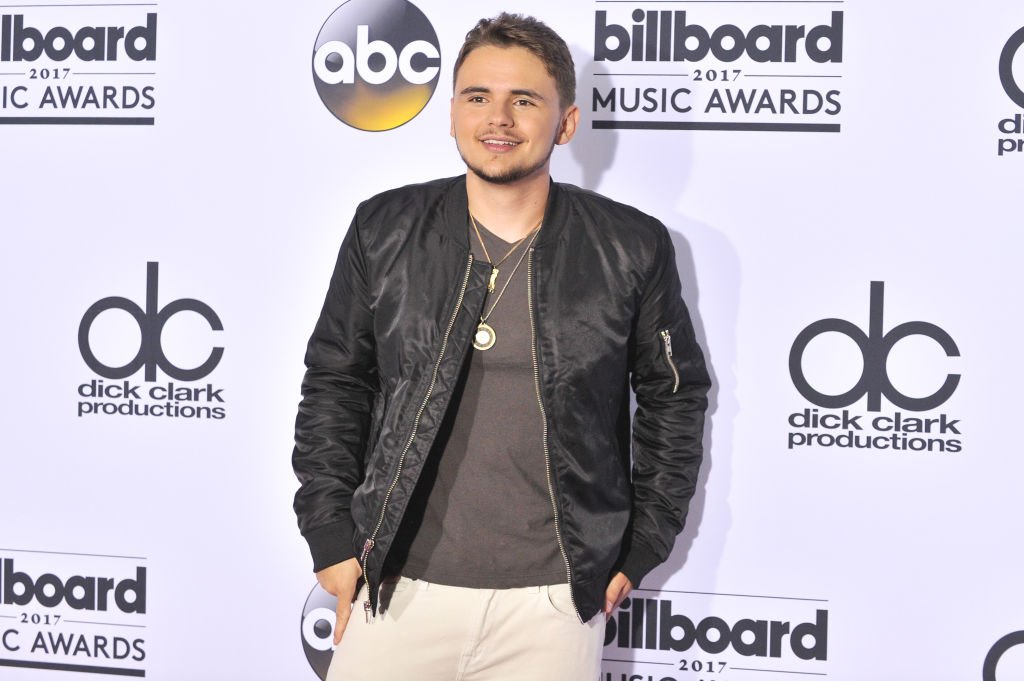 Prince also landed a small role on the hit show, 90210. Along with some big actors and actresses, he made his series debut as a teen that is injured at a concert. The blooming actor has however made different life choices since 2013... Which career path is this young star following instead?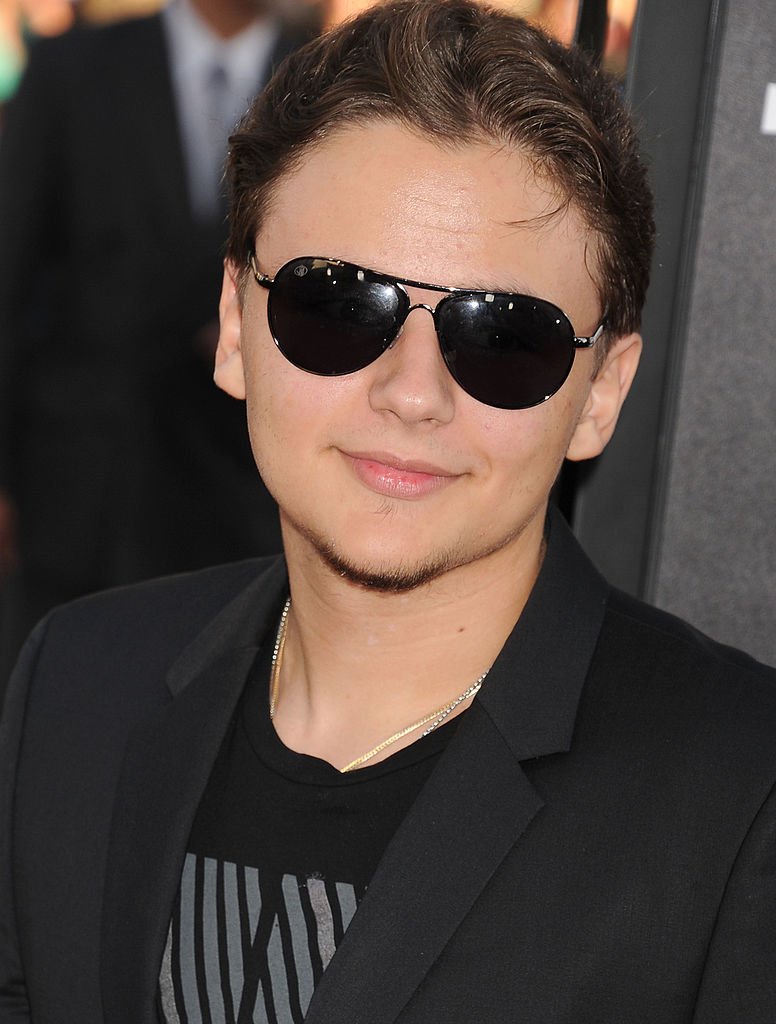 ---
MICHAEL'S ELDEST MAKES A MASSIVE CAREER CHANGE 
Prince has changed up his original aspirations, especially after he joined Loyola Marymount University in Los Angeles. Here he opted for a business major over the initial film studies he had planned on. The young graduate may now decide to mix his passion for producing with commerce!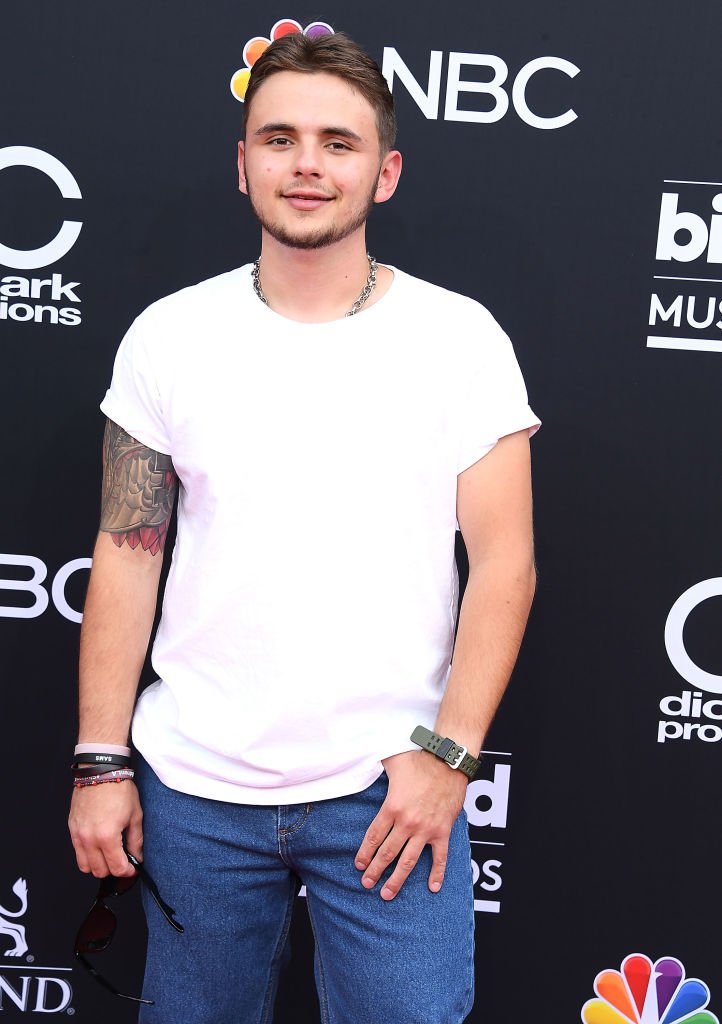 ---
THE BOYS TAKE TO YOUTUBE 
Recently Michael's eldest and youngest son released a special announcement. Headed by Prince, Bigi, and a few other guest family members were starting a youtube channel! On this platform, the 23-year-old comments on films, series, and similar content. He shared the news on Instagram:
"We are very excited to announce that we are starting a movie review channel. Right now you can go see our first ever video on my YouTube channel (link in bio)."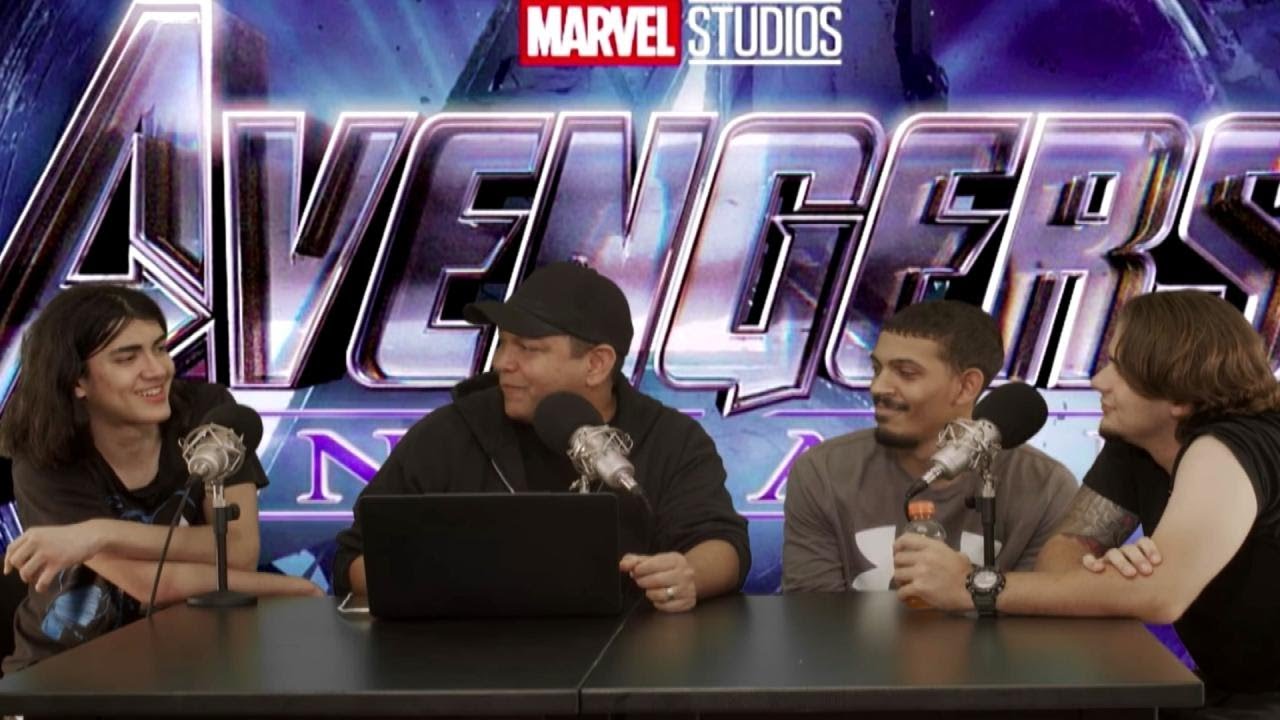 ---
BABY NUMBER 2: THE BIRTH OF MICHAEL'S ONLY DAUGHTER 
A year later, Michael and Debbie became the parents of two. Paris Michael Katherine Jackson entered the world in 1998 with the biggest blue eyes her parents had ever seen. Once the baby was strong enough, she has whisked away to the dreamland of any child, Michael's Neverland.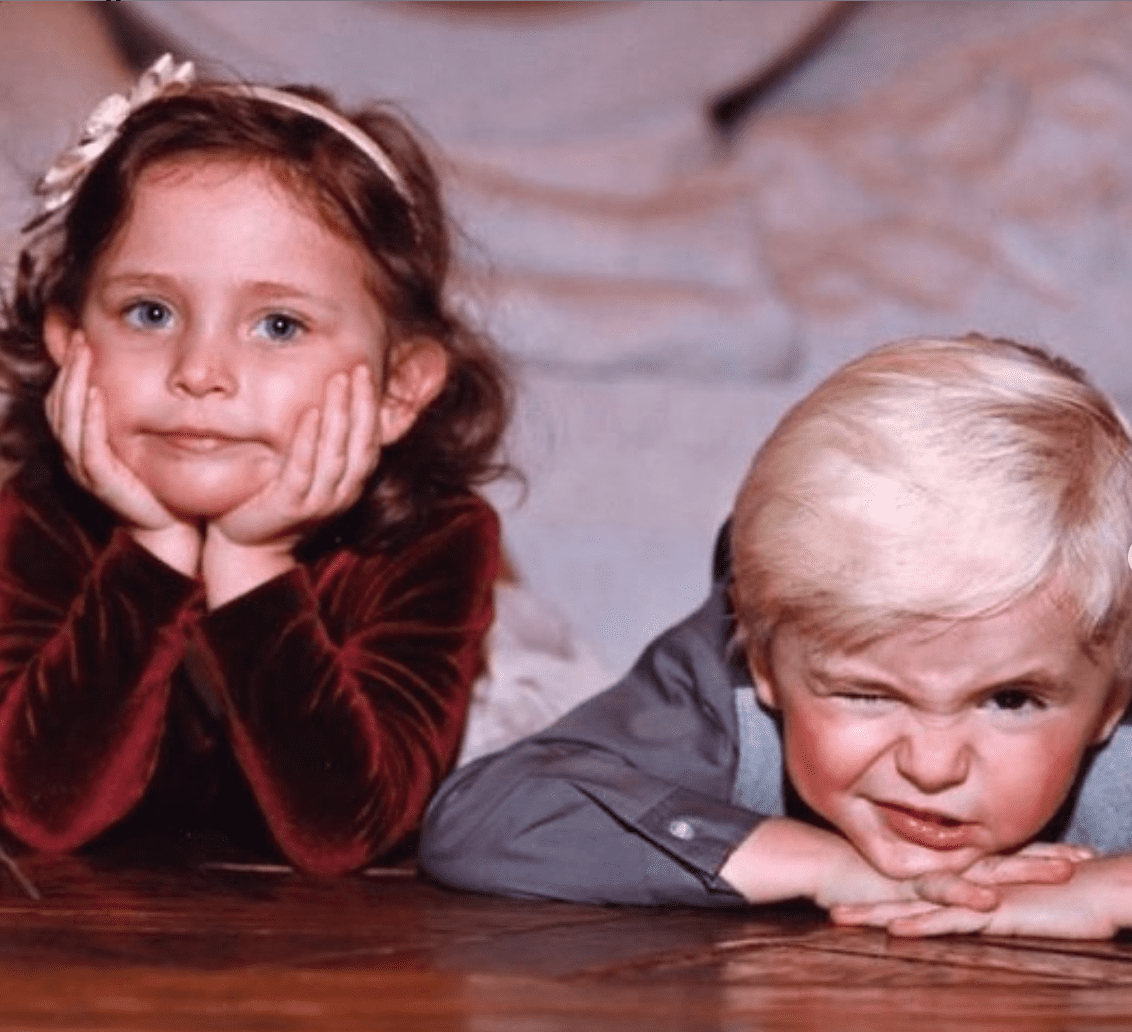 ---
GROWING UP THE DAUGHTER OF THE KING OF POP 
The Neverland Ranch, complete with merry go round rides and a petting zoo! The little girl had anything her heart desired, she even had her very own carousel. In addition, Michael made sure to style his princess in the best and most exclusive designer wear.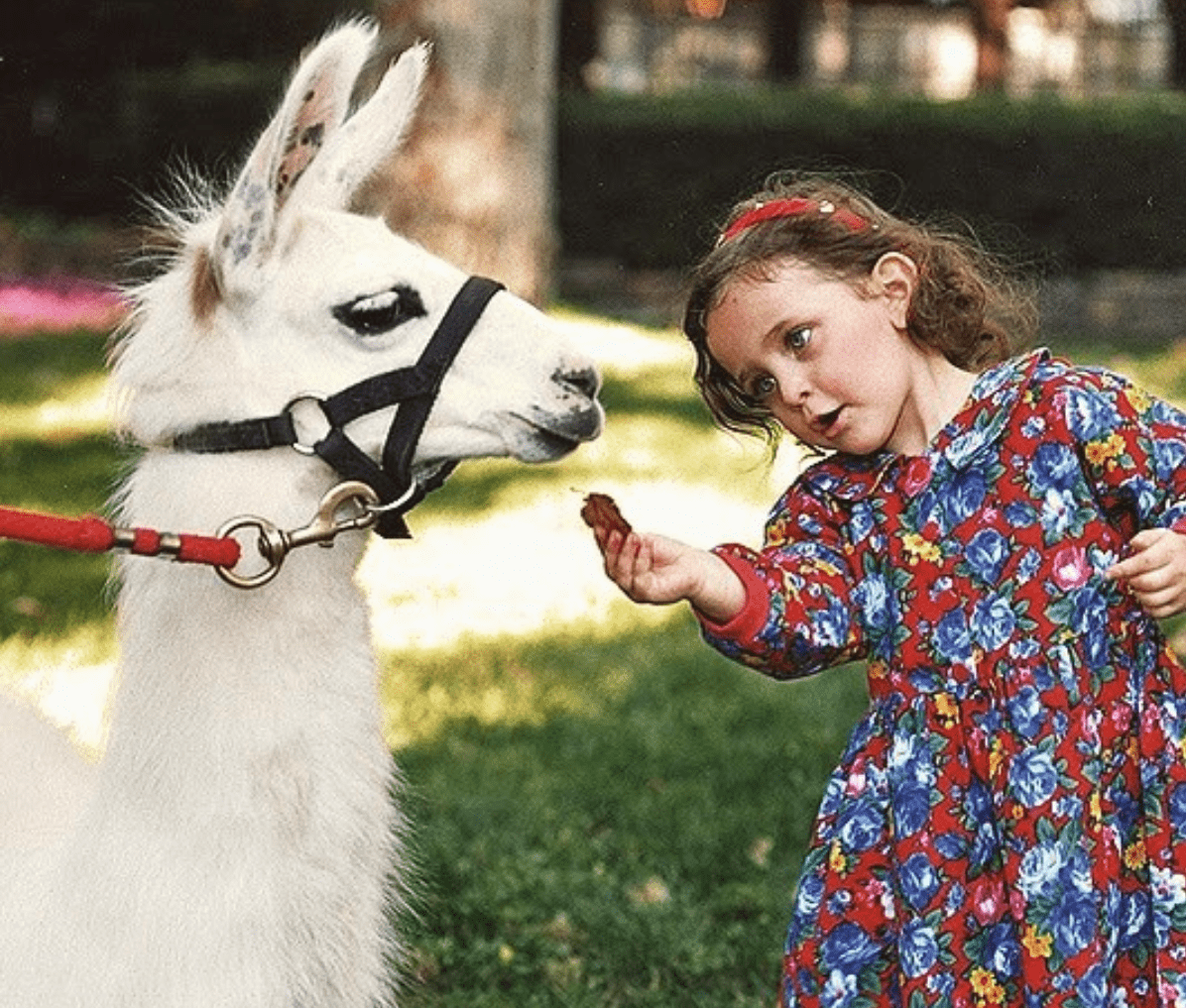 ---
PARIS MAKES A NAME FOR HERSELF 
After losing her dad in 2009, Paris chose to make him proud by working hard. After graduating in 2015, this blooming model decided to try her hand in the fashion industry. Immediately designers and casting agents were drawn to the striking blue eyes of Paris.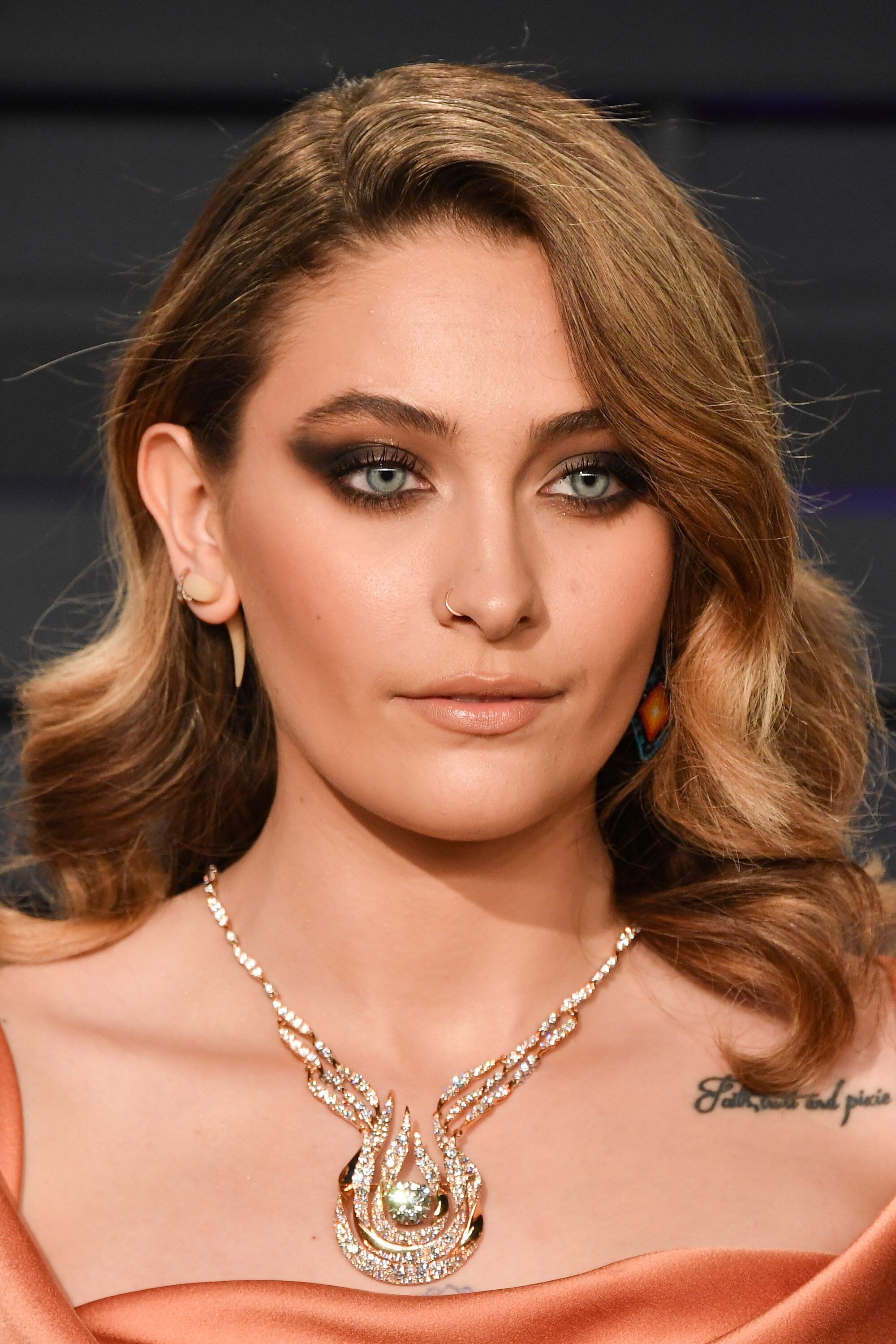 IMG Models was eventually the agency that was able to sign this sought after talent. Soon she was walking the runway and making quite a unique name for herself. She has been the cover star of many magazines, most notably her segment on Australia's July issue of Vogue.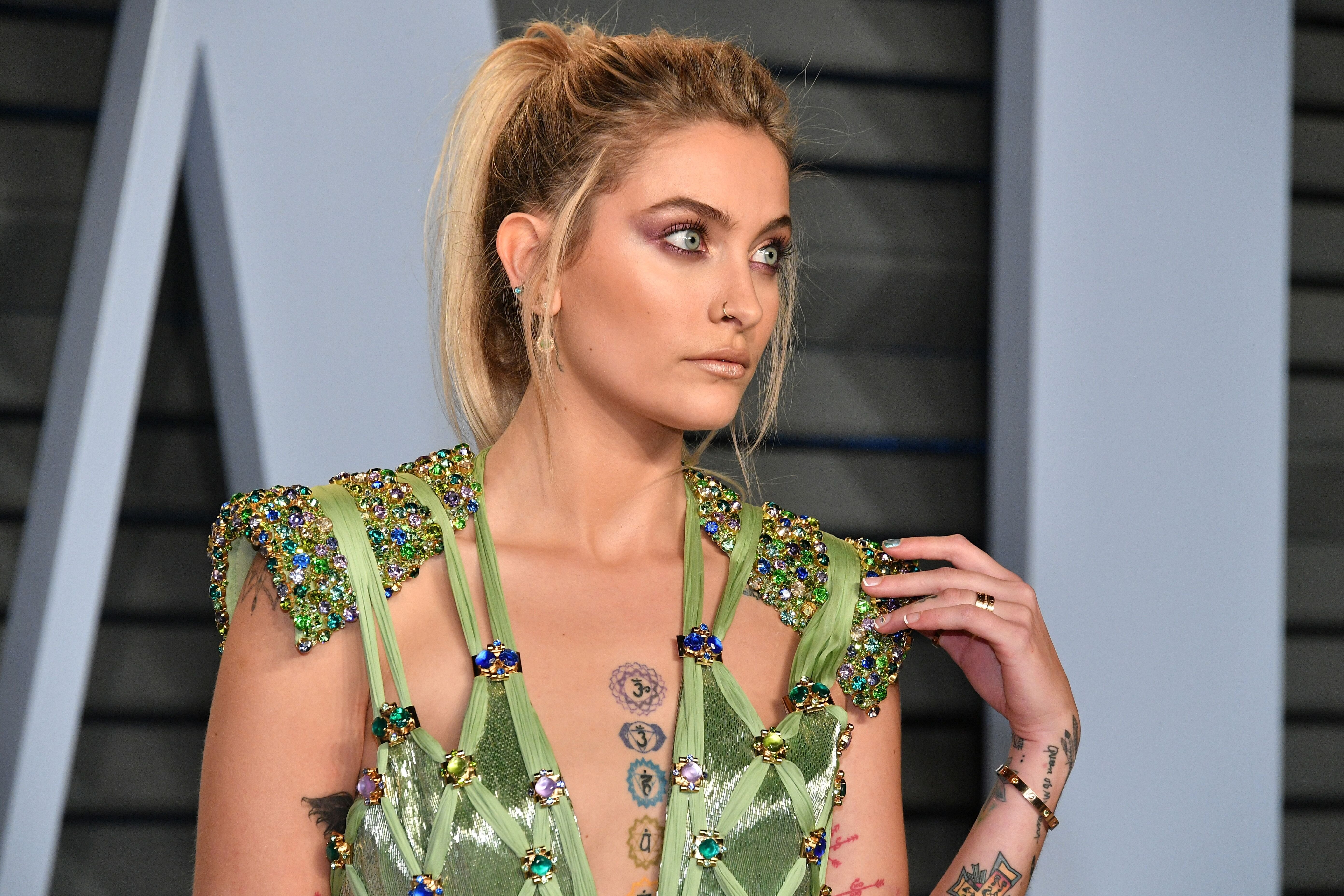 ---
PARIS JACKSON BREAKS THE BEAUTY NORMS 
In the many interviews Paris does with the media, she has been very vocal about her mission in the fashion and modeling industries. The stunning model wants to invoke beauty that isn't just the conventional type the world has become accustomed to. She shared: 
"I really want to leave a positive imprint in the fashion world, mostly regarding the media and the stereotypical beauty standard that is blasted all over every magazine you see. I already have many young girls looking up to me and I want to be something their parents are OK with them looking up to."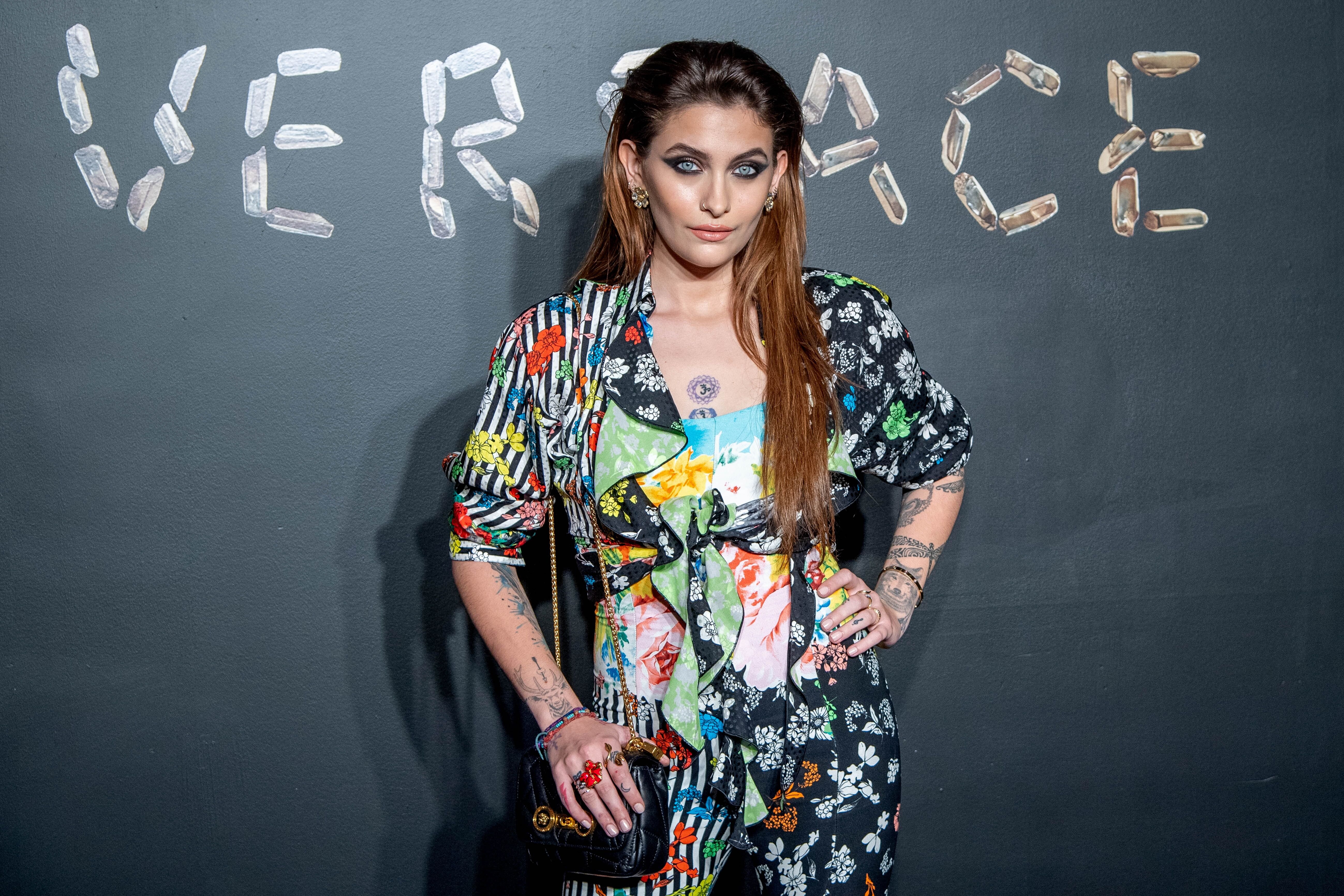 ---
MICHAEL'S DAUGHTER INHERITED HIS MUSICAL TALENT 
Paris and longtime boyfriend, Gabriel Glenn show off their alternative musical skills regularly. Michael's daughter comfortably strums an acoustic guitar while lending her vocals to the hippie-folk band, The Soundflowers. The happy couple often appear on red carpets together and seem to be very loved up!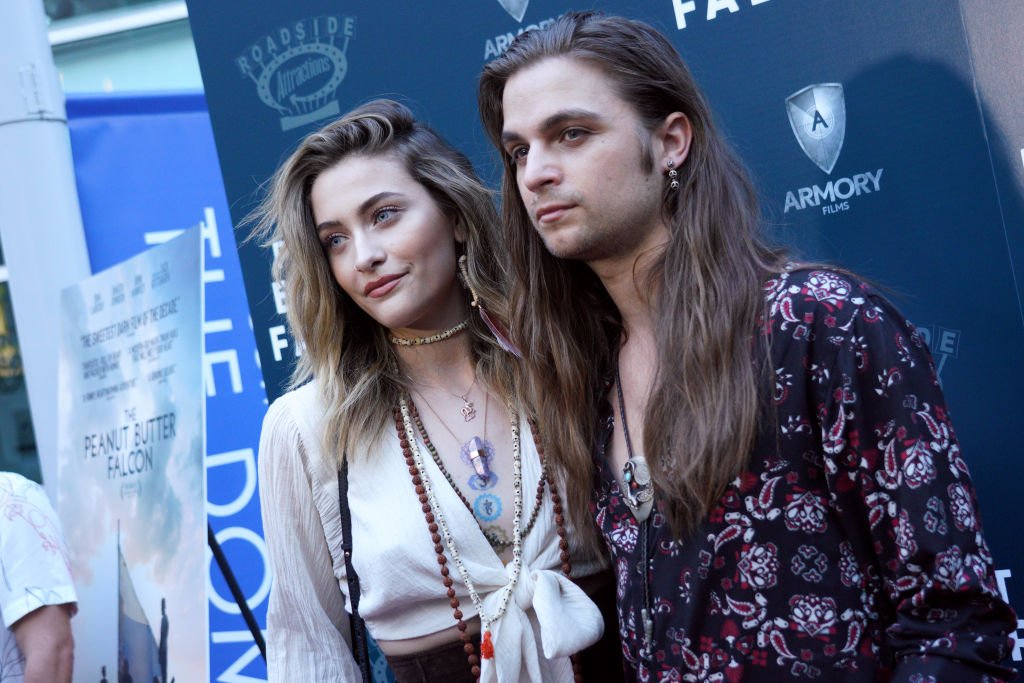 ---
WHAT IS MISS JACKSON UP TO THESE DAYS
These days the model keeps busy with her booming career and family life. She even made her fashion week debut! In 2020 the daughter of Michael Jackson strutted her stuff in Jean-Paul Gaultier's final fashion show ever! The Haute Couture Spring/Summer collection suited the bohemian Paris to a tee.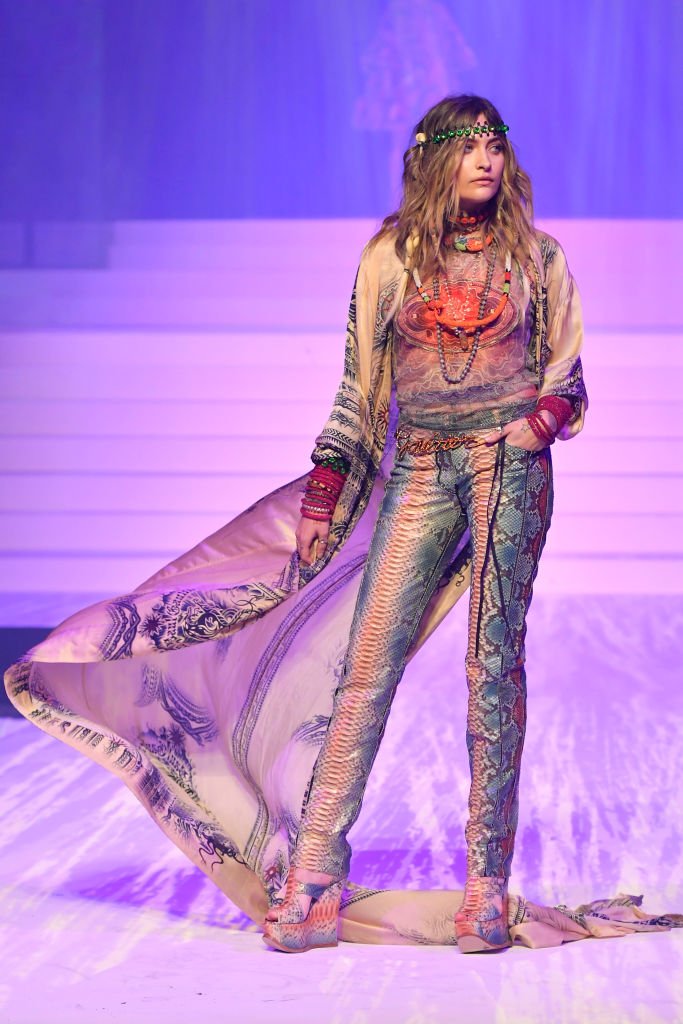 Paris and her siblings are also said to be pretty close. Paris and Prince have an especially tight bond. They have stated that their unique childhood experiences have forged a loving connection like no other.  The duo often posts cute pictures of their shenanigans on Instagram!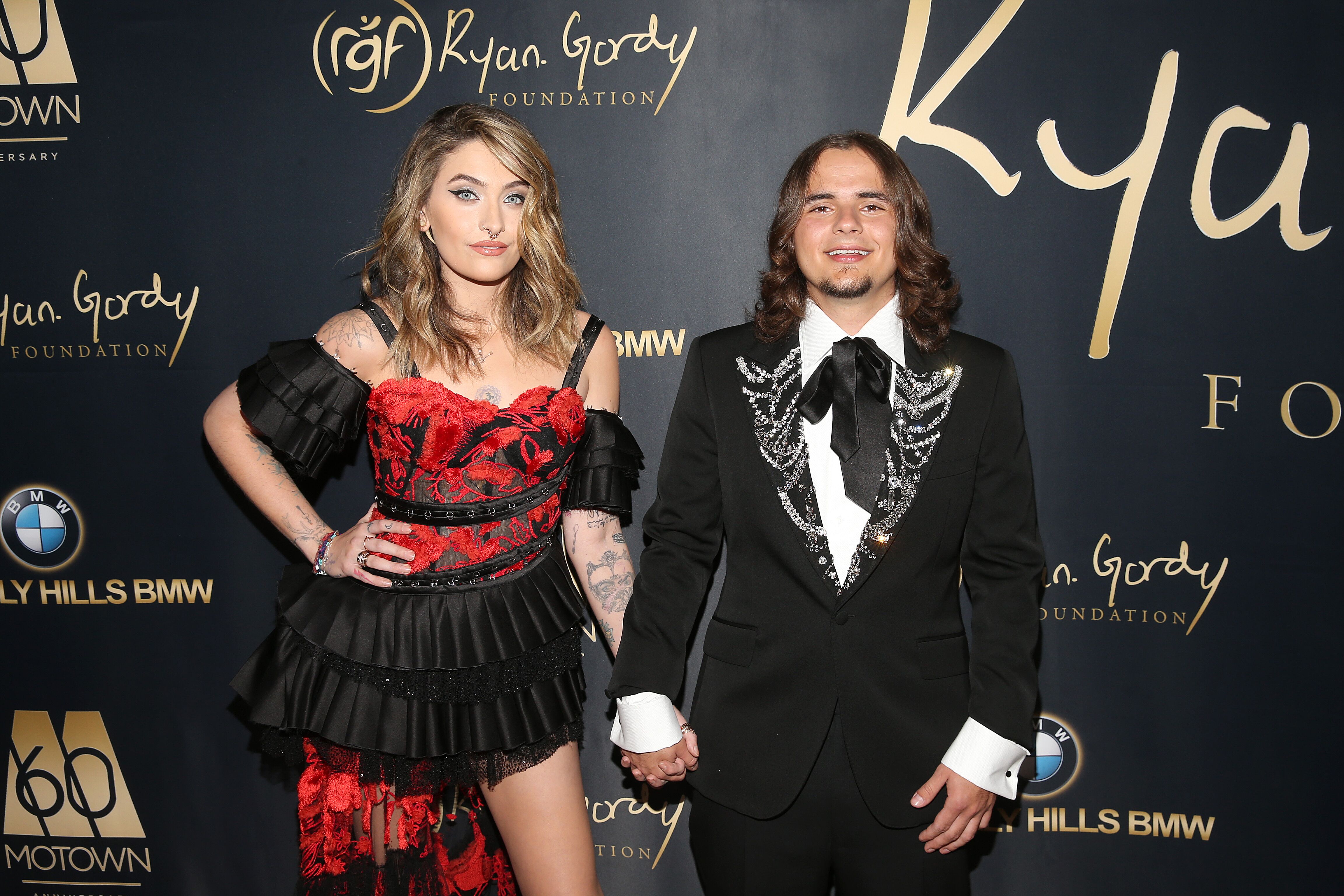 ---
BABY NUMBER 3: "BLANKET JACKSON" 
Prince Michael Jackson II, a name by which he seldom goes, was born in 2002. The king of pop was no longer married to Debbie and thus made use of surrogacy. While the identity of the surrogate mother is unknown, "Blanket" has a striking resemblance to his dad.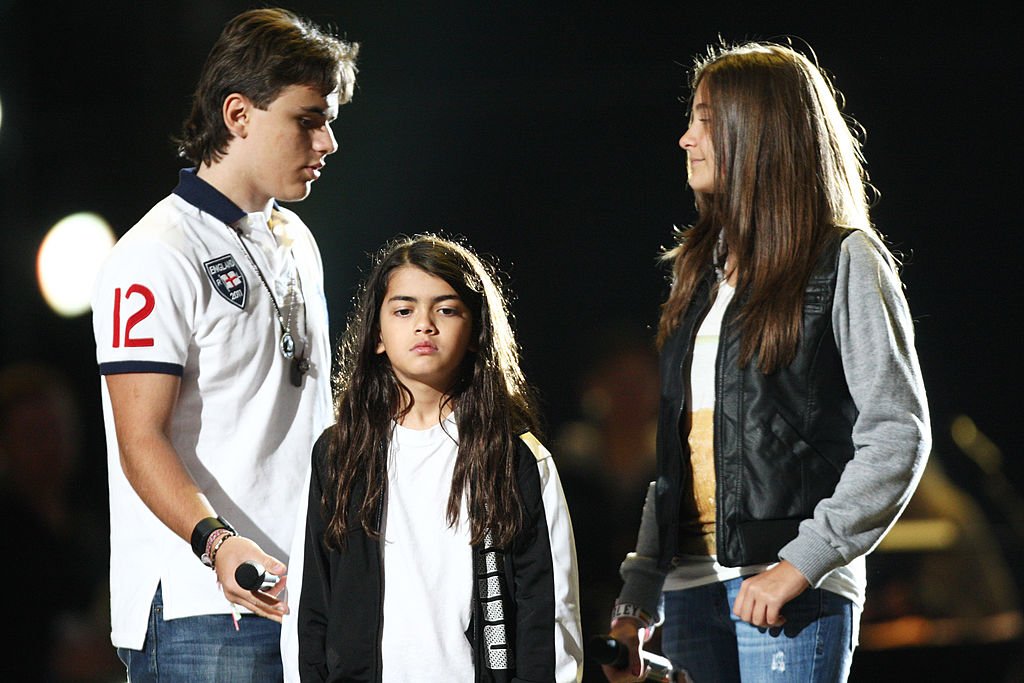 The baby first met the world in a memorable moment on a hotel balcony in Berlin. He was held up to a group of paparazzi who were there to snap the latest Jackson family member. For most of his formative years, Michaels's third child went by a rather unique nickname... He was called Blanket. Mr. Jackson once said: 
"…a blanket is a blessing. It's a way of showing love and caring."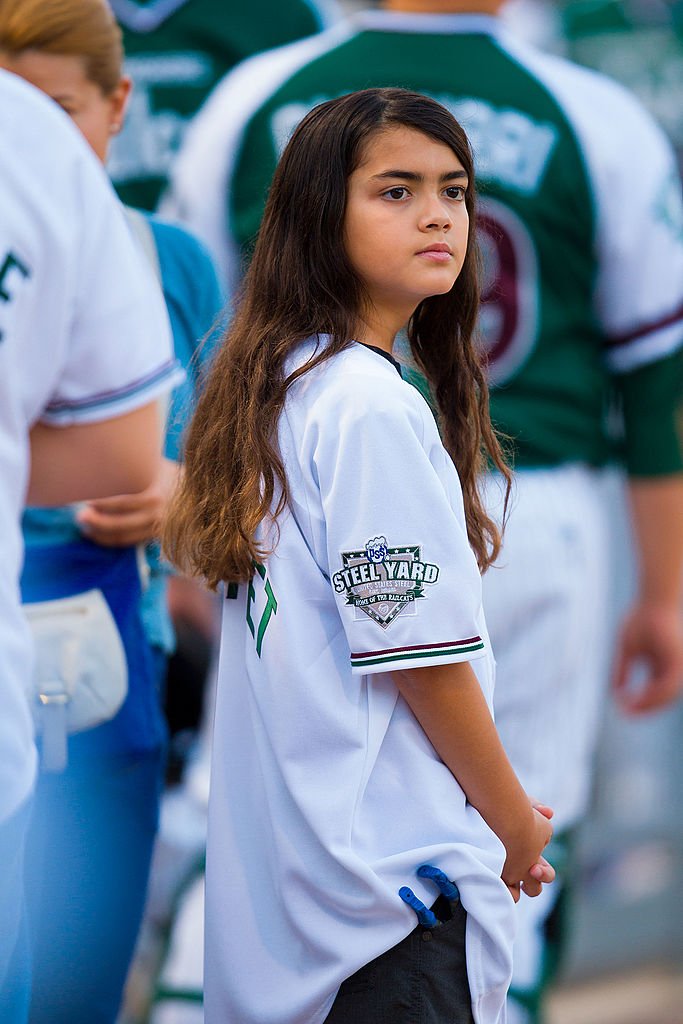 ---
THE NICKNAME "BLANKET" NEVER STUCK 
2015 was a year of "big" change for the youngest of Michael Jackson's kids. He chose to change his nickname. The youngster opted for the quirky moniker, Bigi. The reason for the new name was linked to bullying at school. Why Bigi? Well, the German name symbolizes his idealistic, shy and inspirational nature.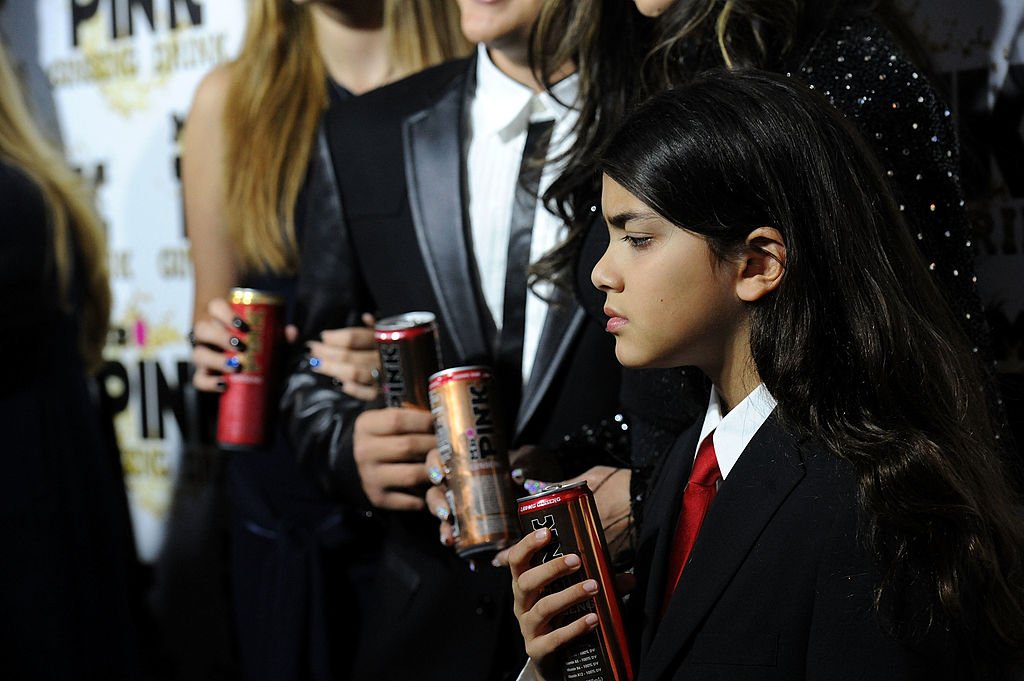 According to his friends and family, he is pretty introverted and prefers life out of the limelight. While he doesn't always get it right, Bigi has managed to remain under the radar for most of his life. Every now and again the paparazzi go crazy when he makes a rare appearance.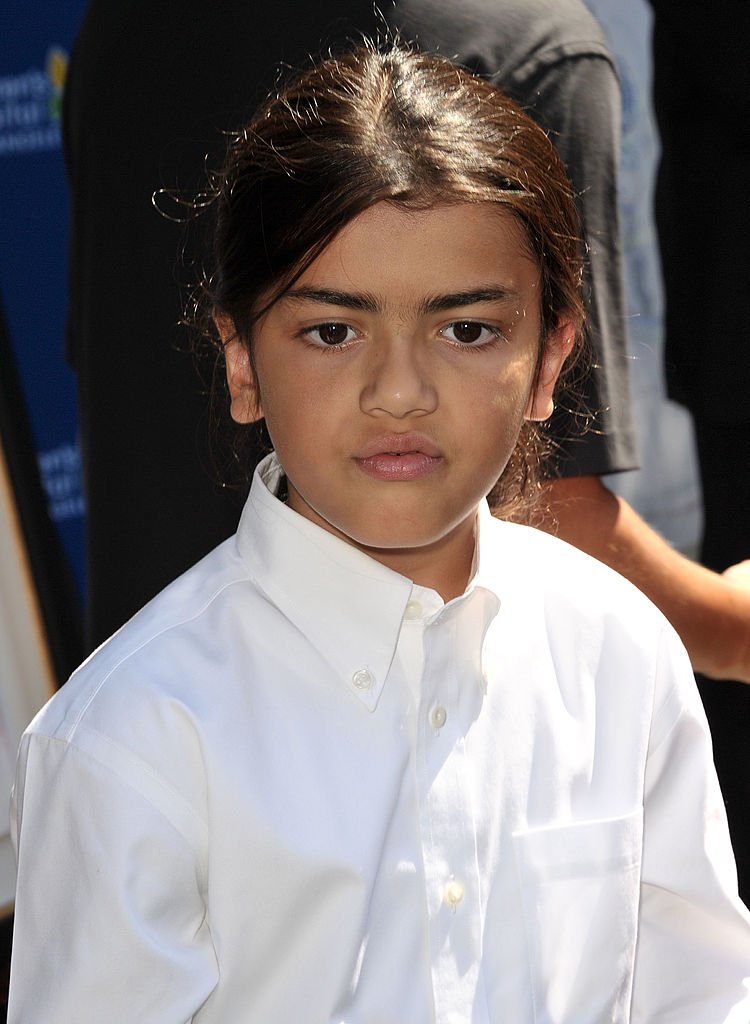 ---
THE JACKSON BROTHERS ARE LIKE TWO PEAS IN A POD 
Prince and Bigi have a very tight bond. The two manage their Youtube channel together and little brother, Bigi was there when Prince graduated recently. Prince is very devoted to his family and tries to be a positive influence in Bigi's life. The bros even share a love for comic books and pizza, cute!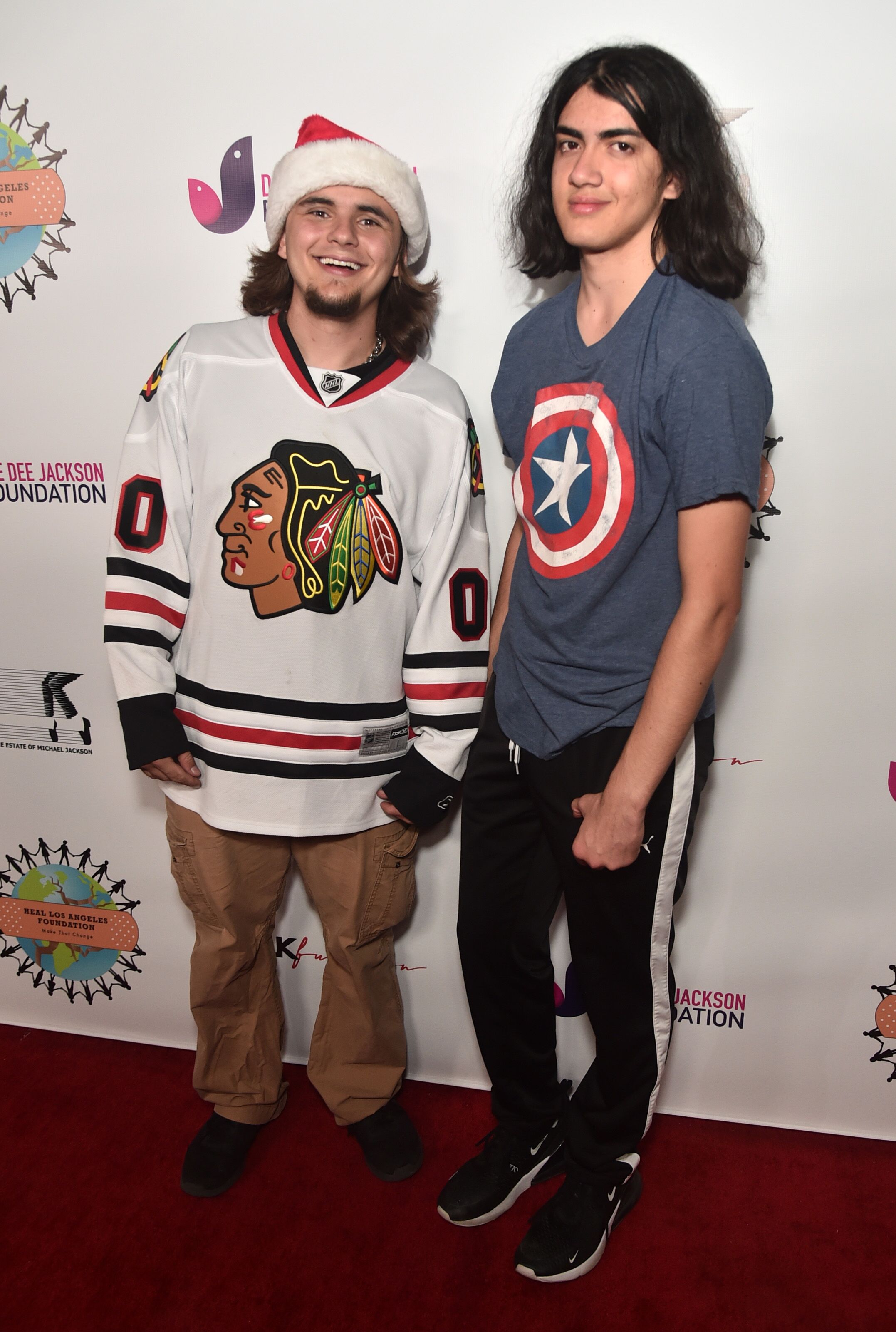 ---
WHAT HAS MICHEAL'S YOUNGEST SON BEEN UP 
These days Bigi tries to live life as a normal teenager. He is currently still a high schooler and likes to keep to himself. While we don't know what his plans are for life after school, we're sure this youngster will make a name for himself. His sister only had good things to say about her brother in a sweet Instagram post:
"My little brother is a legal adult today, I used to change his diapers. this is such a trip.. proud of the handsome, intelligent, insightful, funny, and kind young man he has become."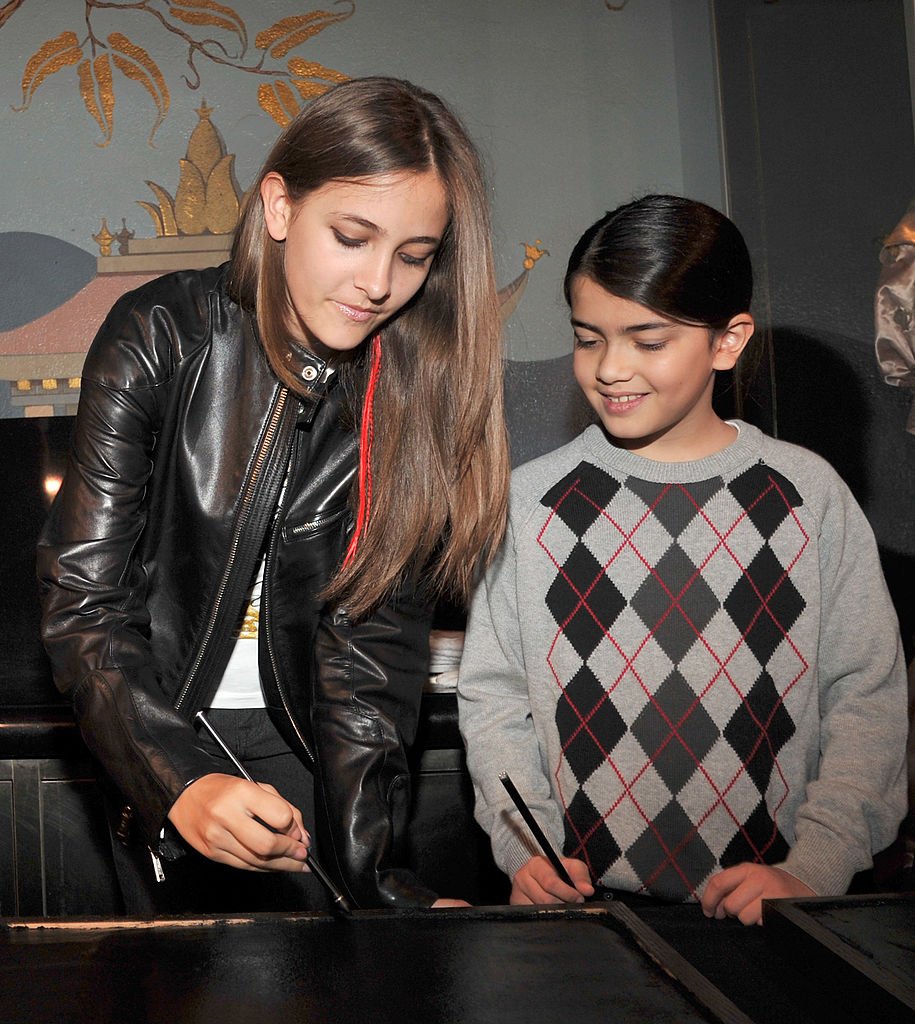 ---
BIGI BUYS A PRETTY BIG MANSION 
The just-legal Bigi does enjoy the perks that have come with his father's success. Bigi recently proved that he and Michael are both fans of great properties. He bought a lavish mansion, fitted with pools, cool features, and 24/7 security. No wonder his Calabasas neighbors are the likes of Dr. Dre and John Travolta!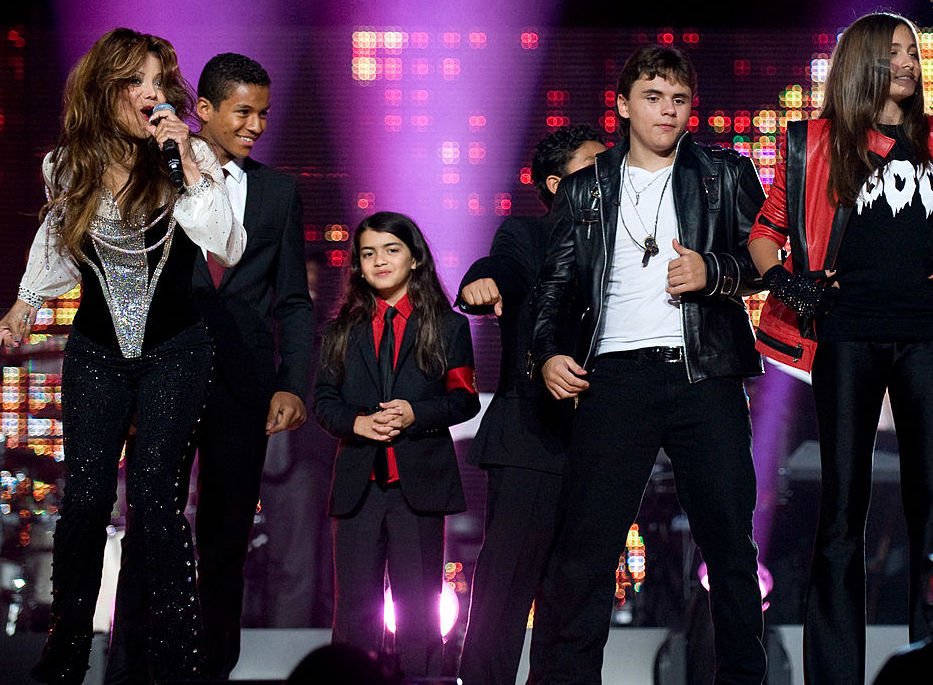 ---
THE PRIVACY OF THE CHILDREN WAS ALWAYS PARAMOUNT 
One thing that Michael Jackson always prioritized was the privacy of his children. The singer knew that he couldn't always protect his beloveds from the press, but he sure did try. Whenever they went into public places back in the day, the kids would almost always have their faces covered in masks or veils.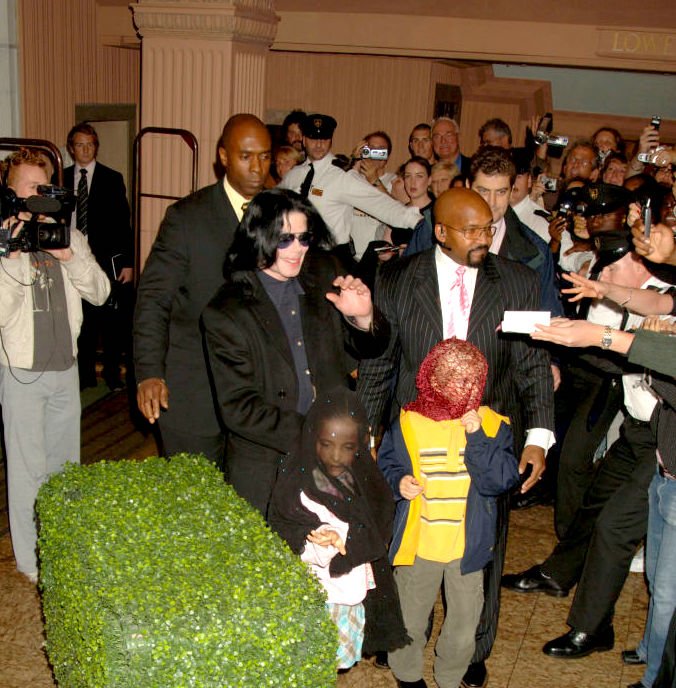 After Michael's passing, the Jackson family felt that it was time to expose the kids to the real world. In 2011 their aunt Latoya shared:
"The children are doing so well. Michael put masks on them to protect them and to keep them safe from anyone who wanted to hurt him. He's gone now. The first thing my mother did was say to them, 'Today we're unmasking you. Today the masks come off.'"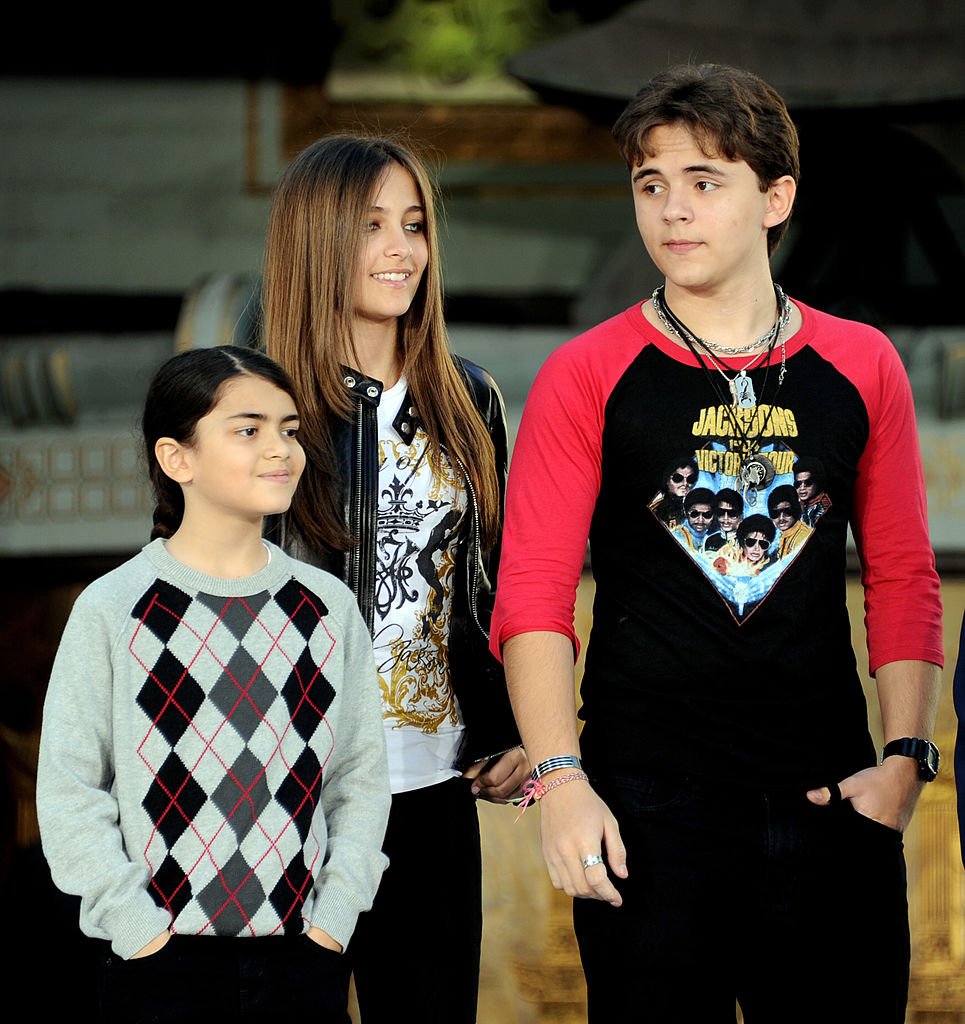 ---
WHO DO THE JACKSON KIDS SOCIALISE WITH 
The Jackson children made pretty popular friends growing up... Michael loved to invite the rich and famous to his Neverland Ranch. These include star-studded families like Hadids. In fact, Paris Jackson is still friends with both Bella and Gigi Hadid to this day.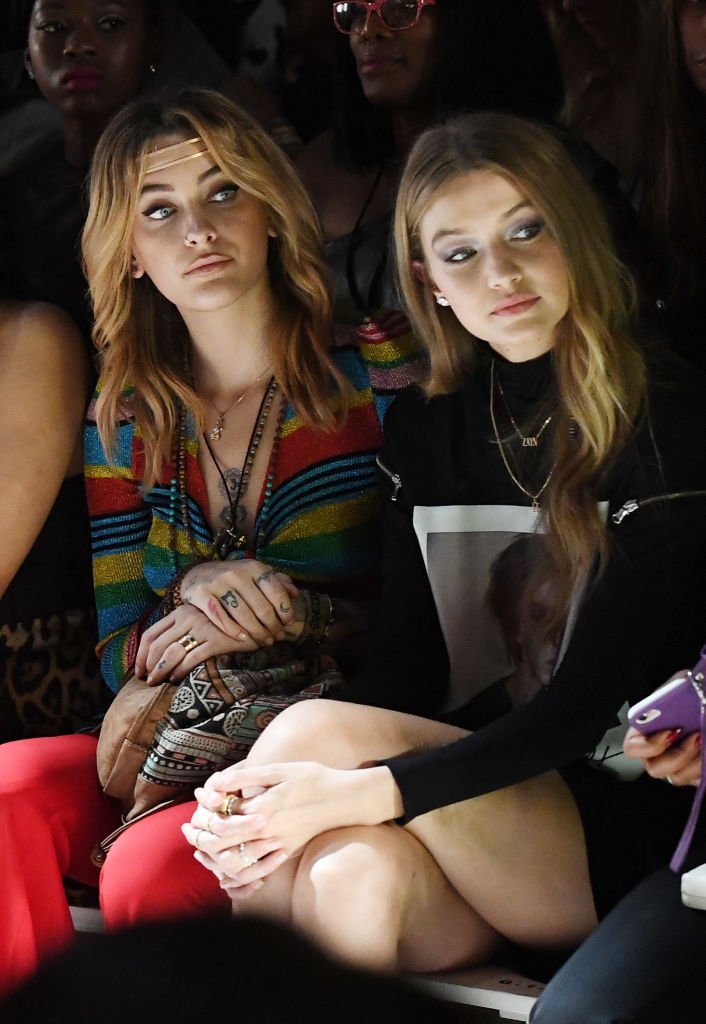 ---
HIS KIDS ACCEPT MANY AWARDS ON MICHAELS BEHALF 
In 2010 a special tradition began involving the Jackson trio. They began collecting awards on behalf of their late father. The first time was for the collection of their father's Lifetime Achievement Award at the Grammys. Since then, they have been at every event recognizing the man they adored.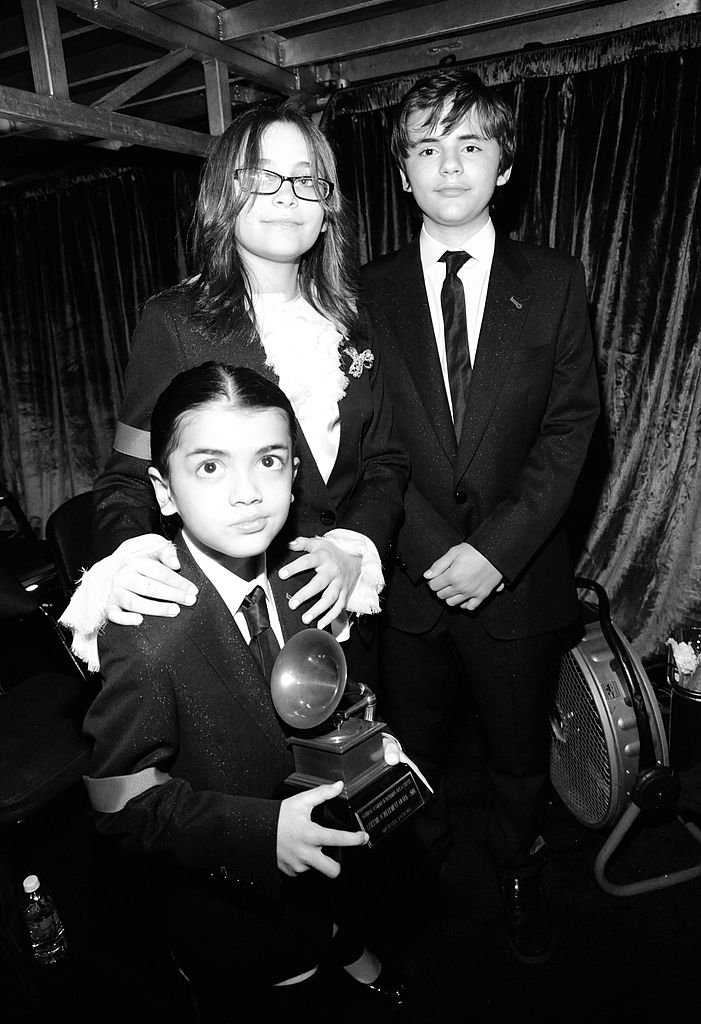 ---
WHO WAS THE MOTHER OF THE JACKSON KIDS 
Who was the mother of two of Michael Jackson's children? It was none other than Debbie Rowe. He struck up a relationship with her soon after his very public divorce from the famous Lisa Marie Presley in 1996. More or less a year later, Michael became a dad! 
Debbie worked as a dermatologist assistant for the king of pop and was assisting with his vitiligo condition. Soon sparks flew and they were wed. Michael told Debbie about his desire to be a father and she agreed to it. In their short two year marriage, she gave him Prince and Paris Jackson.
---
WHAT MADE MICHAEL JACKSON THE HAPPIEST MAN
Debbie has since been vocal about the nature of Michael's parenting. Despite their separation, she says that he was indeed the best father. When speaking about the birth of Prince, she said: 
"Michael was definitely more excited than I was. He was SO excited when I had a contraction. He was welling up … and then his son was born. The look on his face … I'd never seen him that happy. That's what made it wonderful for me, to see the look on his face."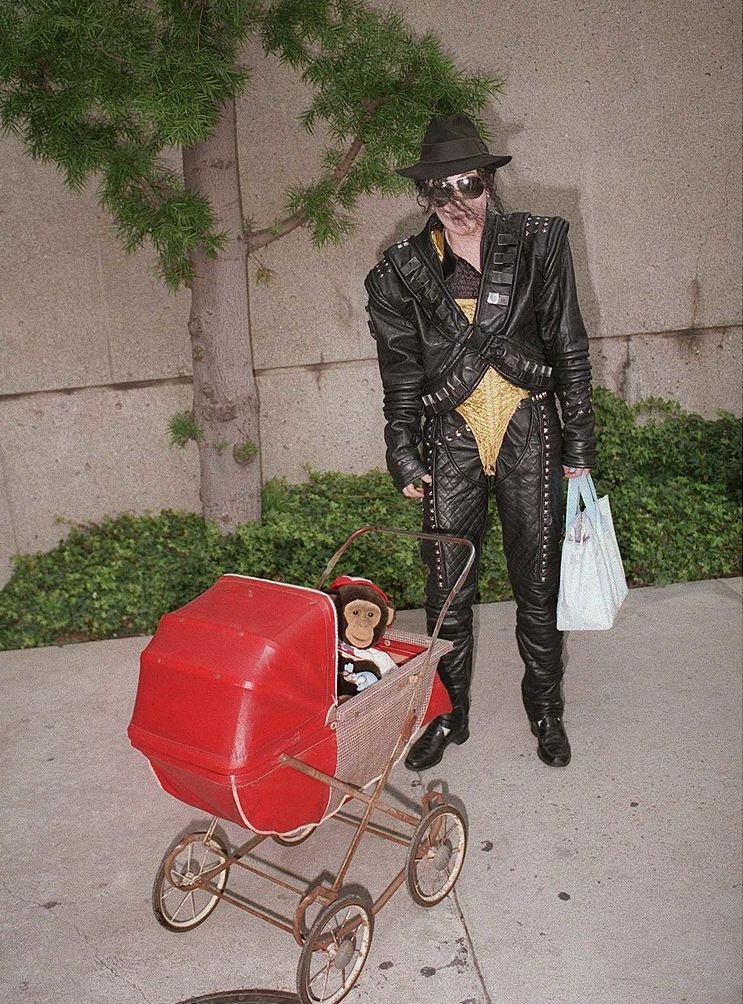 This iconic musician lives on in his great legacy and in his children. Prince, Paris, and Bigi seem to be doing alright and we hope they continue to make their father proud in the years to come! What do you think about the Jackson trio? Leave us a comment and be sure to click share! 
Sources: Express, Cheat Sheet, News Week, People