Adele: Bumpy Real-Life Story
Not only is Adele a great singer, but also she is a strong woman admired by millions. Which personal loss inspired her song, Someone Like You? Just how much has she lost after having to sell her Sussex mansion after her divorce? And is she ready for a new relationship? Find out all these details in our article.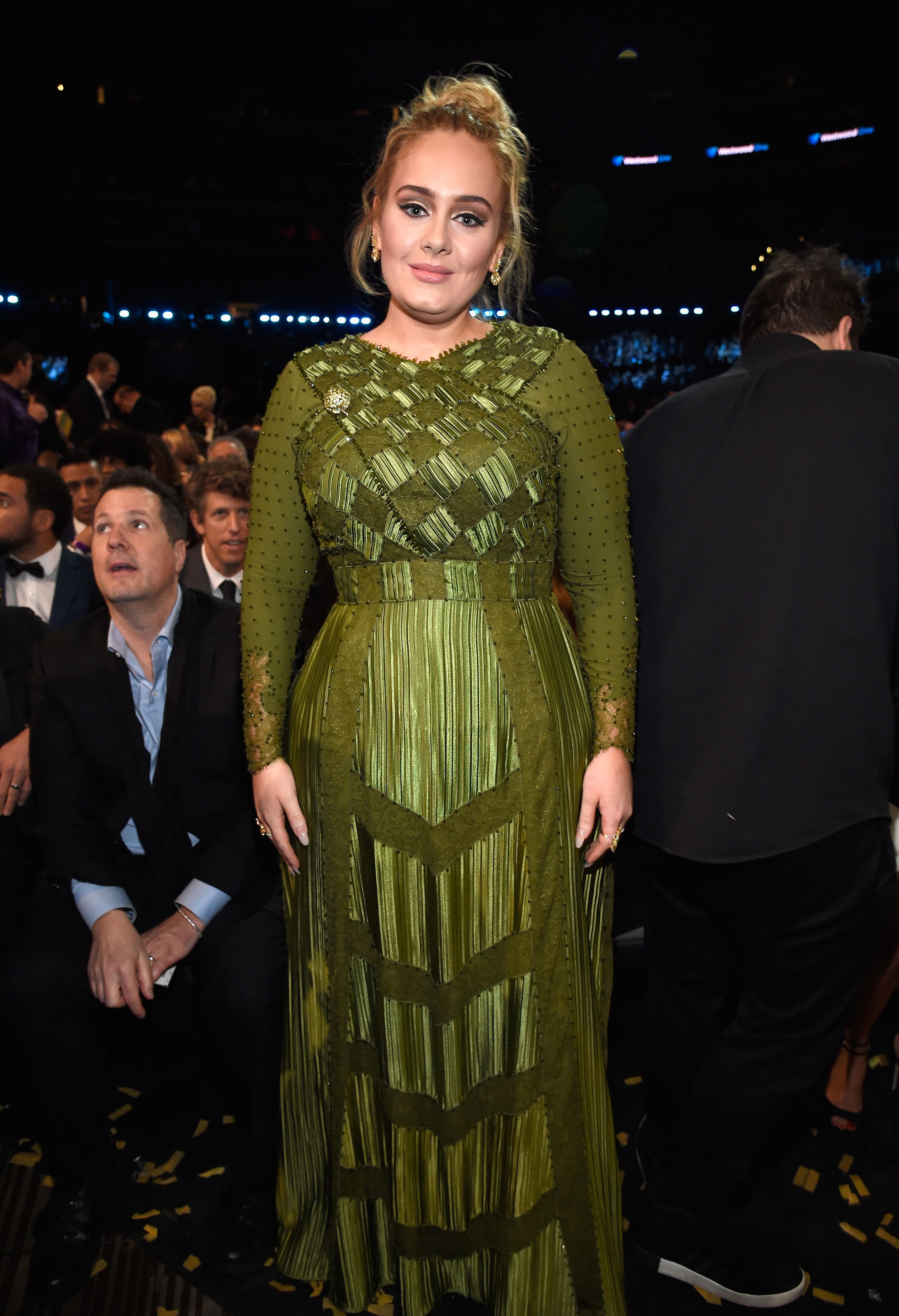 ---
When we were young
It all starts with the birth of a baby girl in North London. 18-year old Penny Adkins gives up her art studies when she falls pregnant with Adele Laurie Blue Adkins. In the evenings, Dad Mark Evans returns home from work to a peaceful picture.
Mom Penny can be heard playing lullabies on her guitar to soothe baby Adele to sleep. And Dad Mark loves cradling his girl to sleep. Sadly, this happy picture was soon shattered to pieces. When Adele was around three years old, her father chose alcohol over the family. Things were looking bleak.
---
The mother-and-daughter duo often found themselves short on money and living in government-subsidized housing. Regardless, single mom Penny gave her all to raise her daughter well and worked various odd jobs to support them. Also, Adele's Mom was the biggest supporter of her young daughter's musical inclination.
Listen to this heart-warming story! Just before Adele's fourth birthday, her mom hid her inside her trench coat and snuck her into the Brixton Academy to watch The Beautiful South in concert. As Adele said to Vogue, her mom sparked her initial interest in music, even though there wasn't a musical tradition in the family.
When Adele was 10 years old, the saddest event of her young life to date took place. Her beloved Grandpa, John Evans, lost his battle with cancer.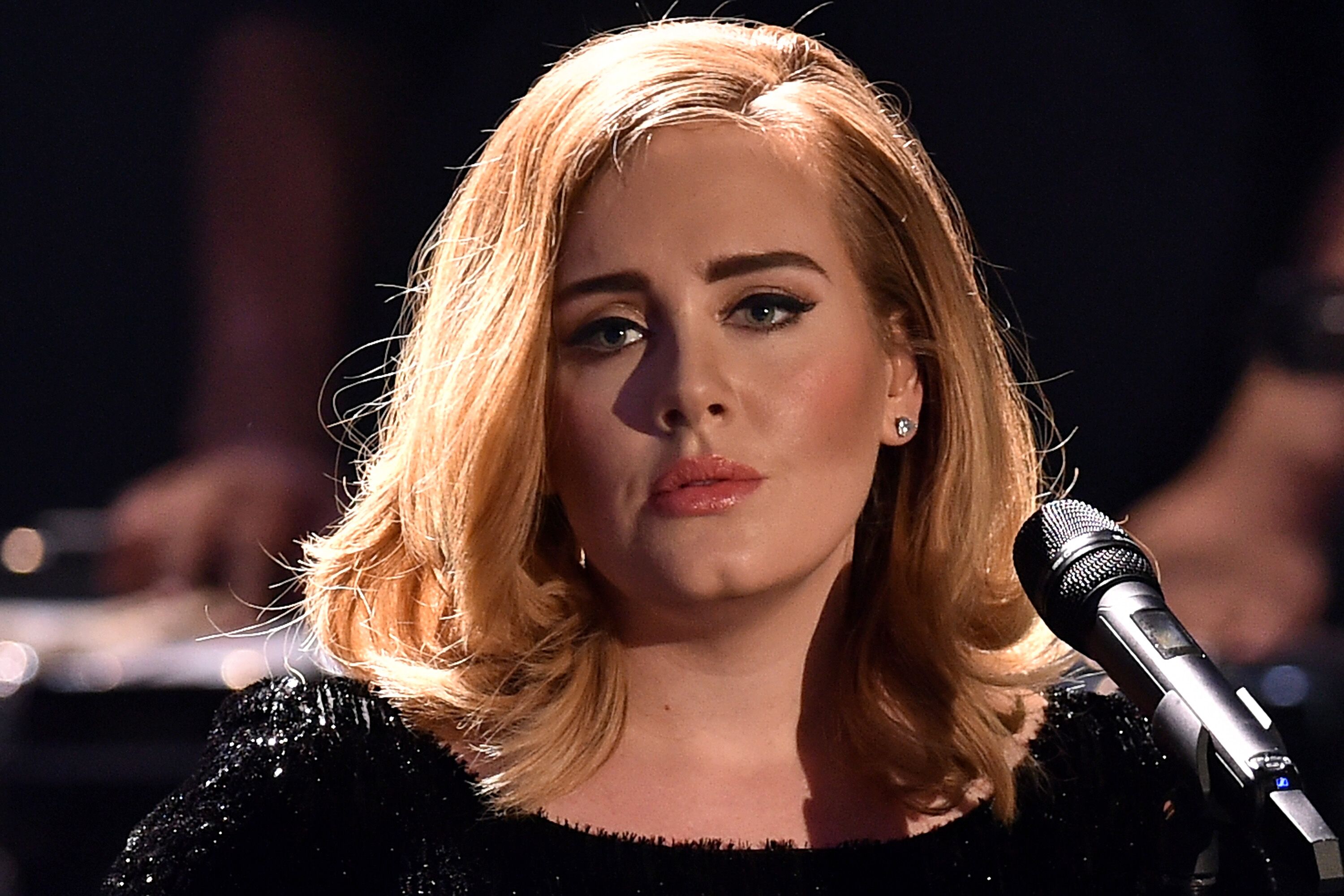 ---
In an interview with i-D magazine, Adele admitted that the loss had affected her deeply: "I loved him so much, more than the world." She needed counseling to come to terms with it. In response to the loss, Adele decided she wanted to become a heart surgeon, explaining to her Mom: "I want to fix people's hearts." 
In the years that followed, Adele went on to study at the BRIT School for Performing Arts and Technology, the same school that produced performers like Amy Winehouse, Leona Lewis, and Kate Nash. For a class project, Adele cut a three-track demo and it wasn't too long before XL Recordings found the tracks and contacted the artist.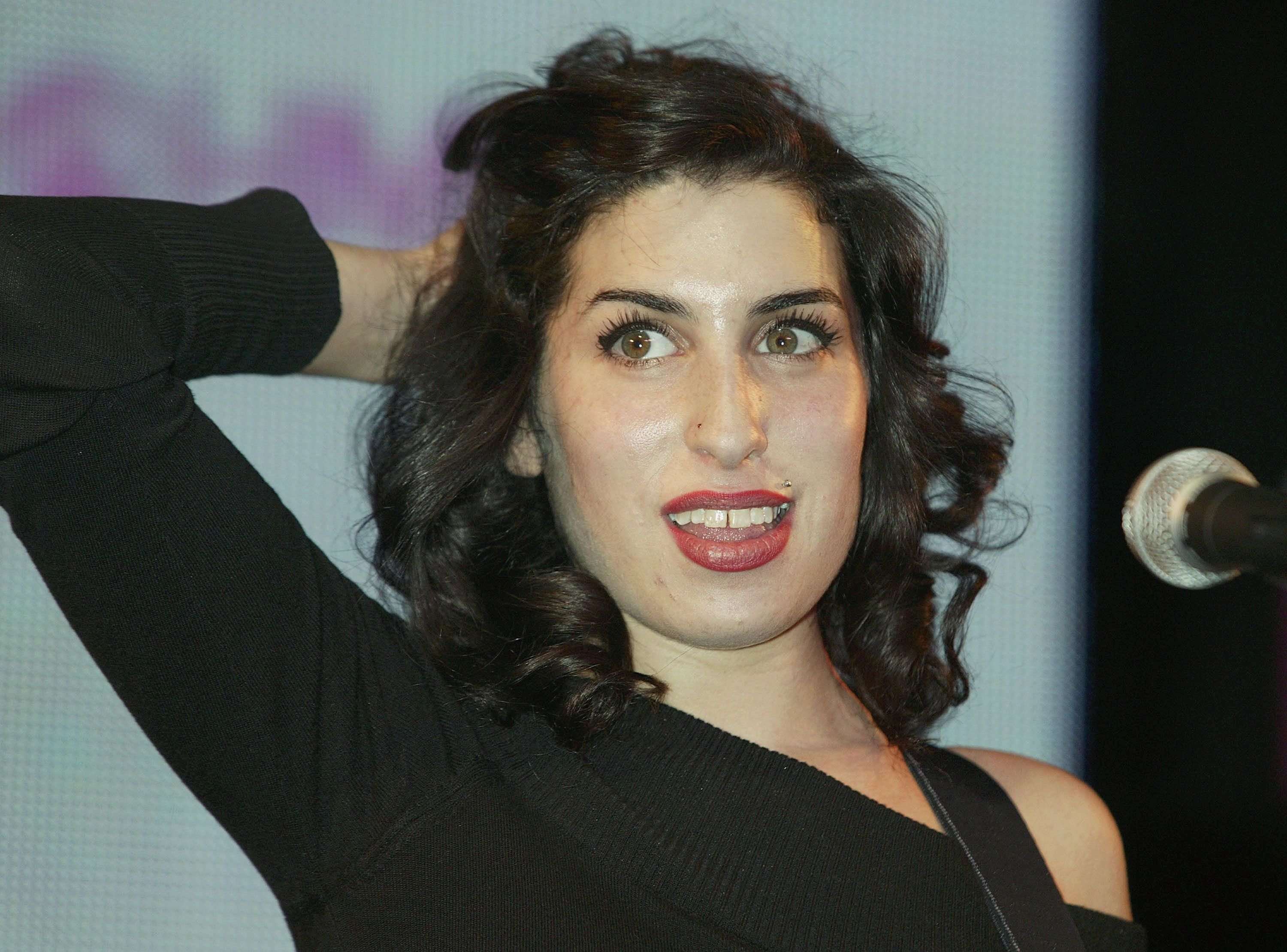 ---
At the early age of just 17, the record label signed her! Things were looking up for the young Adele. Fast forward to 2008… At barely 19 years old, her debut album 19 skyrocketed. With the singles "Hometown Glory" and "Chasing Pavements," the album launched Adele to fame, pretty much across the globe!
The new queen of music won her first Grammy for Best New Artist in 2009. And we all know the long list of Grammys and awards that followed after! Through it all, Adele has always stayed humble. But despite her success, she felt lonely and blue. As she once told Vanity Fair:
"I have a very dark side. I'm very available to depression. I can slip in and out of it quite easily. It started when my granddad died, when I was about 10, and while I never had a suicidal thought, I have been in therapy, lots."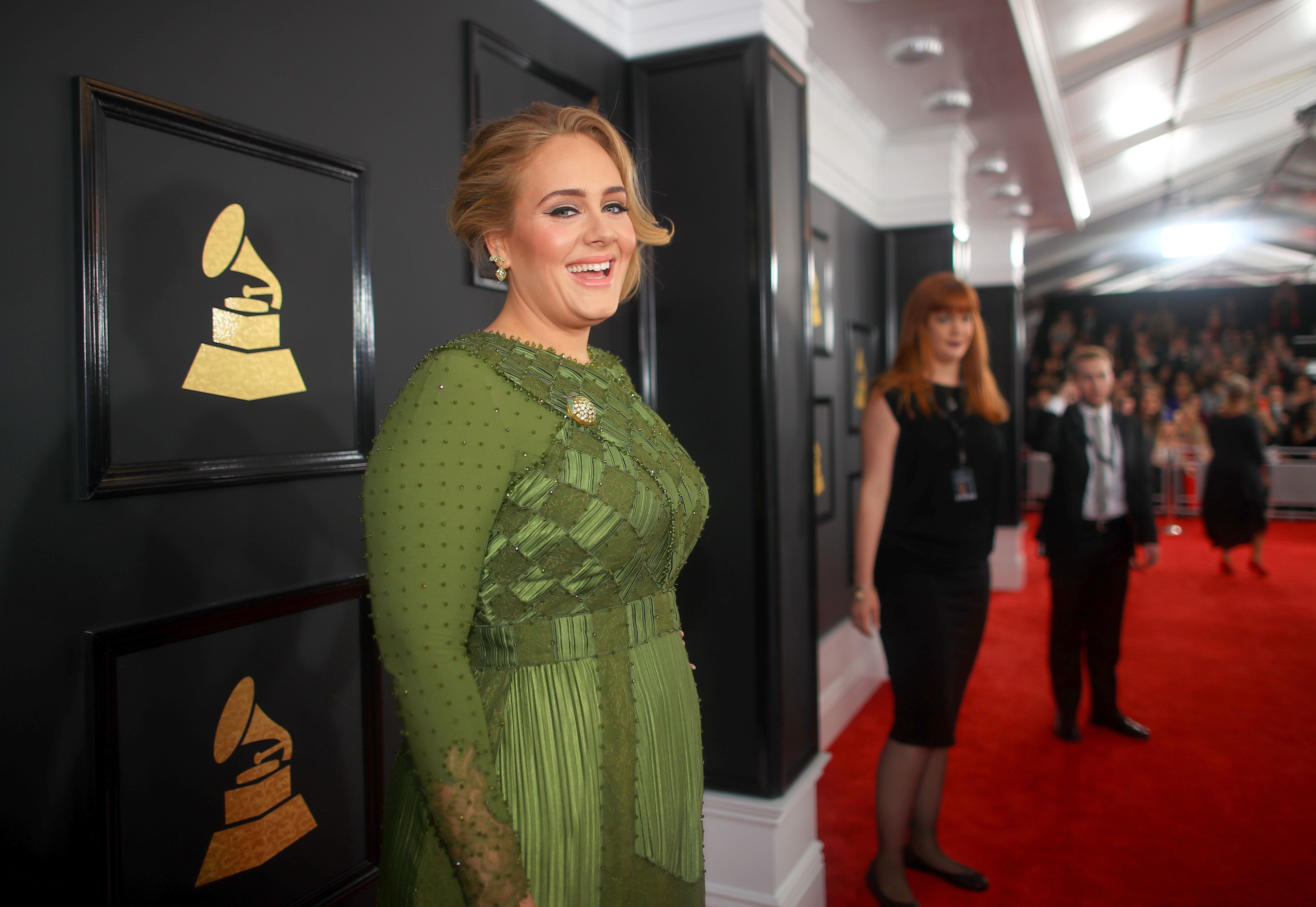 ---
We also don't think the media's constant scrutiny of her curvy figure would help any girl's self-esteem! On this topic, she told the Daily Mirror:
"I don't rely on my figure to sell records. I don't want to be some skinny Minny. No matter what you look like, I think the key is to be happy with yourself," she said. 
And, just as her childhood happiness was once ruthlessly torn to pieces, it wasn't long before life threw Adele its next sucker punch.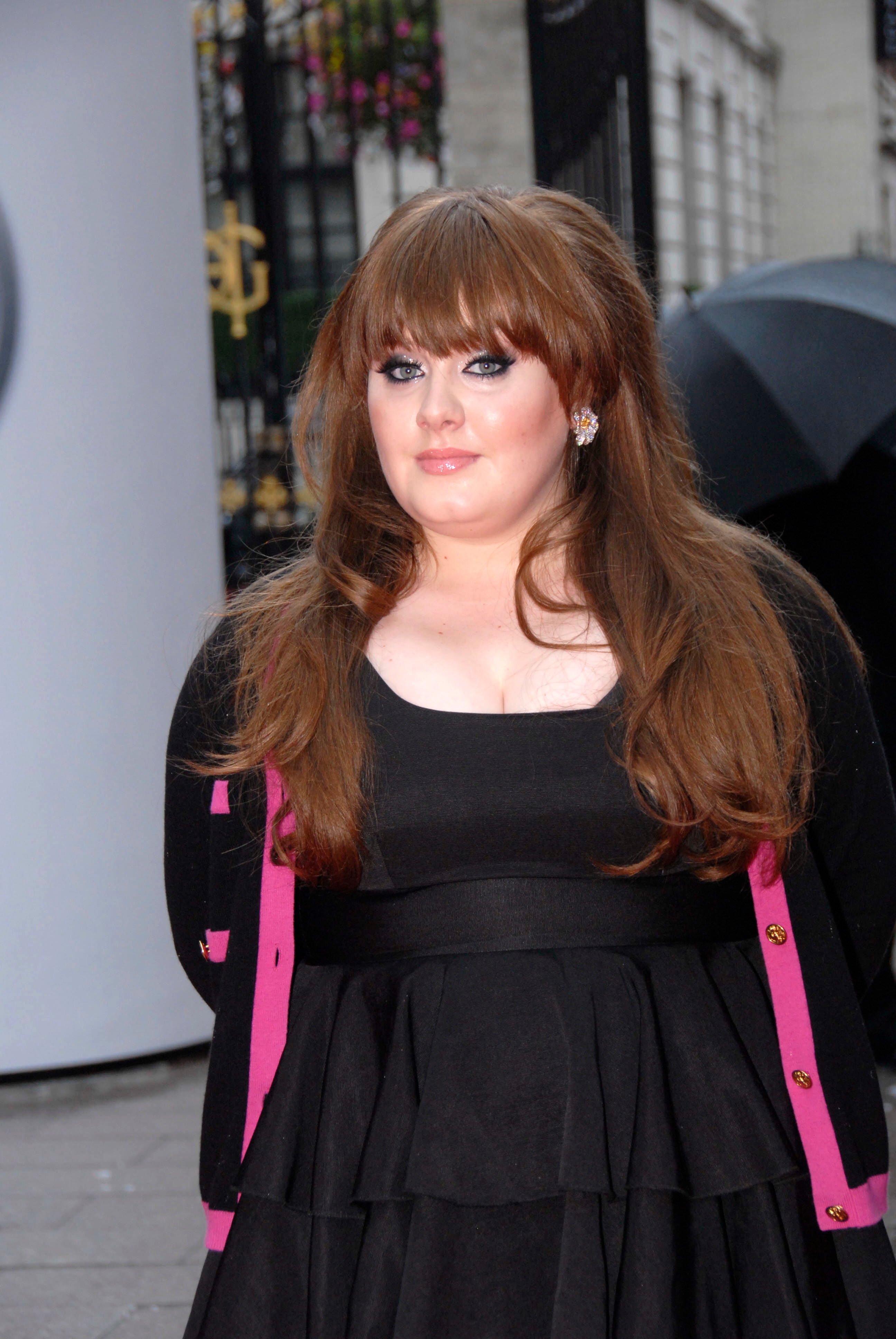 ---
Sometimes it lasts in love, but sometimes it hurts instead
Around 2008, Adele started dating photographer Alex Sturrock. Now, remember that Adele is notoriously private, so the identity of this ex, and related details, are mostly shrouded in mystery. But from what we can gather, he was 10 years her senior and according to a close friend of Sturrock's, the romance was intense and volatile.
Before long, the couple parted ways - allegedly Sturrock broke up with Adele. And to drive the stake deeper, in a matter of months after their break-up, he was engaged to someone else. Adele was devastated. While details are not clear, rumors hinted that Adele's excessive alcohol use at the time might've played a role.
---
Just how did Adele deal with the aftermath of this break-up? Well, this loss inspired the 2011 hit song, Someone Like You, and other songs on her album, 21. Speaking to Vanity Fair, Adele later admitted:
"I was completely off my face writing that album [21], and a drunk tongue is an honest one. I would drink two bottles of wine, and I would chain-smoke. Then I'd write the lyrics down and the next morning think, 'that's quite good'. Then I'd find the melody."
On the subject of the break-up, Adele told The Sun that she truly believed they would marry, and was blindsided when she found out her ex wanted that, but with someone else. And while accepting her Grammys, she said:
"This record is inspired by something that is really normal—just a rubbish relationship. And it's gone on to do things that I can't tell you how I feel about it. It's been the most life-changing year."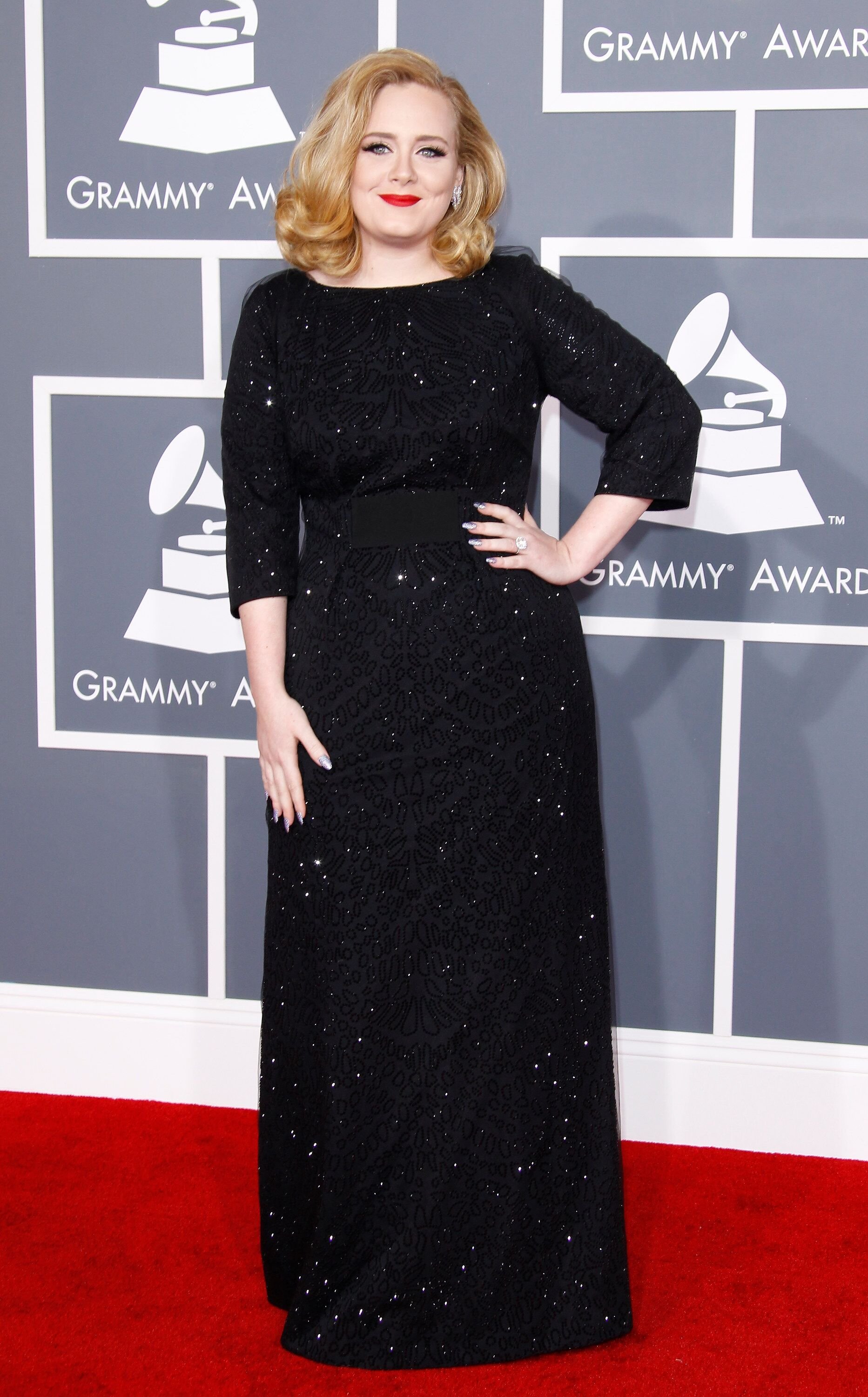 ---
Remember how, as a young girl, Adele told her mom she wanted to become a heart surgeon to "fix people's hearts"? Speaking to MTV about Someone Like You, Adele said:
"It broke my heart when I wrote this record, so the fact that people are taking it to their hearts is like the best way to recover."
And, in an interview with i-D, Adele shared what went down when her mom first listened to Someone Like You. It sure tugs at the heartstrings. "Adele", her mom said: "You are a surgeon. You're fixing people's hearts." Now, who can disagree with that?
---
Hello, can you hear me?
Apart from recovering from her heartbreak, November 2011 threw Adele another curveball. Why, you ask? Well, Adele damaged her vocal cords and had to cancel all her shows. She also had to undergo vocal cord surgery, after which she couldn't speak for seven weeks! Gosh! Fans were uncertain if she'd make a comeback after this obstacle.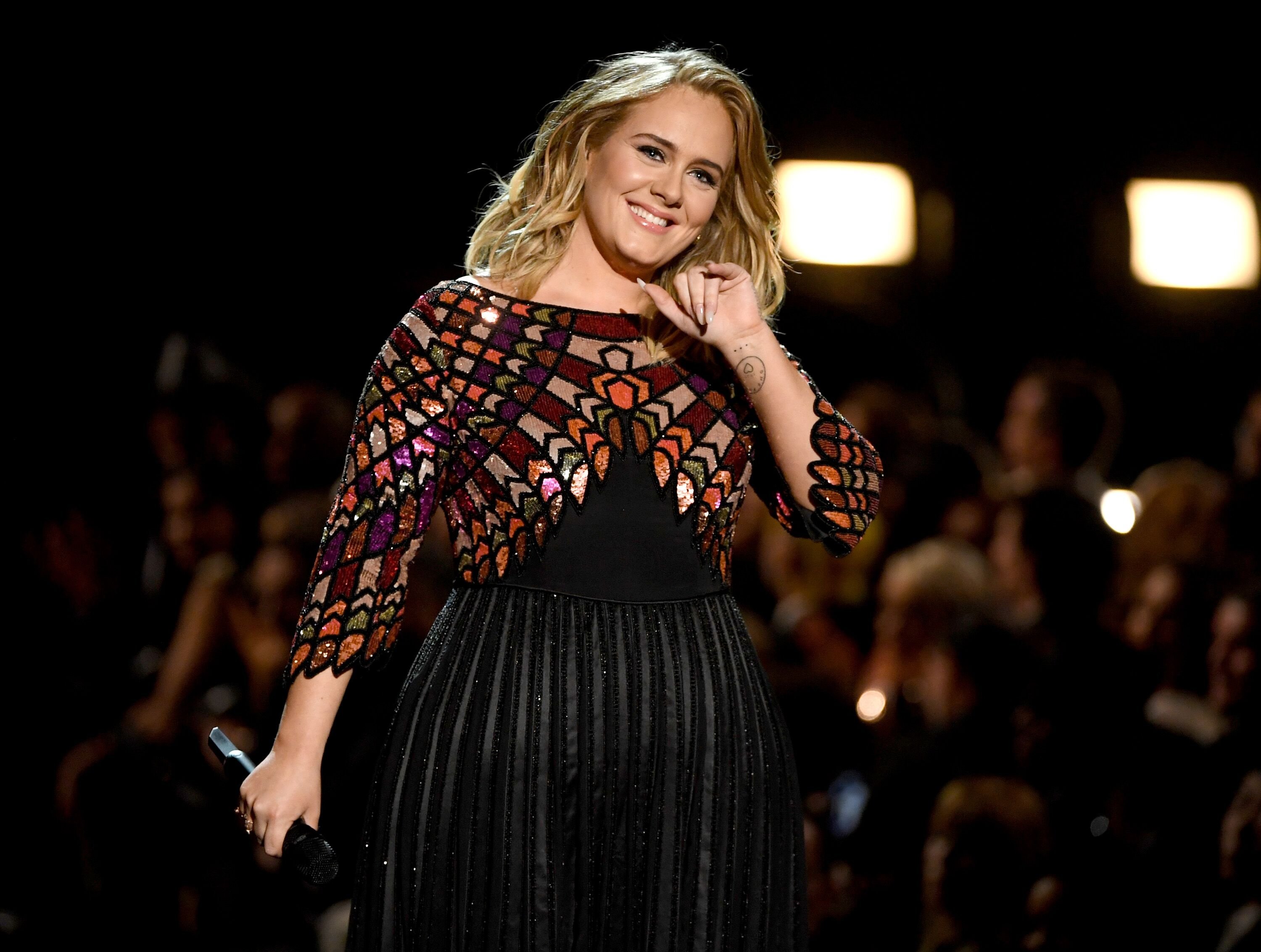 ---
But, as we've come to know about Adele when the going gets tough, she gets tougher. And to prove just how resilient she is, at the 2012 Grammy Awards, she won a Grammy in every category she was nominated for, stealing 6 Grammy awards in total. There was no looking back after that. Along with her career successes, things finally started looking up again for Adele on the romantic front too.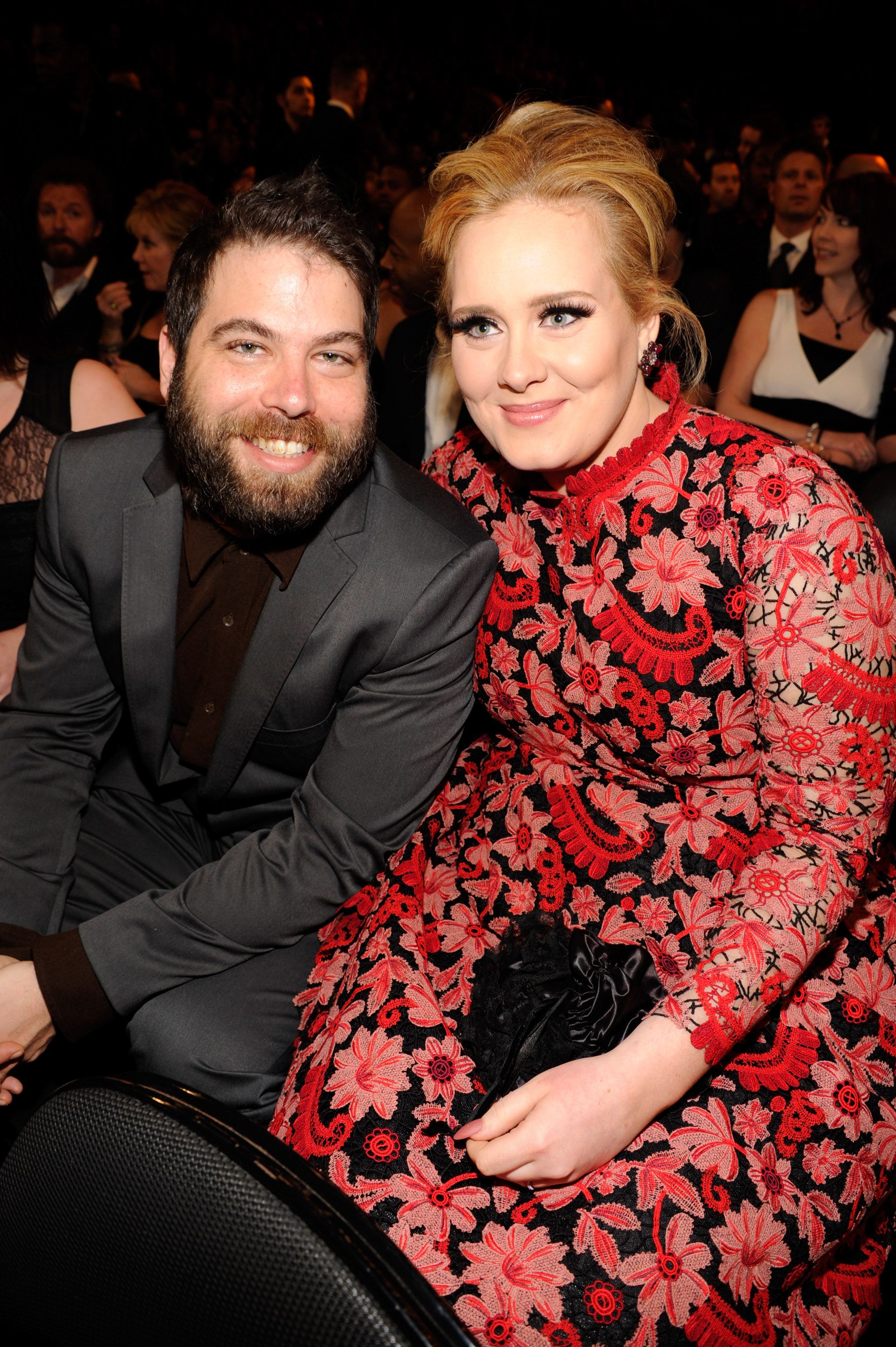 ---
Yes, around the same time love blossomed as she started dating businessman Simon Konecki. And the next summer, Adele announced she and Simon were expecting their first child together! On giving birth to their adorable baby boy Angelo, she told Vogue in a later interview,
"When I became a parent, I felt like I was truly living. I had a purpose, where before I didn't."
At the same time, Adele later revealed her struggles with postpartum depression, telling Vanity Fair magazine that she felt, at the time, like she had made "the worst decision" of her life. She explained that she "loves her son more than anything" but really struggled adjusting to motherhood: "I was obsessed with my child. I felt very inadequate".
---
Fast-forward a few years to Adele's interview with 60 Minutes Australia, where she called her and Simon's relationship: the ultimate love story, saying that
"Being in such an amazing relationship with someone that's so there for me and so loyal and is really part of my core now."
Things seemed idyllic. For their five-year anniversary, Simon surprised Adele with love-note confetti during her concert! And when she accepted her Album of the Year win at the 2017 Grammys, she first referred to Simon as her husband, which sparked reports of a secret wedding. Fans around the world were so happy that the star had finally found the love she so deserved. But once again life had other plans…
---
Rolling in the deep
Can't we just pretend it is still moonlight and roses for these two? Sadly, as we all know, their fairytale didn't last. In April 2019, 31-year old Adele announced her divorce from Simon. Her grief culminated in this indescribable heartache - and fans could feel her pain through her silence. For several months the world didn't hear a word from Adele.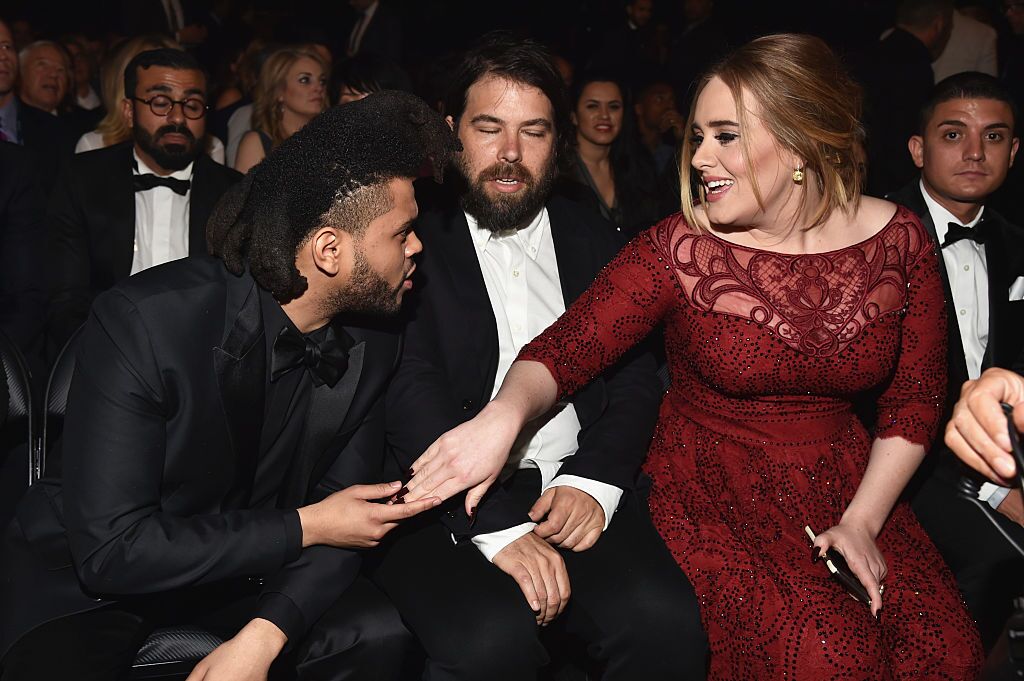 ---
The details of their divorce were carefully hidden to the public eye and will remain that way, as a judge ruled that details of Adele's divorce to Simon Konecki will never be made public. Still, rumor has it that Adele has sold the Sussex home she shared with her ex at a shocking £1 million loss.
Sources said the seclusion of the property was its main appeal for the private Adele. Also, there are talks that the couple didn't sign a prenup agreement, which is allegedly complicating matters.
It's clear that the star, just like the rest of us, struggles with things that are all too human, and then has to deal with the ever-present public scrutiny! Especially since Adele is so private, we assume all the divorce rumors on the Internet must have made her healing process even more difficult.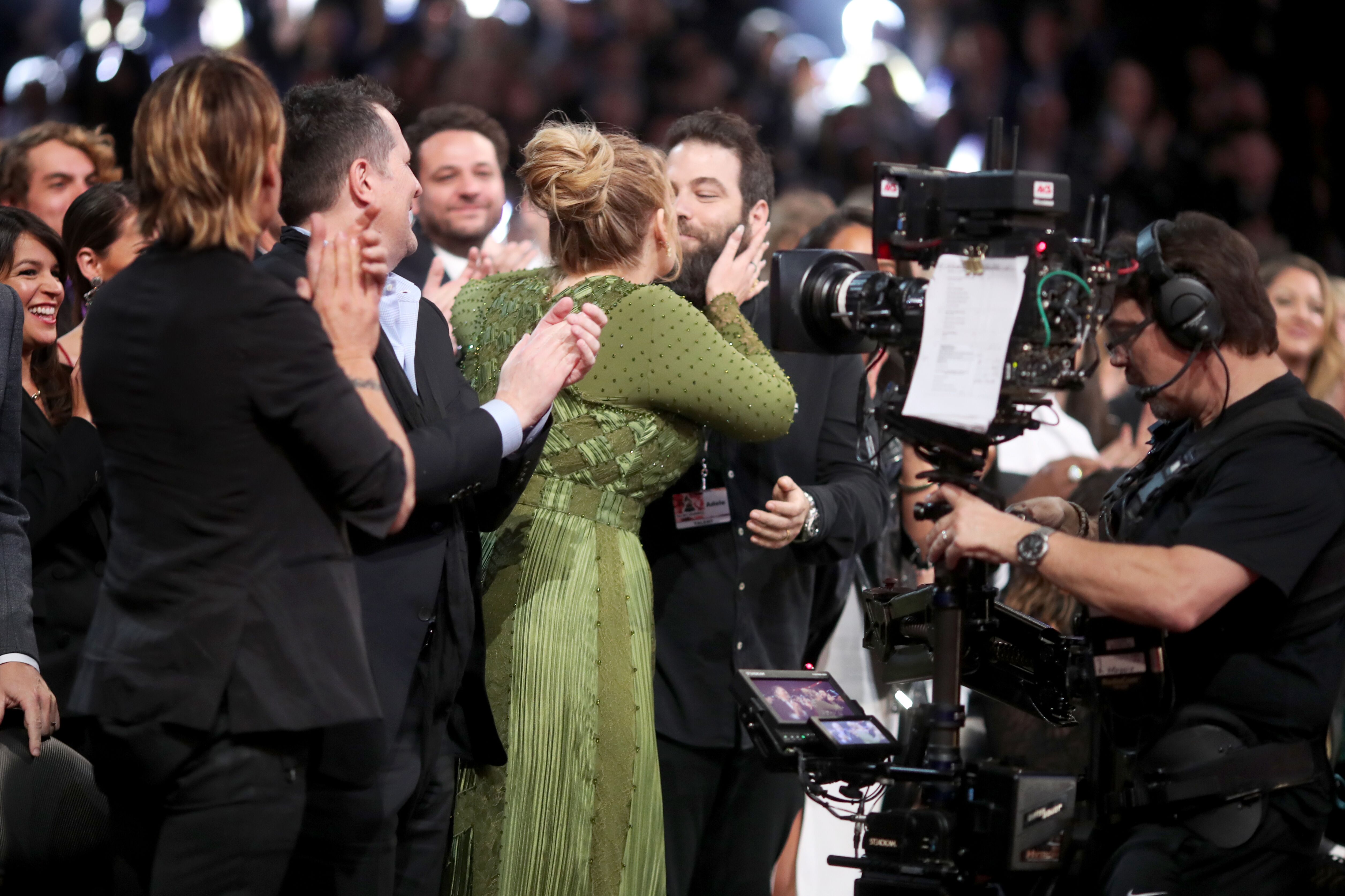 ---
Setting fire to the rain: Fall seven times and stand up eight!
As if to say, "That's it, I quit! I'm moving on", Adele made a surprise return to social media in celebration of her birthday. Recently, the "Hello" singer shared her first Instagram post of 2020 to celebrate turning 32. In the caption, the brave singer thanks fans for her birthday wishes and thanks the first responders and essential workers for their efforts!
---
But of course, it wasn't just this message and surprise return that had the world talking! The once-curvy Adele is hardly recognizable after her incredible weight-loss transformation. Now, there are fans who are worried, but Adele explains that she has lost the weight, 100 pounds to be exact, to be fit and healthy for her son!
She's clearly radiant, glowing, and ready to face the world again after shedding more than just her physical baggage! Fans also got another hint that she is over the worst when she shared another post:
"30 tried me so hard but I'm owning it and trying my hardest to lean into it all."
Go Adele! We're behind you all the way. And we've got more good news. Adele and her ex will remain civil for Angelo's sake. A source told The Sun:
"Hollywood divorces can drag on for years and become extremely ugly. Adele and Simon clearly don't want that. They are both committed to keeping the details as private as possible for the sake of their son."
---
Okay okay, so what about a new album? Fans asked her if their birthday present would be her next, long-awaited album, which was delayed by the Coronavirus. Right, so as we have it, Adele is getting ready for a huge re-launch with her new album set to hit shelves in September. It will be her first release since her album 25, five years ago.
And what's happening on the romantic front? To be honest, no-one but Adele really knows the truth, but fans have been speculating about a romance brewing between her and Grime star, Skepta. Only time, and Adele's, or Skepta's, own public announcements, will tell! Adele is a warrior at heart. She rose from the ashes of all her sad losses - truly setting fire to the rain.