Billions Cast: Real-Life Partners
We love Billions and its intriguing plotlines, but do we know how the real lives of its cast are going? Who in the Billions cast has the weirdest criminal-related hobby? How did Maggie Siff prepare for those spicy scenes with Paul Giamatti? And whose fans created a new word in the urban dictionary? Learn all the little-known details in our article.
---
Paul Giamatti as Chuck Rhoades
Can you believe that Paul Giamatti declined the part of Michael Scott in The Office? His diverse acting career includes over 100 films and TV credits. Still, the Golden Globes and Emmy-award winner remains humble and grateful for the roles he's landed.
"I don't consider myself a very interesting person. I have the mentality of a supporting actor," said Giamatti.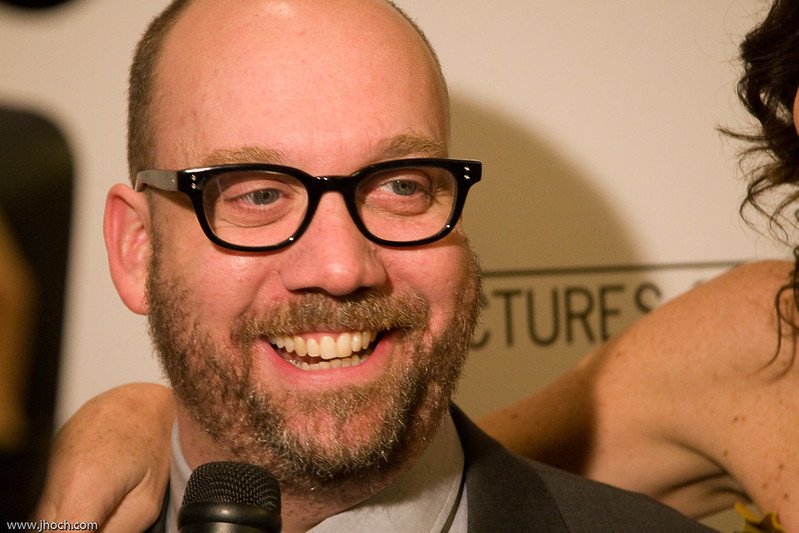 ---
Even if he believes so, Paul brought us a perfect ruthless lead in Billions. And he shares at least one similarity with his character: like Chuck Rhoades, he is a Yale alumnus, who even wanted to become a professor. Another example of Giamatti's remarkable work on TV is his title performance in HBO's mini-series John Adams.
His film credits include leading roles in Sideways and Barney's Version. And Paul loved working with Russell Crowe in Cinderella Man and sharing the screen with Edward Norton in The Illusionist. Giamatti also works as a producer. His credits include the shows Outsiders and Lodge 49.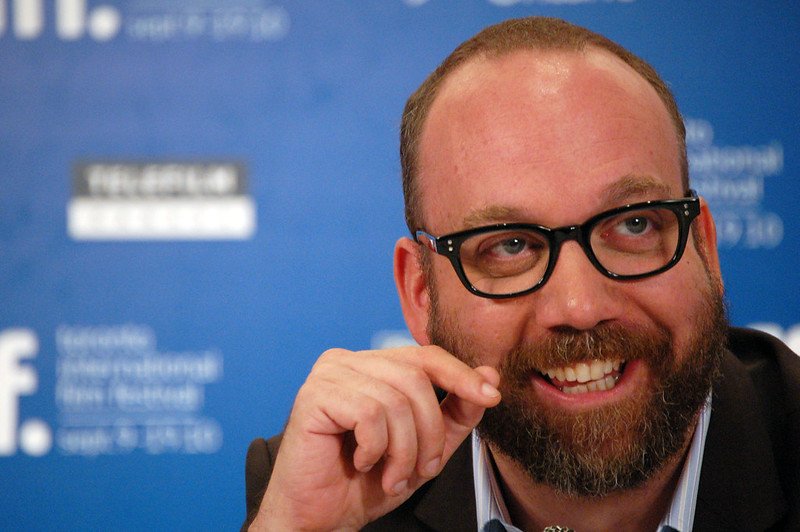 ---
And he's made some money with commercials, including CenturyLink's "Hollywood Insider" campaign. In 1997 he married producer and director Elizabeth Cohen, but the couple divorced around 2010. They share a 19-year-old son Samuel. Giamatti is a big fan of science-fiction and the Boston Red Sox.
And after his role in The Hawk is Dying, Paul became a raptor enthusiast. But all these are quite boring compared to the actor's weirdest vacation hobby. As Giamatti confessed to Stephen Colbert, whenever he visits London, he goes to The Central Criminal Court of England and sits in on murder trials. Wow, can any of his castmates beat that?
---
Condola Rashad as Kate Sacker
The daughter of the legendary actress Phylicia Rashad and retired NFL player Ahmad Rashad, Condola was destined to be successful. But it's not just about luck and legacy: she worked really hard to make a name for herself on Broadway. Rashad played the renowned roles of Joan of Arc and Juliet opposite Orlando Bloom's Romeo.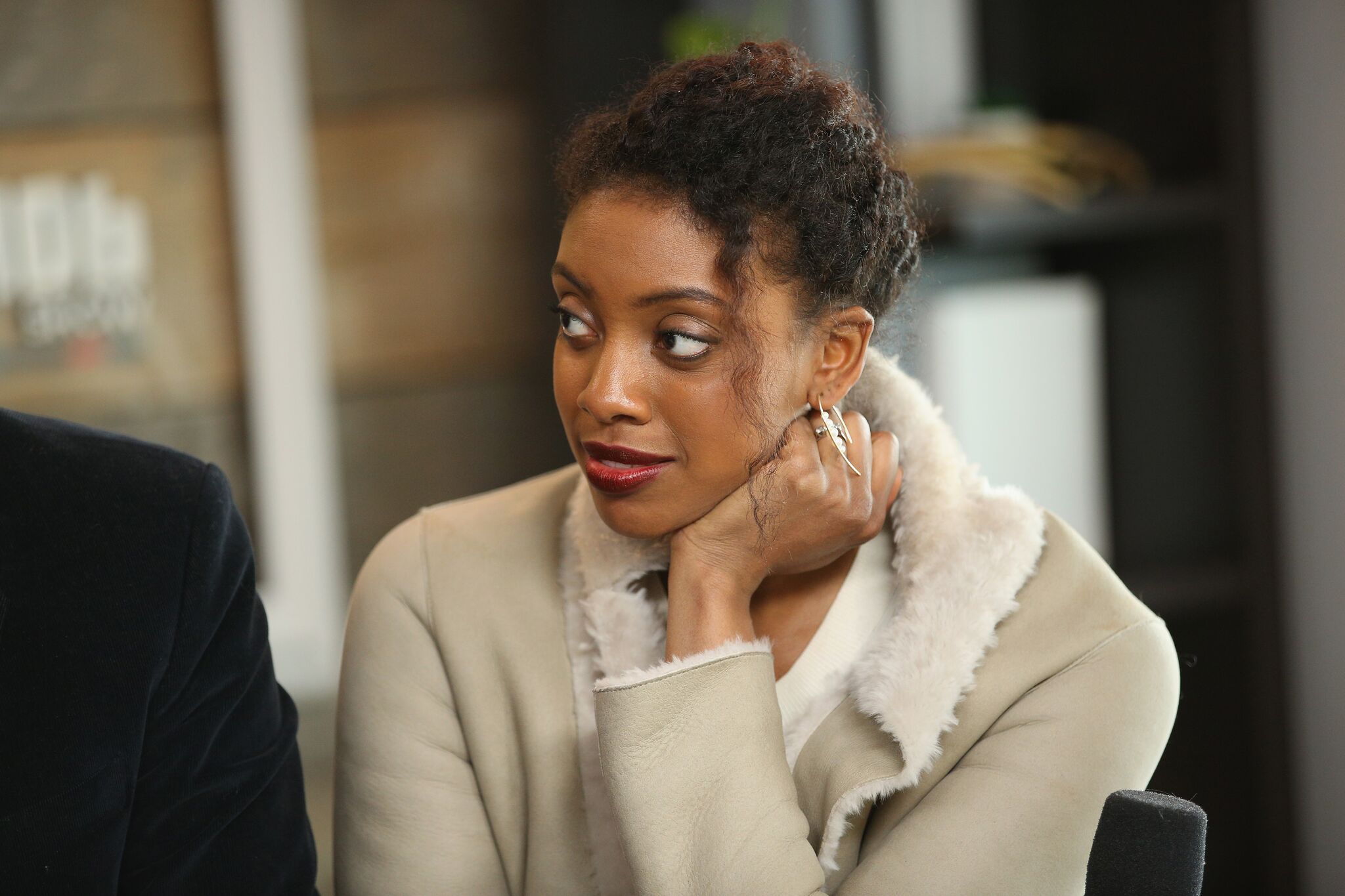 ---
Billions became Condola's first TV show as a series regular. She auditioned on her birthday and was very determined to get the part, though the role of Kate Sacker was initially a recurring one. Rashad said that she's very picky about television, as she only wants to do something she can be proud of.
As for Condola's film credits, she appeared in Complete Unknown opposite Rachel Weisz and in Money Monster alongside Julia Roberts and George Clooney. The actress is also the voice of Meghan Markle in an upcoming animation series The Prince about Prince George.
---
Surprisingly, Rashad thinks of herself primarily as a "musician who acts". She is a trained classical pianist and has been a songwriter since childhood. Recently Condola returned to music after a long pause. She is currently working on an EP, Space Daughter under a stage name Dola, and all the profits from it will go to the Food Bank for New York City.
In December 2016 Rashad got engaged to the actor Sebastian Vallentin Stenhøj, but it looks like the couple separated in 2017. Apart from that story, nothing is known about Condola's romantic relationships.
---
Toby Leonard Moore as Bryan Connerty
With his perfect New York accent, it's hard to believe that Toby Leonard Moore is from Australia. He followed his mother's footsteps and started voice acting at the age of nine. And various accents is not his only talent: Toby is fluent in Japanese, and was a professional cook before going full on into acting.
---
After working in Sydney Theatre and on Australian TV, Moore moved to America for his career. Toby appeared in TV shows like The Pacific and Blue Bloods, but he is most known for his roles in Netflix's highly-rated Daredevil and John Wick opposite Keanu Reeves. Still, Moore shared that Billions gave him a new level of recognition.
A few years ago, in a Vatican chapel, a stranger sidled up to him and asked "So you're going to go to Axe, right?" Also during filming in Manhattan, a woman grasped his arm and said "Please don't stop being good!" The actor is very inspired by all the fans investments into the role of Bryan Connerty, and he loves playing the good guy.
Apart from acting, Moore is focused on writing his own projects. So far he has half-written twenty-something series and films, and two of his shorts have been already filmed. Since 2009, Toby has been married to Australian actress Michelle Vergara Moore whom he met at college.
---
Asia Kate Dillon as Taylor Mason
Dillon made history playing the first gender non-binary main character shown on American television. In real life, Asia is also non-binary and uses singular they pronouns. Now 35-years-old, the actor has long referred to themselves as queer, but breaking down their character for her Billions audition helped them understand their gender identity.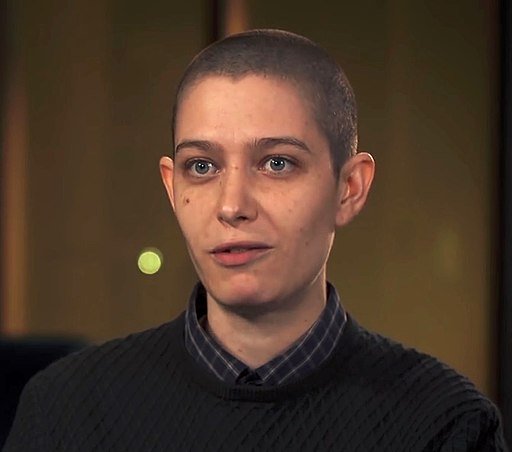 Asia is grateful to the show for its acceptance and the platform to educate and to make difference. Before they started playing Taylor Mason, Dillion had the role of Brandy Epps in Orange Is the New Black. The actor also played the Adjudicator in the film John Wick: Chapter 3 – Parabellum opposite Keanu Reeves.
Apart from acting, Asia is the founder and producing director of MIRROR/FIRE Productions. The company's goal is to support and uplift historically-marginalized people with socially relevant and reflective art. So far, with the help of the Kickstarter community, their performances have explored racism and transgender relationships.
Dillon is also a singer and a songwriter. In March 2020, they released their first EP, Handsomehands. This project is another tool used by Asia to fight for equality and acceptance: all of the profits are donated to the Marsha P. Johnson Institute, a leading activism organization for black transgender people around the world.
As for their private life, Dillion identifies as pansexual -attracted to multiple genders. Three years ago they had a partner who identified as male. And for the past 2 years, Asia has been in a romantic relationship with a non-binary writer, educator, and performer Corrine Donly. The couple are happy sharing the same values and working on social and educational projects together.
David Costabile as Mike 'Wags' Wagner
With the role of hedonistic-but-tough, right-hand of Axe, Costabile finally stopped being "that guy from a series." But that guy has quite a list of memorable appearances in our favorite shows. He played Managing Editor Thomas Klebanow in The Wire, Gale Boetticher, Gus Fring's lab chemist in Breaking Bad and Better Call Saul, and Daniel Hardman, former partner of Pearson Hardman in Suits.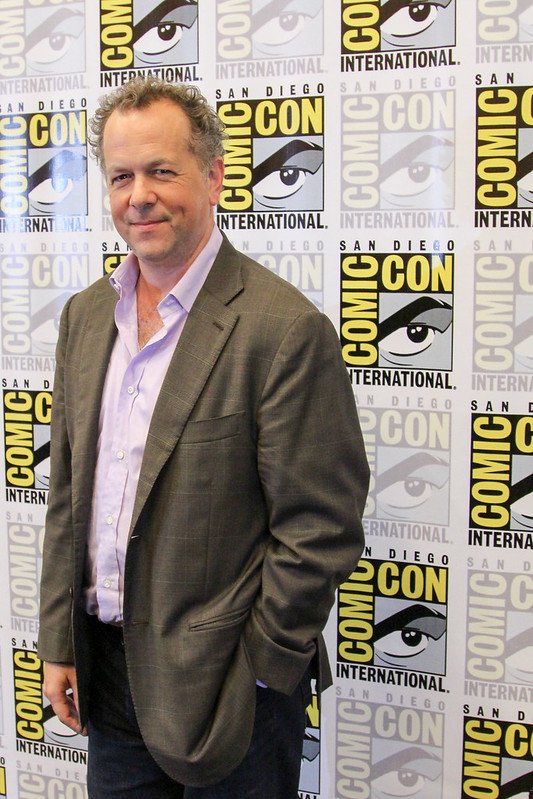 David shared the film screen with Meryl Streep in The Post, with John Krasinski in 13 Hours, and with Channing Tatum in Side Effects. And Costabile has quite an interesting project in post-production: a TV series Little Birds, which is an adaptation of erotic short novels. 
Still, Billions is his best job so far, where the actor got a taste of a real "fancy pants" experience. And David changed the initially planned role of a "quiet, stately consigliere" dramatically. As he said about ringing the New York Stock Exchange bell: "It is the closest thing I've ever been to being a rockstar."
Costabile believes that the show is getting better with every season. He also admitted to doing a lot of singing on the set with Damian Lewis to relieve the tension and have fun. In fact, he is a classically-trained singer. Apart from acting and singing, David enjoys teaching at New York University, where he has a graduate degree.
Another thing Costabile is passionate about is arts: he feels restored at Christie's auction house among paintings and sculptures. David has been married to actress Eliza Baldi since 2012, and they raise two daughters: 5-year-old Luca and 3-year-old Julia.
Maggie Siff as Wendy Rhoades
Who would have thought that the actress playing those BDSM scenes is very shy in real life? Yet throughout her career, Maggie Siff has nailed portraying strong, unapologetic and badass women. And by the way, the opening S&M scene with Paul Giamatti was filmed on the first day they ever worked together! Oh what an ice-breaker!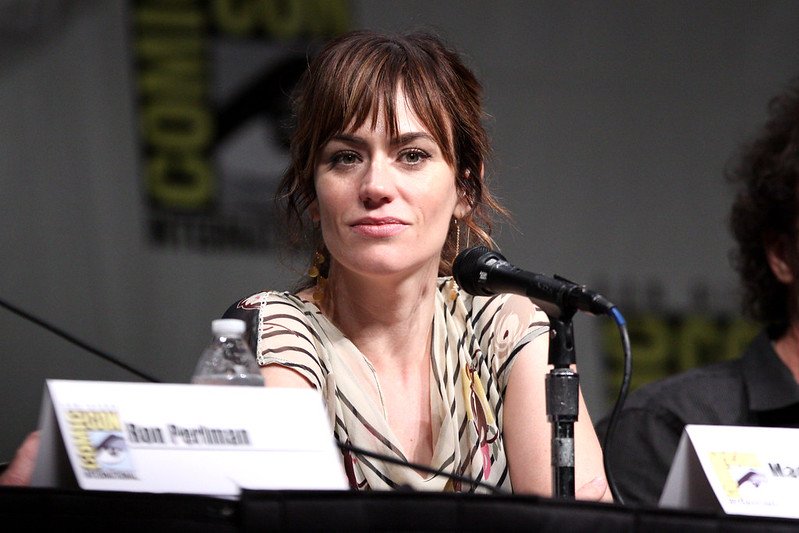 Although Siff did talk to some dominatrices to make those scenes believable, she says that the most difficult part of her role was to master the fast language and fast thinking it requires. And the best thing is working with the amazing and hilarious cast of Billions.
Apart from matriarch Wendy Rhoades, Maggie is known for playing Rachel Menken Katz on Mad Men and Tara Knowles on Sons of Anarchy. Her film credits include "Leaves of Grass" alongside Edward Norton and "Push", where she shared the screen with Chris Evans and Dakota Fanning.
Before Siff started acting, she had a temporary job at a hedge fund, and she used that experience for her role in Billions. Since 2018 Maggie has been the television spokesperson for Betterment, an online financial advisor company. The actress has been married to psychologist Paul Ratliff for 8 years. Perhaps that helped her with the role of a psychiatrist, too.
Siff gave birth to her first child, daughter Lucy at the age of 39. Now the spouses enjoy the full experience of parenting a 6-year-old girl. We wish them the best of luck on that journey!
Damian Lewis aka Bobby Axelrod
Despite having a flawless American accent, Damian Lewis was raised on Abbey Road in London and studied music and drama at school alongside Daniel Craig and Joseph Fiennes. He never wanted to be in films or TV, planning to make his career in the theater instead.
He was acting on the stage with the Royal Shakespeare Company until Steven Spielberg saw him and offered him a part in the miniseries Band of Brothers. It was the first international success for Lewis and not the last role of American military in his career.
Before he became Bobby Axelrod, Damian portrayed Gunnery Sergeant Nicholas Brody in another hit Showtime series, Homeland. For this role, he won his first Golden Globe and Emmy. And among his various film credits is Tarantino's film Once Upon A Time in Hollywood.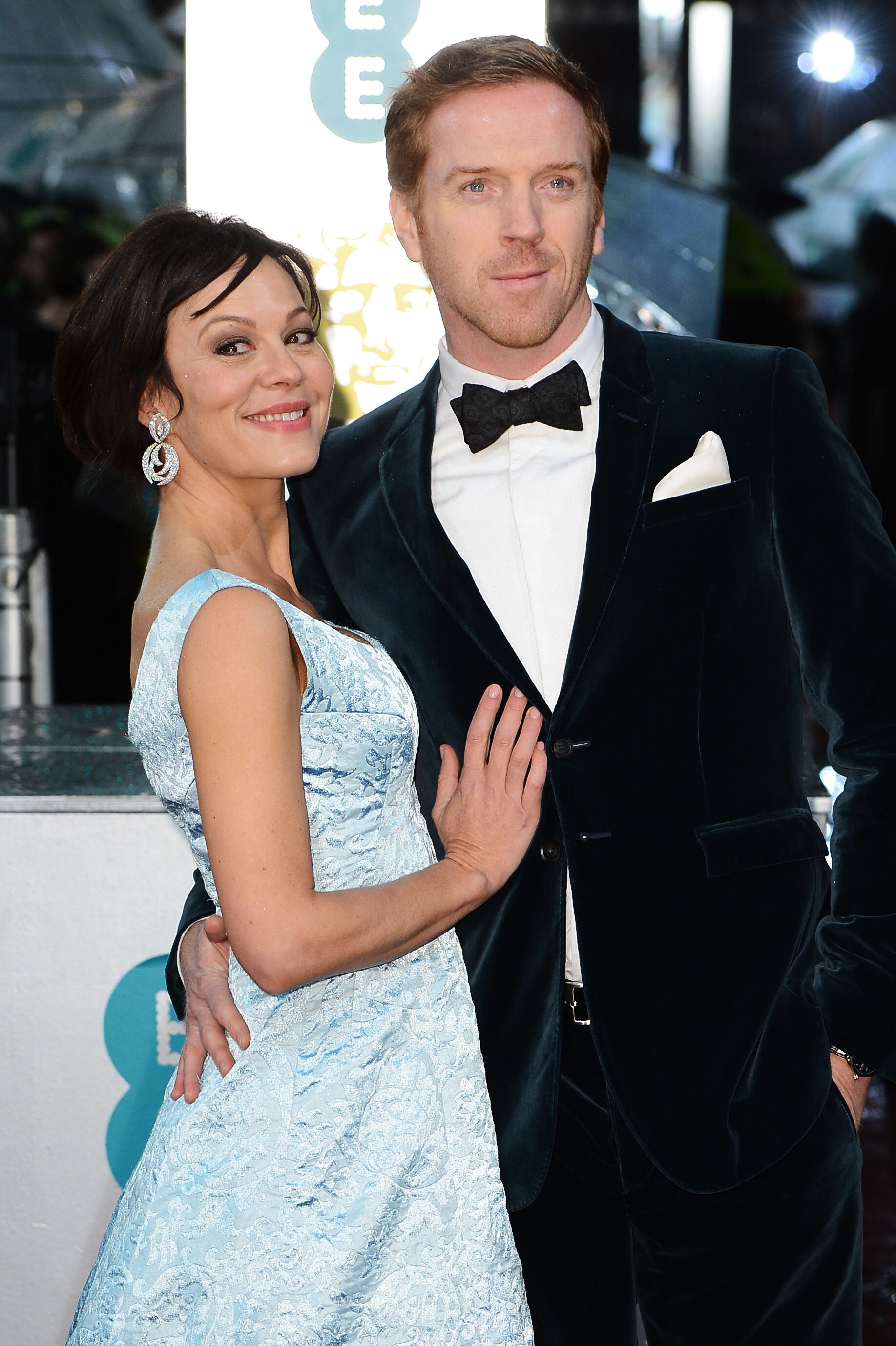 His enormous fan base even created a new word for Urban Dictionary - "Damiangasm". Yes, all those dirty things that you might have thought of are right! As Lewis confessed, he greatly enjoys his current role of a toxic financier, quote "playing assholes being assholes."
But it is quite an exhausting schedule: his family lives in London, so the actor has to fly back to New York for filming every second week. Damian is married to a British actress Helen McCrory, whom you may know as Polly Gray from Peaky Blinders. The couple raises two teenagers: daughter Manon and son Gulliver.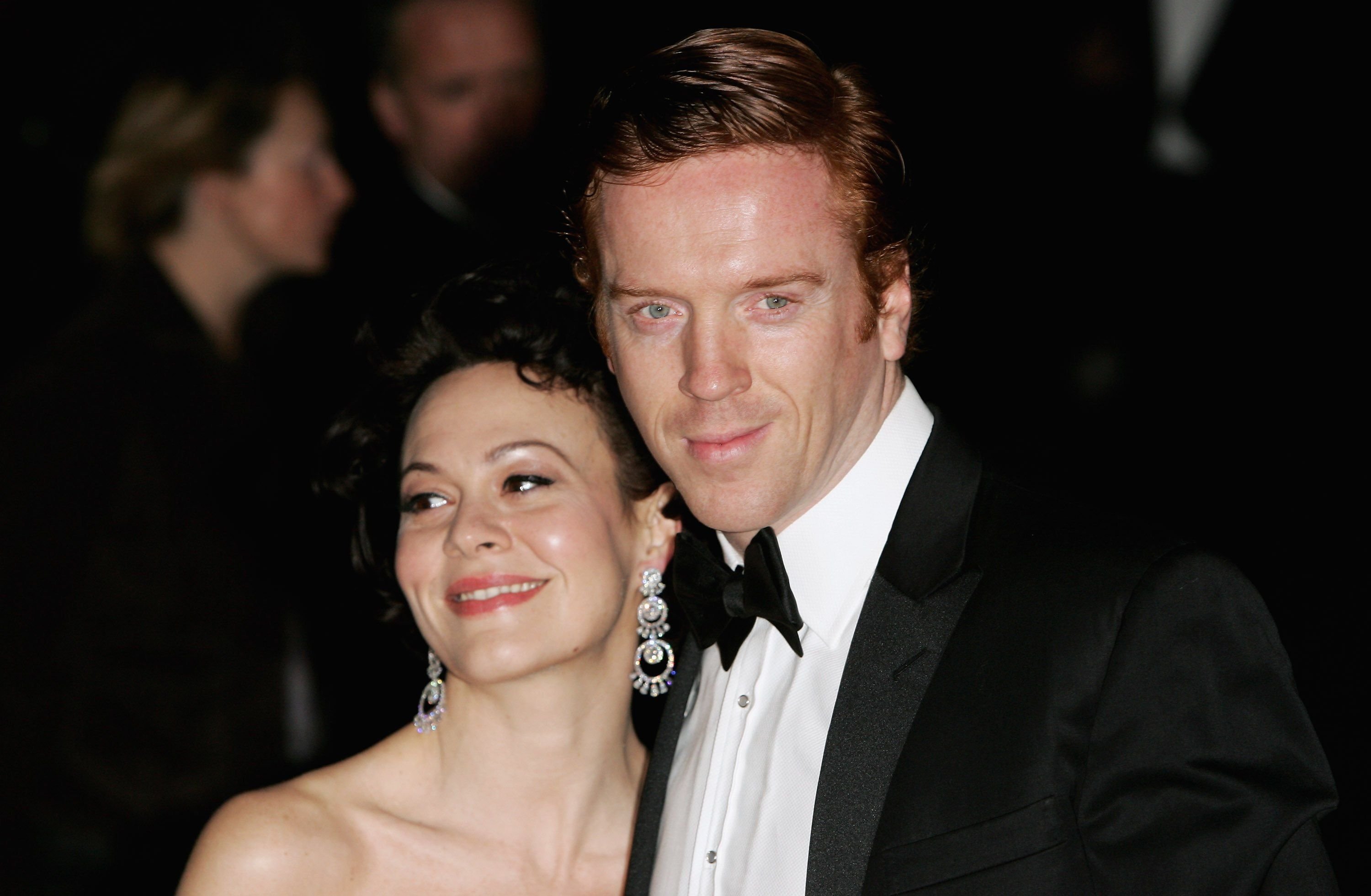 This July, Lewis, and McCrory will celebrate their 13th wedding anniversary. During the COVID-19 pandemic, the couple has raised £1m for the charity Feed NHS, which gives food from high-street restaurants to healthcare staff.
In his free time, Damian plays the guitar and the piano. He is an avid supporter of Liverpool Football Club, but his favorite sports to play are golf and ping pong.