Blue Bloods' Behind-the-Scenes: 12 Fascinating Facts About the Fan Famous TV Show
For the last 10 years, Blue Bloods has been giving us a refreshing and interesting take on the overused and overdone police drama. Much more a family drama, than just a guns blazing, criminal of the week procedural, Blue Bloods has been a strong entry into Friday night primetime television.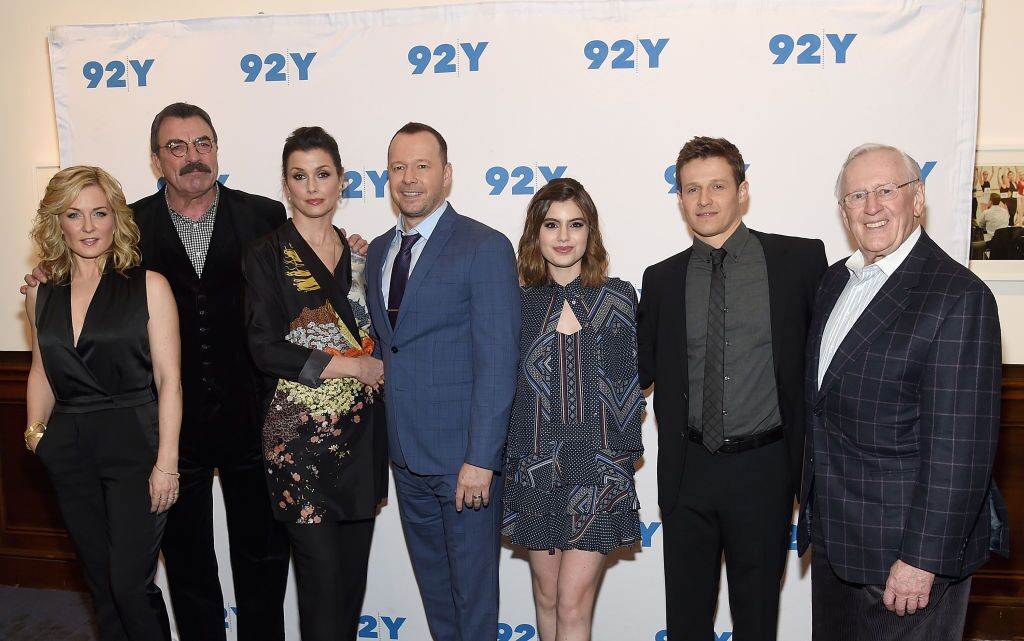 With an impressive cast of film and television veterans, as well as some fresh faces that bring interesting dimensions to the show Blue Bloods has truly delivered. After 11 rich seasons of quality television, there's a lot of history under the show's belt. Here are some fascinating facts about the show.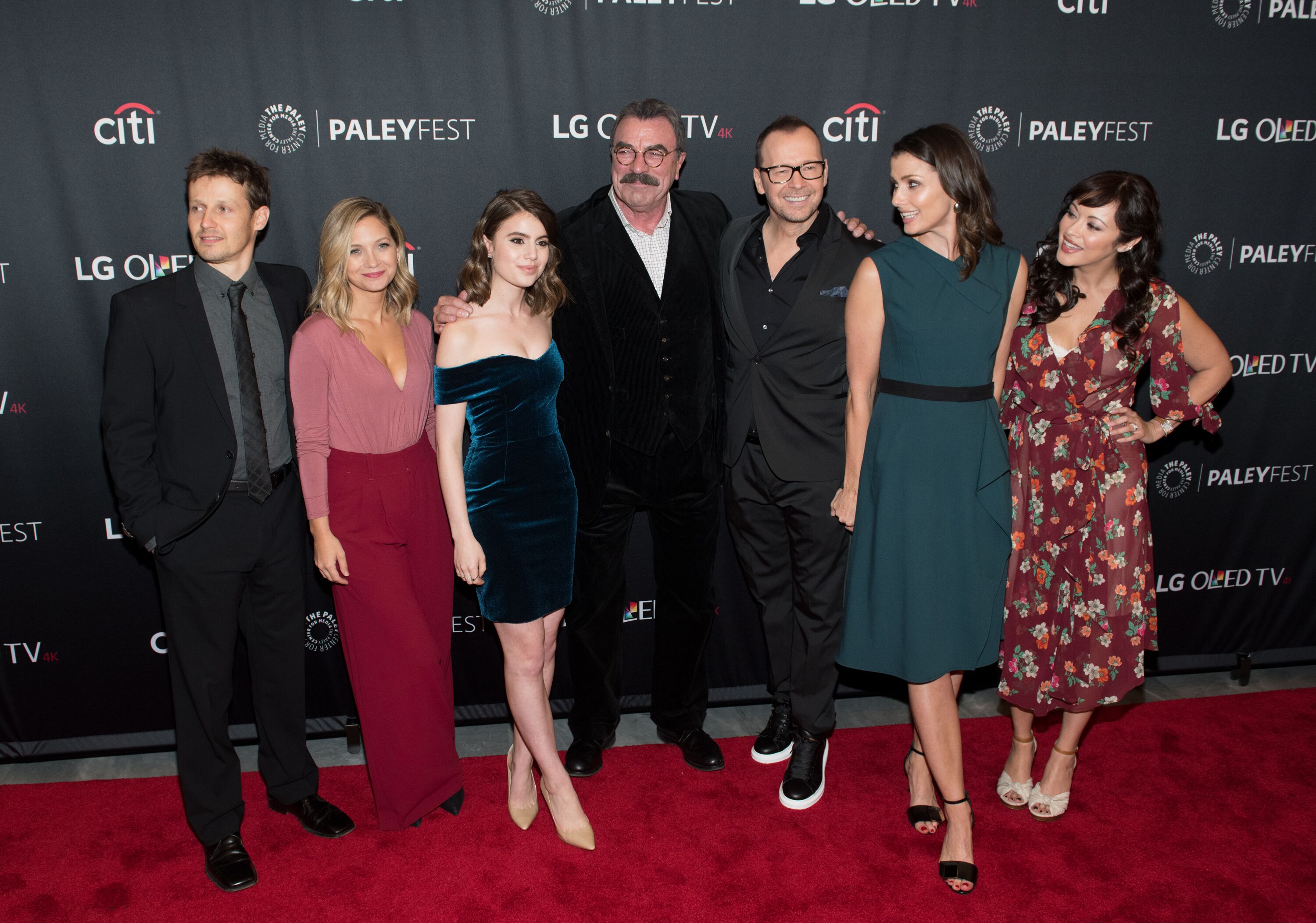 ---
ITS GOT SOME IMPRESSIVE RATINGS
While Blue Bloods isn't heavy on or killing their social media game on the daily, the show's viewership numbers are pretty impressive. In fact, the police drama is one of the most popular shows around. For the 2015-2016 seasons, Blue Bloods came in at #10 for broadcast shows with the most overall viewers. It was also 4th highest-rated drama.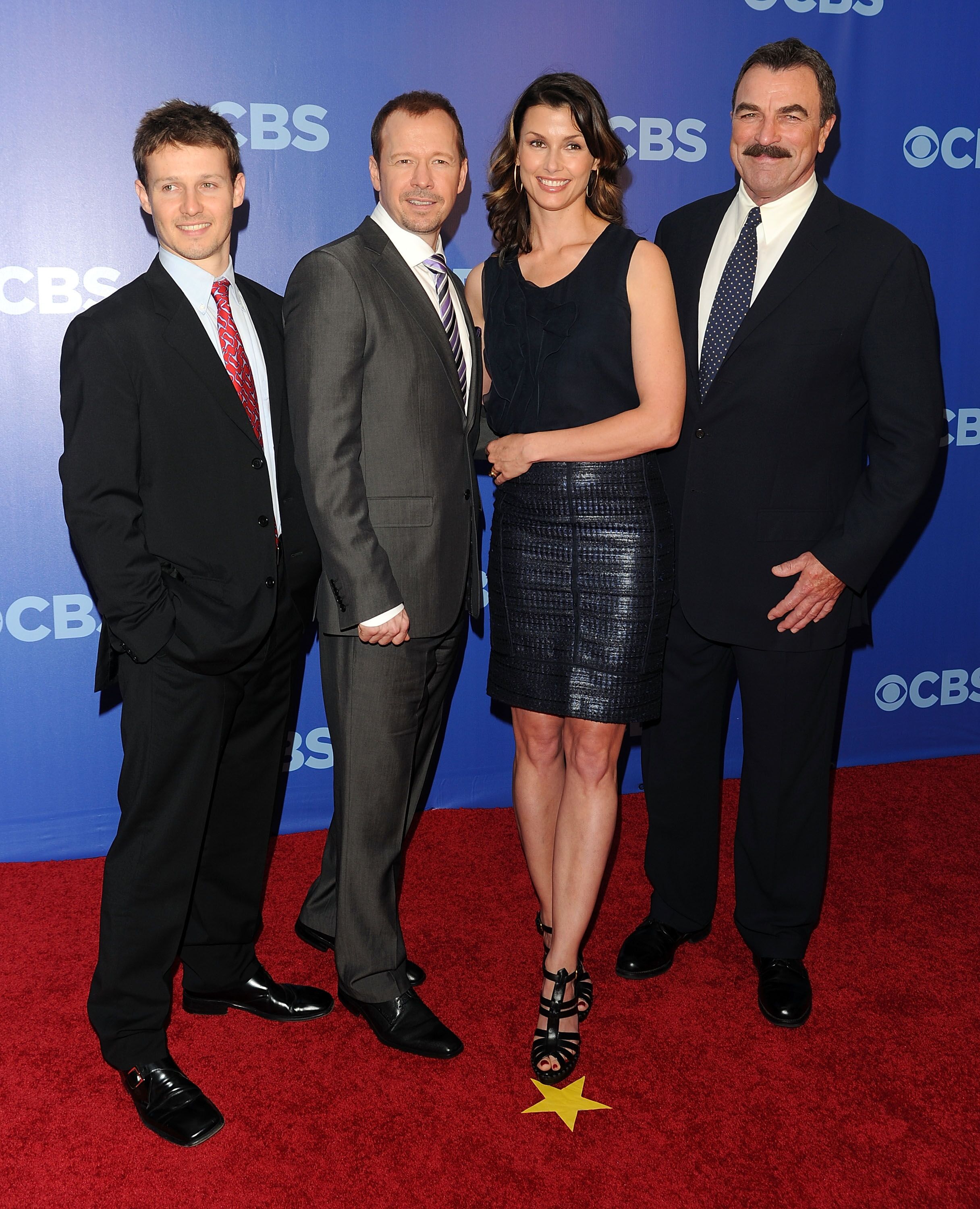 Its the first Friday night show in over ten years to have an average of more than 13 million viewers per episode. However, it seems to skew to the older demographic of tv viewers, as it ranks #59 among audiences aged 18 to 49. This means that a lot of older folks love watching the show, its average viewer age is 62.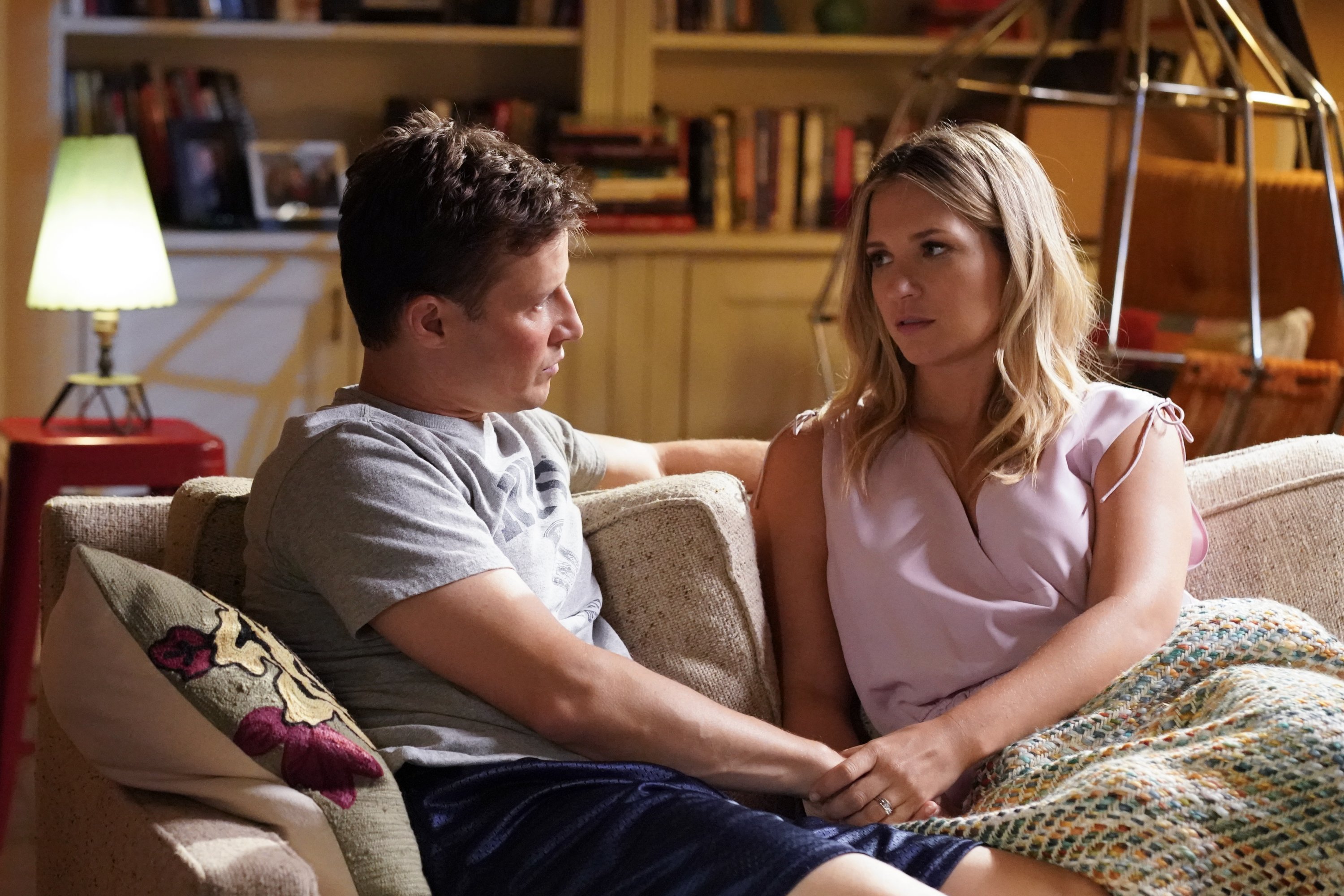 ---
SOME REAGAN FAMILY DINNER SECRETS
For those Blue Blood fans, one cannot forget their icon scene every episode: the family dinner. It is said that these scenes take up to five hours of filming and some casts might behave quite differently during those takes. Bridget Moynahan who plays Erin Reagan chuckles here and there in the meantime Donnie Walberg aka Danny eats the prop food and ends up taking naps.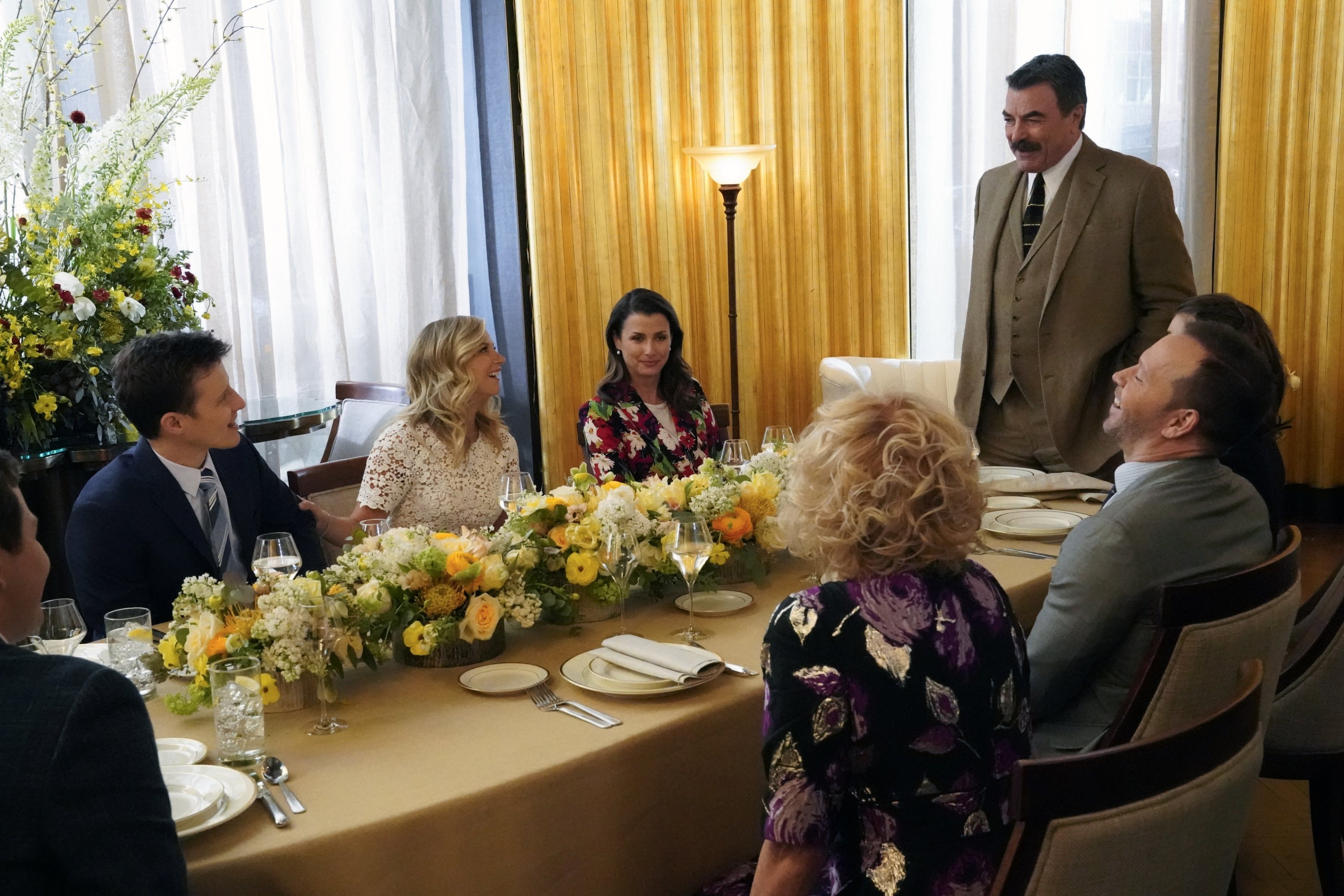 While the head of the family, Commissioner Frank Reagan has a few tricks up his sleeve for these long shoots. First, he would grub on only the meat and use a spit bucket for the rest of his meal. Another thing is during his lines and close-ups, he spends a long time buttering his bread so that his food would still look untouched for the duration of the scene.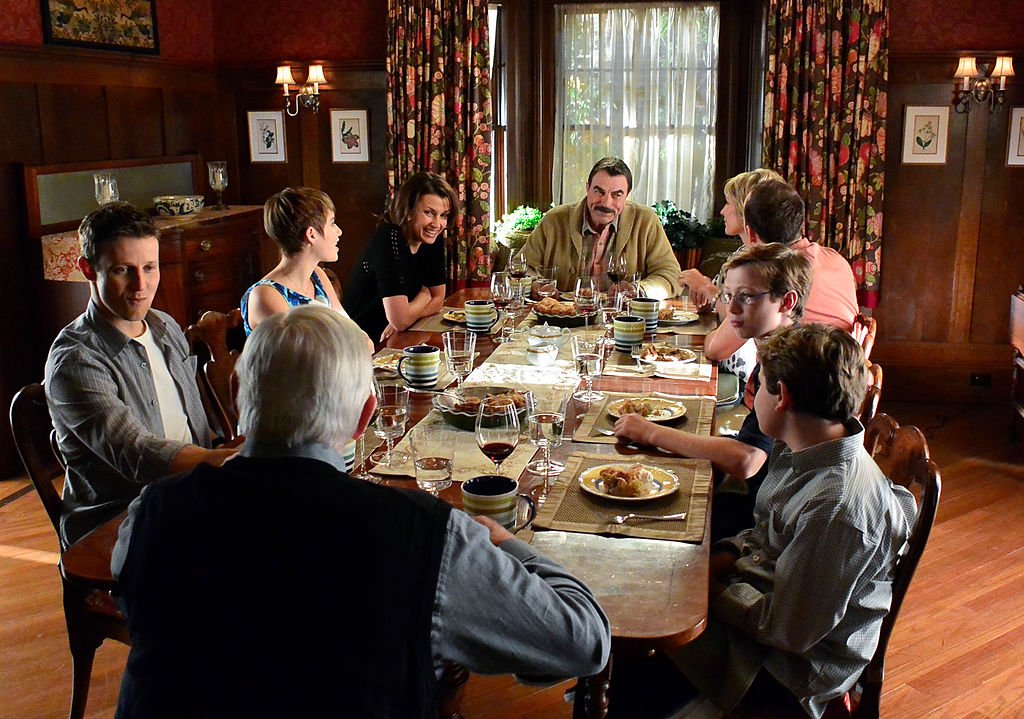 ---
THE SHOW'S CREATORS "LEFT" THE SOPRANOS
The hit police show was created by the writing team of Michell Burgess and Robin Green. They also happen to be married to each other. After the duo had written episodes for shows like Party of Five and Nother Exposure, they were brought on to work on The Sopranos by the show's creator, David Chase.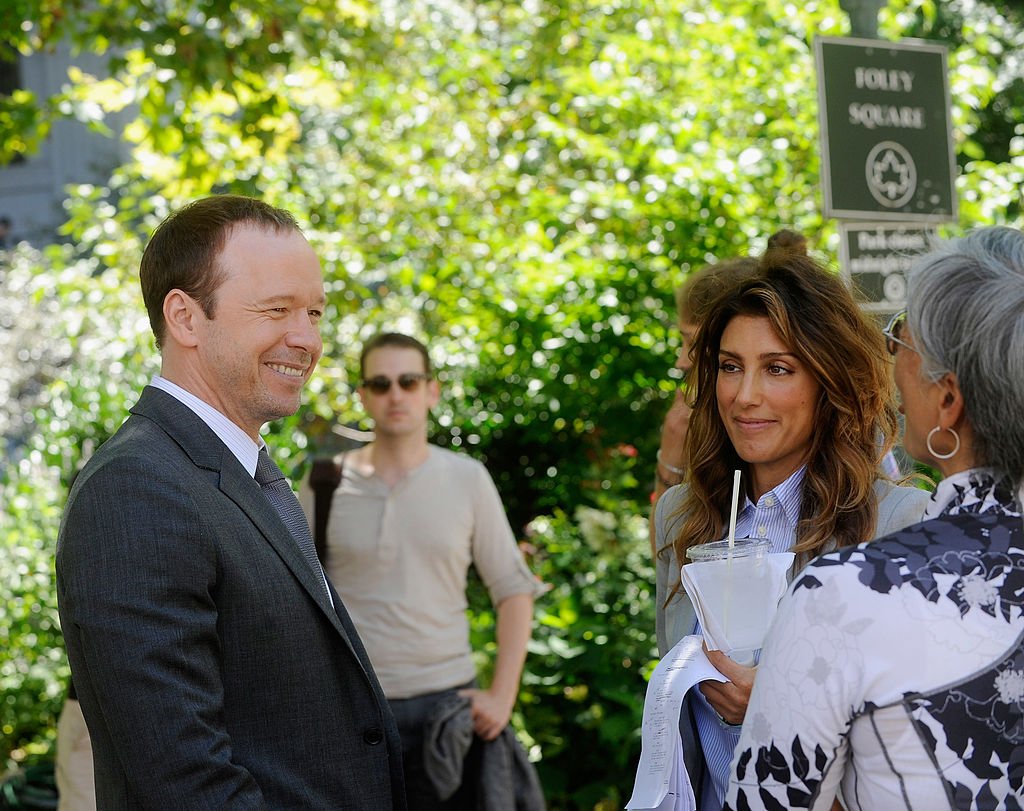 If you're not familiar with it, The Sopranos is this little mob drama that was on HBO. Okay, who am I kidding, it was a huge hit. The pair of writers and Chase had previously worked together on a show called Almost Grown. Apparently, Burgess and Green "had to leave" the show because of tensions with the showrunners.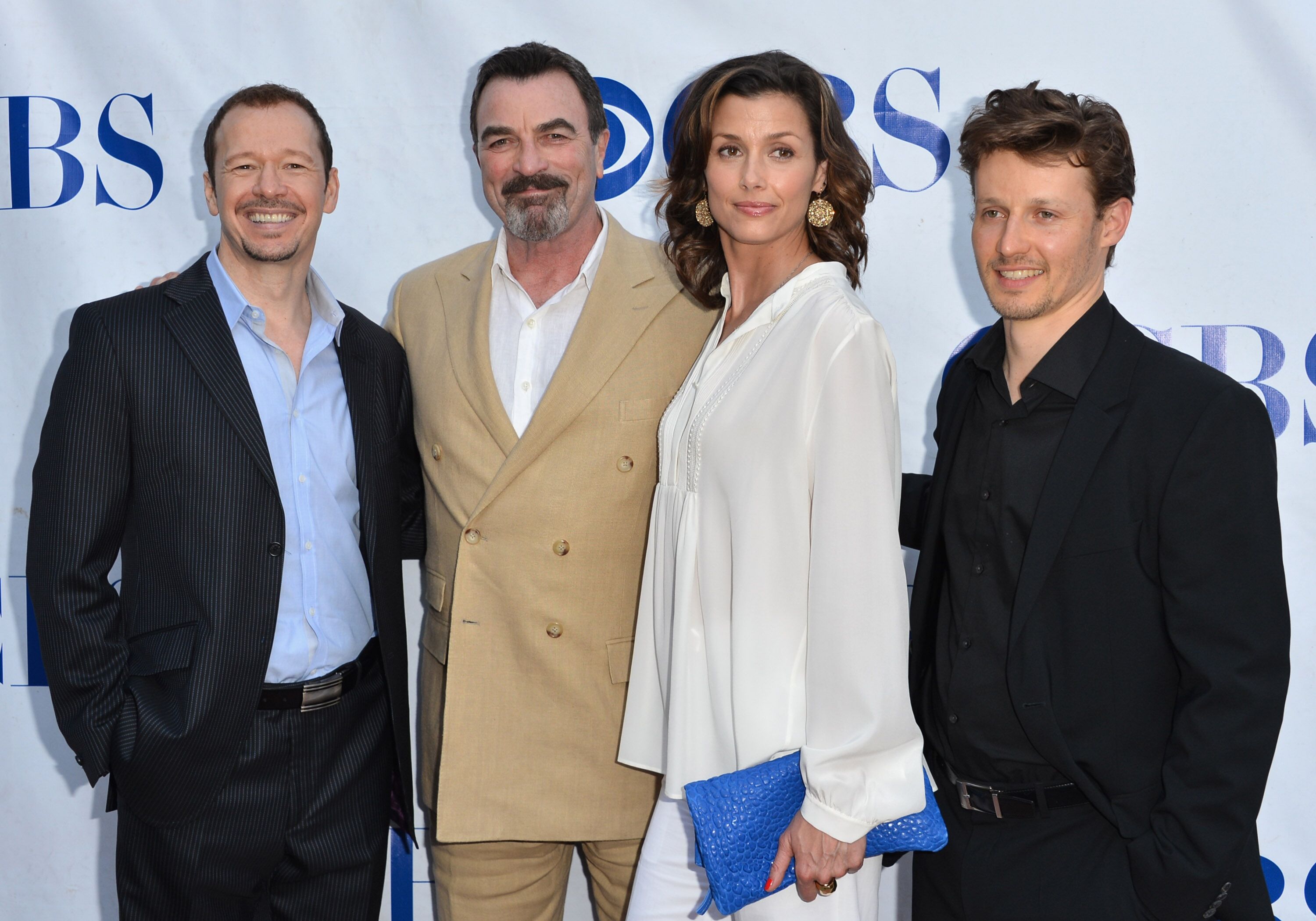 ---
A CAST MEMBER WENT ON JEOPARDY! AND WON
In 2003, while he was still part of the cast of the NBC drama, American Dreams, Blue Bloods actor Will Estes competed in the annual Celebrity Jeopardy! the tournament, and won. Estes beat country singer Brad Paisley and Star Trek: Enterprise actress Linda Park. He also won a $50,000 for a couple of his chosen charities.
---
A CAST MEMBER IS A REAL-LIFE EMT
If you have seen the first few episodes of season one, you might have come across this drug dealer. This guy is named Adrian Matilla and he was not a professional actor, he is a real-life EMT. With a show about public servants and being one, ironically his onscreen role was not of that nature.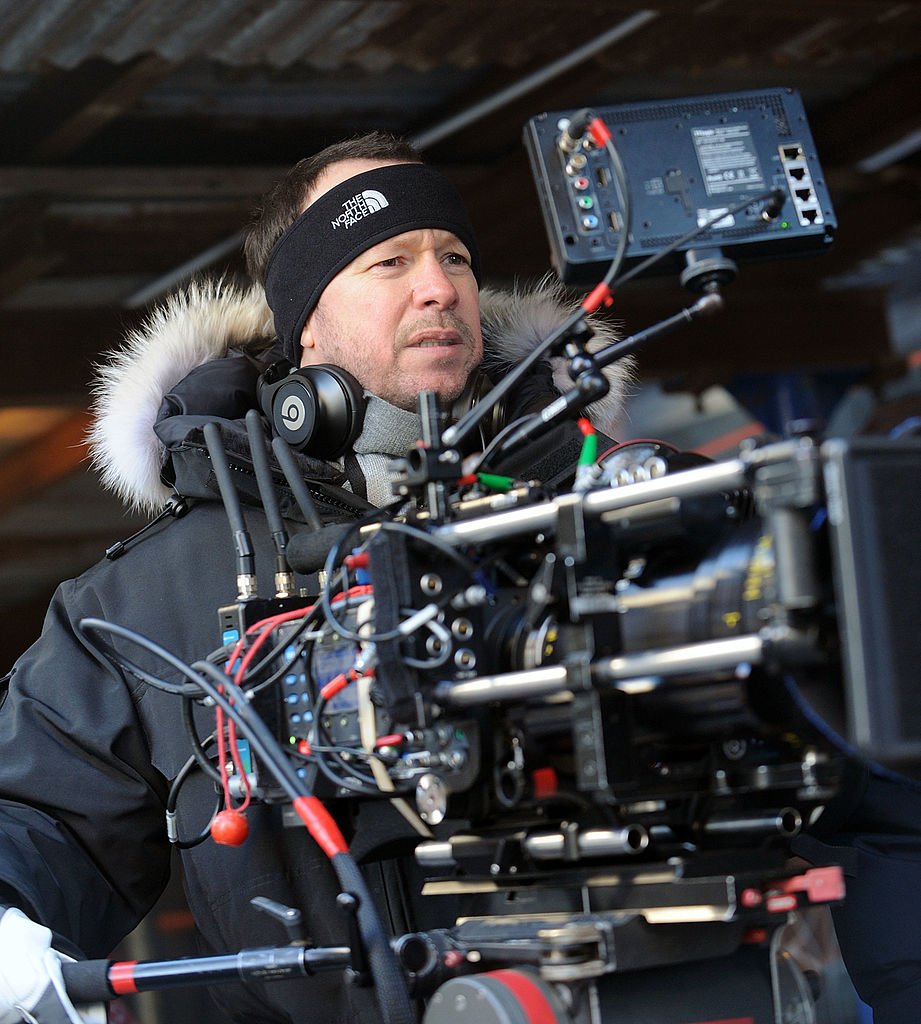 He received his first on-screen speaking lines in Blue Bloods and decided that this was his calling. As a side job, he searched and auditioned for more opportunities in acting. Successfully, Adrian Matilla has been seen in TV shows: Gotham (2015, 2018), Deception (2018), Animal Kingdom (2018), and Chicago P.D.(2018).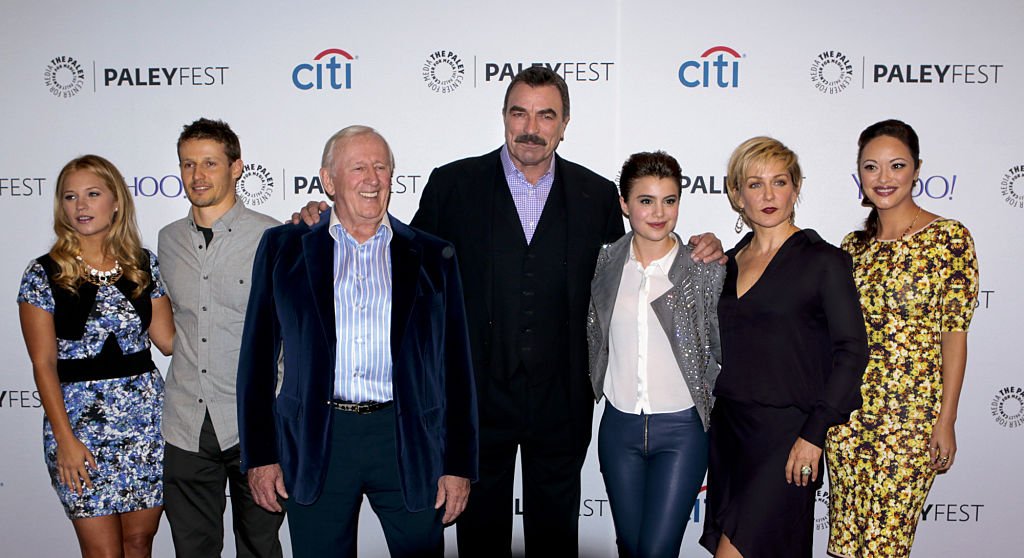 ---
HOW TOM SELLECK PREPARED HIS ROLE AS FRANK REAGAN
New York police commissioner Frank Raegen played by Tom Selleck shared his trade on how he prepared for this role. Fun fact: Tom Selleck was very good friends with the real New York police commissioner Bill Bratton. With his friend's advice and guidance, he was able to learn about the depths of how to handle burdensome issues in society.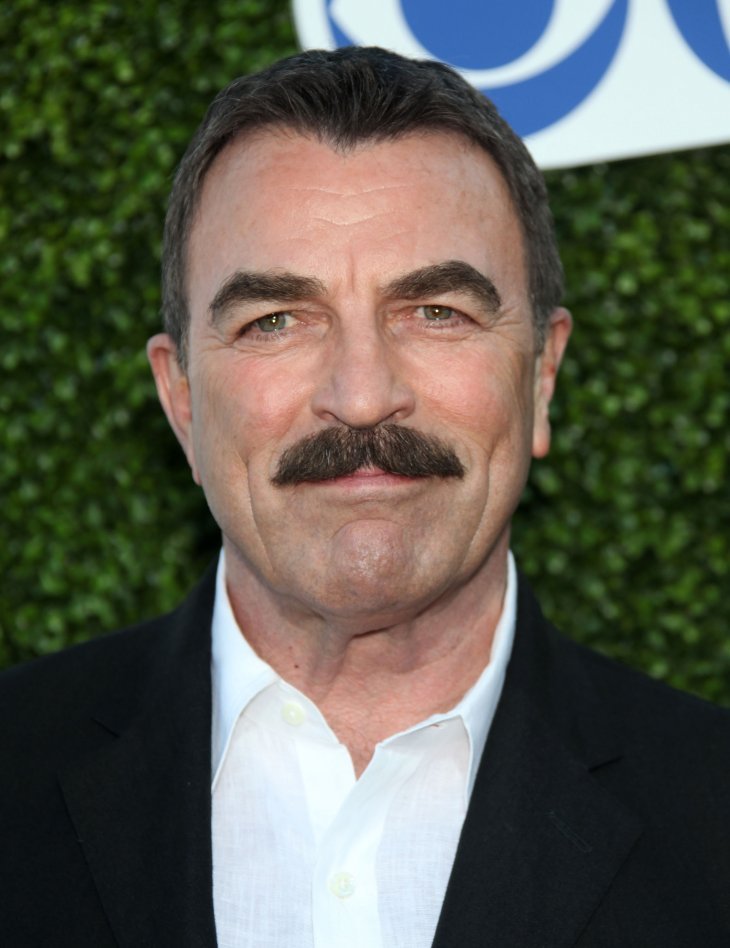 Among other things, Tom Selleck also read his friend's book titled, Turnaround. Bratton discloses his years as police commissioner under the leadership of New York Mayor Rudy Giuliani. It tells of the differences in opinion with the mayor and commissioner in certain societal issues, which can usually be seen in Blue Bloods.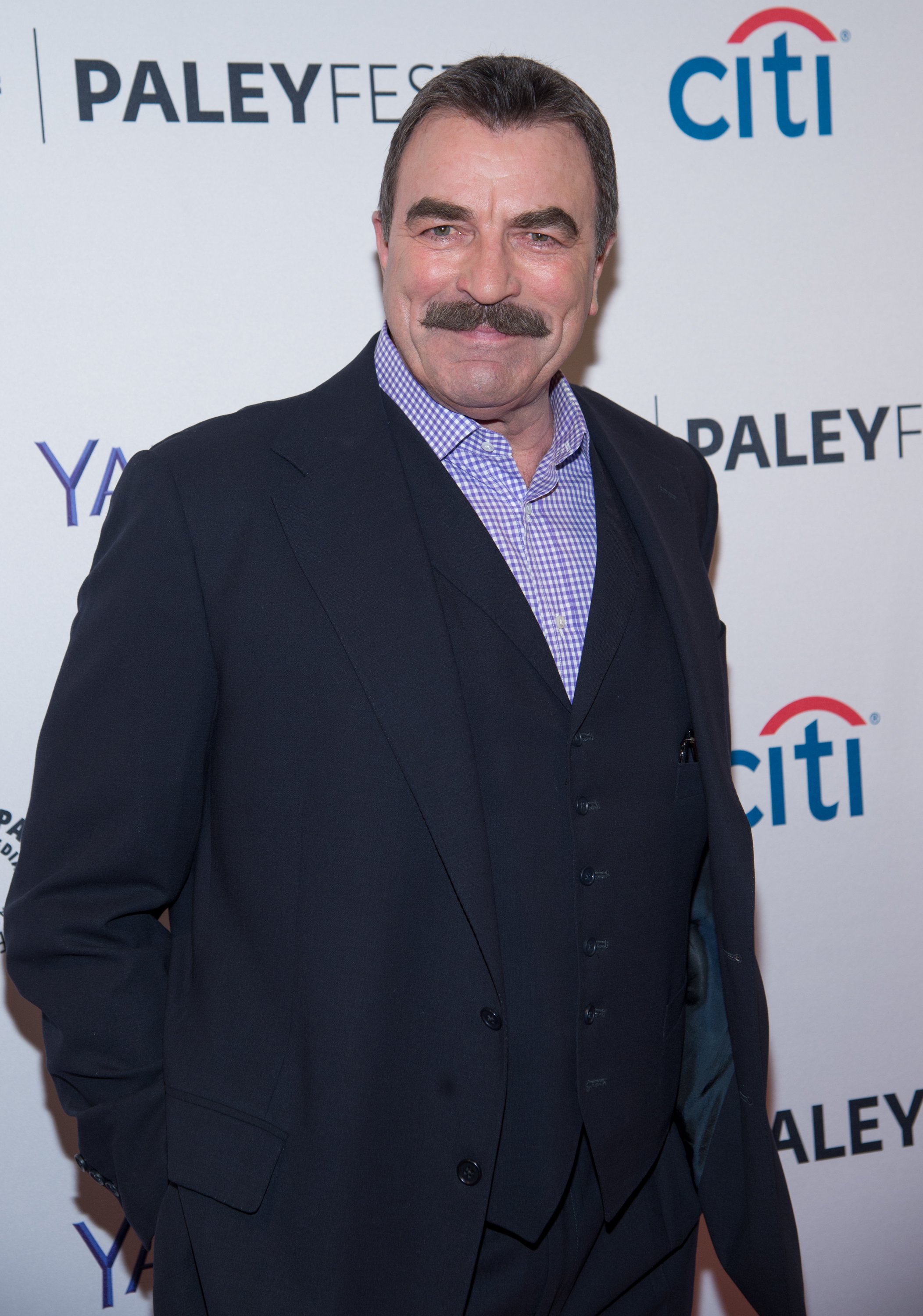 ---
A FORMER NYPD DETECTIVE CONSULTS ON THE SHOW
How can one make a cop show without having a real cop behind the scenes? Blue Blood's regular consultant is named James Nuciforo, who is an NYPD detective. As an authentic public servant, he looks over the scripts before they are used in the show. His job is to make the dialogue essentially the same to actual police encounters.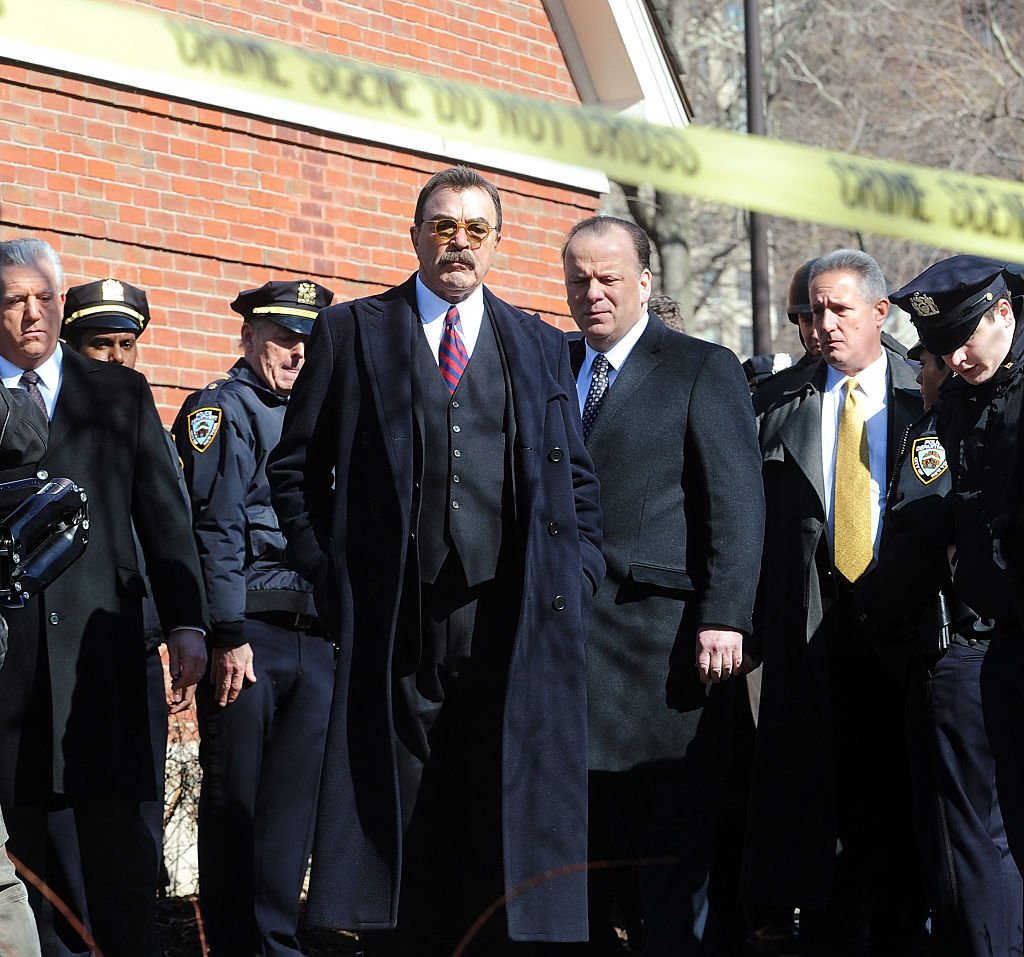 Nuciforo shared with Country Living Magazine that he would receive a 56-page script. He said, "I'll give them anywhere between five to 10 pages of notes on the script, just plugging in dialogue with more jargon." With Nuciforo's involvement, more police officers come to follow the show and become avid fans.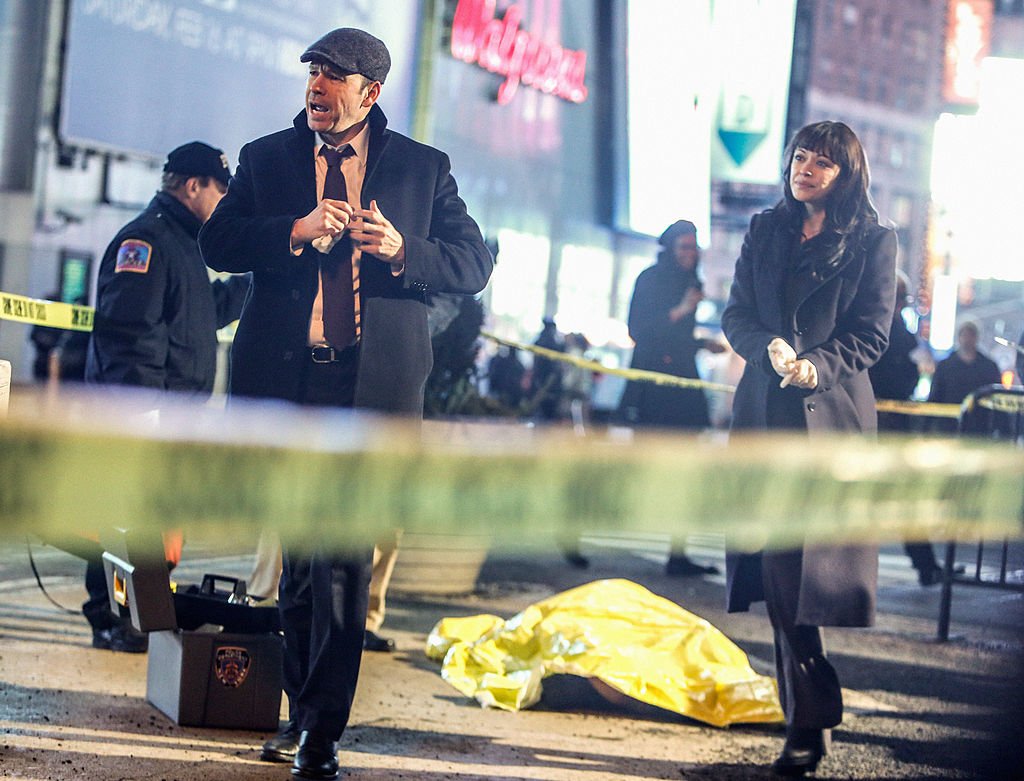 ---
DANNY REAGAN'S SONS ARE BROTHERS IN REAL LIFE
On the show, Detective Danny Reagan, the eldest son of Commissioner Frank Reagan who is played by Donnie Wahlberg, has two sons named Sean and Jack. The two young actors who play Danny's sons are actually real-life brothers too. Jack is played by Tony Terraciano while the younger Sean is played by Andrew Terraciano.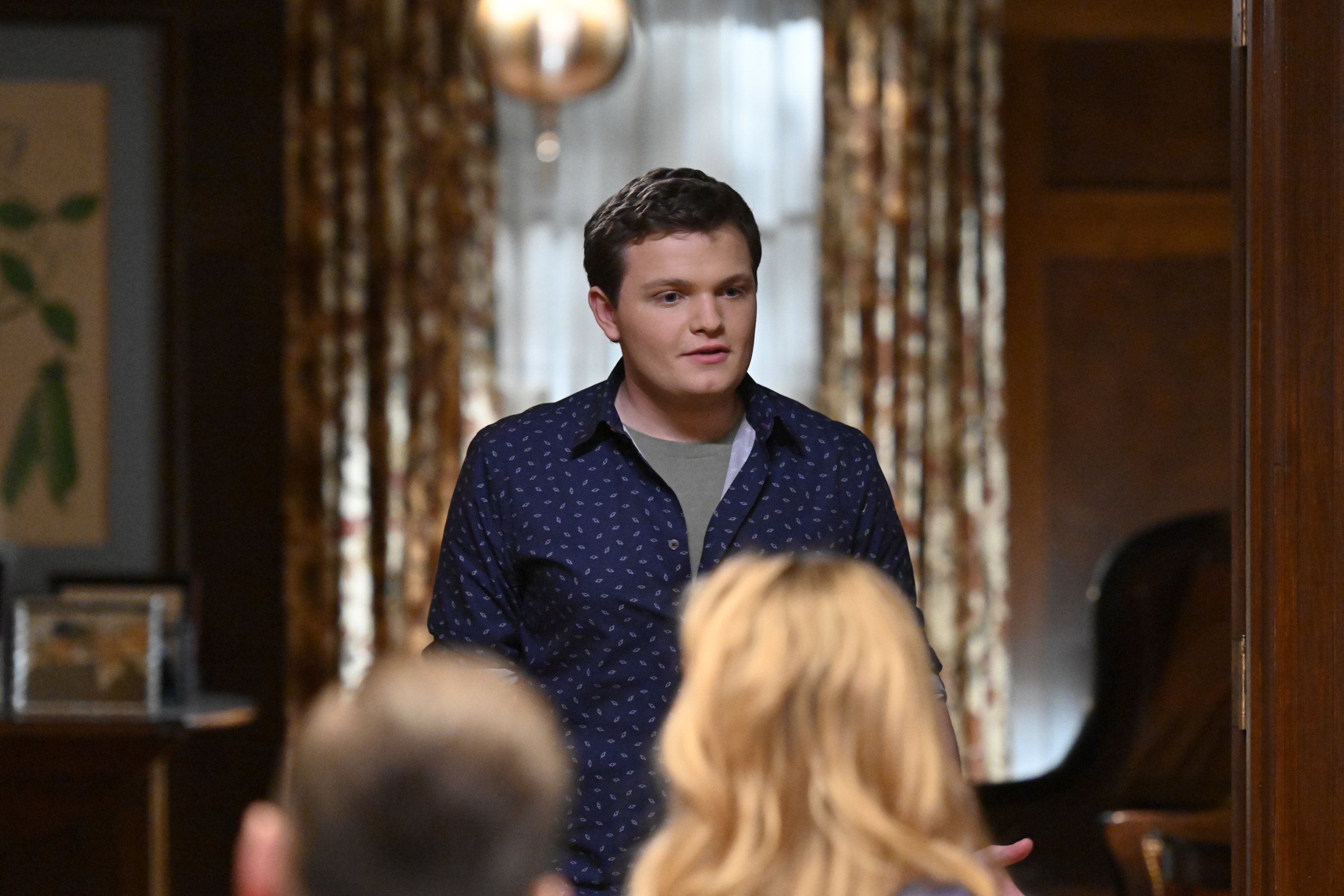 The two boys also have the same age differences and ages as their characters have on the show. The Terraciano brothers started out as child models before moving into acting. They landed the roles of Danny's sons when they were eight and six years old respectively. In real life, Andrew also happens to have a twin - a sister called Molly.
---
TOM SELLECK ALMOST DITCHED THE MUSTACHE
Younger audiences might not know this, but Tom Selleck was famous for playing Thomas Magnum. The Magnum P.I., his trademark look was that thick, dark, mustache. This gave him an iconic macho look that he's been famous for. However, during the production phase of the first season of Blue Bloods, producers wanted Tom to shave it off.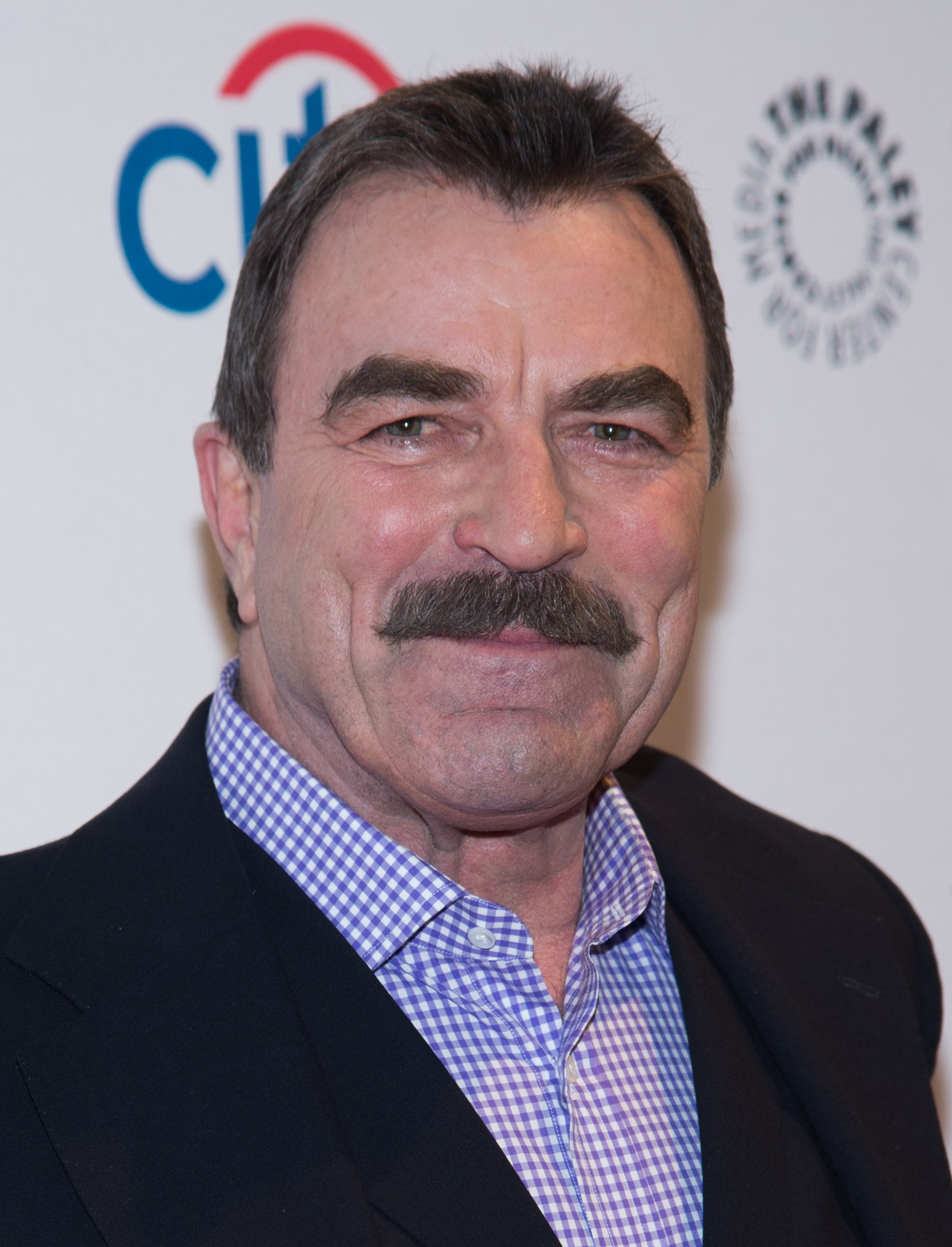 Show-runners originally felt that Tom had become a little too old for the mustache. CBS executives, on the other hand, had other ideas. They felt the mustache looked really good on him so they let him keep it. Seems like it was a good move after all. Commissioner Reagan without a mustache wouldn't look as intimidating as he does now.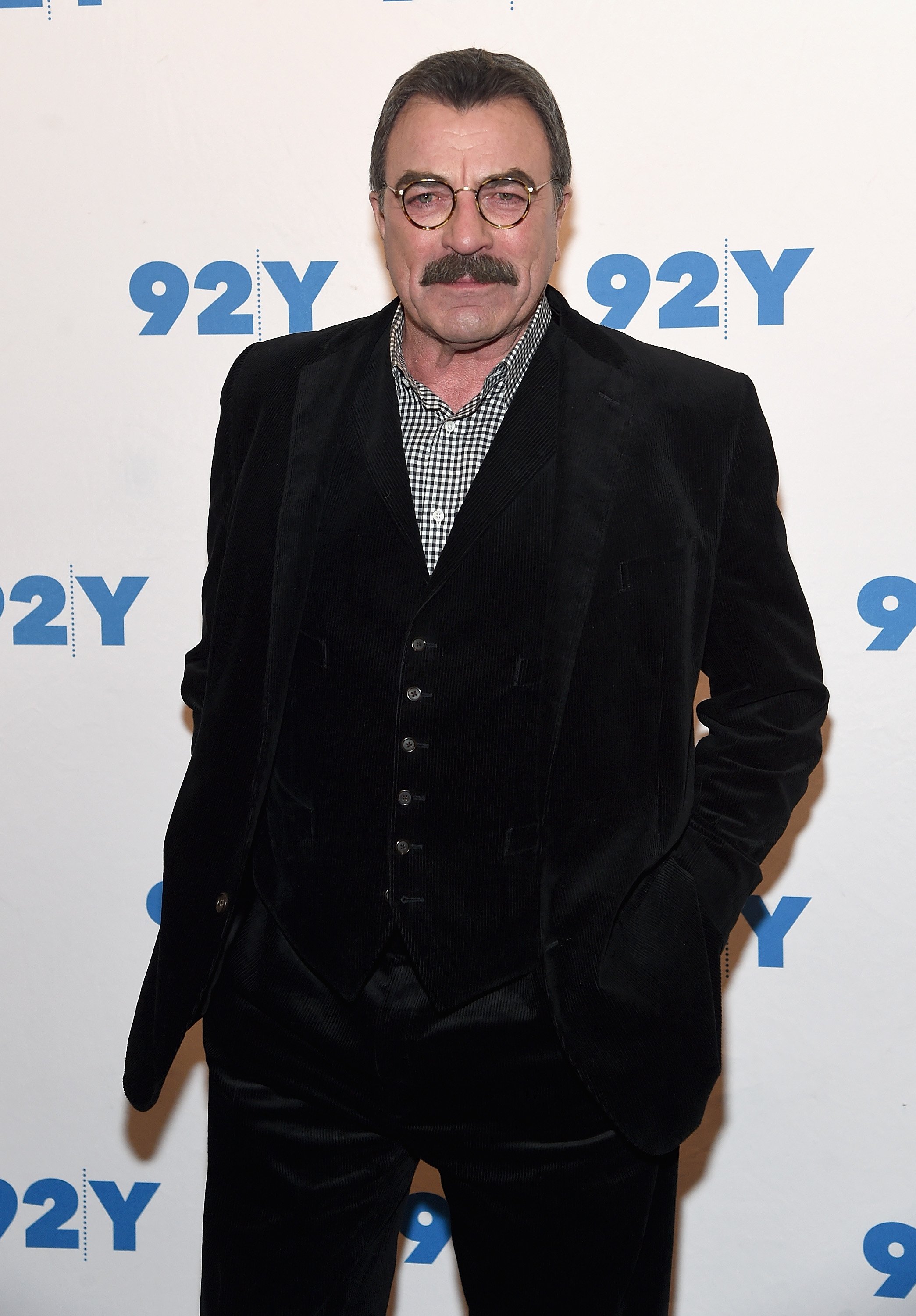 ---
ANOTHER NICKY
If you don't already know this, sometimes the cast of a show during its pilot isn't the same cast of actors that make it through to the rest of the show when it gets picked up. More often than not, screen and audience tests, plus producer and studio opinions will force changes in casting. This happened to Nicky Reagan.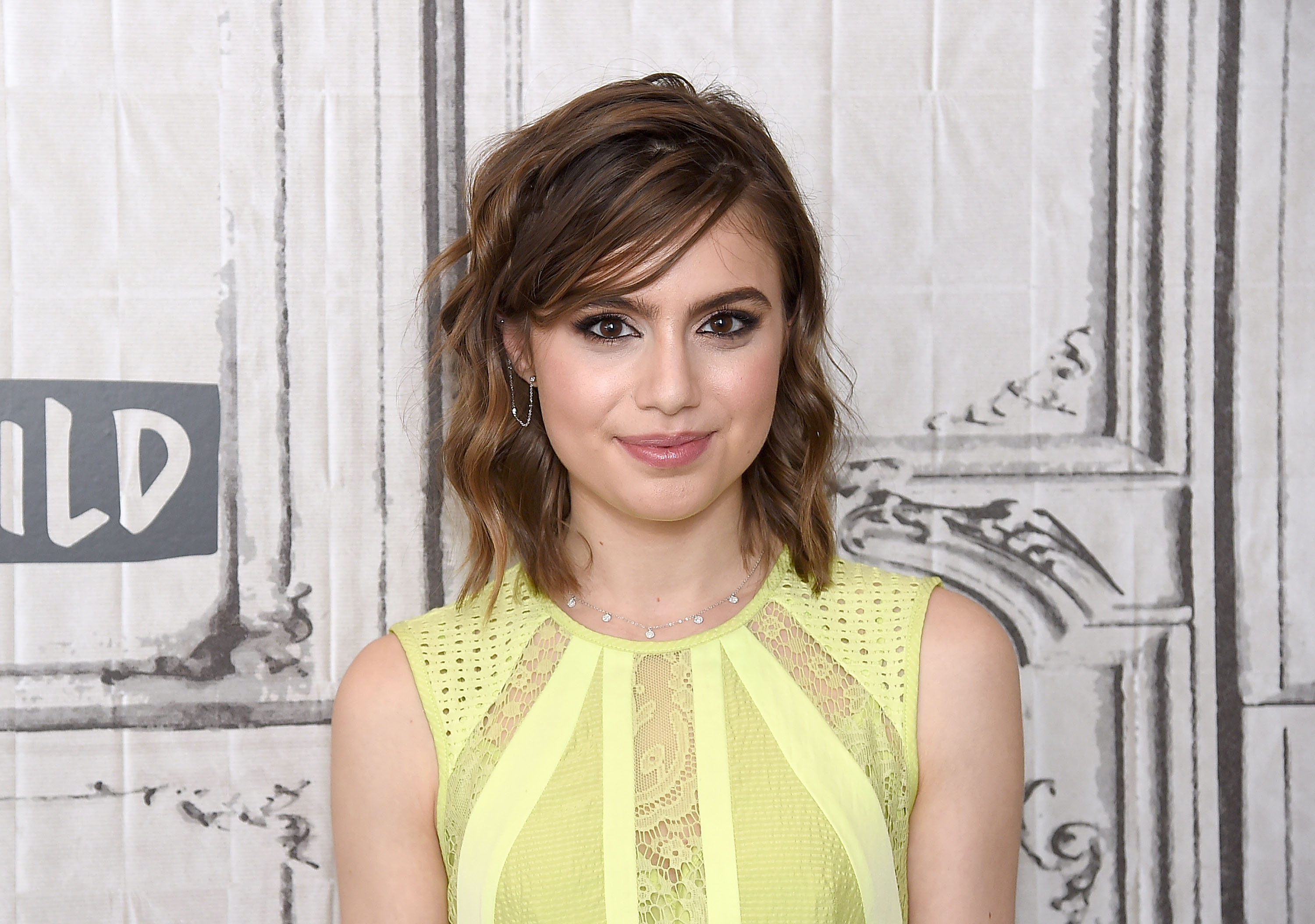 It might surprise you to know that Sami Gayle, who has played Nicky since 2010 isn't the first actress to play the character. In fact, in the very first episode, pilot, of the show Marlene Lawston was cast as Nicky. Prior to that, the young actress appeared in Dan in Real Life and Flightplan. Blue Bloods would be her last role.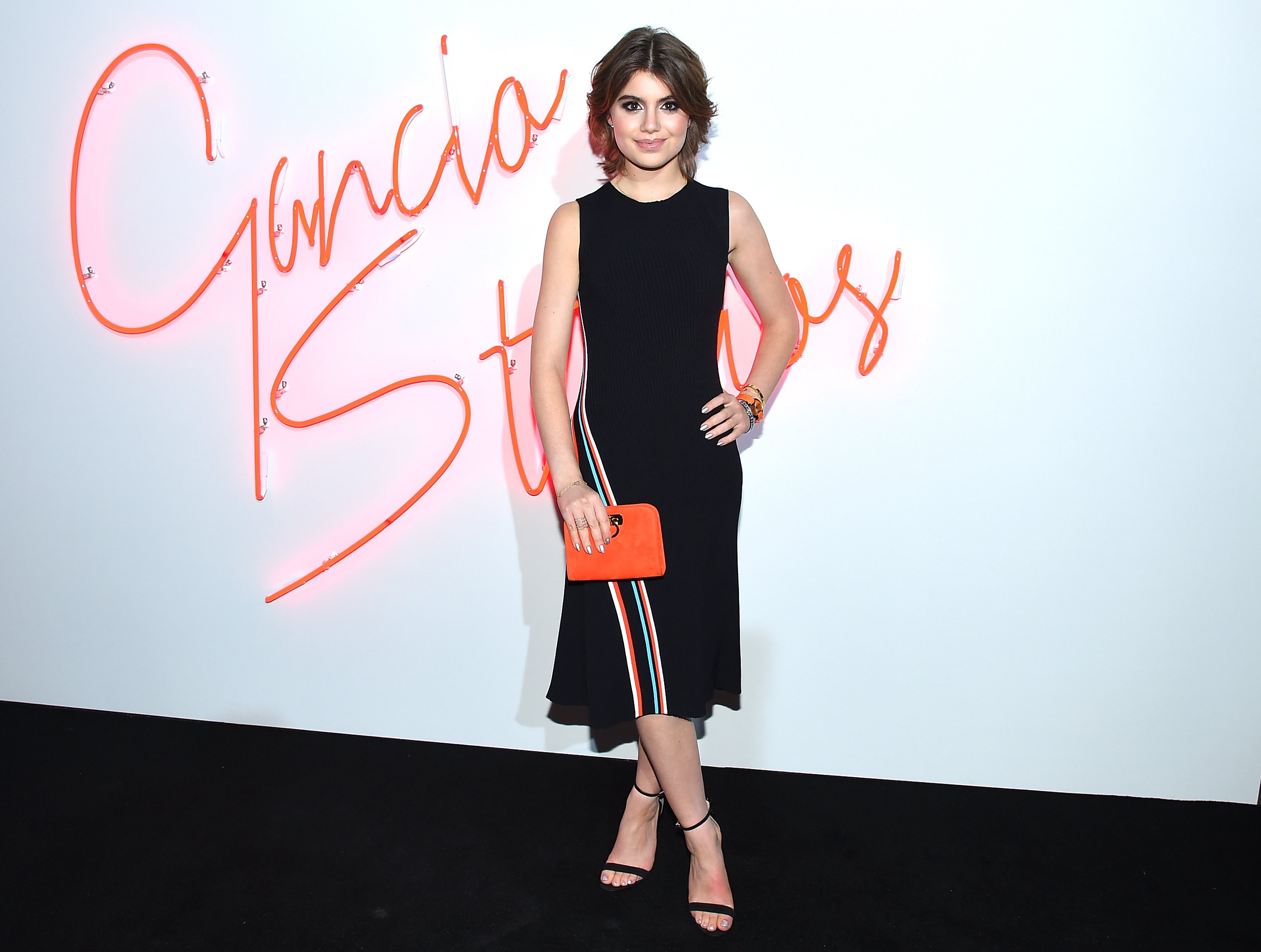 ---
LEN CARIOU IS ONLY 6 YEARS OLDER THAN TOM SELLECK
Len Cariou plays a retired police commissioner and the father of Tom Selleck's character. Interestingly enough, Selleck and his co-star only have a six-year age gap between them. Cariou is an acclaimed Canadian actor that has been in over 80 films and television shows. He earned a Primetime Emmy nomination for his role in Into the Storm in 2009.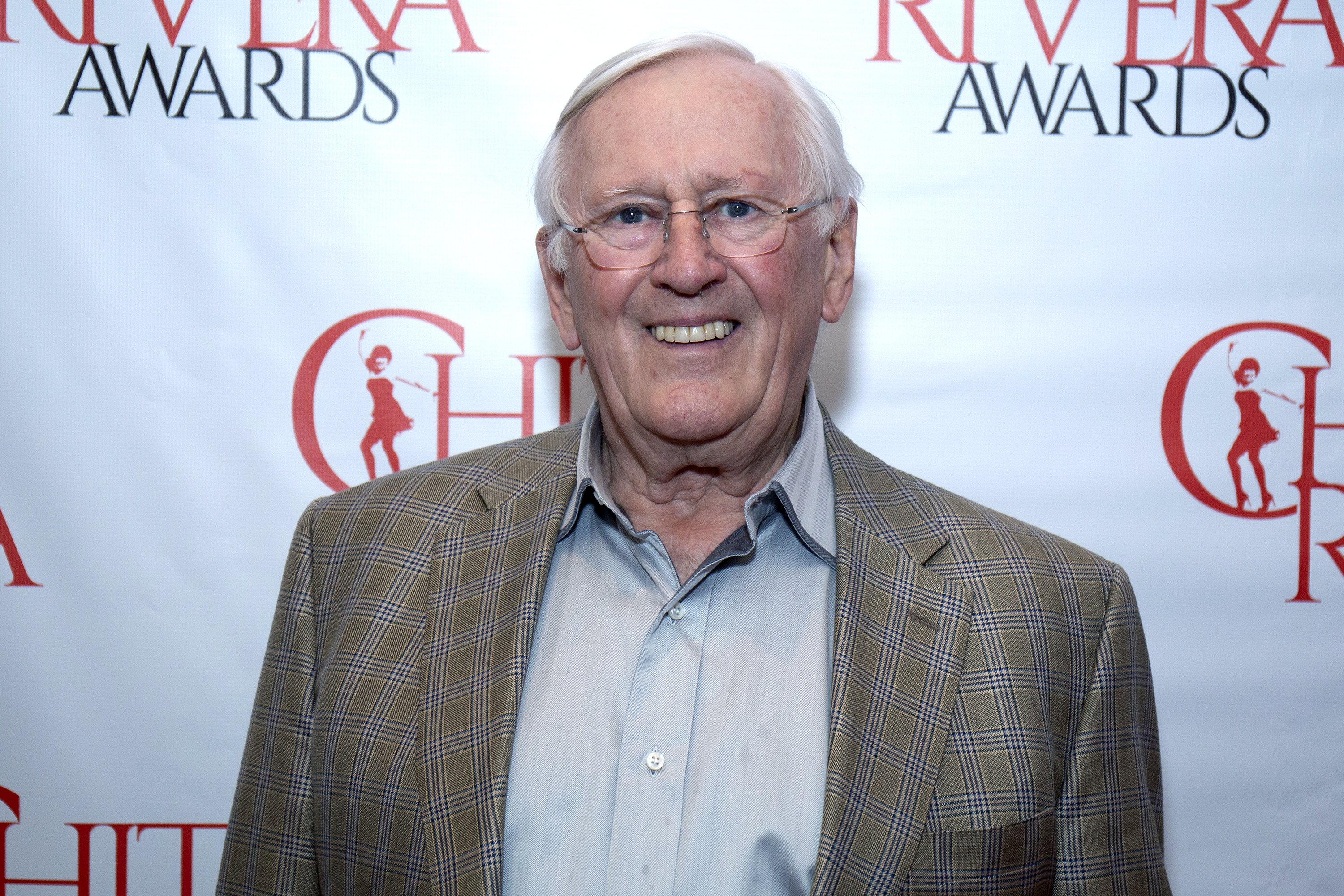 ---
DONNIE WAHLBERG HAS EMMY NOMINATIONS, BUT NOT FOR 'BLUE BLOODS'
Donnie Wahlberg, who plays Danny one the show's leads, has been in show business for a long time. He's a founding member of the popular boy band, New Kids on the Block. The singing group had a successful run in the late 80s and early 90s, selling over 70 million records worldwide.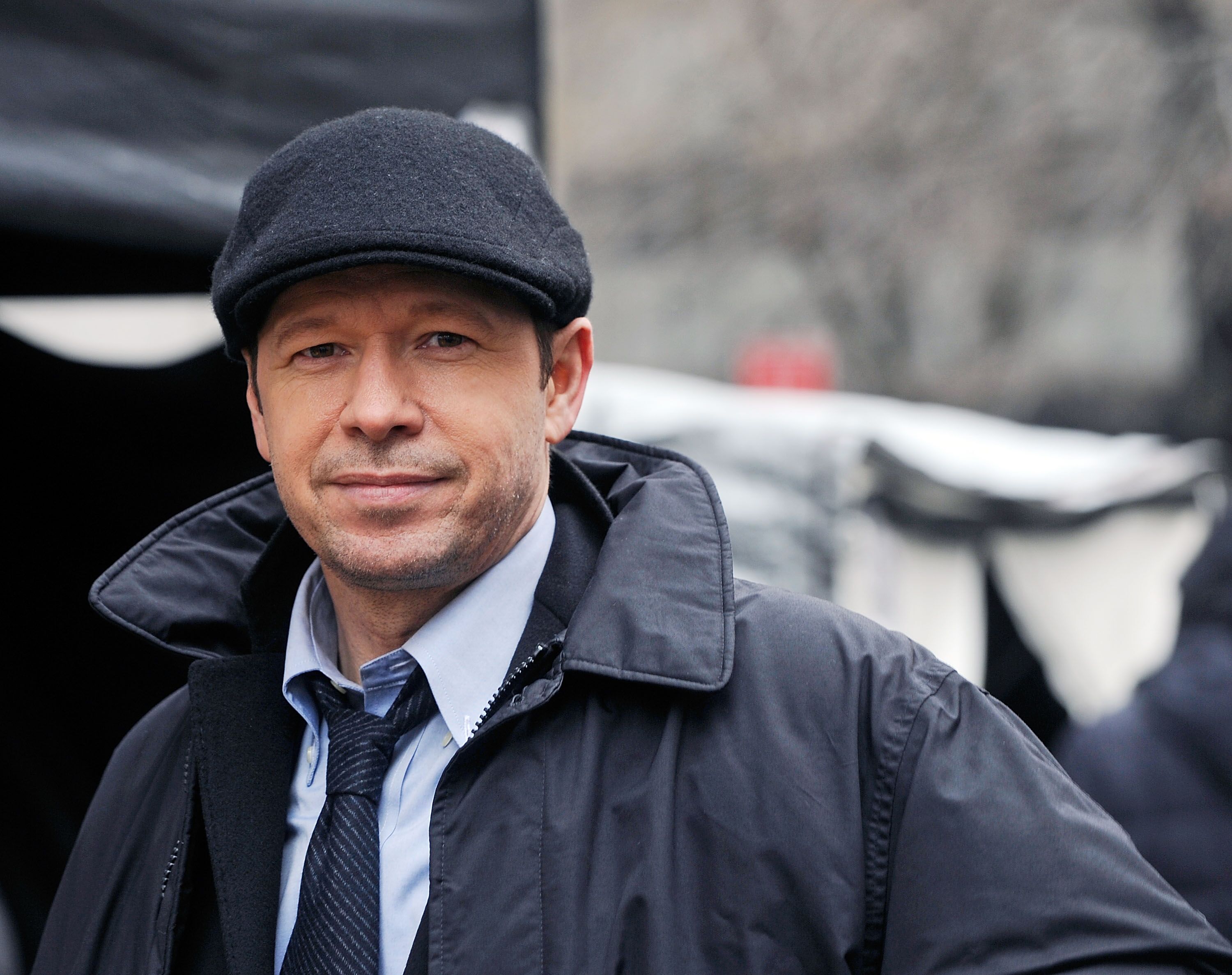 Donnie began acting in the mid-90s after NKOTB had parted ways. He had film appearances in The Sixth Sense and Ransom, before getting the main cast role in HBO's Band of Brothers. Since then he's carved out a successful acting career. He also shares two Emmy noms with brother, Mark for their reality show Wahlburgers.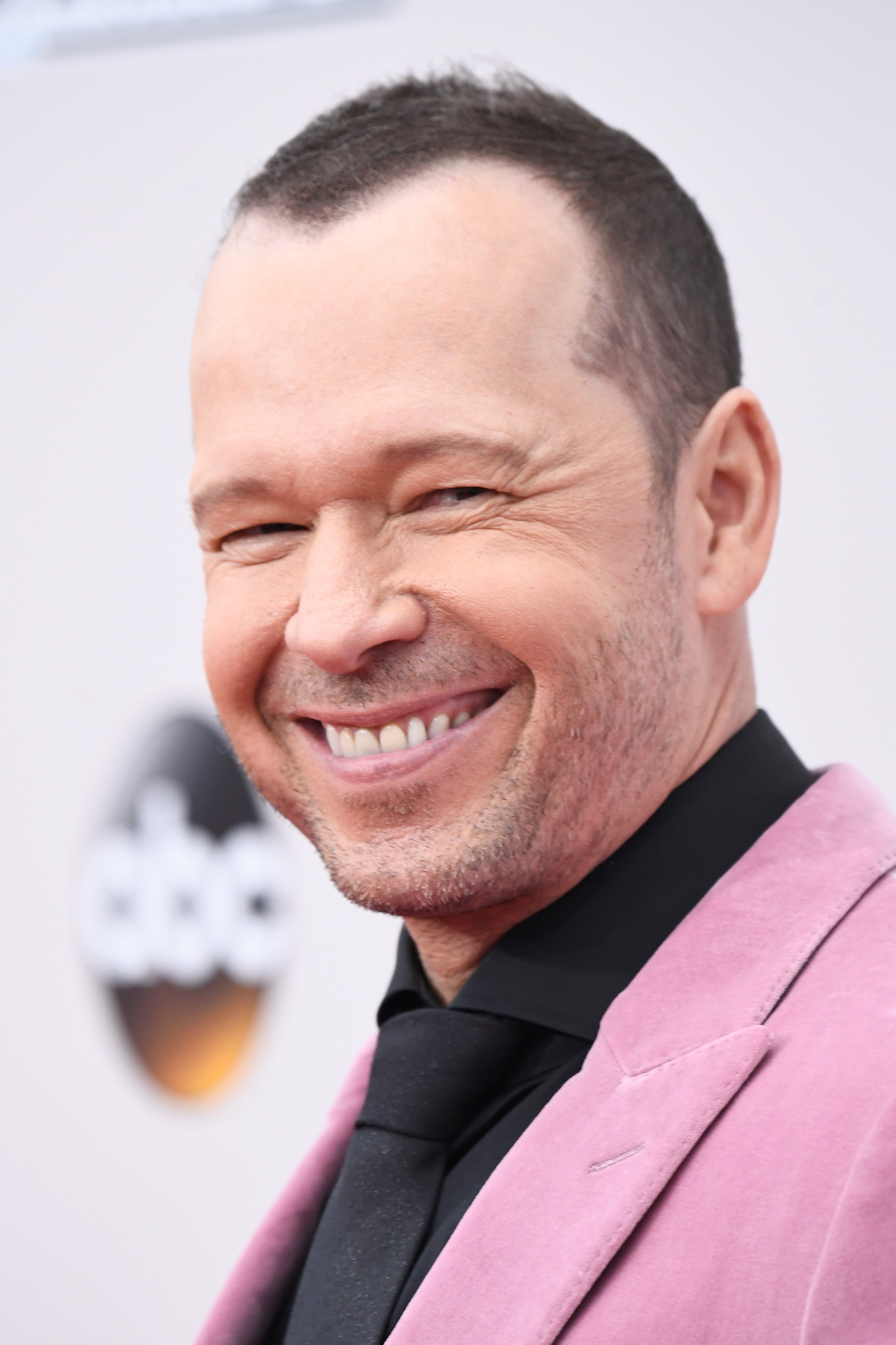 Which police drama are you the biggest fan of? I bet its Blue Blood. Which member of the cast is your favorite character? Let us know in the comment section and make sure to follow Amomama for more great updates on your favorite tv shows, movies, and superstar celebrities. 
Sources: Screen Rant, Access Hollywood, Deadline, NJ, TV Guide, Country Living, Pop Culture