Celebs 'Mini-Mes': Kids That Look Almost Like Their Parents
Kids often look like a mix of their parents but every now and again they take after either mom or dad... In Tinseltown, the children of the rich and famous never fail to surprise us with their striking resemblance to their star-studded guardians. These celeb mini me's will make you look twice! 
---
31. Kylie Jenner And Stormi Webster 
This young self-made billionaire is both a successful businesswoman and mom. She gave birth to Stormi a few years ago and has been a devoted mother since day one. Her little girl is the spitting image of this media mogul. While we do see a bit of Travis Scott in there, she's certainly Kylie's mini-me.
Stormi's parents might not be together at the moment but they still manage their time with her well. The former couple adorns their princess with love and of course, her own pink toy Ferrari. An insider said this about the great co-parents Kylie and Travis have been to Stormi: 
"Kylie and Travis coparent great together and those close to them are hopeful that they officially get back together, but Kylie and Travis are doing their thing and trying to keep their current relationship status low-key and to themselves at the moment."
---
30. Will Smith And Jaden Smith
Jaden Smith could easily reprise his father's role as the Fresh Prince of Bel-Air from way back when. The handsome duo shares similar looks from head to toe and we have to do a double-take when looking at them... The youngster is evolving into Will more and more each day!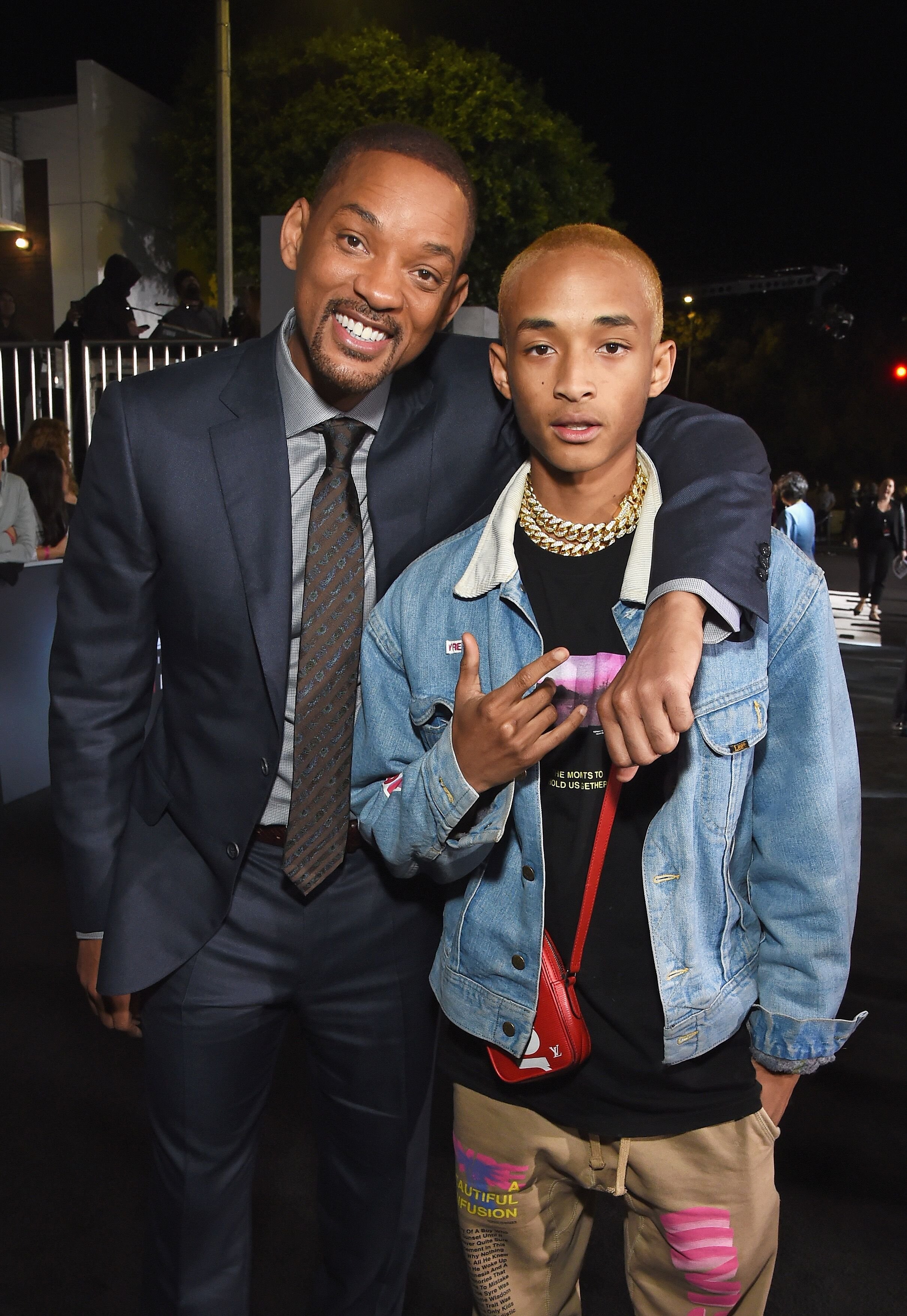 ---
29. Angelina Jolie And Shiloh Jolie-Pitt
Angelina Jolie and her daughter, Shiloh have been inseparable since her birth in 2006. Not only do they share a special bond but this youngster takes after her mother more and more every day. She has a bit of Brad Pitt in there too for sure! We can't wait to see how she'll continue to embody her famed parents!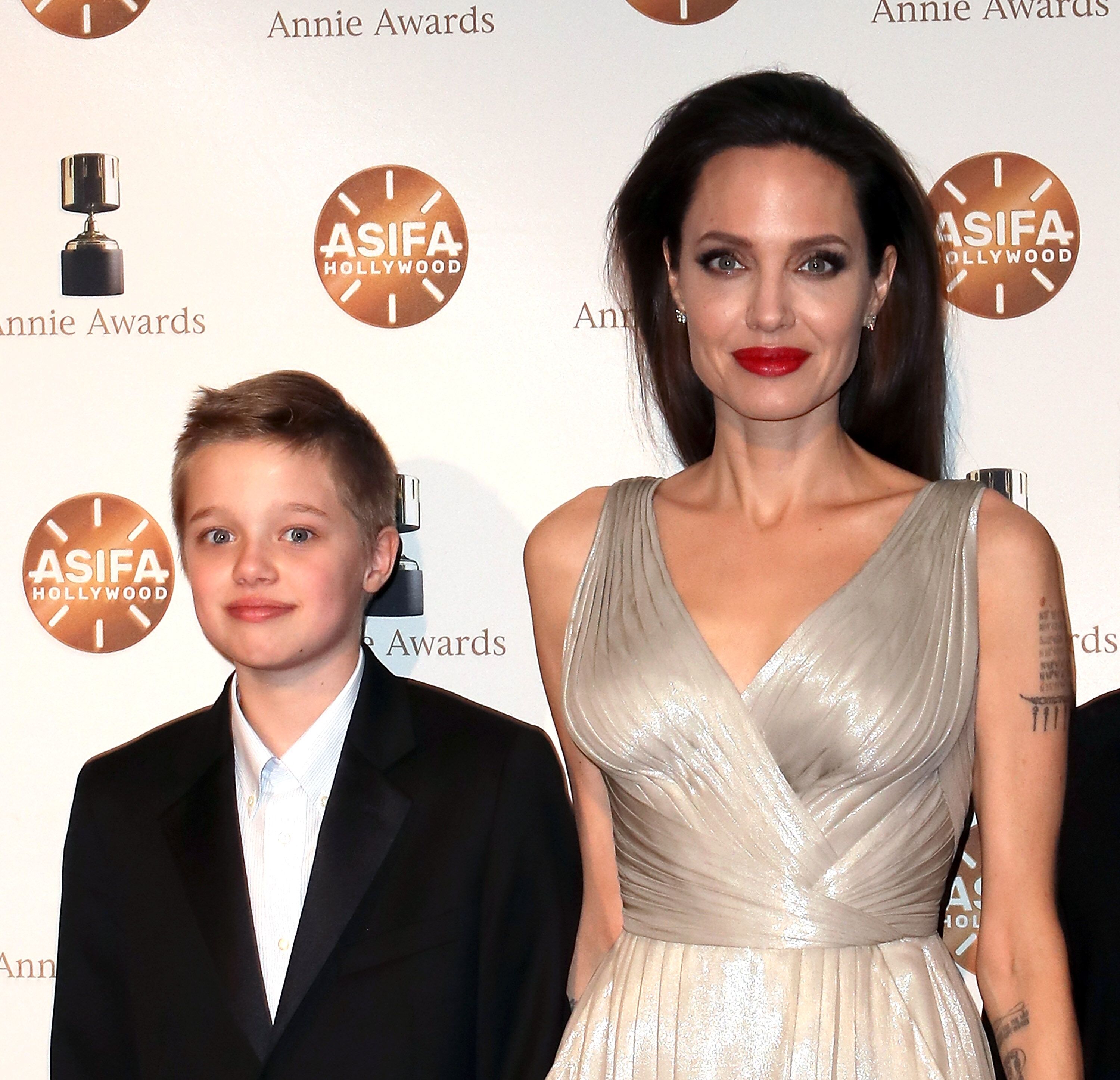 ---
28. Cristiano Ronaldo And Cristiano Jr
His footballer daddy doesn't only share his name but also his looks! This adorable youngster certainly looks like dad, Cristiano and over time he's bound to emulate the star more. Now, we all wonder if he'll share in his father's sporty skills as well? Only time will tell...
---
27. Gwyneth Paltrow And Apple Martin
The apple doesn't fall far from the tree... Gwyneth Paltrow and Chris Martin's daughter Apple is the spitting image of both parents. But it's clear, she looks just like Gwyn. While their daughter has been living a lowkey life, they are starting to share more and more as she gets older!
The young teen featured on her famed mom's Instagram account with this sweet (and funny!) caption:
Everything I do in my life I do for this girl (and her brother). #internationaldayofthegirl
---
26. Selena Gomez And Mandy Teefey
The actress/singer takes after her beautiful, Mandy. They share a very close bond and Selena loves being compared to her mom. On a social media post, she even did it herself... Selena posted a picture of them side by side along with the hashtag, #igetitfrommymomma."  
On a different post, she also shared the deep appreciation she has for her mom and all that she has done for her. She shared:
"My mom gave up everything for me, had three jobs, supported me, sacrificed her life for me."
---
25. Jessica Simpson And Ace
Jessica Simpson and her sweet boy, Ace Knute Johnson are the cutest! The little man shares his mom's stunning features as does older sister, Maxwell. This happy mom has also recently welcomed baby number three, Byrdie May Johnson, and her Simpson genes sure are strong!
---
24. Katie Holmes And Suri Cruise
Suri Cruise is her mother's daughter through and through. The tiny beau is like a miniature Katie Holmes for sure. From their eyes to the complexion, these two are definitely "twinning." The daughter of Tom Cruise and Katie is a teenager now and while we don't see many pictures of her, the few we do are showing growing similarities!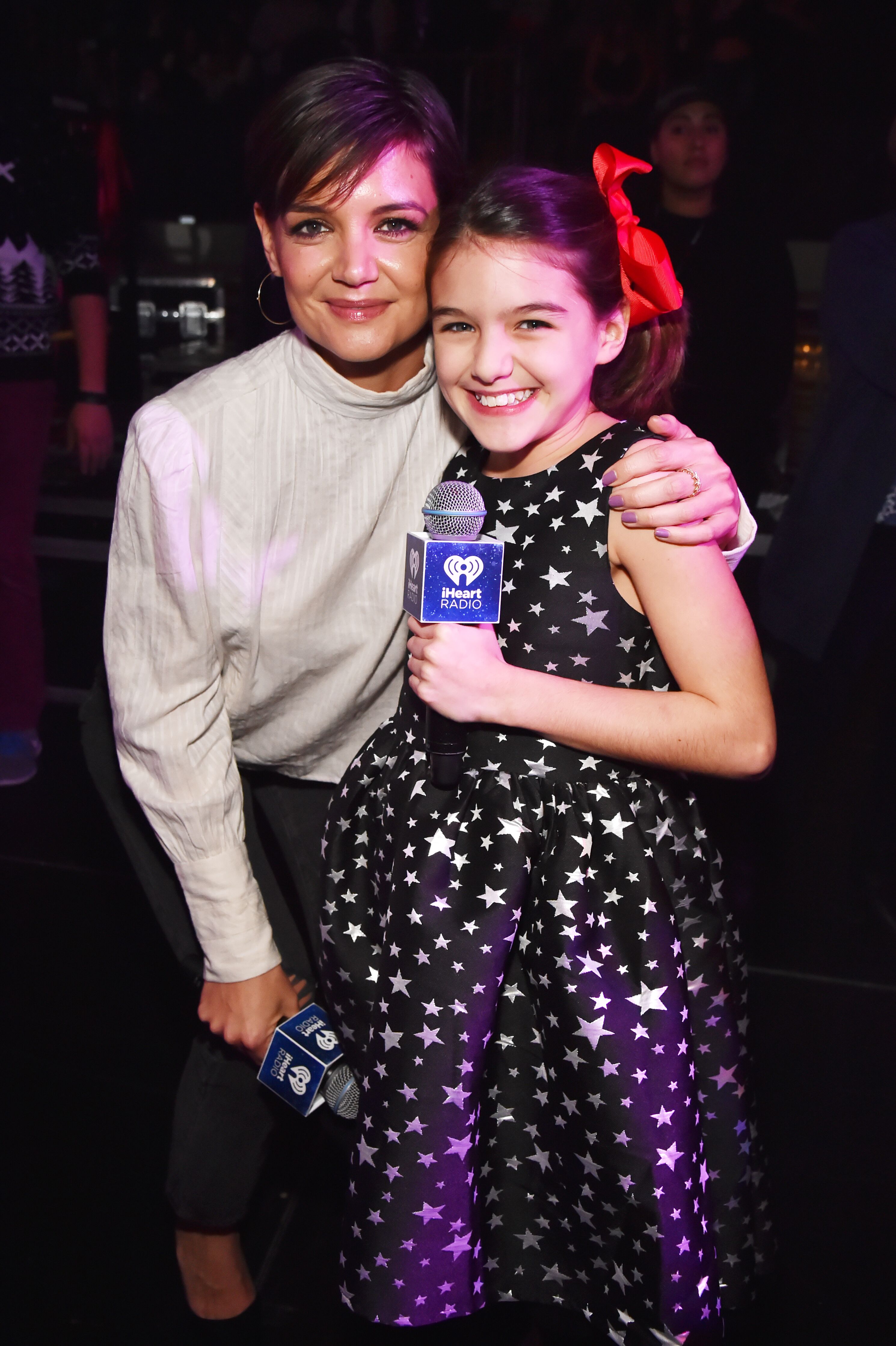 The mother and daughter duo are always seen together and the bond is super clear! Katie recently spoke about her growing little girl. She said:
"I love her so much. My biggest goal has always been to nurture her into her individuality. To make sure she is 100 percent herself and strong, confident, and able. And to know it. She came out very strong—she's always been a strong personality. She'll pick an activity and work until she's really good at it. Then she's like, 'Okay, I'm going to try the next thing.' She's very focused and a hard worker."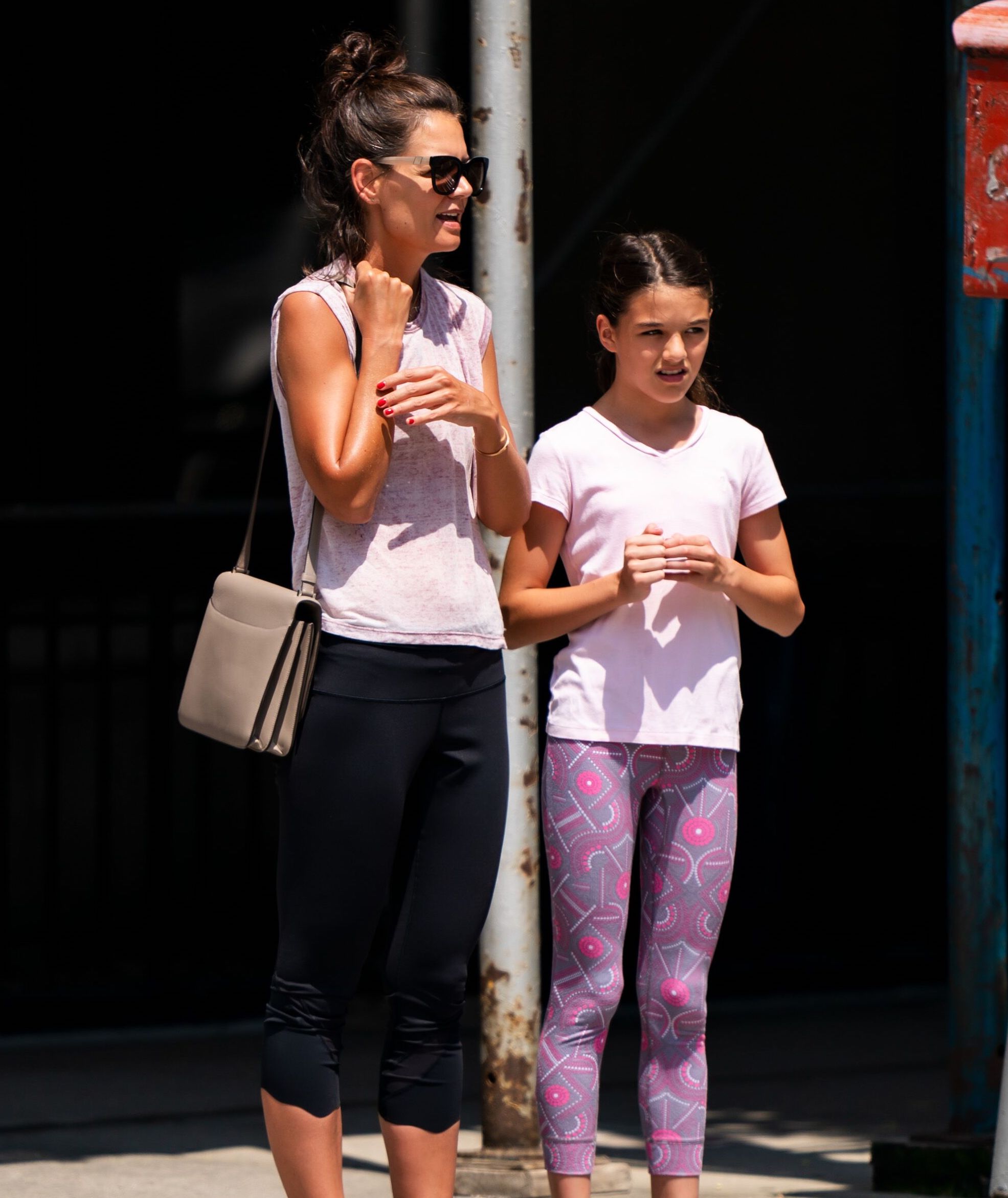 ---
23. Jude Law And Rafferty Law 
Rafferty Law is a true heartthrob... Not only does the model surprise us with his own great work on the runway but the similarity between him and superstar dad, Jude, is so clear! Rafferty has his father's boyish good looks and it's no wonder he's signed with big brands like Vogue. Well done Raff!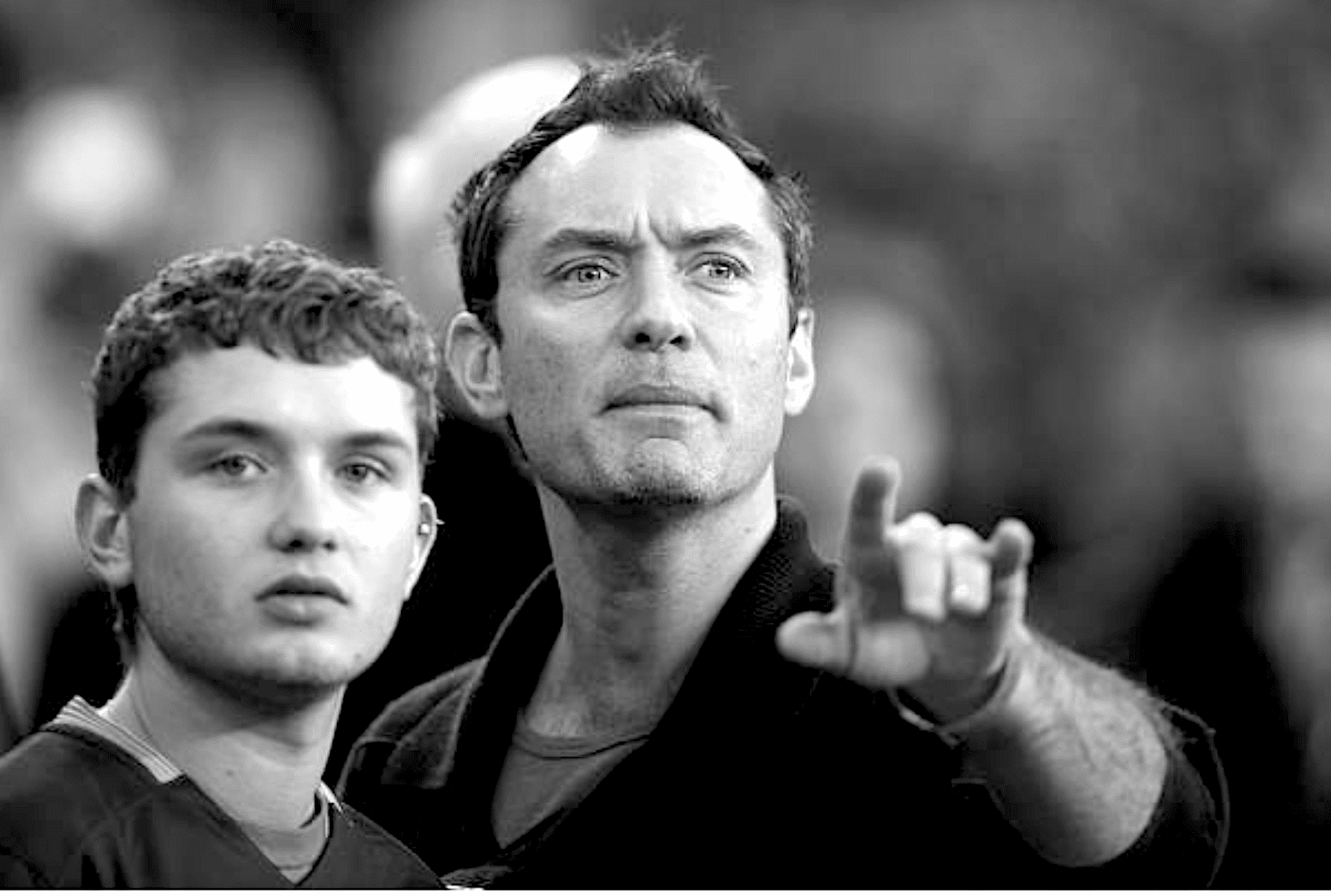 Even as a baby this model looked like his dad! Rafferty shared a nostalgic throwback snap of him and his father on Instagram. The caption simply read: 
"Son And Dad."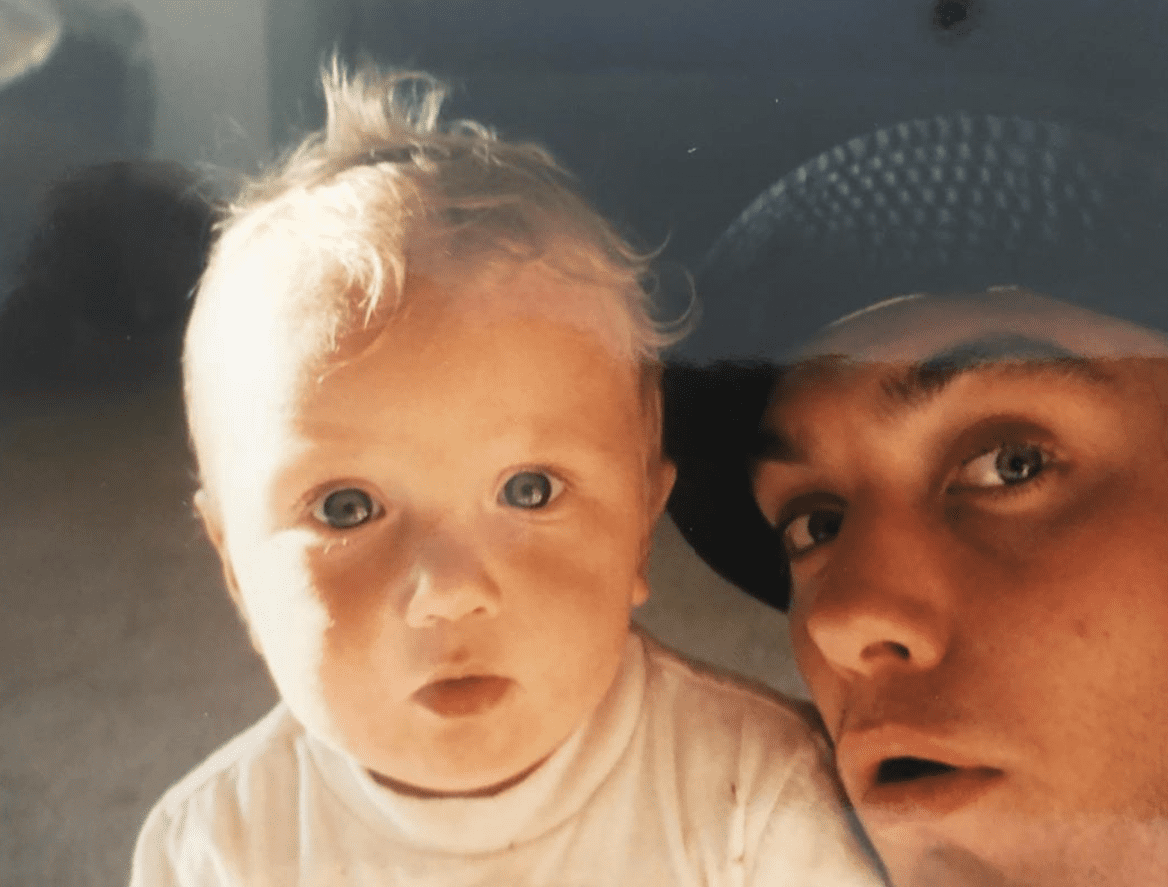 ---
22. Reese Witherspoon And Ava Phillippe
They are probably one of the most beautiful mother-daughter duos... The acclaimed Reese Witherspoon's twenty-something look-alike is, of course, Ava Phillipe. Reese had Ava when she was 23 and as the years fly by their resemblance seems to grow!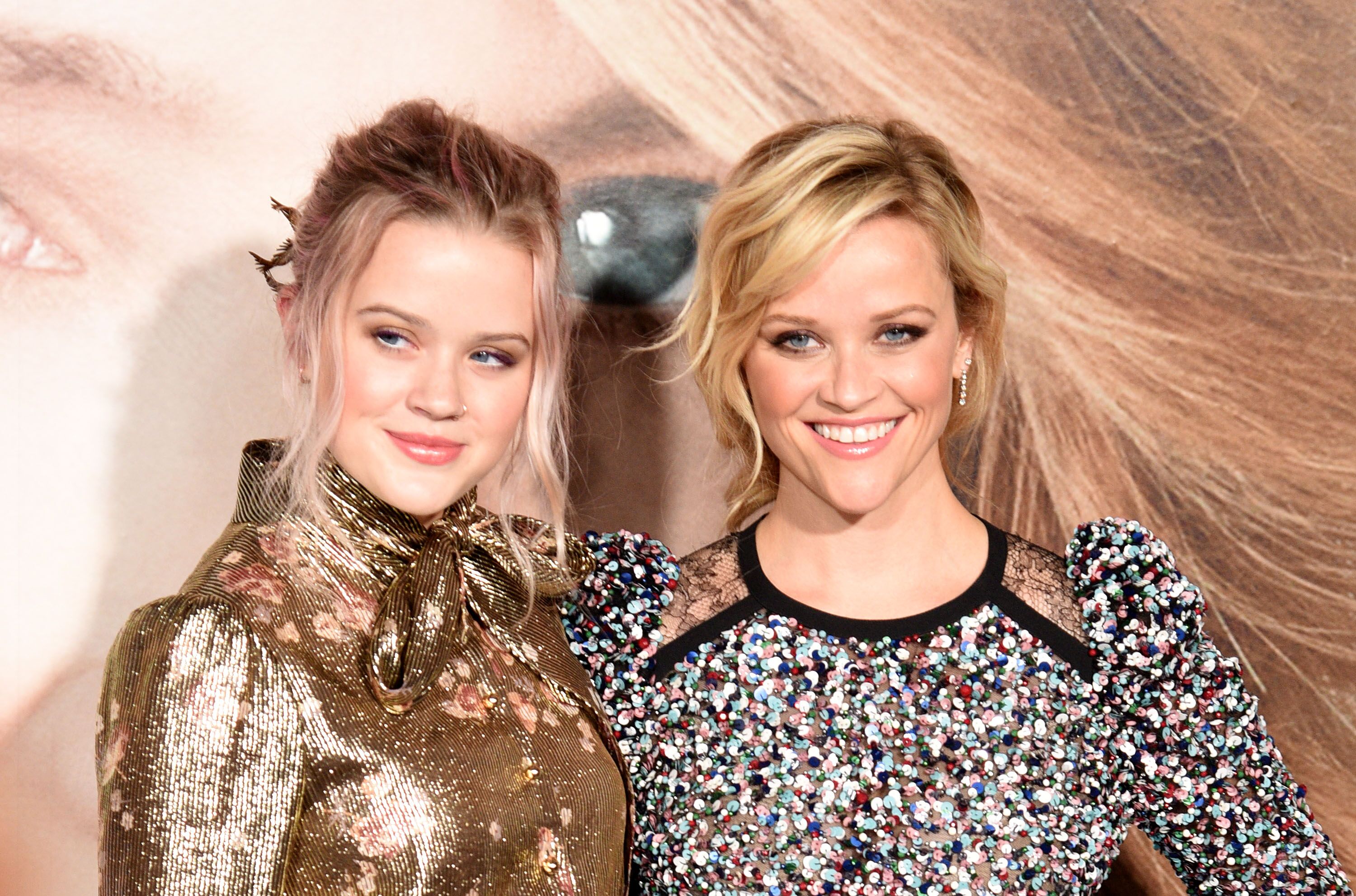 From their blue eyes and blonde locks, these smiling ladies are practically twins. While mother dearest remains active in the film industry, Ava is in college. She also dabbles in some modeling and this comes as no surprise, she is gorgeous! Maybe one day she'll play the part of a younger Reese?!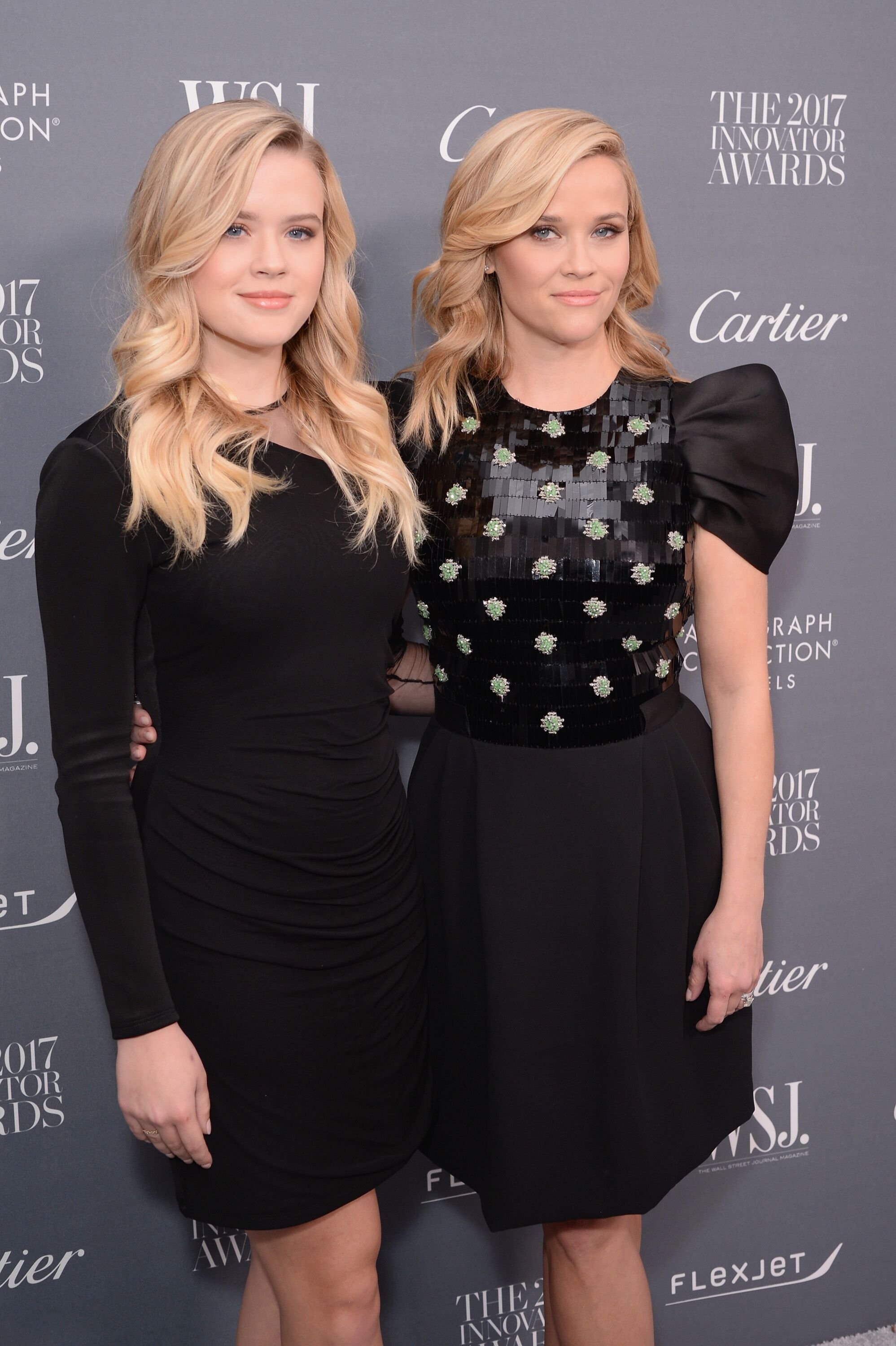 ---
21. Richard Gere And Homer James Jigme Gere
This son and dad duo is super sweet! Their shared looks are striking and both are always willing to give the cameras a flashing smile. Richard made his fame thanks to his part in films like 'Six Degrees, and 'Licence to Kill.' Homer has accompanied his successful dad to a few red carpet moments.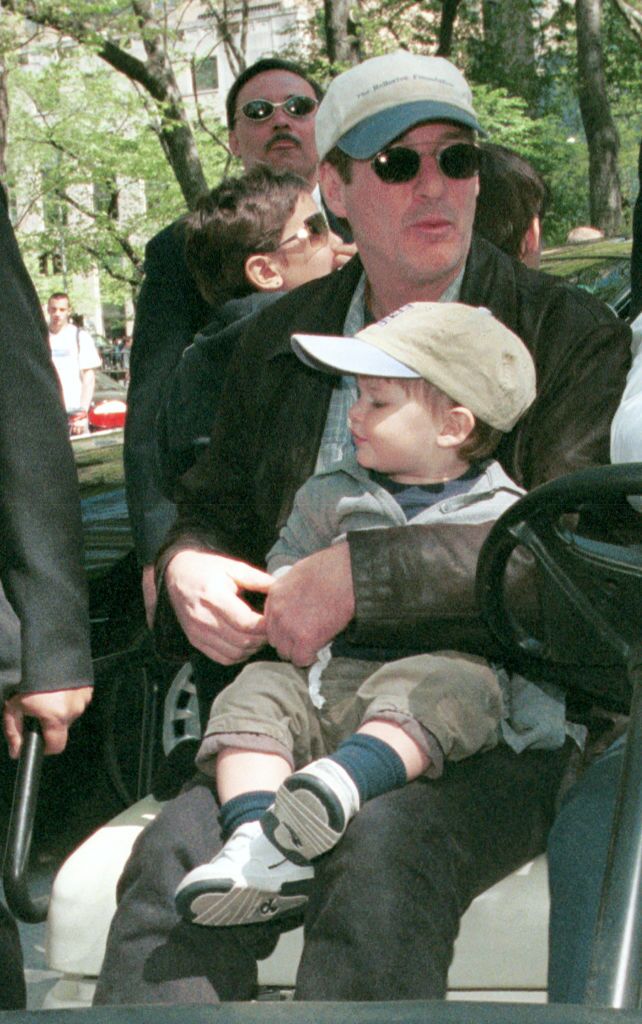 From the very beginning, it was clear these two look-alikes would share a great bond and it still rings true today. Even with Homer growing up, he still supports his dad and likes to hang out with him and his step-mom, Alejandra Silva. They even welcomed a step-sibling, Alexander Gere!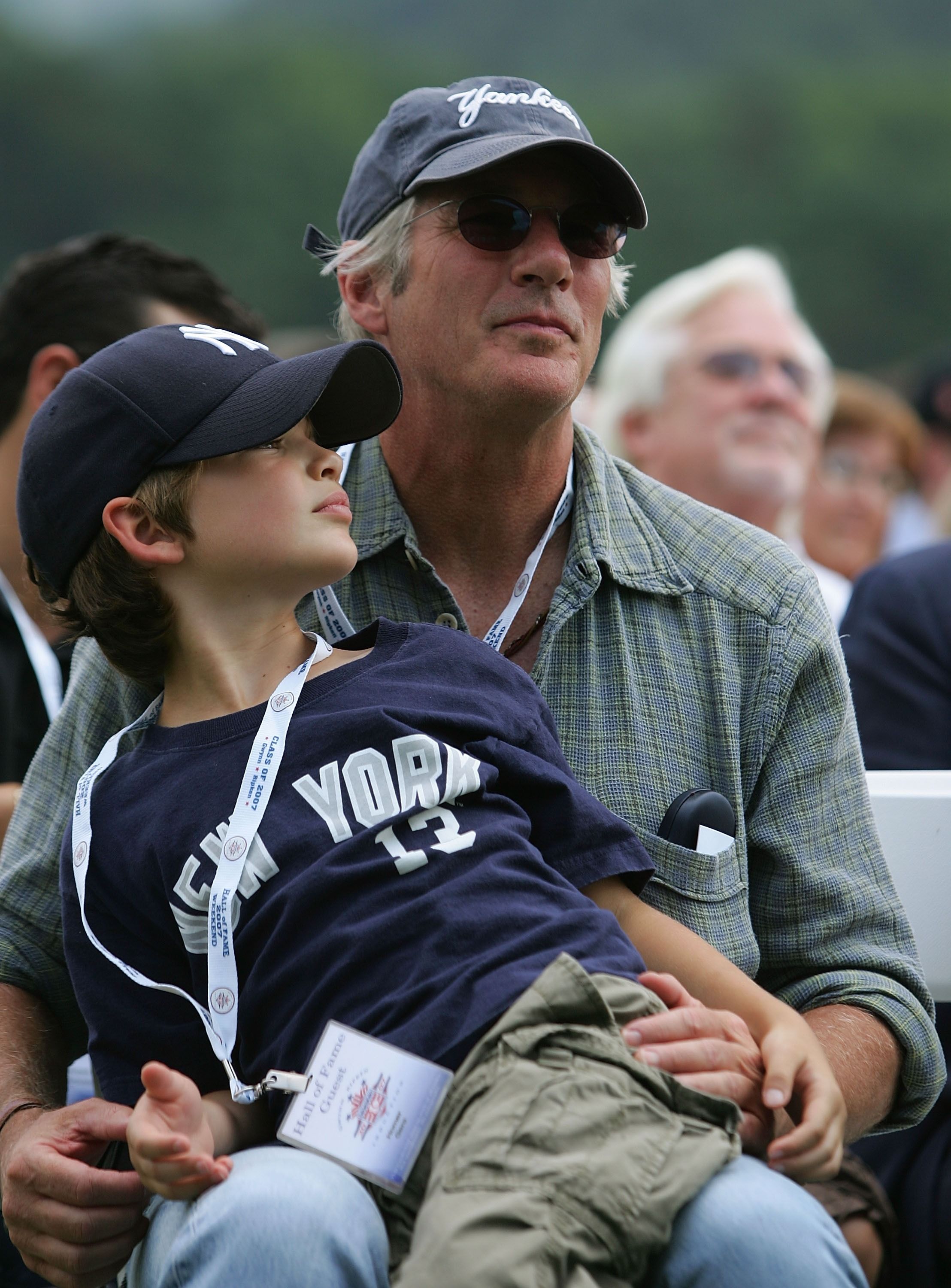 20. David Beckham And Brooklyn Beckham 
Brooklyn Beckham certainly does "Bend It Like Beckham" in the looks department! The famous soccer player has a few kids that take after him and his wife, Victoria but his eldest takes the cake. It's hard to tell them apart and we wonder if the spice girl mom ever mistakes Brooklyn for David...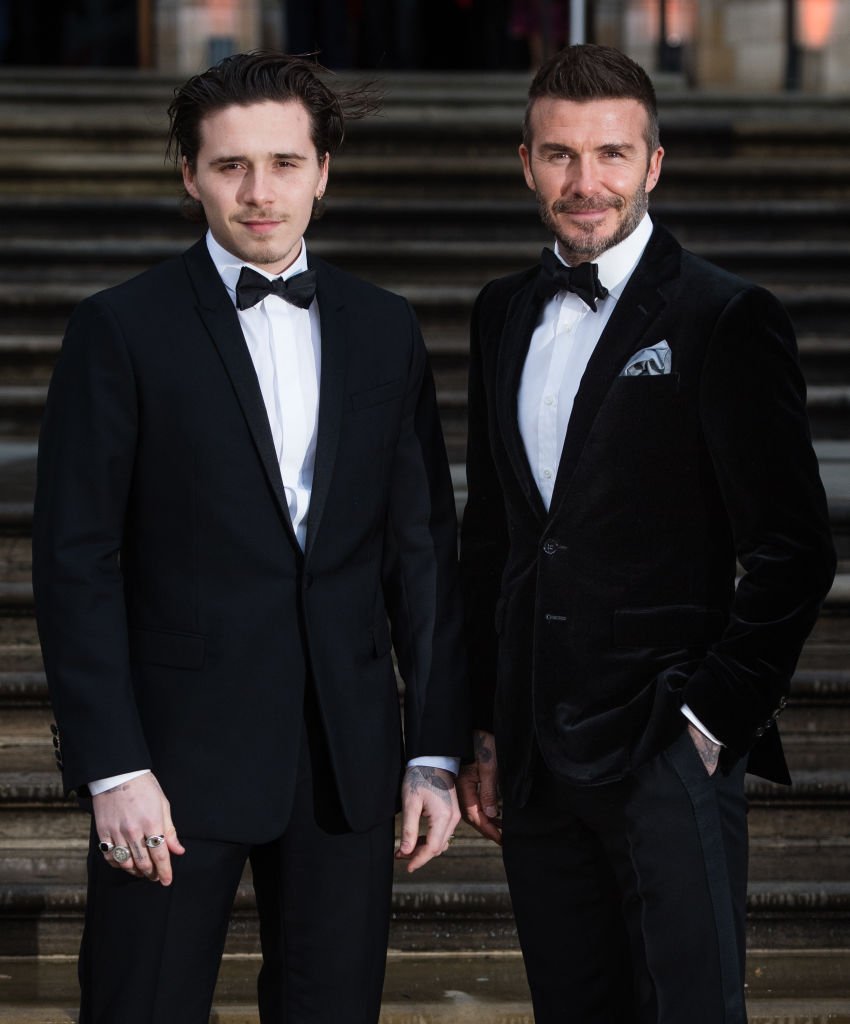 ---
19. Madonna And Lourdes Leon
Icon, Madonna always seems to have a new fashion look going but one thing that never changes is her similarity to daughter, Lourdes Leon. Ever since Lourdes entered the world in 1996 she's been compared to her superstar mom and the pair are still "twinning" today.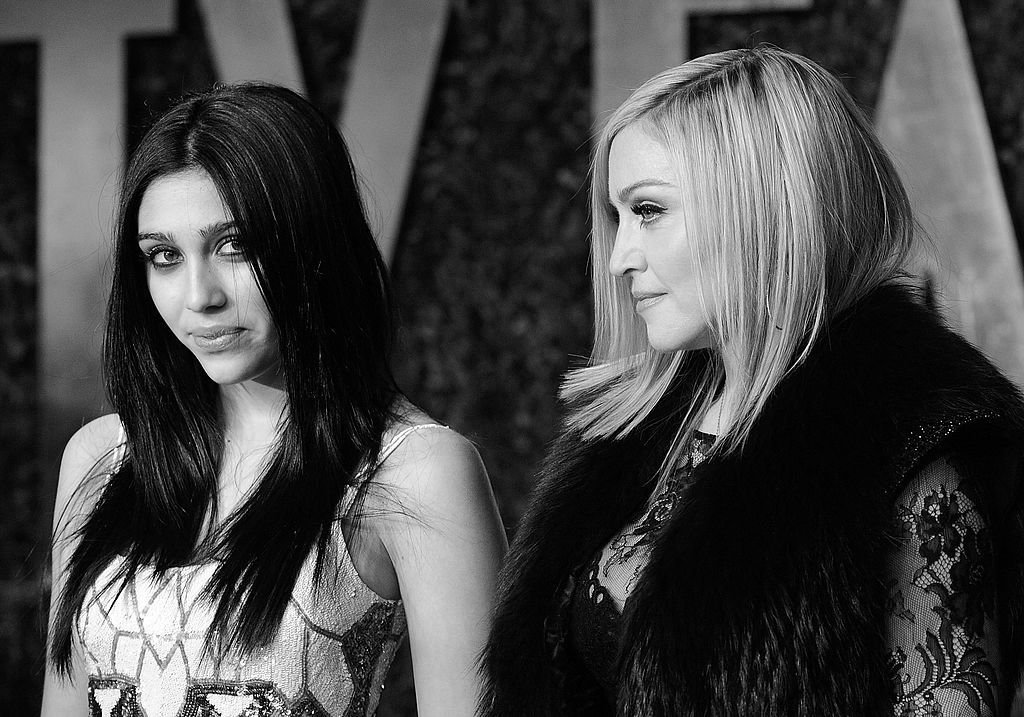 ---
18. Kris Jenner And Kendall Jenner
Momager Kris Jenner has brought a string of successful kids into the entertainment industry but it's one of her youngest children that seems to be a cookie-cutter copy of her... Supermodel Kendall Jenner looks just like her mum with their shared dark hair and deep brown eyes!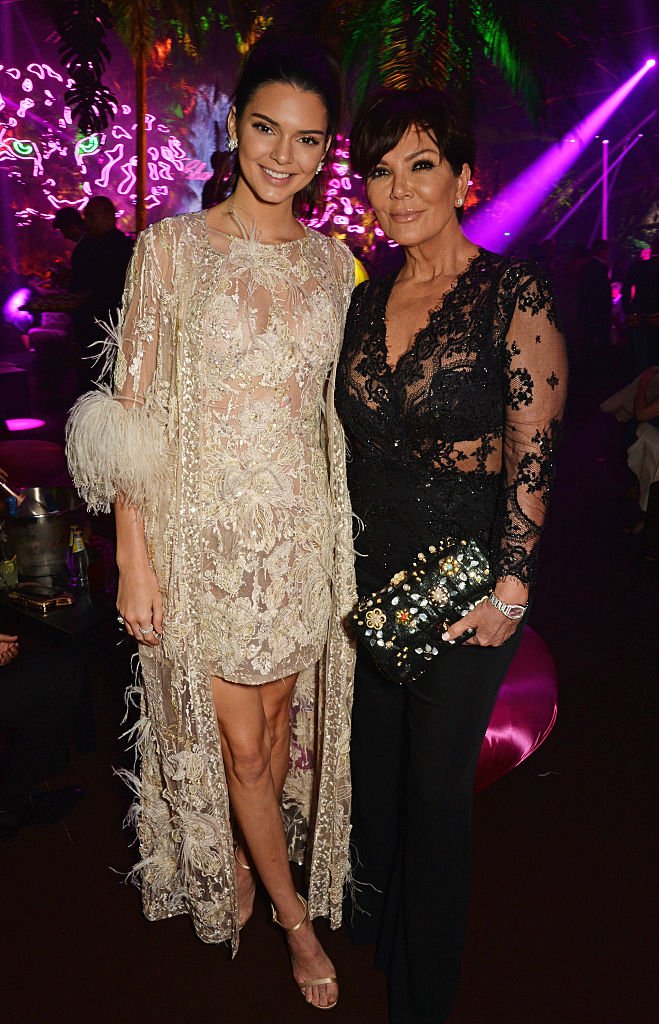 In 2017 the young star donned an eclectic pixie cut on the Tom Ford catwalk... It was this hairstyle that made the world truly see just how similar she was to Kris. Her mom always has short hair so it was really like seeing double! Kendall actually gave her own comment about the haircut saying:
"I do think I look a lot like my mother."
---
17. Jennifer Garner And Violet Affleck
Violet Affleck is the daughter of famed Ben Affleck and of course her look-alike mom, Jennifer Garner. From their striking smiles to those big eyes, these two are definitely related! While she does take after her dad as well, the little girl is becoming more and more like the lovely Jen every day.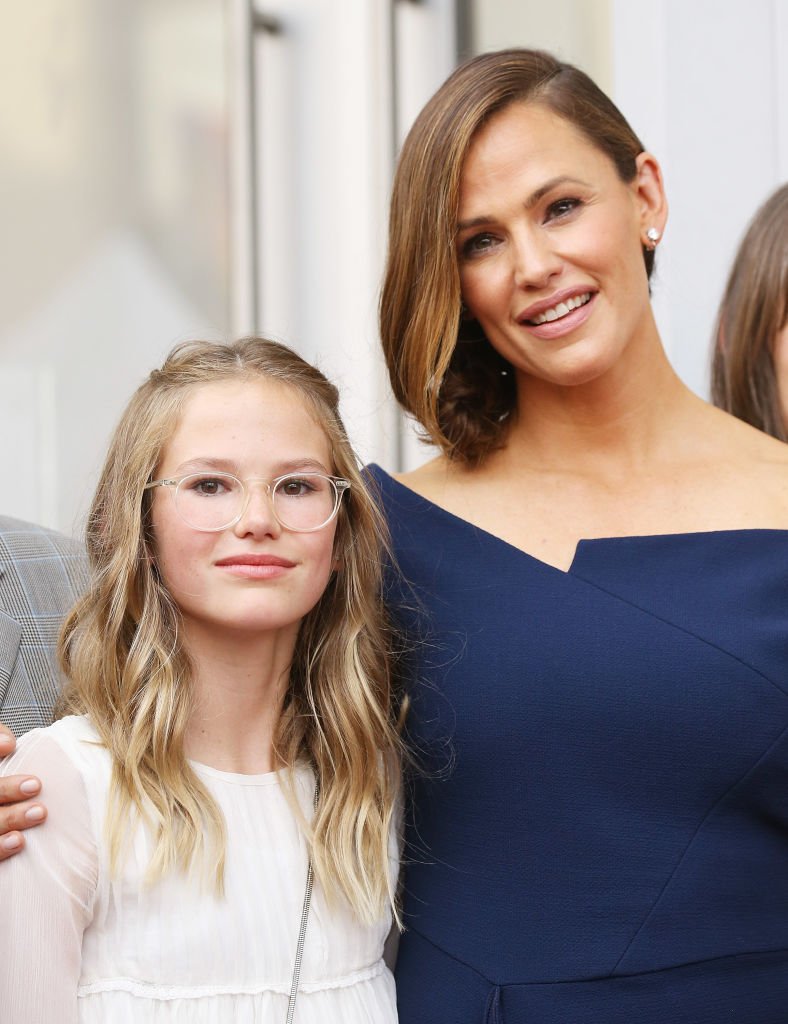 ---
16. Goldie Hawn And Kate Hudson 
Goldie Hawn and Kate Hudson are true Hollywood royalty but their success is not the only thing they have in common... These two are like peas in a pod. From head to toe, they are so similar and it's clear that Kate certainly inherited Goldie's good genes and golden tresses.