The Most Beautiful Women One Direction Guys Dated
When One Direction rose to fame on X Factor, the band members gained instant heart-throb status. And along with this, their respective love lives also took off. Today, some are fathers while others are happily single.
How's Harry Styles coping with his love dramas? What's the update on Louis Thomlinson's love triangle? Is Zayn's tattoo a sign of a soon-to-be engagement? Here's the low-down on each band member's love life! 
---
Harry Styles
When the devastating news of bright soul Caroline Flack's passing hit, fans around the world were reeling with shock. Harry's first love passed away in late February this year. This is a huge blow for Harry, because the two dated in the late 2011s - and they went through a LOT together.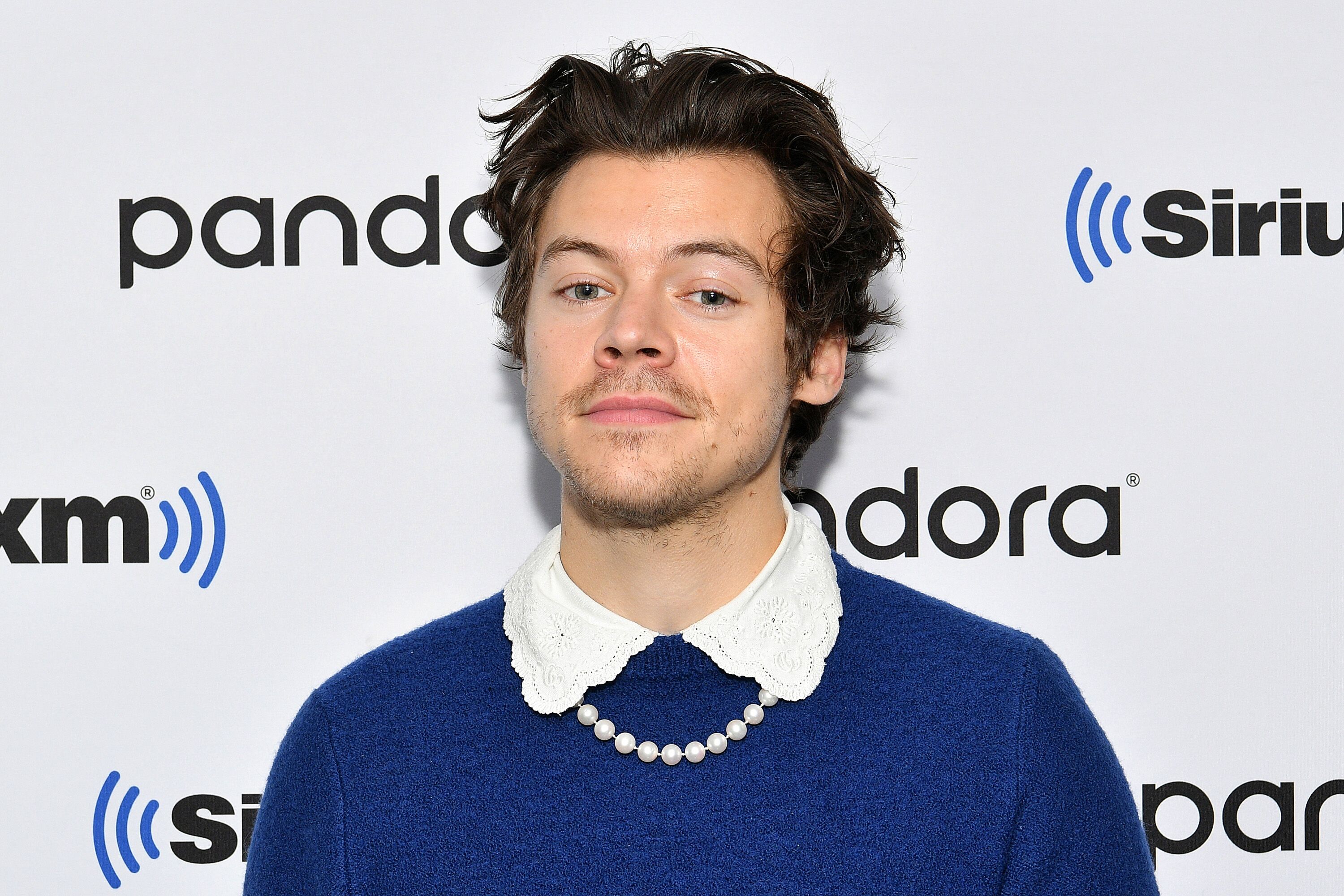 ---
Caroline was a host on The X-factor during One Direction's final auditions. At the time of their romance, Harry was 17 and Caroline 31, and the pair fell pray to hateful fan comments on their age gap. Caroline even received threats. She still revealed how Harry told her: "Don't listen to Twitter", adding: " He became the mature one at that point." 
During all of this drama way back then, Harry remained the true gentleman. He was determined to protect and furiously defended his sweet, kind girlfriend, even long after they decided to part ways. Harry was head over heels in love. She was his first love and first real relationship. So we can only imagine Harry's anguish at learning the tragic news of her passing.
---
At the Brit Awards, that took place mere days after her passing, Harry wore a single black ribbon in remembrance of Caroline. Fans were crying at home as he gave an emotional performance of his song, "Falling". While he didn't confirm it, many were convinced the song was a tribute to Caroline. We hope Harry will be okay and get the support he needs from his close friends and family. 
After they split, in 2012 Harry and New Zealand-based Emma Ostilly apparently had a brief fling. This, however, led into one of the most talked-about celebrity relationships ever. Did you guess it? Yes, Haylor was a thing! Taylor Swift and Harry appeared to be very into each other, seen vacationing together and wearing matching necklaces…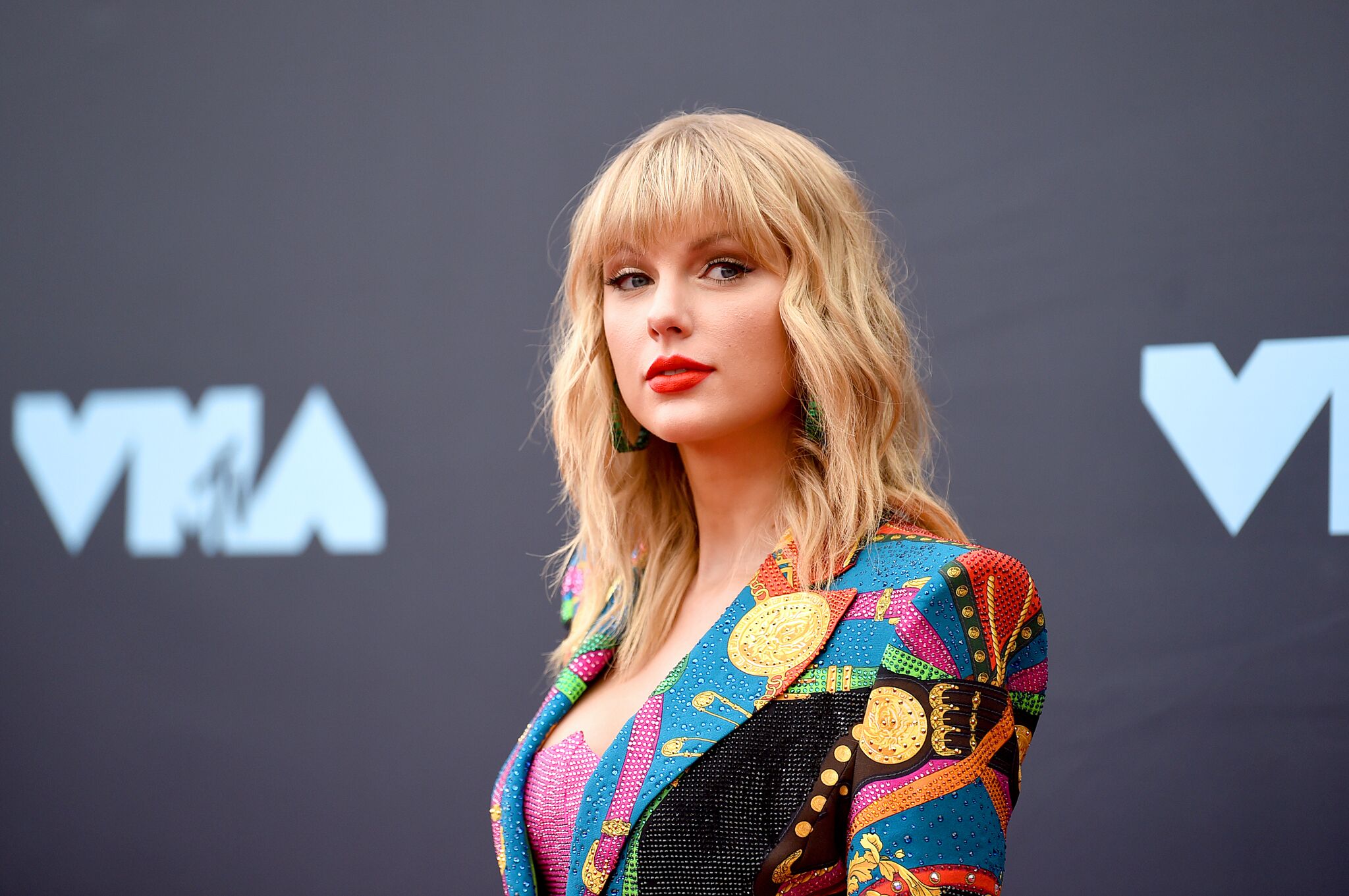 ---
So why exactly did their love fizzle out after only a few months? Well, no-one really knows for sure, BUT if we listen to Taylor's hit song, "I knew you were trouble when you walked in'', it seems like the breakup was not a friendly one. 
In Taylor's 2013 MTV VMAs acceptance speech, she shaded Harry on-stage, saying "I also wanna thank the person who inspired this song, who knows exactly who he is, because now I got one of these!" 
---
The singer's romance with former flame Kimberly Stewart in 2013 didn't last long. Still, it's funny that Kimberly's dad accidentally let the cat out of the bag during an interview on Alan Carr's Chatty Man. Rod told the host: "His car was here in the morning. But he may just have come round to pick something up…"
In 2015, Harry and none other than Keeping Up with the Kardashians' Kendall Jenner were romantically linked. We're not too sure about this one, but we do know they've been good friends for several years. Just last month, they were apparently seen respecting social distancing while driving around the streets of LA together, yet apart, in separate vehicles.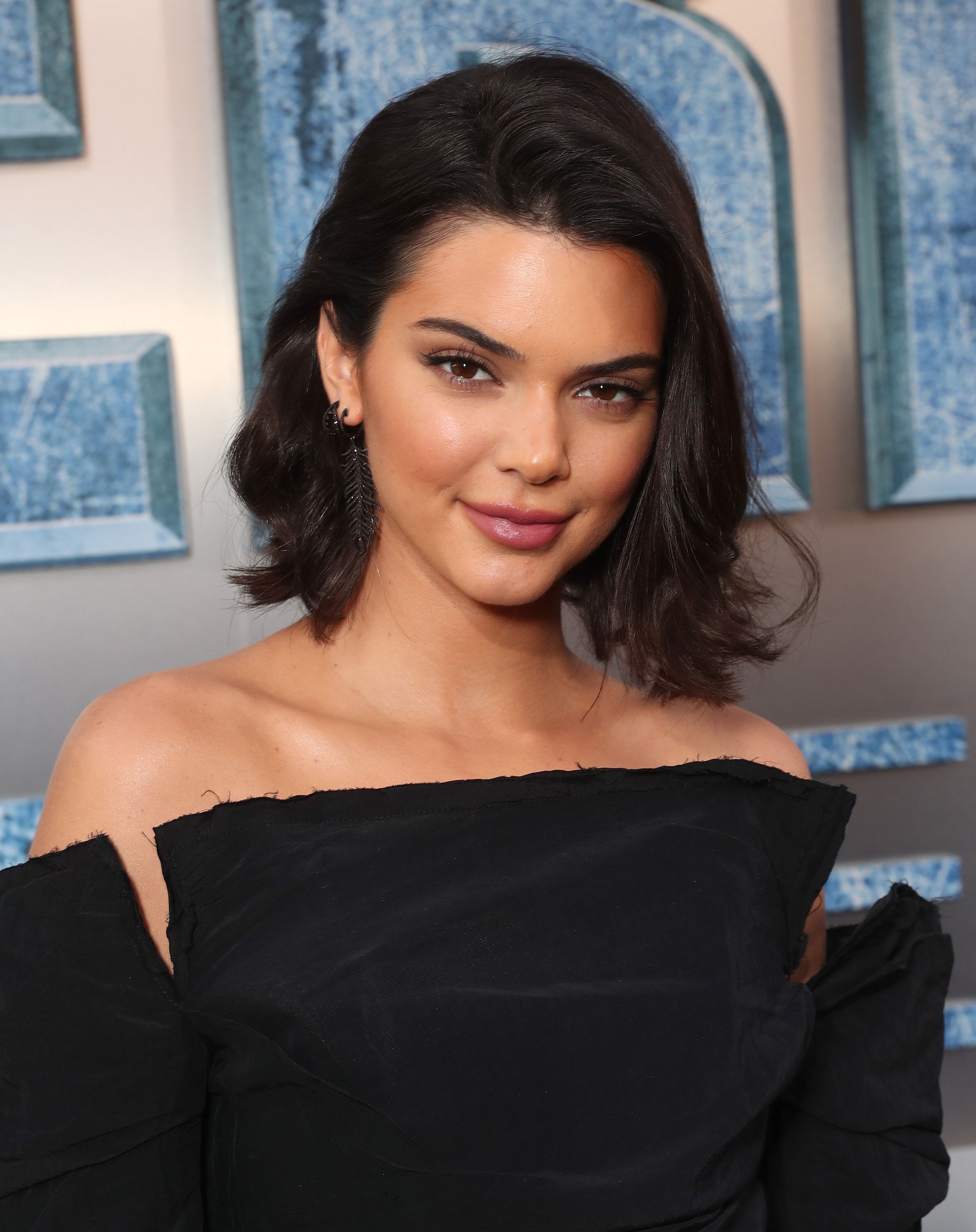 ---
Harry's other short-lived love interests included Austrian model Nadine Leopold, chef and food blogger Tess Ward and French Victoria's Secret model, Camille Rowe! Wait, did you know that his romance with Camille went so far that he even introduced her to his family! Back then, a close source said: "They get on great. She's laid back and cool, plus she's been really supportive of his career."
Wow, fans thought this was serious… but then they split. What happened?! Well, according to the Sun, the lyrics of Harry's song "Fallen" hint at the reason for their breakup, and it's that Harry might've been cheating: "I'm in my bed and you're not here. And there's no one to blame but the drink and my wandering hands".
---
In a Rolling Stones profile, the normally private Styles revealed just what a life-changing impact his breakup with Camille had on him and his songwriting. Tom Hull, one of Harry's best friends and collaborators, also confirmed how broken Styles was after things ended. 
Who's Harry dating today? During an interview with Ellen DeGeneres in December 2019, DeGeneres straight-out asked Styles: "Are you dating anyone?" Without any hesitation, he replied "no".
---
Liam Payne
In 2010, Liam and the gorgeous Danielle Peazer were together for about 2 years. Danielle is a classically trained dancer whose credits include shows for Katy Perry and Jessie J! Sadly, the singer's hectic touring schedule meant they had to call it quits.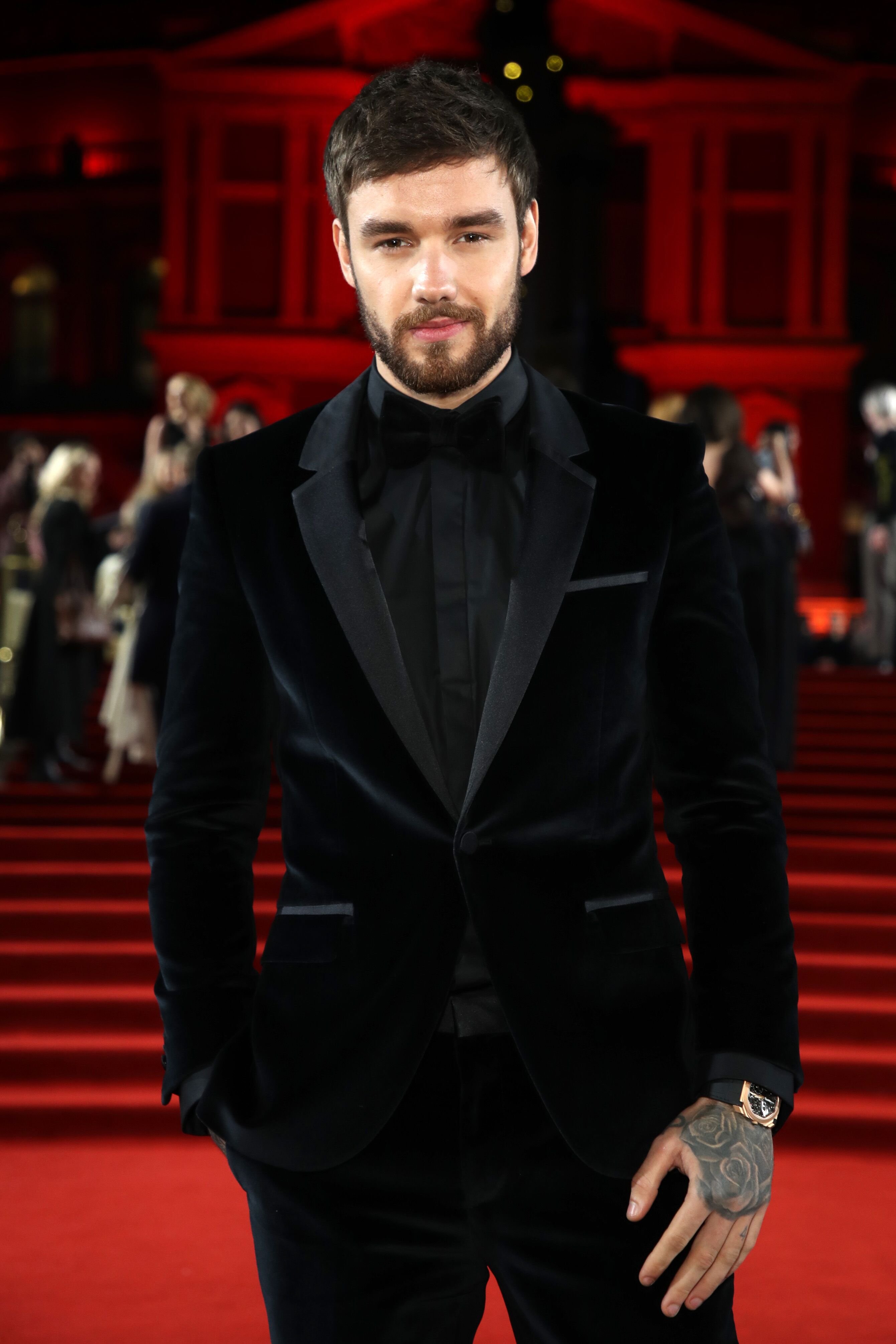 ---
The next one is just the cutest! Sophia Smith and Liam went to school together, but only started dating much later. Their love story lasted for two years, before they parted ways in 2015. It's always heartwarming when ex-lovers remain on good terms, though, and these two managed just that. 
---
She congratulated Liam on his son's birth and, at a Revolve Coachella party, said: "We're all good. I'm happy for him." Fun fact! Sophia's dog, Ralph, was a Christmas present from Liam.
Right, so let's just take a moment to admire how adorable his son Bear is! So, who's Bear's mom? It's ex-girlfriend Cheryl Cole. The pair became a couple in 2016, although they met long ago during the X Factor auditions where Cheryl was a judge.
---
A year after they started dating, their son Bear was born. Ironically, this happy time in their lives was also an intensely difficult one, and they split just a year after Bear's birth. In his new documentary, Ant Middleton and Liam Payne: Straight Talking, Liam says that:
"Becoming a dad at such a young age, it's such a difficult thing. And I think I built fatherhood up so much in my head that it kind of messed me up to start with."
Still, Liam insisted: "They're so important to me – Cheryl as well." And it seems his actions match his words, because Cheryl often praises him for his support, saying she's so proud Liam is her baby's father. She said no matter what happens, they'll always have a close bond. Unlike some of her other exes, she really believes he's a good guy.
---
He's been checking in with them daily, having long Skype sessions with Bear, arranging for toys to be delivered, and catching up with Cheryl about fun ways to keep their son entertained at home. What a relief! We're sad it didn't work out, but so impressed with their commitment to Bear. 
And now for Liam's current love! Liam and model Maya Henry have officially been together since August 2019. The two have known each other for years, and Maya supported Payne through thick and thin.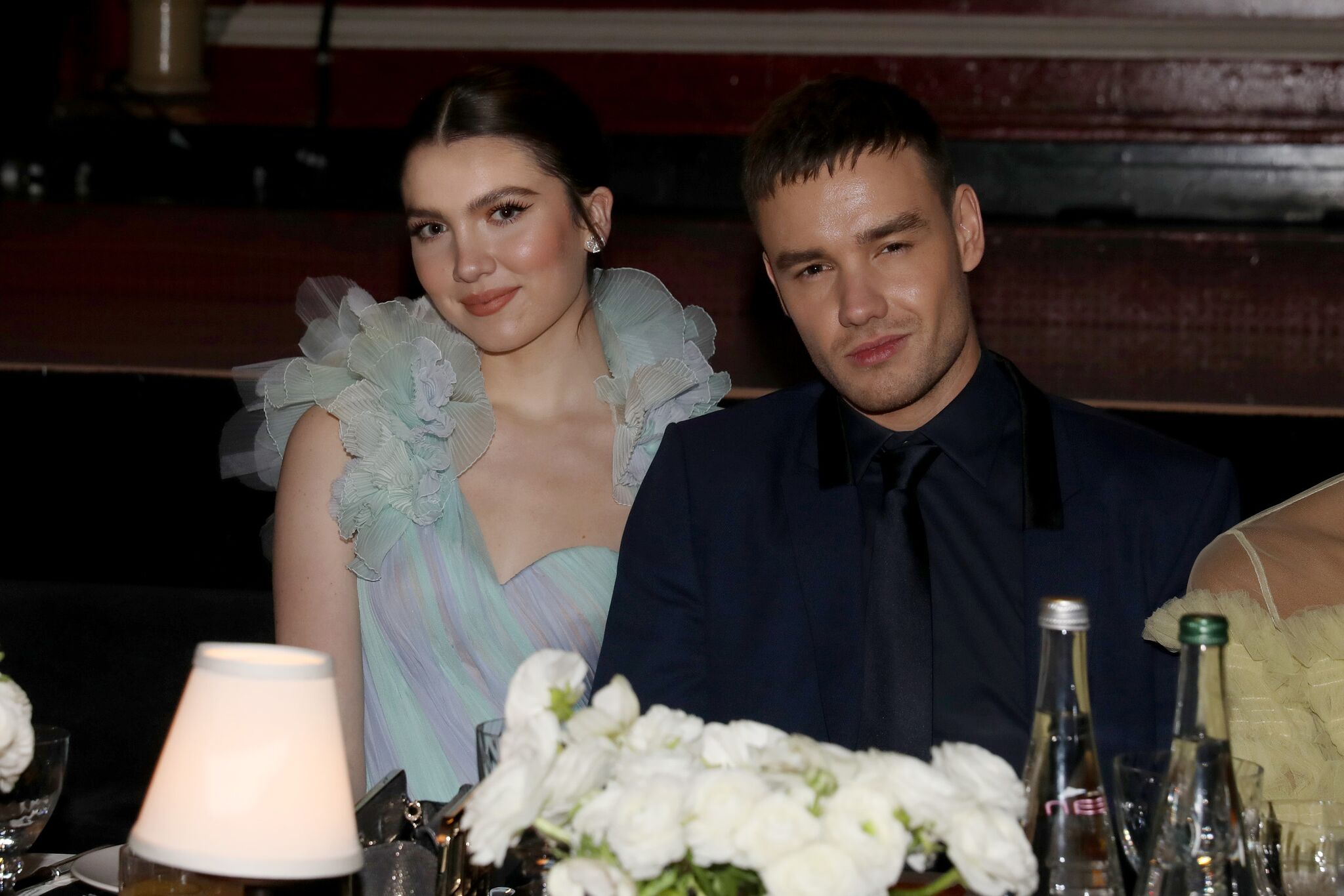 ---
Earlier this year, there were rumors that they broke up, but they denied this, saying they've just taken their relationship off social media to enjoy time out of the spotlight! In October last year, Liam discussed his turbulent love life with MTV News, sharing that many girls broke his heart in the past, but Maya completely has his back.
"I've found someone who's genuinely my best friend, she's just so relaxed about everything and someone who's completely got your back with everything is just the wildest thing."
---
Niall Horan
Did you know Niall was allegedly involved in a love triangle back in 2015? The jury is out on this one, but… it's rumored that Niall and singer-songwriter Ellie Goulding saw each other while Goulding was allegedly dating Ed Sheeran. And "Don't" by Ed Sheeran is thought to be about this betrayal. 
---
Still, Ed and Ellie's statements on the subject are like day and night. After she and Neil split, Ellie told Seventeen that they were still good friends. She described him as a really, really lovely and caring guy with a big sense of humor. 
---
Shortly after the Ellie-Ed drama, rumors of Niall and singer Selena Gomez's relationship started raging. It all started with a photographed kiss at Jenna Dewan's birthday party. Weeks after the smooch, Selena flew out and supported Niall during the X Factor finale. In an Entertainment Tonight talk, Selena denied any rumors of them dating, but adding she "loves him" and "always has."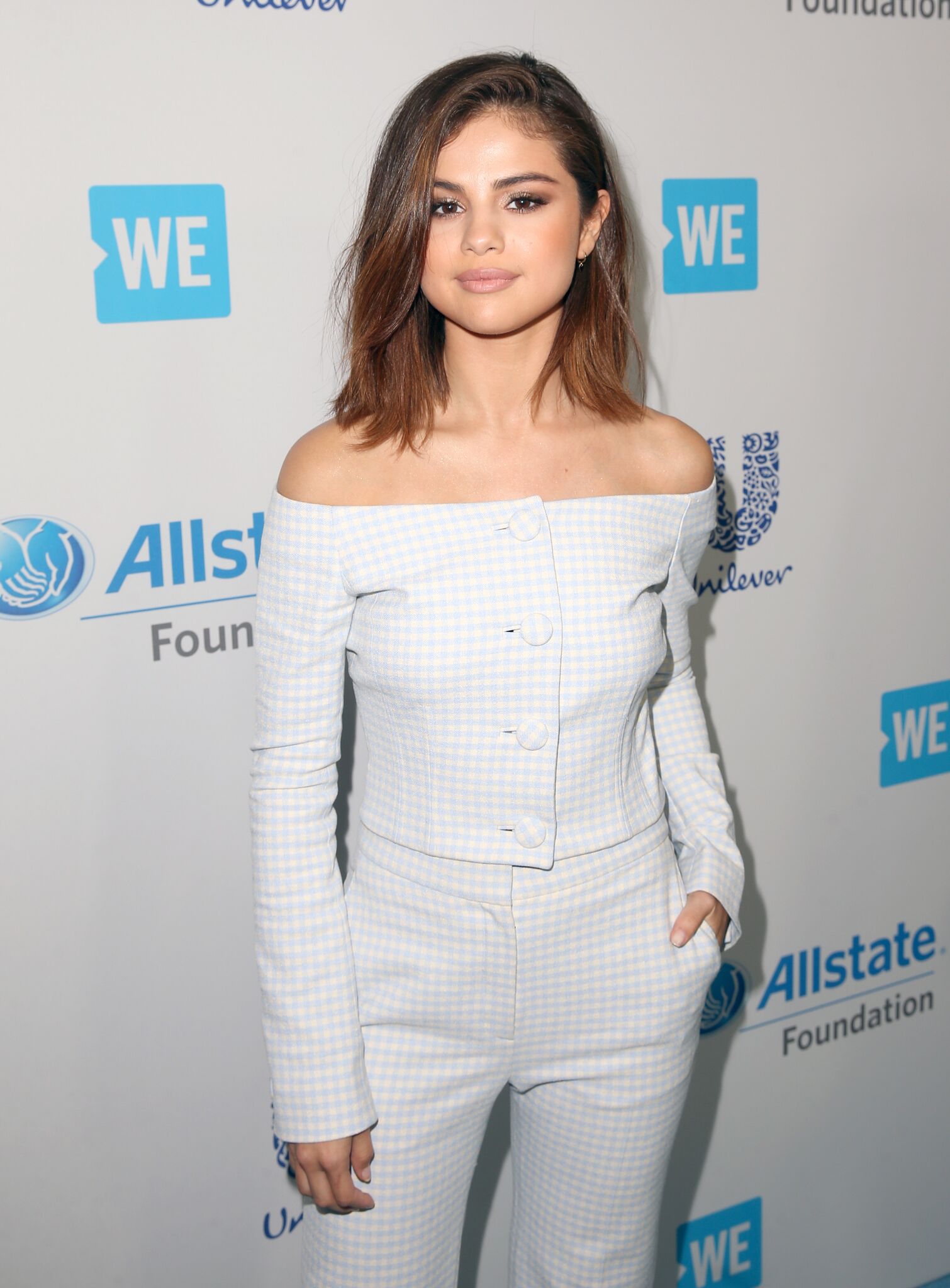 ---
Last but not least, Horan and American actress and singer, Hailee Steinfeld, was first caught on camera sharing a steamy kiss in 2018. Both also openly supported each other on their social media profiles. We're not sure how long they were really together. Reports range from a few months to a year, because the couple kept their dating life under the radar.
A source close to Steinfeld shared the real reason for their break-up: "Hailee and Niall were going strong over the summer but Hailee realized she had a lot on her plate and her work schedule was insanely busy and she ultimately realized they would be apart for mass amounts of time. "They really tried to make it work," the source added.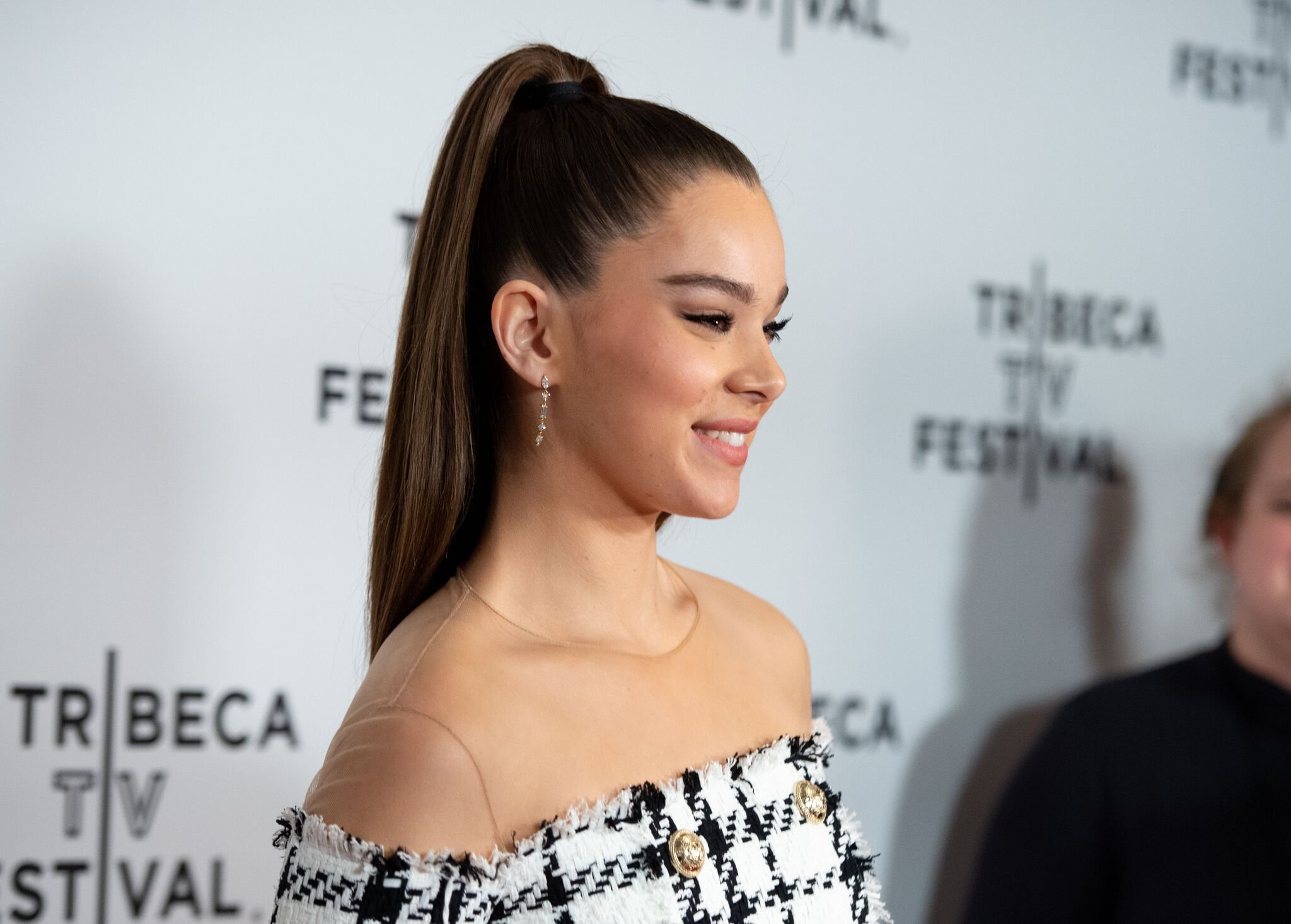 ---
Fans want to believe that Hailee's song, "Wrong Direction", is about Niall and their split, but the singer has not admitted to this. Oh, and when, after they had allegedly split, Hailee tweeted this: "New Year's Resolution: No more dating narcissists. God bless you @juliamichaels. Preach it."
… mass hysteria ensued, with fans assuming she was shading Niall. She responded to the accusation, saying "No hidden messages my loves. Just reposted an interesting read that I'm sure some of y'all can relate to. Nothing but love!"
Who's Niall dating today? As far as we know, he's a single man at the moment.
---
Louis Tomlinson
Get ready for another love triangle! In 2015, Louis and Briana Jungwirth were photographed leaving a few nightclubs together. A few months later, the news hit that she was expecting his son, Freddie Reign.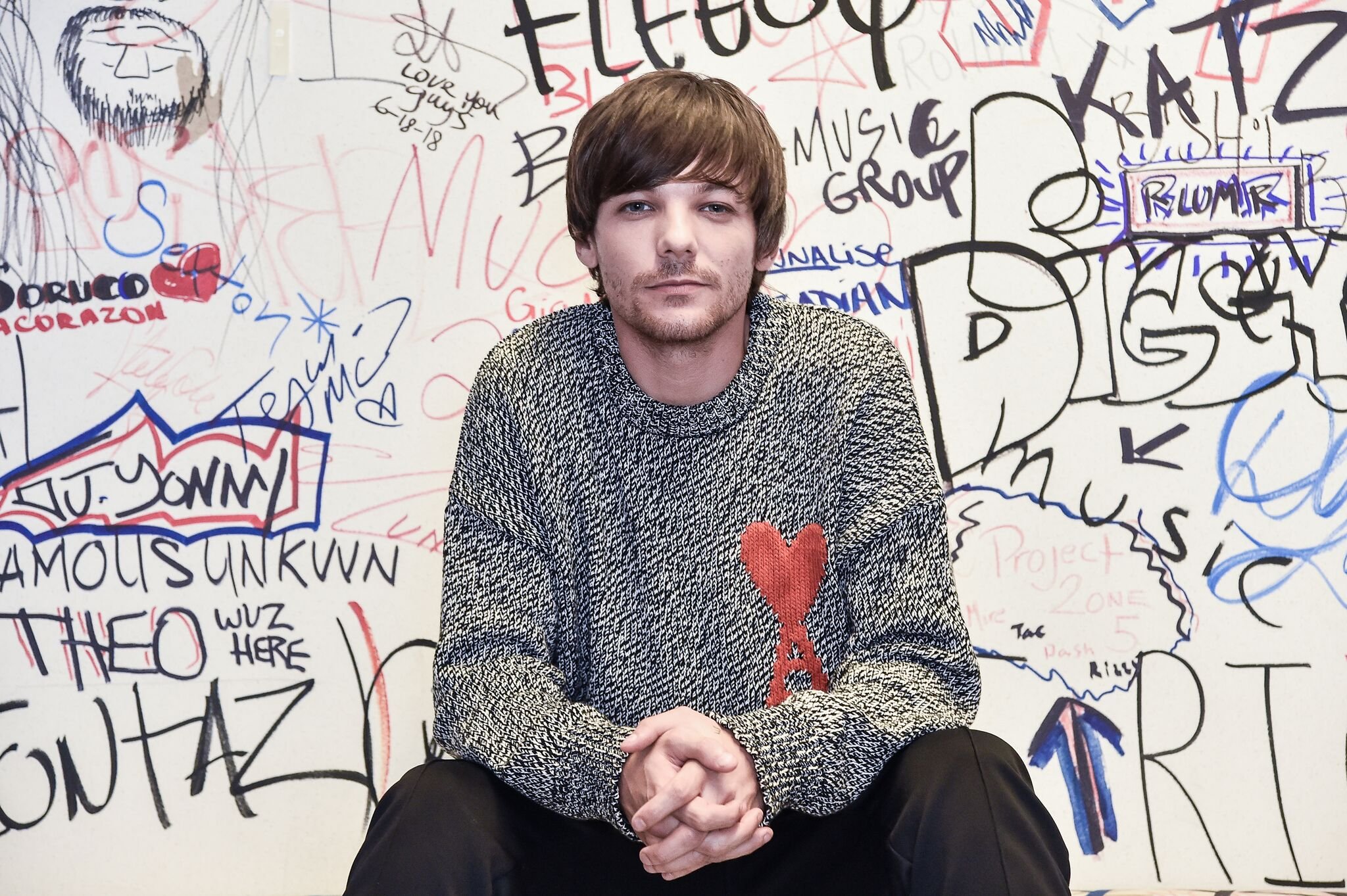 ---
It's unclear if they ever dated or if they just hooked up, but if the rumors are true it wasn't smooth sailing between the two after the birth of their son, Freddie. There were reports of custody wars. It seems Briana was hoping their son would make their relationship stronger, and was furious when he moved on with Danielle Campbell… 
---
It seems they've set aside their differences to co-parent Louis' little lookalike, Freddie. Louis opened up about fatherhood during an appearance as guest judge on America's Got Talent: 
"I didn't think I'd be having a kid at this age, but it is incredible."
---
He said he'd love Freddie to play football. "If he wants to, of course. I could coach him! He can do whatever he wants to do. He can try sports and if that doesn't work, do music!" he said.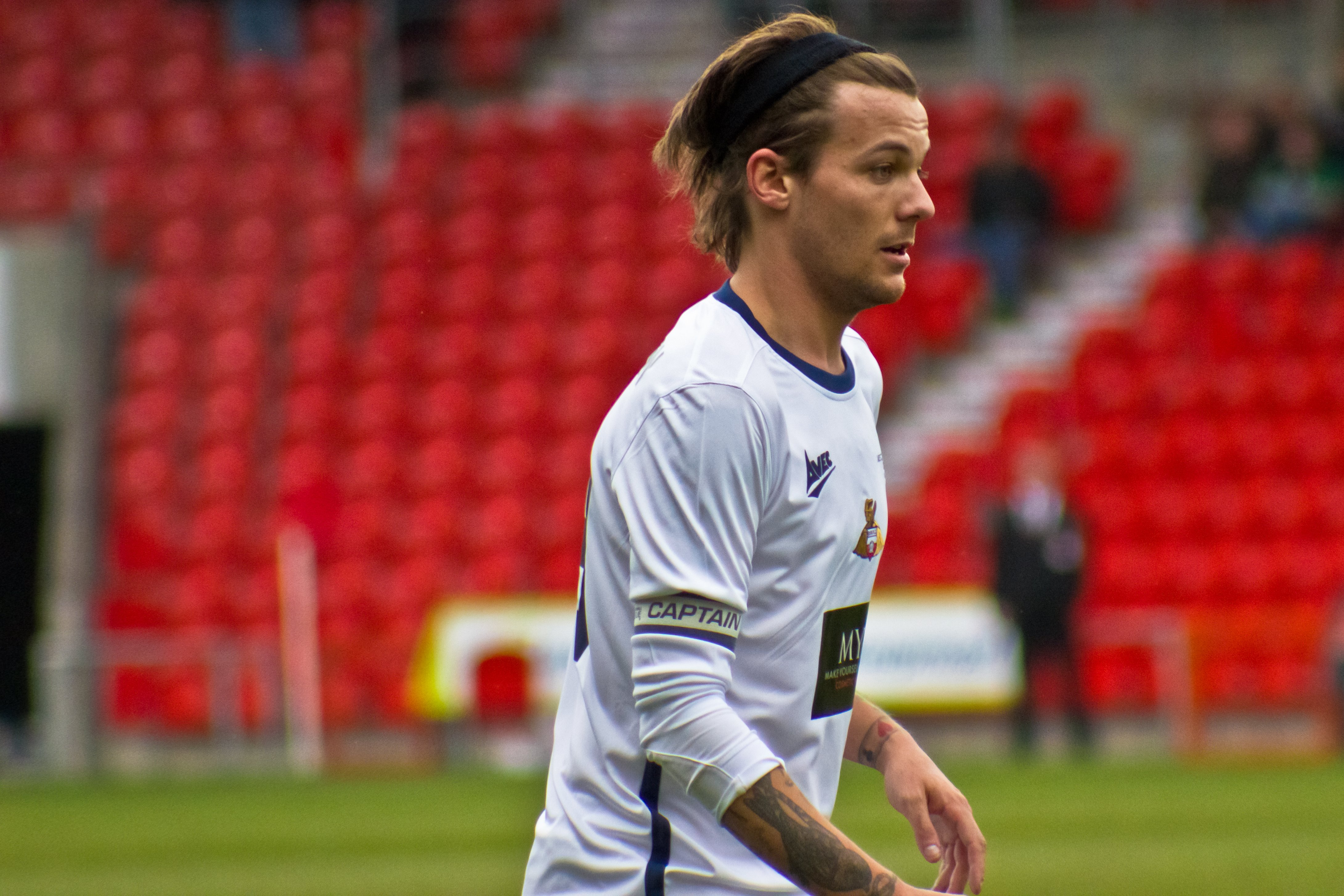 ---
So who was the lady who came after Briana? The Originals actress, Danielle Campbell, and Louis met in November 2015. (This was at the same time that Louis was expecting his child with ex Briana). When his mother passed away at 43 after a long battle with leukemia, things started to fall apart and the relationship ran its course. Sources said there were no bad feelings after the split.