Meet 6 Godparents of the Youngest Cambridge Prince Louis
In the beginning, Kate Middleton and Prince William were college sweethearts running from the press. On April 29, 2020, they celebrated their 9th anniversary. Now they're the proud parents of three children: Prince George, Princess Charlotte, and Prince Louis. Funny how time flies! With Archie's godparents now revealed, we wanted to look at Prince Louis' six godparents!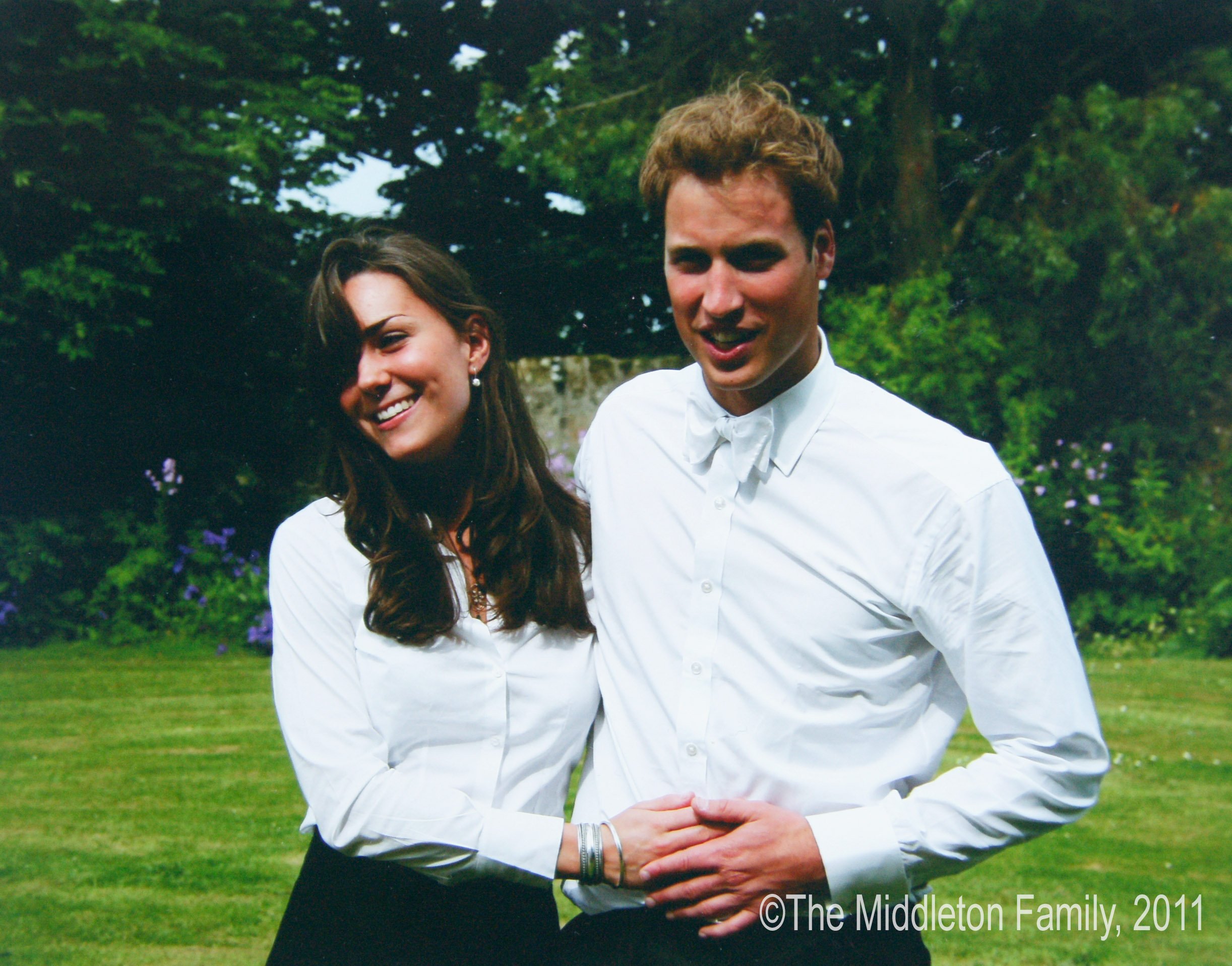 ---
LITTLE LOUIS' CHRISTENING
Prince Louis' christening was held on July 9, 2018 at the Chapel Royal of St. James' Palace in London, where many important royal events took place, including the christening of the Duke and Duchess' eldest, Prince George. Allegedly, it's also the chapel where Meghan Markle was baptized before her wedding to Prince Harry.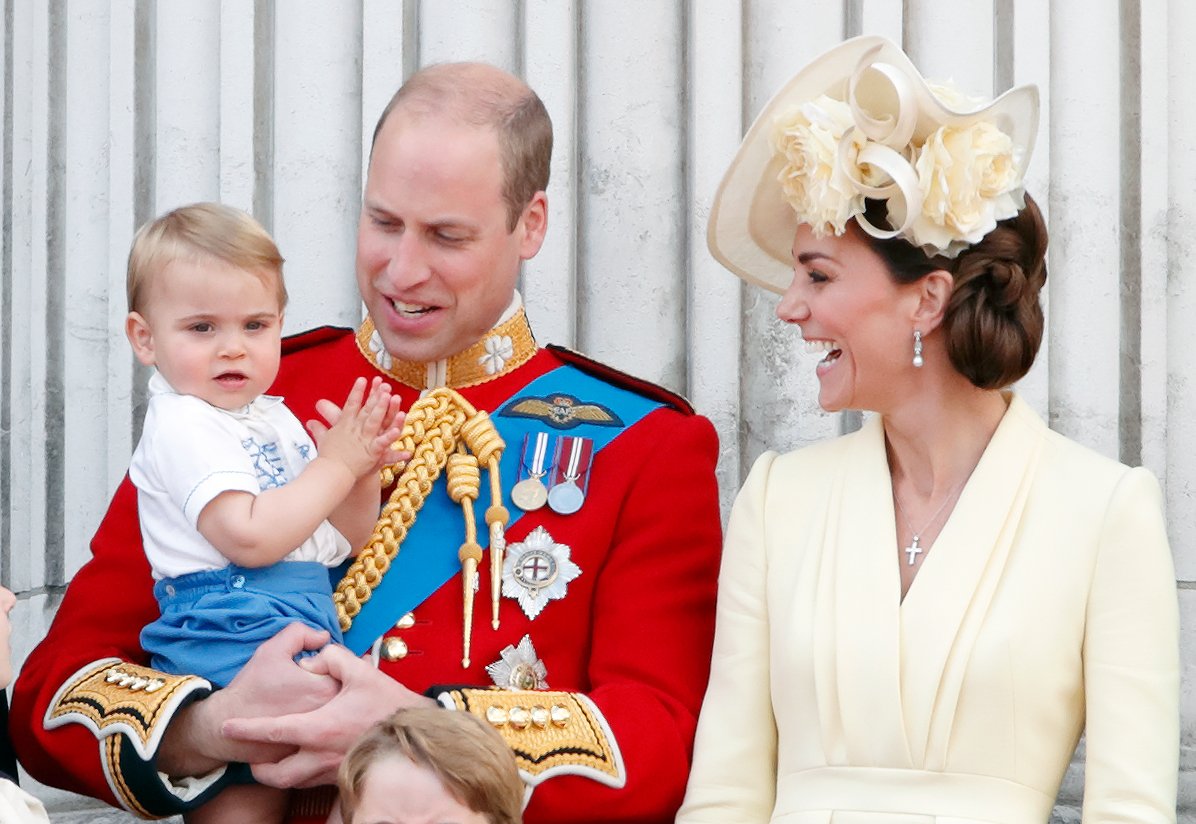 The event followed three major traditions that are a part of the royal family's rich history. The "large silver-gilt" Lily Font used has been in the family for over 175 years. Another historic tradition was the use of the River Jordan water. Additionally, the Millson Prince pram used was passed down by the Queen. Now onto the six godparents!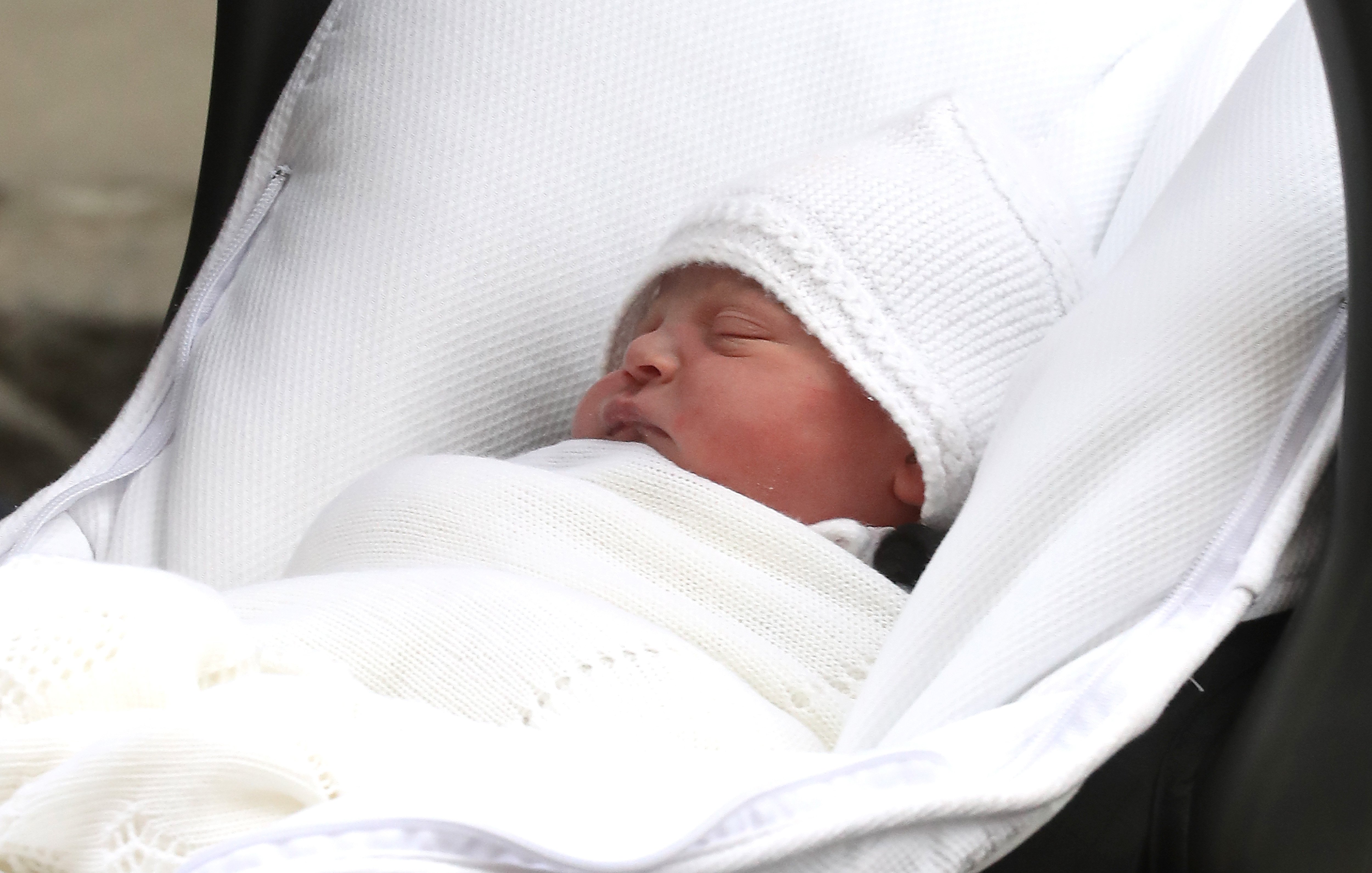 ---
PICKING THE RIGHT GODPARENTS
When it came down to choosing the godparents of Prince George and Princess Charlotte, the Duke and Duchess made the decision to break a bit of royal tradition. People speculated that either Prince Harry or Meghan Markle would become a godparent to one of their kids. However, William and Kate decided to go with close friends or cousins.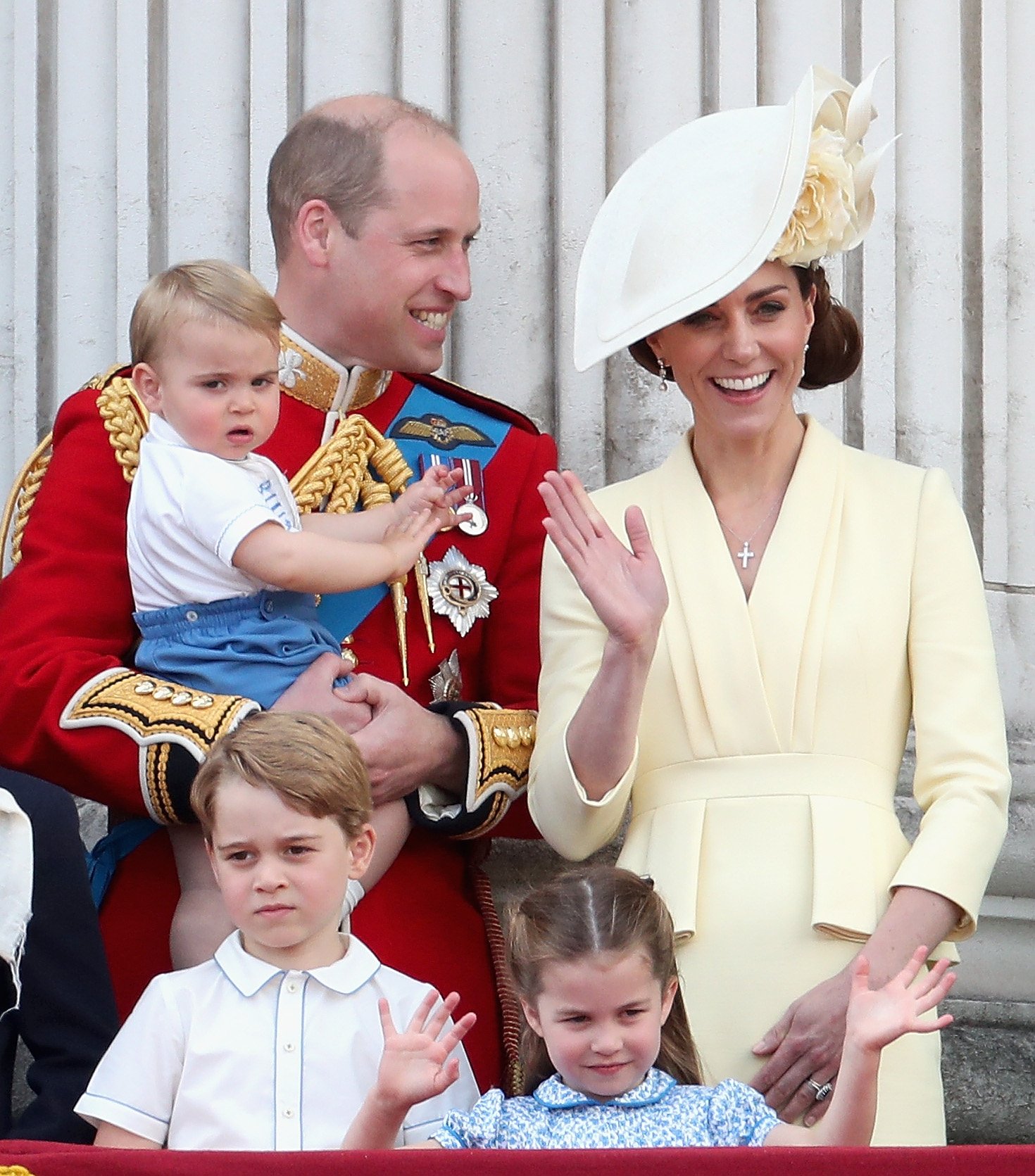 ---
PRINCE WILLIAM'S GODPARENTS
Since we're covering the godparents of Little Louis, it's only right that we refresh you on the confidants of their royal father. It seems like a royal tradition to have way more than two godparents. Prince William also has six godparents!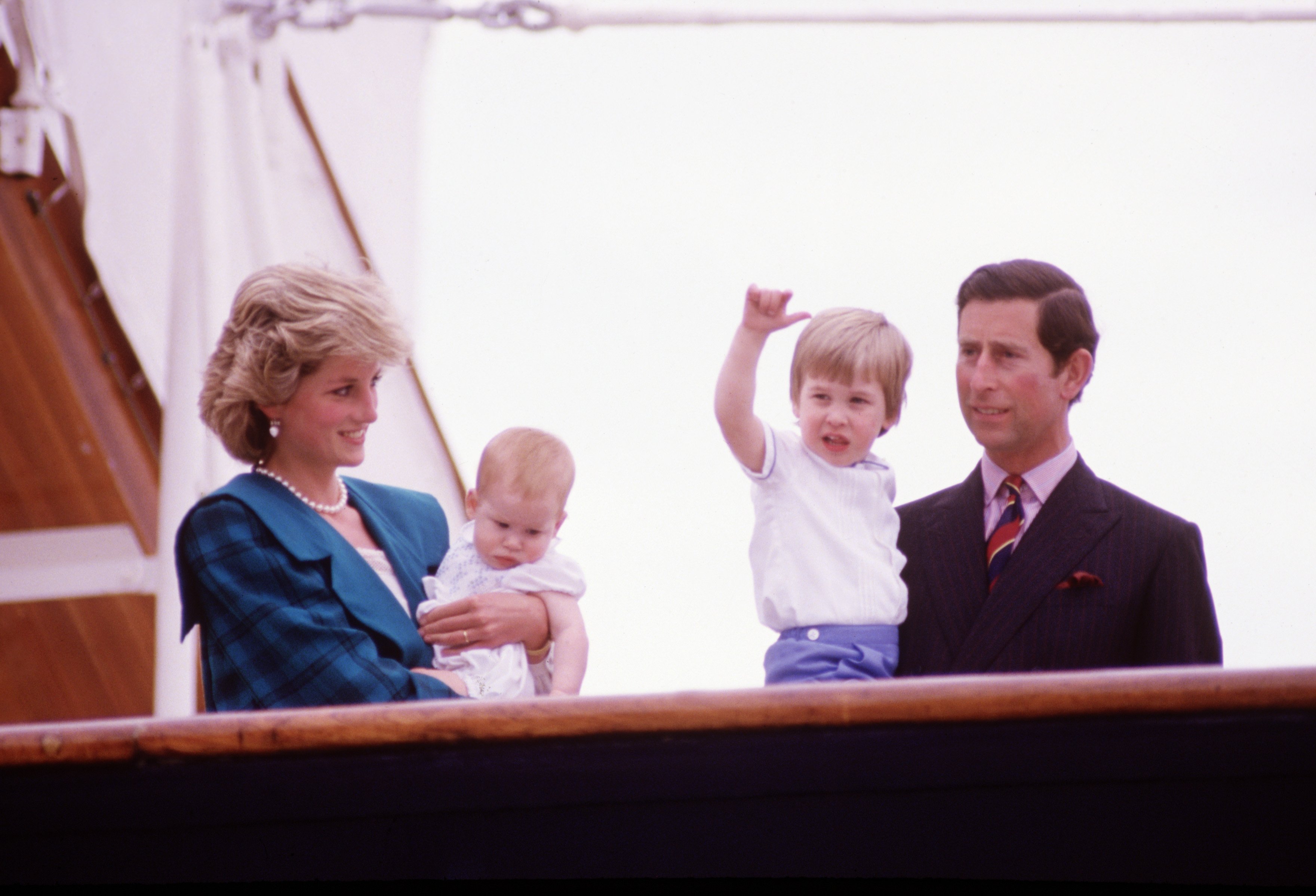 Prince William was christened in 1982, and Prince Charles and Princess Diana took a different approach to pick his godparents. Here are William's godparents: King Constantine II of Greece, Norton Knatchbull 3rd Earl Mountbatten of Burma, Sir Laurens van der Post, Princess Alexandra (The Honourable Lady Ogilvy), Natalia Grosvenor (Duchess of Westminster), and Lady Susan Hussey.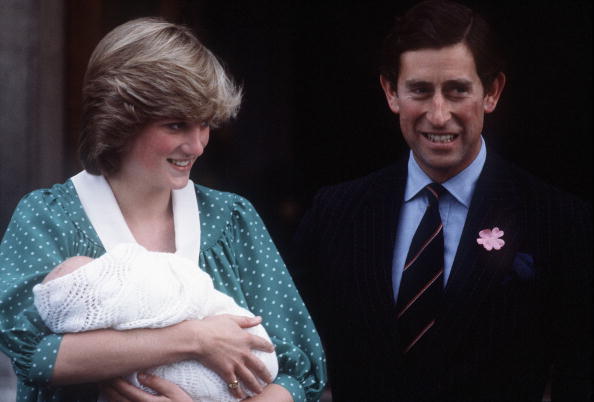 ---
PRINCE GEORGE'S GODPARENTS
Prince George's christening took place on October 23, 2013 at the same Chapel Royal in the St. James's Palace by The Archbishop of Canterbury, the Most Reverend Justin Welby. He was the first royal child to wear the replica of Queen Victoria's replica gown.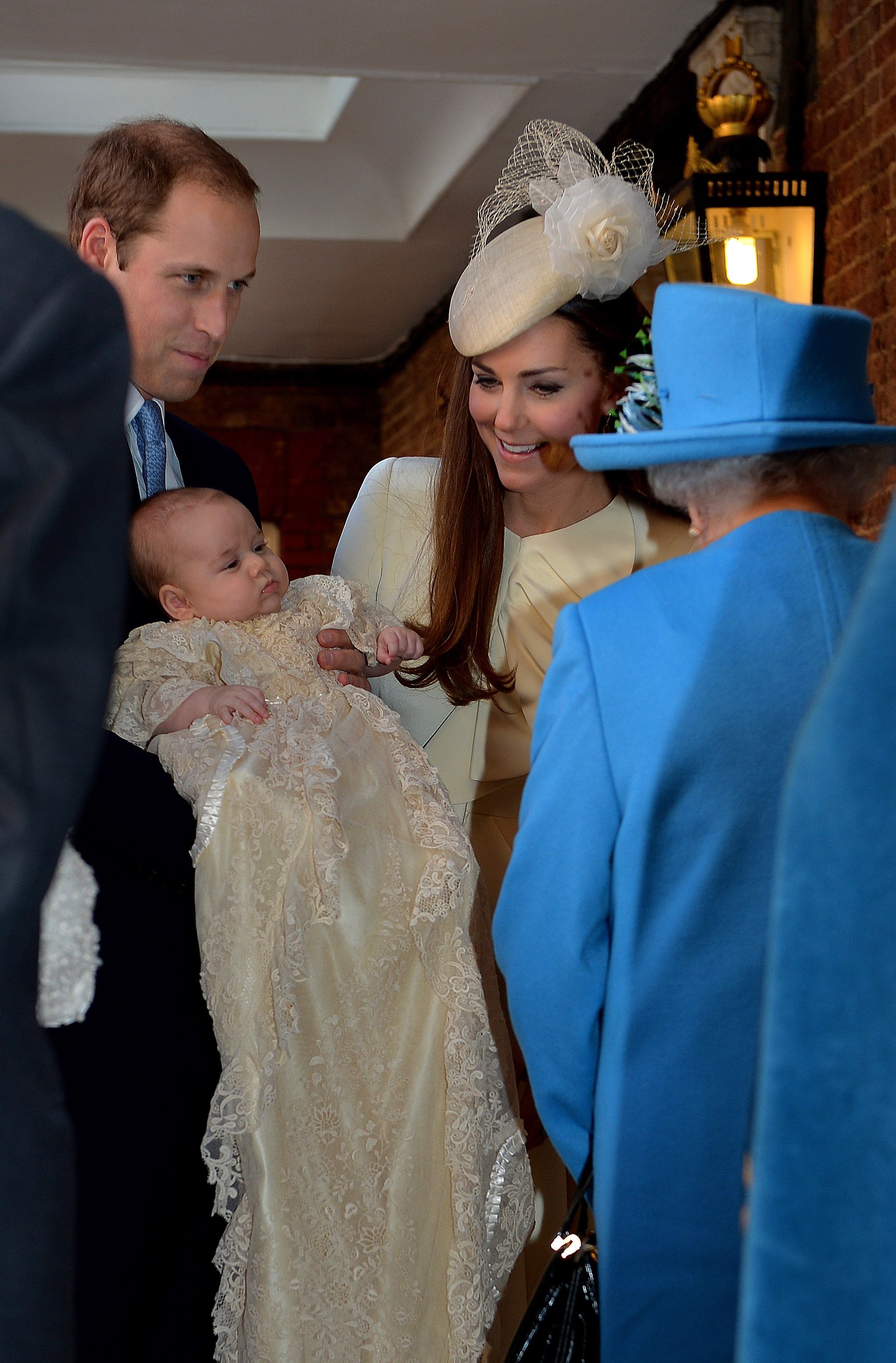 As the first of the royal children, Prince George set the precedent for the rest of the royal christenings. Like his younger brother, he also has six godparents: Oliver Baker, Emilia Jardine-Paterson, Earl Grosvenor, Jamie Lowther-Pinkerton, Julia Samuel, William van Cutsem, and Zara Tindall, the only daughter of Princess Anne.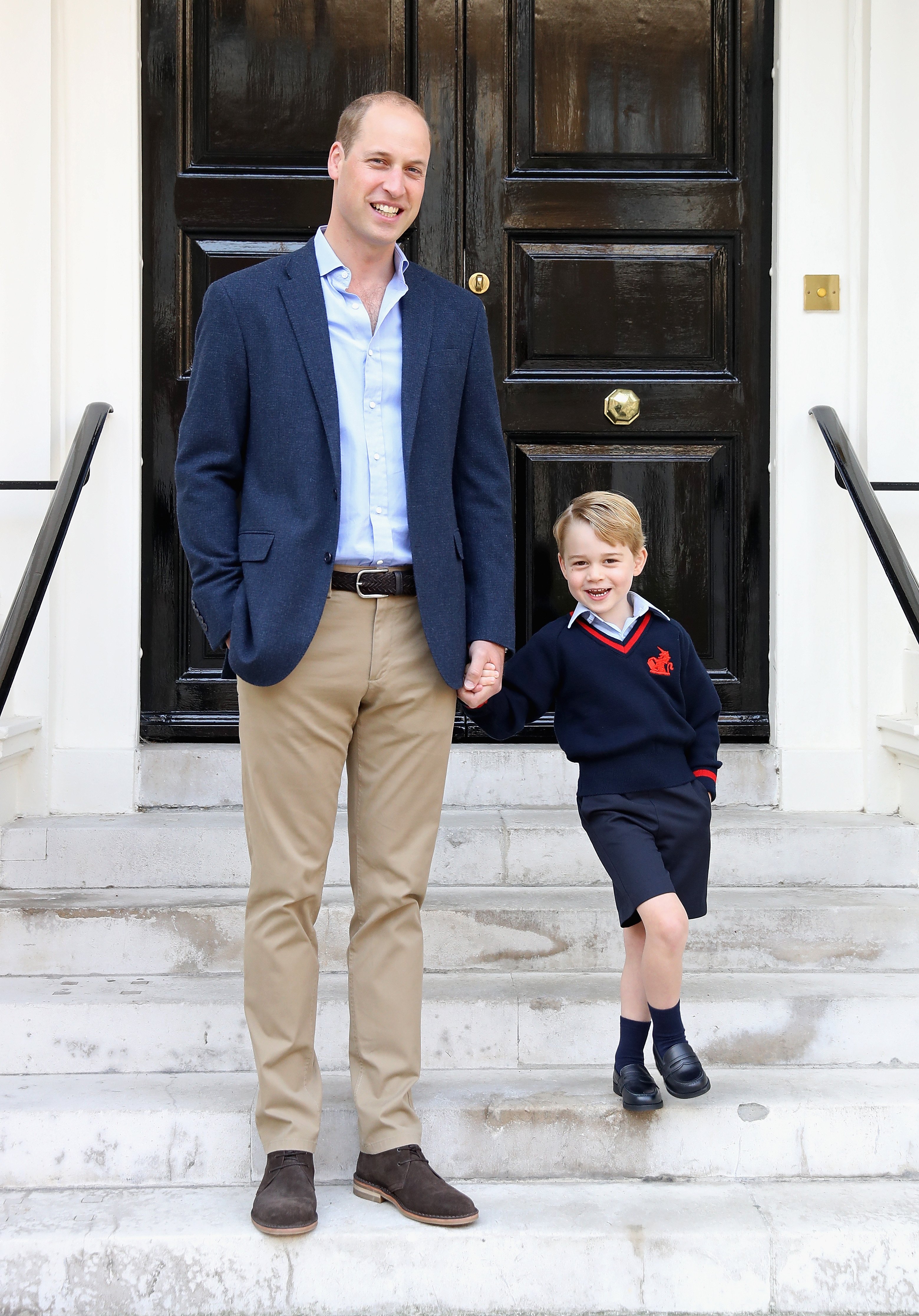 ---
PRINCESS CHARLOTTE'S GODPARENTS
The young princess was christened by the same Archbishop of Canterbury at the St Mary Magdalene Church in Kensington Palace on July 5, 2015. Her full name is registered as Her Royal Highness Princess Charlotte Elizabeth Diana of Cambridge and is the fourth in line to the throne.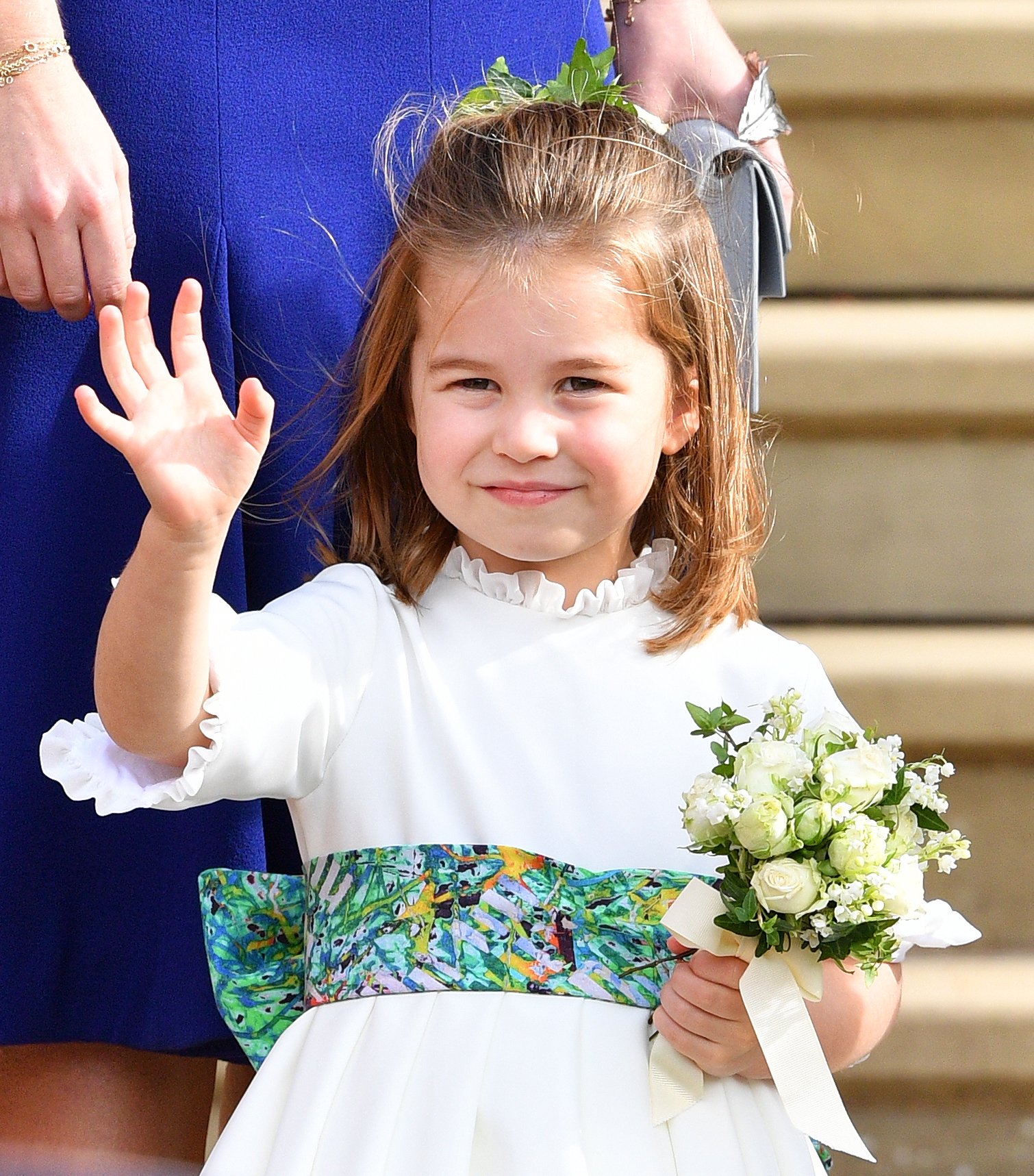 Unlike her two brothers, Princess Charlotte had five godparents instead of six: Tom van Straubenzee, Adam Middleton, James Meade, Laura Fellowes, and Sophie Carter. Laura is Prince William's cousin and the daughter of Lady Jane Fellowes, the sister of Princess Diana. Adam is Kate's cousin and the rest of the group are friends from their school days.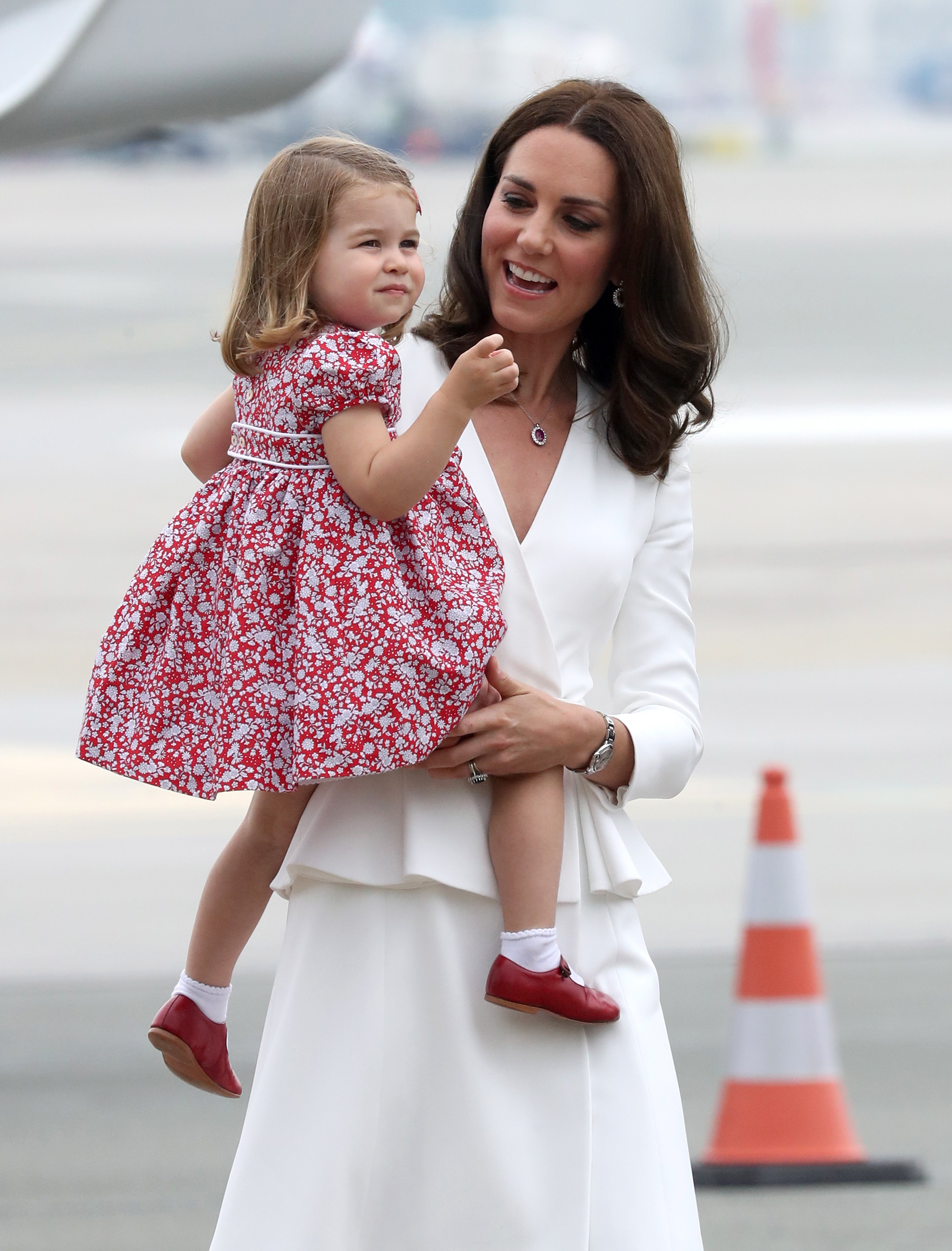 ---
6. NICHOLAS VAN CUTSEM
For those who saw the lavish royal wedding on April 29, 2011, might remember the flower girl, Grace, who was totally not happy when the Duke and Duchess shared the traditional balcony kiss. She's actually the niece of Nicholas van Cutsem, a close friend of both Prince William and Prince Harry!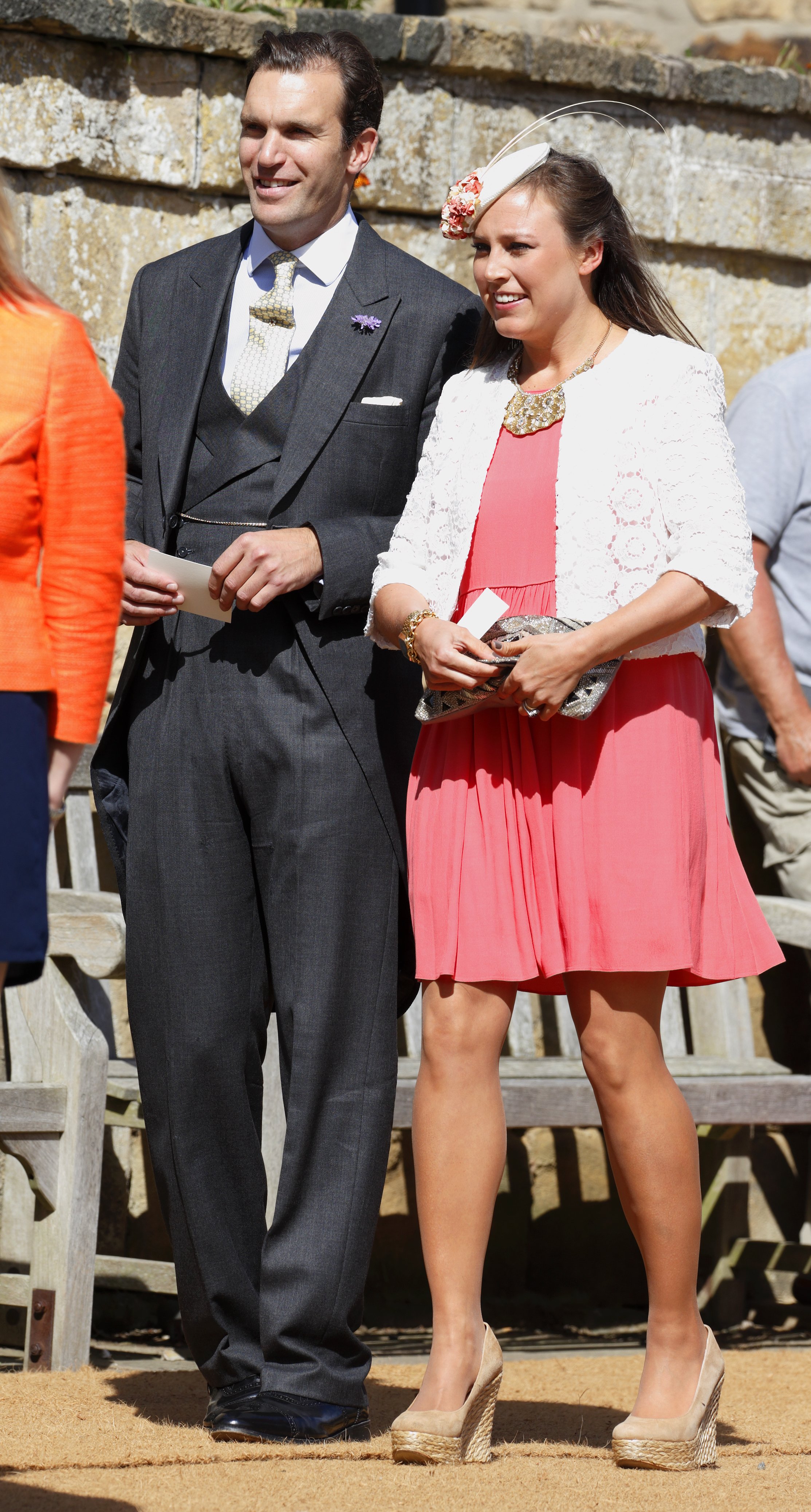 According to The Sun, van Cutse is a business developer based in London. His father is Hugh van Cutsem who is a horse-breeder and multi-millionaire. Hugh attended Cambridge where he met Prince Charles, and they have been close friends ever since. Before Nicholas was conducting business internationally, he was a major for the Household Cavalry's Life Guards.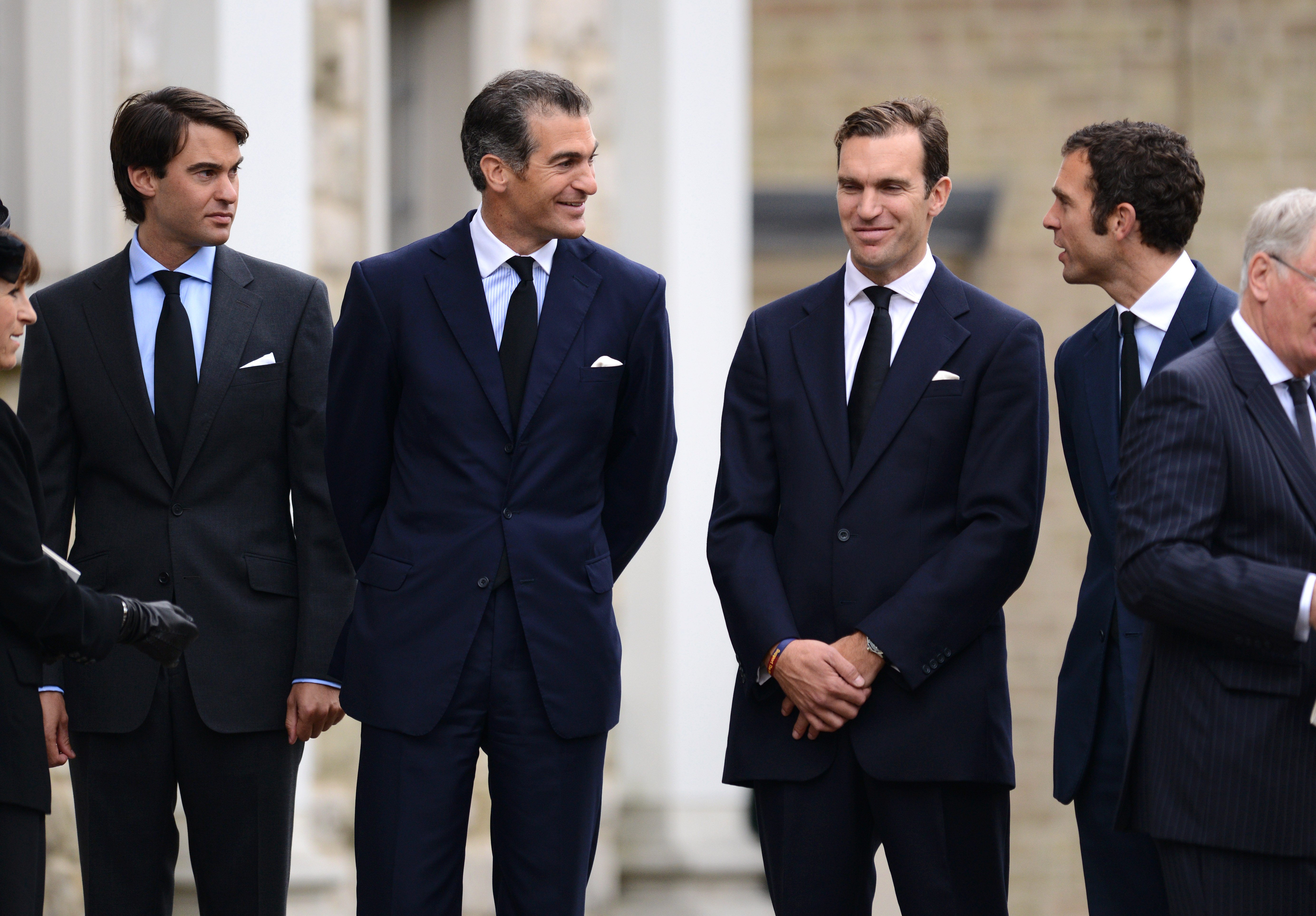 ---
MARRIAGE AND FAMILY
On top of taking on the responsibility as Louis' godparent, Nicholas was also chosen as Princess Charlotte's godfather! He's married to Alice C. Hadden-Paton and they are parents to Florence, who was born in 2014. If you also watched the royal wedding of Meghan Markle and Prince Harry, you might have noticed little Florence as a bridesmaid!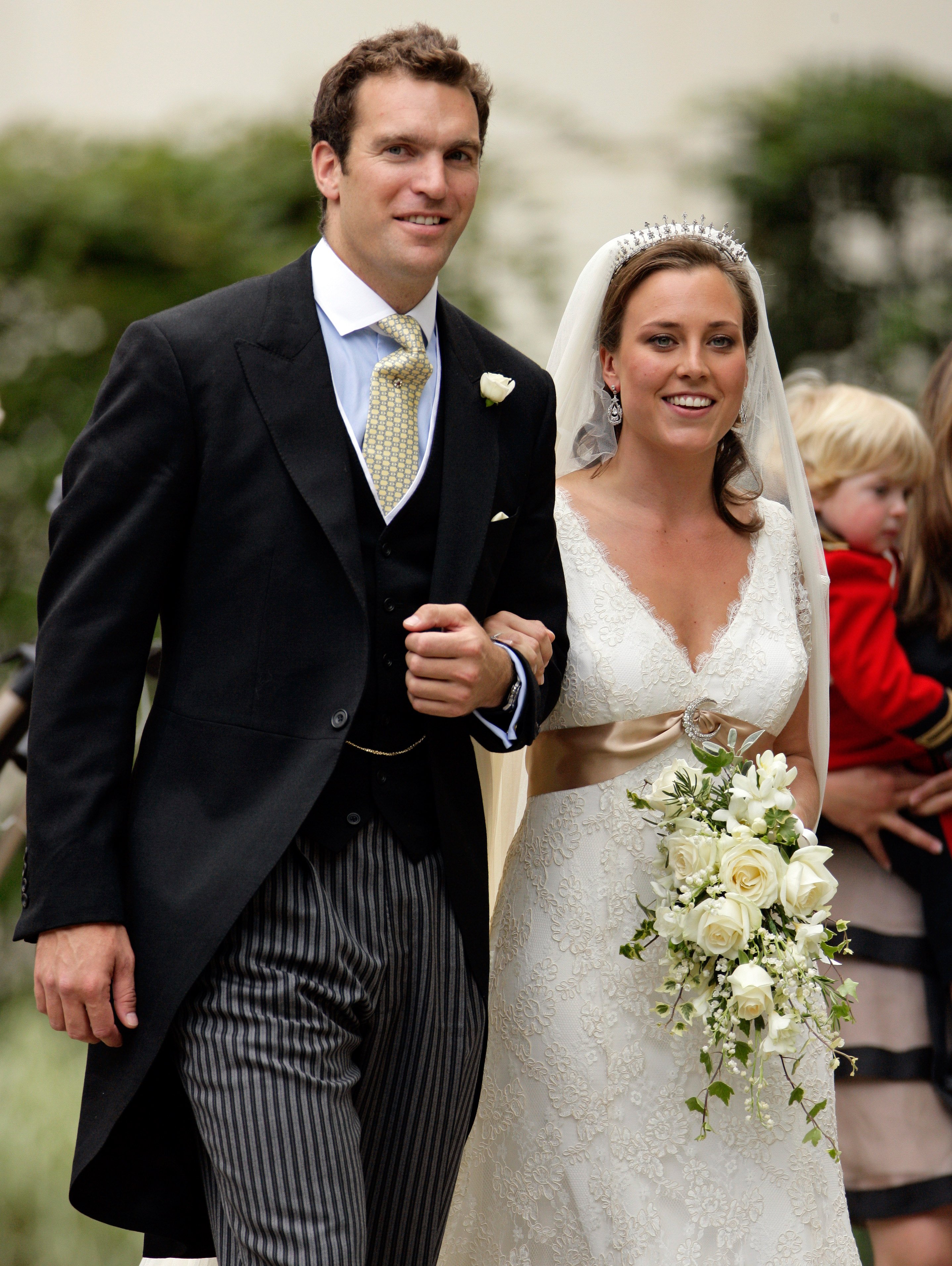 ---
5. GUY PELLY
Guy Pelly is one of Louis' three godfathers. His mother, Lady Carolyn Herbert, was a close friend of Princess Diana. So like van Cutsem, Pelly also grew up with both Prince Harry and Prince William and have known each other since they were kids.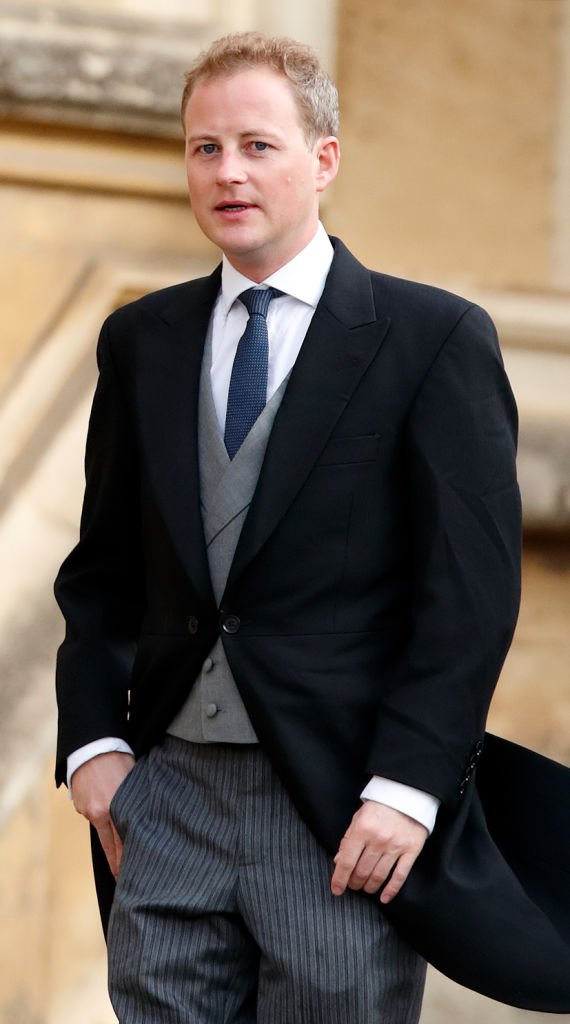 ---
CLUBBING DAYS WITH THE ROYALS
Pelly is the former owner of the Mahiki in Kensington, which is considered a hot-spot for many members of the nobility. He also owns several other nightclubs in London including Public and Tonteria. He's made some controversial headlines with Prince Harry during their bigger party years around 2005. Years later, he organized Prince William's weekend stag before the wedding.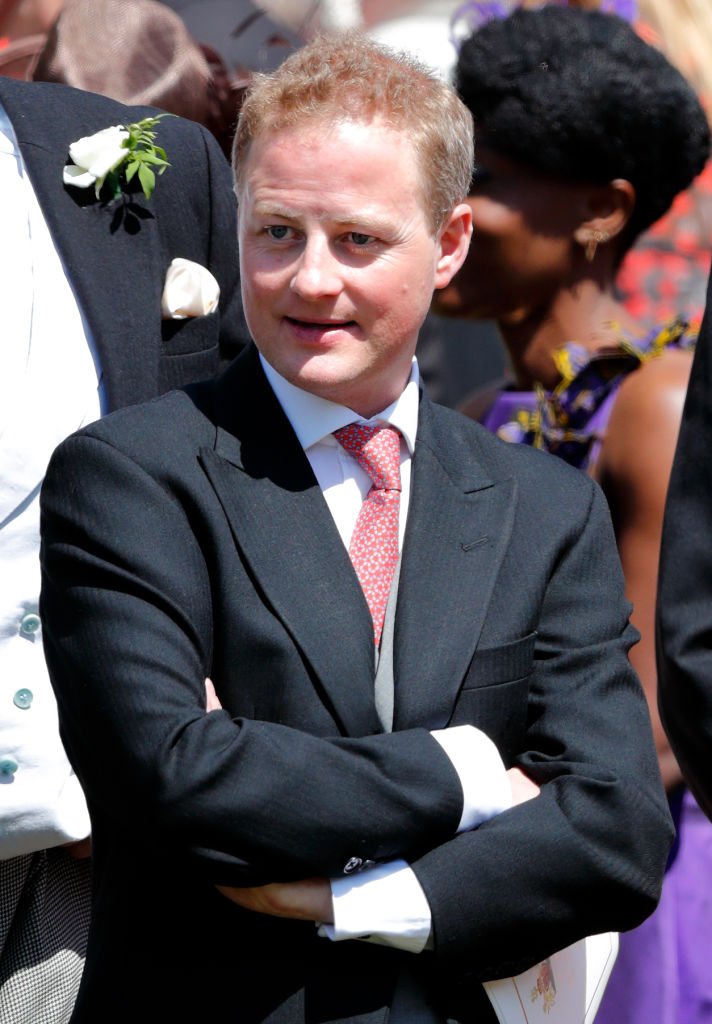 In 2016, Pelly was reported saying,  "I'm moving on from nightclubs. I've been married for two years and now I'm leaving it to the next generation." The former "court jester" is married to Elizabeth Alleen Wilson, the daughter of Kemmons Wilson, Jr., the heir to the American chain of hotels, Holiday Inn.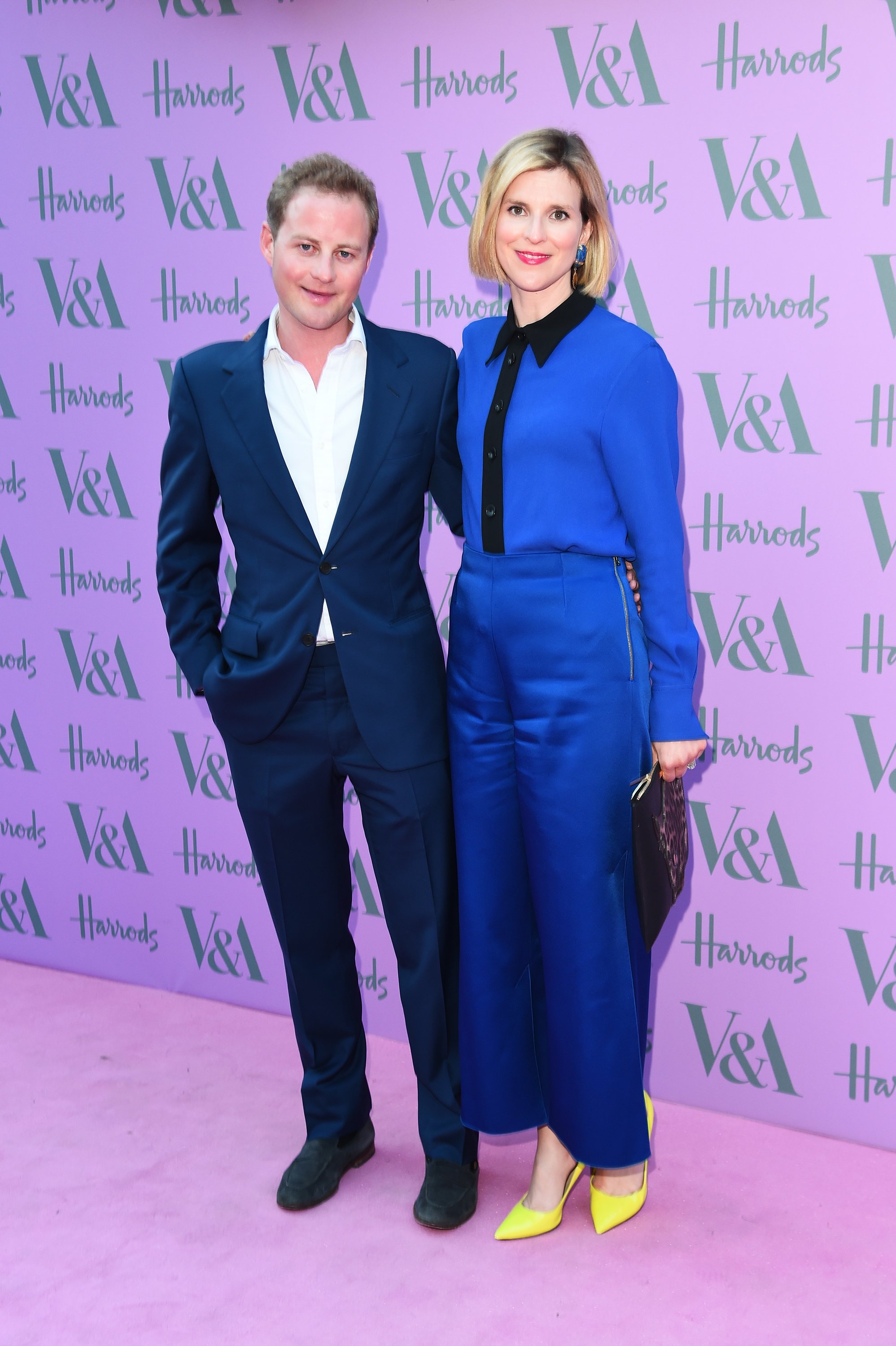 ---
4. HARRY AUBREY-FLETCHER
Like Prince George and Princess Charlotte, both the Duke and Duchess have chosen very close friends to take on the responsibility and Harry Aubrey-Fletcher is no different! He's known Prince William since their days at Eton College, the all-boys boarding school in Eton, and met while in prep school at Berkshire.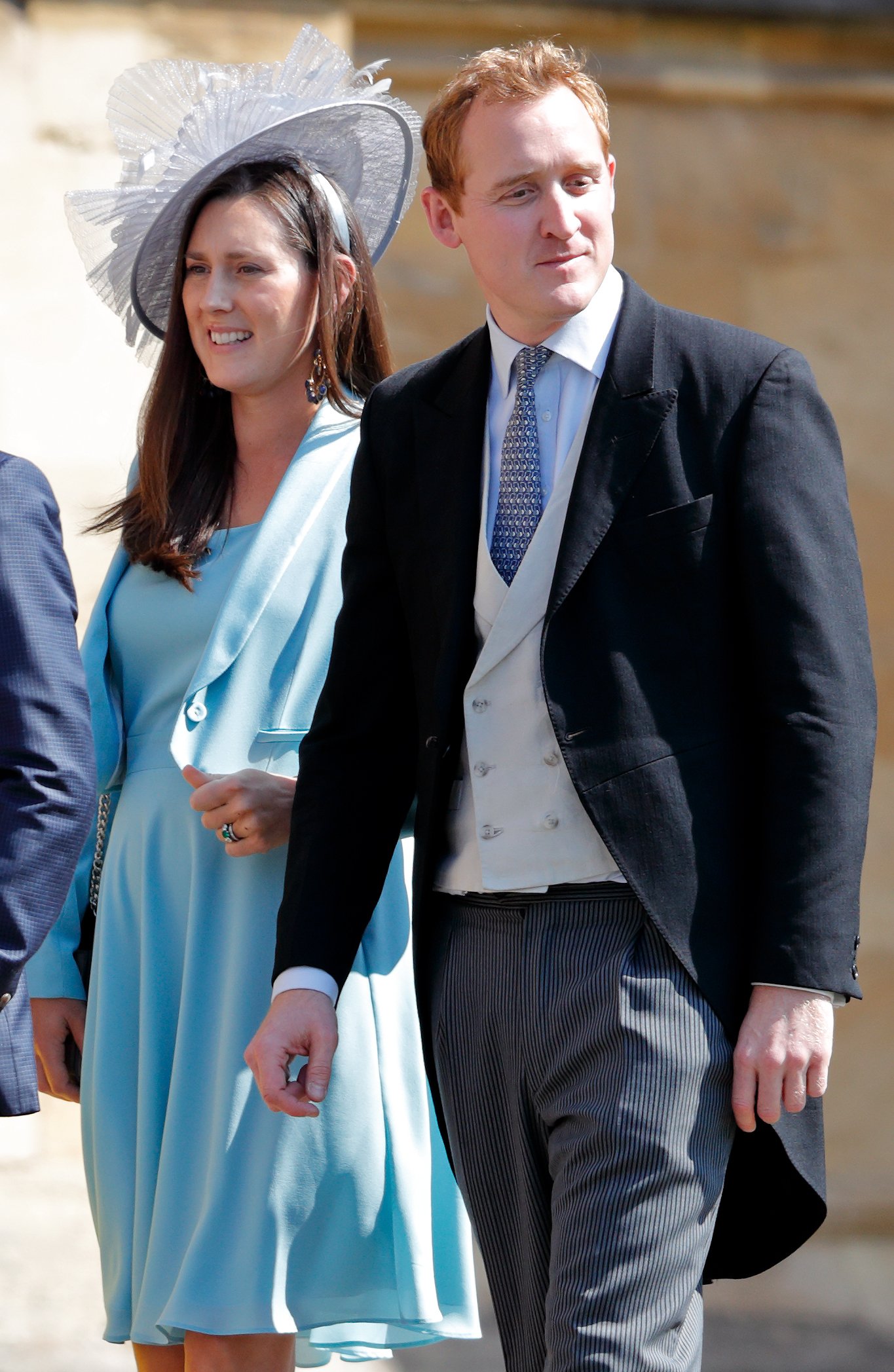 Harry is the youngest child of Sir Henry Aubrey-Fletcher, the current Lord Lieutenant of Buckinghamshire, a position that was previously held by his grandfather, Sir Henry Aubrey-Fletcher. Sir Henry acts as a personal representative of the Queen so being a part of such a highly-established position, it's no surprise how close Harry would be to the royal family.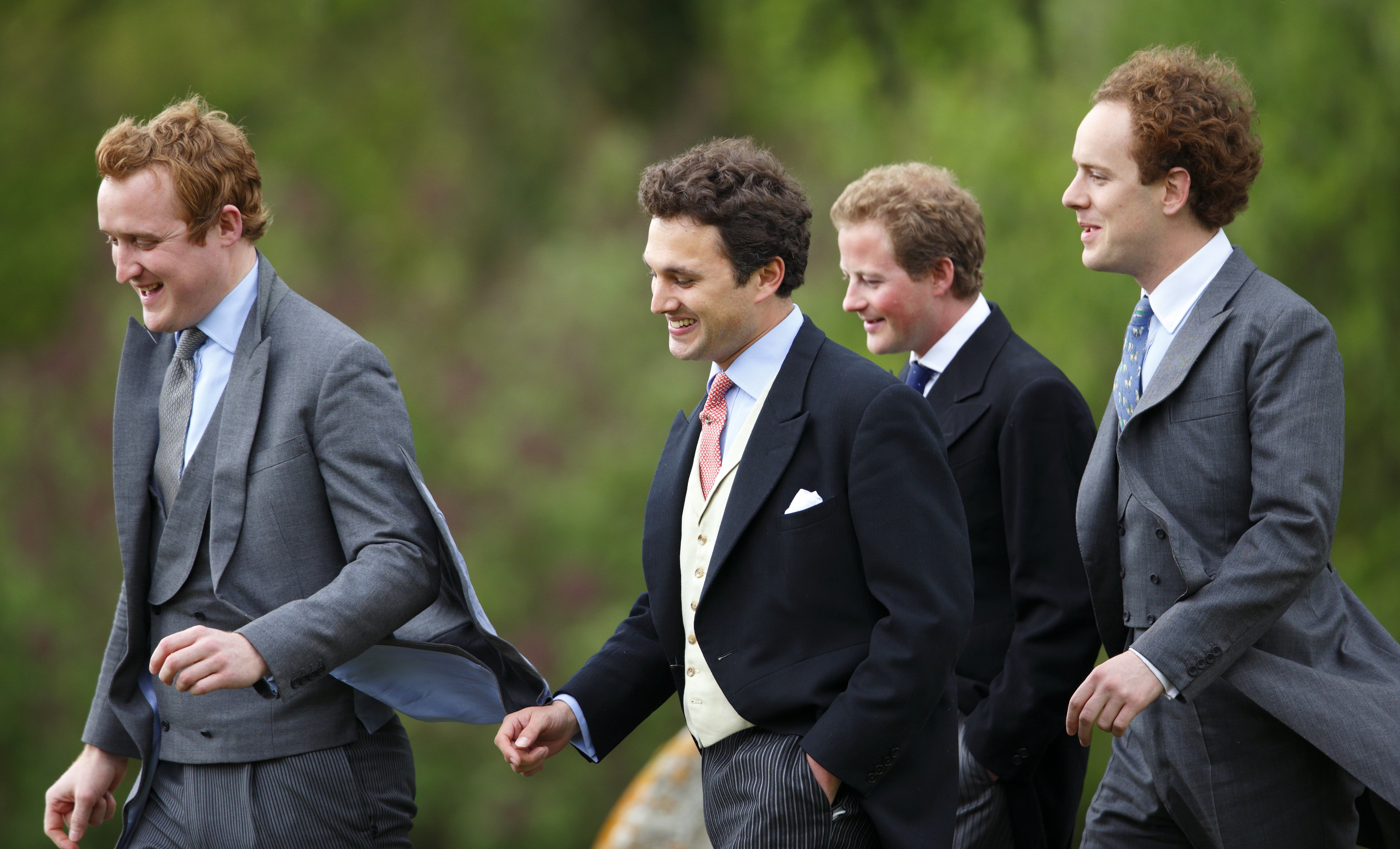 ---
CLOSE FRIENDSHIP WITH PRINCE WILLIAM
In 2011, Harry married the Honorable Sarah Louise Stourton, the eldest daughter of Lord Mowbray, Segrave and Stourton, who is a part of the British peerage. Prince William was the usher on his wedding day! The two men are so close, you might remember back in 2013 when Harry was jokingly tugging on the Prince's ears during the Cheltenham Festival.
---
3. LADY LAURA MEADE
Lady Laura is the daughter of Julian Marsham, 8th Earl of Romney, another member of the British peerage. Formerly known as Laura Marsham, she married James Mead at the St Nicholas' Church in Gayton Norfolk where Prince William also acted as usher.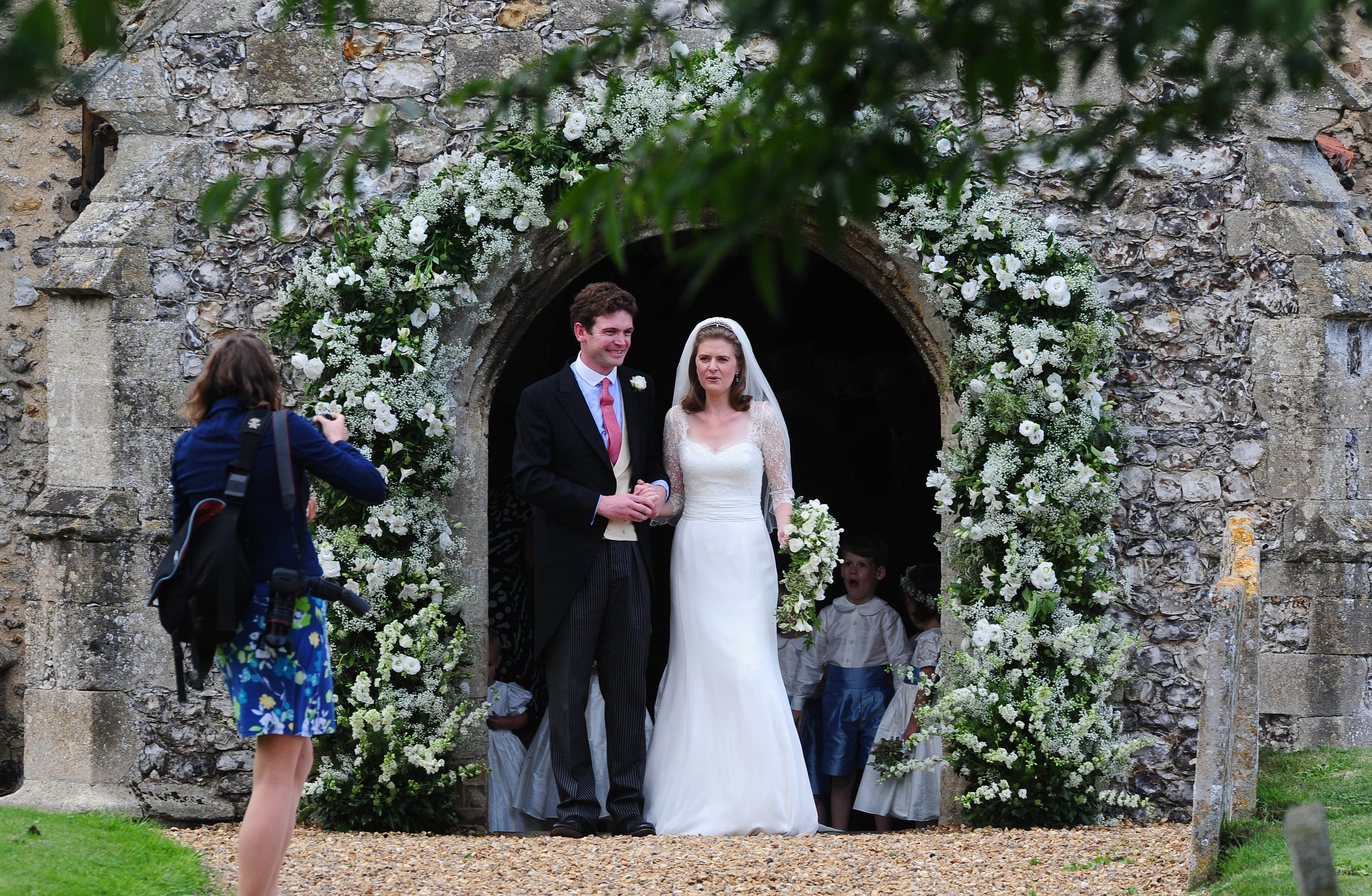 One of Princess Charlotte's godfathers is James Mead, son of Olympian equestrian Richard Meade and a friend of Prince William since their school days at Eton College. So it only makes sense that his wife, Lady Laura Meade, who's also close to the Duke and Duchess, would also be a godmother of Prince Louis.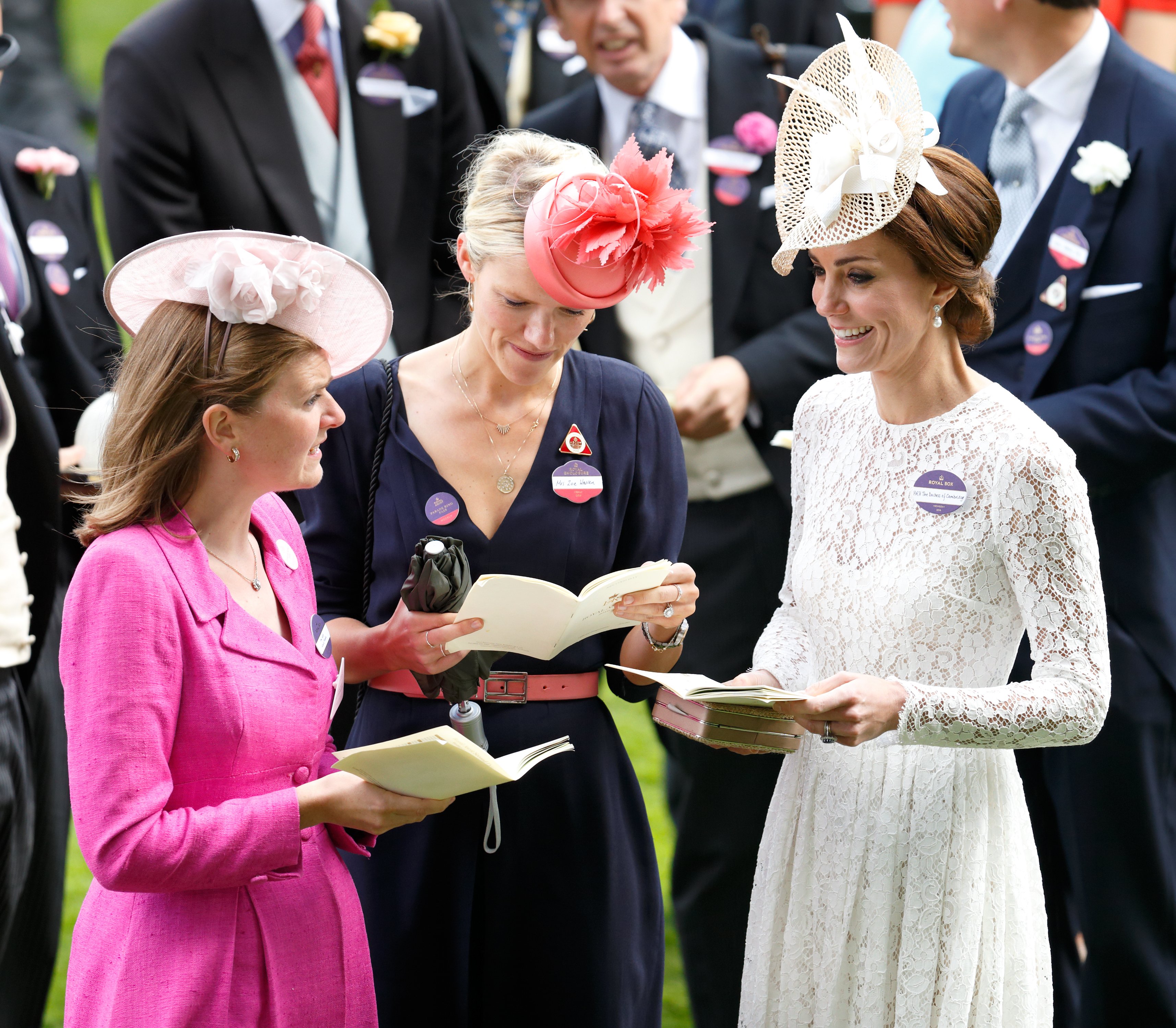 ---
2. HANNAH CARTER
Following the trend of picking the closest friends, Kate Middleton chose her close friend, Hannah Carter (formerly Gillingham), to become one of the prince's godparents. They met during their college years and Hannah has been close friends to both Kate and Pippa ever since.
The two met when they were boarders at Marlborough College in Wiltshire. Reportedly, it cost over £9,000 a term to attend the private secondary school. Hannah Carter has lived a fairly private life despite being so close to the royals. Even her marriage to Robert Carter was a small ceremony in Suffolk with close friends and family in attendance.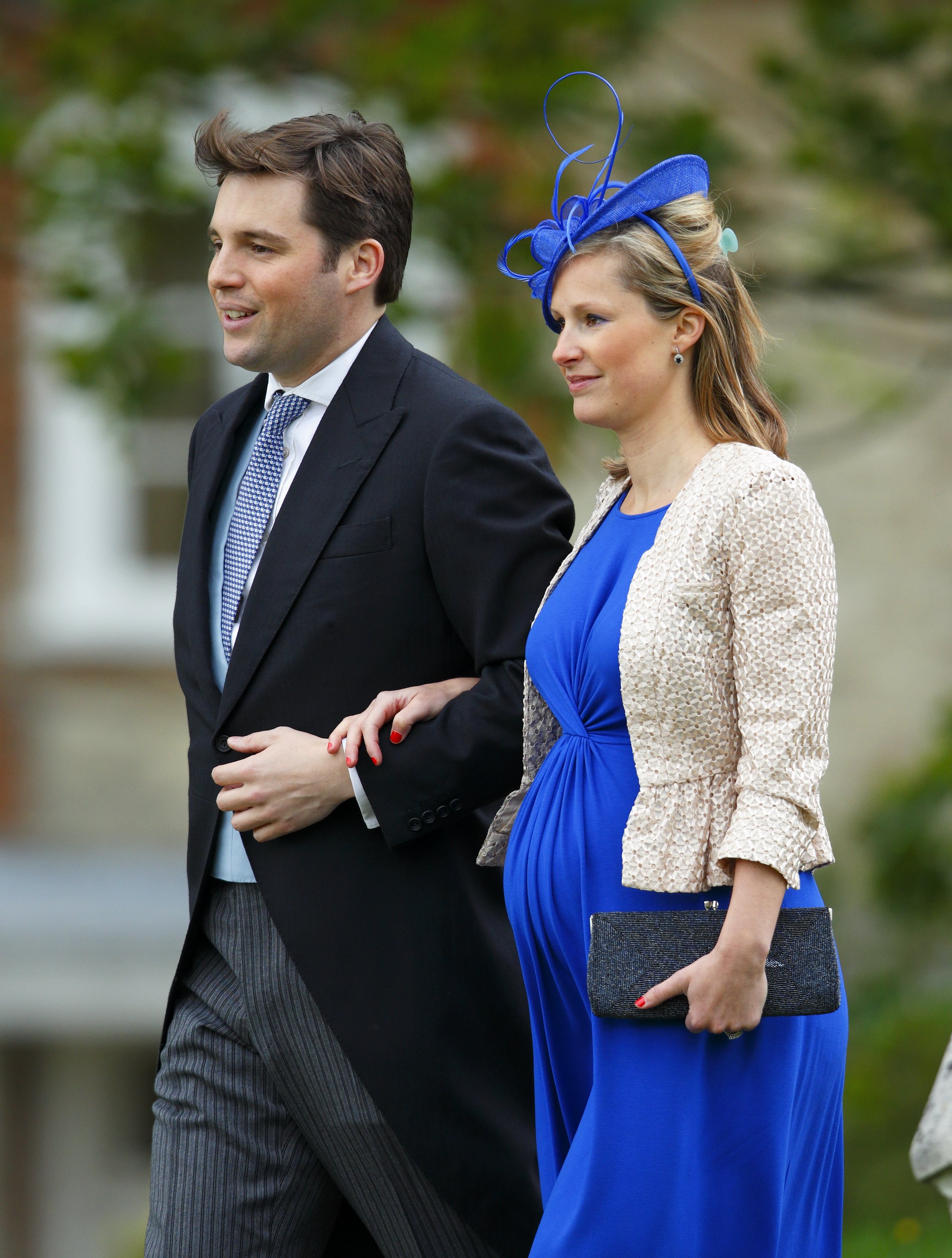 ---
1. LUCY MIDDLETON
The final godparent and third godmother of Prince Louis is the cousin of the Duchess of Cambridge, Lucy Middleton! While almost all of the godparents are close family friends, Lucy is one of the only godparents who's related to both Kate and Pippa. Though, she's rarely photographed.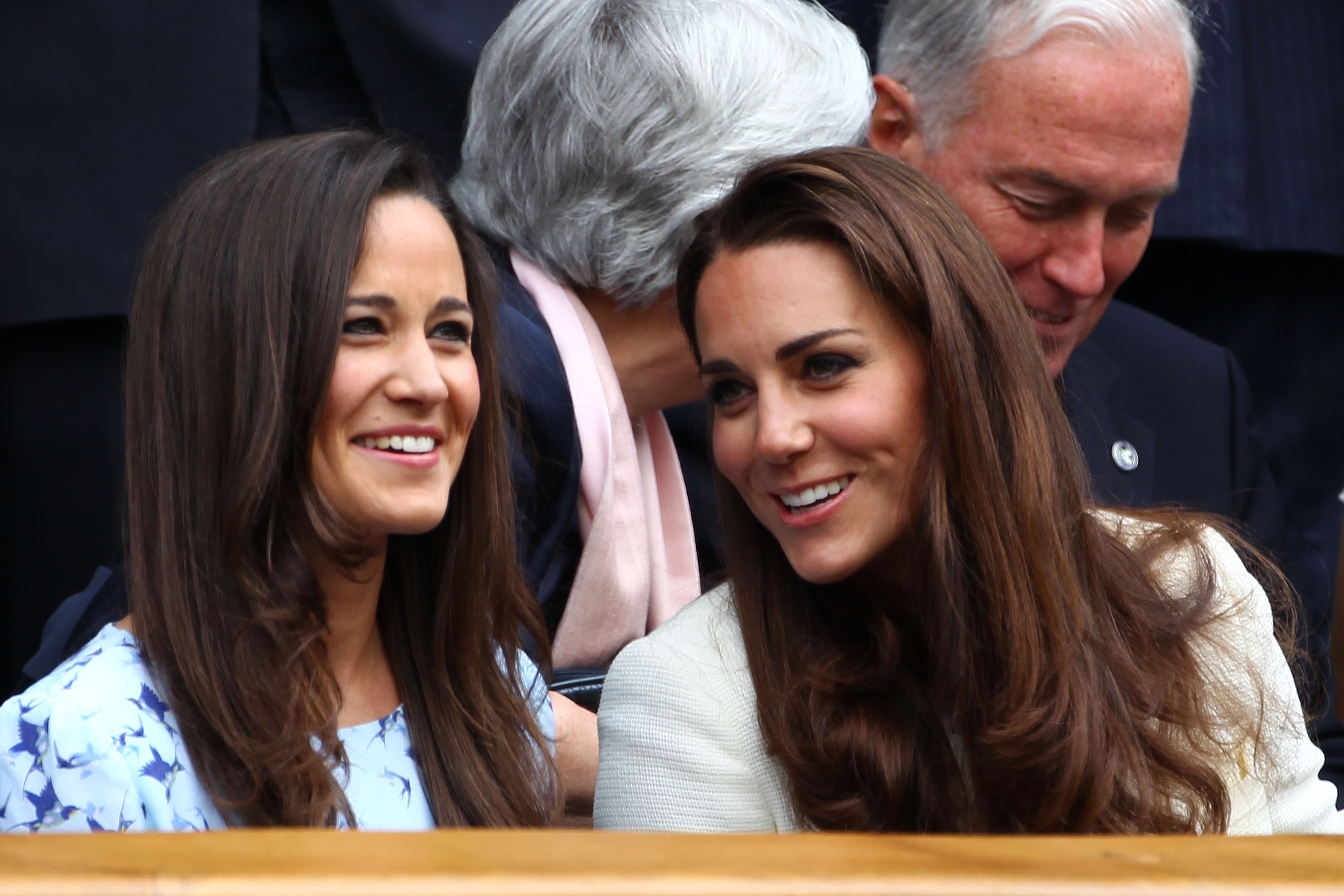 Lucy Middleton works as the Senior Publishing Lawyer at Penguin Random House. The Middleton family is known for its long lines of solicitors so it's no surprise that Kate's eldest cousin took on the trade. She earned a degree in French and Italian from Bristol University in 2002 and returned to school in 2004 for a post-grad diploma in law.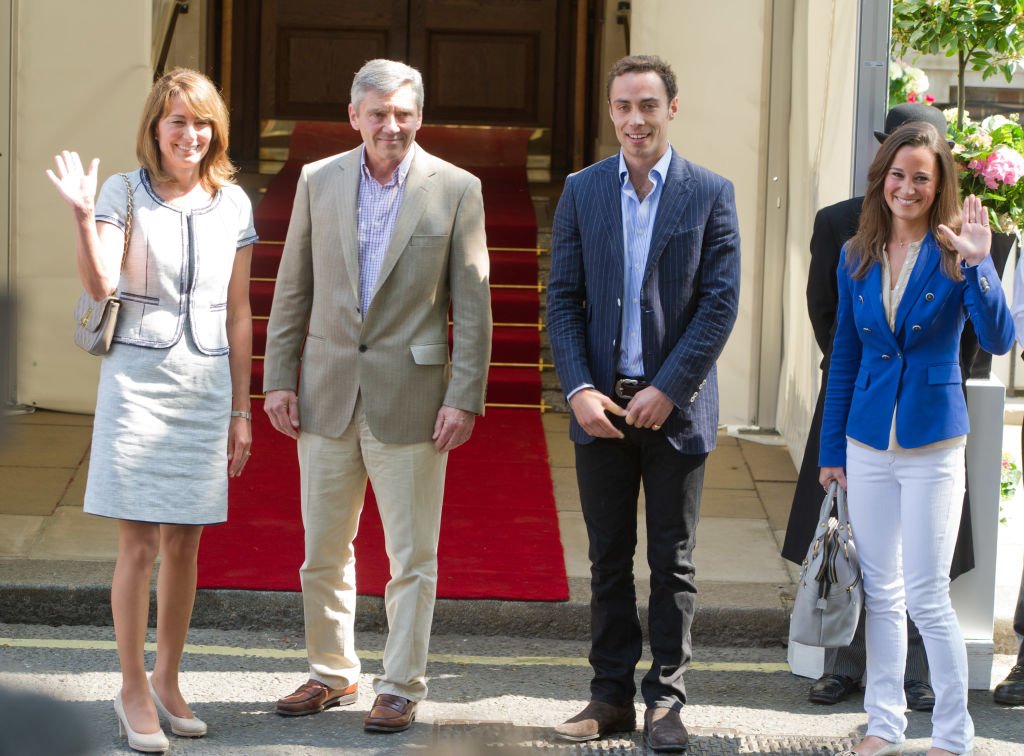 ---
THE OLDER COUSIN KATE AND PIPPA
Lucy keeps her life private unless she's involved with her cousins Kate and Pippa. Back in 2000, Lucy took a gap year in Italy and convinced Kate to join her! They both spent three months living together in a student apartment and learning Italian at the British Institute. This was before Kate went to St. Andrew's to study art history.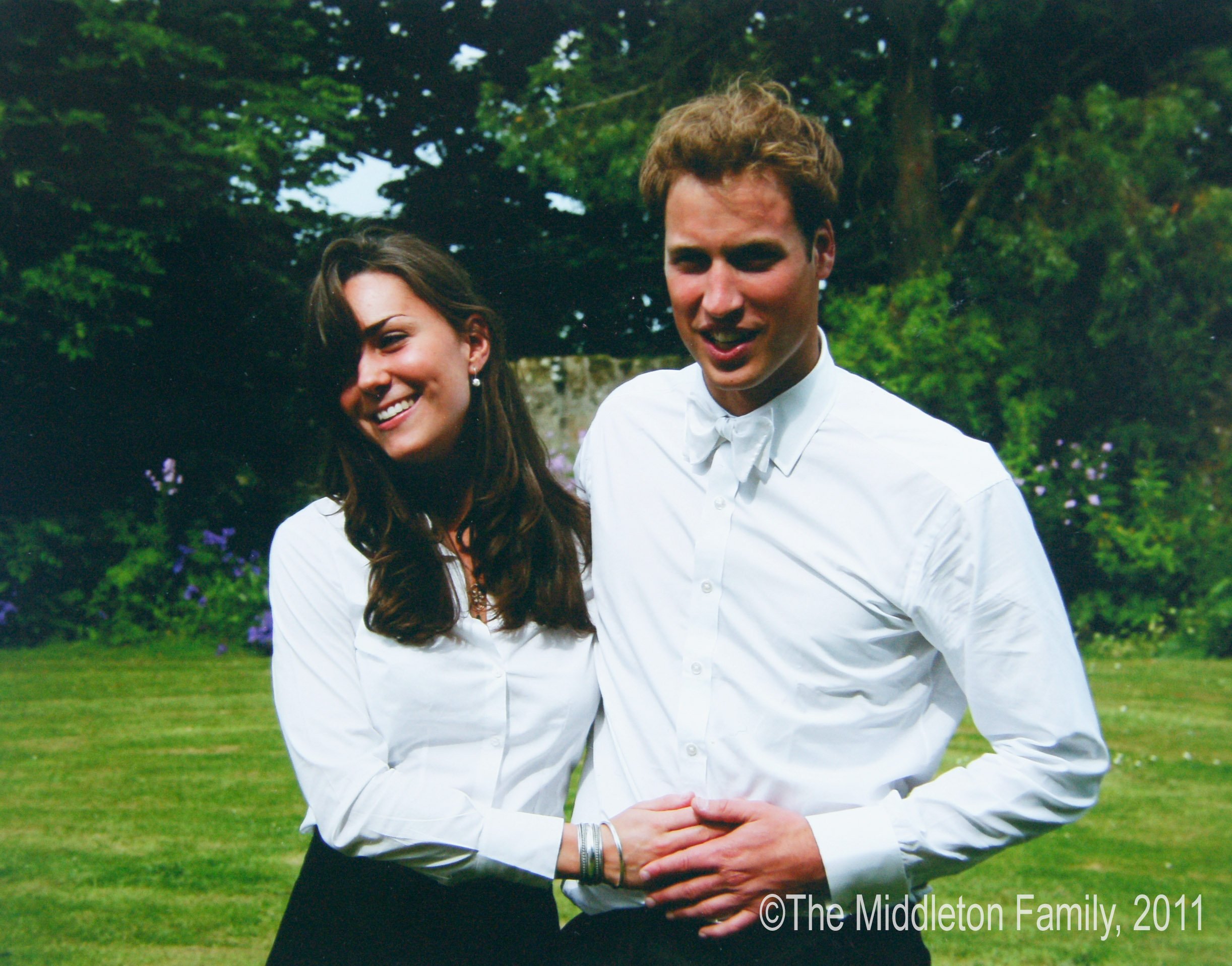 Pippa was recently discovered using the name of her cousin to order a taxi cab! A cab driver called the Daily Mail to report the encounter with her. It must be tough trying to live a private life as a royal member, so Pippa sometimes opts to use the name Lucy when she's in public!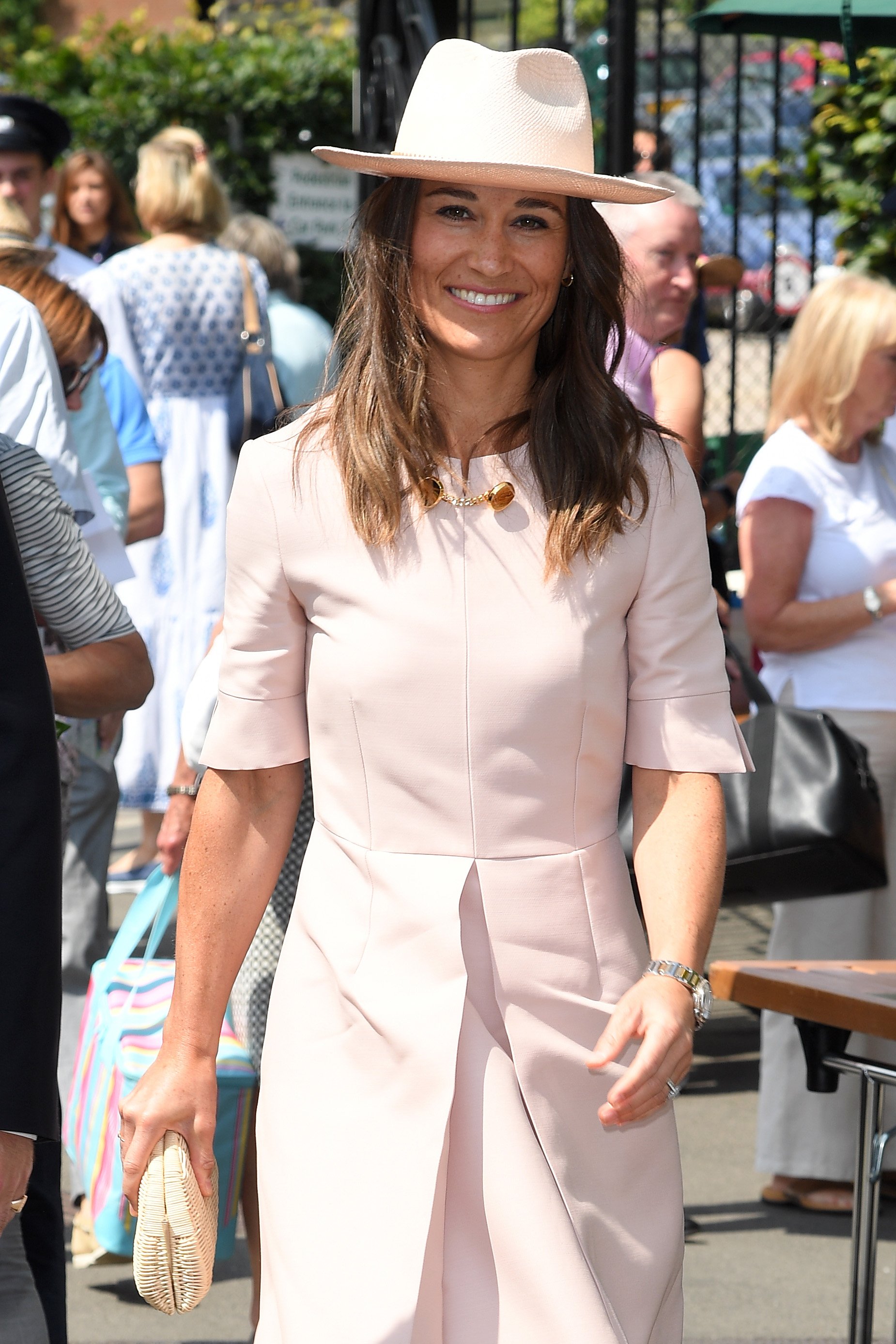 The christening of a young royal is a momentous occasion because it makes their succession to the throne official. Picking the right godparents to look after their children is a major decision and it's always interesting to see how the royals take on the tradition. Were you surprised to see who the Duke and Duchess picked?
Sources: HarpersBazaar, HarpersBazaar, Time, CloserWeekly, BBC, Telegraph, Express, TheSun, TheScottishSun