There Are Two Types of Persons in the World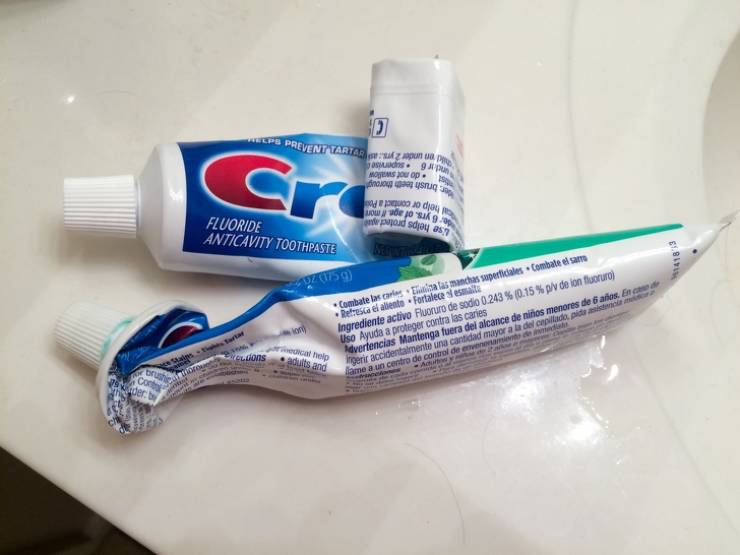 It is often said that there are "two kinds of people" in this world. Whether it's someone talking about "haves or have-nots" or Ric Flair saying, "There's me and people that want to be like me", it's a convenient way to categorize people. We're usually hesitant to believe this kind of hyperbole, but these pictures kind of prove that it's true. What does that mean, exactly? Whether it comes to putting peanut butter on your bread or eating french fries, there are different ways to do everything, and here are some pictures to prove it!
---
The Muffin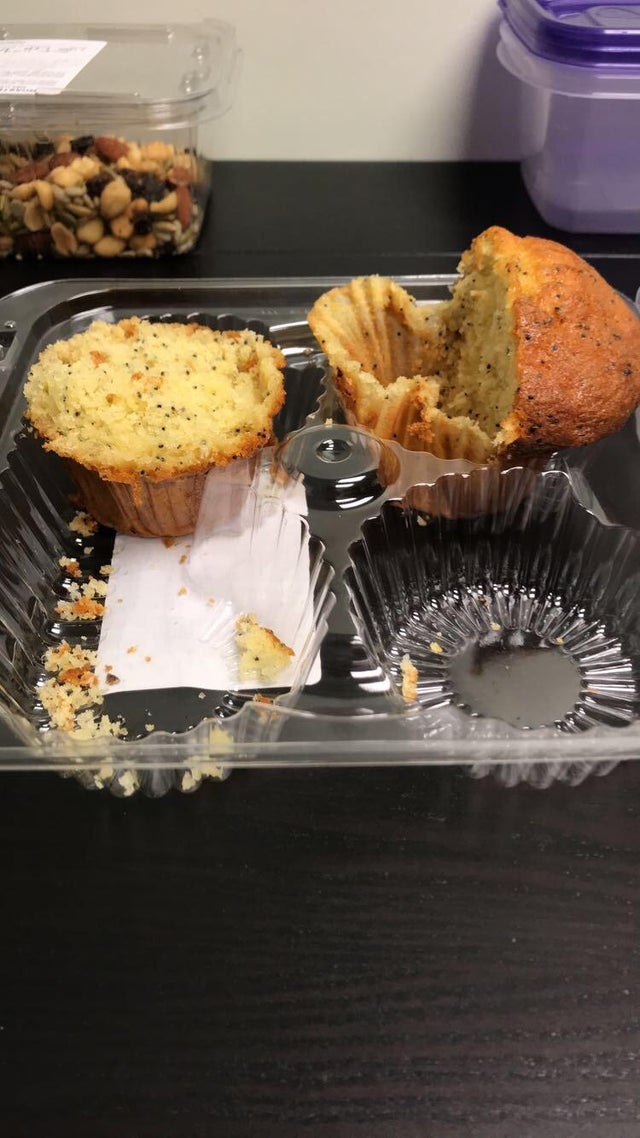 Really, this picture isn't so much about how you give someone half of a muffin. This is about rude people and considerate people. As Elaine from Seinfeld will tell you, everyone knows that the best part of the muffin is the top. Leaving someone the stump of the muffin is rude. Even homeless shelters don't want them!
---
Dirty Dishes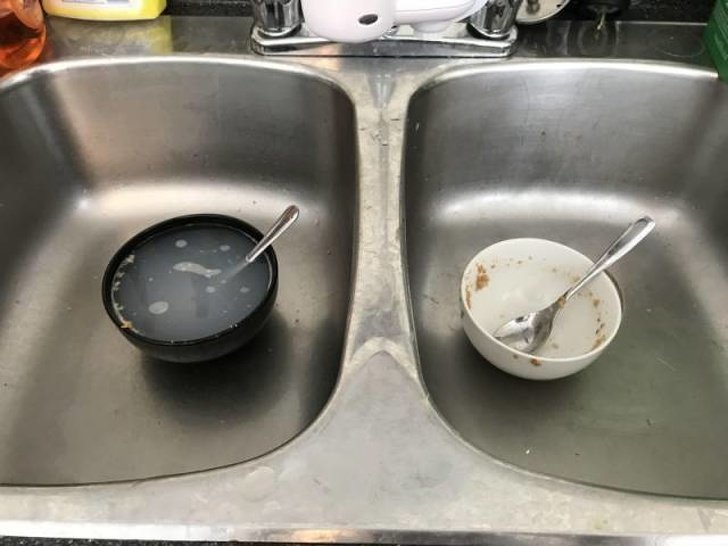 "One person wants to work later more than the other who is too lazy to turn the water on for two seconds". Listen, the person on the right, you aren't saving water, and you'd BETTER be doing your own dishes later if you do something like this.
---
To Freeze Or Not To Freeze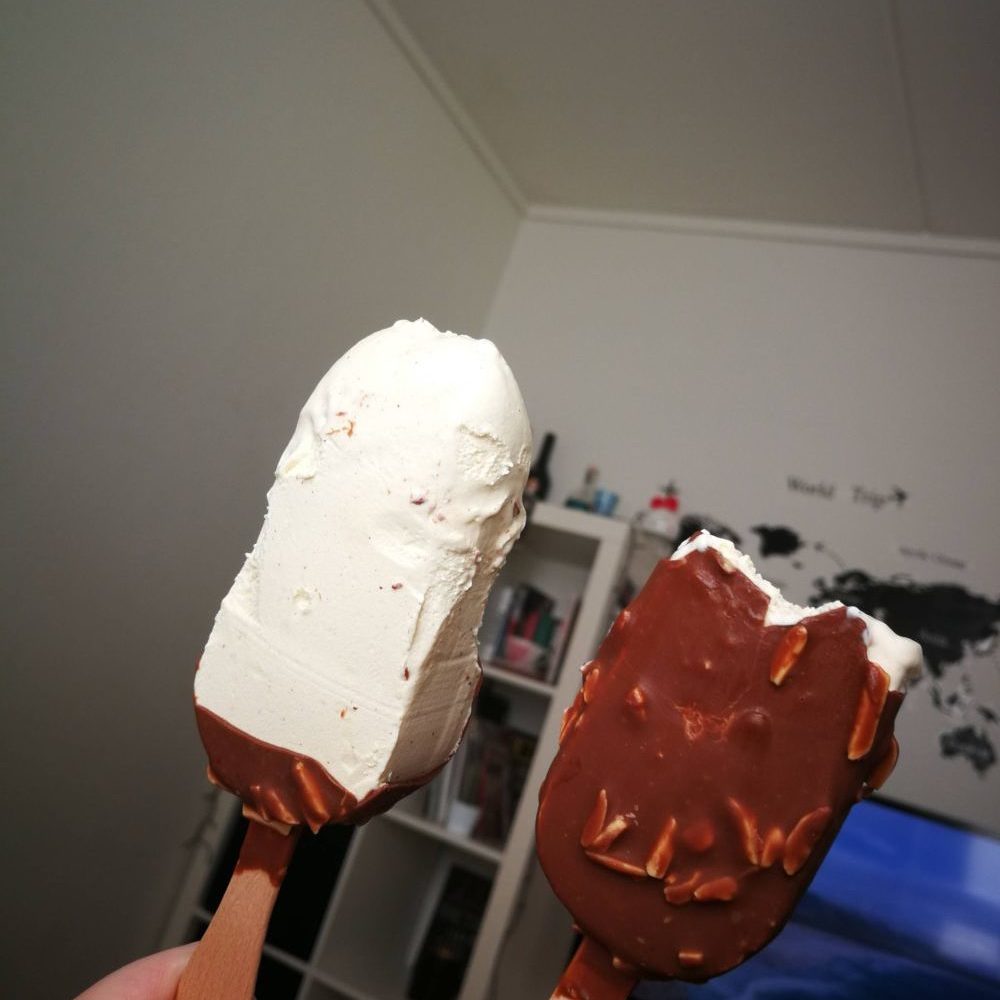 It's always better to eat the entire ice cream bar at the same time. However..it's not pleasant to get a brain freeze. So, the question is..are you willing to experience a brain freeze for good ice cream? The person on the left isn't, and now they were left with some relatively tasteless ice cream, but no brain freeze.
---
Grooming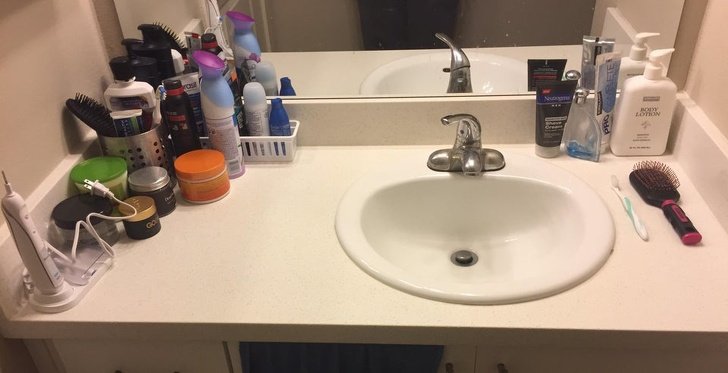 This one could be a lot more extreme..the one on the right, who we'll assume is a man, is actually neat and tidy. Sure, he doesn't have that many products, but maybe he just smells naturally good? How does the other person even find anything on their side of the sink?
---
Highlighter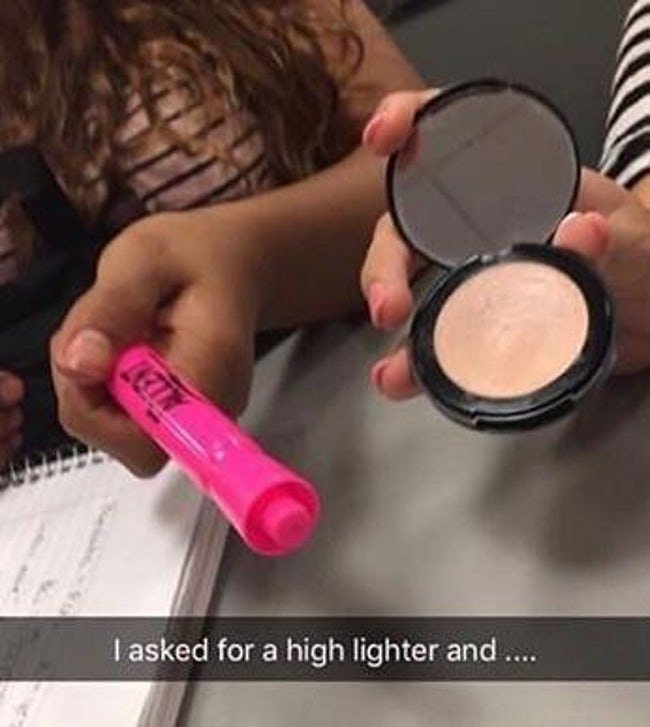 This probably says something about why people go to college. We don't know exactly what it is, but someone is there to party and someone is there to study. The person with the marker uses it to highlight party dates on the calendar. The person with the makeup uses it to look nice in class. Or is it the other way round?
---
Efficiency Is the Key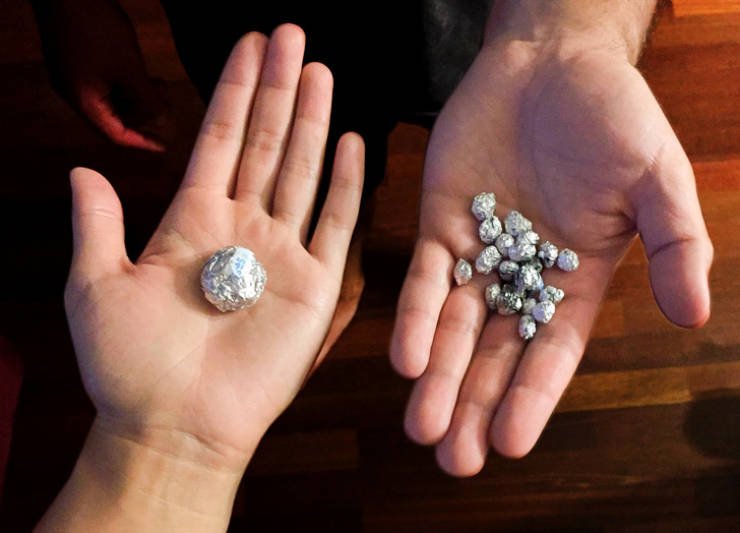 This is simple. The person on the left is right, and the person on the right is wrong. Who wants to carry around a million little balls of foil unless you want to shoot them at people through a straw? We don't see a straw here, do you? Just crumple up your wrappers and throw them away. Besides, it's better to have one big ball to throw at someone.
---
Cream or Pie?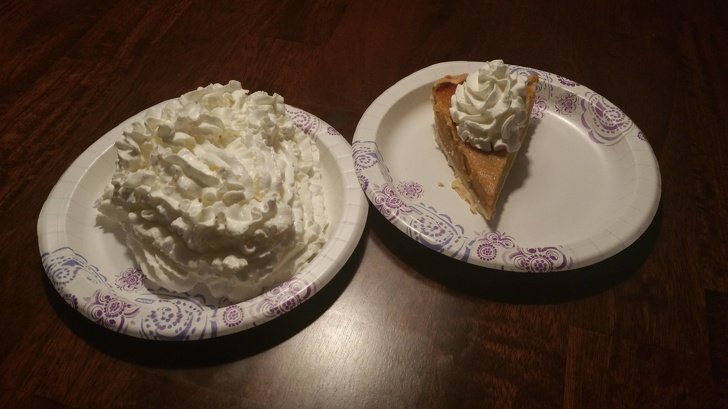 If someone says "Just tell me 'when'" and you never say "When," you're the person on the left. It's also possible that they just don't like pumpkin pie. Whipped cream is the perfect way to smother the taste of pumpkin pie and you don't even look rude for doing it!
---
Toothpaste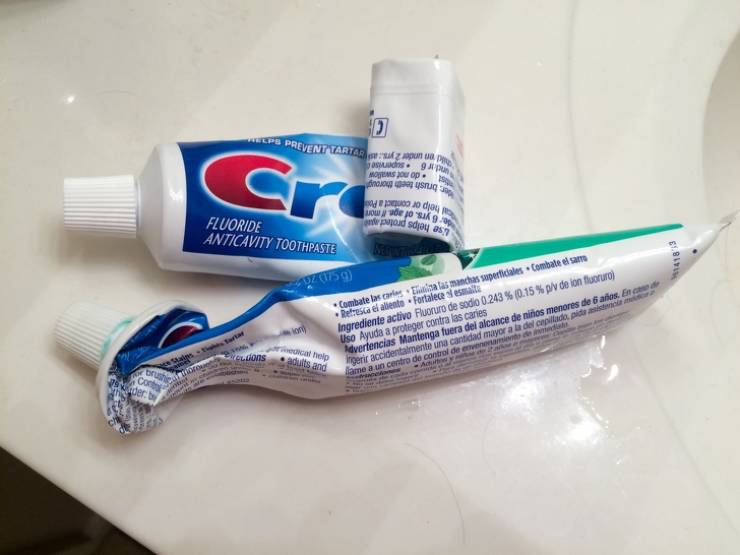 Here's a classic. If you are the person on the top, the person at the bottom drives you crazy. Stores sell toothpaste in twin packs. No one needs to be that thrifty on toothpaste unless they live with someone like the person at the bottom.
---
Laptops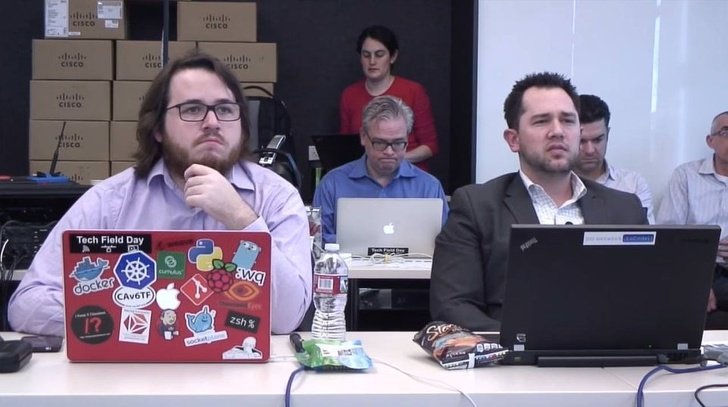 These are really the two types of people you meet at an IT conference. How much would you like to bet that the guy on the left secretly has a game of "Galaga" going on when he's supposed to be listening to the Bonus part. The guy at the back with the Mac really seems to regret his life decisions. He should have bought a PC instead.
---
French Fries?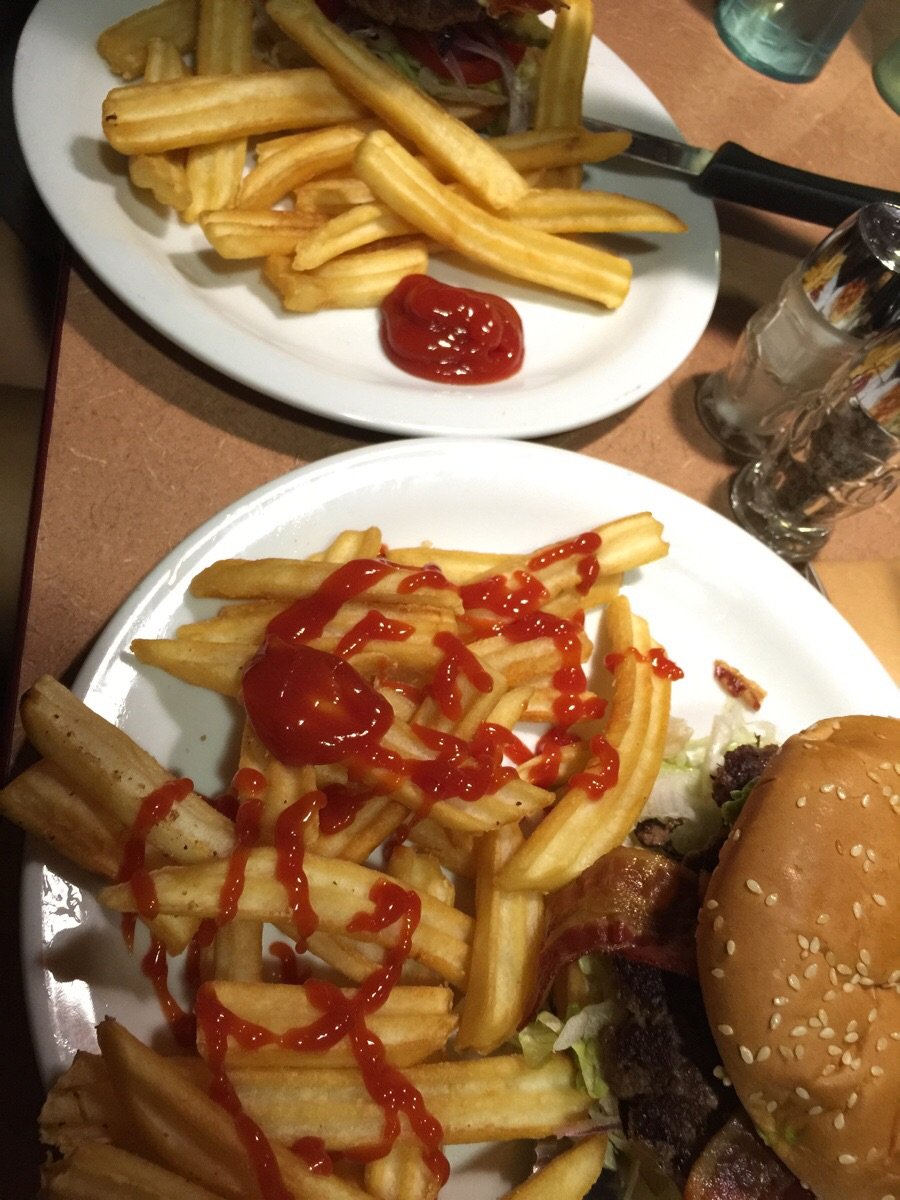 If you want to make a big soggy mess with your French fries, spray the ketchup all over like what the person at the bottom did. There's nothing good in taking some fresh fries and pouring ketchup all over it. Plus, you get it all over your hands and clothes, and that's just gross. Yuck. 
---
Packing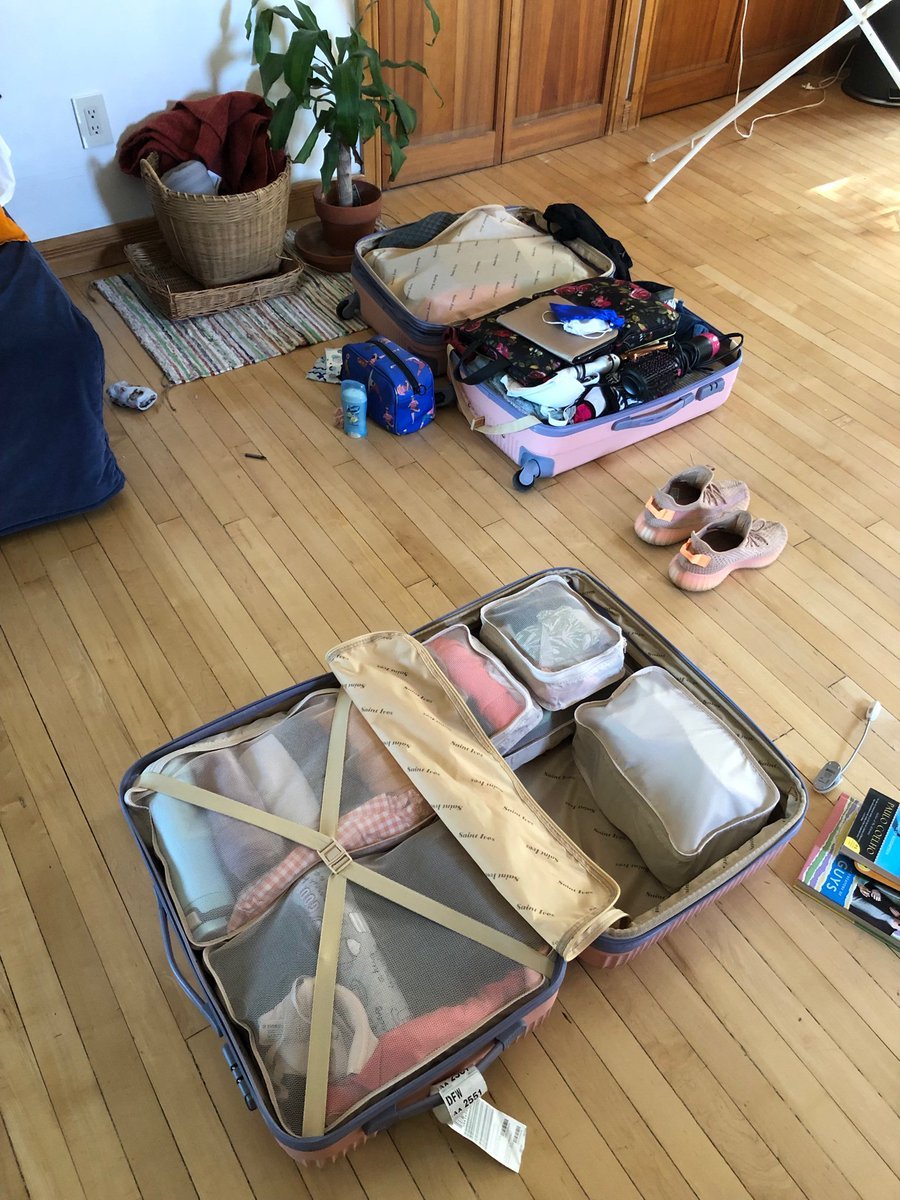 Yes, the bottom one is more organized, but doesn't this kind of take away the spontaneity of traveling? It also would seem to be more stressful, which is the last thing you need on a trip. You could make an argument that the top person will be more stressed out because they can't find anything, but that seems like a specious argument.
---
Toilet Paper Dilemma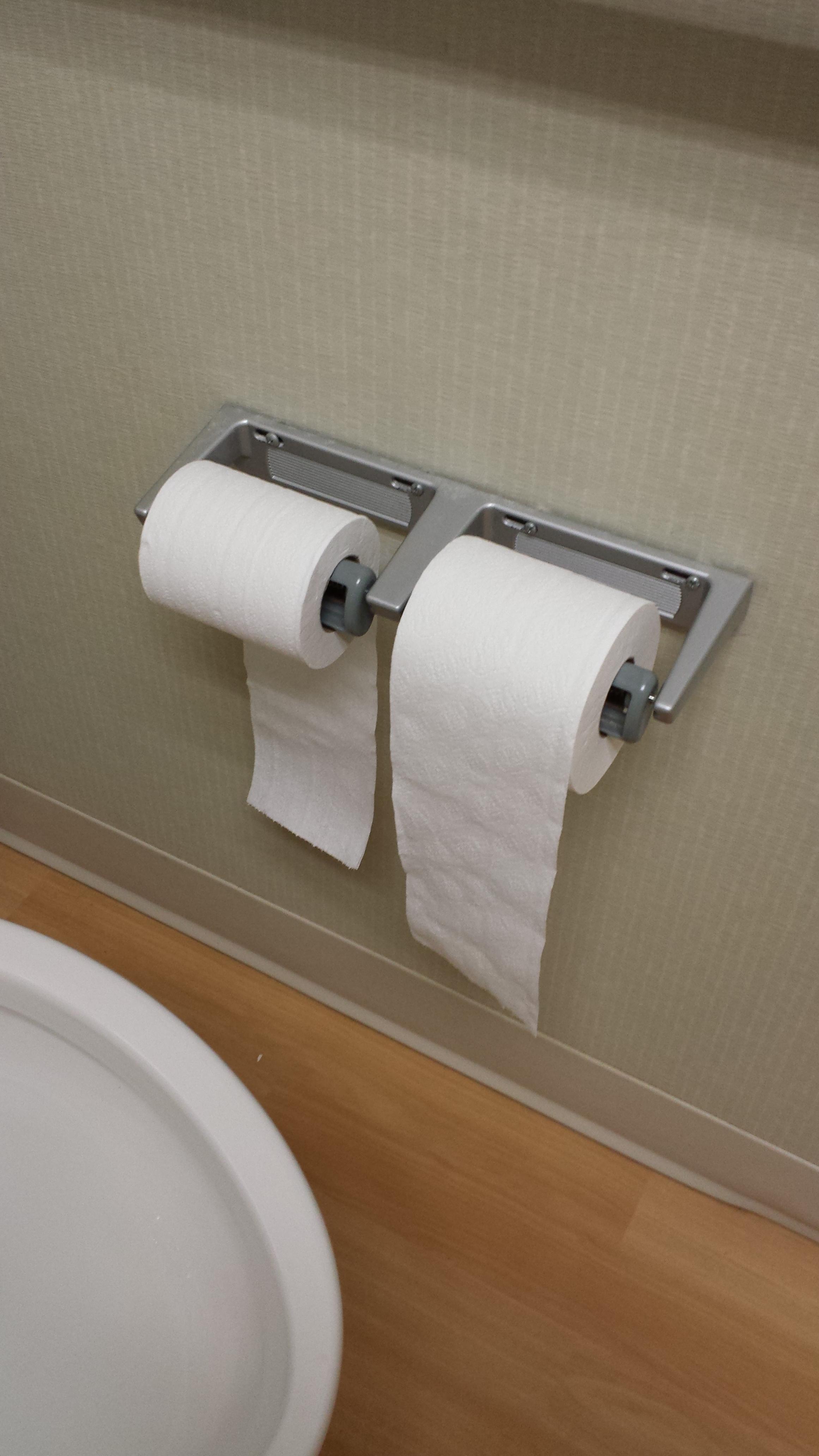 We think everyone knows that the toilet paper hangs OVER the roll. Why would you do it the other way? You might touch the wall with your dirty hands. Plus, even in the original patent for tear-off toilet paper, the paper hangs over the roll. The only excuse here is laziness!
---
Eating A Meal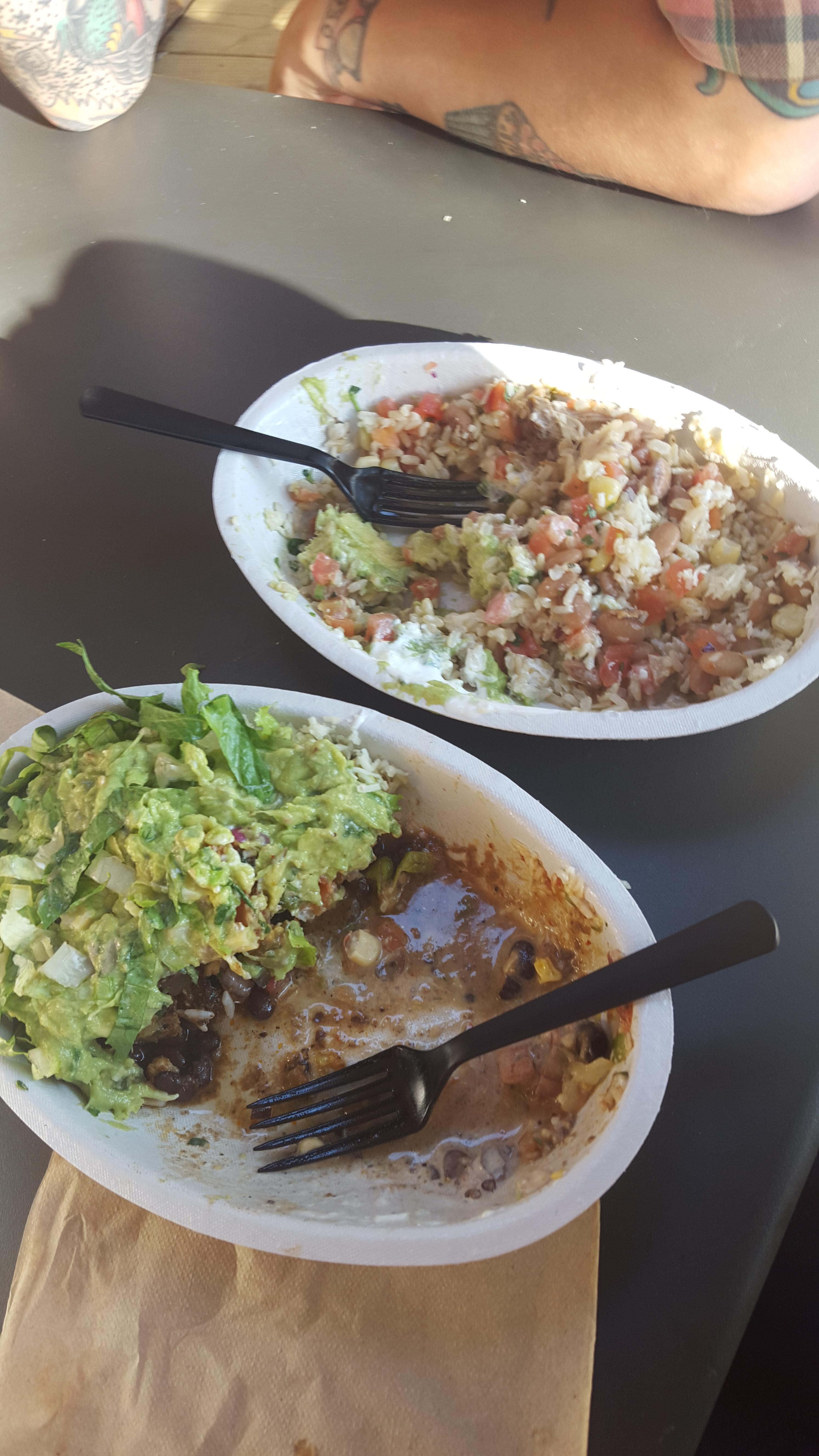 This is not just an illustration of the different eating habits between two kinds of people - it is also a metaphor on how some people live their lives. Some of them prefer to have their food the way it is, while the other group tends to save the better food for later - and the same thing can be applied to life, where some people just save their money and spend them all in one go.
---
Cutting A Cake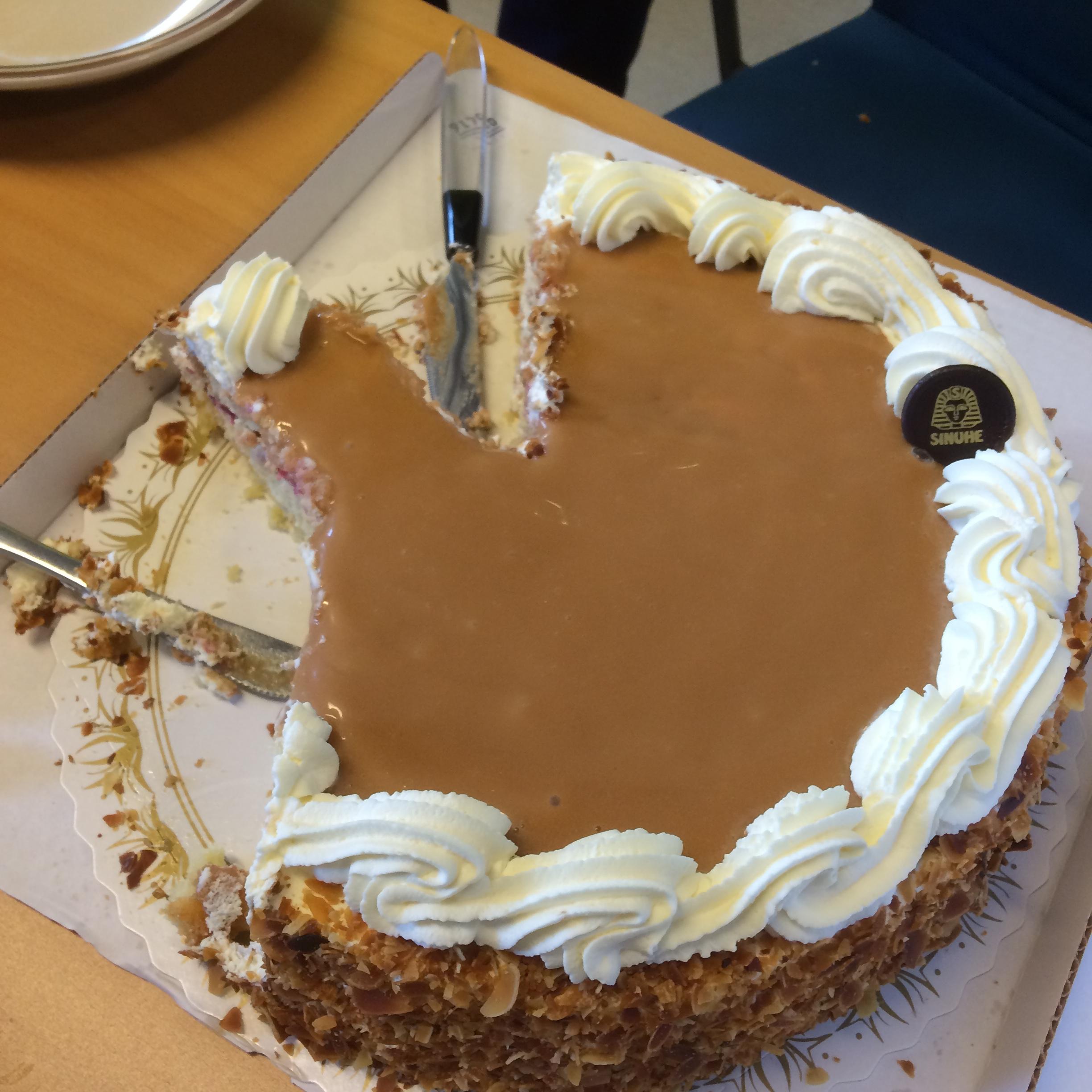 This is also known as the civilized vs the savages. A civilized person will cut the cake into equal portions - or at least all the way till the center point; the savages, however, just cut out whatever they want. Are the crusty parts on the outside really worth it? Over their dignity? Seriously?
---
Holding A Spoon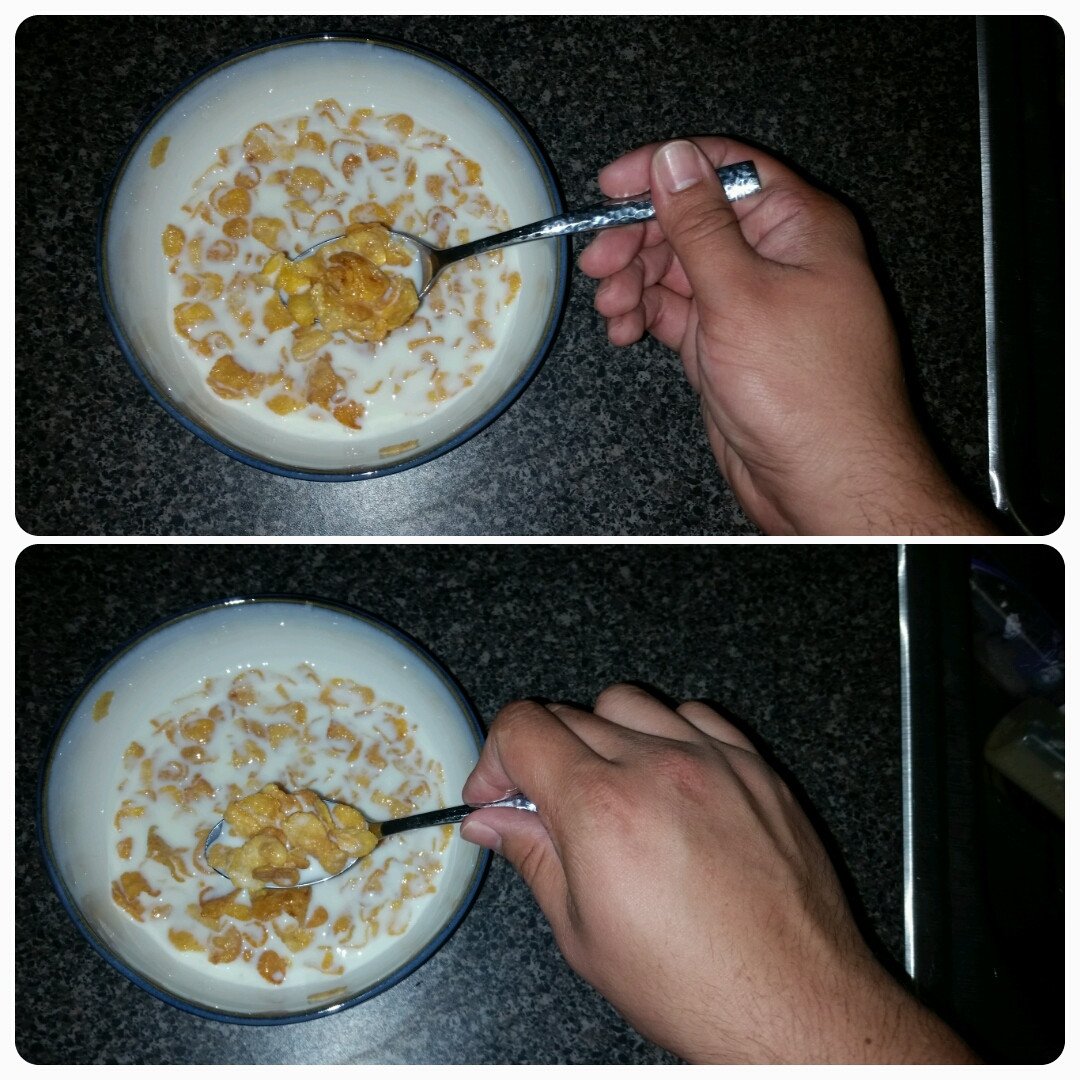 There are also two kinds of people when it comes to the way they hold the spoon - also known as the normal ones and the weird ones. The upper one shows you the normal ones, whereas the lower one shows you the weird bunch. Why would someone hold their spoon like that? We cannot fathom.
---
Ramen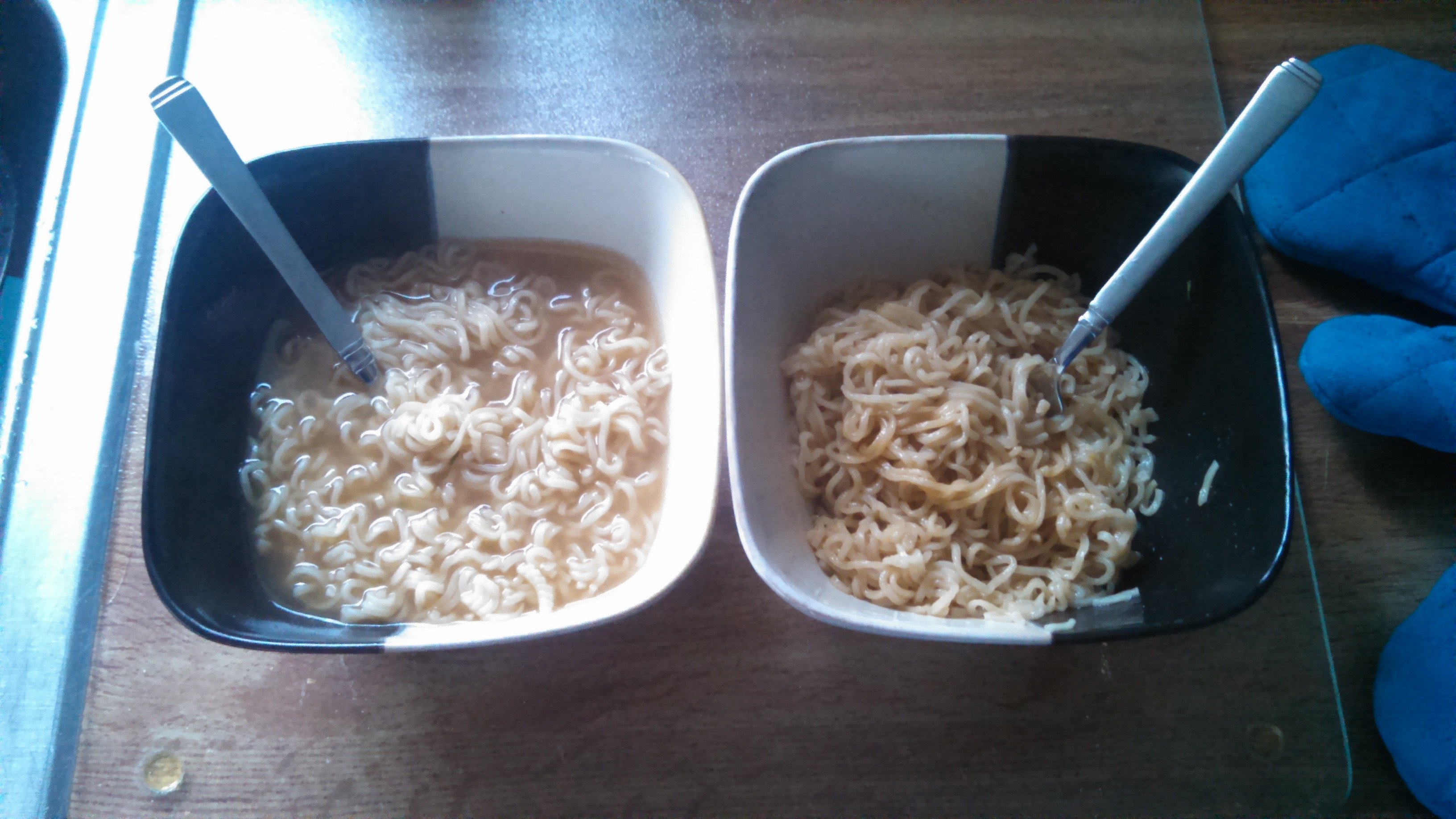 Ramen, or Instant Noodles as they call it in other parts of the world. Apparently people also eat it differently somehow - there are those who drink the soup and those who don't. But honestly, that depends on the soup and the ramen. Some of the broth is fantastic… but some are just outright horrible. Which type of ramen eater are you?
---
Prayer Boards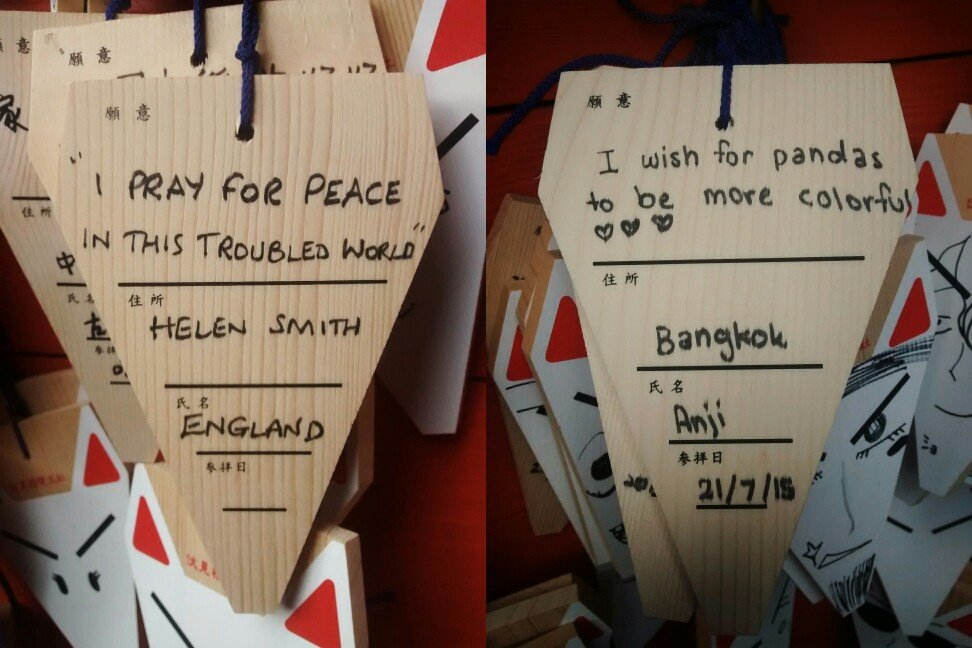 Yes, there are two kinds of people, even when it comes to prayers. While some pray for peace in these troubled times, some pray for pandas to be more colorful…….what??? Why? What's wrong with Pandas being black and white? They are cute the way they are now! Why would someone pray for changes to perfection?
---
Dinosaurs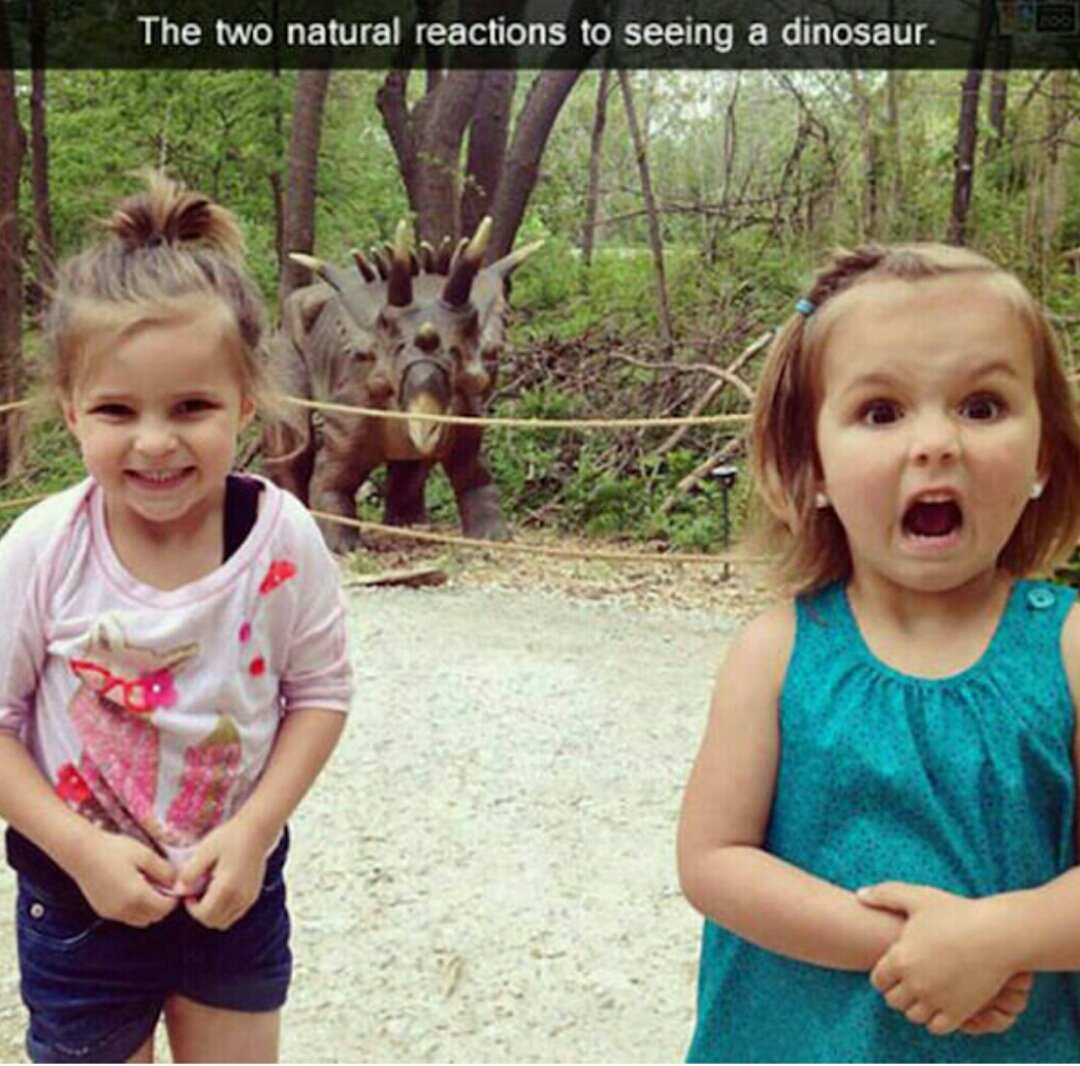 It's even funnier if they are actual siblings. Apart from the reactions on seeing a dinosaur display, this can also extend to those who have seen Jurassic Park and those who didn't - the one on the left probably never saw it, and the one on the right has probably seen it and has a solid reason to look surprised.
---
Yearbook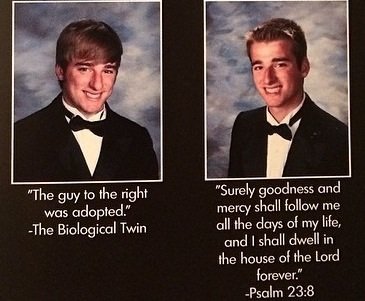 There are two kinds of people - and this time, they happened to be twins...ah, the irony. Despite the similar look and grin, the one on the left is certainly the comedic type, less serious, and the other one is way more religious - not that many people will quote the bible in their yearbook. We can't help but wonder how they live together all these years.
---
IT People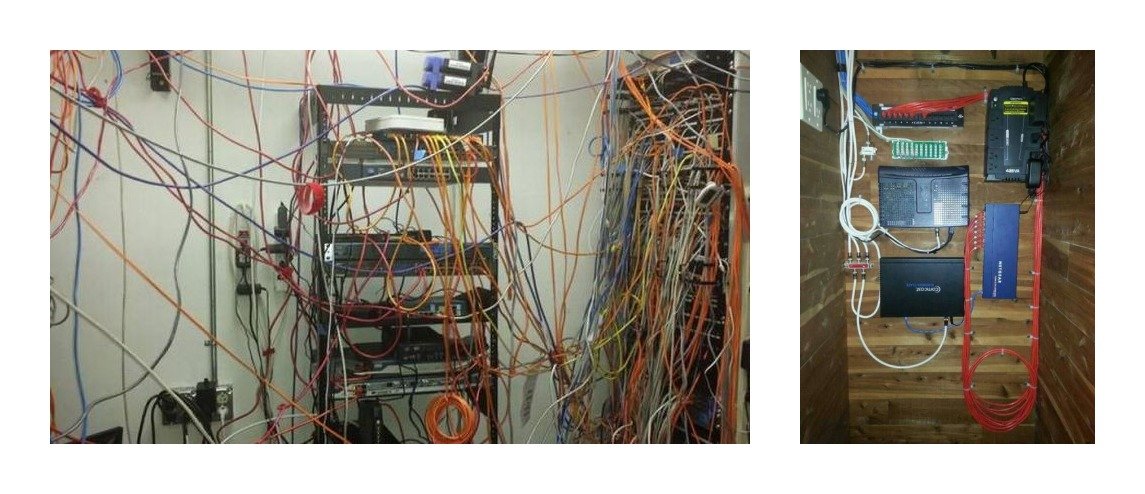 There are two kinds of IT people - no, not the ones who ask if you tried turning it off and on again and those who don't. There's the good kind, and there's the evil kind. The one on the left is the evil kind, and the one on the right is the good kind. If everyone is like the one on the right, the world would be a better place.
---
Candles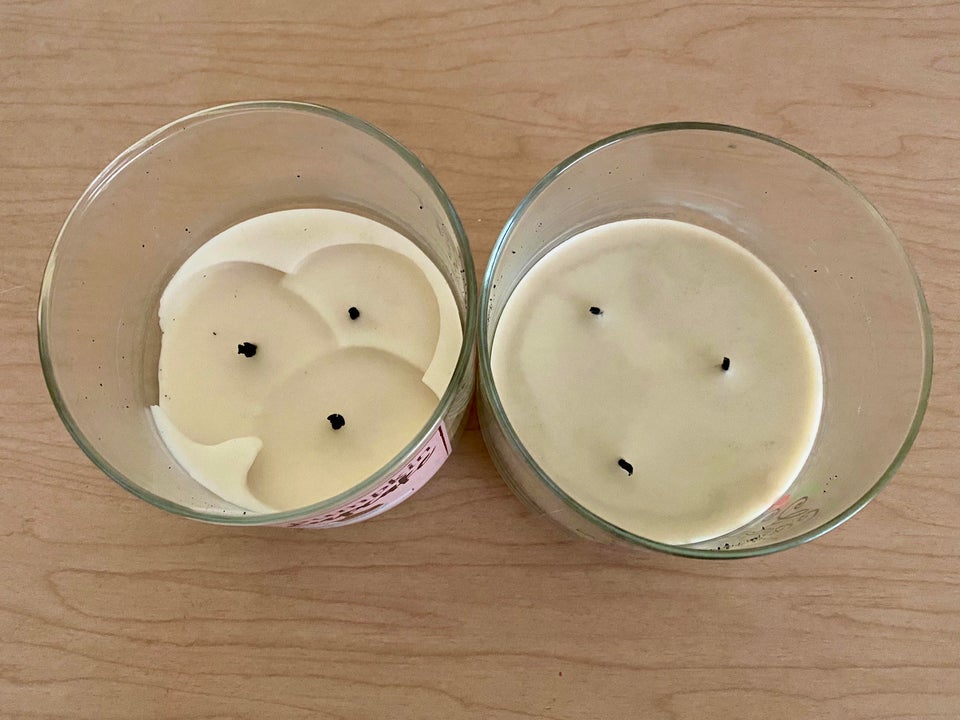 Okay, a bit of explanation here - this picture was posted by Redditor princesslacroix, where the one on the left are those who lit one wick at a time, and the one on the right are those who actually lit all of them at once. The good kind? The one on the right. The one on the left is mildly infuriating, to say the least, as candle lovers.
---
Napkins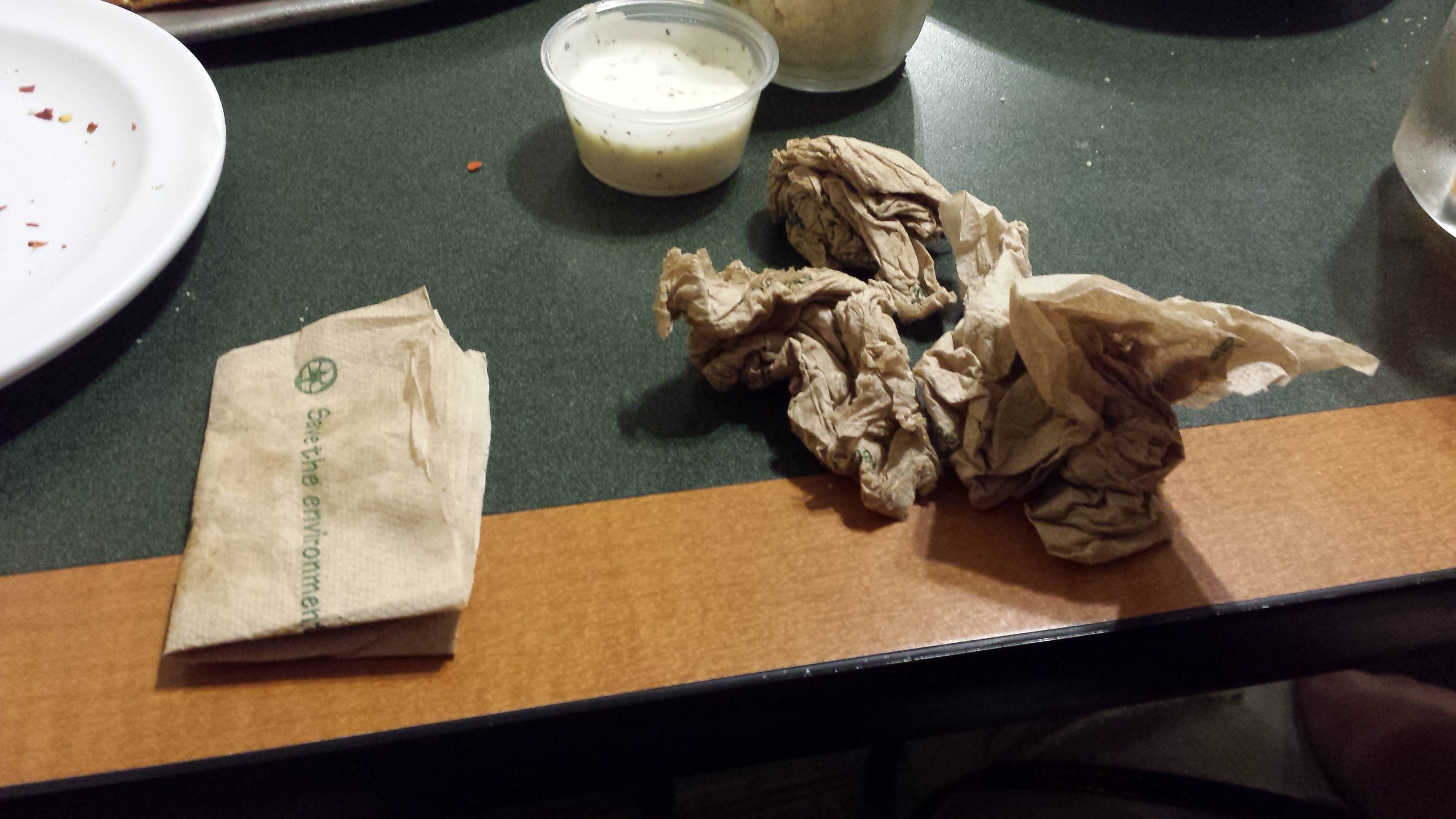 Pictured here is also known as "Angels vs Devils" in the catering industry. If you have ever worked in the catering industry, you would probably understand the frustration of those who just left their dirty, soggy napkins on the table. Seriously, be kind to your waiters and waitresses - you don't have to fold the napkins. Just don't leave them soaking wet on the table. 
---
Cereal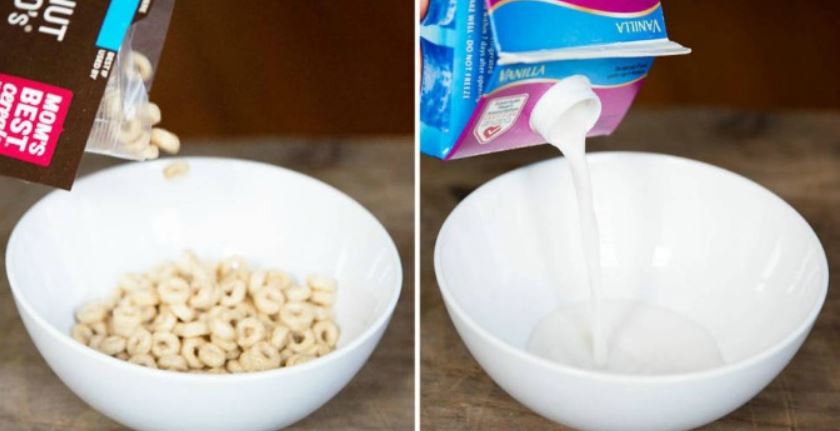 Milk first or cereal first? It has been a debate for decades. While some might say that those who put cereal first deserve a special place in hell - hey, it's a free world okay? Everyone gets to do whatever they please - just because something is fundamentally wrong doesn't mean there's a need to design a special place for them in hell, okay?
---
Exhibition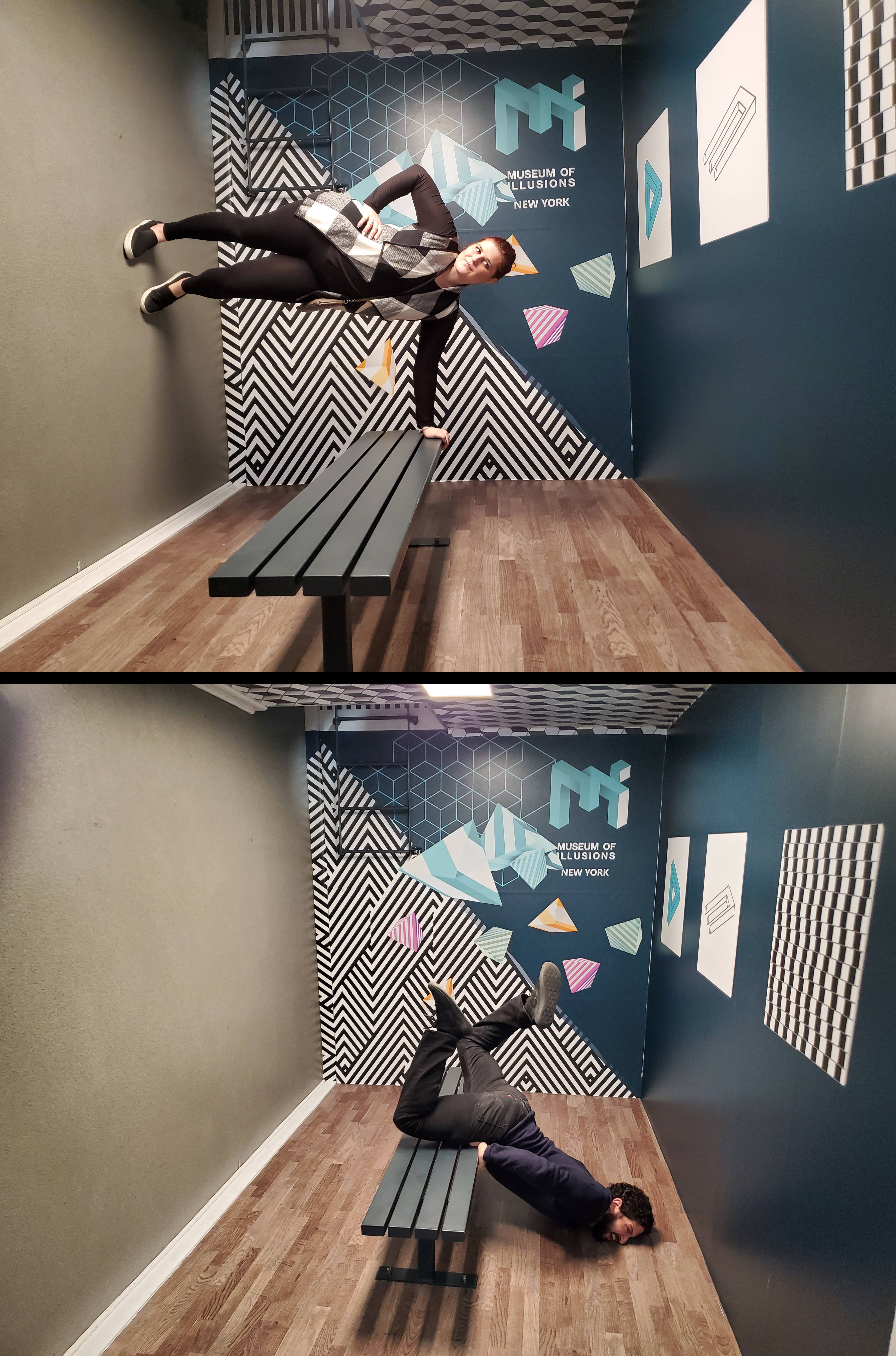 Do you know what it means when you visit an exhibition? Instagram time! Of course, you need to take a picture to show the whole world that you are a cultured being who visits galleries and museums. You have the choice to pose normally... or awkwardly. We all have that one friend - or was it you?
---
To Snooze or Not To Snooze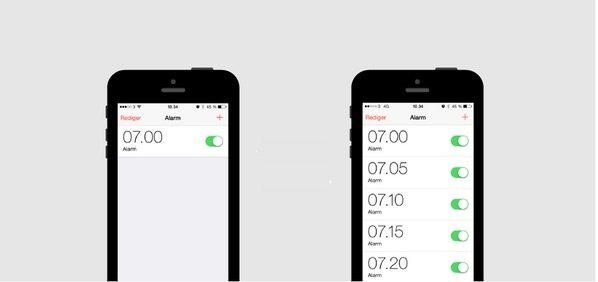 As time goes by, "to be or not to be" has been replaced by the mundane question of "to snooze not to snooze" that we struggle through every morning. Some people, the responsible ones, wake up at the first sound of the alarm; while others snooze through dozens of them before getting up. Which one are you?
---
First Day Of School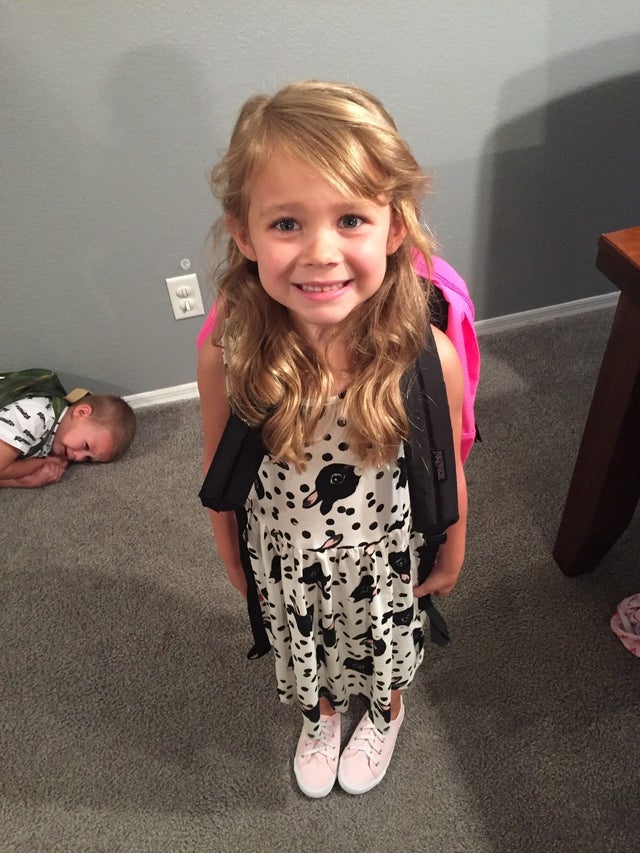 Replace them with adults, and the caption can be changed to "There are two kinds of adults on Mondays". Luckily, kids do not understand the struggle of Mondays as much as we do - for them, it's probably just the first day of school, which happens once a year anyway. The kid at the back - we can all relate to you buddy. We know how that feels. Note: the girl looks as if she has been holding herself together - we can relate to you too, little girl.
---
Halloween Costume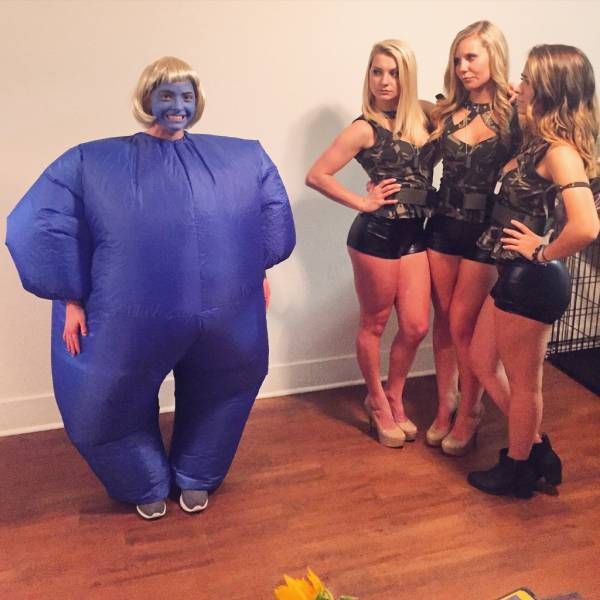 Choosing a Halloween costume can be more difficult than choosing a wedding dress. First of all, Halloween happens every year, and weddings are once in a lifetime (unless you are Jerry Lee Lewis, it was eighth in a lifetime). While some people go all out to try and look impressive, like the three girls on the side, others simply embrace the spirit, like the girl who dressed up as Violet Beauregarde from Charlie and the Chocolate Factory.
---
Winter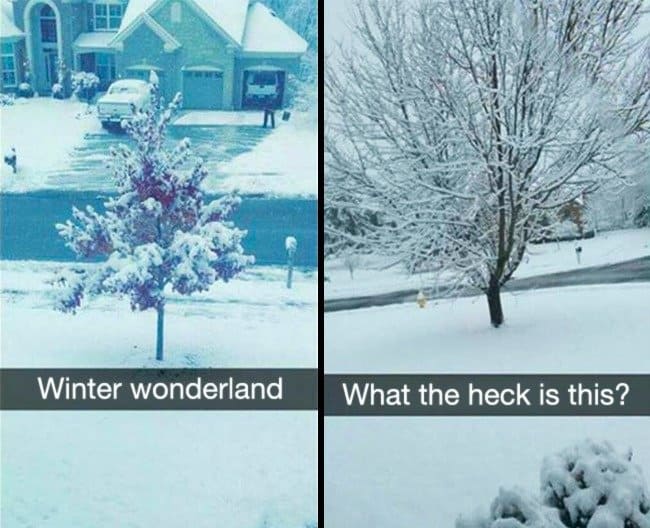 There's no in-between about one's perception toward Winter - either you love it or you hate it. And here is the perfect illustration of either perspective - might love winter, and some hate it from the depth of their soul. If you hate winter that much, perhaps consider moving to a warmer state?
---
Hospitality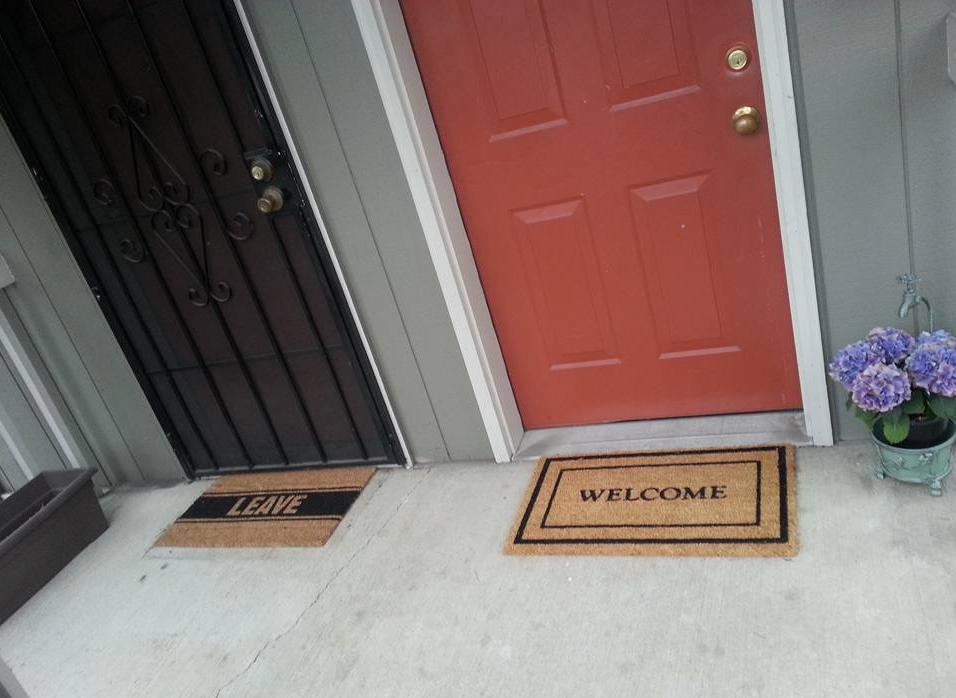 Hospitality, or the lack thereof - you either love visitors or you don't. Don't want any guests but wanna know how to voice that out subtly? This might be the way to go. Instead of putting a "Welcome" carpet on the outside, say "Leave" instead. Warning: there is a chance that delivery will see that sign as well and choose not to ring the bell. Your choice.
---
Parking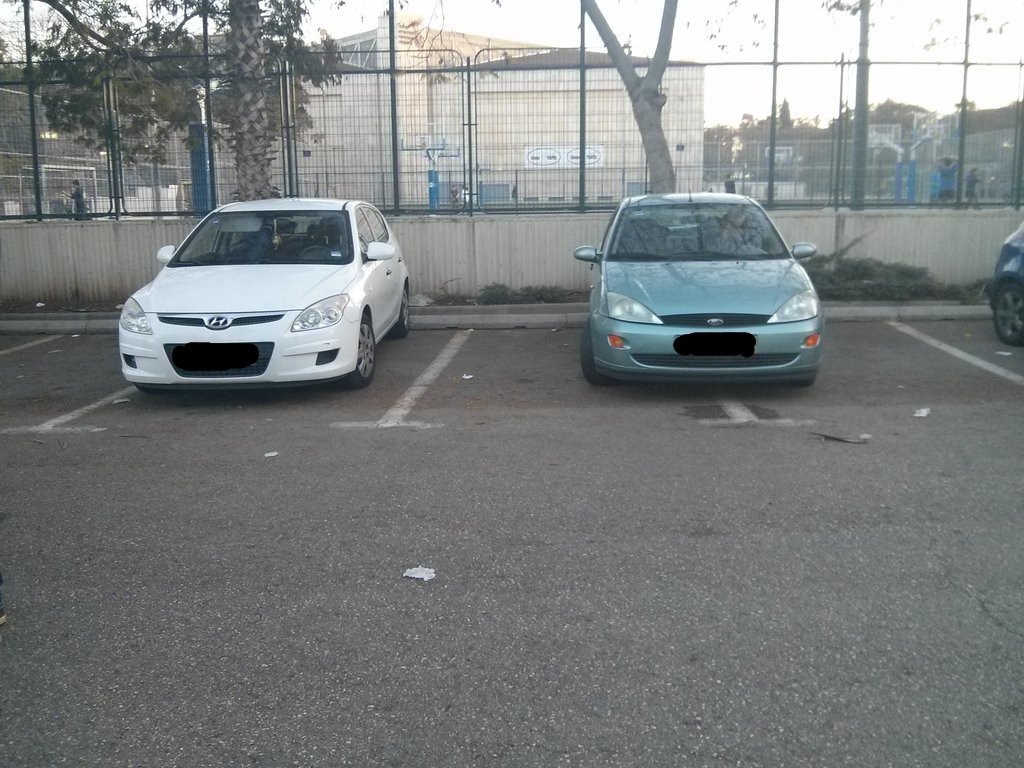 Again, this just boils down to civilized people vs savages. Yes, yes...parking can be tricky. But seriously, if you cannot park properly, why do you even drive? Be considerate, and park within the spot - the lines are there for a reason! If anyone found it difficult to park at an empty lot like this, they should probably take more driving classes.
---
Tidiness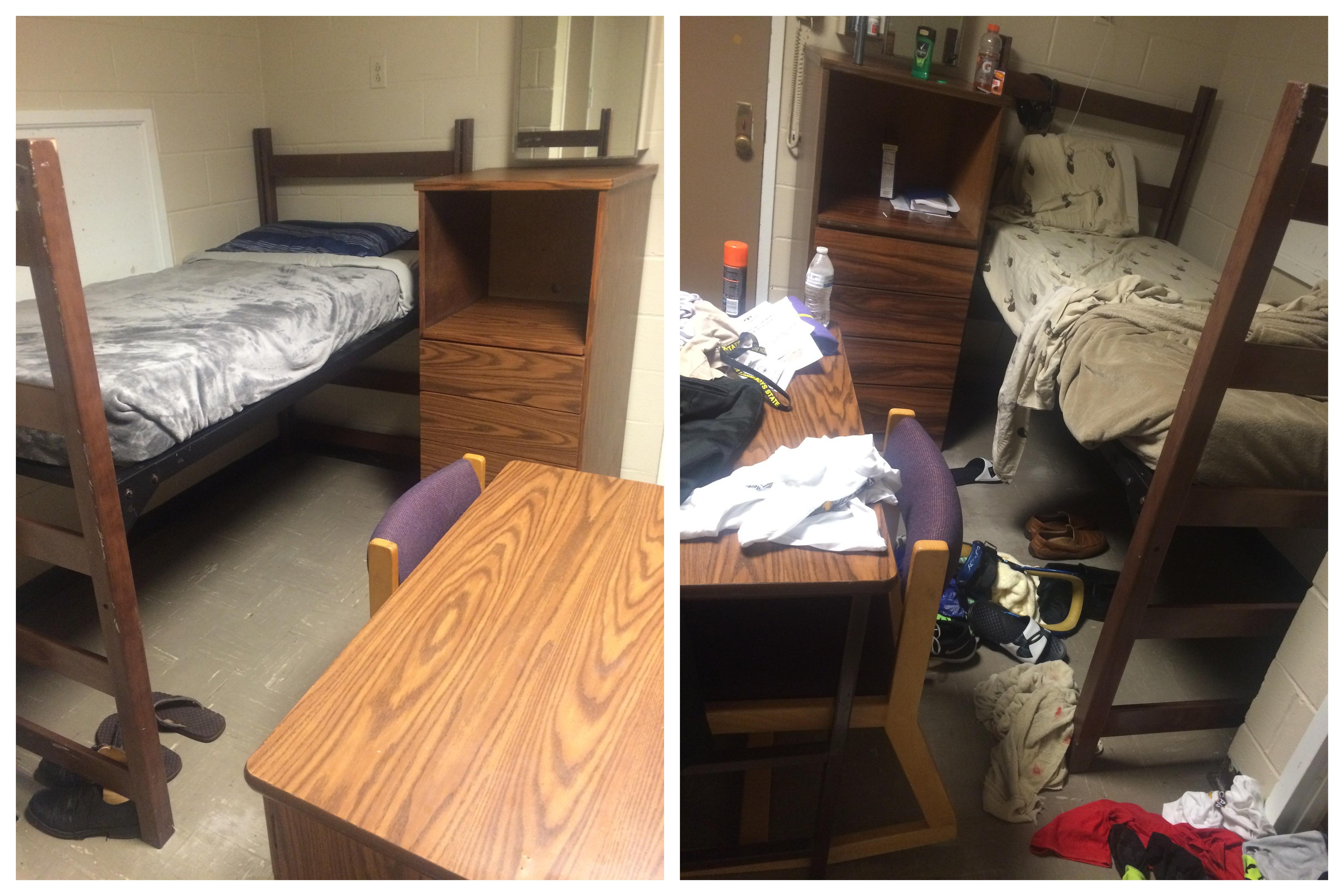 If you ever lived with someone, you will probably understand the frustration - unless you are the messy one. Some people like tidiness, and it is a good trait - an organized room is an organized mind; a messy room equates a messy person, simple as that. Some say it is a sign of creativeness, but we are not buying any of that.
---
Corn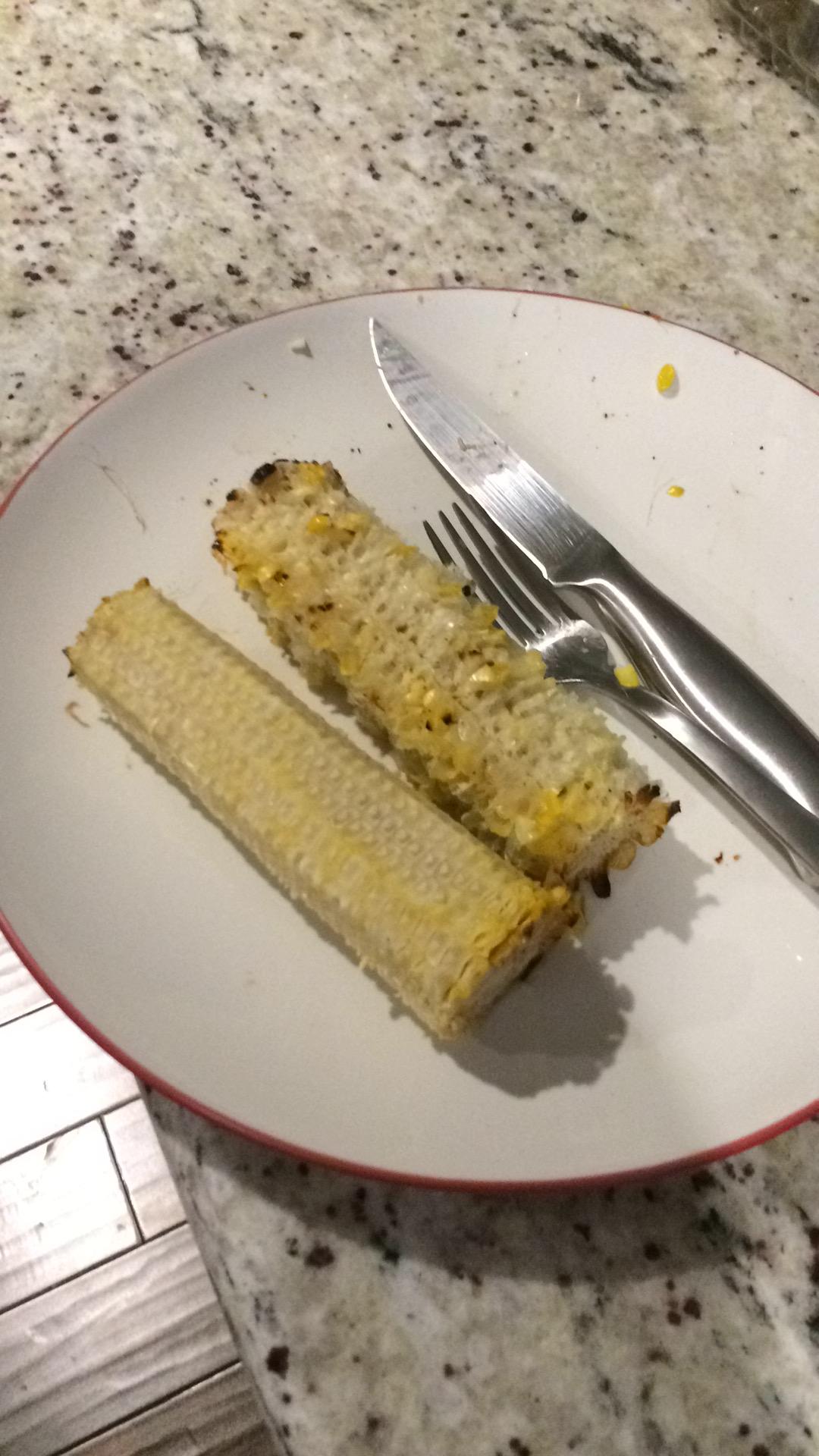 Another corny comparison featured on this list (sorry, we have to make that pun). You can tell a lot about a person by the way they eat - from their table manners to the food they choose. Here is a good example - are you the ones who prefer corns that are cleanly cut, leaving a tidy corn cob? Or are you the ones who just don't care. 
---
Toilet Paper
Or anything you use to wipe things with. There are those who are civilized and fold the papers and those who don't. Seriously, think about it - if you just crumble the napkins, you can only use it once - but if you fold them, you can use it a few times. Be nice to the environment.
---
Gamers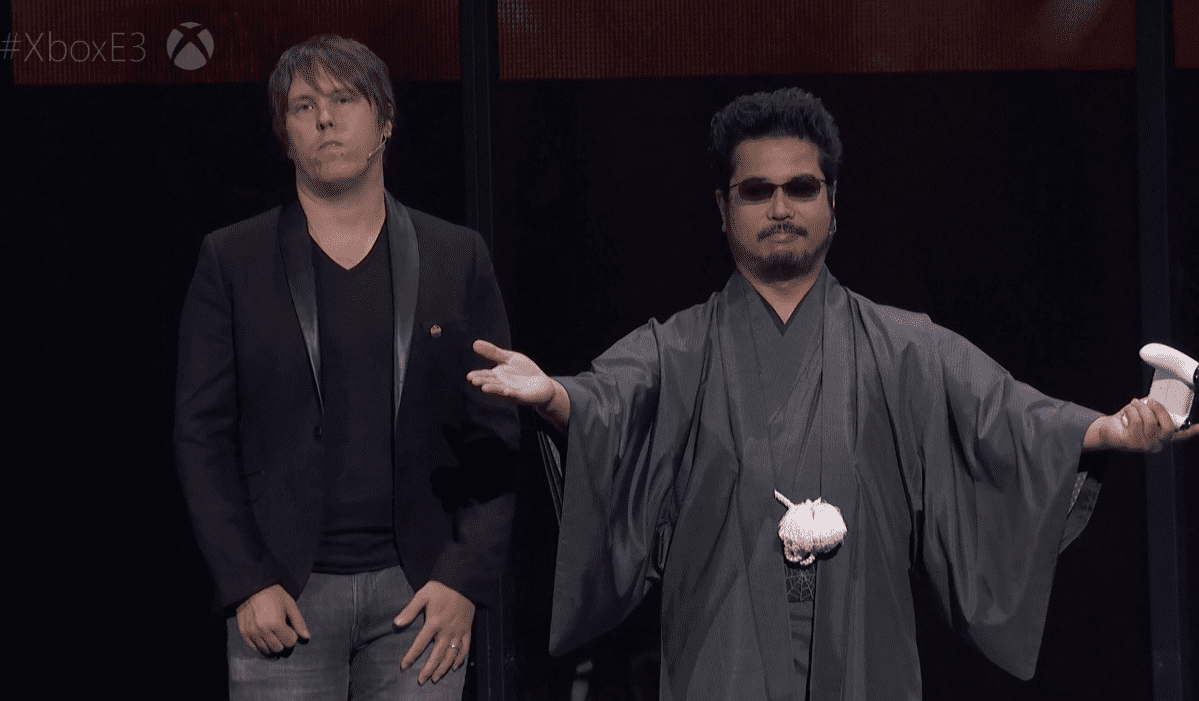 There are two types of gamers in E3 every year, as depicted in this picture. The true gamers who are happy to see new things, or the cynical ones who complain about everything. Hey we get it - no one wants to see Ubisoft or EA there...especially not Konami, but there are still promising things that come out every year.
---
Parties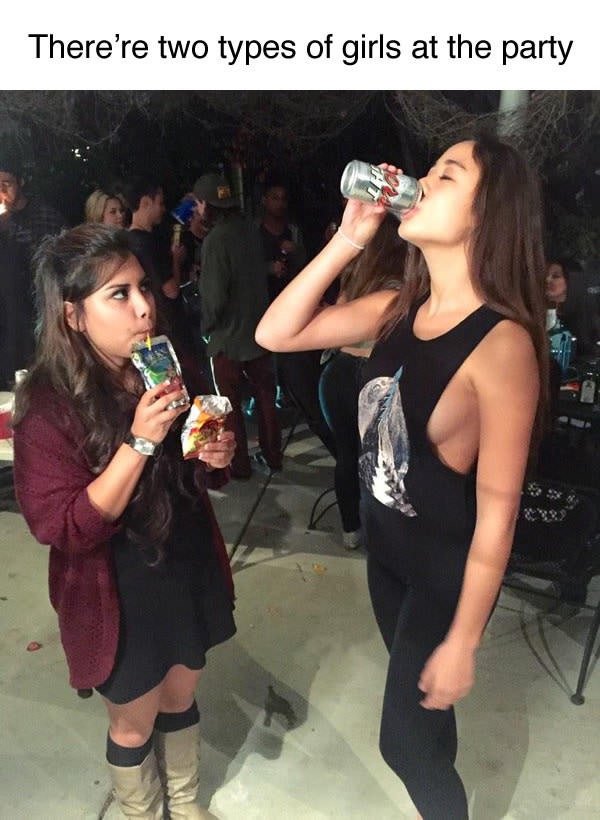 Also known as introverts and extroverts, and it is not just limited to girls - that also applies to guys. Are you the kind who loves interacting with people, partying all night? Or would you prefer sneaking to the corner drinking your juice? It's okay - as long as you are having fun, that's all that matters.
---
Razors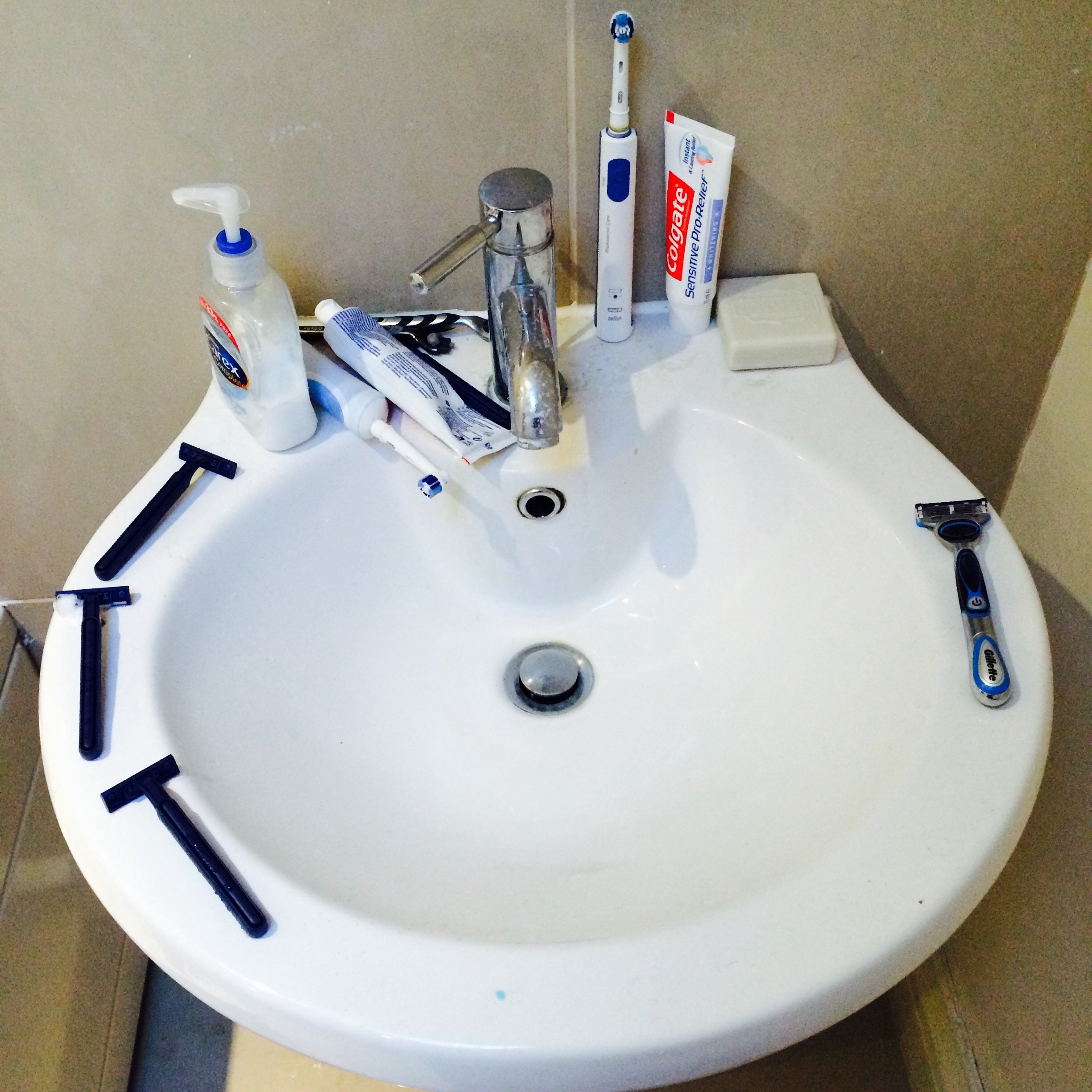 There are two kinds of men - those who invest their money in a good razor, and those who use simple disposable ones. We will stick to the former - it saves you money in the long run, and it is better for the environment. And trust us - once you use a good razor, you don't wanna go back.
---
Toilet Aim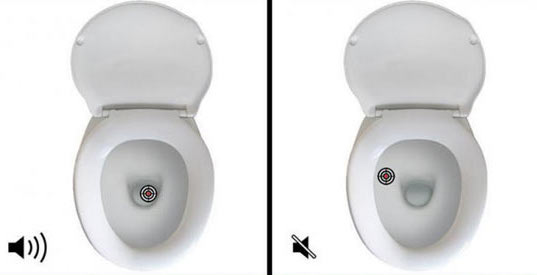 Again, this is more of a men thing. If you are a guy, do you aim for the sides? Or do you aim for the pool of water? While it might not seem significant, it actually matters - mostly with the splashes. There's even a technical analysis to it. Long story short - minimize the angle, and aim for the side.
---
Parties: Again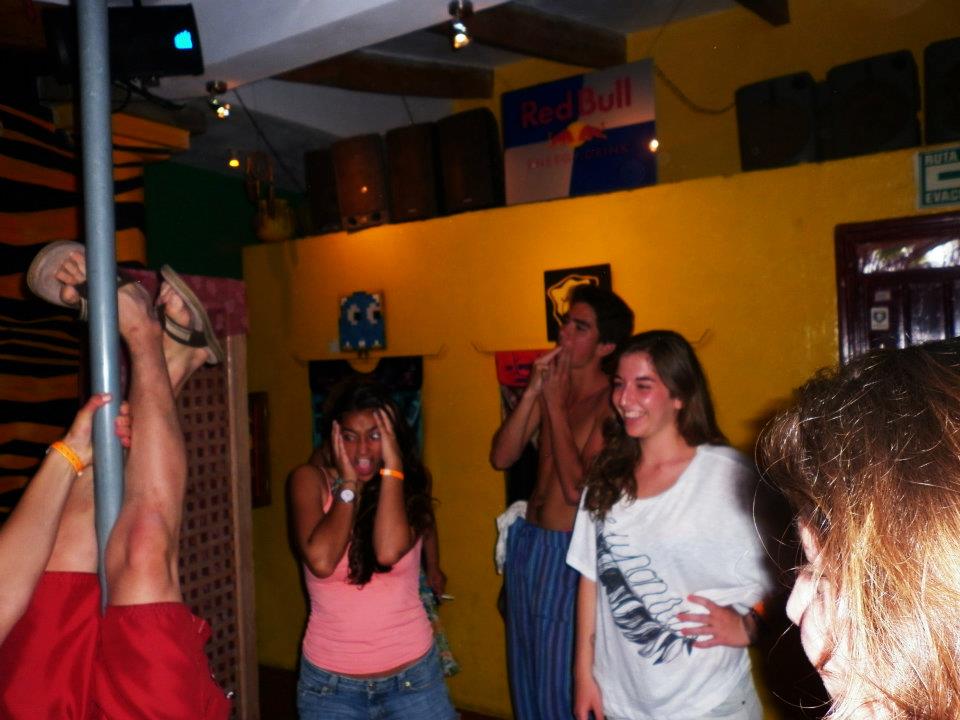 There are different ways to categorize party-goers. Now, let's say someone does something stupid, as depicted here - are you the one who would be surprised? Or are you the one who would have a good laugh about it?
---
Filling Up The Gas Tank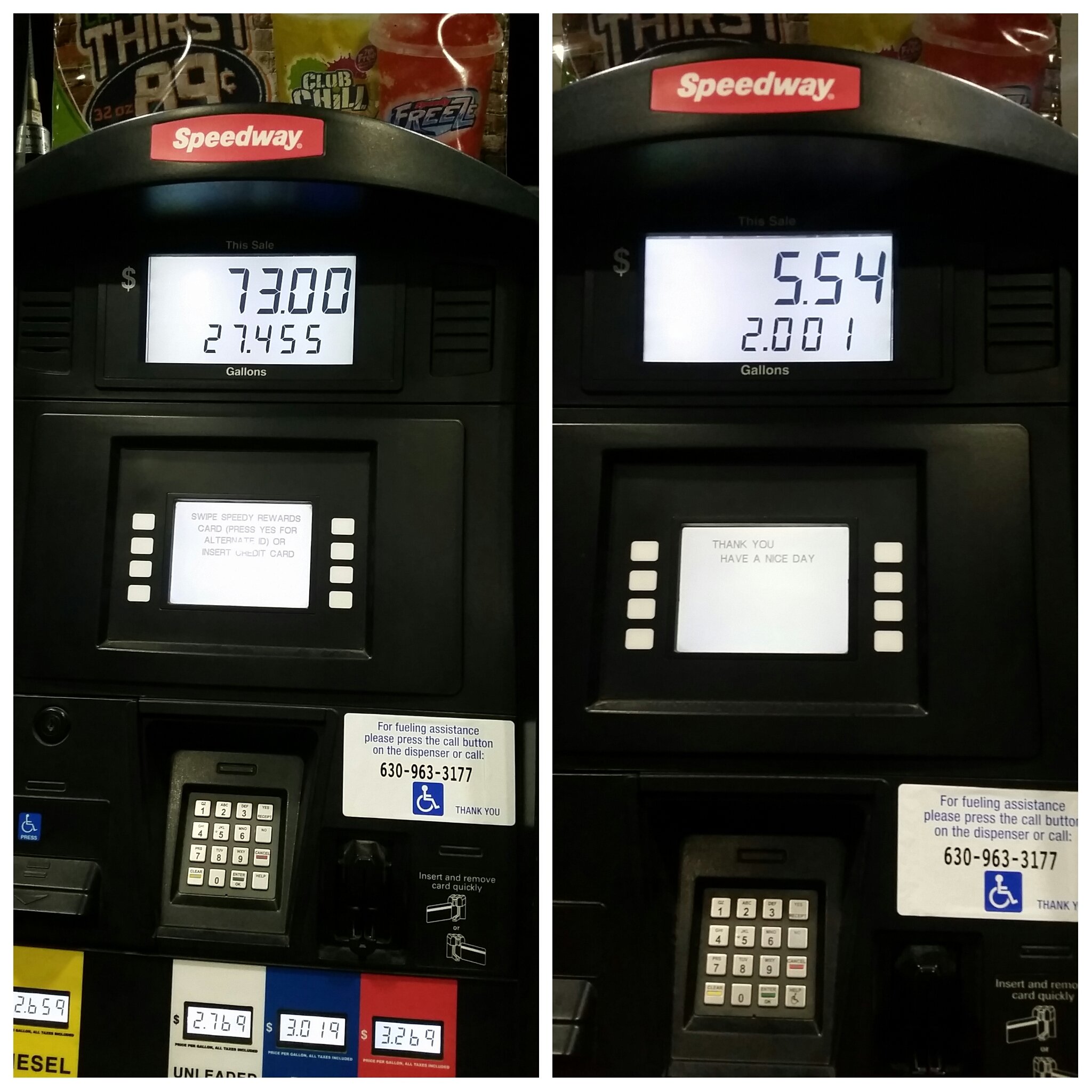 Yes...there are two types of people, even for filling up the gas tank. For those who don't drive - some fill up their tank by the amount of gasoline (e.g. 40L), and some fill up their tank by the amount of money they are paying. Honestly, we would stick with the latter option, mostly because we hate coins.
---
Forks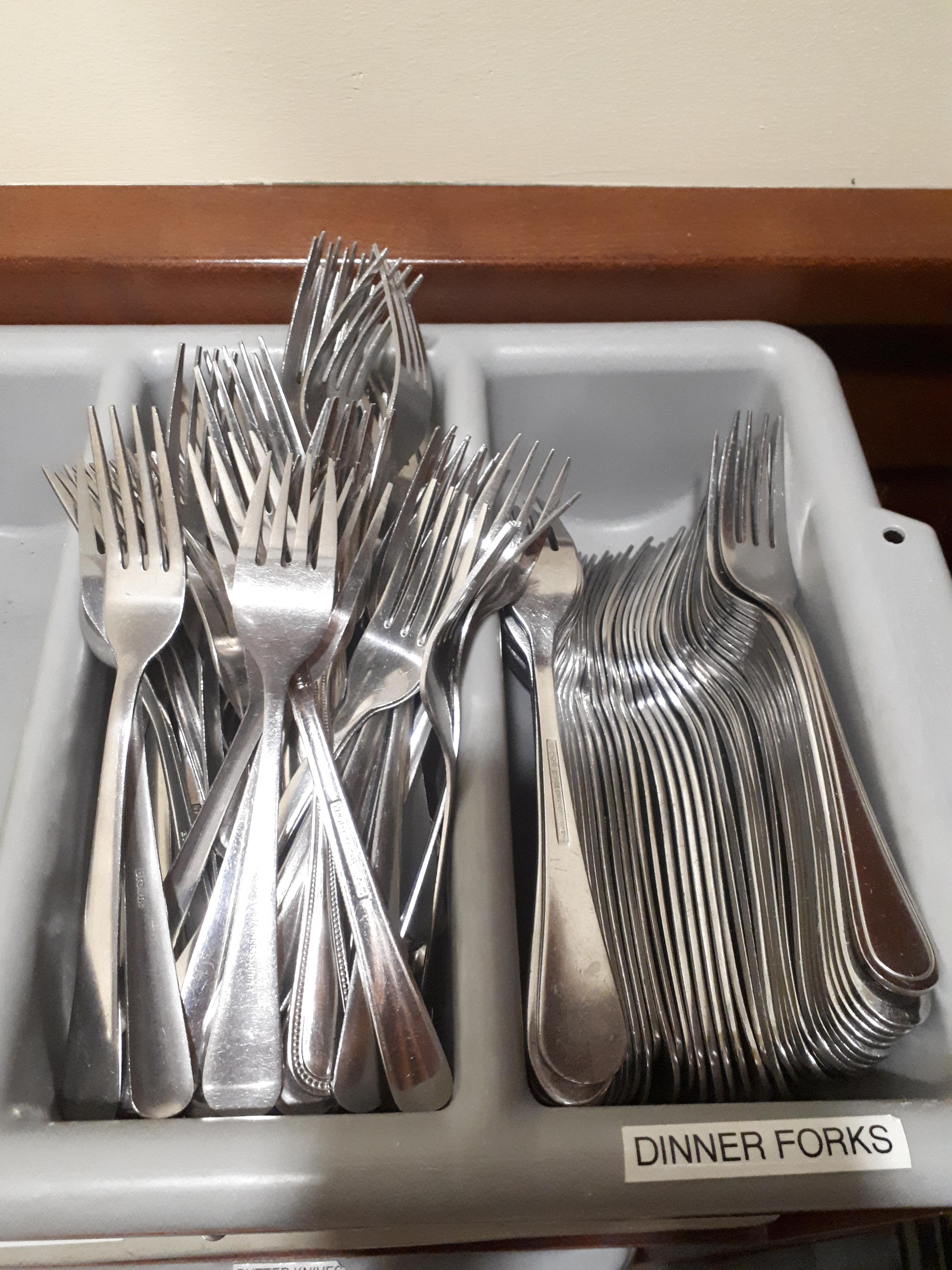 Kudos to whoever stacked up the forks on the right - it gave us a moment of peace, and soothed our inner OCD. We can't help but wonder though - who actually has time for that? If you worked in a restaurant before, you probably know what we mean. Having time to stack up forks is a privilege.
---
Someone Who Likes To Live Dangerously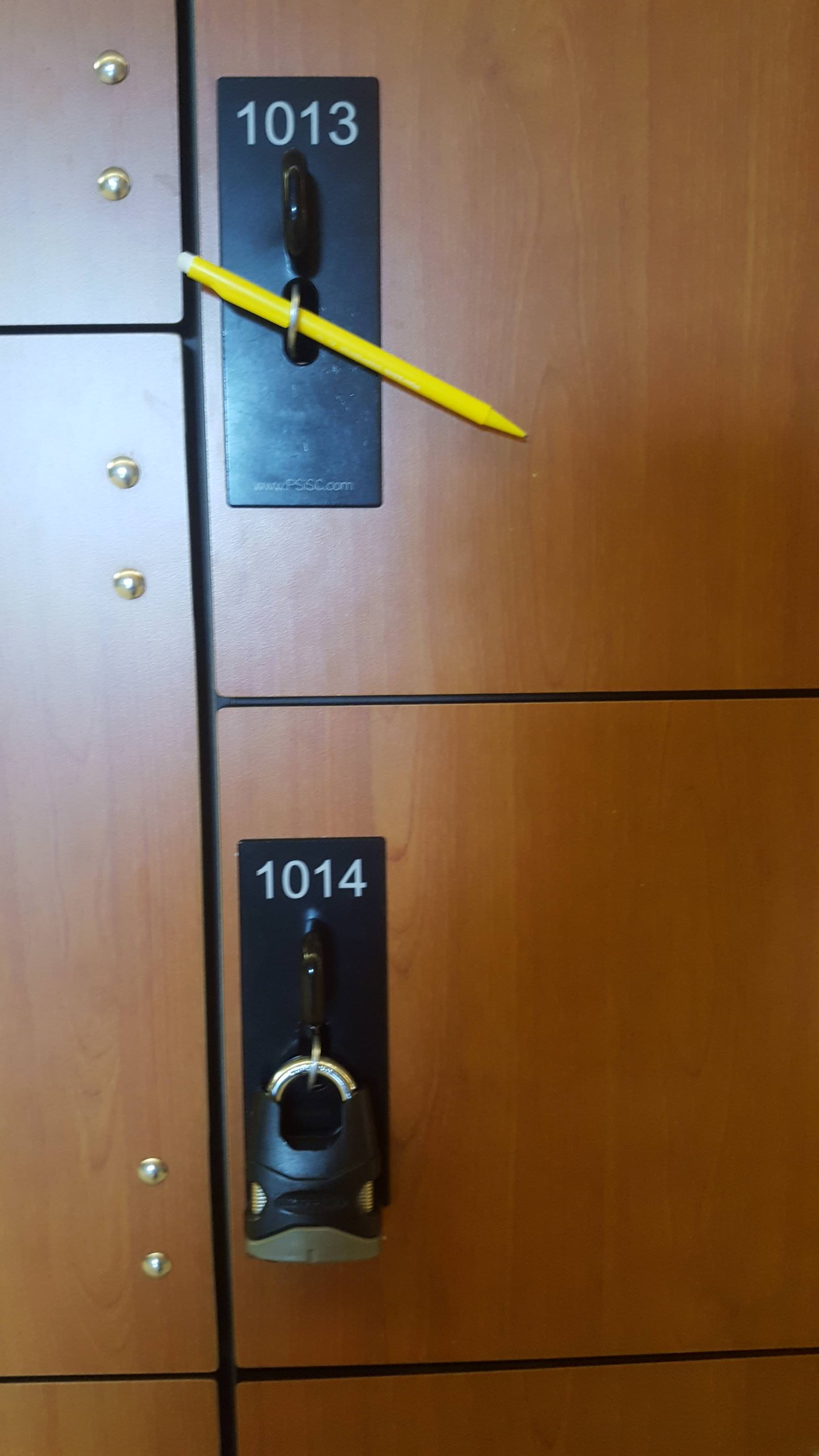 Are you the type who values safety and security? Or are you the type who does not care about anything at all? While some might say the latter is "carefree"...we beg to differ. There's a difference between courage and idiocy, and not having your locker locked properly is more idiocy than courage.
---
More Toothpaste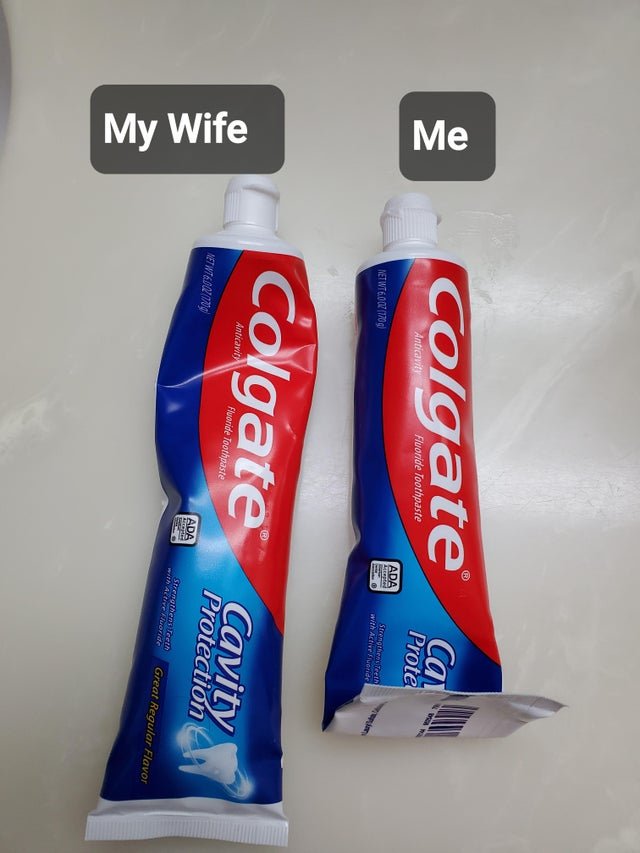 This actually led to quite a lot of relationship disputes over the years, we are pretty sure of it. We are glad that the couple who uploaded the picture can live peacefully together. But seriously, those who squeeze toothpaste from the middle are monsters.
---
In Times of Crisis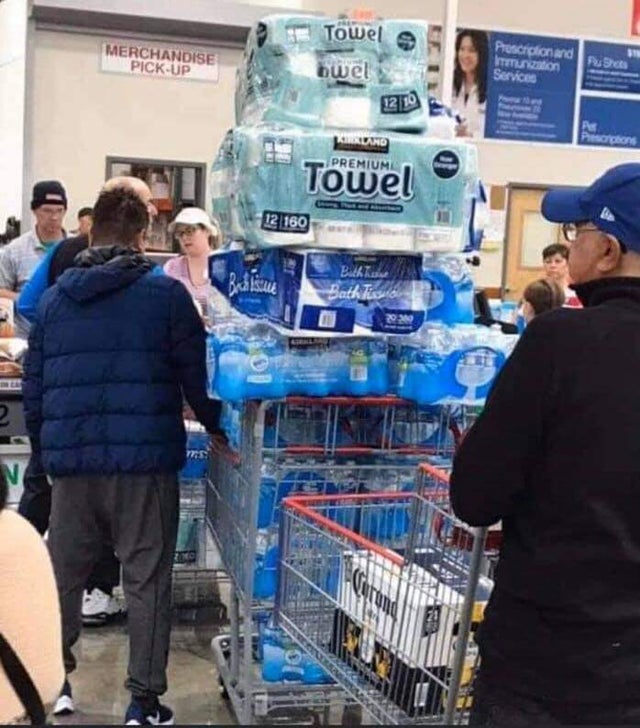 In times of crisis, you can find two types of people - those who try their best to stockpile the supply, and those who try to enjoy life the best they can. So what happens when COVID-19 hits? Some people stock up toilet papers, and some, ironically, stock up Coronas. Way to go.
---
Coasters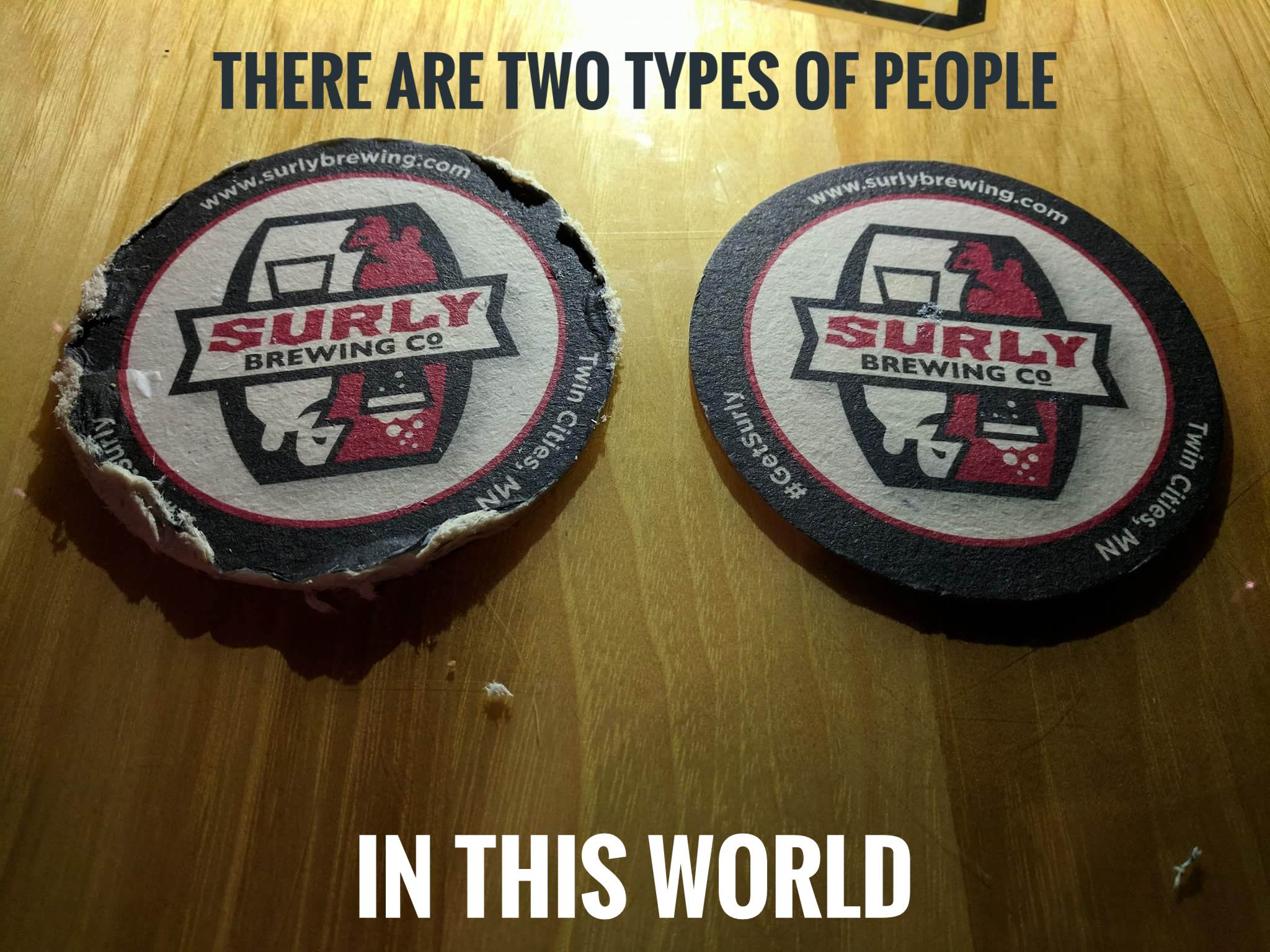 In the eyes of waiters and waitresses, there are two kinds of people - the good kind and the bad kind. And whoever plays with their coasters belongs to the bad kind. If you worked in a restaurant you would understand - the bits and pieces from the paper coasters are a pain to clean. Be nice to your waiters/waitresses.
---
Live In The Moment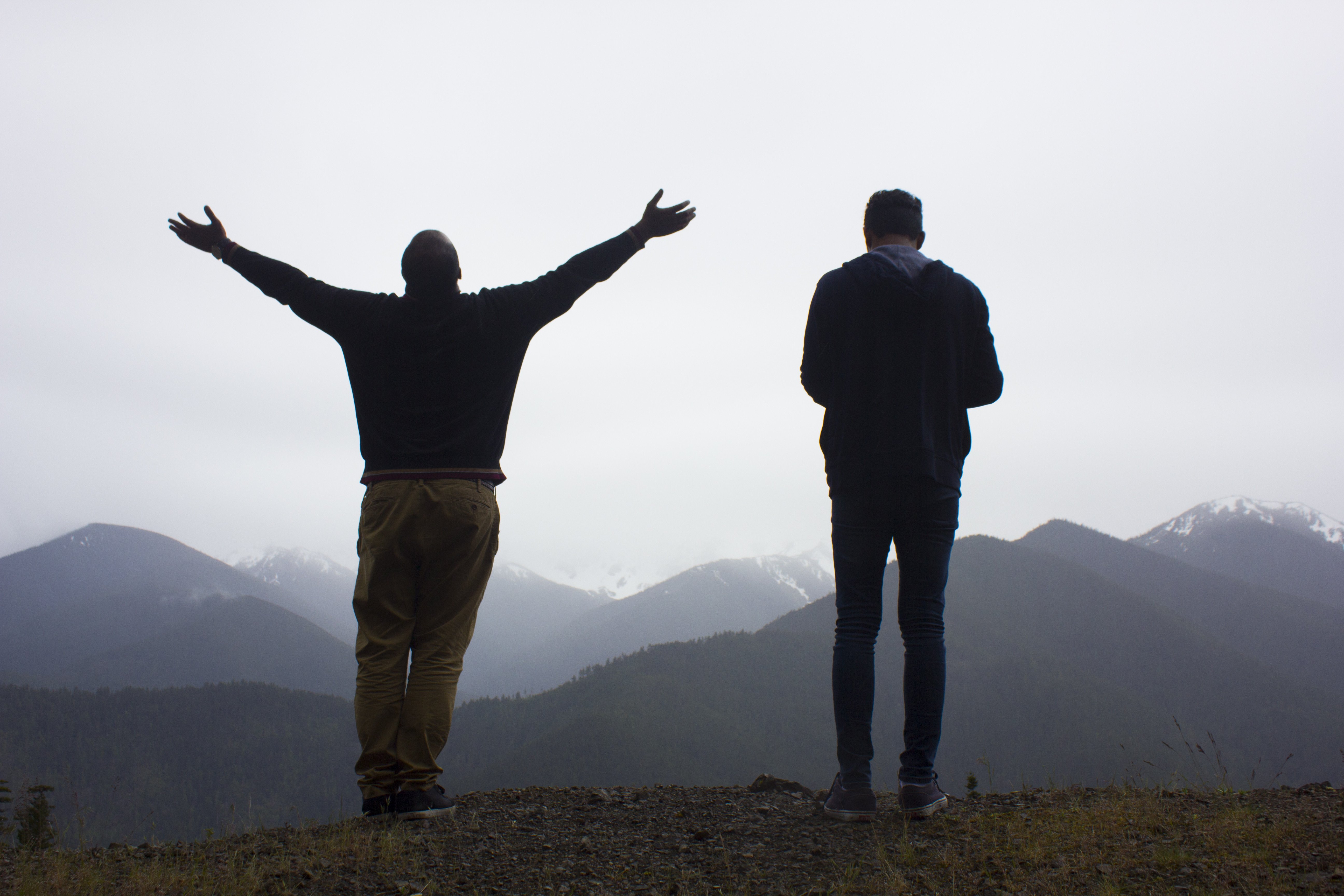 There are those who live in the moment, and those who do not. This picture is a perfect example of that. While one of them is embracing the moment, the other simply looked down and stared at his phone. We only live once, and perhaps we should put down our smartphones, and enjoy the things around us.
---
KitKat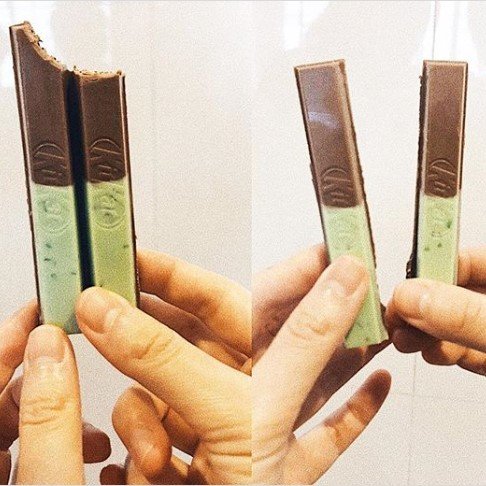 This picture here is a perfect illustration of normal people versus monsters. Seriously, who would take a bite down the middle of a KitKat bar? What kind of savage do you have to be to commit such an atrocious act?
---
Minecraft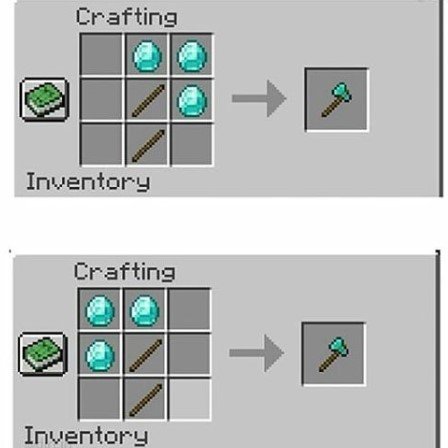 This is from Minecraft, an open world sandbox game. If you have never tried it, you definitely should. Inside the game, things are crafted by arranging different components in the shape needed - yet for axes, it is possible to do it either way, as depicted in the photo. Minecraft players - which one are you?
---
Eating Corn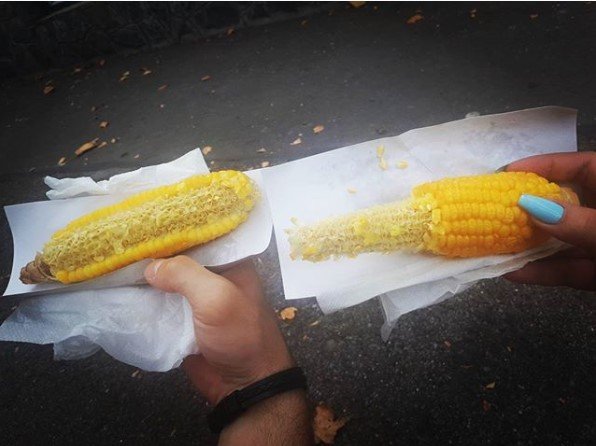 Another way to eat corn, and yes, another corny entry on this list. Instead of using knives and forks, some people just prefer chewing on the corn itself. However, there's still a difference between those who eat them vertically and those who eat them horizontally. Which one are you?
---
Ramen Powder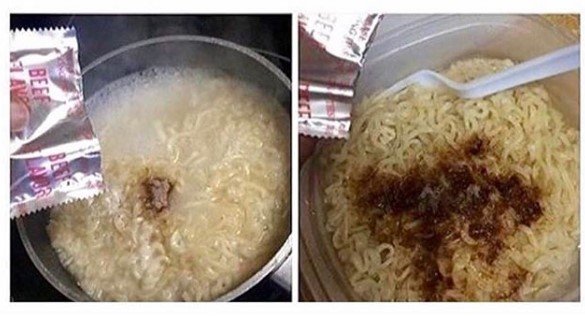 Making ramen can be an intricate topic - apart from the time required to boil the ramen to get the right texture, apparently there is also a difference between making the soup while cooking, and making the soup after the noodle is ready. Does it taste different? Guess there's only one way to find out.
---
Texting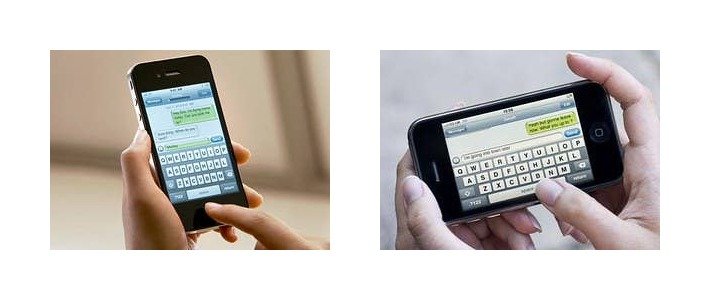 Honestly, we believe that texting horizontally has gone out of fashion in recent years - it was more of a thing from five to ten years ago. But which way do you prefer? Texting vertically or horizontally? Does it make a difference to you?
---
New Year Party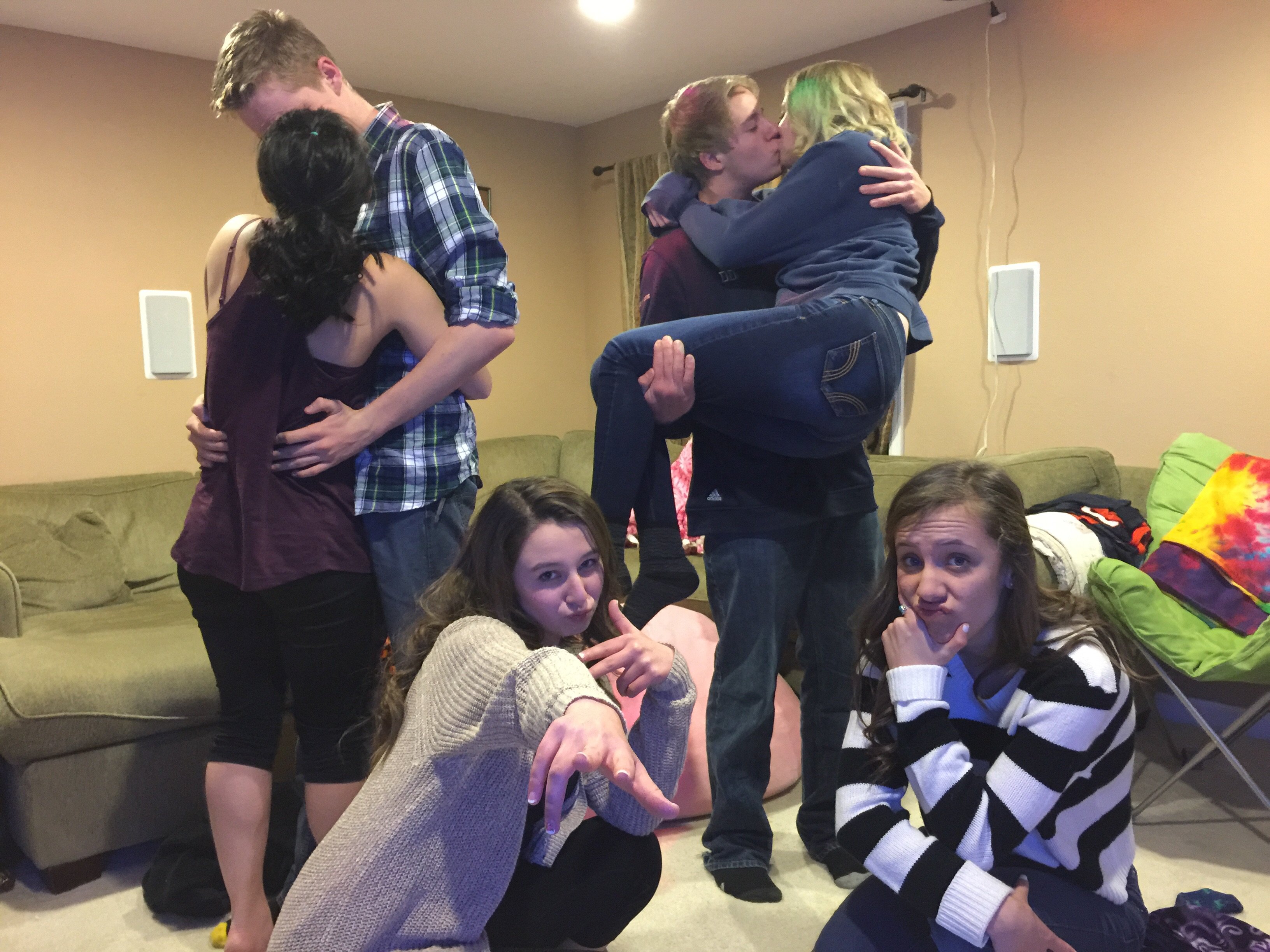 Apparently there are two types of people on New Year's Eve...or specifically, the New Year Party. Either you partied out of your mind and have no recollection of what happened, or you ended up too sober and remembered every detail of the harsh reality there was, and come to the realization that you are stepping into yet another year without making any progress at all... We understand. You are not alone.
---
Halloween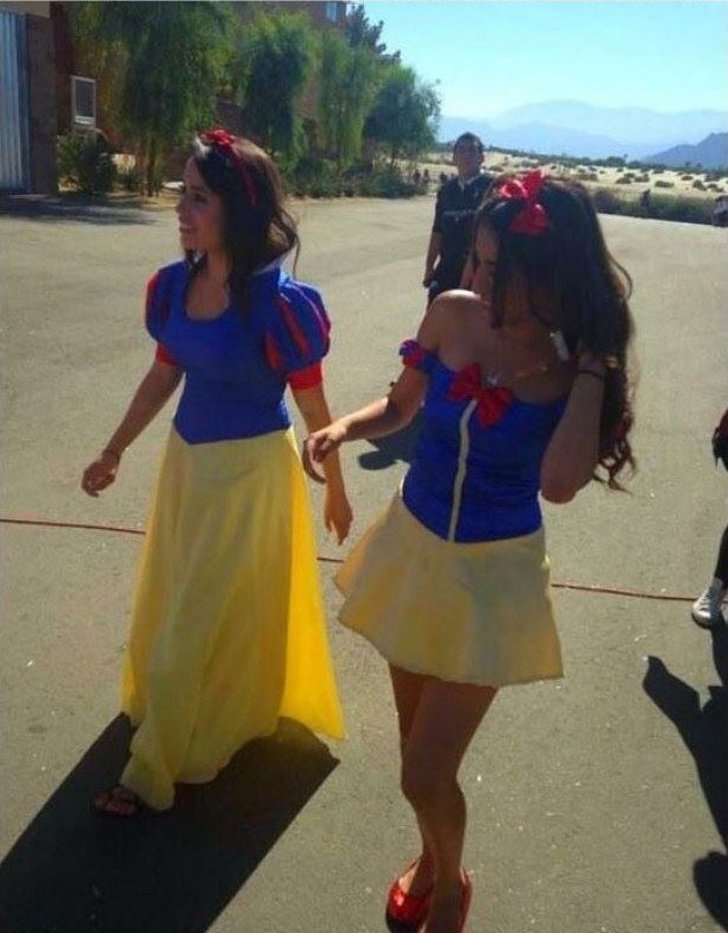 Everyone loves a Disney Princess. Some people just seem to have different ideas about what that really means. On the left, we have Snow White. On the right, we have Hot Snow White. Let that sink in for just a minute so that you can appreciate the irony. Hot. Snow. White. 
---
Swimming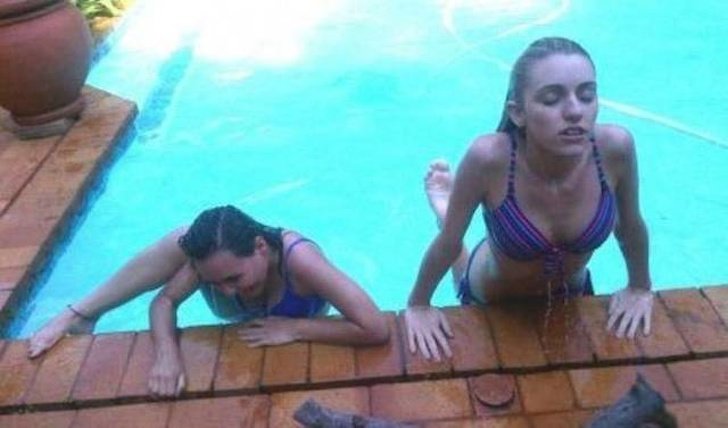 Not everyone is graceful in the water. Although the woman on the right looks like she's in a lot less pain than the one on the left. It may not look graceful, but being able to lift your foot up that high requires a special level of flexibility. Maybe there's more to this picture than you might think.
---
The Camera Roll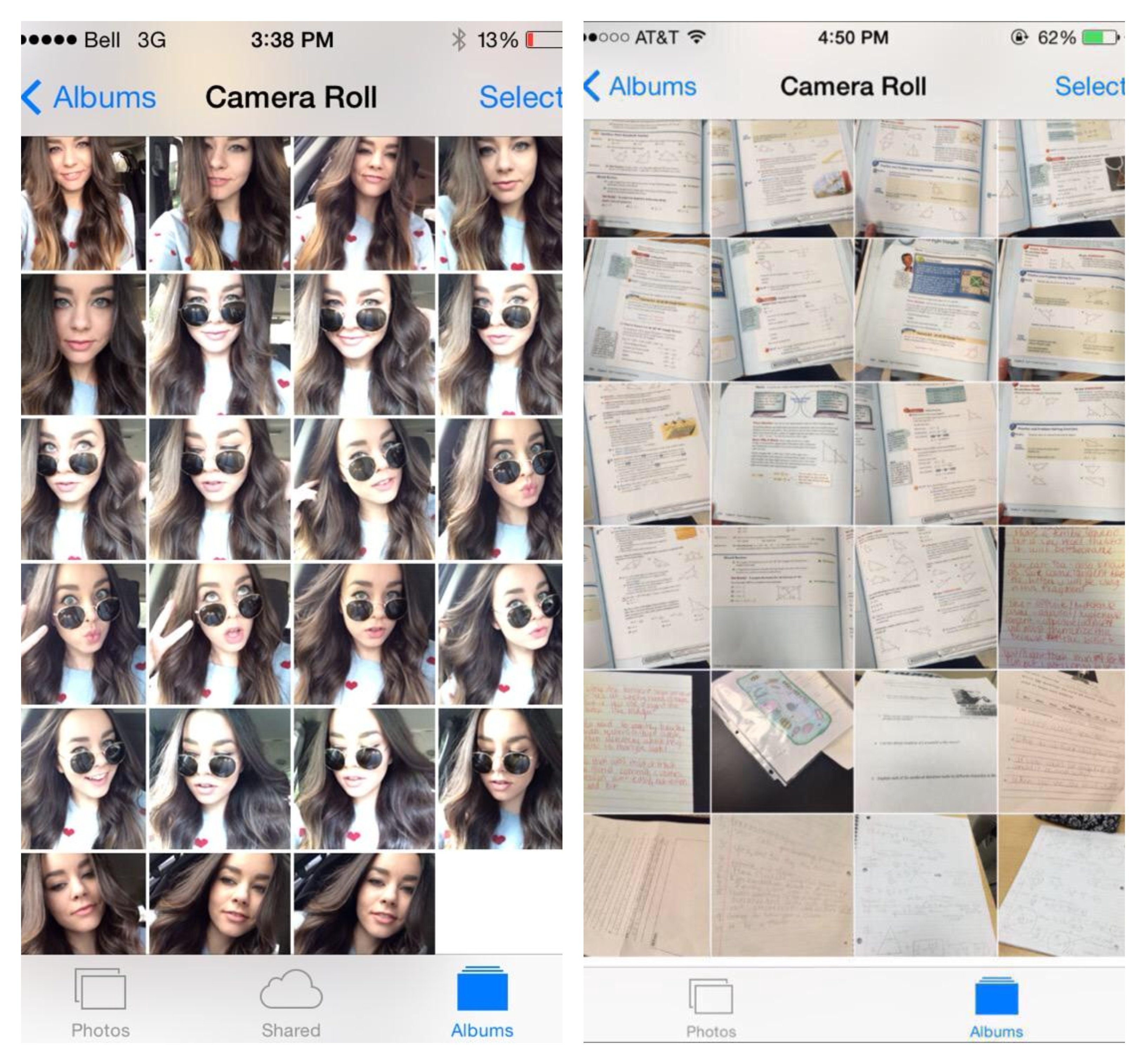 The woman on the left obviously enjoys her social media. That is a lot of selfies and not much else. The one on the right seems to use their camera for things that are a bit more, uh, practical. They certainly take good notes though. Maybe they should find a more organized way to sort them. There's even an app for that.
---
Boots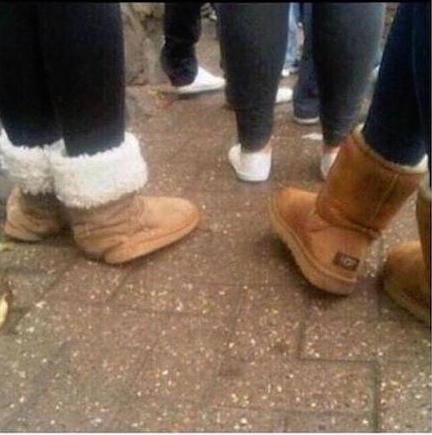 UggsSnow boots are one of those fashion choices that you either love or hate. If you do own a pair though, you'll recognize this dilemma...you either wear them up, or you wear them down. Then again, you can also be the third person in this picture and not wear Uggs at all, but what's the joy in that?
---
Bouquets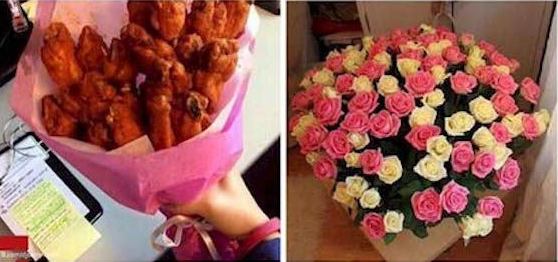 Listen up people, the roses on the right are nice. Really, they're beautiful and traditional. But if you happen to find someone who has ANYTHING to do with the bouquet on the left, they're a keeper. It doesn't matter whether those tasty buffalo wings are being given or received. There really are two kinds of people in the world, and you want that one on the left.
---
Soccer Shorts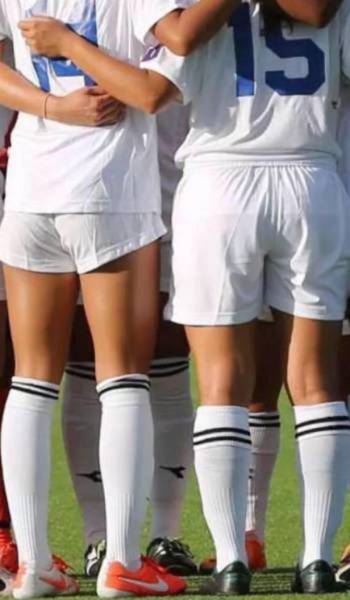 It's soccer, so you wear whatever helps you perform better, right? The one thing about this picture is that you can't help but notice that the girl on the left isn't wearing shin guards though. That seems pretty dangerous, especially with such long legs as targets. At least she looks like she hasn't been kicked much.
---
Poor Guy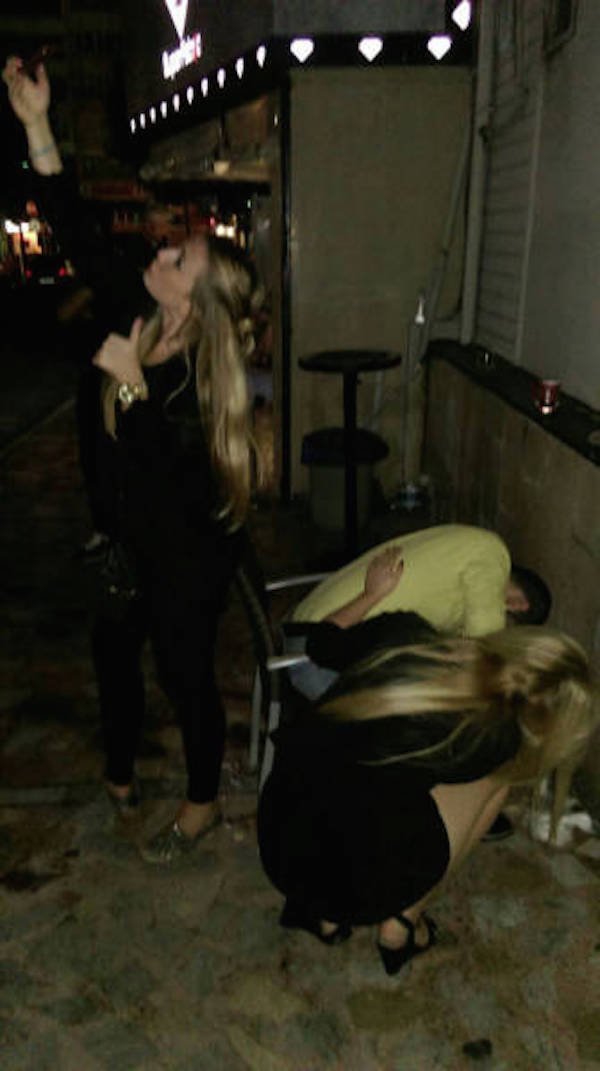 This poor guy. At least he has one girl who is willing to listen to his pain or help him. Obviously, she's there on the right. The girl on the left taking a selfie? Well, maybe she's the one that caused all of the pain to begin with. Taking a selfie when someone is doubled over and crying seems a little callous, but maybe she's just bad at breakups.
---
The Glamor Shot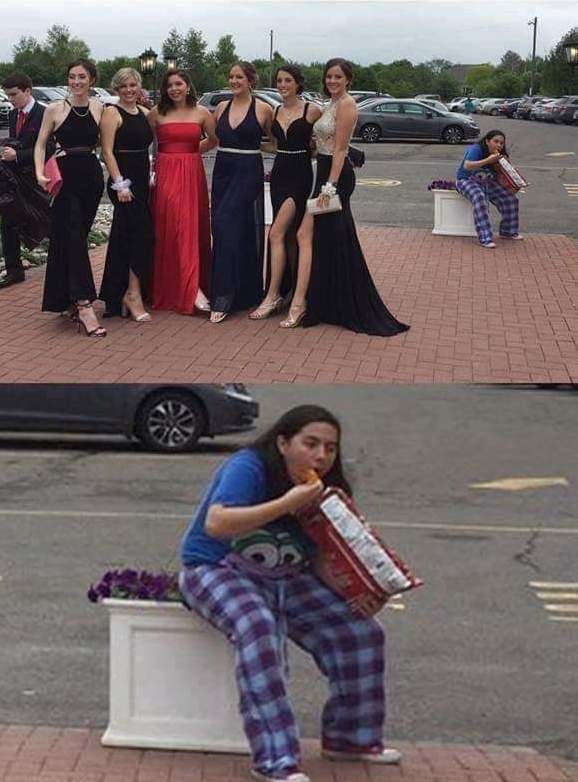 It's not 100% clear what is going on here, but it certainly illustrates the two kinds of things in this parking lot. The group of women at the top are well-dressed for a special occasion. The woman at the back just wants to sit there and eat her chips in peace. Maybe there's a convenience store next to a fancy restaurant or something.