Meet the Kardashians and Jenners Then and Now: America's Most Famous Family's Transformation
The Kardashians are, most probably, the most famous family in the world, thanks to the reality TV show "Keeping Up With THe Kardashians" which is now on its 17th season. They may now be recognized for their style and beauty, but was it always that way? We'll let you in all the details.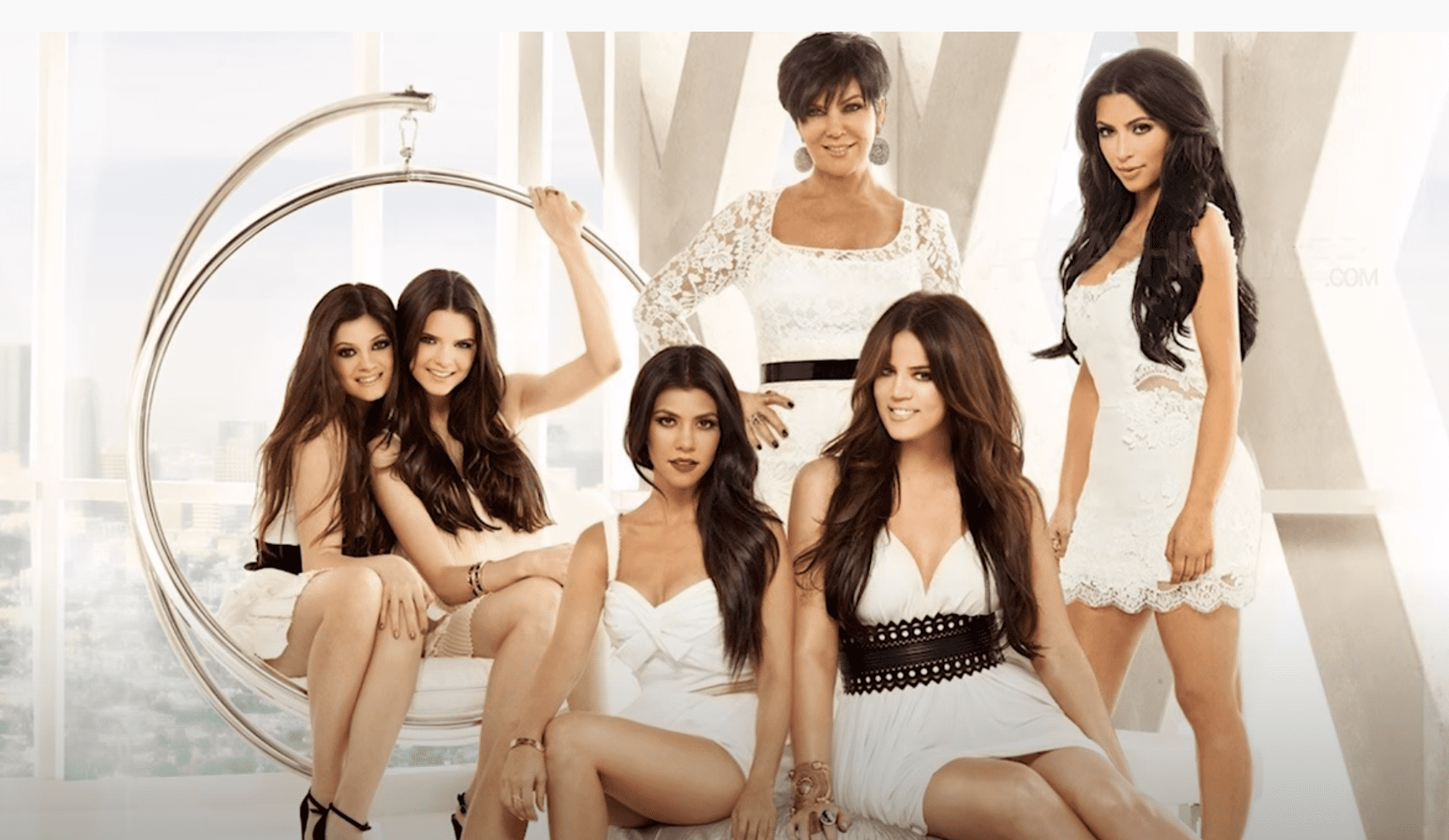 ---
Kris Jenner
A lawyer's wife
Kris Jenner is not only the family's matriarch but also the woman that made the whole Kardashian phenomena come true. She first became known as the wife of Robert Kardashian, OJ Simpson's famous lawyer. After 4 children (Kourtney, Kim, Khloé, and Rob) and 13 years together, the couple divorced, although they remained close friends until Robert's death in 2003.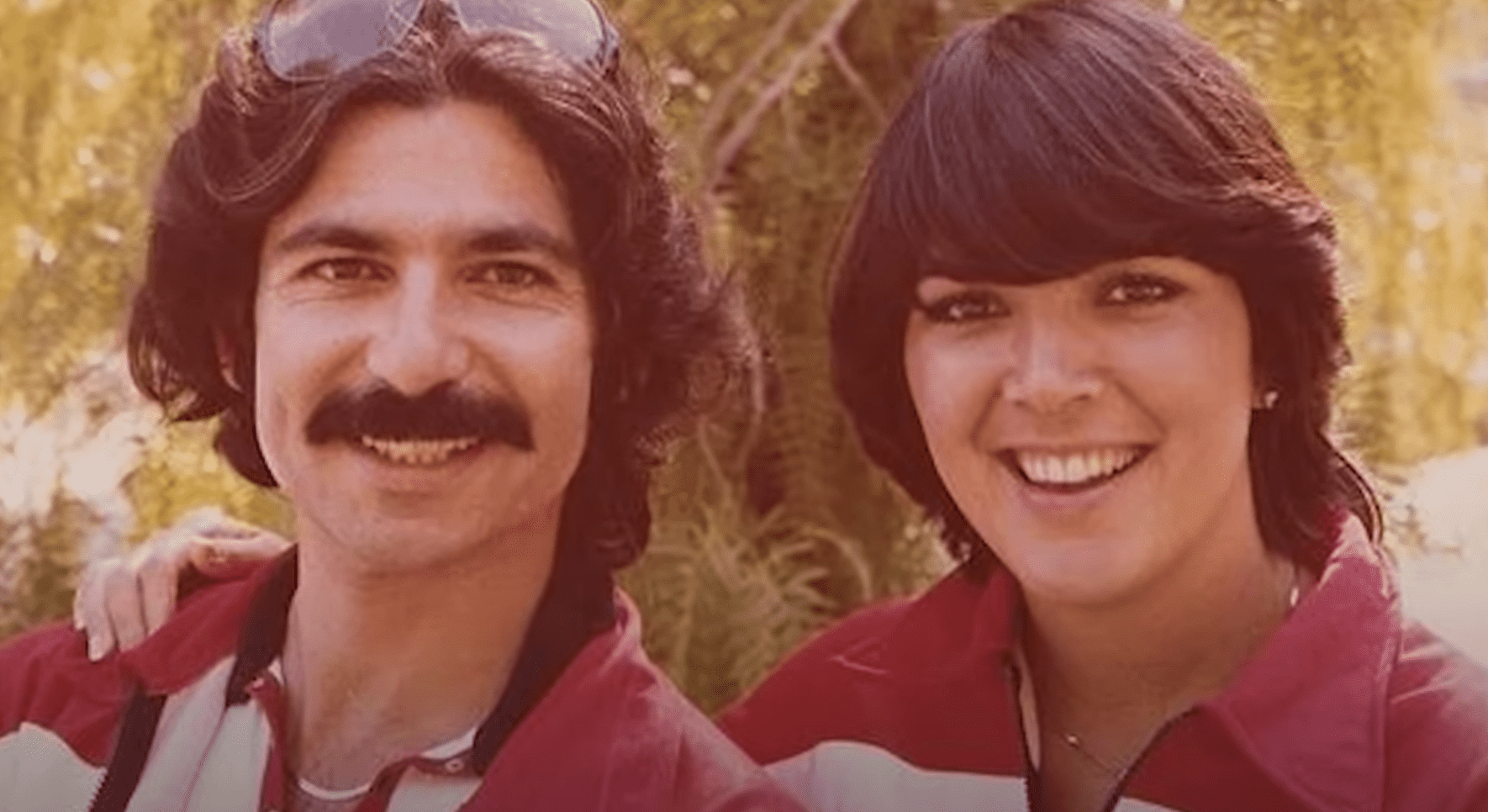 Only one month after her divorce, Kris married the former Olympic athlete Bruce Jenner with whom she had 2 daughters: Kendall and Kylie. The couple would end up divorcing in 2013, 12 years after they got married. In 2014 she began a relationship with Corey Gamble, whom she's been with ever since.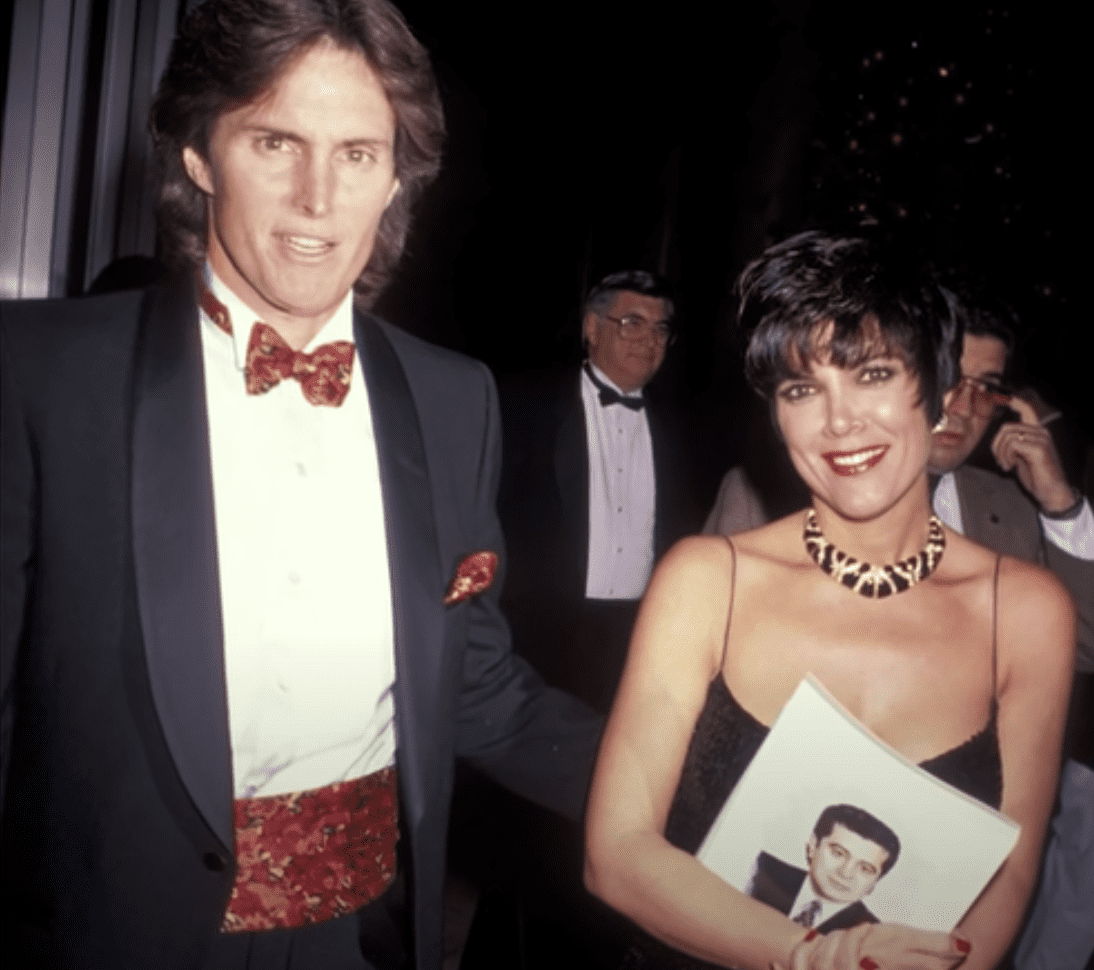 ---
Building the Kardashian's phenomena
In 2007, Kris met with producer Ryan Seacrest to discuss a possible reality TV show about her family. The show ended up being picked up by the E! cable network and Jenner became the show's executive producer. It premiered on October 14, 2007, and became one the longest-running reality TV shows in the United States.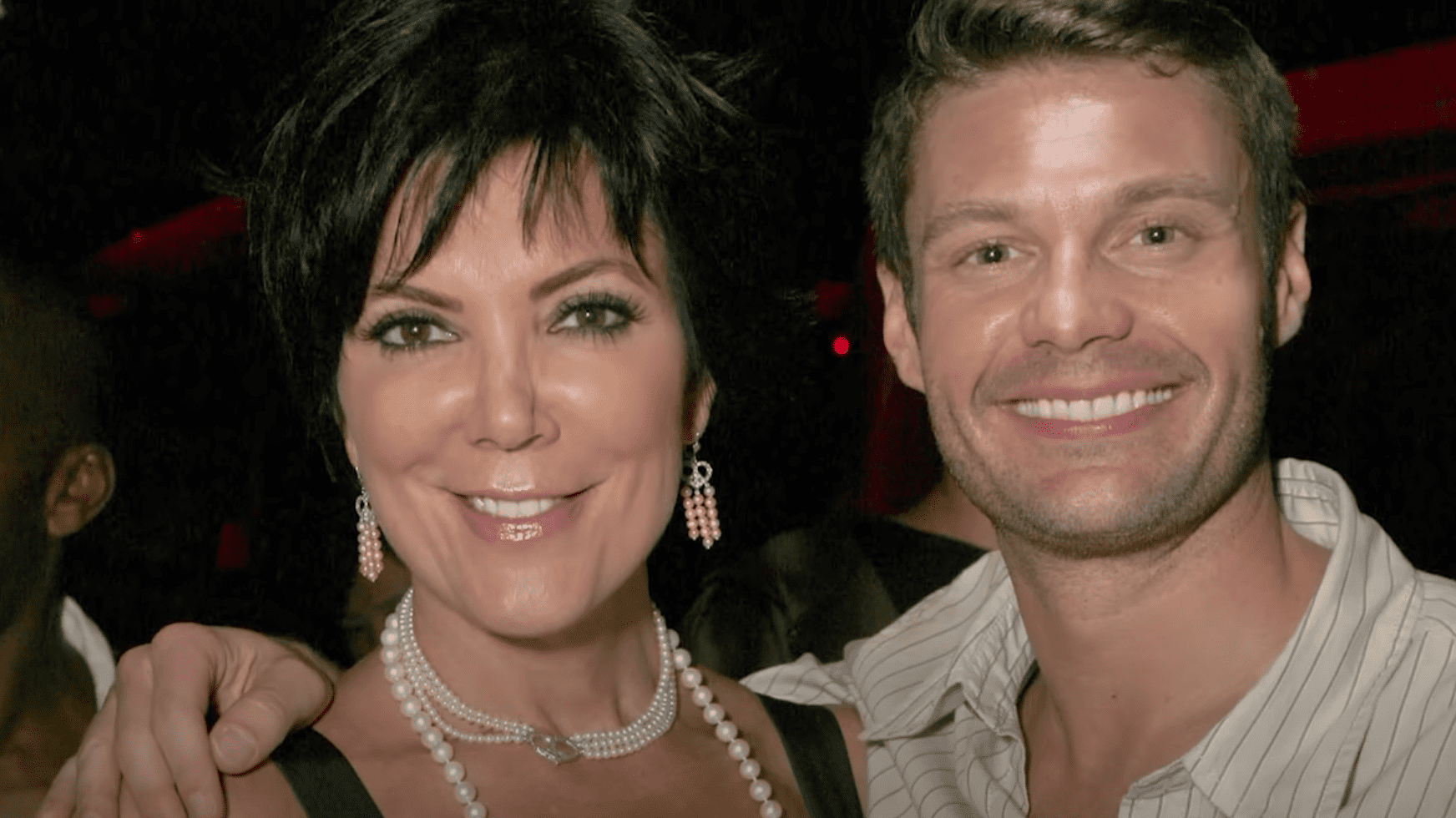 The now 60-year-old Kris his responsible for managing all of her children's careers and now runs her own Los Angeles-based production company called Jenner Communications. In 2011 she publicly admitted having undergone plastic surgery, after her daughter Kim started making fun of her aging skin. "I did have a little freshening up,' Kris admitted.
---
Caitlyn Jenner (formerly known as Bruce Jenner)
An Olympic champion
Before becoming Caitlyn Jenner, she was known as Bruce Jenner, a retired Olympic champion who used to be married to Kris Jenner. Bruce first rose to fame by winning the men's decathlon event at the Summer Olympics in Montreal back in 1976 and gaining the status of "an all-American hero".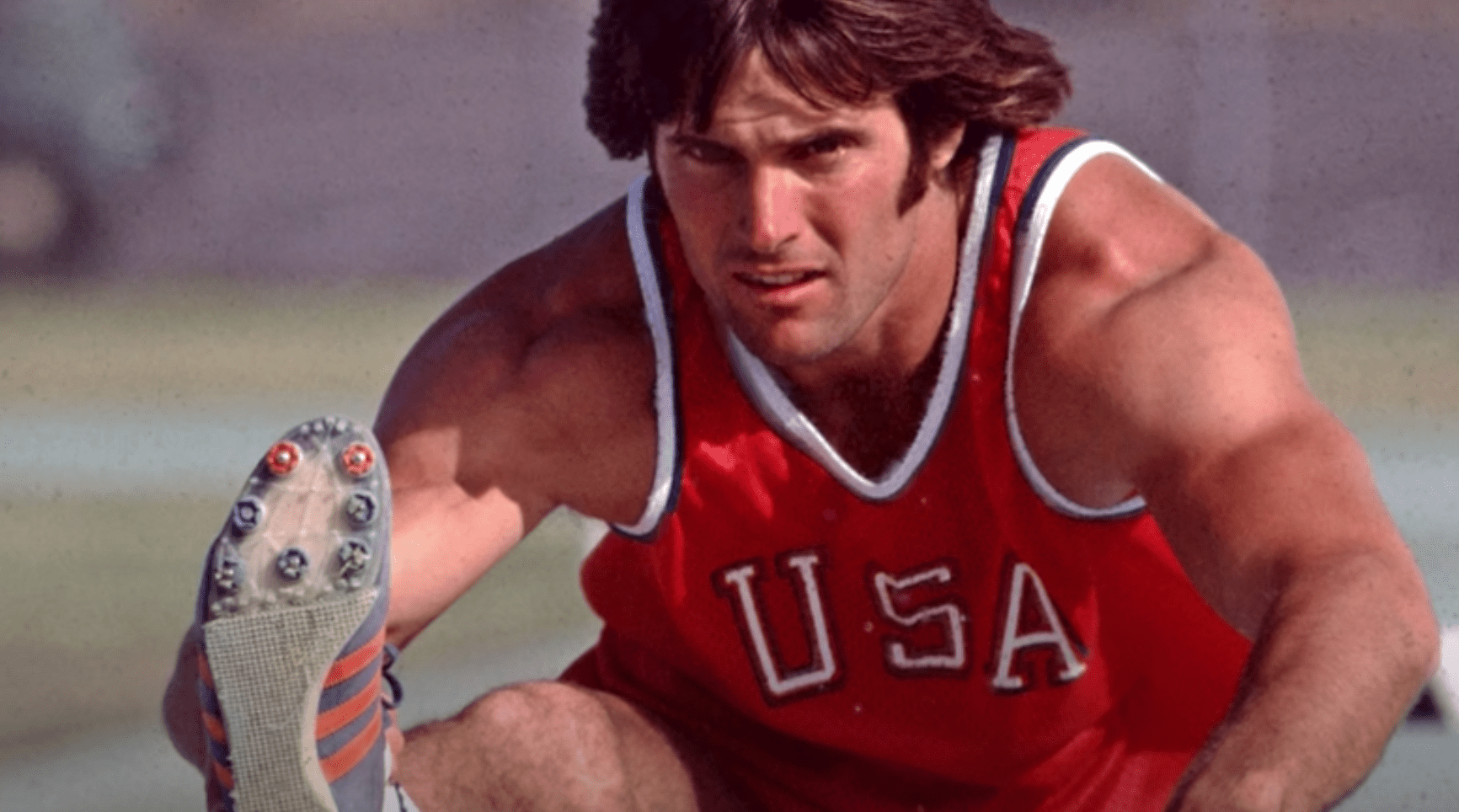 Jenner did his best to capitalize on his newly-found fame and decided to pursue a career in showbiz. He became a spokesperson for the breakfast cereal brand Wheaties from 1977 to 1984 and made a few TV appearances during the 80s in movies like "The Golden Moment: An Olympic Love Story" and TV shows such as "CHiPs" and "Silver Spoons".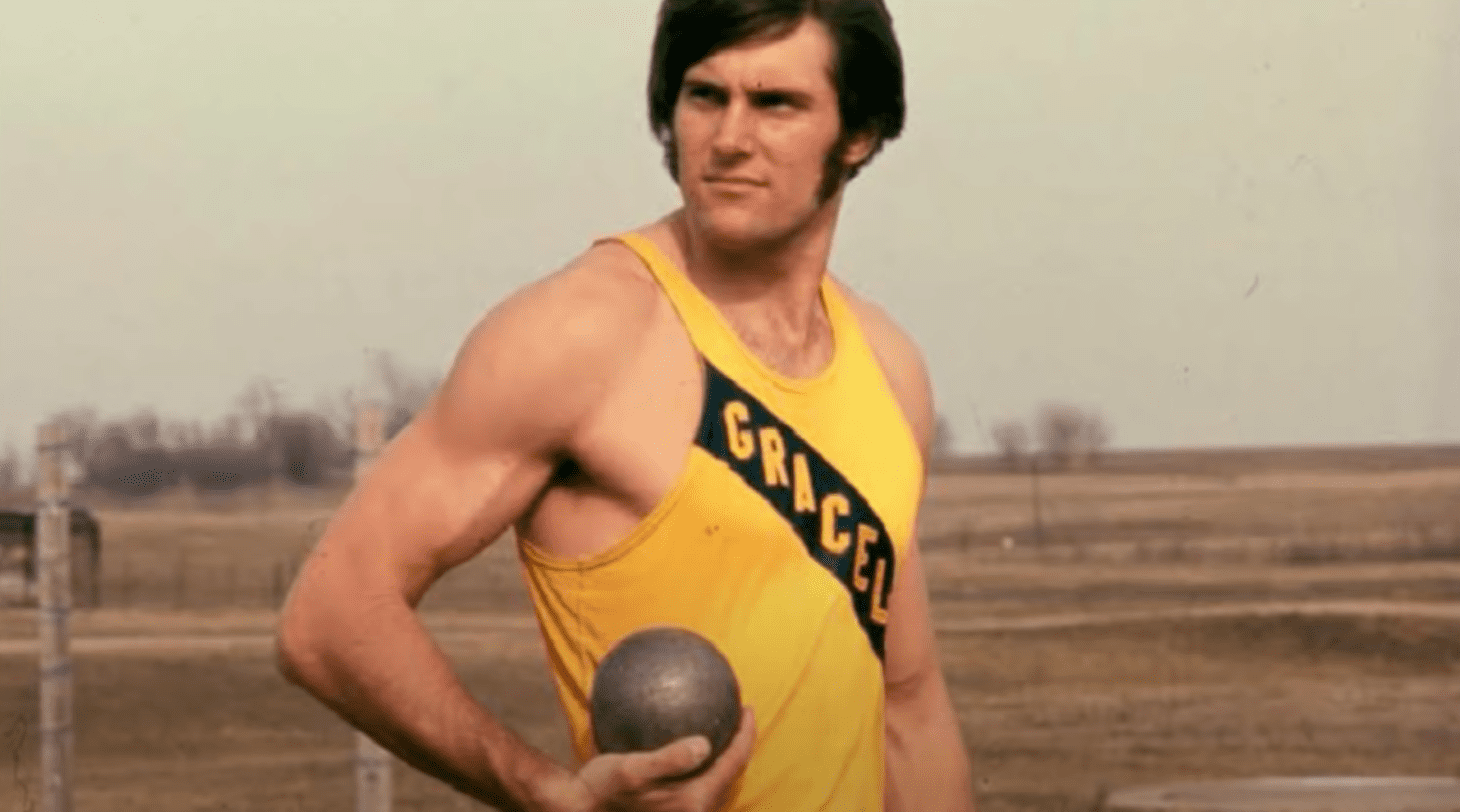 ---
From Bruce to Caitlyn
Jenner had already been married twice and fathered 4 children when in 1991 he married Kris Kardashian. The couple would have 2 children together: Kendall and Kylie. In 2007 he joined the family's reality TV show "Keeping Up With The Kardashians", reaching international stardom. The couple divorced in 2013, citing irreconcilable differences.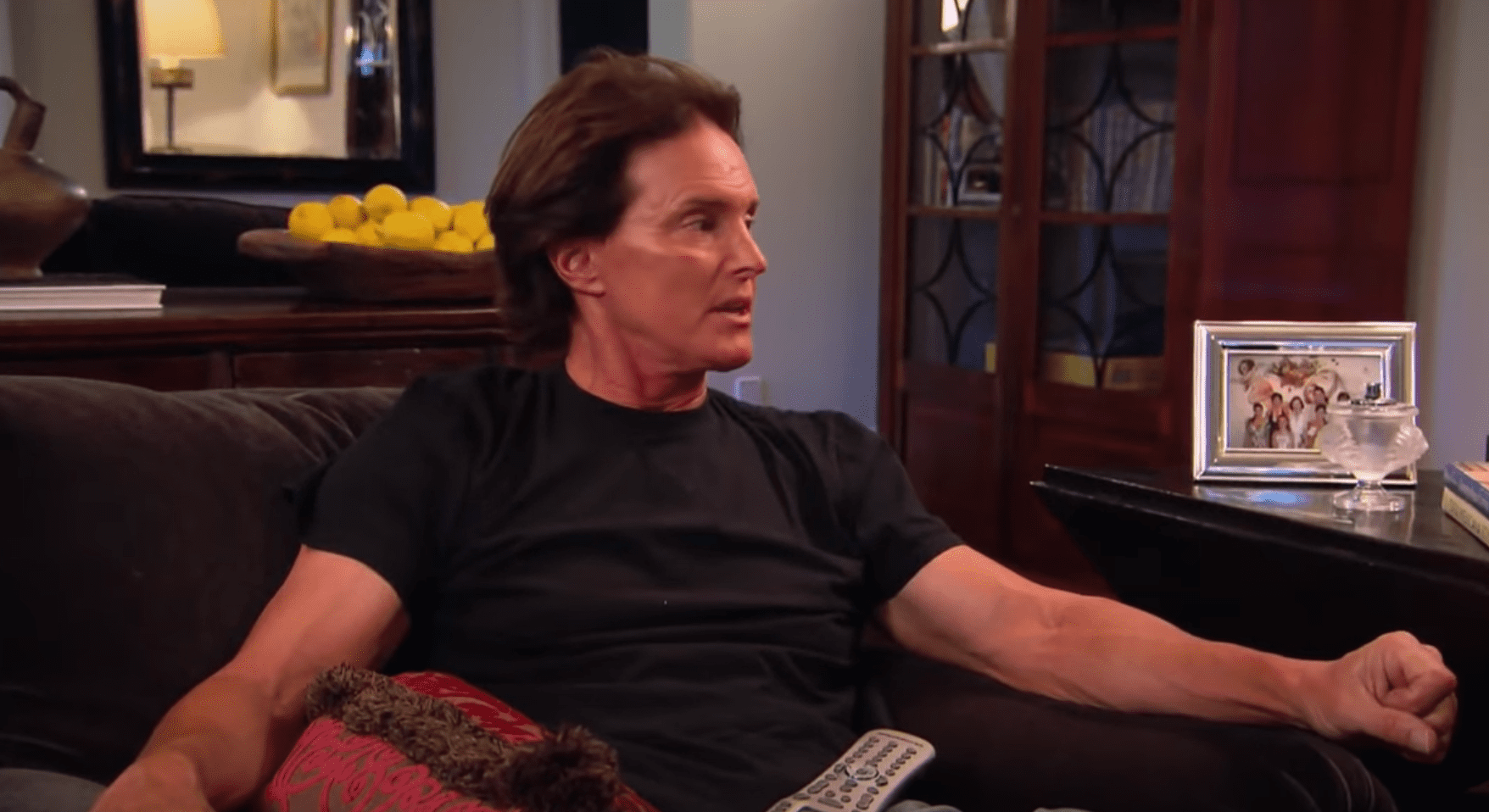 In 2015 Bruce came out as a transgender woman, after dealing with gender dysphoria since his youth. He changed his image and his name to Caitlyn and in 2017 he became a full woman. She has since become the most famous transgender woman in the world and starred in her own reality TV show called "I Am Cait".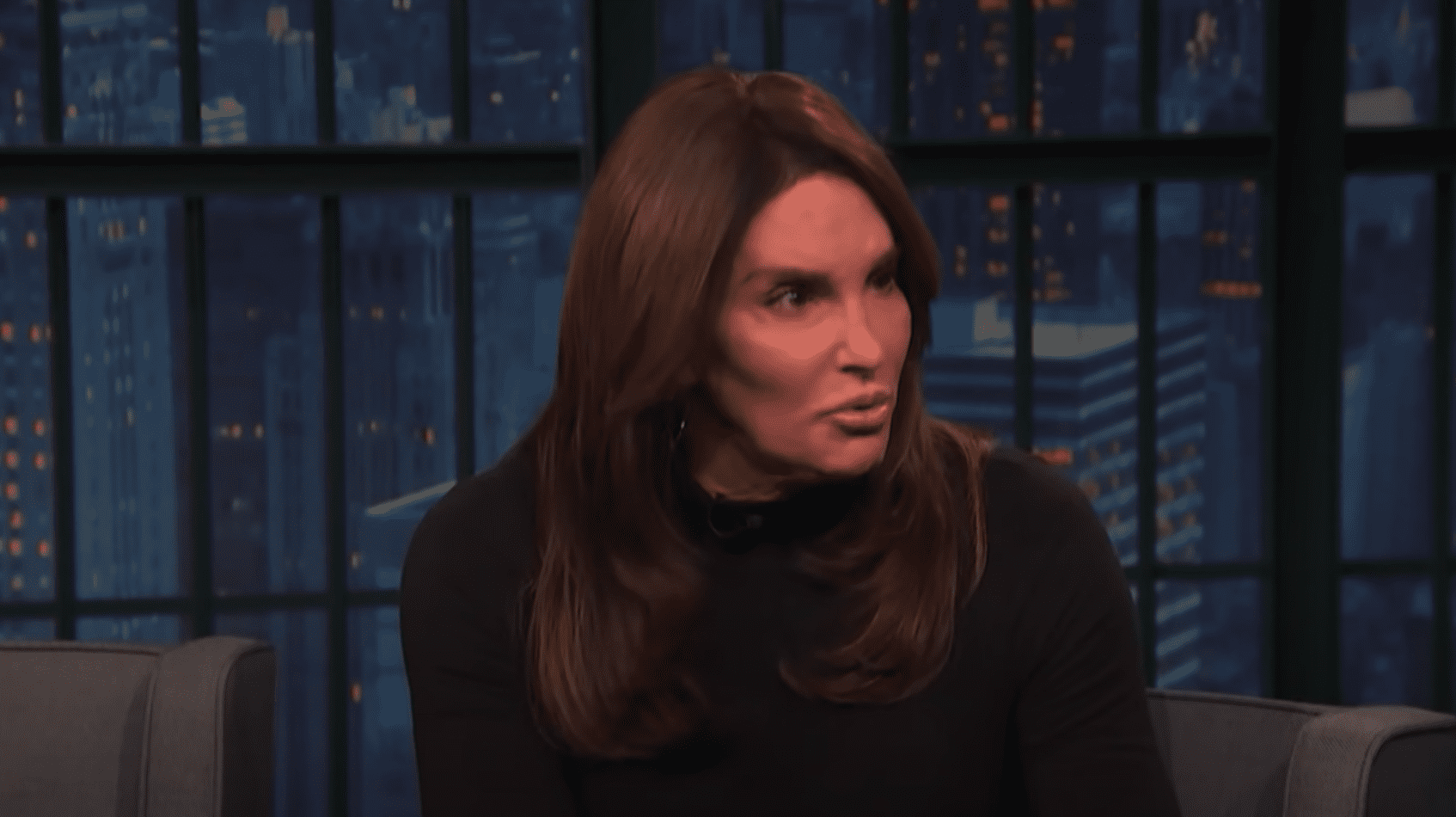 ---
Kim Kardashian
OJ Simpson's goddaughter
She may now be one of the world's most famous celebrities, but that wasn't always the case. Kris and Robert Kardashian's second daughter and OJ Simpson's goddaughter first got into showbiz by appearing in a few episodes of her friend Paris Hilton's reality TV show called "The Simple Life", from 2003 to 2006.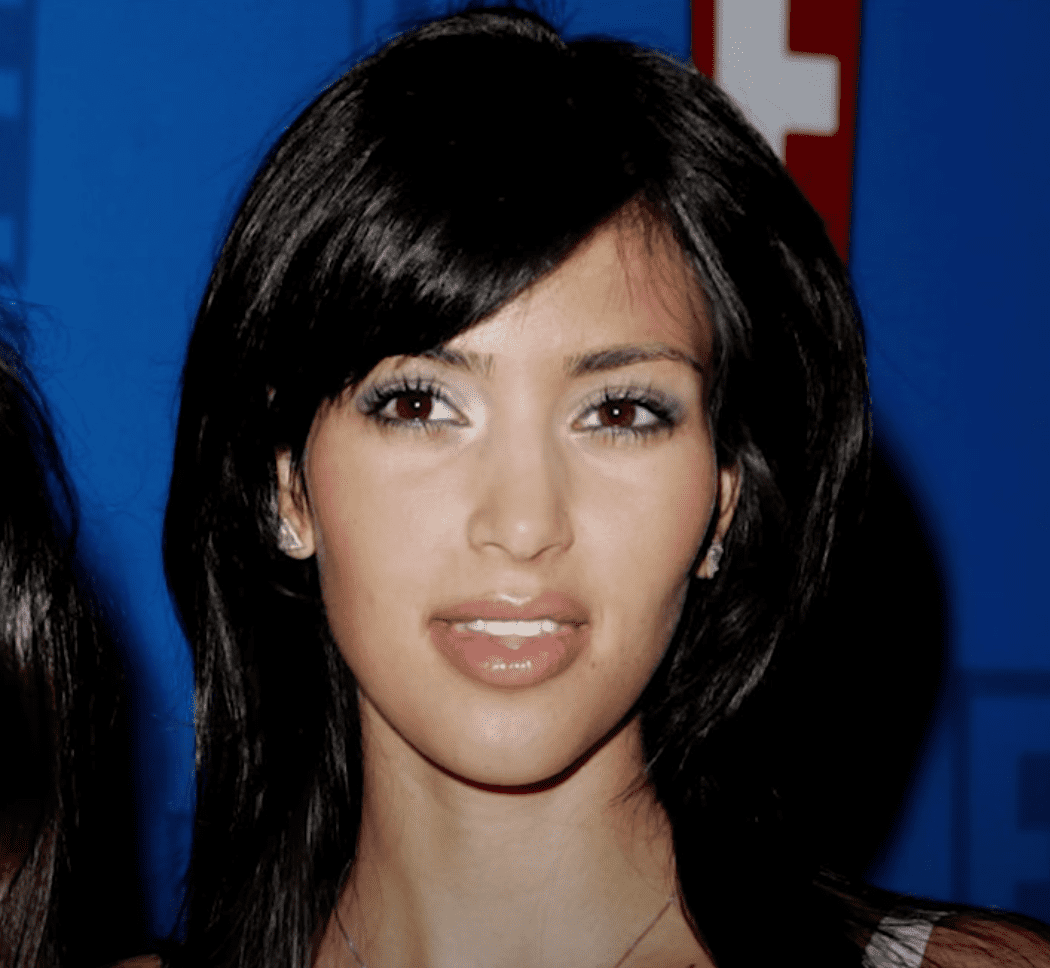 In 2006 she opened up a fashion boutique called D-A-S-H with her sisters Kourtney and Khloé and one year later she had become a topic of conversation due to an infamous leaked sex tape involving her and singer Ray J. Later that year she was one of the stars in her family's brand new reality TV show "Keeping Up With The Kardashians".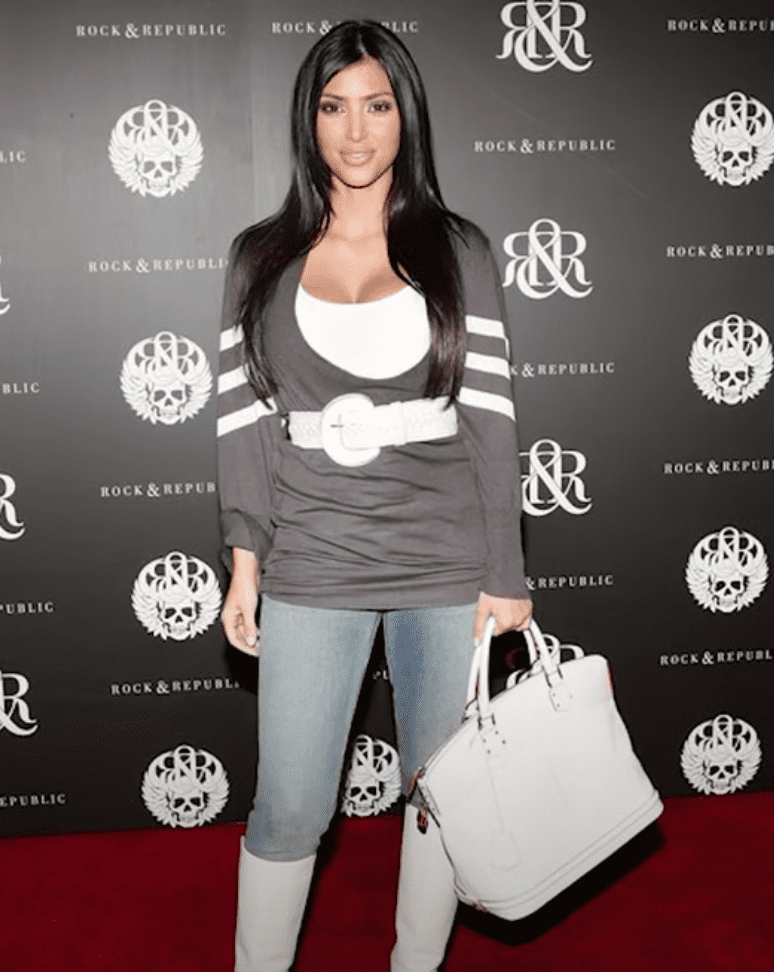 ---
Becoming a world-renown celebrity
Kim has since starred in the show's spinoffs "Kourtney and Kim Take New York" and "Kourtney and Kim Take Miami", and other TV shows such as "How I Met Your Mother" and "CSI: NY". Throughout the years she's endorsed well-known brands, appeared in movies, started her own fragrance and clothing line, appeared in music videos, and became a social media superstar.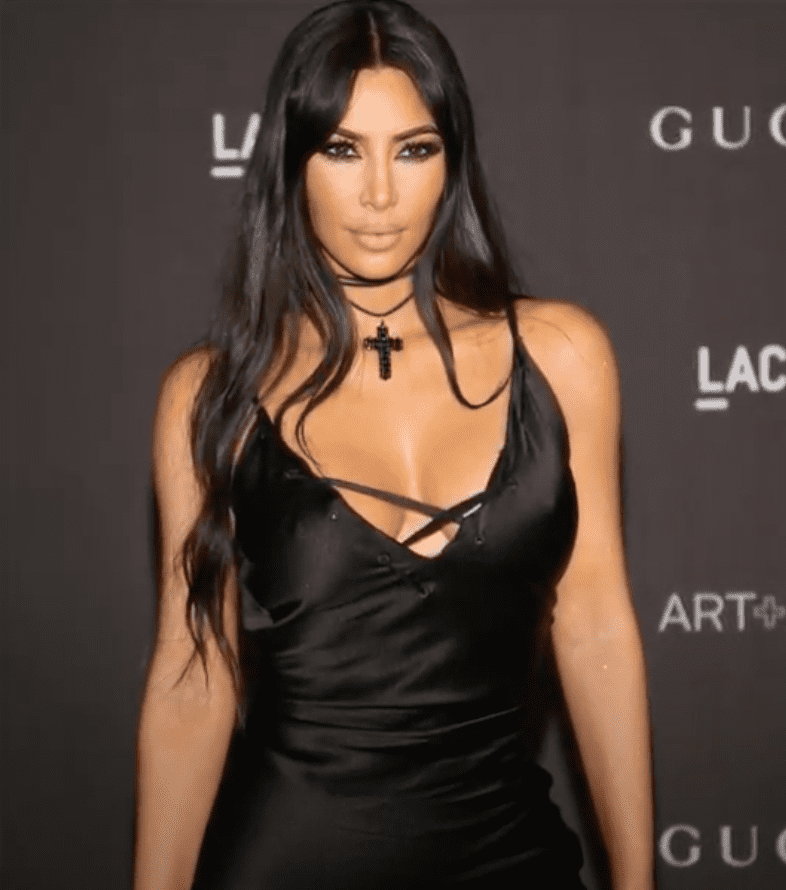 In 2014, Kim married her longtime friend rapper Kanye West. Their marriage has been described as "a historic blizzard of celebrity" due to the massive media coverage they received over the years. The couple has had 4 children together. From all the Kardashians, Kim is the one who has most successfully monetized her fame.
---
Kourtney Kardashian
Not a stranger to reality TV
Kourtney is the oldest of the Kardashians siblings. Before becoming a reality TV star she was living in Tucson, Arizona, getting a bachelor's degree in Theatre Arts. Her newly-acquired acting skills led her to appear in the 2005 reality show "Filthy Rich: Cattle Drive", two years before becoming a celebrity by starring in her family's reality TV show.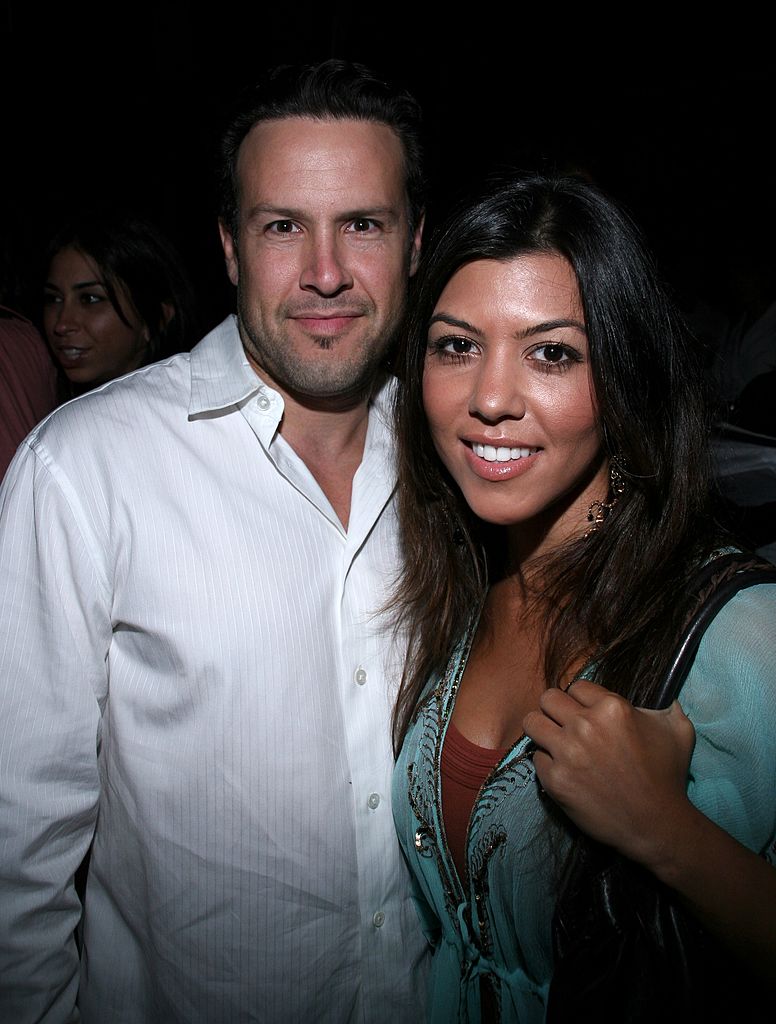 In addition to her career in reality TV, Kourtney has also built a career in fashion by becoming the co-owner of several boutique shops with her mother Kris and her sisters Kim and Khloé, and by launching several clothing, skincare, and jewelry lines. In 2011 she appeared on an episode of the soap "One Life to Live".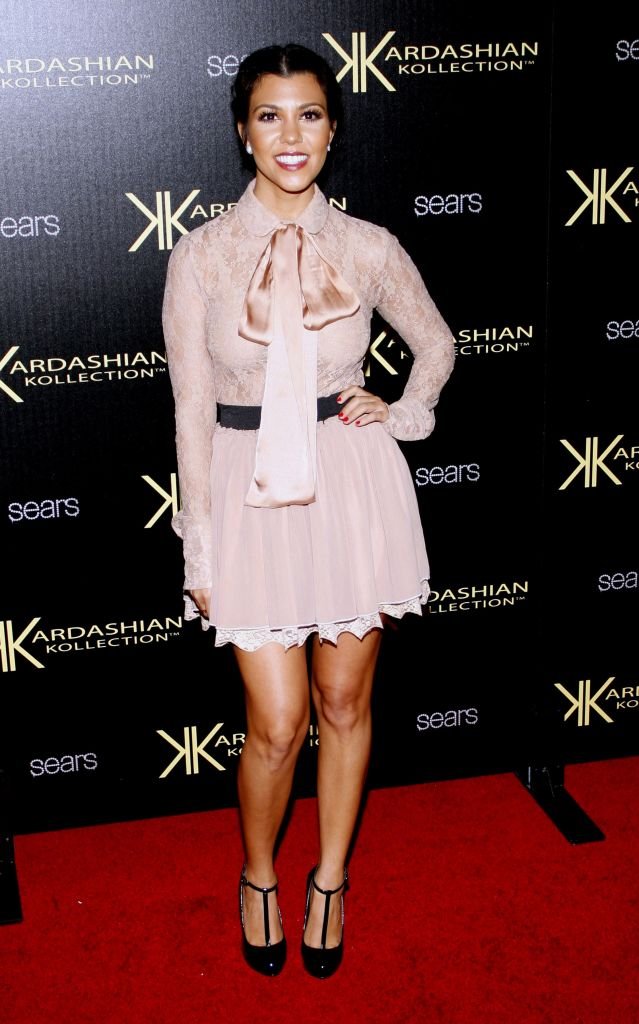 ---
A rollercoaster relationship
Kourtney began an on-and-off relationship with Scott Disick in 2006, one year before the premiere of "Keeping Up With The Kardashians". The couple has had 3 children. Viewers have accompanied their rollercoaster relationship throughout the years, which has largely contributed to some of the show's most entertaining moments. They have meanwhile separated apparently for good.
---
Khloé Kardashian
The different Kardashian
Khloé has since become a fitness guru, but from all the Kardashians, she has always been considered the most different, especially for her physical appearance, which has led many to comment about her parentage. When her older sisters left high-school, she decided to quit and start home-schooling, as she felt she had no friends in school.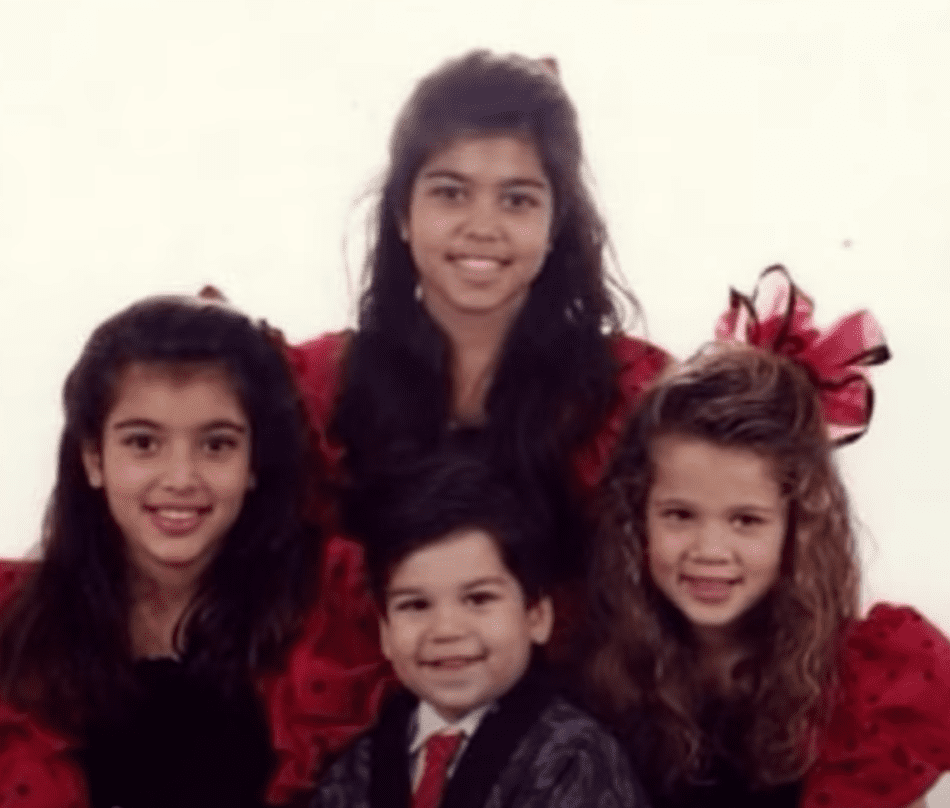 In 2007 she joined the Kardashians reality TV show, becoming an instant TV star. Throughout the years she's appeared in one of the show's spinoffs ("Kourtney and Khloé Take Miami") and been involved in the launch of clothing, jewelry, and cosmetic lines. She's also co-hosted "The X-Factor's" second season, hosted a radio show, and her own TV talk show on FYI.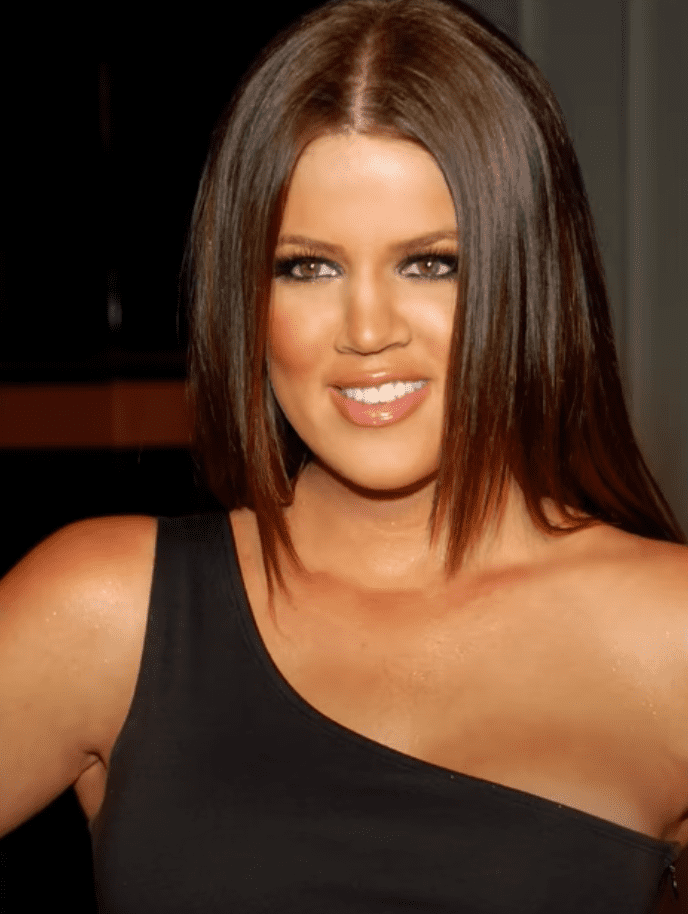 ---
Transforming herself and looking for love
Her battle with weight has been present on the show ever since it first premiered. A few years ago she became a fitness enthusiast which led to a complete body transformation. Khloé spoke about it in the book "Strong Looks Better Naked" which inspired the creation of the E! show "Revenge Body", which she hosted.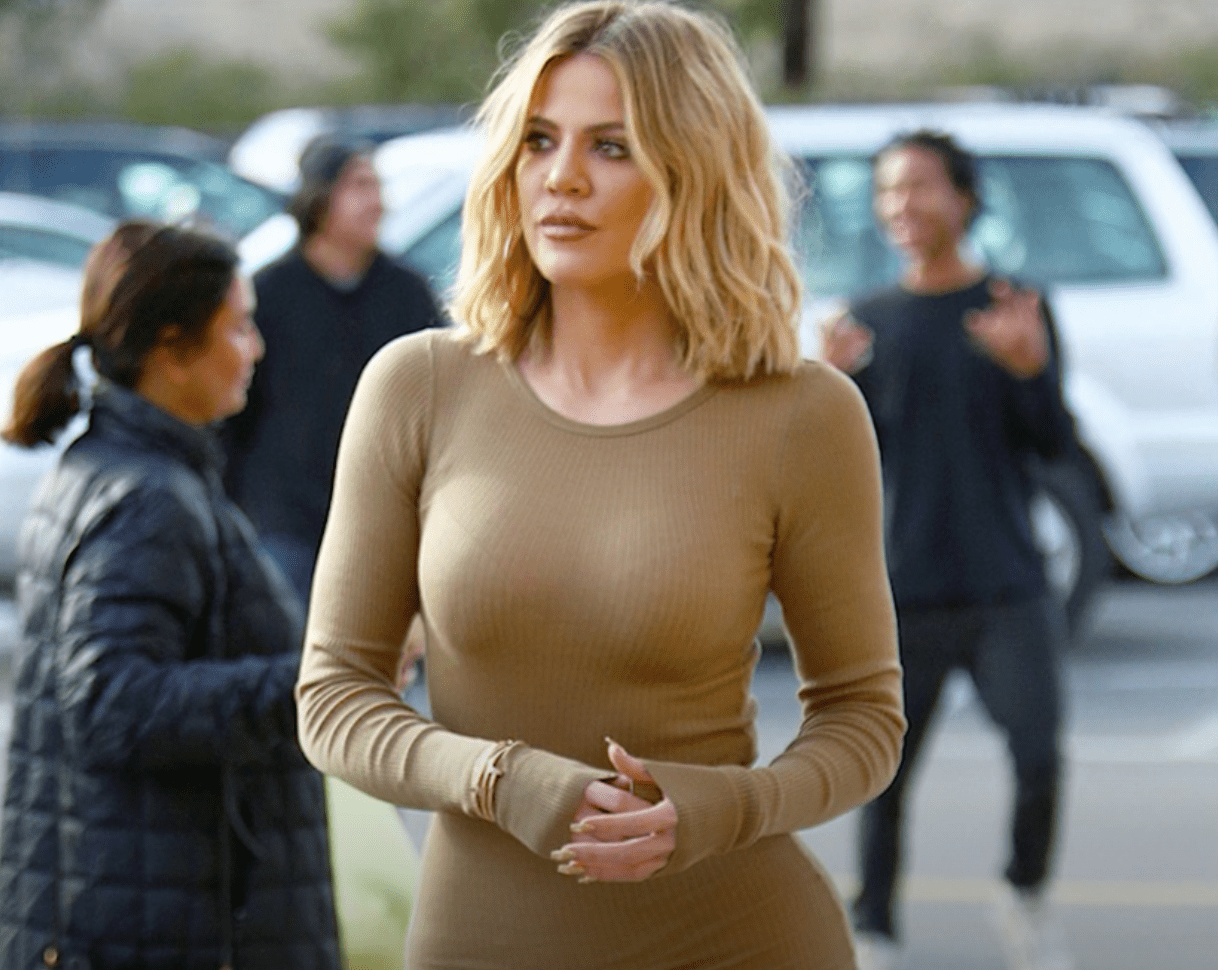 Khloé's love life has been nothing but rocky. In 2009 she married the Los Angeles Lakers basketball player Lamar Odom, only one month after meeting him at a party. The couple officially divorced in 2016. She then started a relationship with another basketball player called Tristan Thompson, with whom she had one daughter. They split in 2019 after claims of infidelity from Tristan.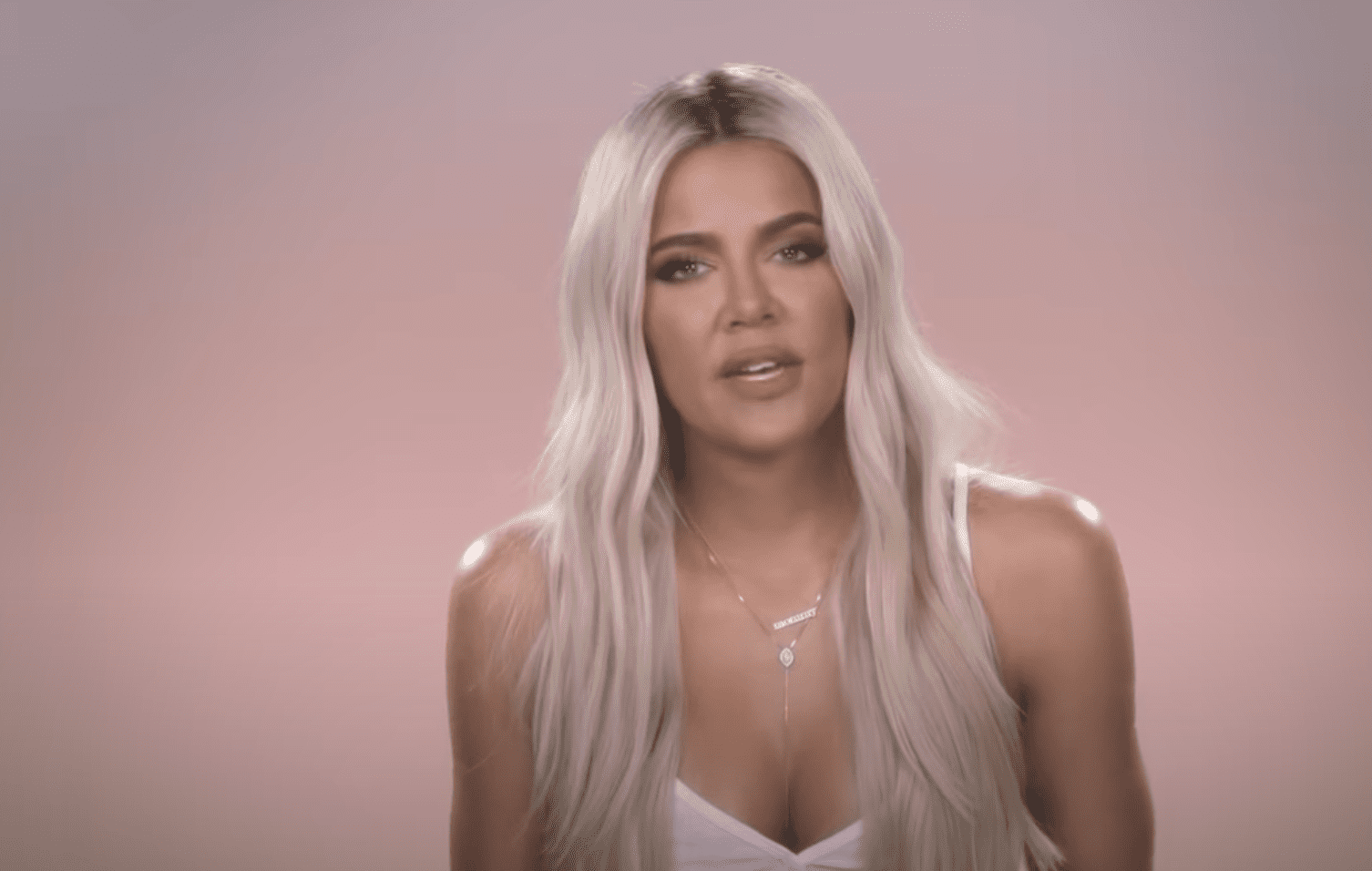 ---
Robert Kardashian Jr.
The less famous Kardashian
Although he has been part of "Keeping Up With The Kardashians", Rob is definitely the less famous Kardashian. He spent a long period away from the show and the limelight while trying to deal with his mental psychological problems. During this time he gained a lot of weight, which he has since managed to lose by following a healthier lifestyle.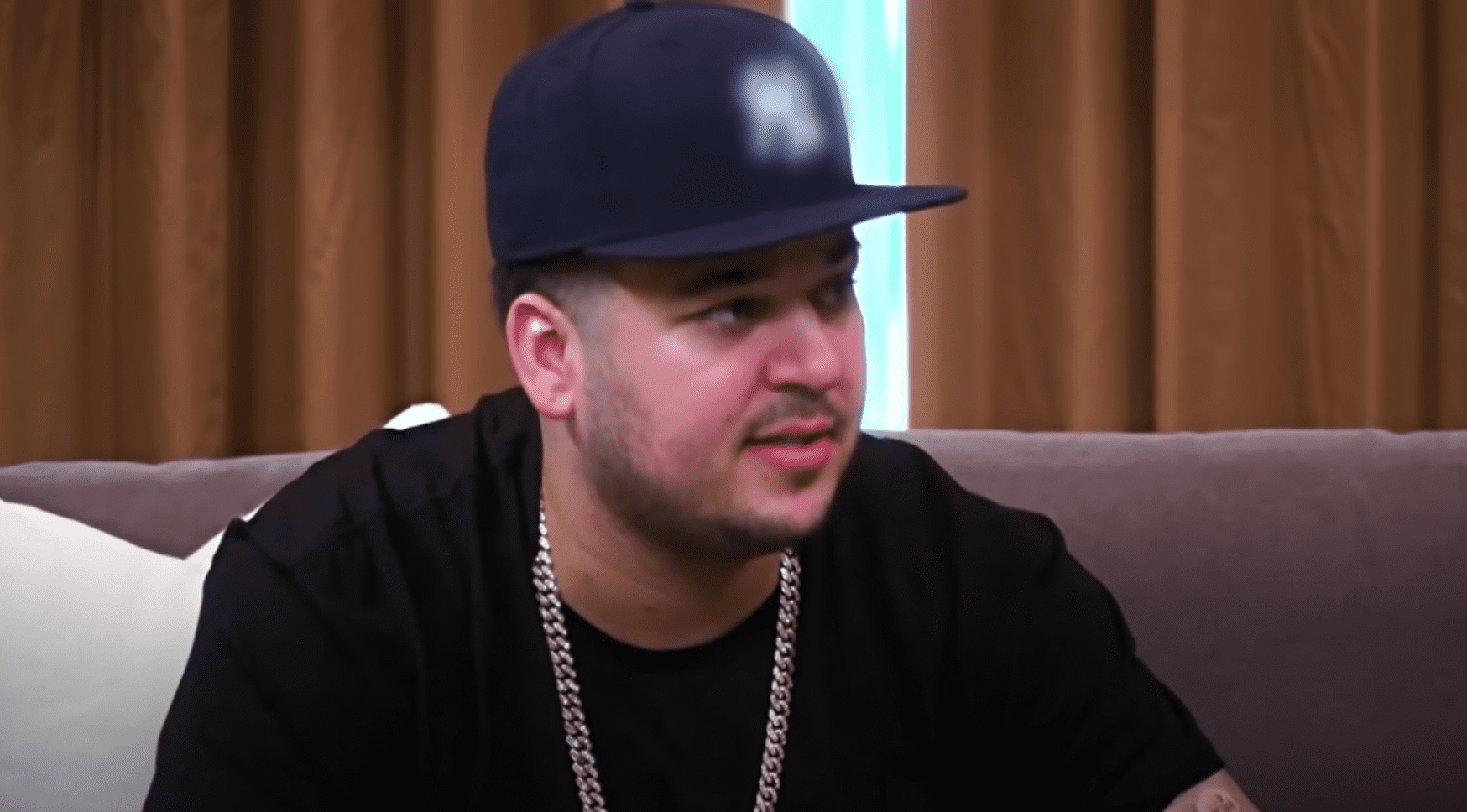 In 2011 Rob was a contestant on the show "Dancing With The Stars", finishing in second place. He's been involved in several business ventures throughout the years with brands like PerfectSkin, Rival Spot, and the BG5m and launched his own socks line called Arthur George in 2012. That same year he participated in the dating show "The Choice" on FOX.
---
Rob & Chyna
When it comes to his love life, things haven't been too easy for the Kardashian brother. From 2007 to 2012, Rob was involved with actress Adrienne Bailon and singer Rita Ora. In 2016 he started dating model Blac Chyna, with whom he got engaged after 3 months. The following year they had a daughter together.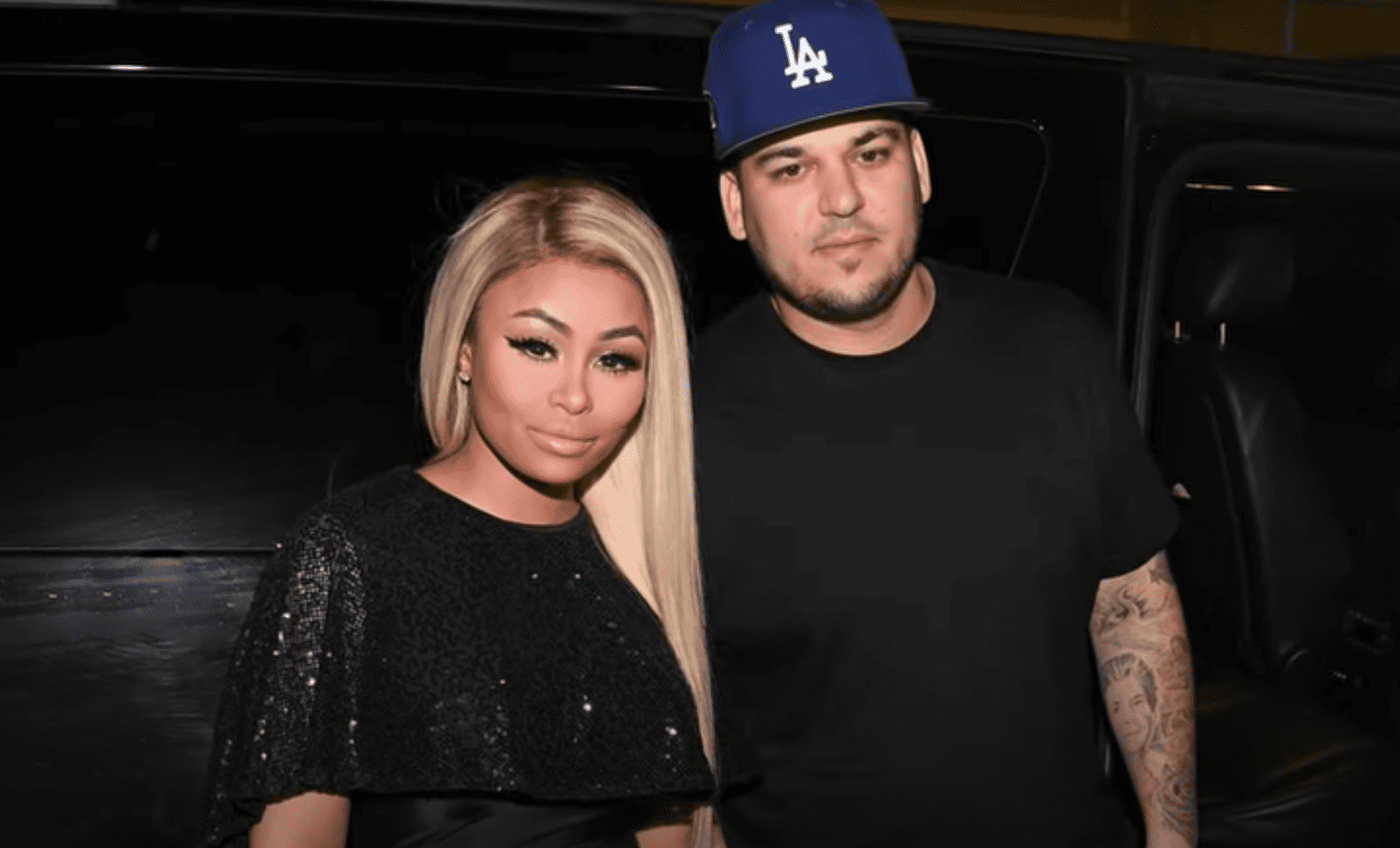 The situation gets a little strange when you find out that Blac Chyna was, in fact, Tyga's (Kylie Jenner's ex-boyfriend) ex-girlfriend and baby mama. Rob and Chyna appeared on their own short-lived reality TV show "Rob & Chyna" and went through some particularly famous on-and-off moments throughout the years, and have apparently broken up for good in February 2019.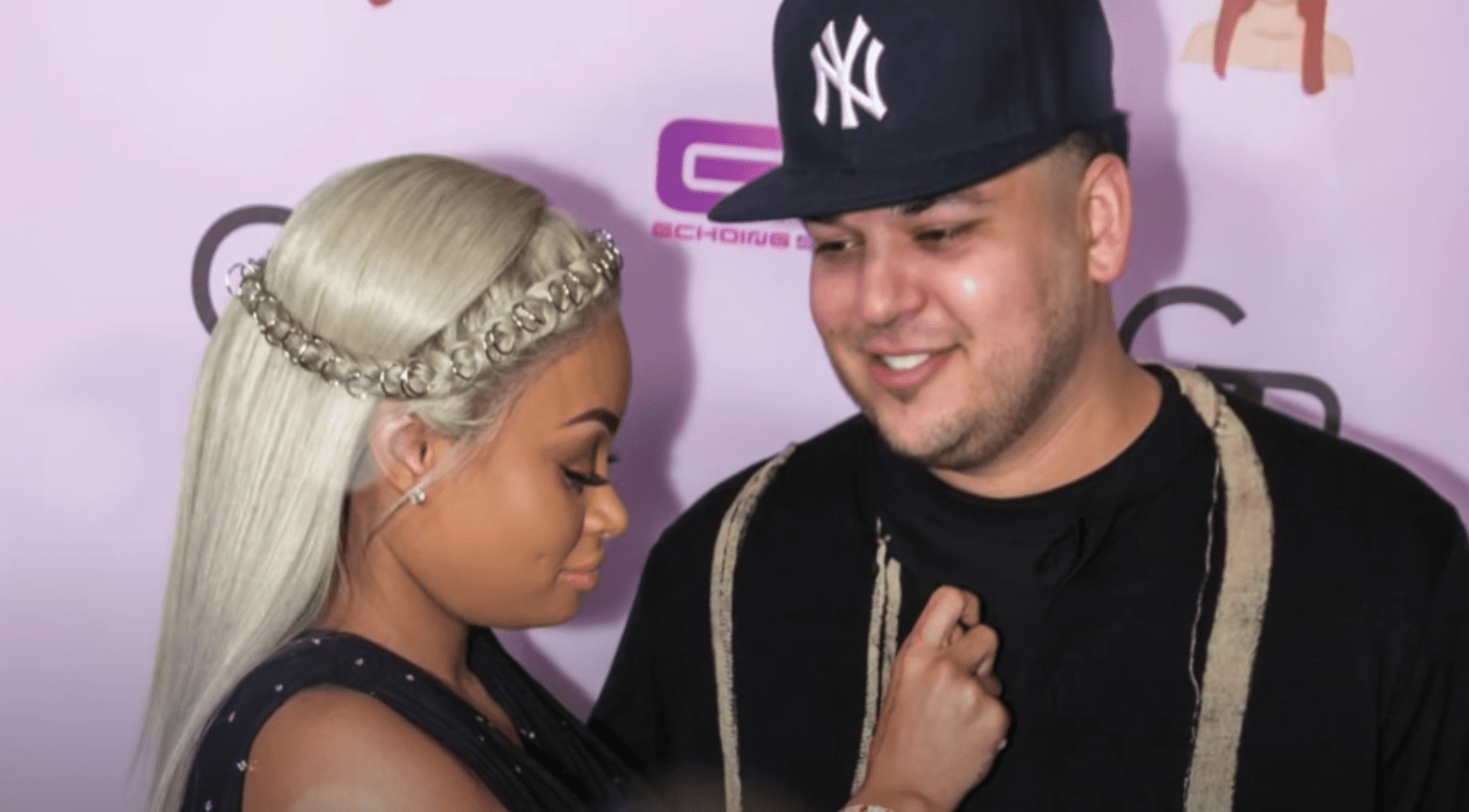 ---
Kendall Jenner
A young star
Kendall Jenner, Kris and Bruce Jenner's older daughter, has been under the public eye throughout most of her life. She was only 12 years old when she started appearing in her family's reality TV show. In 2009, at 14, she started a career in modeling and began being home-schooled so she could keep up with her professional commitments.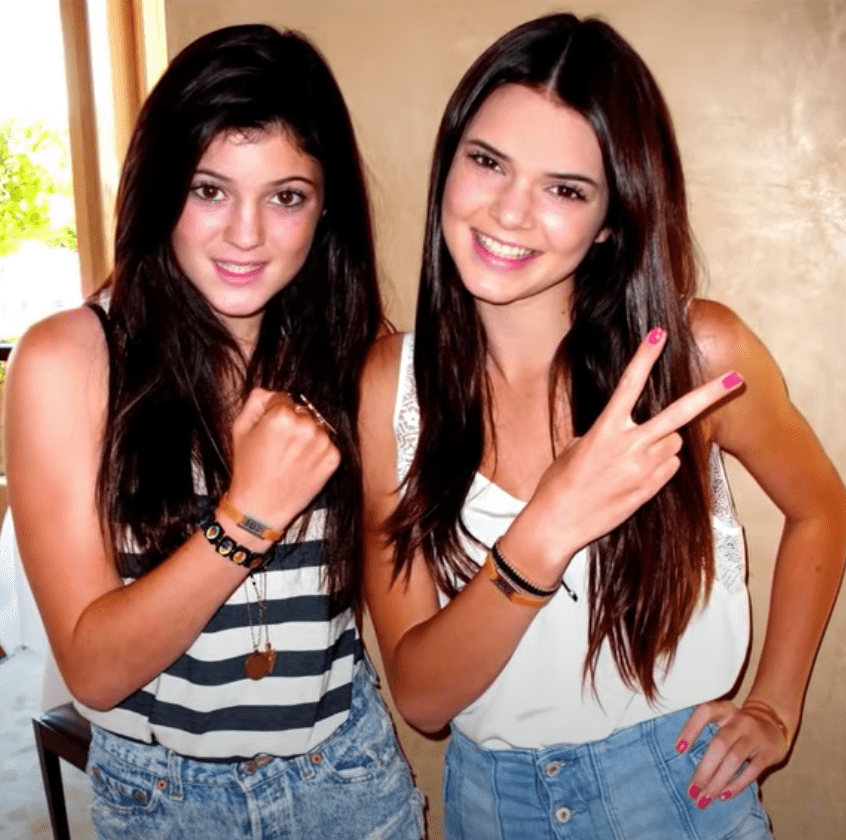 Five years later she was buying a $1.4 million house in Los Angeles. Throughout her career, Kendall has worked with some of the best world-renown brands such as Marc Jacobs, Givenchy, Donna Karan, and Dolce & Gabbana. In 2014 she became an official representative for Estée Lauder and one year later she was doing her first walk in a Victoria's Secret fashion show.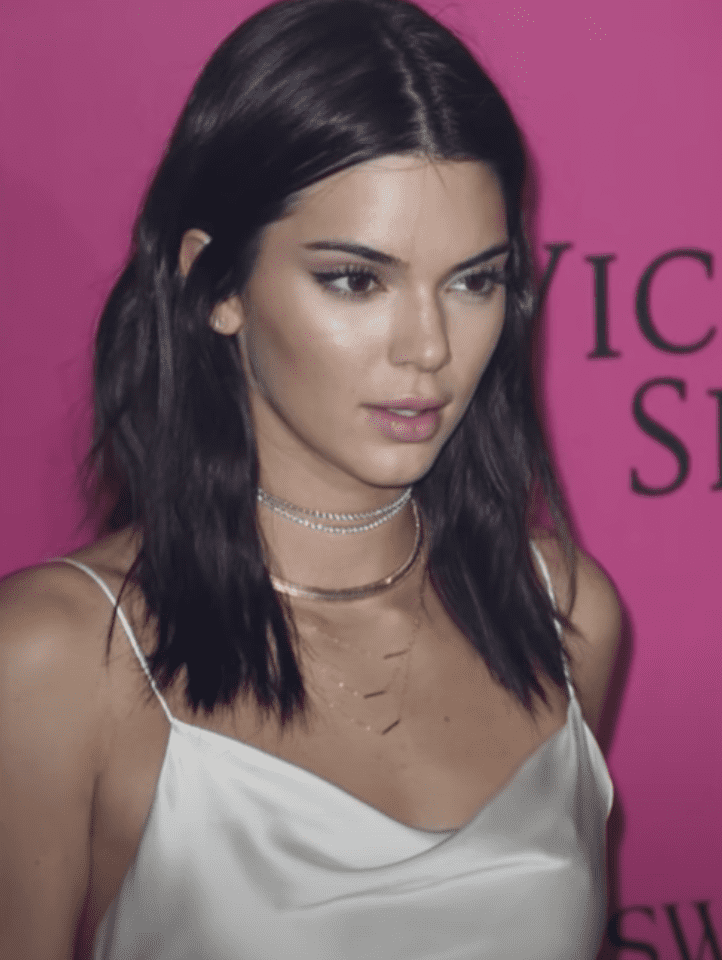 ---
Becoming a Top Model
In 2018 Kendall reached Top-Model status by being named the world's highest-paid model by Forbes Magazine. In addition to her modeling career, Kendall has ventured into the business world by launching several clothing and cosmetics lines with her younger sister Kylie. She's been on an on-and-off relationship with basketball player Ben Simmons since 2018.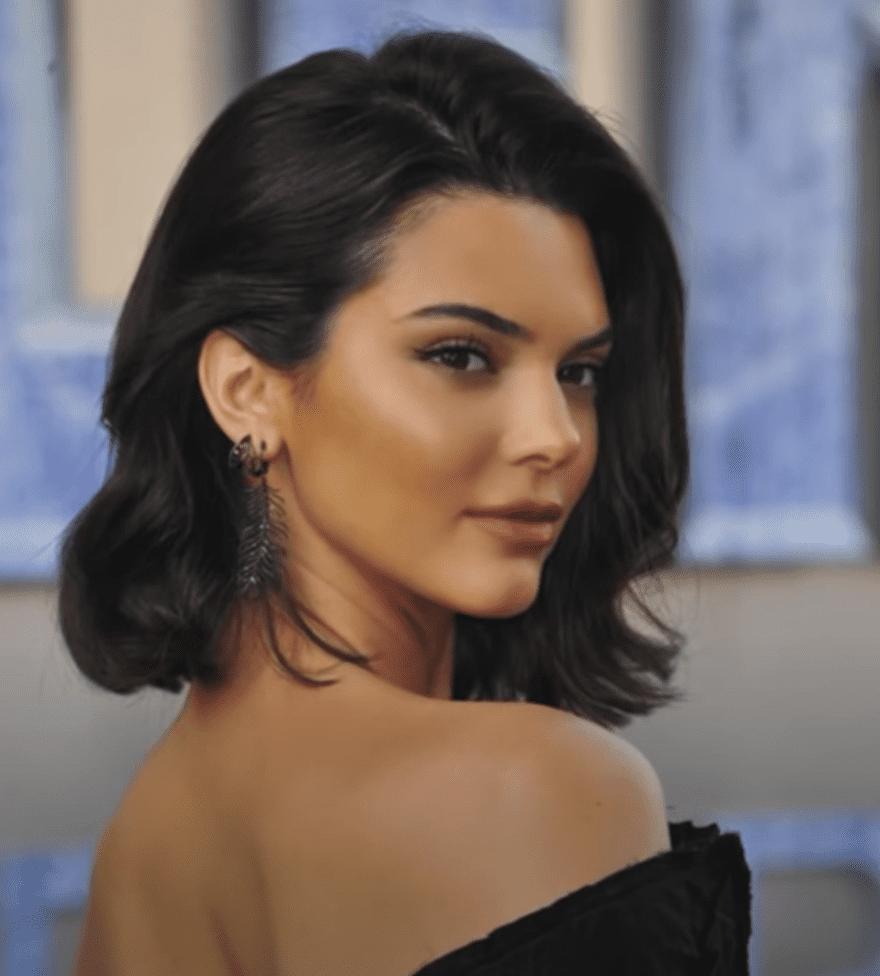 ---
Kylie Jenner
From teenager to billionaire
Kylie's path towards becoming the world's youngest billionaire started at the young age of 10 when she first appeared on the reality TV show "Keeping Up With The Kardashians." It wasn't long until she and her sister Kylie were being named "Style Ambassadors" by Seventeen Magazine and appearing in other TV shows such as "America's Next Top Model."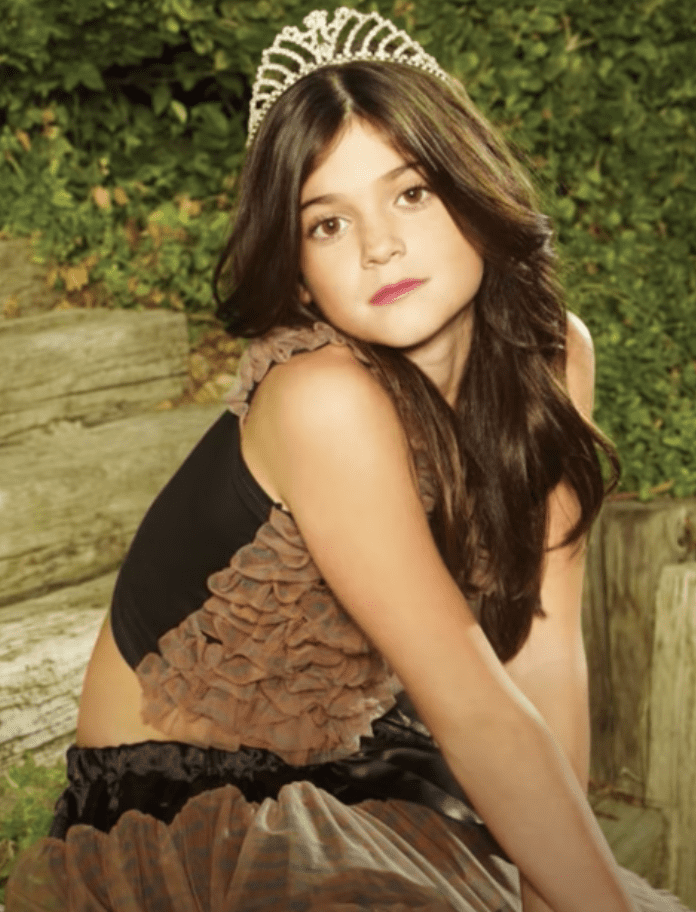 In 2015 Kylie announced she would be launching her own lipstick line under the name Kylie Lip Kit, which has since been renamed Kylie Cosmetics. The production rose from 15,000 to 500,000, proof of the brand's incredible commercial success. In 2017 Kylie was included in Forbes Celebrity 100 list as the youngest of the 100 highest-paid celebrities of 2016.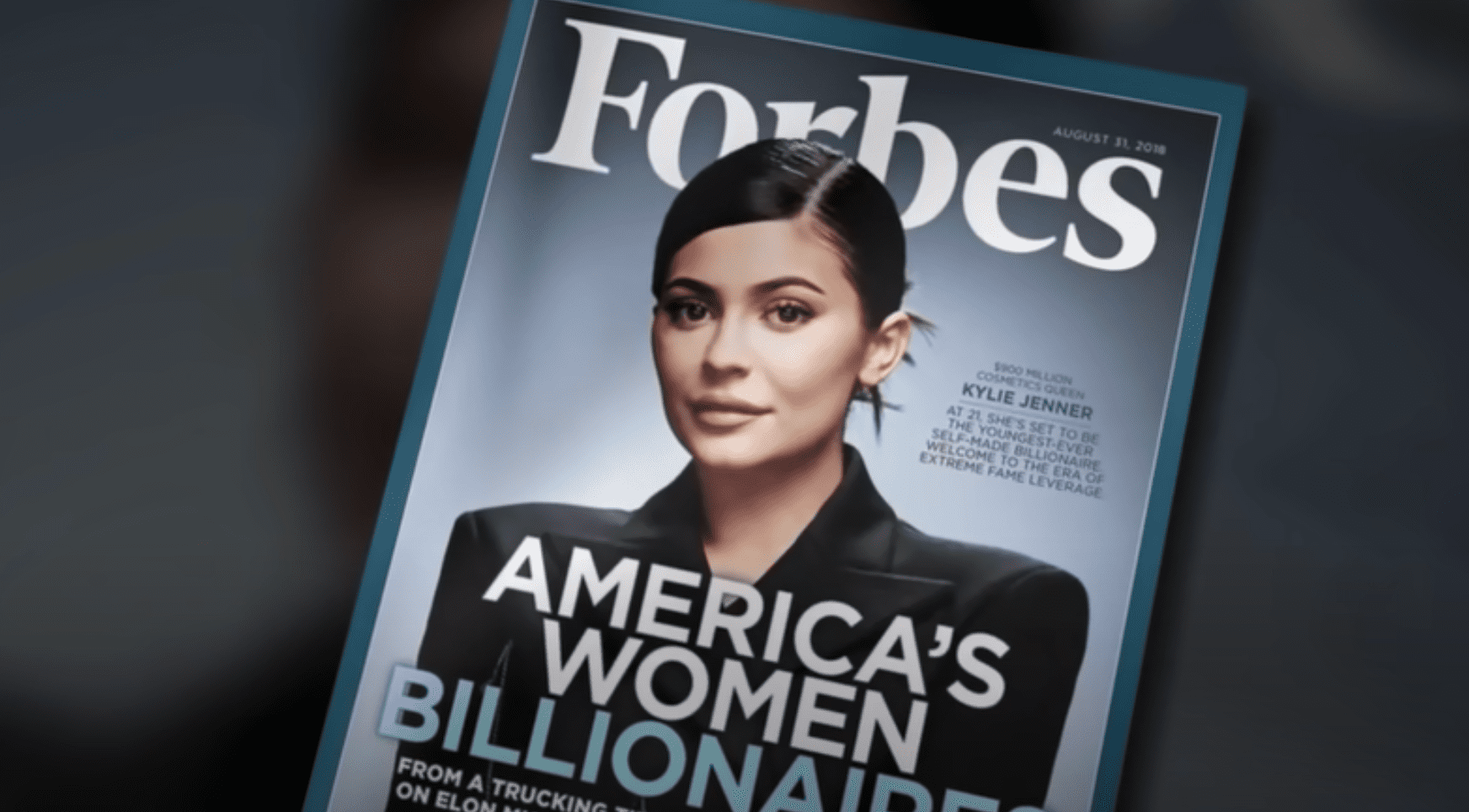 ---
Becoming a mom
From 2014 to 2017, Kylie was in an on-and-off relationship with rapper Tyga. She has since moved on to yet another rapper: Travis Scott. In February 2018 the couple welcomed daughter, Stormi. Her make-up company, valued at $900 million, has made her the world's youngest self-made billionaire for the second year in a row.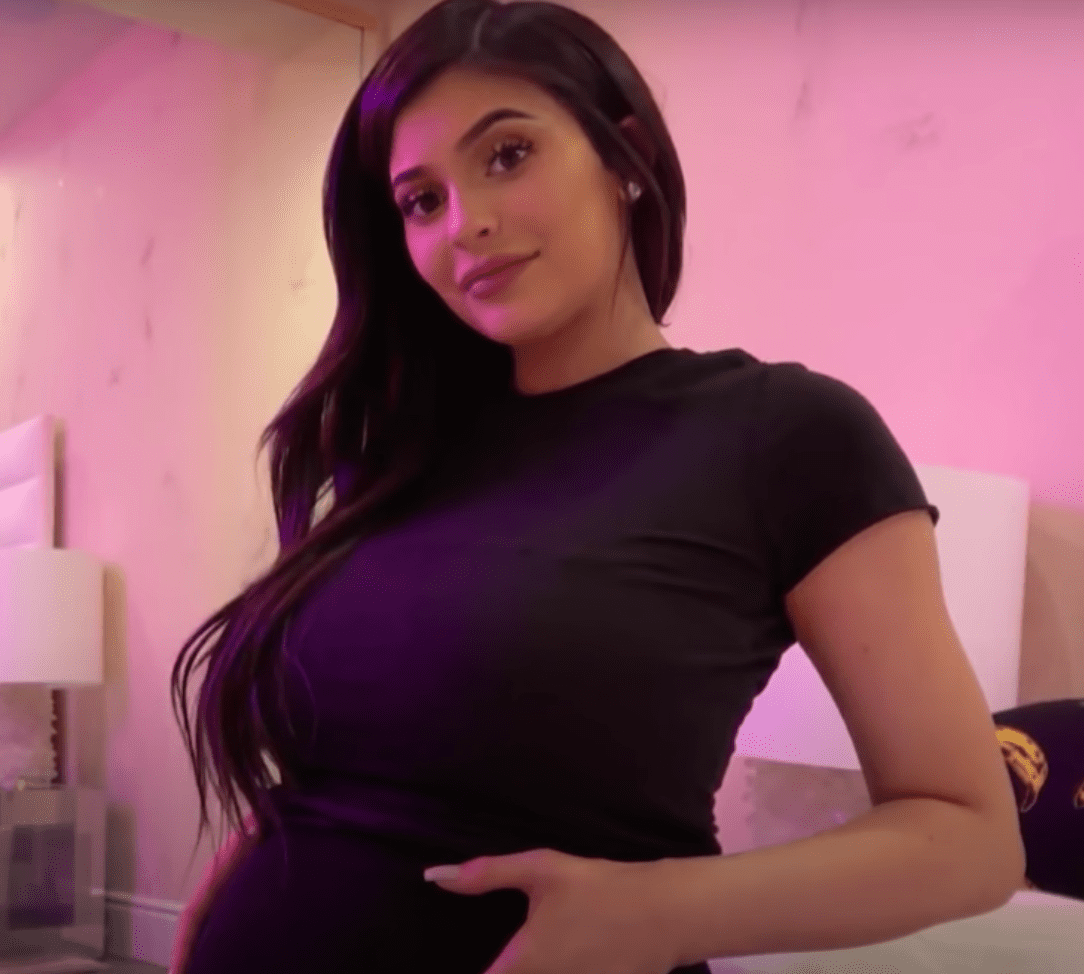 The Kardashians sure have come a long way since 2007, the year of their reality TV show's debut, both physically and professionally. Are you a fan of the show? Which one of the Kardashians is your favorite? Let us know all about it in the comments section and don't forget to share the article!
Sources:
Glamour Magazine
,
Insider