Celebs Who Became Parents Before 25
Sometimes you choose parenthood and sometimes it chooses you. These celebs got started as parents in their 20s as young newlyweds or in relationships. The Hollywood stars are glad they had kids at a young age and value the journey. Dive into the article as we uncover more about their experiences and the joys of being young parents.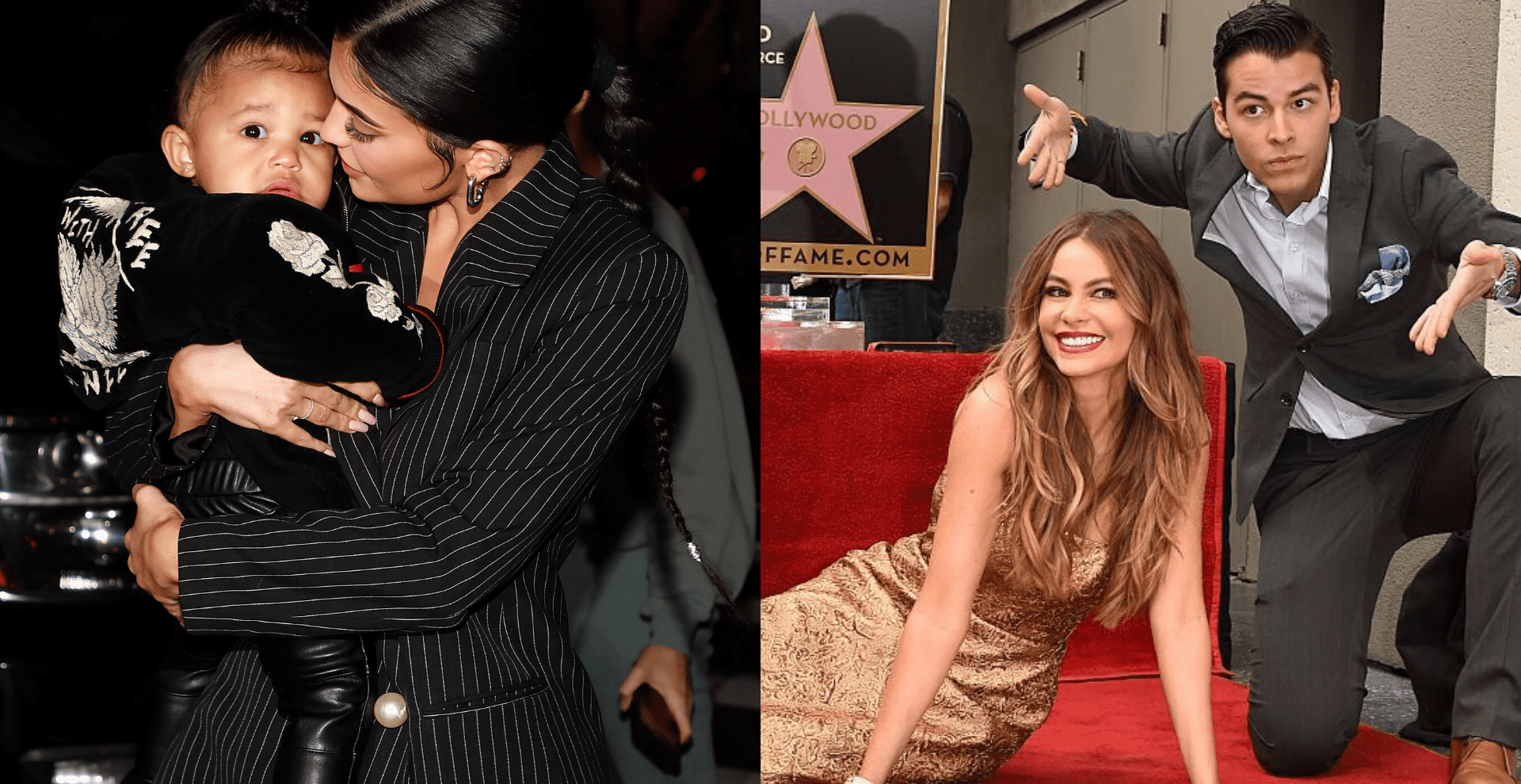 ---
1. SOFIA VERGARA, 20
Sofia started her family a little earlier when she got married at 18 and had her son, Manolo, at 20 years old. The Modern Family star tied the knot with her high school sweetheart, Jose Luis Gonzalez. The couple divorced after two years however; they are both fully present in Manolo's life. Vergara told People:
"I was very young when I divorced his father, so I raised him trying to set the best example and give him the best I could."
---
Manolo has grown up to have aspirations in showbiz following in his mom's footsteps. He featured in a movie with Sofia in 2015 called Hot Pursuit, and as of recent, you can catch him in the comedy film The Big Feed. Apart from his acting chops, Manolo is also a director; he's worked on two short films - Waking Up and Post-Mortem.
---
Sofia's journey from being a single mom to raising a successful son is something that she is very proud of. The actress also told People that it makes her feel great when people compliment her on her son.
"When people compliment me on him, on how well mannered, how charming, funny and well-behaved he is, it makes all the sacrifices worthwhile."
---
2. DAVID, 23 AND VICTORIA BECKHAM, 24
Affectionately known as Posh and Becks, this Hollywood power couple welcomed their first child during their early 20s. At the time, the duo wasn't expecting news of a baby on the way as Victoria had issues with polycystic ovaries, and she was also on tour with the Spice Girls.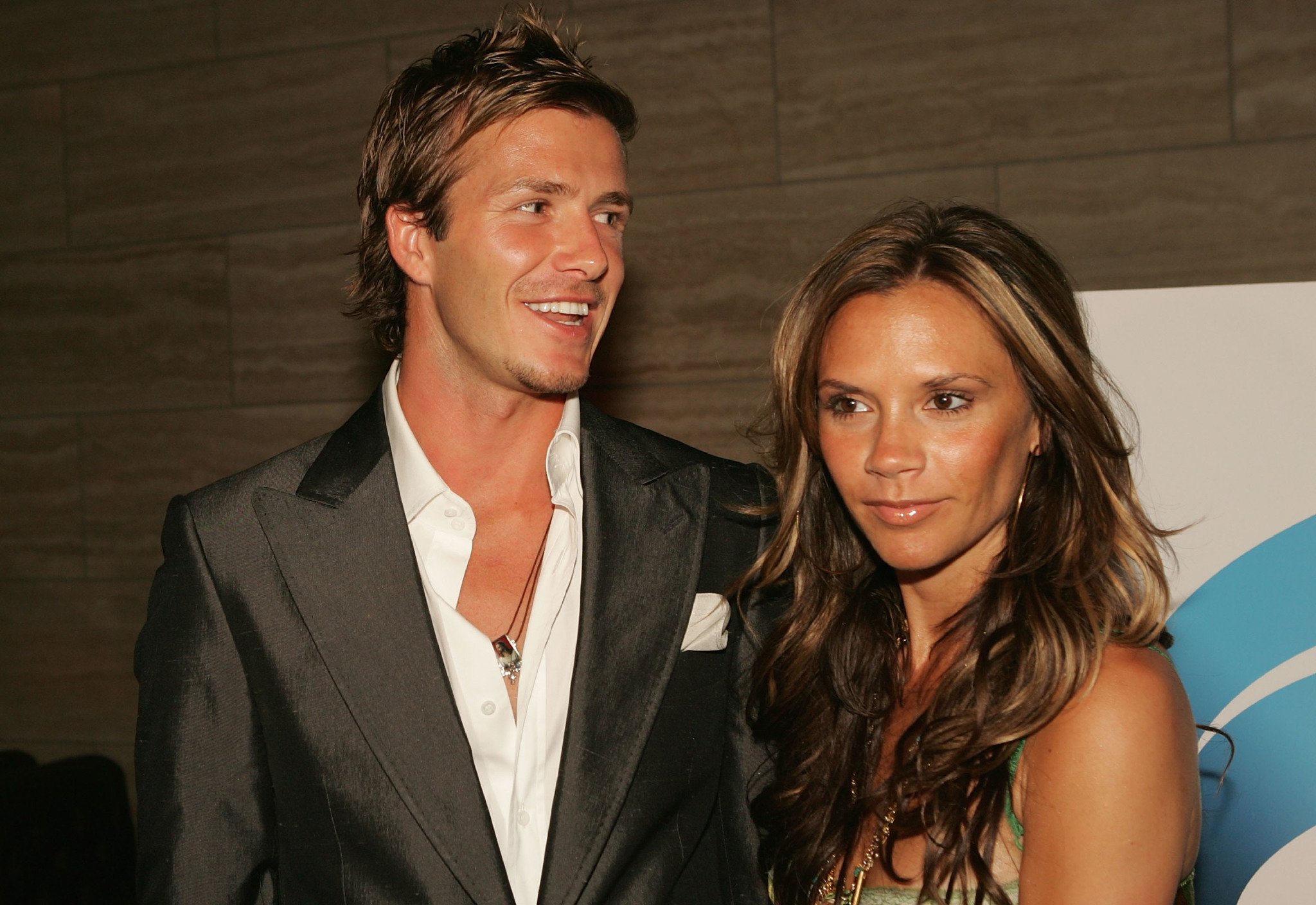 ---
Posh and Becks decided on a pretty unique name for their son. They chose Brooklyn because he was conceived when the couple was in Brooklyn, New York. Victoria explained: 
"I like Brooklyn as a name – it's quite different – but you couldn't do it all the time. It wouldn't work if you were somewhere like Moscow." 
---
The Beckhams have since expanded their family and have a total of four children together, Brooklyn, Romeo, Cruz, and the last born is a little girl named Harper. It was the perfect way to round up the family as they had wanted a girl to join the boys for a long time.
---
3. KYLIE JENNER, 20
The news of Kylie Jenner and rapper Travis Scott's baby together took most of us by surprise. The make-up mogul enjoyed her pregnancy in secret, however, there was some speculation since she wore baggy clothing and kept a low profile. She eventually announced the arrival of their daughter Stormi in an 11-minute video posted on YouTube.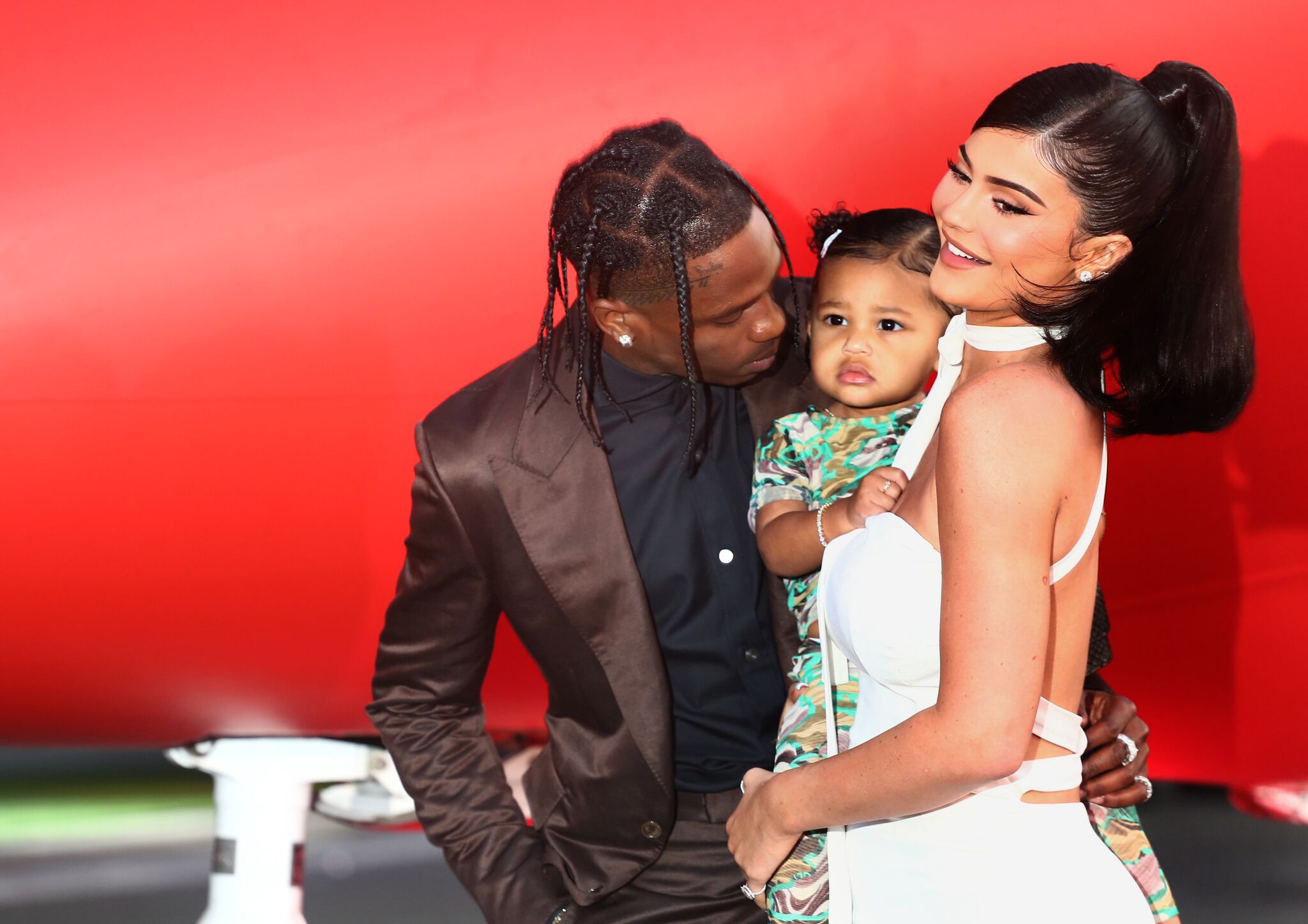 ---
In 2019, the couple split up, but they continue to co-parent young Stormi and maintain a good friendship. Kylie adores her daughter and they are inseparable. She has stated that she's glad that she had Stormi young, the reality TV star told Paper Magazine.
"It's genuinely what I wanted ... to be a young mom, I thought, 'This is what I want to do,' and if people accept it or don't accept it then I'm okay with every outcome."
---
4. REESE WITHERSPOON, 23 AND RYAN PHILLIPPE, 24
The former duo was among Hollywood's sweetheart couples during the early rise of their careers. The two married after the release of one of their most famous films Cruel Intentions in 1999. In that same year, they had their daughter Ava. 
"To be totally honest, it was scary. I was scared. I didn't know what it was going to do to my job or my career." the actress revealed.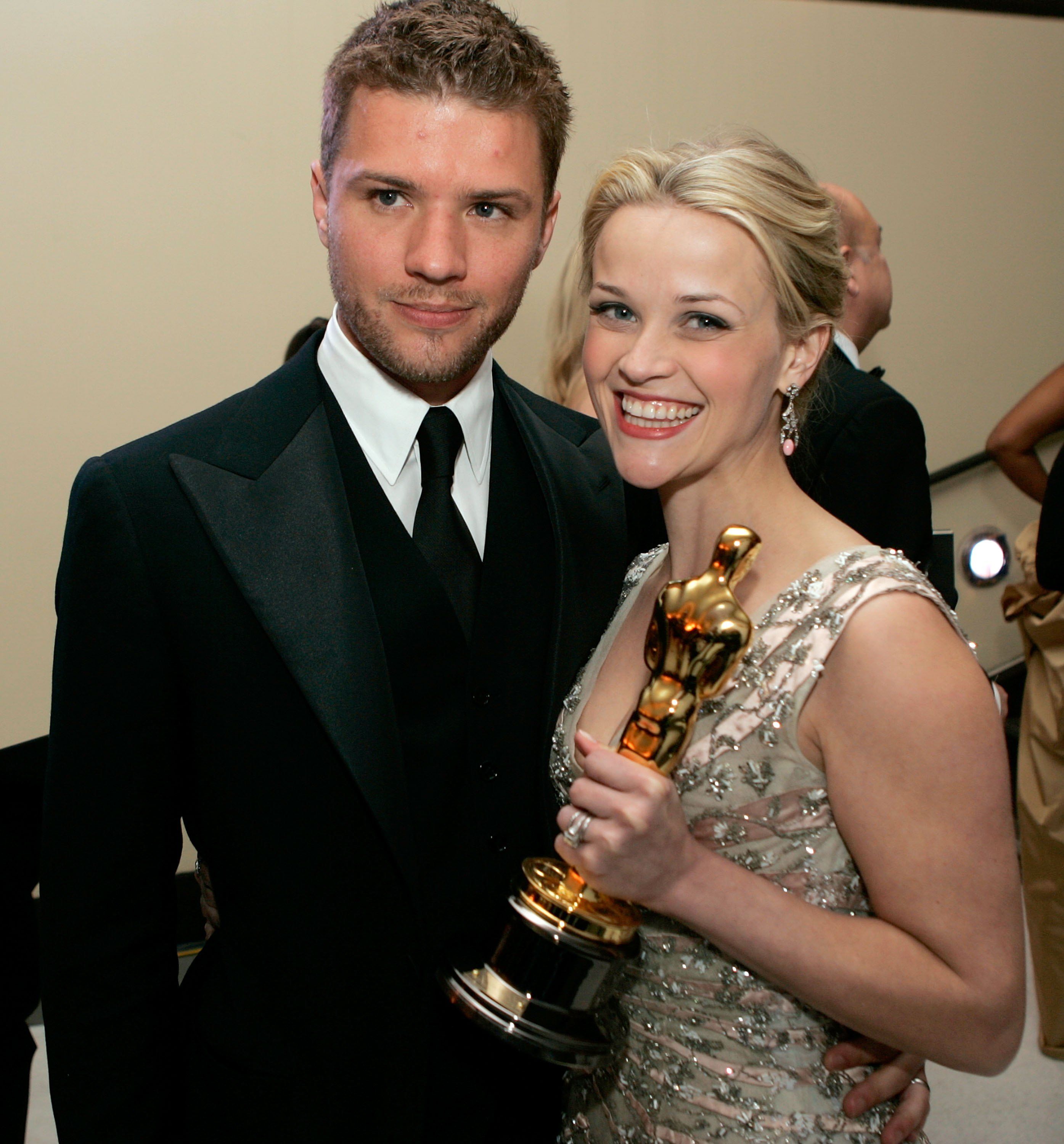 ---
A few years after the birth of their second child, Deacon, the couple went on to divorce; however, the parents had joint custody of their children. Ava is now all grown up and keeping busy with her studies at the University of California, Berkeley. People also cannot get over how much she resembles her mom. In an interview with Entertainment Tonight, Ryan Phillippe said:
"I mean, it's weird, because isn't that obvious?" he joked. "Who else are they going to look like, you know? I always find that such a weird thing, like, Ava looks exactly like her mother, who else is she going to look like? It's an odd thing that people fixate on that."
---
Ryan and Reese both went on to have more children after their divorce. Reese welcomed her last born son Tennessee with her second husband, Jim Toth. Ryan has another daughter named Kailani with the actress Alexis Knapp. 
---
5. CANDACE CAMERON-BURE, 22
Candace rose to popularity as a cast member on Full House and she can thank the show for her beautiful family. The actress met her husband, professional hockey player, Valeri Bure, through a castmate and they have been married for 24 years. In 1998, two years after the couple exchanged vows, they welcomed their first child, Natasha when Candace was 22.
---
Their daughter is now all grown up and frequently joins her mom on the red carpet. Natasha has a growing YouTube channel and is even trying her hand at an acting career. She's appeared in films such as Faith, Hope & Love, and The Farmer and the Belle: Saving Santaland.
---
The Fuller House star expanded her family after the birth of her daughter. She and her husband had two sons, Lev and Maksim. Her sons are 18 and 19 and Natasha is 21 which means that the couple will soon be empty nesters. Candace is totally excited about this transition of parenthood. The actress told Parade:
"I am looking forward to fun with friends, new adventures with my family," she said "I'm really excited to add an office to my house by using one of my children's bedrooms!"
---
6. WILL SMITH, 24
We're all familiar with Will Smith and his actress wife, Jada Pinkett Smith. The couple has two kids together, Jaden and Willow; however, the actor was previously married to Sheree Zampino. During their three year marriage, the couple had a son named Willard Carroll 'Trey' Smith III when the actor was 24 years old.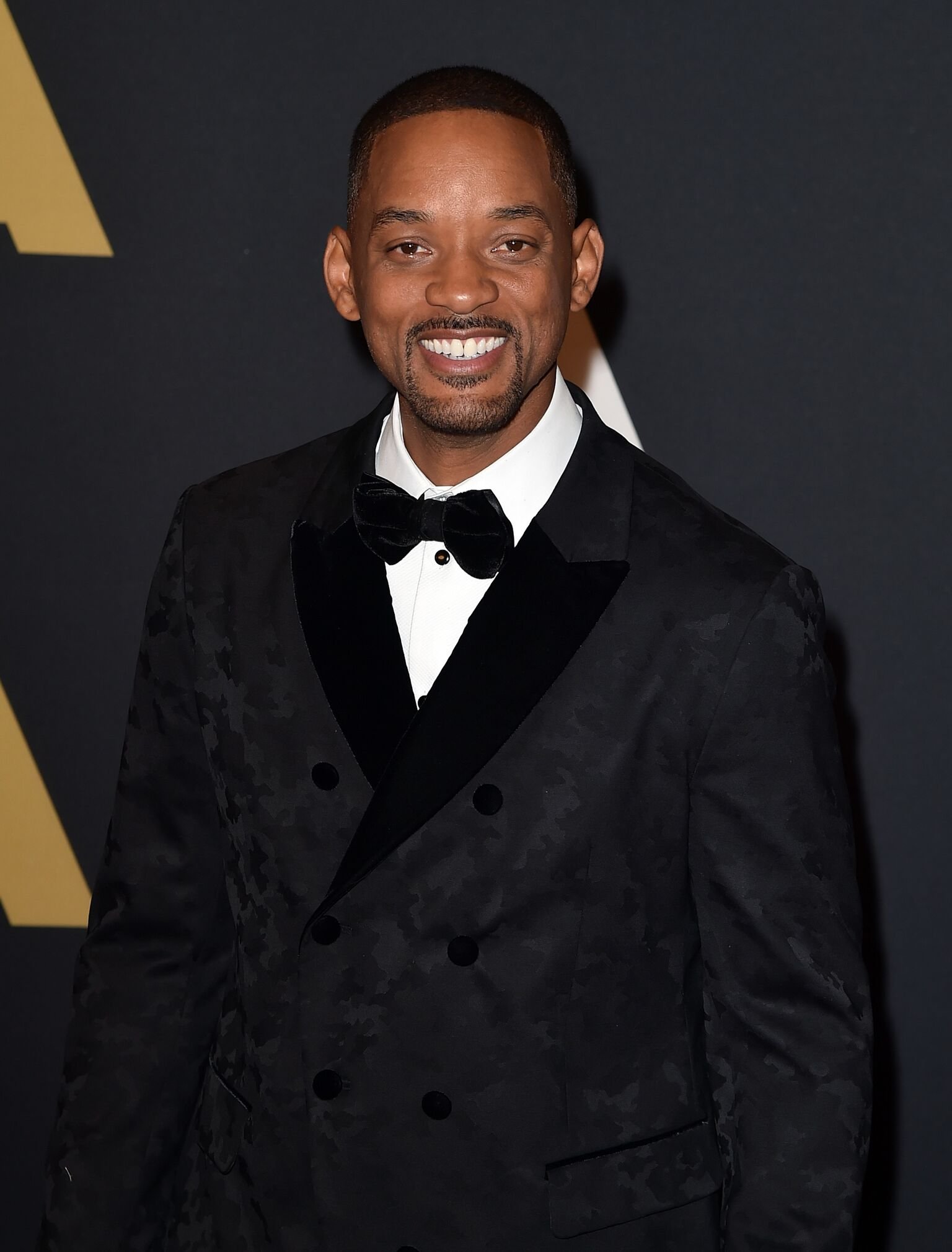 ---
With a huge spotlight on Will's family with Jada and the success he's achieved in his later years, it's easy to overlook his life before they married. In an Instagram post, the star revealed that his relationship with Trey had its challenges due to the divorce with Sheree but they have been building a stronger father and son bond.
"We STRUGGLED FOR YEARS after my divorce from his mother. He felt betrayed and abandoned. It is a wild blessing to recover and restore a loving relationship with my beautiful son!"
---
7. ADELE, 24
Adele welcomed her son, Angelo, at the age of 24 with her husband Simon Konecki. After their son was born, the soulful singer took some time off to take care of her him then got right back to releasing music. She is deeply engaged with parenthood even though she has one of the biggest pop star careers in the world.
A source close to Adele told People:
"Adele is very involved with his school. She loves her mom life."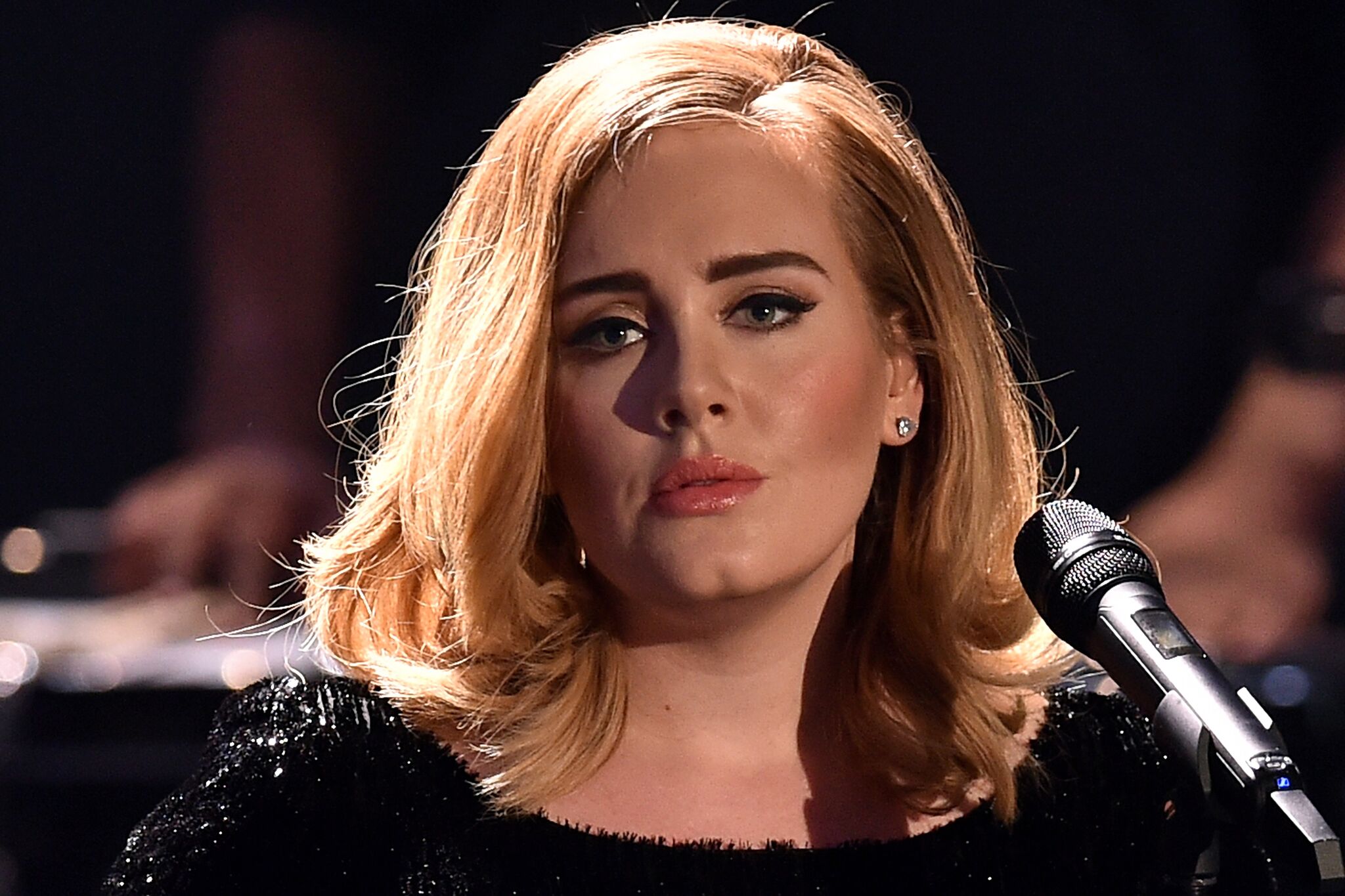 ---
The Hello singer made headlines when it was revealed that she and her husband are divorcing. The exes intend to keep the details of their divorce private in efforts to protect their son. Fans were also shocked to see Adele's new look, the singer has shed some weight and looks to be happy and healthy.
---
8. HILARY DUFF, 24
Hilary had her first child, Luca with her ex-husband,  Mike Comrie at the age of 24. The Lizzie McGuire actress confessed that having her son at 24 felt isolating even though she knew she always wanted to be a mother. In an interview with The Motherly Podcast, she said:
"It was a little isolating in the beginning because I didn't have any friends that had babies yet."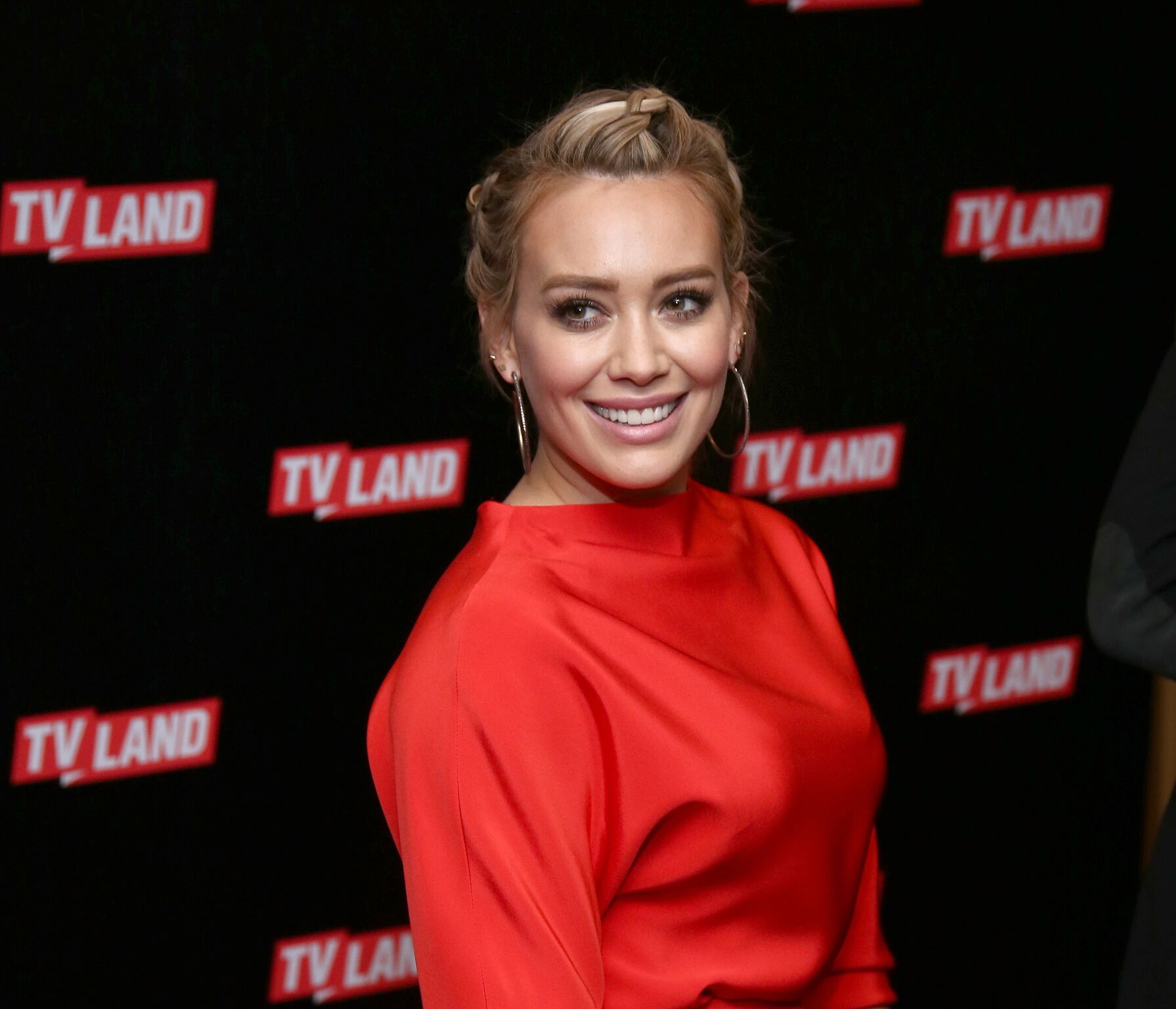 ---
Duff has also revealed that she struggled with her identity after having a child but she has now realized that motherhood is the best thing that has ever happened to her. The actress explained to The Motherly Podcast:
"Once you do find yourself again, you have the biggest thing under your belt that nobody can take away from you and you're so confident," Duff said about finding her identity again.