Top 10 Richest Families In Hollywood
Oh, Hollywood, land of the stars, and home to the famous and the insanely rich. How rich you might ask? Well, some are born into their family's wealth, while others work extremely hard to earn them their keep, then there are those who marry into it. The richest family in Hollywood is worth a whopping $3 billion.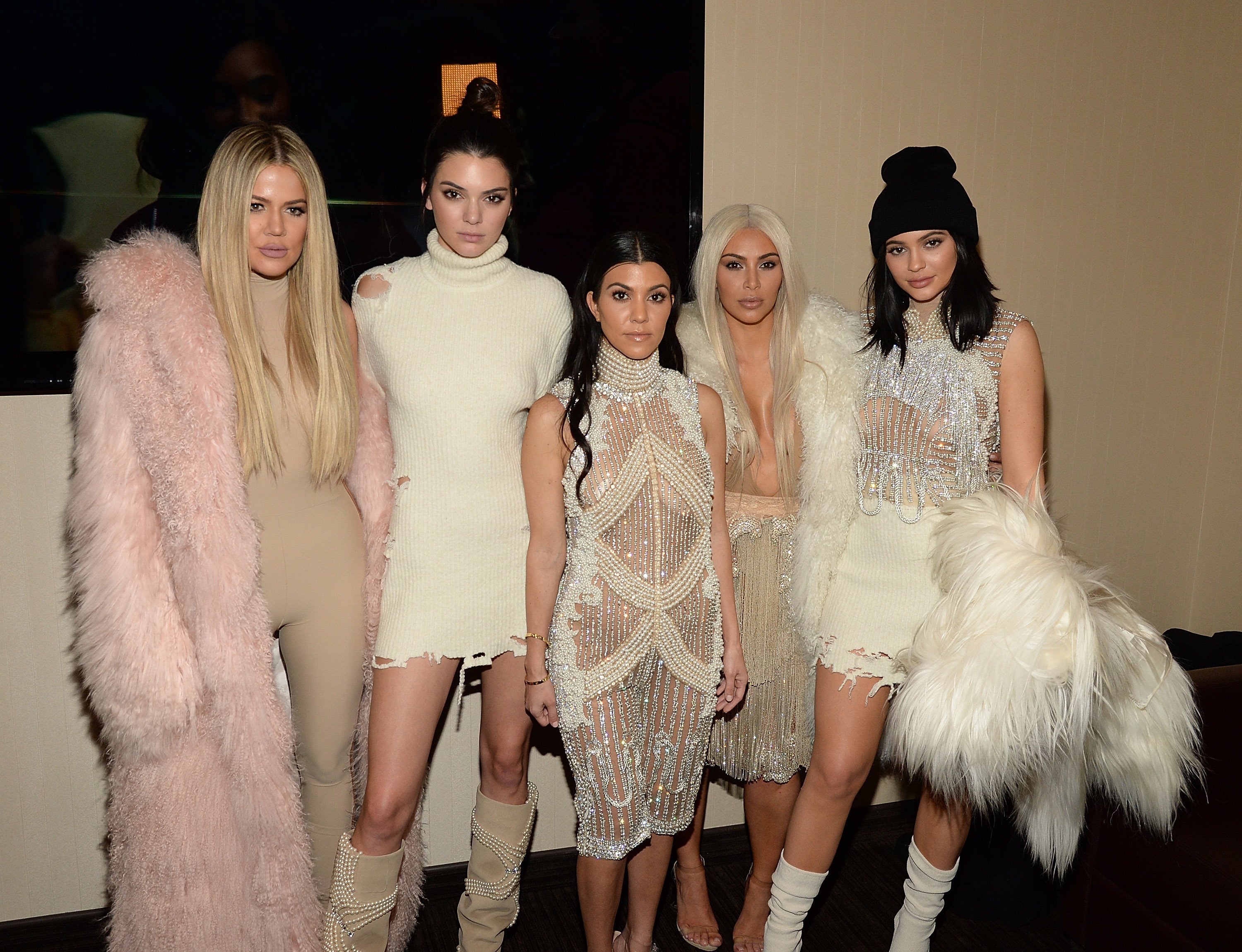 Movies stars, directors, producers, reality tv stars, professional athletes, supermodels, and heiresses, can you guess which names are on this list and how much they are worth? We've tracked down the wealthiest of all the Hollywood families and are giving you the top ten, get ready to be blown away.
---
10. THE VANDERBILTS OF SHOWBUSINESS
I know what you're thinking. Hearing a family name like Vanderbilt, images of the posh, upper east side of New York, or the tense socialite scenes from Gossip Girl are probably flooding your mind. While though, you are partly right, we're actually talking about Gloria Vanderbilt and her son, Anderson Cooper.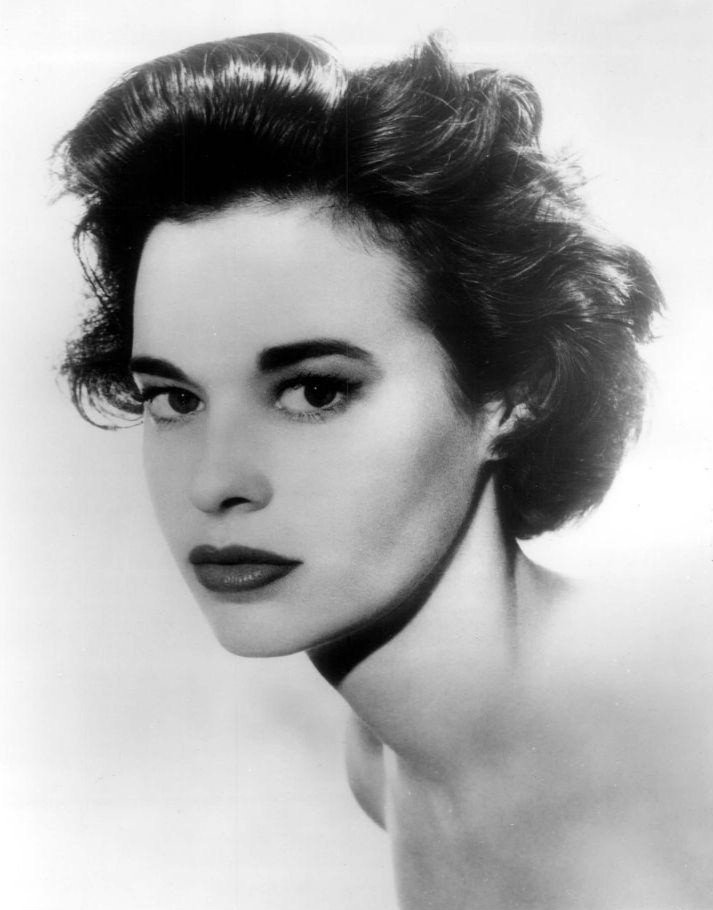 The golden era of motion pictures star, Gloria Vanderbilt, is the descendant of the railroad tycoon who practically helped build America, Cornelius Vanderbilt. Their historic last name is amongst the most respected across the world, and even more so in the US. Sufficient to say that the actress was born into her station.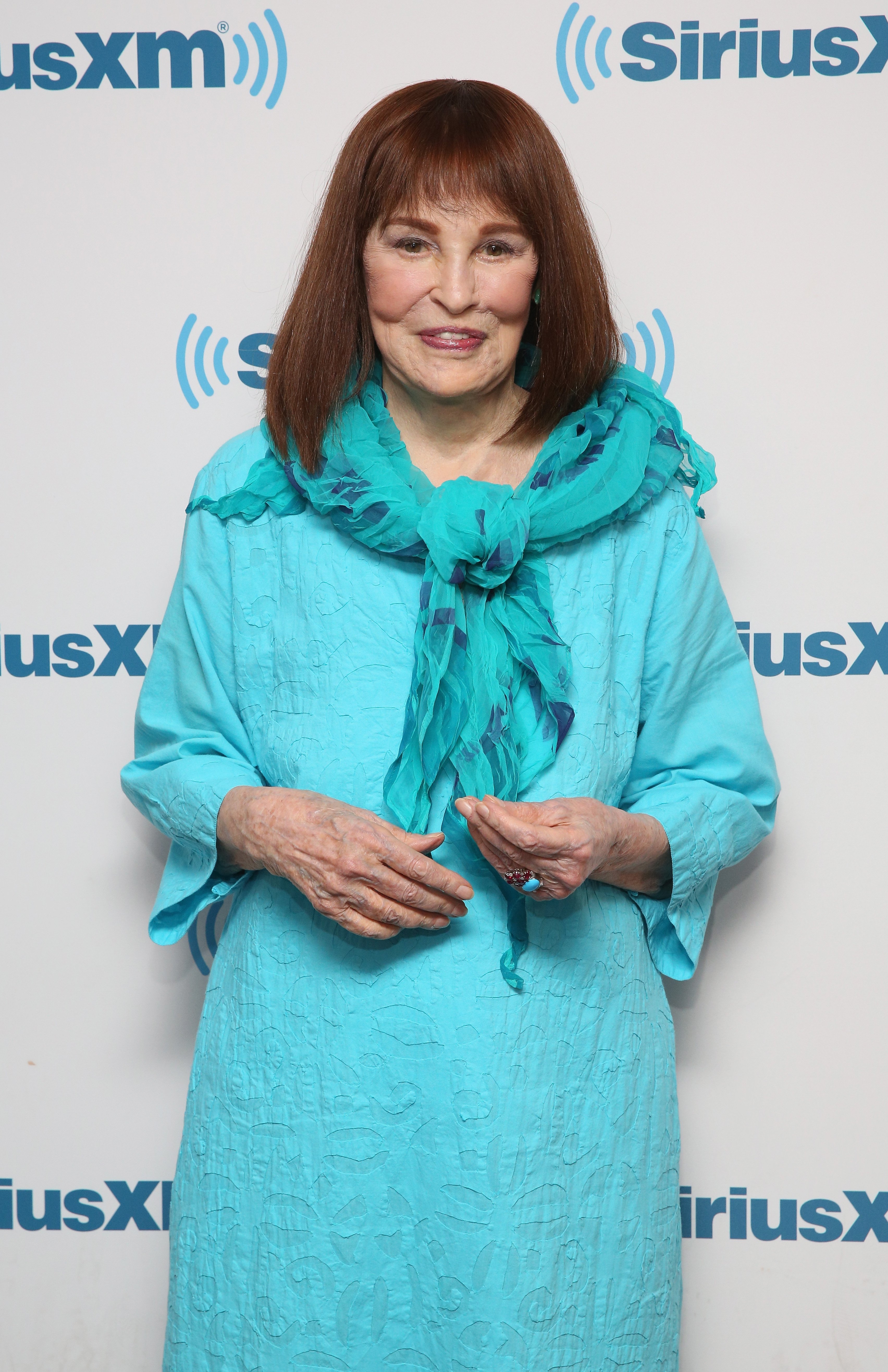 ---
THEIR BRANCH OF THE FAMILY
Her pursuit of a Hollywood career only pushed further her status under showbiz limelight. Her career as an actress, fashion designer, and artist has amassed for her a personal wealth of $200 million. Her son, Anderson Cooper, is arguably one of the most recognizable faces in American media as well. He's a news anchor for CNN and respected television personality.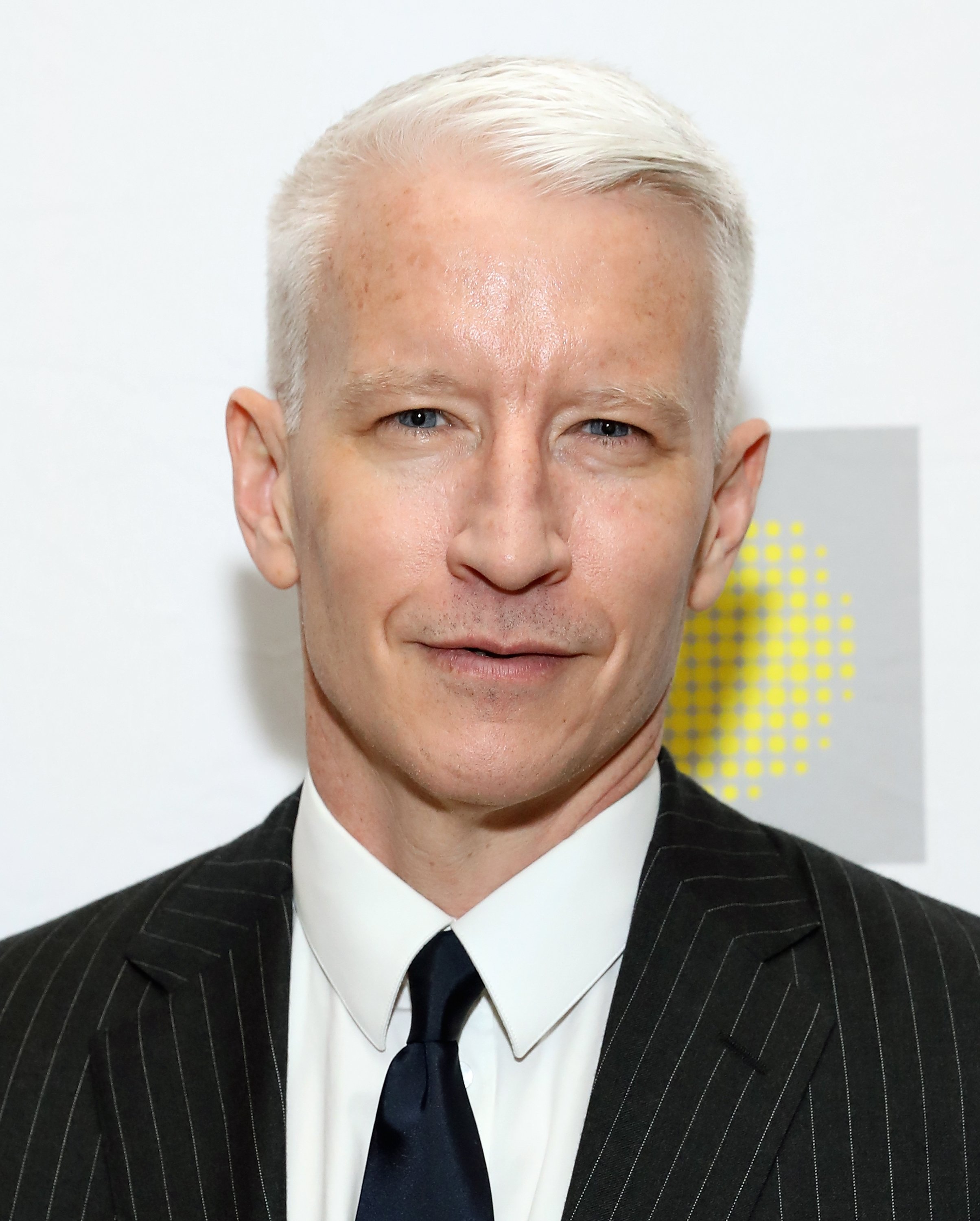 Without including the amount of influence their family name carries, and the immeasurable exerted wealth the rest of the Vanderbilt clan has, Anderson's long and reputable career has seen him earn a personal wealth of $100 million. This brings his and his mother's branch of their family worth $300 million.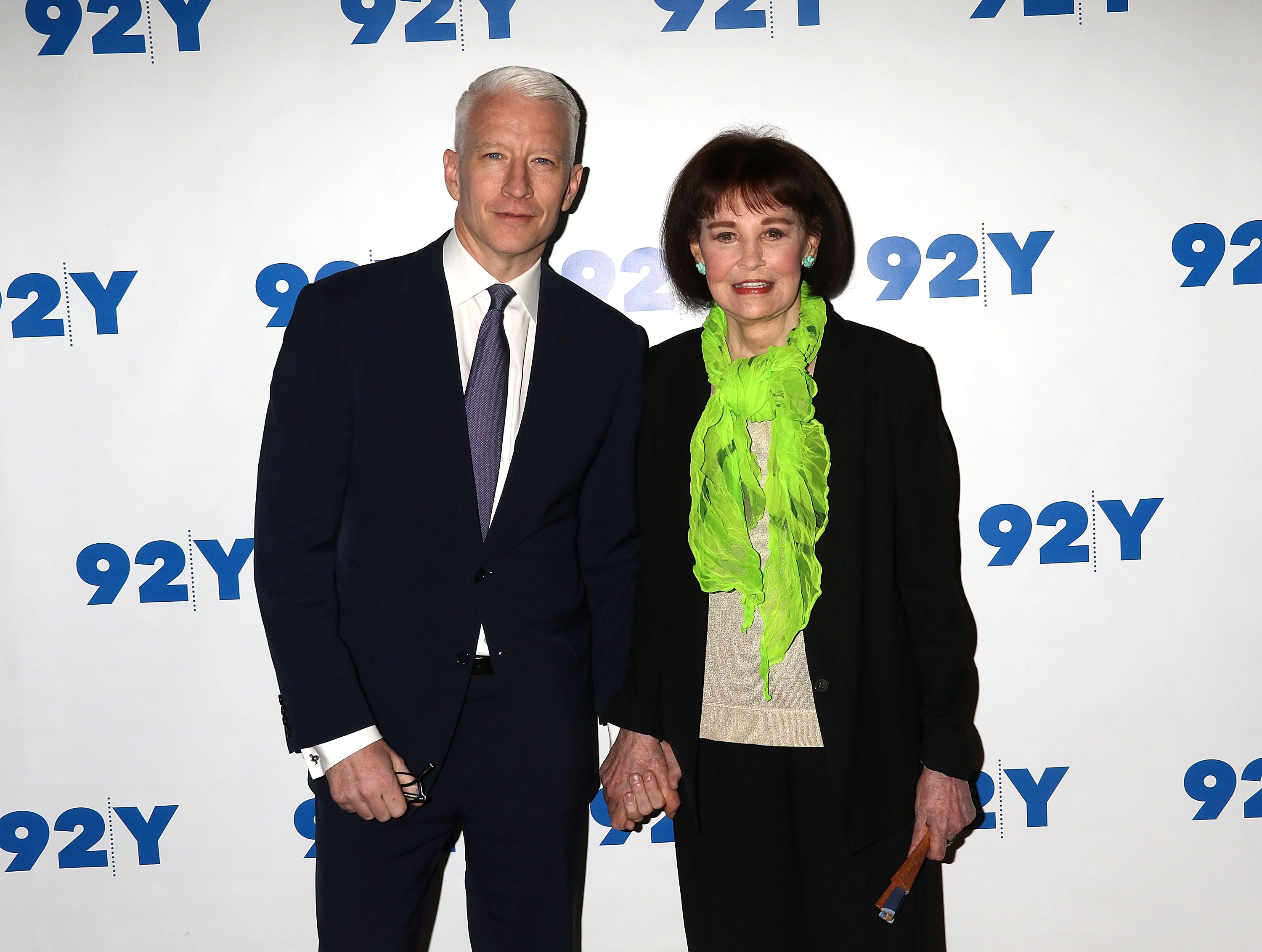 ---
9. THE HANKS/WILSON FAMILY
Actor, producer and director, Tom Hanks is one of the highest-paid people in Hollywood. His acting career includes more than a handful of huge box-office successes, such as Forrest Gump, Cast Away, Big, Splash, Saving Private Ryan. The two-time Oscar winner has also made a career of producing highly rated films and tv shows.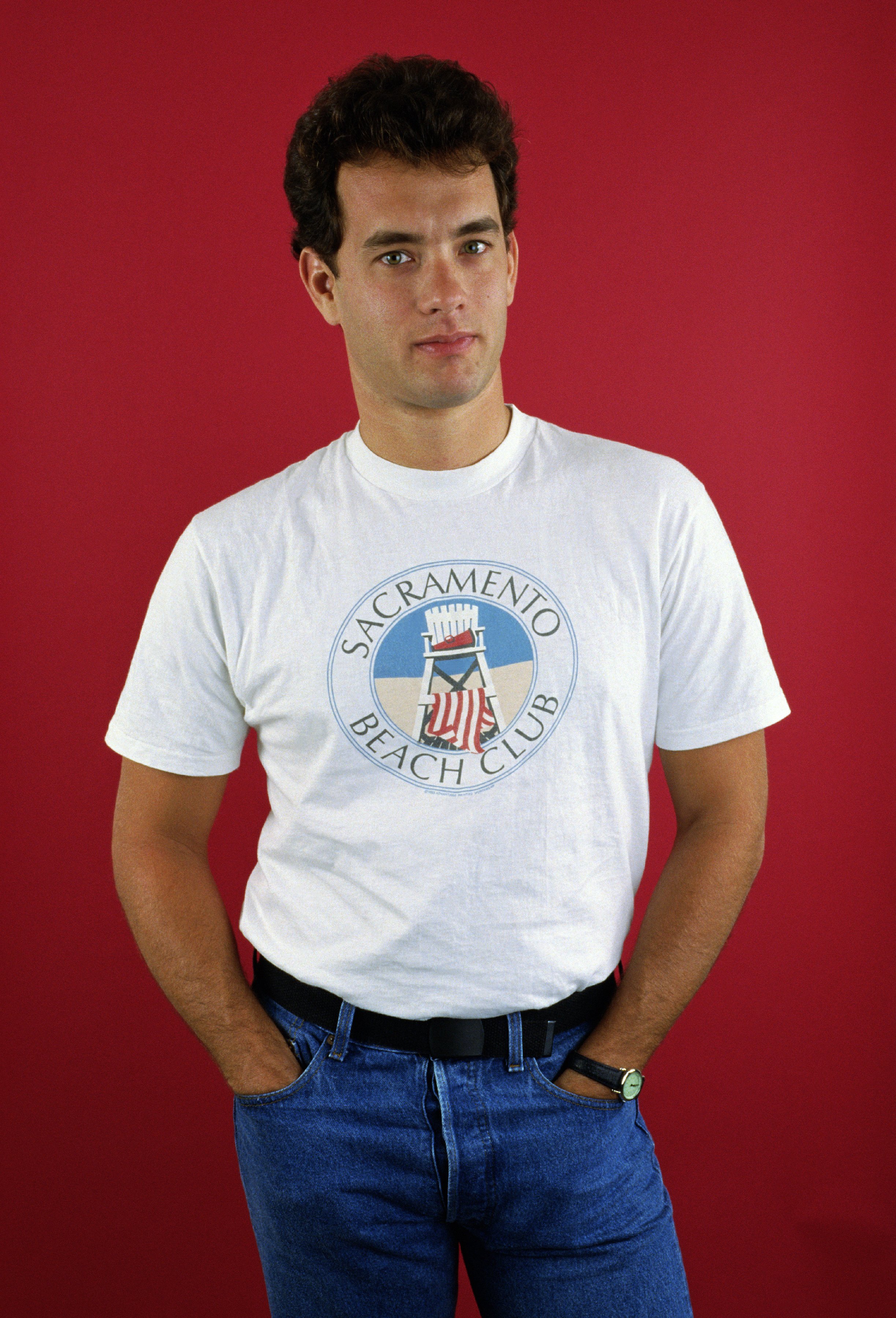 Before he was one of the biggest movie stars in Hollywood, he was the star of a short-lived sitcom, Bossom Buddies, which launched his introduction to the acting scene as a talented comedy star. Through this he earned his first Oscar nomination for Big, this then lead to winning roles in Philidelphia and Forrest Gump.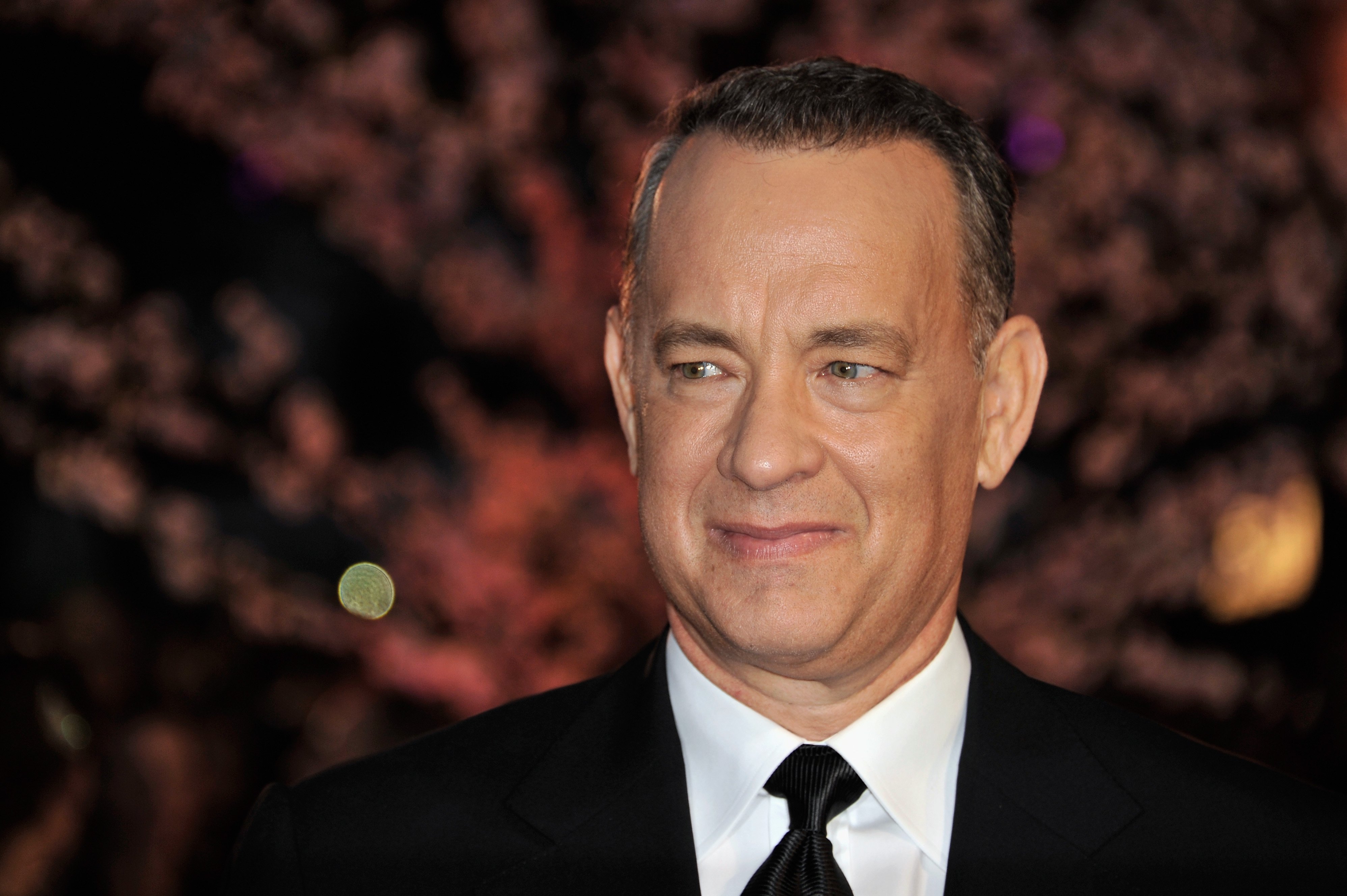 ---
BEING MR. BIG
Since then he's produced many of his films, hit television programs like Band of Brothers, Pacific Rim, Big Love, and a series of documentary series with CNN. In all his years as a Hollywood big-shot, Tom Hanks' net worth is $350 million. His second wife, Rita Wilson, is an accomplished actress and producer as well.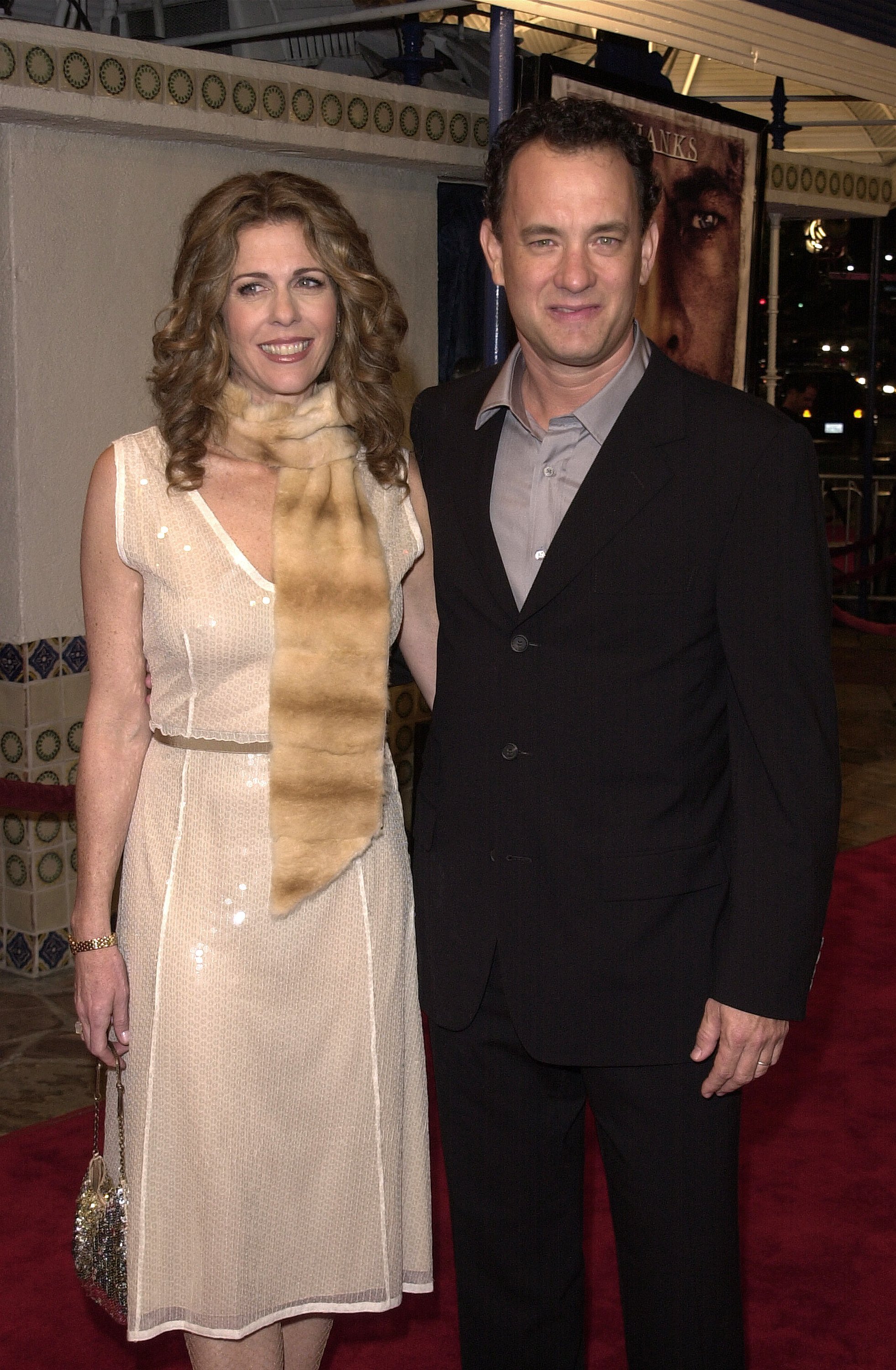 Wilson has been in films like Sleepless in Seattle, Runaway Bride, and tv shows like The Good Wife and Girls. She has also been the executive producer of films like Mama Mia!, My Big Fat Greek Wedding, Connie and Carla, and A Simple Wedding. With her and her husband's net worth combined, the Hanks family is worth $370 million.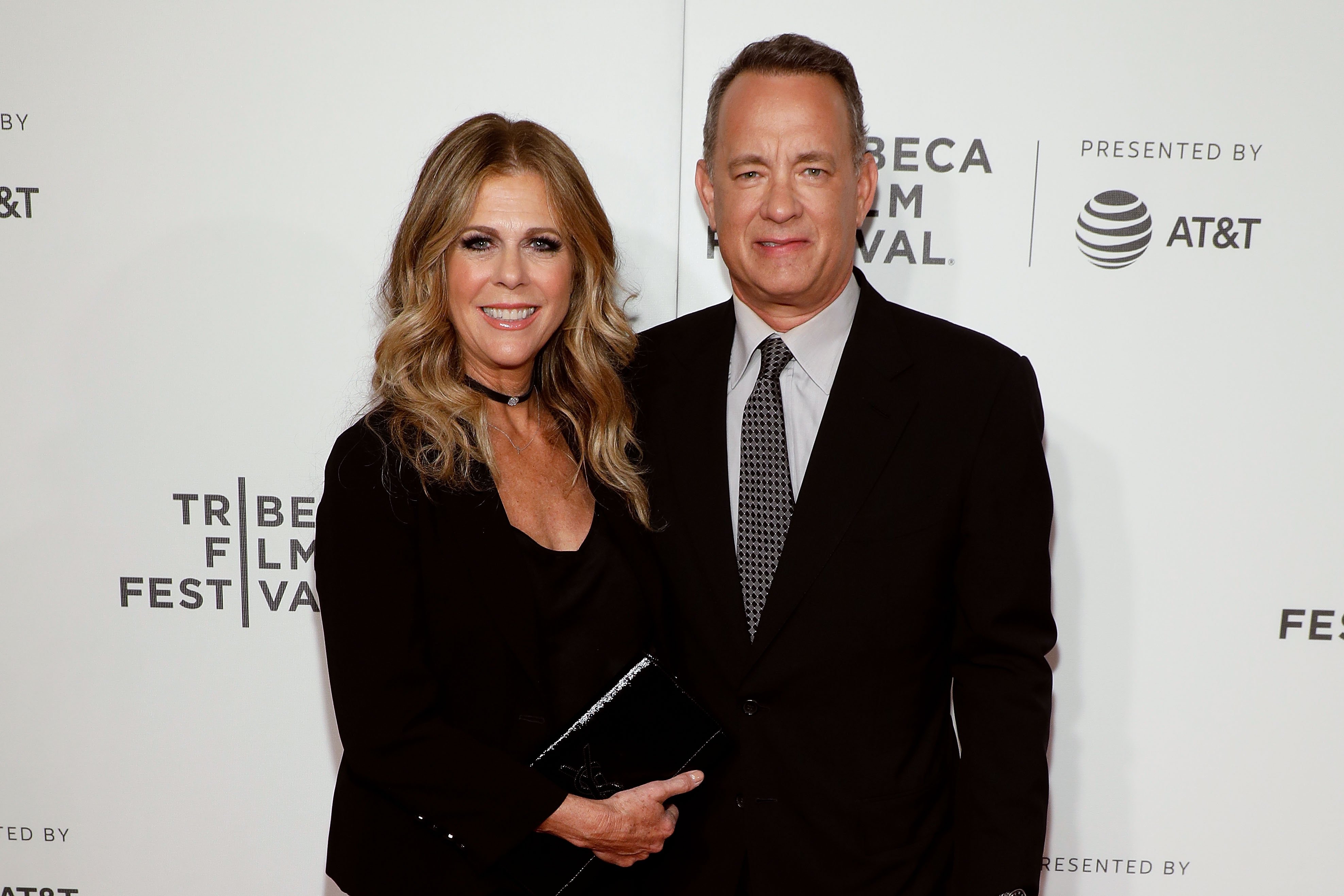 ---
8. THE DOUGLAS/ZETA-JONES FAMILY
Since the passing of the renowned actor, Kirk Douglas, the role of the patriarch of the Douglas clan has fallen to his son, Michael. Kirk was the star of classic films like Spartacus, Lust for Life, and The Bad and the Beautiful. He was nominated for 3 Oscars during his career and amassed a fortune worth $60 million in his 103 years of life.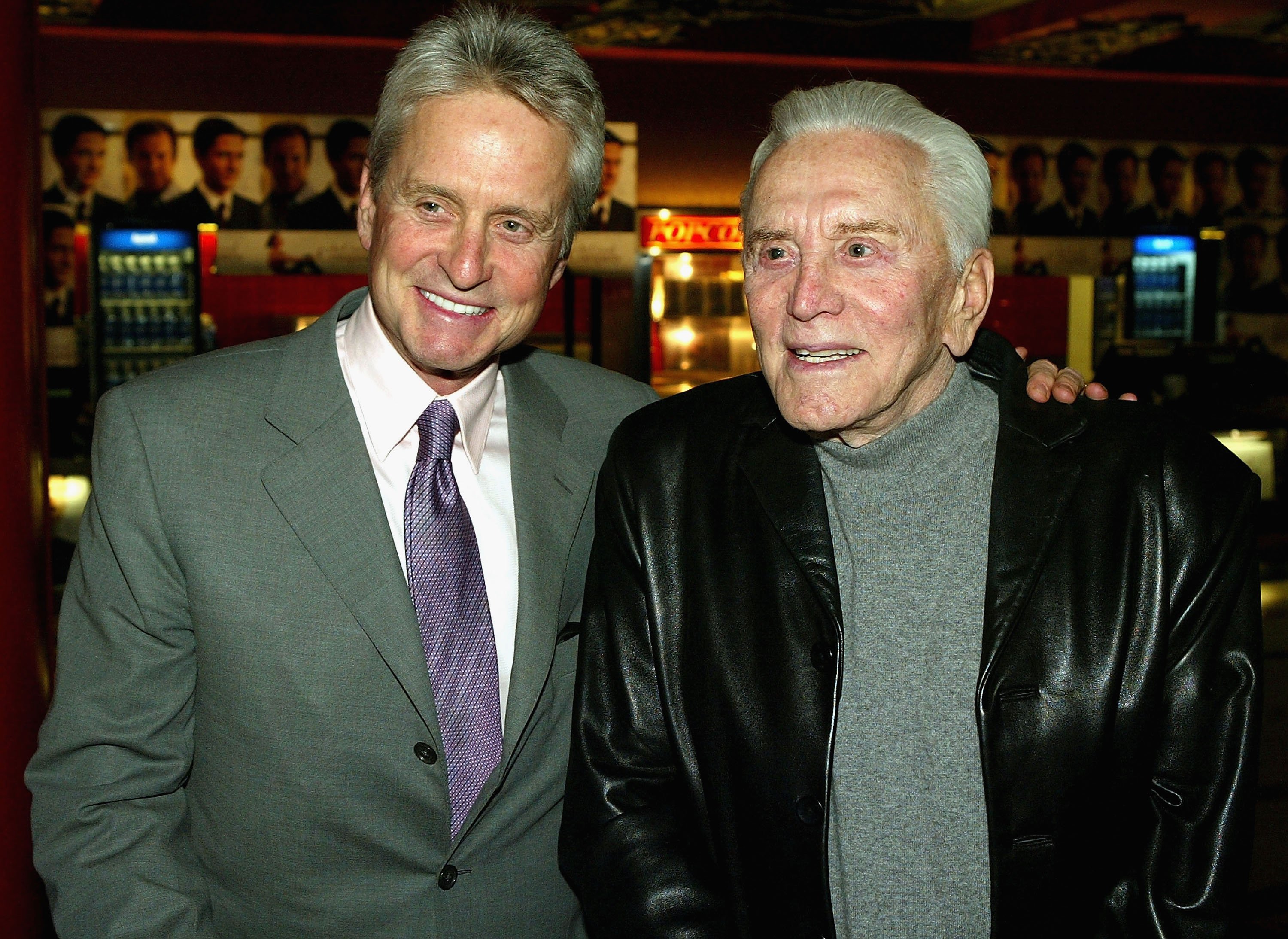 His son, Michael Douglas, is no slouch as an actor as well. His father's great acting chops certainly spilled over and then some. Michael has already won two Oscars, is famous for films like Wall Street and Basic Instinct. He recently joined the Marvel Cinematic Universe through Antman and is set to return to the role of Hank Pym.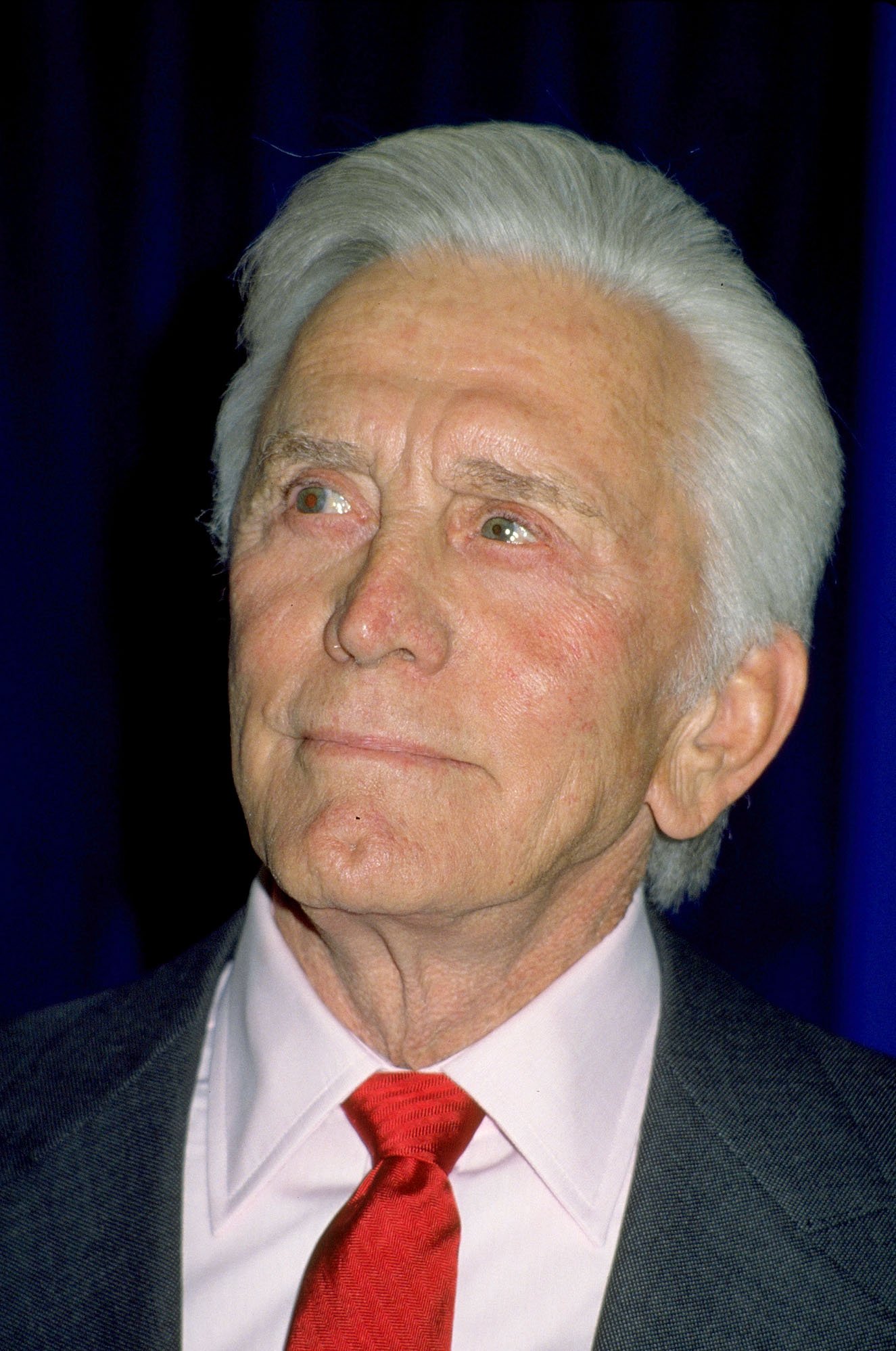 ---
THE SECOND GENERATION
Michael has been in over 60 films and is currently also the executive producer of Ratched, and The Kominsky Method along with over 20 other projects. His career has seen him earn a net worth of $300 million. His wife, on the other hand, Catherine Zeta-Jones, is also an Oscar-winning actress.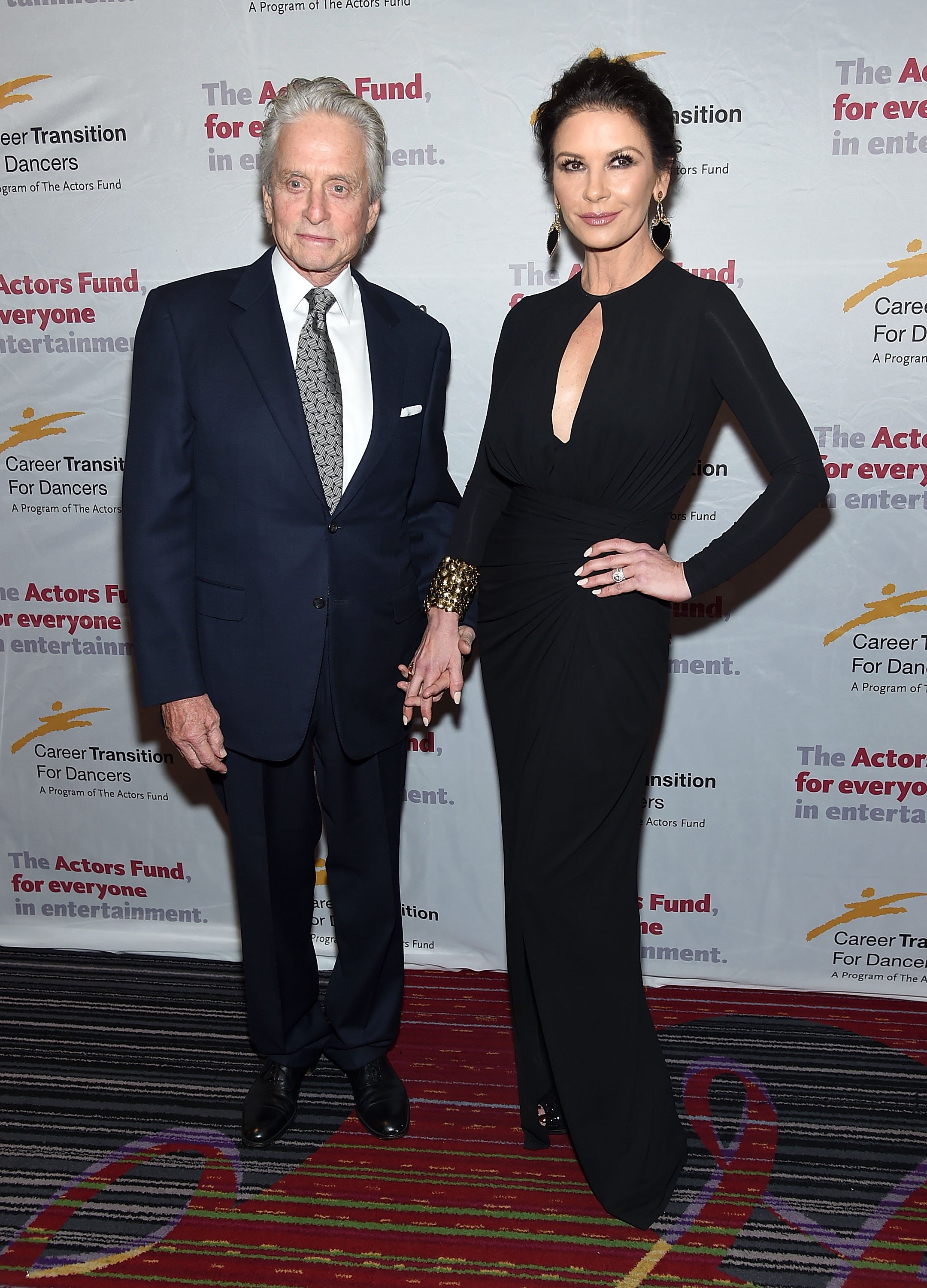 Famous for her femme fatal roles in Zorro, Entrapment, and Chicago, Zeta-Jones has been in over 40 films and tv shows. Most recently she's been part of the cast of Facebook Watch's Queen America, and Feud: Bette and Joan. Adding up her net worth brings the Douglas/Zeta-Jones clan's net worth to $405 million.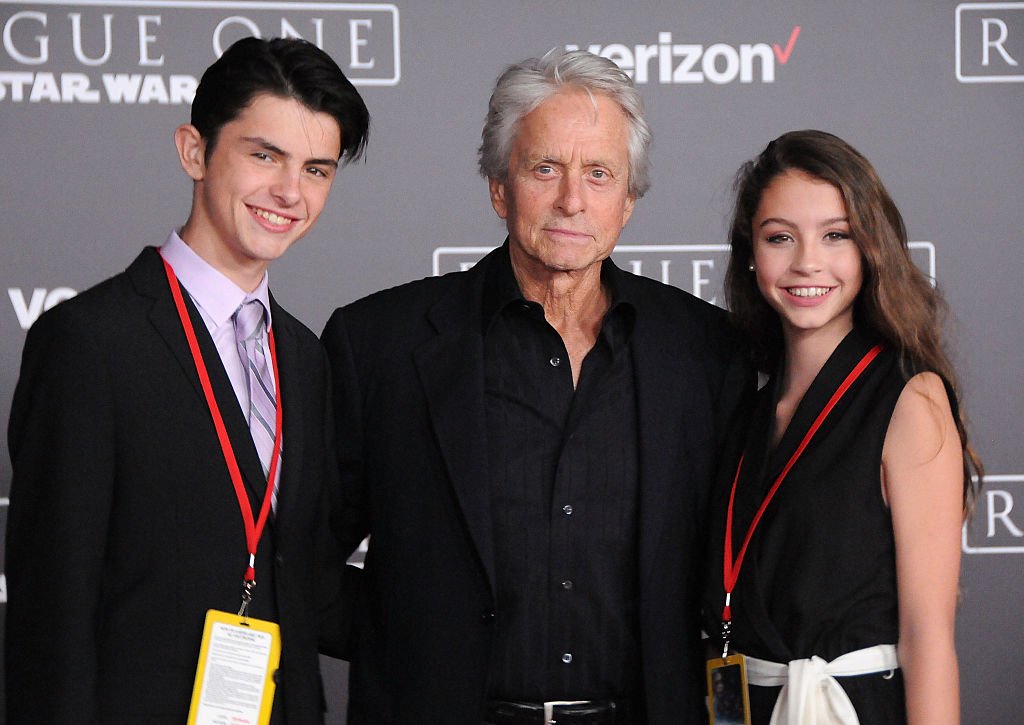 ---
7. THE ONCE GREAT PITT/JOLIE
Okay, so 'Brangelina' are no longer a couple. However, we just wanted to add a what-if/wild card entry in here just to give you an idea of how many more power couples would be on this list if they didn't break up. "Cough. Tom Cruise and Nicole Kidman. Cough." So yeah, Brad Pitt and Angelina Jolie make this list.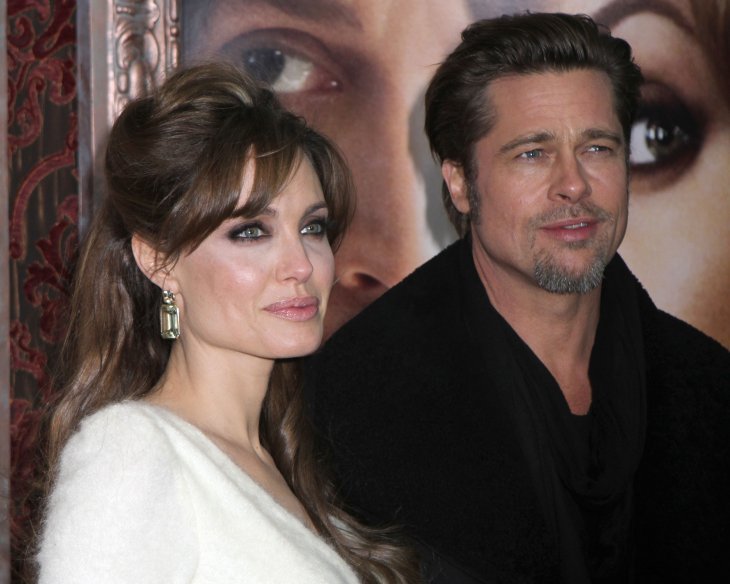 They, along with their six children, were once considered Hollywood's first family. Both are Oscar winners, both have been named the highest-paid actor/actress in H-town, and sexiest man/woman alive at least once, and both have bustling careers as renown actors, producers, and directors. What more do you want?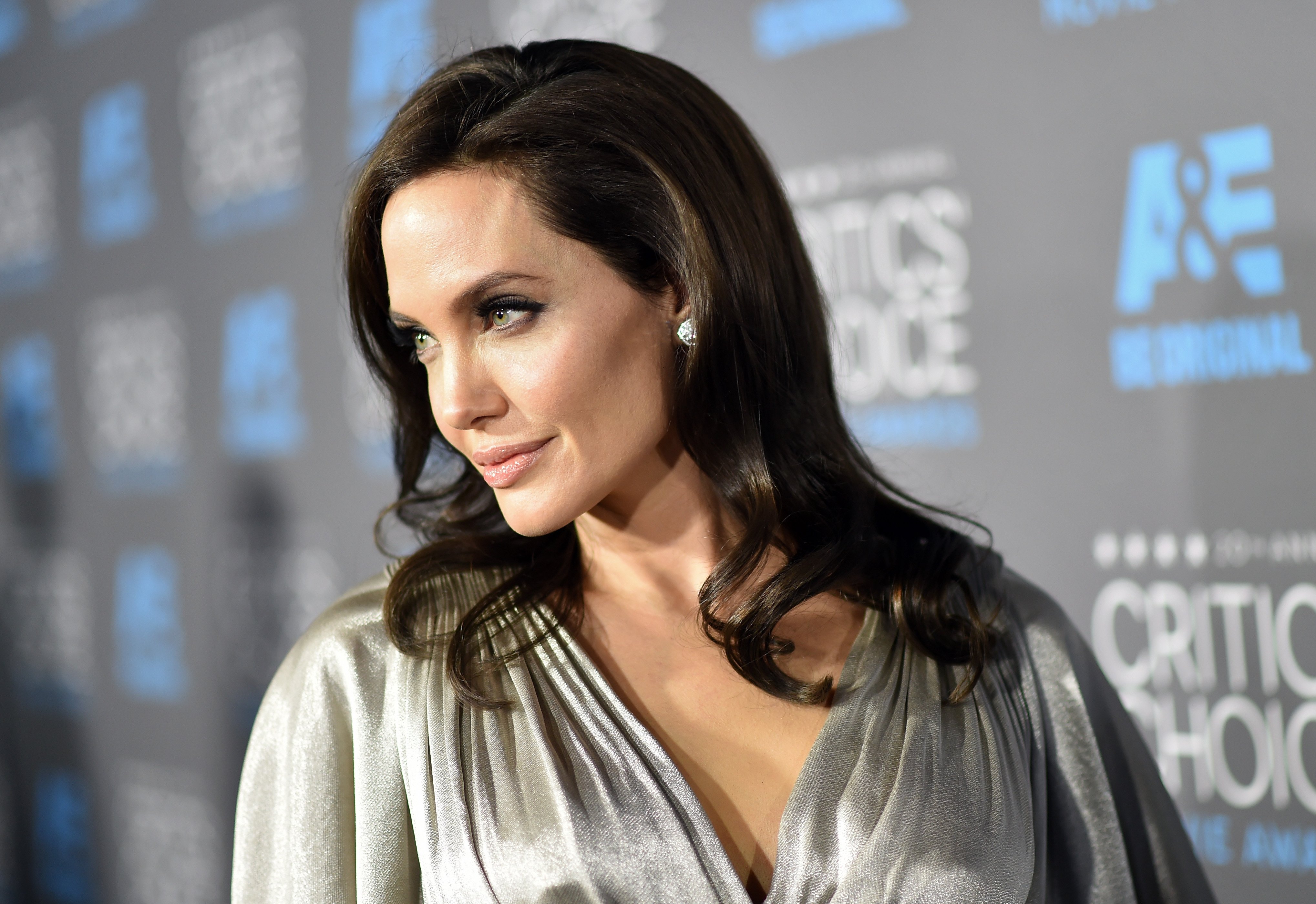 ---
WHAT COULD'VE BEEN
With their two amazingly fruitful careers and the wealth they've amassed over the years, the couple's net worth would have been an easy $440 million. Which is unfortunate given their divorce in 2016. Recently, sources have even claimed that Brad said he was happier while with Jennifer Aniston. What?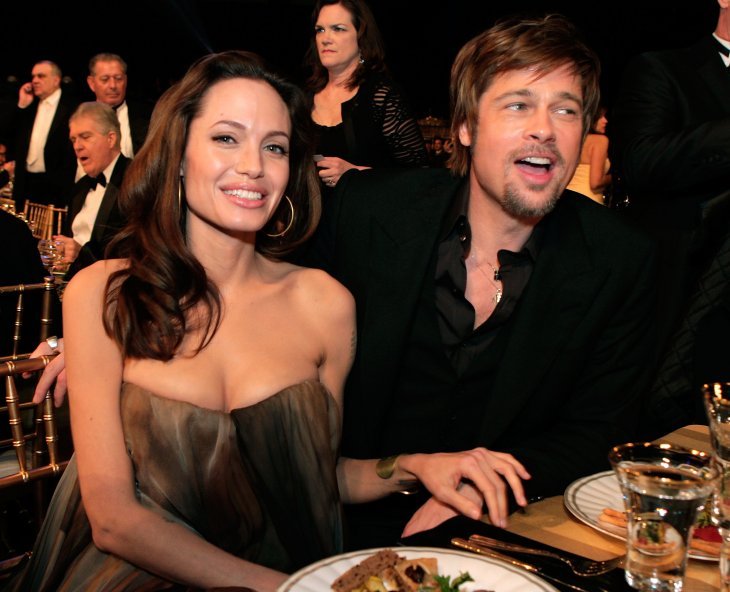 ---
6. CONTROVERSIAL ROCK AND REALITY
Okay, the Pitt/Jolies were the only 'what ifs' on this list. Now let's move on to one of the families that made reality tv what it is today. We're talking about The Osbournes. Let's start with dear old dad, shall we? Ozzy Osbourne is a living rock and roll legend. He was in the heavy metal band, Black Sabbath's frontman for years.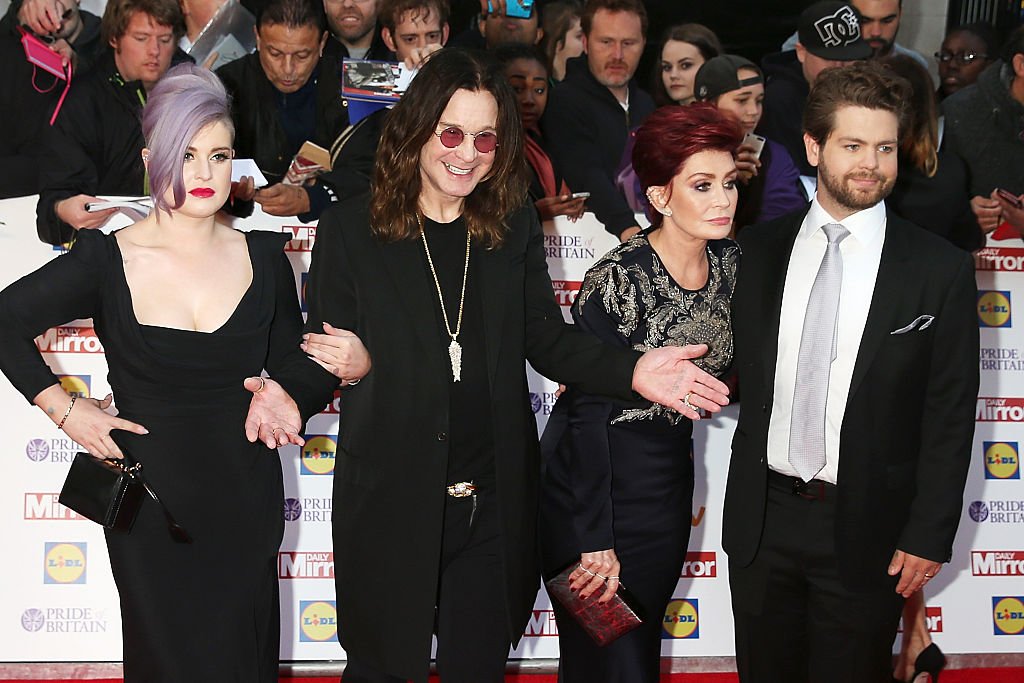 Later on, he went solo and found some success there as well. On his own, or let's say thanks for the never-ending support his music gets, the bat's head bitting and crazy train singing goth is worth $220 million. Moving on. Thanks to their reality show, The Osbournes, Ozzy's wife Sharon, and two kids, Kelly and Jack turned into celebs as well.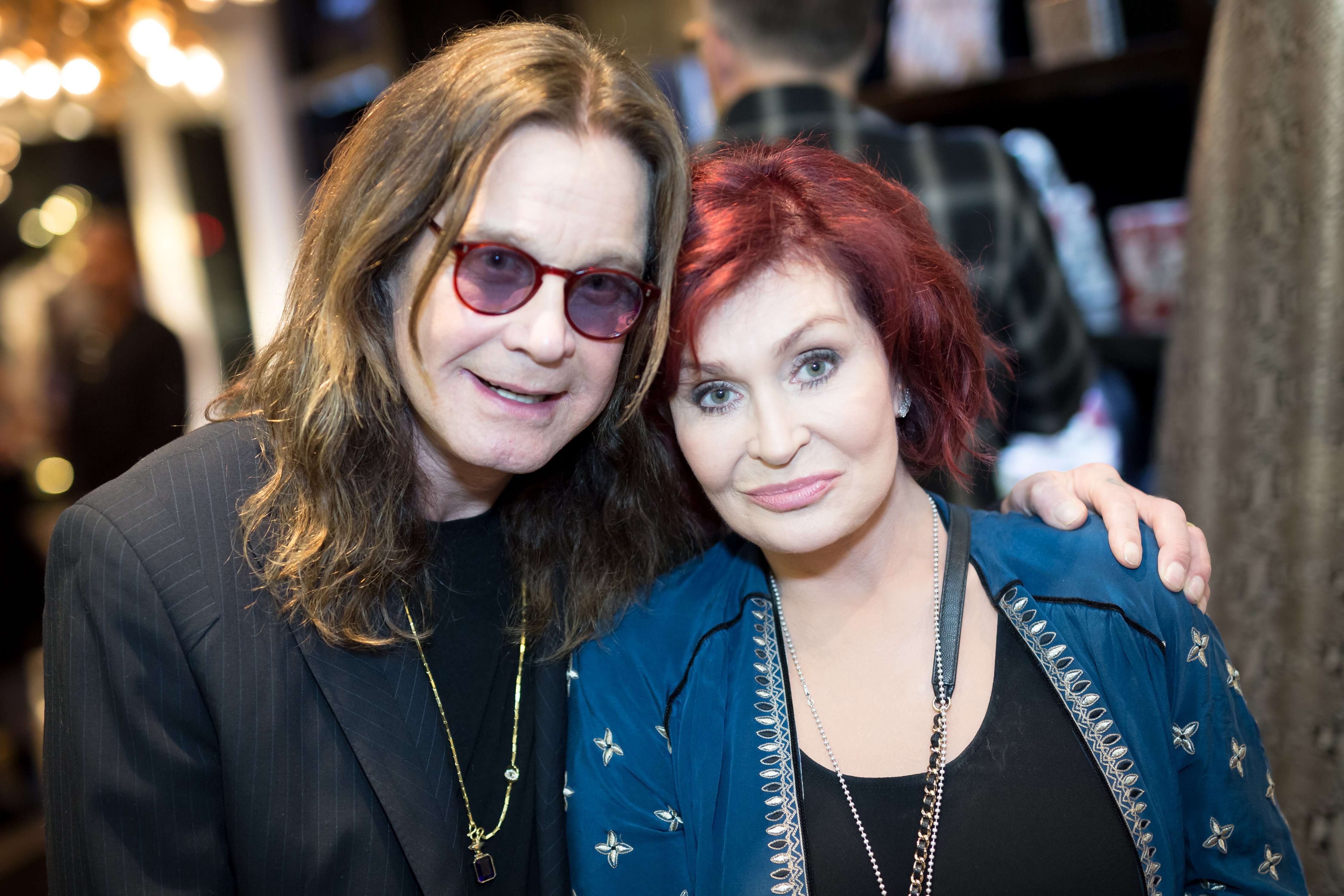 ---
A FAMILY AFFAIR
Sharon had long been Ozzy's manager, she also became the manager of several musicians and groups over the years. She's since become a tv personality, talk show host, author, and talent manager. She's even one of the richest women in Hollywood. Their kids, Jack and Kelly are tv personalities in their own right.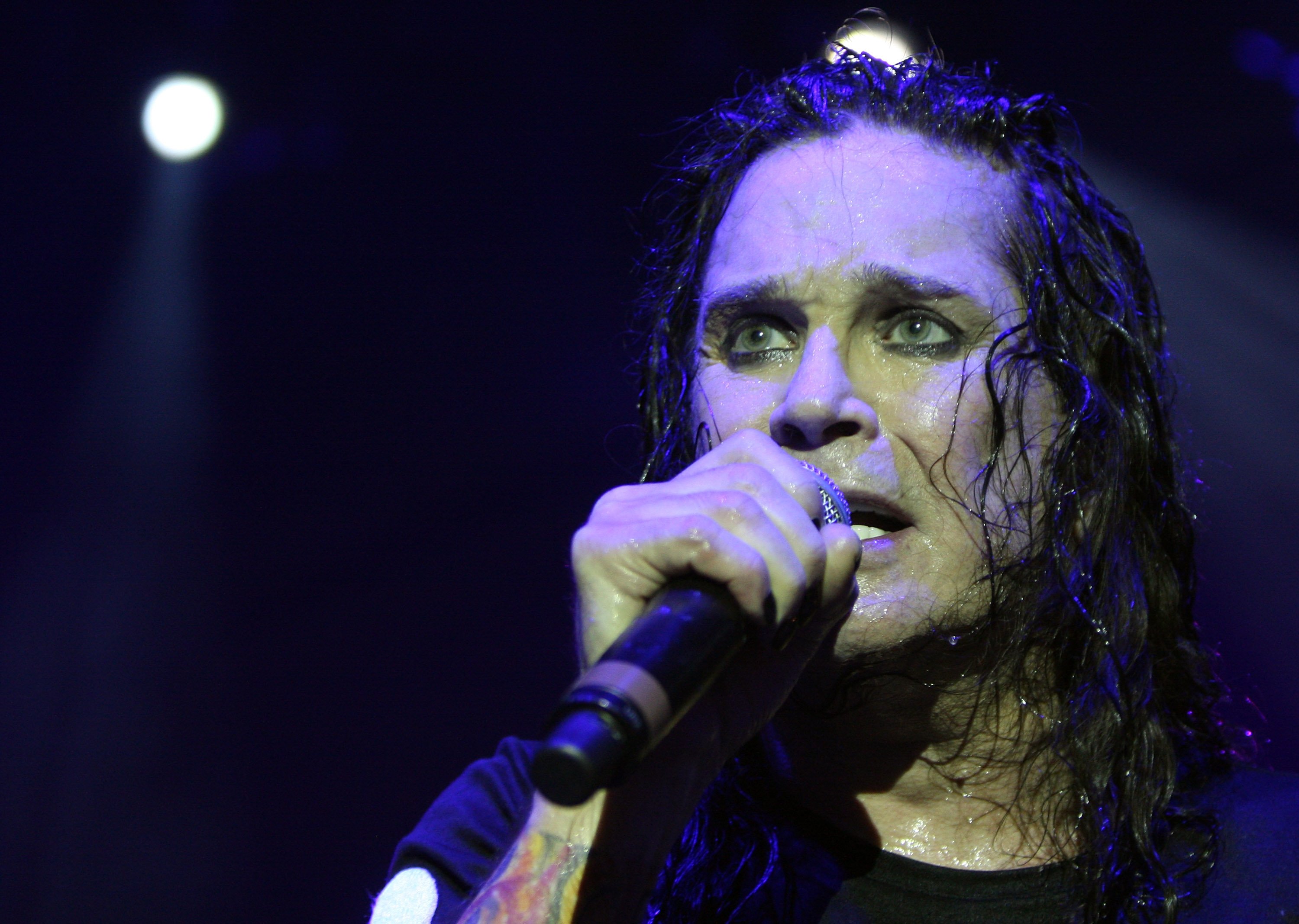 The two have net worths of $10 million and $15 million respectively. Their oldest daughter, Aimee, who opted not to participate in the reality show, has become a recording artist too. She's worth a cool $5 million. For years, the family worked on Ozzfest, which racked-up a lot of income for them too. All in all the family is worth $470 million.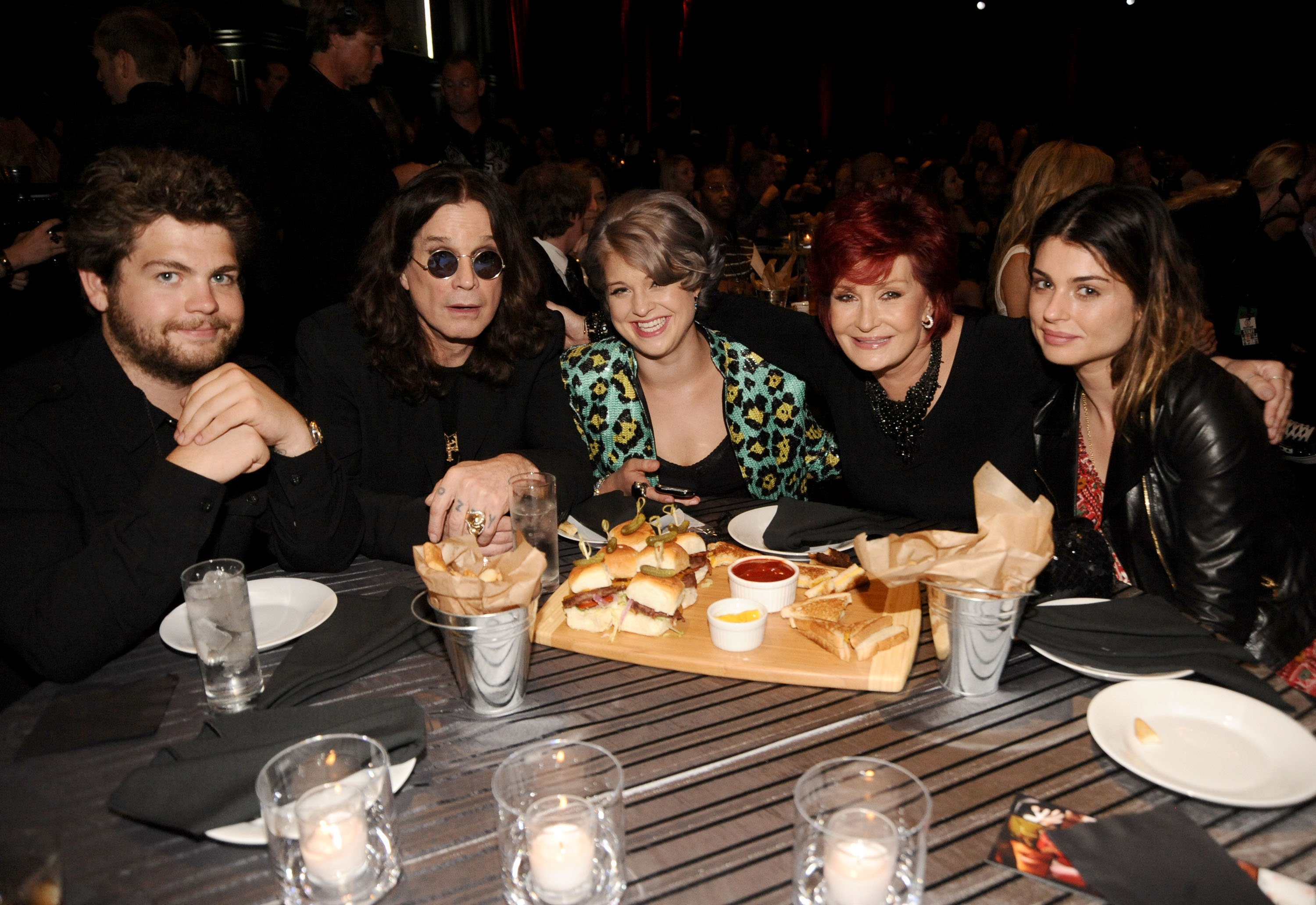 ---
5. PIG SKINS AND RUNWAYS
He's in the top 100 highest-paid athletes of 2019, has won the most number of Superbowls in NFL history, and has to lead the New England Patriots to 17 division titles. She's a supermodel, a former Victoria Secret Angel, a fashion designer, and a global fashion icon. They are Tom Brady and Gisele Bündchen.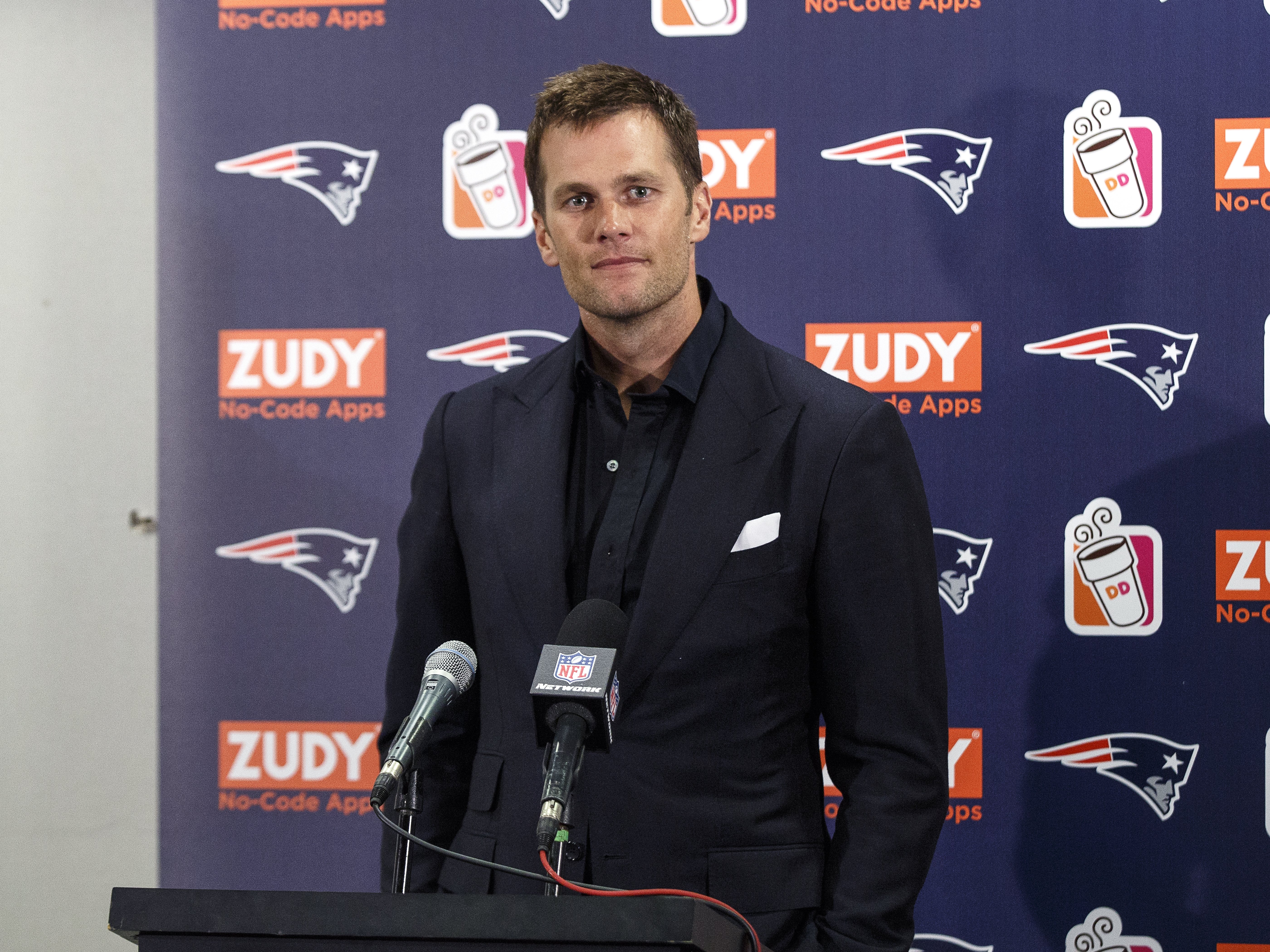 According to Forbes, Brady receives base pay of $27 million, a salary of $15 million, plus winnings, and earns a further $12 million from endorsements. Brady has several, including Sam Adams, Aston Martin, The Gap, and Hershey's. It's been estimated that the superstar quarterback is worth $180 million on his own.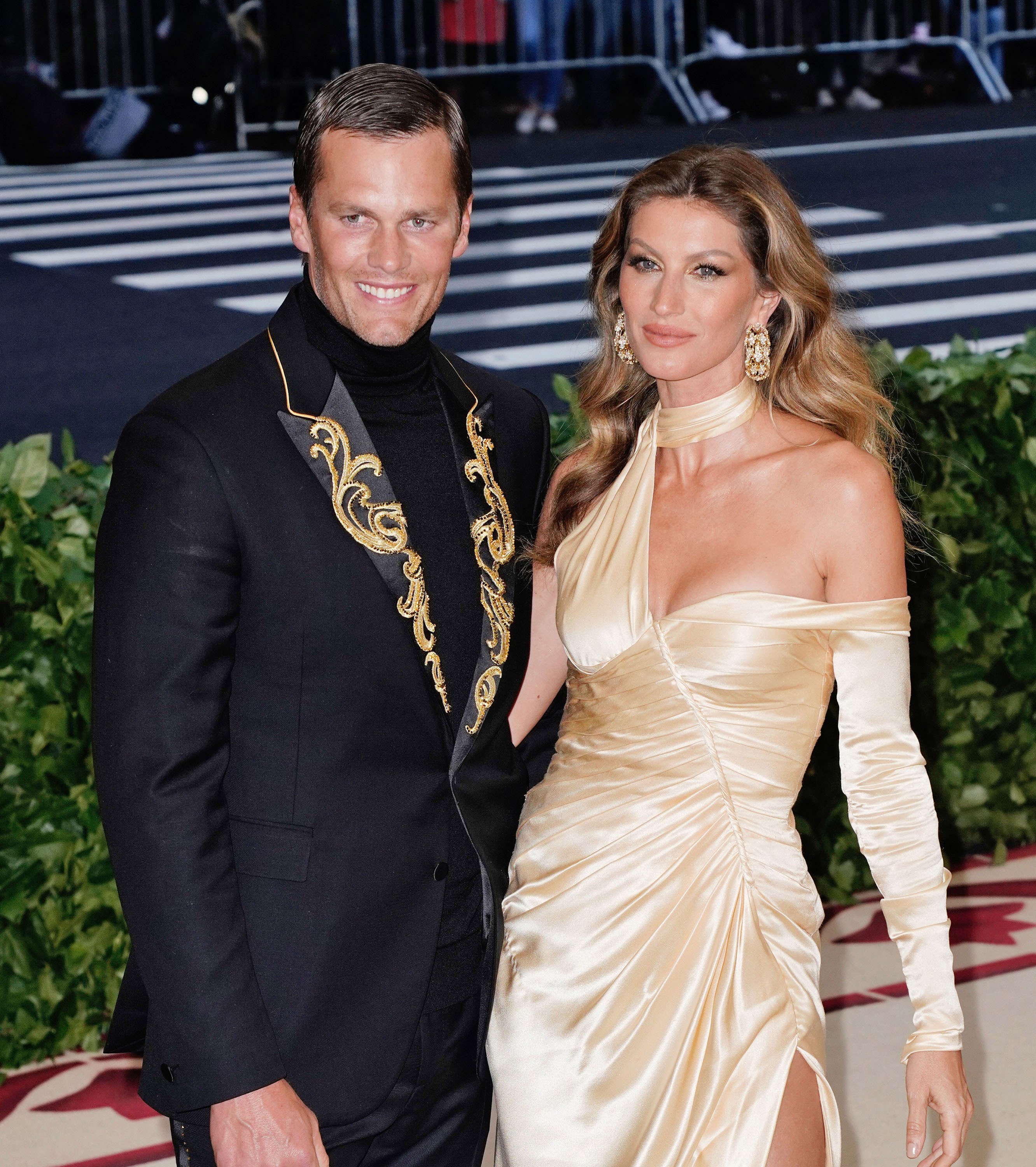 ---
A COUPLE OF GLOBAL ICONS
Gisele Bündchen is mogul on her own as well. She was the highest-paid model in the world from 2002–2017. She earned about $500 million from her modeling and endorsement career alone. She owns the designer sandals line, Impanema, and owns Brazilian hotel Palladium Executive. With the couple's real estate assets and other non-liquid investments in mind, they're worth $580 million.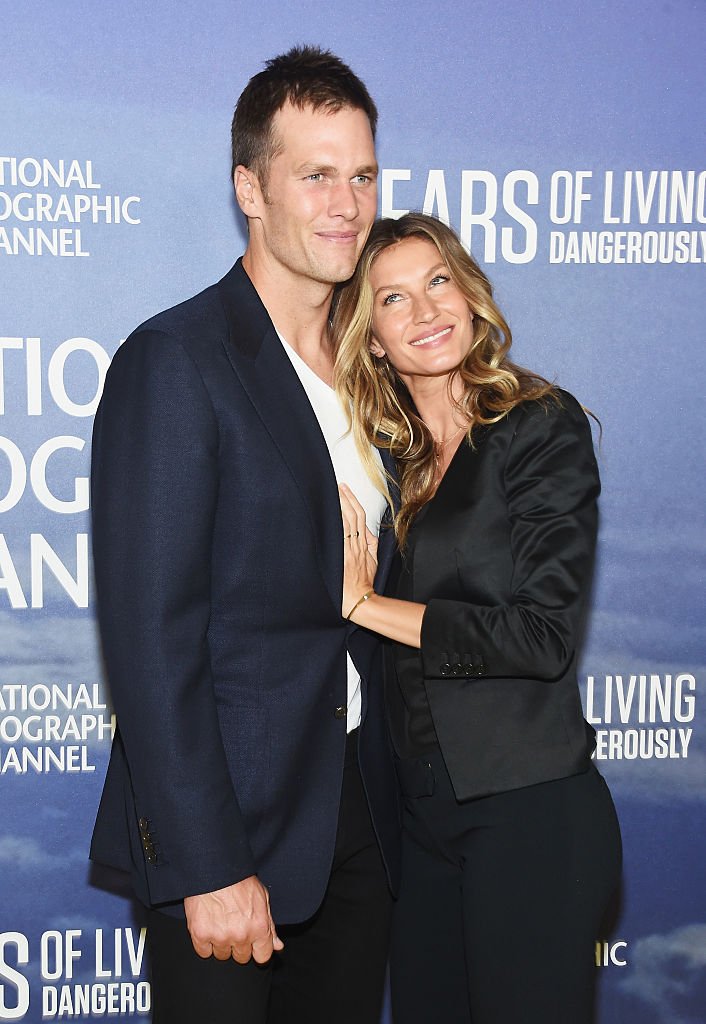 ---
4. THE JACKSONS
Now the Jackson clan is one where their family's net worth is a combination of their hard work, inheritance, and marrying into money. Since they were little, the boys of The Jackson 5 had been performing a lot. Their music, touring and the residuals over the years have definitely contributed to their net worth.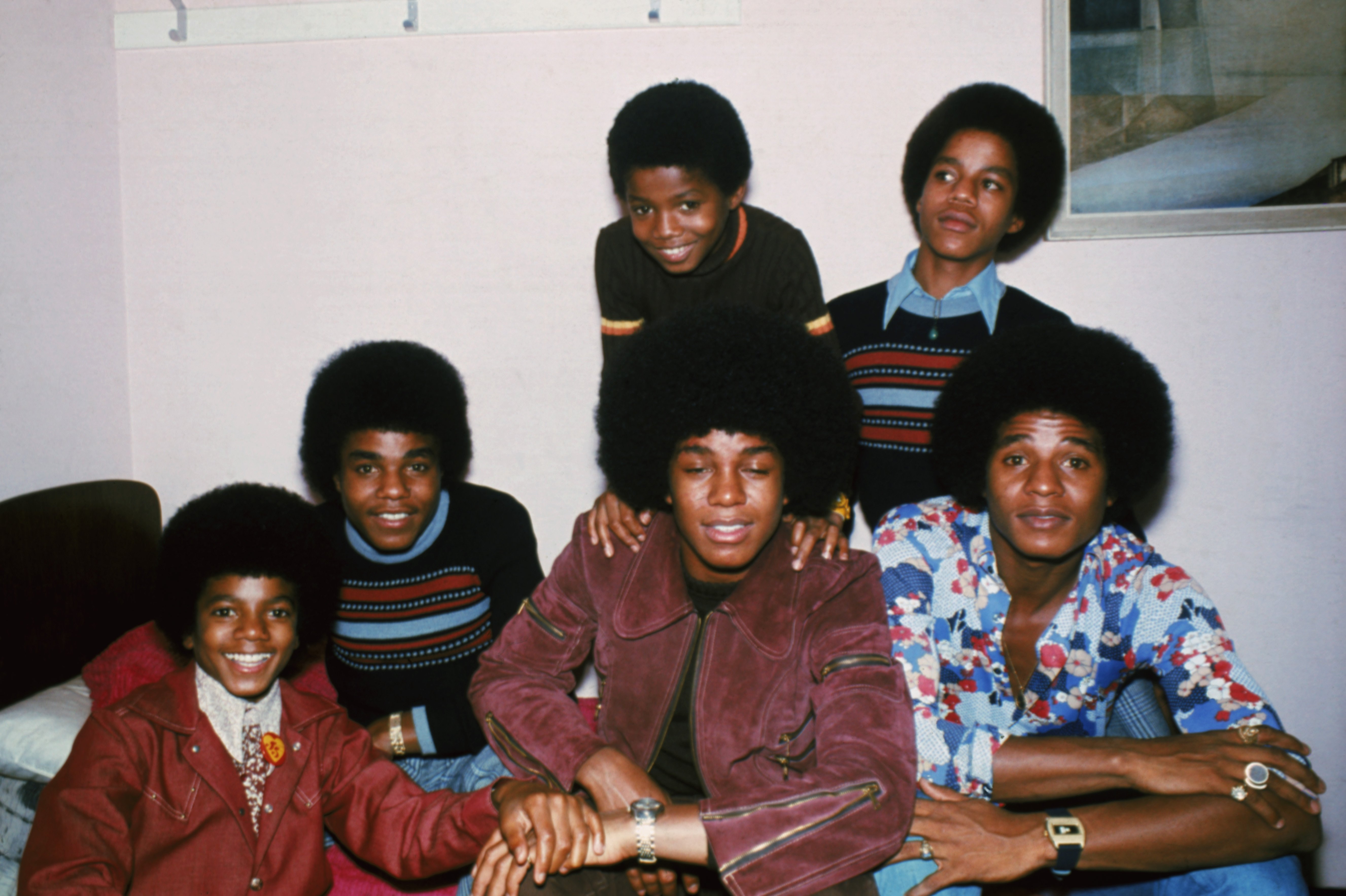 However, Michael, for obvious reasons is the one who had the most. As a matter of fact, it's been shared that the music icon's estate has made more money after his death than while he was alive. His estate is currently worth $600 million. His three children are worth $100 million each, thanks to their trust.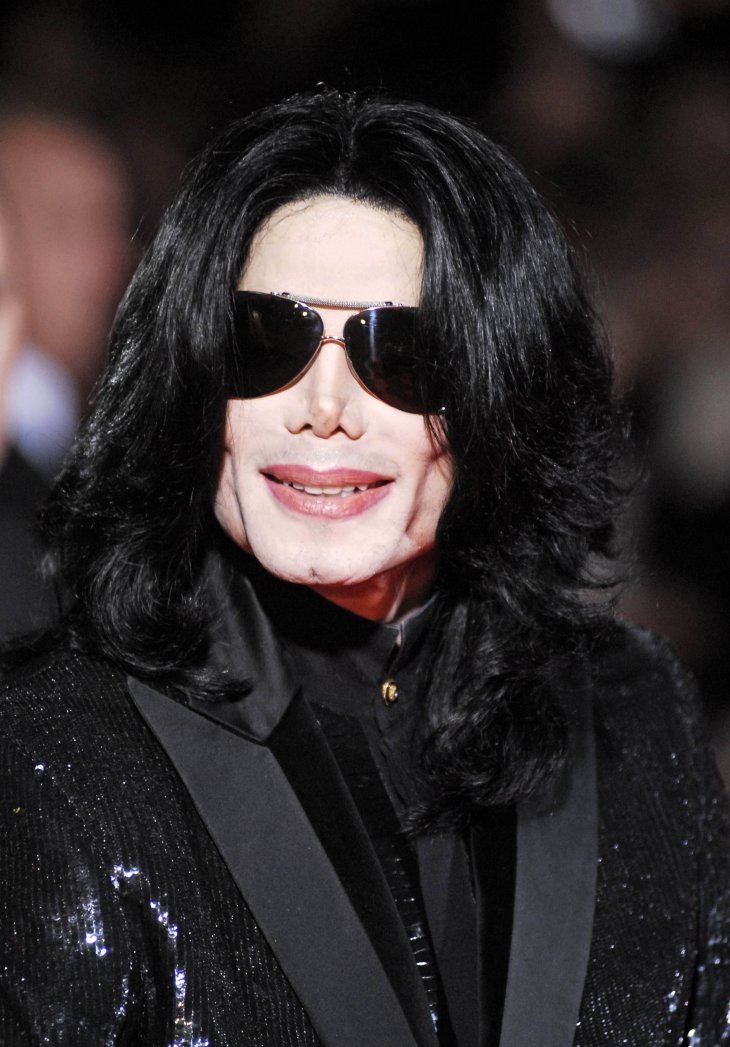 ---
TRICKLE DOWN WEALTH
Janet Jackson alone has a net worth of $150 million thanks to her solo career, acting, and other ventures. Though it was her marriage to a billionaire, Wissam Al Mana which will set her off for much more later on. Mom Katherine is worth $50 million, while patriarch Joe has only $500 thousand in the bank. Latoya has $4 million.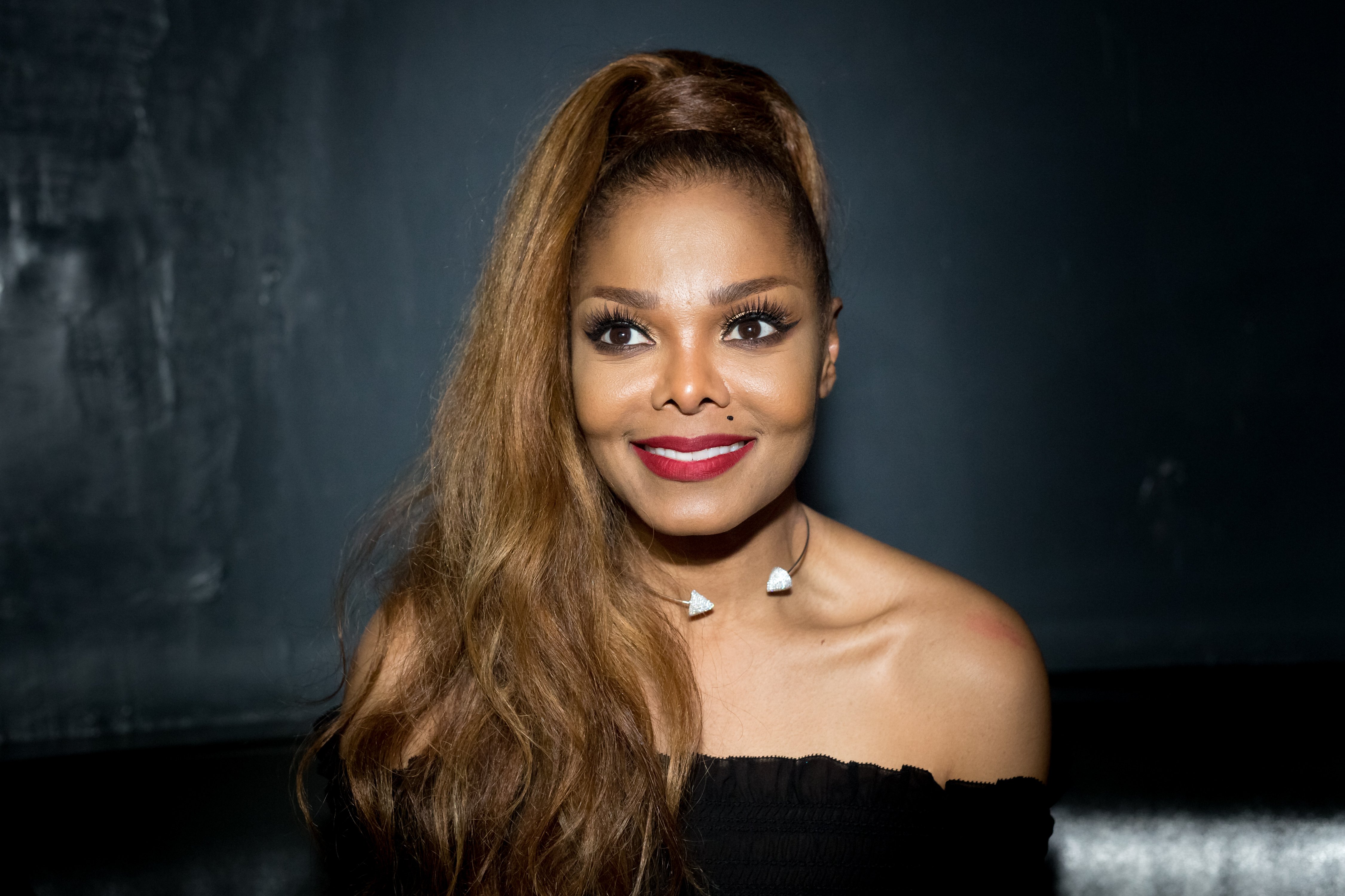 With all their net worths combined, the legendary musical family still ranks high amongst Hollywood's who's who of the rich, despite them not being what we would classify as immensely famous in today's crazy world of media madness. Michale Jackson's family is worth a groovy moon-walking total of $1.4 billion.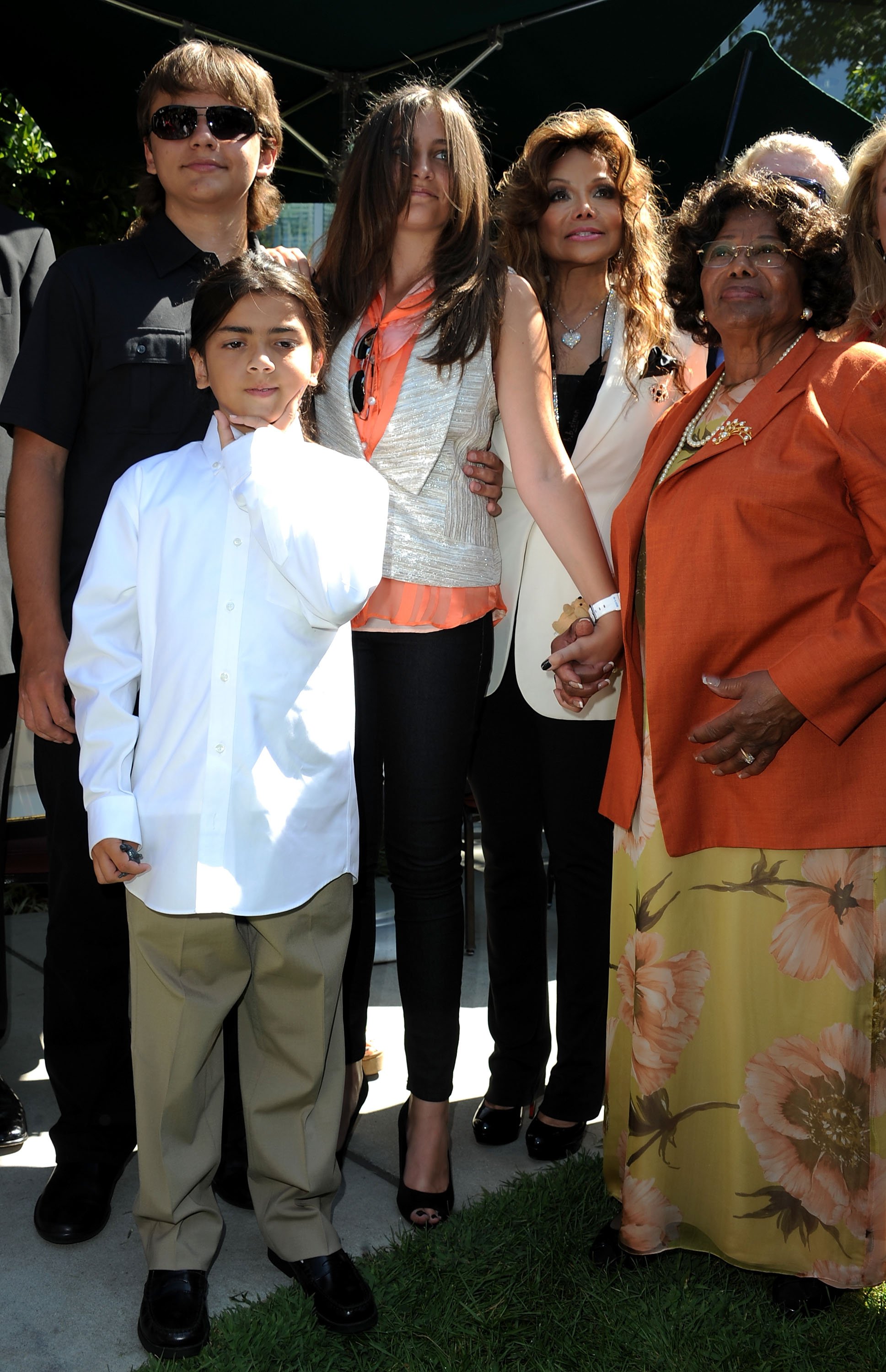 ---
3. H.O.V AND THE QUEEN B
The music industry's First Family is the family of Jay Z and Beyoncé. The two are some of the most influential people in the world today. Beyoncé claimed the No. 51 spot on the list of America's Wealthiest Self-Made Women with a net worth of $400 million. She got her start as a member of Destiny's Child then went solo.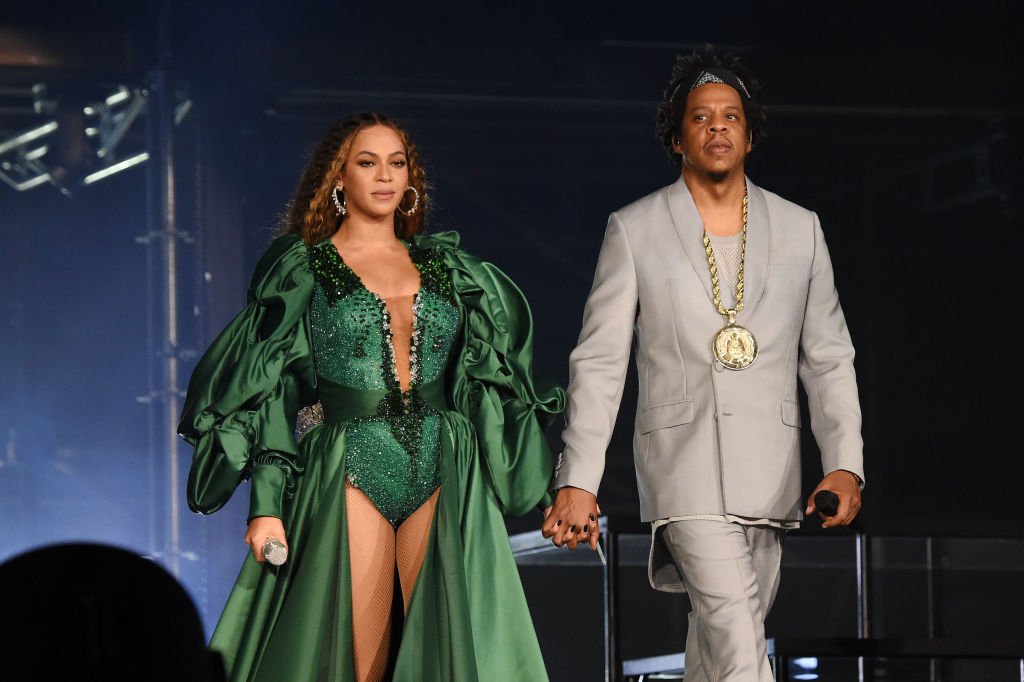 For the most part, Beyoncé's wealth as been via her ability to sell millions upon millions of albums, sell out stadiums and tours, and partner with some of the world's top tier brands like Pepsi and H&M for endorsement deals. She recently relaunched her own athleisure apparel line with Adidas called, Ivy Park.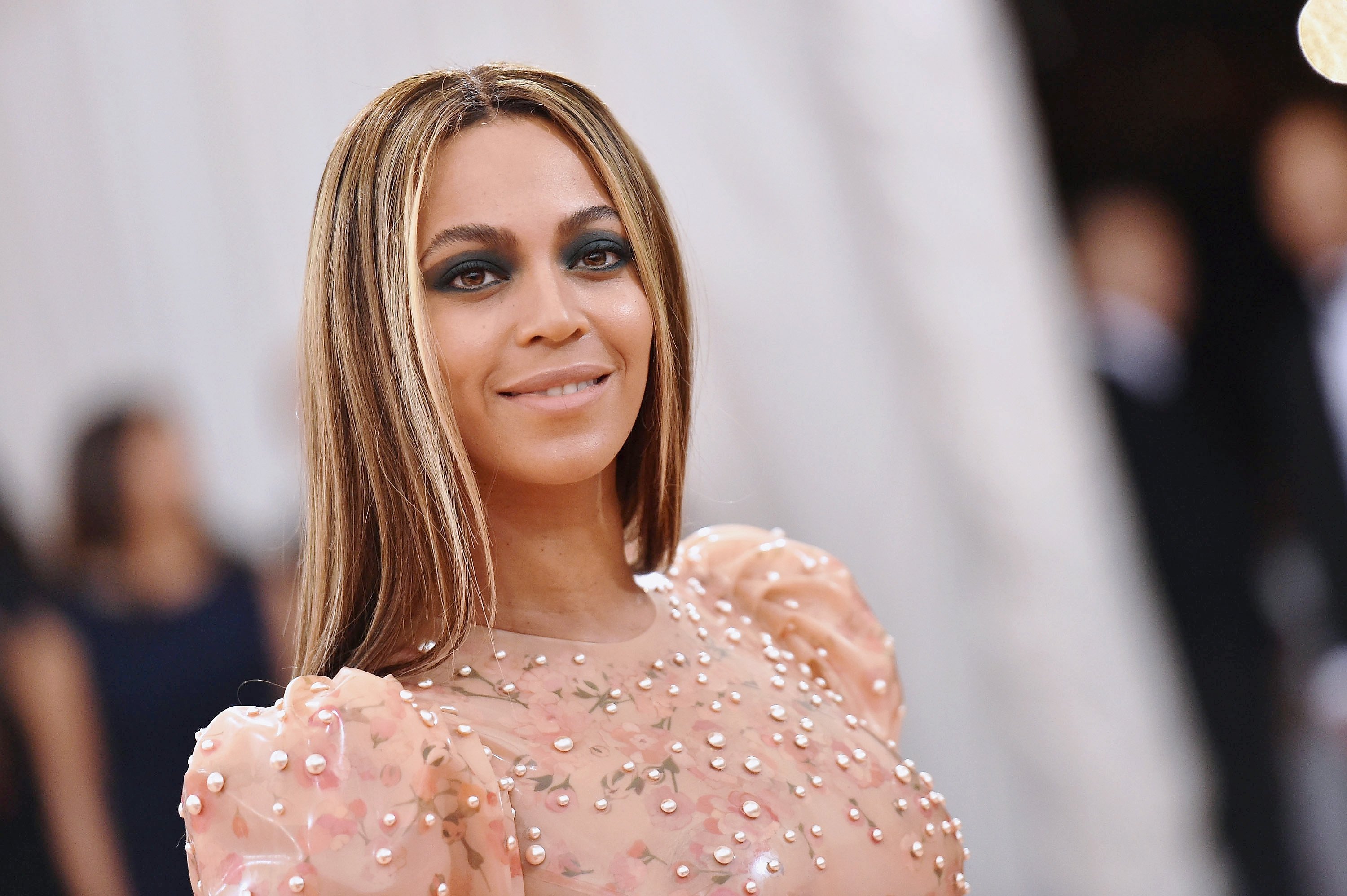 ---
MORE THAN JUST MUSIC MOGULS
Jay Z is one of the most respected music producers in the history of Hip Hop. He started out as the Dj/rapper/producer of NWA and then moved up to producing songs and discovering talent and selling millions of his own albums. He launched his Rocawear clothing line, eventually selling it for $207 million.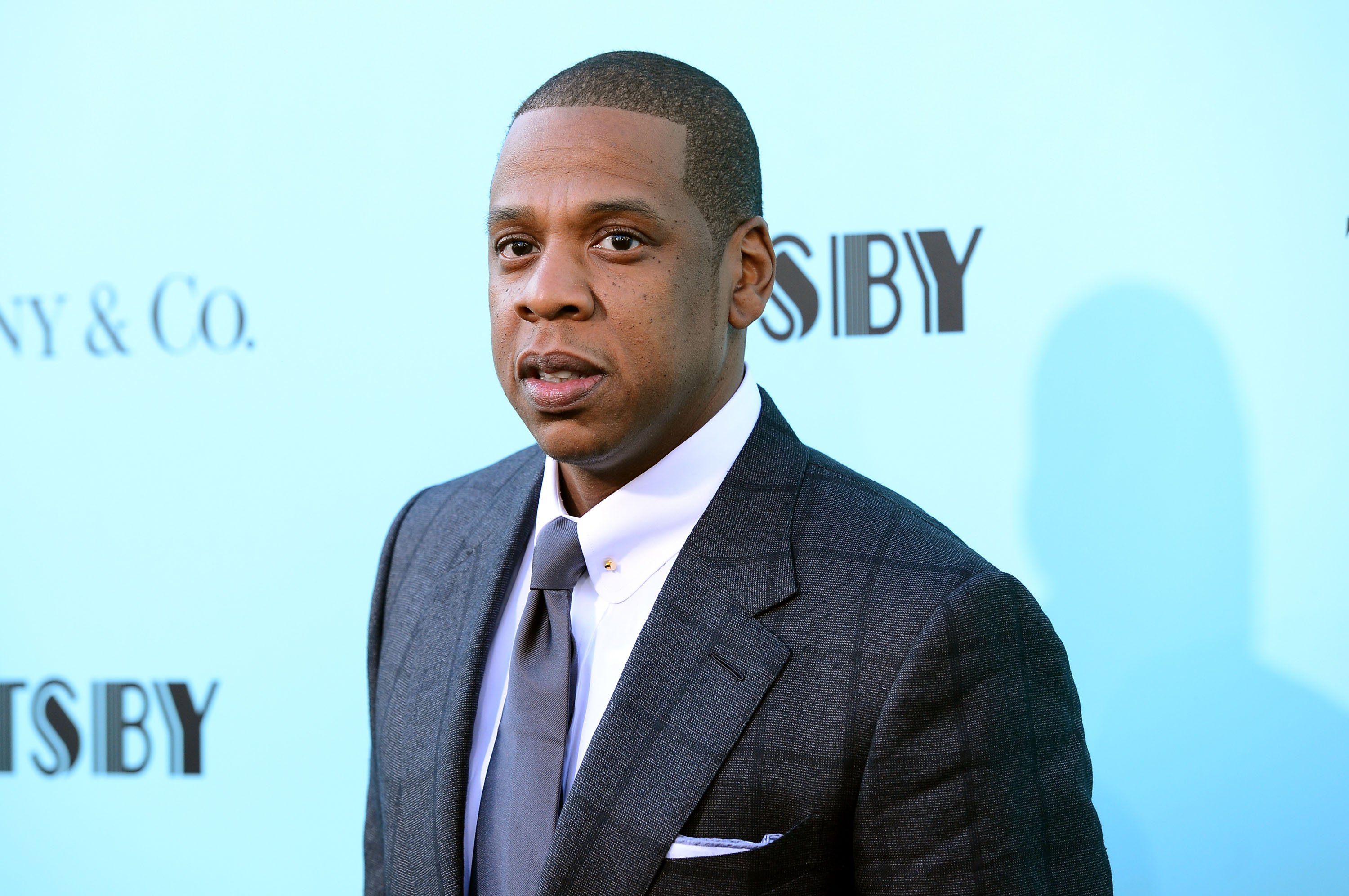 He owns Armand de Brignac champagne and D'Ussé cognac, a joint venture with Bacardi, has his own record label that has their own imprints on top of that. As a couple, they have a laundry list of investments from tech start-ups, real estate, stocks, and the Brooklyn Nets basketball team. Together they're worth $1.4 billion.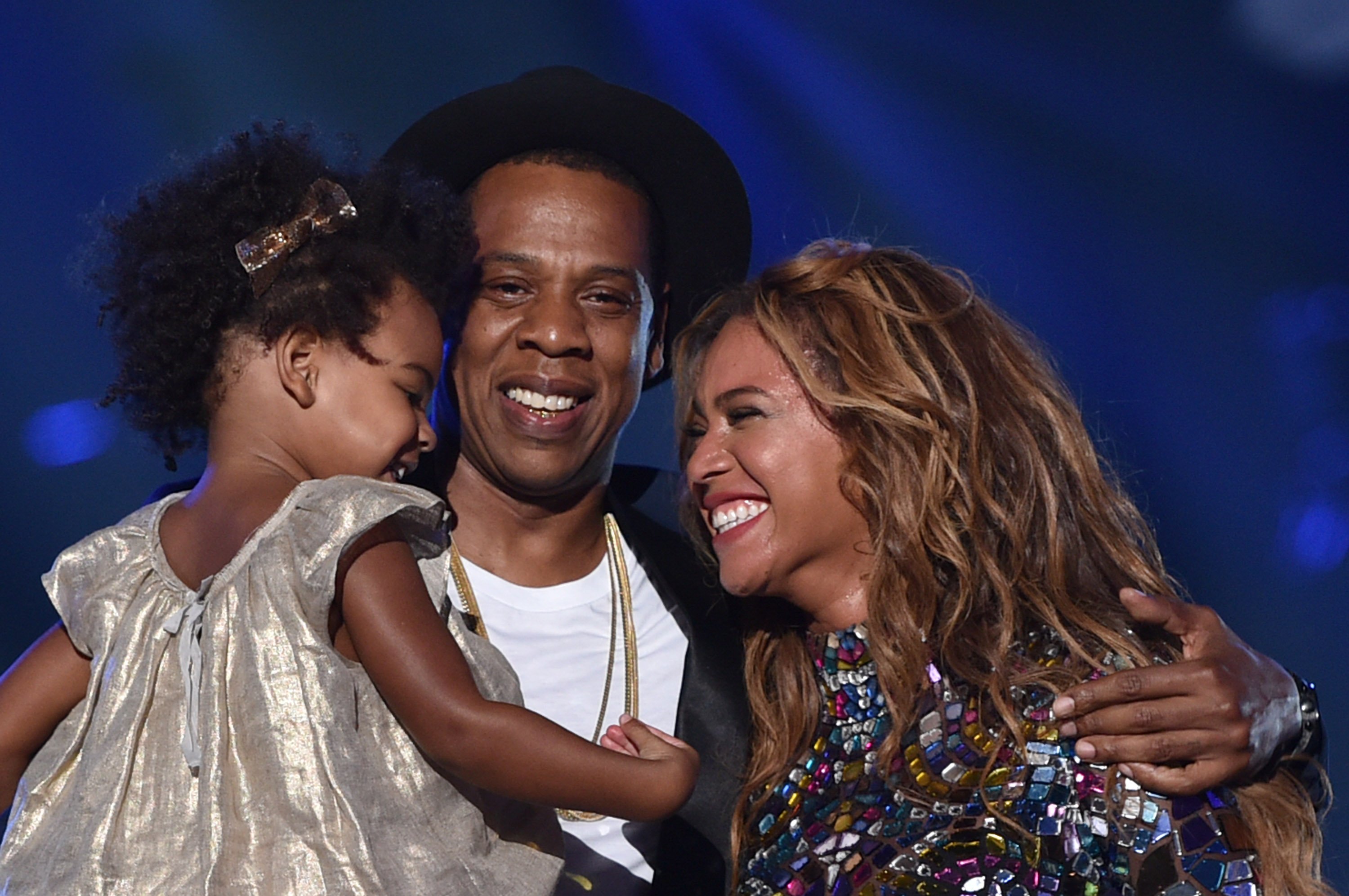 ---
2. A CRAZY TASTE OF REALITY
If The Osbournes were the family that made reality tv the 'in' thing, this next family took it, made it their own, and turned it into the lucrative, addicting form of content that it is today. Of course, we're talking about the Jenner/Kardashian/West family. Did you really think we'd forget them?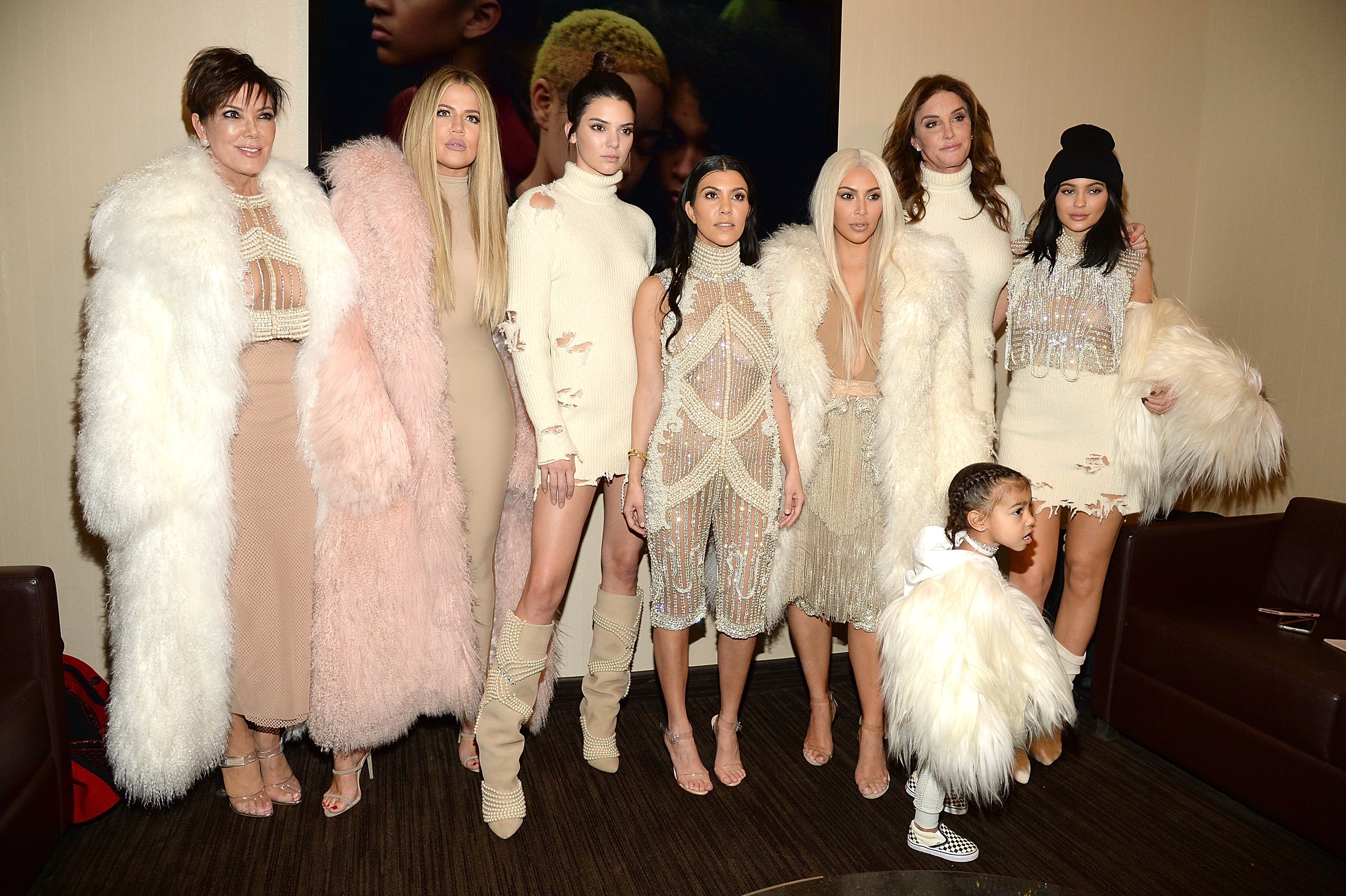 For years, you couldn't say a controversial and extremely rich Hollywood family without thinking about the Jenner/Kardashians. Thanks to Keeping up with the Kardashians, this crazy, blended, family of socialites was thrust into the limelight. Kim's marriage to hip hop star Kanye West just added another realm of interest to the mix.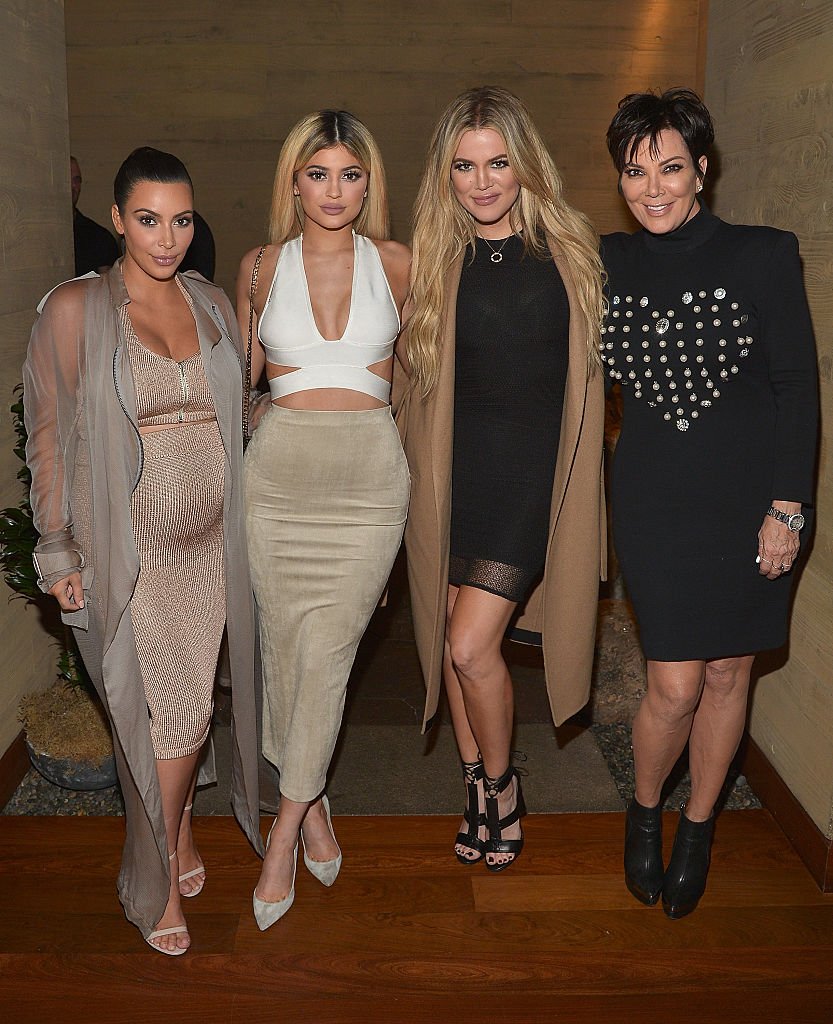 ---
CAN YOU KEEP UP?
Let's start with the core of the family. Kim, Khloé, and Kourtney with all their modeling, fashion deals, businesses, and tv work are worth $72 million, $40 million, and $35 million respectively. Parents, Khris, who is also a producer on the show, is worth $37.5 million and Caitlyn with all her endorsements and investments is at $100 million.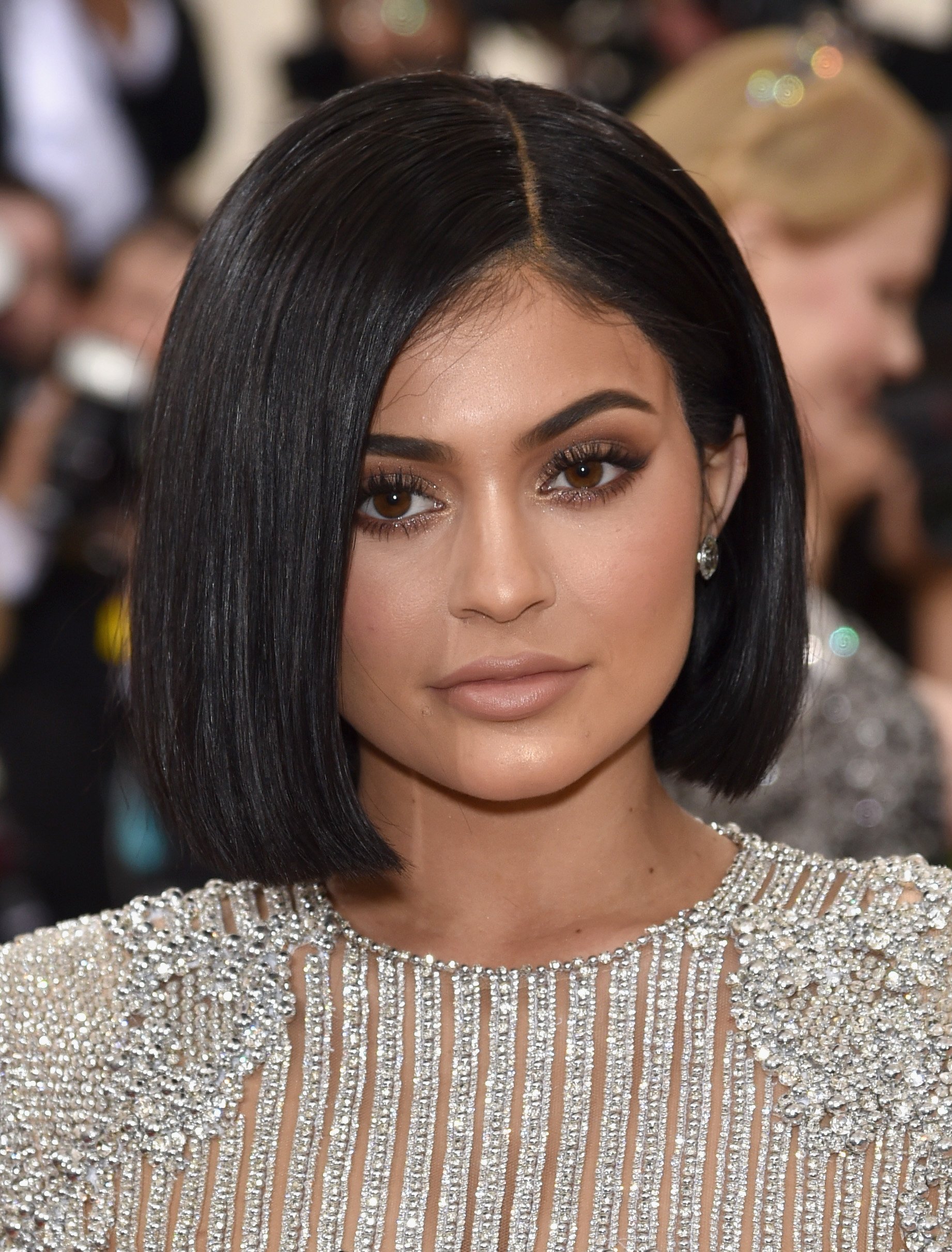 Kendall was the highest-paid model in the world from 2017 and 2018. Estimates put her at $48 million. In 2019, 21-year-old Kylie was named the youngest billionaire in the world according to Forbes with a net worth of $1 billion. With Kanye's music and Yeezy biz worth $1.3 billion, the clan is altogether worth $2.7 billion.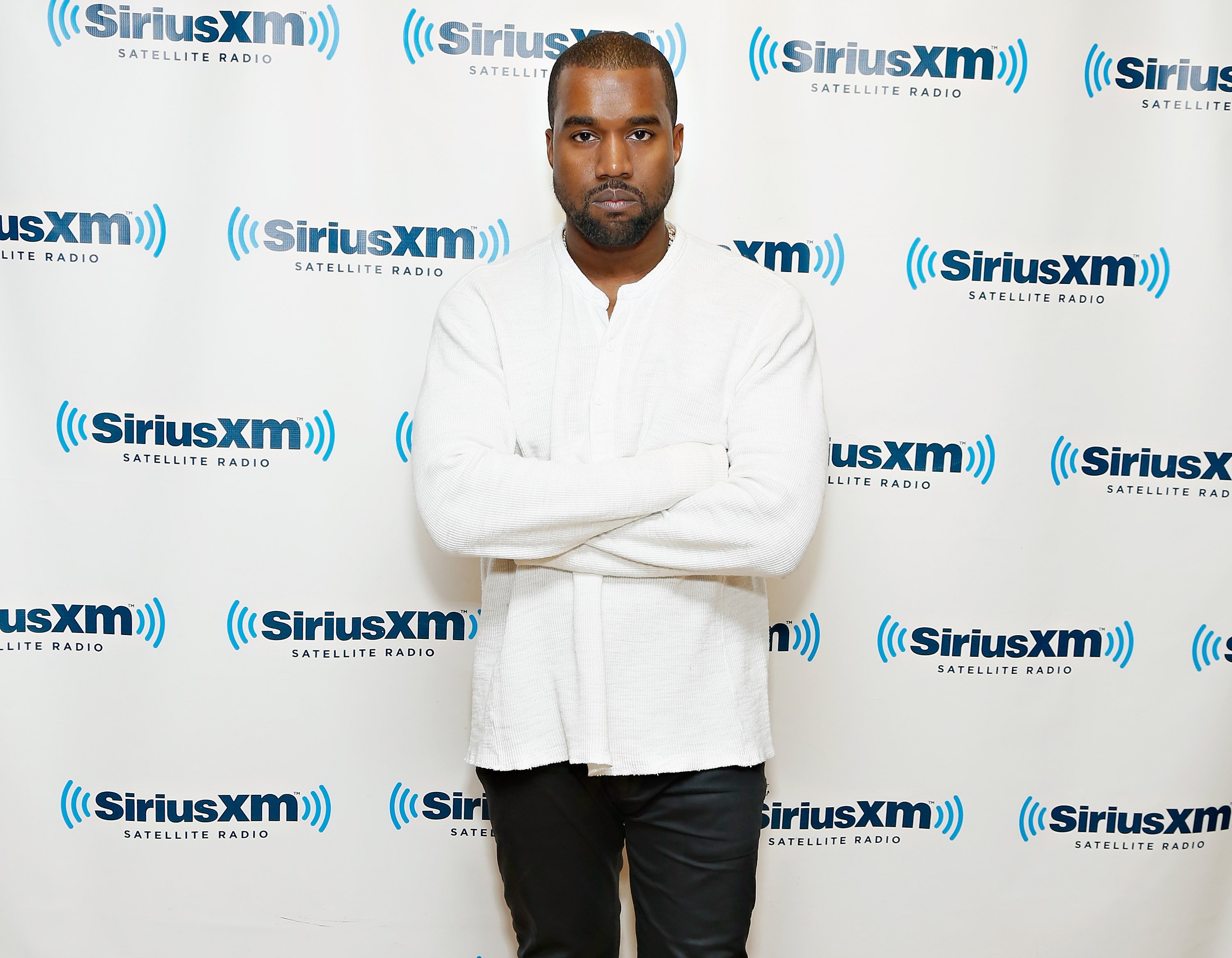 ---
1. HOLLYWOOD'S TOP MAN
Taking the top spot of Hollywood's riches family is a family name synonymous with box office hits that have inspired and endeared generations upon generations of audiences from around the world. We're talking about none other than, the Hollywood living legend, serial Oscar winner, director, writer, and producer Steven Speilberg.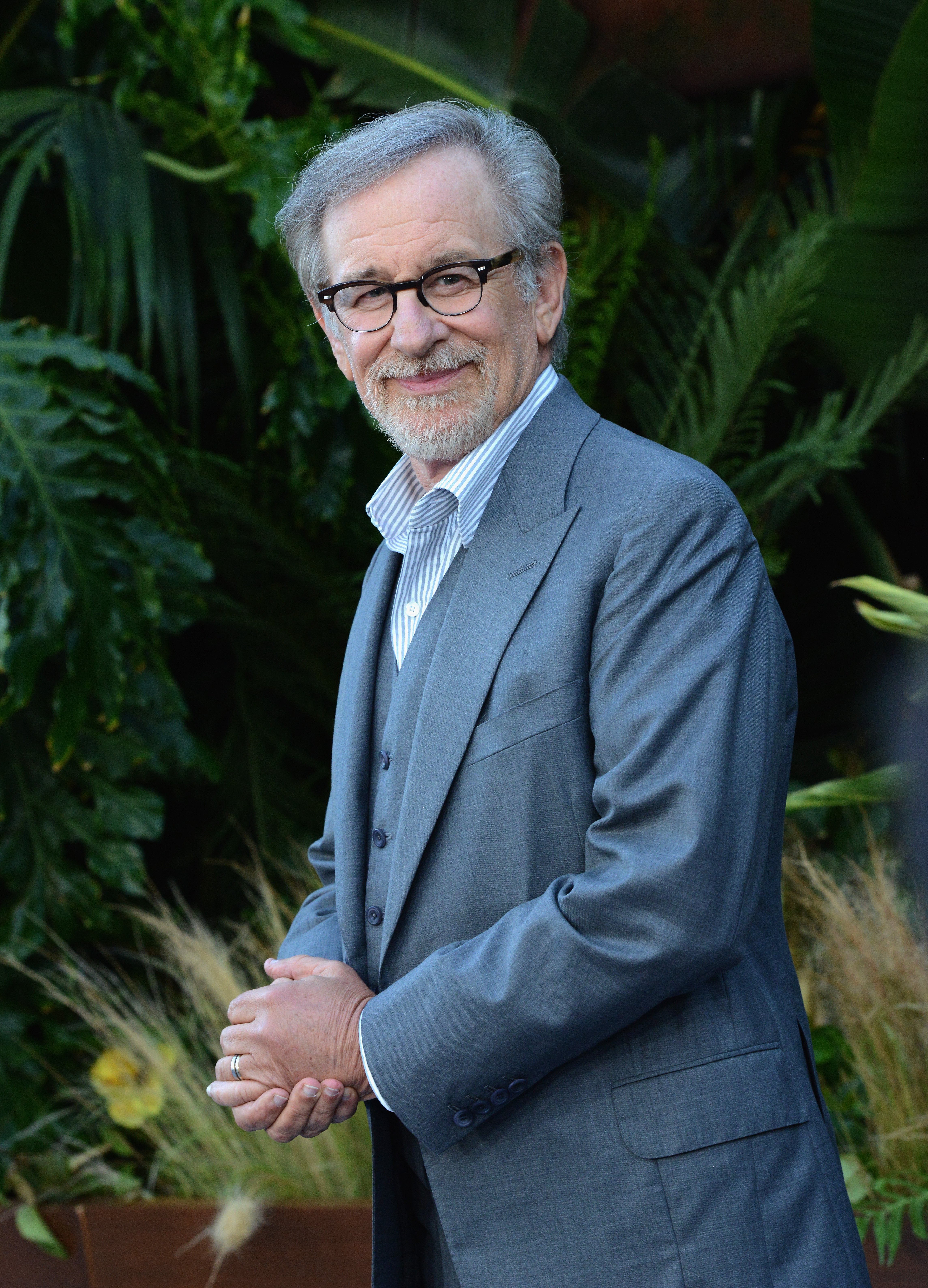 First and foremost, he's at the top of this list because he's the highest-grossing director in the world of all time. His movies have grossed a combined $10 billion worldwide—and when you factor in the movies that he's produced, that number jumps to $25 billion. He's won three Oscars, two for best director and once for best picture.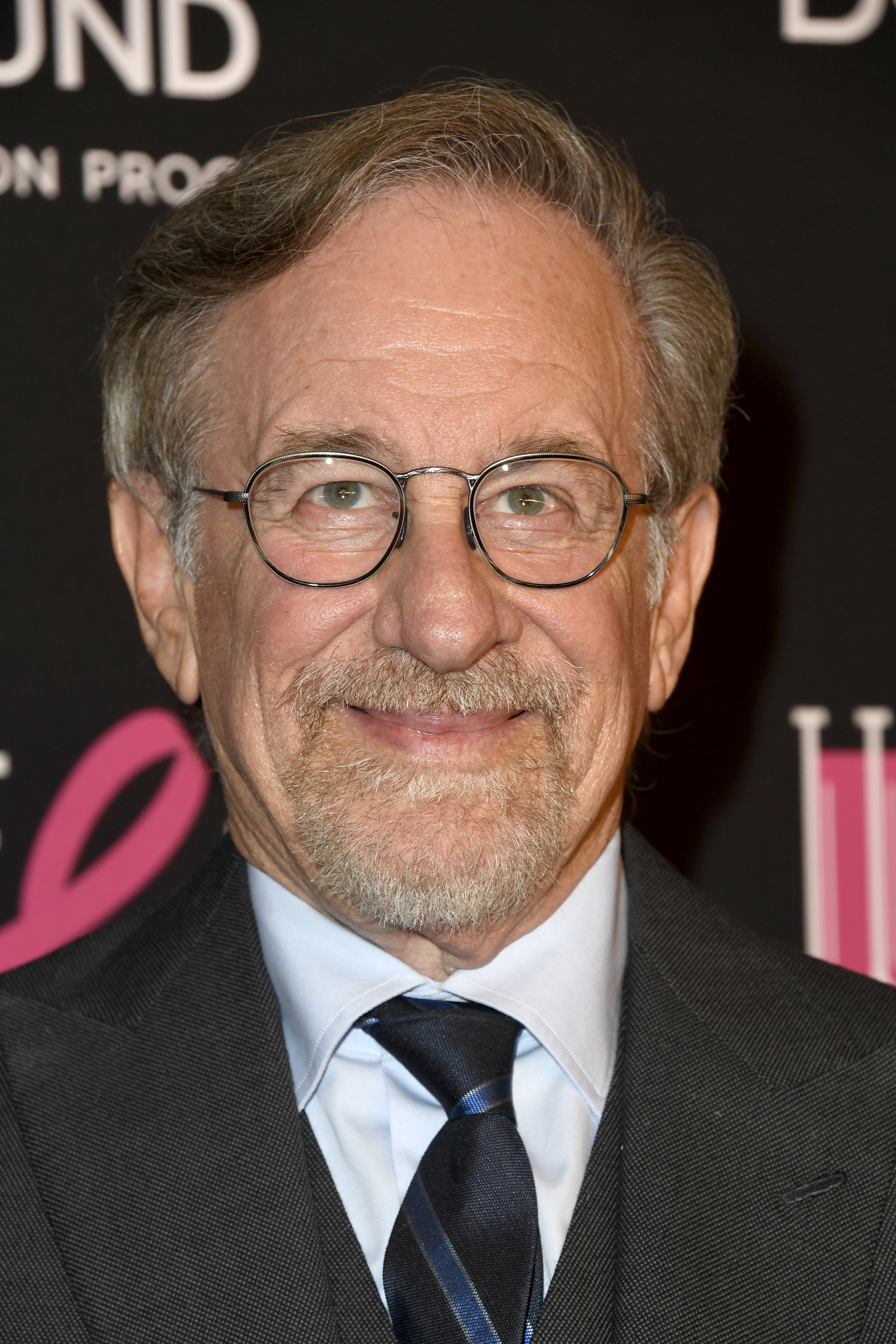 ---
THE HITS JUST KEEP ON ROLLING
He's the man responsible for Jaws, Indiana Jones, ET, The Lost World: Jurassic Park, Shindler's List, and Saving Private Ryan. Those are only some of his hits from before 2000. More recently, he's produced hits like Bumblebee, Jurrasic World, and Ready Player One. He's produced a total of 179 films and tv shows over the years.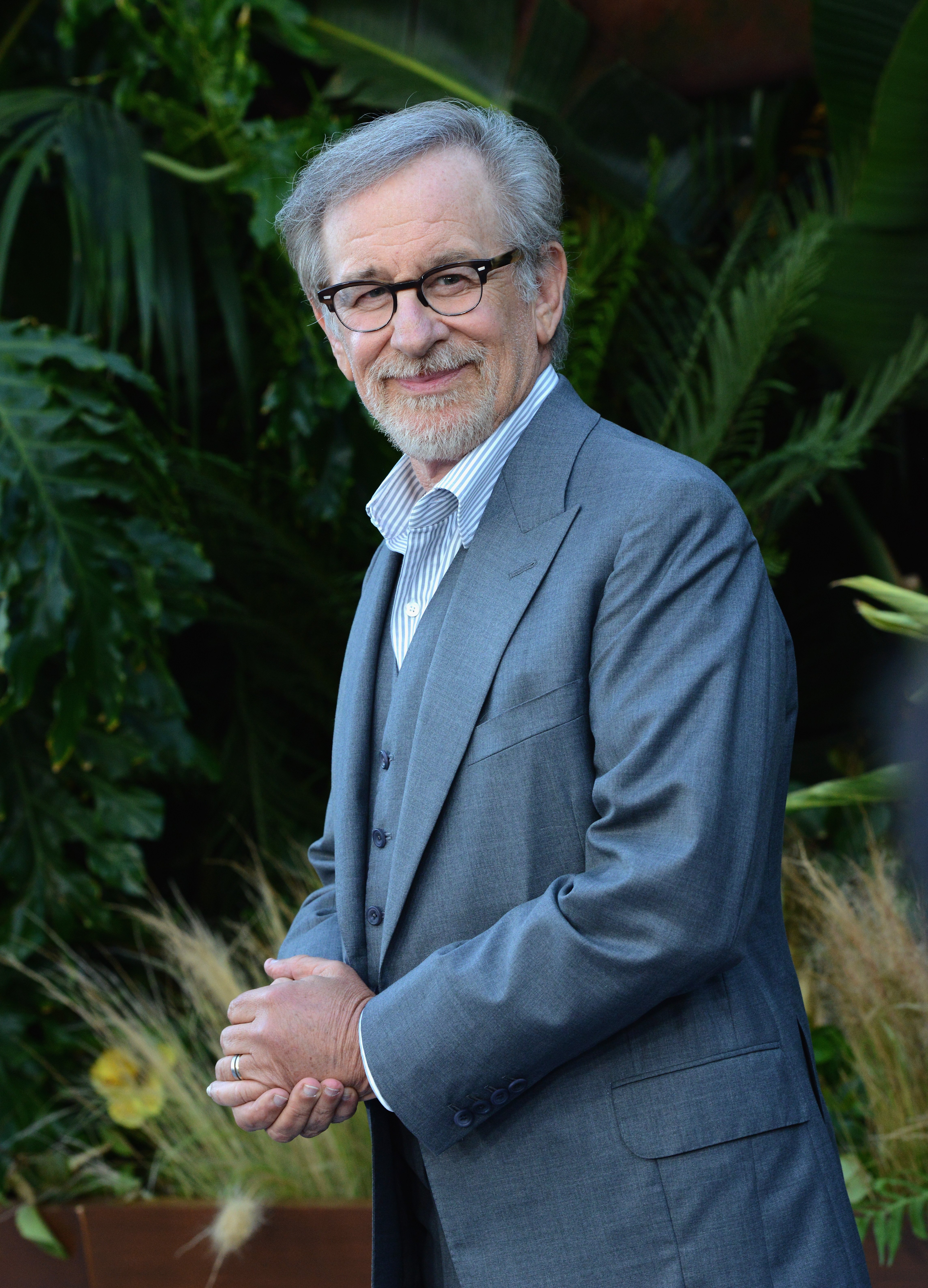 He's also a consultant for Universal theme parks, and Forbes actually reported that "a slice of the cash from every ticket at Universal theme parks goes directly into his pocket." He also co-founded DreamWorks Studios, which was sold in 2016 for $3.8 billion. Bringing his total net worth to $3.6 billion. 
Did any of these families pop into your head when you first started reading this article? Which of these names surprised you the most? Let us know in the comment section and make sure to follow AmoMedia for more great content on your favorite stars, tv shows, or movies!
Sources: Harper's Bazaar, Forbes I, Forbes II, Men's Health