Rare Facts About 'The Sound of Music' and Its Cast
"The Sound of Music," might be the world's most legendary musical... Winning multiple awards and creating an unforgettable soundtrack, this box office hit is still immensely popular decades later. We have the full scoop on all the behind the scenes details you need to know, so stay tuned!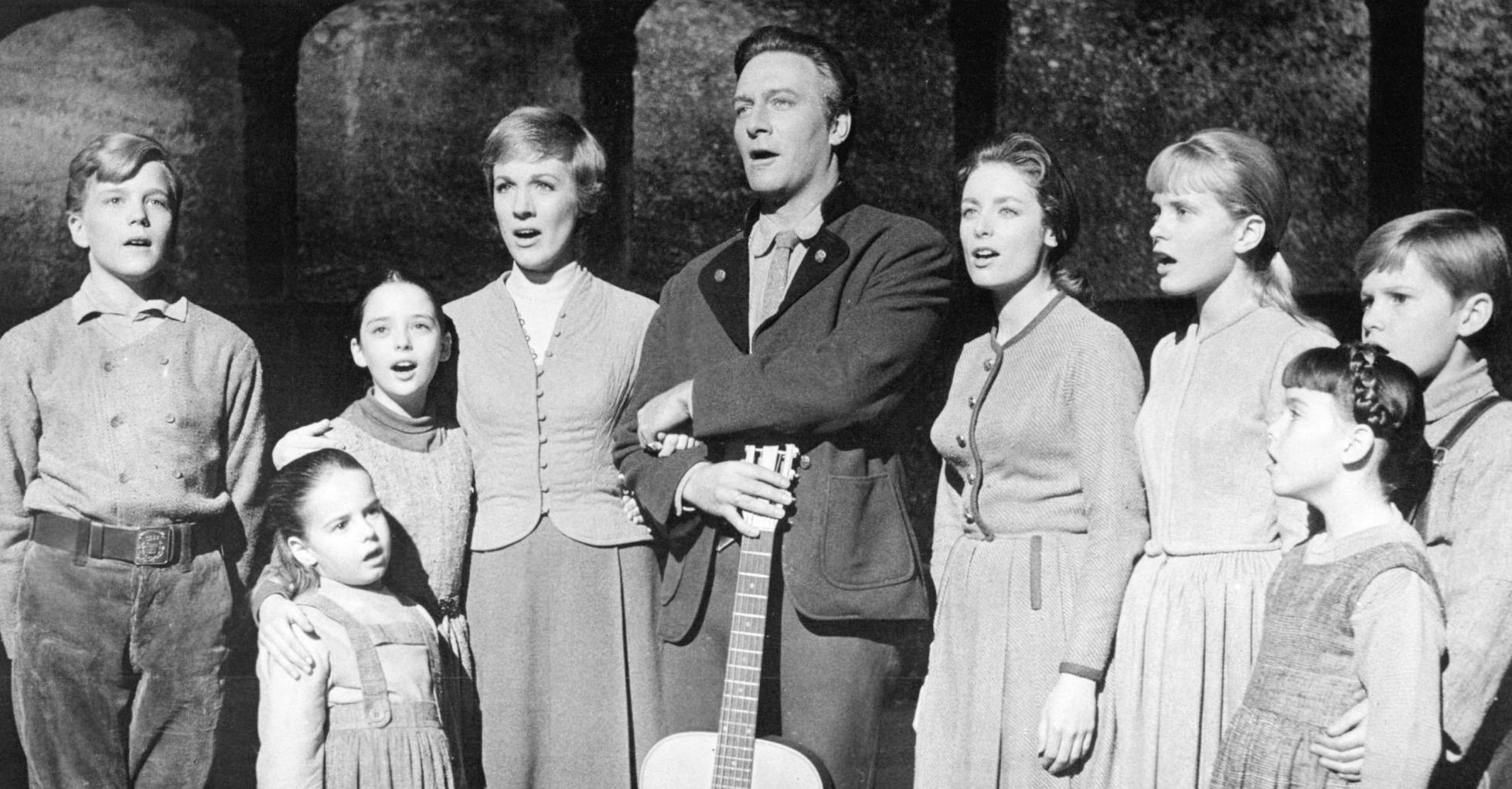 ---
20. Where The Idea For The Movie Really Came From 
This hit film came to life in 1965... But where did the inspiration come from? Well, many fans may know that the story was actually based on the real-life Maria von Trapp and her 1949 memoir titled "The Story of the Trapp Family Singers." But some of the details were mixed up...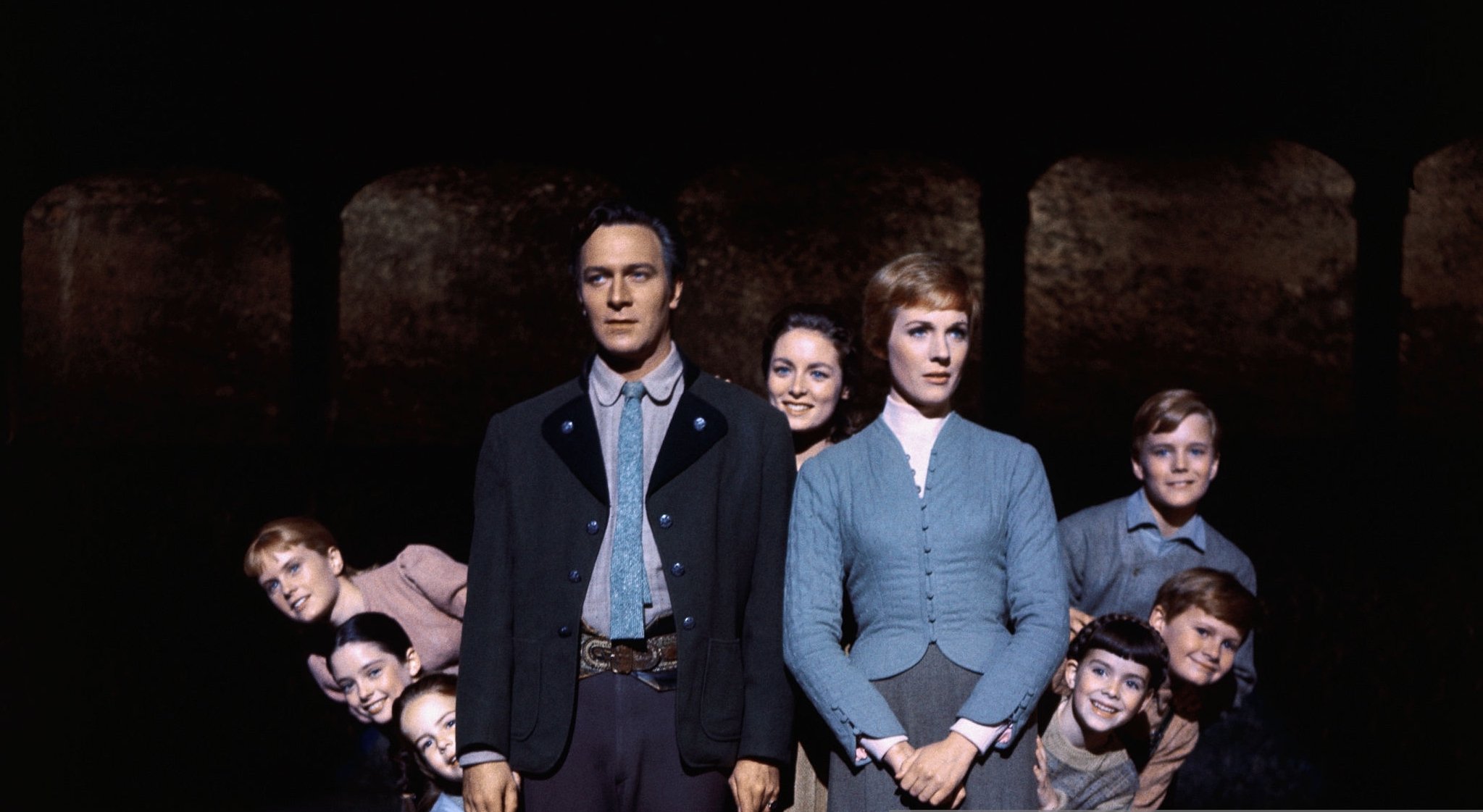 For example, Maria is portrayed as the sweet and loving governess while Captain von Trapp is the tough guy. But this was actually not the case in the true events. The memoir showcased Maria as the woman holding the reigns of the family while her companion Captain von Trapp was a supporting act.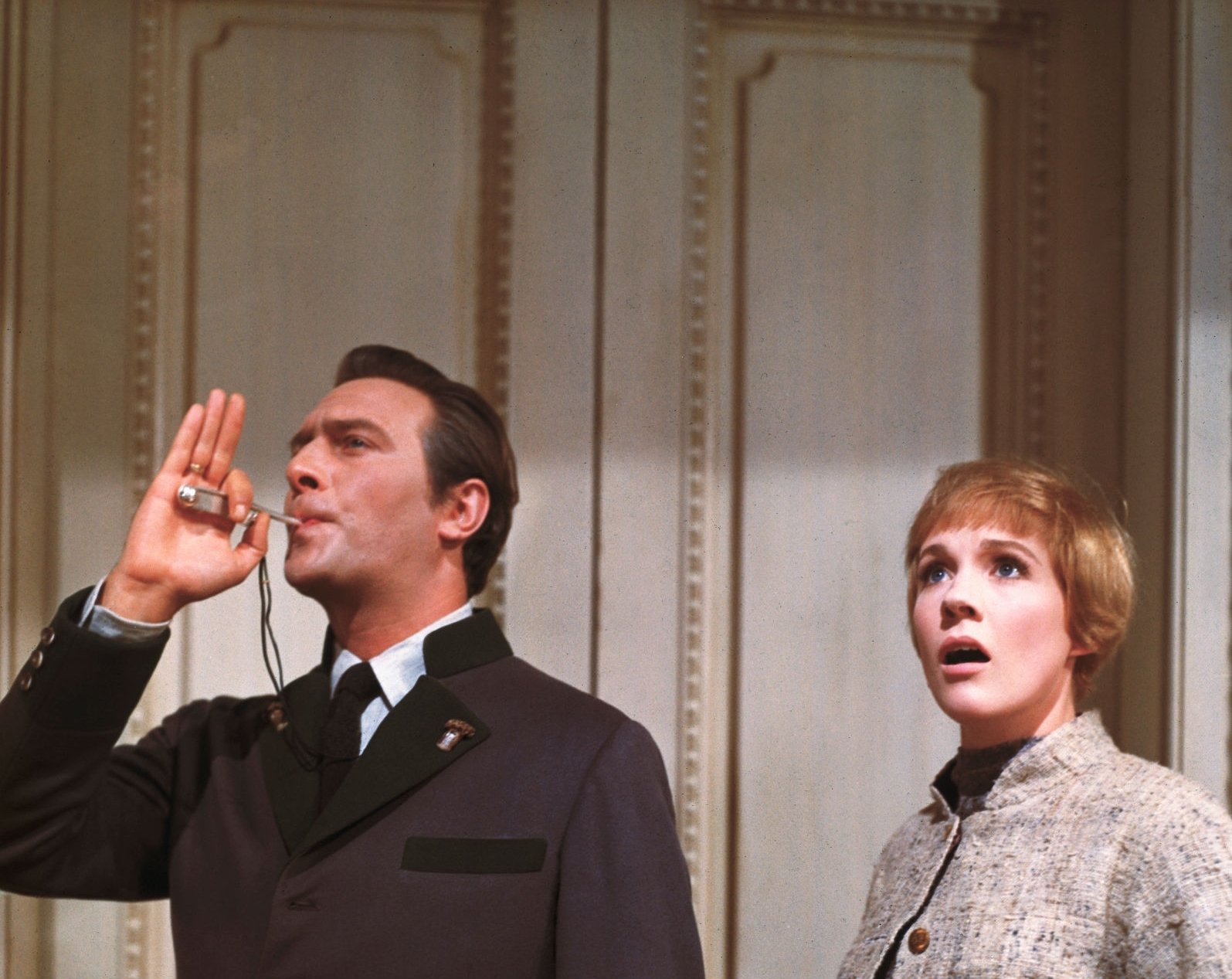 ---
19. Did Anyone Guess That The Movie Would Take Off As It Did 
The Sound Of Music is iconic but the cast members didn't really anticipate that five decades later it would still be as popular as it was back in the day... Julie Andrews has actually shared her own thoughts about how she never realized the enormity of the film. She said: 
"I don't think I could have possibly guessed, ever, that it was going to be iconic as it has become. If anyone had told me that 50 years after the fact I'd be still speaking to you about it and it's magic, I could not have anticipated that or believed it. But I think once it had opened and become a success I realized that we had a very good thing in that movie, that it was a good movie. But I don't think anyone connected with it that it would be that huge."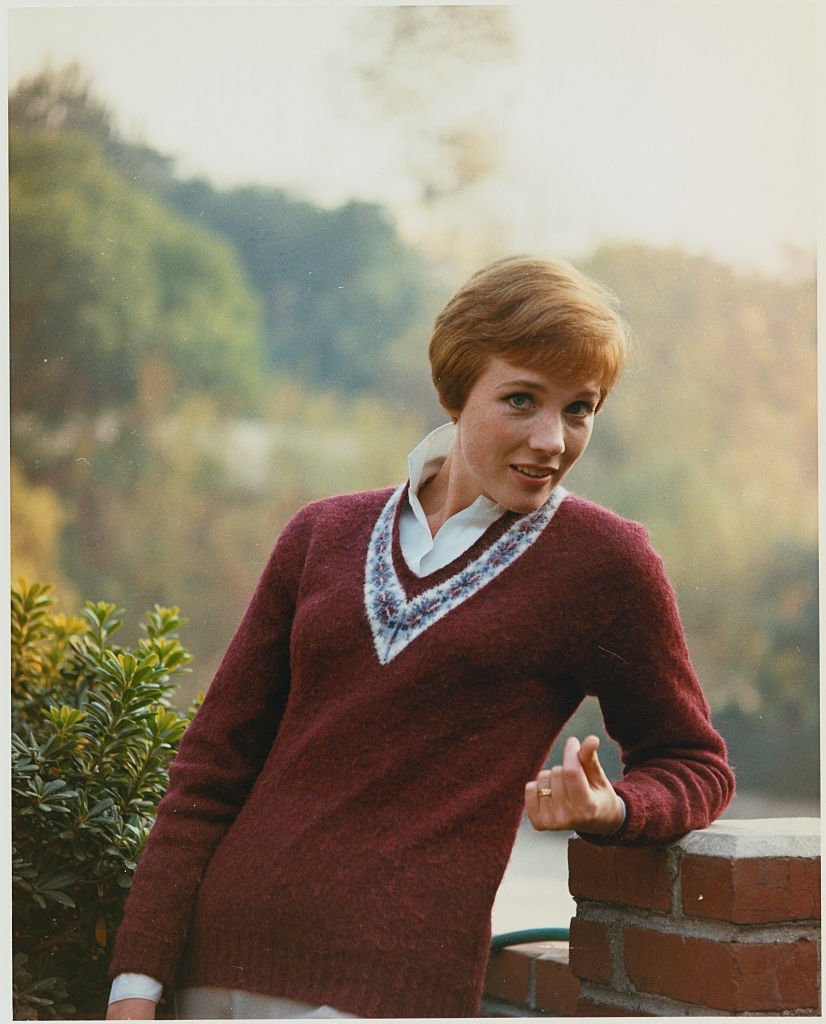 ---
18. Which Main Star Learned How To Play The Guitar For Her Role
We all know the great Julie Andrews who took on our beloved Maria but the actress had to make quick work on her musical skills. She may have had the voice of an angel but she couldn't play the guitar! This was an integral part of the story and so she had to learn how to play in no time at all! 
---
17. "16 Going on 17" Was Nowhere Near Liesl's Real Age 
One other thing that the movie got wrong was the names and ages of the children. In one of the biggest singing moments of the film, Liesl sings "I am 16 going on 17" but the character she was portraying was born in 1913... So she should actually have been 25 in the film!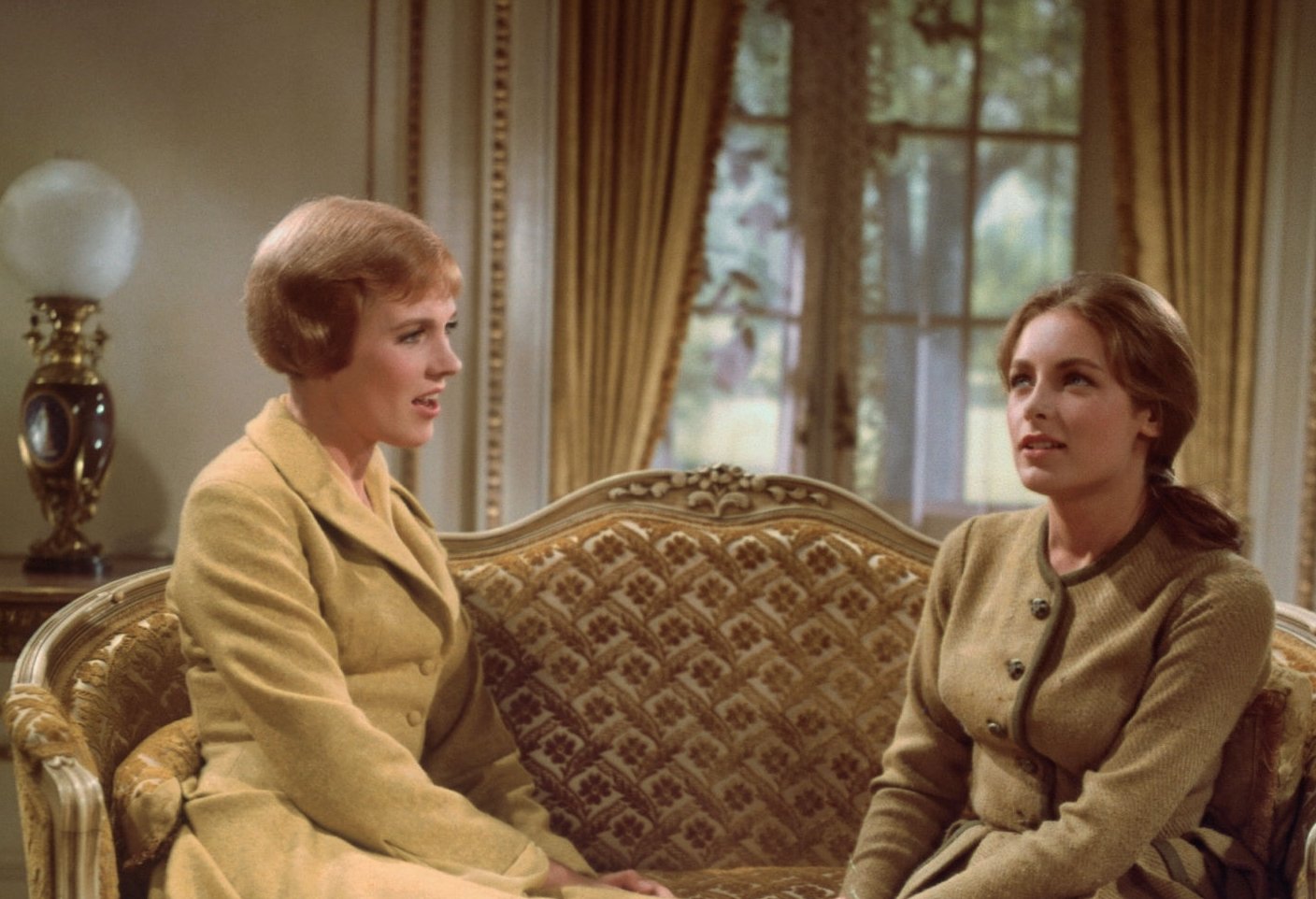 ---
16. The Movie Almost Had To Cast A Different Maria 
The beloved Julie Andrews had just wrapped up her role on what would be a hit, Mary Poppins in 1964. So she almost turned down her role as Maria. She felt that it might be a character too in line with Mary Poppins and didn't want to get the two confused for fans.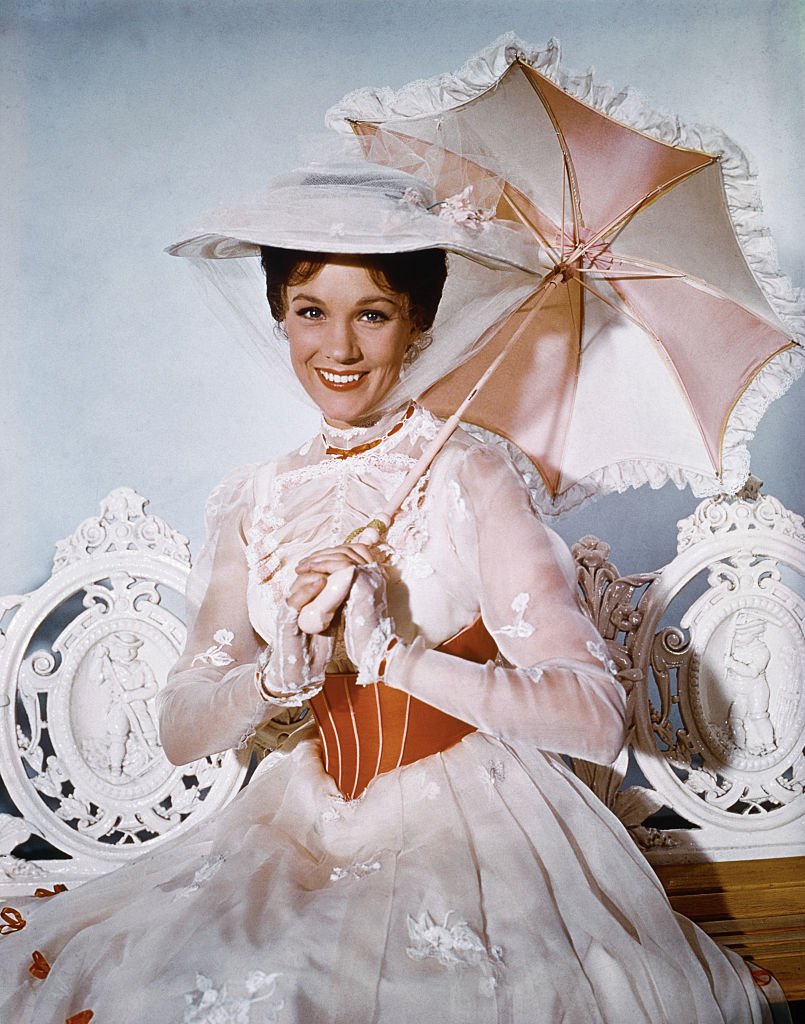 ---
15. The Cast Of The Movie Had A Sneak Preview Of Mary Poppins 
The children playing the von Trapp's had a first listen to a future song that would spread like wildfire... Remember Supercalifragilisticexpialidocious, this was the song Julie Andrews would sing to keep the kids entertained mid-show... Little did they know it would become a Mary Poppins hit.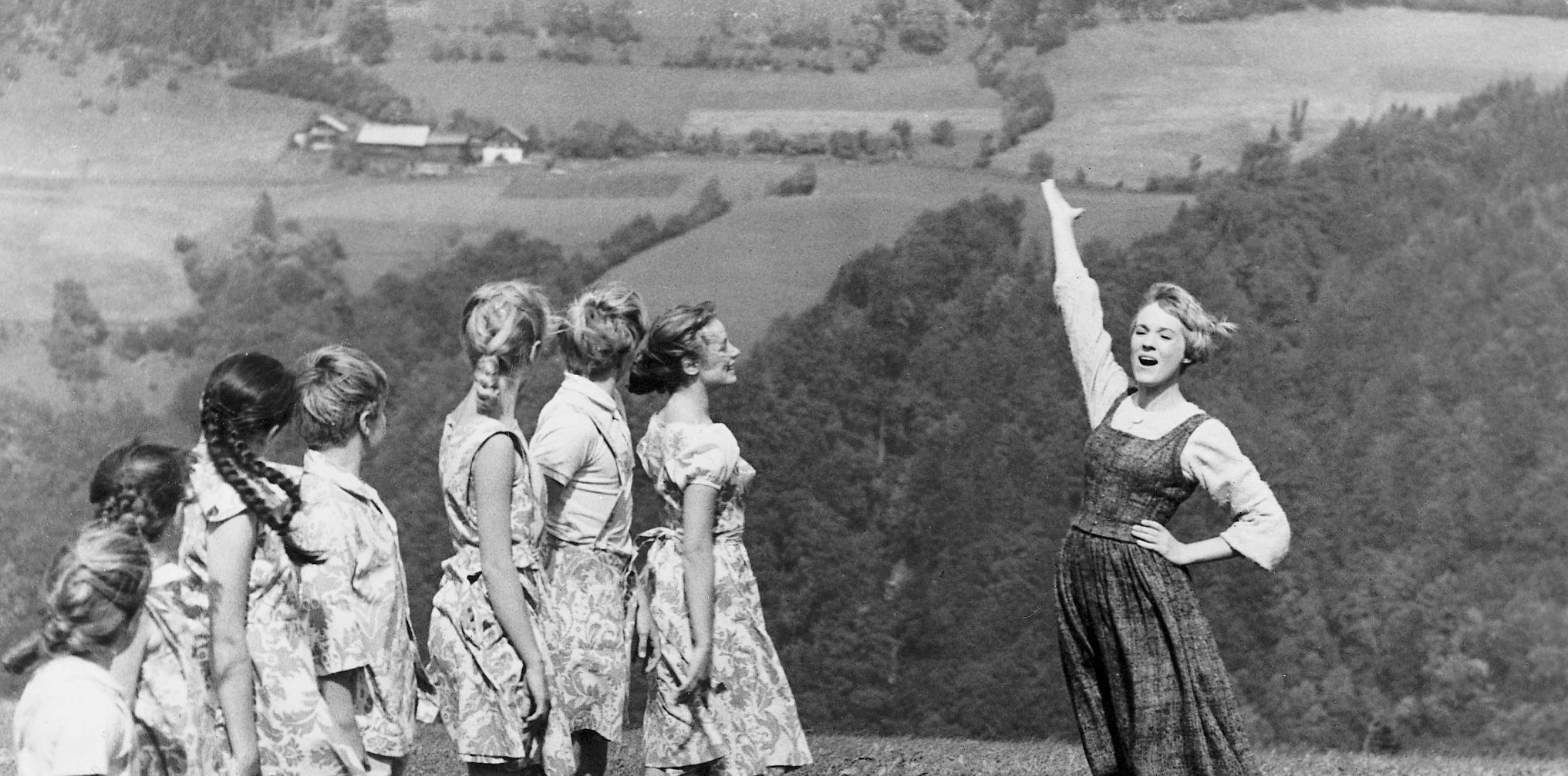 ---
14. The Movie Initially Had A Different Title  
The Sound of Music might be well known today but that was not always the initial title... The movie was supposed to be called Love Song... However, there were too many other shows and musicals with that or a similar name. So they decided to give it a more unique name and it all worked out!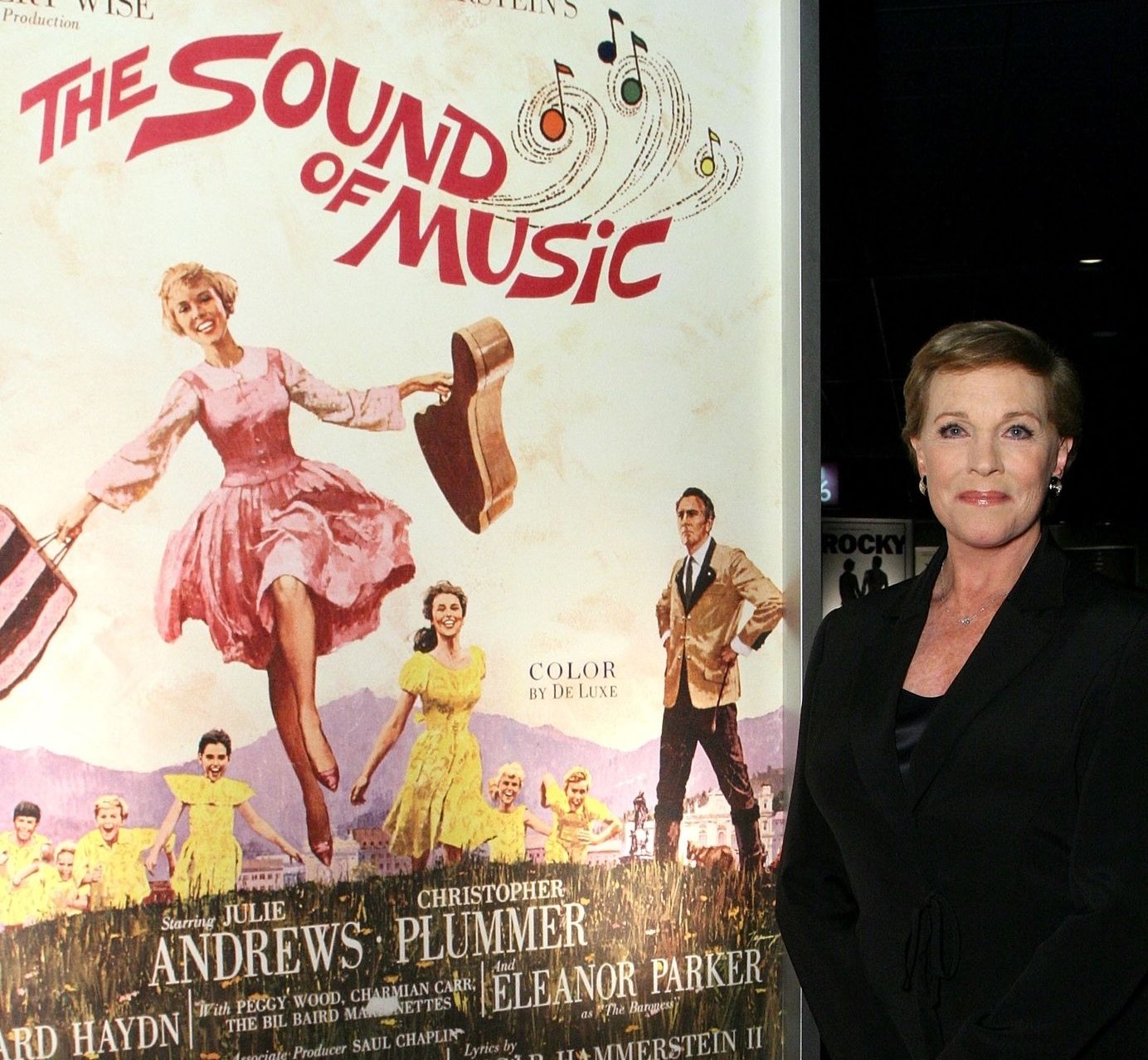 ---
13. Liesl Had A Crush On Who...
Christopher Plummer aka Captain von Trapp, and Charmian Carr aka Liesl, might have played father and daughter on set but Liesl actually had a crush on him... While there was no indication of a relationship, she did tell Oprah Winfrey the following:
"I had a huge crush on him. He was so perfect, and he spoke with this perfect British accent."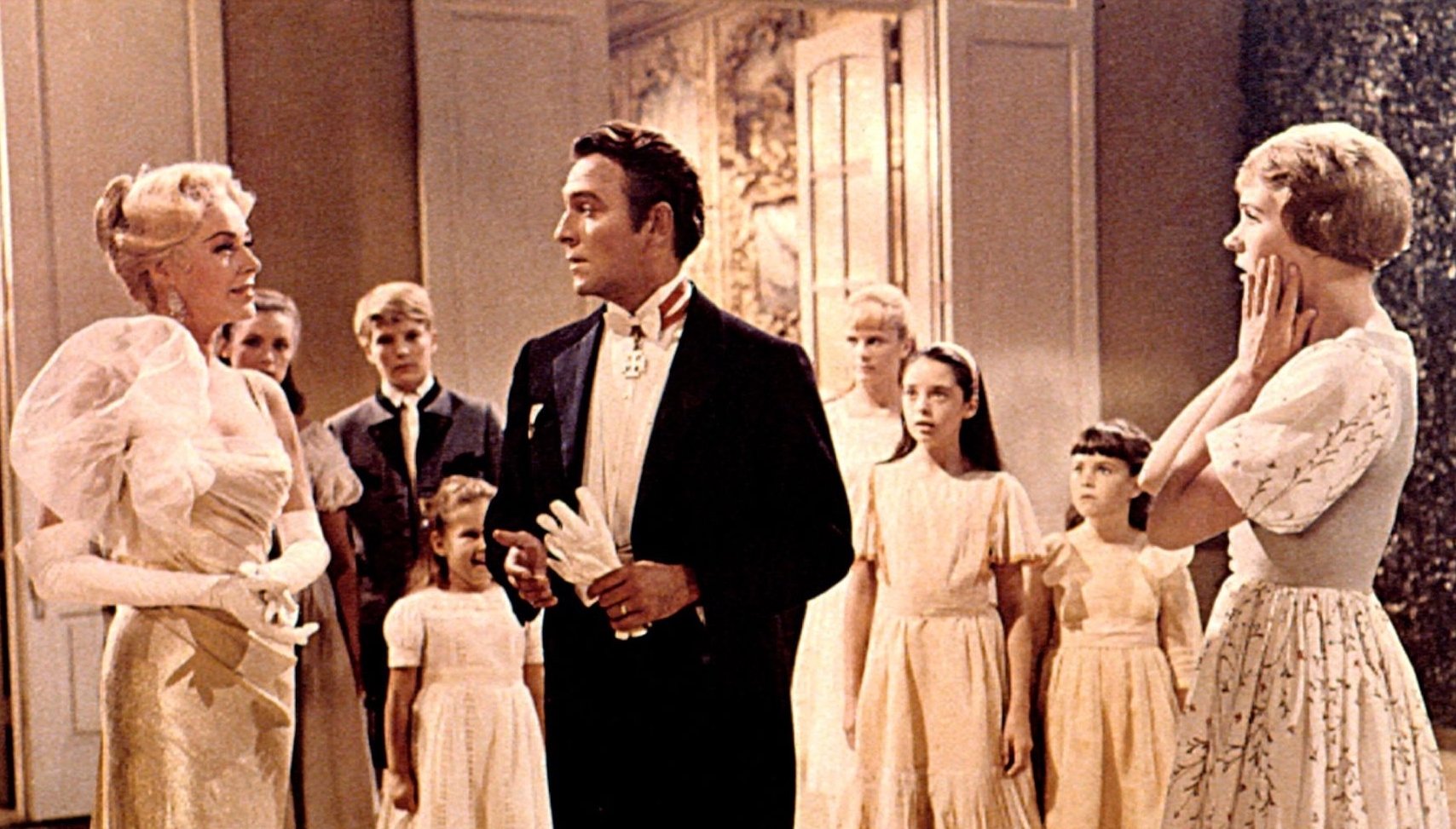 ---
12. The Real Maria Had A Stronger Bond With The Kids Than The Captain 
This classic musical movie had one of the sweetest love stories on screen. The bond between Maria and the Captain was so romantic and sincere but sadly this was not what happened in real life. Maria von Trapp spoke out in her memoir about how she specifically fell in love with the kids.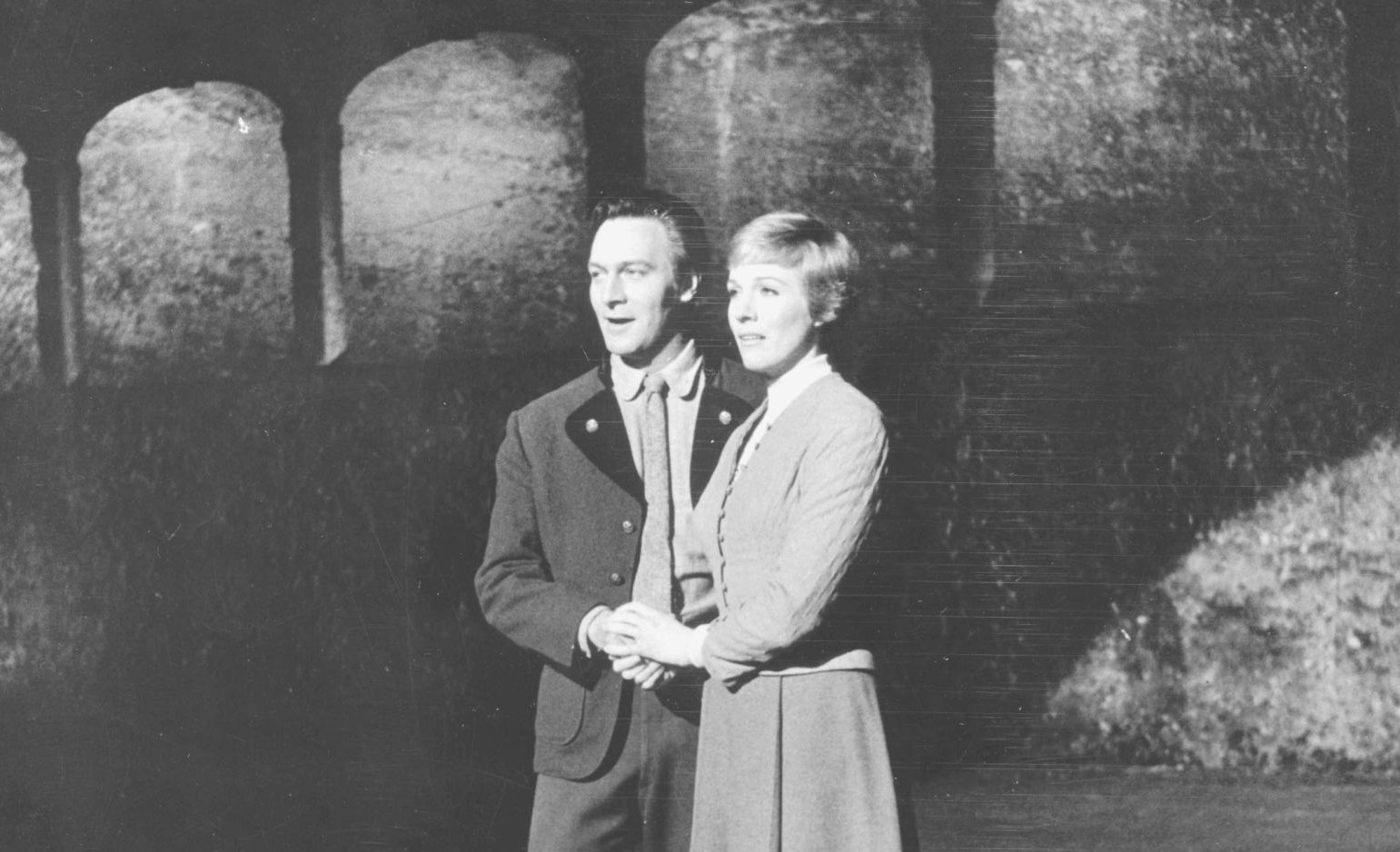 Later on, she learned to love the Captain but the love story created for the movie was not entirely true. These were her comments: 
"I really and truly was not in love. I liked him, but I didn't love him. However, I loved the children, and so in a way, I really married the children. I learned to love him more than I have ever loved before or after."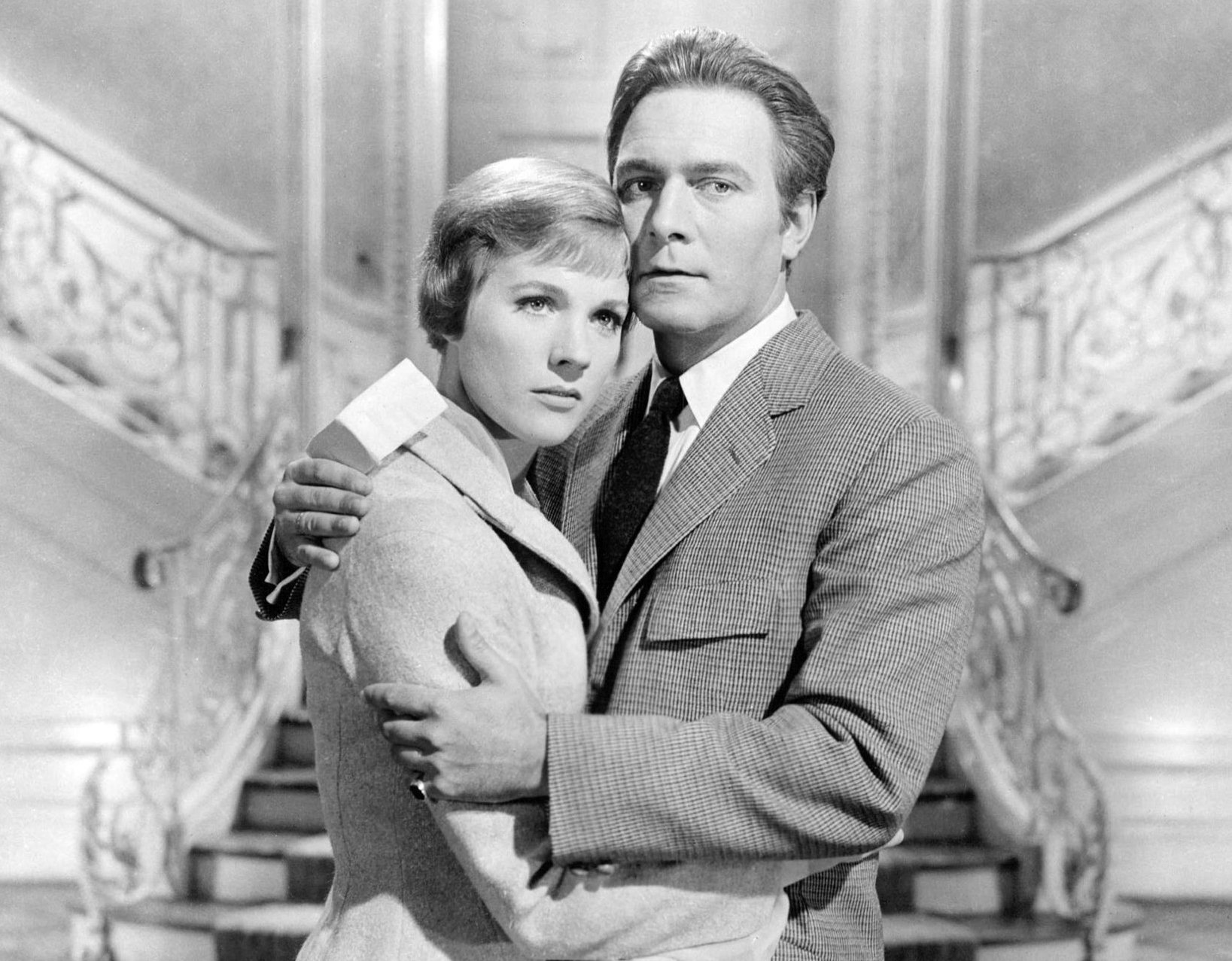 ---
11. Surprisingly, Certain Cast Members Still Keep In Touch 
Despite the many differences that the cast members faced during the making of the film and after, there are two stars who have kept up their bond for a lifetime... Chris Plummer aka Captain von Trapp and Julie Andrews still retain a very friendly relationship... Julie shared:    
"[We keep in touch] more than you think! Our paths cross birthdays, Christmases, all of that, phone conversations. We've seen each other quite a bit and we've subsequently worked twice more professionally together so more than you'd imagine. He's a great chum."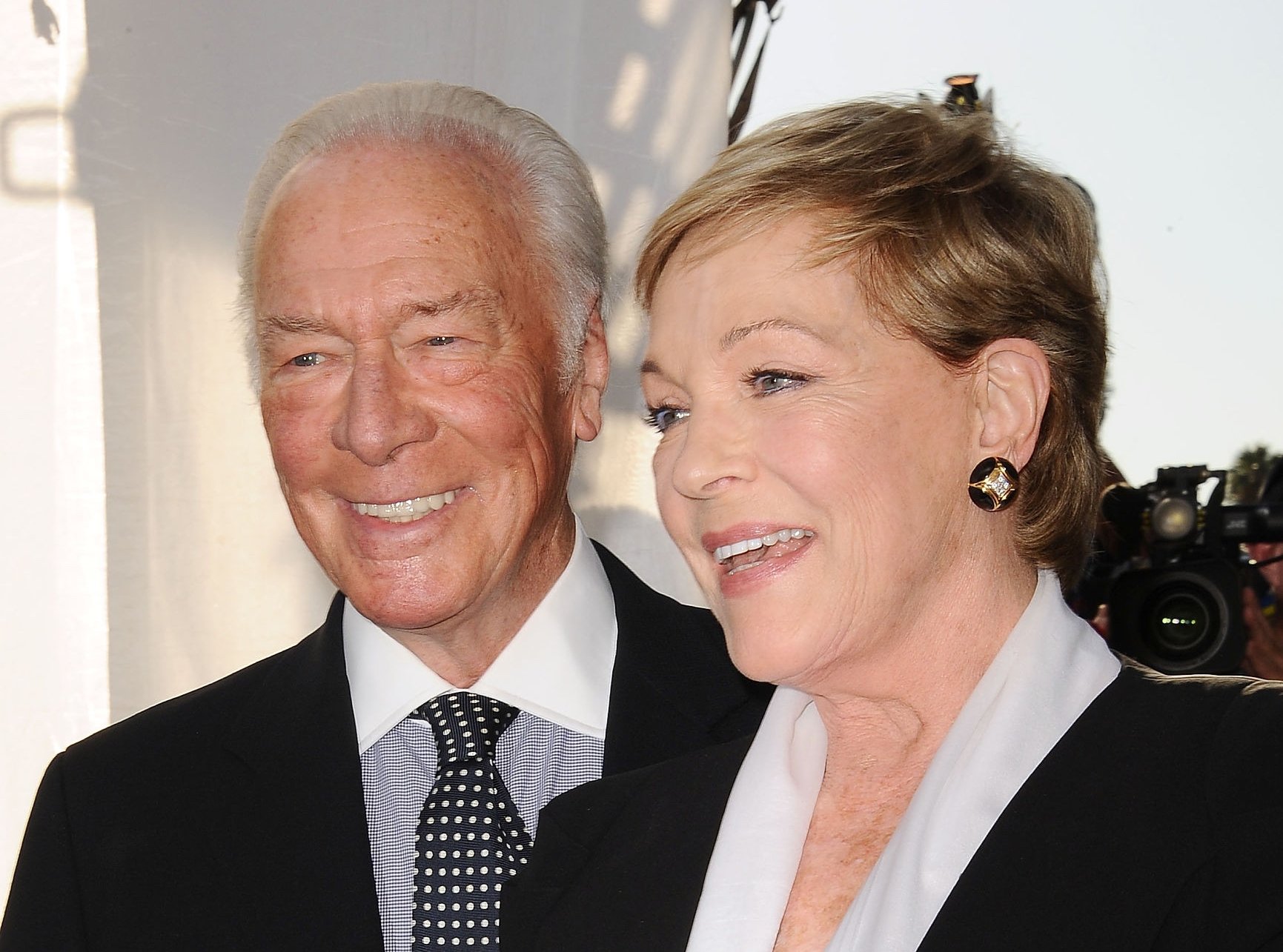 ---
10. The "Sixteen Going on Seventeen" Dance Proved Some Stars Had Two Left Feet 
Charmian Carr's portrayal of Liesl made her a fan fave from the beginning but this star actually had some trouble with the dances. During one of the big moments in "Sixteen Going on Seventeen," she injured her ankle because she was not naturally gifted in dance!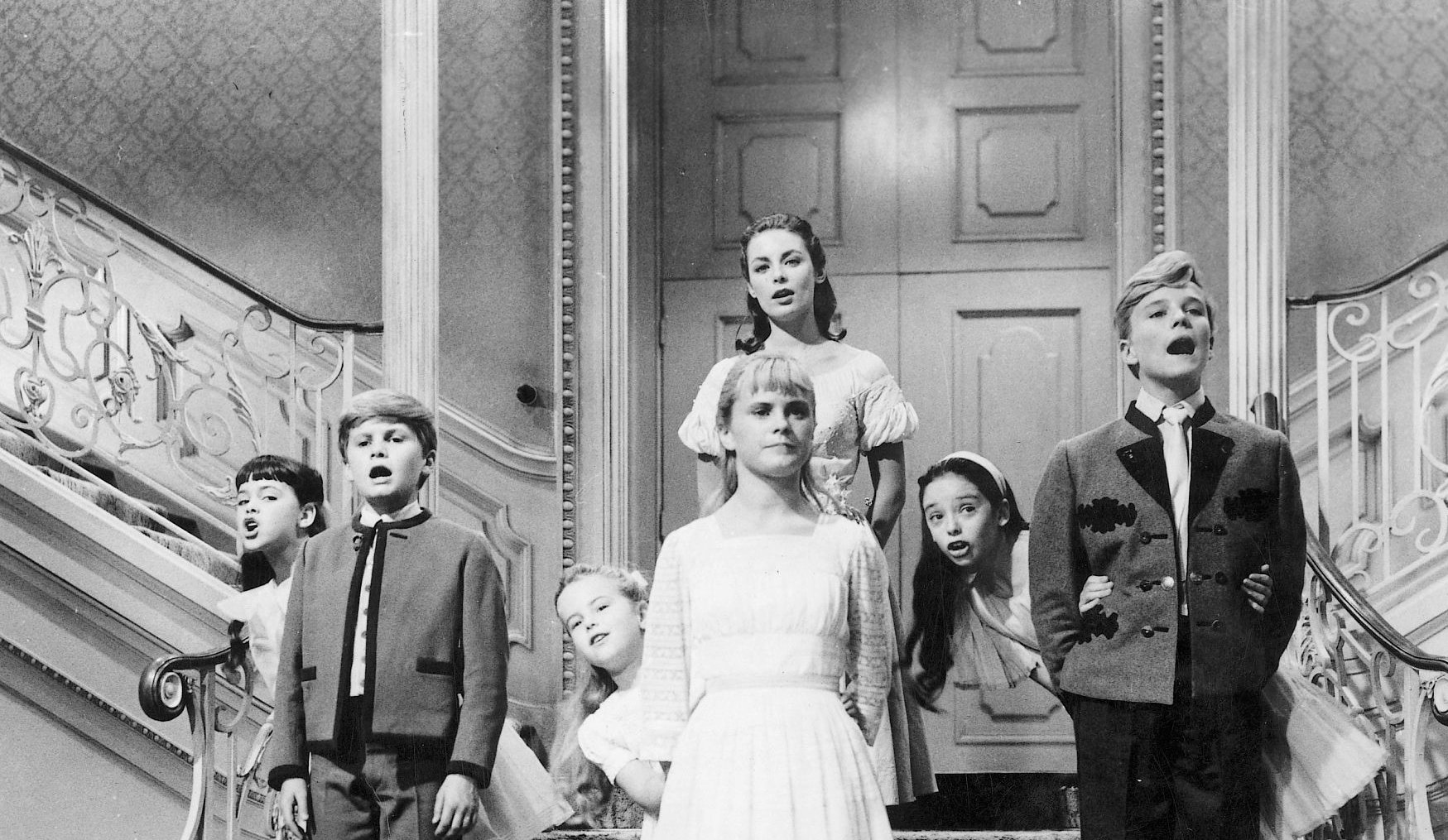 ---
9. The Real Governess Didn't Attend The Movie's Premiere 
The real Maria von Trapp would later be quick to point out the differences in the movie versus her memoir... Maybe this was why the producers did not invite her to the film premiere. When she asked why she was not allowed to attend they simply stated that all of the seats were full...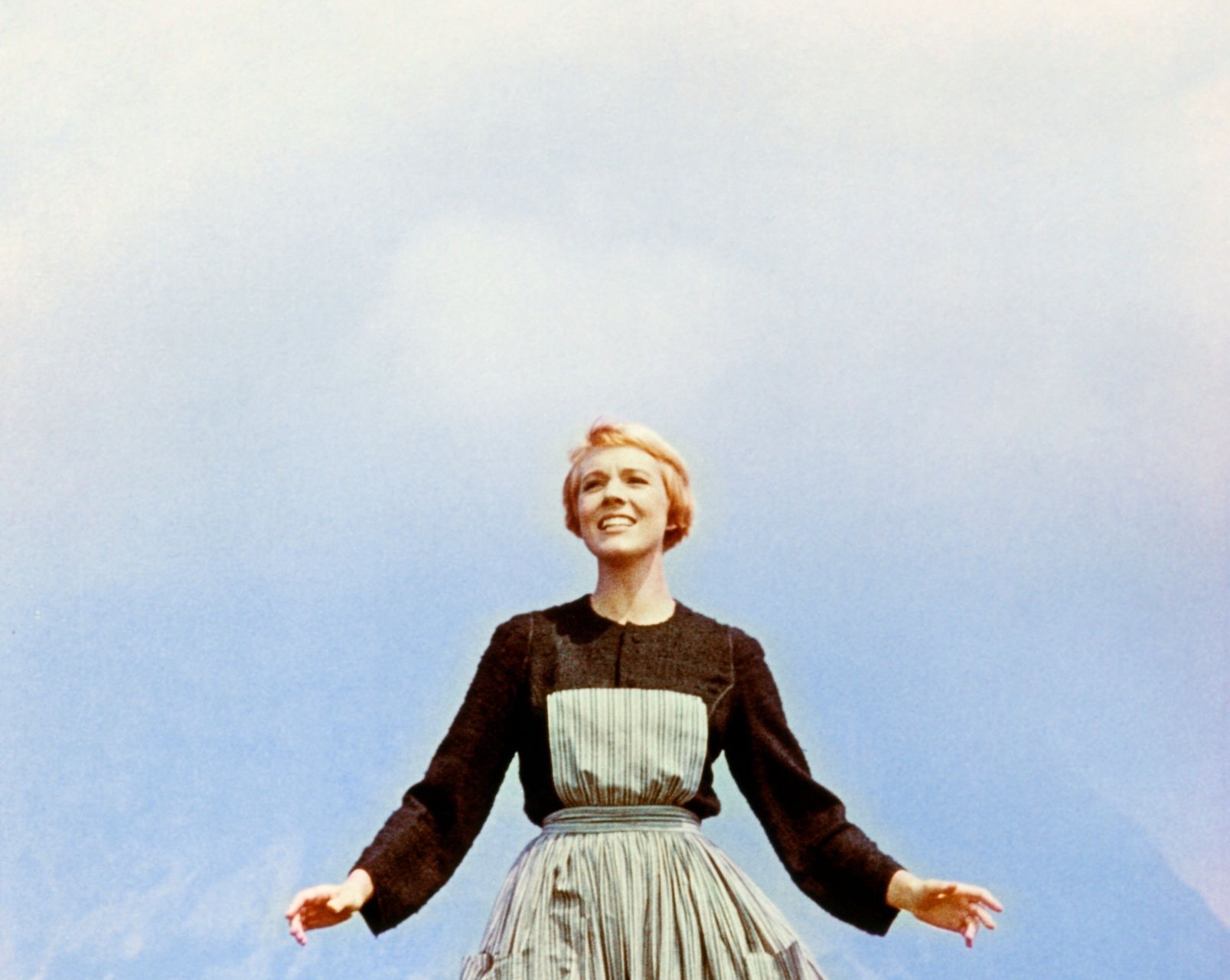 ---
8. The Breakout Role For Julie Andrews 
Julie Andrews is one of the most famous actresses of all time. But when castings came for this hit film, she had not yet been seen in Mary Poppins. Thus the producers took a chance on her and we're all glad they did! Before her time on The Sound Of Music, she was only known for a few roles.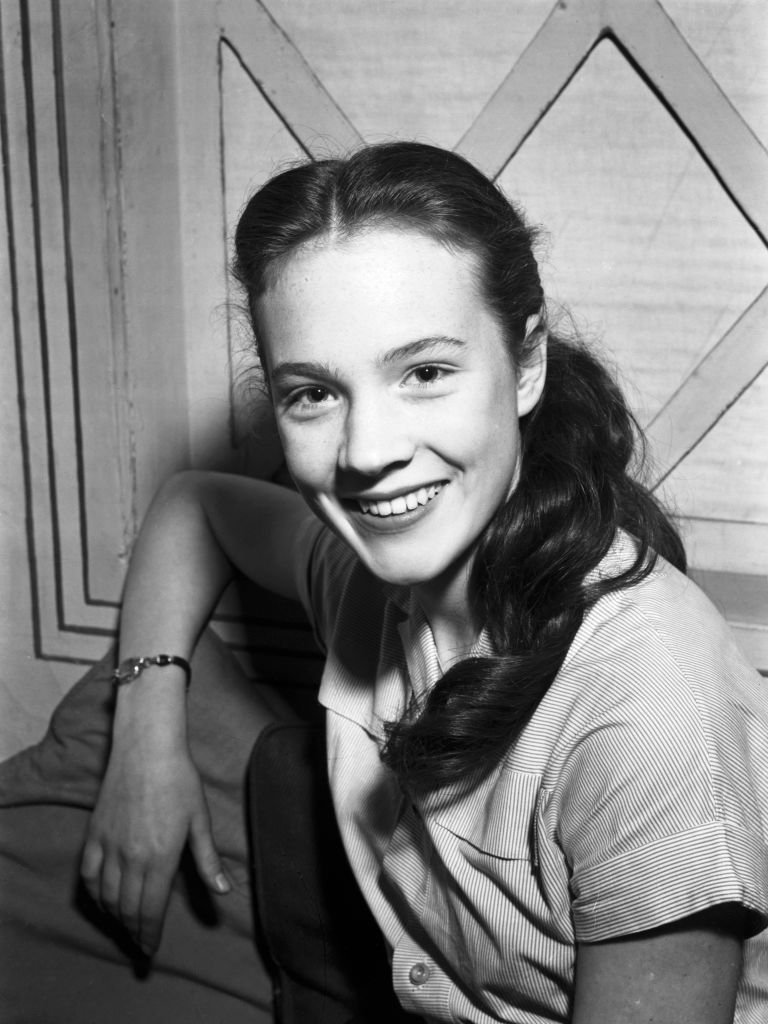 These include some time on Broadway, performing in classics including "My Fair Lady," "Cinderella," and "Camelot." Since then she's gone on to amass quite the reputation... She even gained an audience with The Queen of England who made her a real-life Dame!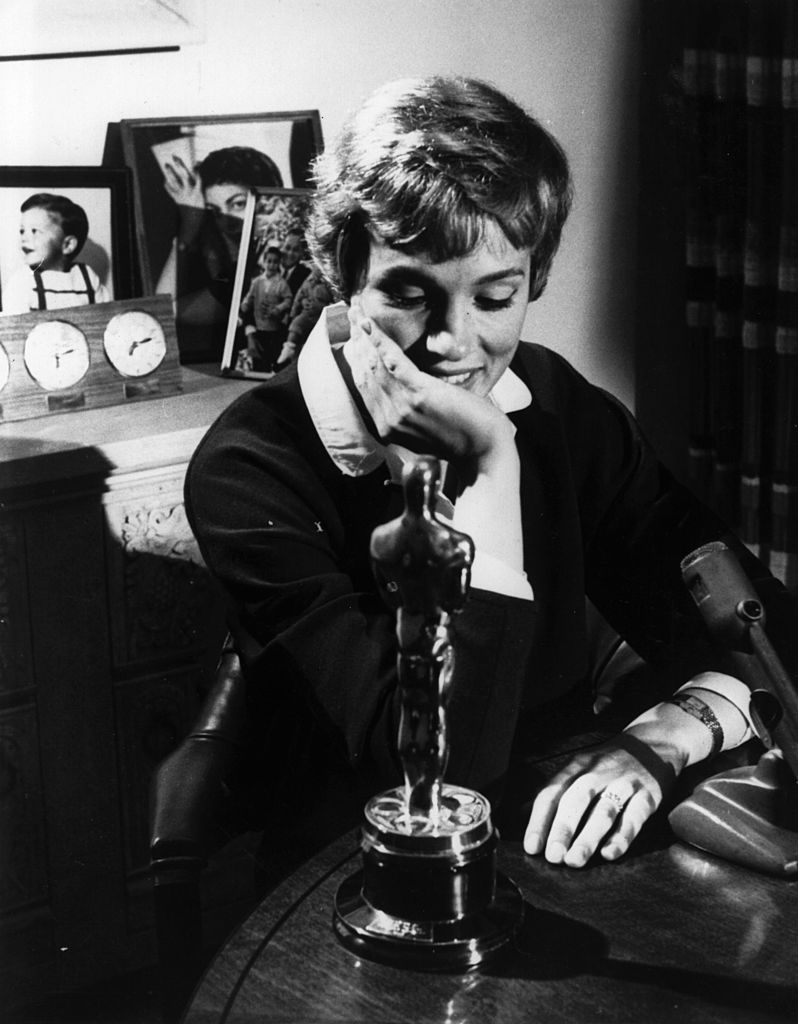 ---
7. The Main Star Was Very Nervous For The Role 
The now-famous Julie Andrews had only been cast in two movies before landing this big role and it was all still very new to her... So she was quite nervous, especially because her co-star was a pretty well-versed actor. Julie shared the following about her nerves: 
"Well, I was nervous to start with in every way! [laughs] Because it was only the third movie I'd ever made and I wasn't that skilled, or I wasn't that knowledgable! But we had such a good gentleman at the helm, the lovely Robert Wise, who was such a dear man."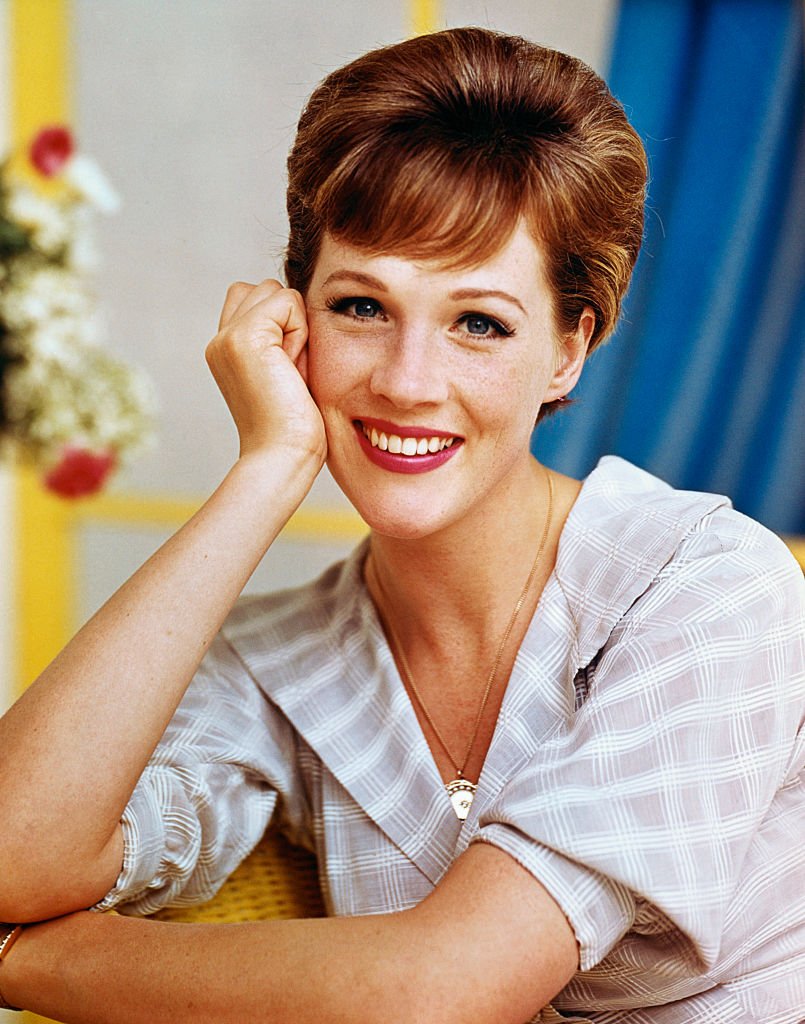 She continued: 
"In general, yeah, I was just very nervous. I was nervous if I could match Christopher Plummer because his talent was so huge and he was a legitimate actor. My work, for so many years, was from the so-called illegitimate side of the business, which was musical. Pairing me with him I wondered if it would work, and of course we've been friends ever since, he and I, and it was a lovely, lovely friendship."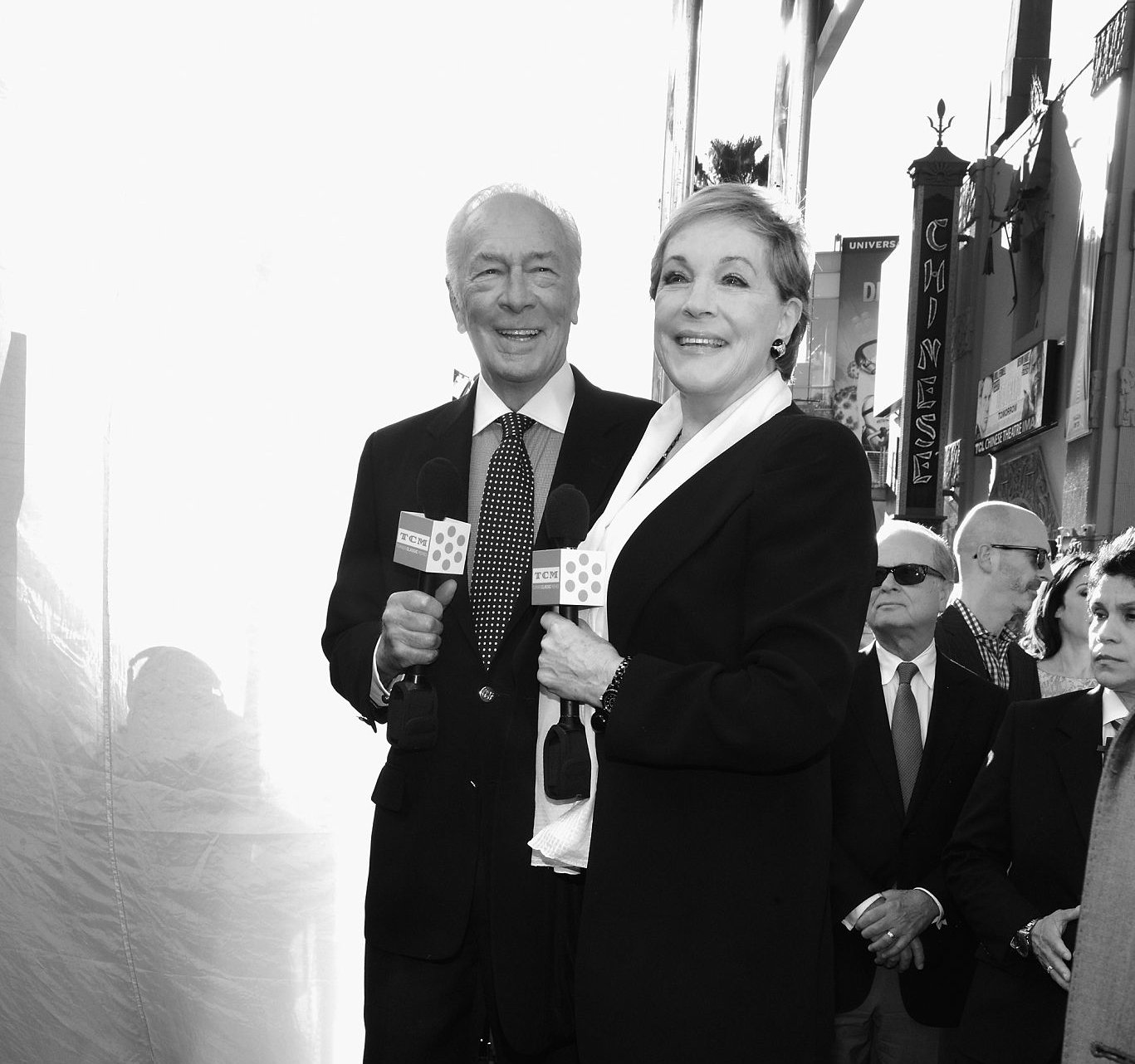 ---
6. Why Gretl von Trapp Made Life On Set Interesting 
One of the youngest movie castmembers, Gretl played by Kym Karath made life a little more "heavy" for Maria... Why? Well, she had to carry her around most of the time while still focusing on acting... Maria was not the strongest so it proved interesting. She shared the funny story:
"[The children] were all lovely. However, the youngest one was probably the most difficult for me, because she was just a tad heavy in those days. Today, she is this amazing, gorgeous-looking, Monroe-Esque young lady."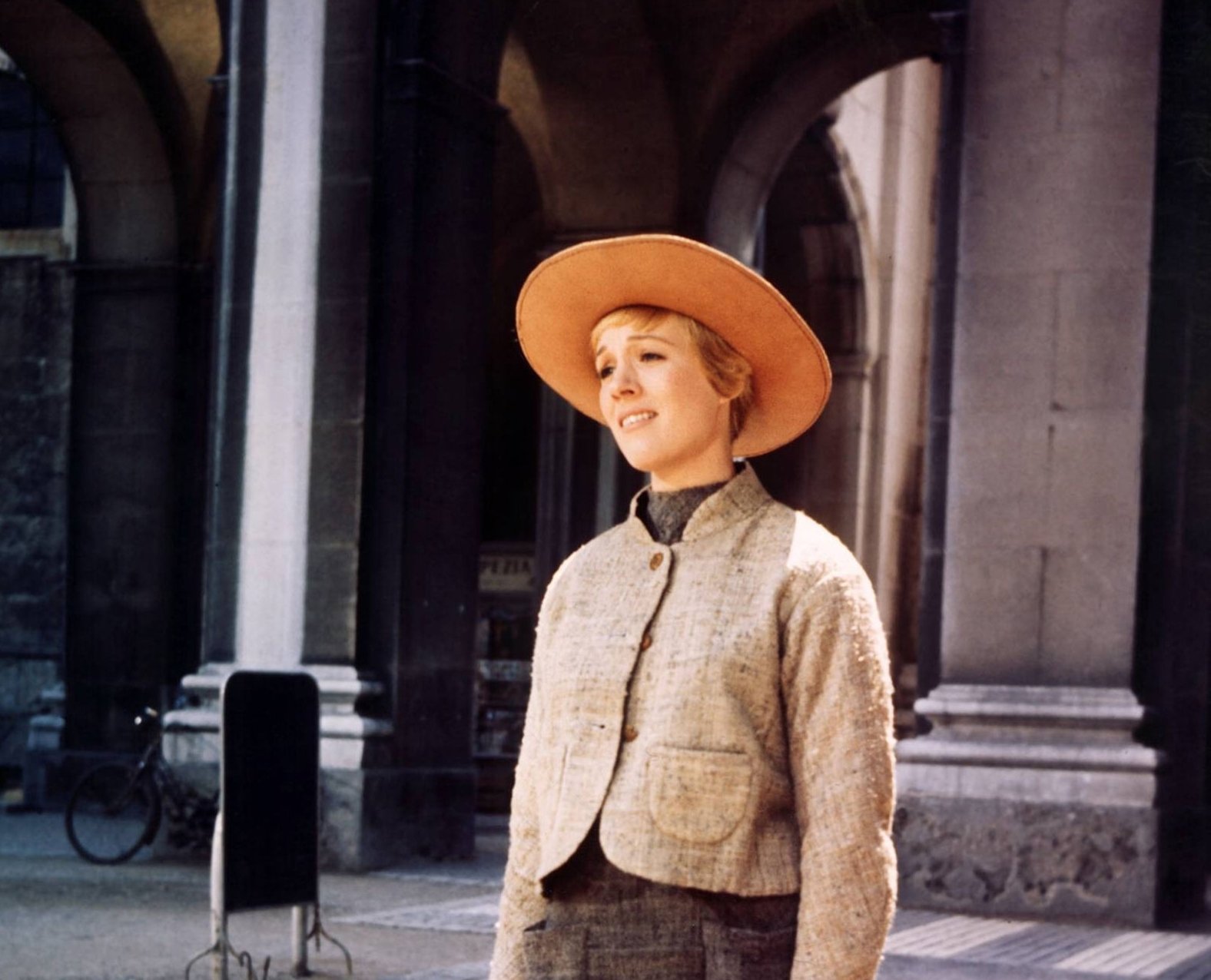 ---
5. Carrie Underwood Aka Maria von Trapp 
Carrie Underwood never knew that someday she'd be the lucky one to star in the 2013 live remake of The Sound of Music... While the show received mixed commentary, Carrie's vocals were a highlight! The live musical saw almost 20 million viewers watching from around the country!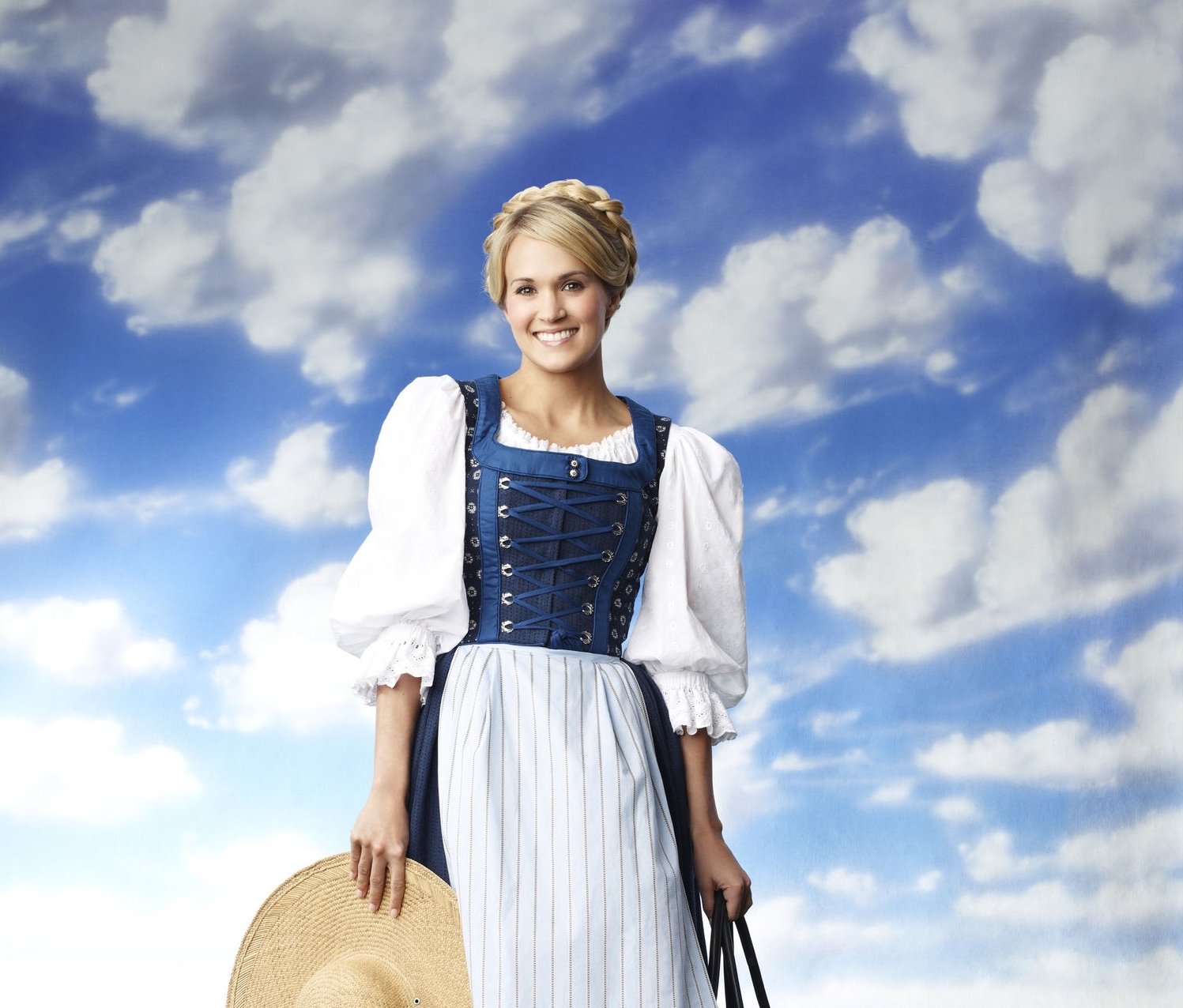 NBC Entertainment chairman Robert Greenblatt said the following about casting the country star:
"Speaking for everyone at NBC, we couldn't be happier to have the gifted Carrie Underwood take up the mantle of the great Maria von Trapp. She was an iconic woman who will now be played by an iconic artist."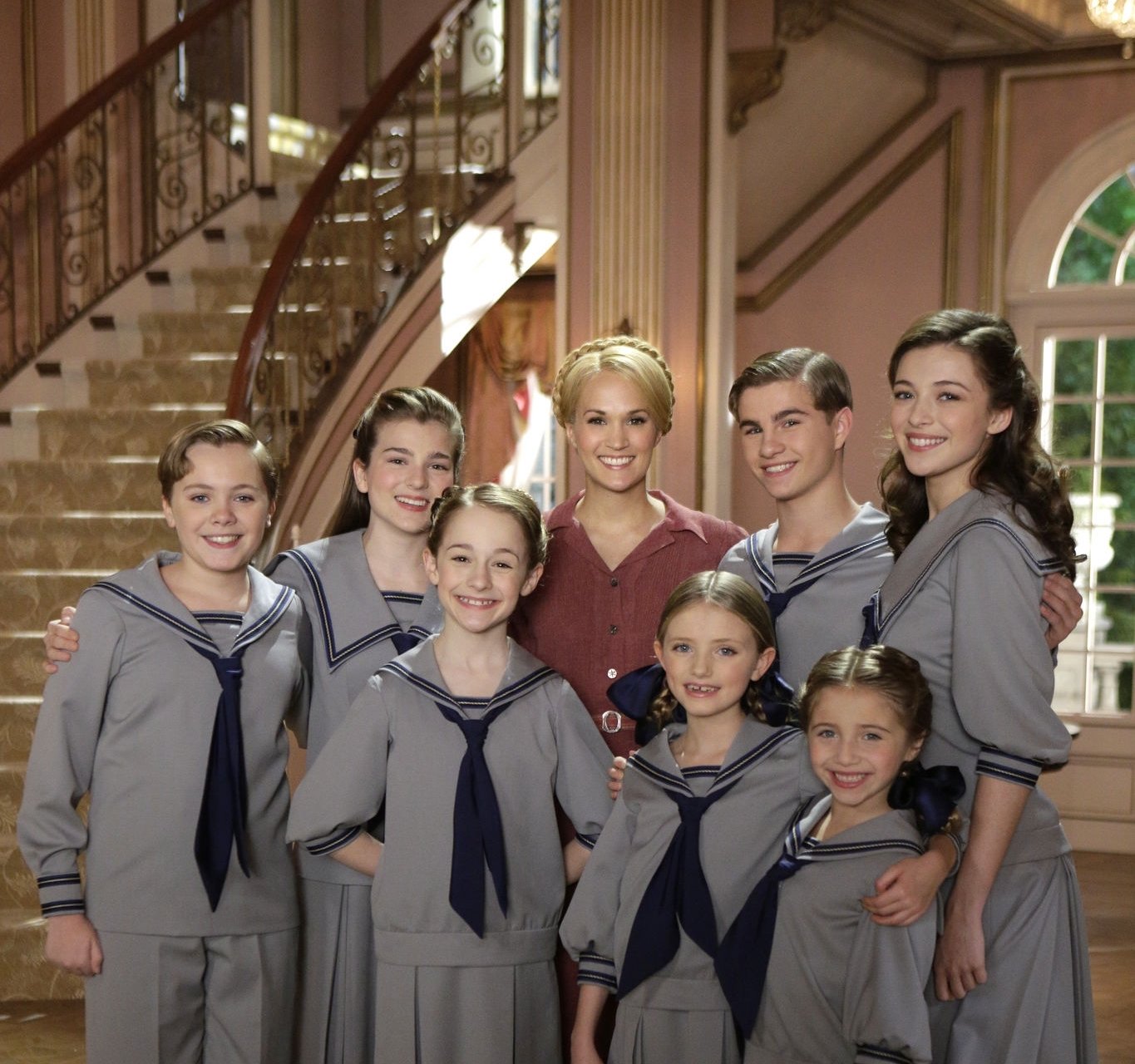 ---
4. The Truth Behind The Popular Mountain Scene
We all loved the scene of Julie Andrews aka Maria twirling on the mountaintop... But little do we know how much effort went into that seemingly easy scene. In fact, it was raining and there was a helicopter that kept disrupting her actions. She shared the comical story:
"This was a jet helicopter. And the down draft from those jets was so strong that every time … the helicopter circled around me and the down draft just flattened me into the grass. And I mean flattened. It was fine for a couple of takes, but after that you begin to get just a little bit angry… And I really tried. I mean, I braced myself, I thought, 'It's not going to get me this time.' And every single time, I bit the dust."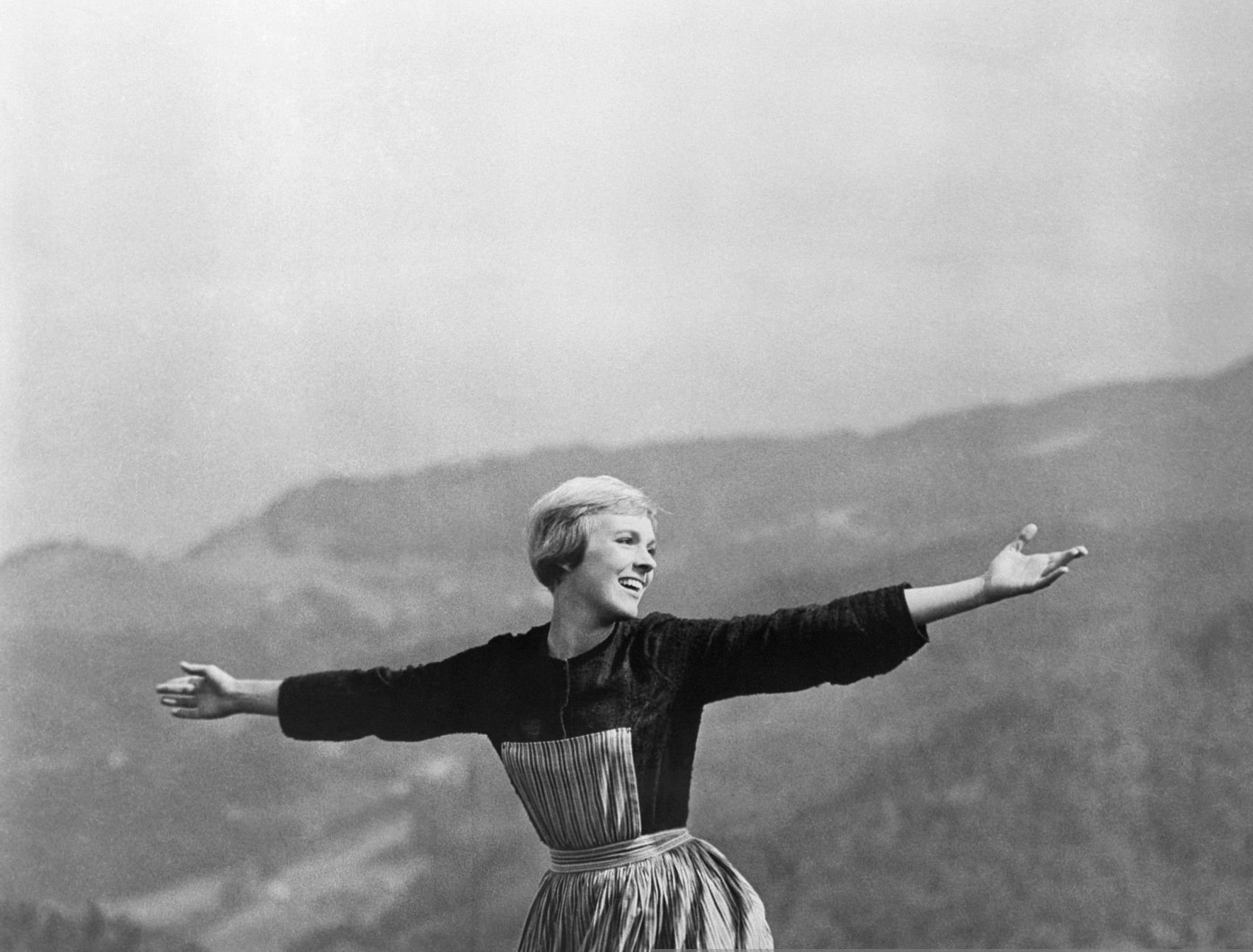 ---
3. Lady Gaga Pays Tribute To The Iconic Movie 
Lady Gaga brought music to the hears of many Sound of Music fans when she sang her breathtaking tribute at the 2015 Oscars ceremony. She was actually joined by one of her big fans, Julie Andrews! The queen of pop sang in honor of the film's fiftieth anniversary.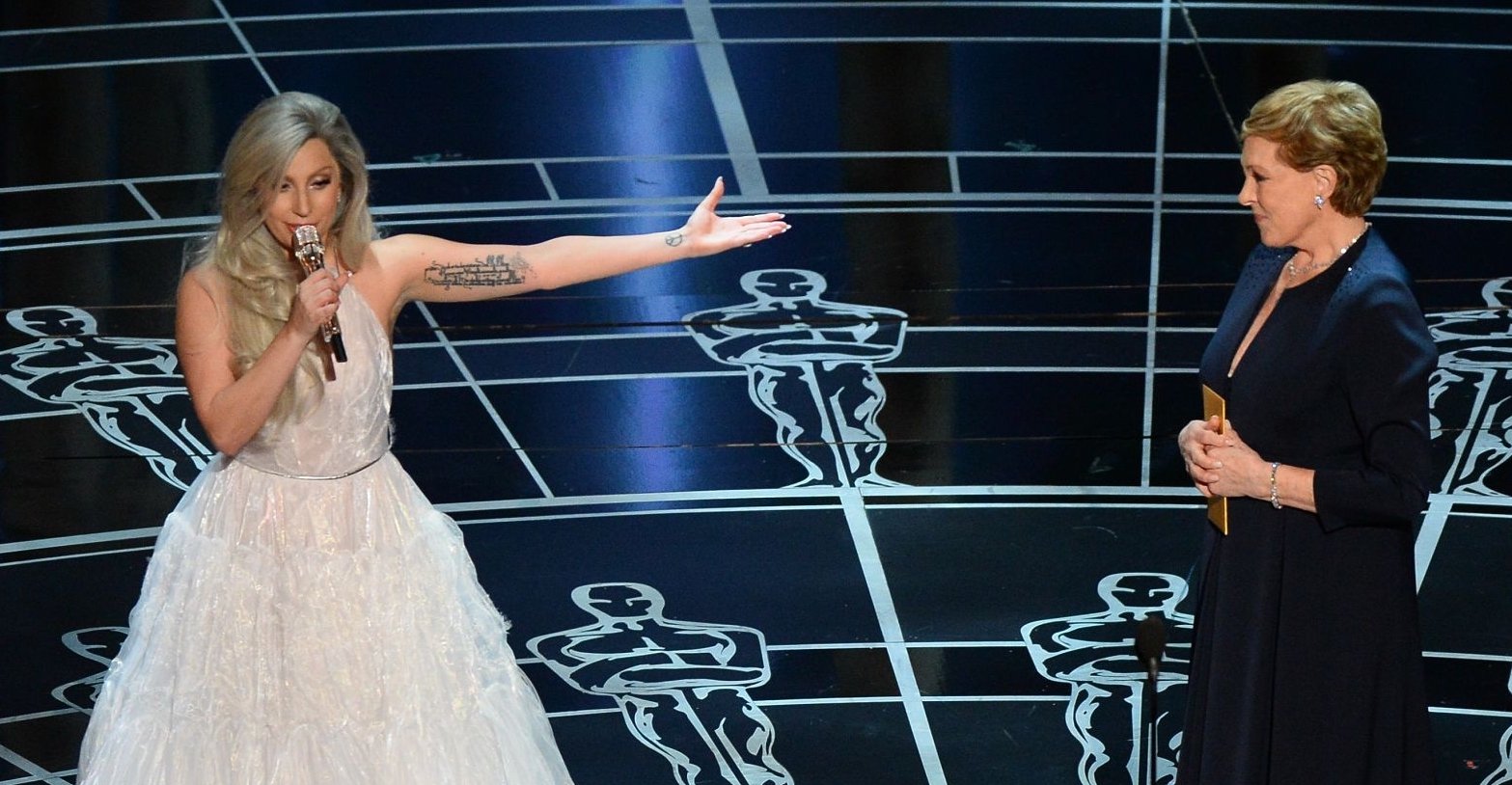 Julie then came on stage to thank Gaga and talk about the film that was her big break in Hollywood. A little known fact is that Lady Gaga actually had to train daily to perfect the vocals for that performance... She knew it was the one performance she could not mess up and it worked out, as she gained standing ovation!
Julie Andrews shared a sweet fact about the communication between her and Gaga prior to the Oscars. She said:
"She did call me about 10 days before to make sure I wasn't in any way unhappy or upset that she was doing this. And of course I wasn't. I said, "Just have a good time and enjoy it! Go for it!" She said she wanted to do it as a tribute to me, and she was singing everything in my key, to which I said, "Why? It's so high!" And she said, "Because I wanted to honor you." She just, having done so brilliantly that night, then gave the evening to me on a platter, so to speak, and was very generous about it."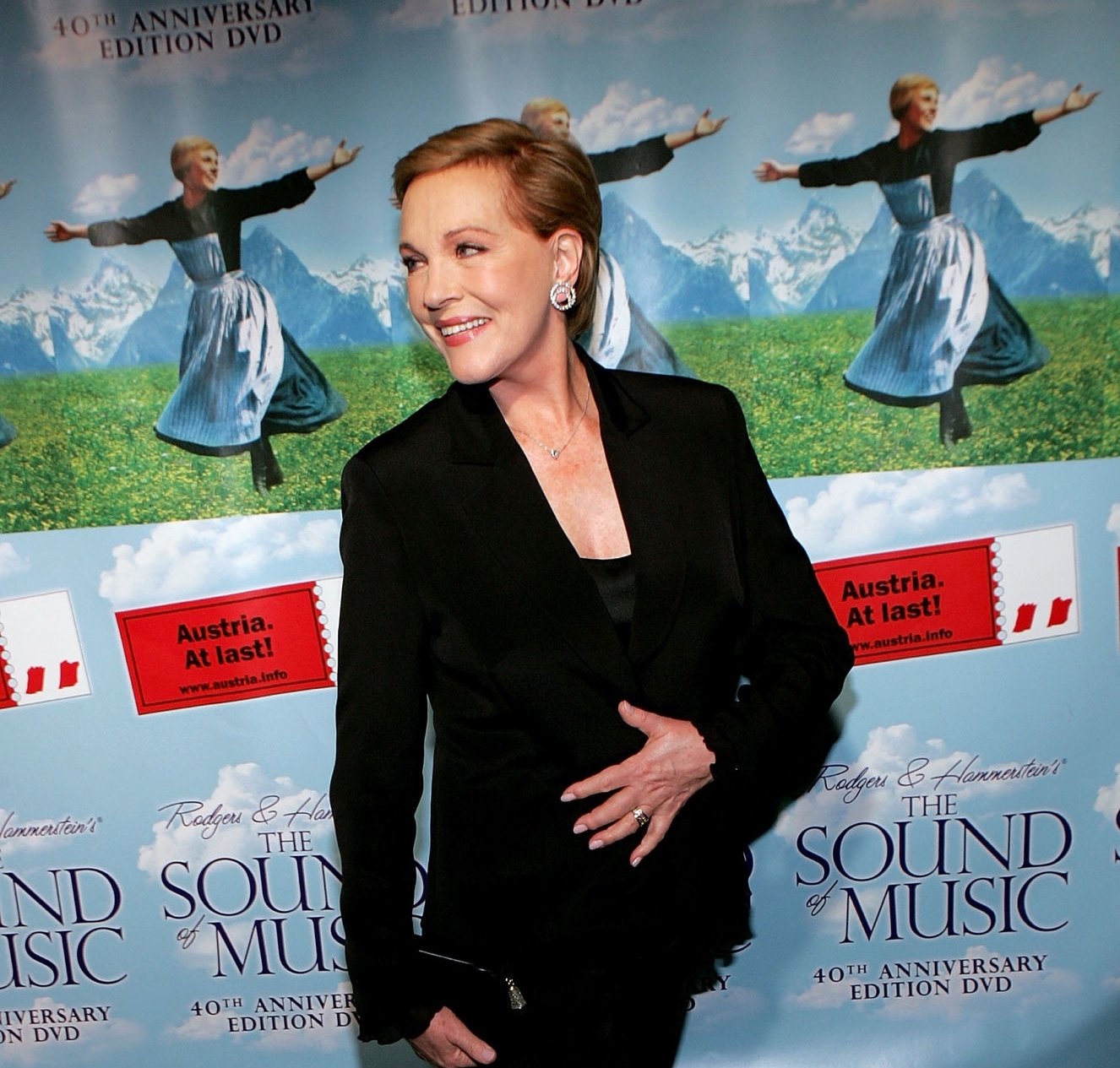 ---
2. Julie Andrews Hasn't Watched The Movie In Many Years
The actress shared some secret facts about whether or not she's shown the film to her grandkids... She also adds a sweet mention of Chris Plummer aka Captain von Trapp. In her words:  
"Now, I'm not the one who sits down with the grandchildren -- normally it's their mums who do it for them! If I happen to catch it, because it's playing at Easter or Christmas or something, I might glance at it for a moment and remember with fondness the scene that I happen to be glimpsing."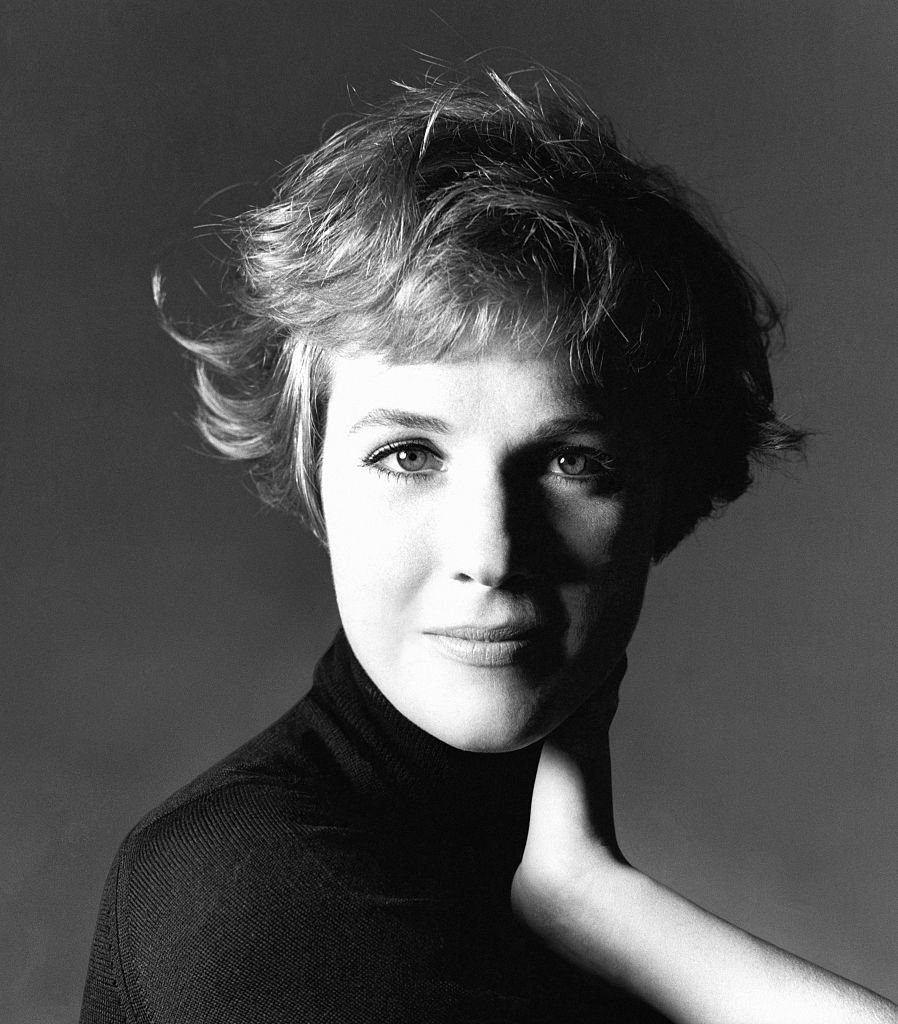 She continued:
"I don't think I've seen it through for many a year, probably in total no more than about 6 times. We're going to be doing the Turner Classic Movie tribute to The Sound of Music next month, and I won't probably stay to see it but I'll certainly reminisce a little about it before the screening. And I'll see Chris [Plummer] there, too."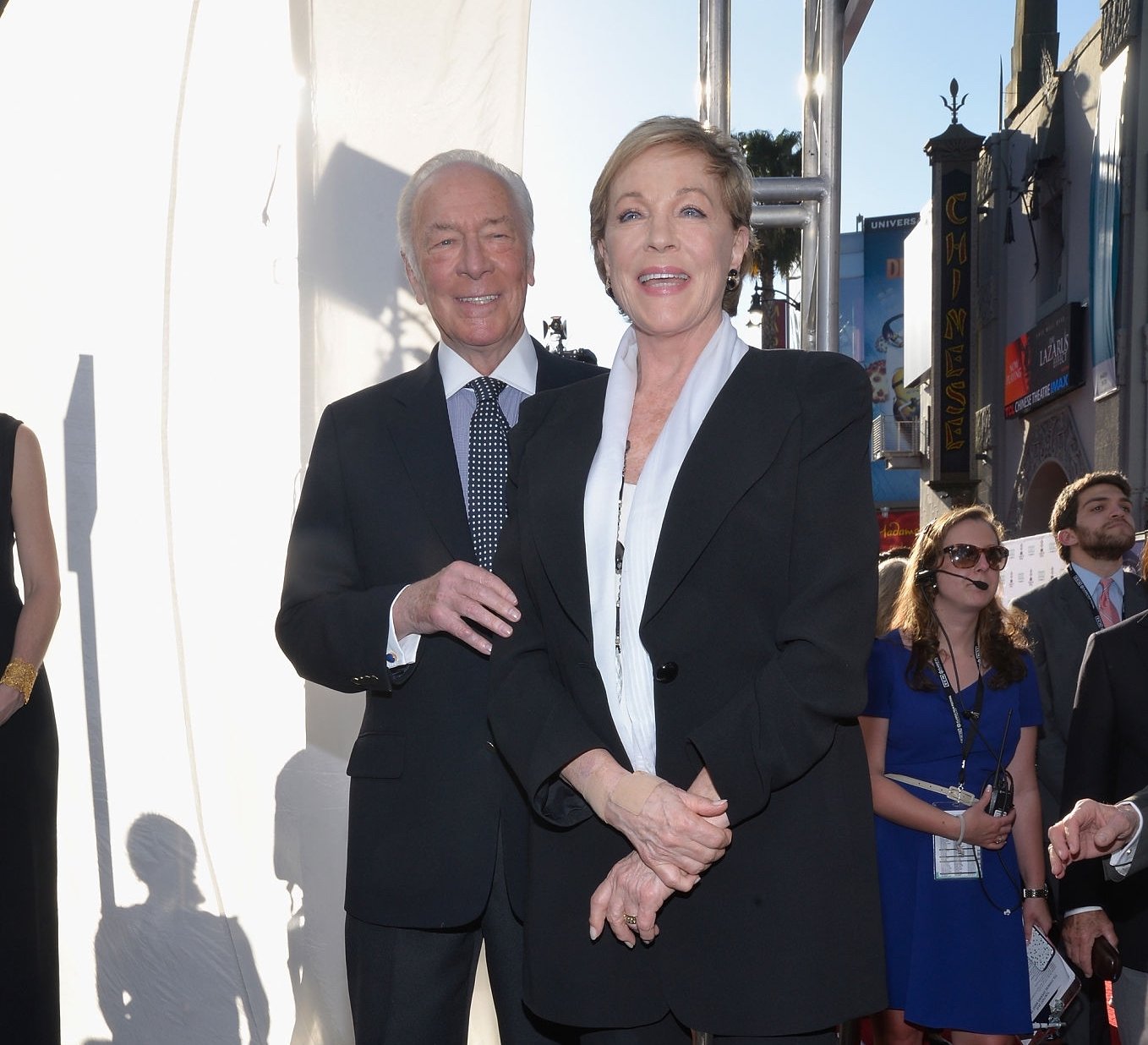 ---
1. The Movie Is More Fiction Than Fact
While the movie was a hit based on Maria von Trapps' memories, the historical accuracy is pretty off. In fact, when weighed against the real-life story, the movie seems to be inspired by the book but is certainly not a carbon copy of the story... All in all, fiction outweighs the fact.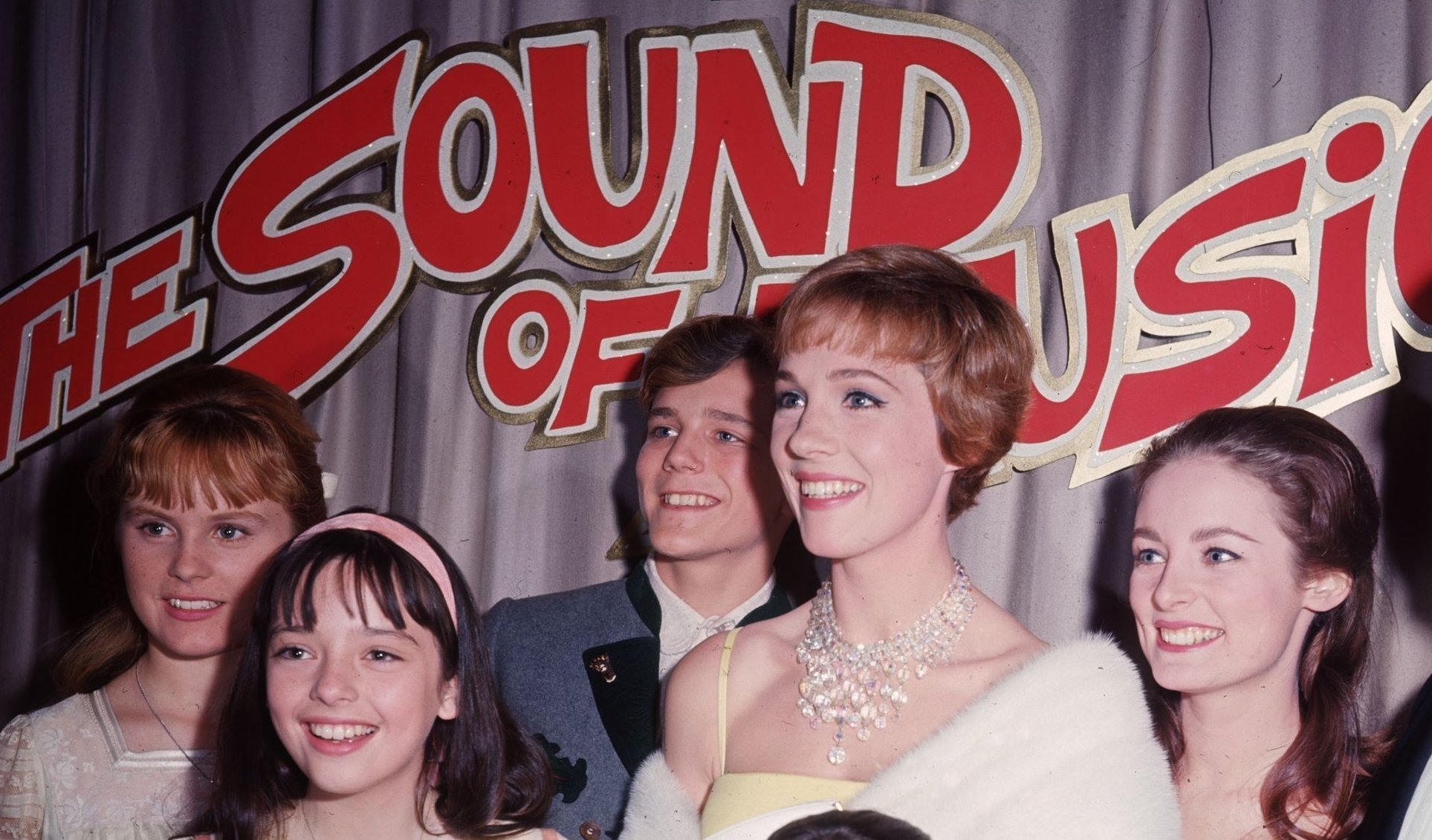 Either way, fans seem to have fallen in love with the film, today and many years ago... So it all worked out. Many of the cast members are still reaping the reward of The Sound Of Music... Julie Andrews actually shared her own experiences and how fans have responded overtime... She said:
"Mostly, in passing, they are usually very welcoming and warm and generous, and mostly what they want to say is a kind of thank you for giving us so much pleasure. Not just over the years, but with that movie, and that's what they want to convey, first and foremost. It's so lovely that they do. It's a gift, it really is. I think the movie made a ton of friends, but it made me a ton of friends too because people are so lovely about it."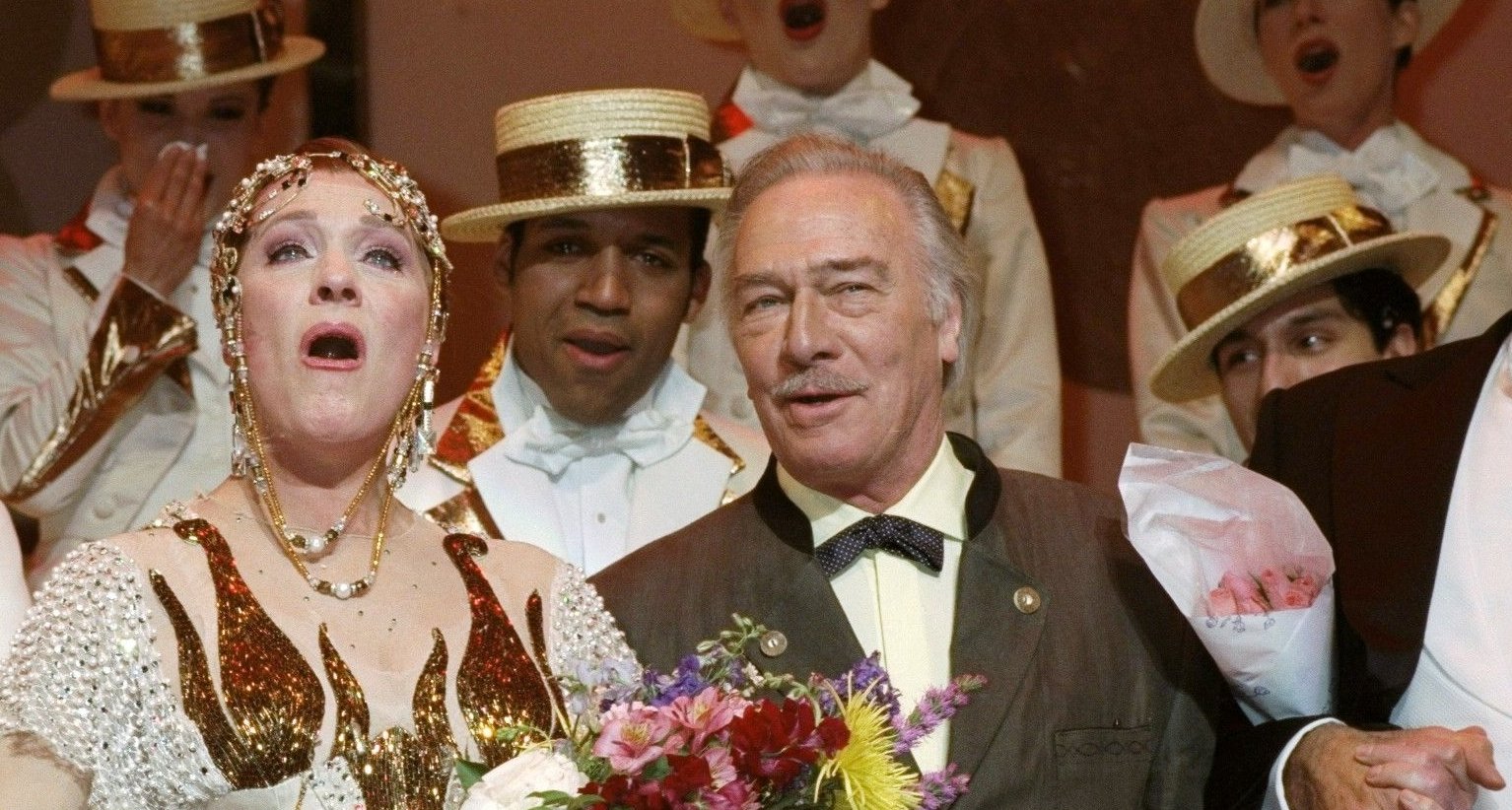 Whether the film was based on fact or fiction one thing rings true, it was truly a gift... To the actors and to the many many fans across the world. Which scene from the movie was your favorite? Leave us a comment be sure to share this with your movie-loving friends! 
Sources: Mental Floss, Broadway, RD, Broadway, Billboard