Meet 9 Royals Who Surprised Fans with Tattoos
Royal families around the world often follow strict etiquette... Tattoos might seem out of the question but there are quite a few princes and princesses who have been spotted with some ink! From the younger royals to the more mature like Duchess Camilla, we have all the details and the pictures to prove it!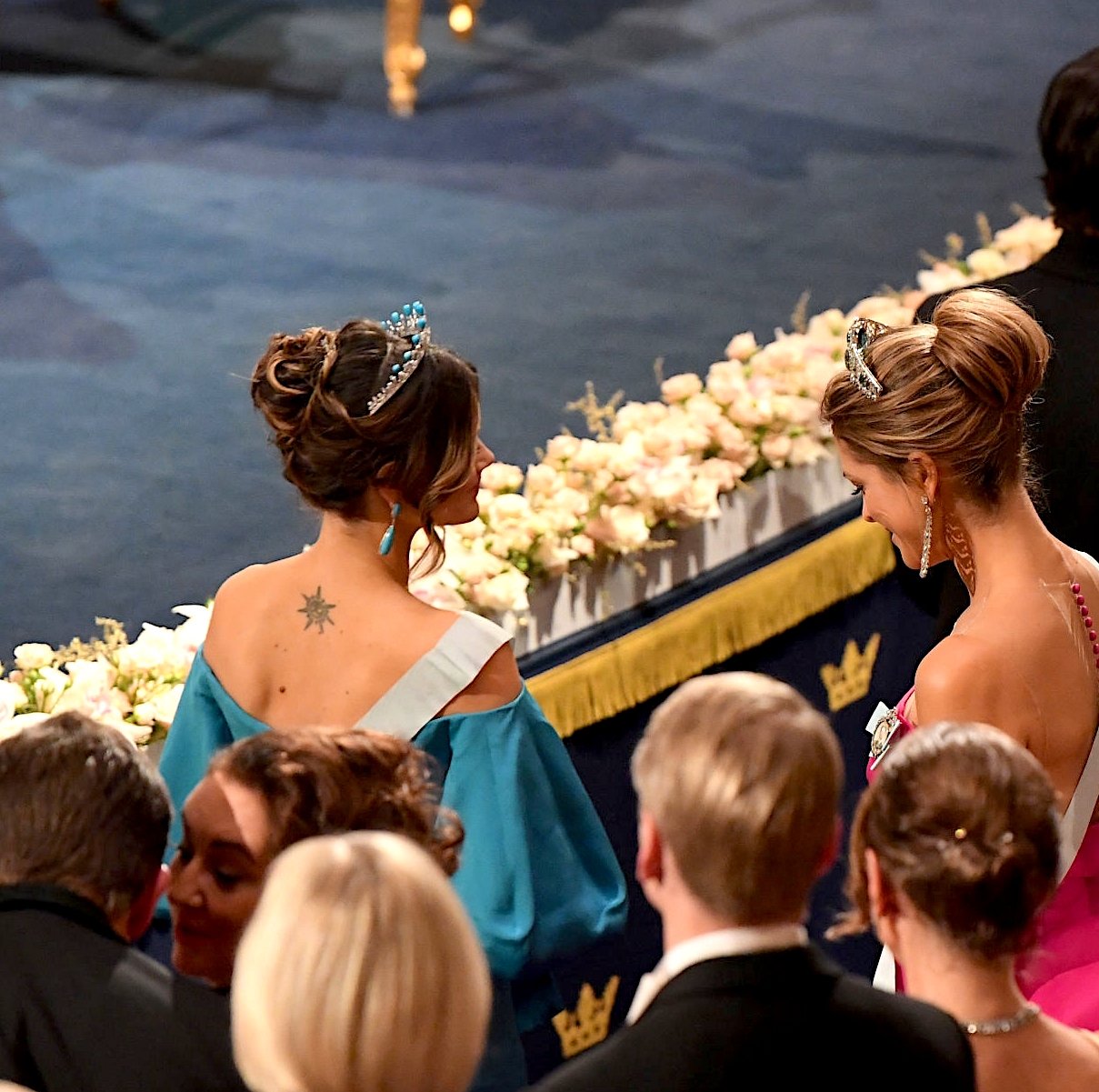 ---
Tattoos Go Back A Long Way In Royal Family History
King Edward VII of the 1860s is known to have been one of the first royals with tattoos. His Jerusalem Cross was well situated on his arm. Next in the ink line was King George V, who added a tattoo to his body 20 years after Kind Edward. There are of course more modern royals with their own ink...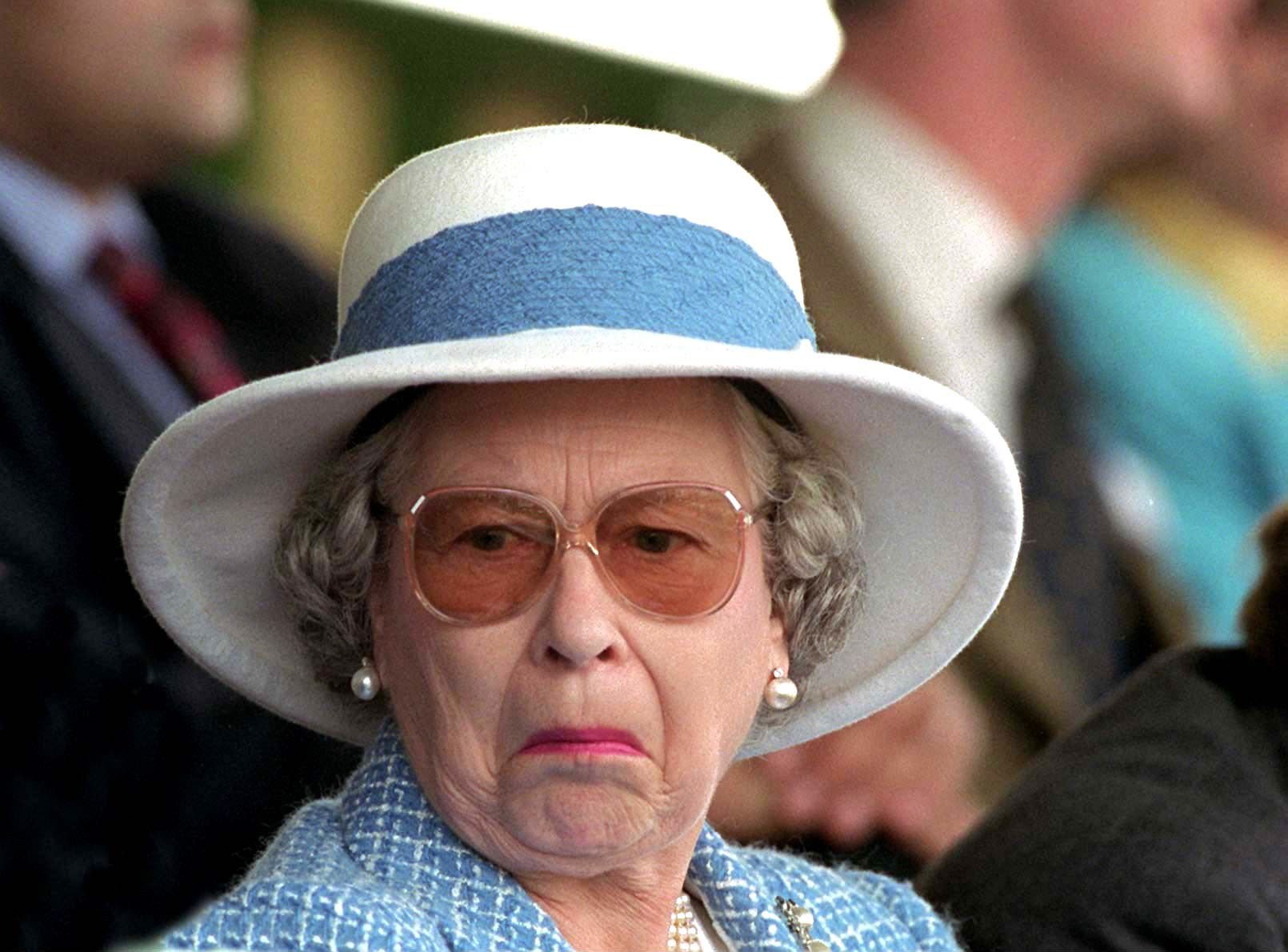 Queen Elizabeth II is known for the specific way she rules her kingdom as well as some royal protocols. This is precisely why it is so surprising that tattoos are not entirely forbidden in her family. While women must wear hats to formal events and brown stockings with dresses, tattoos are not mentioned much...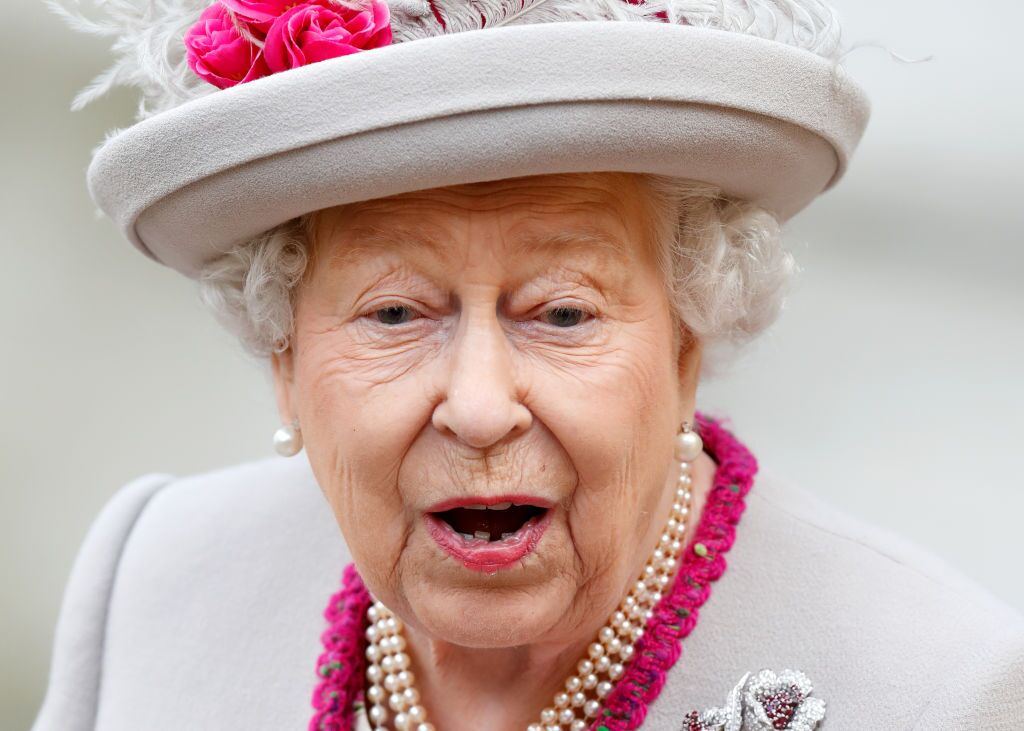 ---
Why Zara Tindall Says Tattoos Are Not Forbidden 
This absence of a ruling might be why the queen's granddaughter Zara Tindall stated that royals in her family are free to get some ink... She said her husband does not have any and that she would not be too happy if her daughter decided to get a few.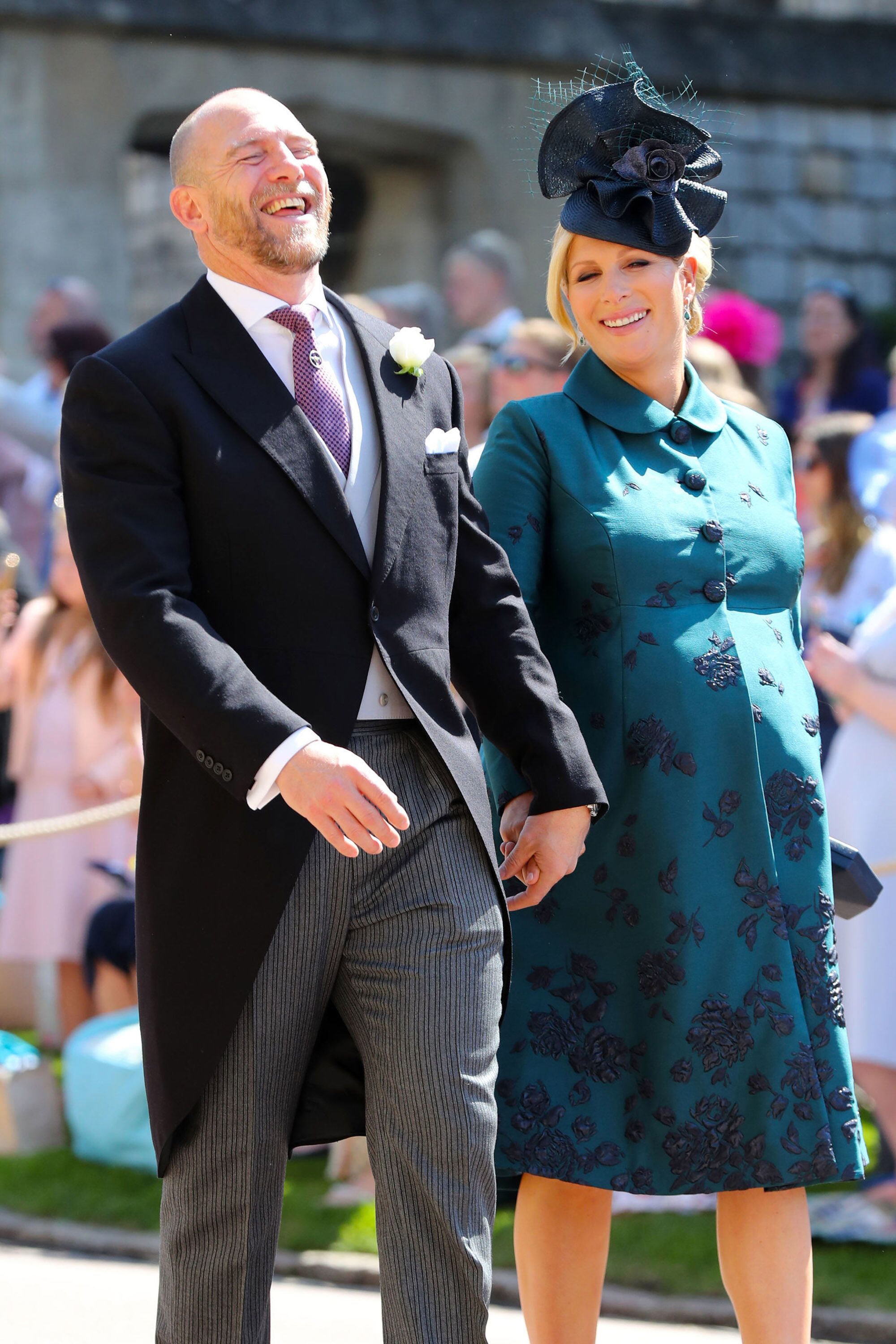 But she explained that if they did want ink, she couldn't really stop them... Zara said:
"I'd also rather one of my daughters came home with a piercing than a tattoo because at least a stud can be removed. I wouldn't have a leg to stand on if they did though."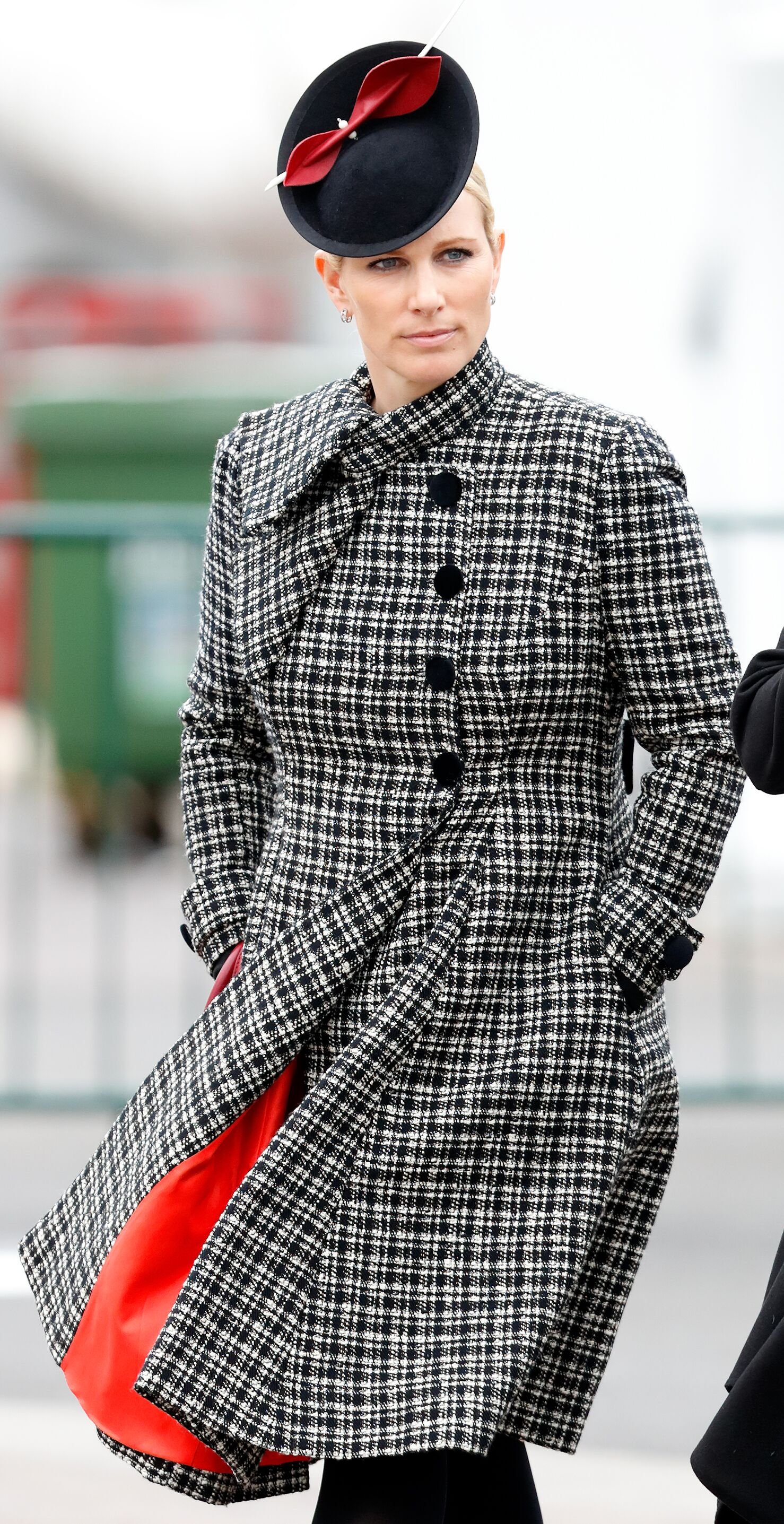 ---
Charlotte Casiraghi
The second child of Caroline, Princess of Hanover, Charlotte Marie Pomeline Casiraghi, better known as Charlotte Casiraghi stands at number 11 when looking at the heirs to the throne of Monaco. While she almost never shows off her little secret, a stomach tattoo, she has a star inked on her skin!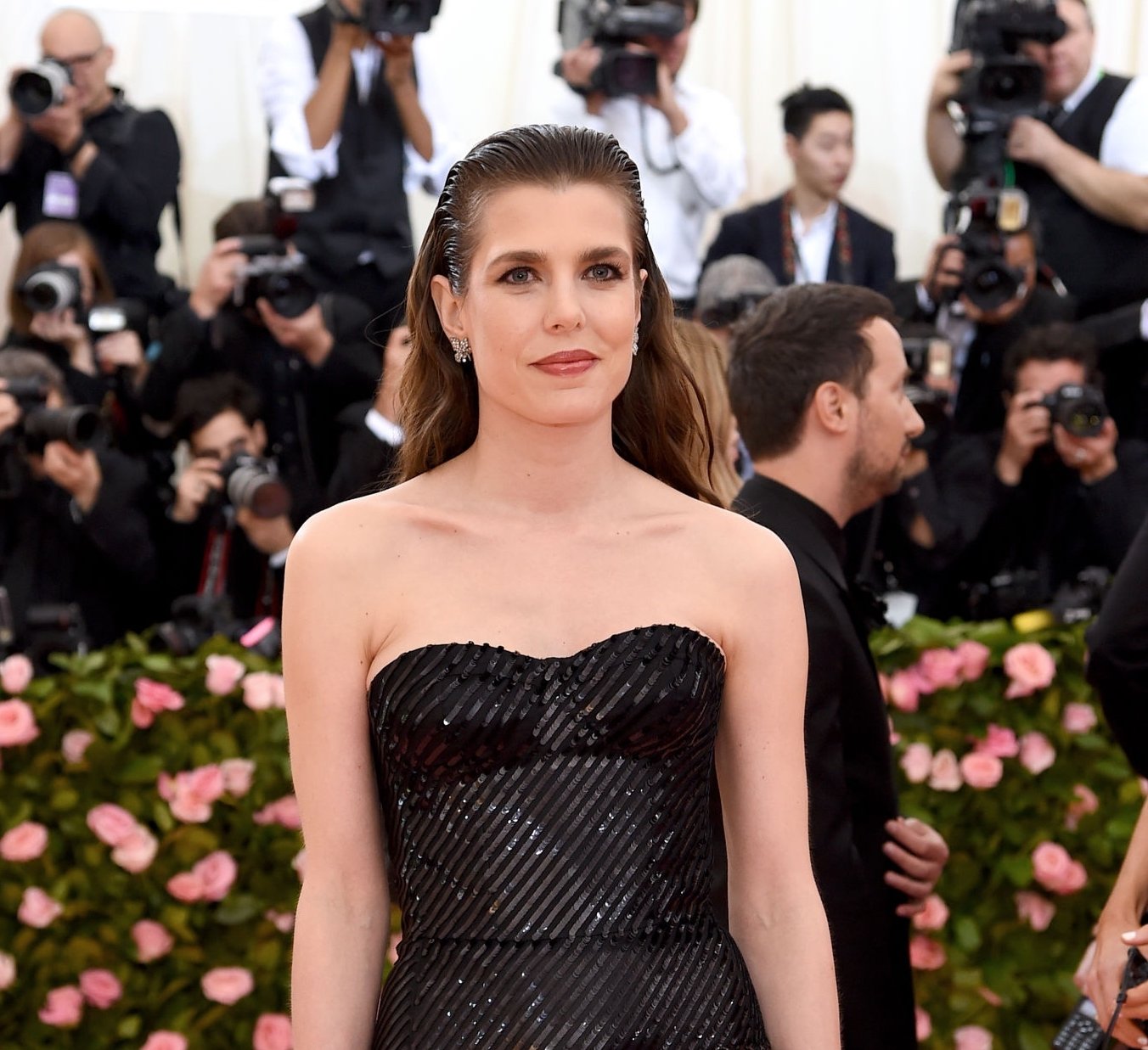 ---
Meghan Markle, The Duchess of Sussex
One of the more recent members of the royal family is Miss Markle. The American native's type of tattoo might come as a surprise to some... She doesn't actually have a permanent marking. In fact, she was given a henna tattoo on a royal trip to Morocco with Prince Harry.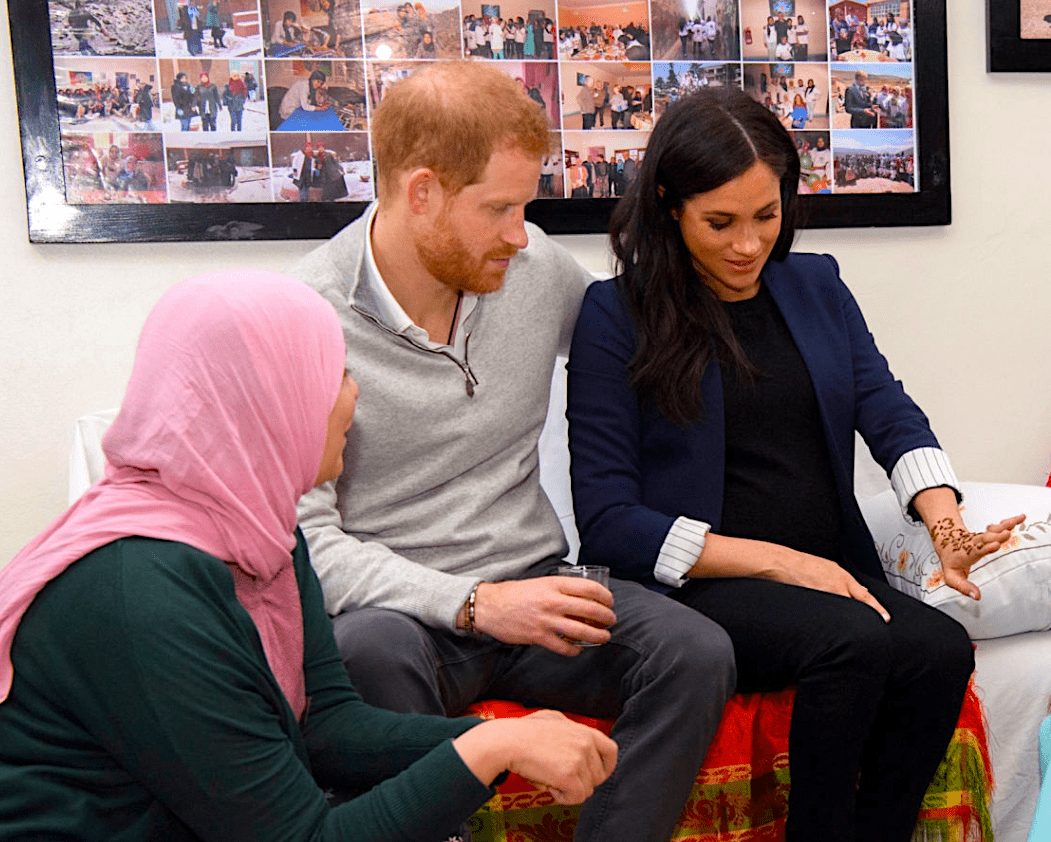 The teenage Samira drew a beautiful henna flower on Meghan's right hand. The symbolism? It was a good luck motif for Meghan's pregnancy at the time. Samira said:
"It is a traditional practice for pregnant women in Moroccan. It is to bring luck for the baby."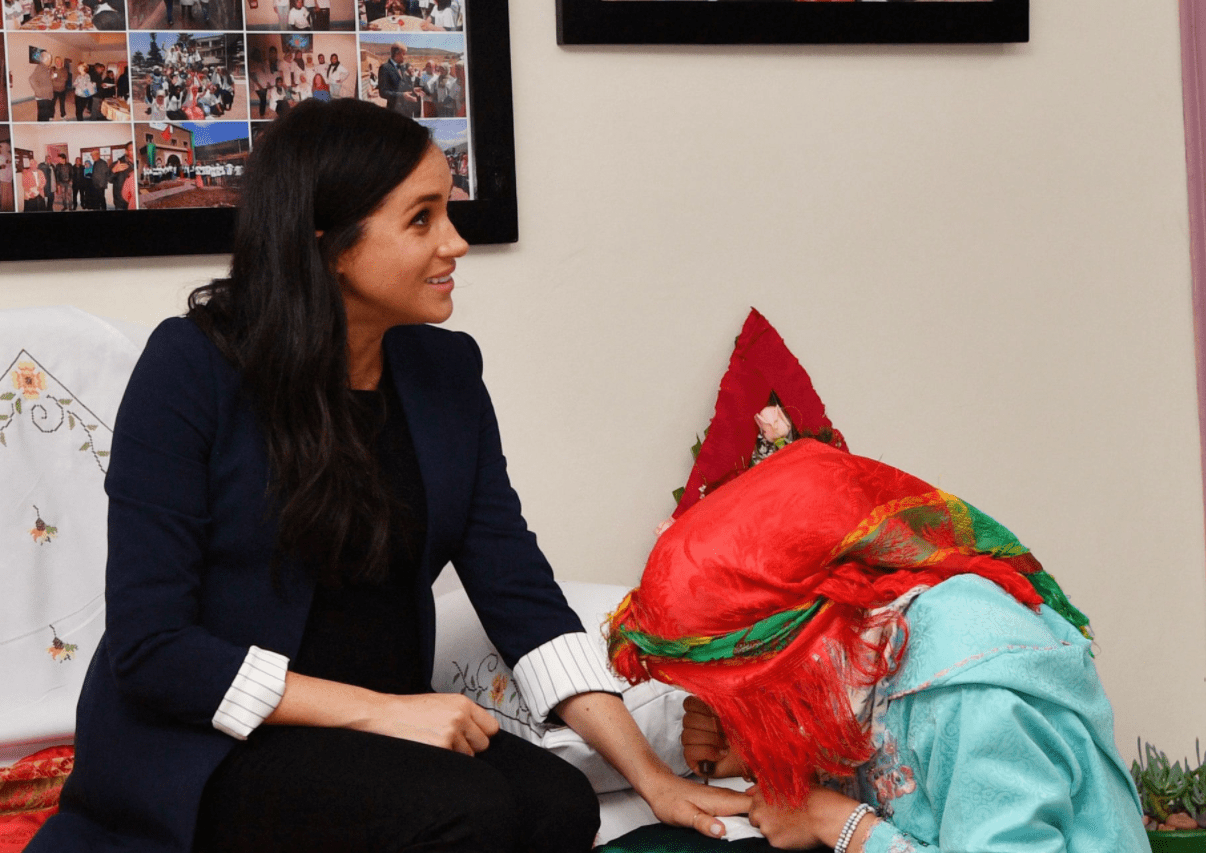 To which the Duchess replied: 
"That's really lovely. It will dry for a little bit and then we can walk through."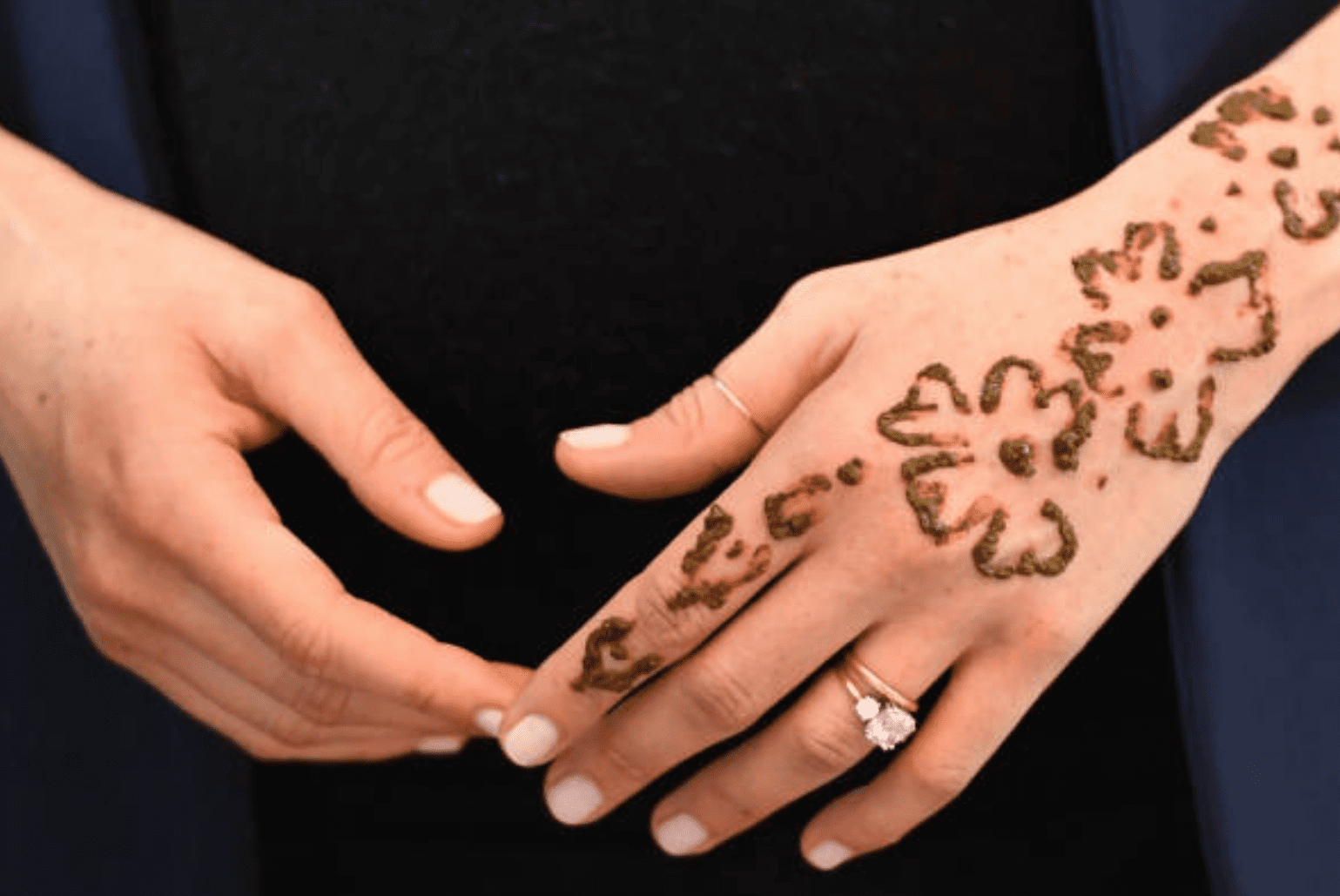 ---
Princess Stéphanie of Monaco
Born on February 1, 1965, the lovely Princess Stephanie grew up in the Palais de Monaco. Her life changed forever when mom, Grace Kelly tragically passed away. The young royal, however, rose above this and decided to make a good life for herself.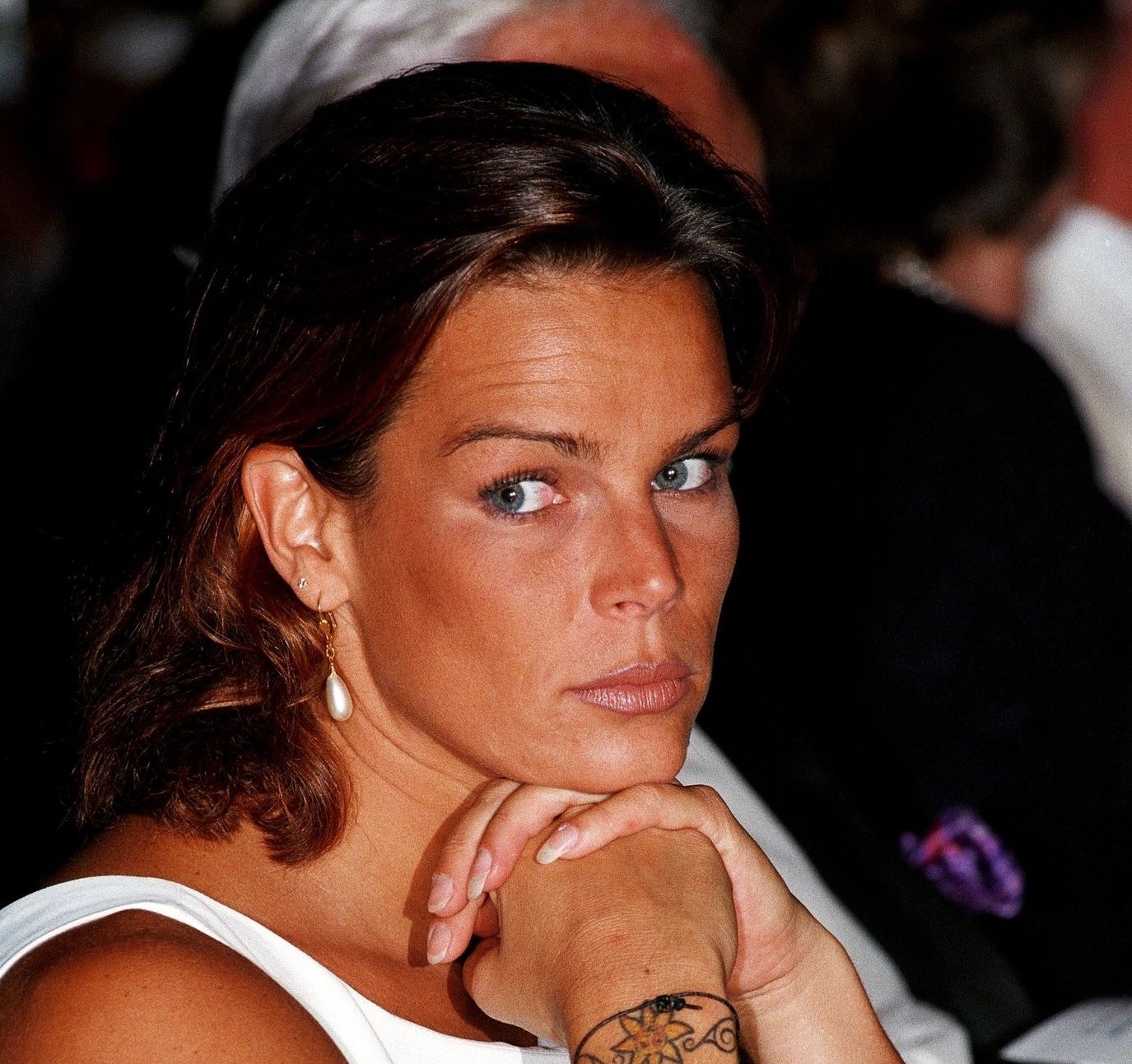 She did have a bit of unpredictability to her and eventually was seen with a few tattoos. One of the more notable ones is the floral bracelet on her wrist. She also has two jumping dolphins on her foot. She has spoken candidly about the adventurous life she desires to live. She said:
"I realized how lucky I was to have life, I had my arms open to the future and I said to myself, 'This could be all over tomorrow.' Nobody has really tried to understand me or my behavior, which just reflected my decision to enjoy life to the full."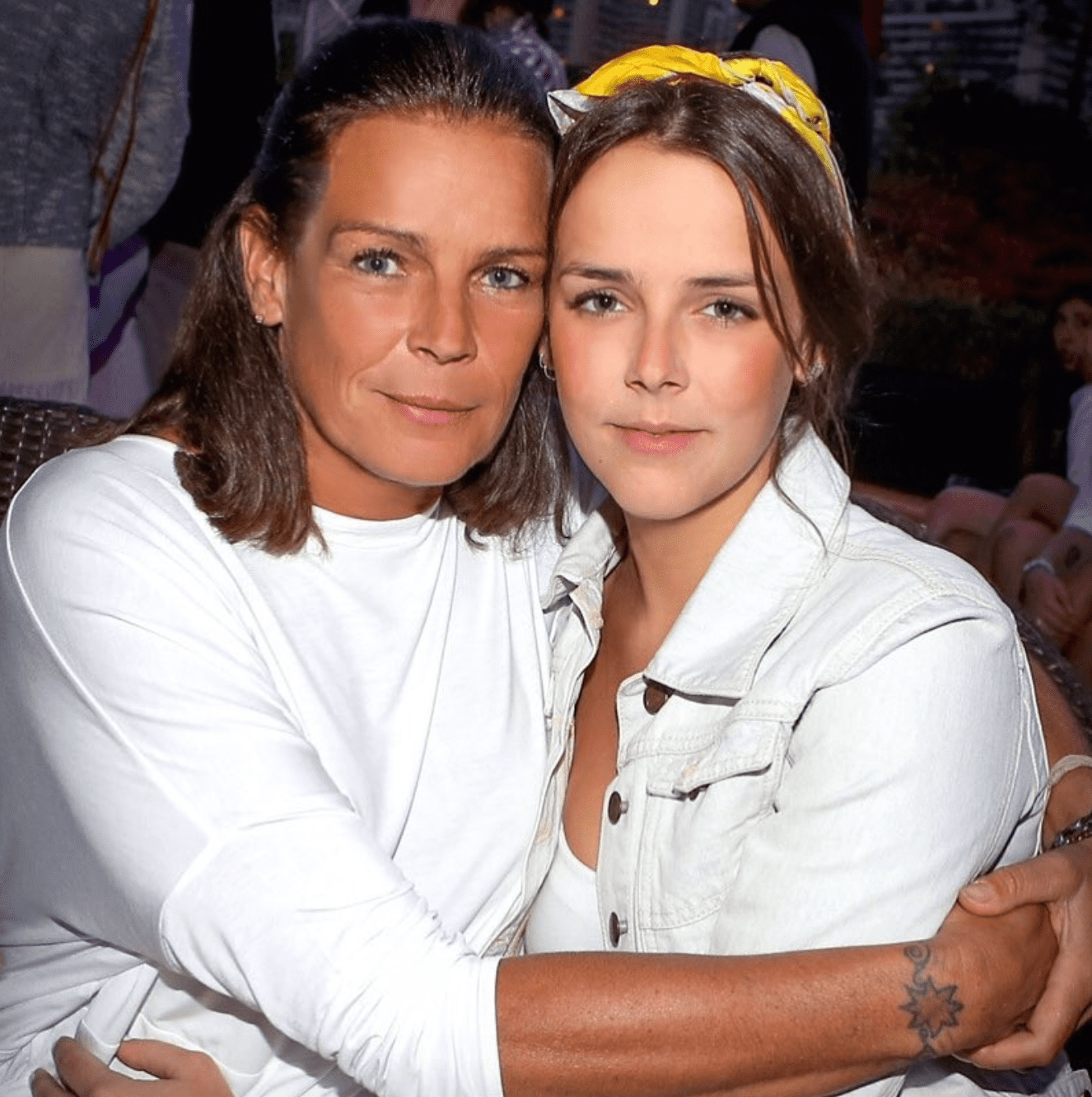 ---
What This Princess Says About The Unusual Path She Has Chosen 
In between all of this, she has been adamant about making her own career choices and even dabbles in the modeling world. She stated:
"I'm quite happy to perform my official duties. But on the other hand, I've always wanted to be independent and to have my own career. I've had an unusual career path for a princess... Though I may be a princess, above all I'm a human being."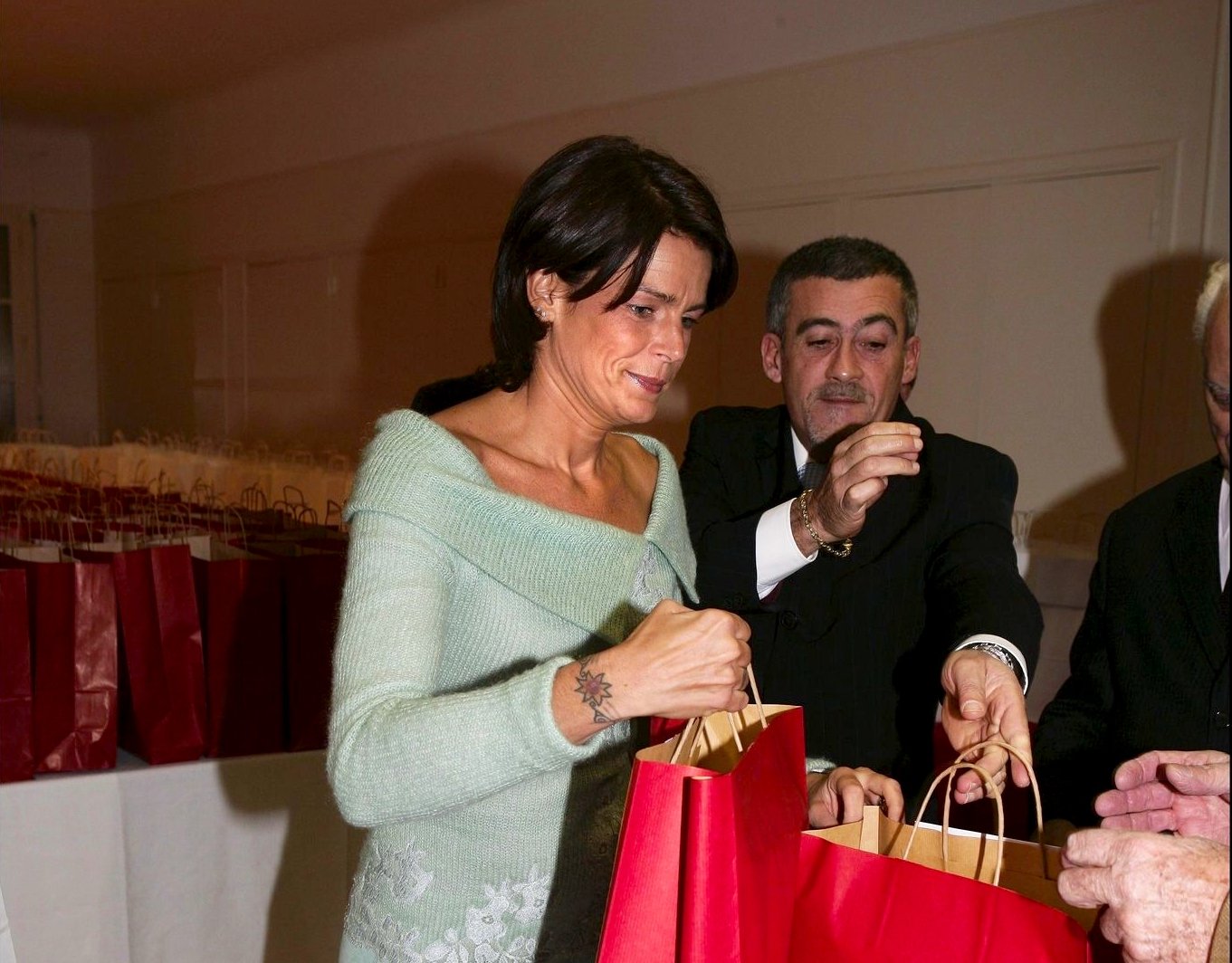 ---
Princess Sofia of Sweden
Princess Sofia is another royal with tattoos of her own. The beautiful bride proved just how casual she felt about her ink when she wore a gown that didn't cover her back tattoo. The princess was a former model and TV star before she wed Prince Carl Philip, Duke of Värmland.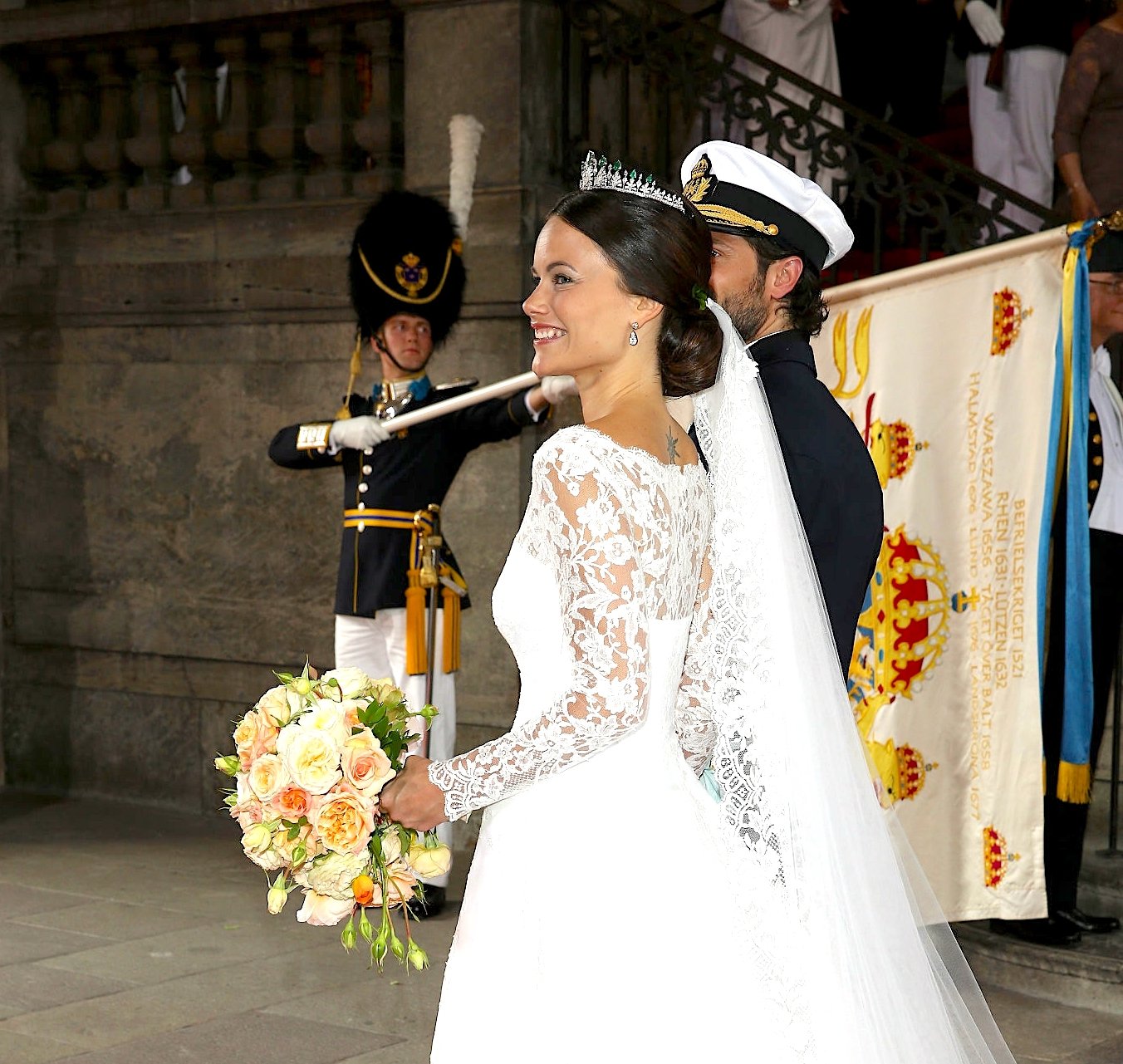 Her husband is fourth in line to the Swedish throne and he certainly doesn't seem to mind her tattoos. She also has more ink on her ankle and a big butterfly on her ribcage. Currently, the princess is helping to fight the COVID-19 pandemic, tattoos, and all!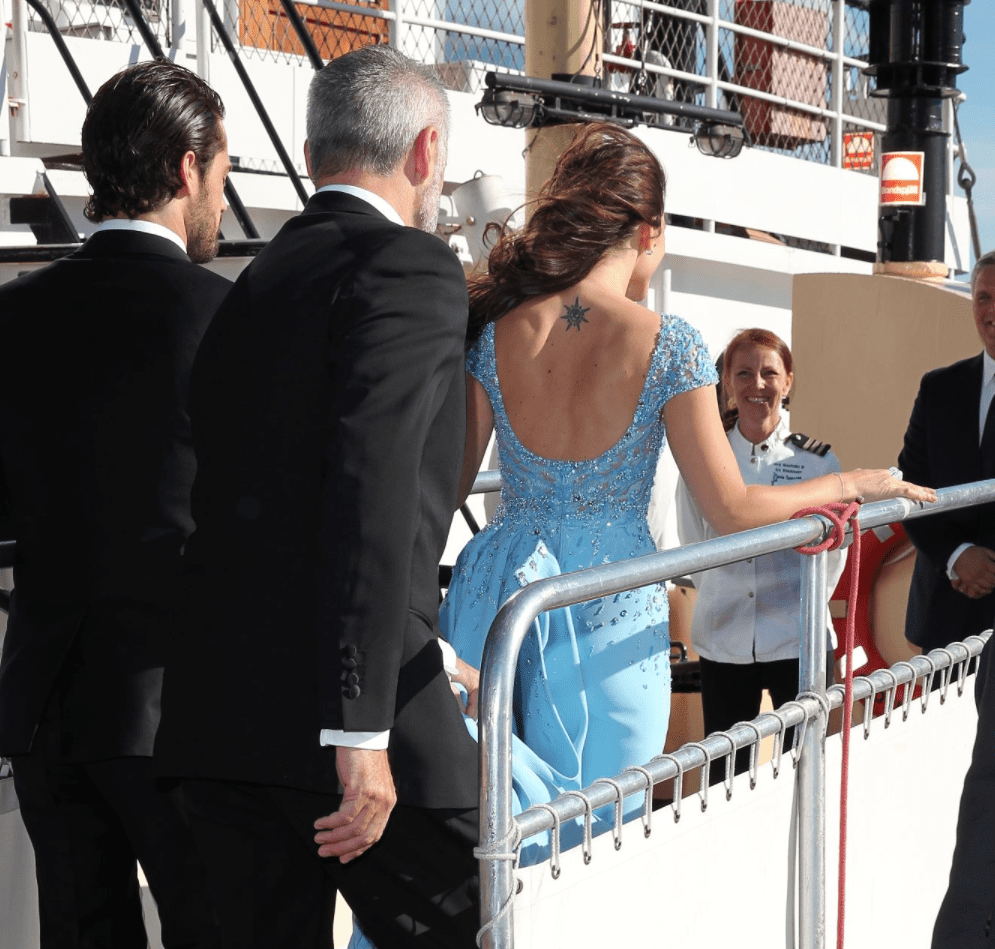 She has trained to be a medical assistant at Sophiahemmet hospital. Princess Sofia shared this encouraging comment:
"I am now placed in one of the hospital's care departments, where together with other newly trained colleagues, I support and relieve the healthcare staff with different tasks. To have the opportunity to help at this difficult time is extremely rewarding."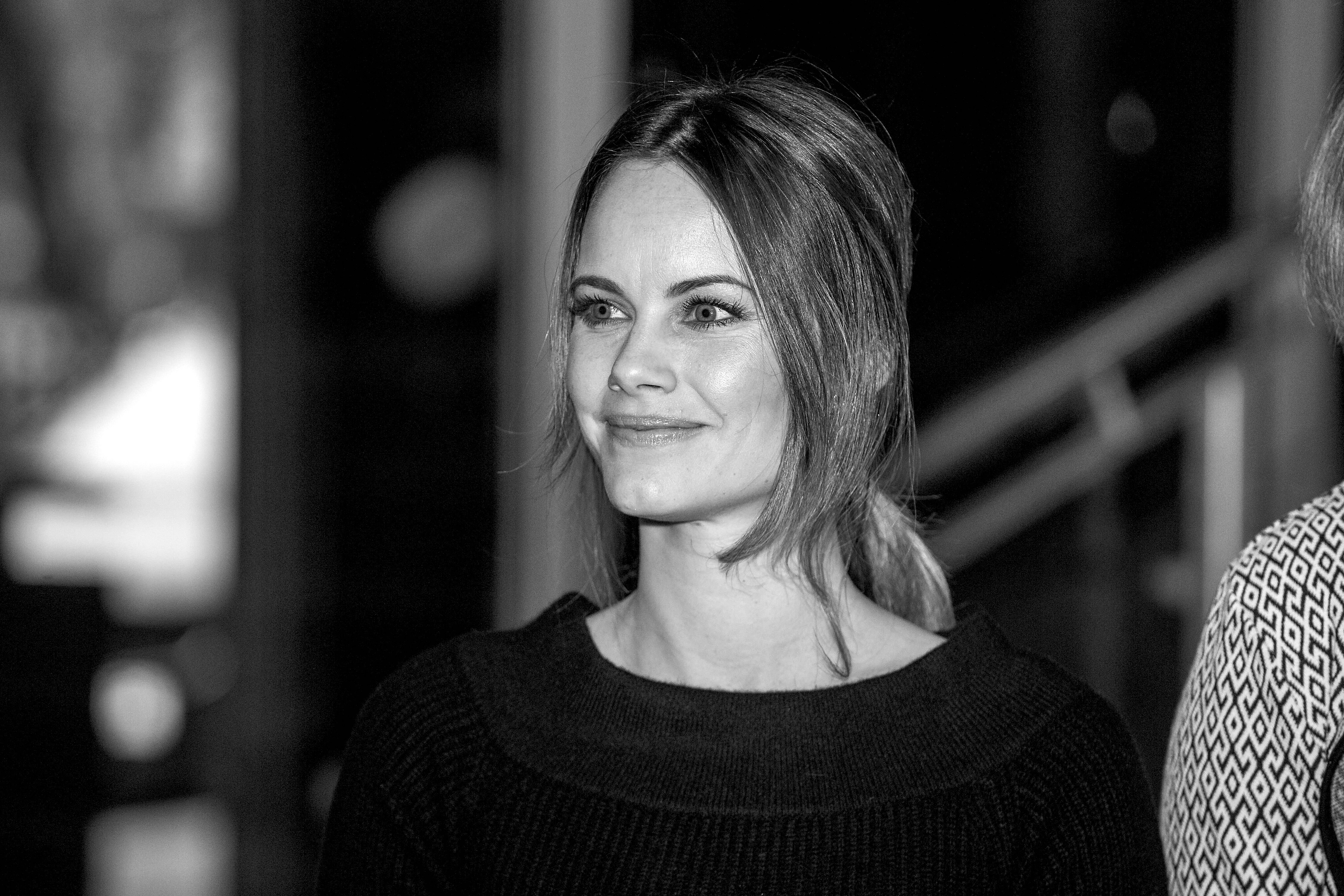 ---
Lady Amelia Windsor 
Lady Amelia Windsor is not the common idea of a royal. As the granddaughter of the Queen's cousin, Prince Edward, Duke of Kent, she has a pretty big Instagram following and massive fashion success. As a model and creative director, this lady has made a name for herself in popular circles.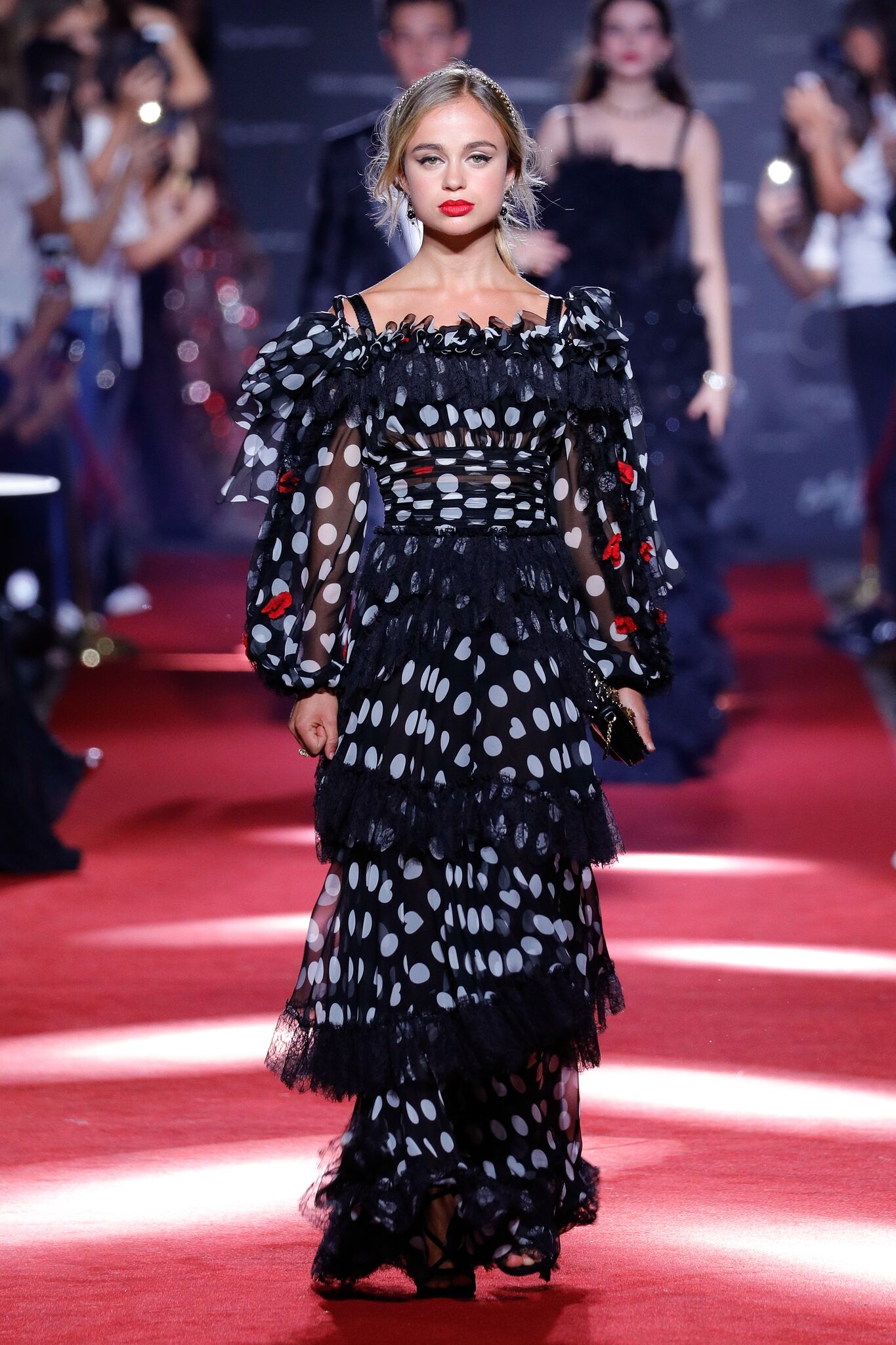 The Tatler Covergirl also sways from traditional royal etiquette in another more graphic way... She has more than just one tattoo and isn't shy to flaunt it. Some of her ink includes designs on her rib-cage, wrists, and left-hand shoulder blade. The iconic influencer simply loves the freedom of expressing herself and her style. She said:
"I don't really have a specific style, it changes every day depending on who I am with, or the place I am near. In London, it's a bit more punk. There is such a fun freedom that everyone has to express themselves. You don't have to have a specific style. It can enhance how you want to feel on a specific day. There is nothing better."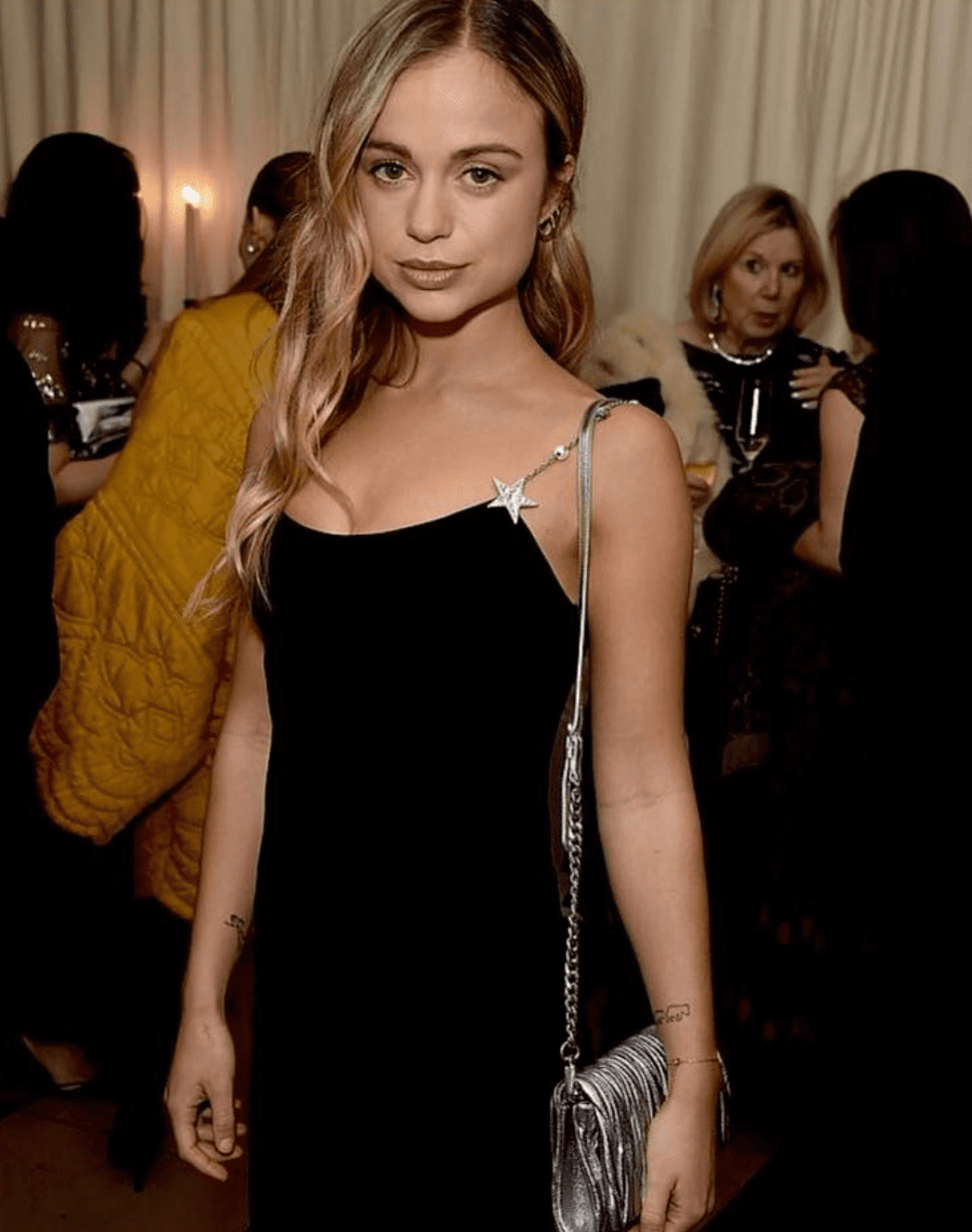 ---
Why Lady Amelia Can Show Off Her Tattoos
Royal butler, Grant Harrold, explained that because Lady Amelia is so far away from the throne and because of her young age, she is allowed her public displays of ink. Senior members of the royal family don't have this luxury and will opt to be more conservative... Unlike Amelia and her Tiger tattoo.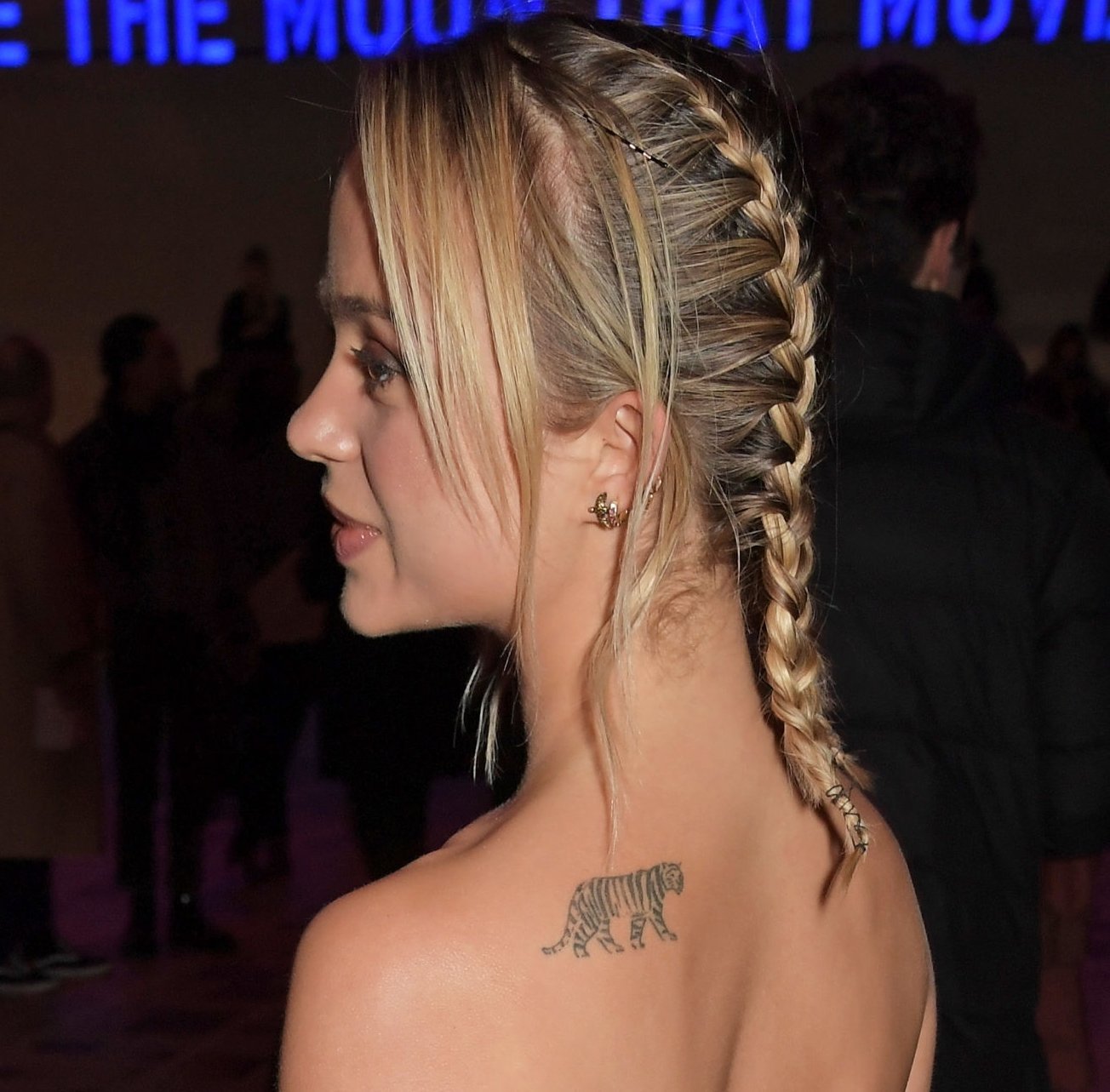 He said:
"These are choices that the likes of the Duchess of Cambridge and the Duchess of Sussex will not even consider due to their ever increasing public profiles, which mirror the Royal Family on a daily basis. Lady Amelia Windsor is not a senior royal or a princess. As we know she is not even in the top 30 in line to the throne, so she will be aware that she can get away with personal choices such as tattoos or modelling for international fashion houses."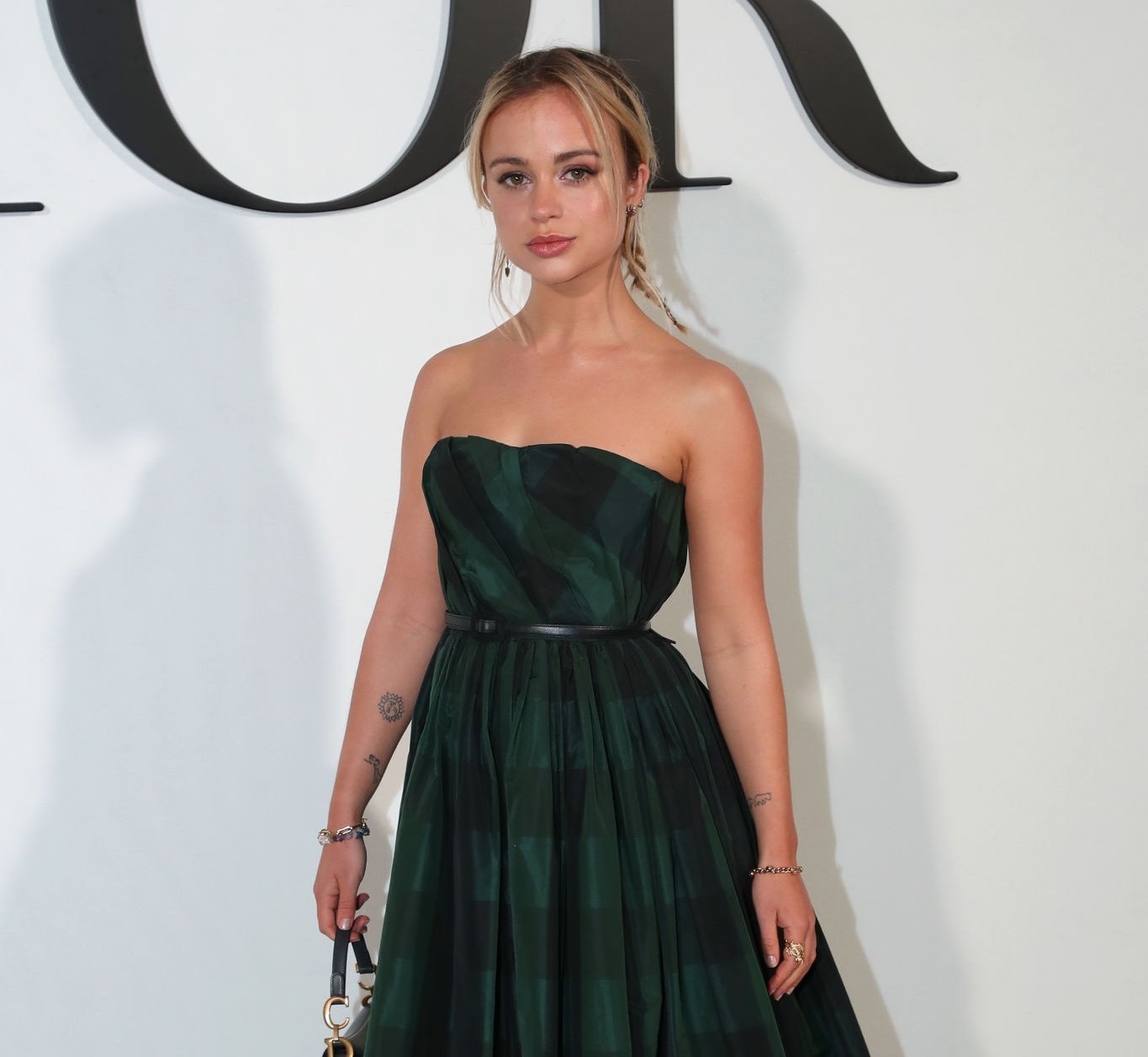 ---
This Royal Loves Fashion 
Spending time The University of Edinburgh is not the only accolade to this royals name. Lady Amelia's work experience includes impressive stints for Azzedine Alaia and the popular brand, Bulgari. She absolutely adores working in fashion and shared: 
"I would love to make a contribution to any aspect behind the creative process. On my year abroad I want to really further my understanding of every aspect of a fashion house: from the making of the fabrics to the production of a catwalk show."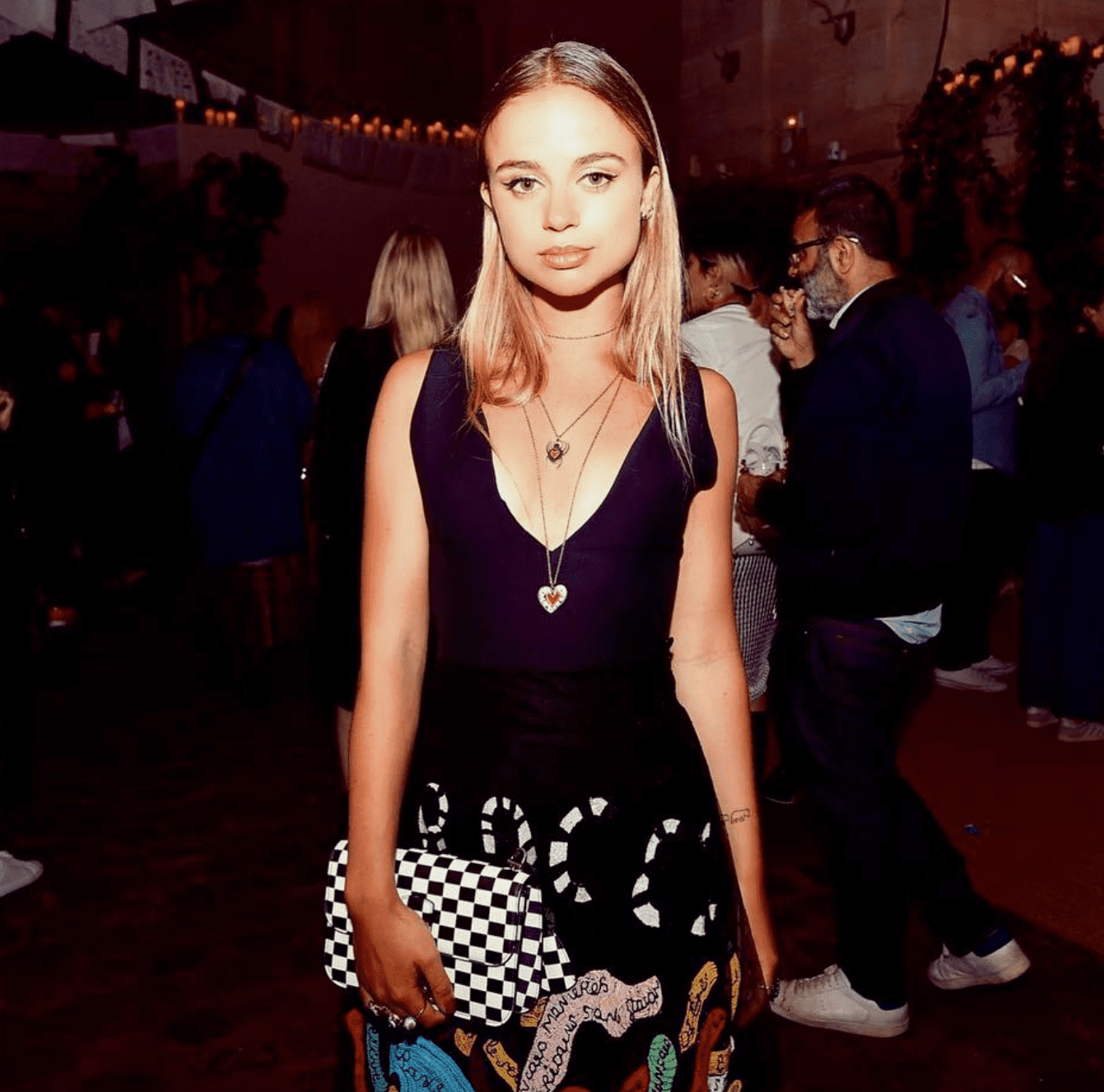 ---
Pauline Ducruet
Princess Stephanie of Monaco and Daniel Ducruet had a daughter called Pauline. Born in 1994, she may never have met her grandmother Grace Kelly but she sure did inherit some of her genes and love for fashion! She may be 14th in line to the throne but she shows no signs of taking up a royal job.  
Instead, she has launched her own fashion line called Alter Designs. When her line debuted at the Paris Menswear Fashion Week, the entire royal clan was there in full support. Her mother was bursting with pride as she loves fashion too... But that's not their only shared hobby.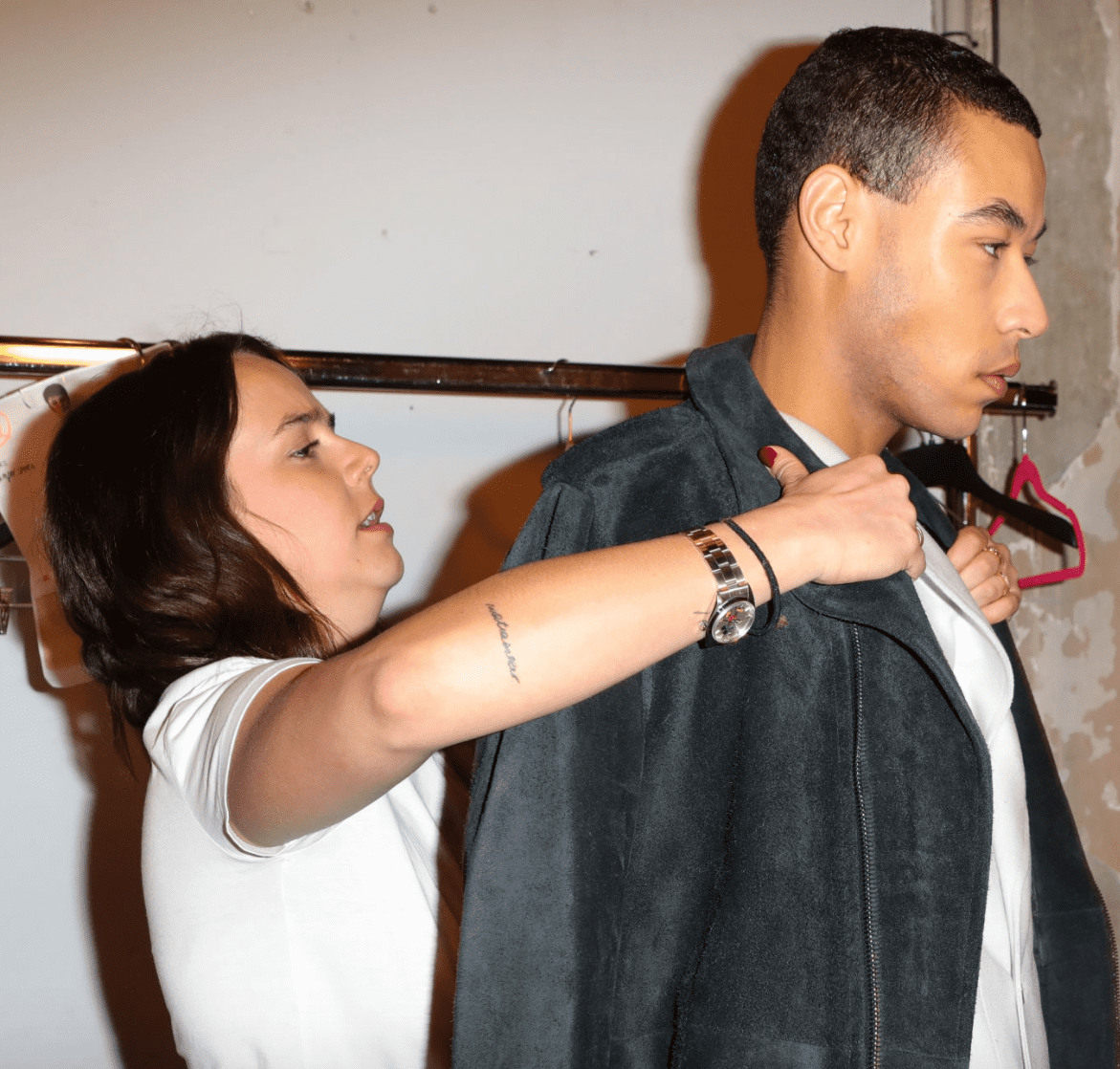 Pauline also has a few tattoos! She has a pretty visible sweet daisy tattoo on her wrist. With her mother's liking for tattoos as we discovered earlier, it's no surprise that this young royal also loves her ink. While we can't always see them, she apparently has four or five... Including one ear tattoo!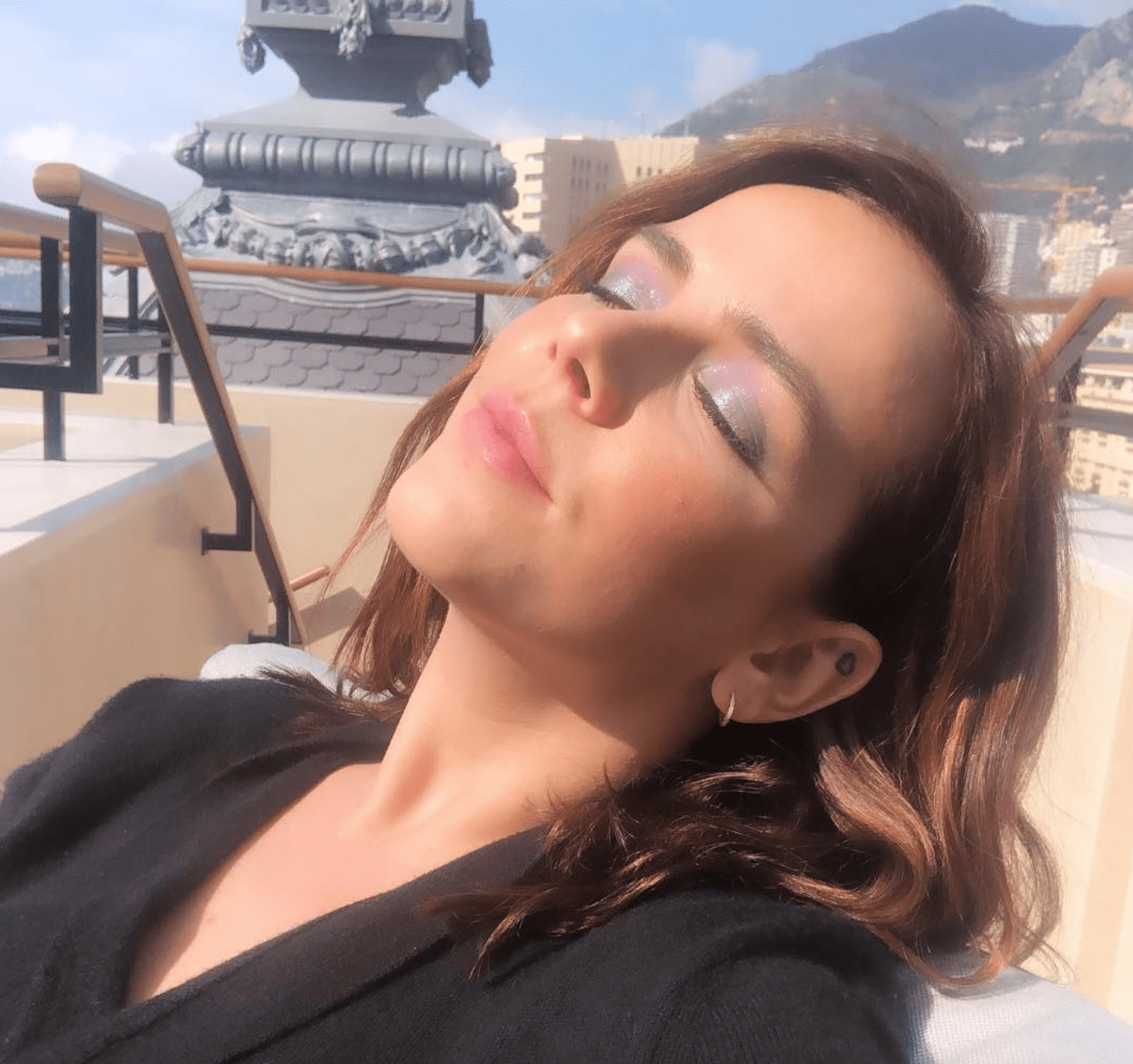 ---
Kate Middleton, The Duchess Of Cambridge 
Kate is the golden girl of the royal family so it might be surprising to see her on this list... But worry not her tattoo is only semi-permanent! While pregnant in 2018 the Duchess received a delicate henna tattoo. This was during the opening of a new artist's residence in Sunderland.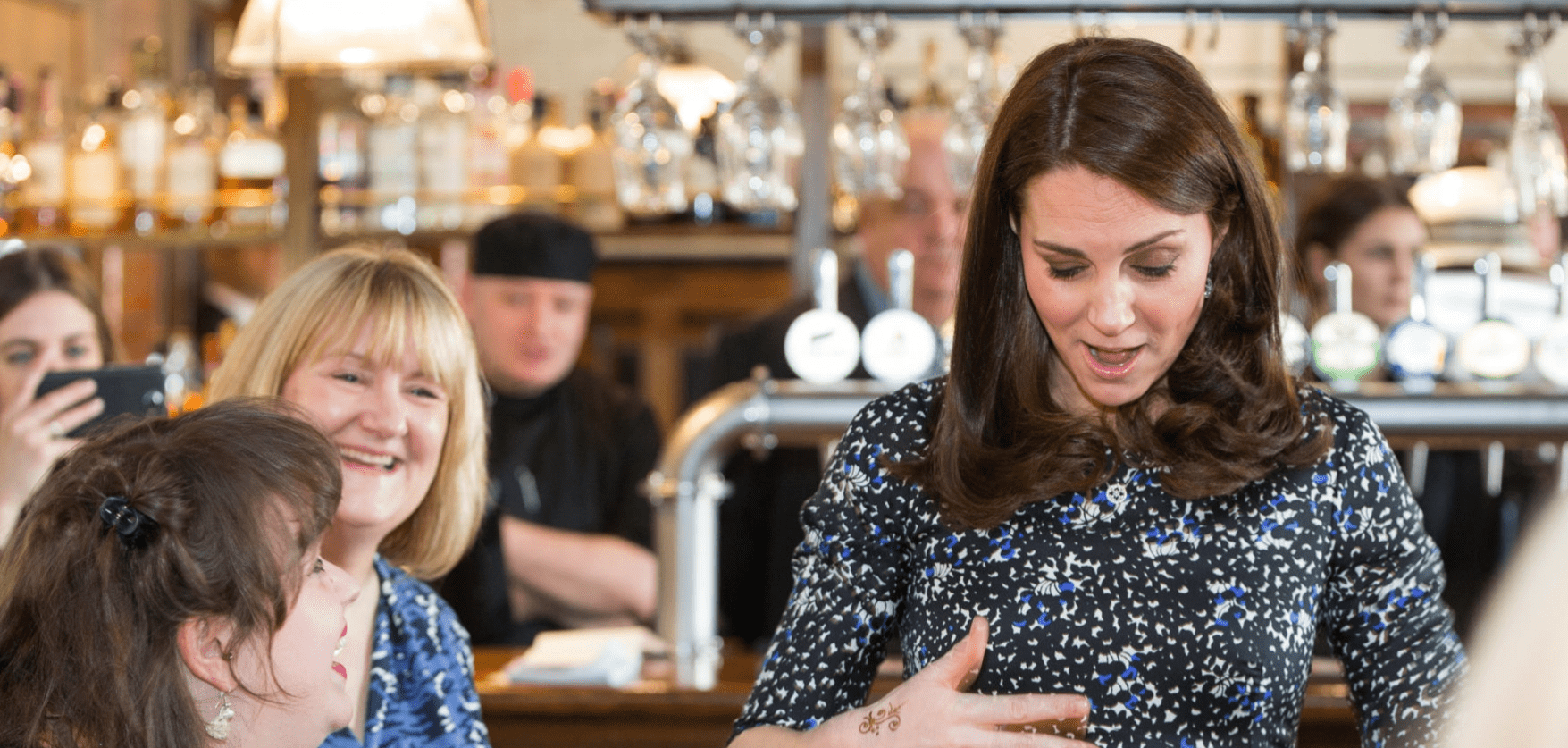 The henna tattoo lasted for more or less a month and had fans across the country raising their eyebrows. Kate believes in individuality and especially hopes to give her children, and children in general, the space to be themselves, even if that means they want a henna tattoo! She said: 
"It is our duty, as parents and as teachers, to give all children the space to build their emotional strength and provide a strong foundation for their future."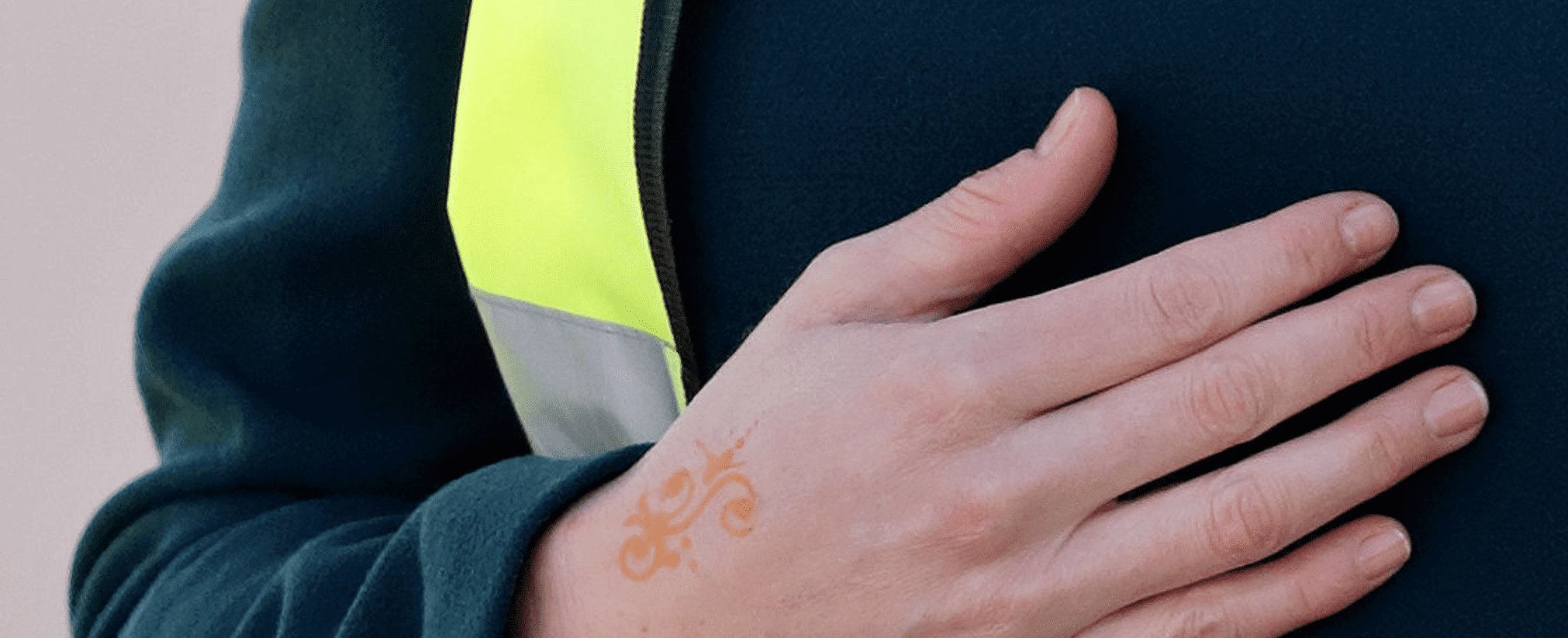 ---
Prince Frederik of Denmark
Prince Frederik of Denmark is one of the only royal men to have tattoos! In fact, he's the only one we could track down... They are never really on full display but the press has managed to get one or two images of his ink. Prince Frederik is the heir to the Danish throne and that means he will be a tatted king someday!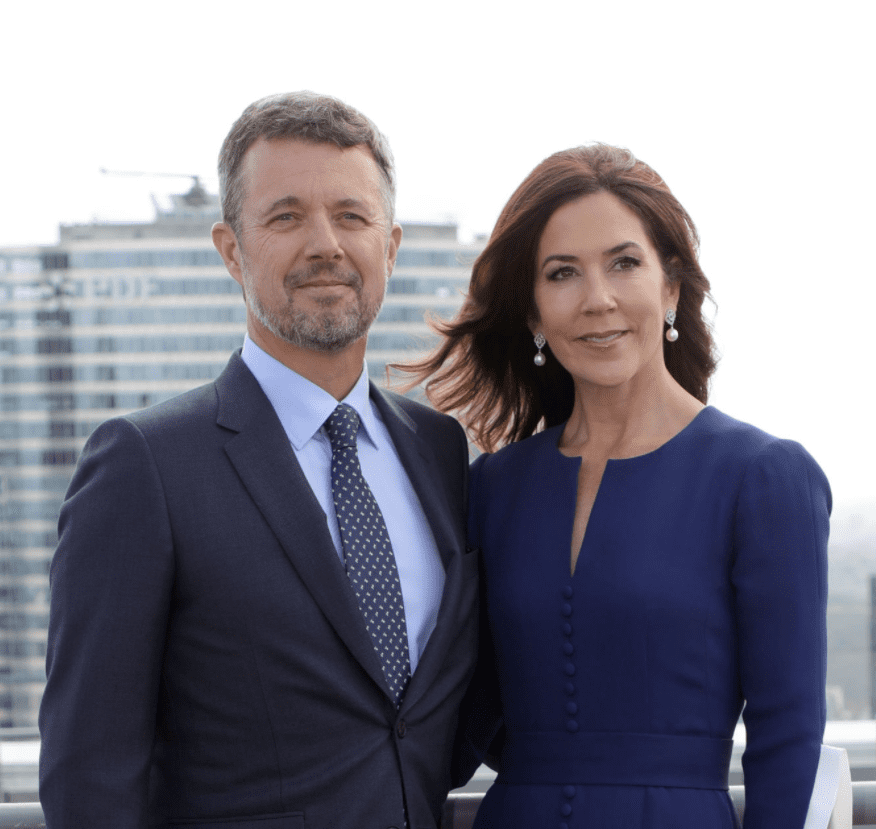 He won't actually be the first Danish king to have some inked designs... because his grandfather, King Frederik IX also did! The Prince currently has a shark on his calf and a tattoo on his arm which means 'Pingu', a nickname meaning penguin. Both tattoos reference his time spent serving in his country's Navy.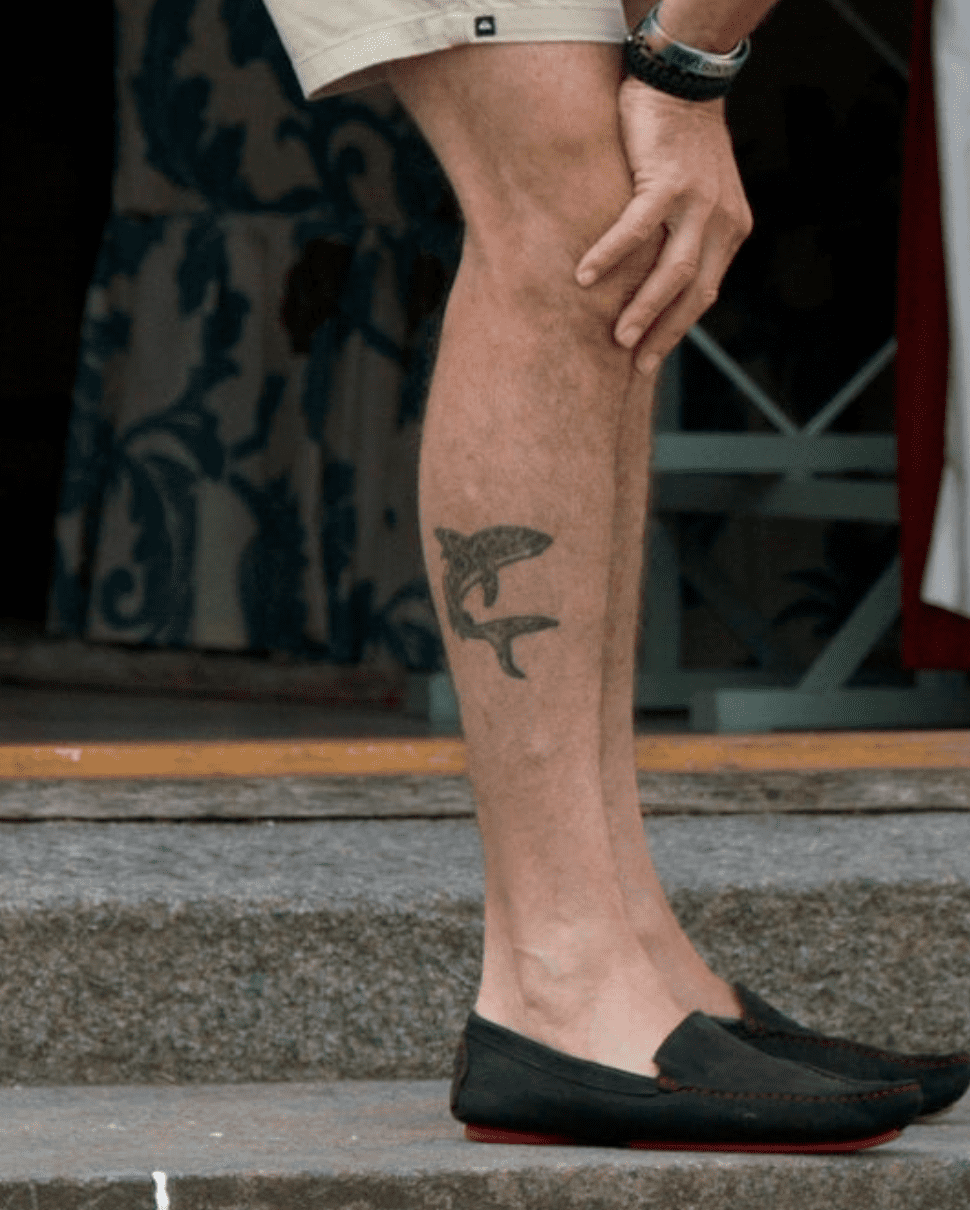 Have you ever wondered what the shark represents? Well, it was the insignia of the Danish Navy's elite frogmen. This means that the prince was one of the few divers to perform covert operations for their team! Pretty impressive, no wonder he got the ink to prove it.