Reason Why Ted Danson's Wife Fell in Love With Him
Actor Ted Danson found true love when he expected it least. After two failed marriages, Ted feels grateful to "love as a human being and to be loved." However, his path to love wasn't an easy one. He's never spoken about his first wife and college sweetheart, Randall Gosch, but after their divorce, he married producer Cassandra Coates in 1977. However, a very public affair led to that marriage's end. Keep reading to find out all the ups and downs of his life, and the recent shock that sent Ted Danson's life into a spiral.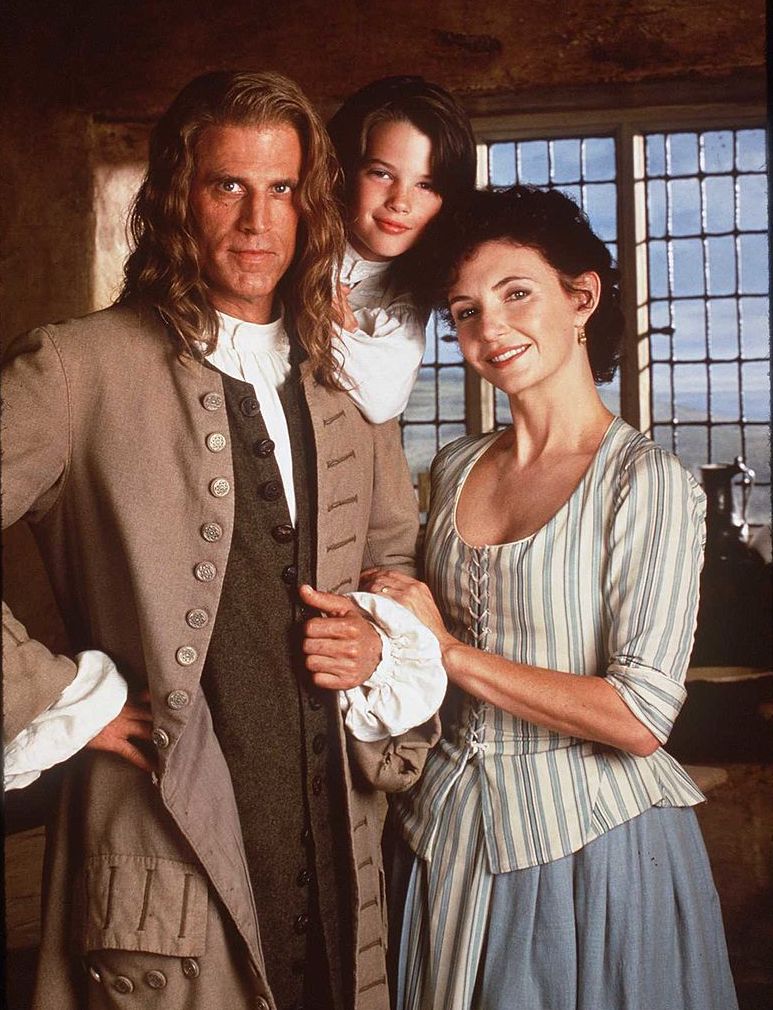 ---
TED DANSON'S LIFE AND AWARD-WINNING CAREER
Edward "Ted" Bridge Danson III was born on December 29, 1947, and is an iconic American actor and producer. He has played many leading roles such as Sam Malone on the NBC sitcom Cheers, Jack Holden in the films Three Men and a Baby and Three Men and a Little Lady, and Dr John Becker on the CBS sitcom Becker.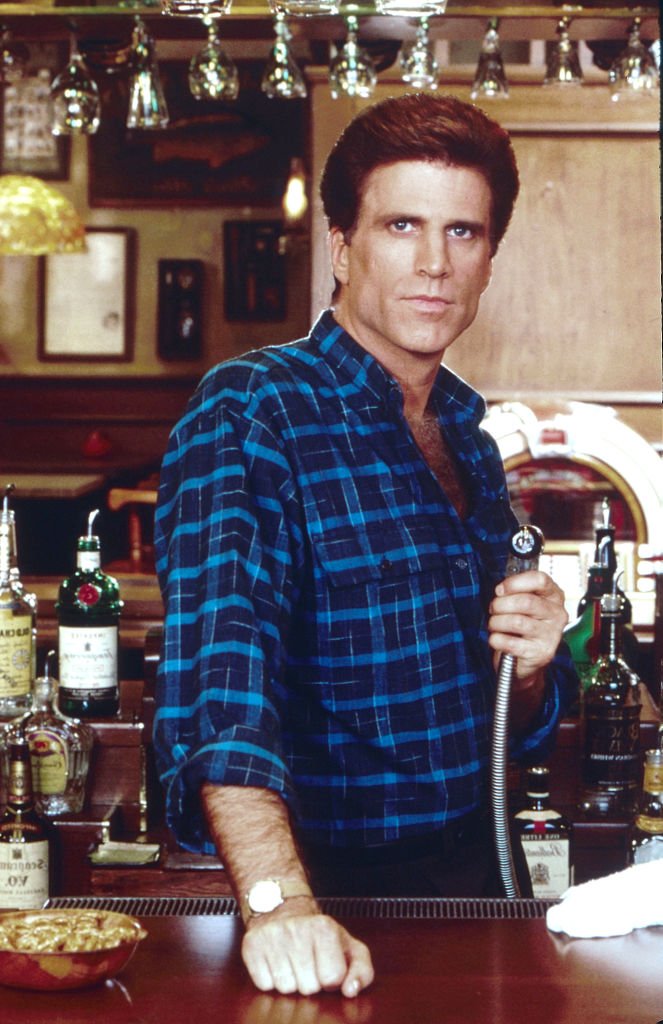 ---
He also had a role on two of the popular CSI dramas. In 2015 he starred as Hank Larsson in the second season of Fargo and the following year he starred on NBC's The Good Place. In this role, he portrayed an afterlife architect called Michael.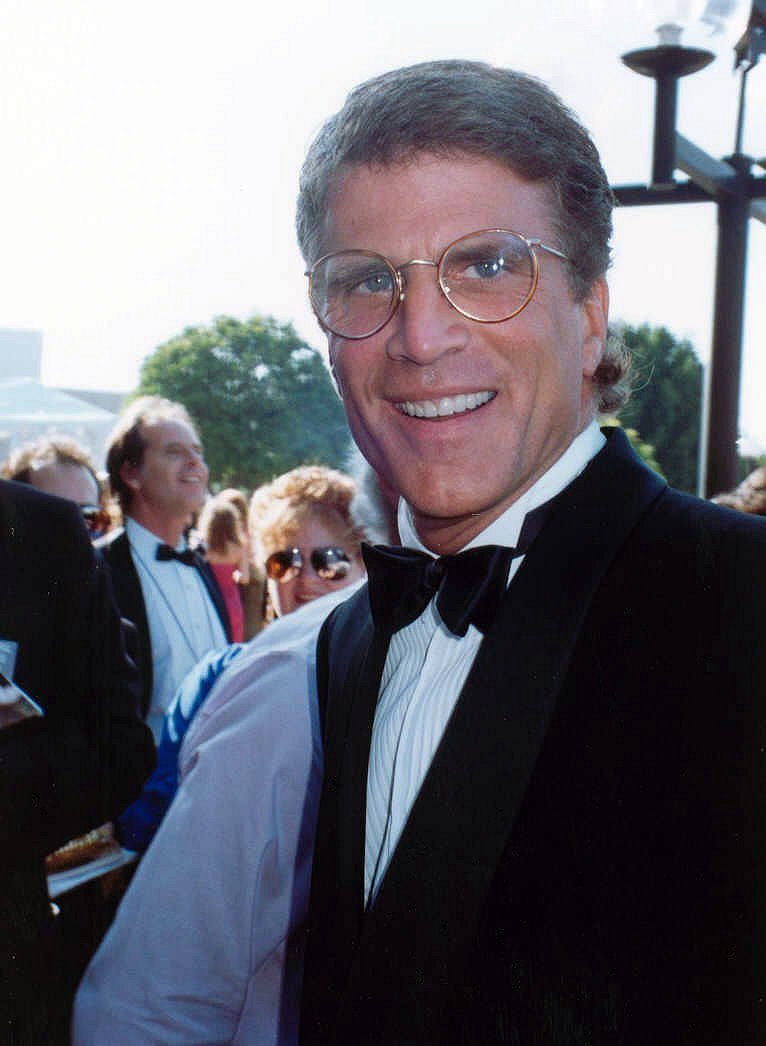 ---
Throughout his career, the actor has been nominated for 17 Primetime Emmy Awards, winning two. In addition, he was nominated for ten Golden Globe Awards, winning three. Danson was also given the honour of having his star on Hollywood's Walk of Fame. Finally, was also ranked second in TV Guide's list of the top 25 television stars!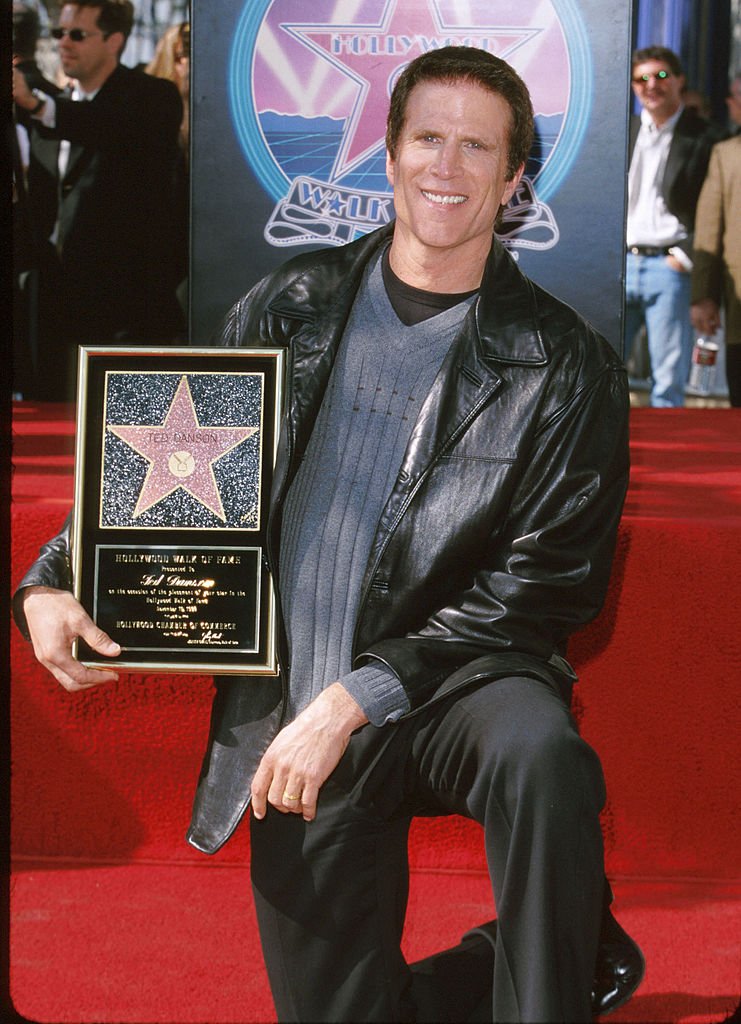 ---
DANSON'S THEATRE LOVER, "RANDY" 
Randall "Randy" Danson was born in New Jersey, USA on April 30, 1950. Her birth name was Randall Lee Gosch but she soon gained the nickname Randy. She is mostly known for her role in 1988's, The Last Temptation of Christ and 1985's, The Equalizer. She later became popular because of her ties to Danson.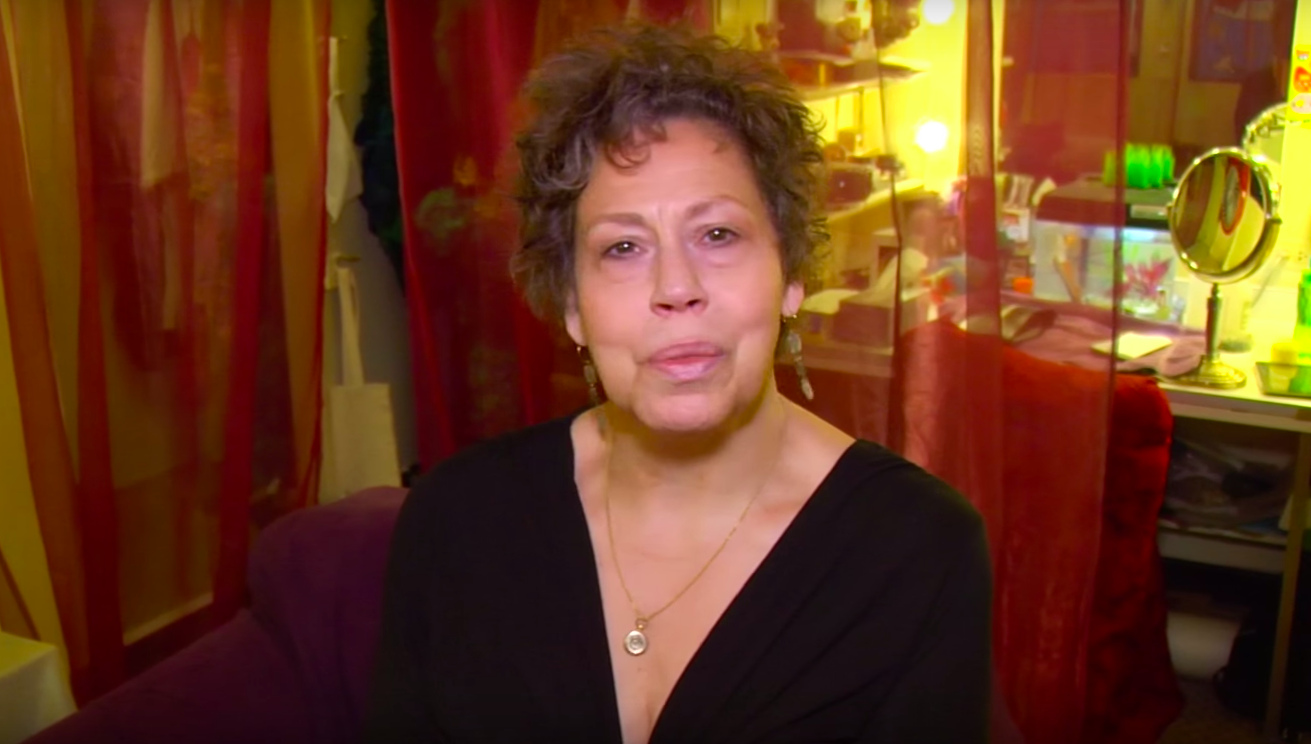 ---
During his undergraduate studies at Carnegie Mellon, the two fell in love. They were in theatre together and got married even before their graduation. However, as both of their acting careers took off, the couple lost their connection and their marriage fell apart. After only 4 years of marriage, Randy and Ted sadly called it quits.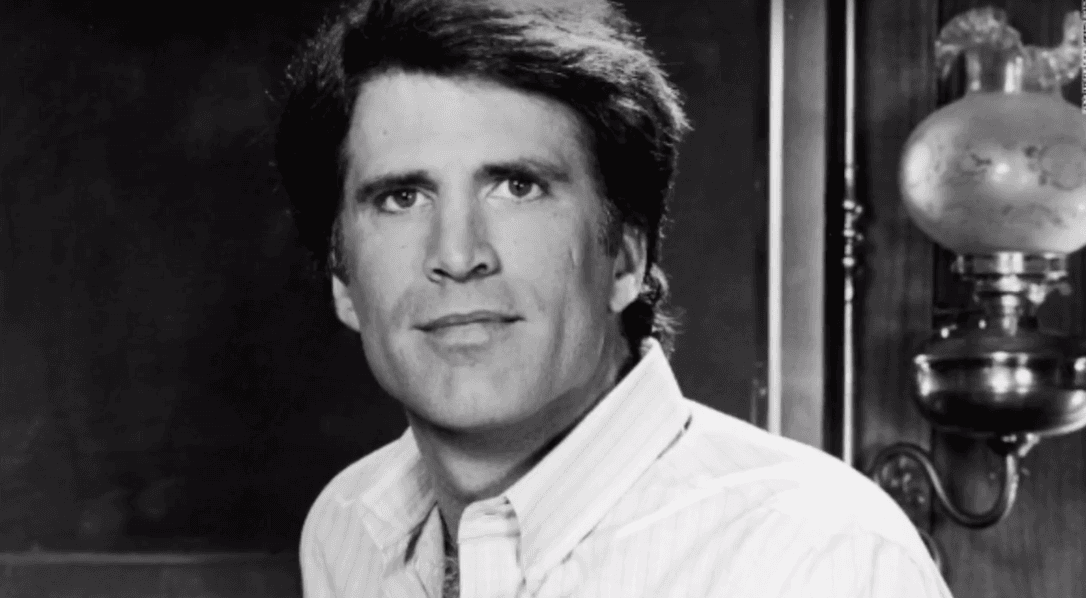 ---
THE MOMENT THEIR LIVES CHANGES
Danson's life was turned upside down when his next wife, Cassandra, suffered a stroke while giving birth to their daughter Kate two years later. When his wife was left paralyzed on her left side after the stroke, Ted put his acting career on hold to take care of her.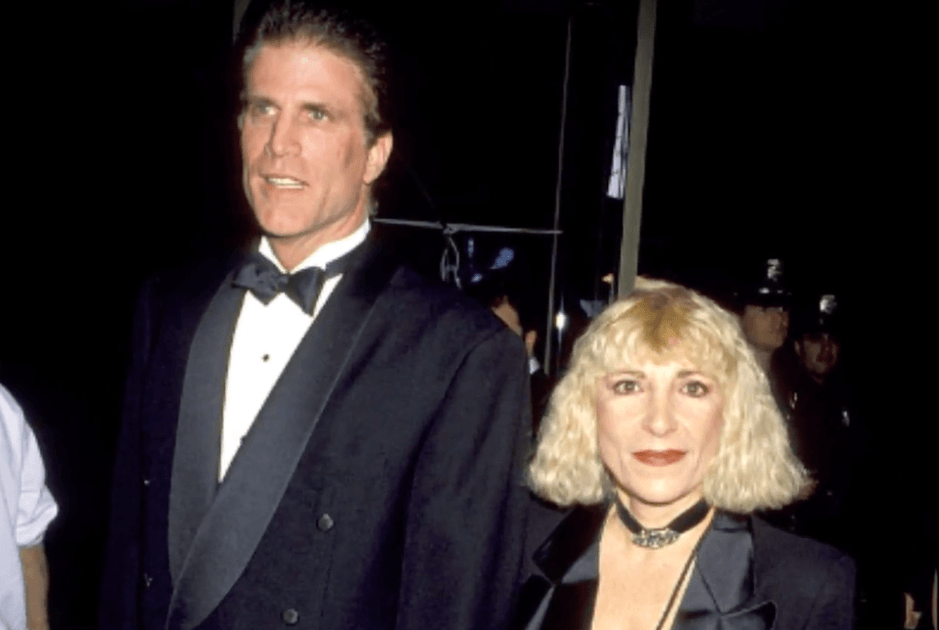 ---
The couple later adopted their second daughter Alexis, but Cassandra's stroke had caused a "huge rift" between them. "We were adjusting to the fact that we weren't the same people we were before it happened," Ted explained to Closer Weekly.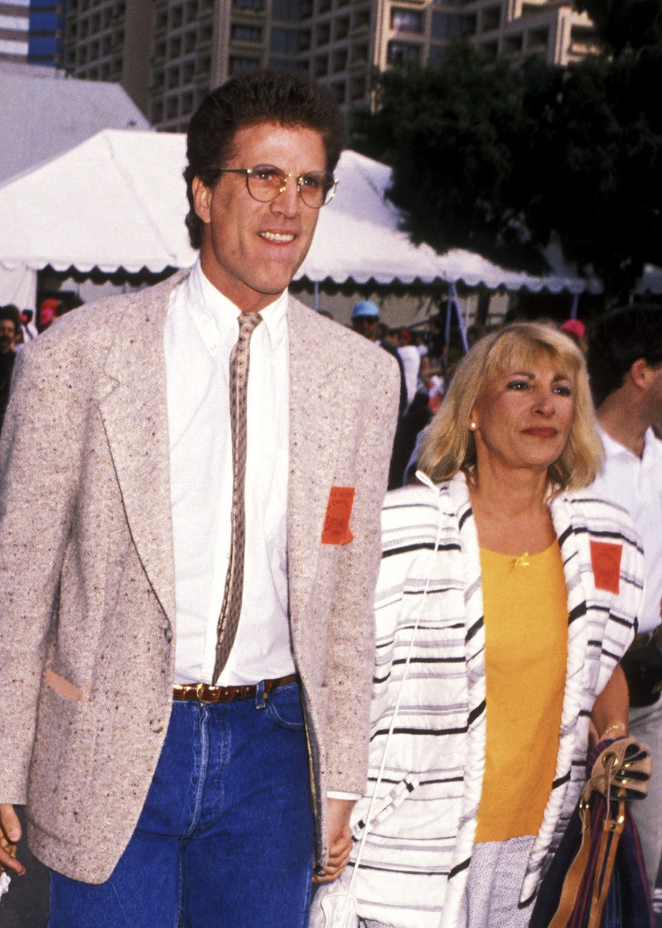 ---
While Ted and Cassandra found themselves in different places emotionally, Ted got cast as Sam Malone in the 1980s sitcom "Cheers." The show's popularity made Ted a household name and later described his time on the show as an "amazing" period in his career.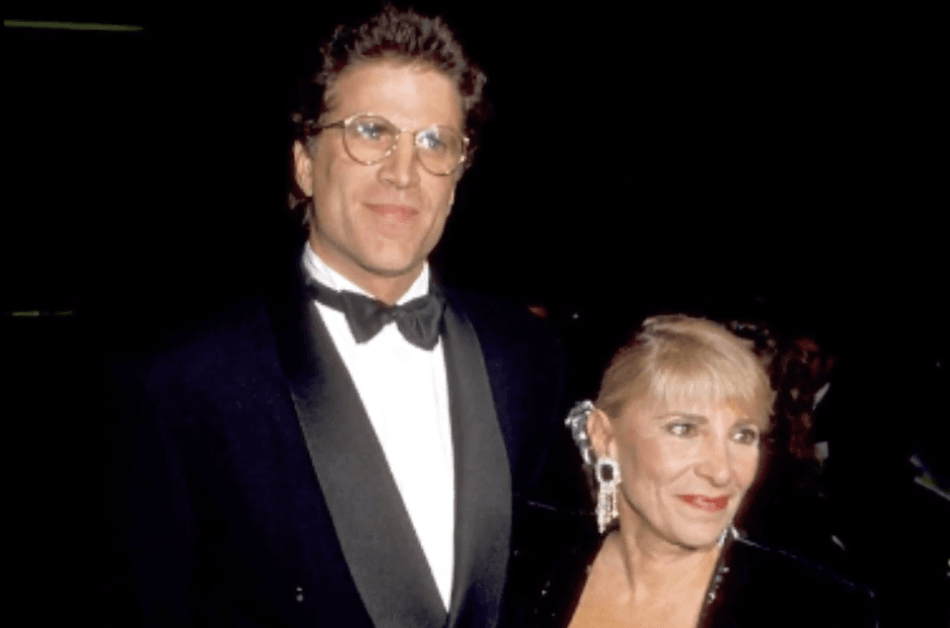 ---
"I'm forever grateful — it was an amazing 11 years of my life," Ted noted. "I walk around, and people smile at me because they remember something funny that I was part of on Cheers."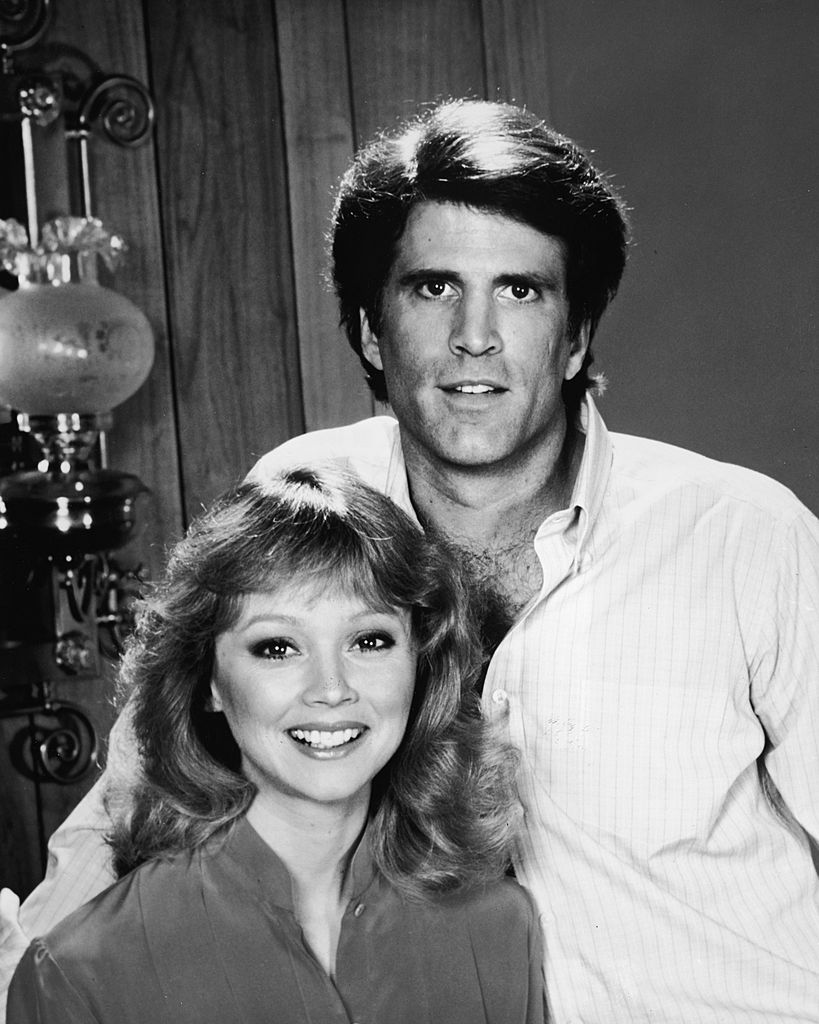 ---
HIS COSTLY AFFAIR WITH WHOOPI
Then Ted teamed up with Whoopi Goldberg for the film "Made in America," wherein Whoopi played a widow who turned to a sperm bank to conceive a child. She eventually had a daughter, who she later found out was fathered by a white car salesman (played by Ted Danson), rather than the requested "smart, black, and not too tall" man.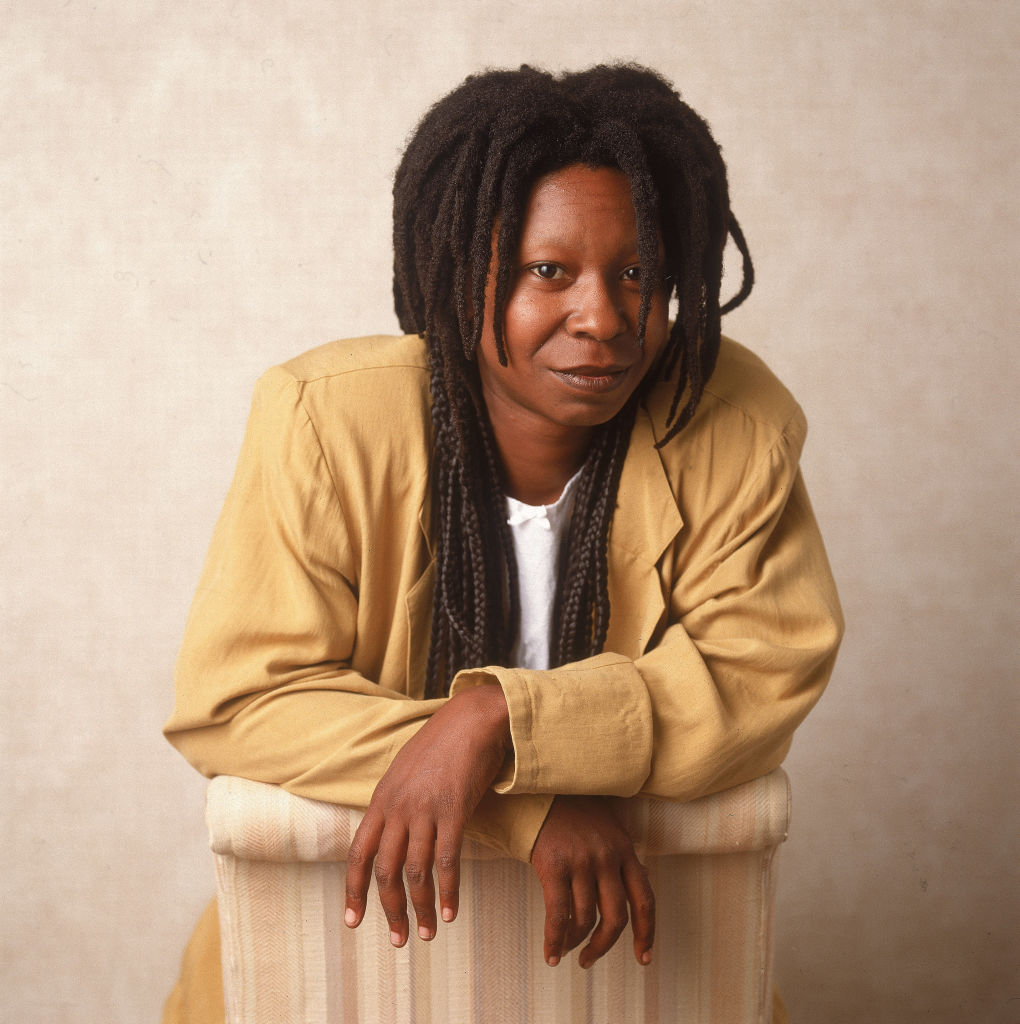 ---
While the movie tackled racial differences, Whoopi said that it highlighted the lack of boundaries one finds with real love: "I don't think people care about your color; in the dark, you don't know the difference..."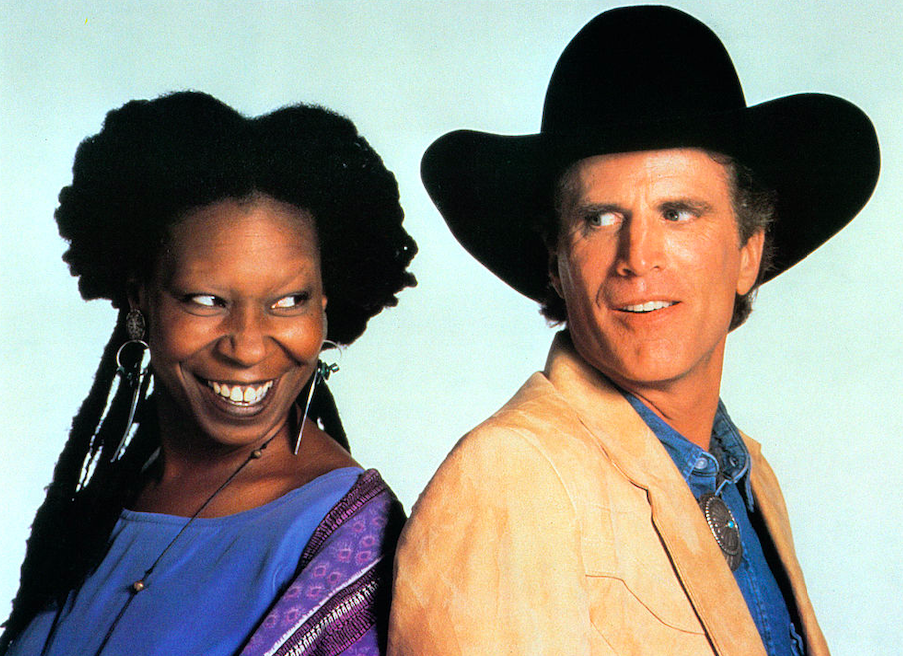 ---
"This film is not about Ted being white, and me being black-that just allows the story to take off. I know lots of interracial couples, and it never comes up. You don't sit up in bed drinking your coffee and say, `Damn, you look white today,'" she said.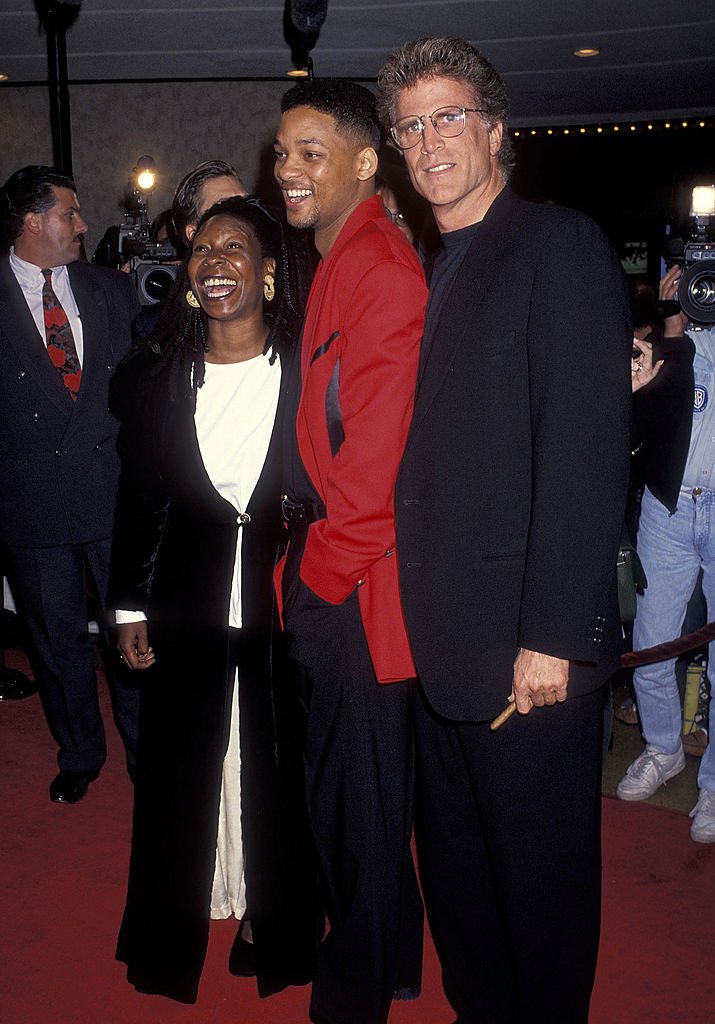 ---
Ted Danson was at the peak of his career with a happy marriage when he starred in the movie with Whoopi Goldberg. Their onscreen relationship was so strong they developed an off-screen romance as well. Still married to Cassandra, Ted's public affair with Whoopi led to their divorce. It was clear that what was going on between them was serious when he eagerly left his wife and two kids.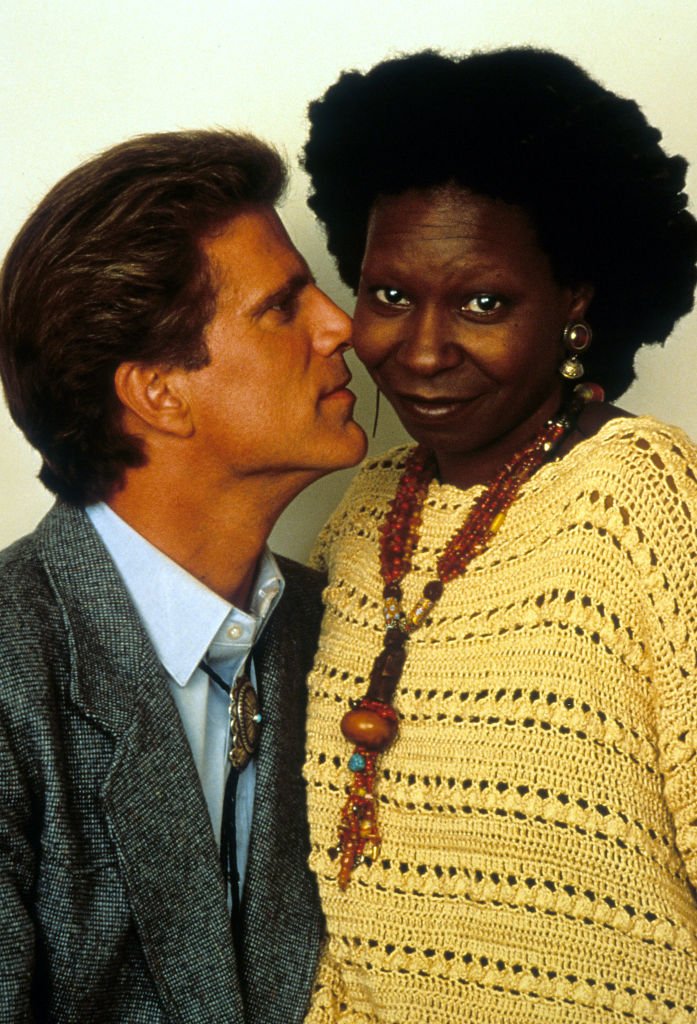 ---
He also served as the toastmaster at a Friars Club roast of Whoopi and stunned the celebrity-filled audience when he entered wearing blackface and unleashed a monologue in which he repeatedly used inappropriate language and joked about his and Whoopi's sex life and her anatomy.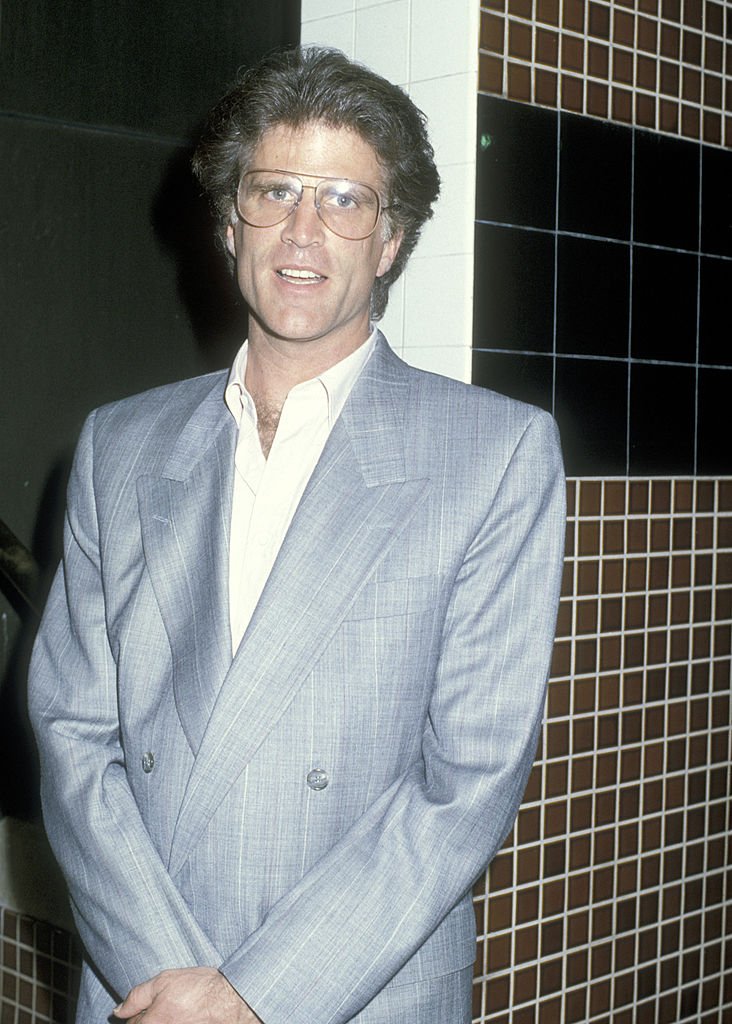 ---
What was intended to be a funny, raunchy, outrageous tribute generated an emotional and painful public discussion about racial stereotypes, sexuality, political correctness, interracial relationships, and the appropriateness of humour that crosses racial and ethnic boundaries? In response to the public outcry, Whoopi said she resented the reactions of thousands of people who "don't even know me."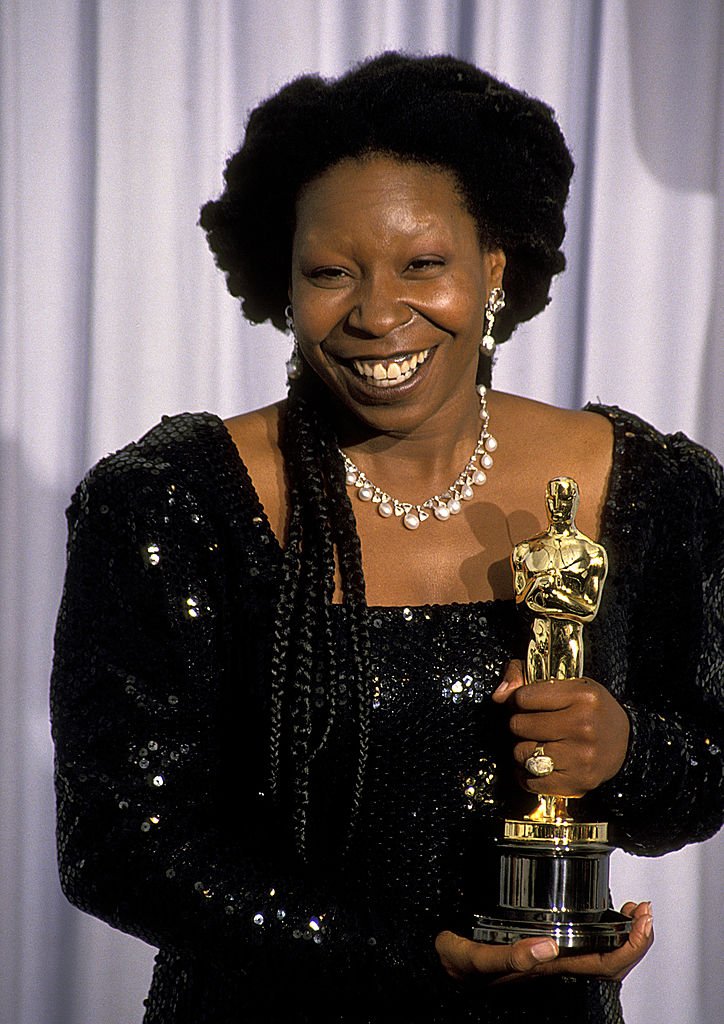 ---
"If they knew me," she said, "they would know that Whoopi has never been about political correctness. I built my whole career destigmatizing words like that." She added that she had also done satirical sketches about AIDS and other taboo subjects.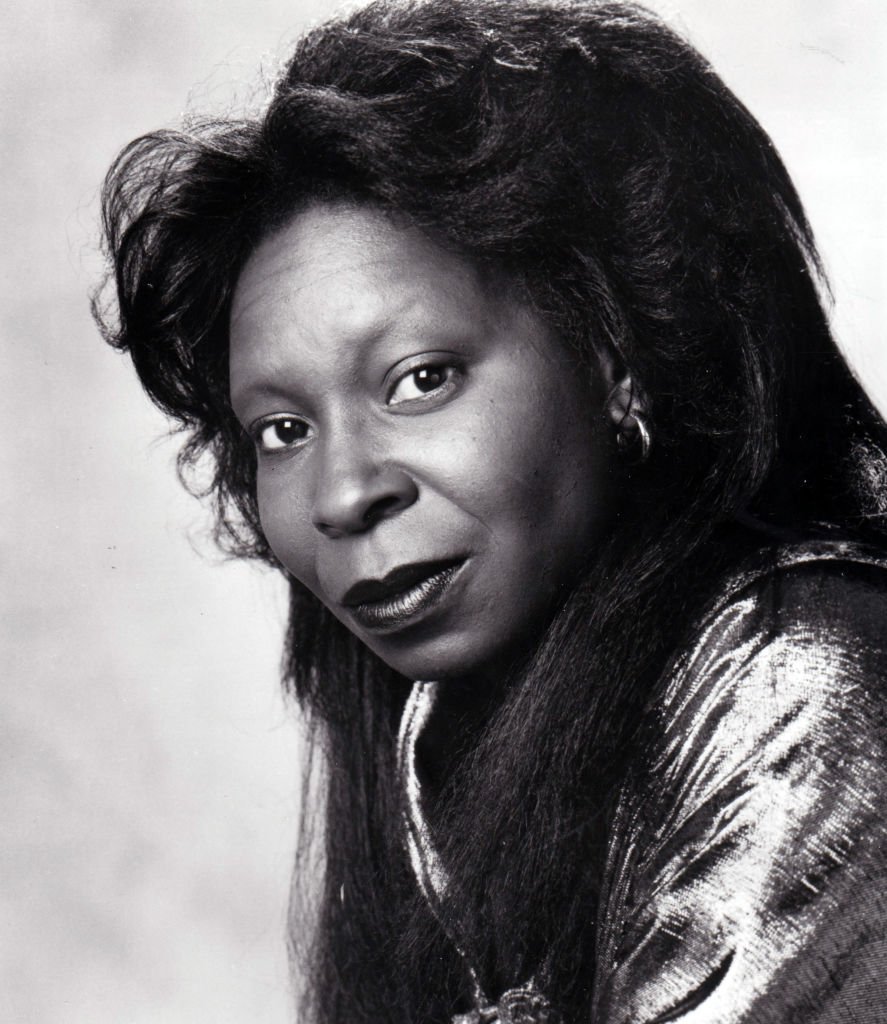 ---
Then, suddenly, after a year and a half long romance, they released a statement that they had split up. Guesstimates are that their breakup was due to Ted's parents' disapproval of the relationship.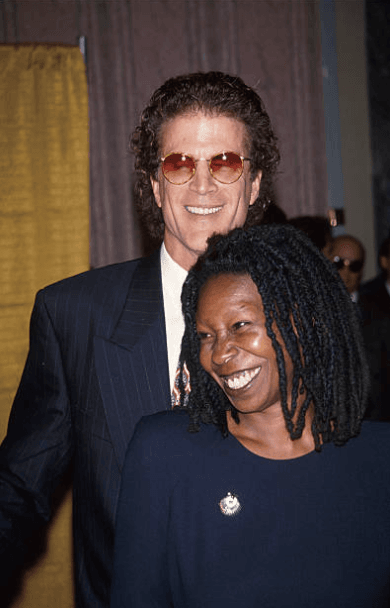 ---
ONE OF THE MOST EXPENSIVE DIVORCES
Cassandra and Ted's $30 million divorce in 1993 became one of the most expensive in Hollywood, while his relationship with Whoopi ended soon afterwards as well. While people wanted to know more about their relationship, Whoopi never elaborated, and Ted made it clear that he didn't want to share details either.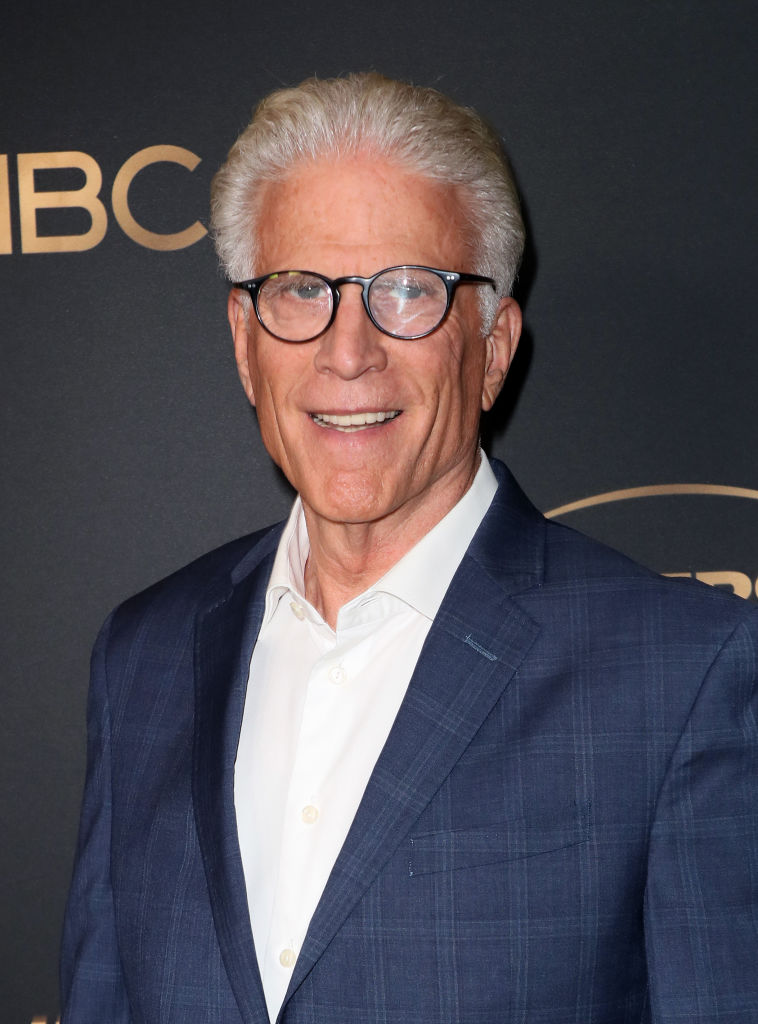 ---
TED FINDS LOVE ONCE AGAIN
The following year Ted got cast in the film "Pontiac Moon" alongside Mary Steenburgen, and the pair fell in love during the filming of a canoe scene that took several hours.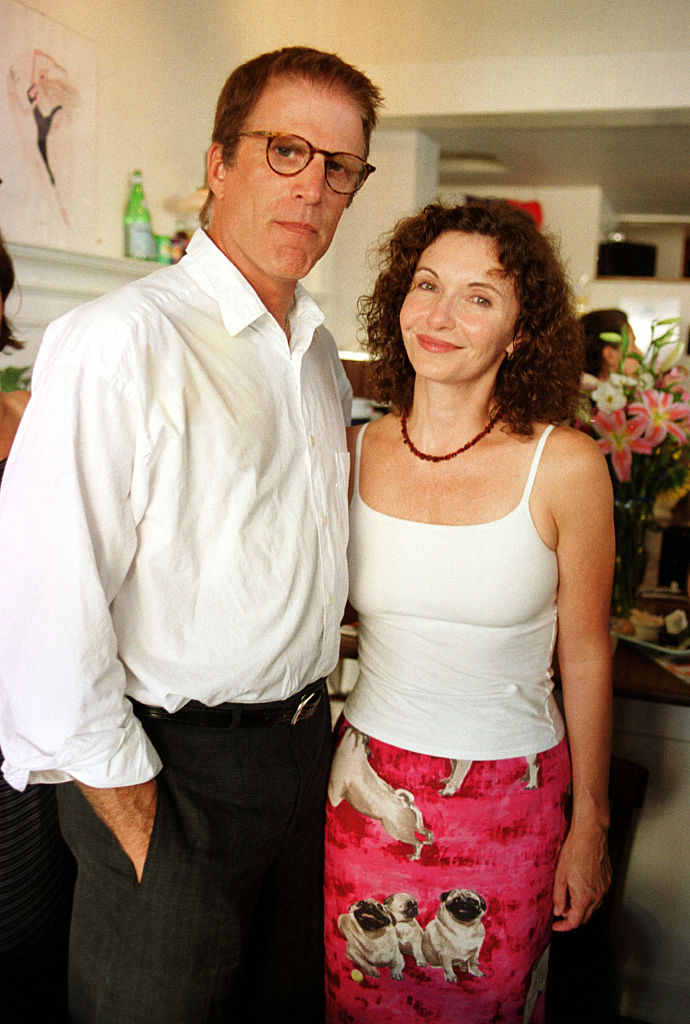 ---
"We paddled in sync," he said. "We went out as friends, and by the time we came back, we were in love ... Ironic how life works in those moments. Once you throw up your arms and surrender, a lot of times things come your way."
---
WHAT HIS WIFE ACTUALLY THOUGHT OF HIM 
According to Mary, her opinion of her future husband wasn't necessarily the greatest. When they first got acquainted, Ted, reportedly, was sporting a ridiculous new hairstyle at the time that he'd gotten for the role. In an interview with 'CBS This Morning,' Mary recalled that she thought he was "the most ridiculous creature I've ever met in my entire life."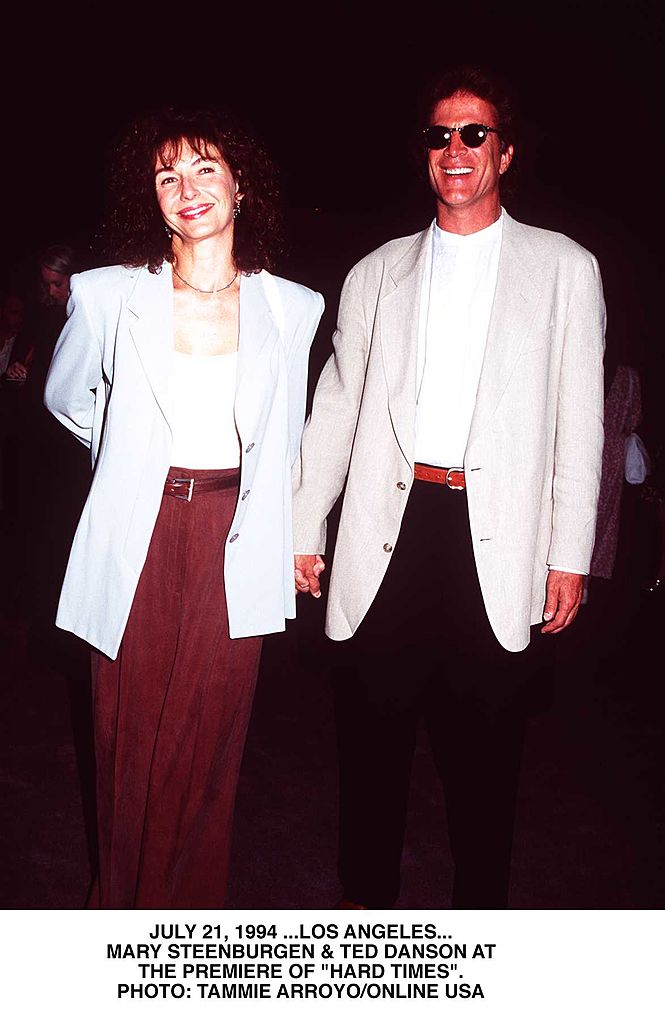 ---
Because she was already familiar with his character from 'Cheers,' Mary assumed Ted was the same, flirty bartender he played on the show. "I actually believed that he was sort of superficial and slick," she said, although she realized later on that he was much less "slick" than most people would think.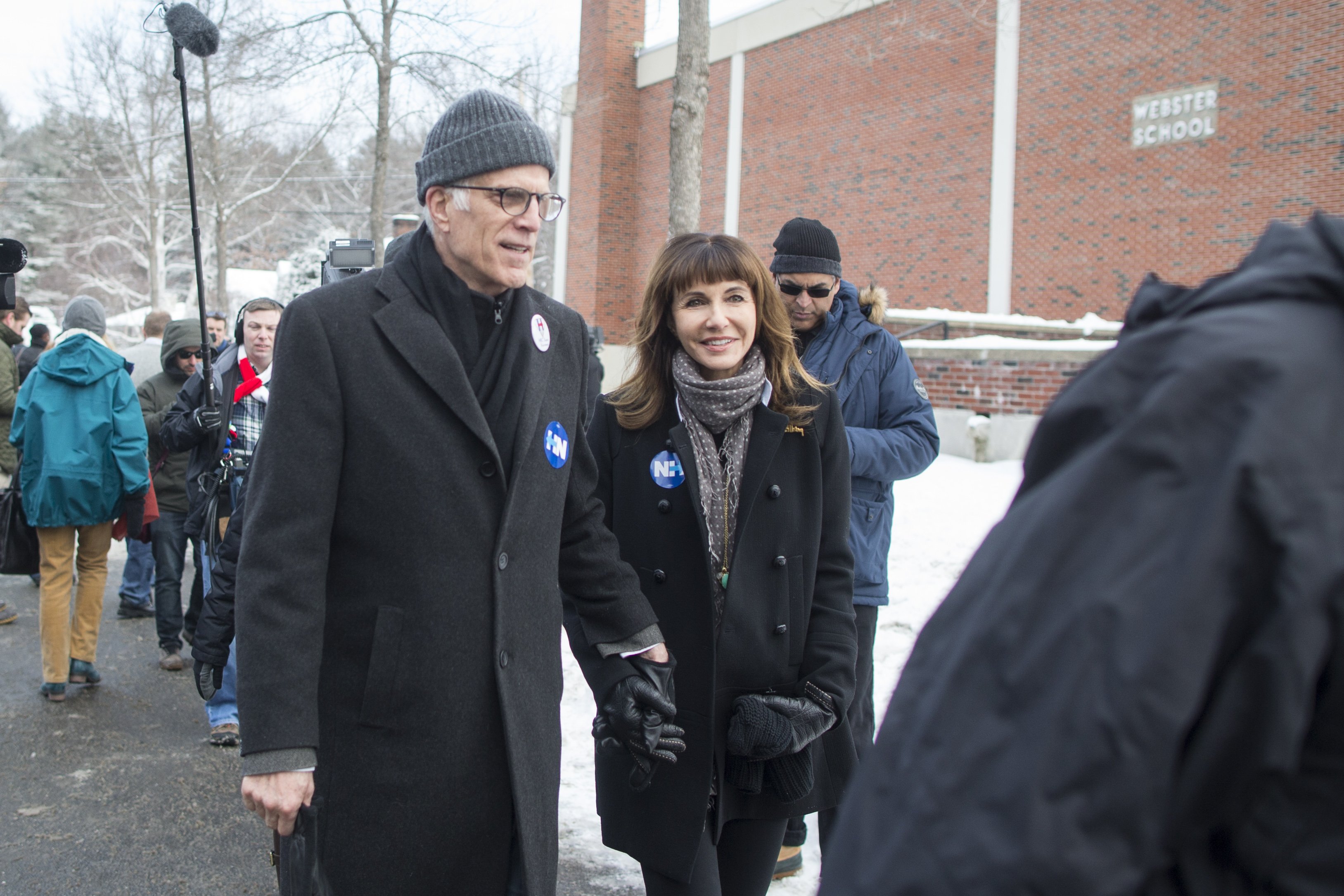 ---
WHAT THEIR MARRIAGE IS REALLY LIKE
As soon as the two met, the rest became history. Ted and Mary's love and bond only deepened with time, and the pair has become one of Hollywood's long-lasting couples. In fact, according to Ted, he still gets "nervous around her because I want to impress her." And he once shared with US Weekly:
---
"If I were to die, I can say, I know what it's like to be loved and to love." Mary confirmed that their romance hasn't died, despite all the time that's passed. Her husband tells her she's beautiful every day. Also, she shared with 'CBS This Morning': "It's just so rare that you meet somebody that you're endlessly fascinated by. And I am endlessly fascinated by him."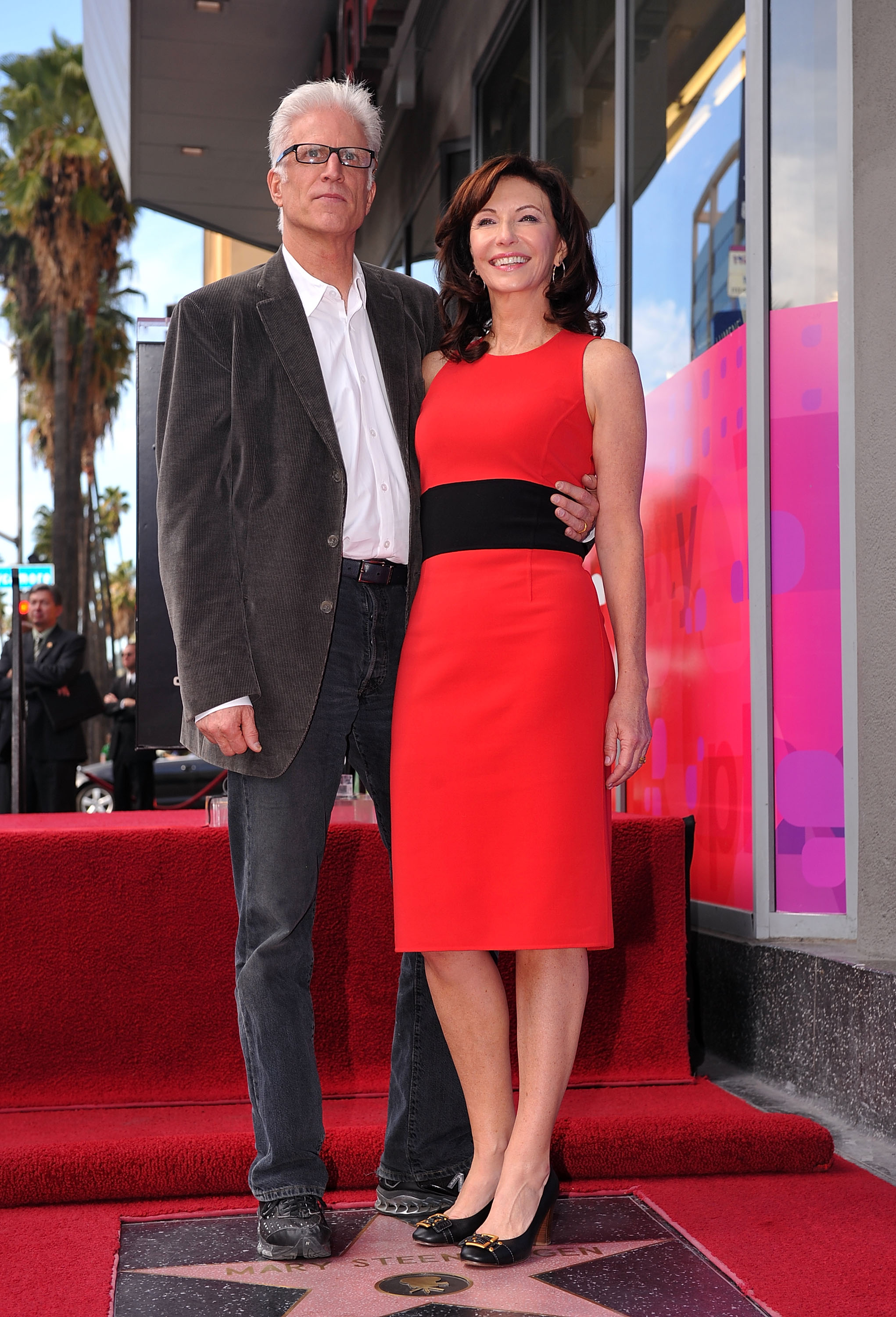 ---
IT REALLY IS TRUE LOVE
Mary and Ted got together in their 40s, and make the most of their relationship by showing how much they love each other daily: "We're at an age when every single day is important to us," Mary told Closer Weekly. "We just love that we found somebody in life that we get such a huge kick out of. We're very romantic all the time."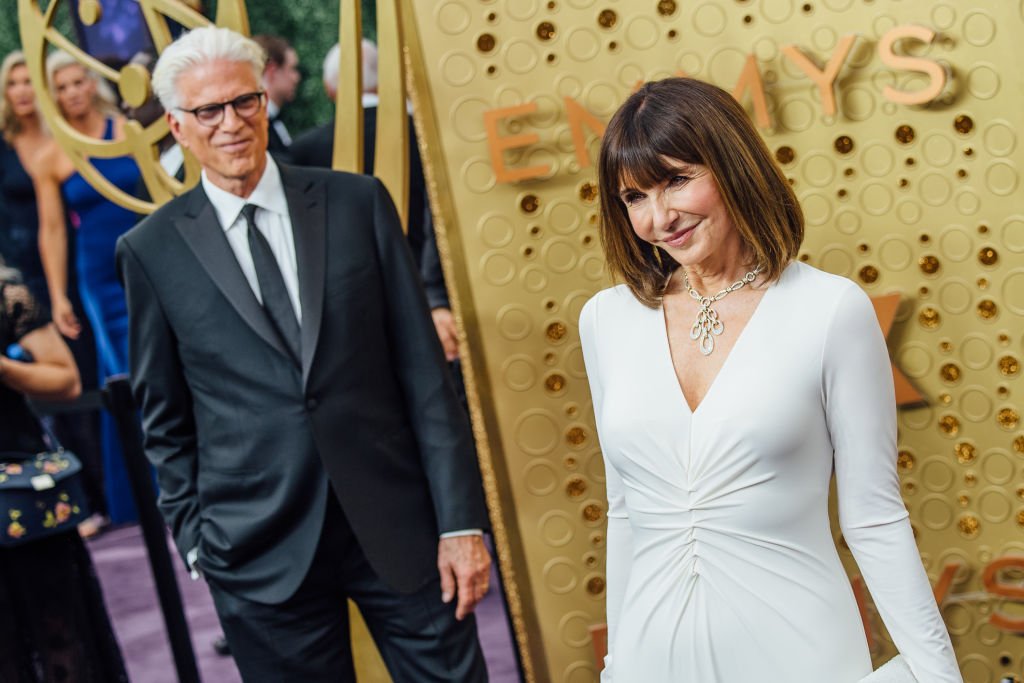 ---
Ted feels the same after 25 years of marriage to Mary and a successful acting career as he said in February 2019, "We wake up and celebrate literally every day. If we didn't, we'd be idiots because we're so lucky. We have great kids and grandkids, and we have each other. We're madly in love."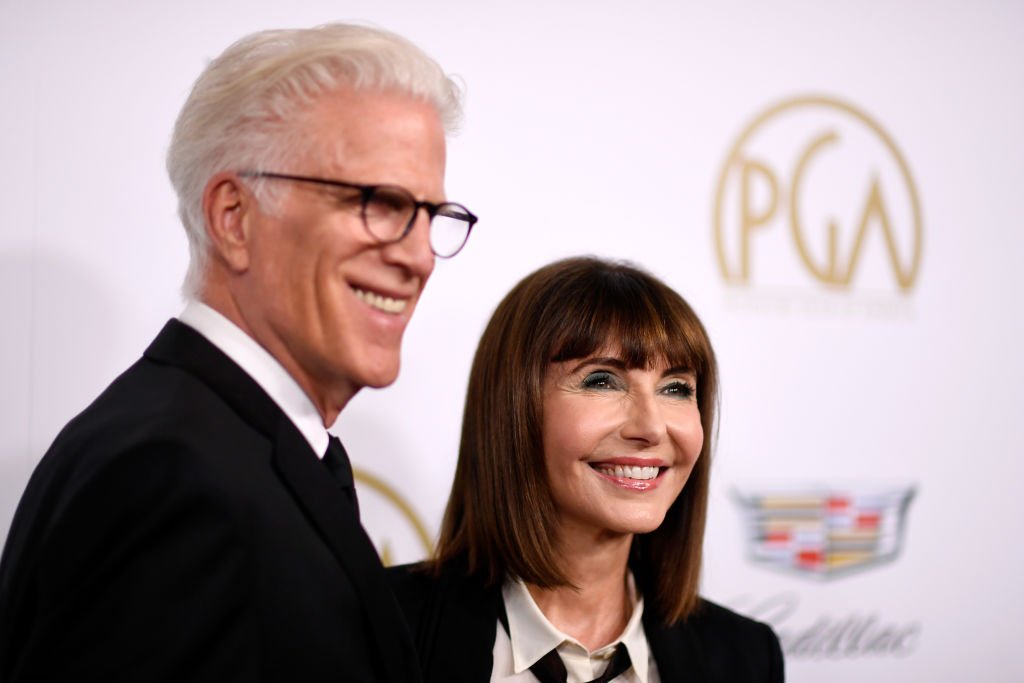 ---
Lately, the couple spends their time helping each other learn their lines and taking "major naps." Besides regular joint appearances in "Curb Your Enthusiasm," Mary also starred in Fox's "The Last Man on Earth." Ted, on the other hand, got cast as Michael, the supernatural being on the NBC sitcom, "The Good Place," which first aired in 2016.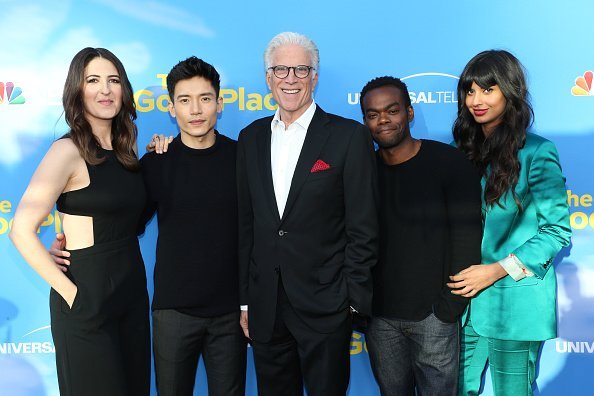 ---
Even though Ted had starred in memorable roles over the years, people often remembered him from his early days as an actor. After Ted earned his degree in drama from Carnegie-Mellon University in Pittsburgh, he appeared in soap operas, a few plays, and many commercials before his career took off.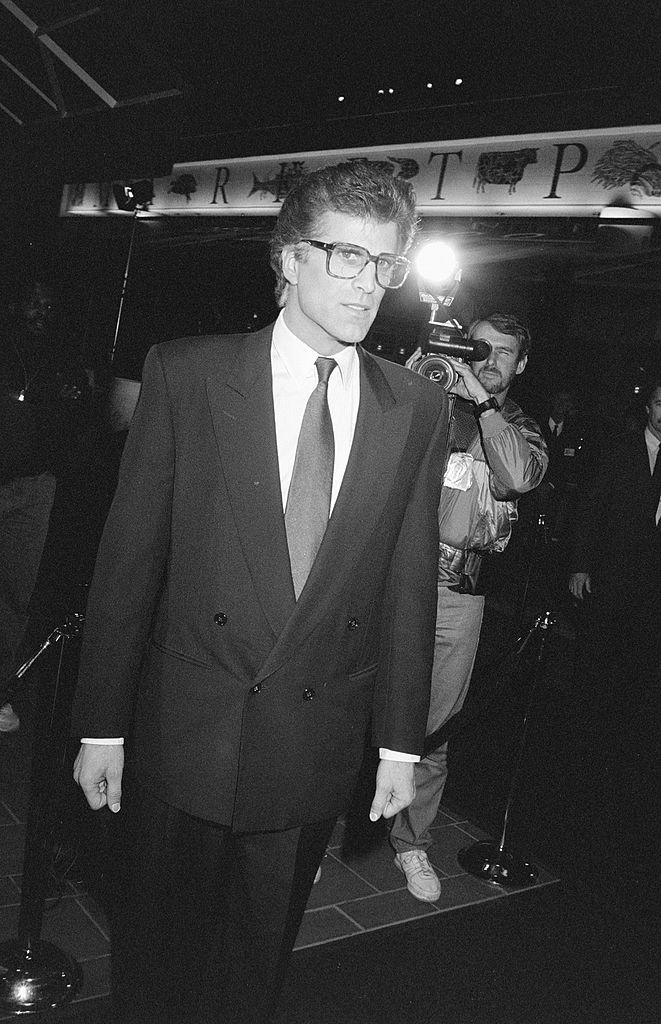 ---
"You never get to be known for what you want to be known for," Ted told PEOPLE in 1987. "People always come up and say, 'Hey, weren't you in that lemon chiffon commercial?"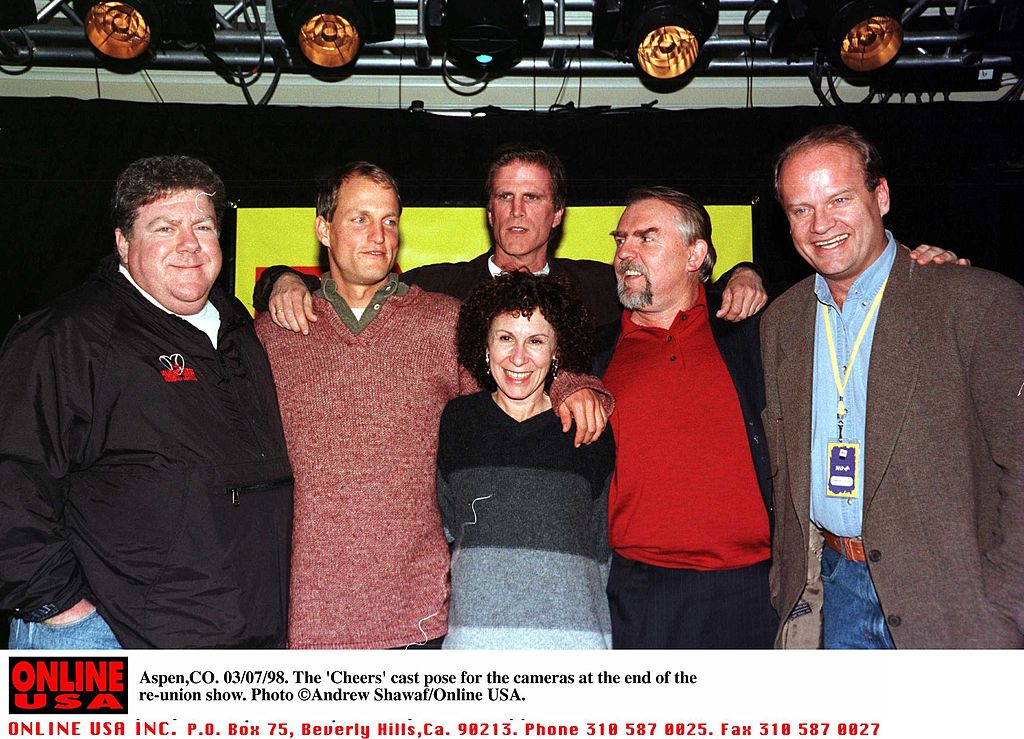 ---
But more than two decades after Ted's fame in "Cheers" came to an end, rumours circulated that the show might get revived the same way other shows from the era like "Roseanne" and "Fuller House" had been. But the show's creator, James Burrows, who also directed episodes of "Taxi," "Friends," and "Frasier," finally spoke out and set the record straight regarding the future of the popular sitcom.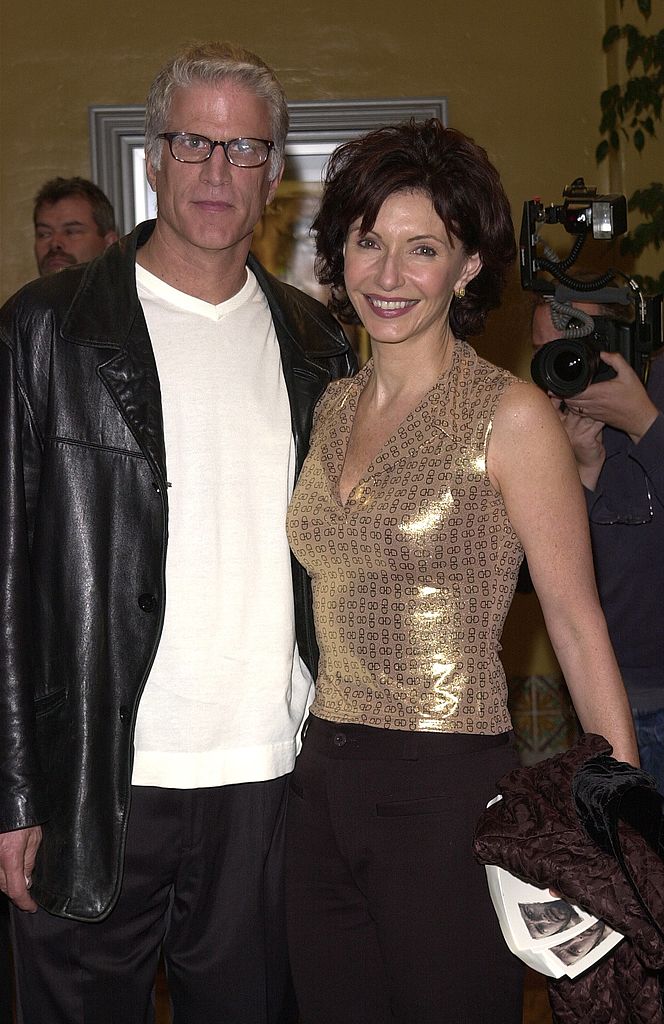 ---
KATE DANSON: A BLOSSOMING STAR
Although we're not hearing much about her now, it seems like things might be changing soon for Kate Danson - Ted Danson's daughter. At 33 years old, Kate is finally making her off-Broadway debut in 'The Drowning Girls.'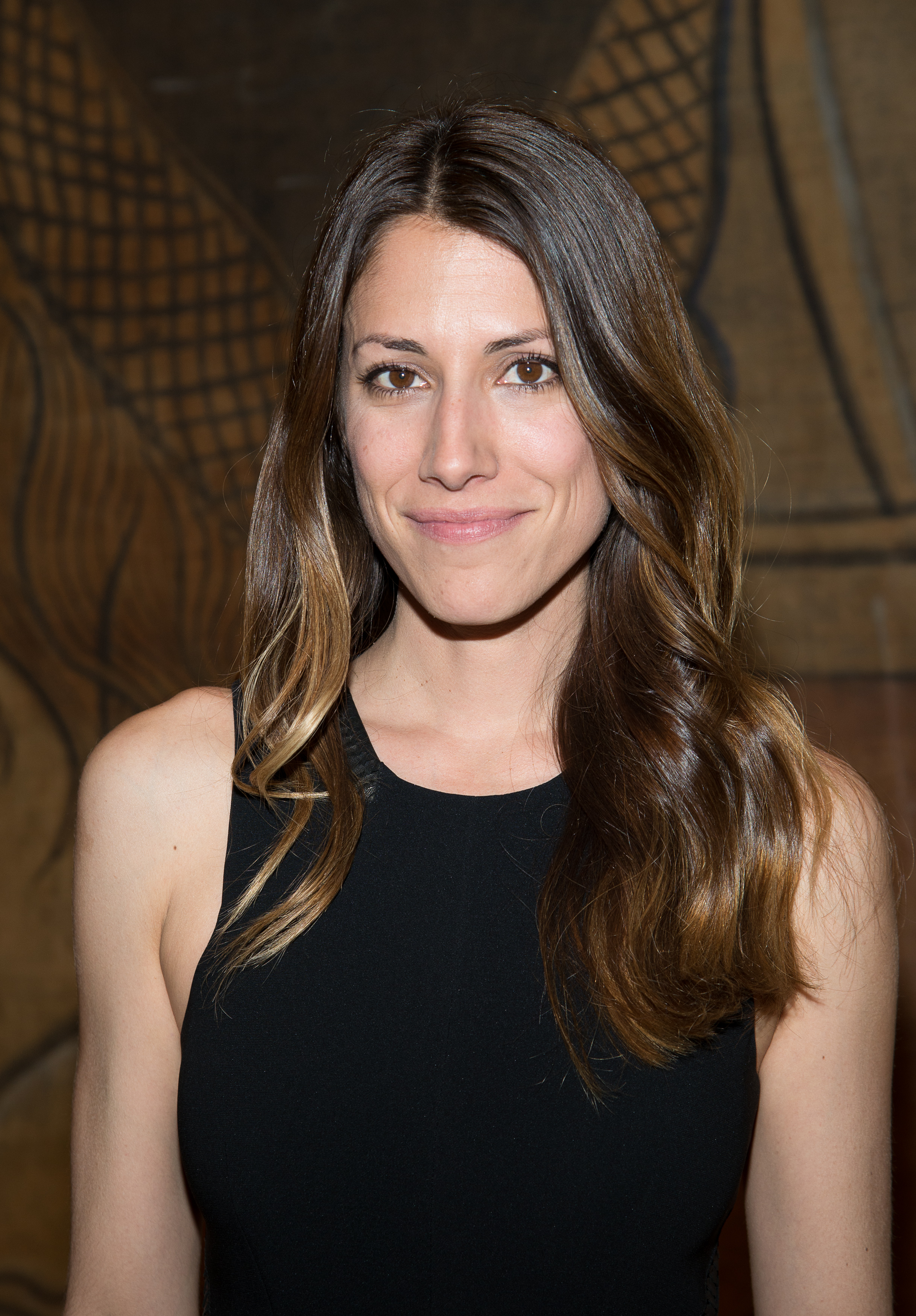 ---
When it comes to acting, Danson admits that she went through a "rebellious" phase, where she purposely went against the family craft. She recalls: "I was like, 'No, I'm going to be an individual. But then I started to realize that acting is what I want to do; it brings me a lot of pleasure."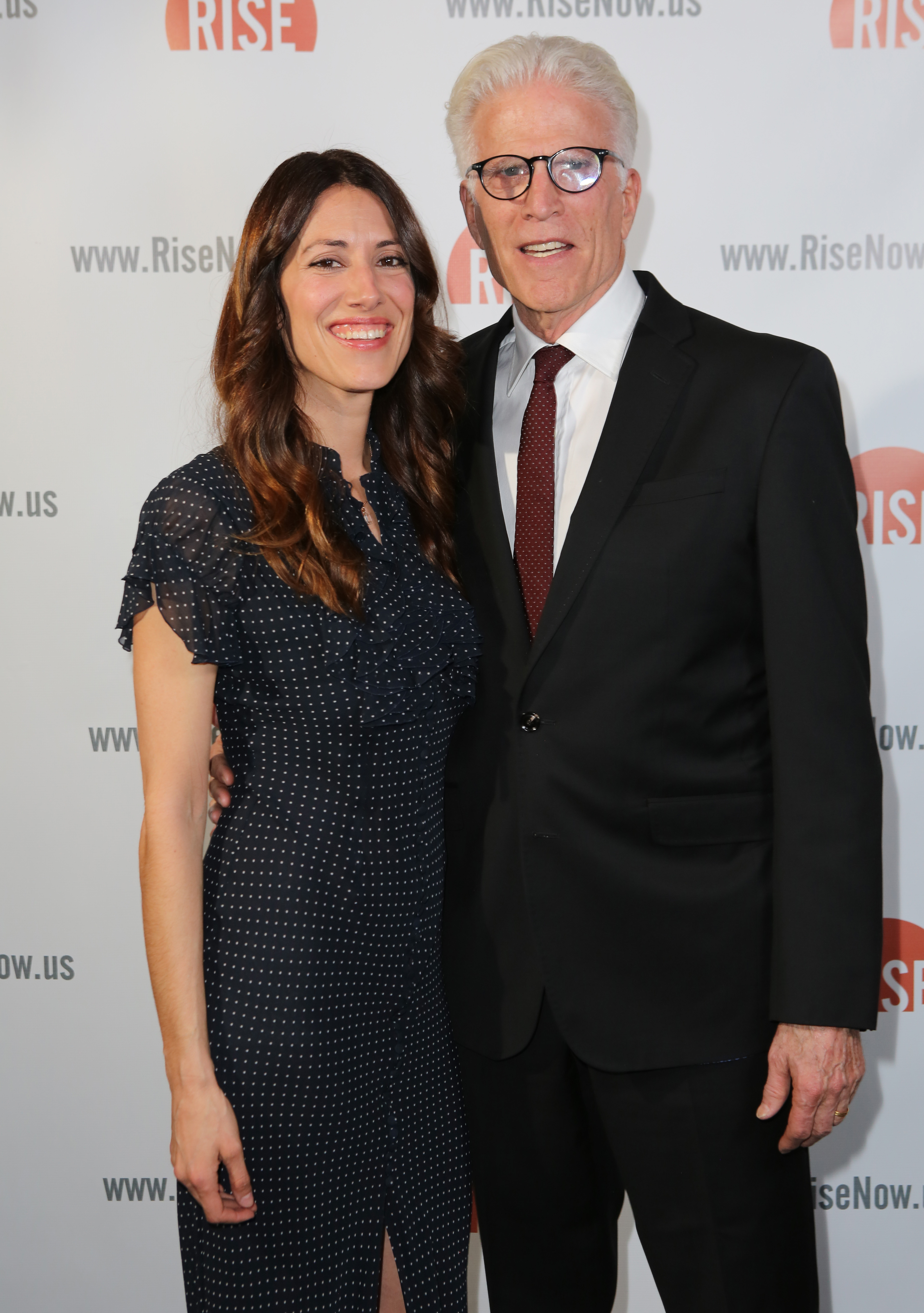 ---
With only some small parts in television and a few small roles in stage-acting, Kate was feeling slightly intimidated, getting into show business. Alas, to her relief, her famous dad was right by her side for some much-needed pep talk: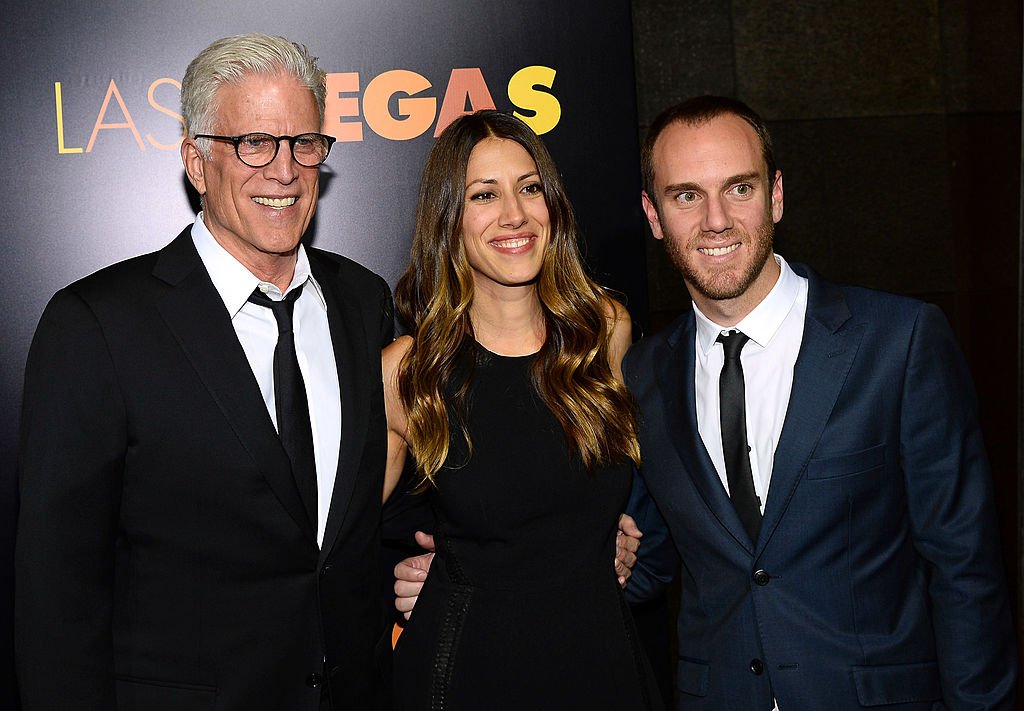 ---
"He's been amazing. My dad and stepmom [Mary Steenburgen] both have been running lines with me over the phone from LA throughout this whole process."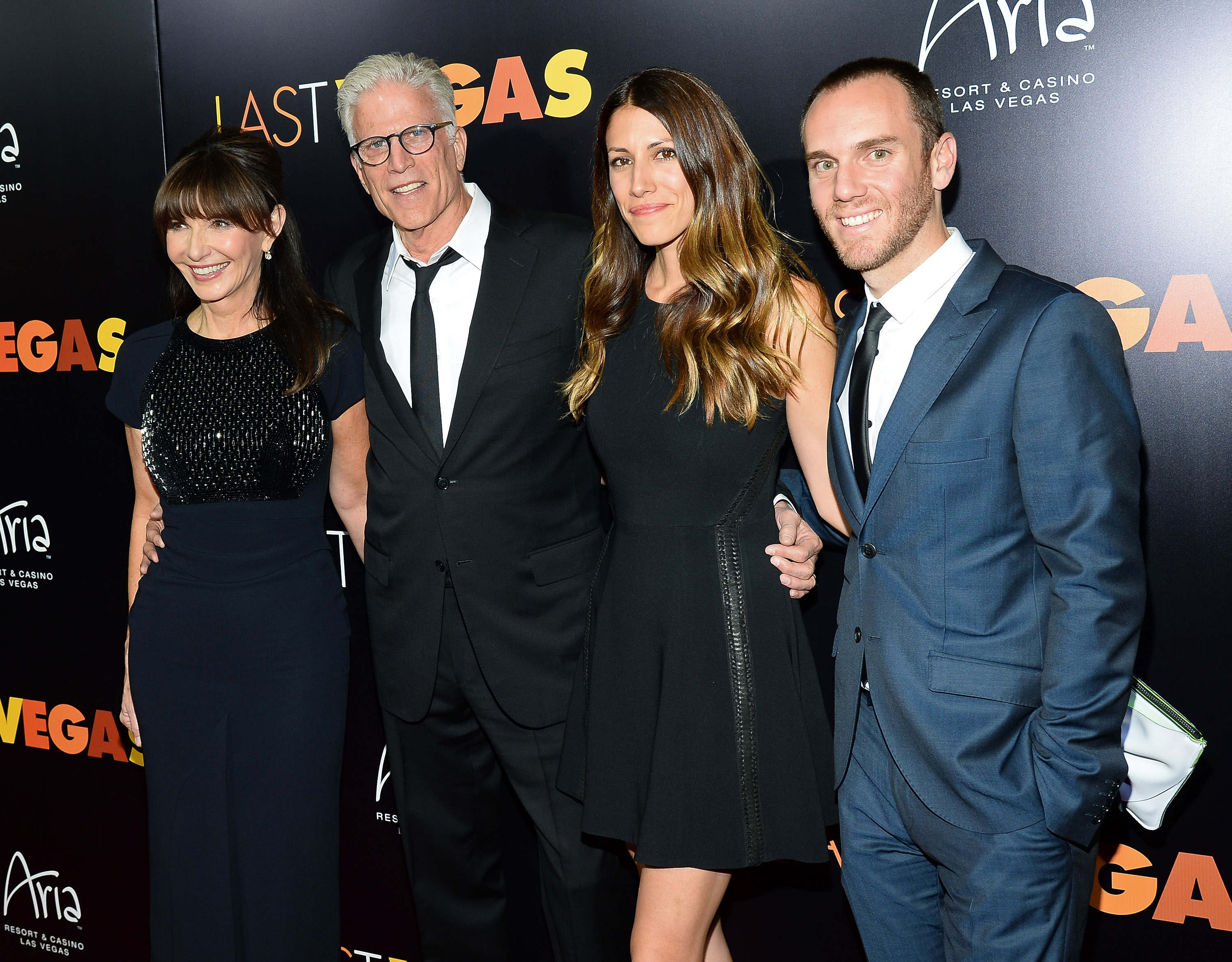 ---
Danson spoke about the moment she finally confessed to her father about wanting to act: "When I told my dad this was what I definitely wanted to do, he said something like, 'Welcome to the family business." The actress added: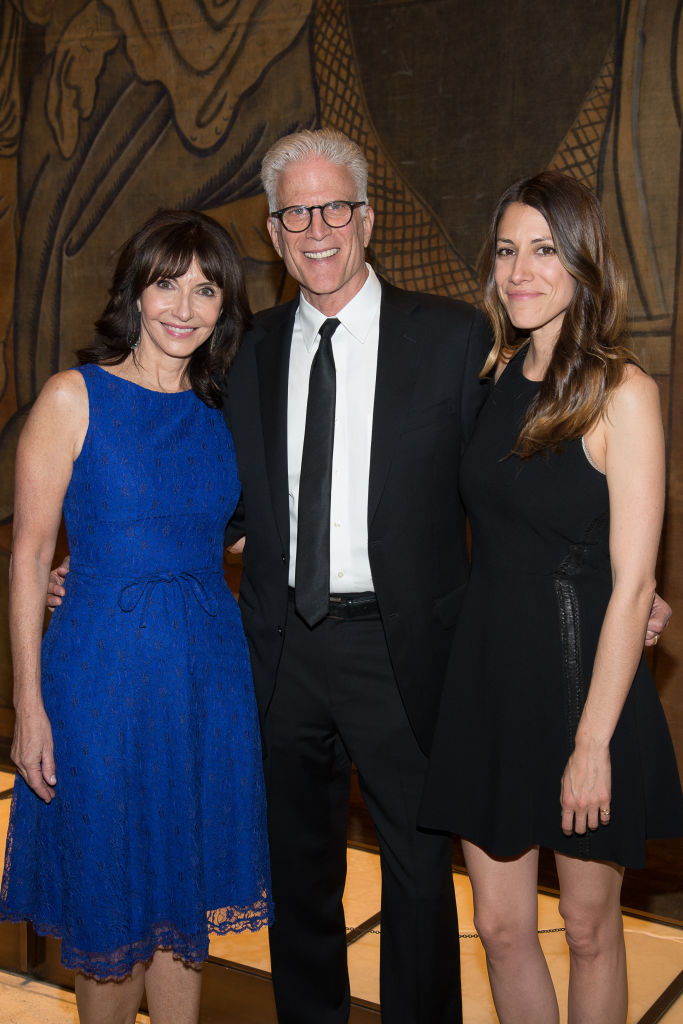 ---
"I feel like I've gotten to know him better, too, now that I'm acting. Know him as an actor. That's been really sweet. The thing he always tells me is just to have fun and enjoy it, and if you ever stop enjoying it in the moment, try to just listen to the other person you're working with."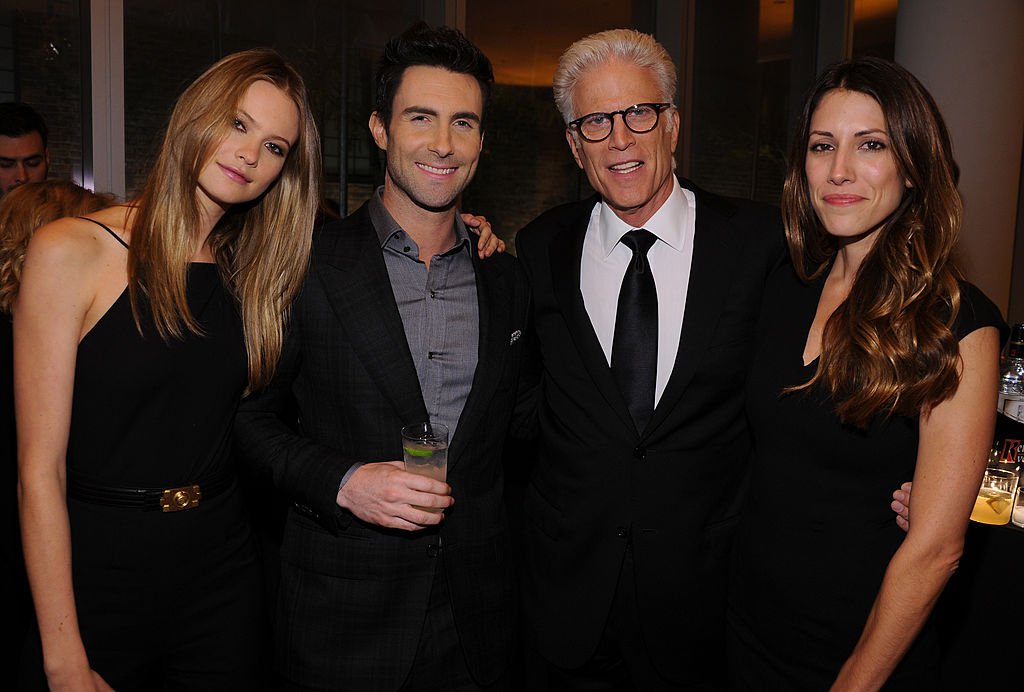 ---
Before starring in "The Drowning Girls," Kate worked alongside her father on "CSI." She spoke about the surreal experience: "I thought, 'Oh my God. This will be so strange, acting with him.' But it wasn't." The actress also shared,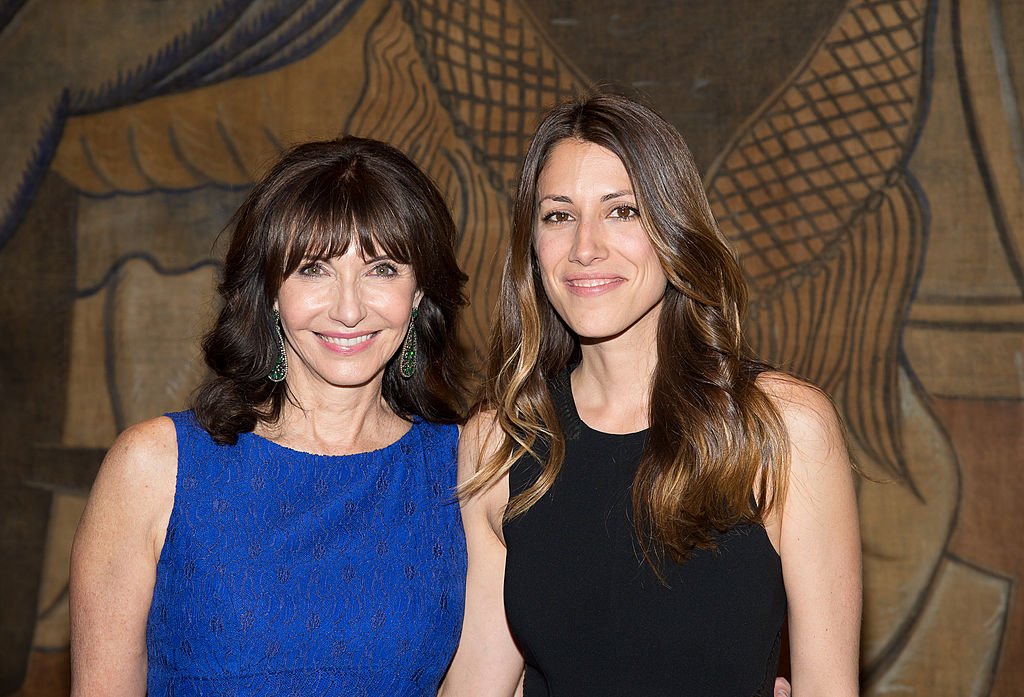 ---
"One chunk of dialogue I say straight to my dad, and I could see his eyes kind of widening like, 'Oh my God, I can't believe this is happening.' It was cute. I could tell he was having a moment, like, 'This is so wild.'"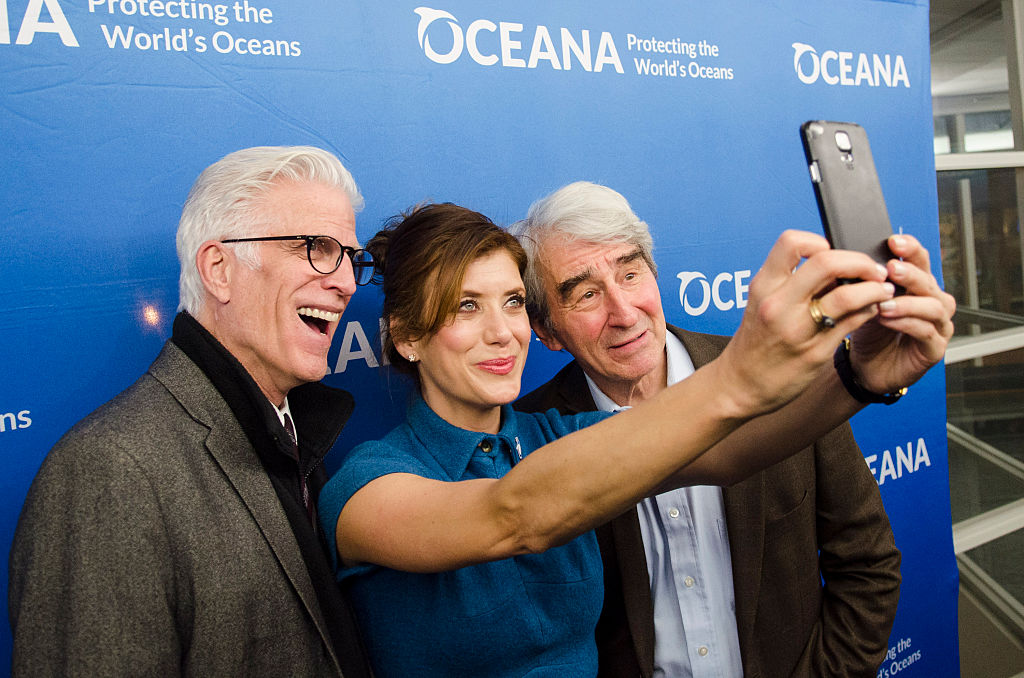 ---
ALEXIS DANSON
Fans of the actor may not know that he, in fact, adopted a child. Danson and his ex-wife, Casey Coates, also adopted a second daughter, Alexis. The couple adopted her from Kelly Topel, a homeless alcoholic who had been in and out of jail and various mental hospitals.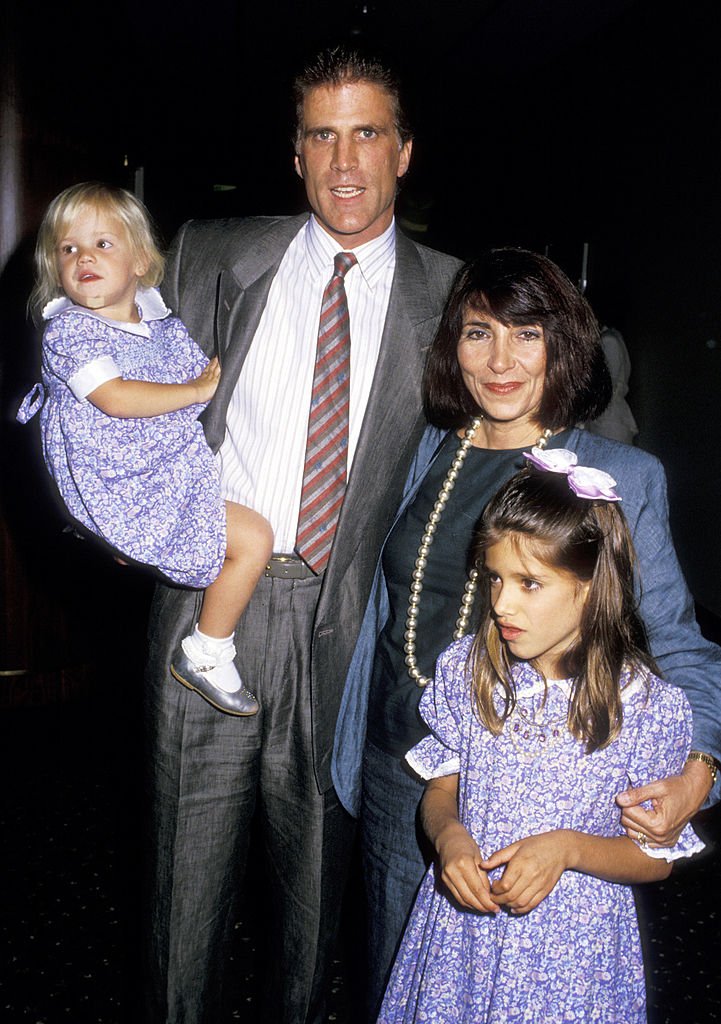 ---
Alexis's biological mother claims to have written her various letters but says Danson refuses contact. When adopting her they paid Topel $7,000! She is now in her thirties and appears to be happy. While she keeps a private life, her adoptive parents seem to be a good match for her as they continue their relationship together.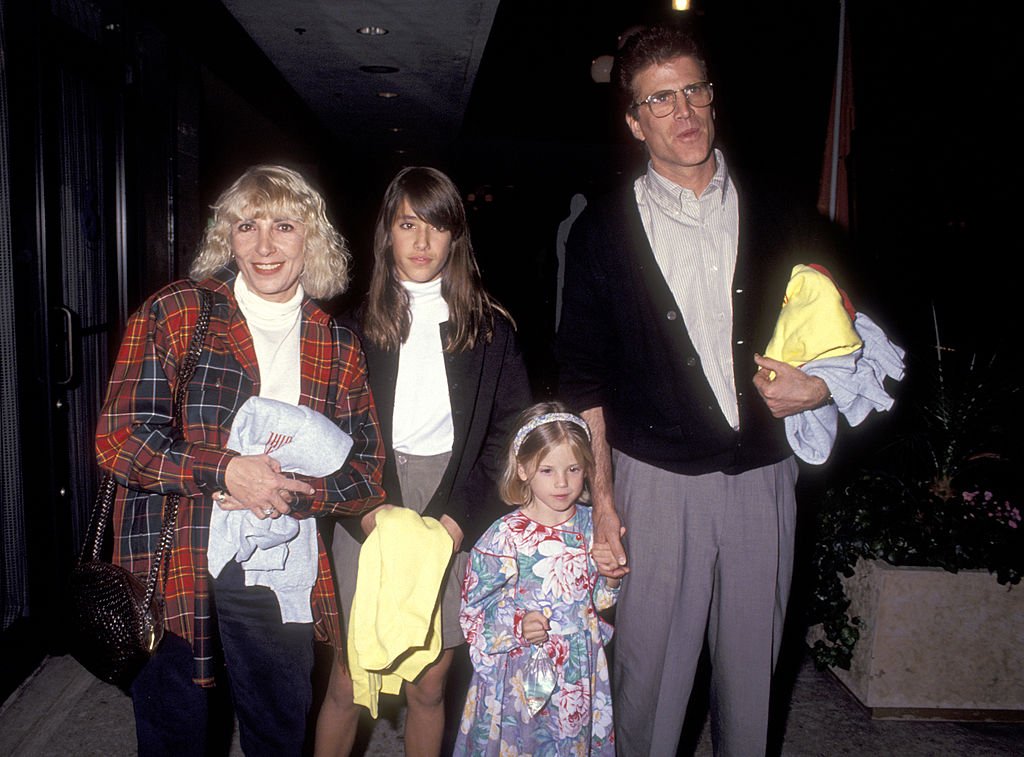 ---
ARRESTED!
On Friday, Oct. 25, 2019, in Washington DC, the Emmy Award-winning actor was arrested. Ted wasn't the only one - Jane Fonda, who is well known for her activism, was also arrested. She spoke to the crowd, saying: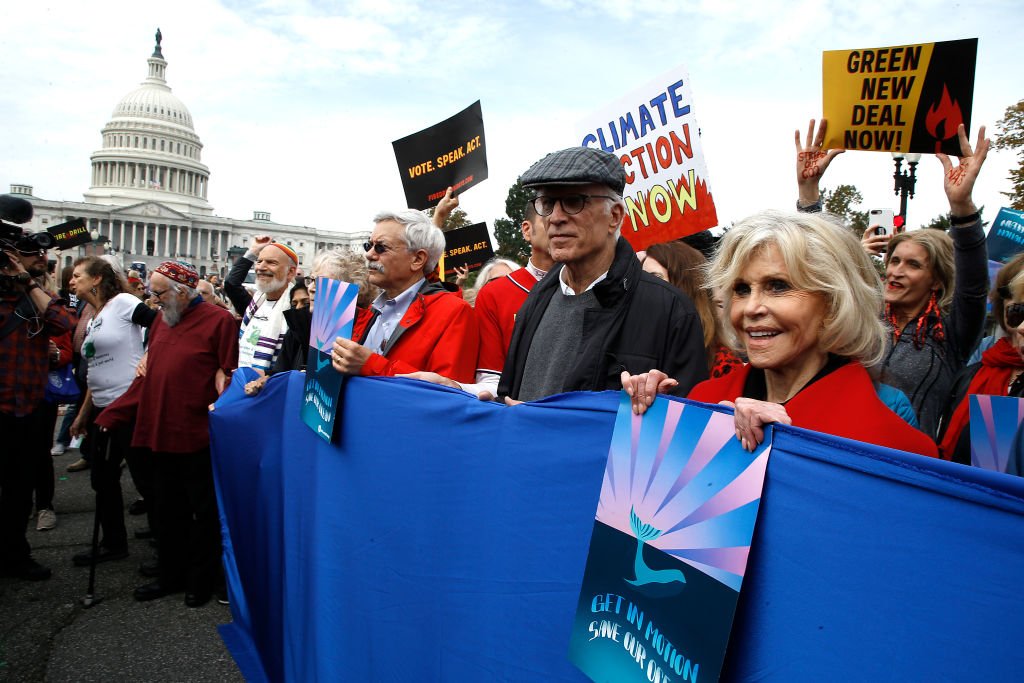 ---
"I'm glad you're here. I'm glad we're all here because it's so important that we help people understand that this crisis is urgent." Ted said to the crowd, "I'm Jane Fonda's new trainee," and was met with laughter and applause. "I'm an actor, an activist. This is what I've been doing for the last 30 years."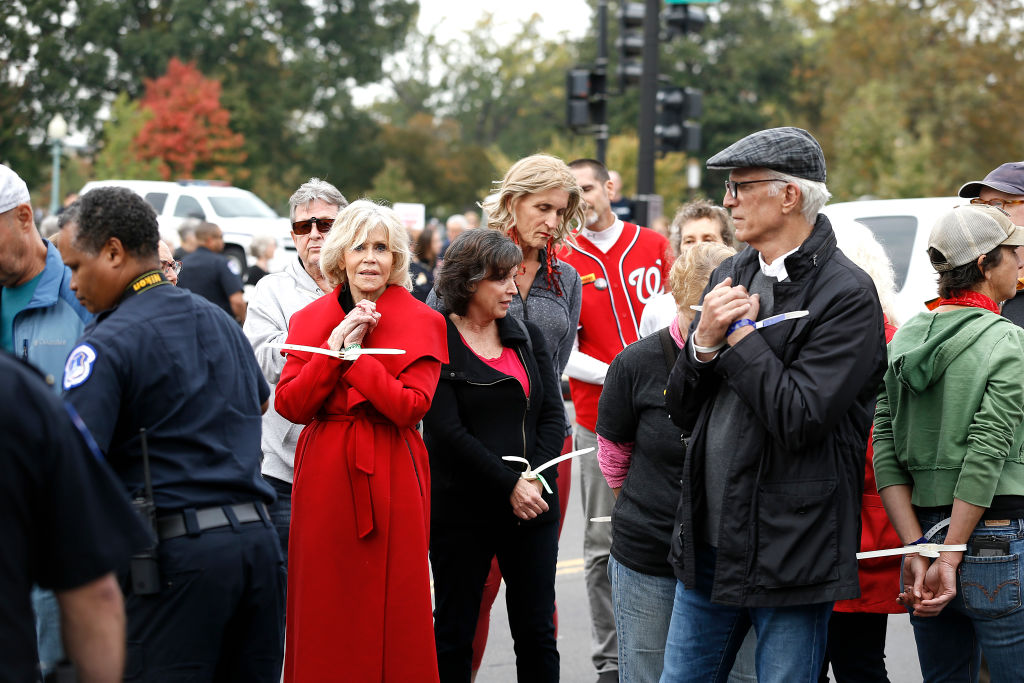 ---
The United States Capitol Police arrested 32 people for unlawfully demonstrating in the intersection of East Capitol and First Streets. Capitol Police communications director Eva Malecki told Variety. They were charged with "crowding, obstructing, or incommoding." It was the third Friday in a row that Jane Fonda had gone to the Capitol and been arrested during what is now an ongoing climate change protest.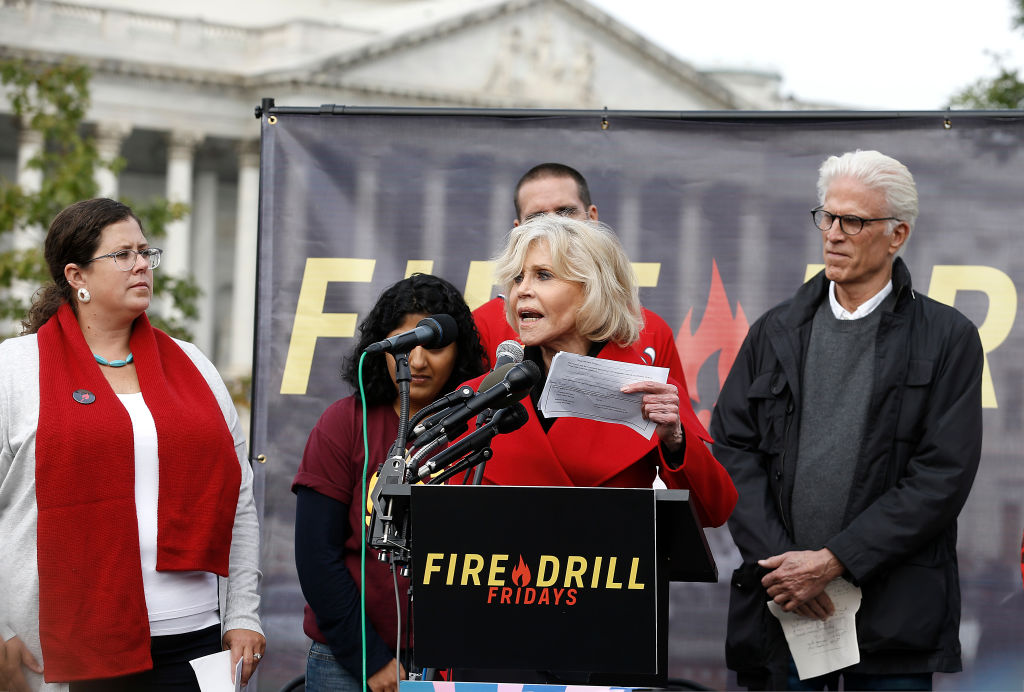 ---
Ted Danson is a beloved celebrity, with a near-perfect record, so it's safe to say that this arrest won't harm his reputation. In fact, it seems to be endearing him to fans even more. His co-stars on "The Good Place," Kristen Bell and D'Arcy Carden (Janet), tweeted their support. Kristen Bell is also blown away by her co-star's wedded bliss: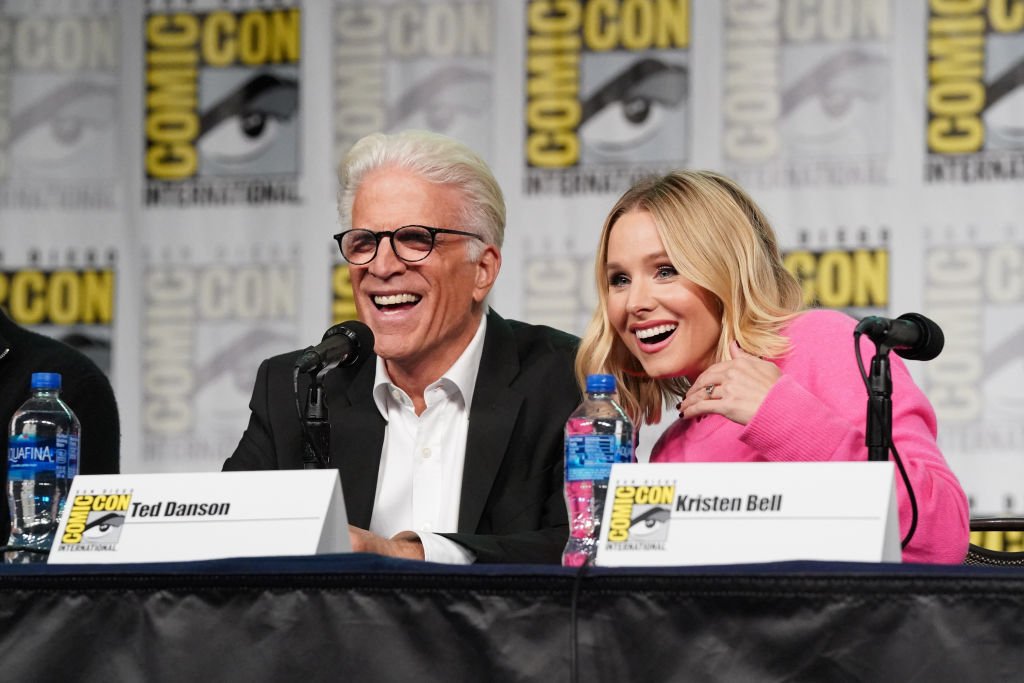 ---
"It's almost intimidating spending time with Ted and Mary because of how solid and loving and connected they are," she told AARP. "Honestly, it's beautiful how they obsess over each other."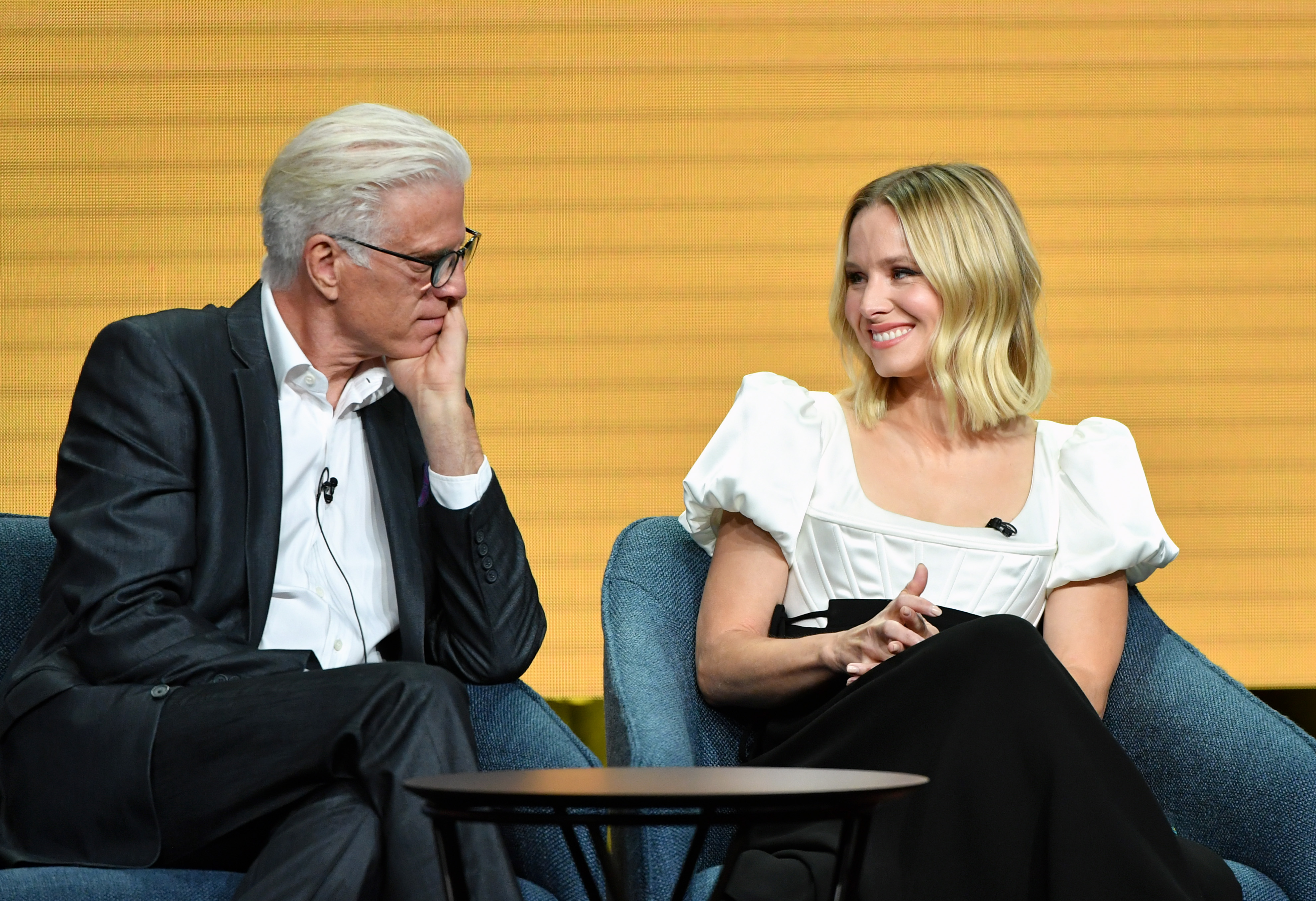 ---
Who would've thought that Danson's life was such a rollercoaster of emotions! However, it seems that age has truly brought him the peace that he sought. With a successful, loving marriage, and a daughter that's following in his footsteps, Ted's future looks very bright!
Sources: CheatSheet, NY Post, Wikipedia, Good Housekeeping