15 Fascinating Facts About the Fan-Favorite 'Austin Powers'
Are you an Austin Powers fan? If so, prepare to have your mind blown with these facts about the franchise. We start, as with all stories, at the beginning. Despite many rumors, there's only one true story of how Mr. Powers was born, and it's not what you think.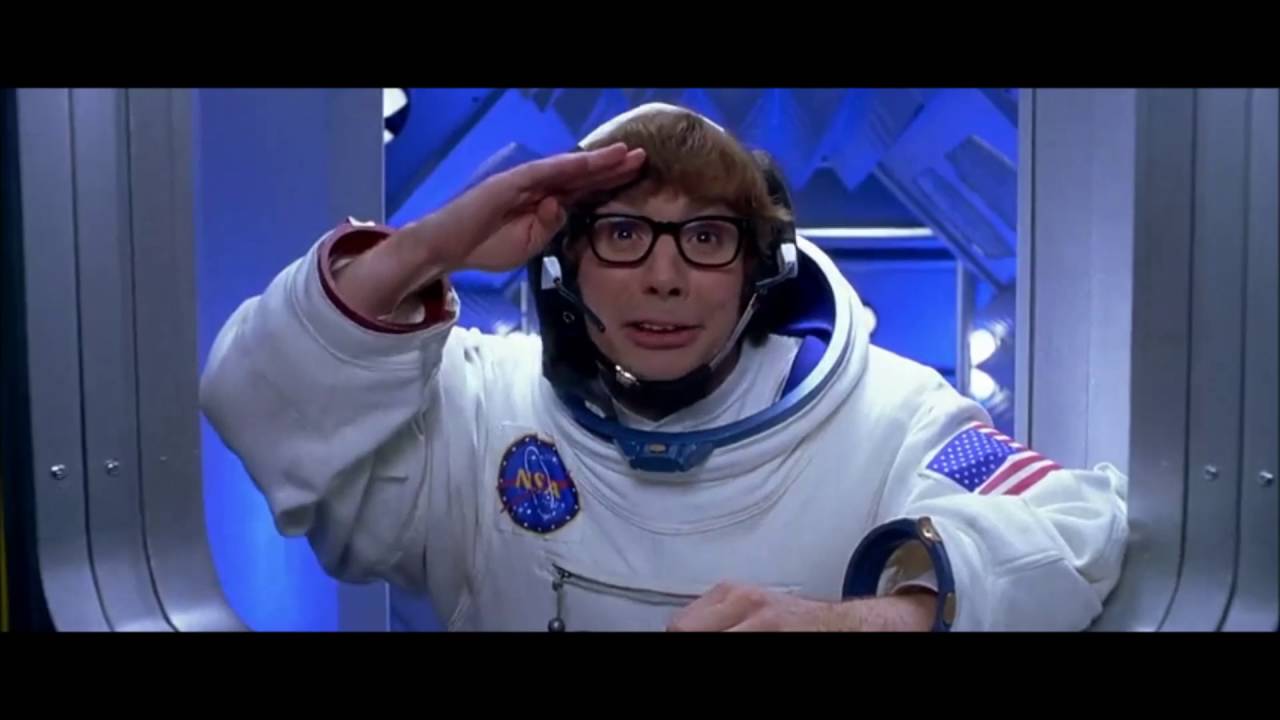 ---
1. MICHAEL CAINE INITIALLY THOUGHT THAT HE COULD TAKE CREDIT FOR THE CHARACTER 
Michael Caine joined the cast of Austin Powers during the final film, Goldmember, as Austin Powers' father, Nigel. However, before his involvement in the film, Caine suspected that the character of Austin Powers was loosely based on his own role as British spy Harry Palmer from the 1965 film, The Ipcress File.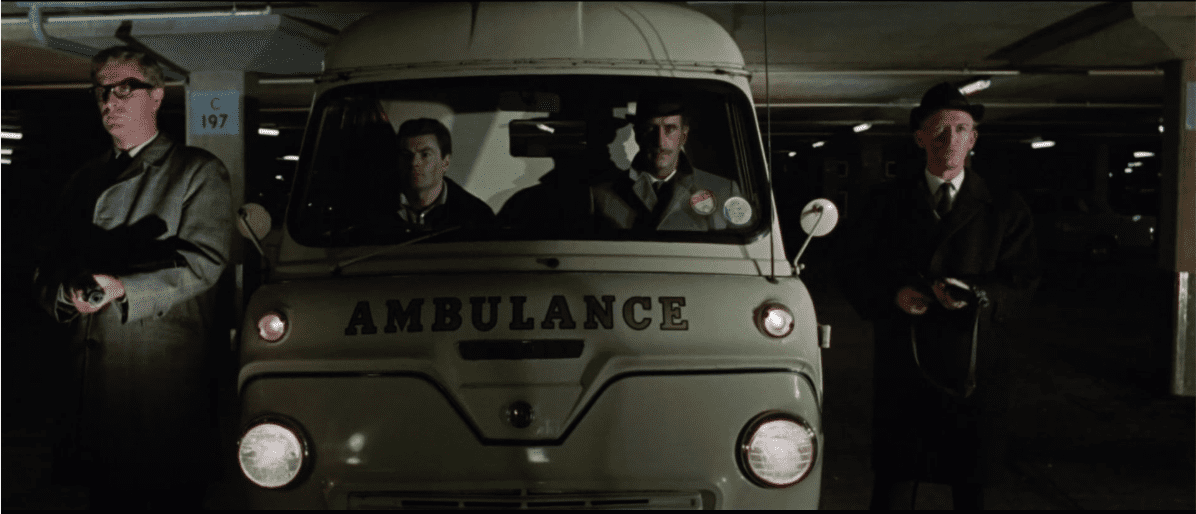 Luckily for Caine, who initially thought that Powers' character was just a newer version of Palmer but in serious need of a dentist, this was not how Austin Powers was created. Ladies and gentlemen, prepare to be truly and deeply amazed.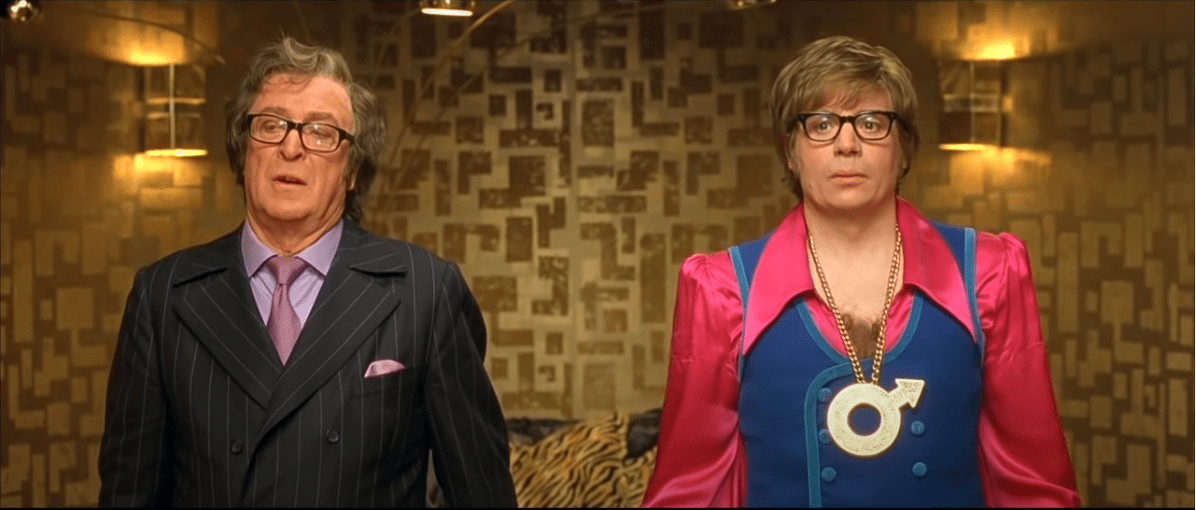 ---
2. ELIZABETH HURLEY MISTAKENLY THOUGHT THAT AUSTIN POWERS WAS  BASED ON A TALK SHOW HOST
Having eliminated a younger Michael Caine as an influence for the role, we turn to Liz Hurley's theory for the character. Hurley, who played Myer's love interest, Miss Kensington, in Austin Powers: International Man of Mystery, suggested that British celebrity Simon Dee from the 1960s BBC chat show, Dee Time, could have inspired Austin Powers.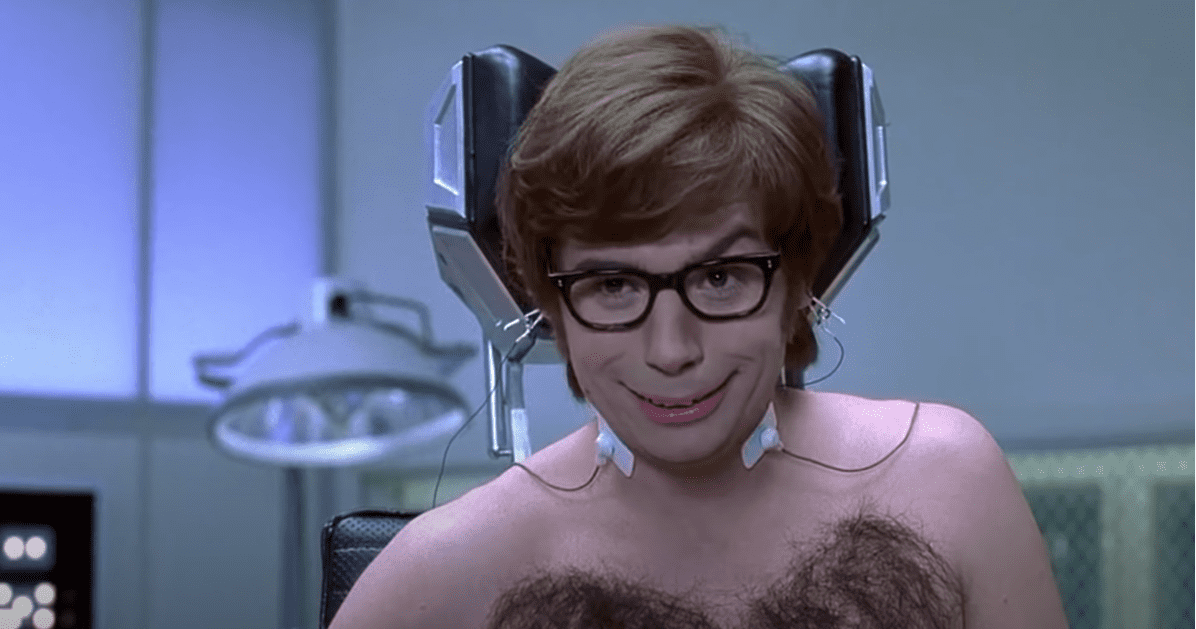 What does a talk show host have in common with an international man of mystery? According to Hurley; a 'grooviness' that was the epitome of the sixties. Liz Hurley is not the only person to have made this connection – when Dee passed away in 2009, he was called the 'Original Austin Powers'. Sadly, this guess was way off the mark.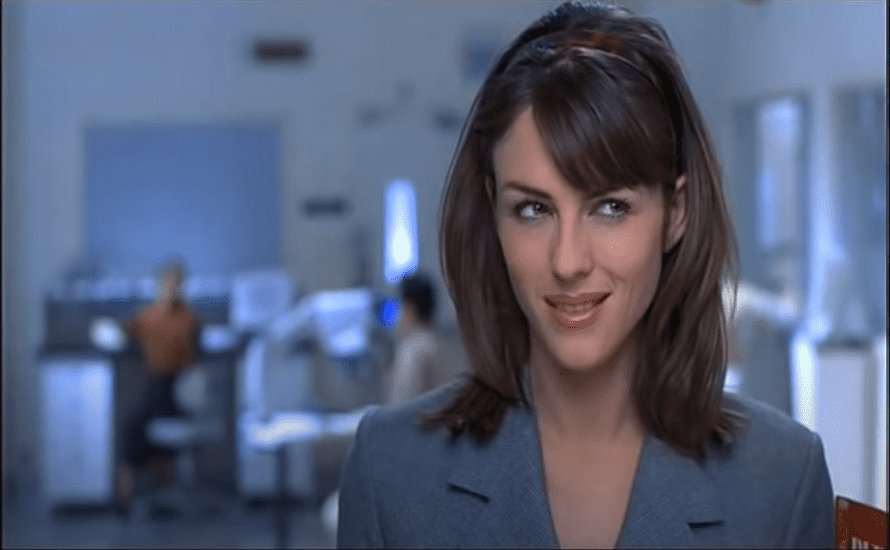 ---
3. THE CHARACTER OF AUSTIN POWERS WAS PARTLY INSPIRED BY MYERS' DAD
Myer's dad introduced him to the spy genre through a love of all things James Bond, somewhat inspiring the hairy-chested spy we know and love. Once the character had been fully created, Myer's used the role to honor his father.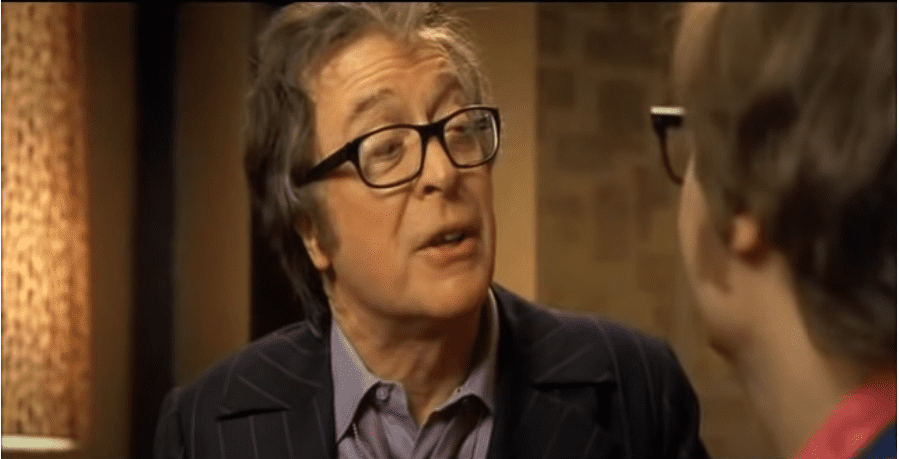 ---
4. BUT AUSTIN POWERS WAS ACTUALLY ALL THANKS TO MIKE MYERS
Yet the final idea of a character with Austin Power's unique brand of mojo and mayhem came to Meyers quite suddenly, while listening to the radio. One day after hearing Burt Bacharach's song, 'The Look of Love', Myers started wondering about the current whereabouts of the sixties swingers.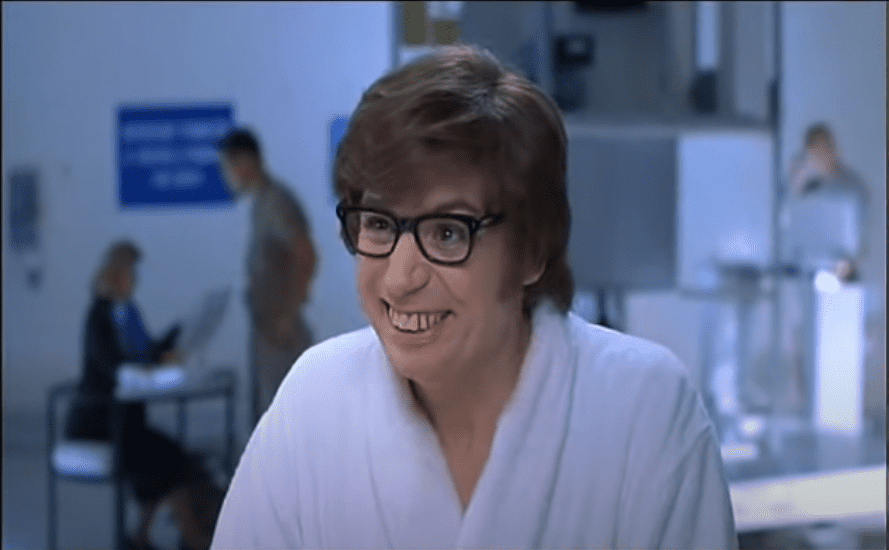 While considering this conundrum, and enamored with the idea, Myers joked to his then-wife about being one himself. Thankfully for fans all over the world, his wife suggested he flesh out the character. Just three weeks later, the first draft of Austin Powers had been written. Now that we've cleared up that mystery, it's time to focus on other characters.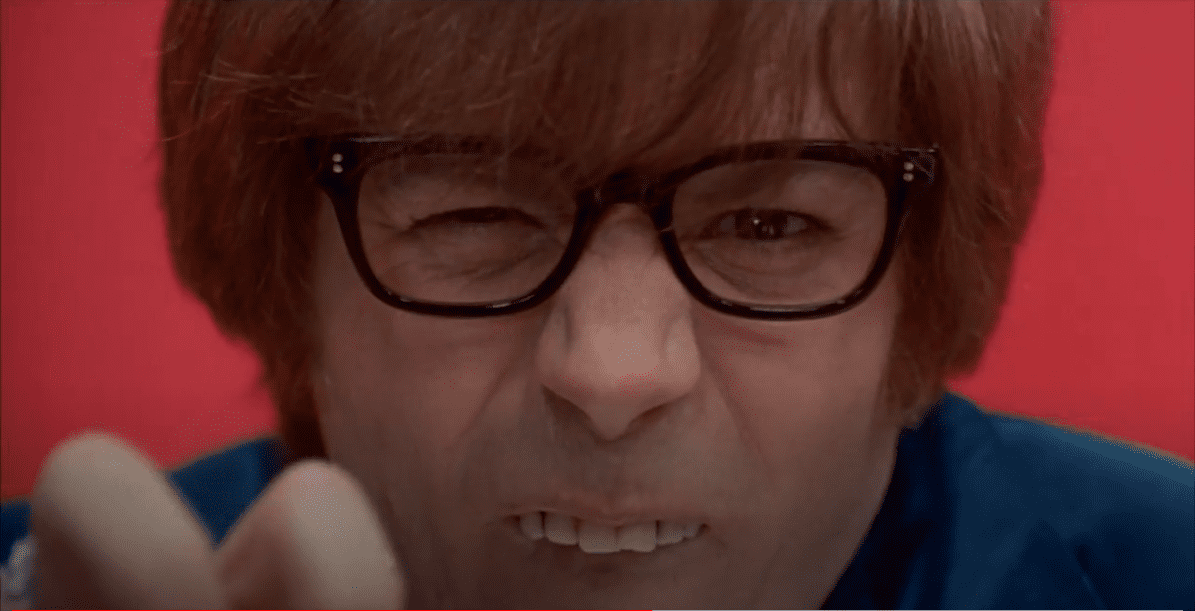 ---
5. THE FIRST CHOICE FOR THE ROLE OF DOCTOR EVIL WAS ACTUALLY COMEDIAN JIM CARREY
In the early phases of casting, the role of Dr. Evil had been marked for Jim Carrey, who's humor and manic persona (as seen in many of his films) were likely an attractive combination for the unusual character. However, Carrey was forced to turn the role down due to scheduling conflicts, which allowed Myers to play the role himself.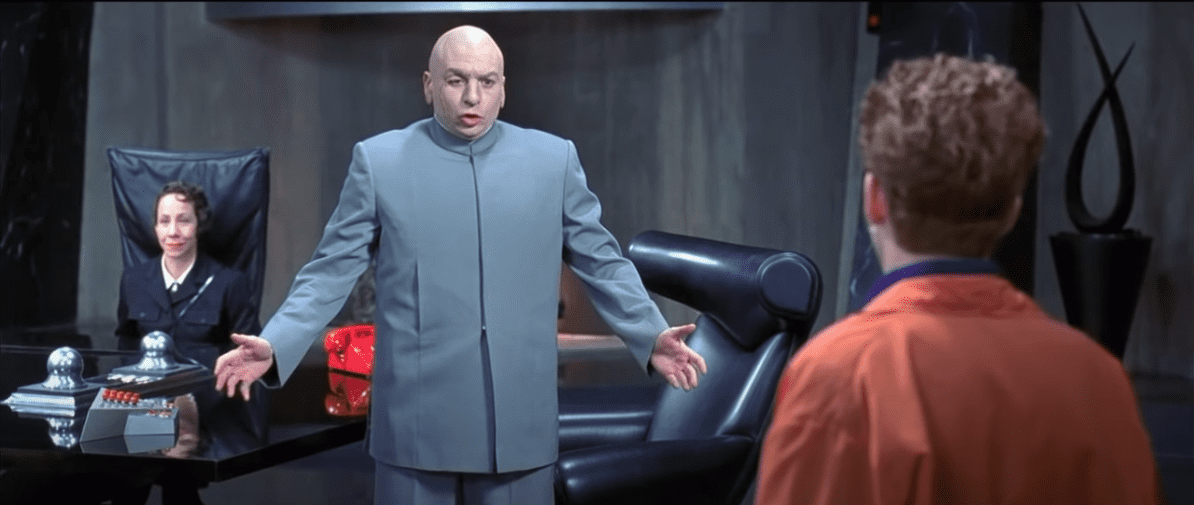 Why volunteer to play two characters, you may ask? Despite the obvious setbacks (including the logistics of any scene which features both characters, or the hours spent in a make-up chair between characters), Myers was excited to play both roles after he had played two roles in a previous film, So I Married an Axe Murderer, in 1993.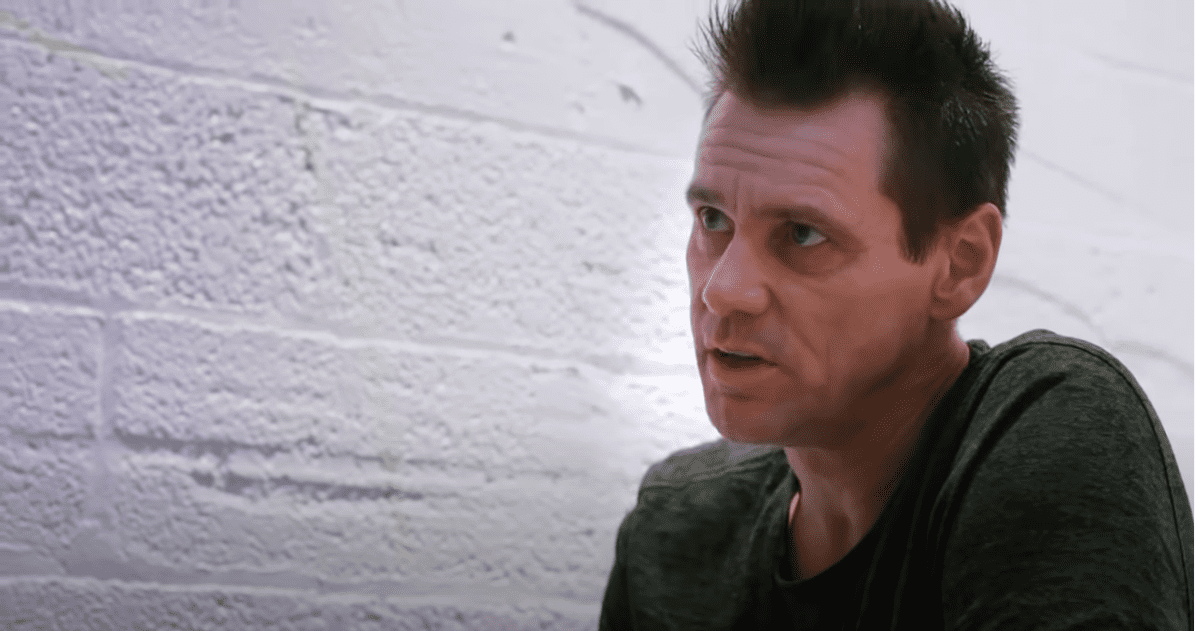 ---
6. SNL WRITERS WERE ADAMANT THAT DR EVIL WAS BASED ON THEIR BOSS
If industry gossip is to be believed, SNL boss Lorne Michaels is a living Dr. Evil, complete with outrageous quirks and tendencies towards being a control freak. As such, when SNL writers saw the character, they were convinced that Dr. Evil was based on Michaels' mannerisms.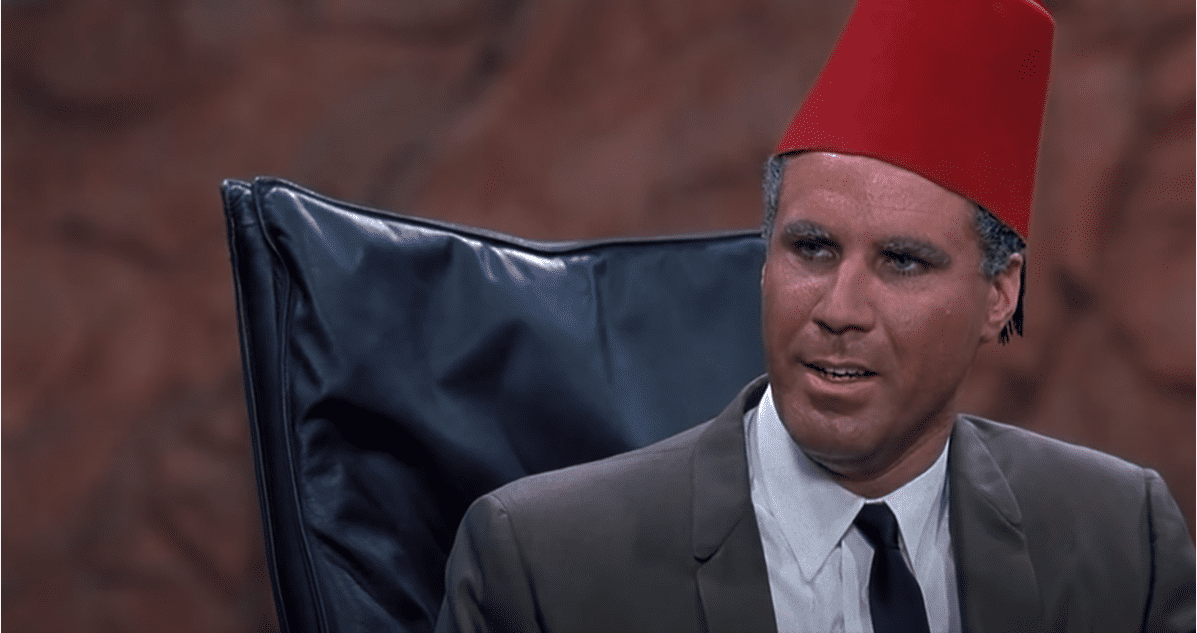 Yes, you read that correctly. Can we take a moment to marvel at the fact that working for SNL might just be like working in Dr. Evil's lair? All jokes aside, though, during publicity appearances for the second film, Myers took part in an SNL sketch in which he clearly stated that Lorne Michaels was not the inspiration for Dr. Evil, despite any 'similarities'.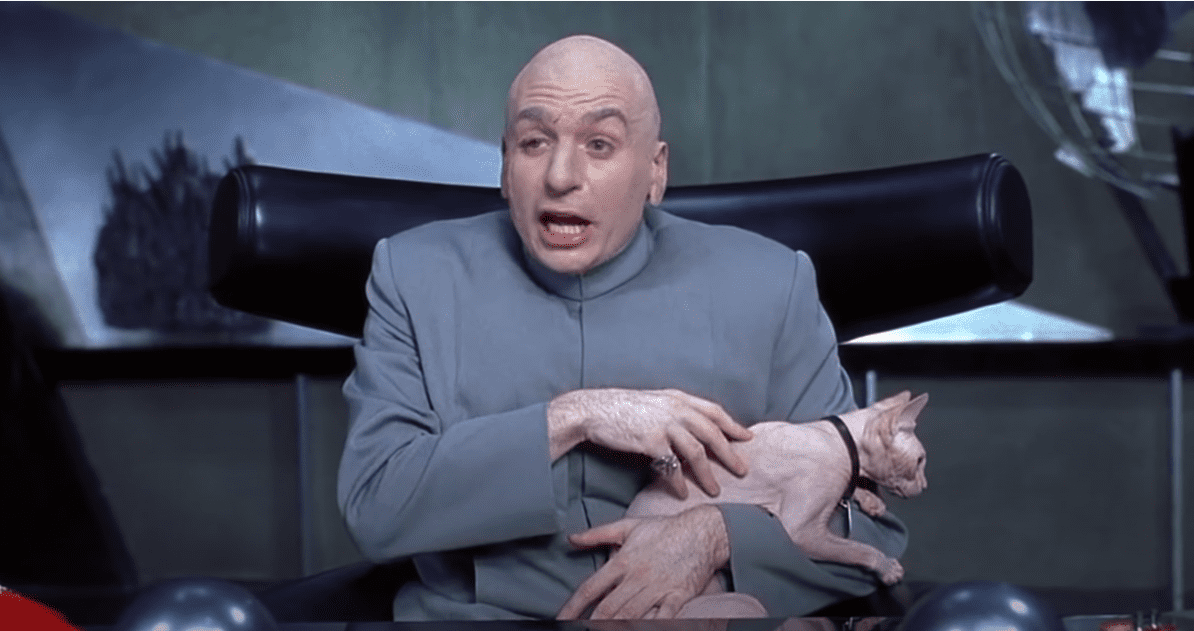 Now that we've gone and set the record straight on the origin story of the film's two main characters, what about all the minor characters – or as I like to call them, the non-Myers characters? There are some good stories about them, too.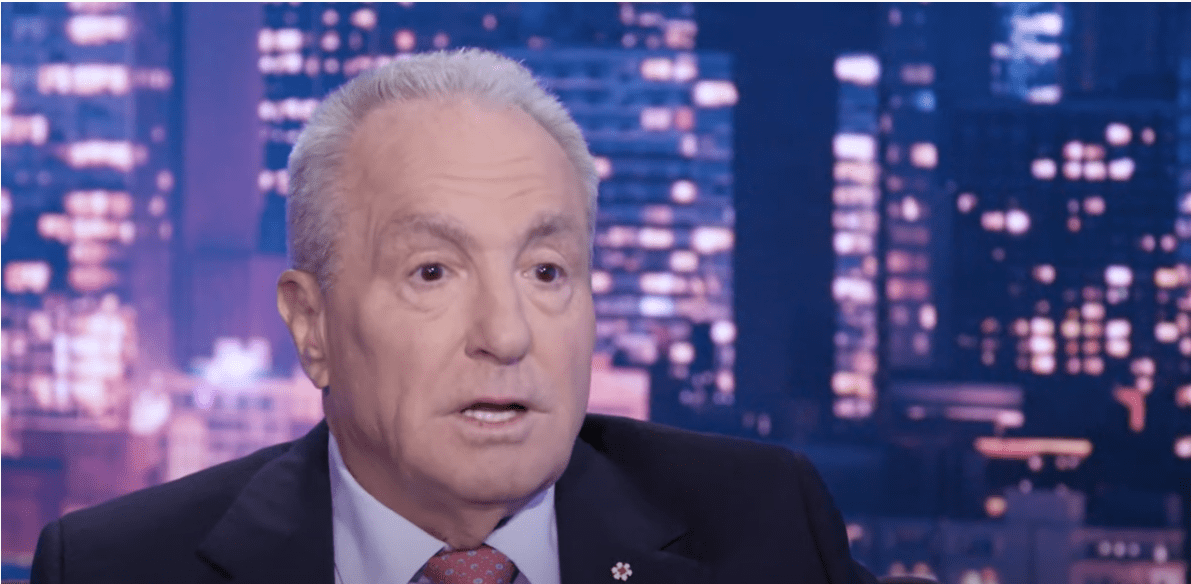 ---
7. THE FIRST CHOICE TO PLAY SCOTT EVIL WAS SNL COMIC, COLIN QUINN
I can't be alone in wondering how that would have worked, can I? At 60 years old, Quinn would certainly have been an unusual choice for the sulky teen embodied by Seth Green. It could have been a hit or a miss.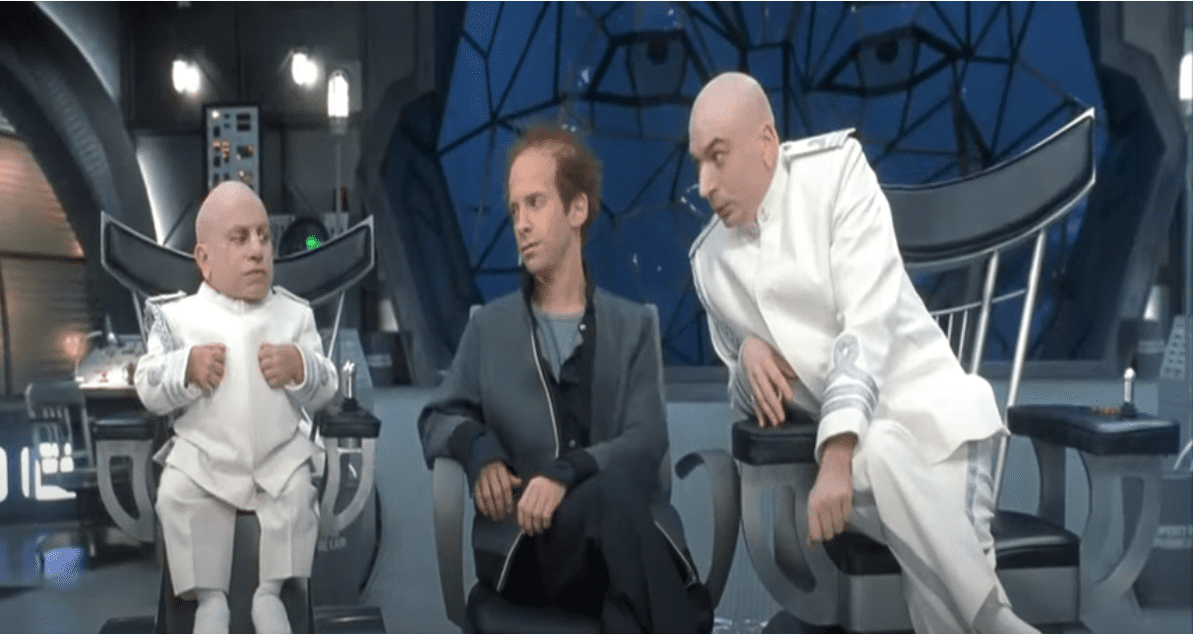 When asked if he regretted turning down the role of the junior evildoer, Quinn confirmed that he, in fact, did, which is unsurprising given the success of the franchise. Now, let's move on from the characters to the film itself.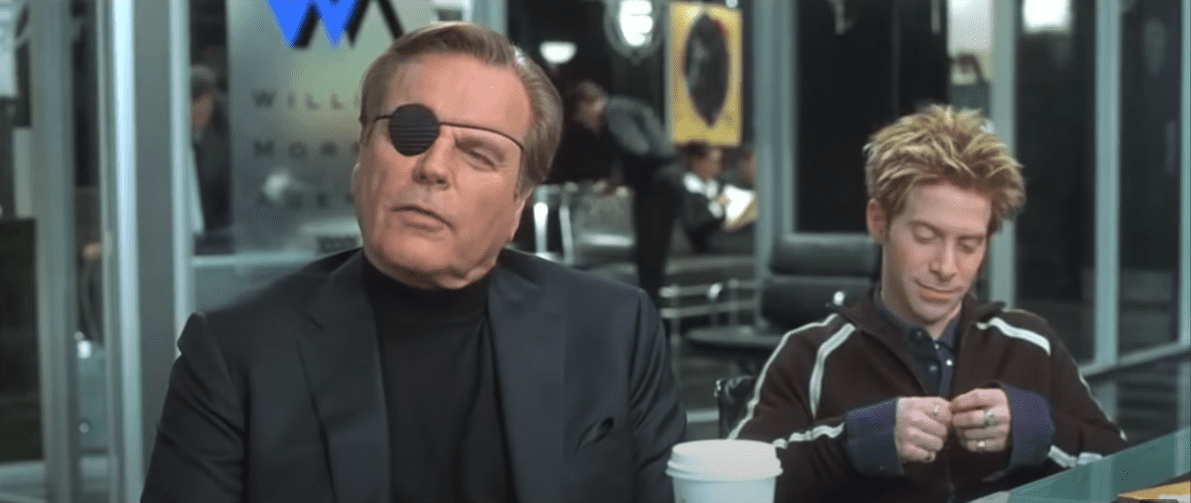 ---
8. SOME OF THE MOVIE WAS ACTUALLY IMPROVISED
During a series of interviews, Myers admitted that almost half of the first film had been improvised. In fact, there are several lines in all three films which were made up while filming. Would you be able to tell what was scripted and what was not? If you guessed that Scott being shushed by Dr. Evil was scripted, you're wrong. 

While we're on the subject of being wrong and keeping schtum, there were a few times that either scenes or dialogue in the movie almost landed everyone in hot water. Despite this, I think we can all agree that it all worked out for the best.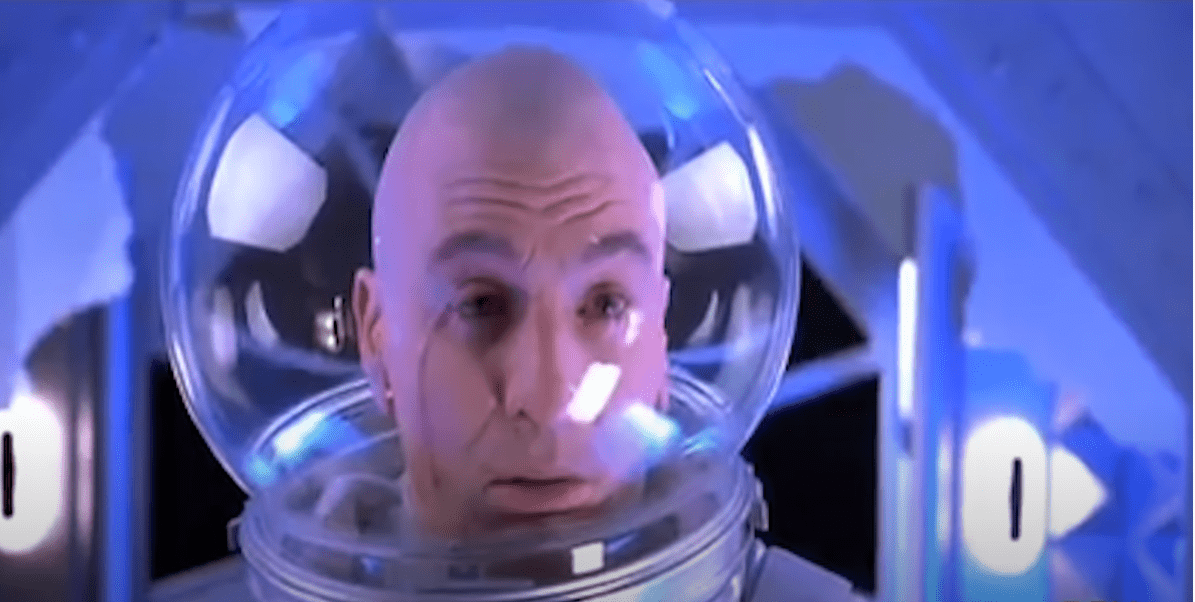 ---
9. THE UK RELEASE OF THE FIRST FILM FEATURED AN EDIT
The film was originally scripted to include Dr. Evil's plans for implicating Prince Charles in an affair. Sadly, given that Princess Diana and Prince Charles were actually in the process of filing for divorce, and that the film was released less than a week after Princess Diana's passing, the scene was cut from the film.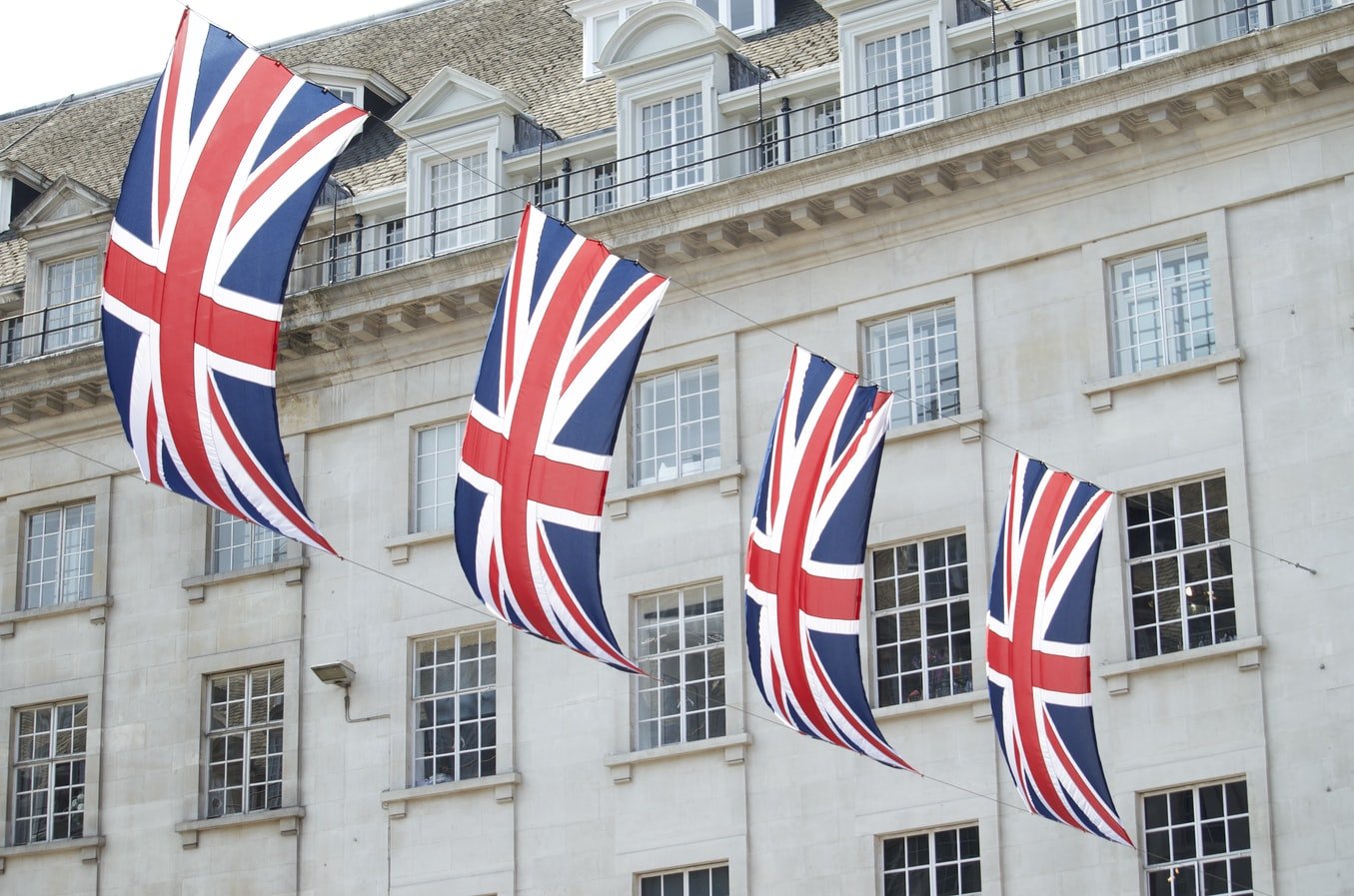 ---
10. THE FIRST FILM FEATURES SEINFELD ACTORS 
Crossovers are always fun, but what's the connection between Austin Powers and Seinfeld? The actors. The Austin Powers: International Man of Mystery cast was boosted with cameo roles from Larry Thomas, Brian George, and Patrick Bristow. Thanks to a love of comedy made, such cameos were possible.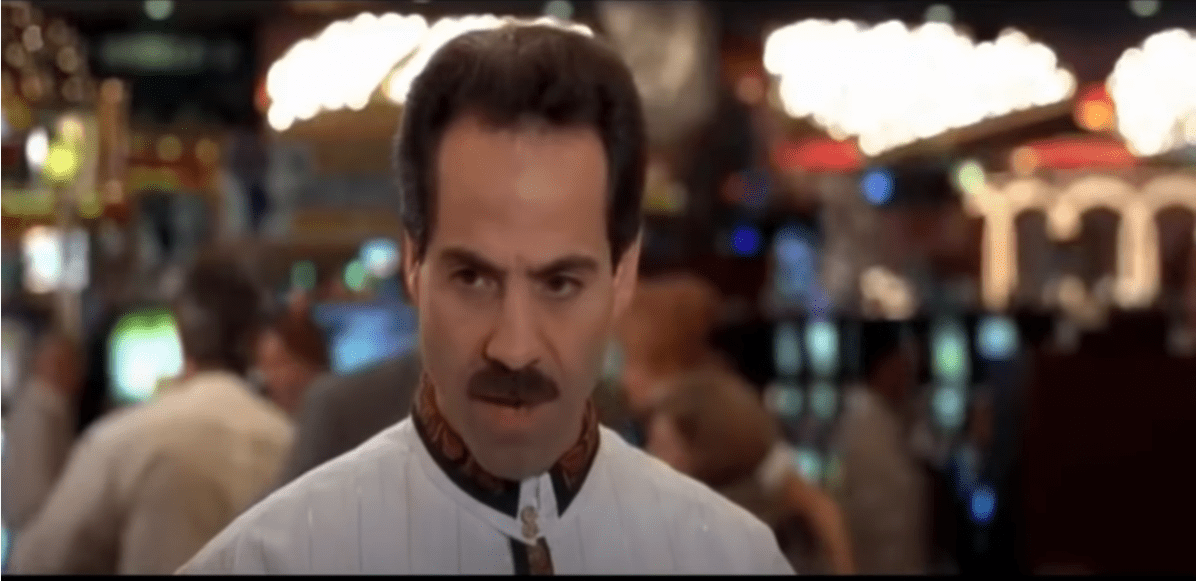 ---
11. STARBUCKS LOVED THE SCRIPT AND DECIDED TO BE PART OF THE FILM 
There's more love to go around, yet. The coffee company, originally from Seattle, featured in the second film in the series, set in Seattle. While Starbucks did not pay to be featured in the film, given the amount of free publicity they likely received, we can only hope they supplied the cast with as much free coffee as necessary.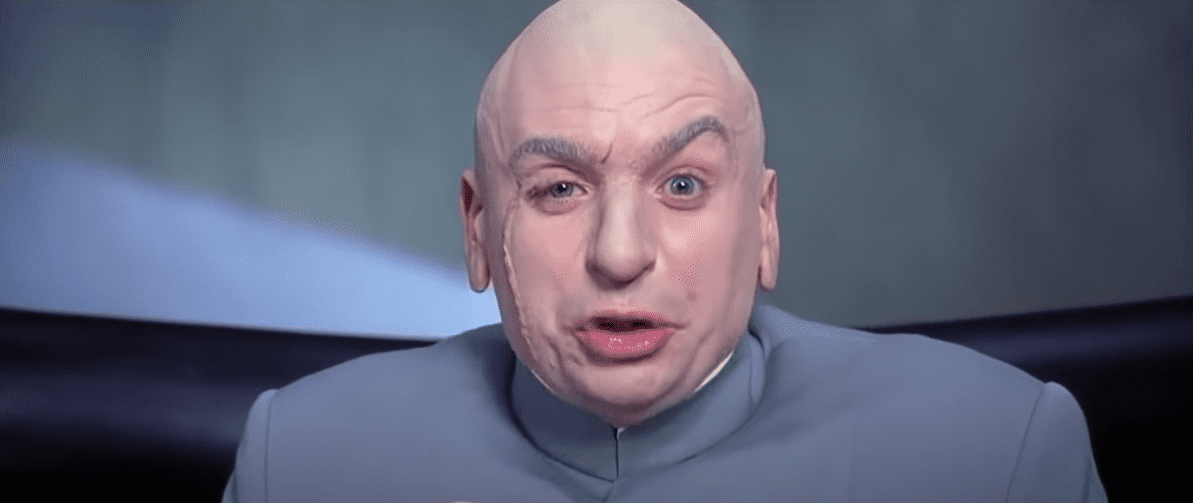 ---
12. SPEAKING OF FAT BASTARD, THAT SUIT WAS A HUGE JOB TO GET INTO
When asked about the wardrobe changes to get ready for his third character in the films, Myers had to don a fat suit which took seven hours to get into. That's almost an entire workday, just to get into costume.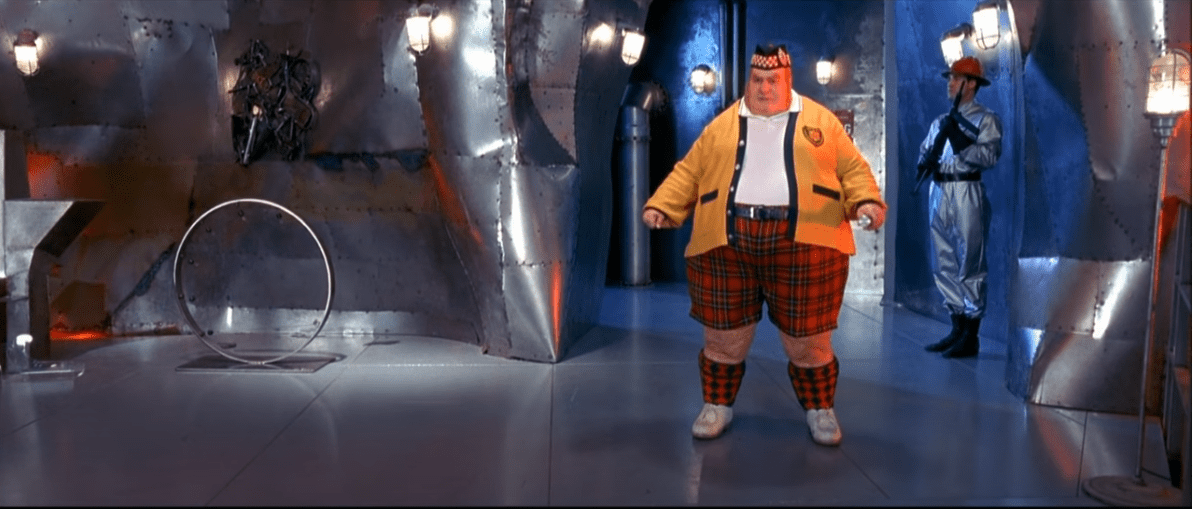 As if that wasn't bad enough, the suit apparently smelled like the real thing – and by that, I mean a very large man with bad hygiene and not latex. To quote Mike Myers, being inside the suit smelled like a "sewer filtration plant". Maybe that was the inspiration for all the toilet jokes.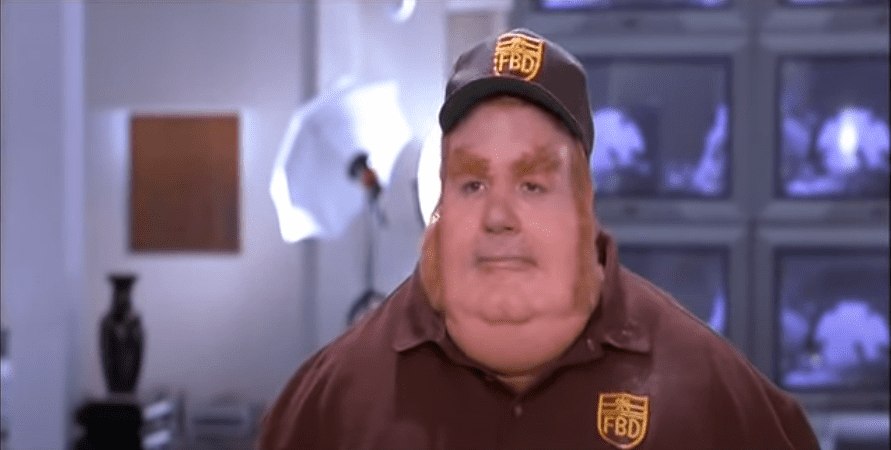 ---
13. 'GOLDMEMBER' ALMOST HAD A NAME CHANGE 
Following the release of promotional material for the third Austin Powers film, Goldmember, MGM Studios responded with a cease and desist order, alleging that the film would profit from the James Bond franchise if the name of Goldmember was kept.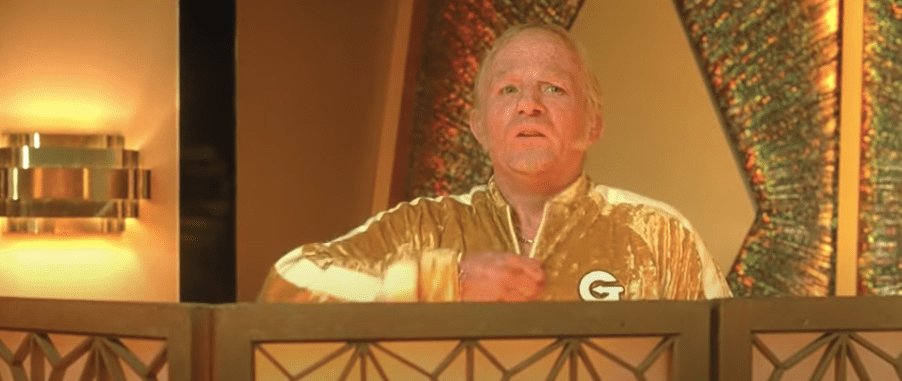 Luckily for us, MGM relented and the film was allowed to keep its name – a decision taken only three months before the film was released. That was cutting it fine! I wonder what alternative names were considered before the lawsuit was settled.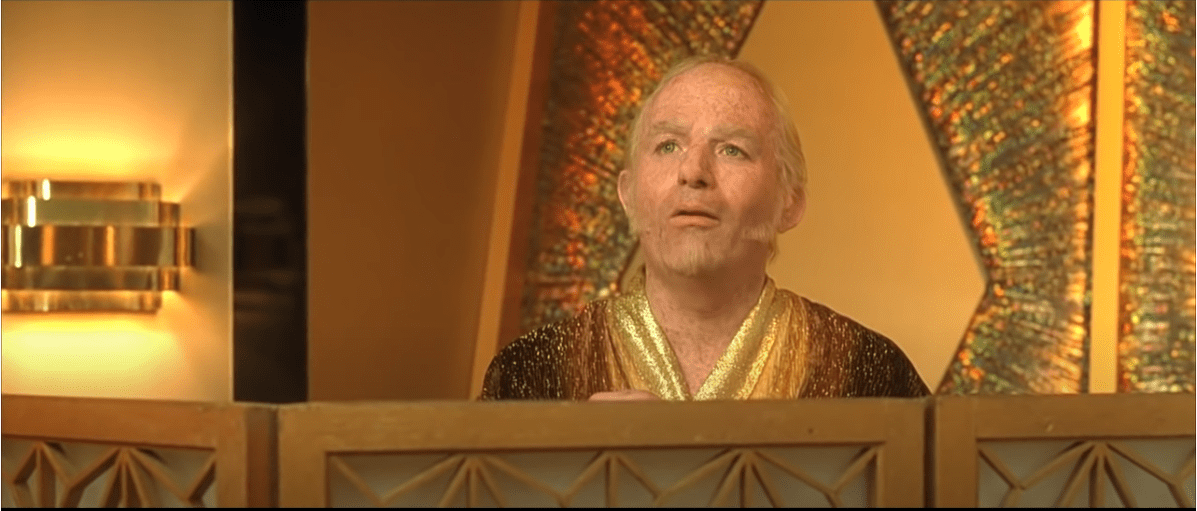 ---
14. HBO REQUESTED AN ANIMATED SERIES BASED ON AUSTIN POWERS IN 1999
While this sadly never happened, I'm sure the possibilities were endless. Can you picture an animated character with that chest hair and those teeth? The line between children's entertainment and adult entertainment would have been a fine one, no doubt. And we've naturally saved the best for last.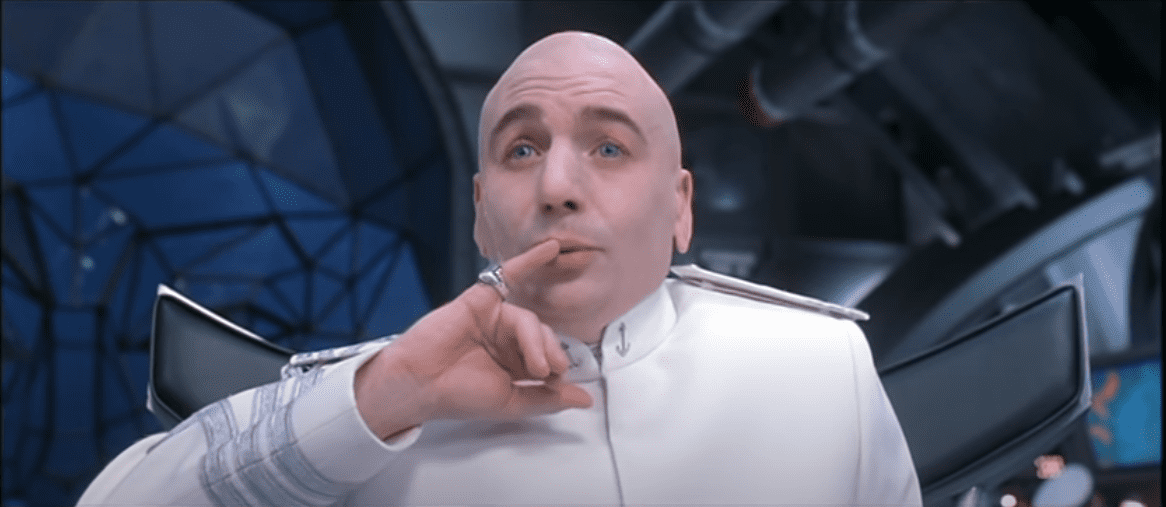 ---
15. THERE MIGHT BE A FOURTH MOVIE IN THE WORKS
That's right – you're Austin Powers fix may not be final. Myers has hinted at the possibility of creating a fourth movie in the series. The best part? The film would be from the perspective of Dr. Evil. There's no indication of when or how this would happen, but until it does, we can keep ourselves busy with some guesswork.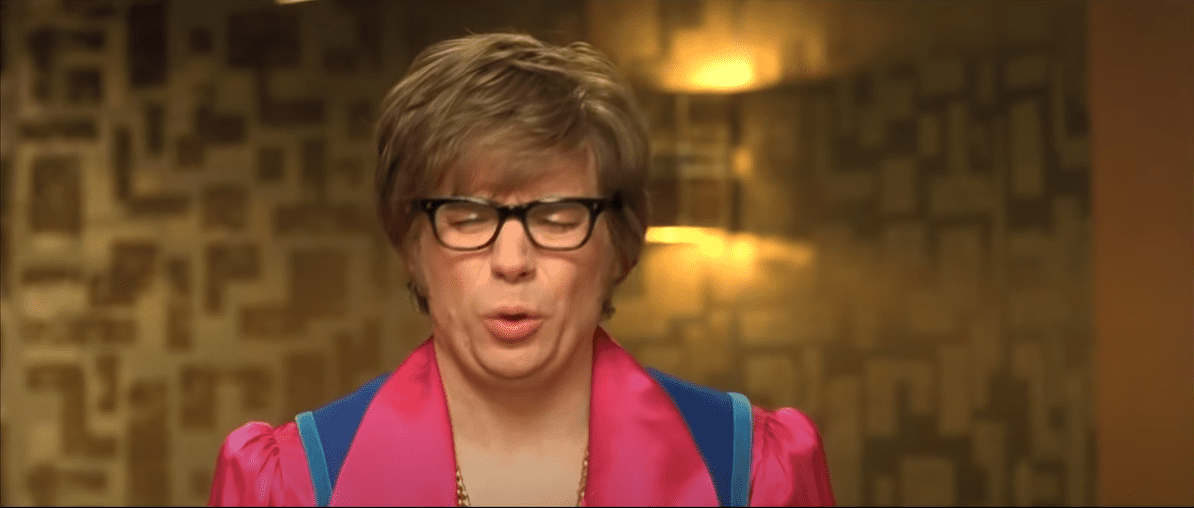 What do you think about all of this – should there be a new movie, and what should it be called? I am hoping for something along the lines of Dr. Evil: The Man who Stole my Mojo. Let me know in the comments below!
Sources: mentalfloss, usatoday, comedycentral