Meet 5 Godparents Of Duke and Duchess Of Cambridge's Only Daughter, Princess Charlotte
Have you ever wondered what it would be like to be a godparent of one of the royal children? Sure you have! Why else would you be reading this article? All kidding aside, it is an immense responsibility but is also a privilege and honor to be chosen. Do you know who Princess Charlotte's godparents are?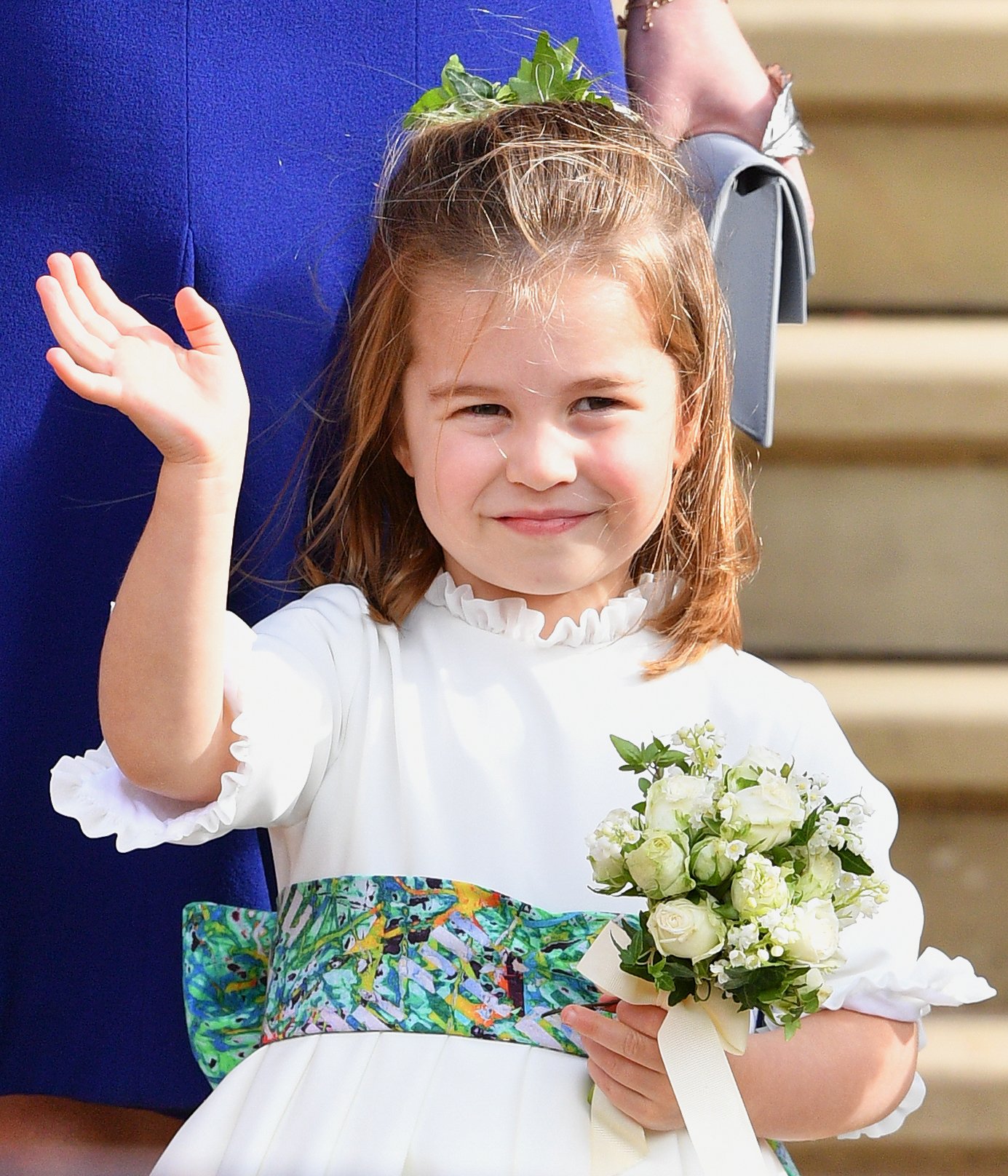 We do, and in this article, we'll give you everything you need to know about them. The Duke and Duchess of Cambridge really know how to pick them. They will definitely be great role models for the young princess as she grows up. Let's start off with a quick refresher on Prince William and Kate Middleton, shall we? Enjoy!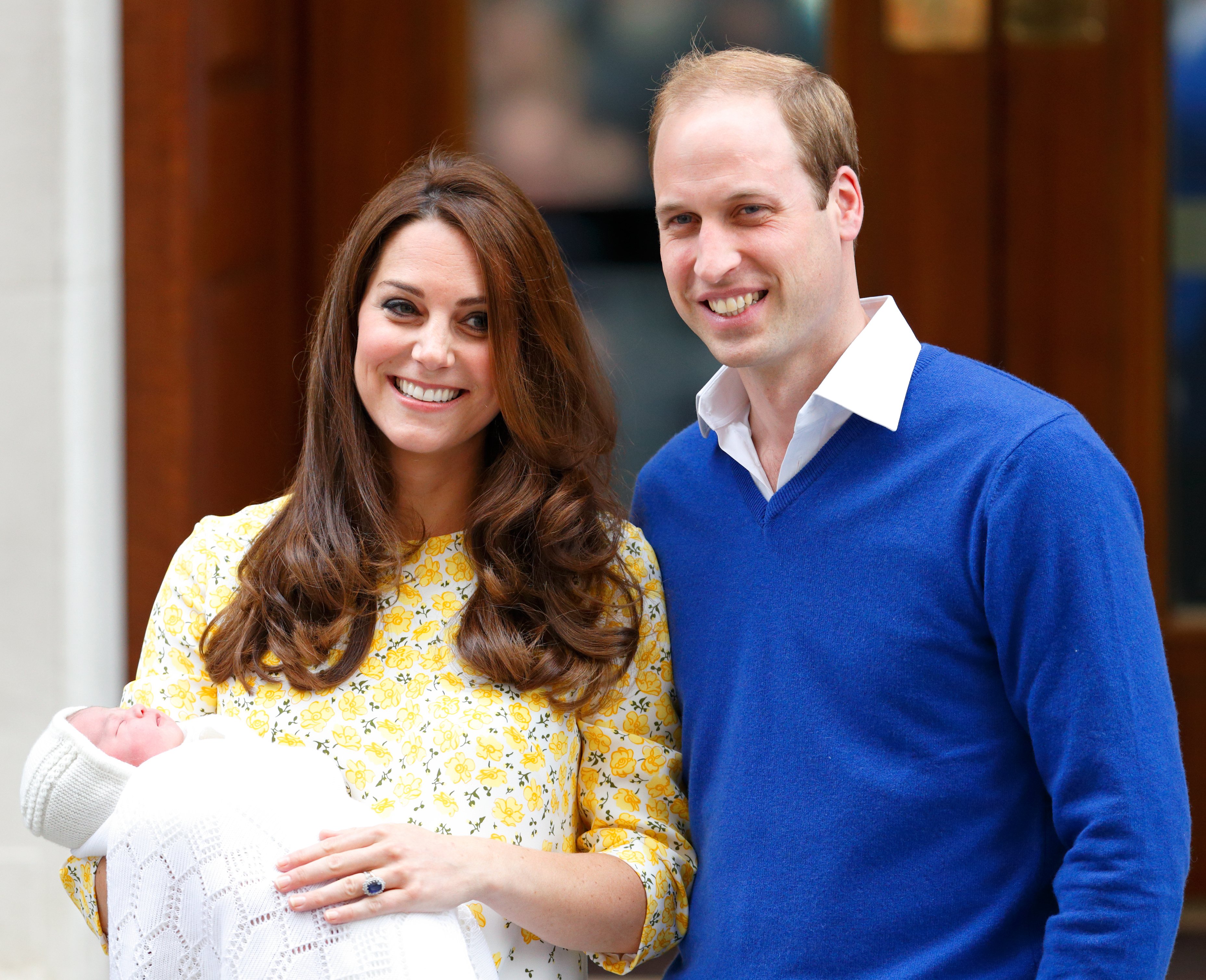 ---
WILL AND KATE, A LOVE STORY
Oh, how the press and much of the world have fawned over the somewhat fairytale romance of the now-Duke and Duchess of Cambridge, Prince William, and Kate Middleton. The two have been the media's darling and their fans' #couplegoals ever since they became an item back in their days at university. 
In 2001, the Prince meets Kate while they are both studying at St. Andrew's University in Scotland. It's been rumored that the Prince was smitten after seeing Kate walk the runway at a student fashion show for charity. Sources share that the prince even paid 200 quid for a seat in the front row.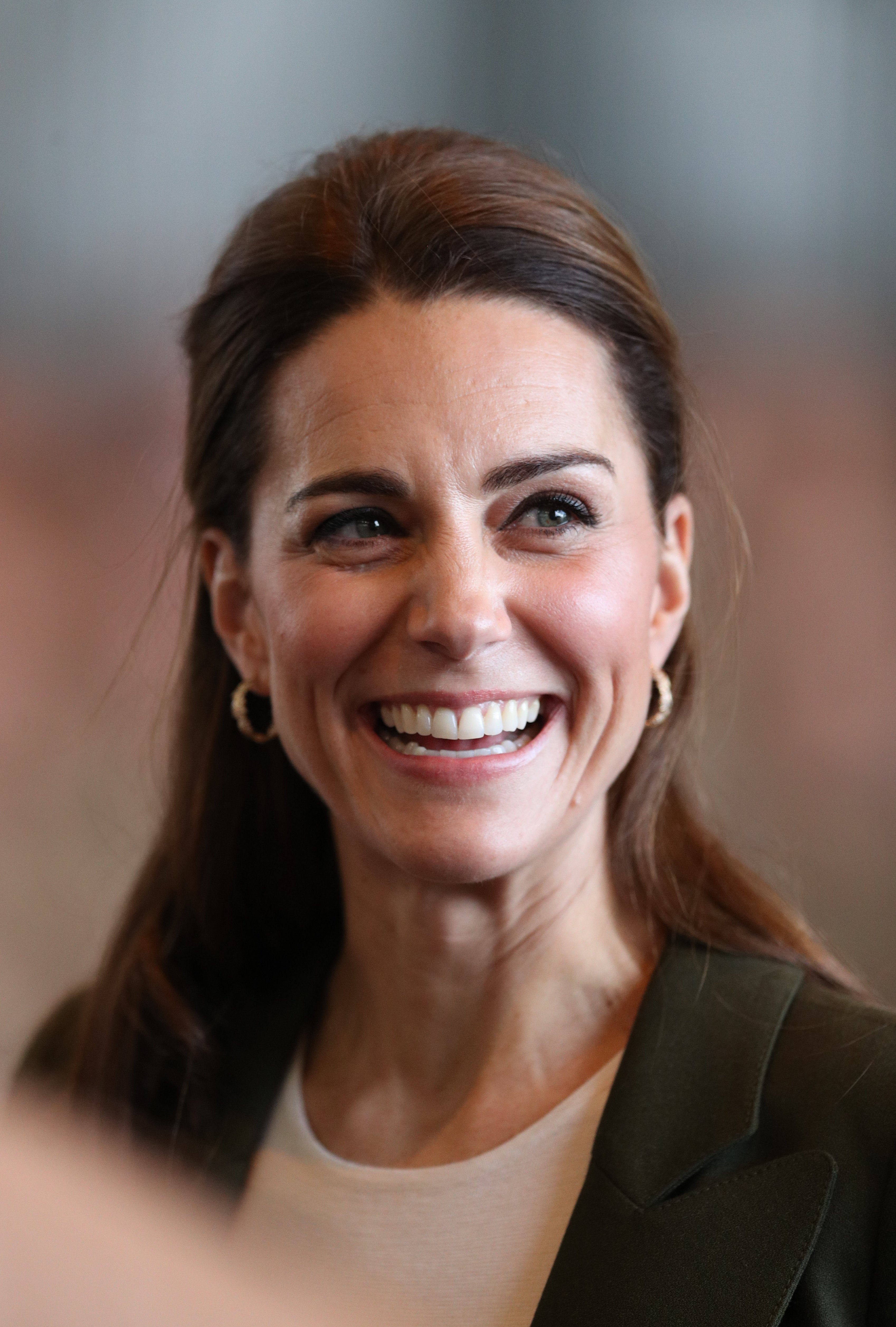 ---
"FLATMATES", YOU SAY?
By 2002, Hello! Magazine reported that Prince William is having a change in living arrangements at St. Andrew's. Instead of staying at the dorms, he is going to be sharing a flat with three college friends, one of them "a pretty 20-year-old brunette", . Yup, that brunette ended up being his future Mrs., Kate Middleton.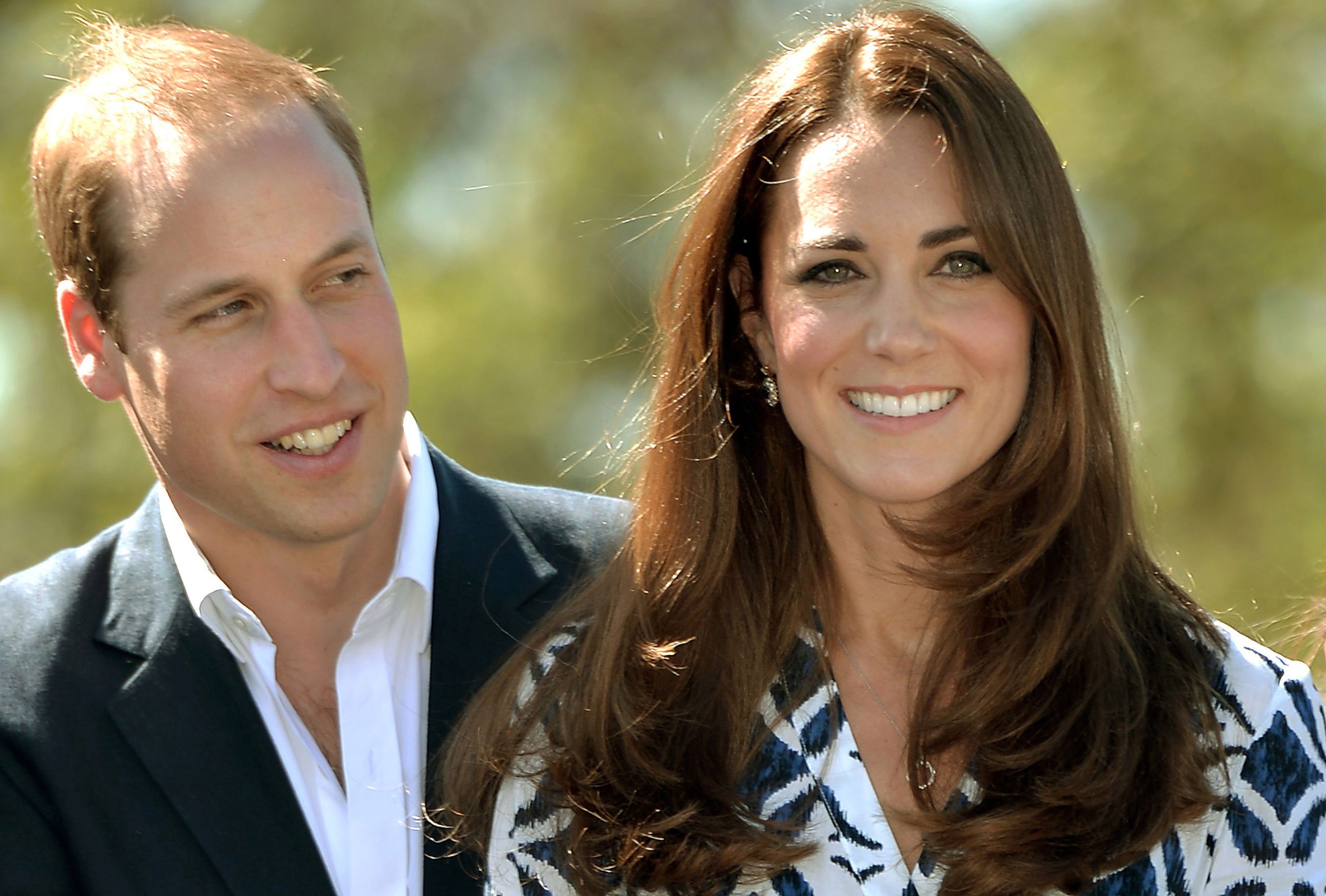 The two are then photographed for the first time together in 2004, during a ski trip in Klosters. This was actually a breach in in an agreement between the press and Buckingham Palace that ensures royal princes can continue their education without having their privacy intruded upon. It left Prince Charles furious.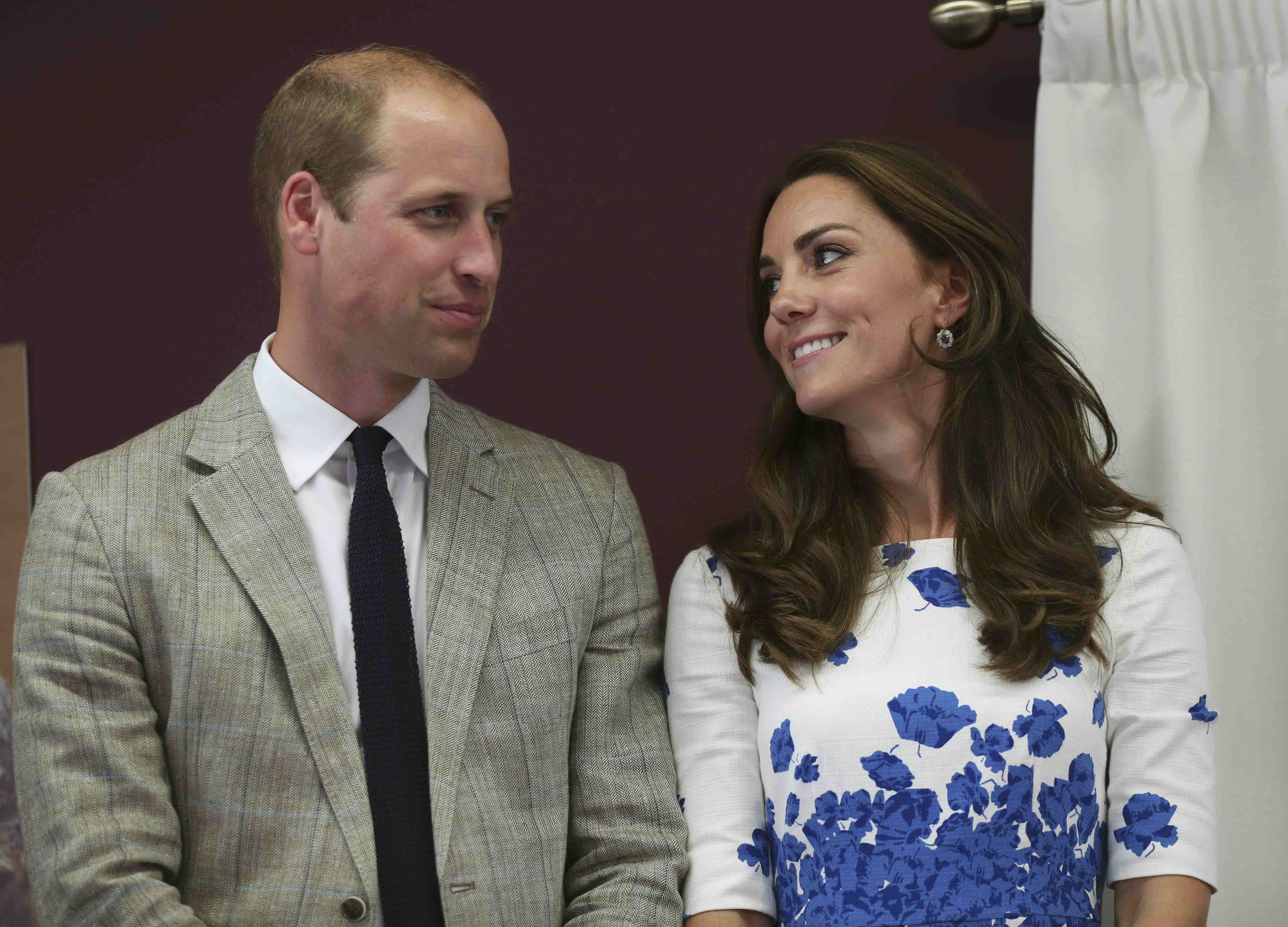 ---
WELCOME TO THE REAL WORLD
Prince William and Kate graduate from St. Andrew's in 2005. They are photographed together by the Middleton family, sharing the celebratory moment. A year later, they attend their first big public event as a couple, Laura Parker-Bowles, William's step-sister's, wedding. The appearance sparked rumors of them being ready for marriage as well.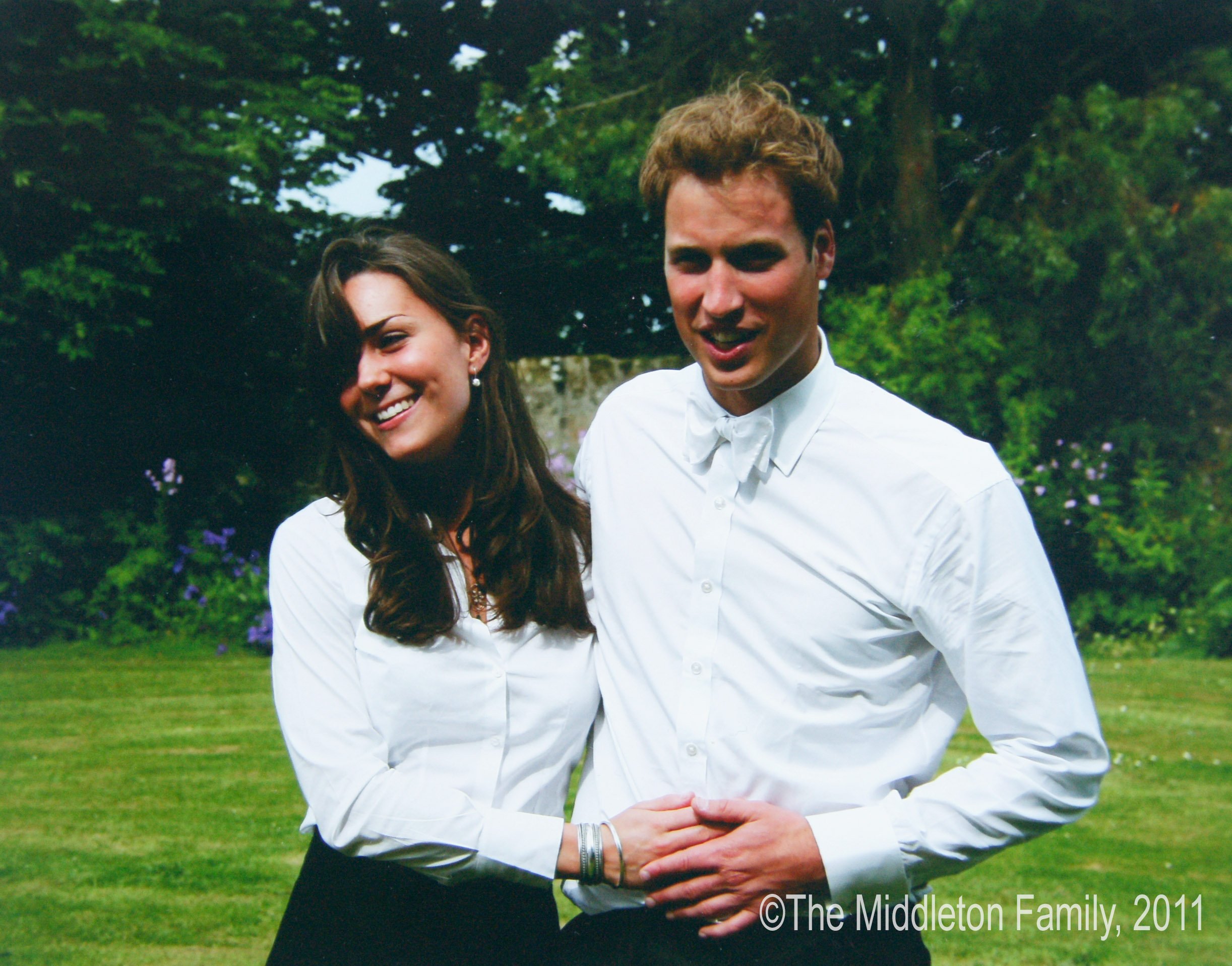 However, rumors would be shattered by the news of the super couple breaking up in the spring of 2007. Kate later said in 2010 during an interview after their engagement that in hindsight, she thinks it was healthy for them to have time apart. By summer of the same year they were spotted at the Princess Diana tribute event, but not together.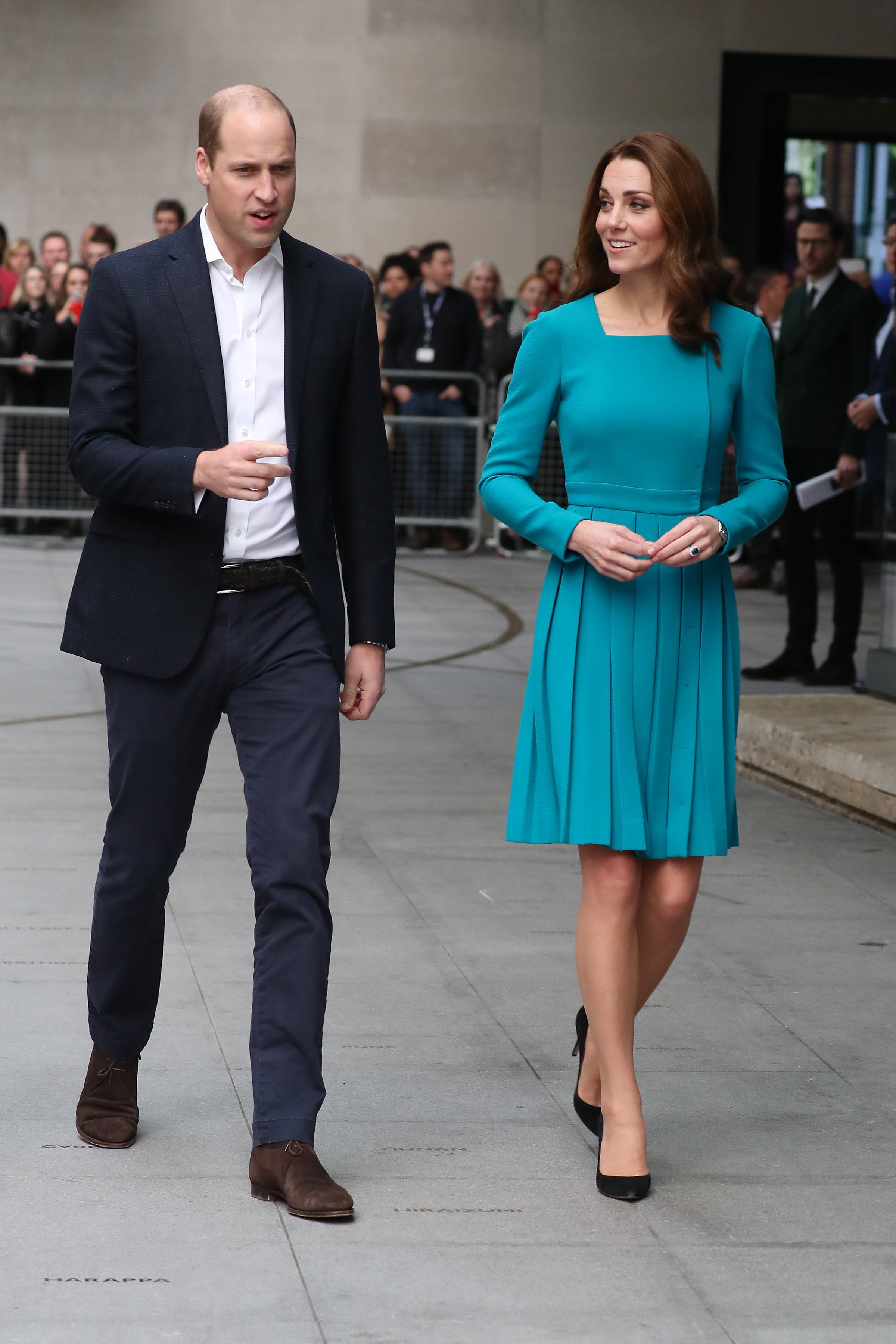 ---
RENEWED HOPE FOR THE COUPLE
By March 2008, everyone's favorite couple was spotted together again. They were photographed where everything between them really started, the Klosters, during a ski trip. Sources finally shared that the two were indeed back together again. A month later the Prince graduates from the RAF with Kate by his side.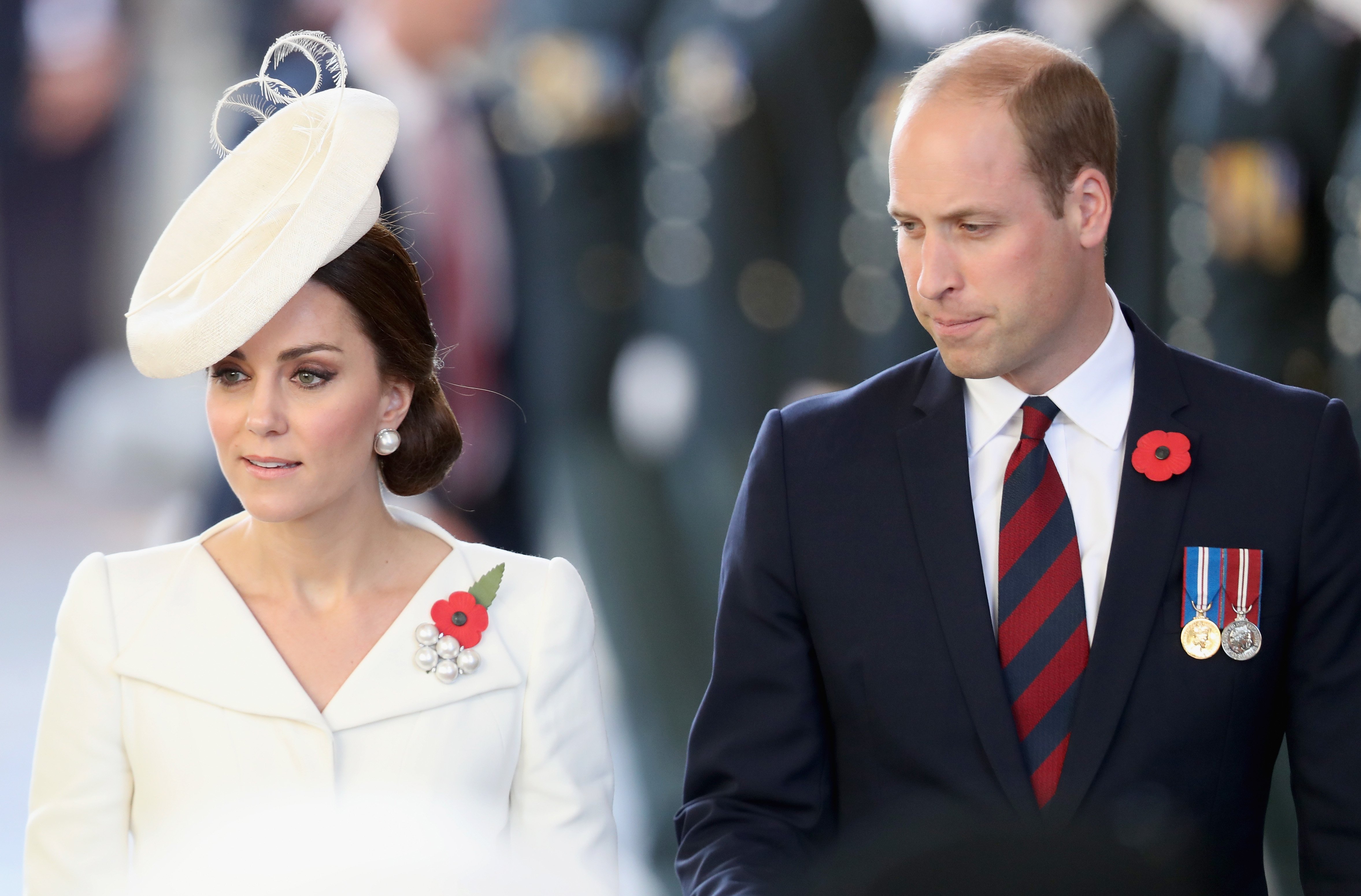 ---
IN TRUE FAIRYTALE FASHION
In 2010, while on vacation in Kenya, William proposes to Kate. "We had a little private time away together with some friends, and I just decided it was the right time really," William later said, adding, "We'd been talking about marriage or a while, so it wasn't a massively big surprise, but I took her up somewhere nice in Kenya."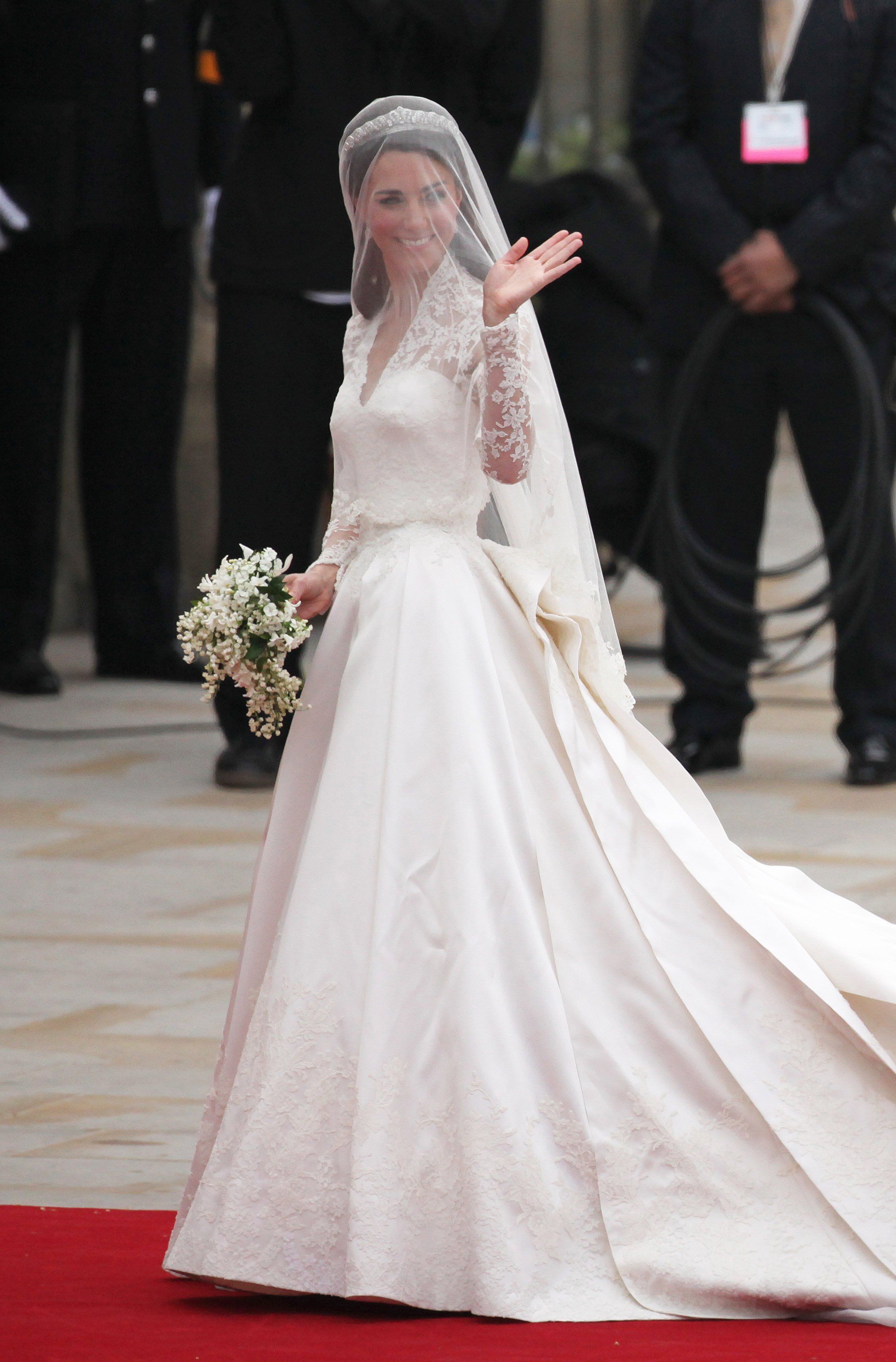 For her engagement ring, Prince William gave Kate his mother's ring. Princess Diana's sapphire engagement ring was passed down to Kate in a true, romantic fashion. A prelude to what would be a storybook wedding, and an amazing royal wedding as well. These two are just impossible not to love.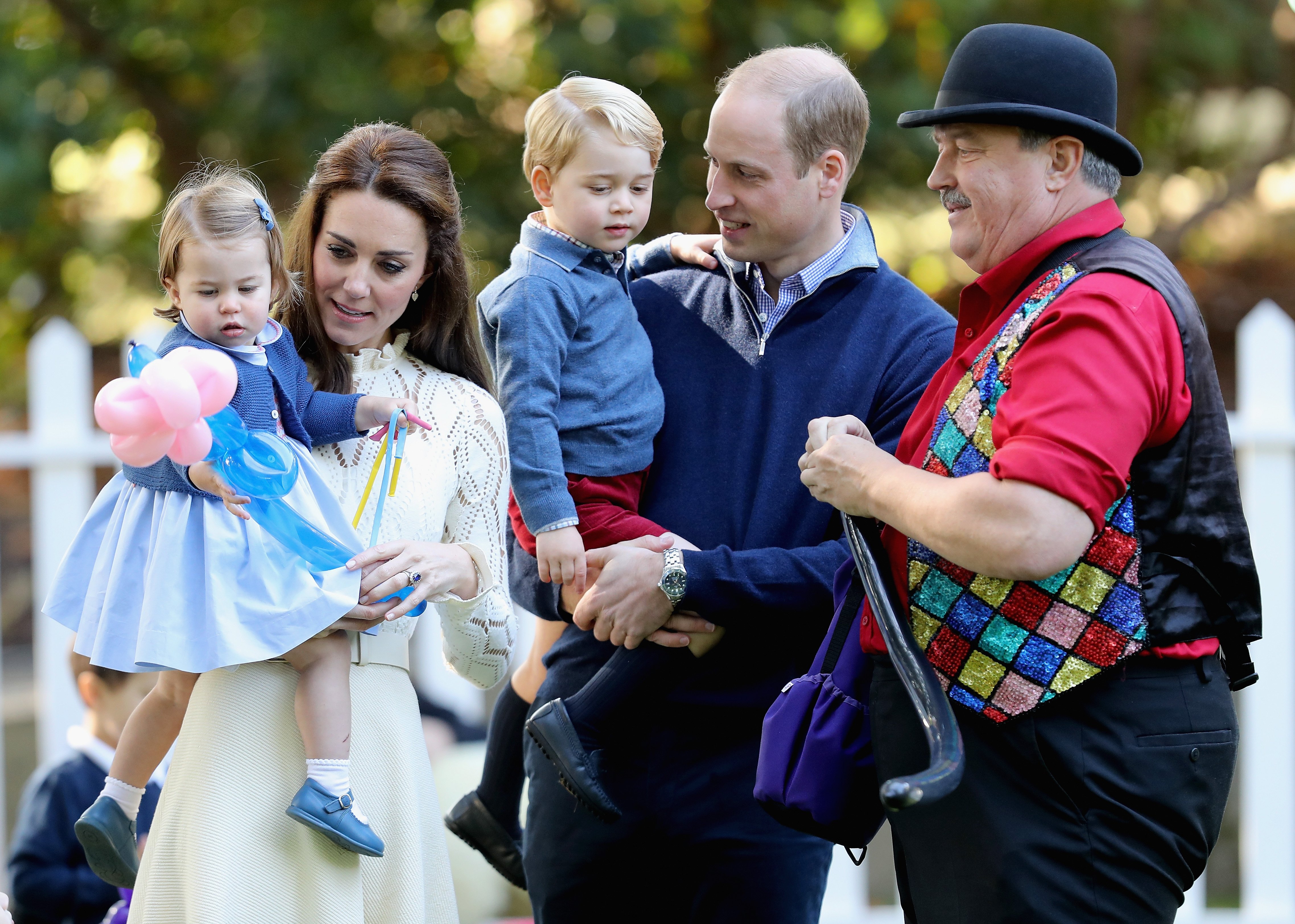 ---
EVERYONE'S FAVORITE ROYAL COUPLE
On April 29, 2011, Prince William and Kate Middleton get married ceremony that would rival even the best fairytale weddings at Westminster Abbey. The event was televised and witnessed by nearly 72 million people worldwide. Kate did her own makeup, William wore sweat pads so that he wouldn't sweat out of his uniform, and Ellie Goulding performed at the reception.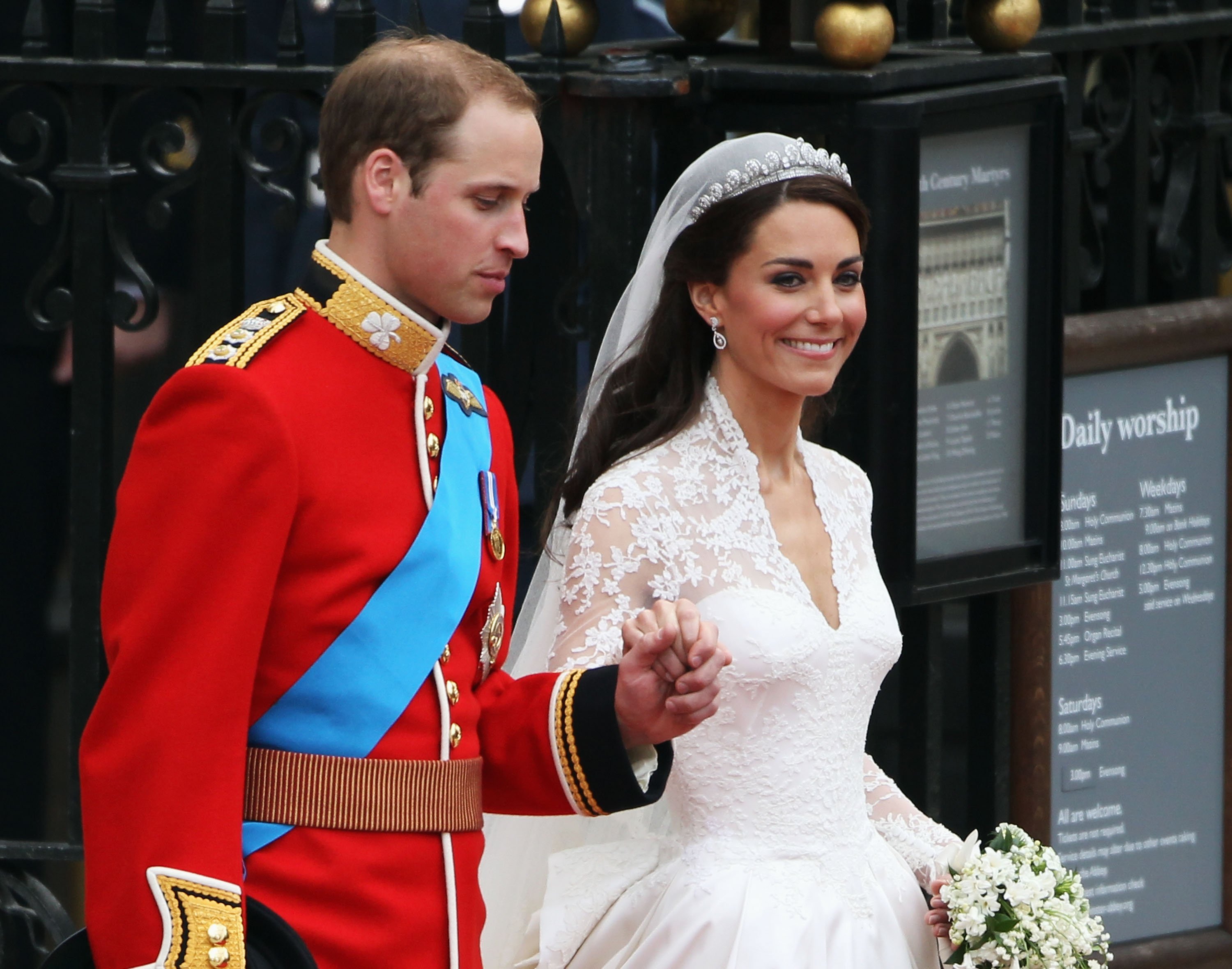 Since taking up the titles of Duke and Duchess of Cambridge, the couple has settled into their home in Wales. They had their first child, Prince George, in July 2013. Their second, the beloved Princess Charlotte, was born in May 2015. Finally, for now, their youngest child, Prince Louis, was born in April of 2018.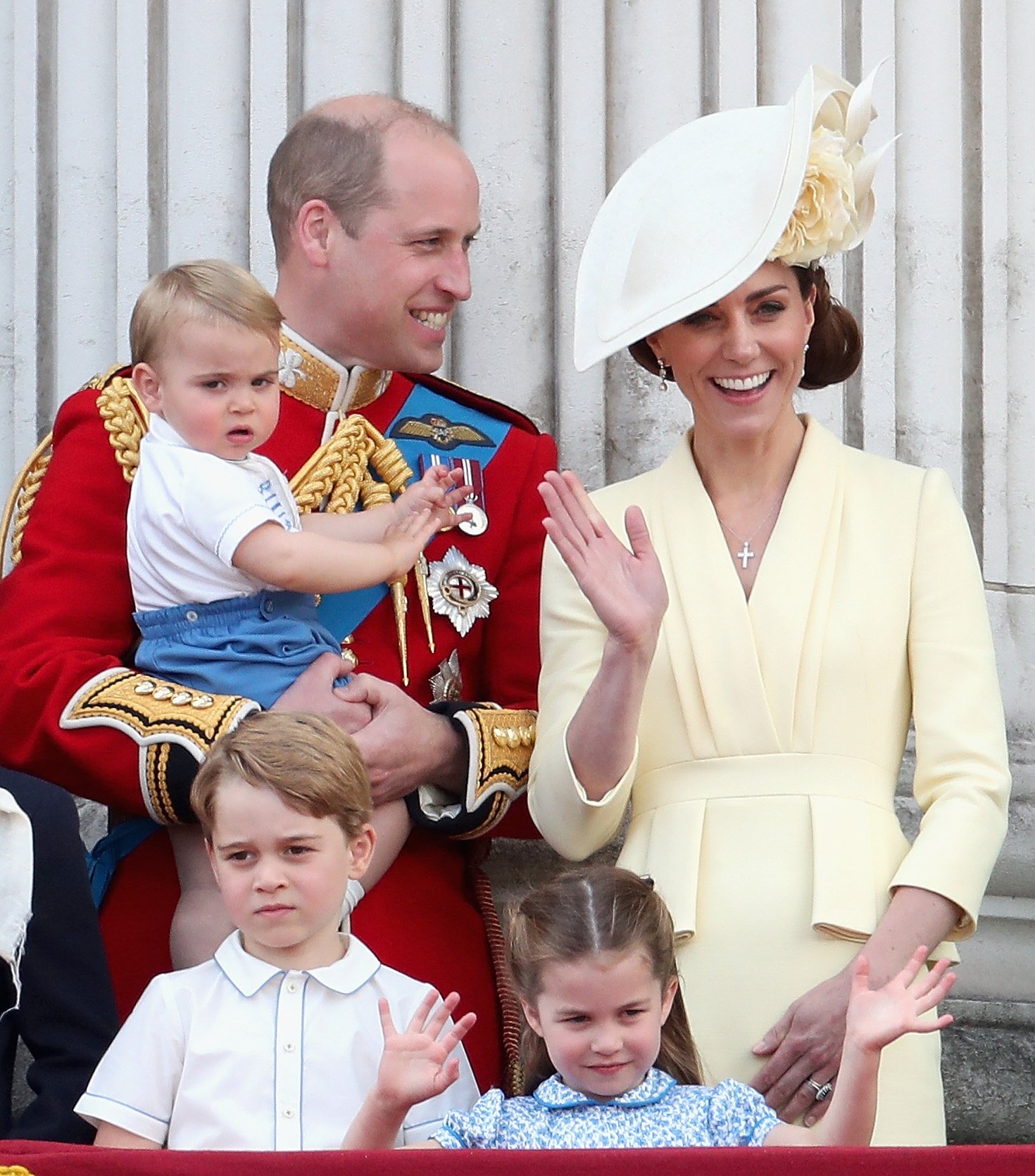 ---
PRINCESS CHARLOTTE'S CHRISTENING
On July 5, 2015, a two-month-old Princess Charlotte of Cambridge had her christening ceremony. For those who might not know this, a christening is a Christian blessing which usually involves baptism. Baptism refers to a ritual where a person, and in this case little Princess Charlotte, is initiated into the Church congregation.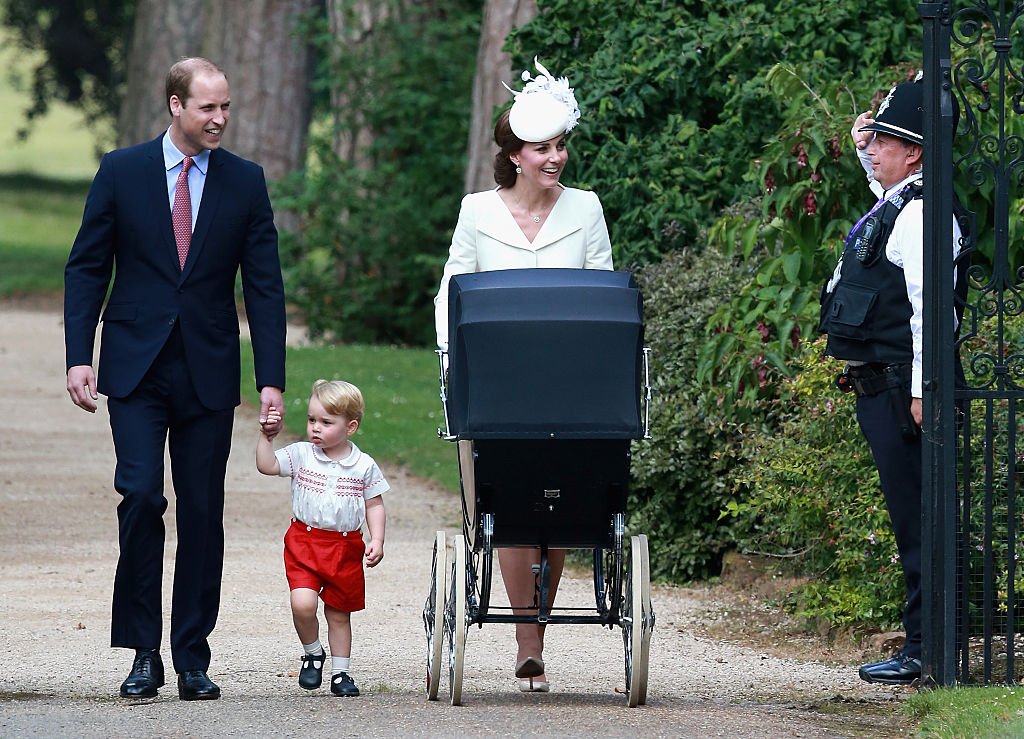 The event marked the first time the then-royal family of four were out in public together. The royals were all smiles as they waved to well-wishers who had been waiting outside St Mary Magdalene Church in Sandringham, where the ceremony, conducted by the Archbishop of Canterbury, took place. The event was attended by friends, family, and, of course, the godparents.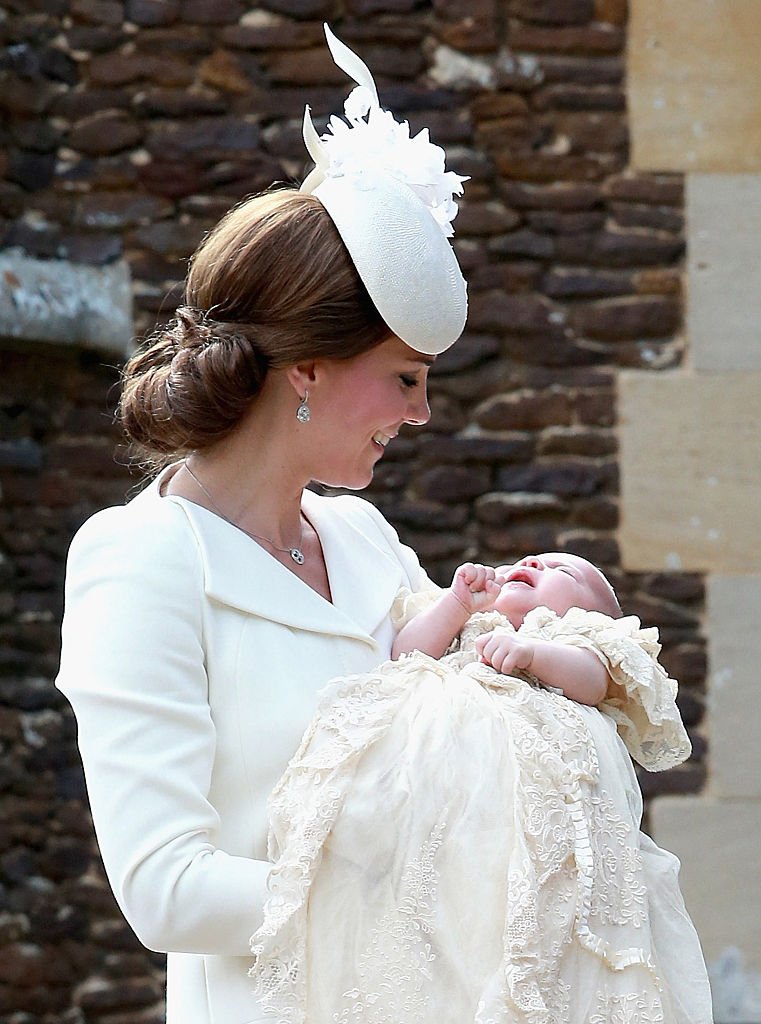 ---
WHAT IS A GODPARENT?
According to churchofenglandchristenings.org, Godparents are among the most important people at a christening, who make big promises to encourage their godchild to grow in faith and commit to helping them understand how to live their life in a Christian way. They often consist of close friends, family members, or role models of the parents.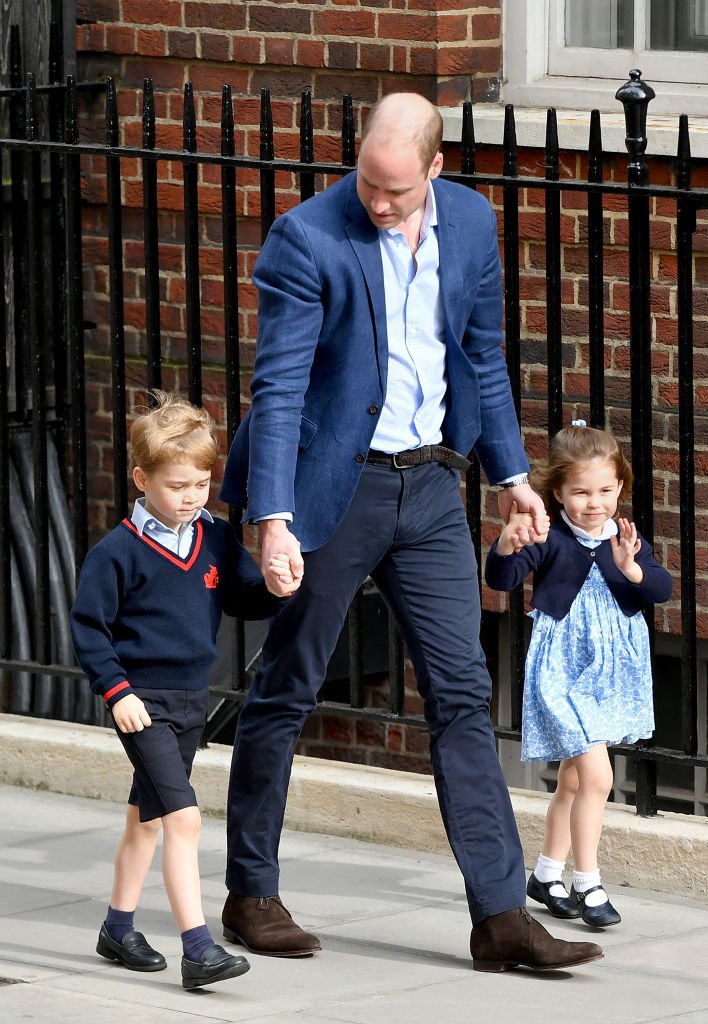 So who were the Duke and Duchesses chose few to become Princess Charlotte's Godparents? They picked five of their closest friends and most trusted relatives to be the guides of their daughter through her journey in life as a person, a royal, and as a Christian. Here's all you need to know about them.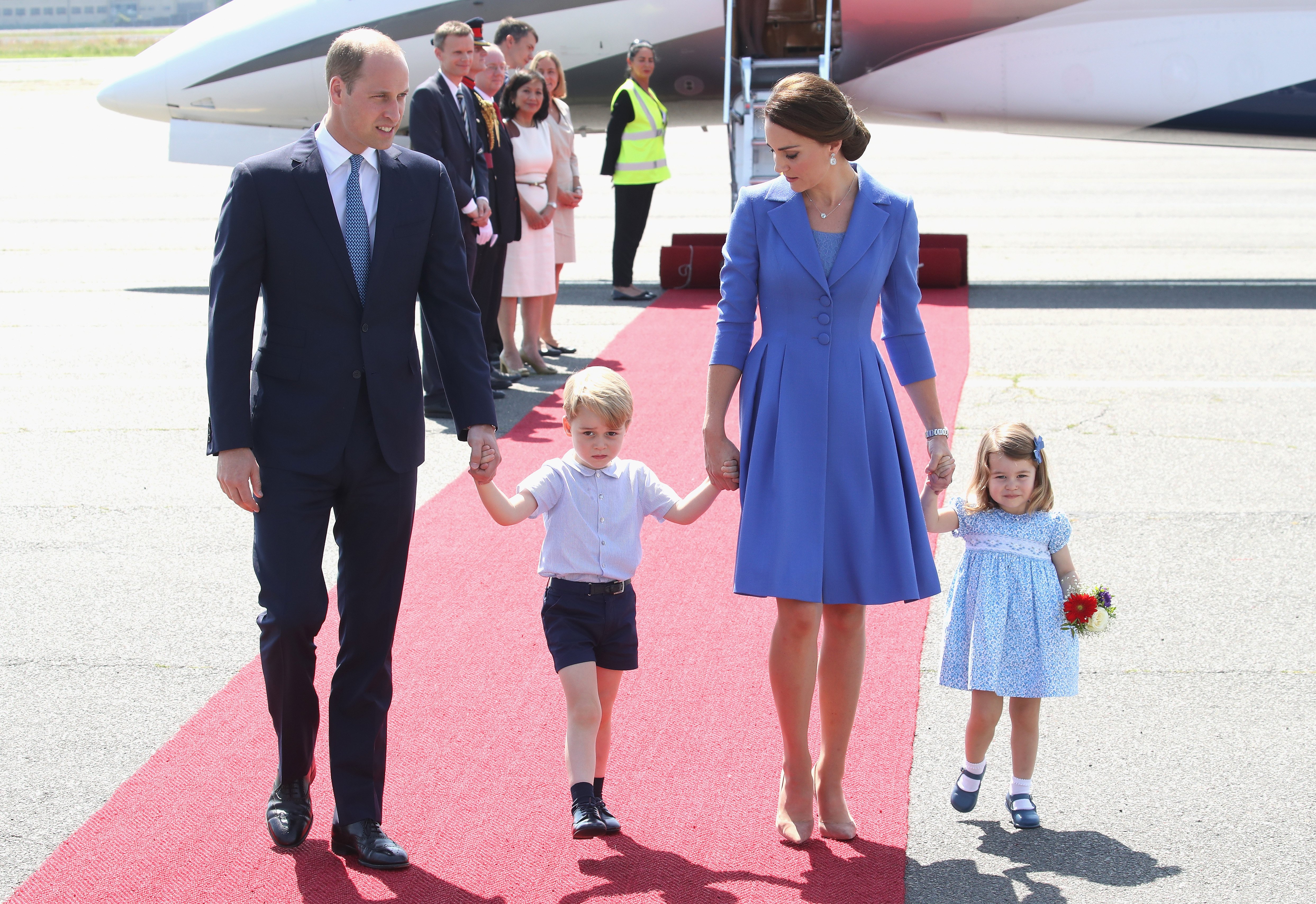 ---
5. ADAM MIDDLETON
Adam Middleton is Kate's cousin and works for a London firm called Manchester Square Partners, a well-known management consultancy firm. In 2014, he tied the knot with interior designer Rebecca Poynton at the Dorchester Hotel, and both the Duke and Duchess of Cambridge were in attendance.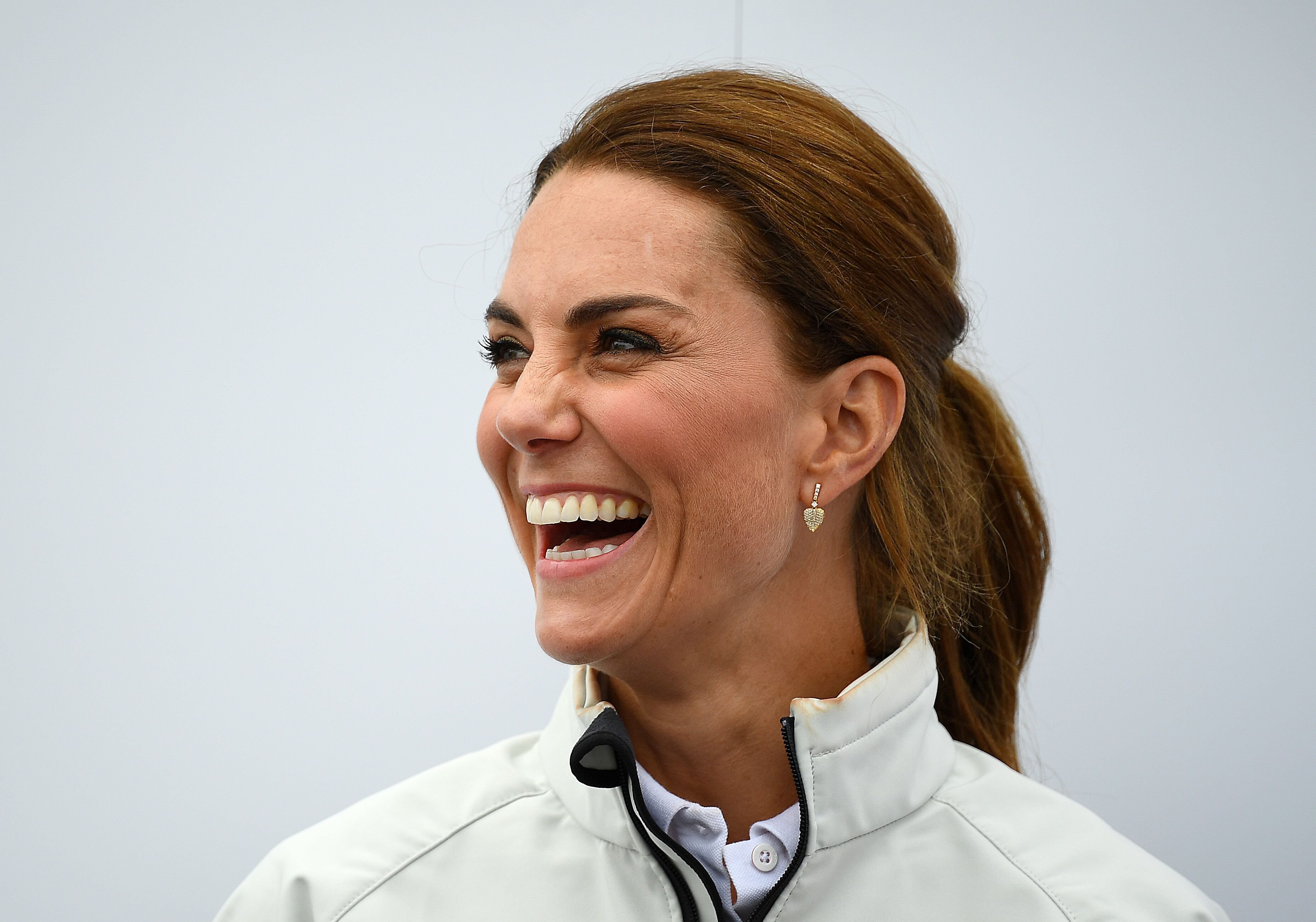 ---
4. LAURA FELLOWES
The Honourable Laura Fellows is the daughter of Princess Diana's older sister, Cynthia Jane Fellowes, Baroness Fellowes. This makes her Prince William's cousin. It has been reported that she and Prince William have a close relationship, which makes her an ideal choice as a Godmother to Princess Charlotte.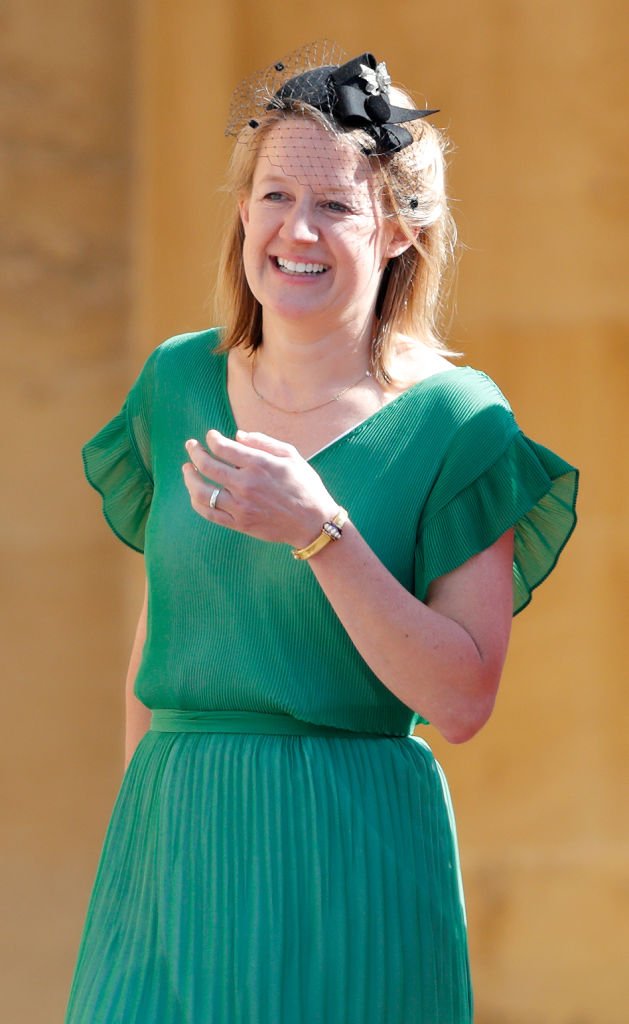 ---
3. JAMES MEADE
James Meade attended Eton College in Berkshire, England, with Prince William back in 2000. He is one of the Prince's closest and most trusted friends. He even gave the best man speech at the Duke and Duchess of Cambridge's wedding. He lives near Anmer Hall, Kate, and Will's country home, in Norfolk with his wife Laura.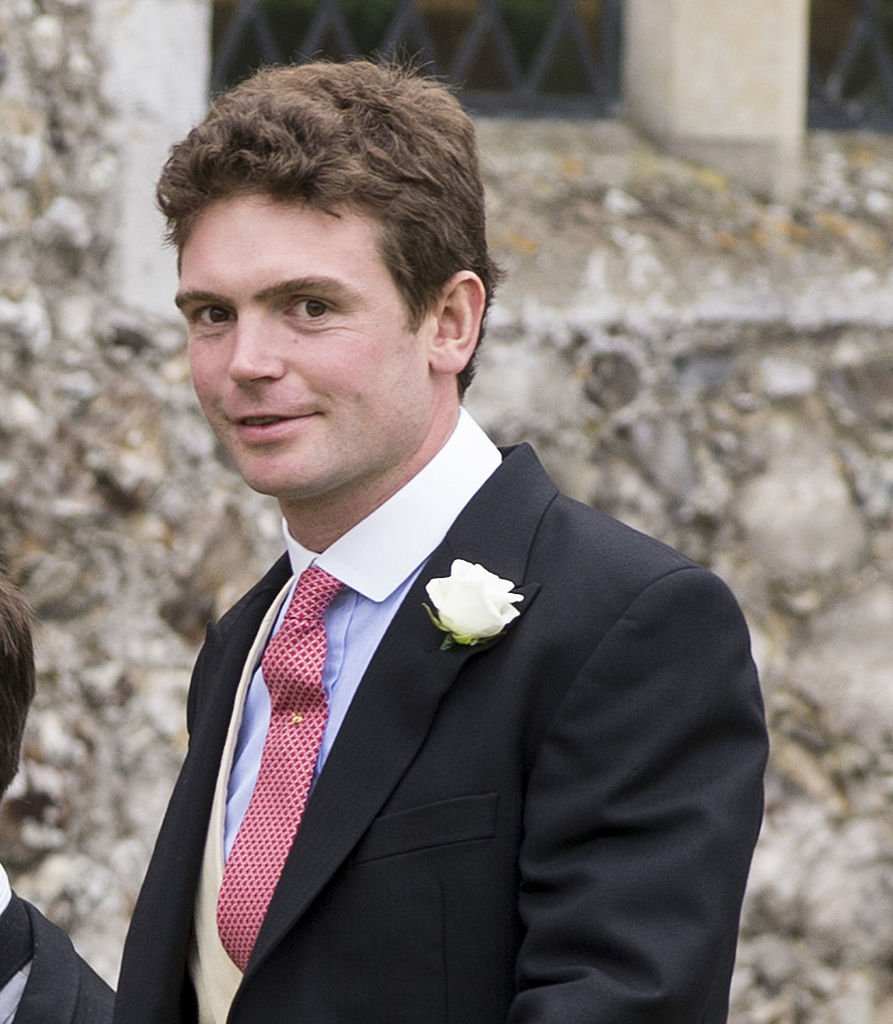 ---
2. SOPHIE CARTER
Sophie Carter is one of Kate's closest friends. Some would argue that she might be the Duchesses best friend. Carter previously dated the Duke's best friend, Thomas van Straubenzee, who is also godfather to Princess Charlotte. Her brother Robert is married to one of Kate's childhood friends, Hannah Gillingham. She is often with the couple at events and vacations.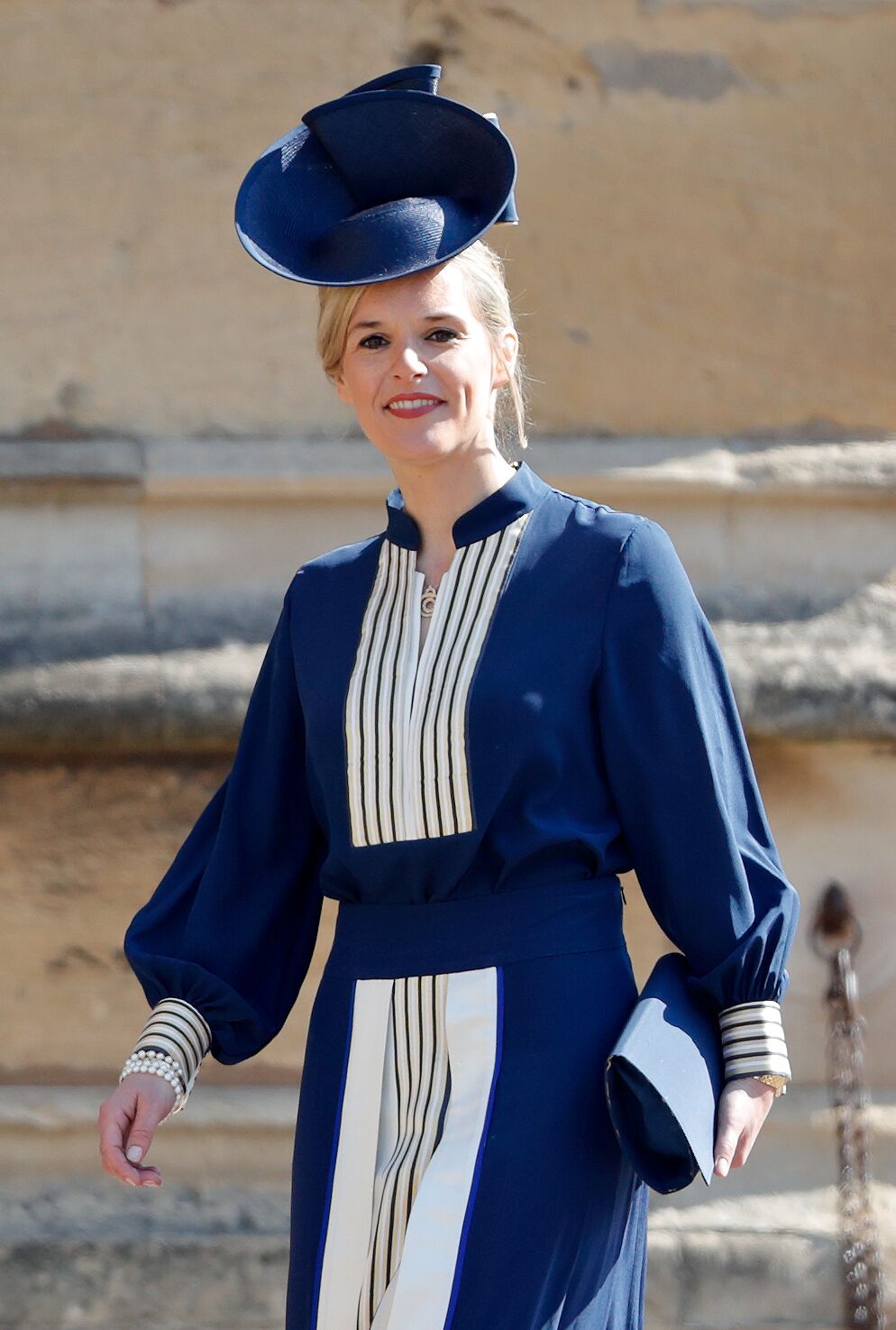 ---
1. THOMAS VAN STRAUBENZEE
Thomas is the Duke's best friend. They attended Ludgrove prep school in Berkshire and Eton College together. In 2013, William was an usher at his wedding to Lady Melissa Percy, whose family owns Alnwick Castle, which served as the location for Hogwarts School of Witchcraft and Wizardry in the Harry Potter movies.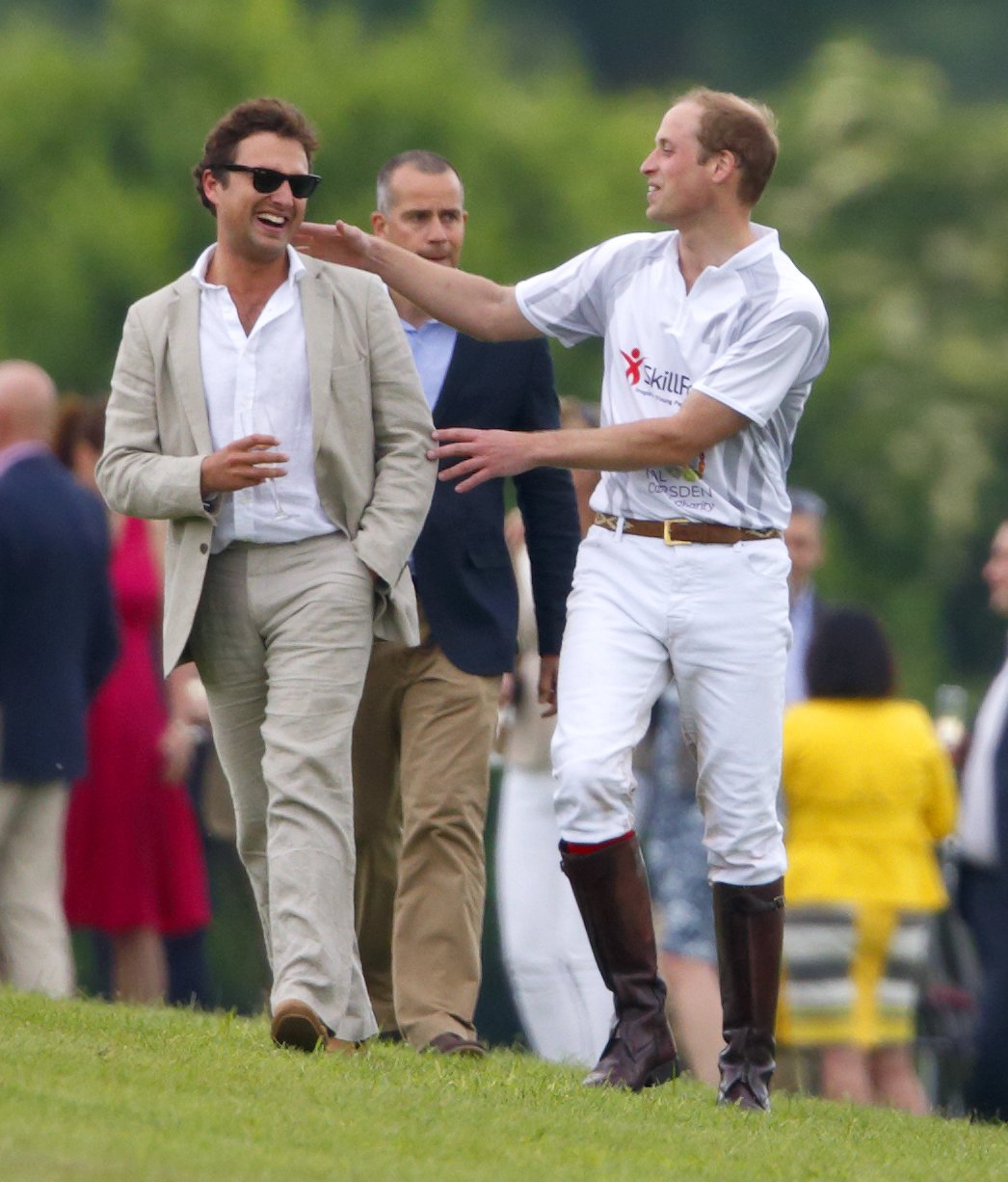 ---
THE ROYAL CHRISTENING GOWN 
During the historic event in the life of Princess Charlotte of Cambridge, the little royal wore the same christening gown her brothers, George and Louis, wore to their christenings. It was a handmade replica of the royal christening gown, made by Angela Kelly, dressmaker to the queen. The original has since been retired.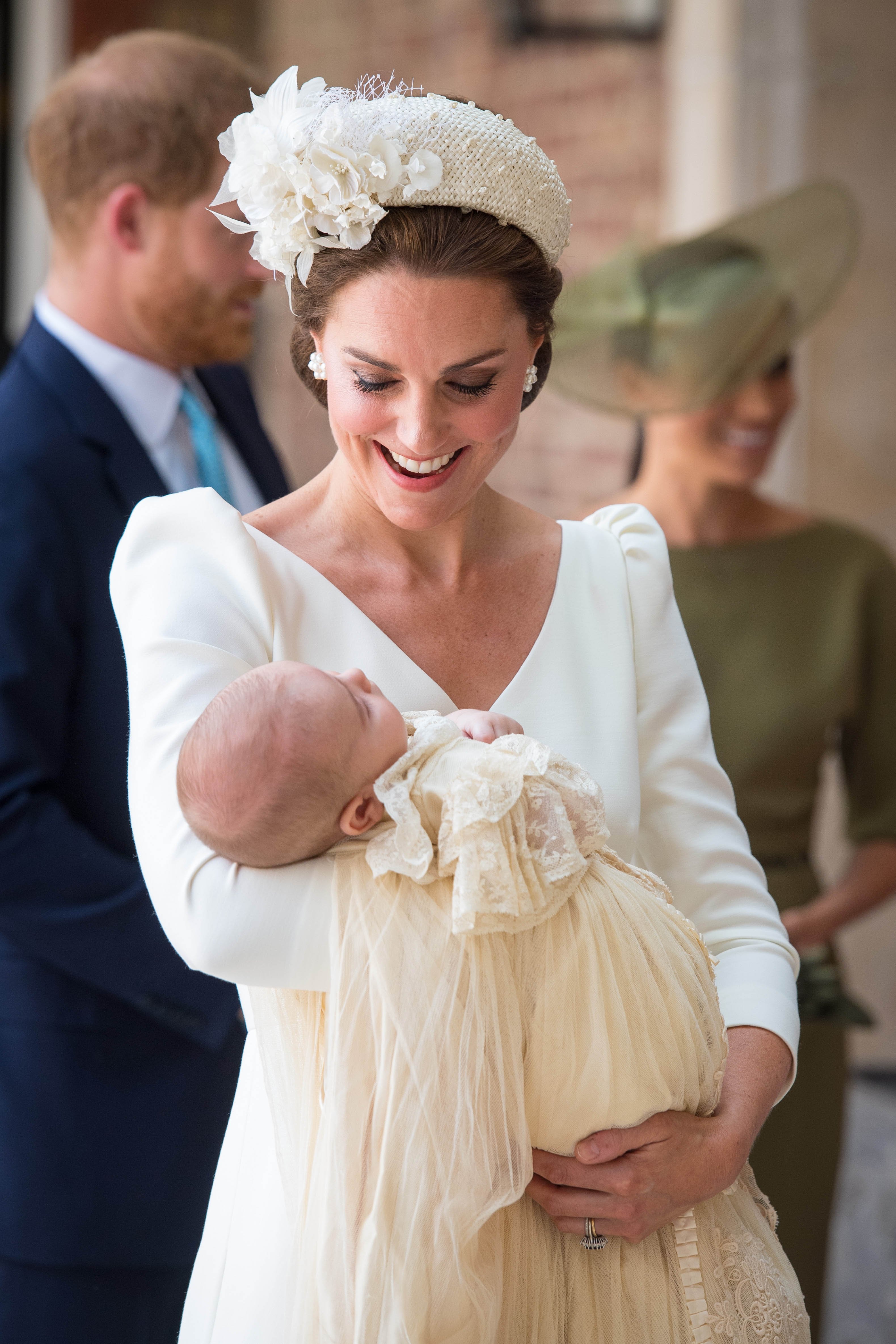 ---
WHO ELSE WAS AT THE CHRISTENING?
Among those in attendance during the momentous occasion were the Duke's grandparents, Queen Elizabeth II, who was accompanied by her husband, Prince Philip, the Duke of Edinburgh. Prince William's father and heir to the throne of England, Charles the Prince of Wales and his wife Camilla the Duchess of Cornwall was there in attendance as well.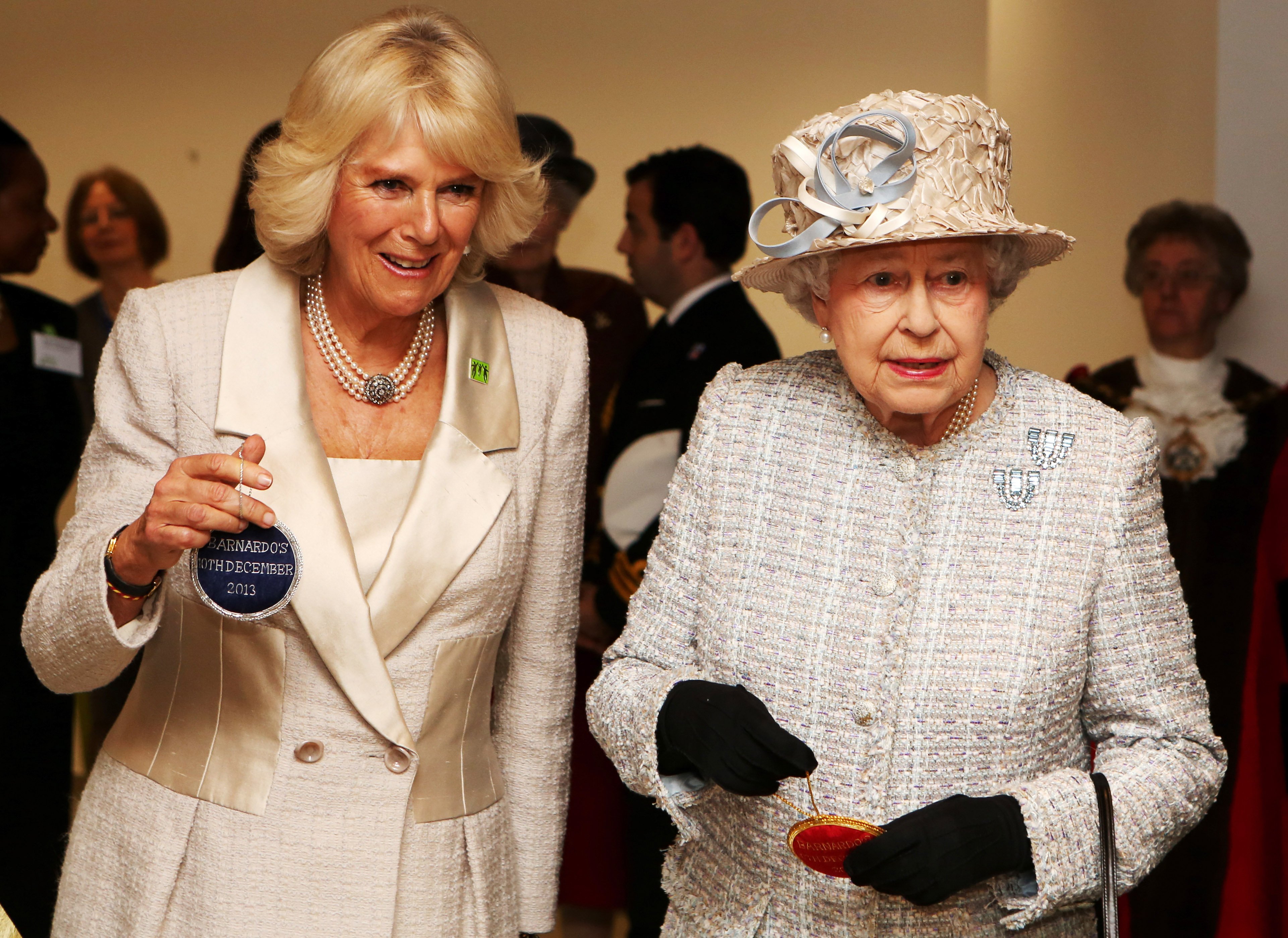 The adorable Prince George was there to melt everyone's hearts, as usual. Pippa Middleton, and the rest of the Middleton clan which includes Kate's parents and grandparents were at the event too. However, one important figure wasn't in attendance at that time. Can you guess who it was? Well, it was Charlotte's uncle, Prince Harry.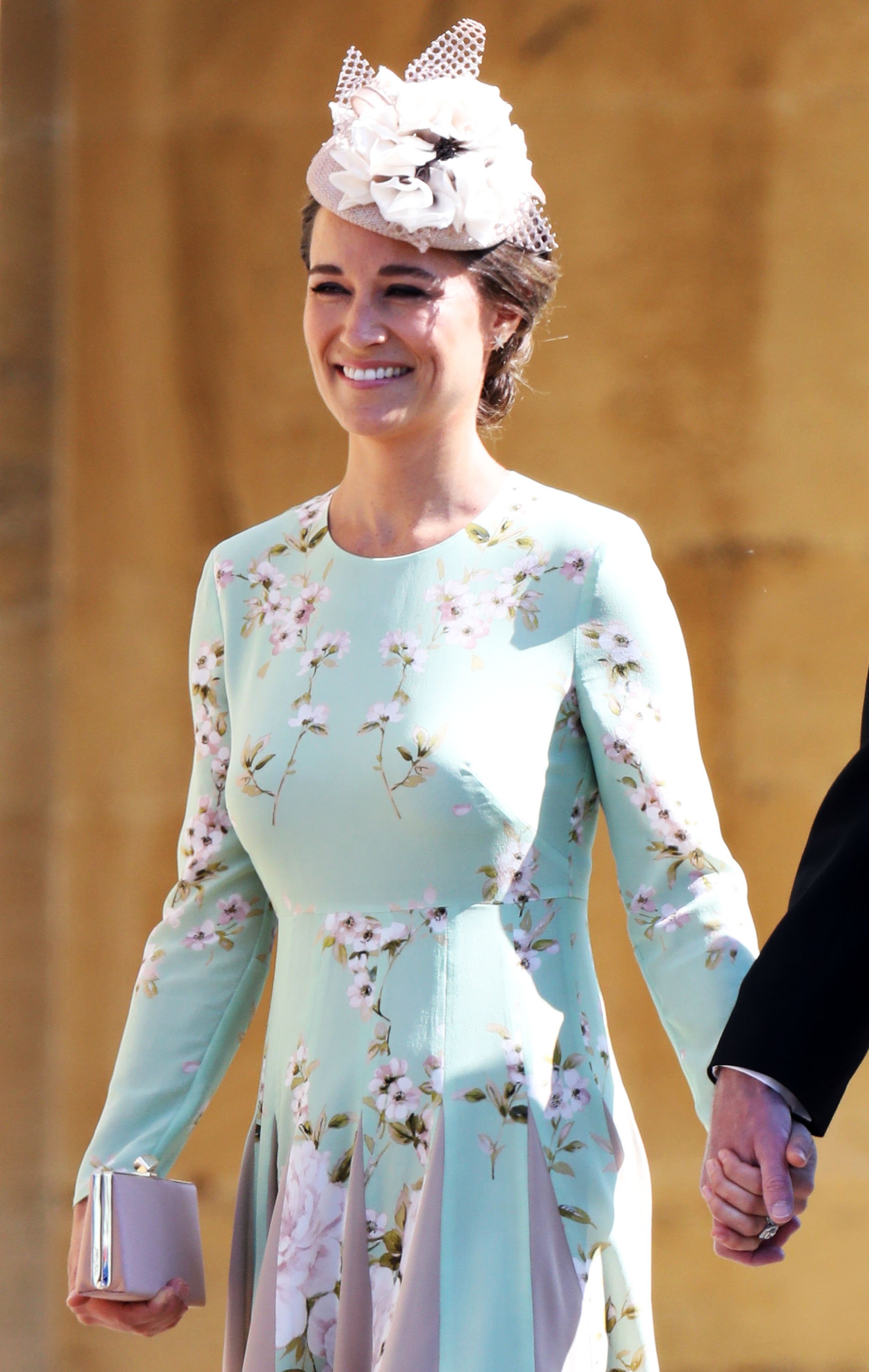 ---
WHY HARRY WASN'T THERE
Prince Harry, the Duke of Sussex and brother of Prince William, missed out at the opportunity of becoming a godparent of his brother's child for a second time. As Princess Charlotte's uncle, he will be so close to her that the Duke and Duchess of Cambridge are understood not to feel the need to honor him with a godparent role.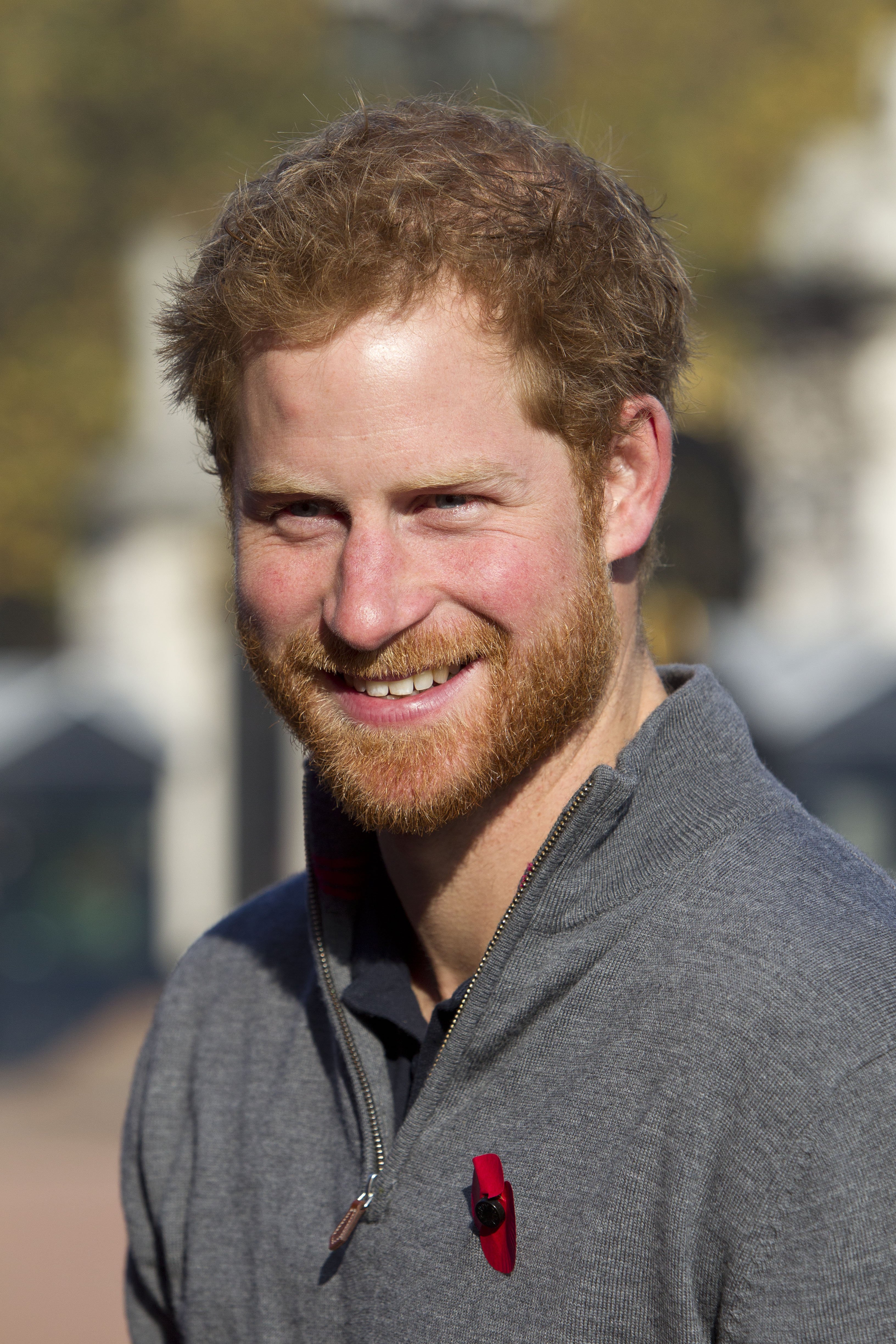 Instead, the Duke of Sussex embarked on a three-month trip to Africa at the end of June, just a month shy of Charlotte's christening, in the knowledge that he would not be needed for the ceremony. Other royals who weren't chosen to be godparents were Princess Beatrice and Princess Eugenie.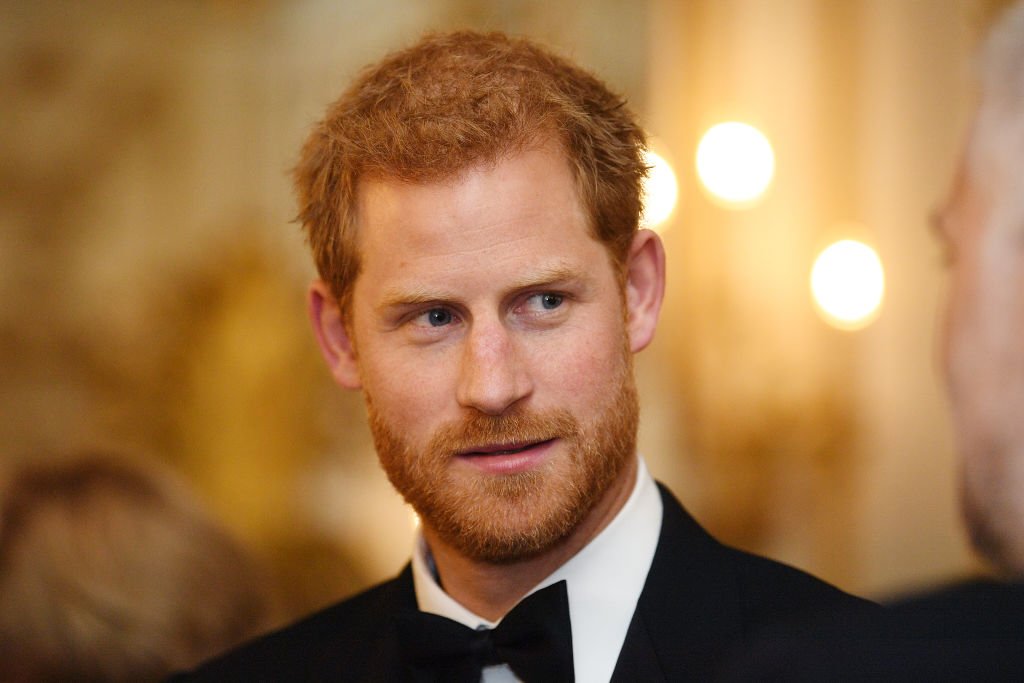 How's that for a little more knowledge about the life of Princess Charlotte of Cambridge? Now you know the select and privileged few who call the princess a Goddaughter. What else would you like to know about the royal family? Let us know in the comment section and make sure to follow Amomama for more great content.
Sources: Elle, Huffington Post, The Guardian Uk, Metro Uk, E! Online, Harper's Bazaar