"Gunsmoke": Little Known Facts About the Iconic Show
For an amazing 20 years, from 1955-1975, Gunsmoke entertained its viewers with its action packed, western themed program. I mean, who doesn't love a good western? Right? This show definiteley delivered. It was nominated for four Golden Globes and even won just as many Primetime Emmy Awards during its run.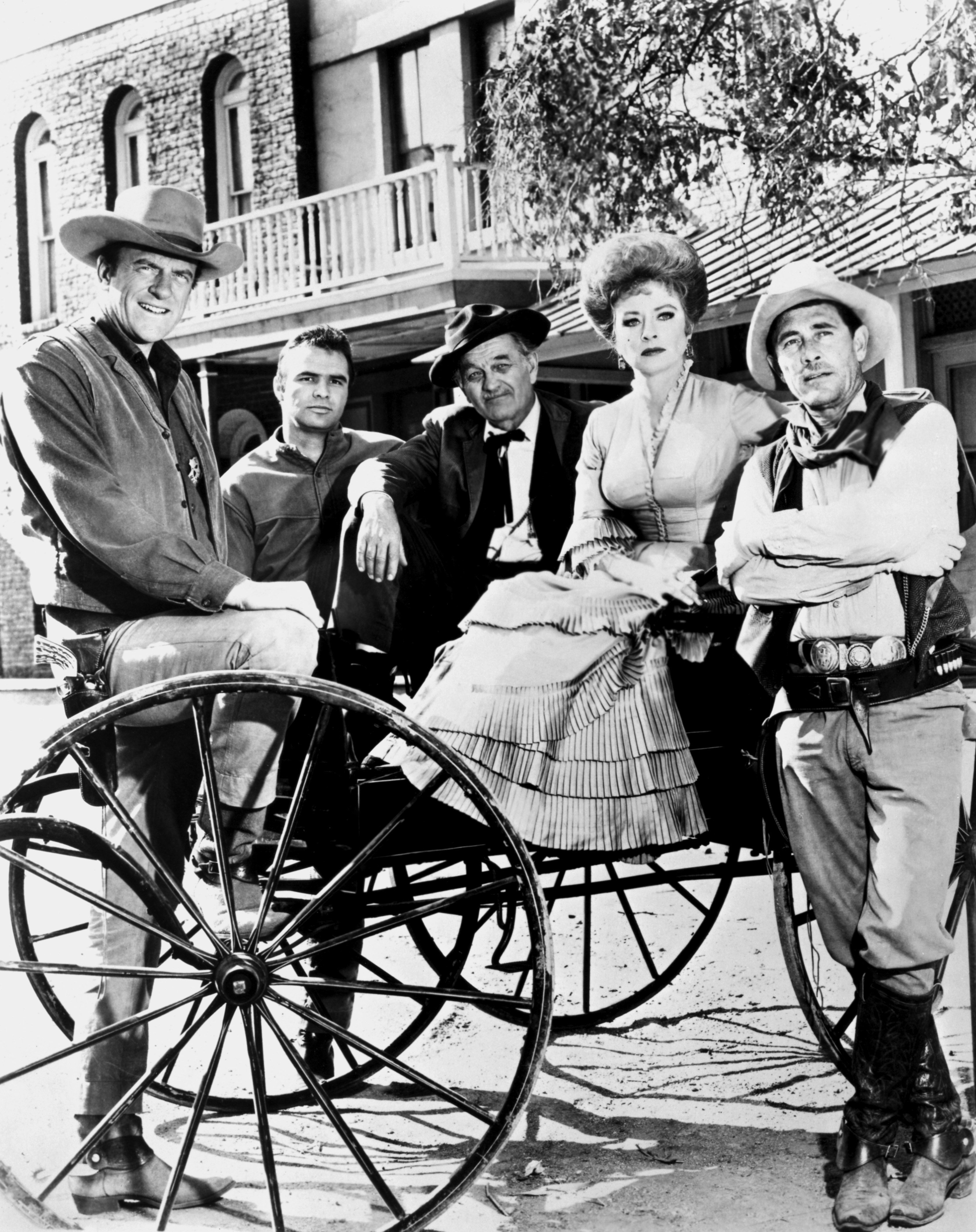 With iconic characters like Marshal Matt Dillon, Ms. Kitty, Doc, and Festus, the popular western was one of the driving forces that kept interested in the wild west going for a couple of generations. Here's a rare behind the scenes look into the once-great show, be prepared to be surprised by some facts even the biggest Gunsmoke fans don't know.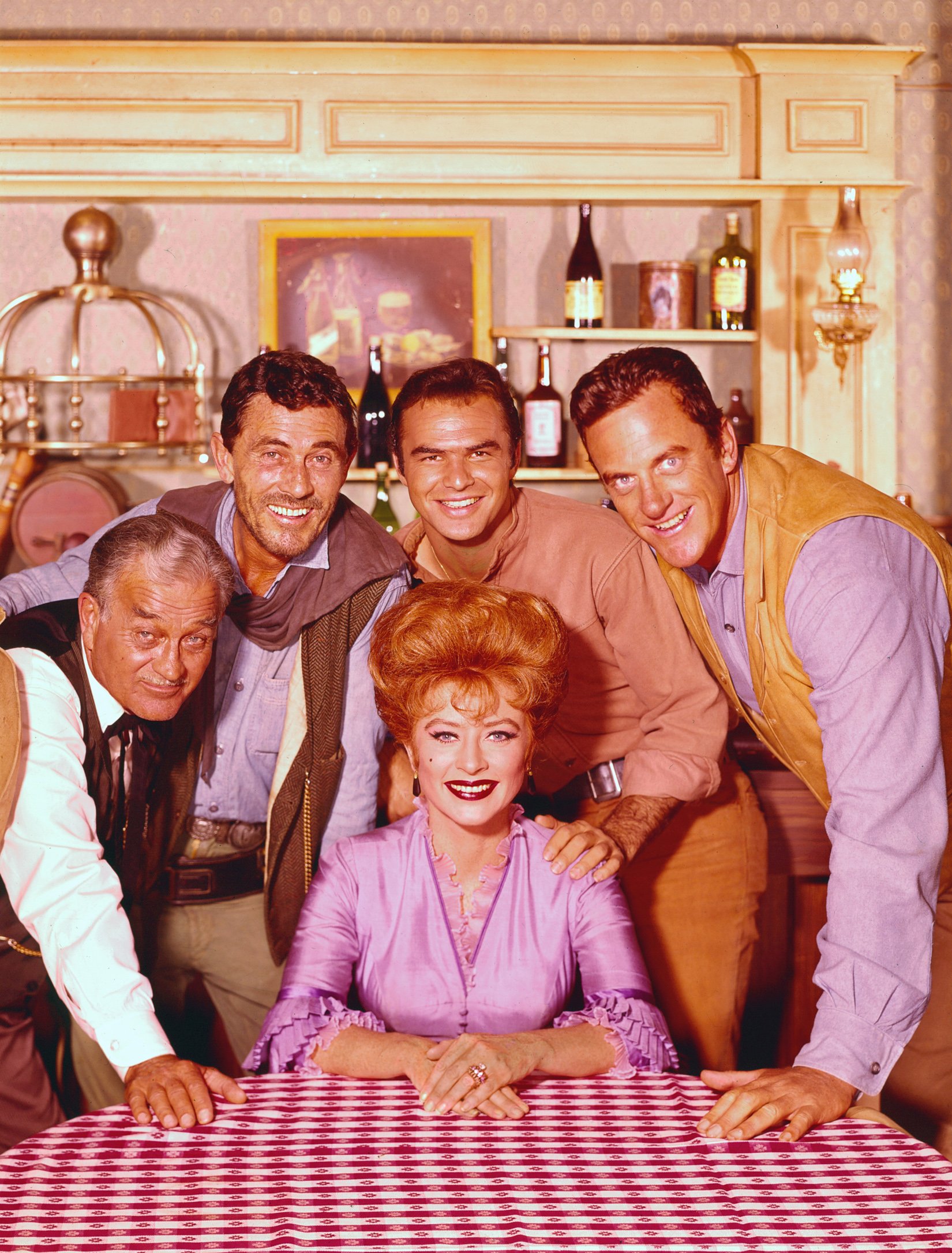 ---
THE BEAUTIFUL MS. KITTY
Like many popular programs of yesteryear, Gunsmoke started out as a radio drama before making its way into television screens around America. On the radio, characters were portrayed by a very different cast. Some of the characters themselves were very differently depicted from their eventual television versions later on as well.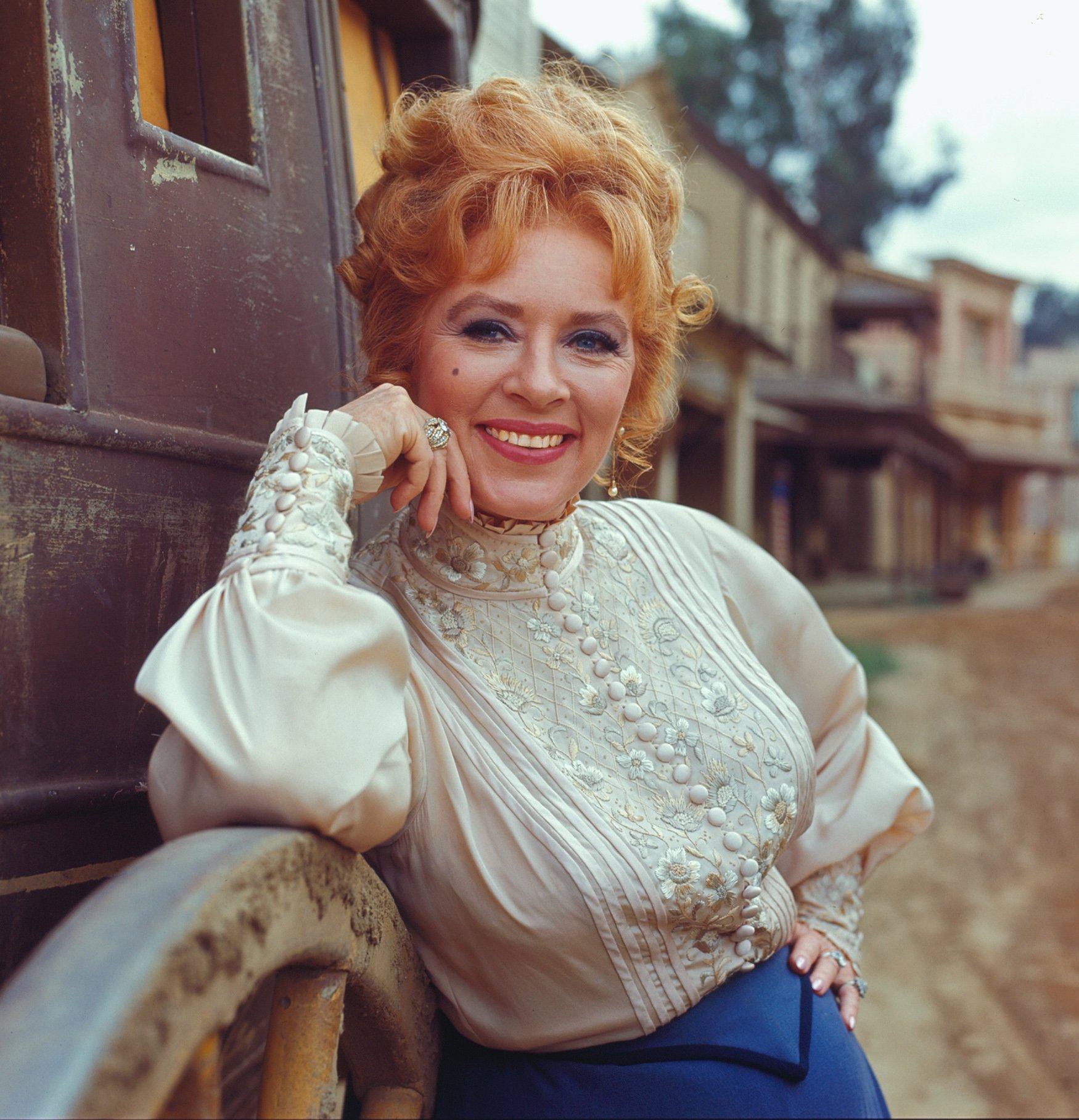 One character, in particular, was Kitty Russel, a.k.a Ms. Kitty. On the radio drama, despite never being confirmed, but heavily implied by the show's creator, Norman McDonnell, Kitty was an escort. He said, "She is just someone Matt needs to very every so often." They had to retcon Kitty into how we know her now to be more family-friendly.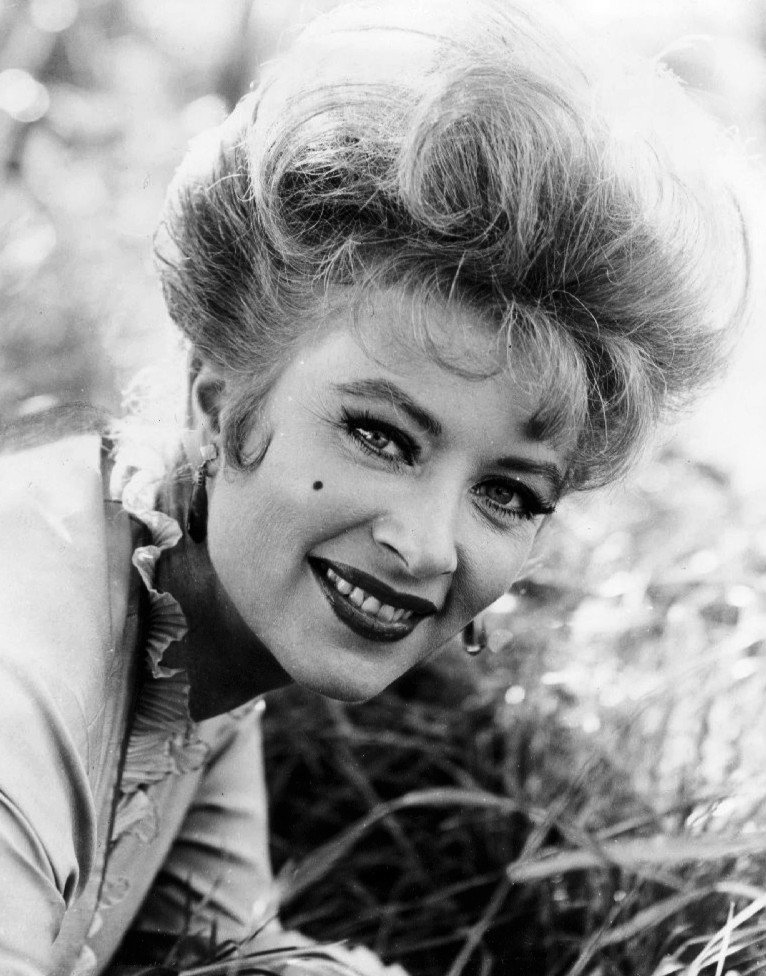 ---
HERO ON THE SHOW AND HERO IN REAL LIFE
Many popular actors during the Golden Age and Silver Age of film and television were veterans. James Arness, the star of Gunsmoke, was no different. He served in the US Army during World War II. During Operation Shingle in 1944, the rifleman was severely injured and damaged his leg and foot.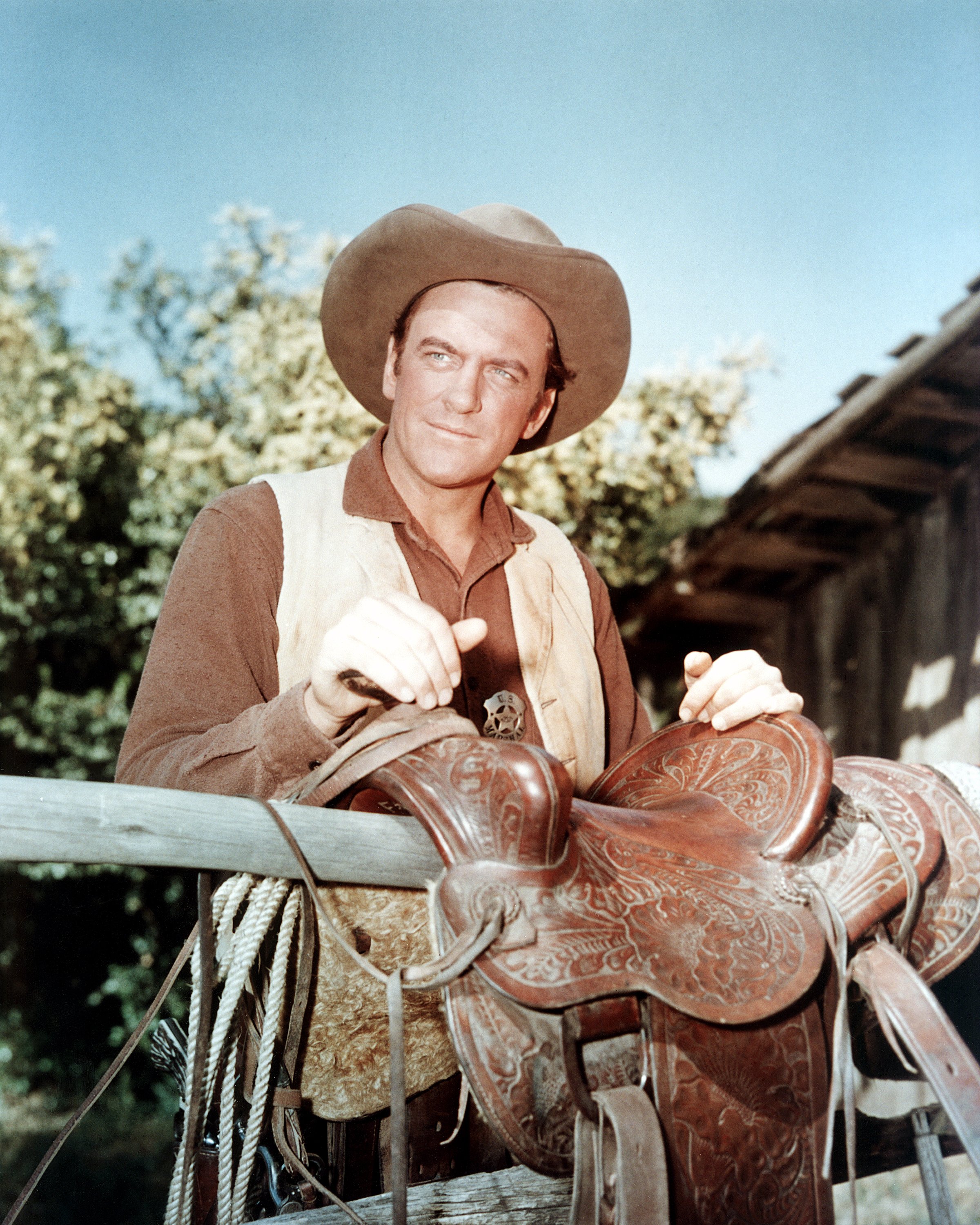 Though he recovered, his scars from the war would occasionally come back to haunt him. The damage to his leg and foot would periodically come back to bother the war hero. Whenever Arness had a scene where there was a lot of walking, the would do that first, to give enough time for his leg to rest.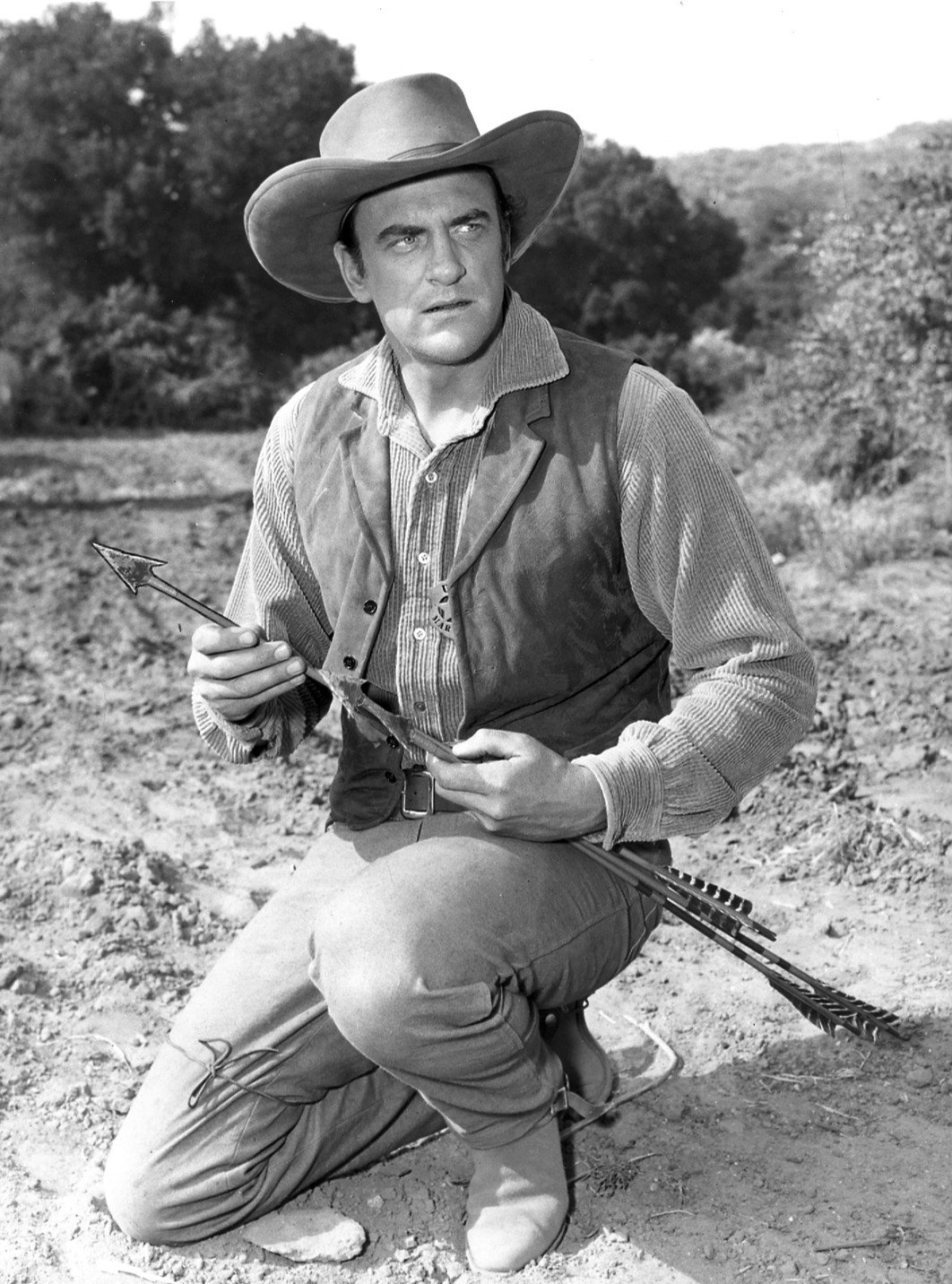 ---
THE GENTLEMAN COWBOY
One would think that the titular main character and hero of a western would be the type to always save and get the girl at the end of every episode, but not good old Marshal Matt Dillion. The white knight of the rough and tumble fictional city of Dodge, has only locked lips with a damsel in distress once.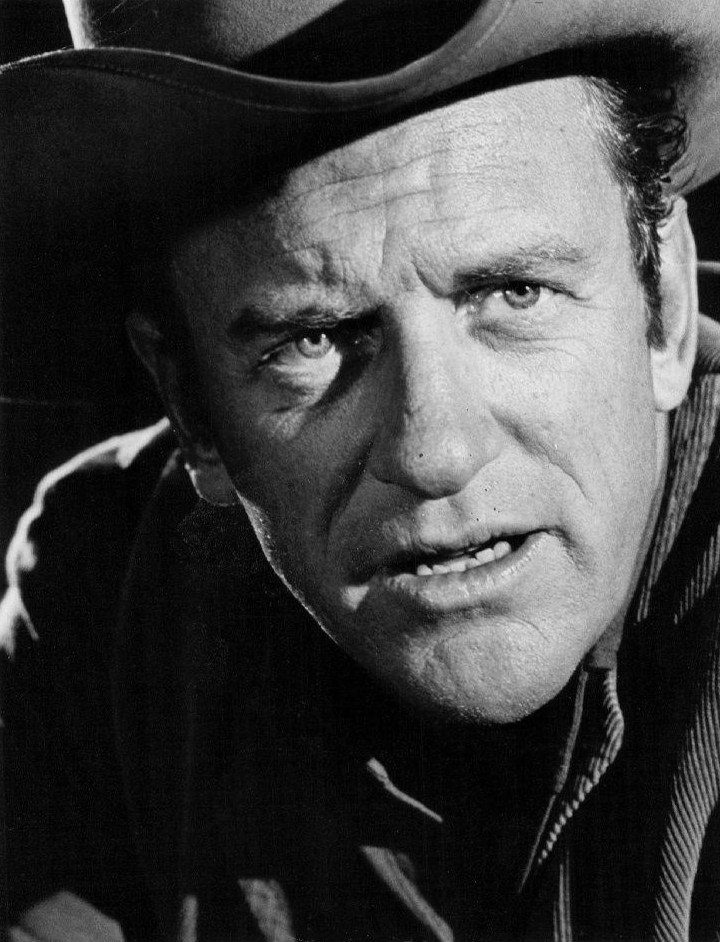 Imagine that, during the show's entire 20-year run which consists of 635 episodes, all of which James Arness' Matt Dillon was in, the good Marshal only kissed one woman. He was indeed a fighter, not a lover. In the third episode of season 19, "Matt's Love Story", Dillon finally locked lips with actress, Michael Learned, who played Mike Gardner.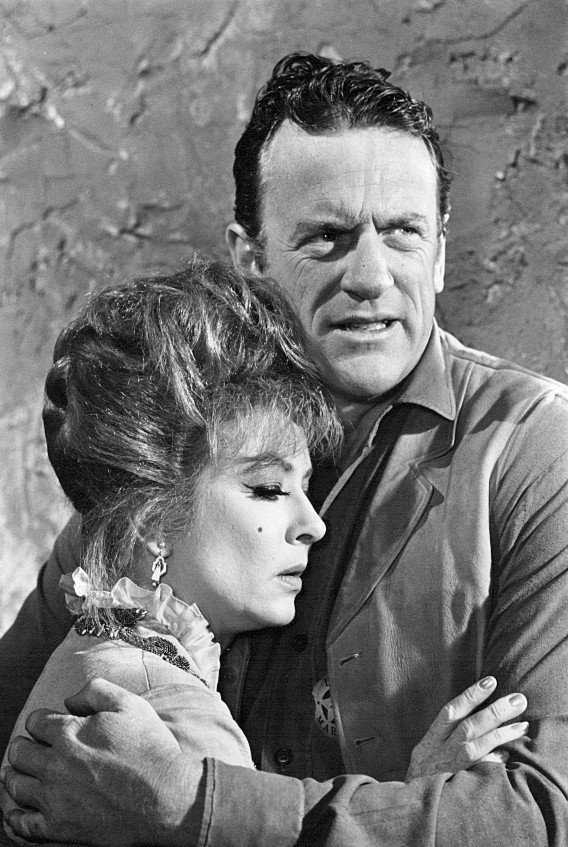 ---
THE TALENTED MR. STRANGE
Glenn Strange, who played Sam Noonan the Bartender on Gunsmoke, was a real-life cowboy who turned into an actor later in his life. Prior to acting, Strange had been a deputy sheriff, a rancher, and a rodeo performer. His great personality and sense of realism had undeniably had a huge impact on his co-stars.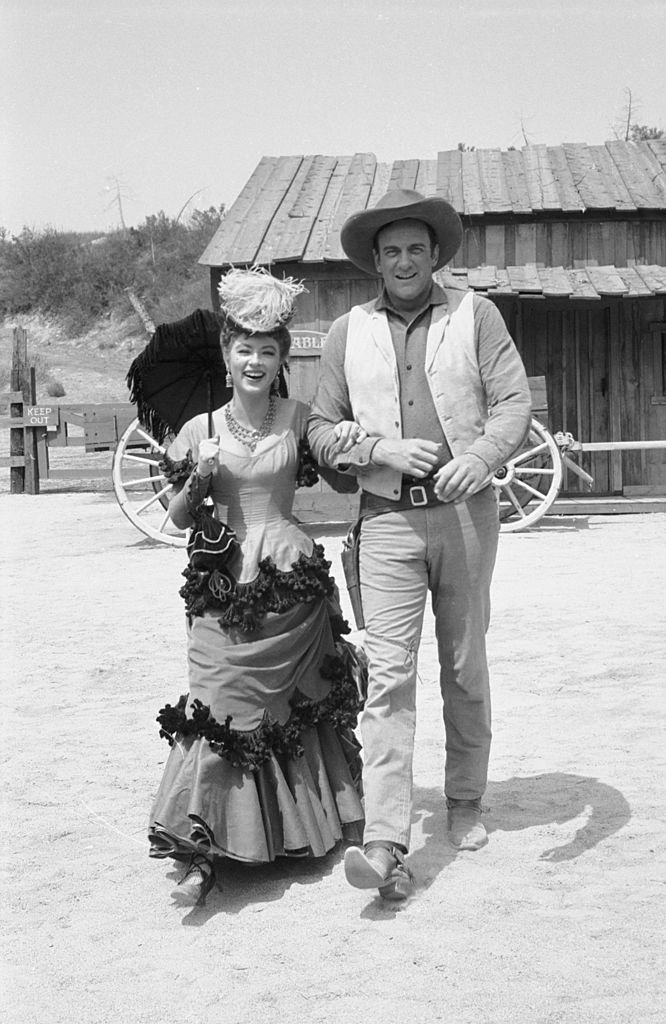 However, Strange died of lung cancer before the show ended, at 74. Amanda Blake who played Miss Kitty took the loss so hard that she couldn't handle continuing on, so she was written out of the show the year after that. Buck Taylor who played Newly O'Brien named his third son after Strange and called him Cooper Glenn Taylor.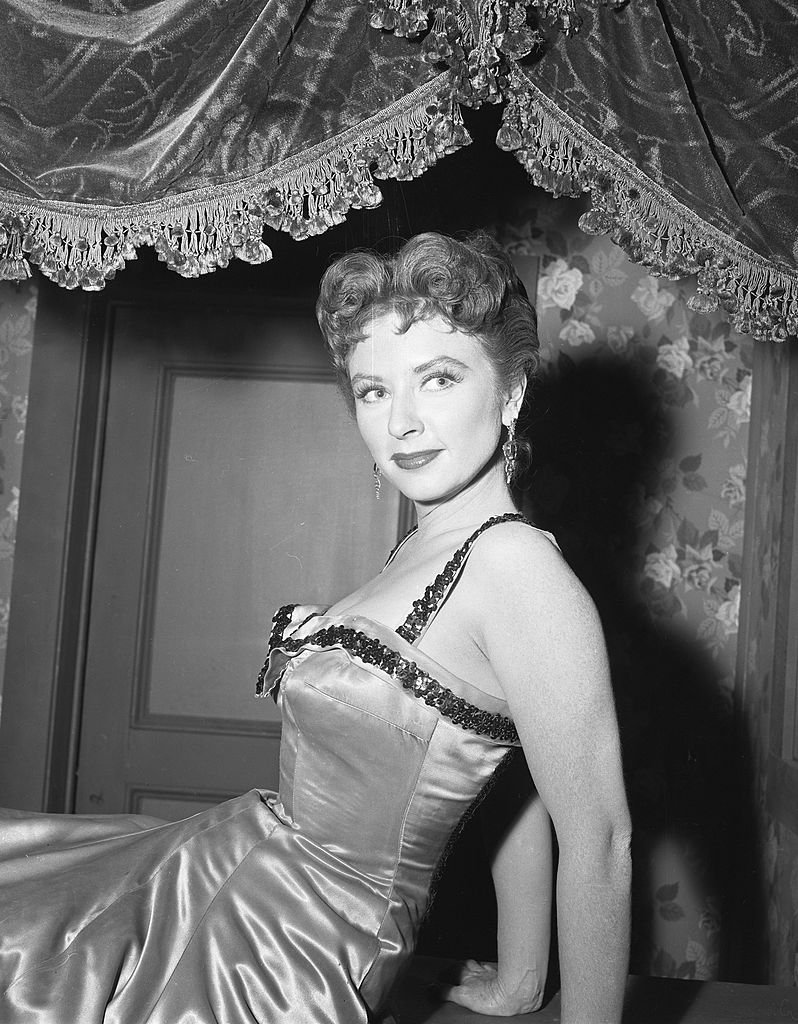 ---
WHY DID CHESTER HAVE TO HAVE A LIMP?
One of the show's more beloved characters was Dennis Weaver's character, Chester Goode. Goode was best known for ironically not carrying a gun on a show called Gunsmoke, and having a limp. For decades, fans have speculated and analyzed why Chester had a limp. On the show, it was revealed that the character got it from the Civil War.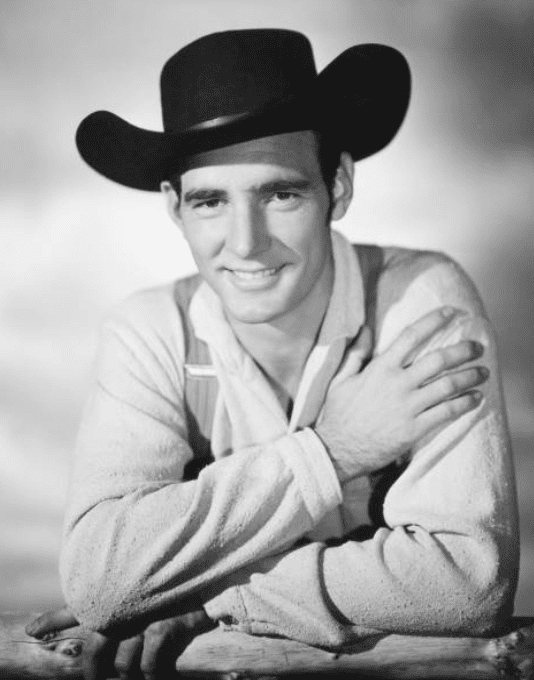 In real life, however, Dennis Weaver revealed on Gunsmoke's DVD commentary that the show wanted Chester to be non-violent, again, ironic. He was also told that he needed to have a characteristic that made him stand out and distinguished him from Matt Dillon. Weaver decided that Chester should have a limp, and the rest is history.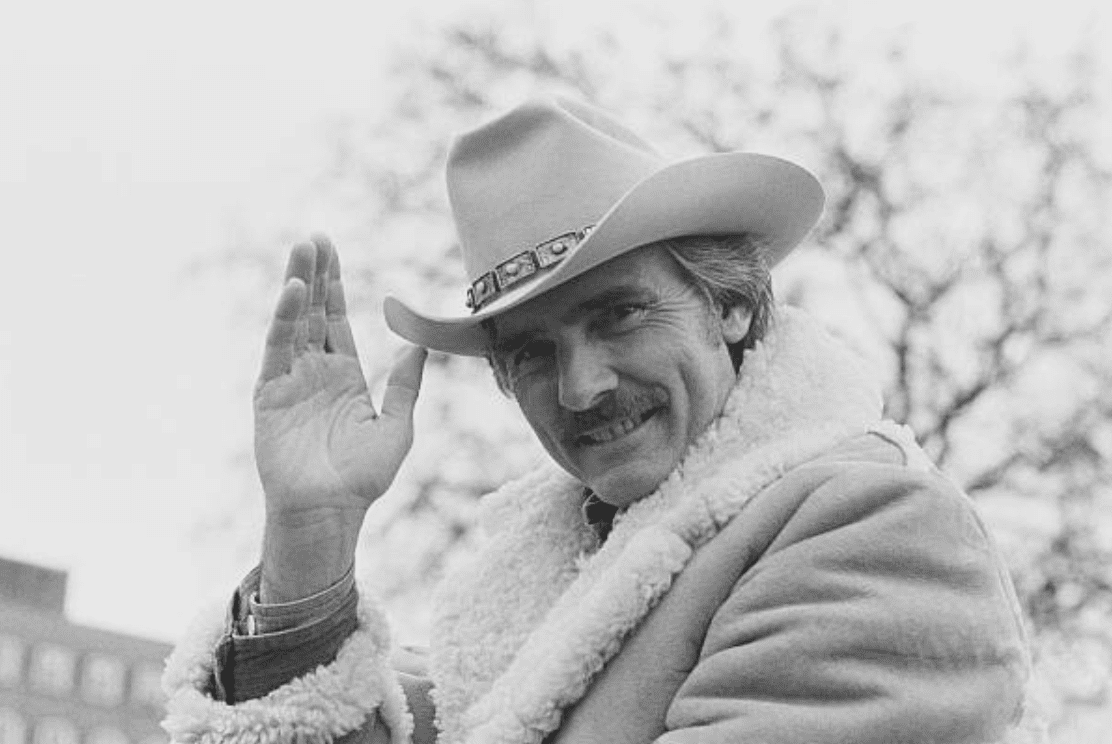 ---
THAD 'GOT OUT OF DODGE'
During his short, eight-year acting career, Roger Ewing's most memorable acting credit was his character on Gunsmoke. For two years, the actor played Clayton Thaddeus Greenwood, a.k.a. 'Thad'. After leaving the hit show in 1967, Ewing's acting career basically trailed off with only having four other acting appearances until 1972.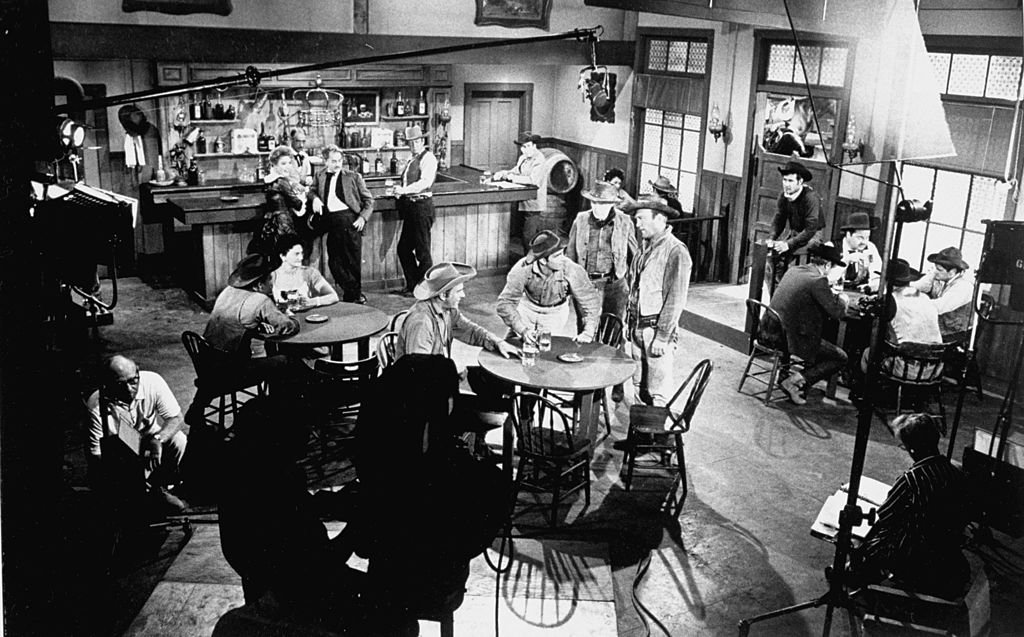 He said it had been over 40 years since he last had involvement in show business and he really appreciated his anonymity for that time. He continued by explaining that he doesn't seek out 'fame and recognition', because he's an incredibly private person, not experienced in the modern world of celebrity.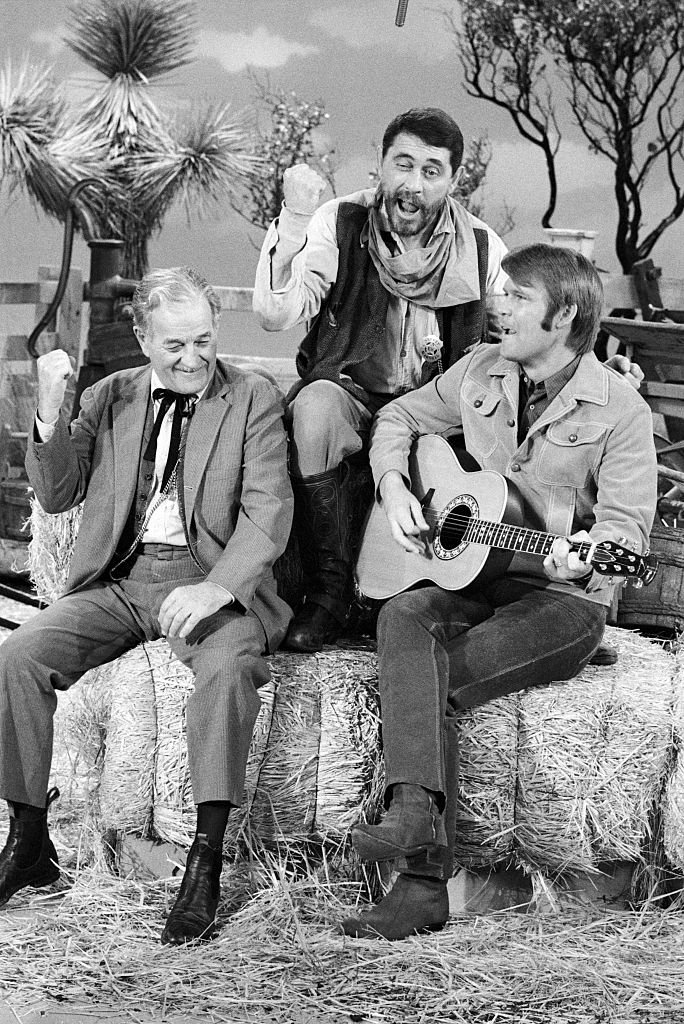 ---
THE CAST DIDN'T KNOW IT WAS ENDING
To say that Gunsmoke, one the most popular western tv shows, came to an abrupt end would be an understatement to most fans. They expected to, at least, have a big finale that tied up any loose ends in the various plot lines, though there weren't much. Unfortunately, CBS decided not to do so and left the show in the dust.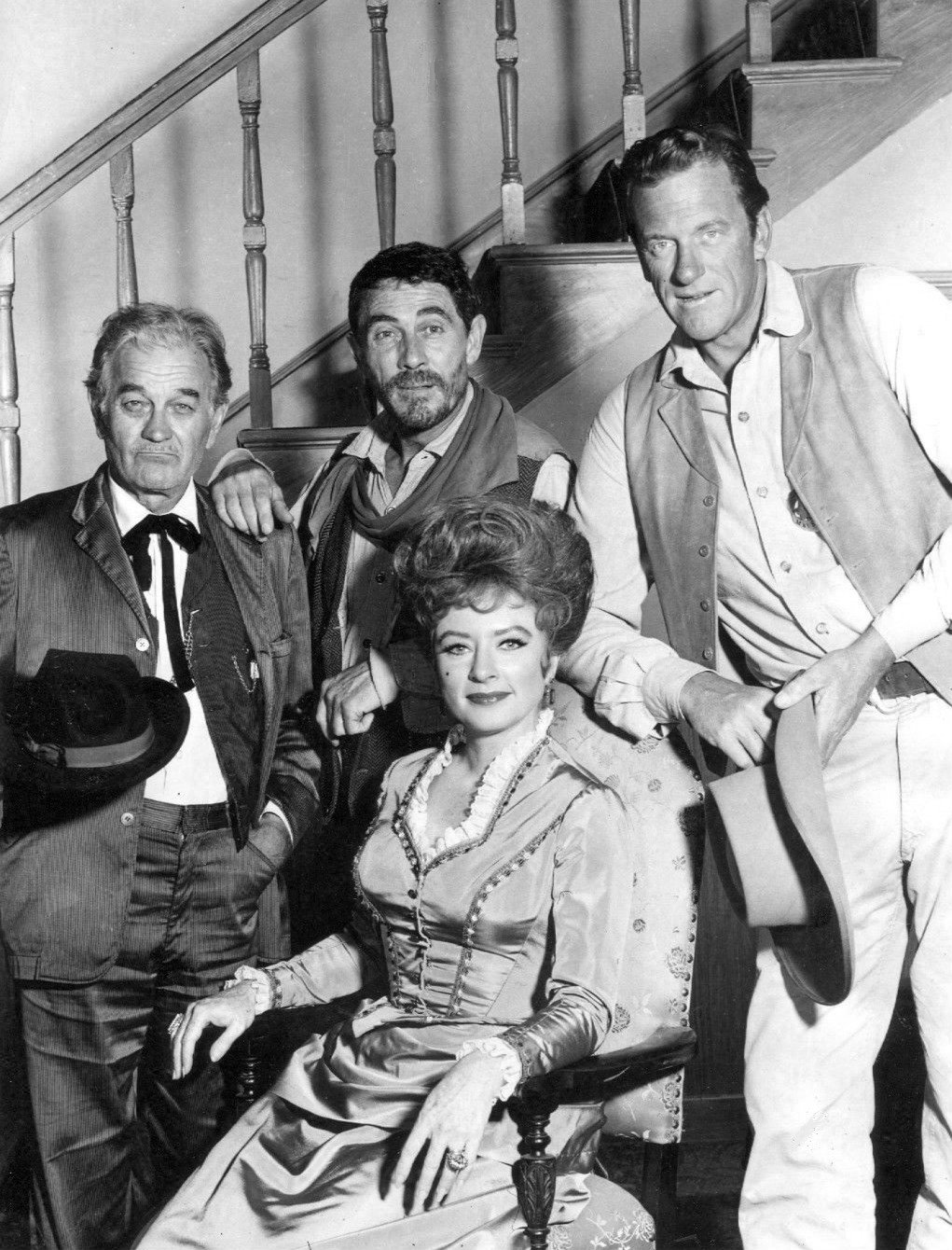 In fact, the show's star, James Arness shared in an interview that the way he found out about the show being canceled was when the show's producer John Mattli, called him up to share that the Hollywood Reporter had published that the show was canceled. They didn't even get a phone call from CBS.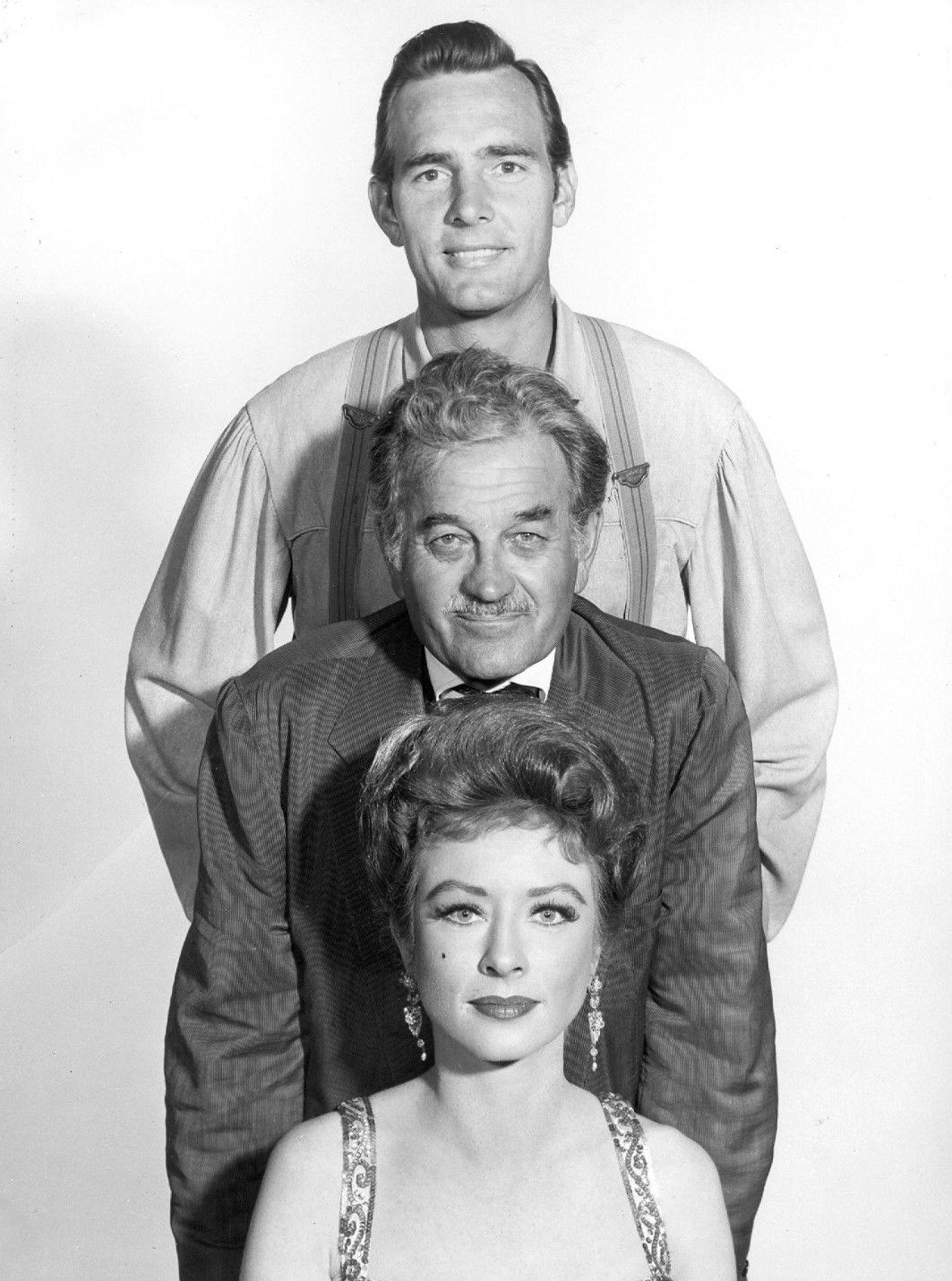 ---
EVERYONE WANTED TO BE MATT DILLON
During Gunsmoke's pre-production stages, casting the main character and hero of the show was a big challenge. CBS definitely wanted to get it right and the reportedly considered at least 26 actors for the role of Marshal Matt Dillon. This made sense since the show went on to so much success thanks, for the most part, to the character/actor.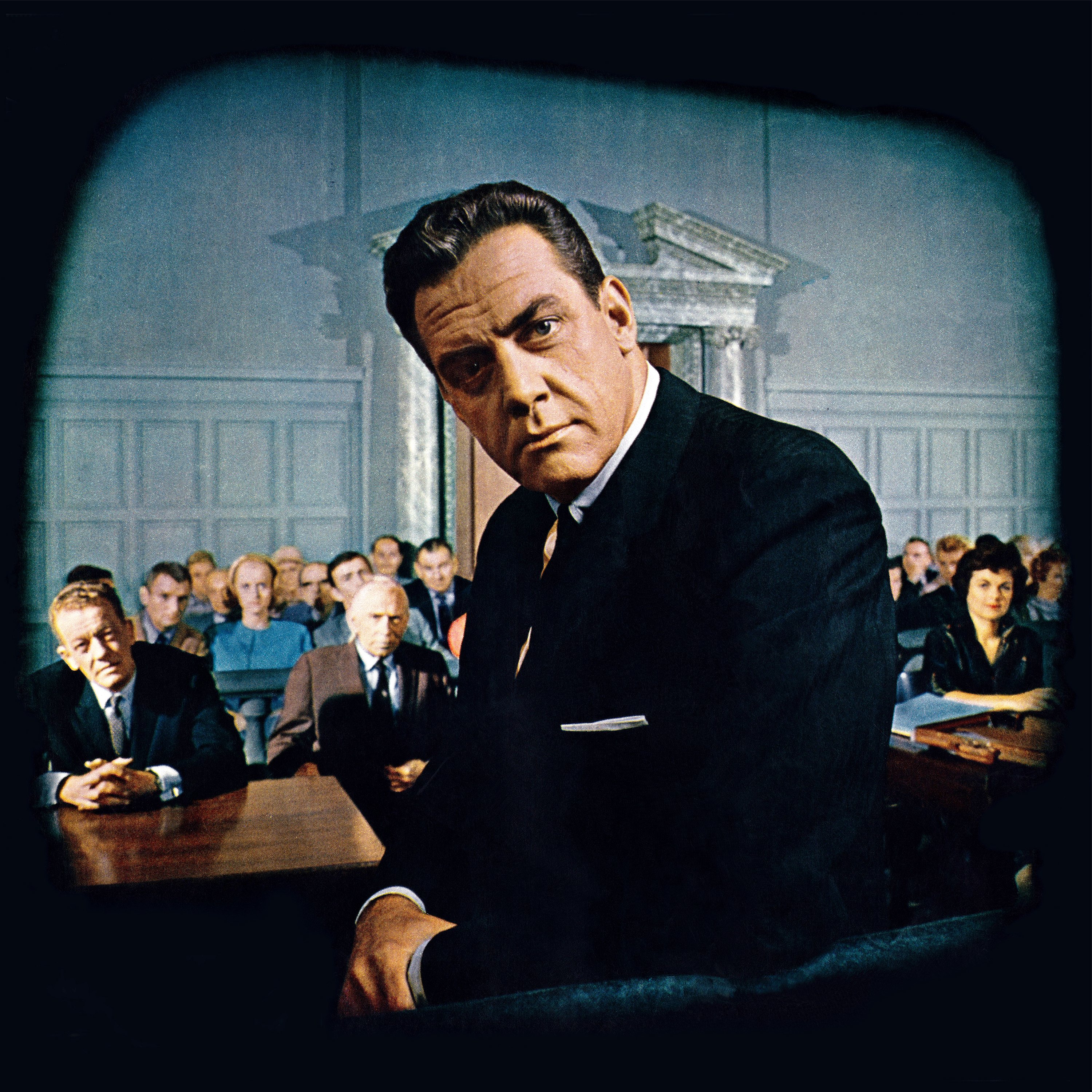 The first person to be considered for the role was William Conrad, who was the original voice of the character in the radio drama. Film and tv star, Raymond Burr who went onto be tv's Perry Mason was also considered, but producers thought he was too big for the role.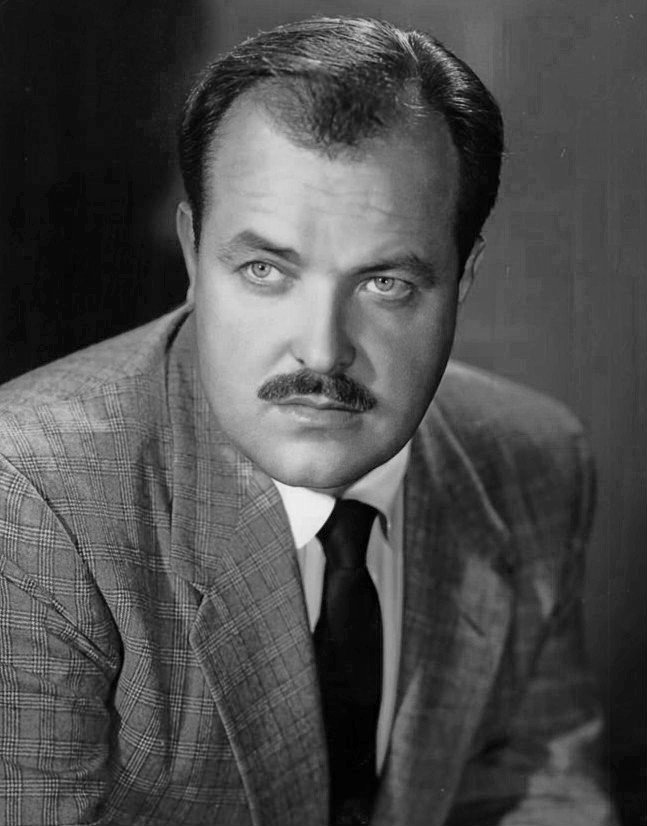 ---
A GIRL NAMED POLLY COULD HAVE BEEN KITTY
Just like Marshal Matt Dillon, Miss Kitty was also a very sought after character. In fact, a large number of actresses auditioned for the much-loved tole. A former child actress, Polly Bond was originally picked to play the part. The actress had appeared in a couple of other projects before but turned the role down in favor of family life.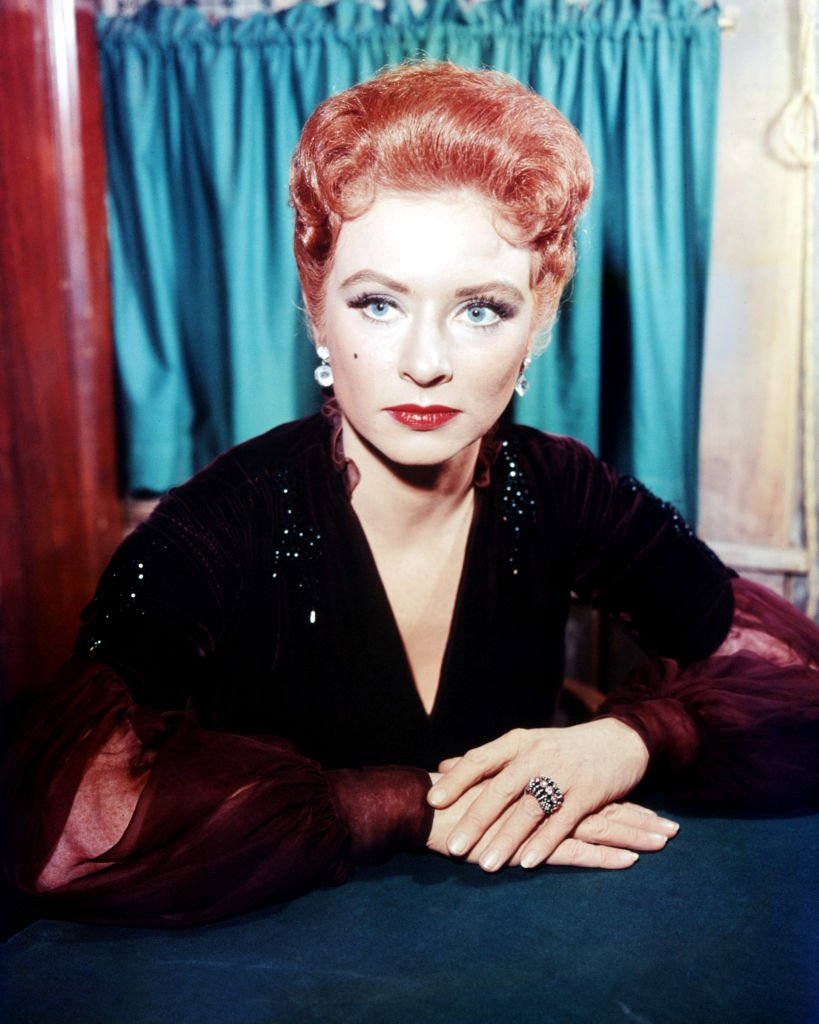 ---
THE SHOW'S POP-CULTURE INFLUENCE
It's not uncommon for popular tv shows or films to influence pop-culture. We see it happen all the time. A good example of this would be Fonzie's 'Ey!' catchphrase or iconic lines from movies like 'You talkin' to me?' from "Taxi Driver" or Dustin Hoffman's 'I'm walkin' over here' from "Midnight Cowboy."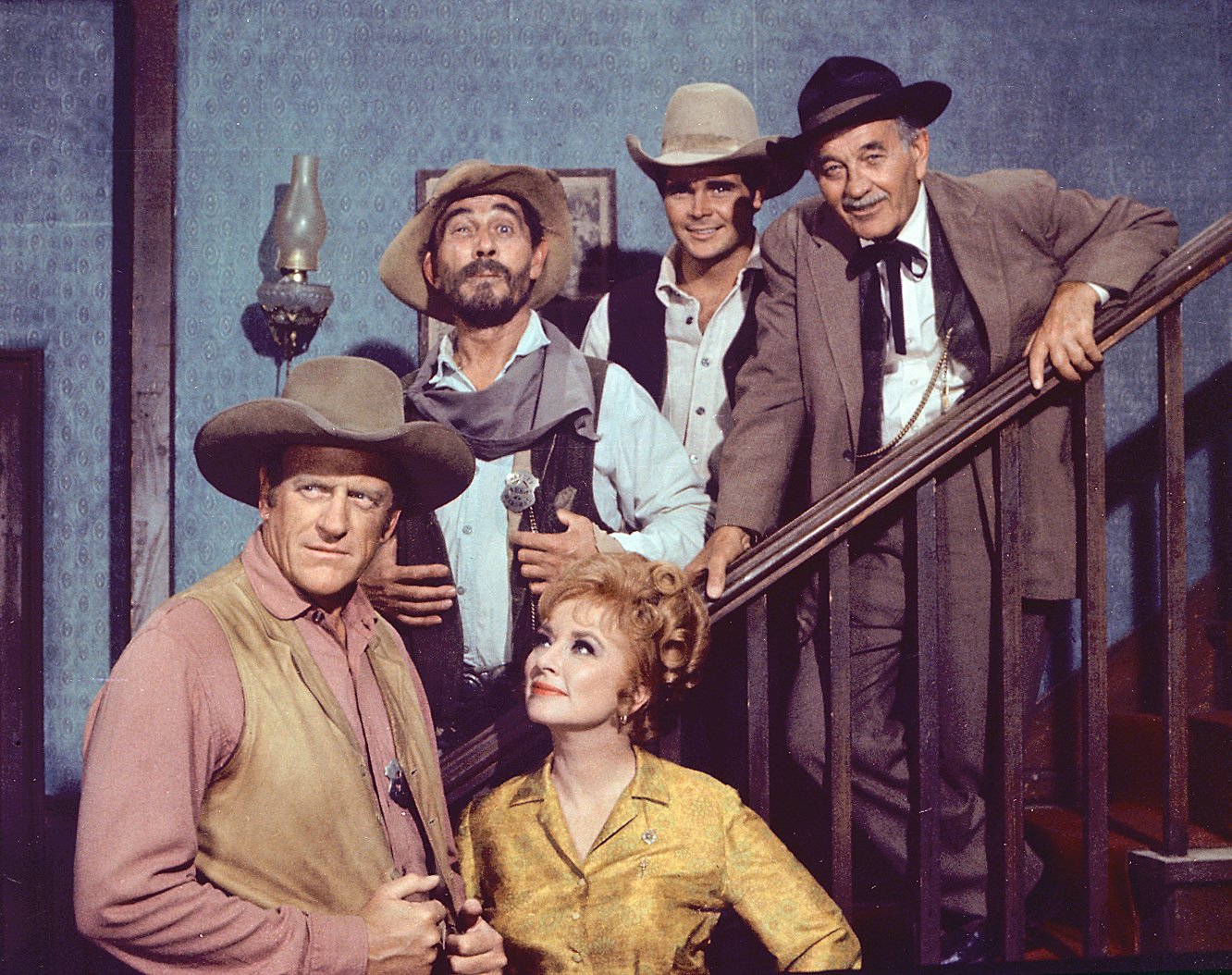 Have you ever heard the saying, 'Get the hell out of Dodge'? Sure, you have! It originated from Gunsmoke and over time, has come to mean getting out of a troubling situation or to leave with haste. The bad guys on the show would often say this whenever Marshal Dillon and the gang would foil their evil plans.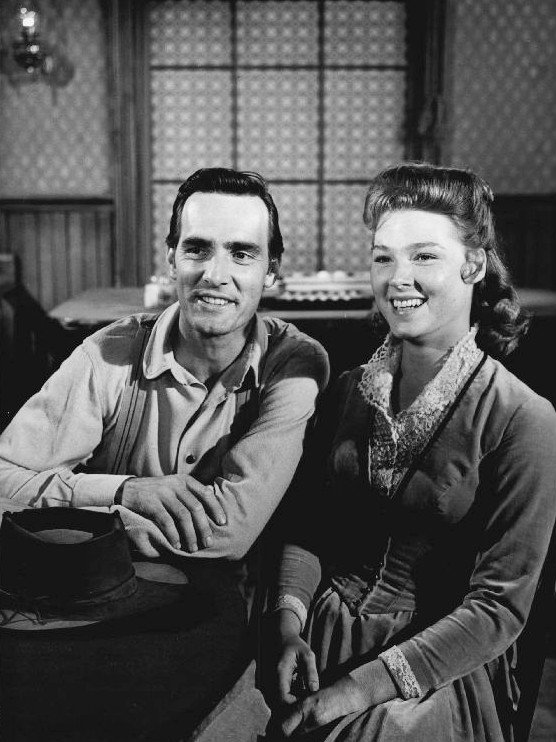 ---
WEAVER'S DEDICATION TO HIS CRAFT
Despite being a Missouri native, Dennis Weaver didn't carry a heavy country accent which one would expect from his home region. The actor even believed that this fact would greatly affect his chances of winning the role of Chester after his first audition. Weaver was convinced that he wouldn't get the role.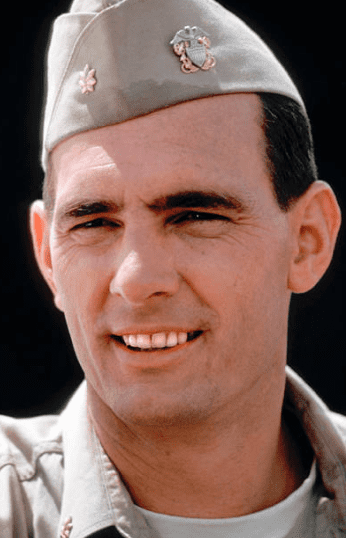 His determination to deliver his best performance was so great that he went as far as to beg the producers of the show to let him audition twice. In his second audition, Weaver made an extra effort to make a country accent come out of his performance. Fair play to him for doing this.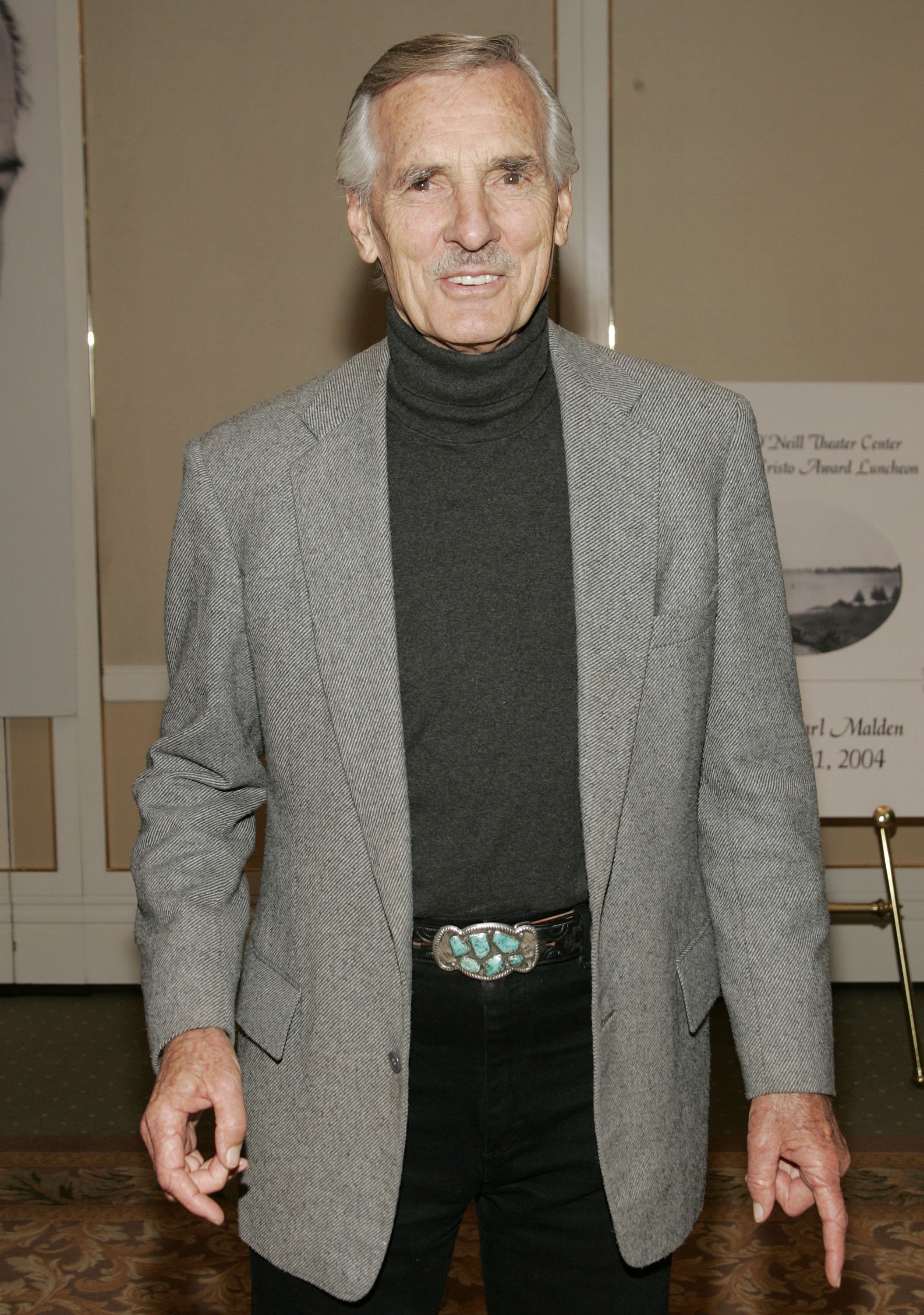 ---
GUNSMOKE KILLED GILLIGAN'S ISLAND
For its entire 20-year run, Gunsmoke was one of the most beloved and popular tv shows around. Which is why it's crazy to think that CBS almost canceled the show in 1967. Luckily, the show had fans in high places. The network's president, William Paley, and his wife were huge fans of the program and didn't want it to end.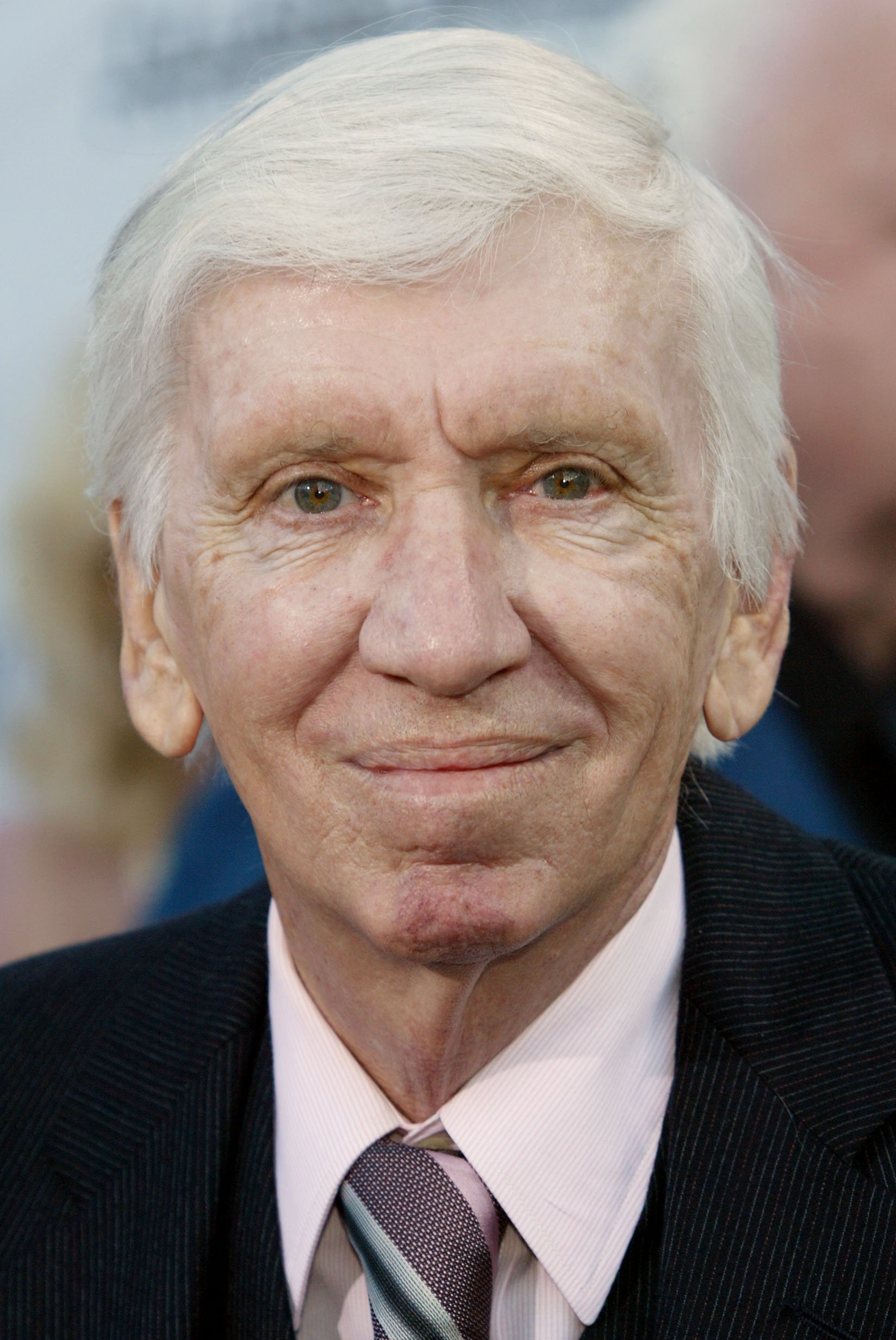 Paley was so adamant about keeping the show alive that he moved the show to Monday nights at 8pm, a different slot, to keep it running. This was Gilligan's Island's time slot which only spelled disaster for Bob Denver and his crew. Shortly after losing its primetime slot, Giligan's Island came to an early end.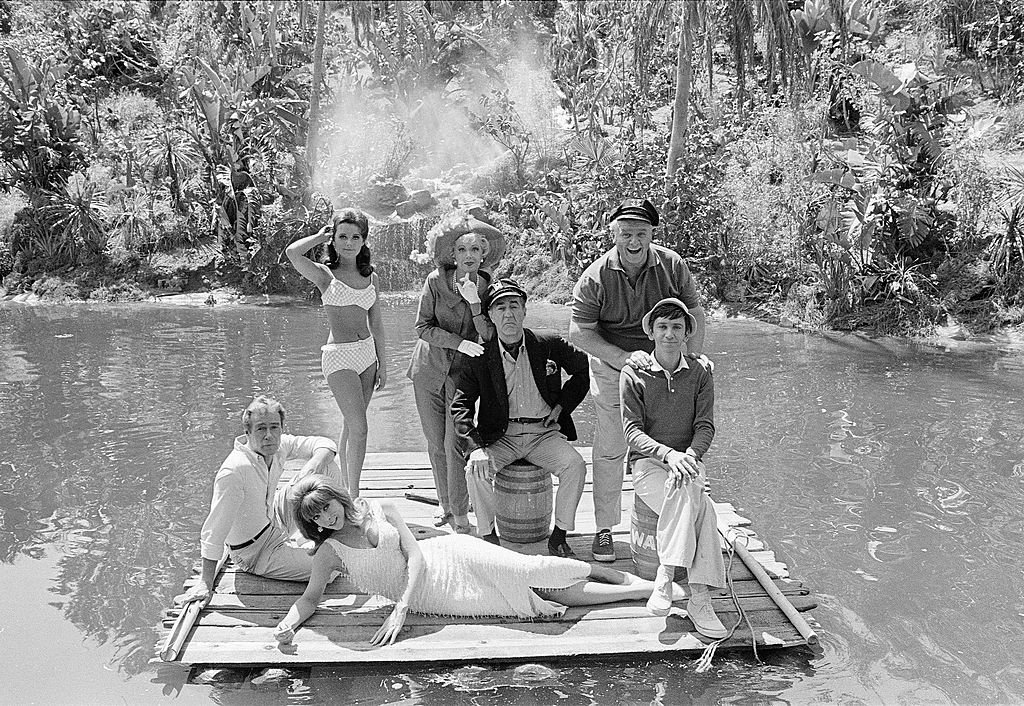 How's that for a behind the scenes look into a once-great tv show like Gunsmoke? Were you a fan of the show back then or did you start watching the show through syndication later on? Let us know in the comment section and make sure to follow Amomama for more great content on your favorite shows and stars!
Sources: James Arness Official Website, CBS Gunsmoke, Belleville News-Democrat, MeTV