3 Generations of Great Female Dynasties: They Reign Hollywood and Life
Some studies say that talent can be hereditary and these celebrity female dynasties are living proof of it. Talent and beauty have been running strong in these families for at least 3 generations, and they sure have made their mark both in the fashion world and Hollywood. Some of these family connections might even surprise you!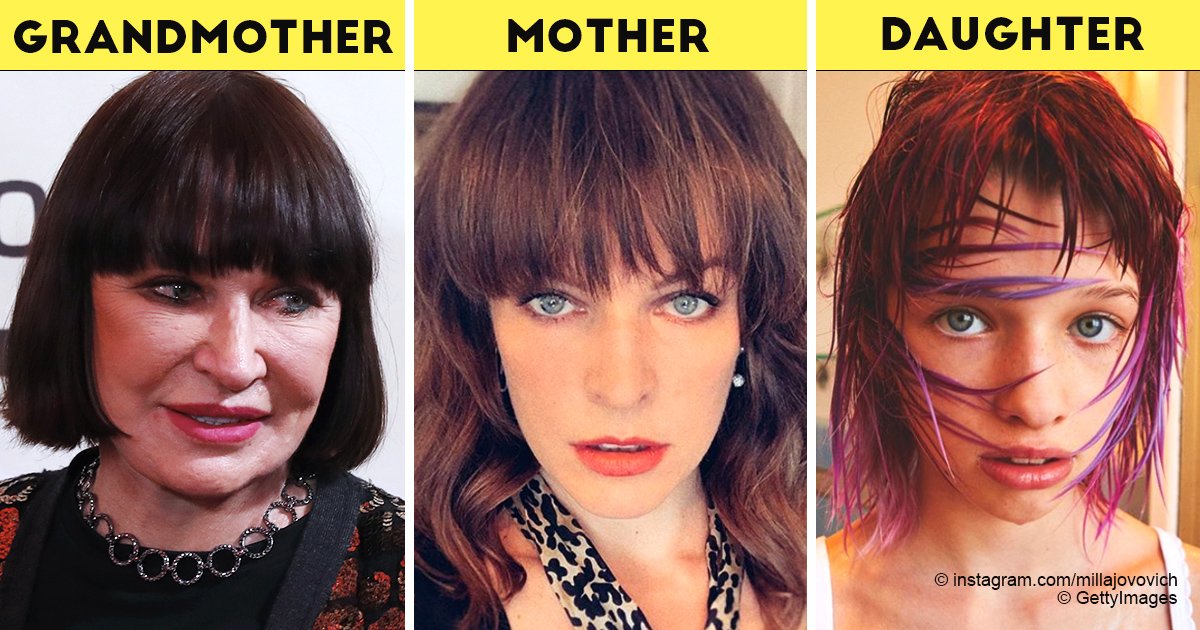 ---
1. Tippi Hedren, Melanie Griffith, and Dakota Johnson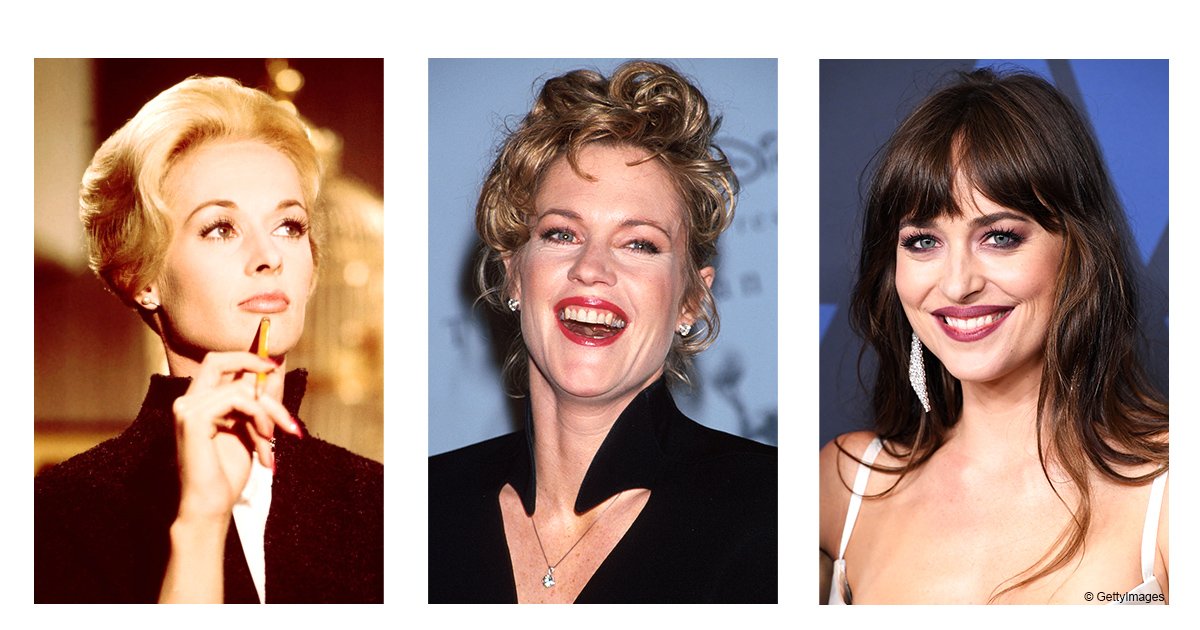 Tippi Hedren
Tippi Hedren was working as a fashion model and appearing on the cover of magazines, when she was discovered by director Alfred Hitchcock on a TV commercial, back in 1961. She went on to appear in more than 80 TV shows and movies throughout her career, such as the iconic "The Birds", "Marnie" and Charlie Chaplin's "A Countess from Hong Kong".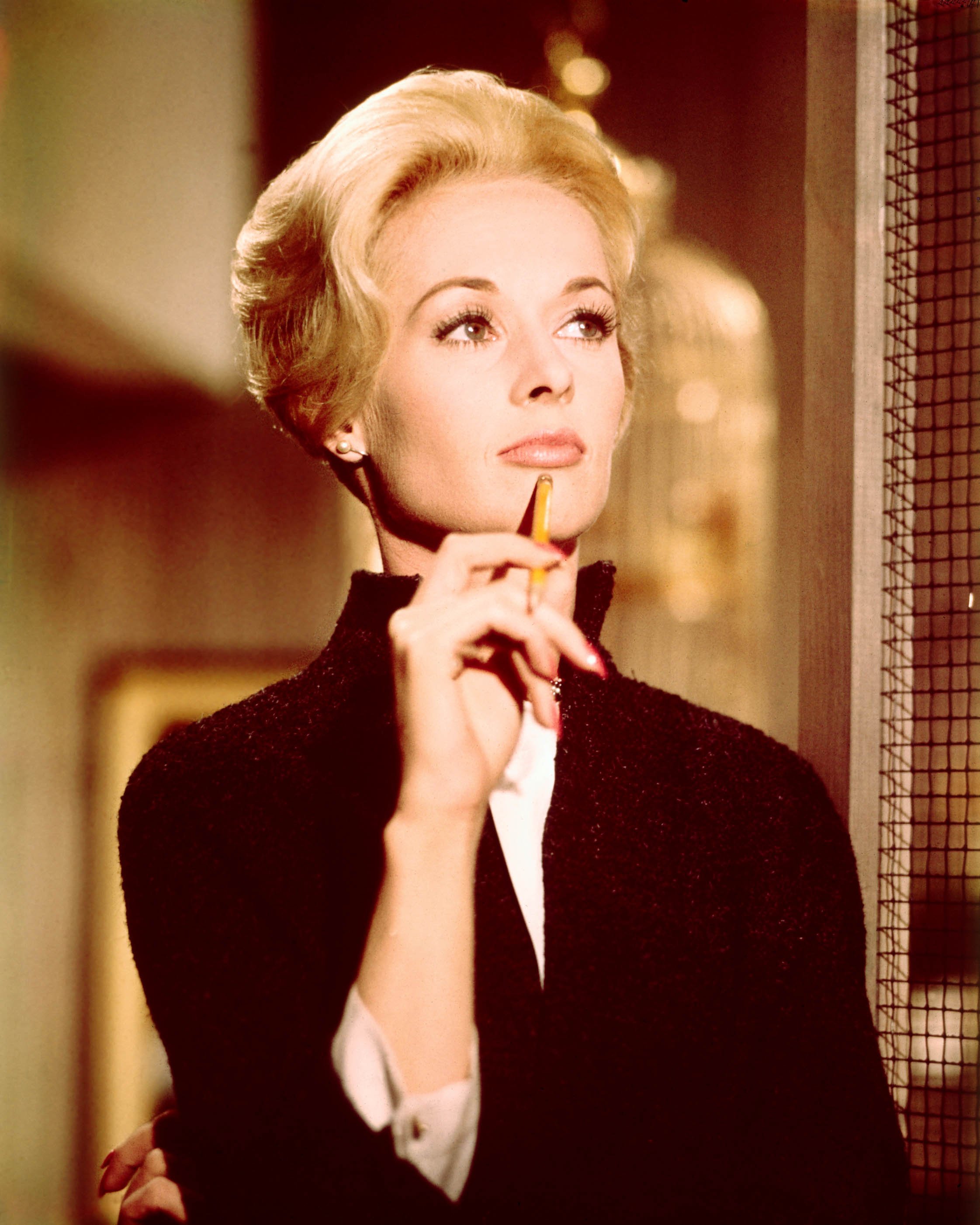 ---
Melanie Griffith
Tippi's only daughter Melanie decided to follow her mother's footsteps. It wasn't long until Melanie was also making a name for herself in Hollywood, thanks to her talent and legs. She's appeared in numerous movies since the 70s such as "Body Double", "Something Wild" and "Working Girl", for which she got an Academy Award nomination and a Golden Globe.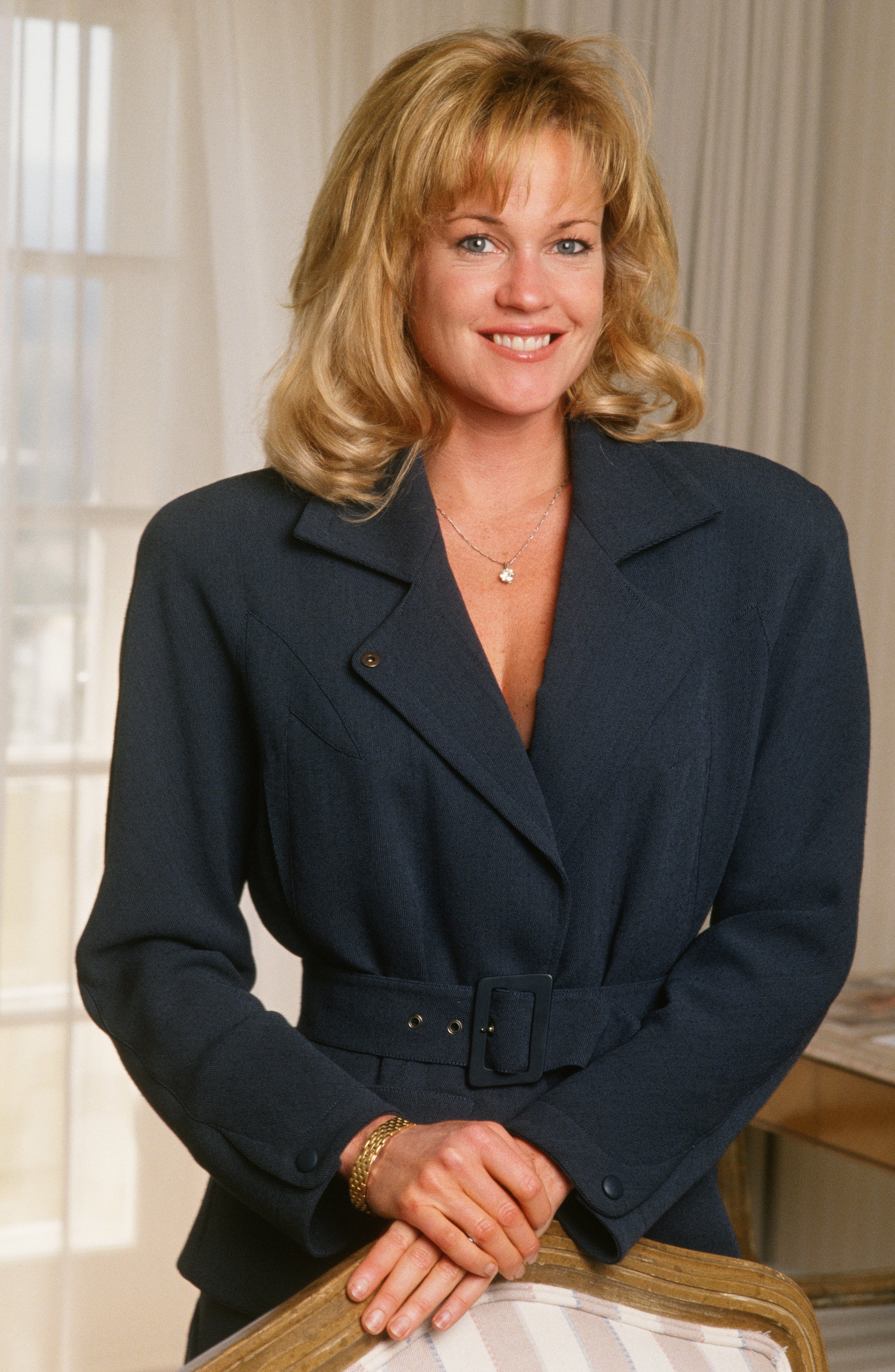 ---
Dakota Johnson
Dakota Johnson was born from Melanie Griffith's marriage to actor Don Johnson and a living proof that the apple doesn't fall far from the tree. She also made her way into showbiz starting in the 1999 movie "Crazy in Alabama", alongside her mother. Her breakthrough role came in 2015 with the "Fifty Shades of Grey" series, where she played the lead female role.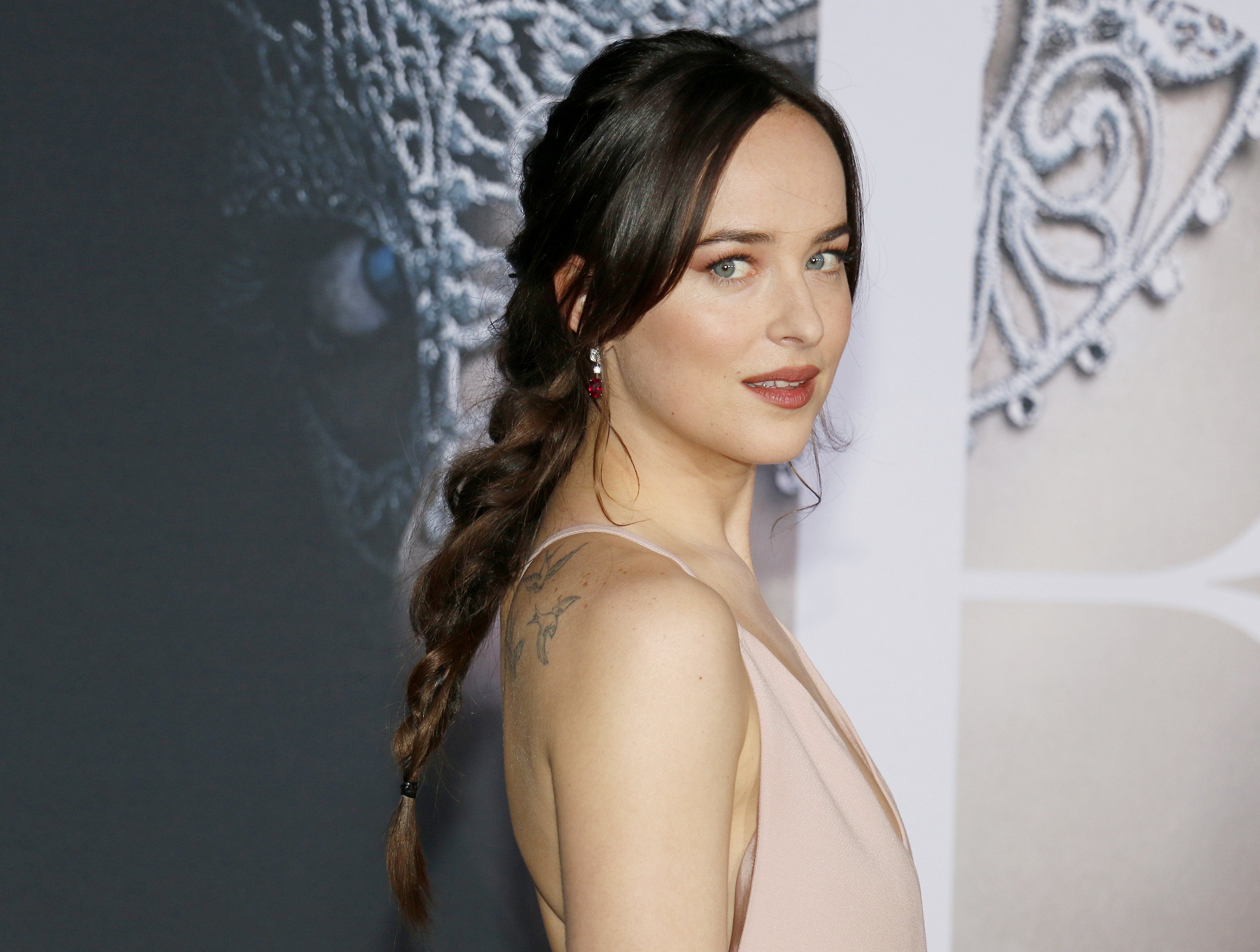 ---
2. Betty Witherspoon, Reese Witherspoon, and Ava Phillippe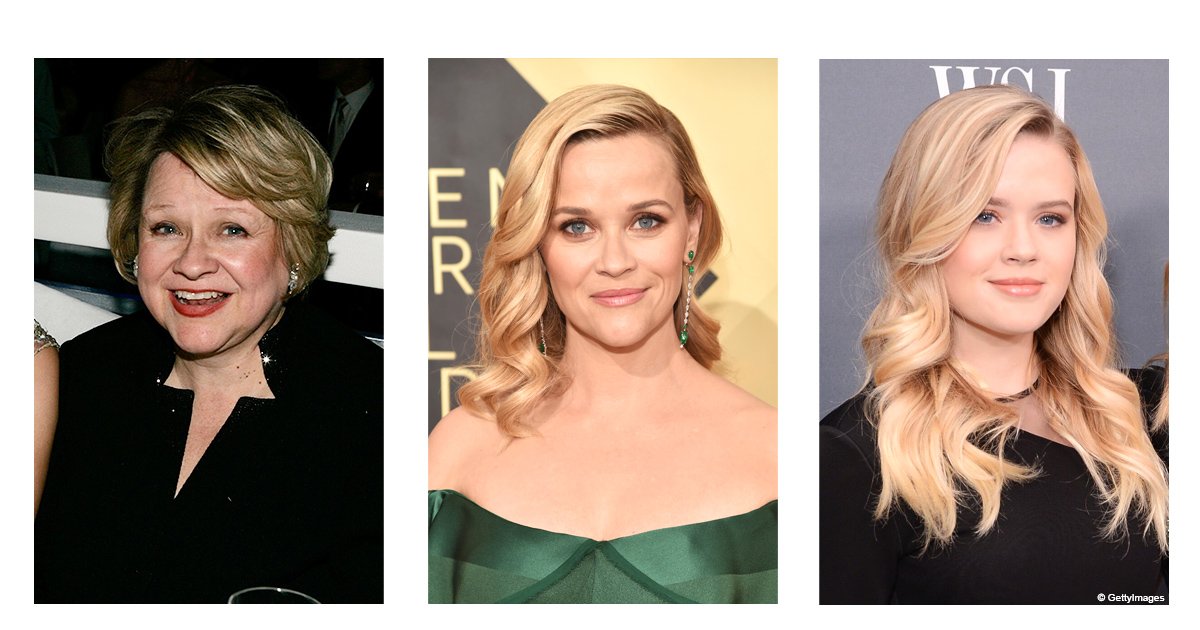 Betty Whitherspoon
While she may have not been involved in showbiz, Betty Whitherspoon managed to successfully pass down her intellect and work ethic to her daughter, actress Reese Witherspoon. With a talent for science and math and passion for taking care of other people, Betty knew from an early age that becoming a nurse was the right path for her.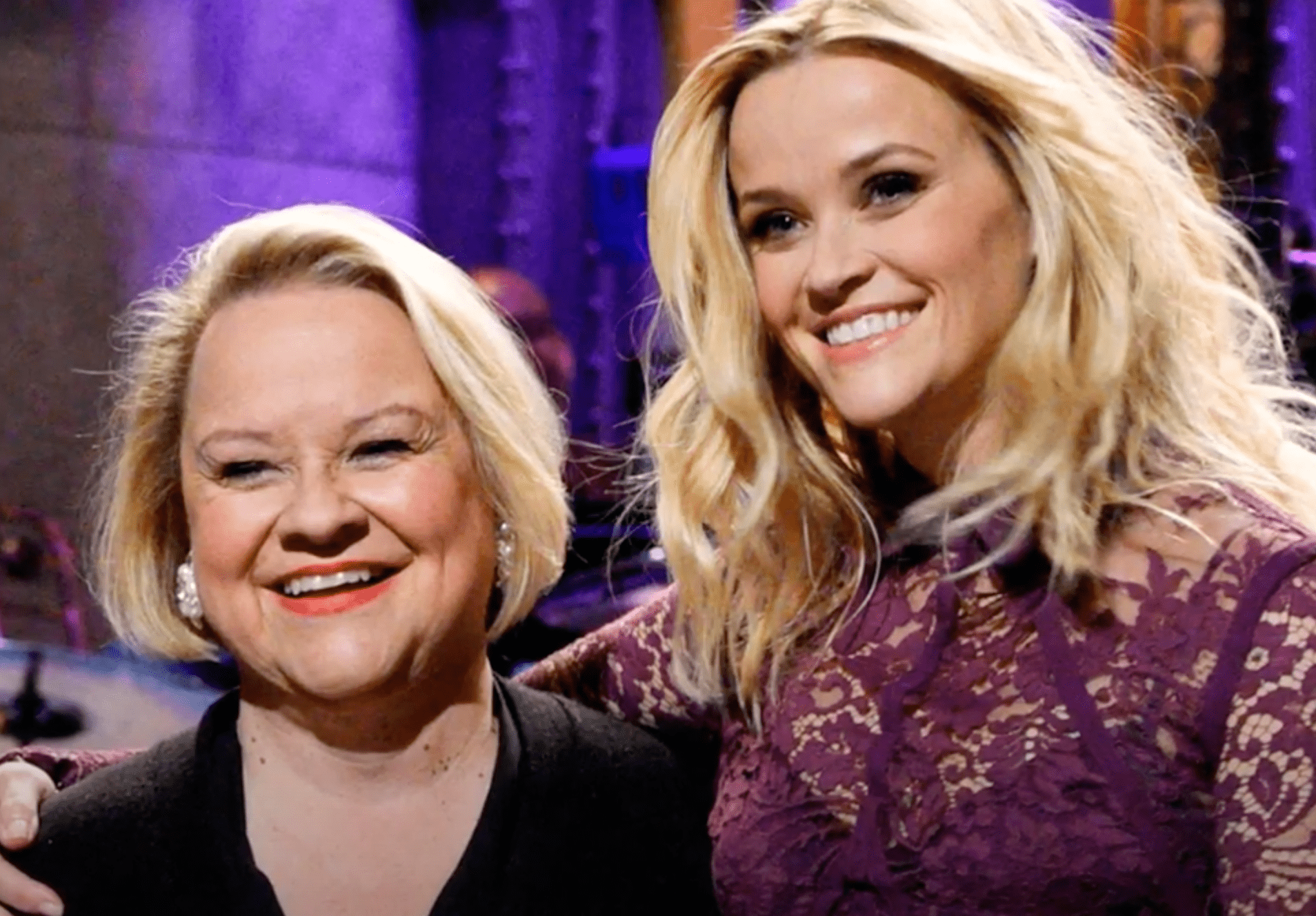 ---
Reese Witherspoon
Although she "could have been a doctor, if she wanted to," according to her mother, Reese chose to follow a career in showbiz instead. Her breakthrough role came with the 1999 movie "Cruel Intentions", but she has since then proved her enormous talent numerous times through movies such as "Legally Blonde", "Gone Girl" and "Wild".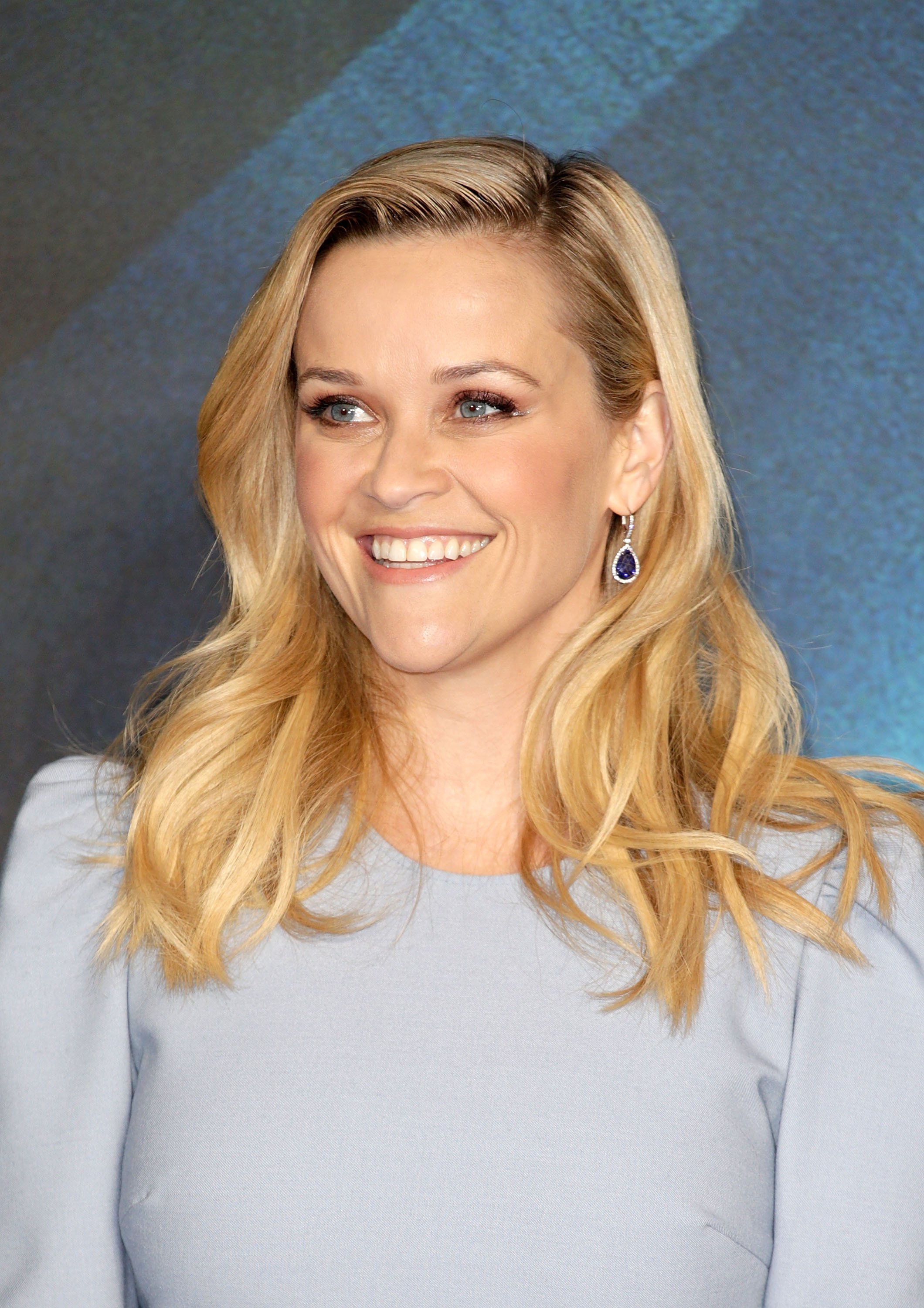 ---
Ava Phillippe
Born out of Reese's marriage to "Cruel Intentions" co-star Ryan Phillippe, Ava Philippe is the spitting image of her mother. The UC Berkeley student has been working on her modeling career and has recently starred in the lookbook for Rodarte's Fall collection. In addition, she's also a social media influencer and her mom's number 1 supporter.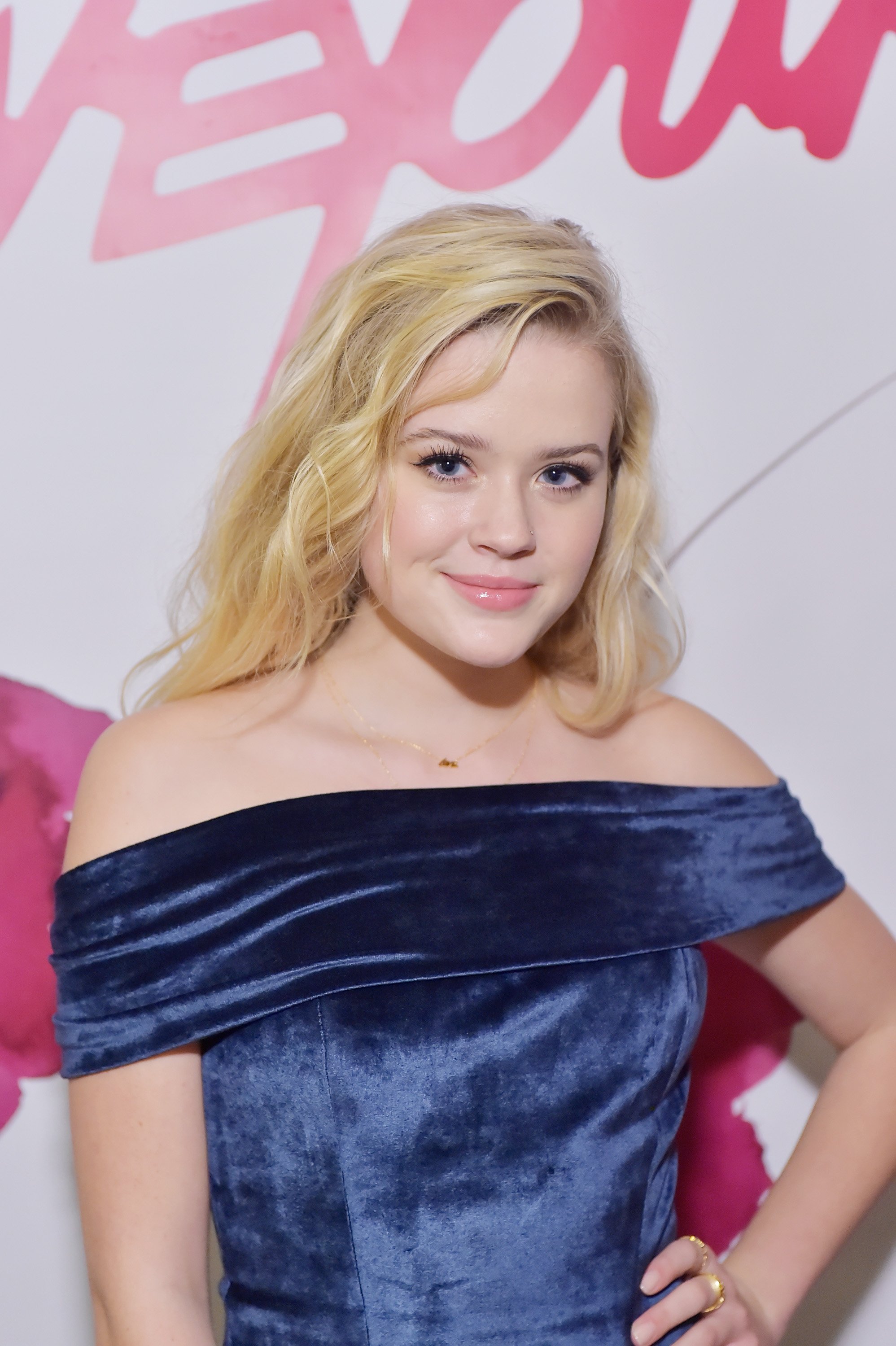 ---
3. Galina Jovovich, Milla Jovovich, and Ever Gabo Anderson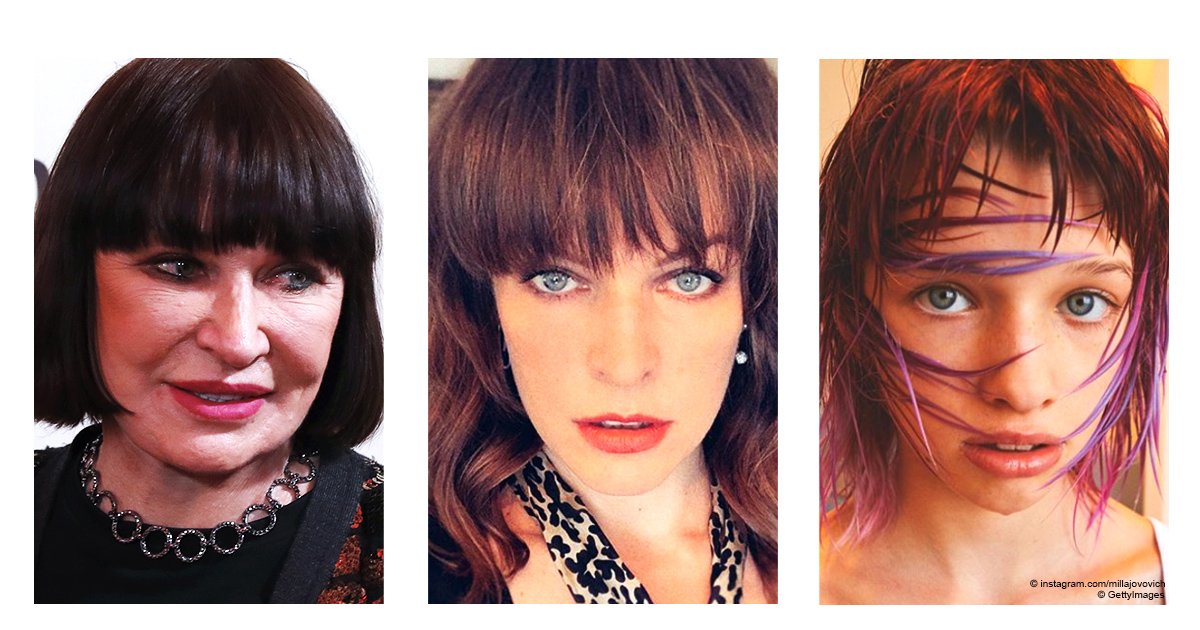 Galina Jovovich
Russian-born actress Galina Jovovich started her career by appearing in several movies, TV shows, and stage productions in the Soviet Union back in the 70s. In the 80s she emigrated first to London, then to Los Angeles, where she raised her daughter Milla. She became her daughter's agent and was essential to her success. She still acts in Russian and American movies.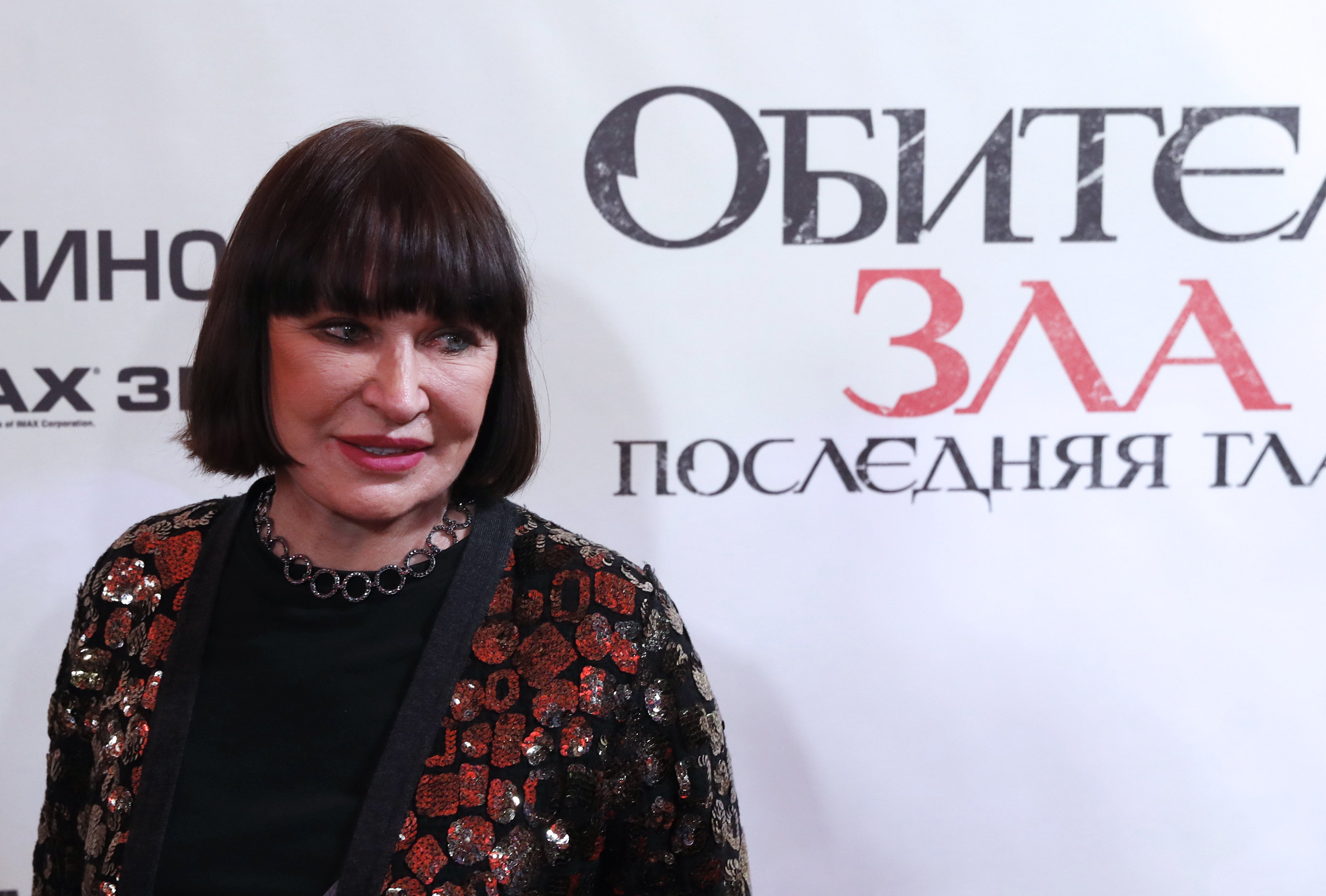 ---
Milla Jovovich
Milla Jovovich began modeling at age 12. In 1988 she made her acting debut in the TV movie "The Night Train to Kathmandu" but it was her role in the 1991 movie "Return to the Blue Lagoon" at age 15 that would kick-start her Hollywood career. Since then she's appeared in movies such as "The Fifth Element and the "Resident Evil" franchise.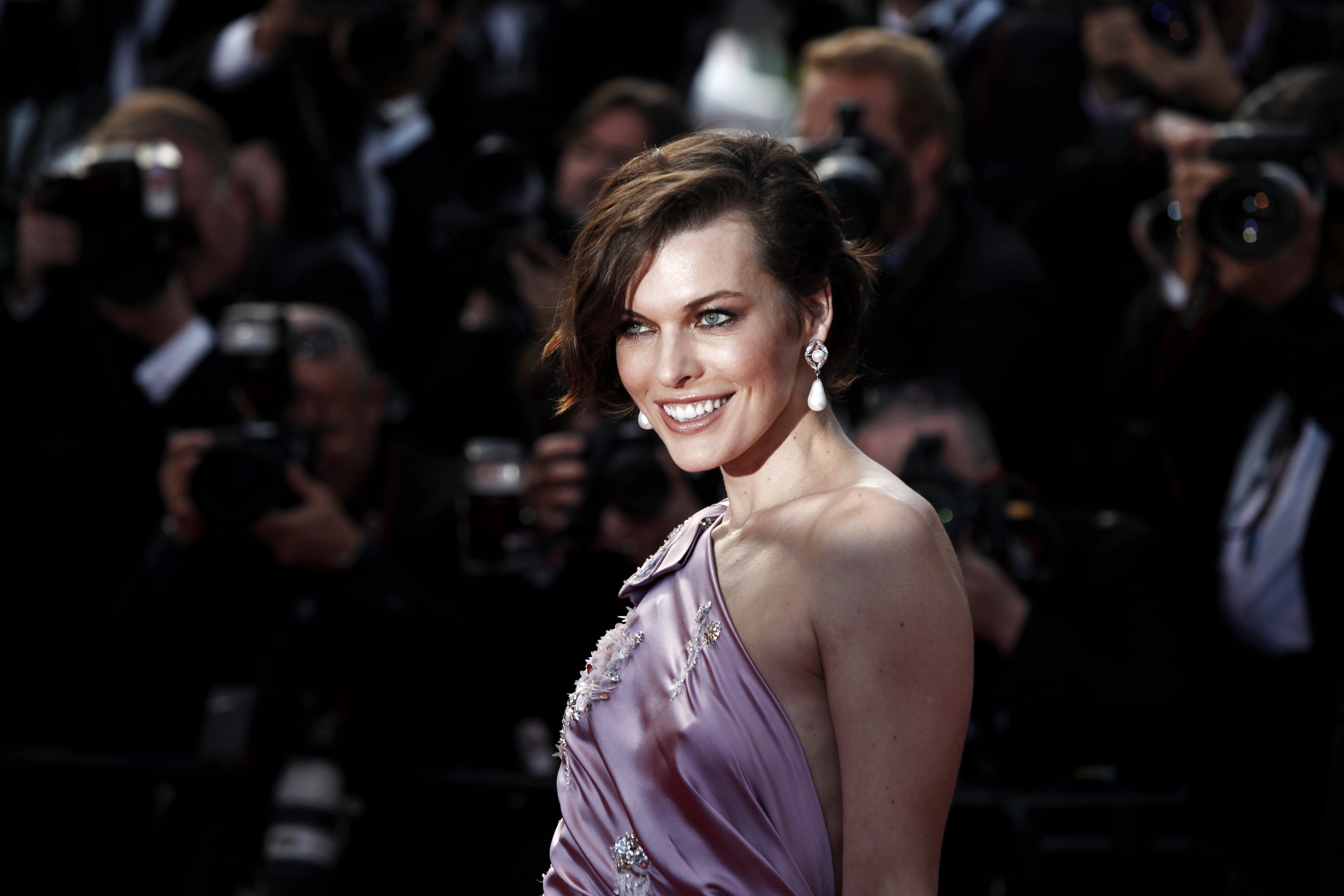 ---
Ever Gabo Anderson
Ever Gabo Anderson, Milla, and filmmaker Paul Anderson's 12-year-old daughter, also decided to go into the family's business by becoming an actress herself. After appearing in the 2016 movie "Resident Evil: The Final Chapter", Ever has recently landed two major-film roles: as Wendy in Disney's upcoming movie "Peter Pan & Wendy" and as a young Natasha Romanoff in Marvel's "Black Widow".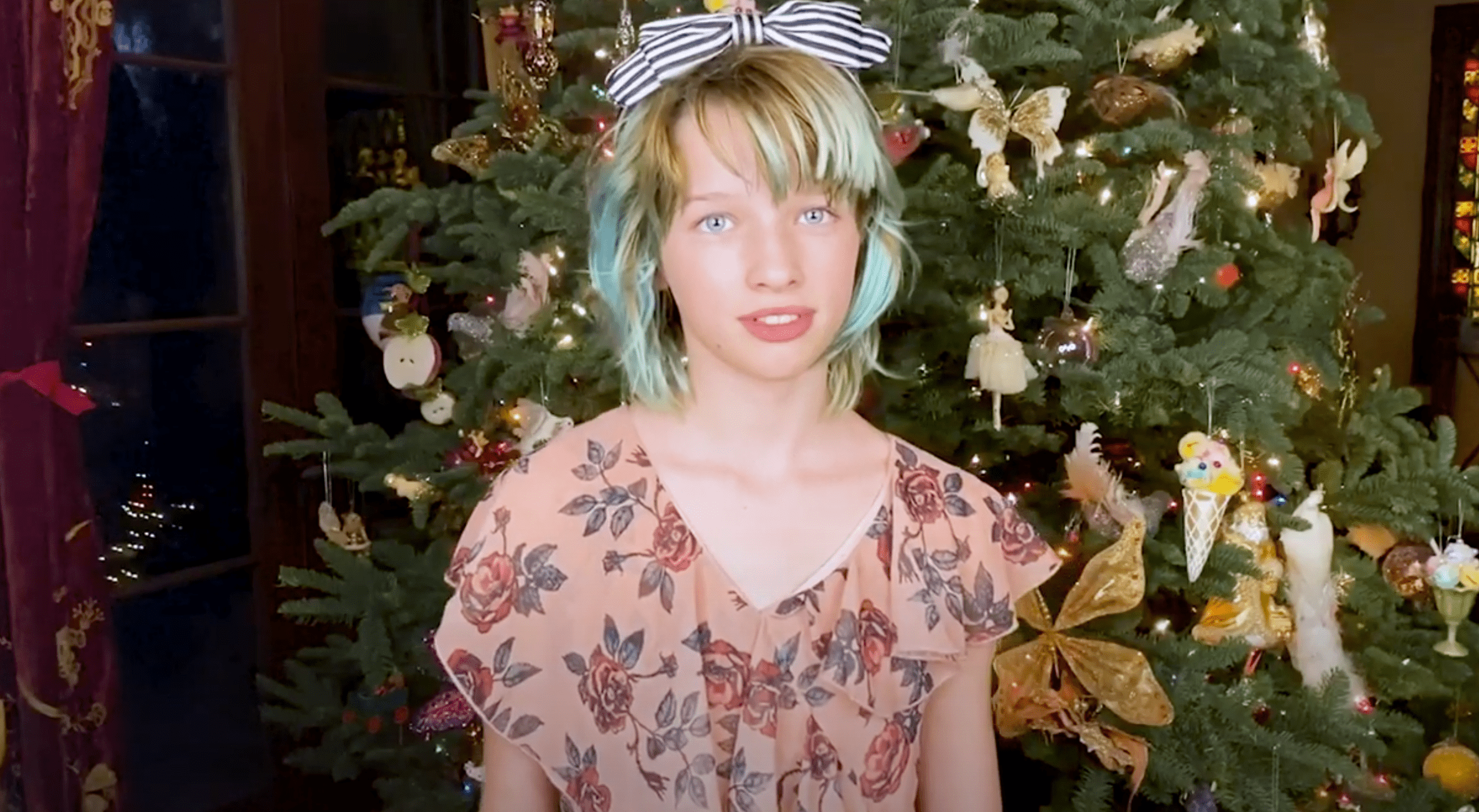 ---
4. Priscilla Presley, Lisa Marie Presley, and Riley Keough
Priscilla Presley
Best known as Elvis Presley's wife from 1967 to 1973, Priscilla Presley went on to become an actress and, ever since her husband's death, a business magnate. During her acting career, Priscilla appeared in the "Naked Gun" movies as Jane Spencer, co-starring with Leslie Nielsen and in the long-running TV show "Dallas" as Jenna Wade. She's currently the chairwoman of Elvis Presley Entreprises.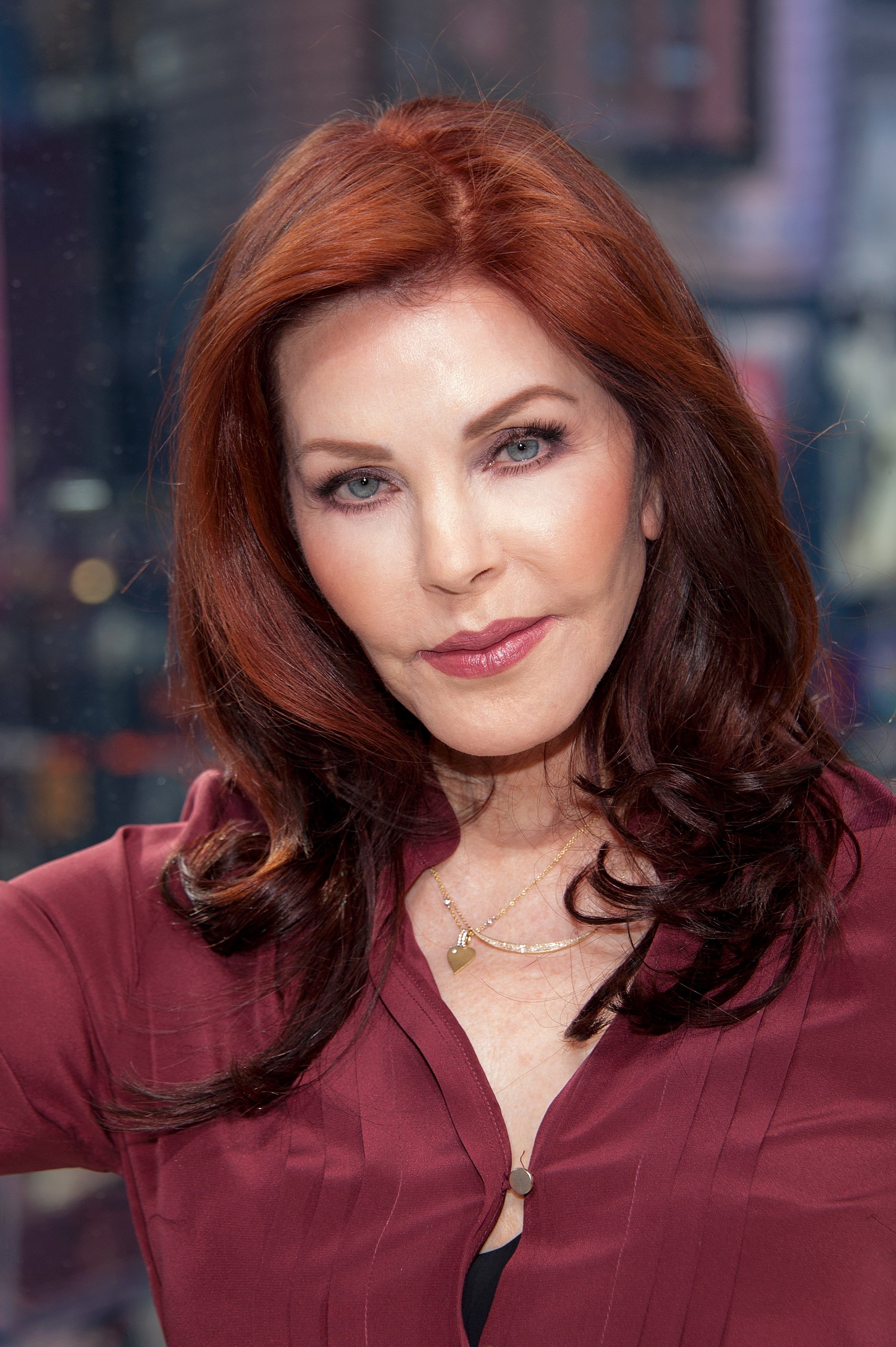 ---
Lisa Marie Presley
Lisa Marie is the sole heir to her father's estate, whose footsteps she followed by becoming a singer-songwriter. She's released 3 studio albums to date and collaborated with many artists such as Pink, Pat Benatar, and Richard Hawley. She's been married 4 times, but her most famous marriage was with pop idol Michael Jackson in the 90s.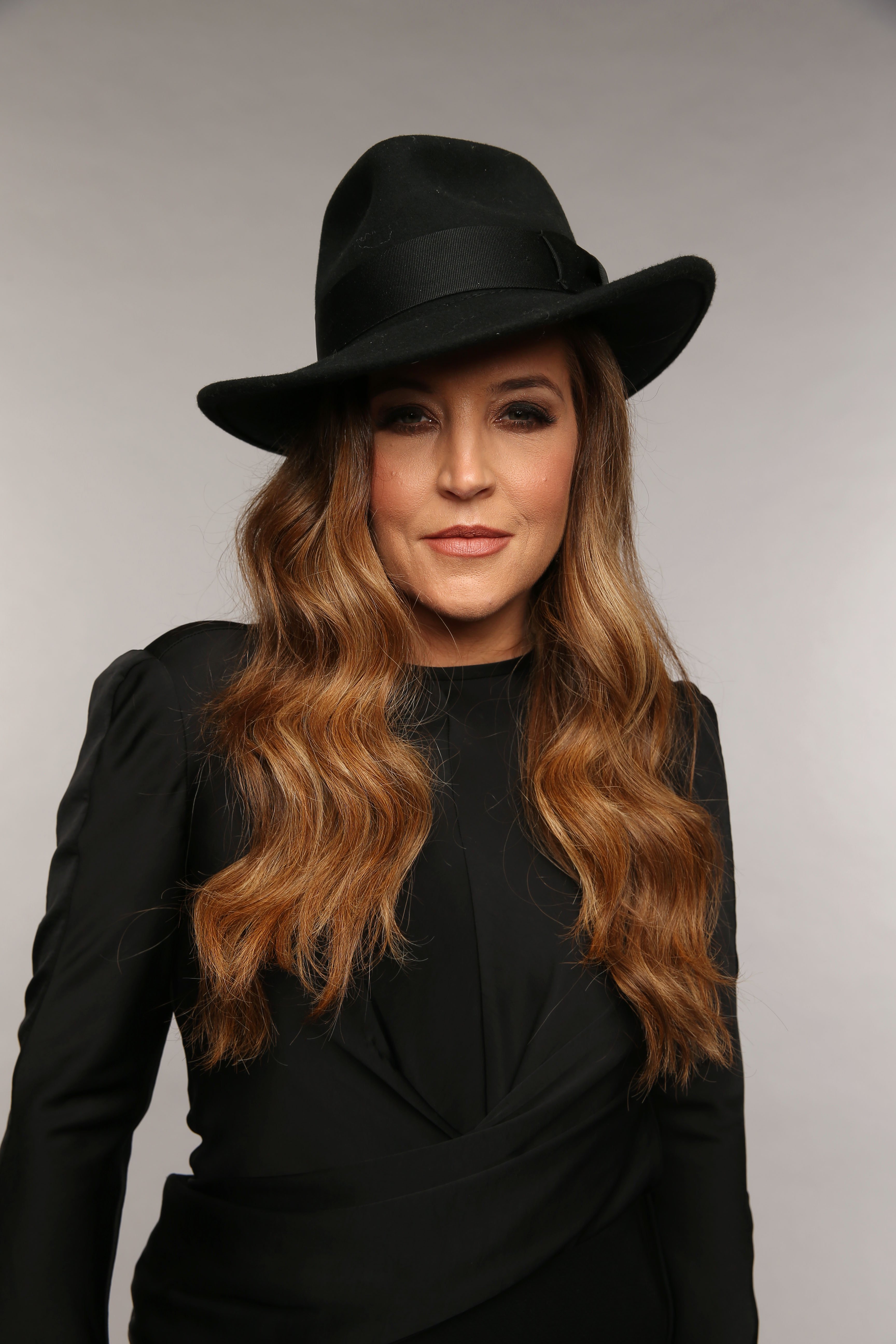 ---
Riley Keough
Riley was born out of Lisa Marie's marriage to musician Danny Keough. She has pursued a career as an actress, model, and producer, which included several roles as a scream queen in numerous horror movies. Elvis Presley's first grandchild is known for her roles in the TV show "The Girlfriend Experience", the movie "Mad Max: Fury Road" and "American Honey".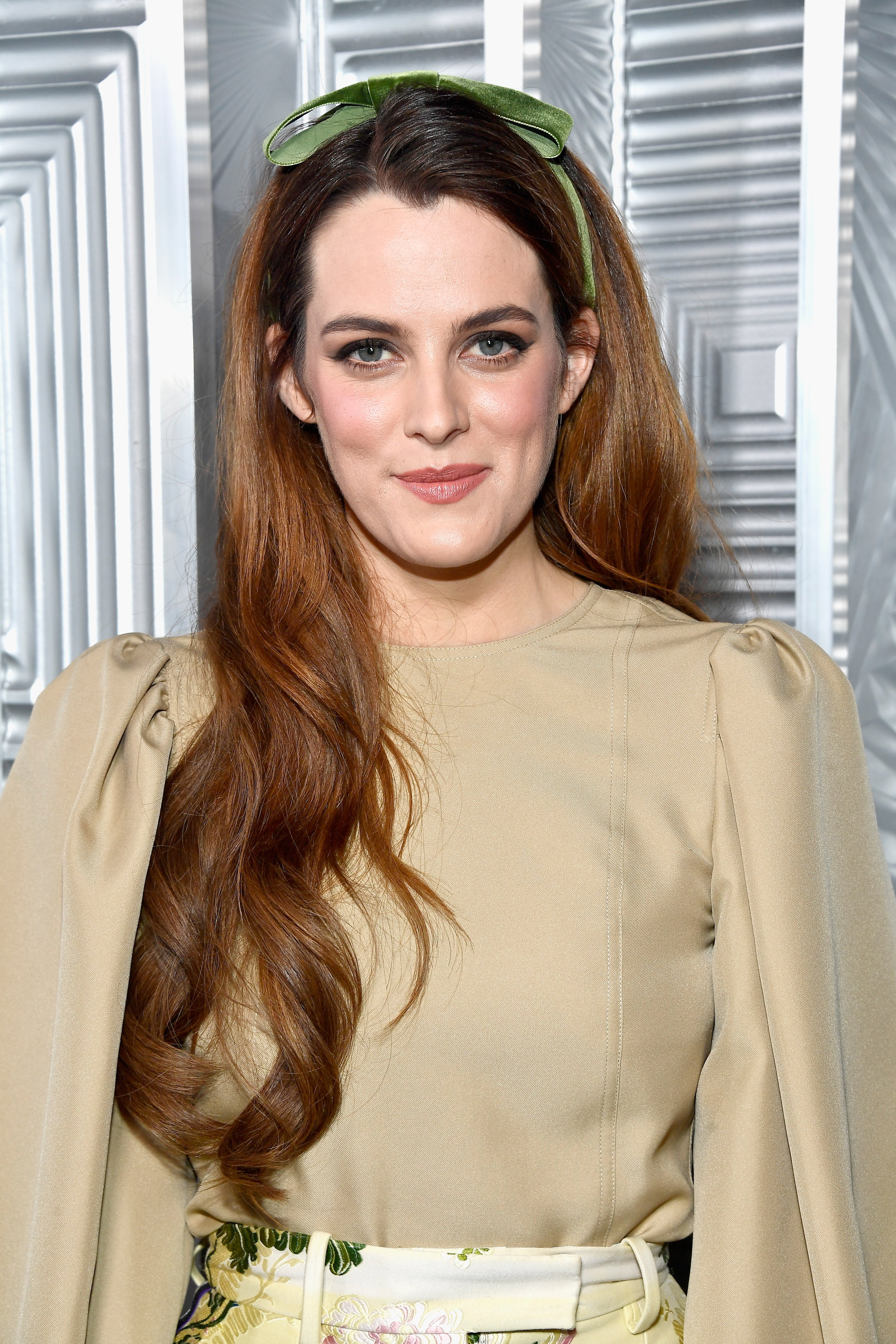 ---
5. Gayle Gaston, Robin Wright, and Dylan Penn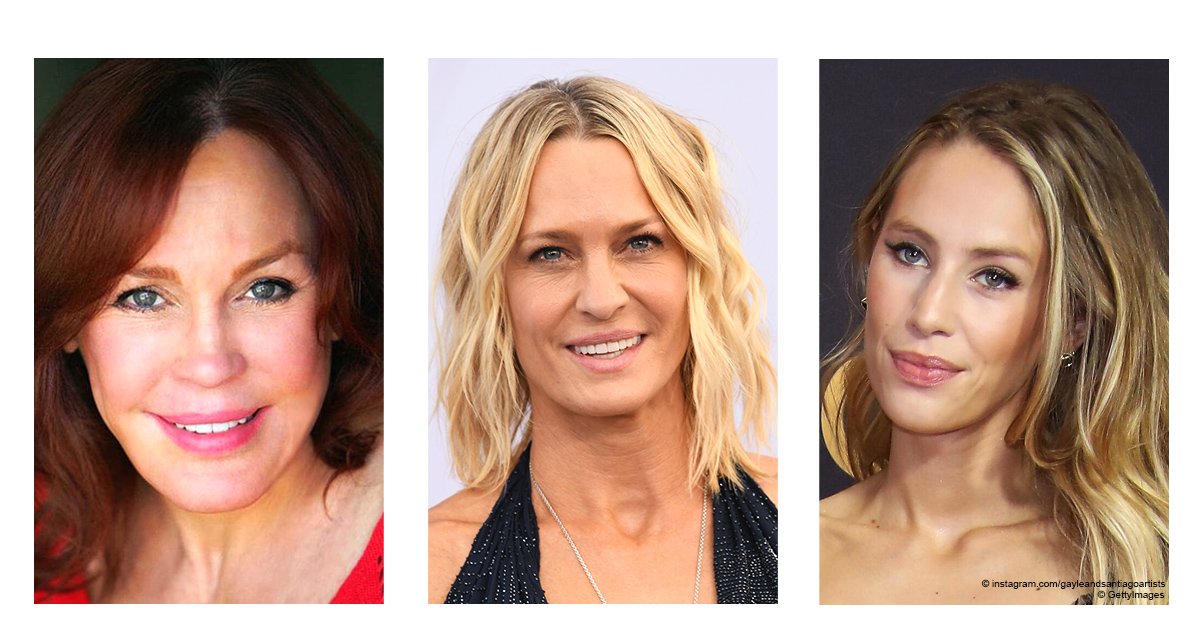 Gayle Gaston
When her daughter Robin Wright was born in 1966, Gayle Gaston was working as a cosmetics saleswoman and far from knowing that she would eventually change her career path entirely later on in life. Her first acting role came in 2011 in the short "It's Never About a Boy" and she is due to appear in the 2020 movie "Blood Pageant".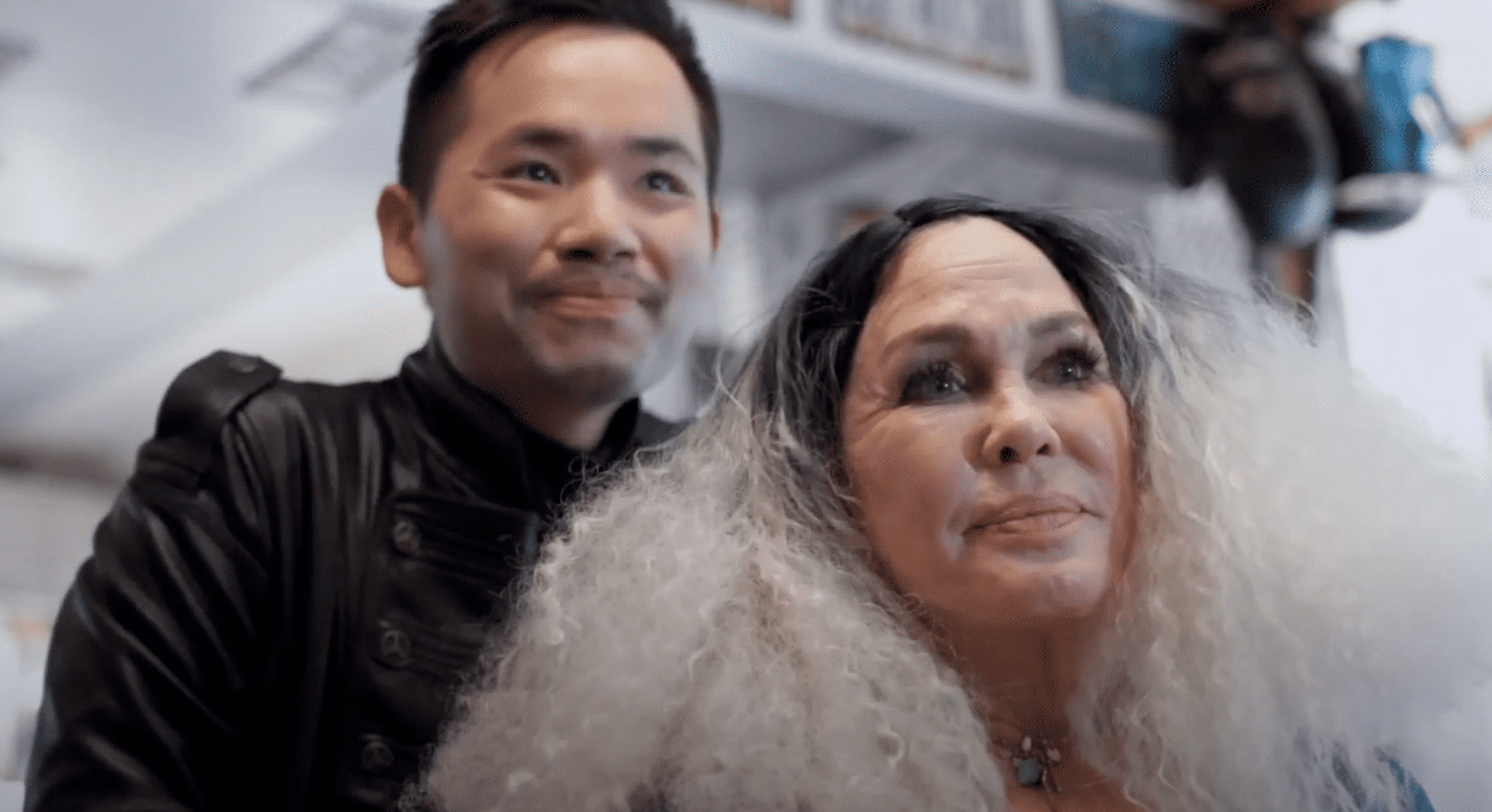 ---
Robin Wright
Robin got her breakthrough role as Kelly Capwell in the NBC soap opera "Santa Barbara". Since then she's appeared in movies such as "Forrest Gump", "The Girl With the Dragon Tattoo" and 2017's "Blade Runner". Her role as Claire Underwood in the Netflix show "House of Cards" made her the first actress to win a Golden Globe for a Web series.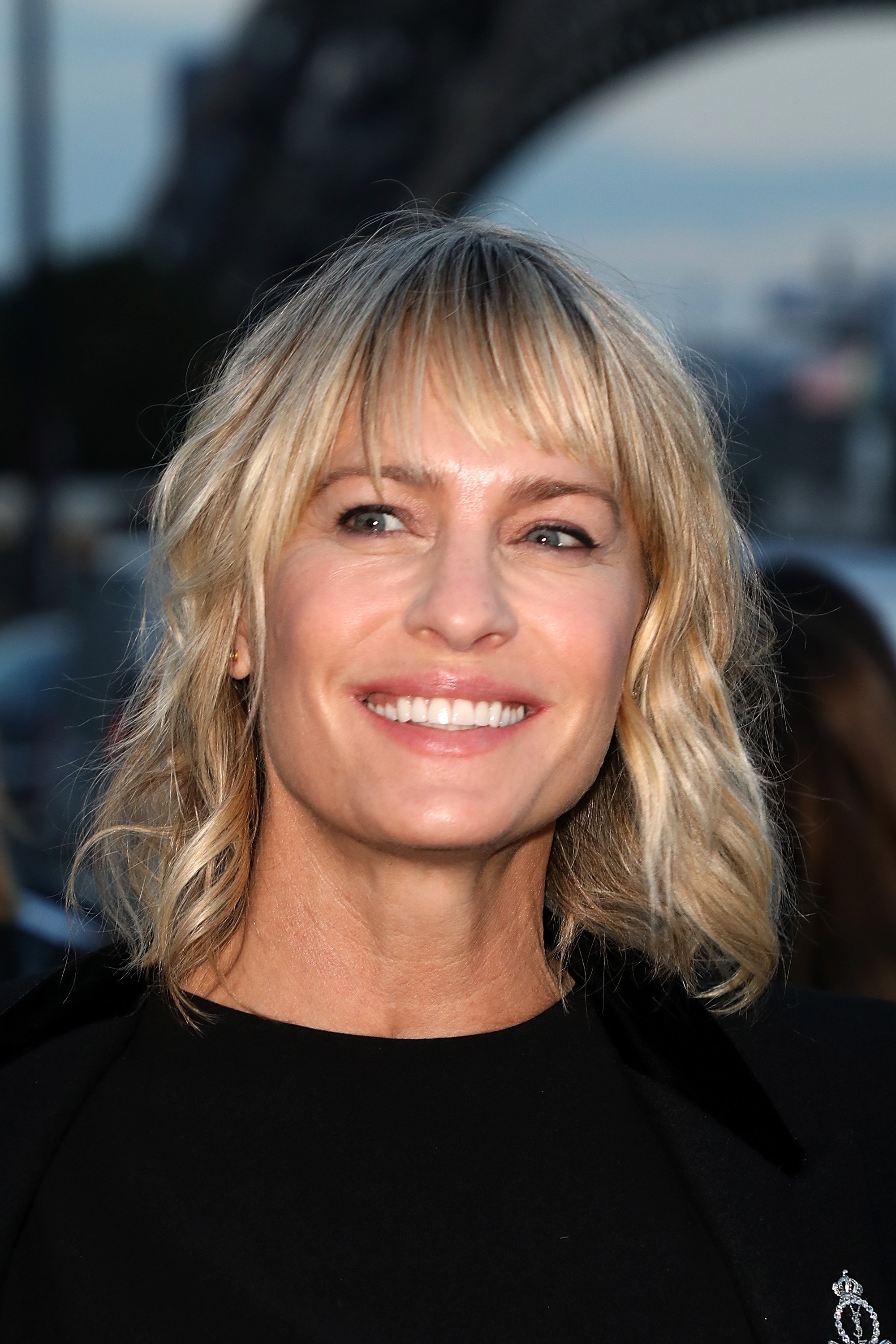 ---
Dylan Penn
Dylan, Robin Wright, and Sean Penn's daughter started her career modeling for brands such as GAP and magazines GQ, W, and Elle. In 2015 she made her acting debut by starring in the horror movie "Condemned". A year later, she was appearing in the movie "Elvis & Nixon", starring Kevin Spacey, her mother's costar in "House of Cards".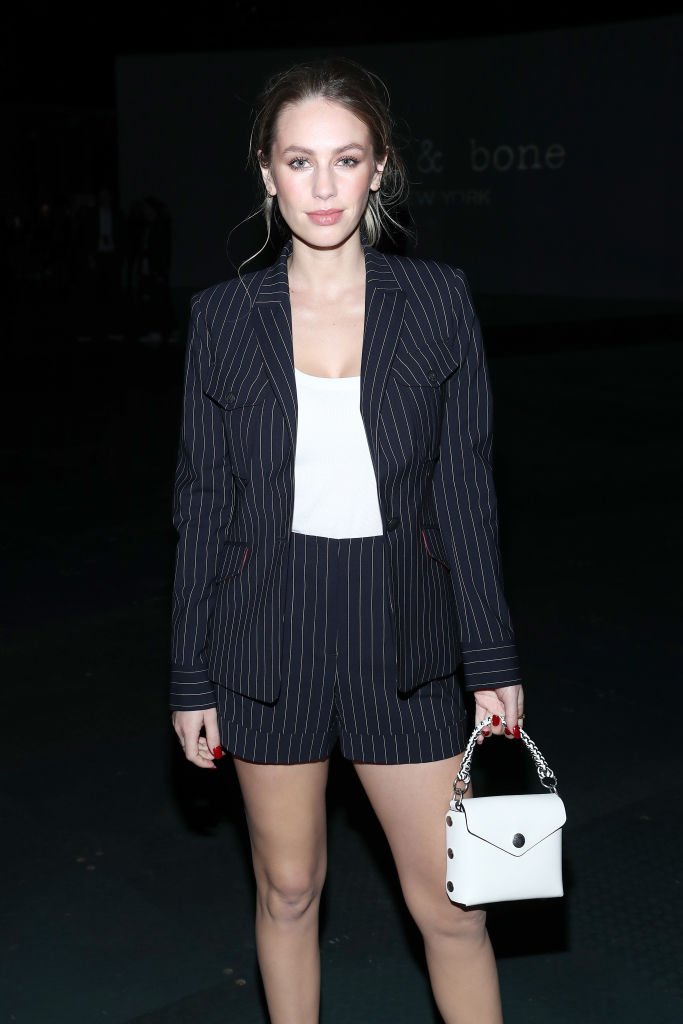 ---
6. Ingrid Bergman, Isabella Rossellini, and Elettra Rossellini Wiedemann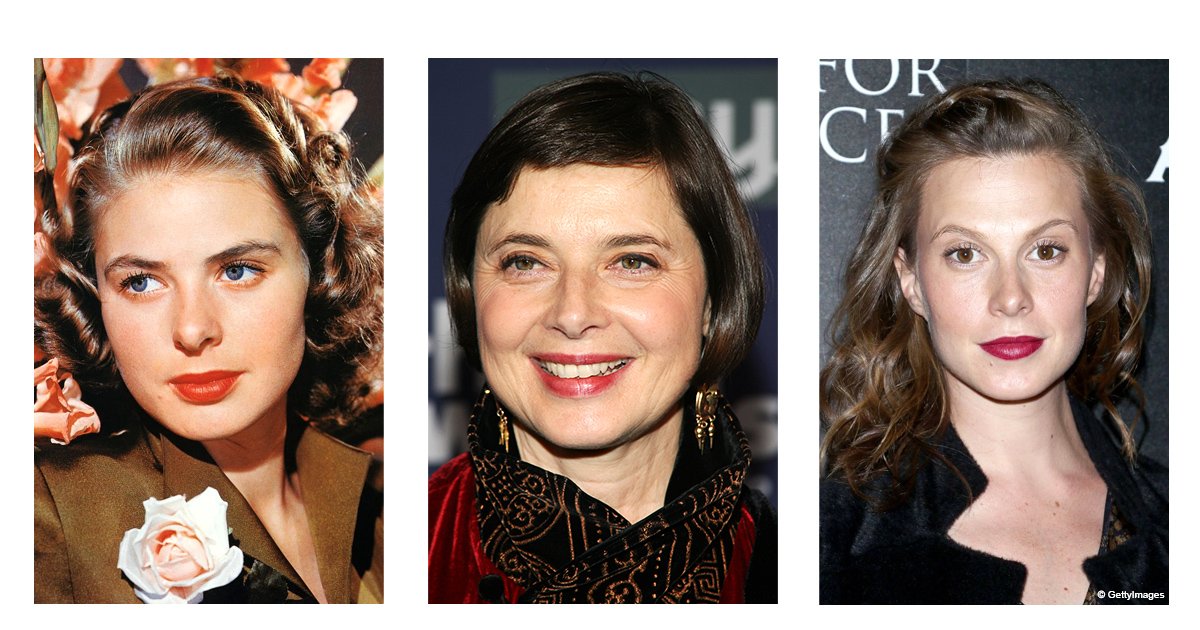 Ingrid Bergman
Swedish-born actress Ingrid Bergman first started her acting career appearing in Swedish and German films. Her introduction to Hollywood came in 1939 with the movie "Intermezzo", but she became better known for her roles in the iconic movies "Casablanca", "For Whom The Bells Toll" and "Joan of Arc", who all earned her Academy Award nominations.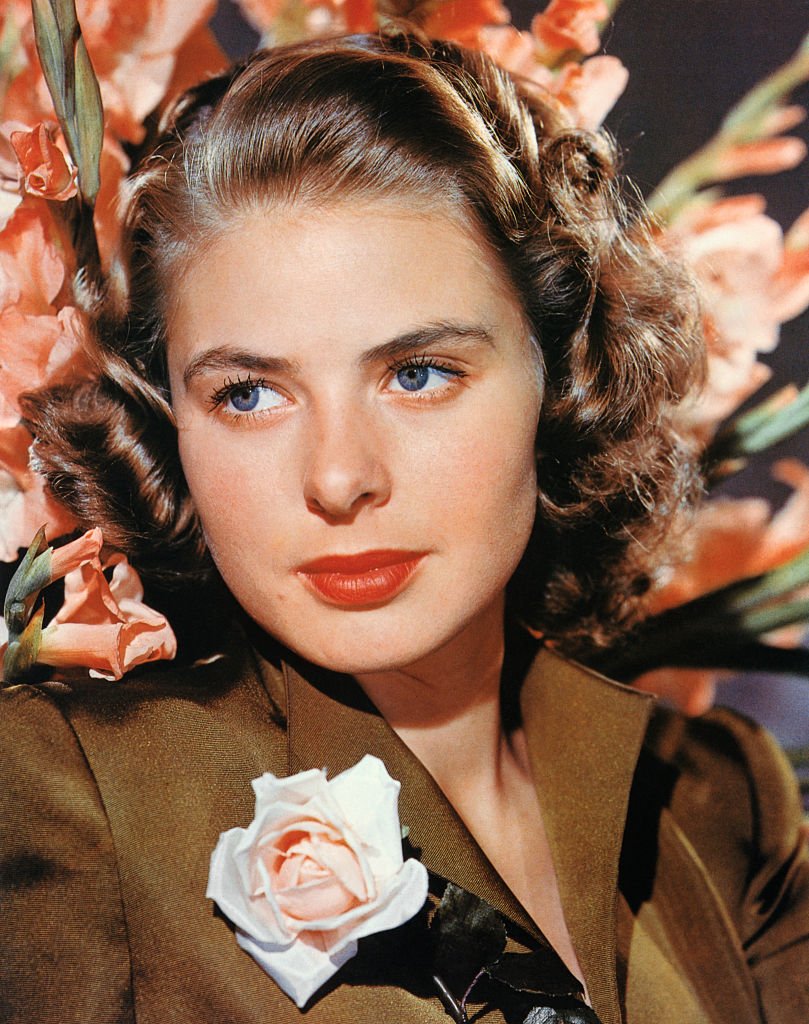 ---
Isabella Rossellini
Isabella Rossellini was born out of Ingrid Bergman's marriage to Italian neorealist director Roberto Rossellini. She was 28 when she started her modeling career which eventually led her to become Lancôme's spokesmodel from 1982 to 1996. Her acting career began in 1976 and she has since then appeared in movies such as "Blue Velvet", "Fearless" and "Immortal Beloved".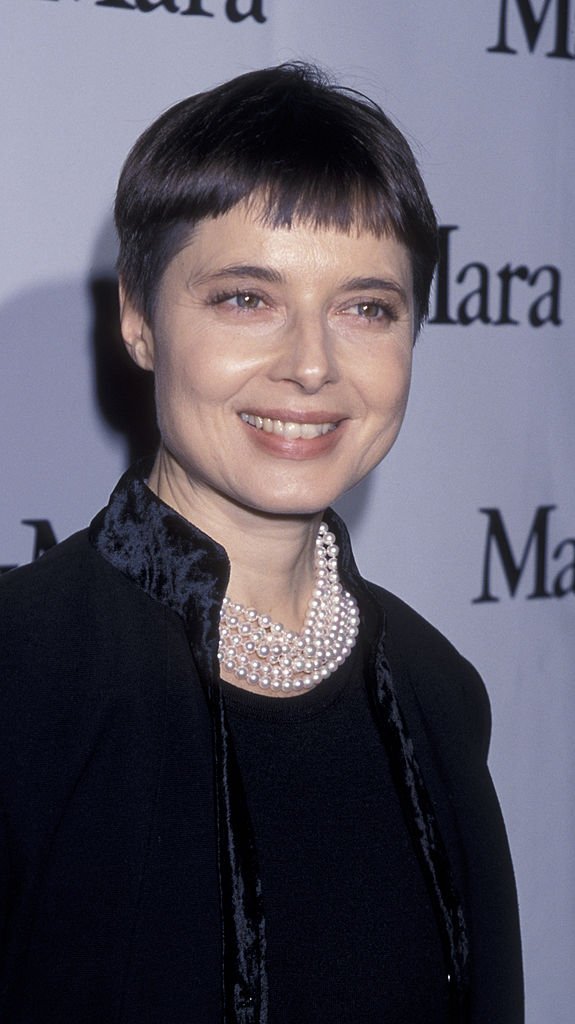 ---
Elettra Rossellini Wiedemann
Born in 1983, Elettra is Isabella and Jonathan Wiedemann's daughter. Before becoming an Executive Food Editor at Refinery29 and founding the food blog "Impatient Foodie", where she shares recipes of her own, Elettra was working as a fashion model, shooting with top photographers like Annie Leibovitz or Mario Testino. Just like her mother, she's also been a spokesmodel for Lancôme.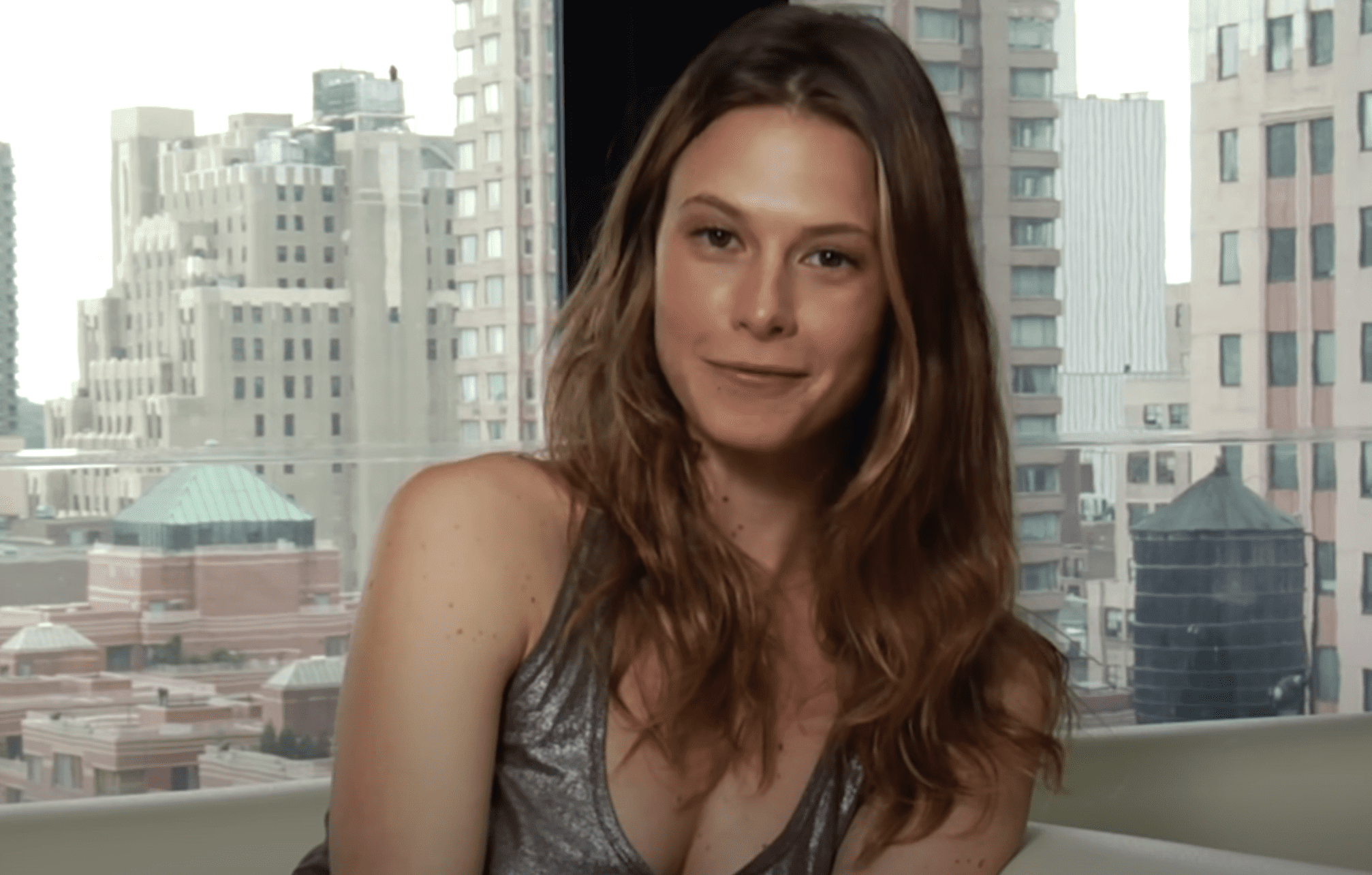 ---
7. Nena von Schlebrügge, Uma Thurman, and Maya Hawke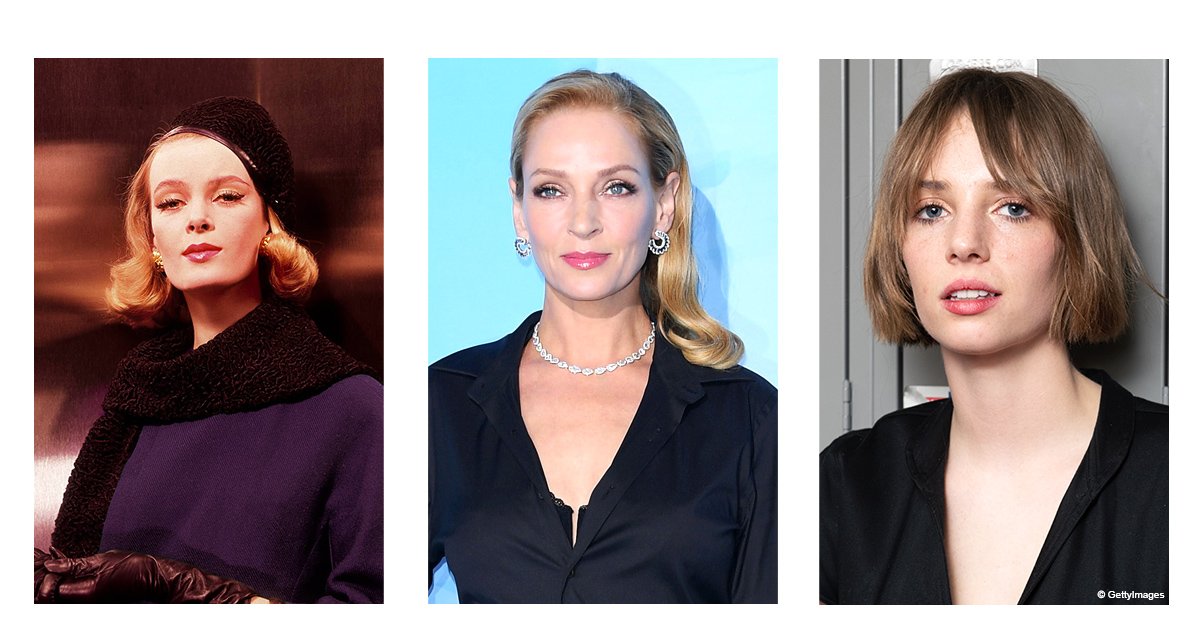 Nena von Schlebrügge
With a family background connected to German nobility, Nena von Schlebrügge started modeling at 14 after being discovered by Vogue photographer Norman Parkinson in Sweden. In addition to her high-fashion modeling career, Nena has also appeared in a 1967 movie and is now working as a psychotherapist and Managing Director of the Menla Mountain Retreat in Phoenicia, New York.
---
Uma Thurman
Uma is Nena and Robert Thurman's daughter. The actress landed her first film role in the 1988 movie "Dangerous Liaisons" after appearing on the December 1985 and May 1986 covers of British Vogue. She rose to stardom with the 1994 Quentin Tarantino movie "Pulp Fiction" and has since appeared in other memorable movies such as "Henry & June", "Gattaca" and "Nymphomaniac".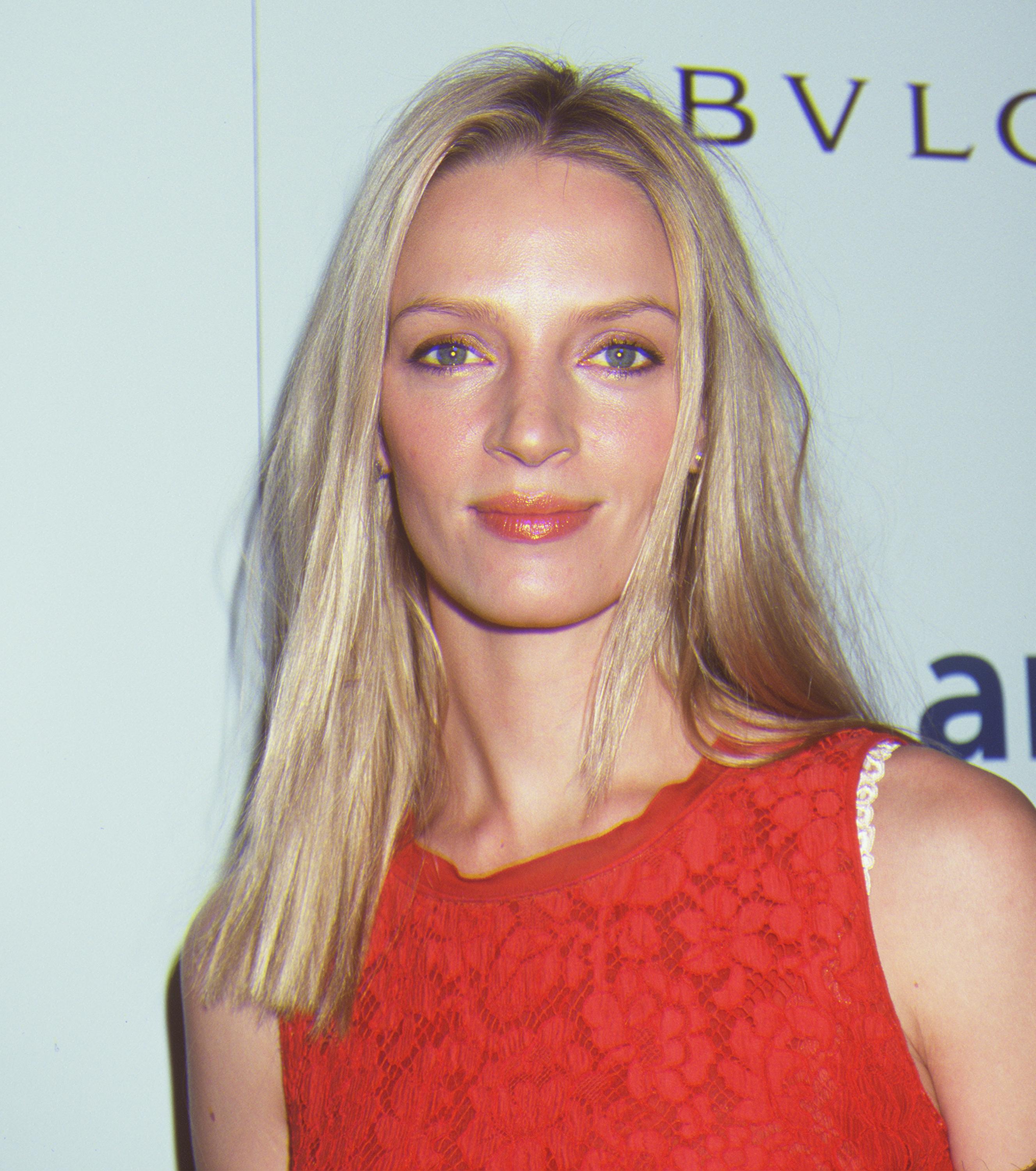 ---
Maya Hawke
Maya is what you get when you put Uma Thurman and Ethan Hawke together. She has been following her mother's footsteps by modeling for Vogue and switching to acting. Her screen debut came in 2017 in the BBC adaptation of "Little Women" and has recently been seen as Robin in Netflix's "Stranger Things" which became her breakthrough role.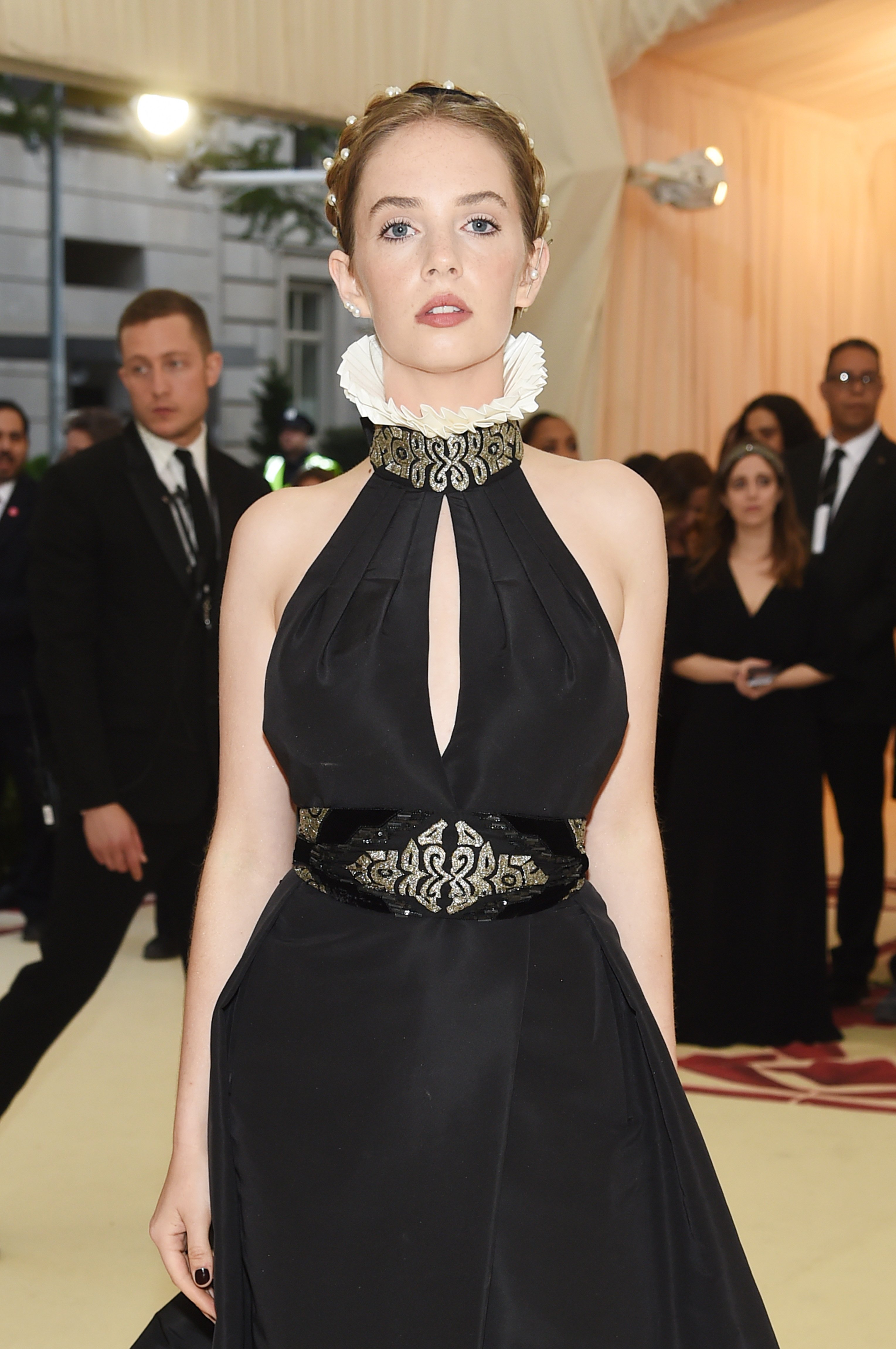 ---
8. Debbie Reynolds, Carrie Fisher, and Billie Lourd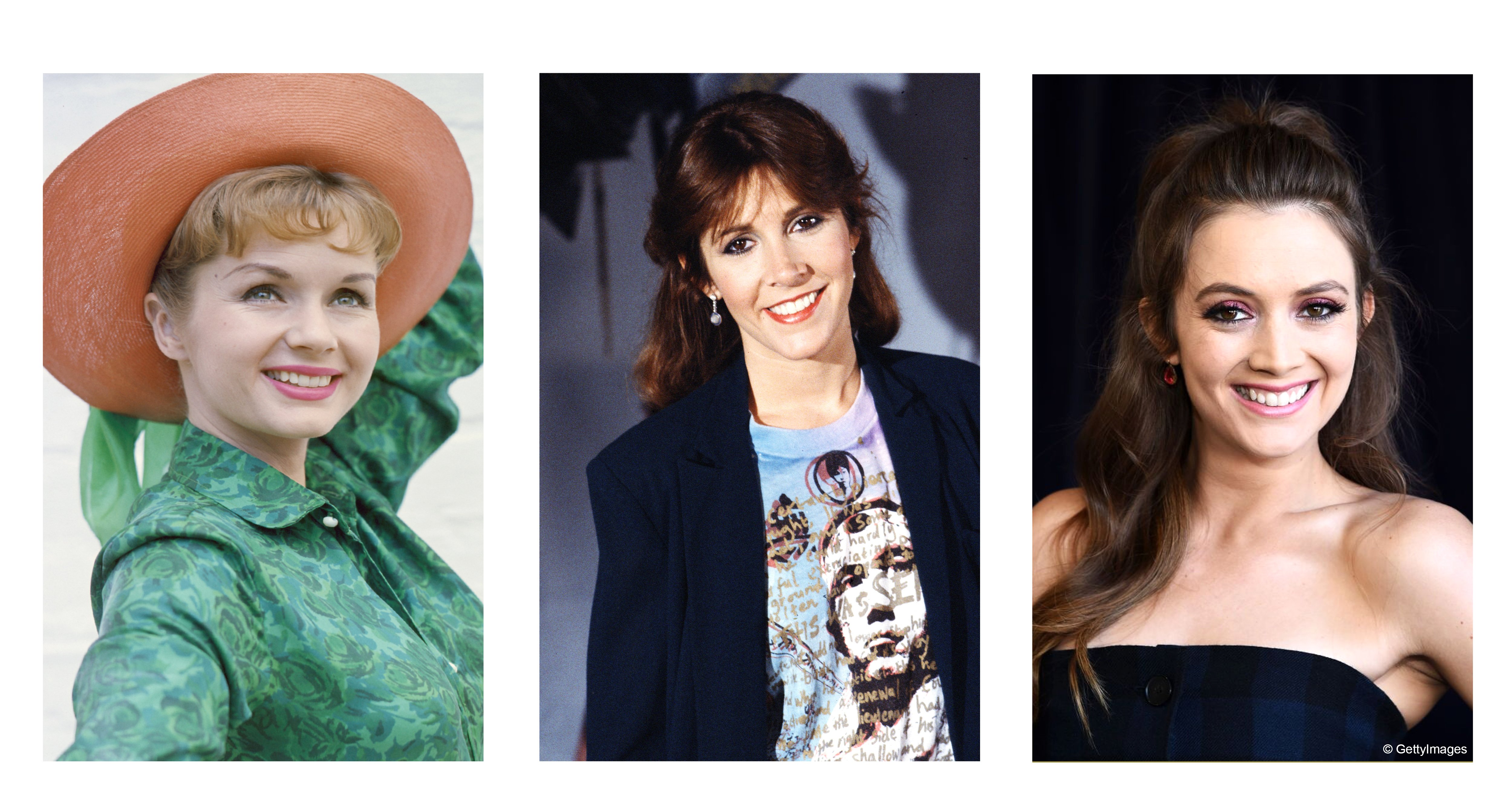 Debbie Reynolds
Actress Debbie Reynolds got her breakthrough role in the 1952 movie "Singin' in the Rain". Her performance as Molly Brown in the biographical movie "The Unsinkable Molly Brown" earned her an Academy Award nomination for Best Actress but she also earned critical appraisal for her TV show "The Debbie Reynolds Show" and her role in the Broadway revival "Irene".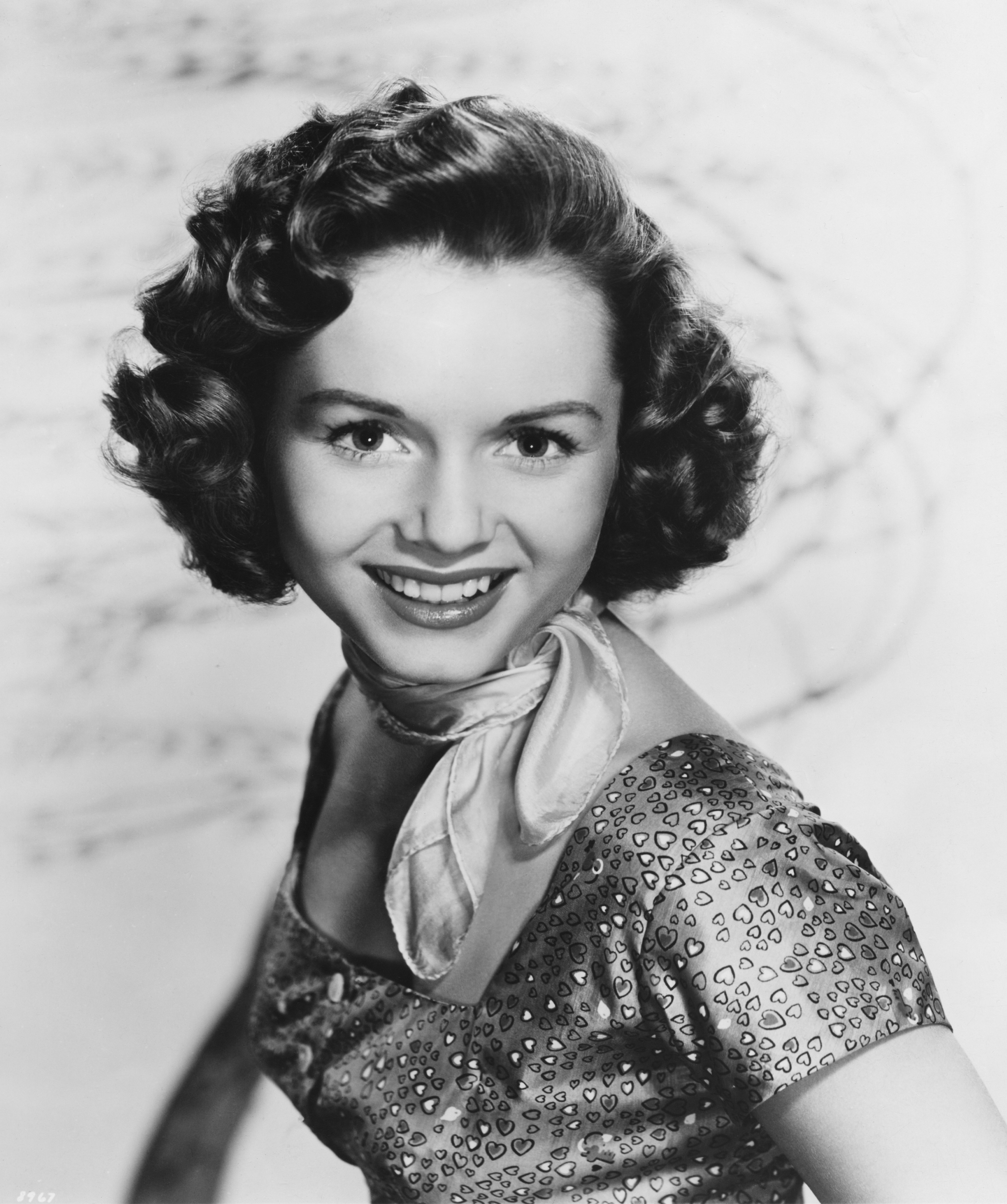 ---
Carrie Fisher
Carrie, Debbie, and singer Eddie Fisher's daughter rose to international stardom with her role as Princess Leia in the "Star Wars" films. During her career, she appeared in many other movies such as "Shampoo", "The Blues Brothers" or "When Harry Met Sally" and earned Emmy nominations for her appearances in the TV shows "30 Rock" and "Catastrophe". Sadly, she died in 2016.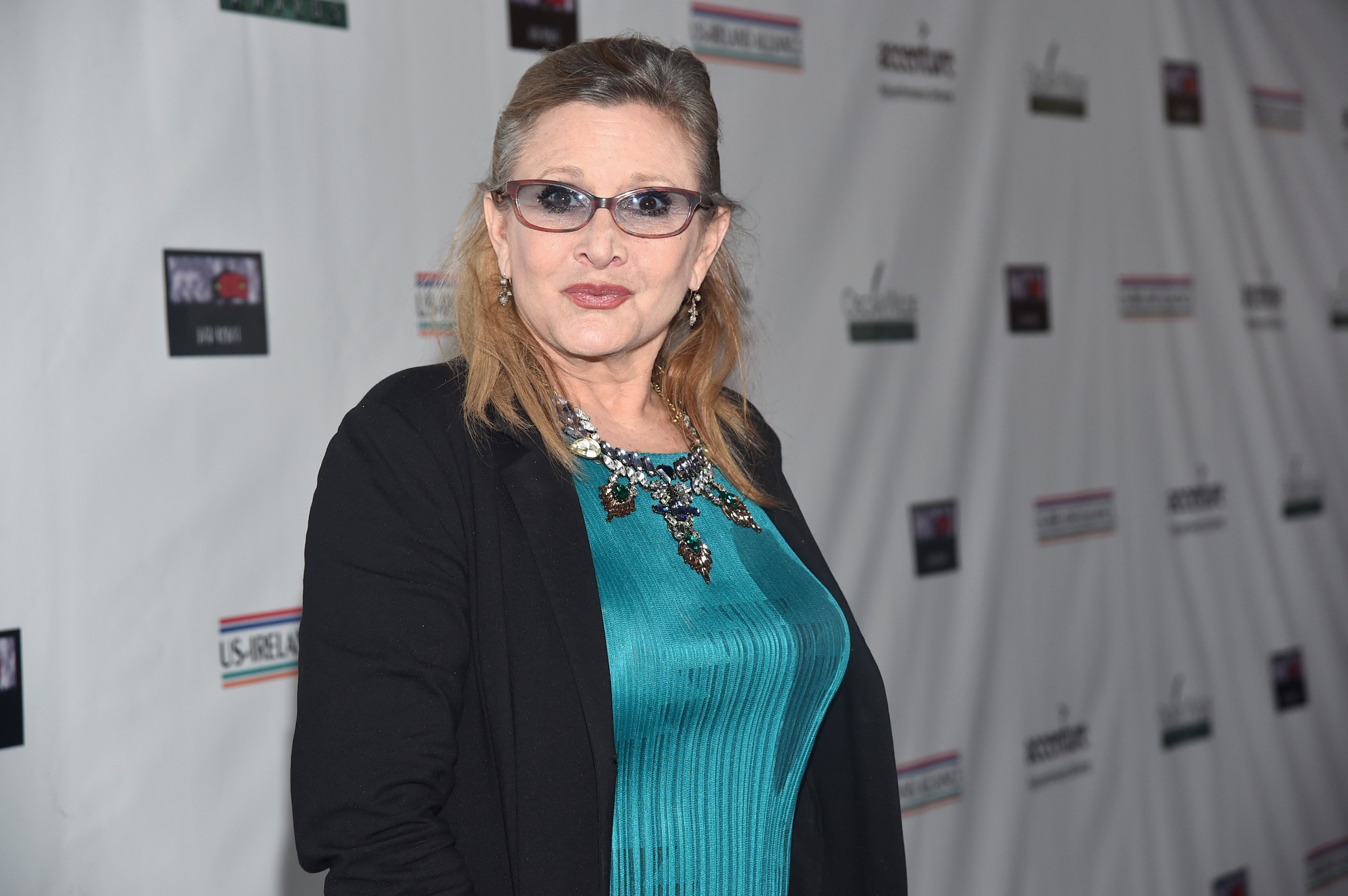 ---
Billie Lourd
Born in 1992, Billie is Carrie's only child with talent agent Bryan Lourd. She followed her mother's footsteps by becoming an actress as well. Her first acting role was in the 2015 movie "Star Wars VII - The Force Awakens" as Lieutenant Connix and she has since become known for her roles in the TV shows "Scream Queens" and "American Horror Story".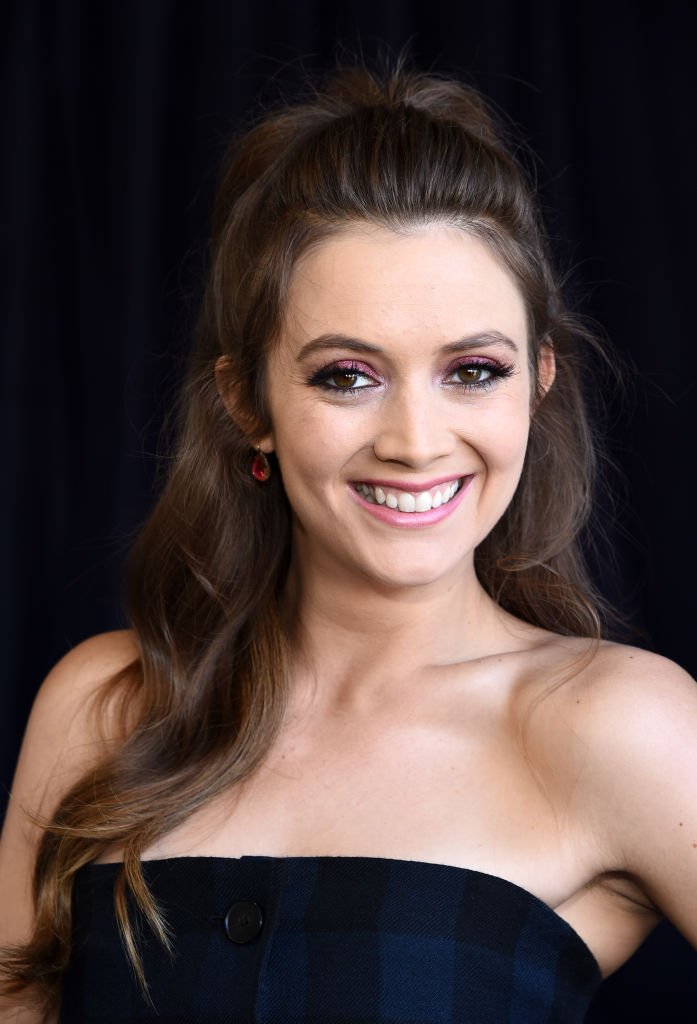 ---
9. Blythe Danner, Gwyneth Paltrow, and Apple Martin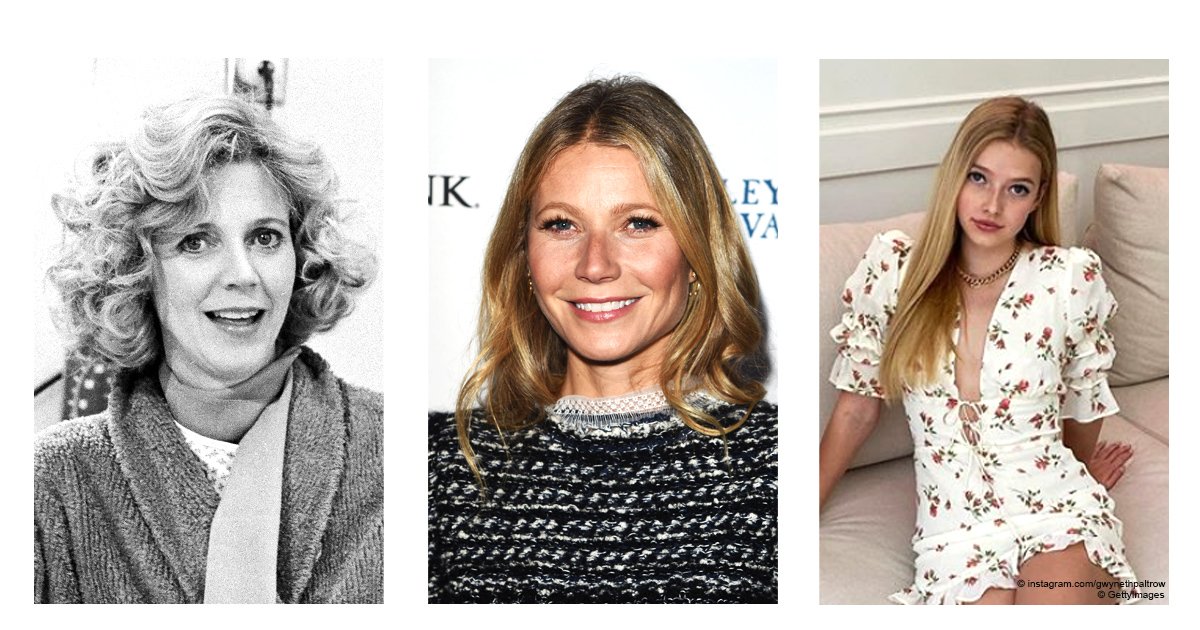 Blythe Danner
The number of awards Blythe Danner has received throughout the years is proof of her outstanding talent as an actress. Her career is filled with notable roles in movies such as "Another Woman", "Alice" and "The Prince of Tides", but most of her awards come from her TV appearances in shows such as "Huff" and "Will and Grace".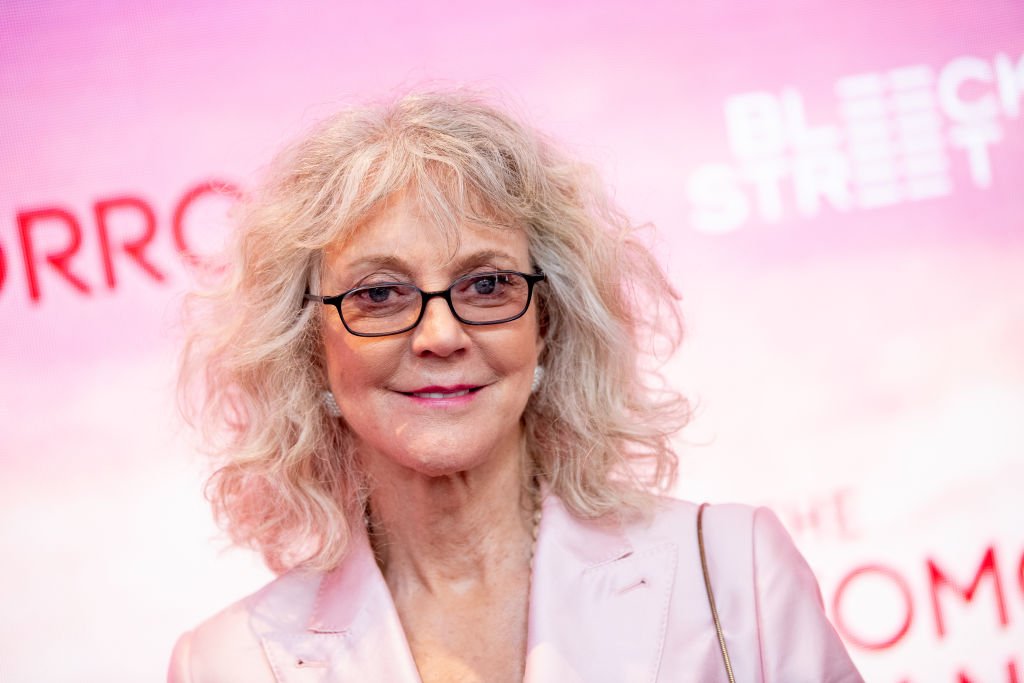 ---
Gwyneth Paltrow
With a mother like Blythe Danner and a father like producer Bruce Paltrow, it's not difficult to understand Gwyneth Paltrow's chosen career path. In 1998, the actress won an Academy Award for her role in "Shakespeare in Love" after which came other notable roles in movies such as "The Talented Mr. Ripley" and "The Royal Tenenbaums".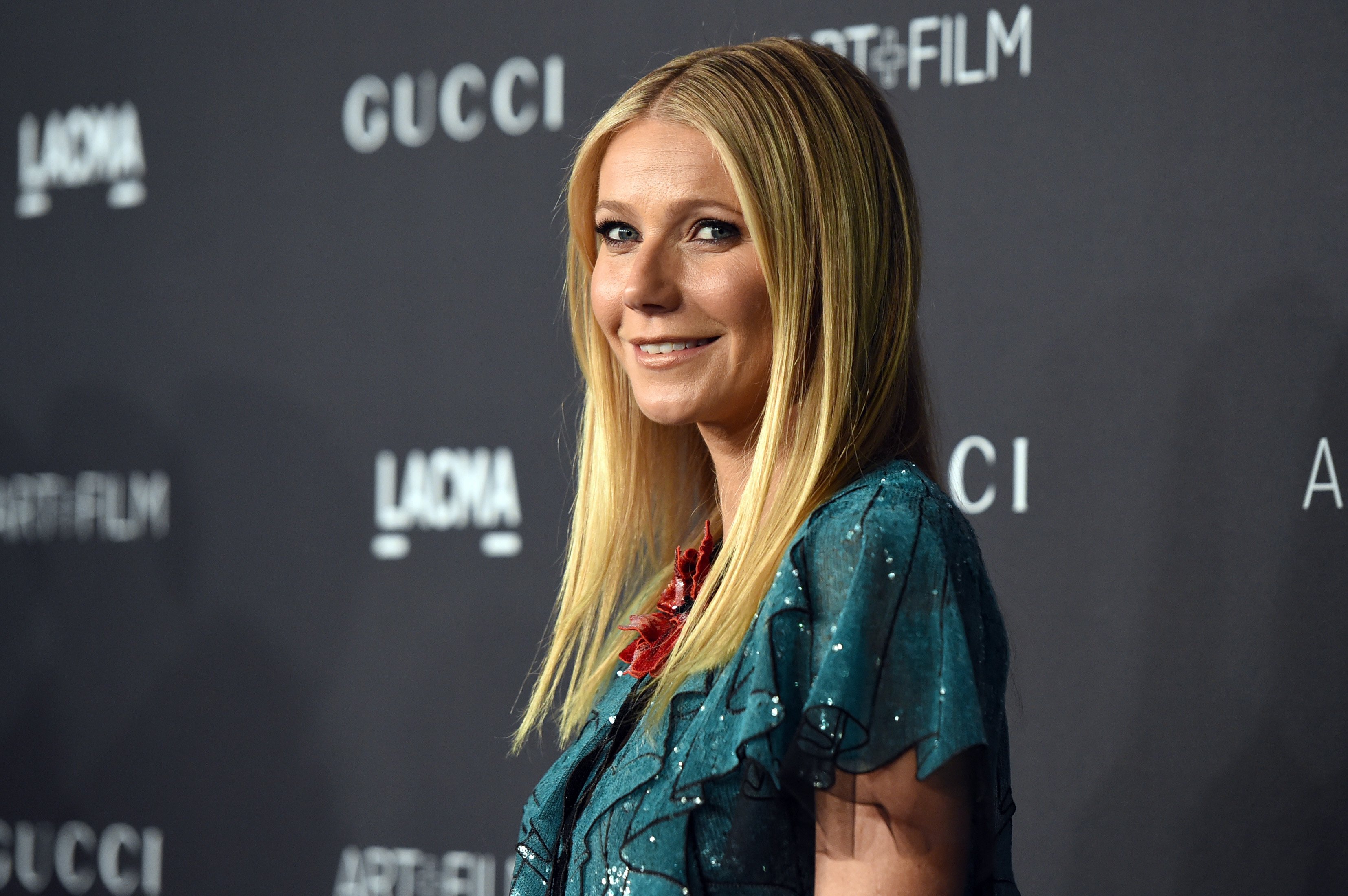 ---
Apple Martin
Gwyneth and Coldplay's frontman Chris Martin's daughter Apple is a rising star. At 15 she has been trying to make a name for herself as a dancer and a singer but she has been under the public eye ever since her birth, which generated massive media attention. At one point Apple was Google's most-searched celebrity child in Hollywood.
---
10. Bebe Buell, Liv Tyler, and Lula Rose Gardner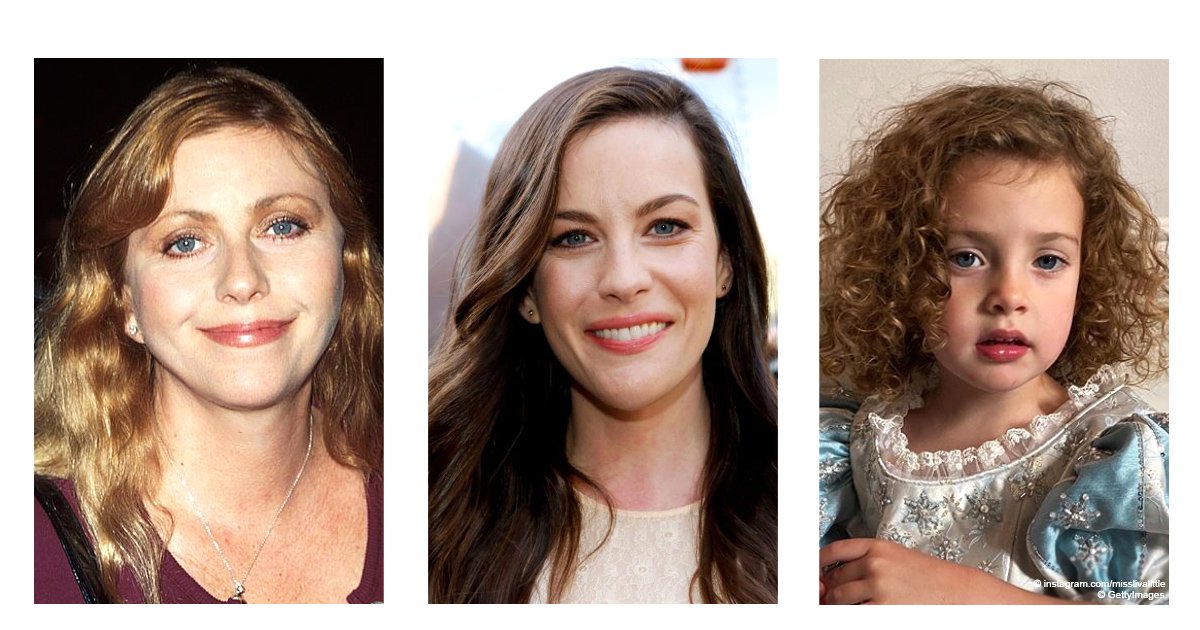 Bebe Buell
Born in Virginia, Bebe Buell moved to New York after signing a modeling contract. In 1974 she became Playmate of the Month after appearing in that year's November issue of Playboy magazine. She received a particularly large amount of attention for her relationship with musician Todd Rundgren and liaisons with other rock musicians. In 2001 her autobiography became a New Yor Times bestseller.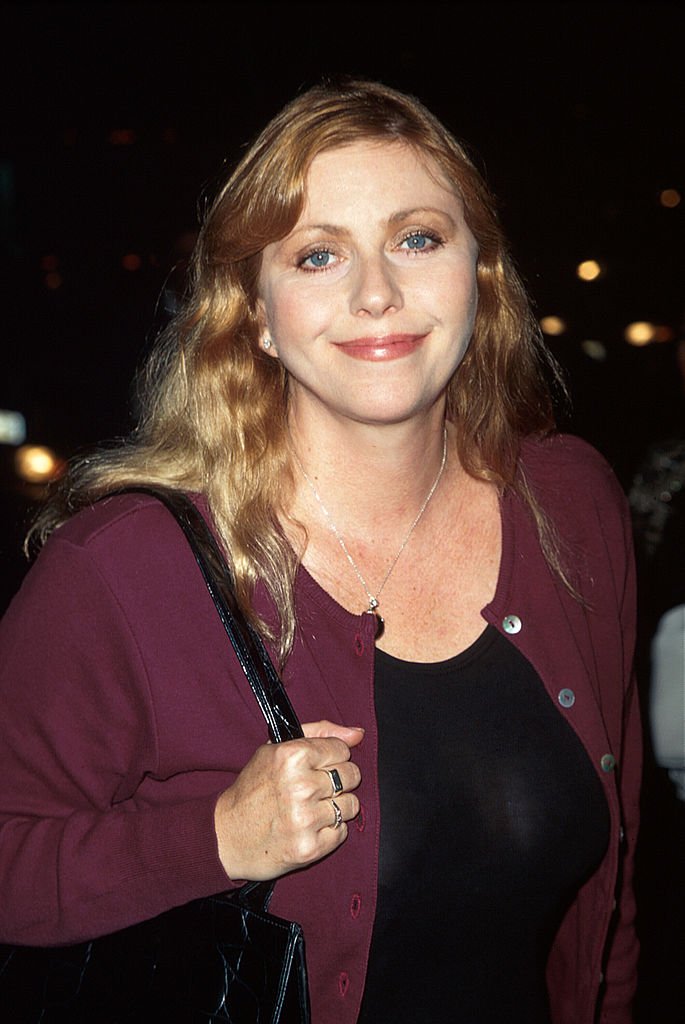 ---
Liv Tyler
Liv only discovered she was Aerosmith's frontman Steve Tyler's daughter when she was around 10 or 11 years old. They have since developed a close relationship. Liv started her career as a model at 14 but later decided to focus on acting, appearing in blockbuster movies such as "Armageddon" and "Lord of the Rings". She is also a singer and a UNICEF Goodwill Ambassador.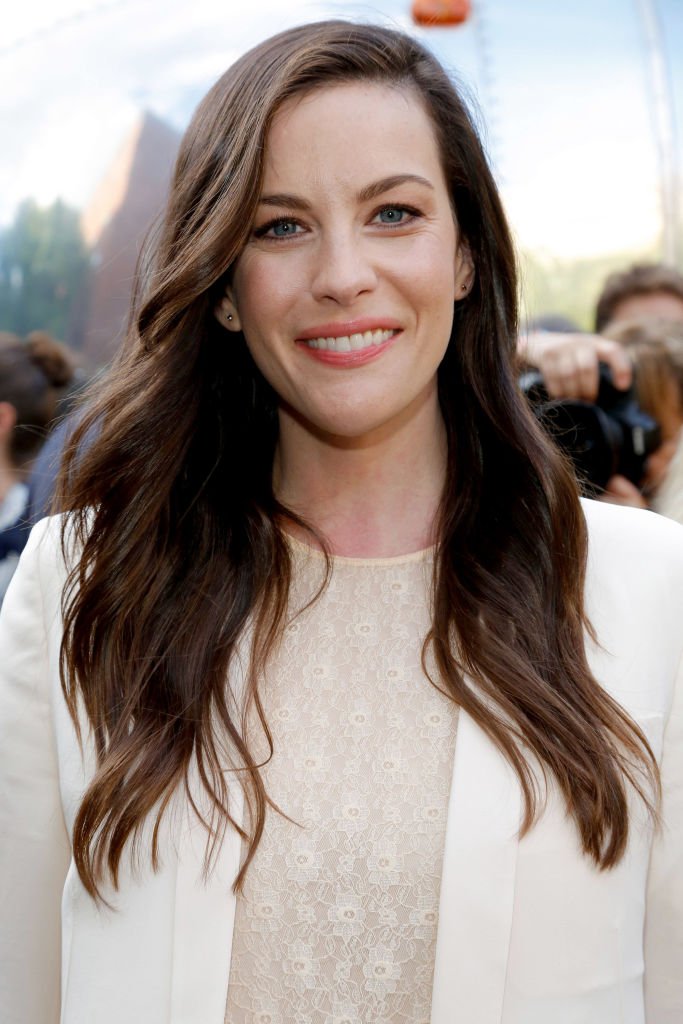 ---
Lula Rose Gardner
Born in 2016, Lula Rose Gardner is Liv and British sports agent David Gardner's second child. The beautiful baby girl already did her modeling debut when she was only 10 months old, by appearing in a GAP campaign alongside her mother Liv, where she played with balloons, bubbles, and flower petals while wearing GAP's latest baby collection.
The apple really did not fall far from the tree in these 10 families. Isn't it incredible how talent and beauty ran so strong in these women's genes? Were you surprised by some of these family connections? Let us know all about it in the comments section and don't forget to share the article!
Sources:
Daily Mail
,
Style