List of Celebs Who Own Their Private Islands
A private oasis surround by sandy beaches and crystal clear waters... Sound like a dream? Well, it might be for you and me but this is a reality for a few lucky celebs who own their very own island paradise! From Johnny Depp to Celine Dion, we have the full scoop on all things tropical luxury.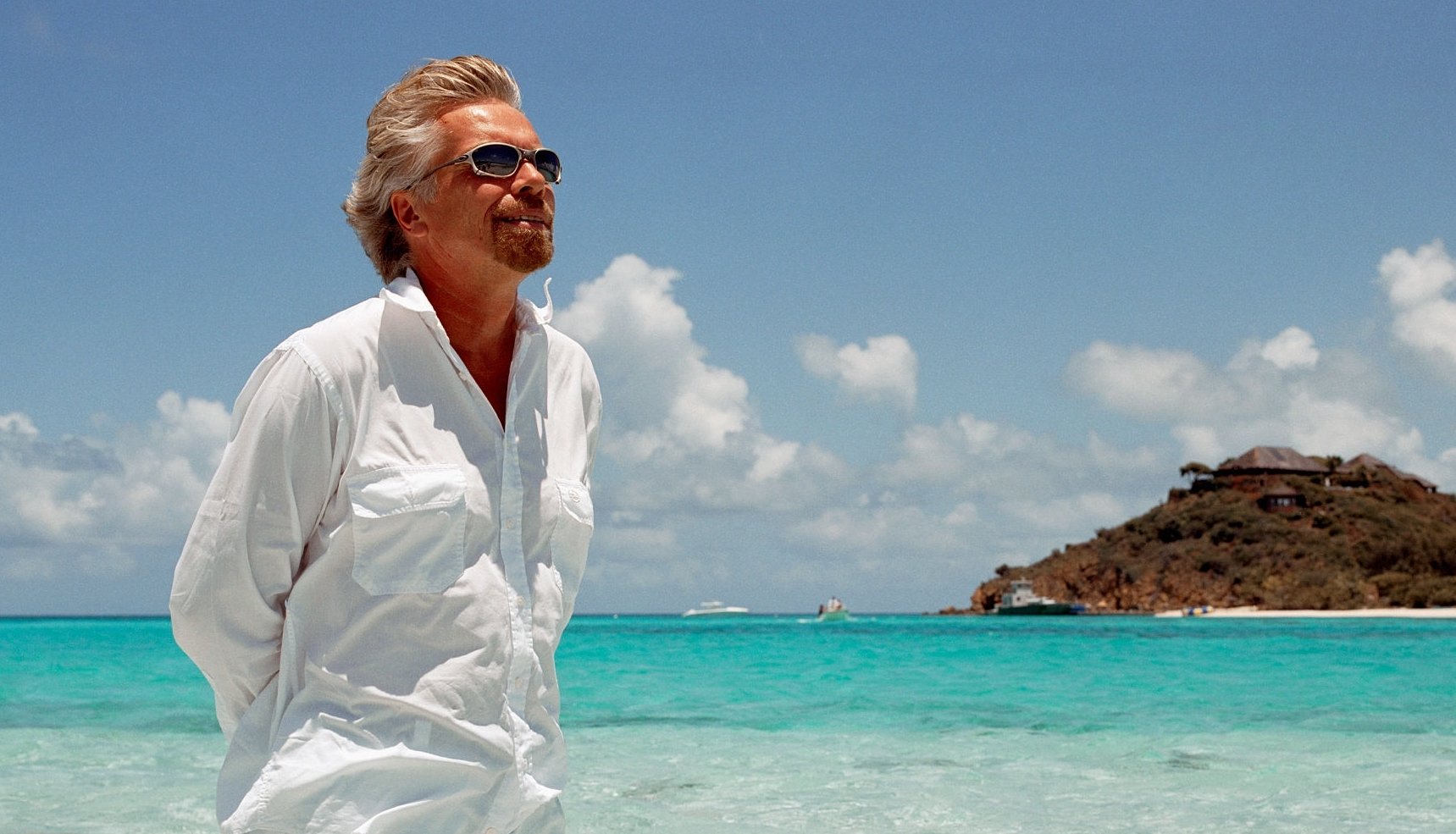 ---
18. Johnny Depp - The Bahamas 
Captain Jack Sparrow, as we all came to know and love him, immediately grew fond of the island life thanks to the filming of Pirates of the Caribbean. Since then, Johnny Depp has been known to own his very own island in the spectacular Bahamas. The 45-acre palm-lined paradise is absolute perfection...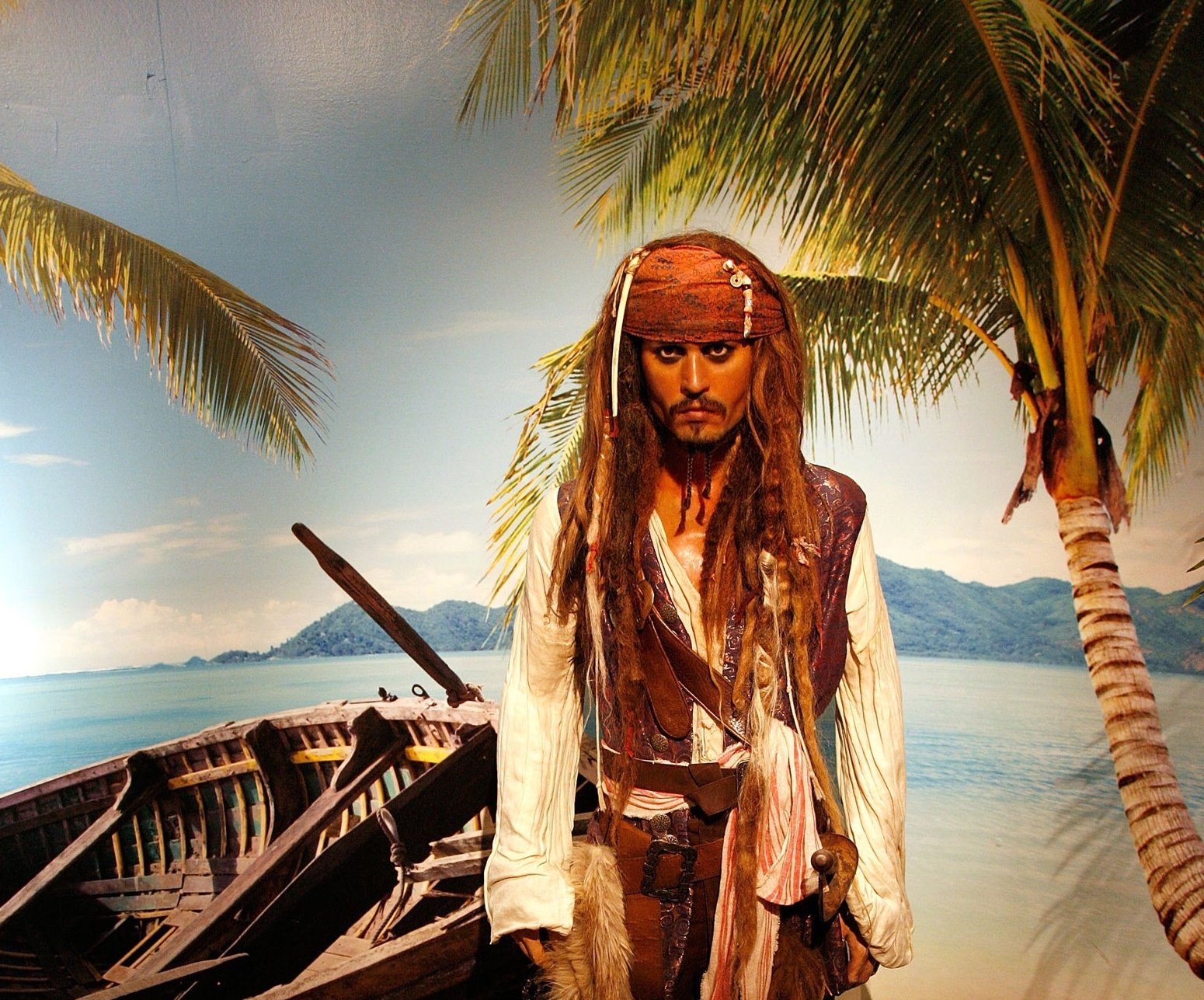 From the white beachy sand to the silence amid crashing waves, he really did find a hidden treasure. He even added a sweet little touch to his island... Every beach is named after one of his family members! How sweet. How much did it cost him? Well, it's estimated that he dished out about $3.6 million back in 2004.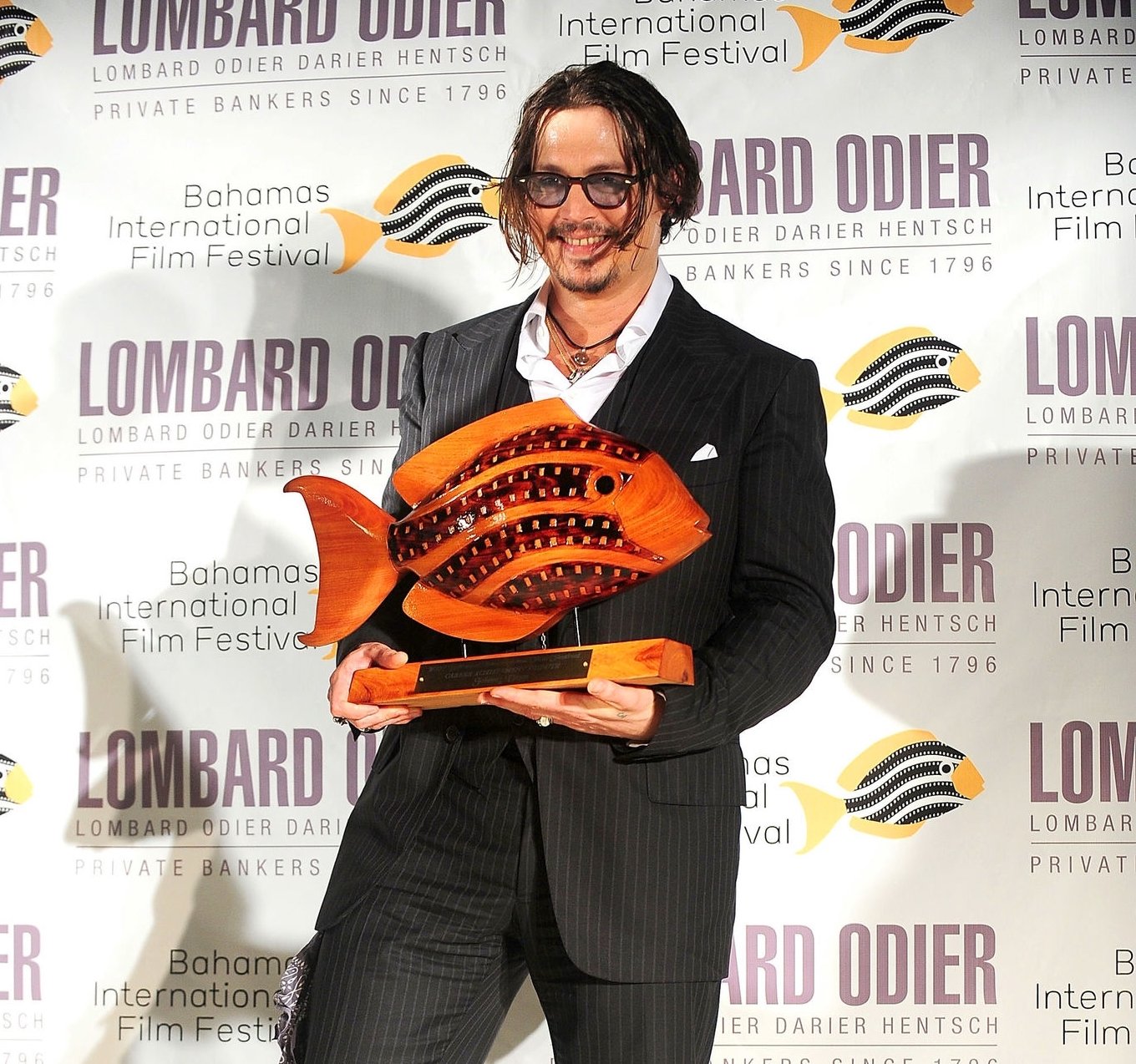 ---
17. Tim McGraw & Faith Hill - Goat Cay, The Bahamas 
They might be royalty back in Nashville but this power couple really lives like king and queen on their private island of Goat Cay. Located near the Turks and Caicos Islands, the 15,000-square-foot tropical dream is their go-to destination for retreats and family vacays.
While they have not really commented on this purchase, fans did gain a look into the stunning spot thanks to a 2017 edition of Architectural Digest. They're also not shy when it comes to posting their activities on Instagram. Both Tim and Faith love keeping their followers up to date with their island getaways...
We don't know what the price tag of this small investment was but its safe to say these two country legends can easily afford it. Both of them are actually in the top-earners list for their genre... We also heard a little birdy whisper that they once let the former starry couple, Gwyneth Paltrow and Chris Martin loan the island... Sweet!  
---
Faith And Tim Share Their Island
Tim recently posted a little look into what life on their island must be like... He simply captioned this post: "Great day in the water!" It seems like these two have an absolute ball in the waves.
They are known to love cliff diving and you can also find many pictures of them fishing and riding jet skis on their social media! Faith really gave us a true understanding of just how picturesque their little piece of heaven is... Take a look at her Instagram post below.
---
16. Eddie Murphy - Rooster Cay Nassau, The Bahamas 
The funnyman, Eddie murphy sure has made a fortune for his many moments on screen. But this donkey from Shrek truly proved he had "made it" when he purchased his very own island... In downtown Nassau, you can find his 15-acre Rooster Cay Bahamas paradise.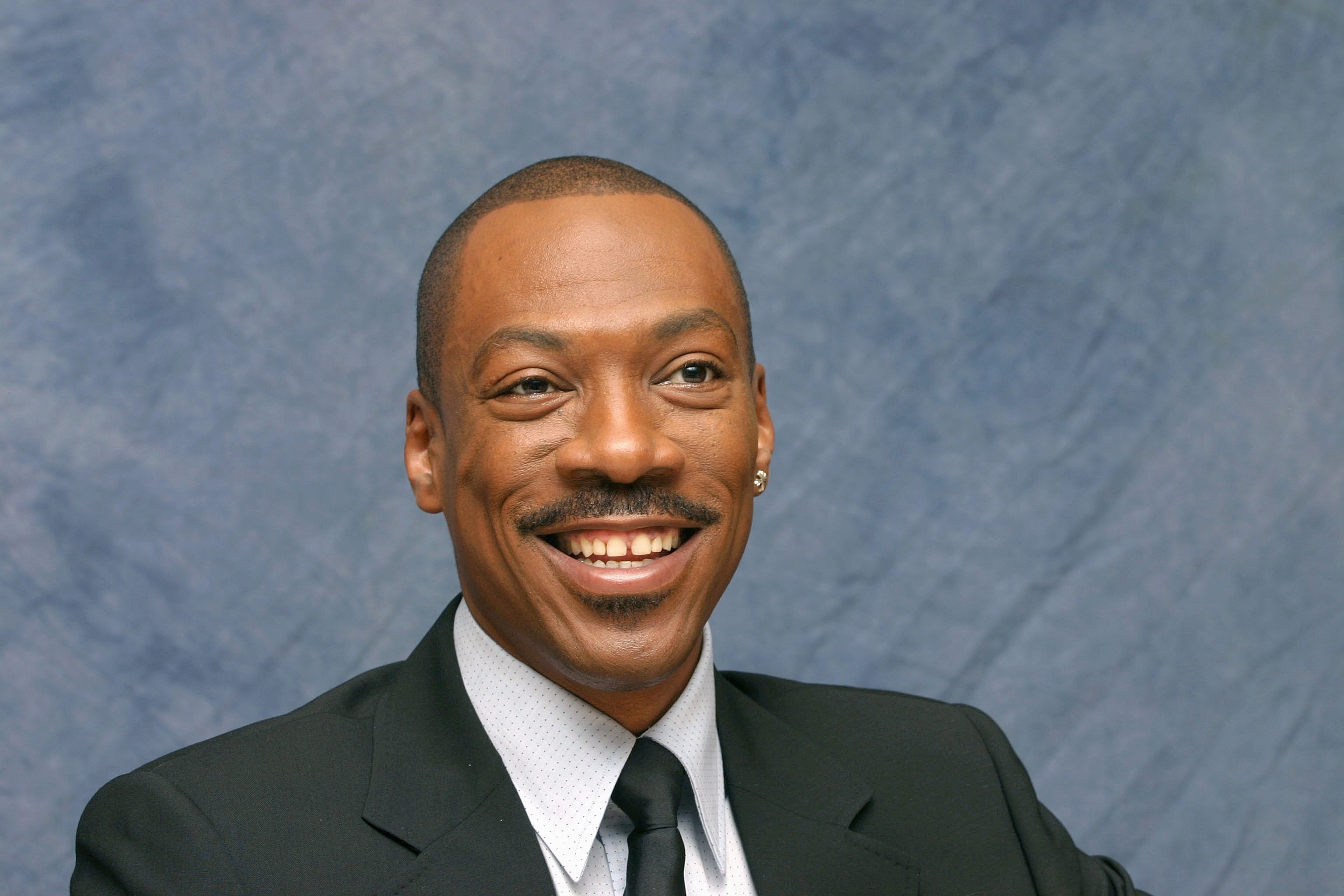 The going price is rumored to have been a whopping $15 million! The actor might have some big plans for improving the infrastructure on his new property as it was relatively undeveloped at purchase. Either way, Eddie and his big family will be enjoying their summers in Nassau, that's for sure!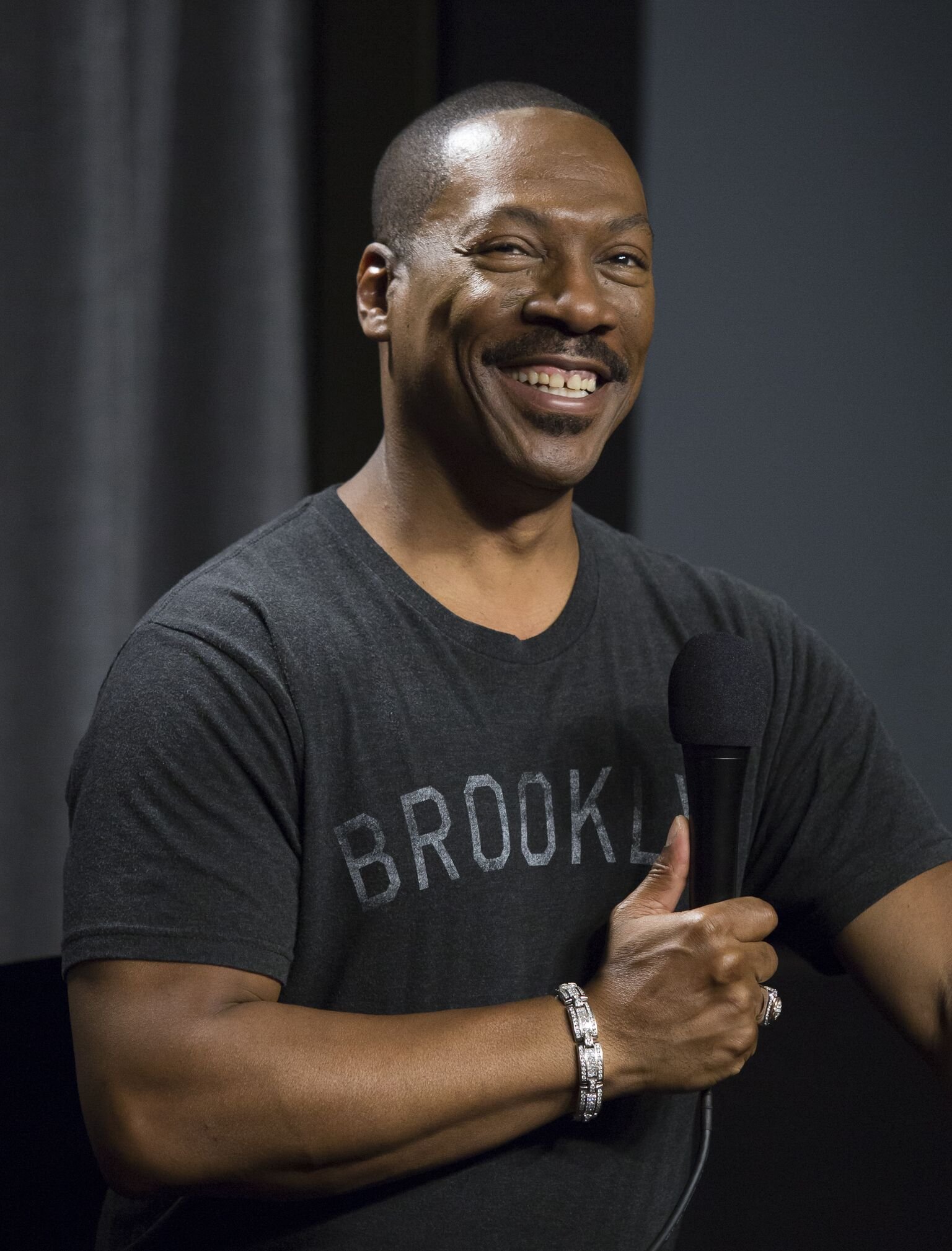 ---
15. Steven Spielberg - Madeira Archipelago
The director of Jaws certainly has no fear of the sea creatures as he adores being out in the ocean. He bought himself a pretty sweet spot where he can escape the constant media buzz. His island in Madeira Archipelago is just off of the Portuguese coast as Steven wanted an area that had fewer celebrity neighbors.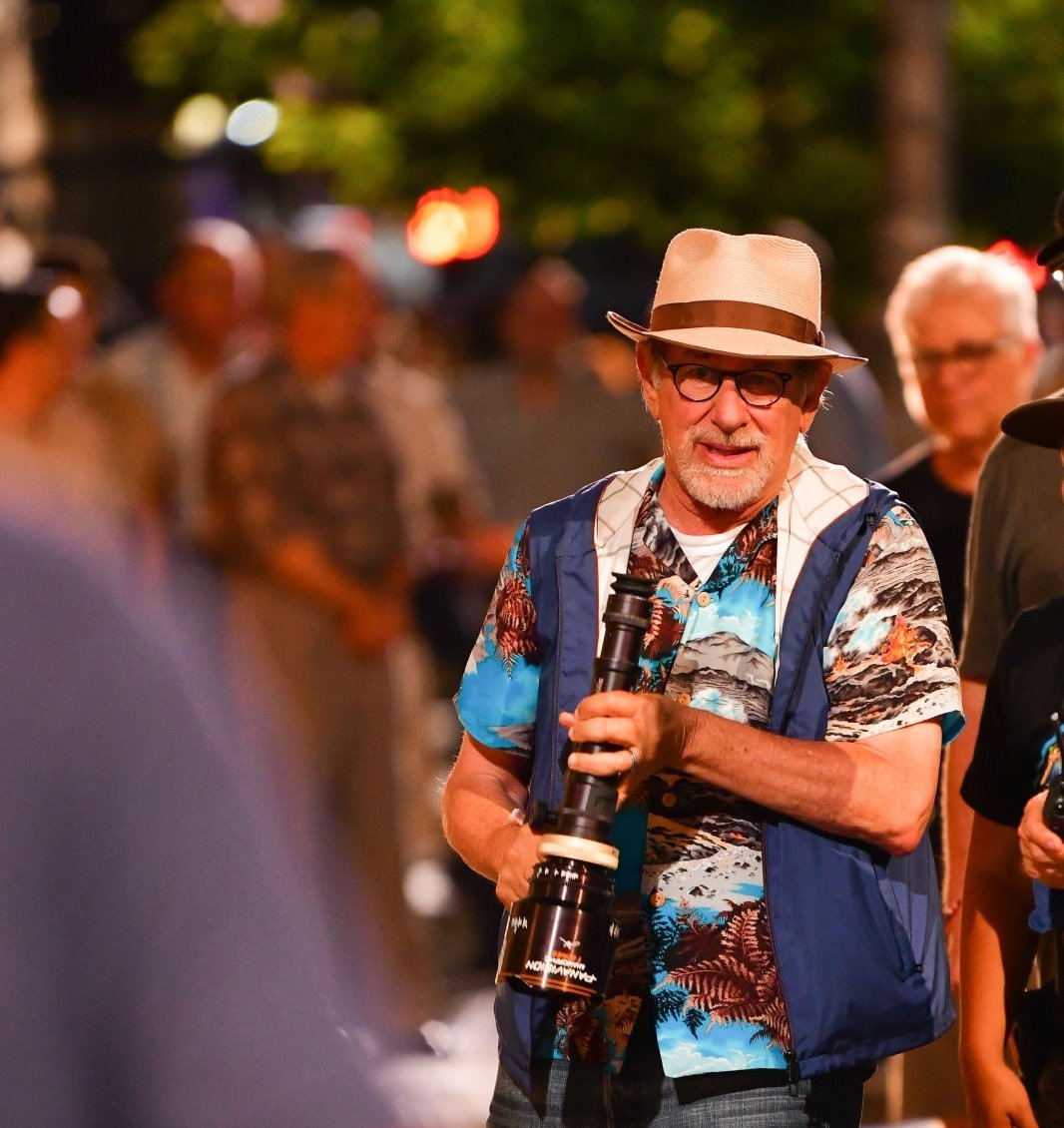 ---
14. George Clooney - South Oxfordshire, England 
The stunning couple, George and Amal Clooney bought themselves a picturesque spot in south Oxfordshire. The 2014 purchase cost more or less 10 million GBP... But it was well worth it as their private area includes a large island on the River Thames!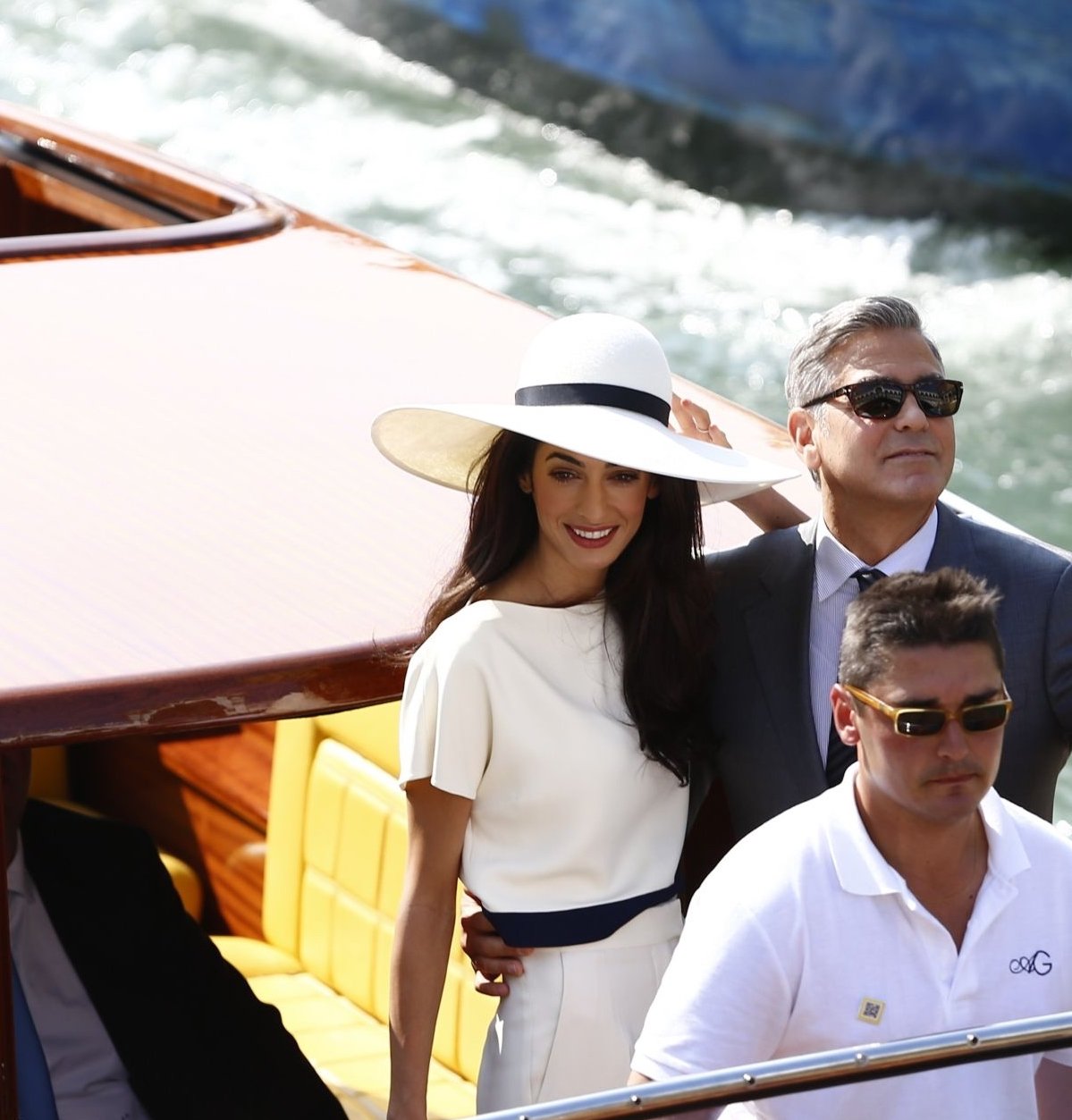 The mansion which sits on the property has been remodeled from its 17th center features and now includes almost everything one can think of... From an amazing indoor pool, home cinema, glasshouse, to their very own secluded boathouse! Not bad Clooneys, not bad.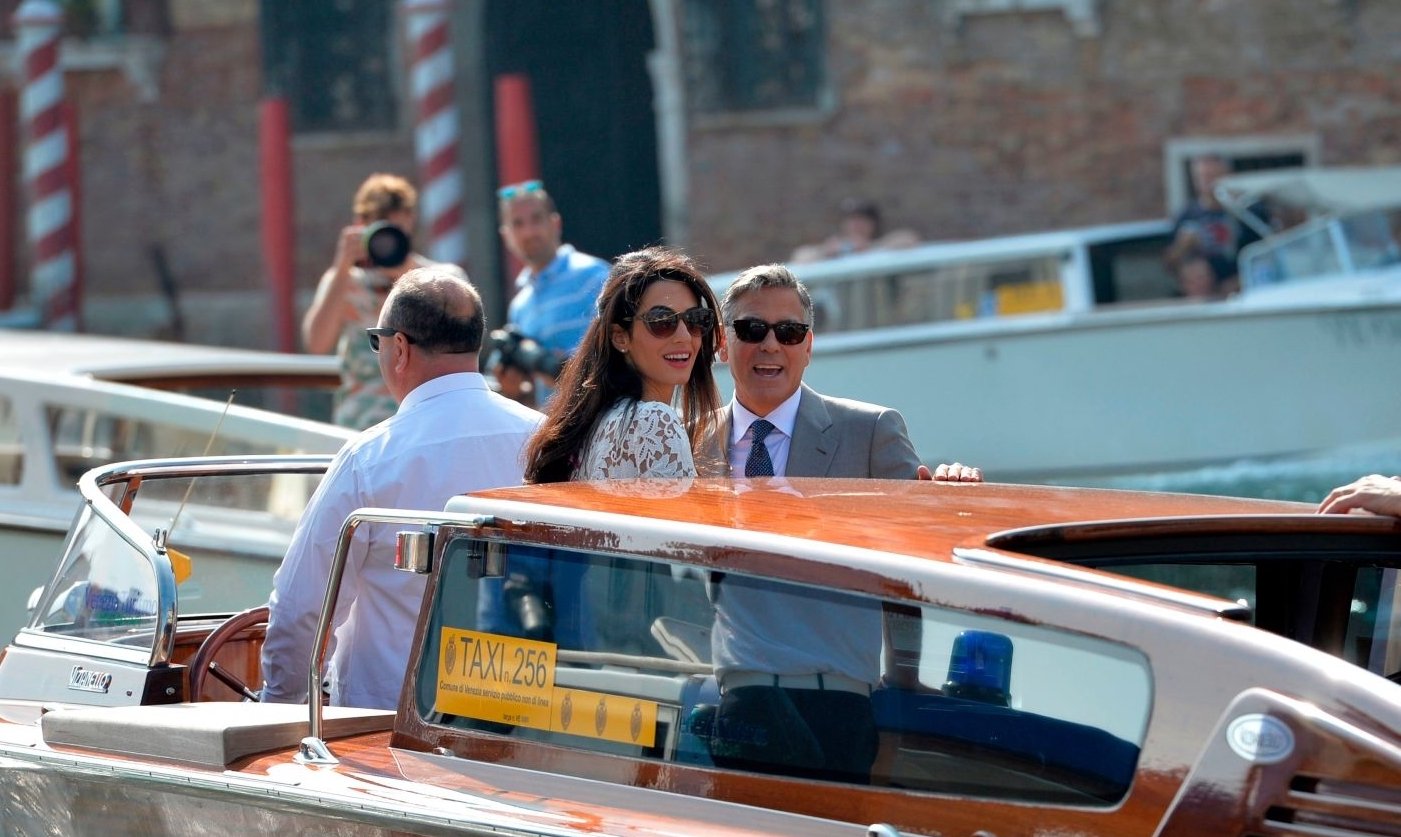 ---
13. Mel Gibson - Mago Island, Fiji 
2004's hit Christian film, Passion of the Christ, bagged Mel Gibson a pretty penny. The star filmmaker now has one of the most expensive islands on our list... His Mago island cost him a huge sum of $15 million as he purchased it from a foreign corporation.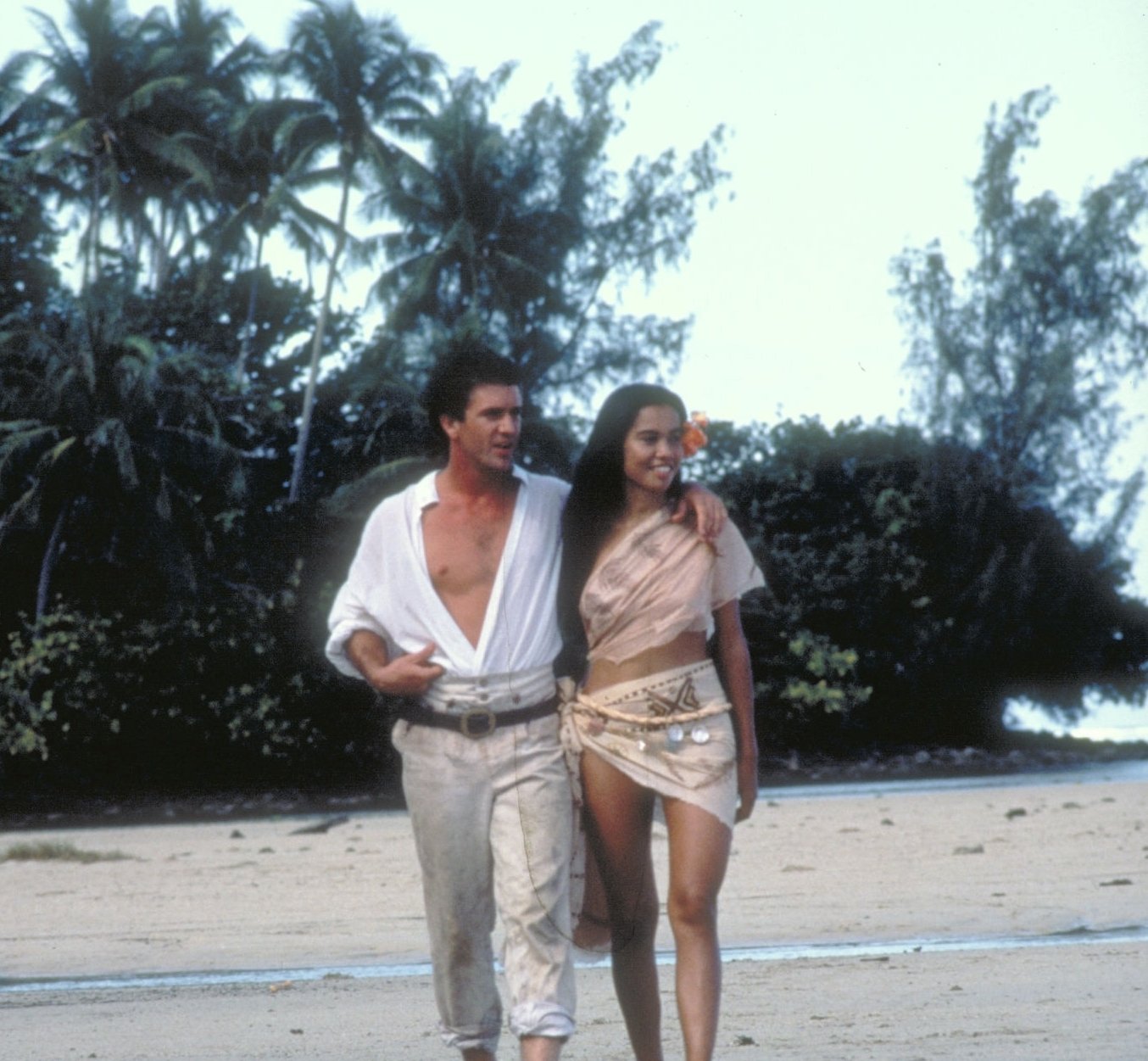 His little piece of heaven is actually not little at all... It offers 5,400 acres of land surrounded by glorious cliffs and reefs. The powder-white beaches balance the blue waves perfectly and we're sure Mr. Gibson spent many days on Mago to relax and rejuvenate before his next big movie.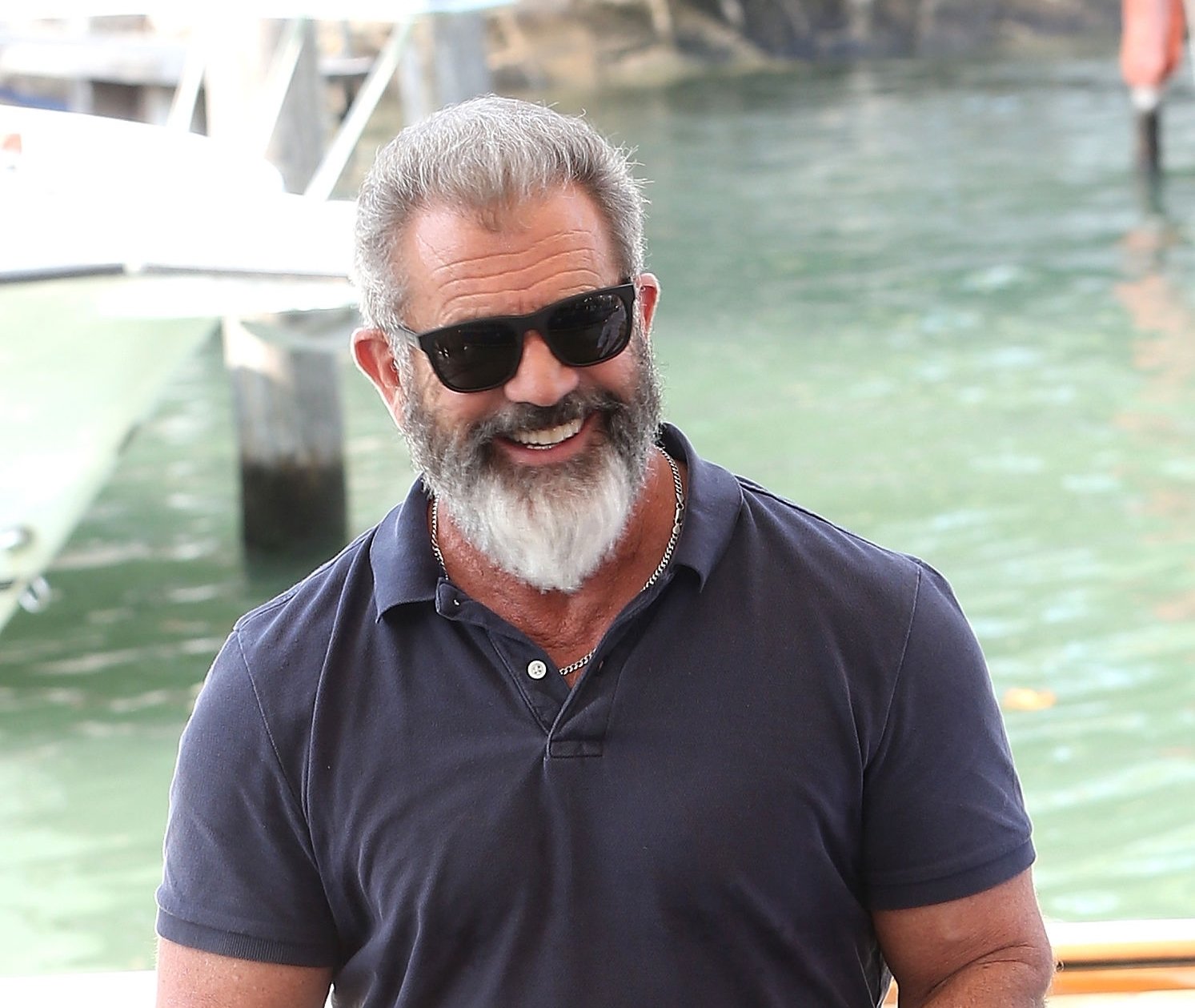 ---
12. Shakira - Bonds Cay, The Bahamas
What do Shakira and Pink Floyd frontman Roger Waters have in common? They bought an island together! The duo owns the Bonds Cay in the Bahamas, which they bagged for $16 million. It's a 700-acre island, which is only a short airplane trip from bustling Miami. 
The lovely island boasts its very own salt pond lakes. There are also impressive white-sand beaches which are perfect for sunbathing. Before they bought the paradise, it was used for hotel development. These days they keep the property private but there is lots of room for possible growth. 
---
Shakira Plans On Expanding Her Island Getaway 
Shakira and Roger have been planning on taking their investment to the next level... Their idea involves a set of holiday homes with lavish finishes on the pristine seaside lane. Families and couples will be able to rent a perfect stay in paradise. They were quoted saying what they aim for. They said: "[We want to] reinvent the concept of tourism." 
---
11. Francis Ford Coppola - Belize Coast 
He was the man in charge of The Godfather and after gaining immense fame, his main priority was the safety and serenity of his family. Together with them, he runs six wonderfully remote hideaways globally. The locations include destinations from as far Central America to the Belize coast.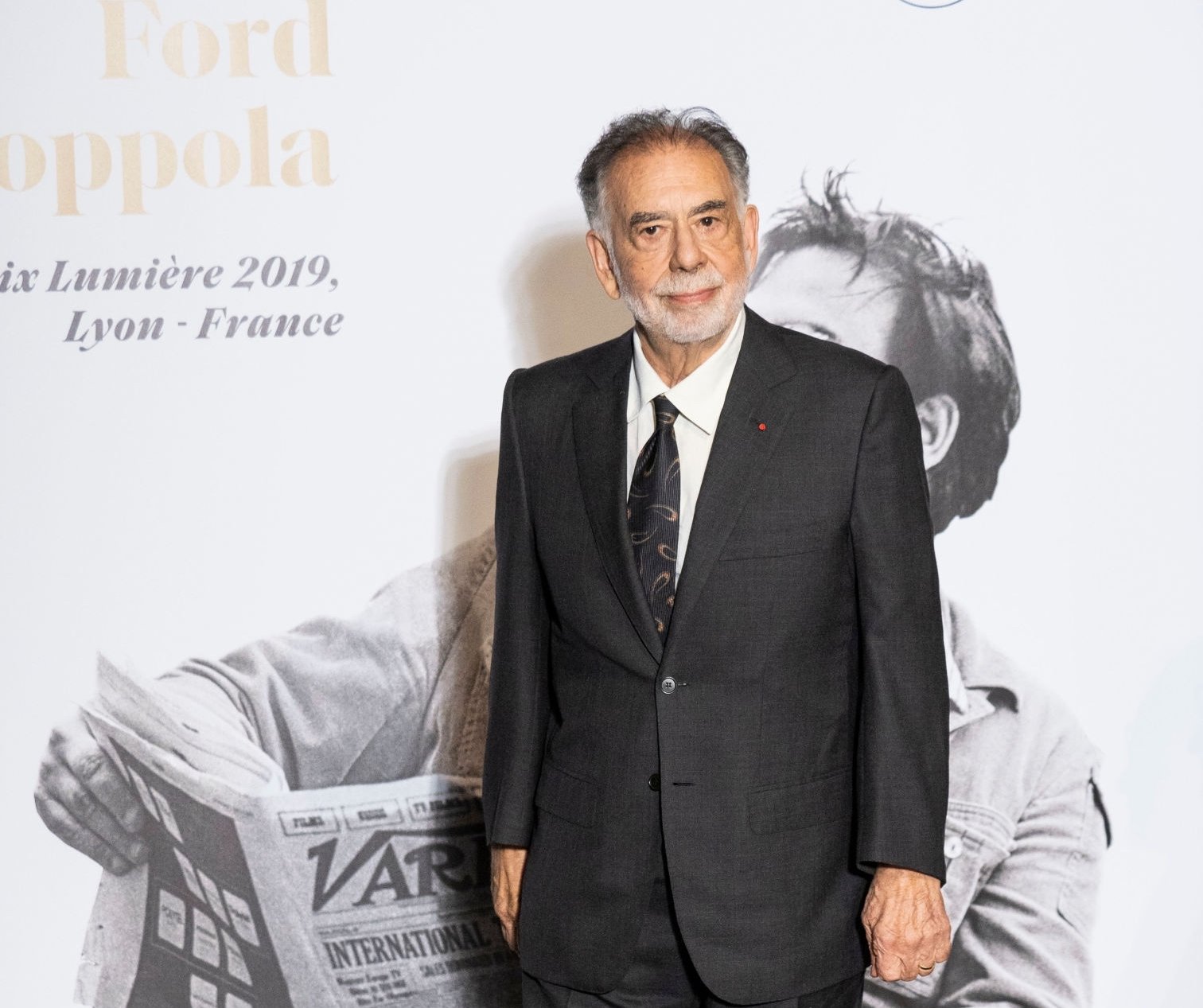 Guests can enter the island via ferry boat rides that lead them to the Coral Caye. He obviously keeps one of these locations for himself... The private 2-acre islet is close to the Turtle Inn and has the best spots for snorkeling and sunbathing along the perfect beaches.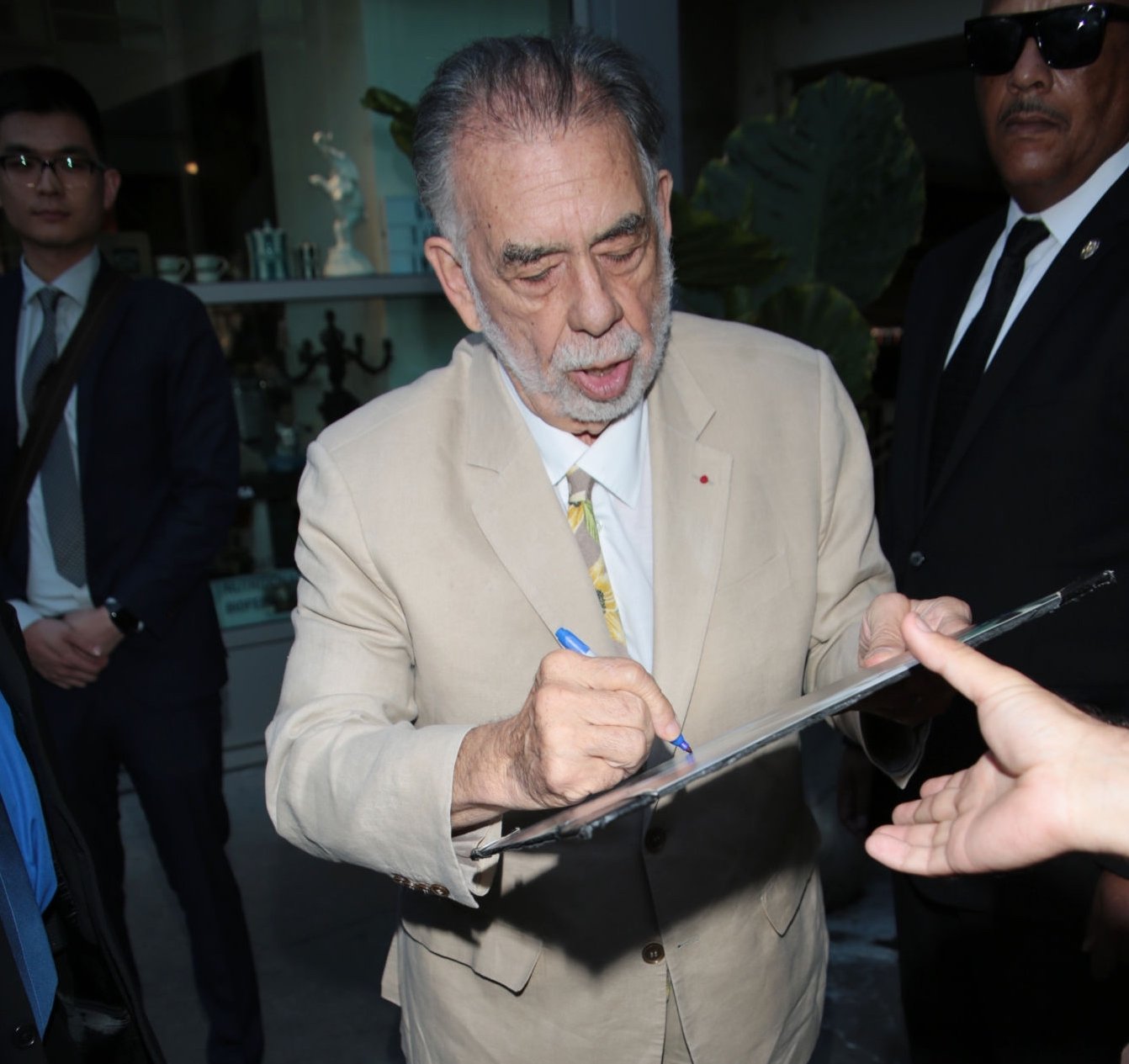 ---
10. David Copperfield - Musha Cay, The Bahamas 
The world's most famous magician did a few tricks on his stunning cluster of 11 islands in the Bahamas. He bought the property for more or less $50 million! But he pushed a further  $30 million into the development until it was his very own "The Islands of Copperfield Bay."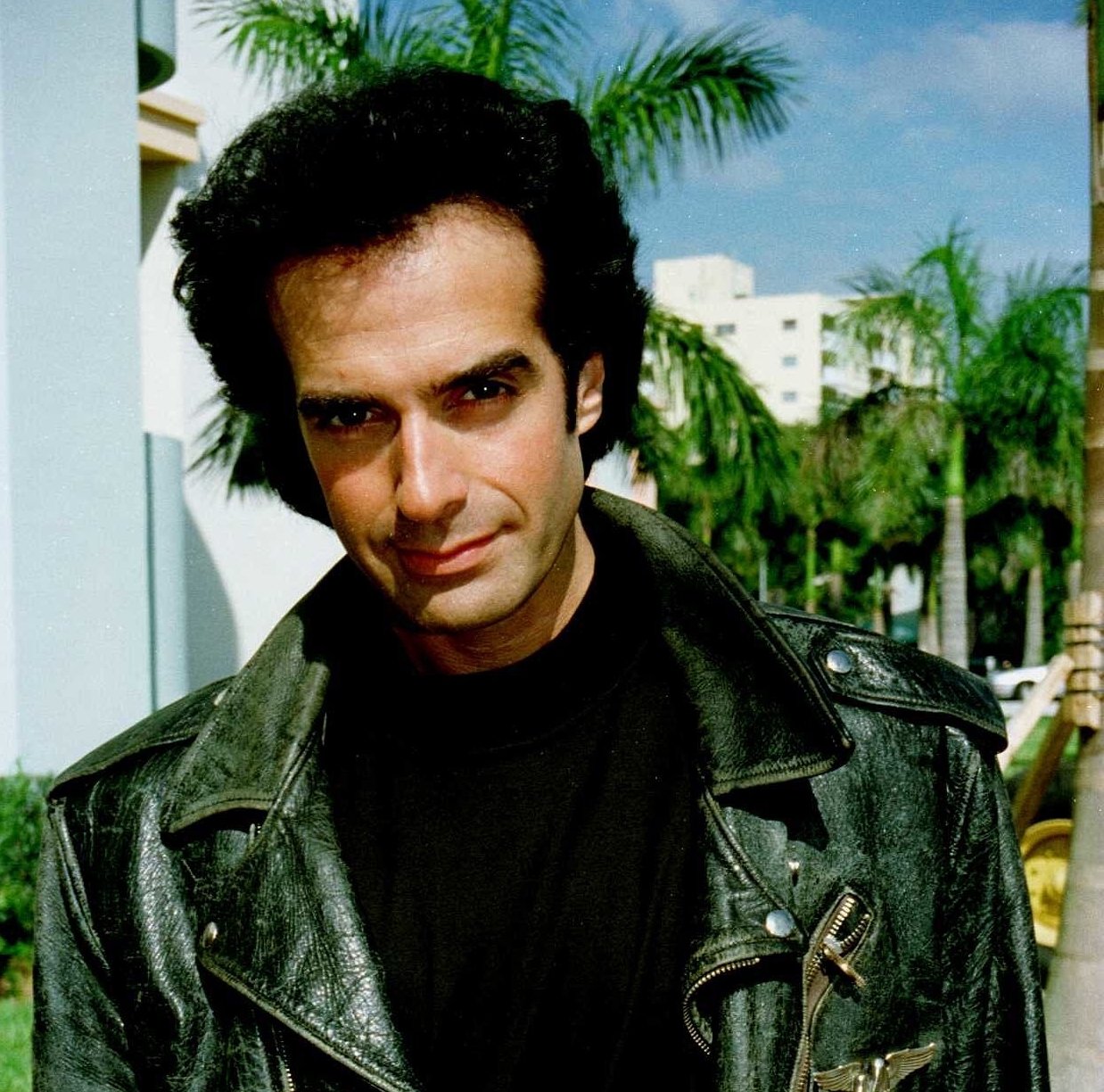 All in all the ultra-luxe resort features effects that have remnants of Casino Royale and Blue Lagoon... And all of this is just a quick trip from Miami. To enjoy some time on the dream paradise is possible... But only if you can foot the $42,000 per night bill! Wondering what this price includes?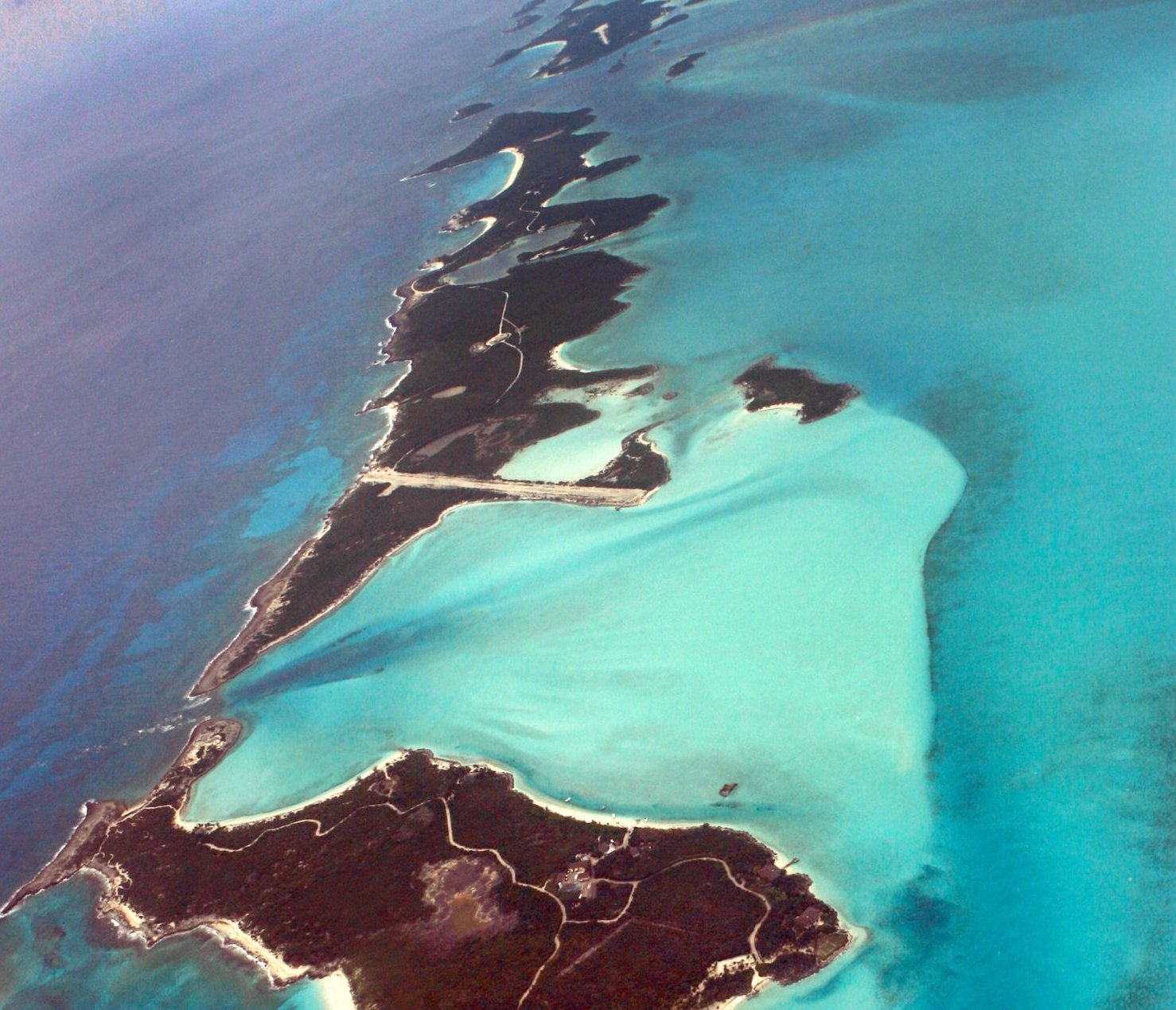 ---
Why David Copperfield Has An Island Unlike Any Other
Well, for that hefty price guests gain access to hotels with an outdoor theater, a modern speedboat, gym, great tennis courts, of course, team illusionist events, and many other 'secret adventures'. David has hosted quite an impressive list of stars on this island...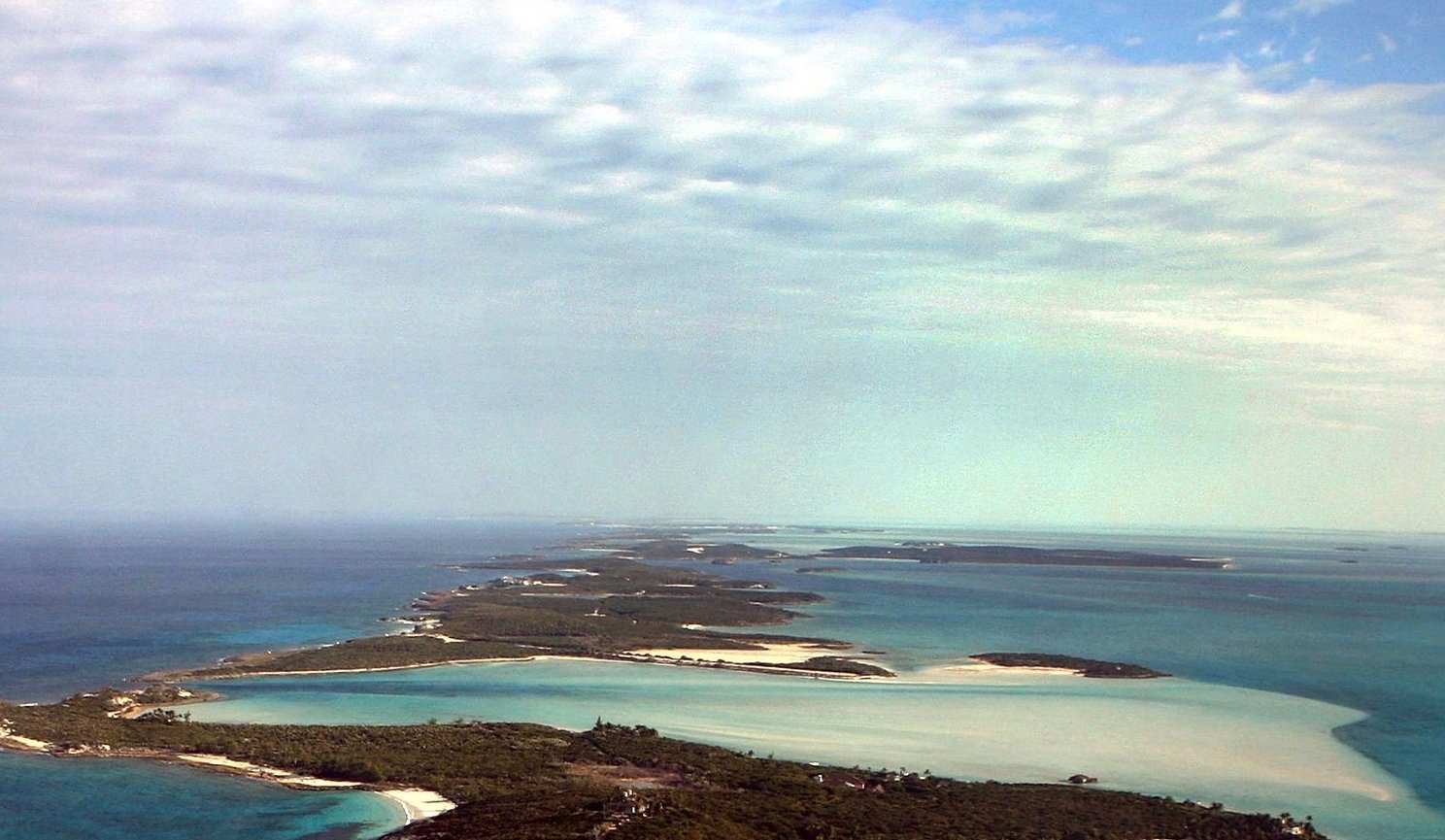 These include the likes of Oprah Winfrey, Jim Carrey, and even Bill Gates and his wife, Melinda. The island also boasts many unique features which is why celebs from around the world are often drawn to this magical paradise. One feature is what David calls the underwater "Mermaid Piano."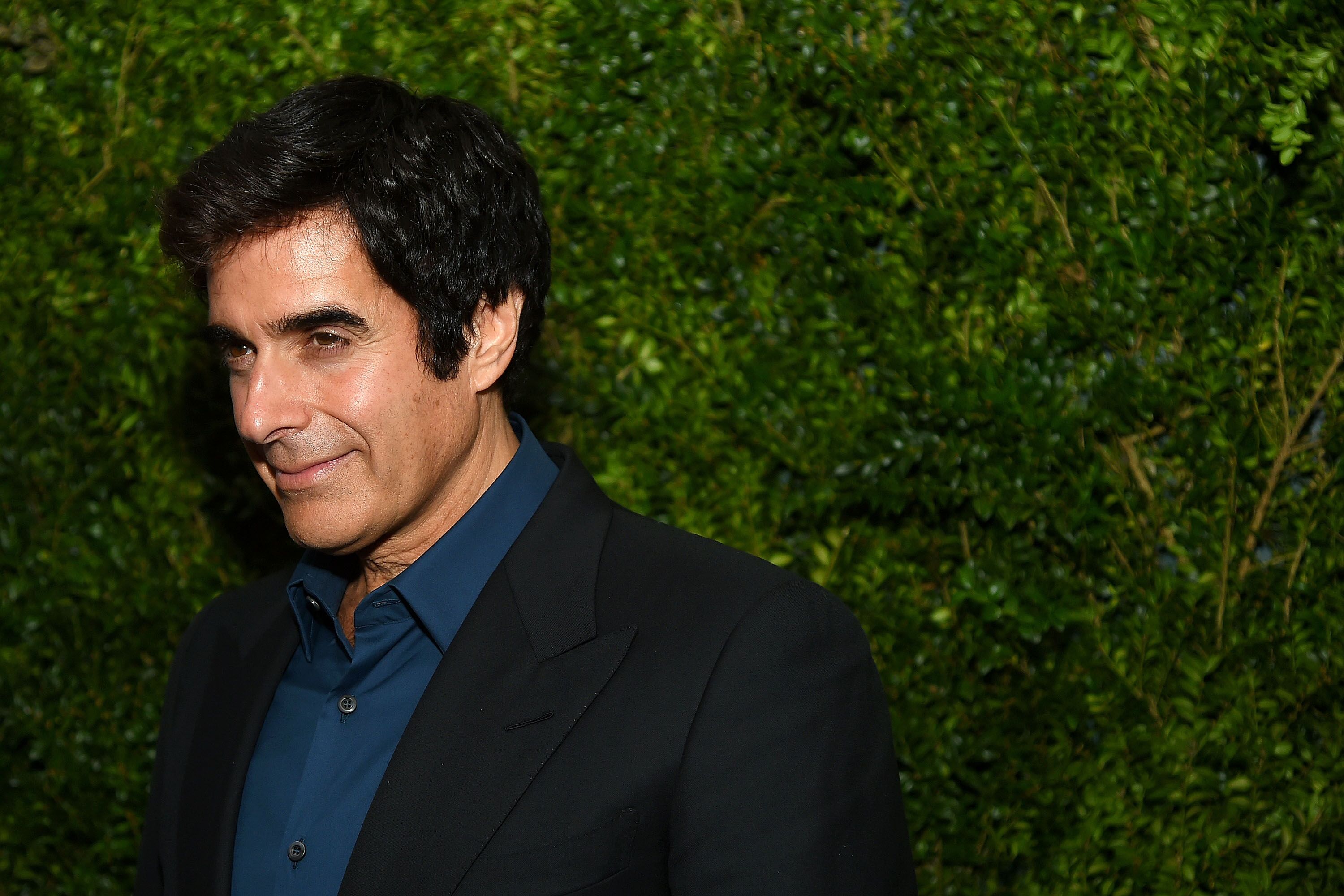 ---
9. Lindsay Lohan - Persian Gulf 
She made her name as a child star in Parent Trap and then later in Mean Girls but now Lindsay Lohan has turned her attention to burgeoning the business world. She has been vocal about her desire to grow Lohan House through an island initiative in Dubai.
The 6.2-acre beach and marina project was destined to be called Lindsayland and take over an island area that was initially named 'Thailand.' While on The Tonight Show, Lohan again spoke of her Island plans but has since changed the desired location. She said: 
"There will eventually be an island. That is fact."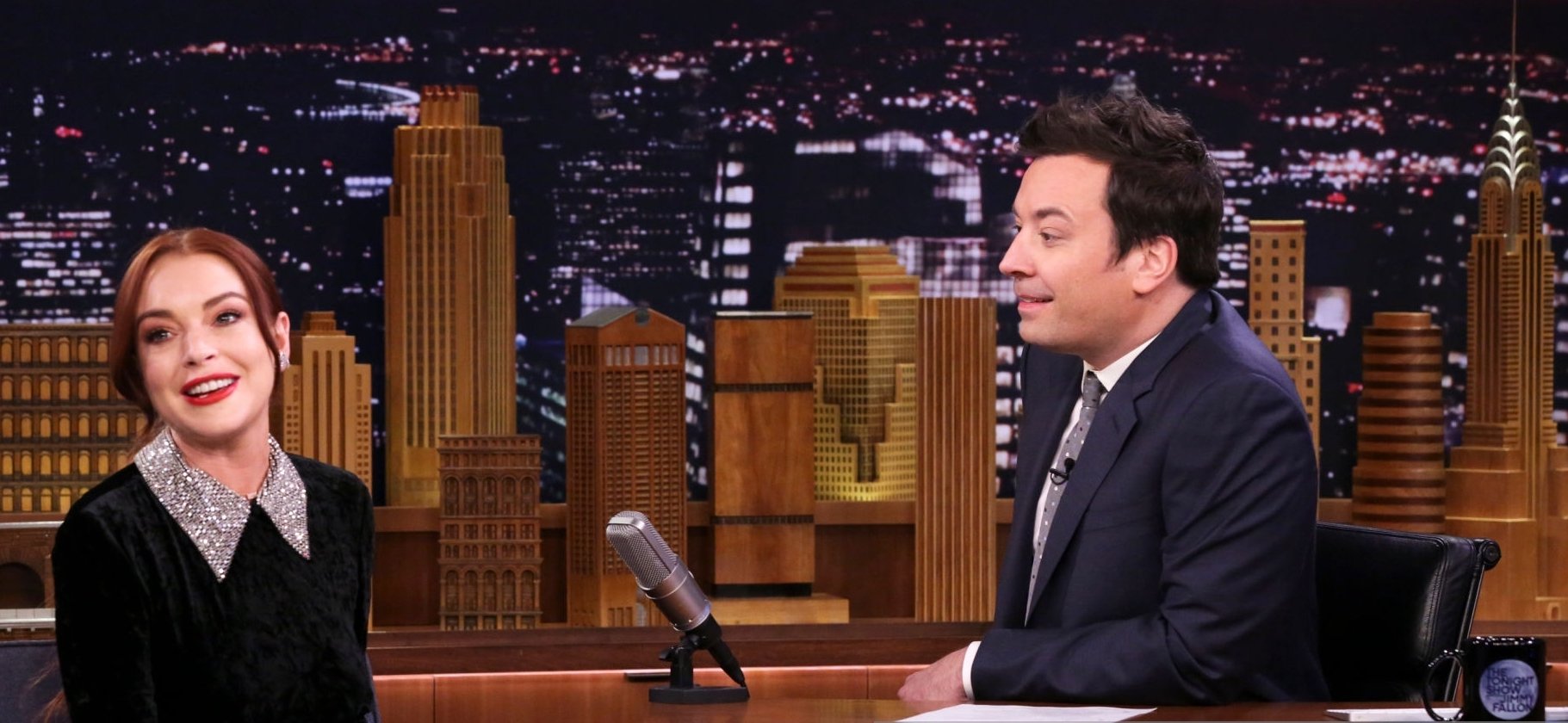 ---
8. Lenny Kravitz - The Bahamas 
Lenny Kravitz's private island in the Bahamas is his ideal getaway. On the property, he has his very own recording studio and spends most of his time with his dog. Lenny's take on the island dream is not the traditional idea of a luxury... The rock star prefers to live in a trailer.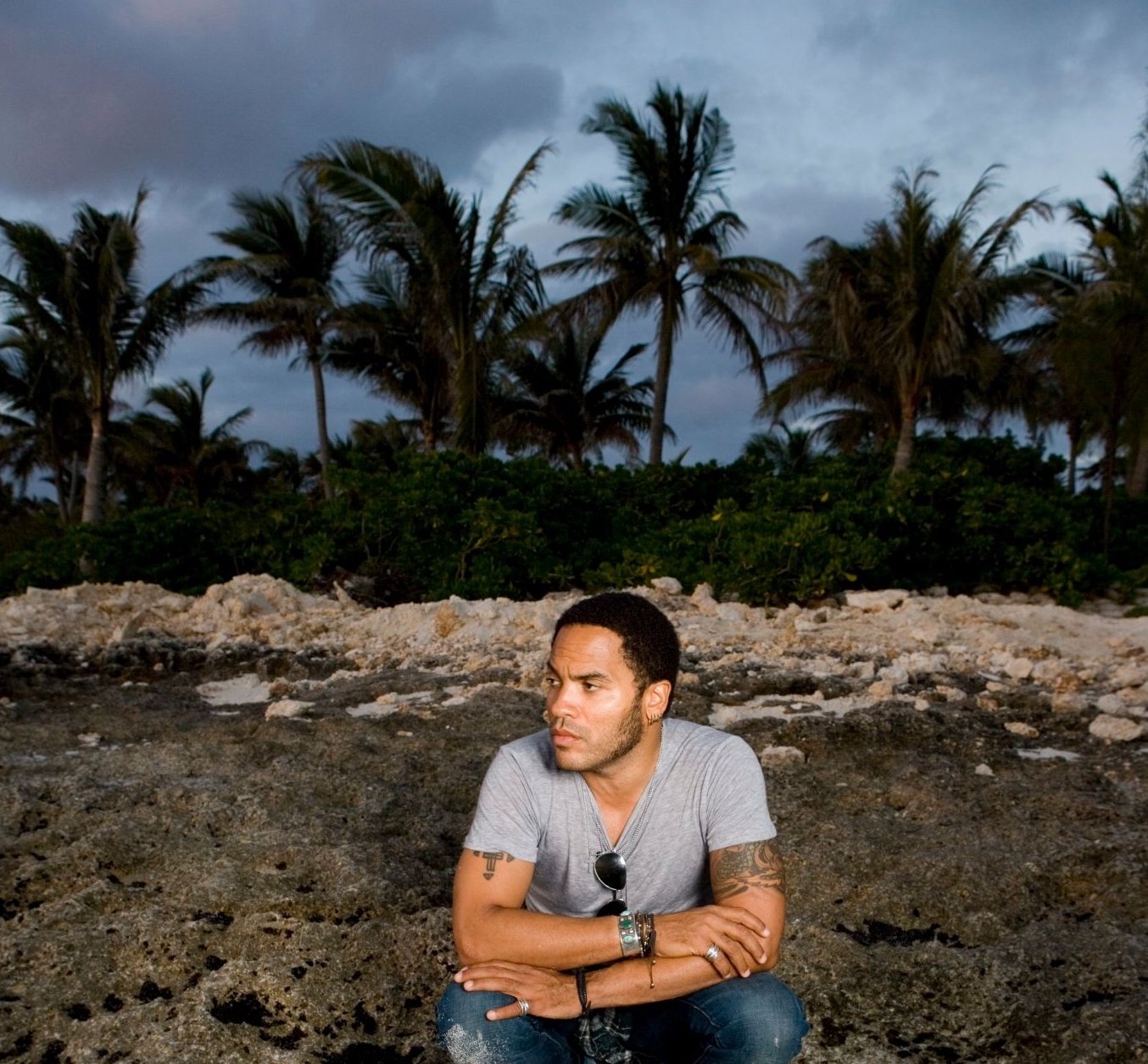 The Airstream trailer that he calls home is just off his private beach, and all in all, it's everything the singer needs to be happy. While he might have developed some more permanent residence on the island in recent times, he was once quoted saying: 
"I have a few shirts and a couple pairs of pants, and all I do is hose them down, hang them up and rotate them. I have no keys, no shoes and no money. I just live, and it's good."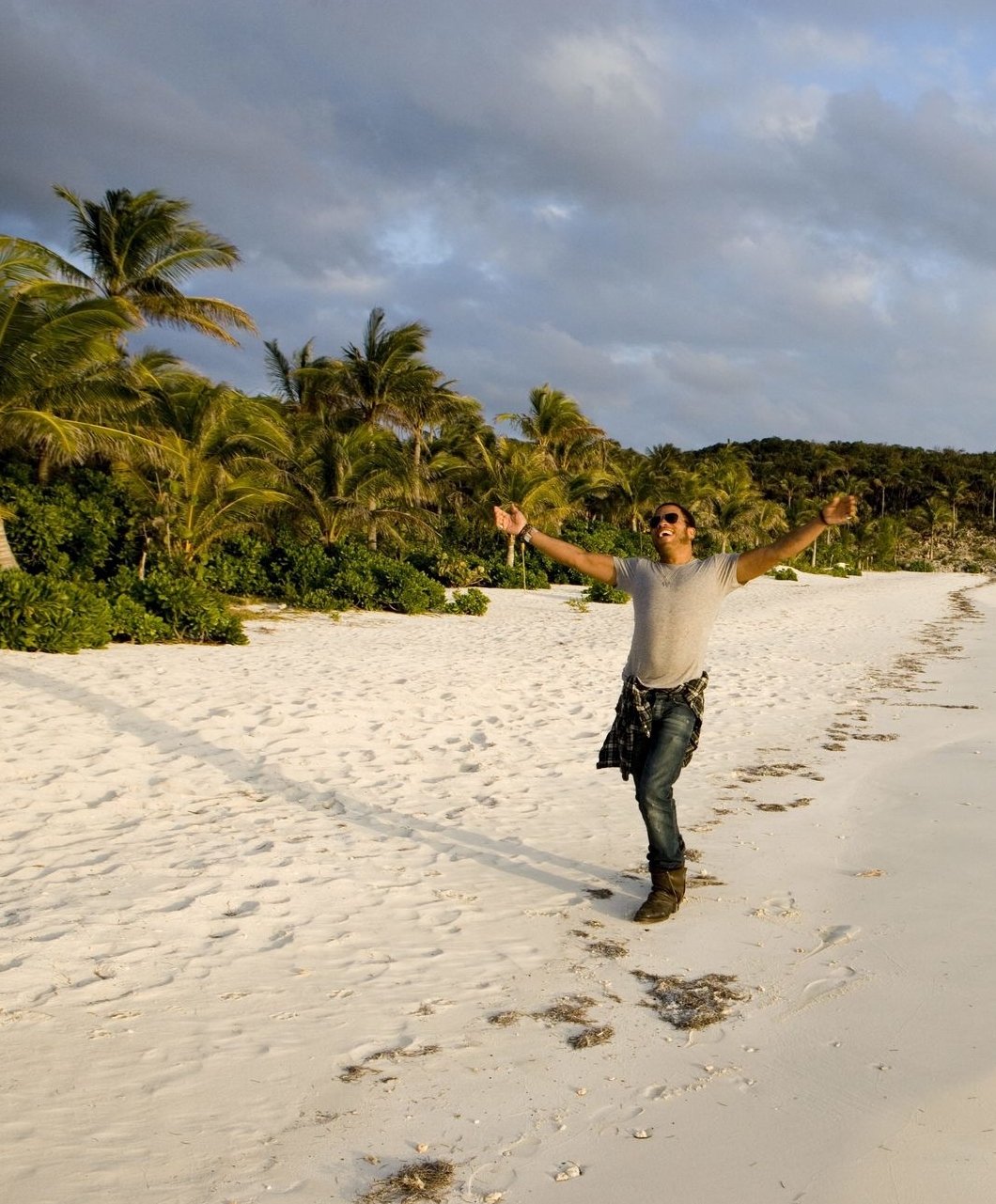 He also makes regular Instagram posts about his love for the Bahamas. One of his recent images was captioned: 
"The beautiful landscapes, the incredible people. The Bahamas are unlike any other, and they are my home. #FlyAwayBahamas."
---
7. Nicolas Cage - Nassau, The Bahamas
2006 was the year that Nicolas Cage joined this fabulous list of island owners. His property cost $3,000,000, for 45 acres of perfection. From the private coves to the turquoise water, this private getaway might be beautiful but it has little development. Which is why Mr. Cage put it on the market recently, for $7 million.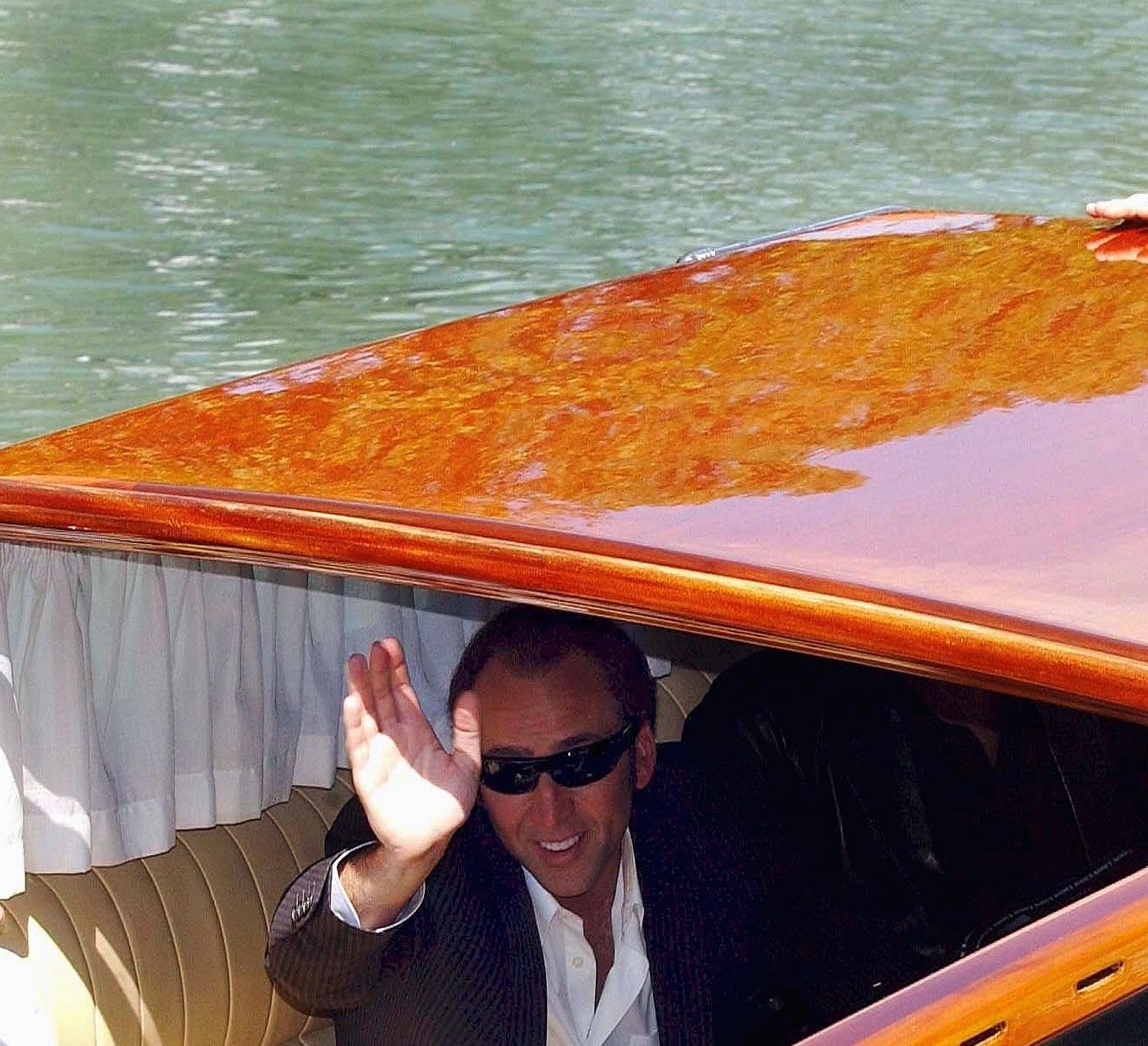 ---
6. Leonardo DiCaprio - Blackadore Caye, Belize 
He finally won an Oscar award for his performance in The Revenant but Leo also seems to be winning in the home department. His 104-acre Blackadore Caye island off Belize is in line with the star's environmentalism. He can enjoy living in luxury will still protecting nature.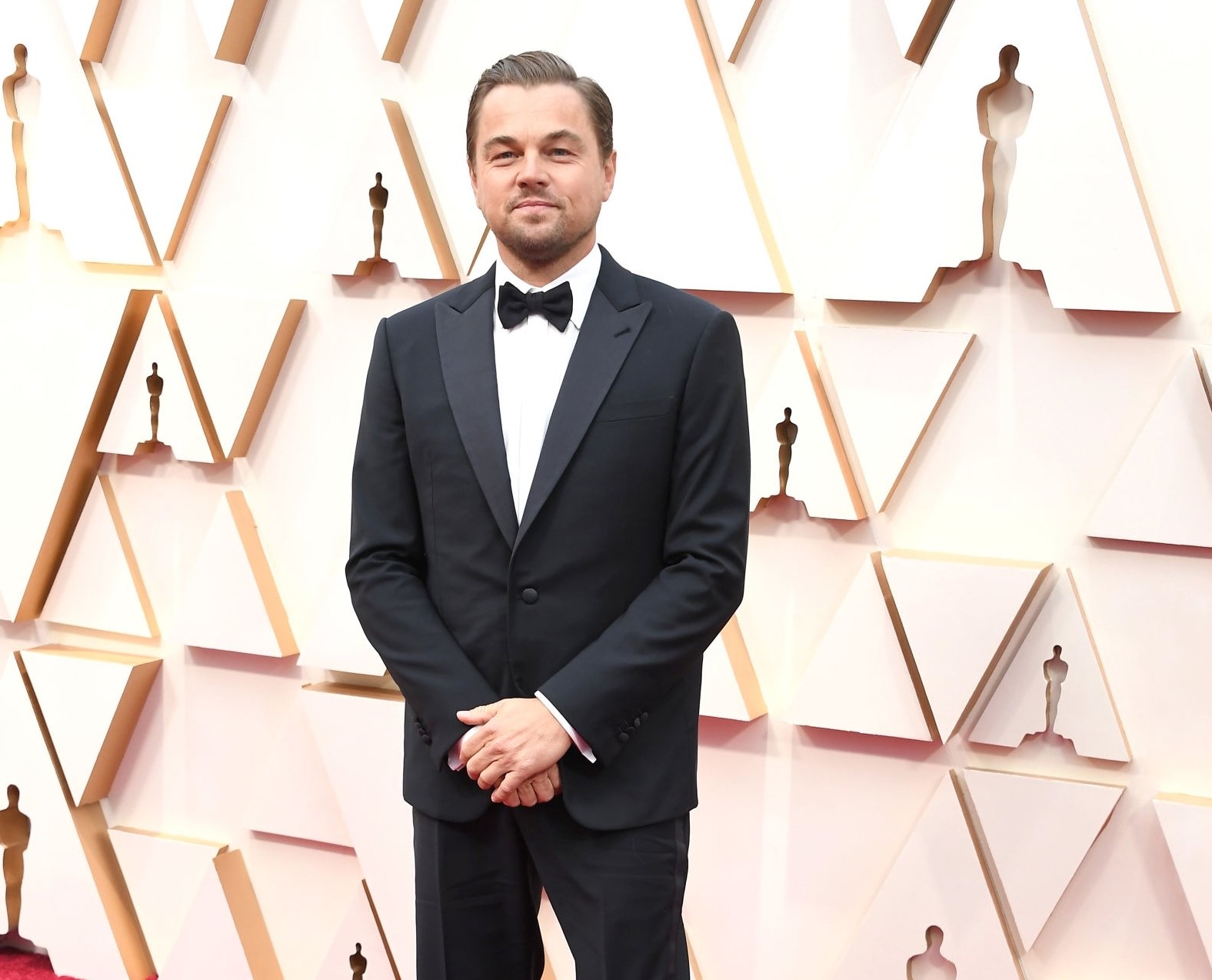 He created a "wellness-focused, luxury eco-resort" and by 2019, the property is said to be open for rentable bungalows and villas. He makes use of solar panels to avoid energy wastage and Leo will most likely make his $1.75 million back in profits when his "green hospitality" island takes off.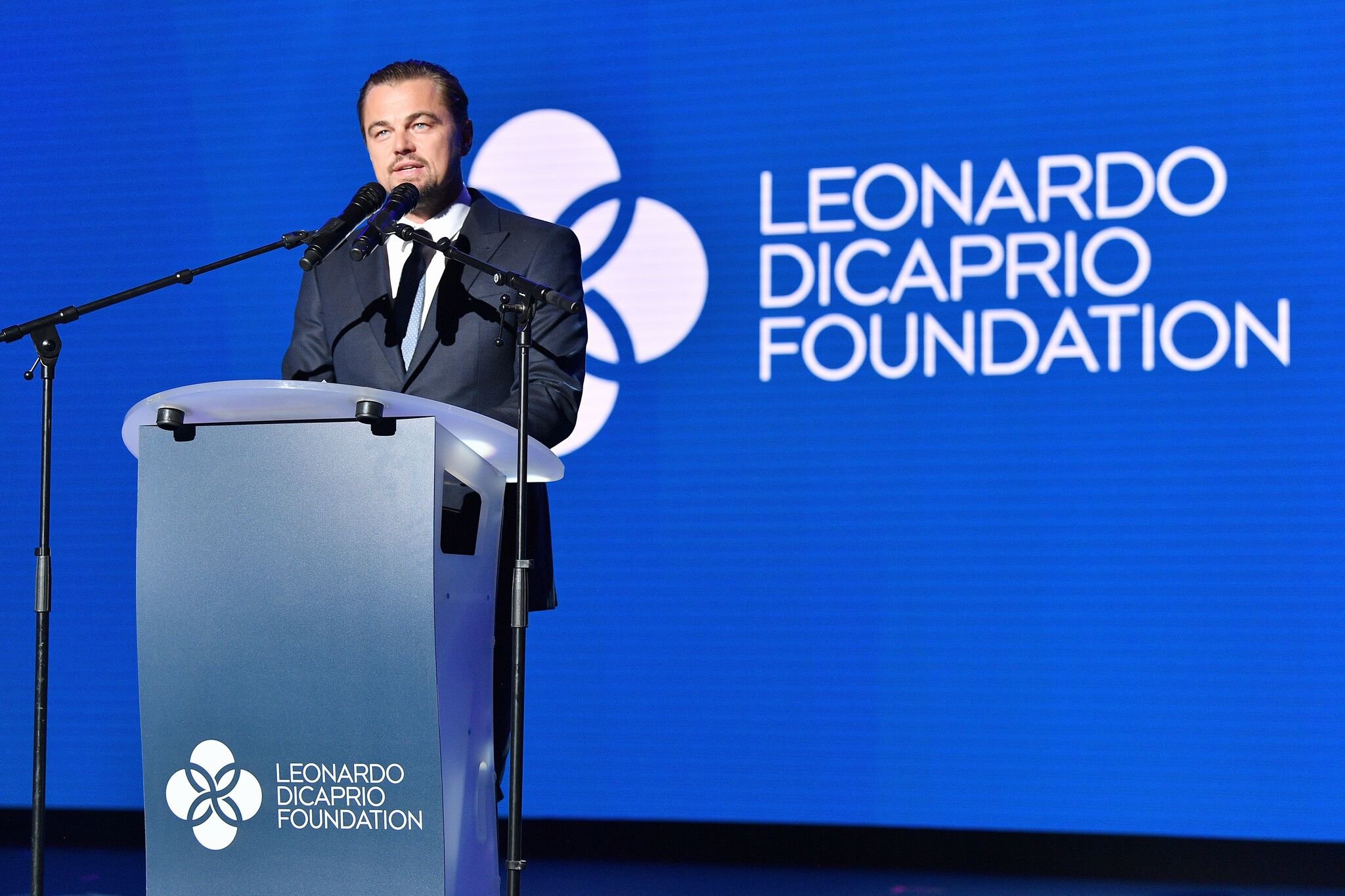 ---
5. Diana Ross - The Society Islands, French Polynesia 
The group of islands known as the "Sacred Island" has apparently been purchased by hit singer, Dina Ross. While she is yet to give a comment on this, the lovely villa and seaside property is an amazing place to unwind and spend quality time with her family.
The island name actually means "bright sky" and legend has it that The Society Islands were one of the first habitable islands ever discovered. Her daughter, Tracee Ellis Ross has shared many island pictures that may just be from her mom's lavish abode. Take a look below. 
---
4. Richard Branson - Necker Island, British Virgin Islands 
Sir Richard Branson was one of the first celebrities to buy an island. He started the trend and actually purchased his very own island for a small cheque... Back in 1978, he landed the now-glorious Necker isle for only $180,000. Before he laid his hands on it, it was relatively uninhabited.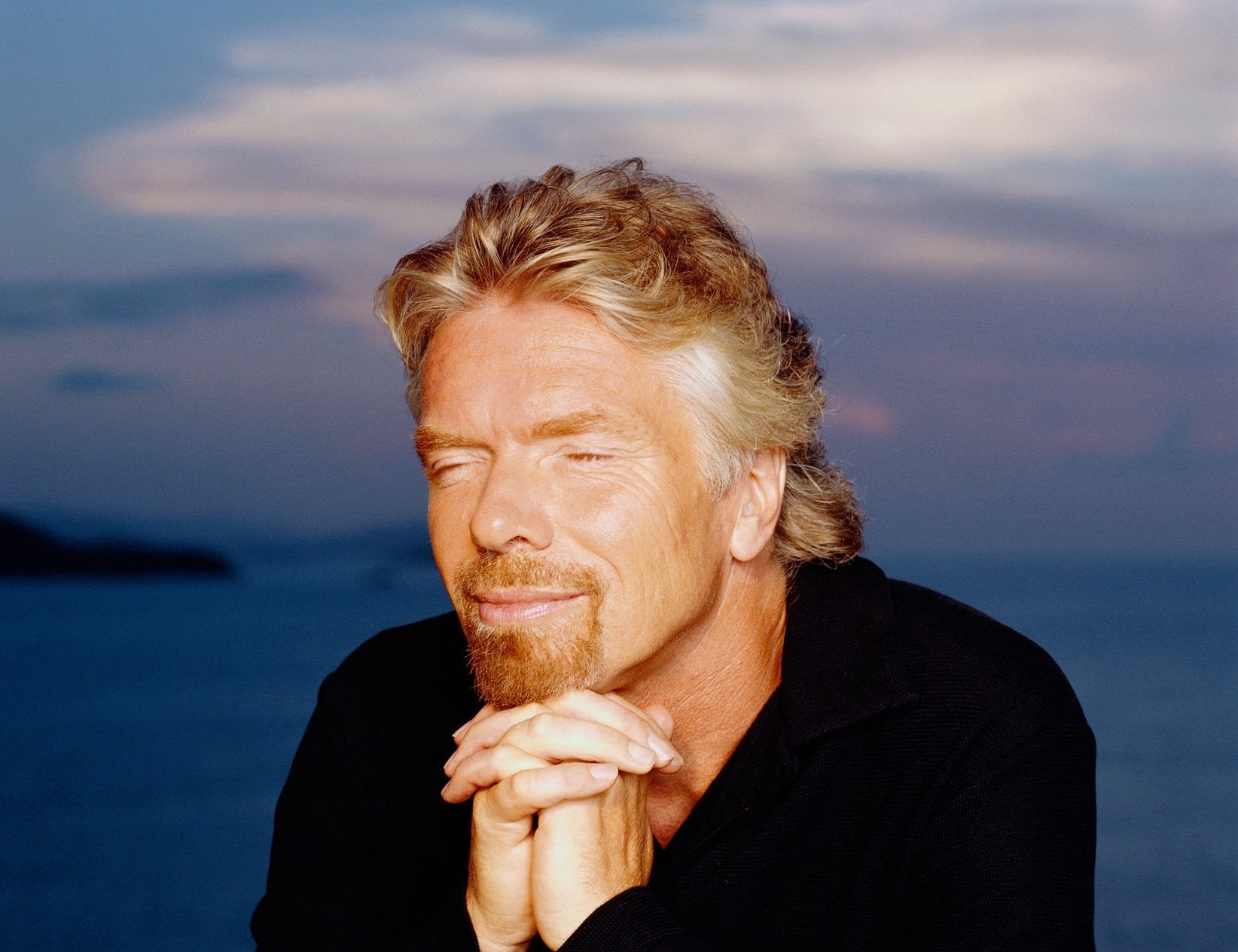 He has been known to invite some big names to visit him on his lavish lands. From Princess Diana to Nelson Mandela, the 30-hectare plot of land has seen some important people. Want to know how much you'll have to pay for a stay? A whopping $62,000 a day!