List of Celebrities Who Were Born Rich
The path to stardom is different for everyone. There are celebrities who had to pull themselves from the bootstraps to get to where they are and there are others whose climb was a bit easier and set with a silver spoon. Today, we're taking a look at 20 celebrities who had a comfortable start from birth.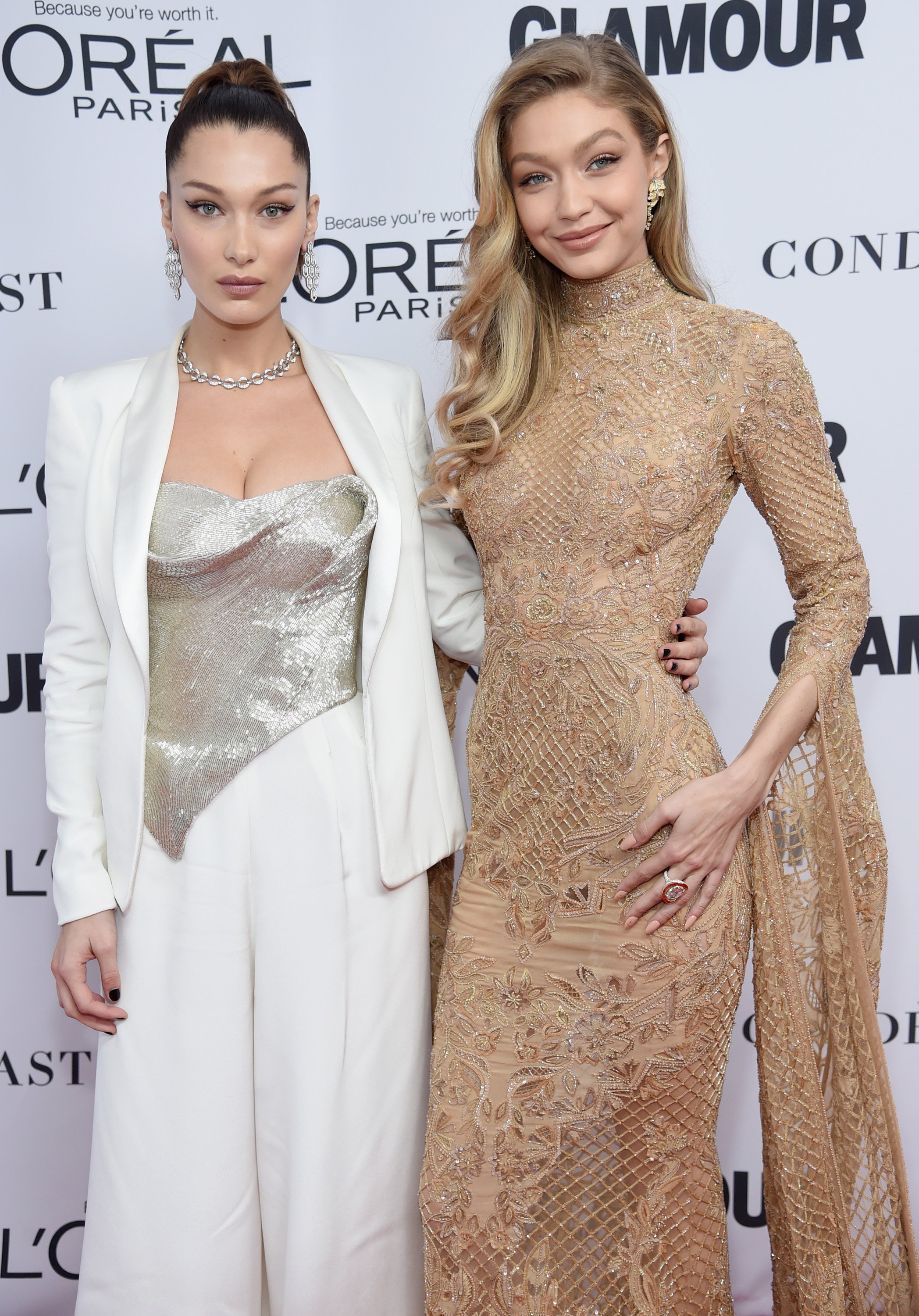 ---
#20 NICK KROLL
Nick Kroll is a comedian and best-known for his zany personality that always shines through the screen. He's the star of Comedy Central's Kroll Show. Most recently, he was the voice of Nick Birch, Maury the Hormone Monster, and Coach Steve Steve on the animated series The Big Mouth. He's also the voice of Uncle Fester in the 2019 remake of The Addams Family.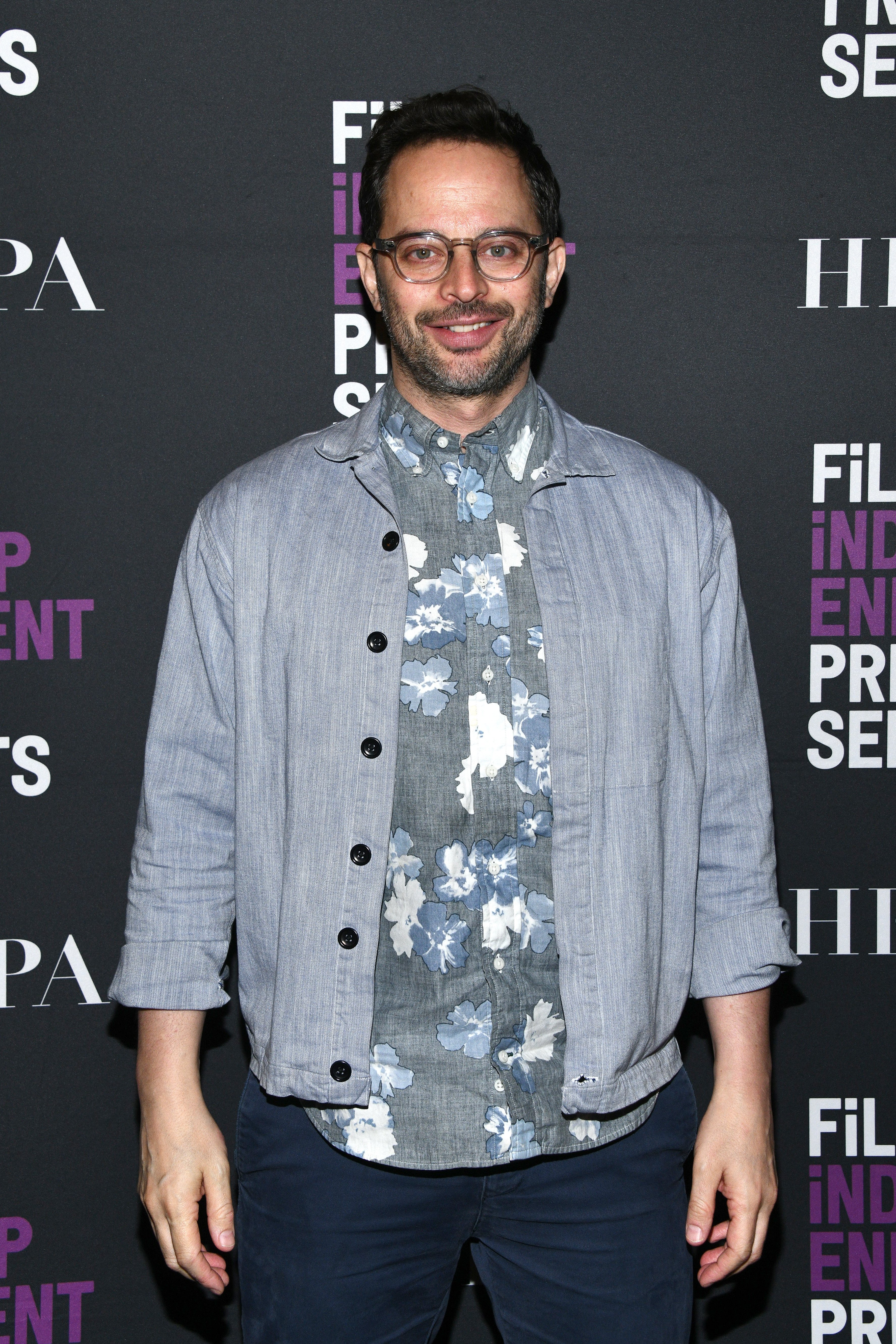 Kroll is the son of businessman Jules Kroll who founded Kroll, Inc. The business assists other companies in finding flaws in their operations through data recovery, background screening, and security consulting. The company was sold to Marsh & McLennan Companies who bought it for a whopping $1.9 billion. Now that's a big number!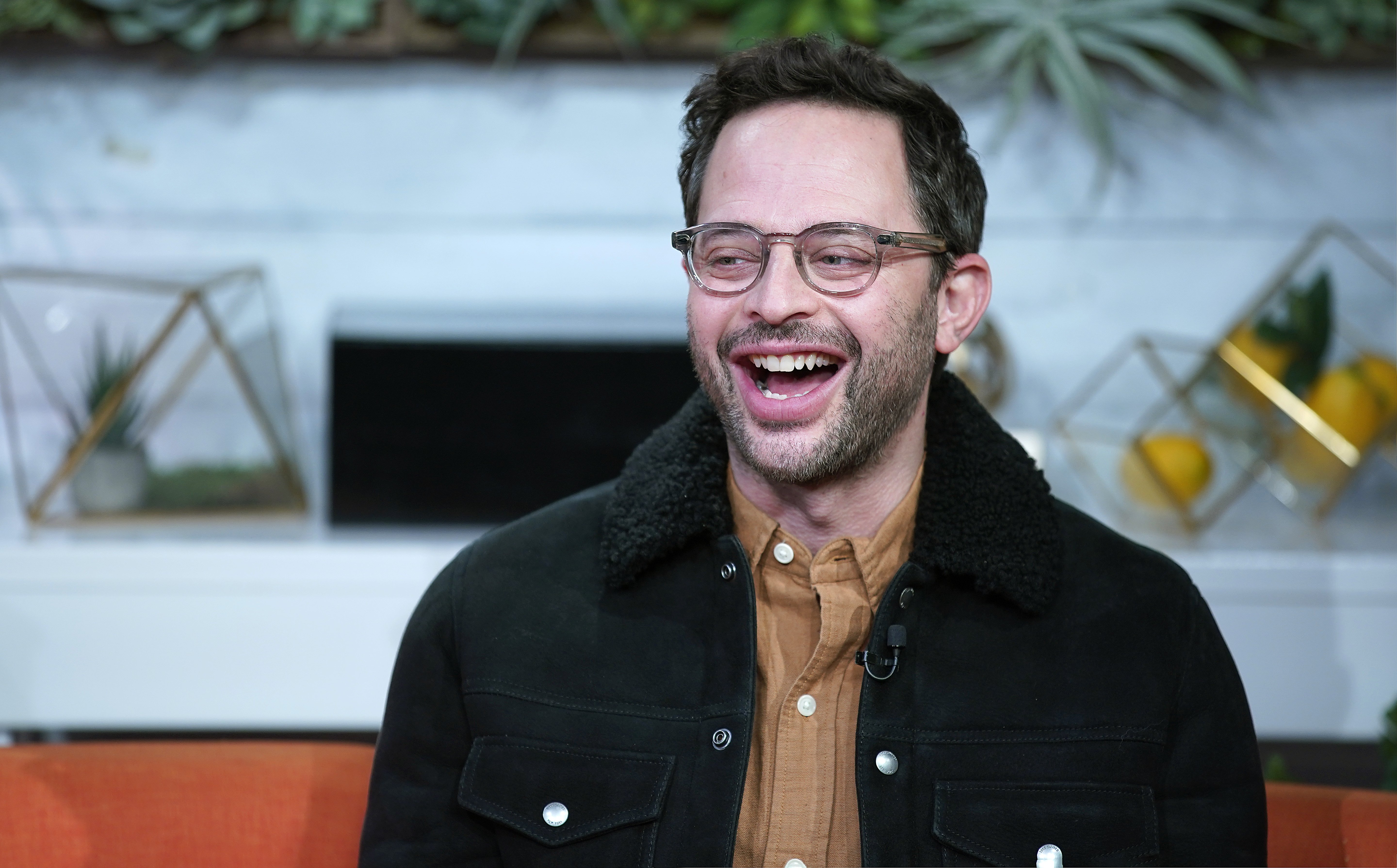 ---
#19 ADAM LEVINE
We all know Adam Levine as the frontman for pop/rock band Maroon 5. He's definitely found his own success with his radio-hit churning band, but that's all due in part by his bandmates, Mickey Madden and Jesse Carmichael. They all met while attending Brentwood School, a private school in Los Angeles, California.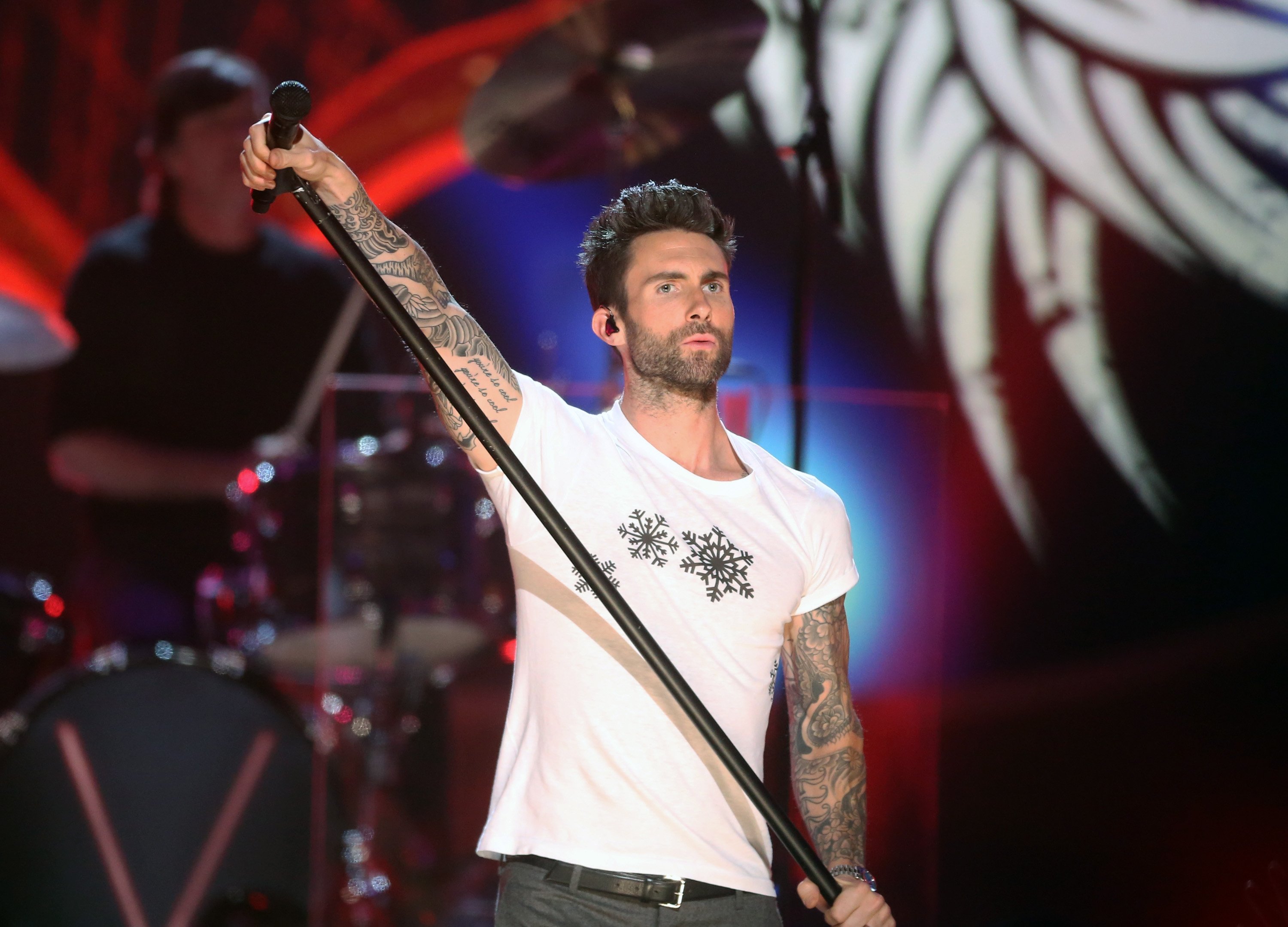 Adam is the son of Fred Levine, the founder of M.Fredric, a luxury boutique clothing retailer based in southern California. Fred and his sister, Mardi, founded the shop in 1979. The store started by focusing on contemporary clothes for adults but once they were expecting, they opened up a kids section. Adam was rocking some designer baby clothes!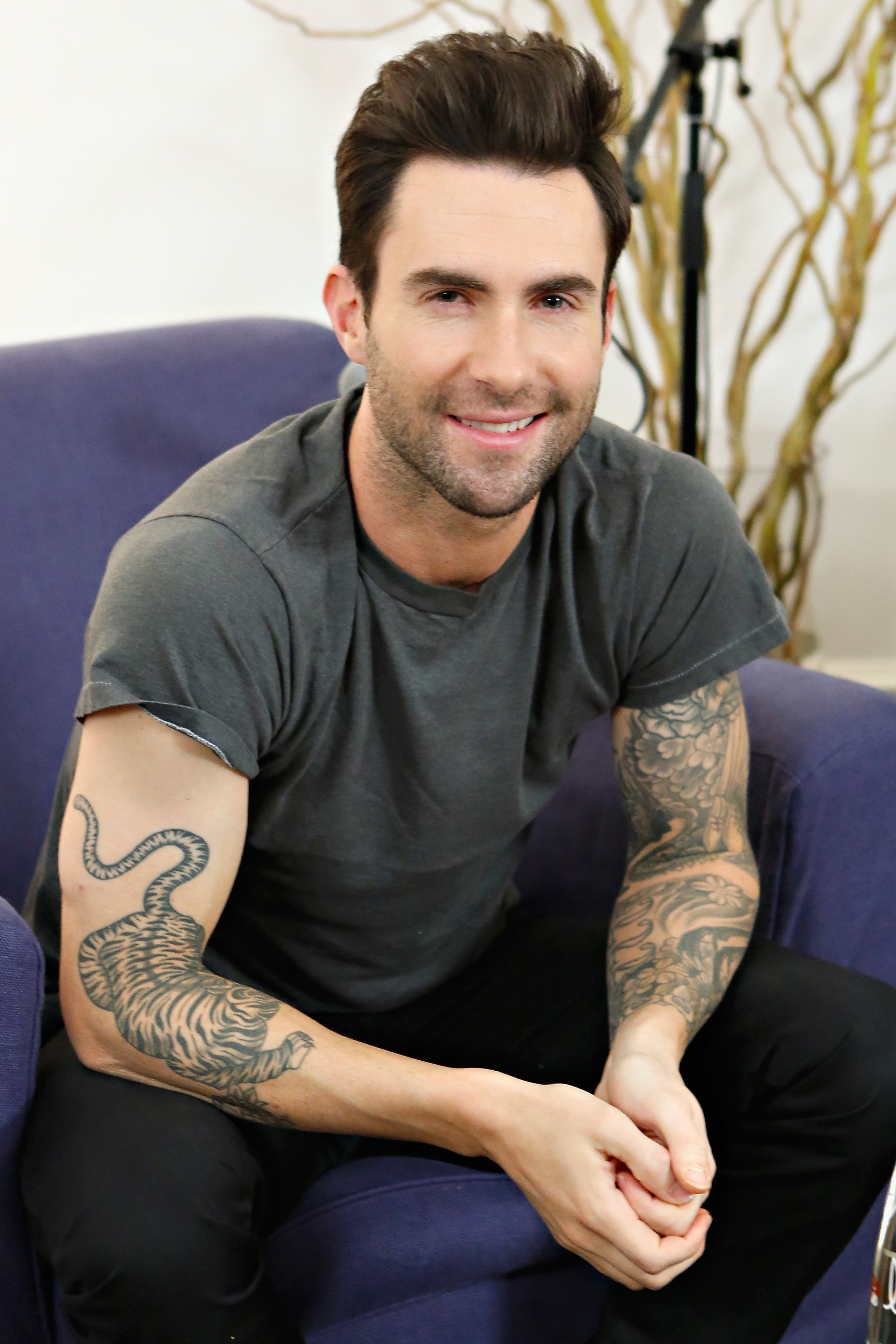 ---
#18 MILEY CYRUS
This one should come to no surprise, but Miley Cyrus is the child of Billy Ray Cyrus so she definitely had quite a footing in the music industry. However, Miley has put in the work to create her own space as a singer, songwriter, actress, and philanthropist. Her Happy Hippie Foundation has assisted homeless LGBTQ youth throughout Los Angeles since 2014.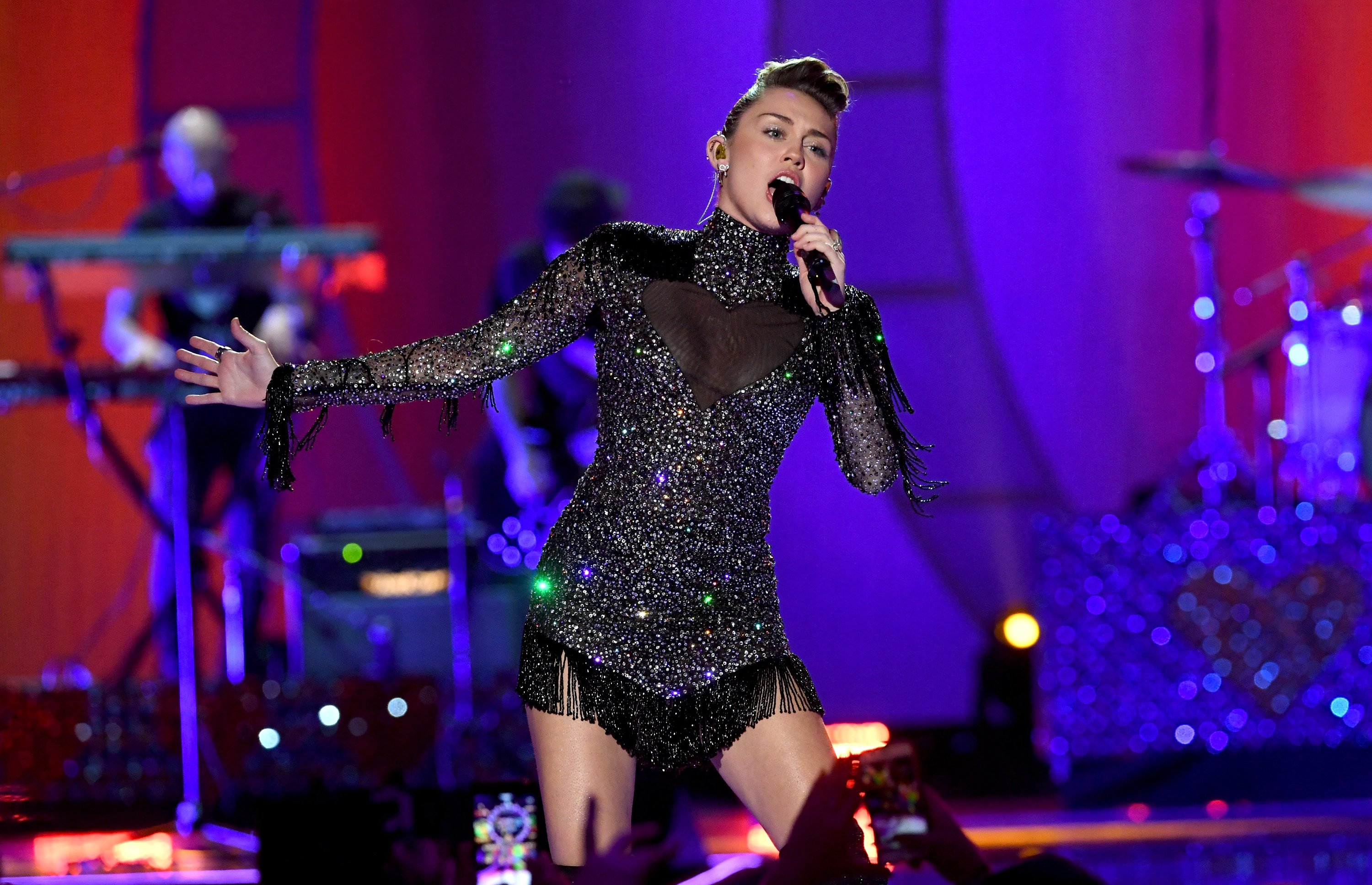 It's estimated that Billy Ray Cyrus is worth $20 million. He has released 16 studio albums in his catalog and 53 singles, including his best-known number one song "Achy Breaky Heart". His debut album Some Gave All broke records charting at number one on the Billboard Top County Albums list and is a certified 9x Multi-Platinum in the United States.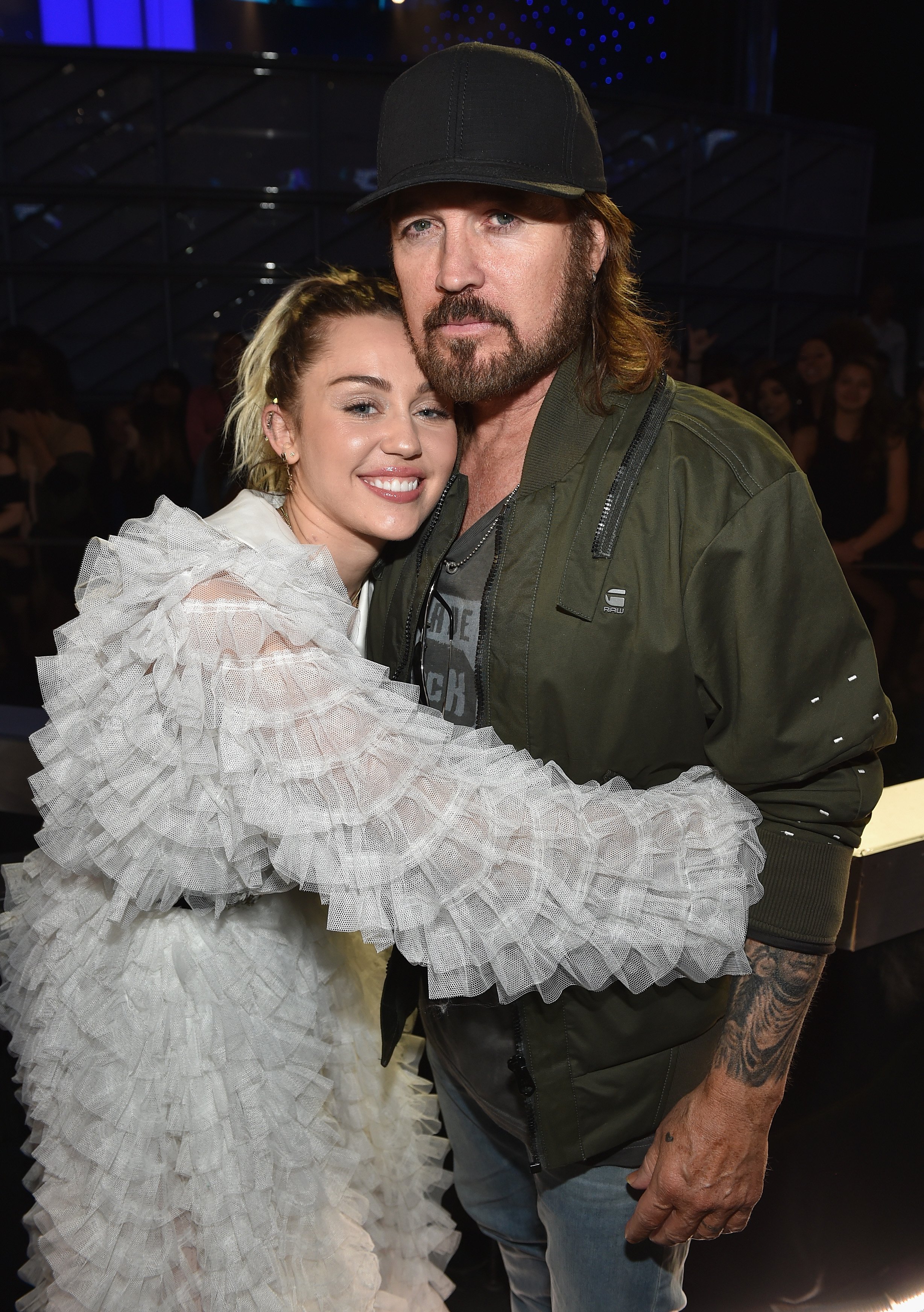 ---
#17 JAMIE LEE CURTIS
Jamie Lee Curtis was dubbed a "scream queen" in her memorable screen debut in the iconic horror film by John Carpenter, Halloween. You probably remember her switching bodies with Lindsay Lohan in the 2003 comedy Freaky Friday. It's only right that she joined the cast of Ryan Murphy's Scream Queens where she earned her 7th nomination for a Golden Globe award.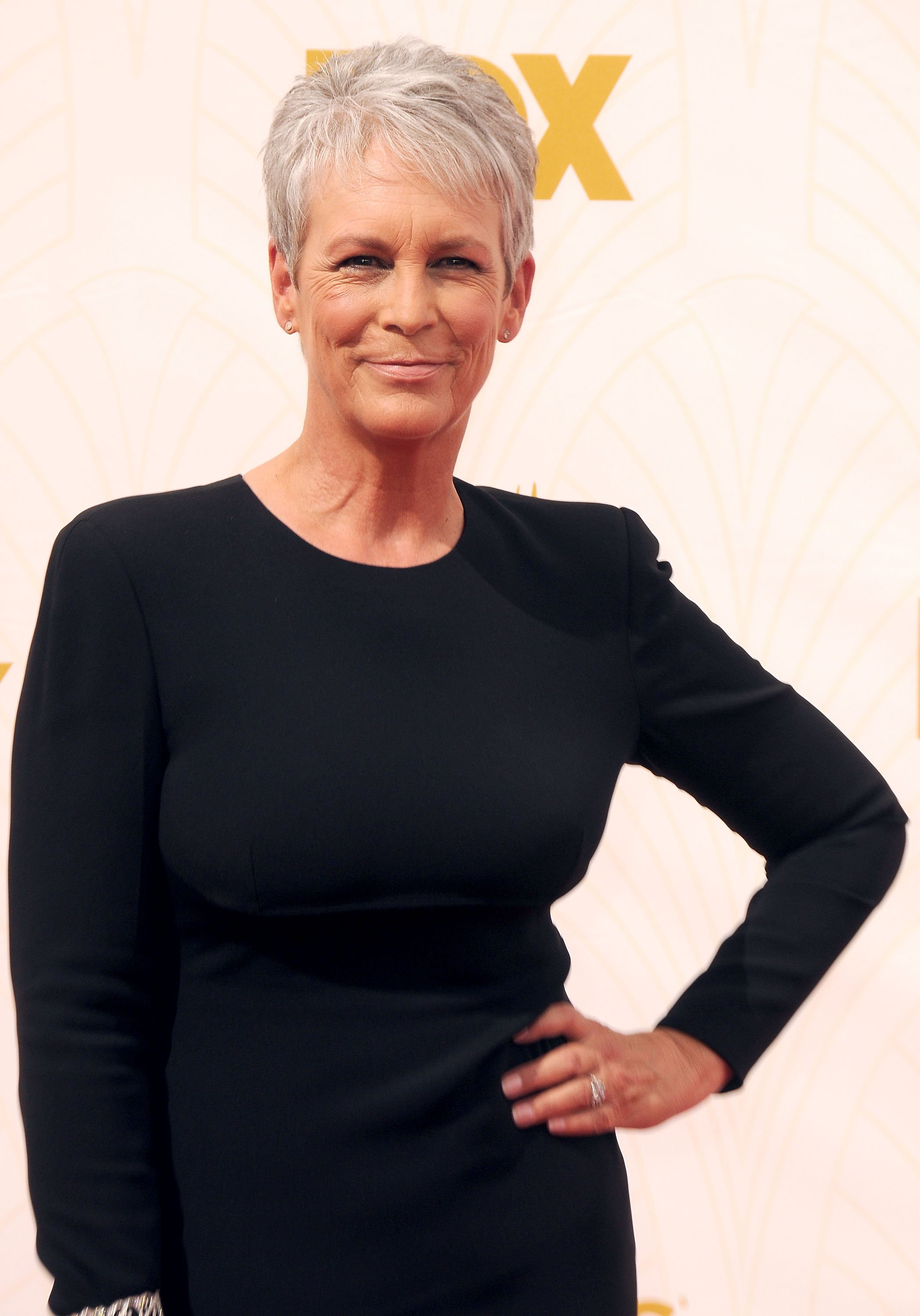 Jamie Lee is the daughter of actors Janet Leigh and Tony Curtis. From Janet's screen debut on The Romance of Rosy Ridge (1947) to Halloween H20: 20 Years Later (1998), her career spanned over 5 decades. Janet was also the lead in Alfred Hitchcock's Psycho (1960). Tony was very popular in the 50s and 60s including his role in The Boston Strangler (1968).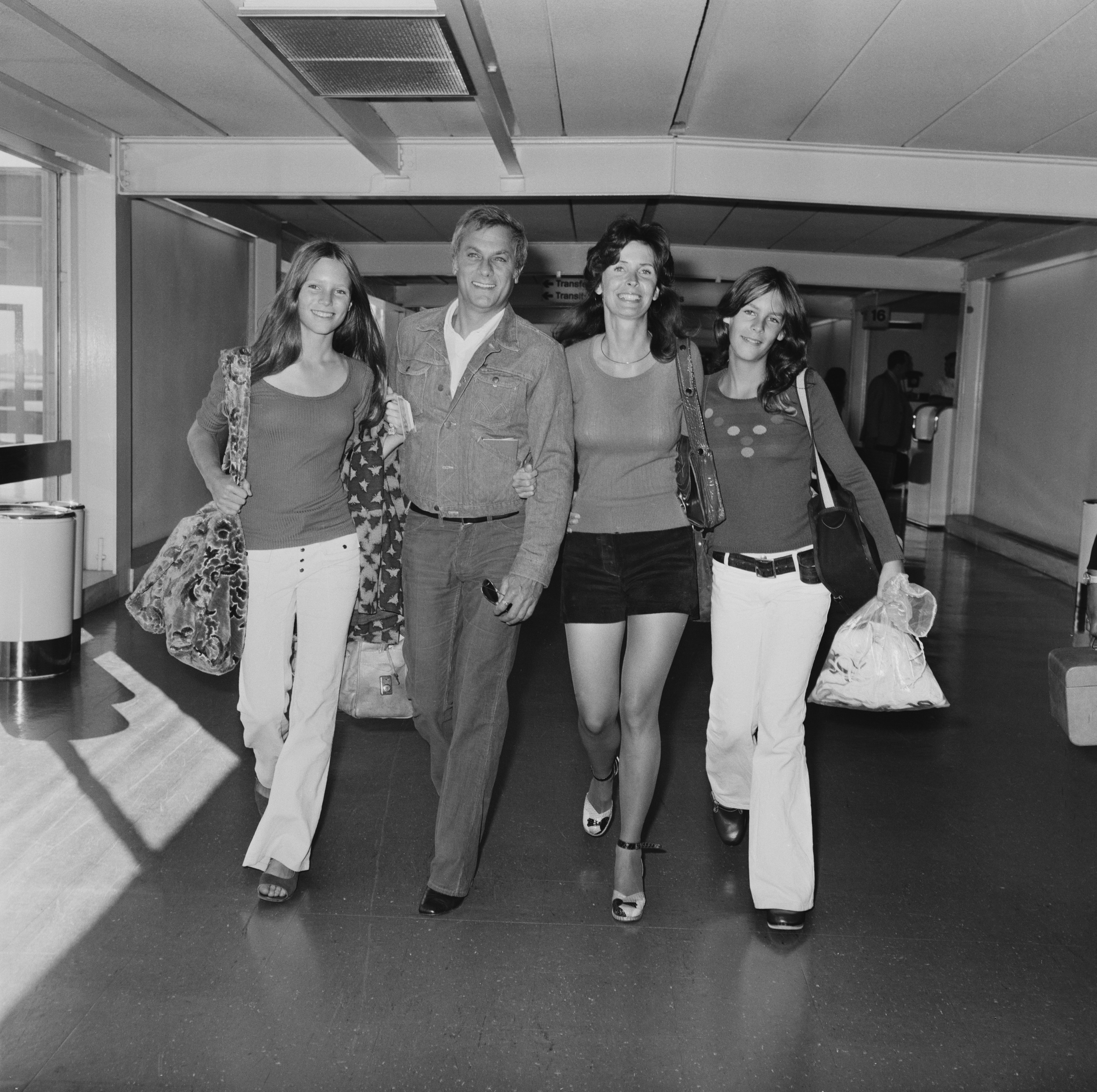 ---
#16 JENNIFER ANISTON
It's estimated that Jennifer Anniston has a net worth of $200 million, and that's due to her incredible career. You might be surprised to know that before she received her first official acting credit, she was a Nutrisystem spokesmodel on The Howard Stern Show. Since her iconic performance as Rachel in Friends, she's continued her film success, and started producing!
Jennifer Anniston is the only daughter of actor John Aniston and late actress Nancy Dow. Dow starred in western TV series The Wild Wild West and the rural sitcom The Beverly Hillbillies as Athena. John is best remembered for his performance as antagonist Victor Kiriakis on the NBC daytime drama Days of Our Lives for which he won 2 Soap Opera Digest Awards.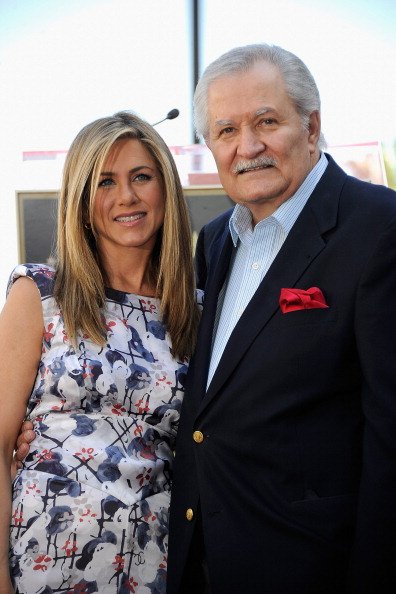 ---
#15 BELLA AND GIGI HADID
The Hadid sisters are both talented models who have both walked as Angels for the Victoria's Secret Fashion Show. When Bella was 16 years old, she signed to IMG Models, a well-established international modeling agency. Gigi started modeling for the clothing brand Guess when she was just 2 years old and then made a successful return in 2011.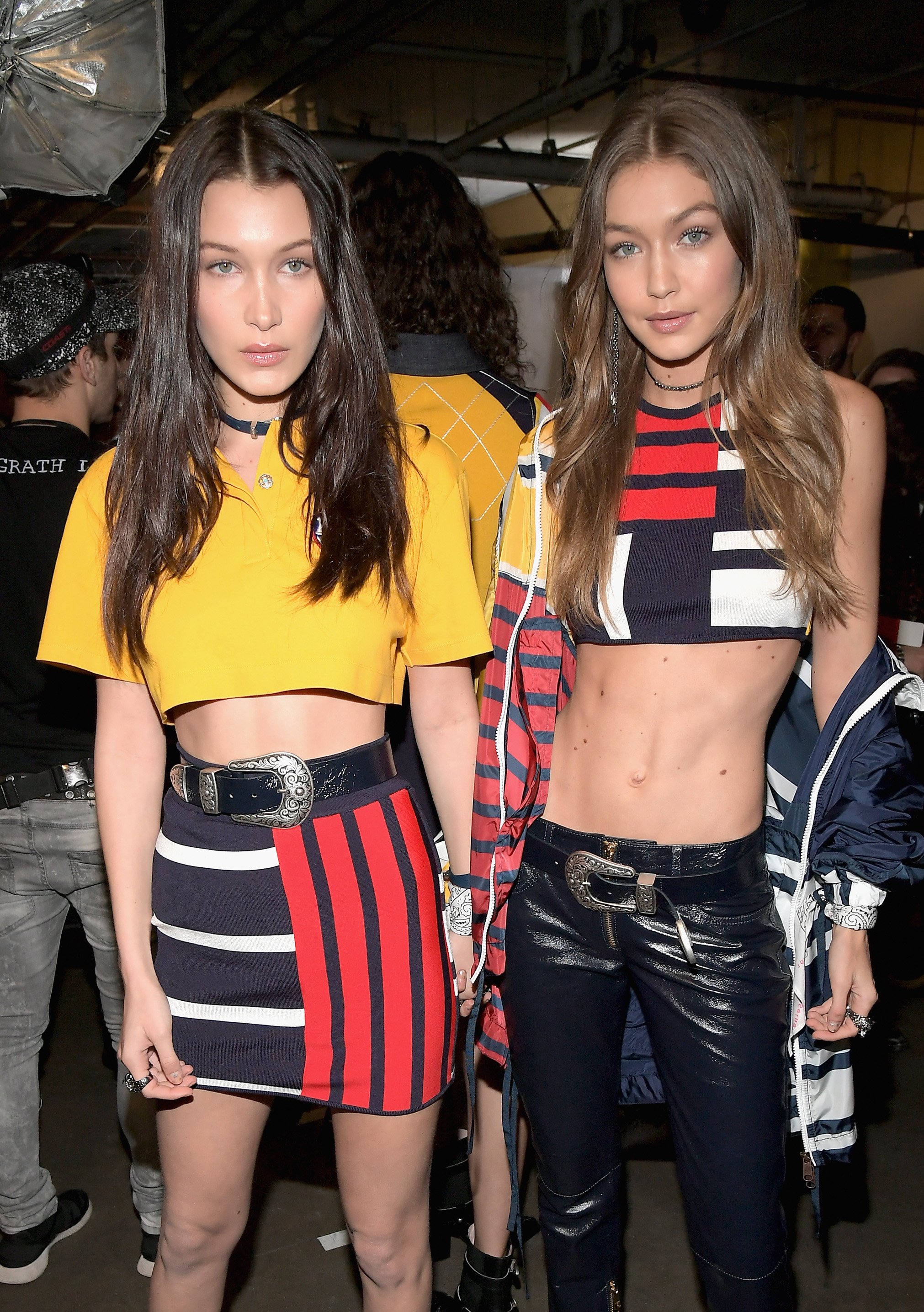 The sisters' parents are real estate mogul Mohamed Hadid and former model Yolanda Hadid. Mohamed has developed multi-million dollar homes throughout Beverly Hill. Yolanda was a star on The Real Housewives of Beverly Hills and New York City. She's also made guest appearances on Vanderpump Rules and Project Runway and later hosted the TV competition Making a Model with Yolanda Hadid.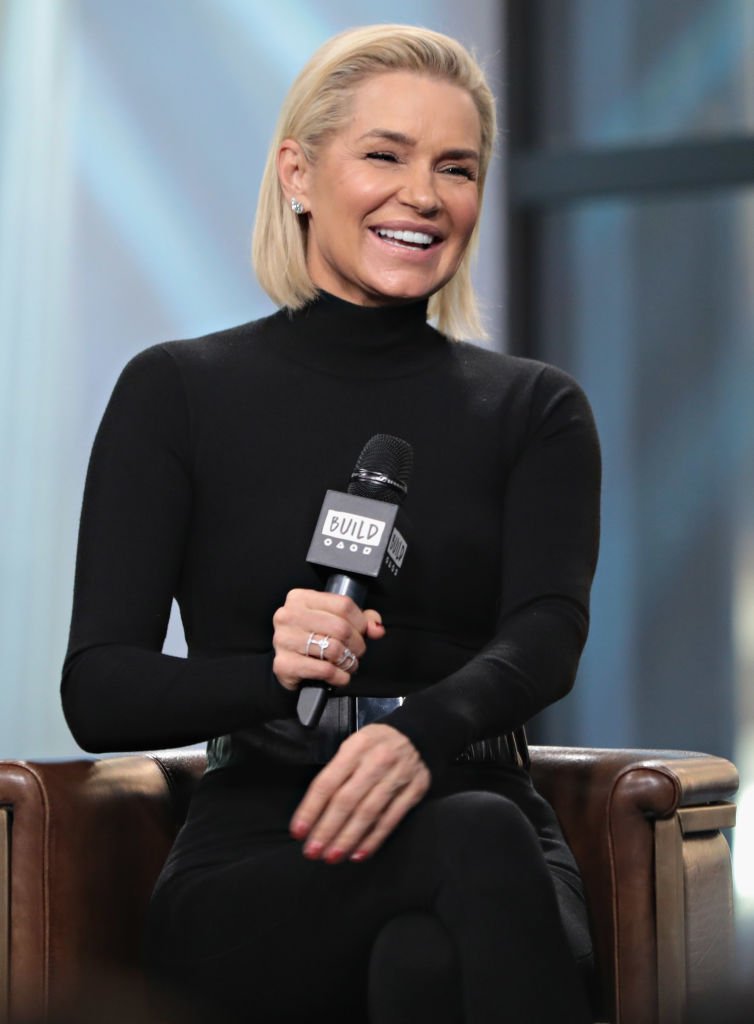 ---
#14 RASHIDA JONES
Rashida Jones made her first screen appearance in a 1997 mini-series called The Last Don. Her 26 appearances on Boston Public earned her 26 NAACP Image Award nominations. She's starred in the Michael Schur's comedy series The Office and Parks and Recreation. In early 2020, she began her role as matriarch Joya Barris on Netflix's BlackAF.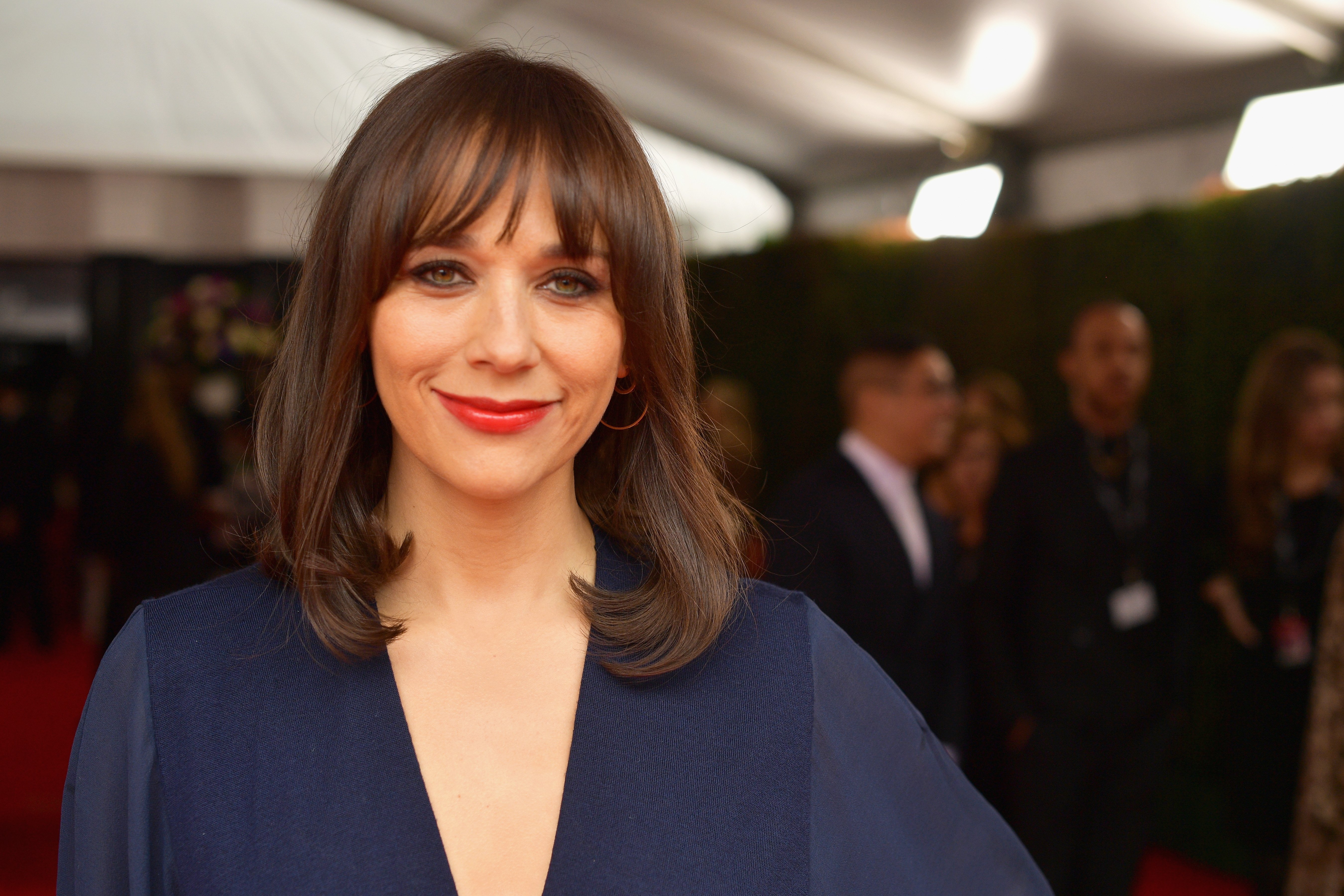 Rashida was born in 1976 to actress Peggy Lipton and world-renowned singer-songwriter/producer Quincy Delight Jones, Jr. Peggy was a staple actress throughout the 60s, specifically with her hippie role on the crime drama The Mod Squad. Quincy's incredible music career has spanned over 6 decades and has had 80 Grammy Award nominations with 28 wins. In 1992, Quincy earned the Grammy Living Legend Award.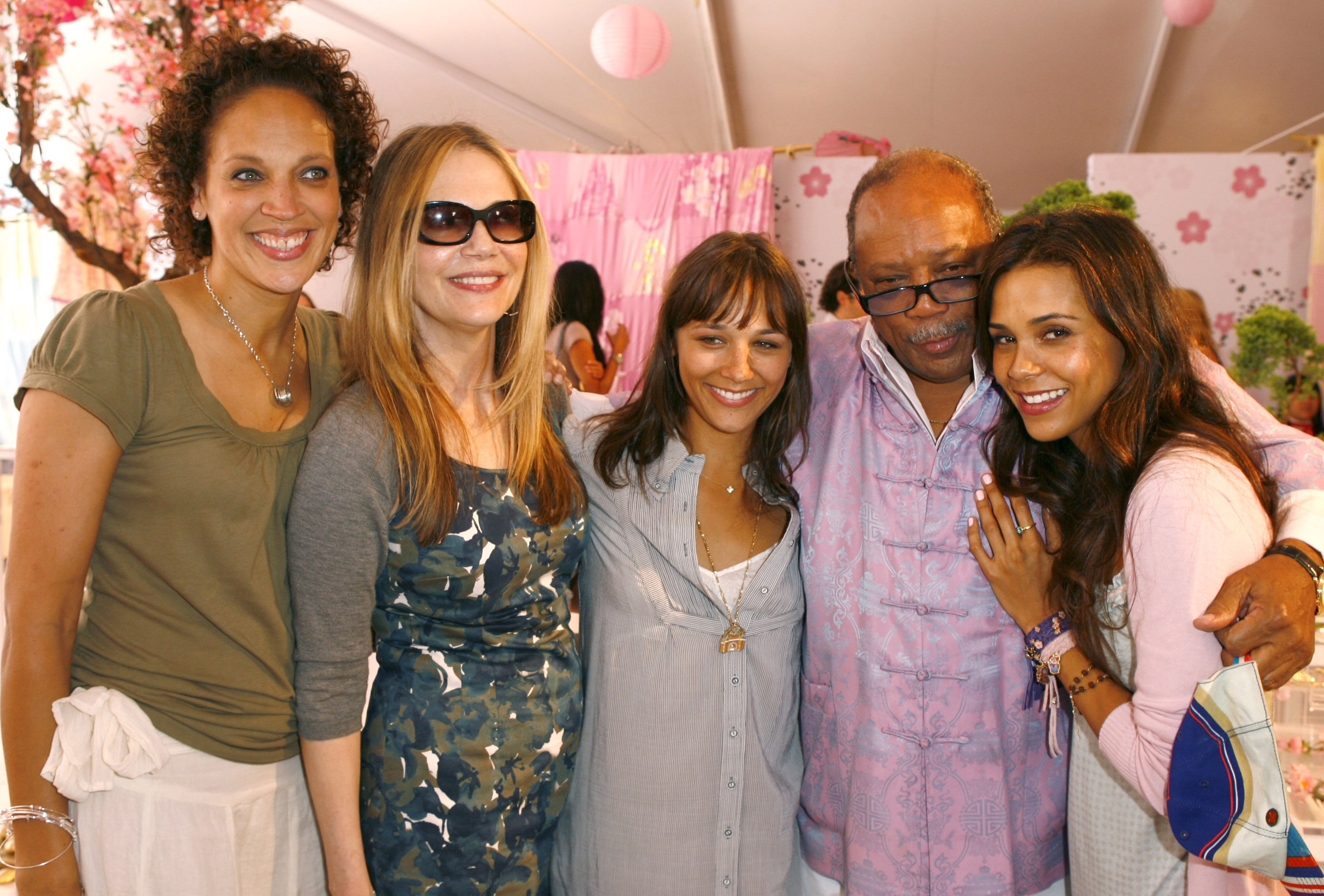 ---
#13 JORDIN SPARKS
Who could forget Jordin Sparks win on American Idol? She was only 17 years old and became the youngest winner in Idol history! Since her win, Sparks' success has skyrocketed with certified platinum albums and Billboard hits. Her film debut came with her role in the 2012 film Sparkle. In 2019, she played the lead in Broadway's Waitress.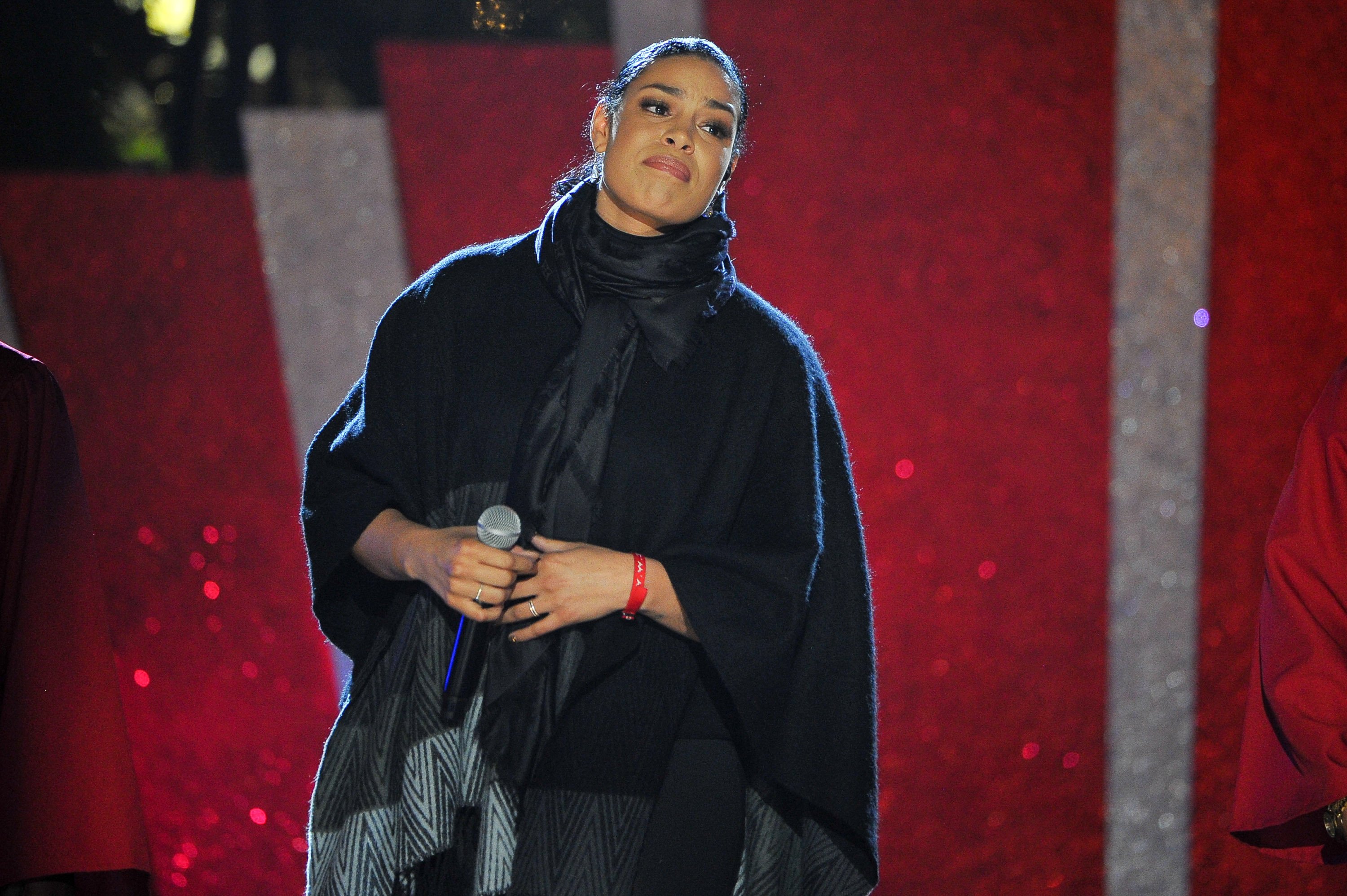 Jordin's father is Phillippi Sparks, a former professional American football player. Phillippi studied at Arizona State University and was eventually drafted into the New York Giants in the 1992 NFL Draft where he played cornerback for six years. In 2000, he signed to the Dallas Cowboys and retired the following year. Her brother, PJ Sparks, Jr. followed in their fathers' footsteps.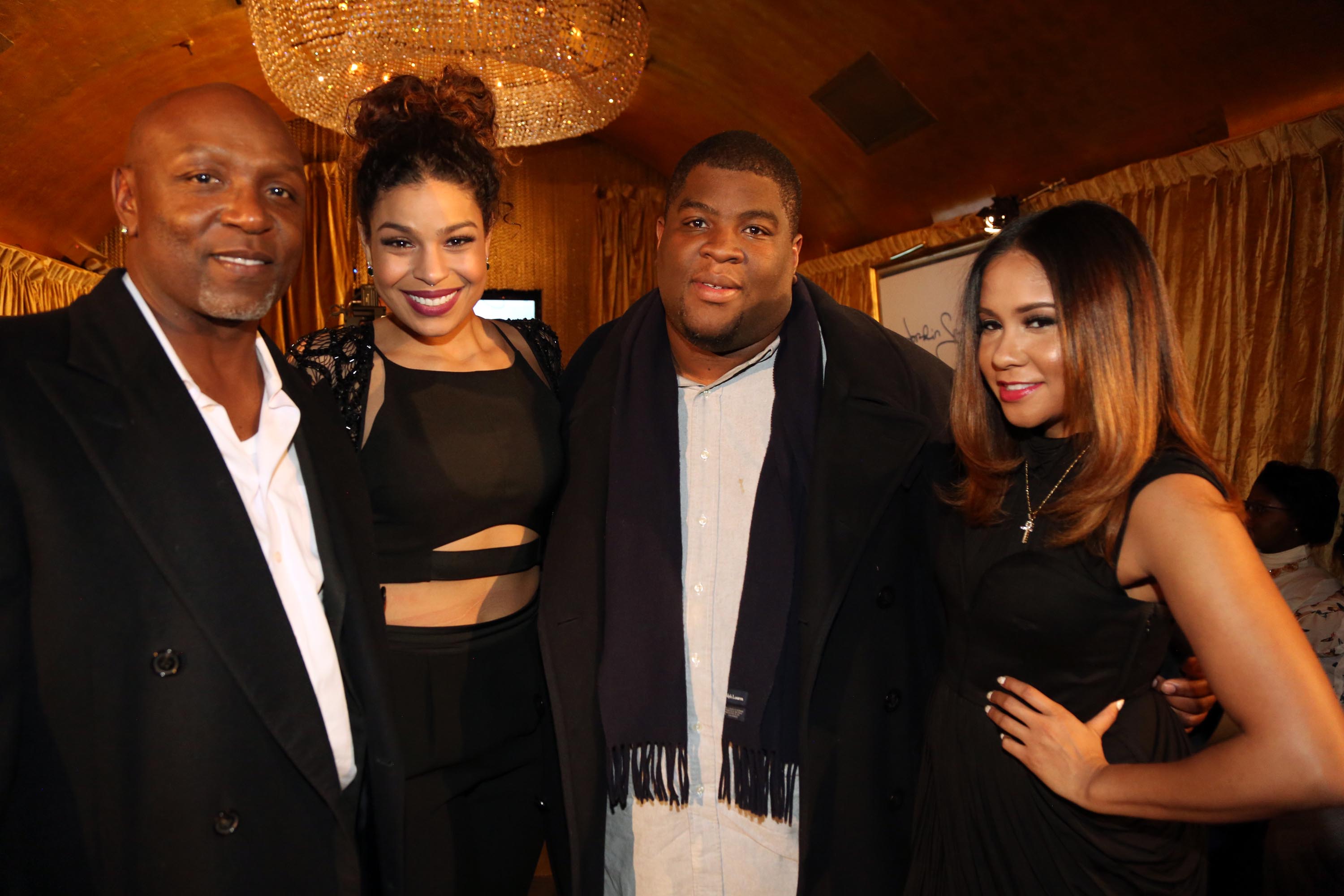 ---
#12 NICOLE RICHIE
Or should we say Nikki Fre$h? Nicole Richie has gone through quite a fascinating career as a television personality. Of course, she got her television start alongside socialite Paris Hilton with their reality TV show The Simple Life which ran for 5 years. Quibi just released the mockumentary comedy series "Nikki Fre$h" starring Nicole.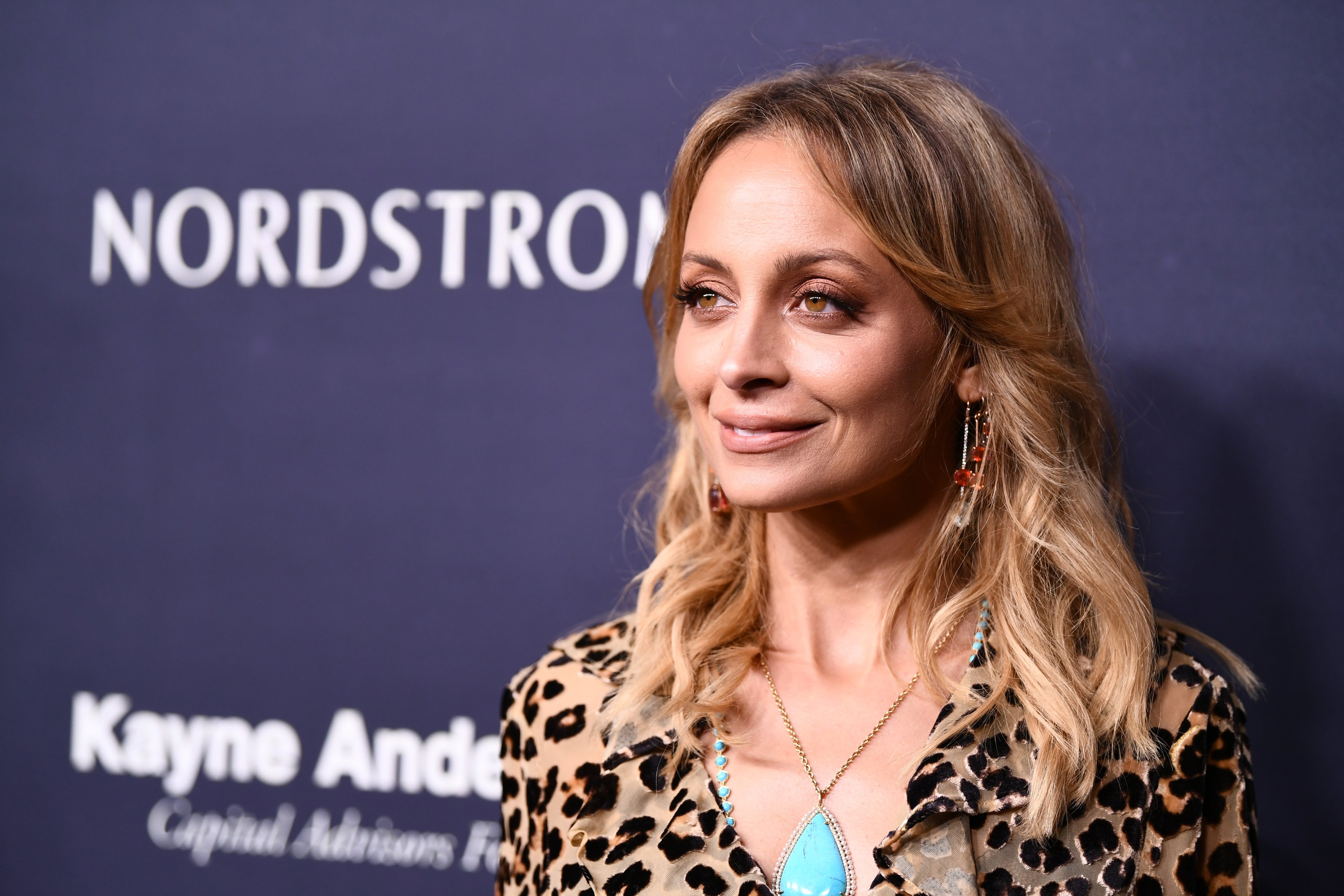 From his leading start with The Commodores to his Grammy-winning discography, it's no secret how Lionel Richie's career has brought him nothing but great success. Nicole actually starred in her dad's 2006 music video for "I Call It Love". Would you believe Lionel almost became a priest? Before becoming a singer-songwriter, he considered studying divinity at an Episcopal Church.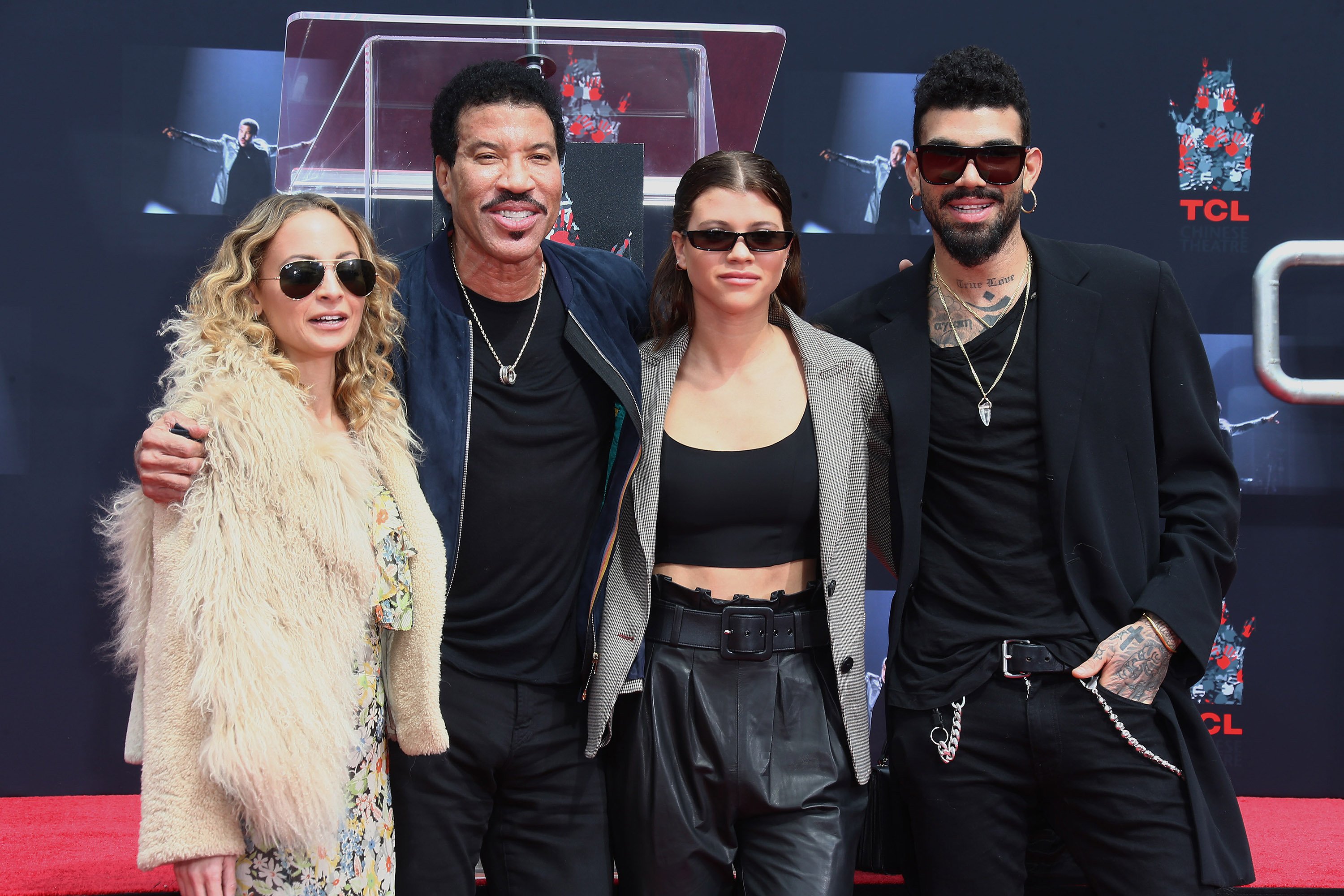 ---
#11 EDWARD NORTON
Norton is best known for his role in the film adaptation of Chuck Palahniuk's novel Fight Club starring Brad Pitt and Helena Bonham Carter. Norton was 8 years old when he made his professional debut in Toby's Dinner Theatre for the musical Annie Get Your Gun. He won the 1997 Golden Globe Award for his supporting role in Primal Fear.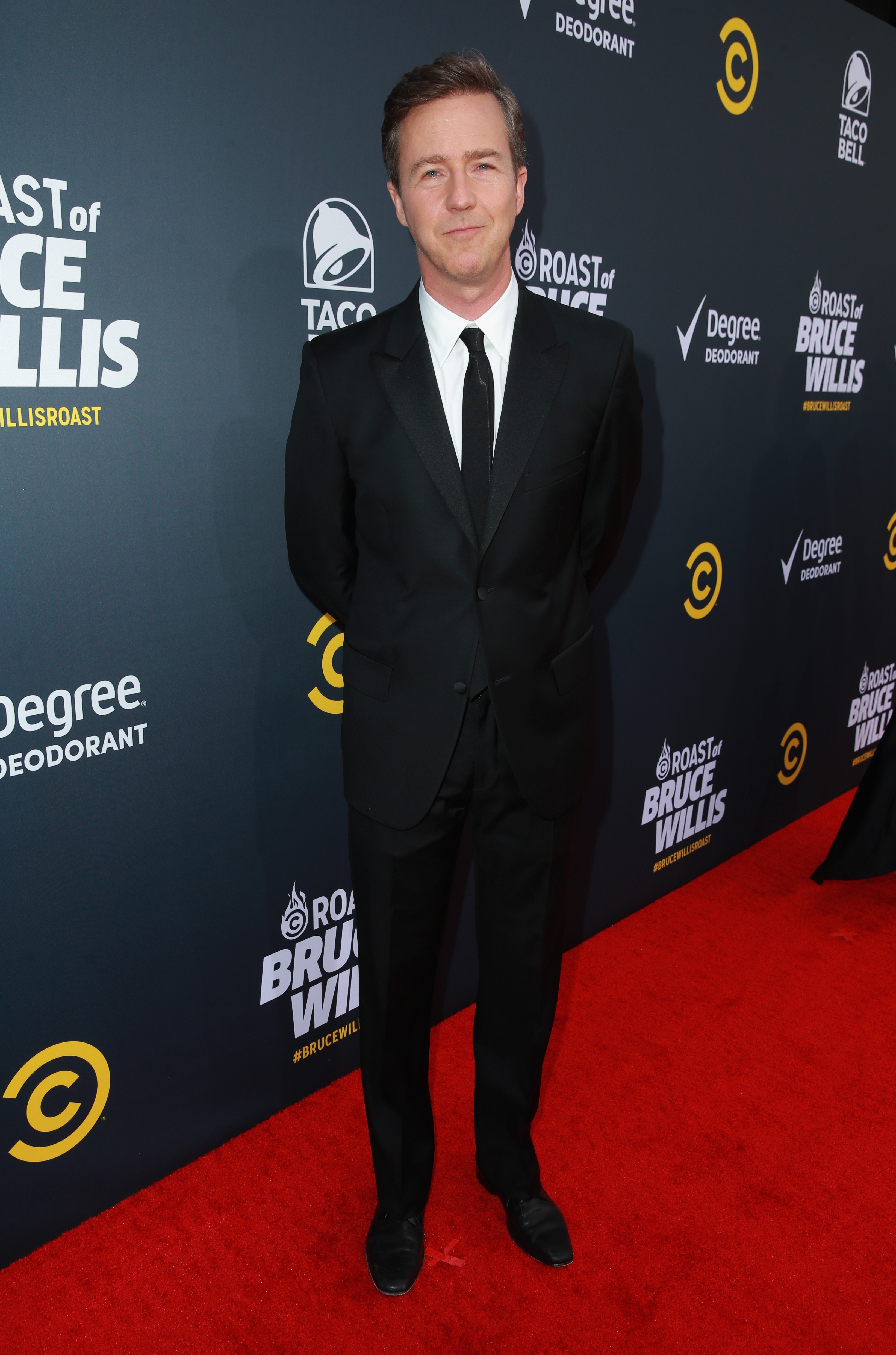 Edward's grandfather is James Rouse, the founder of The Rouse Company. The urban planning corporation is known for developing popular shopping malls including The Shops at National Place in Washington, D.C. and Bayside Marketplace in Miami, FL. Edward's father is an environmental lawyer and a conservation advocate in Asia. He served as a federal prosecutor during the Carter Administration.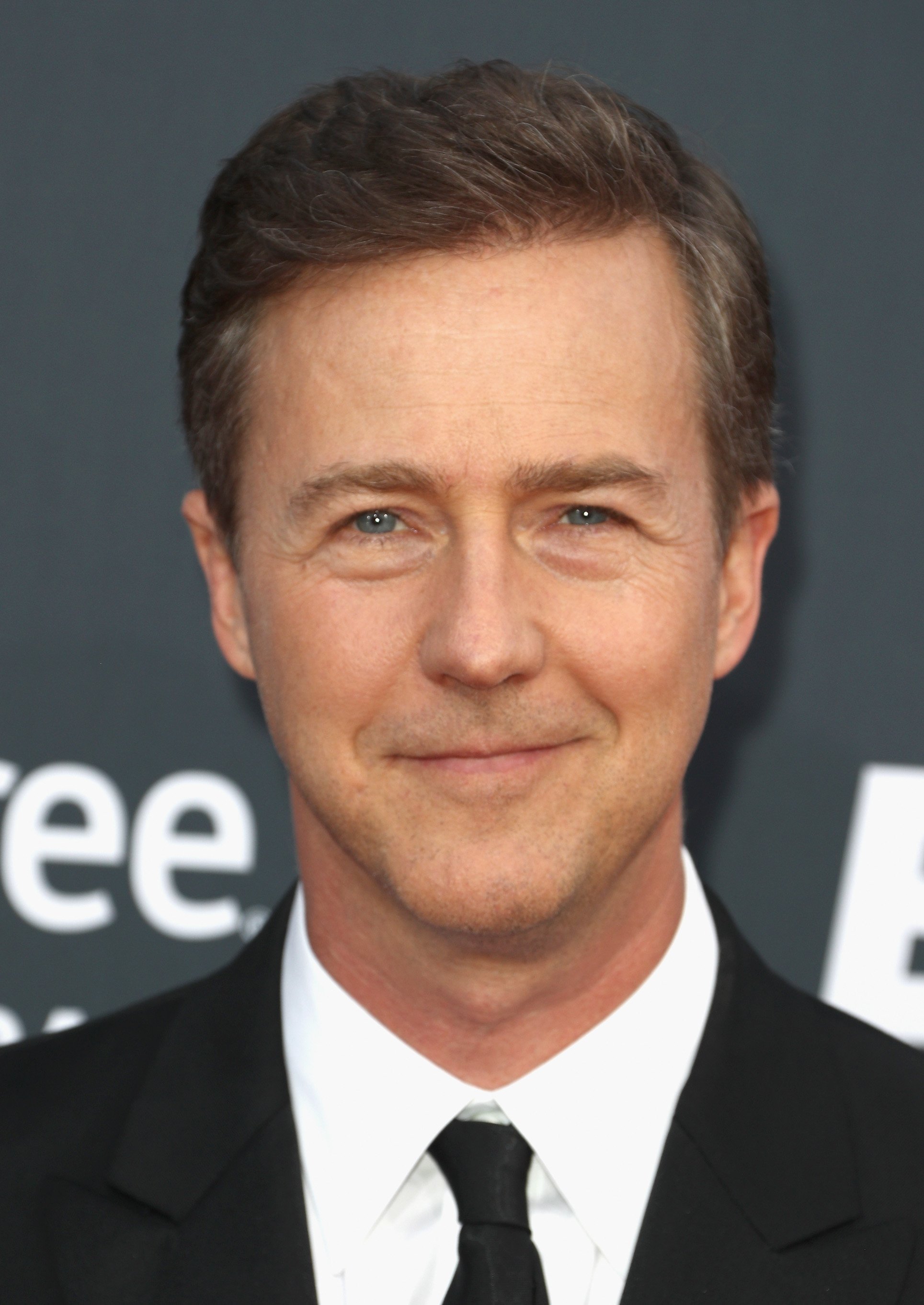 ---
#10 LADY GAGA
Lady Gaga's versatile career is a true testament to her talents. We all remember her soloist days shocking everybody with her colorful fashion pieces and dance-pop anthems. Since her public entrance into the music industry, she's also established her acting career with her lead in American Horror Story: Hotel and her Oscar-winning performance in A Star Is Born (2018).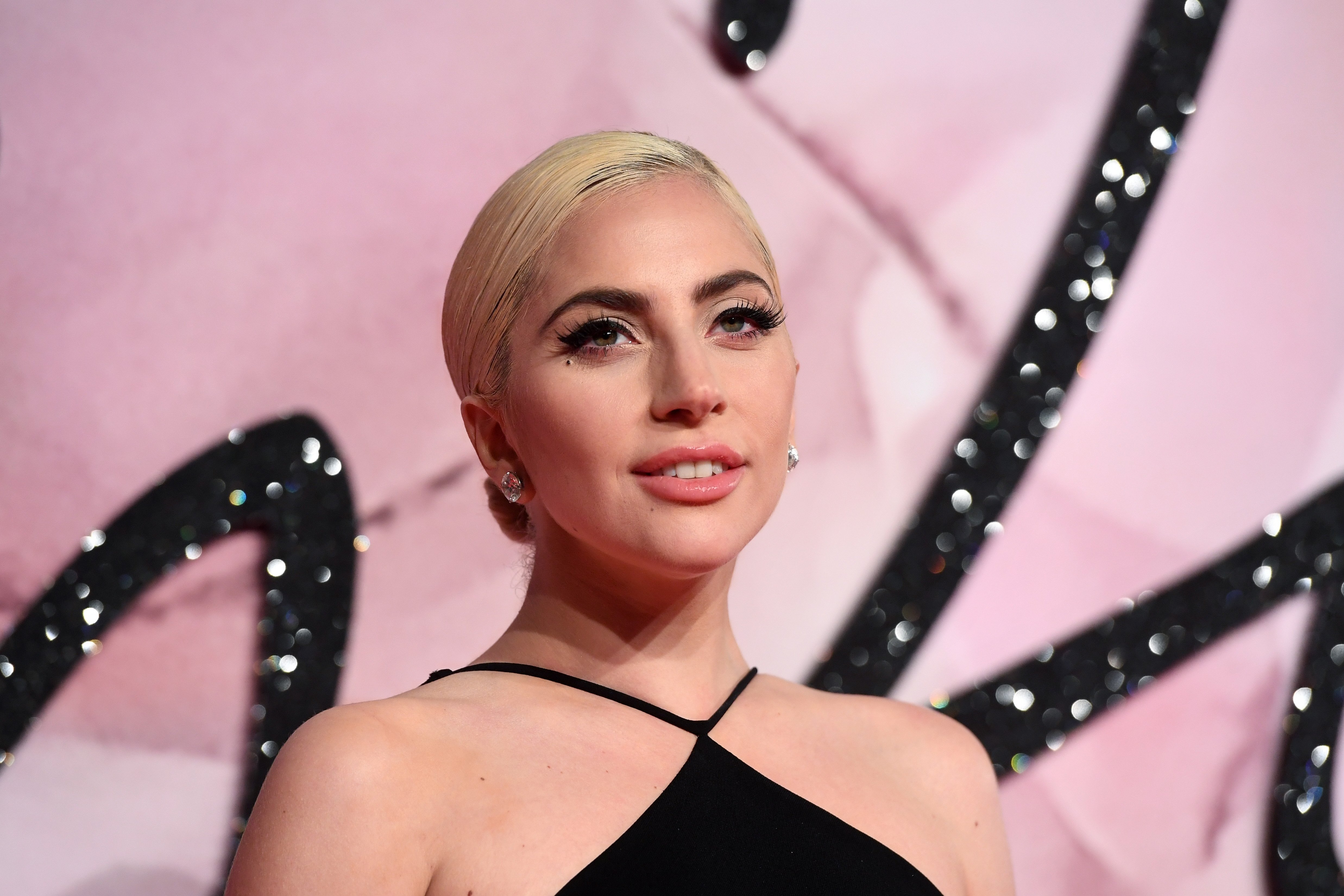 Born as Stefani Joanne Angelina Germanotta, Lady Gaga is a New York native who grew up on the Upper West Side of Manhattan and attended Sacred Heart prep school. Her father Joseph Germanotta is the president of Guest WiFi, which provides wifi to hotels and other hospitality businesses. Her mother Cynthia Louise worked in telecommunication sales for Verizon.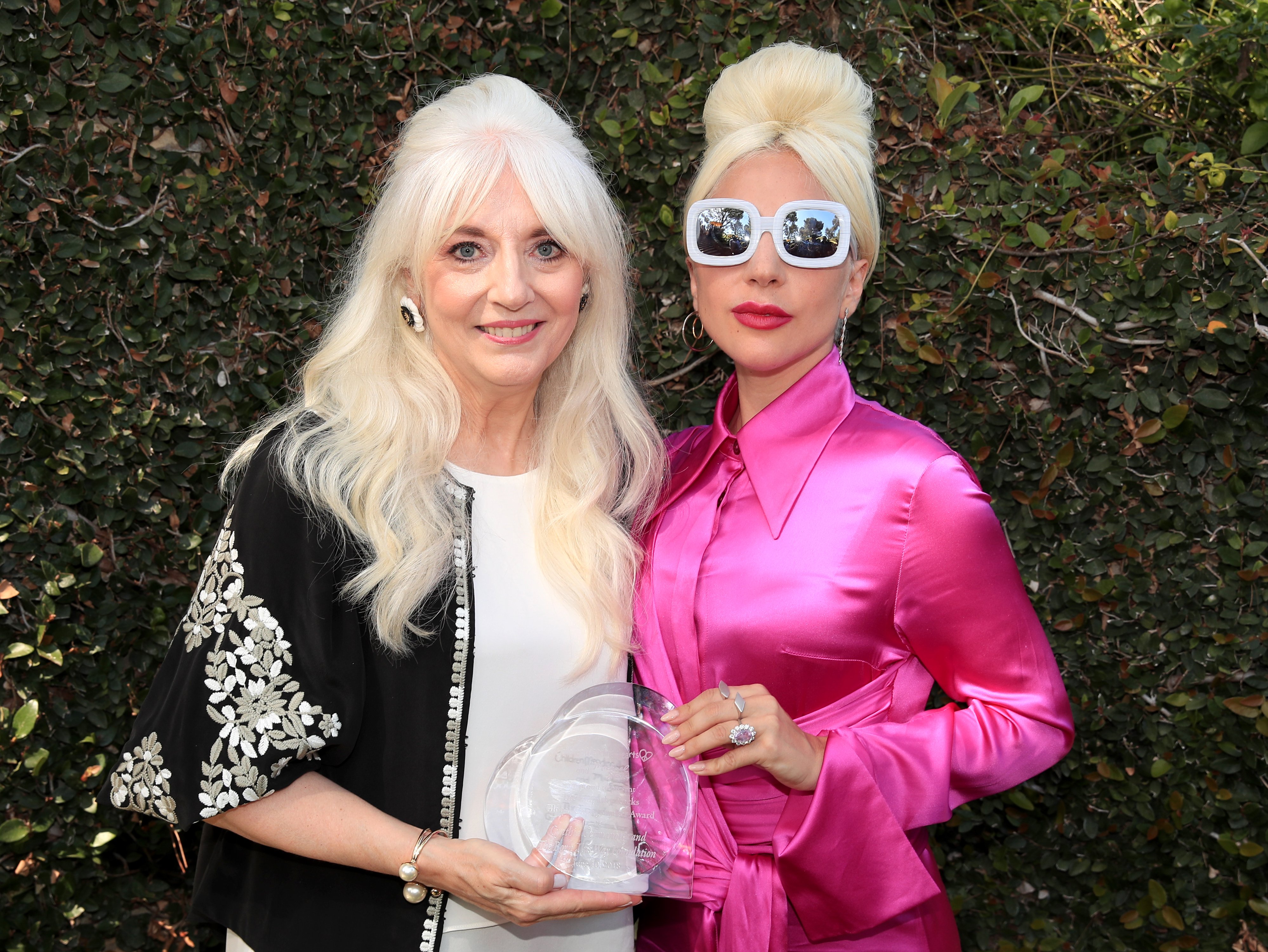 ---
#9 TAYLOR SWIFT
Taylor first entered the music scene as a country singer singing about Tim McGraw and teardrops on her guitar. Eventually, with each album, she expanded her music style into acoustic and dance-pop anthems. Swift has won 10 Grammy Awards and 29 American Music Awards, and has been inducted into the Nashville Songwriters Association and Songwriters Hall of Fame.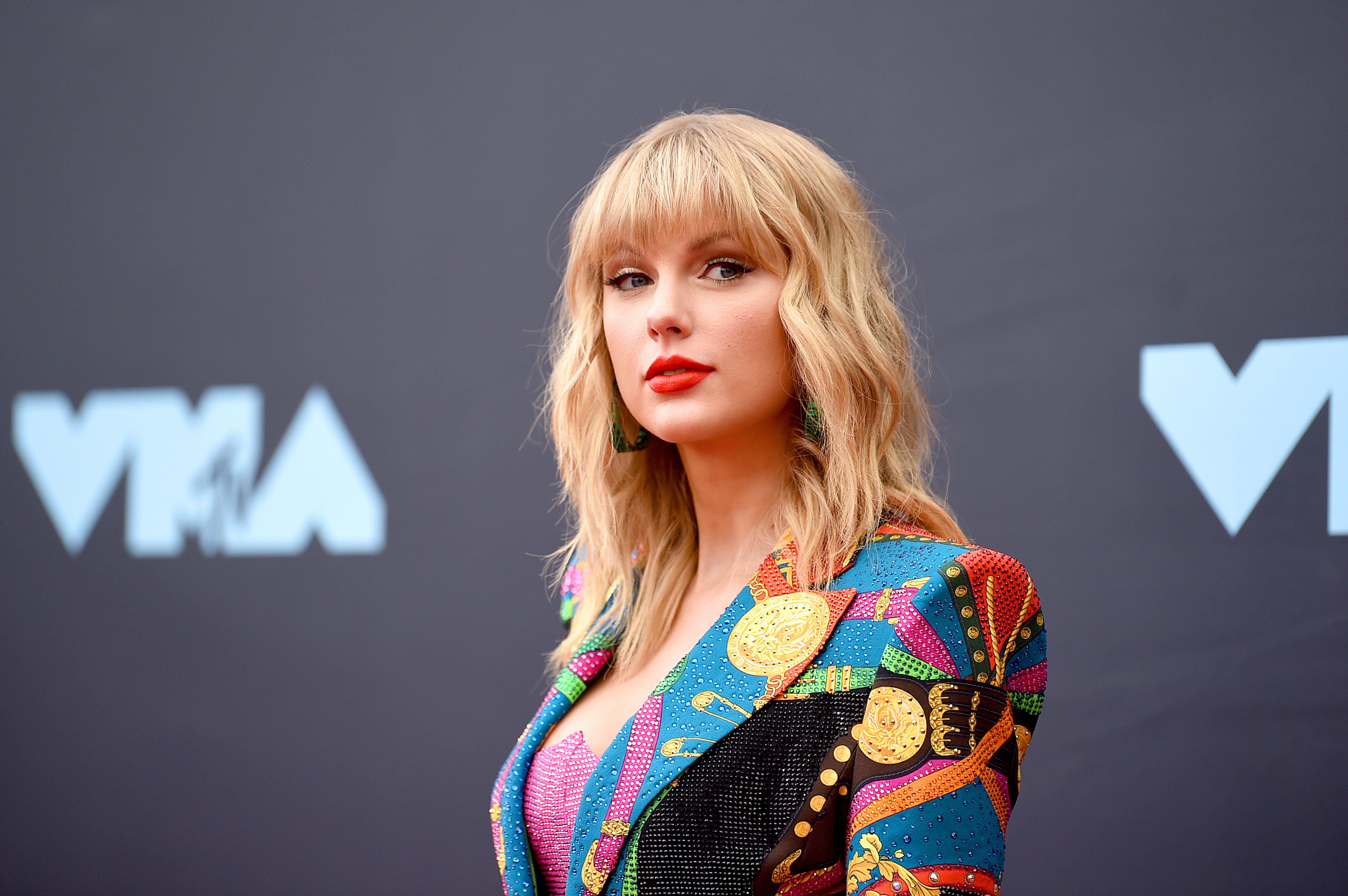 Taylor grew up in West Reading, Pennsylvania, and is the daughter of stockbroker Scott Kingsley Swift and former marketing executive turned homemaker Andrea Gardner Swift. Her father Scott works for Merrill Lynch, a Bank of America division for investing and wealth management. Taylor attended The Wyndcroft School, a private day school in Pottstown, Pennsylvania.
---
#8 ROONEY AND KATE MARA
Both Rooney and Kate have really established themselves. Rooney has had a long list of acting credits including Dream Boy (2008), The Social Network (2010), and is set to appear in Guillermo Del Toro's Nightmare Alley. Kate's roles as Zoe Barnes in Netflix's House of Cards and Hayden McClaine in American Horror Story are some of her best performances.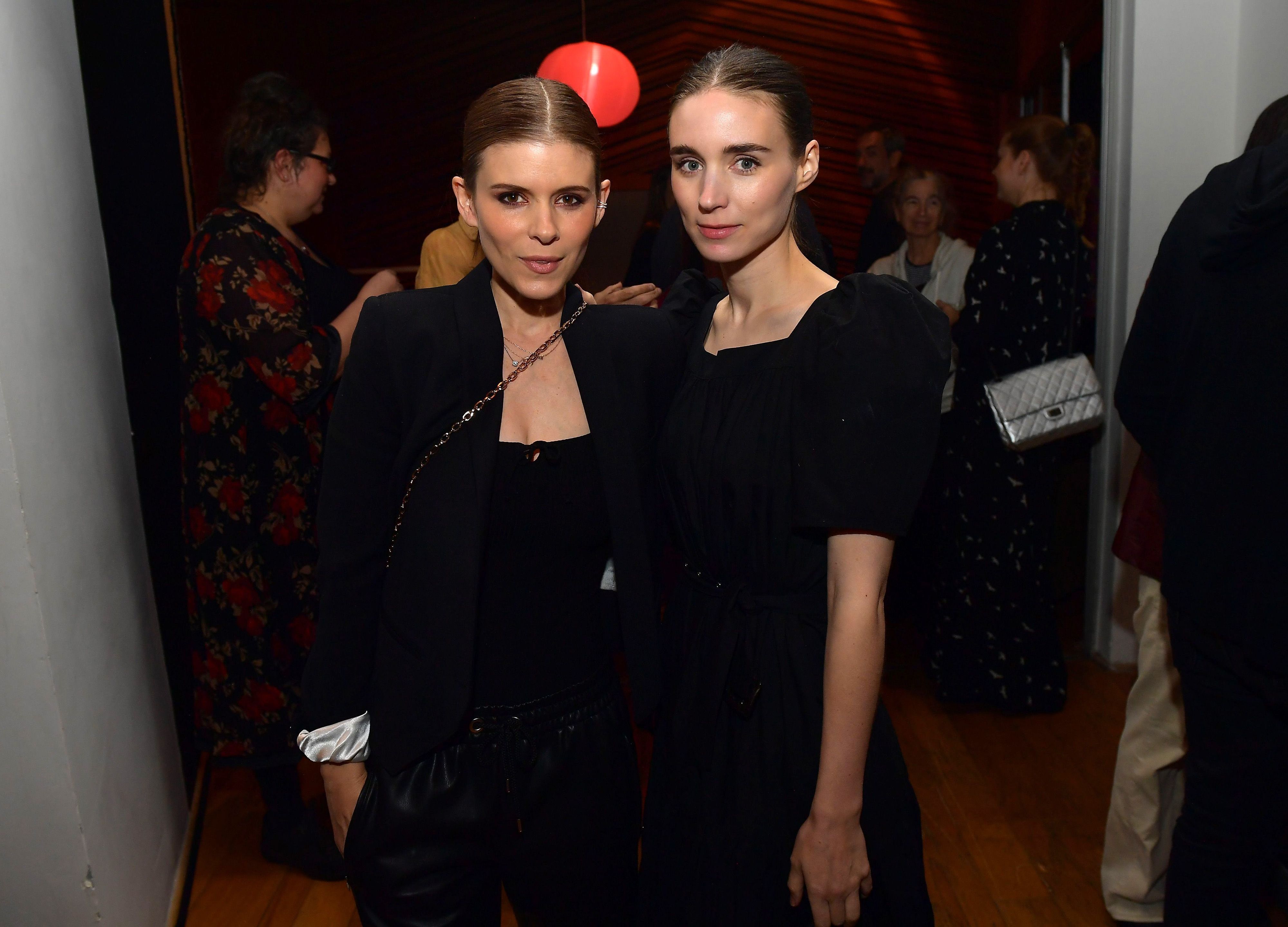 The Mara sisters were born into a major sports family. Their father Timothy Christopher Mara was an NFL scout and New York Giants' vice president. Their great-grandfathers, Tim Mara (paternal) and Art Rooney, Sr. (maternal) founded the New York Giants and Pittsburgh Steelers, respectively. Their first cousin (once removed), Art Rooney II, is the Steelers current President and co-owner.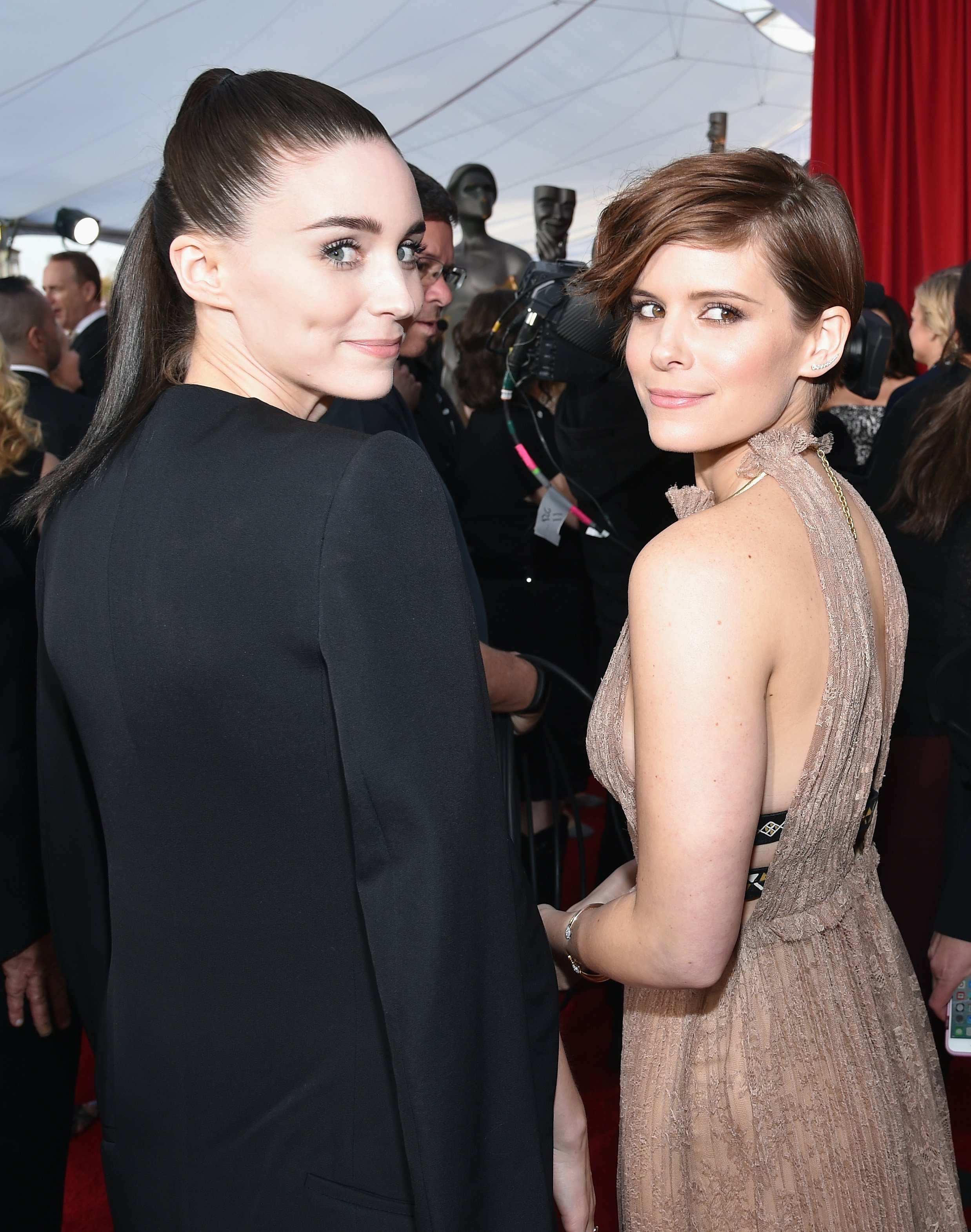 ---
#7 BRYCE DALLAS HOWARD
Bryce Dallas Howard has gained wide recognition as Claire Dearing in Jurassic World and its 2018 sequel. You may remember her leading role in the Black Mirror season 3 premiere "Nosedive" which was written by Michael Schur and Rashida Jones. She also starred in the ensemble cast of The Help (2011) as Two Slice Hilly.