Celebs and Their Superstitions
Most people have a good luck charm or follow a spiritual practice to bring success or rid off any bad fortune. Do they actually work? Who knows! But if you're one of the many who's a believer, you're definitely not alone. Check out the quirky superstitions of these 14 celebrities!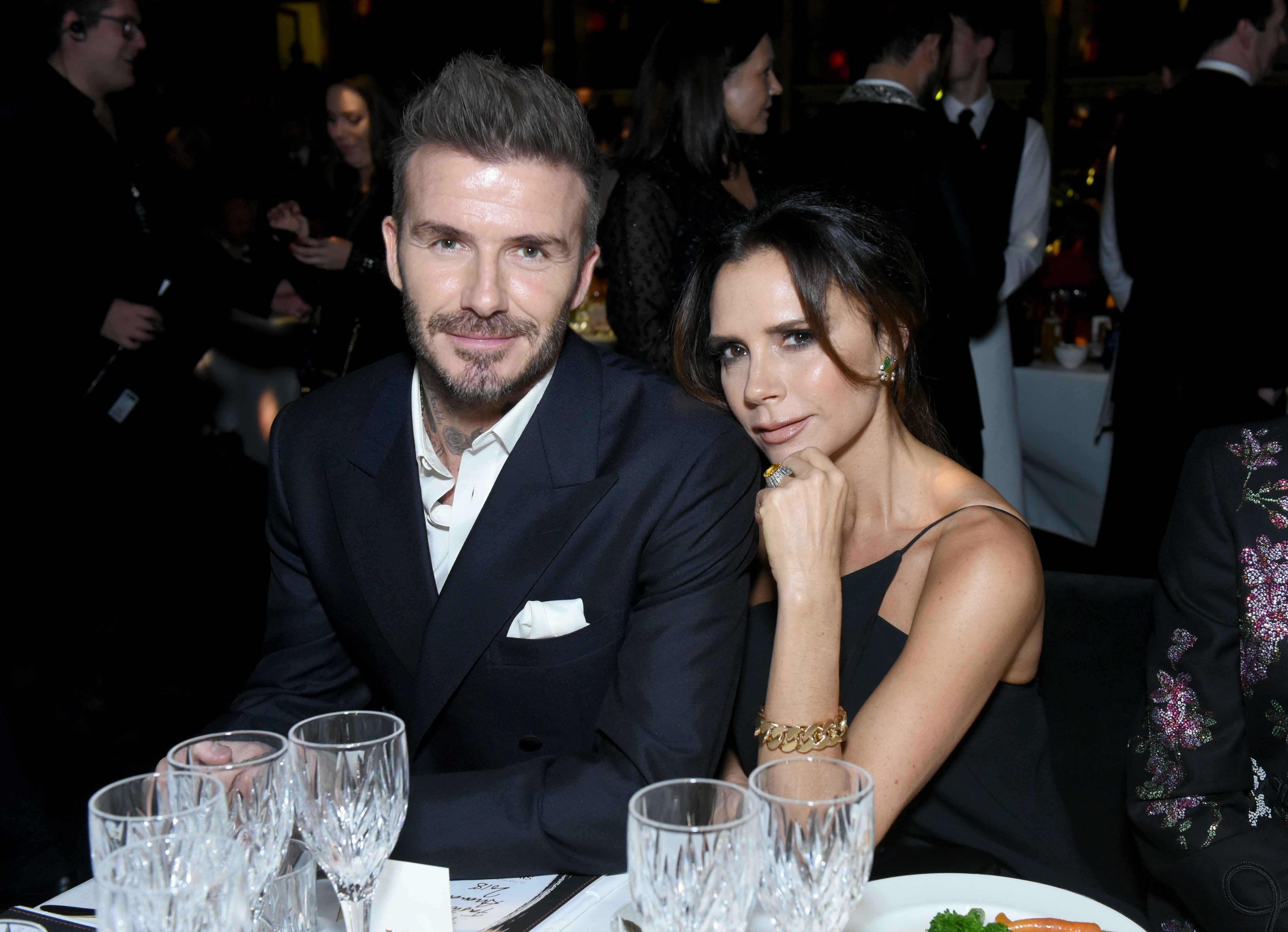 ---
#15 HEIDI KLUM
Did you know Heidi Klum was the first German model to model for Victoria's Secret? She's been the cover girl for Vogue, Elle, InStyle, Marie Claire, and Glamour. Her great success might be due to her little good luck charm: a bag of baby teeth she carries around everywhere she goes. She confirmed it in an interview with Entertainment Weekly.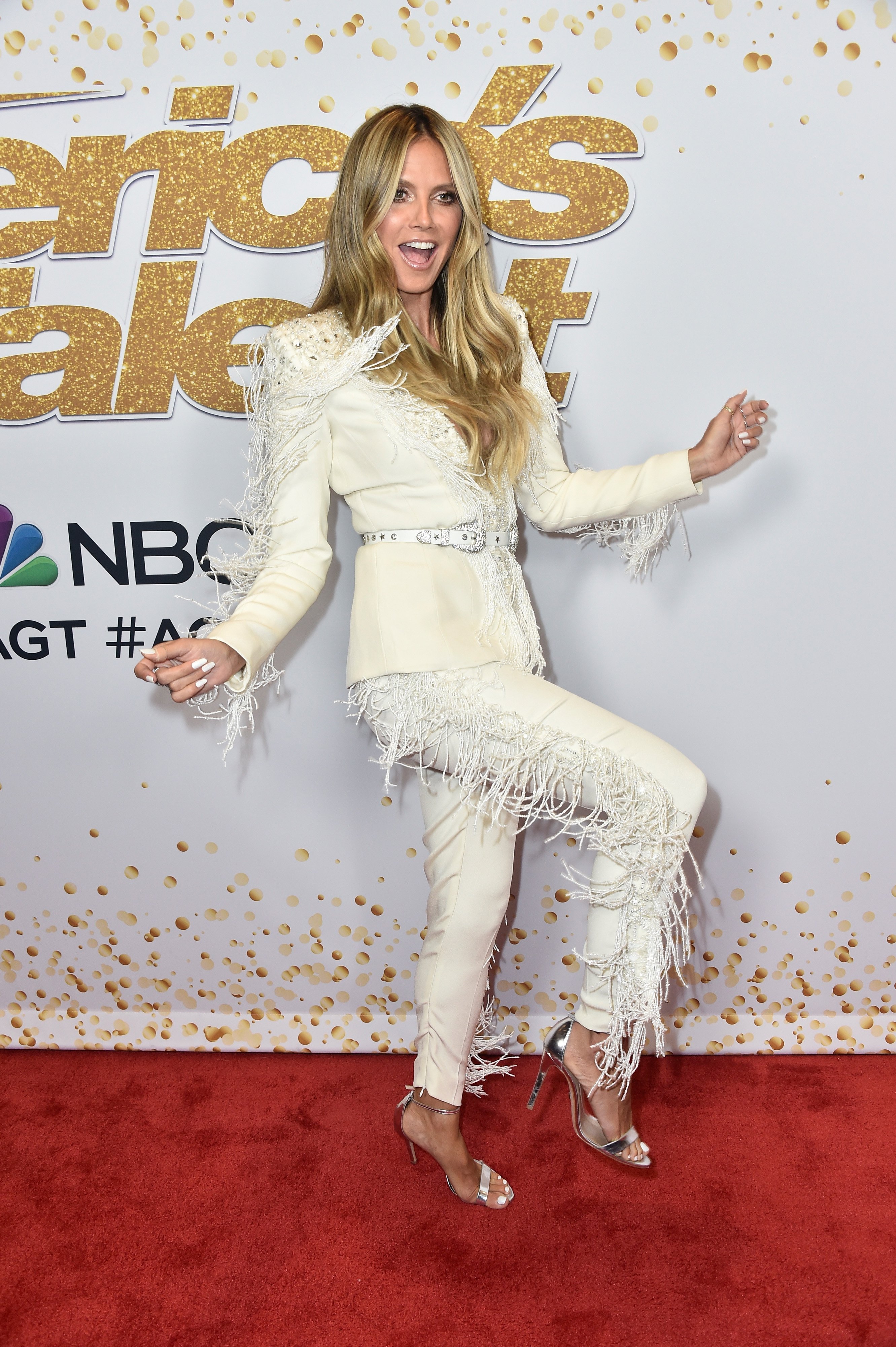 "Well, I don't, like, advertise it. No, I did show somebody once and it fell under the seat and the flight attendant came over and he's like, 'Can I help you?' and I was like, 'Yeah, I'm just looking for my teeth.' And he's like, 'Oh.' I had to find it — it's not good luck if I leave the tooth on the plane."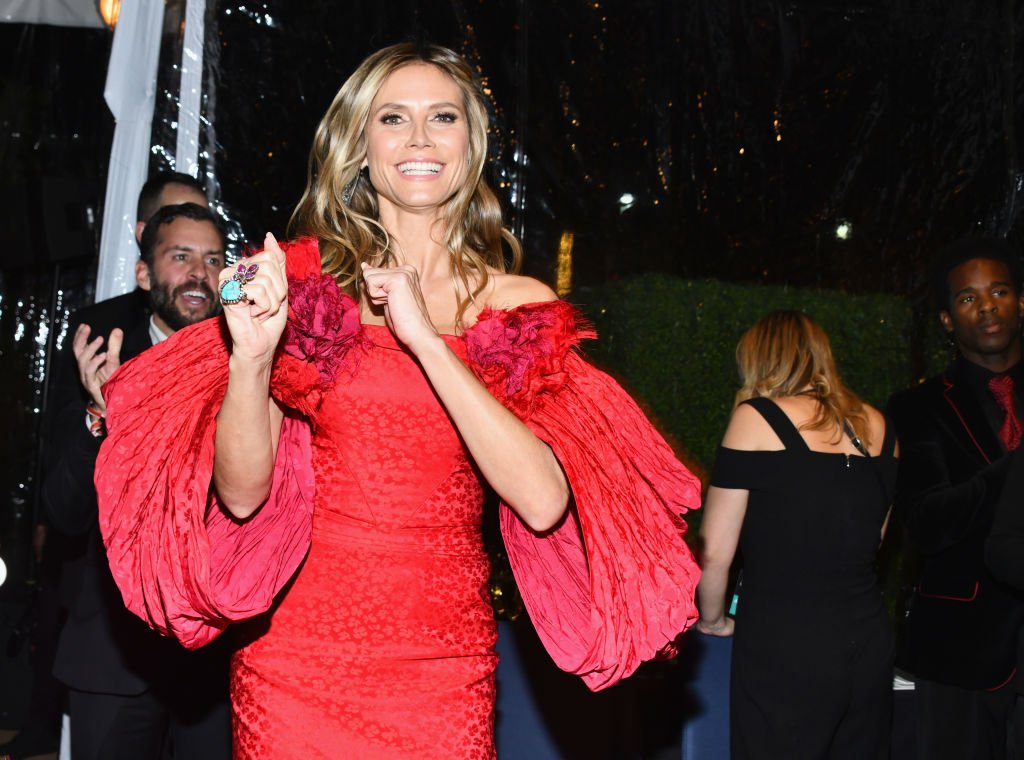 ---
#14 MEGAN FOX
Flying in an airplane can be a scary feat for some. There are people who pray, those who sleep through the whole flight, and, then there's Megan Fox who won't fly unless she's got the princess of pop on repeat.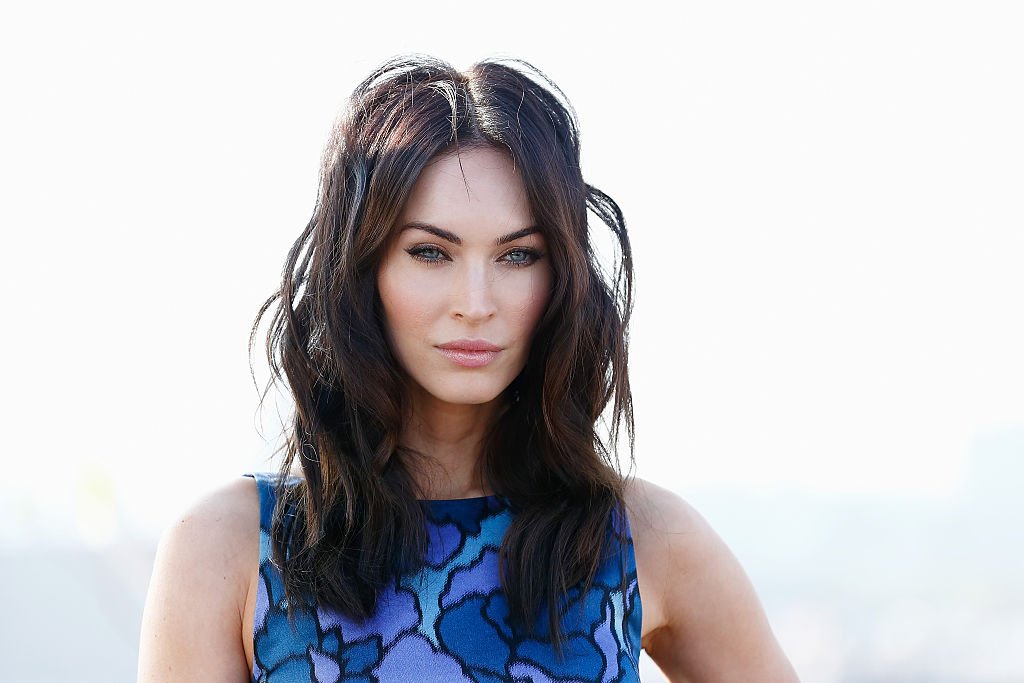 The actress shared her flying ritual in 2009 during an interview with Conan: "I know for a fact it's not in my destiny to die listening to a Britney Spears album, so I always put that on in my [headphones] when I'm flying because I know it won't crash if I've got Britney on."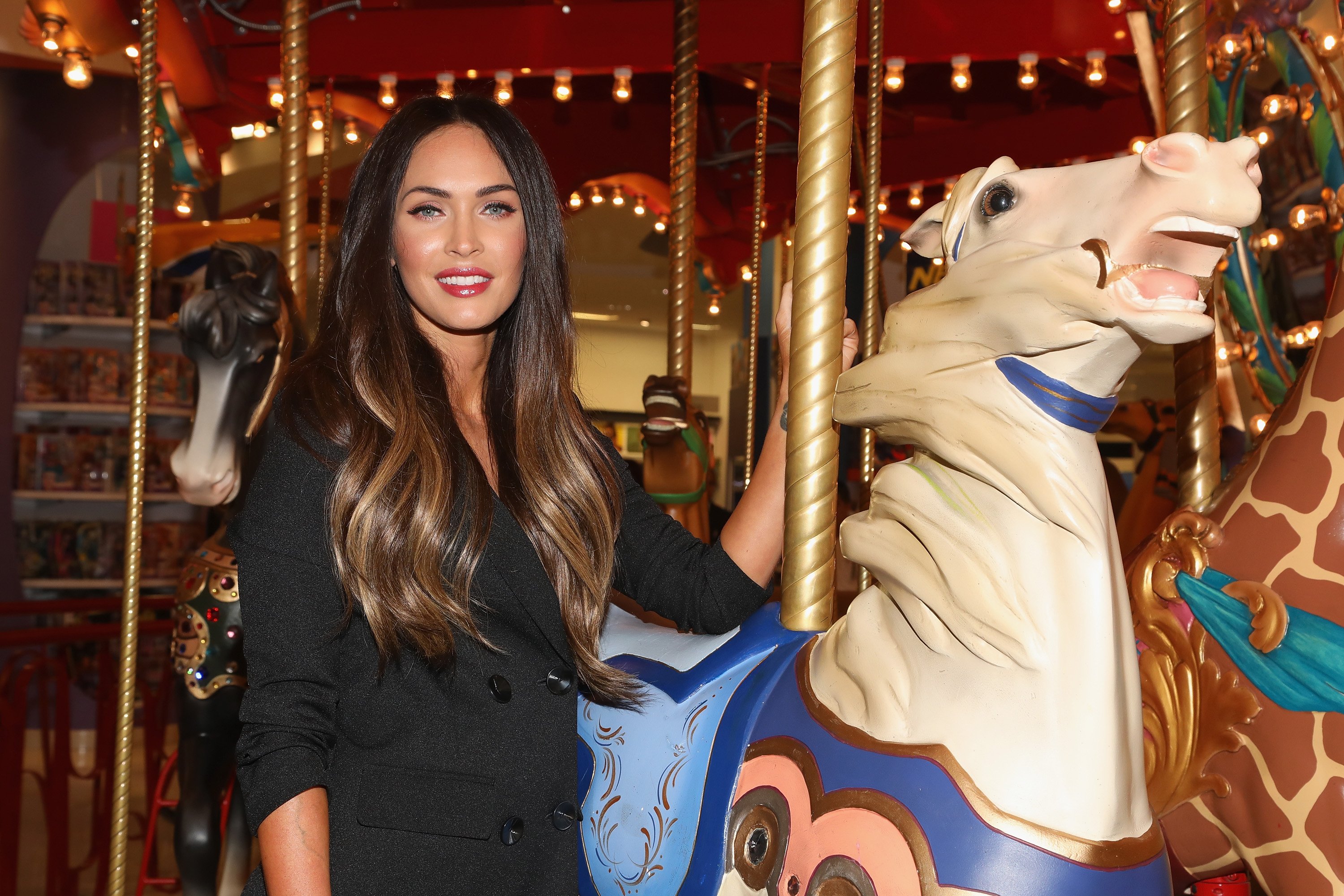 ---
#13 KIM KARDASHIAN
Kim K is very superstitious and also believes in signs from the "other side". Her and husband, Kanye West, are always birdwatching to remember their late parents. "Yesterday Kanye took a picture of the two black crows that are always at our house and always together. We always say that they are our parents hanging out together at our house."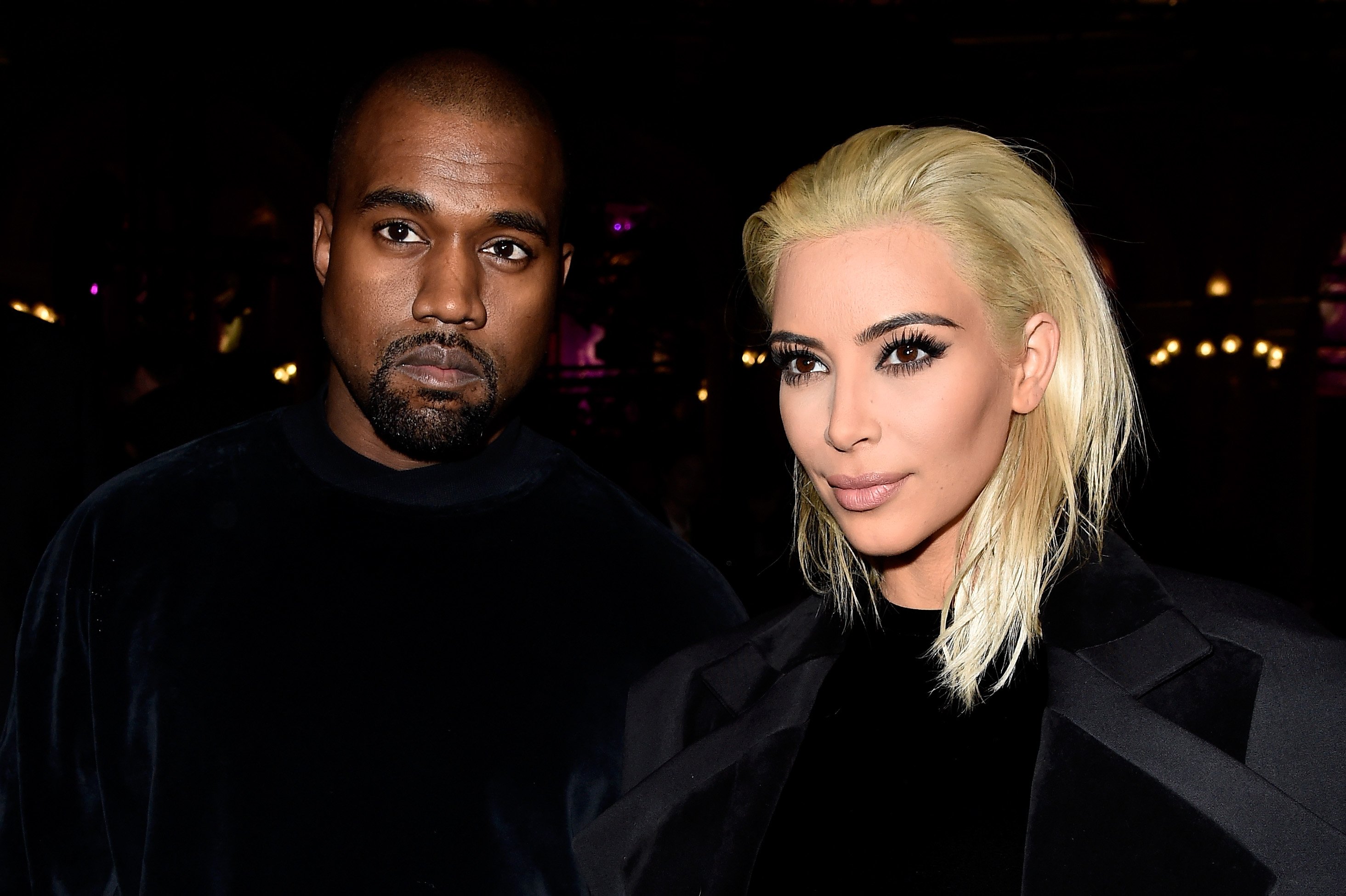 The Kardashians all step with their right foot when they board a plane, but that's not the only routine they follow! Whenever an ambulance is nearby, they all tough their hair. Kim shared with CR Fashion Book, "I also say a prayer that the person will be okay. I'm big on prayer and superstition together."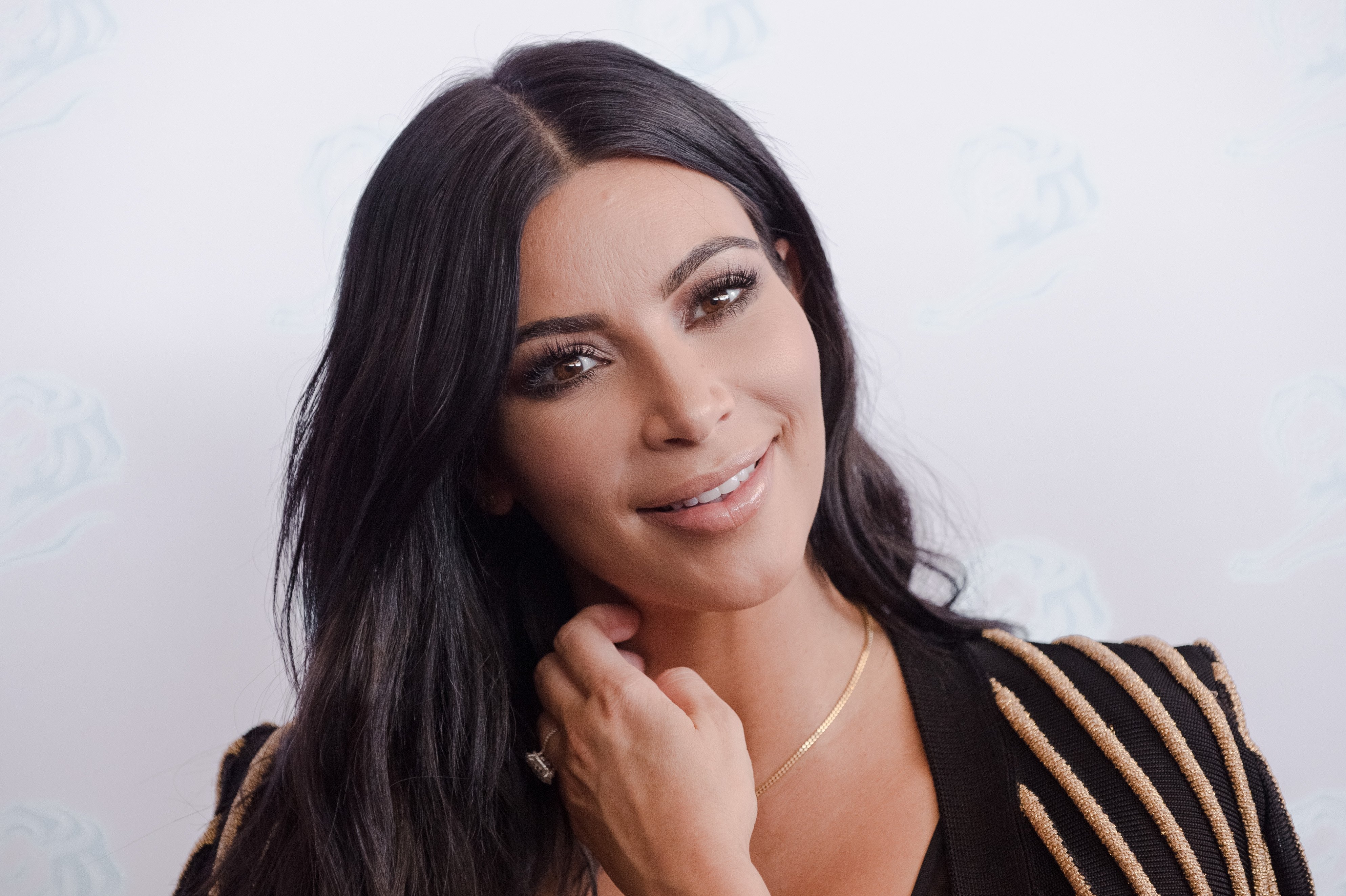 ---
#12 SERENA WILLIAMS
According to Good.is, one of the biggest known curses in sports is the Curse of the Billy Goat which led to the 108-year drought of the Chicago Cubs. Sports fans and athletes are known for their superstitions and pre-game rituals. This 23 Grand Slam-winning professional tennis player is no different.
Before every tennis match, Serena Williams ties her shoelaces in a very specific way. There's no confirmation as to whether she bunny ears them, or does the over-under technique, but it's definitely worked considering her many wins. You may notice that before the first serve, Serena will bounce the ball five times, and on the second, she'll bounce it twice.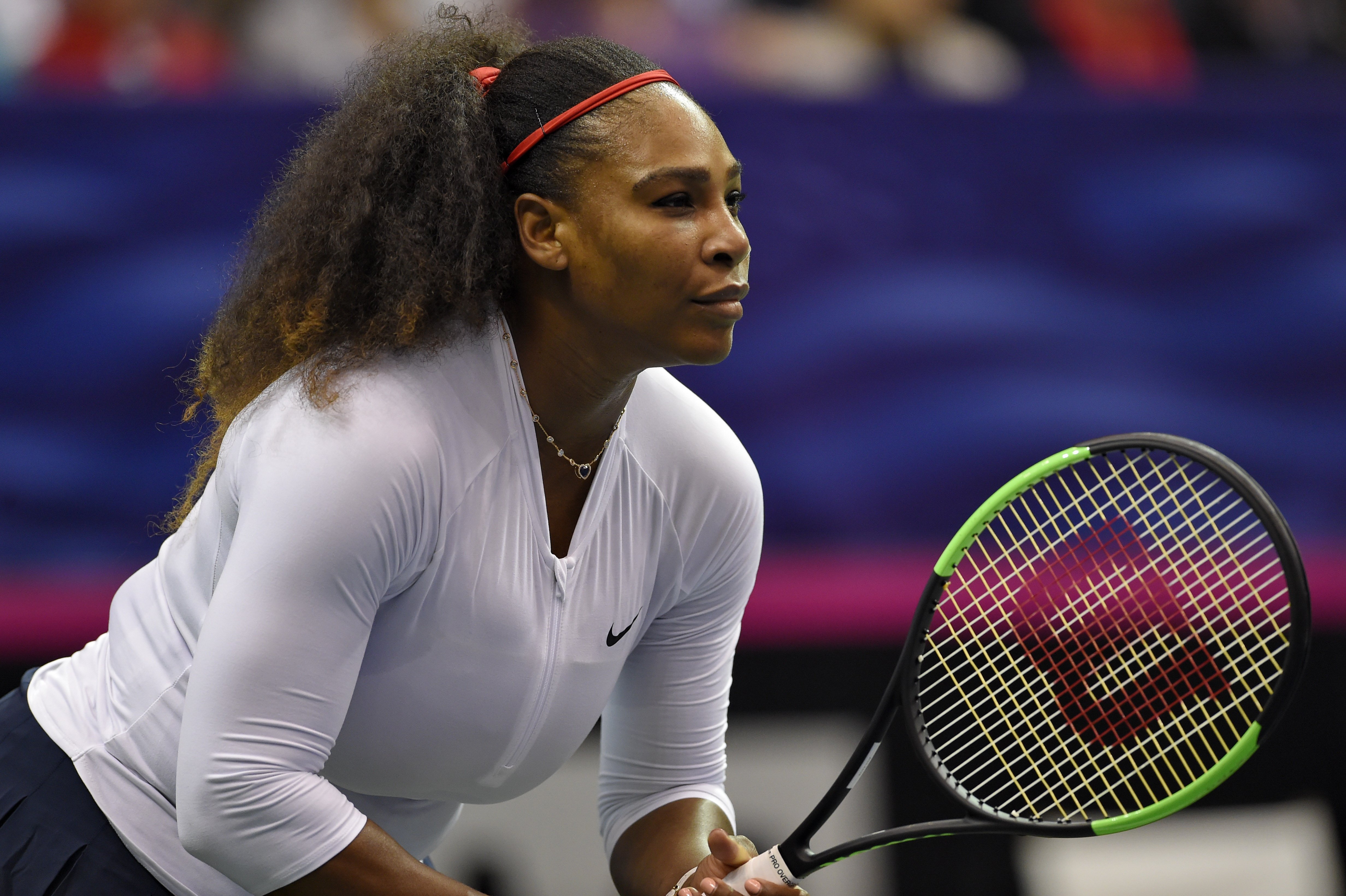 ---
#11 TAYLOR SWIFT
To some, the number 13 is unlucky. You might notice that some buildings won't have a 13th floor and Friday the 13th is still considered one of the unluckiest days of the year. For Taylor Swift? It's her luckiest number and she's got anecdotes to show that it's a good sign for her.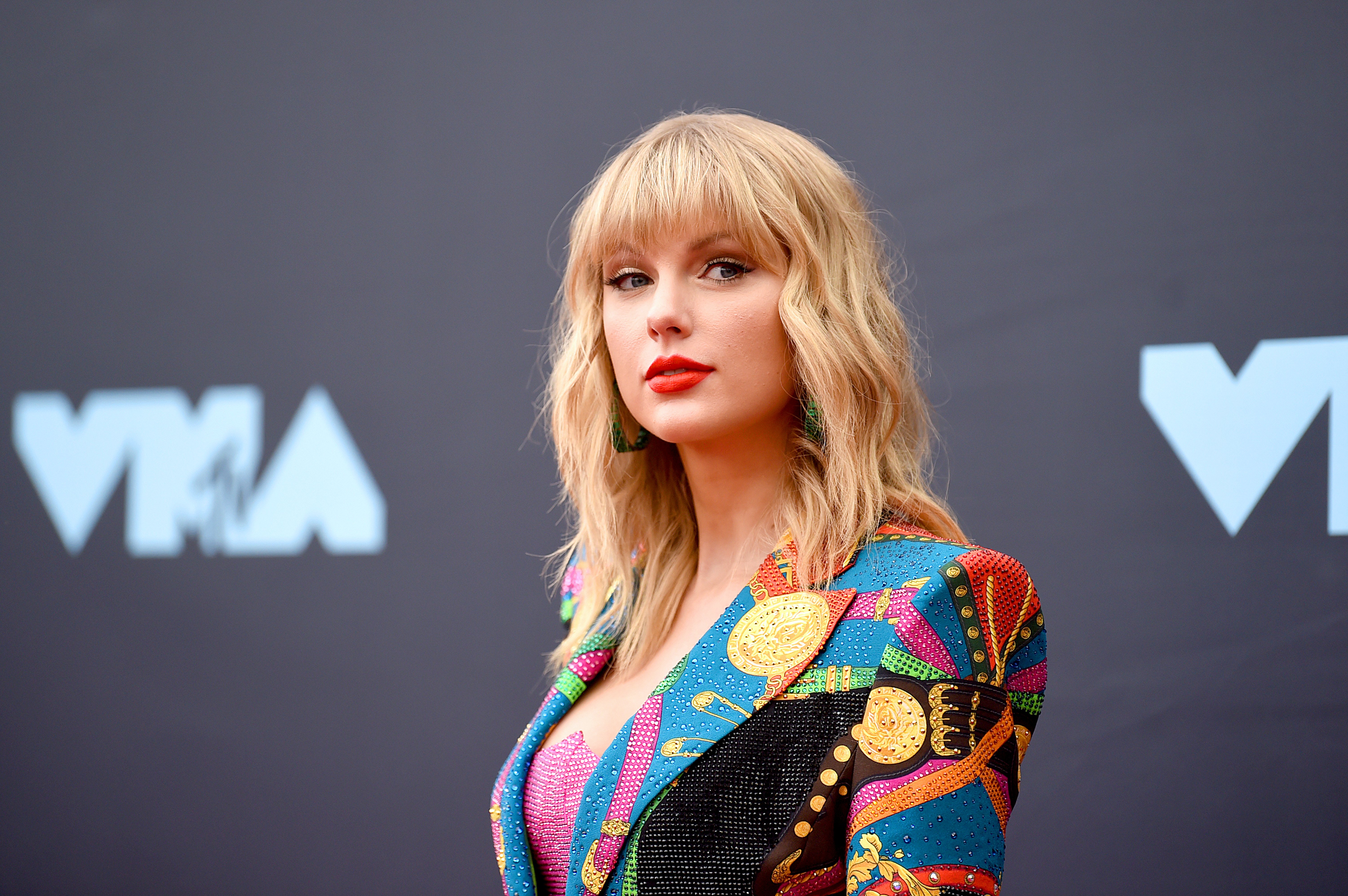 Taylor told MTV, "I was born on the 13th. I turned 13 on Friday the 13th. My first album went gold in 13 weeks. My first #1 song had a 13-second intro," she continued, "Every time I've won an award I've been seated in either the 13th seat, the 13th row, the 13th section or row M, which is the 13th letter."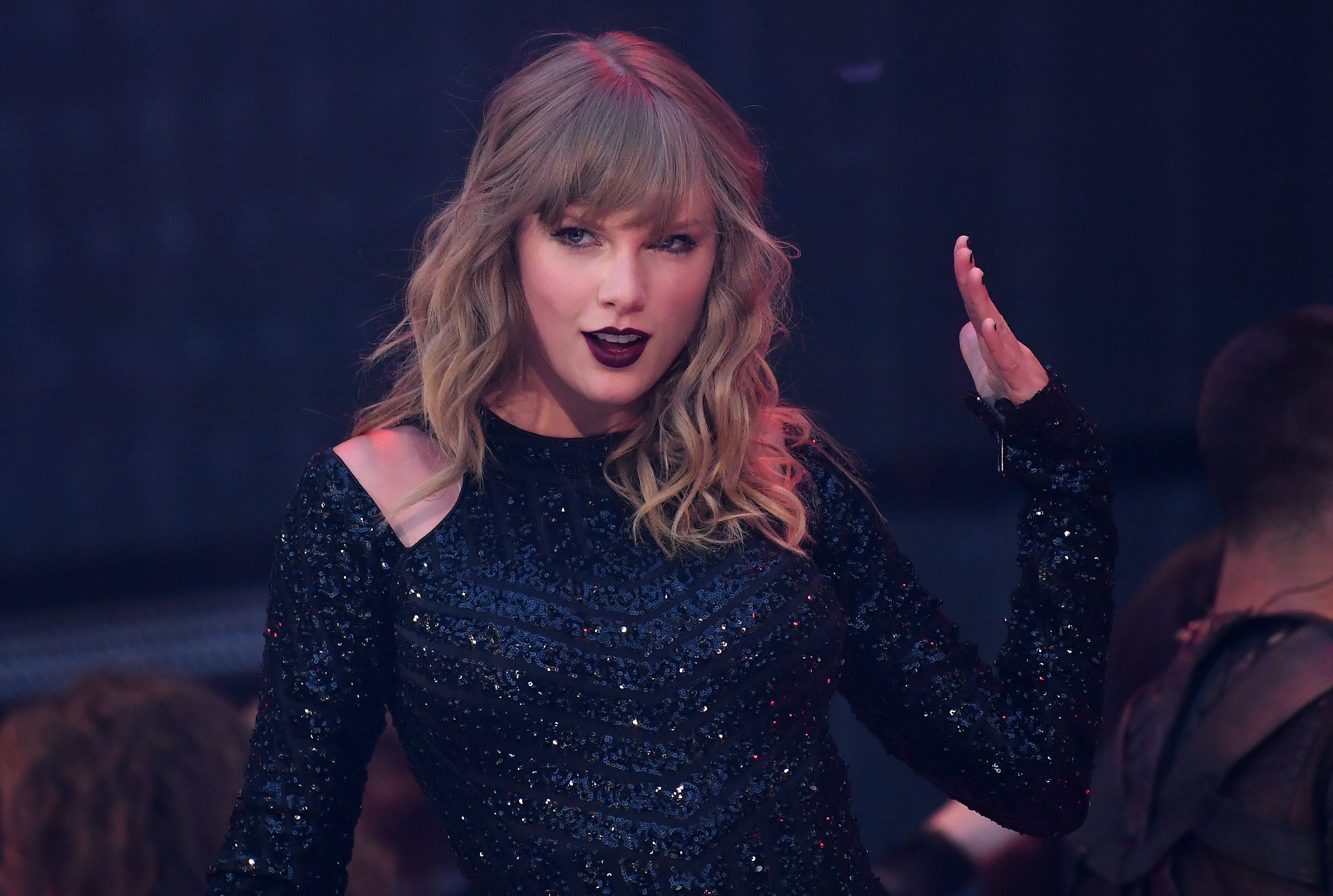 ---
#10 CAMERON DIAZ
You've probably heard people say "knock on wood" or "touch wood" to rid themselves of bad luck or get a stroke of good luck. There are differing accounts to the superstition's origin. One assumption is that the phrase stems back to a 19th century game of tag called "Tiggy Toughwood" and touching a piece of wood made players immune.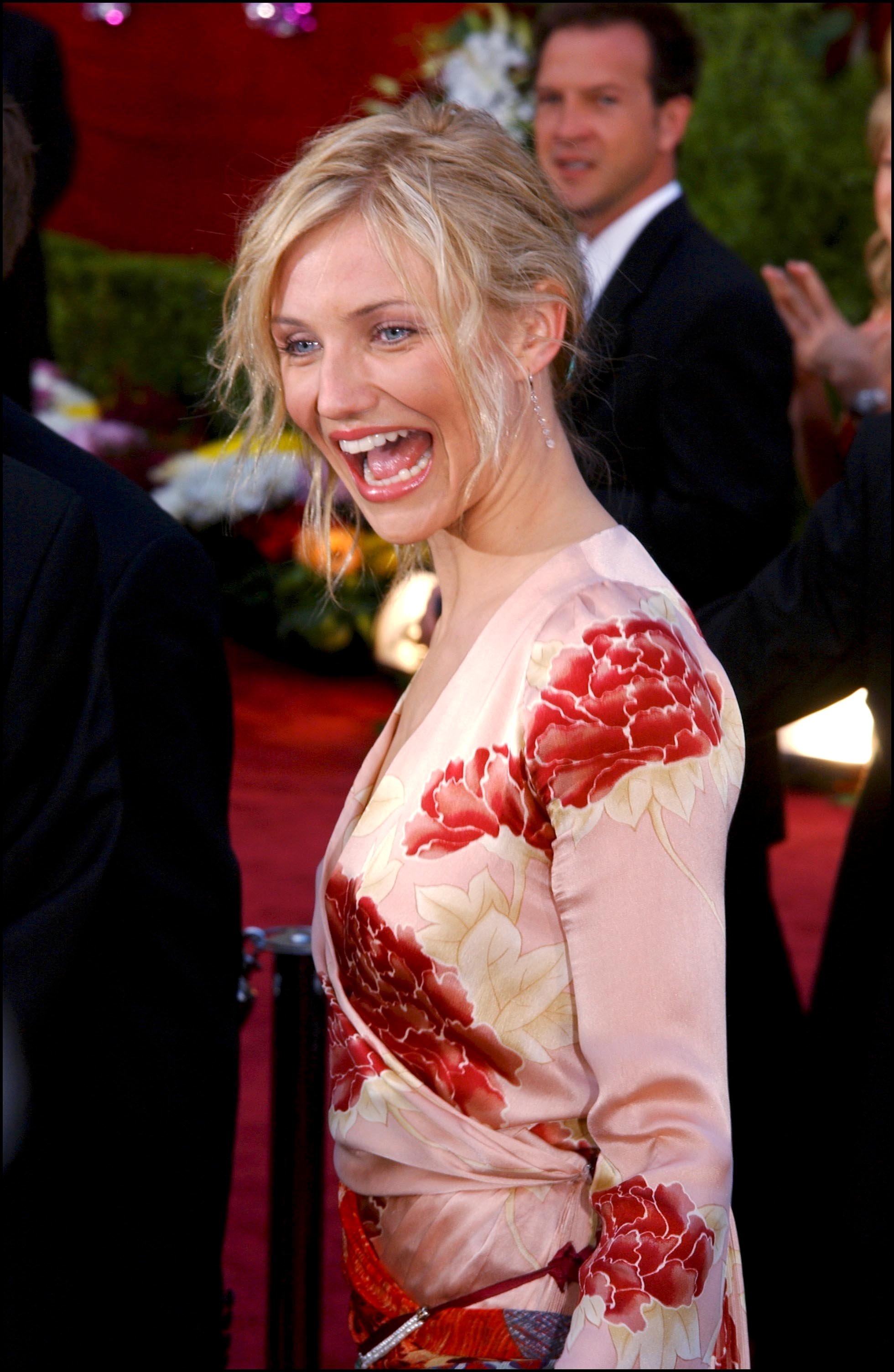 The verdicts still out on whether or not the former Charlie's Angels is superstitious or not, but when Cosmopolitan asked, Cameron had this to say: "I knock on wood all day long...constantly. But I've also flown on Friday the 13th in a storm with a black cat on my lap, so I'm not that superstitious."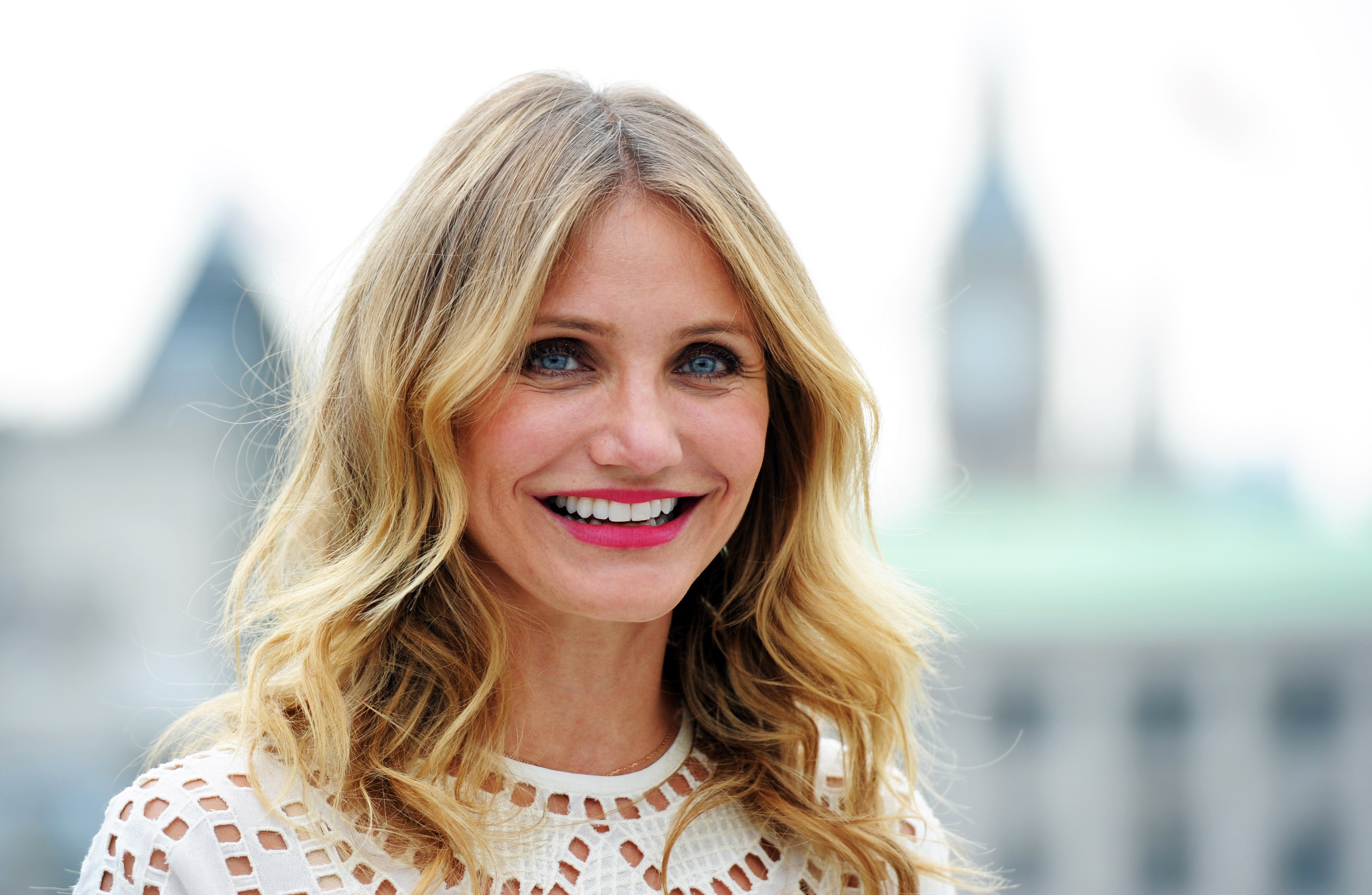 ---
#9 VICTORIA BECKHAM
The fashion designer and former Posh Spice believes in the power of crystals. "I'm a very spiritual person. I travel with my crystals. I've got all different colors. It's just something that I'm into," she told Us Weekly, "I am quite a superstitious person. I don't walk under a ladder. If I see a magpie, I salute."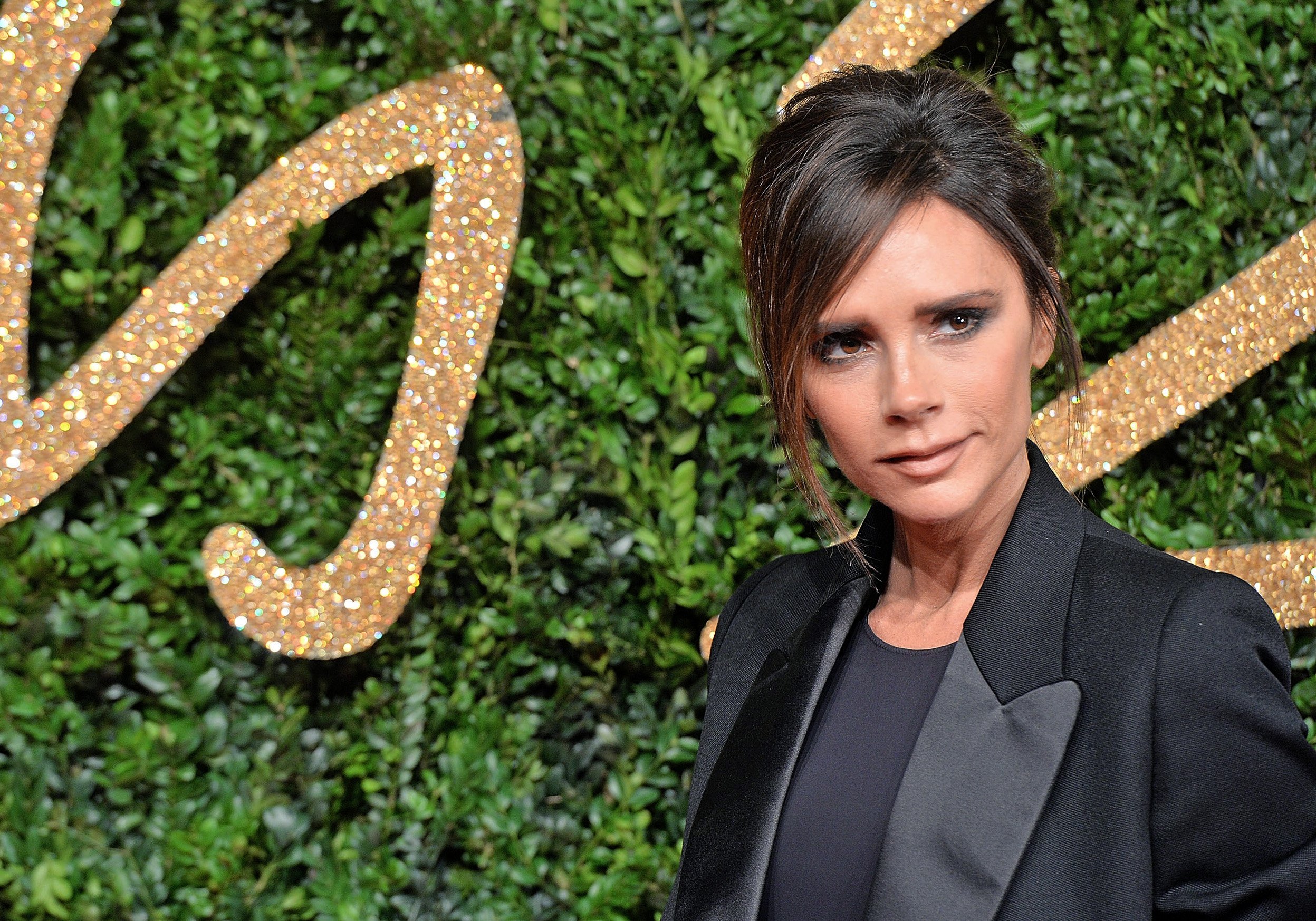 Beckham even created an entire fashion line dedicated to crystals! She shared with Elle, "We clipped crystals onto belt loops, and included secret pockets for them on wide leg trousers—so you can carry charms wherever you go." She also mentions that she carries around a bag of crystals including the first one she ever bought: a black obsidian!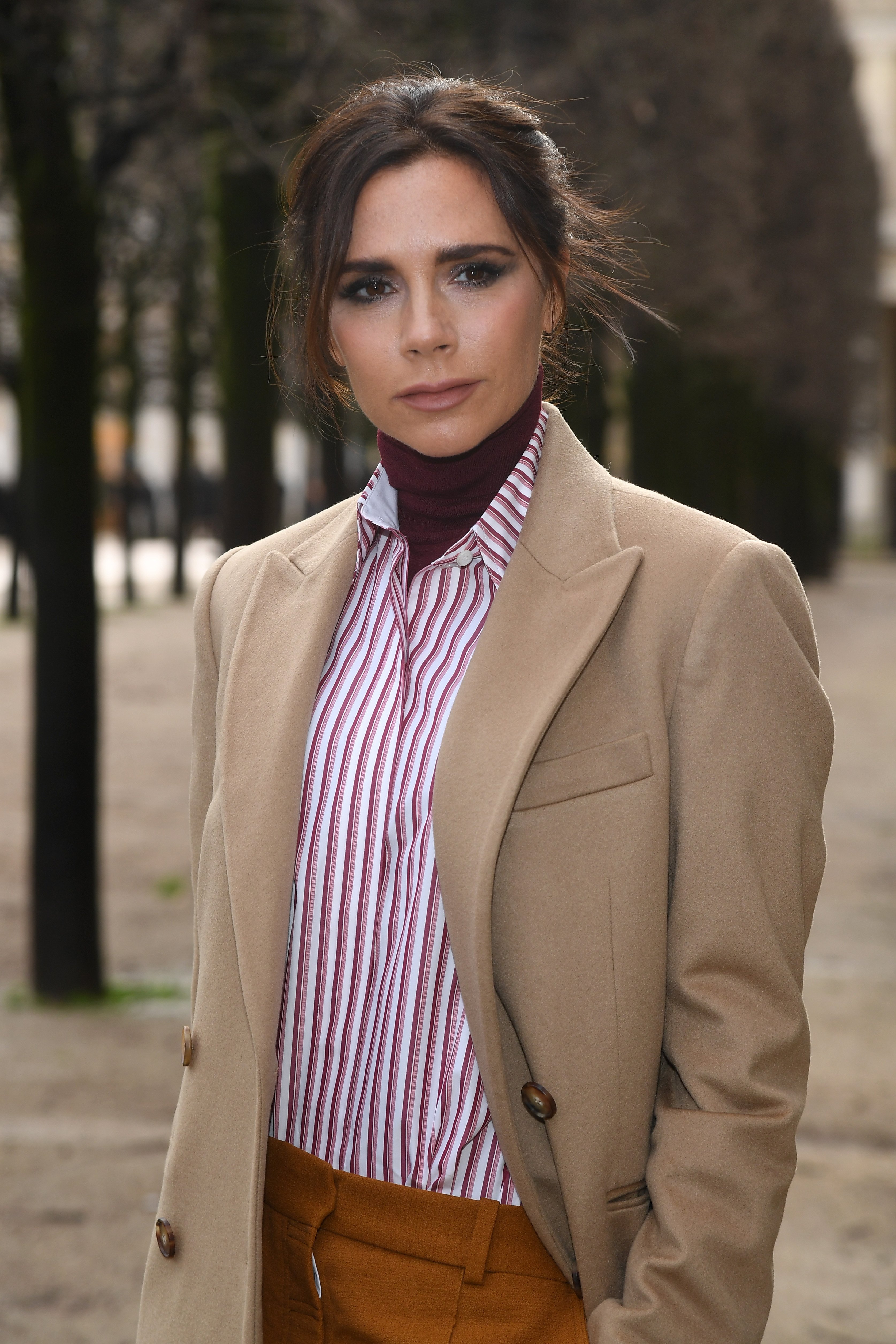 ---
#8 EMMA ROBERTS
From a witch to a fortune teller to a jazzercise dancer, Emma Roberts has starred in Ryan Murphy's horror series American Horror Story since 2013. So it's not surprising that she takes superstitions and anything to do with the paranormal at least a little seriously.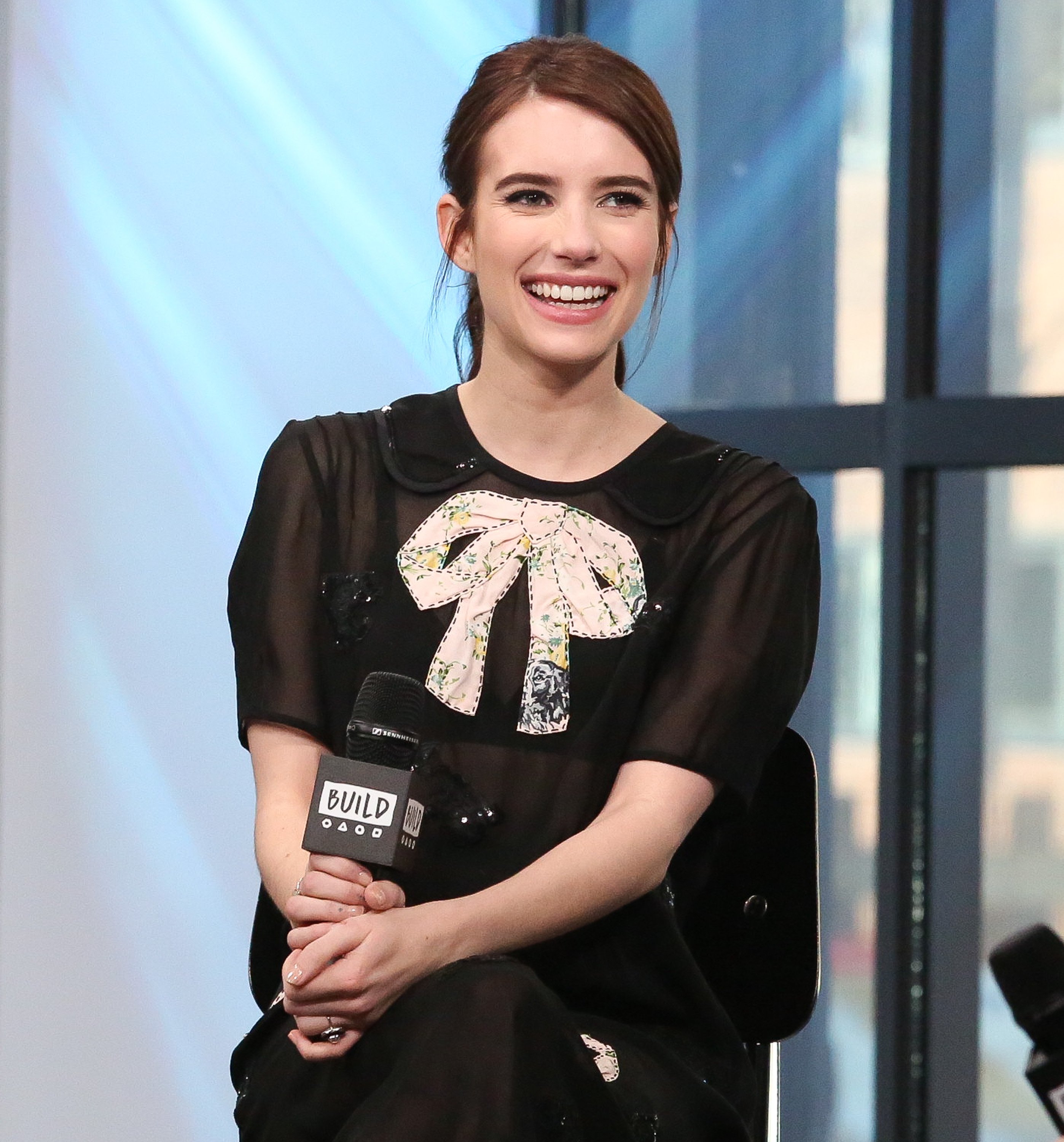 Walking under a ladder is a big no-no for those who believe, and Emma is a believer! Back in 2008, InStyle quoted Emma Roberts as saying "Don't walk under ladders. My mom just walked under one yesterday and I was like, 'Oh my God, I can't believe you just did that!' I've never walked under a ladder, ever."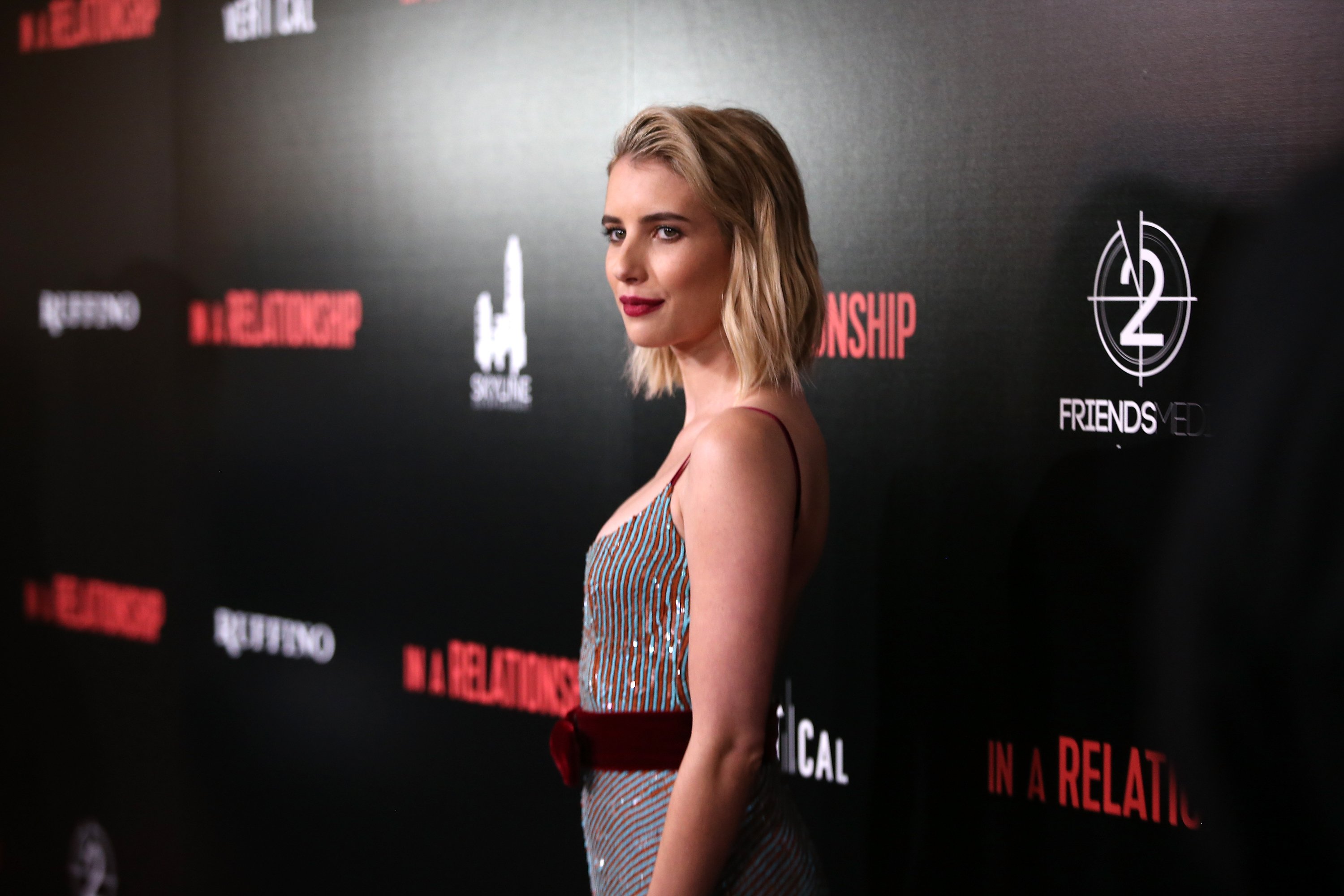 ---
#7 MISSY ELLIOT
Considered a "one-woman entertainment complex", Missy Elliott can rap, sing, produce, and write the dopest hits. What can't she do? Walk down the same street as a black cat. She told Rolling Stones back in 1997, "If I see a black cat down my street, I turn around and go the other way. Even if I'm late."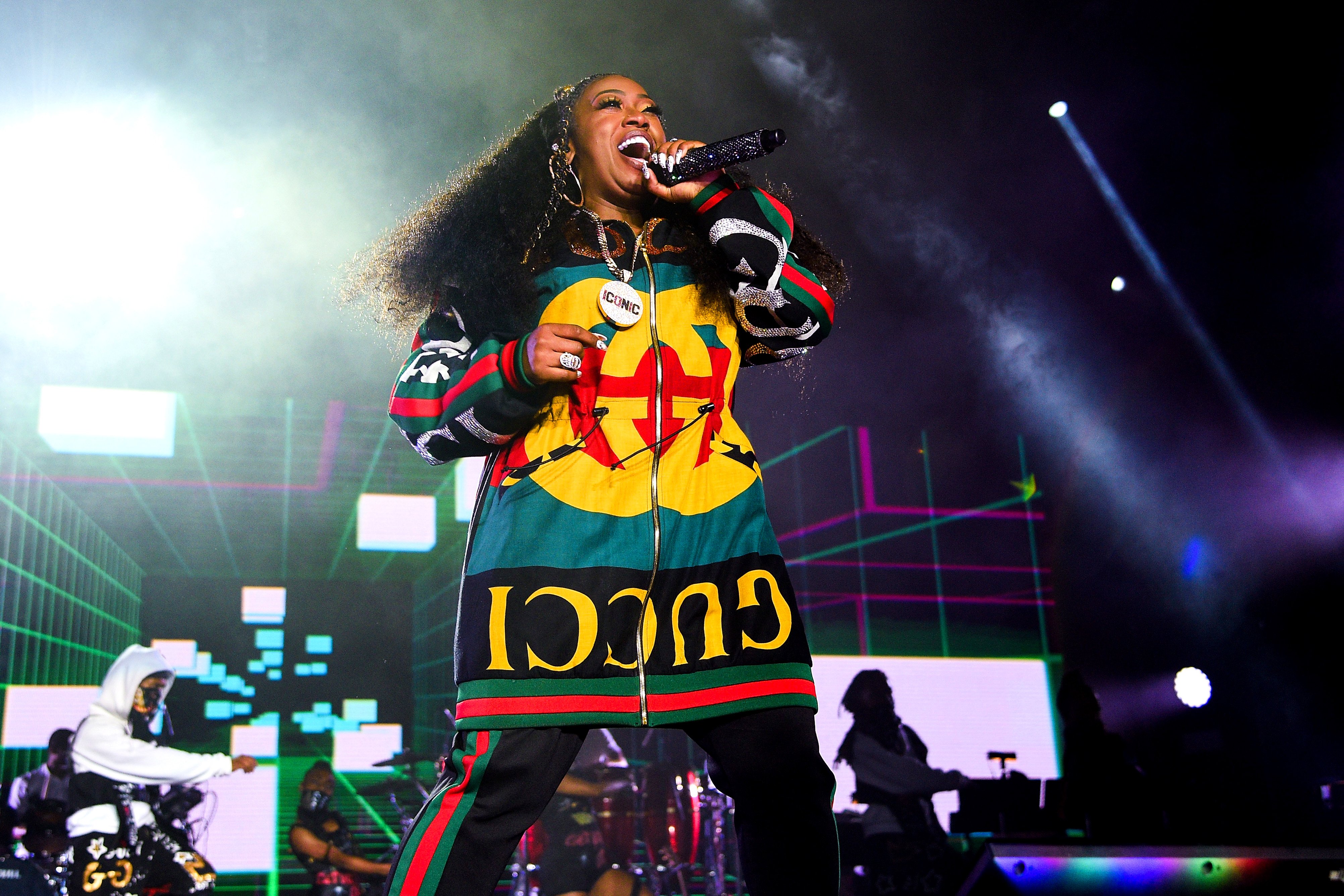 She continued, "I'll be late for the airport and be in a limo, and if I see a black cat, I'll be like, "Sir, you have to turn around and go down the next street." Me personally, I don't ask too much, but I do ask [the Lord] to continue to bless me successfully, financially and just to keep me humble."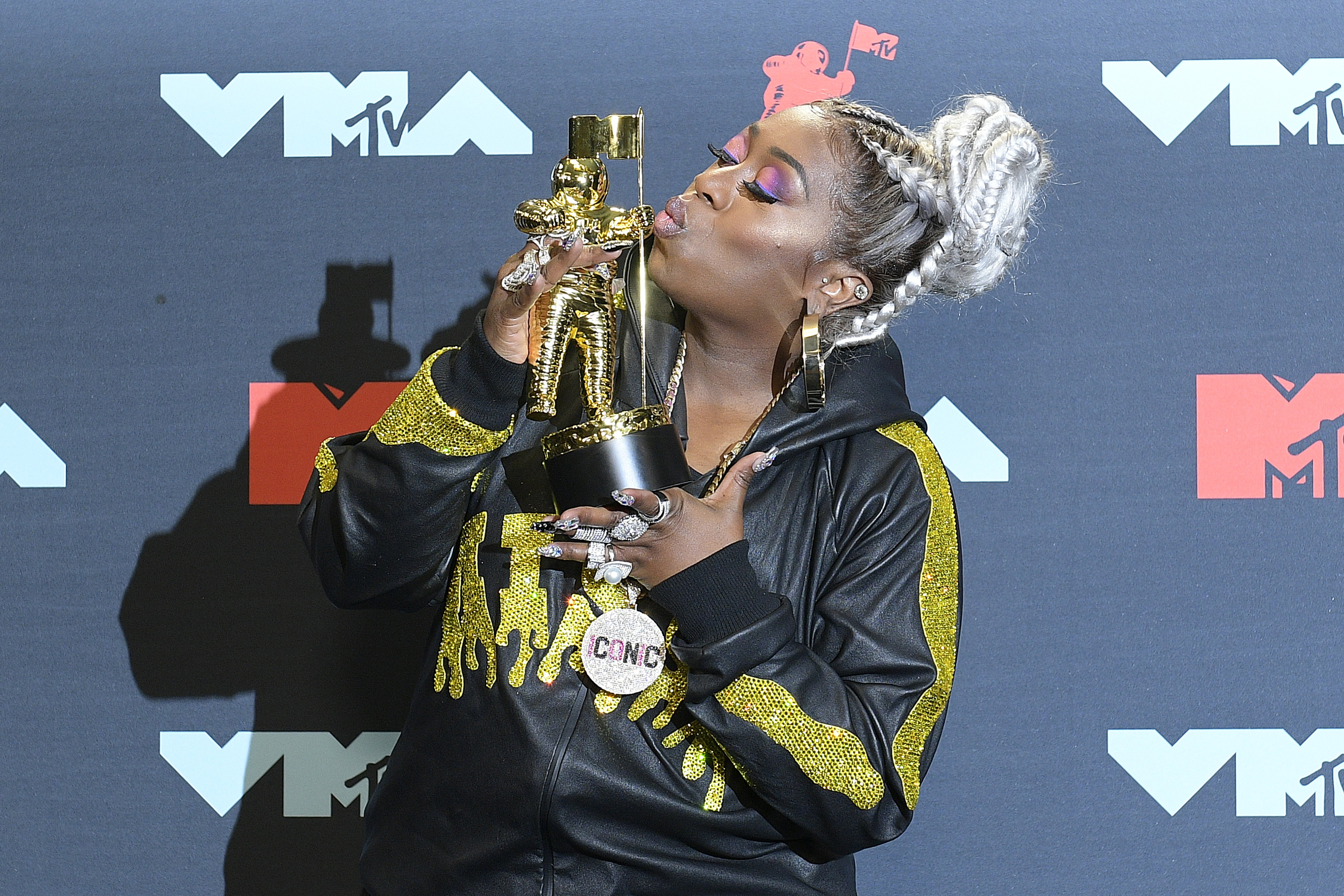 ---
#6 CUBA GOODING JR. 
Like a birthday wish after you blow out the candles, some things are just better left unsaid. Some people believe that good luck charms only work if you keep it a secret and Cuba Gooding Jr. has done a good job of keeping his an absolute mystery. His son, Mason Gooding, was even asked about his father's good luck charm.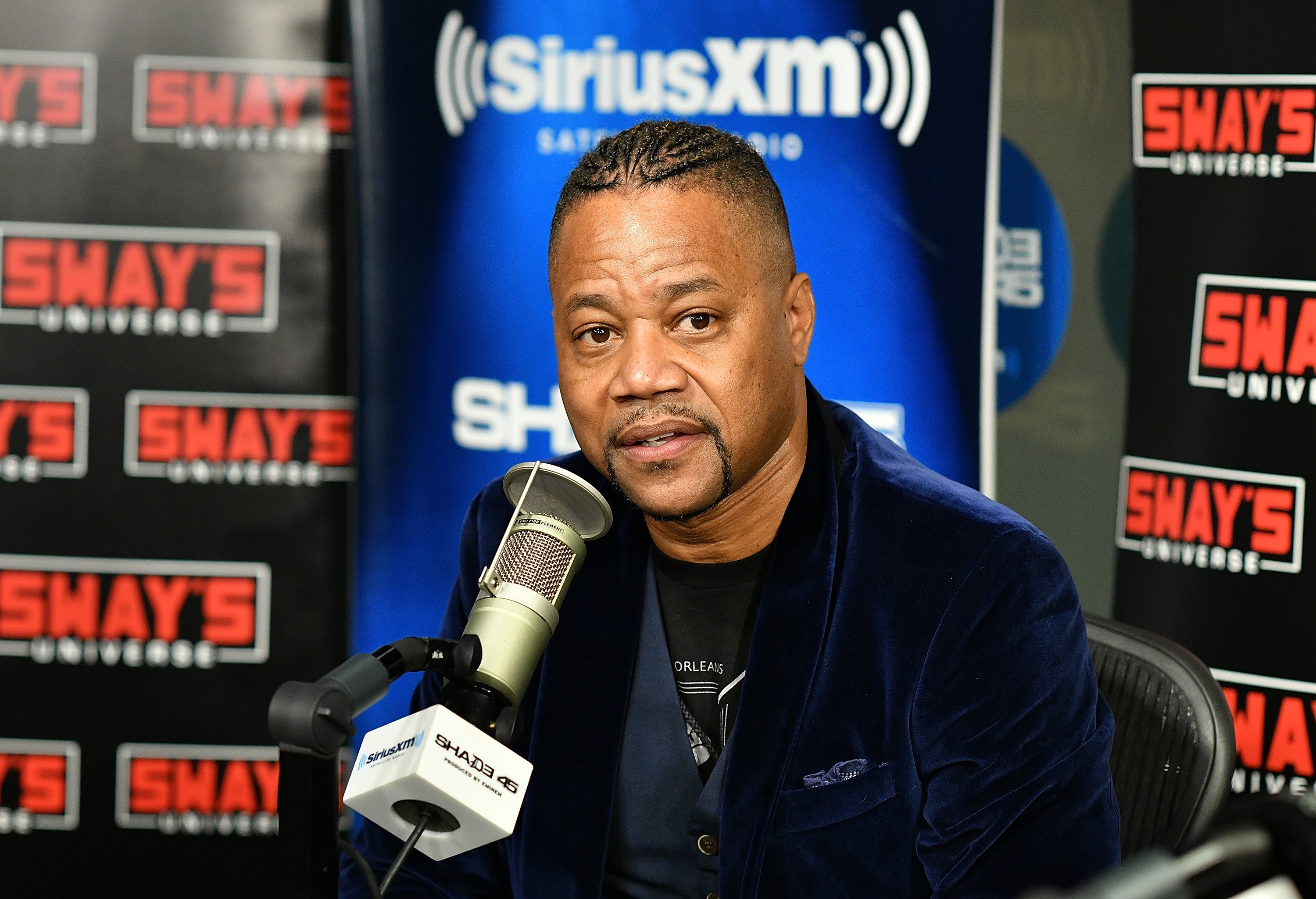 "Even though technically he won the Oscar in '97, I like to think I had some hand in that," he joked with BET and explained that his father related to his Jerry Maguire character because his son, Mason, was on the way. "All the stars lined up, making it what it was. Here's hoping that same good luck rubs off on me."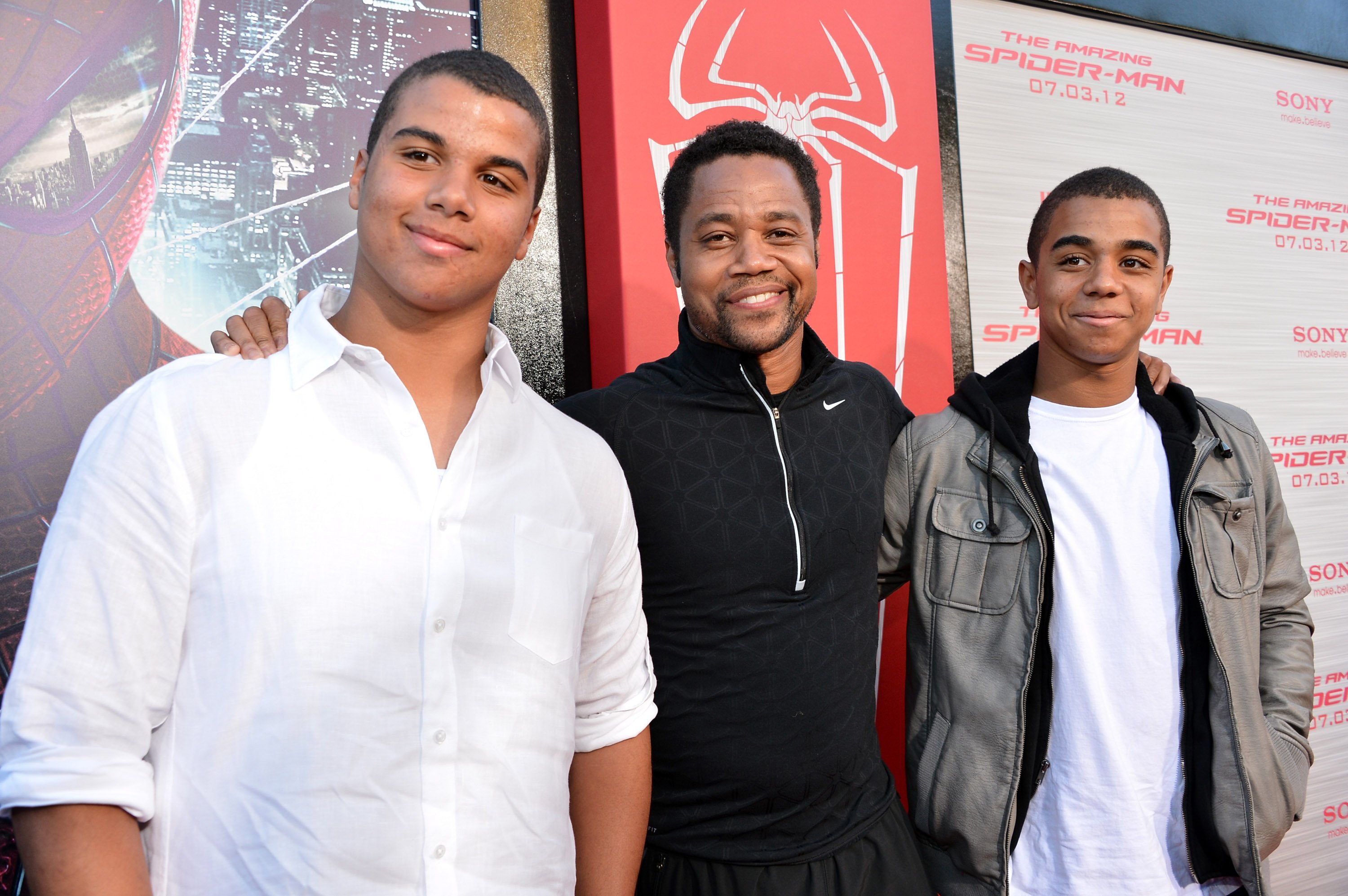 ---
#5 JESSICA ALBA
When it comes to superstitious mothers, Jessica Alba takes the cake. Before her first daughter Honor Warren was born, she held a baby shower at the Ever After Tea Shop serving mini doughnuts and chocolate-dipped strawberries, which all seemed pretty normal until she brought out the leather bracelets.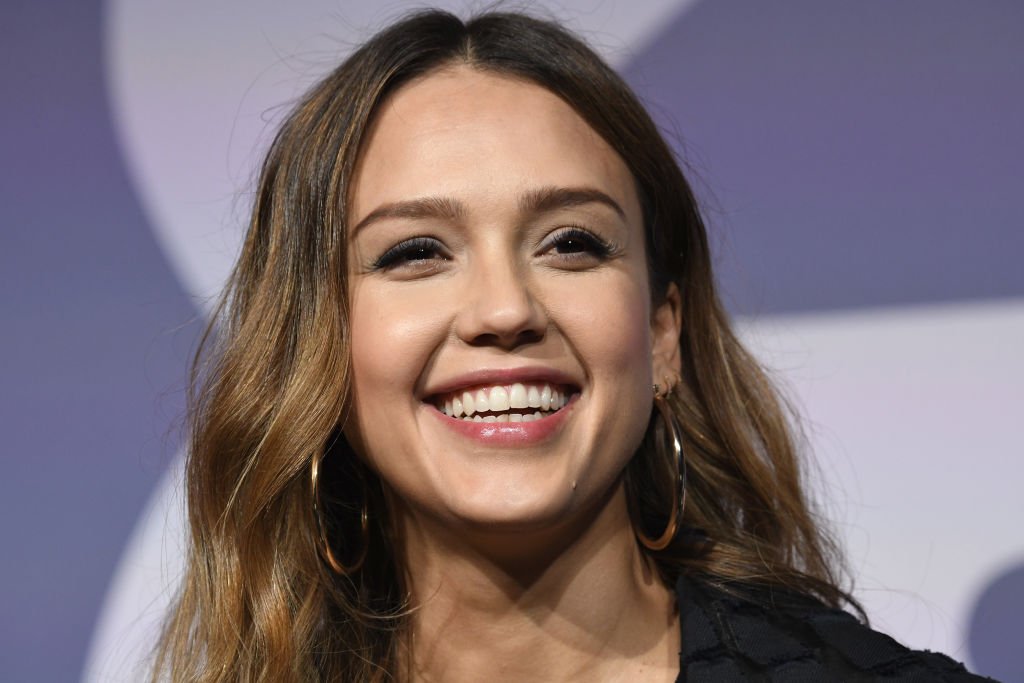 Someone who saw the event was quoted saying: "Jessica made sure everyone was wearing a leather bracelet before they all launched into a 'life, love, health' prayer. She then told them they aren't allowed to take the bracelets until the baby is born." Do you think guests Kim Kardashian and Rashida Jones kept their bracelets on?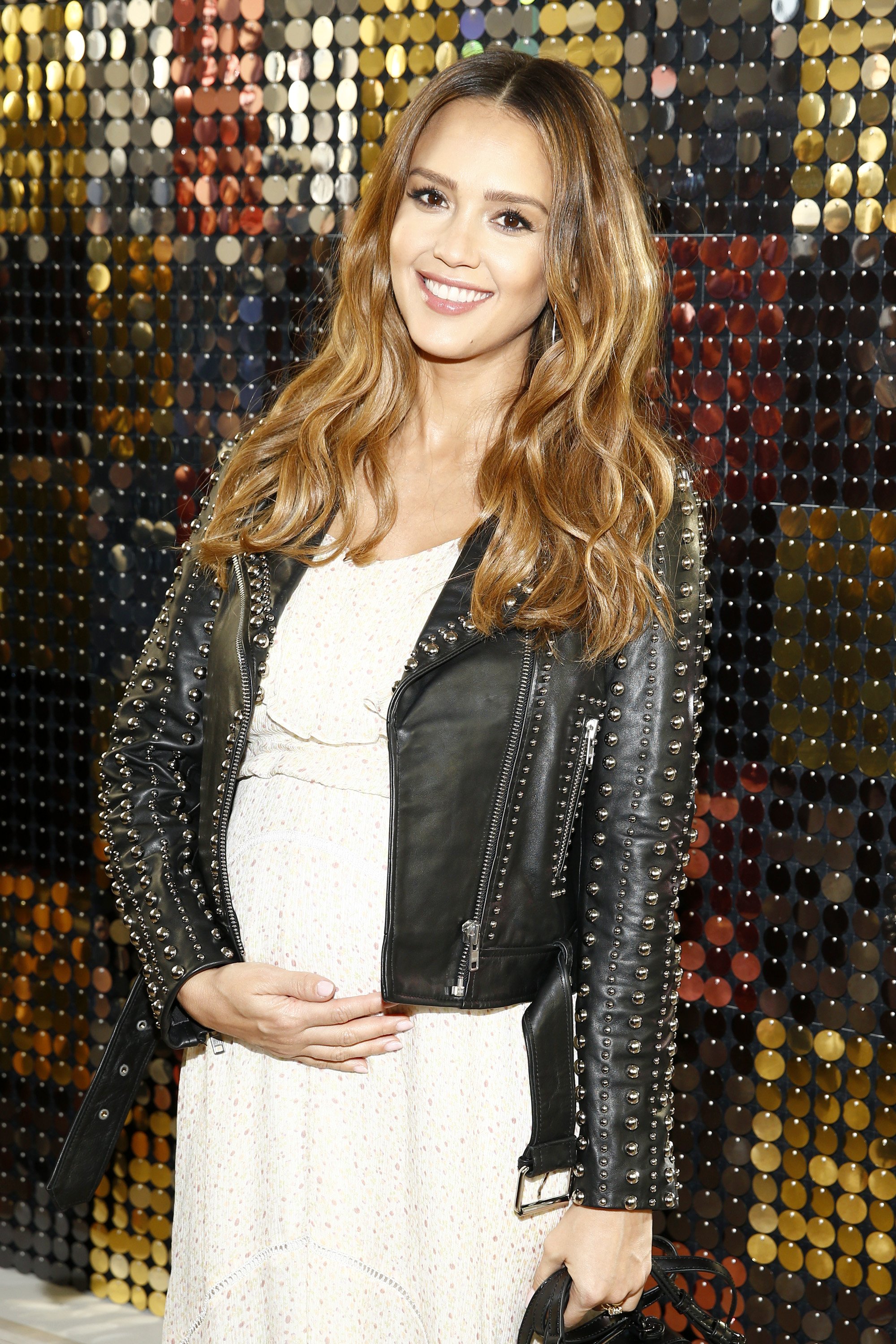 ---
#4 KEITH RICHARDS
Keith Richards is the guitarist of The Rolling Stones and like many musicians, he has one specific request before performing on stage: shepherd's pie. And his serious love for the comfort food is so serious, he won't perform if there's no pie!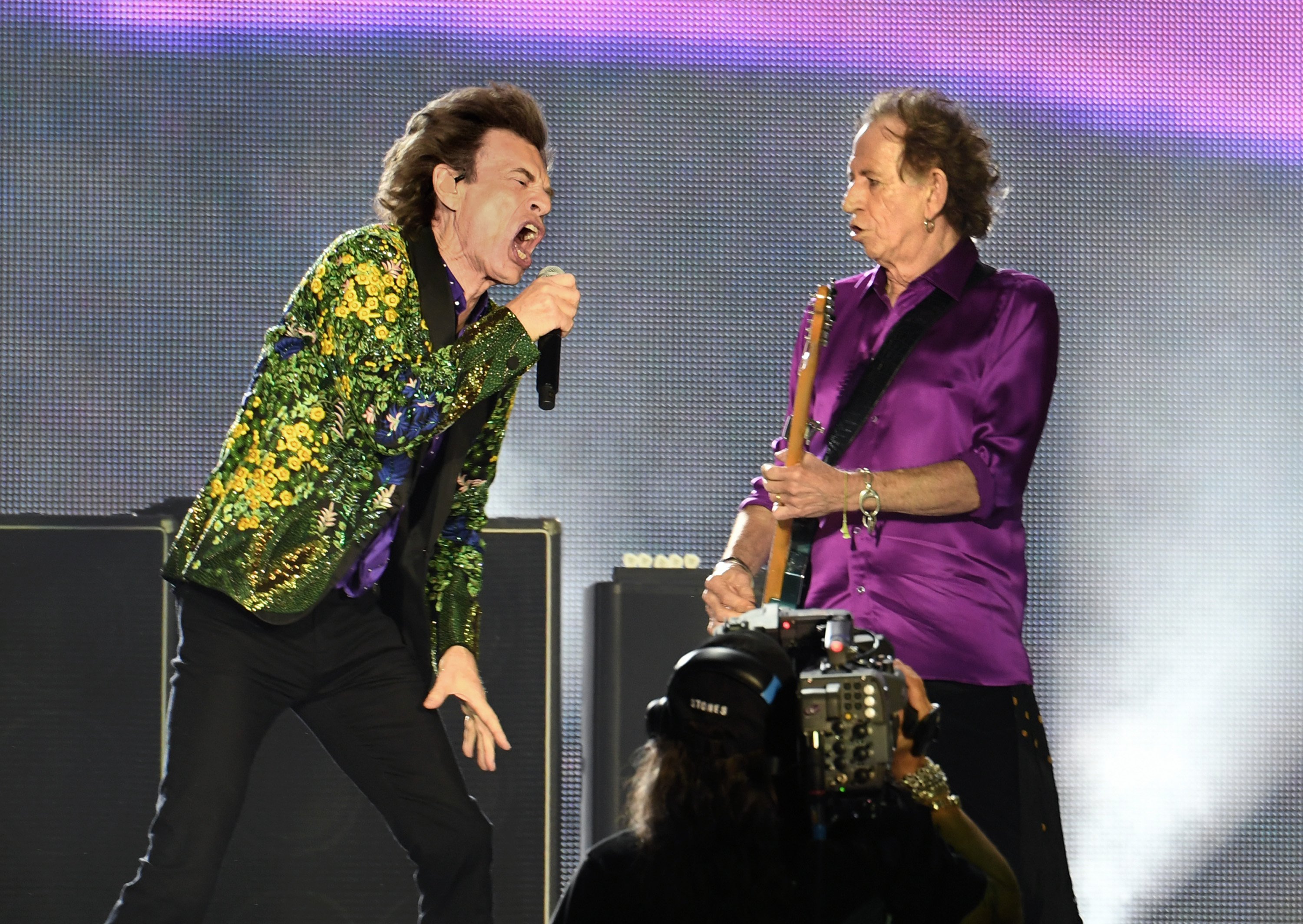 Richards's first wife, Anita Pallenberg, shared an anecdote in the pie lover's biography by Victor Bockris: "Once a member of the crew ate his shepherd's pie and Keith threatened to cut him up and put his legs in a shepherd's pie, " the quote continues. "He's always got shepherd's pie and he doesn't have to worry about it."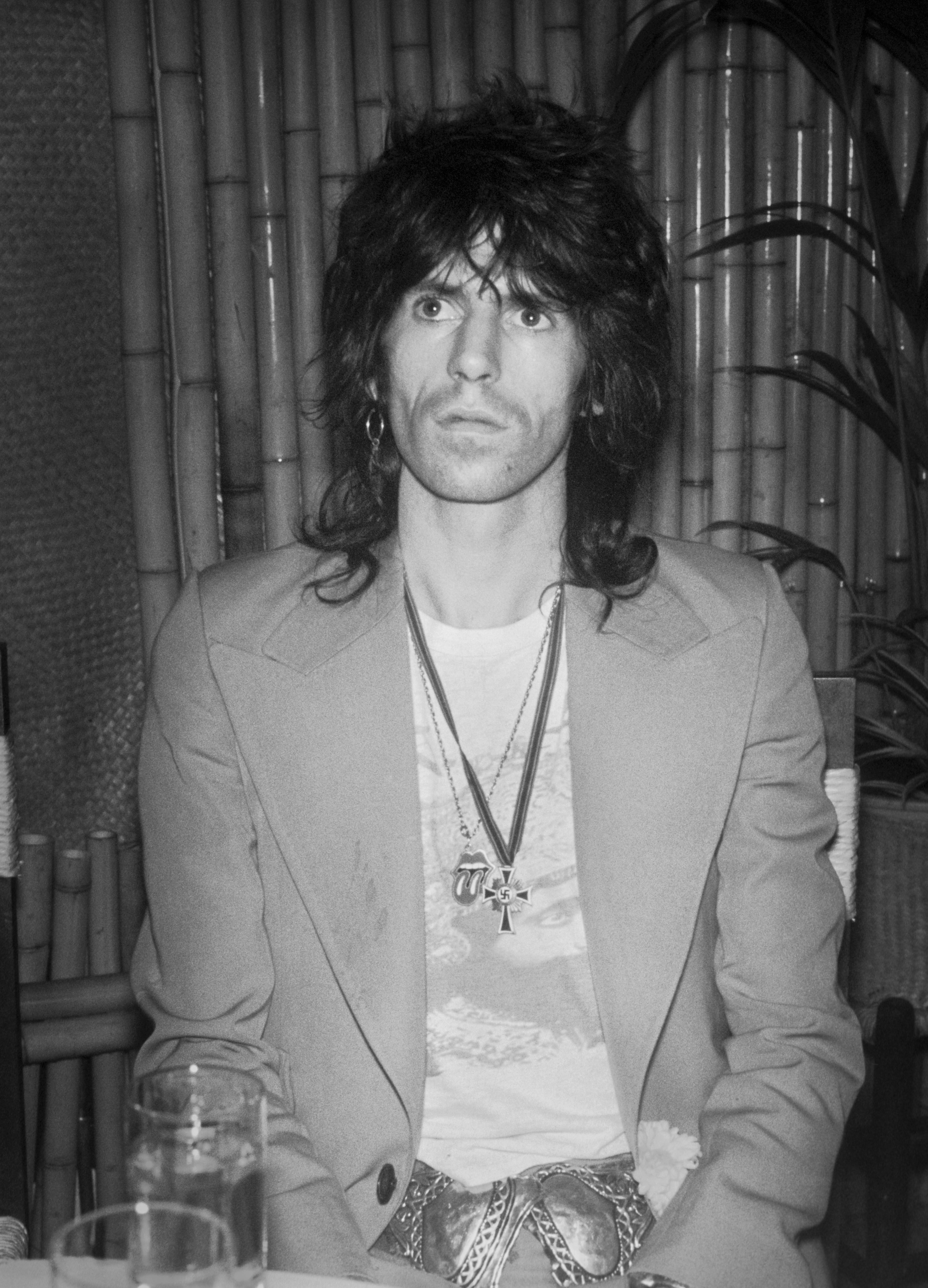 ---
#3 SAVANNAH GUTHRIE
Back in 2014, Friday the 13th fell on a full moon and it left everyone feeling slightly uneasy. On the rare occasion (which won't happen again until 2049), TODAY shared that some of their news anchors have superstitions of their own.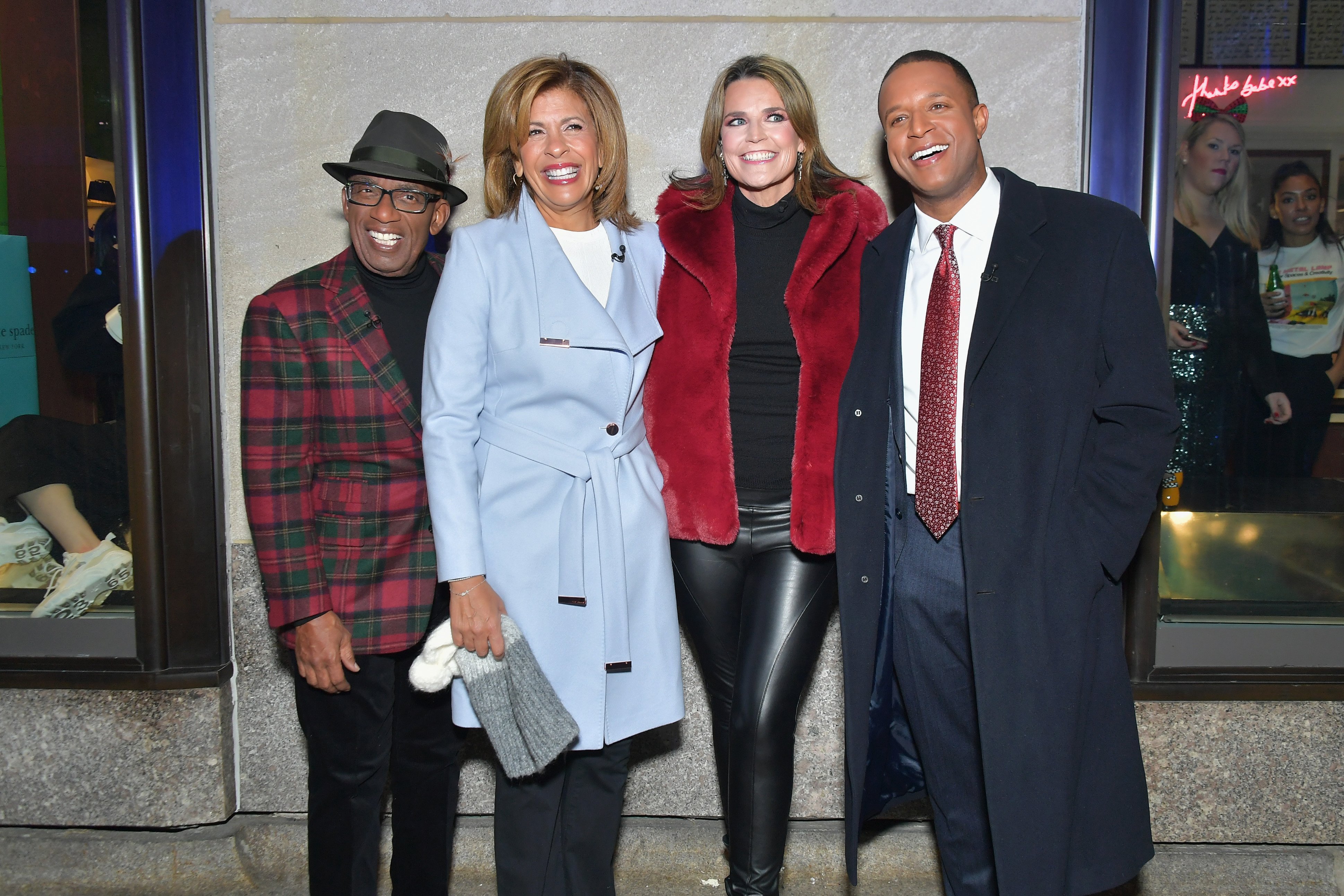 Savannah Guthrie shared, "I believe in jinxing. For example, if you're driving somewhere and someone says 'traffic wasn't that bad,' I feel it jinxes it and you will then run into traffic. I believe you never, repeat never, comment on the flow of traffic until you are safely parked at your destination." Even Al Roker agreed with her superstition!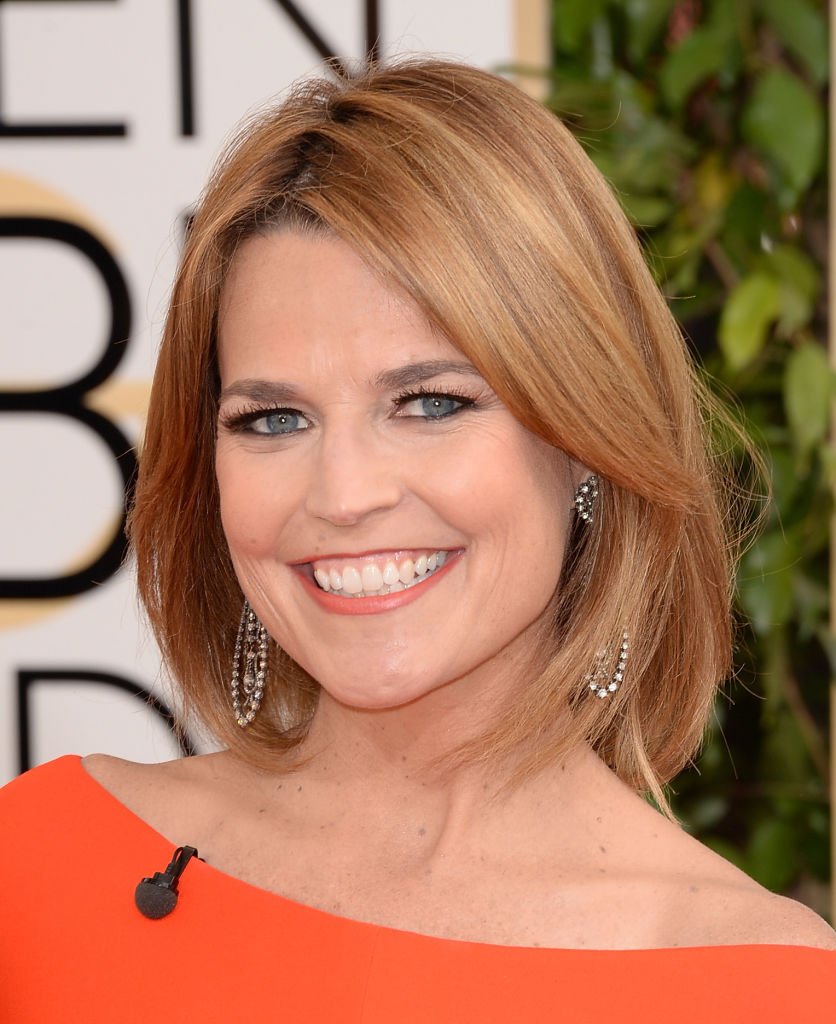 ---
#2 MICHAEL JORDAN
We've mentioned that athletes follow certain rituals before and during their big games. Michael Jordan is considered the greatest basketball player of all time. Before racking up six championships, he played for the University of North Carolina and in March 29, 1982, made the game-winning shot to secure the NCAA championship win.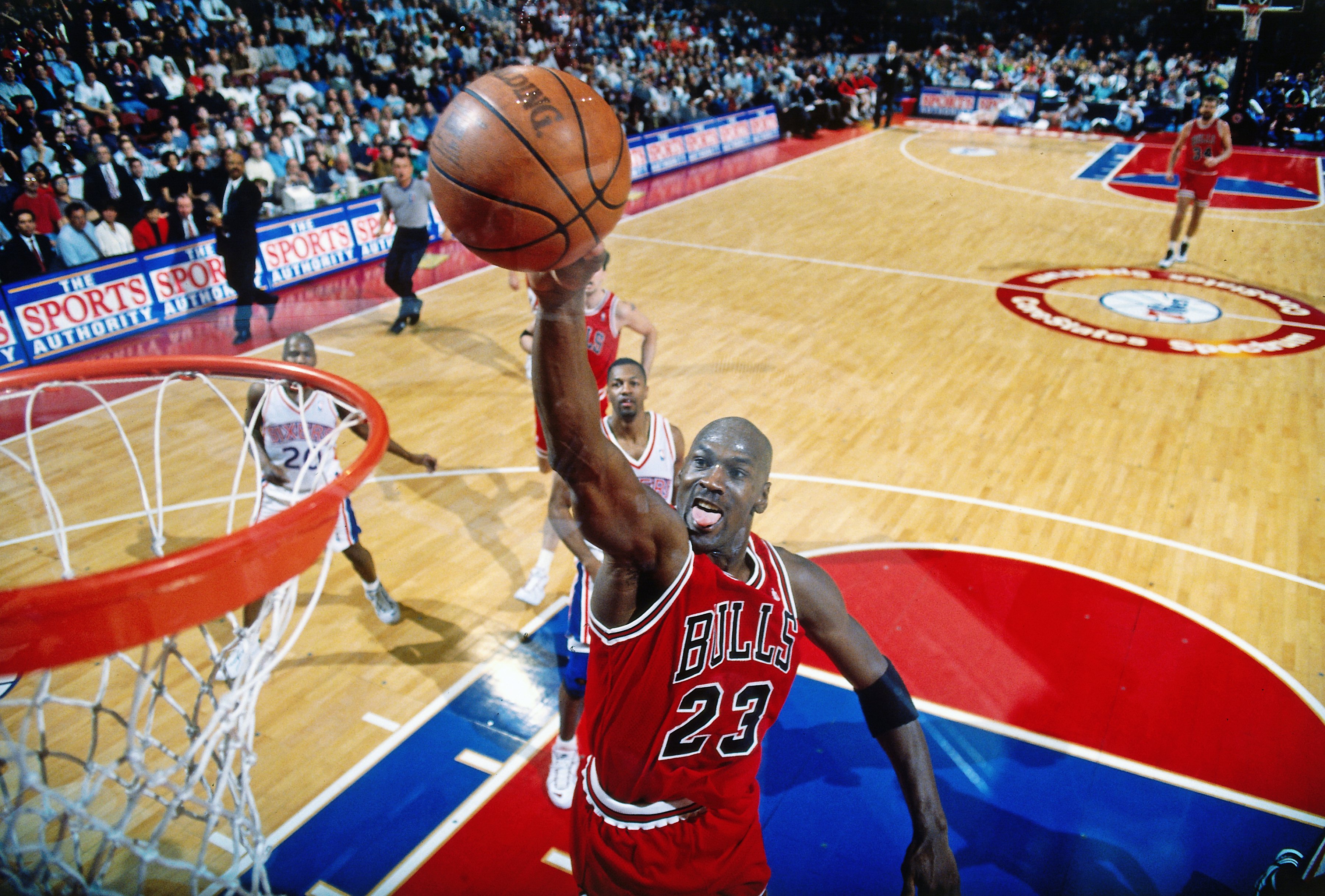 MJ kept the shorts he wore during the UNC win (I mean who wouldn't?), but what he did with them sparked a wave of uniform shorts that changed the league. Throughout his pro career, MJ would wear his Carolina Tar Heels shorts underneath his Bulls shorts. He asked Champion for bigger shorts to fit them and the rest is history!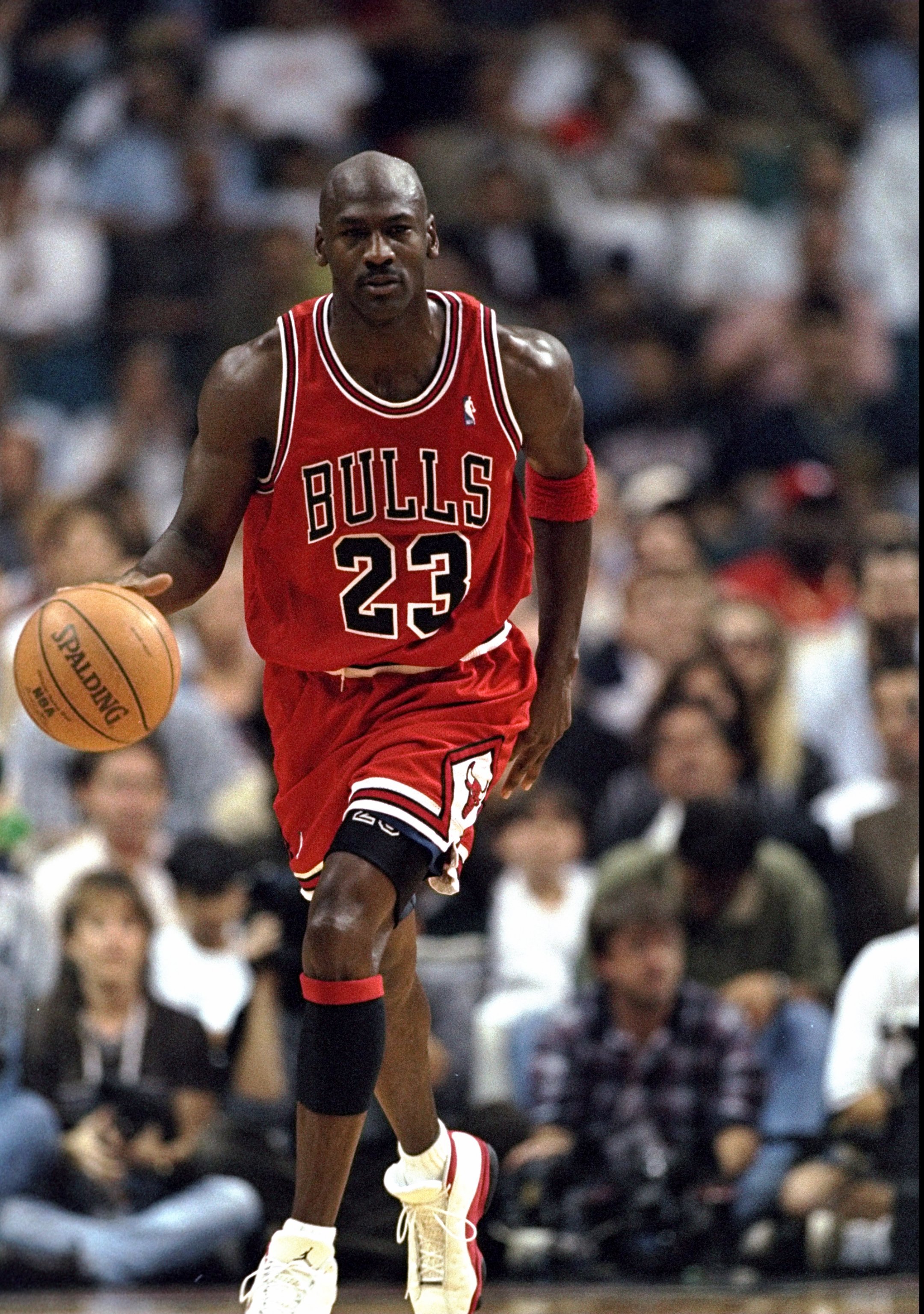 ---
#1 JENNIFER ANISTON
According to a 2016 report by Telegraph, 65% of air passengers stick to a certain practice before boarding the plane to bring them safe travels. Some of these routines include touching the outside of the plane, reciting a prayer, and, as previously mentioned, stepping with your right foot.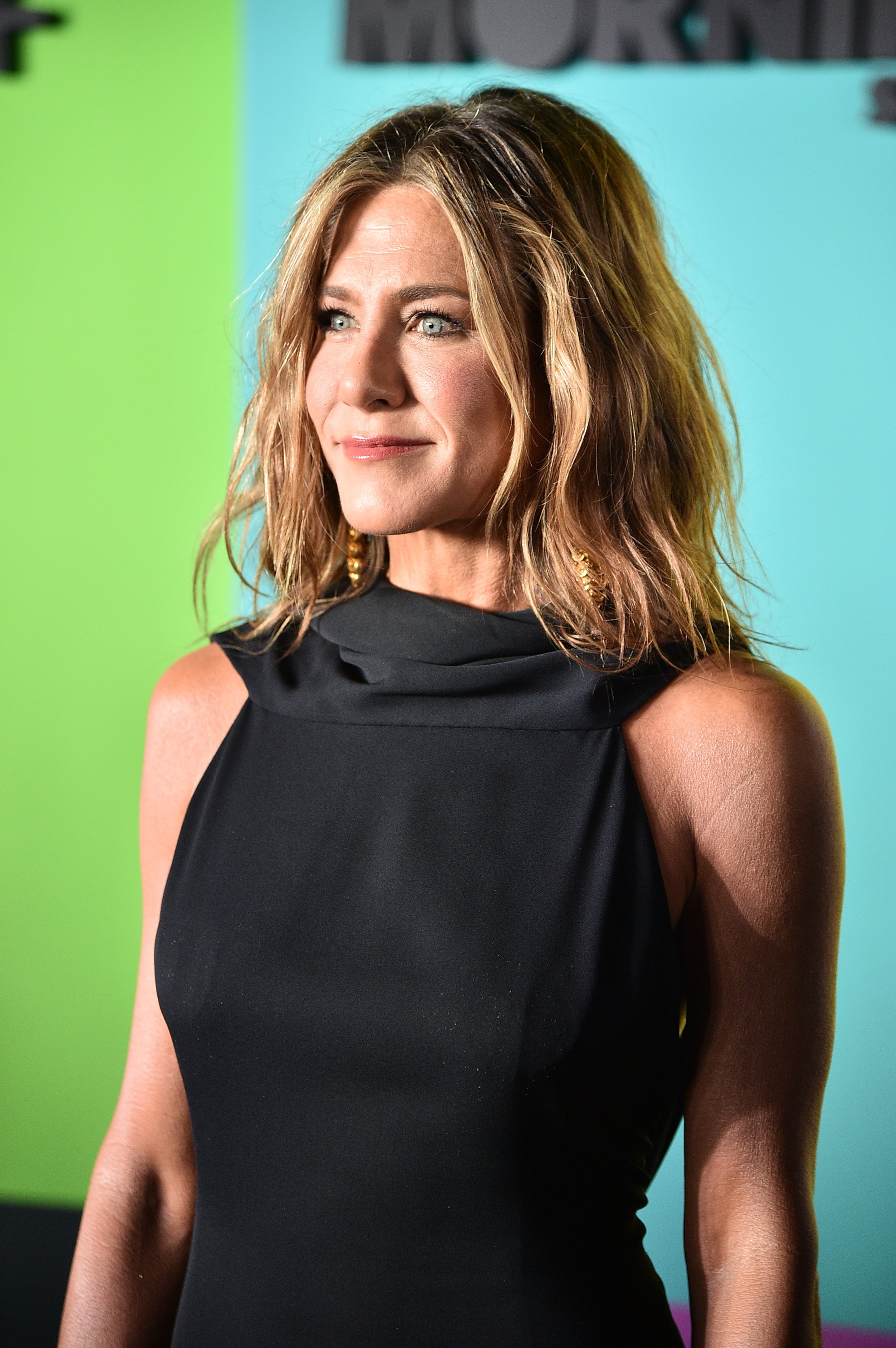 The Kardashians aren't the only ones who board with their right foot first! Jennifer Aniston always walks into an airplane the same way. "If I walk on to an airplane, I always have to go on with my right foot first and tap the outside of the plane," she reportedly told The Insider, "I have always done it for luck."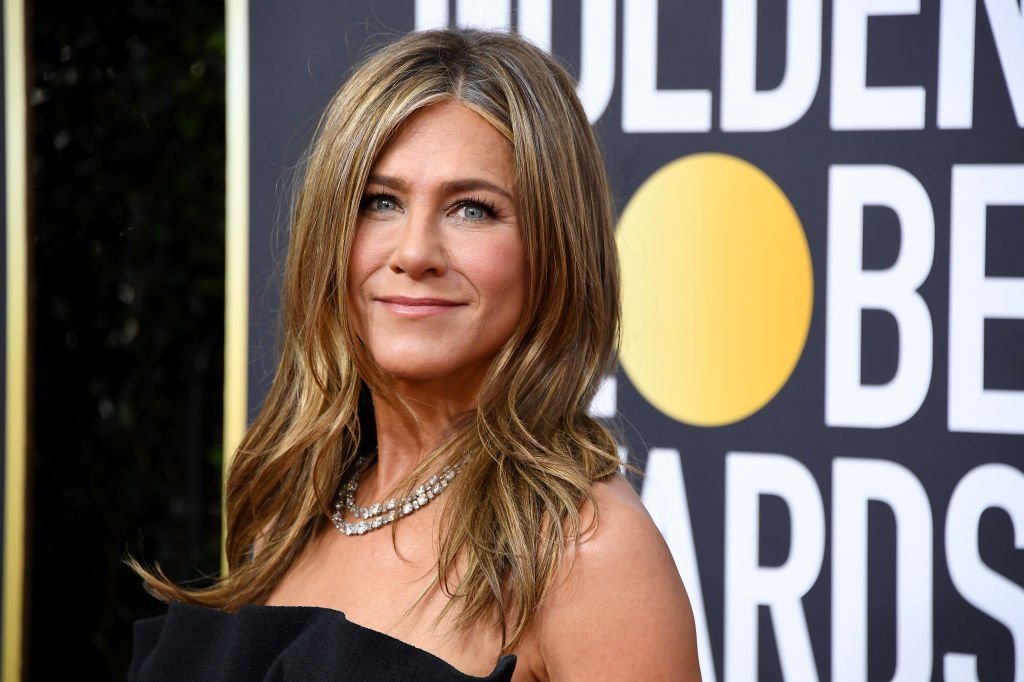 From the "lucky" number 13 to the pre-game rituals of athletes, there are plenty of celebrities who are firm believers in their superstitions. Considering their incredible success, maybe there's some truth in their charms, or maybe it's all happenstance. Do you have your own good luck charm that has actually worked? Tell us your story in the comments below!
Sources: People, Elle, EW, People, Cosmopolitan, History, MTV, UsMagazine, Elle, InStyle, RollingStone, BET, Boston, TODAY, Telegraph