"90 Day Fiancé" Couples Now: Happy Duos Who Remain Together
'90 Day Fiancé' has revolutionized the distant relationship standard. These are couples that are applying for the K-1 visa and have 90 days to realize if they are really going through with the wedding and actually get married. Some couples have gone their separate ways, but there are many that are still together. Shall we check them out?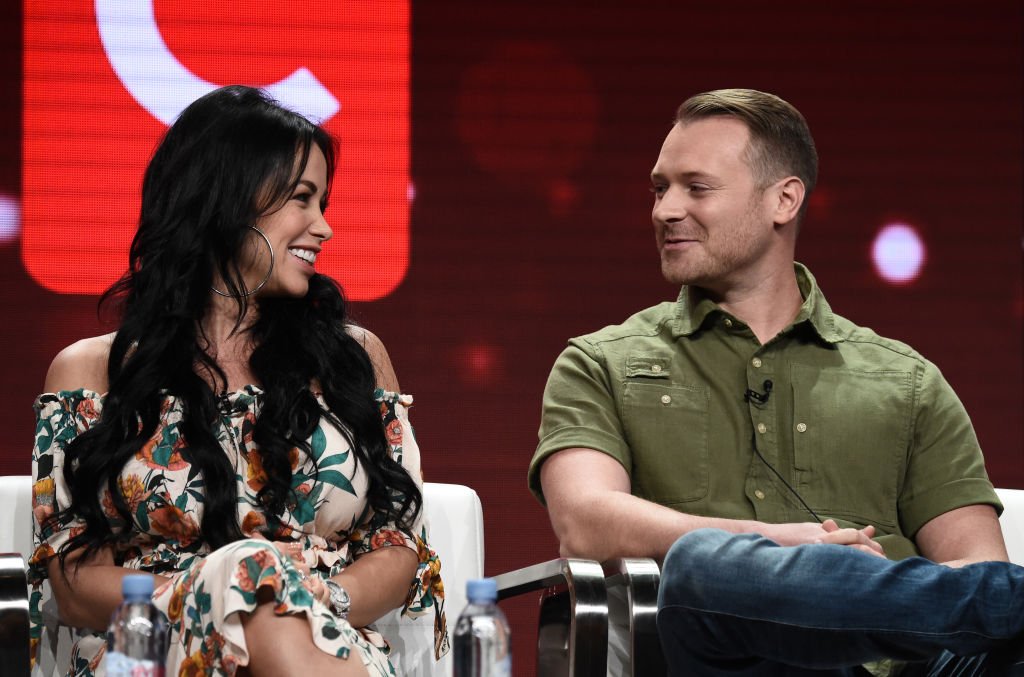 ---
#1 Russ and Paola Mayfield
While working in Colombia, American Russ met Colombian Paola. After the marriage, the couple moved to Russ' hometown of Oklahoma. However, the couple has since moved to Florida where Paola became a model and started her own company, Super Pao Fit, according to WHM. They have also welcomed their first son, Axel, in January of 2019.
---
#2 Alan and Kirlyam Cox
American Alan was in Brazil on a Mormon mission when he met Brazilian Kirlyam. The two fell head-over-heels for each other and decided to take the relationship to the next step and get married. On the 6th of October 2019, the couple welcomed their first child, Liam Jordan, to their little family. Seeing by Kirlyam's Instagram, they could not be happier!
---
#3 Mike and Aziza Eloshway
Mike, who is natural from Cleveland, was just trying to learn a new language on a website when he met his Russian now-wife Aziza, according to WHM. The couple tied the knot on the 5th of October 2013 and will soon be celebrating 6 years of bliss. Their one-year-old daughter was born in January of 2019, and she is absolutely adorable.
---
#4 Justin and Evelyn
The couple first laid eyes on each other when Justin, natural from Californa, went to Colombia for a 2013 rugby match, according to WHM. They only had one week to spend together but it was more than enough for them to make the decision and they got married. Less than a week ago, Evelyn announced on her Instagram that they are expecting a baby boy!
---
#5 Danny and Amy Frishmuth
Danny, natural from Pennsylvania, met Amy, natural from South Africa, during a Bible study trip to Australia. They soon realized that they belonged together and in July of 2014, they got married. In 2015, they welcomed a boy, Jedidiah, and in 2017, a girl, Anna. On the 10th of May, Danny announced to his children that they are expecting another baby!
---
#6 Loren and Alexei Brovarnik
Loren, natural from the Big Apple, traveled to Israel for a Birthright trip and met Alexei, who in just 10 days got down on one knee and proposed. They had two weddings, one in the U.S. and another in Israel, according to WHM. They are currently living in Miami and have already welcomed their first son, Shai, in April of this year.
---
#7 Kyle and Noon Huck
According to WHM, the couple met while Kyle, who is natural from New Orleans, was doing his research for a trip to Thailand on Facebook and he encountered Noon. When he finally went to Thailand, the couple met and got engaged. They had their wedding in a Buddhist temple and have since moved to Portland. Noon often shares pictures of the two on her Instagram.
---
#8 Melanie and Devar
When Melanie went for a trip to Jamaica, little did she know that she would meet the love of her life and soon-to-be husband. Before returning to the U.S., Devar had proposed to the American and they have been happily married ever since. In November of 2017, the couple welcomed their first child, a baby girl named Avah.
---
#9 Fernando and Carolina Verdini
While Fernando was visiting Colombia, and they were both on dates, according to WHM, they could not deny that there was something more there than just attraction. Before he went back home, he got down on one knee and proposed to the Colombian. Fernando often shares pictures of the two together on his Instagram; quite adorable ones, to be honest!
---
#10 Josh and Aleksandra Strobel
Josh went to Prague on a missionary mission when he first met Aleksandra. However, they could not be together because missionaries are not allowed to be together while on a mission, so he waited a whole year to pop the question in her home country, Russia, according to WHM.
In 2017, the couple welcomed their first child, a daughter, Kaya. In 2018, on Christmas, they announced that they were expecting their second child. However, they have not updated their social media since 2017, so there is no telling whether it is a boy, a girl, or twins! They have also moved to Australia because Josh is currently studying medicine at the University of Queensland.
---
#11 Matt and Alla Fedoruk
While they had both been married before, they did not lose hope on love. The couple met through an online dating website and got to know each other through the internet for six months before he finally decided to visit her in her hometown of Kyiv, Ukraine. In 2015, Matt got down on one knee, and, in 2016, they tied the knot.
Alla left her hometown, alongside her son, to live with Matt in Kentucky. However, the couple has since moved to Cincinnati. They took the year of 2019 to travel the world before taking another big step in their relationship: having their first baby. On the 2nd of May 2020, they welcome baby girl Emmalyn Grace Ryan.
---
#12 Nicole Nafziger and Azan Tefou
These two have a rough story. After Azan's K-1 visa was denied, she was ready to move to Morocco alongside her daughter. However, things were not quite working out, and they called it off twice. Nonetheless, they have since patched things up and on her Instagram bio, she states that they are engaged. When and will they get married?
---
#13 Elizabeth Potthast Castravet and Andrei Castravet
Moldova natural Andrei was working as a bouncer in Dublin when he first laid eyes on Elizabeth. Before long, in December of 2017, the couple got married and they have since started building their little family. On the 23rd of January 2019, they welcomed their daughter, Eleanor Louise. They are absolutely adorable!
---
#14 Evelyn Cormier and David Vázquez Zermeño
Evelyn and David met through Facebook and although they have a 9-year age gap, that did not stop them from falling madly in love. In October of 2017, they tied the knot in New Hampshire, according to WHM. They will be celebrating their third year of marriage this year already.
---
#15 David and Annie Toborowsky
David was working in Thailand when he met his soon-to-be-wife Annie and, although there were some financial struggles at the beginning, the couple still got married and Annie moved to the U.S. to live with her "King". However, according to WHM, having children is not on their plans at the moment, they are living in the moment and enjoying each other's company.
---
#16 Josh and Aika Batterson
It only took Josh five days in the Philippines to realize that Aika was the woman he wanted to marry. Before long the two were happily married, and, according to WHM, Aika wanted to have a baby within a year, but they have been having trouble conceiving. Nonetheless, they have been taking their time traveling through the U.S.
---
#17 Steven Frend and Olga Koshimbetova
Olga, natural from Russia, was visiting the U.S. when she met Steven. Before they knew if it was something to last, Olga found out she was pregnant with his baby. After that, they got to know each and applied for a K-1 visa. In 2018, she went back to the U.S. with their baby boy Alex and the two got married in 2019.
---
#18 Kalani Faagata and Asuelu Pulaa
They had a long-distance relationship and when they first got together, their first son, Oliver, was conceived. He was born while they were still apart. After that, they got married, in September of 2018, in California. Kalani gave birth to their second son, Kennedy, in May of 2019. In September of this year, they will be celebrating their 2-year anniversary with their two boys.
---
#19 Jasmin Lahtinen and Blake Abelard
Dating apps are definitely the way to go, at least it worked for Finnish model Jasmin and audio engineer Blake. When Blake finally went to visit her in Ukraine, he decided that she was the only woman he wanted and proposed. The two have been happily married since October 2019 and are living their best lives in L.A.