15 Young Aussies Taking Over Hollywood
Hollywood loves Australian talent, and we love it too! With a long legacy of the country's natives conquering Tinseltown with the likes of Nicole Kidman and Heath Ledger, there's a new generation of Aussie stars coming in for a takeover. Dive into the article to discover their beginnings and blossoming careers.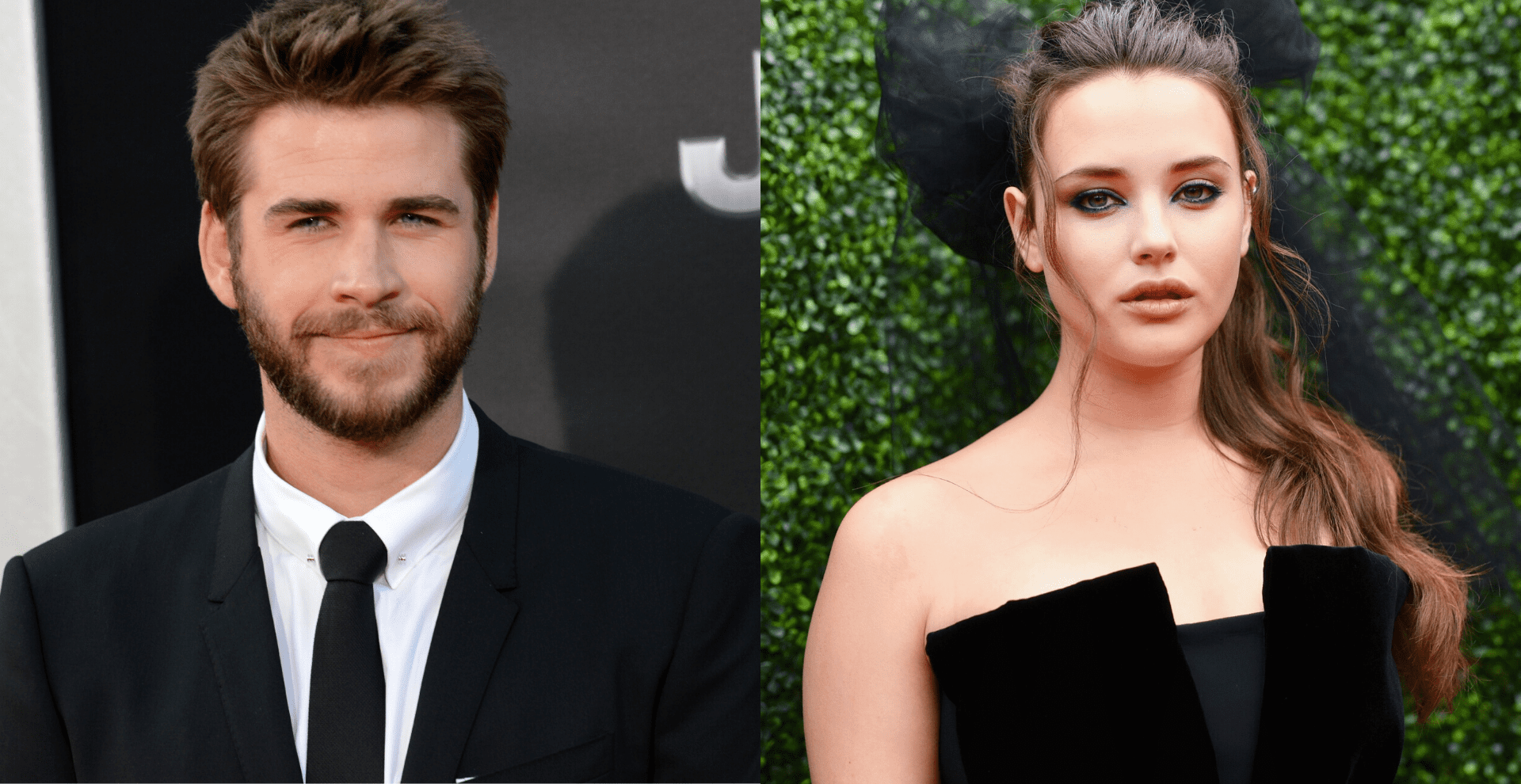 ---
1. LIAM HEMSWORTH
You probably know Liam best from his shot to stardom with The Hunger Games. The actor grew up in Phillip Island south of Melbourne, and before making it big in Hollywood, he acted in an Australian soapie called Neighbors. He then relocated to the US to pursue his dream of becoming a successful mainstream actor.
The leap of faith proved to be quite a success for him, seeing as though he used to work at a bakery and bowling alley before he became famous back in Australia. The actor told Vanity Fair:
 "I lived on a tiny island and I must have done every job you can do on that island."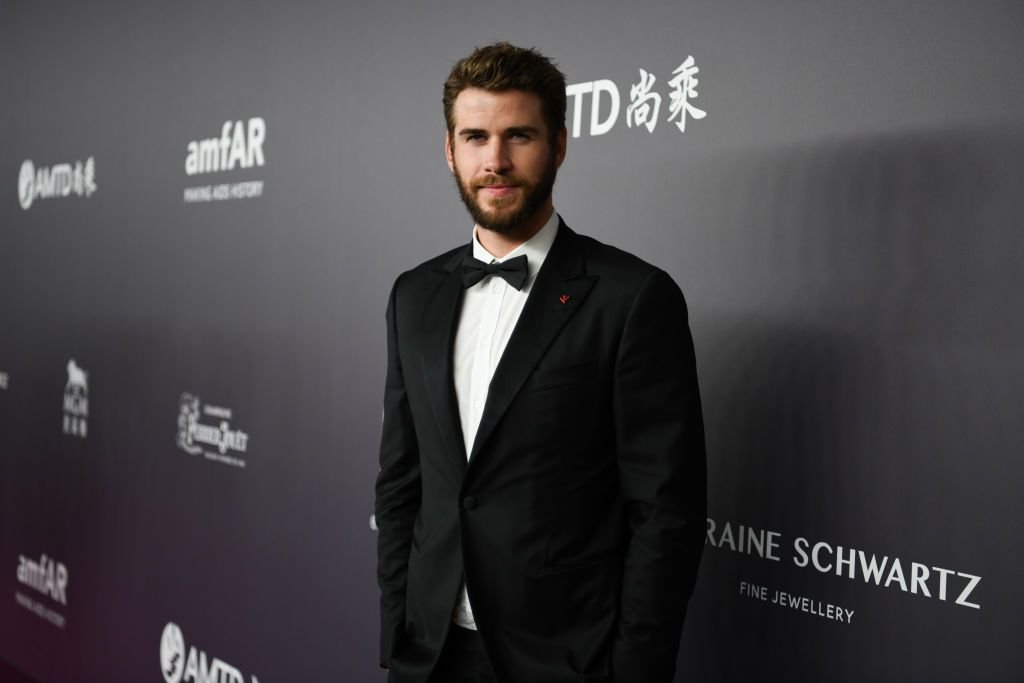 ---
After Liam's 8-month marriage to Miley Cyrus ended in divorce, he decided to move back to his homeland. Liam is currently building a home in the same neighborhood as his famous brother Chris Hemsworth. The estate is named Hemswood Hills, after the sibling actors. Must be nice!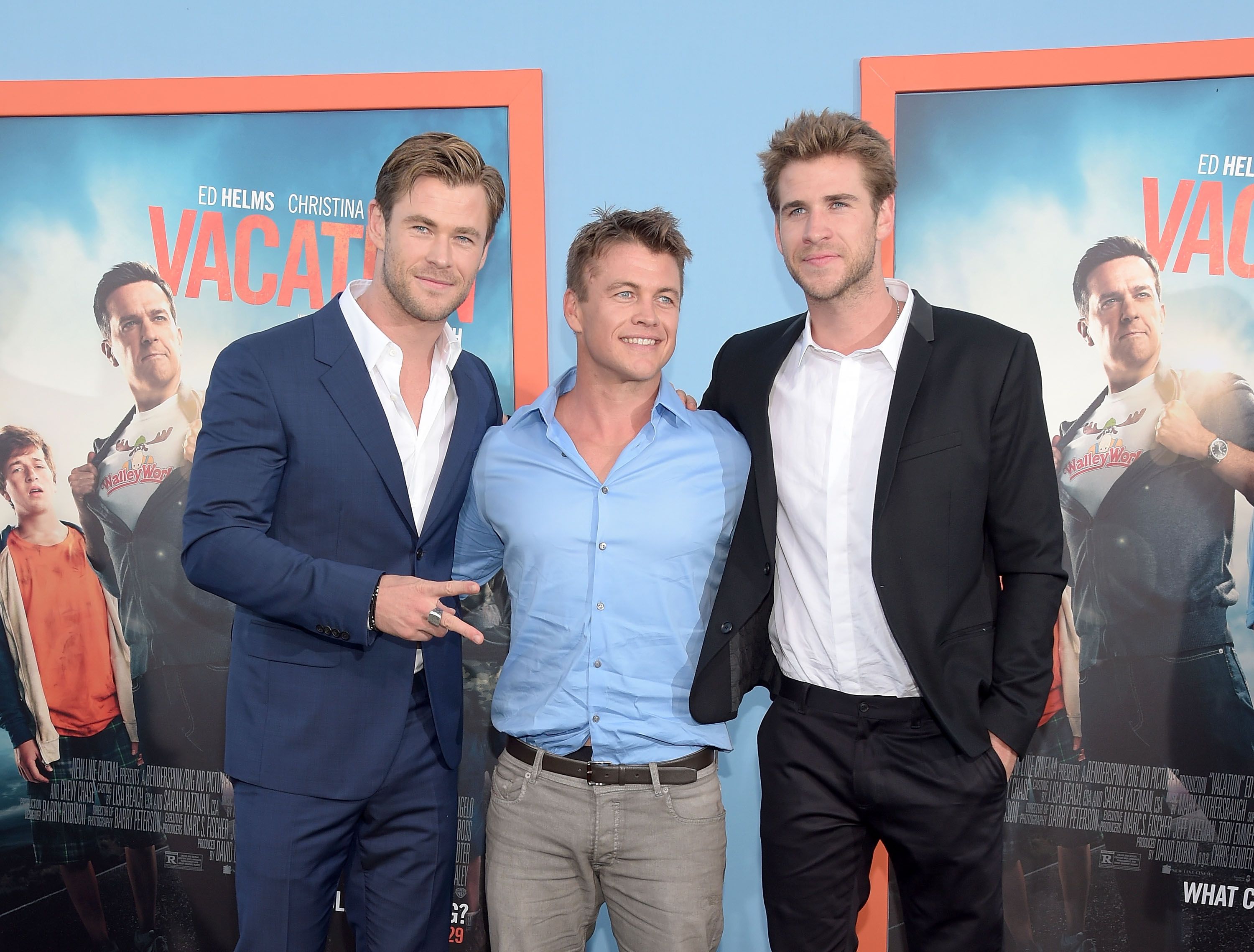 ---
The Independence Day actor has also spoken about how difficult it is for Australian actors to break into Hollywood because there's an assumption that they lack experience. 
"That's the thing, when you go to LA and you're auditioning and tell them you're Australian, they just assume that you have no experience at all, you don't have a clue. So, when you show off this timing and ability picked up from working on a show at home, it takes them by surprise."
---
2. DACRE MONTGOMERY
Dacre is a rising star from Perth, introduced to us in the second season of Stranger Things. Another interesting fact about this talented fellow is that his mom is Canadian, and his dad is from New Zealand. He's got a little bit of everything from a little bit of everywhere.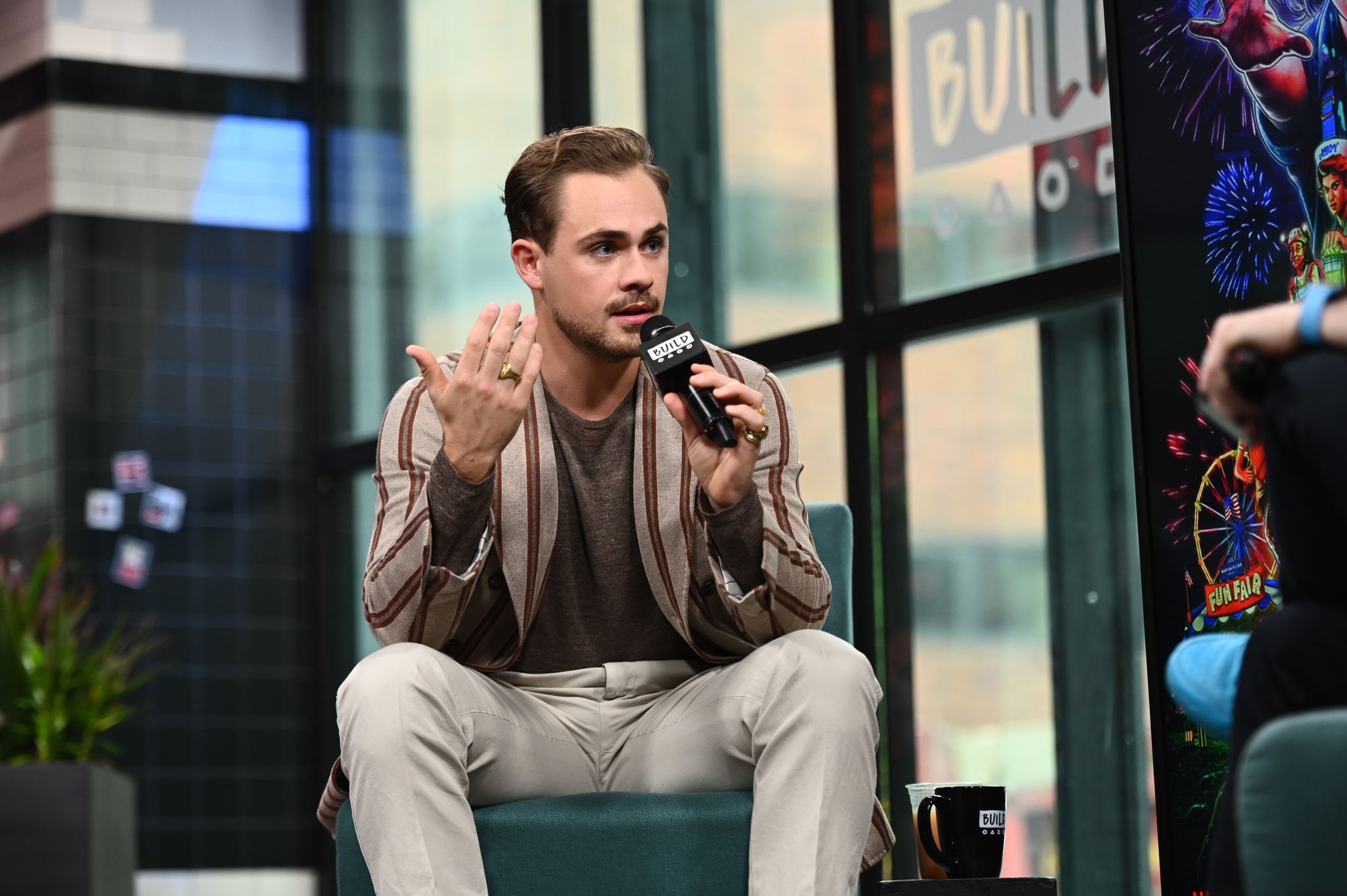 ---
Interestingly enough, the handsome actor is one of a few Aussie actors who have no prior experience in acting. Apart from his role in Stranger Things, the actor has never appeared in any TV shows, even in Australia. However, we're sure we'll be seeing more of him in the future.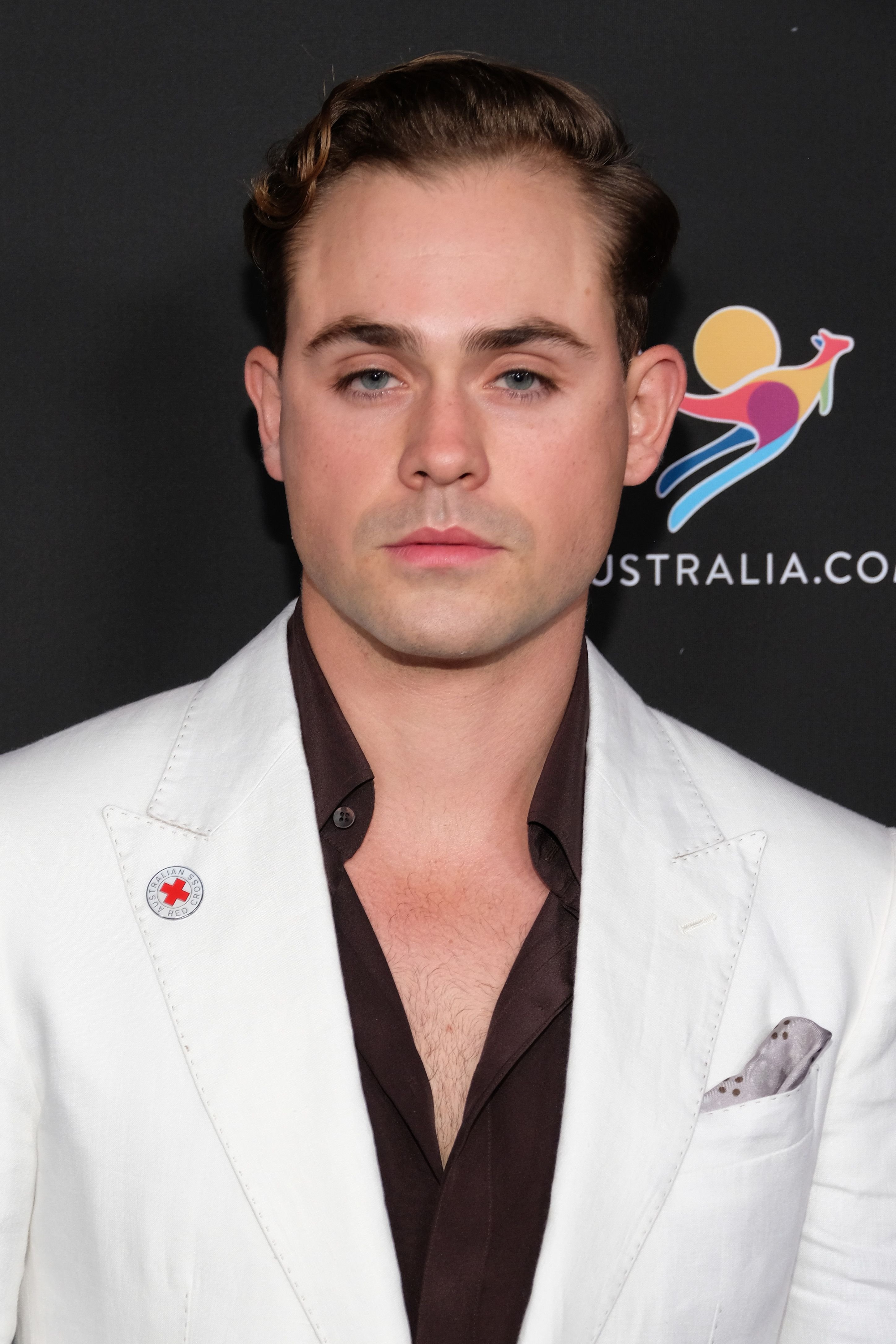 ---
3. KATHERINE LANGFORD
We were captivated by Katherine's performance as Hannah Baker in 13 Reasons Why and we find it quite intriguing that she's Australian because her American accent is perfect! The role of Hannah catapulted her into stardom and earned the actress a Golden Globe nomination. Very well deserved.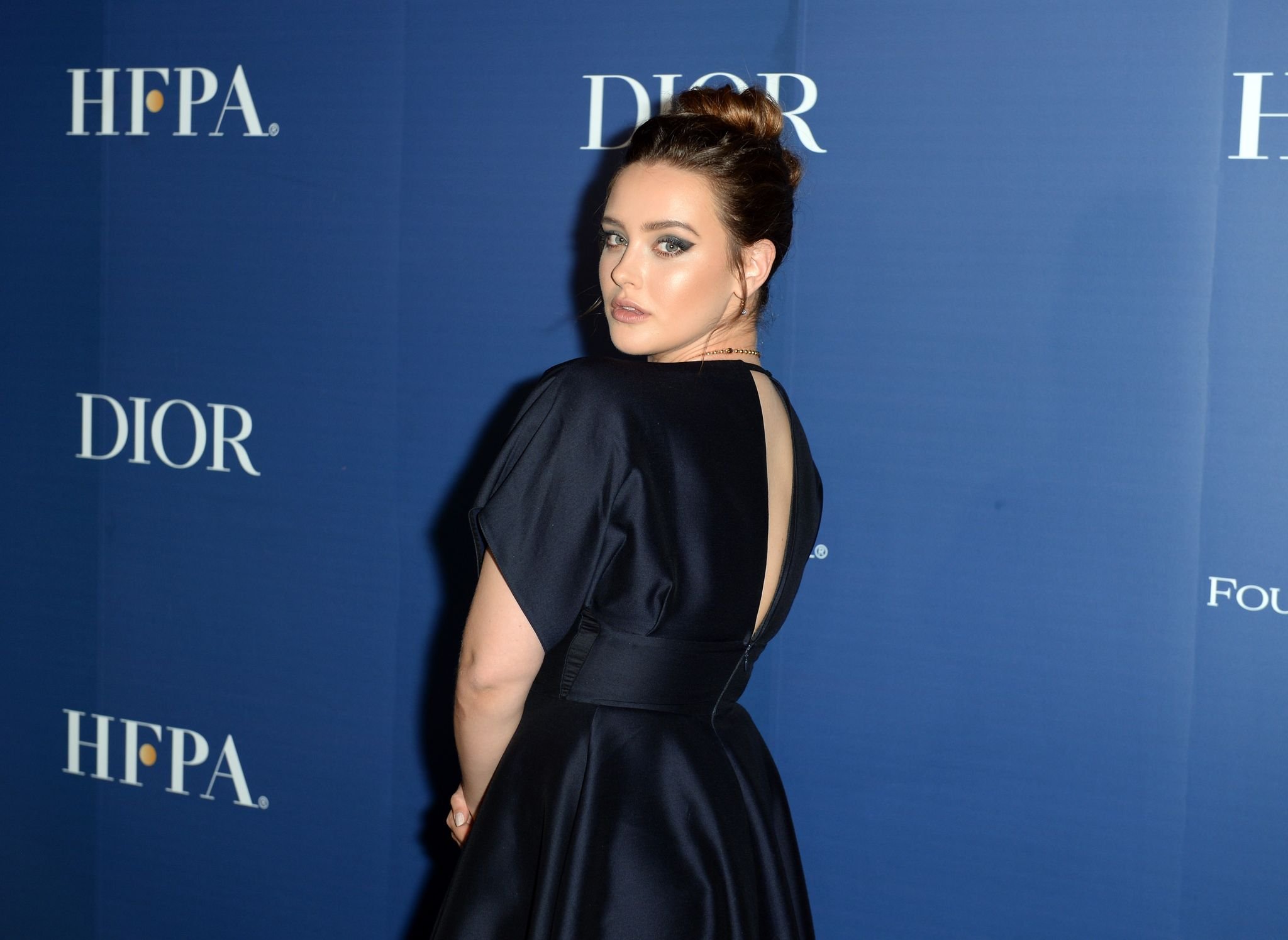 ---
Apart from being a wonderful actress, Katherine is also somewhat of a musician. She taught herself how to play the piano and is trained as a classical vocalist. When asked if she'd ever considered acting in a musical, the actress said: 
 "I love musicals, but for the moment I keep my music to myself," she says. "I have been asked if I'm ever going to release anything … I think down the track, I wouldn't say no if it was something that I was proud of or something I feel people would like. It's definitely on the table."
---
The 13 Reasons Why star is a leading character in the upcoming Netflix show, Cursed, set to be released in July. It's a fantasy show about a young woman with special powers on a mission to recover an ancient sword. It sounds like a good watch!
---
4. DEVON TERRELL 
Devon was born in America, but his family moved to Perth when he turned 5. His first acting role was in an HBO series called Codes of Conduct that was canceled. Most recently, you can expect to see him starring alongside Katherine in Cursed.
---
Devon is best known for his role as Barack Obama in the Netlflix biography film Barry. It's no surprise that he was cast for the role; there is some resemblance between them. The actor says he was excited about playing Obama because he felt they shared similarities, like the fact that they are both biracial.
In preparation for the role, Terrell was trained by a dialect coach, and he had to watch Obama's speeches to learn how to speak and act like him. He also learned how to write using his left hand just as the former president.
---
5. ALYCIA DEBNAM-CAREY
Alicia is indeed Australian, and she's been acting all her life. The actress began her acting career at the tender age of 8, and she's appeared in various Australian TV dramas throughout her teen years. Fans of The 100 will know her as Lexa, although the character was killed off.
At 18, the actress moved to Hollywood in pursuit of the American dream. She also appeared in a documentary called Next Stop Hollywood, following aspiring Australian actors looking to further their careers in Tinseltown. 
---
You might also recognize the star from another apocalyptic show called Fear The Walking Dead. Since her two break out shows both have an "end of civilization" feel, she's tried her best to distinguish her roles. In an interview with Variety, the actress said:
"I've tried to steer clear of any sort of parallels," she says. "Lexa is an amazing warrior character and I adore her, but I definitely don't want that to seep in because that's not what Alicia is."
---
6. ELIZA TAYLOR
Eliza is the second Aussie on our list who has appeared in the Australian soapie Neighbors. The actress was born and raised in Melbourne, but now you can catch her on The 100, and she appears as Alycia's love interest. 
---
In real life, the actress is married to her The 100 co-star, Bob Morley. The couple surprised fans by tying the knot last year - it was the first time they acknowledged their relationship in public. The pair announced their marriage via Twitter and still maintain their privacy even after making things official.
Recently I married my best friend and soul mate @WildpipM We are very happy and ask that you keep your comments kind and respect our privacy at this time ❤️ pic.twitter.com/MDItwk0SLM

— Eliza Taylor (@MisElizaJane) June 8, 2019
---
7. BOB MORLEY
Bob Morley is an Australian native, but his mom is Filipino, and his dad is Australian Irish. The actor didn't have plans for an acting career until he reached college. Finally, in 2013, he got his big shot in The 100.
The actor also has a passion for philanthropy as he frequently involved with initiatives to raise awareness about mental wellbeing as he has also dealt with mental health issues.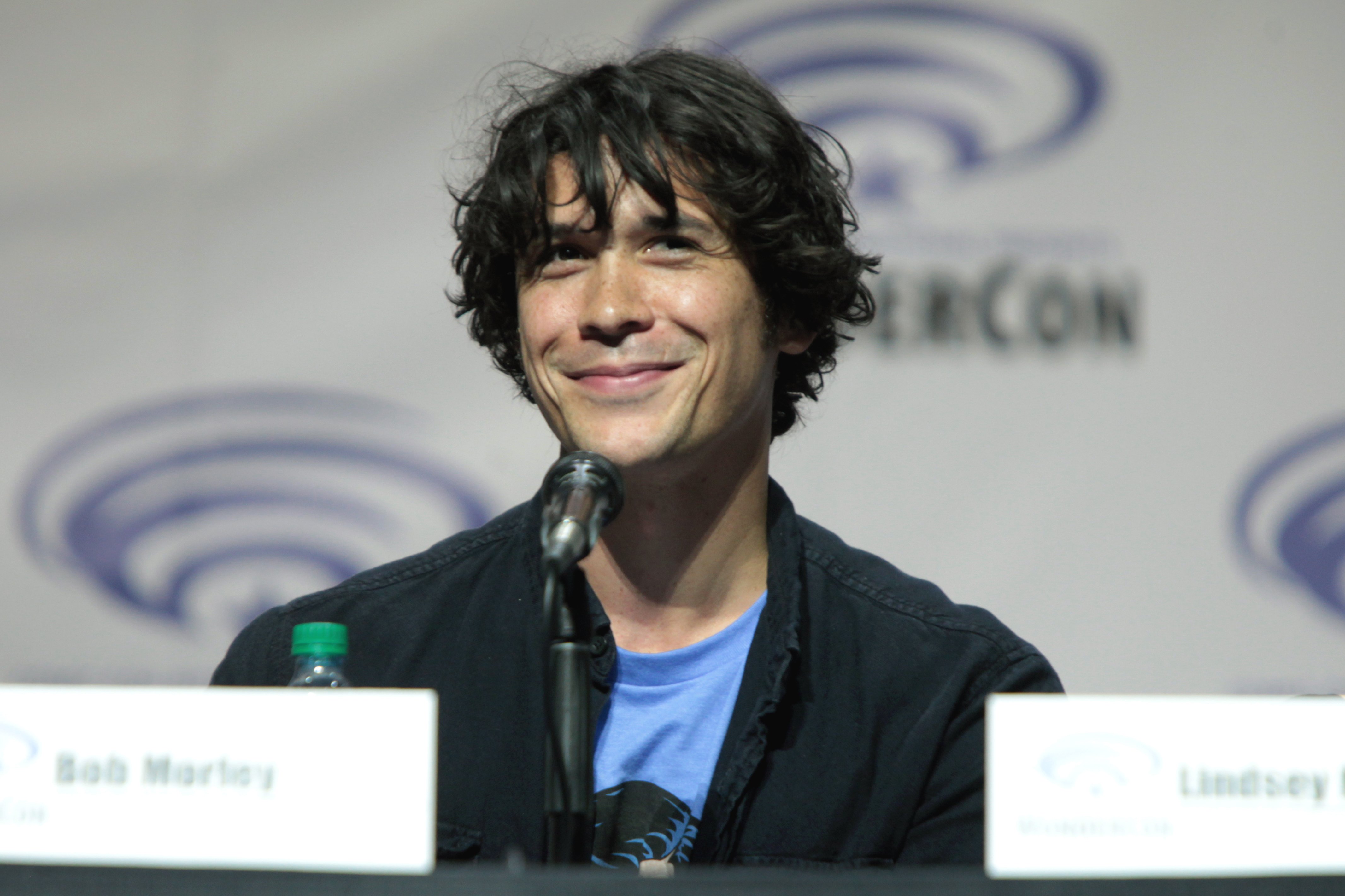 ---
When it comes to his private life, the actor is guarded about what he puts into the public. In an interview with E! News, he spoke about why he and his wife, Eliza, decided to get married privately. The actor said:
"I think we just like to keep our private life private, there's a reason it's called a private life," Morley added. "It was just for us and our family."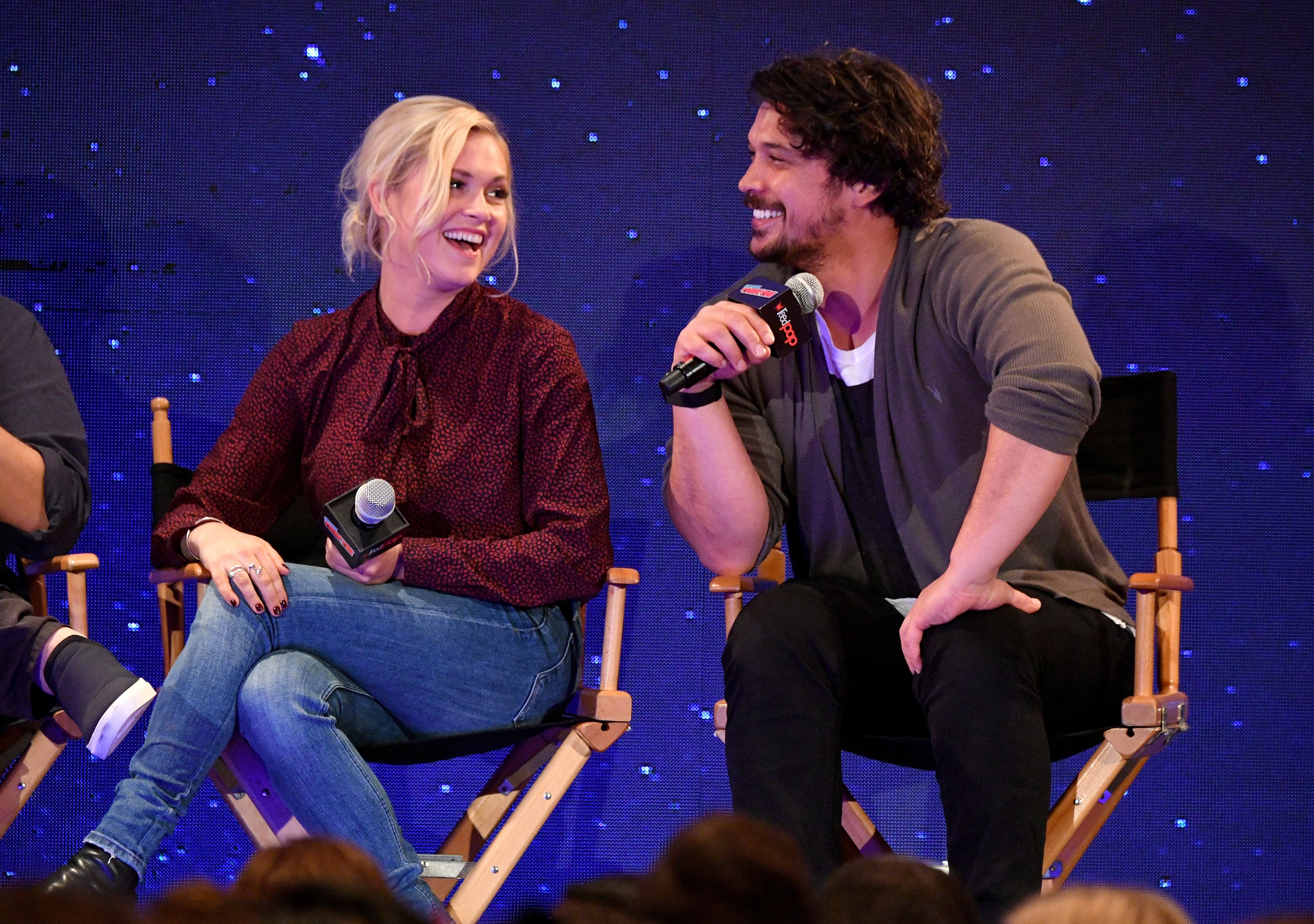 ---
8. MARGOT ROBBIE
Margot has undoubtedly become a mega movie star since leaving her native country. She started in Australia acting on the Neighbors soapie, just like some of her other Aussie colleagues. Now she's one of the biggest stars in Hollywood and has been nominated for two Oscar's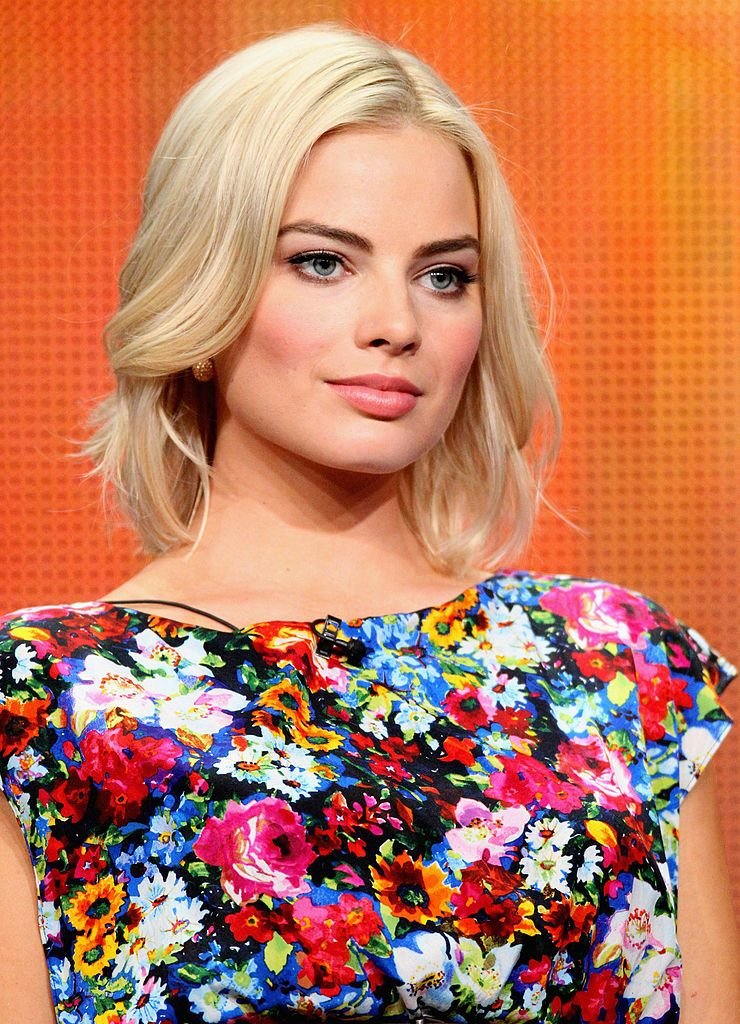 ---
We've seen Margot's talent in films such as focus and Harley Quinn, but when did she realize that she was a successful actress? The star has a pretty humble answer, and it makes her even more likable. 
 "Honestly every step of the way I've felt like 'This is the best, it's never going to get better than this!' When I got the job on Neighbours I was like, 'Oh, nothing better will ever happen in my whole life.' And then I got to America and then I got a job."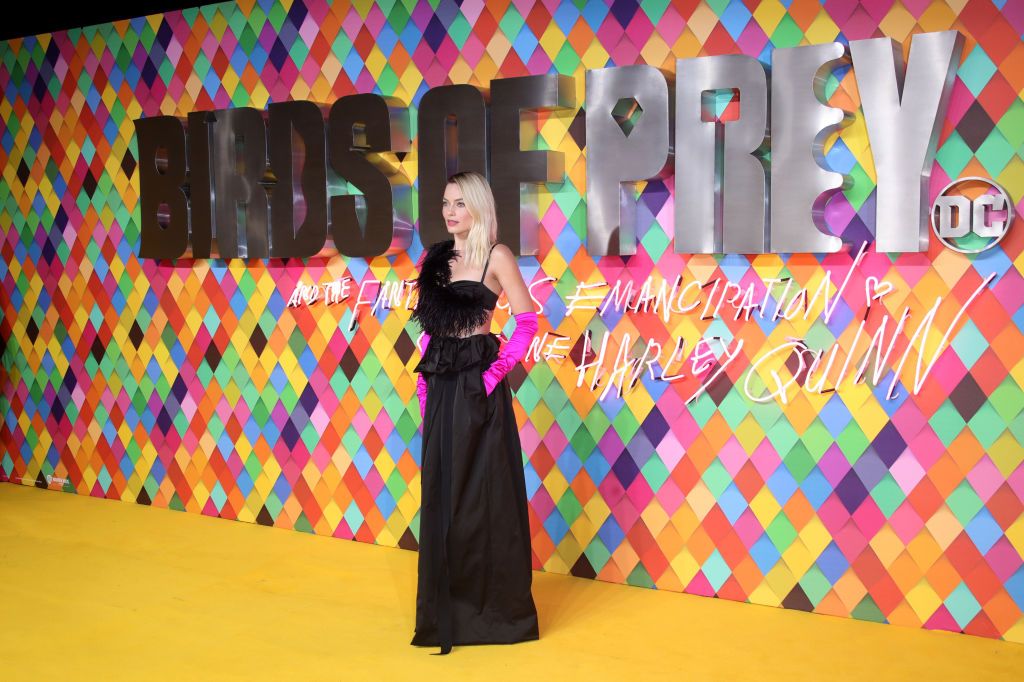 ---
9. JACOB ELORDI
Elordi hails from Brisbane, and you might not have known that he has a bit of Spanish ancestry. His first shot in Hollywood was in the beloved Pirates of the Caribean franchise, and from there, he's flourished. He became more famous with his role in the Netflix film The Kissing Booth.
The actor currently plays Nate Jacobs in the TV series Euphoria, starring alongside Zendaya.  You can also expect to see in The Kissing Booth sequel set to be released in July.
---
Something else that fans probably don't know about the actor is that he is a talented photographer. He even created an 18-piece photo series dedicated to Euphoria. Australian actors are raising the bar!
---
10. KEIYNAN LONSDALE
Keiynan started his career as an MTV presenter before moving into acting. The actor is most famous for his role in the Divergent trilogy. When he got the job, Lonsdale was quite excited because it was such a huge Hollywood movie. In an interview with Vice, the actor revealed: 
"I was so happy and excited that I had the opportunity to work on such an amazing film. After a week I started to get a bit more comfortable and really started to enjoy the work."
---
Keiynan also appeared in The Flash for two seasons before he departed from the series in 2018. However, he still pops into some episodes every once in a while. During the same year of his exit from The Flash, the actor decided to come out about his sexuality and is now an advocate of the LGBTQ community.
He told The Hollywood Reporter:
"It's been a wonderful experience, a very welcoming experience, we have the power to change that outcome ourselves, and if you come out and you're proud of it and you're proud of yourself, then people are proud for you. It's infectious."
---
11. MAIA MITCHELL
Maia was born in Lismore and she was discovered by talent scouts at 12 years old. The actress got her big break on an Australian children's show called Mortified and that led her to appear on a string of other shows in her homeland.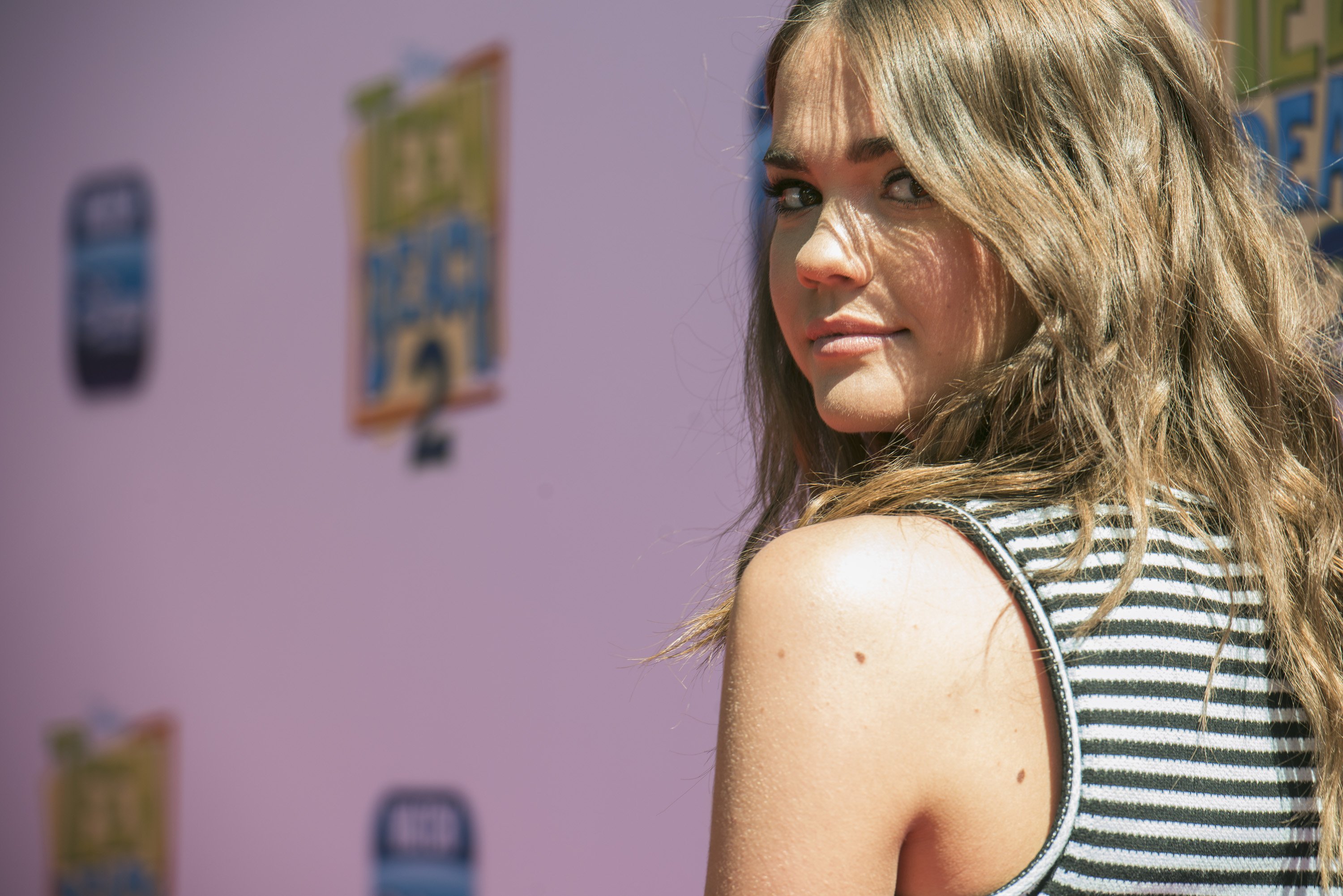 ---
She made the career-defining decision to move to Los Angeles at the age of 18 and before you know it, Mitchell was on Disney's Jessie. The actress has evolved into other roles during her career and she's become more popular. One of her most famous roles is in the hit TV show, Good Trouble. She told InStyle:
"I definitely, since my Disney days, have made an effort to delve a little deeper," Mitchell said "Good Trouble was another really good opportunity to do that. It was a character that I know really well, but put in a different light. It's a little more sophisticated, which was exciting. Some of the themes are…I don't know if they're dark, but they're definitely more serious."
---
Mitchell also took on the boss position during Good Trouble as she is an executive producer on the show. A perfection combination of beauty and brains. During her interview with InStyle, she also gave some advice for success:
"Just being good at what you do. Work your way into the rooms and make your voice known."