Some Rare Facts About 'Happy Days'
It's impossible to talk about iconic TV shows without mentioning the long-running "Happy Days", the show that brought us the coolest character ever on TV, The Fonz, also known as Fonzie. But there's more to the show than meets the eye though. No matter how much of a fan you were, these behind-the-scenes facts are sure to surprise you.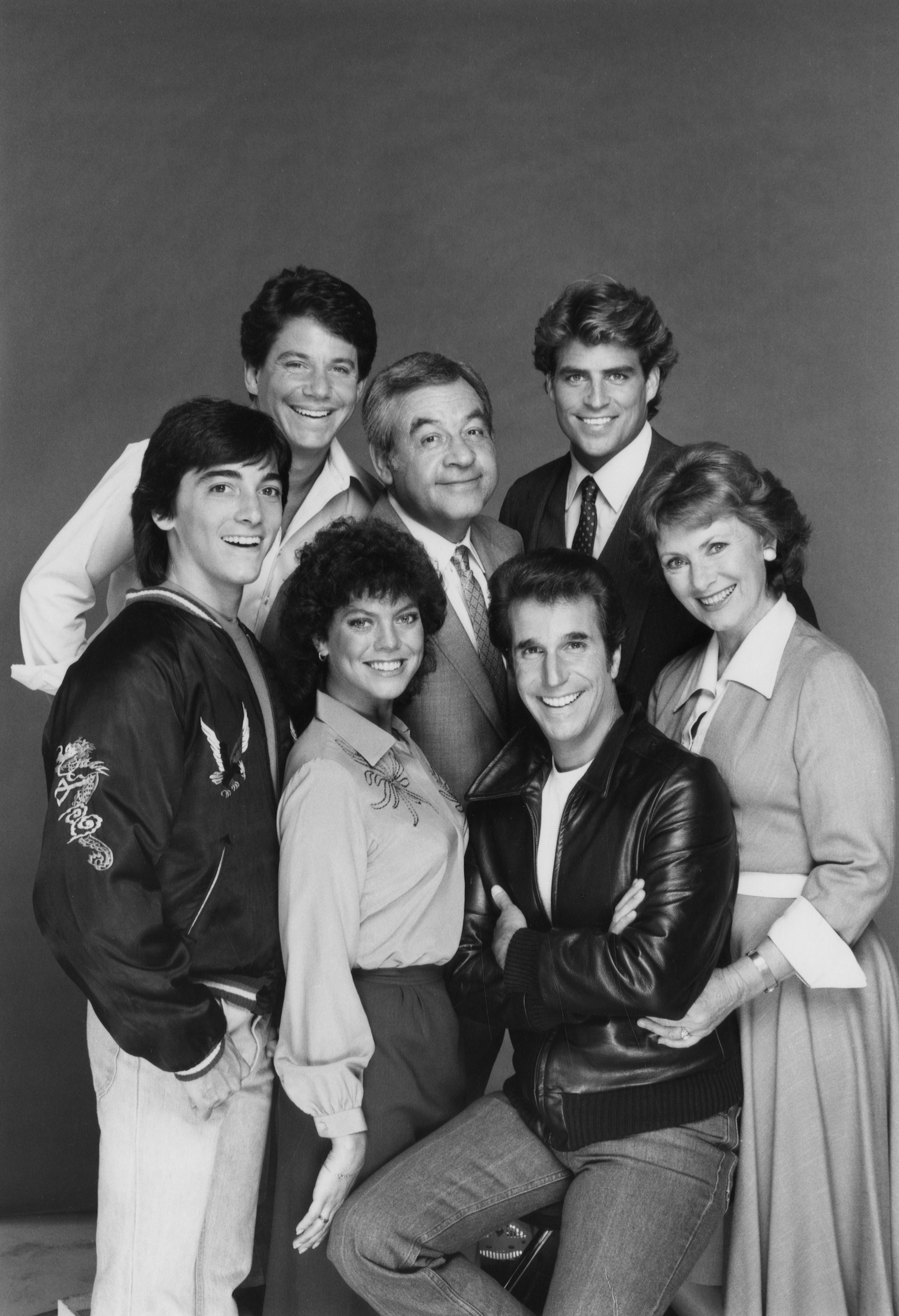 ---
The show was supposed to have a different name
Believe it or not, the show's first name was far from what it eventually came to be known for. In his book "Wake Me When It's Funny", Gary Marshall, the show's creator, revealed that its original name was "Cool". However, when the name was exposed to test audiences, they thought it sounded like a cigarette brand.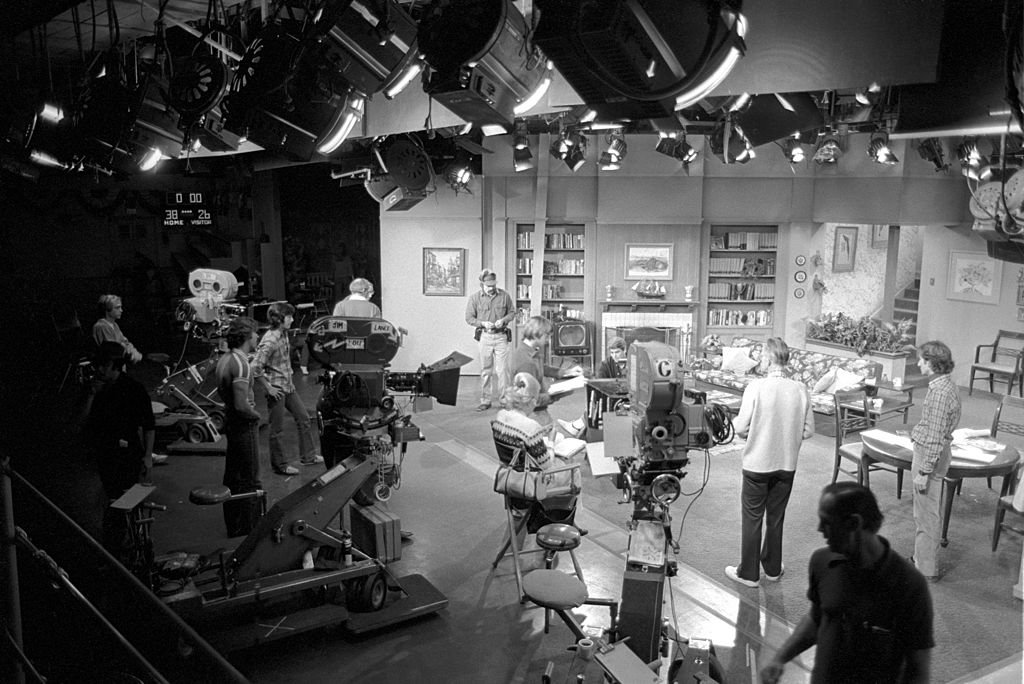 The day was saved when producer Carl Kleinschmidt came up with the name "Happy Days". Later on, the creators thought about renaming it to "Fonzie's Happy Days" once they saw what an iconic character Fonzie was going to become, but Ron Howard, the leading actor, wasn't too fond of it.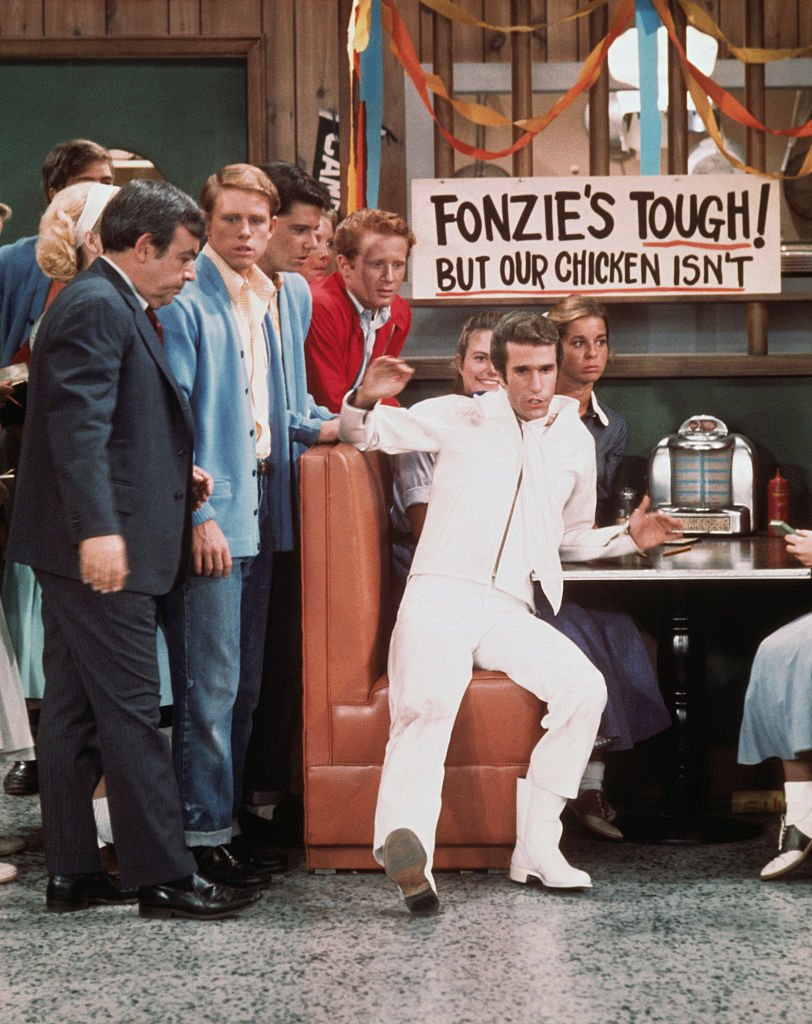 ---
It almost got canceled after one season
When you look at how iconic and memorable the show became through the years, it's somewhat hard to believe that it almost didn't make it past its first season. In fact, ratings were so low that it was at risk of being pulled out. It all changed once its most iconic character entered the show.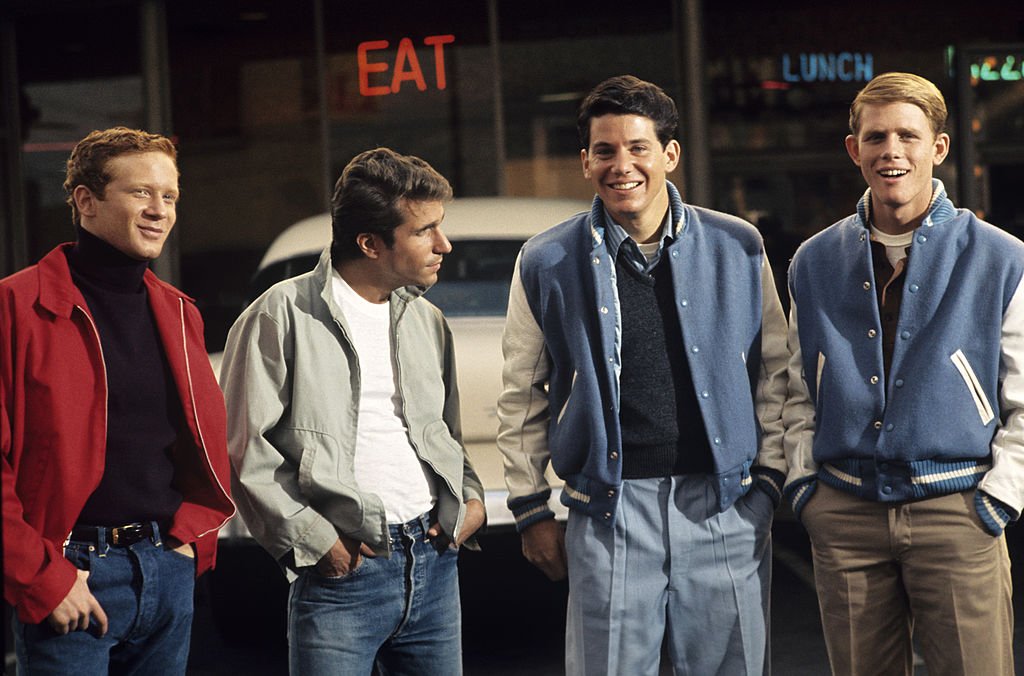 When Arthur "Fonzie" Fonzarelli became part of the cast, audiences immediately took alike to him. His handsome greaser looks and laid-back personality managed to draw audiences to the show and save it from being canceled. He became an essential character to the show.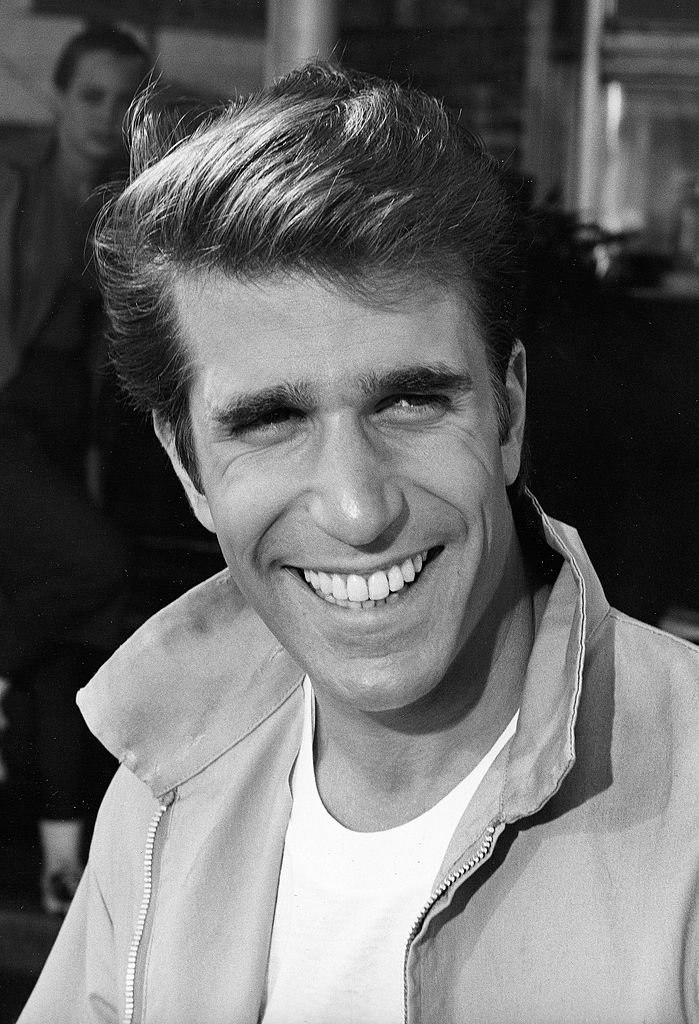 ---
Ron Howard escaped the Vietnam War because of the show
Ron Howard got the role of his life when he started playing Richie Cunningham on "Happy Days", but the main reason behind his decision to take the role might not be exactly what you think. Howard was actually more interested in becoming a director but acting gave him immediate employment, which allowed him to escape being drafted into the military.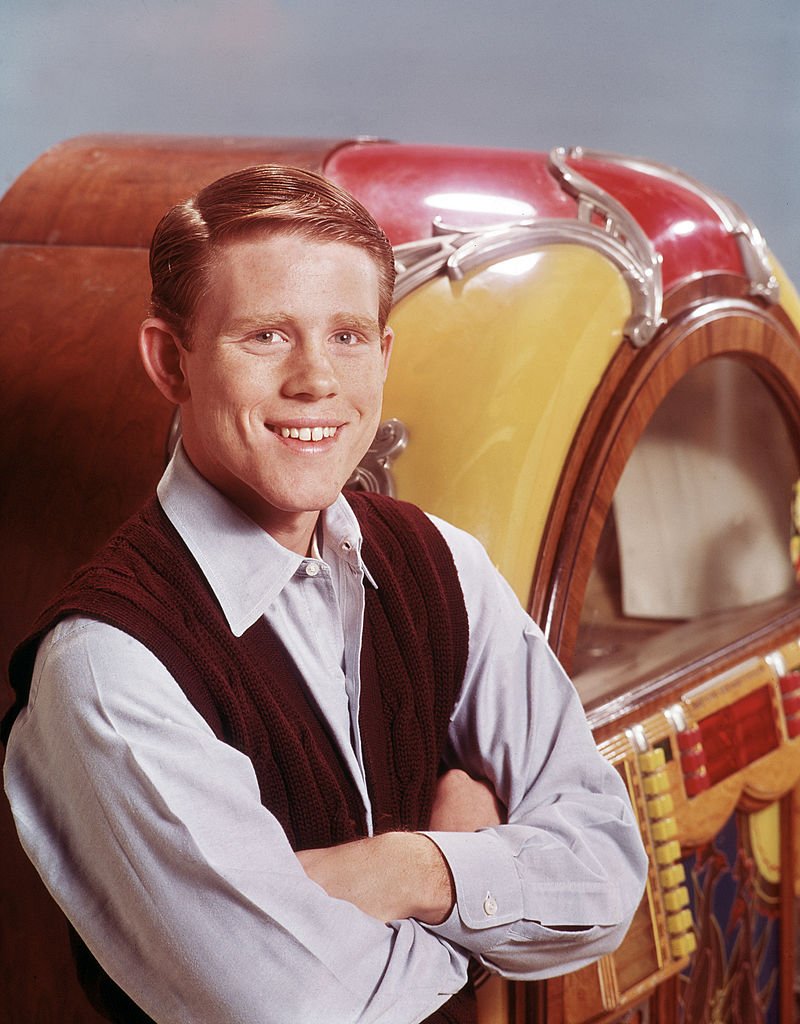 After "Happy Days", Howard went on to pursue his dream of becoming a Hollywood director. His hard work and resilience paid off as he is now one of the most respected directors in the industry, responsible for hit movies such as "A Beautiful Mind", "Apollo 13" and "Splash", among many others.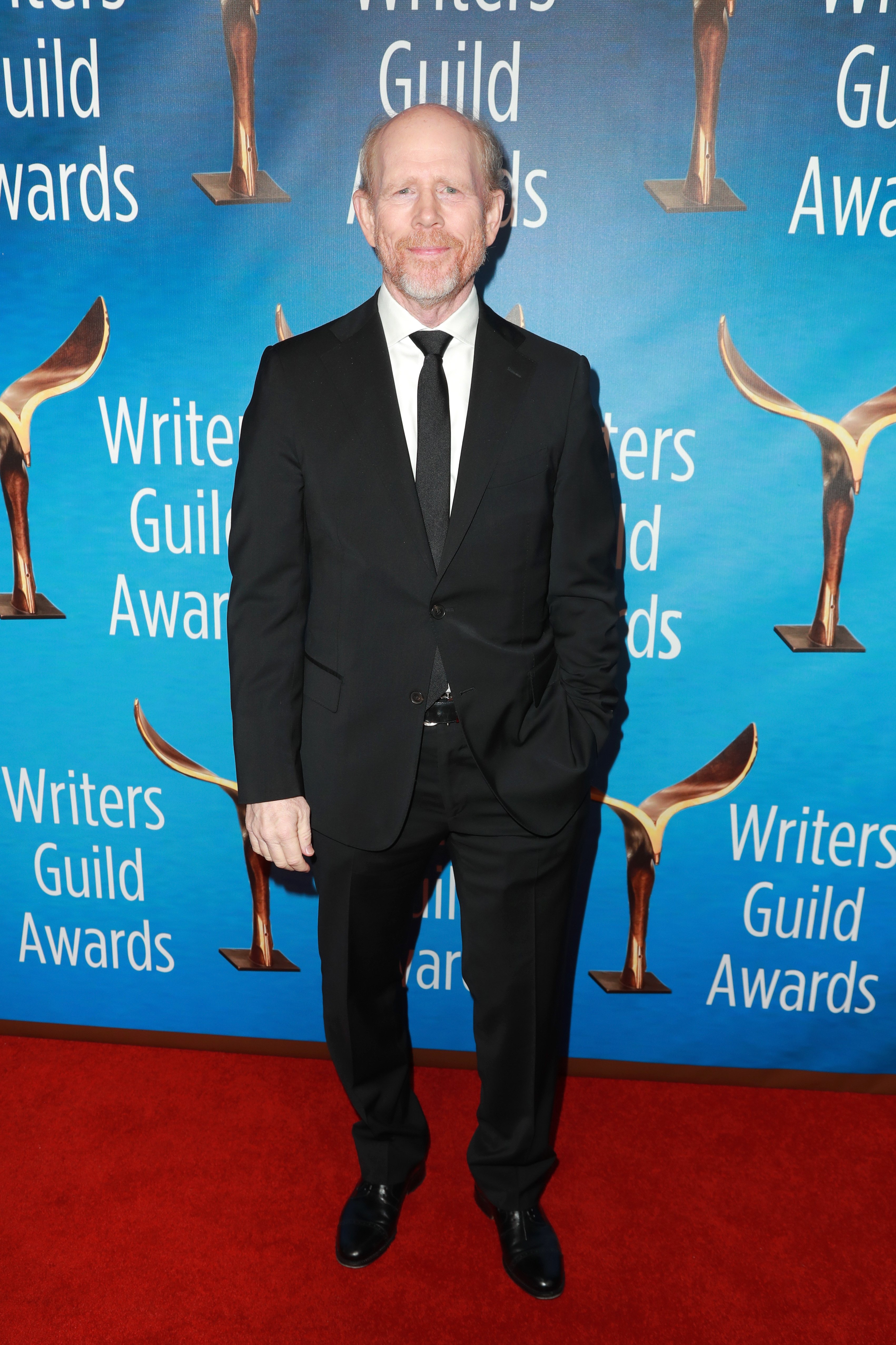 ---
The original Fonzie was too tall
We can't really imagine Fonzie being played by any other actor than Henry Winkler, but in fact, the show's creators initially had someone else entirely different in mind for the role. The original Fonzie was supposed to be played by The Monkees' drummer and lead singer Micky Dolenz. Gary Marshall had liked his performance as a biker in a movie.
Ultimately, the producers ended up changing their minds about Dolenz because they found him too tall to play Fonzie. At 6 feet tall, he would not fit in with Ron Howard's 5´9". Even though he didn't get the part, Dolenz didn't seem to be very upset about it, as he ended up finding success with his band The Monkees.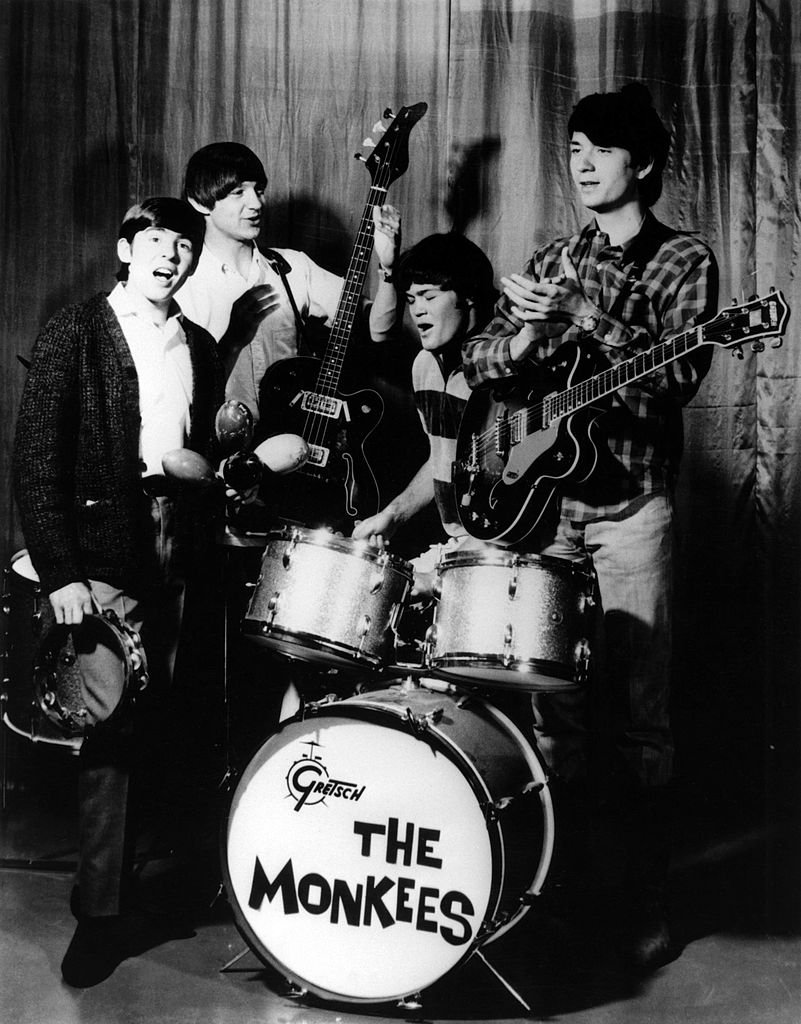 ---
The show was supposed to be set in the 1920s
When Garry Marshall first heard about the show, it was supposed to be set in a completely different era. The idea was to have the characters mingling during the 1920s. Marshall wasn't too pleased about it, as he knew nothing about the era. He had no idea how to do a show about teenagers without drugs or alcohol.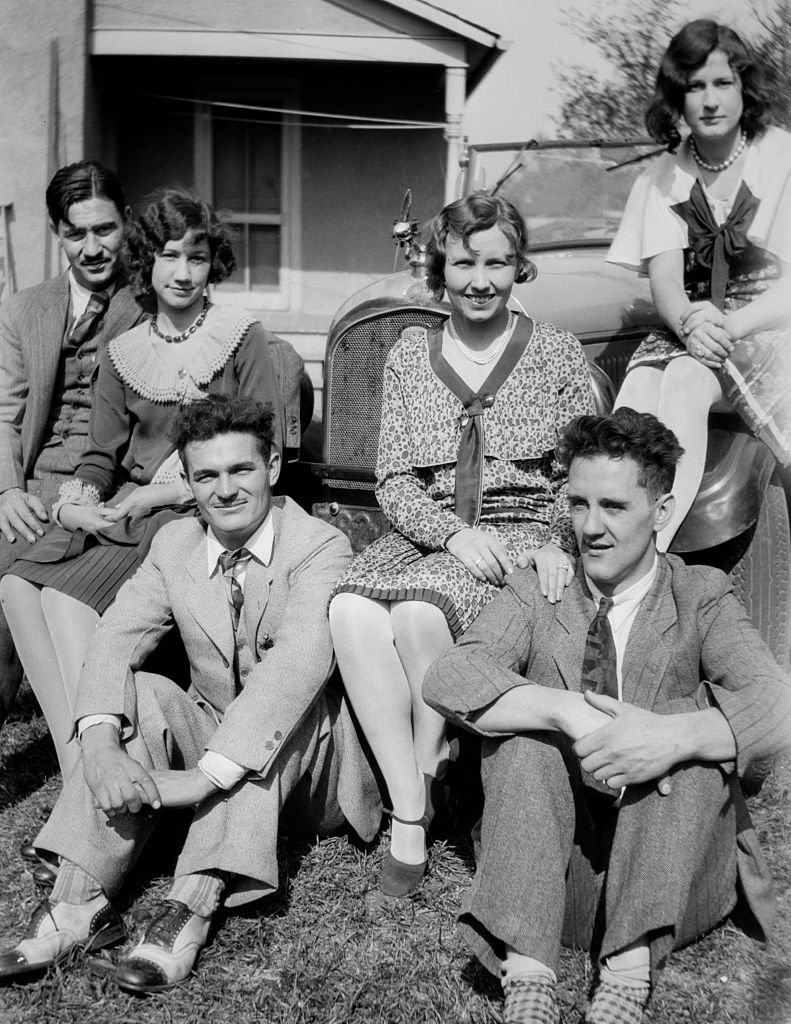 He agreed to do it, but only if it was set during his childhood era, the 1950s. The network thought no one would want to see a show set in the 1950s until they saw how profitable the 1973 movie "American Graffiti" had become. They immediately agreed to Marshall's idea.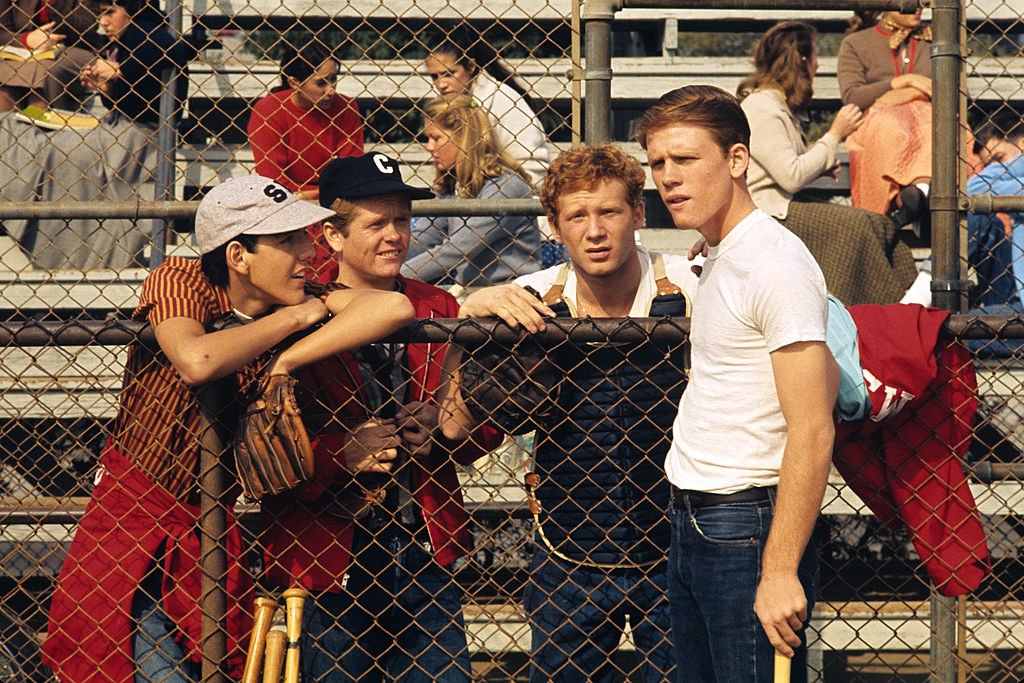 ---
Fonzie's iconic... windbreaker?
Fonzie wouldn't be the same without his iconic leather jacket which represented him as the coolest guy in the show. However, the legendary jacket almost didn't make it to the show. As the family-oriented network that ABC was, its execs were worried that the leather jacket would be too much and that it would send out the wrong message.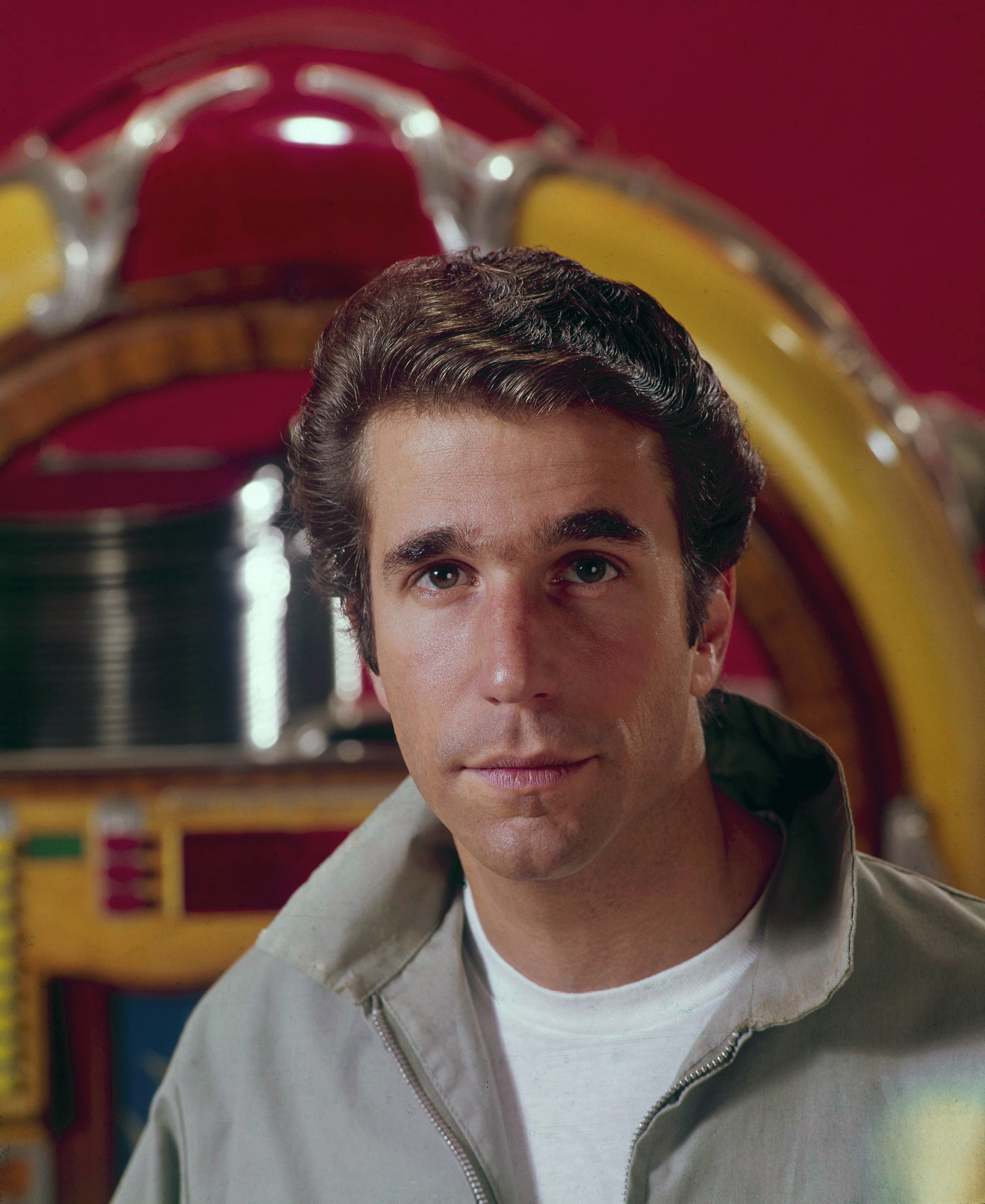 They suggested that the jacket be changed for a windbreaker. Gary Marshall hated the idea and was adamant in trying to convince execs to drop the idea, by explaining that the leather jacket was for motorcycle safety. The network agreed to let Fonzie wear it on motorcycle scenes, but the character ended up wearing it for practically every scene.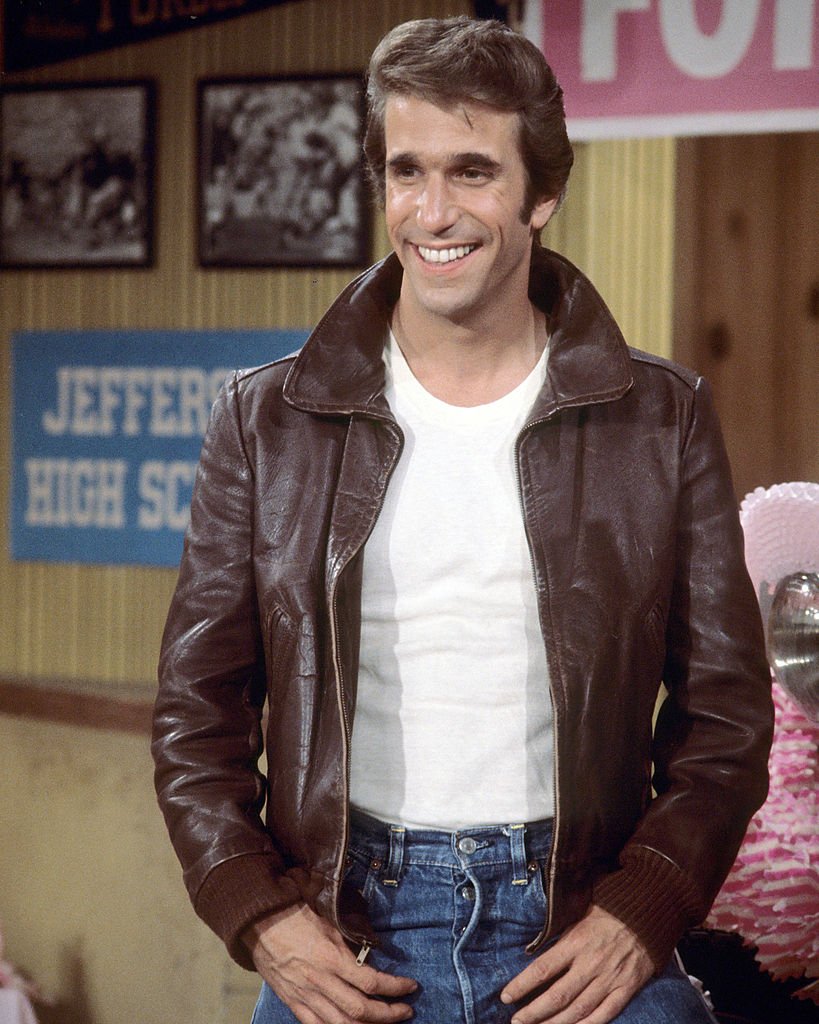 ---
The lost Cunningham child
Fans of the show since its first season might have noticed the disappearance of one character: the eldest Cunningham child. During the show's first 2 seasons, the character used to appear, usually while on its way to basketball practice. It had such little effect on the audiences, that the show decided to abruptly write him off.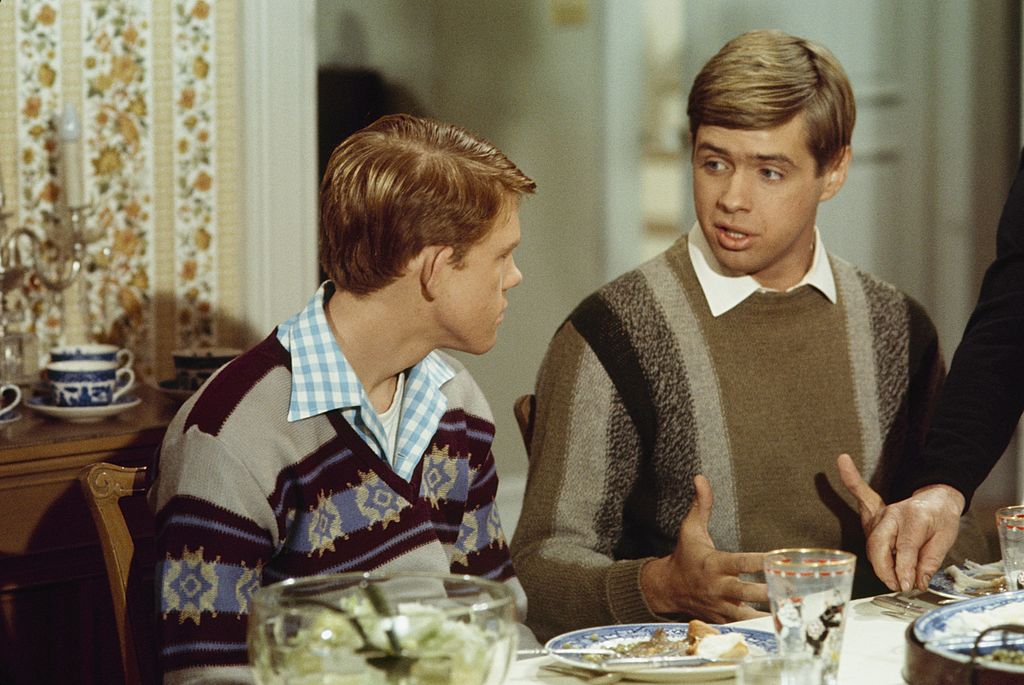 His sudden disappearance with no explanation was so strange that it ended up being called the "Chuck Cunningham Syndrome". With Fonzie filling up for the "big brother" role, fans didn't even seem to notice. Eventually he was completely forgotten and Howard only ended up referring only to his two kids, leaving his lost elder child forgotten.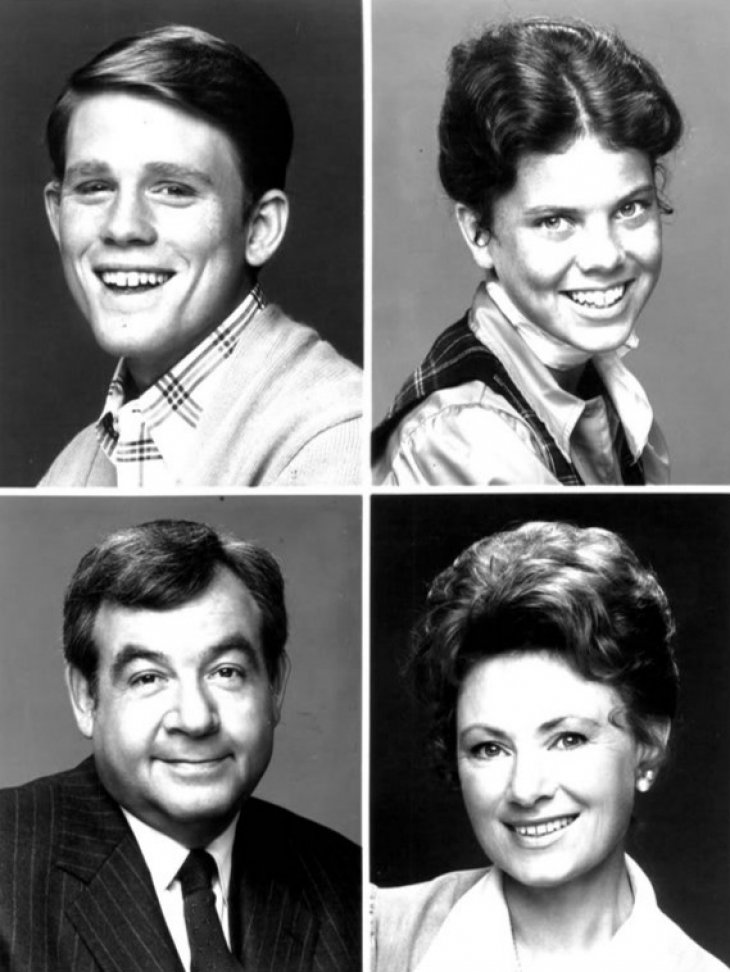 ---
Fonzie couldn't read his lines
Despite becoming one of the most iconic characters of all time, what many didn't know was that Winkler struggled with reading. At 31 years old, the actor was diagnosed with Dyslexia. This resulted in a difficult childhood for the actor.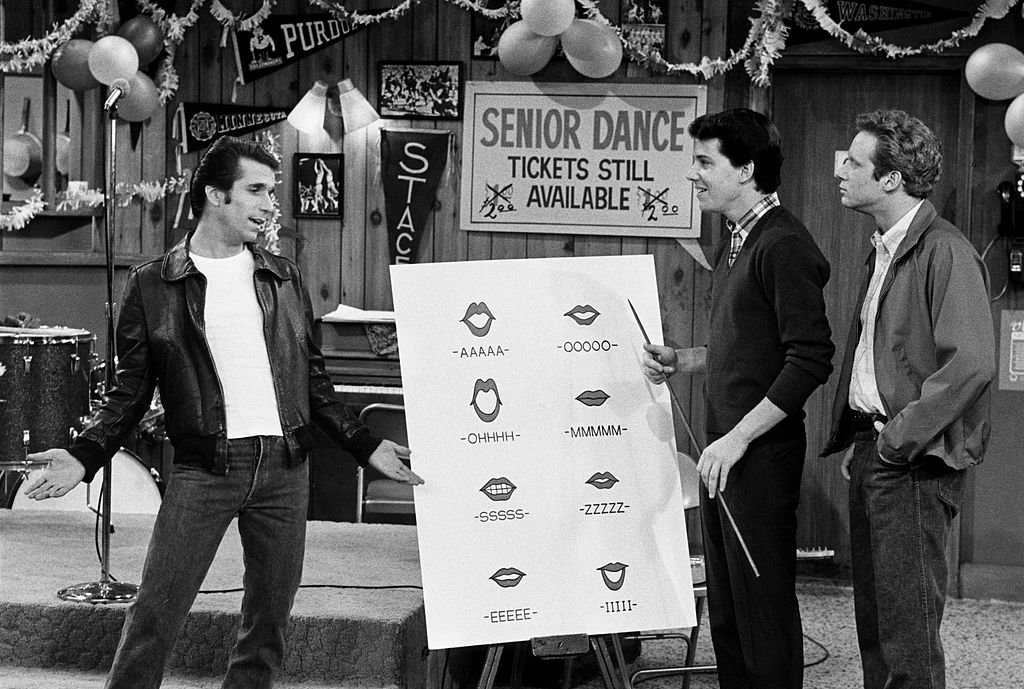 His parents couldn't understand his learning disabilities, which contributed to a very strained relationship between them while he was growing up. On his audition for the role of Fonzie he ended up ad-libbing because he couldn't read his lines fast enough.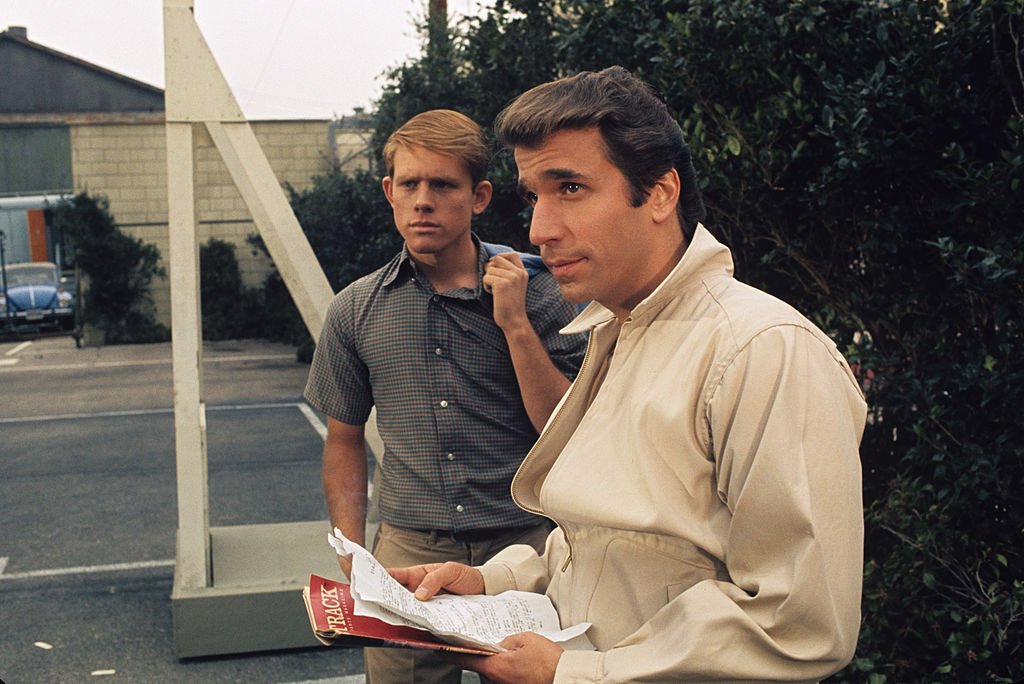 ---
Faking an accent
The California-born Japanese-American actor Pat Morita landed the role of a lifetime playing the owner of the Arnold drive-in restaurant where the main "Happy Days" characters used to hang out. But before getting it, he had to drop his perfect English and work on his Asian accent, so that the character would be more stereotypical.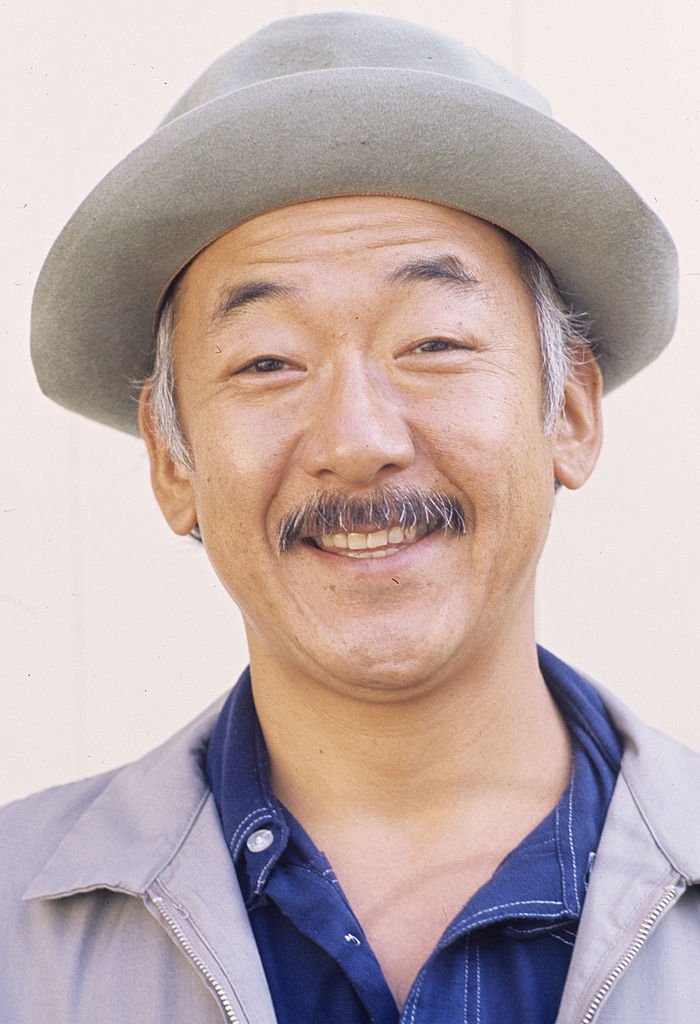 He agreed to do it and ended up giving his character a Chinese Pidgin English dialect. A couple of weeks into the show, standards, and practices officials called him out on his accent saying that he should have a Japanese accent, instead of a Chinese one. He refuted by saying the character was Chinese-Japanese, which allowed him to keep the role.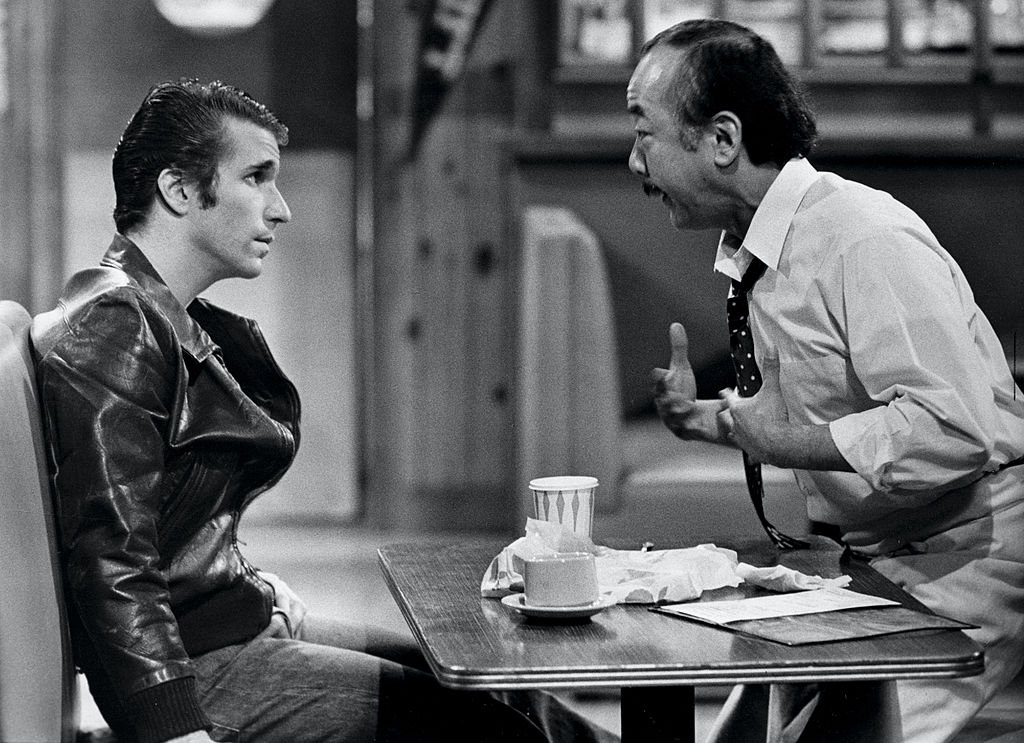 ---
One of the Beatles was a big "Happy Days" fan
Among the show's many fans were also some pretty famous celebrities. One day, in 1975, the former Beatle John Lennon, dropped by the set to pay a visit to the cast. No one was expecting his visit, and he ended up signing autographs for crew members. Anson Williams, who played Potsie Weber on the show, remembered him as a nice but "somewhat shy" guy.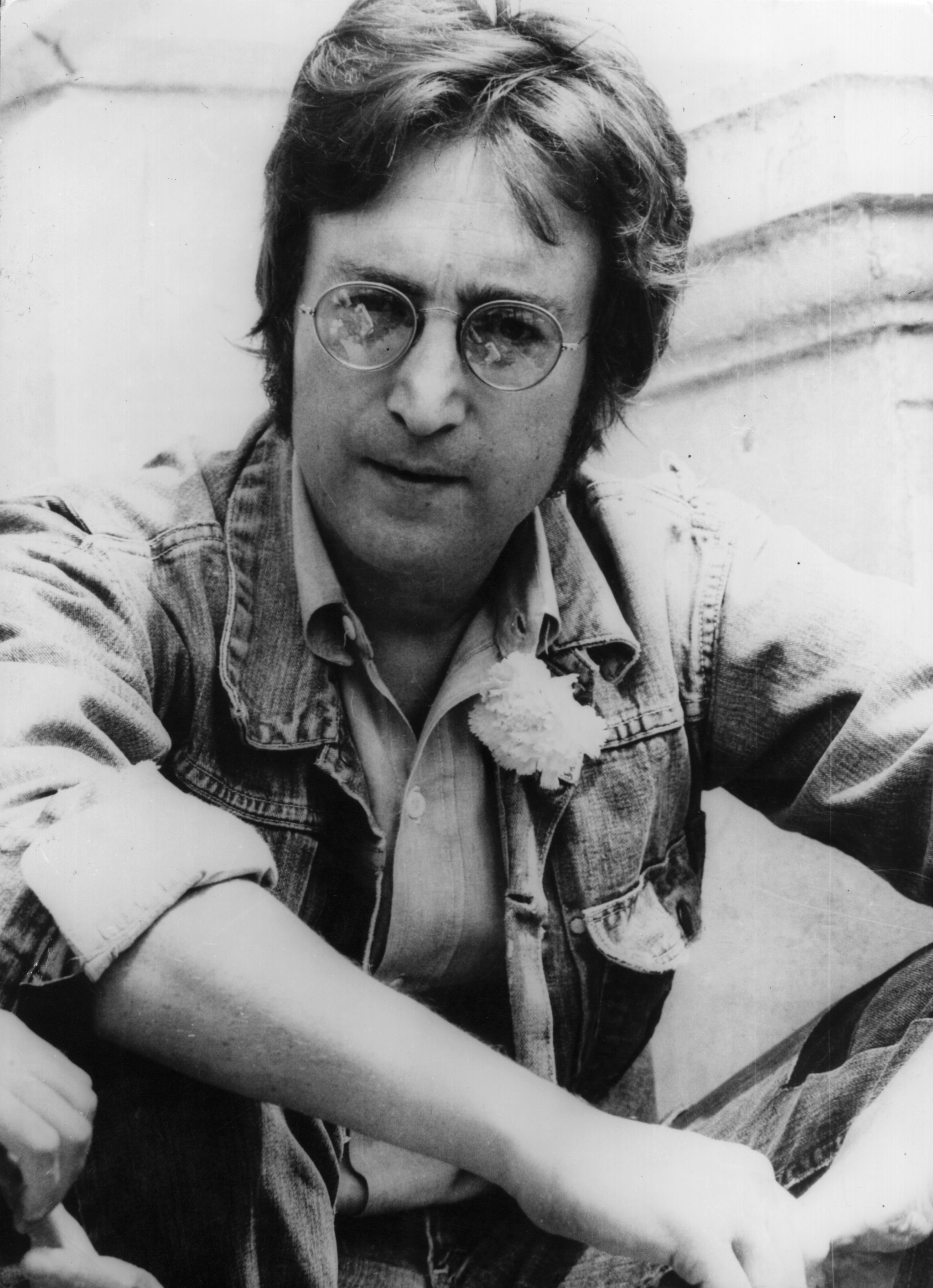 ---
"The Fonz" was meant to be "The Mash"
Gary Marshall took inspiration from his own life to create the characters for "Happy Days". For example, Potsie and Richie were the names of his and his wife's childhood friends and Chachi's last name came from the name of the street Marshall use to live in.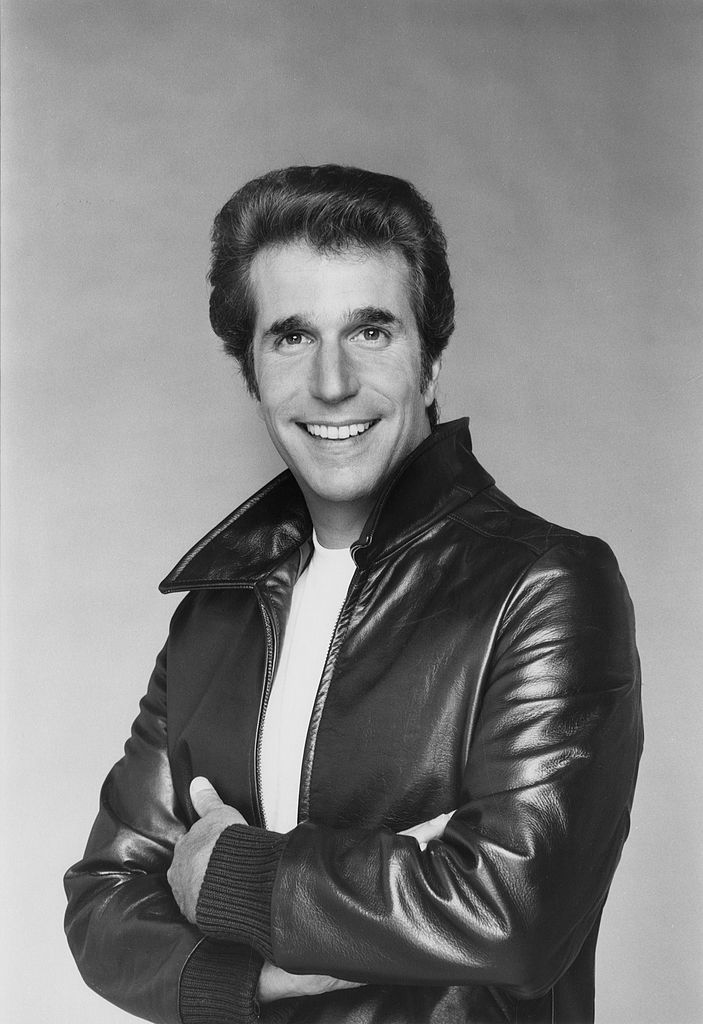 When it was time to come up with a name for the cool biker character, Marshall thought of the Italian name Mascarelli, his own family's real original name. He eventually settled for Fonzarelli because Mascarelli could lead to some confusion with another popular show at the time called M*A*S*H.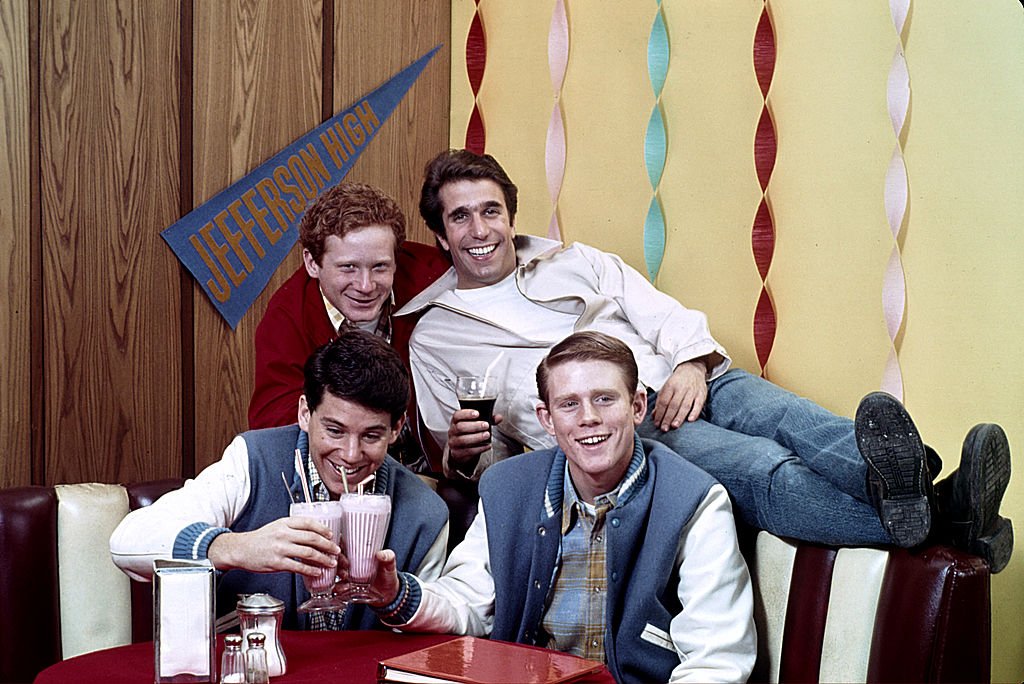 ---
Breaking a crucial rule
On September 27, 1984, the final episode of "Happy Days" aired. In it, Tom Bosley, the actor who played Howard Cunningham, broke the fourth wall rule, which defines an imaginary wall between the audience and the actors, and spoke directly to the camera. He thanked the viewers for their support of the show.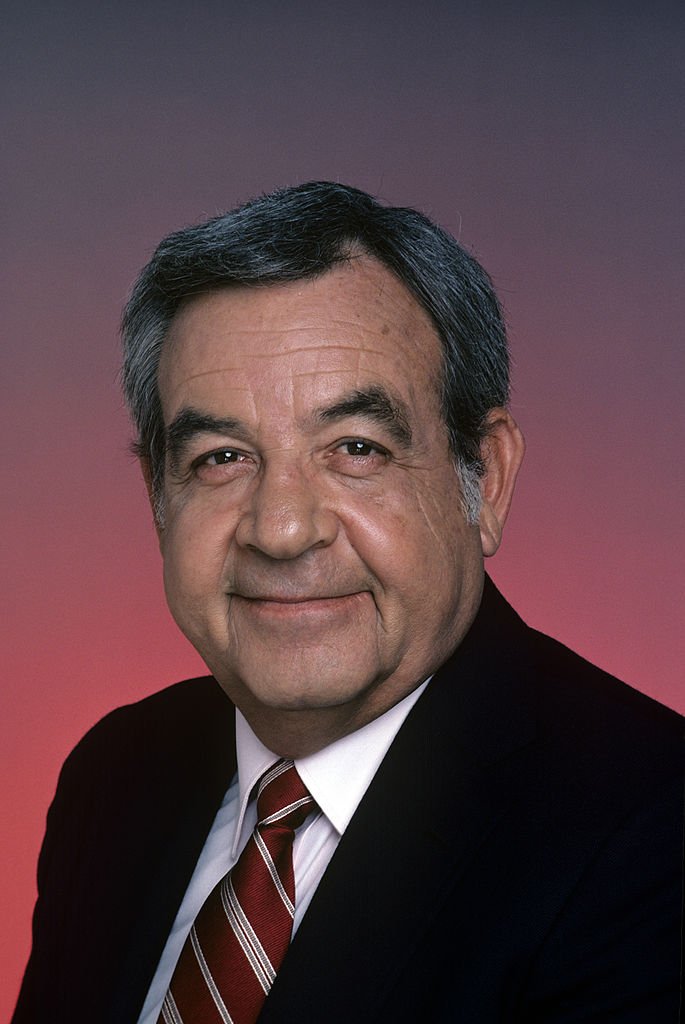 ---
The show originated a well-known expression in Hollywood
In season five, the show's plot took a weird turn when we saw some of its characters involved in scenes that were far from their usual plotlines. Fans were amazed when they saw a leather jacket-clad Fonzie, jumping over a shark (one of his greatest fears) on water skis, during a visit to California.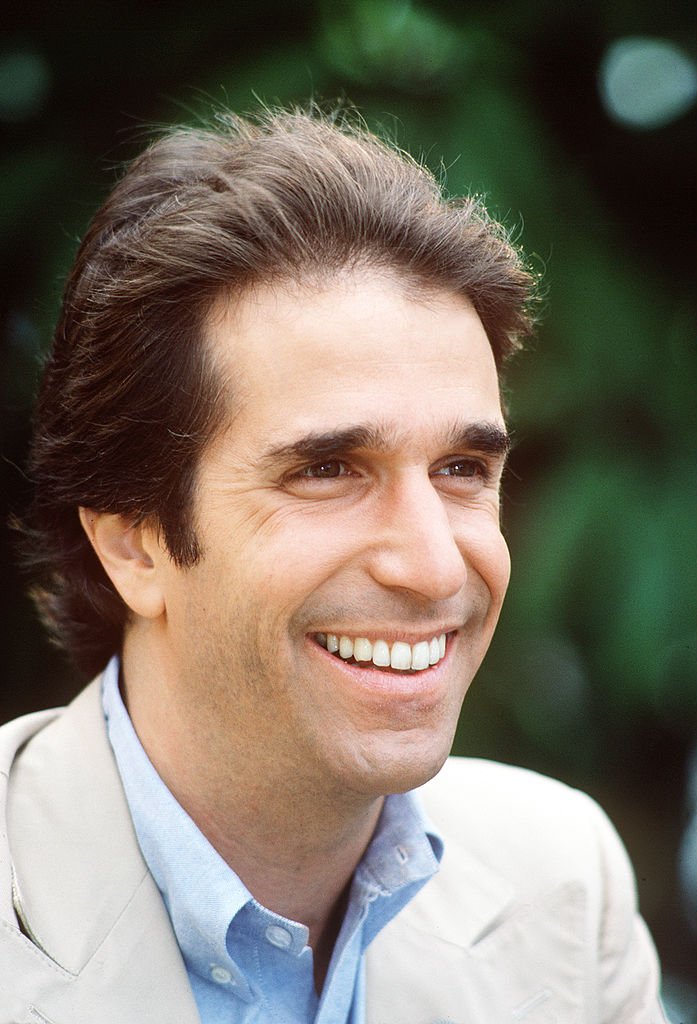 The scene gave origin to the expression "jumping the shark" which is nowadays used in Hollywood to describe the point in which a show starts using over the top plotlines to attract viewers' attention and save itself from being canceled. However, "Happy Days" was far from being over at the time and ran for seven additional successful seasons.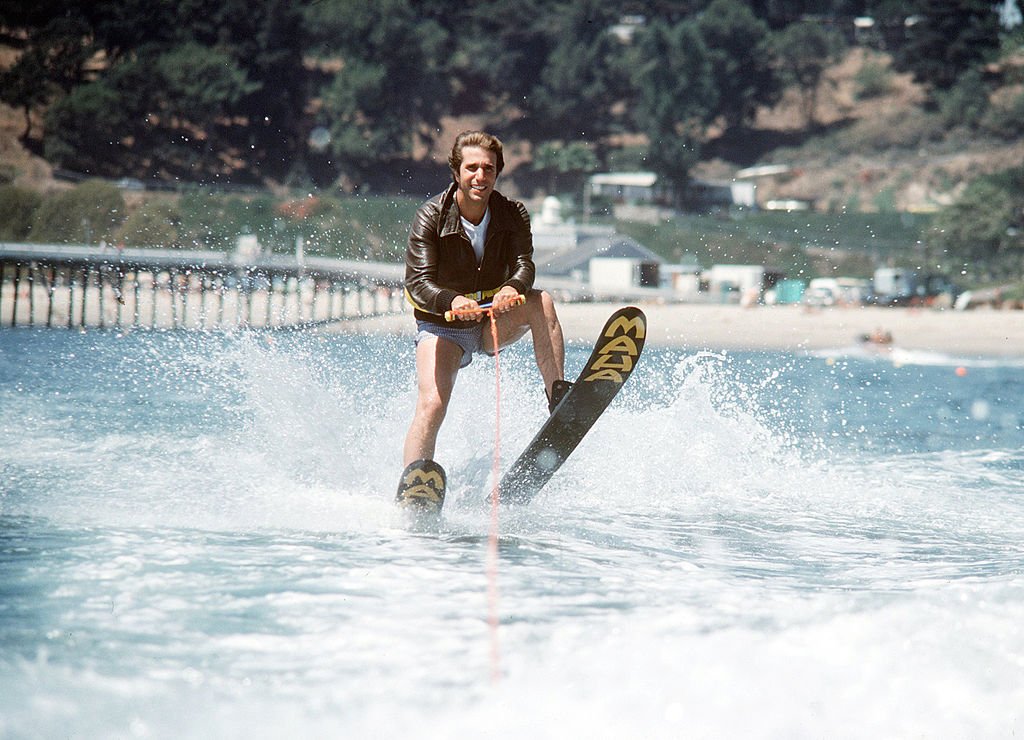 ---
There was no Arnold
Although the show's diner was called Arnold's, in one episode of the show, it was revealed that its owner was actually not really called Arnold, but Mitsumo Takahashi. The only reason the diner was known by that name was because Takahashi couldn't afford to change the diner's original name.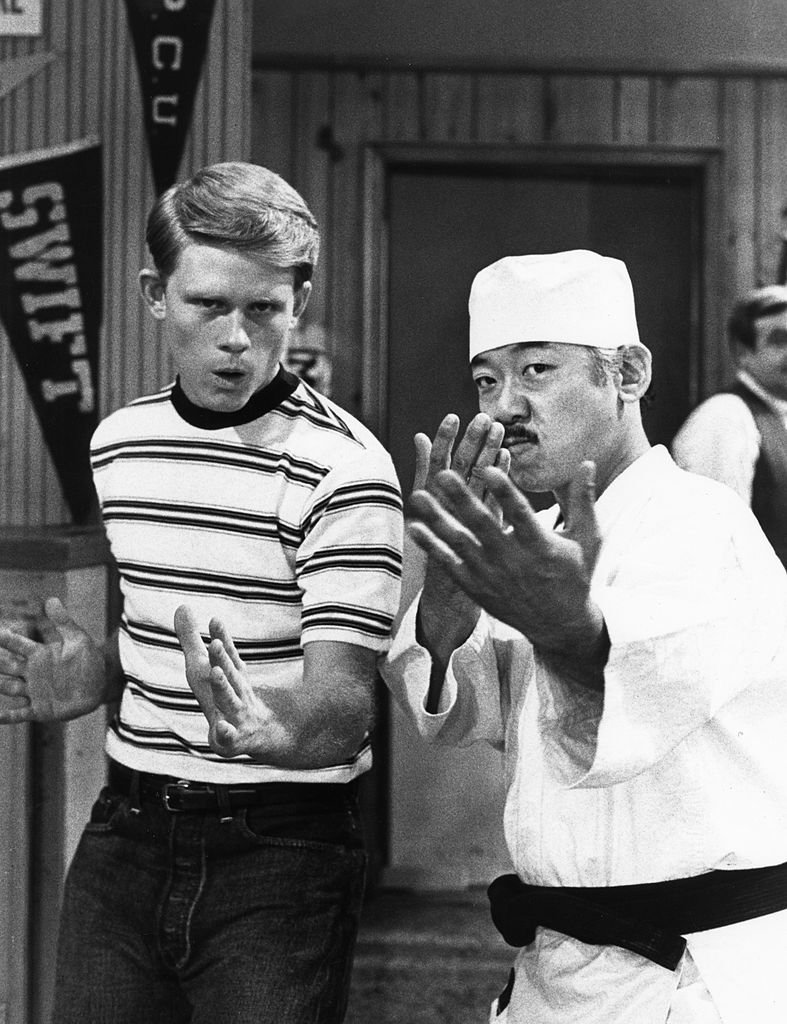 ---
Robin Williams got his big break in the show
Gary Marshall's son, a major "Star Wars" fan, wanted a "spaceman" to be featured on the show, so he suggested to his father the addition of an extraterrestrial character. That's when Mork, the goofy alien who stops by Planet Earth to learn about human customs, comes in. But just as they were about to shoot, the actor chosen for the role quit.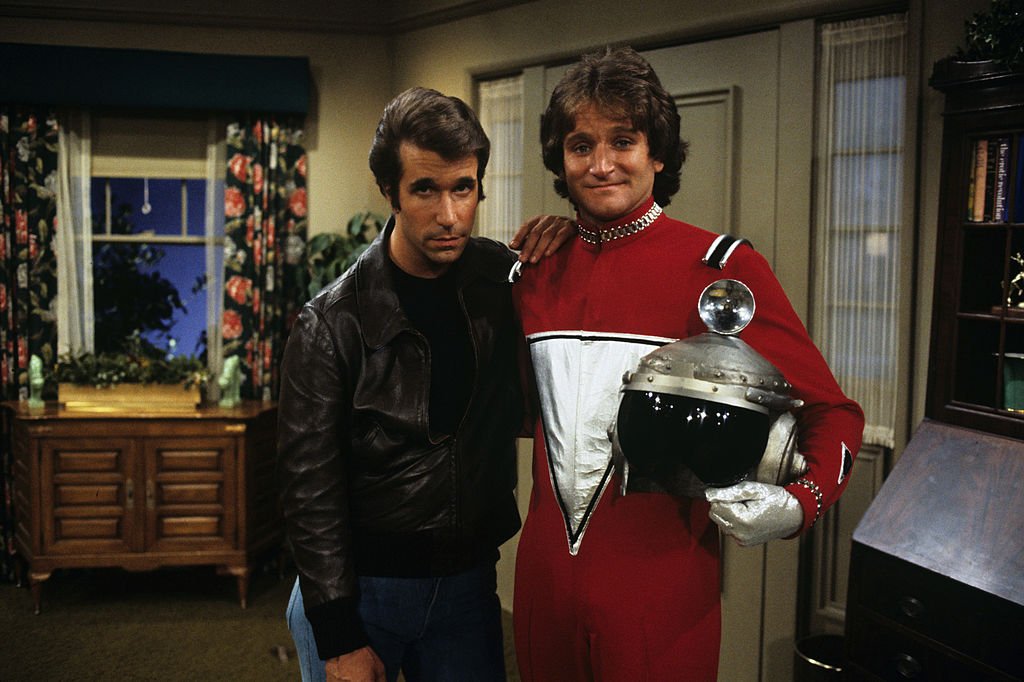 That's when Robin Williams' name popped up. Marshall's sister Penny suggested it to him after seeing Williams do a stand-up street performance near the studio. The actor immediately won everyone over with his hilarious improvisations. He did so well in his portrayal of Mork that he landed his own spin-off show shortly after.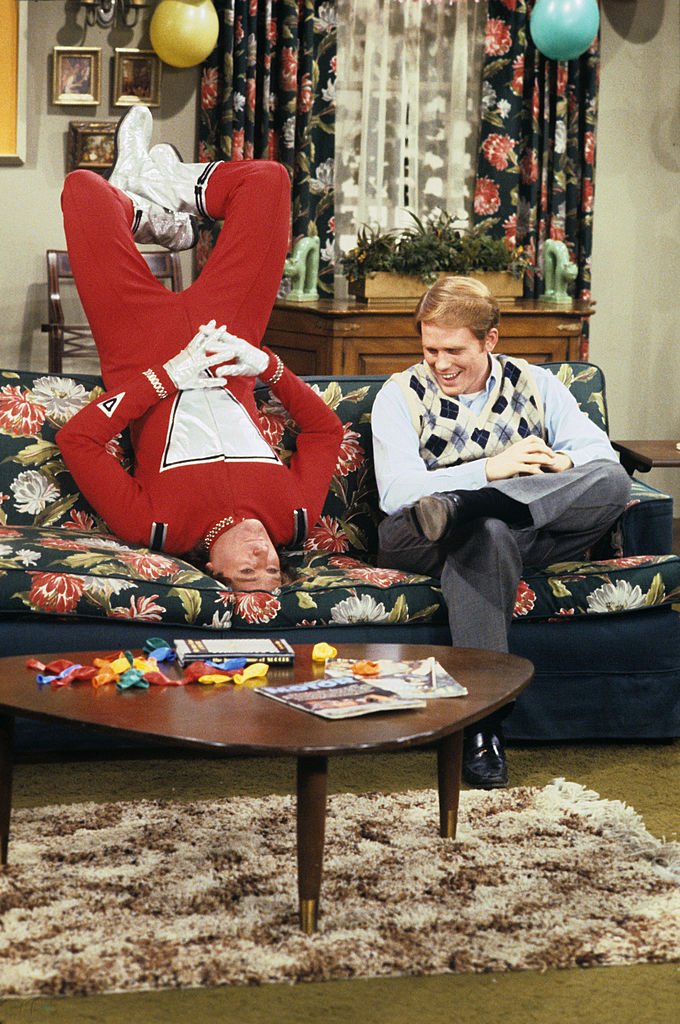 ---
A peculiar good-luck charm
It's not unusual for people to keep special items with them for good luck or just to remind them of special moments or people. Usually it's a picture of someone they love. But Fonzie's trinket was somewhat different. The character was so fascinated with the Lone Ranger, that he kept a picture of him on his wallet.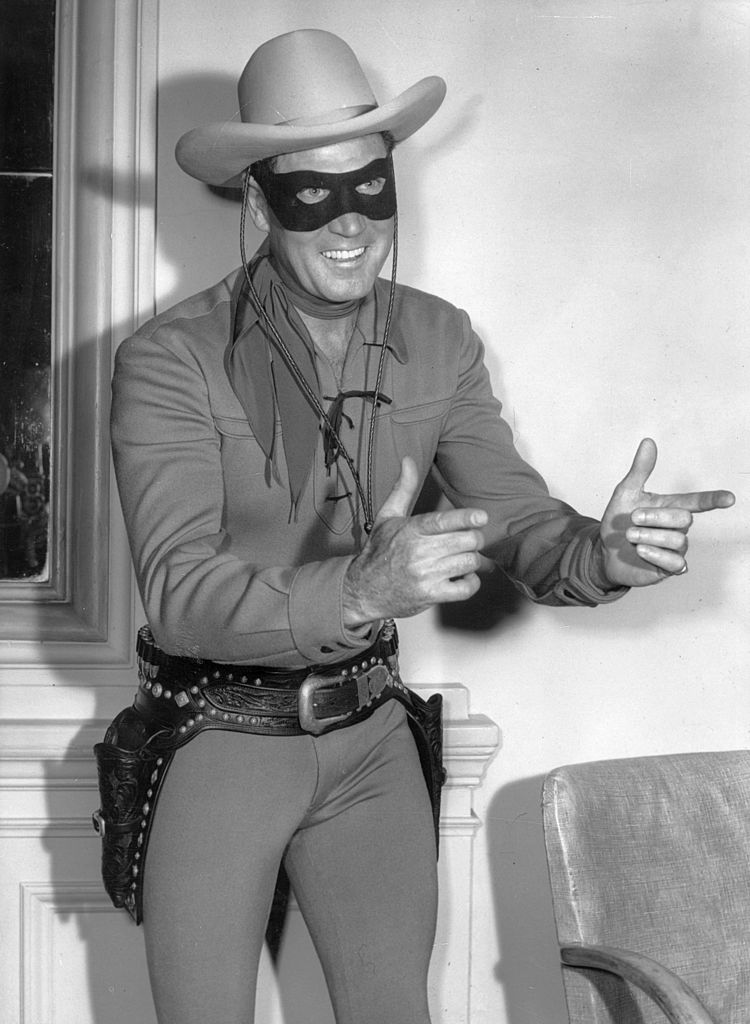 The leather-jacket wearing Fonzie loved the Lone Ranger character so much that he even got to meet him on the show once. During their meeting, the Lone Ranger gives Fonzie a bullet for him to keep as a good luck charm.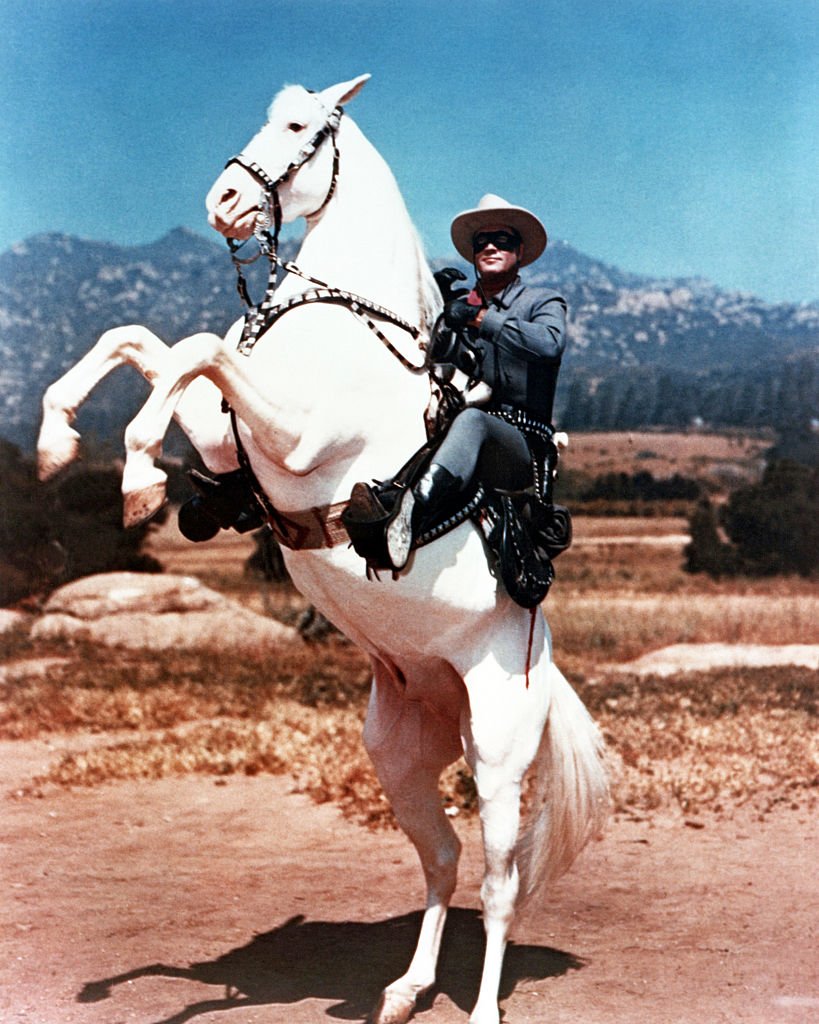 ---
Fonzie saved a teenager's life
The show once received a scary call from a teenage fan. The young aspiring actor was going through a severe depression that led him to consider suicide. The only thing he wanted was to talk to Henry Winkler, his favorite actor. Although scared, Winkler agreed to talk to him.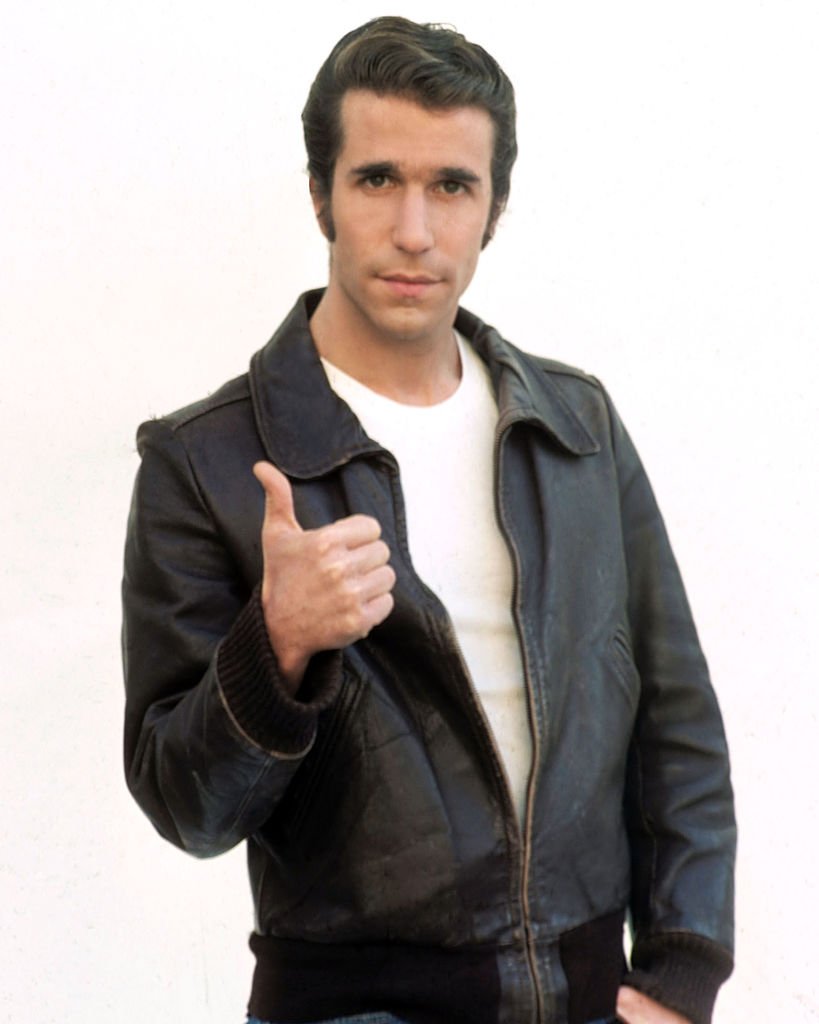 After a long and tense conversation in which he channeled Fonzie's unbeatable confidence and coolness, Winkler managed to convince the young boy of going through with his suicide plans. We can basically say that Fonzie did in fact save a life.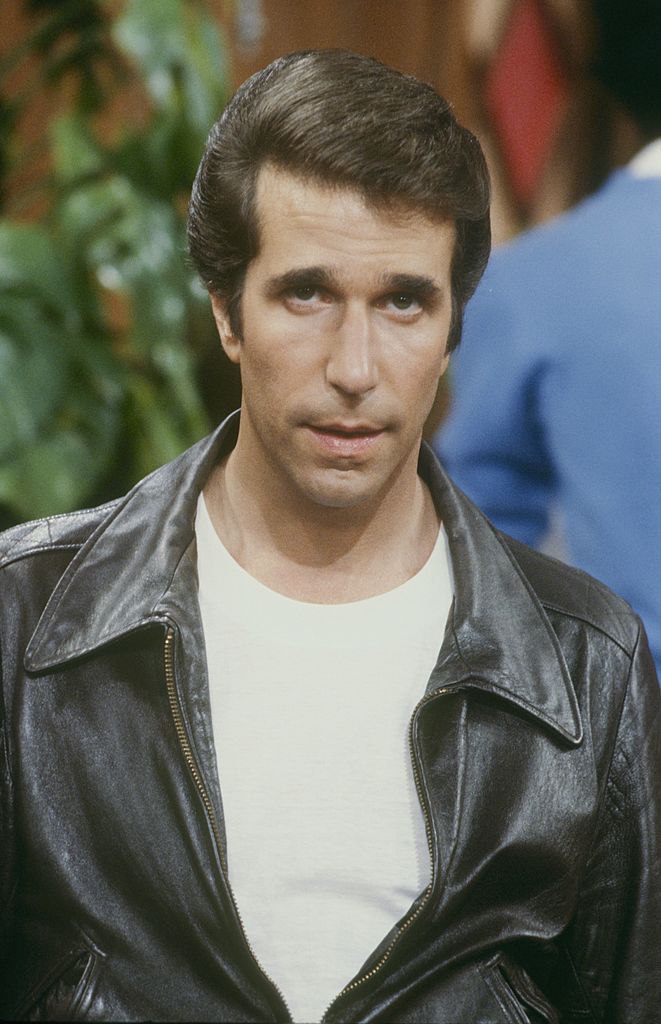 ---
Fonzie's bike was famous
If you're a big fan of Hollywood TV shows and movies of the time, you probably recognized Fonzie's bike. That's because the bike was actually first given its "cool" status when it was used by Steve McQueen in the iconic 1963 movie "The Great Escape". It wasn't the same bike though, just the same model.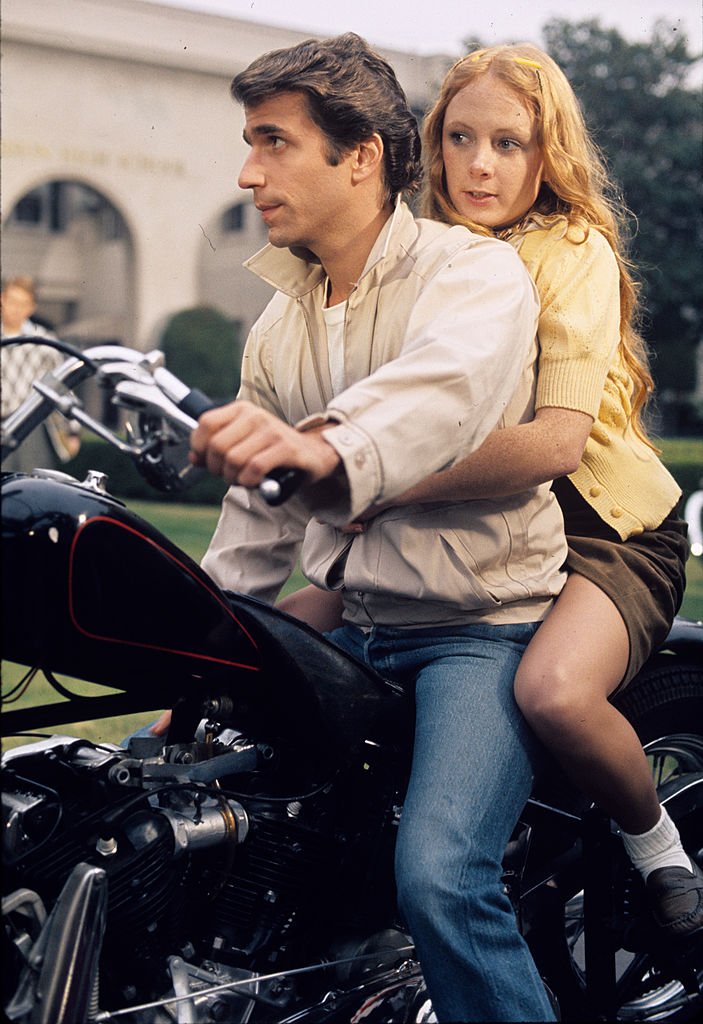 ---
Paramount was sued by some of the show's actors
Many years after the show's final episode, several of its cast members - Erin Moran, Don Most, Marion Ross, Anson Williams, and Tom Bosley's estate - filed a lawsuit against Paramount. The actors claimed that they were being extremely underpaid on merchandising revenues from the show and were looking to get $10 million for the use of their image in show-related products.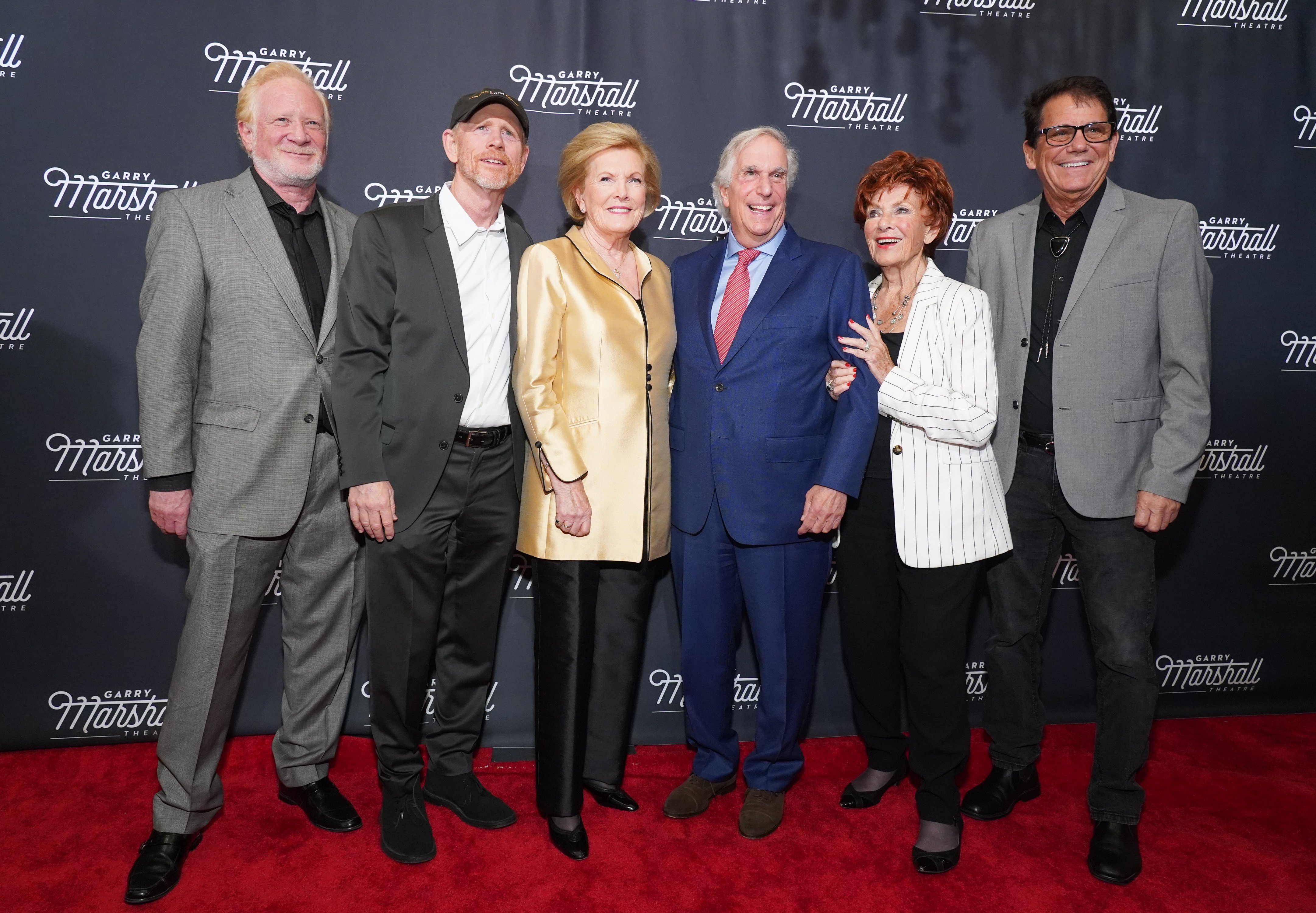 Although they tried to throw the case out initially, Paramount eventually decided to come to a settlement with the actors, having each of them receiving $65,000 and future royalties. Ron Howard and Henry Winkler were not involved in the lawsuit.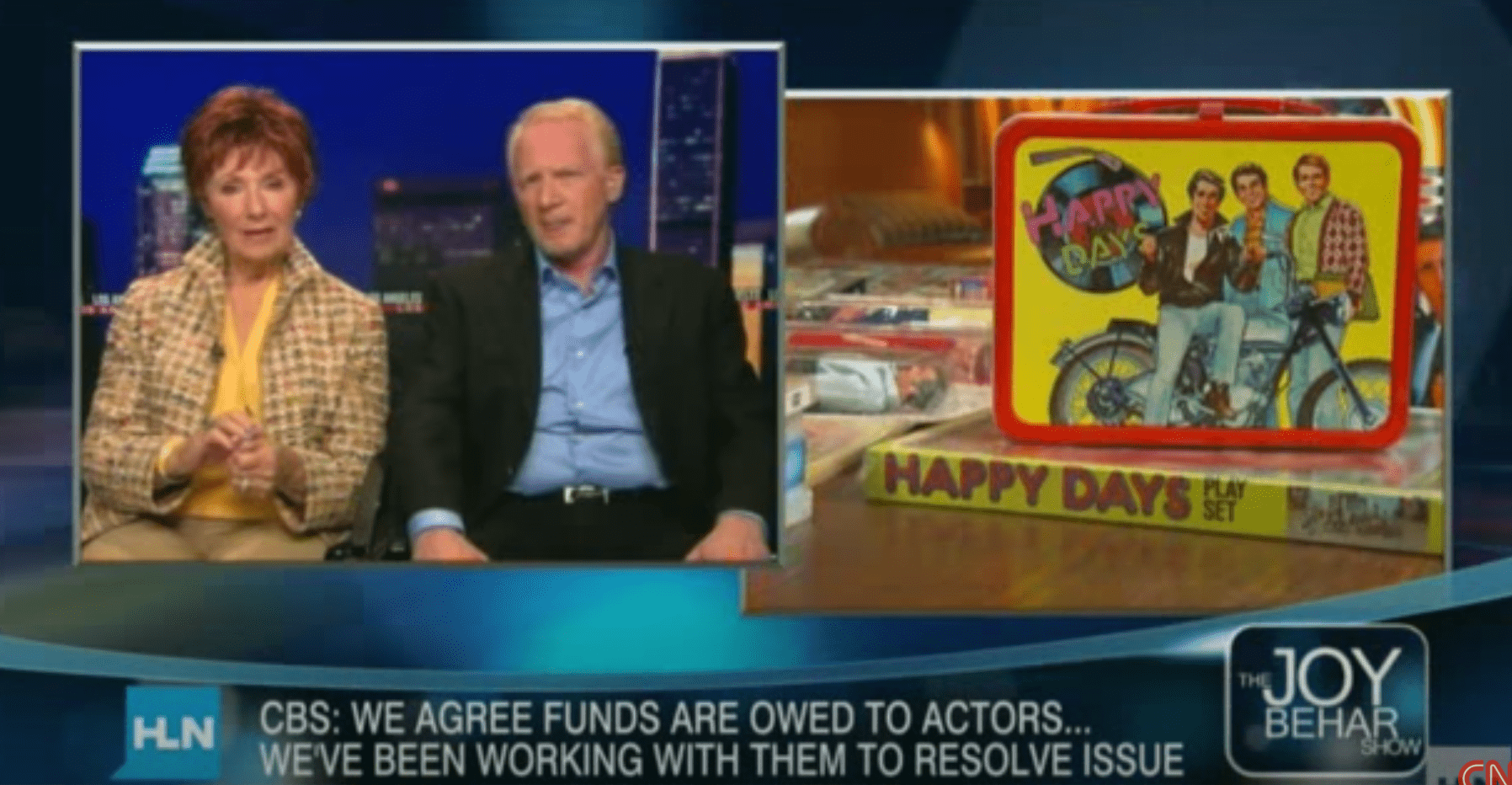 ---
Two "Happy Days" actors became musicians in real life
In addition to their acting skills, Scott Baio and Anson Williams, two of the cast members, had real singing skills. These musical skills were used in the show when the producers had them starting a band that would frequently perform at Arnold's Drive-In. After the show, both actors received recording contracts. Scott Baio went on to release the album "The Boys Are Out Tonight".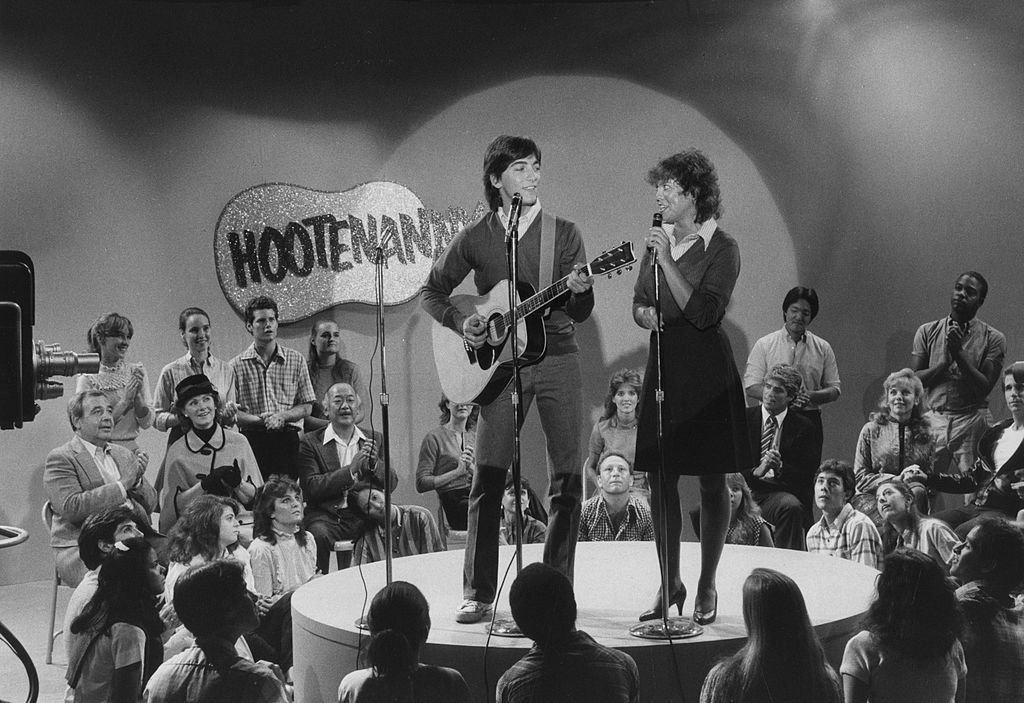 What an iconic show "Happy Days" was! Were you aware of some of these behind-the-scenes curiosities? What surprised you the most? Let us know all about it in the comments section and don't forget to share the article with other Fonzie fans!
Sources:
ET Online