List of the Best Stand-Up Comedians of All Time
There's more to comedy than meets the eye. Most of your favorite comedians got to be successful through a mixture of talent and hard work. Let's take a look at 20 of the best comedians the comedy world had to offer over the last half-decade.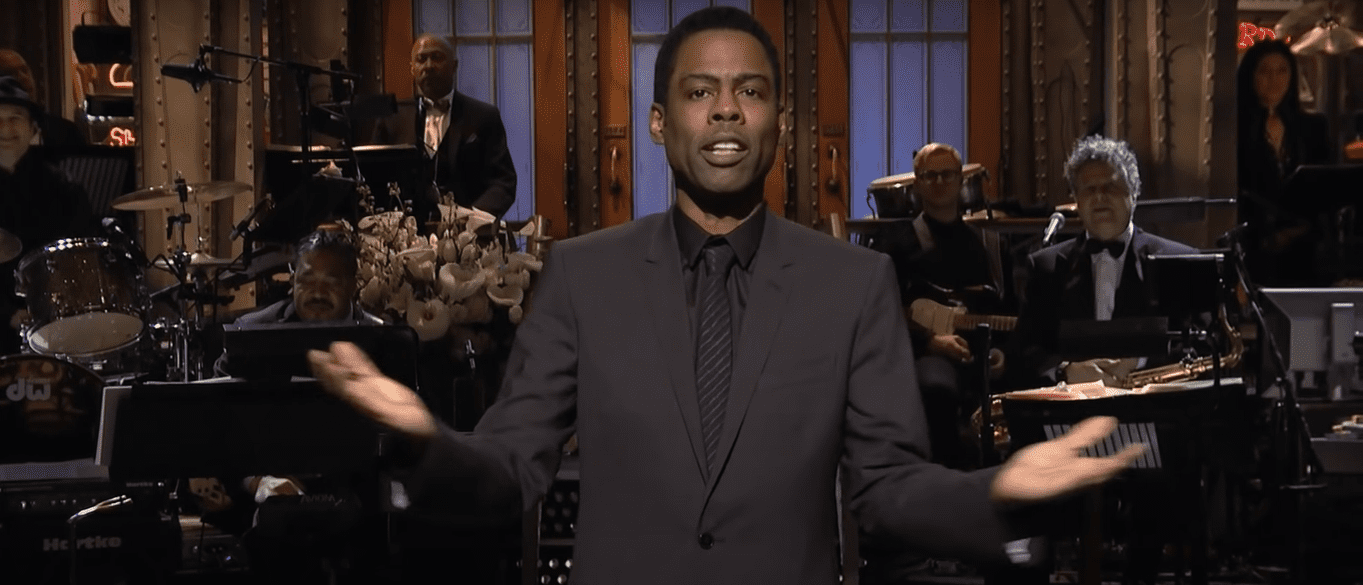 ---
1. LENNY BRUCE (the 1940s TO 1960s) 
Leonard Alfred Schneider, or as he is better known, Lenny Bruce, was a popular comic, satirist and social critic in the 50s and 60s. He was particularly well-known for his love of bad language, which landed him in hot water with the authorities several times, including a conviction in an obscenity trial in 1964.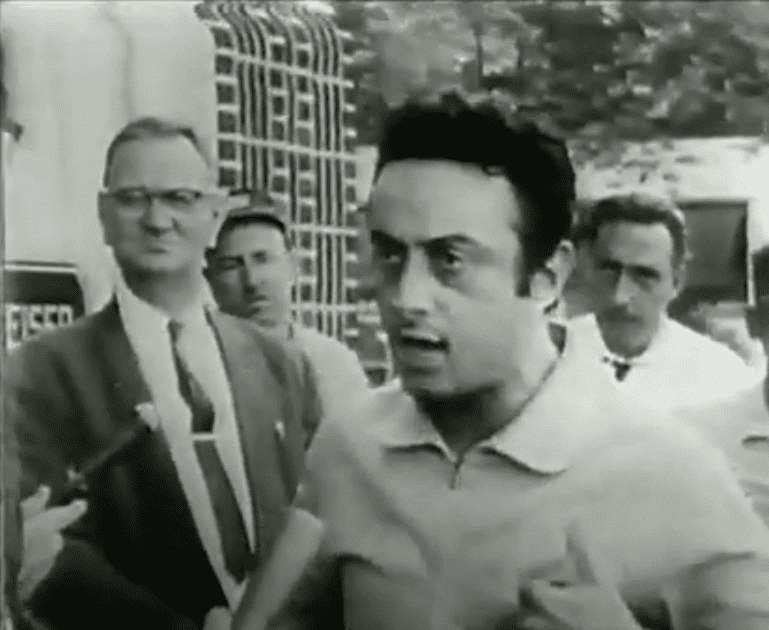 Despite his legal issues, Bruce paved the way for generations of comics after him, embodying the importance of freedom of speech and expression. Comedy Central named Bruce third on their list of the 100 greatest stand-ups of all time. In 2017 he was ranked third by Rolling Stone on their list of the 50 best stand-up comics of all time.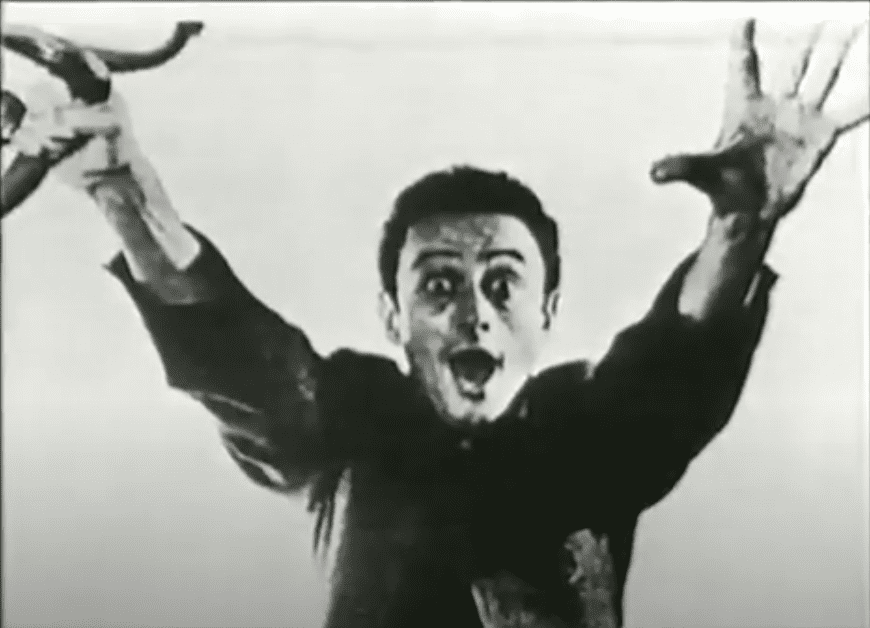 ---
2. MEL BROOKS (1950S TO 2000S) 
Mel Brooks was born in Brooklyn in 1926. After serving in the Second World War, he worked as a drummer in nightclubs, before starting comedy act that paved his way to hilarious stardom. Brooks' films (mainly parodies) are known for Jewish references and jokes, and the actors' breaking the fourth wall and addressing the audience.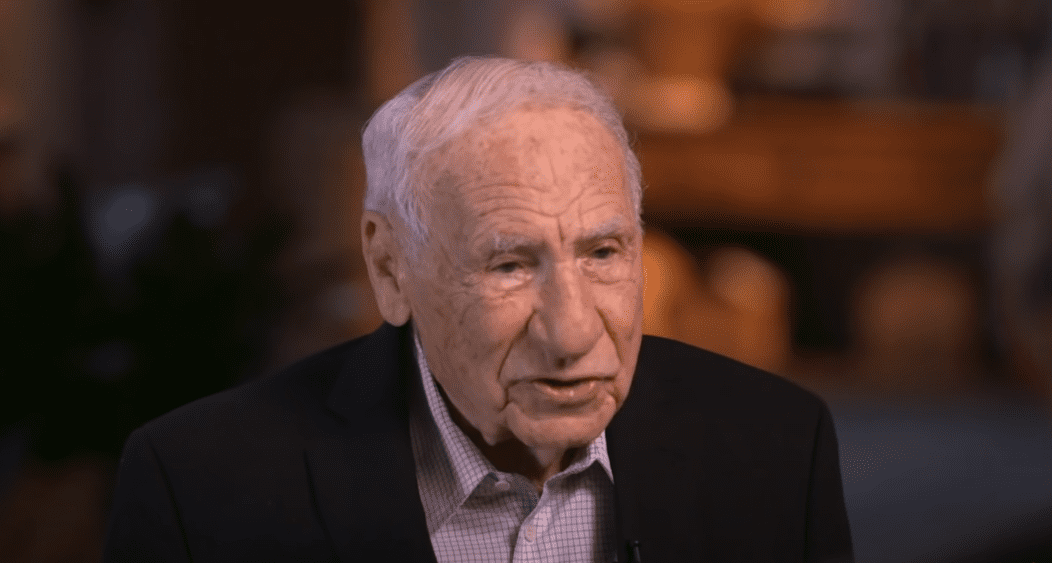 Mel Brooks has written or acted in an impressive number of comedies – from Blazing Saddles, Robin Hood: Men in Tights, Dracula: Dead and Loving It, or Spaceballs, unless you're living in a cave, you're bound to have seen and laughed at one of his films.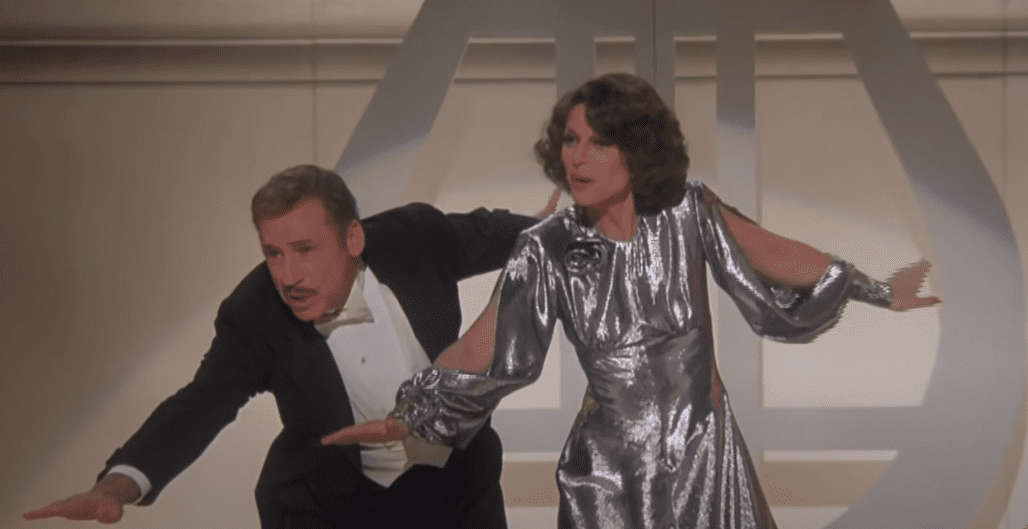 Apart from the laughs, Brooks' films have earned him multiple awards, including an Oscar, 3 Emmy Awards, 3 Tony Awards, and 3 Grammy Awards, making him one of only 15 people to be considered an EGOT (winner of an Emmy, Grammy, Oscar and Tony).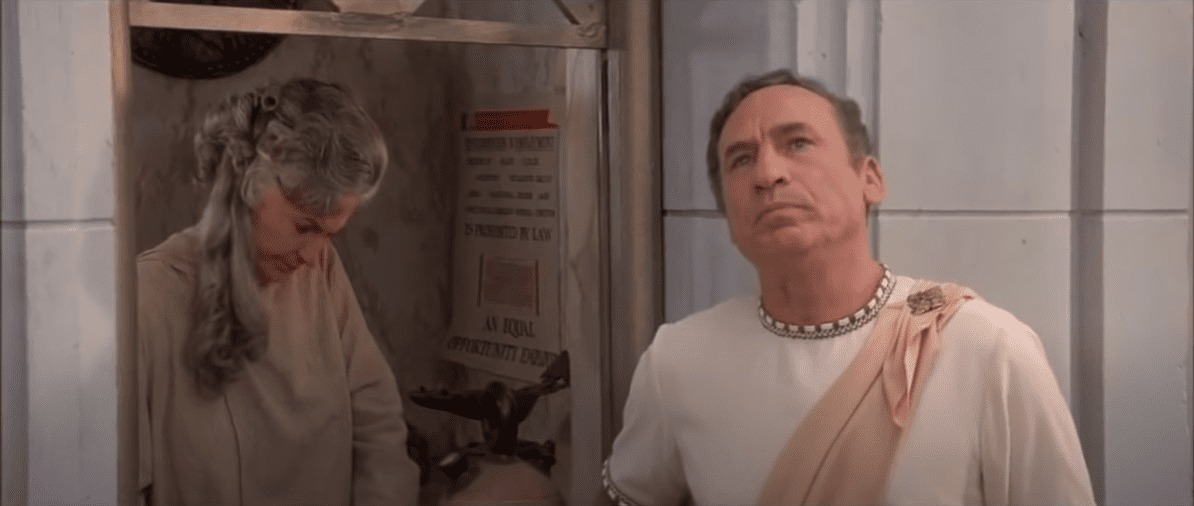 But the success doesn't stop there. Brooks was named one of E!'s "Top 20 entertainers of 2001", and received a star on the Hollywood Walk of Fame in 2010. Despite being 93 years old, we're hoping Brooks still has another comedy up his sleeve!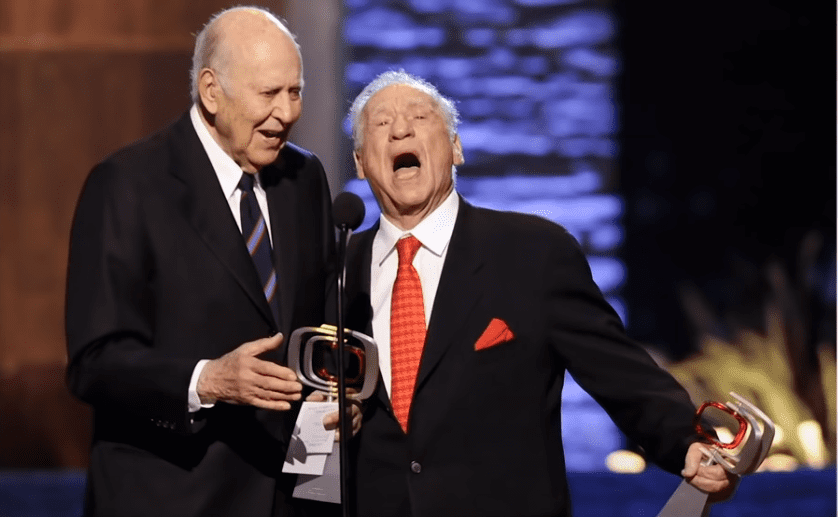 ---
3. GENE WILDER (1960S TO 1990S)
Gene Wilder was born Jerome Silberman in Wisconsin in 1933. Perhaps best known for his roles in Willy Wonka & the Chocolate Factory, The Producers, and Blazing Saddles, there was so much more to this comedian that met the eye.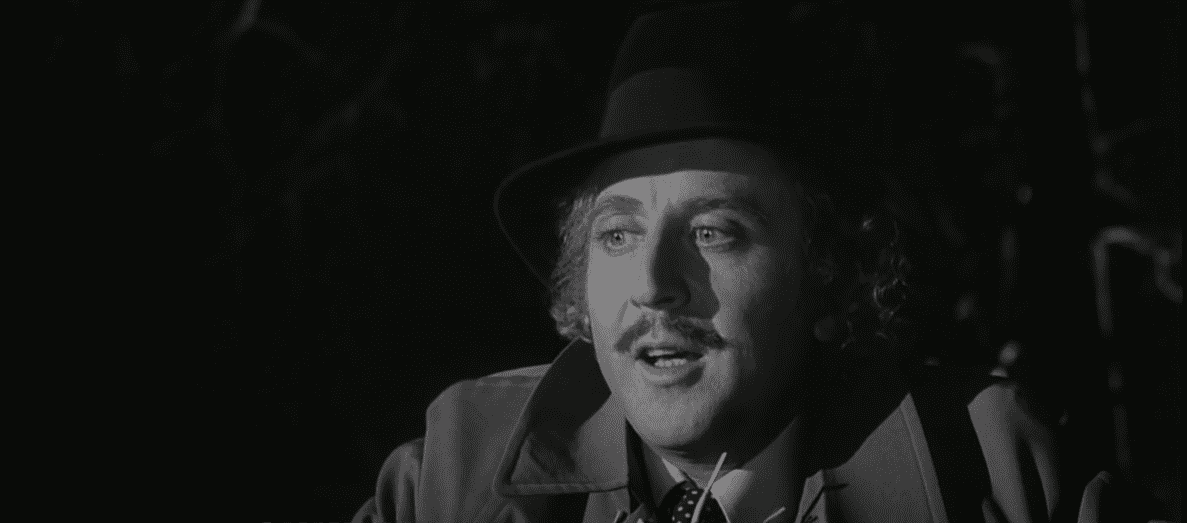 The depths behind his funny persona are evident in how he chose his stage name - Wilder chose the surname "Wilder" to honor Thornton Wilder's play, Our Town. He chose the name "Gene" as a nod to his mother, Jeanne. Obviously, behind the funny lines is a kind heart filled with admiration and respect.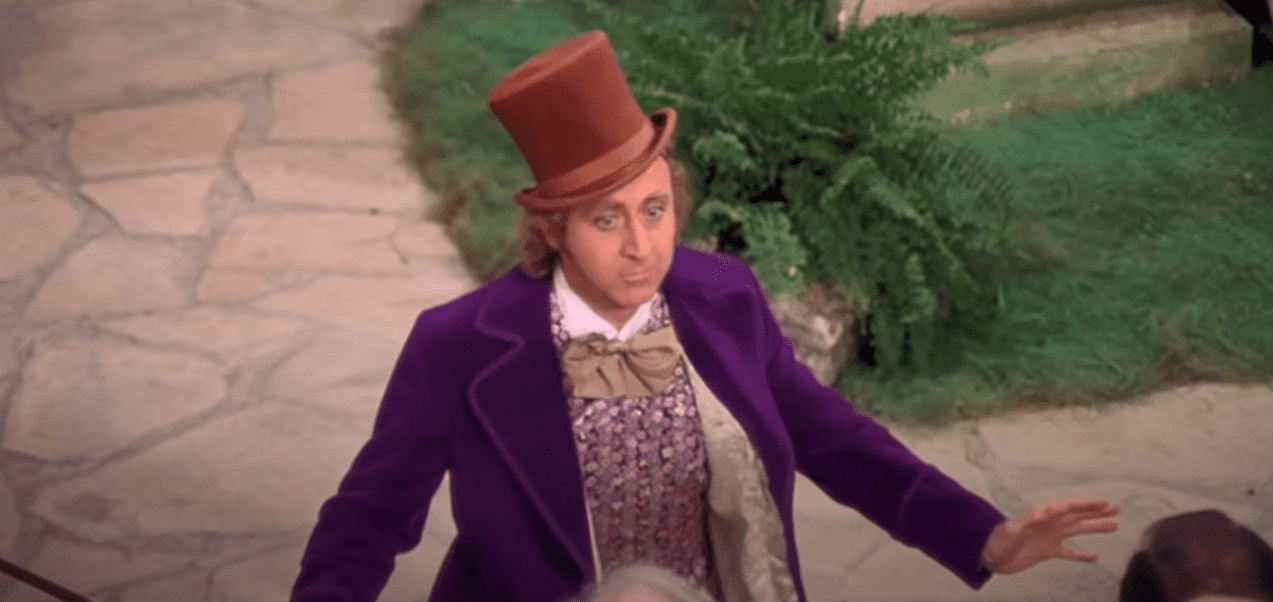 Wilder was a comedic success from the start. His second-ever Broadway production in 1961 earned him a Clement Derwent Award, and his first film with Mel Brooks (The Producers) earned him his first Academy Award Nomination in 1967. Surprisingly, before working with Brooks, Wilder actually considered himself a dramatic actor.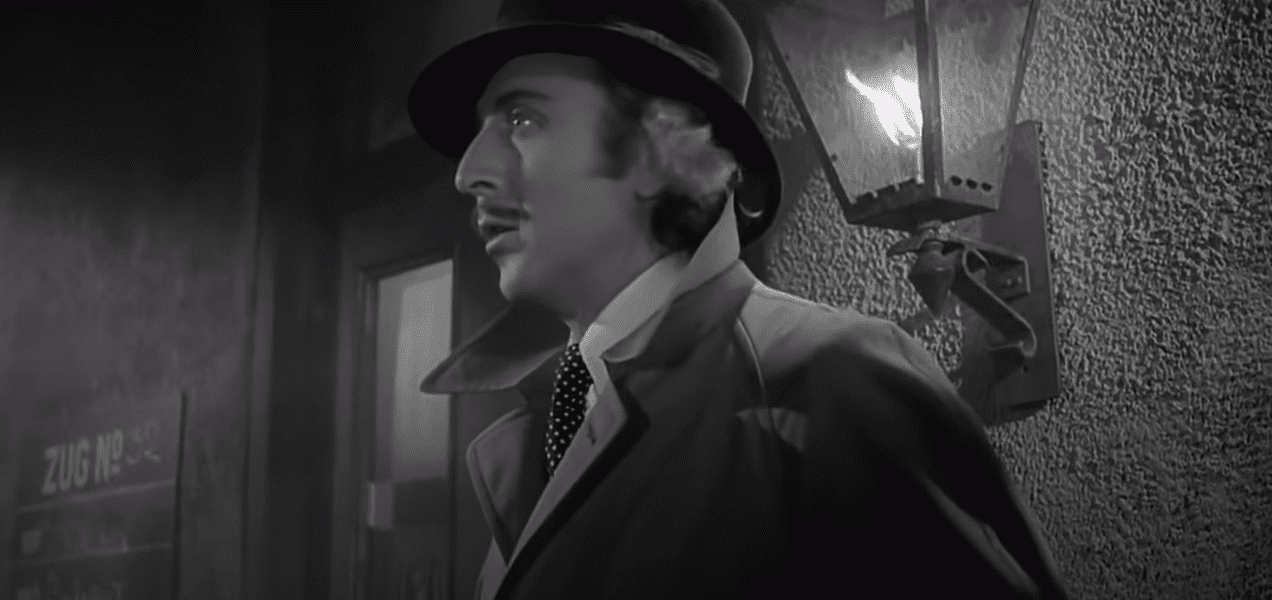 ---
AN AUDIENCE FAVOURITE
Whether comedy or drama, it's clear that audiences loved him. His performance in Young Frankenstein (1974) was ranked ninth on Premiere magazine's 100 Greatest Performances of All Time. Similarly, his portrayal of Willy Wonka was ranked number 38 on Premiere magazine's 100 Greatest Movie Characters of All Time.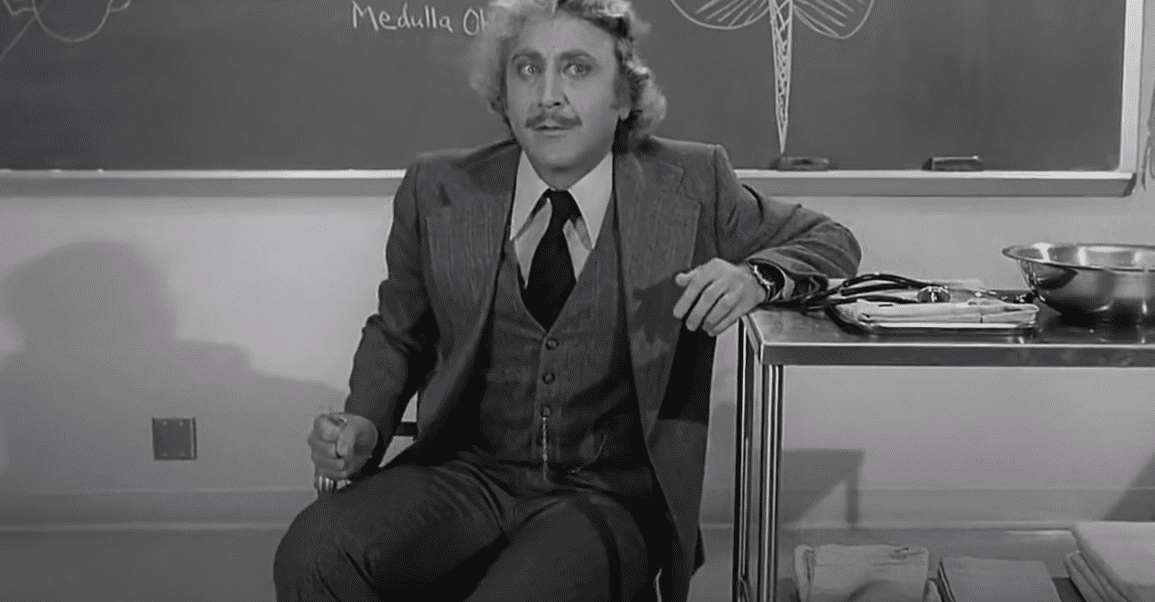 Wilder's impact on the film industry should not be under-estimated. During his lifetime, he worked on five films selected for the National Film Registry by the Library of Congress because they were considered significant. These included Bonnie and Clyde (1967), The Producers (1967), Willy Wonka & the Chocolate Factory (1971), Blazing Saddles (1974) and Young Frankenstein (1974).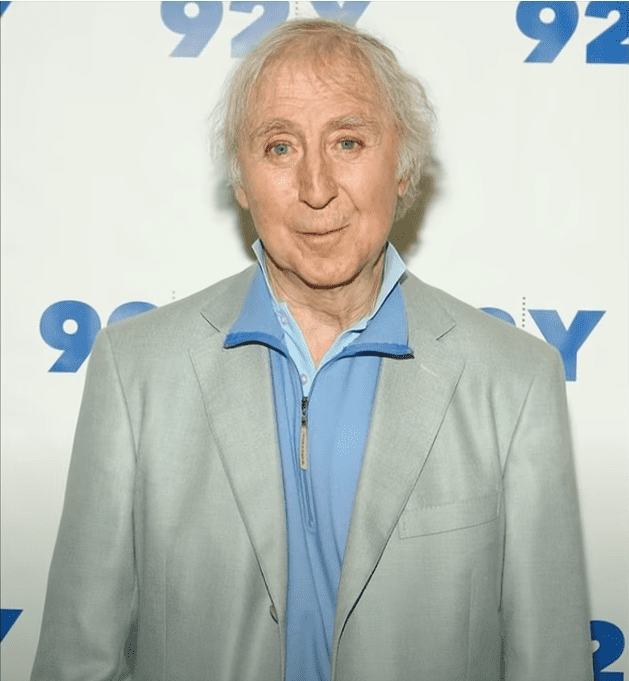 Sadly for the film industry – and comedy in particular – Gene Wilder passed away in 2016, after he had been diagnosed with Alzheimer's disease. Luckily for us, however, his memory lives on through his films, and the laughs they continue to garner.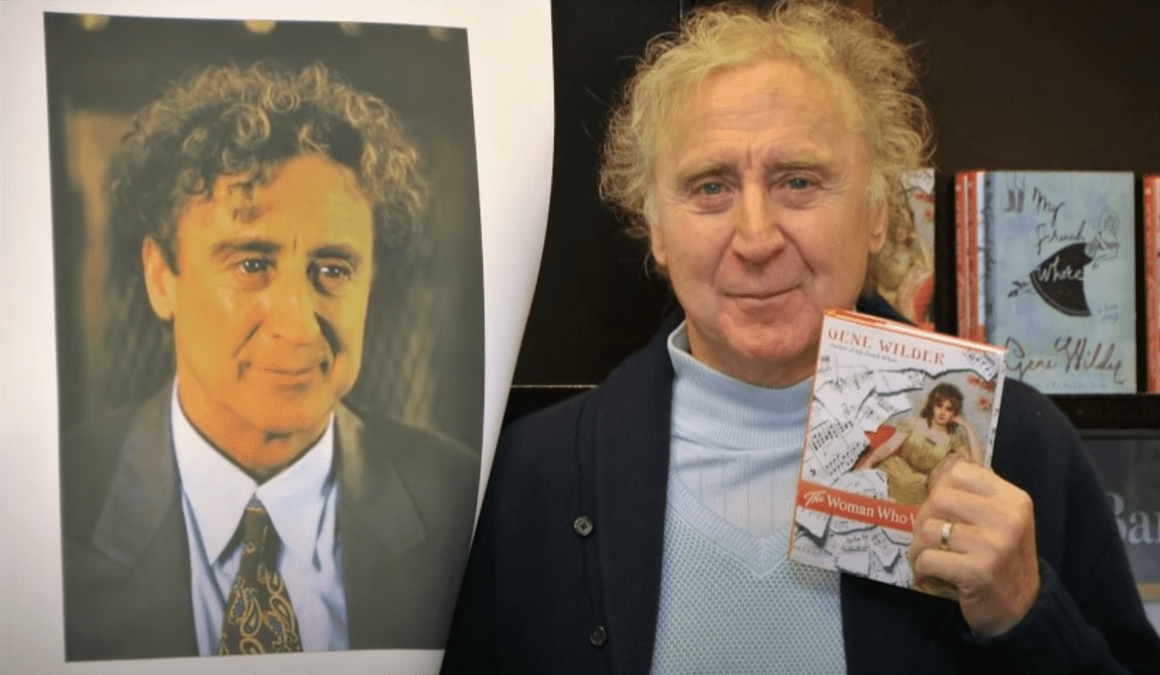 ---
4. GEORGE CARLIN (1960s TO 2000s) 
George Carlin was born in New York City in 1937. Now known for his cynical viewpoints and potty mouth, he initially started out as a conventional comedian with a story-teller persona until the late 1960s, when he made significant changes to his comedic persona. 
Carlin's routines include a characteristic bitterness and cynicism, peppered with dark humor.  Despite this, he's known as something of a wordsmith, and has a natural talent for using language to his advantage. It may also surprise you to learn that offstage, the famously black-clad comedian is reputed to be a quiet and shy man.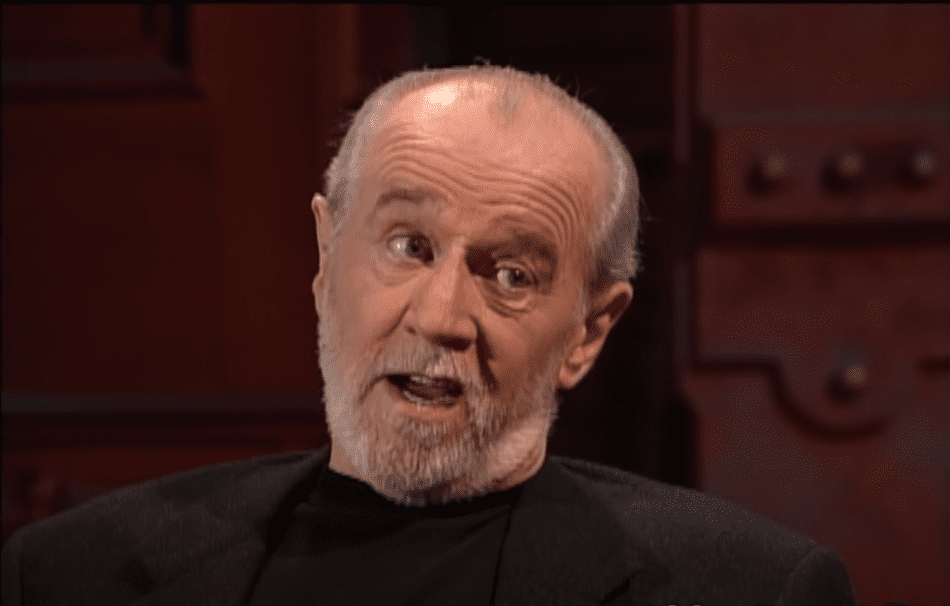 Carlin career was defined by achievements, including a Hollywood Walk of Fame star in 1987, being inducted into the Comedy Hall of Fame in 1994, being named number 2 in Comedy Central's 100 Greatest Stand-Ups of All Time in 2004, and receiving the Mark Twain Prize for American Humour in 2008 (the first comedian to receive the award posthumously).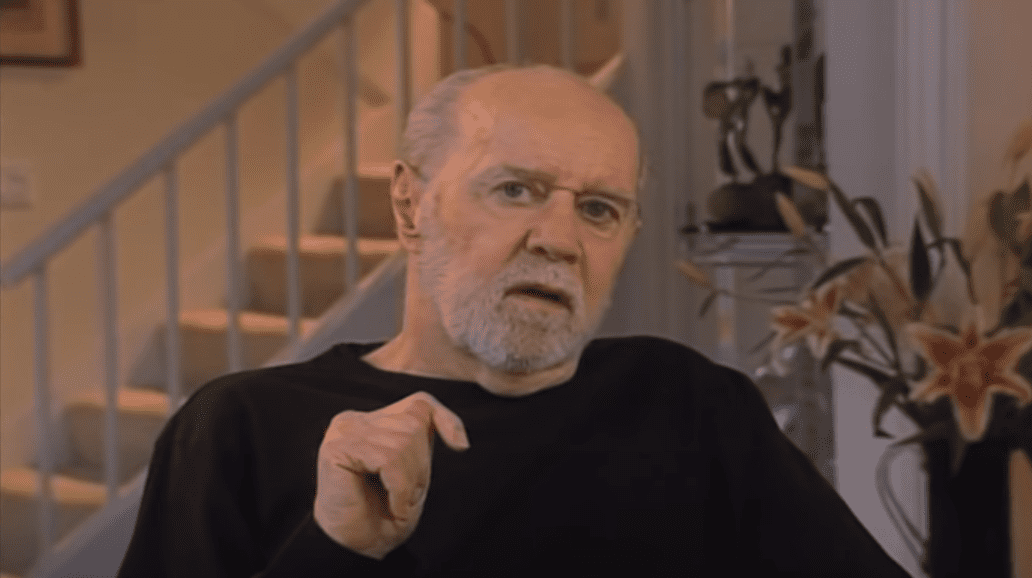 In addition to this, Carlin has featured in several films, and received 7 Emmy nominations, 5 Grammy wins out of an astonishing 17 nominations, and 3 wins out of 4 nominations for American comedy awards before his death in 2008.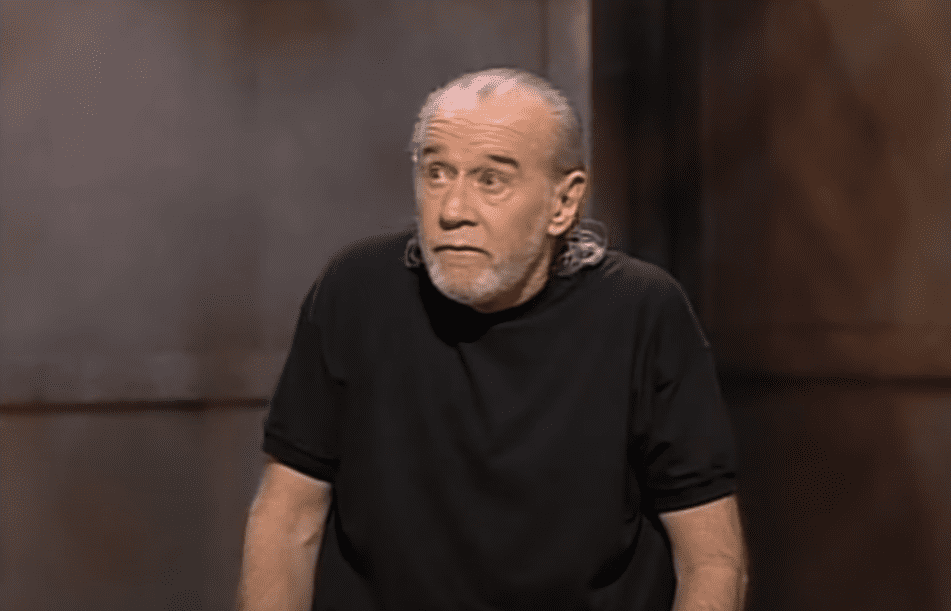 ---
5. JOAN RIVERS (1960S TO 2000S)
Joan Rivers was born in New York in 1933 and was as well-known for her plastic surgery as for her comedy. In addition to her comedic career on screen, she featured behind the screens as a writer, with credits in Spaceballs, and Iron Man 3.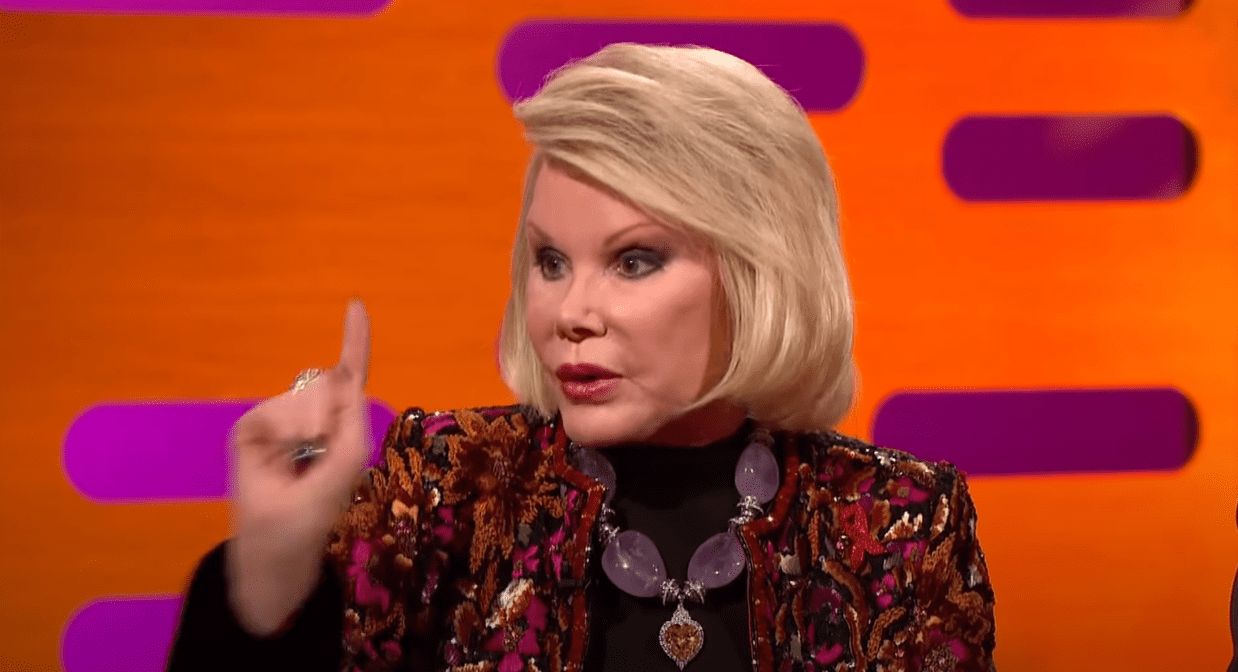 Before her death in 2014, Rivers was known for her caustic humour, employed with great flair in her role on E! Entertainment's Fashion Police, and on her many talk shows. Her comedy career began as a stand-up comedienne under the name of Pepper January, and has earned her a Daytime Emmy, A Tony nomination, and a Grammy nomination.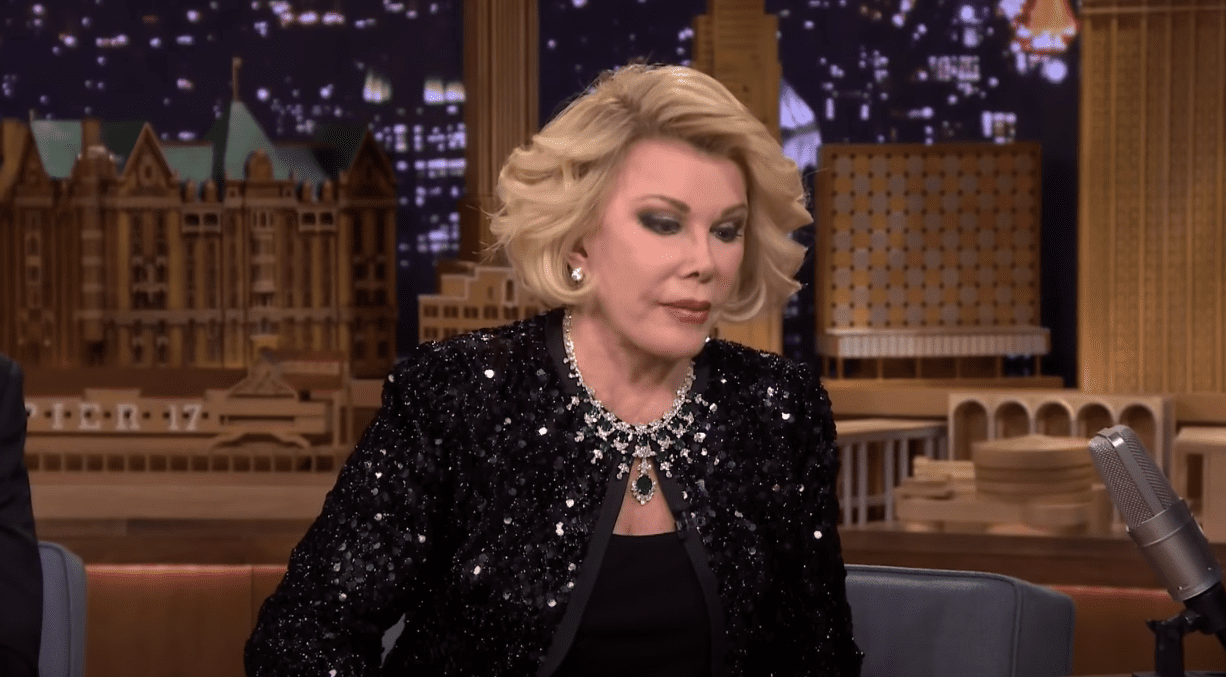 ---
6. JOHN CLEESE (1960S TO PRESENT) 
John Cleese is another British comedian to make our list. Born in England in 1939, he discovered his love of comedy in order to deflect bullying he was subjected to as a child. At only 12 years old, Cleese towered above his school mates at 6 feet, putting him at the receiving end of many jokes.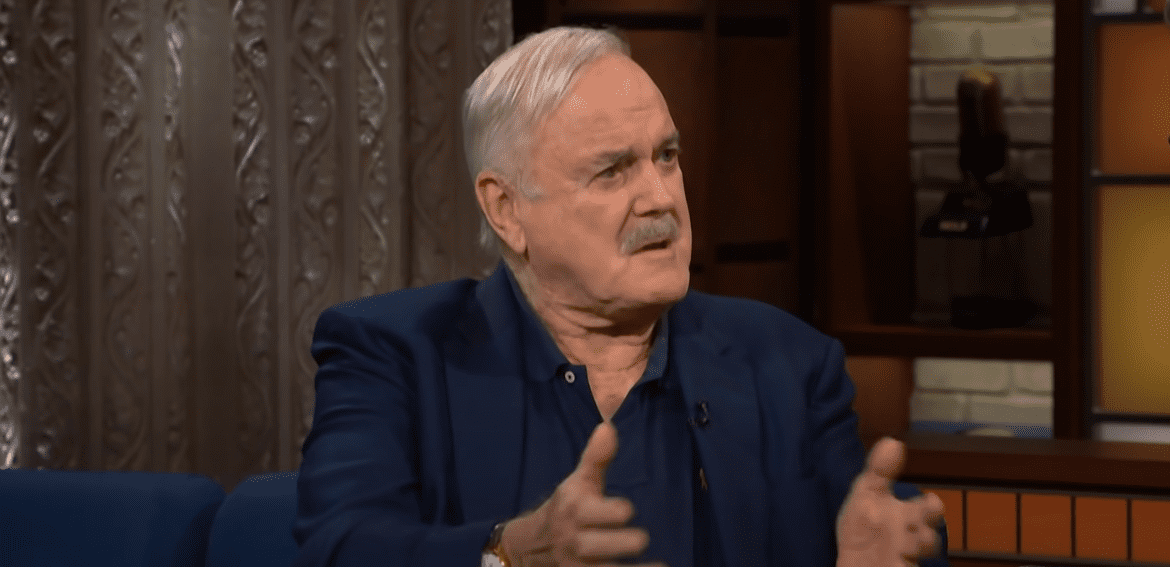 Guess who's laughing now? Cleese's career has many memorable roles, but he is most famous for his involvement in the comedy group, Monty Python, which took the British (and later the rest of the world) by storm. You may also recall Cleese's unique brand of humor in Fawlty Towers, which was a BBC hit in the 1970s.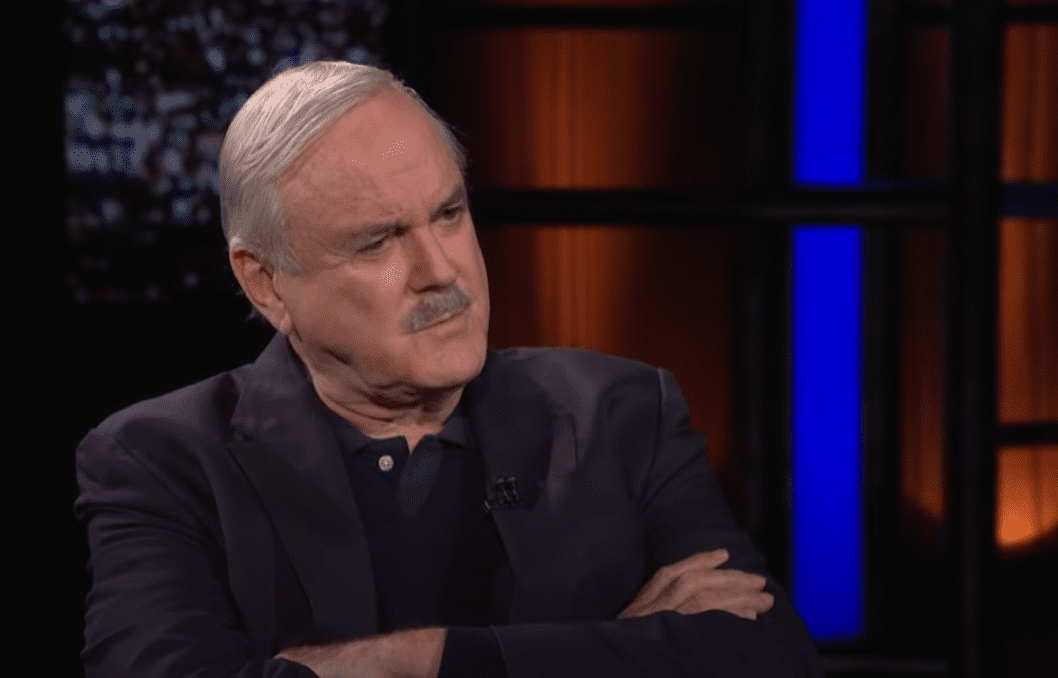 ---
7. BILL COSBY (1960s TO 2000s)
William Henry Cosby Jr. was born in 1937 in America. His career began in the 1960s, when he worked as a stand-up in San Francisco. After a starring role in the TV show, I Spy, Cosby eventually starred in his own sitcom, The Bill Cosby Show, from 1961 to 1971.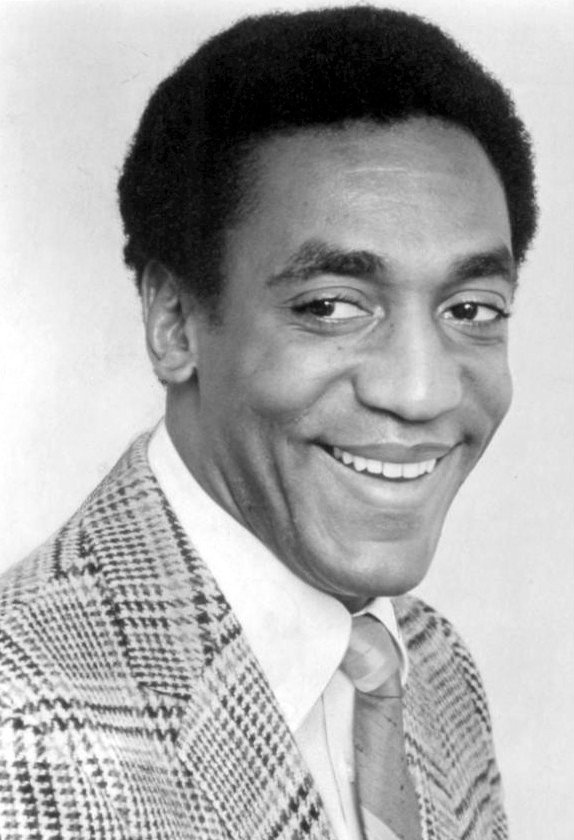 Throughout the 1970s, Cosby starred several films before he produced and starred in The Cosby Show, from 1984 to 1992. The show was so successful that it was rated as the number one show in America for an impressive four years (1985 to 1989). Thereafter, he was involved with several spin-off shows and related sitcoms until 2000.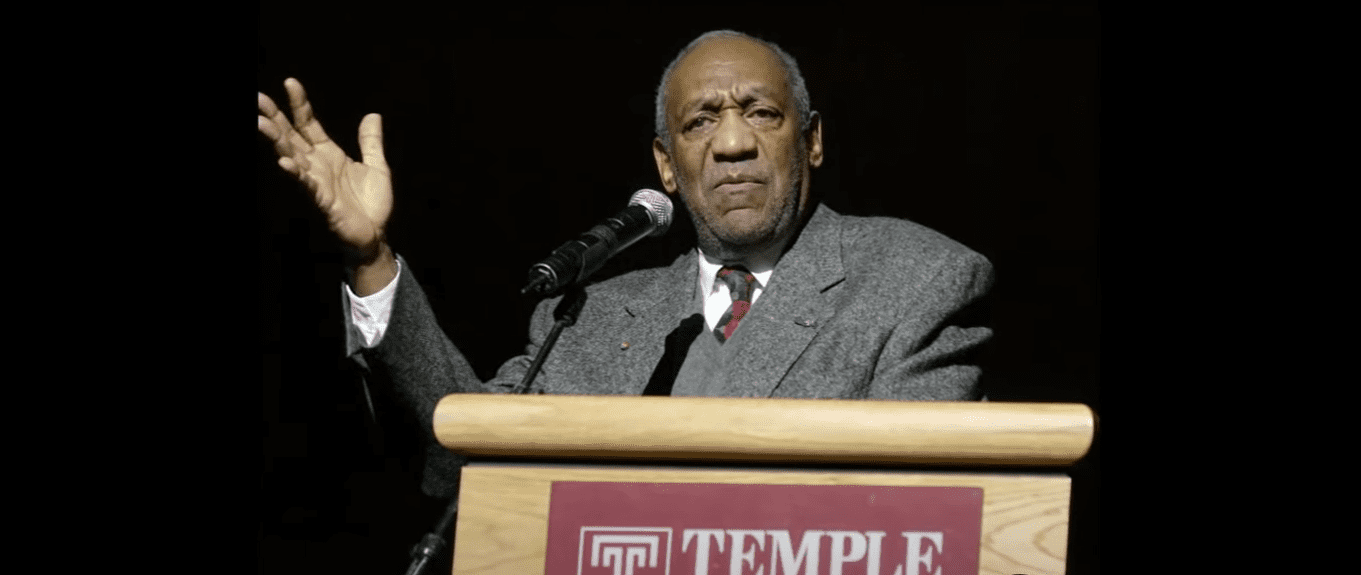 ---
8. STEVE MARTIN (1960s TO PRESENT) 
Steve Martin was born in Texas in 1945, and made his entry into the world of entertainment in 1960 when he landed a job at Disney's Fantasyland magic shop. Thereafter, he took drama and poetry classes in college, where he also discovered stand-up comedy.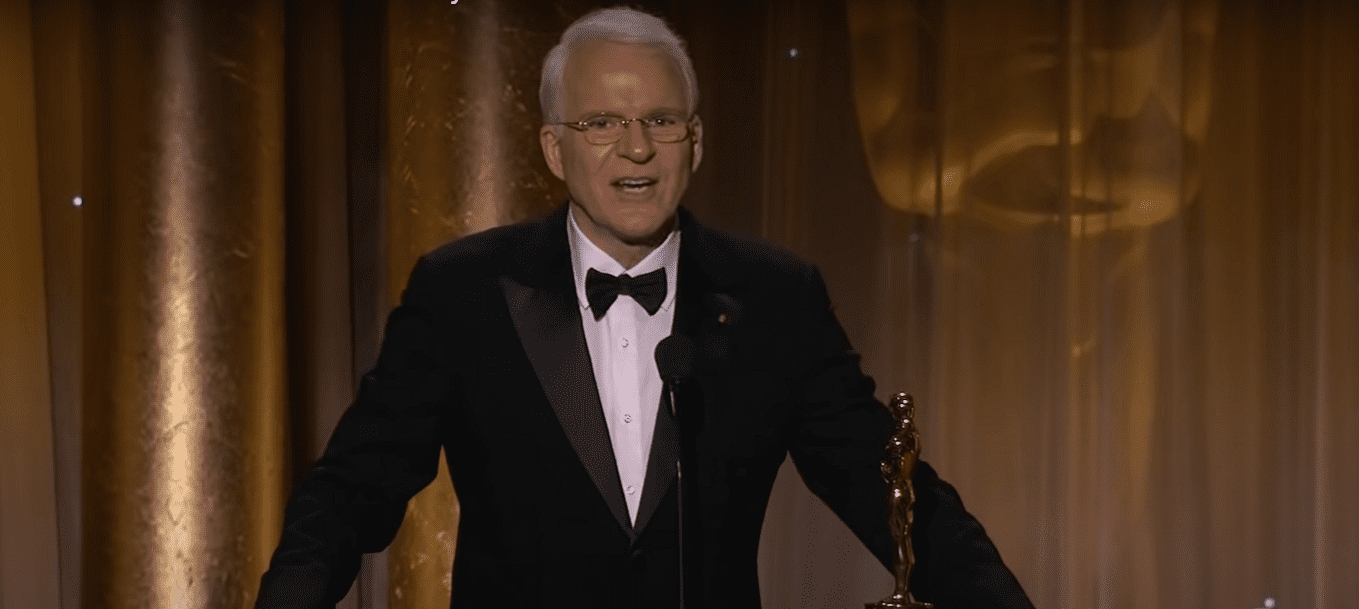 Martin's comedy career started as a writer, with the 1967 Smothers Brothers Comedy Hour, which earned him his first Emmy. His forays into stand-up began in earnest from 1972, when he first appeared in The Tonight Show Starring Johnny Carson. Thereafter, he became a guest host for SNL. By 2015, he had hosted the show for a record 15 times.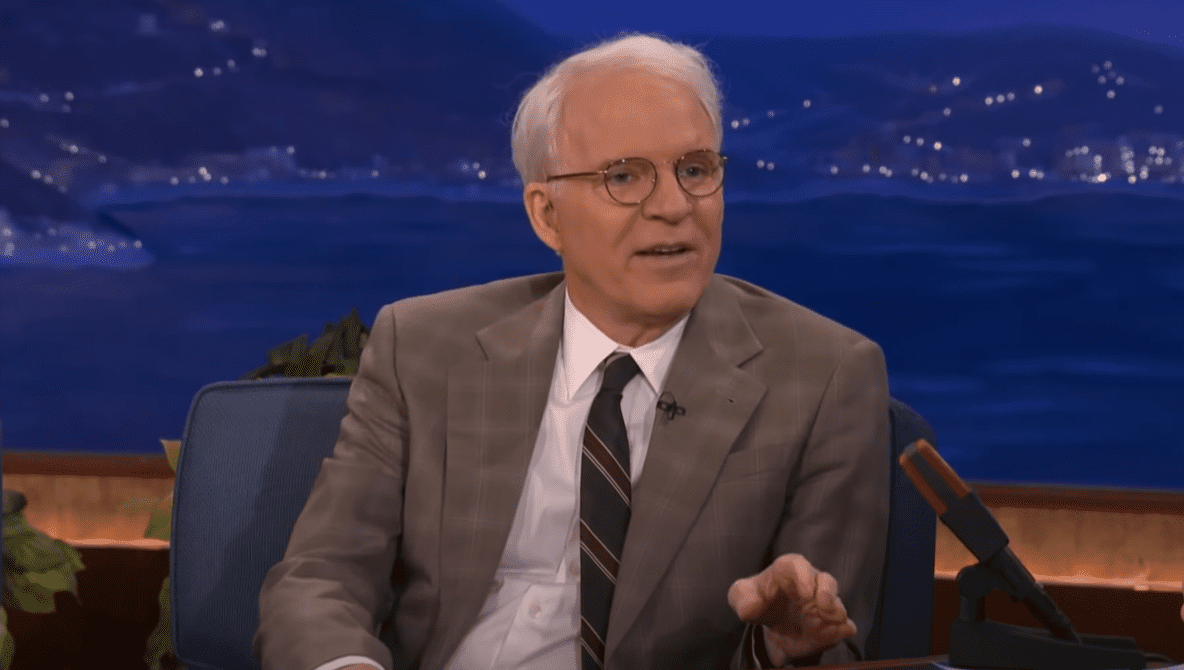 ---
JOINING THE FILM INDUSTRY
In addition to his stand-up, Martin released two comedy albums in the 1970s, which both won Grammys. Shortly thereafter, he started applying his talent to the film industry. After a few films in the 70s, he hit the comedic jackpot with Three Amigos, alongside Martin Short and Chevy Chase. Since then, he's been in several comedic films.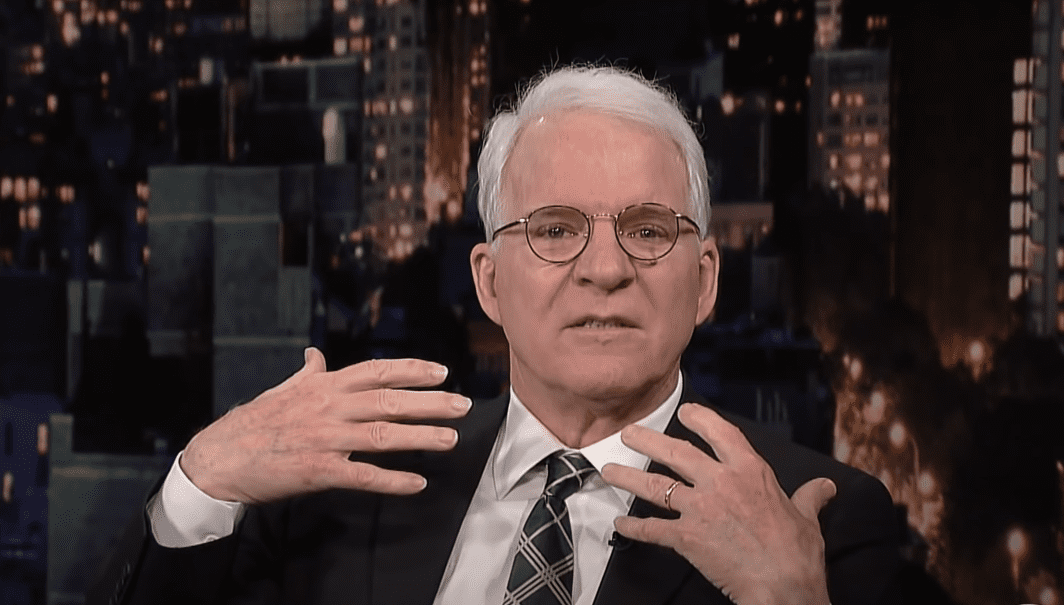 Steve Martin was chosen as #6 in Comedy Central's 100 Greatest Stand-Ups of All Time, and was awarded the Mark Twain Prize for American Humor in 2008, cementing his place in the American comedy scene. Whatever will he do next?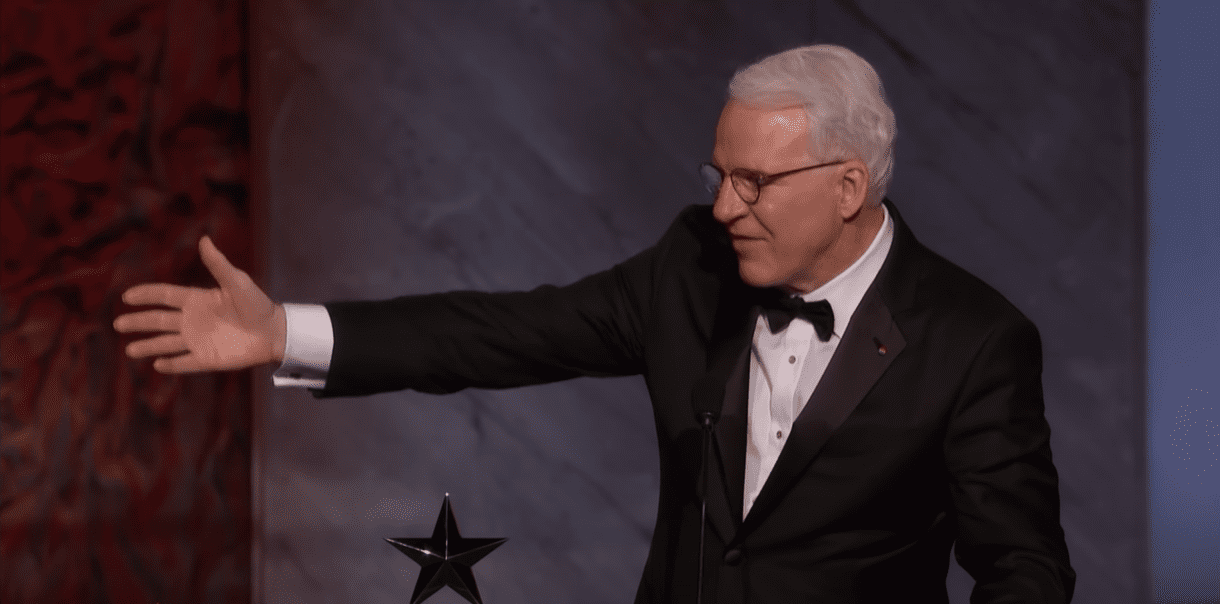 ---
9. ROBIN WILLIAMS (1970s TO 2000s)
Robin Williams was born in Chicago in 1951. After commencing a degree in political science, Williams later enrolled at The Juilliard School to focus on theatre. Thank you, Juilliard, for saving us from a world where the unstoppable talent of Robin Williams was not confined to politics.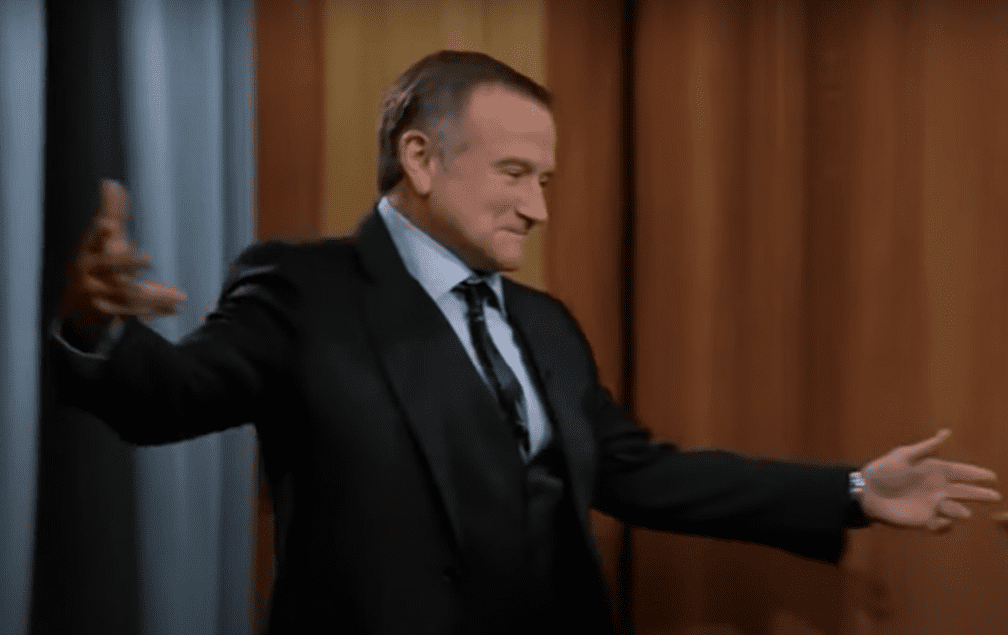 From Julliard, Williams started stand-up in the nightclub scene, eventually being discovered in an episode of Happy Days in 1974, which led to the now-famous show, Mork & Mindy. Thereafter, Williams' career took off, making him an internationally renowned household name.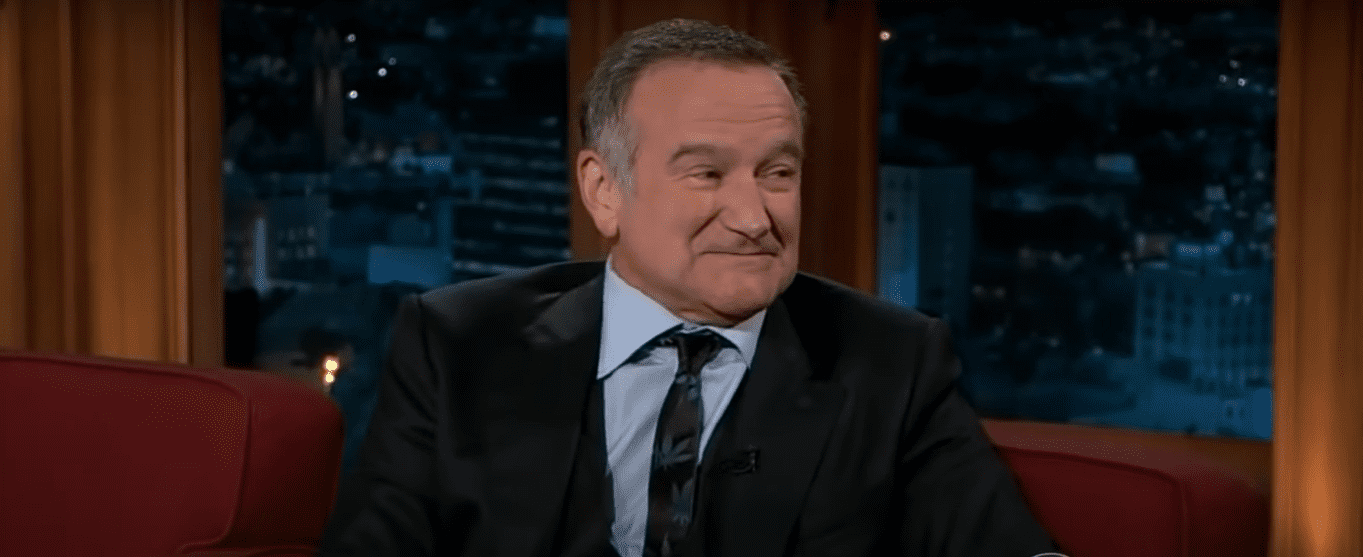 ---
WILLIAMS' UNIQUE POSITION
With a penchant for roles in children's films, Williams was in a unique position to have a cult following of both children and adults, making him an adaptable and highly bankable actor. From Hook, Flubber, Mrs Doubtfire, Jumanji, Night at the Museum, and Happy Feet, it's difficult to consider a childhood without Robin Williams.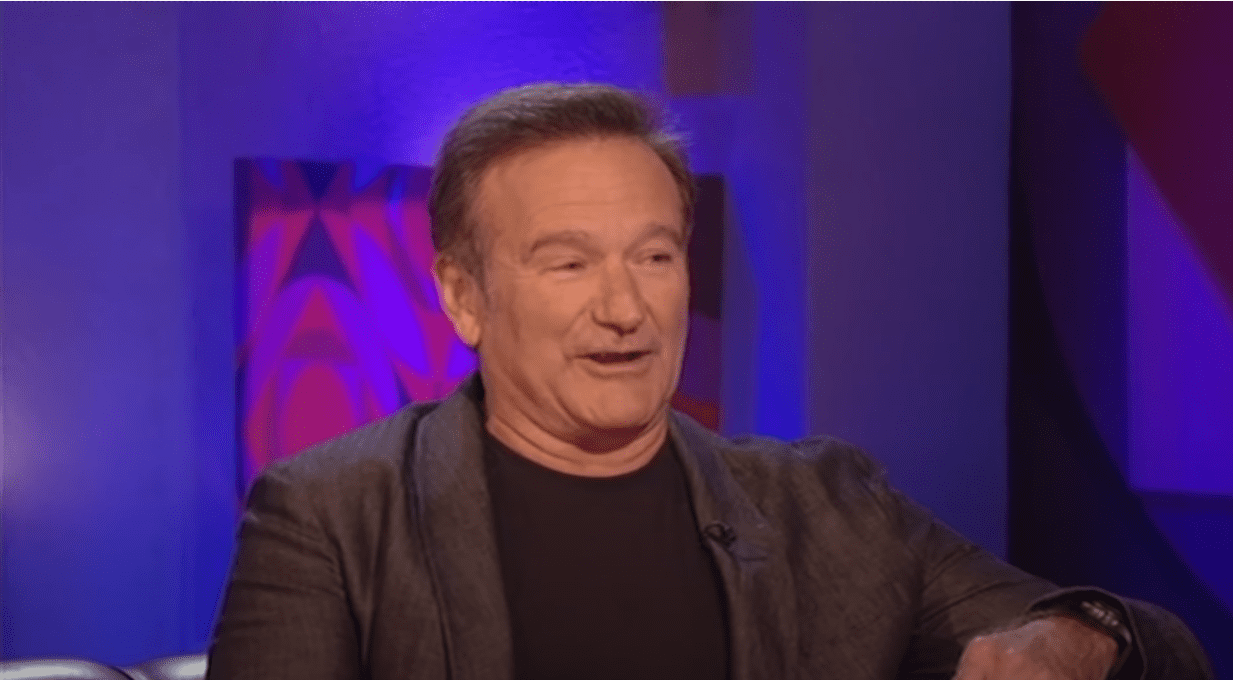 Williams' career was filled with praise, from being voted the Funniest Man Alive in 1997 by Entertainment Weekly, to winning an Academy Award and being nominated for a second. He was awarded a star on the Hollywood Walk of Fame in 1990, and was often called one of the best comedians of the time. 
Despite an impressive career and touching the hearts of many, Robin Williams took his own life in 2014. The world may mourn the loss of this incredible performer, but his work will live on in his films. Nevertheless, he will remain sorely missed.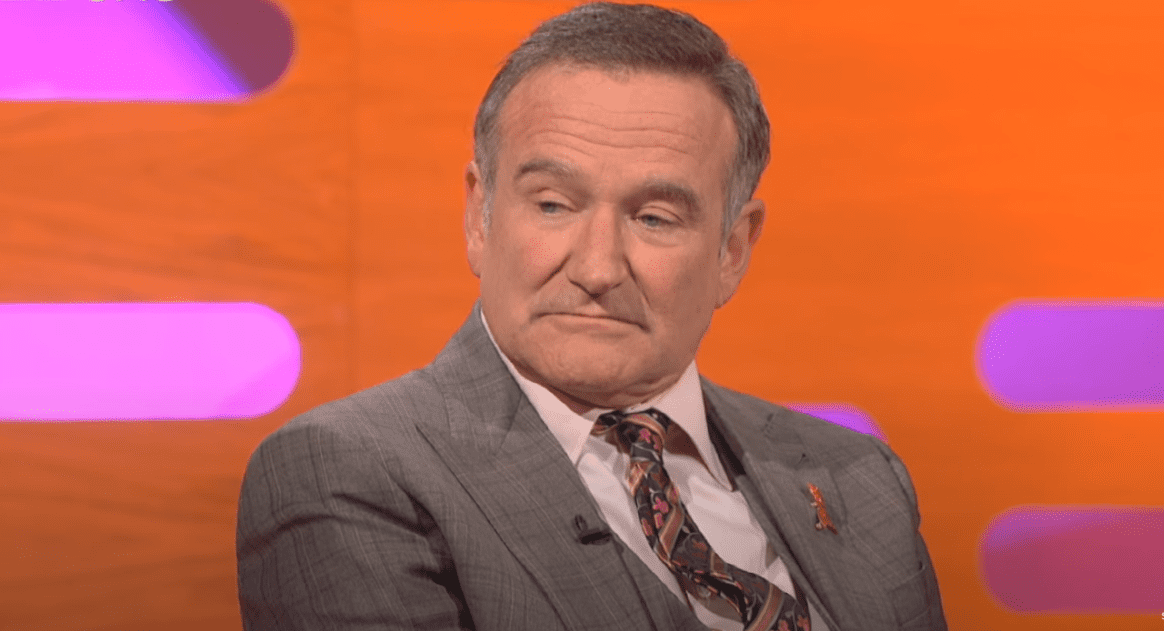 ---
10. JERRY SEINFELD (1970s TO PRESENT)
Jerry Seinfeld was born in Brooklyn, New York, in 1954, and became interested in comedy after a few stand-up evenings in college. In fact, he was so enamored with comedy that he attended an amateur comedy try-out immediately after receiving his college diploma. 
Despite his immense success, however, Seinfeld had a few teething problems. His first time on stage as a stand-up comedian, he froze and was booed from the stage. However, he tried again the next night to roaring success, and since then has made comedy his niche.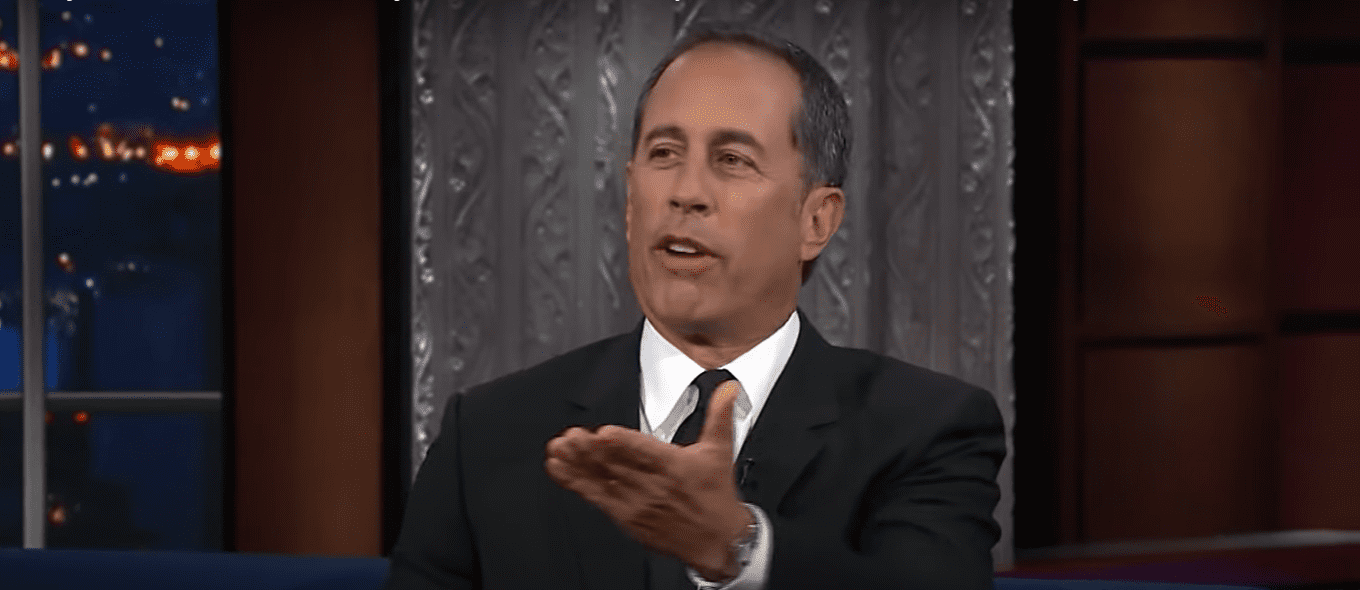 Best known for his participation in the long-running eponymous show, Seinfeld, our man has been nominated for 6 consecutive Emmy awards, but has never won the award. This is obviously an oversight, and needs to be rectified. Come on, people!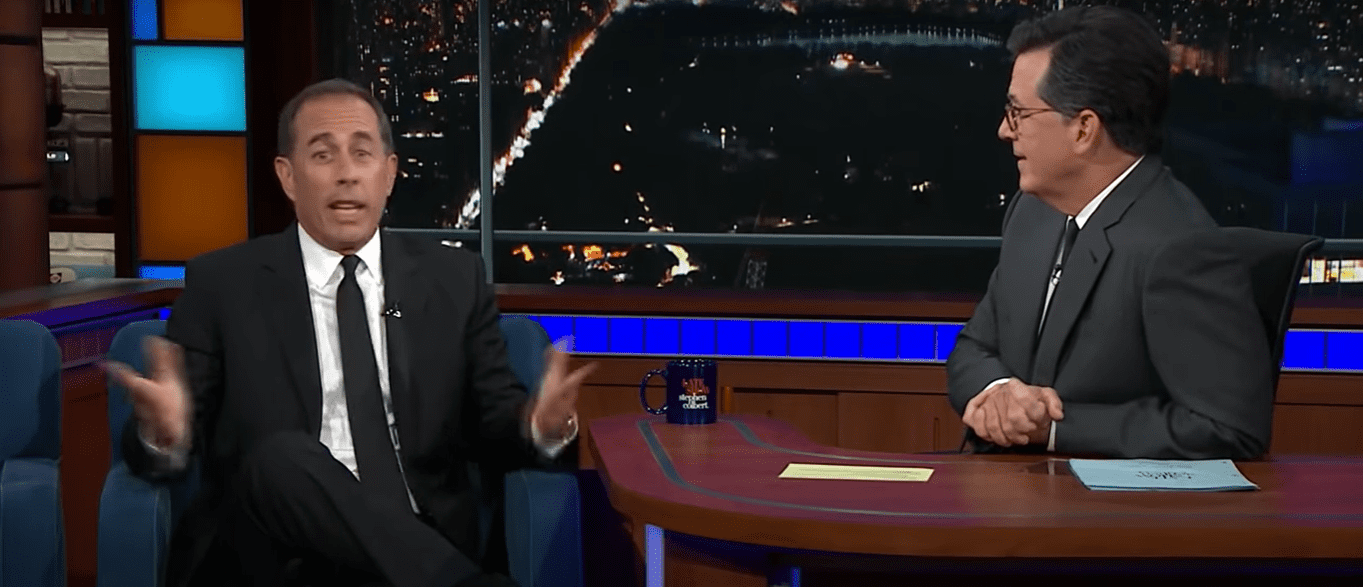 ---
11. CHRIS ROCK (1980s TO PRESENT)
Christopher Julius Rock was born in South Carolina in 1965, and has been a stand-up comedian and actor for several years. Initially discovered by Eddie Murphy, Rock's first foray onto the big screen came in 1987 with a role in Beverly Hills Cop II. Since then, he's been pretty darn busy.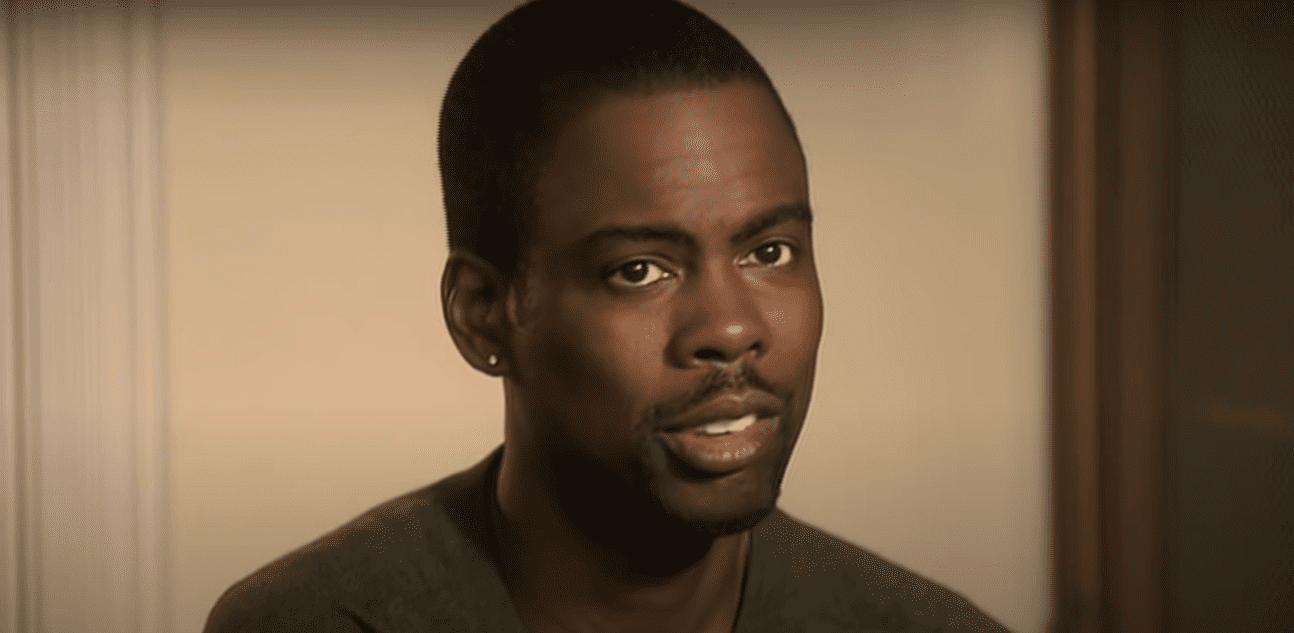 The author of a book, with four comedy albums, Rock received his star on the Hollywood Walk of Fame in 2003. He's also been voted the funniest person in America by Entertainment Weekly, and was listed as number 5 of the 100 Greatest Stand-Ups of All Time by Comedy Central.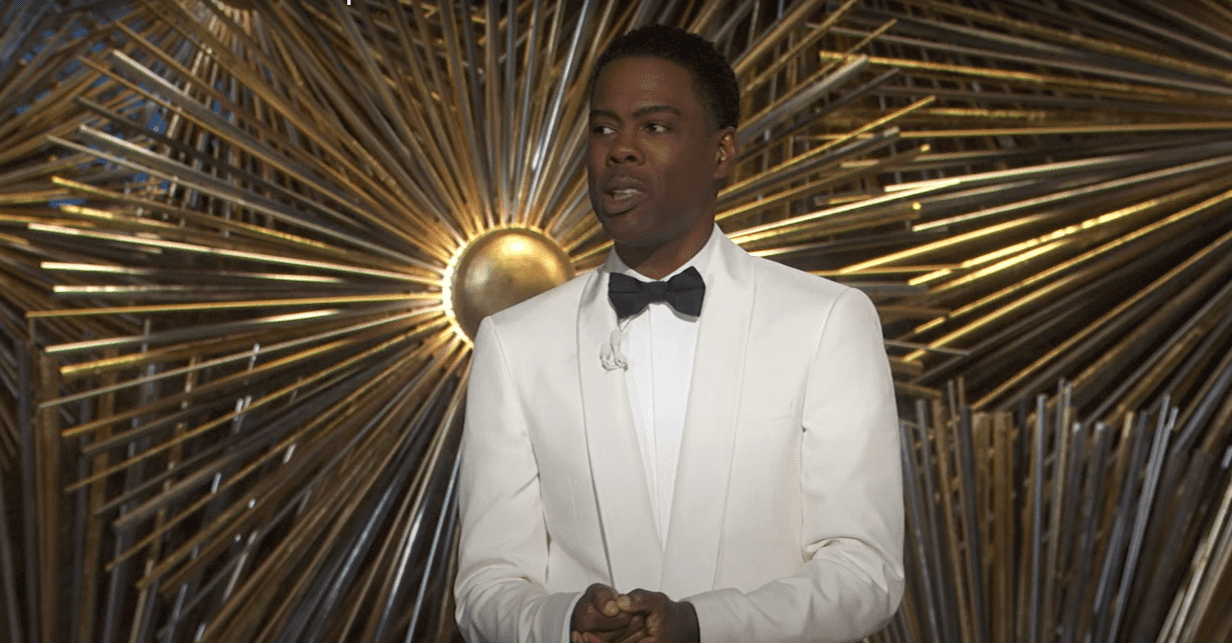 Obviously, Mr Rock is great at the comedy hustle. However, despite his many roles and accomplishments, I can't be alone in thinking he was funniest as Marty the zebra in Madagascar. Seriously, when are they making the next Madagascar film?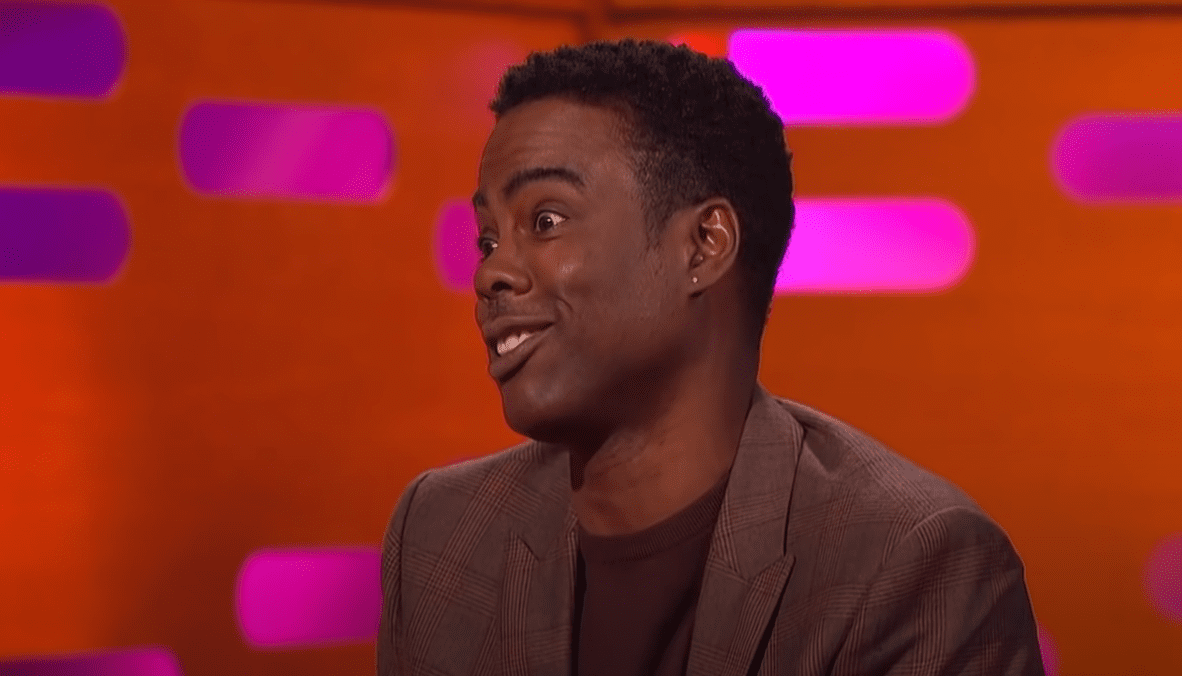 ---
12. JIM CARREY (1980s TO PRESENT) 
Canadian-born actor Jim Carrey is comedic royalty. With two Golden Globe wins and an impressive list of films under his belt, this high-energy comedian has appeared in fan favorites like Ace Ventura: Pet Detective, The Mask, Dumb and Dumber, and The Cable Guy.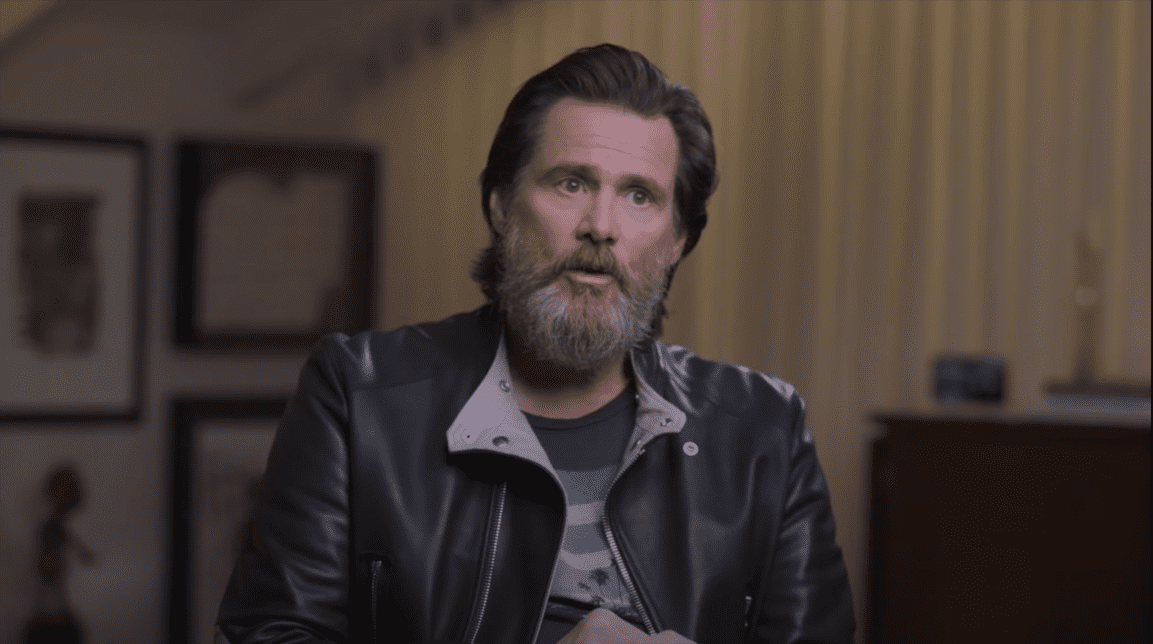 Born in 1962, Carrey loved comedy from a young age, often performing skits at school for his classmates. Carrey made his debut in stand up while still in high school in Canada, though without much success. Later, when his family moved to the US, he landed a job at The Comedy Store.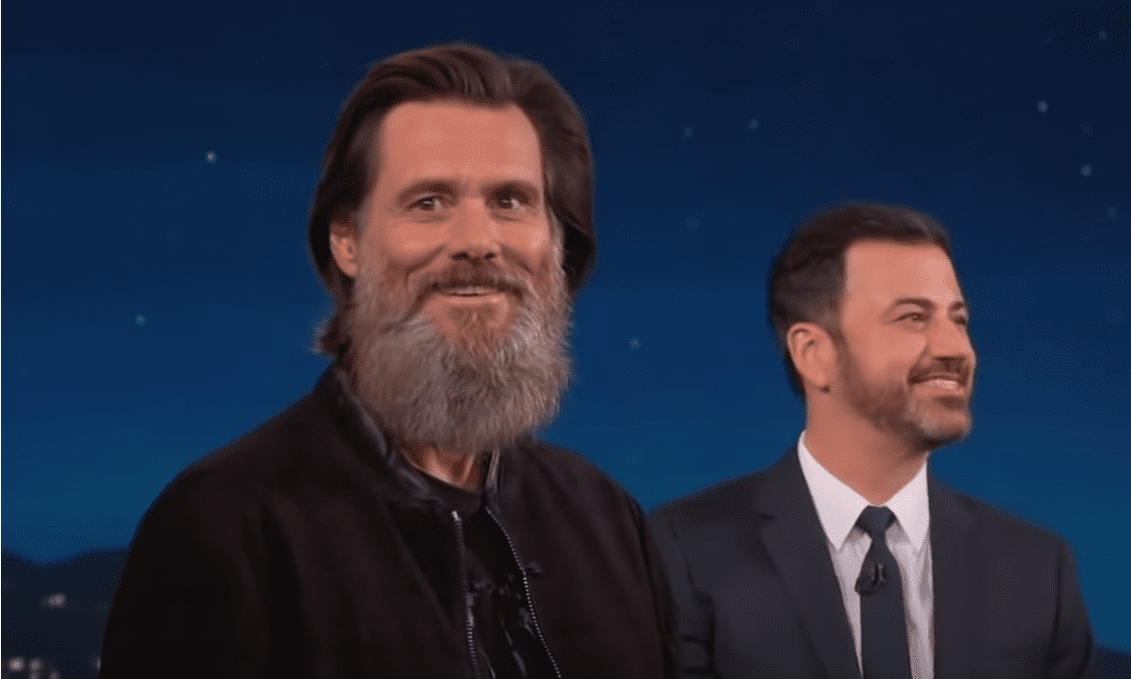 His comedic career began in earnest in 1994 with three iconic films; Ace Ventura, The Mask, and Dumb and Dumber. Now that's the kind of hattrick I can get behind! In addition to his many comedic roles, however, Carrey has also demonstrated his ability as a serious dramatic actor, earning him two Golden Globes out of five nominations.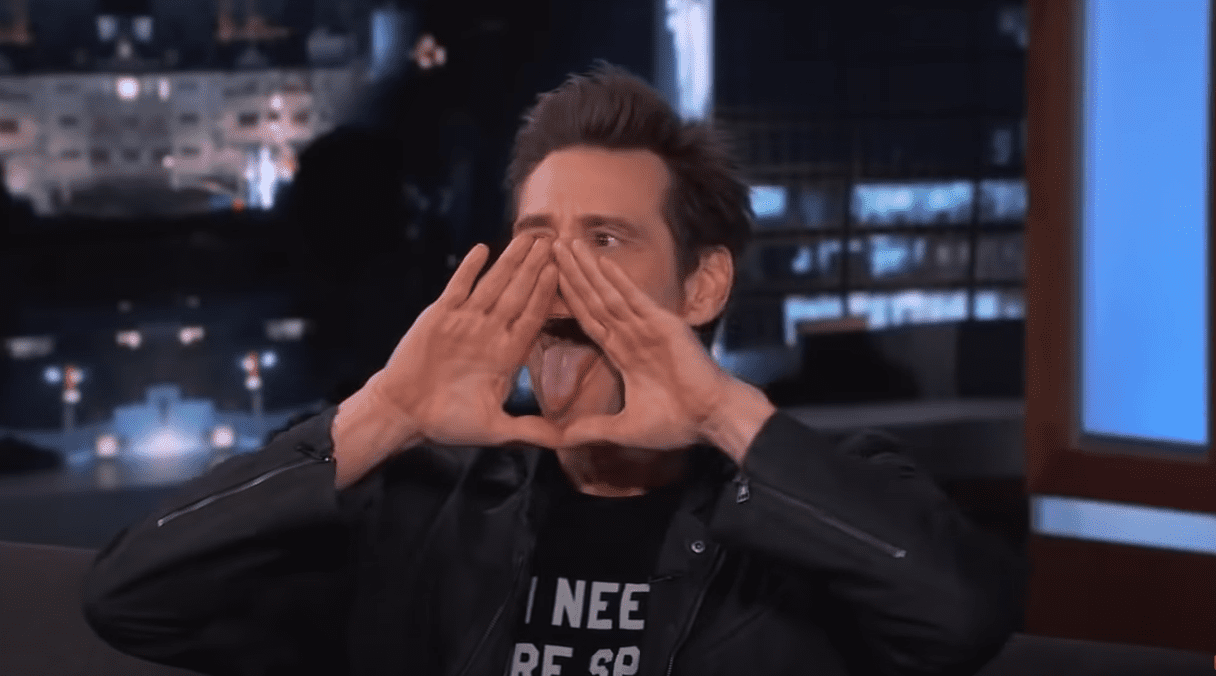 ---
13. ADAM SANDLER (1980s TO PRESENT)
Adam Sandler, like many of the names on this list, was born in New York. At 17 years old, he emerged onto the comedy scene when he performed at the Boston comedy club. Realizing that he enjoyed comedy and was great at it, he continued to perform in comedy while studying.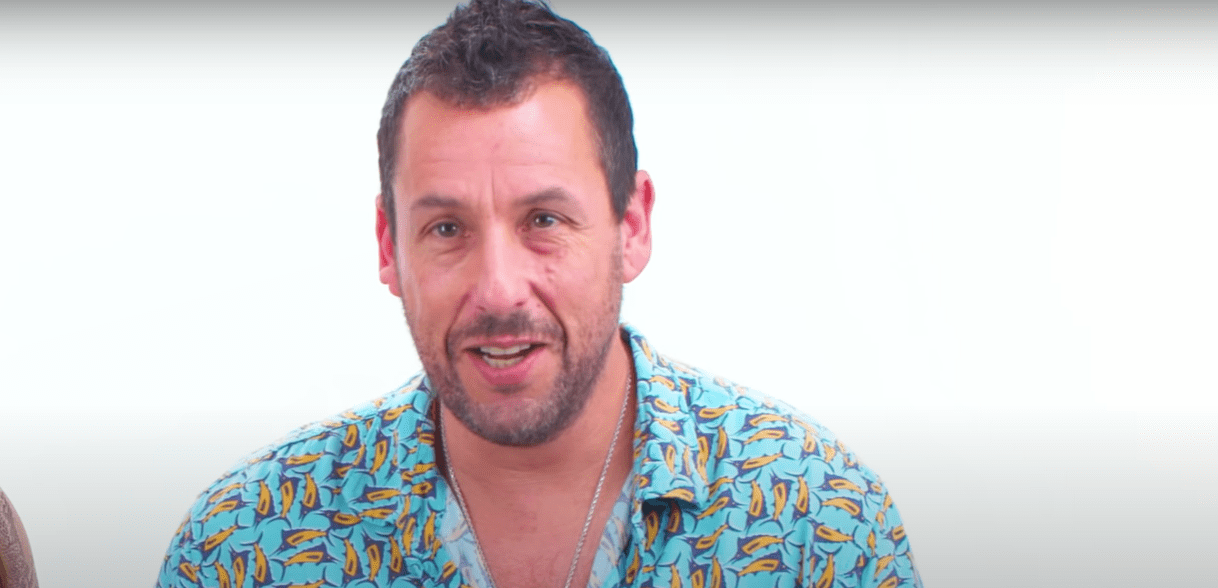 His first notable role was on The Cosby Show in the 1980s, and he was later cast on SNL in 1990. His film career took off shortly thereafter, with a string of 90s hits like Billy Madison, Big Daddy, Mr Deeds, and The Wedding Singer.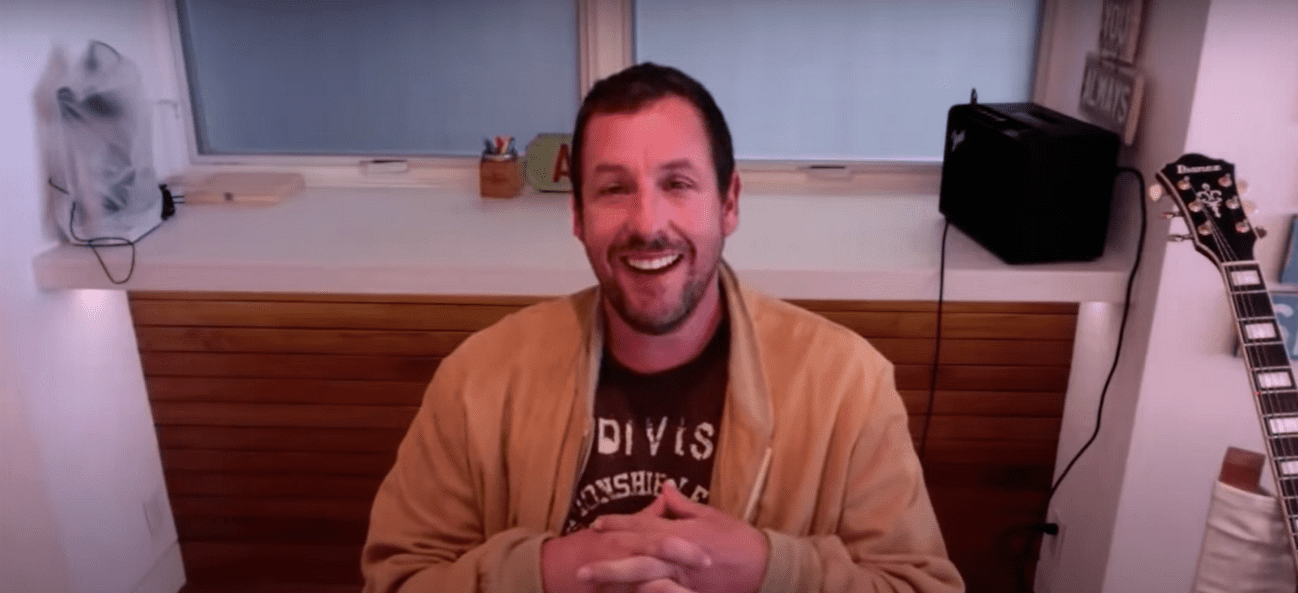 Sandler created his own production company, Happy Madison (named for his films Happy Gilmore and Billy Madison), which produces the majority of his films. He received his star on the Hollywood Walk of Fame in 2011, and we can only hope that the accolades will keep coming.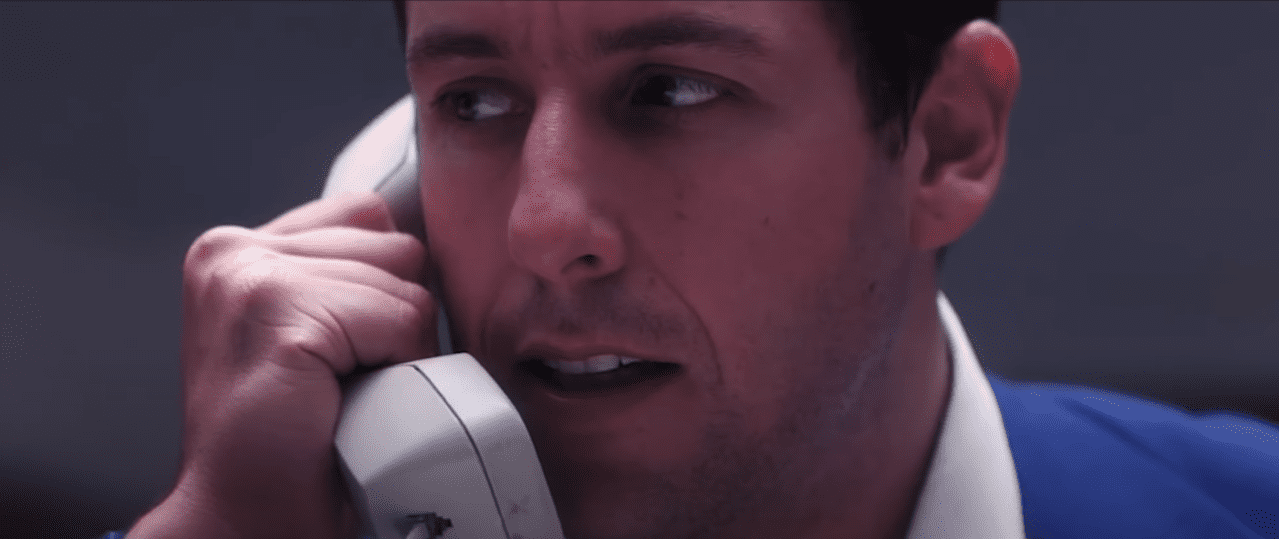 ---
14. EDDIE IZZARD (1980s TO PRESENT) 
Born in the UK in 1962, Eddie Izzard has made a name for himself with an odd but hard-hitting comedic style. Despite working as a comedic street performer in his early career, his big break came in the form of an AIDS fundraiser in the 1980s.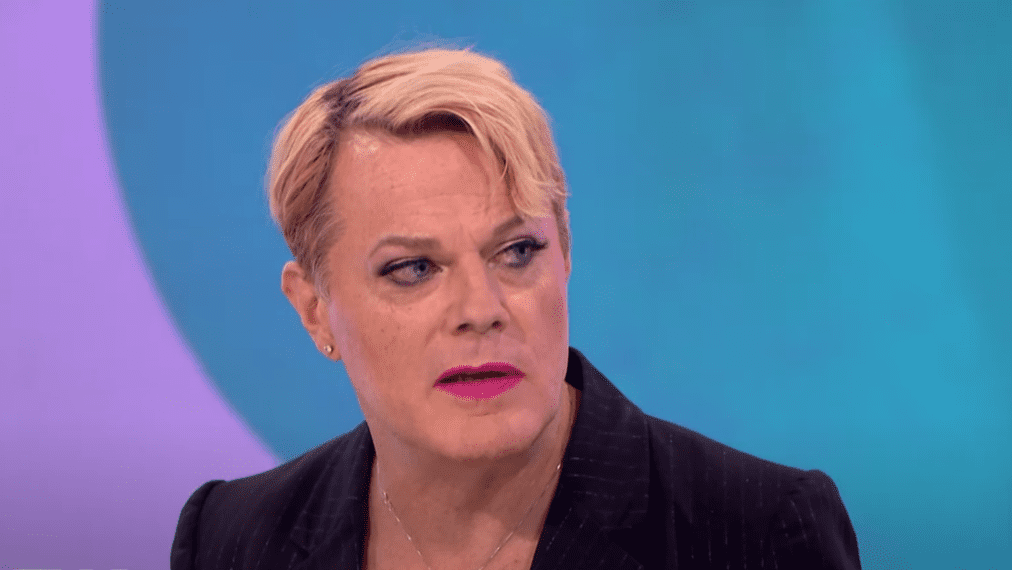 Since then, Izzard has enjoyed immense success in his one-man shows, evidenced by his nomination for a Laurence Olivier Award and his first win of a British Comedy Award for Stand-Up Comedy in 1994. His second such award was won in 1996 for a different one-man show.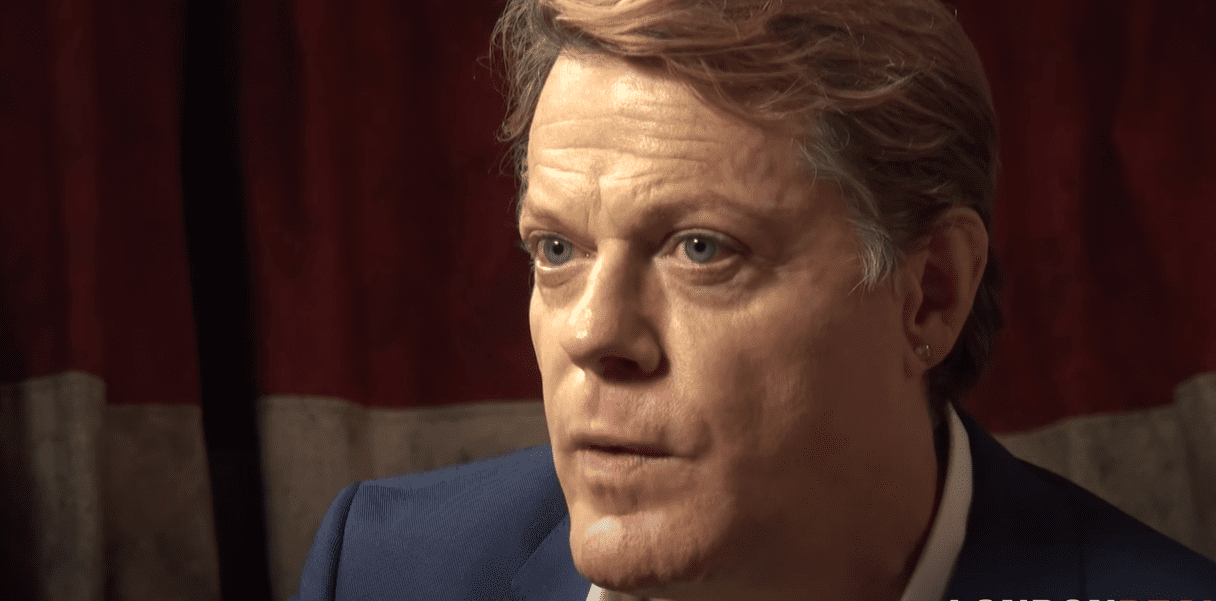 Izzard has also appeared in several films, including Velvet Goldmine, Shadow of the Vampire, as well as Ocean's 12 and Ocean's 13. His diversity makes him an immensely popular comic, and he was voted number 19 of the 50 greatest comedy acts in history by his fellow comedians in 2005.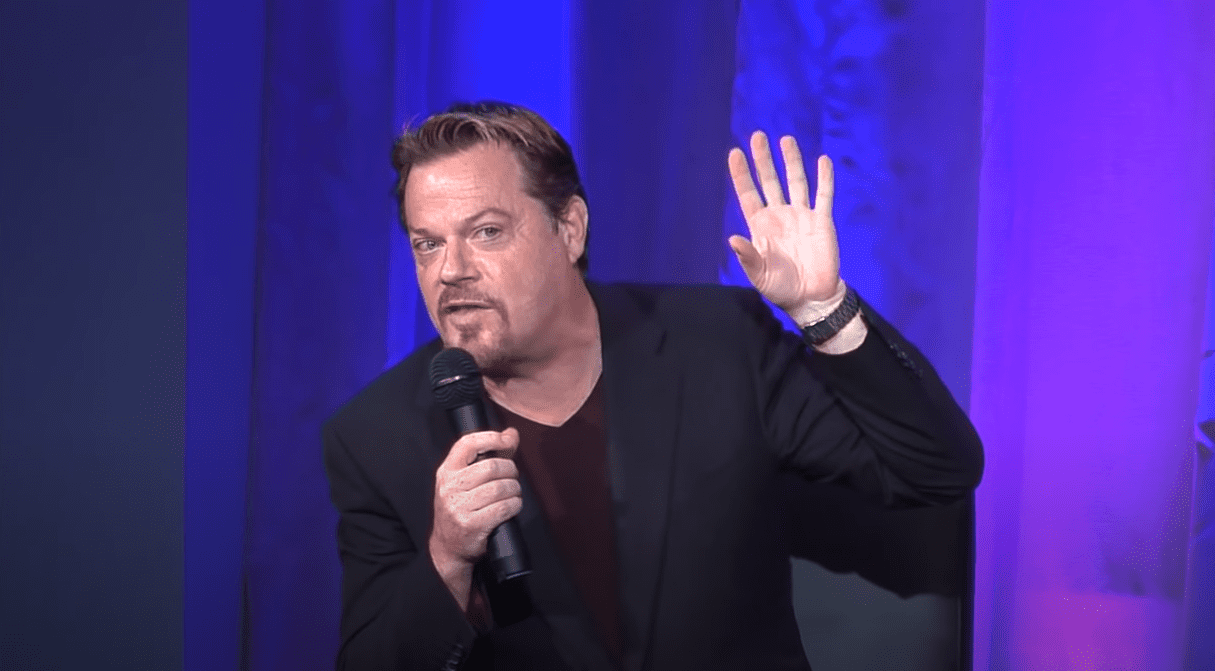 ---
15. STEVEN WRIGHT (1980s TO PRESENT) 
Steven Alexander Wright was born in 1955, and apart from being a stand-up comedian, has worked as an actor, writer and producer. While his characteristic comedic style includes delivering deadpan one-liners, Wright has also made a name for himself as a dramatic writer and producer.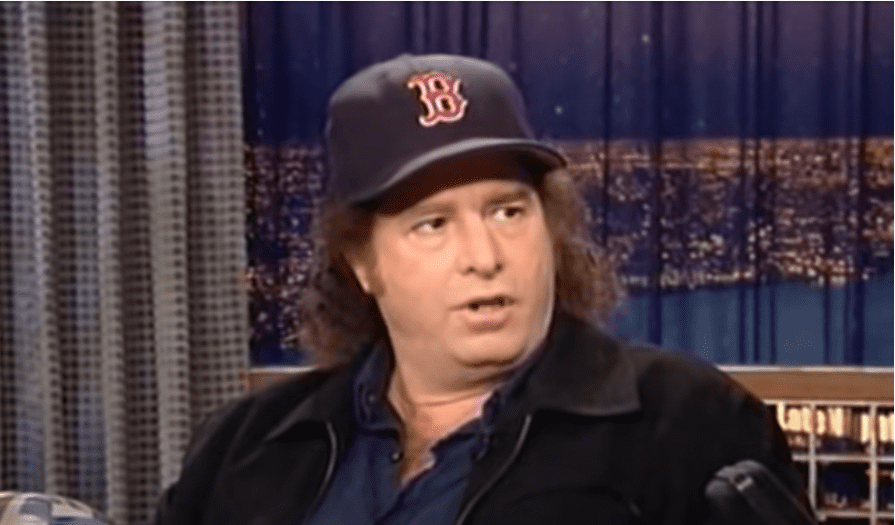 In 2008, Wright was the first inductee to the Boston Comedy Hall of Fame. He has been involved with projects like Louie and Horace and Pete (alongside Louis C.K.), and was voted amongst the top 50 comedy acts by fellow comedians and comedy insiders in 2005. In addition, he featured on Comedy Central's list of their 100 greatest stand-up comics.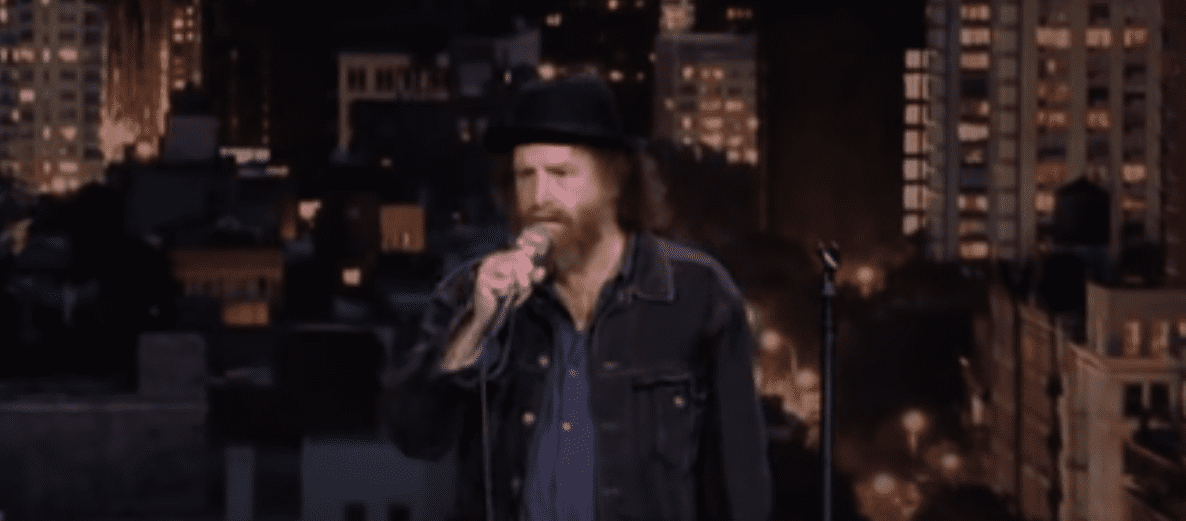 ---
16. EDDIE MURPHY (1980s TO PRESENT) 
Eddie Murphy was born in New York in 1961, and wanted to be a star since he was a child. Like Chapelle, Murphy was an early achiever, hitting the stand-up scene when he was 15 years old. When he was 19, he signed a contract for SNL, and began to make a name for himself in the world of comedy.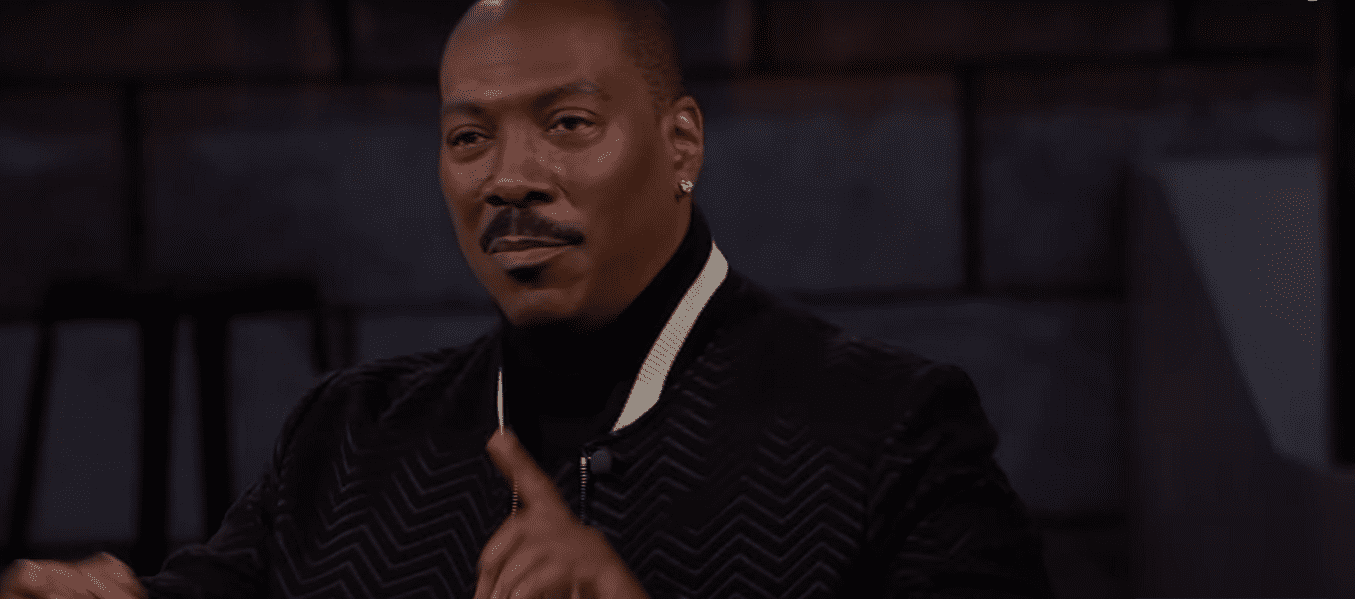 After his time on SNL, Murphy was cast in several hit films, from the Beverly Hills Cop franchise in the 1980s which earned him a Golden Globe nomination, to his family-friendly portrayal as The Nutty Professor in 1996. Thereafter, the hits kept coming, with movies like Doctor Dolittle, Shrek, and Dreamgirls.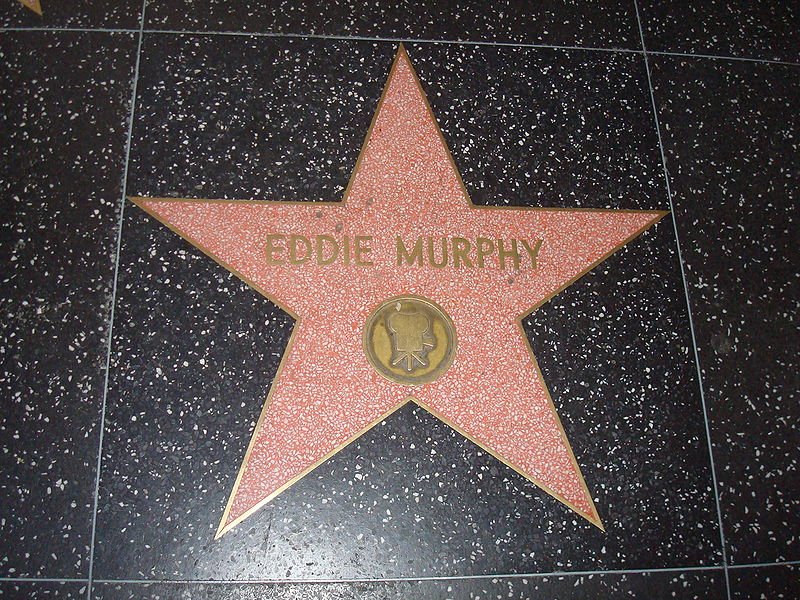 Murphy's tenure in the entertainment industry has seen him ranked 78th in Empire Magazine's Top 100 Movie Stars of all Time, and 10th in Comedy Central's 100 Greatest Stand-Ups of all Time. In addition, he was the first actor to receive a BAFTA nomination for his role as the voice of Donkey in the Shrek franchise. More, please!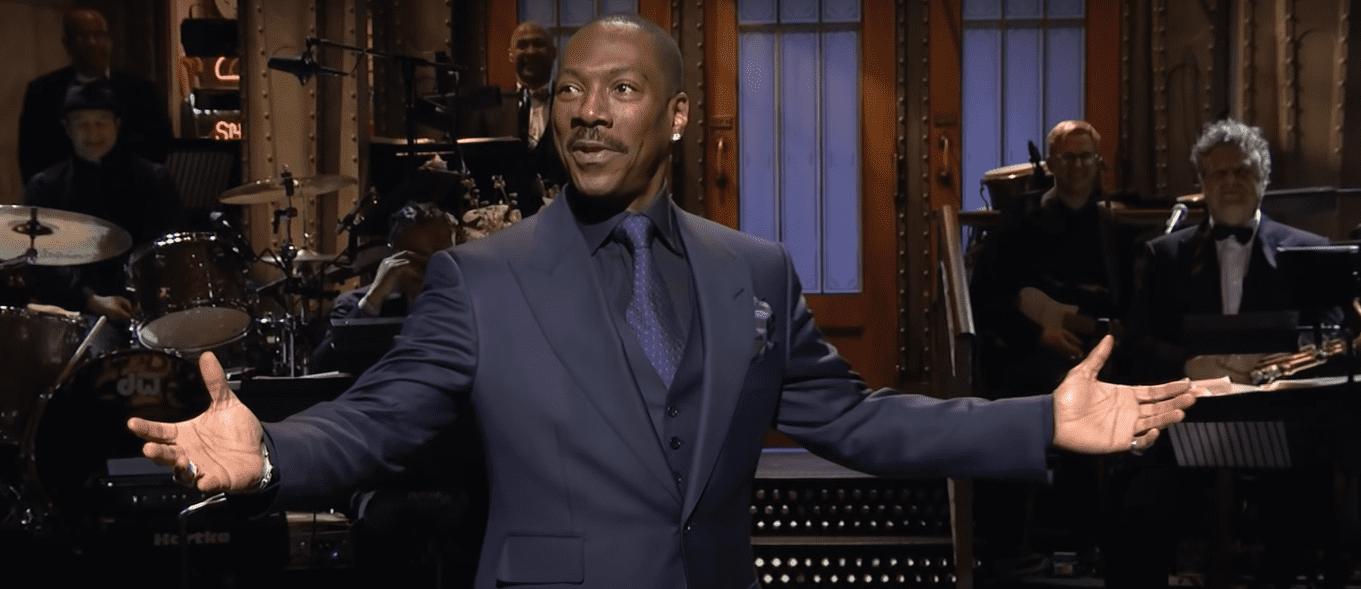 ---
17. LOUIS C.K. (1980s TO PRESENT)
Louis C.K. was originally born as Louis Szekely in 1967. However, due to so many people being unable to pronounce his surname (Sek-Kay), he changed it C.K. while he's had his fair share of scandals in Hollywood, Louis C.K. has also enjoyed immense comedic success.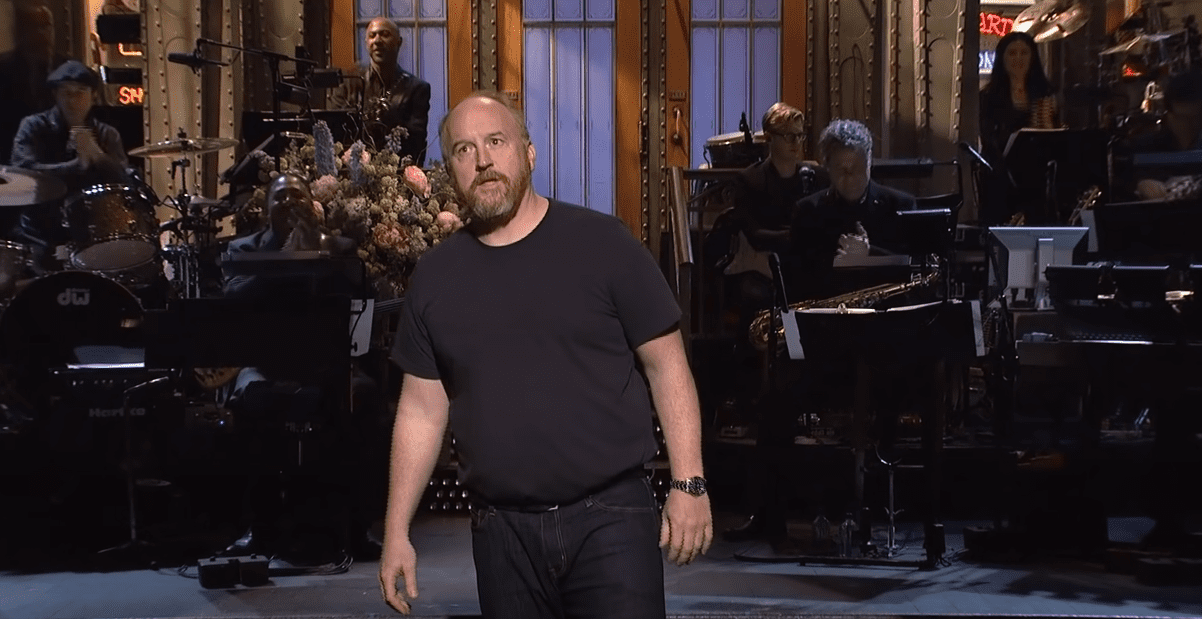 With shows such as American Hustle, and Horace and Pete to his name, it's no wonder that C.K. was the recipient of a Peabody award in 2012, 6 Primetime Emmys, and 2 Grammys. But wait, that's not all! C.K. was also ranked 4th in Rolling Stone's 2017 list of the 50 best stand-up comics of all time.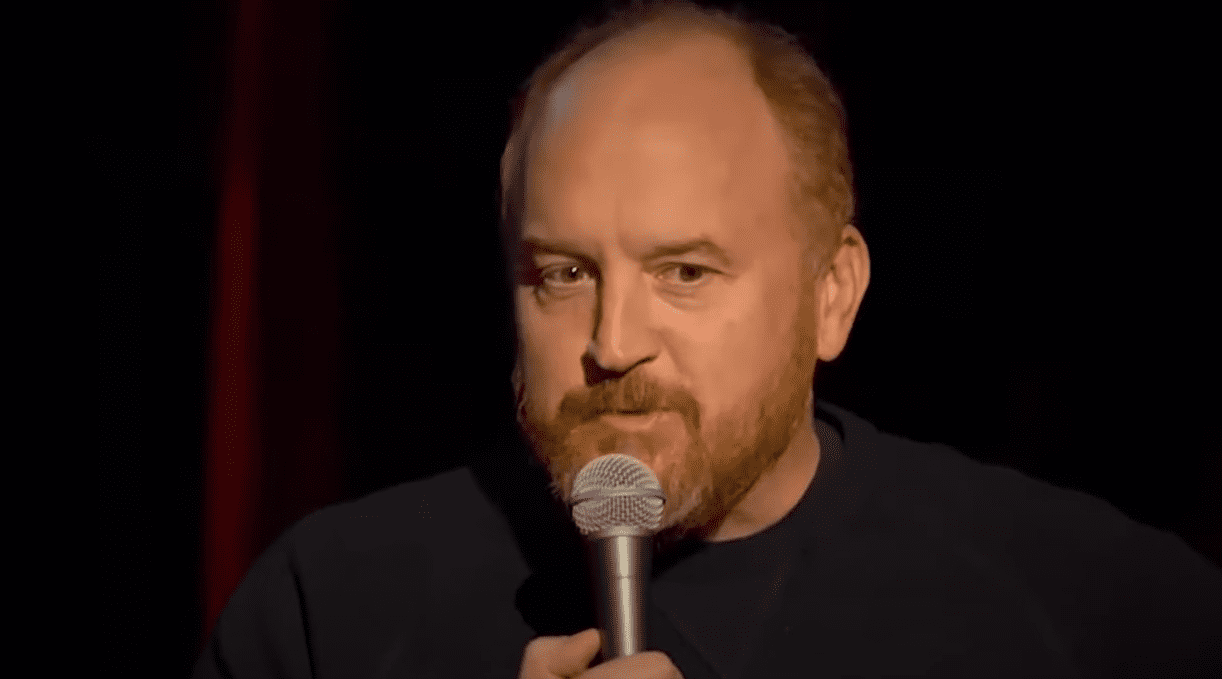 It seems that C.K.'s star is only beginning to rise, and we can't wait to see more from him. Hopefully, he'll do something else along the lines of his Parks and Recreation character, officer Dave Sanderson, alongside Amy Poehler. The bumbling yet shy cop was one of my favourite characters on the show, so I may be biased.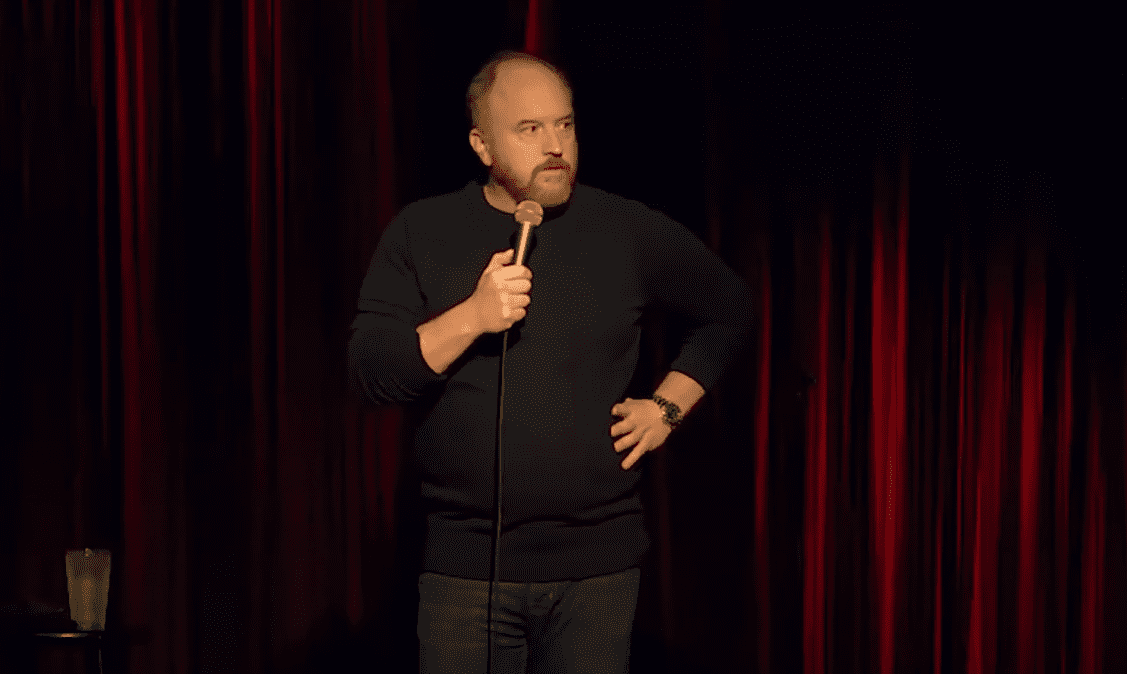 ---
18. DAVE CHAPELLE (1990s TO PRESENT)
Dave Chapelle was born in 1973, and had the earliest comedic start of any of the funny people in this list. He started as a stand-up comedian in night clubs at just 14 years old! Once he'd finished high school, he made his first film debut at only 19, in Mel Brook's Robin Hood: Men in Tights.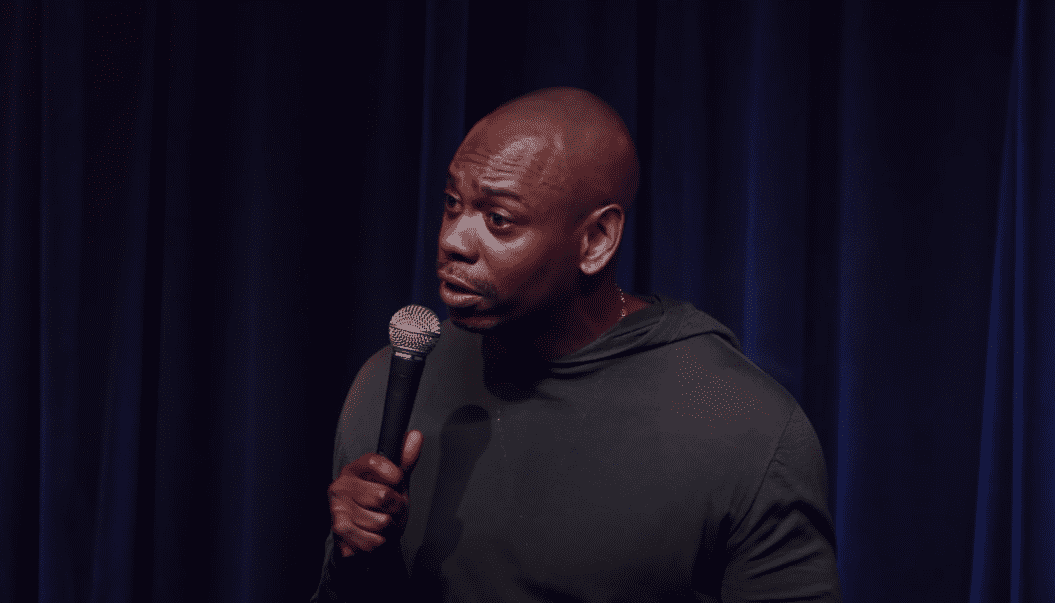 Despite his film talent, Chapelle has firm roots in stand up. His Comedy Central show was so successful in the early 2000s that the network entered into a $50 million (that's a lot of zeroes!) contract for another two years. 
Not surprisingly, he's featured on Comedy Central's list of the 100 greatest stand-up comedians of all time (sitting pretty at number 43, and the youngest person to make the list!) In addition to comedy, Chapelle is making money – he made the Forbes Celebrity 100 List, and has signed a deal for three Netflix specials, worth $20 million each. Cha-ching!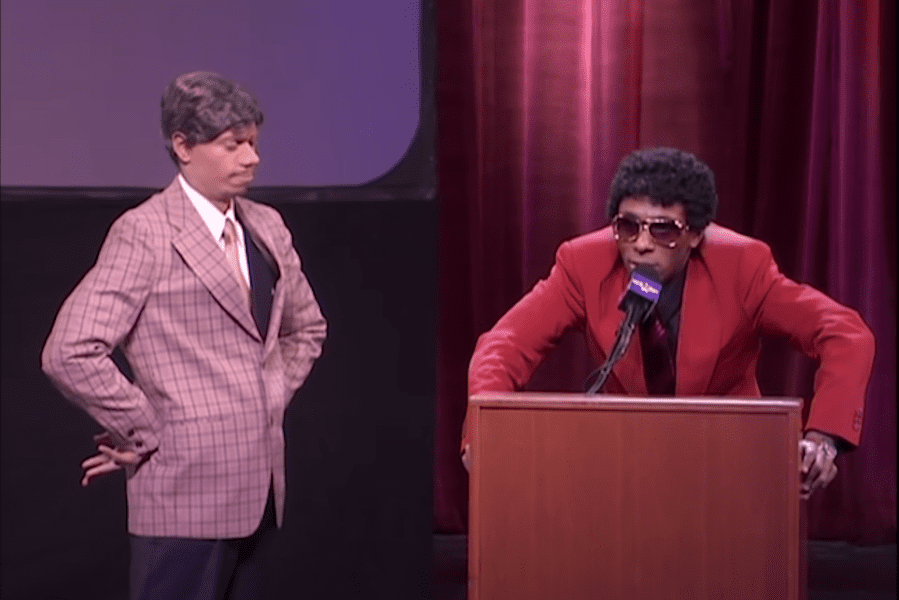 ---
19. WANDA SYKES (1990s TO PRESENT)
Wanda Sykes may just be the underdog on this list. Her comedic career is not as long as some on this list, but she's had huge impact. Indeed, she's been listed as one of Entertainment Weekly's 25 Funniest People in America.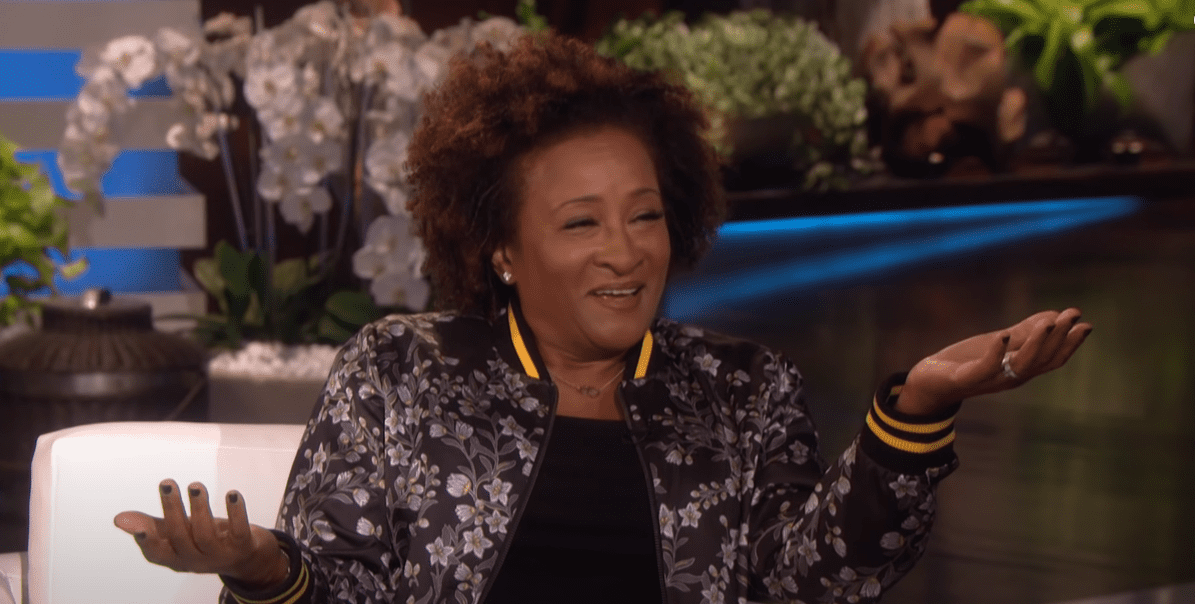 Sykes is an author writer, producer, and actress. Her talents were put to good use in Wanda at Large, her FOX Network show in 2003. On top of that, she's featured in several comedic projects, from Curb Your Enthusiasm to The Chris Rock Show, where she was nominated for 3 Primetime Emmys.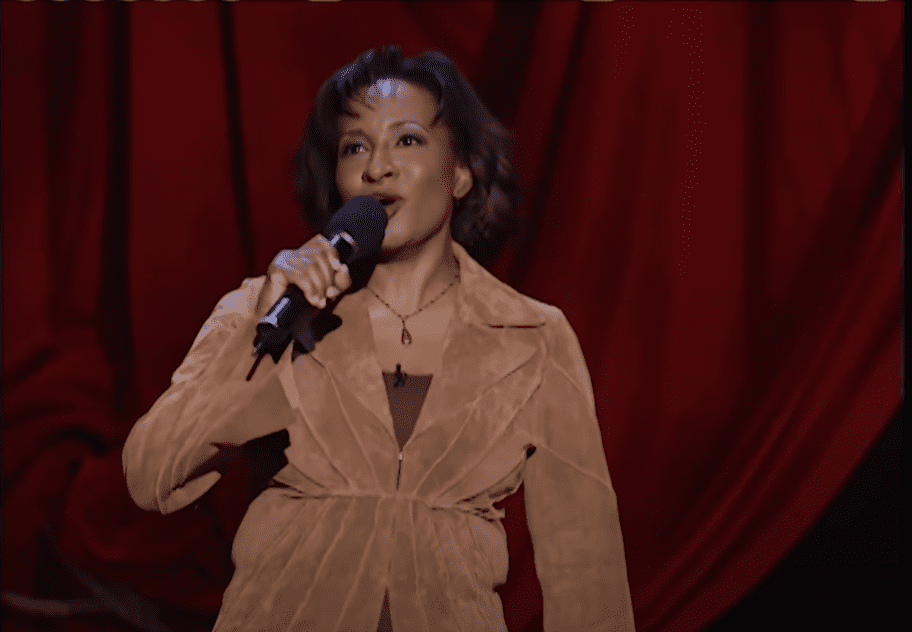 Other awards that Sykes has nabbed include the Emmy for Outstanding Writing for a Variety, Music, or Comedy Special in 1999, a 2001 win of the American Comedy Award for Outstanding Female Stand-Up Comic, and a Comedy Central Commie Award for Funniest TV Actress in 2003.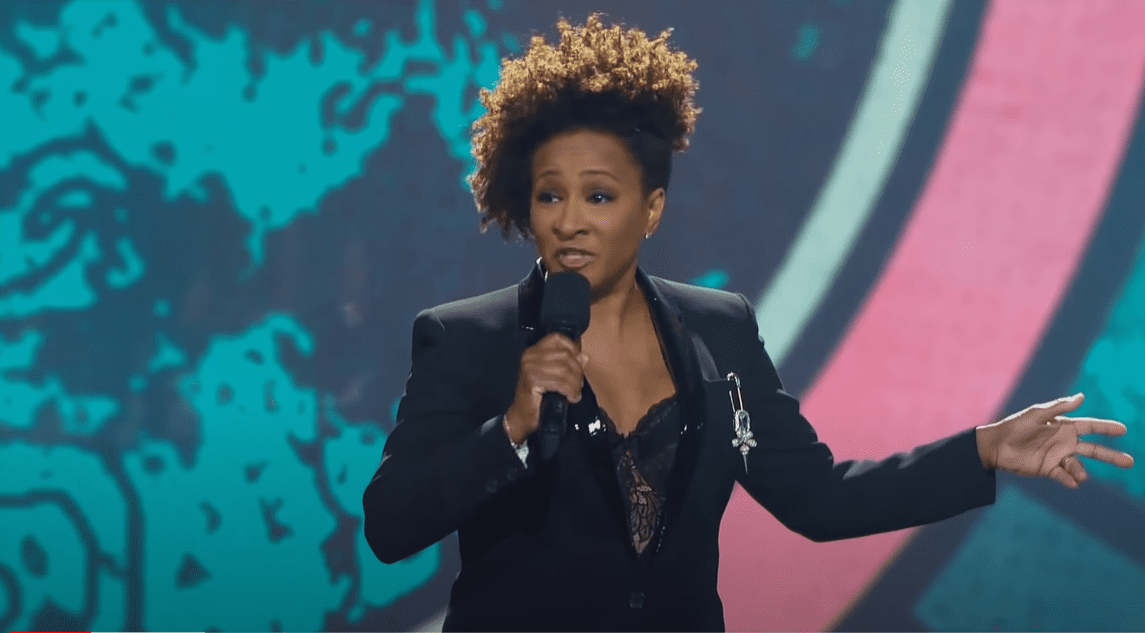 Apart from her appearances in features films like Monster-in-Law with Jennifer Lopez, Sykes was placed 70th on Comedy Central's 100 Greatest Stand-Ups of All Time. She was also the first woman of color to win it. That's some impressive girl power, y'all.