Famous Movies Filmed In Each State
Since around the 1870s, films have been making us dream awake and, sometimes, changing the way we look at reality. From comedies to dramas, and horror movies, we have it all. We have been blessed with some amazing cinematography and it is time to take a trip down memory lane.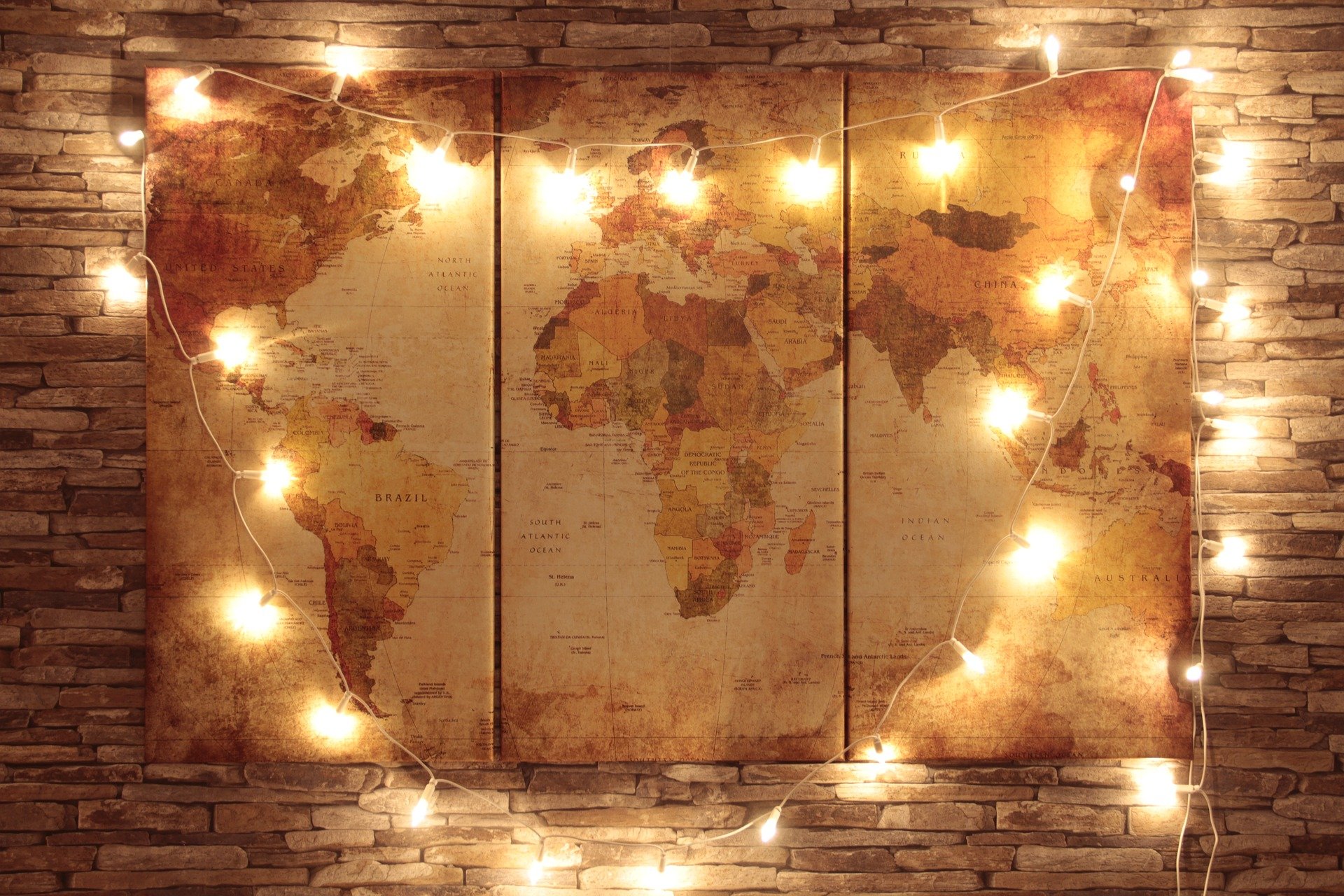 ---
#1 Alabama
Filmed in Alabama and released in 1962, the film we are talking about is 'To Kill A Mockingbird'. Based on Harper Lee's 1960 novel, the drama won three Academy Awards. To this day it is still a legend and our number one. The runner-ups in Alabama are films such as 'Selma', 'Big Fish', and 'Forrest Gump'.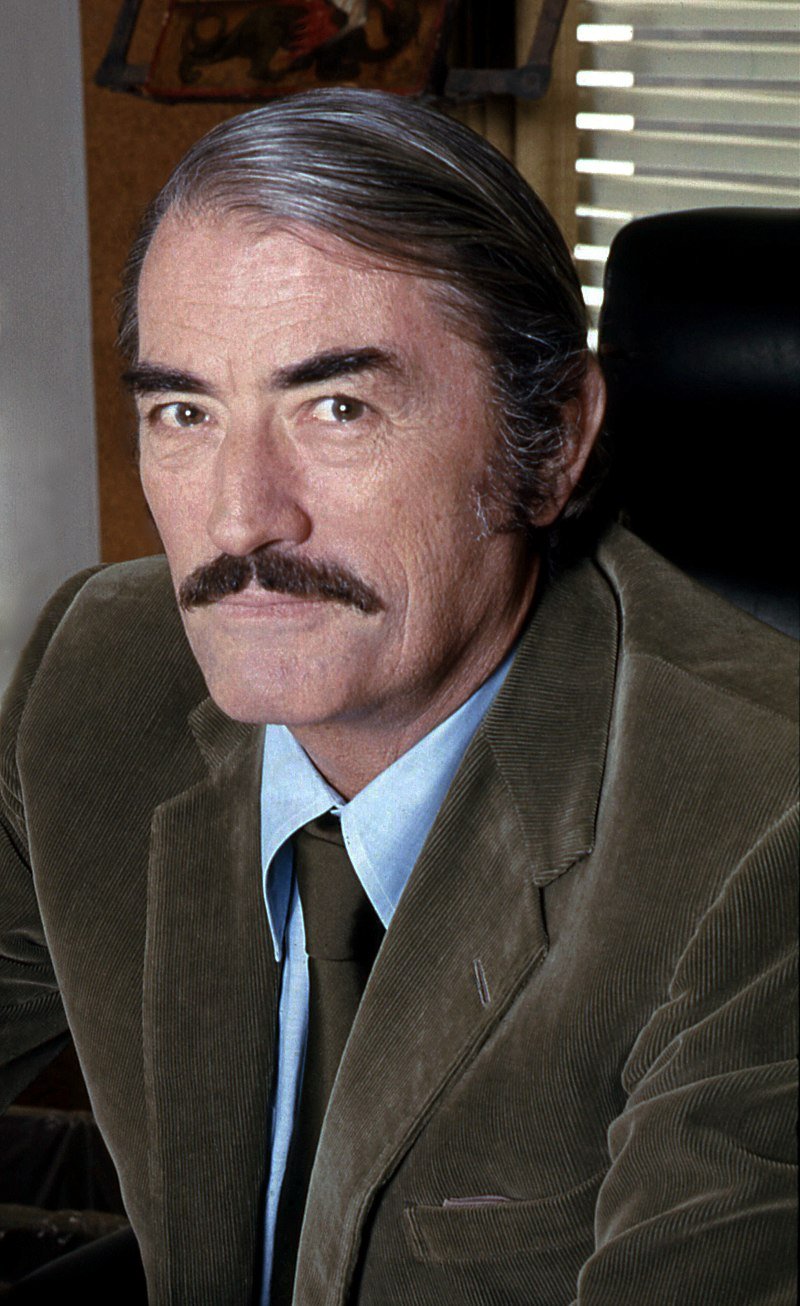 ---
#2 Alaska
This movie was based on an older Norwegian thriller. The film is 'Insomnia', the 2002 version, which starred great actors such as Al Pacino and Robin Williams. The cop and killer chase kept us on our toes and it still does to this day. There were also amazing films in Alaska such as 'The Proposal' and 'The Grey'.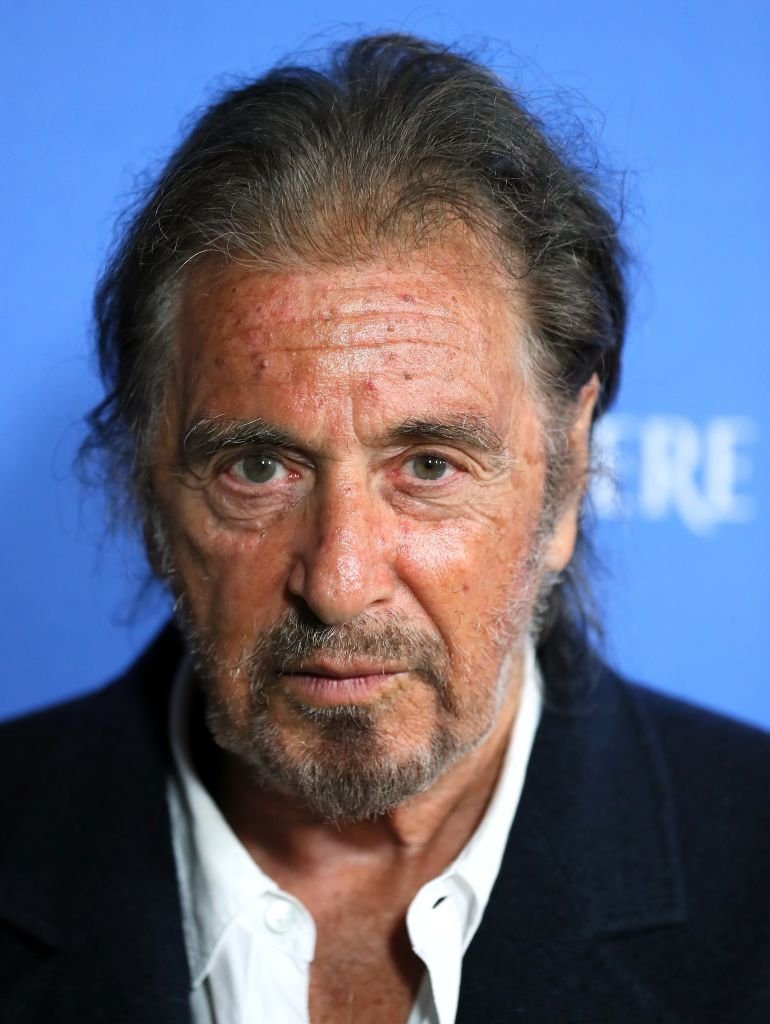 ---
#3 Arizona
Released in 1987, 'Raising Arizona' made almost 30 million in gross revenue and it starred the amazing actors Nicolas Cage, as H.I. McDunnough, and Holly Hunter, as Edwina McDunnough. The couple breaks all rules throughout the movie, starting with a cop marrying a former convict. We do not want any spoilers, if you have not watched it yet!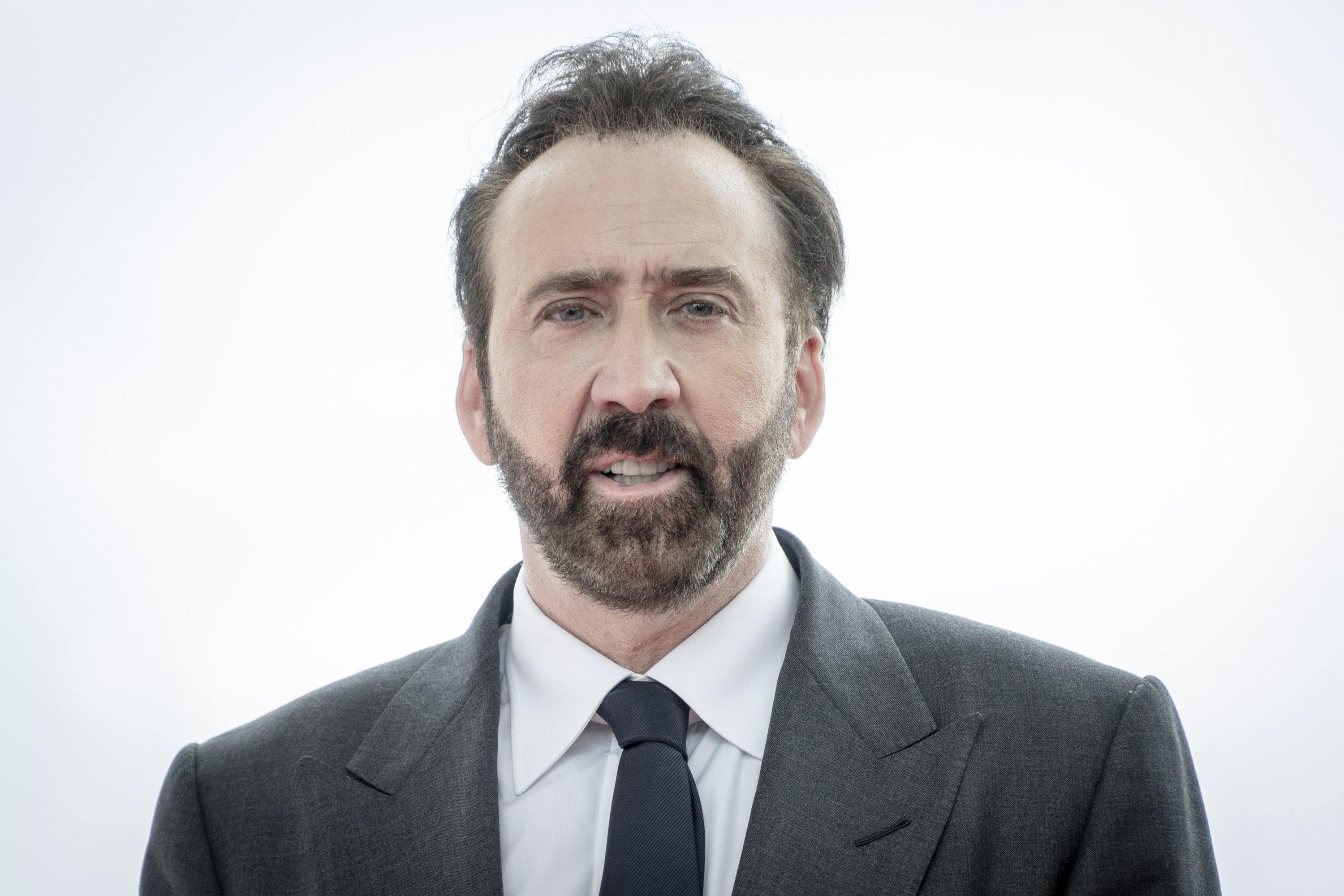 ---
#4 Arkansas
This work of art started off as a novel, 'True Grit', written by Charles Portis, in 1968. Just a year later, in 1968, a film was made based on the novel starring actors such as Kim Darby and John Wayne. More recently, in 2010, a new version was released with another set of great performers such as Jeff Bridges and Matt Damon.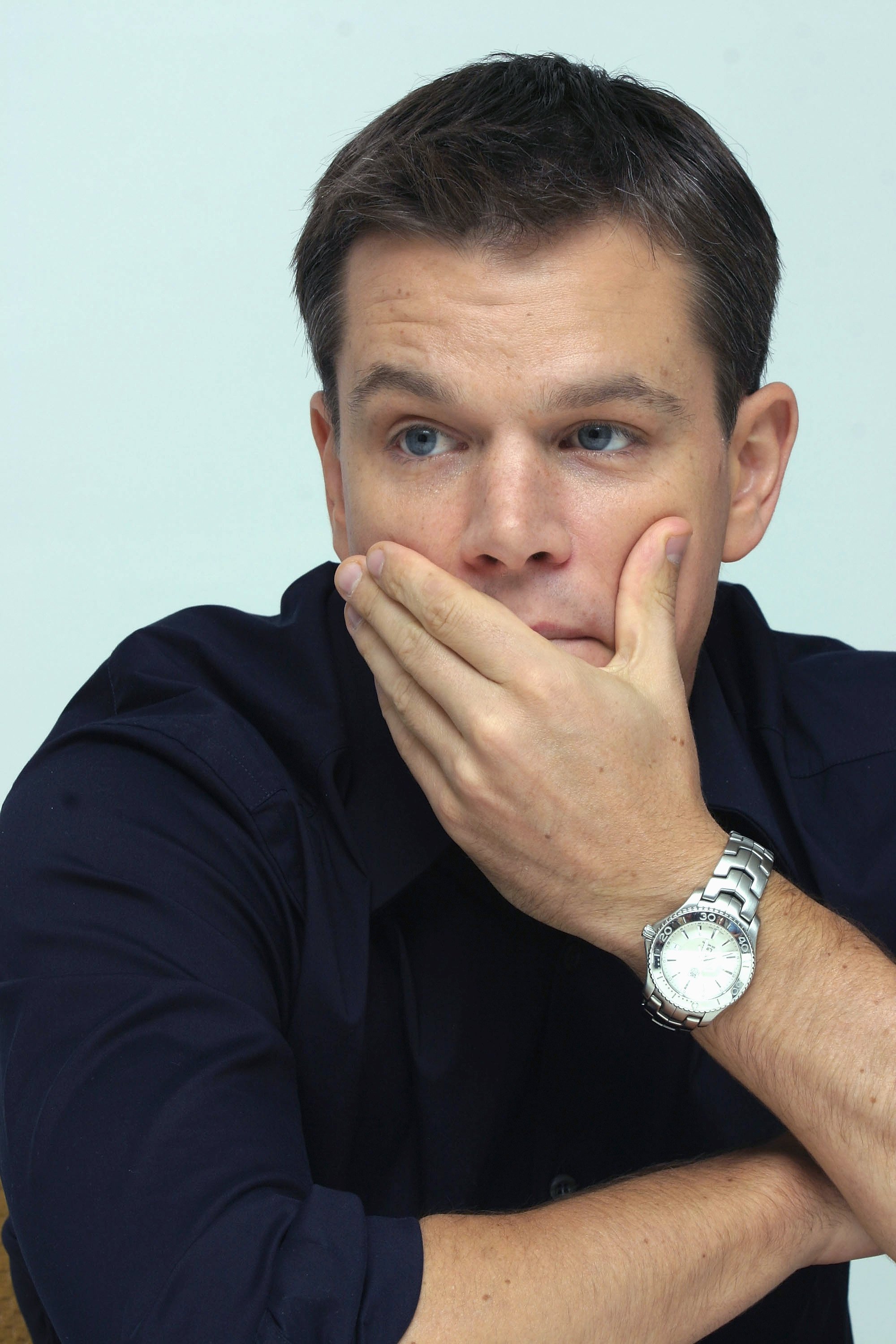 ---
#5 California
In 1995, came along 'Clueless'. A film that would change the way one would look at teenagers and see the dilemmas they are actually dealing with. It was based on Jane Austen's 1815 novel 'Emma', and to this day it is still considered on the best teen films of all time, starring our beloved Alicia Silverstone.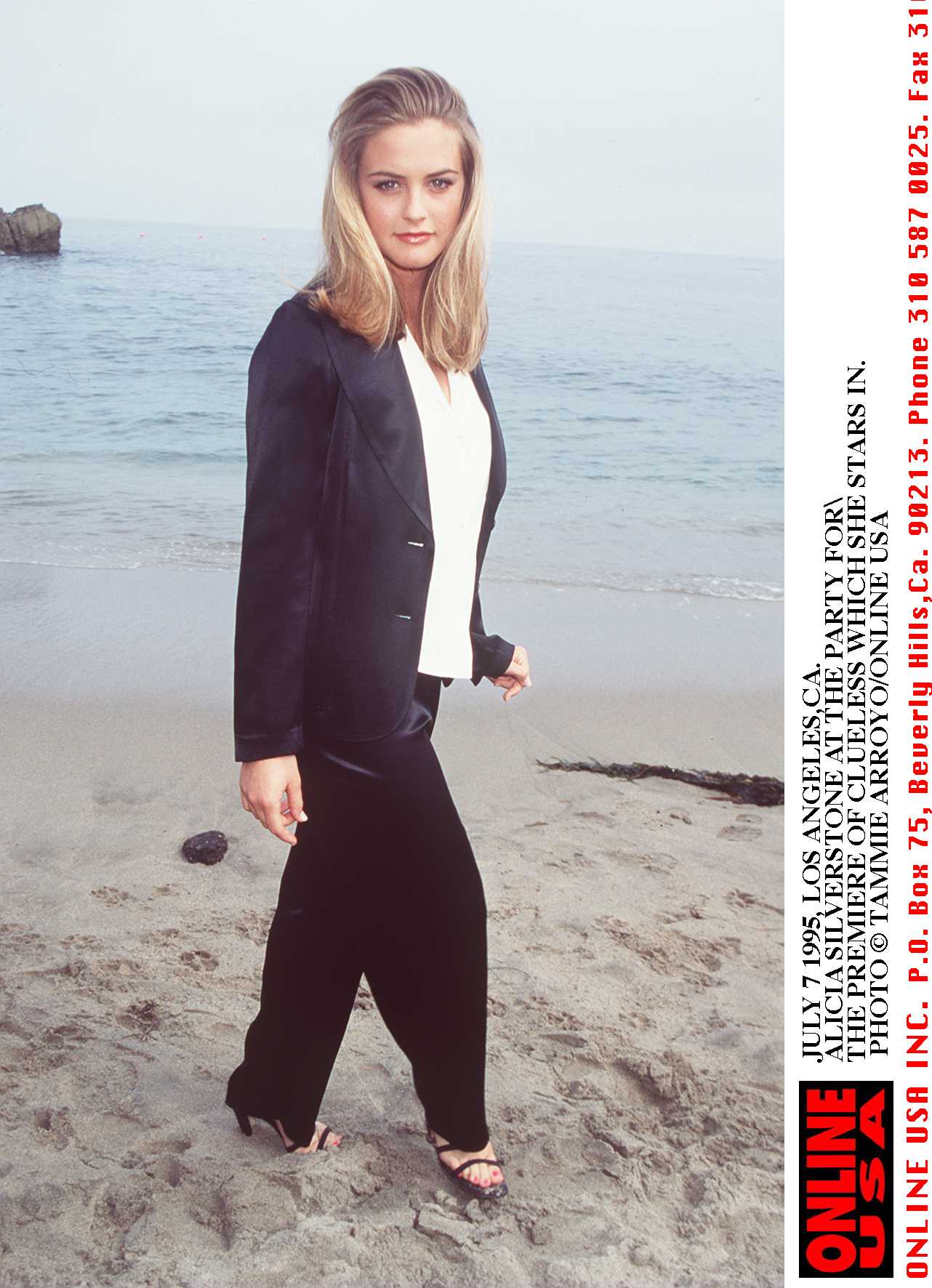 ---
#6 Colorado
The acclaimed author Stephen King wrote the chilling horror novel 'The Shining' in 1977. Just three years later, in 1980, the film was released and it was an absolute success. It starred outstanding actors such as Jack Nicholson and Shelley Duvall, and it most definitely deserves all the credit. Another great movie filmed in Colorado, also inspired in a Stephen King's Novel, was 'Misery'.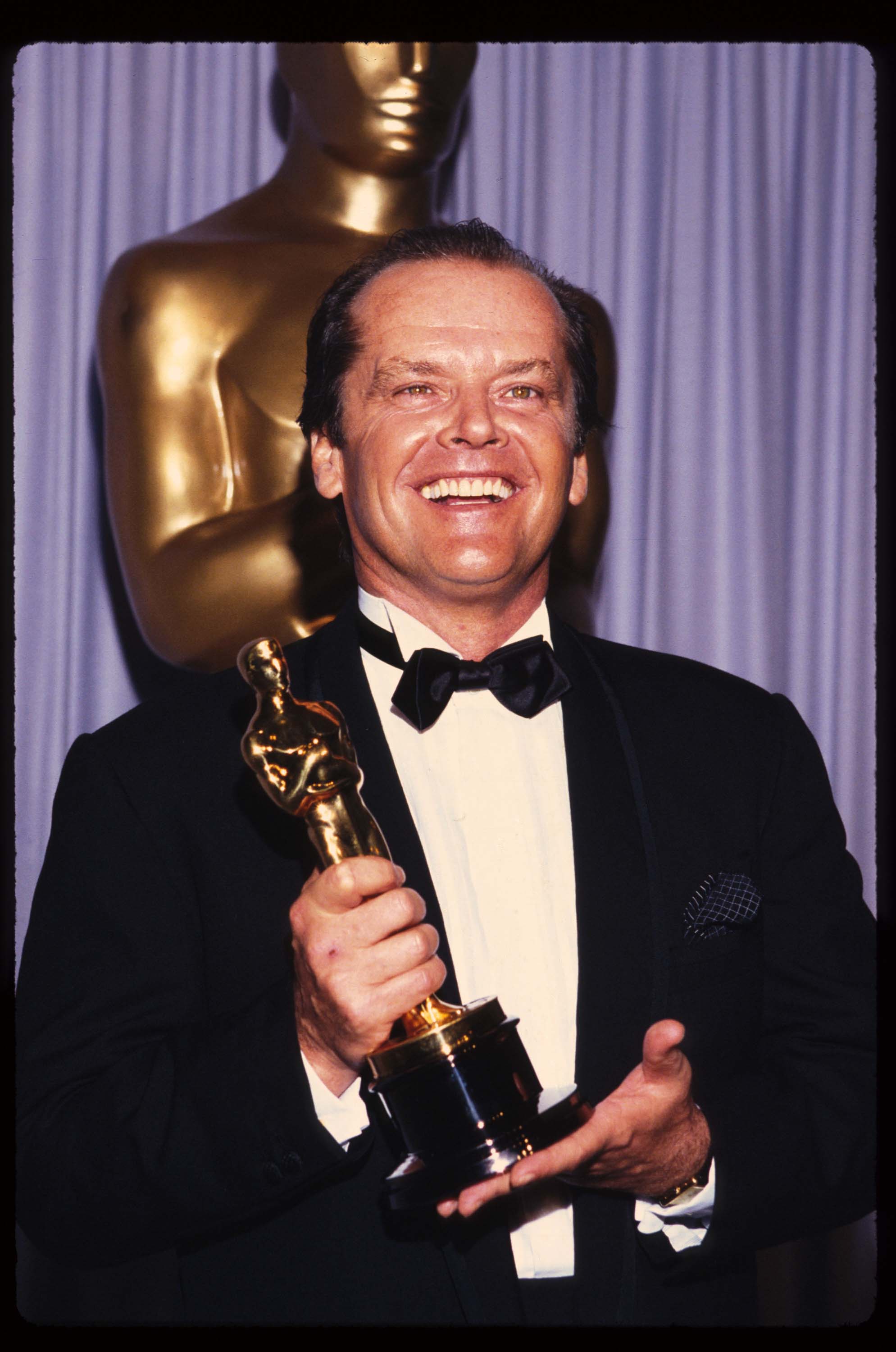 ---
#7 Connecticut
The amazing Tim Burton will never cease to surprise us and, in 1988, 'Beetlejuice' opened up the portals to all the demons. The quite awarded film won an Academy Award, three Saturn Awards, one for Best Supporting Actress for Sylvia Sidney. It has since built its own empire of animated TV series and video games.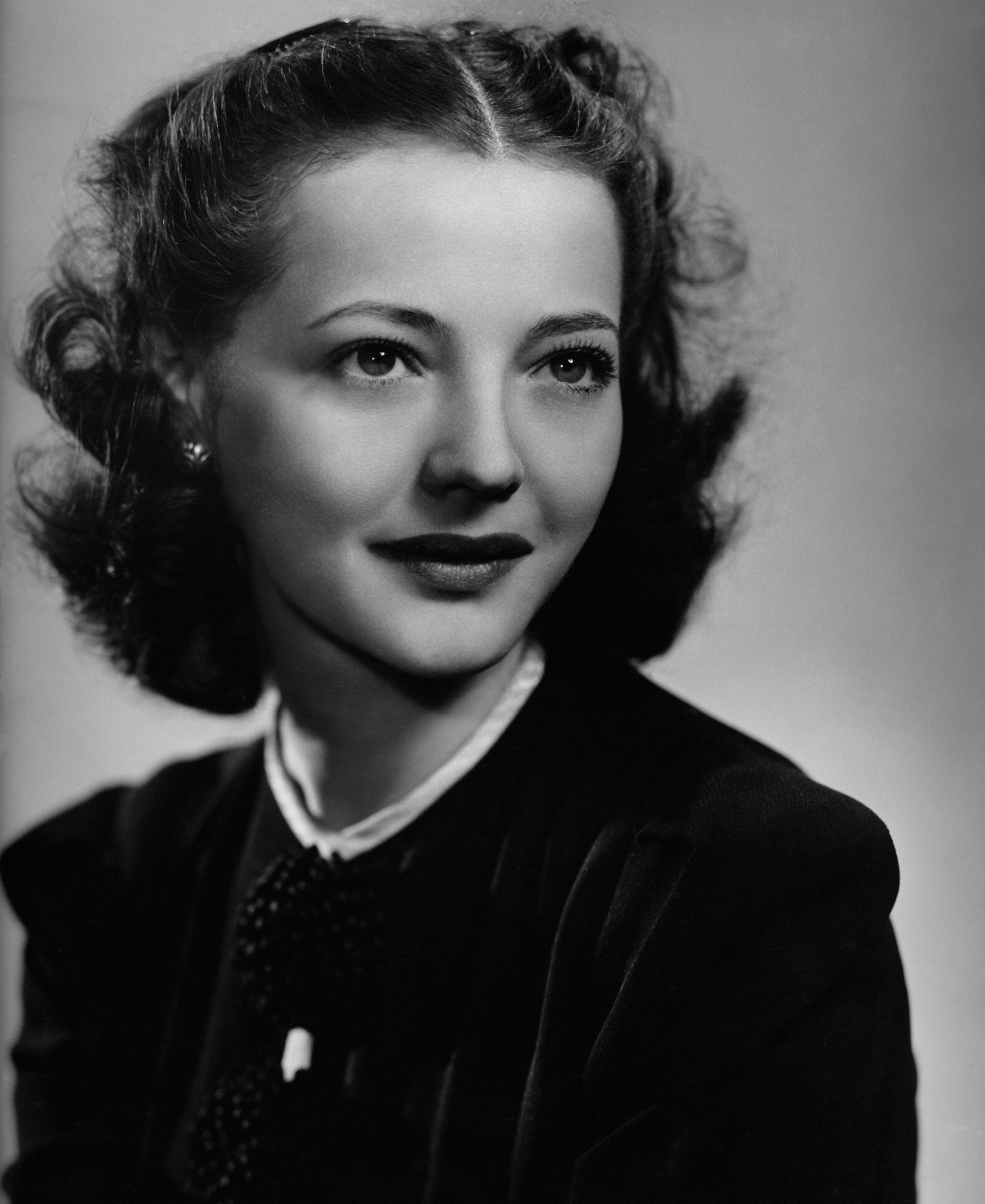 ---
#8 Delaware
In 1996, author Chuck Palahniuk released the novel 'Fight Club', little did he know that what an outstanding success it would become just three years later when the movie was released. The film, starring Brad Pitt, Edward Norton, and Helena Bonham Carter, was a shot at the political life and it is still a legend nowadays, but never mention the 'Fight Club'!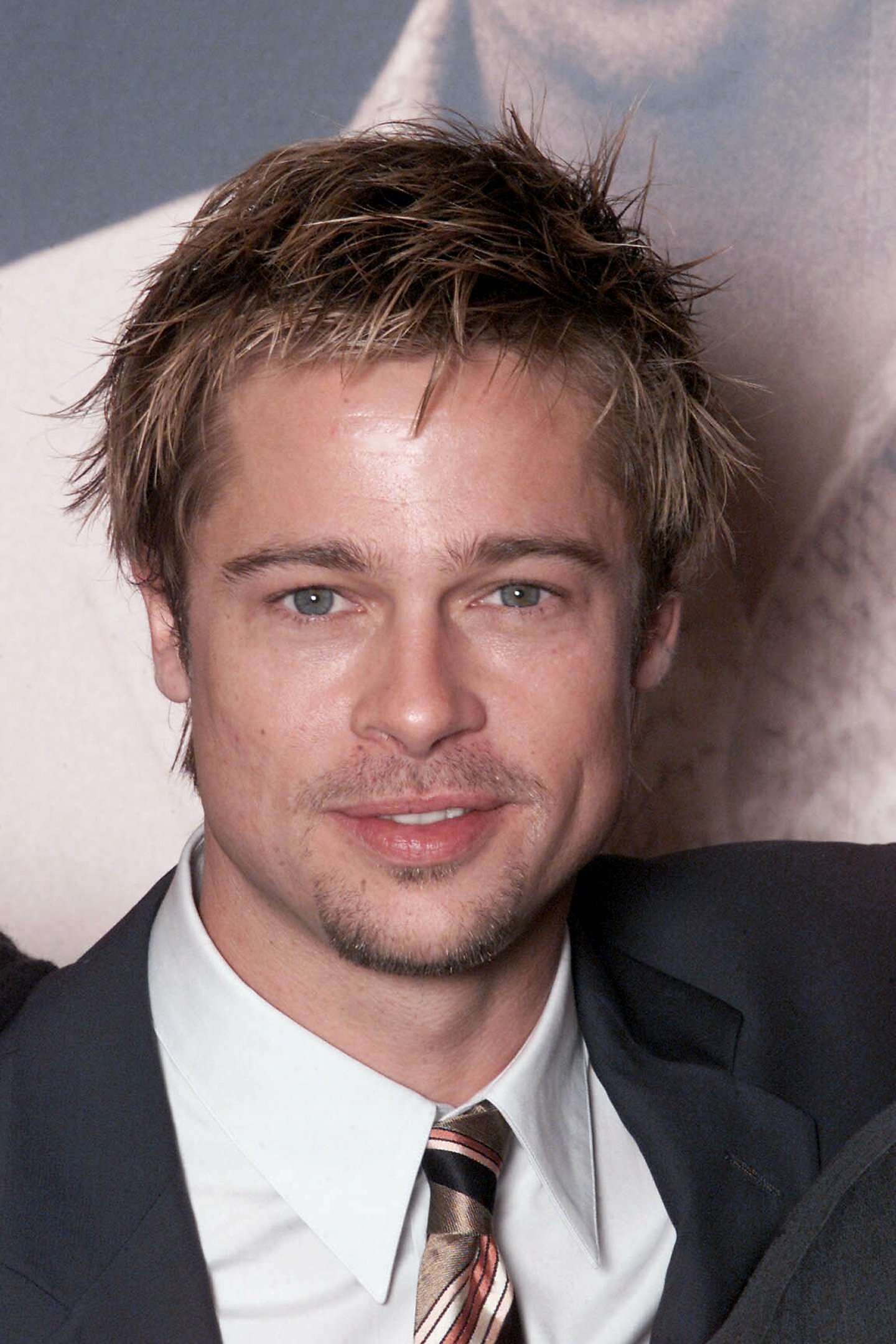 ---
#9 Florida
If you are in the mood to cry, 'Moonlight' is definitely the movie to watch. Although it is one of the most recent on our list, it has already left its mark and won several awards, like a Golden Globe and an Academy Award. Starring actors such as Trevante Rhodes and André Holland, it should surely be on your watch list.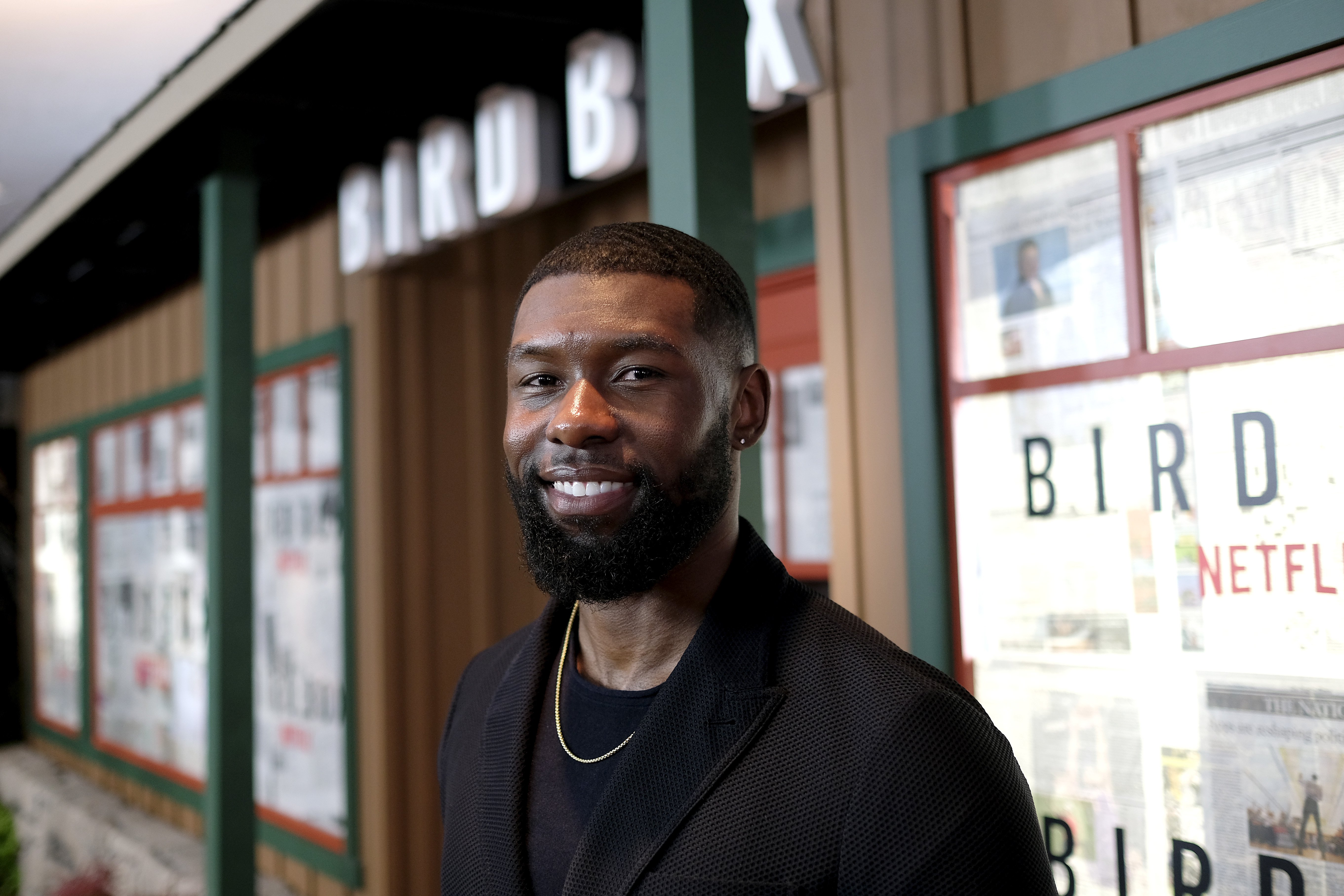 ---
#10 Georgia
The novel that originated the movie, 'The Color Purple', was written by Alice Walker in 1982, and it won a Pulitzer Prize for Fiction. So it was only natural that the movie, released in 1985, would have outstanding success as well. It was also the debut film for Oprah Winfrey and Whoopi Goldberg, according to Thrillist.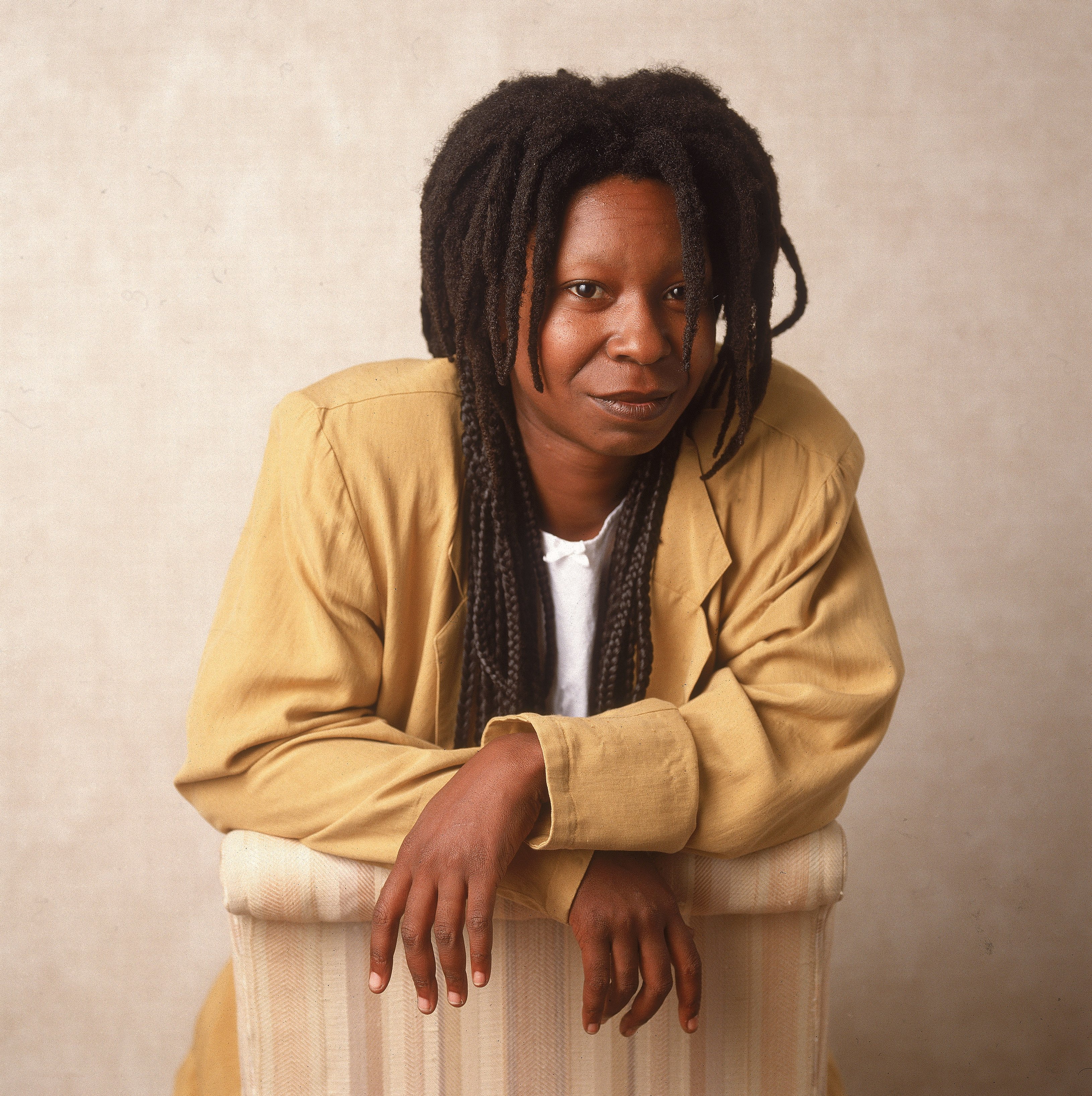 ---
#11 Hawaii
What started out as a children's movie, 'Lilo & Stitch', quickly originated an immense empire. After it was released in 2002, the producers realized that it had to be a franchise. Other movies were released, then a TV Series. There was even created an anime version in China. It is safe to say it has made its own landmark.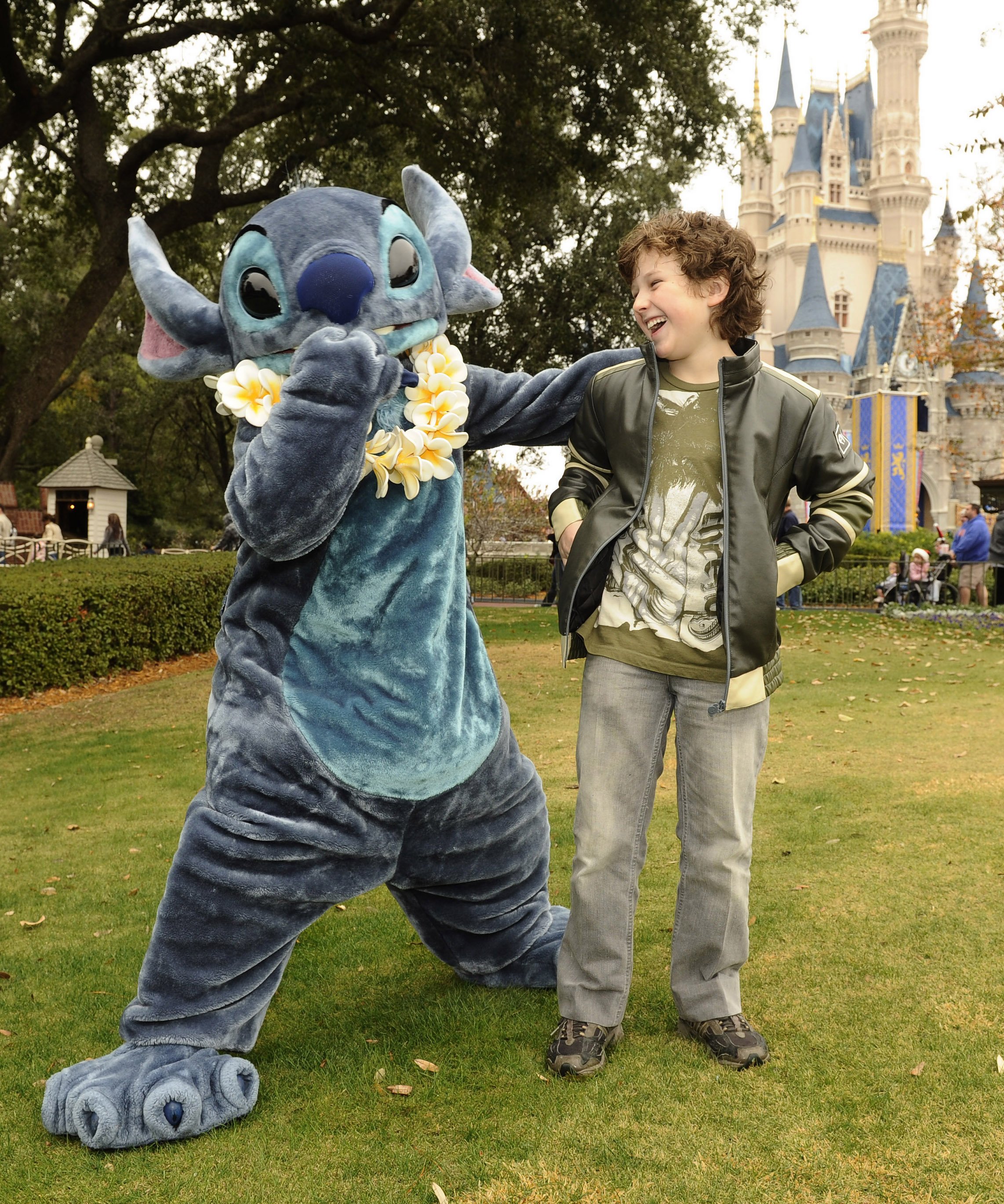 ---
#12 Idaho
The comedy film, 'Napoleon Dynamite', released in 2004, with actor Jared Hess, was a success, and it rapidly turned into a cult phenom. What could have been just another comedy film, fueled the viewers' appetite for more comedy and wit. It also put Idaho on the map for a very long time!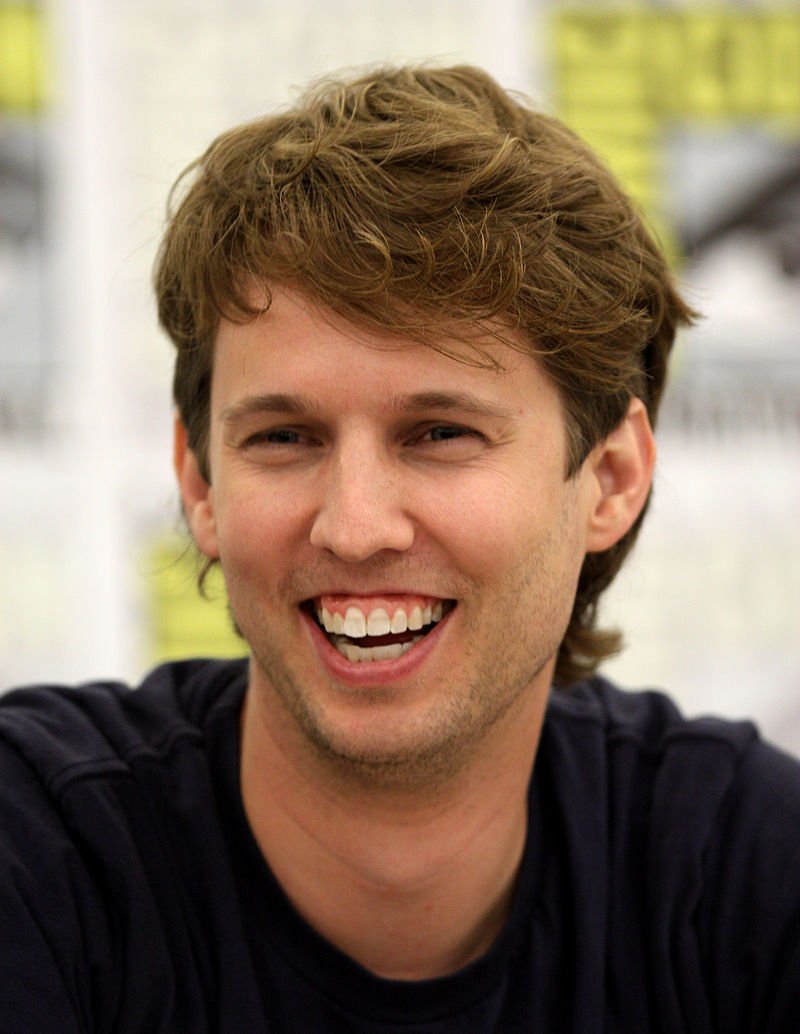 ---
#13 Illinois
Just like most of director John Hughes' movies, this one was also filmed in Illinois, 'Ferris Bueller's Day Off' is considered to be the director's love letter to the city of Chicago, according to 22 Words. The main character, portrayed by Matthew Broderick, was also one of the reasons for the fame. If you have never visited Chicago, watch the movie!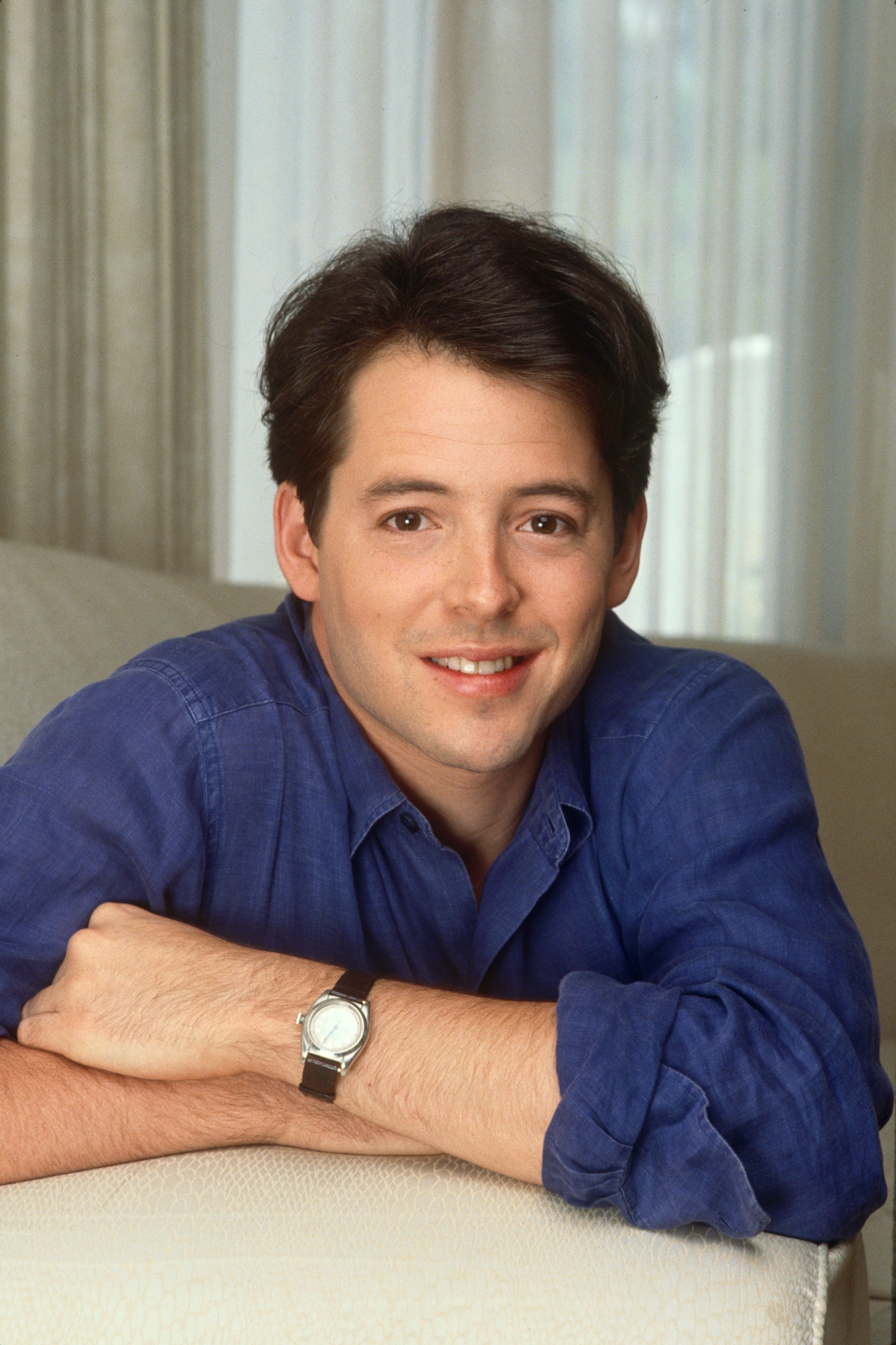 ---
#14 Indiana
This is one of those classics that never gets old, especially around Christmas time, 'A Christmas Story'. The story revolves around a normal family trying to have a normal Christmas, and ultimately revolving around the child's lies, and it is hilarious! The film was released in 1983, and it has been on TV every Christmas since.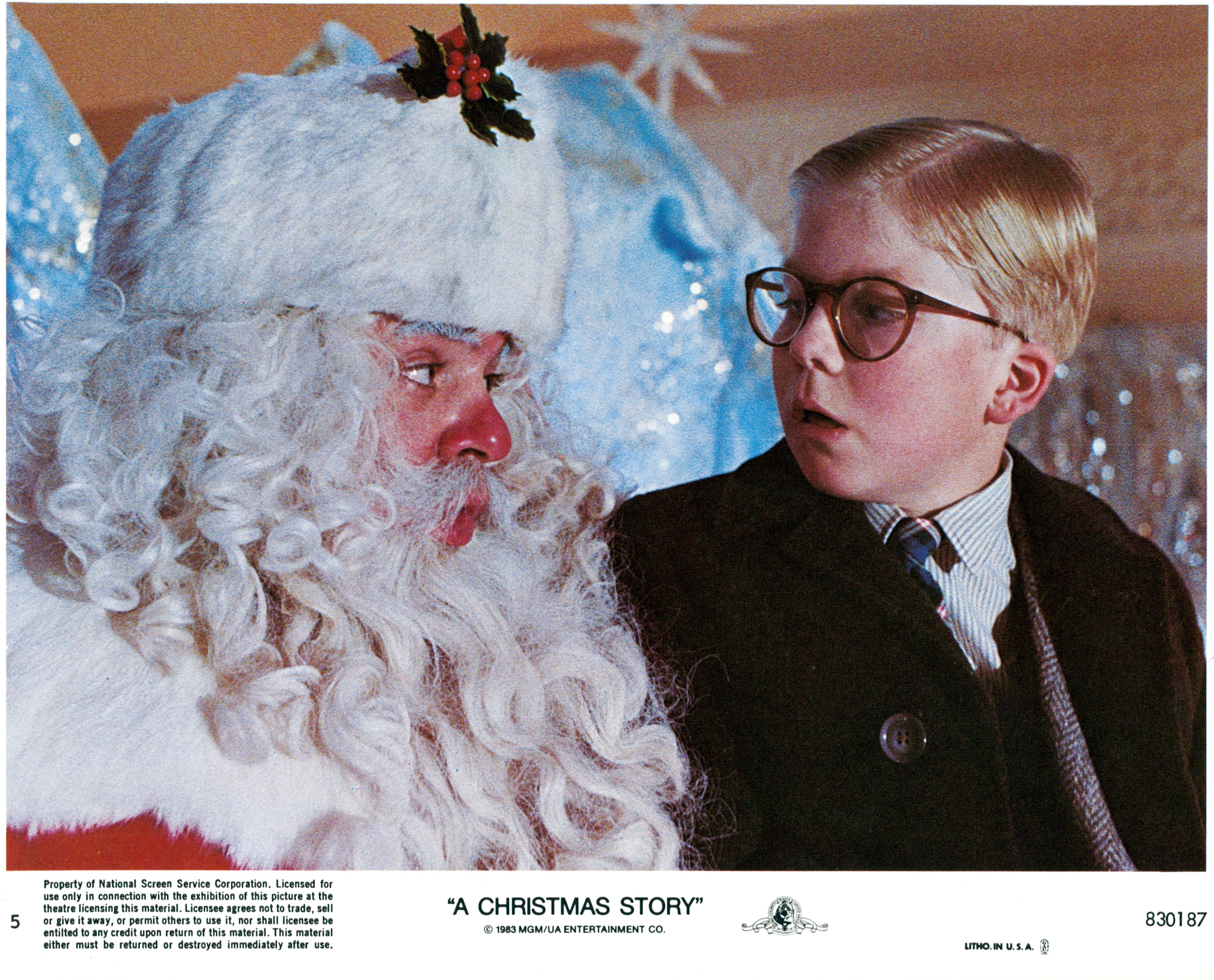 ---
#15 Iowa
Although the music was not the best, it was certainly catchy. We are talking about the movie released in 1962, 'The Music Man'. There are dance and music scenes filmed all over town and it is definitely a musical to be on your watch list. More recently, in 2003, a new version was released, but oldies are goldies, always!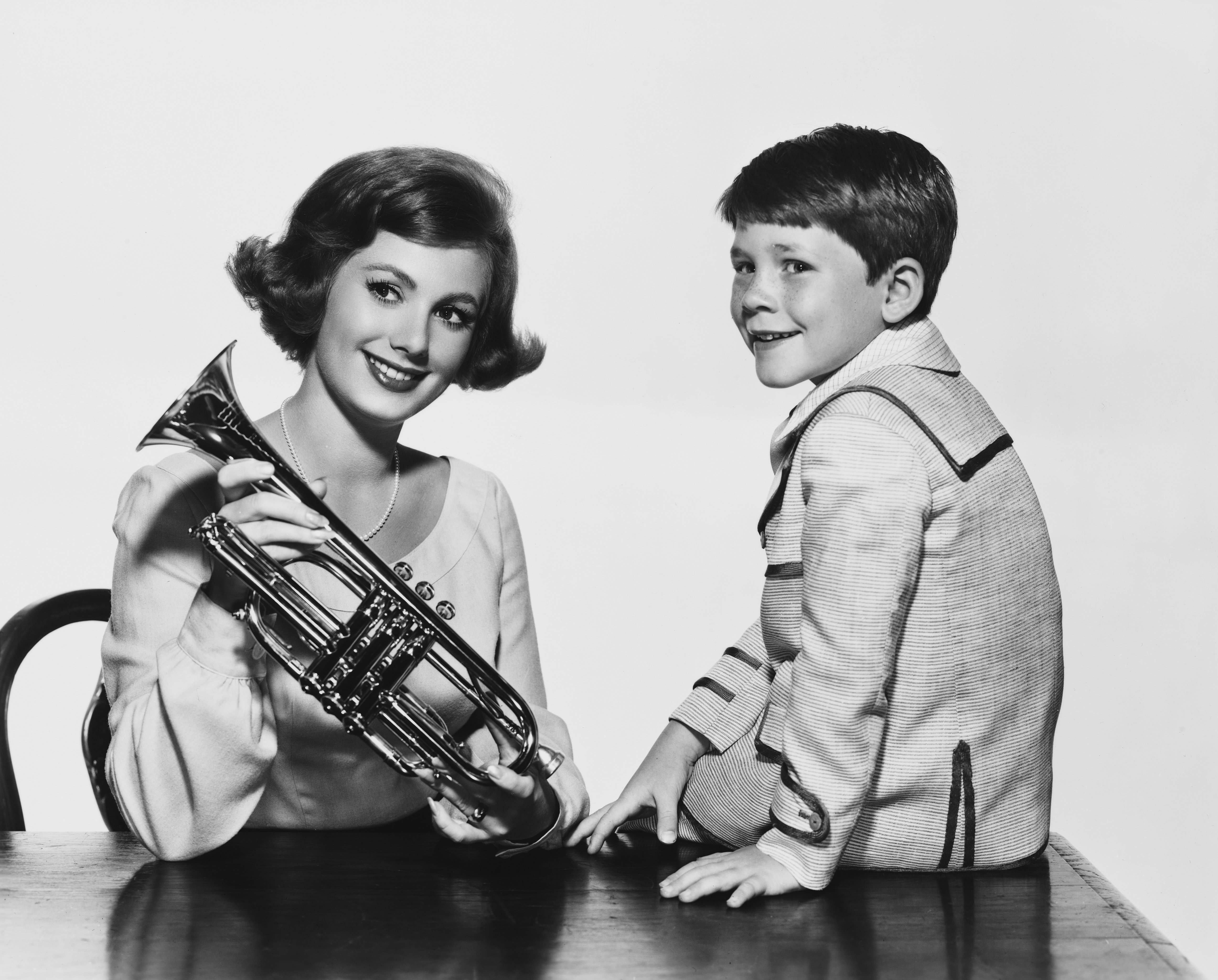 ---
#16 Kansas
At the beginning of a new century, 1900, L. Frank Baum's novel 'The Wonderful Wizard of Oz' was released. In 1925, the first silent film was released. Afterward, there was an animated version in Canada, in 1933. In 1939, it got its long-due credit, with 'The Wizard of Oz' musical fantasy film. Is it still regarded as one of the best films of all time.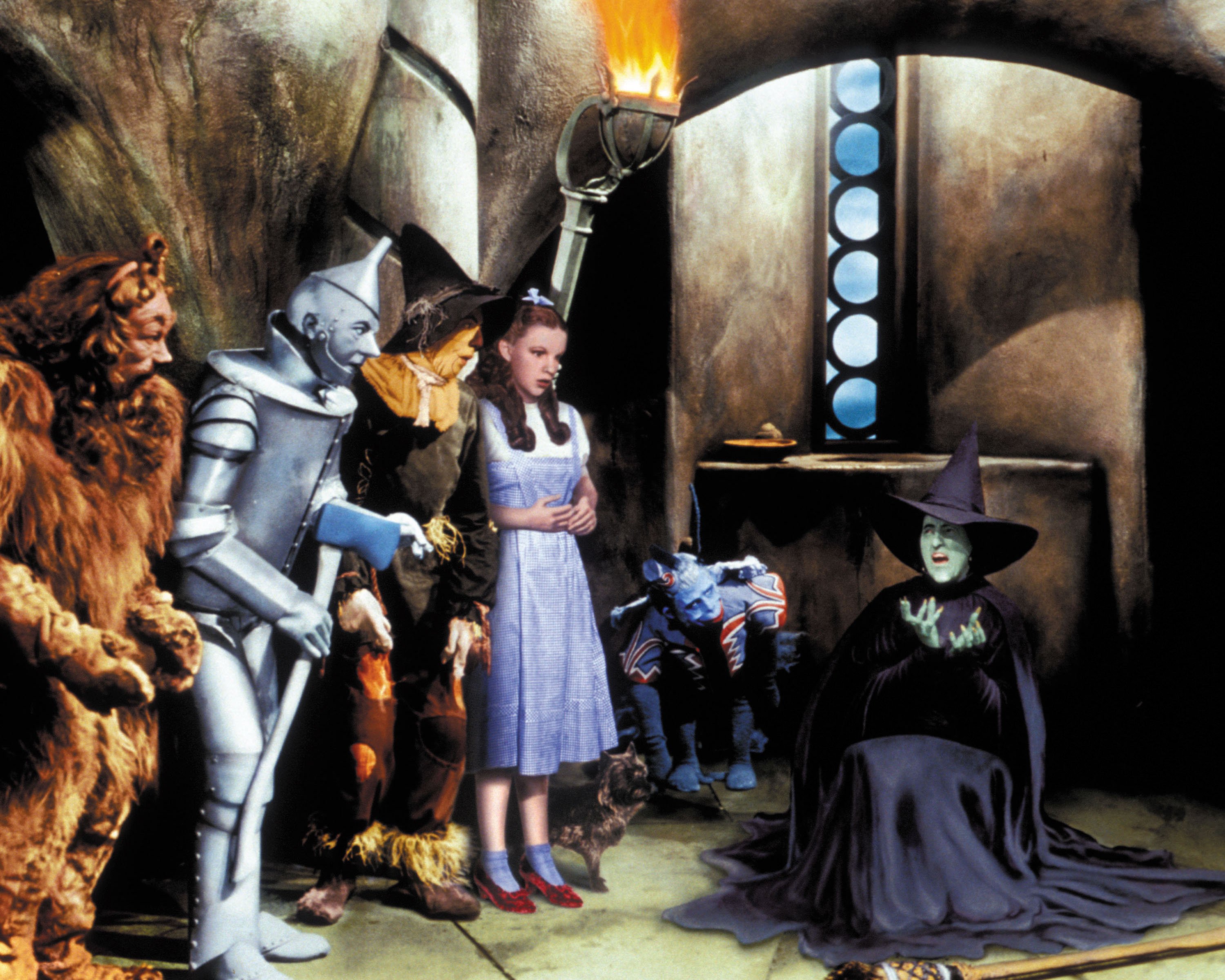 ---
#17 Kentucky
Based on a true story, that is all you need to know. 'The Insider' proposes a new way to look at tobacco and how it can bring big trouble into one's life. The main characters also helped bring this story to life, played by Al Pacino and Russell Crowe. Other runner-ups in Kentucky are 'The Return of the Living Dead' and 'Coal Miner's Daughter'.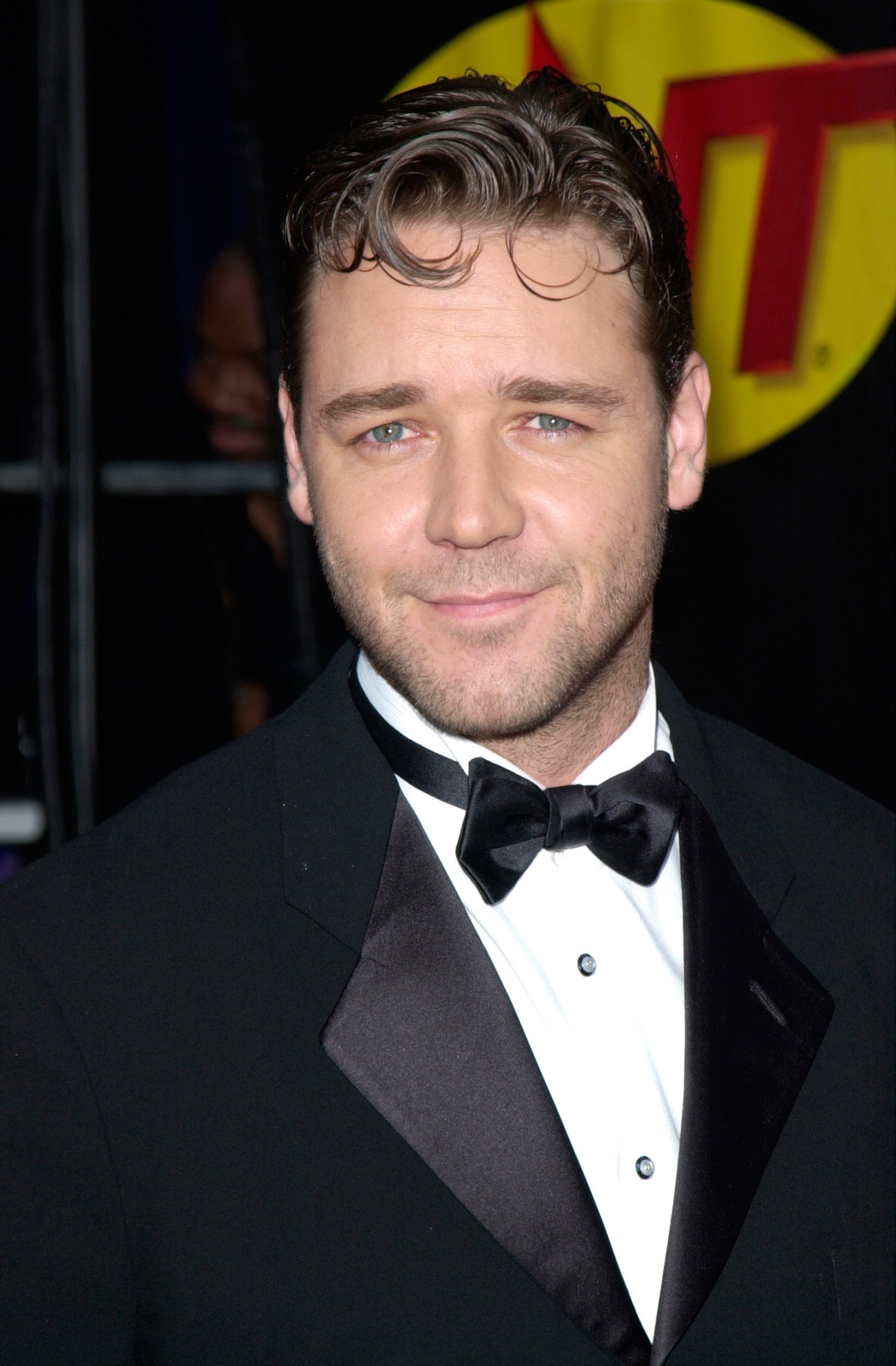 ---
#18 Louisiana
Based on the horror and vampire novel written by author Anne Rice, the film 'Interview With the Vampire', came out in 1994. It focuses on humans that slowly start becoming vampires. The movie also had a great cast, such as Tom Cruise, Brad Pitt, and Antonio Banderas, what is there not to like?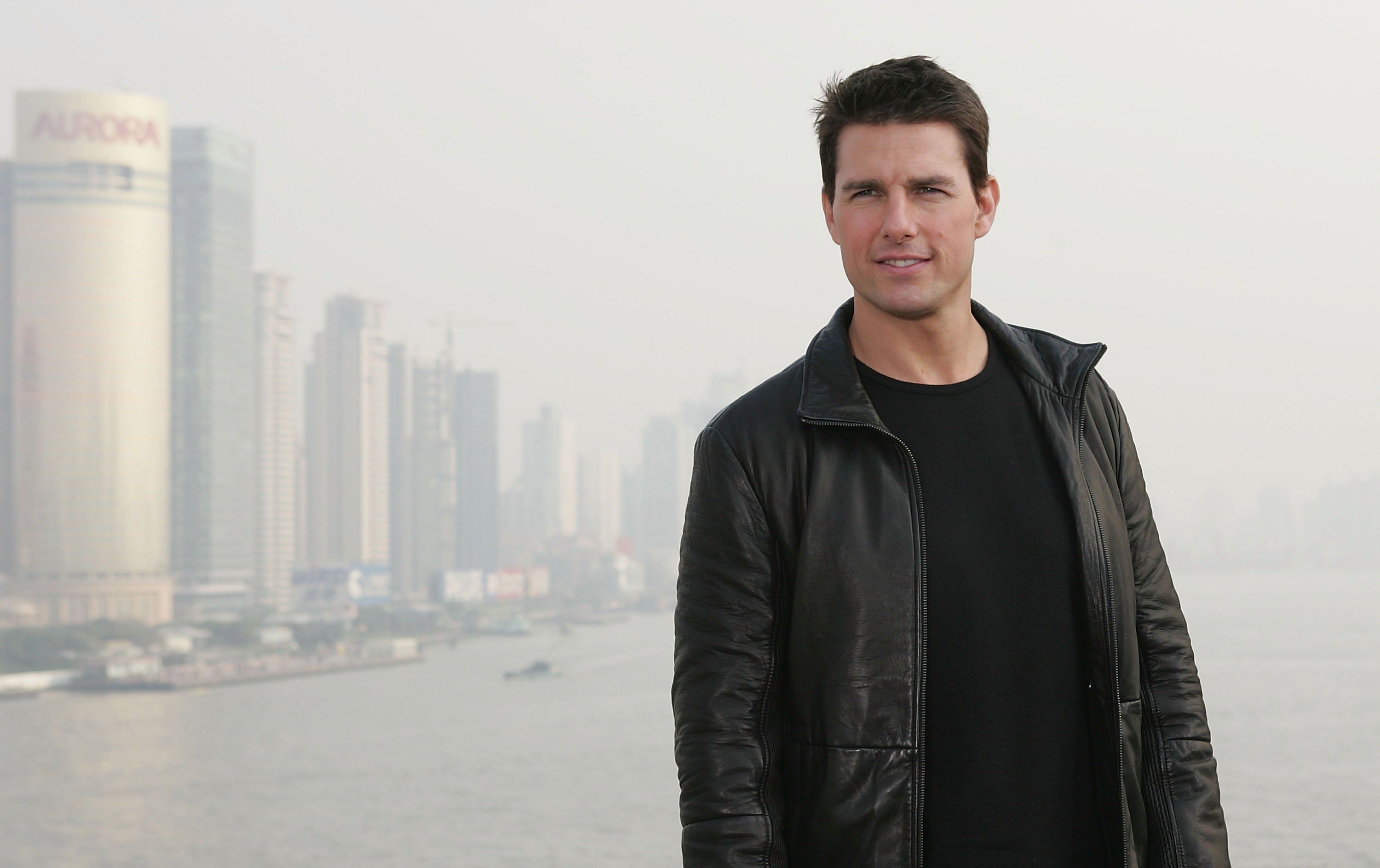 ---
#19 Maine
Although it was all filmed in Maine, in 1994, we do not get to know a whole lot about the city, since it is all behind prison bars. Nevertheless, the movie, 'The Shawshank Redemption' made its stand, and it is still, to this day, one of the best movies ever made. Another successful adaption of one of Stephen King's novels, 'Rita Hayworth and Shawshank Redemption'.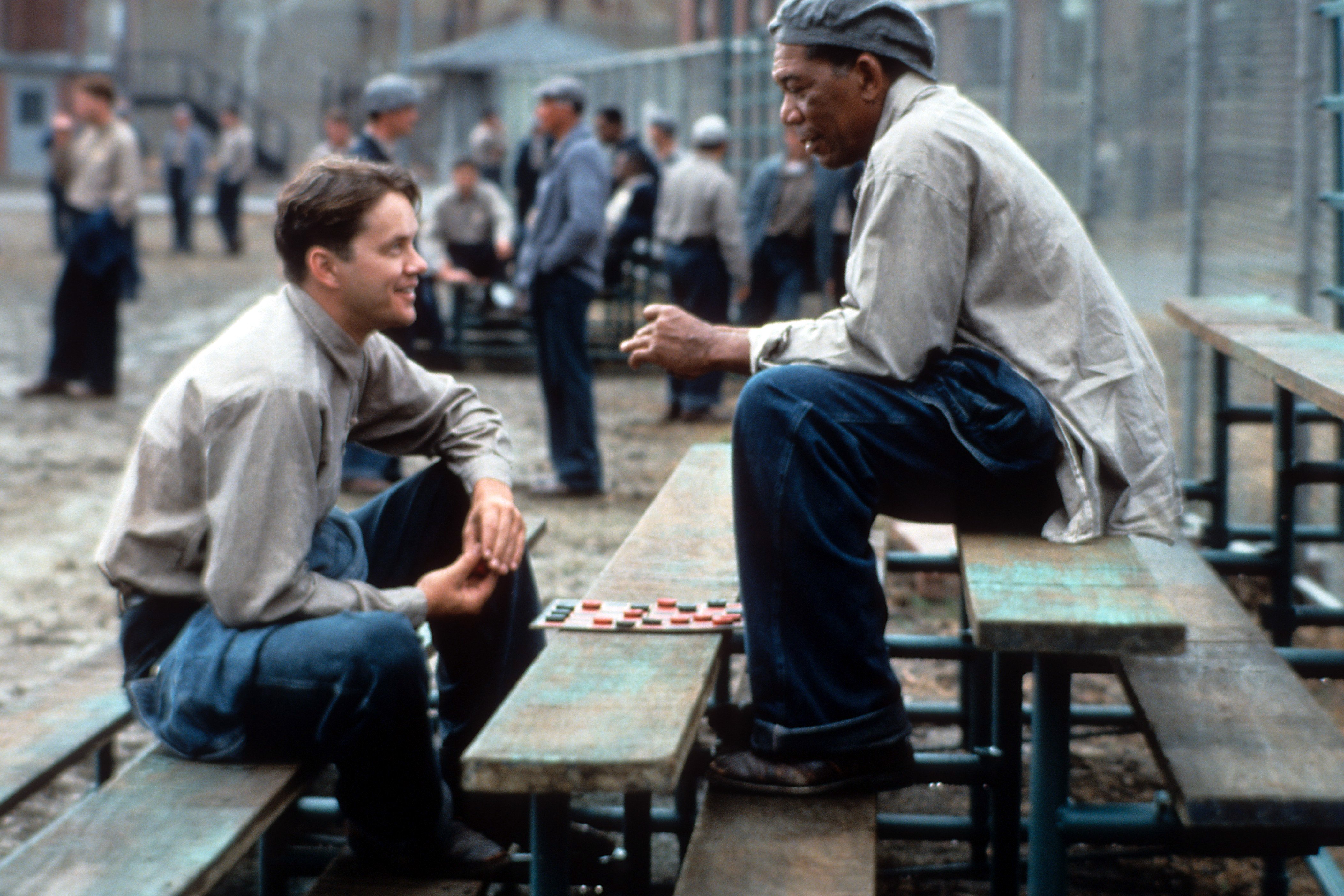 ---
#20 Maryland
What started out as an indie compilation of real footage of three hikers who were trying to film the mysterious Blair Witch, turned into the absolute success known nowadays as 'The Blair Witch Project'. The horror and the supernatural components of the entire film still keep us on our toes, but please watch the original from 1999. It is also based on a true story!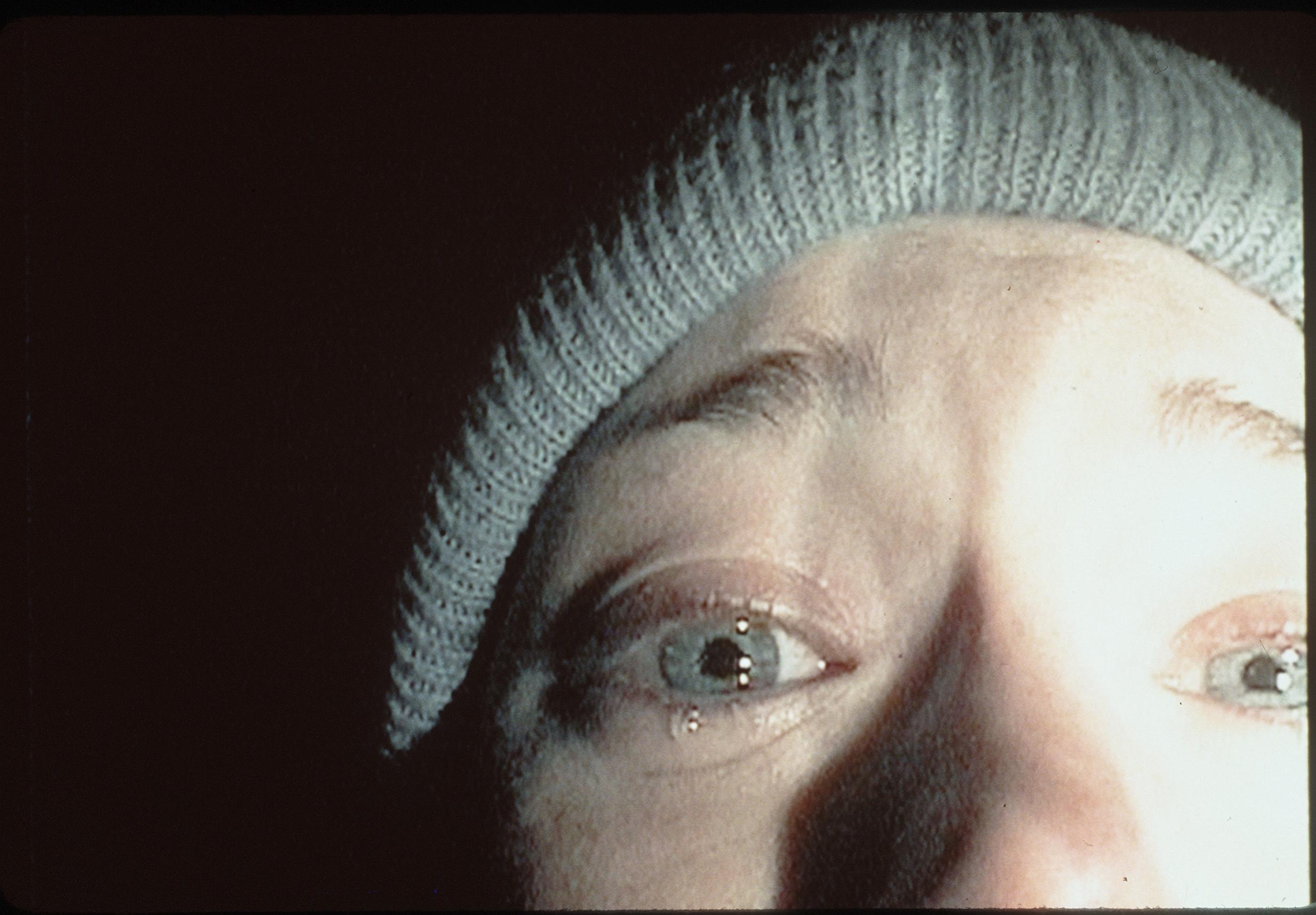 ---
#21 Massachusetts
The drama written by Ben Affleck and Matt Damon, 'Good Will Hunting', released in 1997, was nominated for nine Academy Awards, and won two; one of them for Best Original Screenplay. Turns out, they are not only good at acting, although they were also in the movie, alongside late Robin Williams. If you have not watched it yet, what are you waiting for?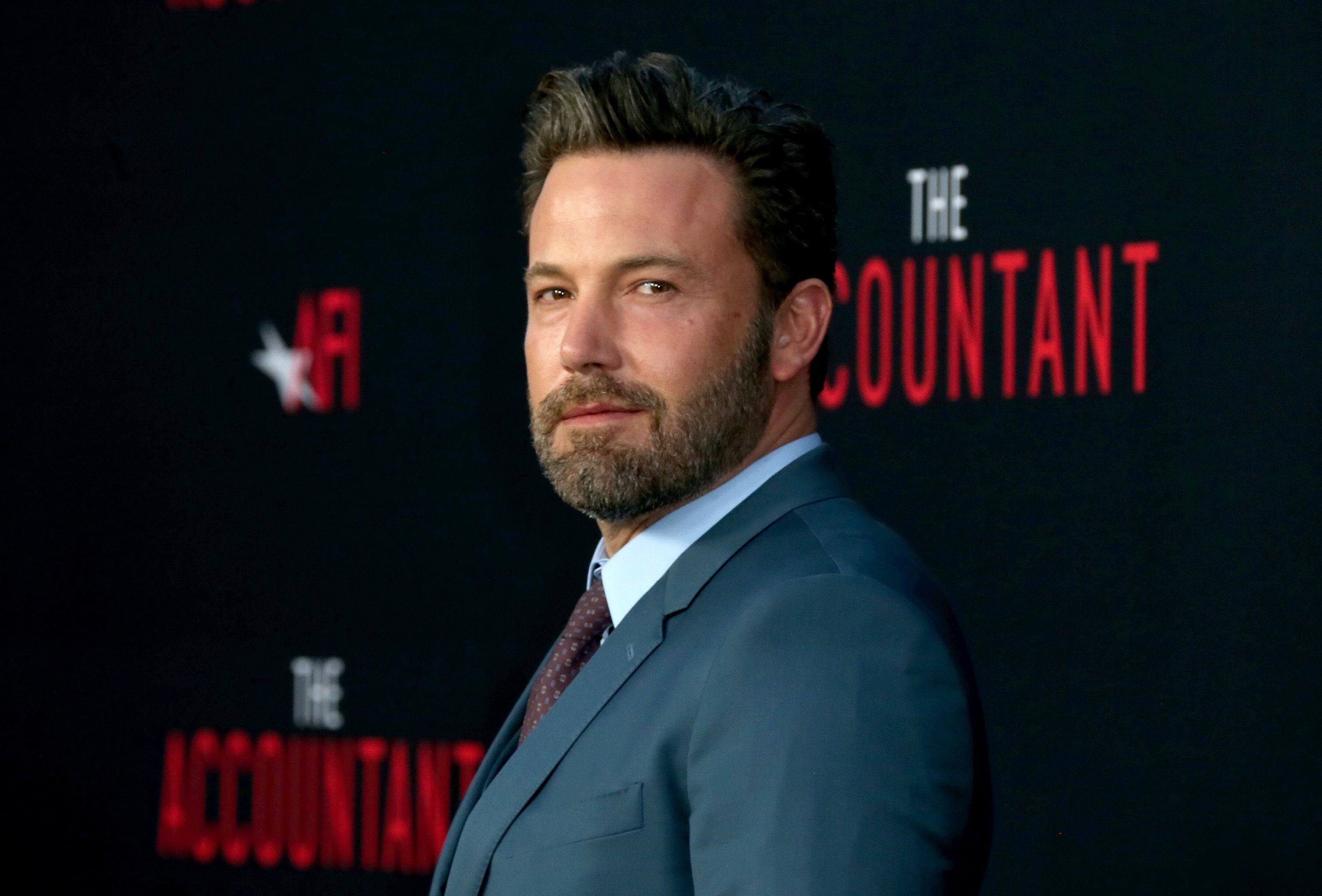 ---
#22 Michigan
After his tragic passing, the cop portrayed by Peter Weller turns into 'RoboCop' and comes back with a thirst for revenge. Aside from being ahead of its time when it came out in 1987, it also brought to light some taboo themes such as gentrification, corruption, and privatization. After that, an empire was built, which includes a franchise, TV series, and even videogames.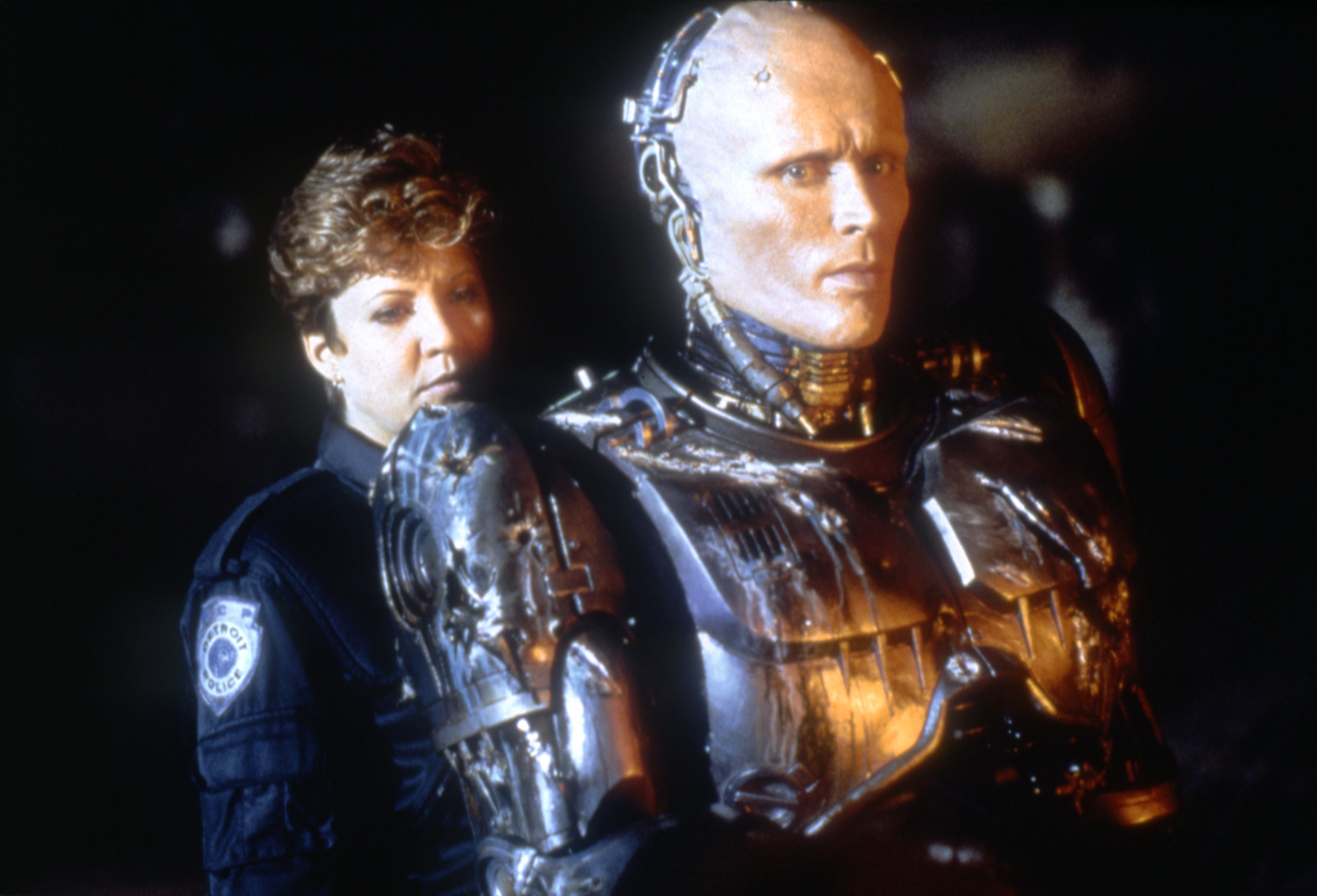 ---
#23 Minnesota
'The Mighty Ducks' was a hockey team coached by Gordon Bombay and it conquered us all. The sports comedy-drama brought to the table how community service can change a man's life, as it did for Bombay, portrayed by acclaimed actor Emilio Estevez. After the release of the film, in 1992, there was even an NHL hockey team named after the film!
---
#24 Mississippi
The film is set during the Great Depression in Mississippi, in the year of 1937, although it was released in 2000. The crime comedy/drama, 'O Brother, Where Art Thou?', brings forward important issues and a portrayal of what went on during those hard times. The main characters were portrayed by amazing actors George Clooney, John Turturro, and Tim Blake Nelson.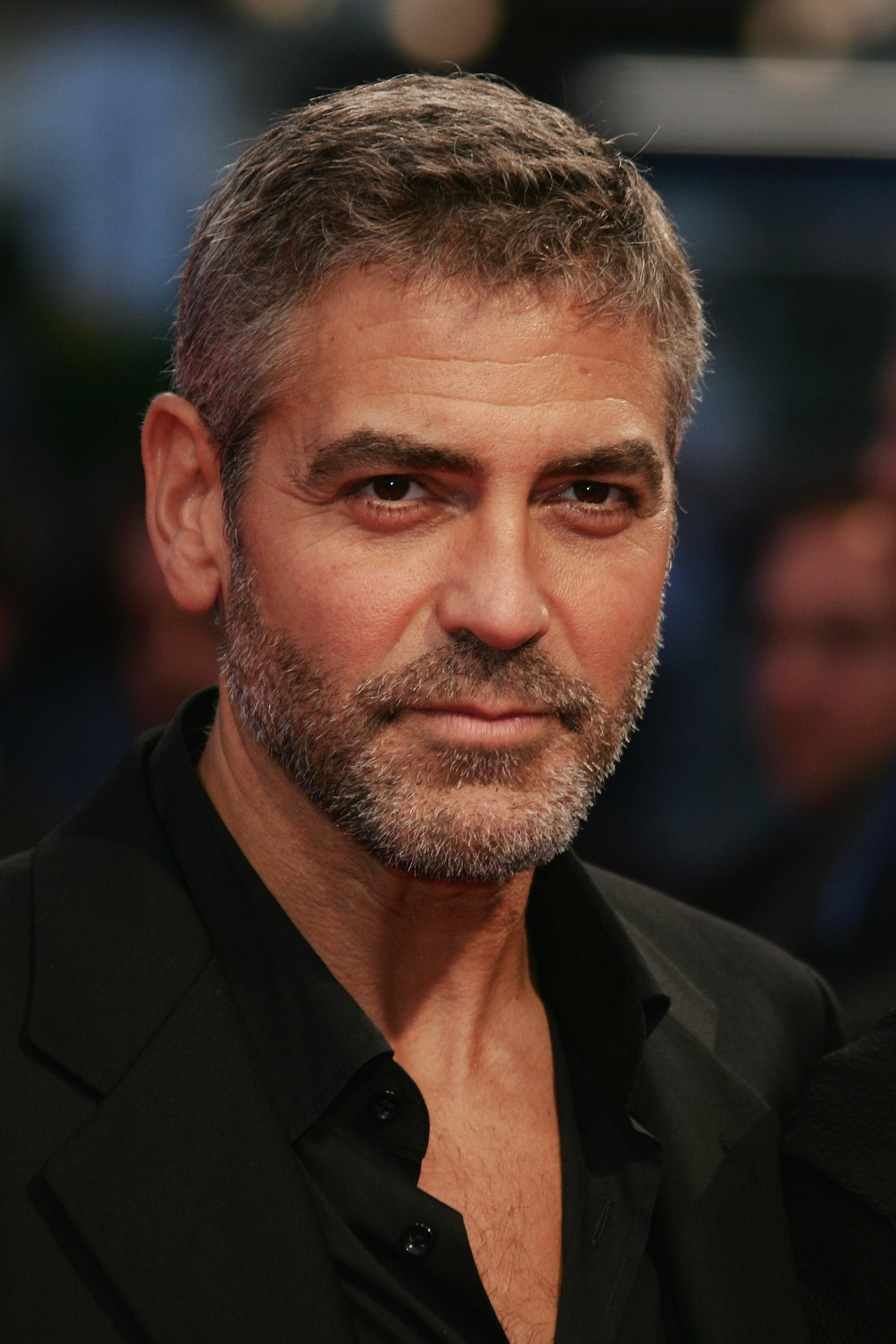 ---
#25 Missouri
The film, which is currently the frontrunner for the Best Picture Oscar, according to Thrillist, is an outstanding musical that truly portrays a unique Missouri experience - 'Meet Me in St. Louis'. Released in 1944, it is still winning and it does not seem like it is going to be out throned any time soon. Some of the runner-ups are 'Gone Girl', 'Waiting for Guffman', and 'Parenthood'.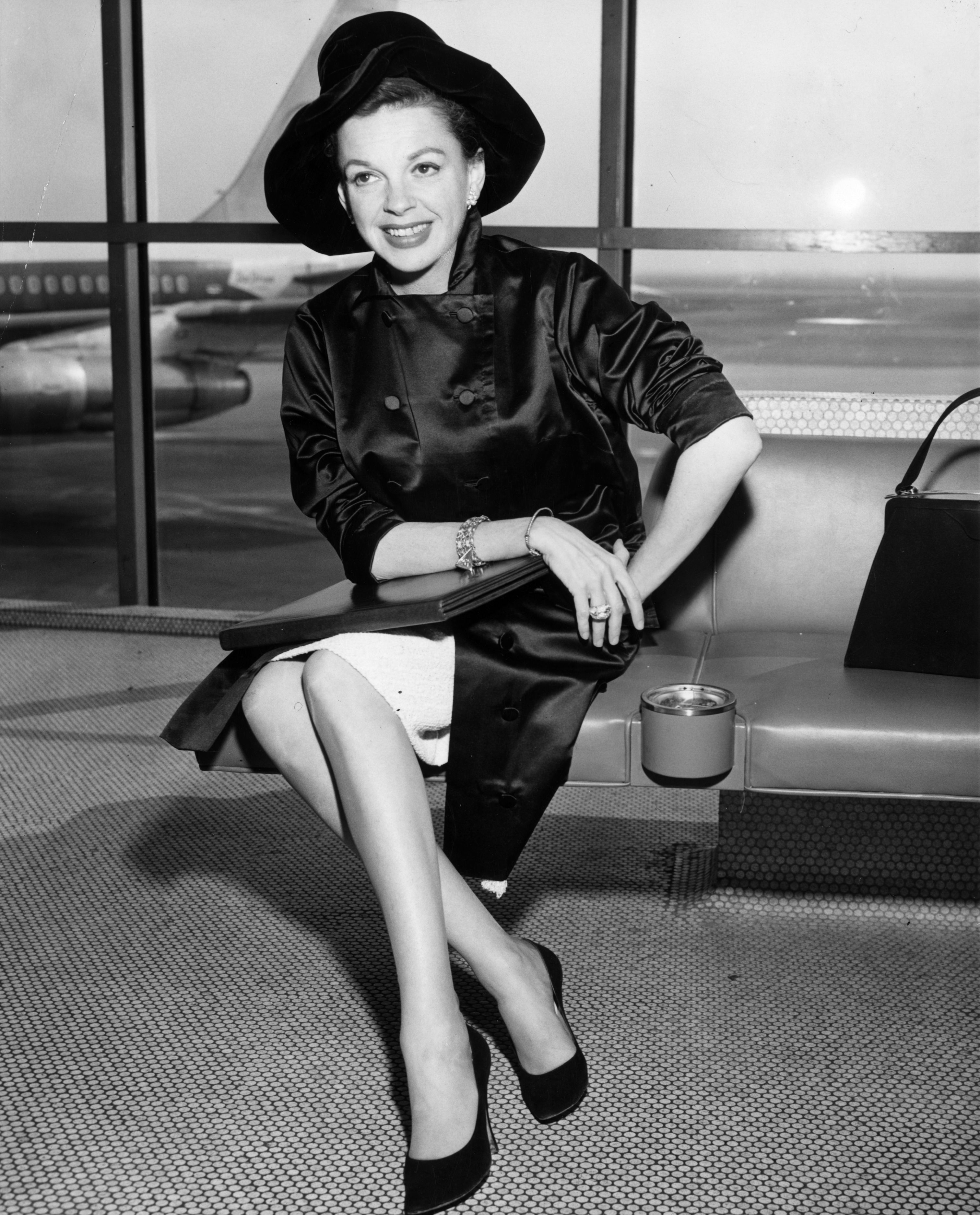 ---
#26 Montana
It is still considered one of the most beautiful movies of all time, according to Insider, although it was recently released. In 2016, the film 'Arrival' came to swoop us away with the story of aliens trying to communicate with the help of a linguist, portrayed by Amy Adams. The communication slowly takes place and it is truly a hopeful movie.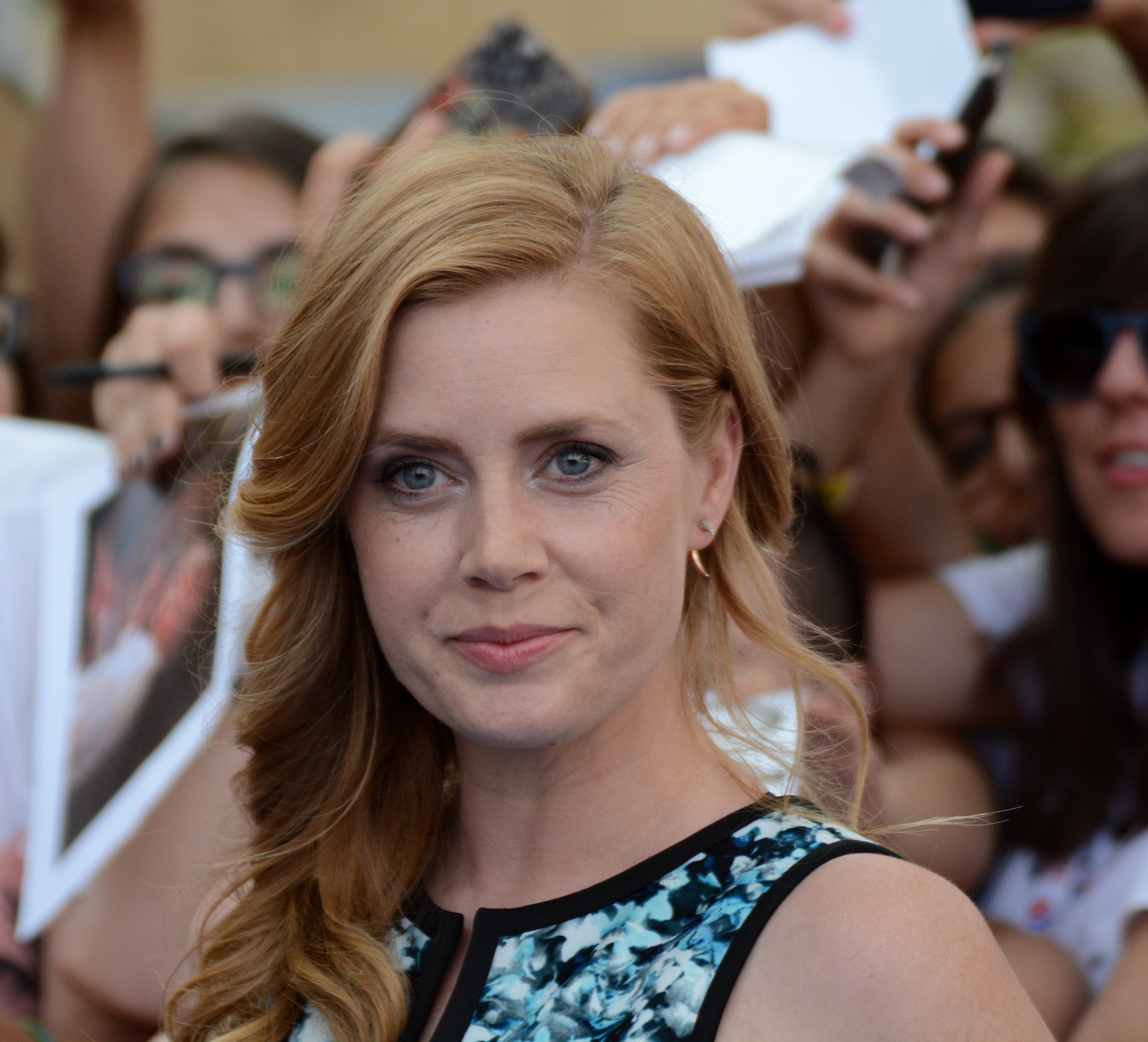 ---
#27 Nebraska
In 1998, author Tom Perrotta wrote a novel titled 'Election', and, just a year later, it was turned into a black comedy. The satire revolves around the elections at a high school and the meanness surrounding highschoolers all day. The main characters are portrayed by amazing actors Matthew Broderick and Reese Witherspoon.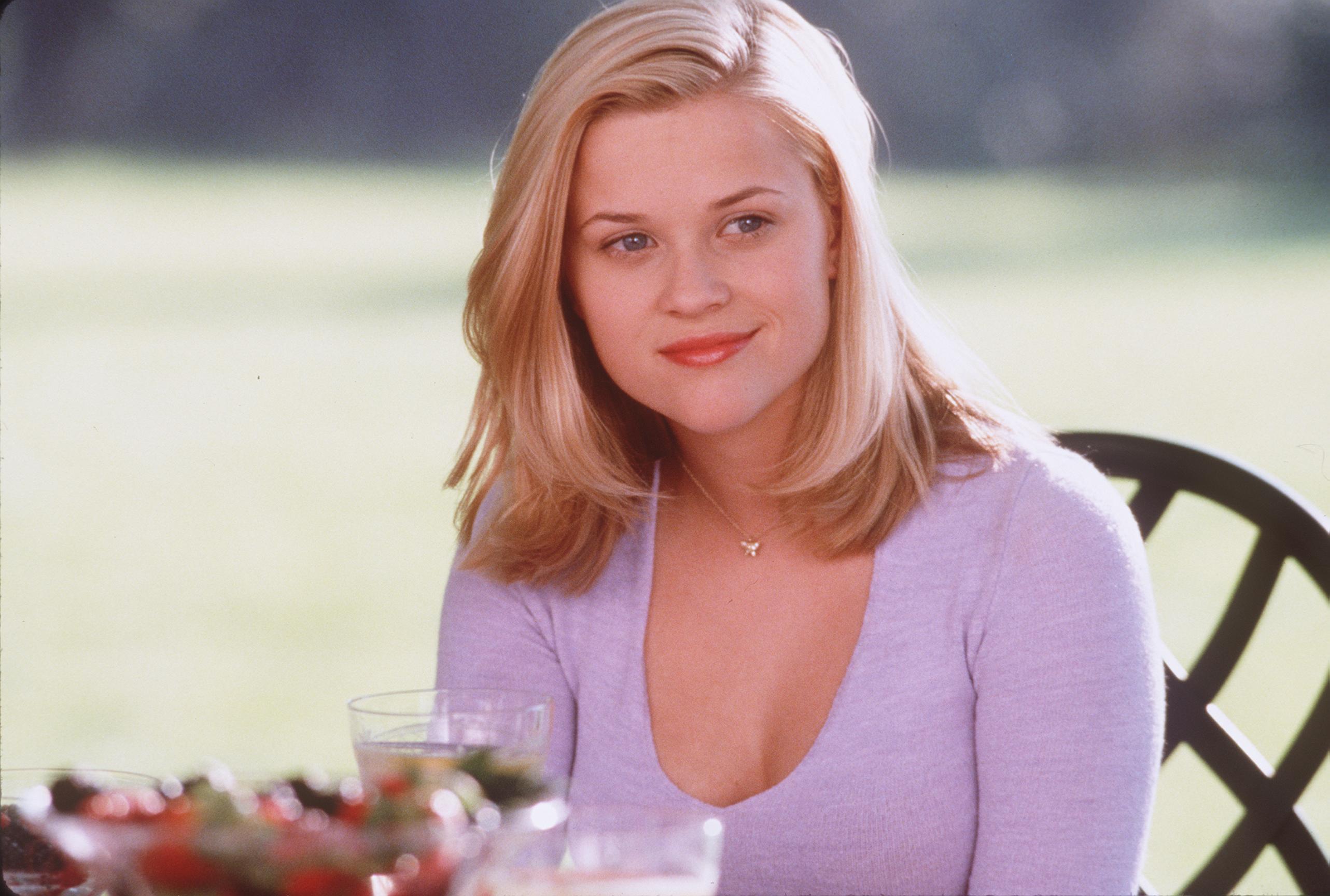 ---
#28 Nevada
Jam-packed with famous movie stars, the remake of the 1960 film, 'Ocean's Eleven', released in 2001, was an absolute success. The cast counted with actors such as George Clooney, Matt Damon, Brad Pitt, Andy Garcia, and Julia Roberts. It has generated two sequels: 'Ocean's Twelve' and 'Ocean's Thirteen', making it a trilogy - and a very acclaimed one!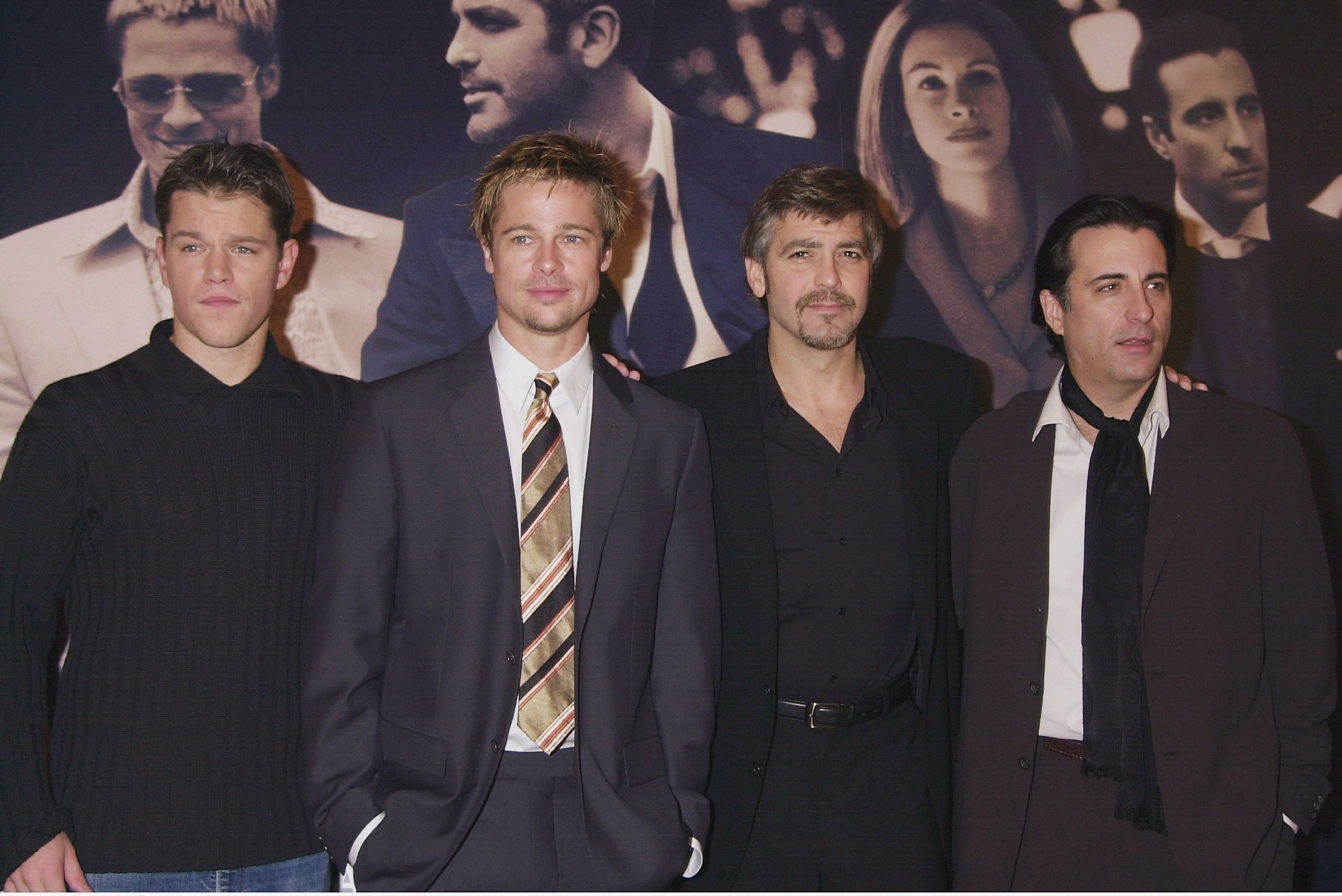 ---
#29 New Hampshire
What if your favorite board game turned into reality? And that reality was not nearly as fun as you wished it would be? If you have not watched the movie 'Jumanji', you will think twice about what you wish for. The original film was released in 1995 and it starred actors such as late Robin Williams, Kirsten Dunst, and Bonnie Hunt.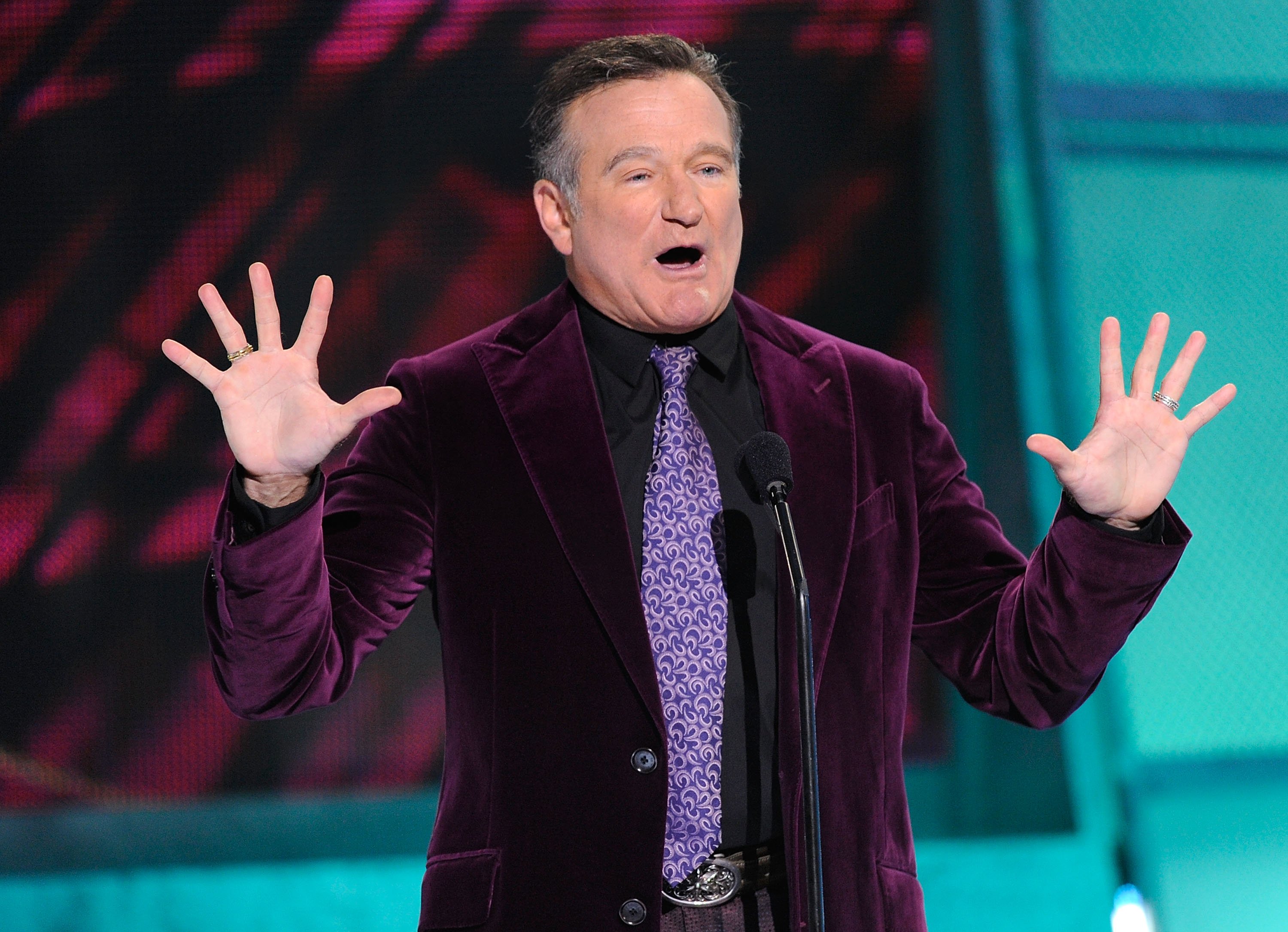 ---
#30 New Jersey
The movie, 'Clerks', which had quite a low budget, became a cult classic, according to Business Insider, and it was shot in the video store where Kevin Smith, the director, worked in his real life. It brought along quite a few million and, in 2019, it was selected for preservation for being considered historically significant.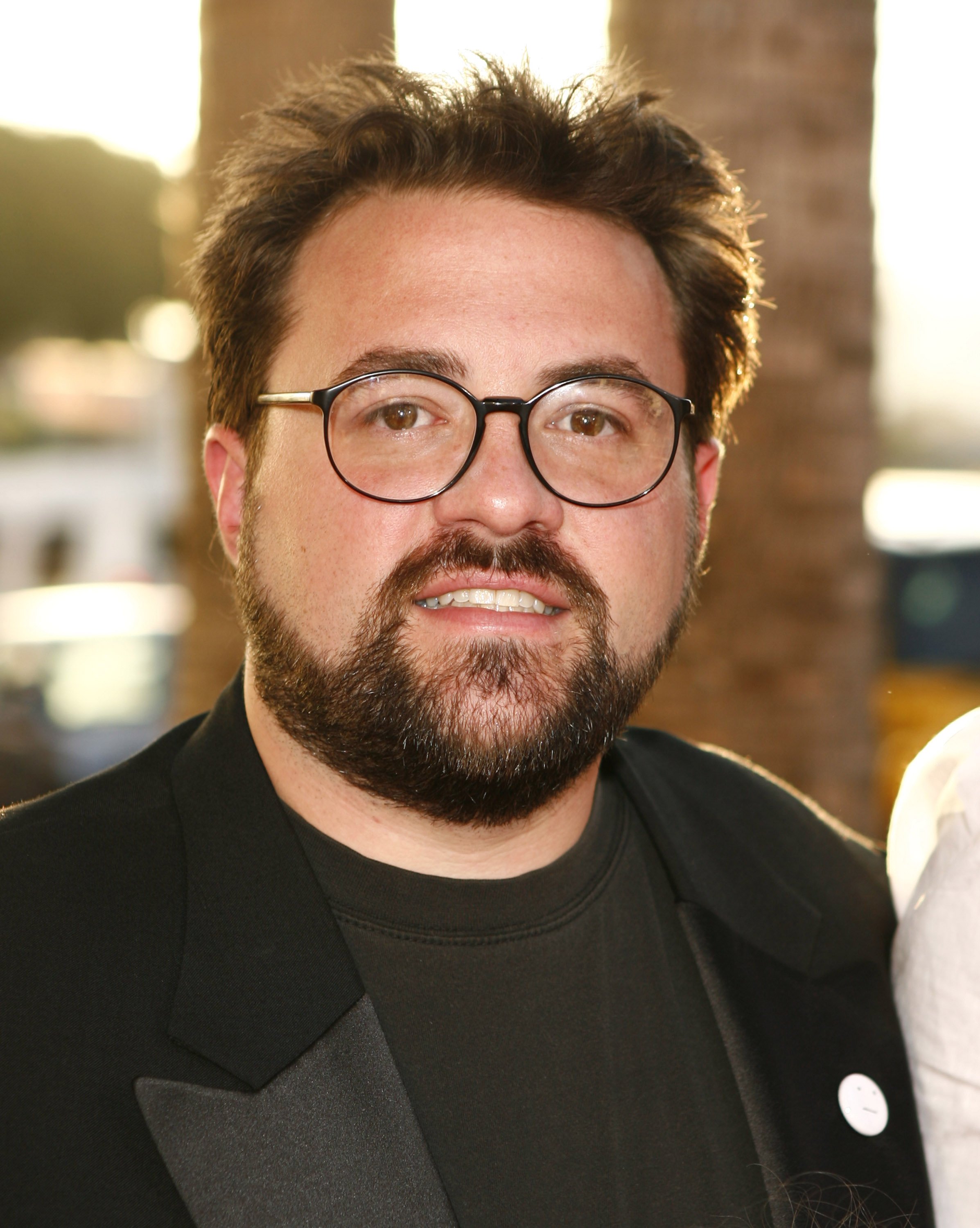 ---
#31 New Mexico
Shot in New Mexico, the screenplay of 'The Good, the Bad and the Ugly' was written by Italian Age & Scarpelli, Luciano Vincenzoni, and Sergio Leone. The tension and gunfights kept the public on their toes, as well as the main actors: Clint Eastwood, Lee Van Cleef, and Eli Wallach. This Italian Western was released in 1966 and it is still one of the best.
---
#32 New York
Who are you gonna call? 'Ghostbusters'! The first movie was released in 1984 and it has since generated a whole chain of success. It has created a multi-billion dollar franchise with TV series, sequel series, board games, comic books, and all sorts of fandom. For almost four decades, it has not stopped growing. Time to watch it!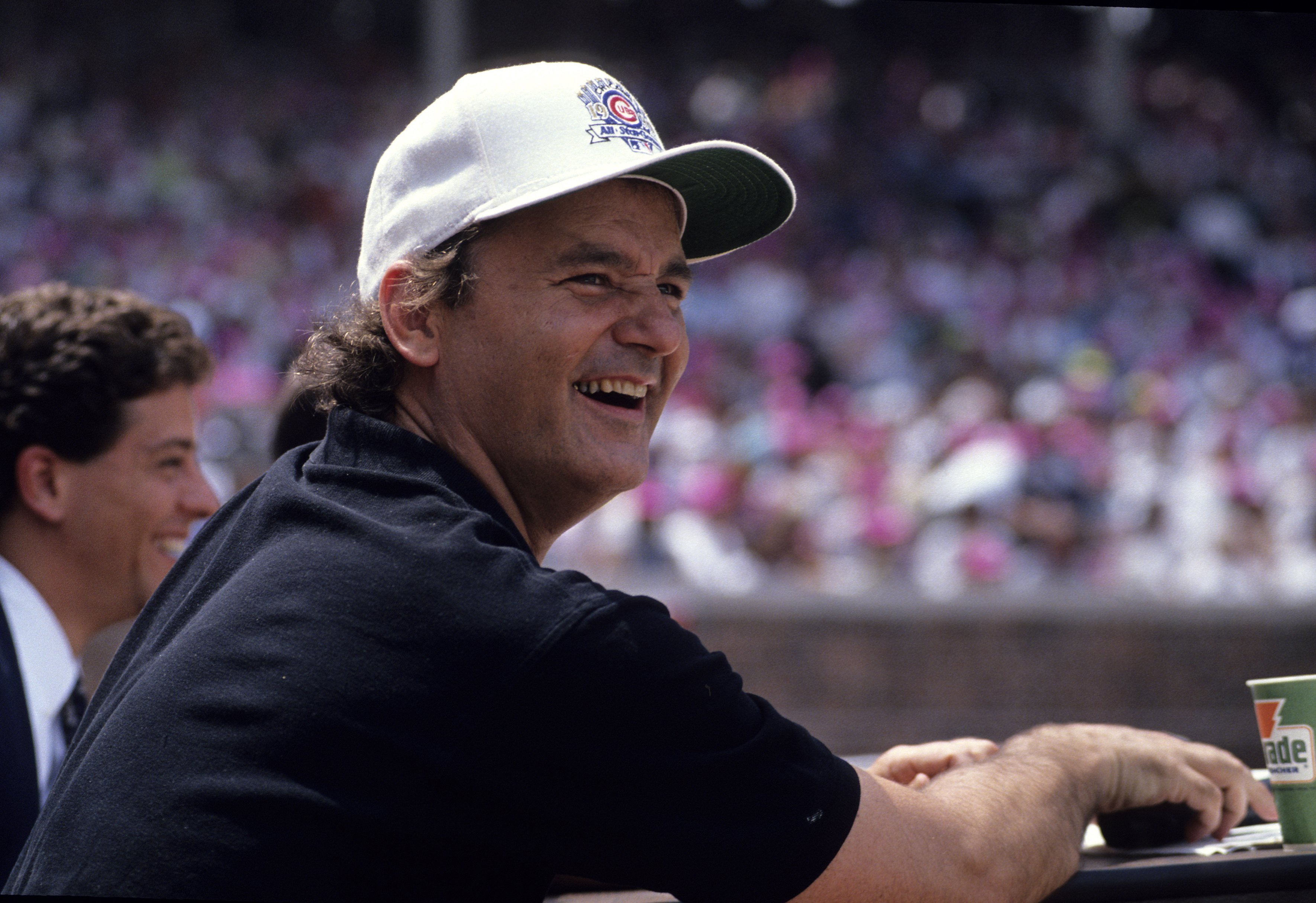 ---
#33 North Carolina
In a mixture of psychological terror and film noir, 'Blue Velvet' destroys the image of the perfect "American Dream", and the contrast between reality and fiction. Released in 1986, it has been considered, still to nowadays, one of the best mysteries of all time, featuring Kyle MacLachlan, Isabella Rossellini, Dennis Hopper, and Laura Dern.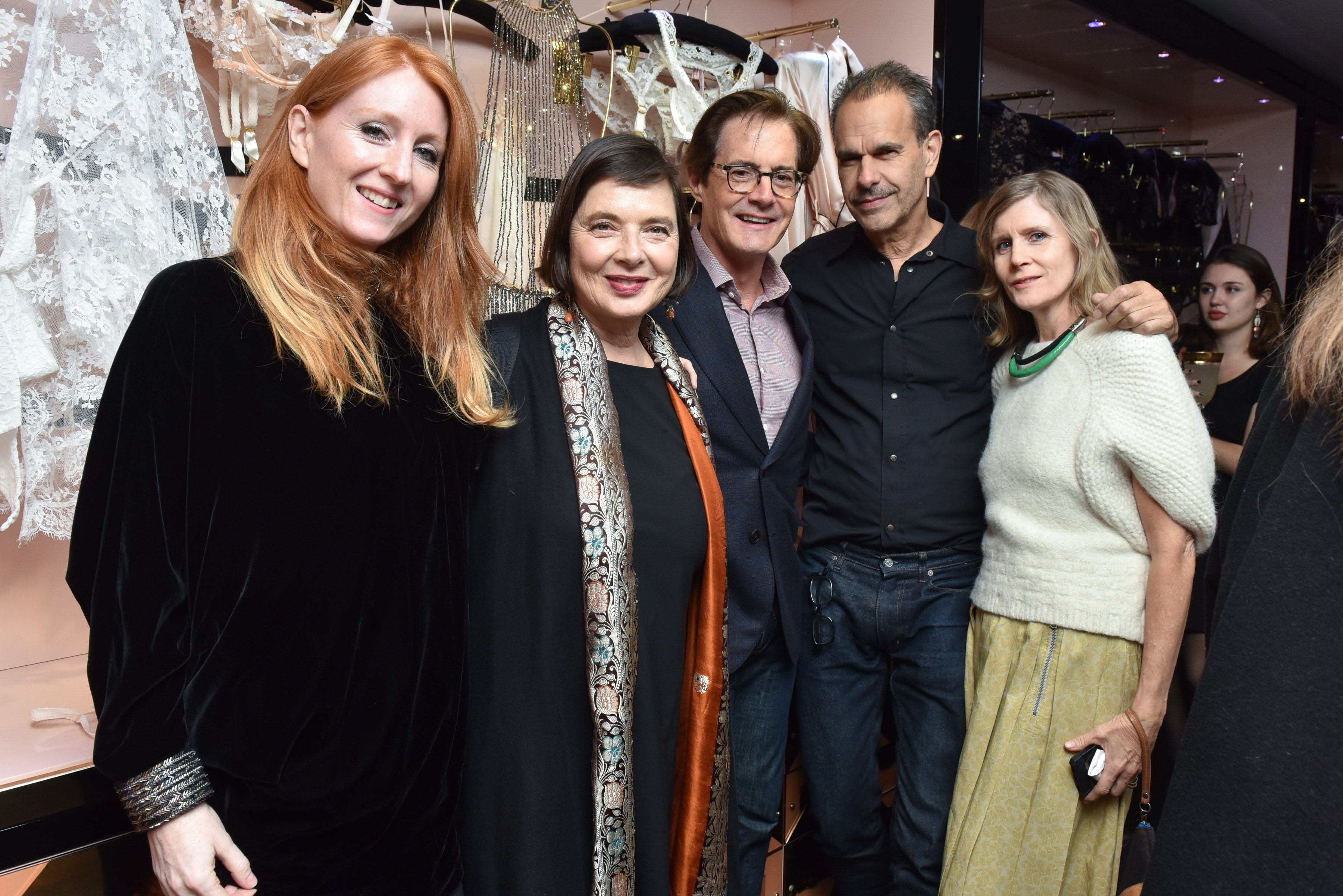 ---
#34 North Dakota
Released in 1996, the Coen Brothers 'Fargo' is still an acclaimed film. The crime dramedy earned the writers/directors/producers, Ethan and Joel Coen, their first Academy Award for Best Original Screenplay, according to Thrillist. It also earned Frances McDormand her first Oscar for Best Actress. In 2006, it was selected for preservation.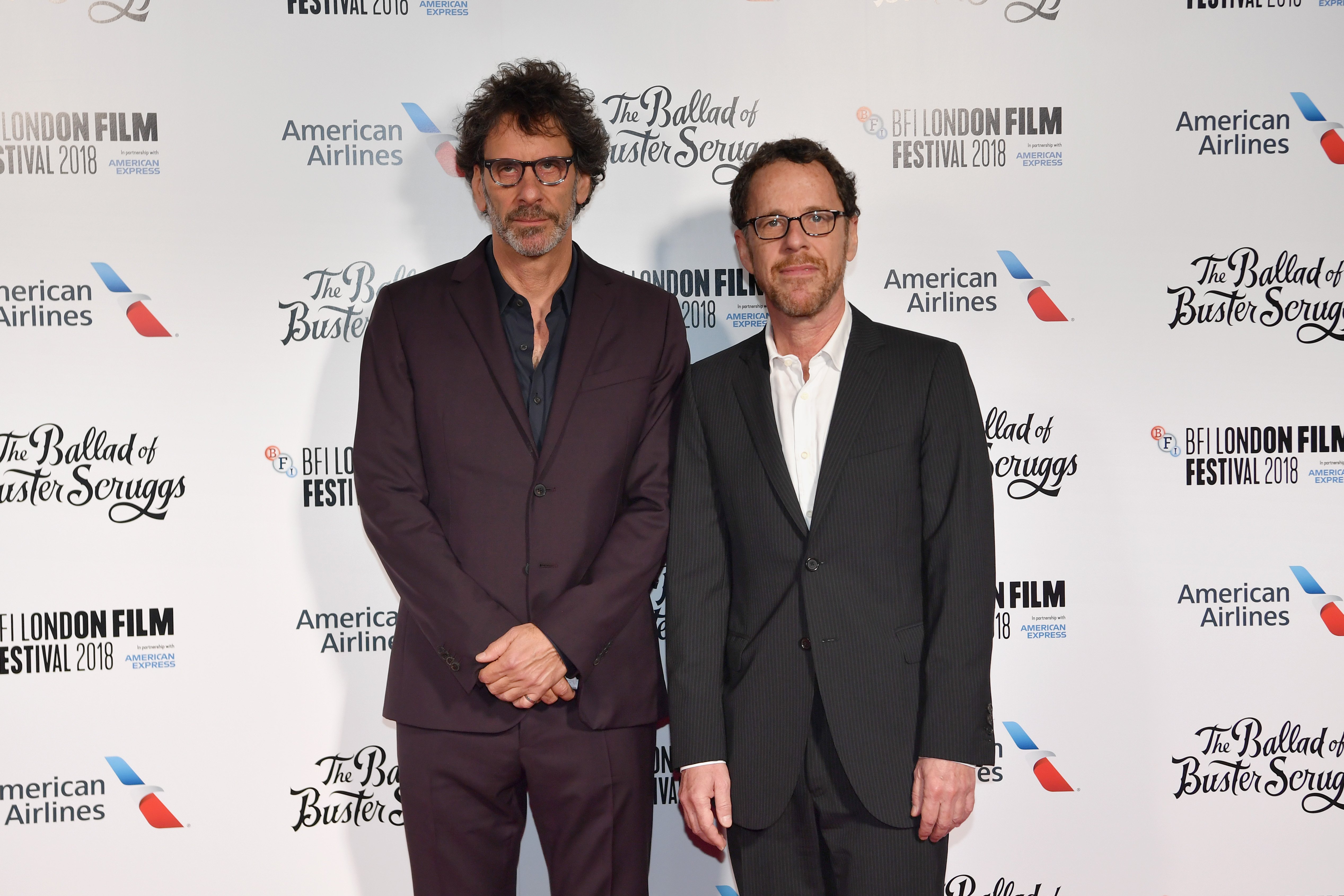 ---
#35 Ohio
The trippy slasher film gave everyone nightmares for years and it still does. Released in 1984, 'The Nightmare on Elm Street', it was the debut film of famous actor Johnny Depp. The massive killing throughout dreams left viewers afraid to go to sleep at night and that is what made this movie so famous, along with the amazing cast. It is truly chilling!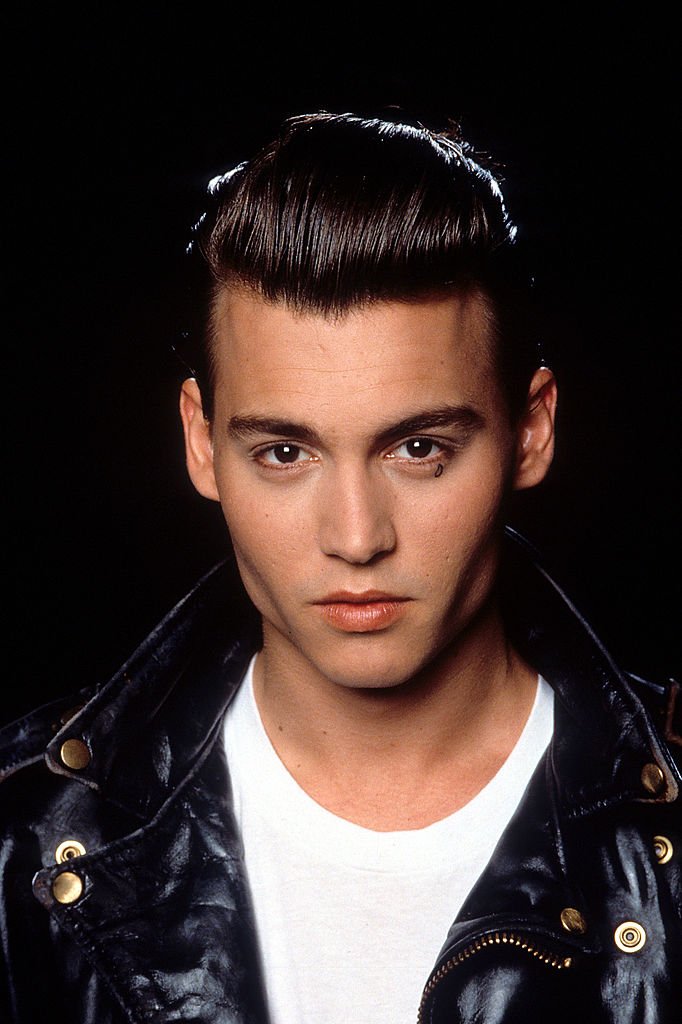 ---
#36 Oklahoma
What would be a more suiting title to represent this state rather than 'Oklahoma!'? The musical film exposes the story of a farm girl and two rival suitors fighting for her love. It also expresses the existence of a rivalry between the farmers and the cattlemen. It became a classic since it was first released in 1955.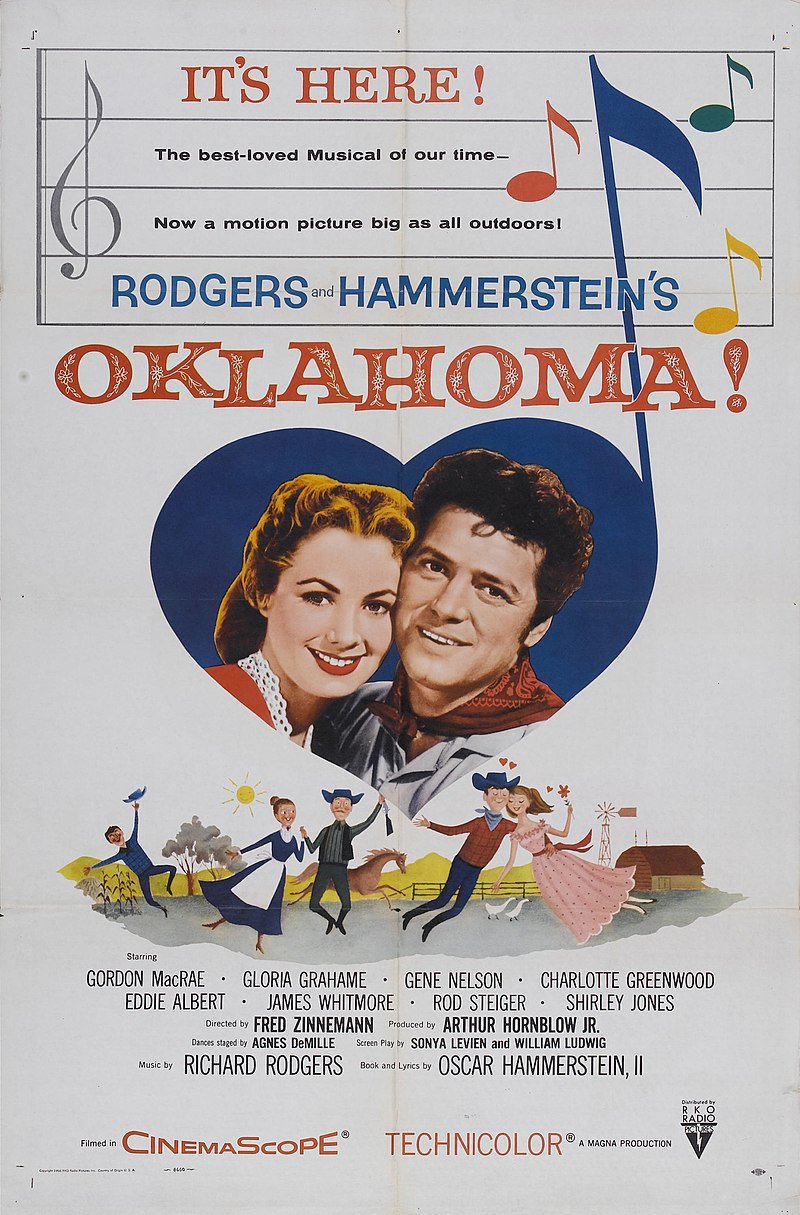 ---
#37 Oregon
The adaptation of the 1962 novel written by Ken Kesey, 'One Flew Over the Cuckoo's Nest', released in 1975, will give you the creeps. Nurse Ratched, portrayed by Louise Fletcher, and the mental patient, played by Jack Nicholson, are absolutely frightening. It is still, to this day, considered one of the best films ever made and it won five major Academy Awards.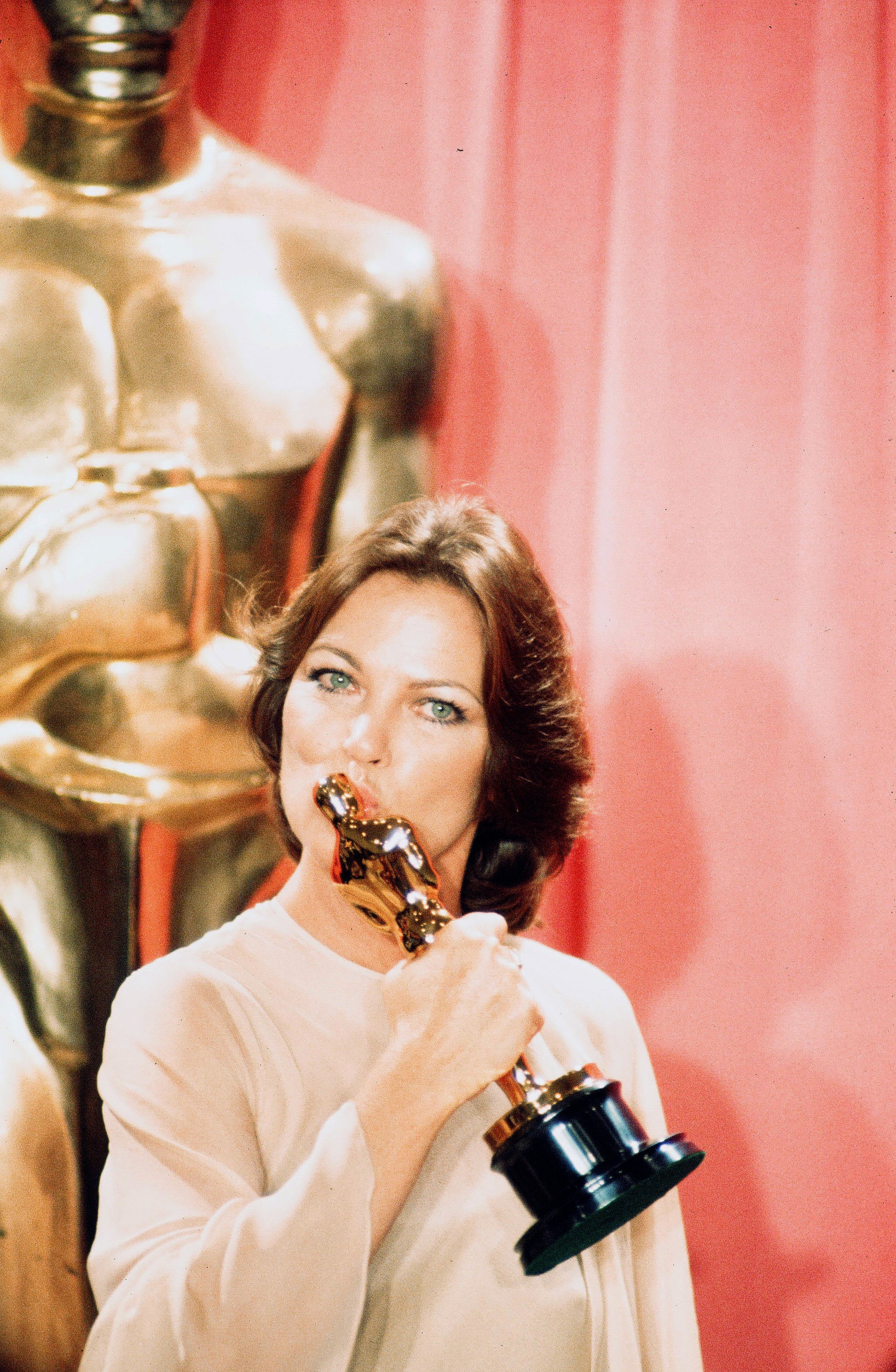 ---
#38 Pennsylvania
The famous movie was written and starred Sylvester Stallone. 'Rocky' tells the story of how someone can come from a poor background and still win in life. Rocky Balboa, worked his way up the chain in Pennsylvania. It is a movie that truly makes you proud and hopeful that anyone can achieve anything with a lot of work!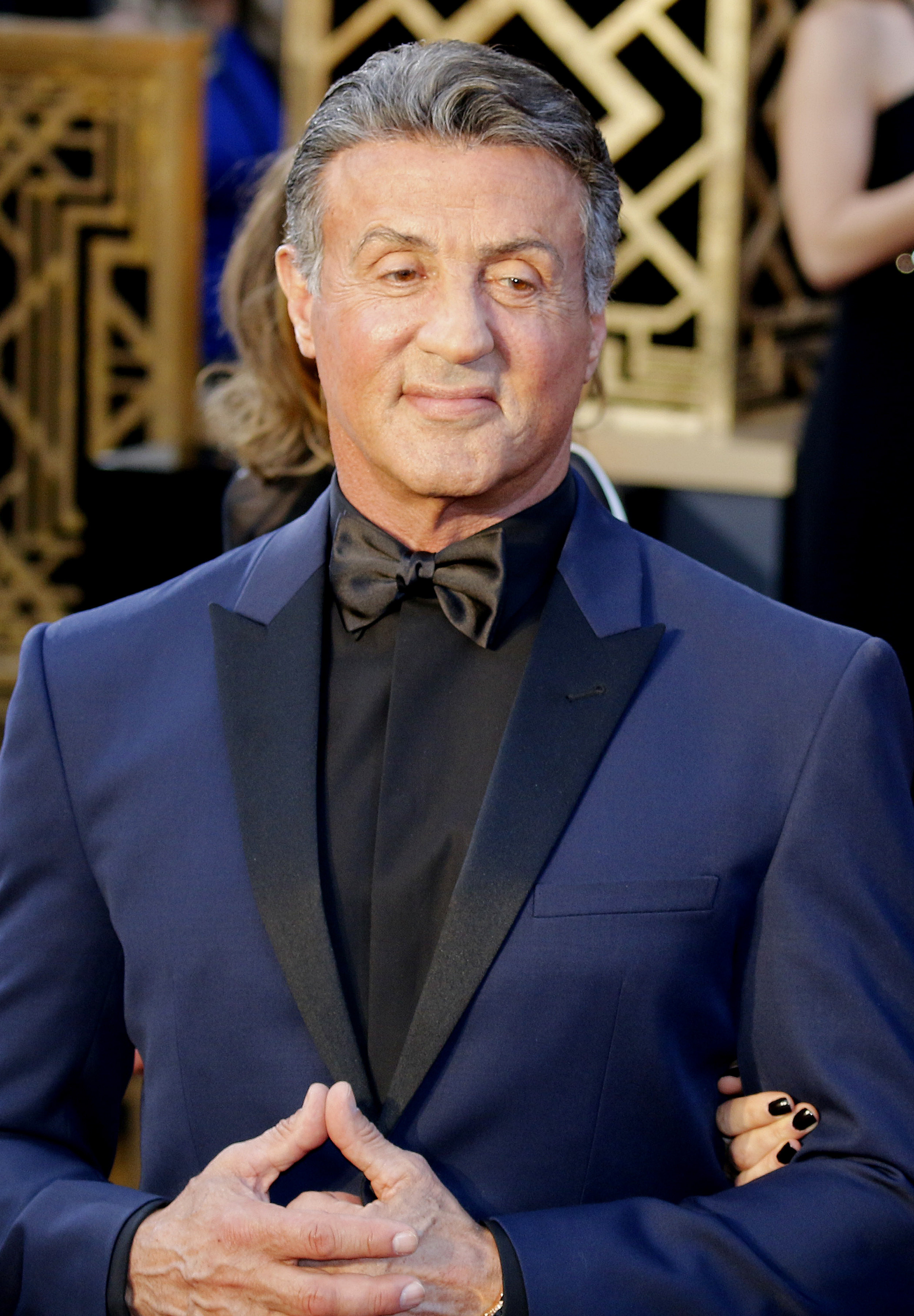 ---
#39 Rhode Island
It is the horror of horror movies and it makes you afraid to walk in your own home at night - 'The Conjuring'. It first came out in 2013 and it has been creeping people out ever since. In June of 2016, the second film, 'The Conjuring 2' came out and it had outstanding success as well. Another movie is still to come...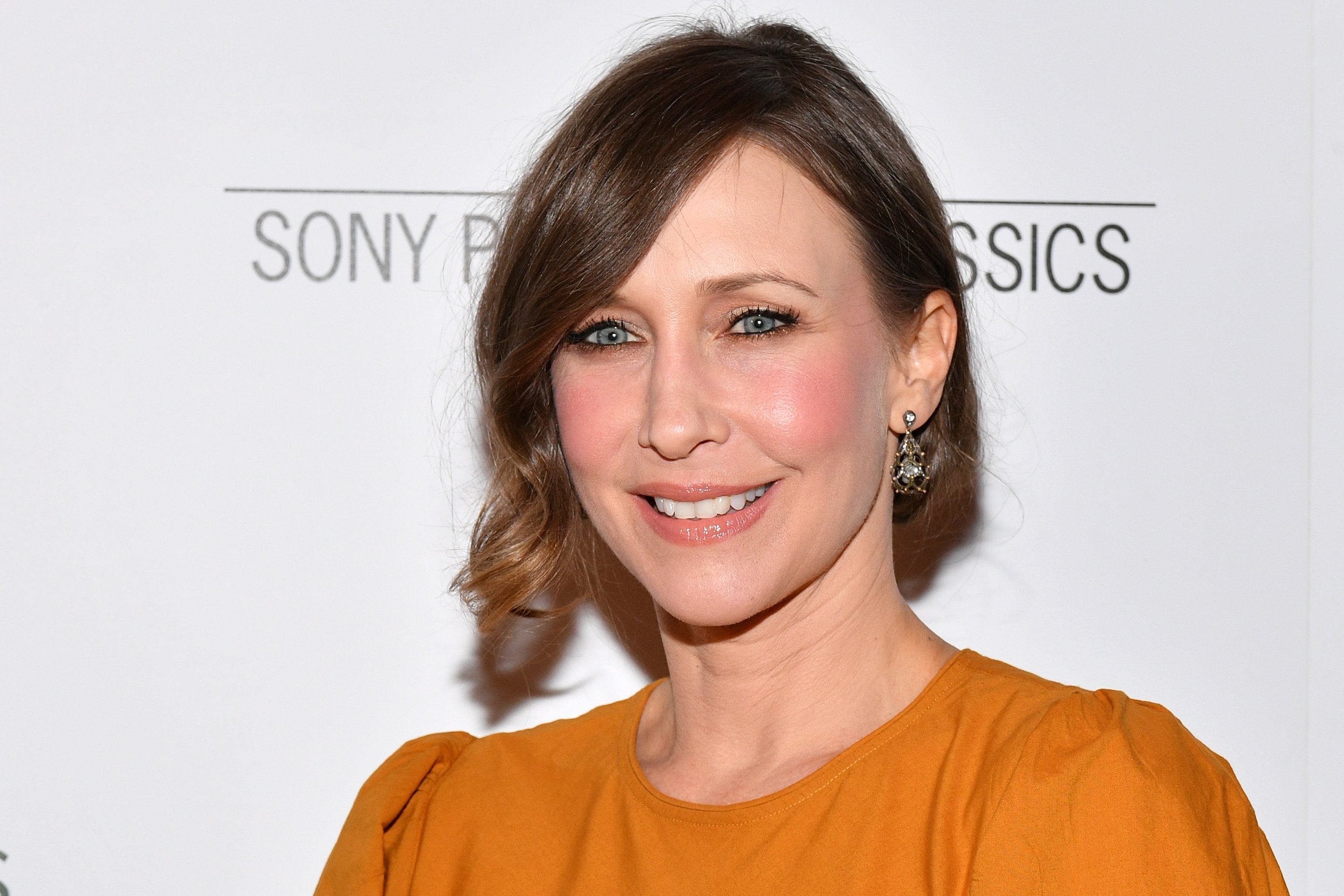 ---
#40 South Carolina
If you are a hopeless romantic, this is the movie for you. The story of two lovers who cannot be together but give it their all to do so. We are obviously talking about 'The Notebook'. Released in 2004 and featuring Ryan Gosling and Rachel McAdams, it is still considered the most romantic films of all time.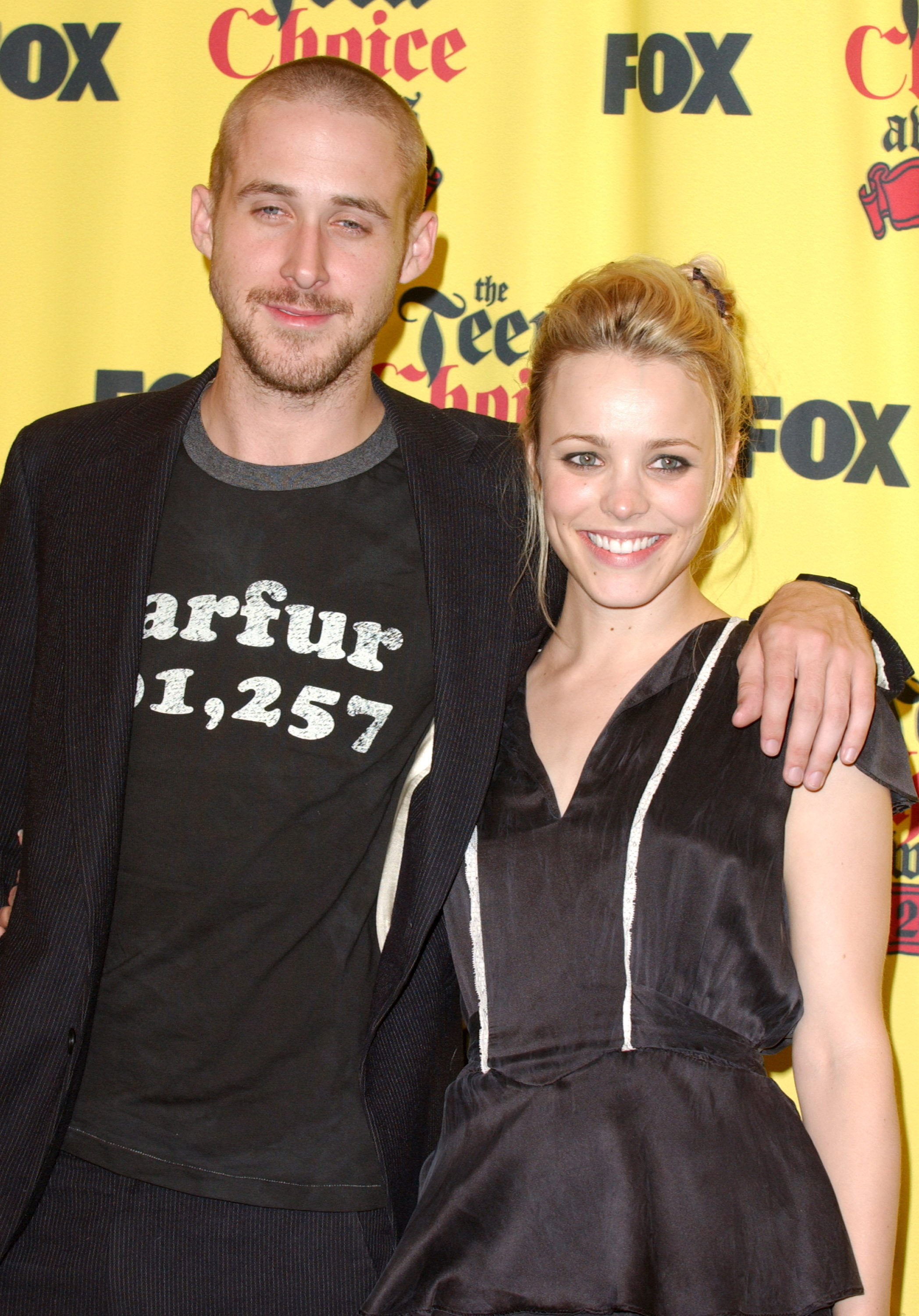 ---
#41 South Dakota
Much like Bonny and Clyde, the two lovers portrayed by actors Martin Sheen and Sissy Spacek in 'Badlands', released in 1973, go on a hunting spree, except they are not hunting animals. According to Collider, this killing spree was transformed by director Terrence Malick into a poetic ode to love and the country, with South Dakota becoming one of the main characters.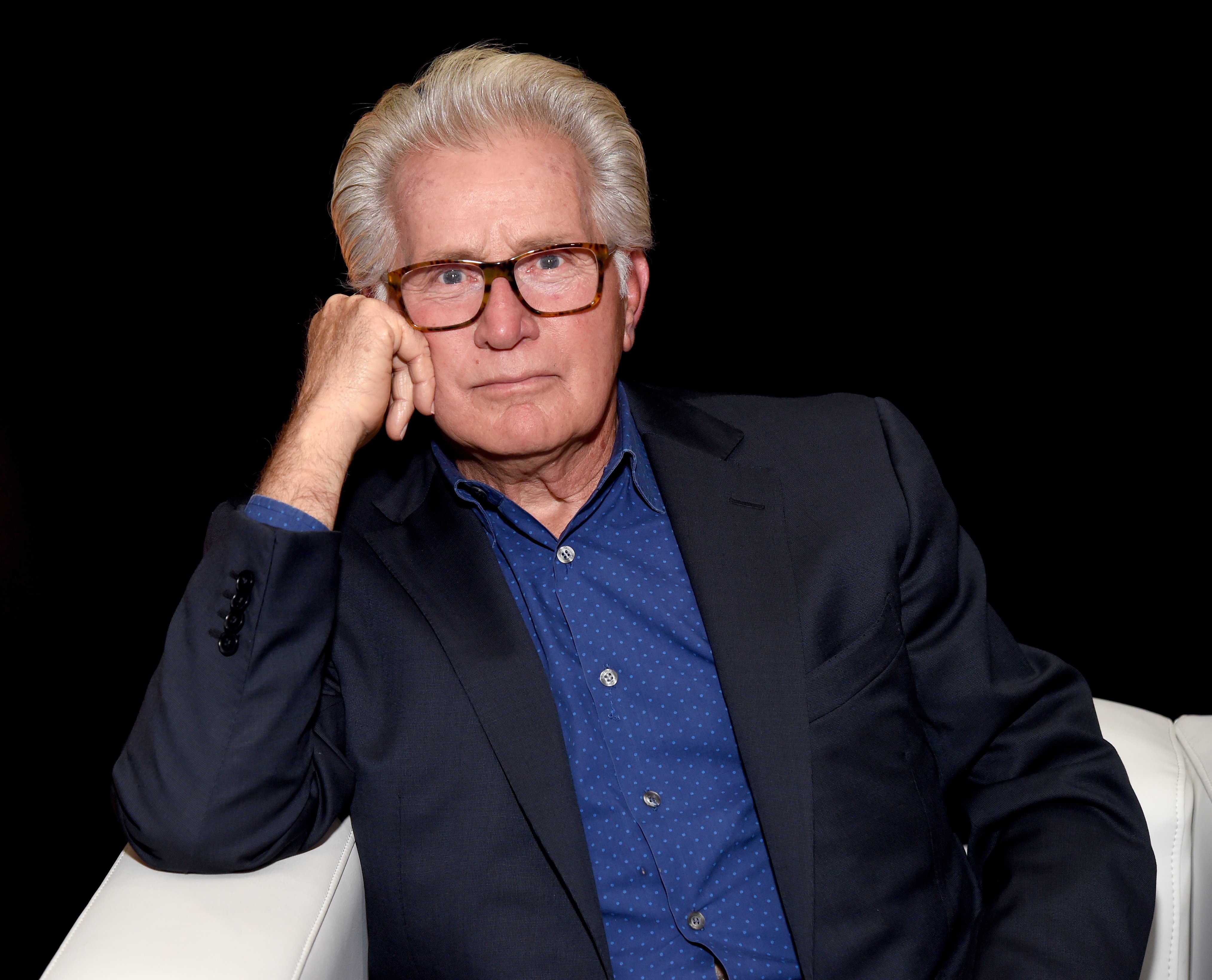 ---
#42 Tennessee
Djay, portrayed by Terrence Howard, has been going through some dark paths in his life but all he wants to do is be a famous rapper and make a living out of it. This is his story, 'Hustle & Flow', released in 2005. One of the film's songs won an Academy Award for Best Original Song. It is truly inspirational.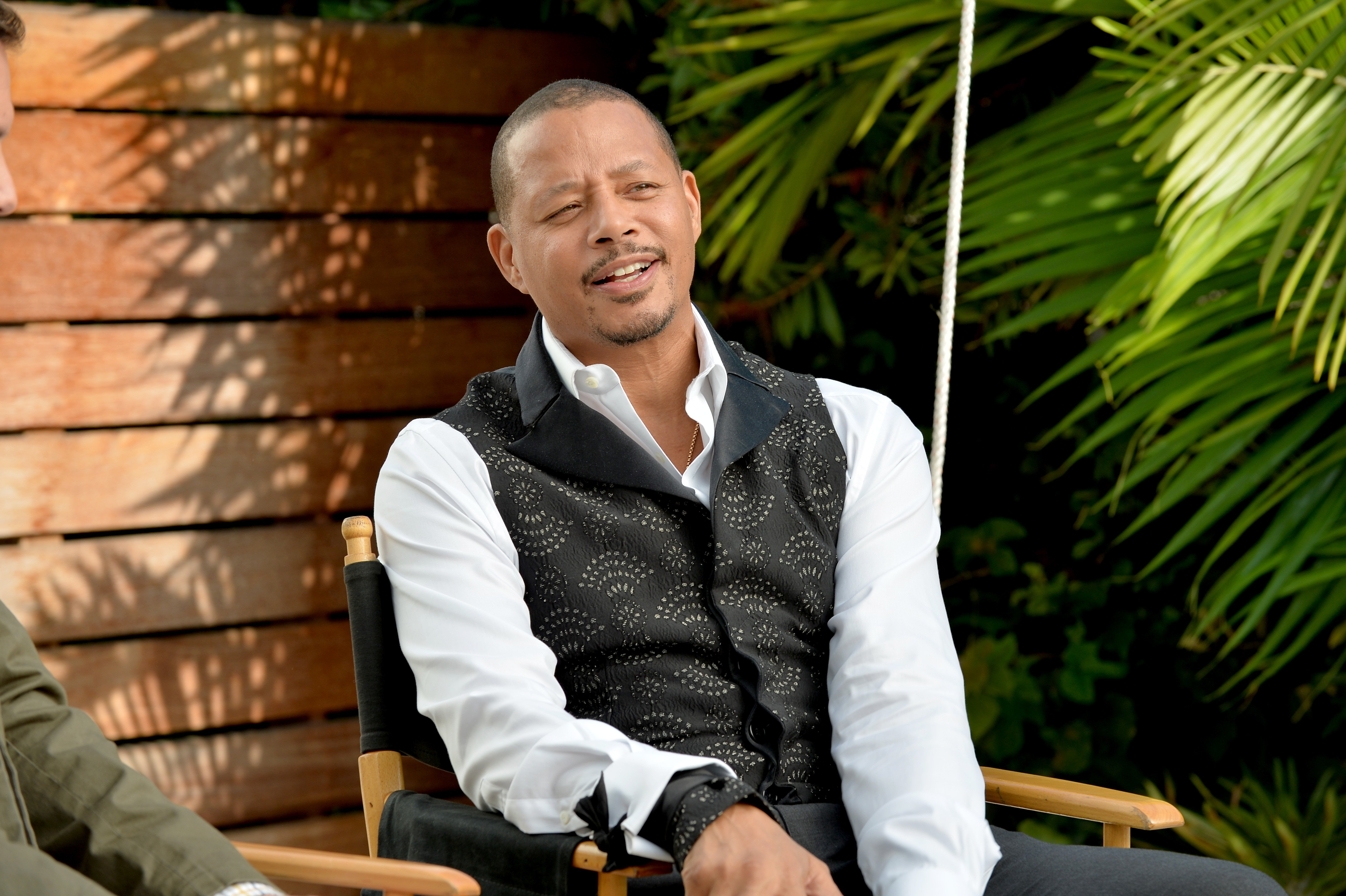 ---
#43 Texas
The comedy film 'Dazed and Confused' is surrounding the story of a group of teenagers growing up and doing all sorts of things they should not be doing, or should they? We will let you be the judge. The runner-ups for this state are films such as 'The Texas Chain Saw Massacre' and 'No Country for Old Men'.
---
#44 Utah
In a town where dancing loosely is almost illegal, comes Ren McCormack, portrayed by Kevin Bacon, to change it all and thus 'Footloose' is born. The musical film became so famous that in 2010, a remake was made with a more contemporary tone to it. The runner-ups Utah are '127 Hours', and 'Carnival of Souls'.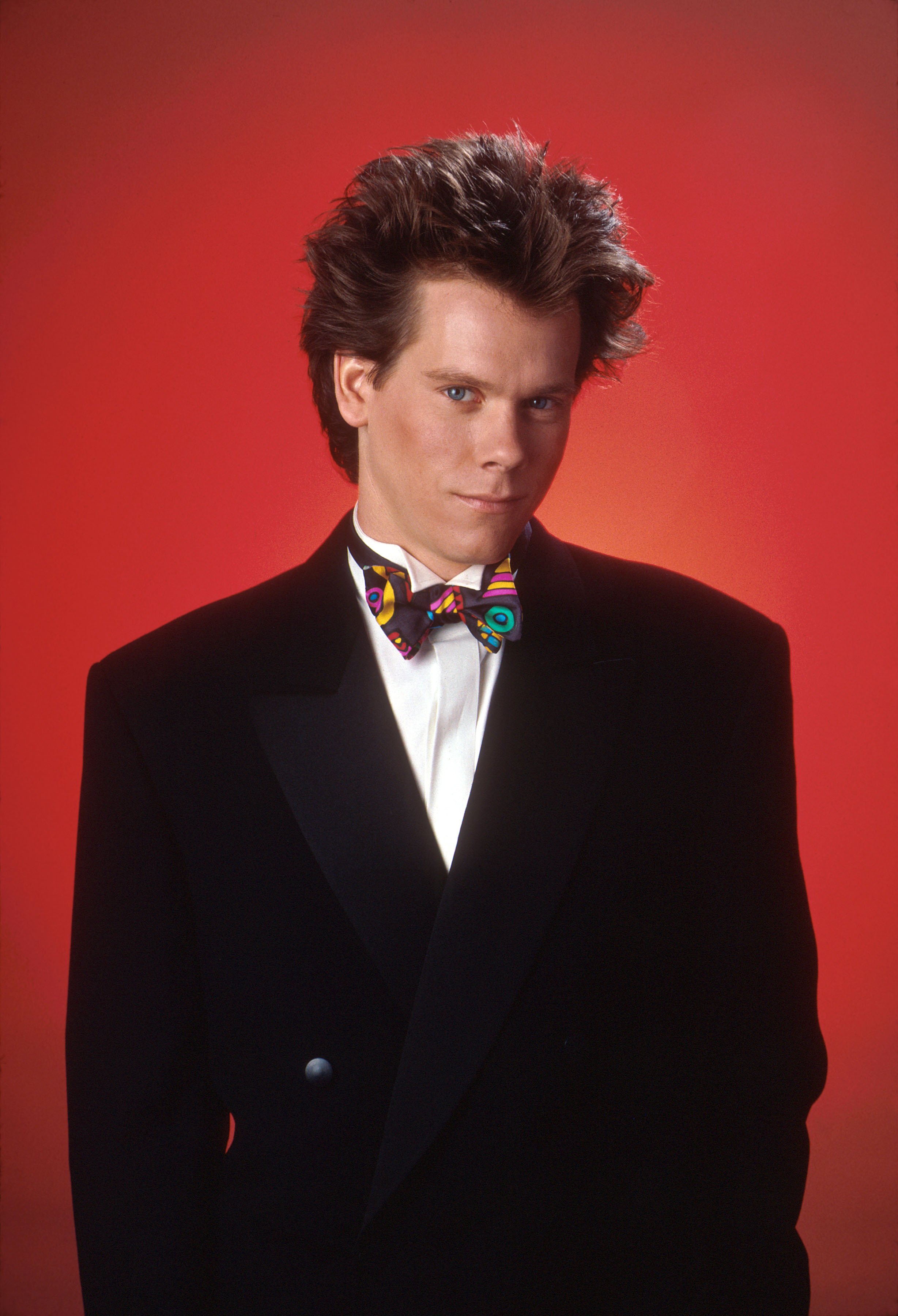 ---
#45 Vermont
Truly an inspirational movie, an English teacher portrayed by late Robin Williams, changes his students' minds through the power of poetry, in 'Dead Poets Society', released in 1989. We will not blame you if you shed more than just a few tears. It is genuinely beautiful. To this day, it is still regarded as one of the best movies ever made.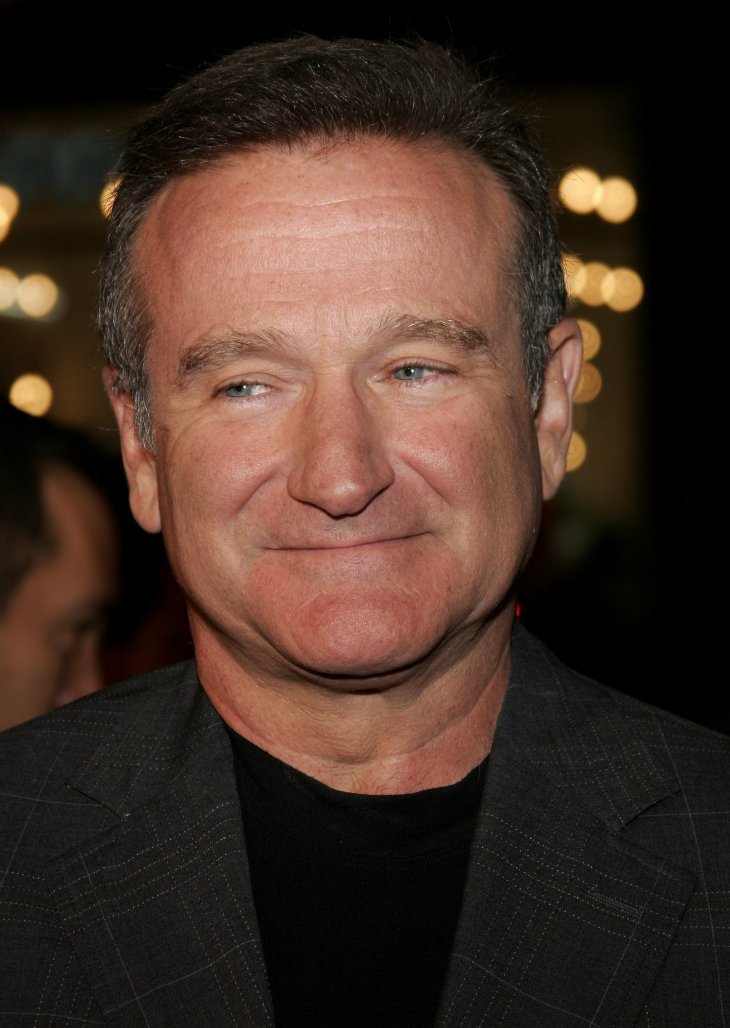 ---
#46 Virginia
Based on the true story of late African-American coach Herman Boone and the role was perfectly portrayed by actor Denzel Washington. The biographical film, 'Remember the Titans', released in 2000, is considered one of the best football films of all time. The runner-ups are: 'Loving', 'Hidden Figures', and 'Donnie Darko'.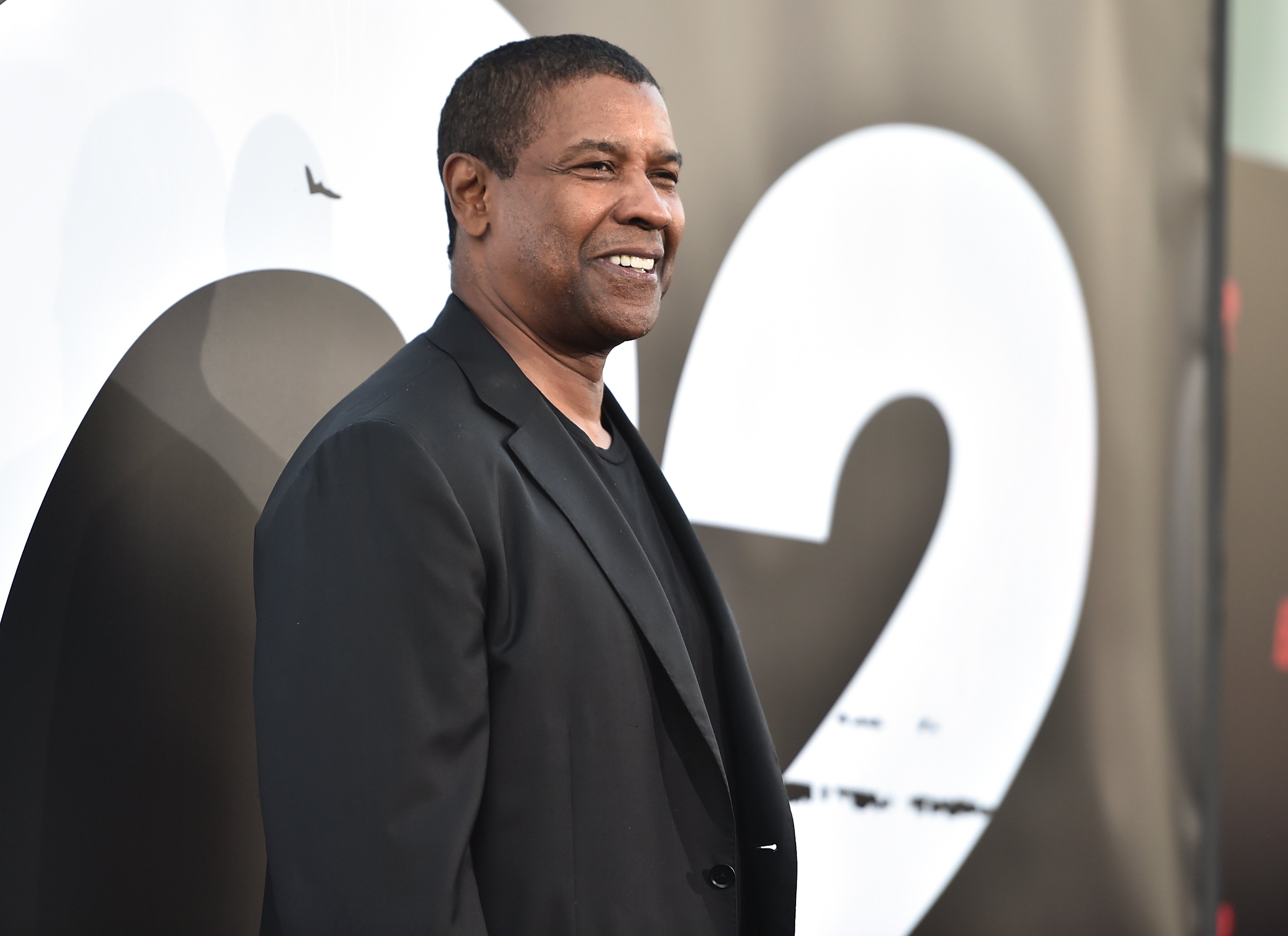 ---
#47 Washington
Some say that long-distance relationships do not work. In this film, 'Sleepless in Seattle', released in 1993, Sam Baldwin, portrayed by Tom Hanks, and Annie Reed, portrayed by Meg Ryan, are deeply in love and separated by distance. Will they fight to be by each other's side? Time to watch it!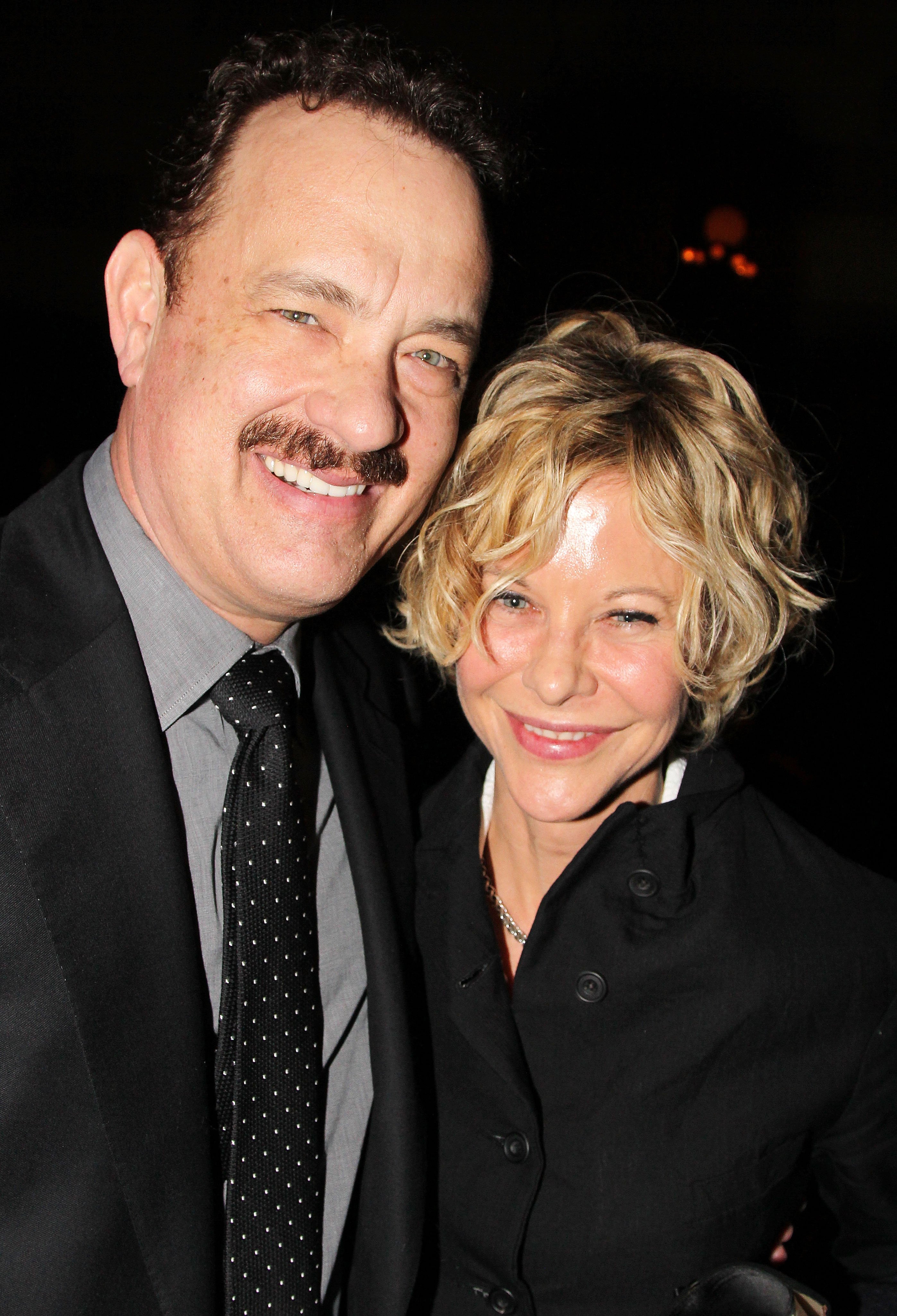 ---
#48 West Virginia
Aside from incredibly intelligent, it is also hilarious. The heist comedy film, 'Logan Lucky', released in 2017, although recently released, is already on the top of the list for this state. Apart from the spectacular script, we cannot forget the stars of the show: Channing Tatum, Adam Driver, and Daniel Craig.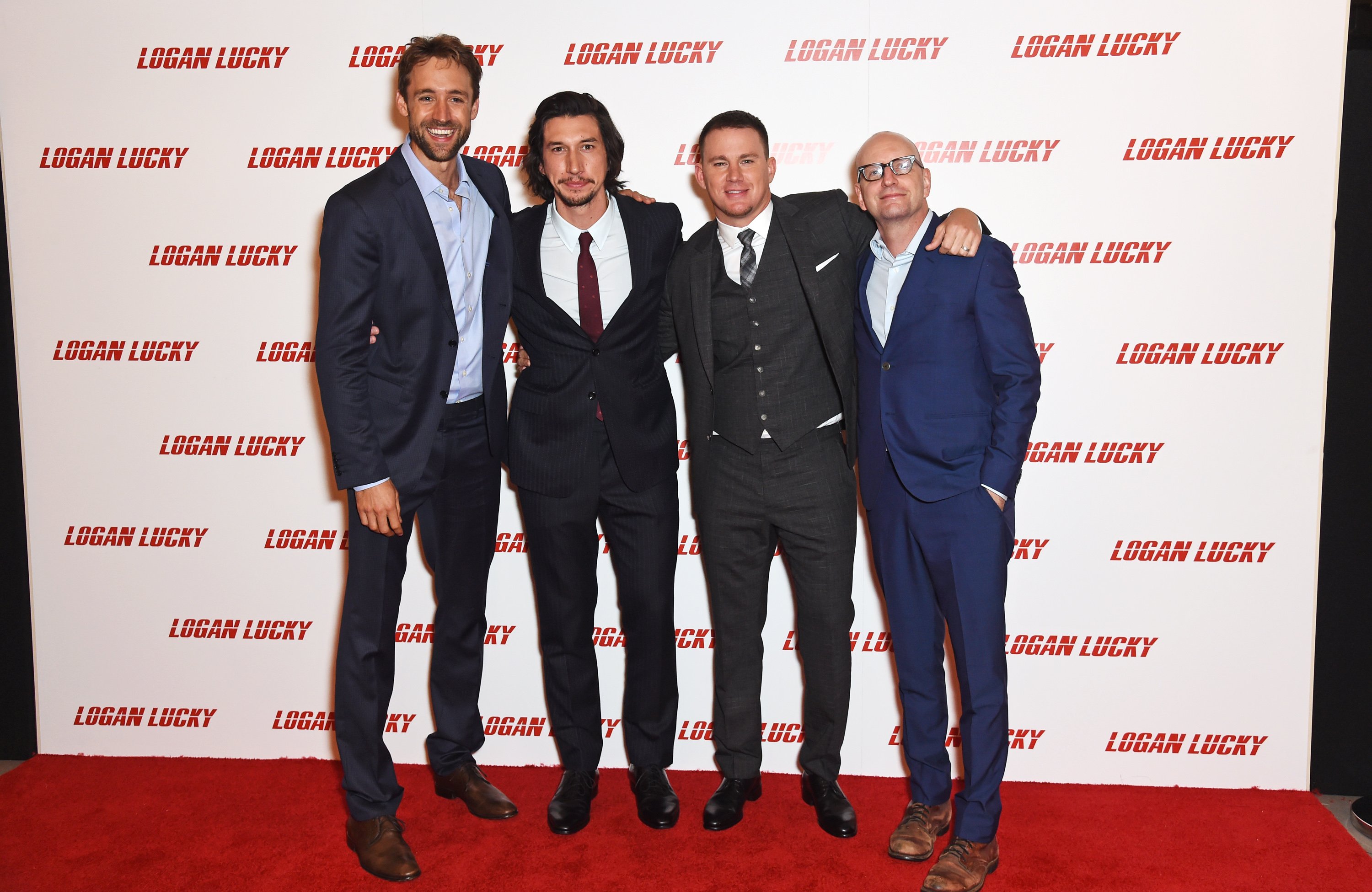 ---
#49 Wisconsin
Written by Annie Mumolo and Kristen Wiig, the film, 'Bridesmaids', released in 2011, brought real comedy back to the female comedies world once more, along with a great female cast including outstanding actresses such as Maya Rudolph, Rose Byrne, and Ellie Kemper. Some of the runner-ups for this state are 'Mr. 3000', 'Lars and the Real Girl', and 'The Great Outdoors'.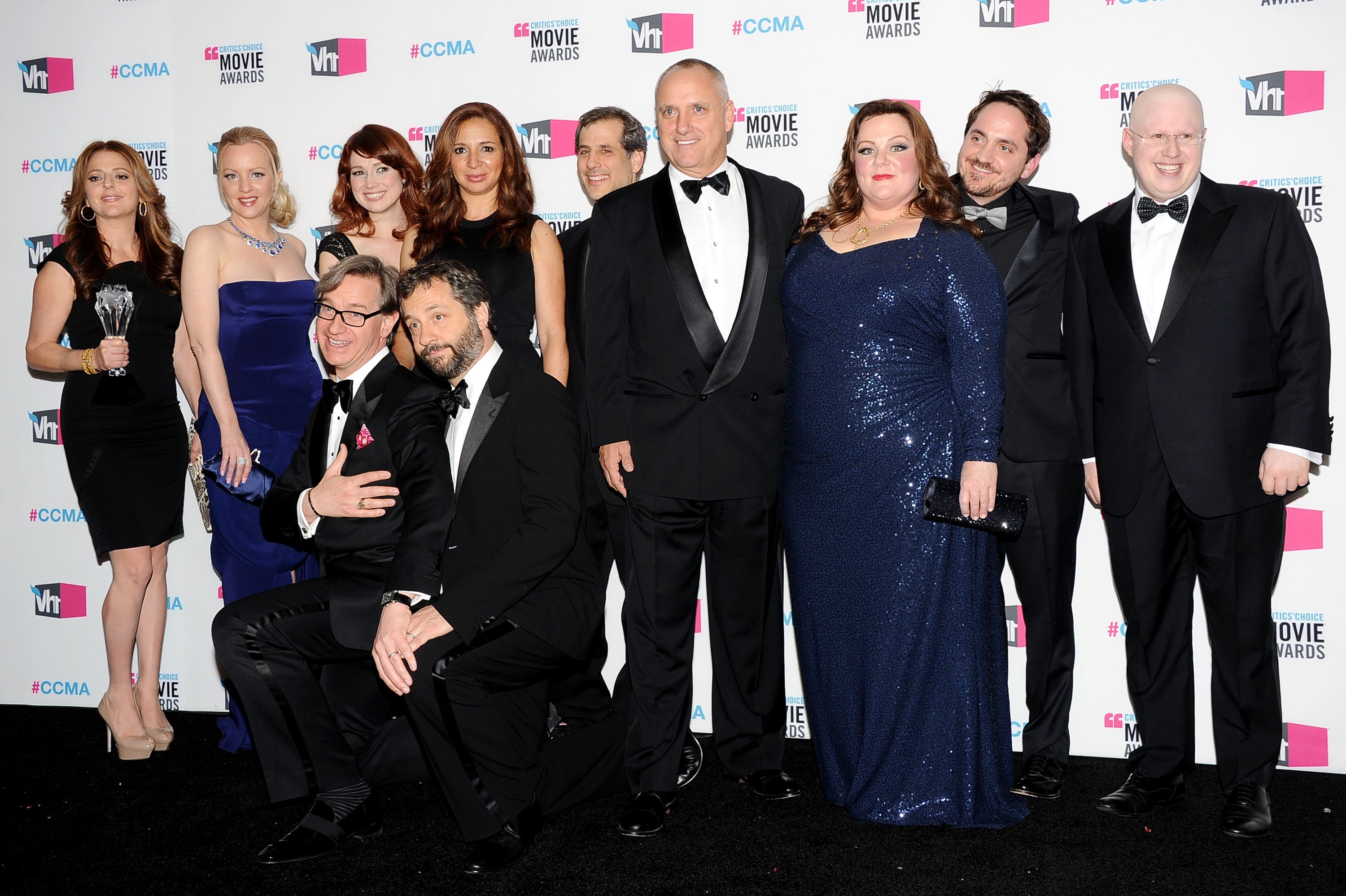 ---
#50 Wyoming
The mountains of Wyoming take a lead role in the film 'Brokeback Mountain' where the heartbreaking love story takes place. The romantic drama film is an adaptation of a short story written by author Annie Proulx. Some of the runner-ups for the last state are 'Unforgiven', 'The Hateful Eight', and 'Shane'.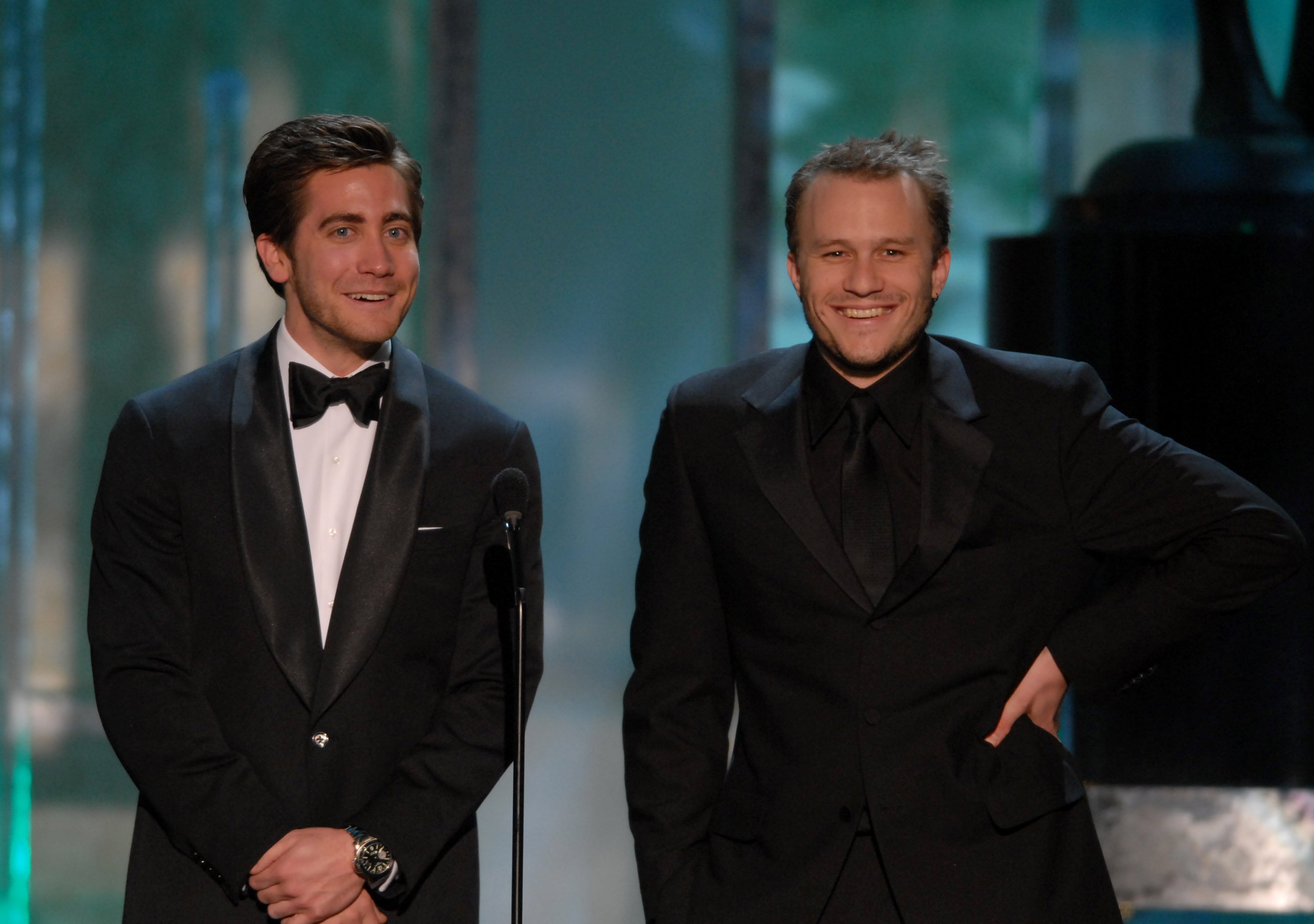 ---
Classics and Success
These are just some of the classics that made it to number one. From very old but gold movies, to fresh and ready to wow us, we have a great collection of movies and a lot of stars to thank them for. If you had to choose a movie for your state, what would it be?
Sources: Collider, Thrillist, Insider, Business Insider