The Office Cast's Lives After the Show
We know so much about the Office as we have watched it numerous times, but how much do we know about its cast? Who from The Office cast is fed up with all the jokes about his character? What is happening between Mindy Kaling and BJ Novak in real life? And how did Steve Carell save the show from ending after season 1? We will reveal all these details in this article.
---
Rainn Wilson aka Dwight Schrute
Somewhere in a parallel universe, Rainn Wilson played Michael Scott, and Seth Rogen was Dwight… It's not just our fantasy: these guys really auditioned for those roles! While The Office was Wilson's real breakthrough role, and the actor cried during the finale filming, he admits to being tired of all the jokes he gets even 7 years after the show ended.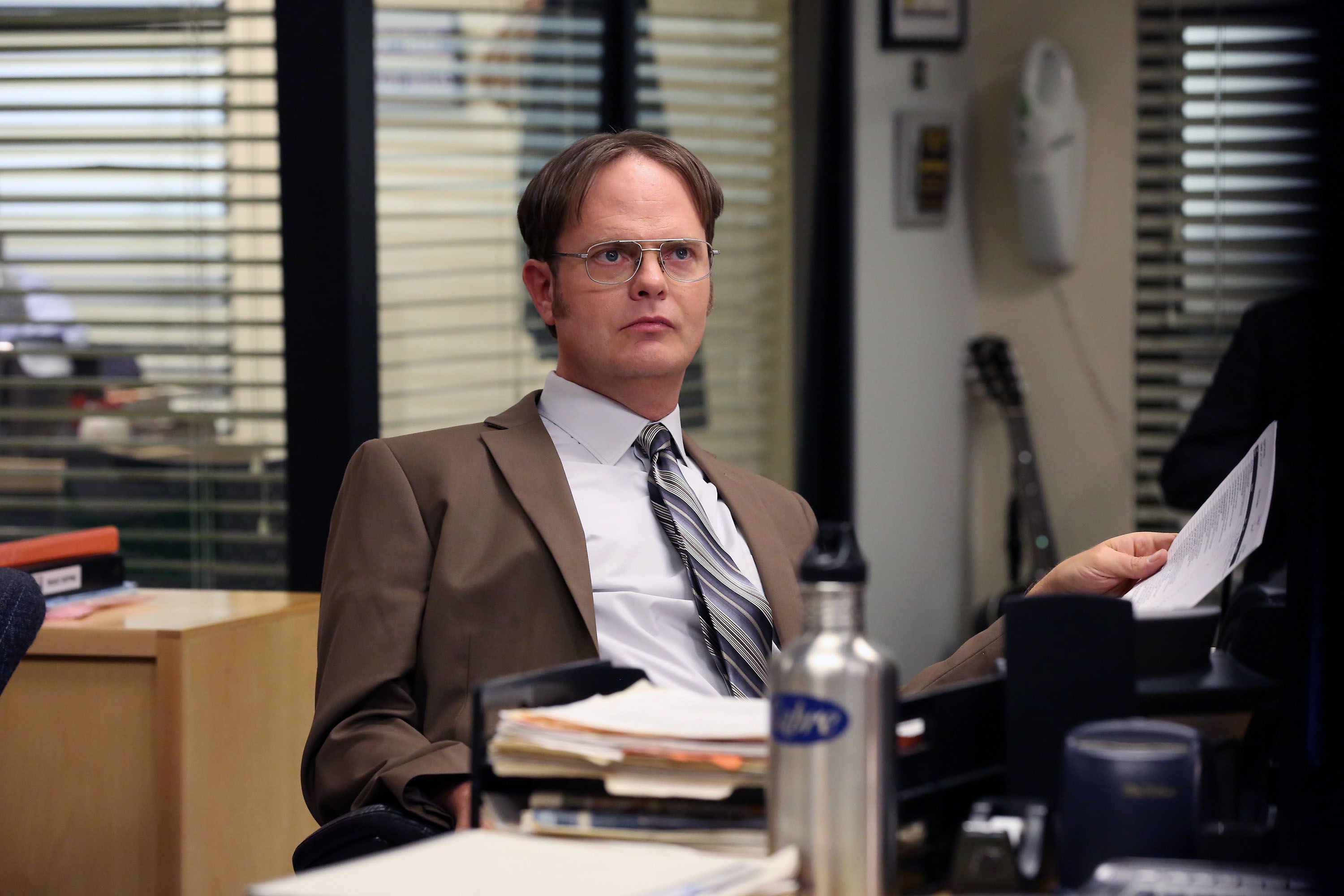 ---
He calls The Office fans the best and the worst: whenever Rainn posts pictures with his wife or with food, the comments are filled with references to Angela and beets.
"I think definitely people know me from playing creeps and weirdos, and I'm definitely looking to expand my range." he said in an interview back in 2008.
After The Office, Wilson starred in a TV series Backstrom, and appeared in the shows Star Trek: Discovery and Mom. He was also cast in different films including Blackbird opposite Kate Winslet and The Meg alongside Jason Statham. Wilson voiced Lex Luthor in the 4 most recent animated Superman Movies from DC.
Rainn has also founded a popular website and YouTube channel SoulPancake, that makes videos about the universal human experience. And recently he launched a daily live interview series Hey, Human on the @SoulPancake Instagram, to entertain viewers during the COVID-19 crisis.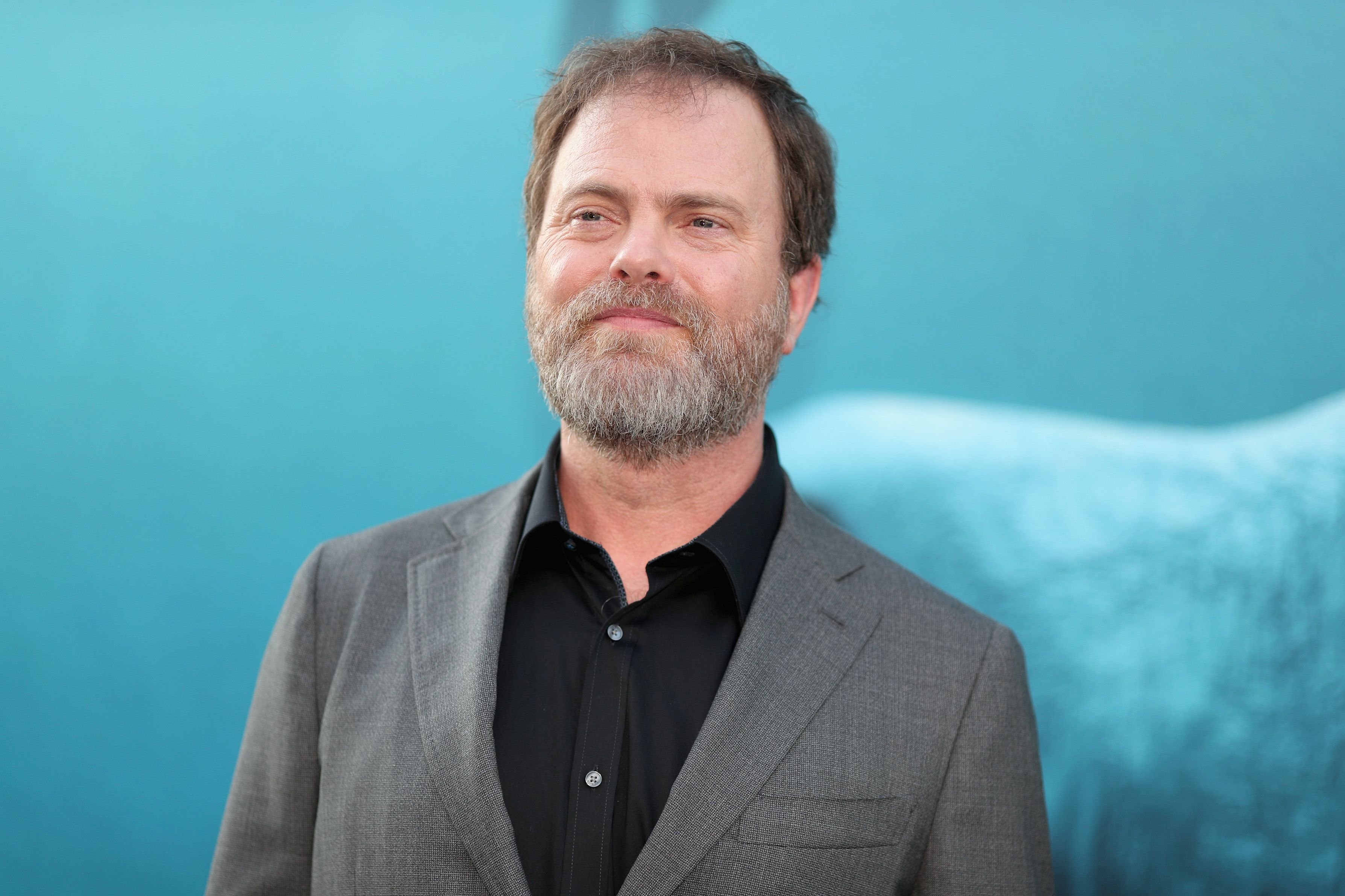 ---
Wilson has already interviewed a few of his Office co-stars for the series. The actor has been married to his college sweetheart, writer Holiday Reinhorn, for almost 25 years. The couple has a 16-year-old son Walter. Other members of their family include three pit bulls, two Vietnamese pigs, and a zonkey!
Since Wilson adopted pigs in 2018, he became a vegan. Rainn is a passionate hobby chess player. He and his family are the vocal members of the Baha'i Faith, that teaches the worth of all religions and the unity of all people.
---
Angela Kinsey aka Angela Martin 
Before The Office drastically changed her life, Angela was a struggling actress, who starred in commercials and even worked as an operator for 1-800-Dentist.
Kinsey really wanted to get the role of Pam, but she was called "too feisty" at the audition. Luckily, a few months later she was invited to play a feisty cat-loving accountant at Dunder Mifflin. And after 9 years on the show, Angela got a lot of different roles in series and films.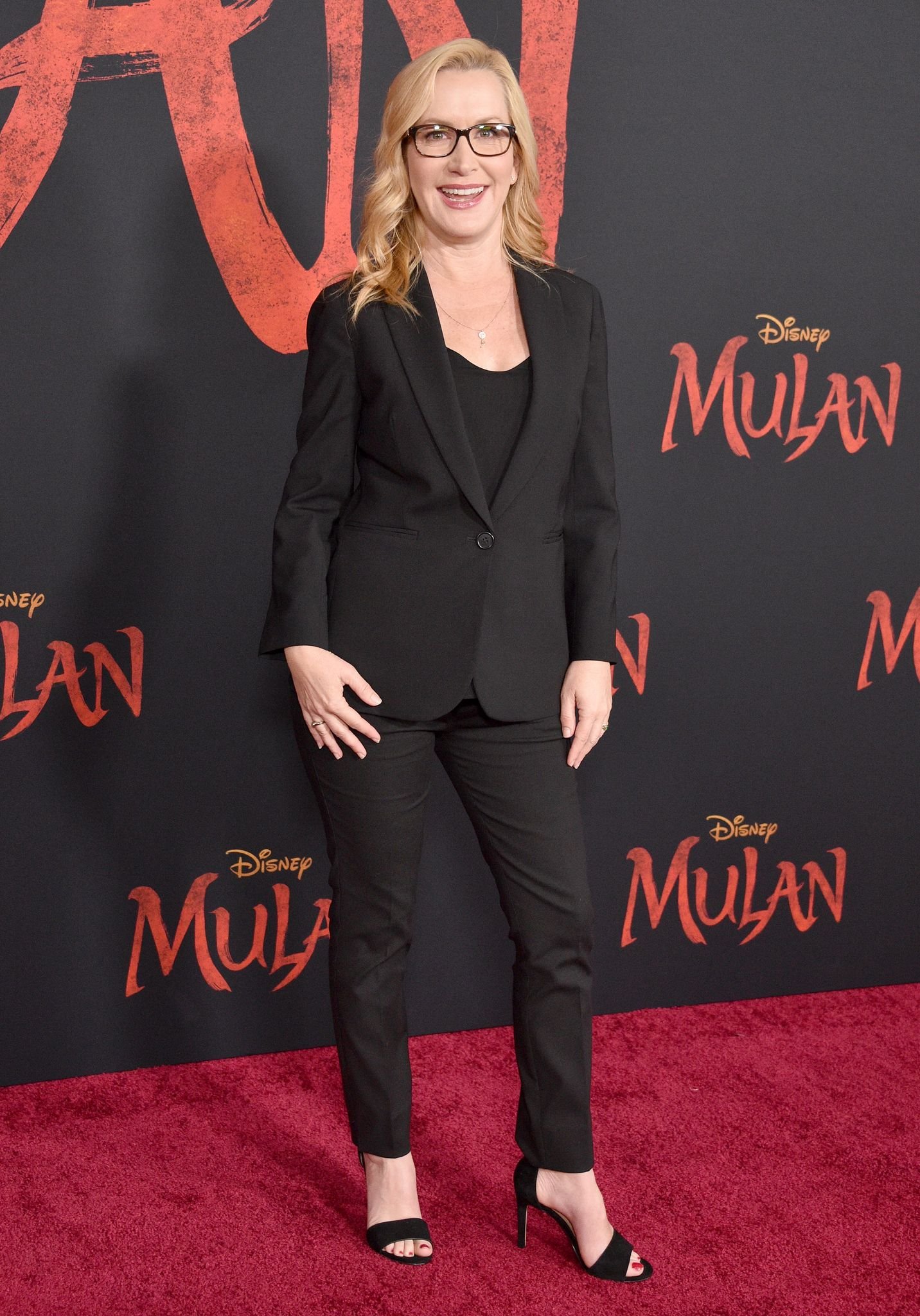 ---
Among her twenty-something TV credits are such shows as New Girl and The Hotwives, as well as the recent Netflix series #BlackAF and Never Have I Ever. Kinsey starred in the comedies Half Magic alongside Brooklyn 9-9 actress Stephanie Beatriz and Extracurricular Activities opposite Better Call Saul star Patrick Fabian.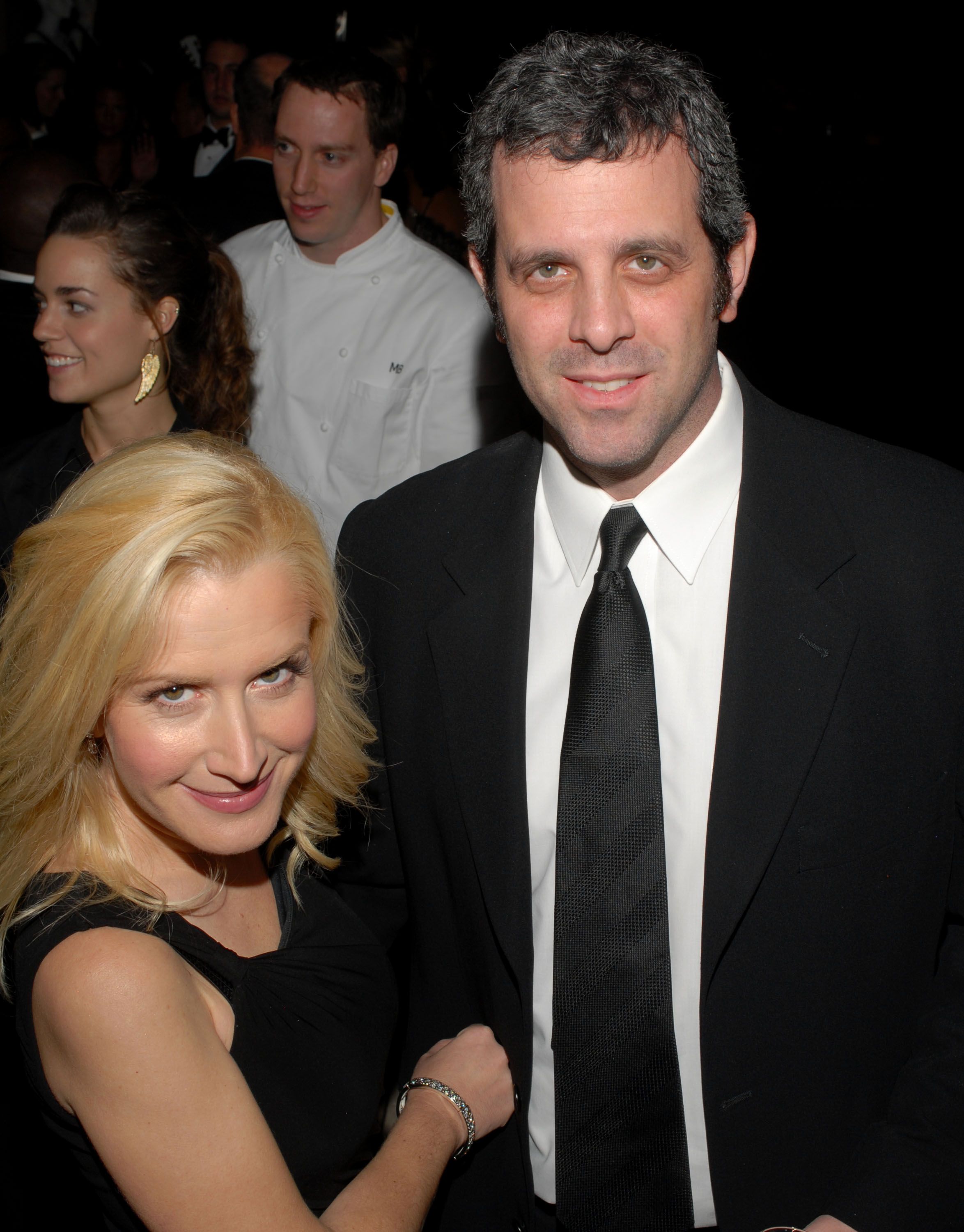 ---
Angela was married to Warren Lieberstein, one of the producers and writers of The Office. The couple divorced in 2010, but they share a daughter Isabel, who is now 12 years old. And this November, Kinsey will celebrate her 4th wedding anniversary to actor and baker Joshua Snyder.
The couple have a YouTube channel and website called Baking with Josh & Ange. But the most precious gift from her experience in The Office is her friendship with Jenna Fischer aka Pam Beesly. The two are still inseparable, and Jenna is godmother to Angela's daughter.
---

"Well Jenna Fischer is my best friend, and she's my life anchor, she really is. If anything happens to me, it's like I can't really experience it until I run it by Jenna. And we kind of joke that we journal out loud to one another. She's like my human journal!" said Kinsey in an interview.
Since the friends love chatting and cherish their days on The Office, they decided to combine it in a weekly podcast Office Ladies. The podcast premiered in October 2019, and every episode shares behind-the-scenes details from the show. 
In addition to acting, parenting, and hosting, Angela loves gardening, and just like her cat-loving character, she supports Alley Cat Allies, a nonprofit that protects and improves the lives of cats.
---
Ed Helms aka Andy Bernard
Helms became famous as a correspondent on The Daily Show, but the role of Andy Bernard boosted his career. The show creators said that Ed had so much in common with his character, that at some point they started merging. Though as Helms once shared:
"Andy Bernard" is a bit of a wish-fulfillment for me, because I absolutely envy how passionate he is. If Andy's in love with somebody, everybody knows it. He just puts it out there. It's his saving grace, in the midst of all his other social handicaps."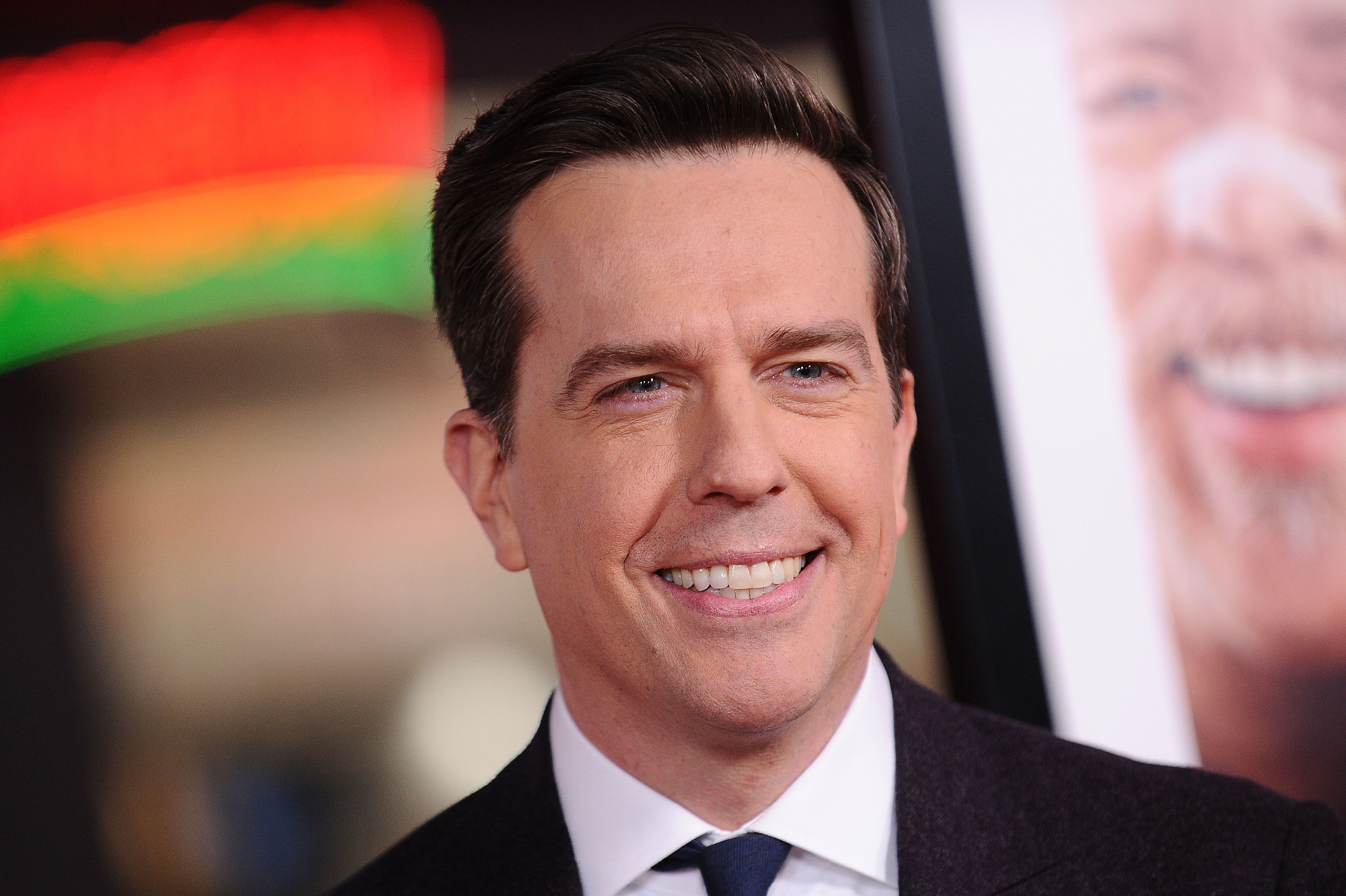 ---
Like his character, Ed is obsessed with acapella music. He is actually a skilled musician, who plays bluegrass guitar, banjo, piano, and harmonica, and his musical talents are often used in acting. Helms appeared in the TV series Arrested Development, Children's Hospital, and The Mindy Project.
And he's got numerous film credits too. Known as Stu from The Hangover Trilogy, Helms also starred in comedies Stretch and Tag, shared the screen with Jennifer Aniston in We're the Millers, and with Christina Applegate in Vacation. As a self-confessed "bluegrass nerd", Helms founded the annual LA Bluegrass Situation festival and plays in a band The Lonesome Trio.
He also co-founded a music blog The Bluegrass Situation, and in April 2020 the blog debuted "The Whiskey Sour Happy Hour," a weekly music and comedy program befitting the MusiCares COVID-19 Relief Fund and Direct Relief. Helms is notoriously private about his family life, and he manages to keep them out of the spotlight. Still, the actor mentioned being married and having a child.
---
Mindy Kaling aka Kelly Kapoor
Mindy mostly performed stand-up comedy before she joined The Office as the first female member of the writing staff. Yes, in addition to playing Kelly, she was a writer, executive producer, and director on the show! And nailing all of those roles brought Kaling a multi-directional career boost, as well as some interesting twists in her private life.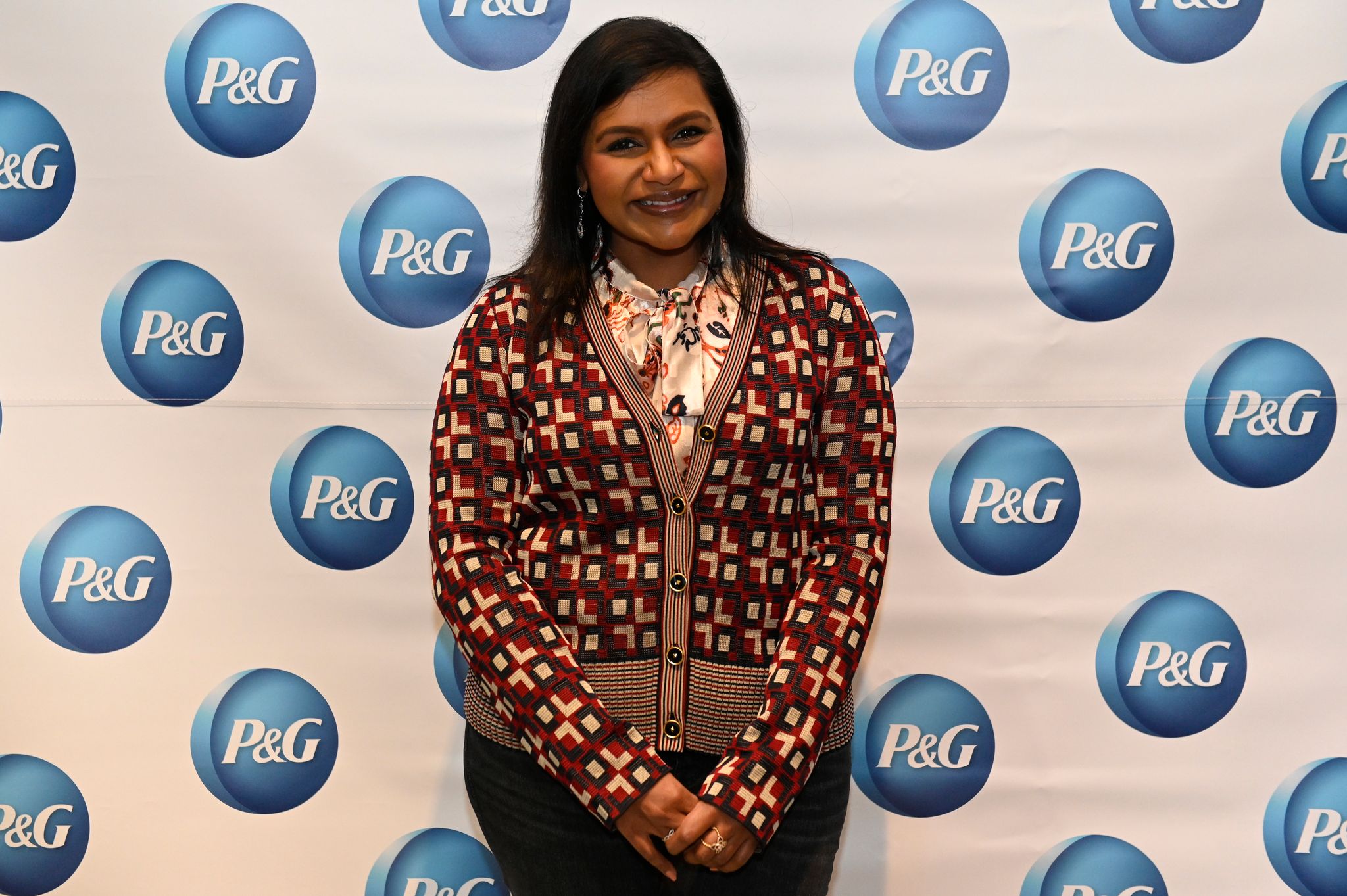 ---
Her main acting projects include films A Wrinkle in Time opposite Oprah and Reese Witherspoon, as well as Ocean's Eight with an all-star female cast. She also wrote a screenplay and starred in a film Late Night alongside Emma Thompson. Kaling's most prominent TV credit as writer-producer-performer is a comedy series The Mindy Project, inspired by her late mother, who was an obstetrician/gynecologist.
She appeared in The Morning Show opposite Jennifer Aniston and Reese Witherspoon. Mindy also created the comedy series Four Weddings and a Funeral and Netflix's recent Never Have I Ever. Still, the hottest topic about Mindy's life is her strange bond with The Office co-star B. J. Novak aka Ryan Howard. The two have been in an on-again, off-again relationship since 2005, sometimes mirroring what we saw between their characters. 
---

"I will freely admit: My relationship with BJ Novak is weird as hell," she said in 2015.
They call each other "soup snakes" - The Office's version of "soul mates." And while Kaling and Novak are still very close, Mindy does not see them dating again. In December 2017, the actress and writer gave birth to a daughter Katherine, but she chose not to reveal the identity of the baby's father.
Still, we know who little Katherine's godfather is, and yes, you guessed it - B J Novak! Well, we hope that both of them are happy with their connection, whatever form it takes.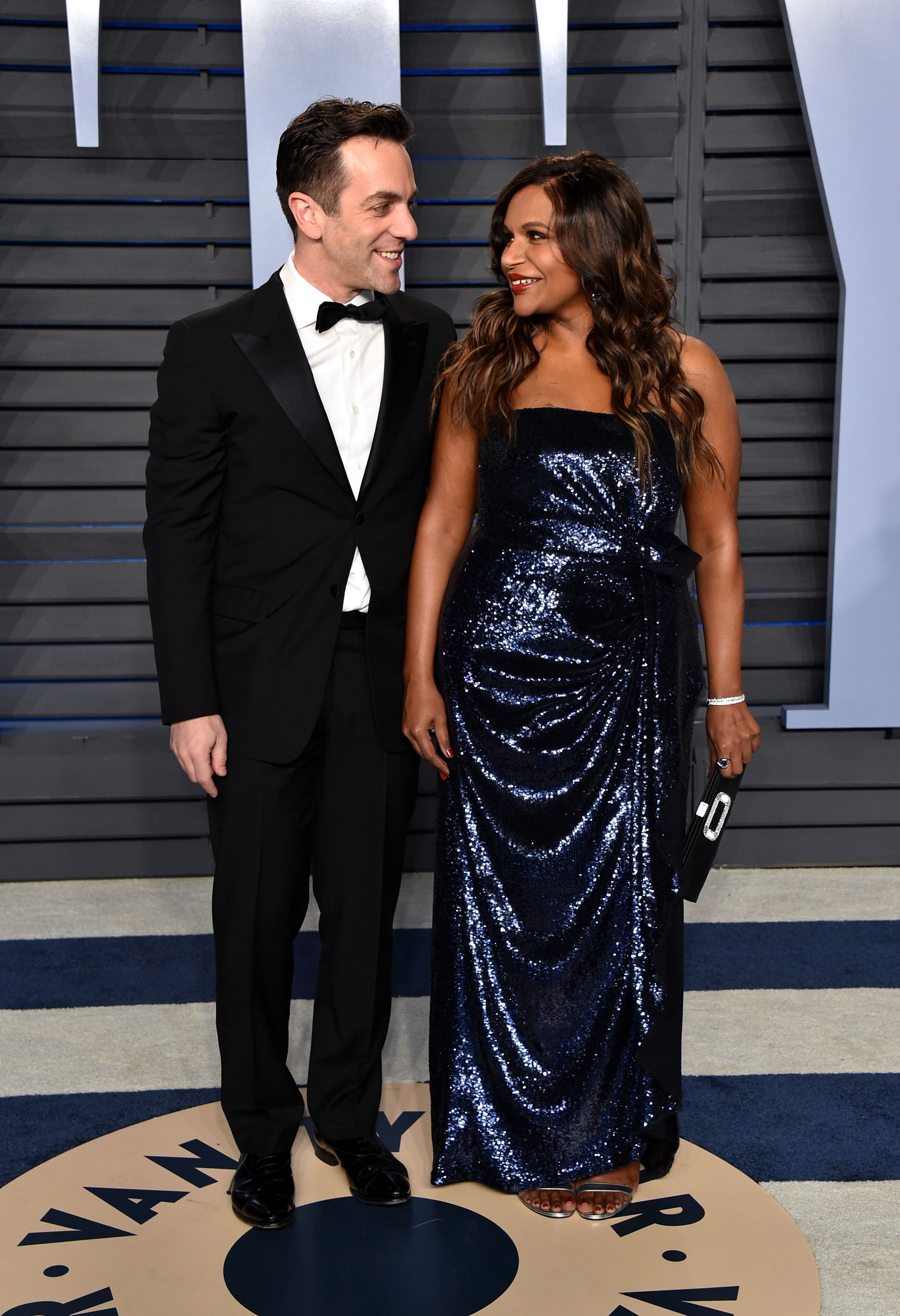 ---
BJ Novak aka Ryan Howard
Like his friend Mindy Kaling, BJ was a writer, producer, and actor on the show. One of his first writing experiences was a satirical high-school play, the leading role in which was played by… John Krasinski! And both of The Office stars also played on the same Little League baseball team.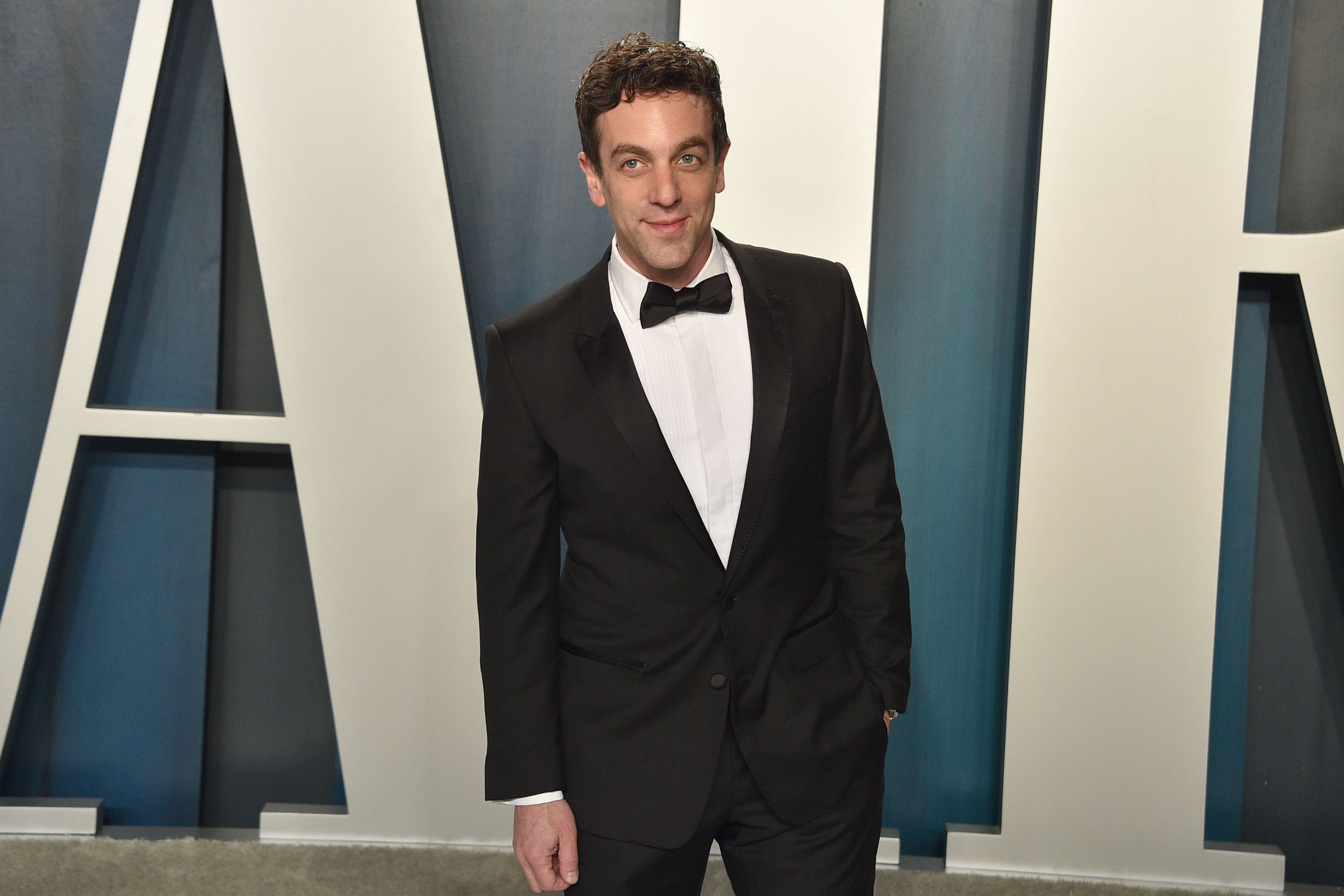 ---
His acting credits include films like Inglourious Basterds opposite Brad Pitt, Saving Mr. Banks alongside Colin Farell, and The Founder with Michael Keaton. BJ has also appeared on various TV projects like The Newsroom, Crazy Ex-Girlfriend, and The Mindy Project, which he also co-produced and directed.
Being a writer in the first place, Novak has published a bestseller One More Thing: Stories and Other Stories, and two children's hit books: The Book With No Pictures and its follow-up The Alphabet Book with no pictures. Quite a title strategy, right?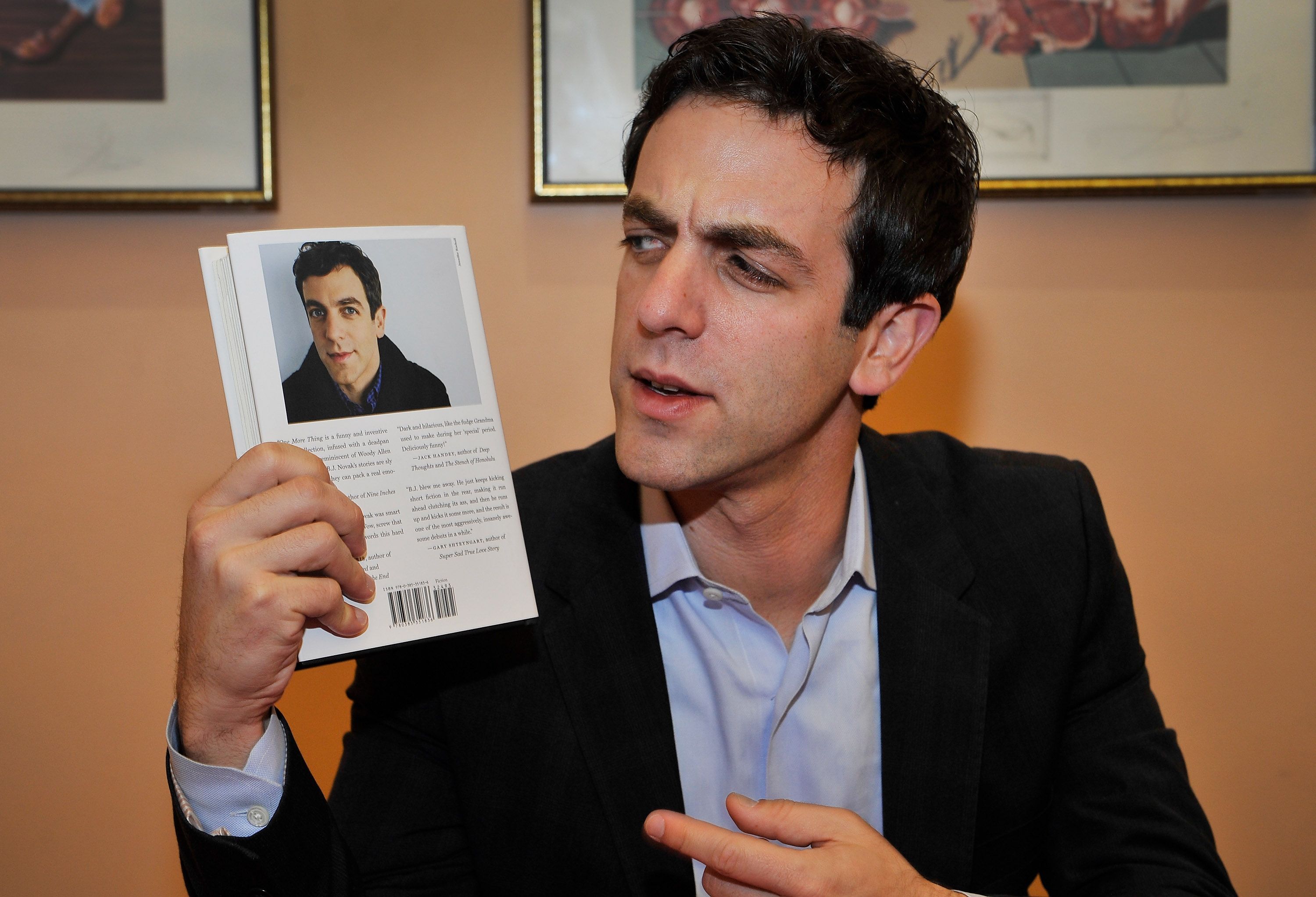 ---
Also, five years ago BJ and Mindy Kaling signed a mutual book deal reportedly for $7.5 million to finally tell the world about their strange friendly relationship. While there are no updates on the book so far, Kaling mentioned that it would "not be a tell-all." 
And a few months ago Novak surprised everyone with his political ambitions. As he revealed in a podcast interview, he thinks he might run for Mayor of Los Angeles someday. Well, best of luck with that!
---
Ellie Kemper aka Erin Hannon
Ellie Kemper was a fresh and cheerful addition to the Office cast. And while she was a huge fan of the show, the role of Erin Hannon was not something Ellie aimed to get. She auditioned for a part in Parks and Recreations from the same creators but received a call to try herself as a Dunder Mifflin receptionist.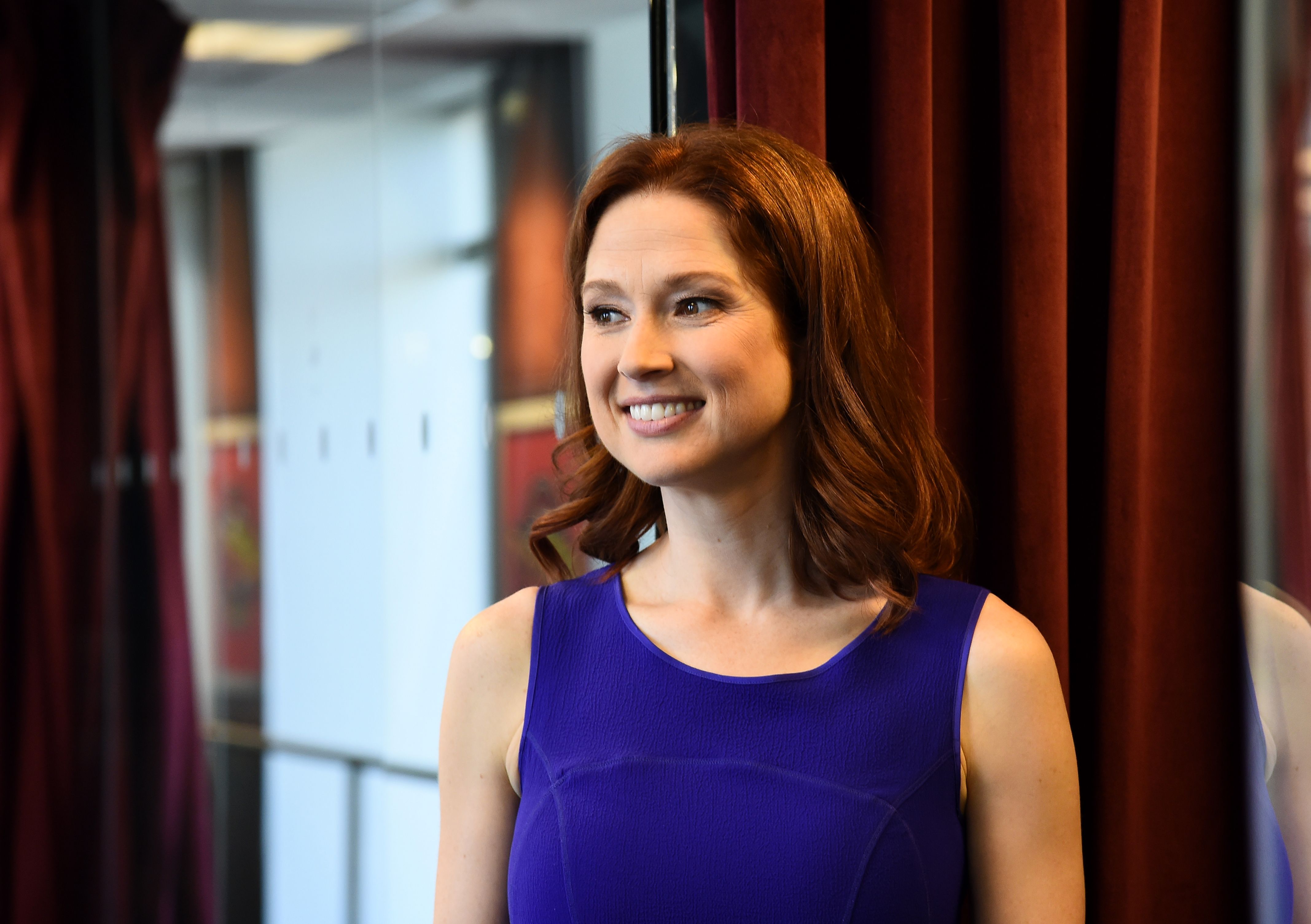 ---
The producers were impressed with Kemper, and the intended recurring role of sarcastic and dry Hannon was changed to a more optimistic regular one. After The Office, Ellie appeared in The Mindy Project, but her most prominent TV part so far is the lead in Netflix's Unbreakable Kimmy Schmidt.
The show was a hit, and it recently received its movie follow-up - Unbreakable Kimmy Schmidt: Kimmy vs the Reverend, where Daniel Radcliffe plays Kemper's on-screen love interest. The movie is Netflix's first interactive comedy special, where the plot depends on choices made by the viewers.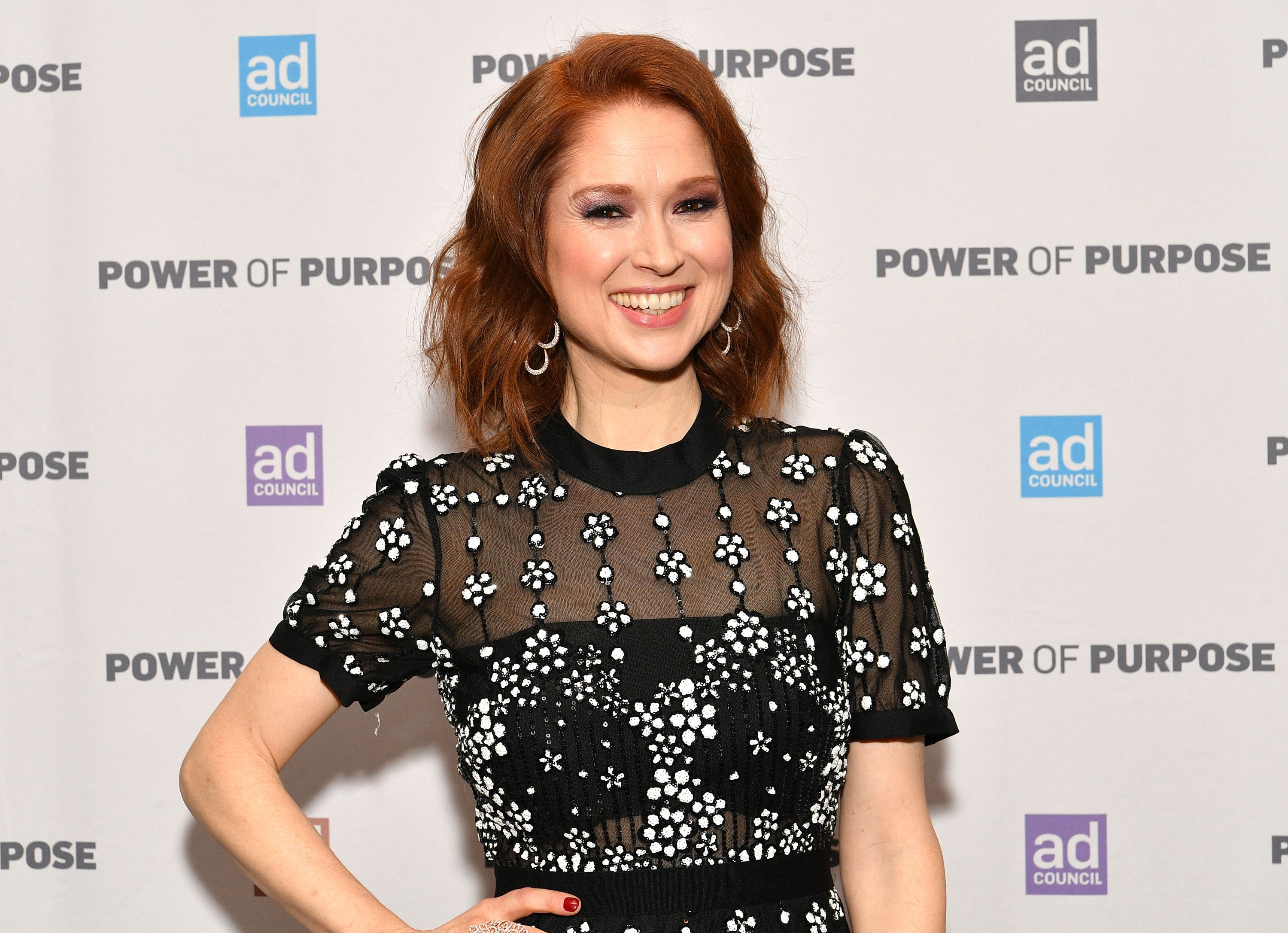 ---
Ellie had parts in such films as Bridesmaids alongside Maya Rudolph, 21 Jump Street opposite Channing Tatum and Say When with Keira Knightley. Kemper was the first guest host on The Ellen DeGeneres Show in 2014, and later she returned to that role a few more times. 
In July 2012 the actress married Michael Koman, a writer, and producer, known for Saturday Night Live and Late Night with Conan O'Brien. The couple has two sons: 4-year-old James and Matthew, who is just 9 months old.
---
Craig Robinson aka Darryl Philbin
Another musician on the cast, Craig Robinson was an elementary and middle school music teacher before he tried himself in stand-up comedy. And later Robinson built a spectacular TV and film career, mostly in the comedy genre. In addition to his role of Darryl Philbin in The Office, Robinson is known as Doug Judy from Brooklyn 9-9 and Ray in Mr. Robot.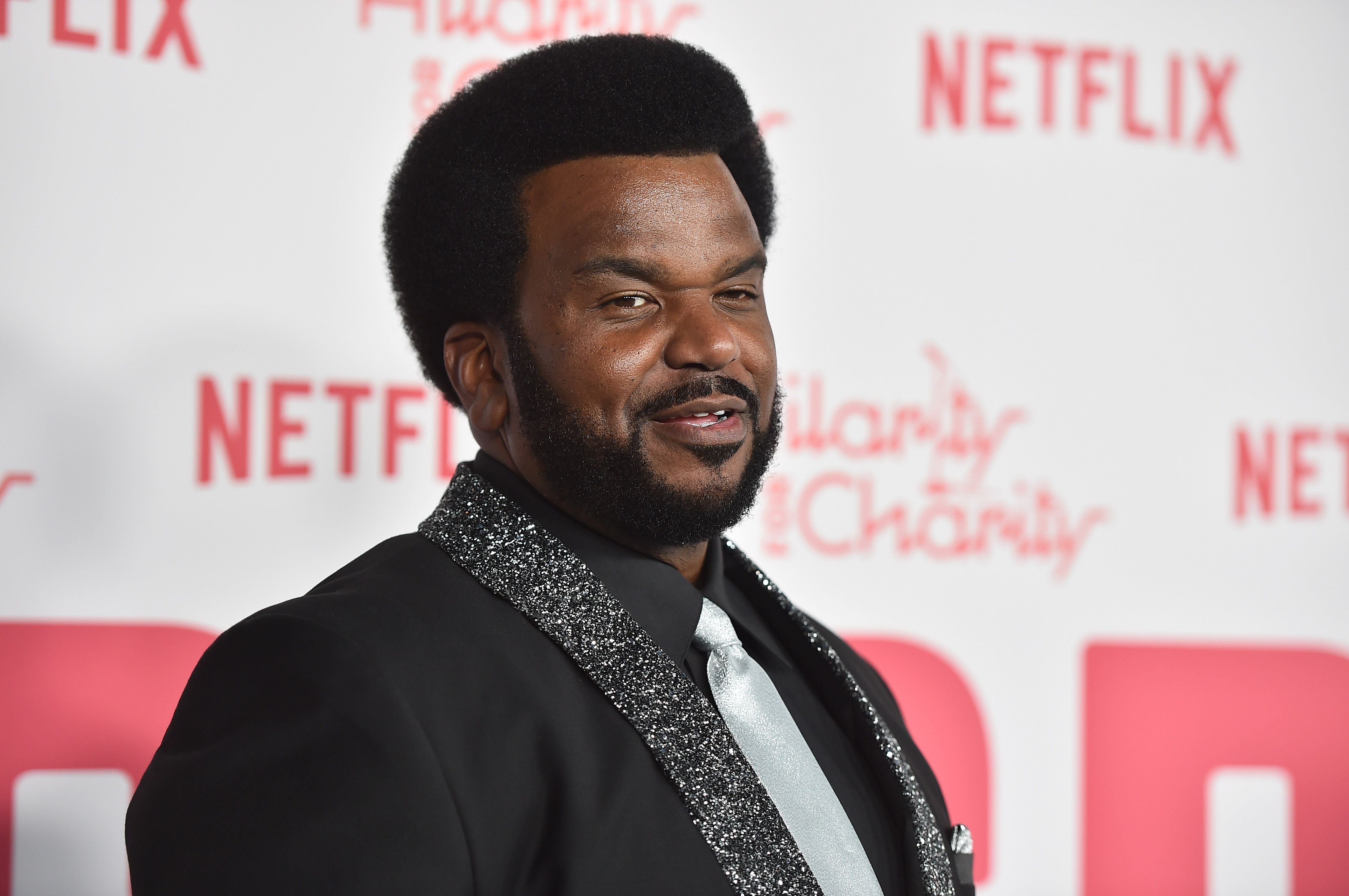 ---
Craig also starred and produced the comedy series Ghosted and Mr. Robinson. He shared the screen with James Franco and Seth Rogen in the films Pineapple Express and This Is the End. His other film credits include the comedies Hot Tub Time Machine and Morris from America, as well as the biography movies Get on Up and Dolemite Is My Name.
As a musician, Robinson has a lot of soundtrack credits for TV shows and films. Together with his brother, Craig has a band named The Nasty Delicious. The actor and musician does not share any details of his private life. Yet he was reportedly in a romantic relationship with his former co-worker Kerry Washington.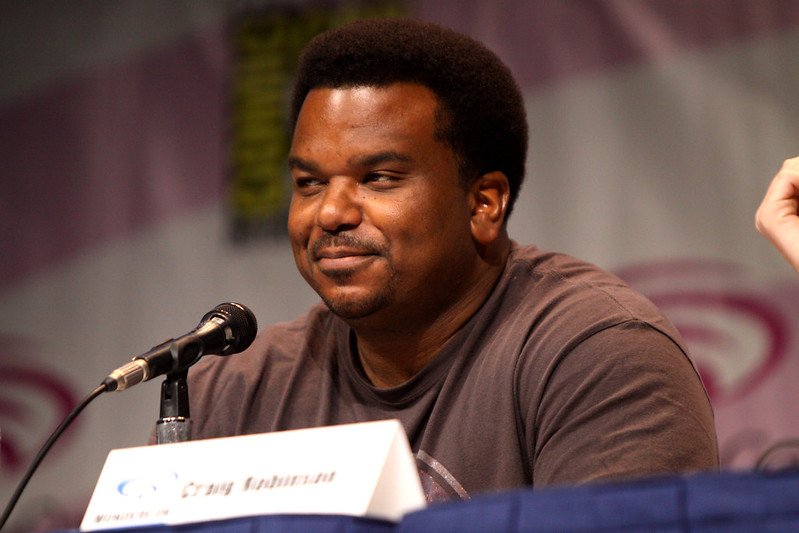 ---
Jenna Fischer aka Pam Beesly
"Dare to bore me!" was the instruction from the casting director before her audition for The Office. Jenna did her best and changed the initial plan for an interracial "Jam" couple. Before her defining role, Fischer had a few years of real receptionist experience in LA offices.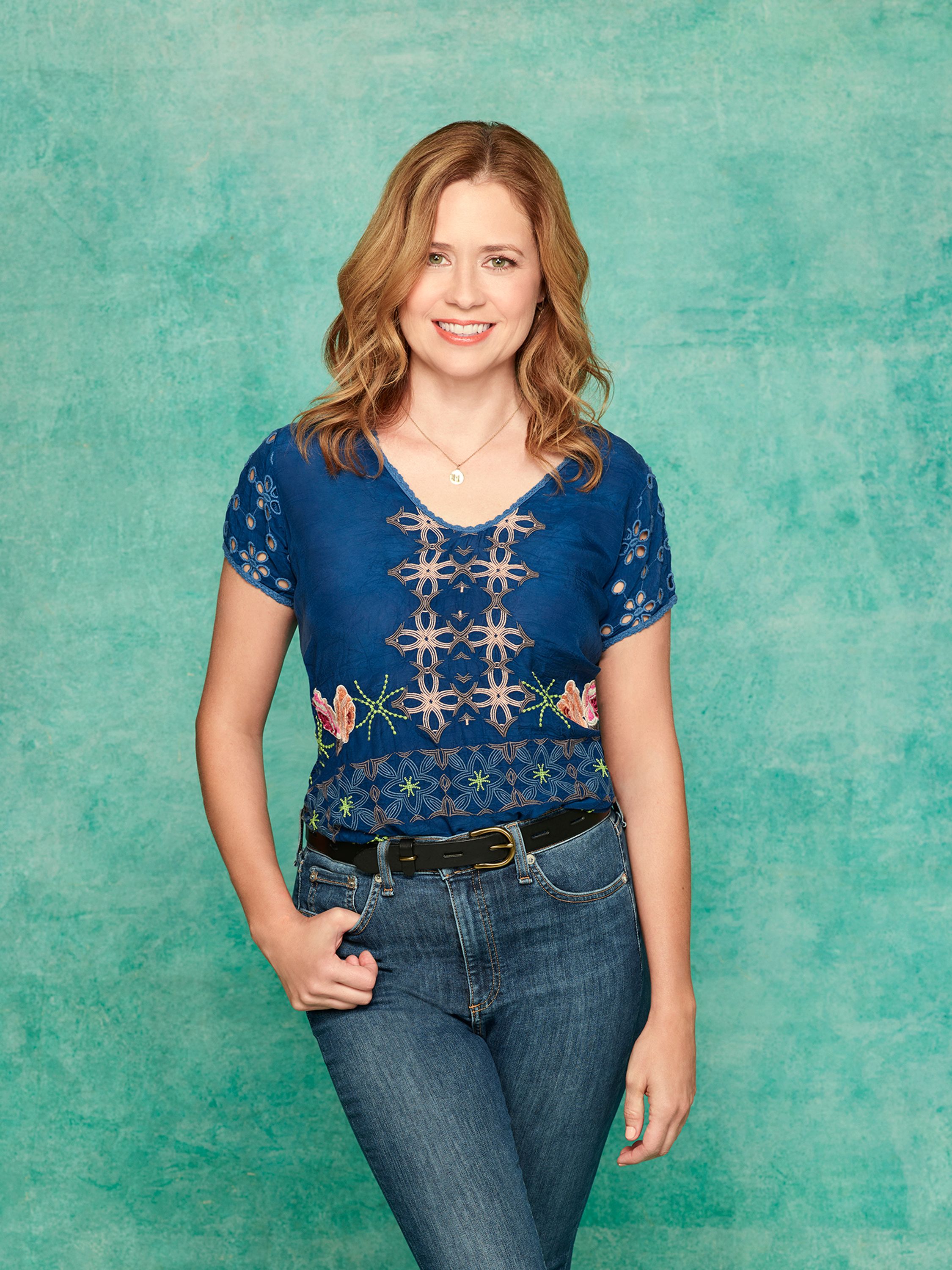 ---
Fortunately, Fischer became a Pam to one of her Jims. Yes, she is a real-life daughter of Jim and an ex-wife of Jim. Anyway, after The Office Jenna starred in the comedy series You, Me and the Apocalypse, as well as Splitting Up Together. She shared the film screen with Owen Wilson in You Are Here and starred in Brad's Status alongside Ben Stiller.
But sometimes her role in The Office causes career obstacles. Fischer was cast to play the wife of Matt LeBlanc's character in Man with a Plan, but was fired after the pilot, as the preview audience could not see Pam and Joey together. Unbelievable! Jenna also shared that whenever the new teenage fans of The Office meet her in real life, they go:
"Does anyone ever tell you you look like an older version of that girl from The Office?"
Fischer was married to writer and director James Gunn. After 8 years of marriage, the couple divorced, but they remain good friends. And 2 years later, in 2010, Jenna exchanged vows with writer Lee Kirk. 
---
Ironically, her on-screen husband John Krasinski got married just a week later. Fischer and Kirk raise two kids together: 8-year-old son Weston and 6-year-old daughter Harper Marie. Jenna is a crazy cat lady, who works with LA organizations Kitten Rescue and Rescue Rover, and she regularly fosters cats.
---
John Krasinski aka Jim Halpert
When Krasinski landed the role of Jim, he was a waiter. And after the pilot was shot, he went back to waiting tables, as he never expected the show to be successful. To prepare for his role, John even interviewed employees at actual paper companies. But The Office fully repaid his dedication: not only his acting career was launched there, but Krasinski also tried his hand at directing.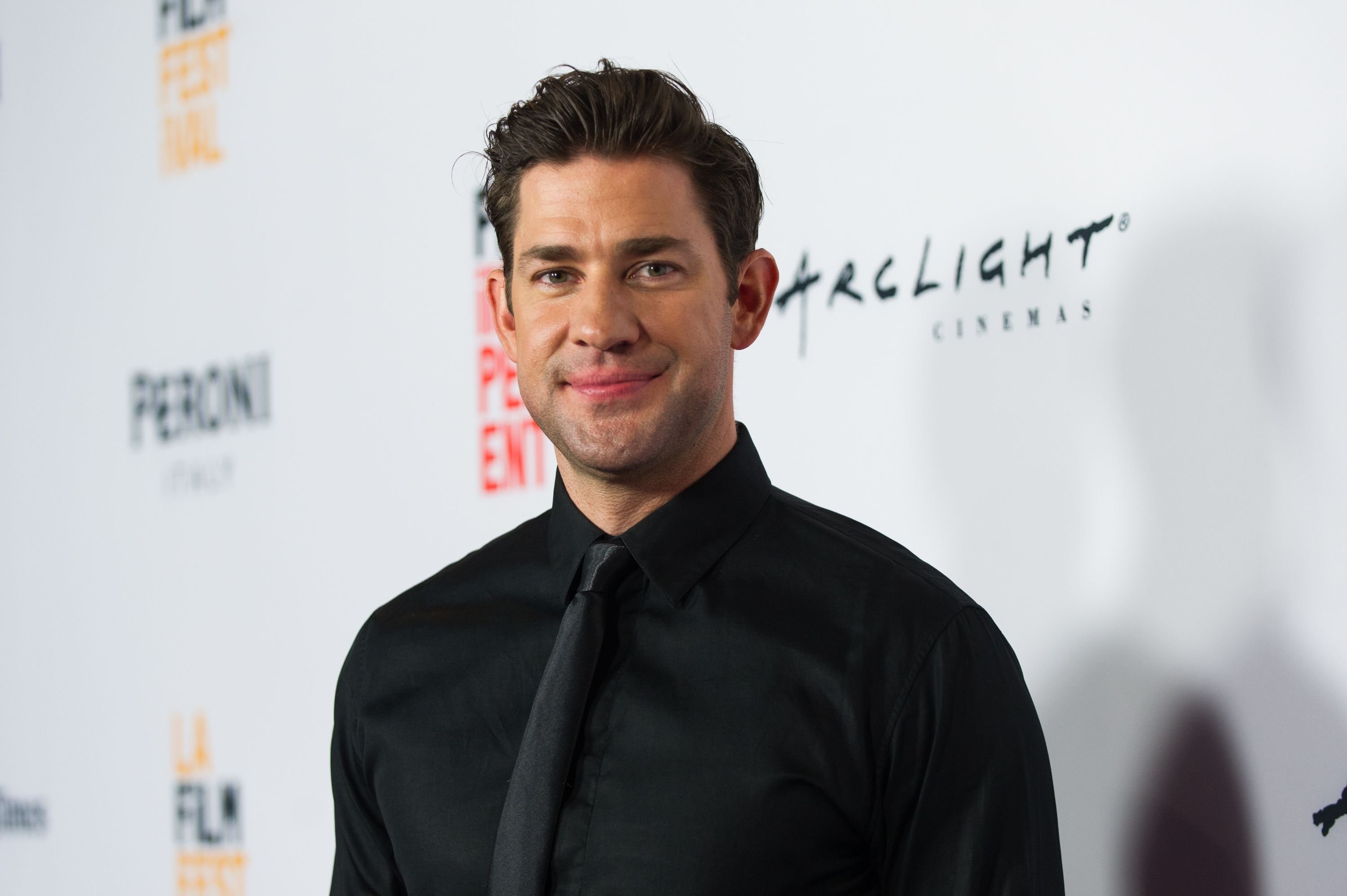 ---
He met his first creative family on the set, he shared his first-ever screen kiss with Jenna Fischer, and after the finale filmed John was so moved he stole the Dunder Mifflin sign from the set!
"The Office was absolutely everything to me. I mean it is my beginning and my end. I'm pretty sure at the end of my career I'll still be known for Jim." he shared in an interview.
Krasinski was afraid to be typecast, but with his talent, it never happened. He made a name for himself as a diverse actor and filmmaker, and here's just a few of his film works: Lead role in the action drama 13 Hours, Directing and starring in a rom-com The Hollars alongside Anna Kendrick Writing, producing, directing and starring in A Quiet Place and its upcoming sequel opposite his wife Emily Blunt.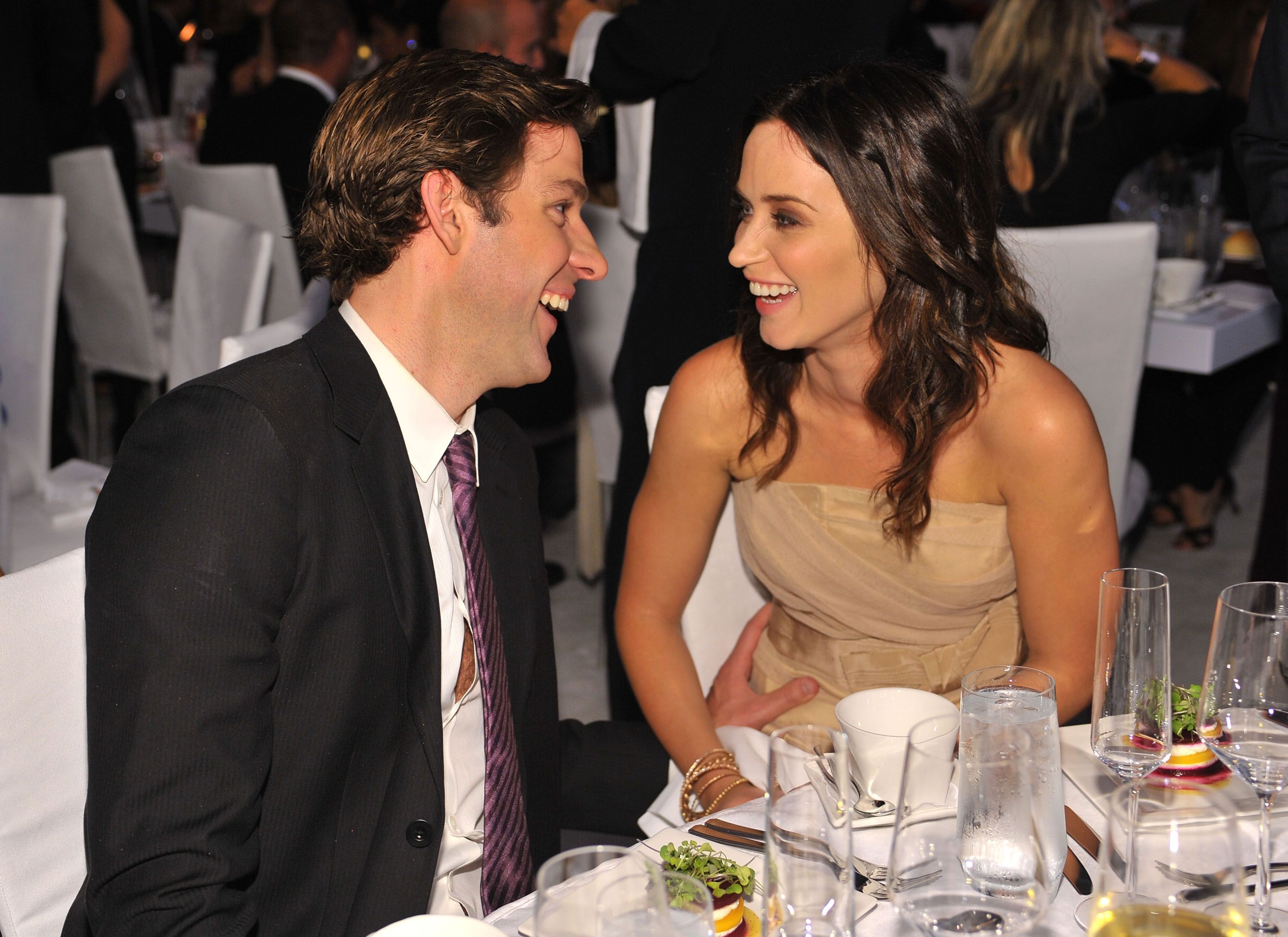 ---
And in 2018 John returned to TV as a lead in the action thriller series Tom Clancy's Jack Ryan, which he also produced. Since March 2020 John has been hosting an online web series Some Good News to lift up people's spirits during the COVID-19 pandemic. And among his guest celebrities was the beloved cast of The Office.
While The Office fans expected that Jim and Pam's romance would eventually move to real life, the actors have always been just close friends. Still, Krasinski had a one-year relationship with his other Office co-star, Rashida Jones. John is a loving husband of 10 years to a British actress Emily Blunt, and the couple is raising two daughters together: 6-year-old Hazel and 4-year-old Violet.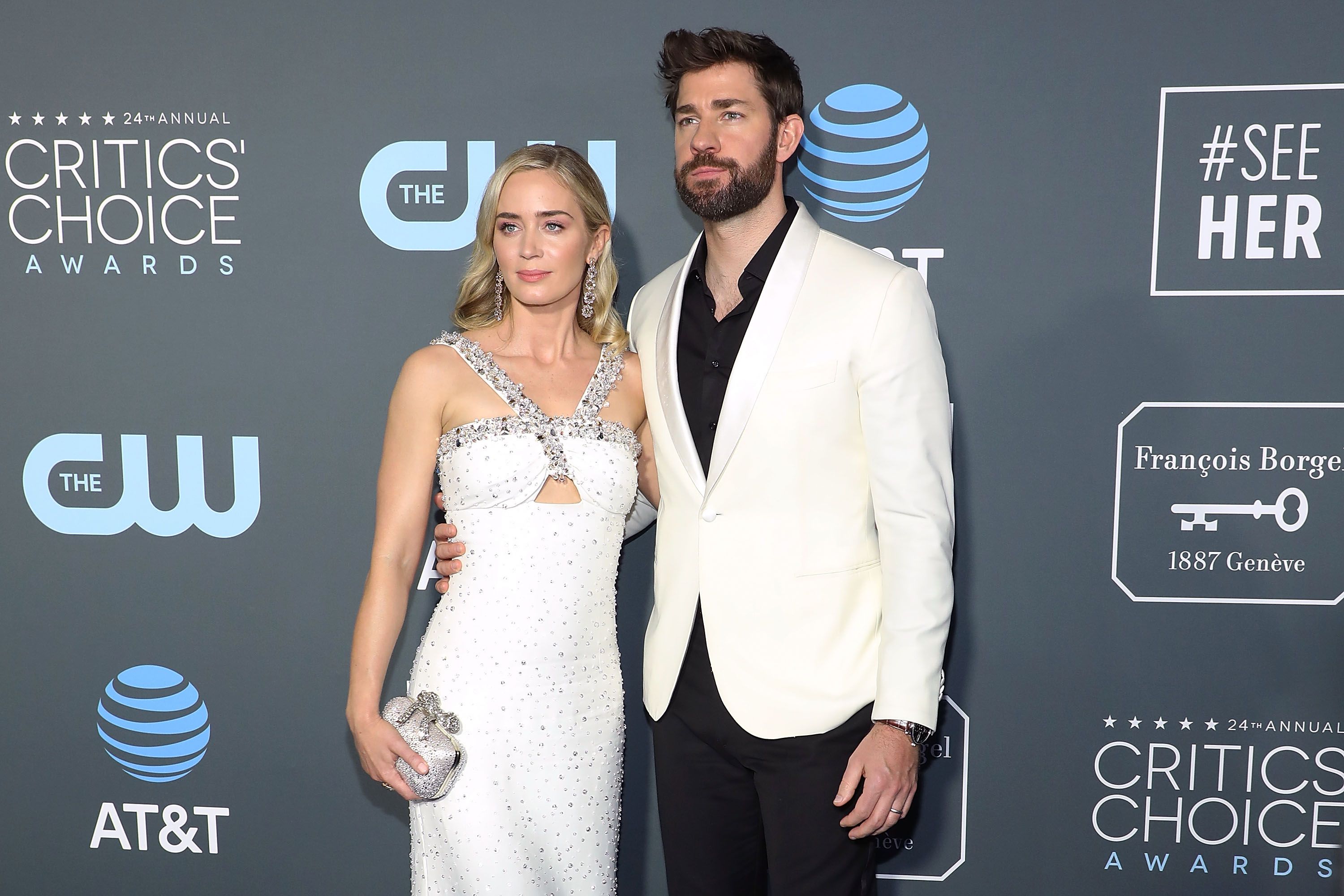 ---
Steve Carell aka Michael Scott
Before he took on the role of Michael Scott, Steve Carell was on three failed sitcoms. Maybe that's why he was not the first choice for this role. The show creators wanted Paul Giamatti, then called Hank Azaria, Martin Short, and Bob Odenkirk. Still, it was Carell who became America's favorite boss.
---
And actually he was the real reason why The Office did not end after season one's mediocre ratings. NBC gave the show another chance when Steve's film The 40-Year-Old Virgin became a hit. Well, thanks for that! The Office eventually became a success and Carell left the series in 2011 to focus on his film career.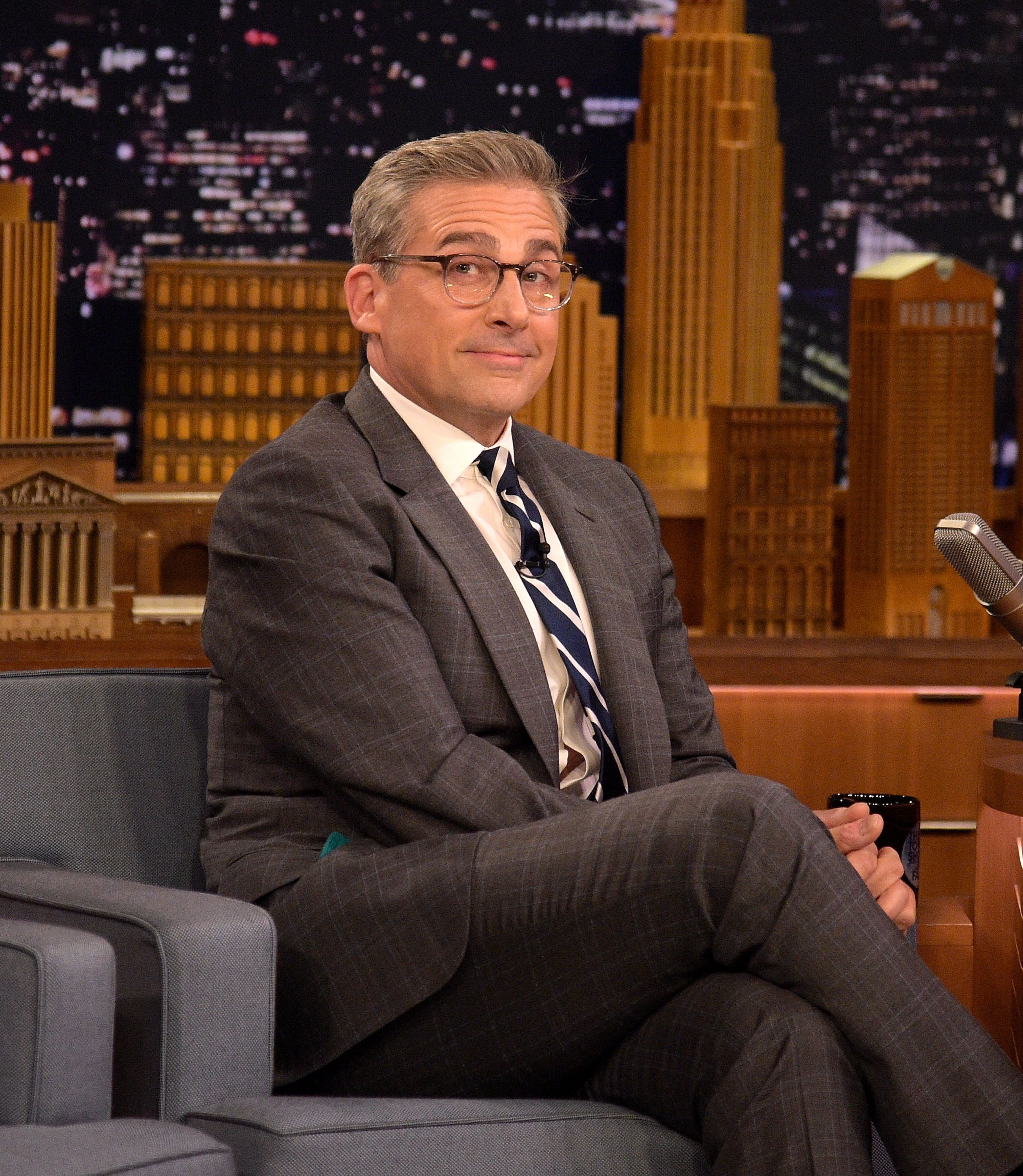 ---
All of his film roles and accolades deserve a whole separate video. Yet we can't help but mention a few of his most famous projects. Like playing alongside Bryan Cranston in Little Miss Sunshine and Last Flag Flying; starring opposite Ryan Gosling in Crazy, Stupid, Love, The Big Short, and joining Channing Tatum and Mark Ruffalo in Foxcatcher as well as portraying Timothée Chalamet's father in Beautiful Boy.
Another significant long-term role of Carell's is lending his voice to animation villain Gru from the Despicable Me franchise. In 2019 Steve returned to television, joining Reese Witherspoon and Jennifer Aniston in The Morning Show. And his most recent TV project is Netflix's comedy series Space Force, which Carell also co-created and produced.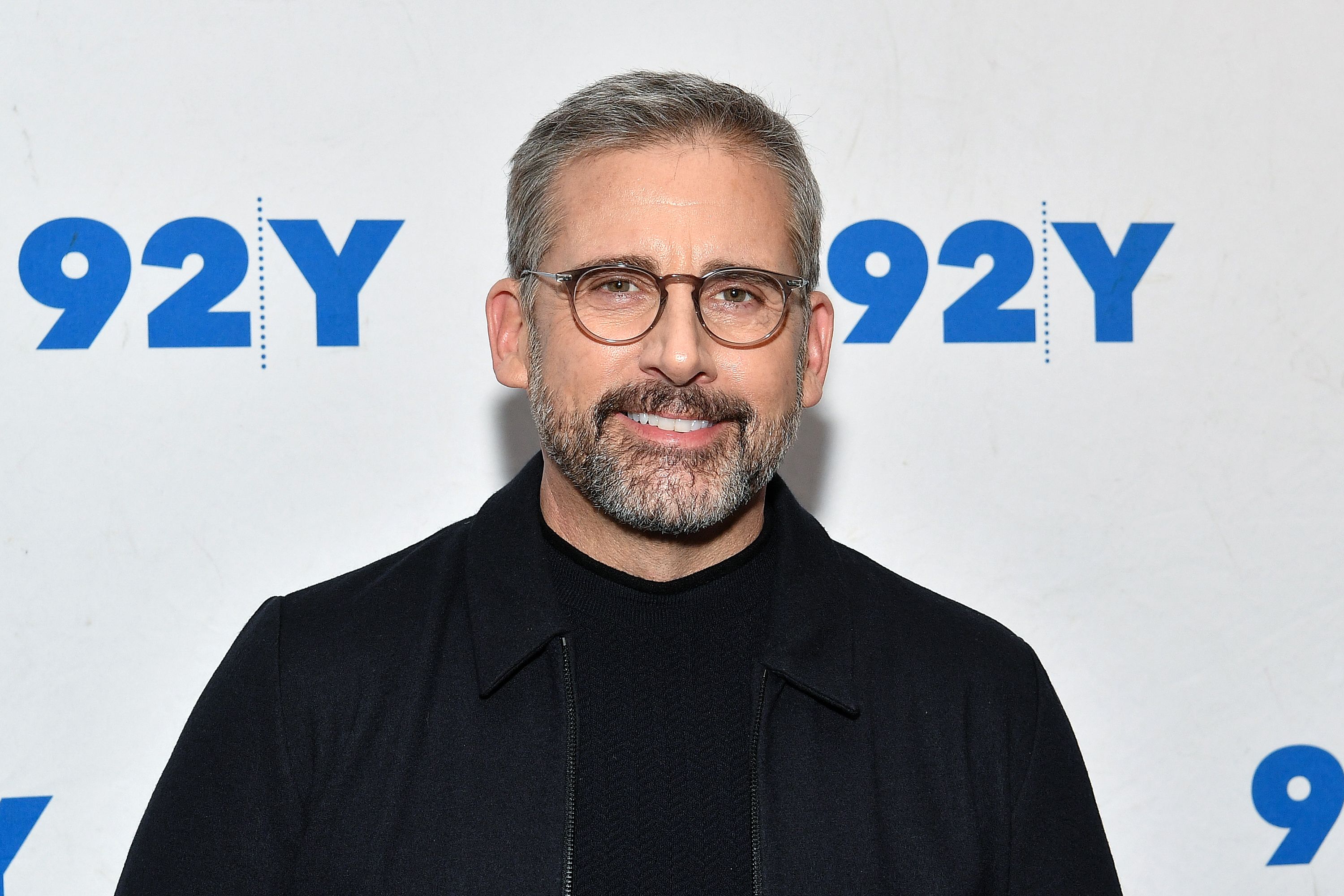 ---
Steve has been married to actress Nancy Carell for almost 25 years. The couple met in an improvisation class in Chicago, where Nancy was one of Steve's students. Together they raise a 19-year-old daughter Elisabeth and 16-year-old son John. Nancy joined her husband in The Office as his realtor and in The 40-Year-Old Virgin as a sex therapist. 
The spouses also teamed up to create the comedy series Angie Tribeca, where the leading role is played by The Office actress Rashida Jones.