Meet Celebrities' Rarely Seen Siblings
Sometimes, it is all a matter of luck, sometimes it is all about not wanting to be in the spotlight. These actors have achieved greatness, but that does not mean that their siblings cannot get there as well. These are some of the most famous actors in the industry and their still quite unknown siblings.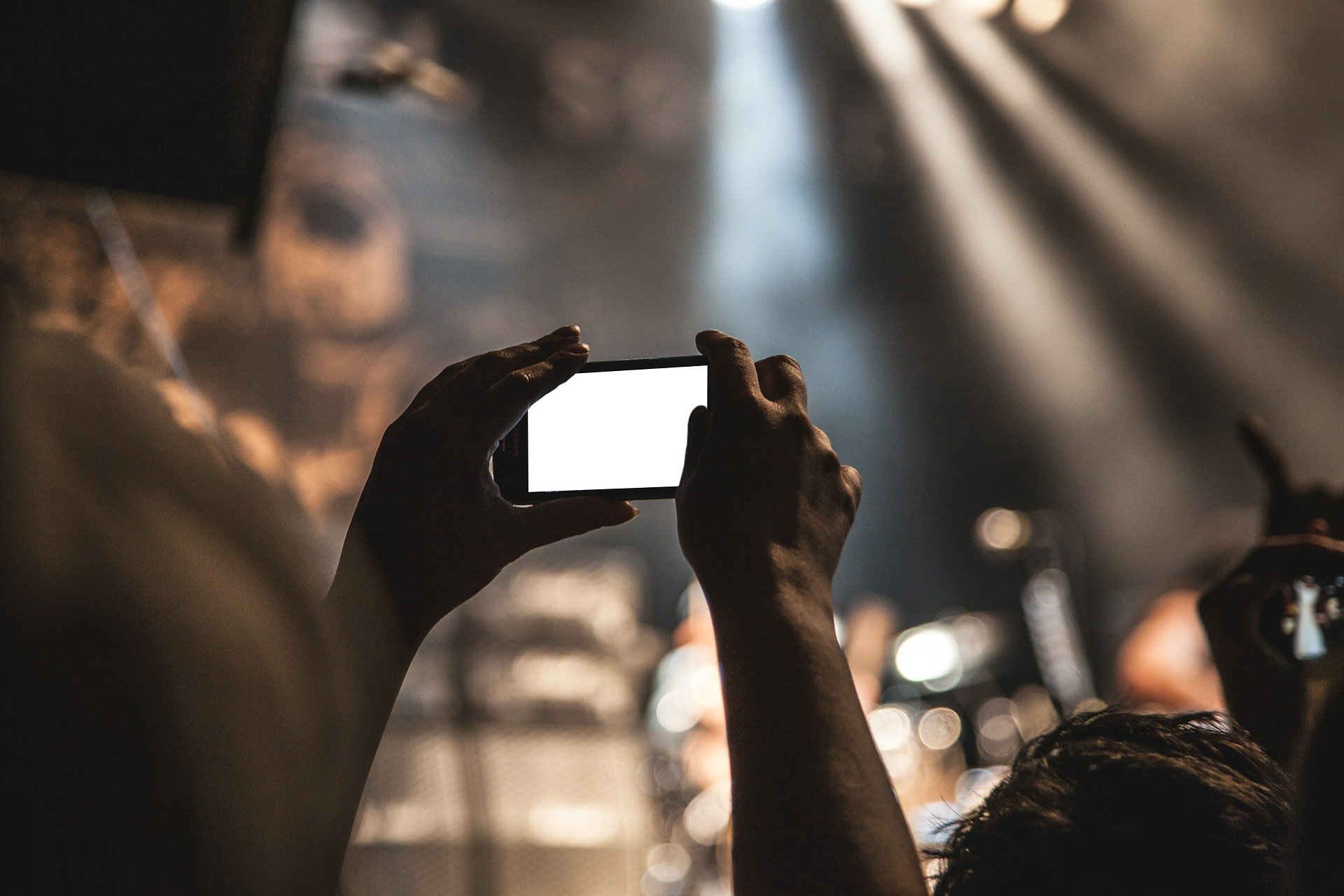 ---
#1 Luke, Chris, & Liam Hemsworth
Throughout the years, we have gotten to know Chris pretty well for playing the majestic and quite a handsome Thor. His younger brother, Liam, has gotten under the spotlight ever since he started playing the role of Gale Hawthorne in the 'Hunger Games' film series. However, they have an older brother.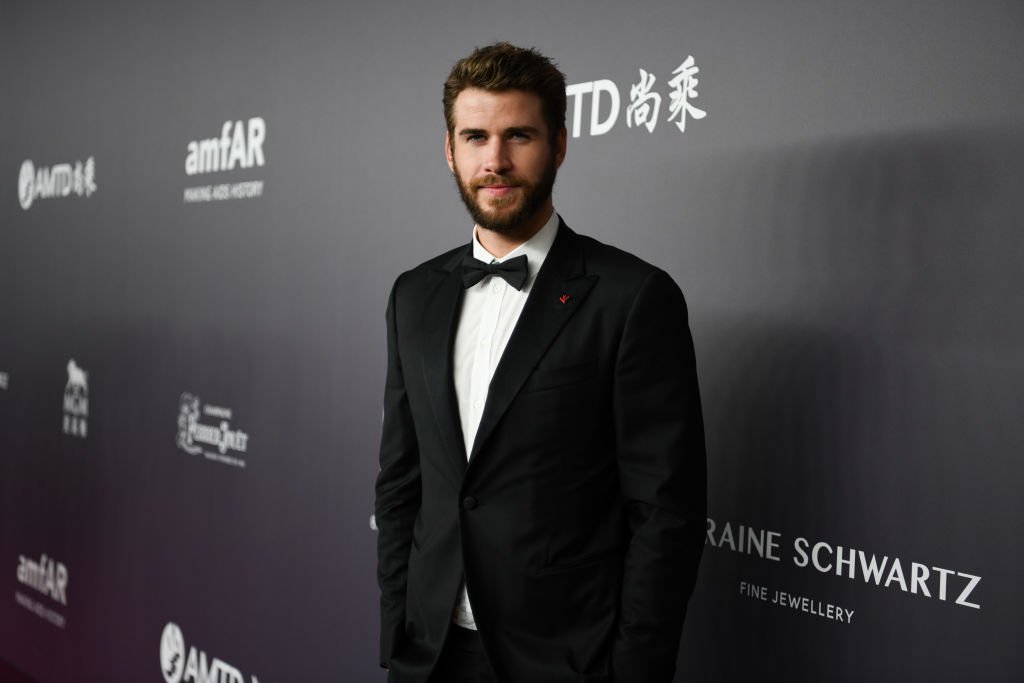 Luke, who is yet to reach stardom, has already got some pretty decent roles for himself, just not in such famous shows, hence why he is not better known. It would appear that things are changing. Since 2016, he has had the main role in science fiction Western TV series 'Westworld' as Ashley Stubbs.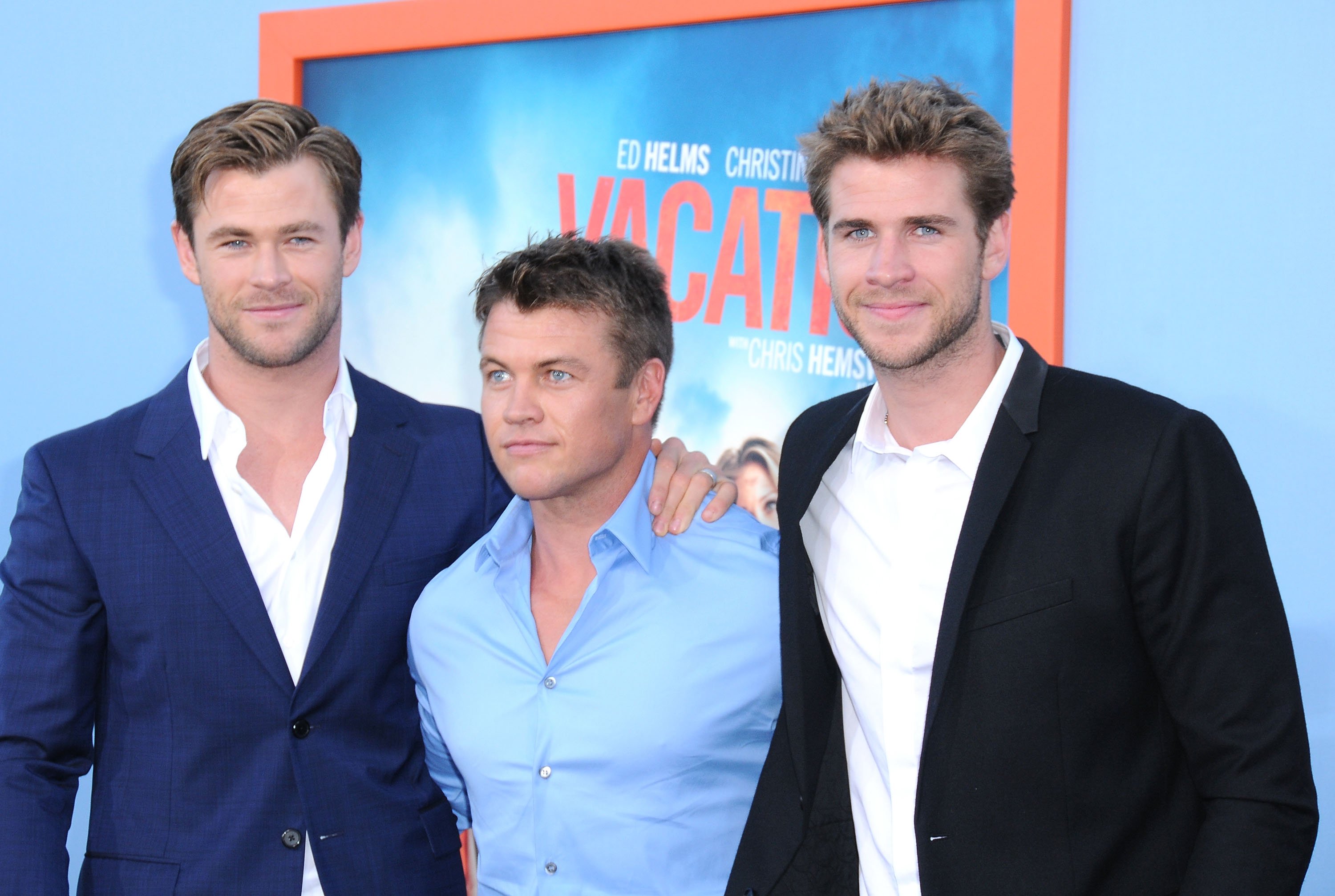 When it comes to his relationship with his brothers, according to CheatSheet, he guarantees that they have quite a close blond and support each other's careers, and assures that his parents were the ones to create these great values. Aside from siblings, they are also great friends. Time to watch 'Westworld'!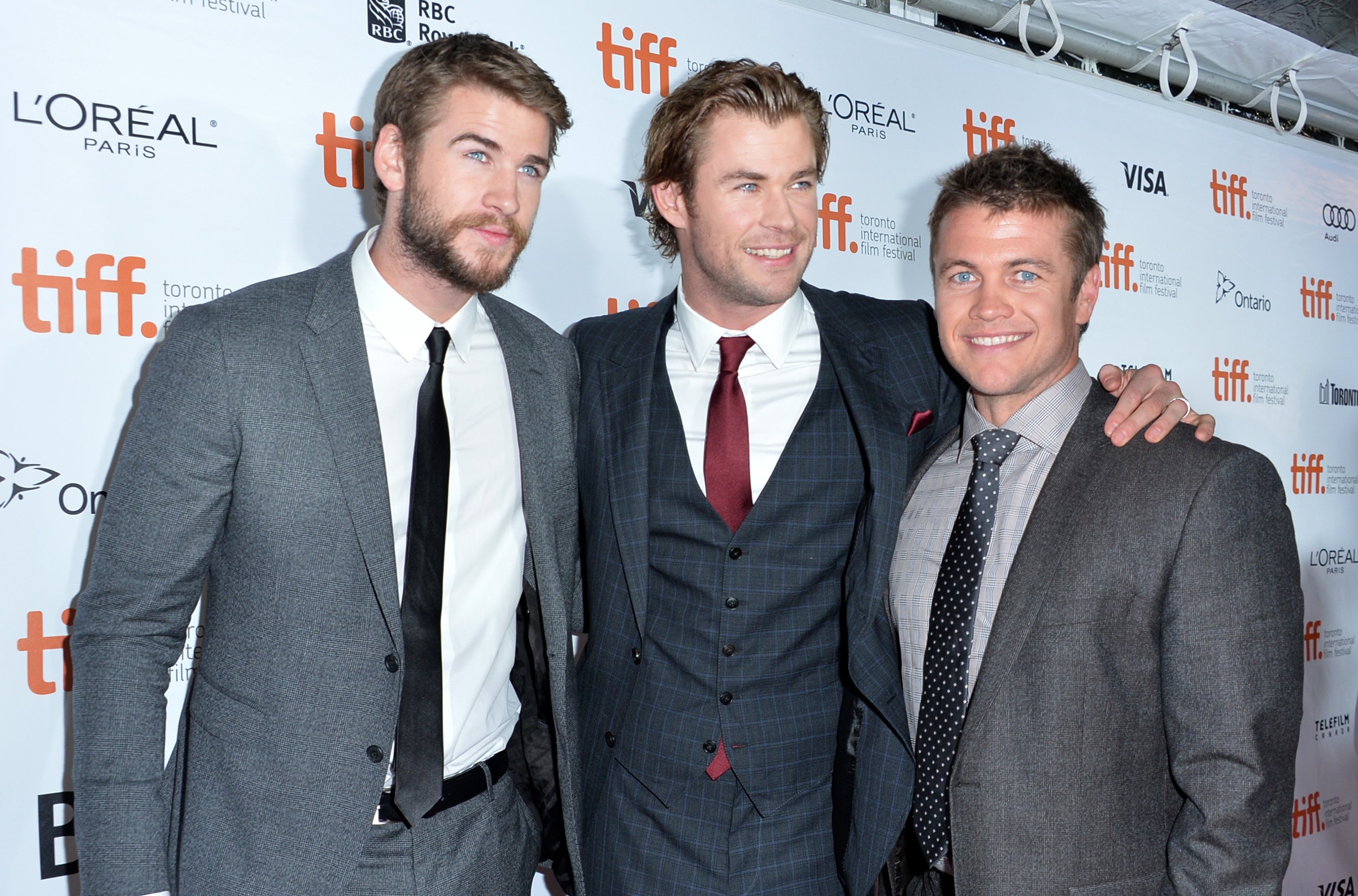 ---
#2 Frank & Sylvester Stallone
Not all siblings have to go down the same road and, although Sylvester is a very well-known actor, his younger brother Frank, according to ScreenRant, is more into music. He absolutely loves singing, songwriting, and Frank Sinatra; and already has a long list of credits to his name!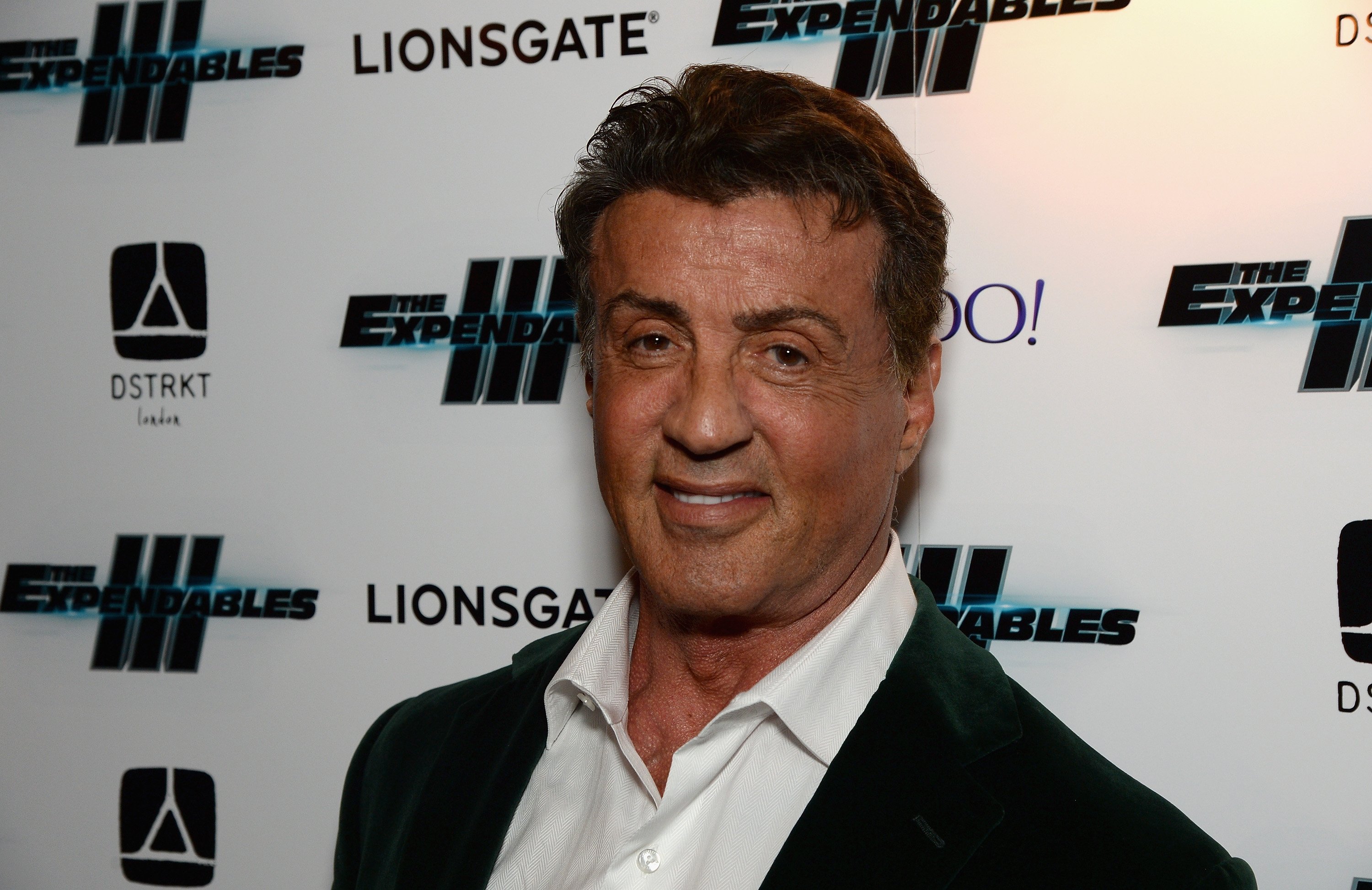 Throughout the years, he has gained 72 acting credits and three of those in the first 'Rocky' films, but as a singer. He has also been in 'Miami Vice', and 'Hudson Hawk'. Since 1985, the singer has released eight studio albums, with the last being 'Let Me Be Frank With You' in 2010.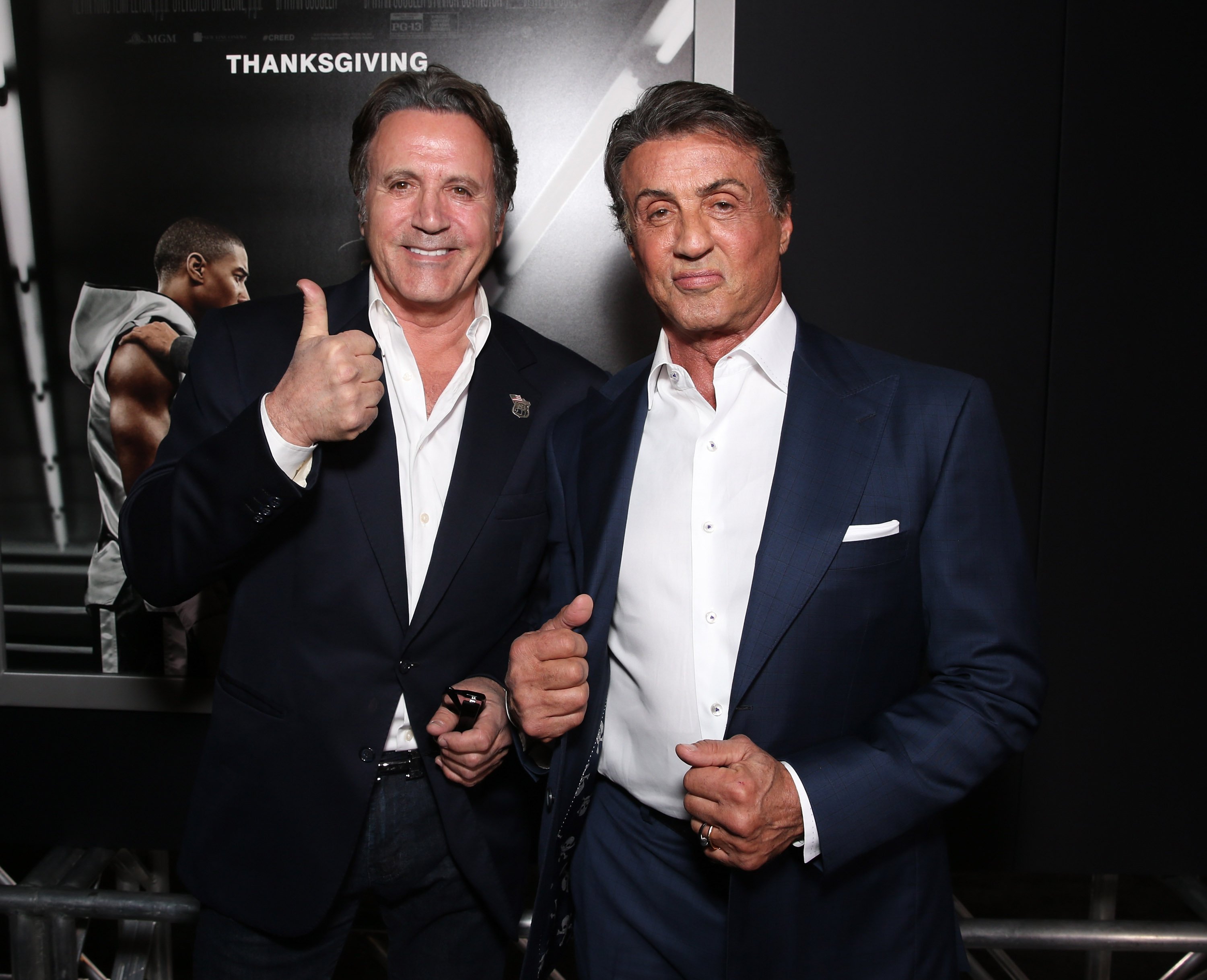 In the sequel 'Staying Alive', written by his brother Sylvester, the soundtrack 'Far From Over' was written by Frank and it was a Billboard Hot 100 Top 10 hit, having even been nominated for a Golden Globe and a Grammy. Furthermore, he is also a voice actor with his latest work being in the animated 'Transformer' series.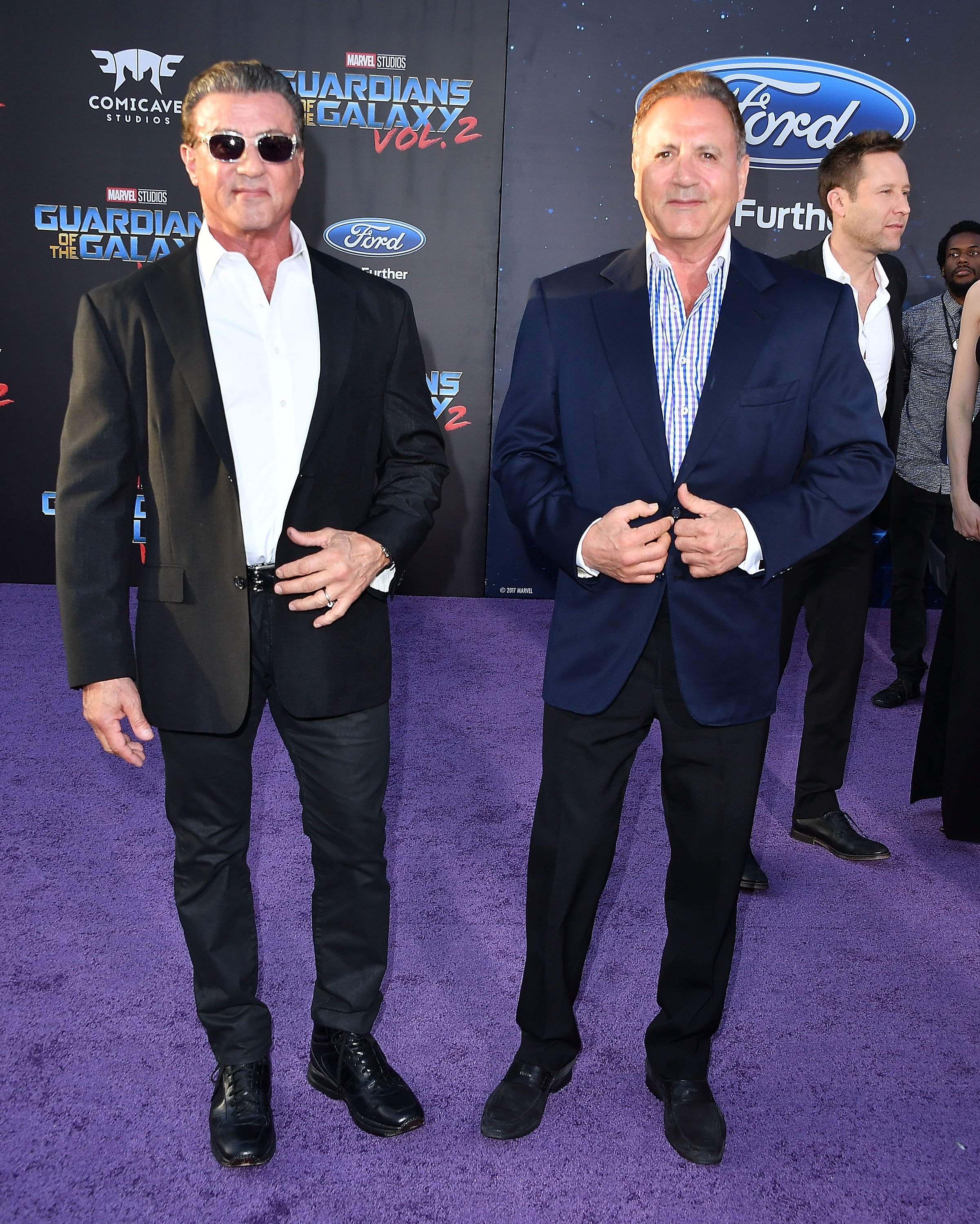 ---
#3 Joey & John Travolta
First of all, we would like to inform you that there are not only two siblings, they are six! But we are going to tell you about one very special brother of John Travolta - Joey. Always encouraged by their mother, Helena Cecilia - who was a singer and an actress, as stated per ScreenRant -, the siblings have gotten into arts pretty early on.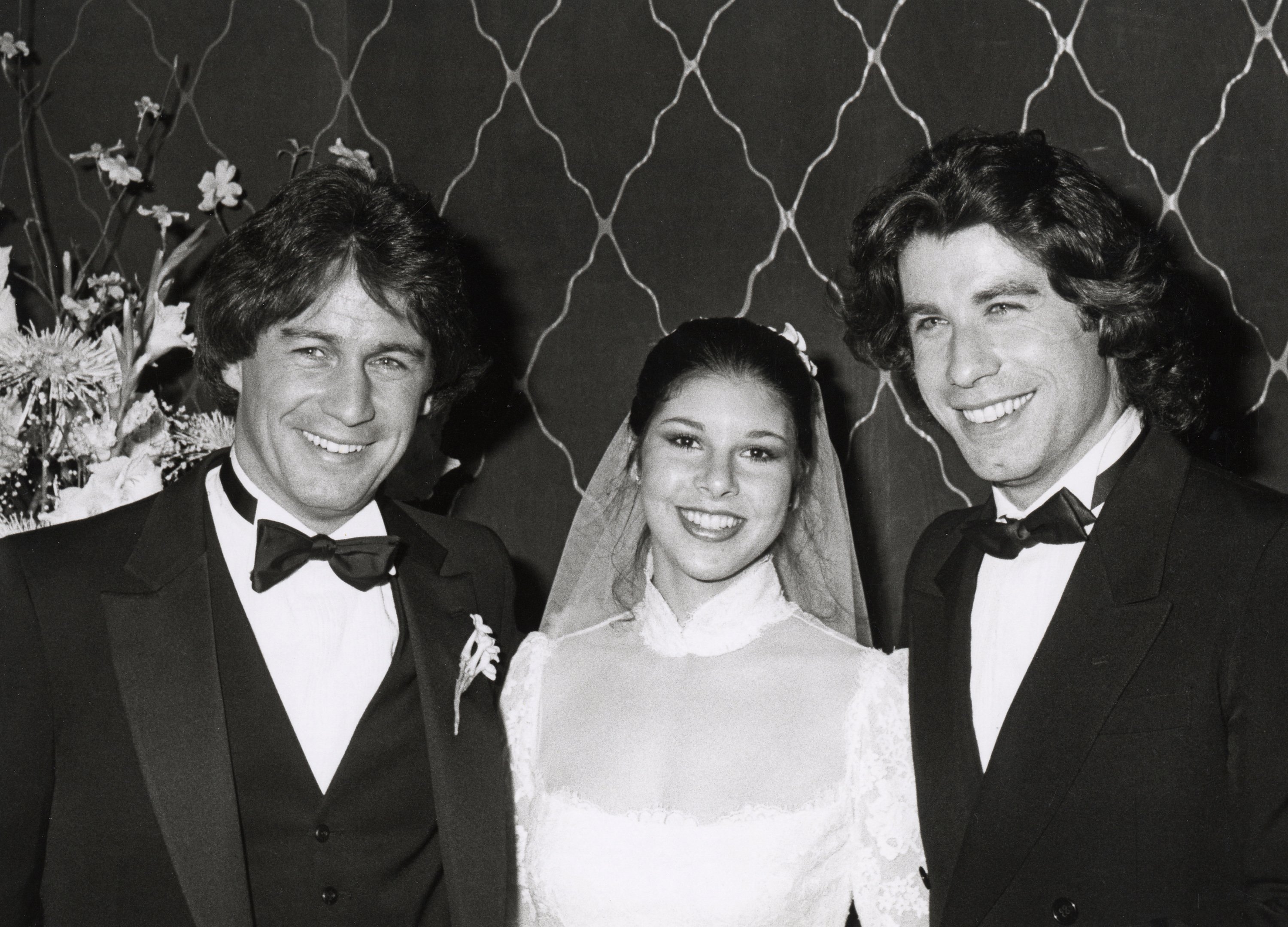 The eldest of the brothers, Joey, started off his career in 1979. He is not only an actor but also a producer, a director, and a screenwriter. He has starred in films such as 'Beverly Hills Cop III', and 'Susan's Plan'. More recently, he has had a smaller role in the series 'Decker' alongside other not-so-well-known siblings. Oh, the irony!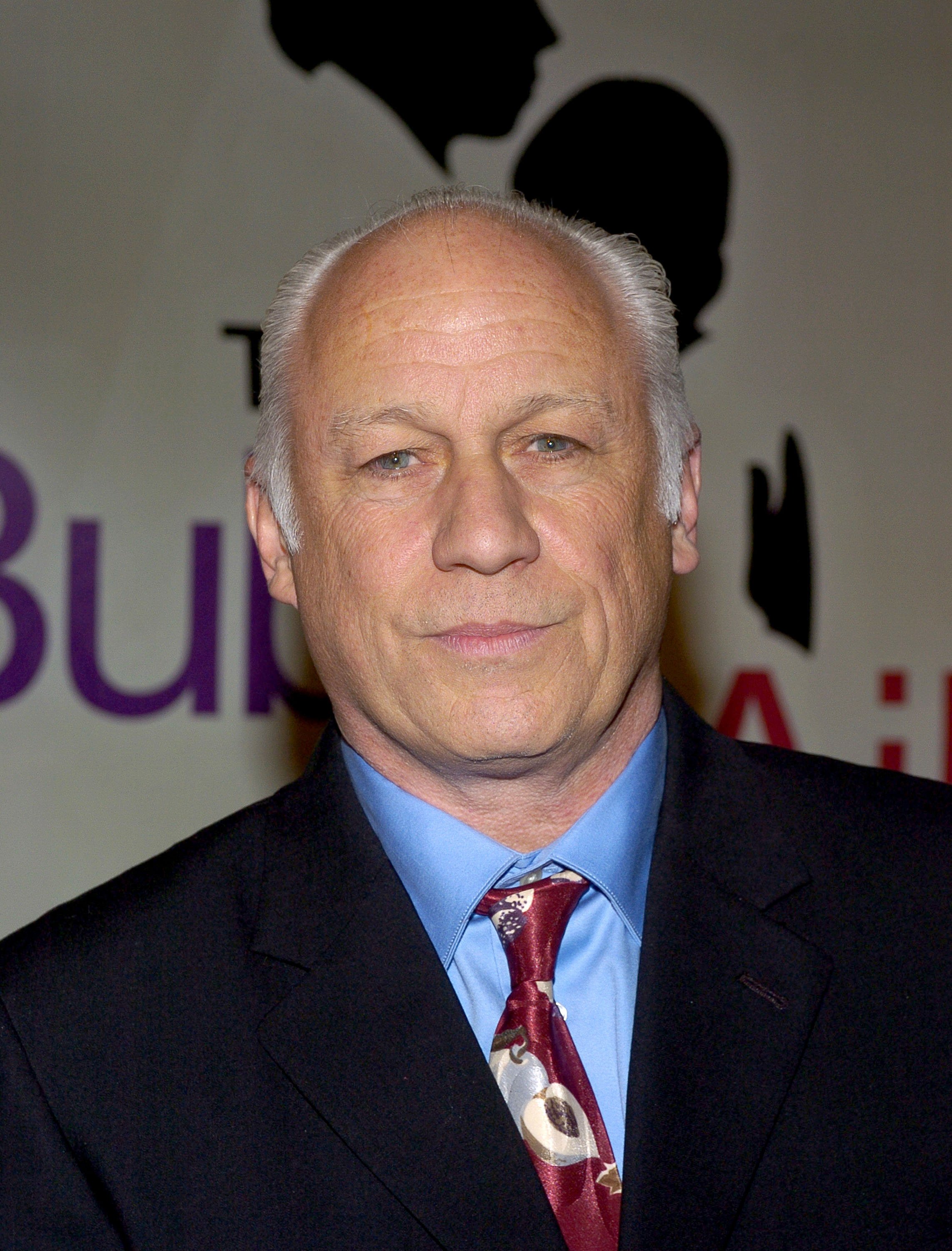 ---
#4 Lynda & Jennifer Lopez
Jennifer Lopez has turned herself into a huge Latin pop icon and is very well-known all around the globe. Her sister is also well-known, just not in the entertainment industry, per say. She is a well-established Journalist both in the English as well as in the Spanish media industry.
In 2001, Lynda won an Emmy for Outstanding Morning News Program, so she is doing great. More recently, according to Standard Insider, she has been working with ABC News covering all sorts of issues. The two sisters, although not very similar in looks, have a very close bond, and, seeing by Lynda's Instagram, they spend all the important moments together.
---
#5 James & Kate Middleton
Before getting married to Prince William and becoming the Duchess of Cambridge, she was a well-known reporter. Since, and even before, she has been one of the most photographed women in the world with paparazzi following her every step. Her sister Pippa also rose to fame after the wedding in 2011, but there is a more discreet sibling.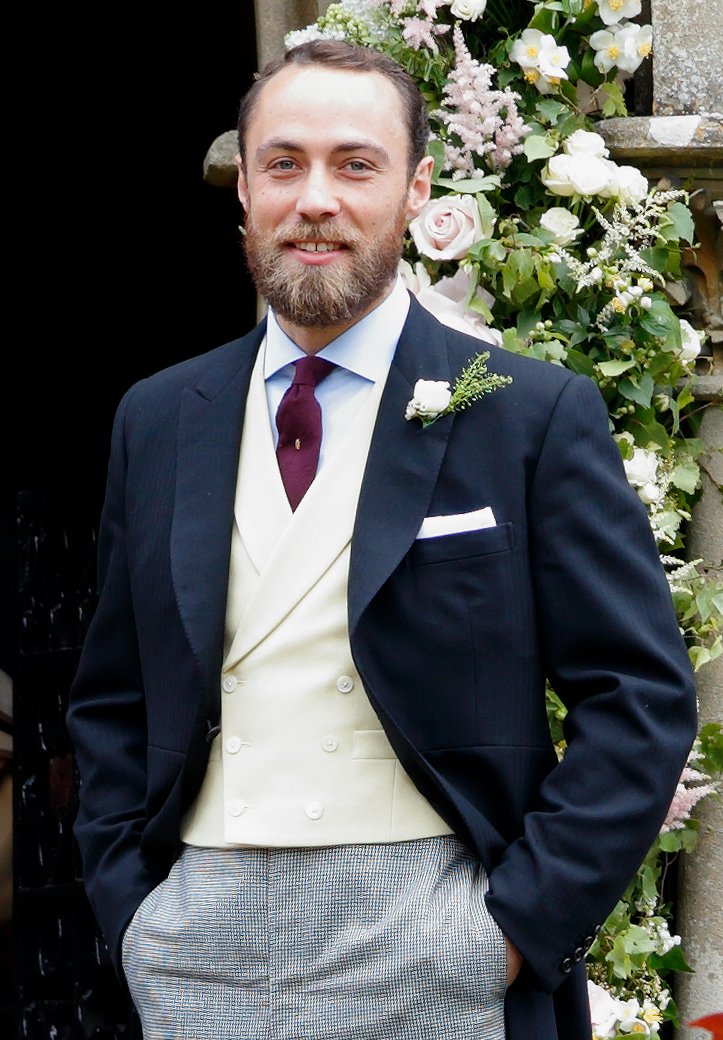 James Middleton, who we can say with absolute certainty is a dog's lover, likes to keep a low profile, and works as a mental health advocate in Heads Together; a charity supported by his brother-in-law and Prince Harry. He also loves the outdoors and long walks with his pack of dogs who are honestly living the life!
Furthermore, he is also the proud creator and owner of a company called Boomf, according to Standard Insider, which works on very special gifts including exploding birthday cards. It has been growing exponentially. He recently announced that he and his long-time girlfriend Alizee Theevenet are engaged. Their wedding will certainly not be broadcast, but we cannot wait to see the pictures.
---
#6 Thomas, Michael & Anne Hathaway
From a very young age, since 2001, the Golden Globe winner has been blowing us away with her performance and natural beauty. As it turns out, our beloved actress Anne Hathaway has two lovely brothers who are also quite into the arts. 
She has an older brother, Michael, who is a writer. He has released quite a few books since 1996, with his latest being in 2016, titled 'How To Be A Psychic: A Practical Guide'. As for her younger brother, Thomas, he is an aspiring actor. We would absolutely love to see more of him!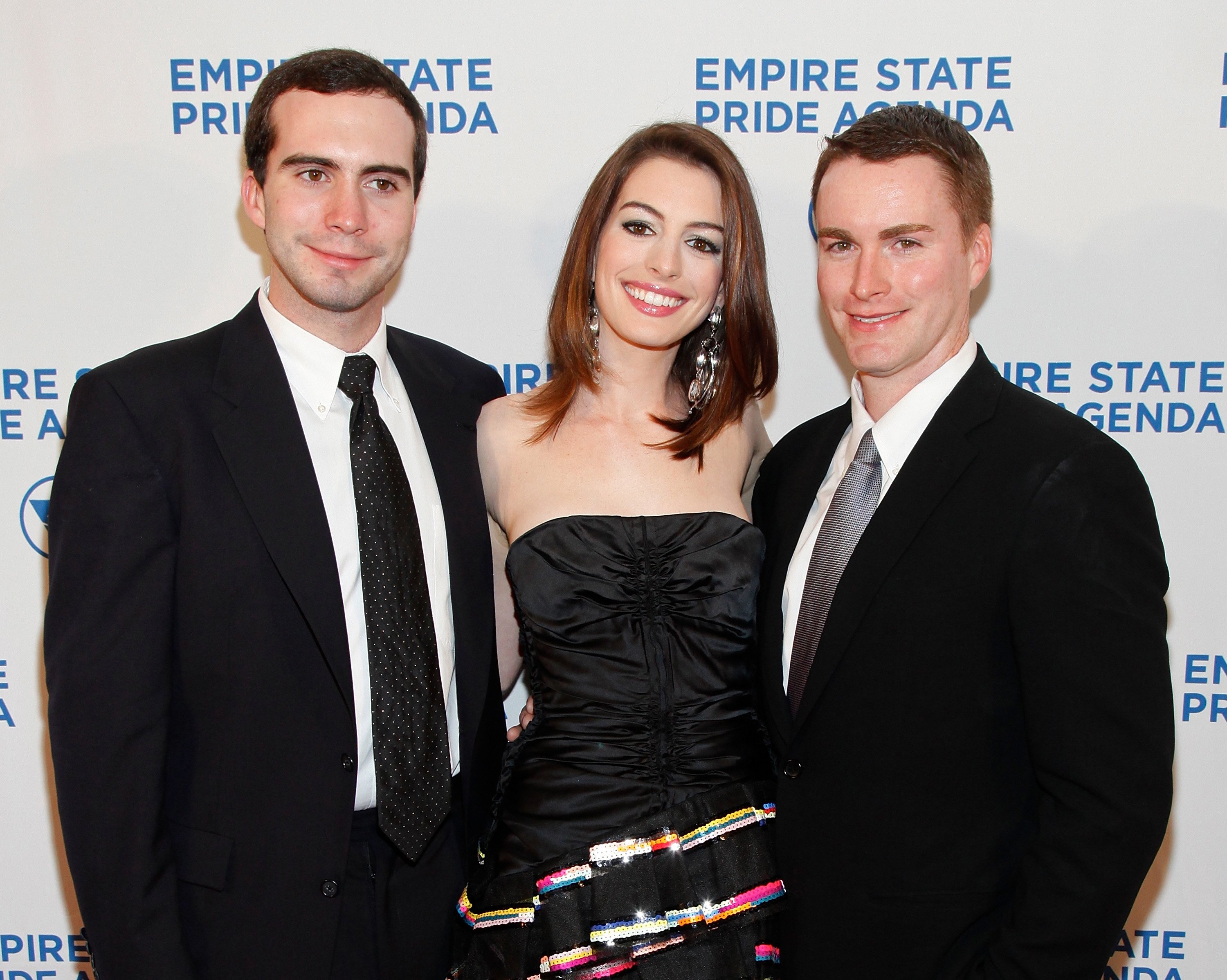 ---
#7 Alex & Emma Watson
Emma Watson rose to the top with the 'Harry Potter' film series and has not stopped since. However, she has a younger brother, who looks like a male version of her, named Alex. He has also been on the series but as an extra. However, according to Bright Side, he has chosen to continue with his modeling career rather than invest in acting.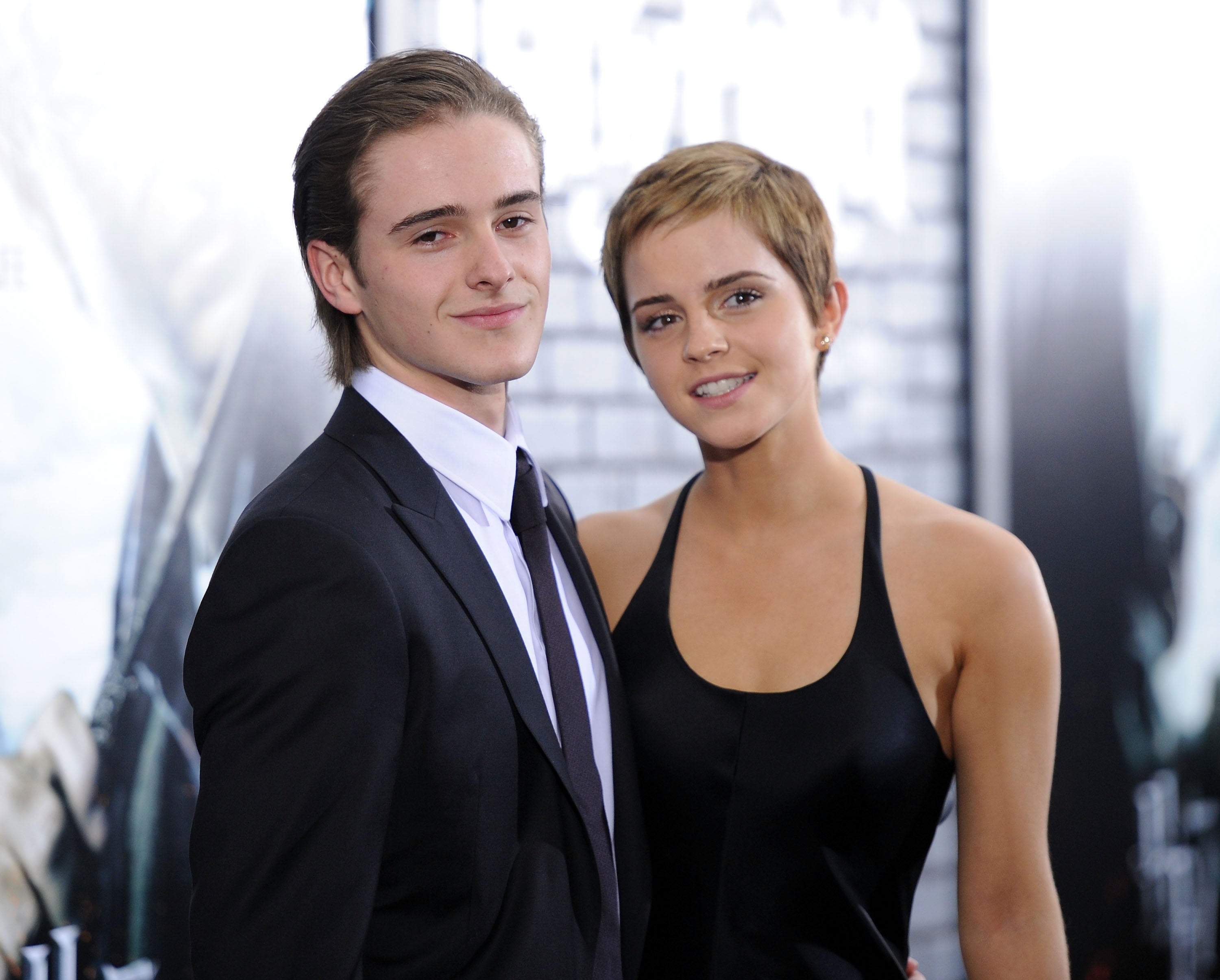 ---
#8 Doug & Brad Pitt
Brad Pitt has been in the spotlight for years but has a rather handsome, three years younger, brother named Doug. Doug has chosen a life out of Hollywood and out of the paparazzi's cameras and as pursued a life as a businessman, according to Pop Sugar, although it is not quite clear in what business area.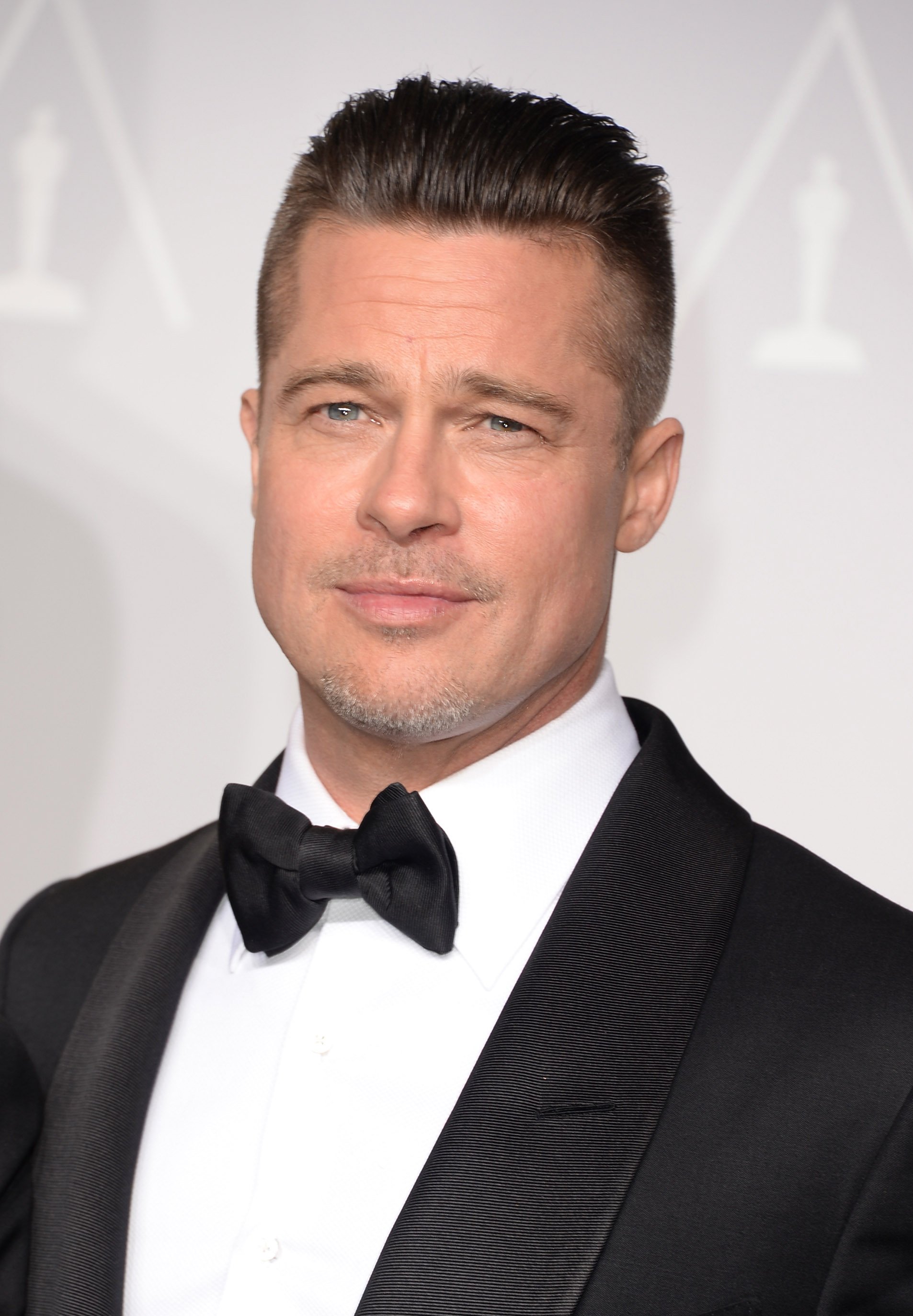 However, more importantly, he is a philanthropist and absolutely loves to help those in need - much like his brother and his former wife Angelina Jolie. Doug, as of 2010, is a Goodwill Ambassador for the United Republic of Tanzania and an active in charity in Africa, alongside their younger sister, Julie.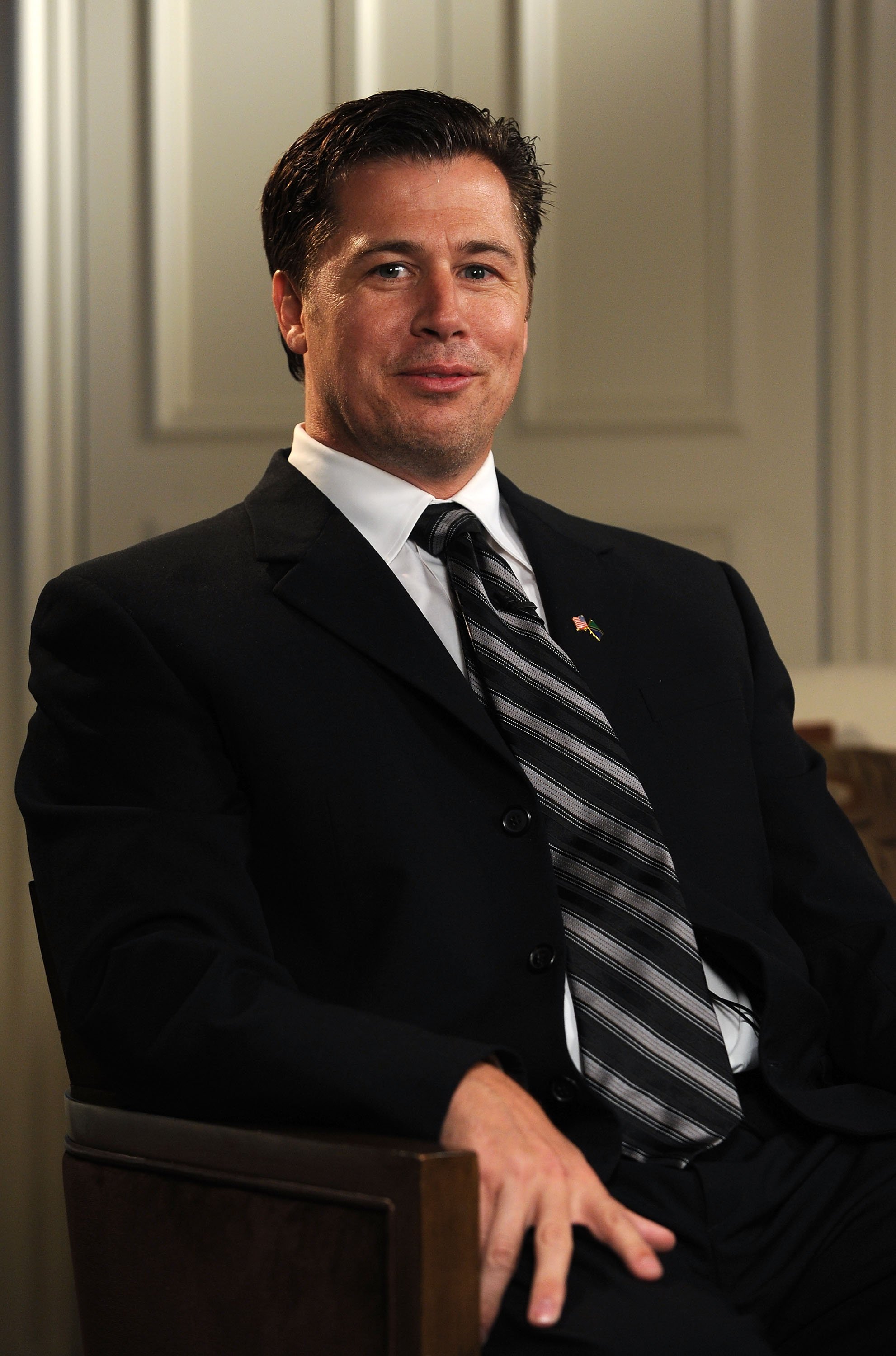 ---
#9 Hunter & Scarlett Johansson
Scarlett Johansson has been building her career since 1994 and has most definitely won her place in the entertainment industry. She is not only an actress, but she is also one of the highest-paid actresses in Hollywood, with various awards to her name, including a Tony Award. In 2012, she received her own star on the Hollywood Walk of Fame.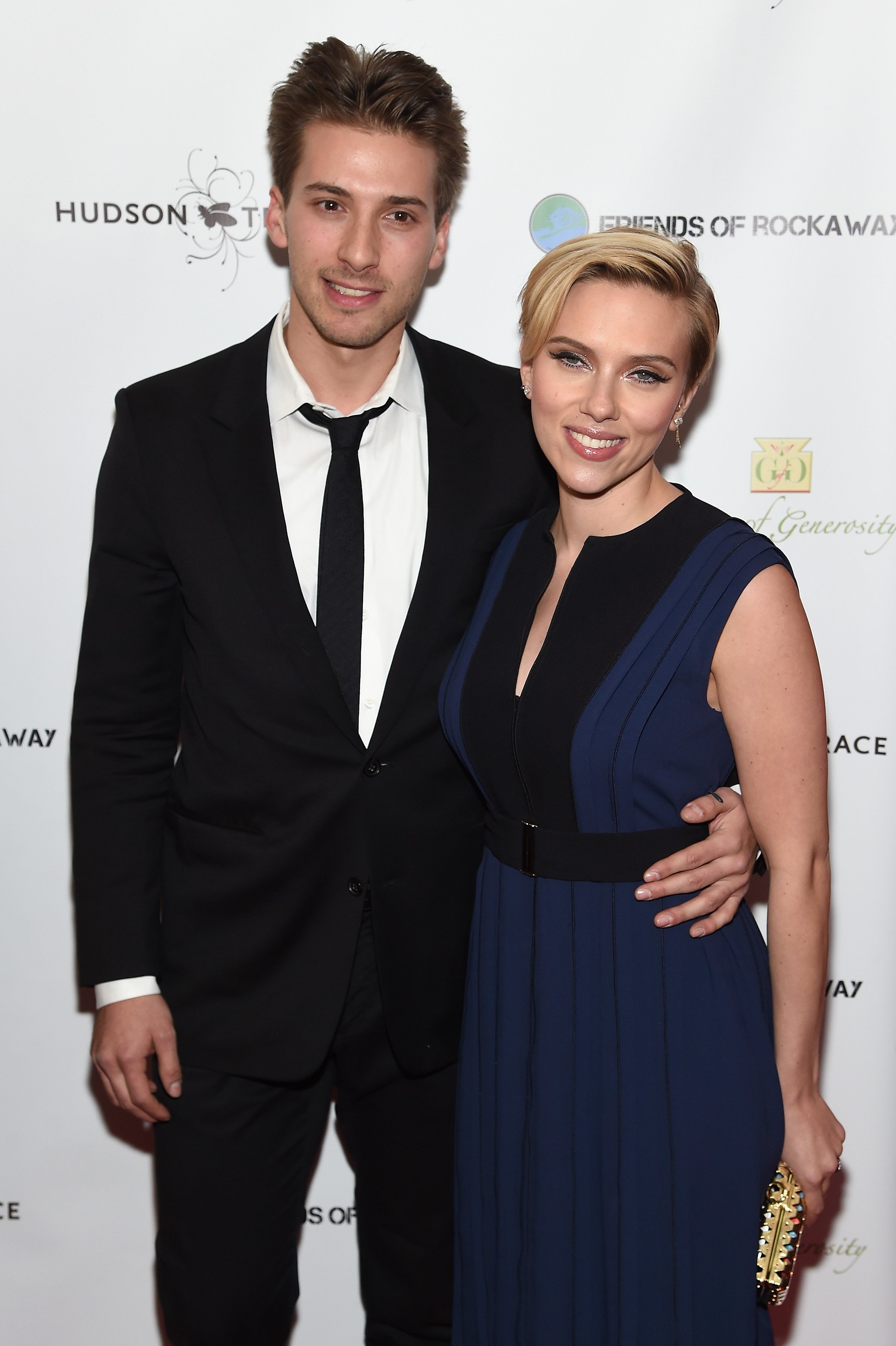 What seems to be a secret is that not she only has a brother, but a twin brother, Hunter. According to Bright Side, he gave it a shot in the acting world, but he did not manage to be in as many projects as her sister and ended up giving up the craft, and pursued a political career.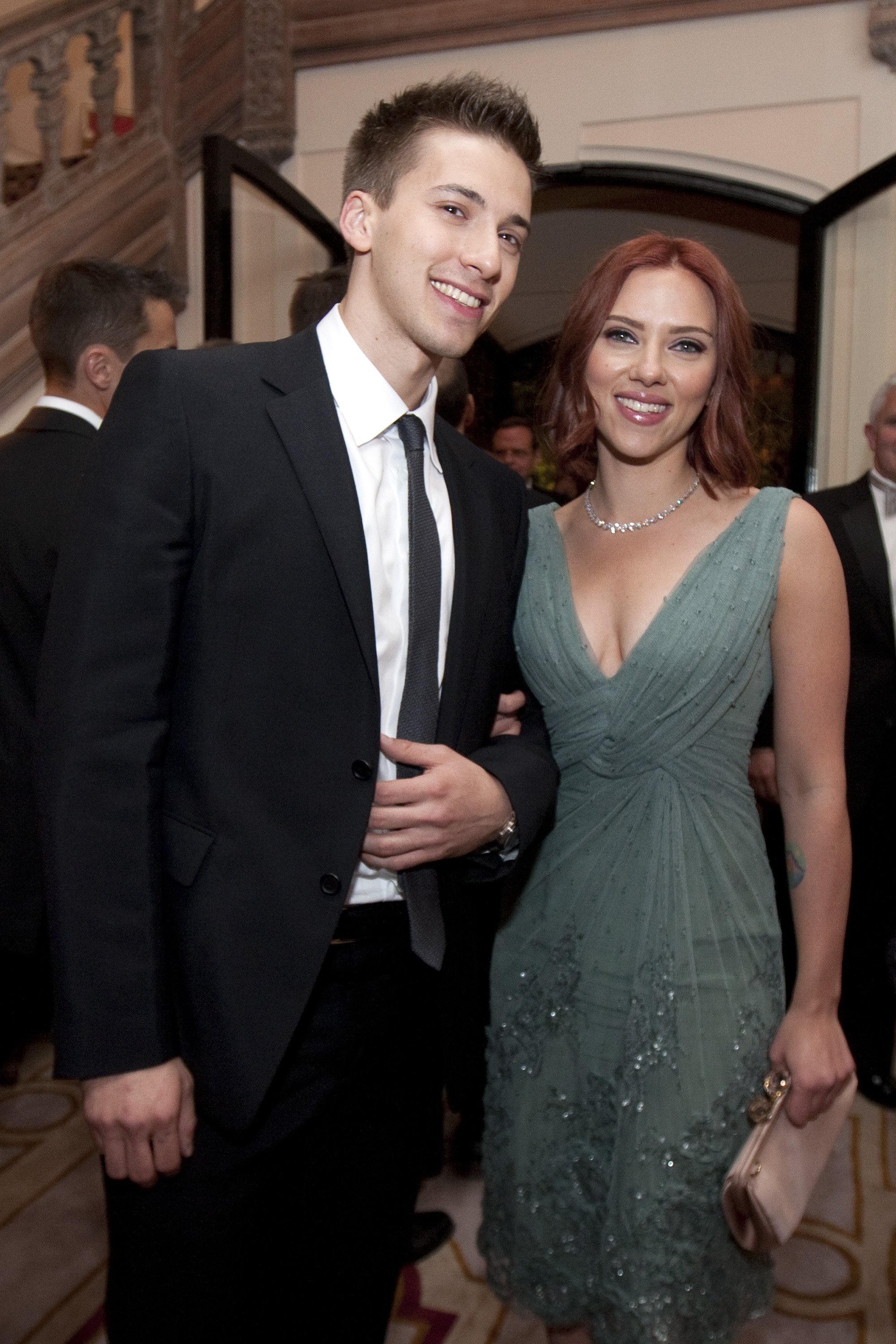 ---
#10 James Haven & Angelina Jolie 
Coming from a talented family, only talent could come out of it. Angelina and James are the children of actor Jon Voight and Marcheline Bertrand. Although, initially, he tried to pursue a career as an actor, he was getting nowhere fast and decided to change paths.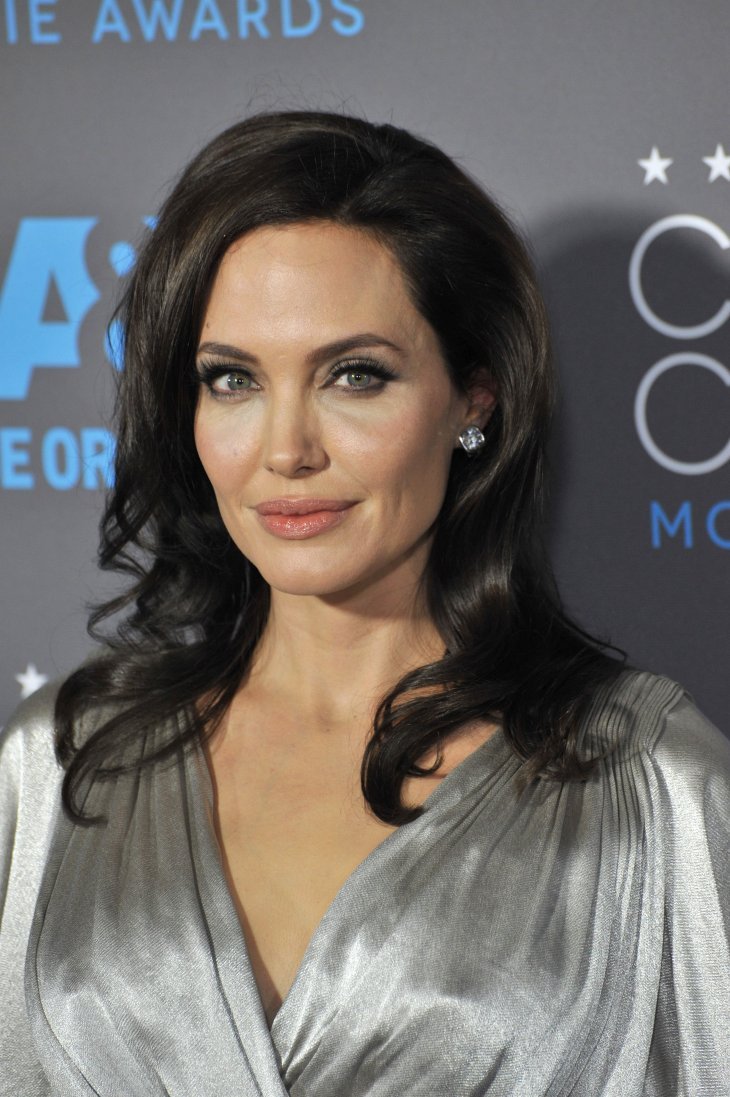 However, he never got out of the entertainment industry. He just went from being in front of the camera to being backstage. According to Insider, he has made his transition into producing entirely and is also the executive director of Artivist. Although he is doing a really important job, without which we would not have films, he is not photographed constantly like his sister.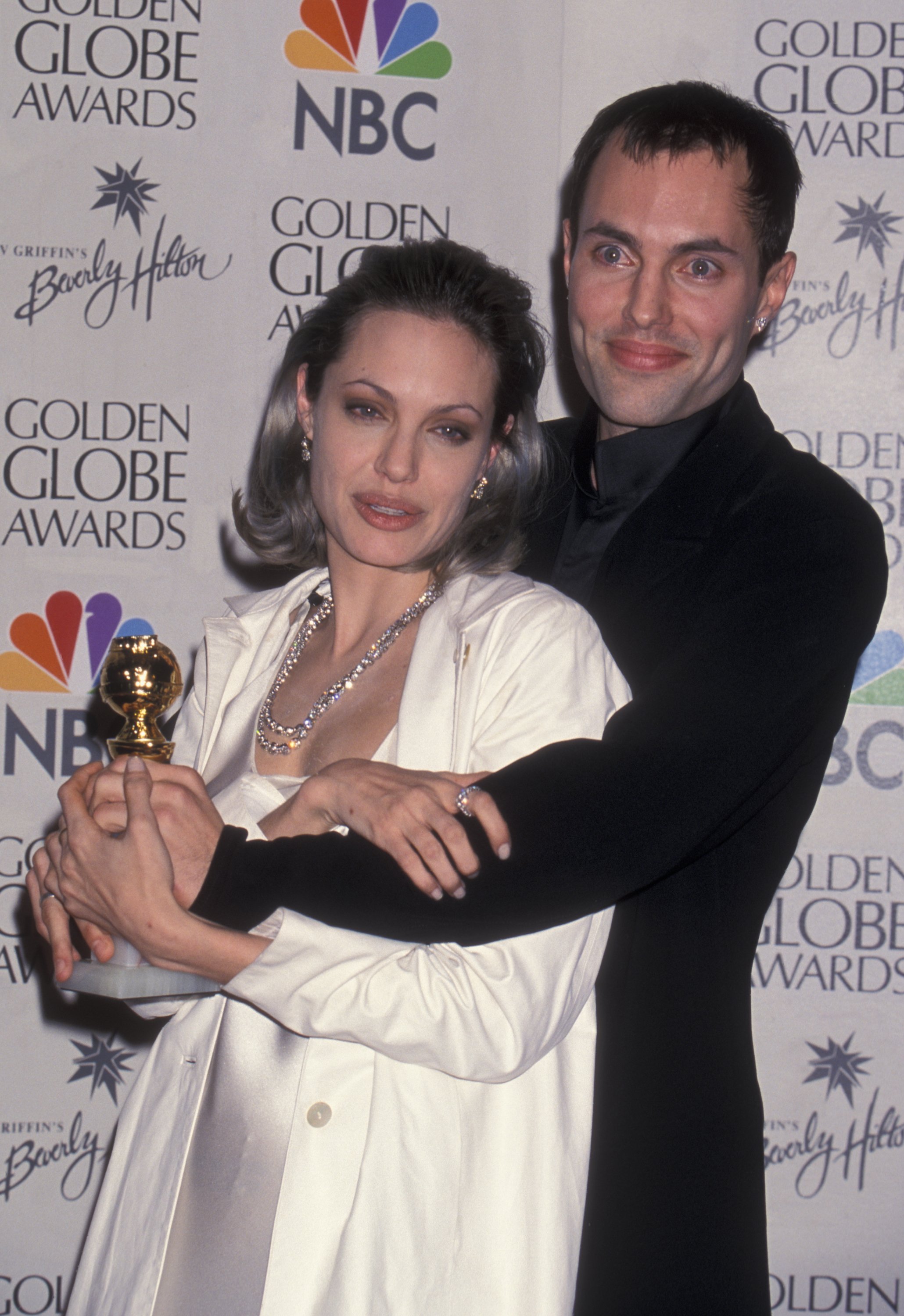 ---
#11 Antonia & Nicole Kidman
Nicole Kidman is one of the highest-paid actresses in Hollywood, and she is also one of the prettiest, might we add. She also has a sister who is quite beautiful herself and famous, just not in the U.S. Antonia Kidman is famous for very different reasons in Australia.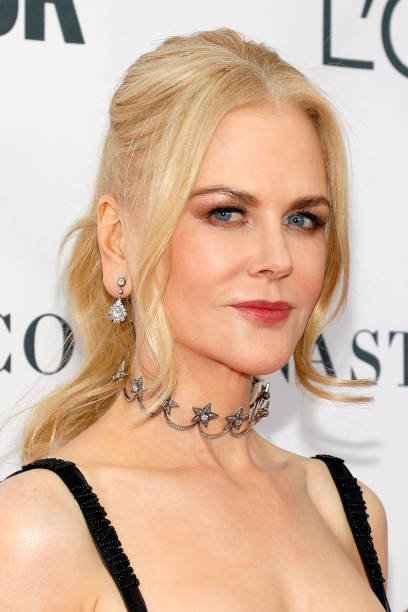 According to Insider, the younger sister of Nicole is a TV host on several TV stations and is very well-known there. Furthermore, she is also a writer for children and an expert in childcare; but that is not all. In 2019, she revealed she is currently interning in two law firms. Do we have a lawyer on the way?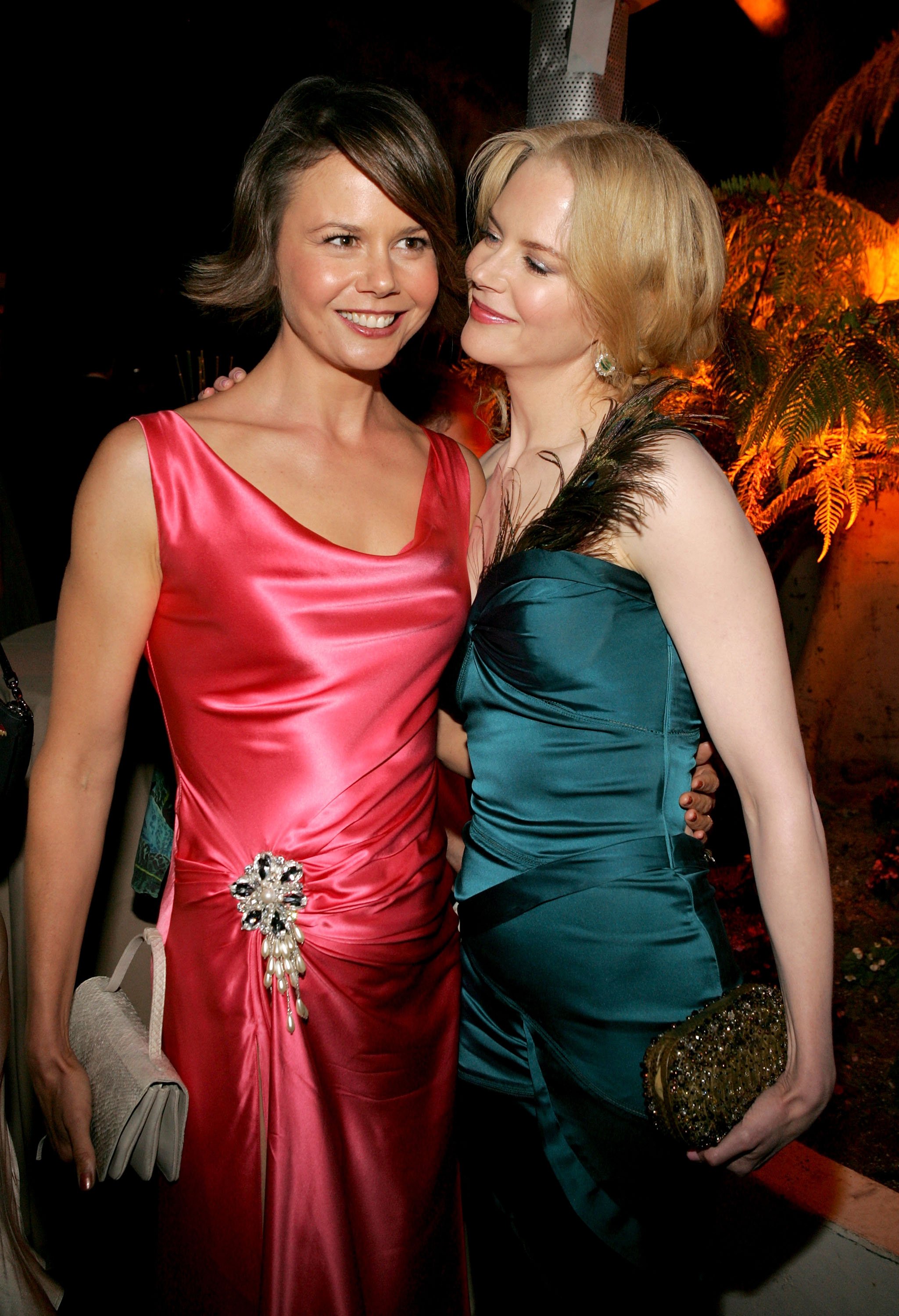 ---
#12 Mónica & Penélope Cruz
Penélope Cruz has been enjoying her days in the spotlight for years not only for her performance, but also for her outstanding beauty. Her younger sister, Mónica, has not been able to achieve quite the same success as her, even though she is quite talented and just as beautiful.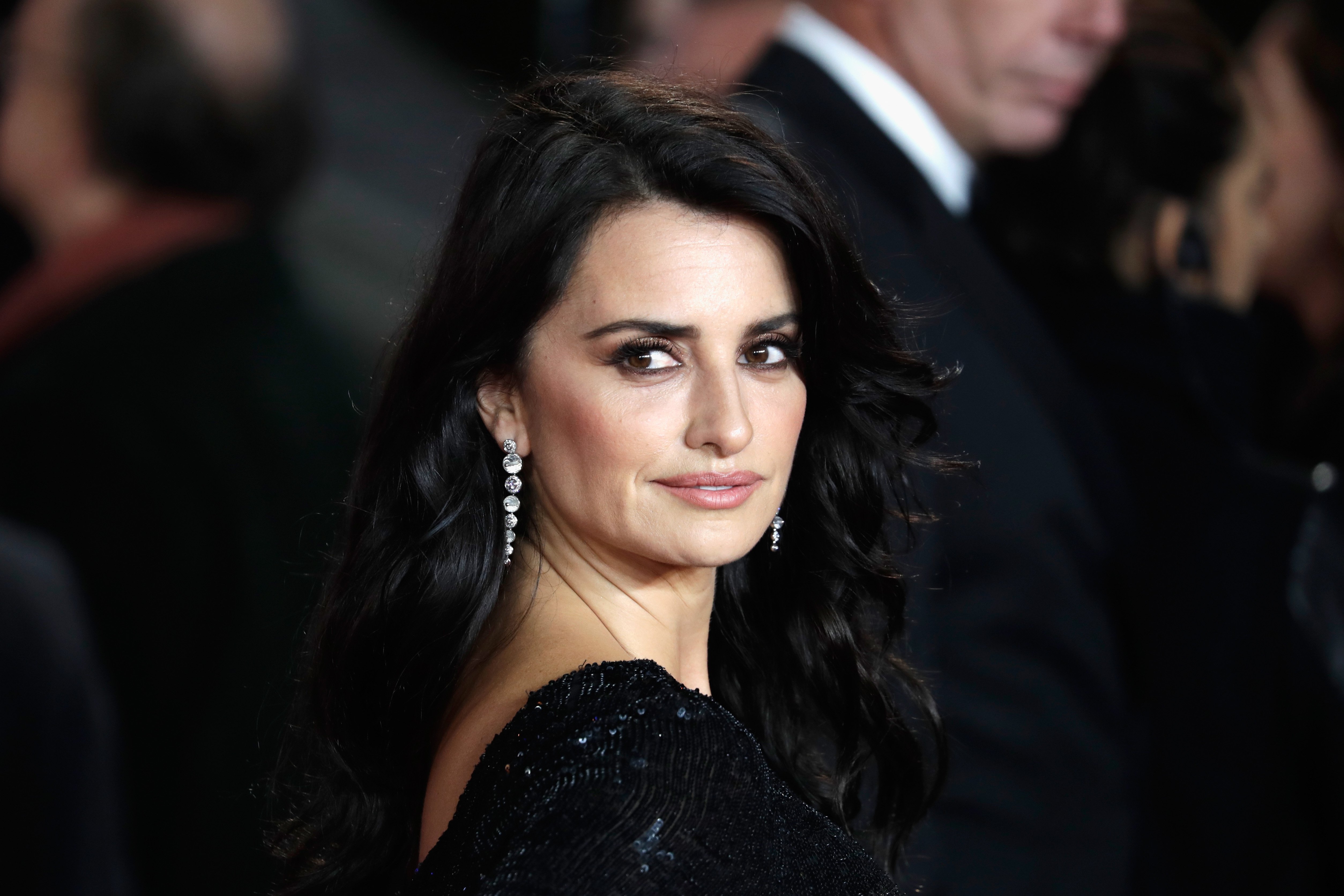 Mónica started off her career as a dancer before trying her luck in the acting world. However, so far, she has only gotten one main role in the Spanish TV series 'Un Paso Adelante' ('One Step Forward). The series lasted for six seasons, but after that she did not have much luck.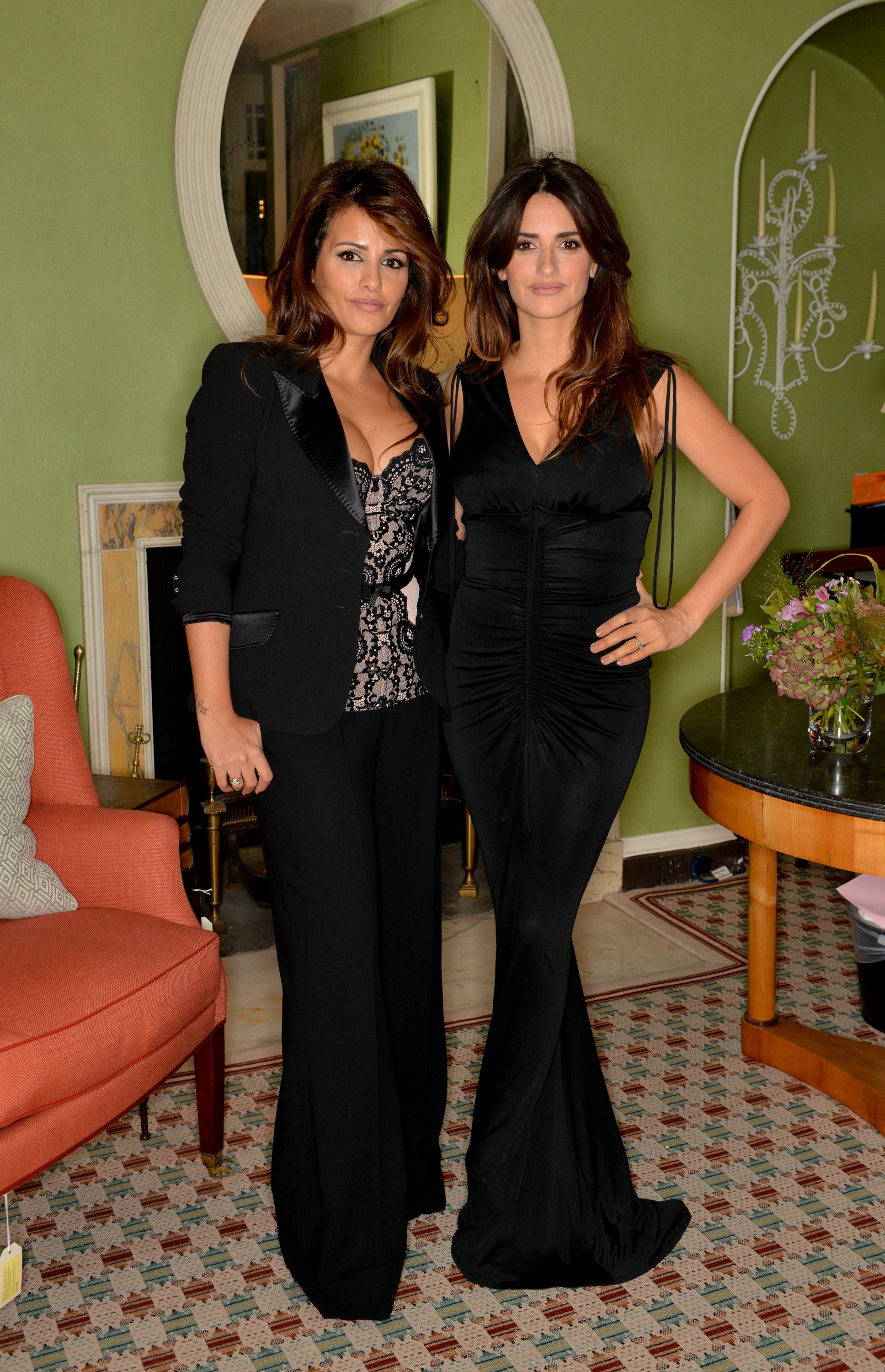 Nonetheless, the two actresses have a very close relationship, and, according to Bright Side, they have recently released their own clothing line. This should not come as a surprise given that Mónica is also a fashion designer and has created various collections for houses such as Mango and Samantha Thavasa. She has been making quite a progress in the fashion industry.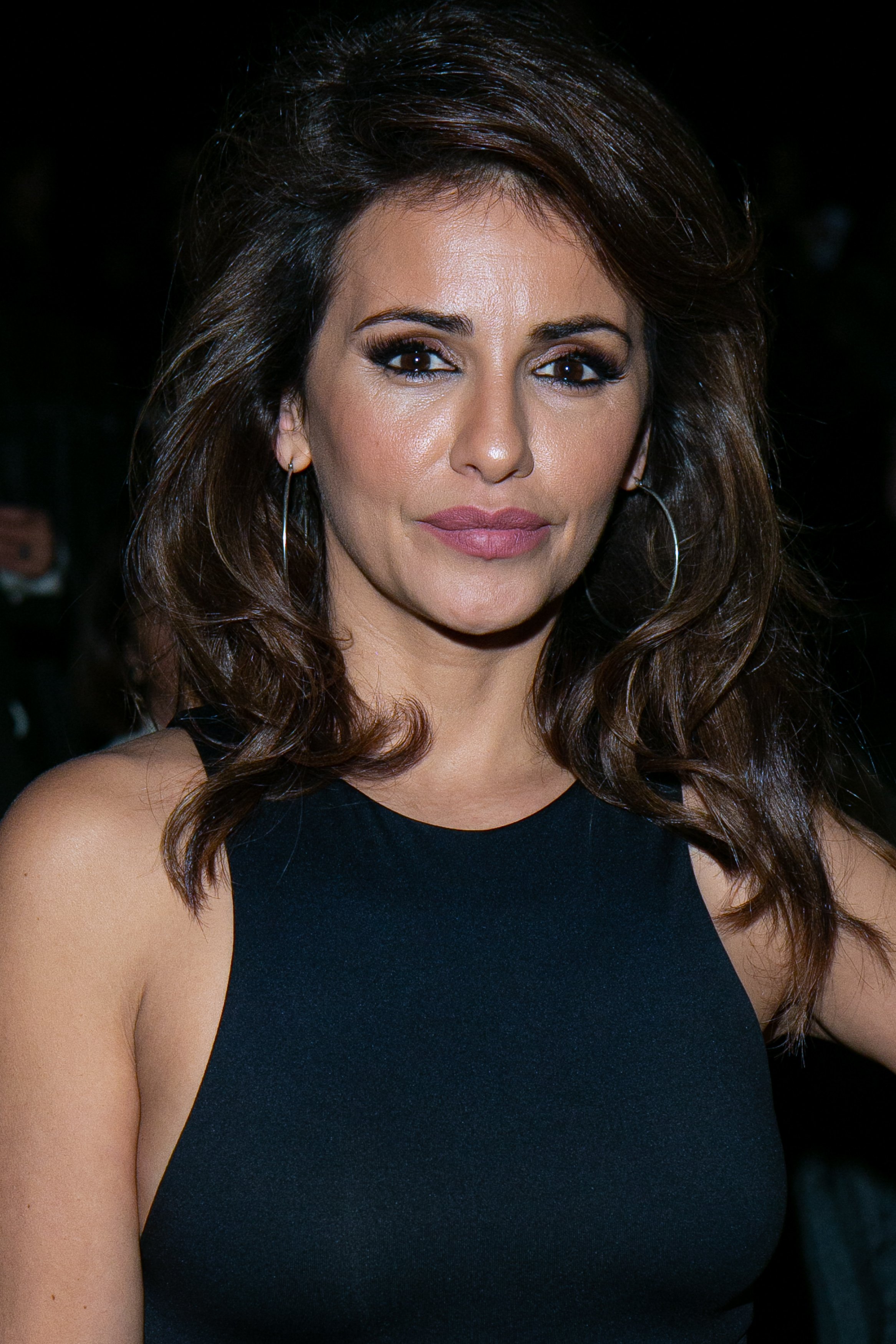 ---
#13 Lizzy, Victoria & Robert Pattinson
With the series of 'Twilight', Robert Pattinson quickly rose to the top as an actor, although he had previously played Cedric Diggory in 'Harry Potter and the Goblet of Fire'. His career is mainly focused on the film industry with his latest work being in 'The Lighthouse', 'The King', and 'Waiting for the Barbarians', all in 2019.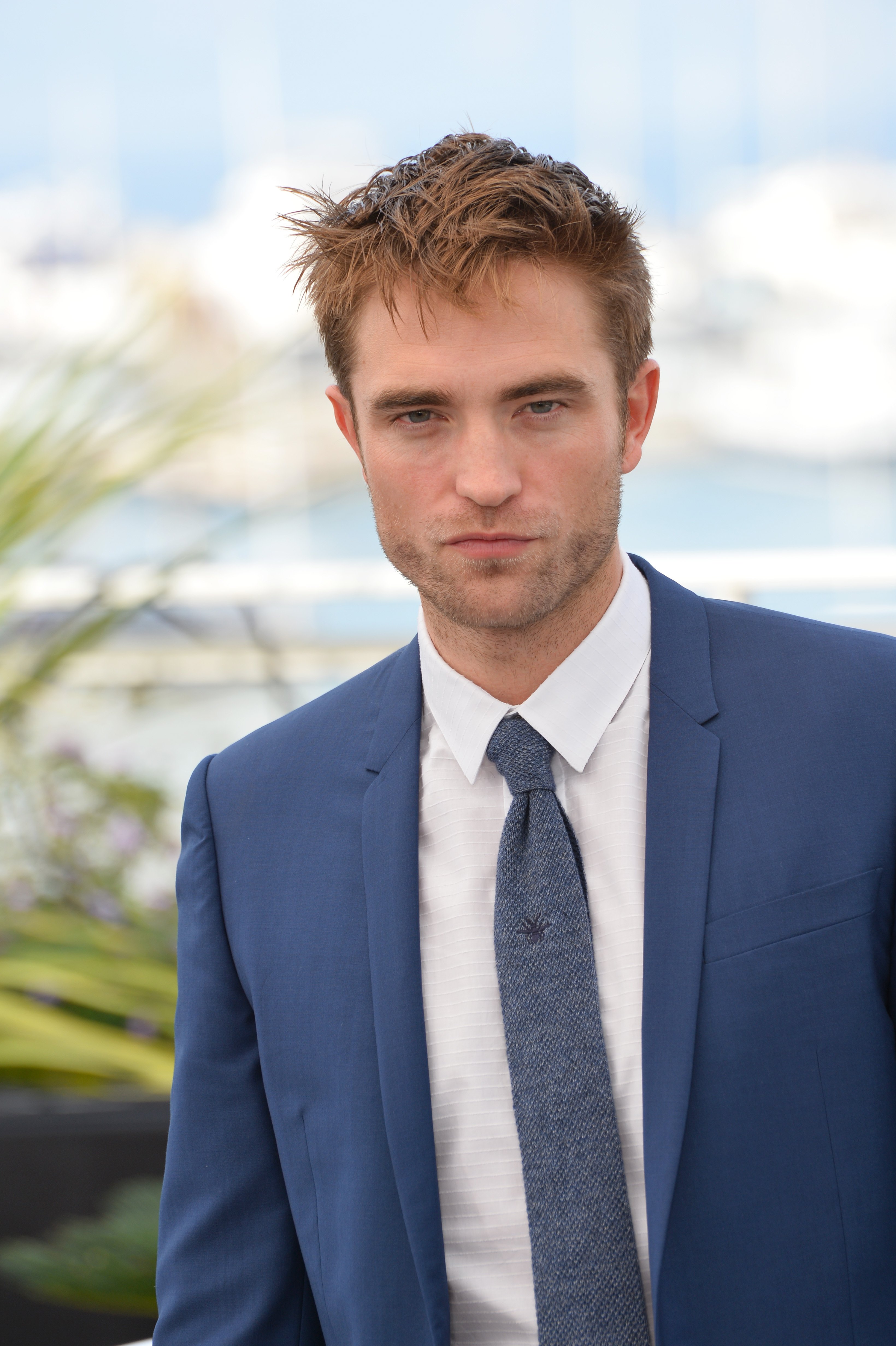 What is little known is that he has two older sisters, Lizzy and Victoria. His sister Lizzy, according to Bright Side, is an aspiring singer and songwriter and was recently a contestant in 'The X Factor UK'. She is trying her luck still. As for Victoria, she is a successful businesswoman. They are both stunning, may we add.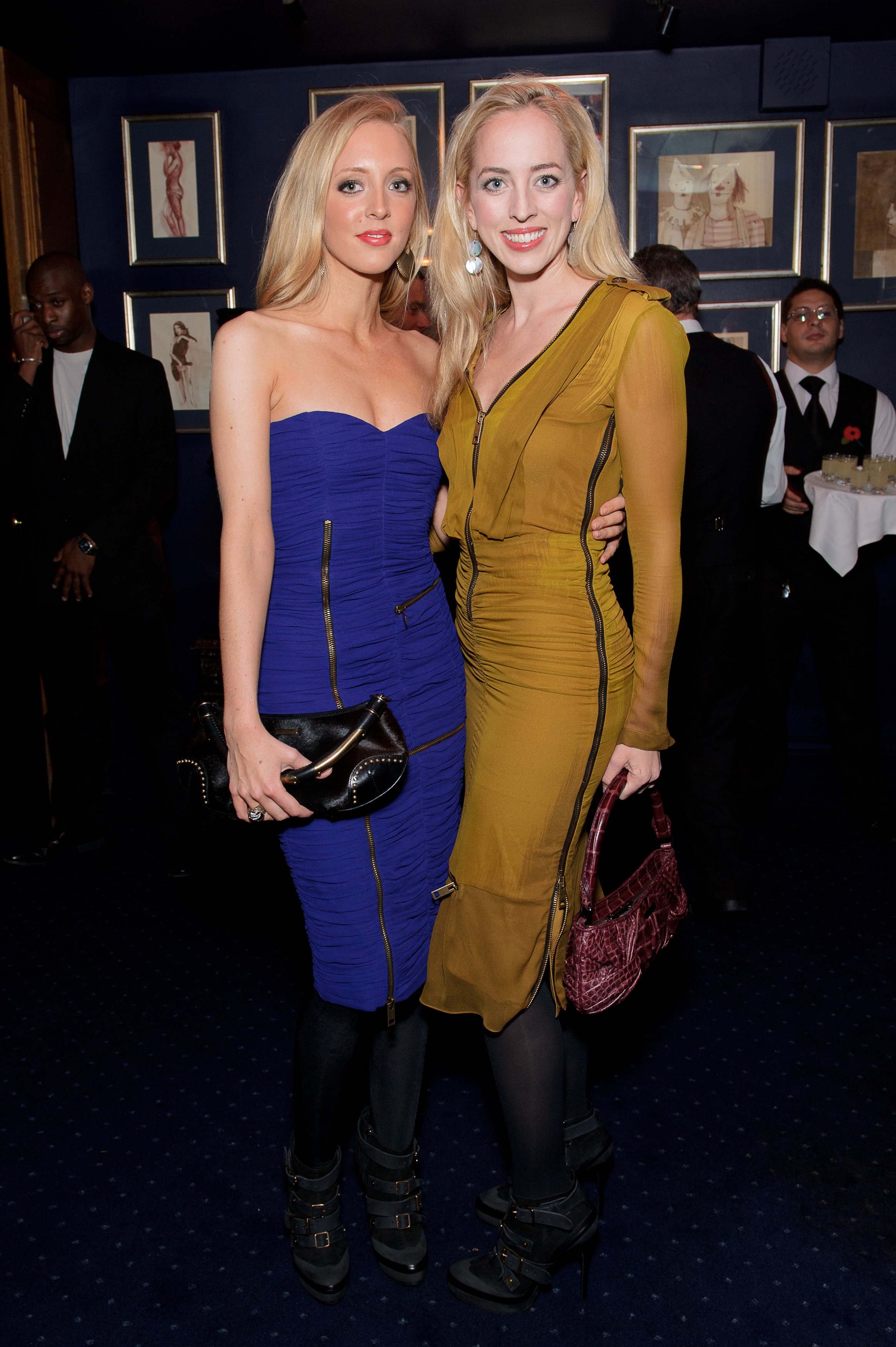 ---
#14 Michael & Ashton Kutcher
Ashton Kutcher started off his career in 1998 and has become well-known not only as a host, but also as an actor, a producer, and an entrepreneur. What is not so well-known about the star is that he has a twin brother named Michael.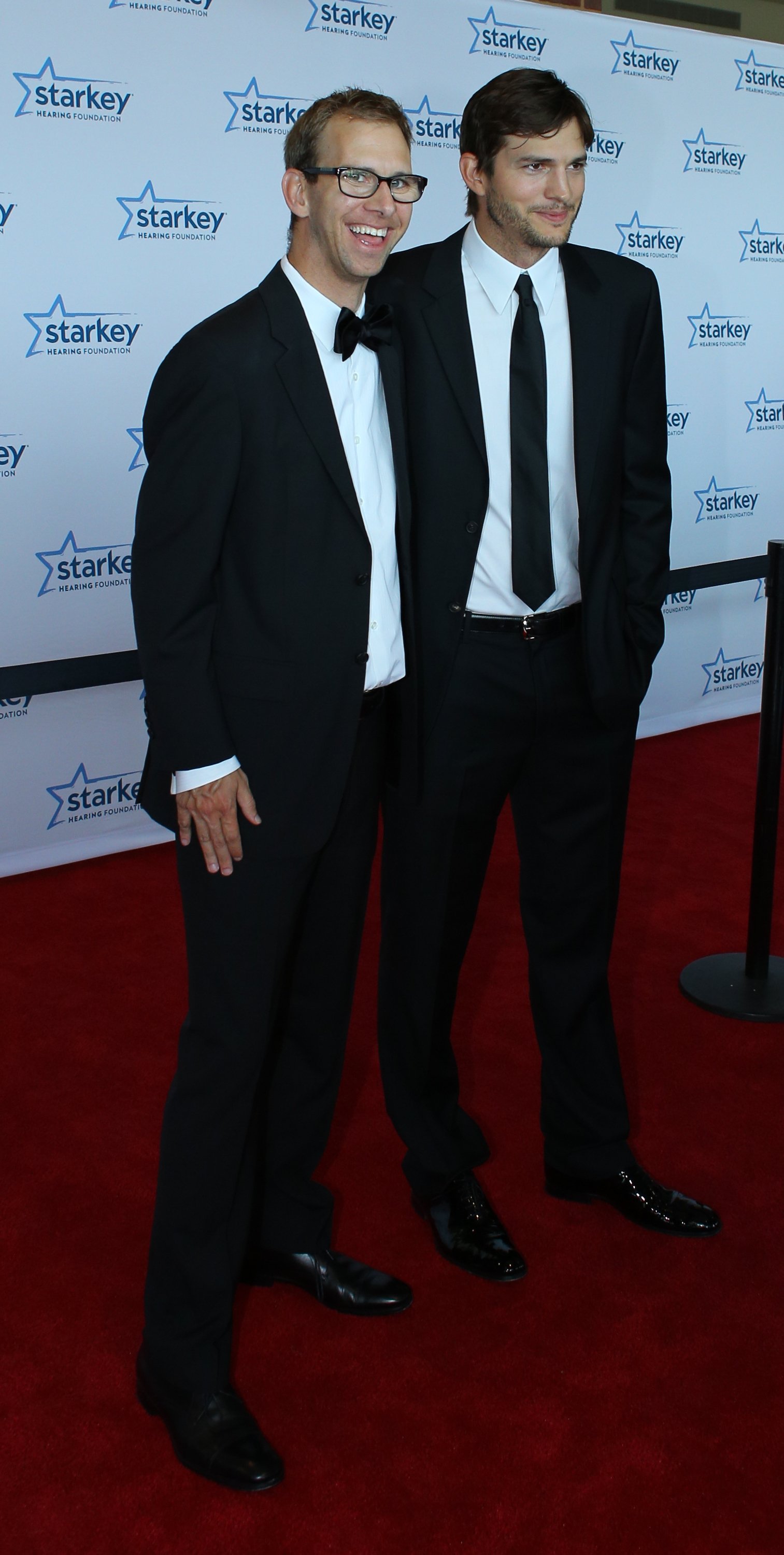 According to Bright Side, Michael has cerebral palsy and had a heart transplant as a young child. Although he has not led an easy life, he has been able to count on his brother's support through it and is currently a spokesperson for the support organization 'Reach for the Stars', directed towards people with cerebral palsy.
---
#15 Lisa, Eric & Julia Roberts
The very successful actress, Julia Roberts, has two siblings: Eric and Lisa. Eric, with a career spanning more than four decades, has made himself known through his recurring roles on shows such as 'Heroes', 'The Young and the Restless', and 'Saved by the Light'.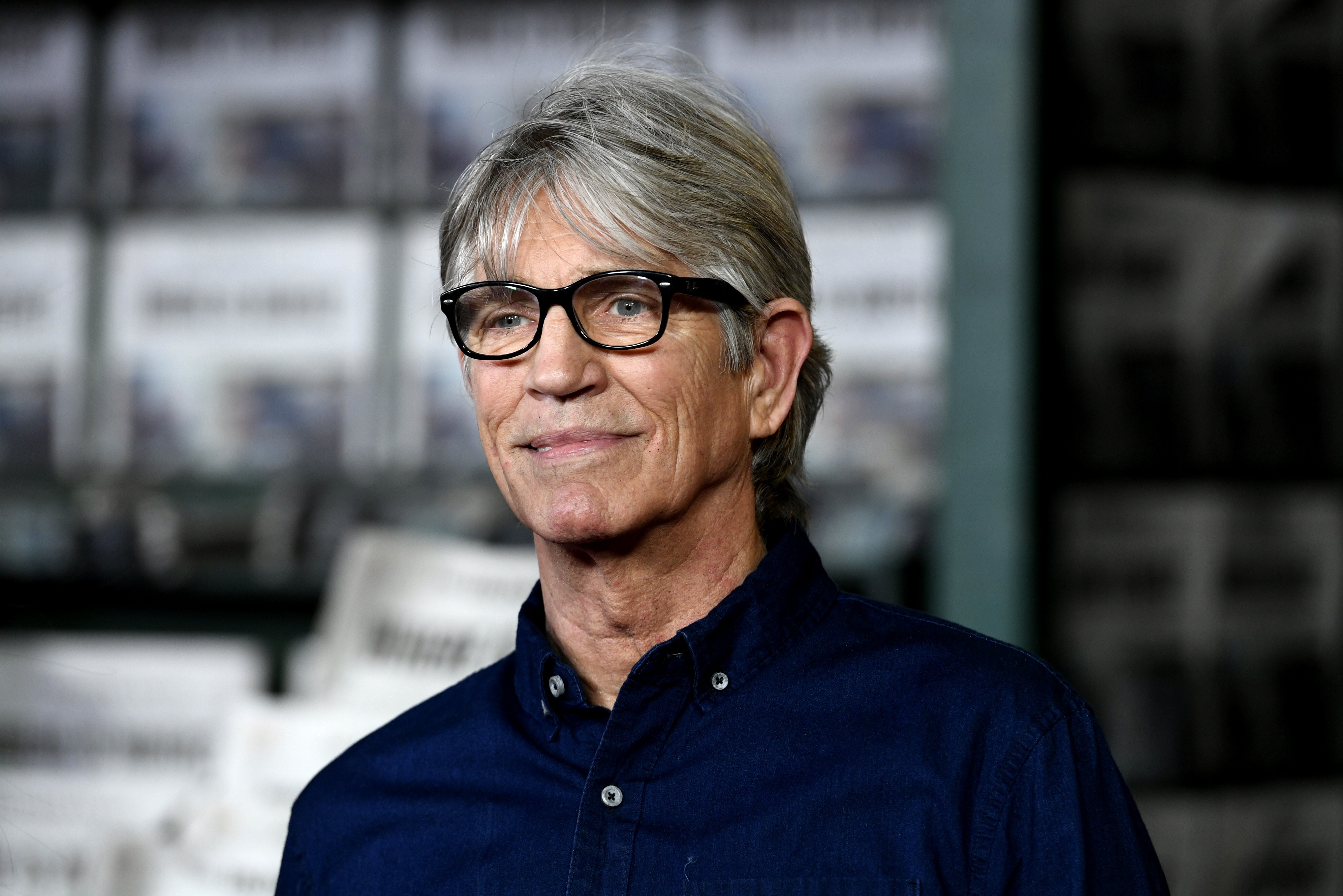 As for Lisa, she has not been that lucky. Although she has starred in quite a few films such as 'Runaway Bride', 'Valentine's Day', and 'Mother's Day', according to ScreenRant, she is yet to get her big breakthrough. Most of her roles have been alongside her sister, which does not make it easy for her to shine.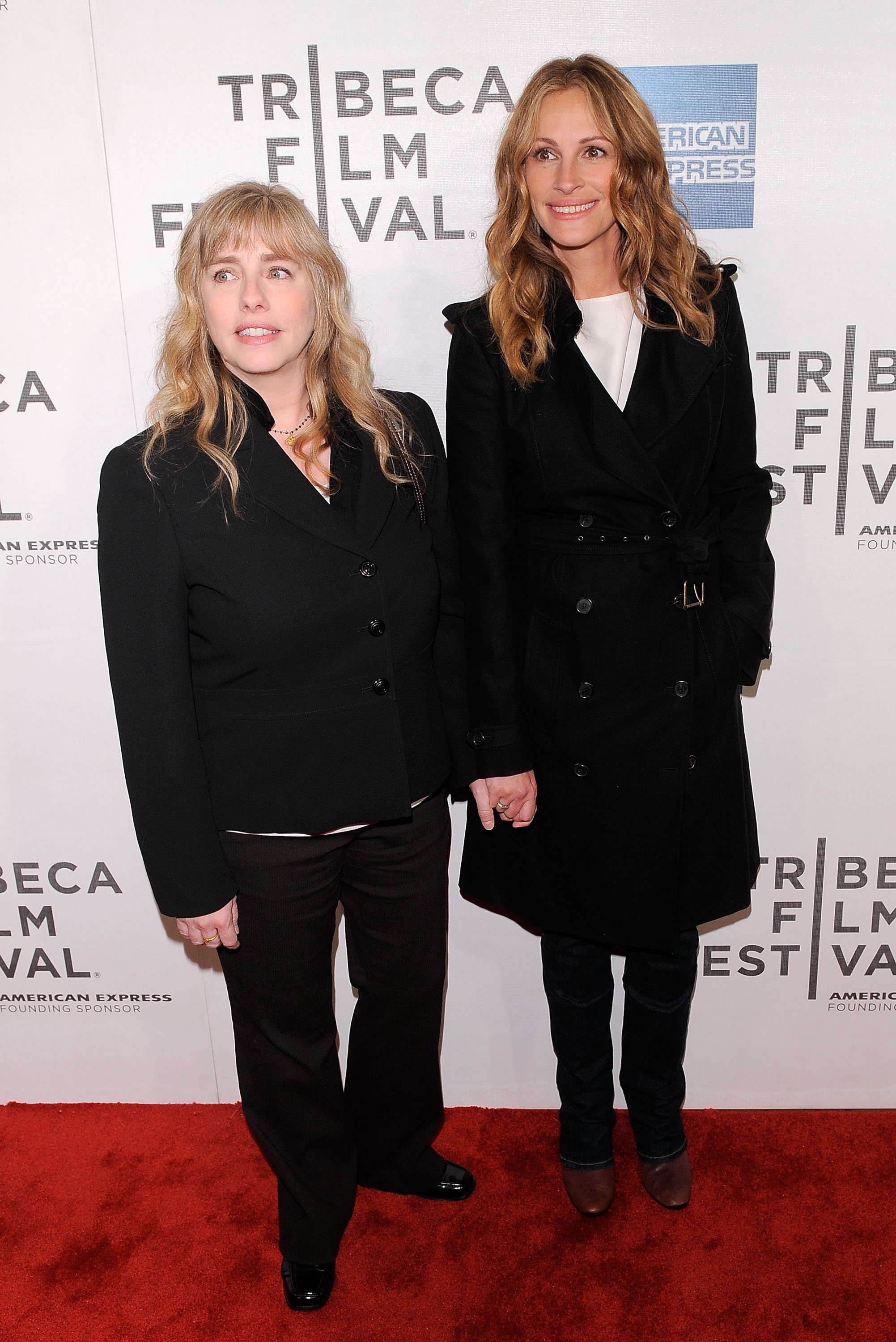 Even though there are no remorses and the siblings are still quite close, the truth is that with a sister as famous as Julia Roberts, it gets quite hard to not get overshadowed by her stardom. Nevertheless, Eric is still a quite accomplished actor and we are certain that Lisa will eventually get her big break in the acting industry.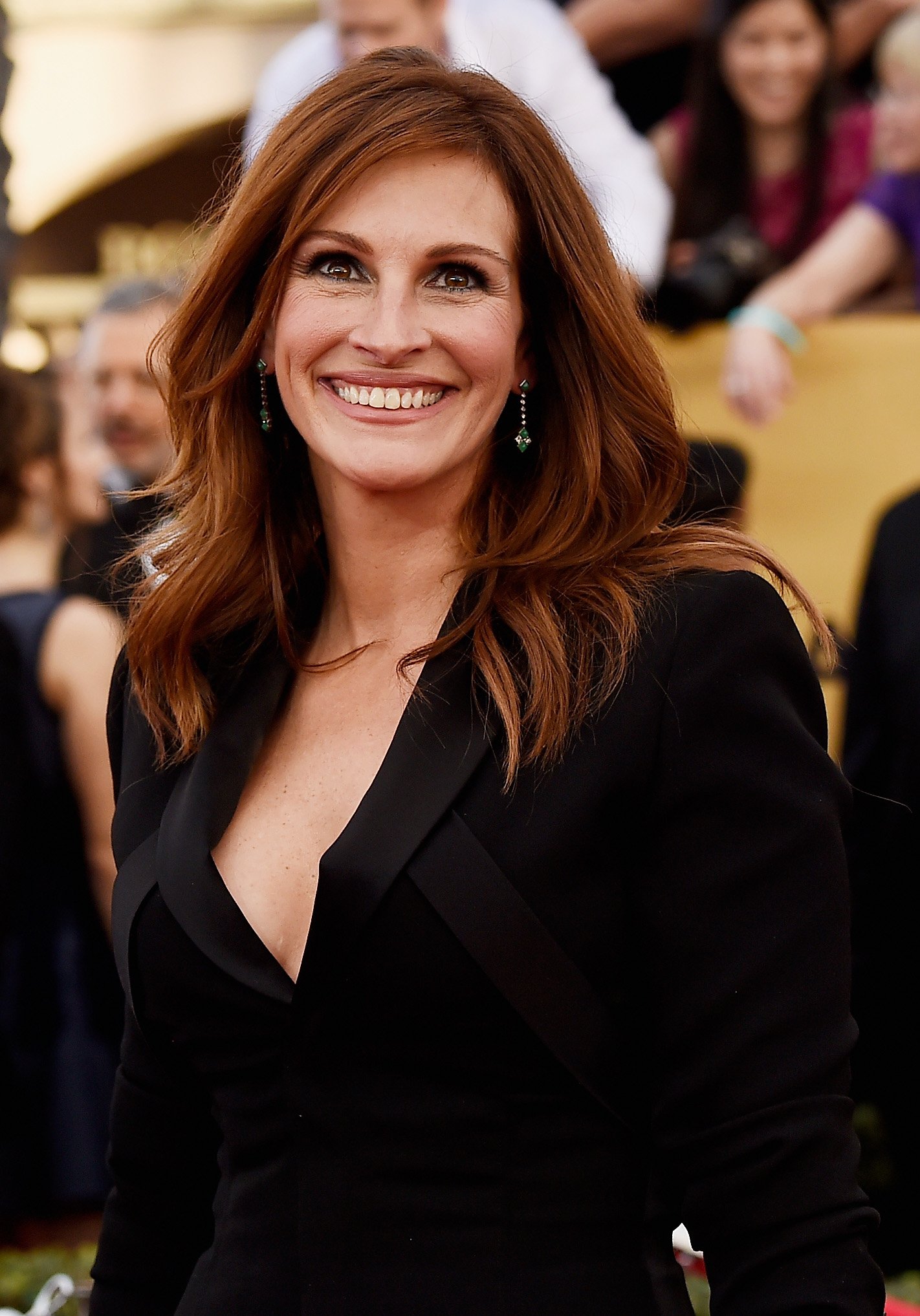 ---
Overshadowed
Some of these siblings are not even in the entertainment industry, so they are not being overshadowed. However, others are still trying to get there but not having any luck. In this industry, it is not all about talent, it is also about getting the right part in the right film or series. How is your relationship with your siblings? Tell us all about it!
Sources:  ScreenRant, Pop Sugar, Insider