Destiny of Most Popular 80s Teen Actors Four Decades Later
These actors were "IT" in the 1980s, not only were they quite talented, but they also made a lot of teens drool over them. Nowadays, with careers spanning more than four decades, they have established themselves in the entertainment industry. Shall we find out about their life achievements?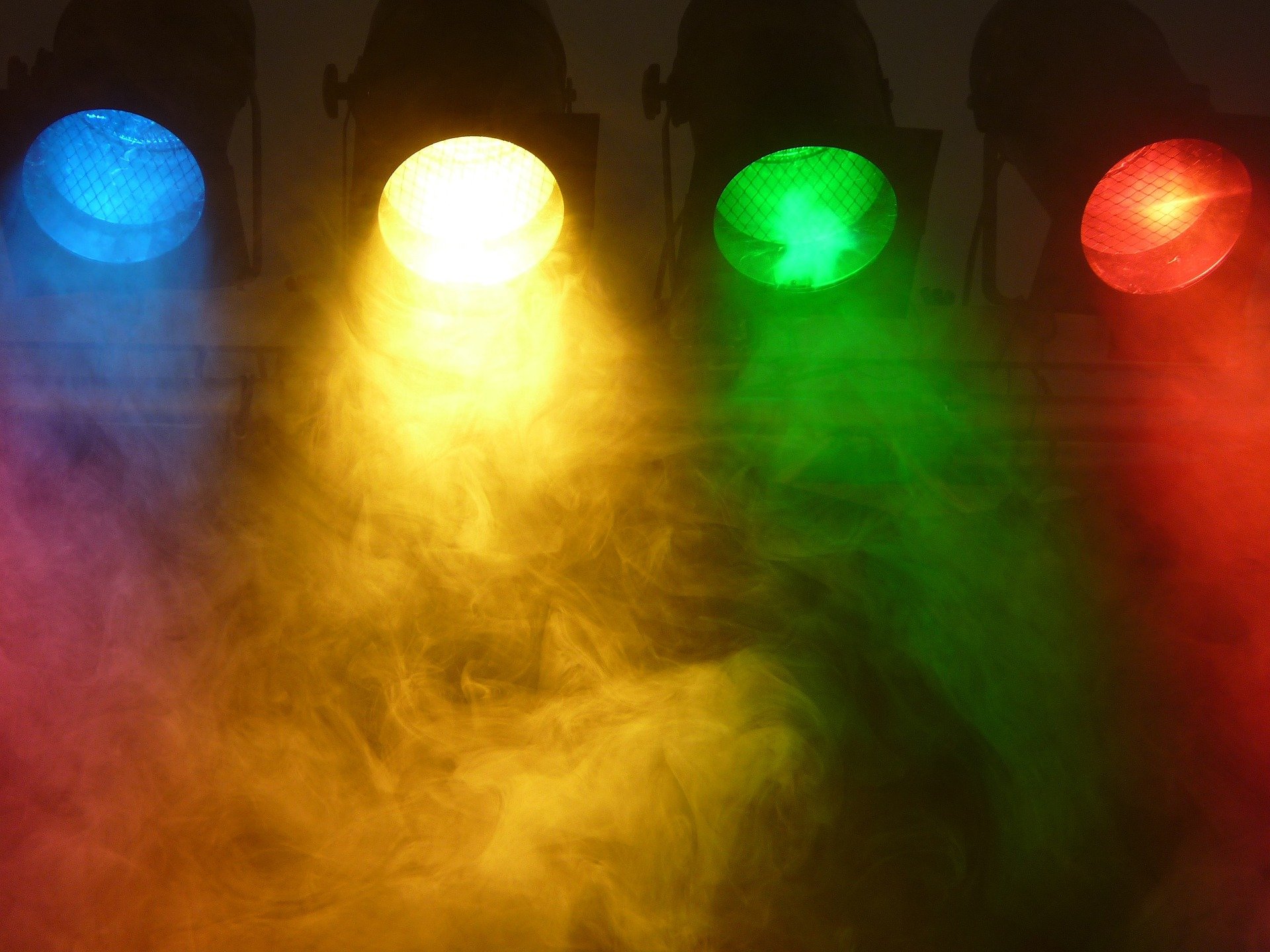 ---
#1 Michael J. Fox
The year was 1985 when Canadian-American actor Michael J. Fox had his big breakthrough with both 'Back to the Future' and 'Teen Wolf'. He also played the role of Alex P. Keaton in the long-running sitcom 'Family Ties' from 1982 to 1989. Nowadays, at the age of 58, he has a career spanning almost five decades.
From a teen actor, he became a very awarded entertainer. So far the actor has won five Emmys, four Golden Globes, a Grammy, and two Screen Actors Guild Awards. More recently, he was in the science fiction film 'See You Yesterday' as Mr. Lockhart. He is also a family man now, with four children, along with his wife actress Tracy Pollan.
---
Comedy Is Not What It Used To Be
Last year, in an interview with the NY Times, the actor opened up about comedy nowadays. He stated that these days it is much harder to come up with a joke because the public has gotten more sophisticated and Millenials have changed comedy. Although he does not see it as a bad thing, he admits that it is harder to have a successful sitcom.
---
#2 Kevin Bacon
Bacon first became known with the musical-drama film 'Footloose', in 1984, but it did not define his career. He has since made a name for himself and has won quite a few awards, as well as his own star on the Hollywood Walk of Fame.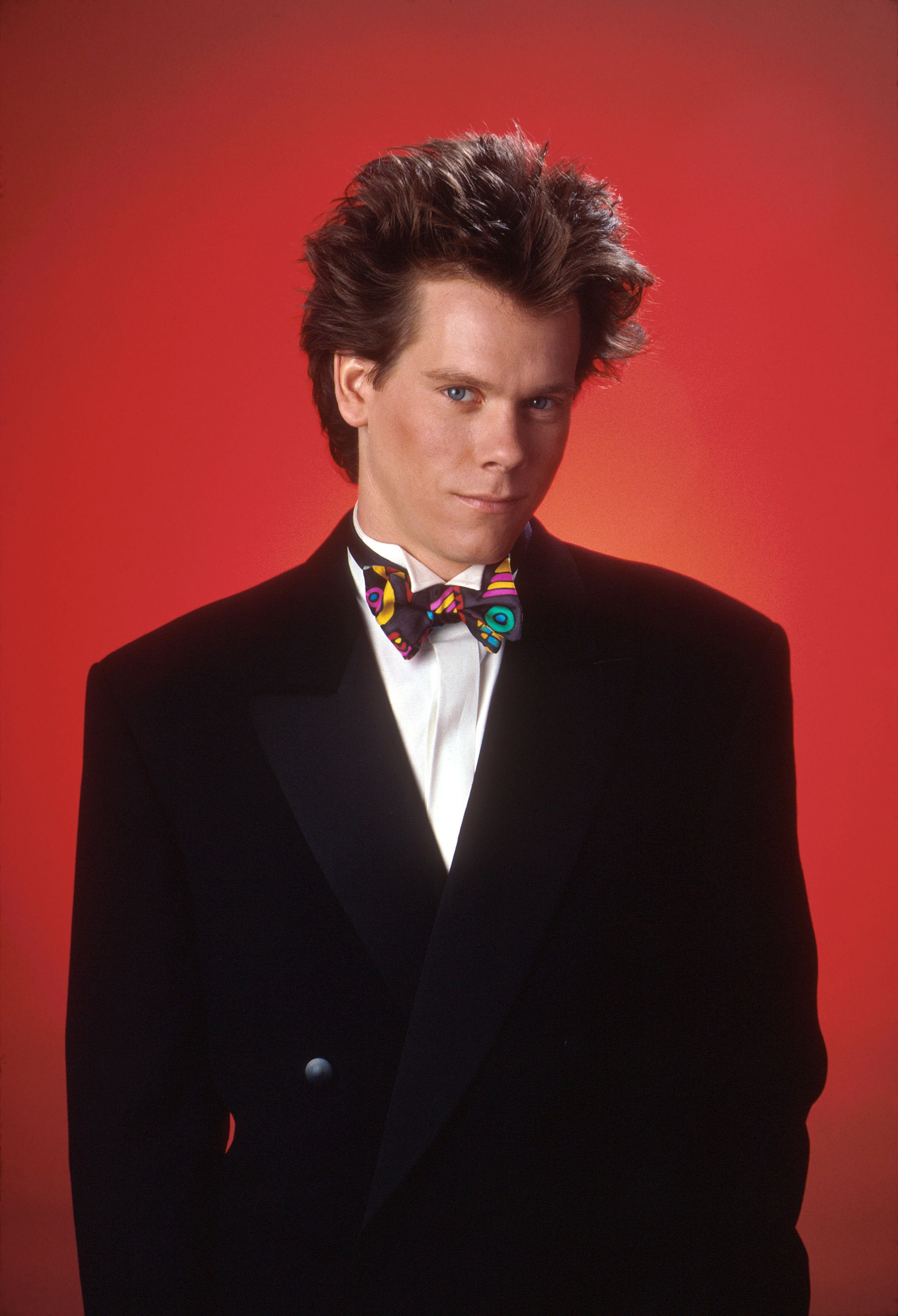 In an interview with Fox News, the actor revealed that even though it has been almost four decades, he still gets asked a lot to do the iconic dance he is remembered for; although he admits he is not quite as a good dancer as he used to be.
---
A Singer And A Father
Alongside his brother, Michael Bacon, who is a musician and a song-writer, he formed a band named 'The Bacon Brothers', where he is the singer. So far the duo has released a total of six albums. Maybe it is time to look them up?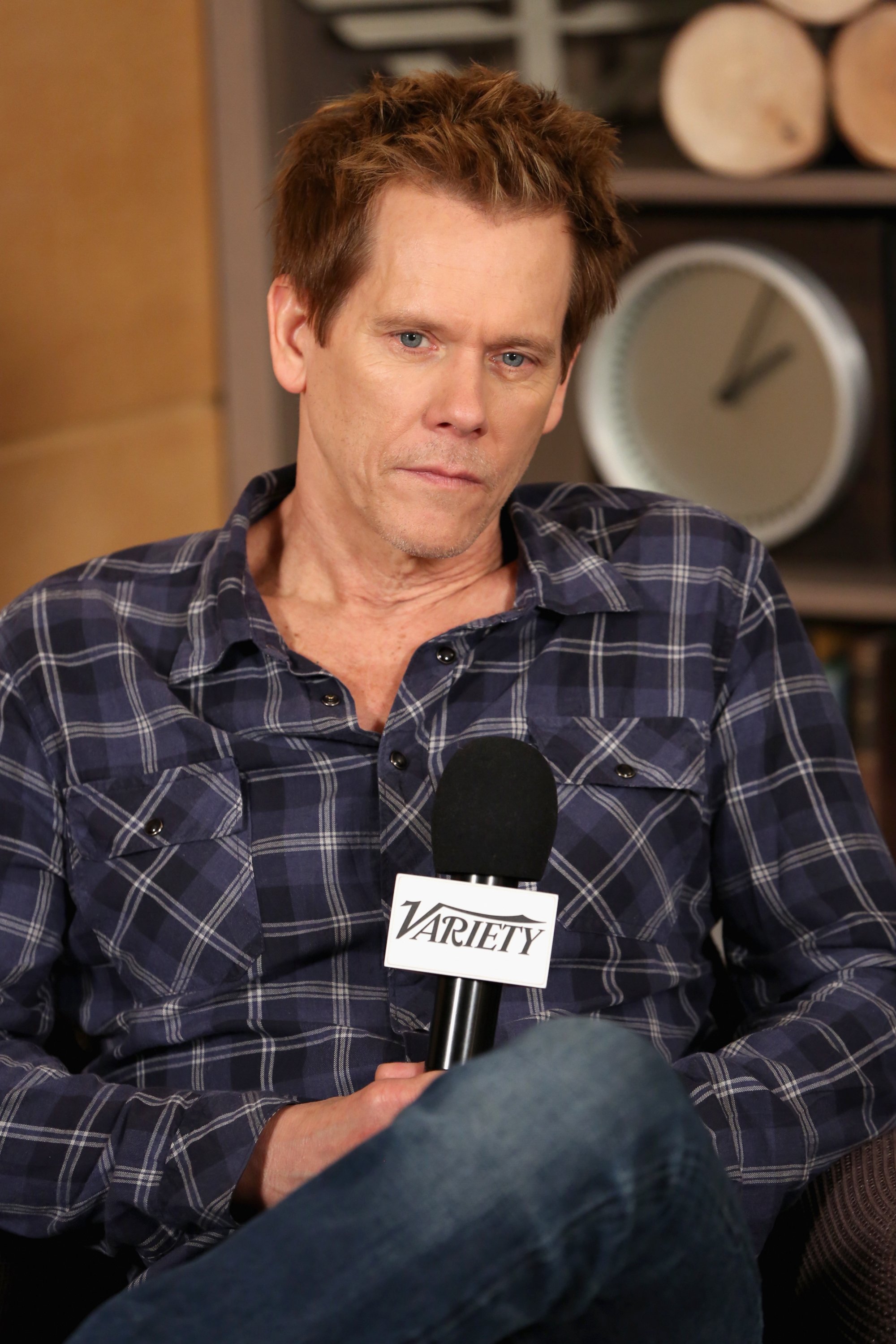 He is also a father of a boy Travis, born in 1989, and a girl, Sosie, born in 1992, who is already an actress herself. The actor has been happily married to the mother of his children, actress Kyra Sedgwick since September of 1988, they will be completing 32 years of marriage this year!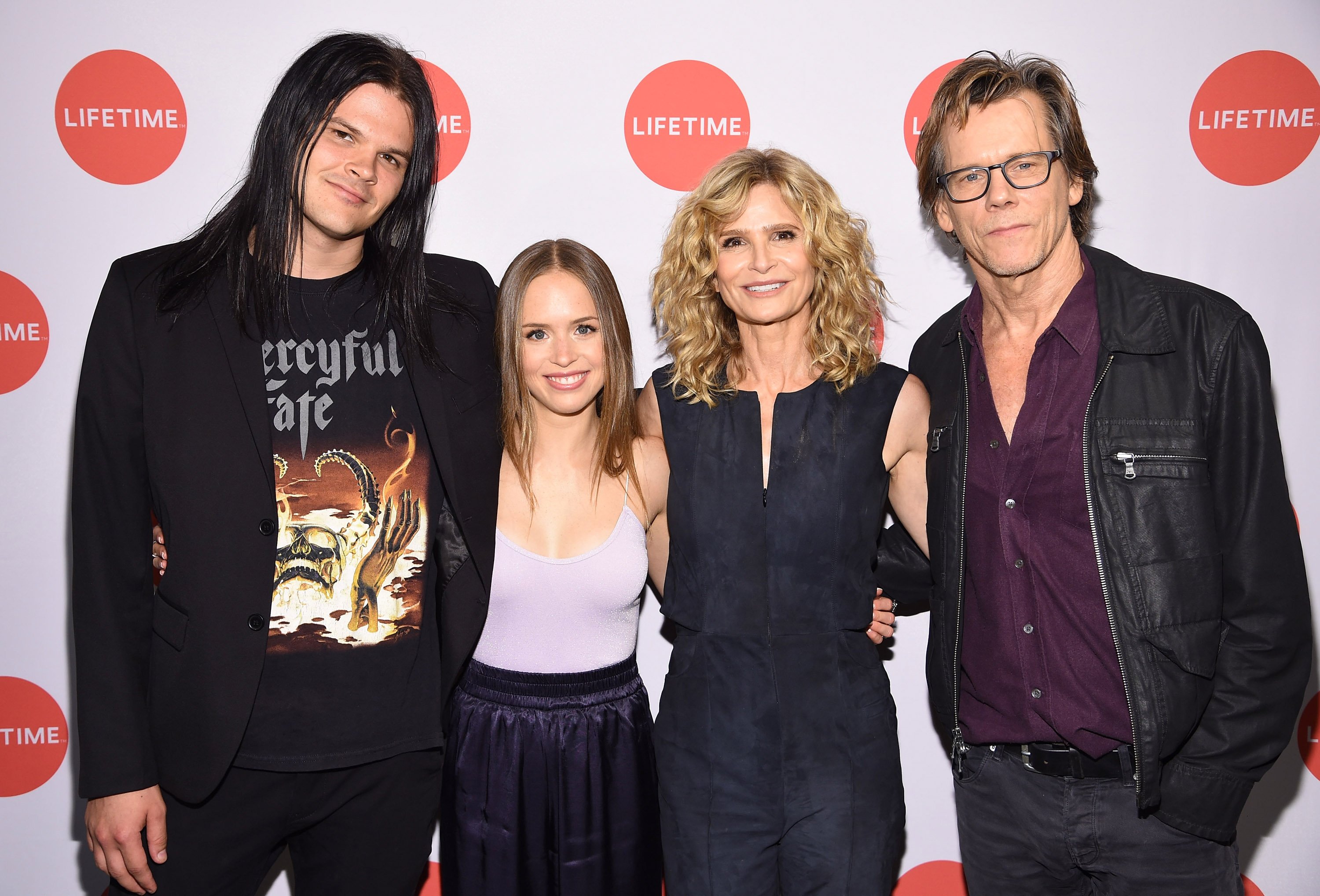 ---
#3 Anthony Michael Hall
Although he started starring in commercials at the early age of seven, it would not be until 1983 that the actor would get his big break in 'National Lampoon's Vacation'. After that, he went on to participate in 'Sixteen Candles', 'The Breakfast Club' and 'Weird Science'.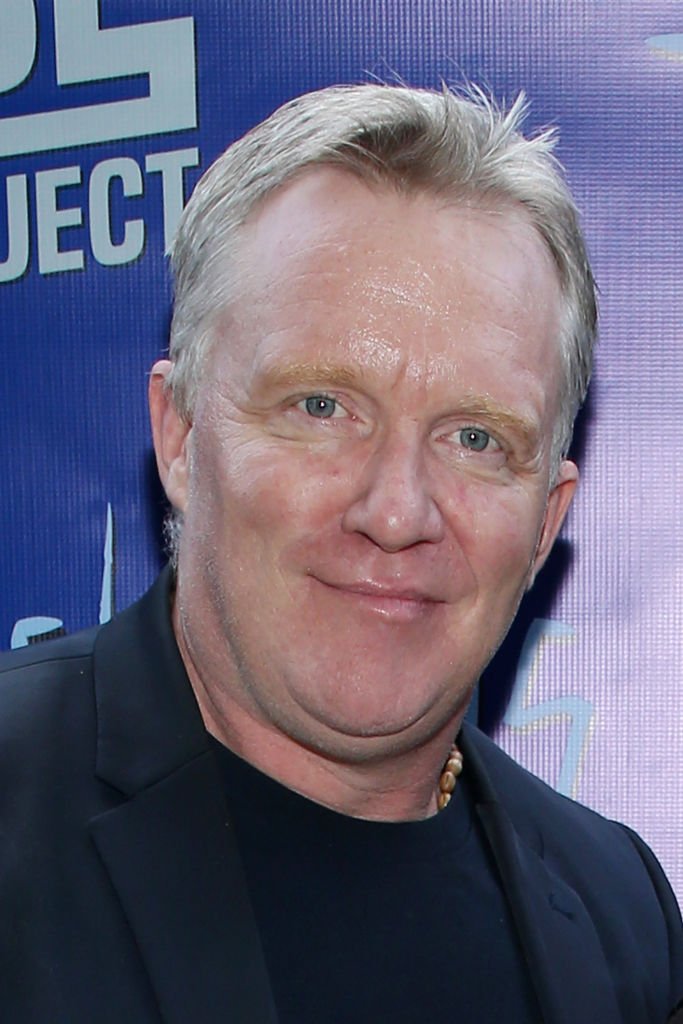 Since then he has grown up a lot and has participated in several films and TV shows. From 2002 to 2007, he had the lead role in the adaptation of Stephen King's novel, 'The Dead Zone', where he was also a producer. He also got another big role recently, in the long-running crime thriller 'The Blacklist'.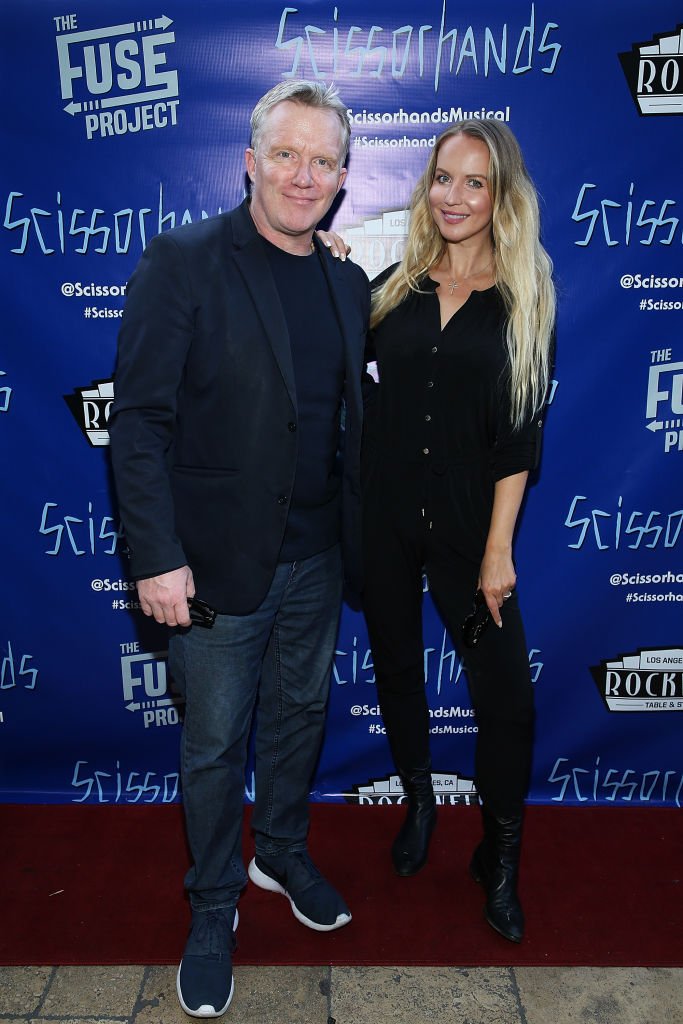 ---
'The Blacklist'
According to ET, the actor has been cast to play Donald Ressler's, portrayed by Diego Klattenhoff, estranged brother, Robby, in 'The Blacklist'. He will be introduced in the finale of the season and will be part of season seven. With a career spanning more than four decades, will this be his big comeback?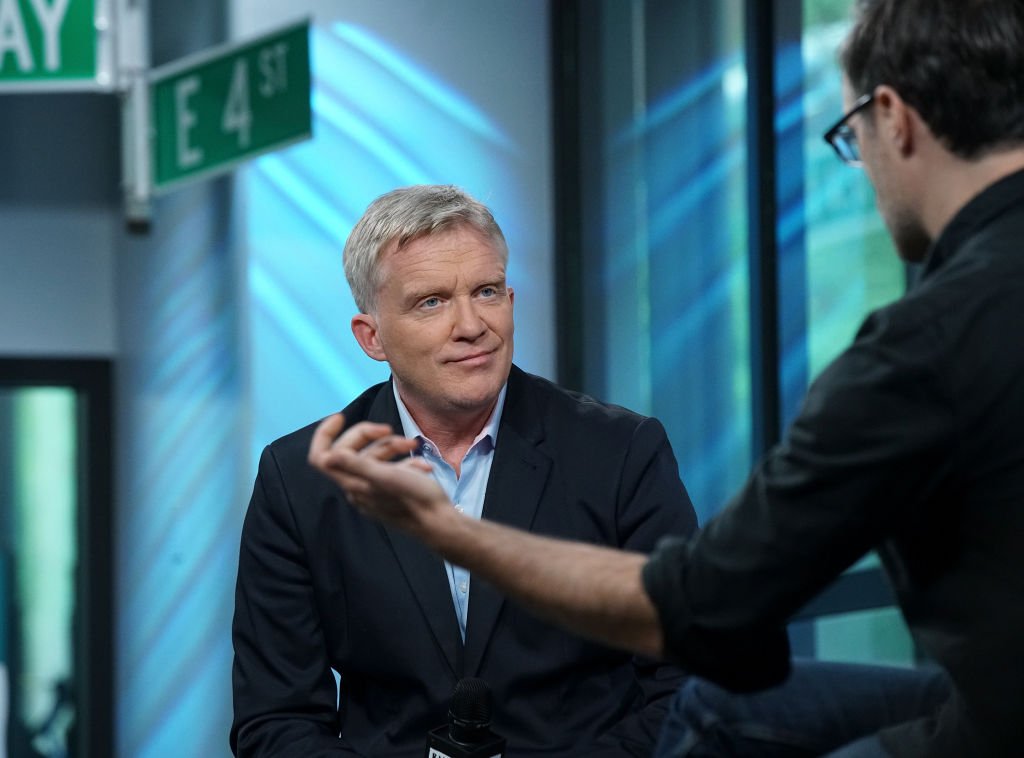 ---
#4 Ralph Macchio
The actor started off his career at an early age, but it would not be until 1984 that he would become a big star with his lead role in 'The Karate Kid' film series. It was not only popular among kids, but also among the adult crowd. Everyone still remembers the Karate Kid, so what has he been up to?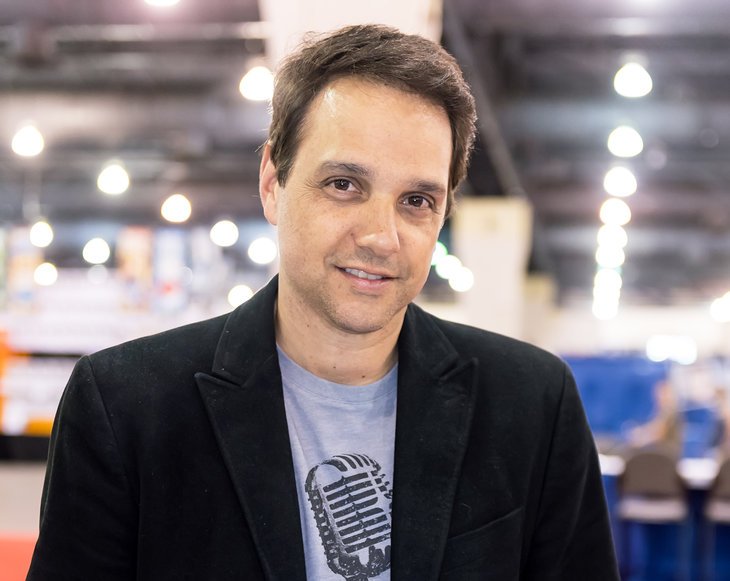 Since then the actor had a few recurring roles in TV series such as 'Ugly Betty' and 'The Deuce'. He has also participated in quite a few films such as 'My Cousin Vinny', 'A Good Night to Die', and 'Hitchcock'. However, it would appear that he was forever cast as the Karate Kid.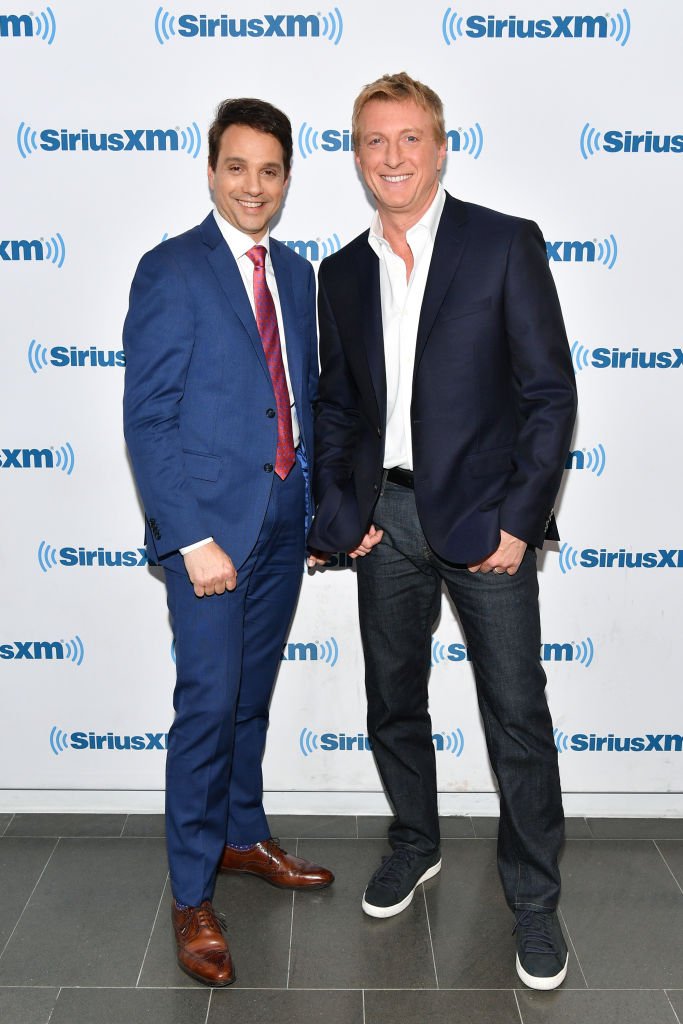 ---
'Cobra Kai'
In 2018, YouTube premium released a series of its own titled 'Cobra Kai', which is essentially the continuation of 'The Karate Kid' film series. Macchio, of course, was cast as the lead role and has been playing it ever since.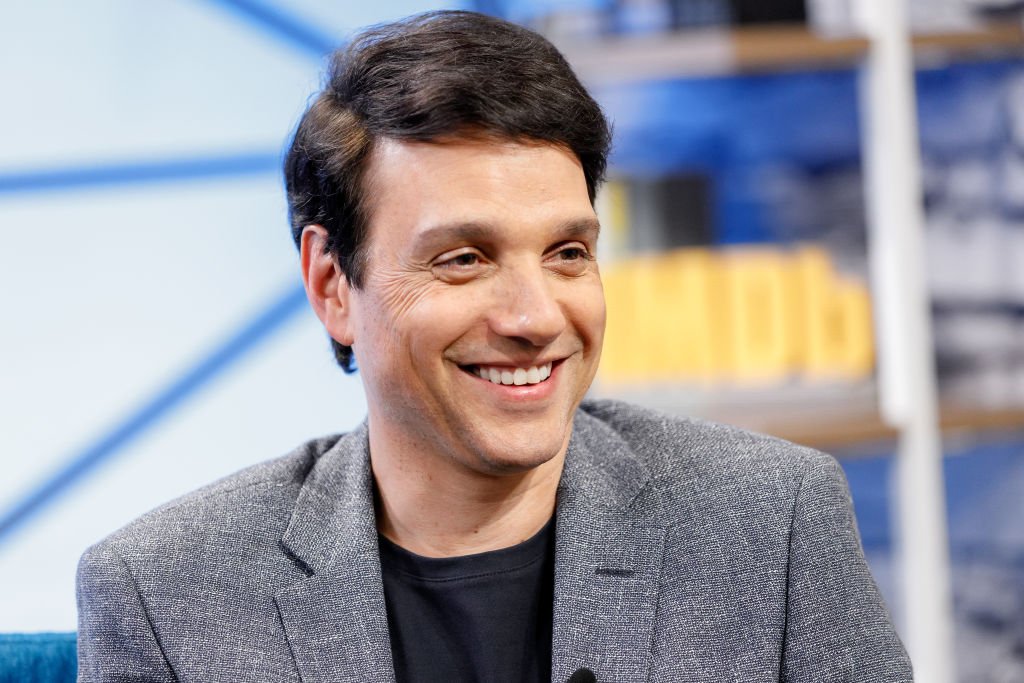 ---
#5 Johnny Depp
Nowadays we look at Johnny Depp and all we see is the 'Pirates of the Caribbean', but he started out his career long before the eyeliner came into the scene. Depp never planned on becoming an actor, until he met actor Nicolas Cage who encouraged him to pursue a career in acting.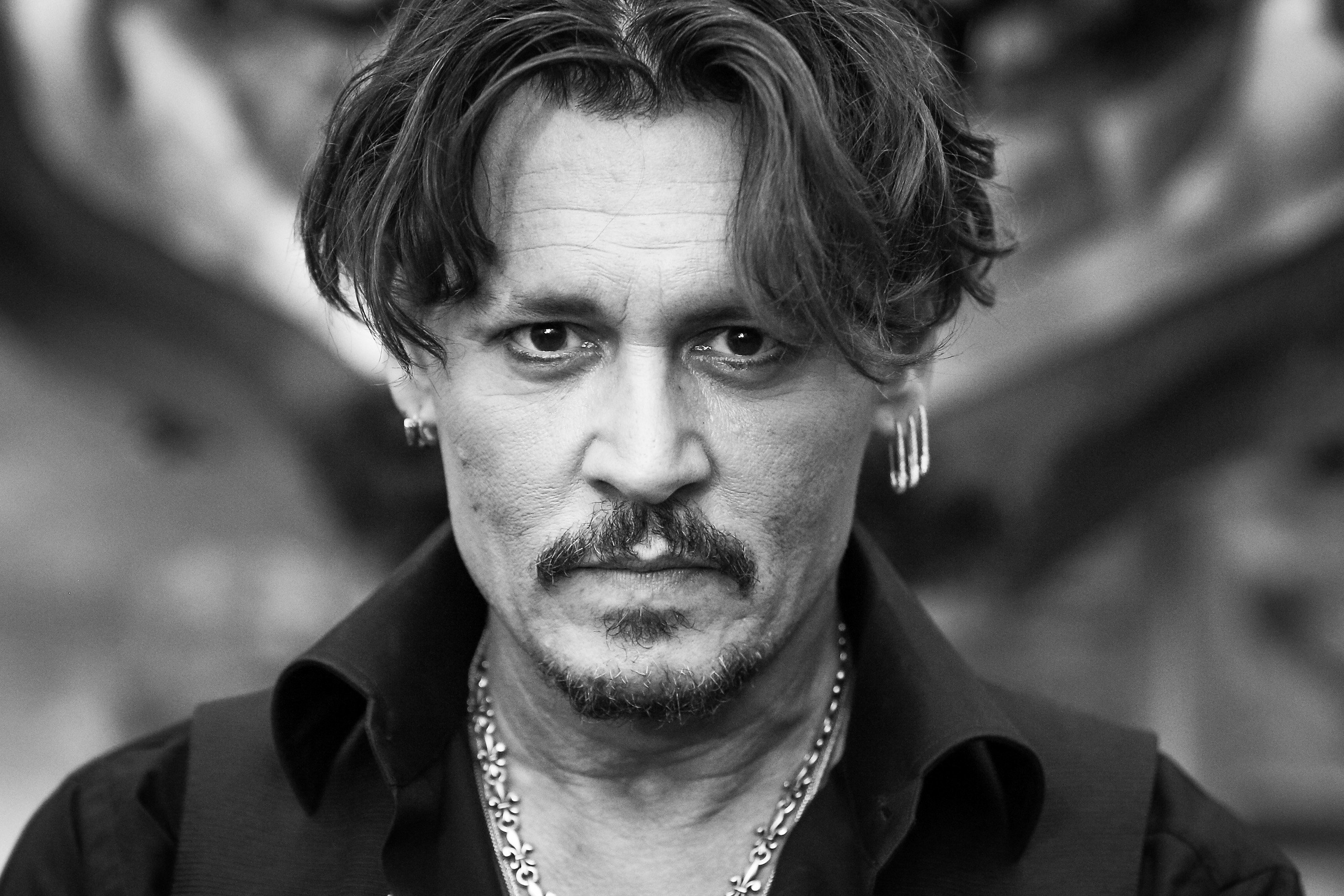 He first came into our radar in 1984, with the memorable horror film 'A Nightmare on Elm Street', and became an instant success. He has not stopped since and has won quite a few awards, including a Golden Globe and 14 People's Choice Awards.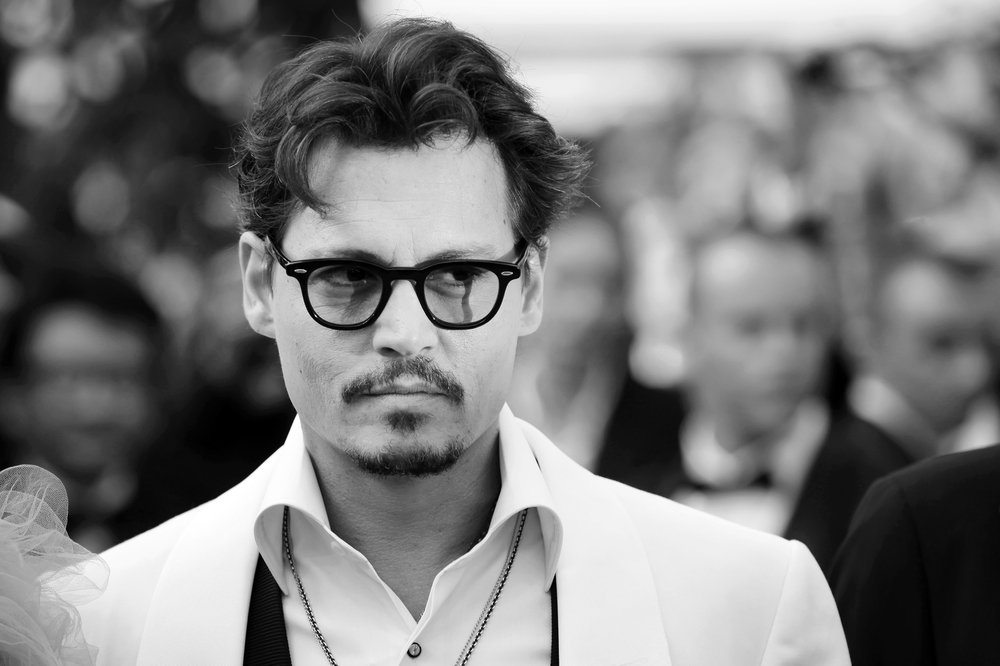 ---
The Painter
Depp is no only an actor, but also a producer and a musician. More recently, we have come to discover that he is also a painter, having shared his latest work of art, which, due to continuous procrastination, took him 14 years to finish. During these hard times, he finally had the time to finish it, and it looks amazing!
---
#6 Matthew Broderick
His late father, James Broderick, was an actor and decided to pass the testimony on to his kid. He first came to our attention with the cold war science fiction film 'WarGames', in 1983, followed by the outstanding success of 'Ferris Bueller's Day Off', for which he was nominated for a Golden Globe, but ultimately surpassed.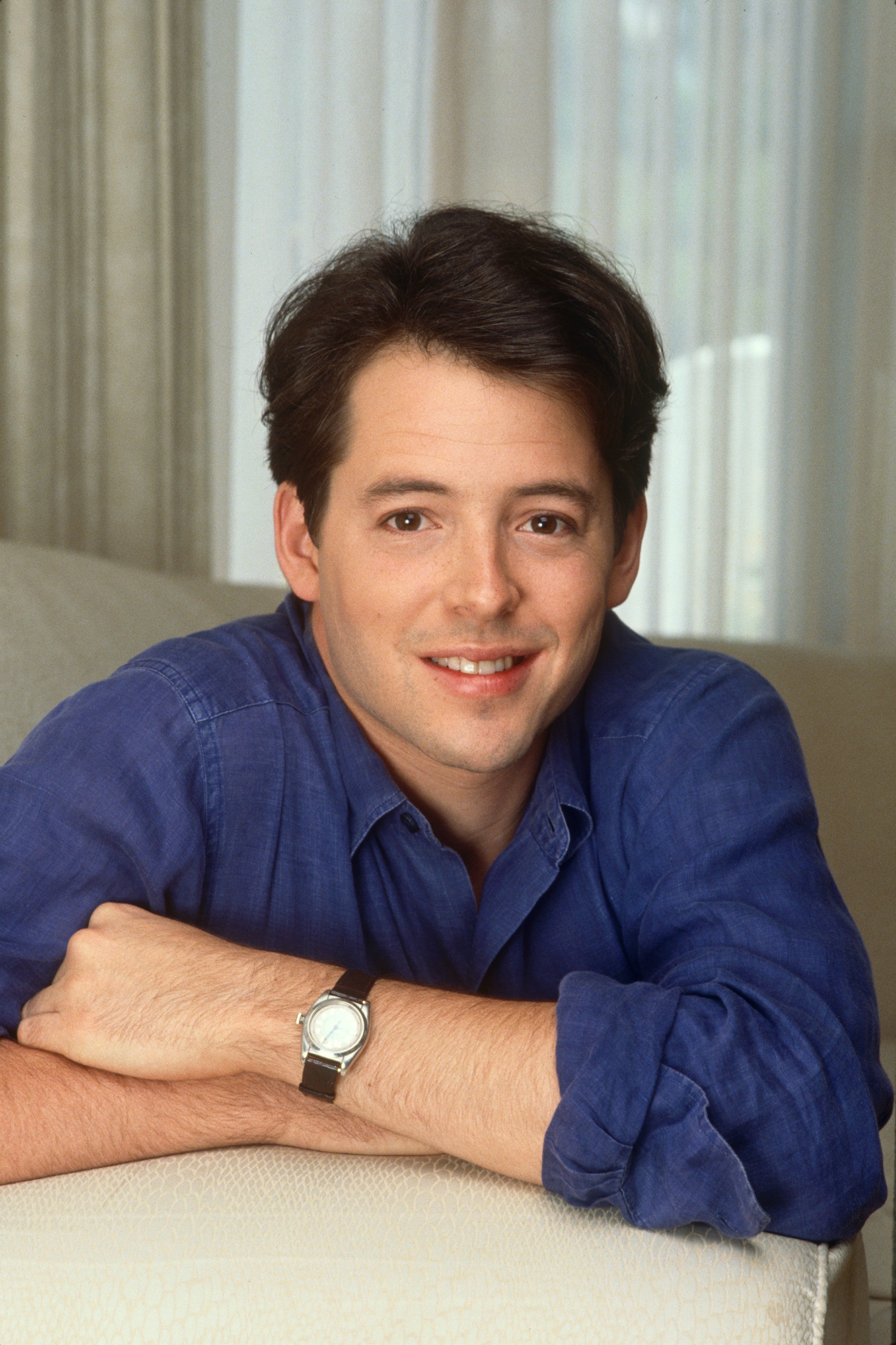 Since then, he has had more than his fair share of success in various films such as 'Election', 'The Last Shot', and 'Love Is Blind'. He has also made appearances in several TV shows, including 'Modern Family', 'Frasier', and 'The Conners'. However, it would appear that the actor is ready to go back to his roots.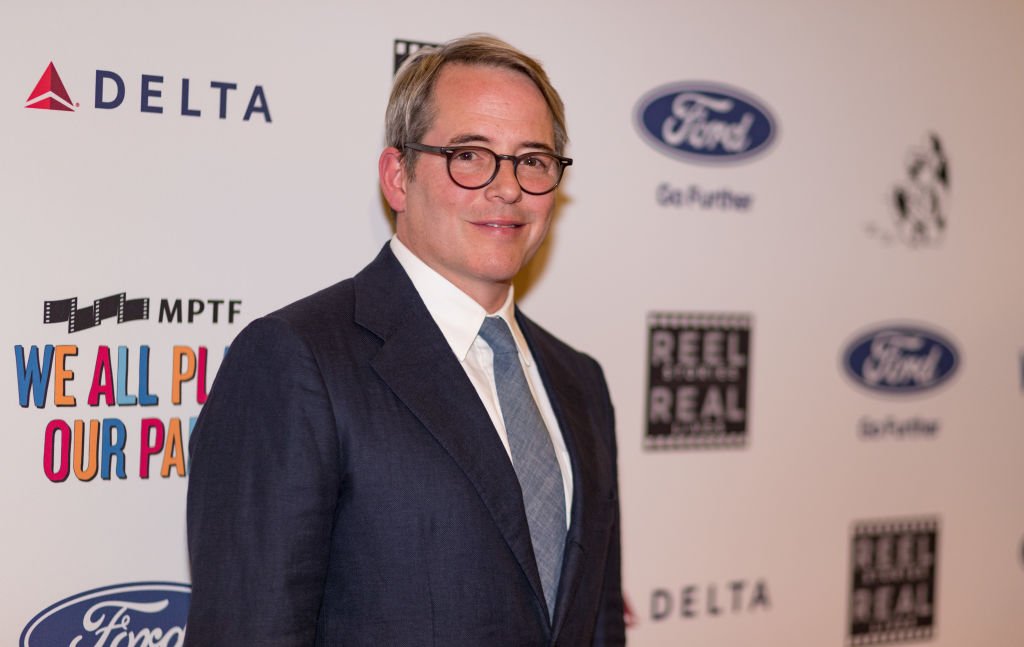 ---
Broadway With His Wife
Since 1997, he has been happily married to actress Sarah Jessica Parker and the two share three children: a son, James, born in 2002, and twin girls, Marion and Tabitha, born in 2009. According to CNN, the pair is ready to go back to Broadway.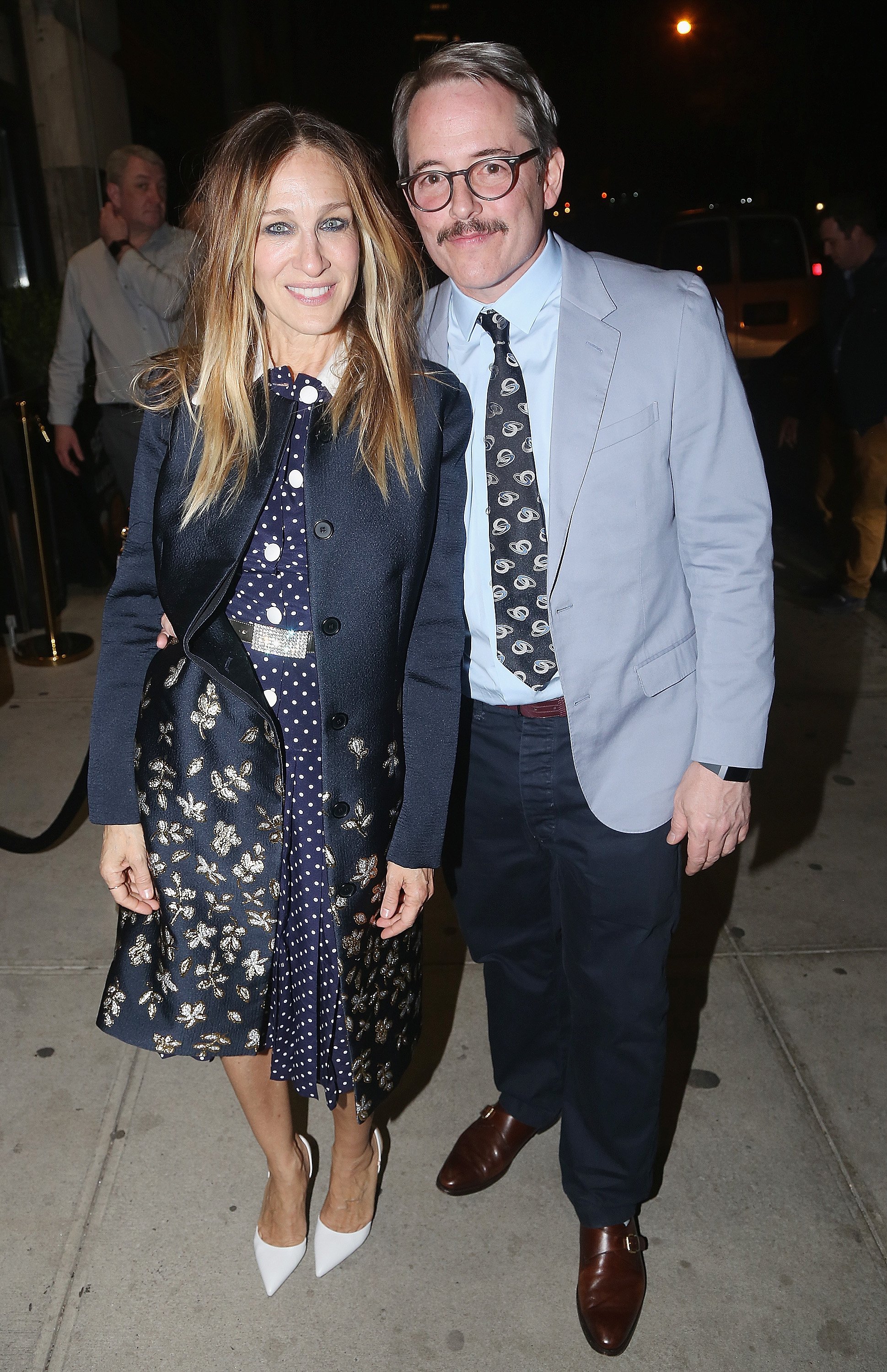 Although the date is still unknown, the couple is set to star in the revival of 'Plaza Suite' on Broadway together. They will be one of the three couples to participate in the Neil Simon play. Although they briefly worked together in 'Sex And The City' back in the day, they have not done it for a long time.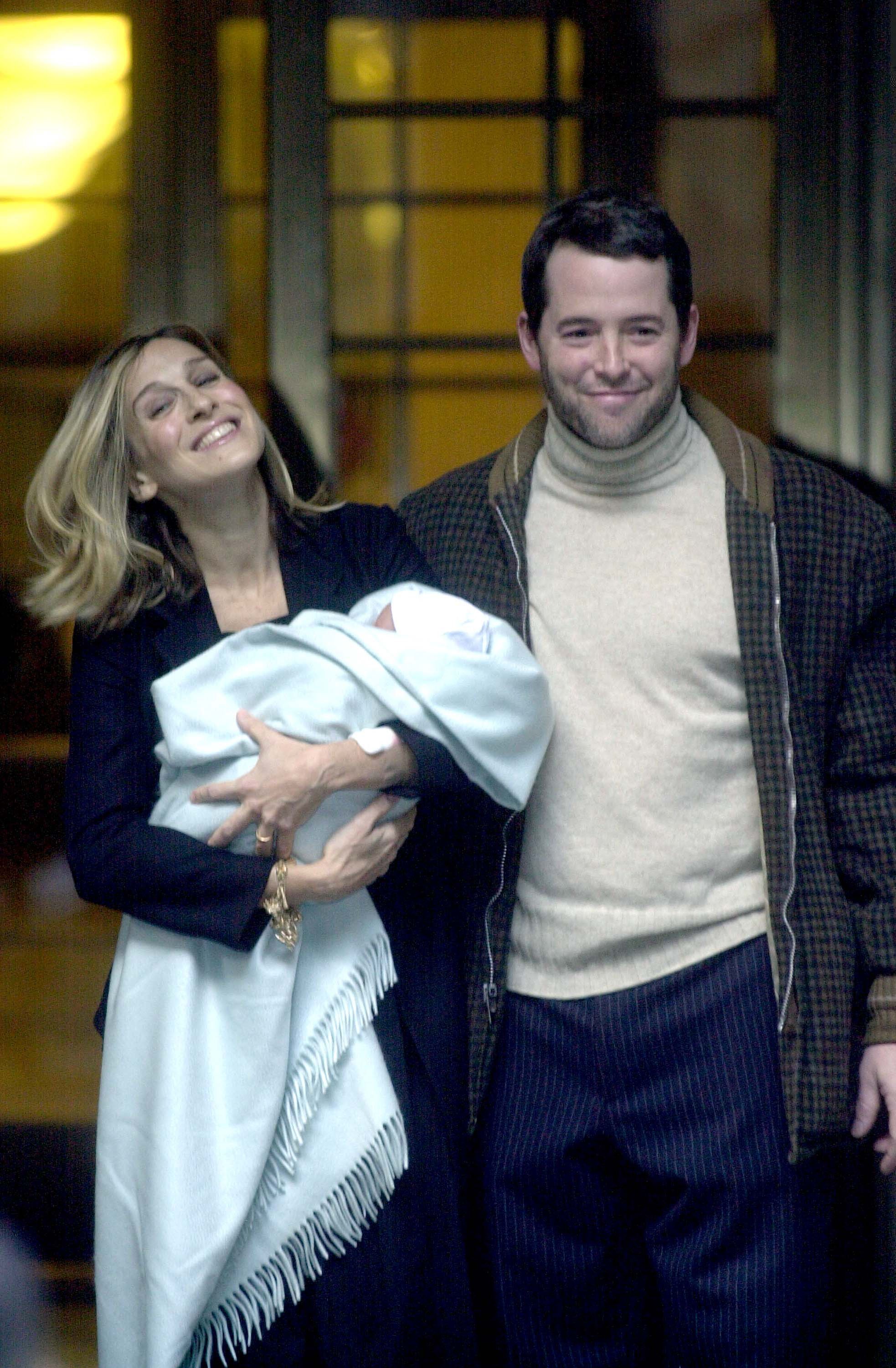 The actress stated that the couple is happy to have their separate working lives since they already have a personal life together and have built their own family. It will also be complicated given that the couple has three children at home that need to be taken care of, but we are sure they will manage!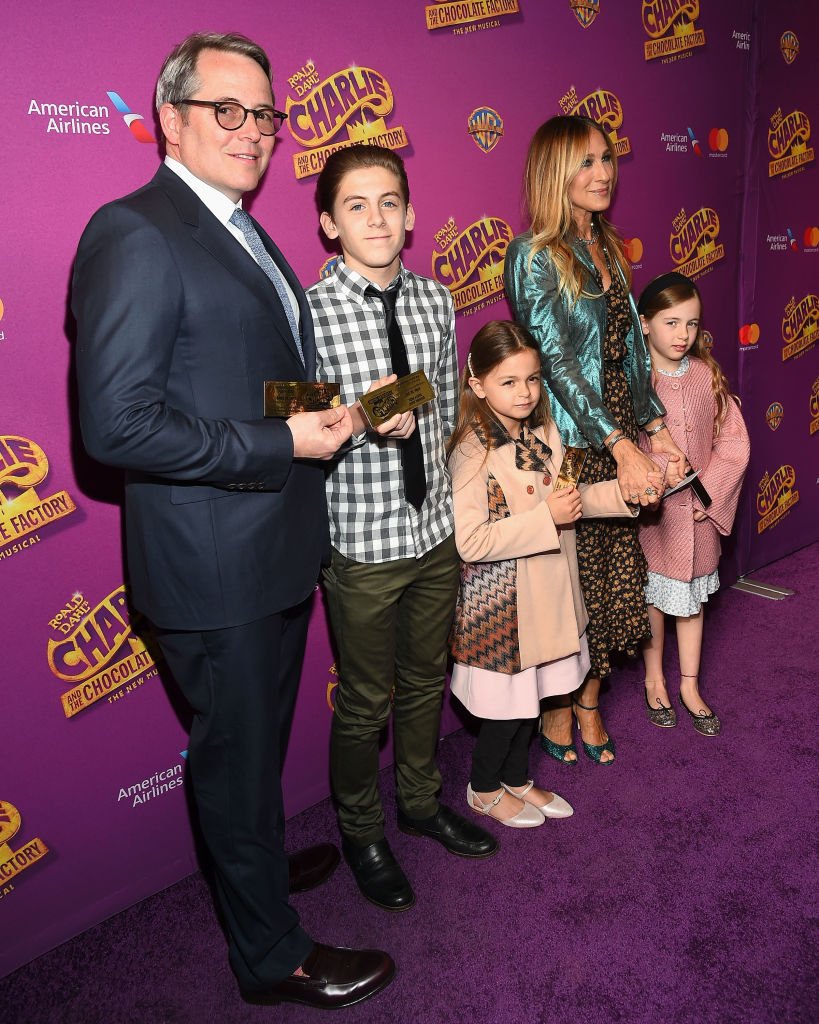 ---
#7 Christian Slater
At the early age of 7, the actor was already appearing in the well-known soap opera 'The Edge of Night', but it would not be until 1985 that he would become the big star we know nowadays, with his role of Binx Davey in 'The Legend of Billie Jean'. Later on, in 1988, he portrayed "J.D" in the satire 'Heathers'.
---
Four-Decade-Long Career
There has not been one year since in which the actor has not made an appearance in a film, whether it is a smaller role or a lead role, he has not stopped. His latest work, however, has been the greatest success of his career, as Mr. Robot in the TV series 'Mr. Robot' - where is not only an actor but also a producer.
For his performance on the show, which lasted from 2015 to 2019, the actor was nominated for seven awards and won four of them, including a Golden Globe and a Satellite Award. Furthermore, he is also a big supporter of various charities, such as Global Green, Century Leaders, and Whatever It Takes.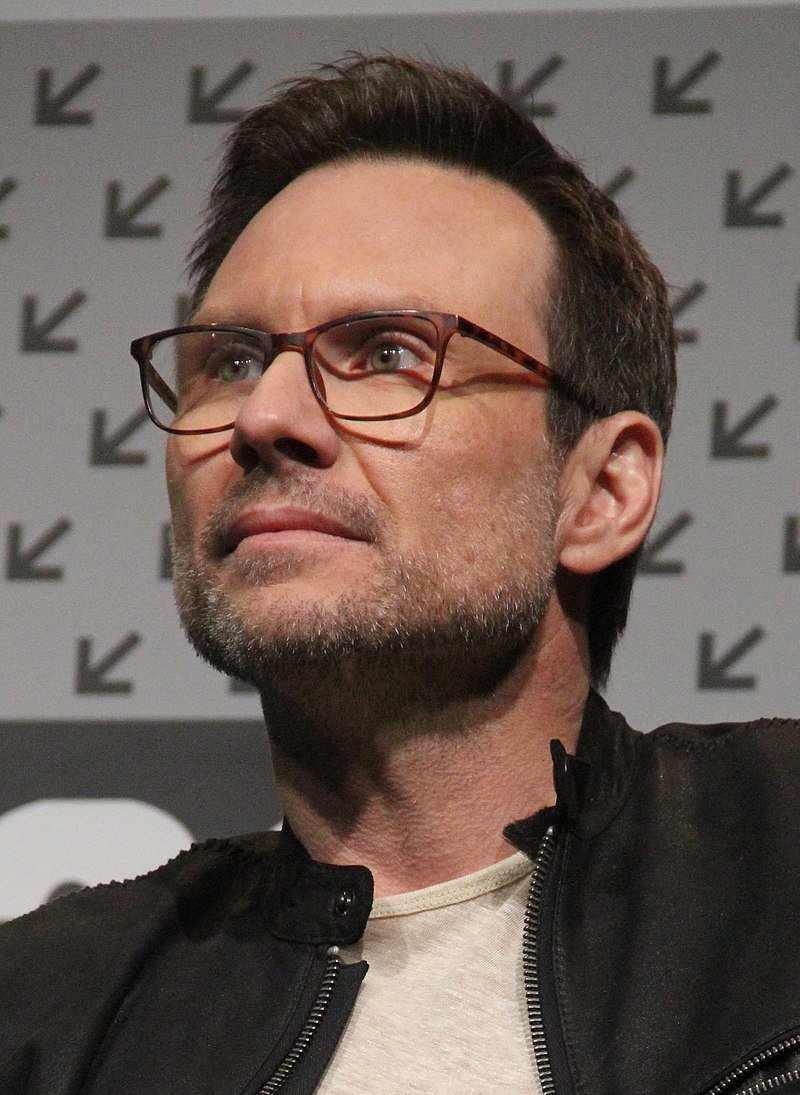 ---
#8 Matt Dillon
After starting his career in 1979, his career took off after he starred in the teen comedies 'My Bodyguard' and 'Little Darlings', as well as 'The Outsiders'. In an interview with Times Union, the actor stated that he learned the most when working on 'The Outsiders', given that Coppola, the director, was very demanding with the teens.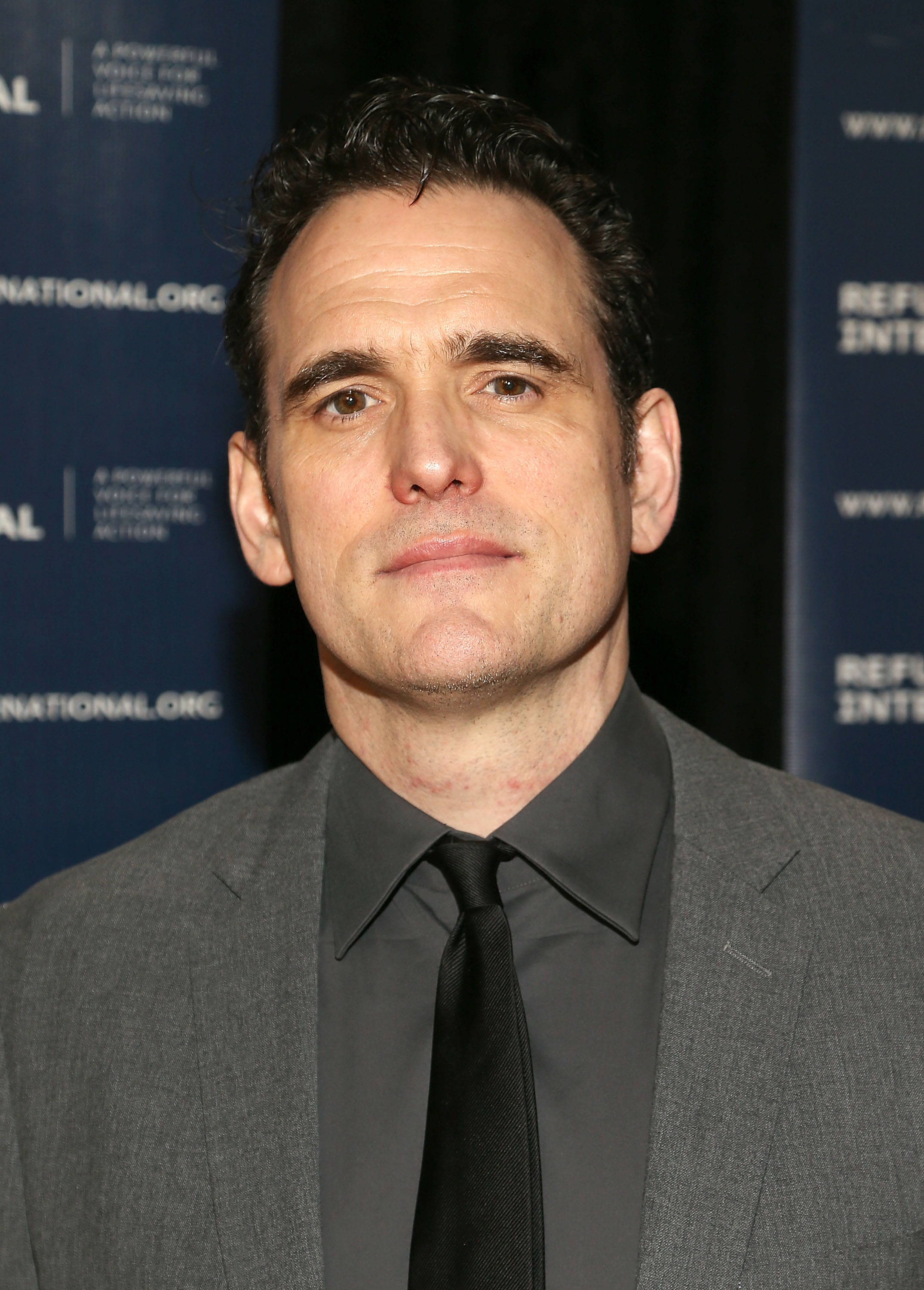 At the early age of 19, he was already living by himself in the Big Apple, where he would be surprised to bump into huge Hollywood stars such as Andy Warhol. It was all very new to him, but we can say that he has adapted fairly well to fame.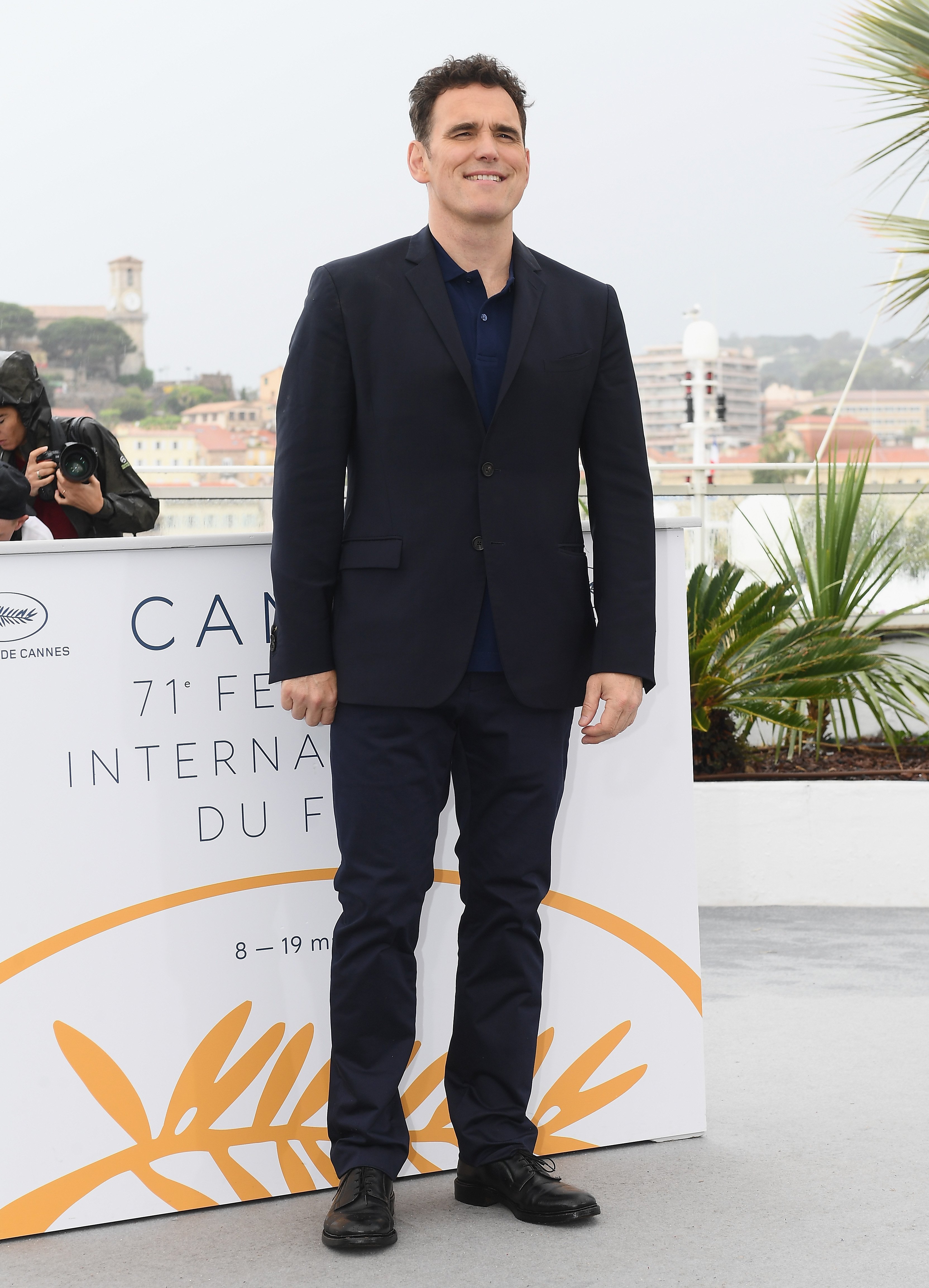 ---
Lifetime Of Awards
Over the course of his career, the actor has accumulated quite a few awards, starting with his first in 1990. He has been nominated for countless awards and has won almost all of them. At the age of 56, the actor does not seem to be stopping any time soon. We cannot wait to see what the future reserves!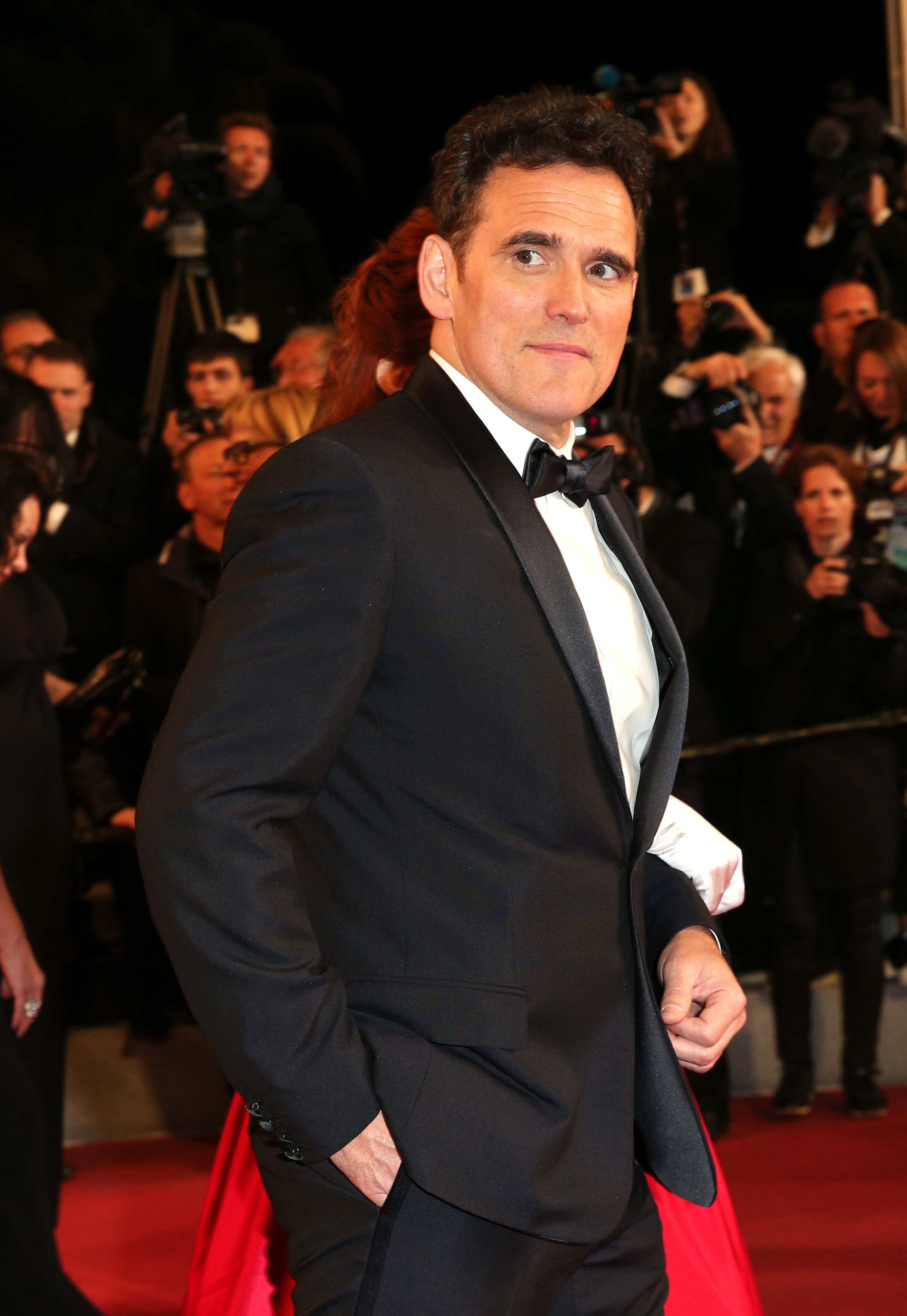 ---
#9 Corey Feldman
Feldman began his acting career at the early age of three in a McDonald's commercial. At a later age, he started working on some projects but he only became known after participating in the blockbuster films 'Gremlins', 'Stand By Me', and 'The Goonies'.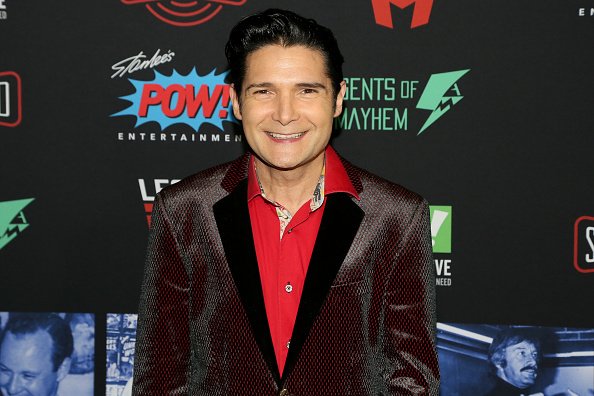 Nowadays, he has established himself in the entertainment industry not only as an actor, as well as a voice actor, an author, and a singer. So far, he has released five albums, with his latest being 'Angelic 2 the Core' in 2016. He has also released his own autobiography, 'Coreyography: A Memoir', in 2013.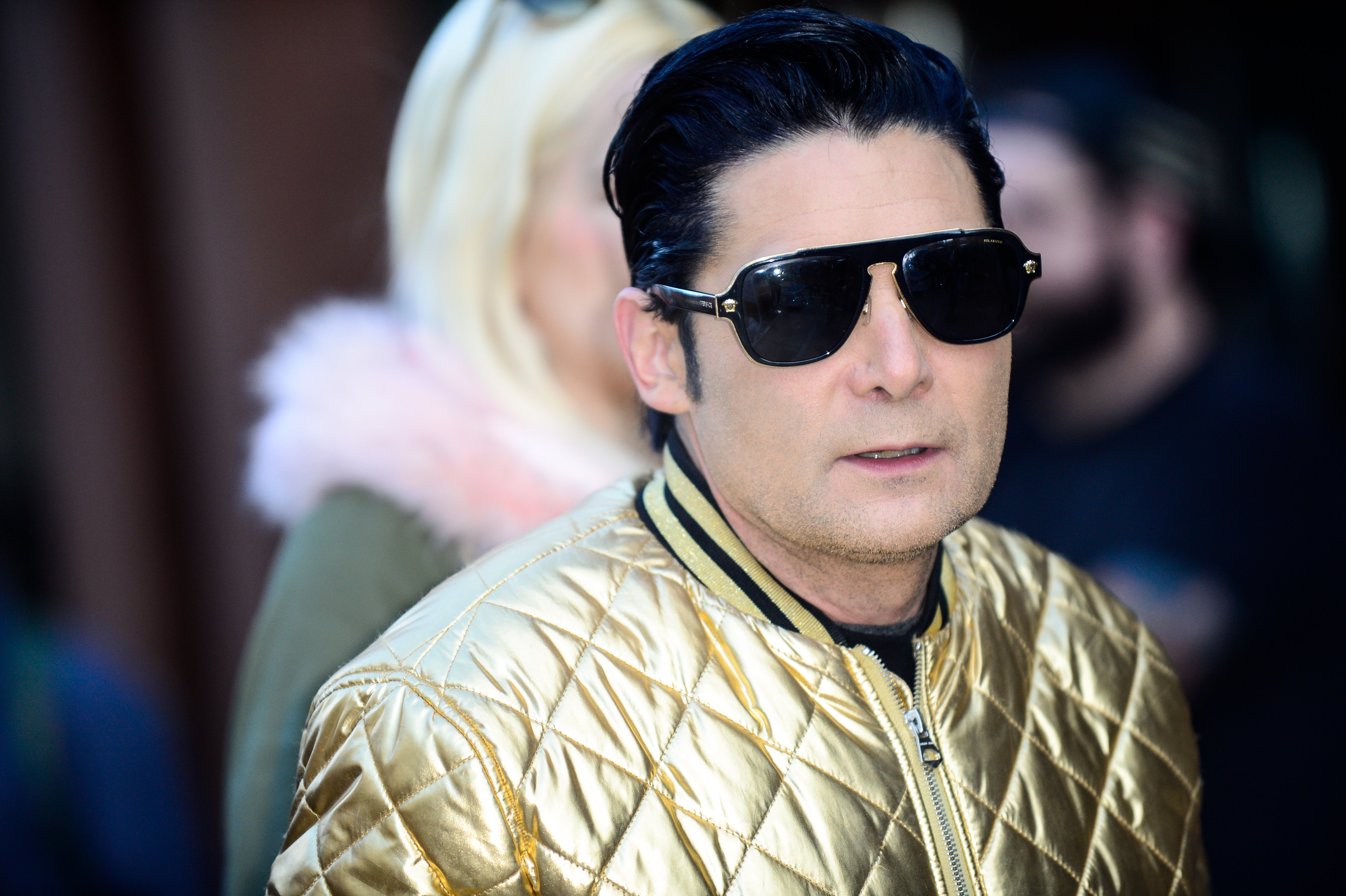 ---
#10 Andrew McCarthy
Also a member of the Brat Pack, McCarthy made his big debut in films such as 'St Elmo's Fire', 'Pretty in Pink', and 'Less Than Zero'. He has turned himself into a professional in his craft and is now also a director. He has been working behind-the-scenes on great shows such as 'Orange Is the New Black', 'The Blacklist', and 'Grace and Frankie'.
He has also gotten deep with his writing and is currently an award-winning travel writer, according to his website, having been an editor for National Geographic Traveler and a writer for The New York Times, The Atlantic, Bon Appetit, and several others. He has also released some books of his own which became best-sellers, such as 'The Longest Way Home'.
---
#11 Sean Astin
Astin first came into the public light with the famous film 'The Goonies', in 1985. However, his biggest role was yet to come in 'The Lord of the Rings' trilogy as Samwise Gamgee. Nowadays he is an actor, a voice actor, and has taken a place behind-the-scenes as a screenwriter, a producer, and a director.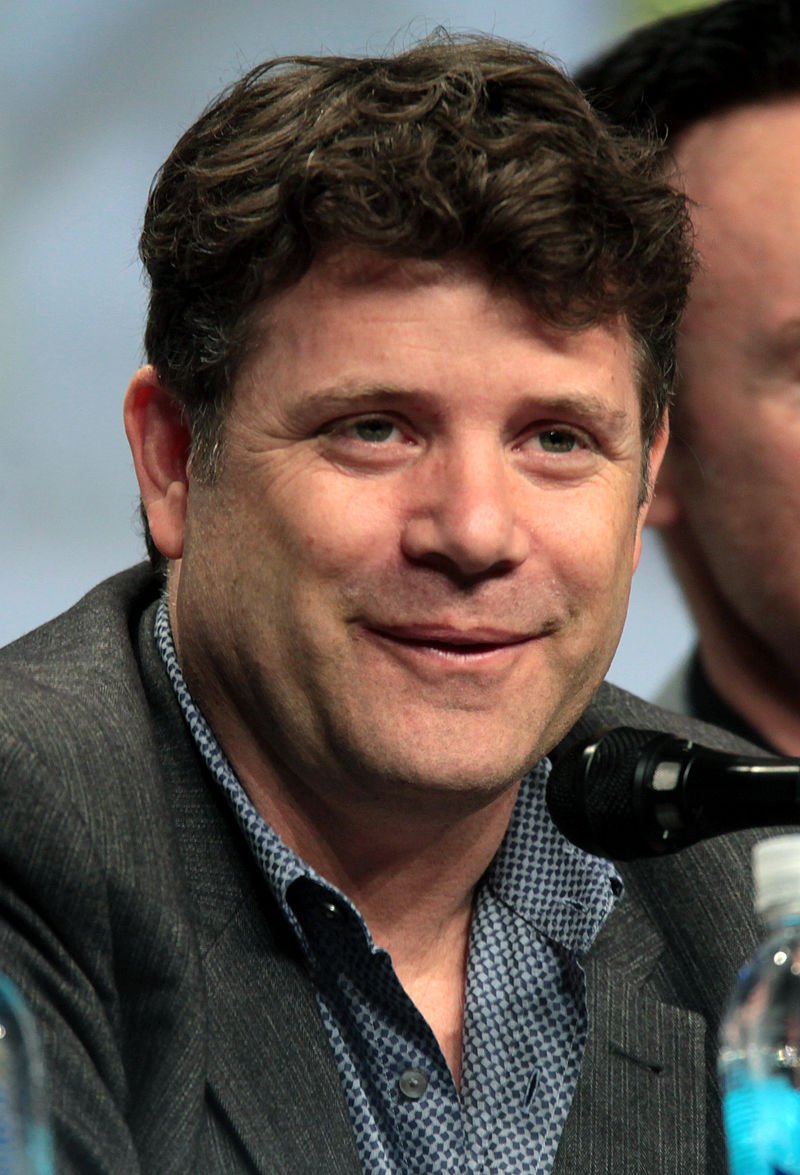 He also has a kind heart and is a philanthropist who supports several non-profit organizations such as Los Angeles Valley College's Patrons Association and Creative Coalition. Since 1992, the actor has been happily married to Christine Harrell and the two share three daughters: Alexandra, born in 1996, Elizabeth, born in 2002, and Isabella, born in 2005. What a full house!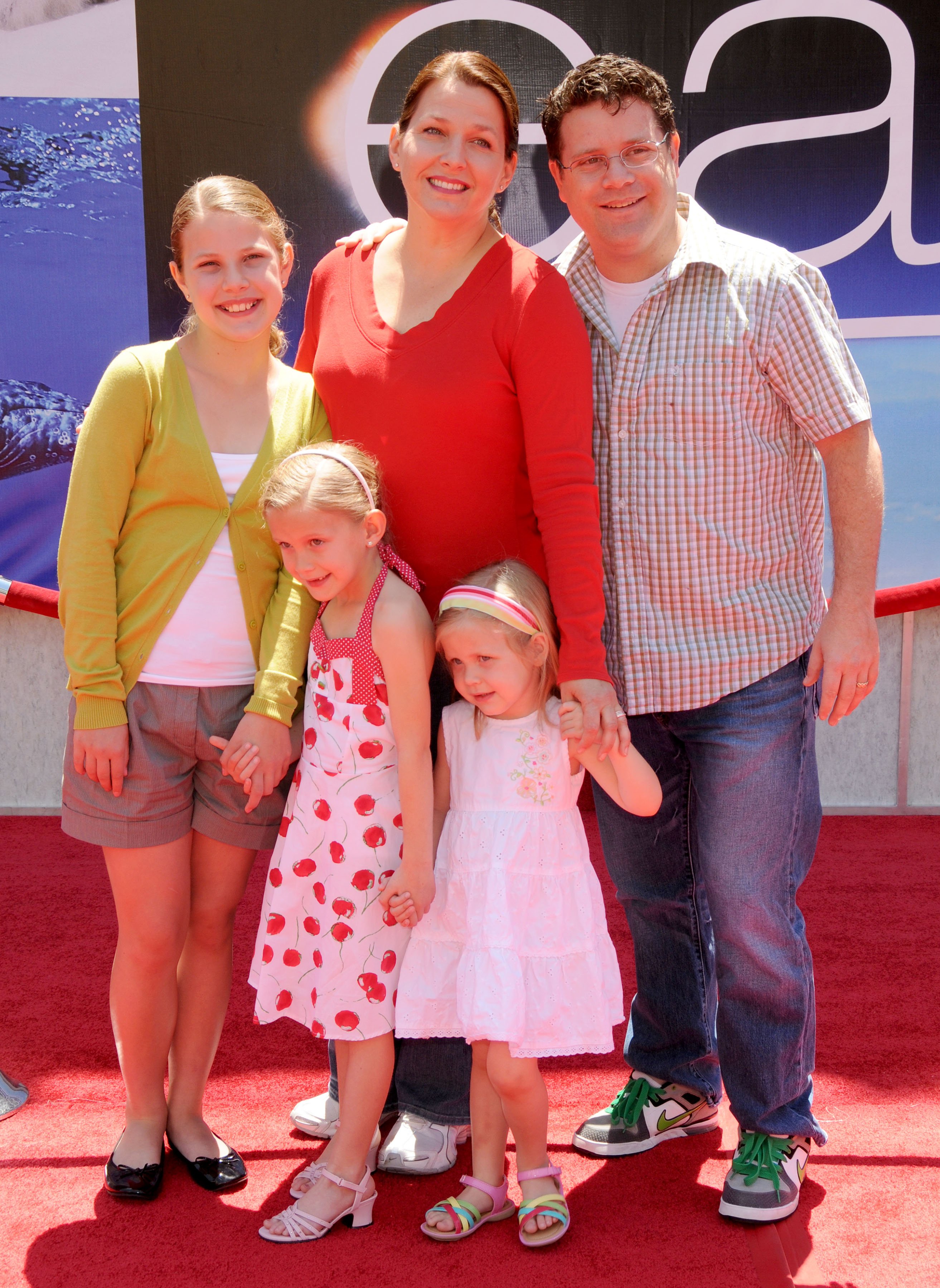 ---
#12 Judd Nelson
Unlike most actors, he was not always in love with the idea of being an actor. He started off his life studying philosophy at Haverford College. However, a friend of his obliged him to audition for a role, which he won, and his love for acting began growing.
He got his big breakthrough in 1985, with the films 'The Breakfast Club' and 'St. Elmo's Fire'. Sadly, since then, although he has participated in more movies than one can count, the actor has not had any other big roles that stand out. He is still young, we are sure he will get another chance once more!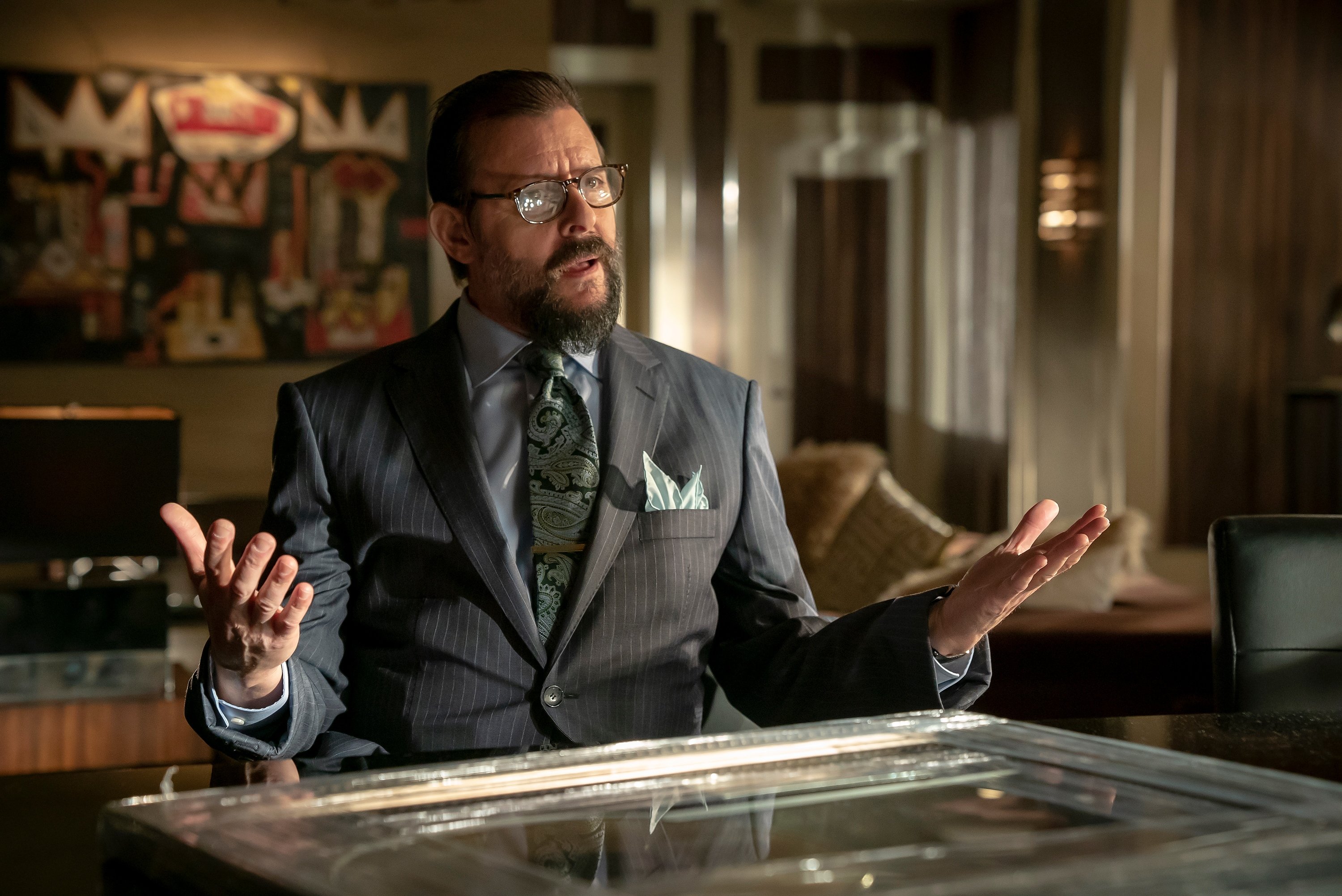 ---
#13 C. Thomas Howell
In the mid-80s, he was one of the most promising teen actors of the time. He had his big debut with the acclaimed film 'The Outsiders' and the forever-remembered 'E.T.'. In a recent interview with Broadway World, he explained that because his father is also an actor and has the exact same name, he opted to leave his first name behind.
The actor also revealed that he would start filming the film 'Express' at the end of this month, alongside Harry Treadway. Howell has also become a director, although he admits that it is quite a hard job and is relieved when he is "just" acting. He is also the proud father of three, two boys, Dashiell and Liam, and a girl, Isabelle. 
---
#14 James Spader
Spader had his first big role in the romance-drama 'Endless Love', in 1981. He was also part of the Brat Pack films, having participated in quite controversial films such as 'Sex, Lies, and Videotape', 'Crash', and 'Secretary'. The actor has already won three Emmys, one for his role in 'The Practice', and the other two for his part in 'Boston Legal'.