'Army Wives' Cast After The Show
From unexpected deployments to affairs, Army Wives had it all. When Tanya Blank published her book "Under the Sabers: The Unwritten Code of Army Wives" in 2006, it gave an honest perspective on the real-life of being a part of a military family. Let's see how the cast is doing since the show's ending in 2013!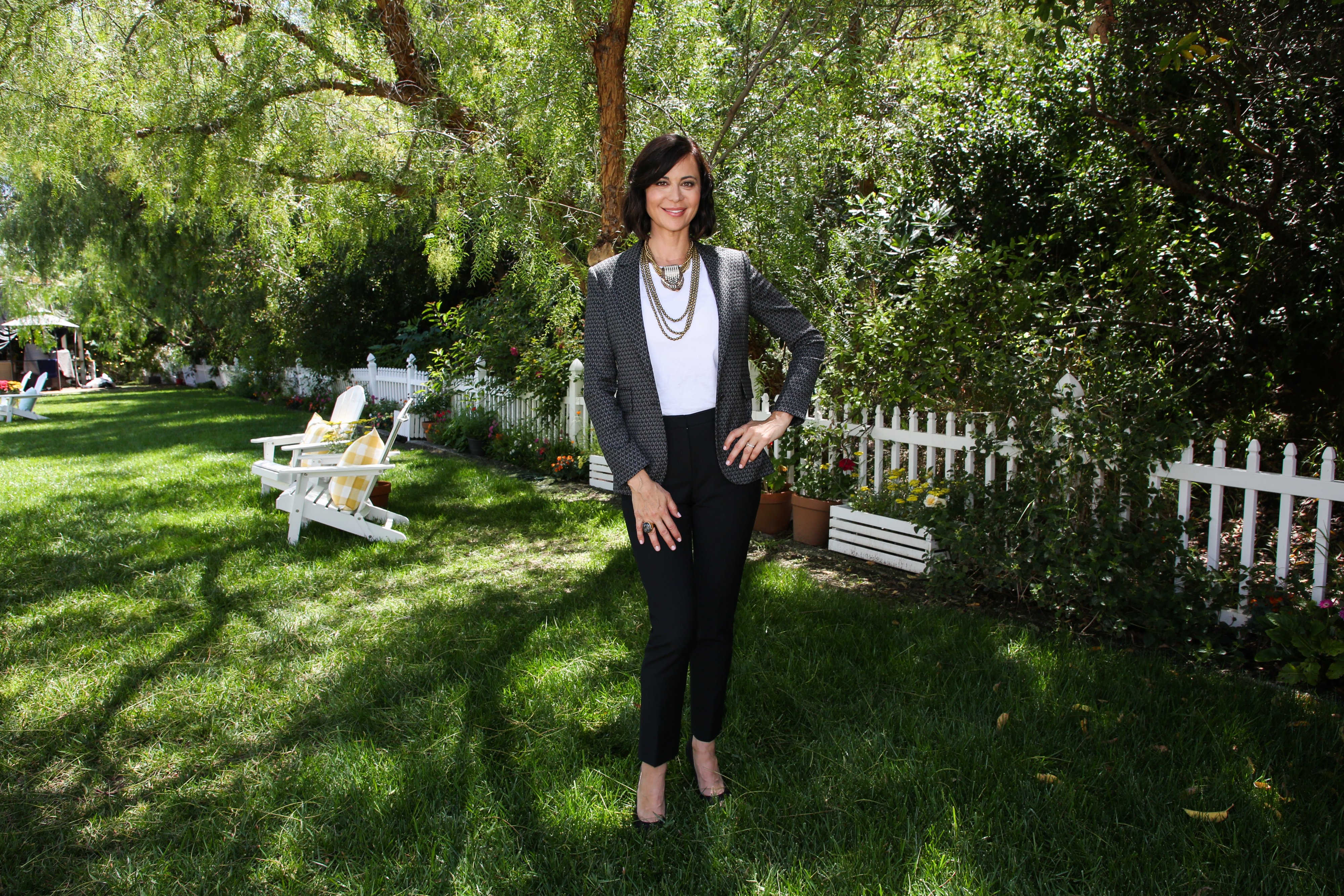 ---
JESSE MCCARTNEY
If you were a big fan of Army Wives or the singer-songwriter, you probably remember when Jesse McCartney had a short stint on the show's 7th season in 2013. He was a soldier named Tim Truman who was deployed to Afghanistan and, to the dismay of all his fans with crushes, had a wife at home.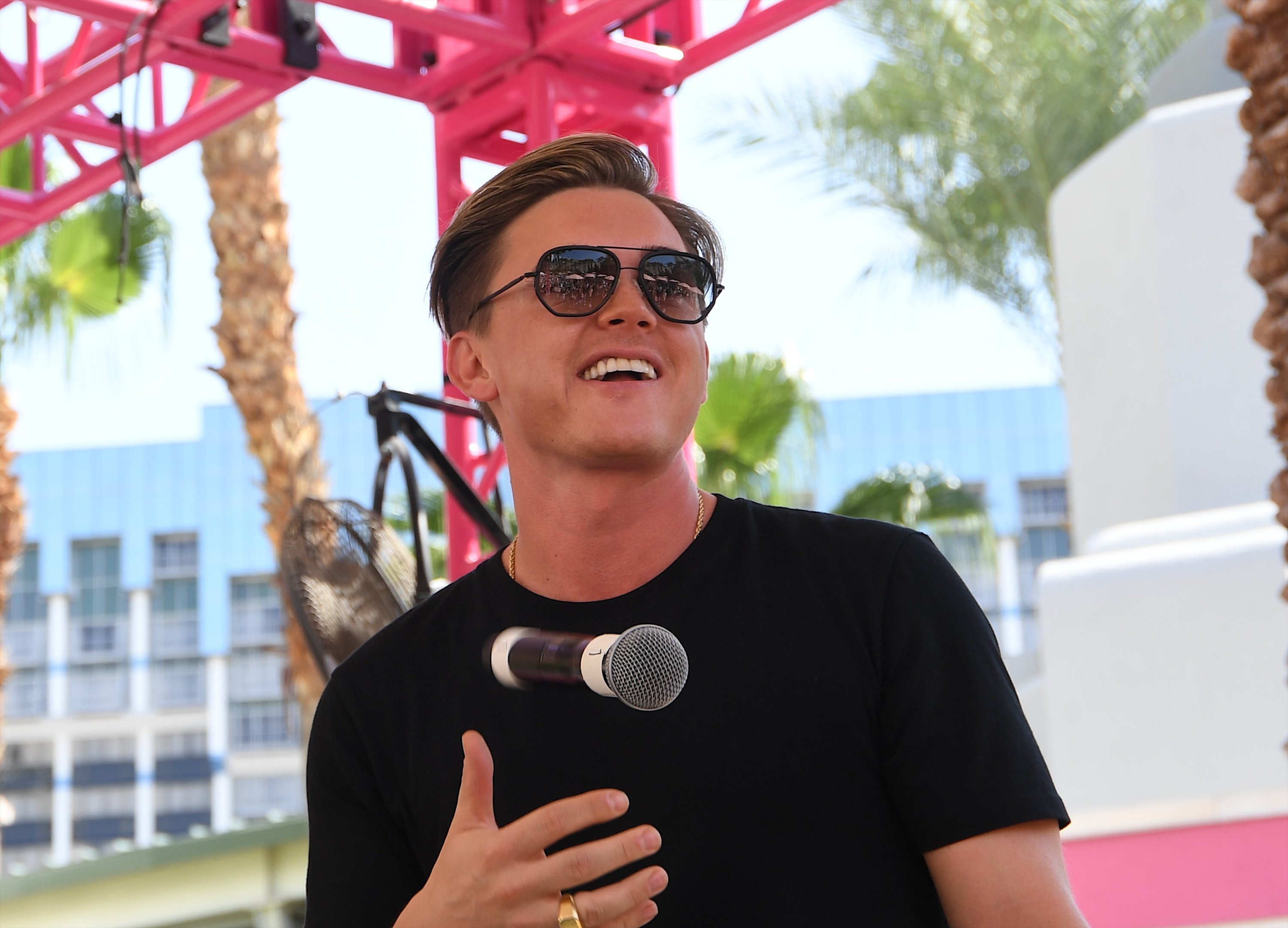 ---
HE'S NOT JUST A SINGER
Throughout most of his acting and singing career, he also worked a lot behind a studio mic as a voice actor. He's was the voice of Theodore in Alvin and the Chipmunks (2007) and the 2011 sequel film Chipwrecked. He's also the voice behind JoJo on Horton Hears a Who! (2008). Since 2005, Roxas/Ventus in the Kingdom Hearts franchise.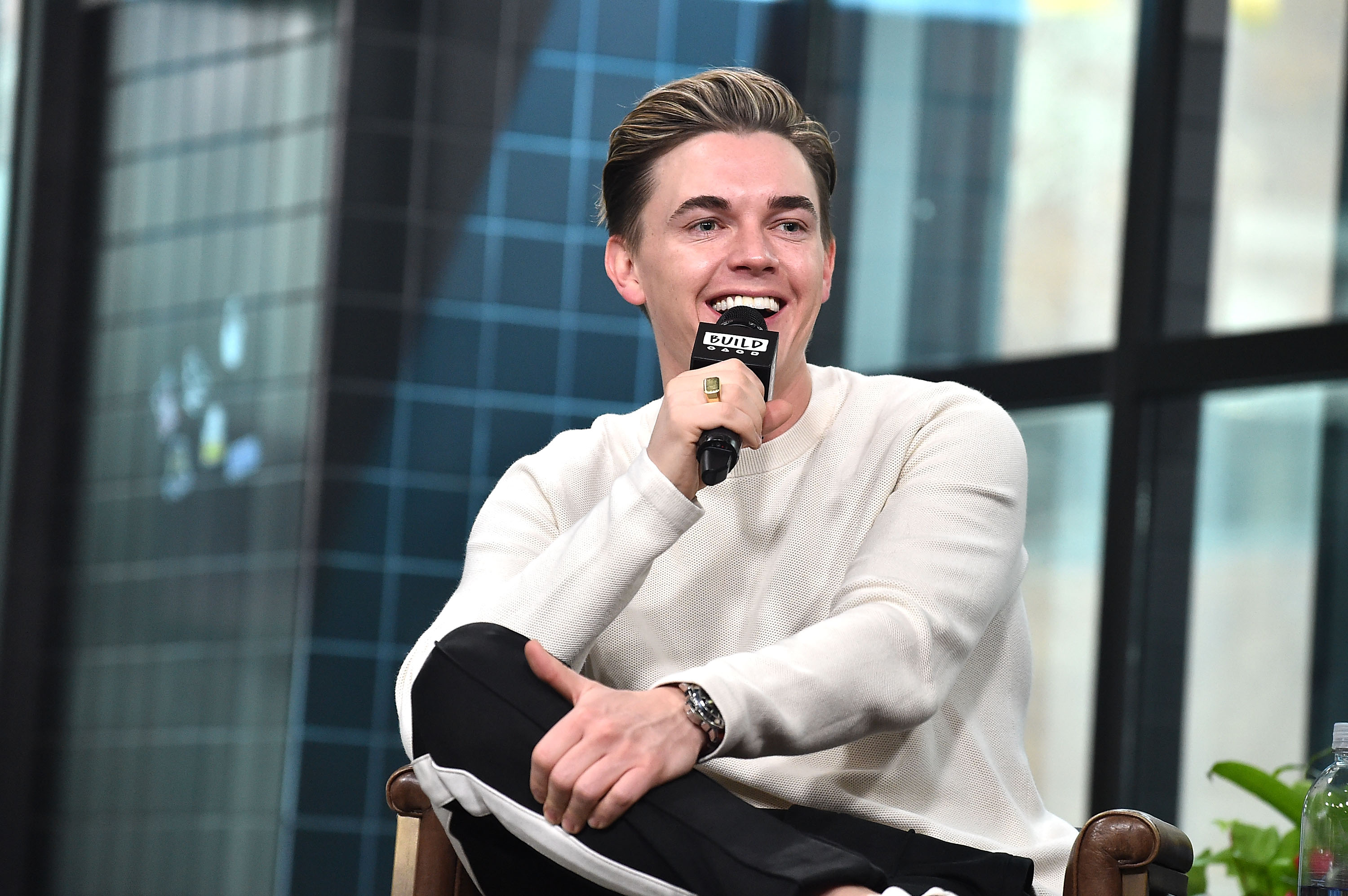 Before his time on Army Wives, he was on 11 episodes of All My Children and 26 episodes of Summerland. He also made guest appearances on Law & Order: Special Victims Unit, CSI: Crime Scene Investigation, and Greek. Most recently, Jesse appeared on The Masked Singer's third season as the "Turtle" and finished as a runner up to Kandi Burruss' "Night Angel".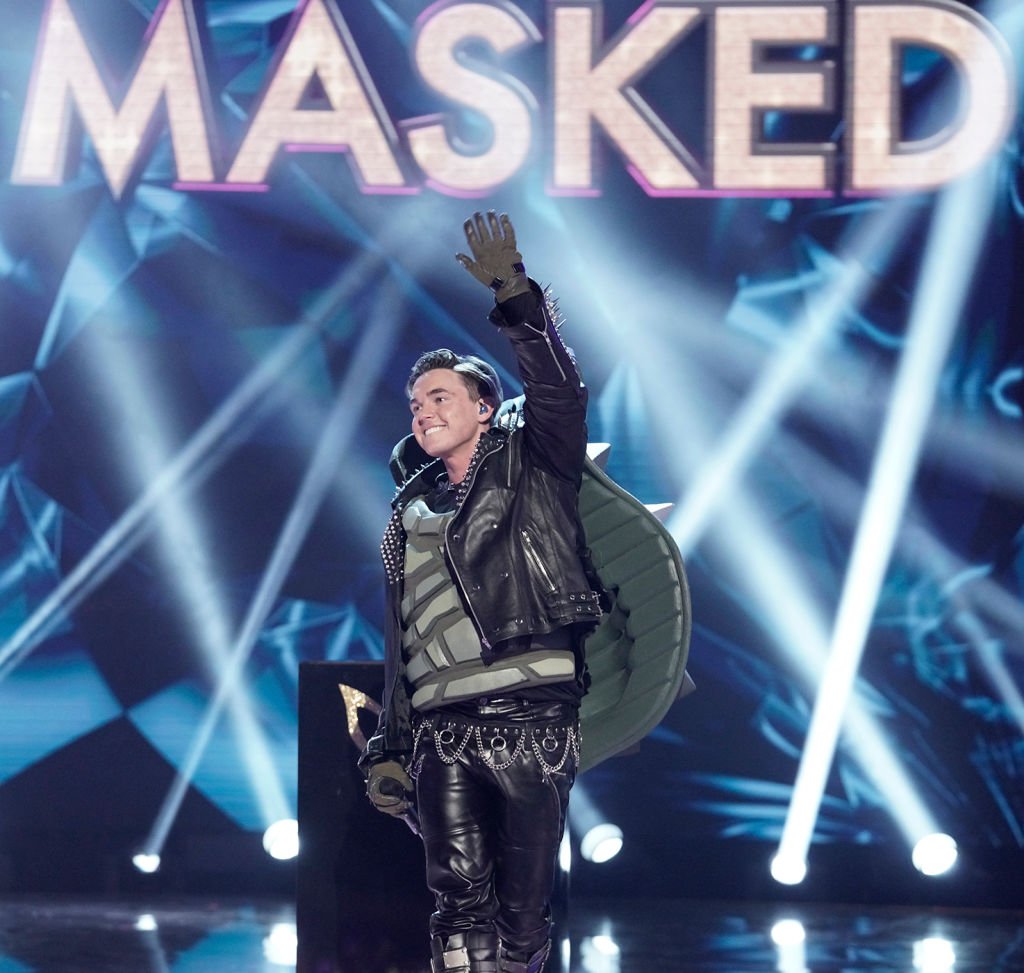 ---
ASHANTI
Ashanti is another singer-songwriter who joined the cast of Army Wives in its 6th season. She starred as Latasha Montclair, the wife of Corporal Quincy Montclair, who is raising three children (two sons and a daughter)  while her husband is on deployment.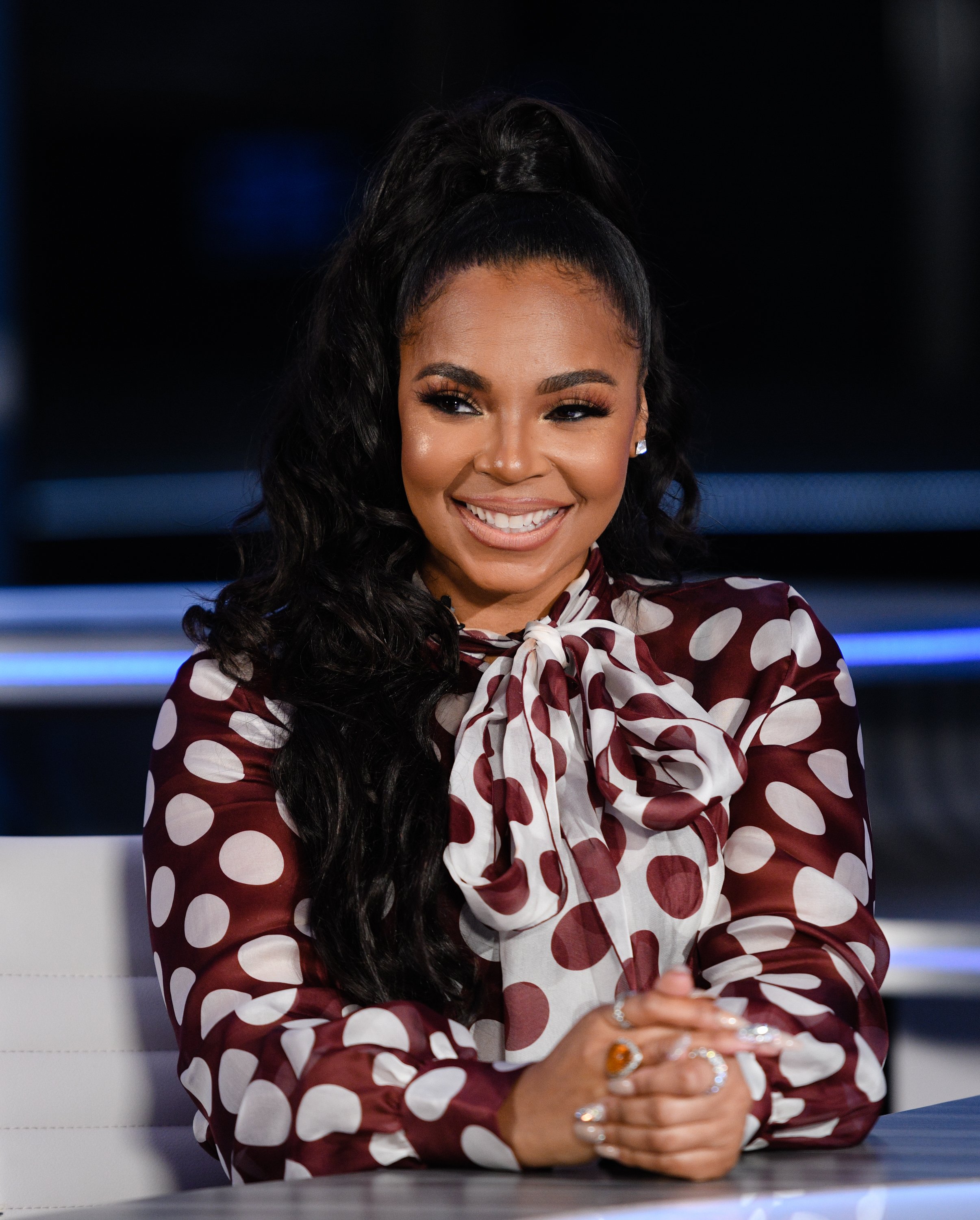 ---
AN INCREDIBLE ACTING AND SINGING CAREER
Ashanti made her first screen appearance in the early 90s: the first in Malcolm X (1992) and the second in Who's the Man? (1993). She appeared on Sabrina the Teenage Witch as herself in the 2002 episode "Call Me Crazy". Most notably, she was on Coach Carter (2005) and fought for (and against!) her boyfriend in John Tucker Must Die (2006).
"What's love got to do... got to do with it?" In 2002, Ashanti was featured on "What's Luv?" by Fat Joe and "Always on Time" by Ja Rule and it was just the start of her incredible career. In 2003, she won the Grammy for her self-titled album. She recently released two singles, including "The Road" with the King of Soca, Machel Montano.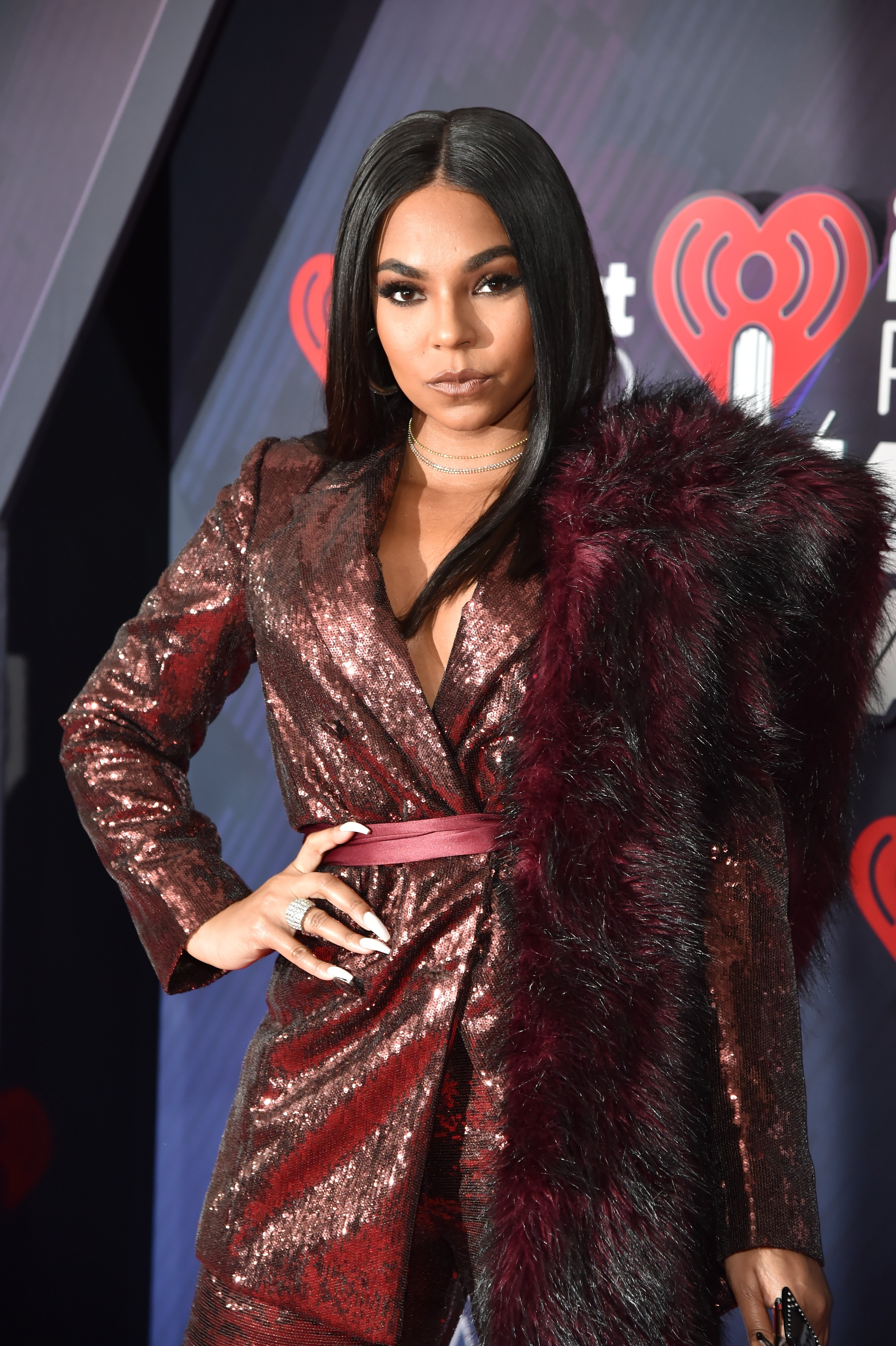 ---
CATHERINE BELL
Denise Sherwood is married to Colonel Frank Sherwood and at the start of the show, they have a 17-year-old son named Jeremy. She played a leading character of the show for all 7 seasons. You might also recognize her in her role from JAG as Major Sarah MacKenzie.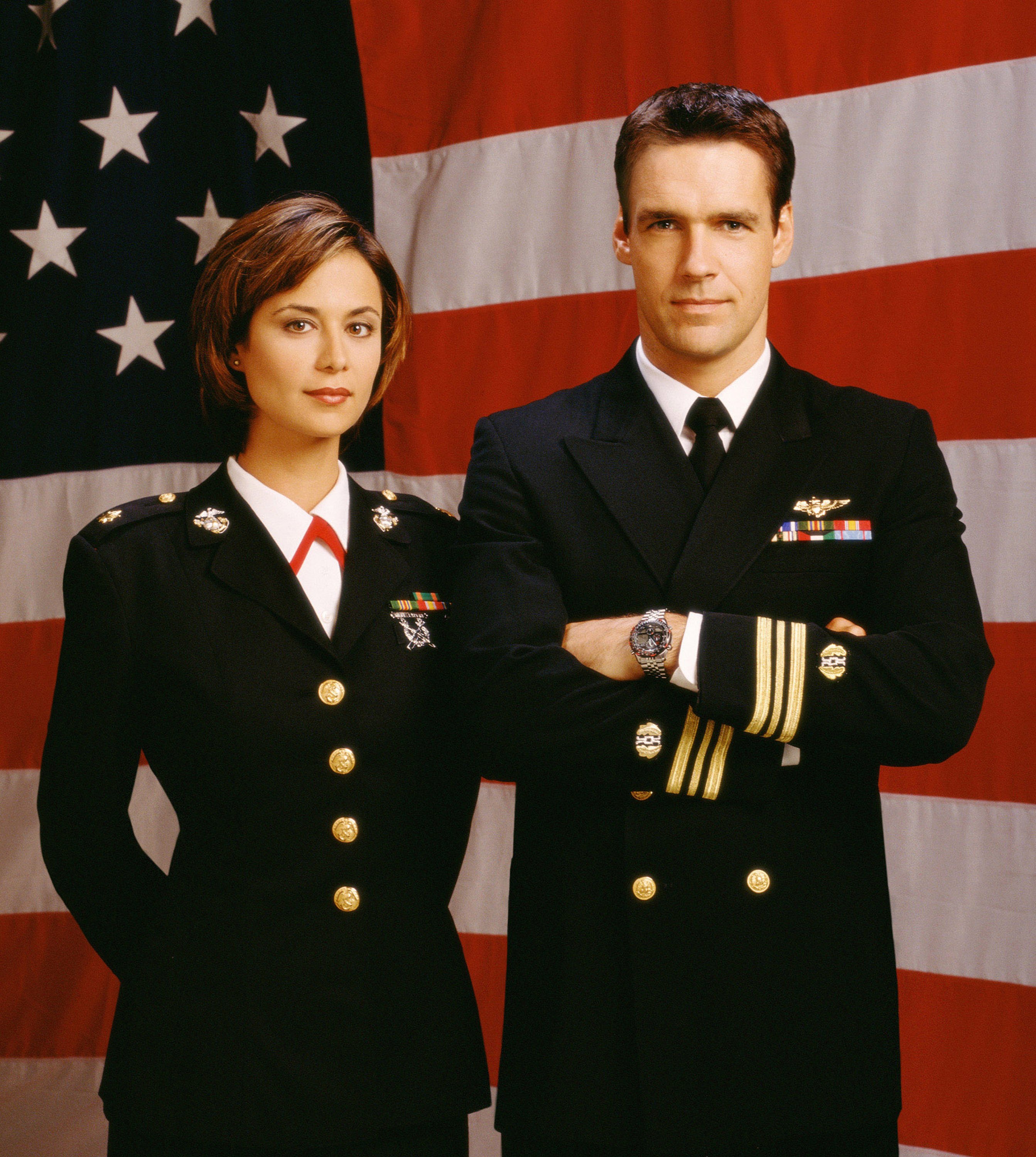 ---
FROM MAJOR TO WITCH
In 2008, she began her most memorable TV role as Cassandra Nightingale on The Good Witch. From 2009 to 2014, the TV franchise has had 6 spin-off movies. The series has been airing since 2015 and is currently in its 6th season. Not only is Bell the leading role, but she's also a co-executive producer.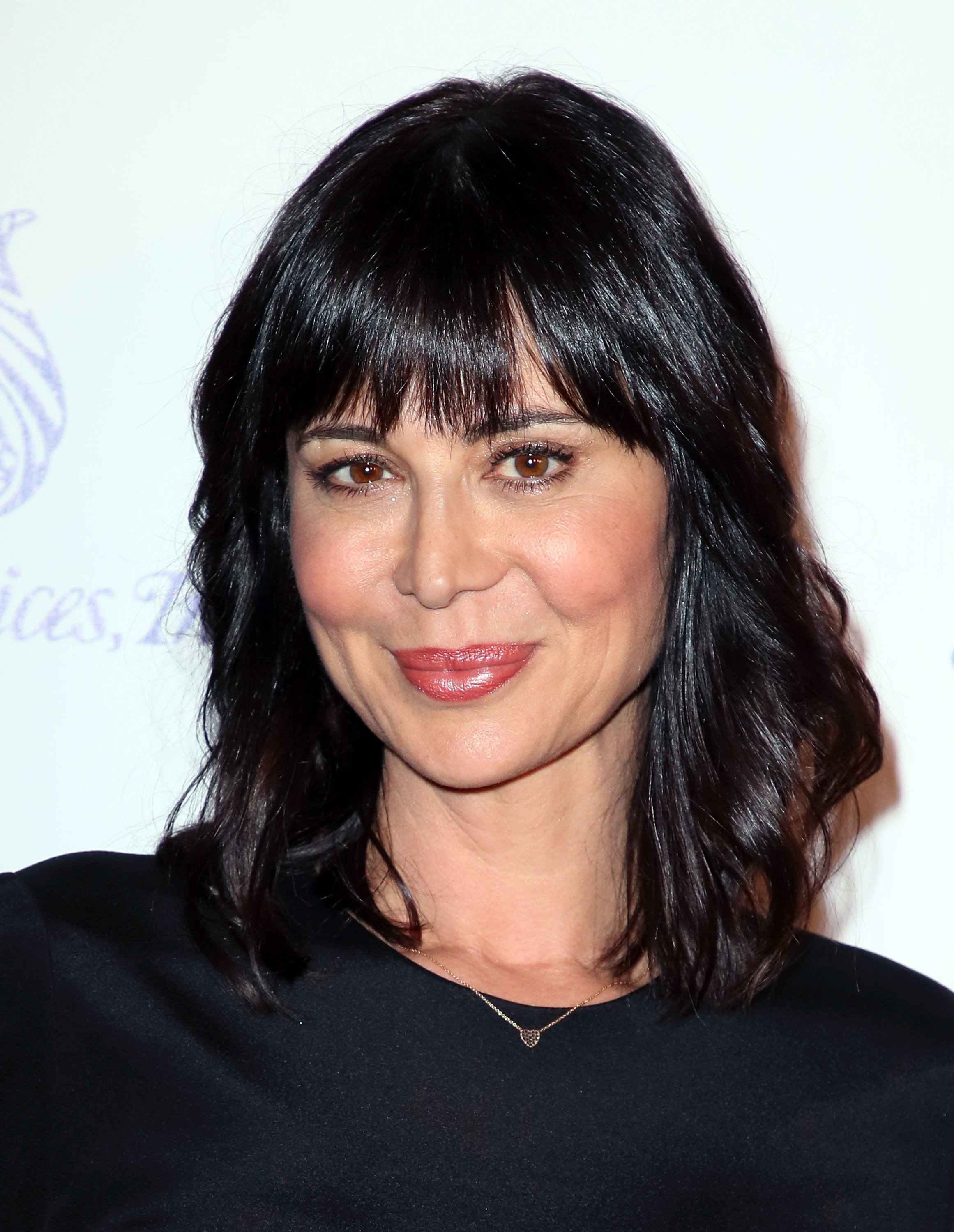 Since 2019, Catherine has returned to her JAG role but this time as a lieutenant colonel in NCIS: Los Angeles. Her first appearance in the new position aired on May 19th, in the season 10 finale "False Flag". There's been talk of a JAG reboot in the air which might explain the sudden return, but only time will tell! 
---
KIM DELANEY
Claudia Joy Holden has been best friends with Denise since their elementary school days. Portrayed by Kim Delaney, Claudia stepped away from a Harvard Law degree to marry Michael, who at the time was a cadet. The two are parents to Amanda Joy and Emmalin Jane. Sadly, in season 7, her death takes a toll on Michael and Denise's mental health.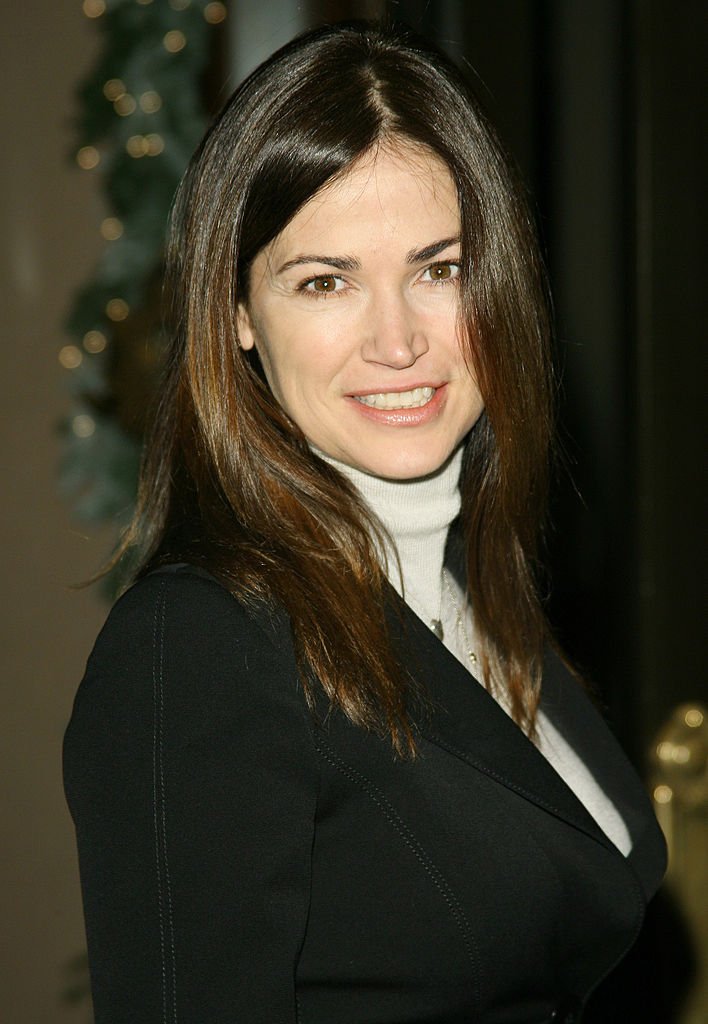 In a joint interview with Brigid Brannagh on FOX411, Delaney shared some "Army Wives" lessons she learned and also shared her concern that military wives weren't receiving enough recognition: "They keep everything together when their partners are serving us. I don't think any of the Vets wives or our Vets are getting enough credit ever."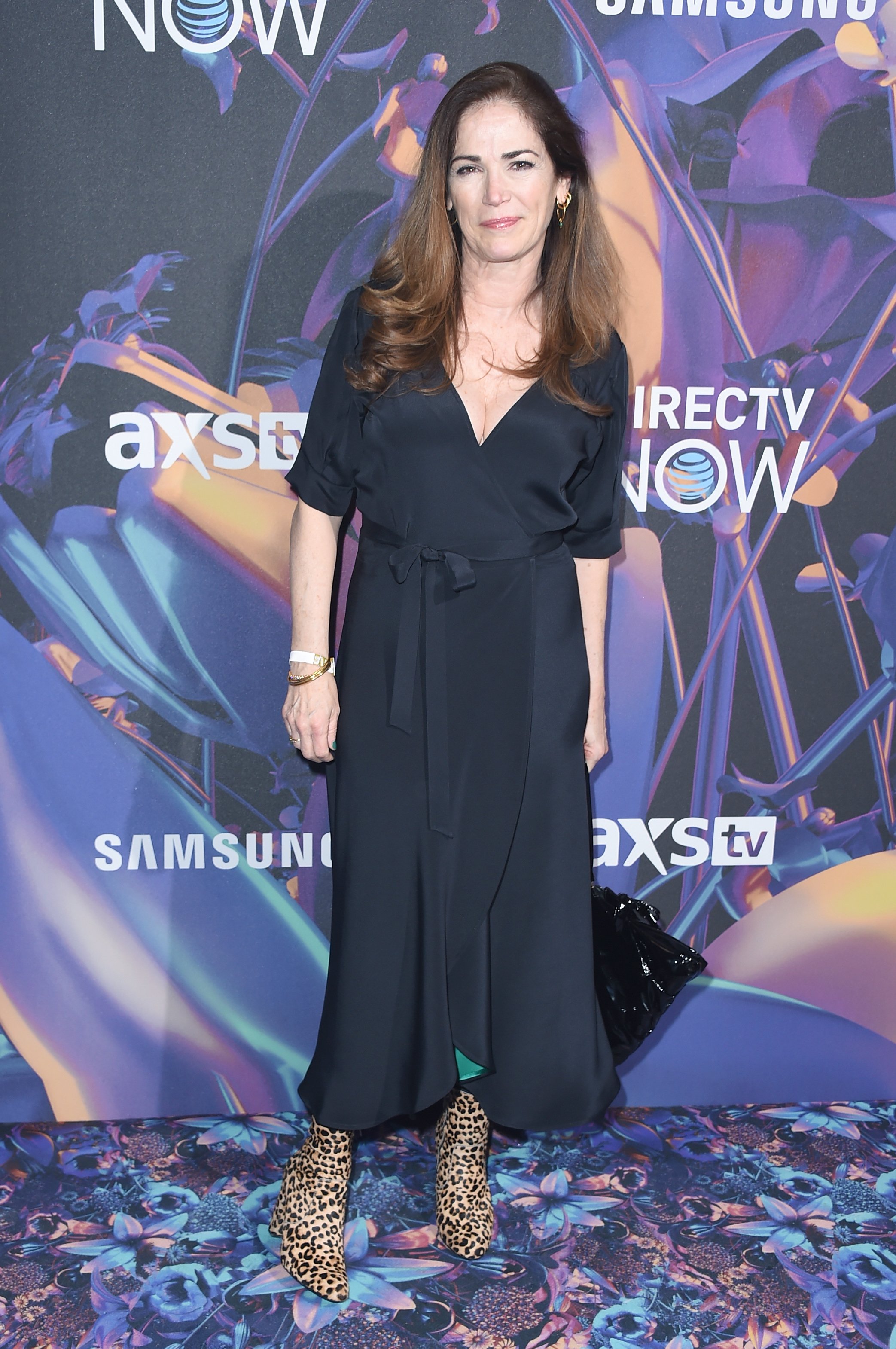 ---
AS DETECTIVE DIANE RUSSELL
From 1995 to 2003, Delaney was Detective Diane Russell and earned many accolades for her performance. She earned 3 Primetime Emmy nominations and won in 1997. She was also nominated for the 1998 and 1999 Golden Globe Award for Best Performance by an Actress in a Television Series in the Drama category.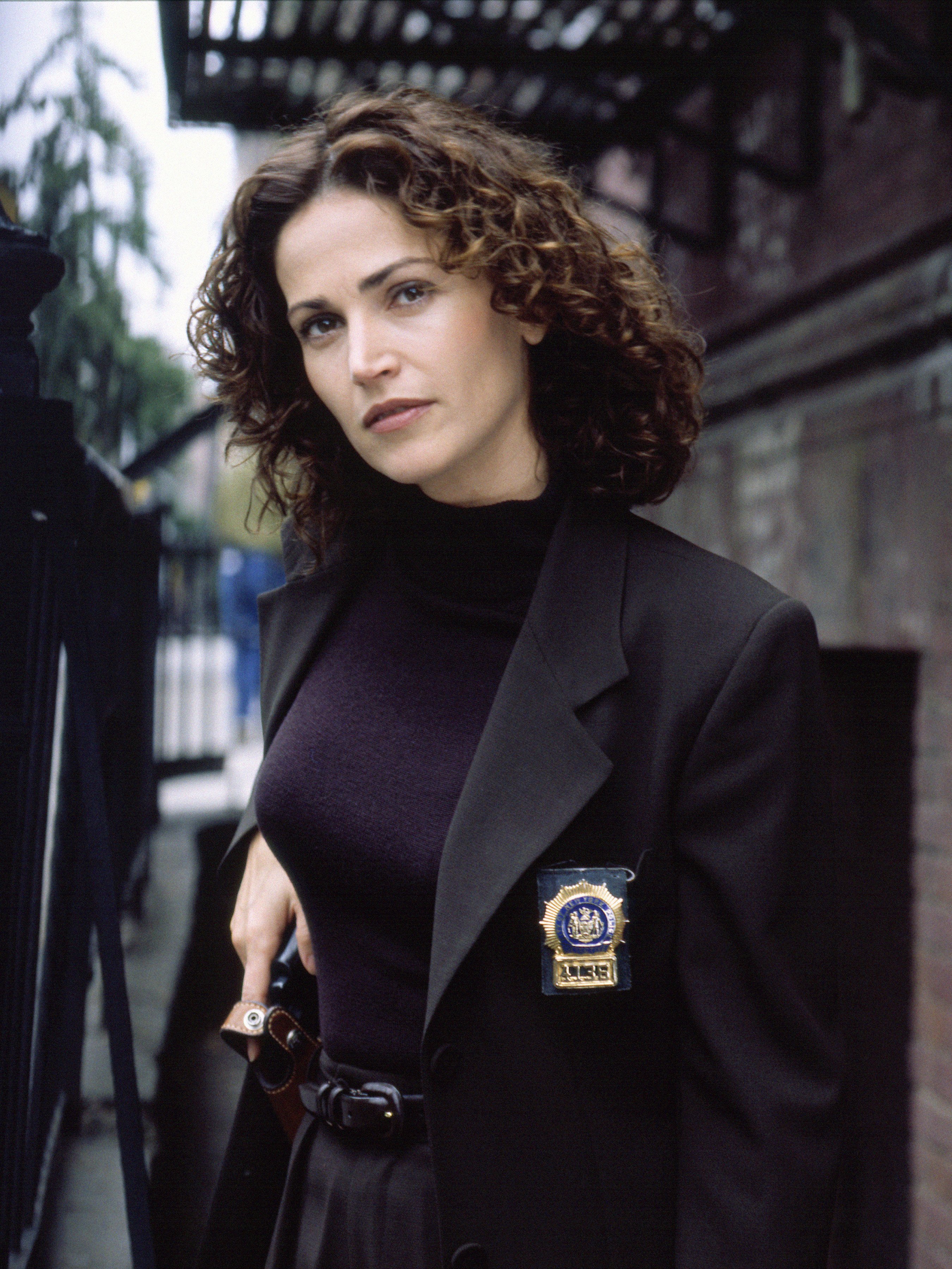 She reprised her role as Detective Diane Russell in an NYPD Blue reboot that didn't get through the network. Karey Burke, ABC's entertainment president, explained the decision, "We all felt like unless we can really advance the ball from the original let's let the original rest. They did as good a job as one can do with something that is that revered."
---
DREW FULLER
At the beginning of the series, Trevor LeBlanc is a private first class and by the 6th season, he's serving as a second lieutenant and platoon leader. You might remember his proposal to Roxy in the pilot, which came after knowing each other for barely a week.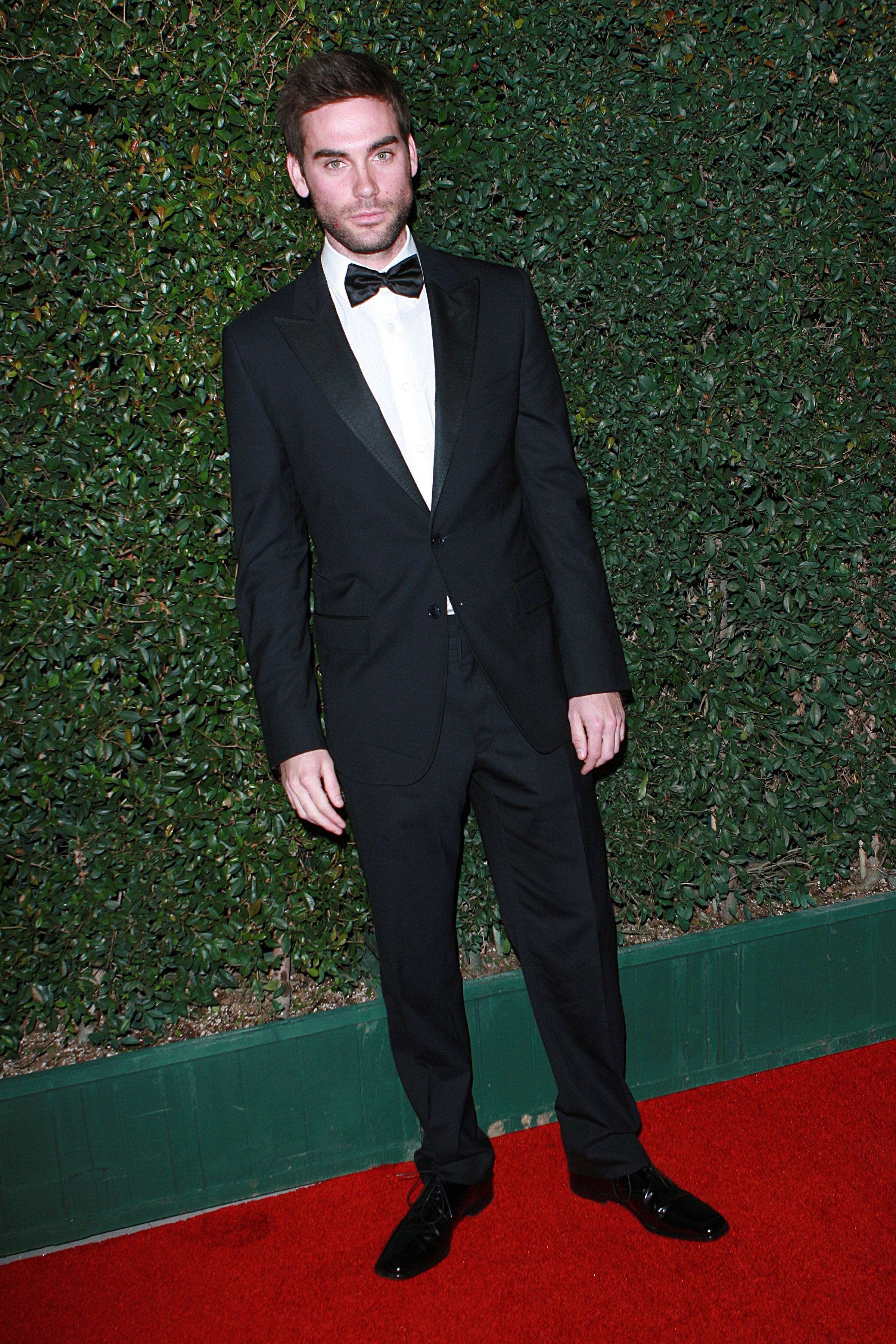 Before his role in Army Wives, he starred in 25 episodes of Charmed as Chris Halliwell. As the son of Leo and Piper, he's a half-wich and half-whitelighter and is introduced to the series in the season 5 finale to help the three sisters. Earlier this year, he starred in the drama-thriller 2019 film Test Pattern which won two festival awards.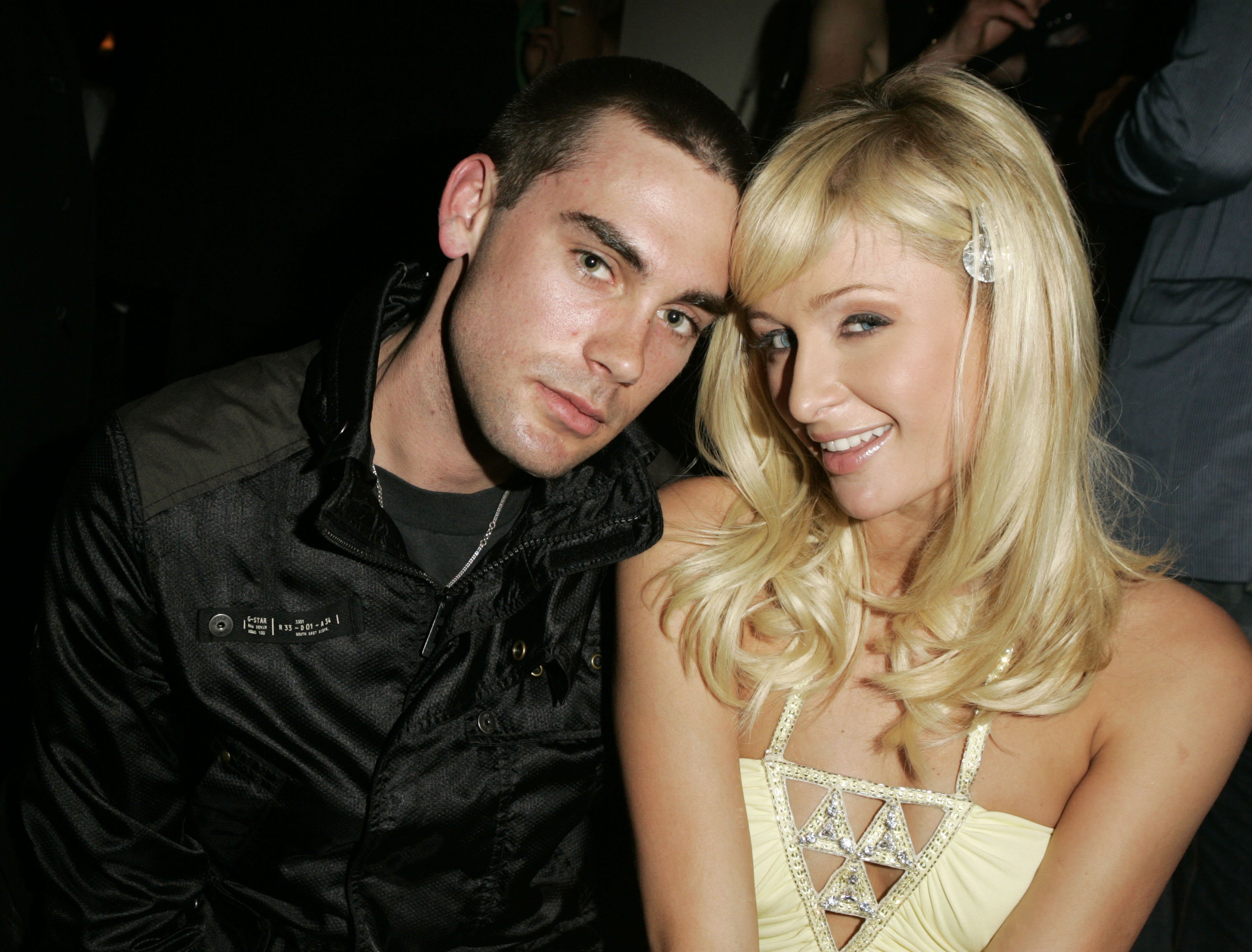 ---
SALLY PRESSMAN
For all seven seasons of Army Wives, Sally Pressman portrayed Roxy LeBlanc. While Roxy has difficulty adjusting to life as an army wife, by season 6, she's working as a leader of the Family Readiness Group helping families adjust to the major life change.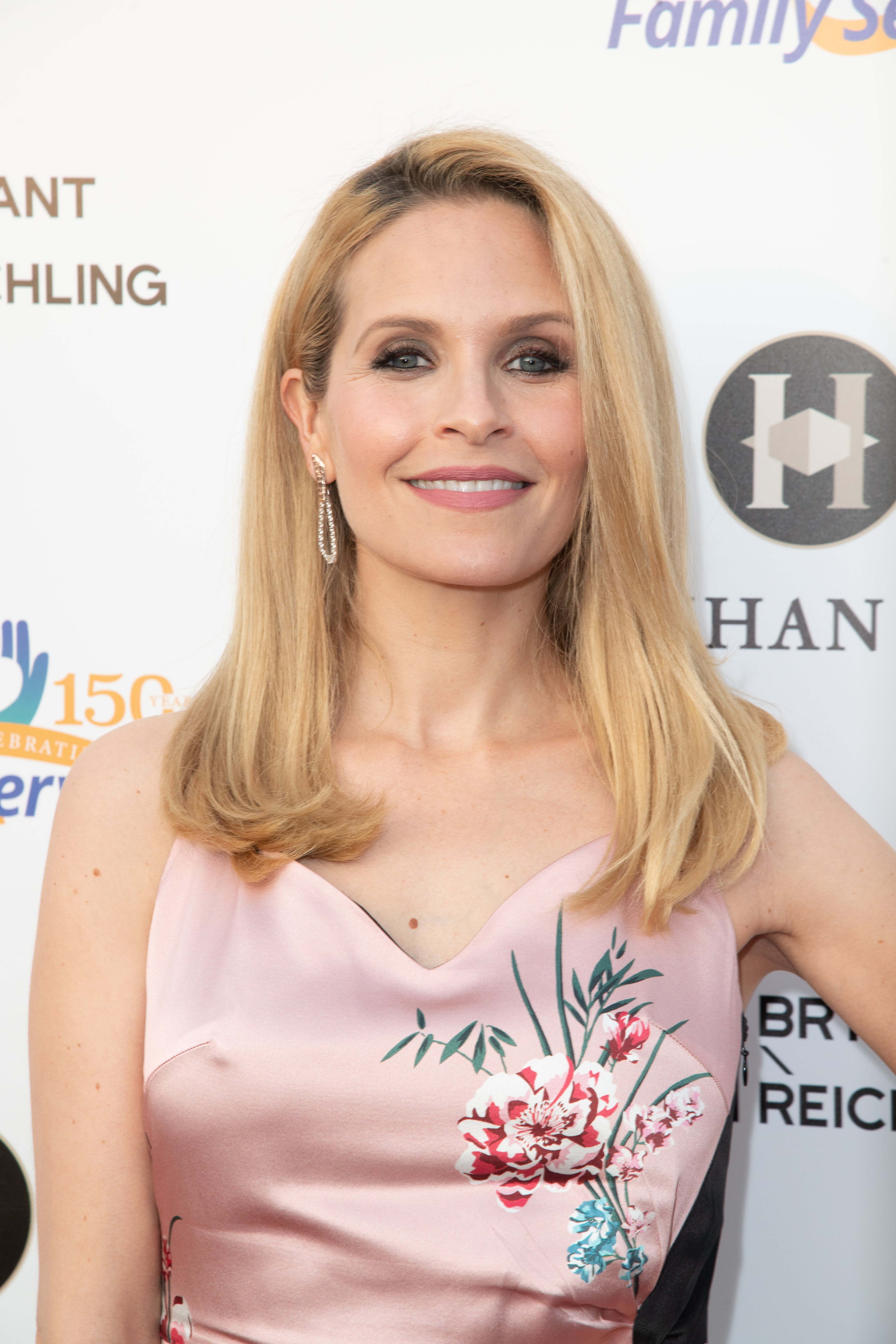 Many of the show's characters were based on Tanya Blank's book, including Roxy! During a recent radio interview, Pressman received a call from the real Roxy. "She said that she was crying hysterically watching the first episode because it was so moving to see her life on the screen. We're not enhancing things at all."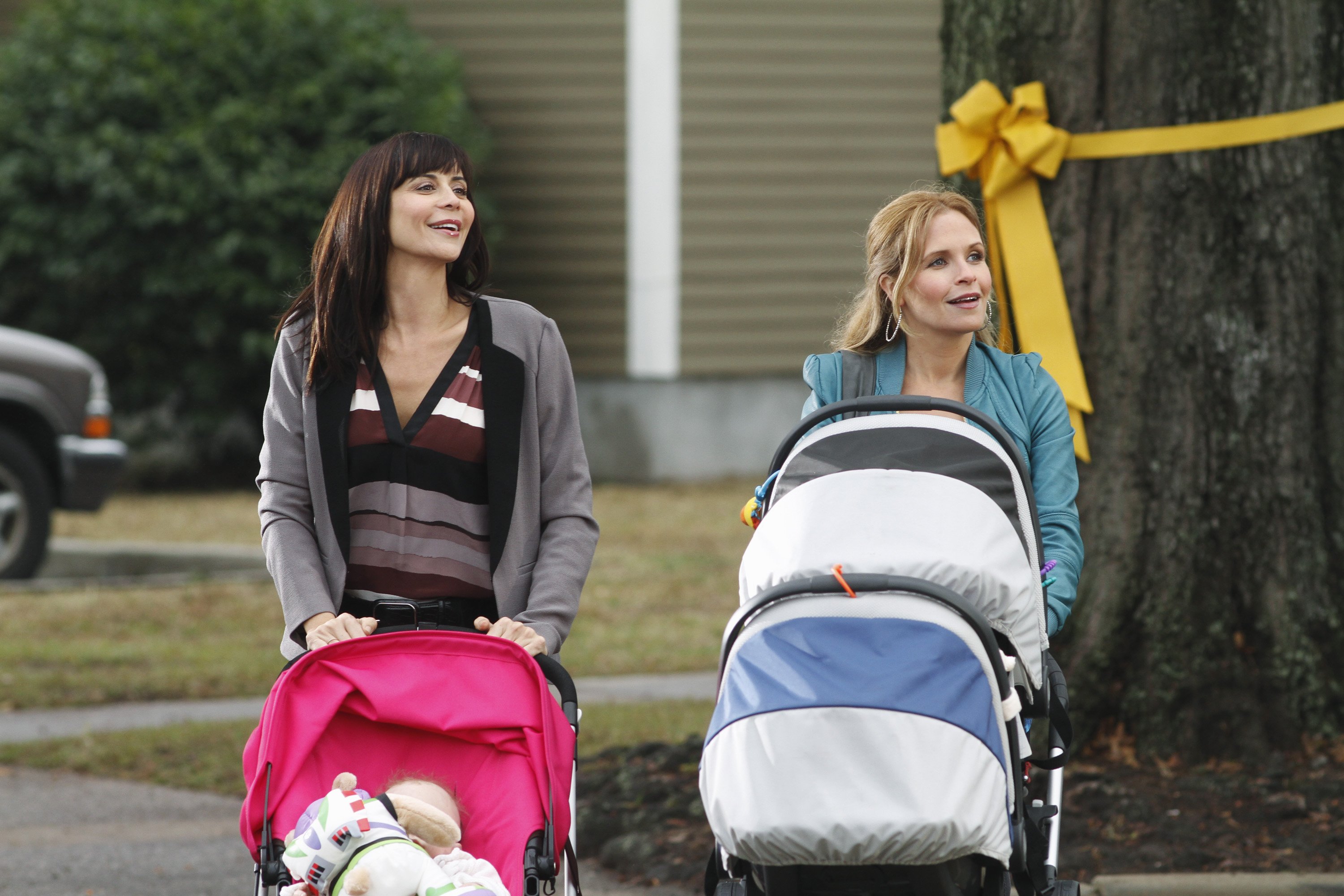 ---
SUCCESS AFTER THE SHOW'S CANCELLATION
After the show's cancellation, Sally made guest appearances on Grey's Anatomy, Once Upon a Time, Major Crimes, and Girls. In 2018, she starred in her recurring role as Nancy in the NBC comedy-drama series Good Girls. Most recently, she played Nurse Sasha in the episode "Checking Boxes" of One Day at a Time.
---
BRIGID BRANNAGH
For six seasons, Brigid Brannagh starred as Pamela Moran, the wife of Master Sergeant Chase Moran and the mother of Lucas and Katie. After Chase leaves the Army, he starts a management job and by the season 6 debut, the family leaves to California. Throughout the final season, the couple still makes some appearances.
"They are so many things to make an army wife strong," Brannagh told Fox. "I think the first thing is they are so courageous and patient. Doing something that is so difficult — like raising your family on your own, uprooting and moving and also dealing with all of the worry about possibly losing your spouse — all of that takes incredible patience, will and courage."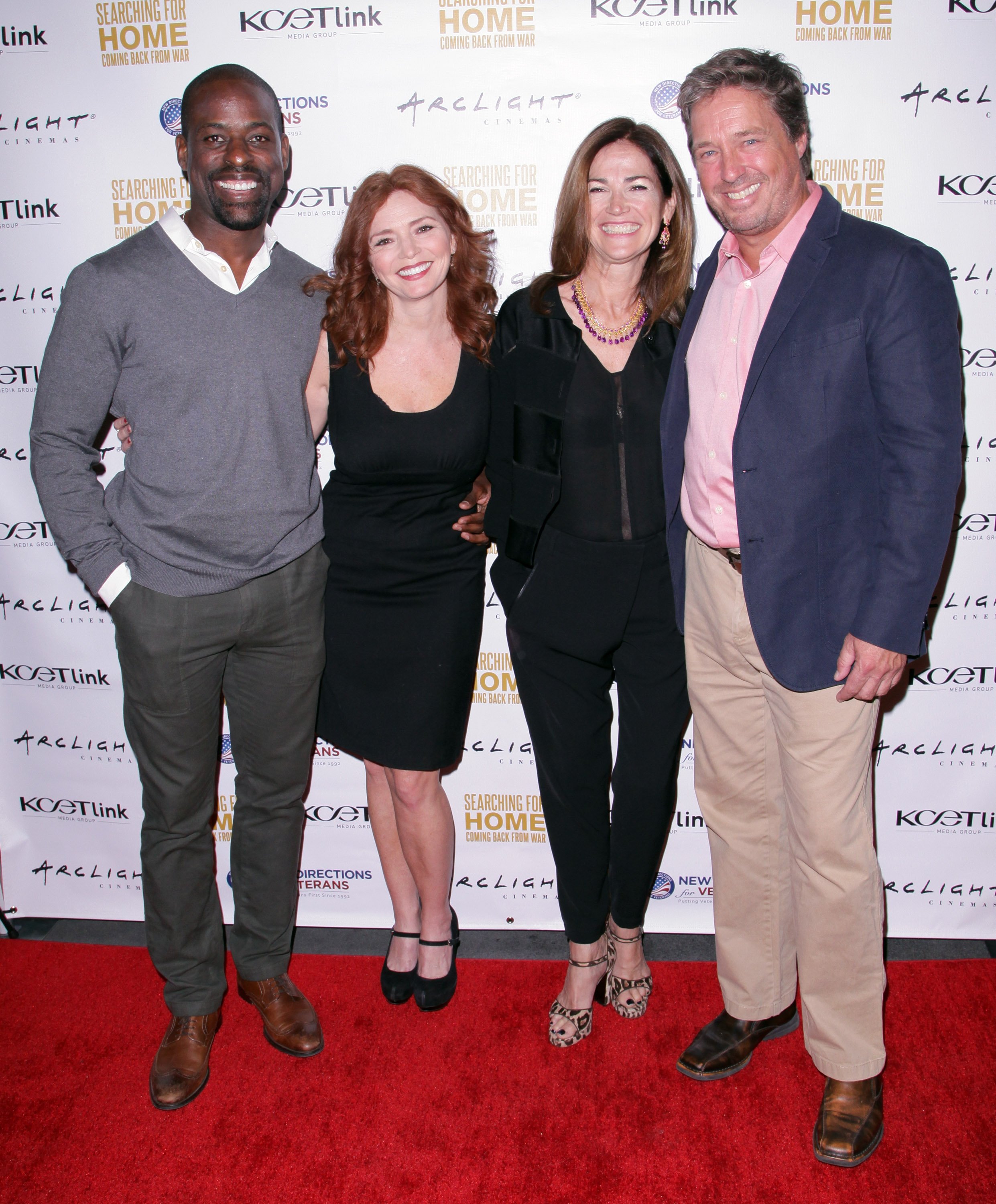 ---
FROM CRIMINAL TO MEDICAL ROLES
Throughout her career, Brigid has made guest appearances on many crime series including CSI: Crime Scene Investigation, The Division, Cold Case, NCIS, Criminal Minds, and Grimm. From 2017 to 2018, she had a recurring role in the Marvel series "Runaways" as Stacey Yorkes, the CEO of Synnergy. Most recently, she was on a 2020 episode "Mutations" of The Good Doctor.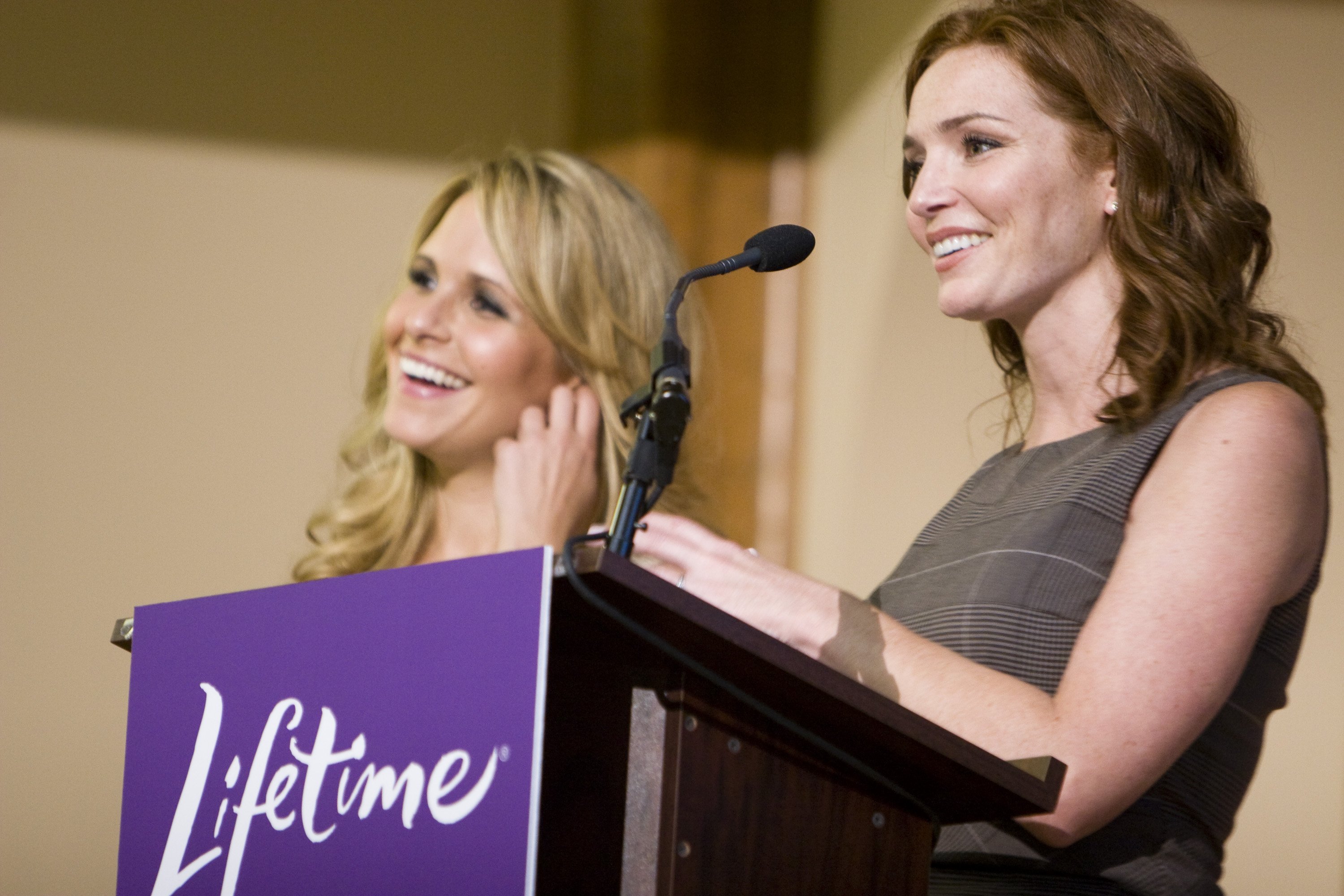 ---
WENDY DAVIS
Colonel Joan Burton was one of the few characters to last through all 7 seasons. At the start of the series, her marriage with Dr. Roland Burton falters a bit until her pregnancy announcement. The two have a daughter named Sara Elizabeth and in season 5 they start the process of adopting David. She retires from the army in the final season. 
After the show's ending, it's like Wendy Davis never left the camera. In 2014, she appeared on Castle, Criminal Minds, and the short film Just a Dream. In 2018, she starred in the OWN romantic drama series Love Is as the older Nuri. The younger Nuri is played by Michele Weaver. In 2020, she made guest appearances on Bull and Star Trek: Picard.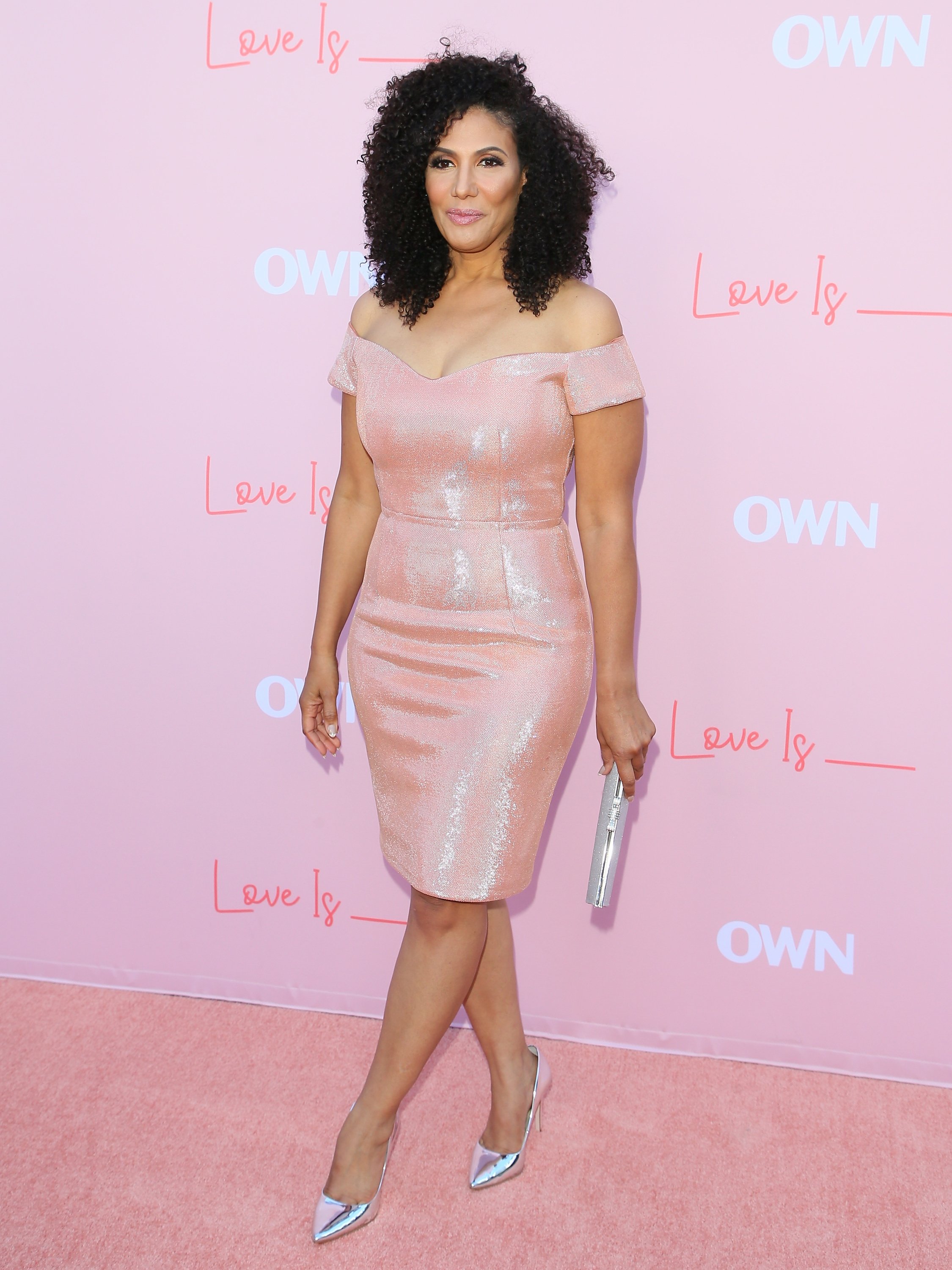 ---
STERLING K. BROWN
Sterling K. Brown is a critically-acclaimed actor who starred alongside Wendy Davis as her TV husband, Roland Burton. He's the only man in the "Army Wife" tribe and many of the women come to him for advice and counsel since he's a doctor.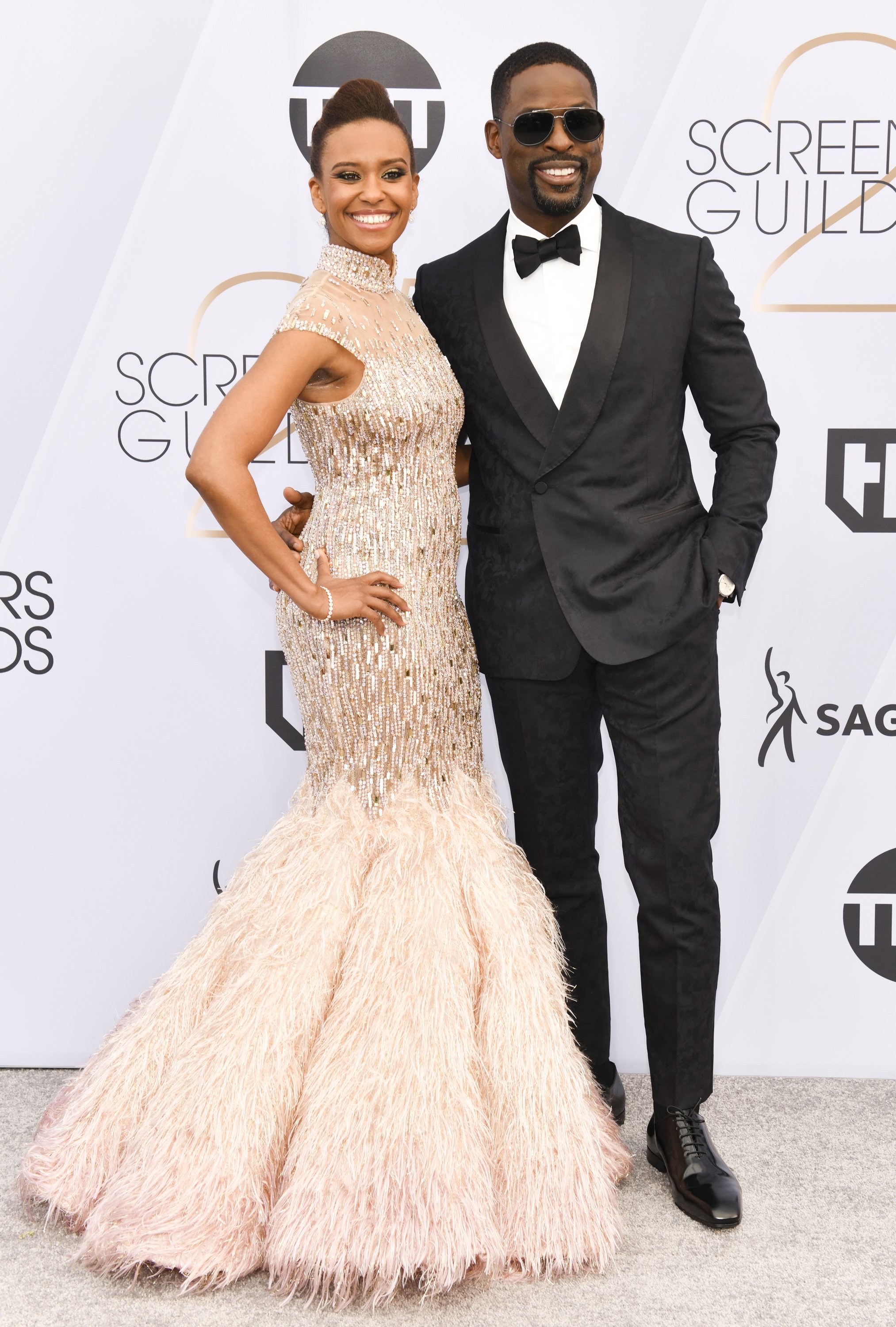 His incredible range as an actor has earned him some major roles throughout his career. He was Christopher Darden in the American Crime Story based on The People vs. O.J. Simpson which earned him a Primetime Emmy Award. He stars in NBC series This Is Us which has earned him recognition from the Screen Actors Guild, Golden Globe, and Emmy.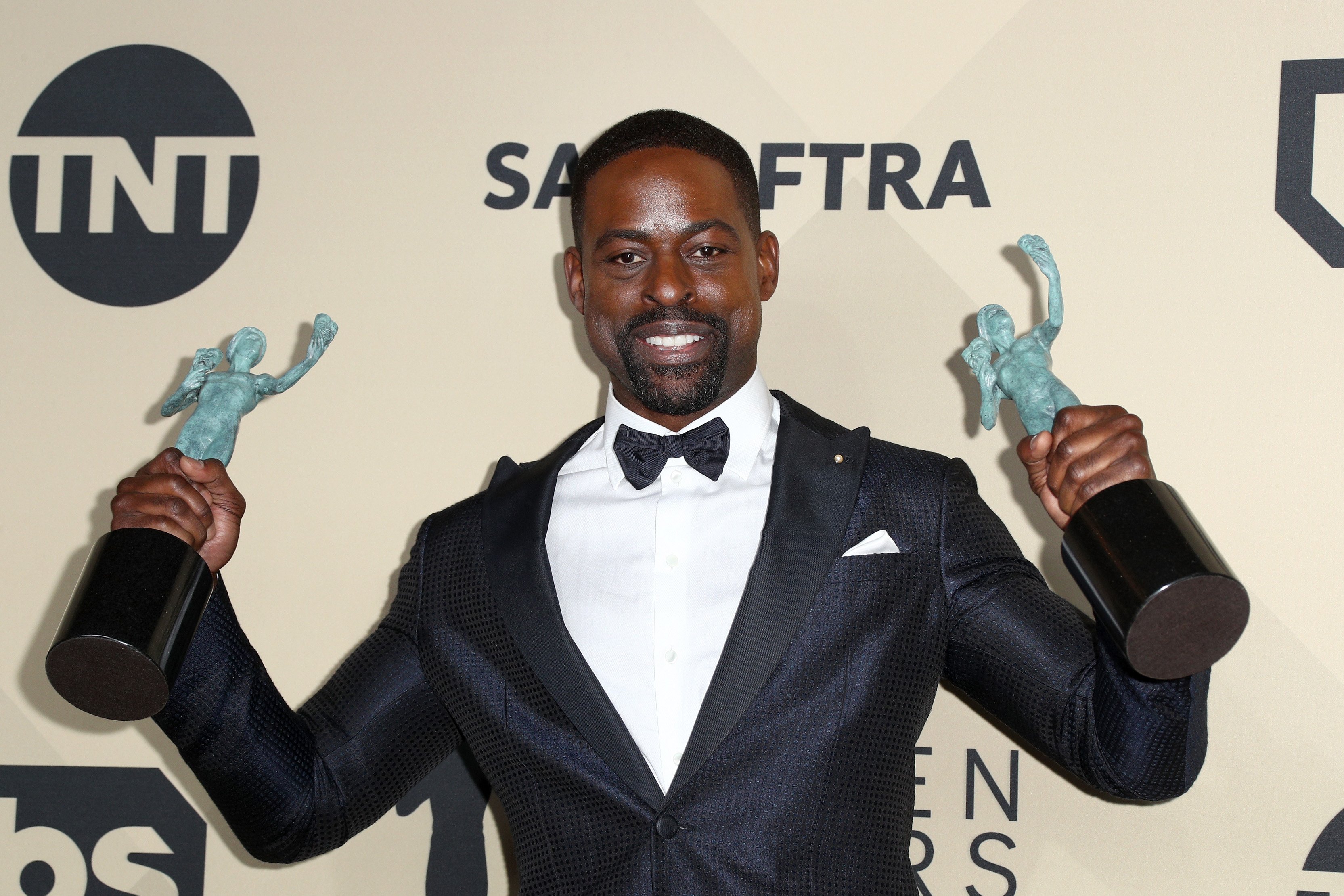 ---
RYAN MICHELLE BATHE
In season 6, Ryan Michelle Bathe was introduced to us all as Charlie, the coordinator at the Youth Activities Center. She's also remembered for her relationship with CPT Nicole Galassini. She also stands beside her friend David Burton who is stigmatized for his HIV condition.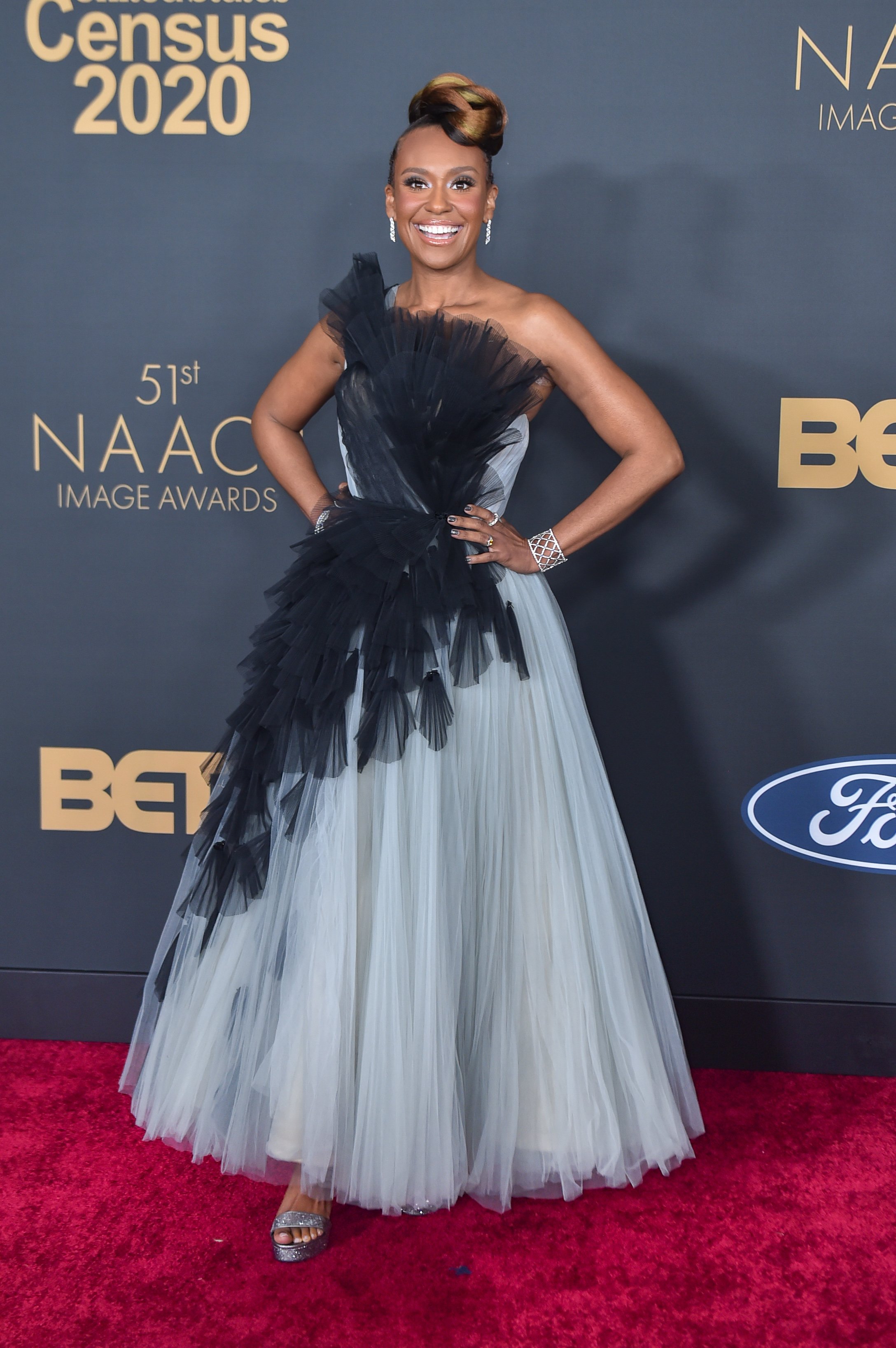 Ryan Michelle made her television debut back in 2001 on an episode of The Education of Max Bickford. Since then, she made guest appearances on ER, Boston Legal, Medium, How I Met Your Mother and Trauma. She starred alongside her real-life husband Sterling K. Brown in This Is Us. In 2020, she starred in All Rise as a litigation attorney.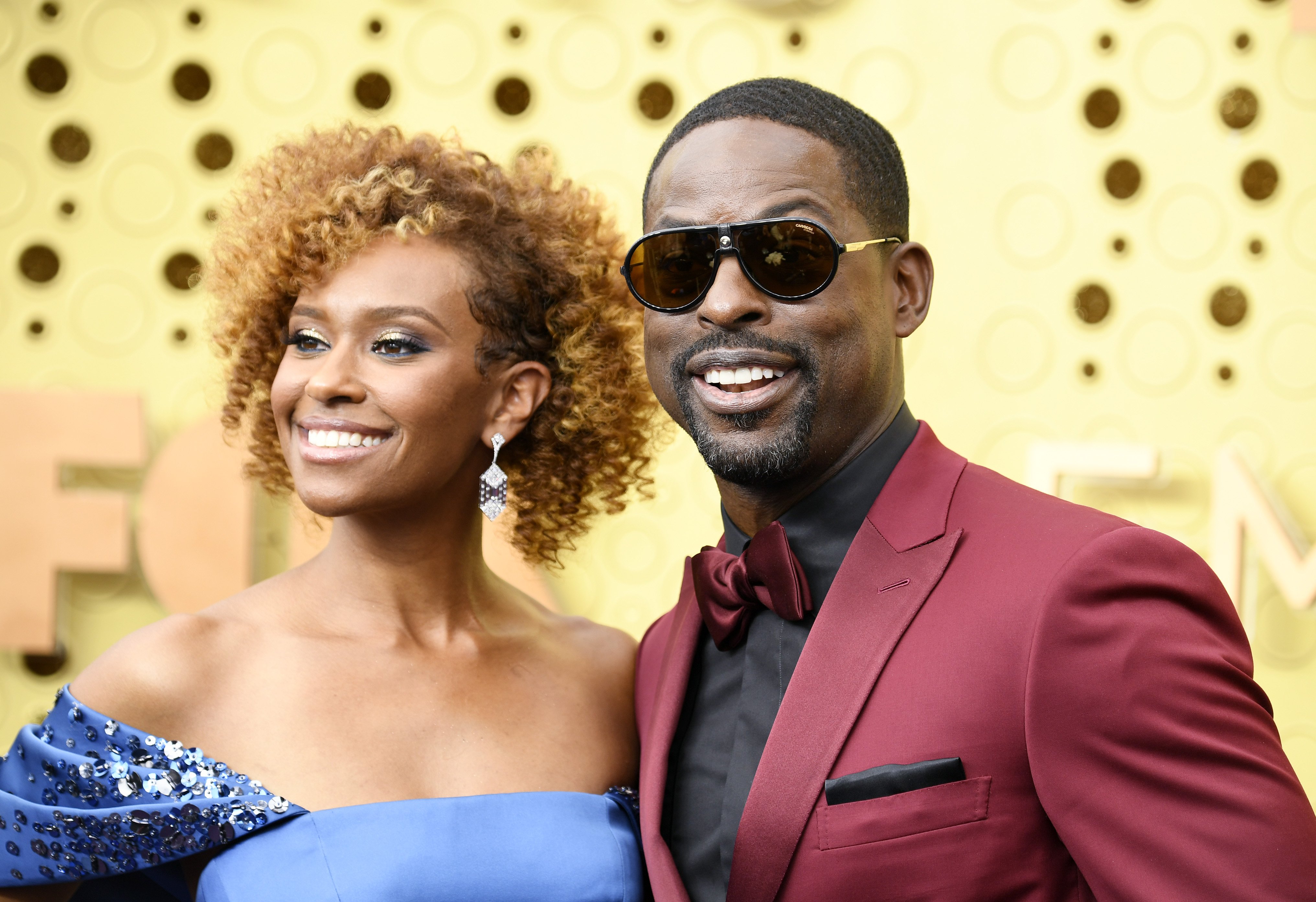 "Army Wives" was canceled in 2013 after being on the air for seven seasons. In its sixth season, the series raked in over 3.2 million viewers and by its ending, was the longest-running original scripted series. What was your favorite part of the series? Let us know in the comments below!
Sources: DailyArmy, FoxNews, NewsWeek