Meet the Lucky 30: Queen Elizabeth II's 30 Godchildren
When a baby is born into a Christian family it must have a christening to mark the child's initiation to the faith. During a christening, a child's godparents vow to make sure that they become role models and guides for the child to live a proper Christian life. When a royal baby is christened, they get a small army of godparents.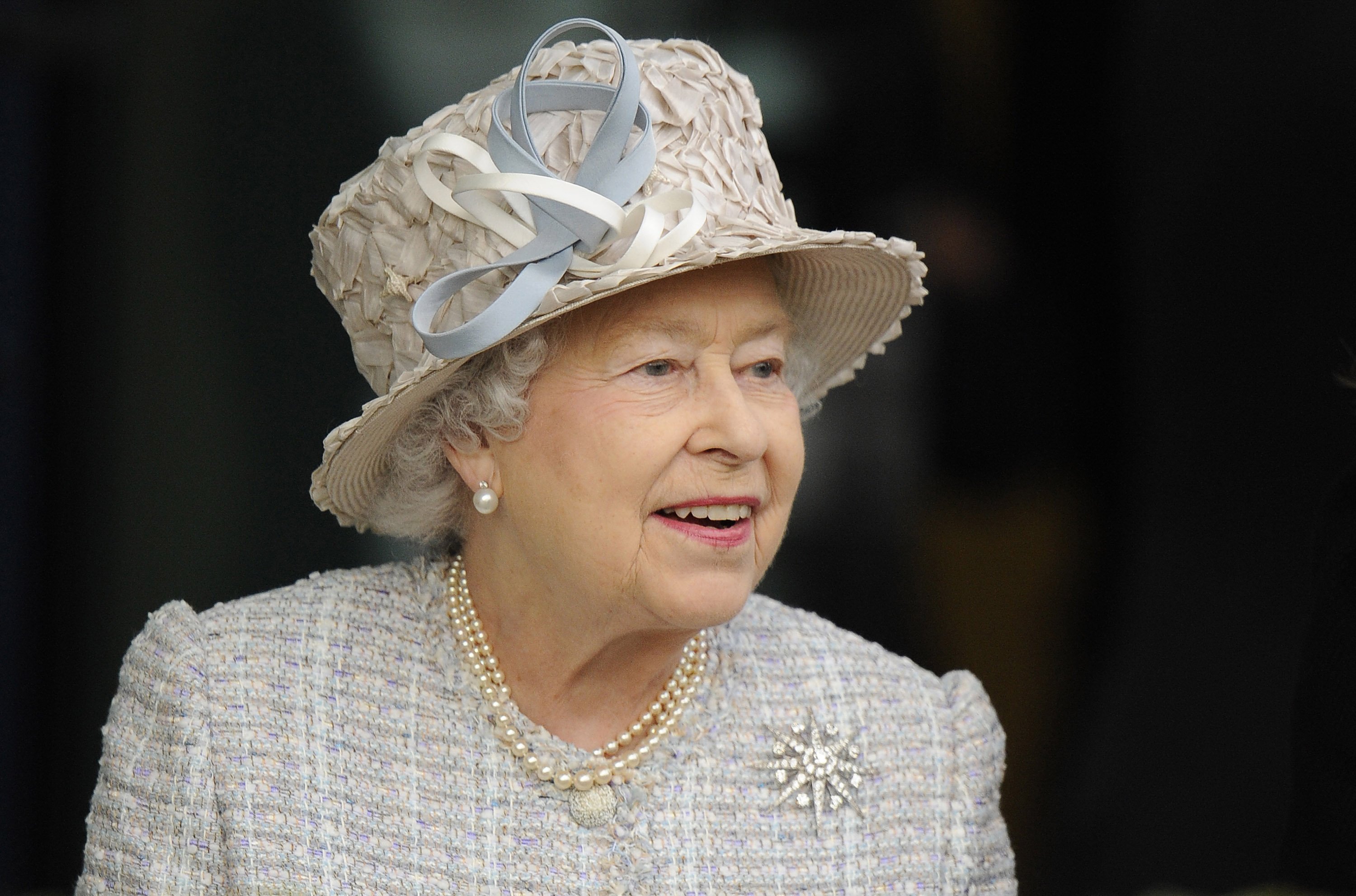 Prince George has seven, Princess Charlotte has five and Prince Louis has six godparents. Their great-grandmother, Queen Elizabeth II, has given a baby the honor of calling her their godmother thirty times since the 1940s. Some of them are royals of another country and some of them aren't quite as famous. Let's meet them all, shall we?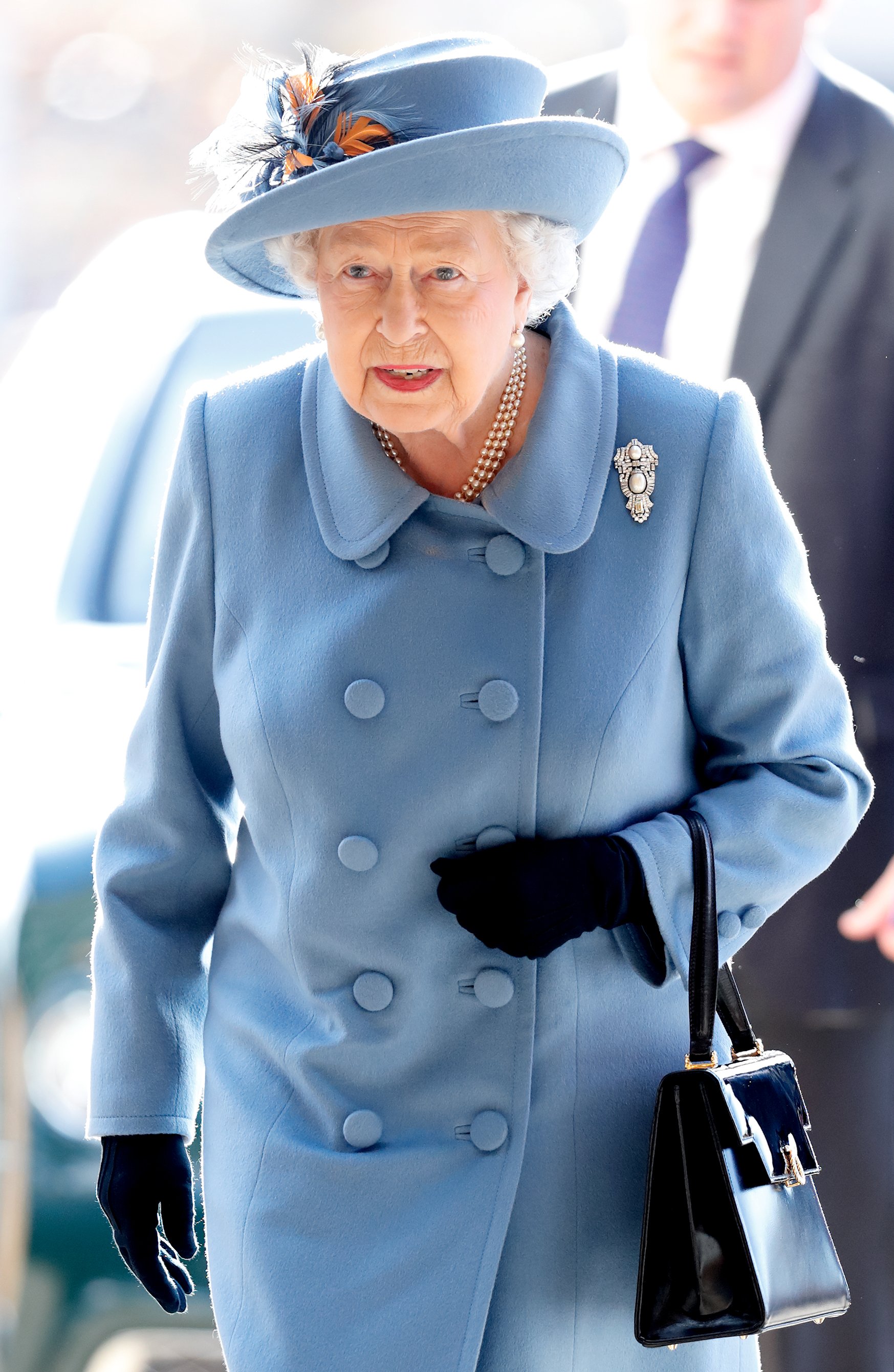 ---
QUEEN ELIZABETH II
Queen Elizabeth II is the longest-reigning monarch in Britain's history. Her reign began post-World War II, and after she had already started a family with Prince Philip. Before getting into the long list of godparents the Queen has, here's a brief refresher on what life was like for her majesty before.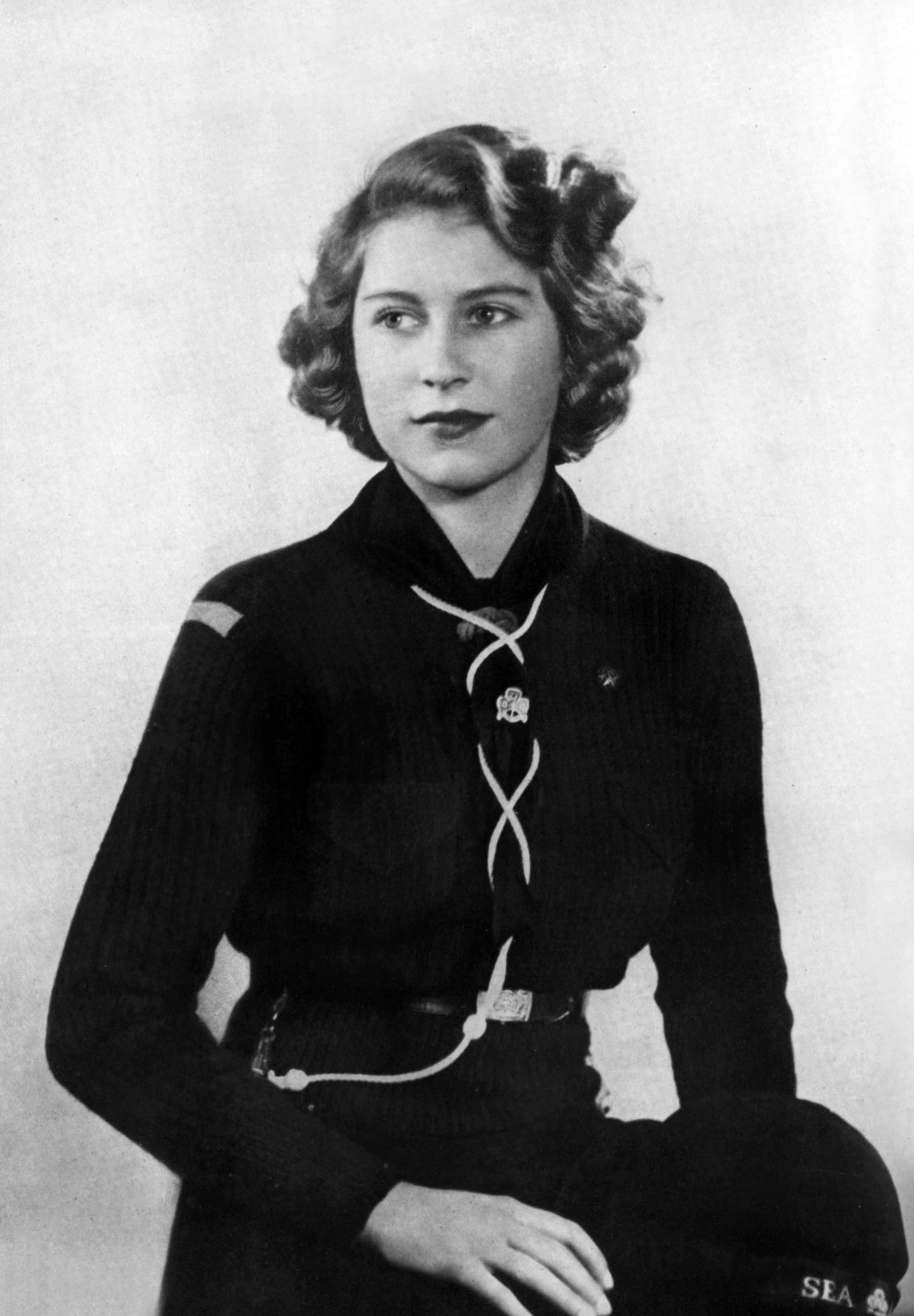 Princess Elizabeth was born in April 1926. Her father Albert – Bertie to the family – was George V's second eldest son and did not expect one day to be king. Her mother and father were serious about performing their royal duties and most definitely instilled the sense of duty in their daughter, who would be Queen.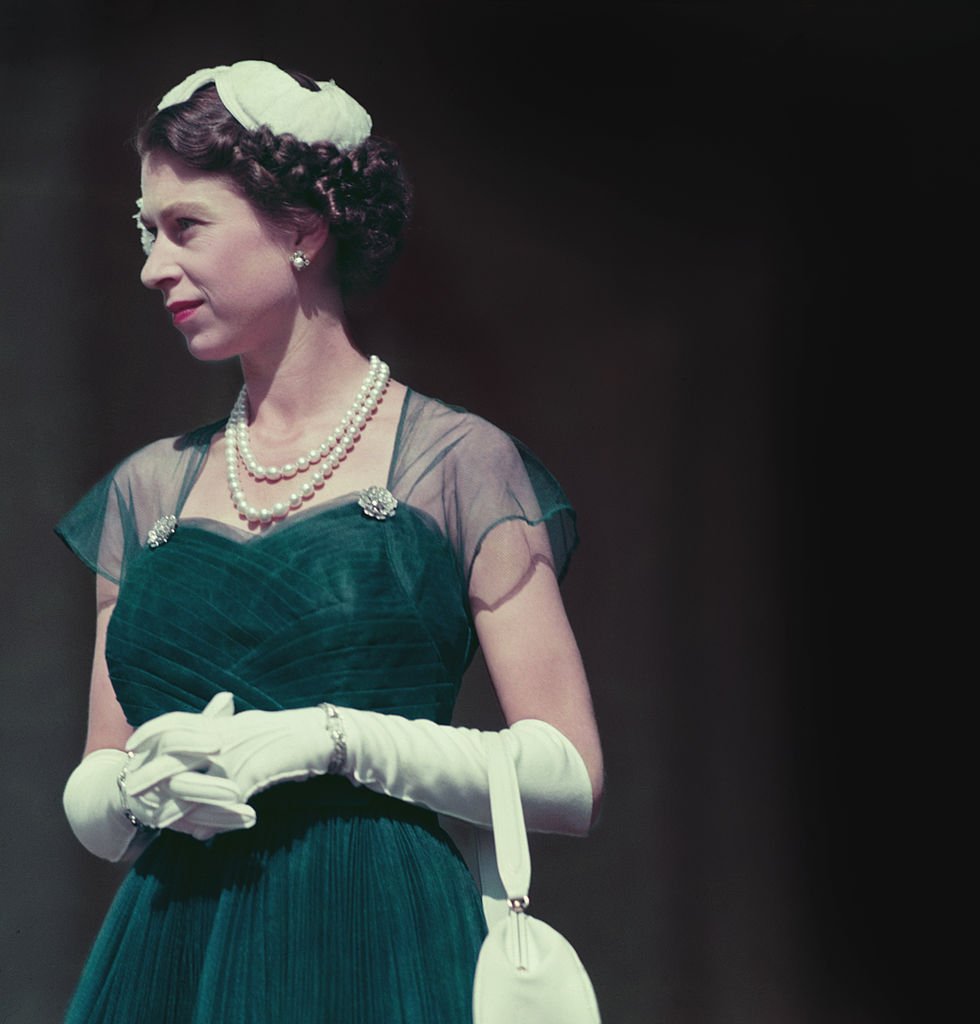 ---
THE YEAR OF THREE KINGS
As stated earlier, the Queen's father was the second son of King George V. He wasn't supposed to be the next king, his older brother Edward was first in line. However, King George V had disapproved of his eldest son Edward and hoped that Elizabeth would one day be Queen. Thus after ascending to the throne, Edward abdicated shortly after.
When Edward left the throne in favor of his younger brother, Albert dawned the name, King George VI. Their family had to move from their home in Piccadilly to Buckingham Palace. George VI has been described as a reluctant king. The day before he accepted the throne he wrote in his diary "I broke down and sobbed like a child."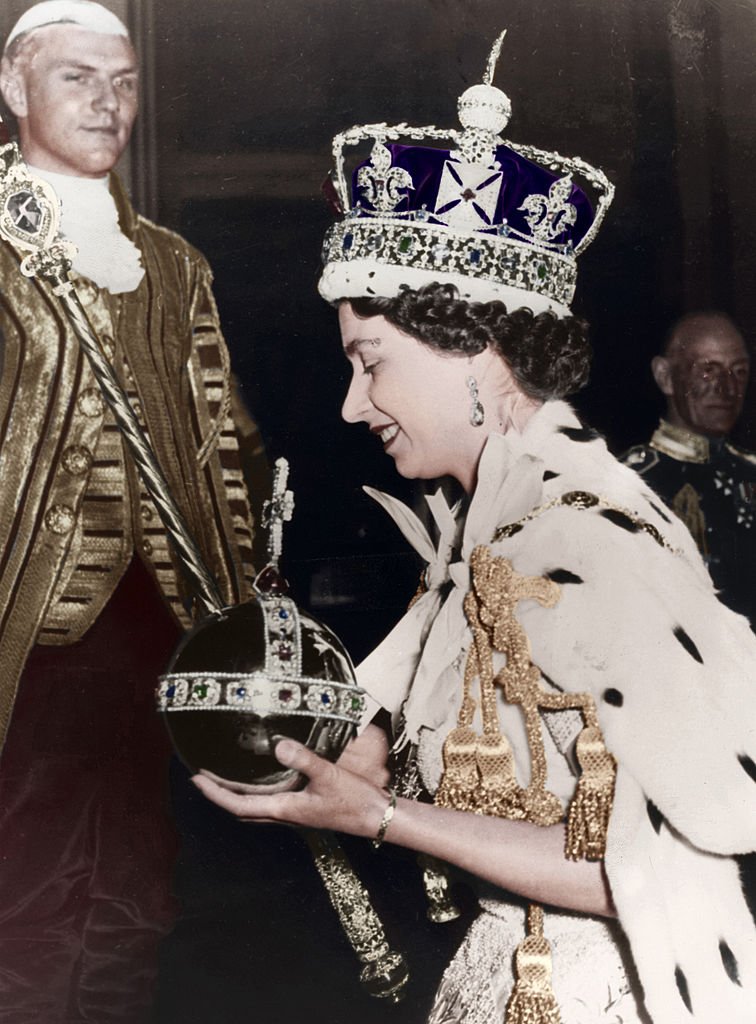 ---
PHILIP OF DENMARK AND GREECE
During the WWII years she took on duties to help with morale, and was also in correspondence with a young naval officer, Philip of Denmark and Greece. The years following the war would see Elizabeth take on more royal duties on behalf of her father, due to his declining health.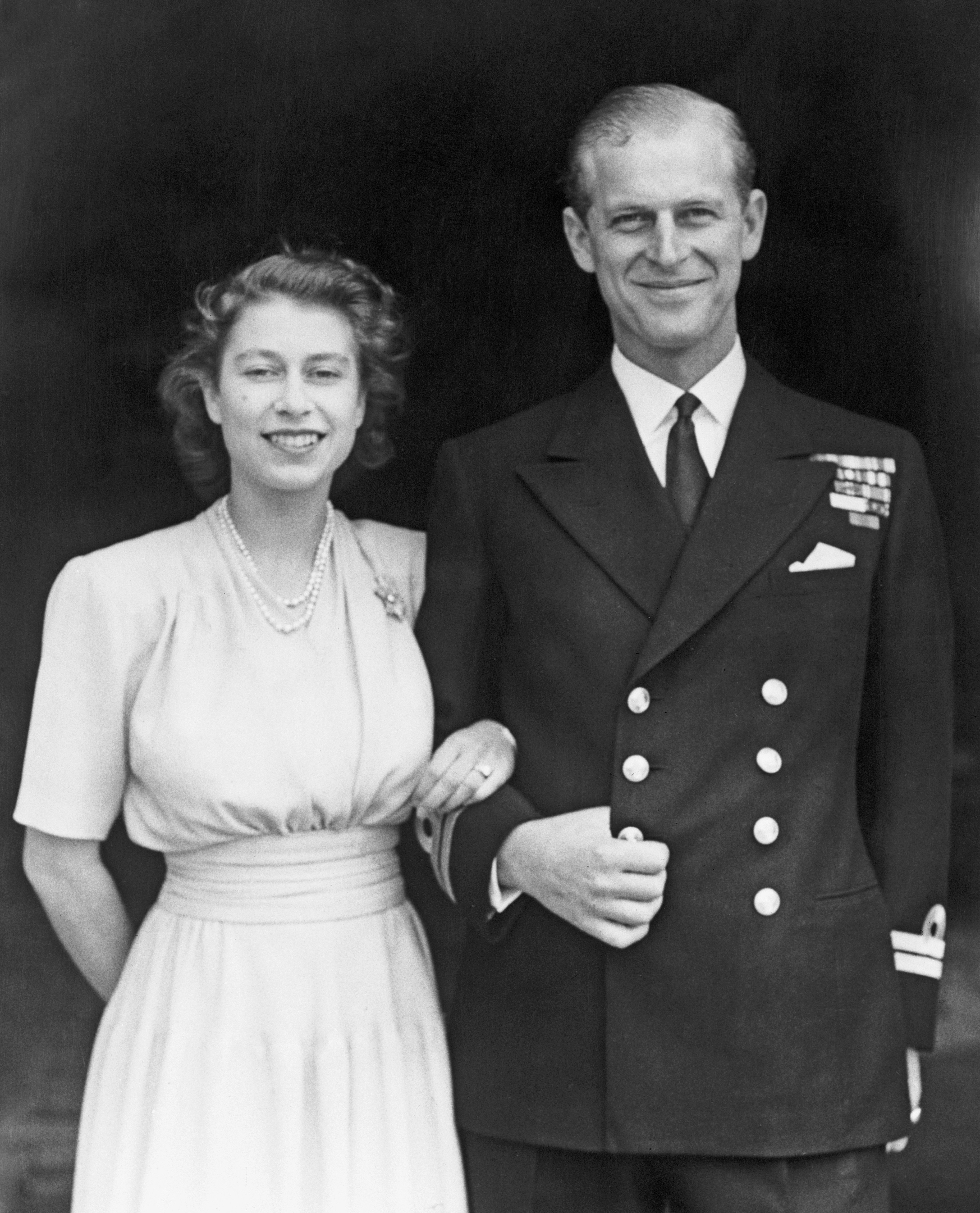 After years of courtship, Elizabeth and Philip would marry after the war. Philip had to renounce his titles and change religions in order to marry his beloved. They were married at Westminster Abbey on 20 November 1947. A year later they would have Prince Charles, and Princess Margaret after another two years.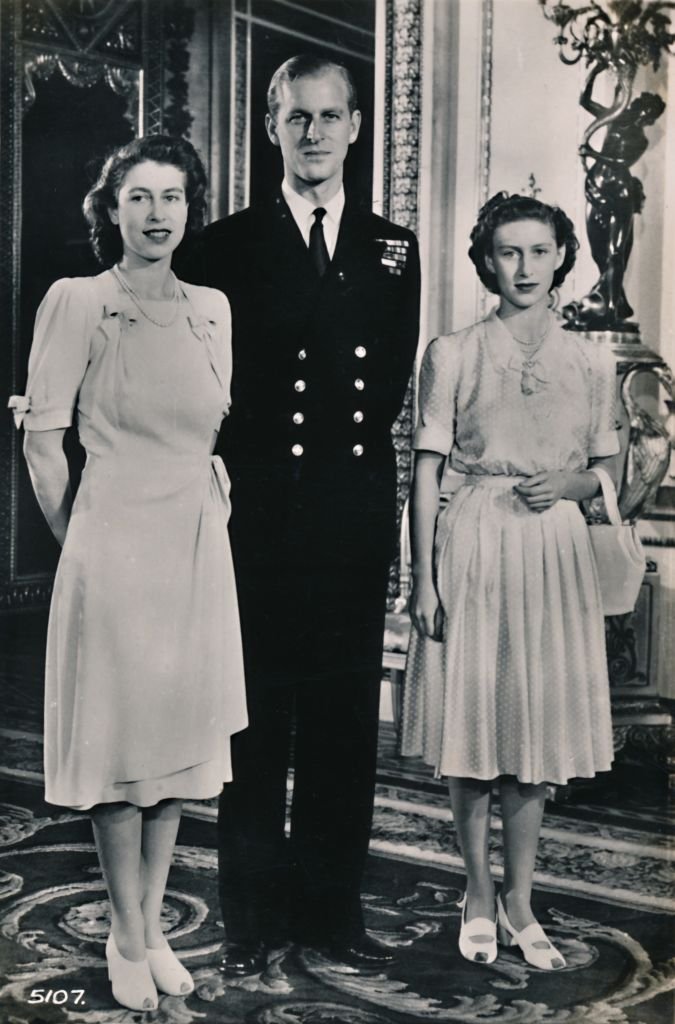 ---
THE LONGEST REIGN
King George VI had been in poor health for years and on February 6, 1952, finally succumbed to his illnesses. The King passed away while Elizabeth was touring Kenya. Her coronation on June 6, 1952, was a huge public spectacle and the first such event to be televised. It's been estimated over 20 million people tuned in around the UK.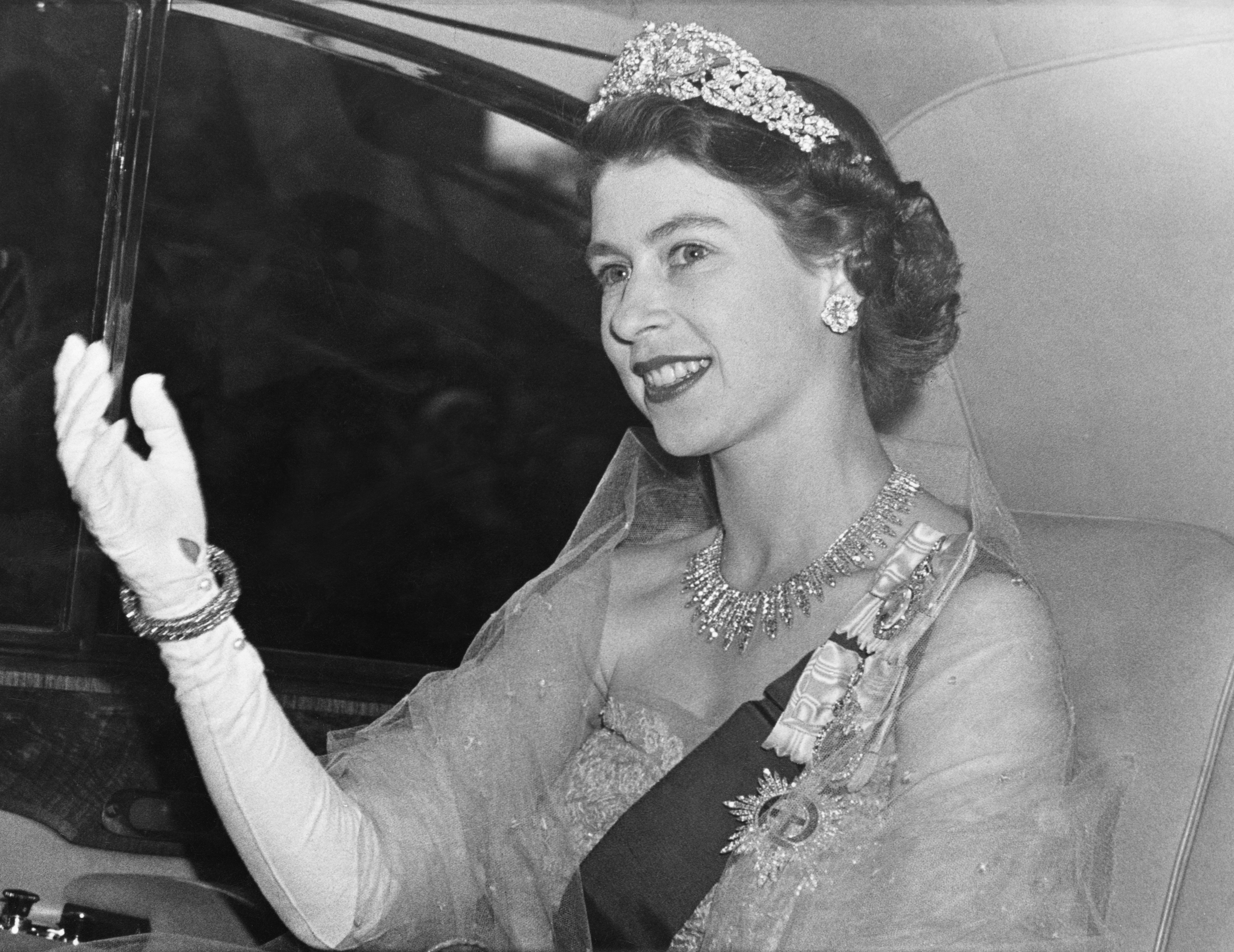 Queen Elizabeth's first godchild was entrusted to her before she ascended to the throne. His name was Guy Rupert Gerard Nevill, the boy's father was Lord Rupert Nevill, Prince Philip's private secretary until 1982. His mother, Lady Nevill, was a childhood friend of Queen Elizabeth's. Guy was born in 1945 and died in 1993 at age 47.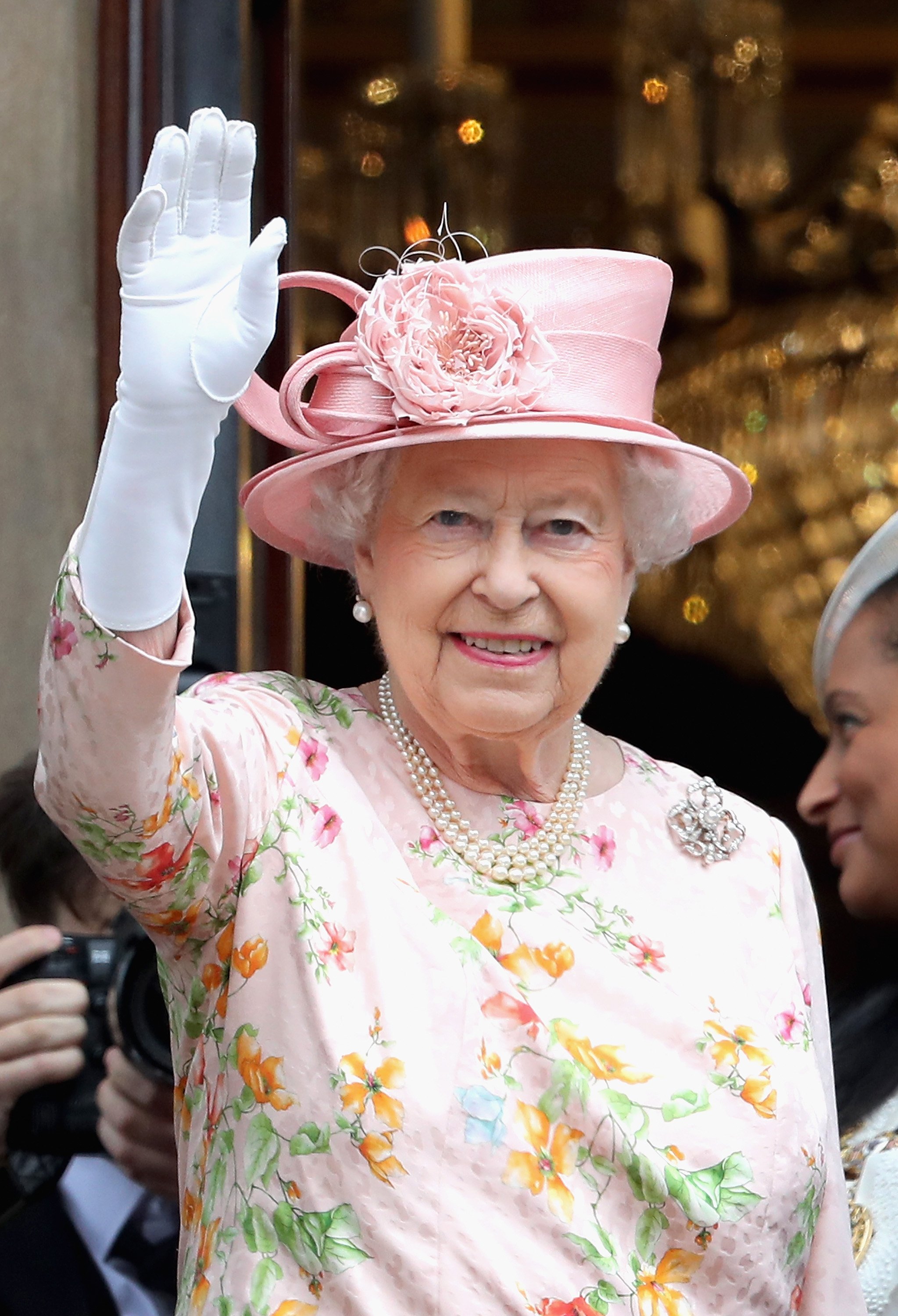 Also when she was still Princess Elizabeth, the Queen became the godmother of Alexander, Crown Prince of Yugoslavia in 1945. King George VI was also the prince's godfather. Alexander was born in London and raised in exile in the UK. Over the years, the prince has been a close friend of the British royal family.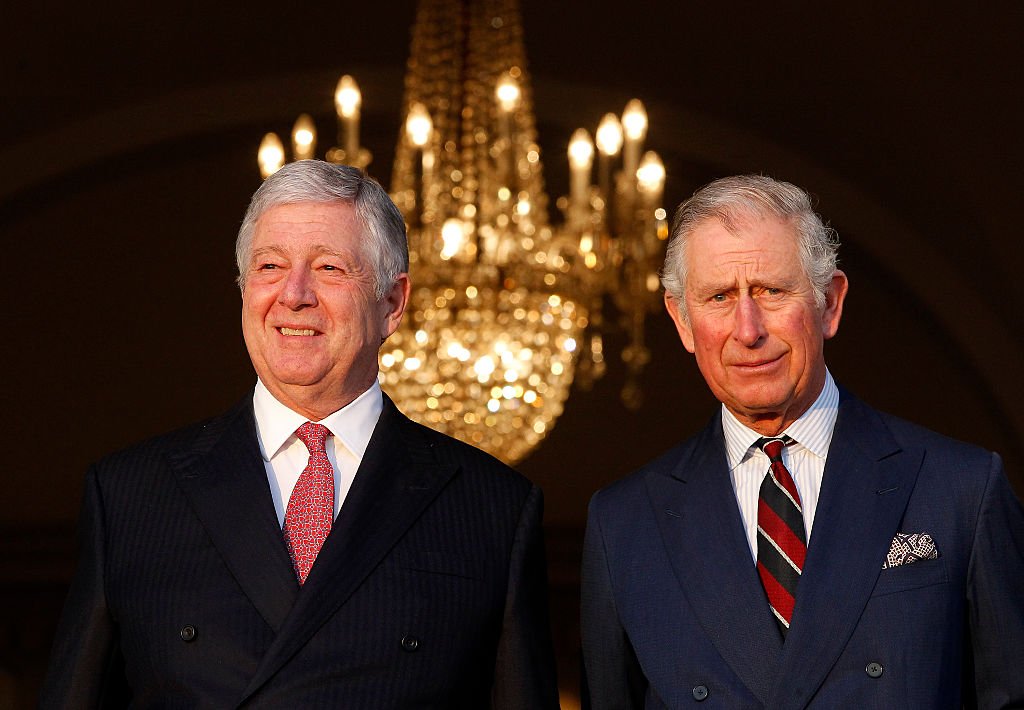 ---
A COUPLE OF BARONS
Born in 1945, Charles Strachey, 4th Baron O'Hagan, attended Eton College and served as a Page Honour to his godmother, Queen Elizabeth II, between 1959 and 1962. His grandfather, Maurice Towneley-O'Hagan, 3rd Baron O'Hagan, was a well-known politician in the United Kingdom. Charles served as a member of the British Parliament for a number of years.
Another future baron that then-Princess Elizabeth became a godmother to is Julian Hardinge, 4th Baron Hardinge of Penshurst. Julian has stayed out of the public eye throughout his life. He succeeded his father as Baron Hardinge in 1997 and is an avid chess player who even wrote a book on the game called Chess: A Guide for the Club Player.
---
CHILDHOOD FRIENDS ARE FOREVER FRIENDS
In 1946, Elizabeth became godmother to Elizabeth Lavinia King typically goes by her middle name, Lavinia. She's the daughter of Lieutenant Commander James Osborne King and the Honorable Elizabeth Patricia White. The Queen and Elizabeth White were childhood friends, and White's family had been visited by the royals during holidays. Lavinia and her family now live in Australia.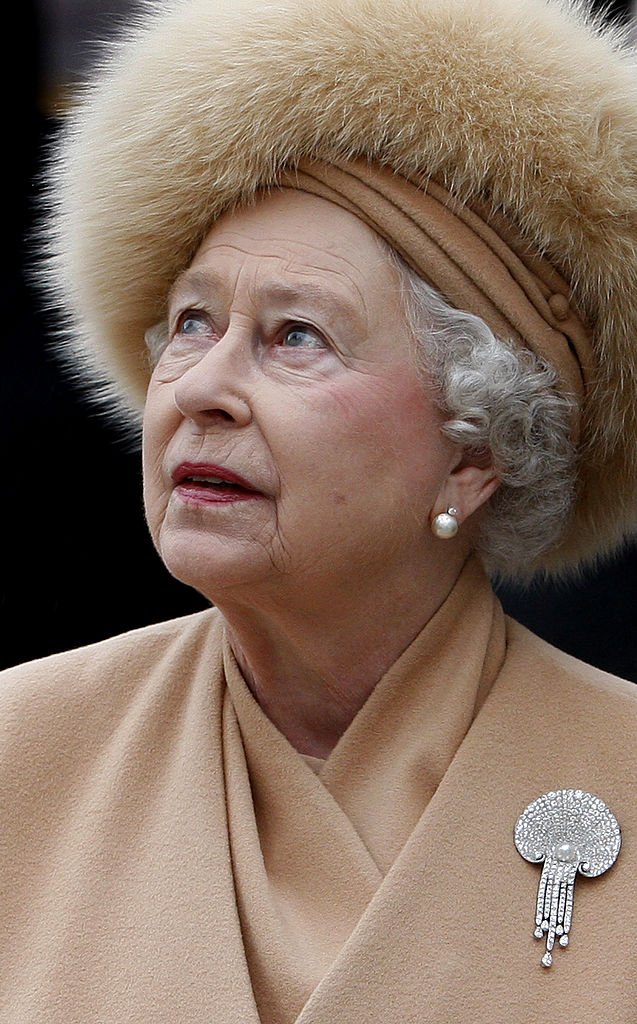 Later on the Queen became the godmother to her former lady-in-waiting's, Jean Hambro, daughter, Rosemary Elizabeth Elphinstone. Elizabeth also served as a bridesmaid when Jean married Andrew Elphinstone, Rosemary's father. Andrew is also related to Queen Elizabeth. In fact, he is her cousin; his mother, Mary Elphinstone, Lady Elphinstone, was the Queen's maternal aunt.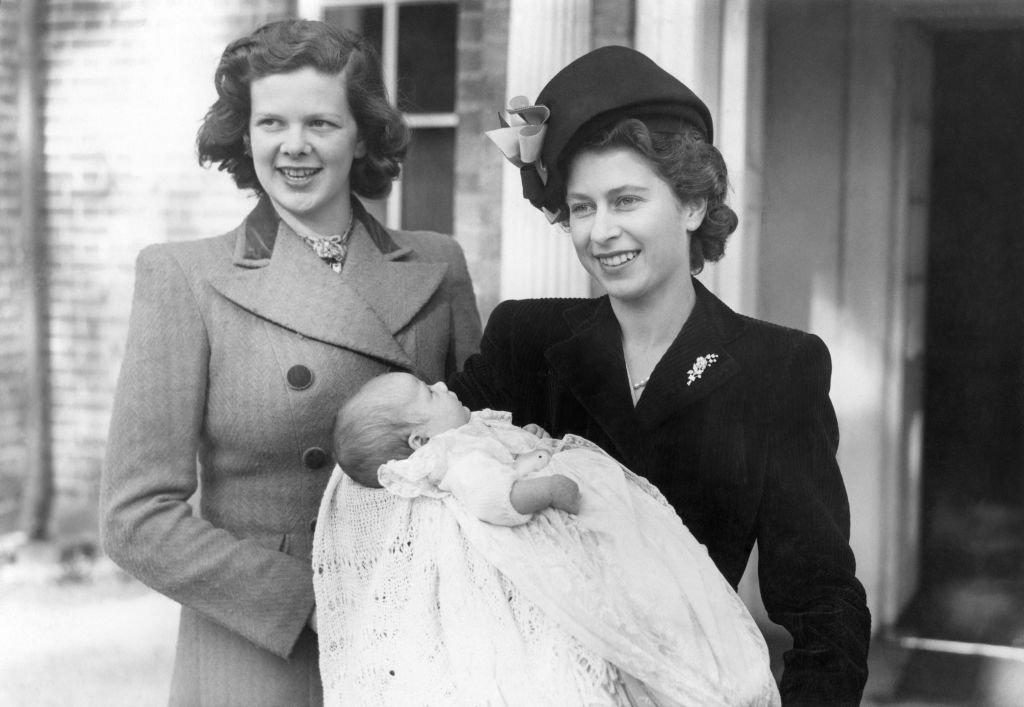 ---
THE LAST TWO FOR THE DECADE
Sandra Elizabeth Zia Butter is the daughter of Major Sir David Butter, a descendent of an ancient Scottish family, and Lady Myra Butter, who is a cousin of Prince Philip. Lady Myrna also happens to be one of Queen Elizabeth's closest friends from childhood. In 1961, Sandra served as a bridesmaid at the wedding of the Duke of Kent and Katherine Worsley.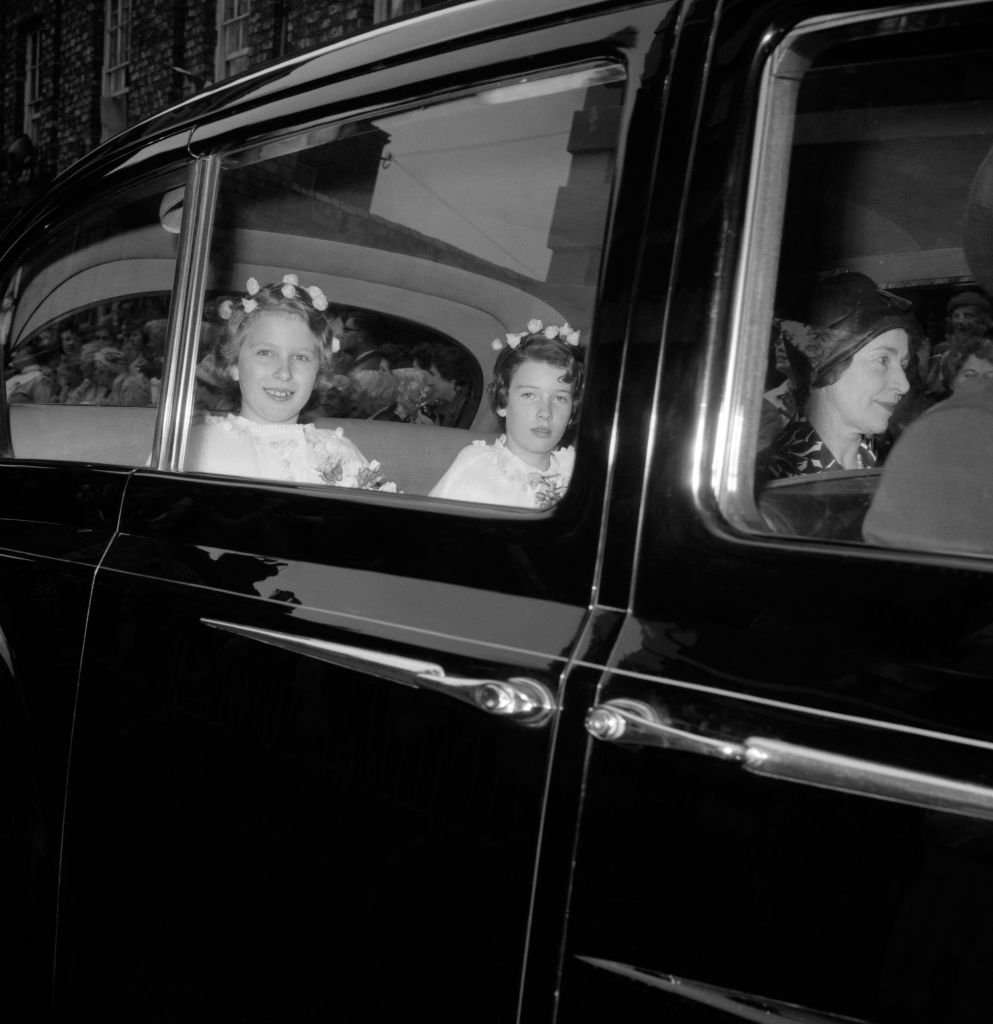 Her last godchild born in the 1940s is Edward. He is the son of Sir Alan Philip Hay and Lady Margaret Katherine Seymour. Edward served as Page Honour to the Queen from 1964 and 1966. Lady Margaret was a lady-in-waiting for the queen and also held the office of Woman of the Bedchamber from 1953 through 1975.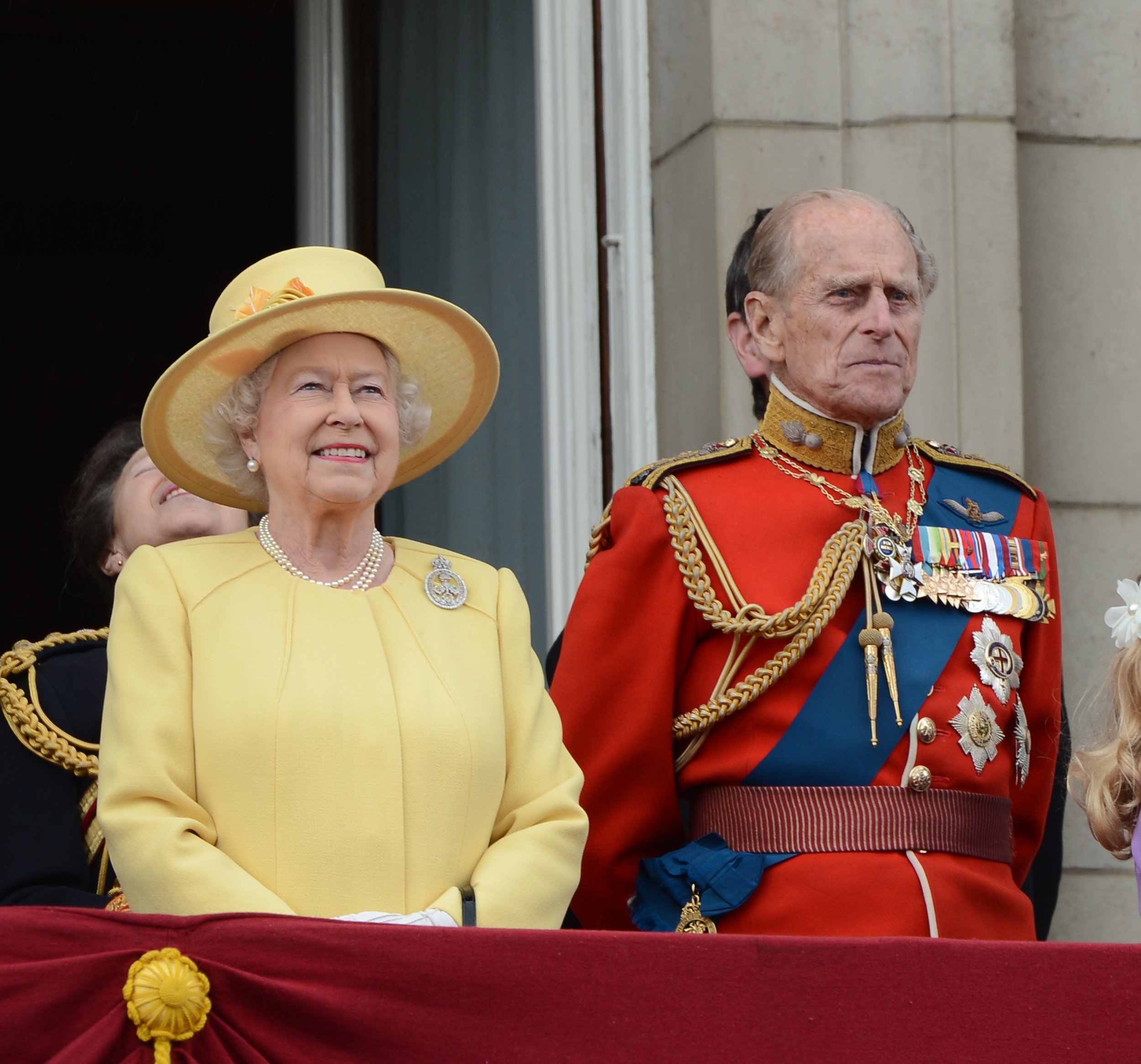 ---
THE 1950'S - A BUSY DECADE TO BE A GODMOTHER
The first of the Queen's godchildren born in the 1950s is The Hon Michael-John Knatchbull. He is the son of John Ulick Knatchbull, 7th Baron Brabourne, and Lady Patricia Mountbatten, Prince Philip's first cousin. He has been married twice and has two children; his eldest daughter, Kelly, is Princess Anne's godchild.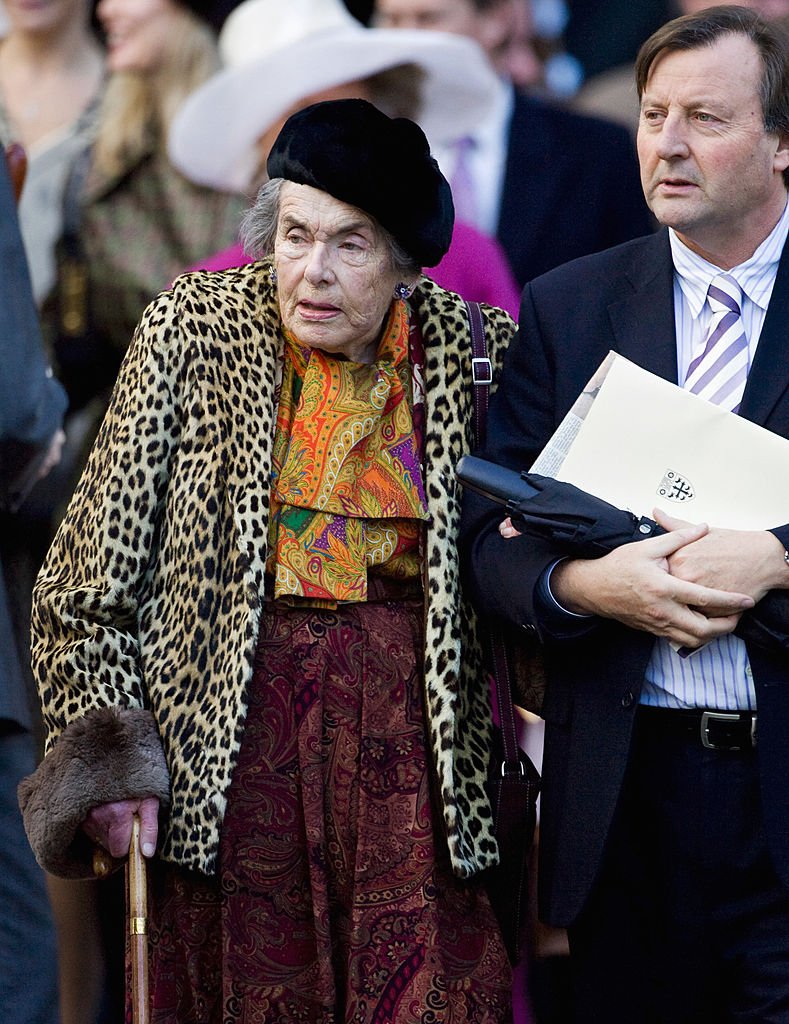 Next comes David Lascelles, 8th Earl of Harewood. He is a great-grandson of King George V, as his mother was Princess Mary, the sister of Queen Elizabeth's father. This makes David, a first cousin, once removed of the Queen. David was born then-13th in line to the British throne. He has four children and is a movie and television producer.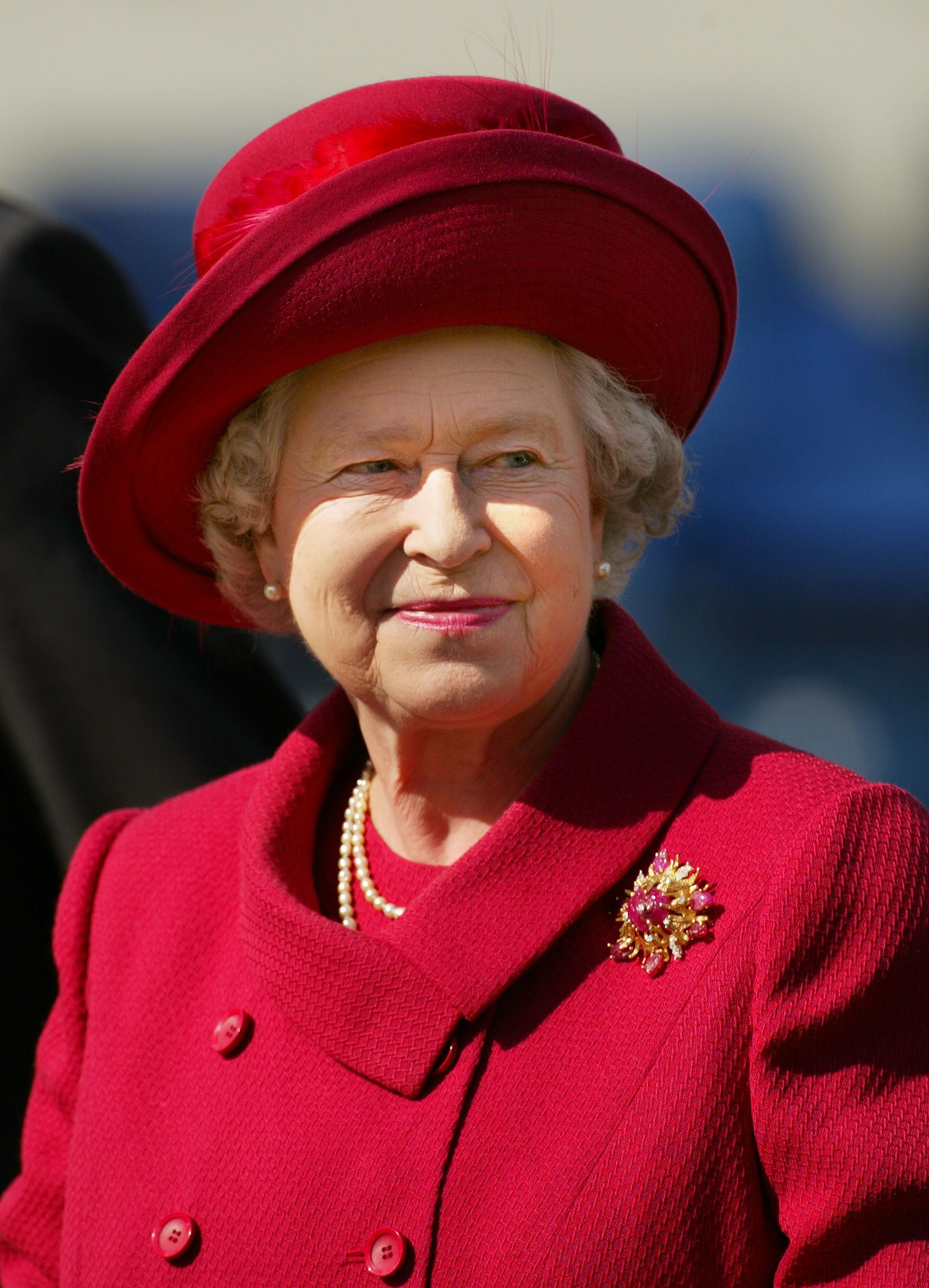 ---
GODMOTHER TO CHARLE'S FUTURE FORMER FLAME
A year prior to her ascension to the throne of England, Elizabeth became the godmother of Caroline Elizabeth Longman. She is the daughter of Lady Elizabeth Longman, a childhood friend of Queen Elizabeth's and a bridesmaid at her wedding. Caroline was a rumored girlfriend of Prince Charles's in the 1970s.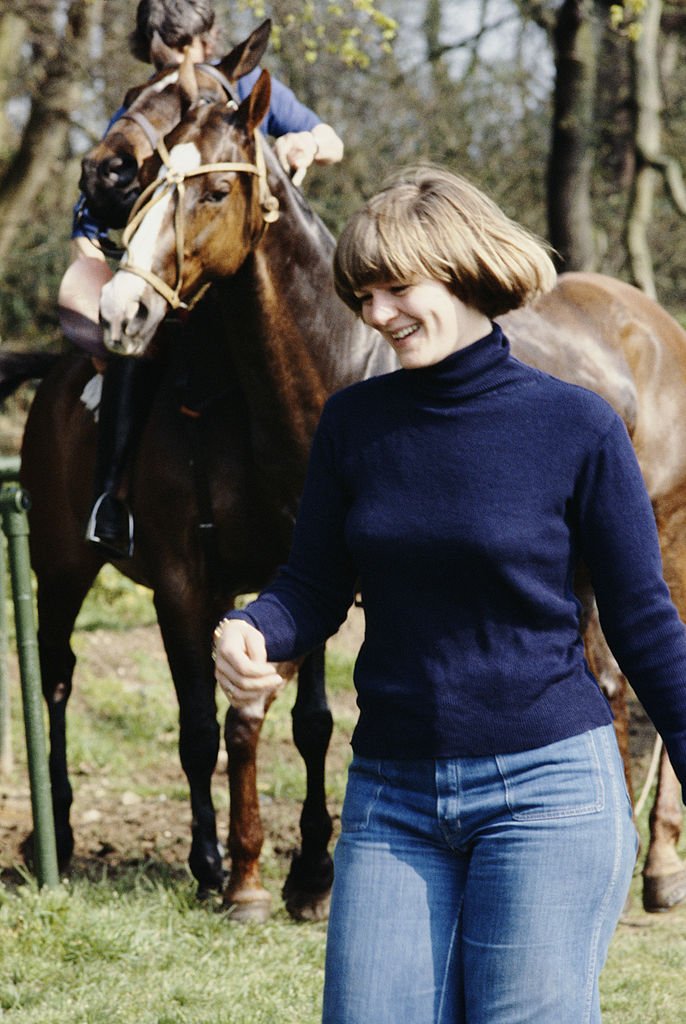 ---
AS QUEEN ELIZABETH II
The first godchild of the Queen to be born during her reign is Elizabeth Georgina Gail Villiers. She is known better by her second name, Georgina. She is a daughter of Nicholas Villiers, whose father was George Villiers, 6th Earl of Clarendon. In 1980, she married Edward Jewson, and they have two daughters.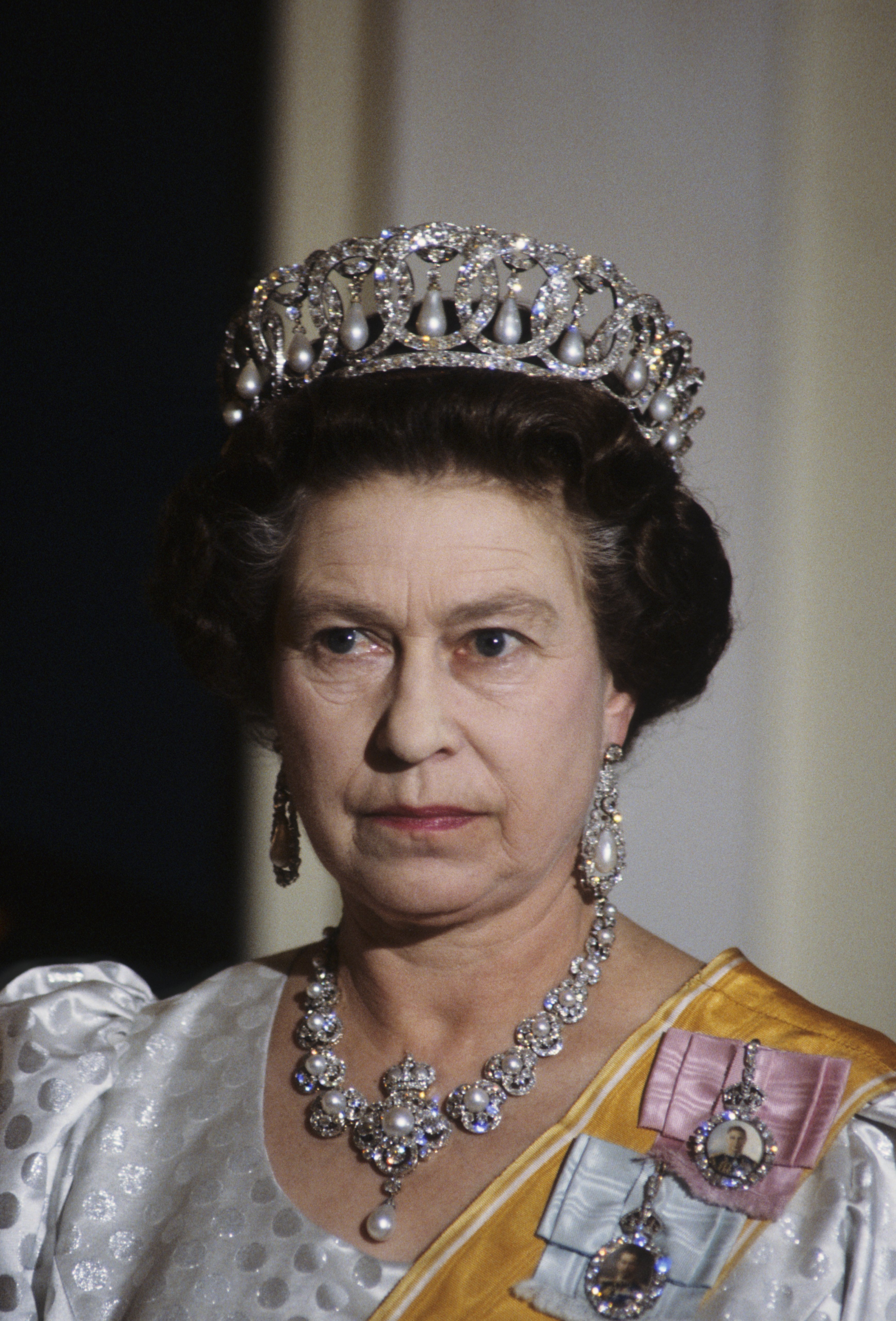 Then came Elizabeth Harriet Colville, also born in 1952. Known better as Harriet, she was a lady-in-waiting to Princess Anne. In 1976, she married David James Bowes-Lyon, and they have three children. Her father was also a private secretary to Winston Churchill and the royal family and was knighted in 1974.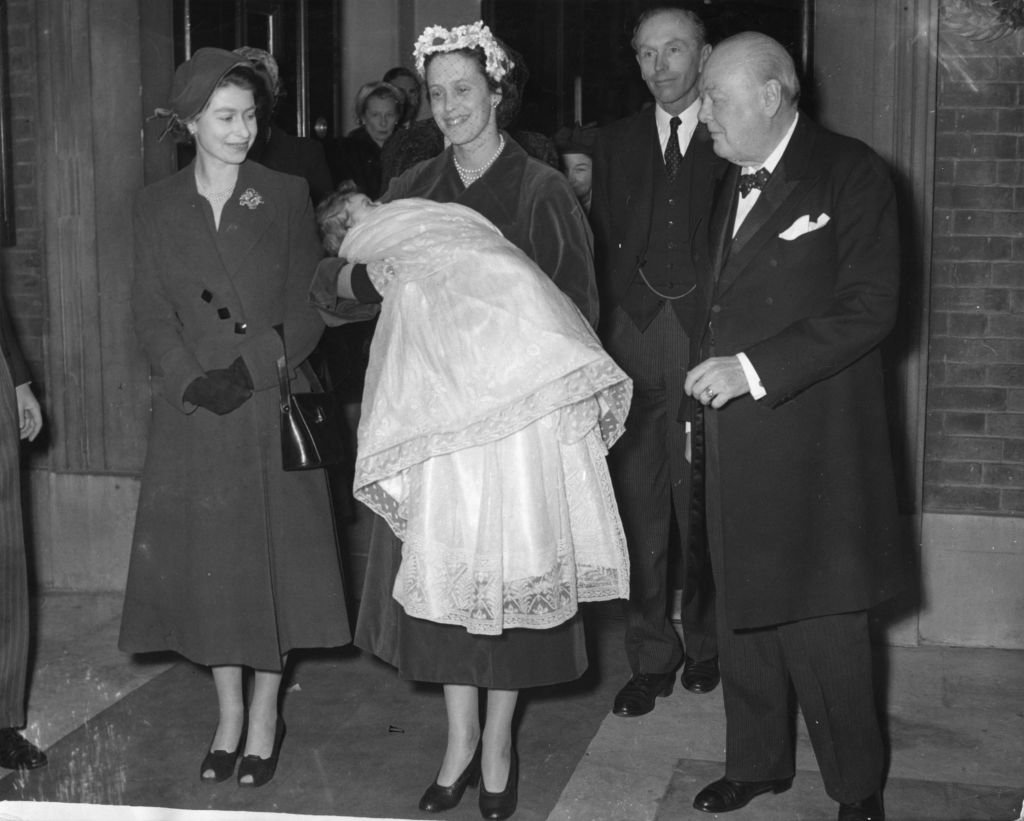 ---
SHE'S OUTLIVED SOME OF THEM
The Queen also became godmother to the late, Henry Alan Walter Richard Percy, 11th Duke of Northumberland. The Queen's godchild became Duke of Northumberland when his father died in 1988. However, in a stroke of tragedy six years upon inheriting the title, the Duke tragically died in 1995.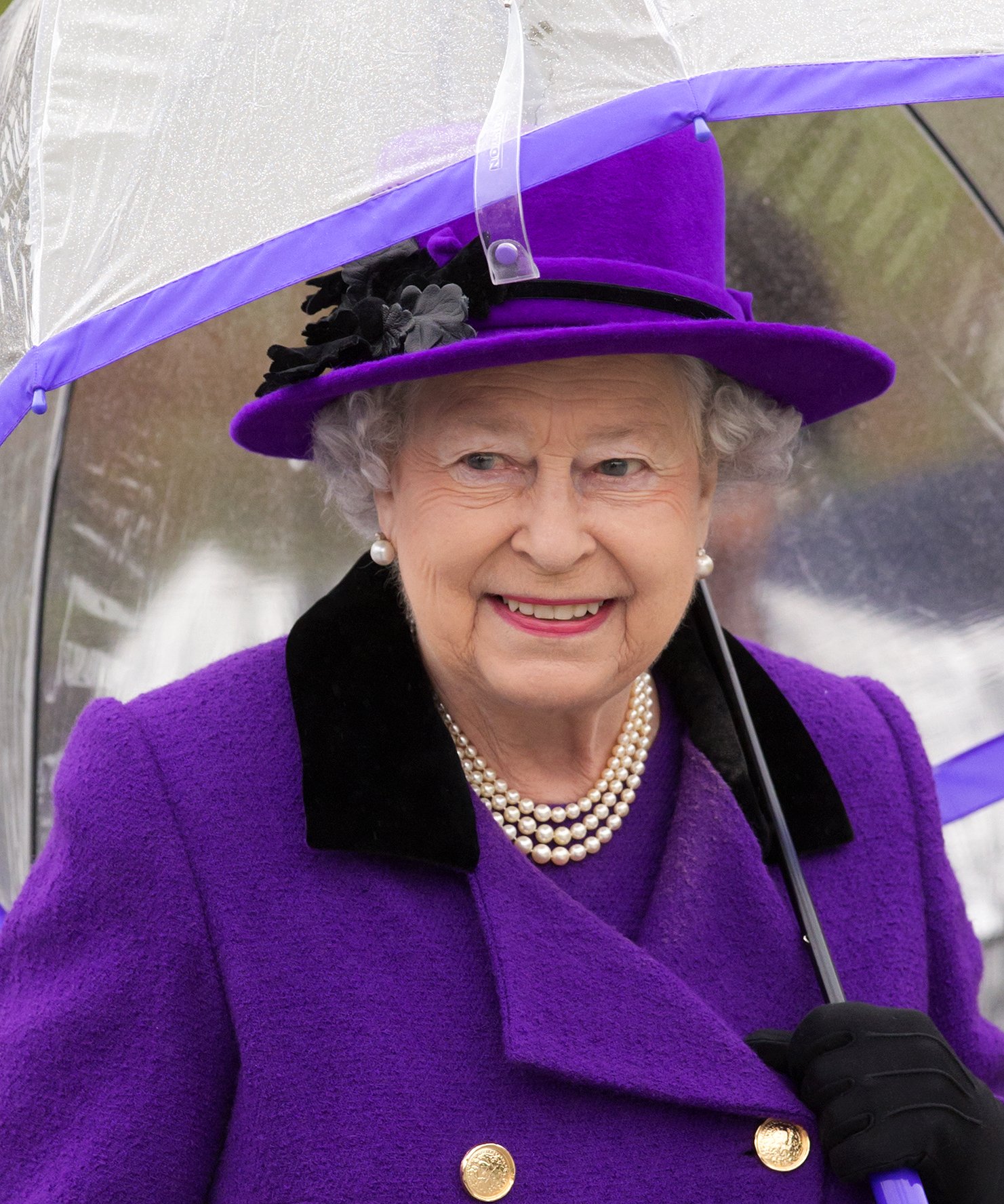 ---
ALWAYS BEEN CLOSE TO THE QUEEN
One godchild who's mother was extremely close to Queen Elizabeth is Margaret Rhodes. Margaret and the Queen are first cousins and were frequent playmates during their childhoods. The Queen's godchild, Victoria Ann Rhodes was born in 1953, and Victoria said in an interview in 2012, "Mummy and the Queen are best mates."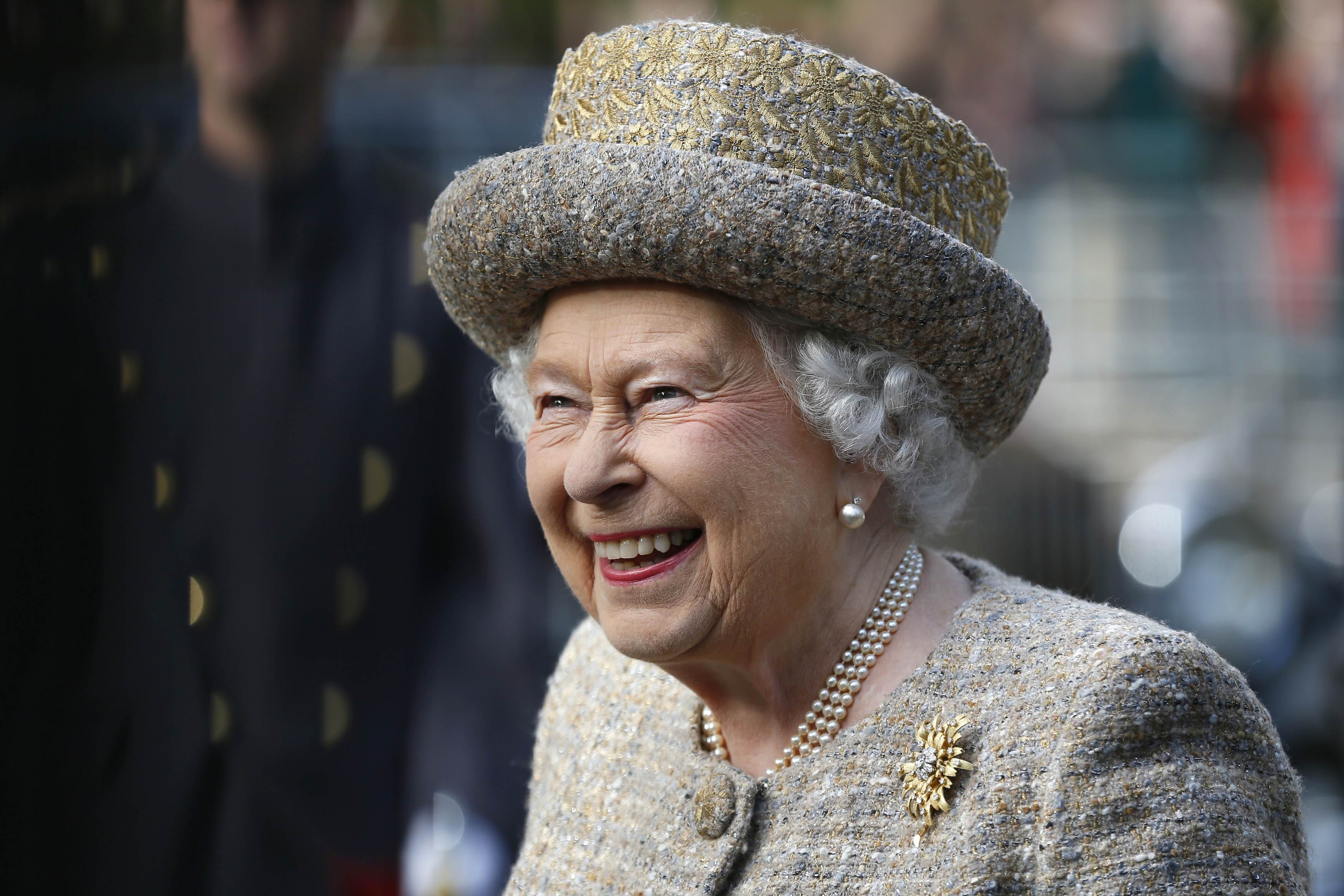 In 1954, the Queen's 16th godchild was born. She is Lady Virginia FitzRoy is the daughter of Hugh FitzRoy and Ann Fortune FitzRoy, Duchess of Grafton. The Queen's godchild currently serves as the Mistress of the Robes within the Royal Household, a position she has held since 1967 she was also a bridesmaid at Princess Margaret's wedding.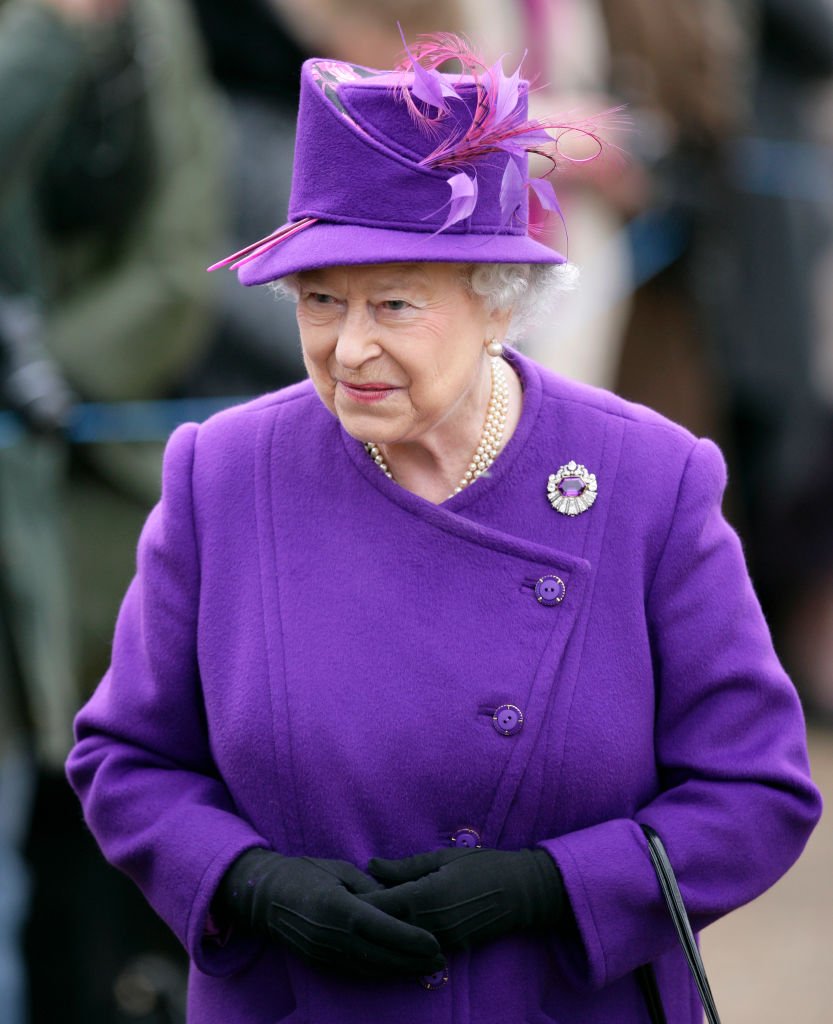 ---
WE'RE BARELY HALFWAY
Keeping things going is Christopher Abel Smith, the son of the Queen's former lady-in-waiting, Henriette, Lady Abel Smith and Brigadier Sir Alexander Abel Smith. His mother served as the queen for a very long time, 38 years, in fact. Christopher married Catherine Berger, and they have two children.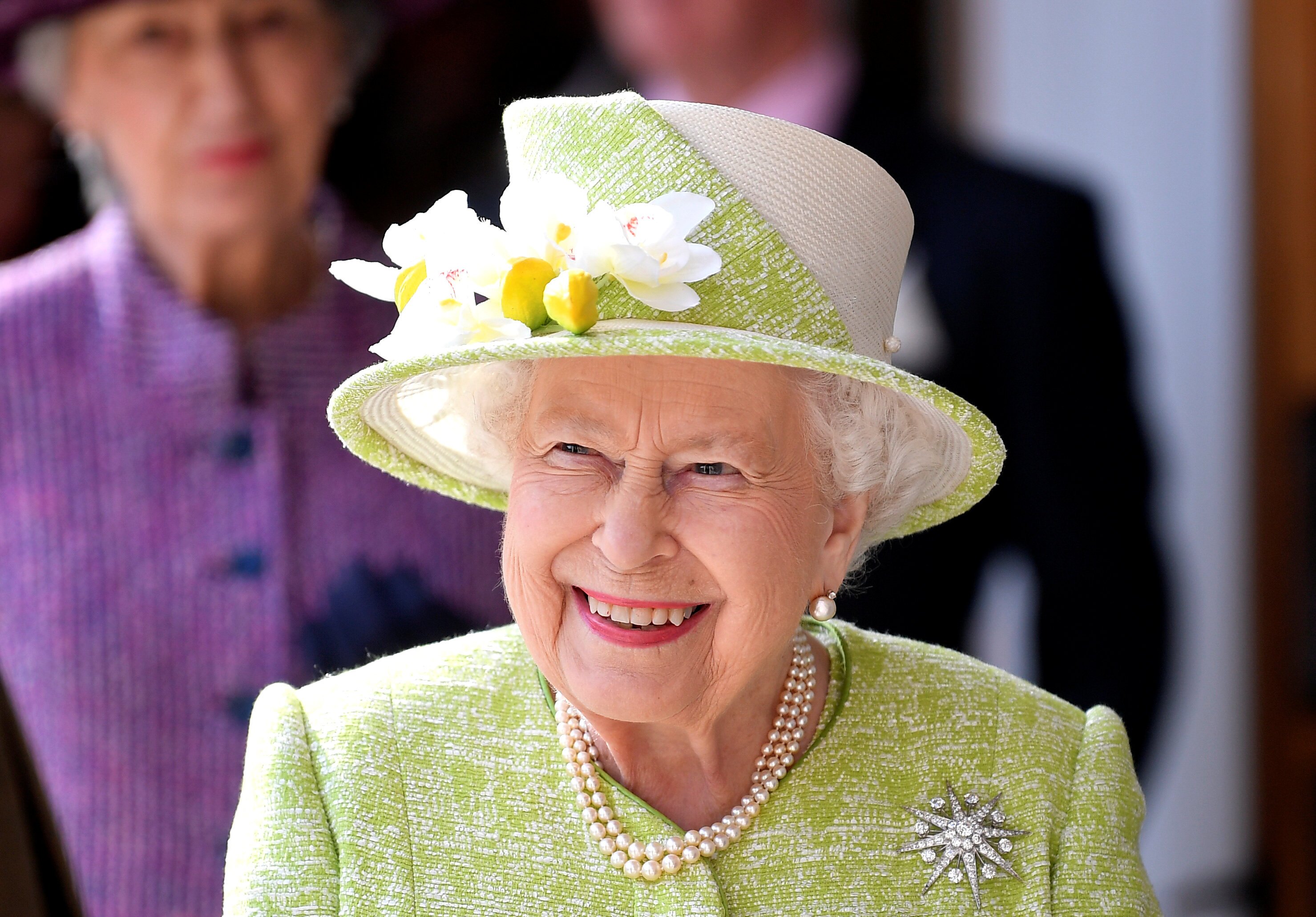 ---
GODMOTHER AND AUNT TO ANOTHER ROYAL
One lucky royal has is lucky enough to call the Queen aunt and godmother at the same time. She is Princess Friederike of Hanover born in 1954. The princess is the daughter of Prince George William of Hanover and Princess Sophie of Greece and Denmark, Prince Philip's sister. Frederike and her family live a private life in Vancouver, British Columbia.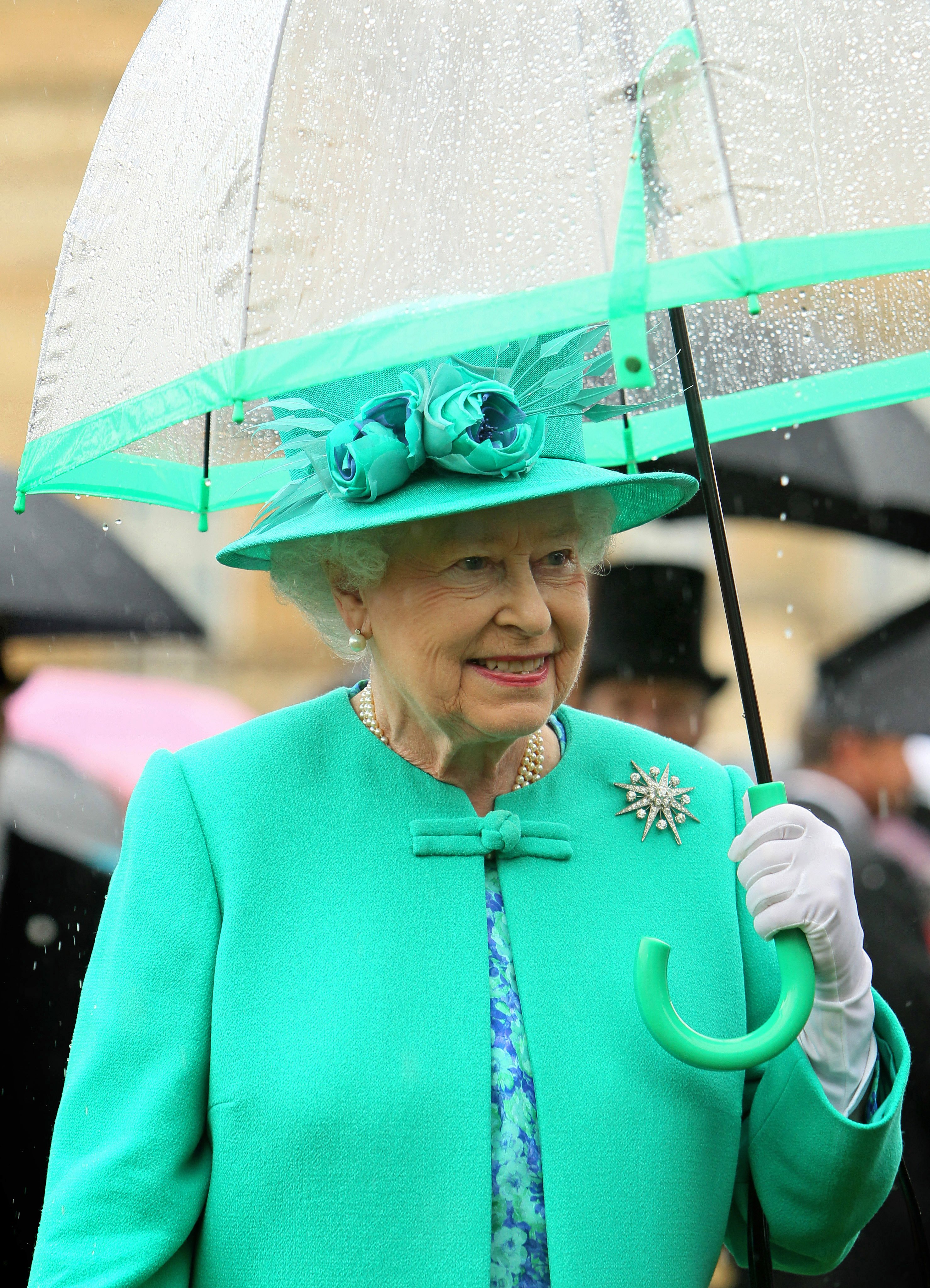 ---
DOWNTON ABBEY CONNECTIONS
George Herbert, 8th Earl of Carnarvon, is best known for owning Highclere Castle, which is used for the hit television series, Downton Abbey. He is also known as one of the Queen's godchildren. Herbert's family has owned the castle since the late 17th century, according to the New York Times.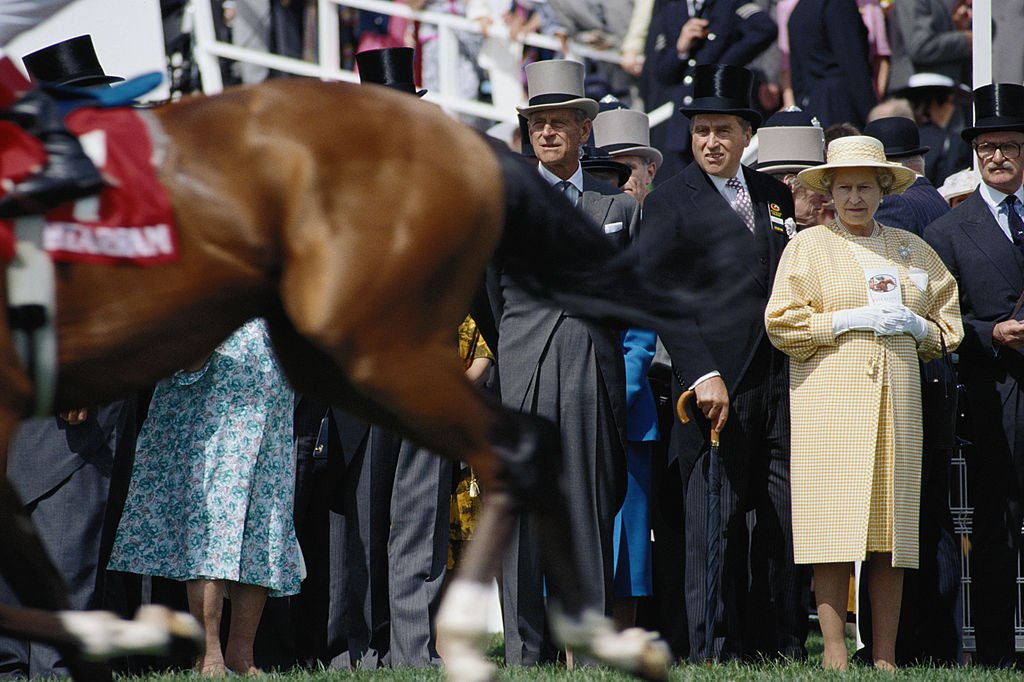 If you haven't noticed, the Queen has become godmother to the children of her ladies-in-waiting. One of the Queen's longest-serving ladies-in-waiting server her majesty from 1955 to 2002. She is Kathryn Stanley, and her daughter Alice is also one of the Queen's godchildren. Alice is the eldest of Kathryn and Sir John Robert Stratford Dugdale's four children.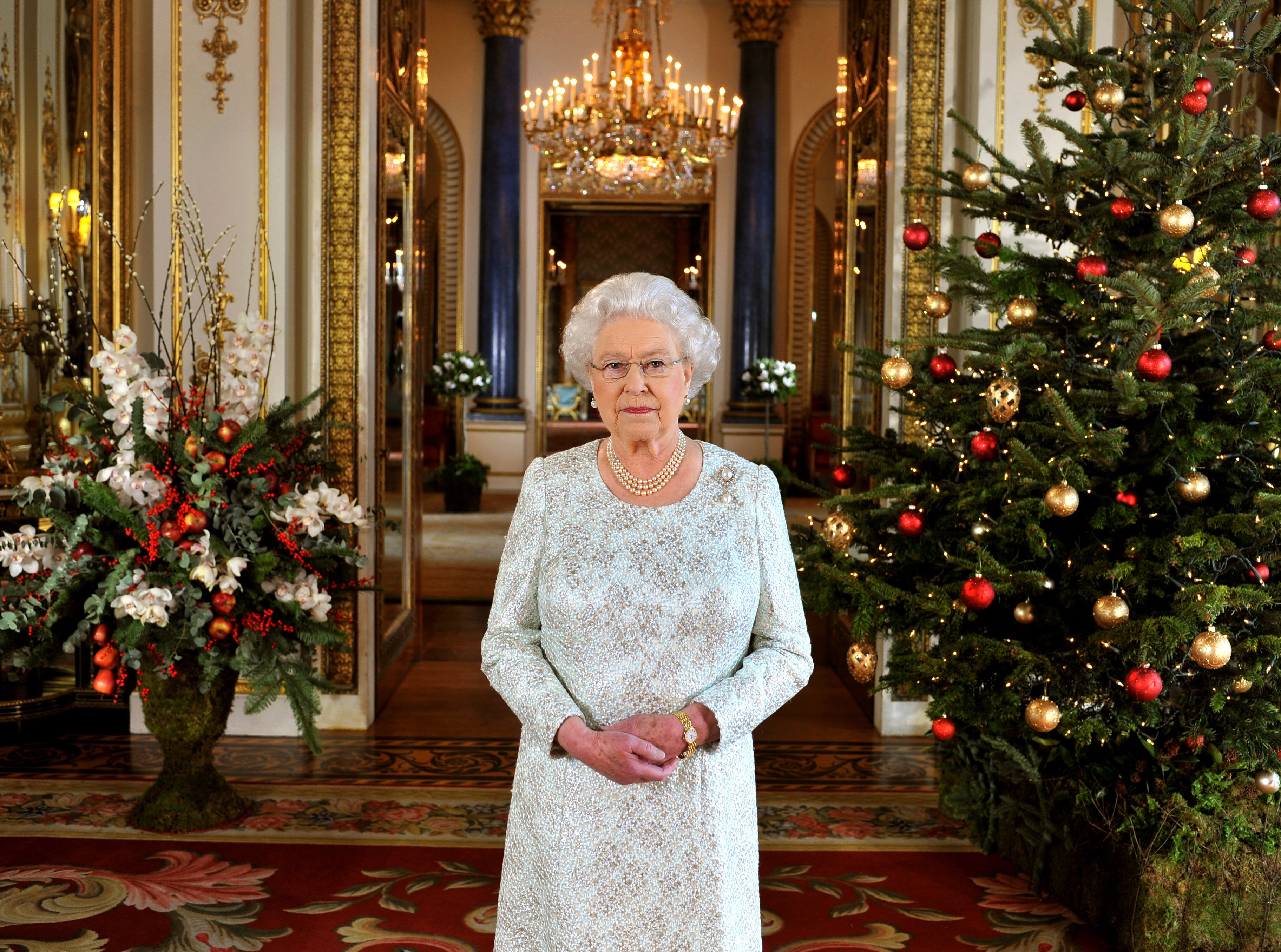 ---
THE ONE THAT FOUND THE QUEEN WHEN SHE WAS LOST
The Queen's final godchild born in the 1950s is Fergus Leveson-Gower, 6th Earl of Granville. Fergus is an entrepreneur who is best known for producing world-class smoked salmon on North Uist, Scotland. A small island with a population of 1,700. The Queen once visited them for a picnic and got lost, Fergus was sent to find her.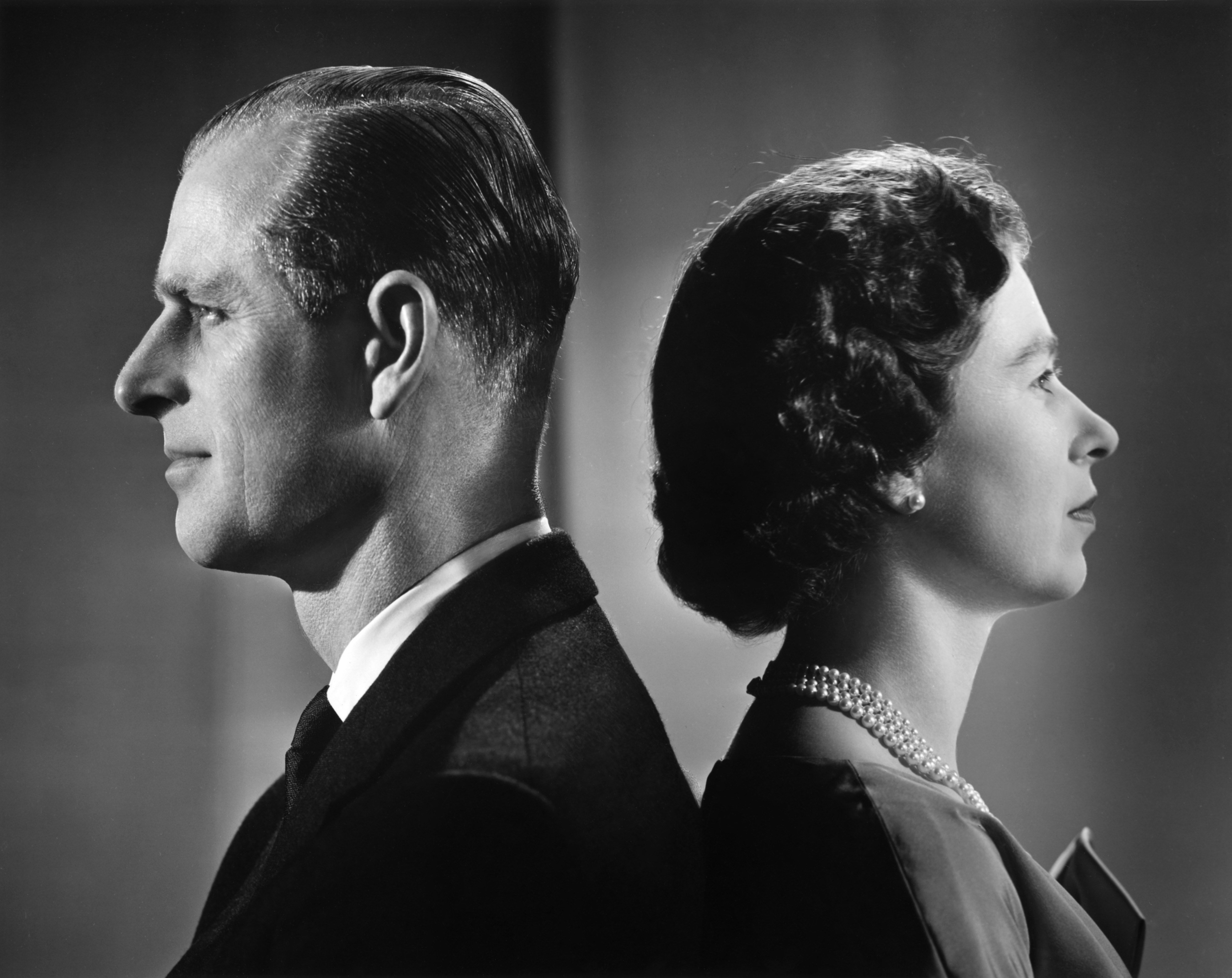 ---
THE 1960'S - THINGS SLOW DOWN A BIT
For this new decade, the first child blessed with calling the Queen godmother is Katherine Elizabeth Somervell, born in 1961. Katherine is the daughter of Diana Cinderella Mildred Bowes-Lyon and Peter Somervell. Diana is the daughter of the Queen's maternal uncle and was bridesmaid at the Queen's wedding.
James Arthur Hussey comes next. He was also born in 1961. The Queen's godchild's mother, Lady Hussey, served as one of Queen Elizabeth's ladies-in-waiting for over 50 years. His father is Marmaduke Hussey, Lord Hussey of North Bradley, who was the chairman of the BBC from 1986 up until 1996.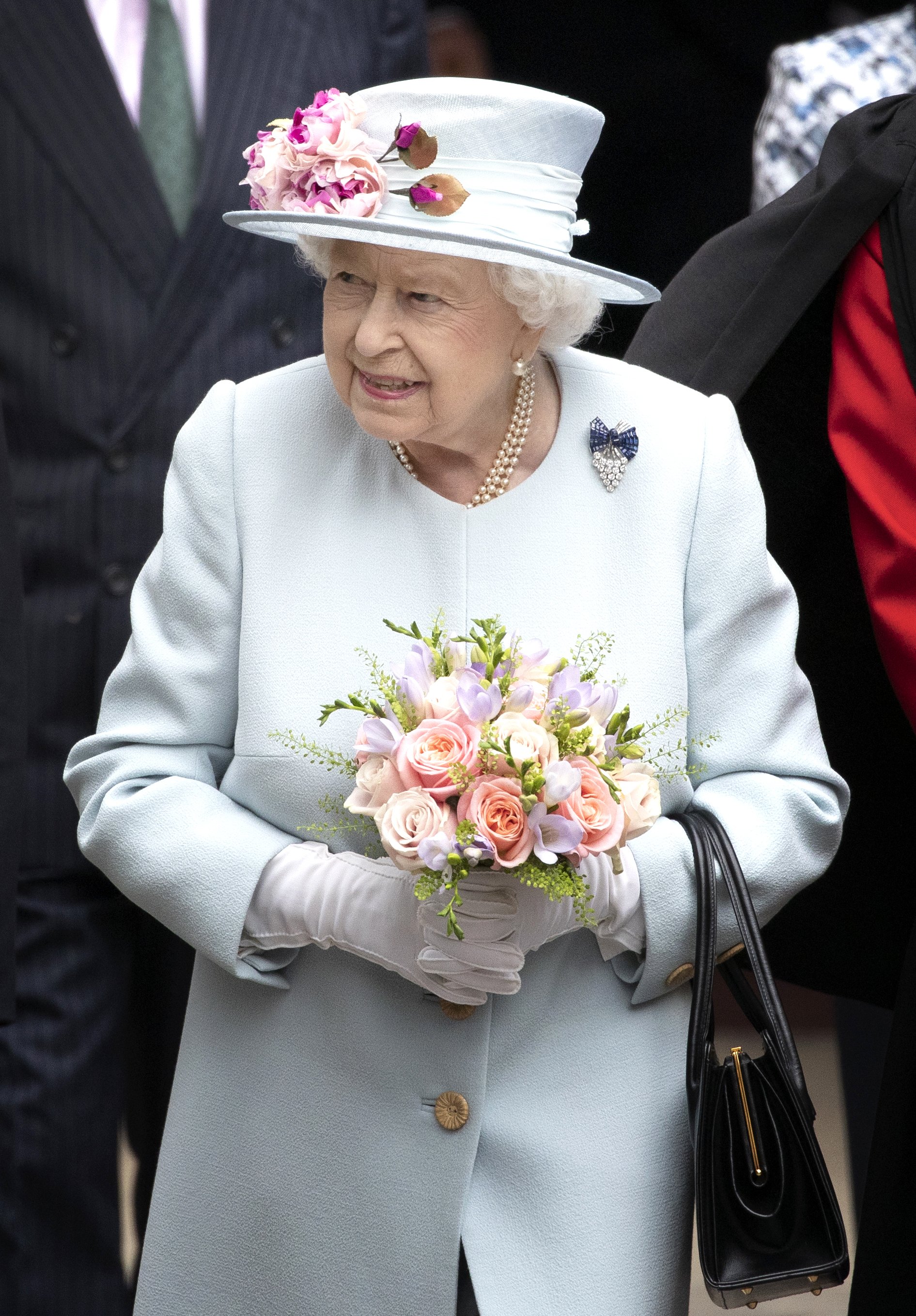 ---
HER SISTER'S SON
Princess Margaret's son is also lucky enough to call Queen Elizabeth his aunt and godmother. Today, you know him as David Armstrong-Jones, 2nd Earl of Snowdon. Born on November 3, 1961, the furniture craftsman has been married to Serena Armstrong Jones, Countess of Snowdon, since 1993. Together, the two have to share three children.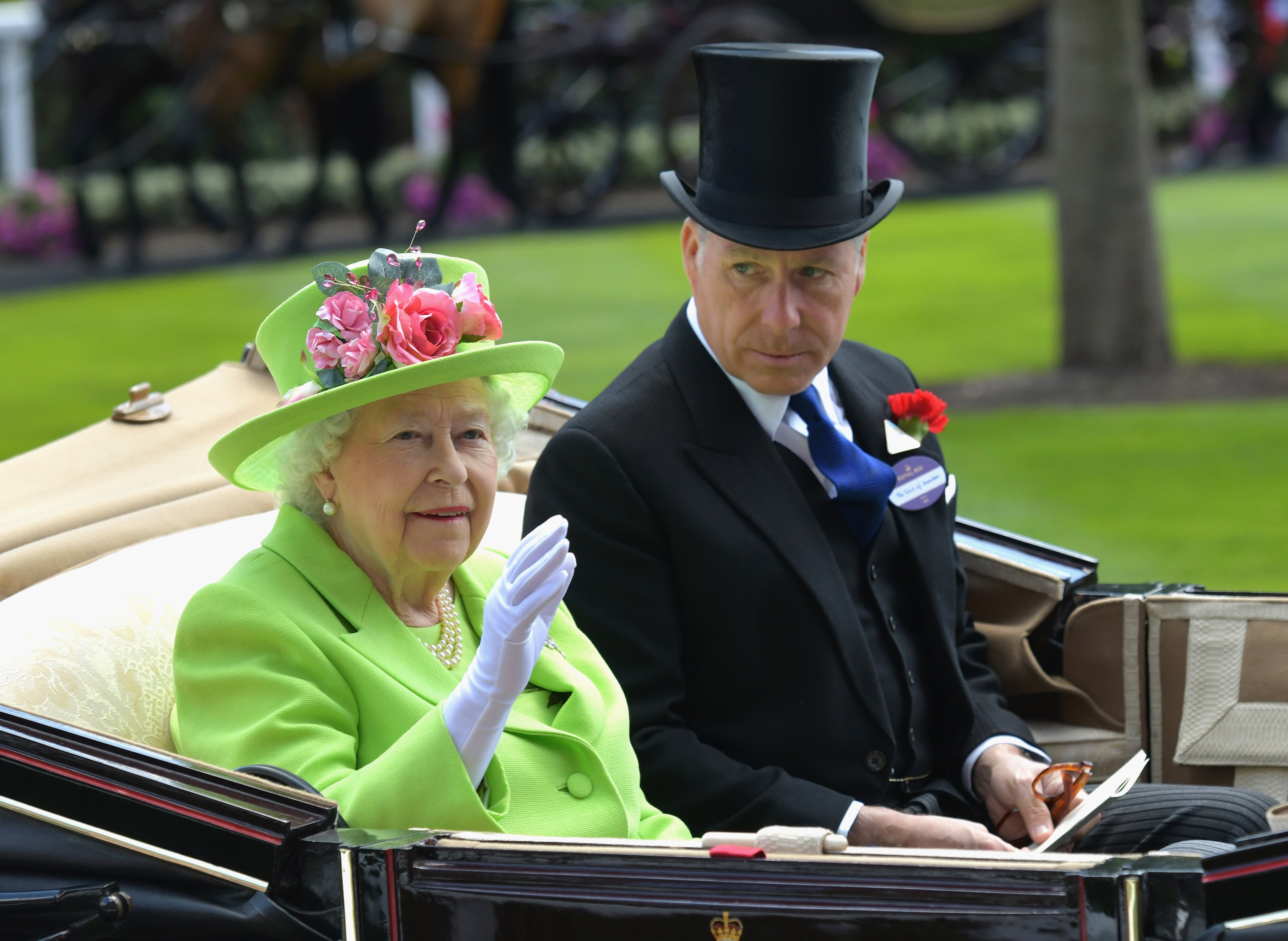 ---
HER AND PHILIP'S COUSIN'S CHILDREN
Edwina Victoria Louise Hicks, now known as Edwina Brudenell, is the elder daughter of David Nightingale Hicks and Lady Pamela Hicks, is a first cousin of Prince Philip, served as a bridesmaid in Queen Elizabeth's wedding. Lady Pamela had also served as a Lady-in-Waiting to the Queen for a brief period of time.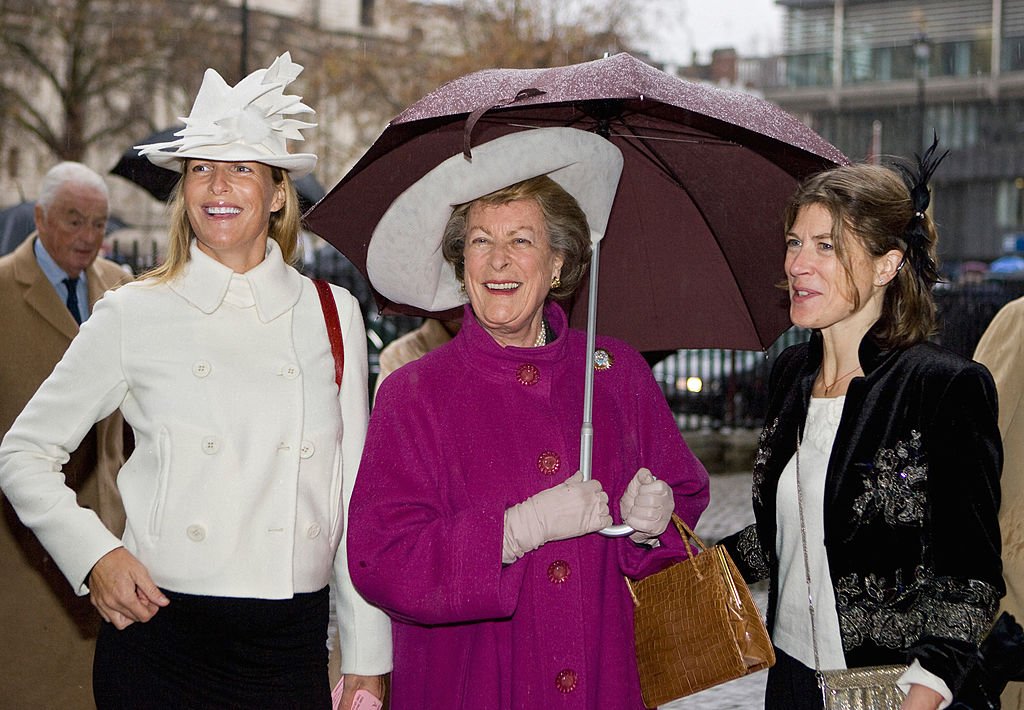 James Robert Bruce Ogilvy is the son of Princess Alexandra of Kent and Sir Angus Ogilvy. Princess Alexandra is the Queen's cousin and a working royal, performing some duties and making appearances on behalf of her majesty. James is also the godfather of Princess Eugenie of York. He married Julie Caroline Rawlinson in July 1988, and they have two children.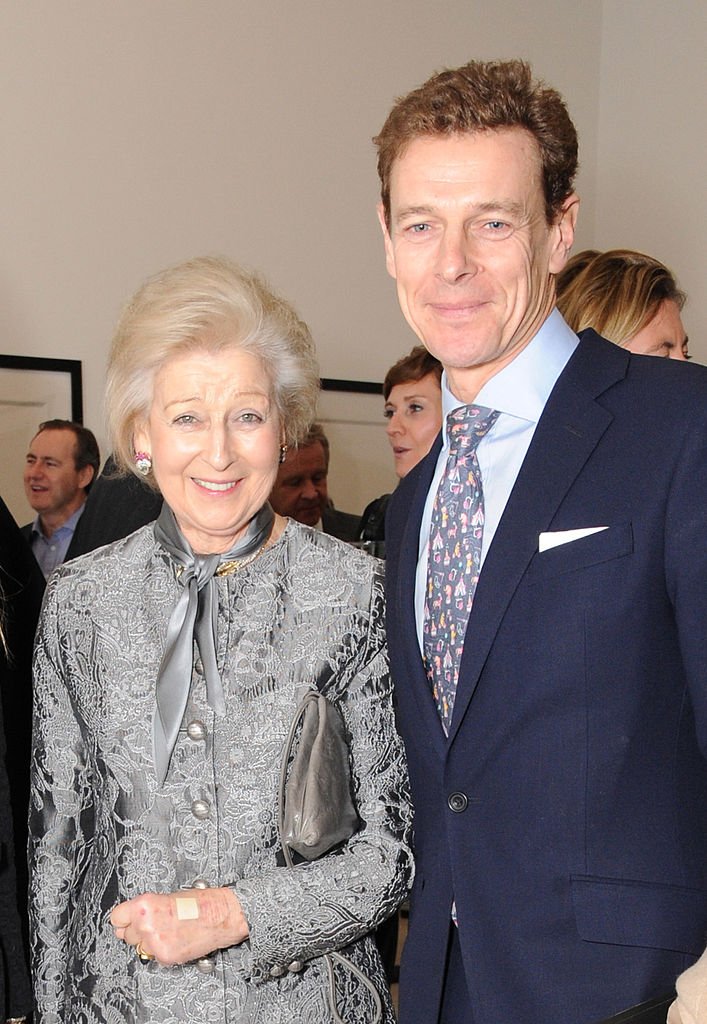 ---
PRINCESS DIANA'S BROTHER
Charles Edward Maurice Spencer, 9th Earl Spencer is the youngest sibling of the late Diana, Princes of Wales, and is also a godson of the Queen. He has maintained a good relationship with nephews the Duke of Cambridge and the Duke of Sussex. He has seven children, including Louis Spencer, Viscount Althorp, who was dubbed the most eligible bachelor.
---
THE 1980's - THE YOUNGEST OF THE QUEEN'S GODCHILDREN
The youngest of Queen Elizabeth's godchildren Princess Theodora of Greece and Denmark. Theodora is the daughter of deposed Greek King Constantine and Queen Anne-Marie. She is currently an actress living in the US, under the name Theodora Greece. She's been in the Bold and the Beautiful. 
How would you handle having 30 godchildren? Just imagine the sheer number of Christmas and birthday presents you have to get. Are you familiar with any of these lucky folks who call the Queen godmother? Let us know in the comment section, and make sure to follow Amomama for more great content on your favorite royals.
Source: The Guardian, The New York Times, Marie Claire, Daily Mail UK, The Mirror UK, Town and Country, BBC, The Telegraph