Friends: Relationship They Have In Real Life
Friends is definitely one of our favorite TV shows of all time! How did Courteney Cox support Jennifer Aniston after her divorce from Brad Pitt? Did Matt LeBlanc really date both Courteney and Jennifer? And why David Schwimmer isn't close to any of his former co-stars? In this article, we will reveal all the details. 
---
Jennifer Aniston and Courteney Cox
These two didn't have to imitate their friendship because they were very close while filming the series. They would always run through their lines together before a scene and they have never been jealous of each other's success. Over the years, their relationship became only stronger.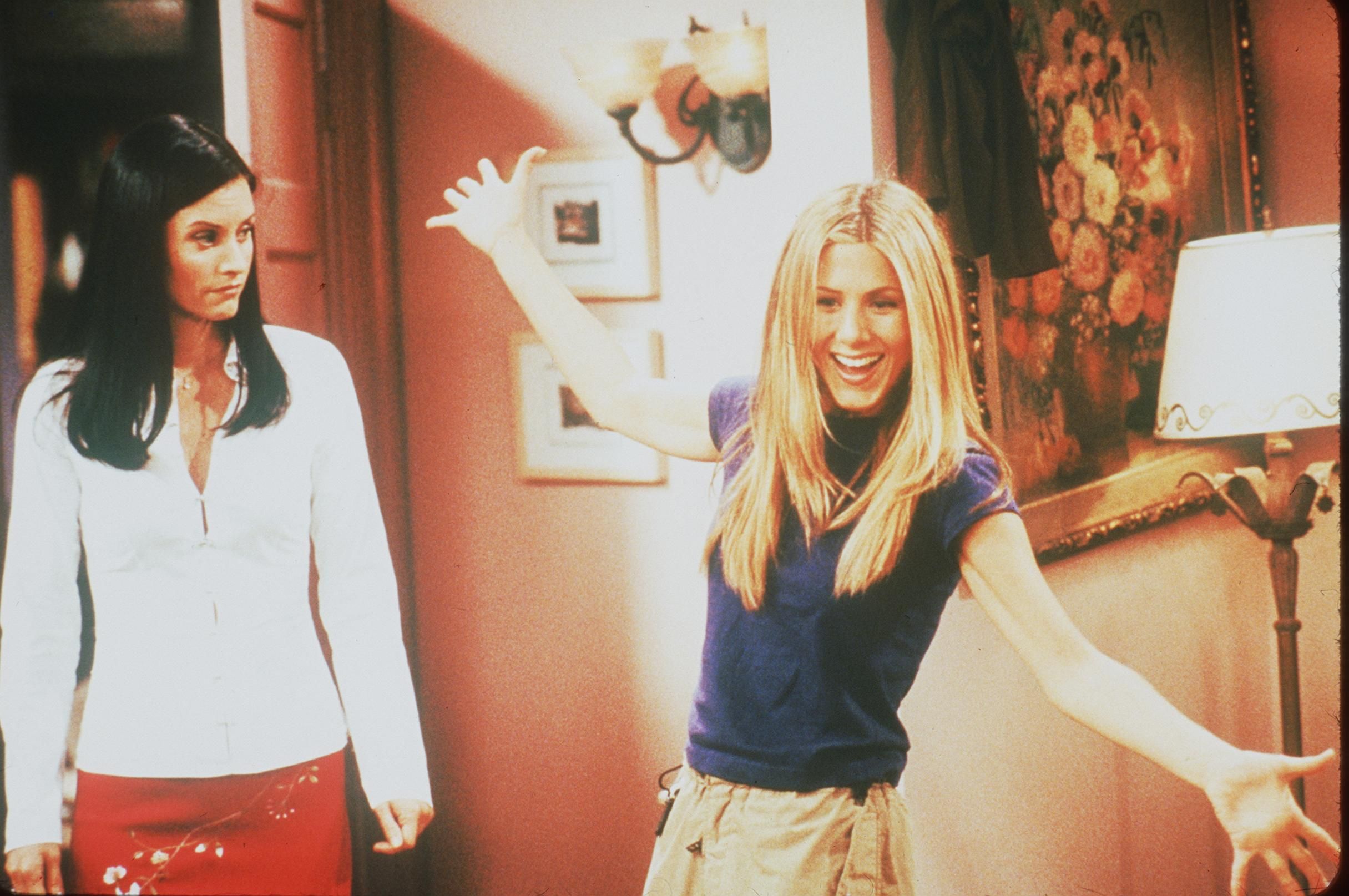 ---
Courteney was Jennifer's maid of honor at her wedding to Justin Theroux and Jen is godmother to Court's daughter Coco. Aniston once admitted that she loves her friend very much and that Courteney is very loyal and funny. And Cox said that she wants Jennifer to be the happiest person. 
They're just the best and they're there for each other in times of need. For example, after Aniston got divorced from Brad Pitt, she relied on Cox for a while.
"I've slept in her guest bedroom a lot," she commented back then. "Without giving away too much of my private stuff, all I can say is she's been there for me through thick and thin."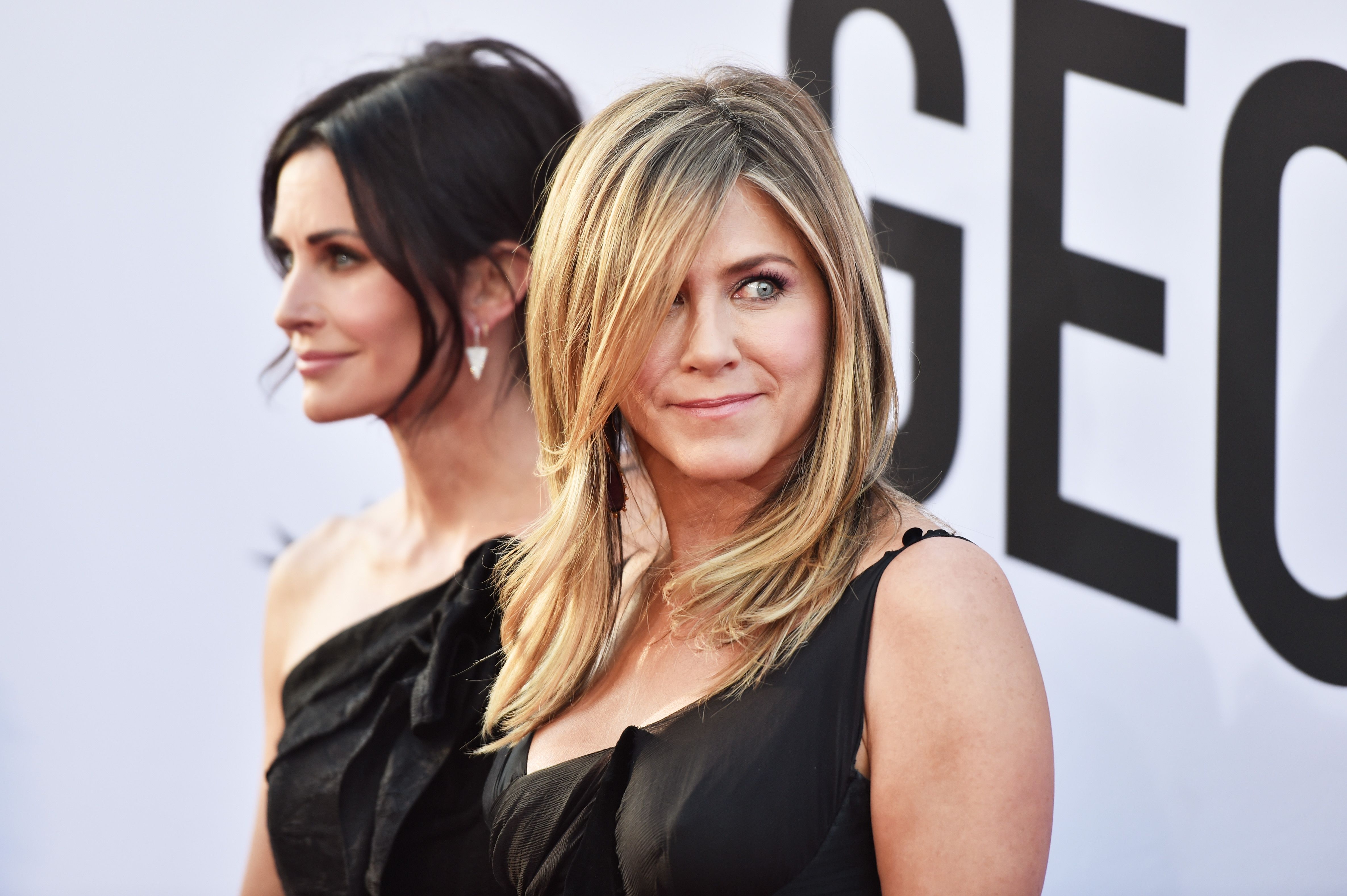 ---
She's also been there for Jen to welcome her to Instagram! Cox posted a photo of the two of them captioned with a (slightly changed) famous line of Monica's from Friends:
"Welcome to the social media world...it sucks. You're gonna love it!"
And wasn't Courteney the sweetest when she dressed to look like her friend to wish her happy birthday? Aww!
---
Matthew Perry and Matt LeBlanc
All Friends fans want to know whether Chandler and Joey are friends in real life. They are!!! But there's a catch:  their friendship wasn't always smooth sailing. When Friends was still running, Perry suffered from addictions and he once even admitted that he doesn't remember filming three years of the show.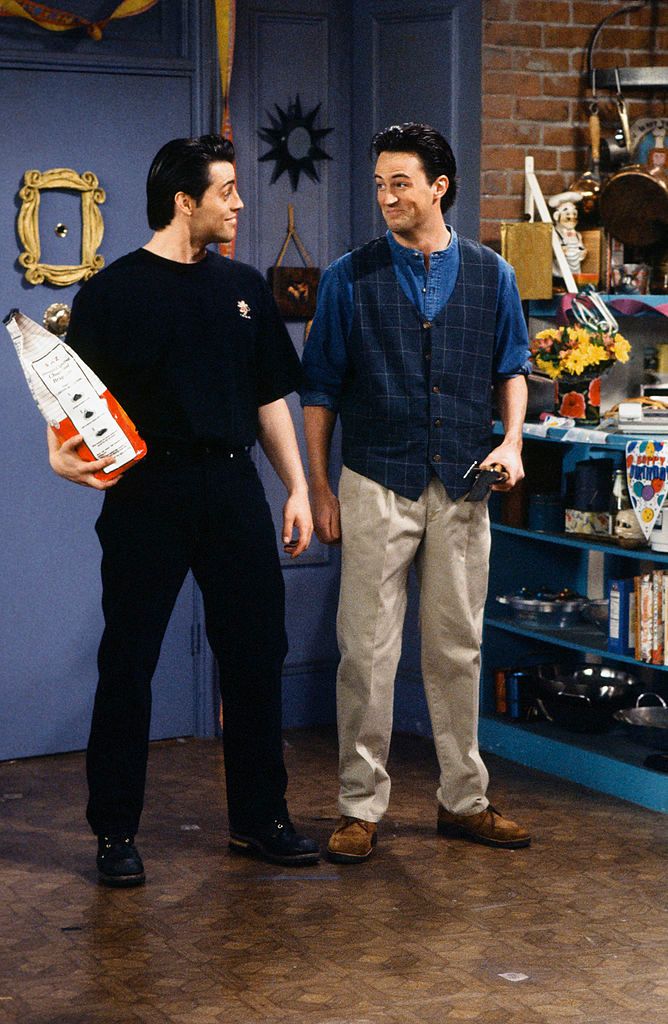 ---

"I was a little out of it at the time — somewhere between seasons three and six," he said to BBC.
Can you imagine – those were the seasons that established the relationship between Monica and Chandler! Of course, his on-screen friends were trying to be there for him but Perry didn't accept their help at the time.
"I tried to talk to him," LeBlanc told People Magazine. "There wasn't a response. It's such a personal struggle; they need to bottom out on their own."
---
He was right – only when Perry realized that he had to get sober, did he begin recovering. Fortunately, these hard times are over. These days, Perry and LeBlanc still hang out together once in a while. Once LeBlanc even admitted that when they meet, he feels like no time has passed!
"I could not see him for five years, and then put me in a room with him and it will be like I saw him yesterday," he said.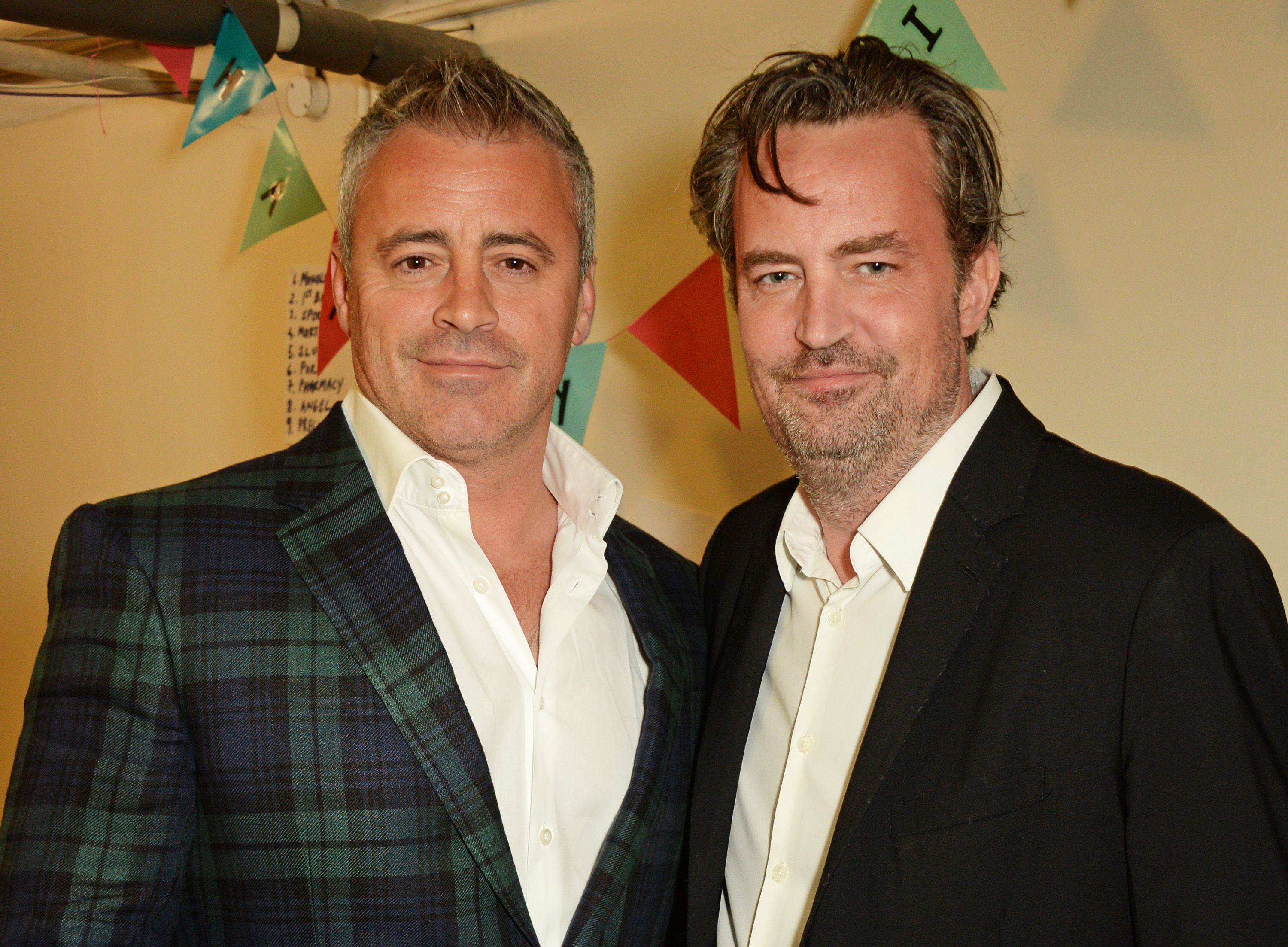 ---
Courteney Cox and Lisa Kudrow
Phoebe and Monica quickly became friends in real life and they still have fun together. They like to share their get-togethers on Instagram and Lisa captioned one of them with what Phoebe said when she saw Monica and Chandler together. "My eyes! My eyes!" we could literally hear her, right?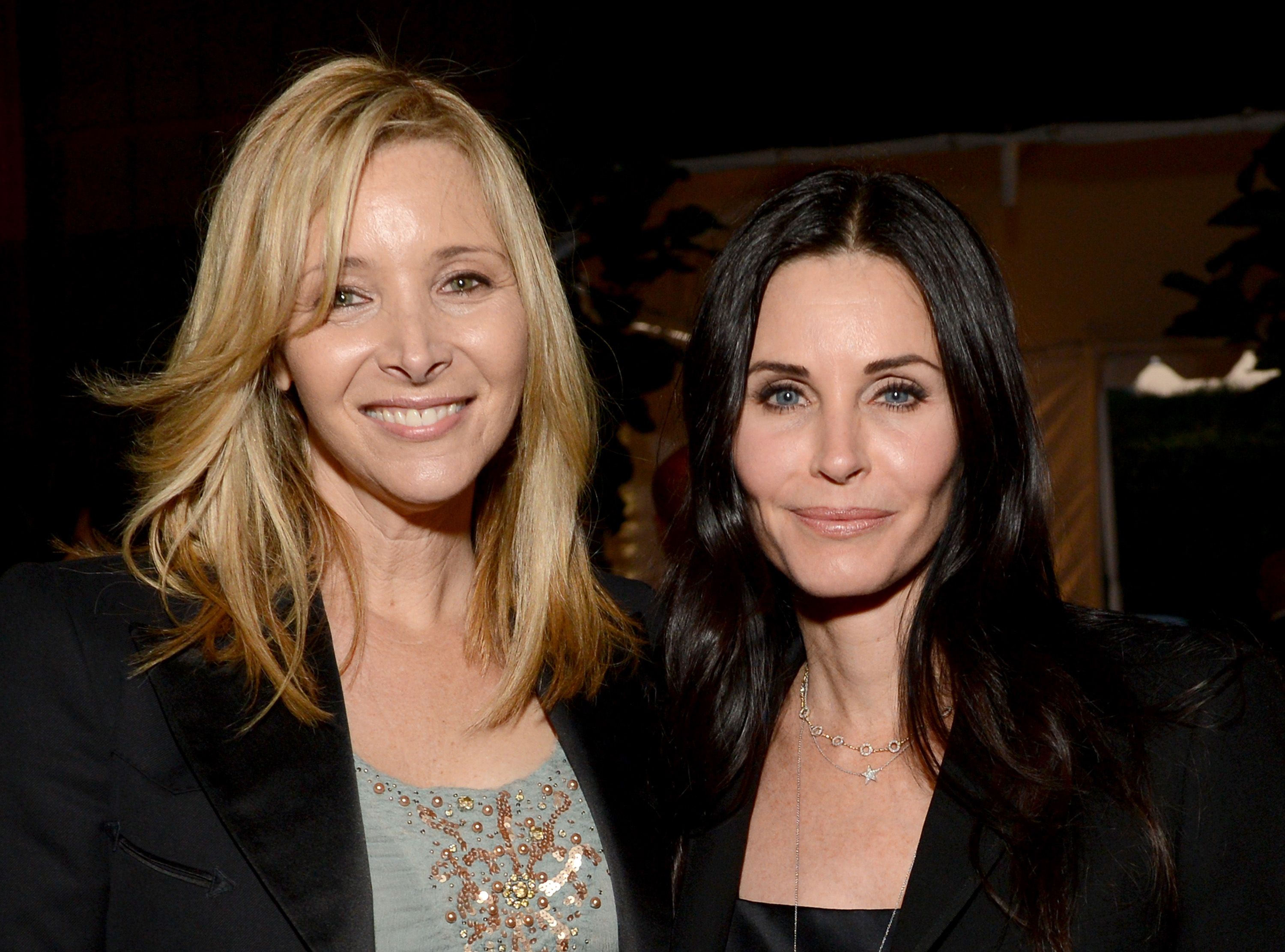 ---
Last September, Courteney and Lisa celebrated the twenty-fifth anniversary of the Friends premiere. Along with singer Charlie Puth and comedian Judd Apatow, Cox and Kudrow spent an evening by the fire, and then Courteney shared photos from the evening on her Instagram.
---
They certainly had a nice time and the actresses probably recalled a lot of funny moments from the good old days. Or… did they? Possibly, Courteney and Lisa didn't discuss much of the Friends stuff - because neither of the actresses remembers the details of the show!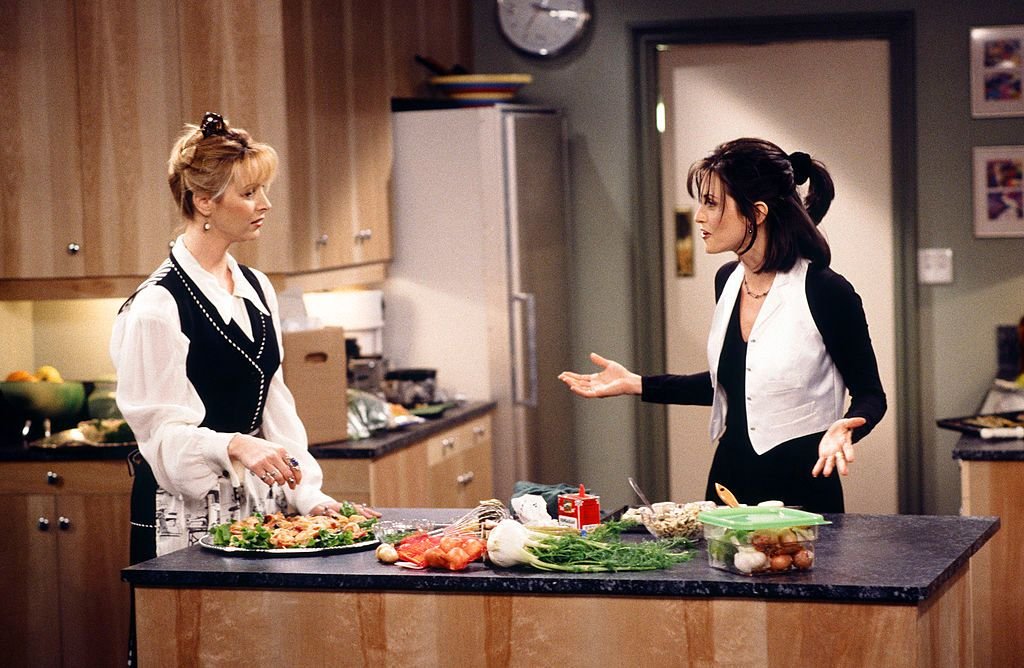 ---
Talking on Entertainment Tonight a few years ago, Cox and Kudrow were asked where their characters would be now and their answers were… embarrassing! Courteney said that Monica would be happily raising kids with Chandler, who'd be working in… a BANK!
And Lisa couldn't even recall her husband's name, saying that Phoebe married a "Connecticut guy"! But it gets worse because neither of them remembered Phoebe and Mike's beautiful wedding outside the Central Perk in the snow! Gals, you just broke our hearts!
---
Jennifer Aniston and Matthew Perry
But these two obviously remember at least some of the details about their characters. When Matthew joined Instagram, Jennifer welcomed her former co-star to the platform. Obviously alluding to the season four episode where Rachel couldn't remember Chandler's job and the girls lost their apartment to the boys, Jennifer wrote:
"I'm shocked Matty is the last to join Instagram, considering he was a uh… umm… oh crap." 
---
Aniston continued with Rachel's incorrect answer in the trivia round: "Oh! A computer processing TRANSPONSTER." Thank god, at least she remembers something! Jen and Matthew were pretty close on set and they even reportedly had a fling back in 2006! 
We still have no idea whether it's true. But anyway… it looks like their relationship didn't really go any further. Aniston didn't even invite Perry or Matt LeBlanc to her wedding to Justin Theroux! Yeah, that's right, and Matthew was surprised just like we are!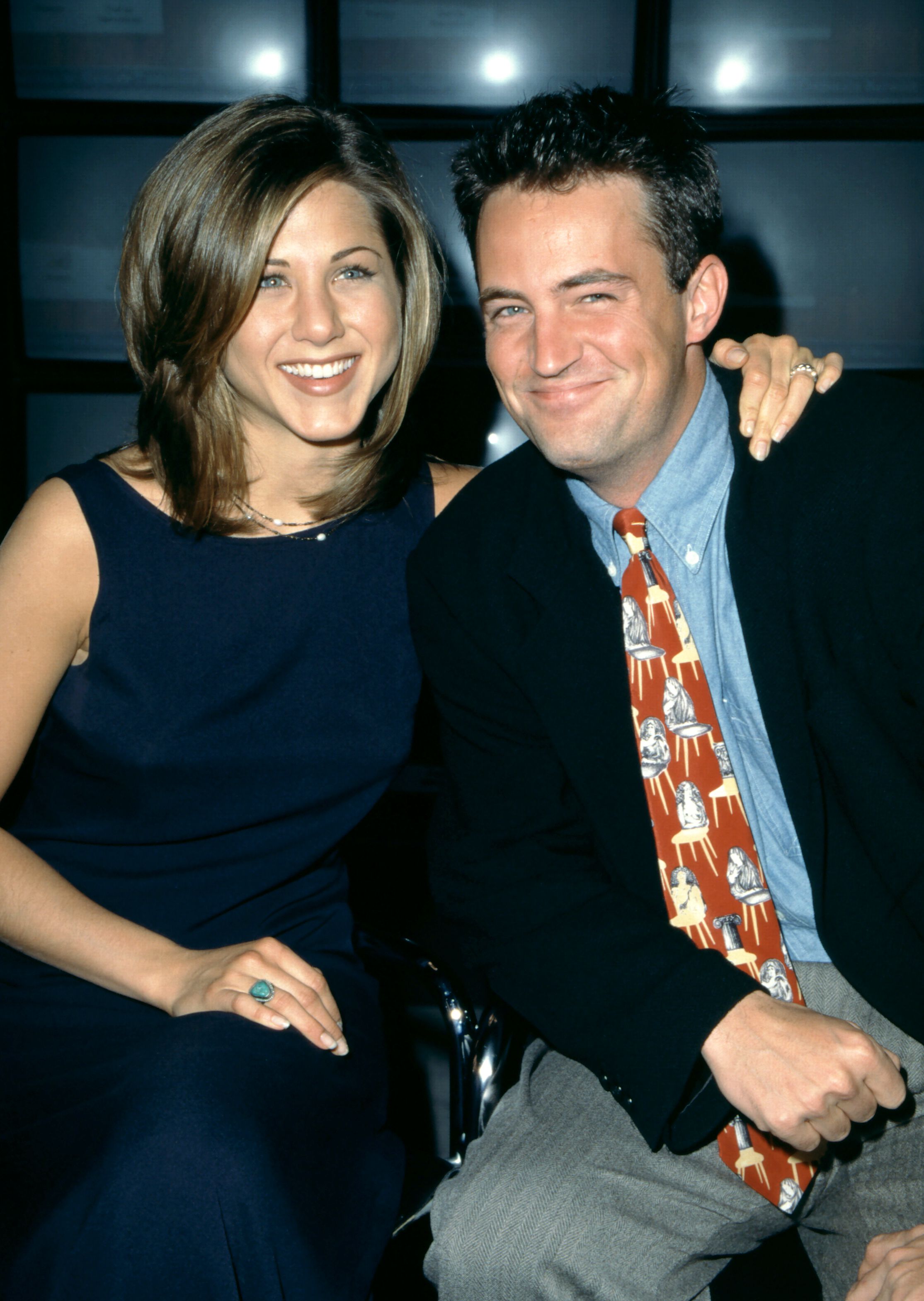 ---
Matt LeBlanc and Courteney Cox
Remember how Monica invited Joey over to drink lemonade and he misunderstood her and they almost hooked up? It was hilarious! But did you know that Matt LeBlanc and Courteney Cox also almost hooked up in real life not too long ago? Well, it's probably just rumors, but we certainly saw them a few years ago sharing a sweet kiss and Matt wrapping his arm around Courteney's waist.
---
Since both of the actors were single at the time, their fans began building theories on how wonderful it would be to finally see Monica and Joey together in real life! They had quite the chemistry on set and it's no wonder that one of the episodes even showed them ending up together!
Remember the scene with fat Joey being Monica's boyfriend? But it was apparently too good to be true. Matt and Courteney later commented that it was just a friendly kiss and they're nothing but friends. Well, we're still happy for them being so close after all these years!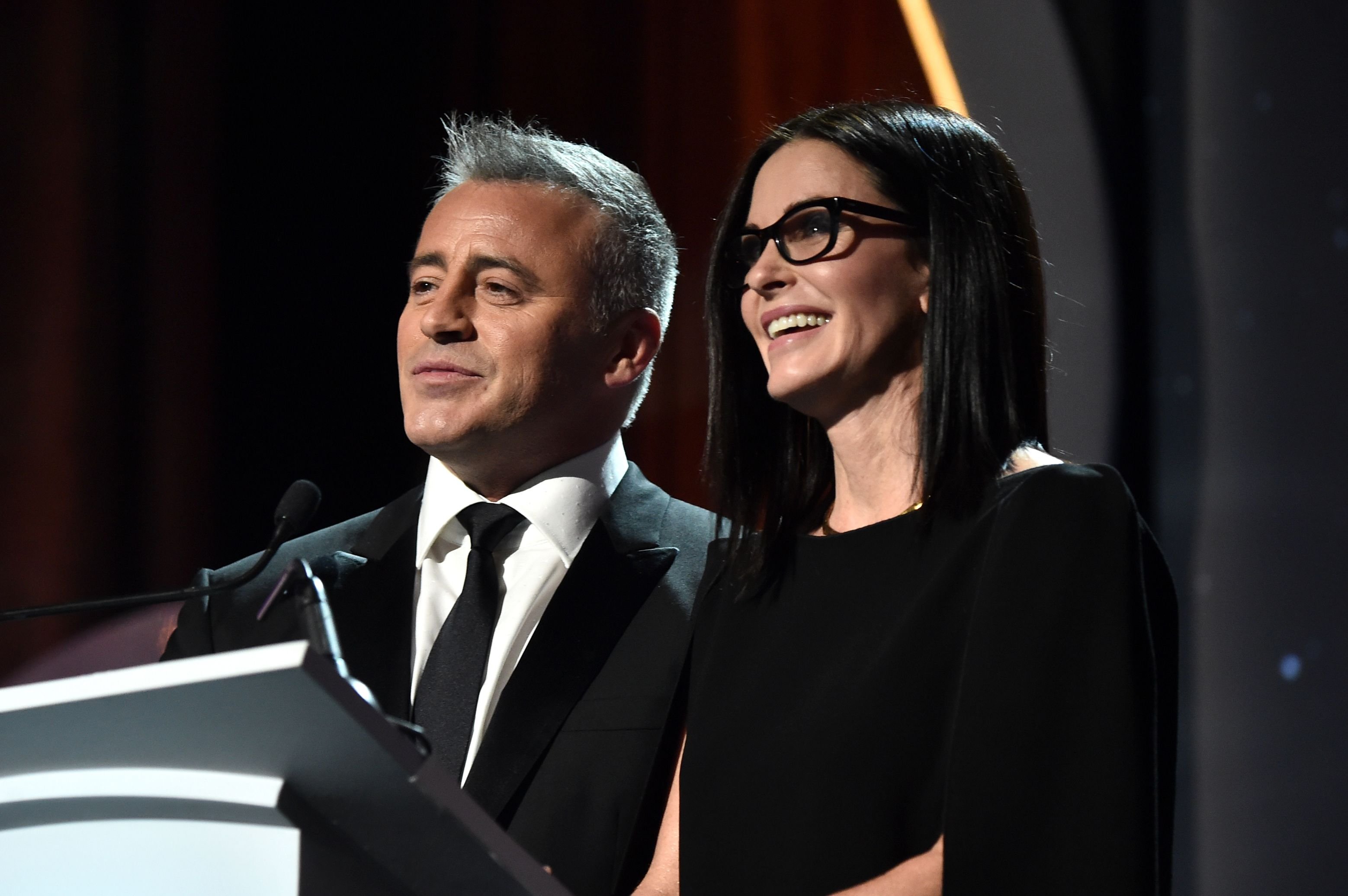 ---
Matt LeBlanc and Jennifer Aniston
According to most Friends fans, one of the weirdest storylines in the show was the one with Joey and Rachel dating. It wasn't even necessary to make it happen other than for Ross's "I'M FINE" scene. Interestingly, even Matt LeBlanc and Jennifer Aniston didn't want this fling. Like, at all.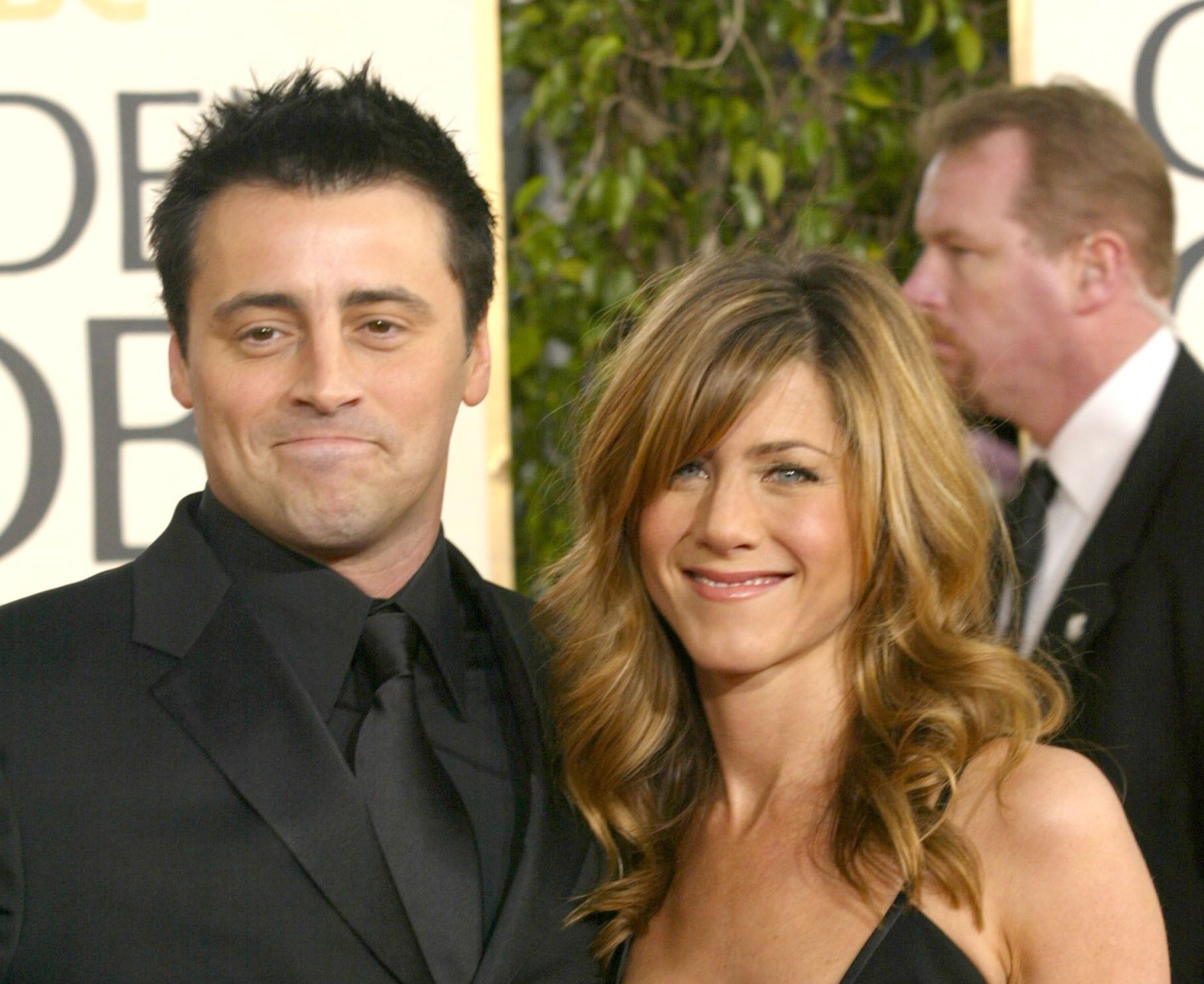 ---
When LeBlanc first heard the idea about Joey having a crush on Rachel, he simply said, "Joey wouldn't do that." And Aniston insisted that Rachel's attraction for Joey had to be purely physical and it could never be love. But even though they didn't like it on screen, they reportedly continued the storyline behind the closed doors of their dressing rooms. This exciting news came from Matt's dad.
"They would make out in the dressing rooms. He told me about it," he said a while ago.
However, Aniston's representative strongly denied these allegations and commented that it's 100 percent false and Jennifer has never had a romantic relationship with Matt. Since both of the actors were married back then, Matt's dad was likely wrong.
---
Jennifer Aniston and Lisa Kudrow
Isn't it wonderful that all the three gals from Friends became such good friends and they still hang out and even celebrate birthdays together? The best thing is, Jennifer, Lisa, and Courteney even have a group chat! We wonder what kind of messages they send there… but I only know that Cox isn't comfortable with texting, so she doesn't use it much.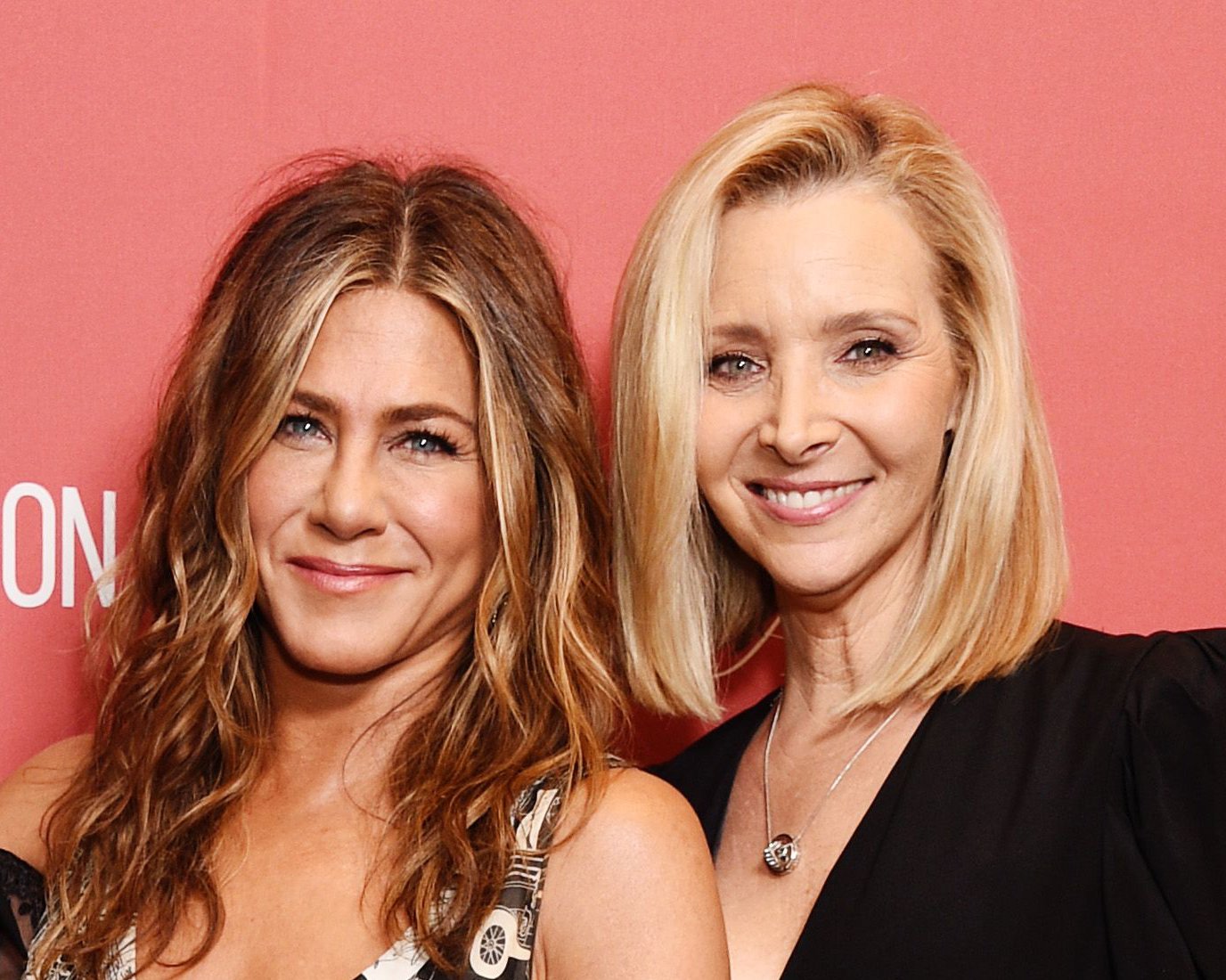 ---
Can you imagine Lisa and Jennifer sending memes to each other in this text chain? After all, Rachel and Phoebe were always so funny! But… even though it all looked like a fairytale, for Lisa her Friends days weren't the happiest ones. 
---
Kudrow recently opened up about her feelings on set next to Jennifer, as well as Courteney, and said that she felt… like a mountain! Compared to them, she always thought that she was too big. But becoming thinner was never good for her health.
"When I was too thin, I was sick all the time. A cold, sinus infection… I was always sick," Lisa said.
I'm sure that Jennifer has always been there for her and she helped her friend overcome her body issues. These days, Lisa feels much happier in her skin, and, to be honest, it's hard to understand where her "mountain" thoughts came from. We mean, she's always been gorgeous!
---
Courteney Cox and Matthew Perry
They were the best couple in Friends. They completed each other, made each other better, and loved one another more than anything. So it's no wonder that Courteney and Matthew became close in real life, too. But fans always wanted to know whether they were dating at any point during or after filming the show.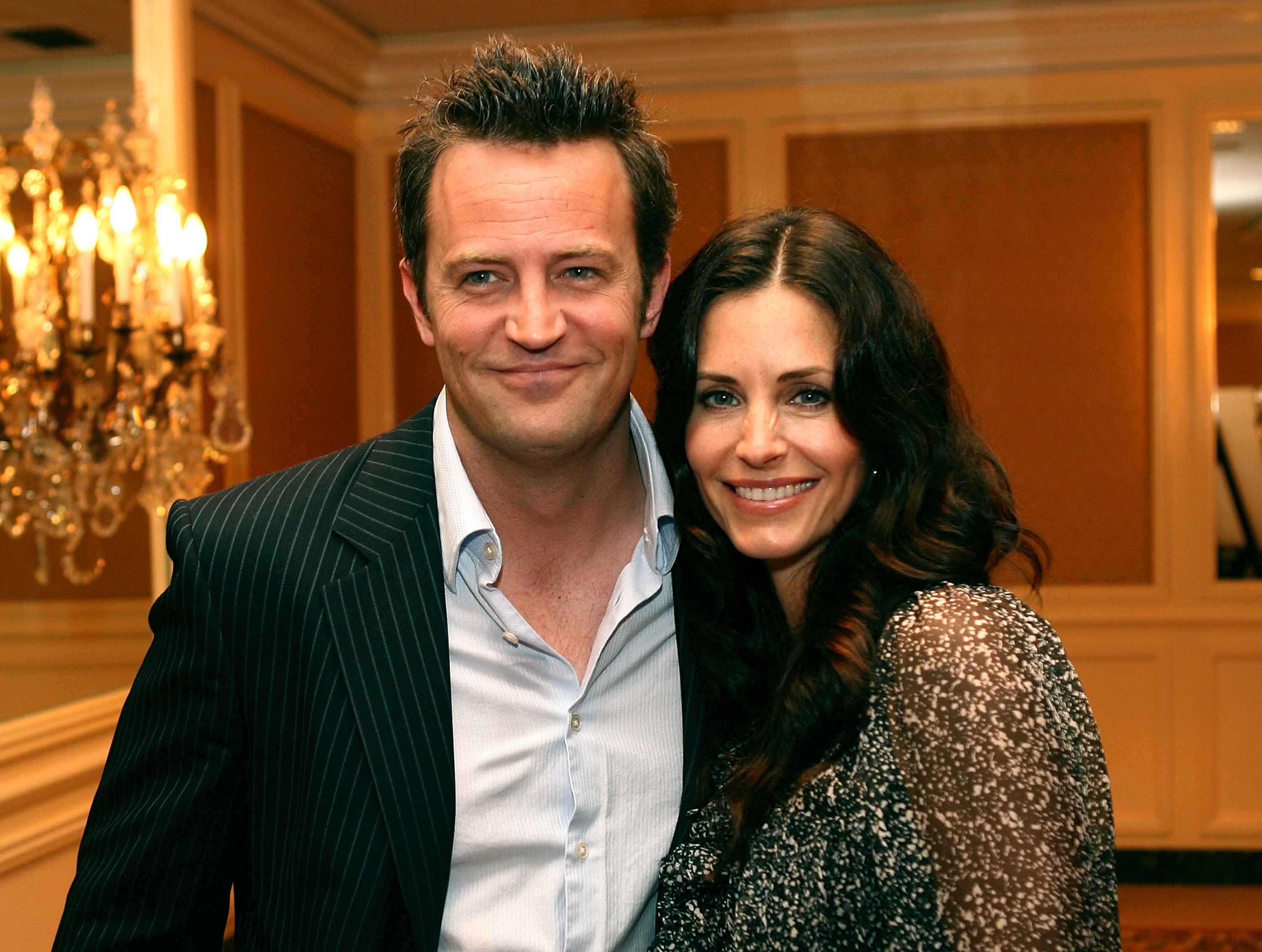 ---
Well, it seems that they have never been connected romantically, but there's a rumor that Perry had feelings for Cox back in the day. A source said to US Weekly that Matthew's always been in love with her and has never been able to get over her. However, we have no idea whether the feeling was mutual, and whether Perry actually loved her that way.
If this rumor is true, it explains why Chandler always looked at Monica in a very special way. Perhaps that was really Matthew looking at Courteney and not even acting! We still don't know if it's true or not. But… we DO know that Perry and Cox still hang out together once in a while.
Last November, they met for a lunch and Courteney then posted a photo of the two of them on Instagram and captioned it: "Guess who I had lunch with today... I KNOW!! Could I BE any happier?" Well, we certainly couldn't be happier to see them together!
---
Lisa Kudrow and Matt LeBlanc
Phoebe and Joey had such incredible chemistry on screen and we always wanted them to end up together. Interestingly, Lisa and Matt wanted it too and they even pitched an idea about the two of them being in a secret relationship the entire time!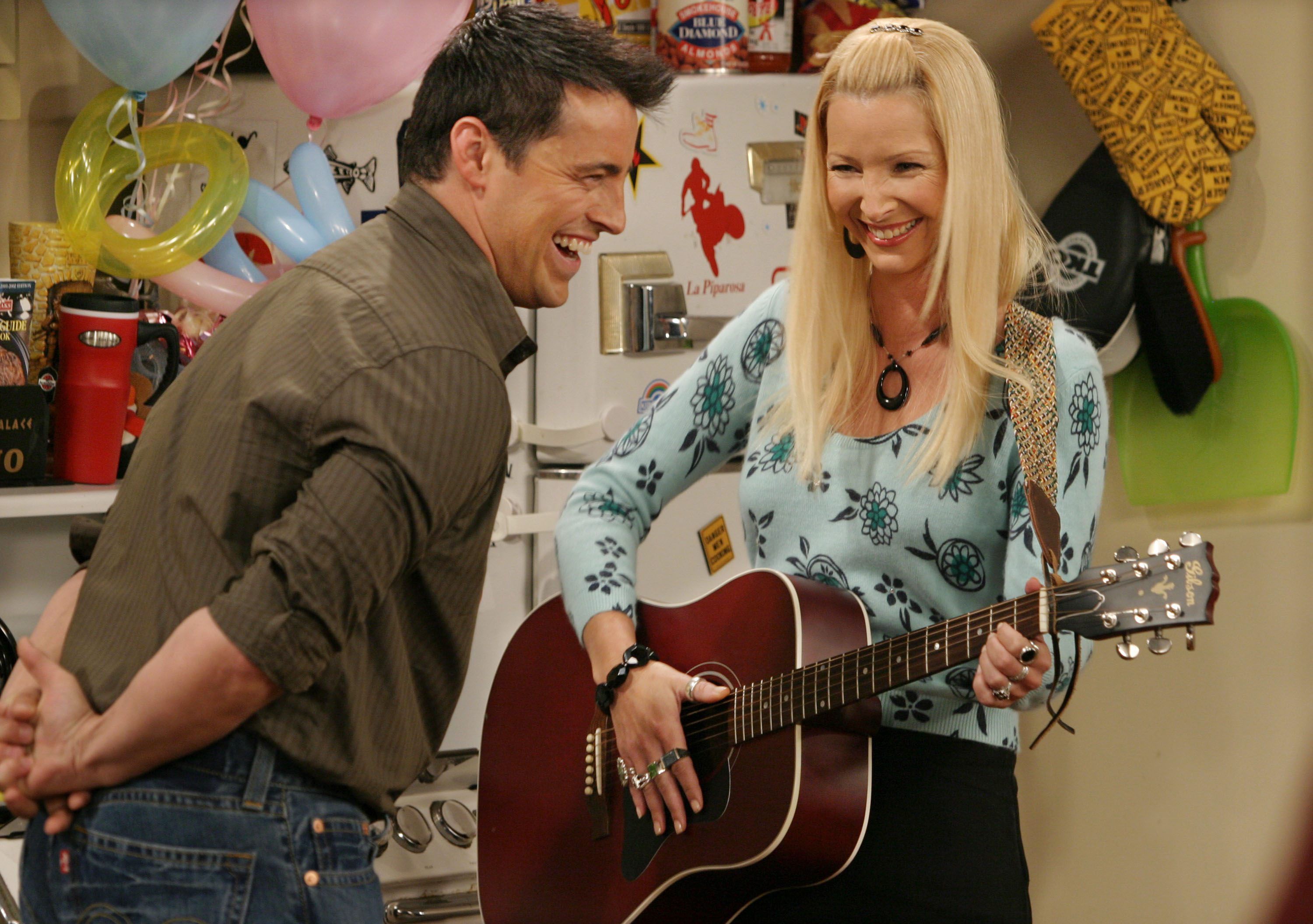 ---

"We'd go back and shoot all the historical scenes and just before a moment that everyone recognizes, there's Joey and Phoebe coming out of a broom closet together," LeBlanc told People Magazine.
It sounds like a perfect plan, but, for some reason, the writers didn't like it. 
"It all would have been too tidy and too complete," David Crane commented on it. "I think we all felt it would be a mistake."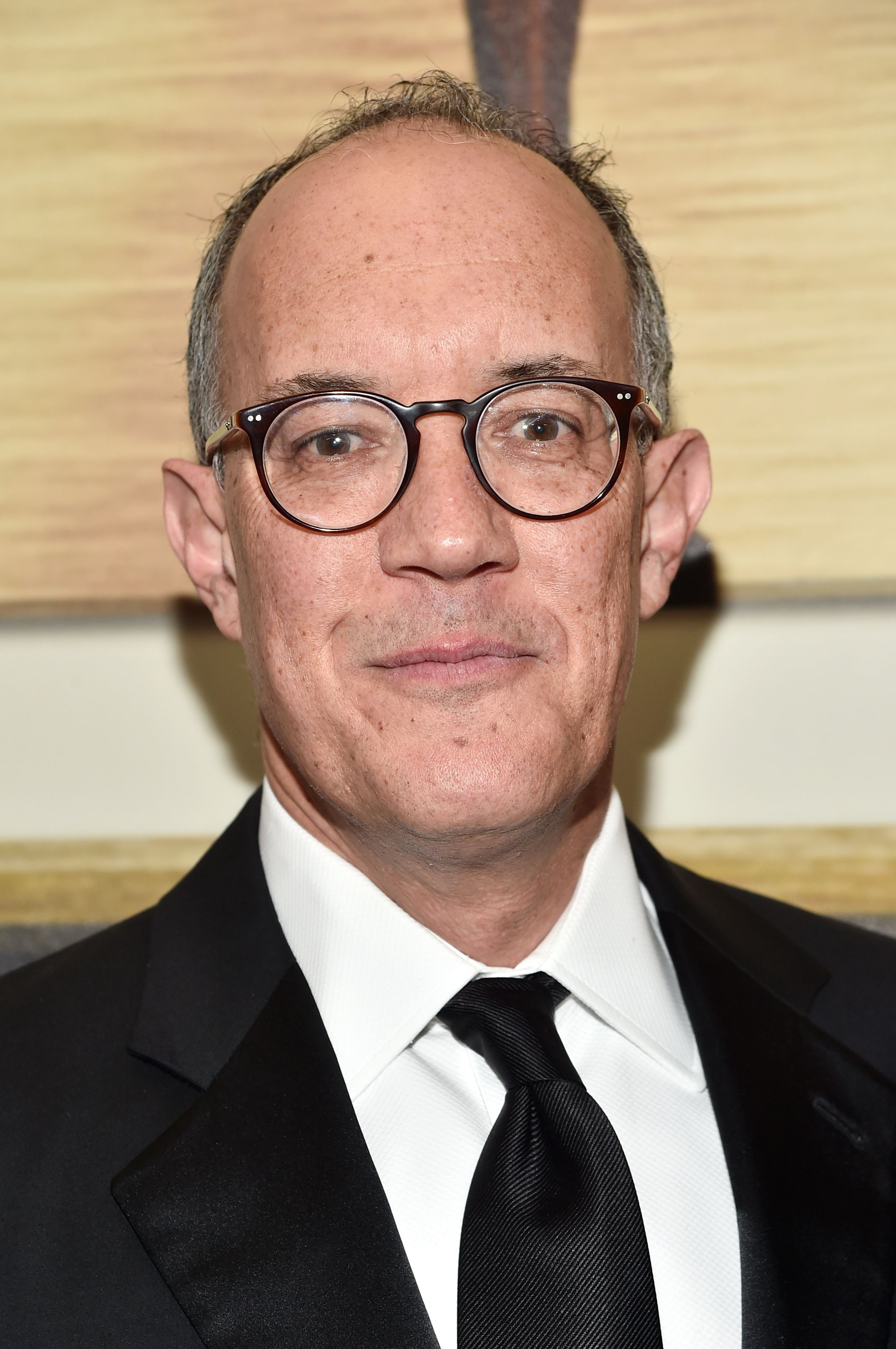 ---
Well, we're not sure it'd be a mistake, but anyway, Lisa and Matt still had a lot of fun on set. Kudrow once revealed that LeBlanc liked to tickle her to make her giggle!
"Do you know how many times I told Matt, 'I am going to hurt you,' and he would just laugh and keep doing it," the actress shared.
Aww, it's so sweet that they were so close! Too bad they don't hang out much these days…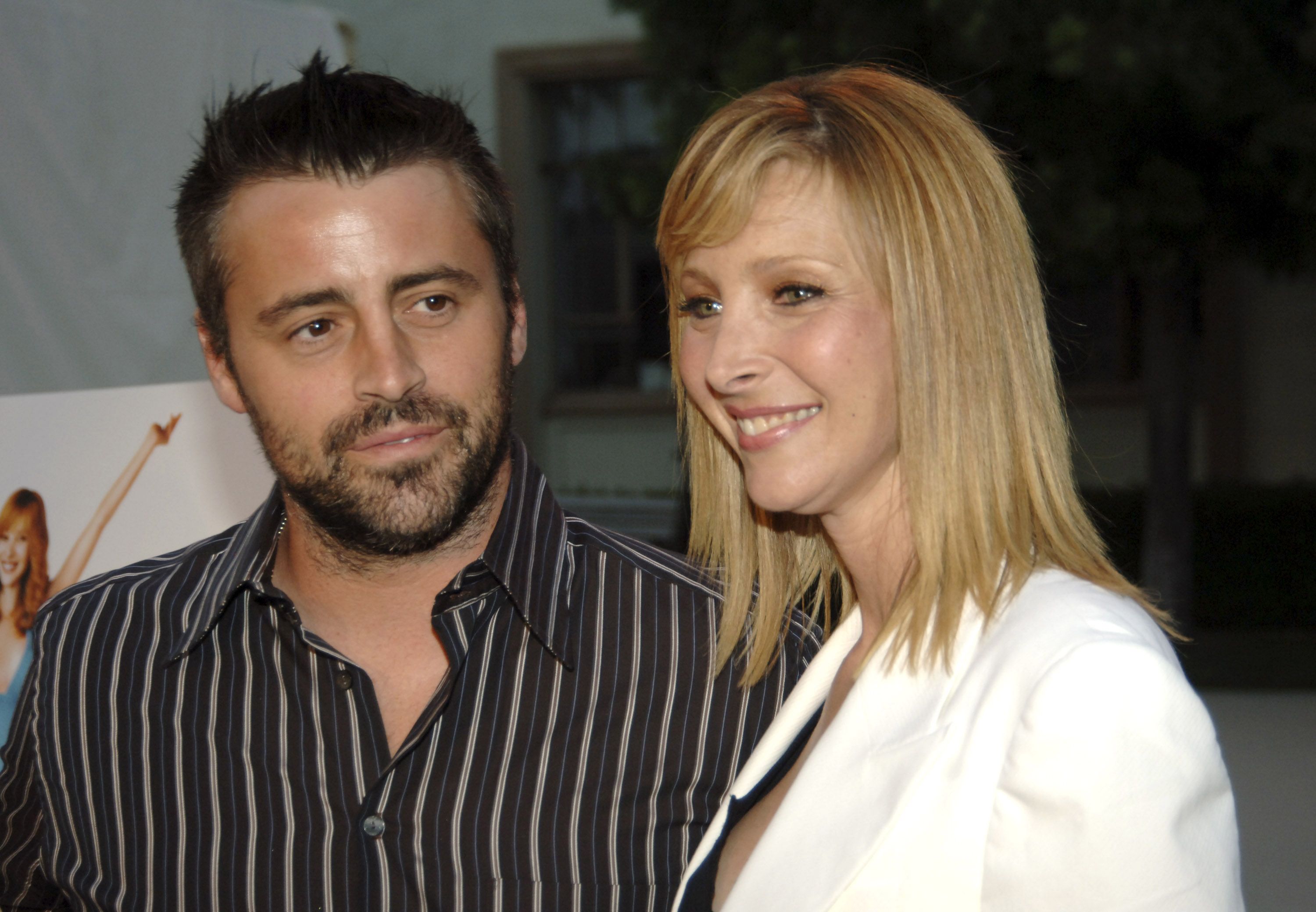 ---
Jennifer Aniston and David Schwimmer
We've been talking about everyone except for Ross because… he's never been that close to any of his Friends co-stars. A source once explained to Entertainment Weekly that none of the guys ever had the tight bond the gals had on the set.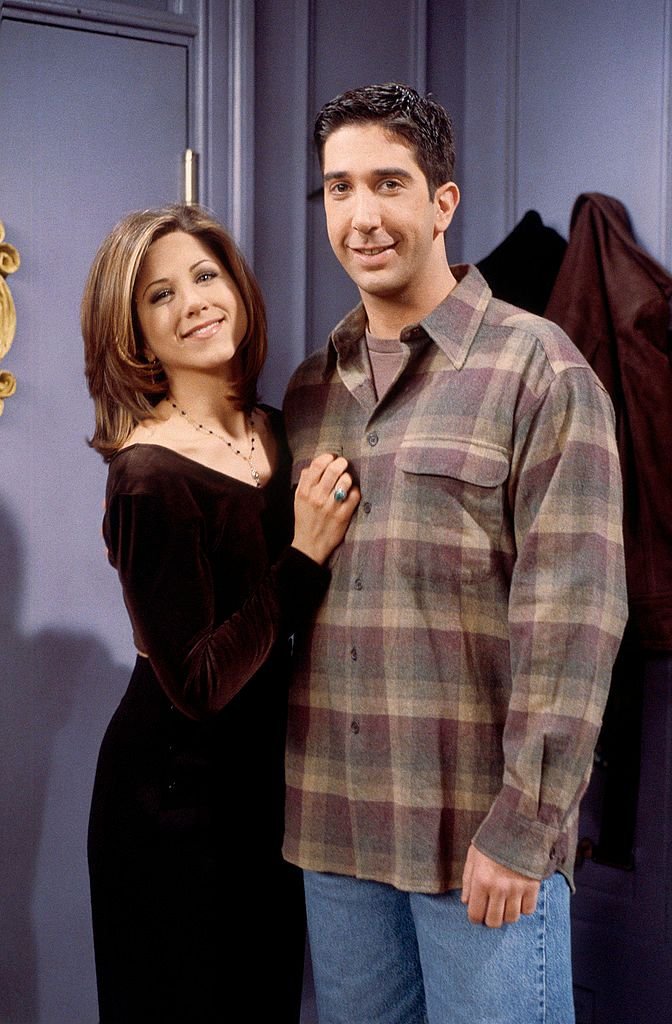 ---

"They've gone in separate directions but they all have love for each other and for that time in their life," they said.
Well, okay, Schwimmer isn't close to Perry or LeBlanc, and that's okay with us. But what about his real-life relationship with Jennifer Aniston, his on-screen lobster Rachel?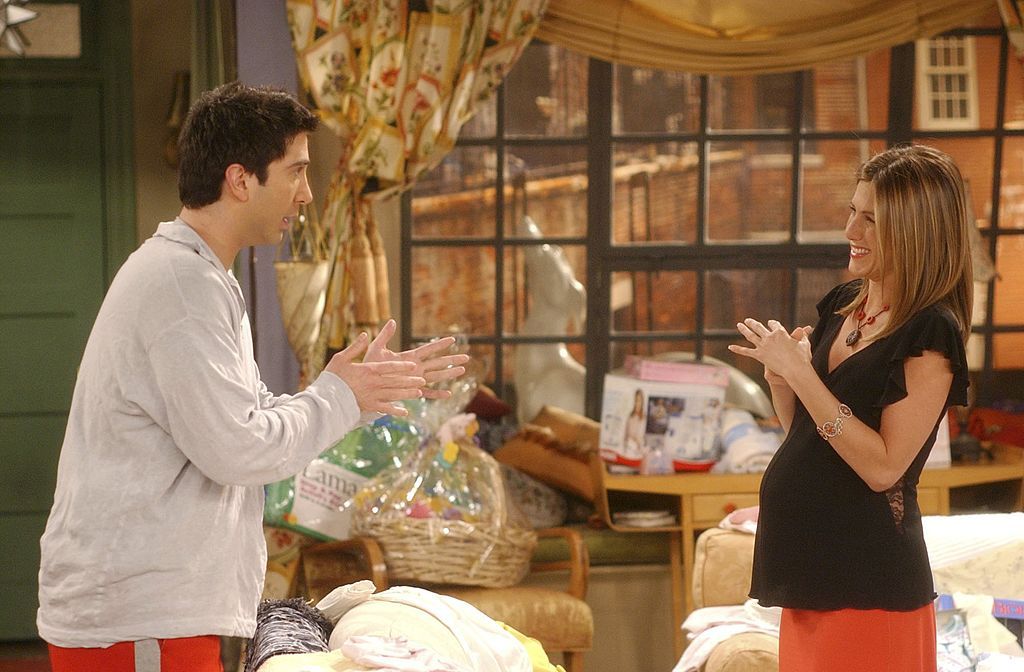 ---
Turns out, there was a rumor that they were dating after Jen's divorce from Brad Pitt! A source said to Women's Day that David and Jennifer had a "passionate romance" back then, but it didn't last long. However, later Aniston's and Schwimmer's reps stepped out to squash the rumors and say that the fling never happened.
But what about these days? Well, it seems that they've reconnected over the highly-anticipated Friends reunion! And an insider shared that they've become inseparable and they enjoy spending time together. Well, probably Jennifer and David aren't involved romantically, but they still seem to be good friends!