List of Hollywood Families Who Make Headlines
From the Barrymores to the Kardashians, the world has been enthralled by a handful of famous dynasties for decades. We have the full scoop on all of the star-studded families who keep making headlines in La La Land and beyond... So stay tuned!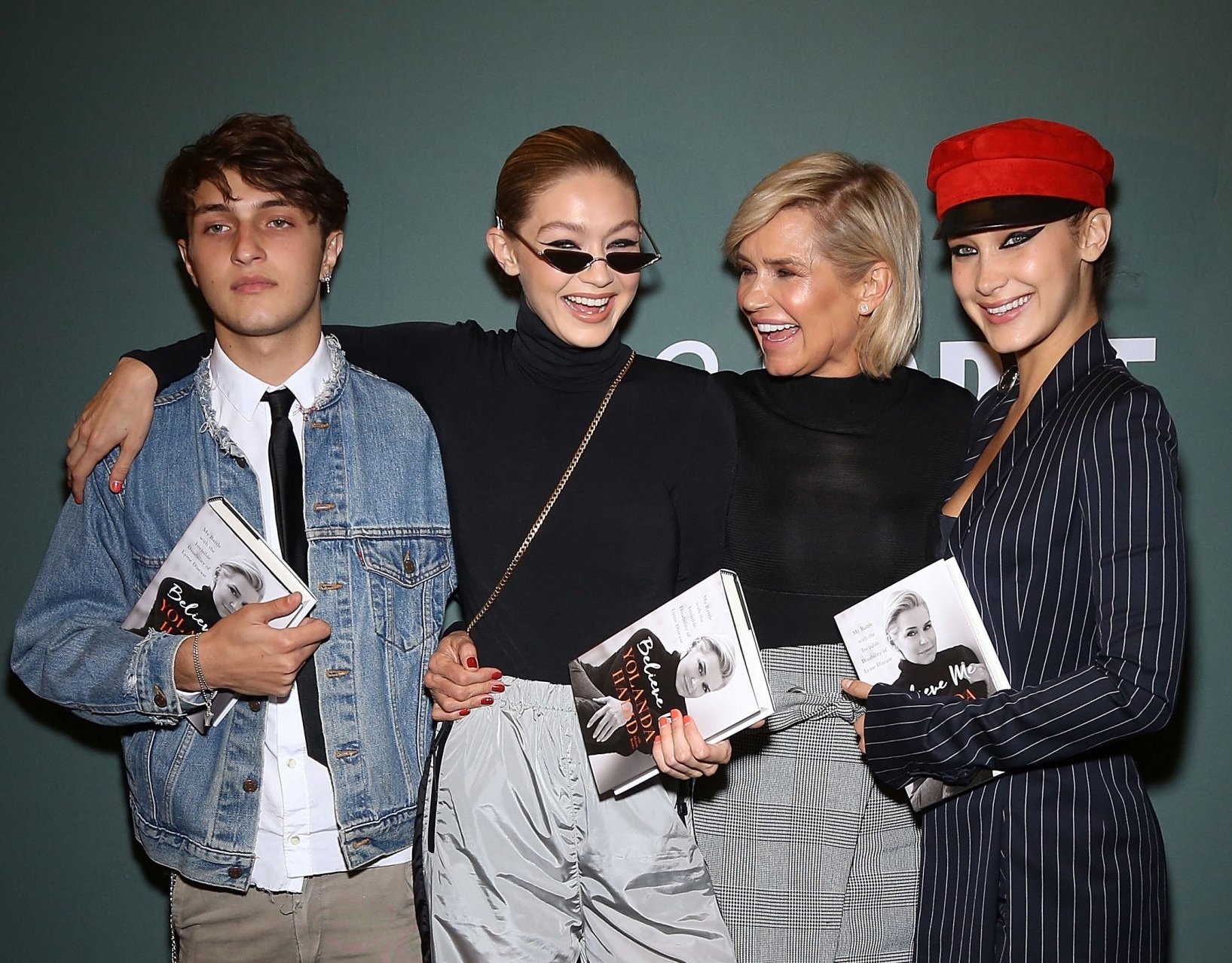 ---
20. The McConaughey Family
Matthew McConaughey and Camila Alves are one of the most glamorous duos in Tinseltown. Matthew is of course the acclaimed actor from The Gentleman and Interstellar. His wife, Camilia is also pretty impressive, as she works as both a model and a popular handbag designer.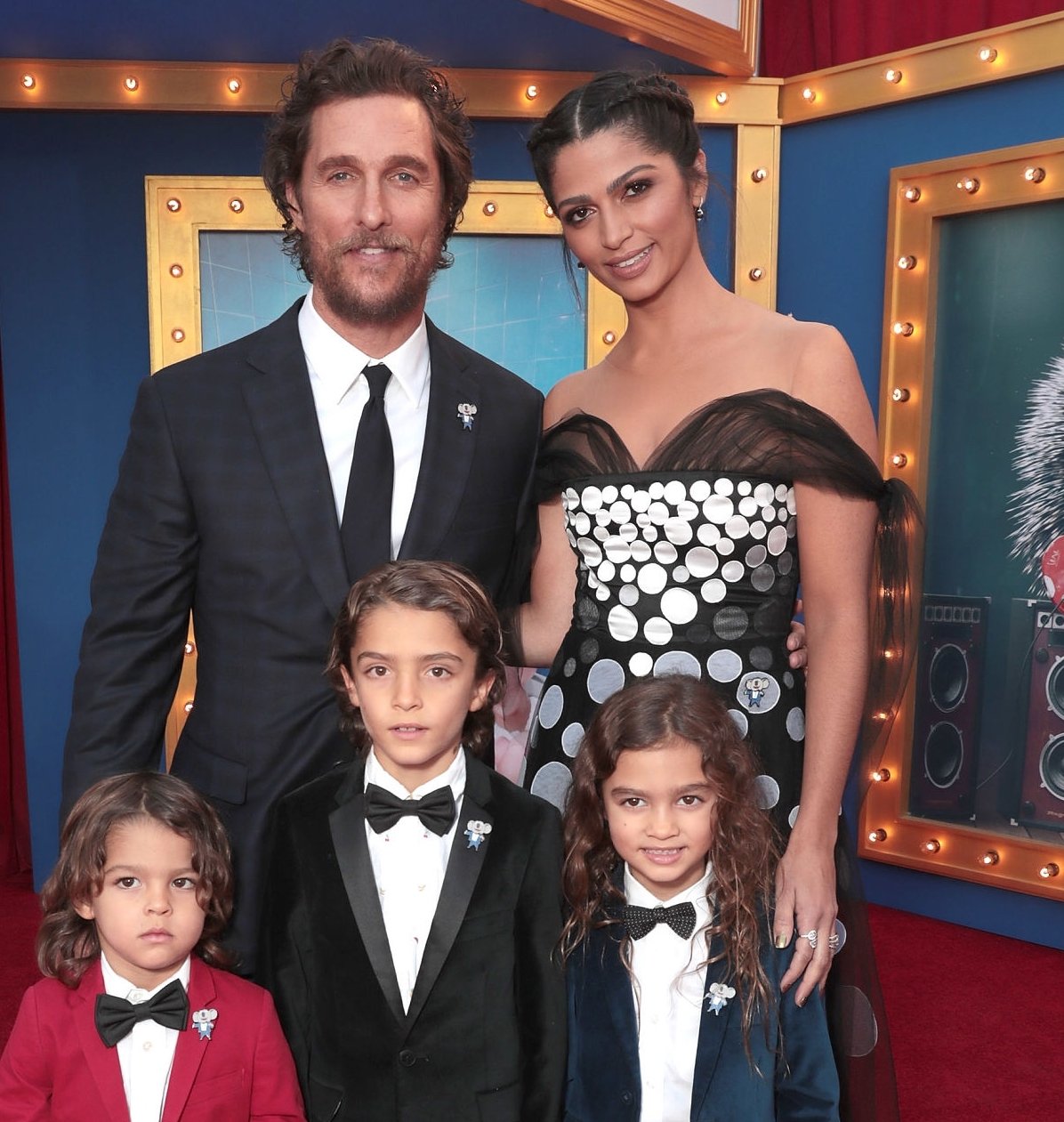 With two famous parents, the children of the McConaughey family, Levi, Vida, and Livingston have had to adapt to a fast-paced life. Matthew explained their life as follows:
"Home is the road. We're a traveling circus. Levi and Vida get to see and experience so much culture. We call ourselves the trailblazers."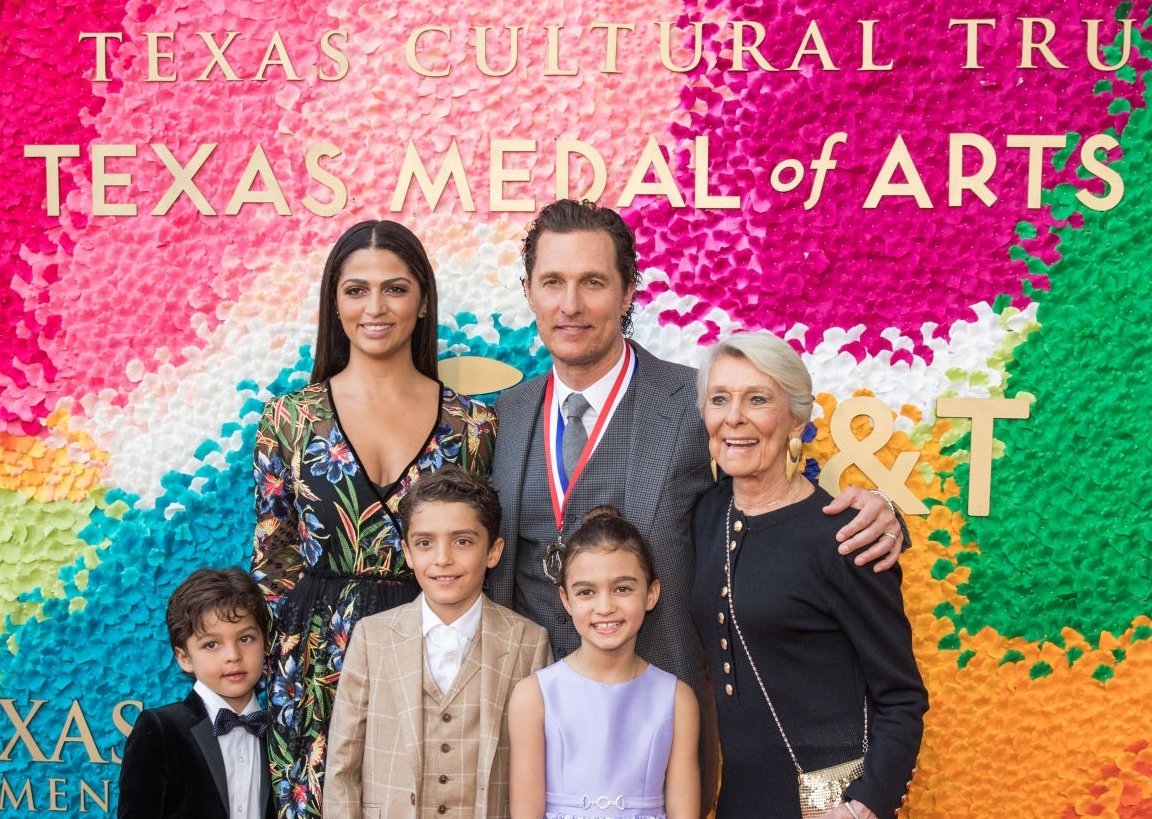 ---
19. The Richie Family 
Lionel Richie is one of the world's most beloved singers and songwriters. The legend's family is also growing in their fame and notoriety. His daughter Nicole was the first to carve out her own fame when she starred on Paris Hilton's show "The Simple Life." These days she has her very own show, Candidly Nicole!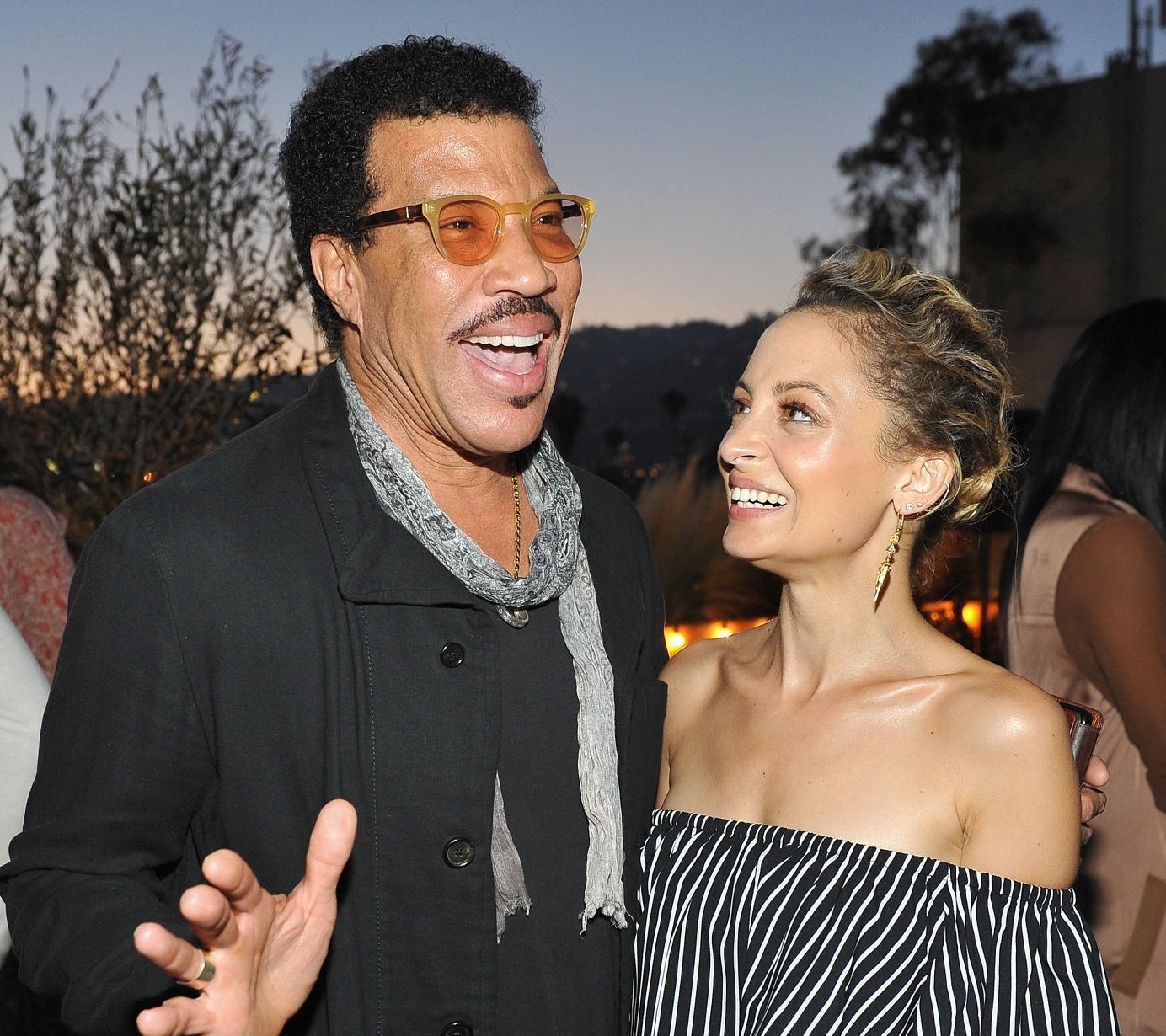 Lionel Richie's youngest daughter Sofia is also slowing gaining traction and making waves. She is a stunning model having done work for brands including Tommy Hilfiger, Michael Kors, and Chanel. Recently she has been linked to reality star and property developer, Scott Disick. We can't wait to see what this rising star does next...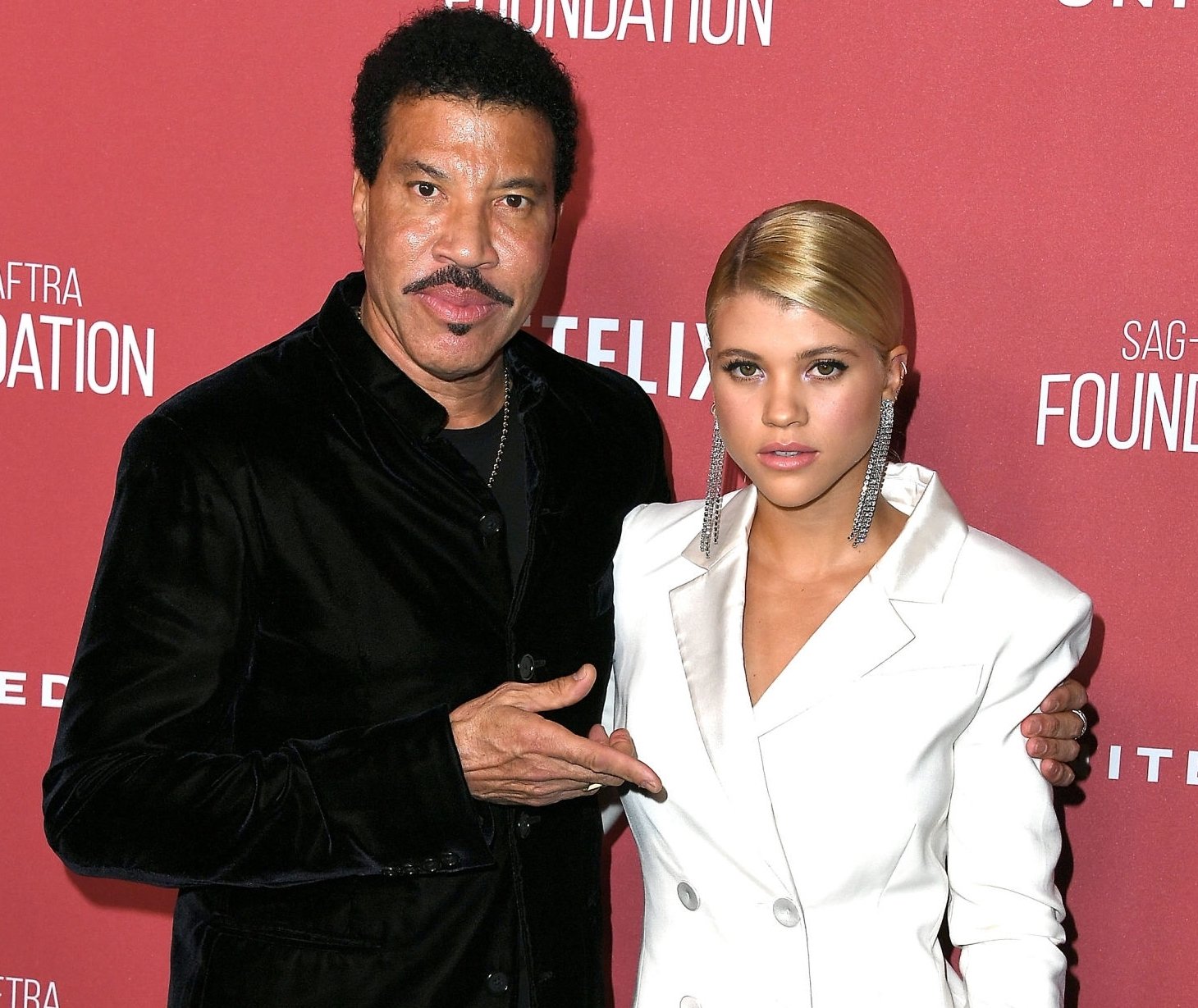 ---
18. The Kidman-Urban Family 
He is a world-renown musician and she is one of the most successful actresses... Keith Urban and famous actress wife, Nicole Kidman are true fame at its best. With their gorgeous girls, the little family always gains the attention of the press when they make appearances.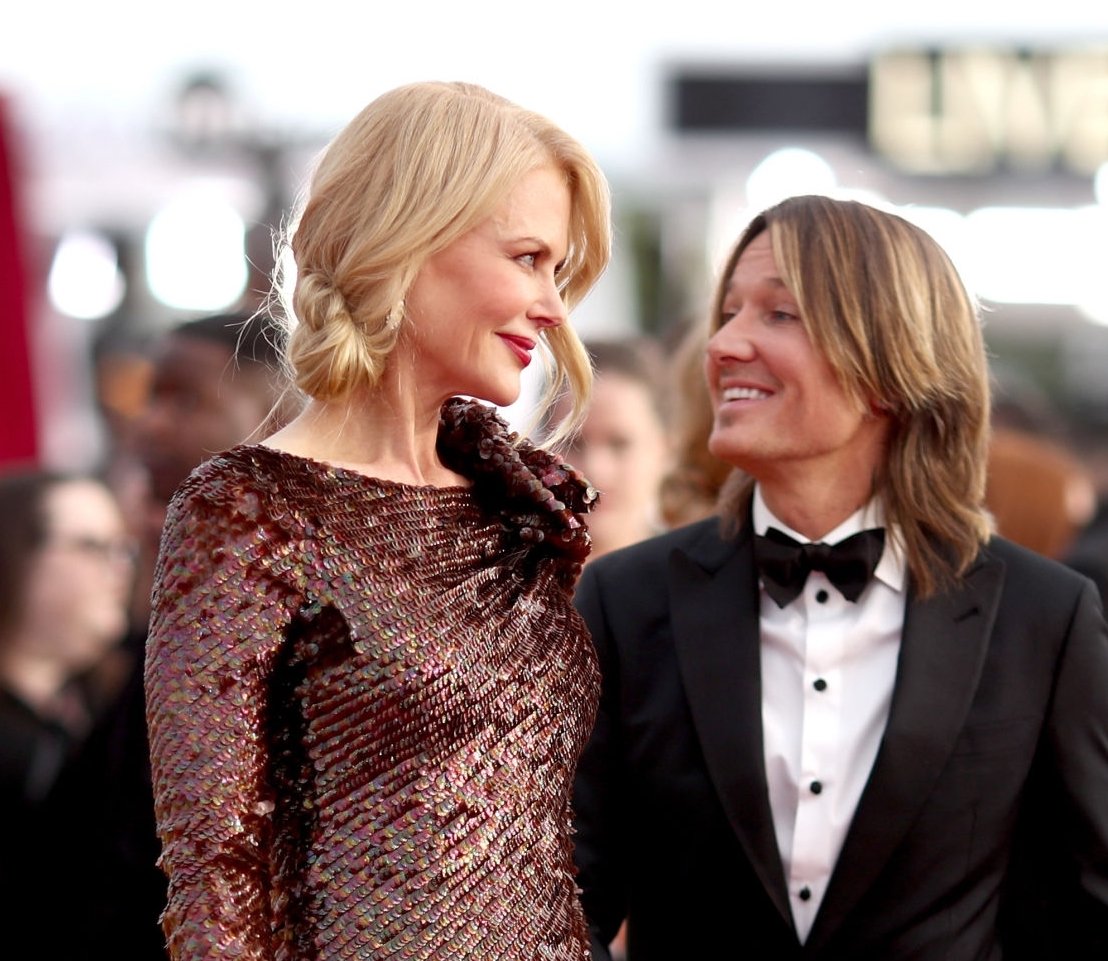 We have all come to know and love Nicole Kidman thanks to the major parts she played in several movies and shows like Big Little Lies, Moulin Rouge!, Lion, and Australia. Keith on the other hand has many of his own musical hits and often appears on the country charts for his great releases.  
---
17. The Jolie-Pitt Family
The Jolie-Pitts have been an iconic family for many years. While Brad Pitt and Angelina Jolie might not be together anymore, their legacy and fame live on. They have quite a large family of 6 kids, namely Maddox, Zahara, Shiloh, Pax, Vivienne, and Knox.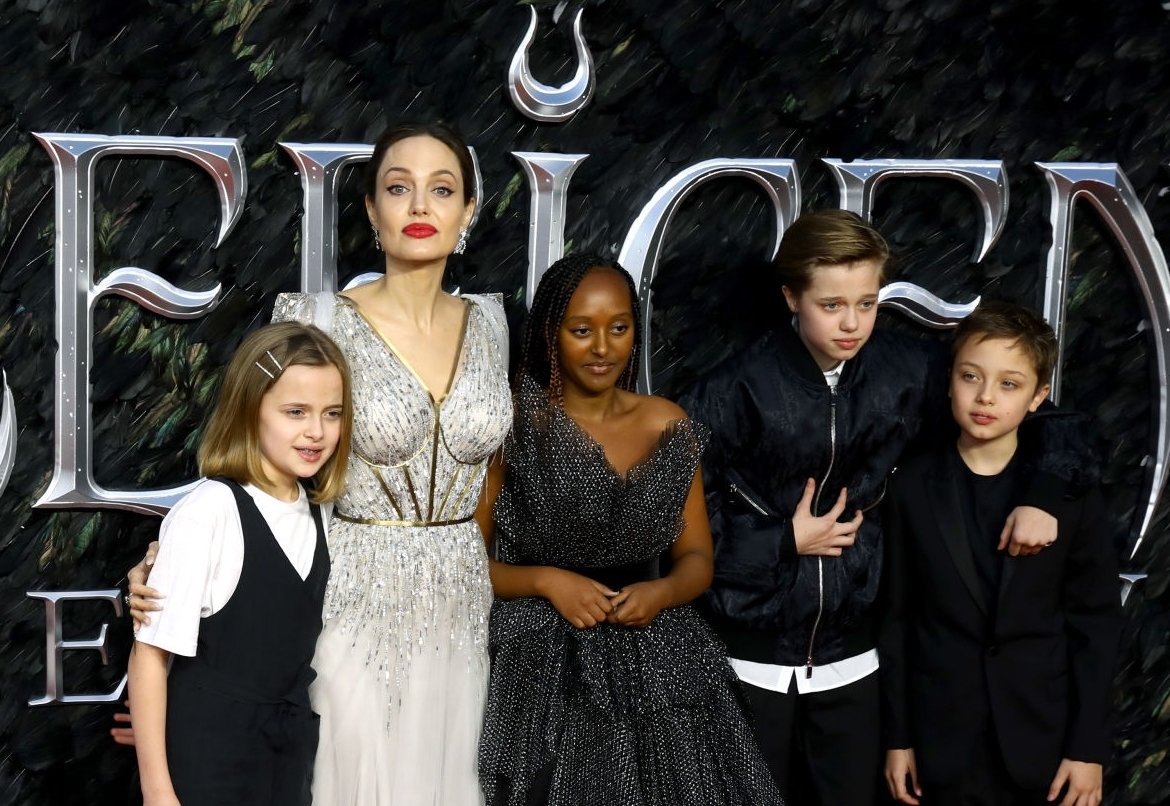 The former power couple from Mr. and Mrs. Smith keep up their great family values and co-parent their kids pretty amicably. The press waits for every moment that they can get a picture of the duo and their family who still share many great moments together regularly.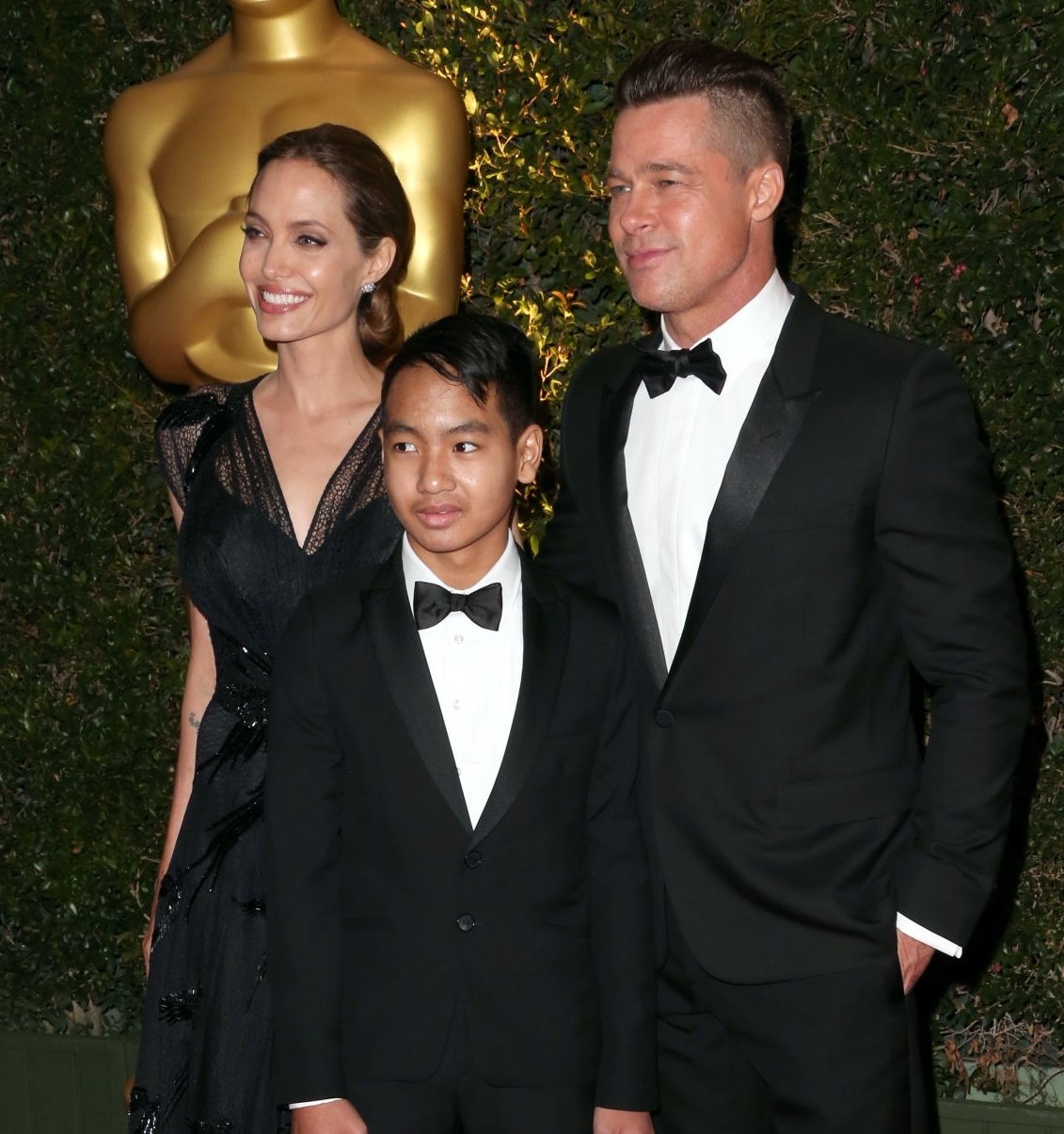 ---
16. The Beckham Family
Victoria was a Spice Girl and model while her husband, David Beckham rose to fame because of his soccer glory days. The dynamic duo was married in 1999 and has been the center of media attention ever since. The family has grown in the meantime and their kids certainly gained their parent's good looks.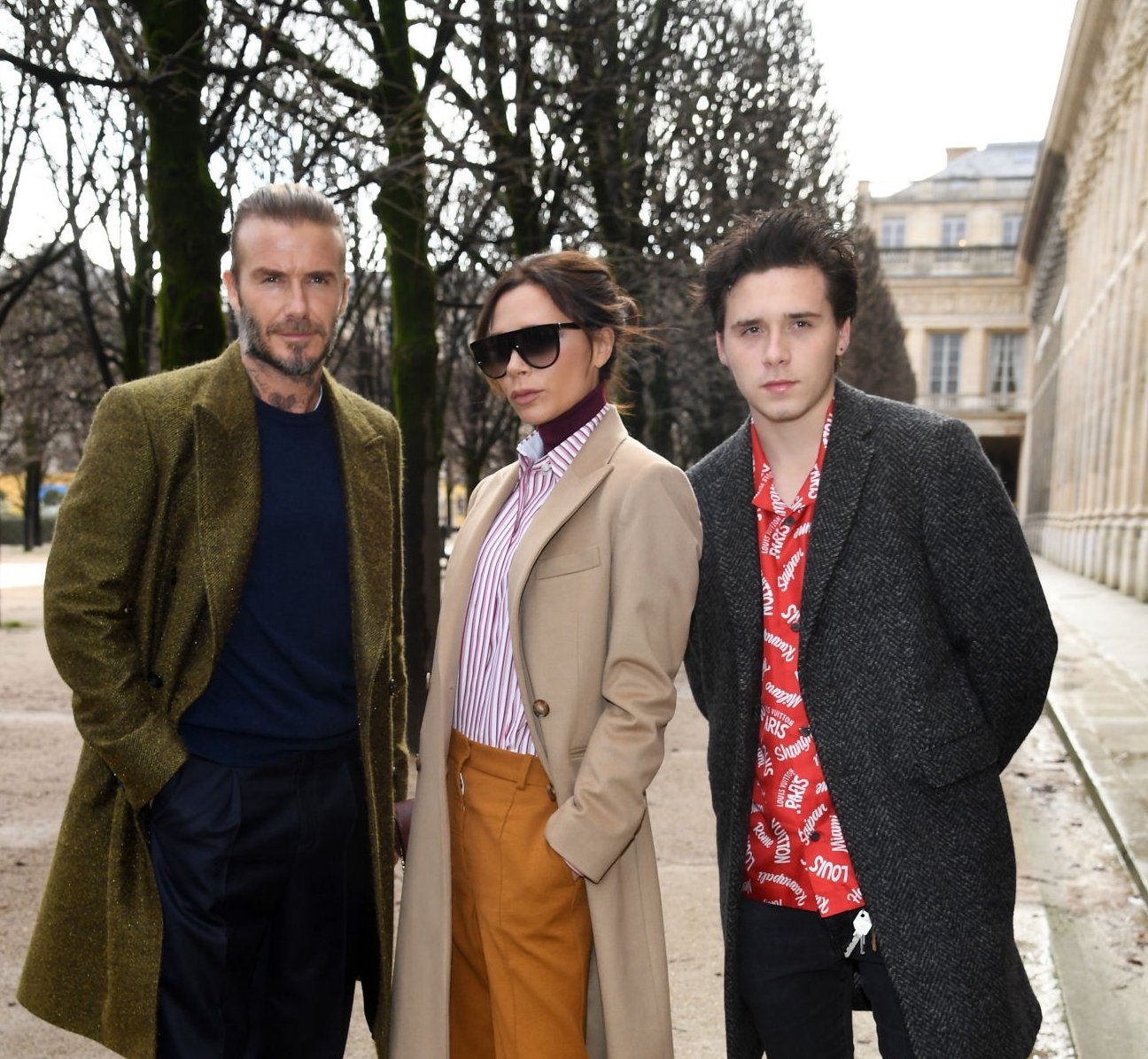 Their son Brooklyn is becoming more and more of a heartthrob every day while their other children are also doing well. You may recognize them as their parent's mini-mes when you see Romeo, Cruz, and Harper. Despite the glamour surrounding their lives, they are actually pretty normal. Victoria shared the following:
"Honestly, once the children are in bed, I'd rather work or shove on a face pack and pluck my eyebrows. By the time Brooklyn's finally gone to bed, it's all I'm fit for. Really, we're much more normal than people think."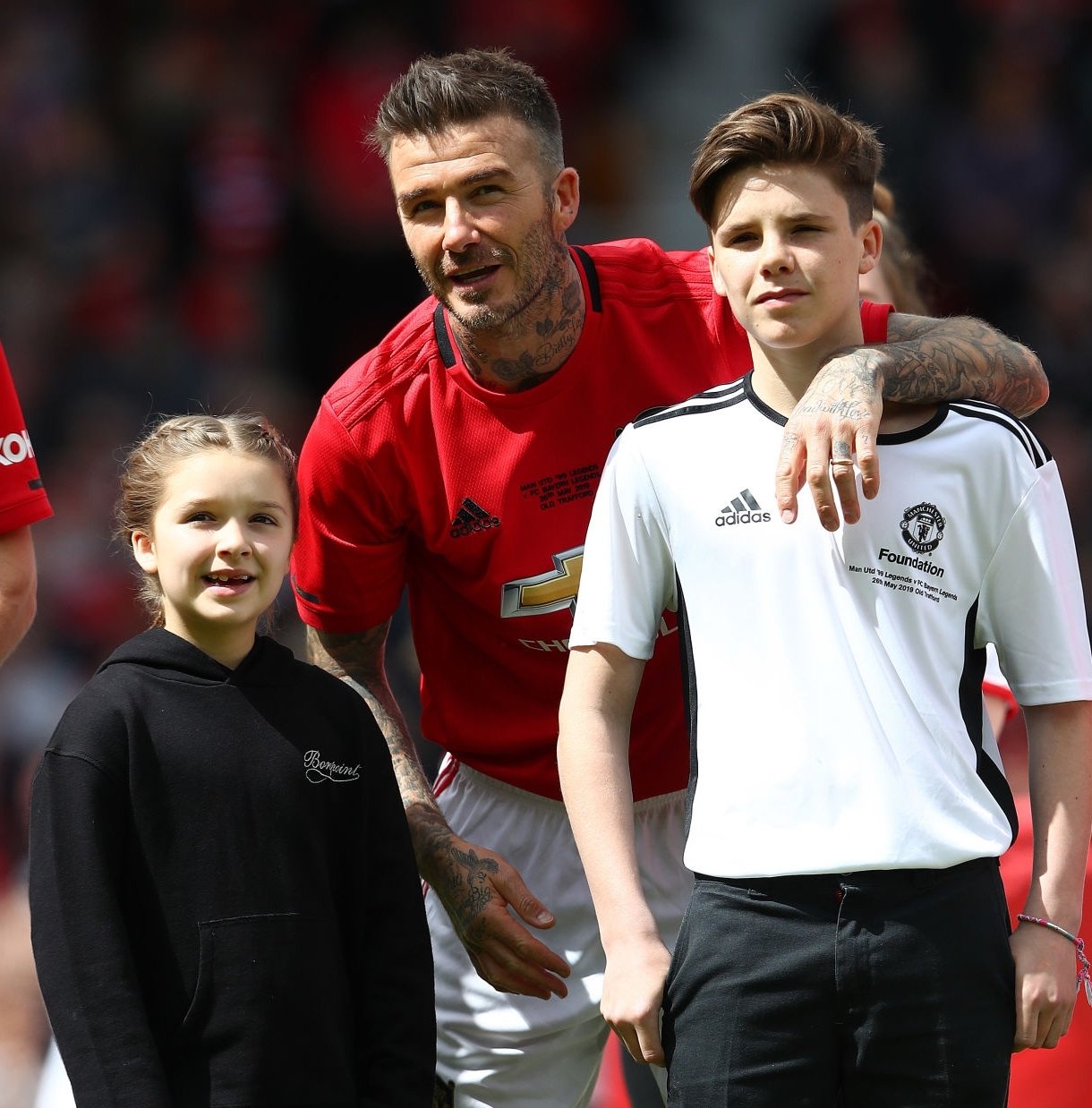 ---
15. The Kutcher- Kunis Family
The star actress and actor pair of Mila Kunis and Ashton Kutcher are absolute couple goals. From their days on that 70s show to so many years later when they found each other again, this duo has a story that spans many decades. Despite their fame, they are pretty strict about maintaining their privacy.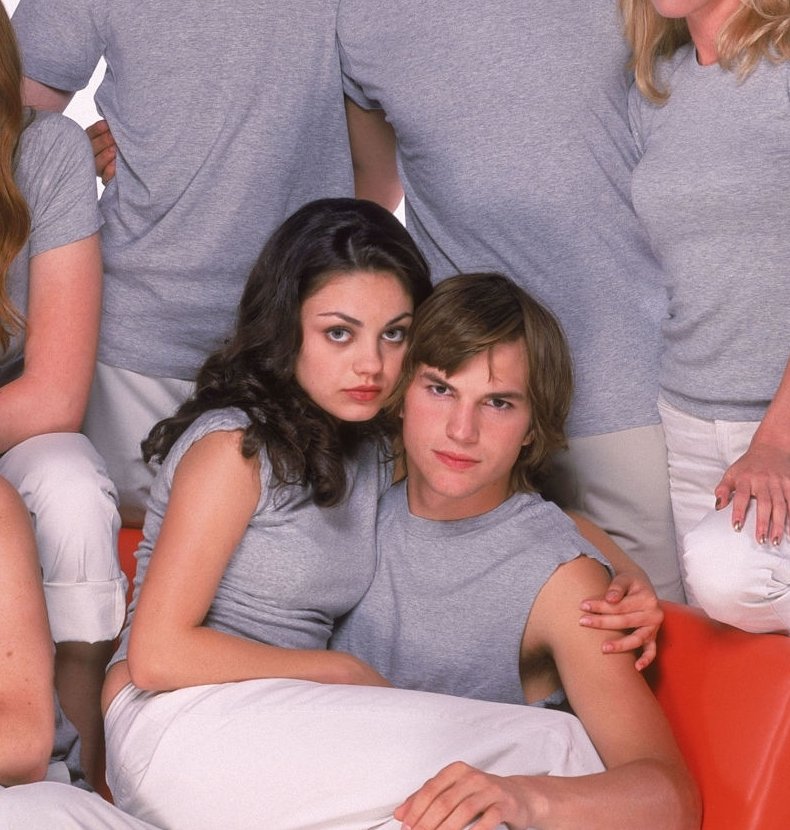 The happy couple has two little kiddos whom they try to shield from the media. The stars are also vocal about raising their kids to be humble and not greedy or spoilt. She said:
"I want to raise a kid that I would be friends with. ... I'm not friends with my daughter now — she's not my friend, she's my daughter — but later in life. In my 20s, [my mom] became a friend of mine."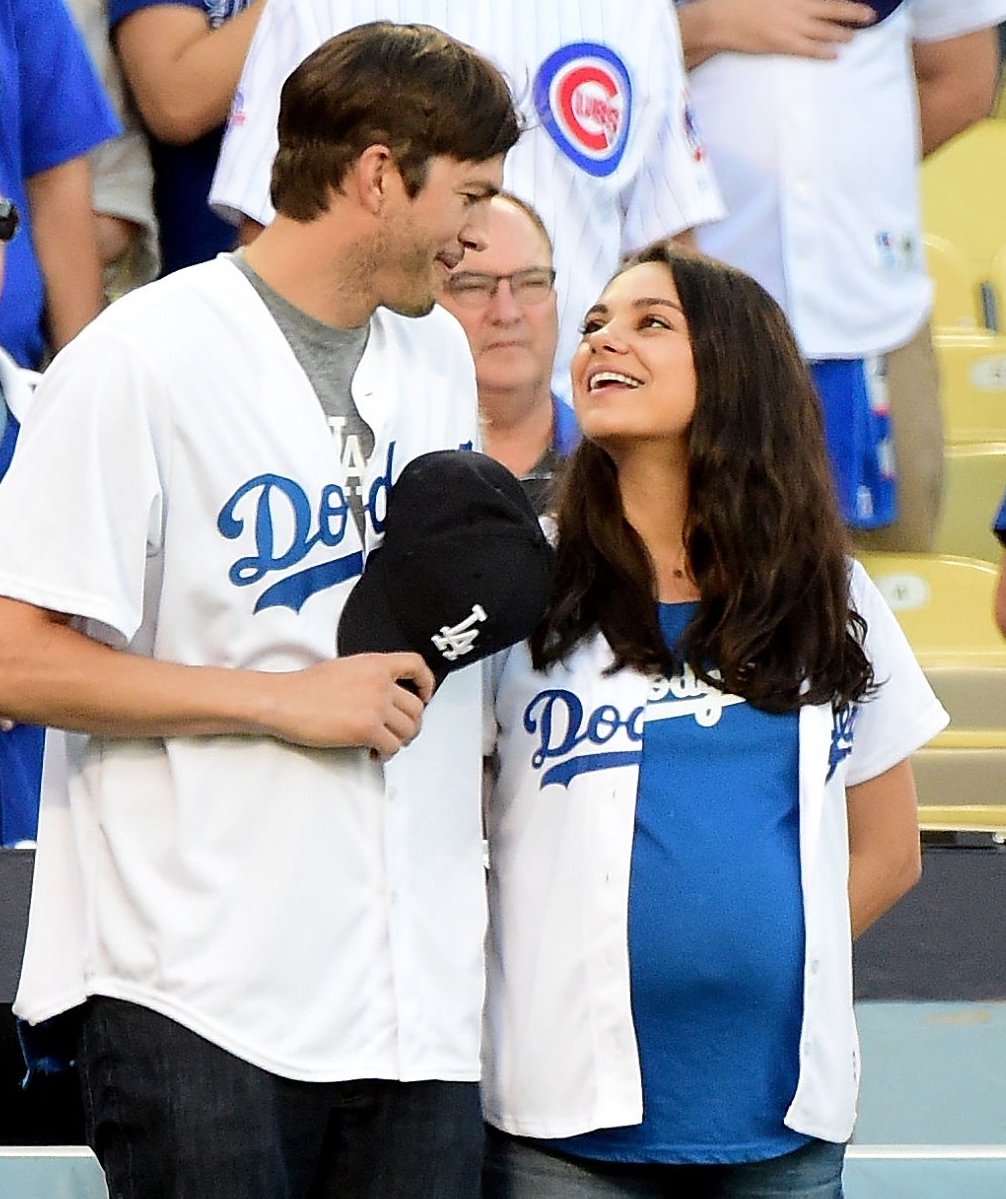 Ashton Kutcher continued by stating that they will give their wealth to charities and instill hard-working habits int heir kids. He said:
"My kids are living a really privileged life, and they don't even know it. And they'll never know it, because this is the only one that they'll know. I'm not setting up a trust for them. We'll end up giving our money away to charity and to various things."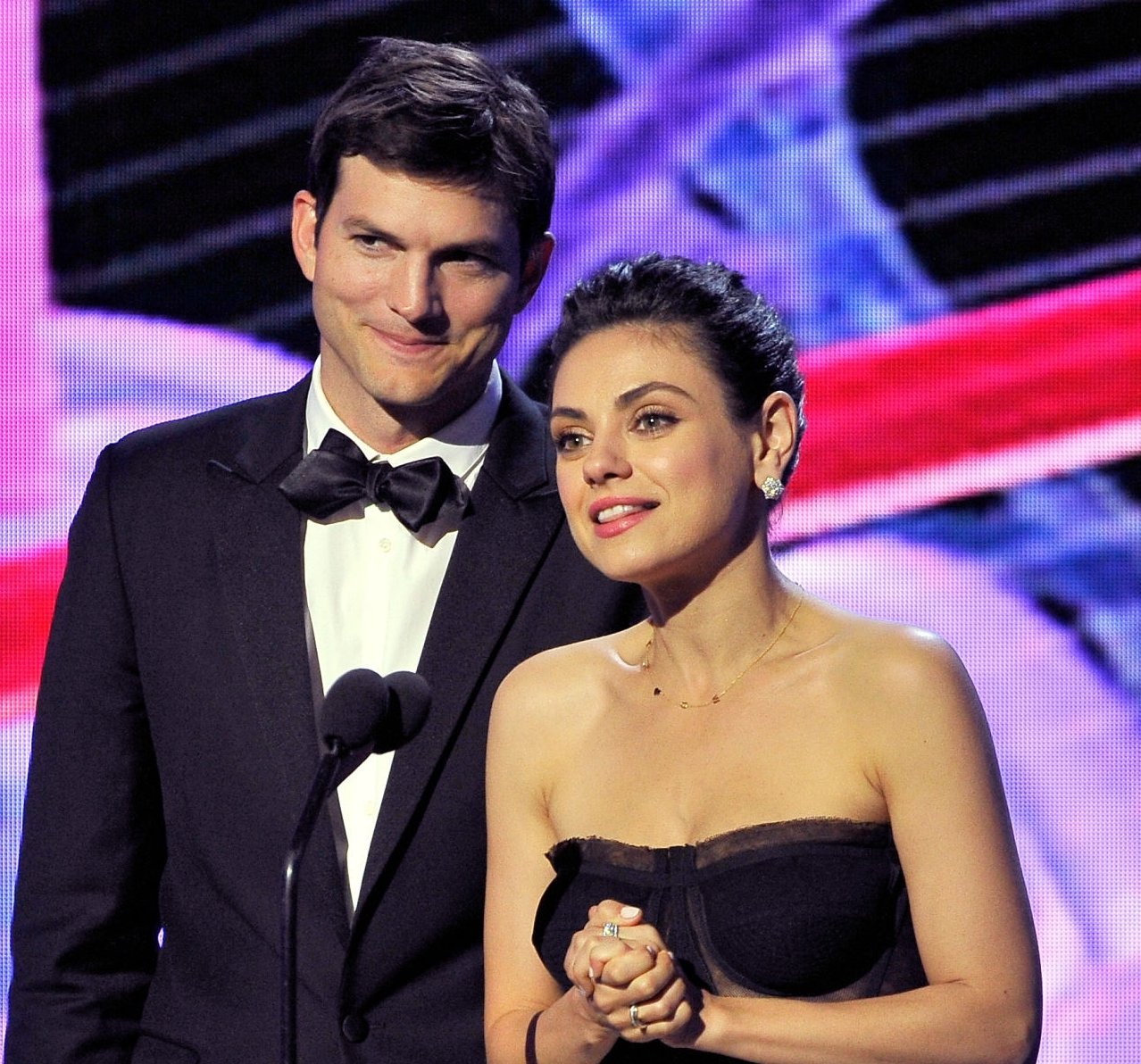 ---
14. The Reynolds-Lively Family
They have been called the Ken and Barbie of Hollywood... Blake Lively and Ryan Reynolds are both very successful stars in their own right. Blake has been making headlines since her Gossip Girl days while her husband has starred in various great movies like The Proposal and Deadpool.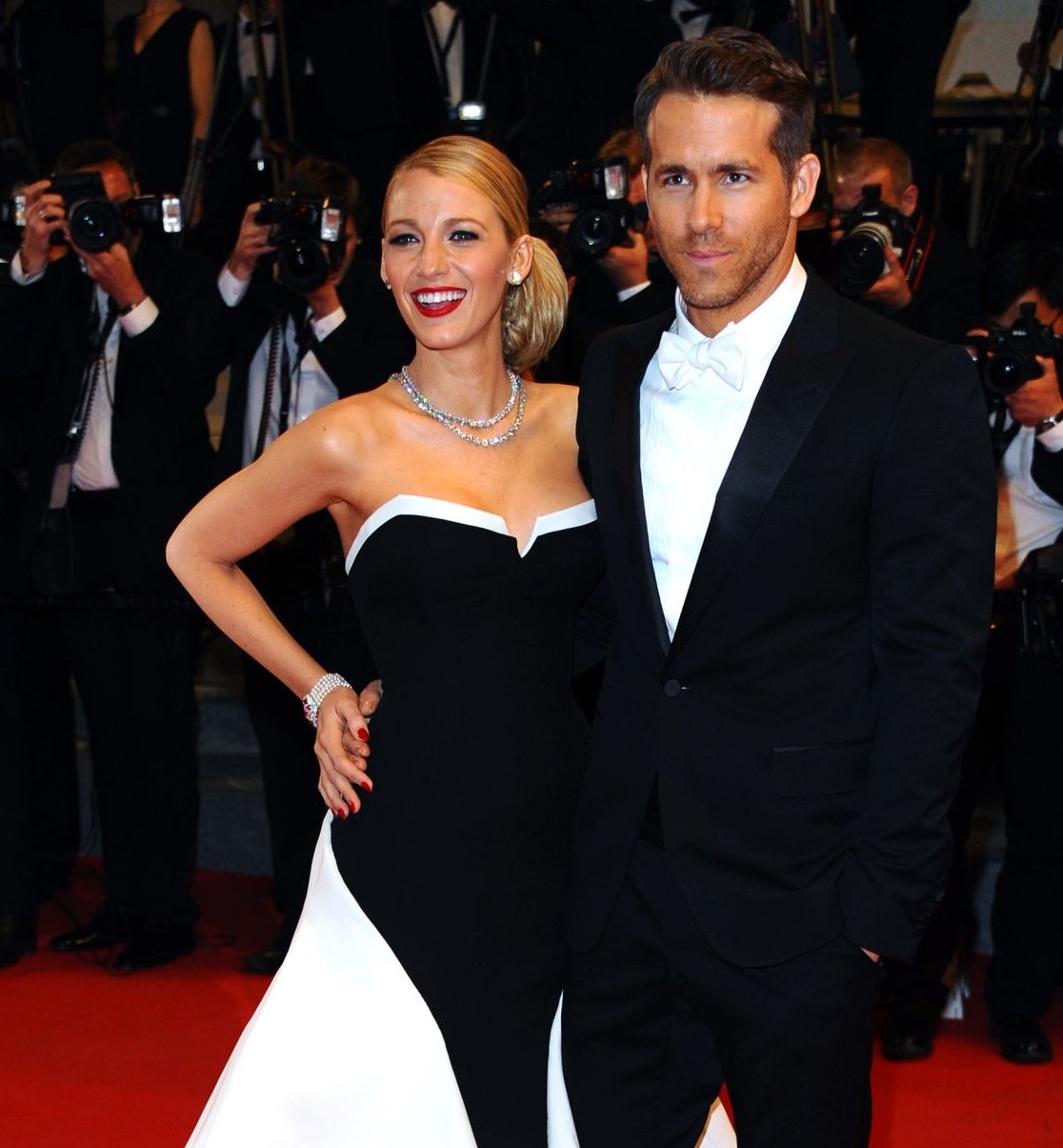 The happy couple also keeps their life pretty low key and enjoy raising kids Ines and James. Both celebs like to play the fool on their social media and often tease each other to the glee of their fans. We cannot wait to see which projects both of these great performers take on next.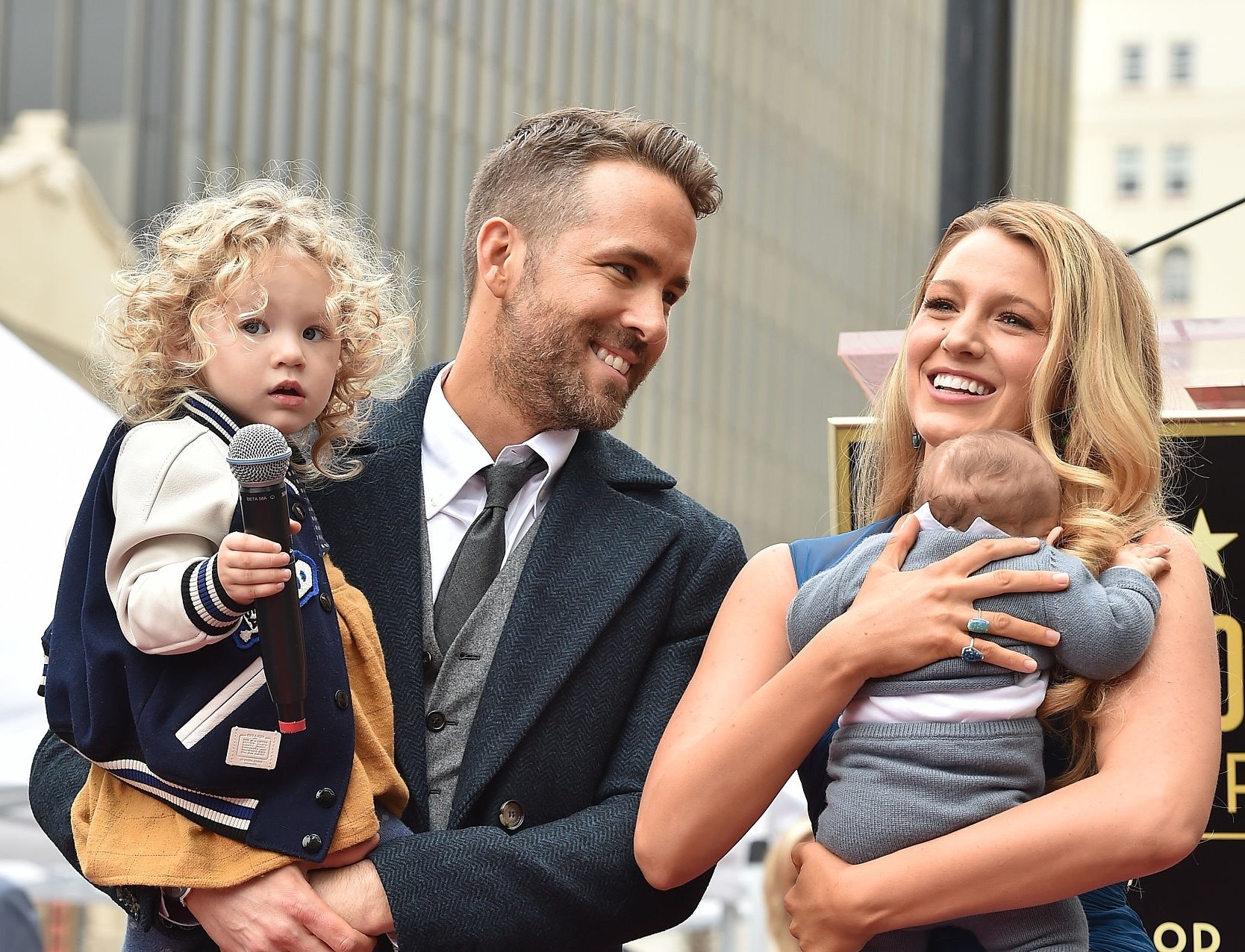 ---
13. The Smith Family
The Smiths are truly an astounding family. With each member of the clan making their own name and place in Hollywood. From the youngest to the oldest, they are all celebrity royalty. Will Smith is the patriarch in the family and has become a household act for his various roles from Men in Black to Bad Boys.
His wife, Jada has her own success thanks to her great roles in Girls Trip and the Facebook Watch series, Red Table Talk. Jaden and Willow have both broken into the music and acting worlds with Willow even landing a hit, I whip my hair. So what does Will have to say about his family? Well, he shared the following:
"For our family, the entire structure of our life, our home, our business relationships -- the entire purpose is for everyone to be able to create in a way that makes them happy. Fame is almost an inconsequential by-product of what we're really trying to accomplish. We are trying to put great things into the world, have fun, and become the greatest versions of ourselves in the process of doing things we love."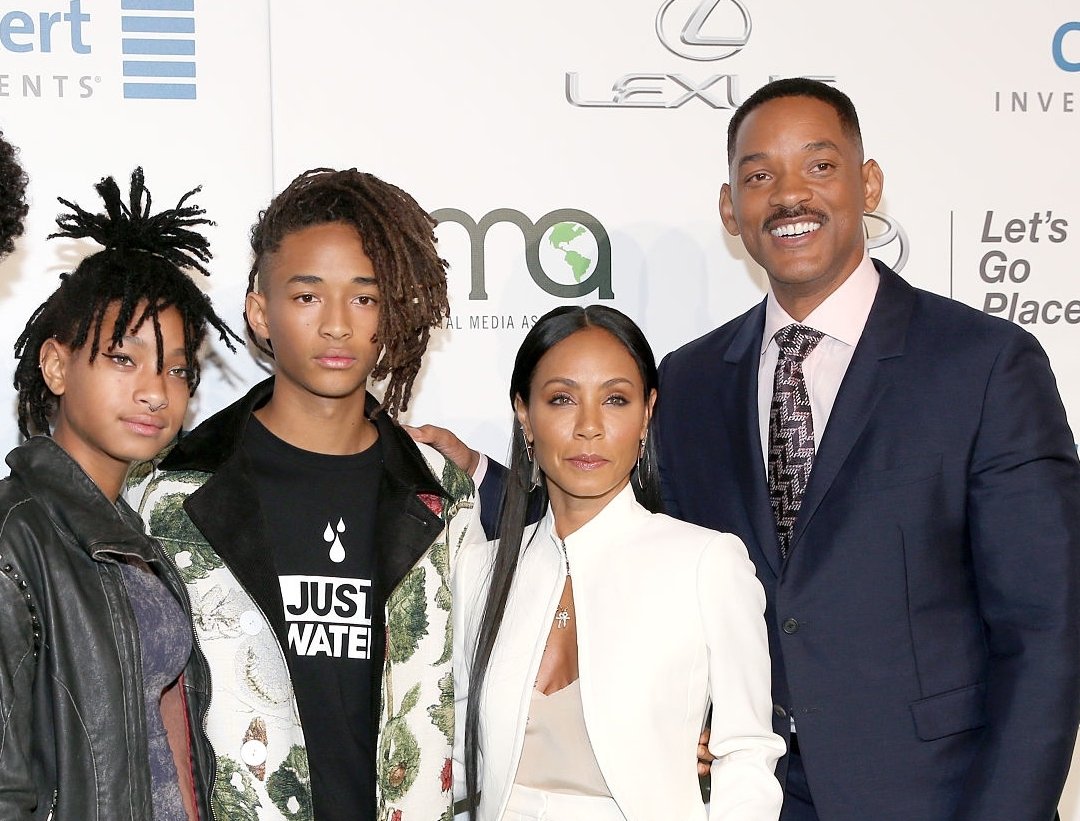 ---
12. The Hadid Family
They are one of the most beautiful and most successful families in La-la land... That's right its, of course, the Hadids. With three models in the family, Bella, Gigi, and Anwar truly do turn heads wherever they go. Their mother, Yolanda also still remains massively successful and appears on the Real Housewives of Beverly Hills.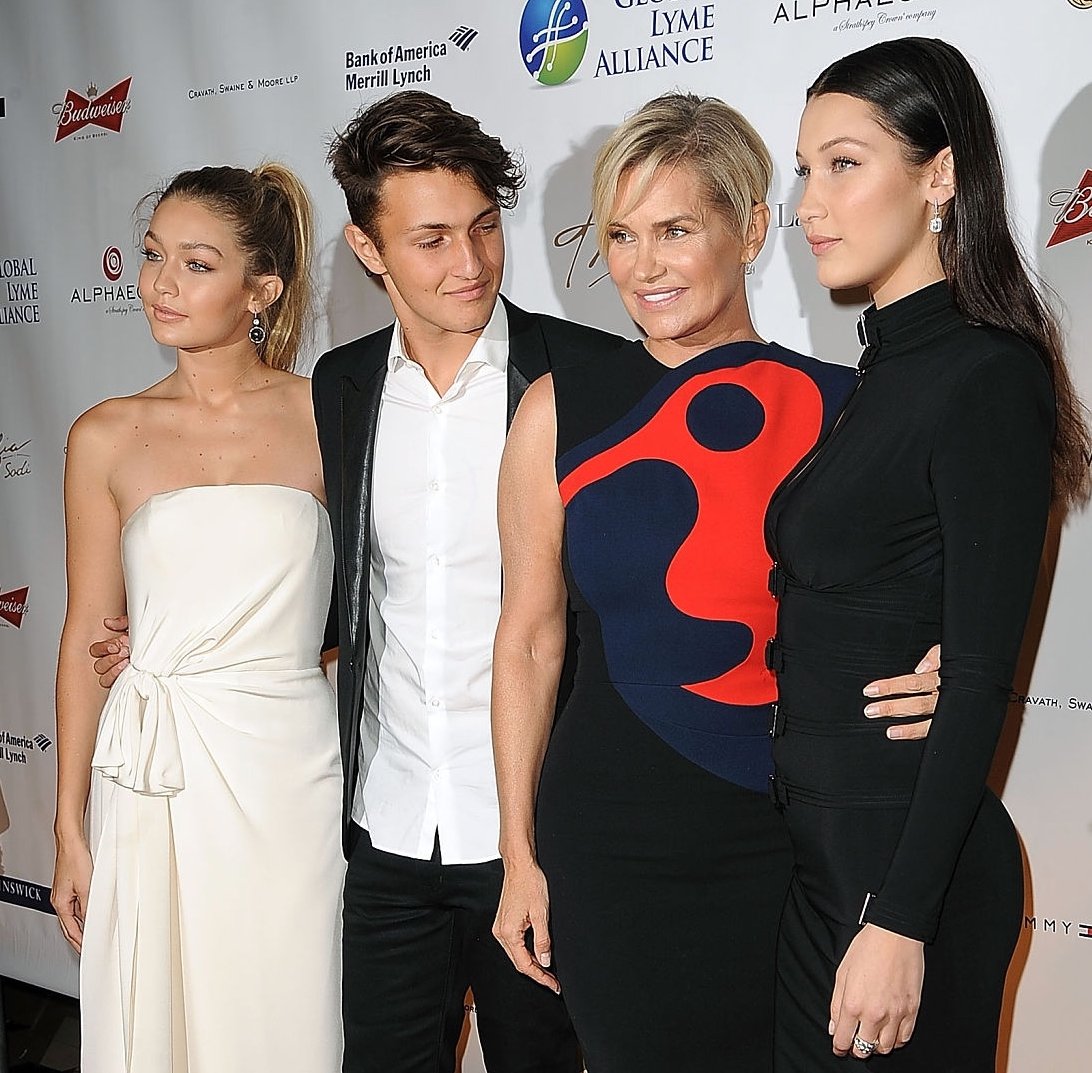 Their father, Mohamed is a property tycoon who has been linked to megastars like Michael Jackson in days gone by. The entire family is pretty active on social media where we get a front seat to the glitz and glam that surrounds their fabulous lives and careers.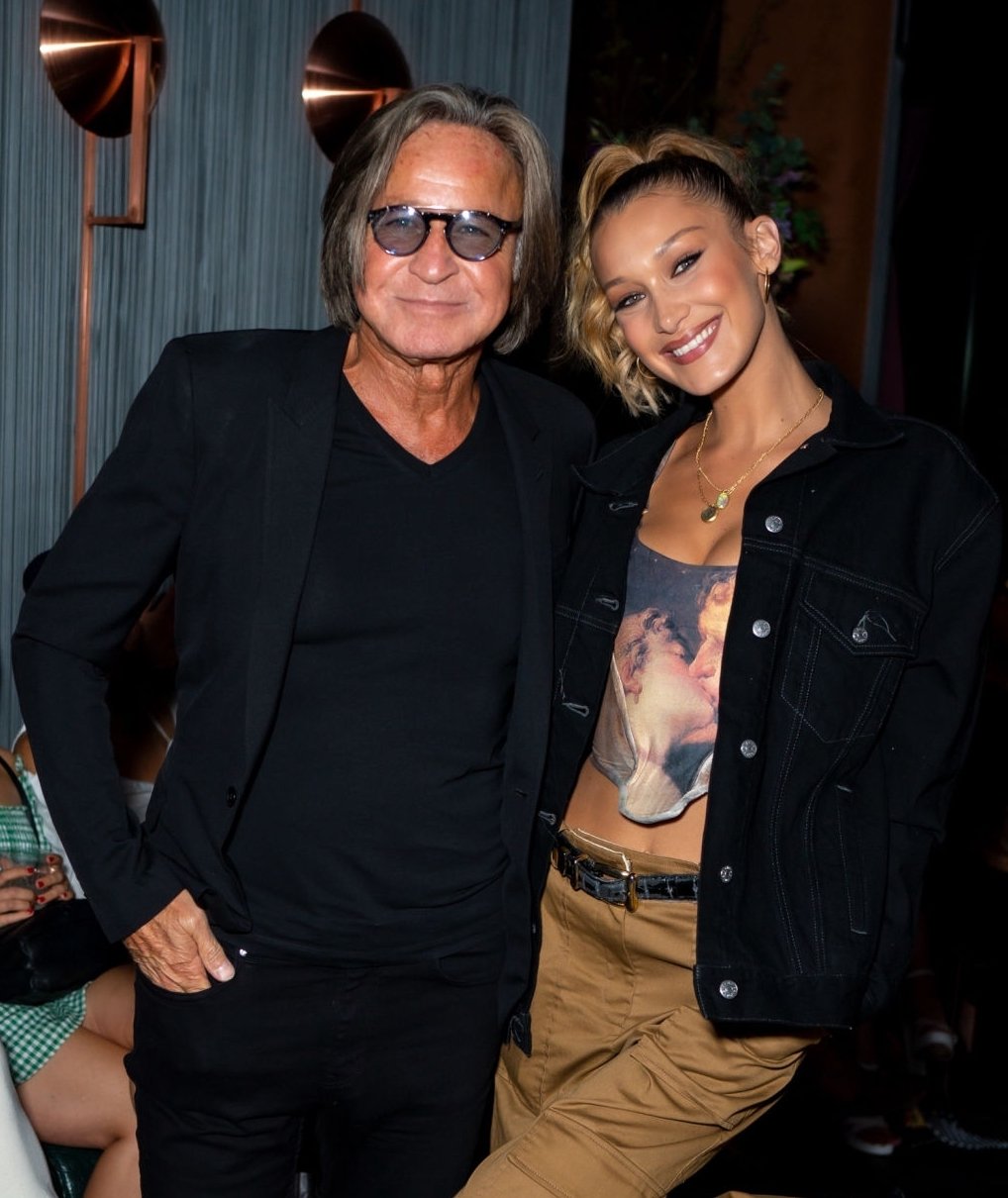 ---
11. The Cyrus Family
The Cyrus family may have a few stand out stars but the entire unit has been in the media for many years. With Billy Ray's own musical success and his daughters, Miley and Noah Cyrus gaining fame for their own talents, they are all pretty famous. The Cyrus family continues to give us great songs so we're not complaining!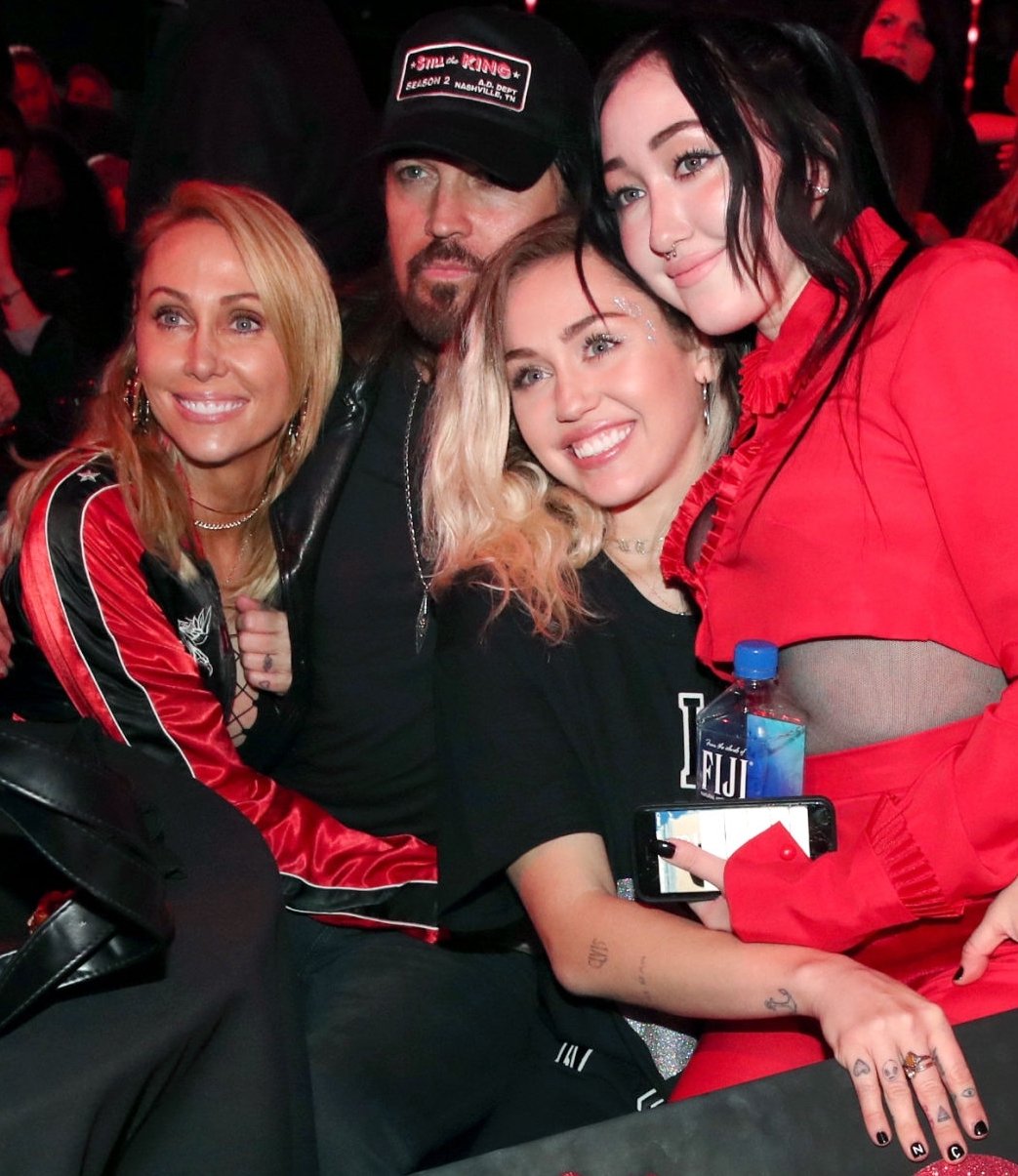 ---
10. The Murphy Family
Eddie Murphy might be a pretty well-known name in the industry but his large family is equally as talented. The funnyman has quite a few kids, many of whom are following in his footsteps. The famous bunch is slowly becoming the family to watch in Hollywood's most popular circles...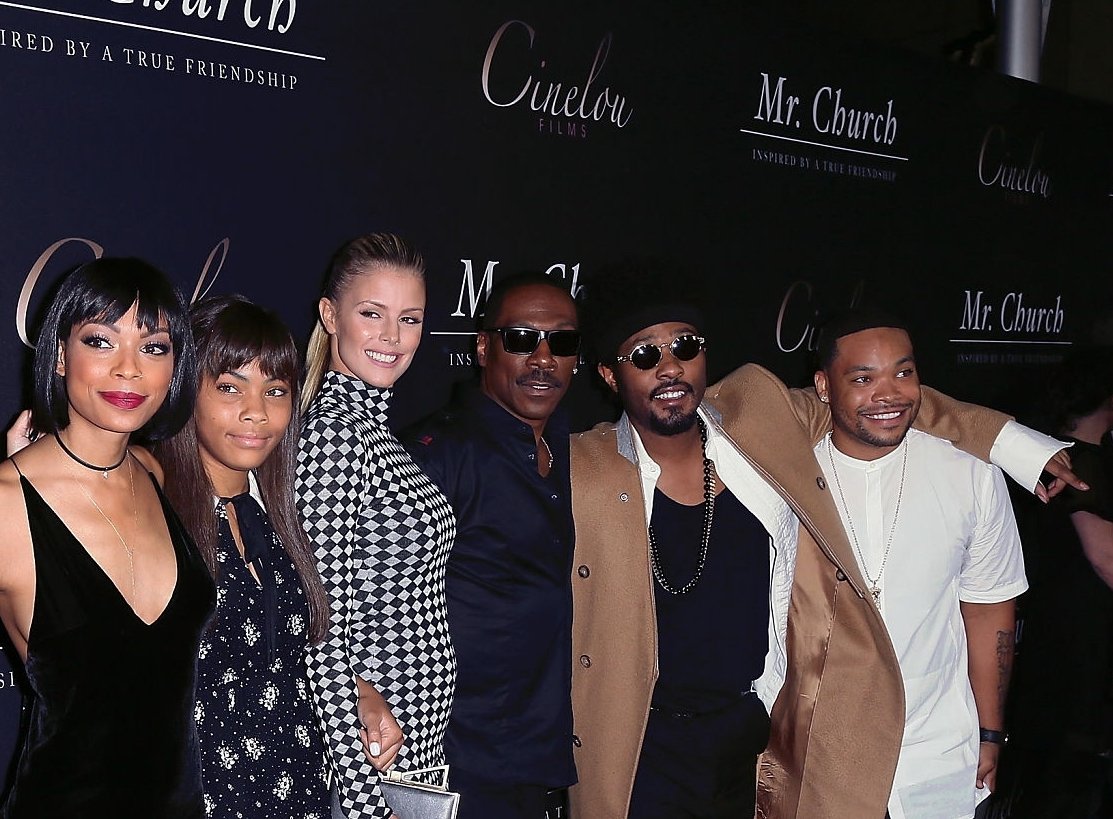 ---
9. The Barrymore Family
They are probably the most extensive and long-lasting dynasties in Tinseltown. While many of us mainly know Drew Barrymore from Charlie's Angels, there is a long list of stars who came before her. Namely, Lionel, John, Ethel, Maurice Barrymore, and Georgie Drew Barrymore.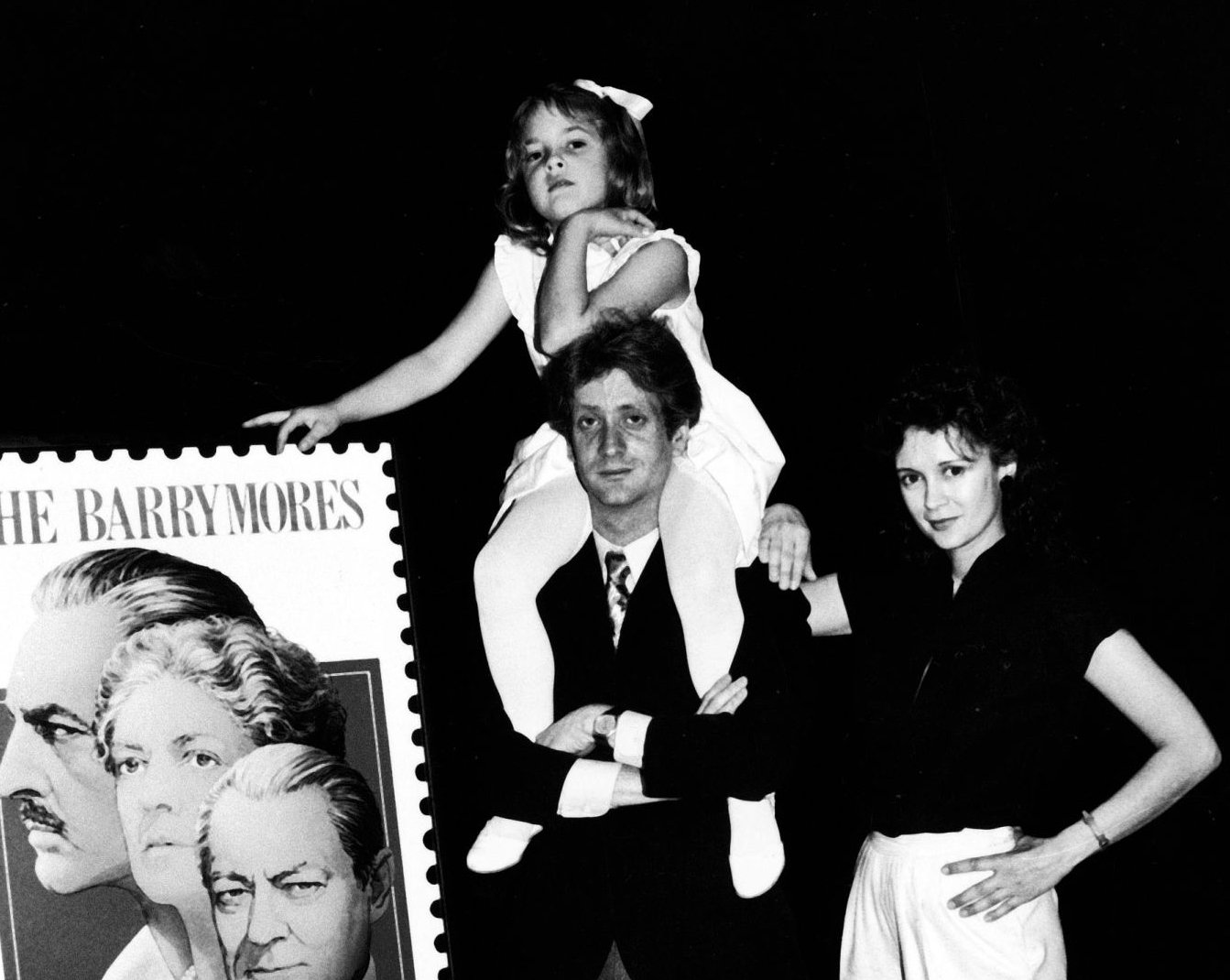 Lionel has actually won his very own impressive Oscar Award but he's not the only family member... Ethel also bagged one! While Drew is still pretty active, she is yet to win an Oscar. We hope she joins her impressive family with this great honor one day.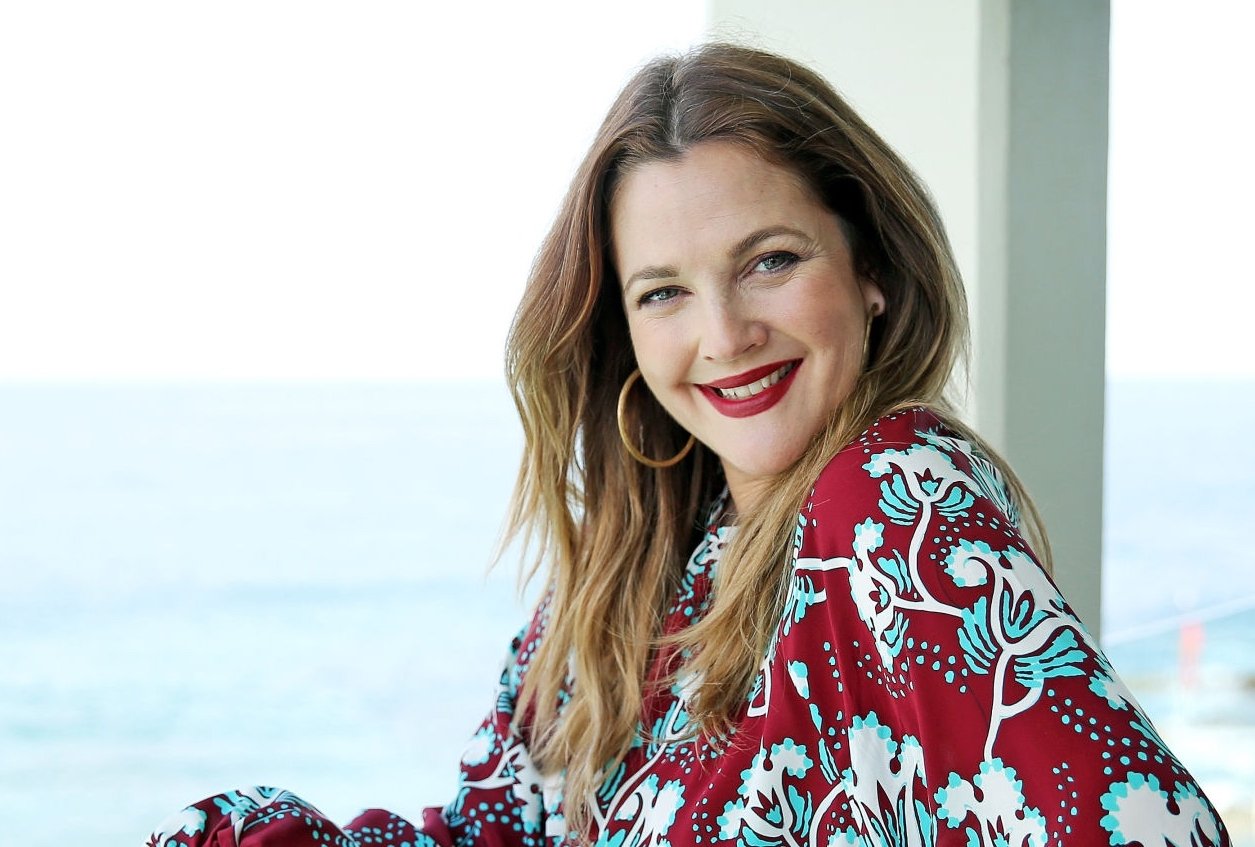 ---
8. The Coppola Family 
Siblings within the Coppola family both decided to join the entertainment industry, not knowing just how long their tenure of fame would last... Francis entered Hollywood as a director, producer, and screenwriter while Talia took to show business as an actress. They match was simply perfect...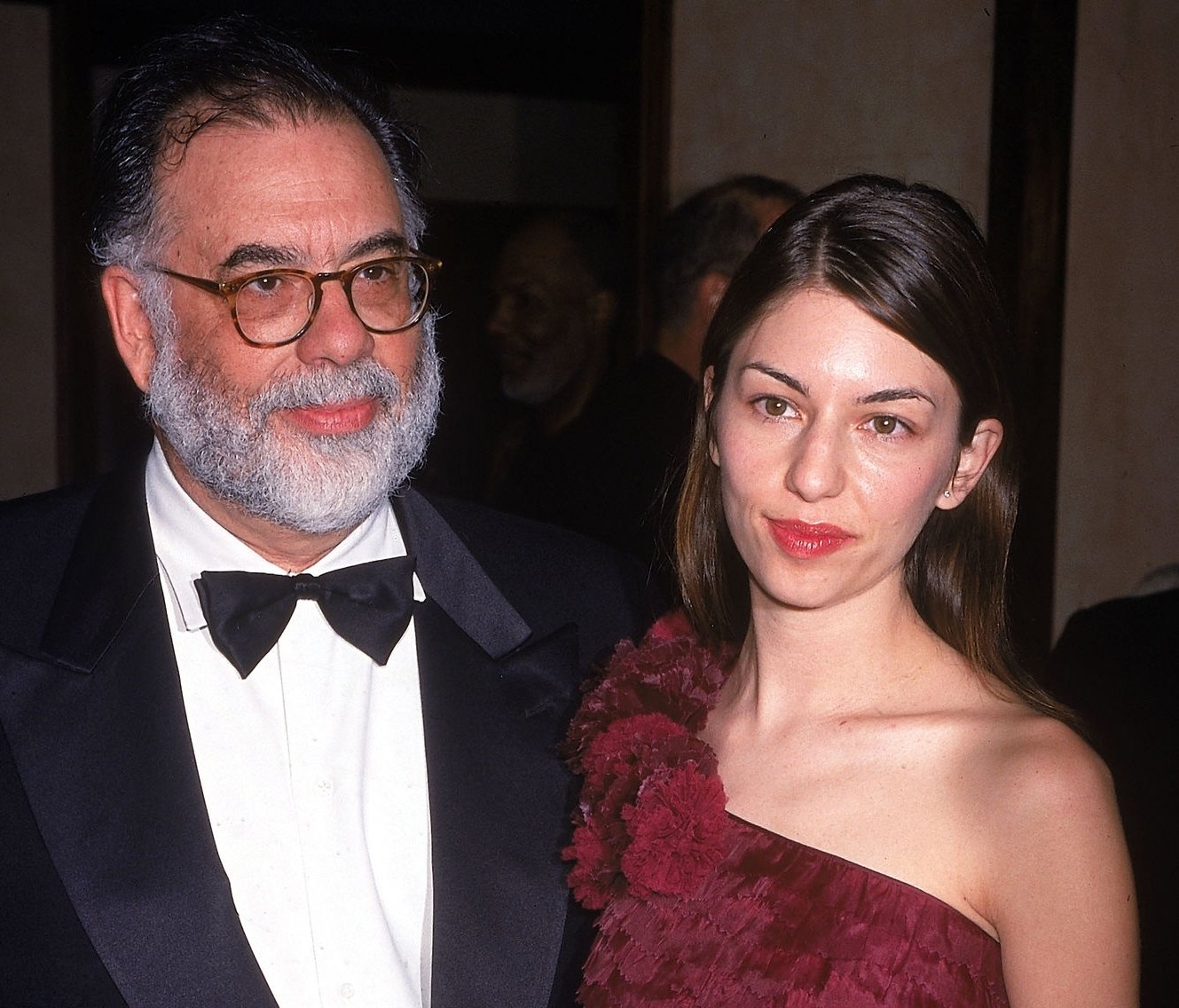 In fact, Talia starred in her brother's "Godfather" films, a role that would make her pretty famous. The children of Francis also went into the industry as producers and filmmakers. You won't believe who's father, Francis and Talia's brother August is... None other than Nicolas Coppola who you will know as Nicolas Cage!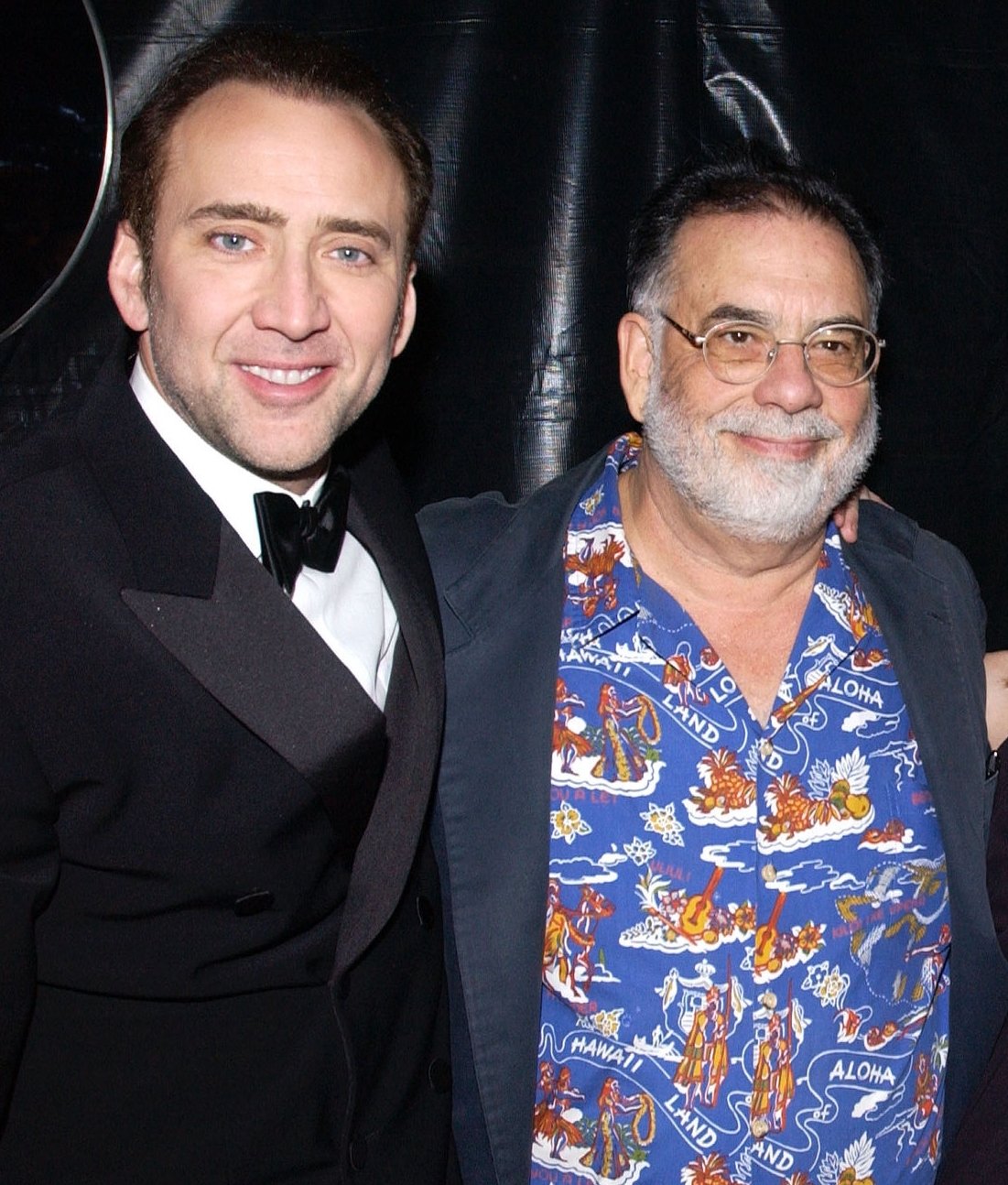 ---
7. The Kravitz-Bonet Family 
Lisa Bonet and Jason Momoa are one of the cutest couples in Hollywood right now. Lisa was previously married to the hit singer, Lenny Kravitz and they had the star-studded daughter, Zoe who can be seen on series like Big Little Lies and High Fidelity.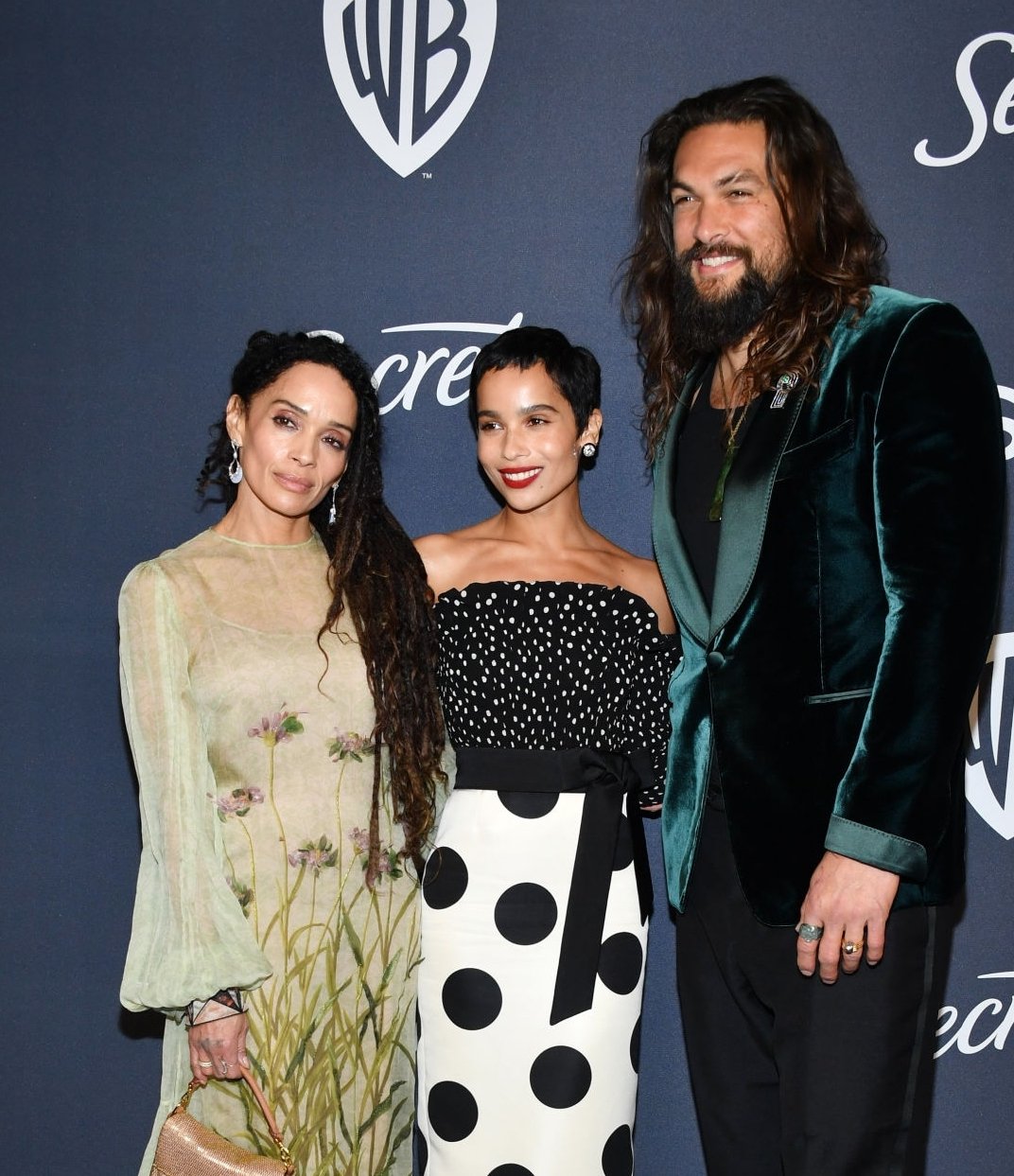 Jason Momoa is Lisa's current husband and is known for his great acting. You may have seen him in Aquaman most recently. Jason and Lenny have a pretty sweet relationship as do Lenny and Lisa. He actually shared the following:
"We took the time so that we could become best friends again. Our families are blended. I love her husband ― he's like a brother to me ― and I love the kids. It's beautiful, but it takes work."
---
6. The Parker-Broderick Family
Sarah Jessica Parker and Matthew Broderick and their kids are one sweet family. The star from Sex and the City is a great mother and we're sure her kids will inherit her great fashion sense! Matthew, on the other hand, may pass on his great acting skills to their young ones... Only time will tell!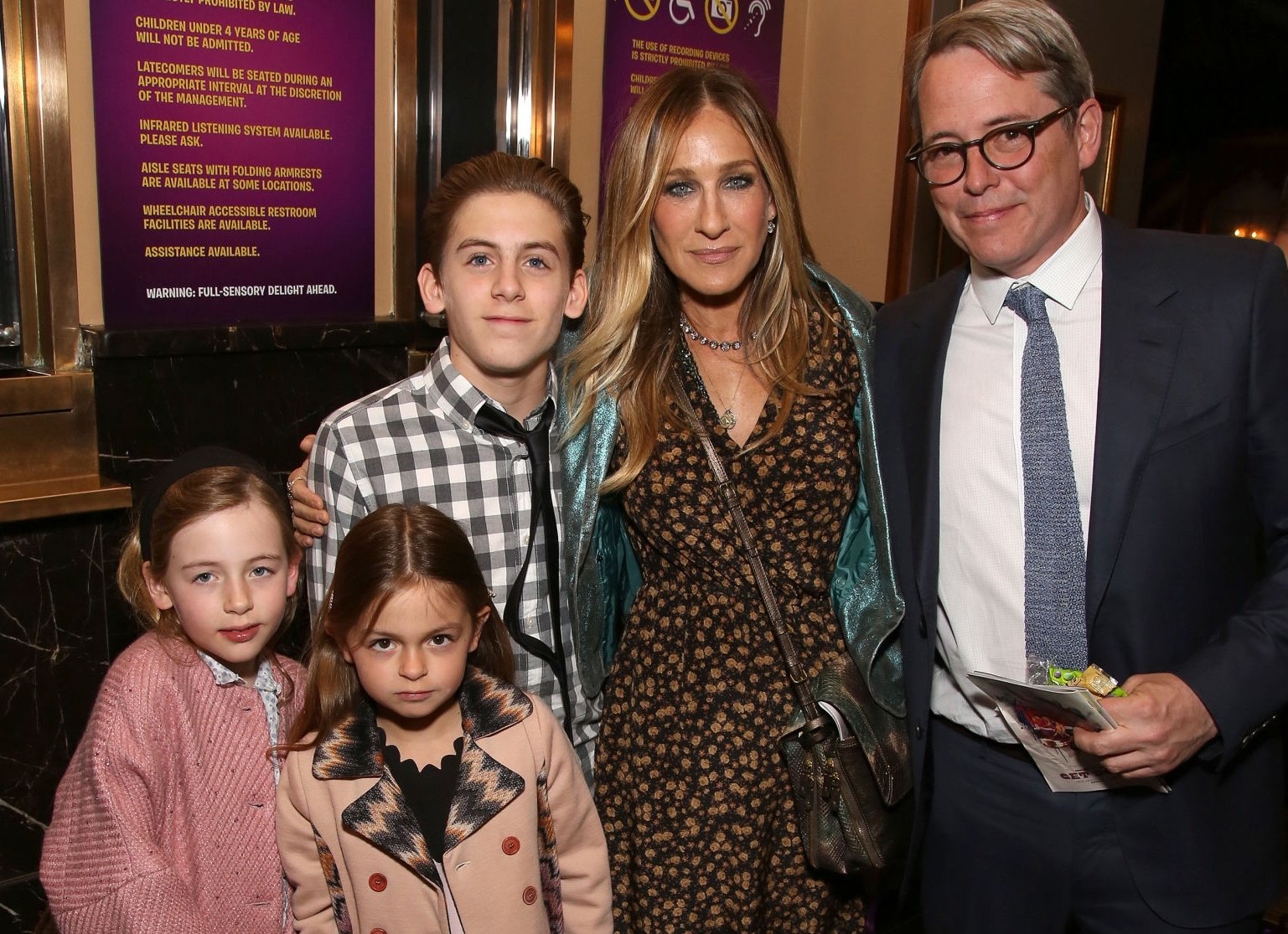 ---
5. The Wayans Family 
Keenan Wayans paved the way forward for the rest of the family to reach stardom. The comedic genius and his siblings are now pretty well known in the hottest circles in Hollywood. The Fox sketch comedy series "In Living Color," actually features the family members Kim, Shawn, Marlon, and occasionally Dwayne!
Damon also held down a role on the hit show, My Wife and Kids" for years! His talents extend to making great shows as well as staying on top of his growing career. You may also have seen him on "Lethal Weapon." His son. Damon Jr. was a fan fave on New Girl. Wow!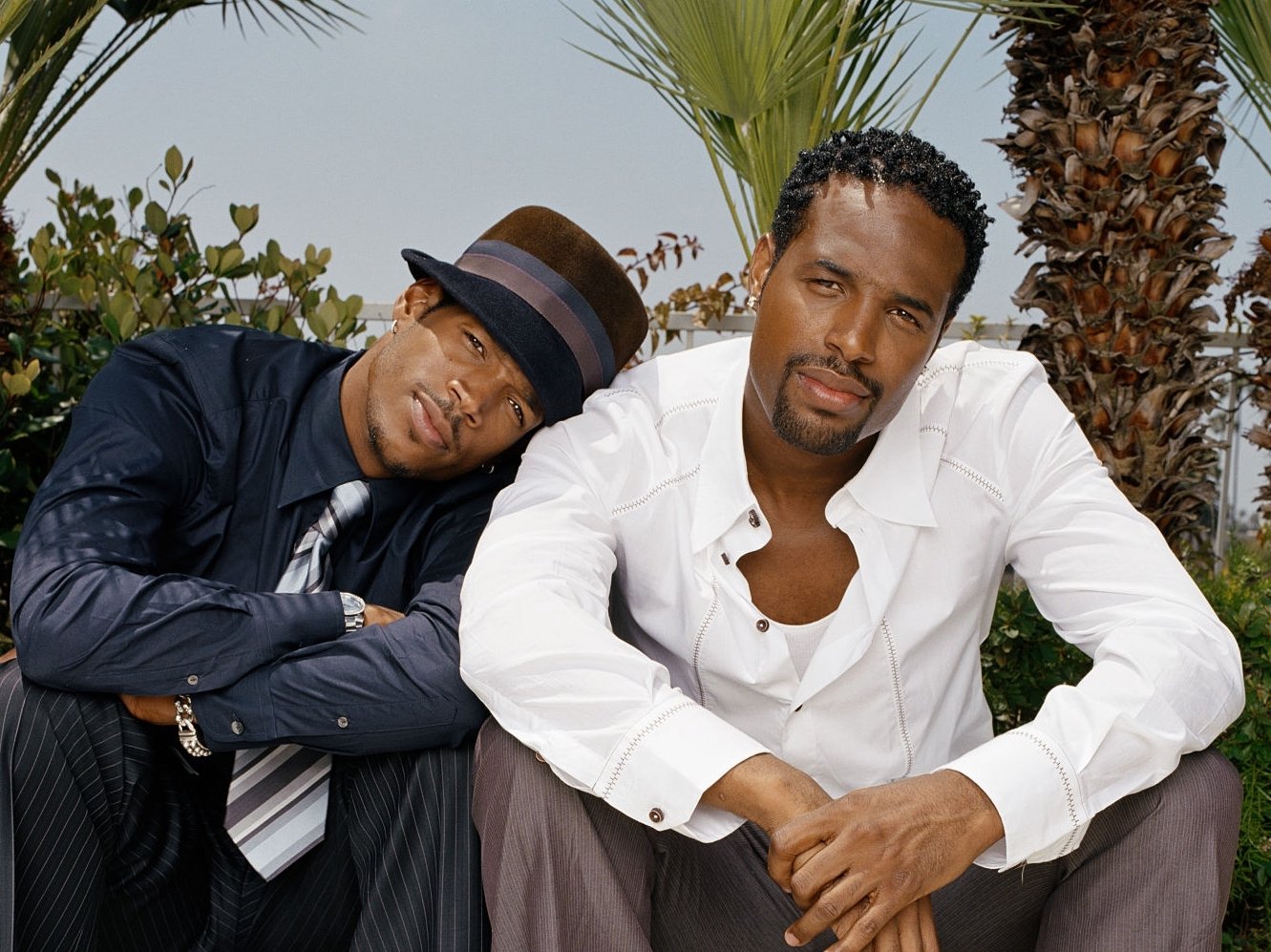 ---
4. The Jackson Family 
The Jackson 5 were the best group in musical days gone by... With their great voices and dancing skills, they were one of a kind. Many of them went on to garner great solo careers. From Michael to Janet, they were some of the best musicians and we'll never get tired of their massive hits.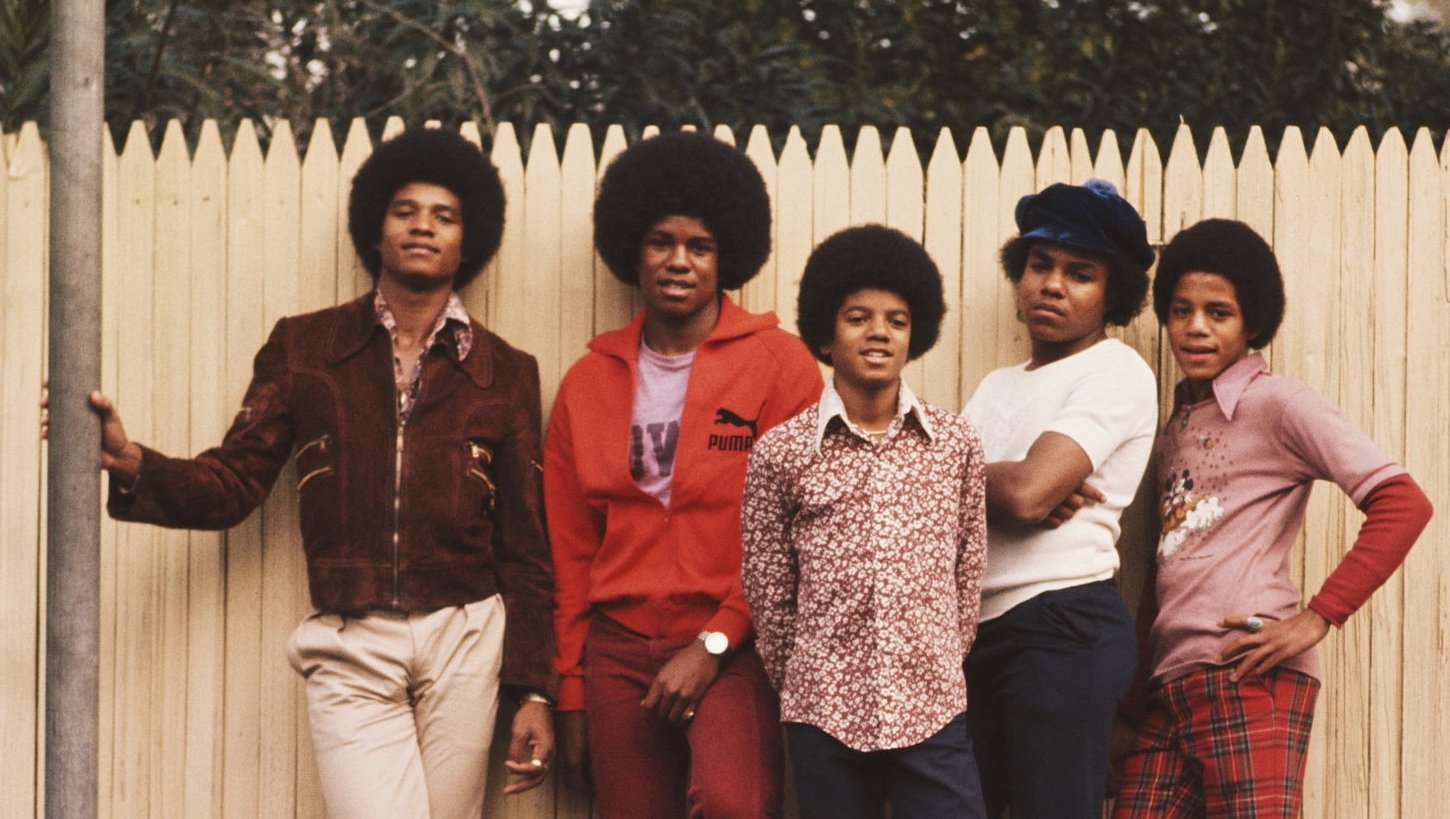 ---
3. The Osbourne Family 
The Osbournes gained their fame as many families do these days... Thanks to their family reality show. Ozzy started the road to popularity with his spot as the frontman for Black Sabbath. However, it was the reality show that brought the rest of the clan, like Kelly and Sharon, into the limelight!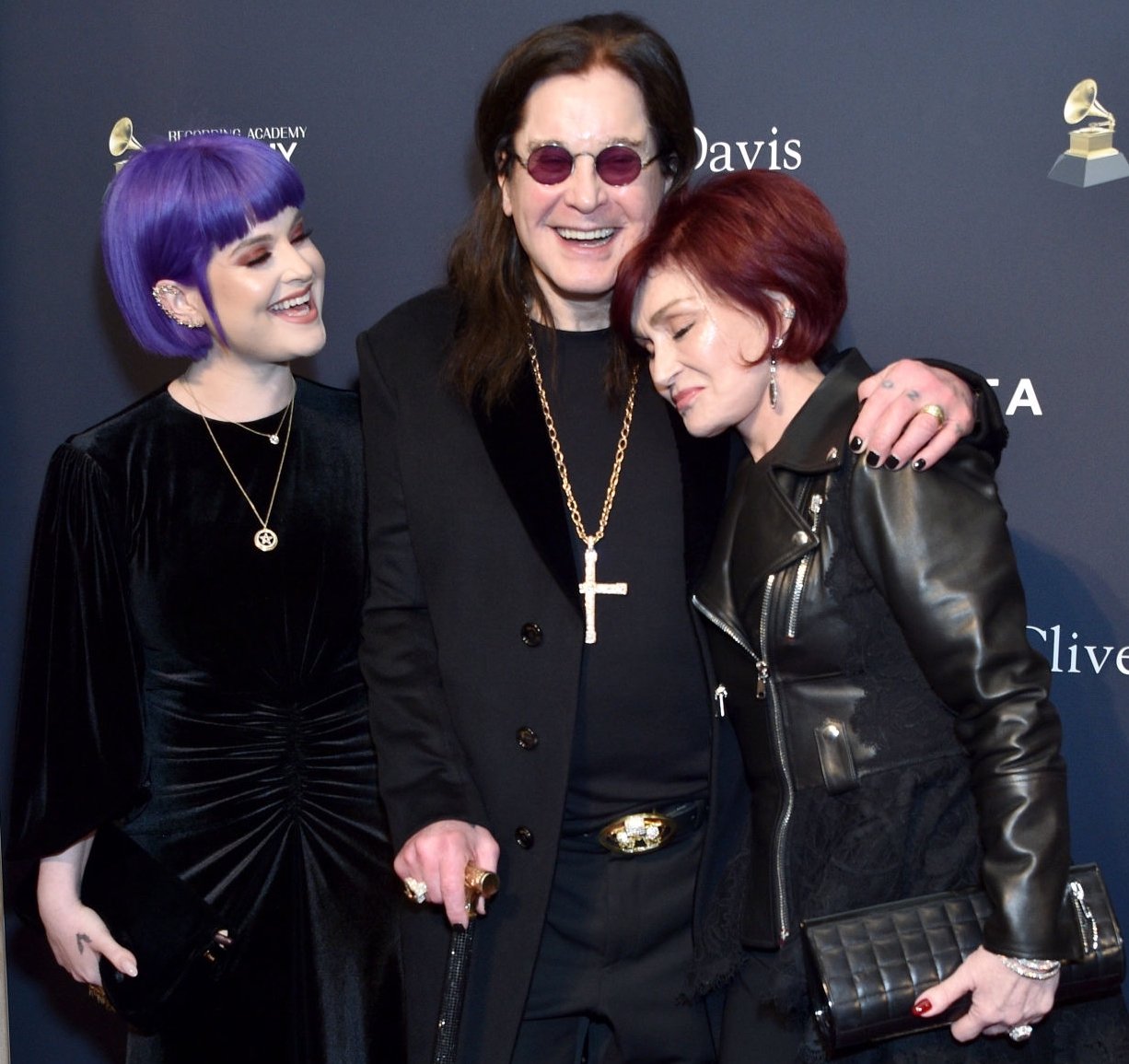 ---
2. The Nelson Family
The names "Ozzie and Harriet," might make you think back to the beloved sitcom that ran from 1952 until 1966. It cast the real-life Ozzie and Harriet along with their boys David and Ricky. It was this show that sent them on a one-way ticket ride to stardom and fame.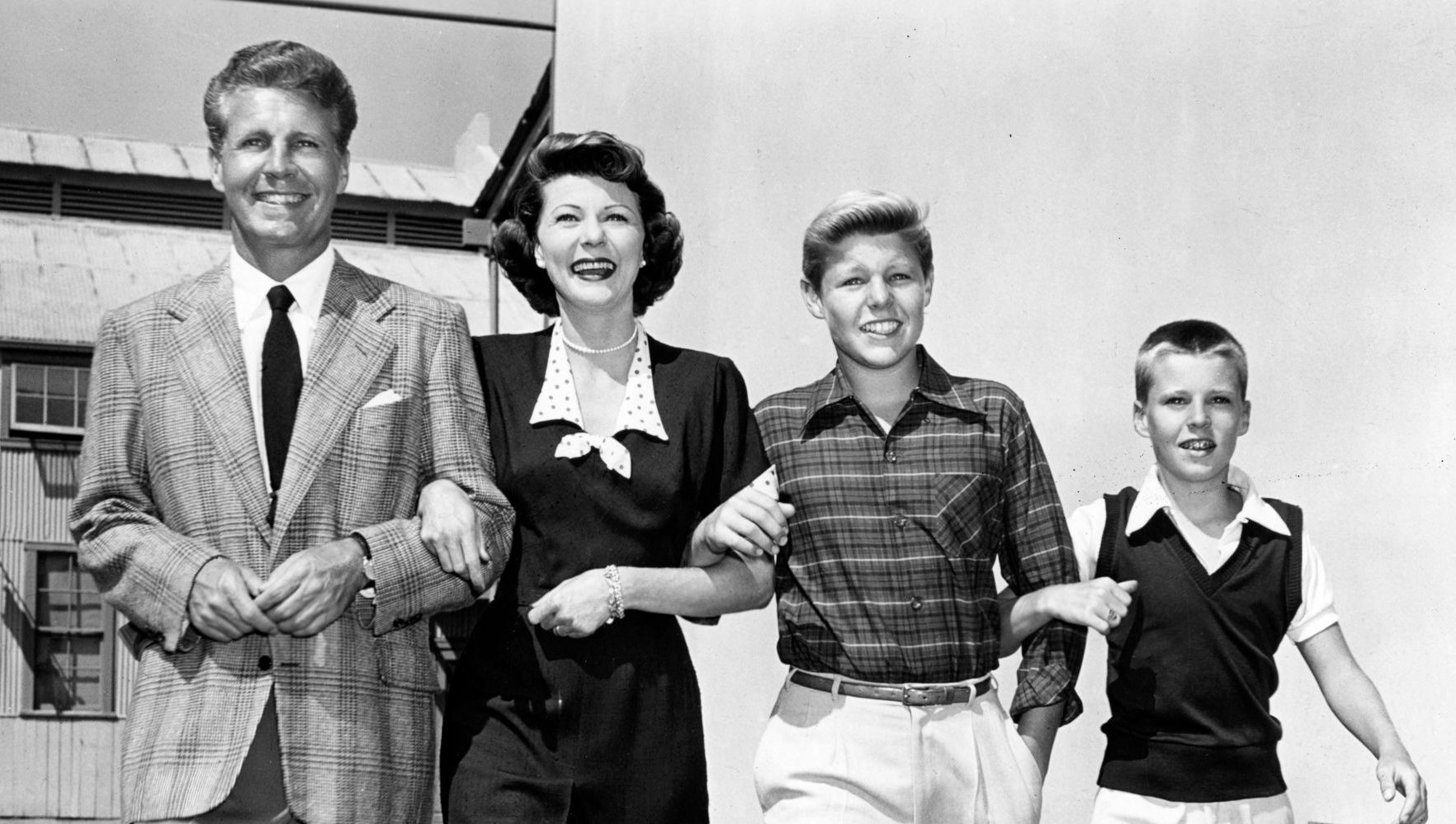 The fabulous family remains Hollywood royalty to this day and their show is often seen as a part of American show history. The second generation of the magical clan is going on with this lineage of success as they have actually promised to remake some of the show's episodes in the future! Exciting!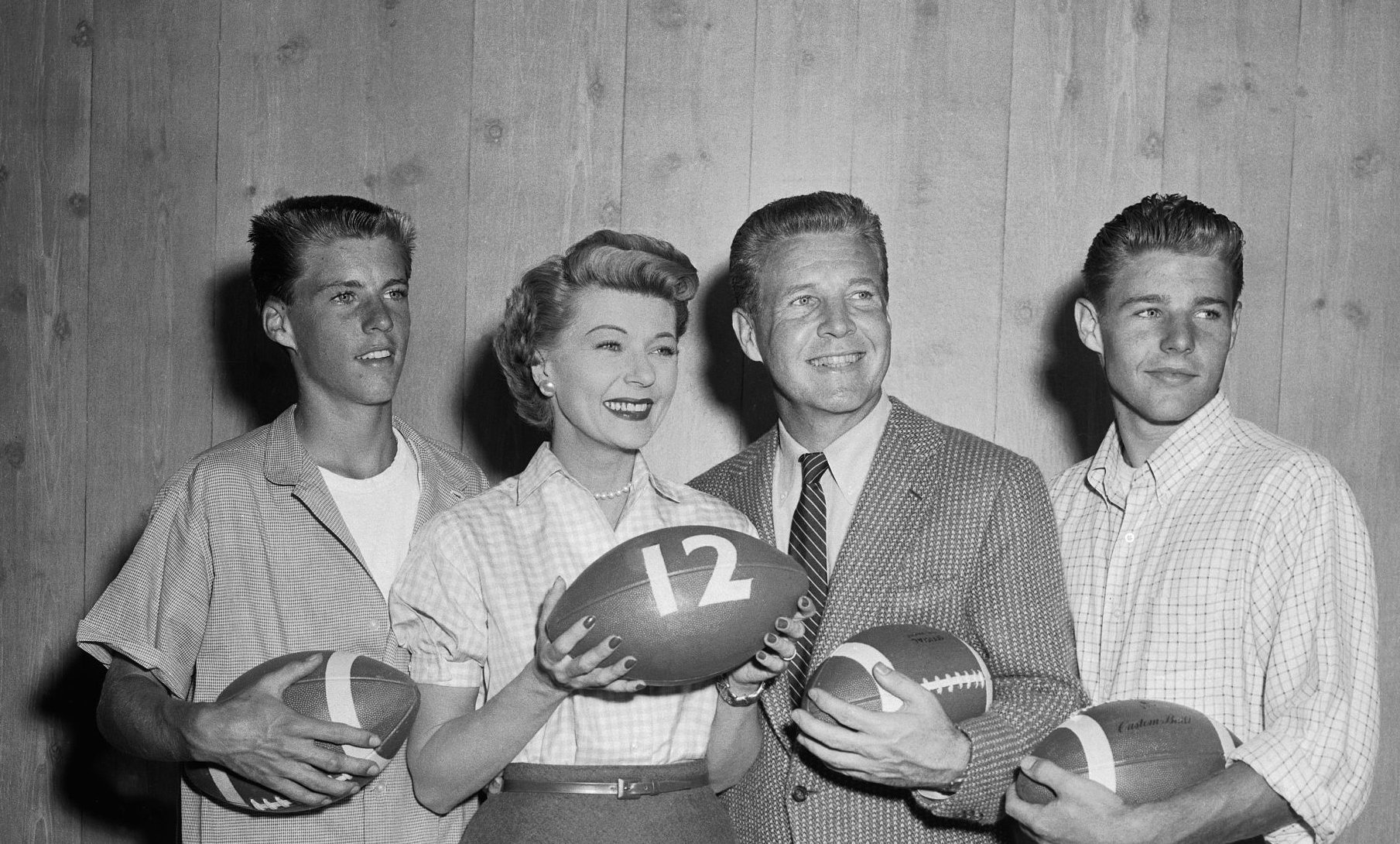 ---
1. The Kardashian-Jenner Family 
"Keeping Up With the Kardashians" truly put the Kardashian Jenners on the map. While they were all relatively well known before, they could never have dreamed of seeing the fame they have today without their show. From the matriarch Kris to the youngest billionaire daughter Kylie, they are family goals.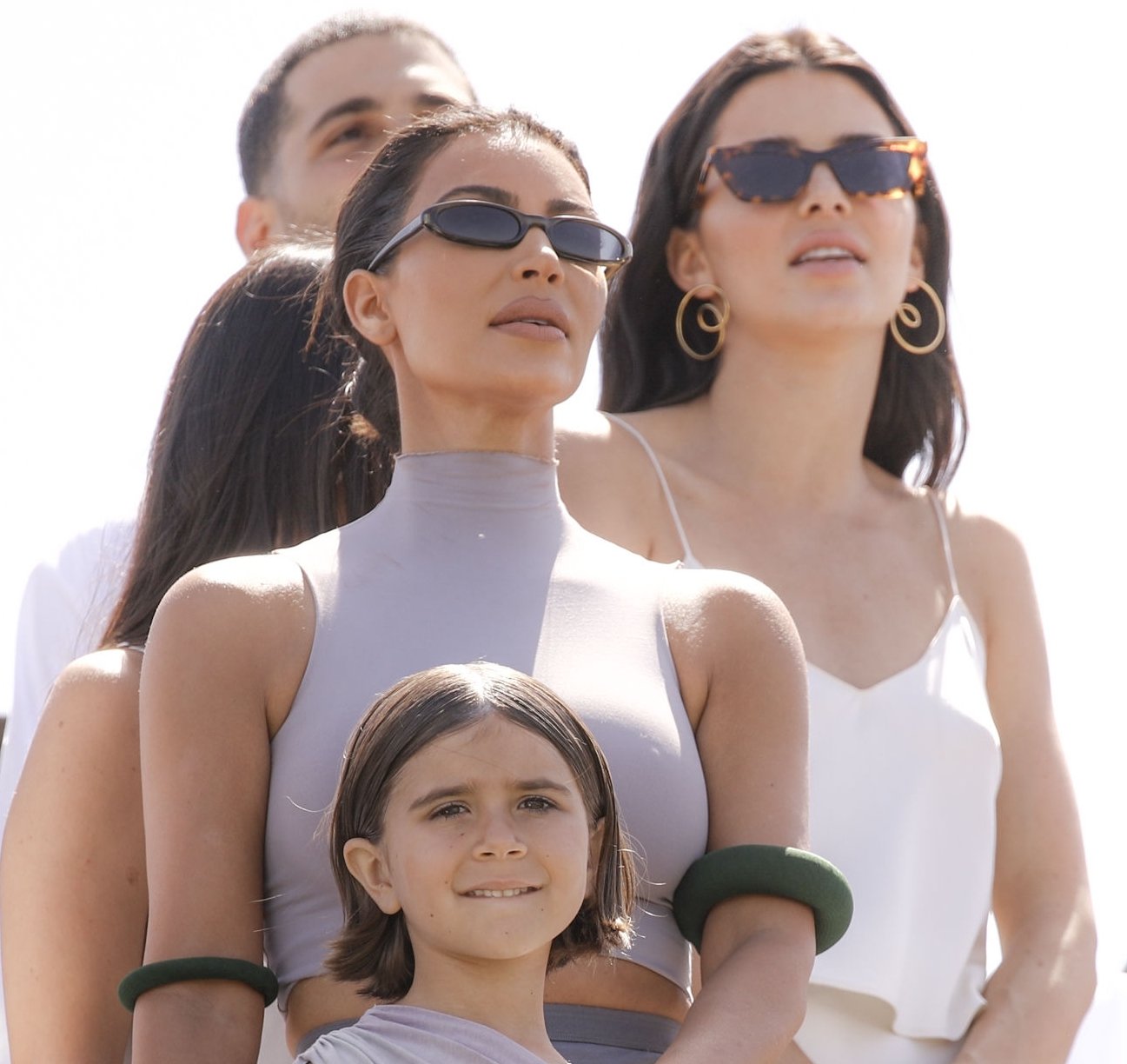 Many give Kim the honor of having started their fame but others believe it was Kris and her great momager skills that sealed the deal. Either way, this family of models and businesswomen aren't going anywhere soon... And their little ones promise us the next generation of Kardashian Jenner goodness!
These starry celebrity families have made it big time and their legacies will likely continue for a lifetime. Which fab family is your fave? Leave us your comments and be sure to come back for more of your most sought after celebrity stories!
Sources: Channel 24, US Magazine, Insider, Vanity Fair, Saturday Evening Post