List of Most Iconic Female Movie Characters
The world of film is as filled with wonder as it is with variety. This is particularly true for the many guises of the modern leading lady. From villains to heroines and all the ladies in between, we've compiled a list of 25 of the most iconic female movie characters of all time.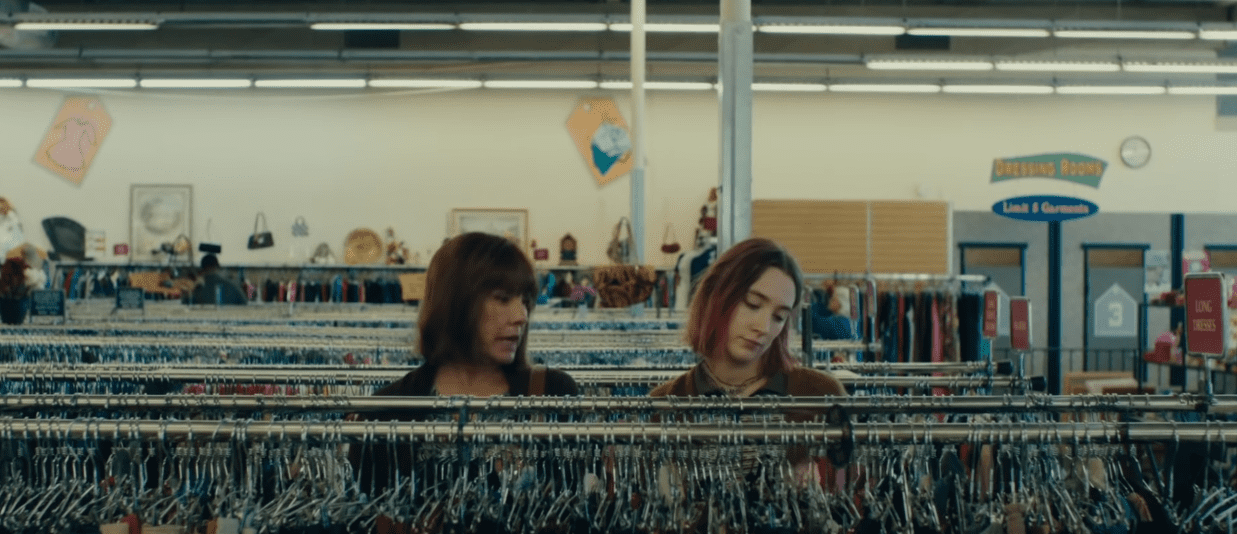 ---
KEIRA KNIGHTLEY AS ELIZABETH BENNET (PRIDE AND PREJUDICE)
Jane Austen was a talented writer of strong female characters. Perhaps her best-known offering is Elizabeth Bennet from Pride and Prejudice. A 2005 film version of the classic story featured Keira Knightley as Elizabeth; a character renowned for her lively intelligence, playfulness, and good nature.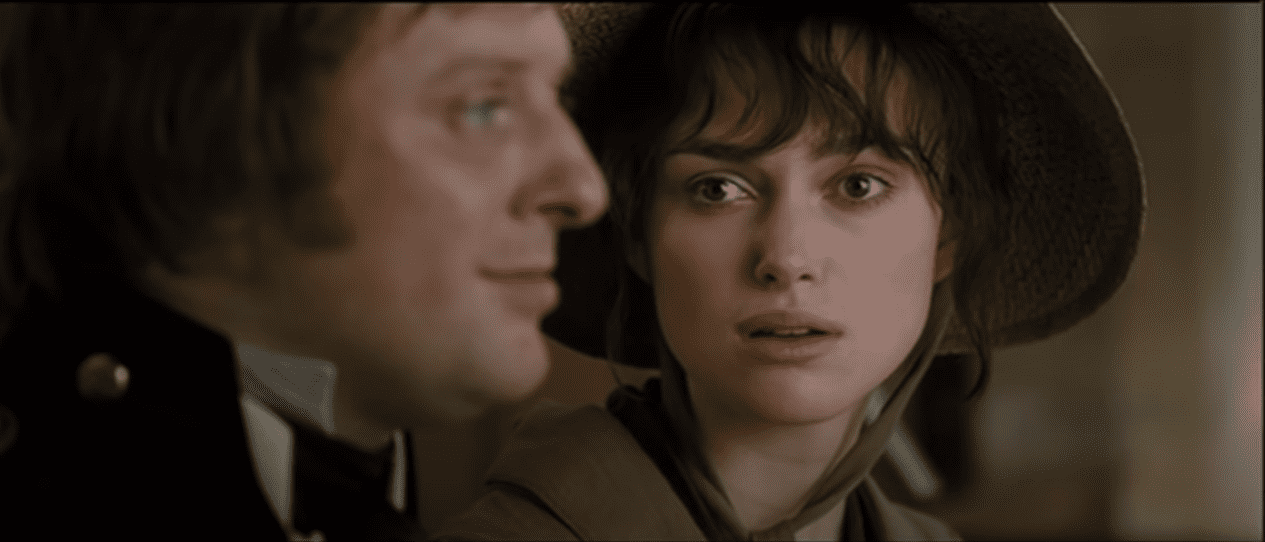 Knightley admits that she has loved the story since she was a child, and the character of Elizabeth holds appeal for any woman and was reported to say, "The beauty of Elizabeth is that every woman whoever reads the book seems to recognize herself, with all her faults and imperfections."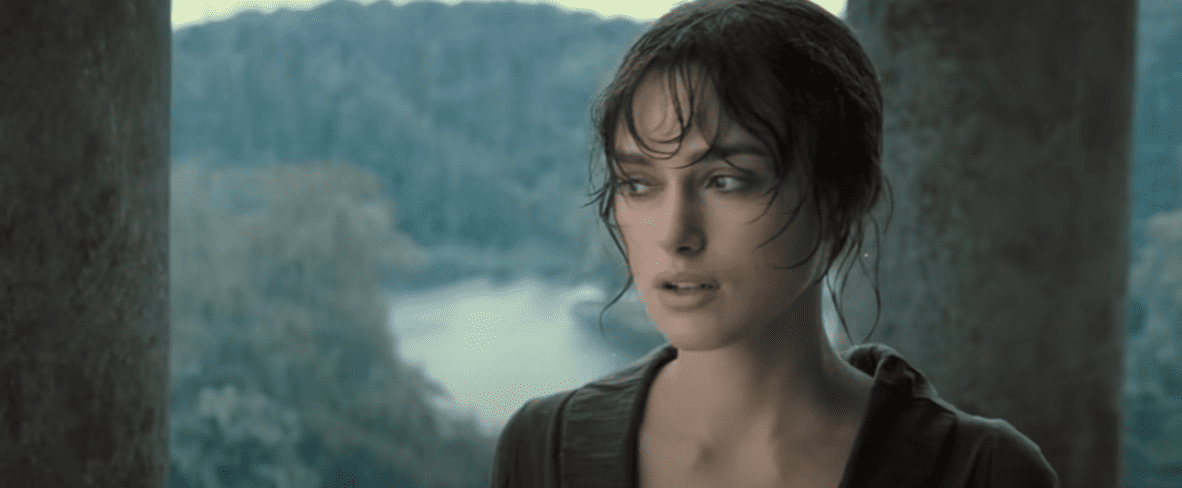 Knightley's performance as Elizabeth Bennet received many positive reviews and earned the actress nominations for Best Actress at that year's Golden Globes. She was also nominated for an Academy Award for the same category, making her the third-youngest person to be nominated for the prize. It just goes to show you that leading ladies can be successful in any guise.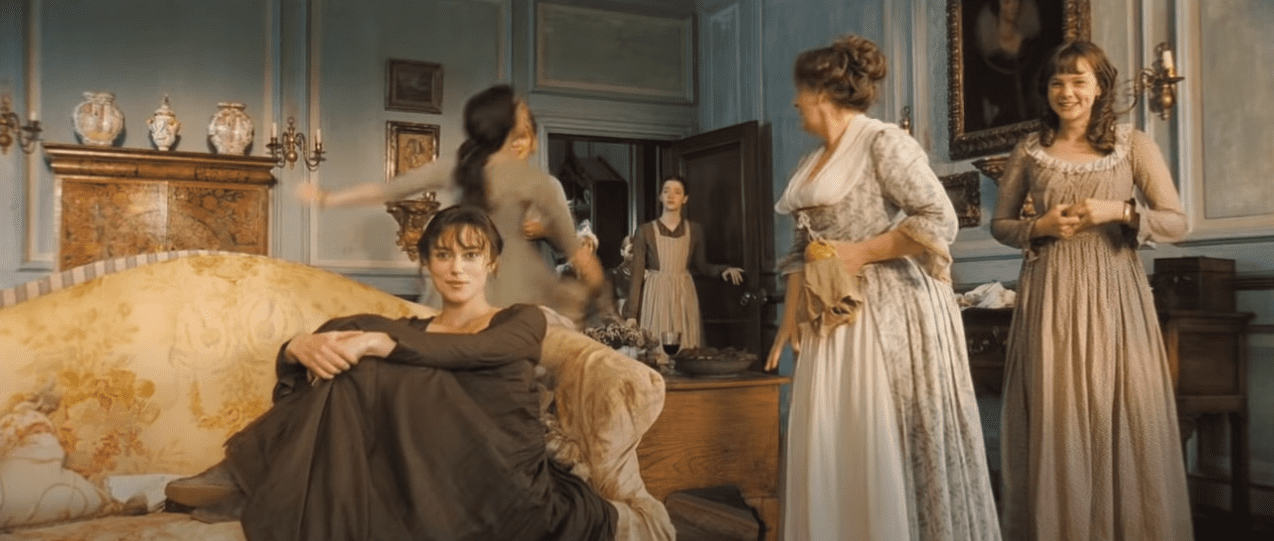 ---
CARRIE FISHER AS LEIA ORGANA (STAR WARS)
Princess Leia hailed from the planet Alderaan and was a key figure in the Rebel Alliance against planet-destroyer Darth Vader. While she helps to end his reign of terror and destroy the Death Star, she also rediscovers her family and falls in love. I guess some women really can have it all!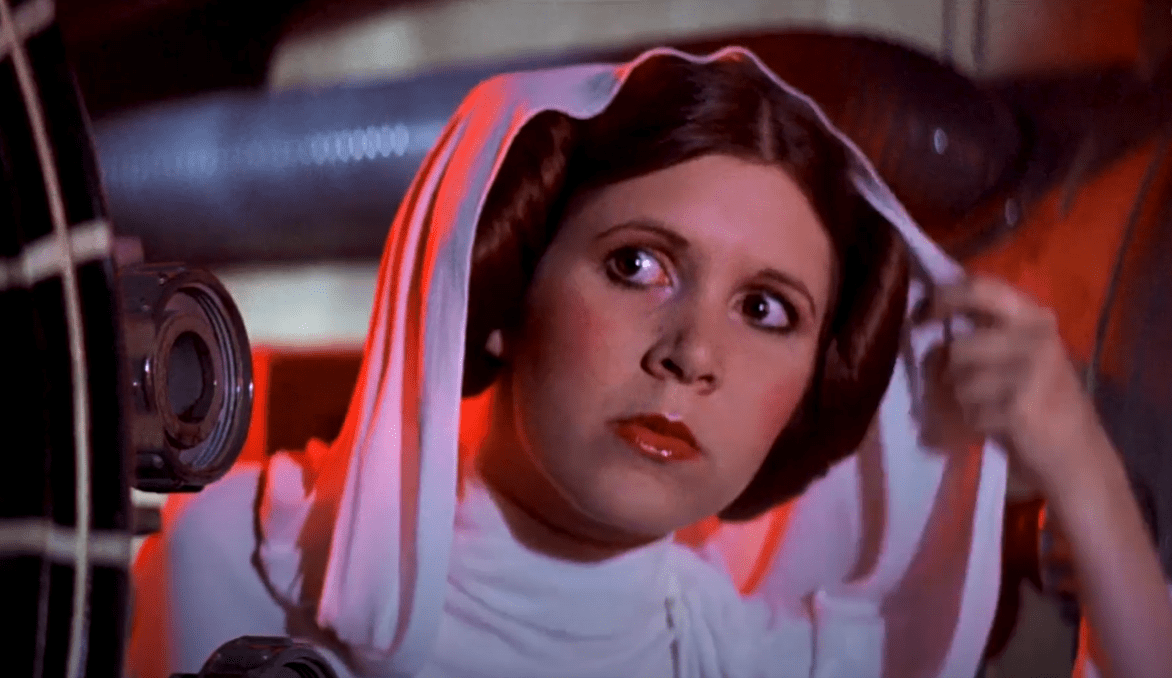 Leia was more than just a pretty female lead in a metal bikini – she was a feminist heroine of the 1970s; an icon that represented a strong and capable woman. Carrie Fisher, who brought the character to life, was afforded a unique opportunity – with no home, family, or friends, Leia was not a damsel in distress, but with a cause.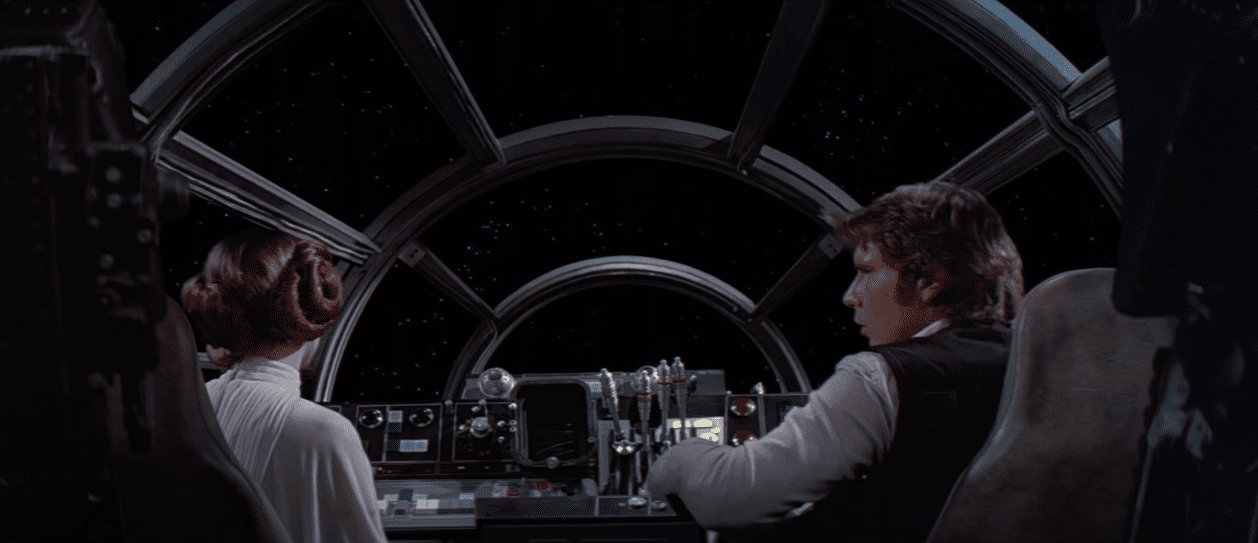 ---
JODIE FOSTER AS CLARICE STARLING (SILENCE OF THE LAMBS)
Clarice Starling, an FBI behavioral sciences trainee, was a woman in a man's world. Despite this, she was at the top of her class. Due to her intellect and skill, she was selected for a dangerous yet prestigious task that would leave her the envy of her colleagues – catching a killer with the help of the infamous Dr. Hannibal Lector.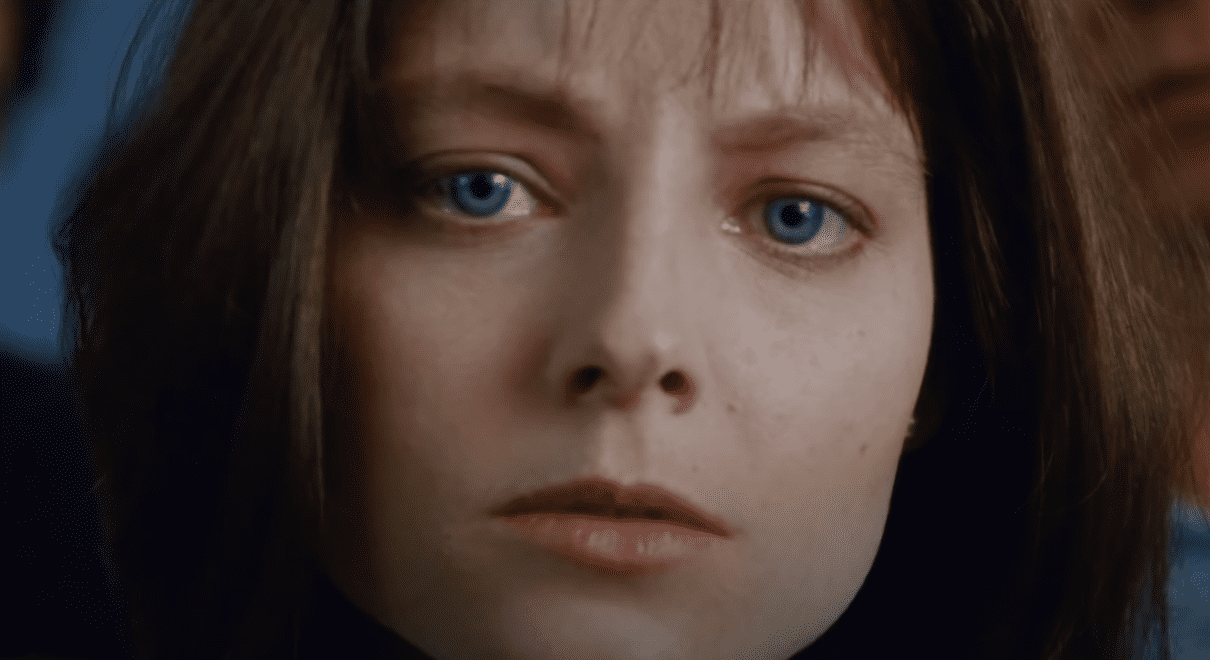 While Starling is initially unsure of her ability to make a success of the case, she impresses Lector enough to earn his respect, and thus his help. Over time, the two develop an unusual bond that could almost be called friendship, before Clarice successfully closes the case and becomes an FBI agent.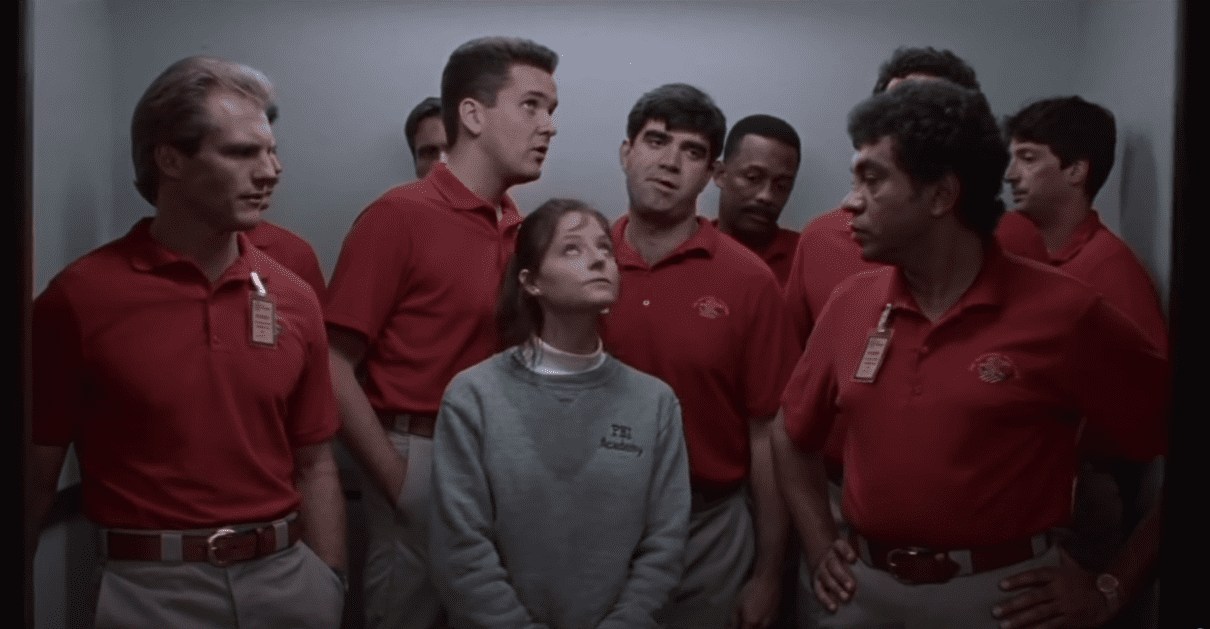 Foster's portrayal of Starling took the world by storm. Her acting was impressive and marvelous, accentuating the character's intellect, grit, and empathy, and earning her an Academy Award, and her character the ranking of the sixth greatest protagonist in film history according to AFI.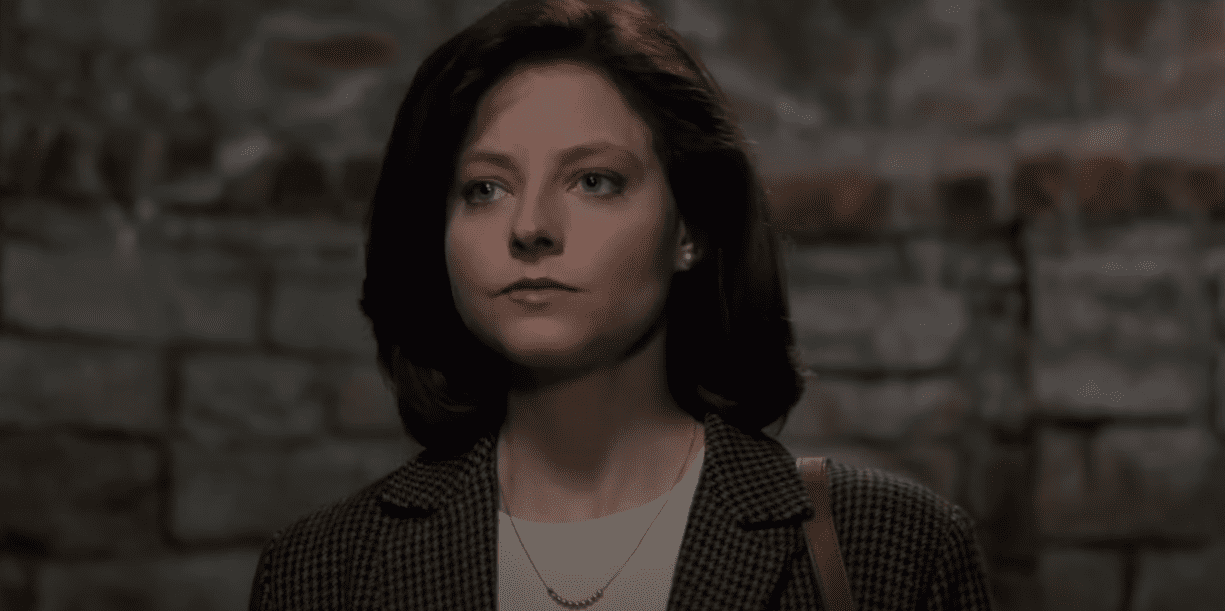 ---
UMA THURMAN AS THE BRIDE (KILL BILL)
Beatrix 'The Bride' Kiddo (alias: Black Mamba) is not your average lady in white. In fact, the character's iconic yellow and black suit is not the only deviation from our standard ideas of film brides. Kiddo was as lethal as she was unpredictable. A former assassin, The Bride's life and wedding are destroyed by her equally lethal teammates.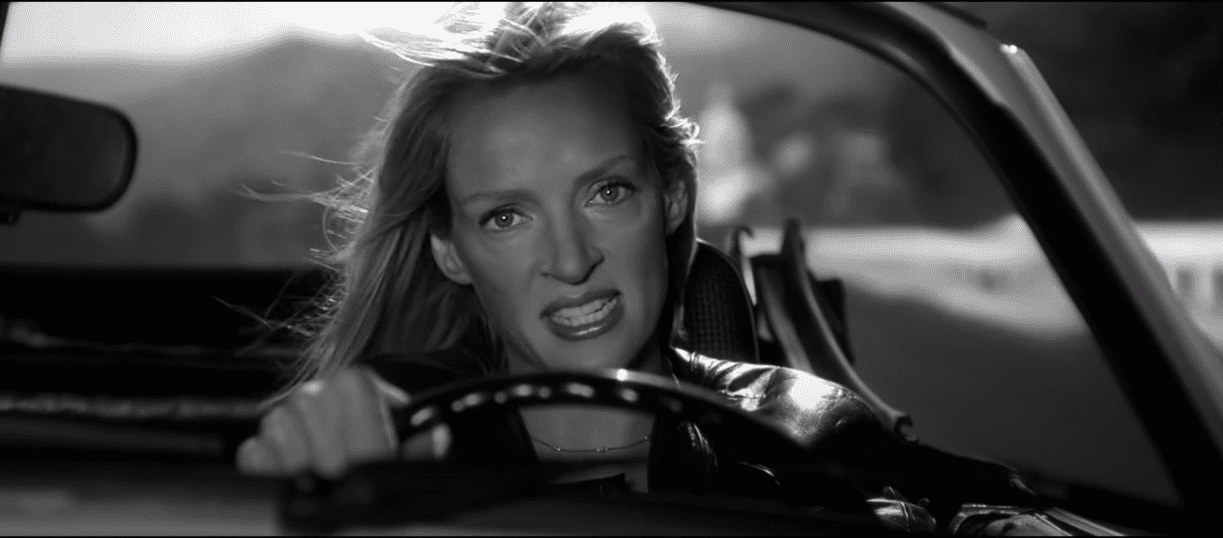 Played by Uma Thurman, The Bride seeks revenge and justice for that which was taken from her, and she's willing to kill a lot of people to do so. Apart from being the literal embodiment of bloodlust, The Bride is a disciplined, intelligent and determined character. While revenge may not be considered lady-like, The Bride serves it up regardless.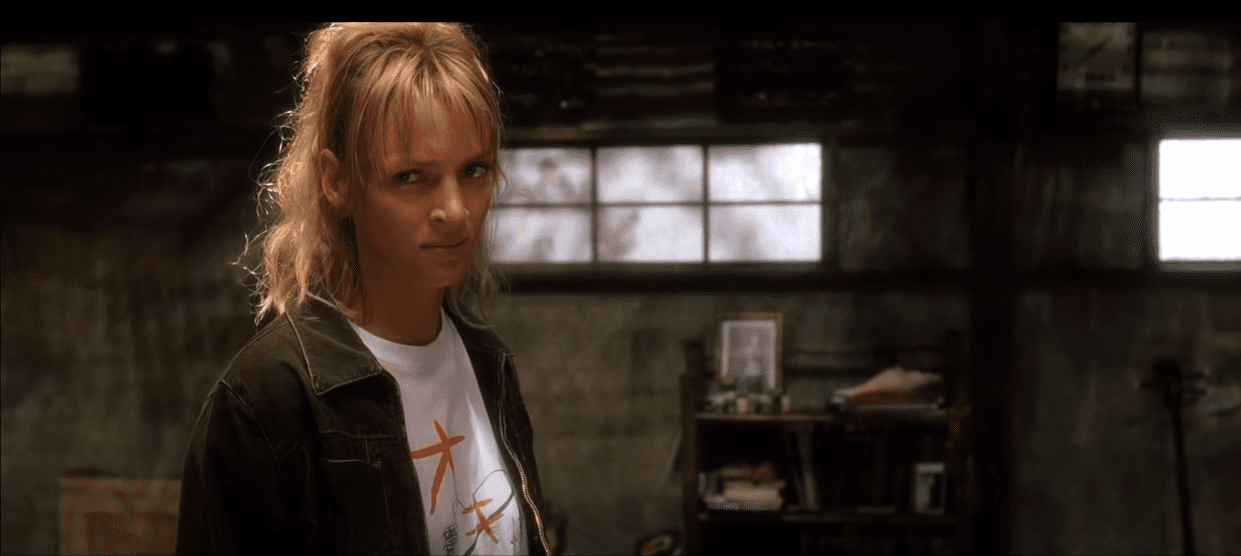 ---
SAOIRSE RONAN AS JO MARCH (LITTLE WOMEN)
The 2019 film adaption of Little Women is the seventh of its kind. That alone should be an indication that the story, and the characters within it, hold value and relevance across time. Jo, the second-eldest of four sisters, was the family tomboy. While grappling with the demands of being a woman, she learns to cherish her family and her independence.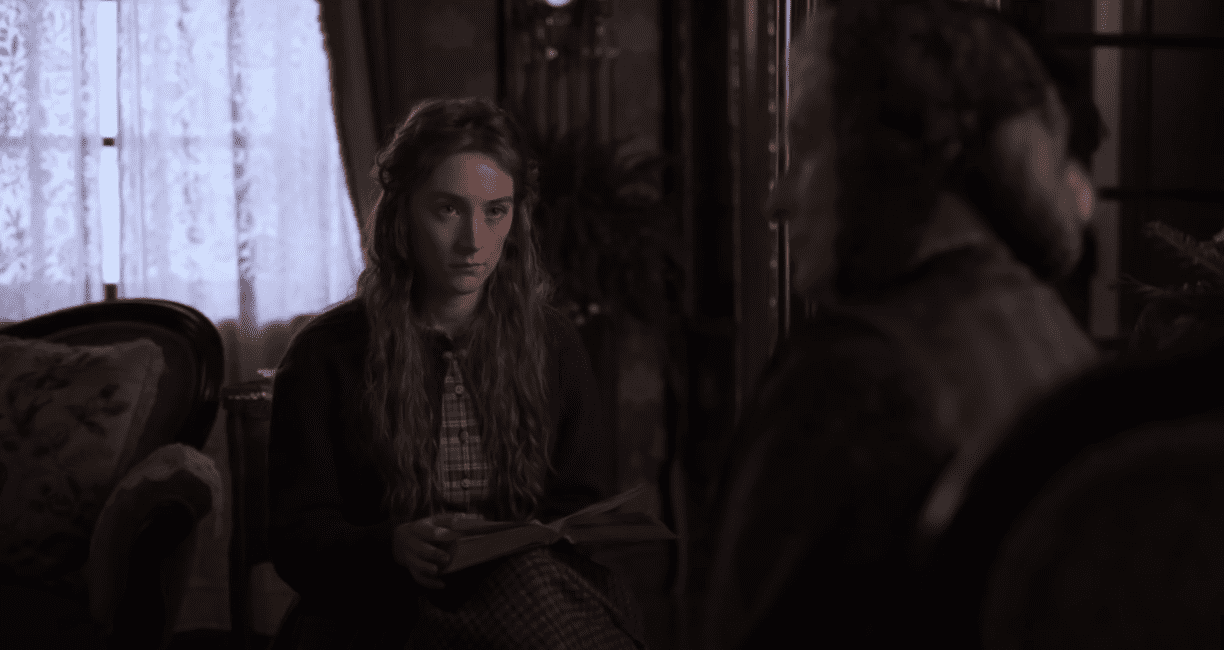 Jo March's particular coming-of-age story was impressively delivered by Saoirse Ronan, earning the actress a nomination for the Best Actress Academy Award. The film also received nominations for five other Academy Awards and two Golden Globes, illustrating that a love for classic female roles is not only alive, but very strong.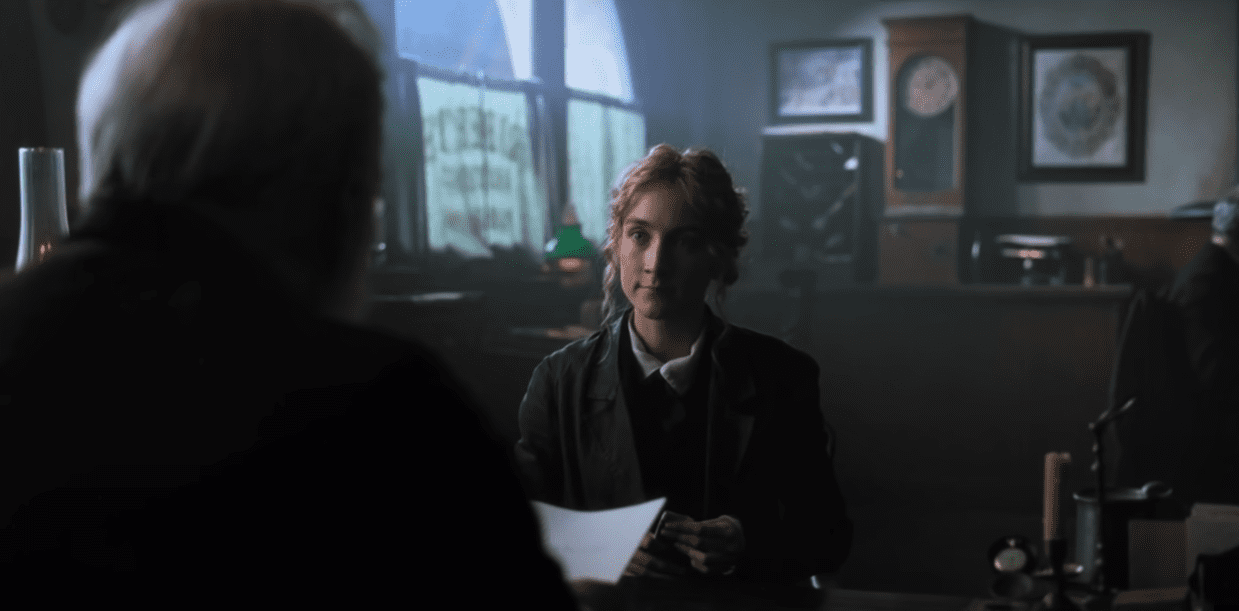 ---
MICHELLE PFEIFFER AS ELVIRA HANCOCK (SCARFACE)
Elvira Hancock was already married when she met sassy Cuban refugee, Tony Montana (AKA Scarface). Unfortunately, the two did not have a healthy relationship; Tony's dealings with illegal activity got both caught up in a world of bad choices.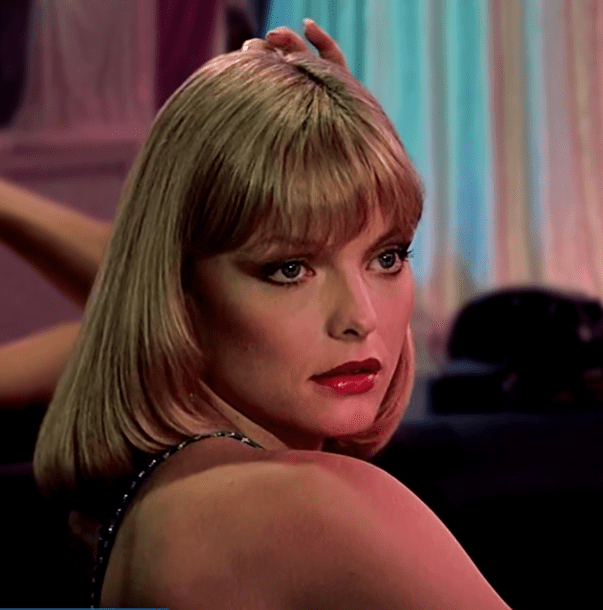 While Elvira Hancock cannot be called a role model or inspiration (unless we're speaking only of fashion, where she was basically royalty), she nevertheless served as a powerful psychological symbol for the dangers of excess and decadence, and the importance of having stability and morality in our lives.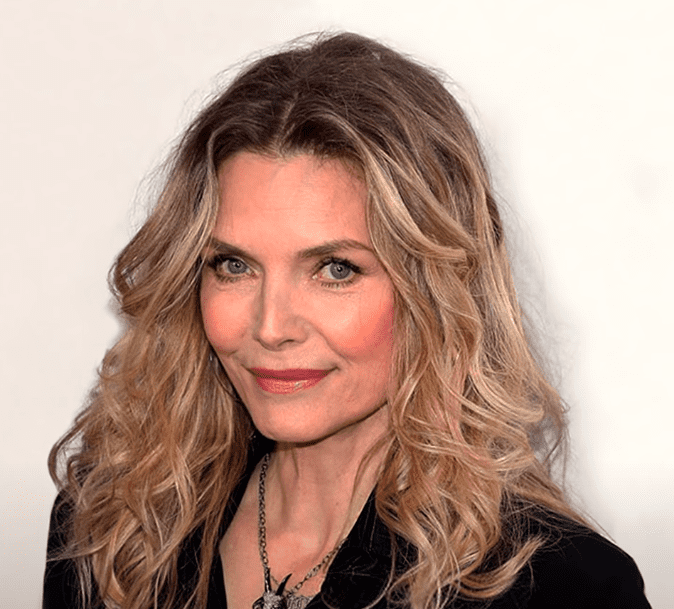 ---
VIVIEN LEIGH AS SCARLETT O'HARA (GONE WITH THE WIND)
Katie Scarlett O'Hara is a self-obsessed and spoiled young woman. Despite this, she is intelligent, and resents that she needs to act the part of a dainty lady to be accepted in Southern society. Despite this, she appears to outsiders to be a typical Southern Belle, earning the admiration of many a male suitor.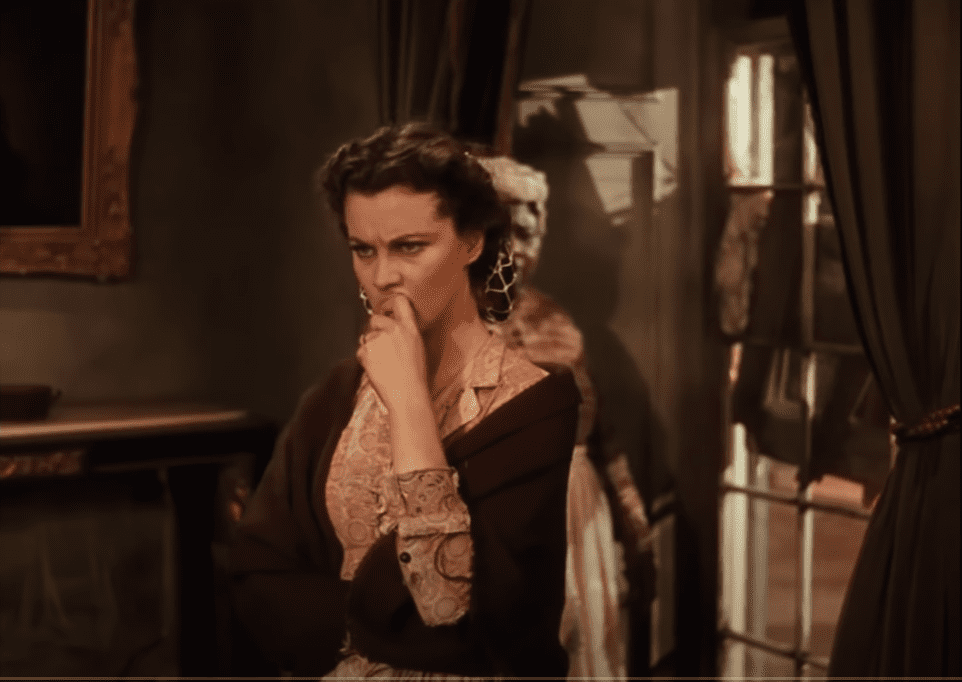 However, Scarlett has her heart set on only one man, Ashley Wilkes, and he does not share her interest. In fact, Wilkes is already engaged to another. In a misguided attempt to make him jealous, Scarlett agrees to marry another man, unknowingly starting a chain of events that ends in broken hearts.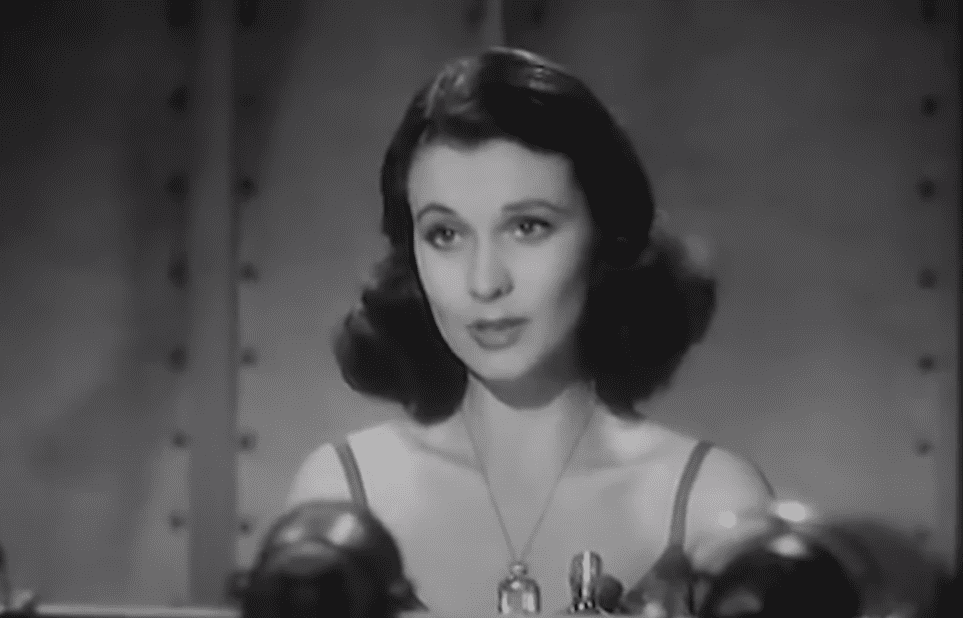 Played by Viviene Leigh, Scarlett's character is rebellious and emotional – an early nod to the independence sought by so many women in the past. Her frustrations at being constrained by societal expectations make her a figurehead for feminism and female independence. While far from perfect, the character nonetheless demonstrated that there was more to women than just romance.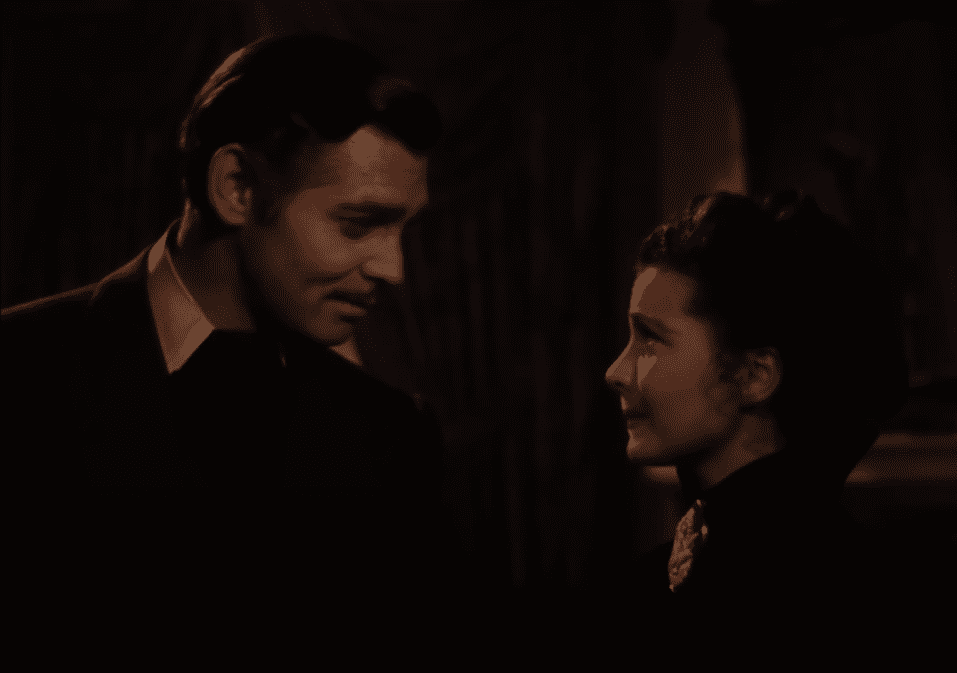 ---
AUDREY HEPBURN AS HOLLY GOLIGHTLY (BREAKFAST AT TIFFANY'S)
Holly Golightly was a New York socialite, despite hailing from Texas. Naïve but friendly, Holly soon forms an odd friendship with the newest tenant in her building, a writer called Paul. The 1961 film was loosely based on a novella by Truman Capote.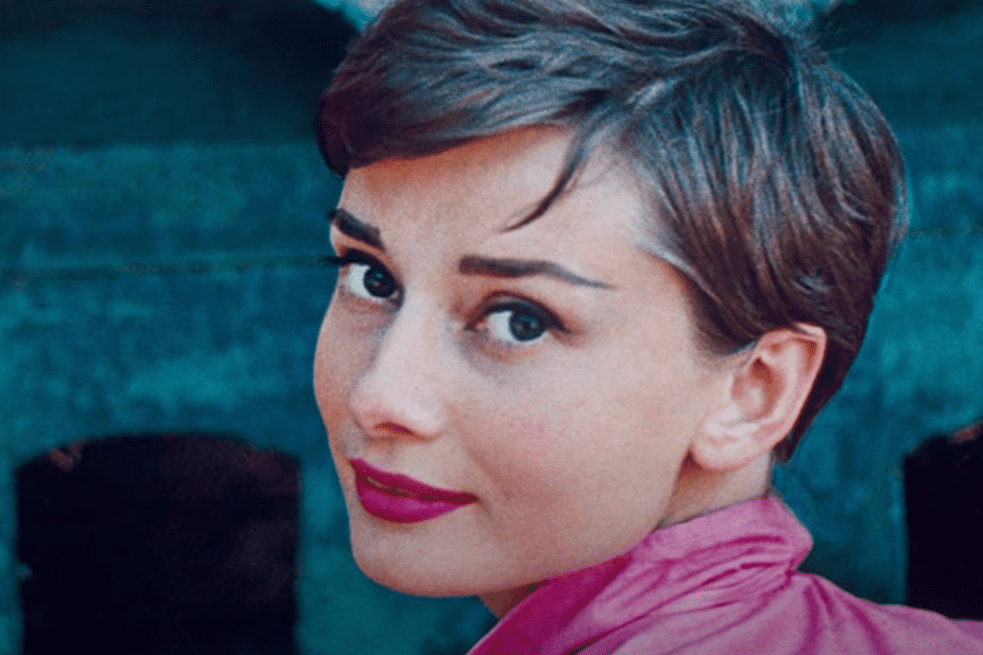 Audrey Hepburn's portrayal of Holly Golightly was a defining moment in her career, earning her a nomination for a Best Actress Academy Award (in addition to five other nominations for the film). The film also served to highlight Hepburn's natural grace and poise; indeed, the little black dress she wore in most of the film has become a fashion icon.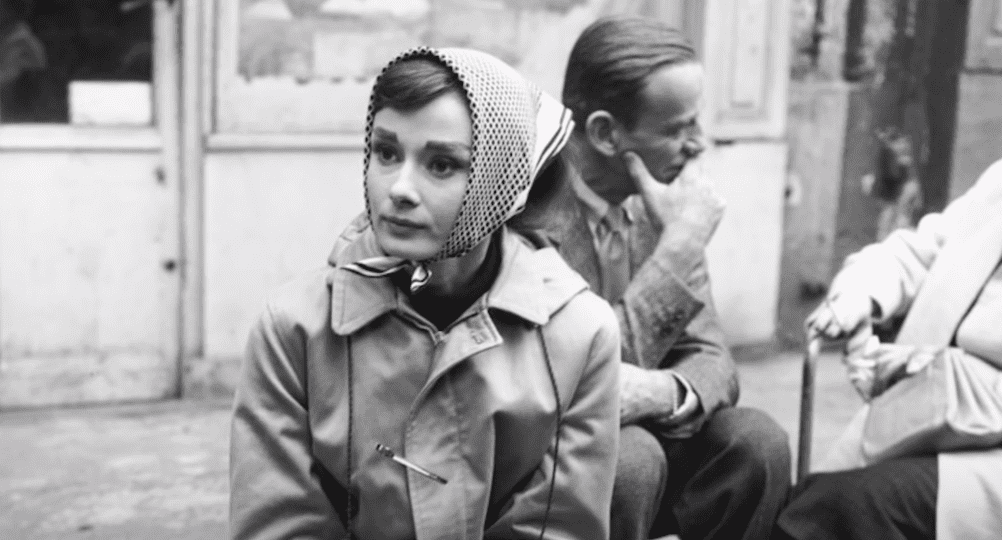 If Hepburn's portrayal of the character (which even impressed Truman Capote) was not enough to convince you of the actress's epic status, consider that the movie was called "culturally, historically, or aesthetically significant" by the US Library of Congress, and has been preserved in the National Film Registry.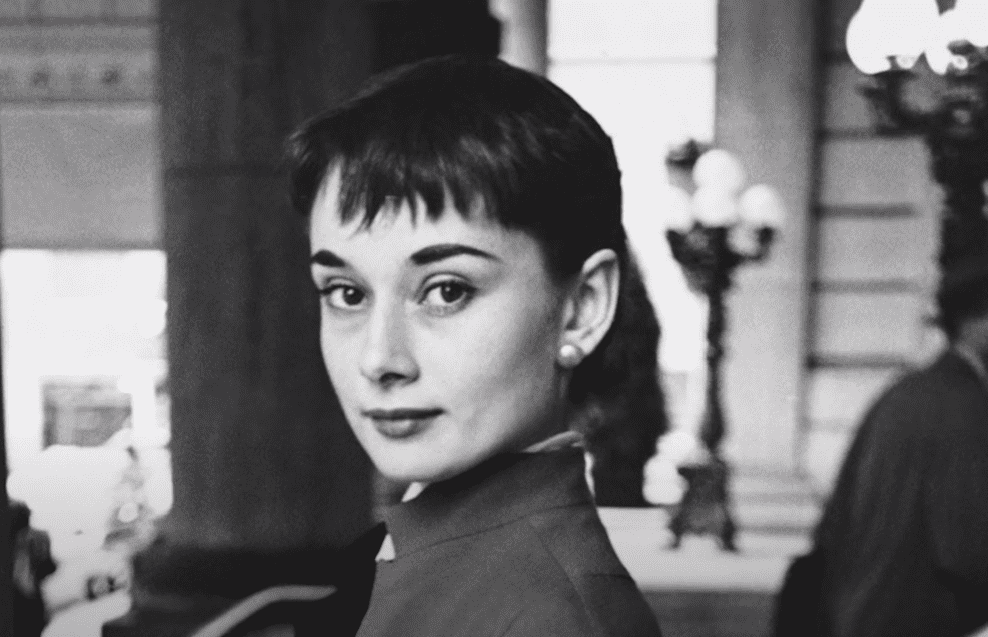 Hepburn's portrayal of Holly Golightly was also rated the third-greatest female screen legend by the American Film Institute. The people have spoken; they have said that Hepburn was the queen bee of the Hollywood Golden Age. Given that the film enjoyed such success, it will be interesting to see if we are ever treated with a modern remake.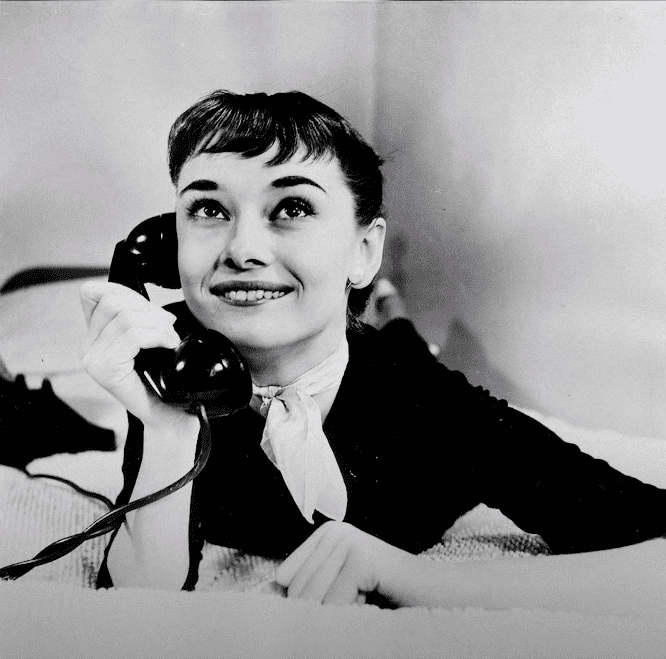 ---
ELIZABETH TAYLOR AS GLORIA WANDROUS (BUTTERFIELD 8)
Gloria Wandrous, a high-end escort in Manhattan, meets and falls in love with a married man, and becomes determined to win him over and change her life. The difficult situation is further complicated when her beau begins to fall in love with her. Just as it seems that their relationship may work out, Gloria unexpectedly dies, ending the romance.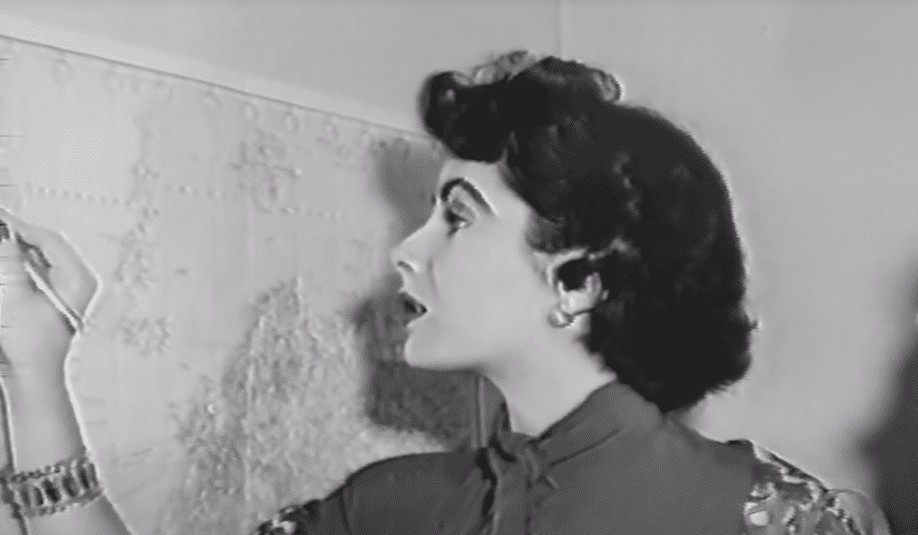 Elizabeth Taylor's portrayal of Gloria Wondrous was not her favorite role, but nevertheless earned her an Academy Award for Best Actress. The character's sassiness, pluck and determination to beat the odds made her a fan favorite, and was the embodiment of a fierce female.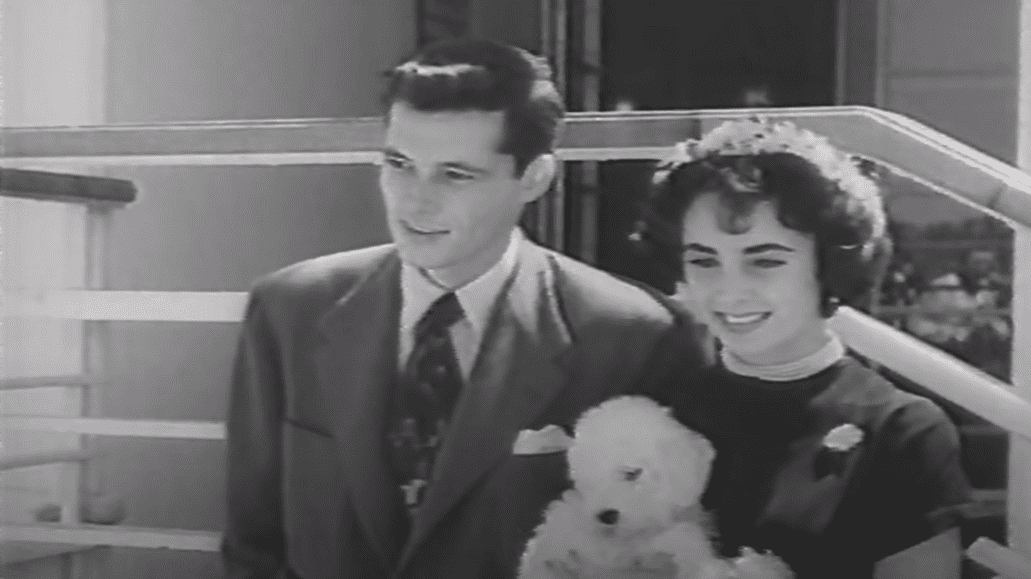 ---
LUCILLE BALL IN I LOVE LUCY
Lucille Ball starred in and produced a range of self-titled shows, including the famous sitcom, I Love Lucy. Although initially a model, Ball broke into theatre before appearing in a few small films. Her entrance into the world of television occurred in 1950, a year before I Love Lucy began to air.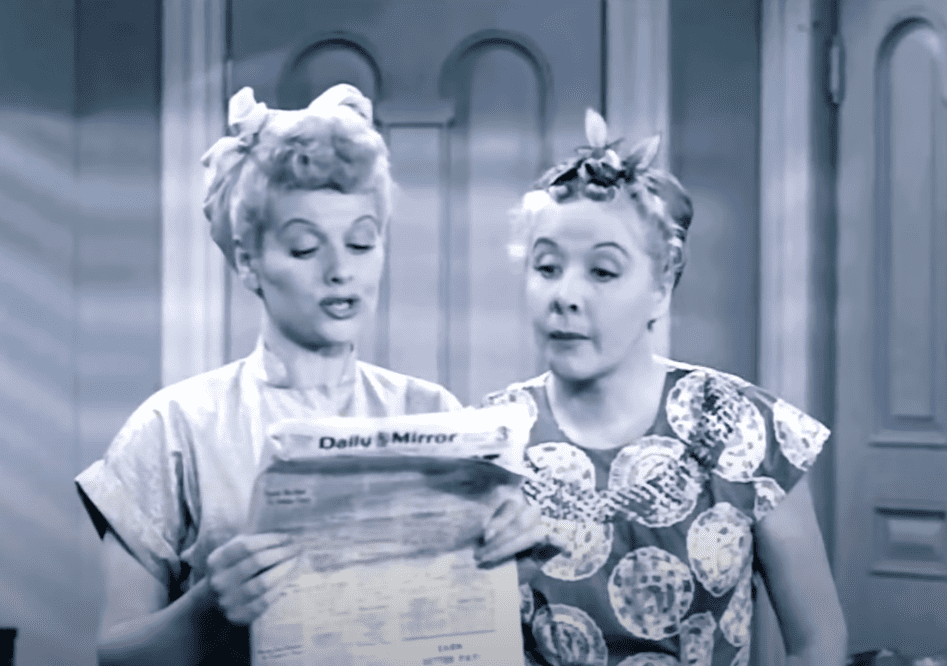 Ball's character is a fun-loving woman determined to break into the world of showbusiness, while her husband wants nothing more than to have her be a housewife. The sitcom ran between 1951 and 1957 and was the most popular show in America for four of its six seasons, with Ball receiving 13 Emmy nominations and four wins.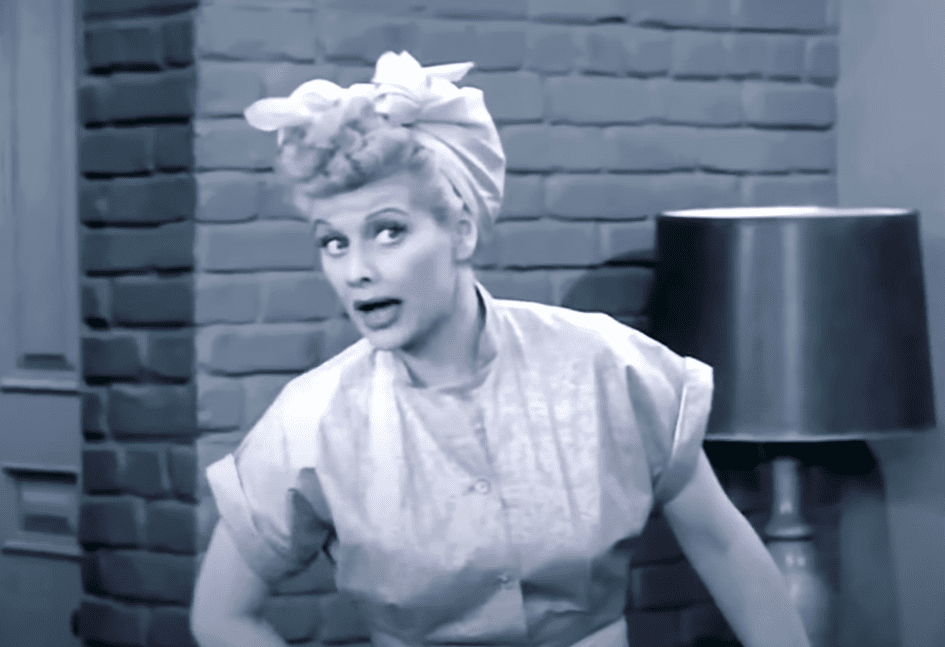 Ball's prominence in 1950s America as a household name proves that women in entertainment can be hugely successful. In honor of her various achievements in I Love Lucy and later related programming, Ball has received a star on the Hollywood Walk of Fame, a Women in Film Crystal Award, and was inducted into the Television Hall of Fame.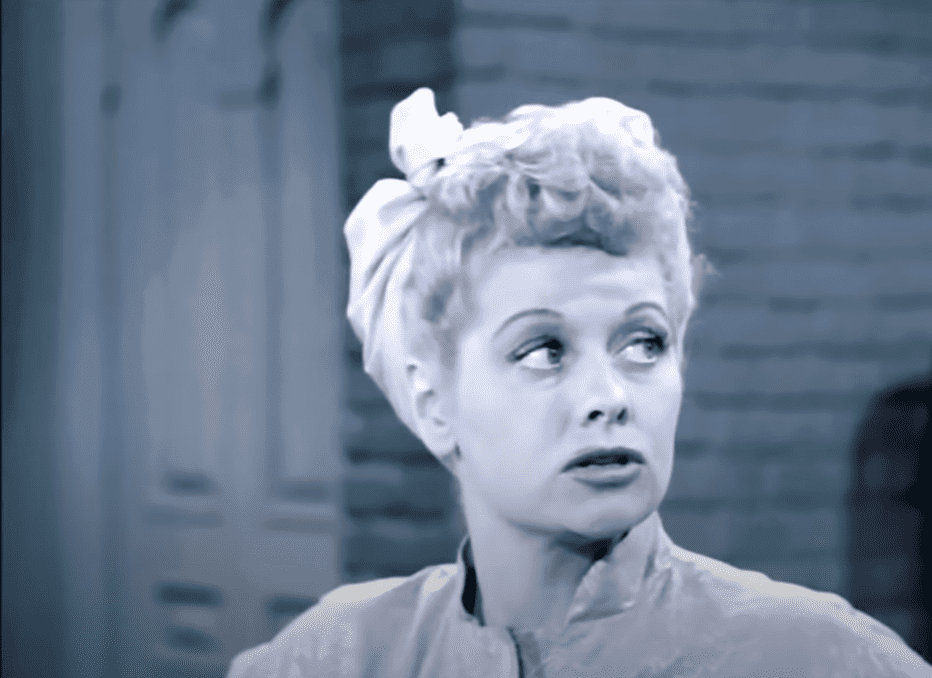 ---
MILLA JOVOVICH AS ALICE (RESIDENT EVIL)
Project Alice was designed to be a weapon. Umbrella Corporation hires Alice as a security operative to protect the entrance to their headquarters. However, when one of Umbrella's projects goes wrong, a deadly virus is unleashed, and Alice must eliminate the threat before it makes its way into the world.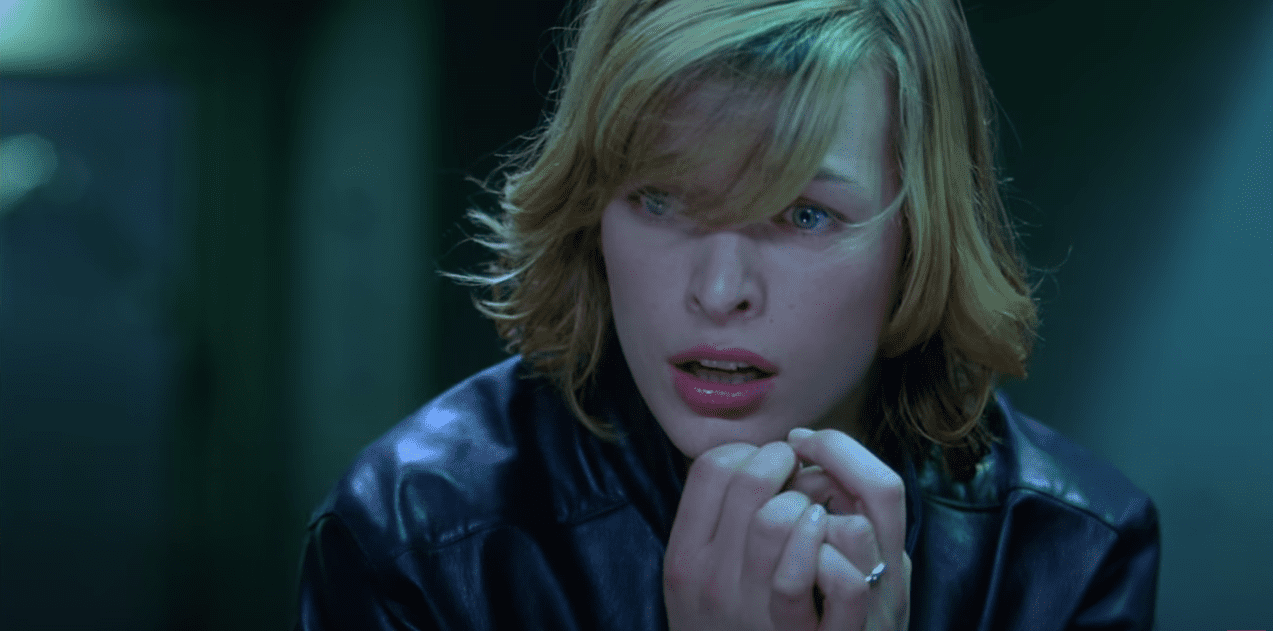 In later films of the franchise, Alice's attempts to bring down the Umbrella Corporation are interrupted when scientists deliberately infect her with the virus. Alice has a unique ability to not be changed by the virus – in fact, once infected, she officially becomes Project Alice - the ultimate indestructible bioweapon.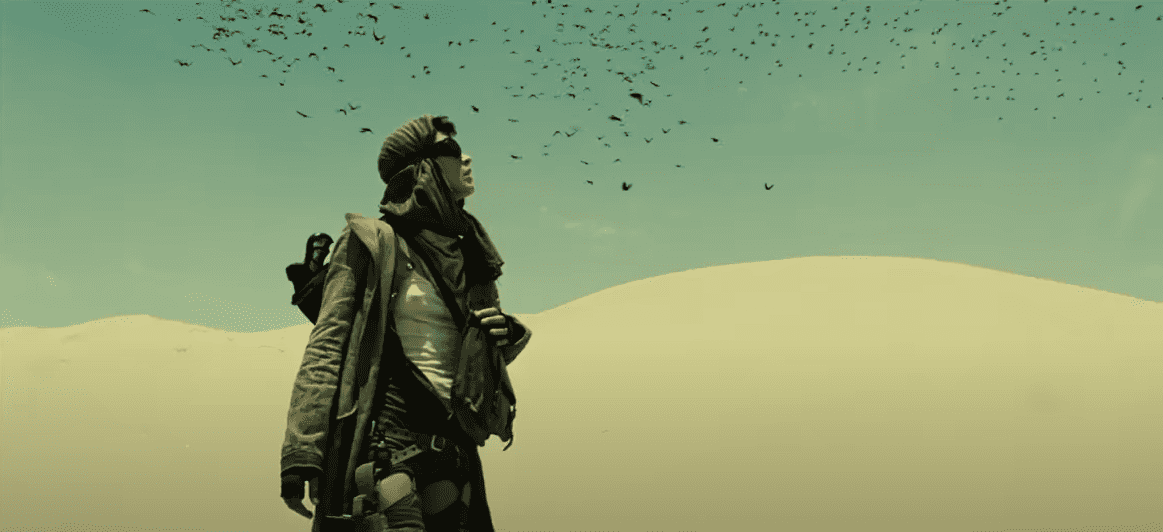 Milla Jovovich plays the role of Alice, and brings the character to life through epic action scenes, ingenuity and an amazing wardrobe. Alice is like every female game character you've ever loved rolled intone epic person – she's smart, sassy, kind, determined, and has a purpose. With Jovovich as the face of the films, it's no wonder the franchise is successful.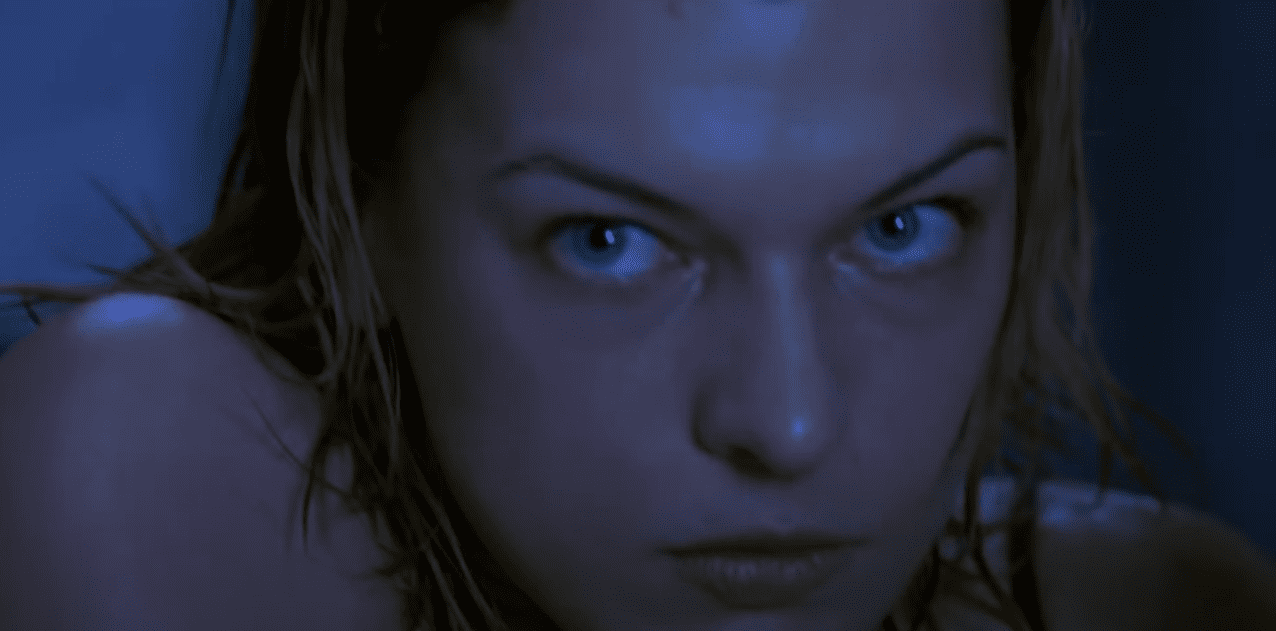 ---
MIA WASIKOWSKA AS ALICE (ALICE IN WONDERLAND)  
Alice in Wonderland is a beloved character from many a childhood that has been adapted to modern audiences through films, music, and games. Of interest to this list, however, is the 2010 film version brought to life by Tim Burton, with Mia Wasikowska in the title role.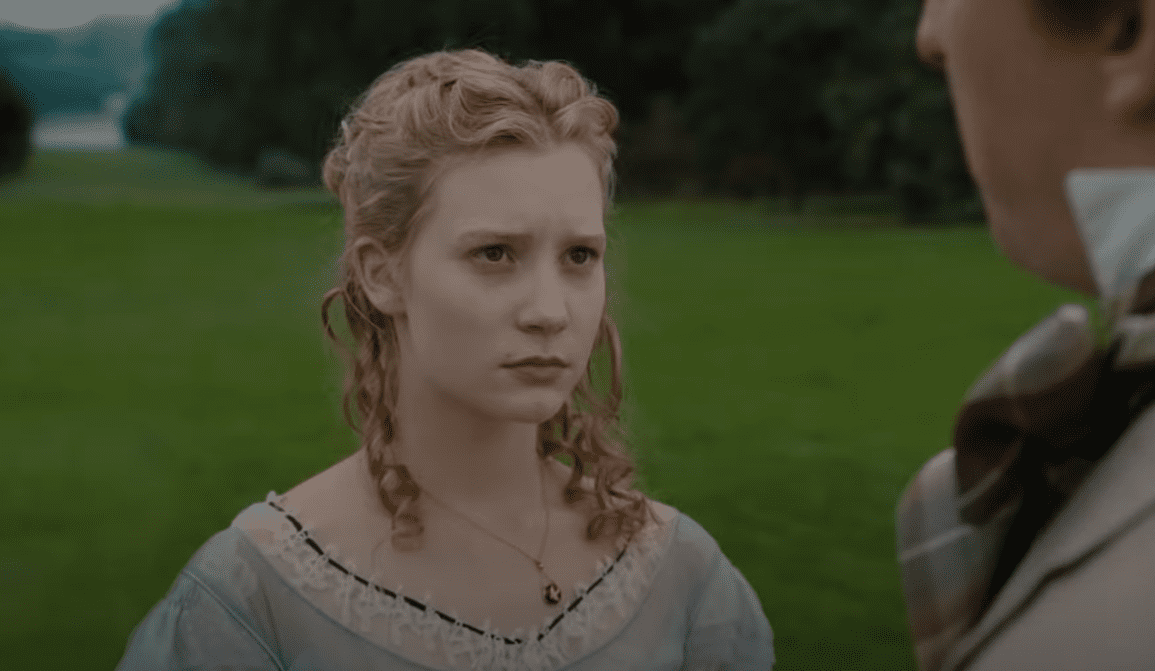 The film follows 19-year old Alice Kingsleigh, who is tasked with restoring the White Queen to her throne. To do so, she requires the assistance of the Mad Hatter, and must slay the Red Queen's minion, the Jabberwocky. In short, a teenager is asked to save the world of Wonderland – no small feat. Luckily for Wonderland, Alice does just that.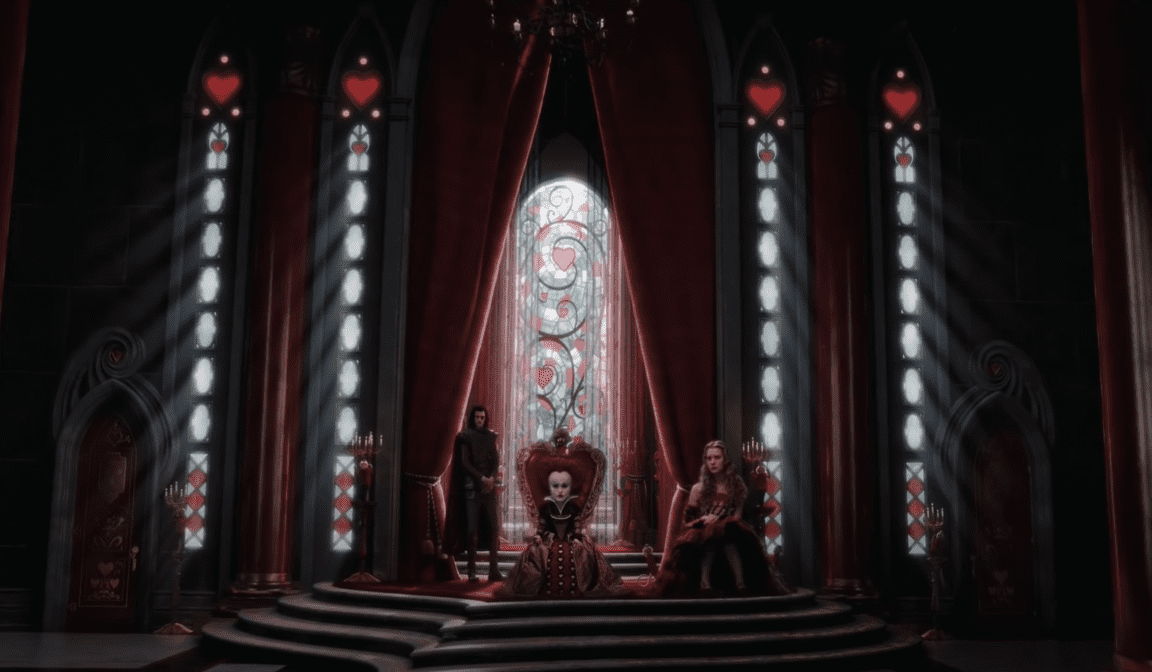 The 2010 film featured Burton's unique dark style, and garnered three Golden Globe nominations, in addition to being named the fifth-highest-grossing film of all time during it's run in theatres. Apart from its success, however, the film is iconic for its title character, who is brave, determined, capable and impressive; in short; the ultimate role model for young girls.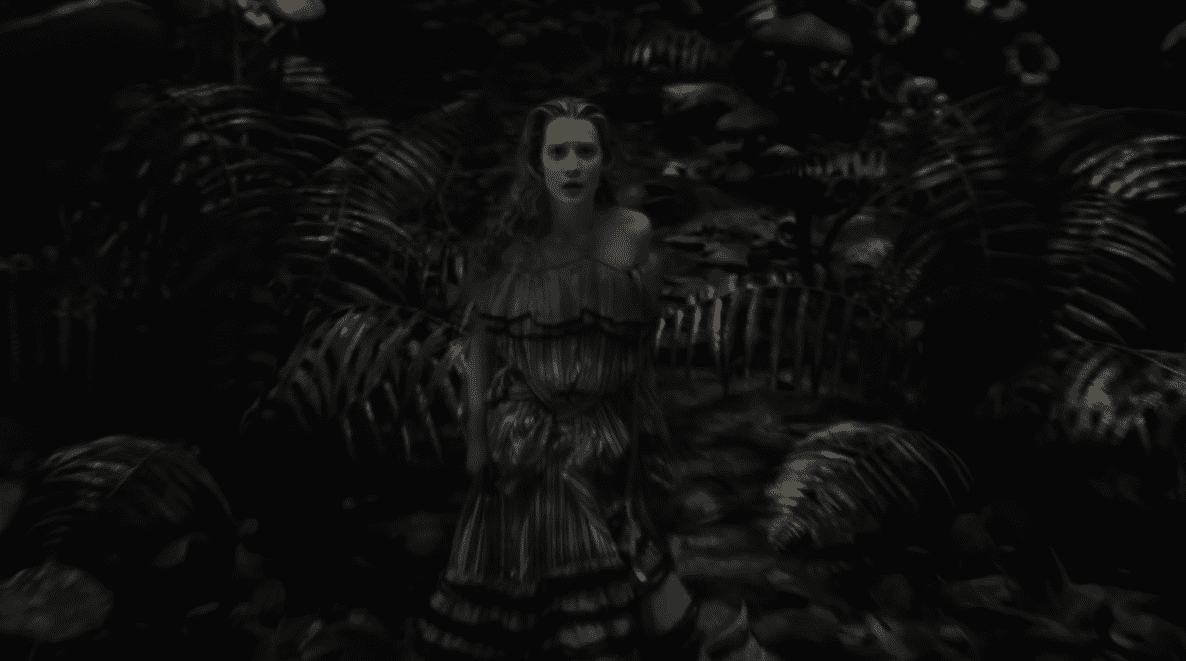 ---
EMMA WATSON AS HERMIONE GRANGER (HARRY POTTER)  
Hermione Jean Granger is a loveable bookworm and know-it-all that forms a third of the film's golden trio, together with Harry Potter and Ron Weasley. Portrayed by Emma Watson through eight films, Hermione was voted the best female character of all time by The Hollywood Reporter in 2016. For what it's worth, we agree wholeheartedly.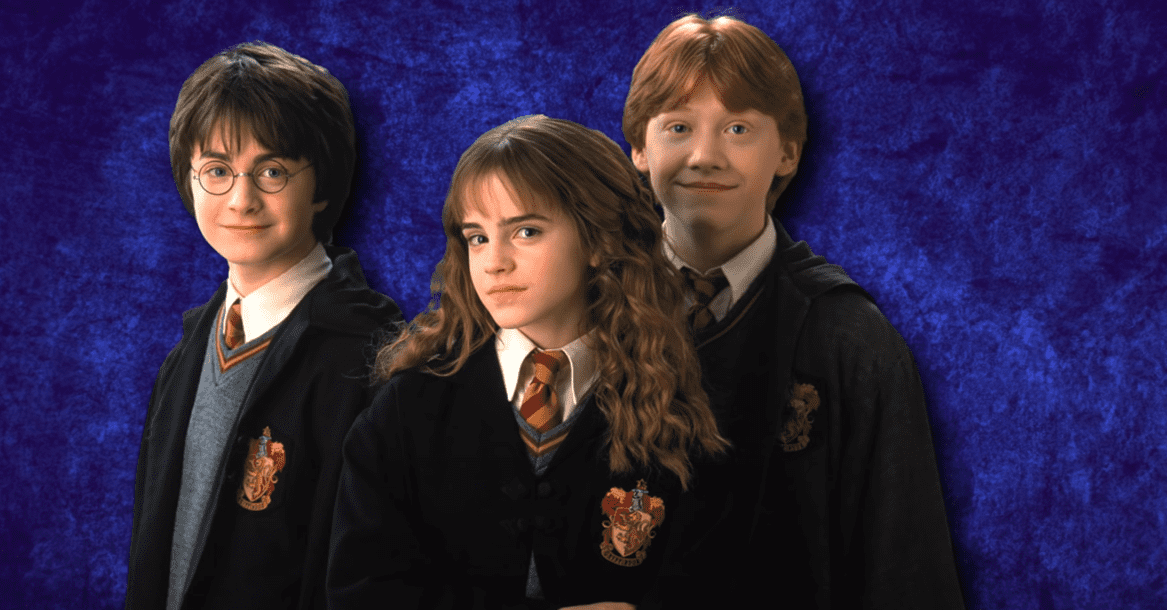 Hermione is the embodiment of Gryffindor House's values – courageous and caring, but she's also bookish, proving that smart is sexy. Led by an unwavering moral compass, Hermione treasures friendships and is compassionate and outspoken. She may be the greatest witch of her time, but she's also a great character, that serves as a role model for young bookworms everywhere.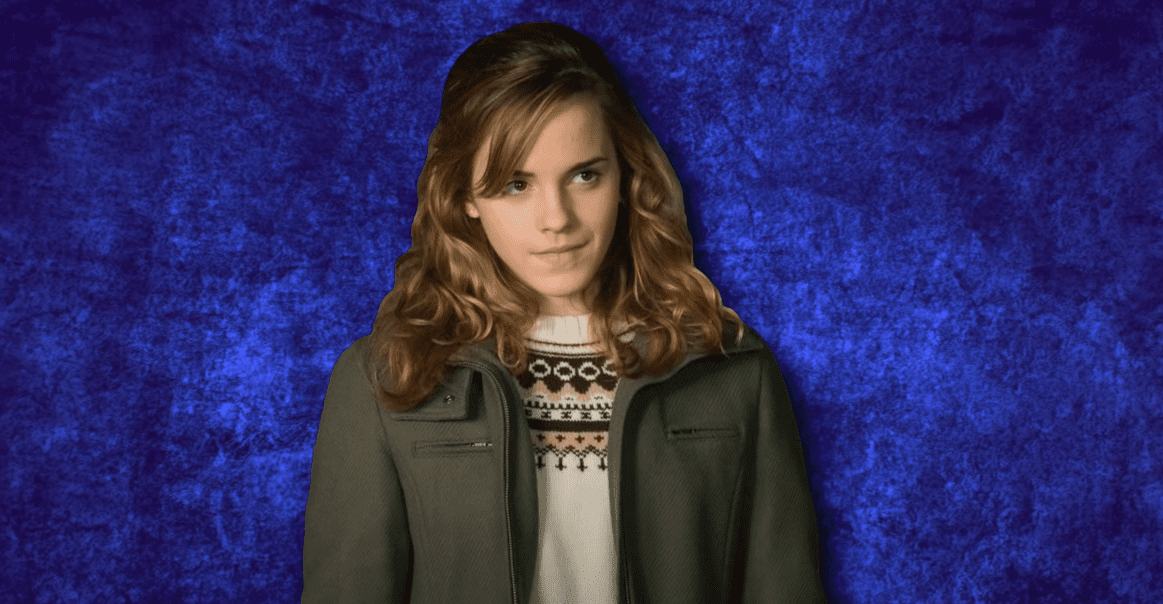 ---
KATE BECKINSALE AS SELENE (UNDERWORLD)
Selene was born in the 14th century. When she was a teen, her family was killed, leaving her an orphan. After the deaths of her family were wrongfully blamed on werewolves, Selene is turned into a vampire (eek!), in order to exact revenge. Part of the vampire-fighting elite, Selene's life revolves around destroying werewolves, until she falls in love with one.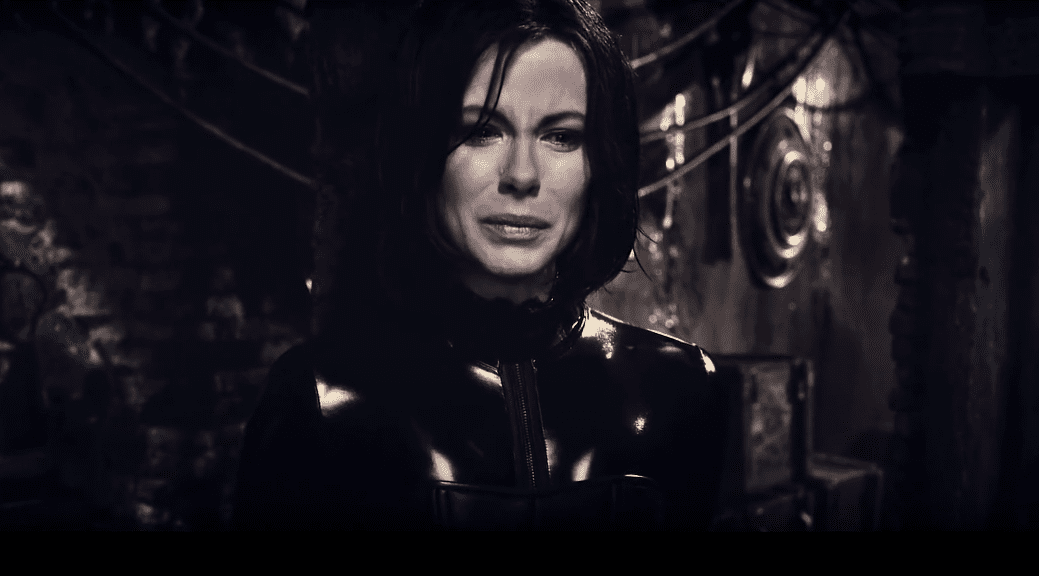 The leather-clad character is portrayed by Kate Beckinsale, who lends sexiness and charm to the otherwise silent but deadly role. Initially, Selene is more weapon than person, as her centuries-long war against the werewolves has left her devoid of emotion or remorse. However, when she falls in love with a recently turned werewolf, she must reconsider her path.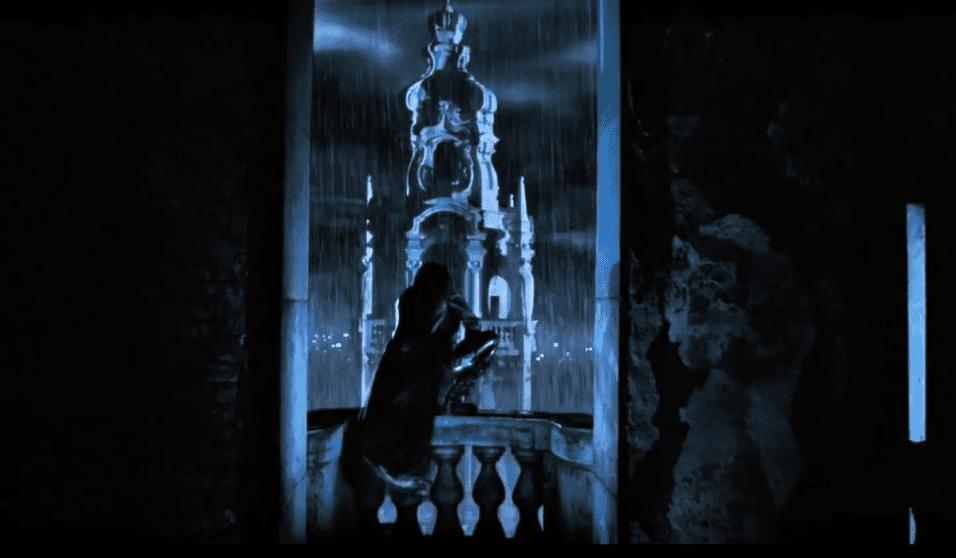 Selene's character is headstrong and stubborn, although she later develops deep caring and compassion. She shows that past hurts can be overcome, and that love truly can conquer all. She also demonstrates that epic actions seems in a tight bodysuit are not only possible, but necessary!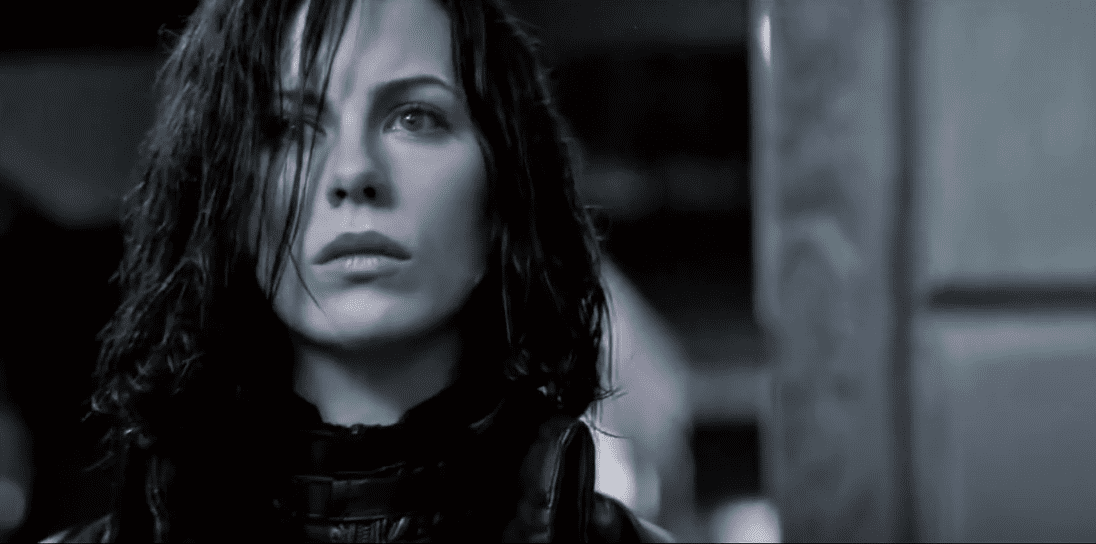 ---
JULIA ROBERTS AS VIVIAN WARD (PRETTY WOMAN)
Pretty Woman tells the story of a Hollywood escort struggling to make ends meet. Luckily, she meets a rich businessman, Edward Lewis (played by Richard Gere), who hires her to accompany him to several business and social functions, before the two eventually fall in love.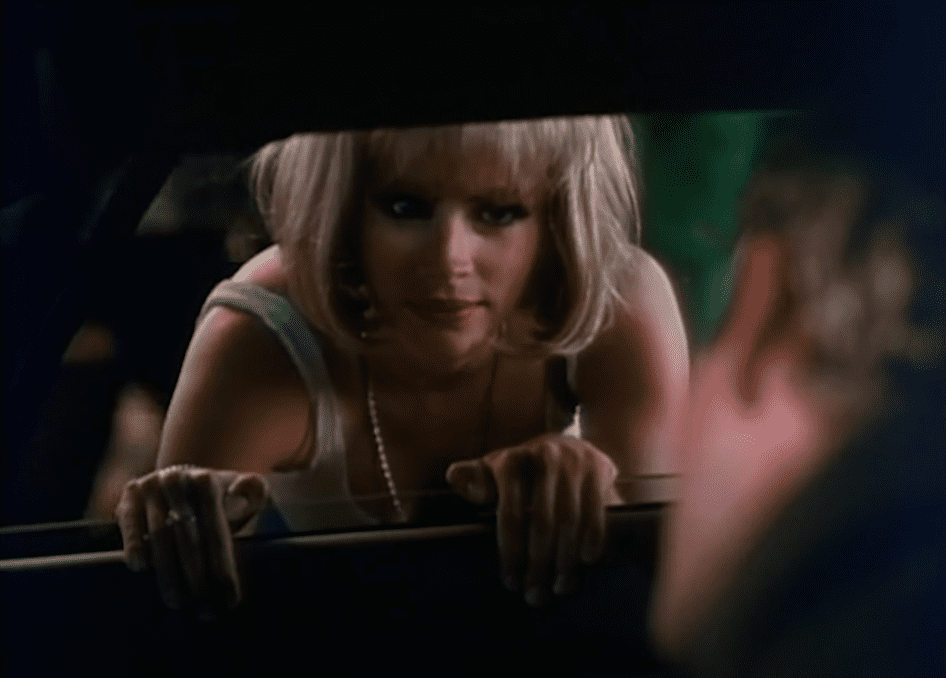 Originally intended to be more of a cautionary tale about the perils of class differences in Hollywood, the film ended up being a romantic comedy that was highly successful; in fact, it was the third highest-grossing film of 1990. For her portrayal of Vivien Ward, actress Julia Roberts was nominated for an Academy Award for Best Actress.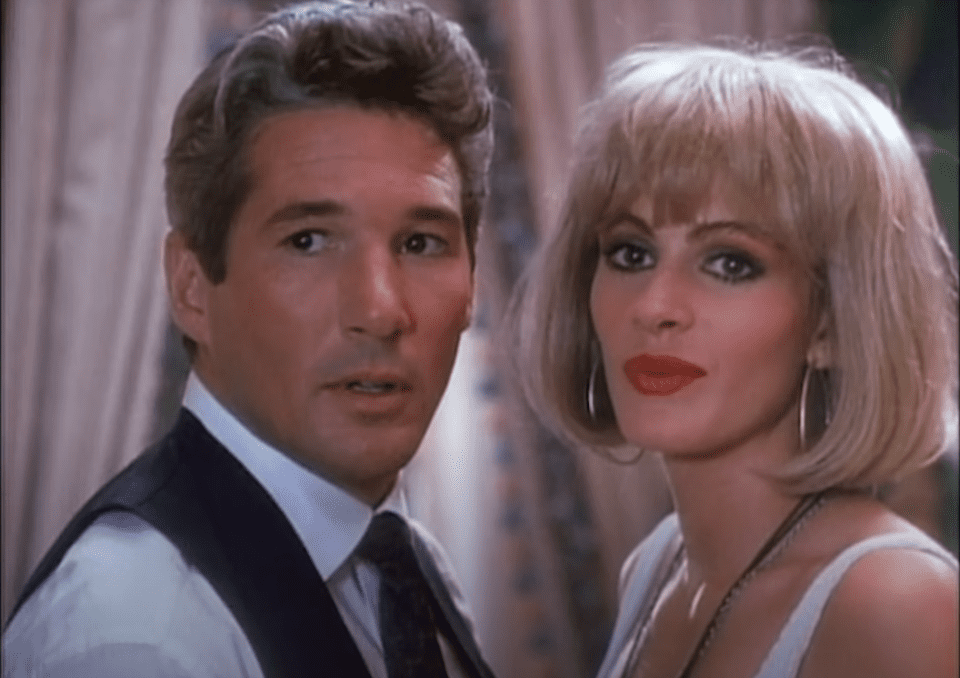 Pretty Woman is a brilliant example of a feel-good happily-ever-after. It highlights the redeeming forces of love, hard work, and honesty, and shows that if a woman is determined, her circumstances won't hold het back, no matter what life throws at her.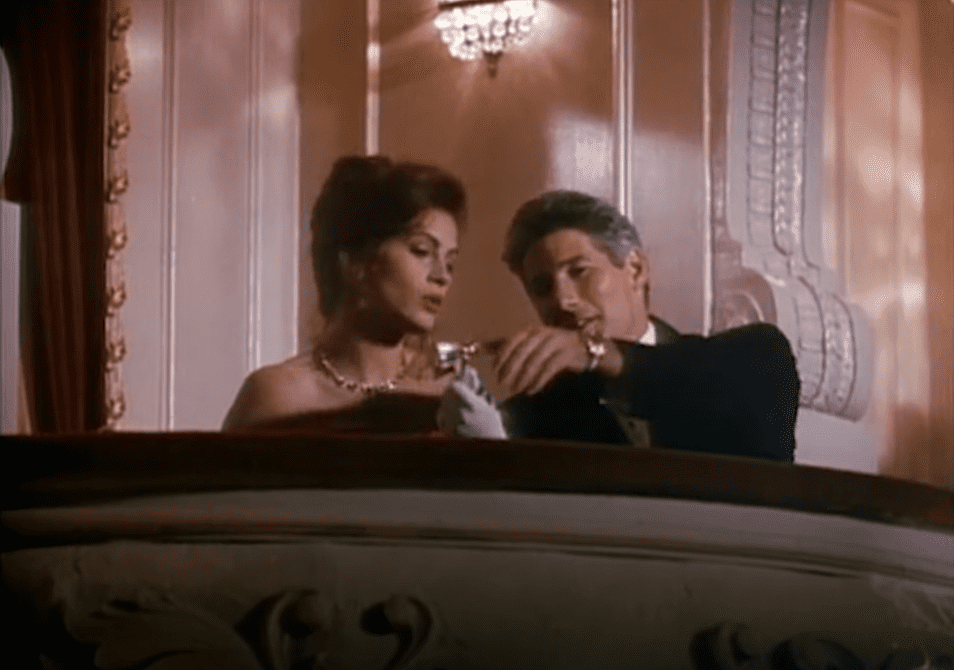 ---
MICHELLE PFEIFFER AS SELINA KYLE (BATMAN RETURNS)
Selina Kyle (AKA Catwoman) is a study in transformation. Initially, a reserved and awkward secretary, an unfortunate accident that should have killed her instead endows her with cat-like reflexes, a temper, and a desire for revenge which make her an excellent burglar. She is considered one of Batman's love interests despite her love-hate relationship with him.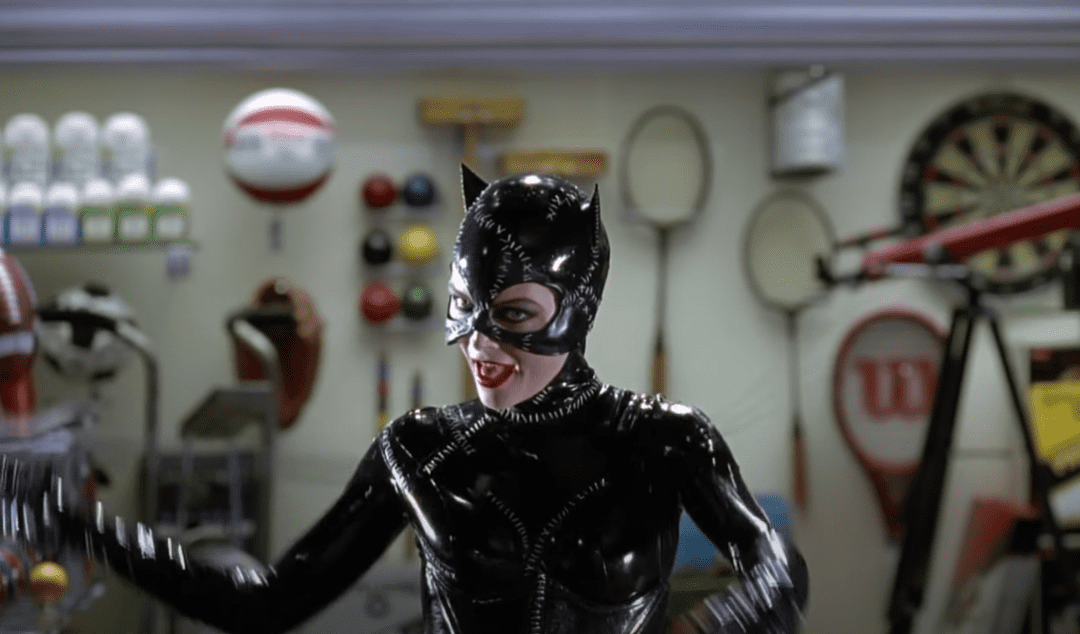 Catwoman is actually considered an anti-hero, and with her tight catsuit and whip, she certainly looks the part. In fact, she was ranked 51st on Wizard Magazine's list of "100 Greatest Villains of All Time". However, there's debate about whether Catwoman is a villain or a victim, considering the botched attempt on her life.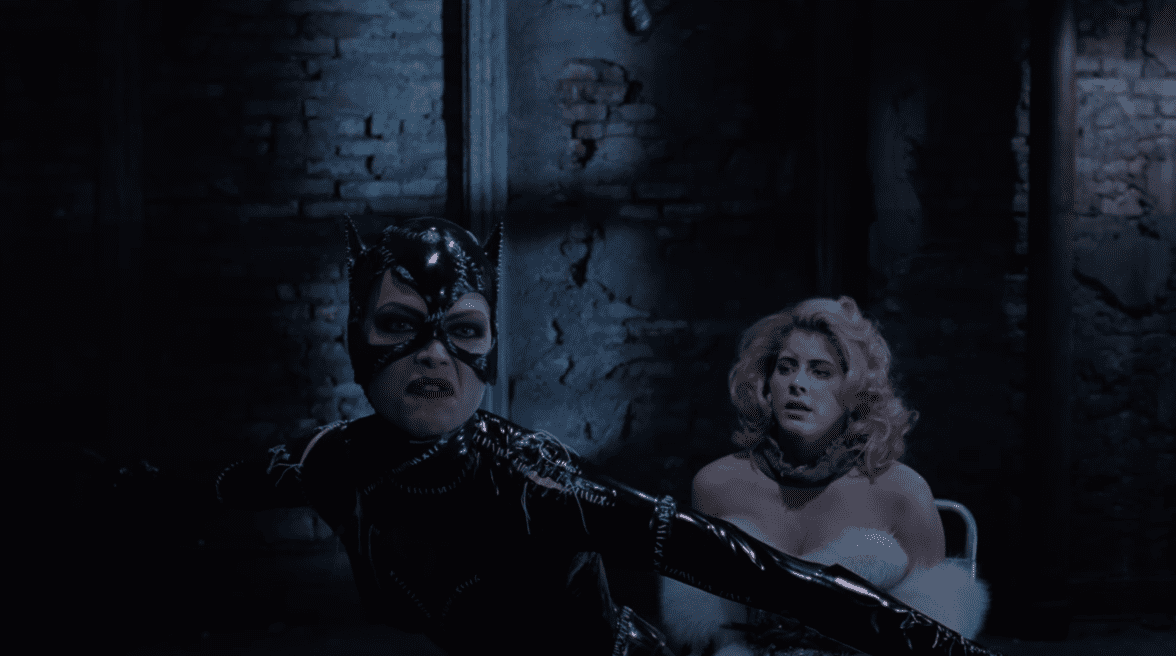 ---
MELANIE LAURENT AS SHOSANNA DREYFUS (INGLOURIOUS BASTERDS)
Shosanna Dreyfus was a young woman whose family was killed by soldiers during the war. After escaping, she travels to Paris to start a new life as Emmanuelle Mimieux, and becomes the owner of a movie theatre. One day, Emmanuelle learns that her theatre will be used to entertain a group of high-profile soldiers, and she begins to plot revenge.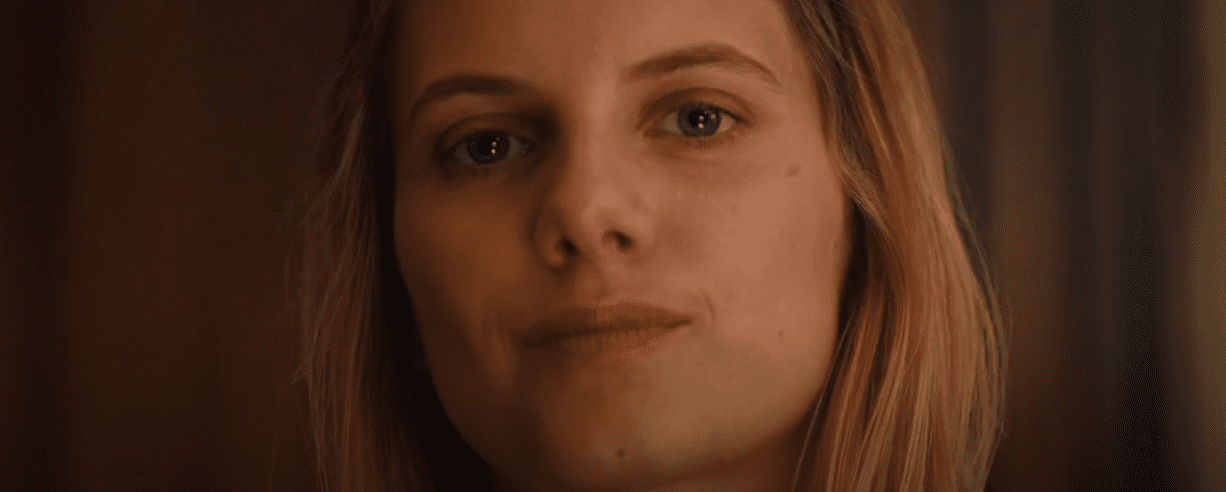 Played by Mélanie Laurent, Shosanna's character is a digression from director Quentin Tarantino's usual female characters – while still strong and capable, she is not particularly bloodthirsty, and has a definite grace and sensitivity which make her character all the more appealing. One can't help but admire the young woman's determination.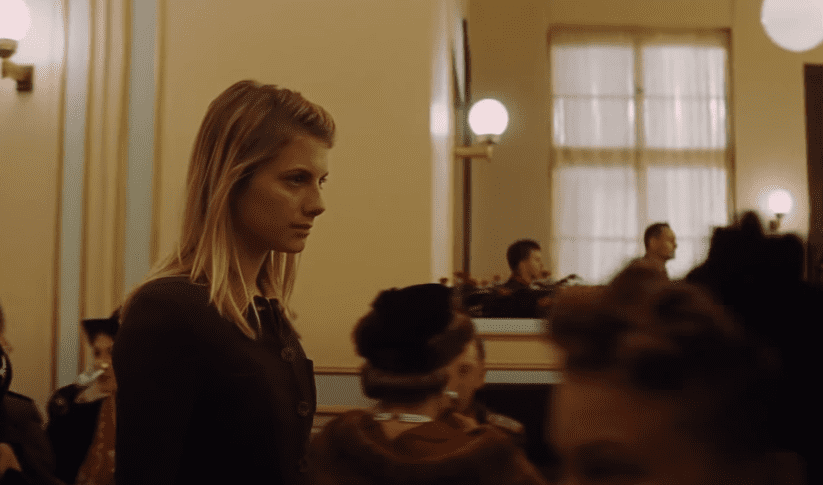 ---
CARRIE-ANNE MOSS AS TRINITY (THE MATRIX)
Trinity is an integral character to the Matrix franchise. Apart from being the first mate of the ship in which most of our story is based, she's also the one that brought Neo (Keanu Reeves) into the Matrix, eventually becoming his love interest.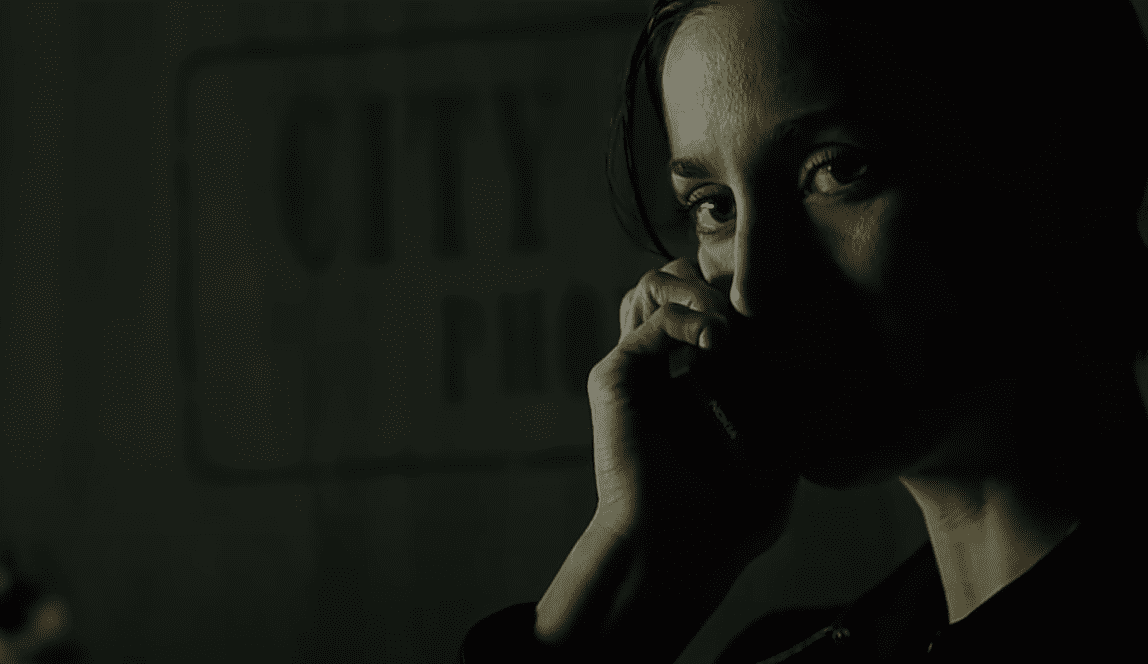 But Trinity needs no man to be an awesome character. She is an accomplished cyber-hacking (although, as we learn in the film, most people expect her to be a man), and is a kung fu master. Like many of the other ladies in this list, she also has an impressive collection of black catsuits.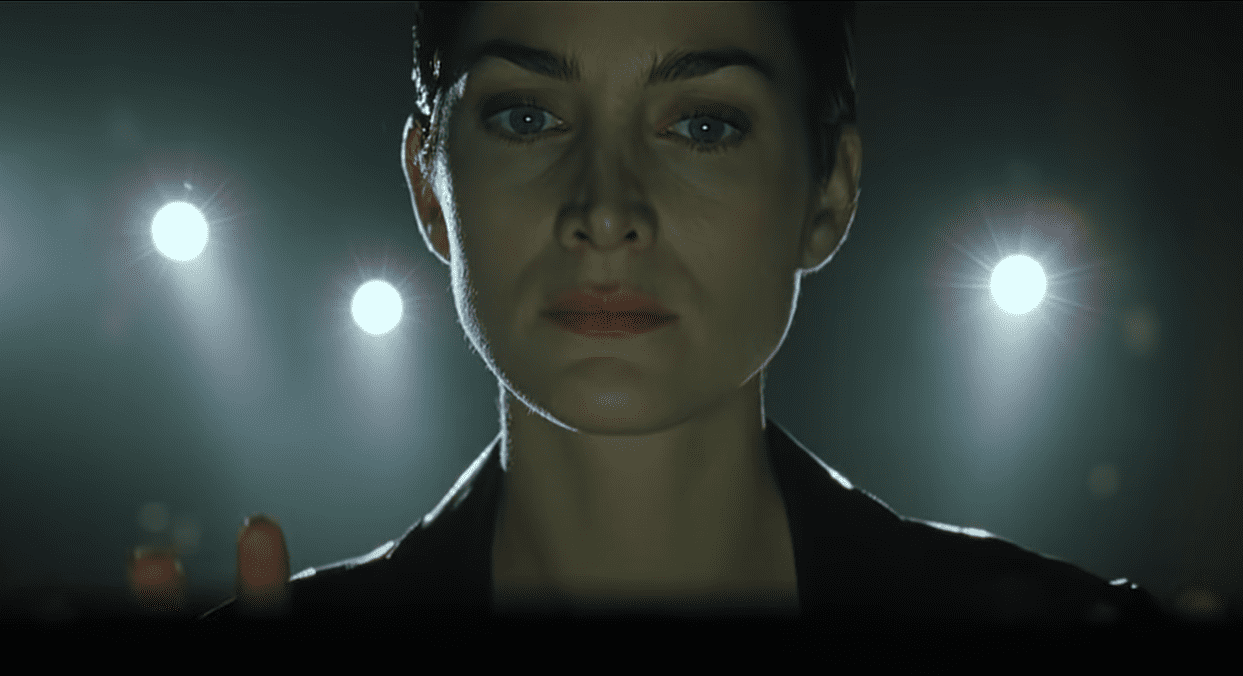 Played by Carrie-Anne Moss, Trinity teaches us that expectations can be deceiving and that women are both capable and good at anything they put their minds to, including typically male-dominated fields such as weaponry, cyber hacking, and super impressive driving skills.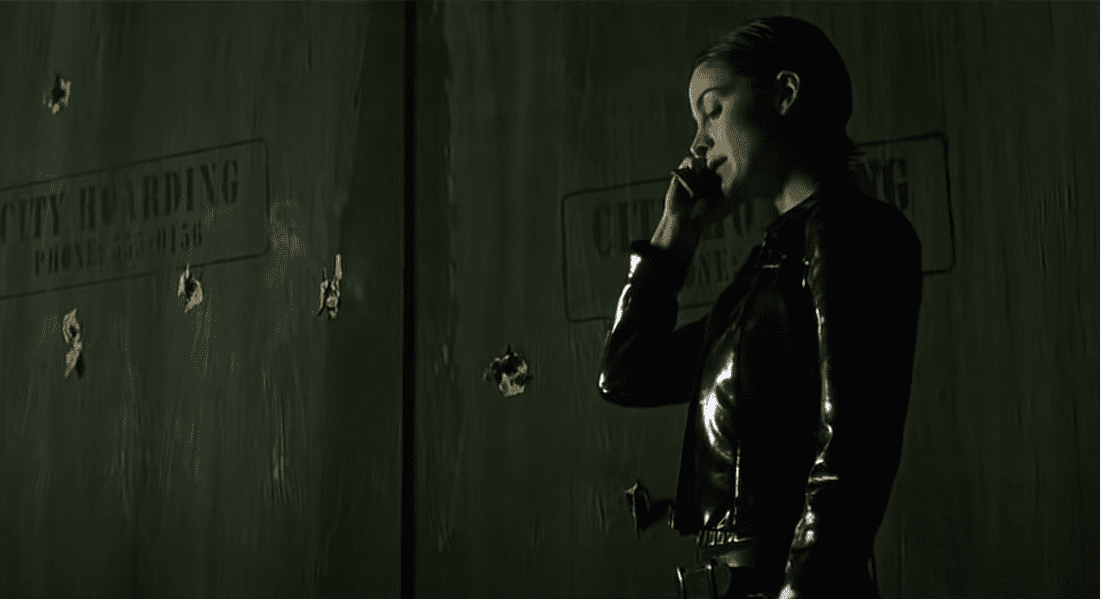 ---
GILLIAN ANDERSON AS DANA SCULLY (THE X-FILES)
Dana Katherine Scully is an accomplished woman; she is a medical doctor and special agent in the FBI. Because of her logical and intellect, she is partnered with Fox Mulder (David Duchovny) in a small and relatively unheard-of department in the FBI – the repository for cases that are inexplicable or supernatural – called the X-Files.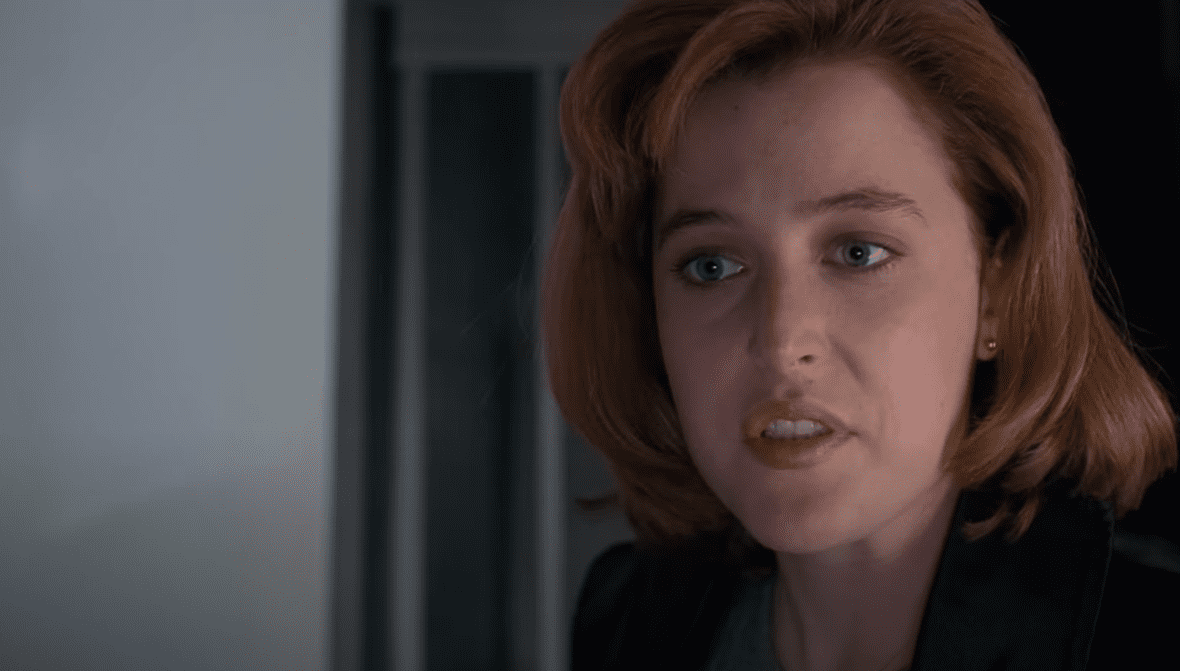 Scully's character is a welcome opposite to Mulder's alien-chasing belief in all things unexplained. She is the voice of reason, science, and faith, as a devout Catholic. Despite this, the longer she works with Mulder, and the more secrets the pair uncover, she can't help but begin to believe in the supernatural.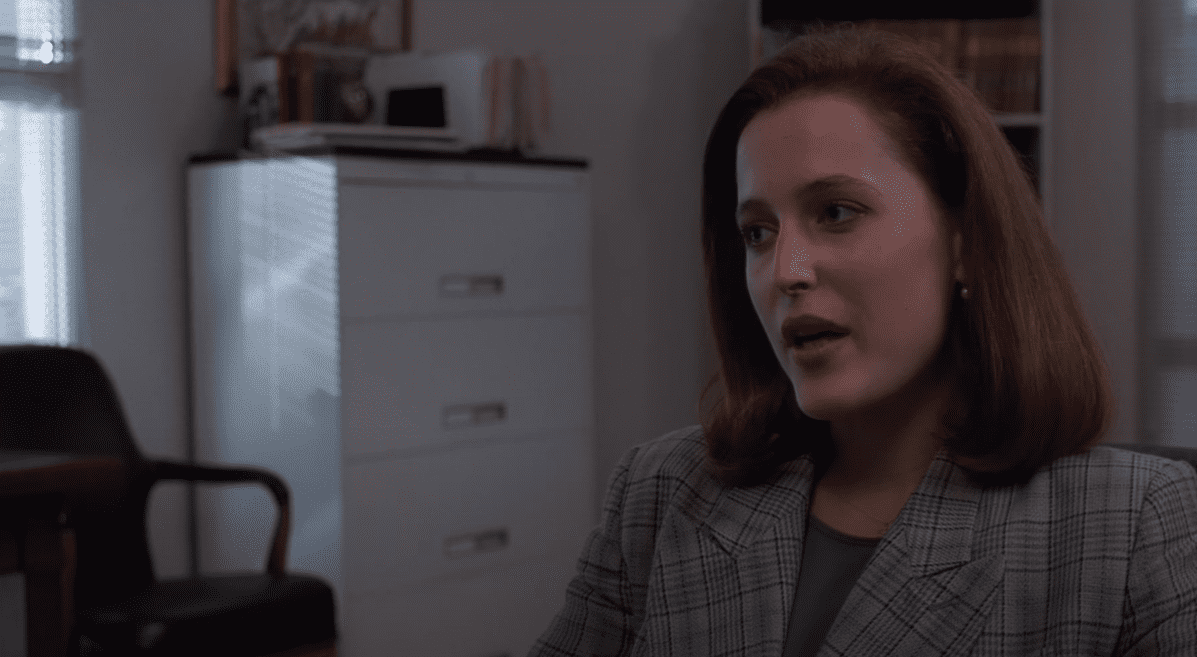 Scully is played by Gillian Anderson, and the character and show were remarkably popular – with an impressive run of 11 seasons and 2 feature films. Scully presents an unusual dichotomy; a devout Christian who works in science, yet deals with mysteries that defy both science and her faith. Nevertheless, she remains true to herself and her beliefs, showing immense strength.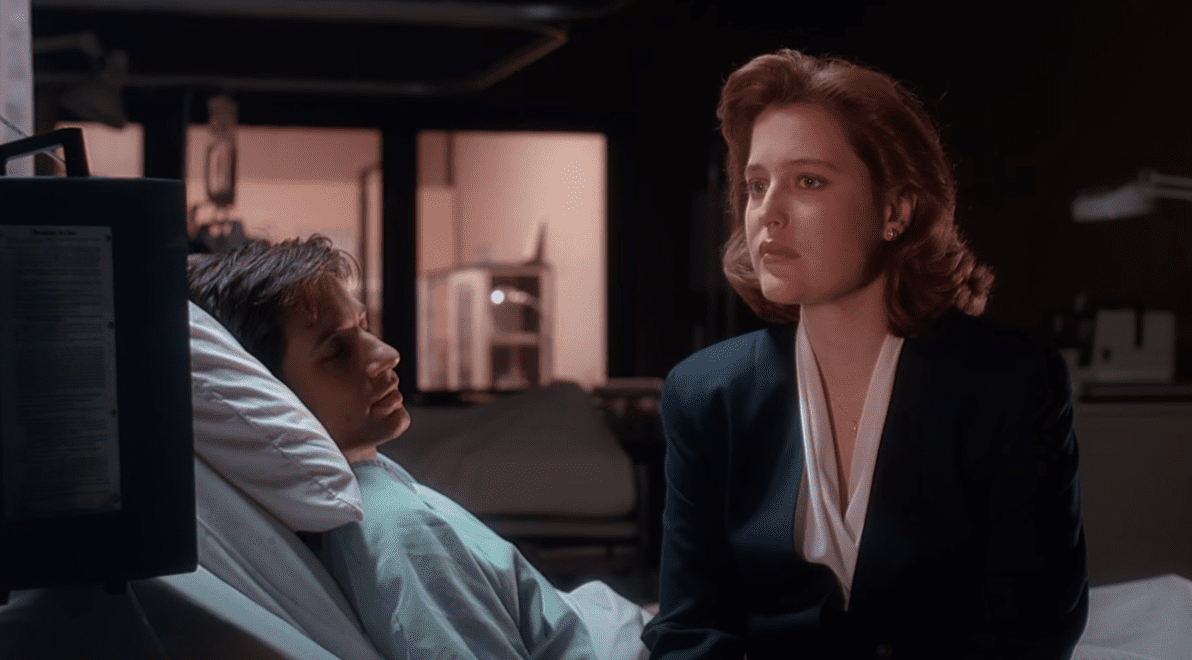 ---
MIRANDA OTTO AS EOWYN (THE LORD OF THE RINGS)
Éowyn is a shieldmaiden of Rohan, who longs to protect her kingdom and fight for her lord. After riding into battle with her countrymen against the Nazgul, it is she who eventually conquers the Lord of the Nazgul, and brings peace to the kingdom. This feat is particularly impressive if you recall that it was prophesized that the Nazgul could not be killed by any man. However, as Éowyn famously reminds the Nazgul before brandishing her sword, "I am no man".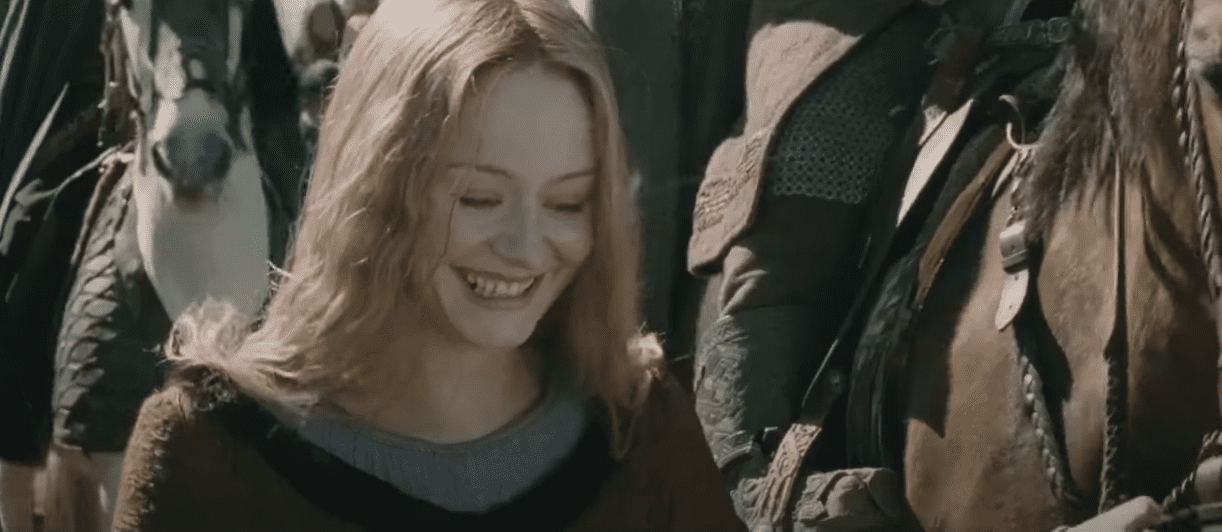 Éowyn is portrayed by Mirando Otto, and the beautiful yet determined lady is the literal embodiment of a woman breaking the glass ceiling – not only did she accomplish something no other woman could have done, but it was also a feat no MAN could undertake. Three cheers for ladies taking charge!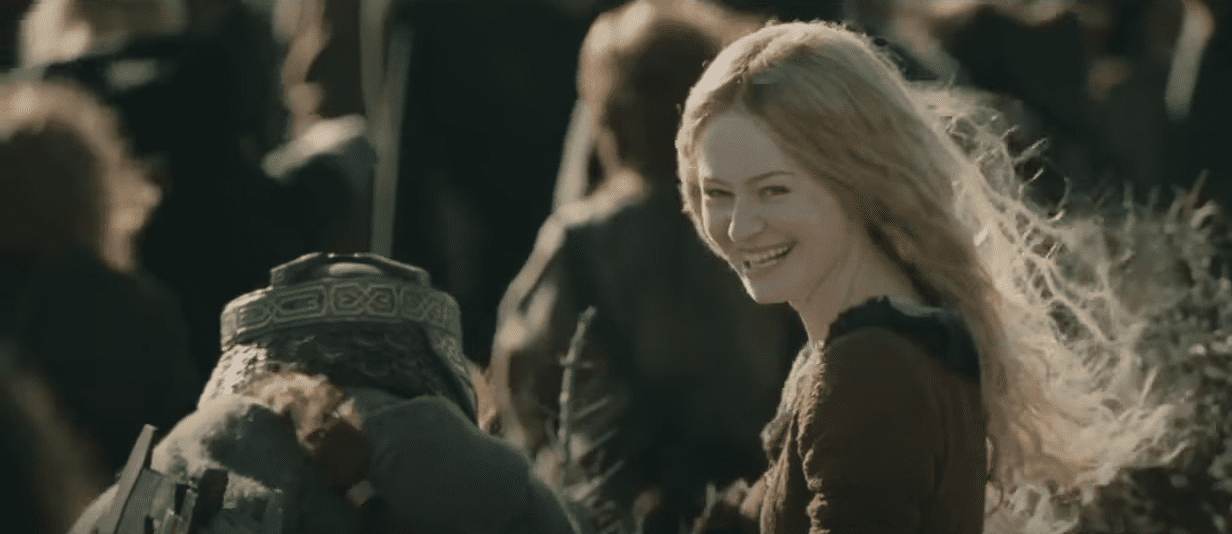 ---
SARAH MICHELLE GELLAR AS BUFFY SUMMERS (BUFFY THE VAMPIRE SLAYER)
Buffy Anne Summers is just a typical high school girl – a cheerleader and all-around popular girl, until she learns that she is actually the Slayer – a person fated to fight vampires, endowed with superhuman strength and agility. That's a pretty big responsibility for someone who's still coming to terms with calculus.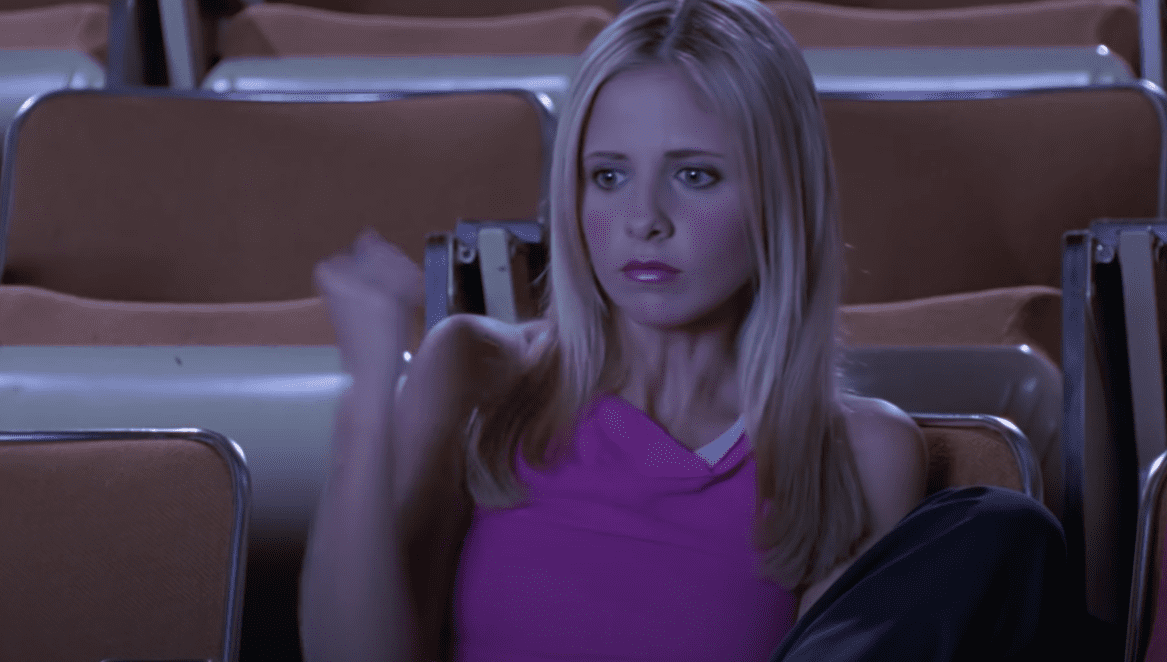 But that's not all. The high school she attends is literally located over a Luckily, Buffy has the help and guidance of her Watcher (a guardian and trainer of sorts, who also happens to be the school librarian), as well as the support of her friends in her mission to protect Sunnydale High school from impending Armageddon.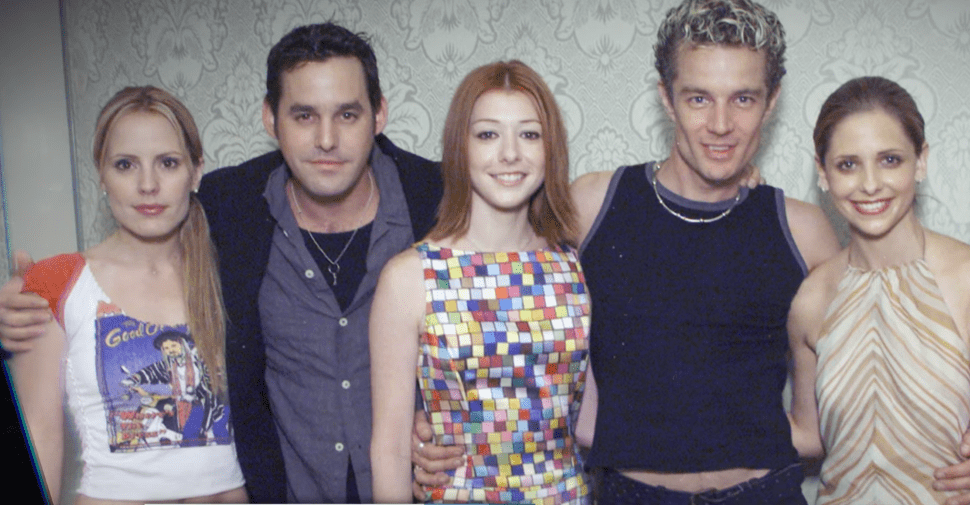 Creator Josh Whedon wanted Buffy to subvert established stereotypes of women in horror (thanks, Mr. Whedon!) As such, she's a sassy and smart role model who coolly stares down danger. No screaming, fainting, or hysterics. As a nod to her awesomeness, Buffy was ranked third in Entertainment Weekly's 100 Greatest Characters of the Last 20 Years.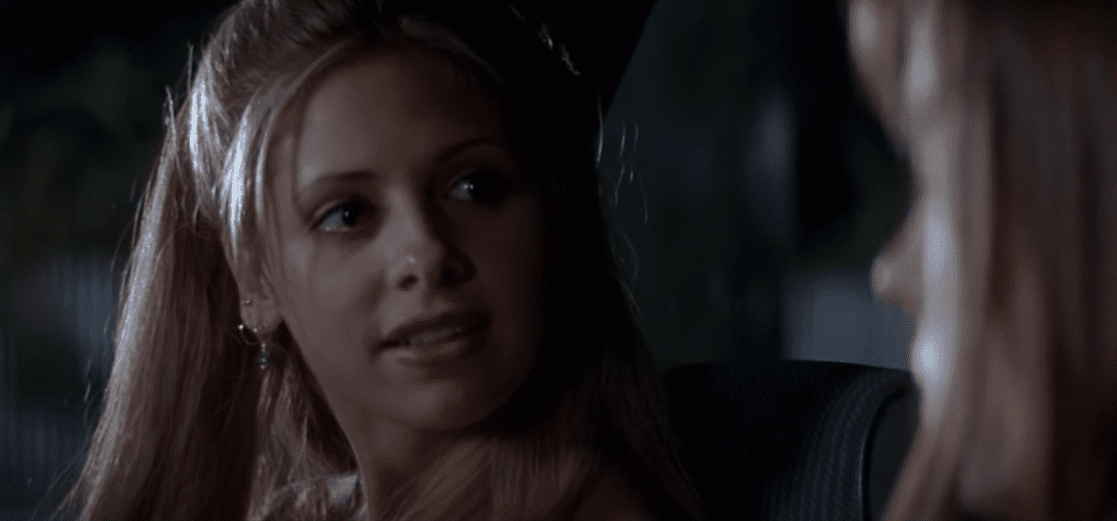 ---
SIGOURNEY WEAVER AS ELLEN RIPLEY (ALIEN)
Ellen Louise Ripley is part of a deep-space crew awoken early because of a distress call from an unknown vessel. When the crew investigates, they encounter a nest of alien eggs onboard. Shockingly, one of the hatchlings escapes, later terrorizing the ship and crew. Ripley is thus forced to exterminate the alien threat before her ship returns to Earth.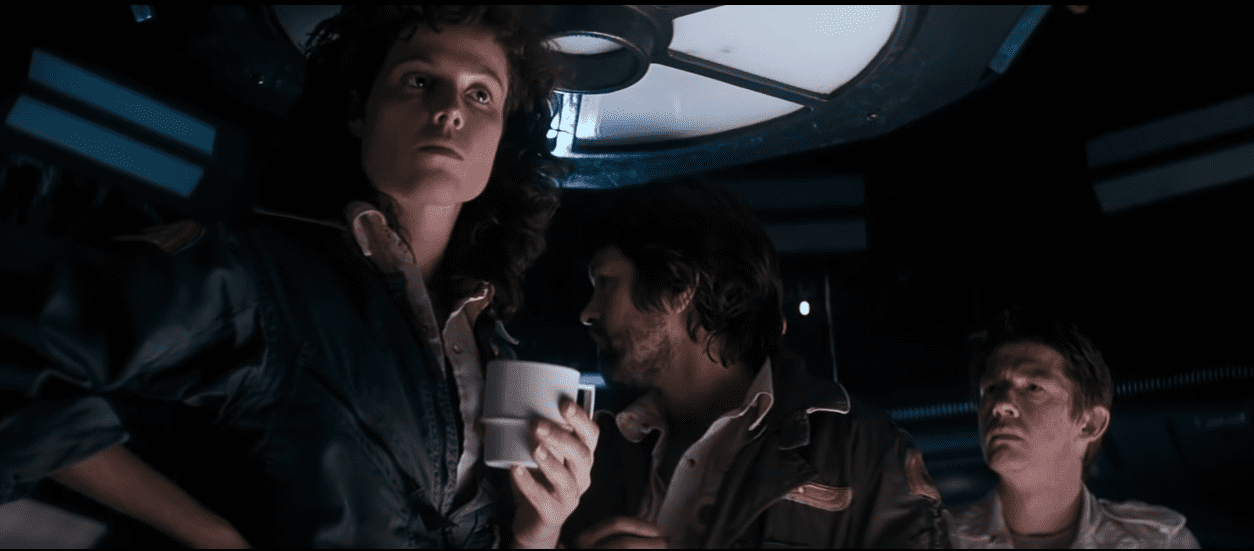 Ripley was originally destined to be your regular ol' male action hero, but director Ridley decided to cast a woman, and the role went to Sigourney Weaver, who was so impressive, that she earned her first Academy Award nomination. This was in itself impressive, as such awards were rarely presented to science fiction or horror films before then.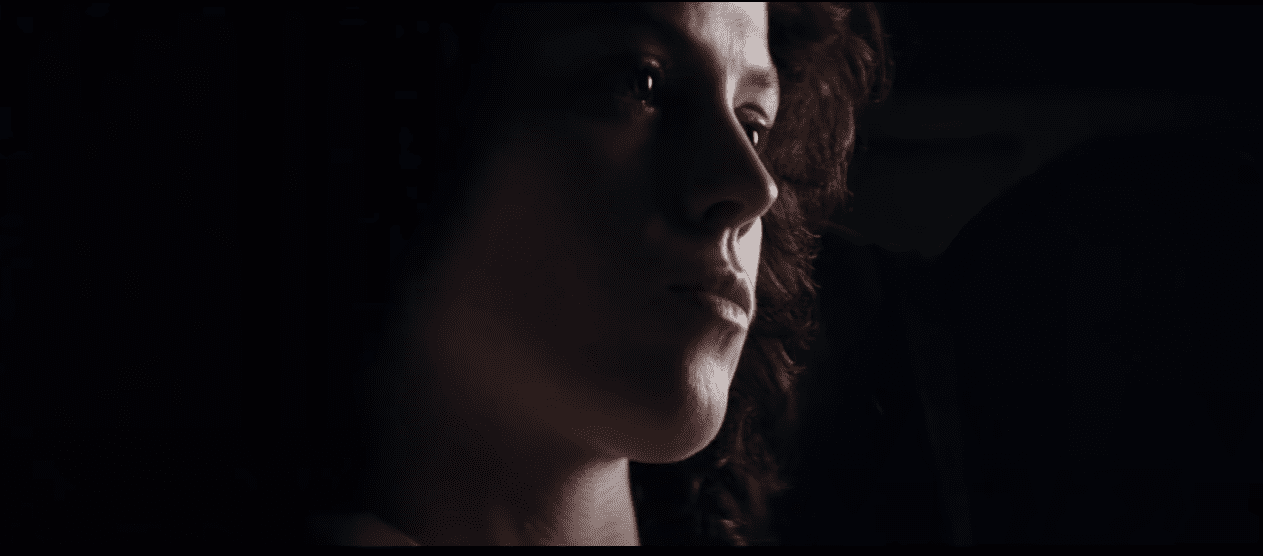 In addition to her Academy Award nomination, Weaver was nominated for a Golden Globe for Best Actress, a BAFTA for Best Leading Newcomer, and four Saturn Awards for Best Actress. Throughout the film series, Ripley becomes progressively deadlier and cooler as she eliminates the alien threat.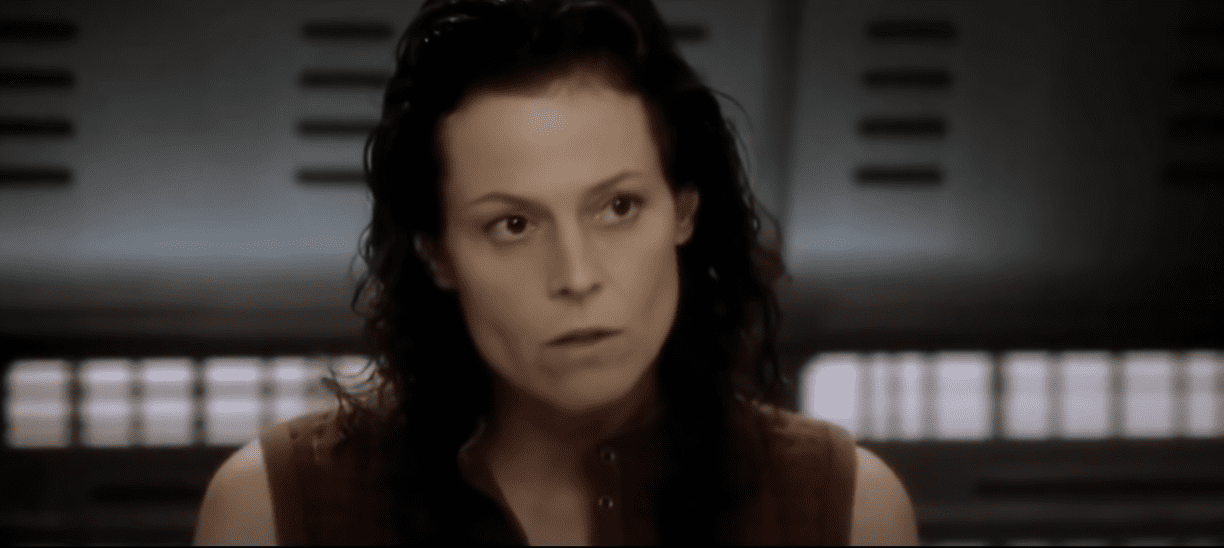 ---
JENNIFER LAWRENCE AS KATNISS EVERDEEN (THE HUNGER GAMES)
Katniss Everdeen and her family come from a poor mining district of Panem, a land with a troubled past of discord and revolt, which has led to a history of annual Hunger Games. In these games, children from each of the land's 13 districts are pitted against each other until only one victor remains.