Kids from 90s Movies Are Now Parents
They were the most loved faces on our TV screens back in the 90s... but now they're all grown up and probably rewatching their classic performances with their very own kids. Let's take a look at some of the most iconic child stars of days gone by and see what they are up to today.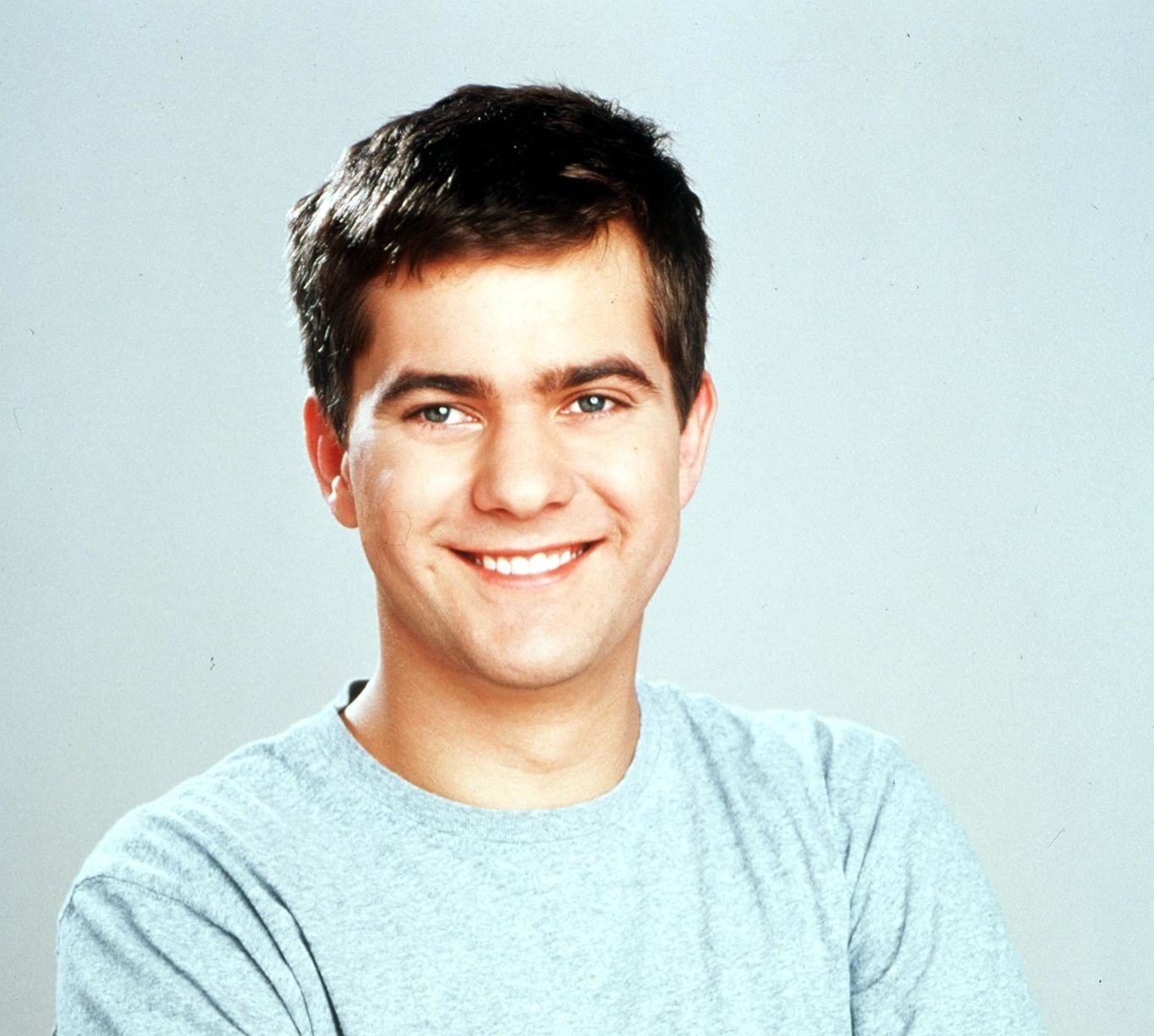 ---
The Addams Family: Christina Ricci 
Christina Ricci is one of our favorite child stars. From her days on The Addams Family to her life as a mother, she's truly evolved over the years. The stunning actress is still active in the industry but certainly prioritizes her family above her career these days. 
Her son, Freddie has been asking her some questions about her life in the limelight. He is at that very curious age where he is now exploring his family life and listening to stories about his parents. She shared the story by saying: 
"He's come home from preschool and been out in the world and said to me, 'Mama, are you a movie actress?' And I didn't say that to him. People mention it to him, clearly. I have to then explain to him what it is, and we've shown him movies."
---
The Actress Values Her Family Time 
Ricci and husband James Heerdegen, are navigating their lives as parents while she still maintains her ties to Hollywood. Her son didn't initially understand that his mother was a child star but eventually came to terms with it and started requesting to see her films! She shared:
"In the beginning, he didn't want to see anything where Mommy looked different and then he started actually requesting [films]. So we showed him Casper and then we realized he hadn't developed that ability to discern reality from fiction."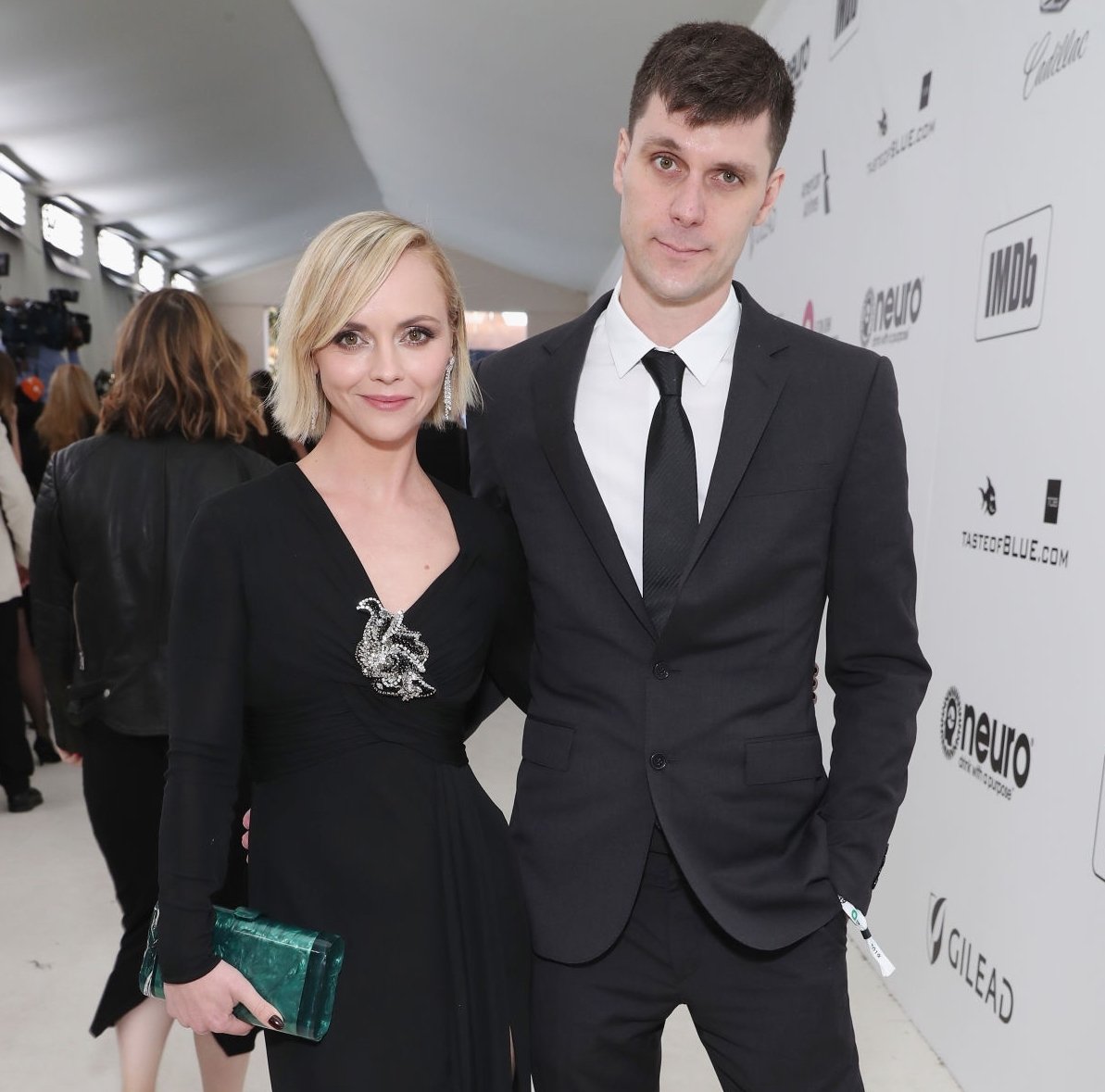 Ricci has been very vocal about the importance and value of good parenting. She spends most of her off-time with her little family and says: 
"Usually when I'm off, I'm with my son. When I'm not working, I try to be as full-time with him as I can be. Taking him to his play dates and nursery school. Having a child changed everything. It's made everything in my life actually important and matter. I now have to take things seriously, and I never did before. I want to succeed for him. My choices matter more."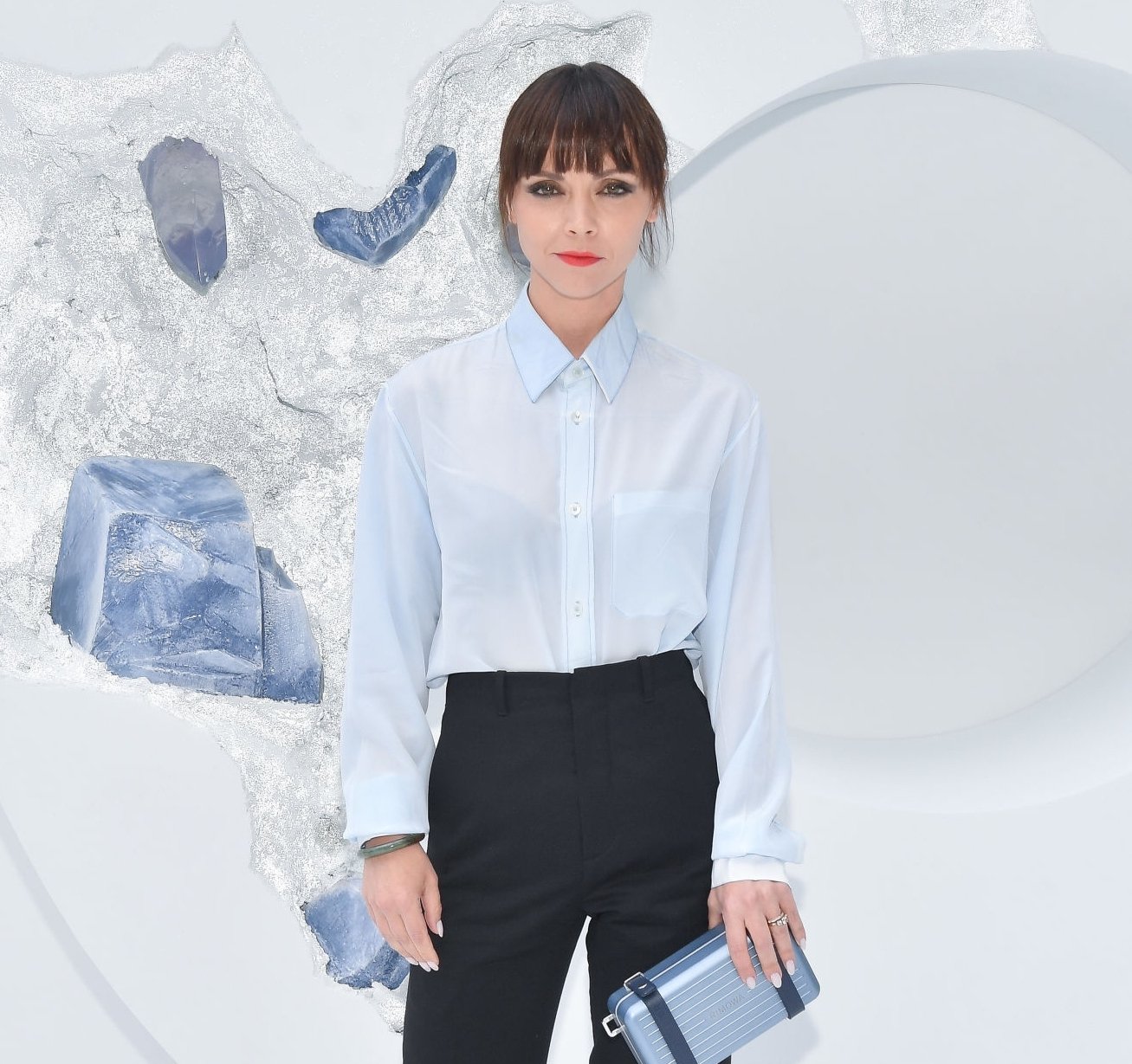 ---
Now and Then: Gaby Hoffmann 
Someone we can all remember from the beloved Now and Then series is Gaby Hoffmann. You may also recognize her from 1989's Field of Dreams, 1993's Sleepless in Seattle, and 1995's Now and Then. These days the mother can be seen on the HBO hit, Girls which she is navigating between her time with daughter, Rosemary.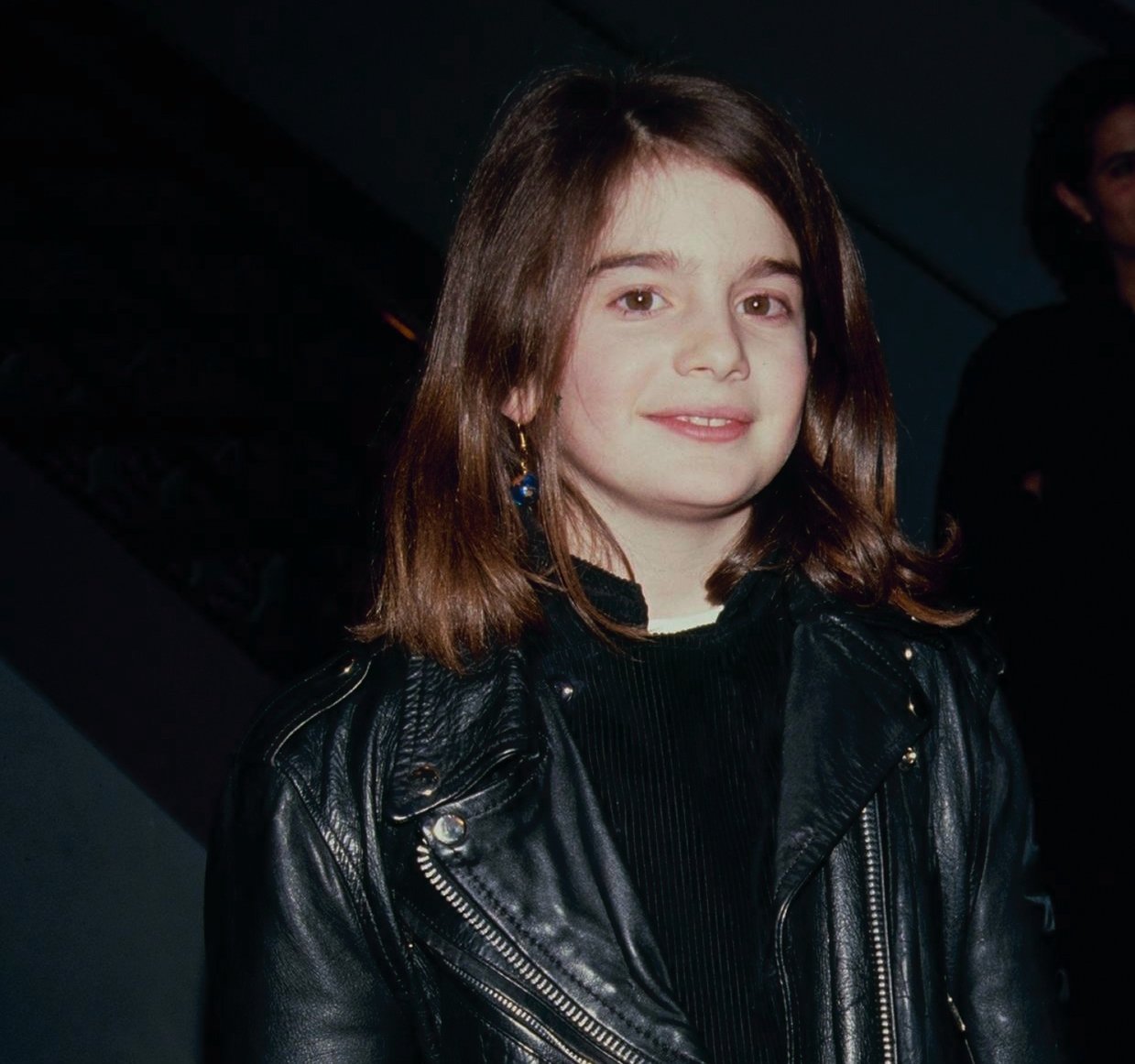 Fans caught a glimpse of the baby bump at a screening of her movie Obvious Child... Ever since, it been a pretty exciting wait for Gaby and her cinematographer boyfriend, Chris Napkins. It's hard to believe that Gaby is all grown up but we're happy she found love and success!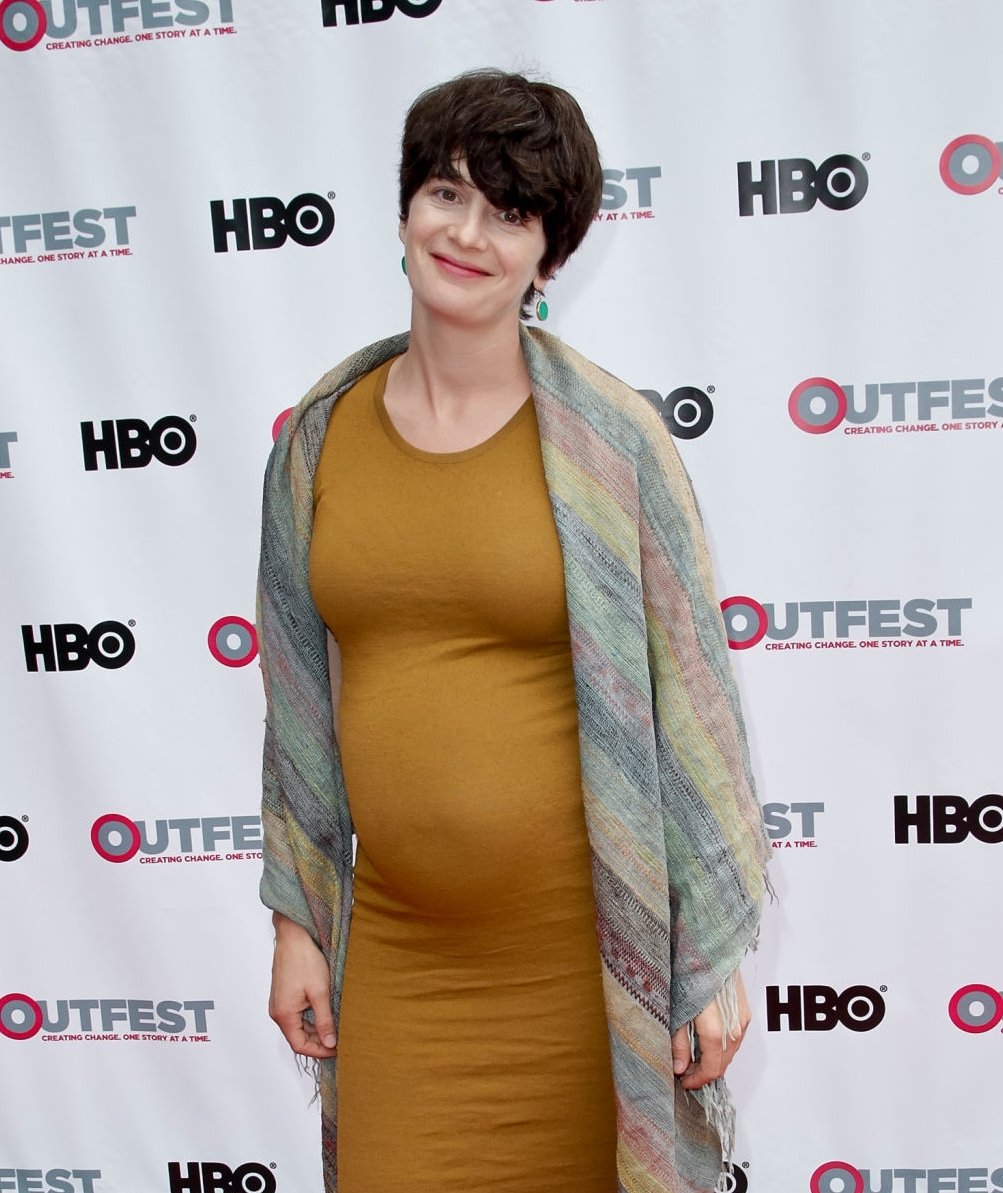 With fans around the world waiting for news about her home birth, we were all elated when their manager released a comment regarding the birth... They shared the following happy statement: 
"[We are] thrilled and doing very well. Everyone is healthy and doing great."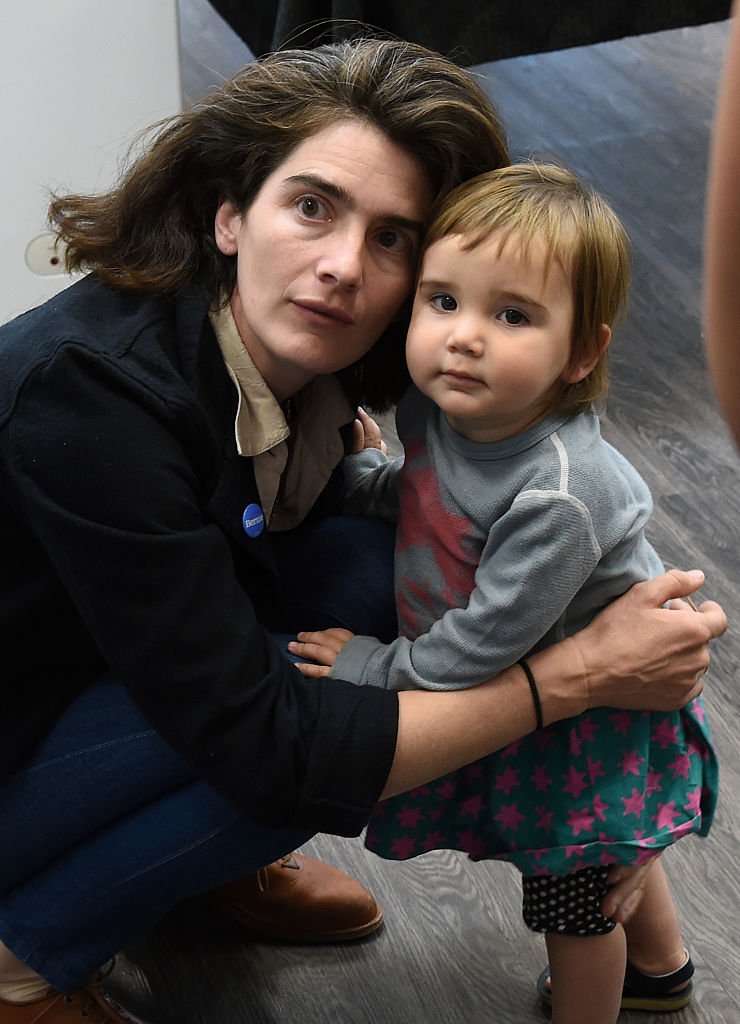 ---
What Does Child Star and Mom, Gabby Hoffman Think About Mothers In Hollywood 
When asked about the representation of mothers in the film industry she gave a surprising answer. The child star doesn't have a TV! Fans must be wondering if she ever watches the series that she appears in?! She explained that she doesn't really know how moms are being portrayed, stating:  
"I don't know. I don't see much, to be honest. I immediately think of Alice Doesn't Live Here Anymore, which is an old '70s movie that has a mother character in it that I love. But I don't have a television so I see very little. But I would say, most likely, that the answer is no because most things are not that nuanced in Hollywood."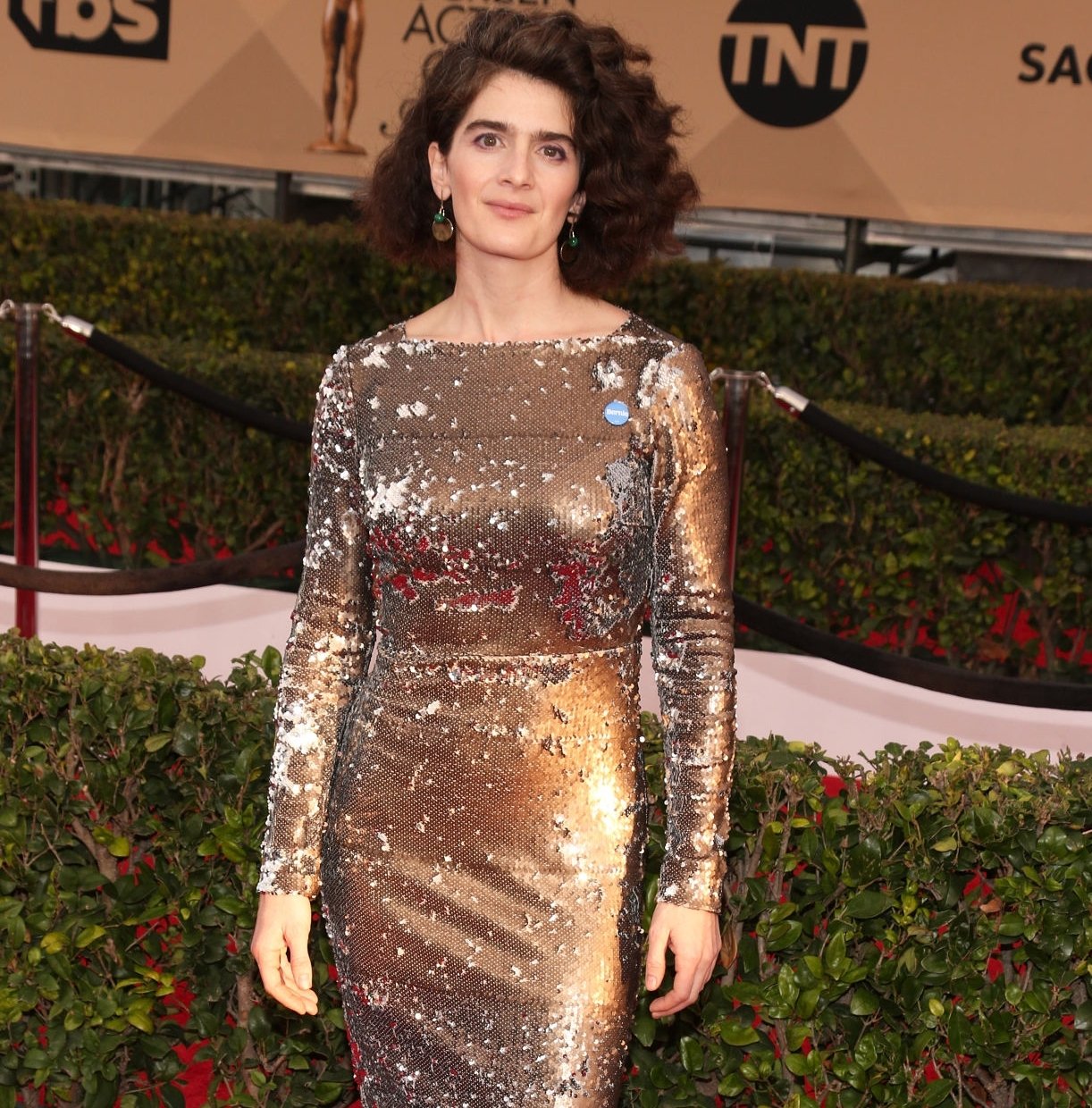 ---
The Mighty Ducks: Joshua Jackson
Joshua Jackson and Jodie Turner-Smith indeed have their very own little bundle of joy! The former Mighty Ducks star is pretty excited about the news they released at the end of 2019. He also starred in Dawson's Creek a while back but is fully focused on his new little family now.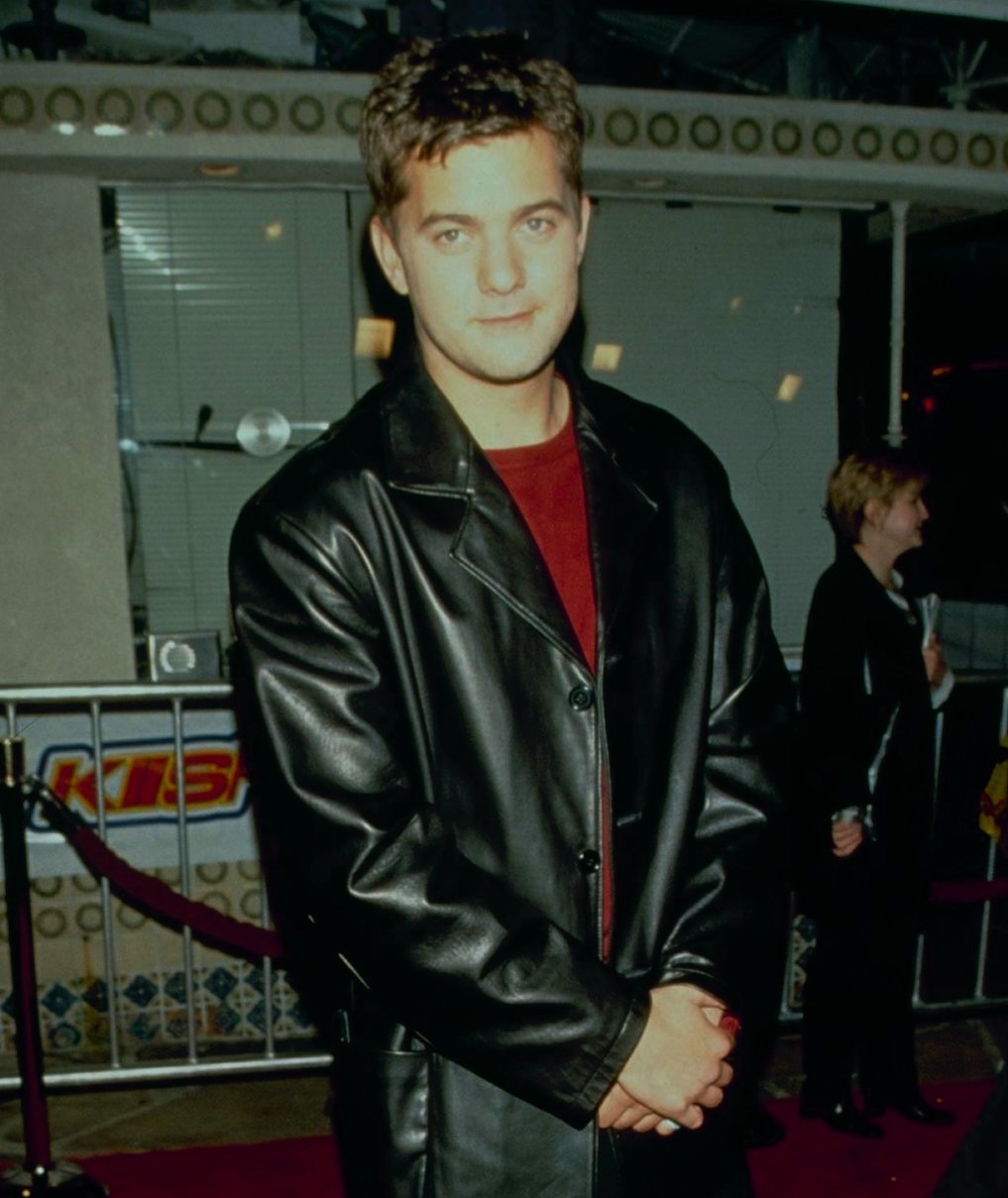 Their representative shared that "Both mother and baby are happy and healthy." They also share some sweet snippets on their Instagram pages where fans can keep up with the journey. Joshua shared how they found out they were expecting:
"We kind of had an inkling. Cycles change. This was literally the most joyous moment of my life. She was working out of town and I asked her to hold off a couple days before taking a test so we could do it together."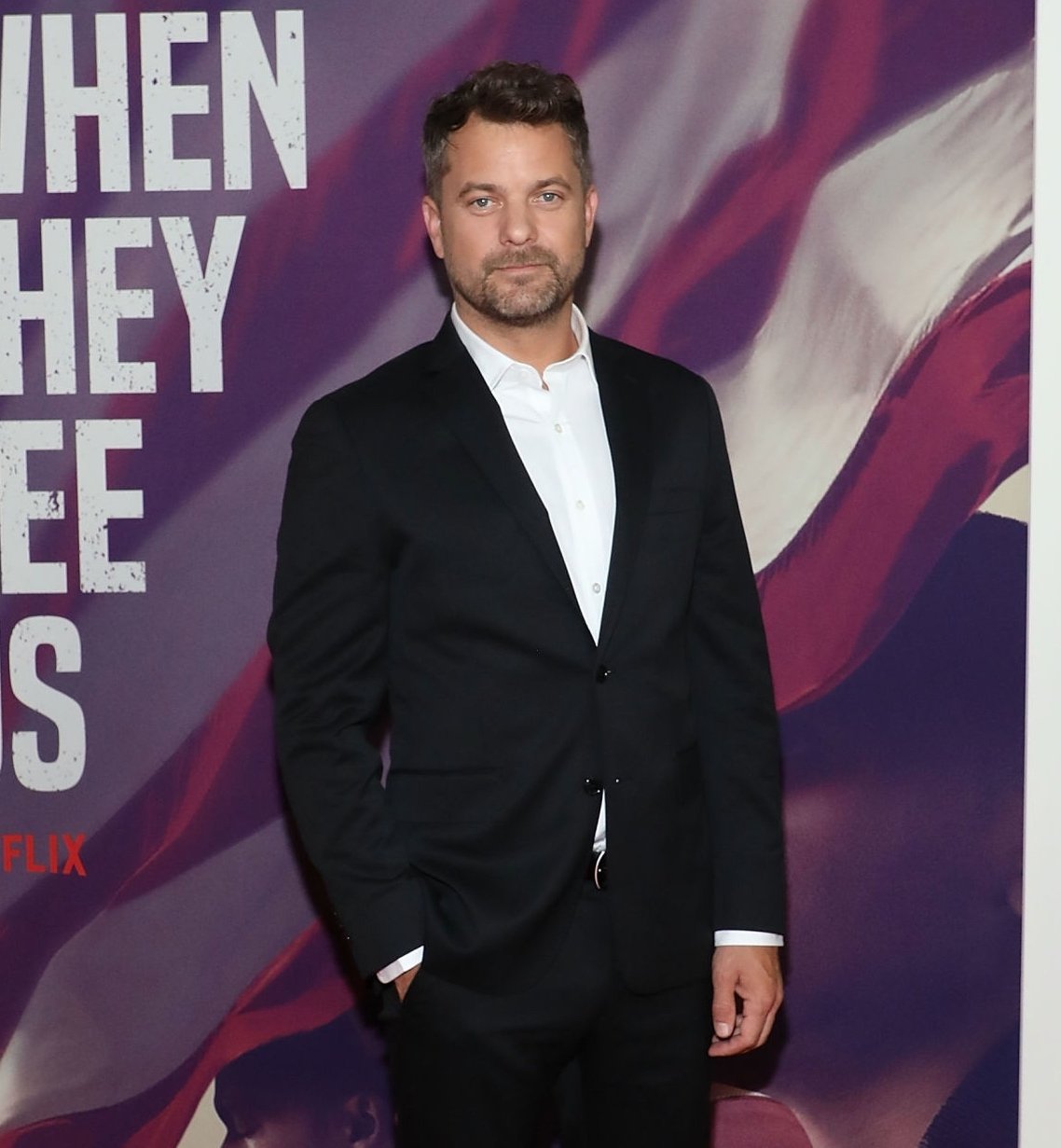 ---
Joshua And Jodie's Beautiful Relationship 
Joshua's partner, Jodie is very loved up with the father of her child. She recently gave the world a little insight into their beautiful union. She posted: 
"Our 2nd valentine's day and it's even more magical than the first! here's to a lifetime of them. happy valentine's day to the man who sees my soul and holds my heart. love you, baby daddy."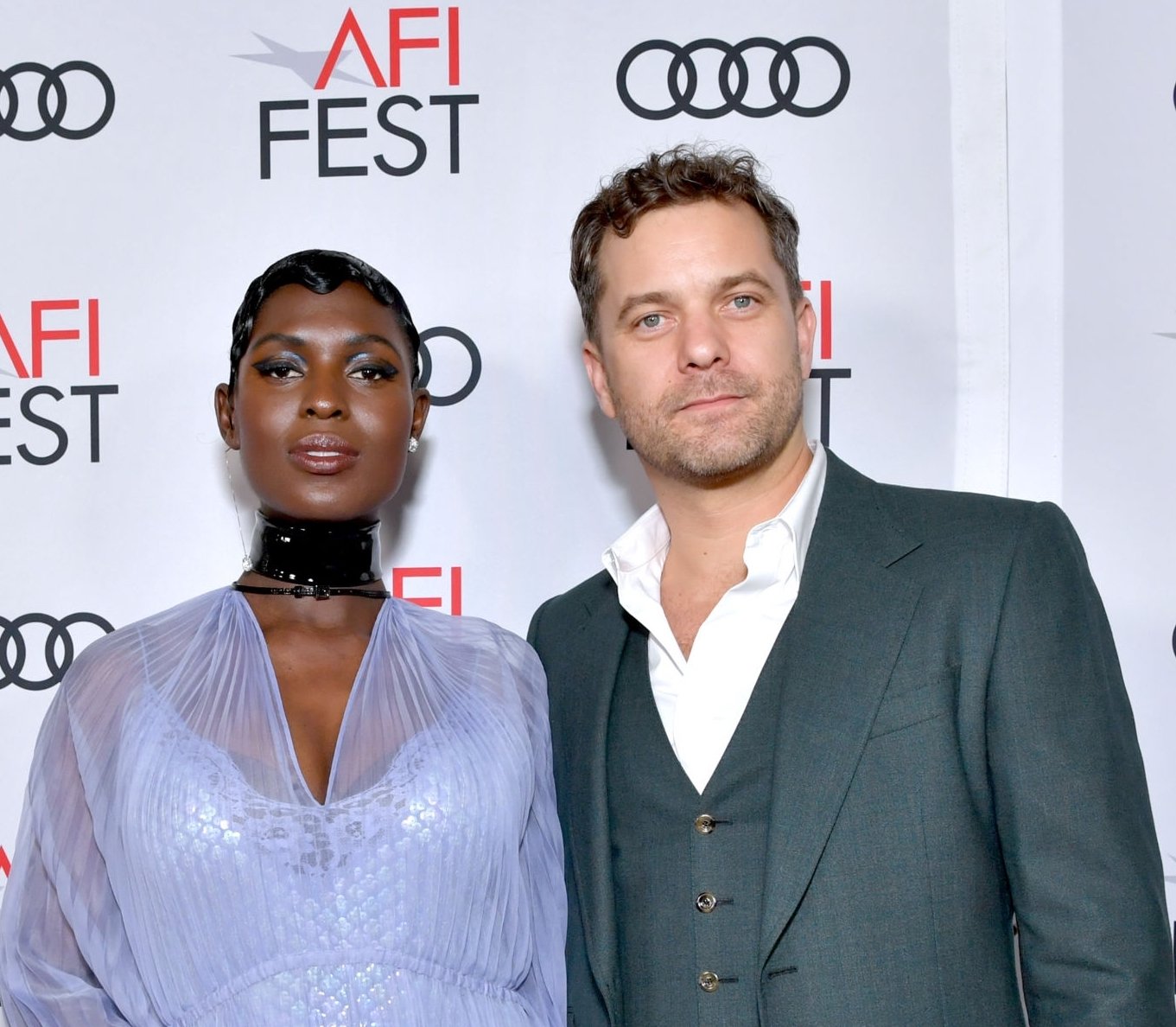 The actor was not far behind with his own displays of affections. He recently posted this touching message for Jodie:
"Dear Jodie, On this most special of mothers days I want to thank you for the being the light that you are. For the the passion with which you threw yourself into nurturing and protecting our child when she was in your womb. For the dedication and will you showed bringing her into the world. I have never witnessed a more powerful being than you through those moments. Thank you for the depth of grace you have found since our daughter has arrived..."
---
The Mighty Ducks: Marguerite Moreau 
Most recently you can see this Might Ducks star in the Wet Hot American Summer spinoff alongside big stars such as Amy Poehler, Bradley Cooper, Molly Shannon, Paul Rudd, Elizabeth Banks, Judah Friedlander, Chris Pine, and Jon Hamm, among others.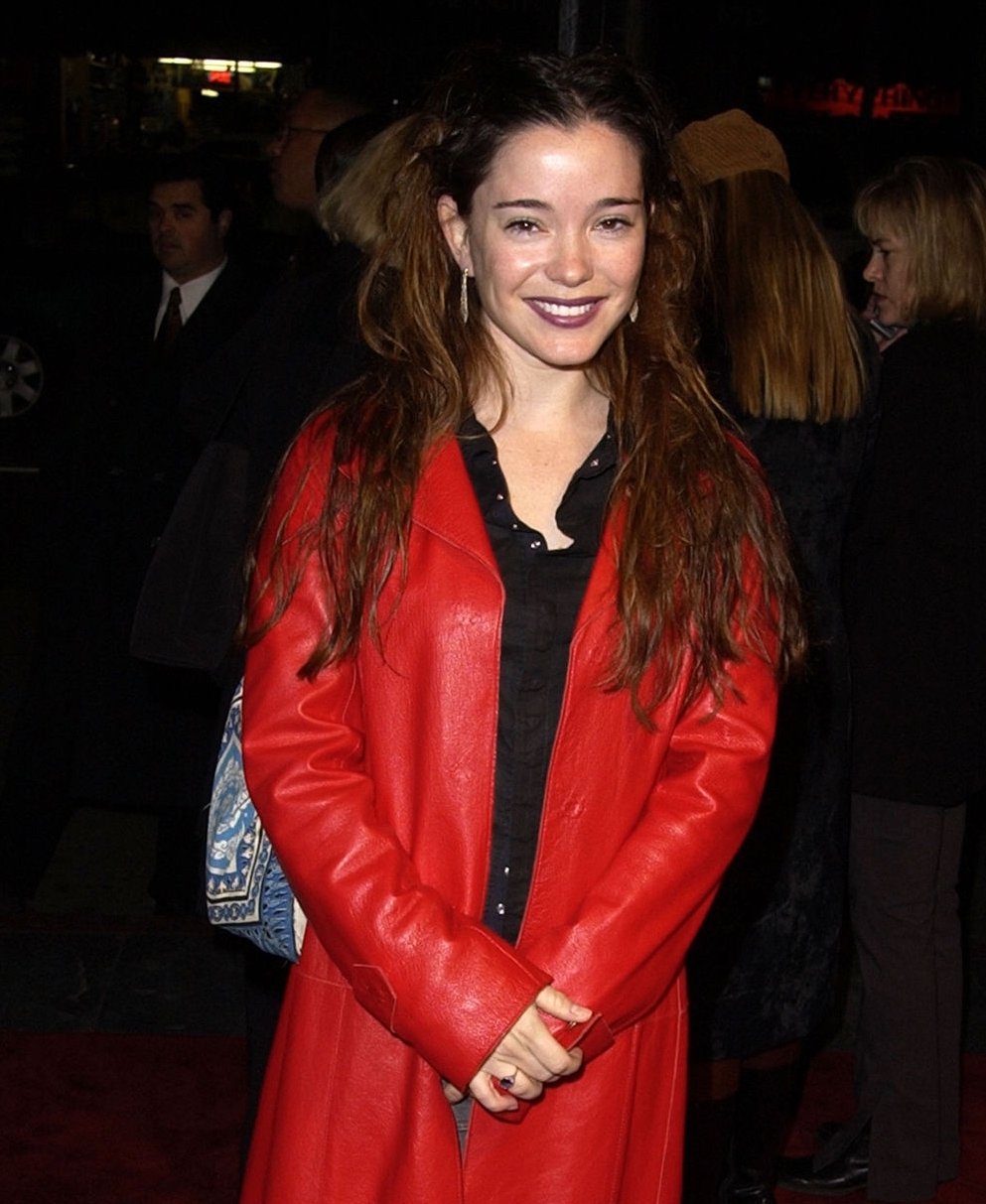 However, she has some other focuses as well. That's right, the once little girl on The Mighty Ducks is now a mom. In between working on The O.C., Mad Men, Grey's Anatomy, and What About Brian she found love and managed to have a little bundle of joy!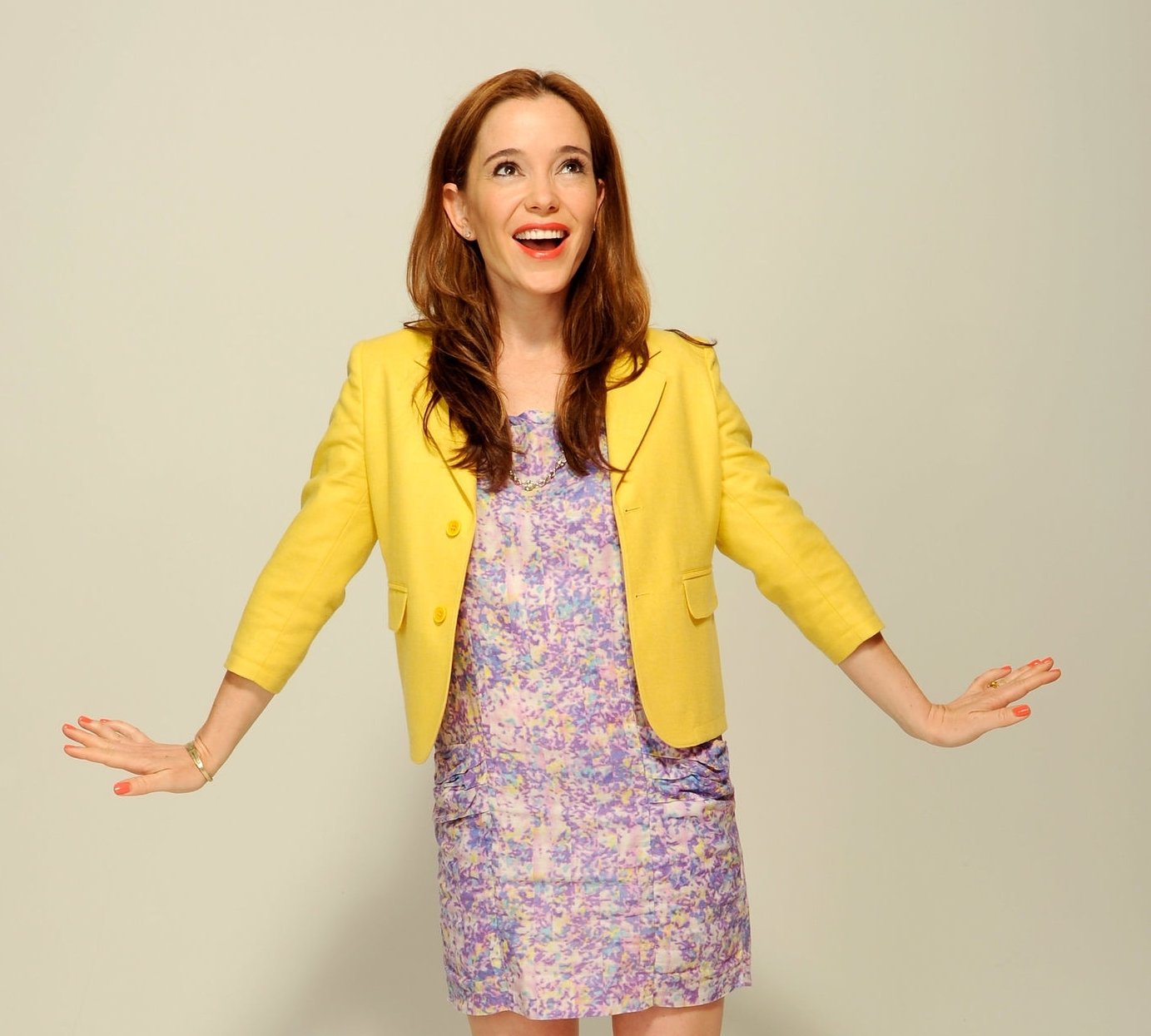 The news first came through an Instagram post that read, "Any Day Now..." Marguerite and husband, Christopher Redman welcomed their son, Casper Hayes on Thursday, July 16. They shared that he came in weighing 6 pounds, 10 ounces. How cute!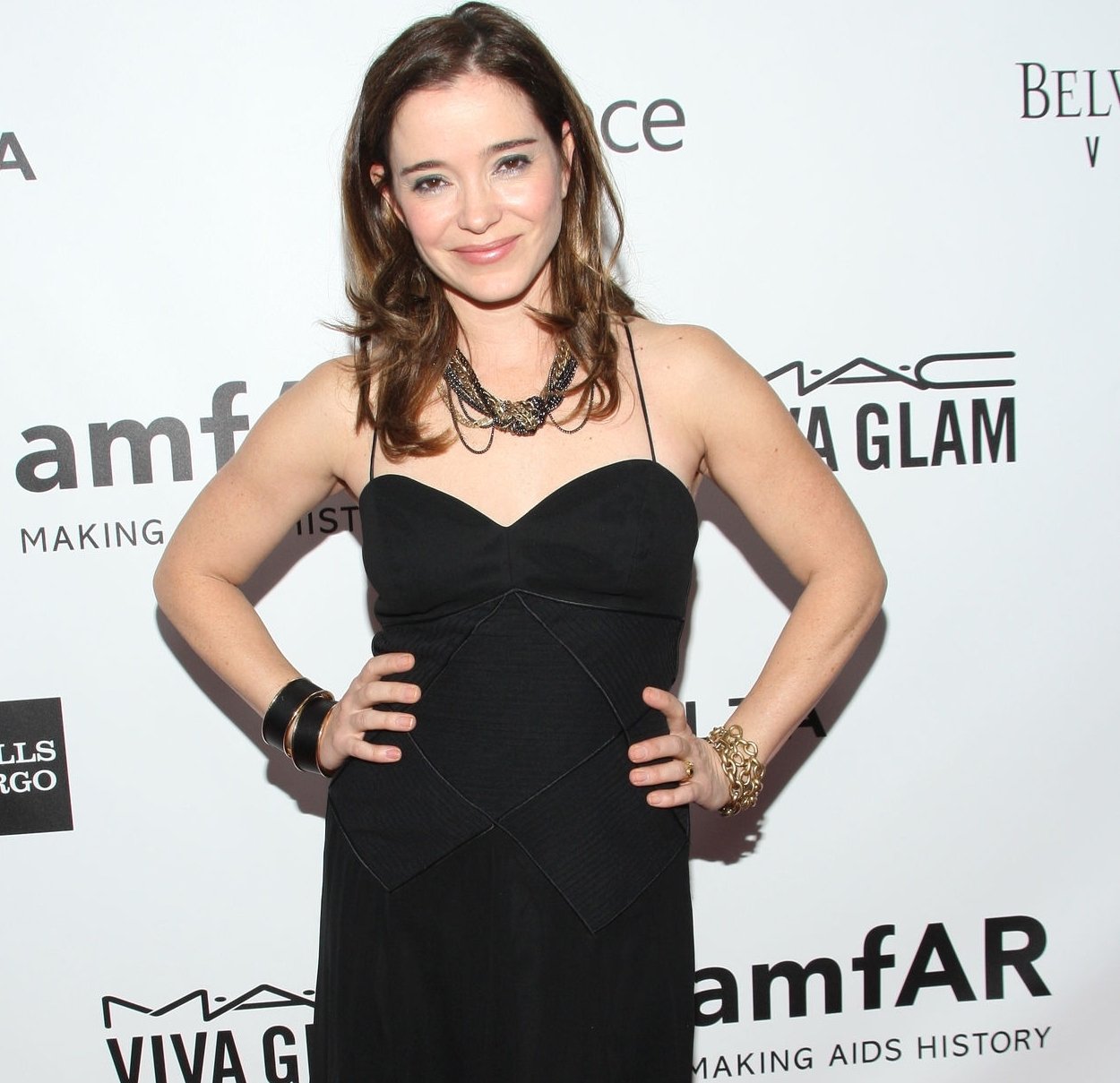 ---
My Girl: Anna Chlumsky
Anna Chlumsky and her girls are one happy bunch. The My Girl star, who is now more known for her Emmy-nominated role in Veep, shared about the constantly changing relationship between daughters, Clara Elizabeth and Penelope Joan. They certainly take after their mama!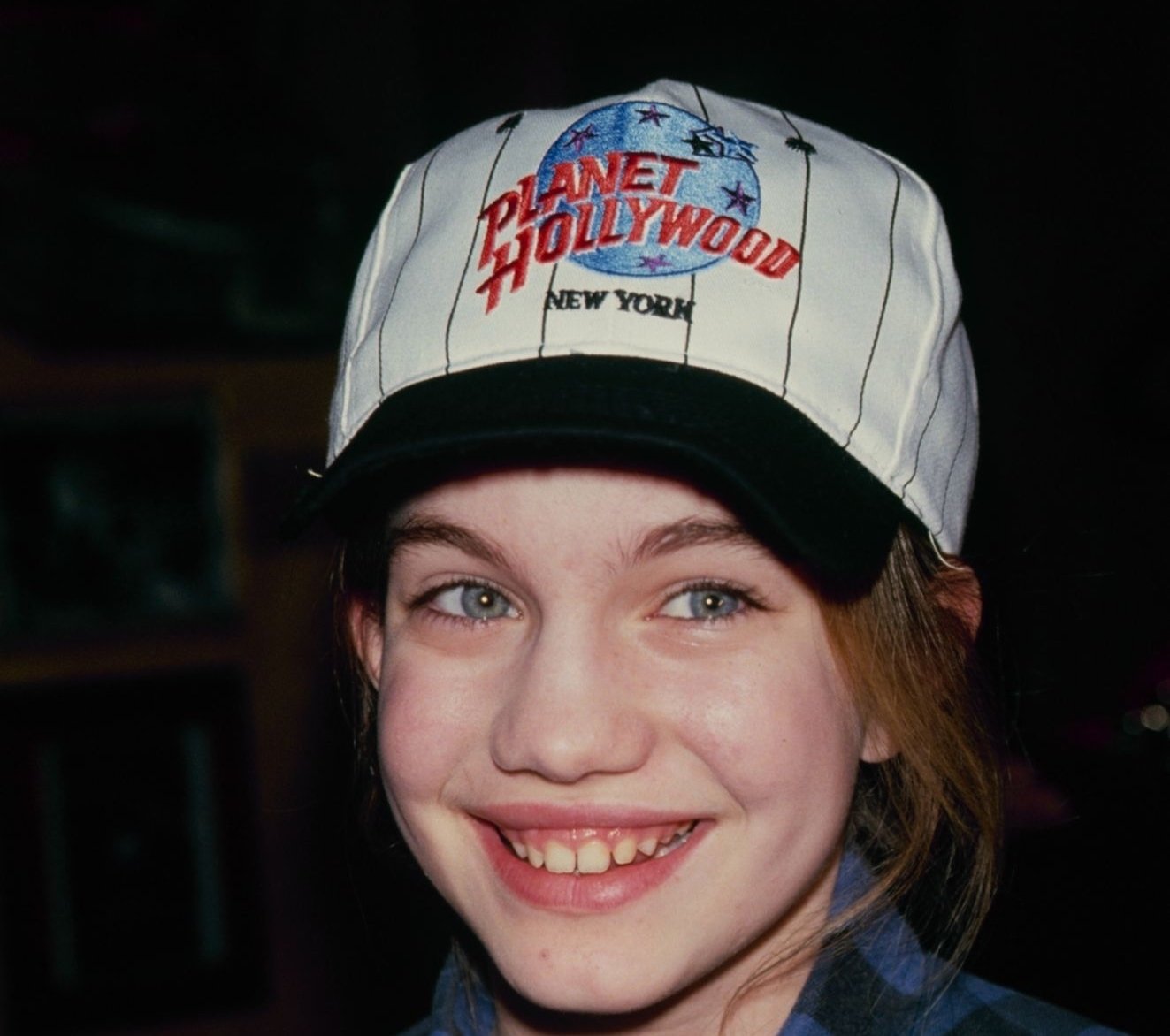 Anna and her business executive husband, Shaun So, are in love with their girls and cannot get enough of their cuteness and special sister bond. Anna said: 
"Clara's just gotten to the point where she can crawl and get [into] Penny's stuff, so this'll be new. But yeah, thus far, they're crazy about each other. They share a room, and so they entertain one another."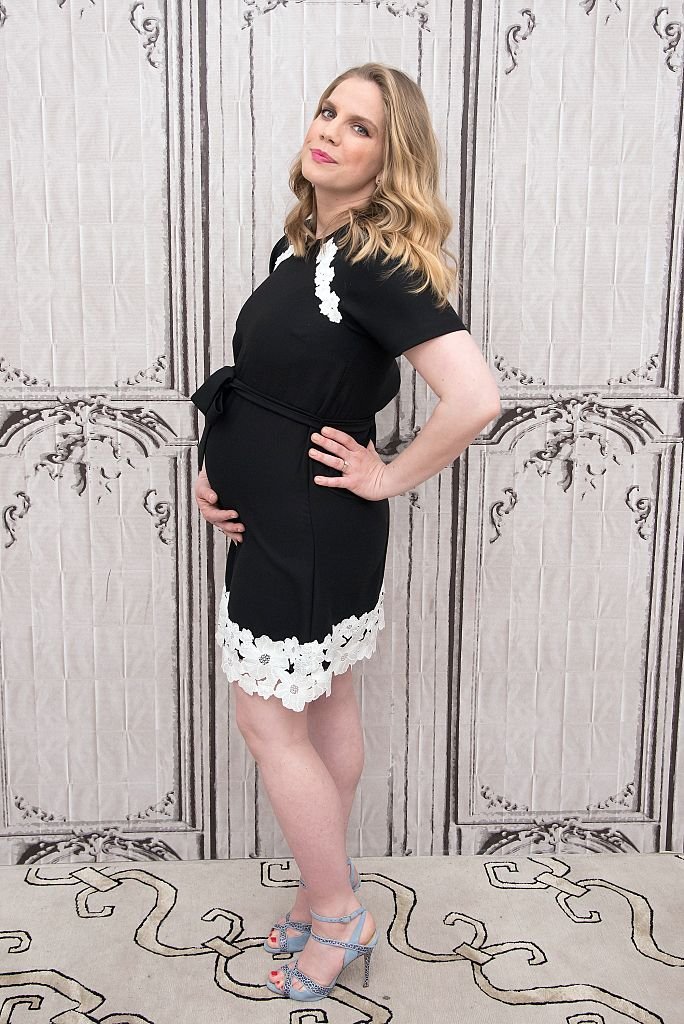 ---
The Sandlot: Patrick Renna
In the nineties, he gave us "You're killing me, Smalls!" It's of course, Patrick Renna. The Sandlot alum whom we came to know and love as Hamilton "Ham" Porter was elated to share the news of the arrival of his baby boy, Flynn Maxwell Renna. He and wife Jasmin were over the moon with joy.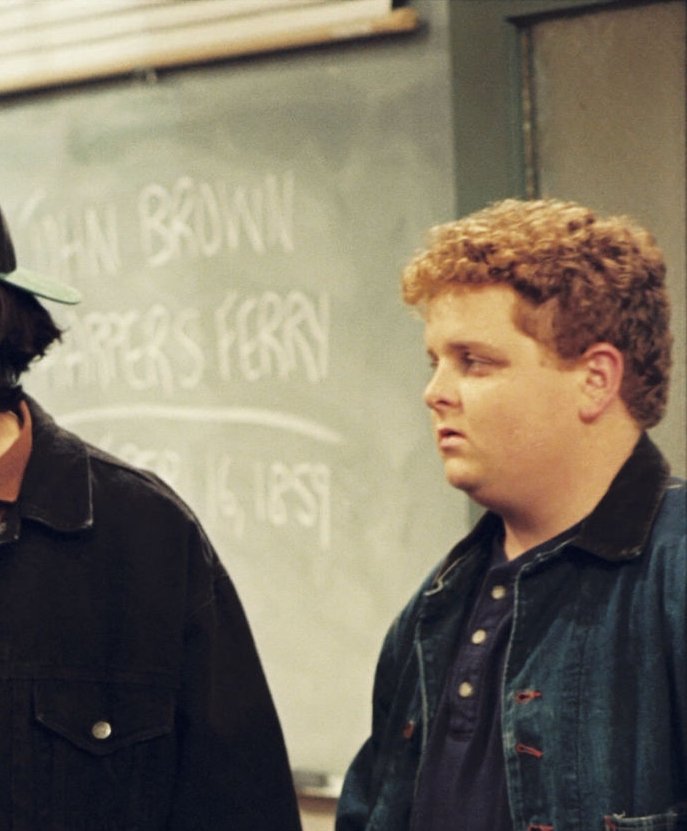 The actor was also quick to commend and applaud his superwoman wife. He shared this very sweet dedication to the mother of his baby: 
"As if I didn't love his mother enough she has now revealed to me her true identity — Super Woman. She did such an incredible job. I am in awe of her and honestly, I am in awe of women in general. They don't call it labor for nothing! You give the gift of life and that is pure magic."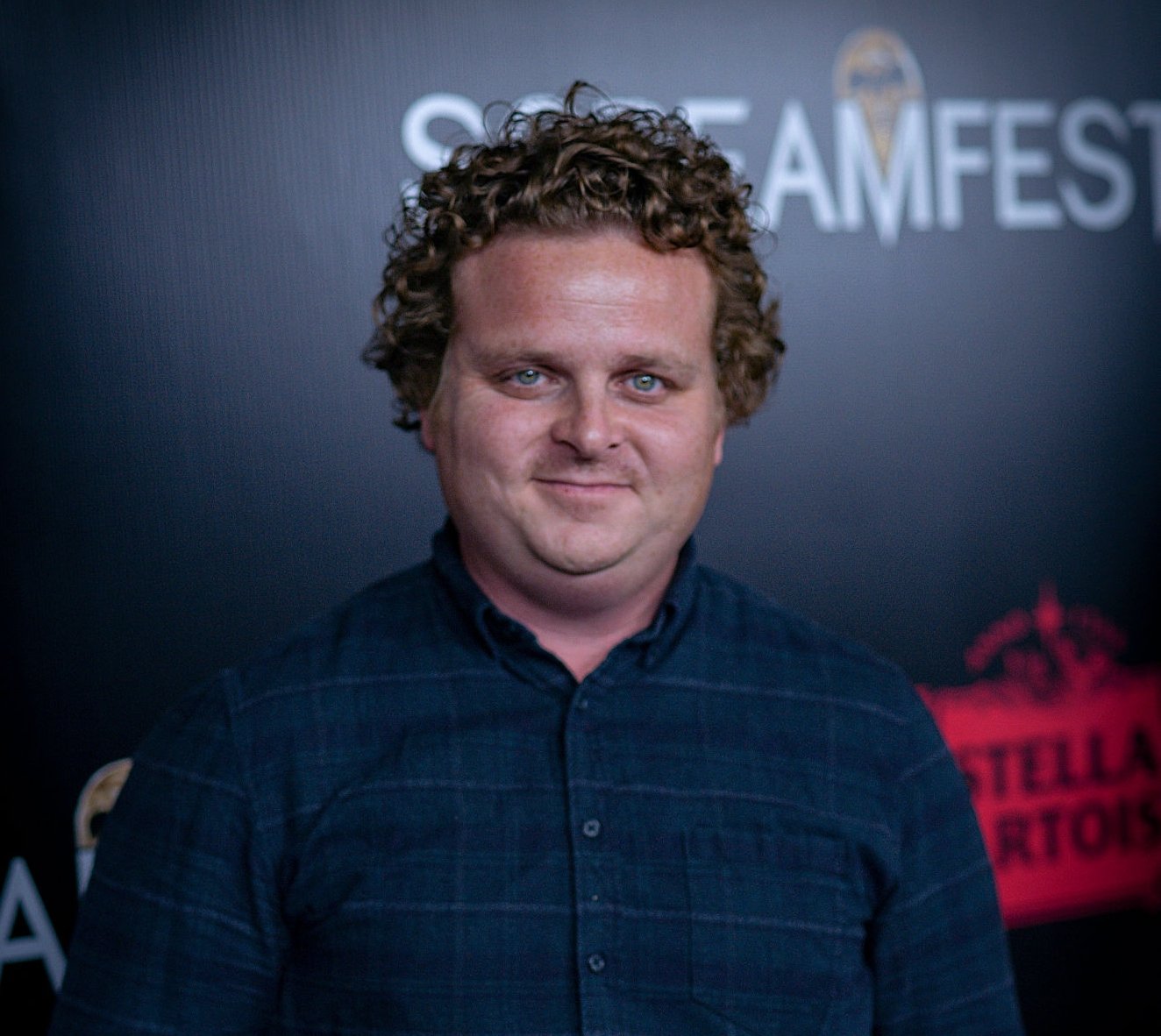 ---
The Sandlot: Chauncey Leopardi
Chauncey Leopardi was none other than Patrick's co-star in the beloved The Sandlot which became a hit in 1993. He was also cast in Casper and Father of the Bride, roles which made him a star. He was married to Stefani Sells and later to Ellona Vi, with whom he has two sweet kids.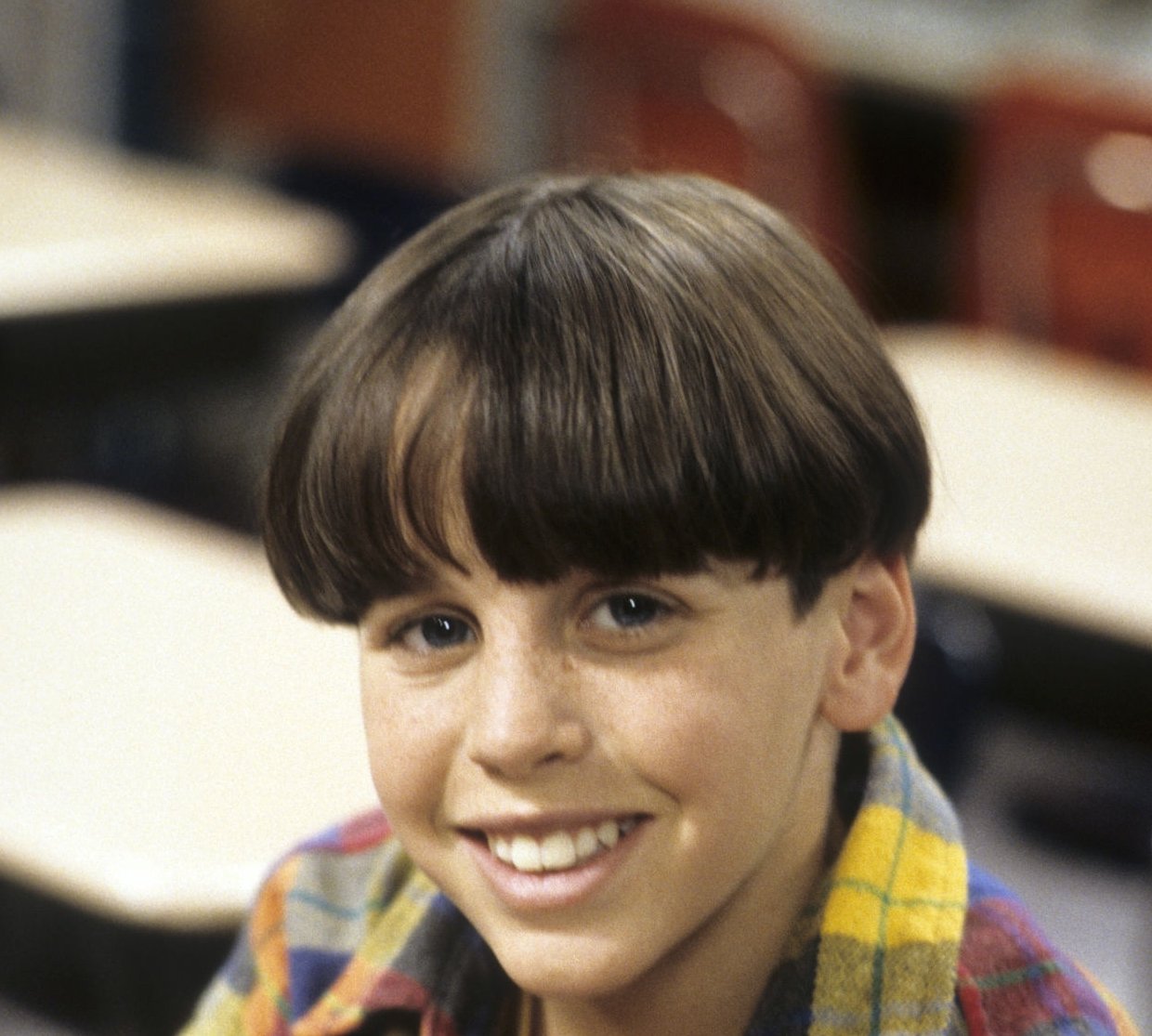 He recently shared a very sweet snippet on Instagram which he simple captioned, "Familia." In the snap below we can see him and his little clan including two very cute kids! His fans were elated to see the picture and one commented: 
"You always got your hands full. I got a 6 year old girl and a 3 year old boy. Being a dad is such a reward in life." 
---
Jumanji: Kirsten Dunst
Kirsten Dunst is an unforgettable actress that has often been called a role model and a true inspiration for women around the world. She's been on our screens from her childhood days and we still can't get enough of her. The Jumanji alum keeps her little one relatively private however she has spoken about his name.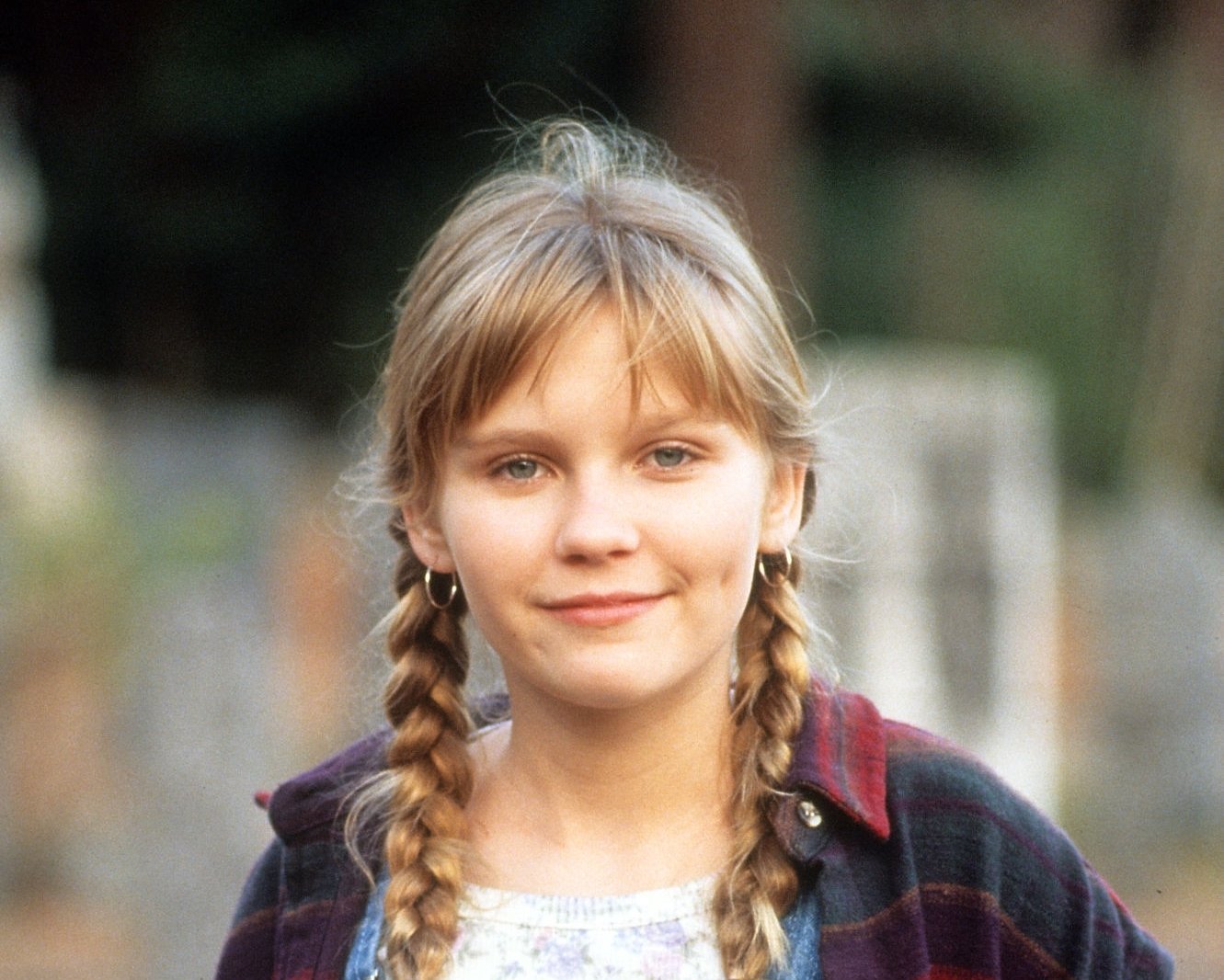 Kirsten shared the story of how she and husband, Jesse, chose the baby name, Ennis. She said: 
"It's like an old cowboy name. … We found it online. You know, on those baby websites where you just keep scrolling. We were like, 'We like that. It sounds cool. There's also a town in Texas named Ennis where Jesse's from. It's also a county in Ireland."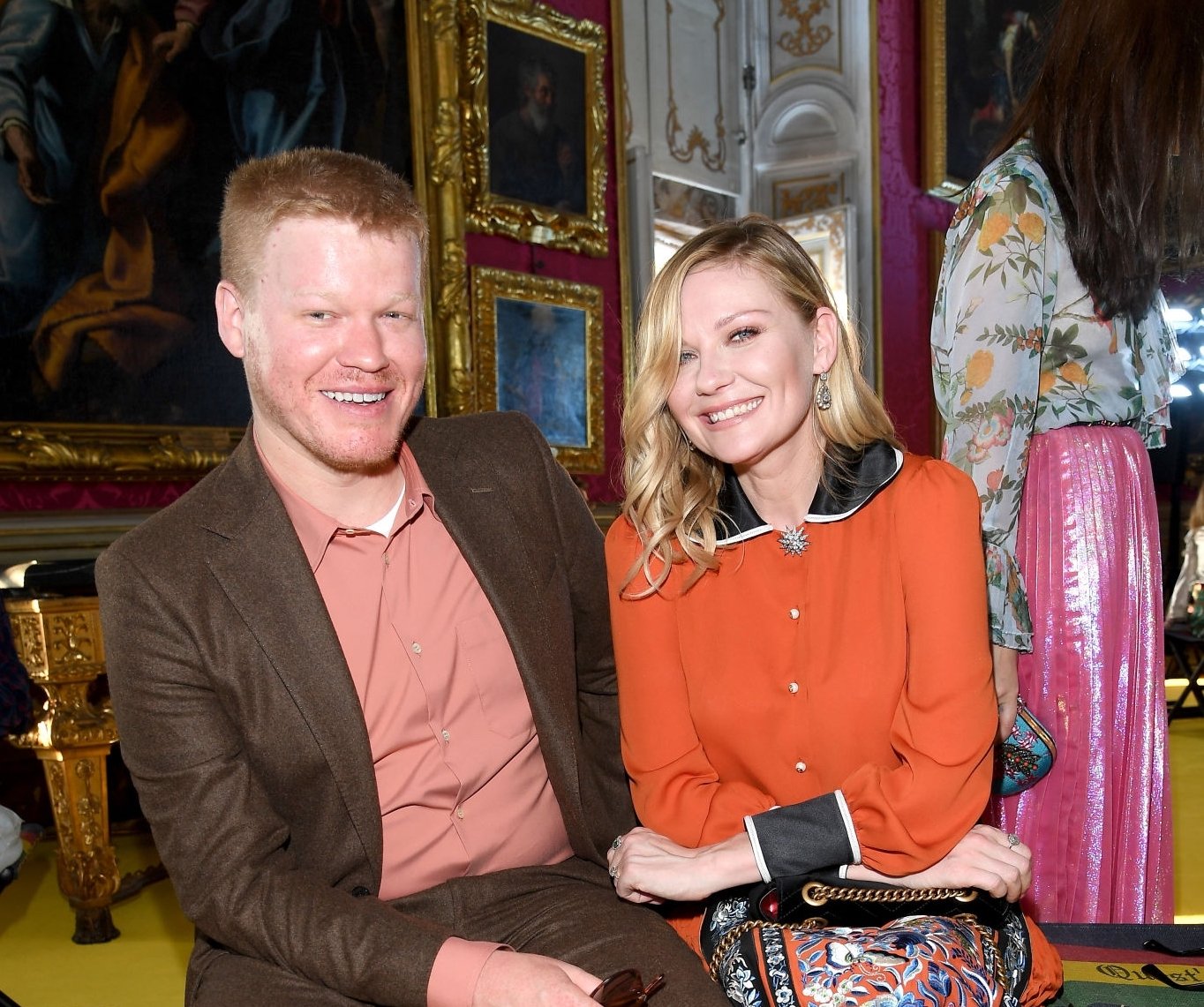 ---
Getting To Know Kirsten's Little One, Ennis 
Ennis was born in May 2018, and the world gained a glimpse of him at Dunst's Hollywood Walk of Fame ceremony. The cute little boy was the center of attention but he wasn't actually meant to be... His mom explained the event:
"We rode separately, Jesse and I, so we could focus, so my kid was already there. Grandpa was like, 'Put him on the star, put him on the star,' and there's all these photographers there, so he, like, got photographed, which I wouldn't have done had I been there."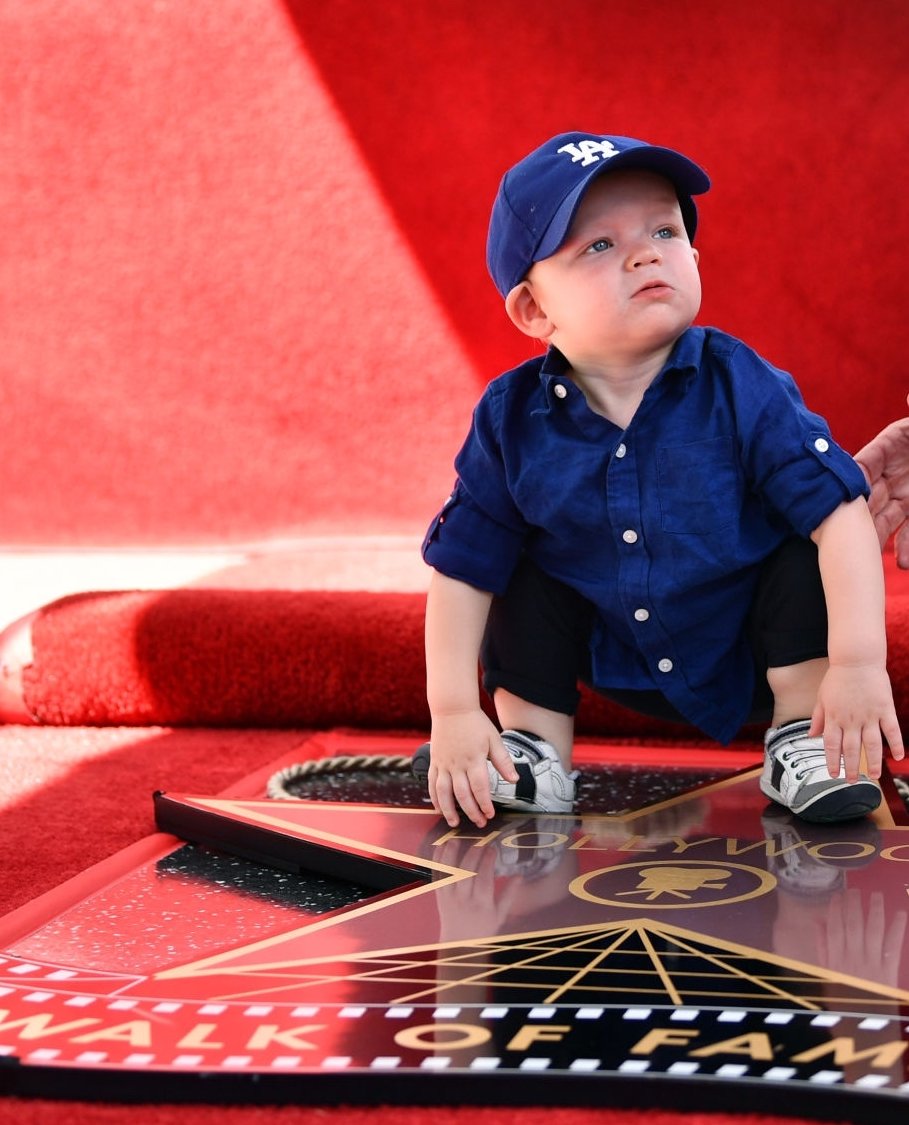 Despite this little media moment, Kirsten isn't ruling out a career in front of the cameras for her little one. While she might ease him into theatre at school, the sky is the limit for little Ennis... especially if he inherits his mom's great talents. The actress shared:  
"If you have a kid who's very cute, I get why people do it. Do a Gap ad and you can make your college money. It's the first time I kind of understand it. Ennis is so adorable, with two big dimples. He is such a happy baby and I see why I might want that memento of him at this age. But we will probably just encourage him to do school plays."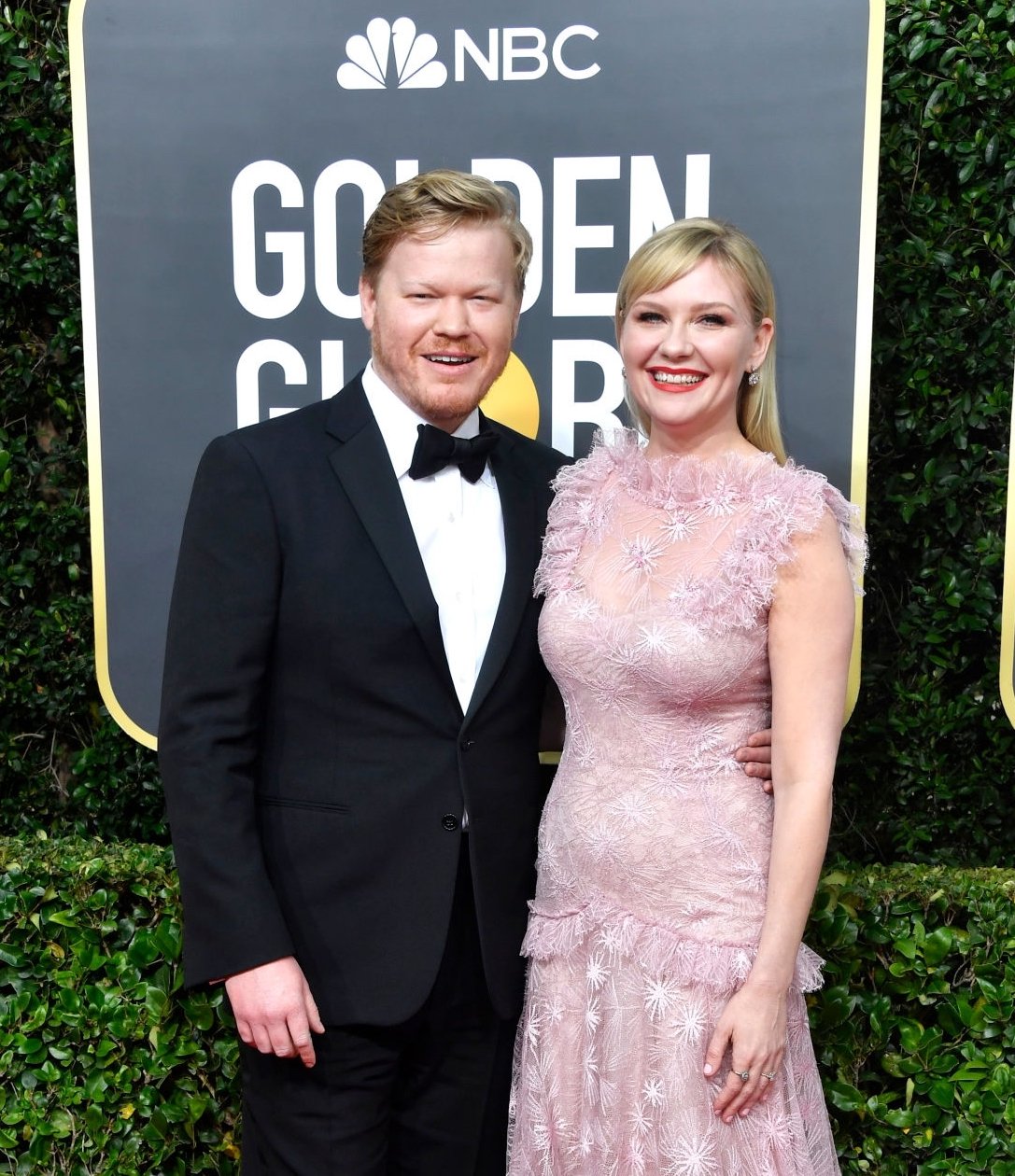 ---
Jumanji: Bradley Pierce 
You may remember the actor Bradley Pierce from Jumanji. He has been a hit on the screen for a while even though he hasn't been on film in a while. He has done an array of commercial and voice-over work. In the meantime, he spends every possible minute with his kids.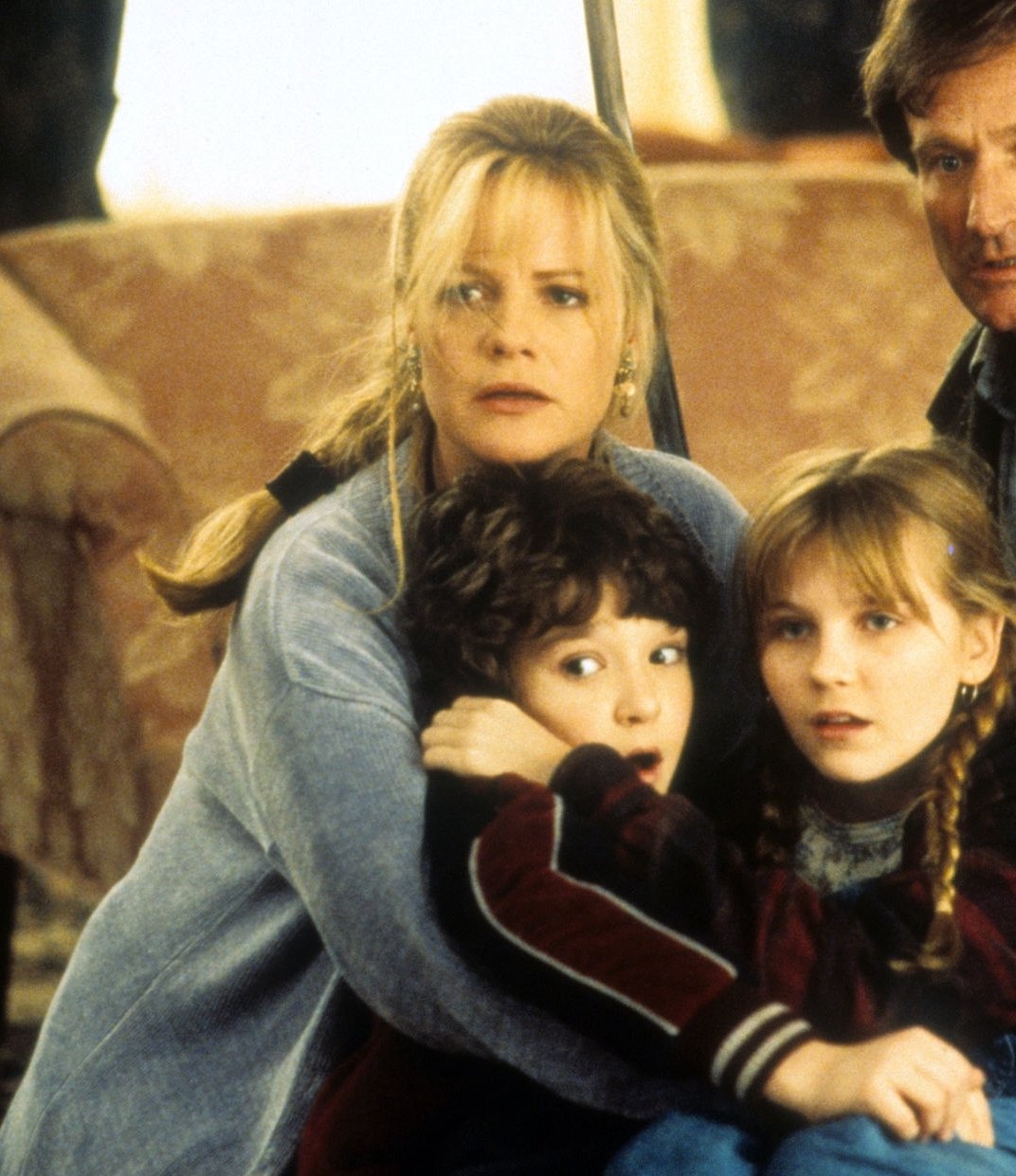 He shared this sweet little memory on his Instagram page:
"Celebrated this little lady's 6th birthday with a Daddy/Daughter outing to see Frozen! It was her first time seeing a big stage show and she loved it! Here are the happy memories of a magical night.Being a #girldad really is the best" 
What a nostalgic trip down memory lane. It's hard to believe all of these iconic 90s stars are now parents of their own little families. Who was your favorite 90s child star? Leave us your comments and be sure to click the share button and check-in for more great scoops soon!
Sources: People, Huff Post, Elle, US Magazine, E Online, US Magazine, People, Today, US Weekly