Actresses on Red Carpet and Their Gorgeous Dresses
You can tell by looking at them that red carpet celebrities' outfits are expensive, but the price tags on these will most probably blow your mind. Would you believe if we told you one of these celebrities was actually paid $2 million to wear a particular outfit, and that the most expensive one went up to $31 million?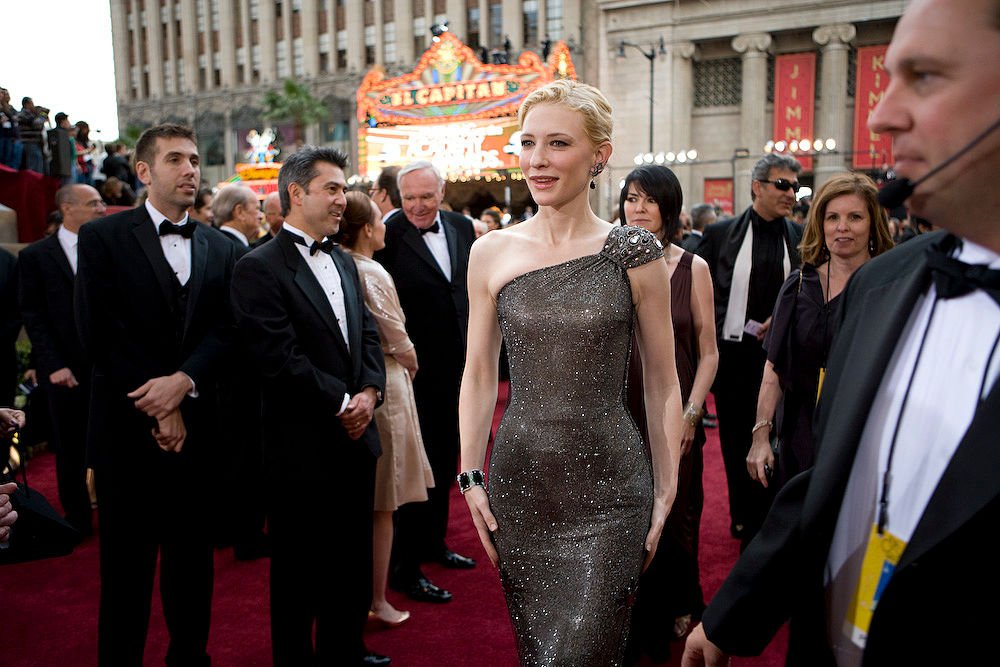 ---
1. Anne Hathaway - 2011 Oscars: $80,000
In 2011 actress Anna Hathaway was under the spotlight at the Oscars, not for winning an award (which she did 2 years later for her performance in the 2012 "Les Misérables"), but for being one of the ceremony's co-hosts, alongside actor James Franco. Their performance as co-hosts was somewhat cringy, but not her red carpet dress.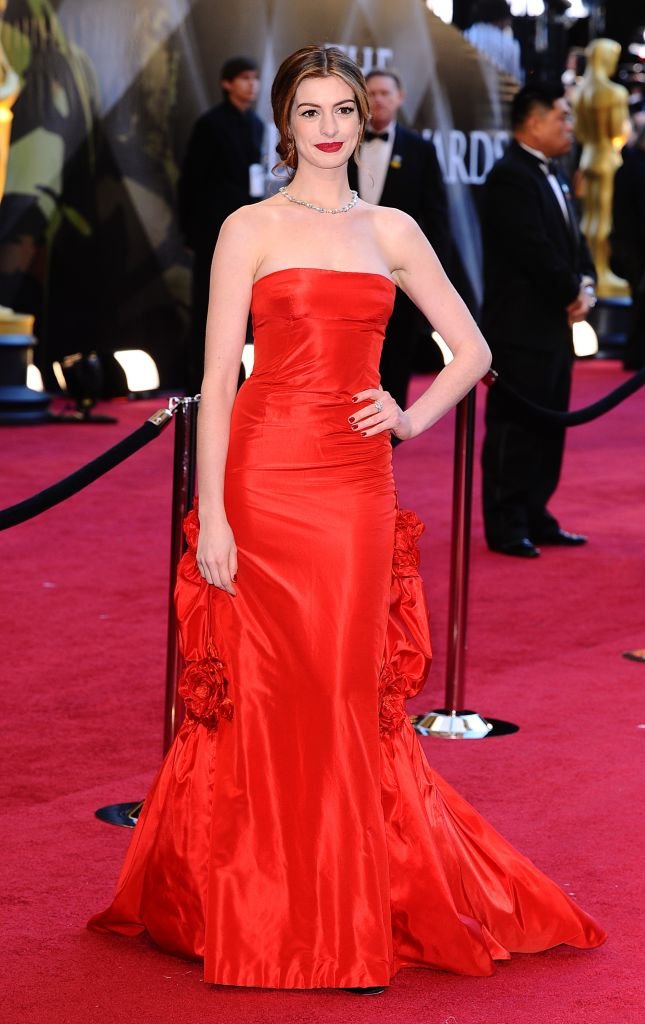 The actress ended up changing outfits eight times during the evening, but the outfit that stole the show was the one she chose to wear on the red carpet. With the help of celebrity stylist Rachel Zoe, Anne wore an $80,000 red Valentino gown.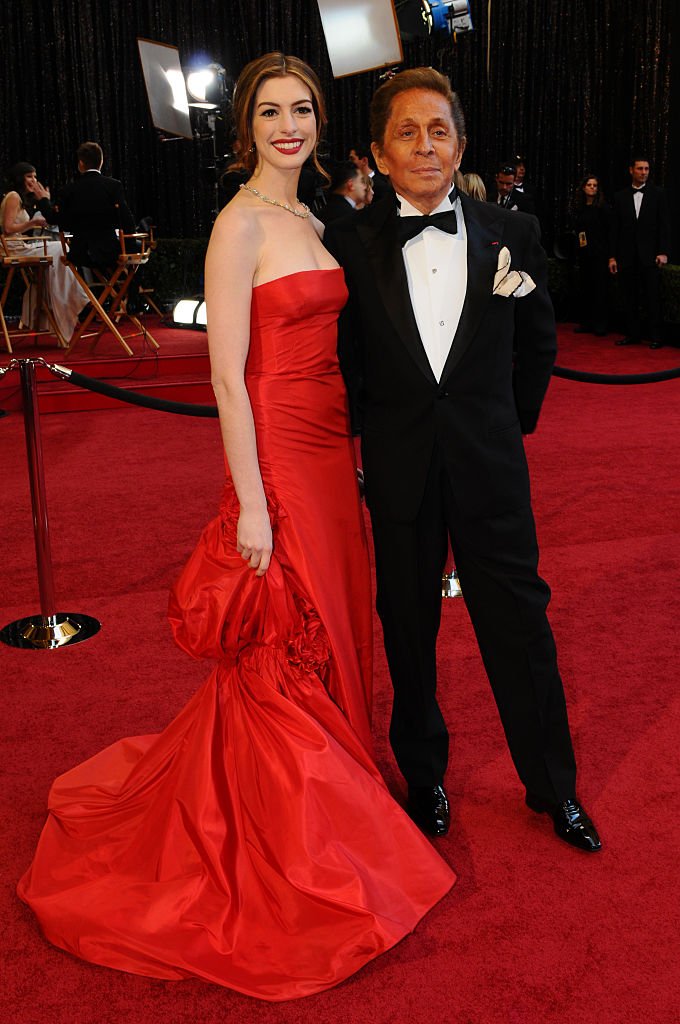 ---
2. Charlize Theron - 2013 Oscars: $100,000
The multi-awarded South-African actress, known for her top-notch performances in "Monster", "North Country" and the most recent "Bombshell", draw all the attention at the 2013 Oscars ceremony not only for joining Dustin Hoffman on stage to present the award for Best Adapted Screenplay and Best Original Screenplay but also for her amazing dance with actor Channing Tatum.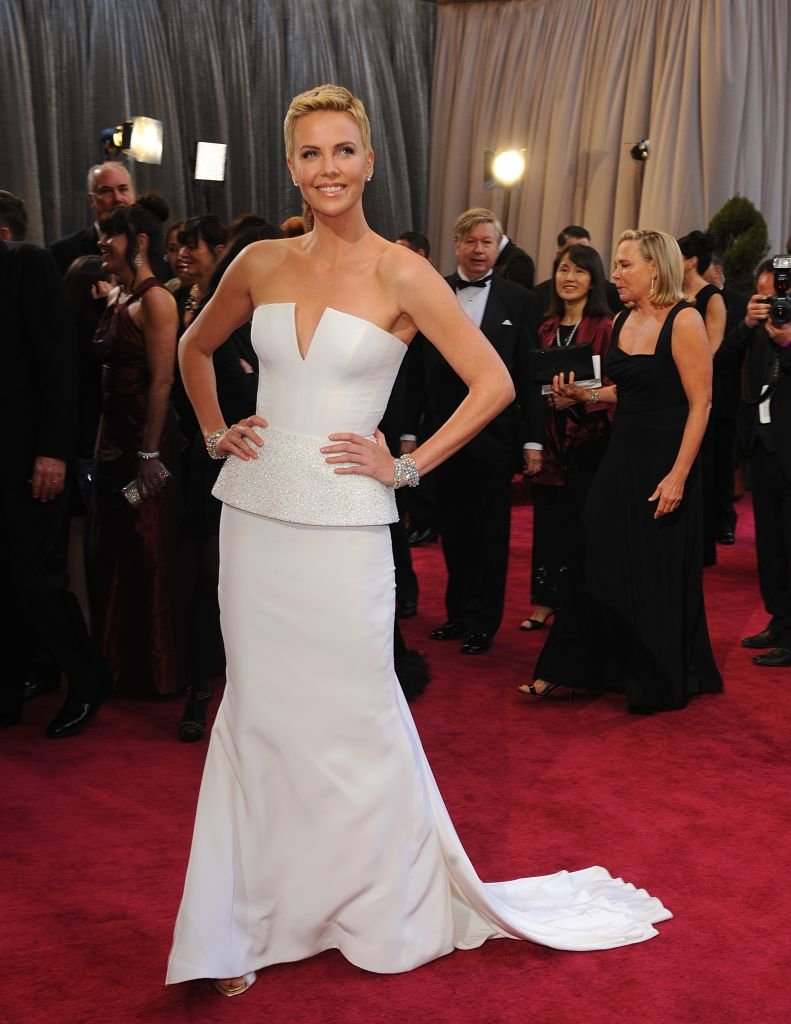 In addition to her stage performances that evening, the actress also got a place on the list of the best-dressed actresses on the red carpet. Charlize looked stunning and extremely elegant in her $100,000 Dior couture gown with a deep-V bodice. The gown was paired with Harry Winston diamond cuffs which reached a staggering $4 million.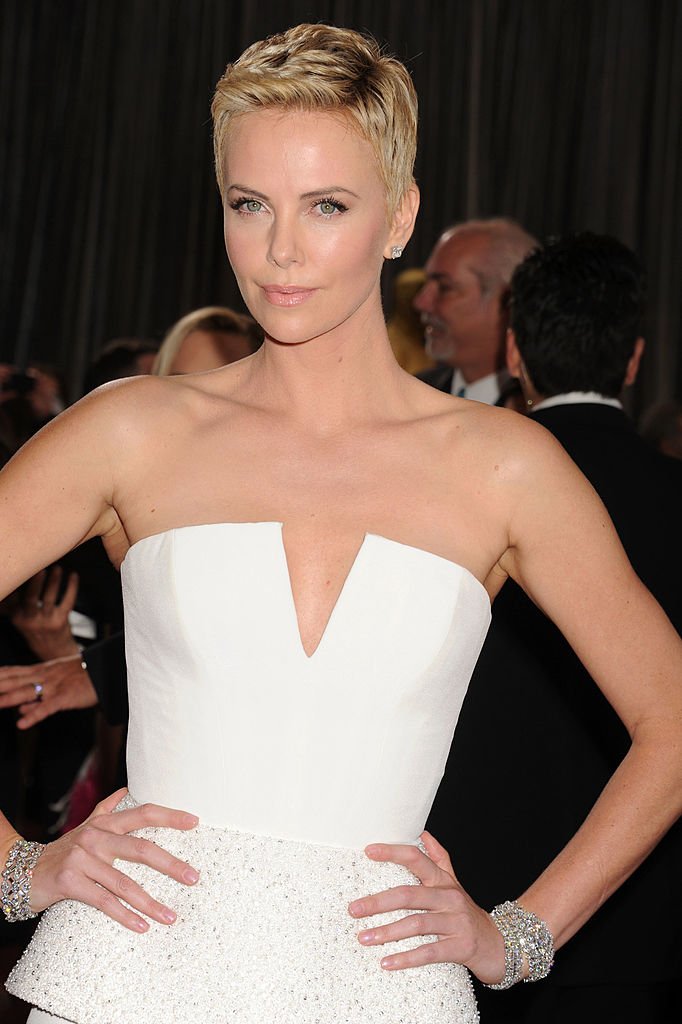 ---
3. Kate Winslet - 2007 Oscars: $100,000
The "Titanic" star Kate Winslet might have not won the Oscar for her role in the movie "Little Children", for which she was nominated, but she definitely made up for it with her choice of outfit for the 2007 Oscars Ceremony. Well, to be fair, the choice was really hers, but her daughter Mia's. The girl sure does have taste!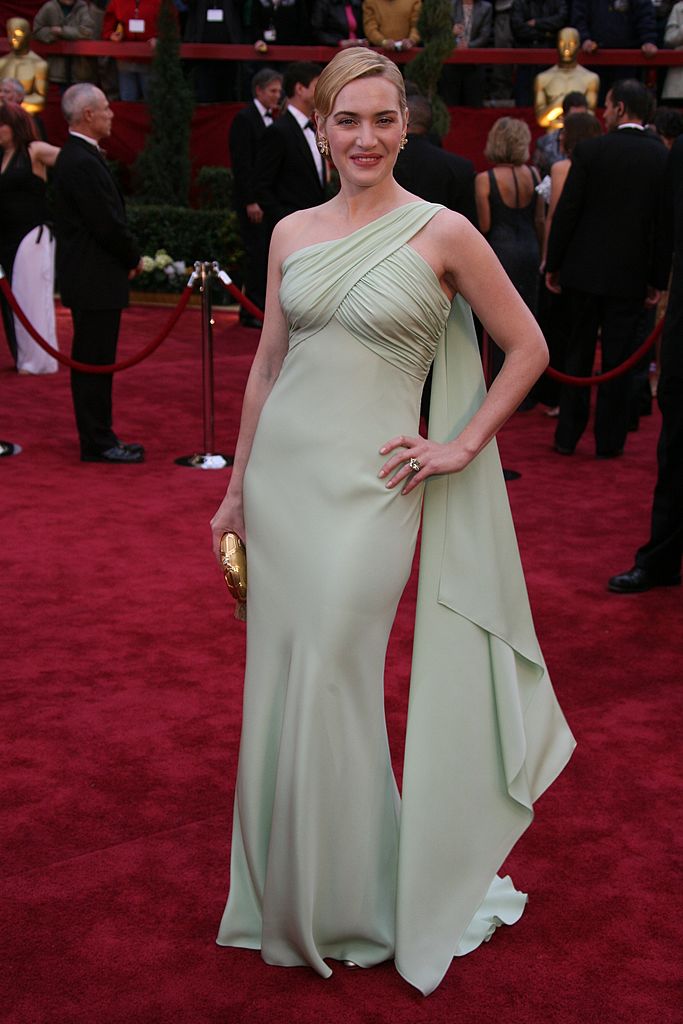 Let's face it: not everyone can pull mint-green, but Winslet proved she is one of the few lucky ones who can. Her $100,000 Valentino gown was one of the highlights in the ceremony's red carpet moment. She accessorized the outfit with a vintage clutch from Bulgari and Chopard jewelry.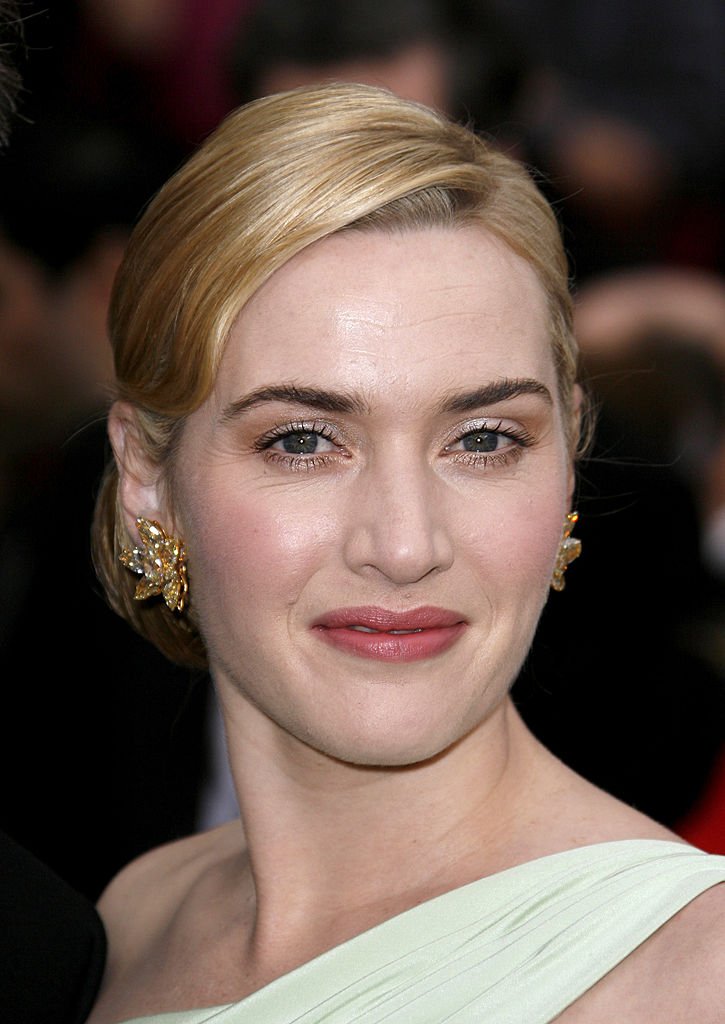 ---
4. Lupita Nyong'o - 2015 Oscars: $150,000
One year after taking home the Oscar for her performance in the movie "12 Years a Slave," actress Lupita Nyong'o stole the show (or at least the red carpet) at the Academy Awards ceremony in 2015 by wearing an amazing custom made Calvin Klein gown covered in more than 6,000 pearls.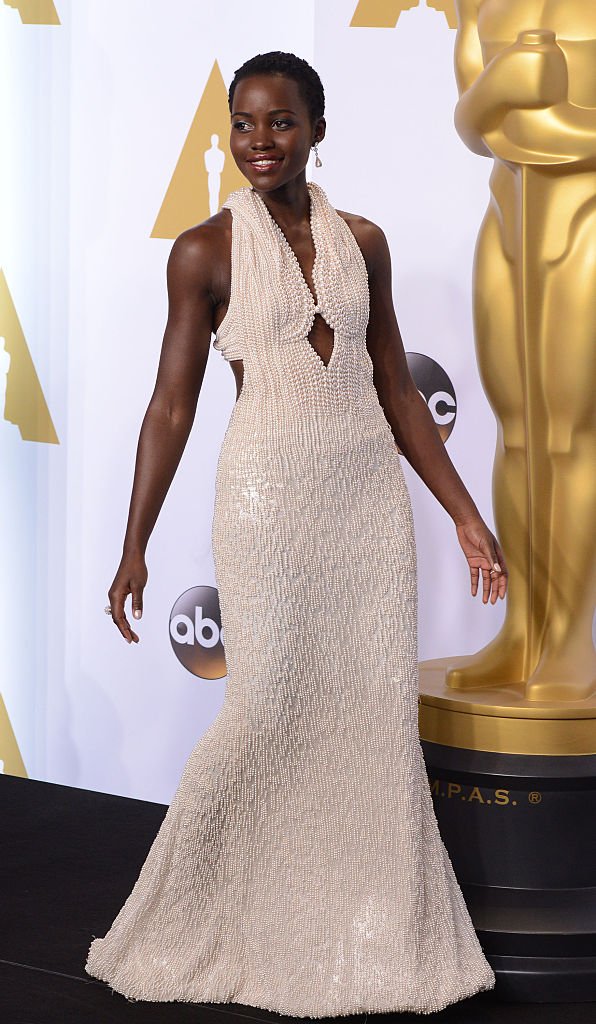 The $150,000 dress was described by Lupita as "a timeless and priceless piece of art." This description must have impressed quite a few people since the following night it was stolen. Unfortunately for the thieves, the pearls weren't real, so they ended up returning it.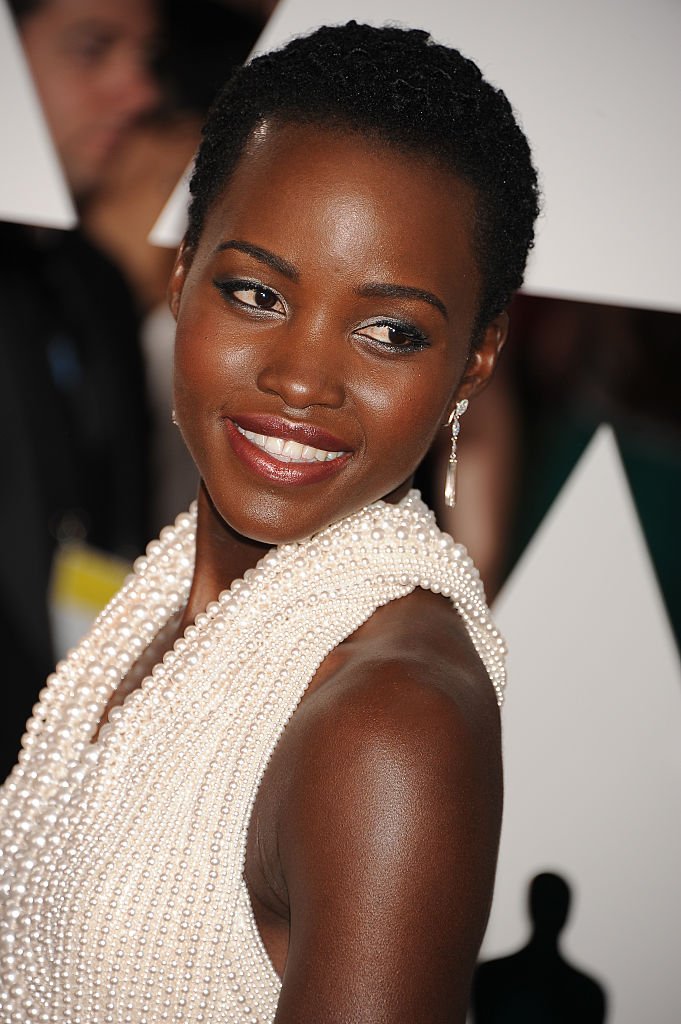 ---
5. Elizabeth Taylor — 1970 Oscars: $167,500
Elizabeth Taylor was one of the most iconic actresses in Hollywood, not only for her talent and beauty but also for her incredible good (and expensive) taste when it came to red carpet outfits. The "Cat on a Hot Tin Roof" star made no exception in the 1970 Oscars Ceremony.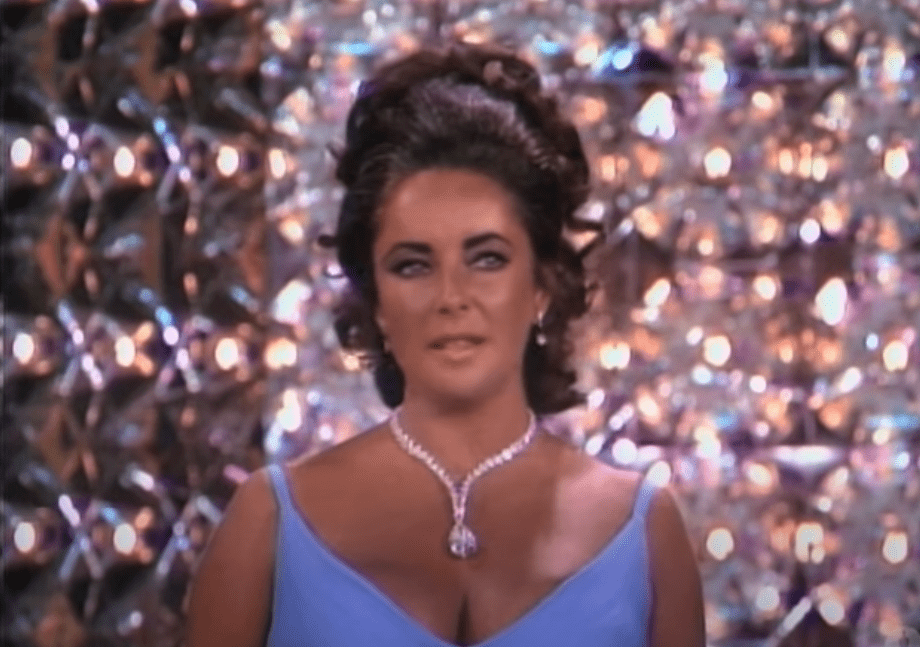 The low cut periwinkle chiffon Edith Head gown, valued at $167,500, almost stole the show when the actress went up on stage to present the award for Best Picture to "Midnight Cowboy". The actress told reporters at the time that it was one of her favorite dresses ever. In 1999 the gown was bought by Mattel at an auction for $167,000.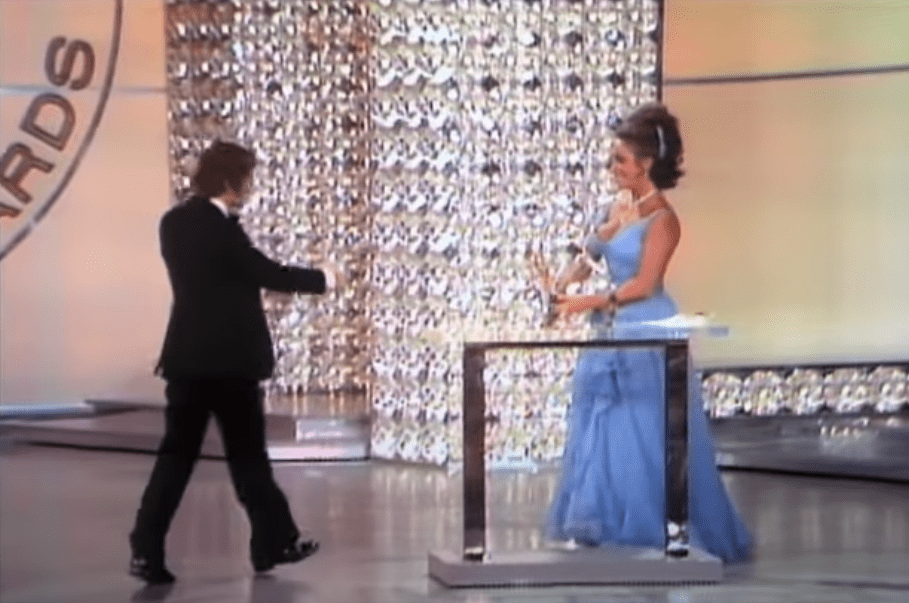 ---
6. Cate Blanchett - 2007 Oscars: $200,000
If there's 1 thing actress Cate Blanchett is not afraid of is of trying new things, both in her career and in her personal choices. The star of "The Aviator", "Elizabeth" and "Blue Jasmine" rocked the red carpet at the 2007 Oscars with a gown fully embellished in Swarovski crystals.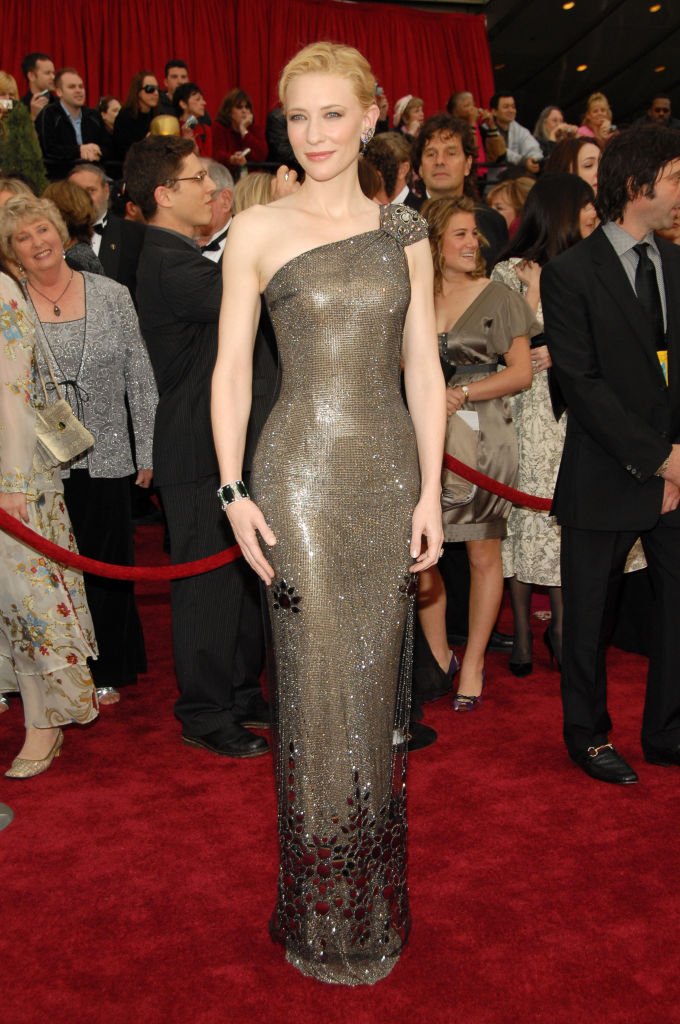 Although she ended up not taking home the award for Best Supporting Actress in the movie "Notes on a Scandal" she was nominated for that evening, her $200,000 one-shoulder Armani Privé dress, paired with jewelry from Lorraine Schwartz certainly made up for it.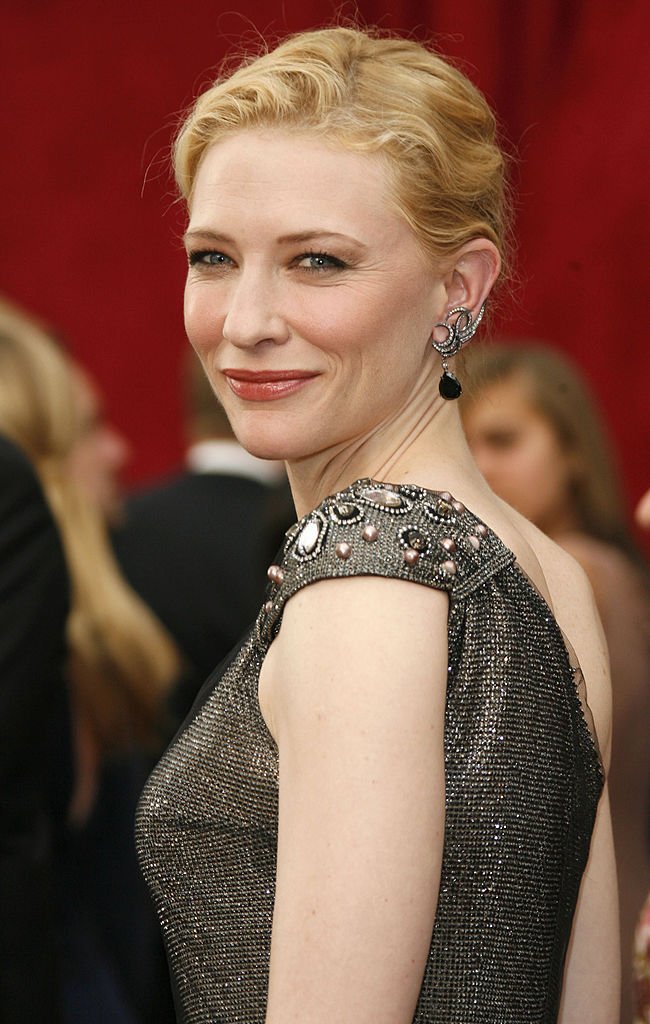 ---
7. Princess Diana - 1985 White House Dinner: $296,000
No one can deny that Princess Diana was one of the most stylish and well-dressed women in the world back in the 80s and 90s. She proved it once again with the $296,000 custom-made Victor Edelstein velvet gown she wore to President Raegan's White House Dinner back in 1985.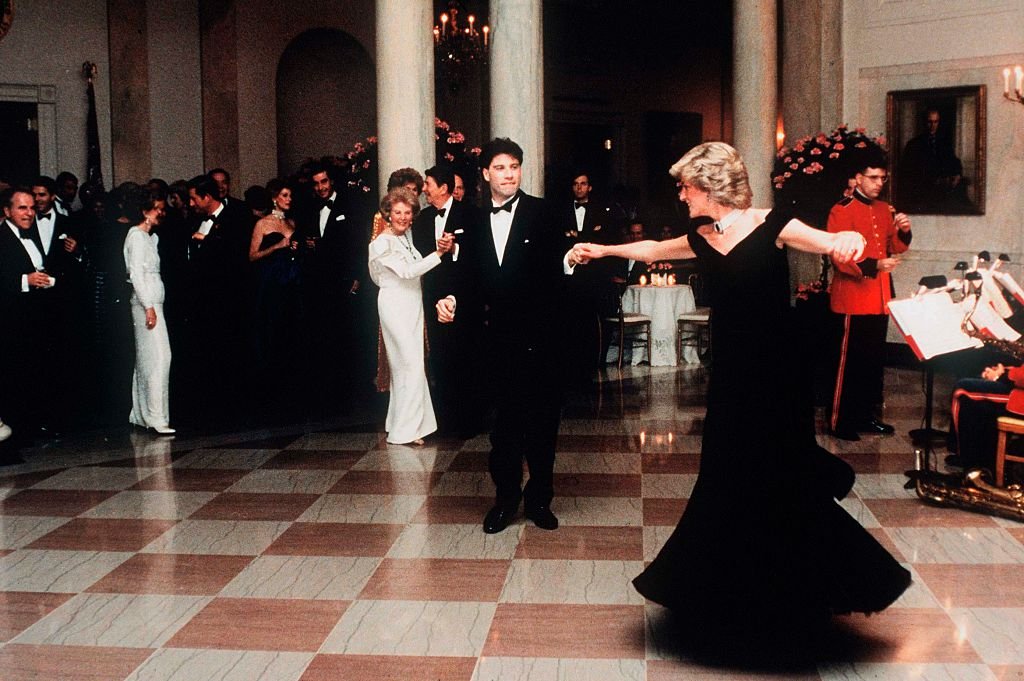 Diana sure did show off her dress while dancing with actor John Travolta that evening. The gown went on to be auctioned off for charity twice: once in 1997, the year it was sold for £100,000 and gain in 2013 reaching £240,000, more than double the previous price.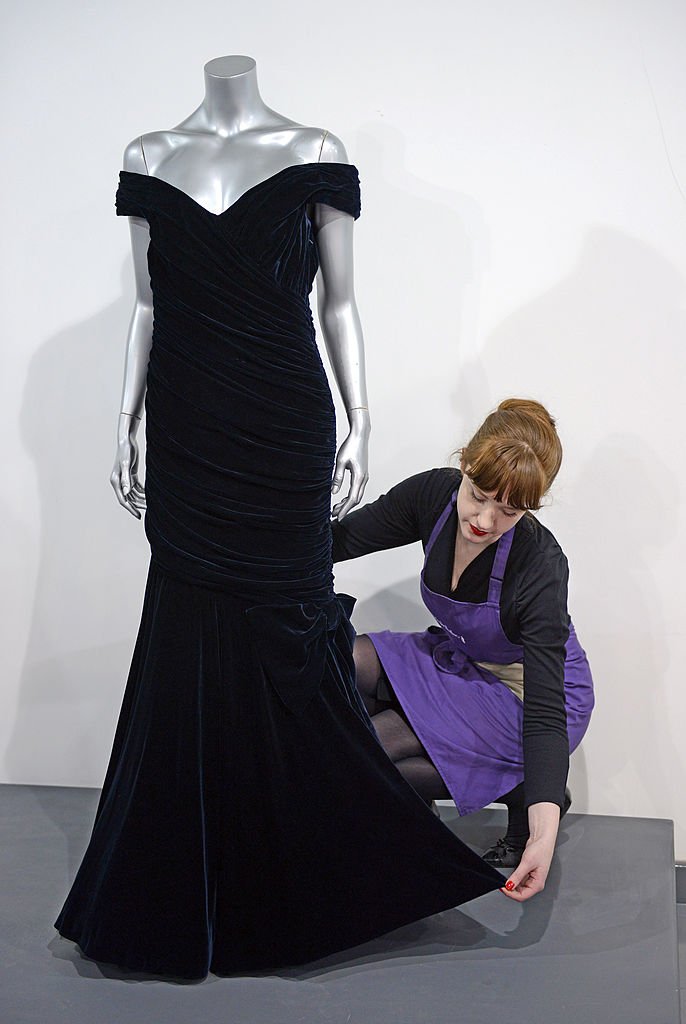 ---
8. Heidi Klum — 2014 Golden Globes: $1 million
If there's one thing Heidi Klum can do well is to look good in anything she puts on. Well, she wouldn't have been one of the world's best top-models if she didn't. And that's exactly what she did at the 2014 Golden Globes ceremony.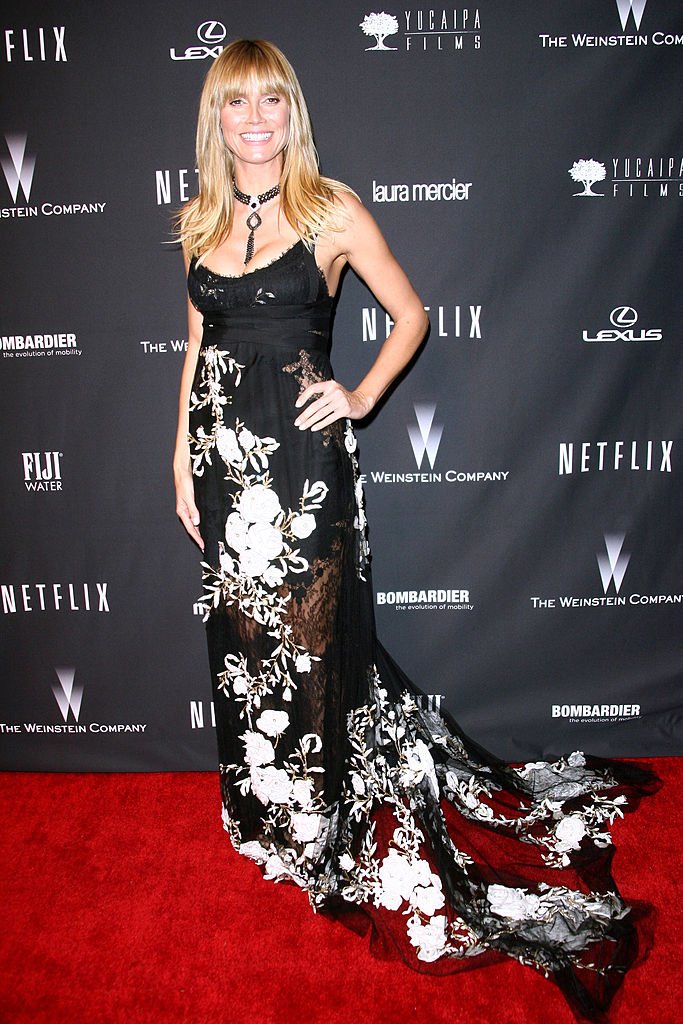 Klum went for a gauzy black and white Marchesa gown worth $1 million, paired with Lorraine Schwartz black diamond earrings and ring. Some might say it wasn't her best red carpet look ever, but it was definitely one of the most expensive ones. And, let's face it, she still looked absolutely gorgeous in it.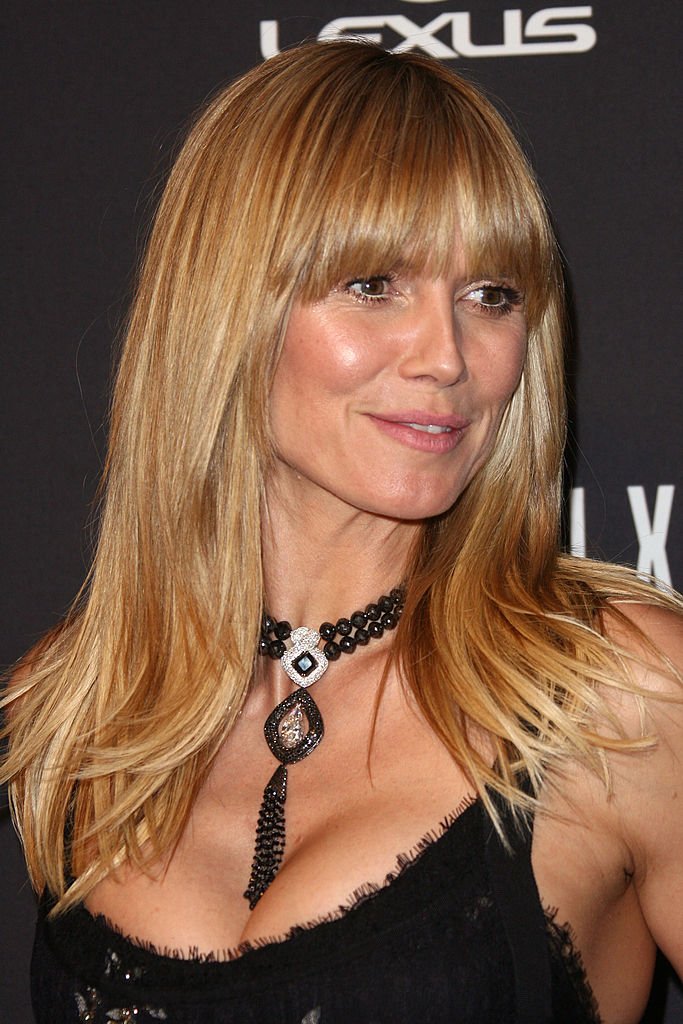 ---
9. Nicole Kidman - 1997 Oscars: $2 million
Back in 1997, while still married to actor Tom Cruise and when her best-known roles were in movies such as "Batman Forever" and "Days of Thunder", actress Nicole Kidman accompanied her "Jerry Maguire" Oscar-nominated husband to the Academy Awards ceremony.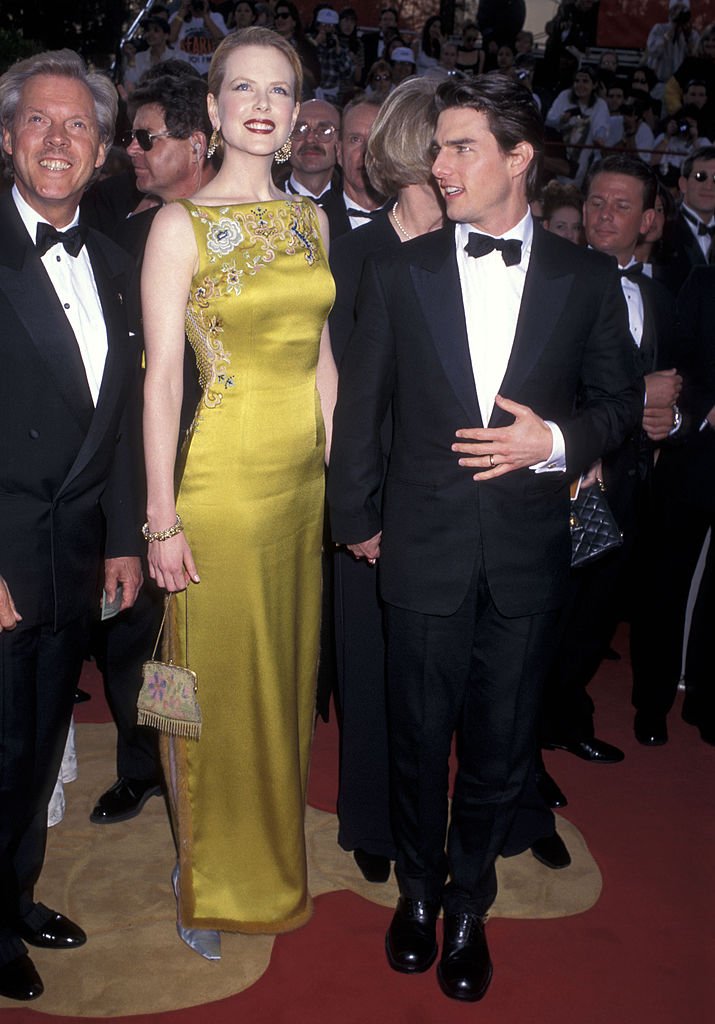 Although she wasn't nominated for any awards, Nicole sure did steal Cruise's spotlight when it came to their red carpet look. The Australian actress was allegedly paid $2 million to wear a chartreuse Haute Couture gown designed by John Galliano for Christian Dior. She may not have paid for, but it still is one of the most expensive red carpet dresses ever.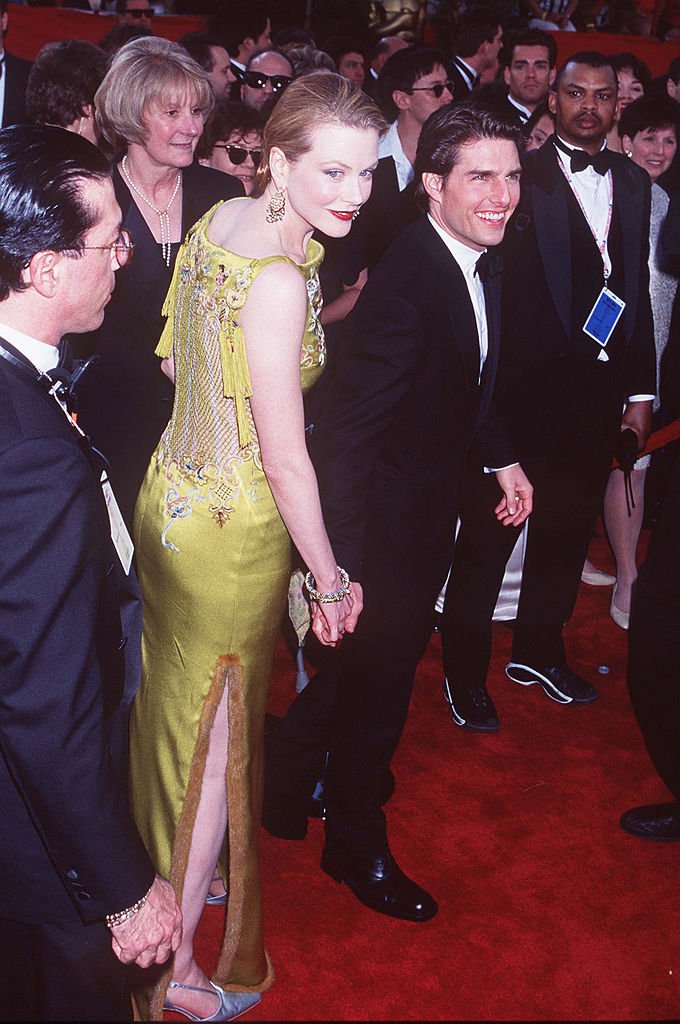 ---
10. Jennifer Lawrence — 2014 Golden Globes: $2.5 million
Jennifer Lawrence has quickly stood out in Hollywood for her amazingly good looks and her enormous talent. But the actress also deserves some credit for her great red carpet looks over the years. One of those note-worthy and very expensive looks were seen at the Golden Globes ceremony back in 2014.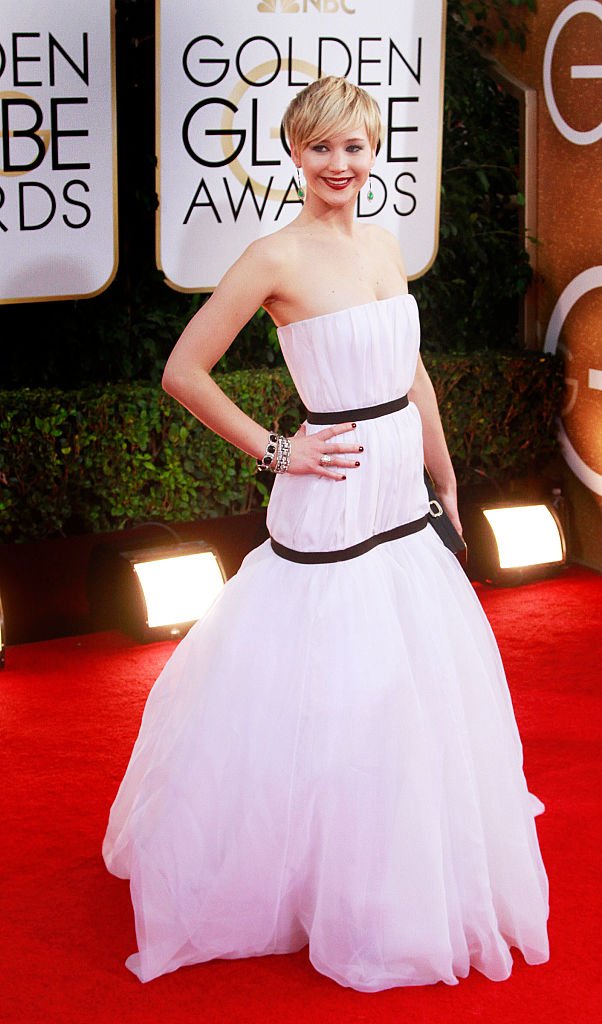 Not only did she take home her second Golden Globe for her performance in "American Hustle", as she also got everyone's attention, not exactly by her Dior gown (which wasn't really considered one of her best choices ever) but for the stunning Neil Lane jewelry made of diamonds, jades, coral and platinum that ascended to $2.5 million.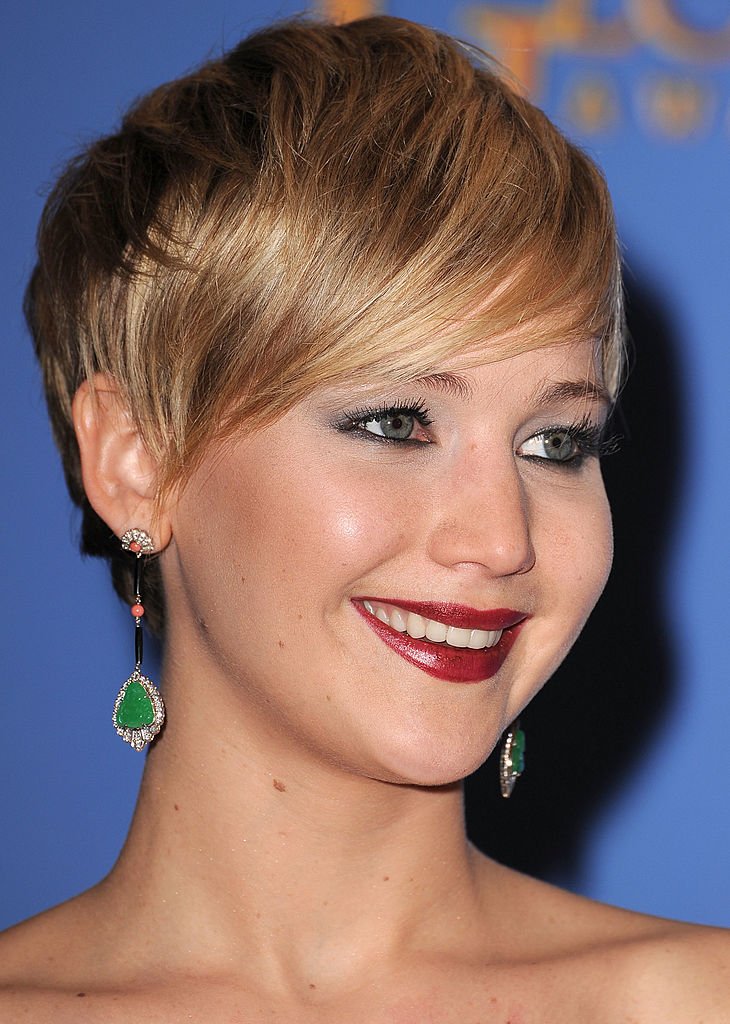 ---
11. Giuliana Rancic — 2014 Golden Globes: $3 million
If you're a fan of celebrity shows, then we're sure you'll recognize Giuliana Rancic as one of the most famous red carpet interviewers on American TV. This title apparently comes with some great perks such as wearing extremely expensive jewelry.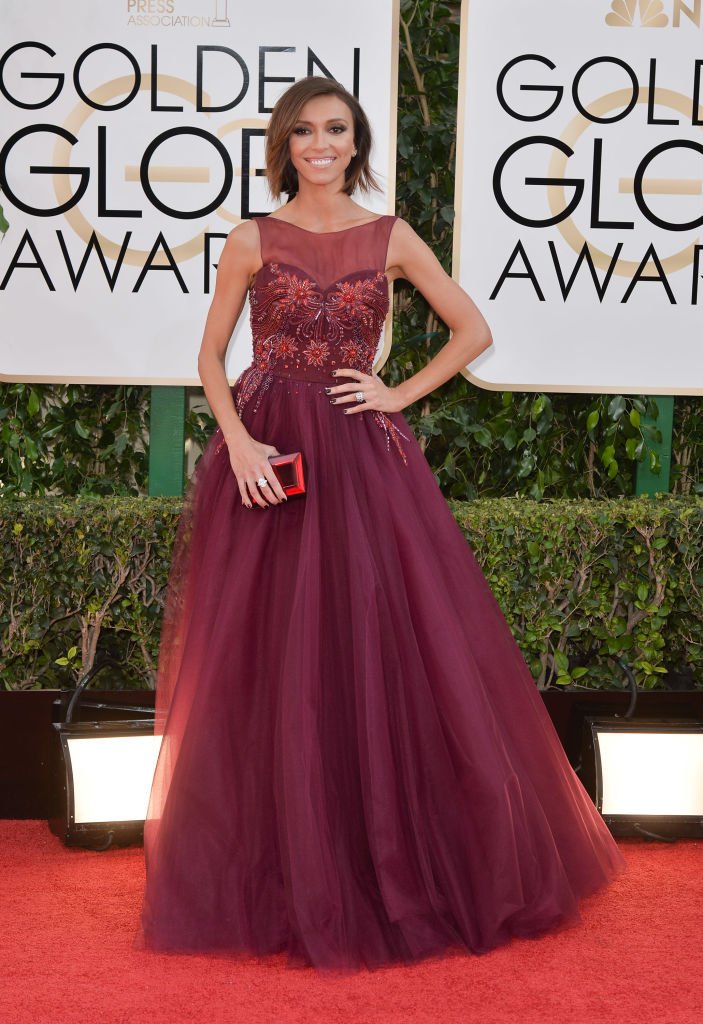 While hosting the pre-show coverage for E! at the 2014 Golden Globes, Giuliana was seen pairing her Lorena Sarbu gown with 10-carat diamond stud earrings and a 14.58-carat diamond ring by Forevermark. The jewelry alone was worth $3 million. Another example of accessories overshadowing the dress!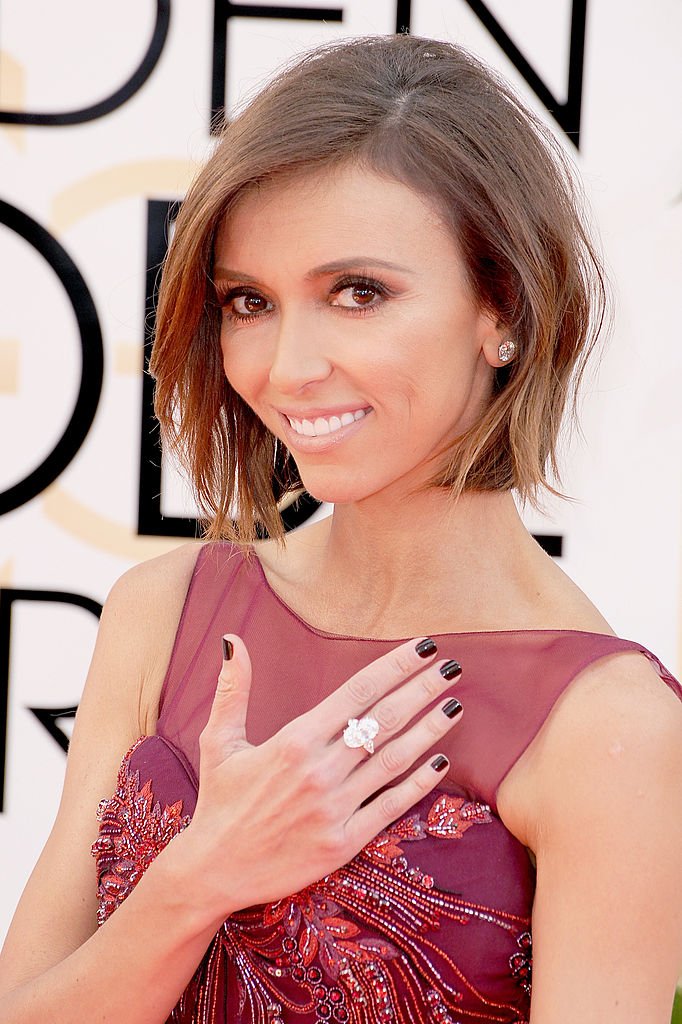 ---
12. Reese Witherspoon — 2014 Golden Globes: $3.7 million
Rancic wasn't the only one on the list of the most expensive outfits ever at the 2014 Golden Globes ceremony. Reese Witherspoon, the award-winning actress known for her roles in countless romantic comedies such as "Home Again," "How Do you Know," and "Sweet Home Alabama," made sure to make it into the list with her choice of outfit.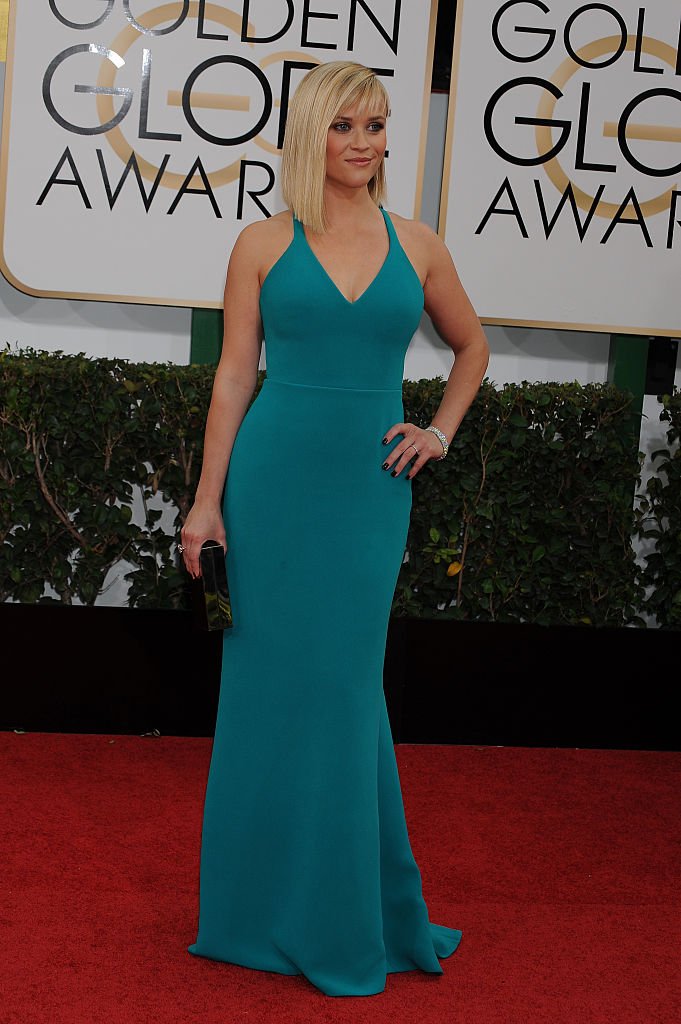 8 years after winning a Golden Globe for her performance in the biographical movie "Walk the Line" opposite Joaquin Phoenix, Witherspoon showed up at the awards ceremony wearing a turquoise T-strap that included her in the list for one of the best-dressed celebrities that evening, but it was really her $3.7 million Harry Winston jewels that stole the show.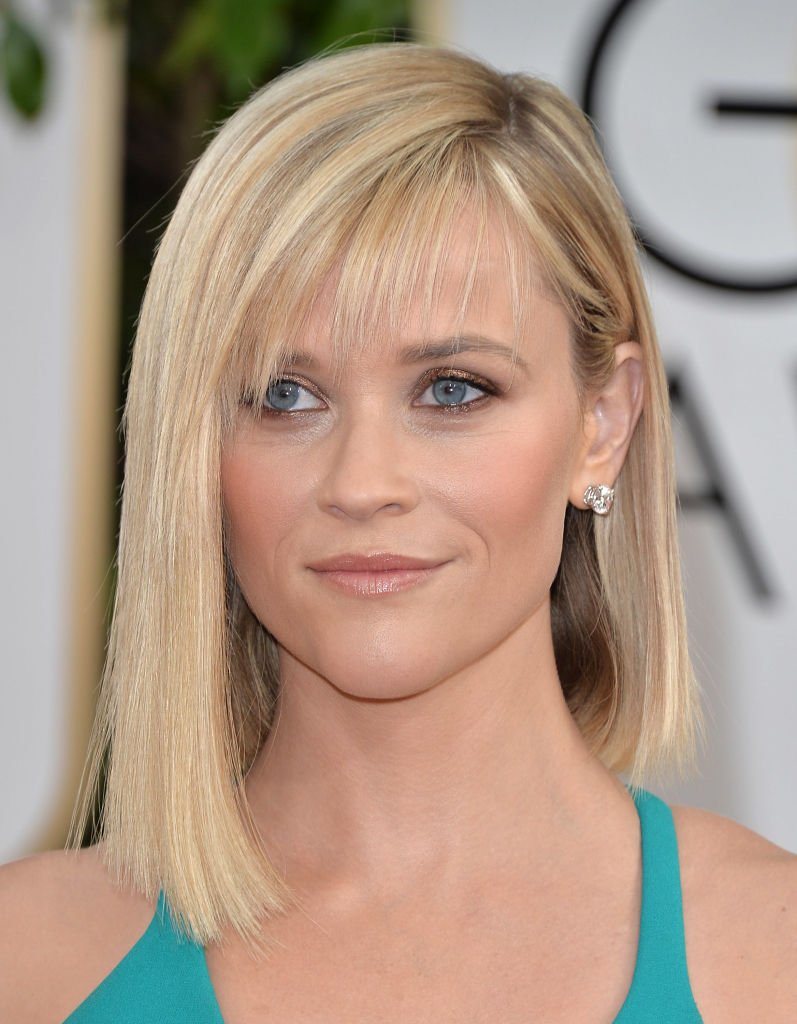 ---
13. Jennifer Lawrence — 2013 Oscars: $4 million
At number 13 here is Jennifer Lawrence again. One year before her Golden Globes appearance, Lawrence was the center of attention worldwide at the 2013 Oscars ceremony. Yes, her Dior gown was stunning, but what really increased its value was the moment she fell by tripping on it on her way to collect her Best Actress Oscar for "Silver Linings Playbook".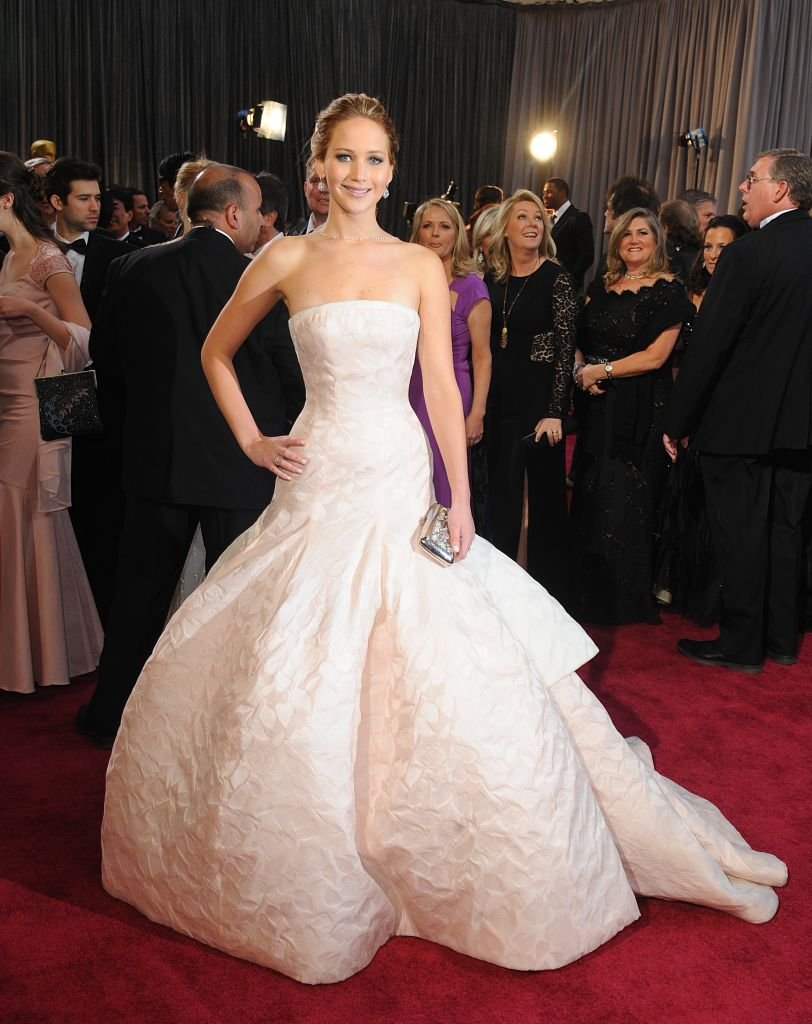 The actress's fall on her way to the stage gave her more than 75 seconds of solo camera time. If you consider $1.65 million as the average price of a 30-second ad spot during that year's Oscar ceremony, then you'll reach $4 million in ad time. That's how much money Lawrence's dress made her that evening.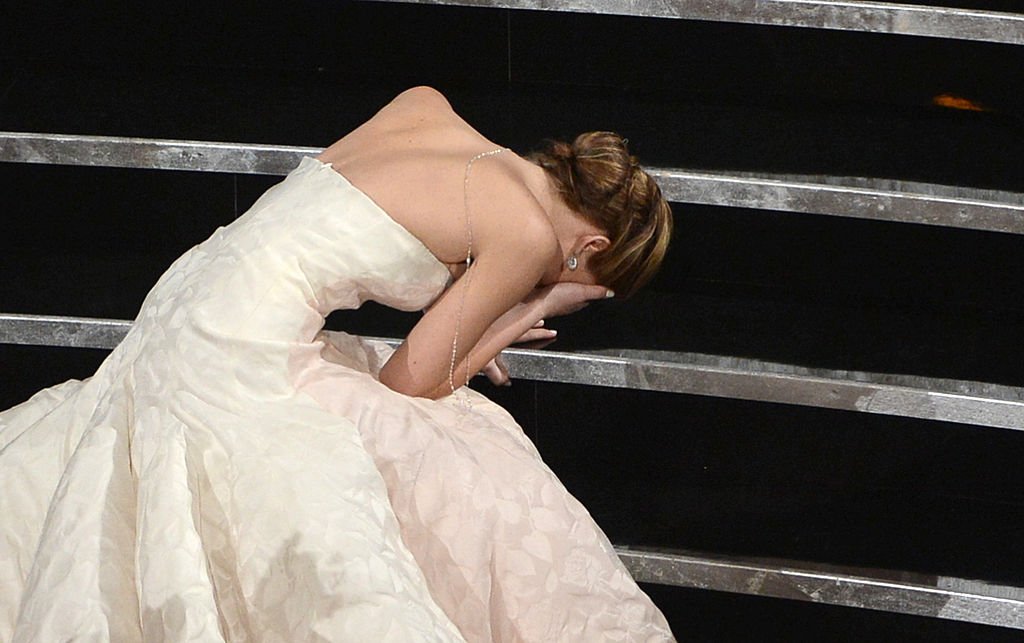 ---
14. Jennifer Lopez — 2011 Golden Globes: $5 million
Puerto-Rican-American Jennifer Lopez is known for her many pop hits throughout the years, but one thing she's also known for is her almost supernatural ability to not age. At least, that's what it looks like. She proved it once again at the 2011 Golden Globes ceremony where she also stole the show by looking fabulous in the red carpet.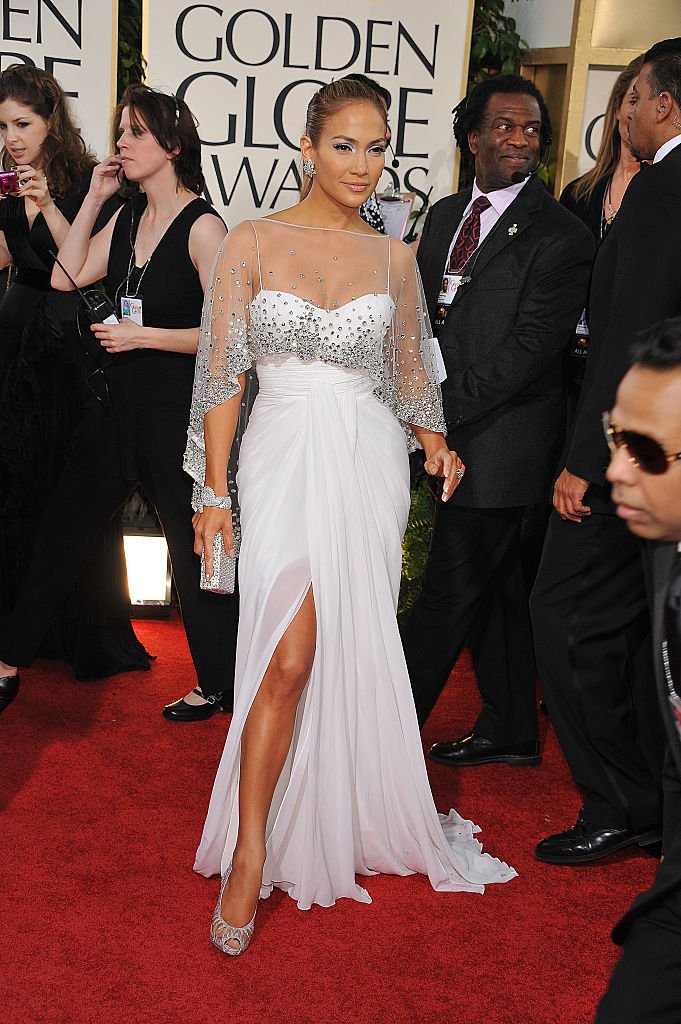 Lopez went for a Zuhair Murad gown that had everyone turning their heads, but the Harry Winston accessories pairing the dress were definitely what drew most of the attention. The diamond paisley timepiece cuff with more than 600 diamonds on it, the diamond cluster hair brooch, and the diamond suspension ring with a 7-carat emerald-cut were valued at $5 million.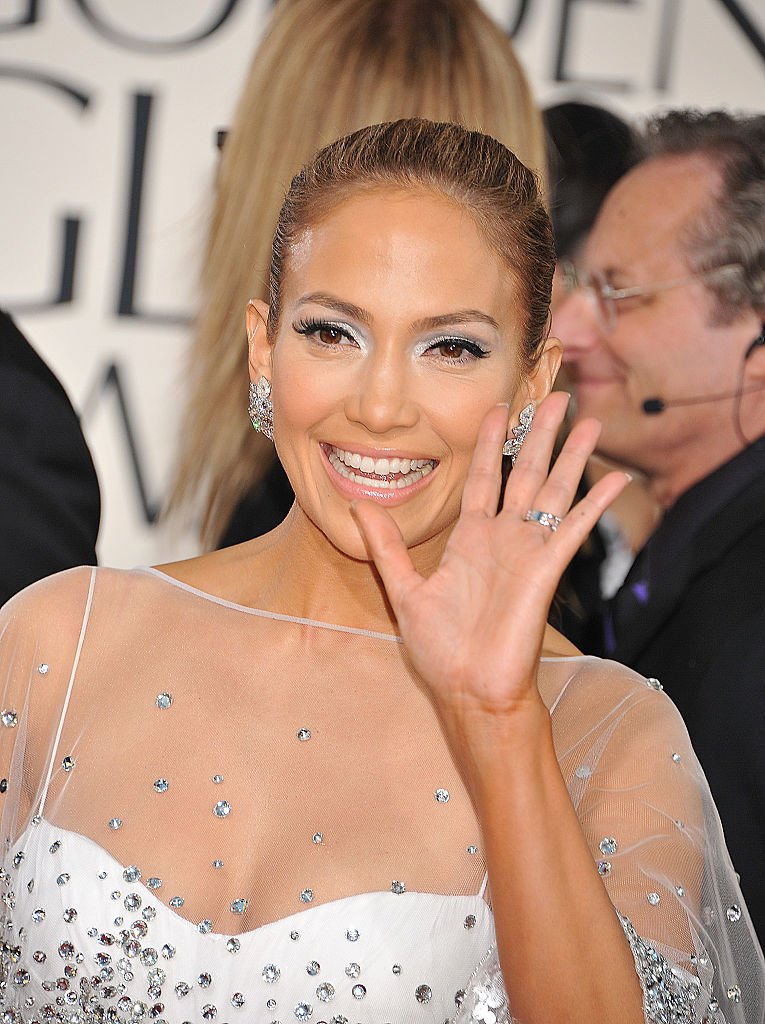 ---
15. Jessica Alba — 2013 Golden Globes: $5.8 million
Here's another moment where Harry Winston stole the show. For the 2013 Golden Globes ceremony, actress Jessica Alba, whom you might know from the "Fantastic Four" movie series, "Sin City" and "Machete", made it into the most expensive outfits list by pairing her beautiful coral-hued Oscar de La Renta dress with Harry Winston jewelry worth $5.8 million.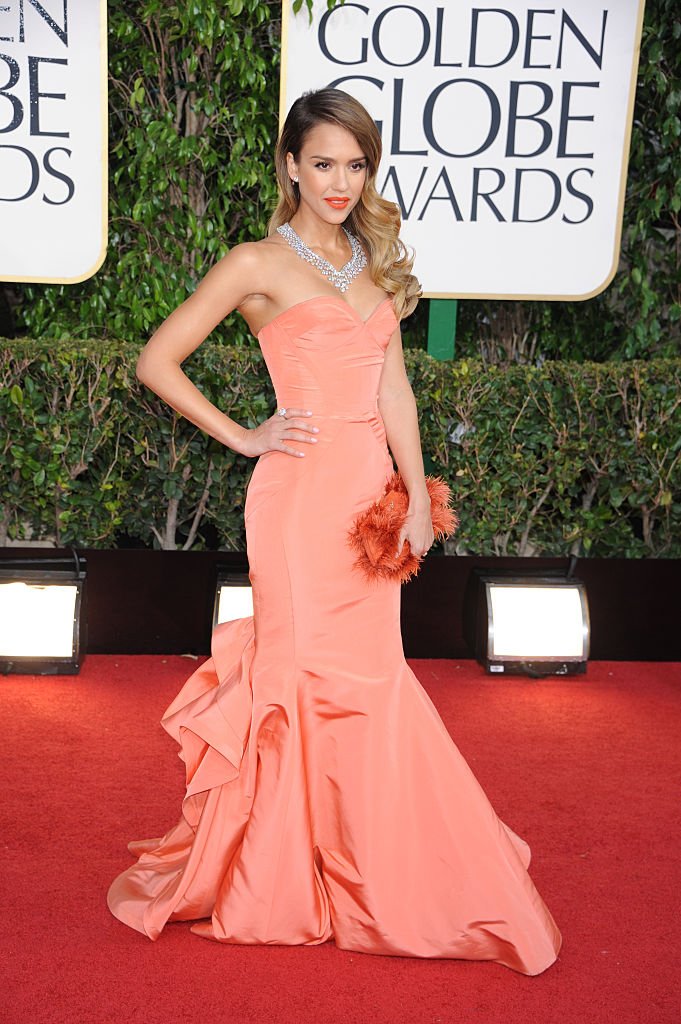 ---
16. Nicole Kidman — 2008 Oscars: $7 million
By now divorced from Tom Cruise and with an Academy nomination for her performance in "Moulin Rouge" and an Oscar for her portrayal of writer Virginia Wolf, in the 2003 movie "The Hours", Nicole Kidman stole the show again in the 2008 Oscars ceremony.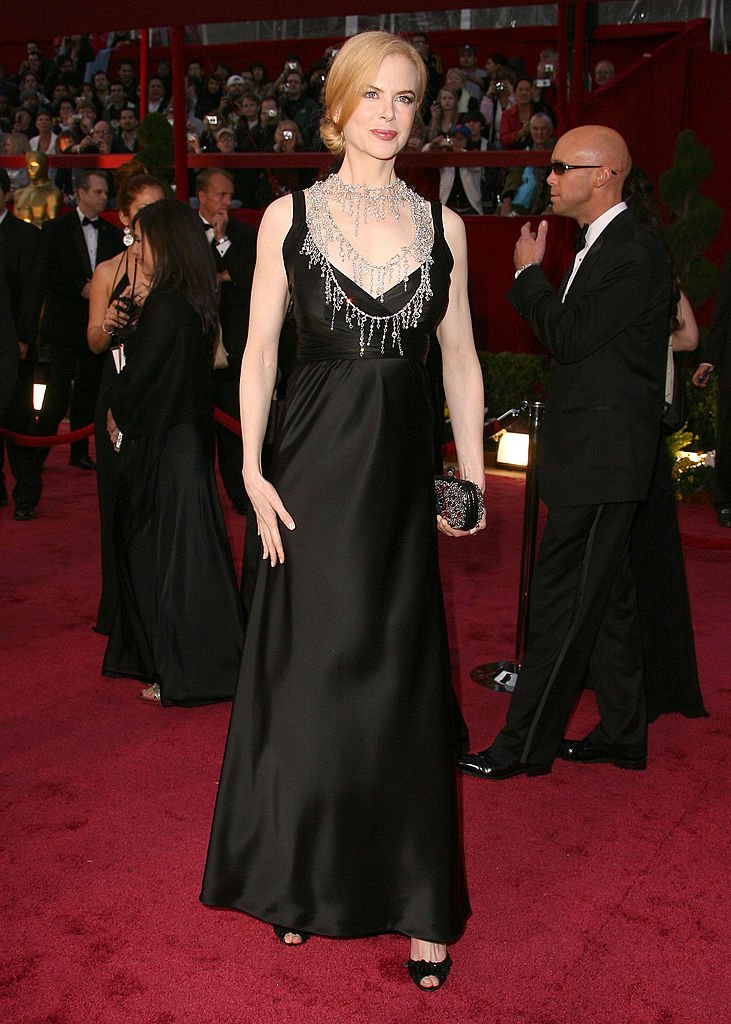 This time, her little black dress wasn't center stage, but the jewels she chose to accessorize it. Nicole wore a $7 million necklace with more than 7,500 diamonds and 1,400 carats which took designer L'Wren Scott about 6,200 hours to create.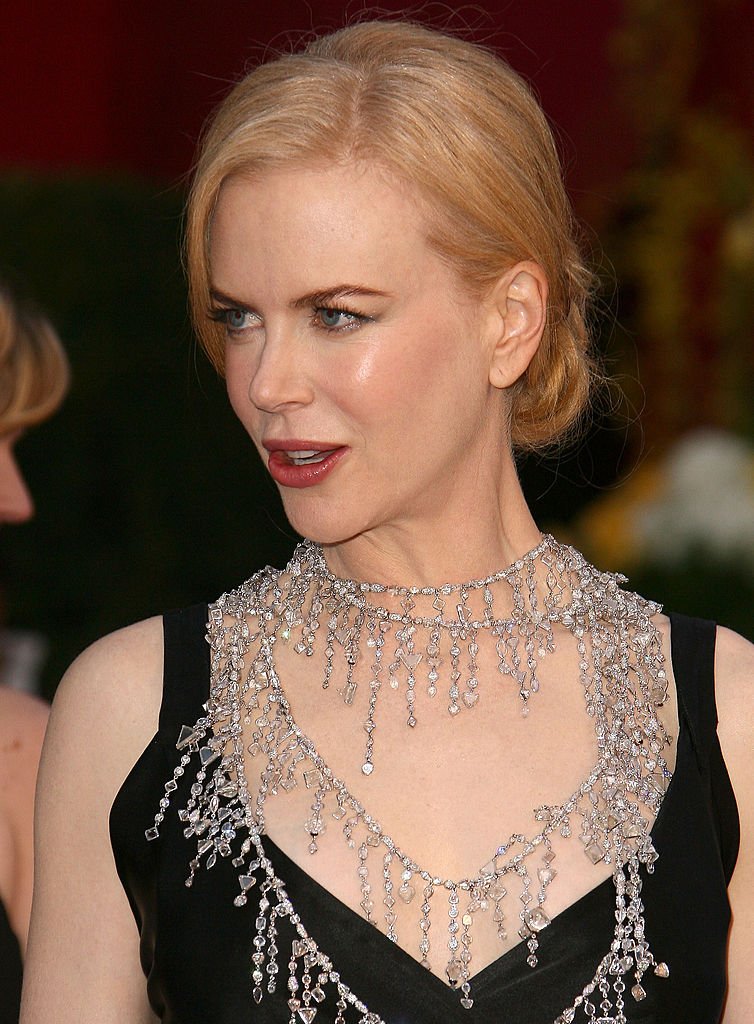 ---
17. Sofia Vergara — 2013 Emmys: $7 million
Colombian actress Sofia Vergara became a household name all over the world after appearing in 11 seasons of the hit sitcom "Modern Family" as Gloria Delgado-Pritchett, her most notable role to date. In 2013 she took the stage at the Emmys ceremony to receive the award for Best Supporting Actress.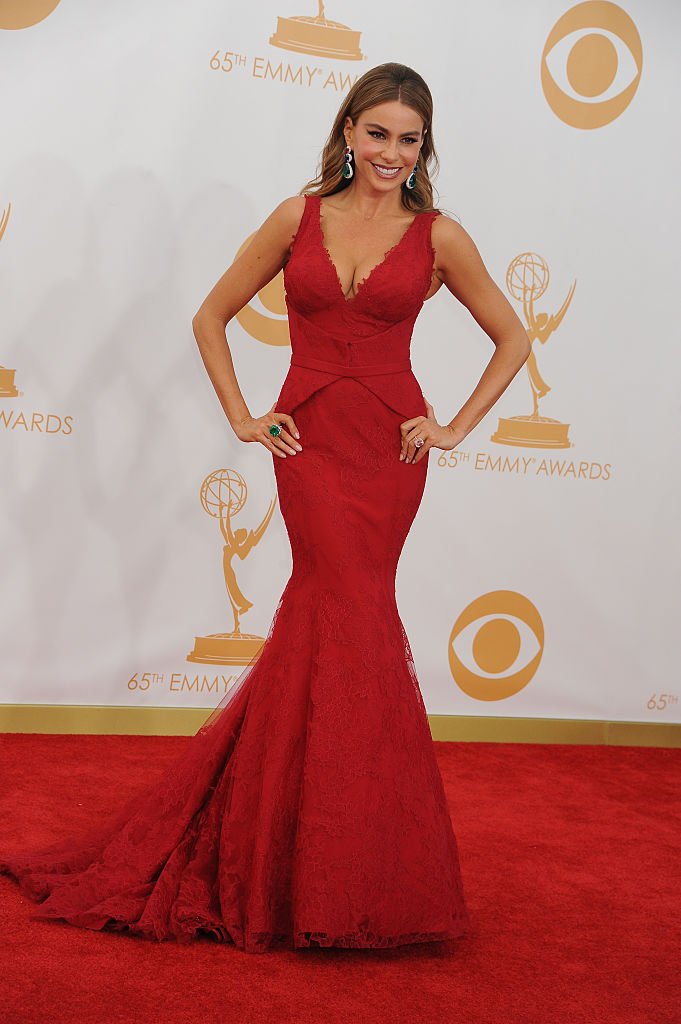 But it seems that the stage wasn't the only place she stood out in. Vergara had all eyes on her at the show's red carpet by appearing with a figure-flattering Vera Wang mermaid gown accompanied with ruby, sapphire, and Colombian emerald earrings, a 21-carat Asscher-cut diamond ring, and a 40-carat Colombian emerald and rose-cut diamond ring which ascended to $7 million.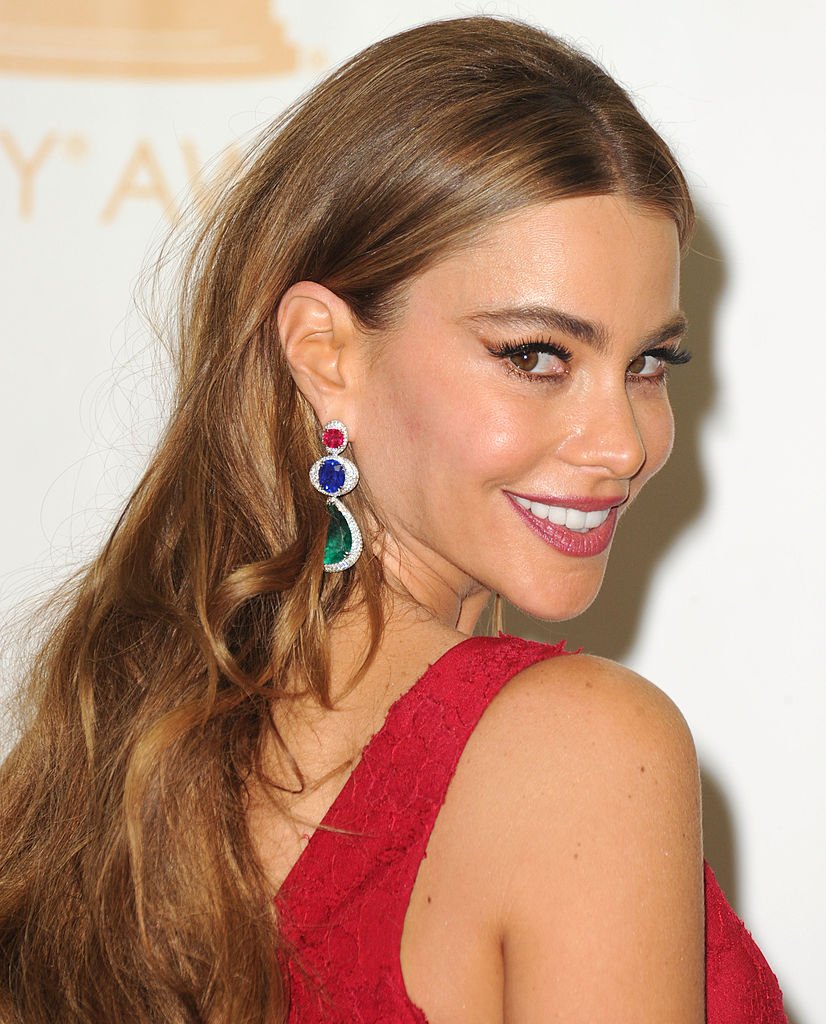 ---
18. Amy Adams — 2014 Golden Globes: $8 million
In 2014, after 4 previous nominations for her roles in "The Master", "The Fighter", "Doubt" and "Enchanted", actress Amy Adams took the stage at the Golden Globes ceremony to finally accept the award for Best Actress for her flawless performance in "American Hustle."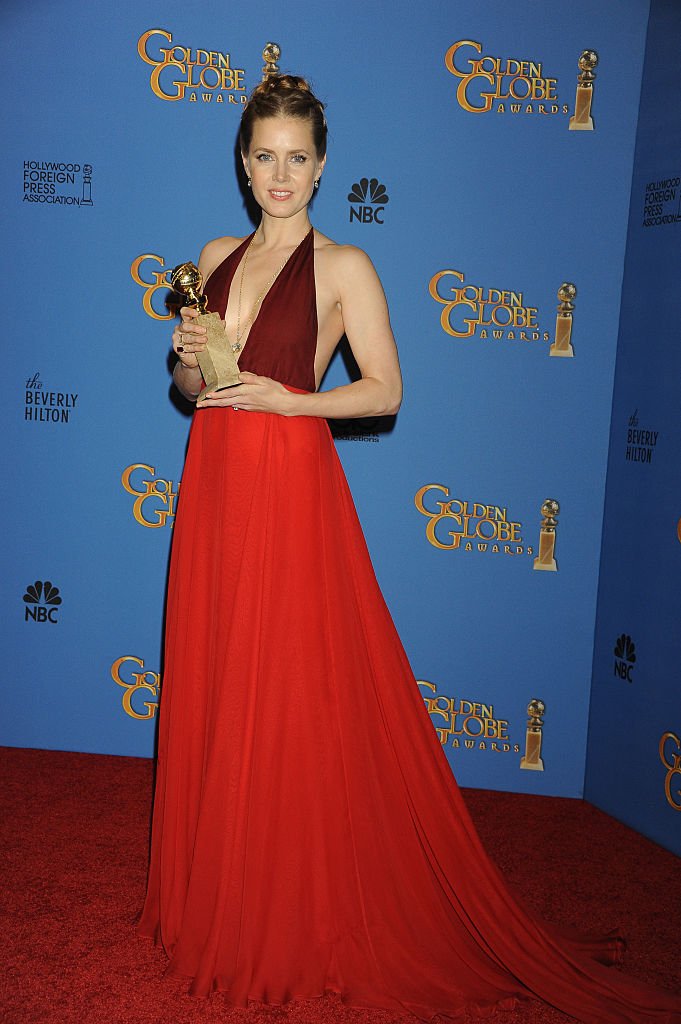 And she sure did chose the right outfit for her moment of glory. Pairing her very seventies Valentino Haute Couture red chiffon backless dress was a 12-carat rose-cut diamond ring, alongside a 30-carat Asscher-cut diamond pendant and 10-carat diamond earrings mounted in yellow gold from Lorraine Schwartz. The total outfit went up to $8 million.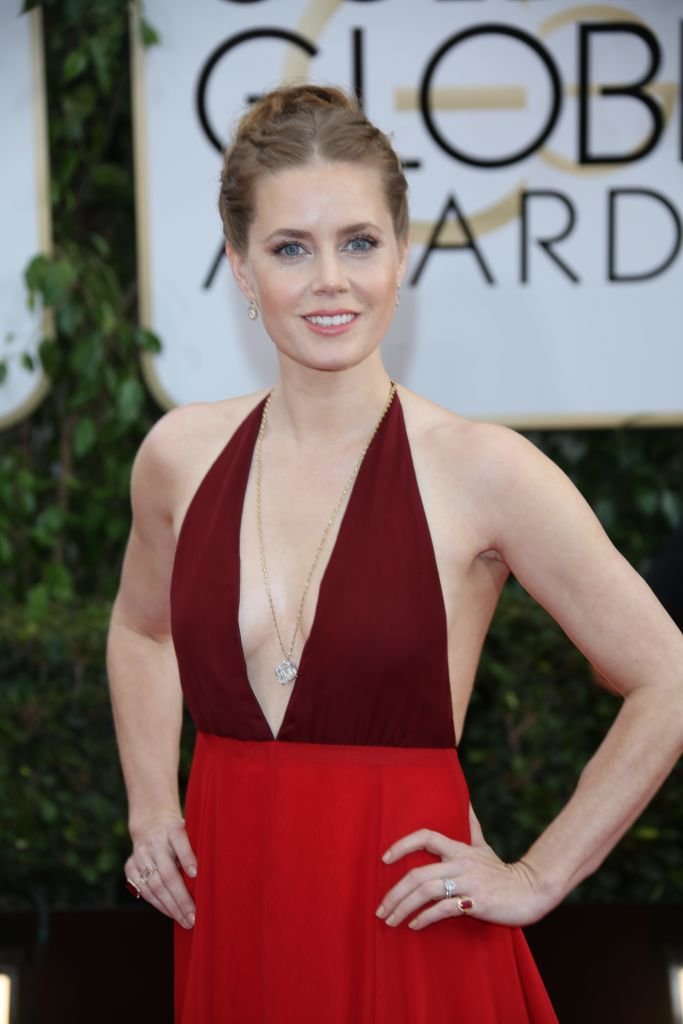 ---
19. Anne Hathaway — 2011 Oscars: $10 million
If you thought Anne Hathaway's red Valentino dress was the most expensive piece she wore for the 2011 Oscars ceremony, well then, think again. Even more expensive than her dress was the Tiffany & Co. Lucida Star diamond necklace with an estimated weight of 94 carats which was alone worth $10 million.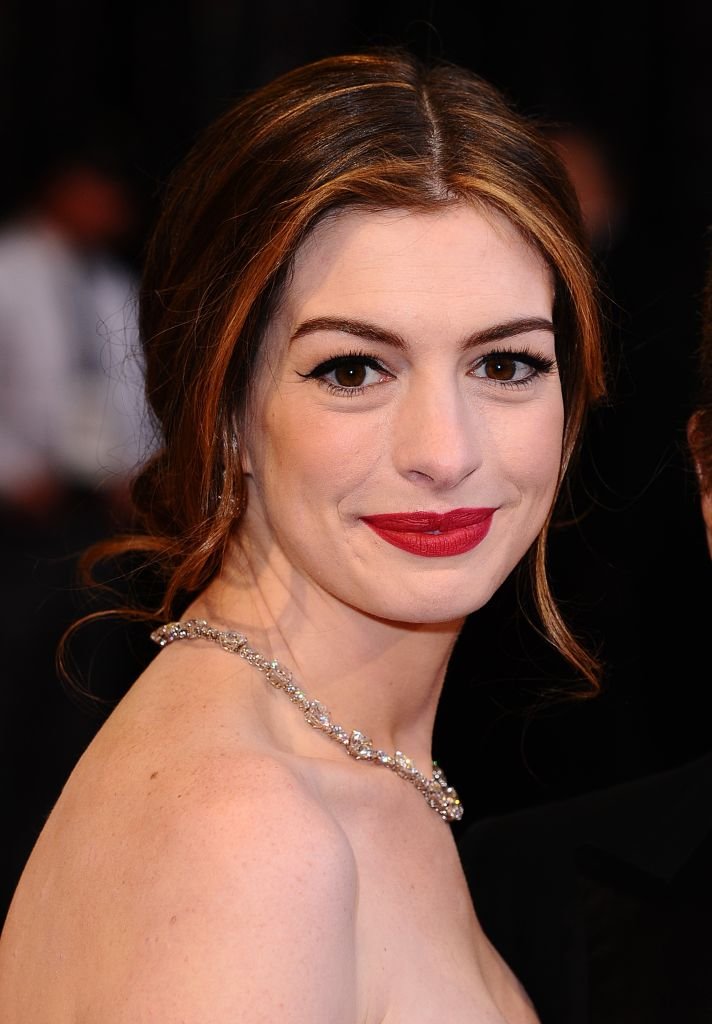 ---
20. Carrie Underwood — 2013 Grammys: $31 million
You don't have to be a country music fan to recognize Carrie Underwood's name. Known for her incredible vocals and endearing kindness, the singer is also known for her good taste in fashion. Which fashion brand wouldn't want the country superstar to wear their clothes at the red carpet?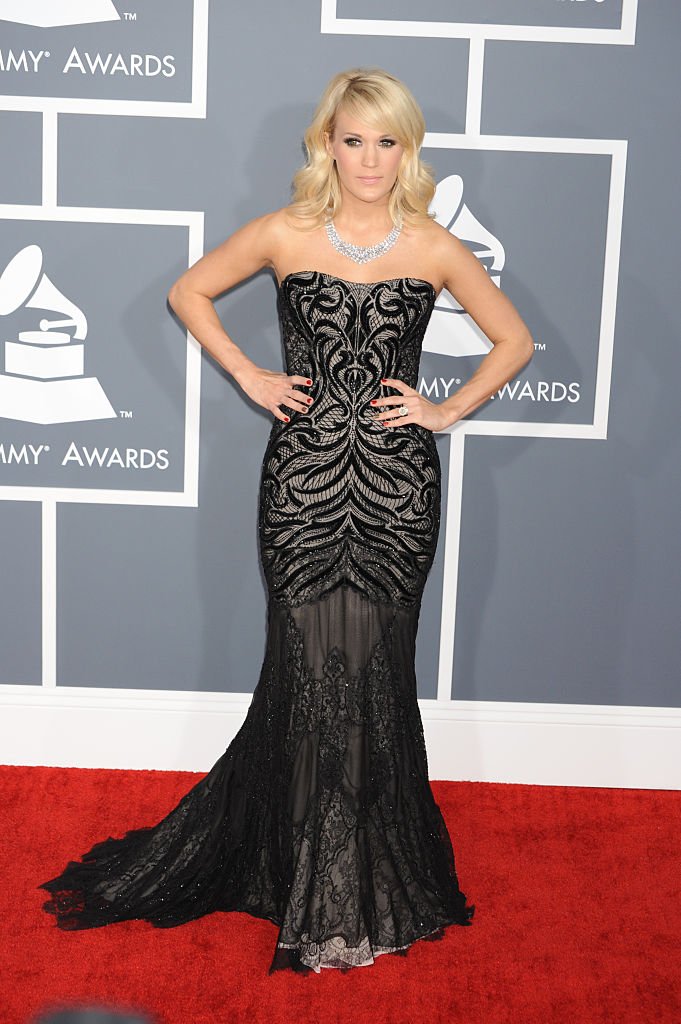 In 2013, not only did Underwood in the Grammy for Best Country Solo Performance, as she also made everyone's eyes turn in the red carpet. The singer paired her black strapless Roberto Cavalli dress with a 381 carats Johnathan Arndt necklace made of oval, marquis, pearls, and round white diamonds worth $31 million.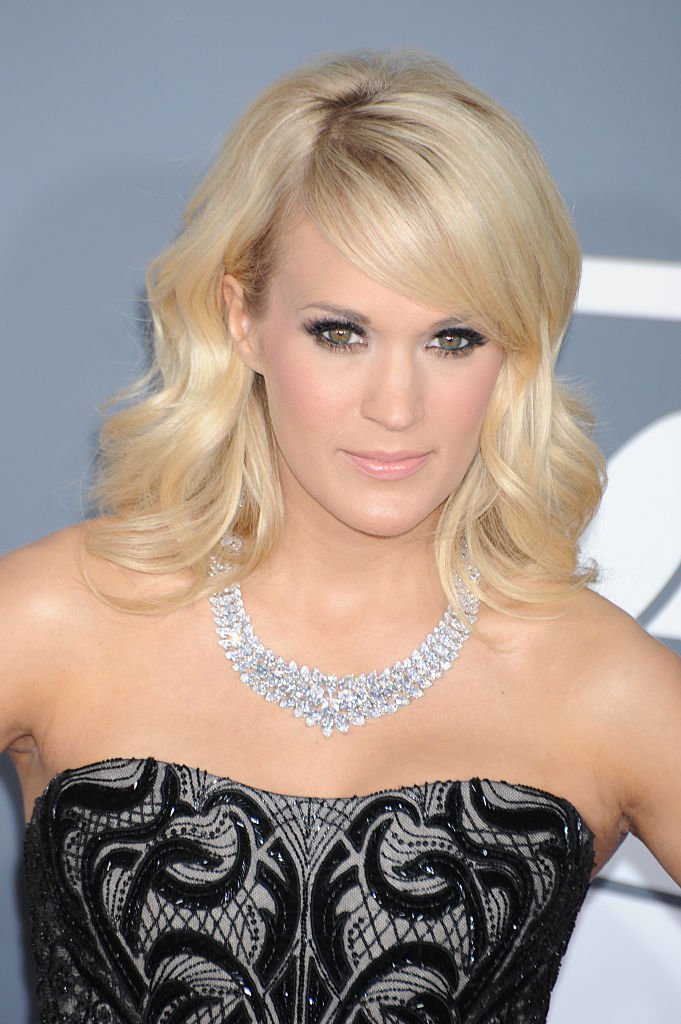 Did you have any idea of the surreally expensive price tags on these celebrities' famous red carpet outfits? Which one was your favorite from this list? Let us know all about it in the comments section and don't forget to share the article!
Sources:
Marie Claire
,
Bazaar