List of Kate Middleton's Most Expensive Looks
Kate Middleton has, undoubtedly, become a style icon over the last few years. Although she is known for having a pretty frugal approach to clothes, the Duchess sure does allow herself to splurge on a couple of special outfits. After all, she is royalty. Here are some of her most expensive (and beautiful) outfits to date.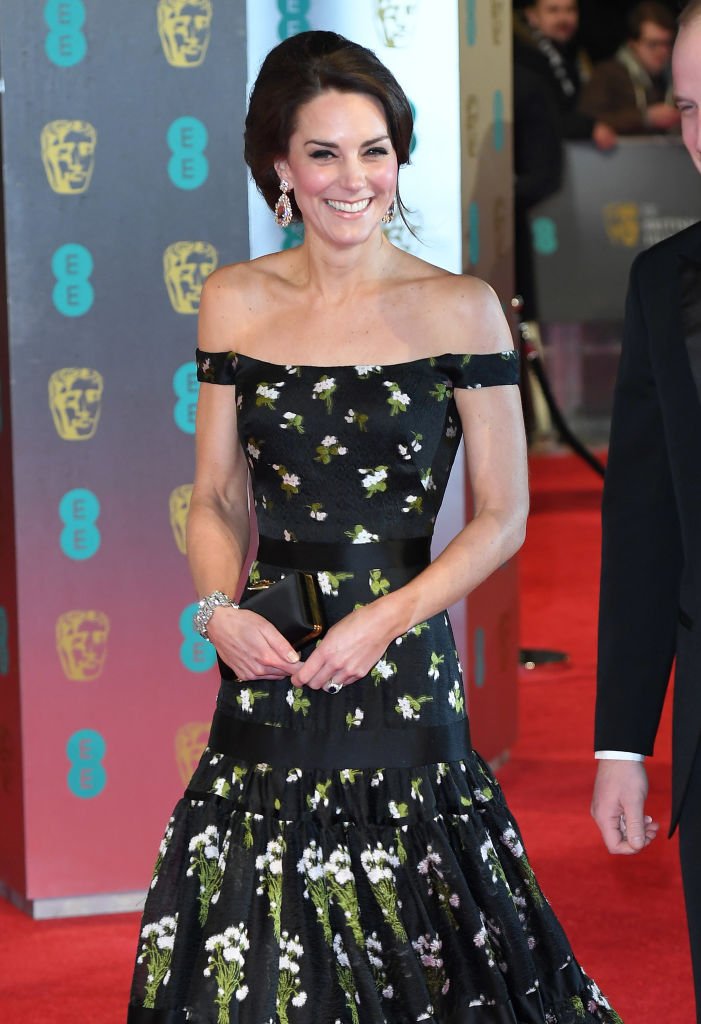 ---
1. Dubarry Jacket - $599
Kate usually doesn't spend this much money on one single item, so she must have really fallen in love with this Dubarry jacket. The army green tweed jacket alone cost $559. Kate wore it to her first public engagement of 2019 with skinny jeans and a pair of See by Chloe boots which cost $445.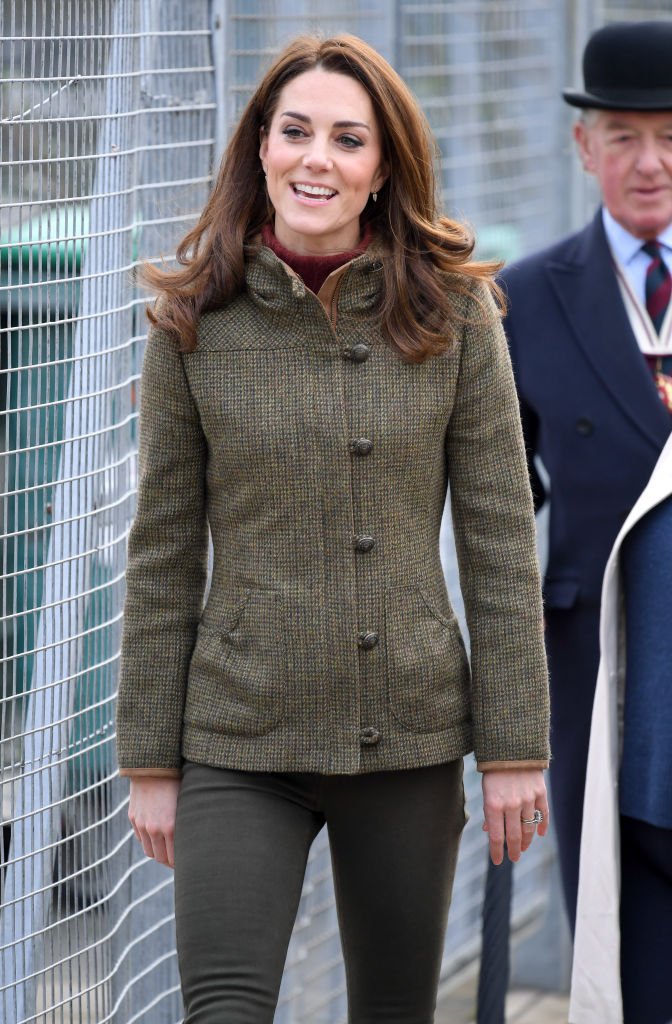 The Dutchess wore the casual outfit to a visit to King Henry's Walk Garden, a volunteer-run garden in London that works with non-profit organizations to teach schoolchildren about the natural world. Kate's interest in the garden is related to her signature cause: early childhood education and health.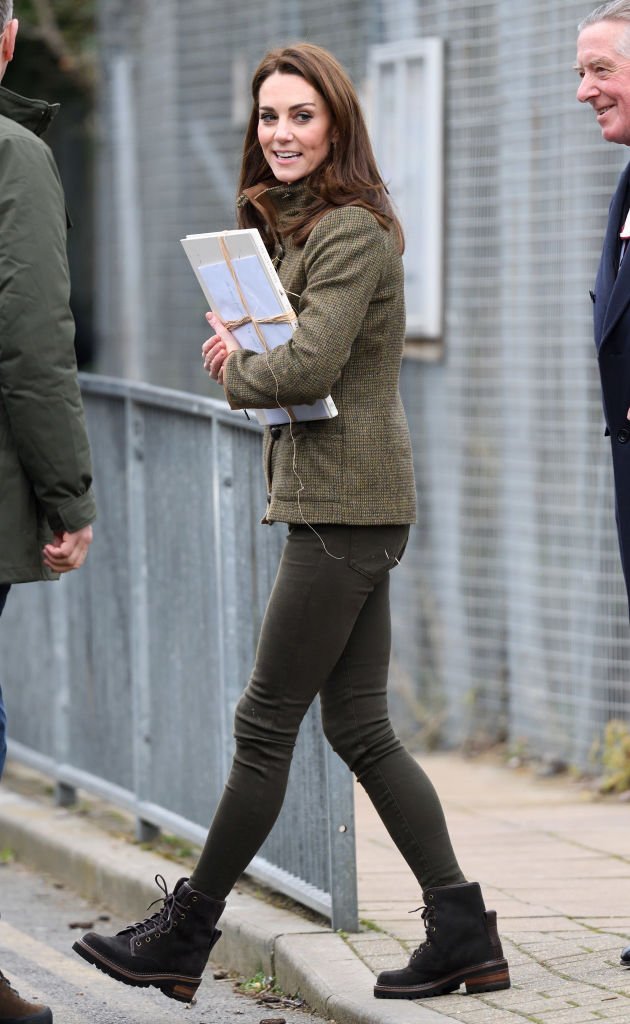 ---
2. Purple Gucci Blouse - $1,300
Kate is a big fan of the color purple as you can tell by looking at some of her most recent pictures, so it comes as no surprise to hear that she spent $1300 on a purple Gucci blouse. The Duchess was seen wearing the funky pussy-bow necktie blouse on a visit to the Henry Fawcett Children's Centre in Lambeth.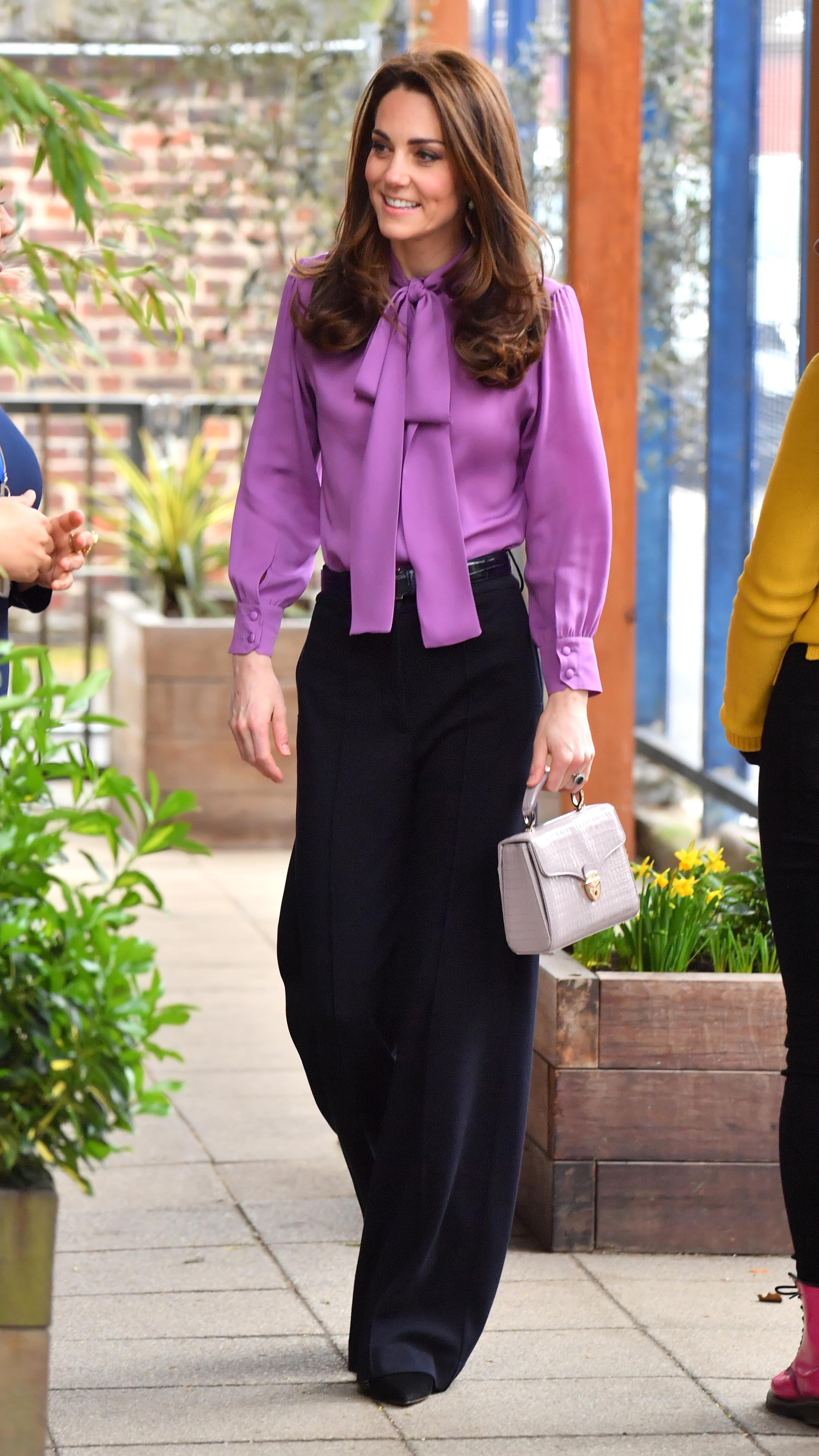 Although it looked great on her, some people wondered if Kate wasn't wearing it backward. When you look at the blouse on shopping websites online, the blouse has the buttons at the back, but the Duchess chose to wear them facing the front. No matter what, she looked amazing in it.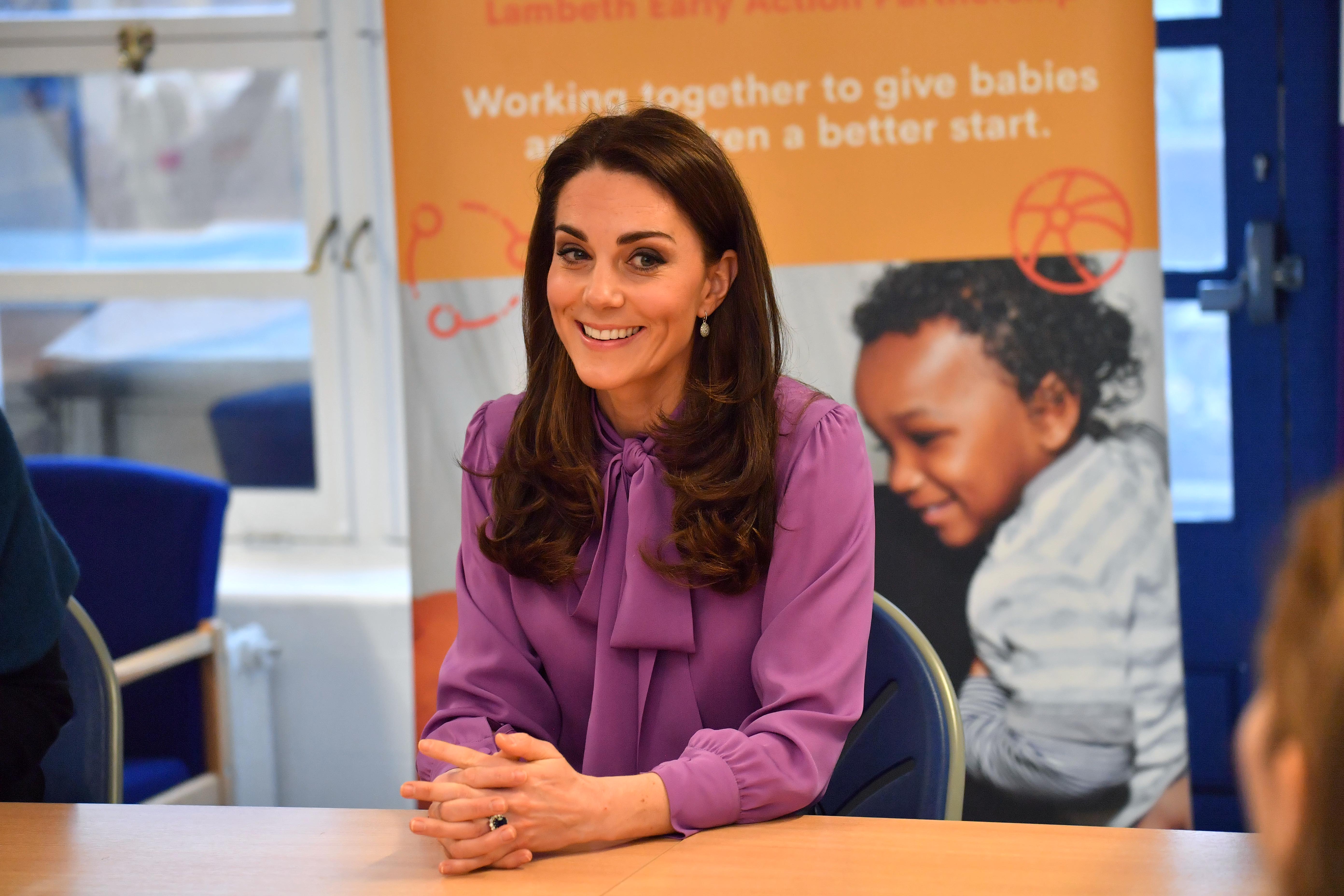 ---
3. Emilia Wickstead Dress - $1,400
In July 2017, Kate wore an Emilia Wickstead purple dress to a visit to Hamburg, Germany's second-largest city. Made of wool, the slim-fitting bodice dress features a midi-length A-line skirt. The Duchess apparently like the dress so much that she bought 2 more versions of it in green and blue.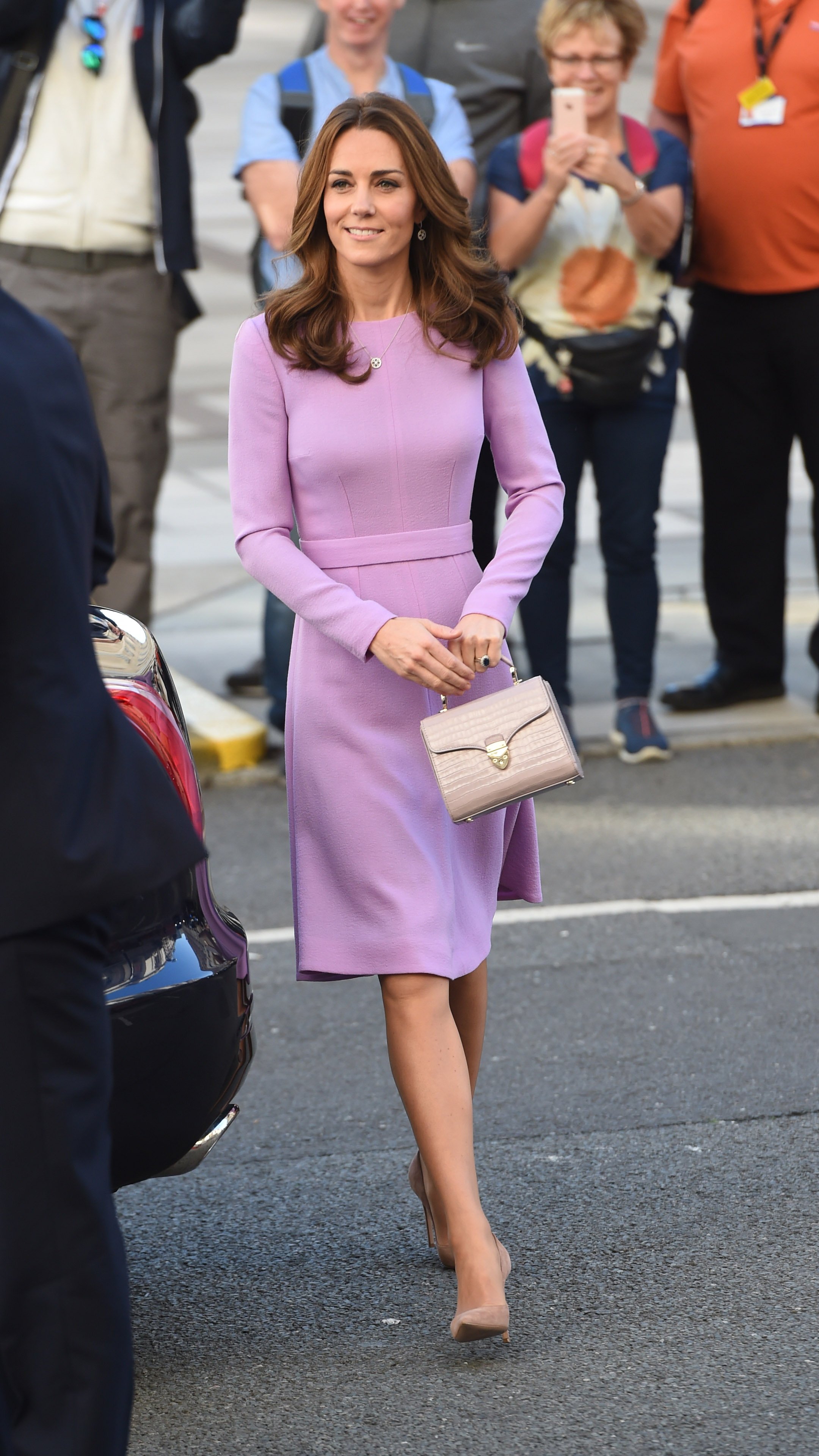 She wore the forest green version for a visit to the Anna Freud National Centre for Children and Families in London in May 2019, and the blue version a few months later only this time she paired it with a matching belt.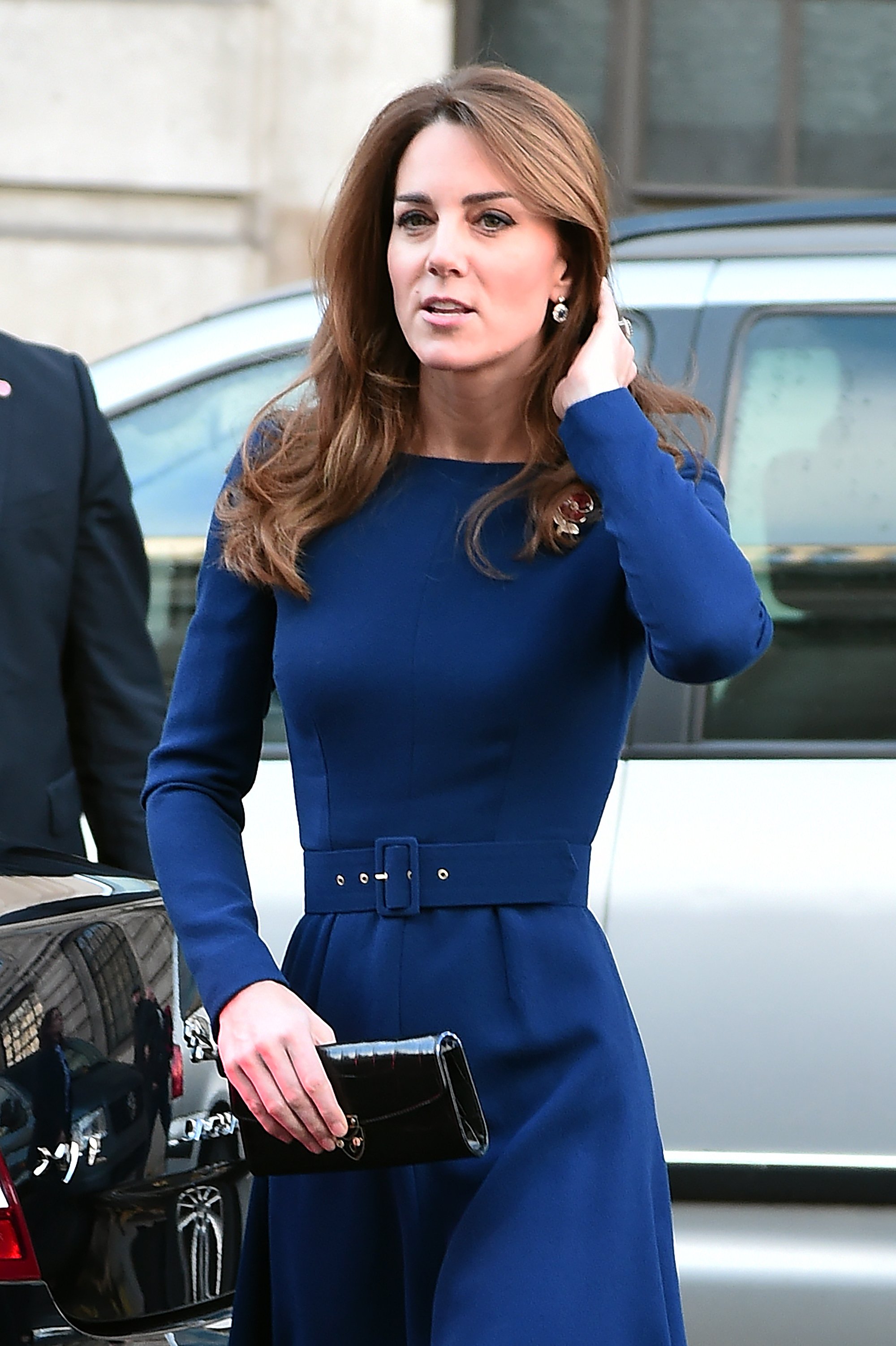 ---
4. Jenny Packham Dress - $1,424
On July 20, 2017, Kate chose a yellow Jenny Packham dress for her visit to the charming city of Heidelberg during their Germany Tour. Packham is one of Kate's favorite British designers and the Duchess is often seen wearing her designs. The short-sleeved, midi-length dress was valued at $1,424.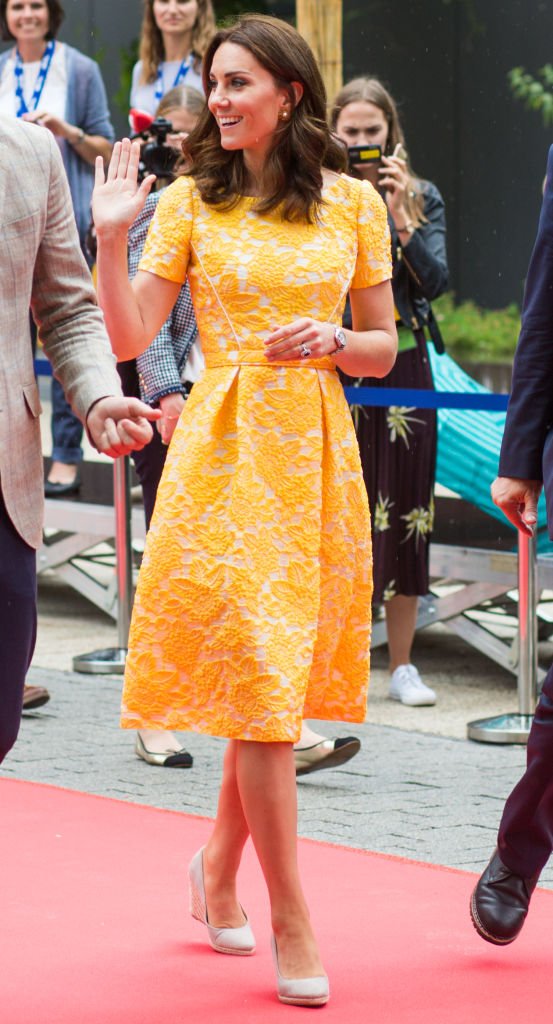 She paired the floral fabric dress with an Alexander McQueen taupe clutch bag, a pair of Monsoon wedged shows that she had already worn to a visit to India the previous year, Oscar de la Renta jewelry and a Cartier watch.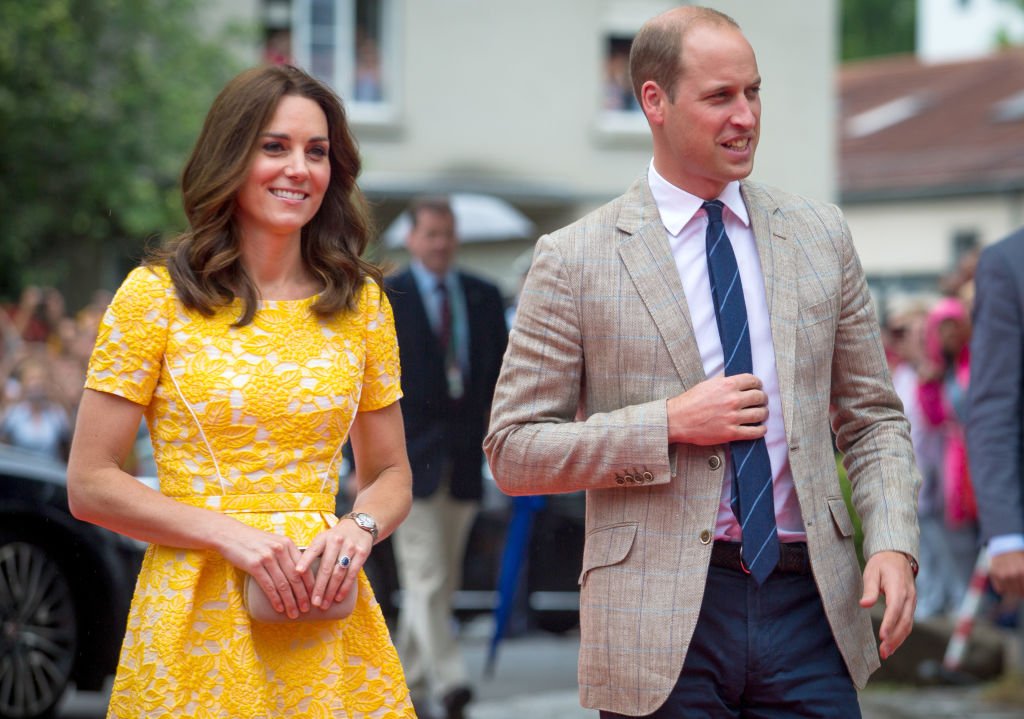 ---
5. Pregnancy Yellow Dress Coat - $1,700
Kate has proven before that she is not afraid to wear bright colors. In 2013, while pregnant with Prince George, Kate was seen wearing yet another Emilia Wickstead piece, this time a modified version of the designer's "Marella" yellow coat. The silk coat, featuring an abstract yellow and white pattern, was valued at $1,700.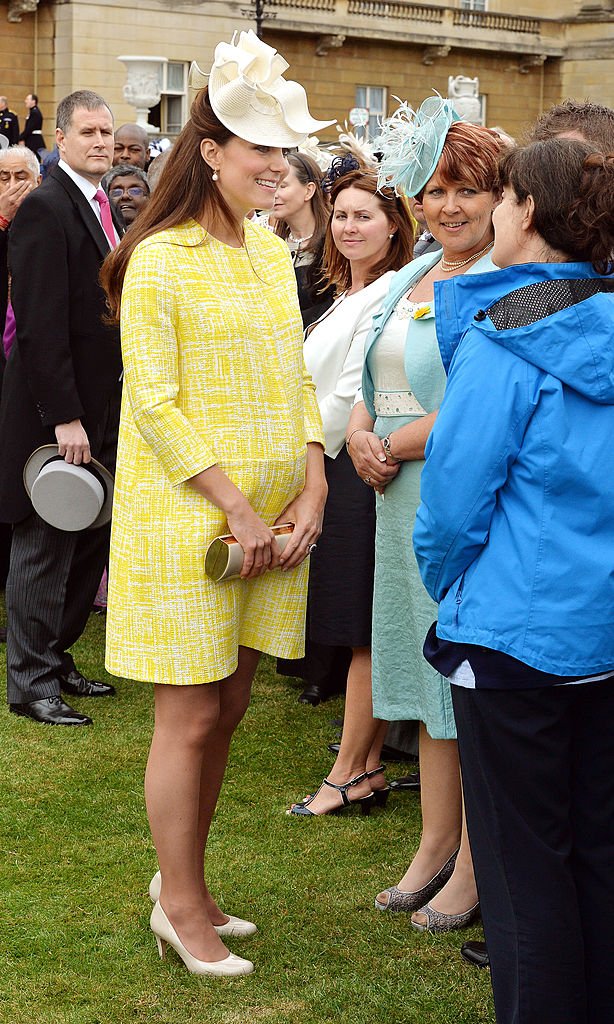 She matched the three-quarter length sleeved dress with a Jane Corbett hat which had already been worn by her at Order of the Garter in 2012 and a Russell & Bromley Park Avenue Clutch in beige. The Duchess wore the outfit to the Queen's annual garden party at Buckingham Palace.
---
6. Sparkling Missoni Dress - $2,480
In 2019, while on a two-day visit to Northern Ireland, Kate went all out when it came to her choice of dress for an evening reception in Belfast. Although the Duchess is usually keen on sticking to a more traditional style, this time she decided to bring an extra sparkle to the evening.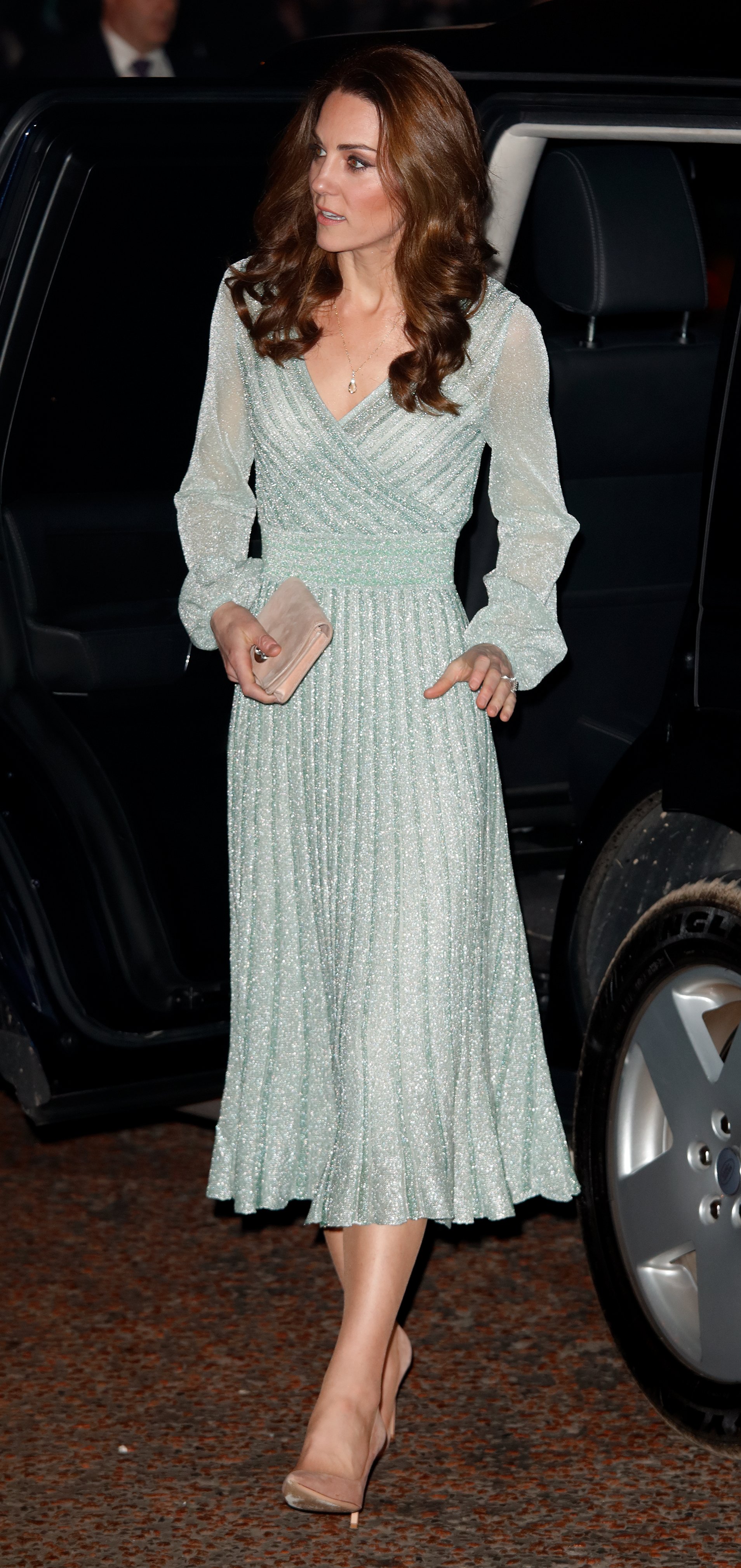 Kate was seen wearing a sparkling Missoni mint green dress with a deep V-line and transparent puff sleeves at Belfast's Empire Music Hall. The dress, valued at $2,480, was paired with nude pumps and clutch. The dress, available online, sold out only a few hours after Kate was seen wearing it.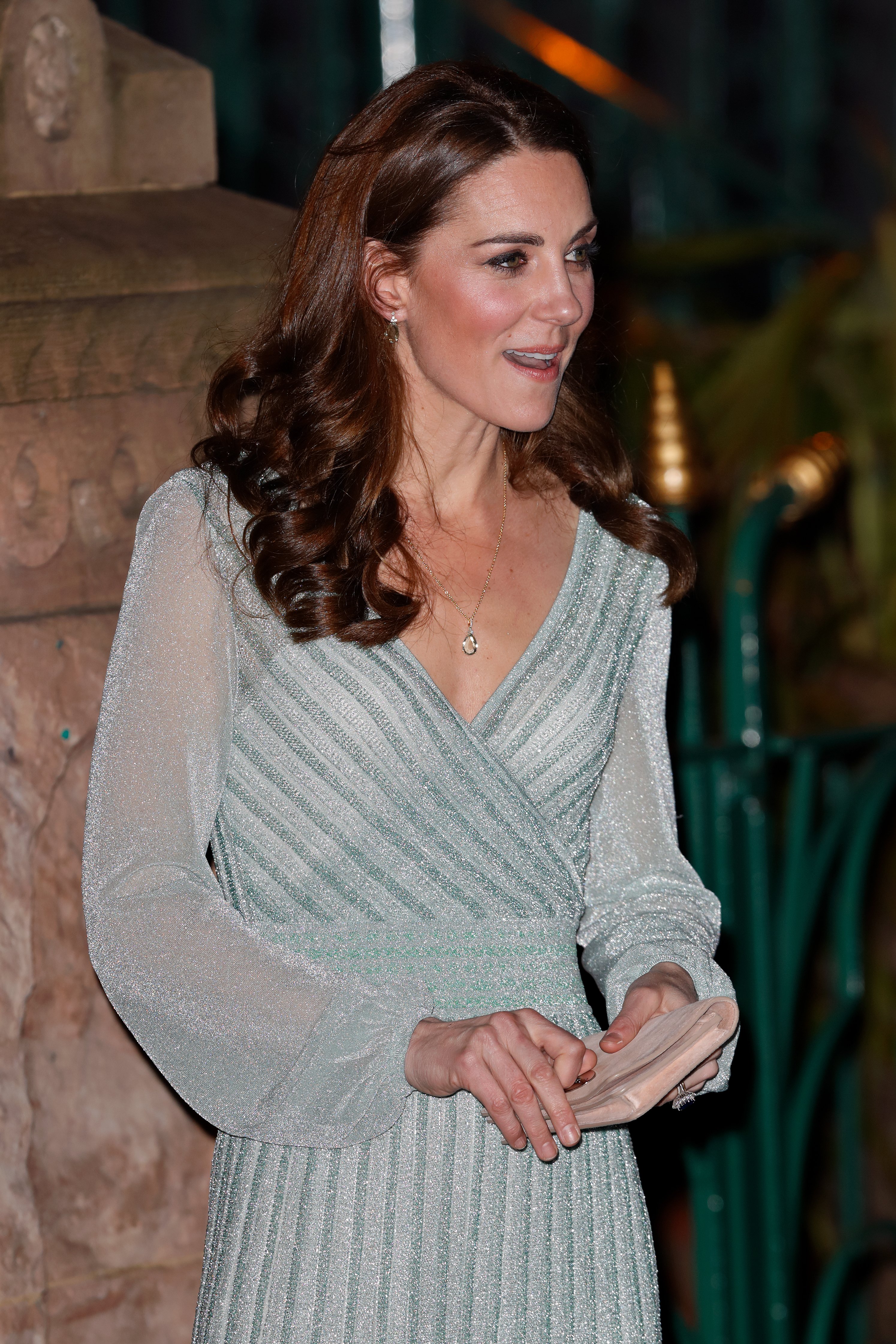 ---
7. Elie Saab Outfit - $3,100
In June 2019, Kate attended the opening of the Royal Ascot alongside Prince Williams, wearing a light blue sheer blouse and a midi/maxi length tulle skirt by designer Elie Saab. Valued at $3,100, this was one of her first times wearing a creation by this particular designer who is best known for her wedding dresses.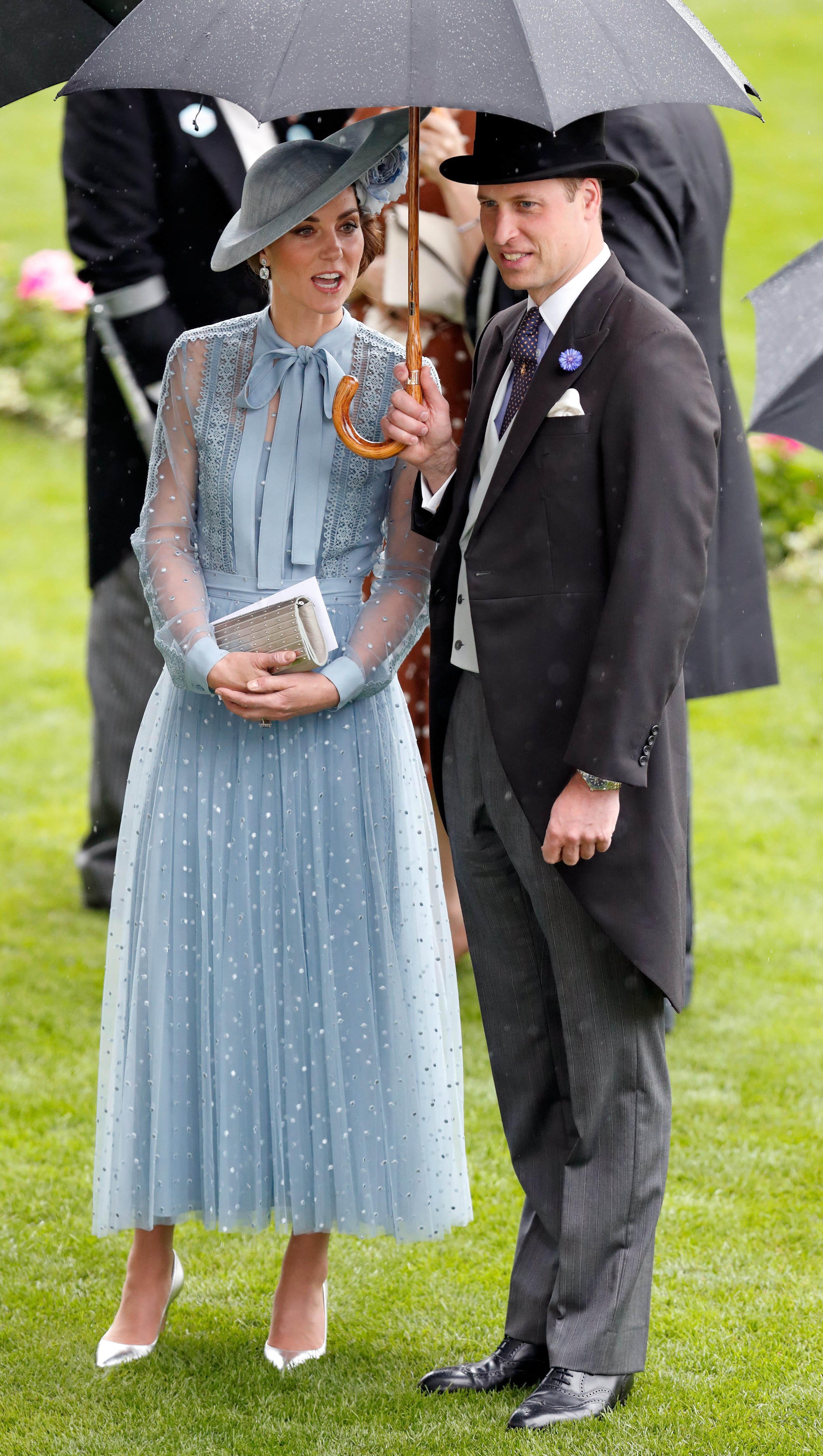 Kate paired her outfit with a pair of metallic silver leather pumps from Italian designer Gianvito Rossi, a matching silver metallic clutch bag also by Ellie Saab and a blue hat from Philip Treacy's 2016 collection, which she had already worn in pink to Trooping the Colour back in 2016.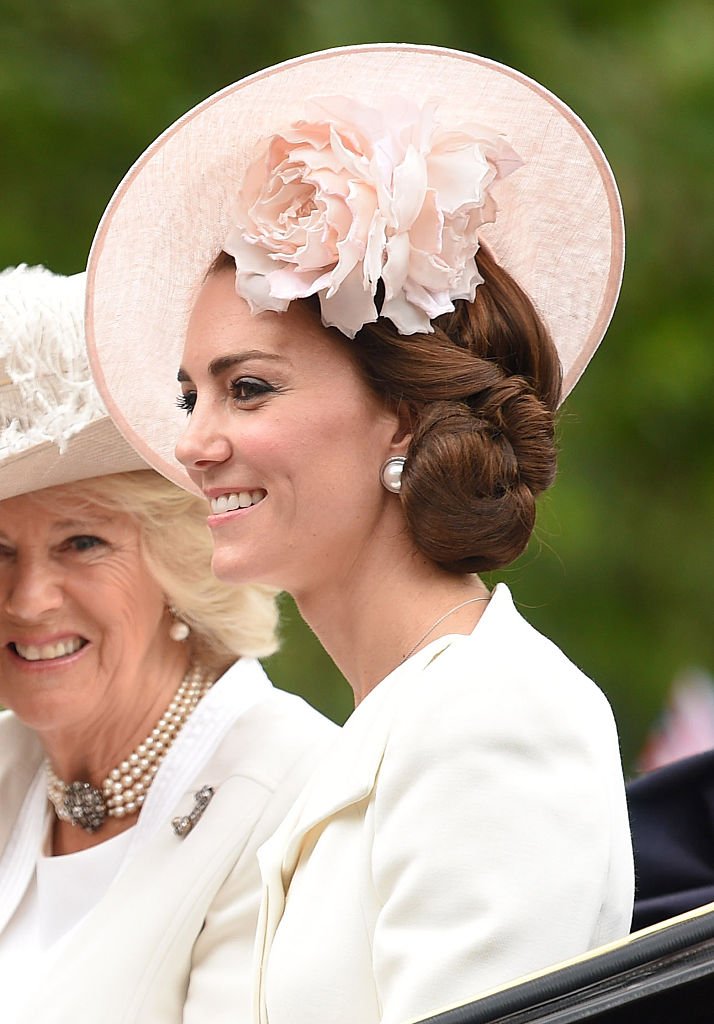 ---
8. Emerald Green Alexander McQueen Coat - $4,000
It's a tradition for the Dukes of Cambridge to visit the 1st Battalion Irish Guards at Cavalry Barracks in Hounslow, every year on St. Patrick's Day. In 2019, Kate showed up wearing an emerald green Alexander McQueen custom coat valued at $4,000. She was seen handing out shamrocks to officers in the Irish Guards and even petting a hound in the parade.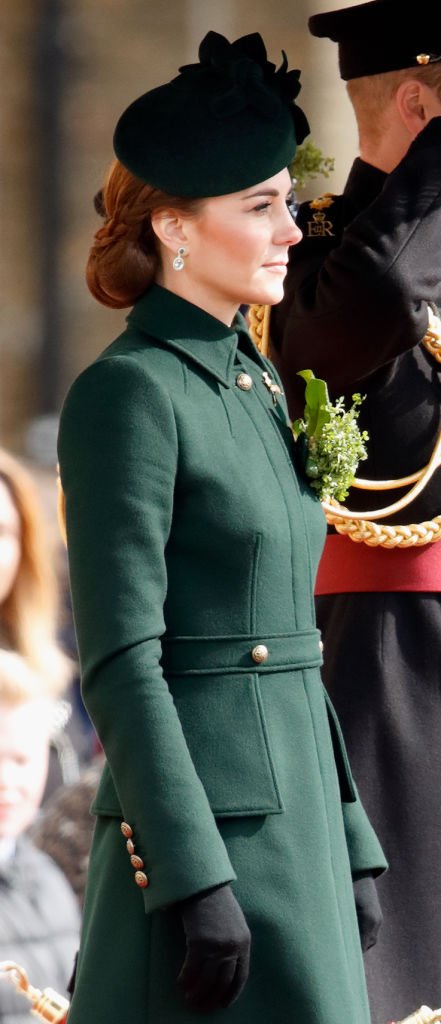 The Duchess paired her outfit with sparkly Green Tourmaline and Green Amethyst Oval drop earrings by Kiki McDonough, a pair of Gianvito Rossi black Piper suede pumps, a green hat and a special Cartier shamrock brooch from the Royal family's jewelry collection.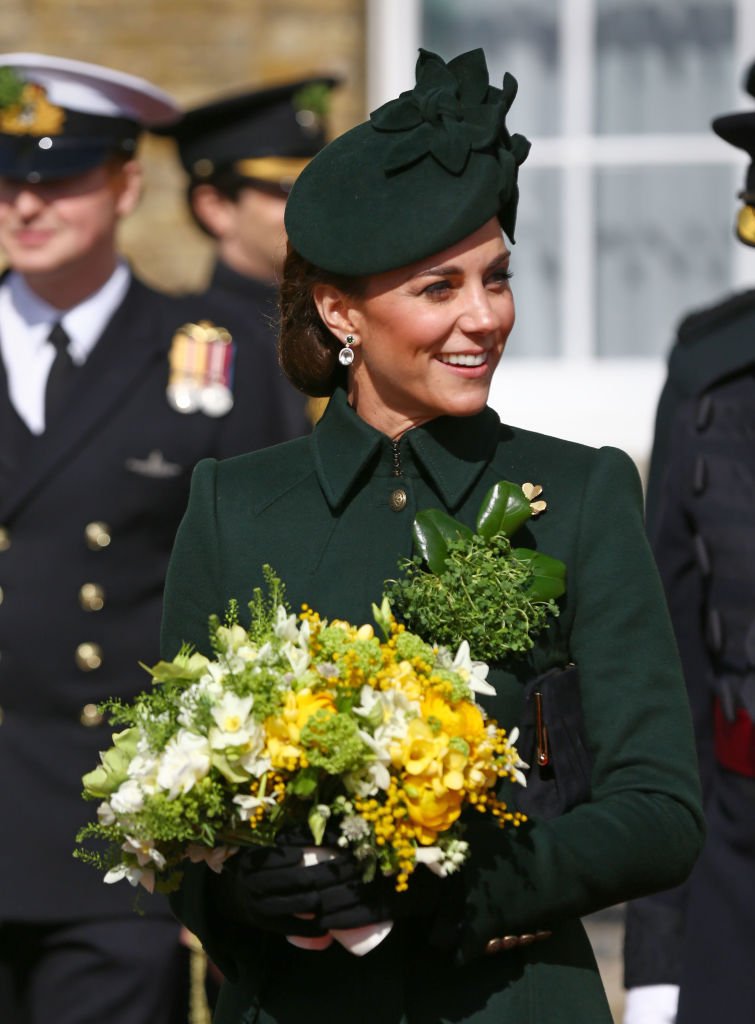 ---
9. Catherine Walker Coat - $4,000
In 2016, Kate was seen wearing an elegant cream Catherine Walker coat on her last tour day in Canada. It wasn't the first time the Duchess had been seen wearing a piece from this particular designer but it was definitely one of the most expensive ones from her collection, valued at $4,000.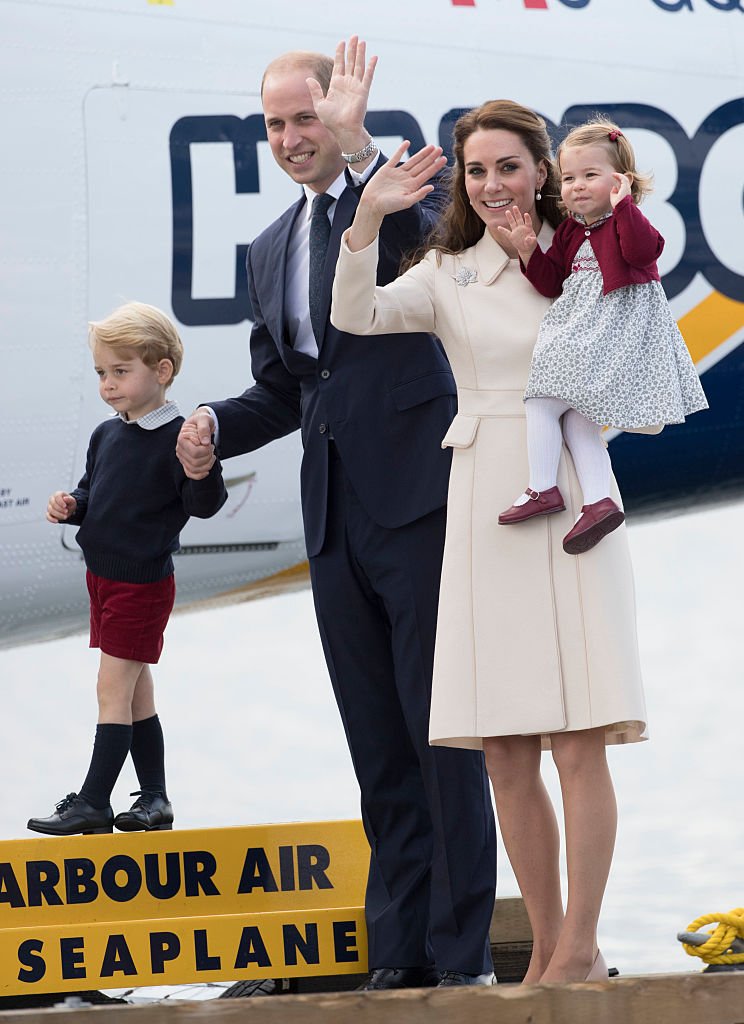 She paired it with a pair of cream heeled shoes and a maple leaf brooch from the Queen's jewelry collection. Three years later, in 2019, Kate was seen wearing the same coat at the Beating Retreat on Horse Guards Parade in London. It's definitely one of her favorite pieces!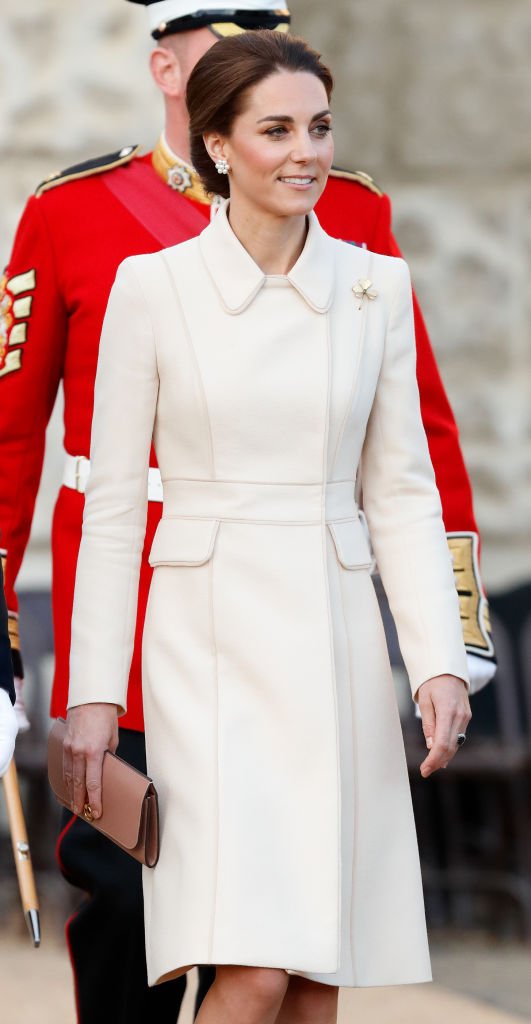 ---
10. Alexander McQueen Dress - $10,605
In 2017, Kate and William attended the BAFTA awards ceremony together for the first time. For the occasion, the Duchess went for yet another design of one of her favorite fashion designers, Alexander McQueen. The off-the-shoulder dress with a drop-waist silhouette sure made some heads turn at the red carpet.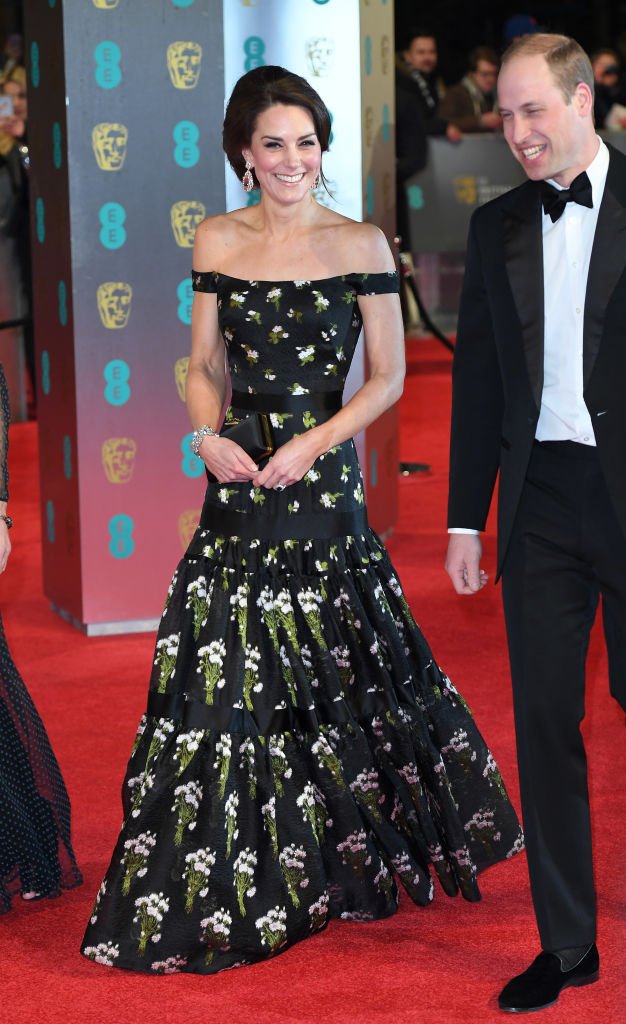 Valued at $10,605, the dress was paired with an Alexander McQueen clutch and 2 enormous pear-drop diamond earrings that almost stole the show. They are said to have been in her private jewelry collection for some time and have been worn before at other events.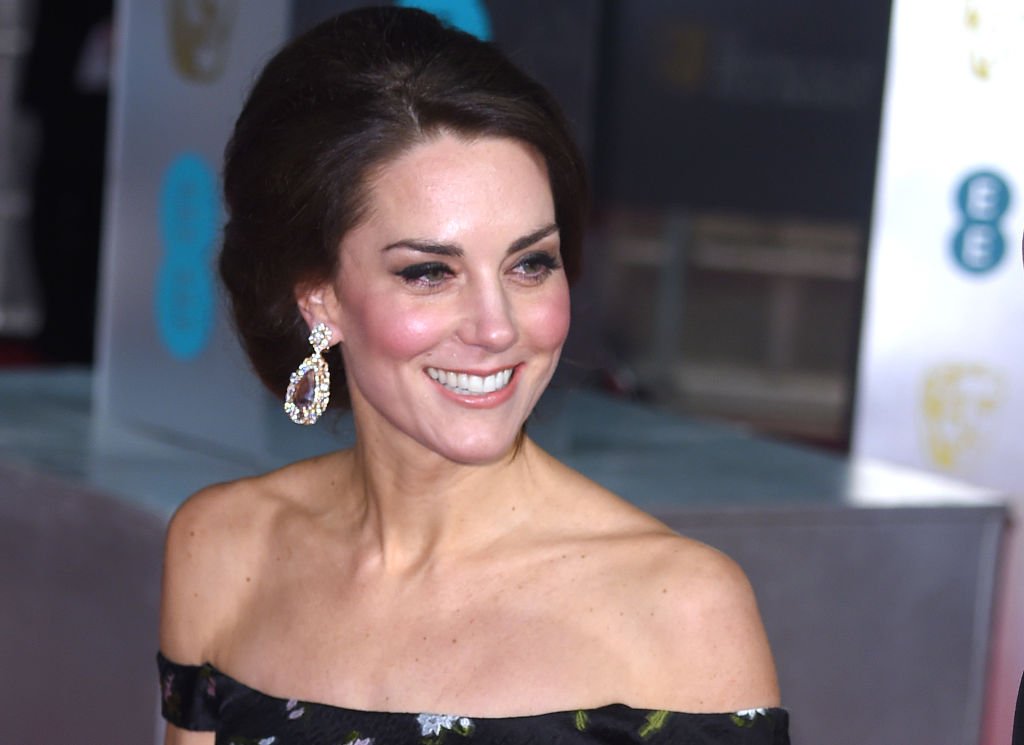 ---
11. Chanel Dress - $17,277
What could be more appropriate for a visit to Paris than a dress by the French high-couture brand Chanel? In 2017, Kate was seen visiting Paris alongside Prince William, wearing one of her most Duchess-like outfits ever: a custom made, multi-colored tweed Chanel dress.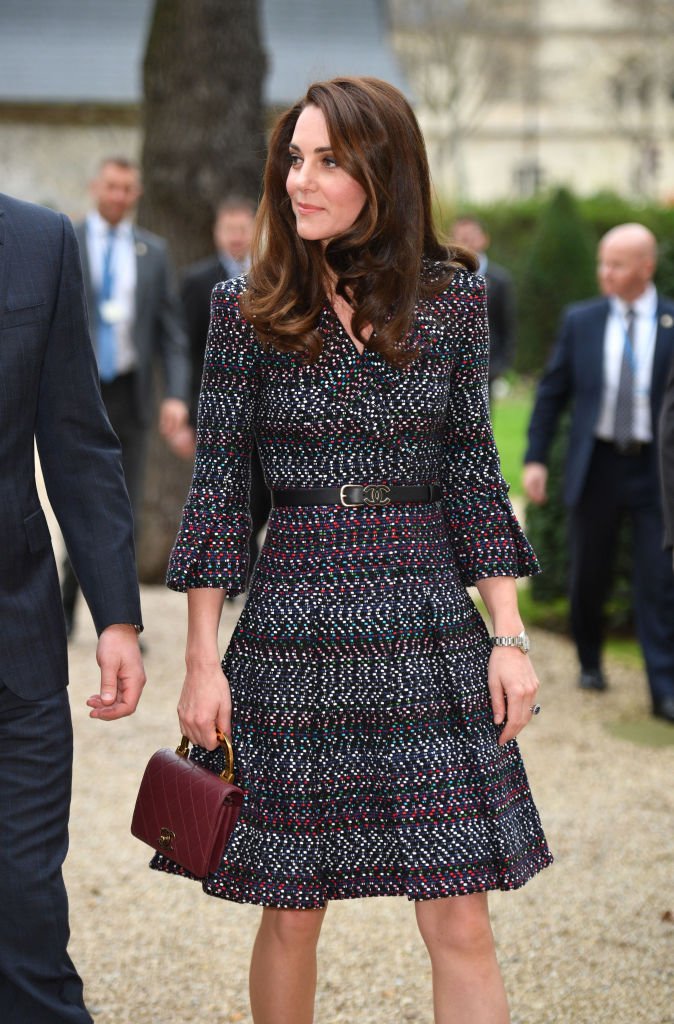 Valued at $17,277, one of her most expensive outfits to date, the dress seemed to have been an adaptation of the French house's 2017 Spring collection. Kate paired it with a Chanel belt and a micro-lady bag in burgundy, also from Chanel. We are sure the French were honored with her fashion choice.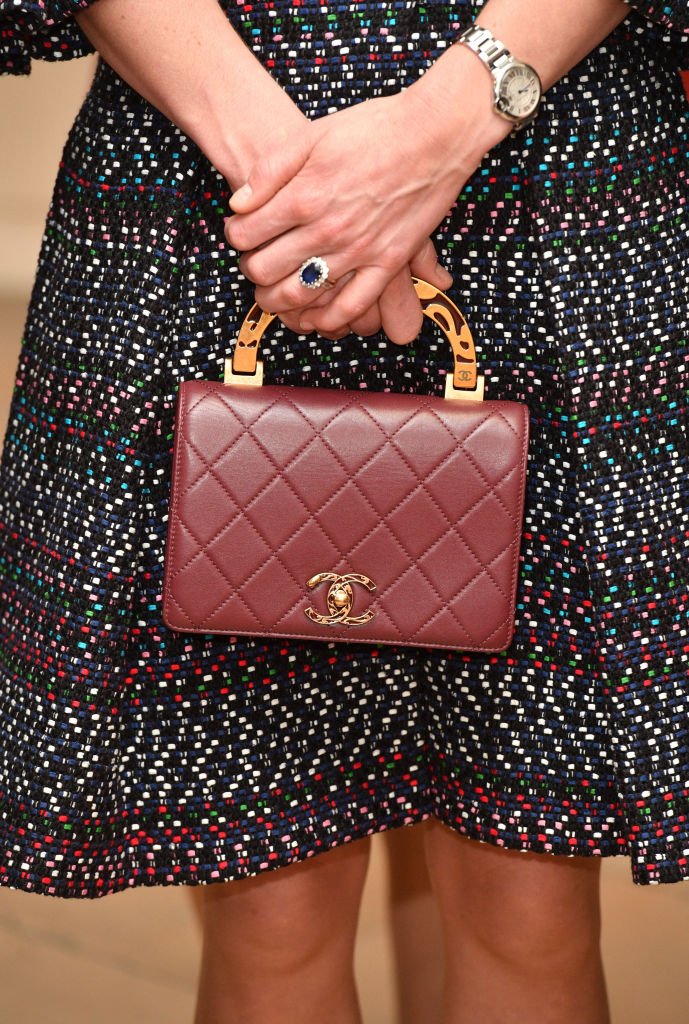 ---
12. Alexander McQueen pink dress - $14,000
Alexander McQueen is definitely Kate's go-to designer when it comes to ceremony outfits. In 2017, the Duchess spared no expenses when it came to her outfit for her sister, Pippa Middleton's wedding. We don't know who chose it, but it definitely became known as one of her most expensive outfits to date, valued at $14,000.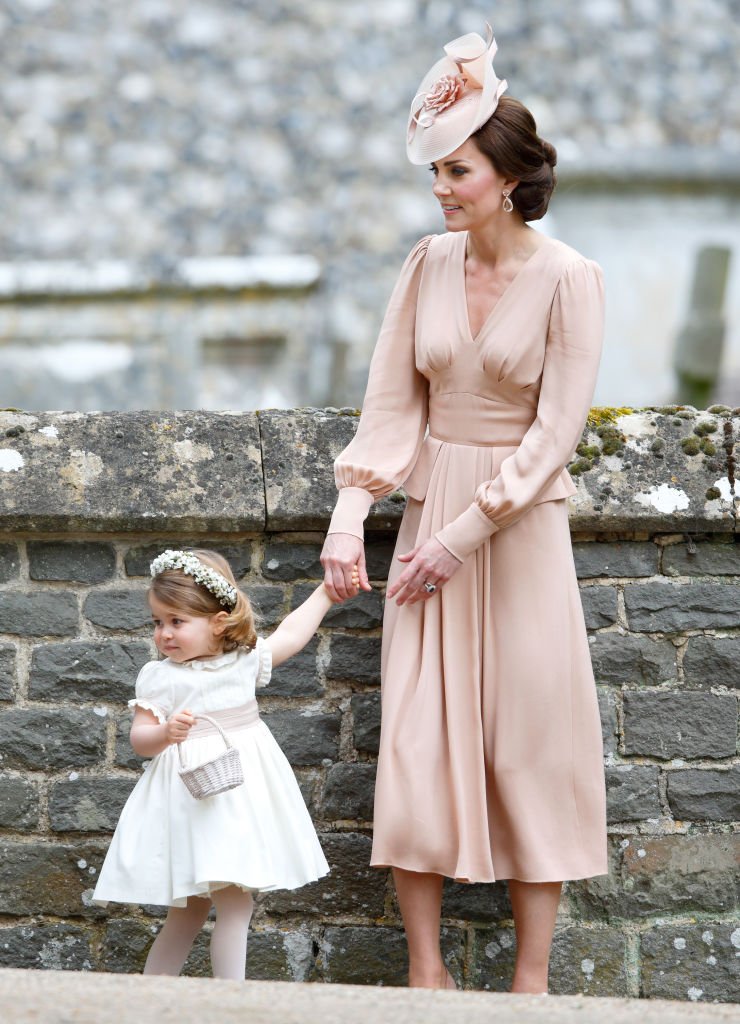 The blush pink dress was the perfect choice for a spring wedding, and Kate couldn't have looked more lovely in it. She paired it with Kiki McDonough's earrings and a Jane Taylor hat. The Duchess spent a lot of time looking over the page boys, flower girl and bridesmaids, including her own children, George and Charlotte.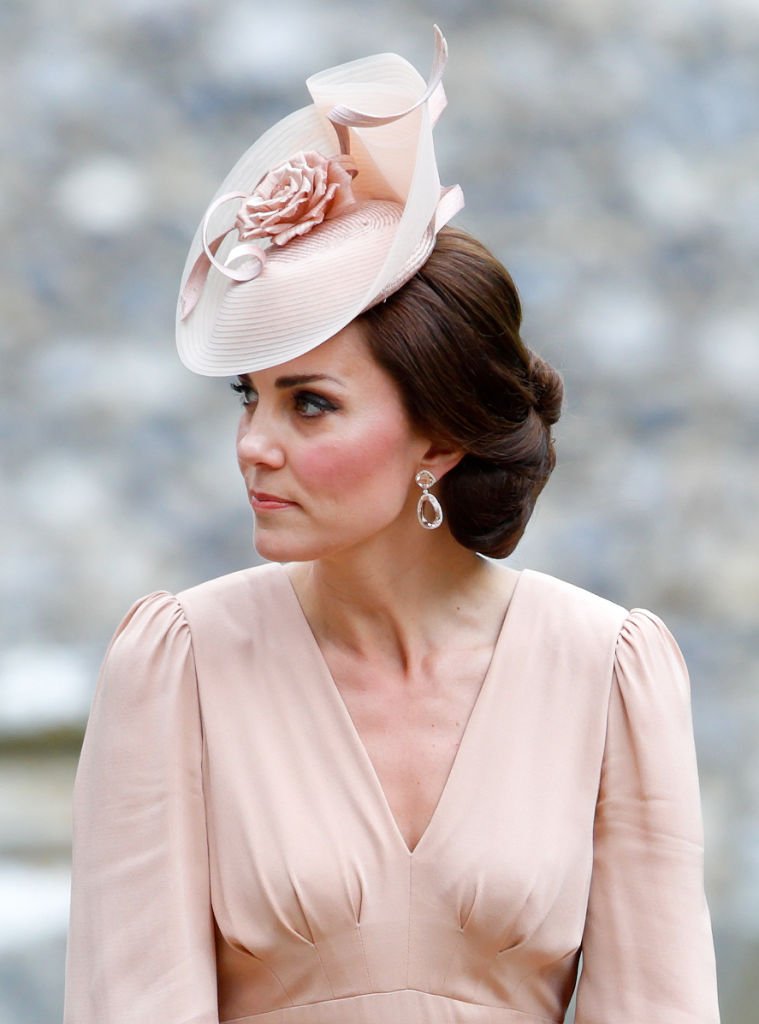 ---
13. Alexander McQueen Wedding Dress - $434,000
The most expensive dress on this list couldn't be anything else than Kate's wedding dress. It was the first of many future collaborations with Alexander McQueen. Designed by Sarah Burton, the brand's creative director, the elegant dress, valued at $434,000, was the result of a perfect combination between tradition and modernity.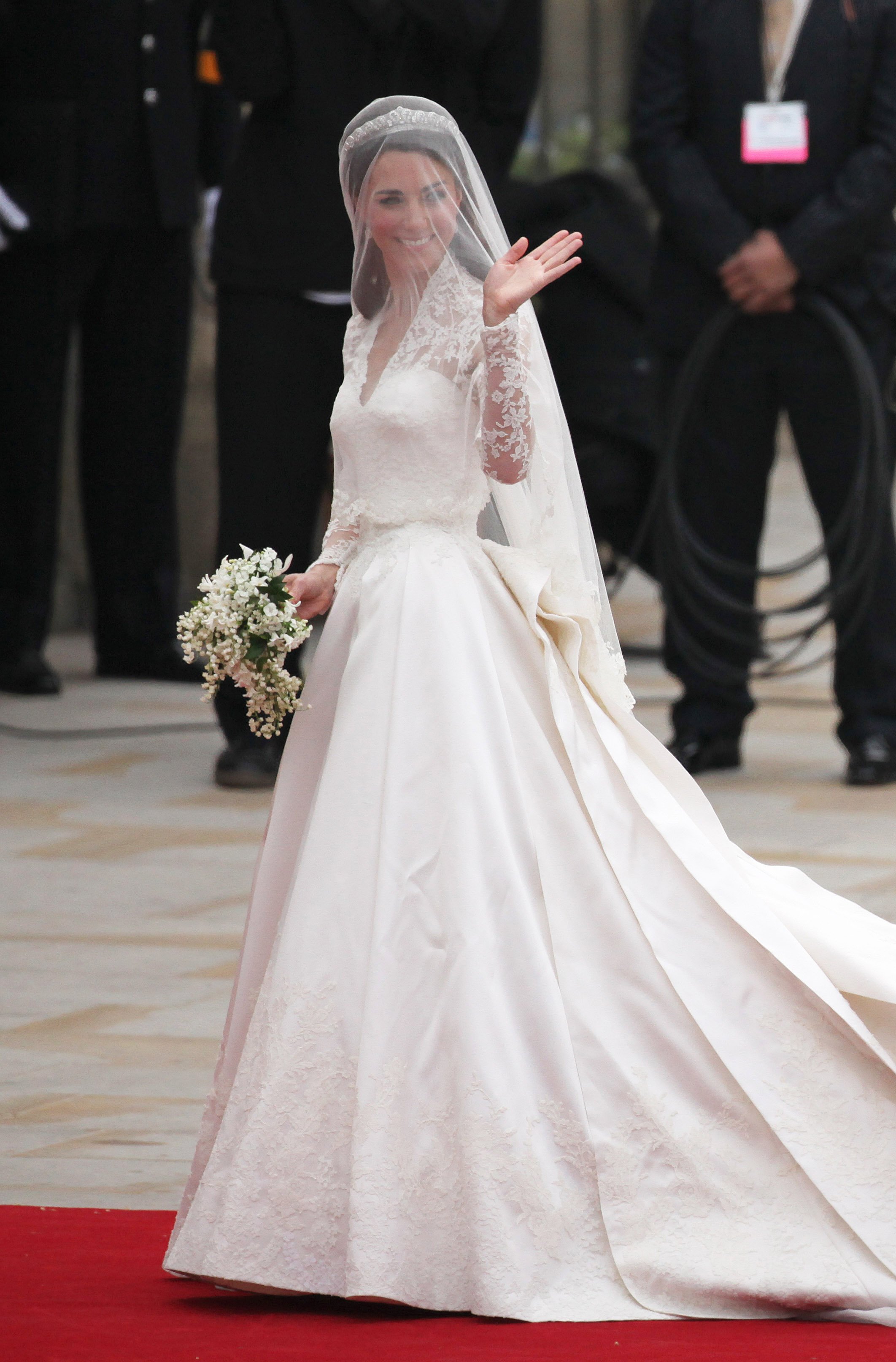 It featured a 9 feet long train (short, when compared to Princess Diana0s 25 feet long train) and handmade lace flowers and shamrocks. It was put on display at Buckingham Palace just months after Kate and William's royal wedding, from July to October 2011.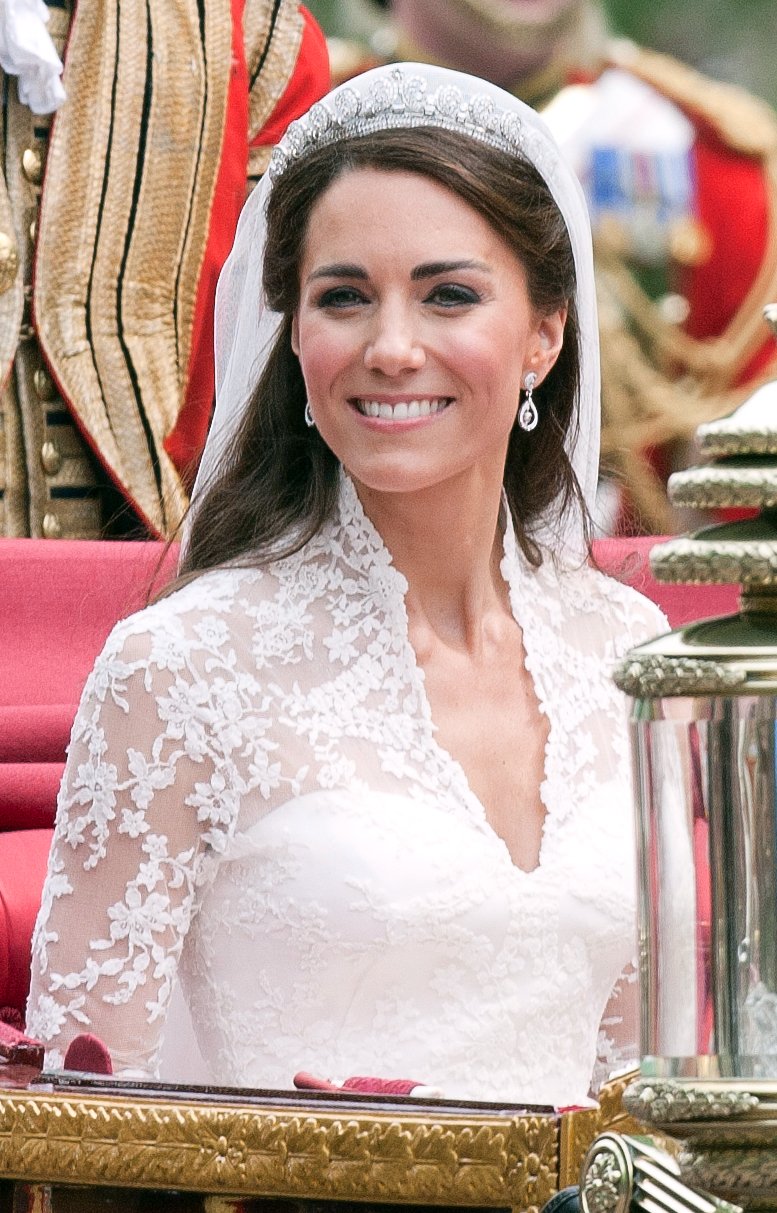 Kate's dresses might be expensive but no one can deny that they look amazing on her. Which ones from this list would you love to own yourself if you could? We bet all of them, right? Let us know all about it in the comments section and don't forget to share the article!
Sources: Business Insider, Harpers Bazaar, Elle