Untold Truth About Busby Family: "OutDaughtered" Less Public Facts
"Outdaughtered" is a TLC reality show starring Adam and Danielle Busby. In the show, the couple opens up their home to viewers showing them how they raise an all-girl quintuplet. But there's a lot more behind what you see on the show. Here's what you probably don't know about this fascinating family.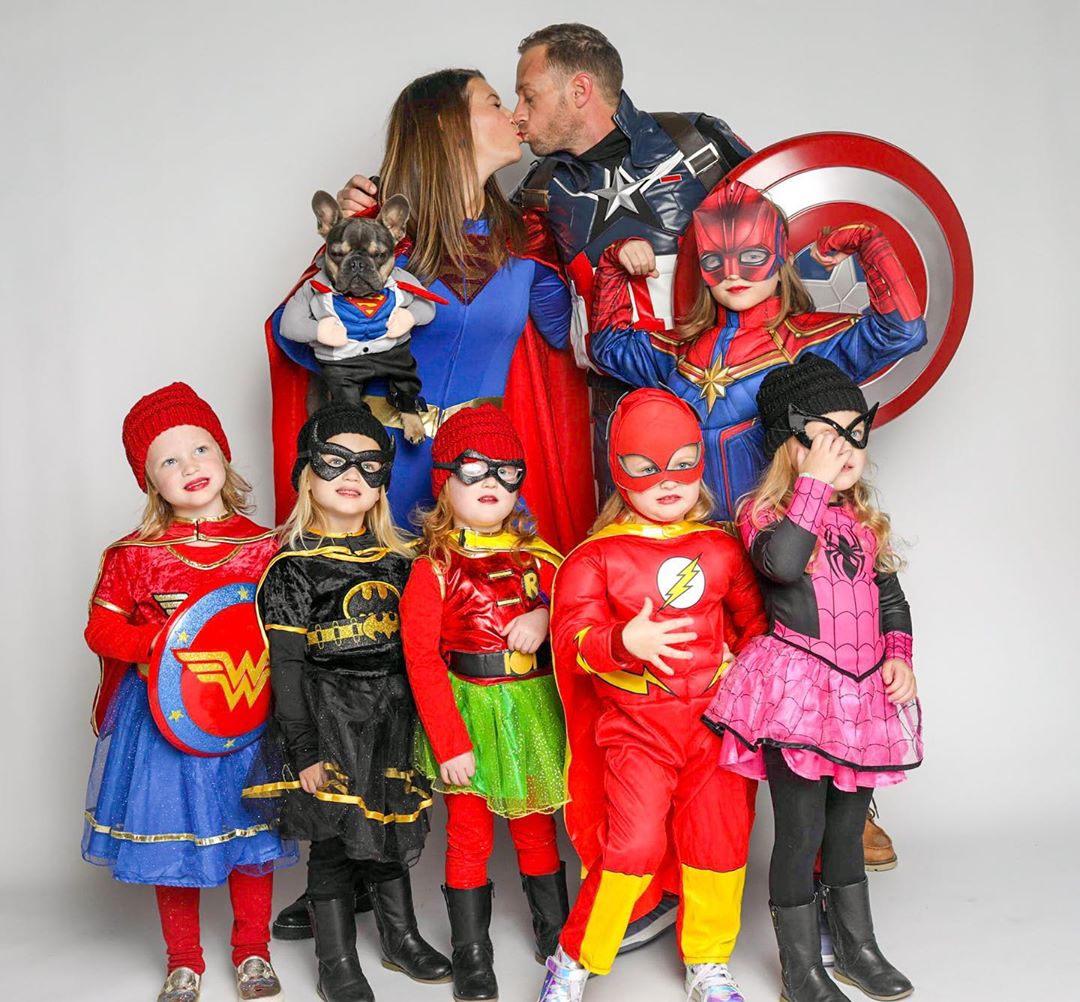 ---
1. Eating for 6
When women are pregnant, they often use the expression "eating for 2", but in this case, Danielle, the quintuplets' mother, had to eat for 6! She couldn't afford to save up on food, as she had 5 babies in her to feed, but she sure rose up to the challenge. There were times when she ate up to 4,500 calories per day.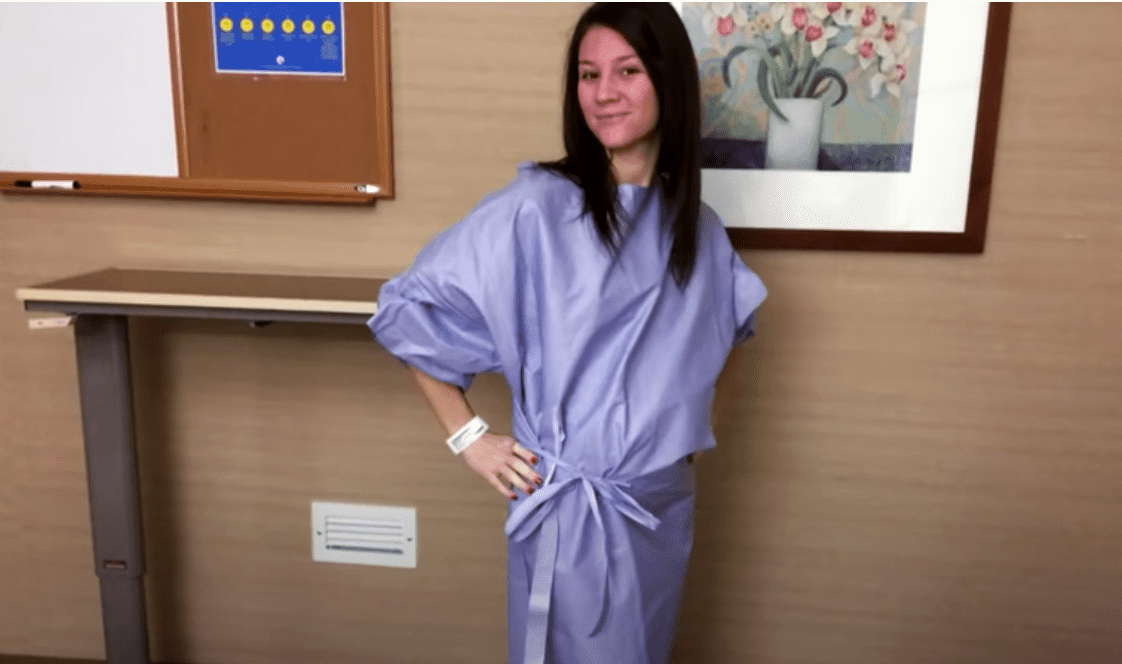 This wasn't particularly easy for Danielle, especially because she was someone who was used to eating healthy food and exercising regularly. She did, however, manage to escape those terrible pregnancy cravings, which allowed her to keep her weight within healthy values for someone who was expecting 5 babies.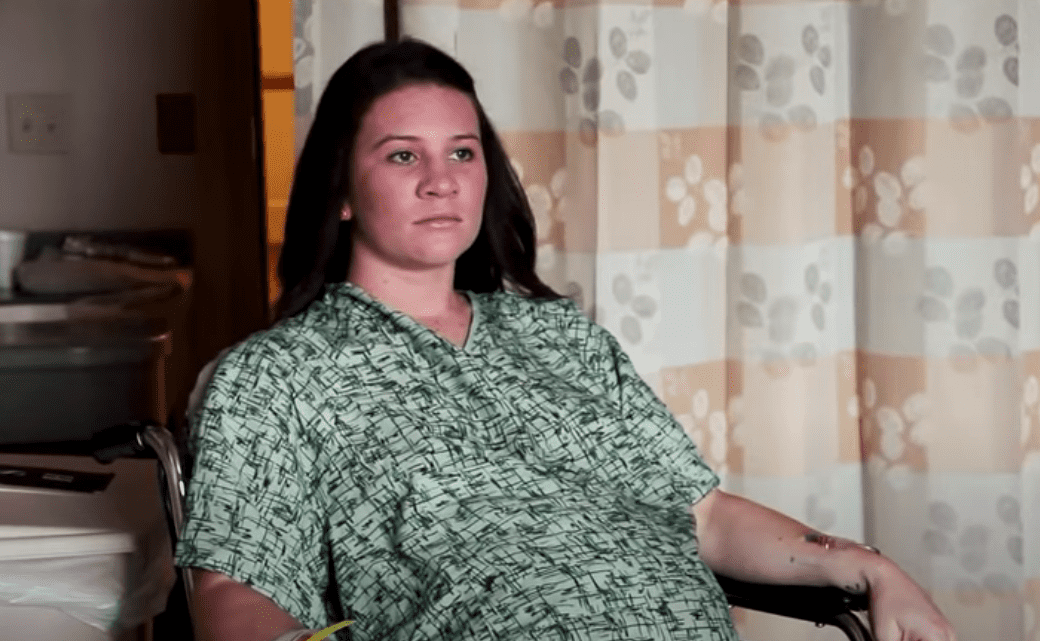 ---
2. The Busbys insisted on having all five babies
No one could have known that the fertility treatments the Busbys were going through would end up giving them more than they could ever hope for, even the doctors who at the first advised them to not go through with having all five babies due to the risks involved. But the couple just wasn't able to have just a couple of them.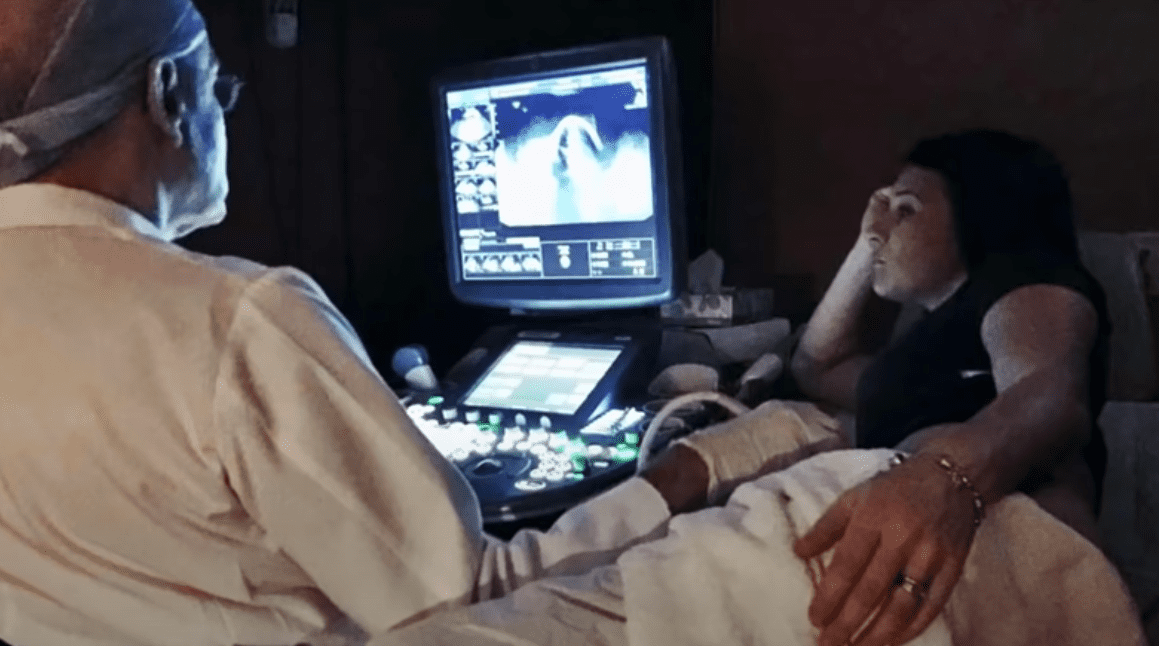 They ended up insisting on having all 5 of them, although the pregnancy didn't go all the way to the end. Danielle delivered the babies by C-section at 28 weeks and 2 days. Despite small and under 6 pounds, they were all healthy and ended up surviving despite the doctors' fears.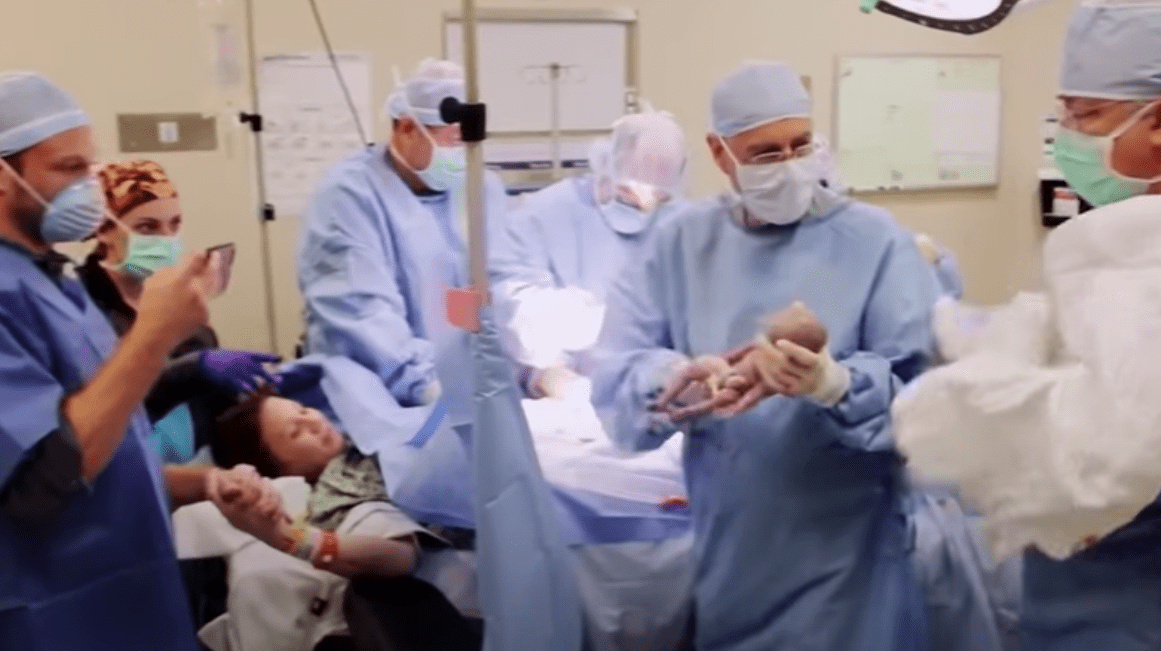 ---
3. Supporting a family of 8
When Danielle found out she was pregnant with the quintuplets, she and Adam decided she would leave her full-time job to focus on raising the family. It was now up to Adam to be the sole responsible for the family's financial support. "We budget and we do what we can to make ends meet and make it work," Danielle said.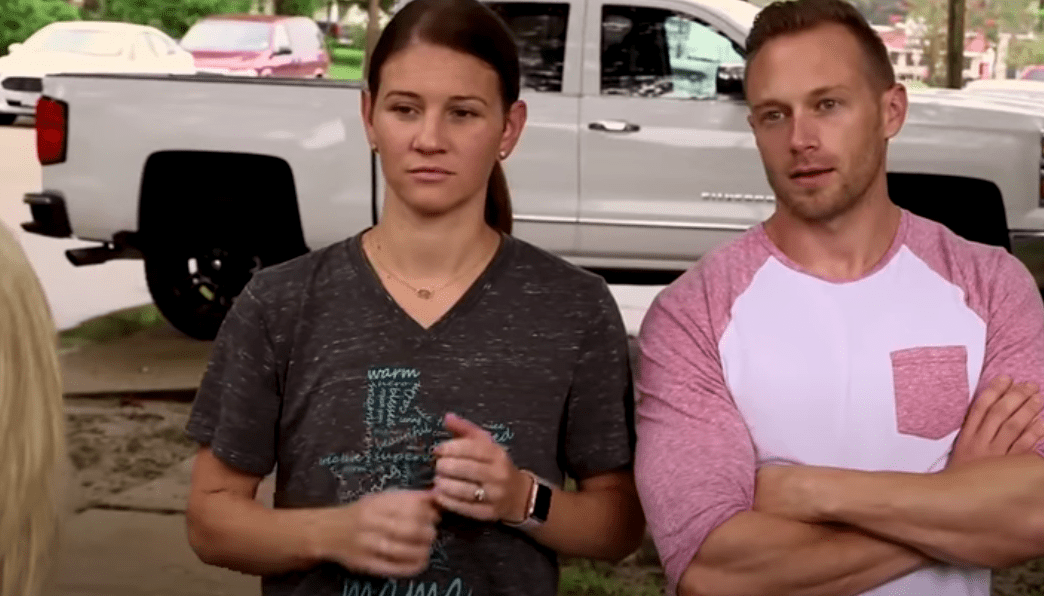 In addition to Adam's job, the family also makes a substantial amount of money through their reality TV, which is estimated to pay them up to a million dollars per season. They also believe that their faith has helped them along the way. "God has always provided, no matter what the situation. And that's how we've done it!"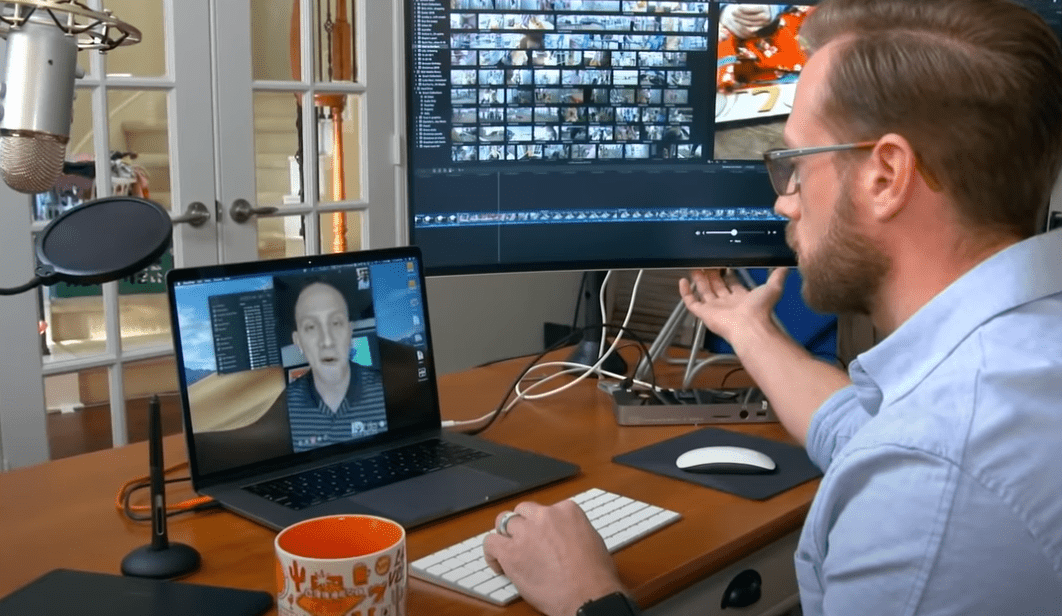 ---
4. Danielle has become an at-home workout expert
Danielle was a fitness fan before becoming pregnant with the girls, and that hasn't changed after their birth. Although finding time for exercising isn't always easy, Danielle has managed to quickly get into shape again by dedicating herself to at-home exercise, which includes pushing 5 babies in a stroller.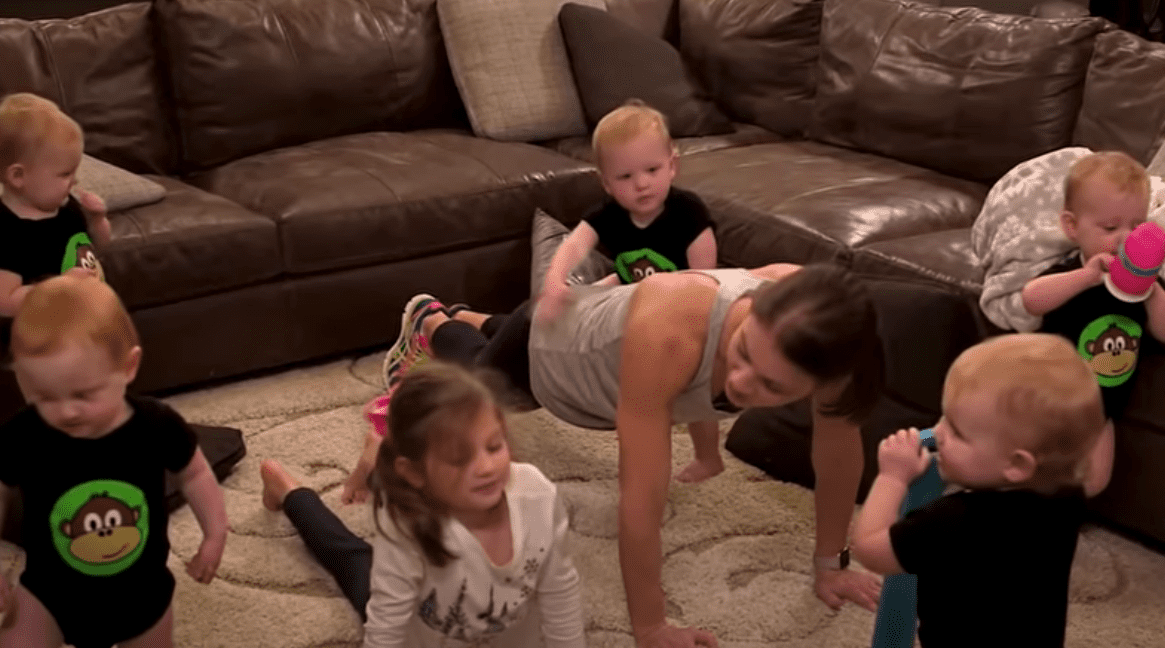 "I've customized my routine to fit in with my daily schedule," she said about her workout routine. "To build strength, I do sit-ups and push-ups every day. And forget about the Stairmaster — I utilize our staircase for daily workouts too, on top of the 'workout' I get bringing five babies up and down the stairs all day."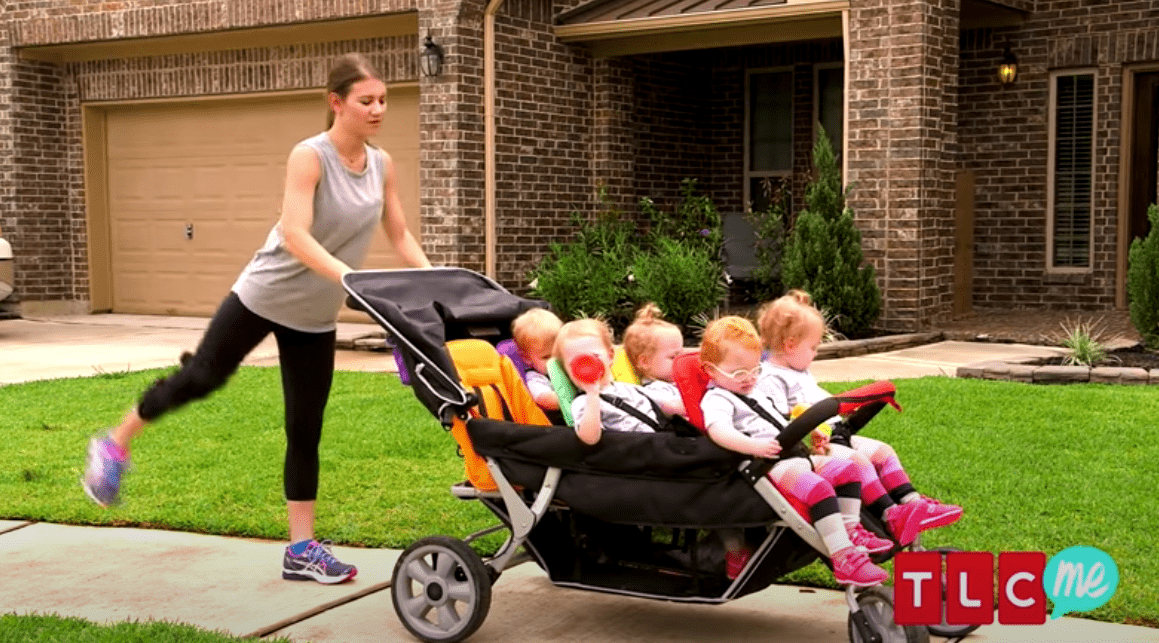 ---
5. They're very close to the rest of the family
Fans of the show may have already noticed that the Busbys have a really close relationship with the other members of their extended family. They often get together in family reunions, which can get really noisy and crazy with such a large amount of children together. Danielle loves that some of her other family members are also part of the show.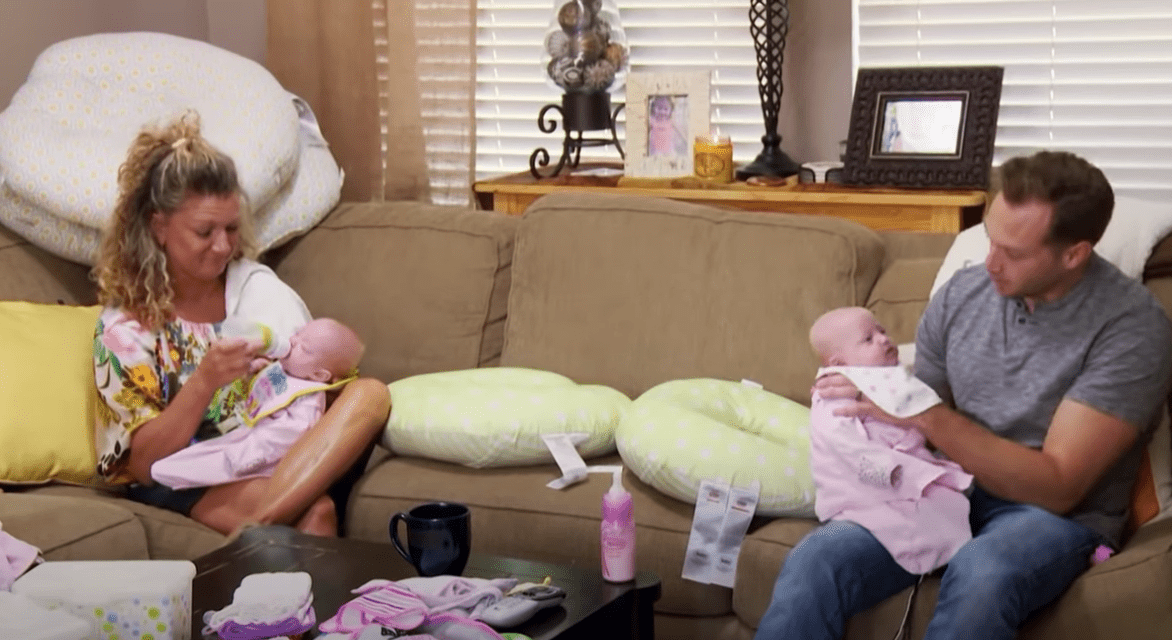 "I love being able to capture moments with them. I'm glad they're all part of the show, and it's made good memories," Danielle told Channel Guide Magazine. She added that the family moments registered on the show are as real as can be and that they take place even when the cameras aren't rolling.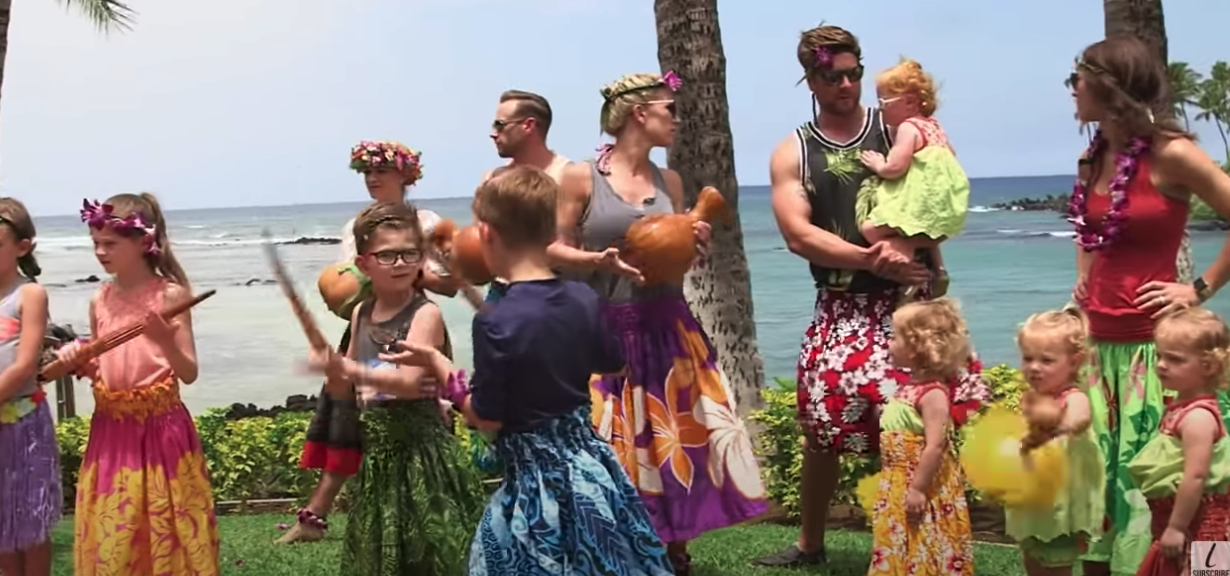 ---
6. The Busbys owe a lot to their faith
For a long time, the Busbys struggled with infertility problems, which didn't allow them to grow the family they always dreamt of. "Infertility struggles was one of the hardest phases of my life," Danielle said. "We will never understand why we may struggle through parts of our life, but I do believe there is always good that will come from a struggle."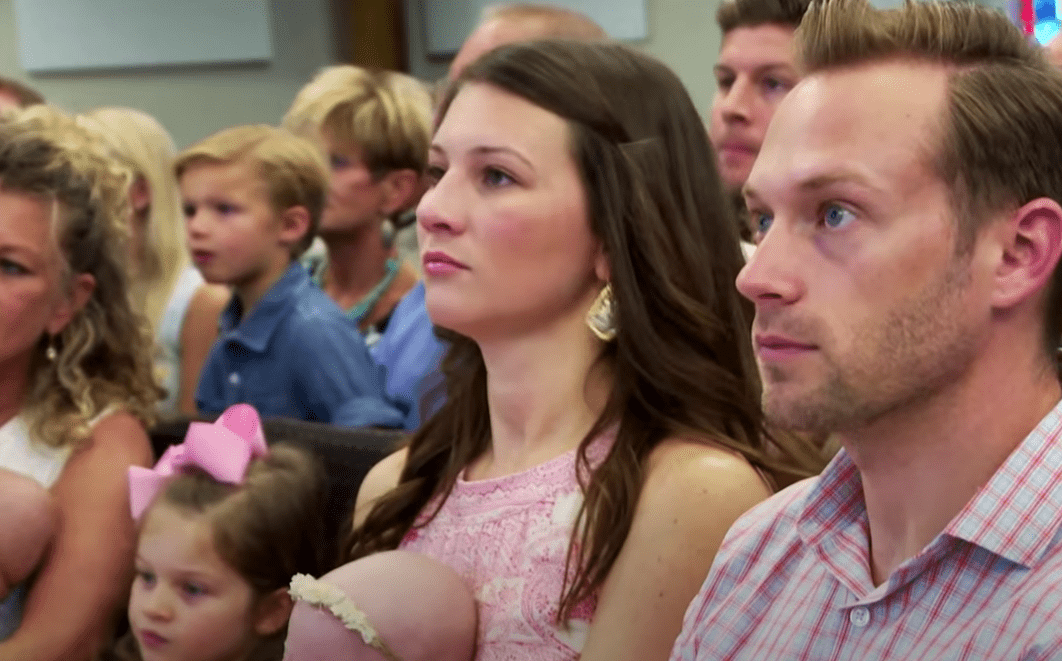 During the whole process, the Busbys remained close to their faith, praying to have their dreams come true. It was this daily praying routine that allowed them to keep going. "My faith is what has carried me through my struggles of infertility, to the struggle of carrying quintuplets, to the struggle of raising six kids and balancing life," she said.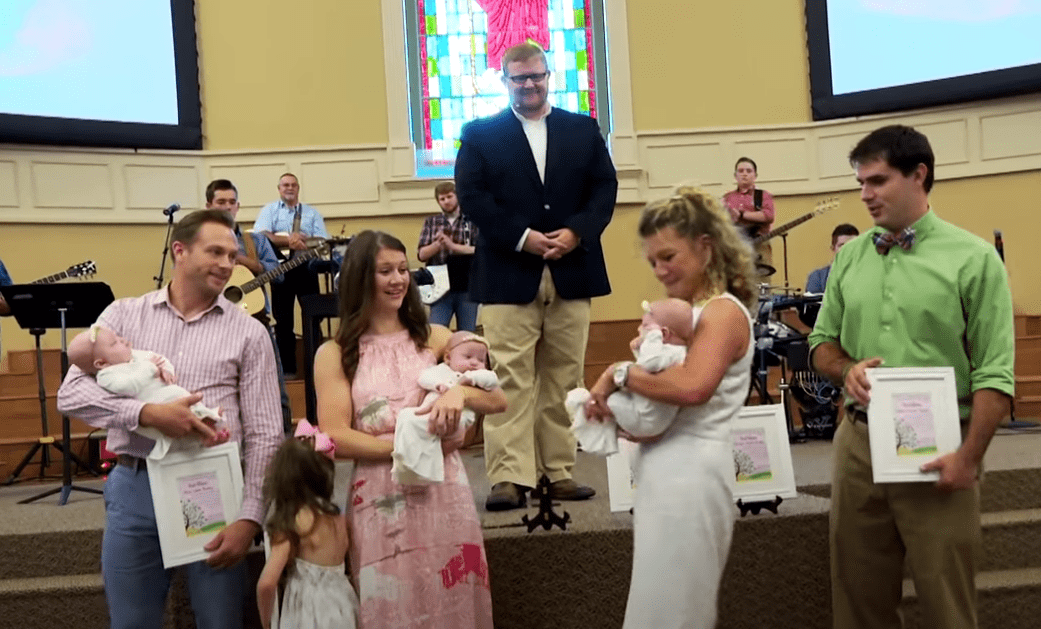 ---
7. Target played a big part in their love story
It may not be the most romantic place to start a love story, but destiny had Danielle and Adam falling in love at Target. They had been working together for months before Adam finally dared to go up to Danielle and ask her out. The relationship didn't evolve right away though.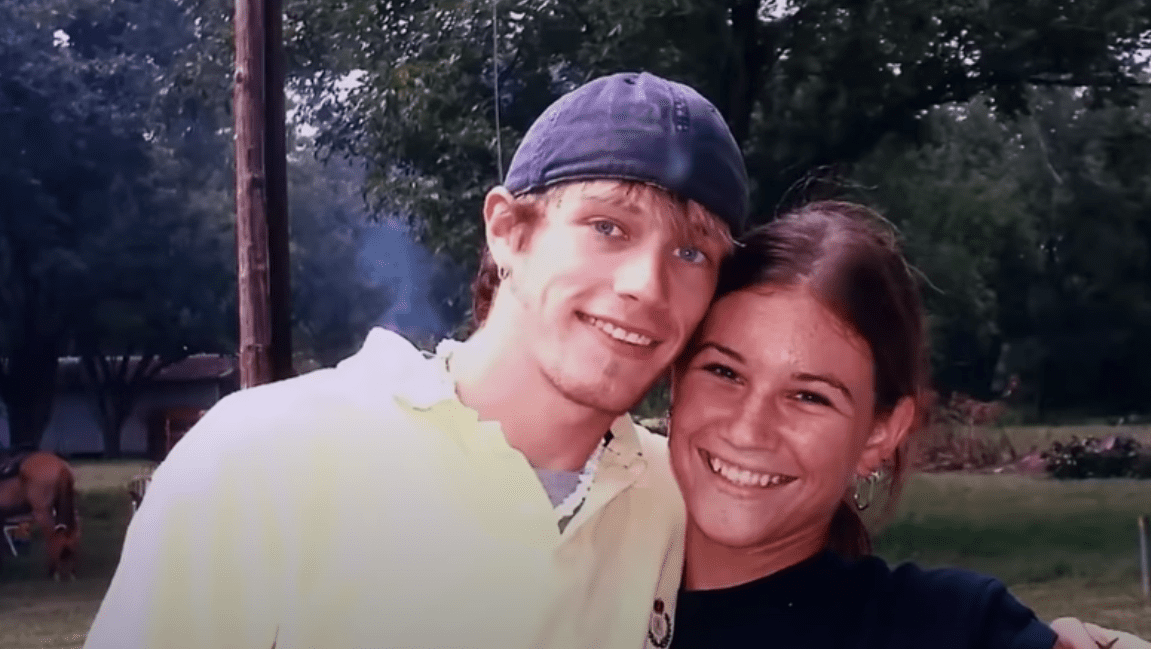 Instead of going on a date with Danielle as arranged, Adam preferred to hang out with his friends instead. "At this point, I'm thinking, who does he think he is, ditching me... I'm done with him," Danielle said. She did, however, give him a second chance and after 2 years of dating, he asked her to marry him.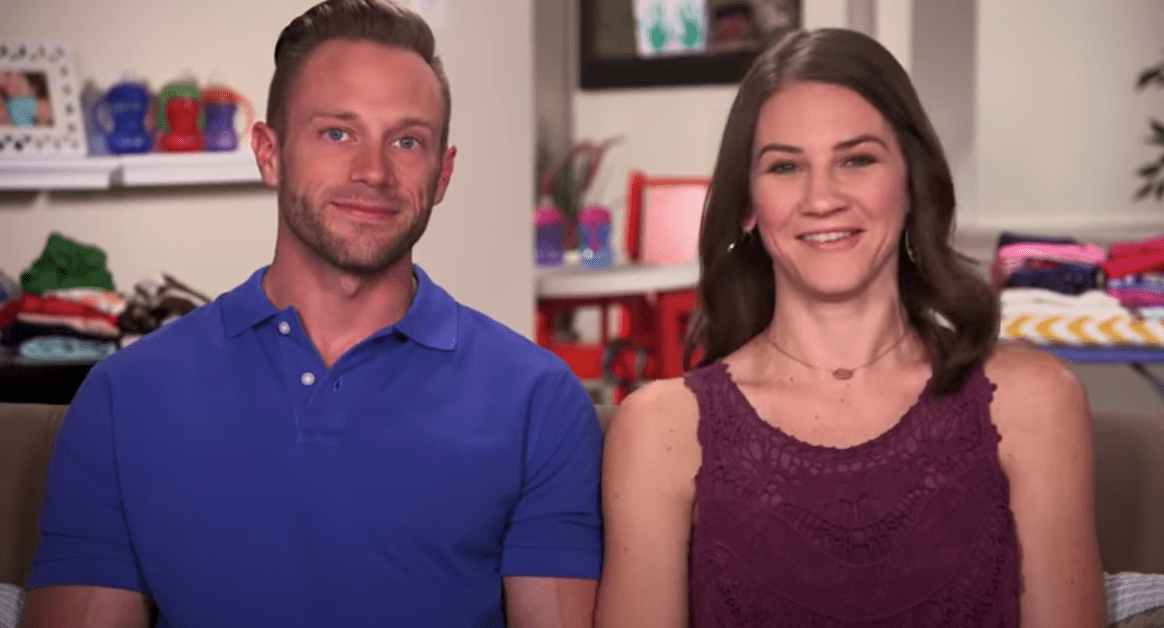 ---
8. The quintuplets didn't have a big probability of surviving
Having so many babies at once can be very dangerous and, commonly, not all babies survive. They are born smaller than normal babies and they have to go through special care after their birth to increase their odds at surviving. When the quintuplets were born, the family wasn't able to go home right away.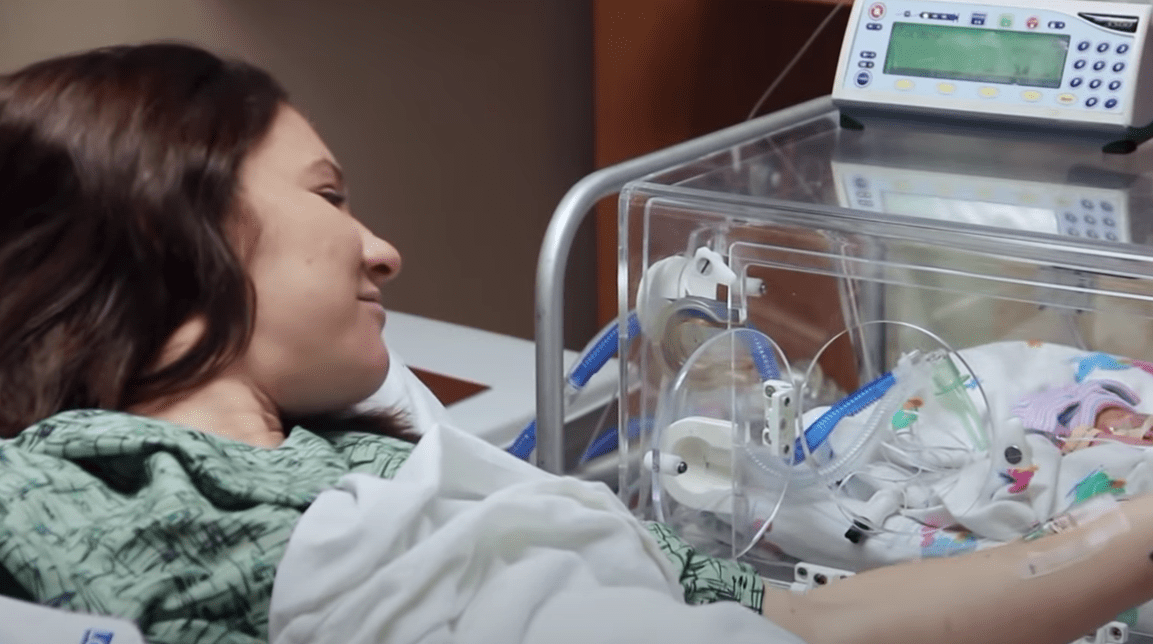 The quintuplets had to spend a couple of months in the hospital under intensive care, to make sure they would survive. Adam and Danielle couldn't even hold their babies until a week after their birth. When they finally held them, it was a particularly emotional moment for the two anxious parents.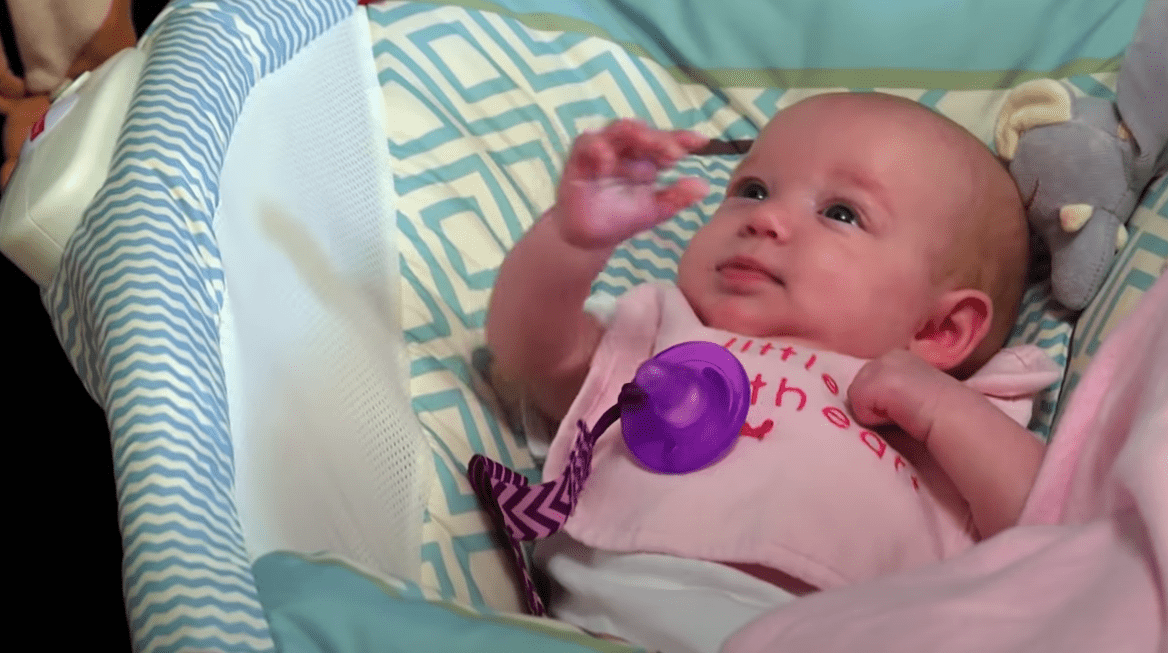 ---
9. Adam went through post-partum depression
Most people think post-partum depression only happens to the person who gives birth, but it can occasionally affect their partners as well. That's what happened to Adam. After keeping it in for a while, he decided to open up about his depression to raise some awareness over the problem.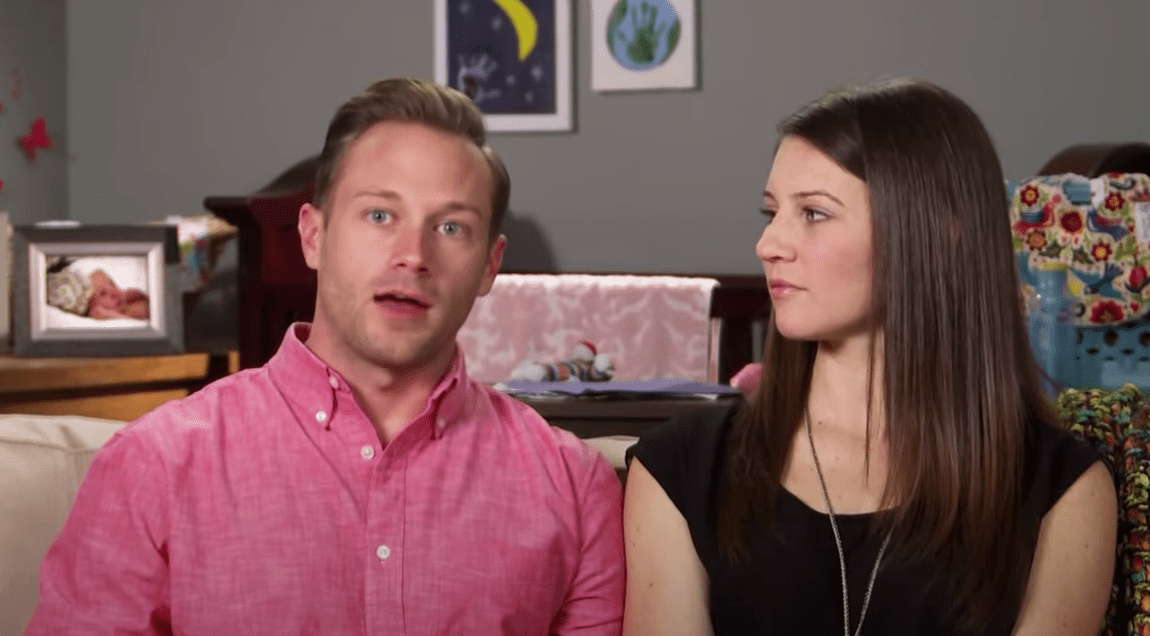 "Showcasing how human we really are has really struck a chord with people, and I think in a strange way, we're helping others realize they don't have to have it all figured out either," he said about his decision to talk about his struggle with depression.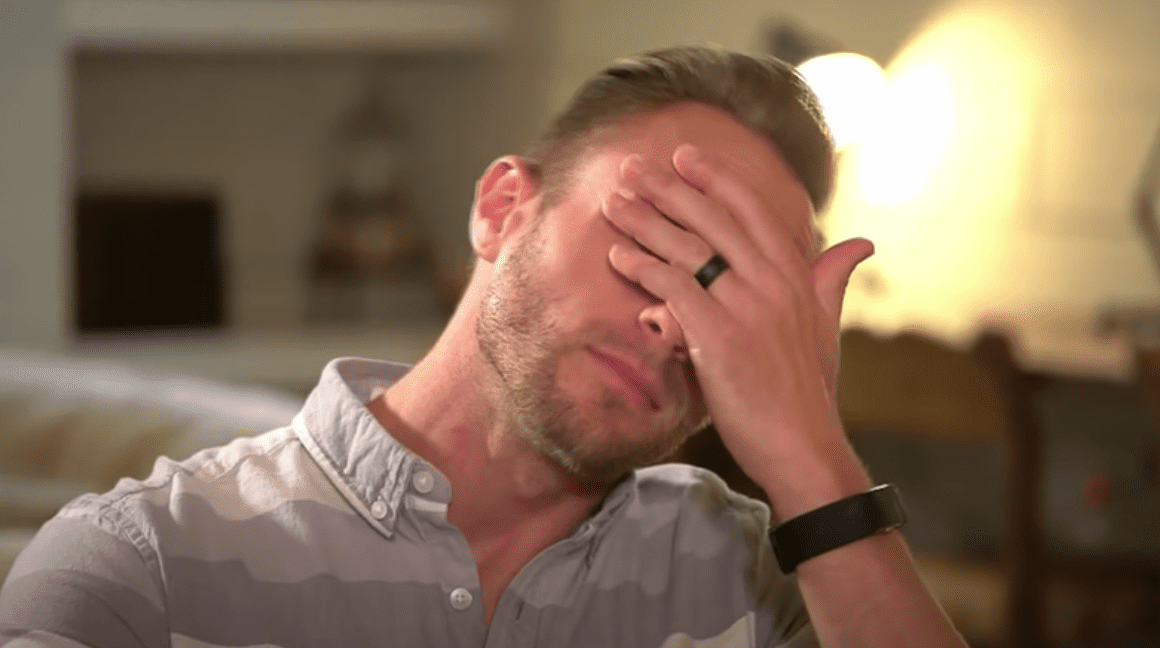 ---
10. He is also very good at raising girls
When you're the only man of the house, well, your only choice is to join the girls, and that's exactly what Adam did. The "Outdaughtered" father had to learn all about girls' fashion and hairstyles. So much practice actually made him pretty good at it and he is now perfectly able to perform any of the tasks typically assigned to mom.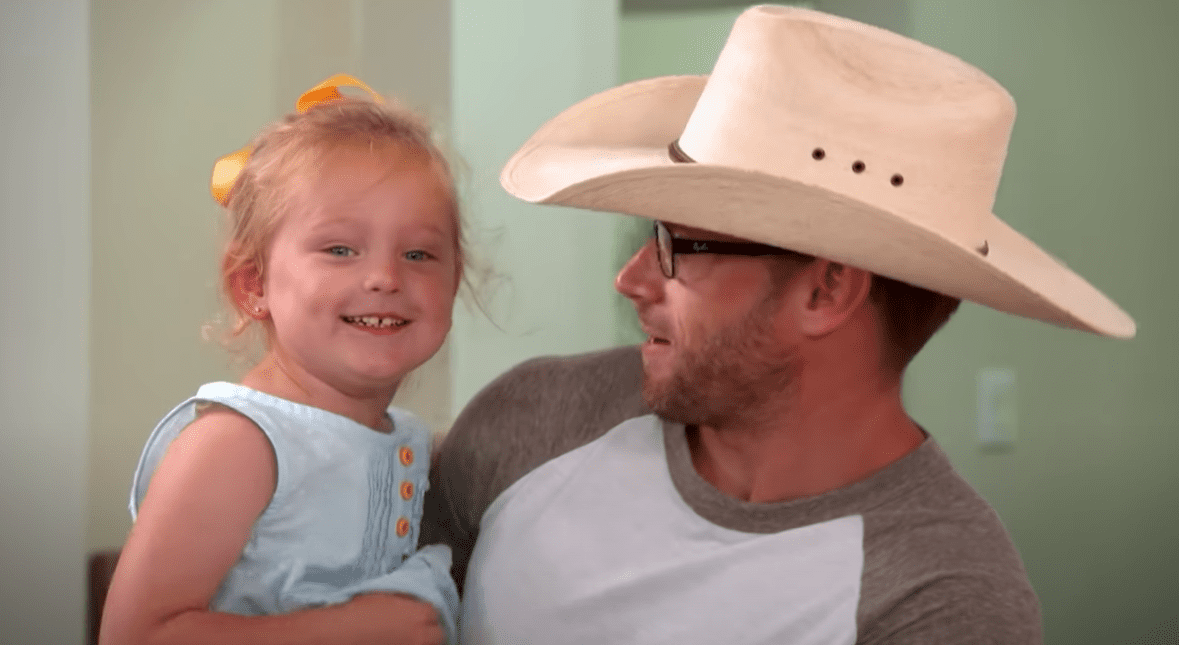 "Usually the mom takes on most responsibilities having to do stuff like fixing hair, picking out outfits and matching hair bows with outfits for the girls," he said. "When you have six of them, you find yourself right in the middle of that. I'm better with a round brush than Danielle!"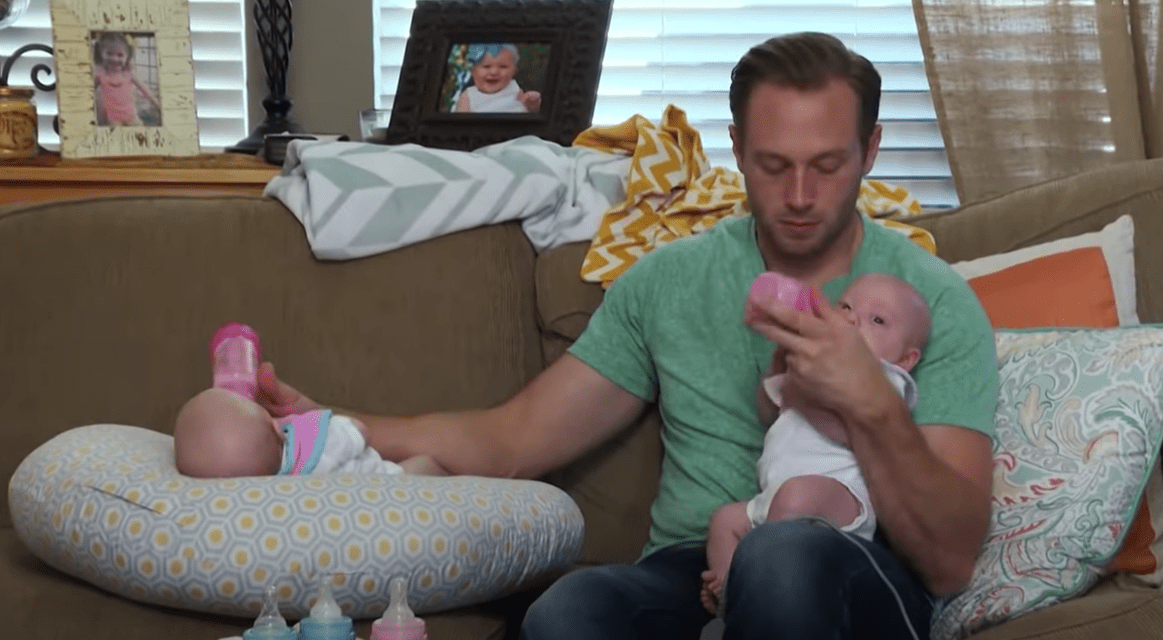 ---
11. Danielle's skills saved her as a quintuplets mom
Having 6 kids is almost the same as managing a small company or team. It takes a good amount of organizing, planning, and scheduling skills. Fortunately, Danielle's previous job as a coordinator helped her to work on those skills and to become pretty good at it. It was almost as if she was being prepared for her role as a full-time mom.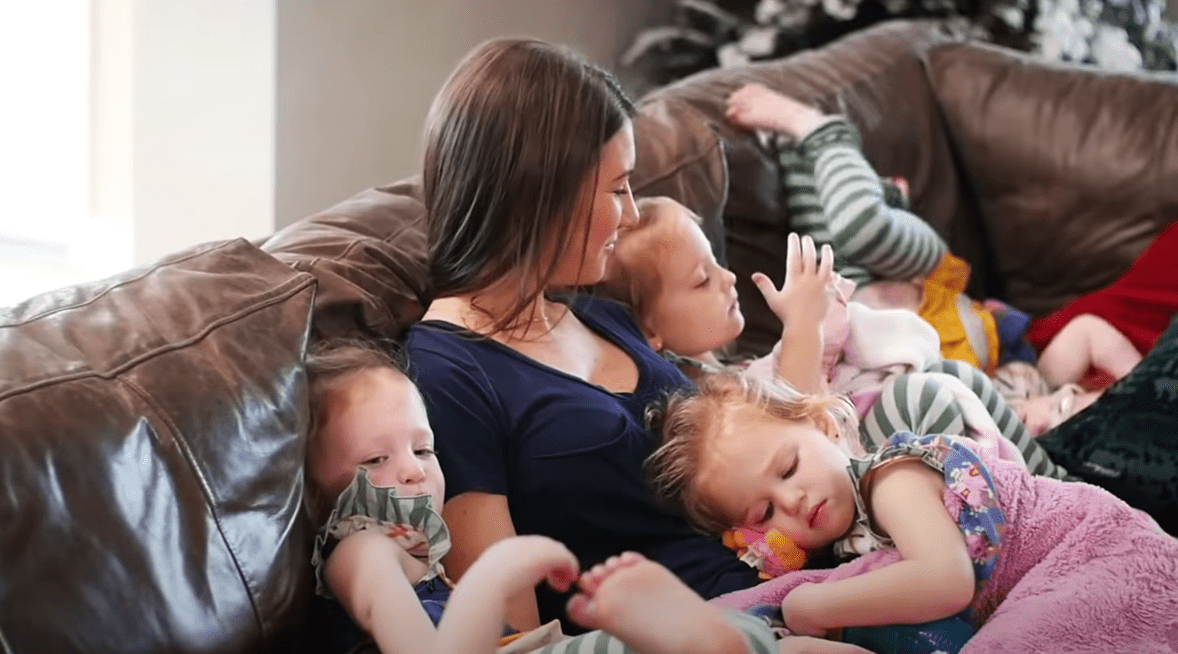 She does admit that it was still difficult in the beginning, but she managed to become good at it. "When I say I was created and made for this, I honestly was," Danielle said. " When I was given five babies, I just had to take those skills and adapt it to baby things."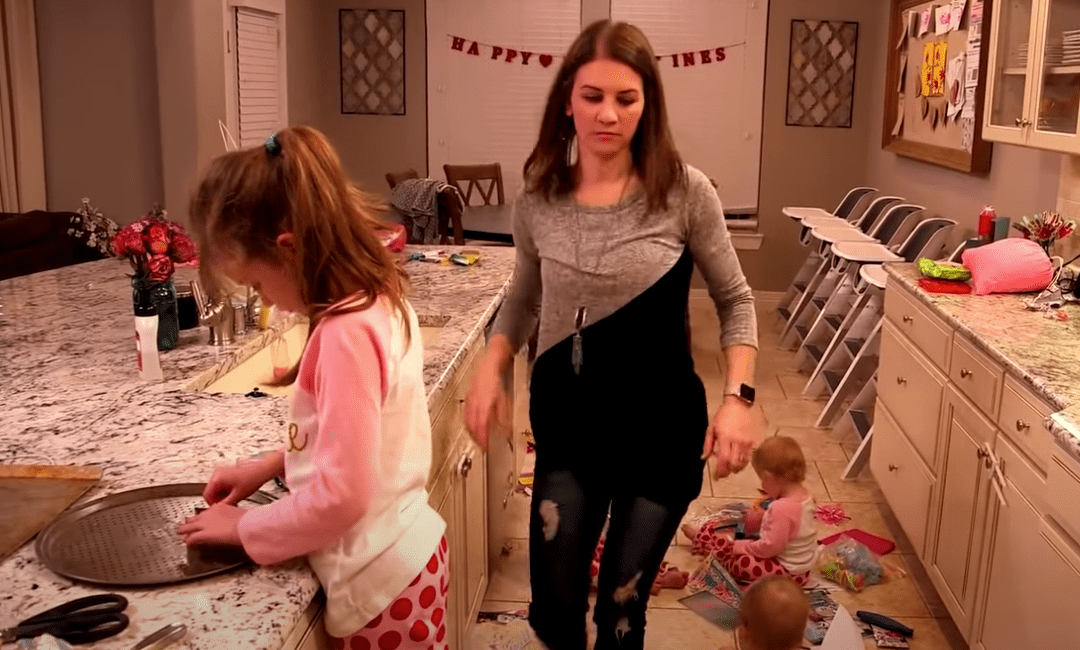 ---
12. Their first daughter also came out of fertility treatments
Fans of the show know that the only reason the Busbys went through fertility treatments before having the quintuplets was to give their first-born daughter a sibling. Their intentions went way over what they could have ever hoped for, though. But it wasn't the first time the couple had turned to these treatments.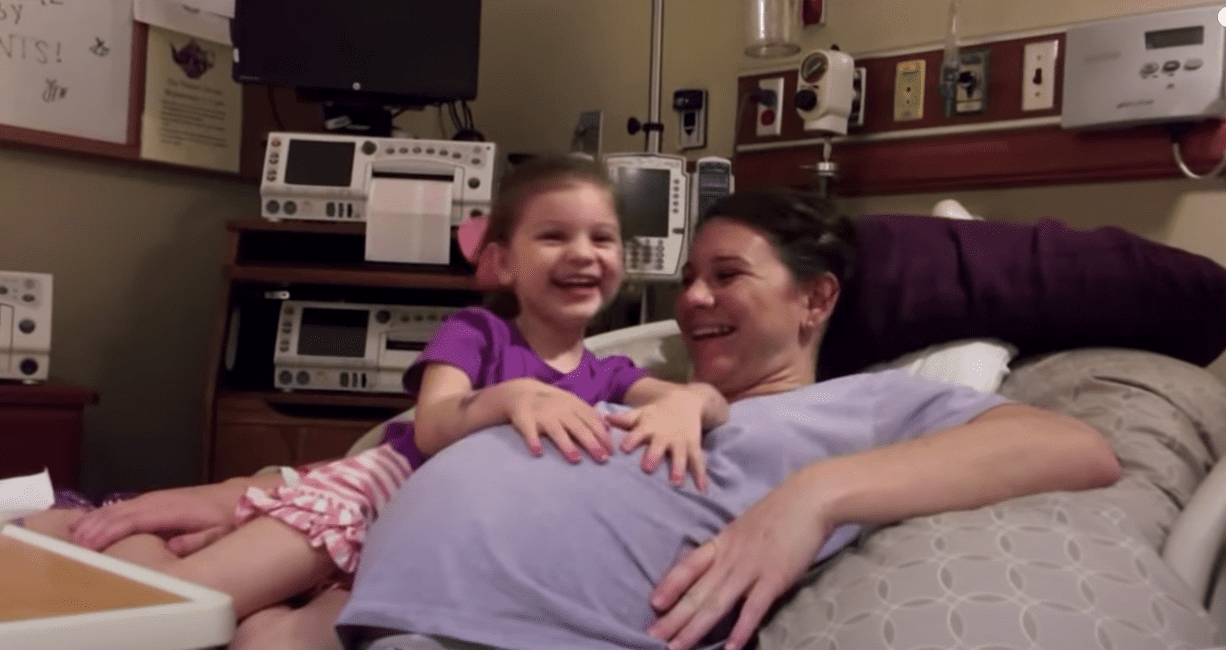 When they got married, Adam and Danielle spent nearly a year trying to conceive. When all hope was gone, they found out their only hope was to go through fertility treatments, since Danielle didn't ovulate regularly and Adam had low testosterone. After six cycles of intrauterine insemination, Danielle became pregnant with Blayke.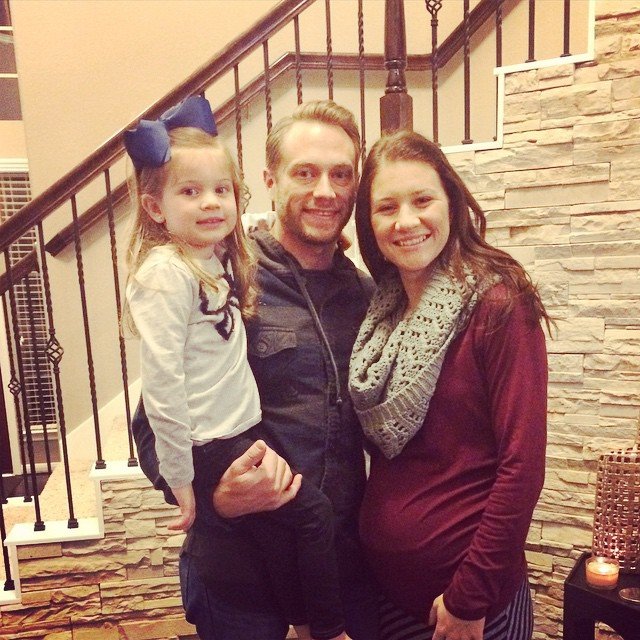 ---
13. Their house can get really noisy sometimes
Imagine a house filled with 6 small children, a film crew, and the occasional group of family members coming by to visit. We're sure you can get an idea of how crazy it must be, especially when the kids all start crying at the same time throughout the day. The couple said that things got even crazier when the kids reached 3 years old.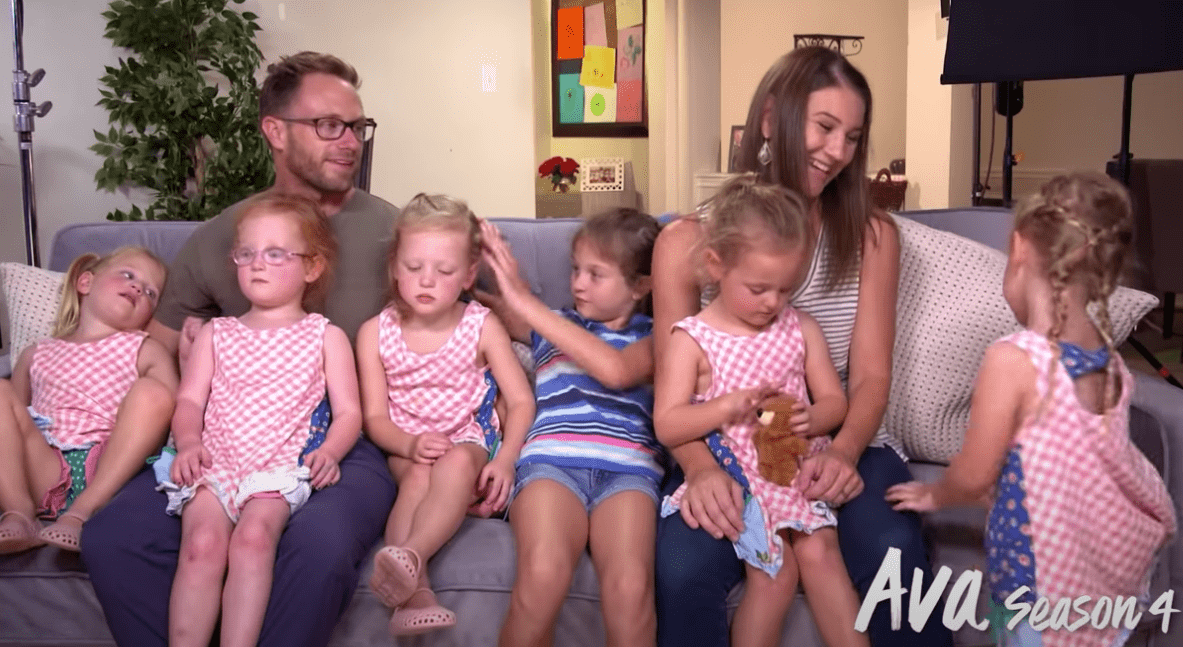 "Yeah, we have five 3-year-olds right now in the house all coming into their own personalities and figuring out who they are," Adam said back in 2018. "So there's this major struggle between all of them to have their own voice in the house."
Can you imagine having 6 small kids to take care of? Talk about a life challenge! These parents sure do deserve a medal for all their hard work and sacrifice. What are your thoughts on this? Would you be able to go through the same? Let us know all about it and don't forget to share the article!
Sources:
USA Today
,
People
,
TLC Me