Meet 15 of Meghan Markle's Most Affordable Looks
Meghan Markle has mastered the art of high fashion on a budget. While she definitely loves her designer wear, the Duchess has been known to support various mainstream stores. From her iconic shoes to the detail of a brown leather glove, we have collected her most affordable looks!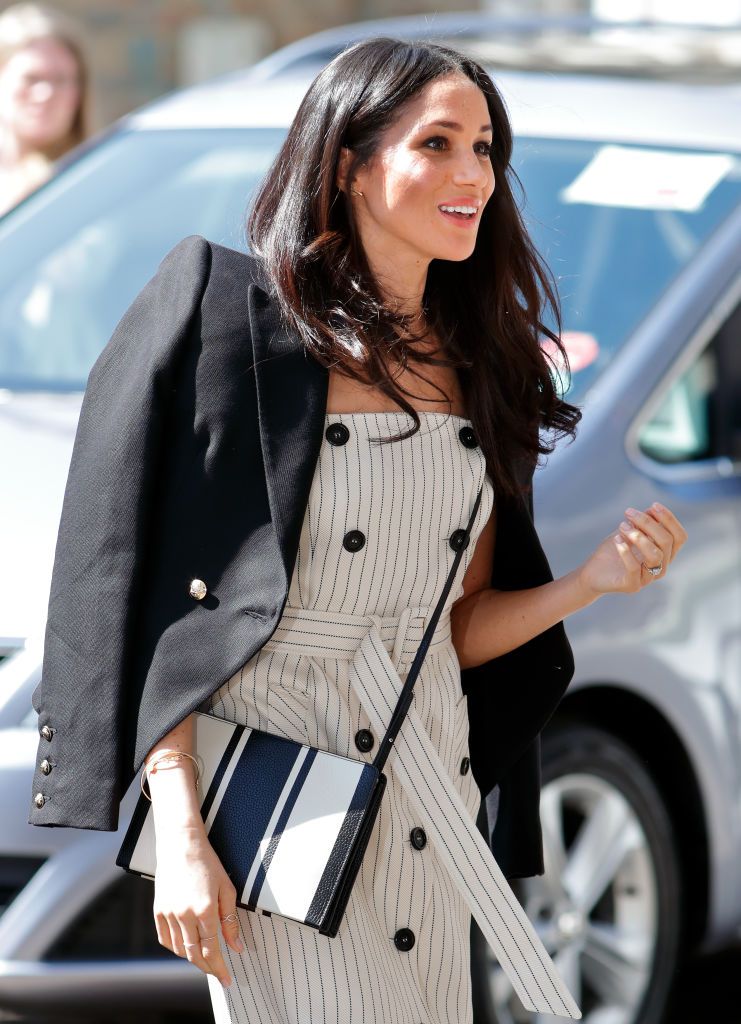 ---
The Markle Sparkle Effect 
Meghan Markle takes fashion to the next level and has even created the now-famous phrase, the "Markle Sparkle" effect. It explores the effect she has on style trends by looking at how the clothing she wears sells out quickly after she is spotted in a specific item.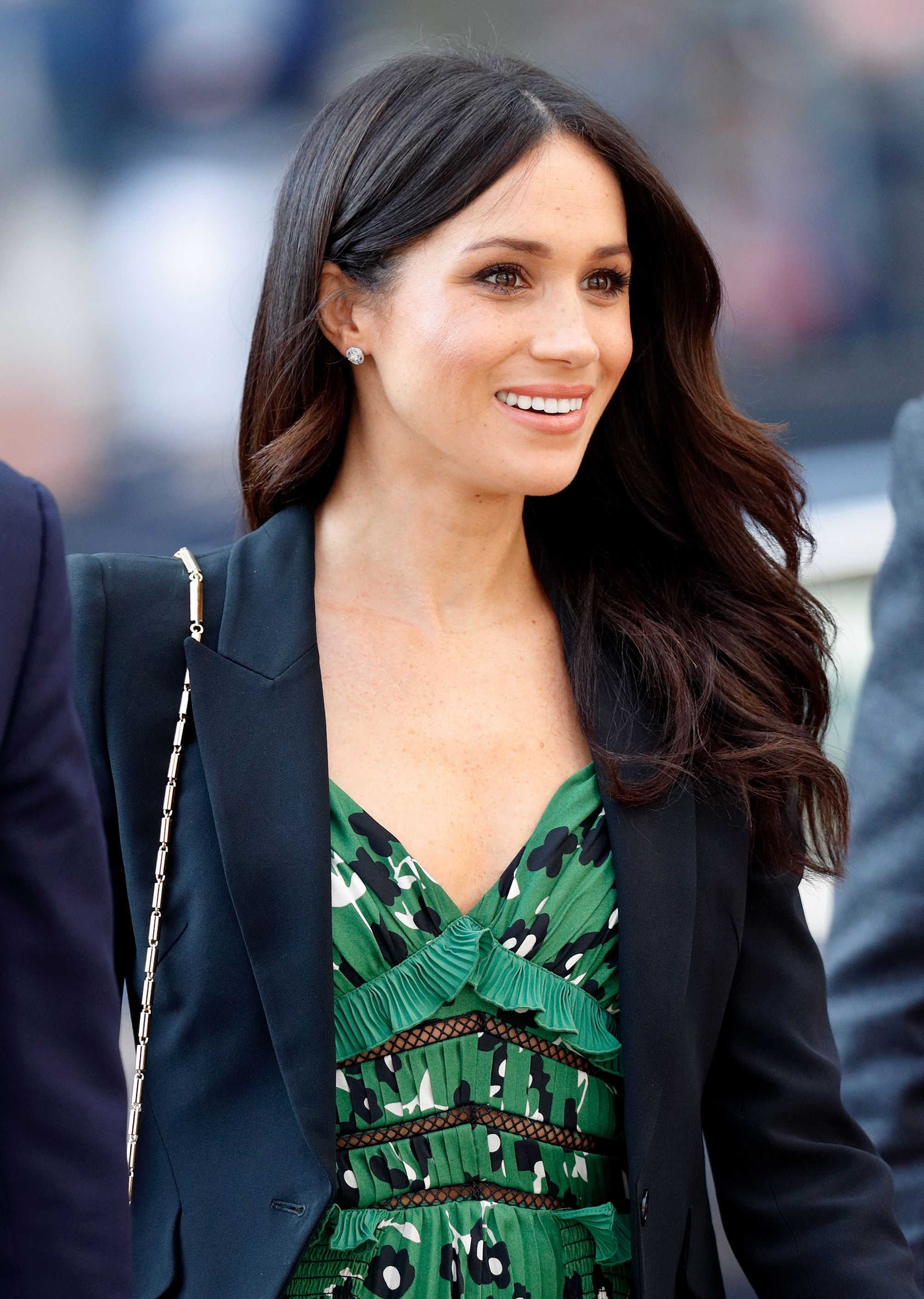 The royal holds immense power in the fashion industry as her influence can make or break a trend. Her chic looks always see fans and the greater population rush to the shops to buy what she buys. In fact, many fashion labels are considering working with her as her support will raise their reputation.
---
Meghan's Conscious Fashion Choices
The acclaimed designer, Misha Nonoo, who is a close friend of the Duchess told the media some details about Meghan's fashion choices. Meghan often wears Nonoo's label and has gained her line immense notice. She shared:
"We were so honored to work with the Duchess, she's so extraordinarily thoughtful. I'm honored when we see her wear something. The Smart Set collection was a great example of her thinking about others. She's so conscious when she's putting her wardrobe together."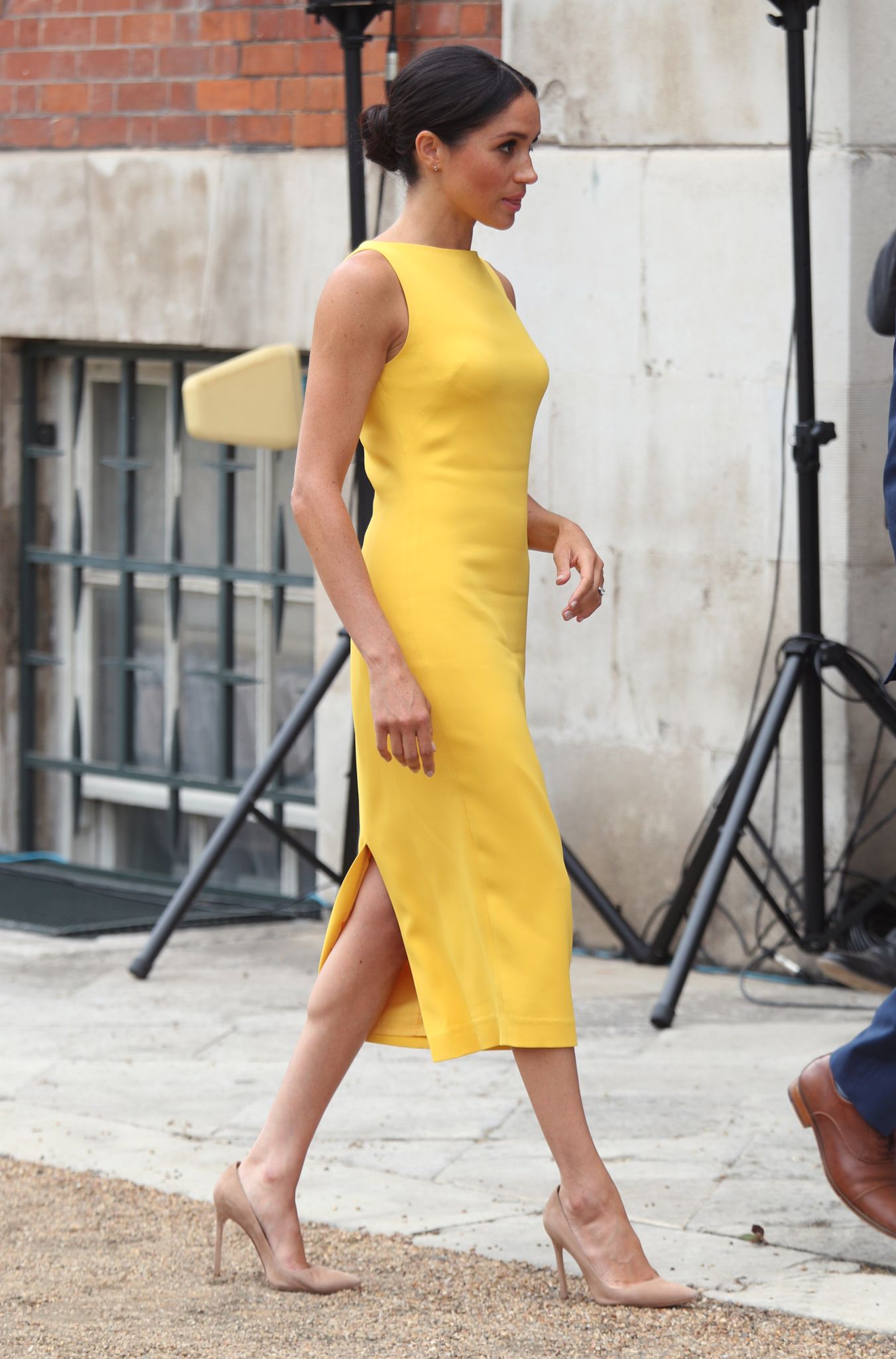 Another source shared the following about Meghan's possible future fashion plans:
"Meghan is very connected in the fashion industry and there are a lot of major labels who would like to partner with her on projects. There have already been active discussions with Givenchy. Some of these deals could be worth millions of pounds. I'm sure she is going to link some of the initiatives to their foundation."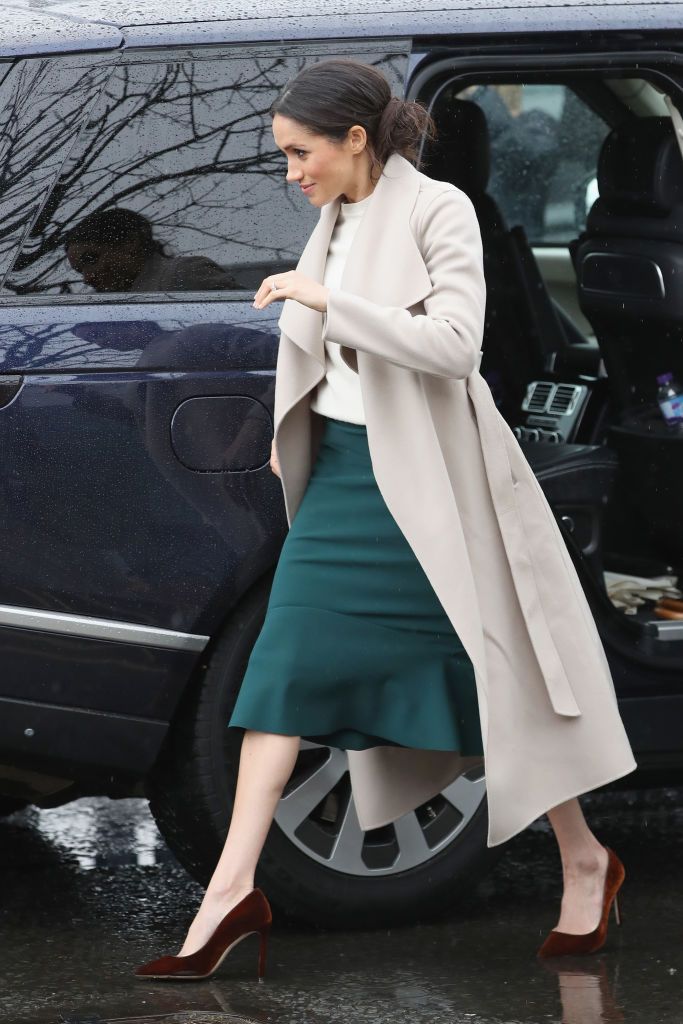 ---
16. Fit For A Royal Affair: $328
2018 was a great year for Miss Markle and her fashion life. She was still a relatively new royal but kept her own as she stunned in an amazing dress after dress. She joined Prince Harry at the royal Van Straubenzee wedding. Her outfit choice was surprisingly affordable.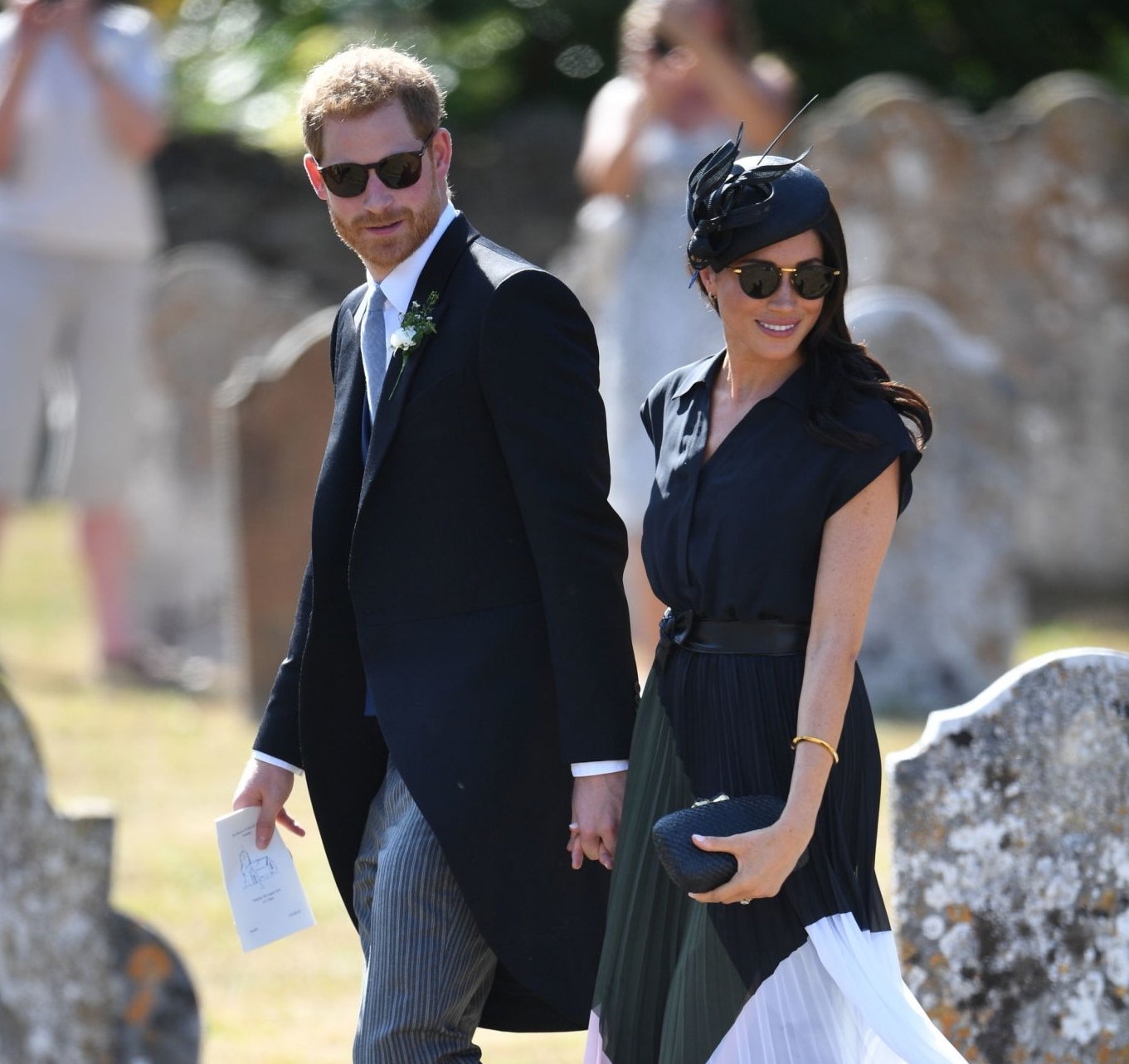 The color-blocked Club Monaco garment, also called the Shoanah Dress, went for $328. This is a small price to pay for a royal event. Normally the dresses wore would be in the thousand dollar range. This chic piece certainly looks worth more than a mere $300 dollars!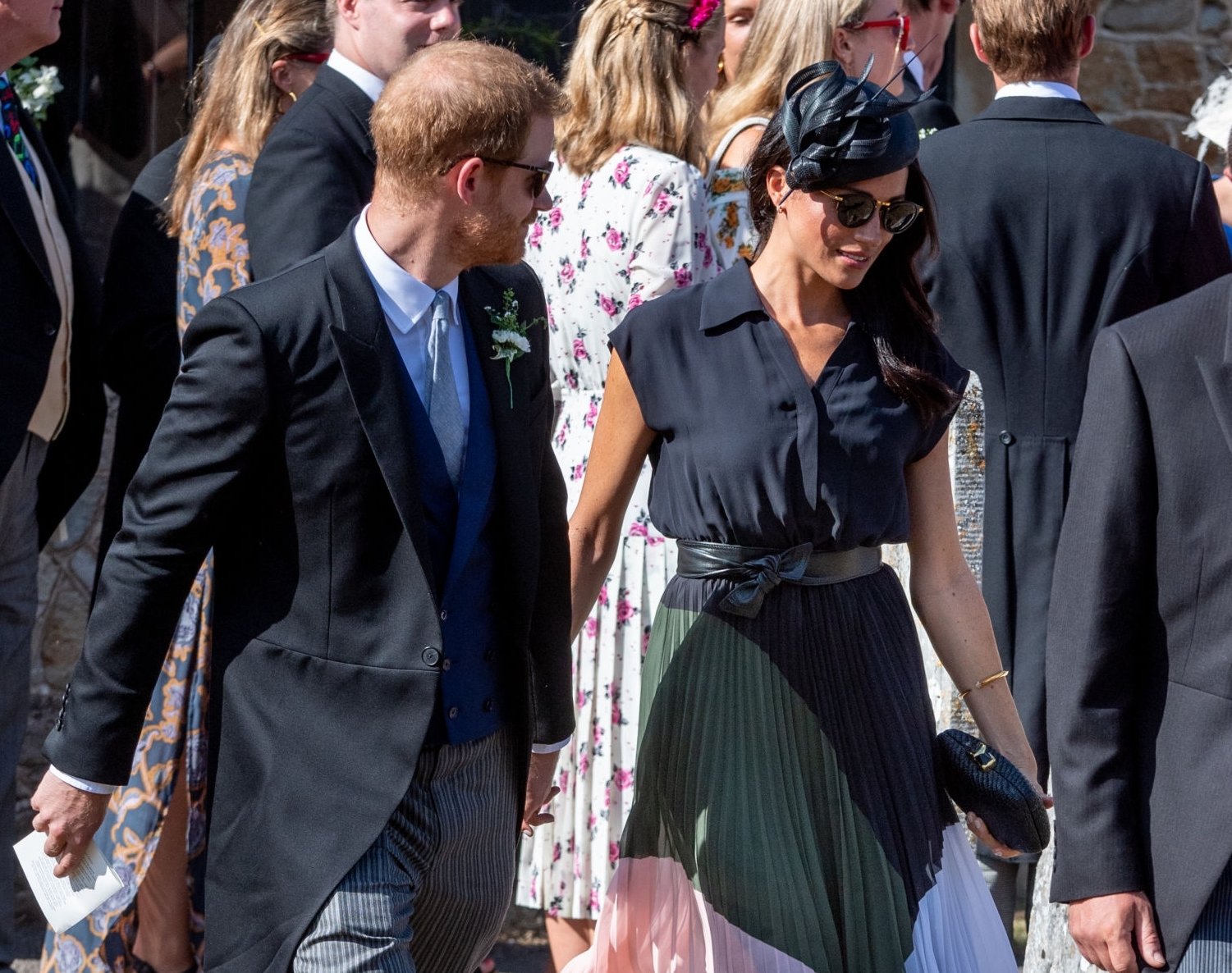 ---
15. The Dreamy Sun Dress: $270 
It was her first trip in a royal capacity to Australia and New Zealand, so Meghan really wanted to stun. She kept things easy and breezy for this adventure. In her striped Reformation dress and Sarah Flint gladiator sandals, she looked picture perfect. This dress was on sale for $270!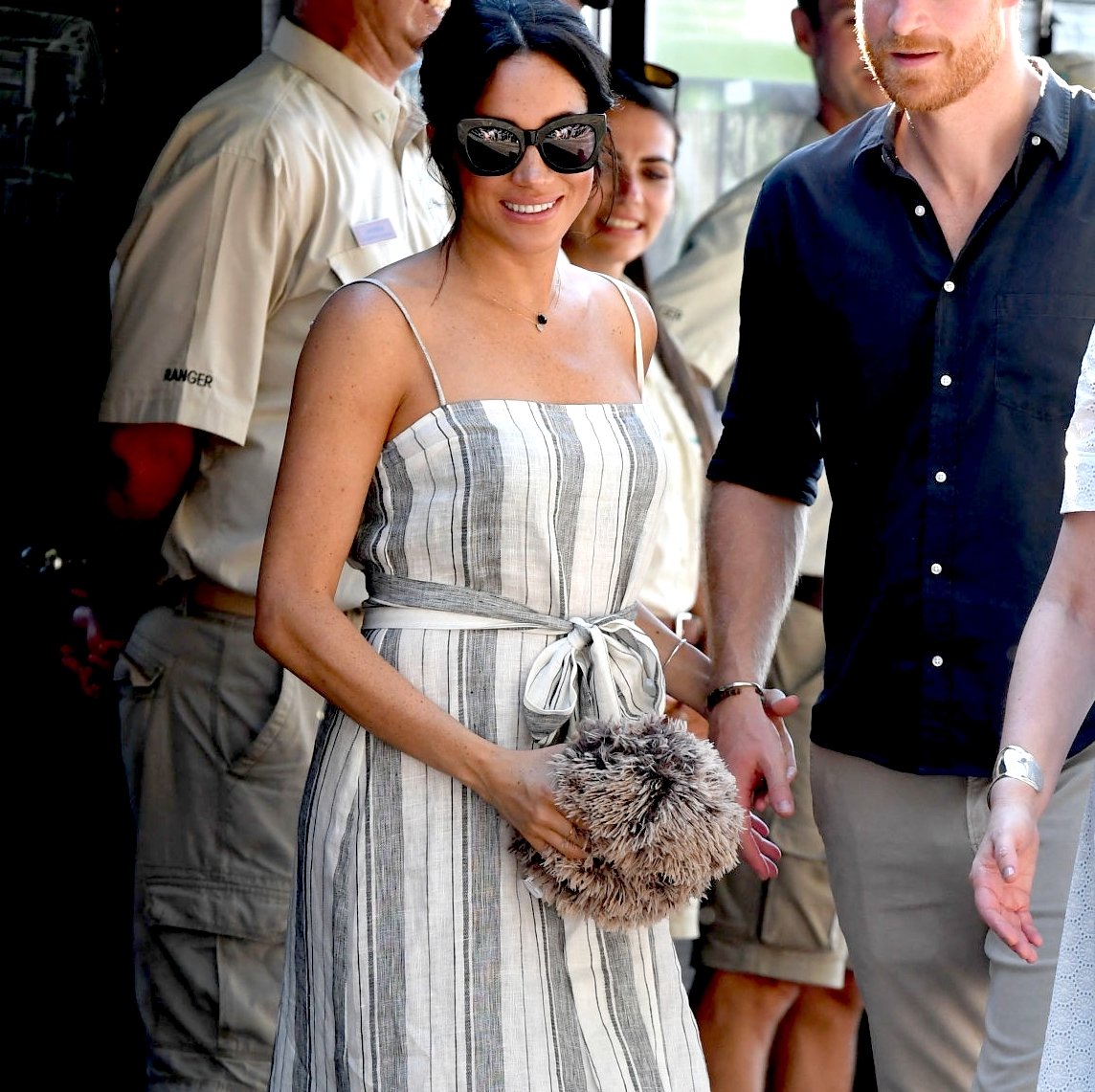 ---
14. The Best of Burgandy: $228
Toward the end of 2018, Meghan Markle took her very first solo trip in a royal capacity. The stunning Duchess was dressed in a lovely coat that covered her Club Monaco mini red dress. The $228 burgundy garment was a standout look and brought a smile to the Grenfell Fire survivors in London.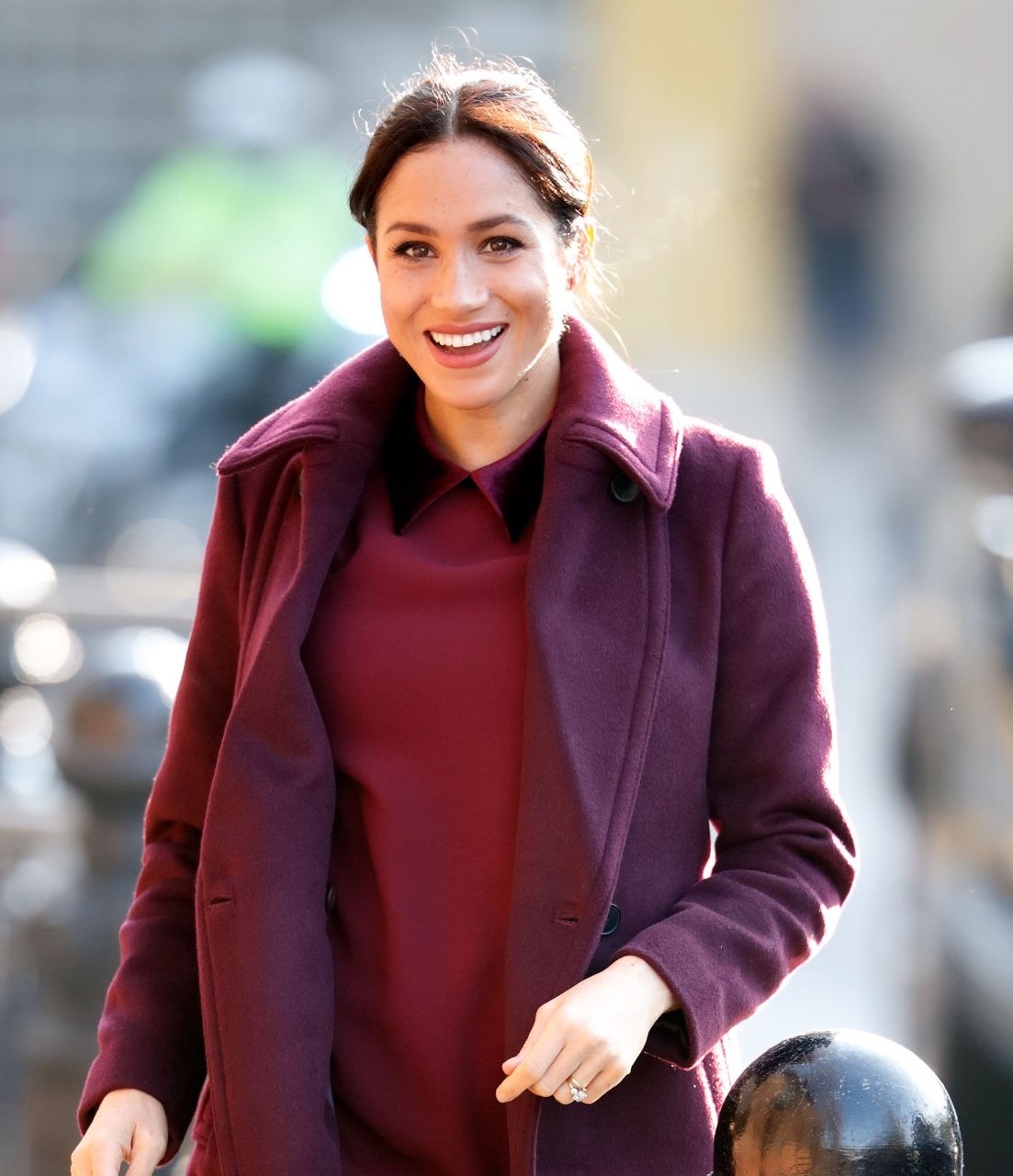 ---
13. Meghan Matches Affordable Bags With Her Designer Wear: $221
The gorgeous Meghan Markle attended another royal engagement in 2018 and her Altuzarra pinstriped dress was a clear standout. However, the garment comes in at almost two thousand dollars! Luckily her elegant striped accessory might be within your budget.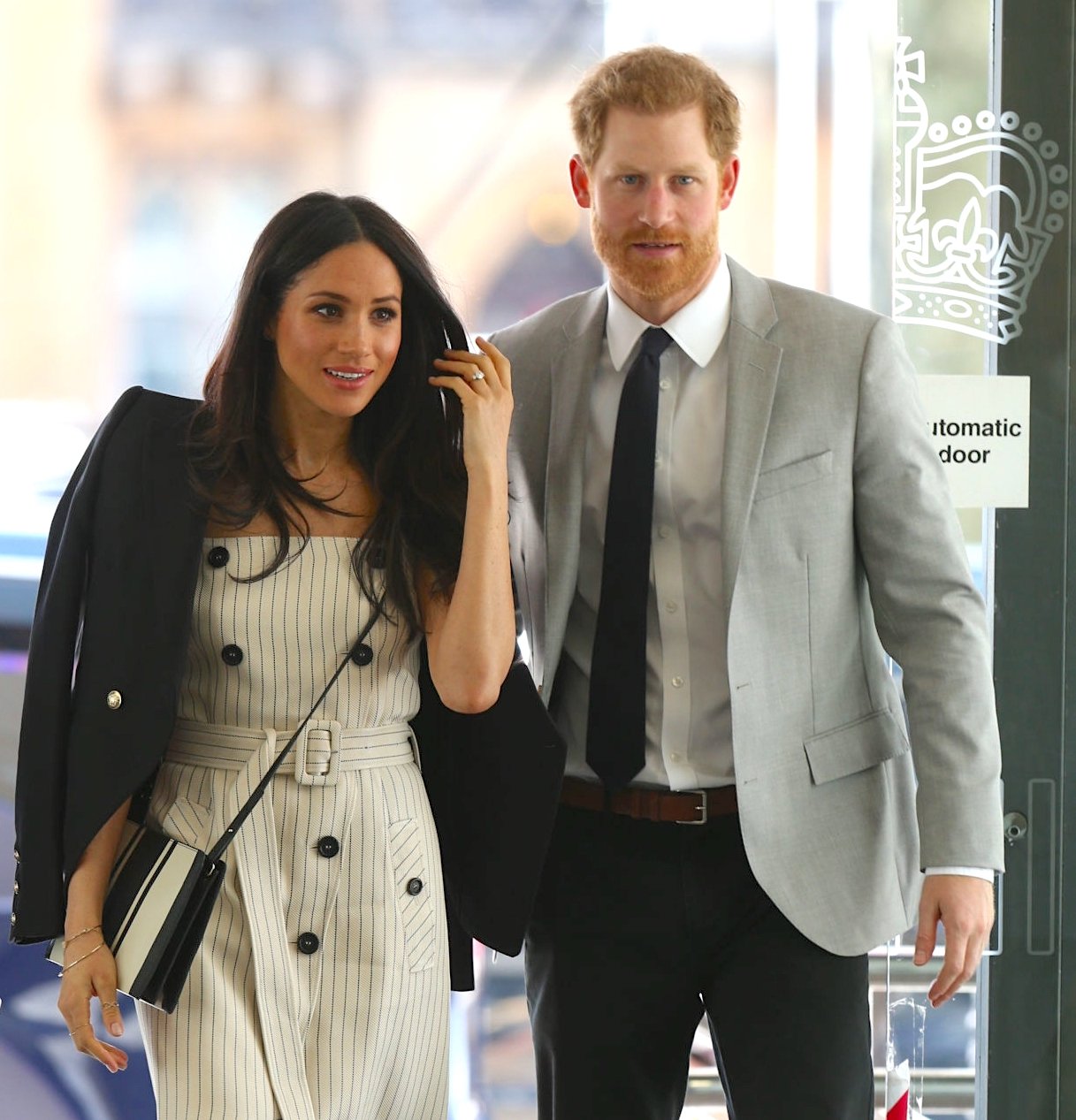 She wore a unique black and white striped bag that worked as a crossbody satchel. The item comes in at just over two hundred dollars and won't break your bank. The Oroton Avalon Zip Top Crossbody as it was called, shortly sold out after she was seen wearing it.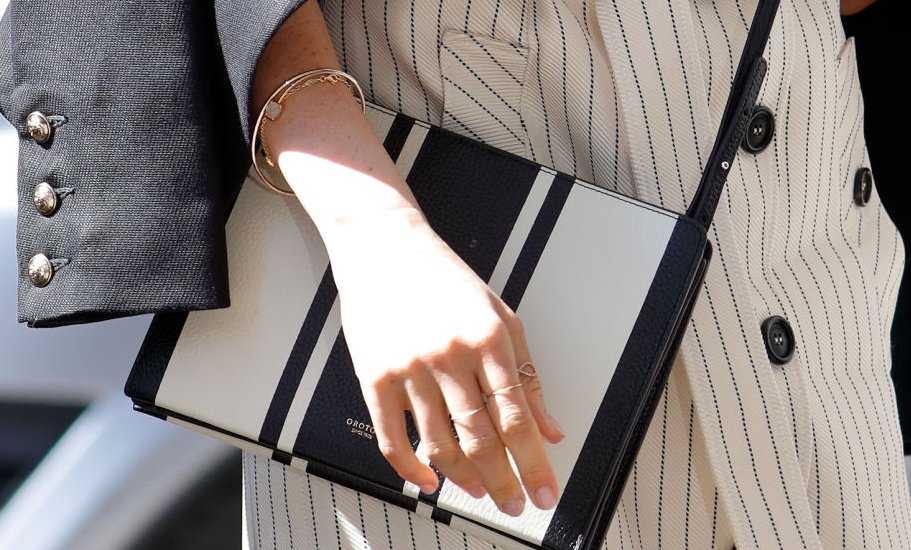 ---
12. Trench Coat Goals: $165
Meghan was attending the 2018 Invictus Games in the glorious Sydney when she stunned the world with one of her favorite brands. The Duchess often opts to wear clothing from Aritzia Lawson. Her chosen trench coat was an instant hit and later went on sale for $165.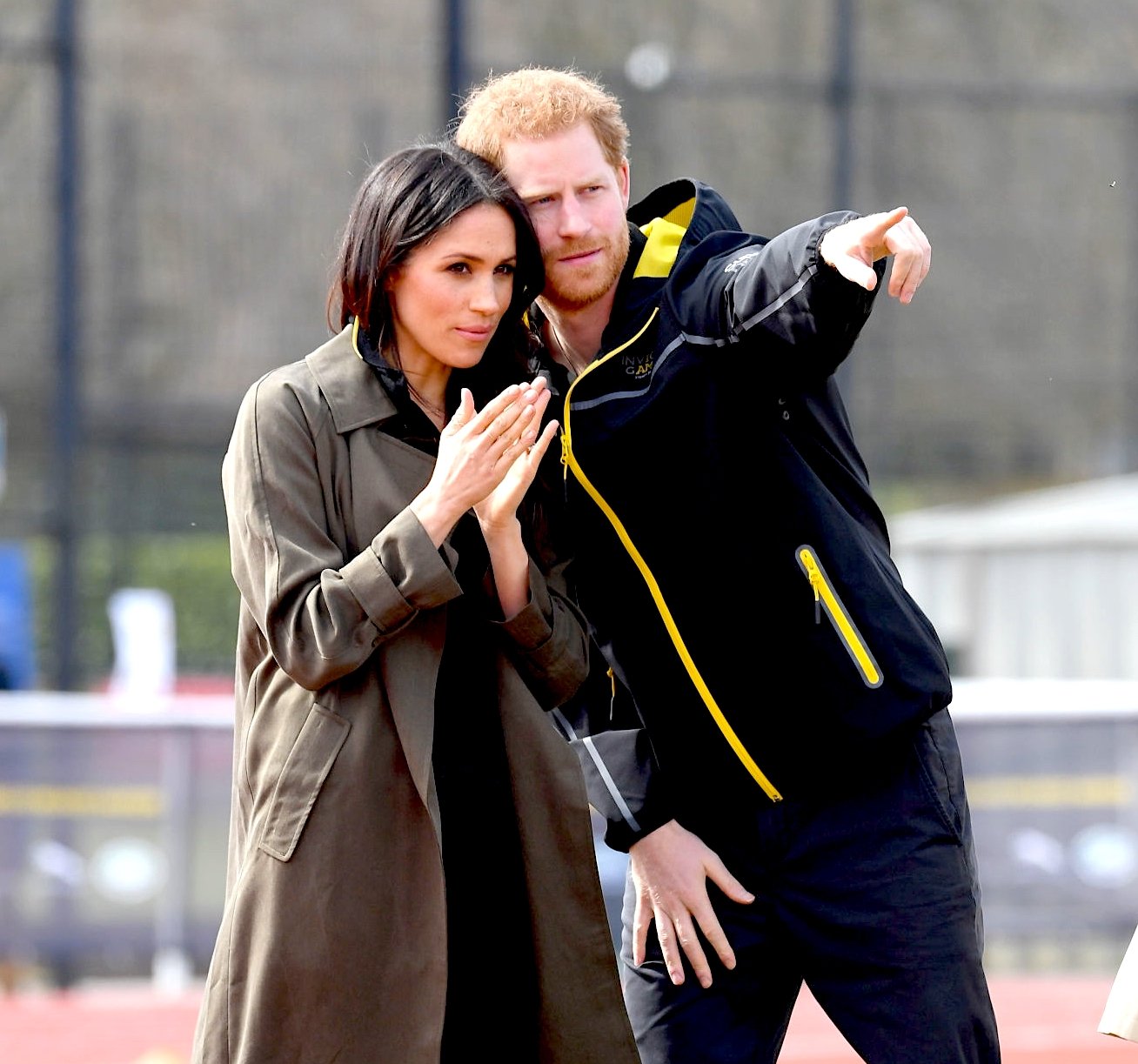 ---
11. The Best Friend Blazer: $145
While in Dubbo Australia, Meghan Markle and Harry went on a royal trip where they met with audiences and did some official business. The Duchess of Sussex was perfectly kitted out for the event. Her oversized blazer was suited with great pants and a white shirt.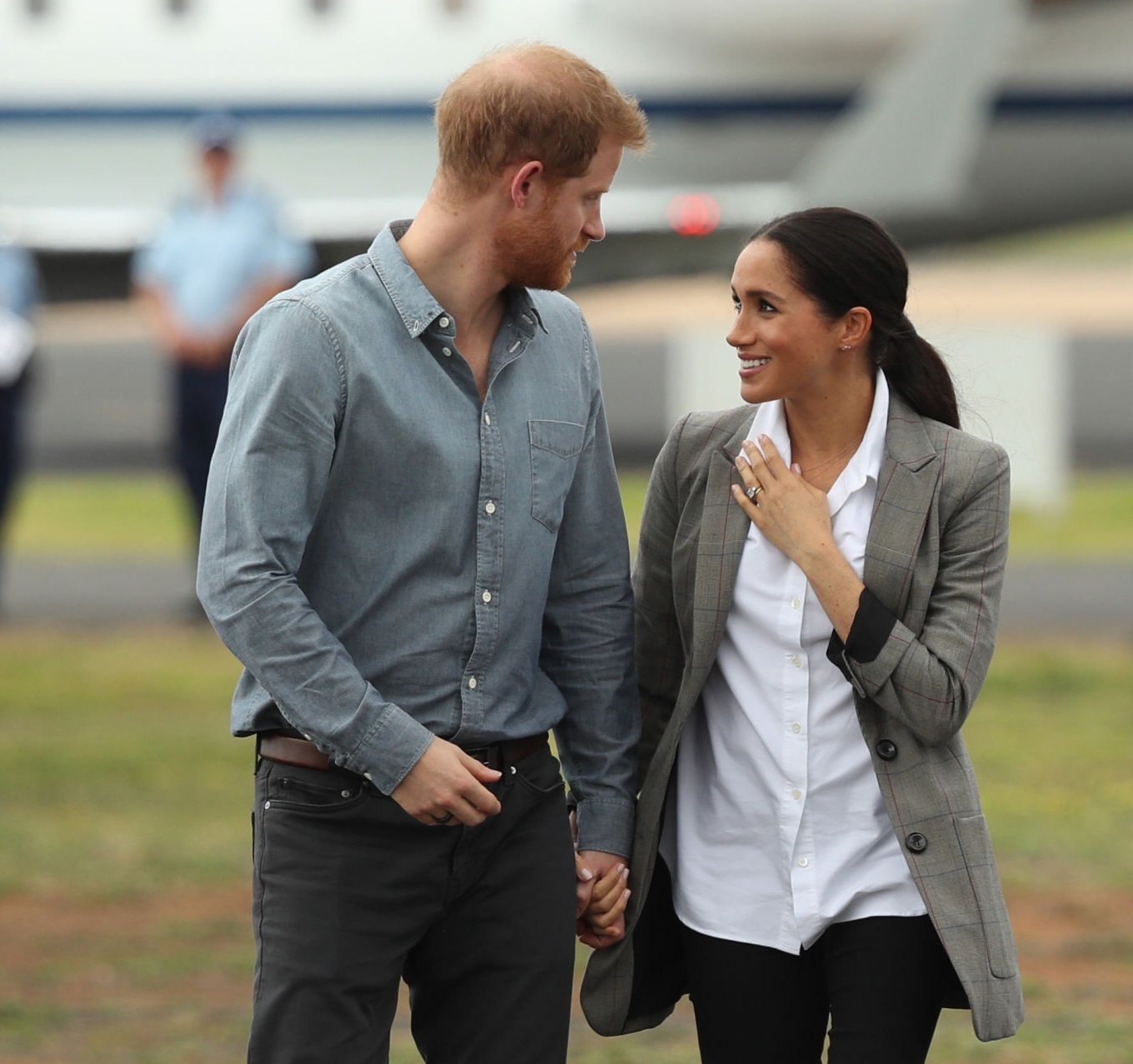 You won't believe who is behind this great blazer? It's none other than her friend and tennis star Serena William. The great athlete has her very own fashion collection and Meghan has been supporting her. Known as the Boss Oversized Blazer was on sale for only $145.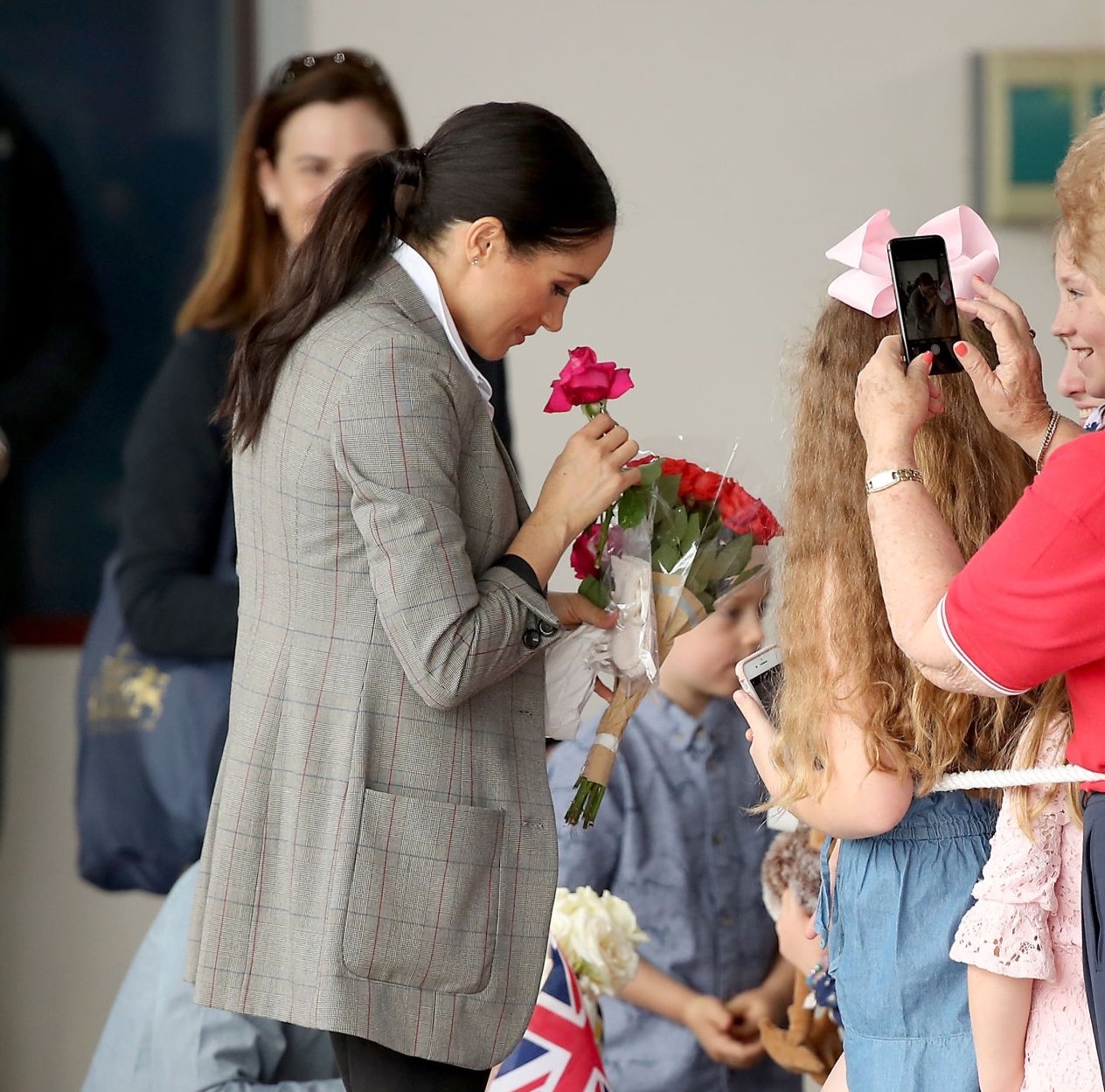 ---
10. The Perfect Wedge Does Exist: $120  
Prince Harry, Duke of Sussex, and Meghan, Duchess of Sussex simply had to pay a visit to the lovely Bondi beach on October 19, 2018. This was part of their 16-day Autumn tour visiting cities in Australia, Fiji, Tonga, and New Zealand. Meghan's outfits were always spectacular.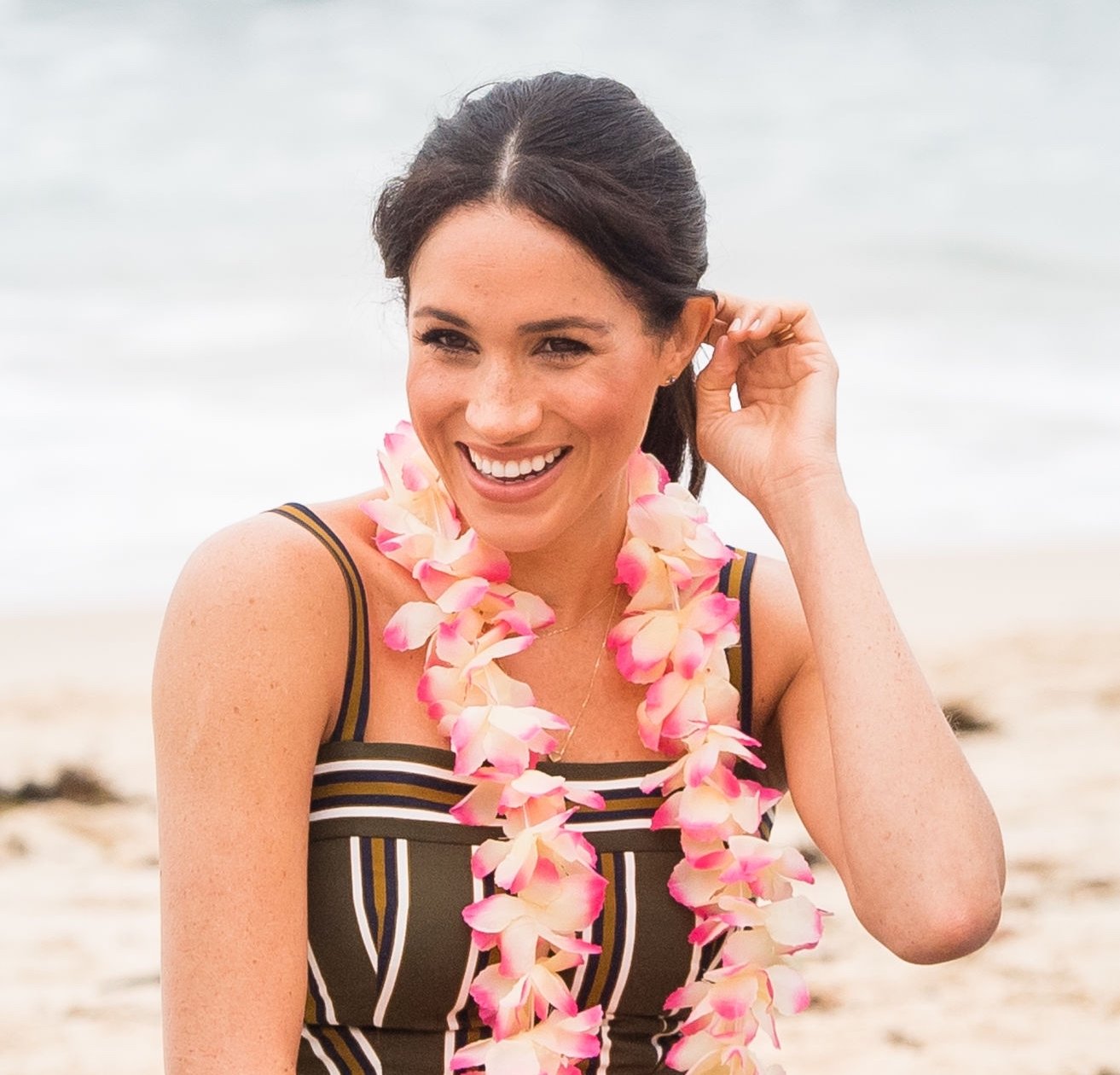 For their time on the beach, she wore a magnificent striped dress that is well outside of an affordable price bracket. Her Castaner Espadrilles on the other hand are less pricey and will make any outfit reach that Meghan standard. The pretty wedges retailed at $120.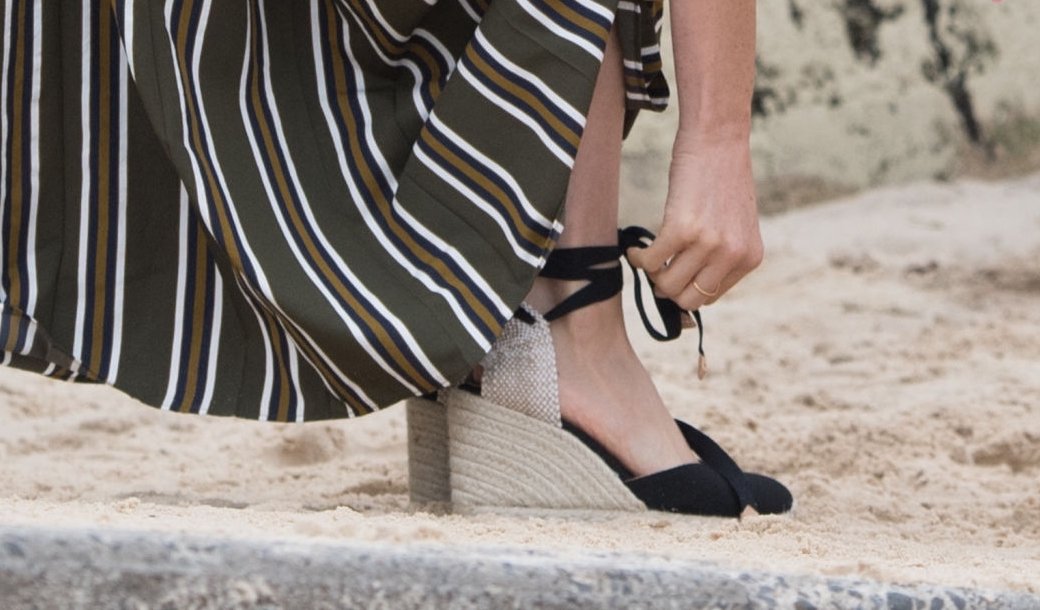 ---
9. We Go Bananas For These Heels: 89.50
The fabulous royal couple looked great during their trip to Tonga. Both of them wore great pieces and amazed the crowds who came out to watch them. The Duchess opted for a relatively pricey blue shirt dress. While the garment from Veronica Beard was a steep $600, we have good news.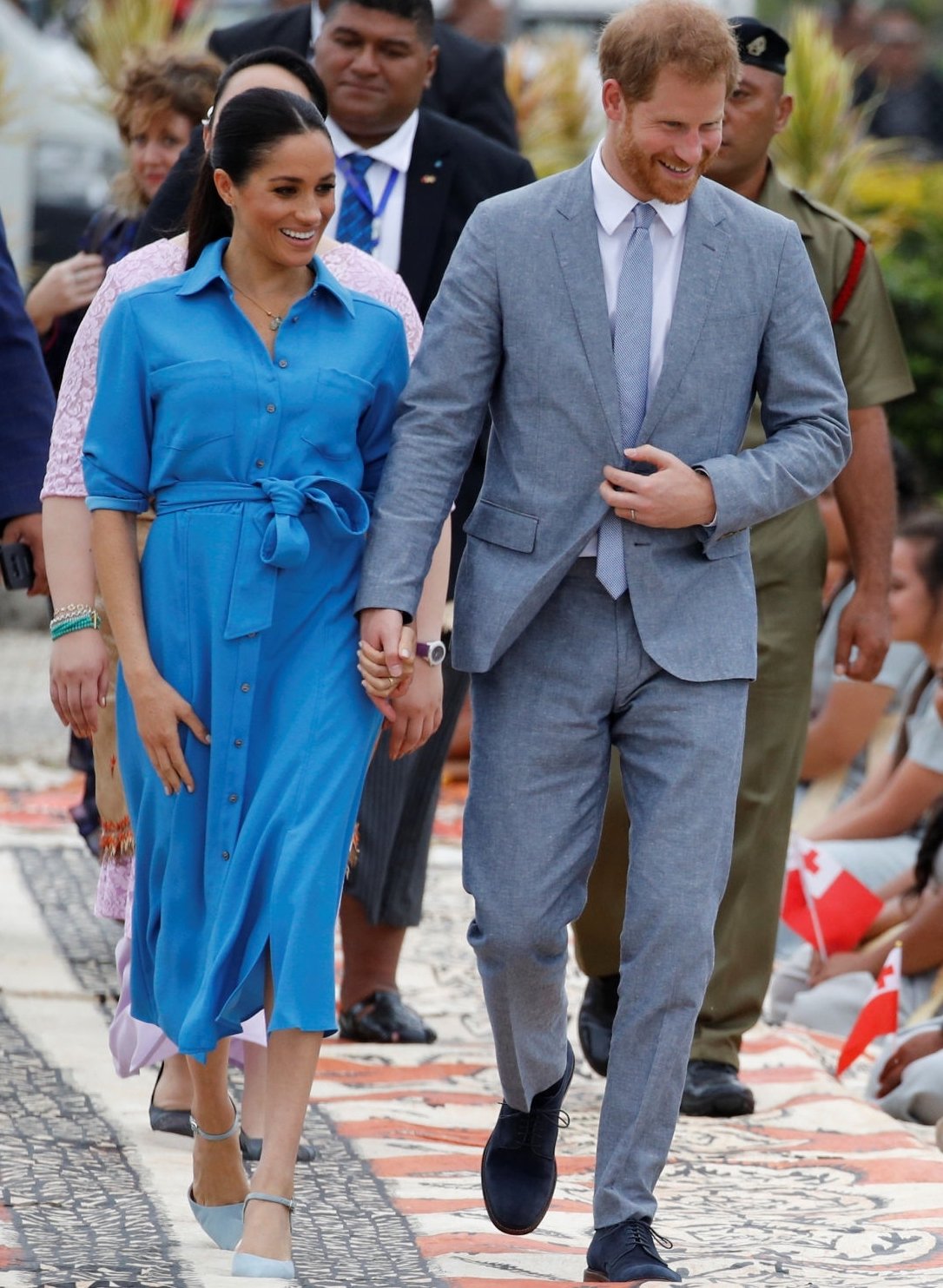 We may not be able to get out hands on that frock but her equally as stunning shoes are actually pretty well priced. The Banana Republic "Madison 12-Hour Pumps" went for under ninety dollars and will make any outfit 10 times better! Thanks for this great look Meghan!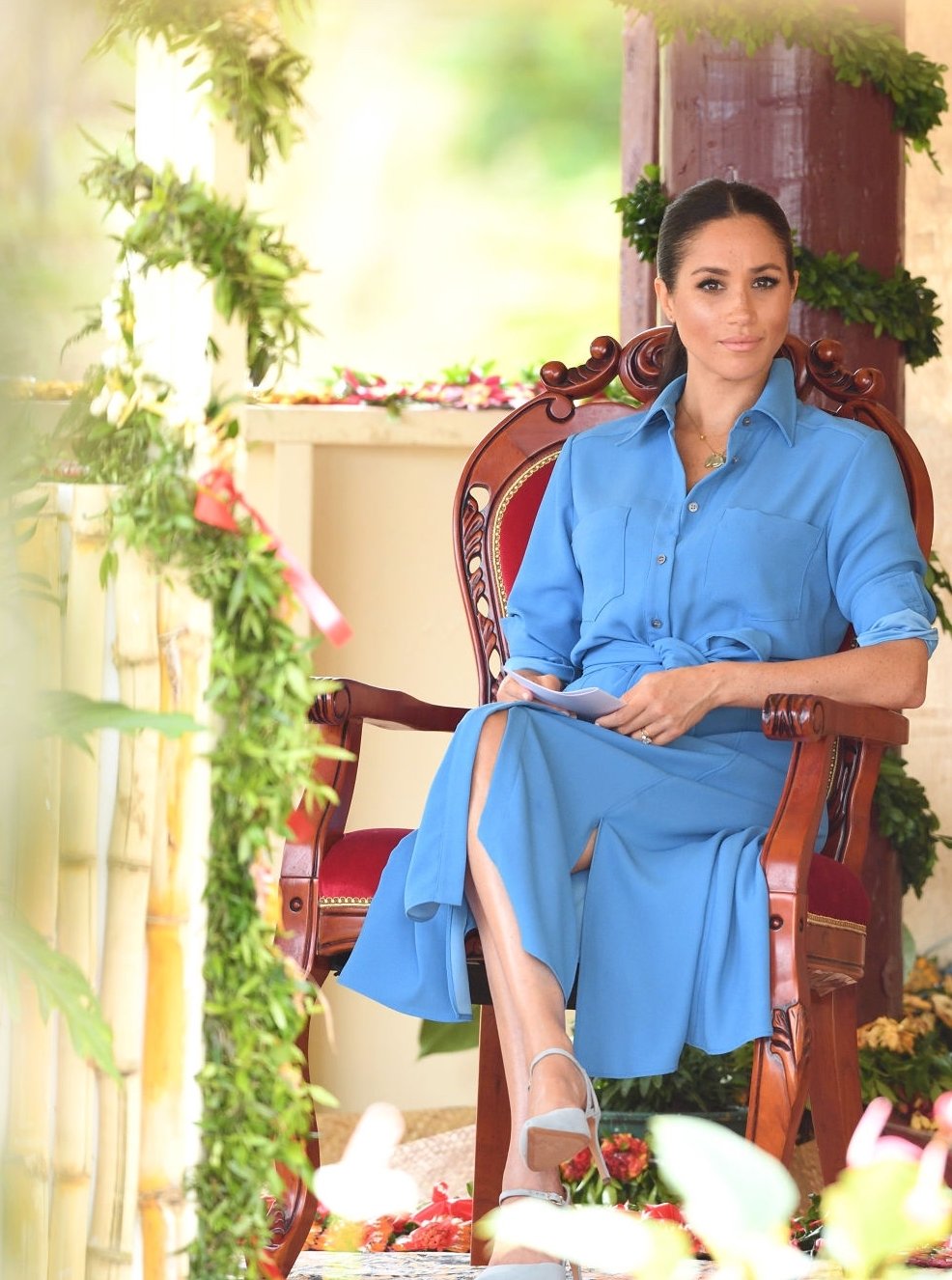 ---
8. Royalty-Approved Sunnies: $69 
The Duchess attended her New York baby shower in absolute fashion goals. Miss Markle left her hotel in a great outfit but it was her wide-frame sunglasses that showed us she was ready to have a fabulous day! Can you believe the Le Spec Air Heart sunnies were a mere $69?!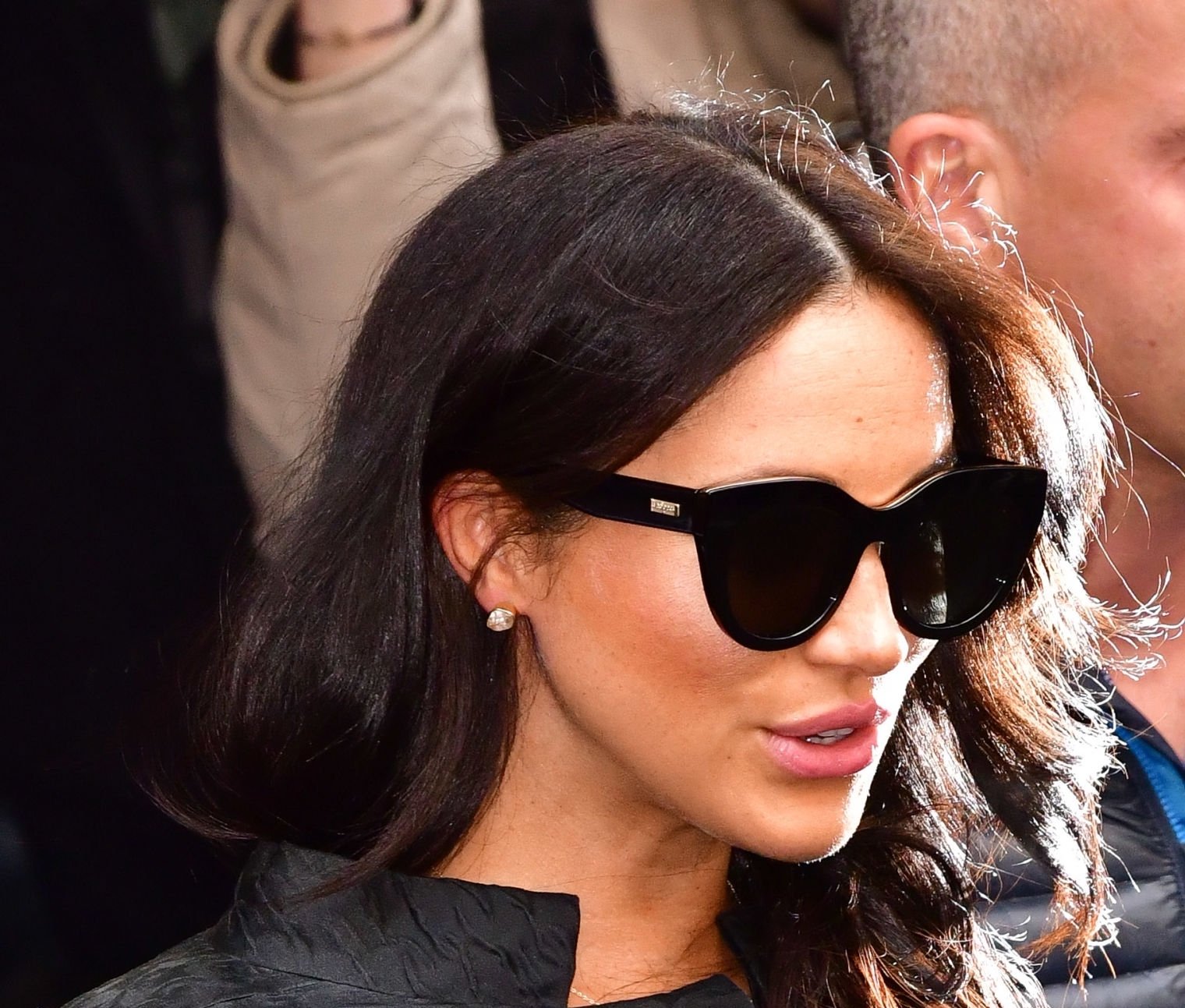 ---
7. Her Elegant Kabul Golden Earrings: $60 
Meghan always manages to look elegant and polished. When she spoke at the British Fashion Awards in 2018 she again showed us why she is a royal of such poise and grace. The Duchess stunned crowds in a lovely black gown rounded off by the perfect dainty jewelry.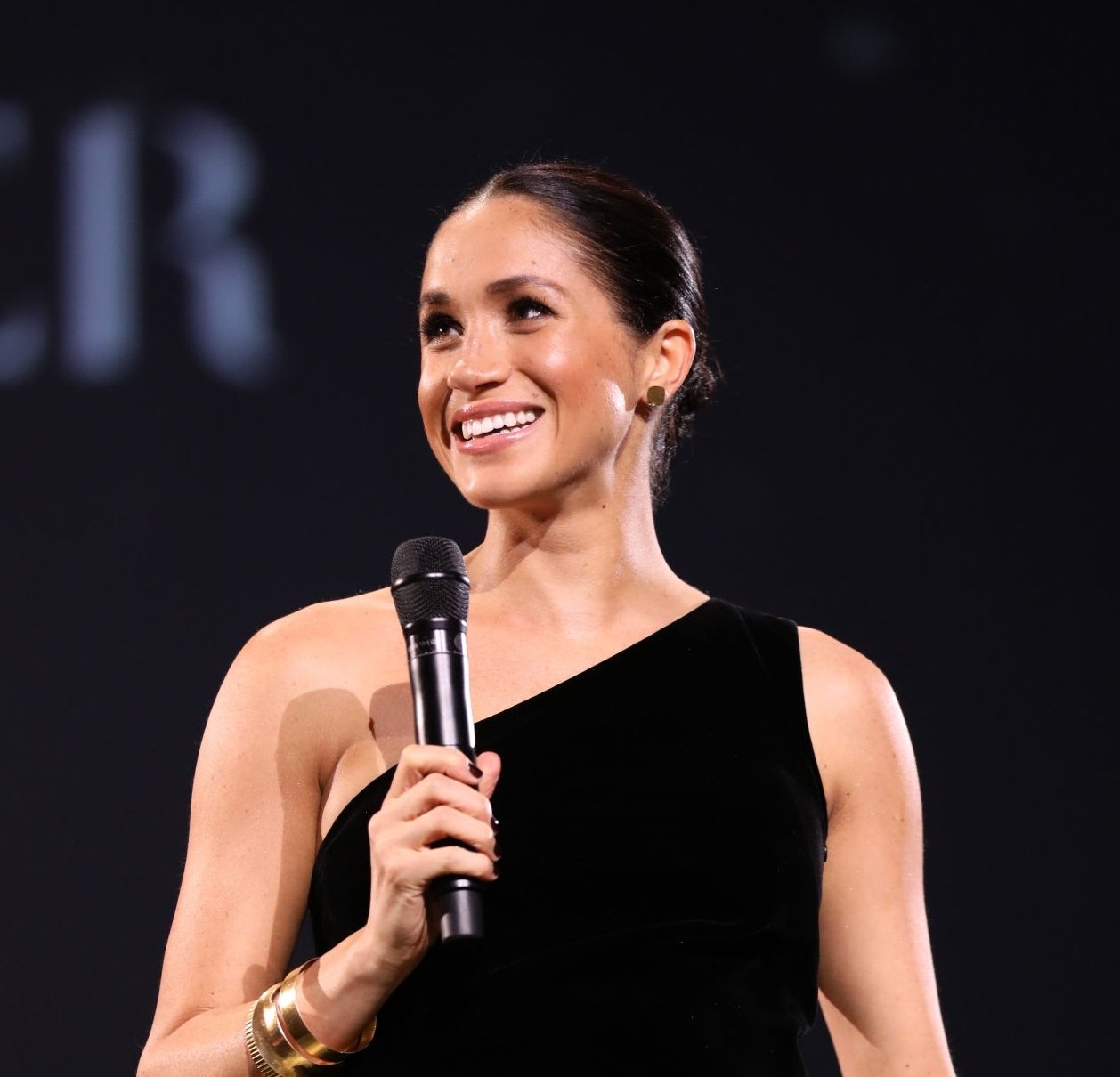 No, she didn't borrow earrings from the royal family... In fact, she opted to match this very expensive Givenchy dress with affordable gold earrings. Meghan bought the $60 Pippa Small pieces from Kabul, Afghanistan where she was supporting the artists of the Turquoise Mountain Foundation. How sweet!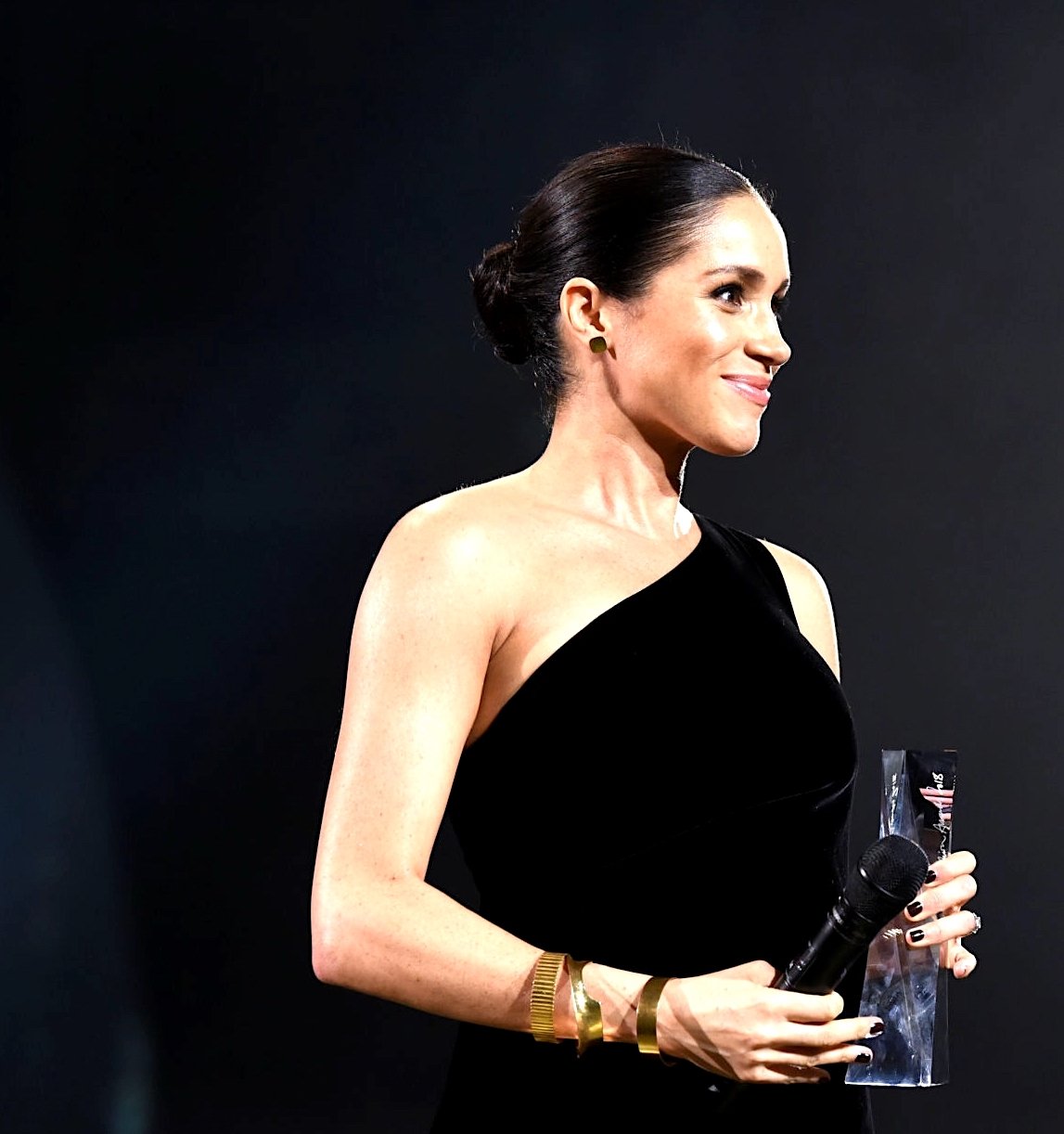 ---
6. The Duchess Is The Master Of The Panama Hat: $58 
Meghan Markle has been known to support her friends at Wimbledon. She is especially supportive of the star player Serena Williams. She looked cool, calm, and collected in her down to earth outfit. It was her great Panama hat that really made her stand out from the crowd.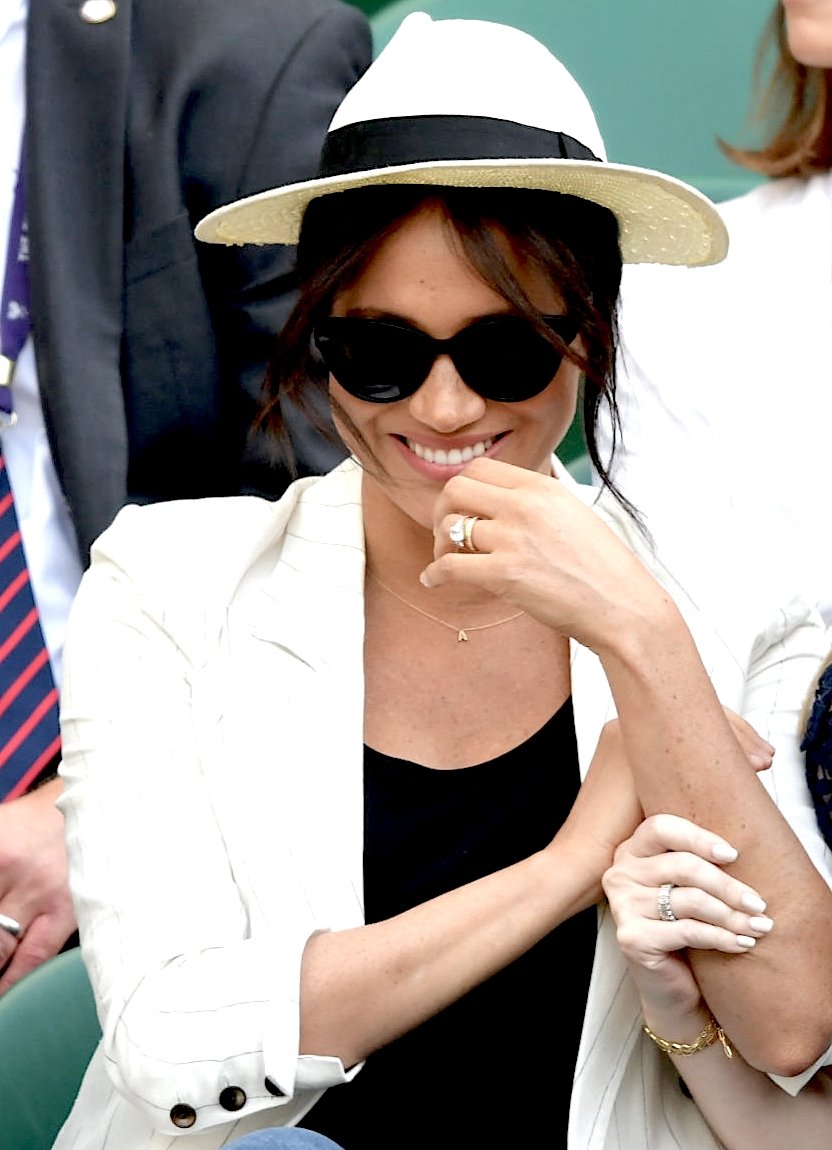 Meghan simply has an eye for fashion and she made the Madewell x Biltmore Panama hat look perfect as she sat in the stands. The hat became a very popular item afterward... Its price of just under sixty dollars also made it even more of a winner with fans of this royal.  
---
5. Put Another Ring On It: $58 
In 2018, Meghan Markle arrived at Edinburgh Castle wearing a great outfit and her checkered coat was especially pretty. The royal's small details were however what made her look complete. While she has countless jewels at her disposal, she chose to wear a very affordable item.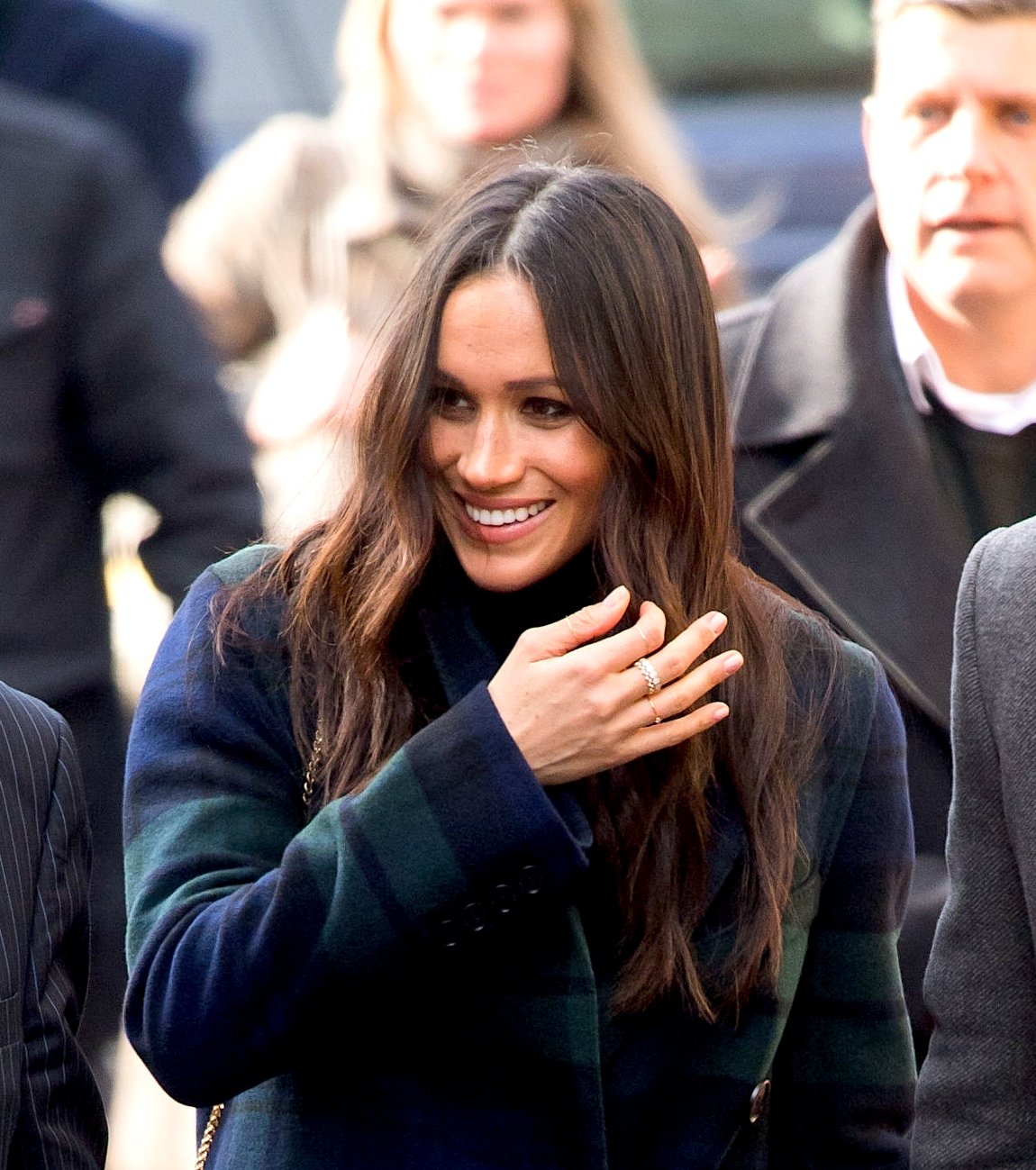 The Duchess bedazzled her right hand with a few rings from the budget-friendly London-based store, Missoma. Her amazing wedding ring still shined brightly on her left hand but these tiny pieces suited her so well and at only $58 they are practically a steal!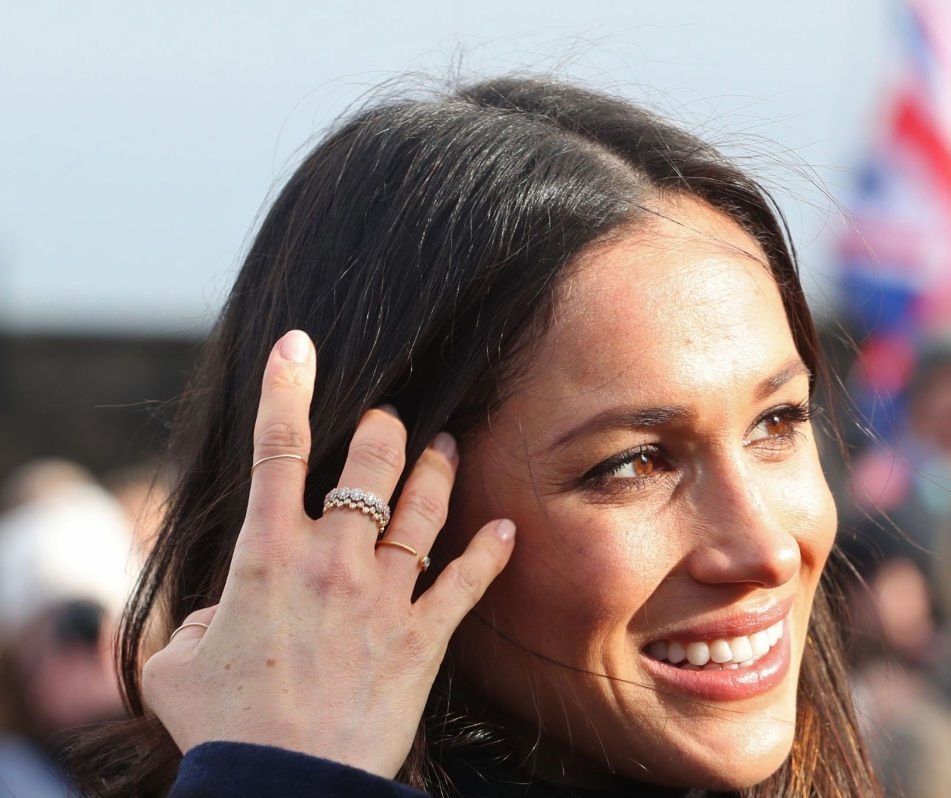 ---
4. This Little Black Dress Comes At A Little Price: $39
Megan and Harry arrived in New Zealand in great style. The Prince had on a stellar suit and Meghan opted for a little black dress from the popular online store, ASOS. She made the $39 dress look designer as she stepped off the airplane ready to attend their next event.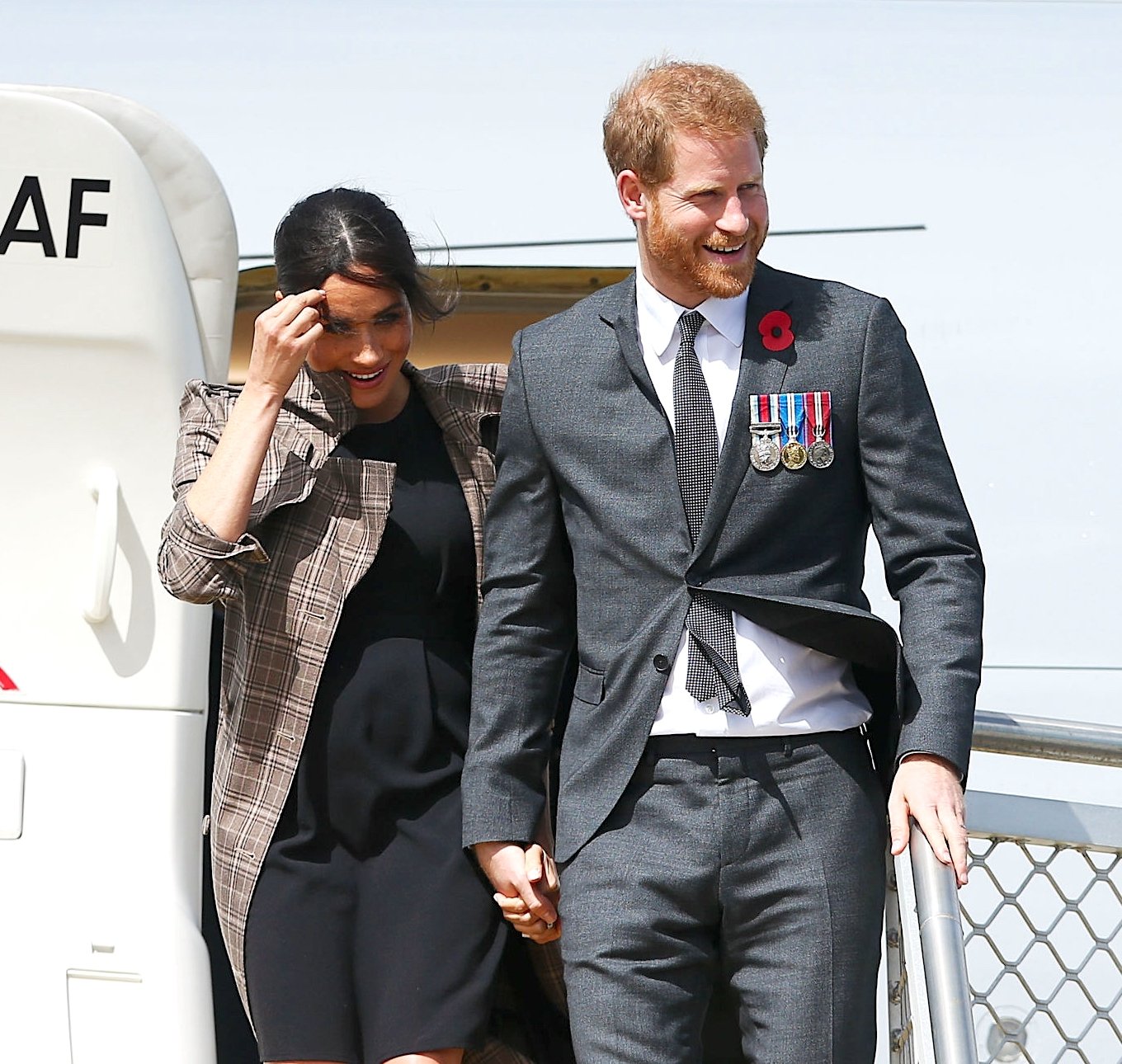 ---
3. Meghan's Statment Dress: $49.99
Who knew purple and red could match? Well, clearly Meghan Markle. Her January 2019 visit to Birkenhead in Merseyside, showed off the mother to be and her great style once again. Her bold color choices paid off and the purple Aritzia dress was of course a hit, on sale for only $49.99...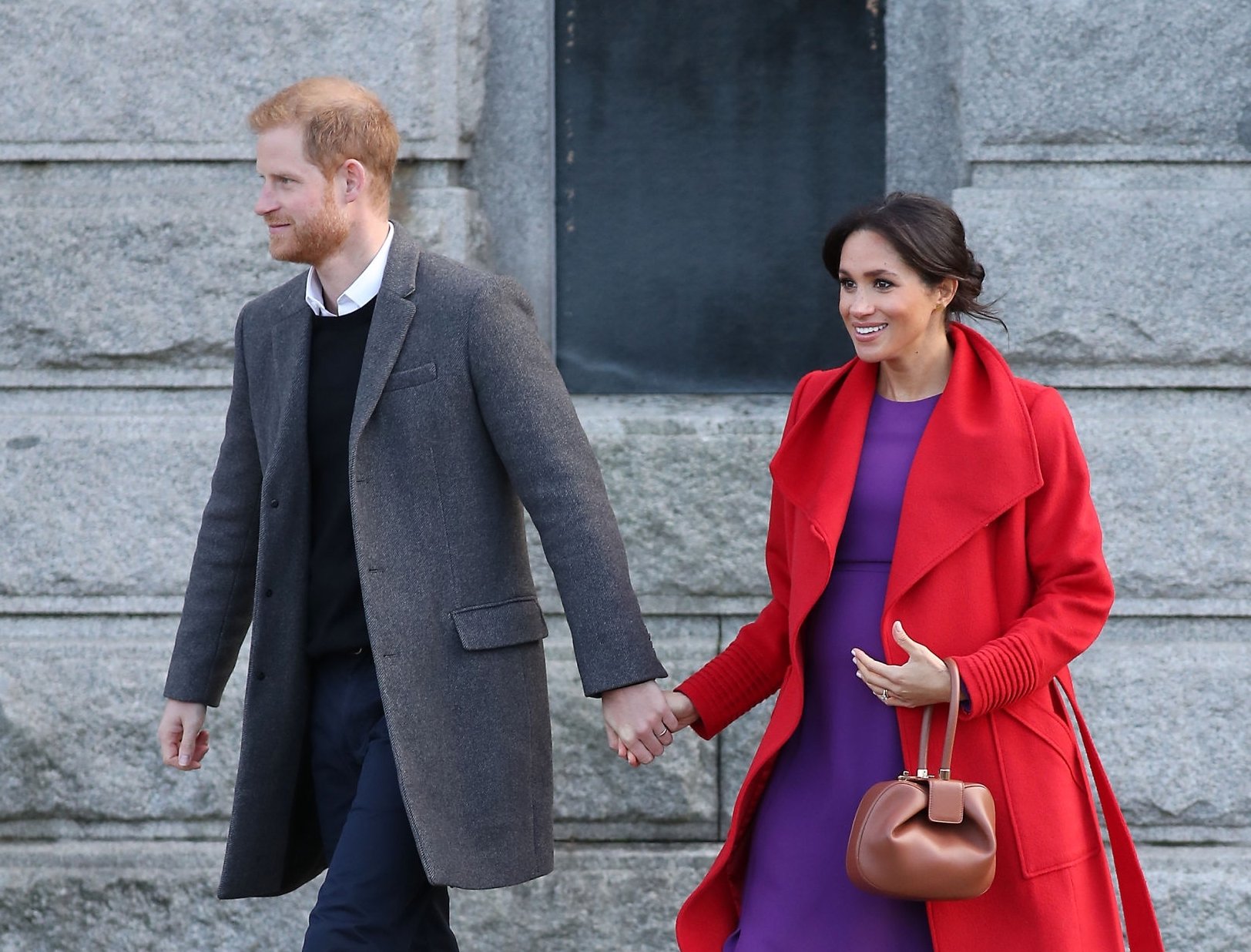 ---
2. The Affordable Brown Leather Glove: $22
Nothing says Christmas like a nice warm and fuzzy coat. Meghan surely got this right when she spent a Christmas morning church service with the royal family in 2017. She also paired her outfit with a great pair of brown leather gloves. The best part? They cost only $22!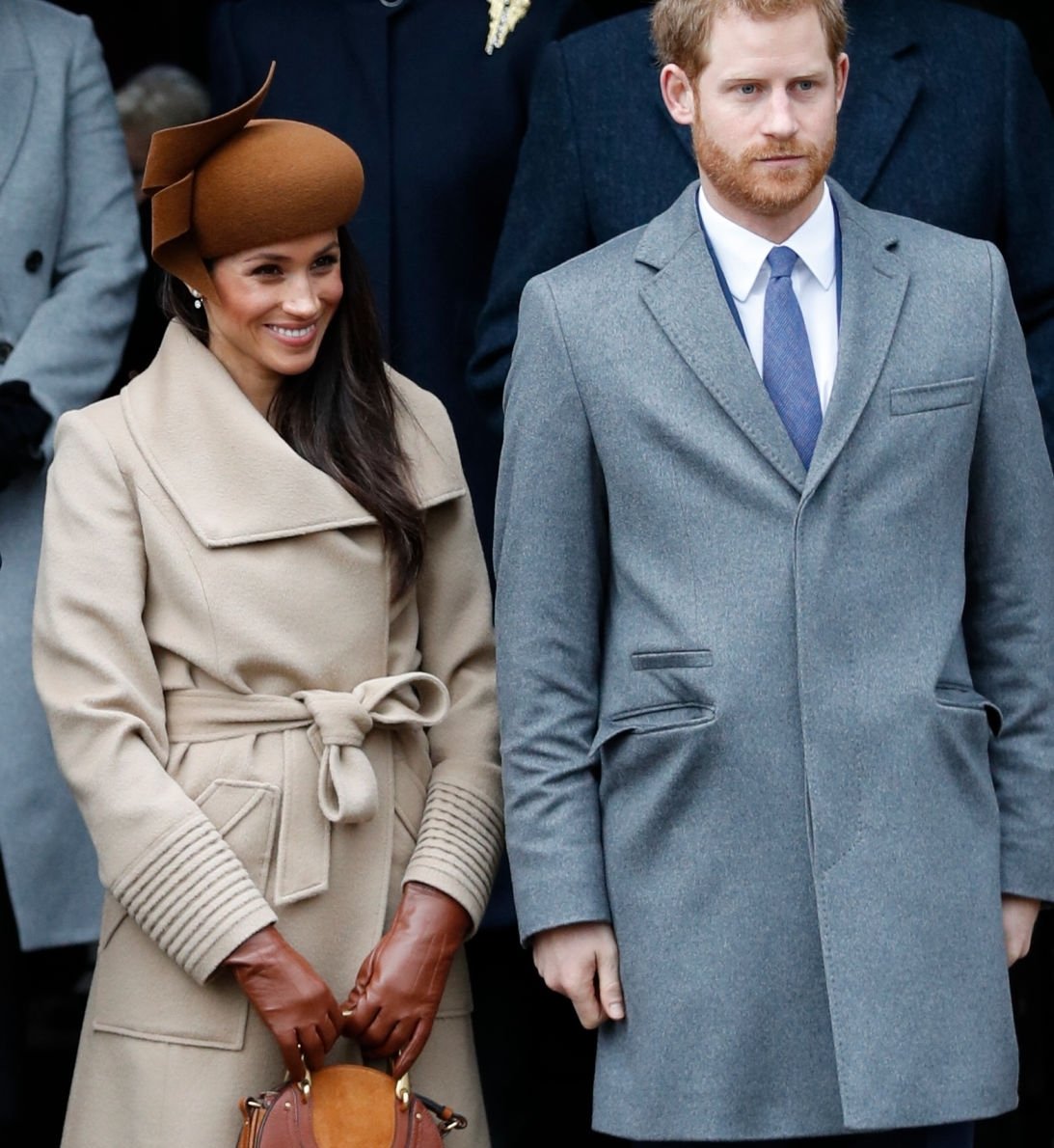 ---
1. The Maternity Dress Of The Decade: $10!
2019 began on a high note for Meghan as she paid a visit to The Mayhew, a charity that looks after animal rights. Early in the year, she gave of her time while she was still pregnant with baby Archie. Her Armani coat was stunning but it was the little number underneath that catches all of our attention.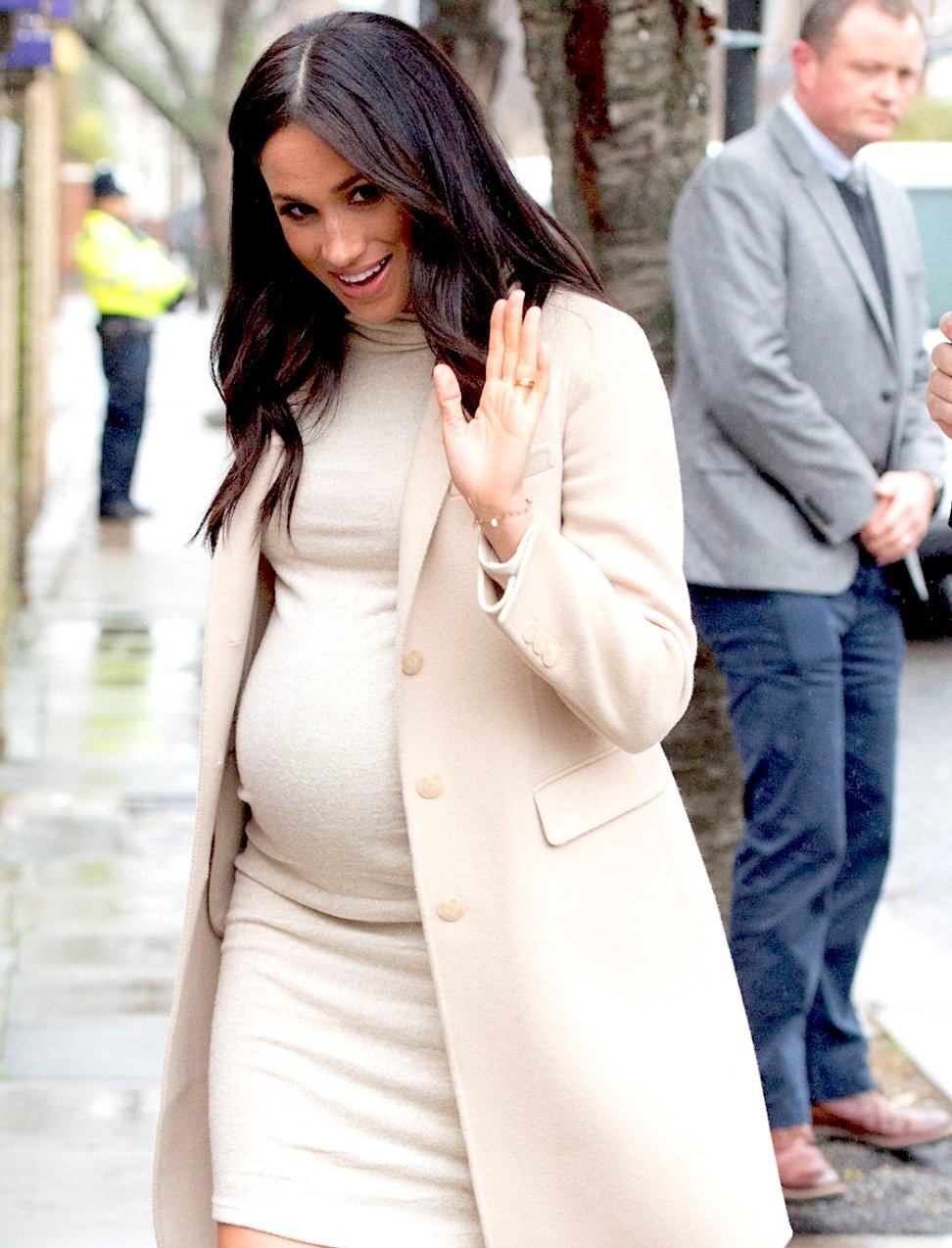 She opted to wear a relatively affordable brand and proved that good style has no price tag. The stunning H&M maternity dress was initially $35 but if you catch it on a sale you can get it for as little as $10! Mom's to be won't have a problem buying this sweet and well-priced item!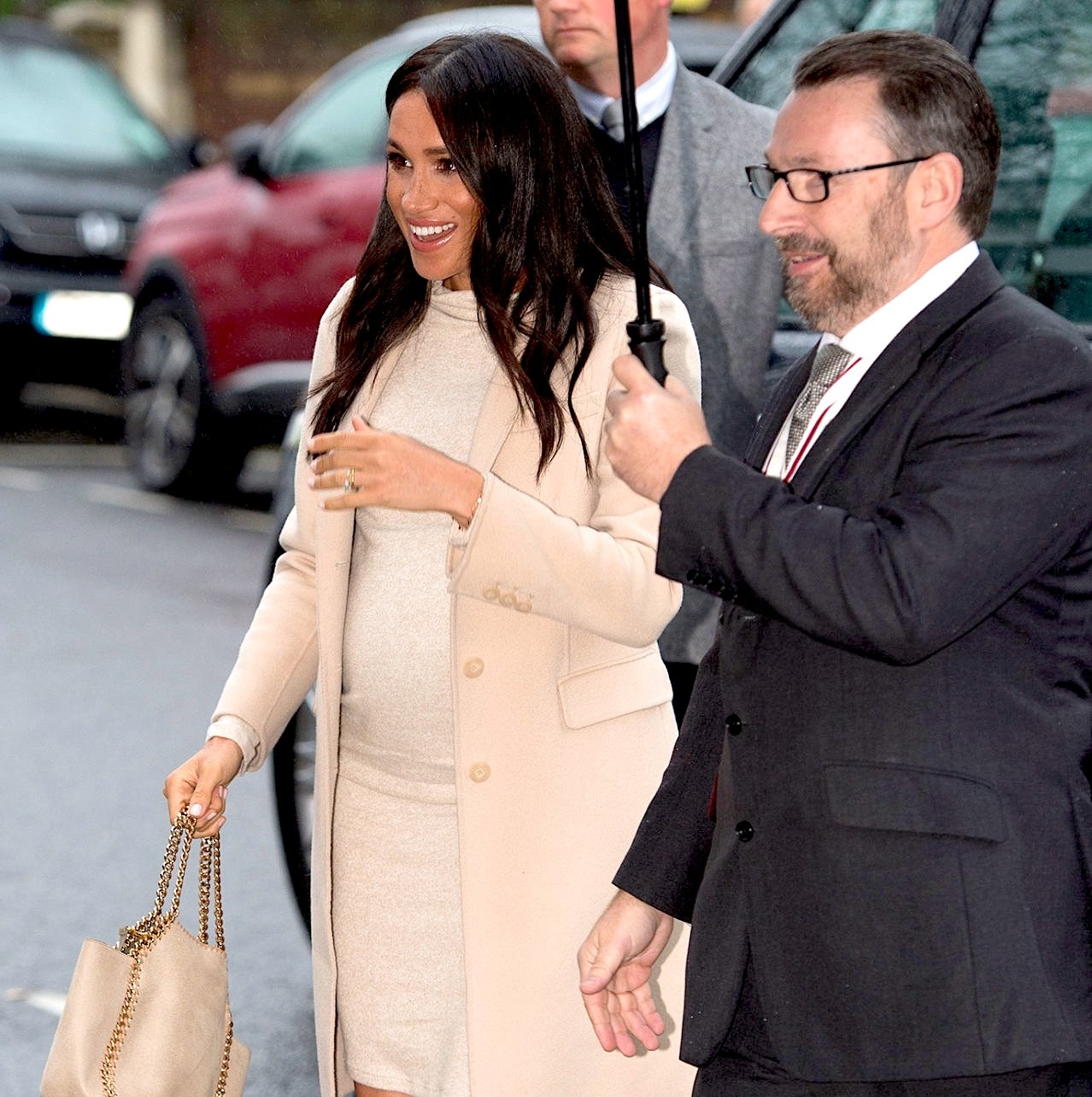 She is a style icon in her own right and shows no signs of stopping her great influence on the fashion world. This royal star always surprises us with her affordable looks and we can't wait to see what she will wear next! Which piece on our list would be your go-to look? Leave us a comment and be sure to click the share button. 
Sources: Vogue, Bustle, Oprah Mag, Pop Sugar, Marie Claire