Celebrities' Kids Who Are More Famous Than Their Parents
Once a family has established their names in Hollywood, it's almost impossible to stay out of the public eye. So when celebrity children decide to follow in their parents' footsteps, there's more pressure to live up to public expectation. Check out these Hollywood children who found success way past their family names!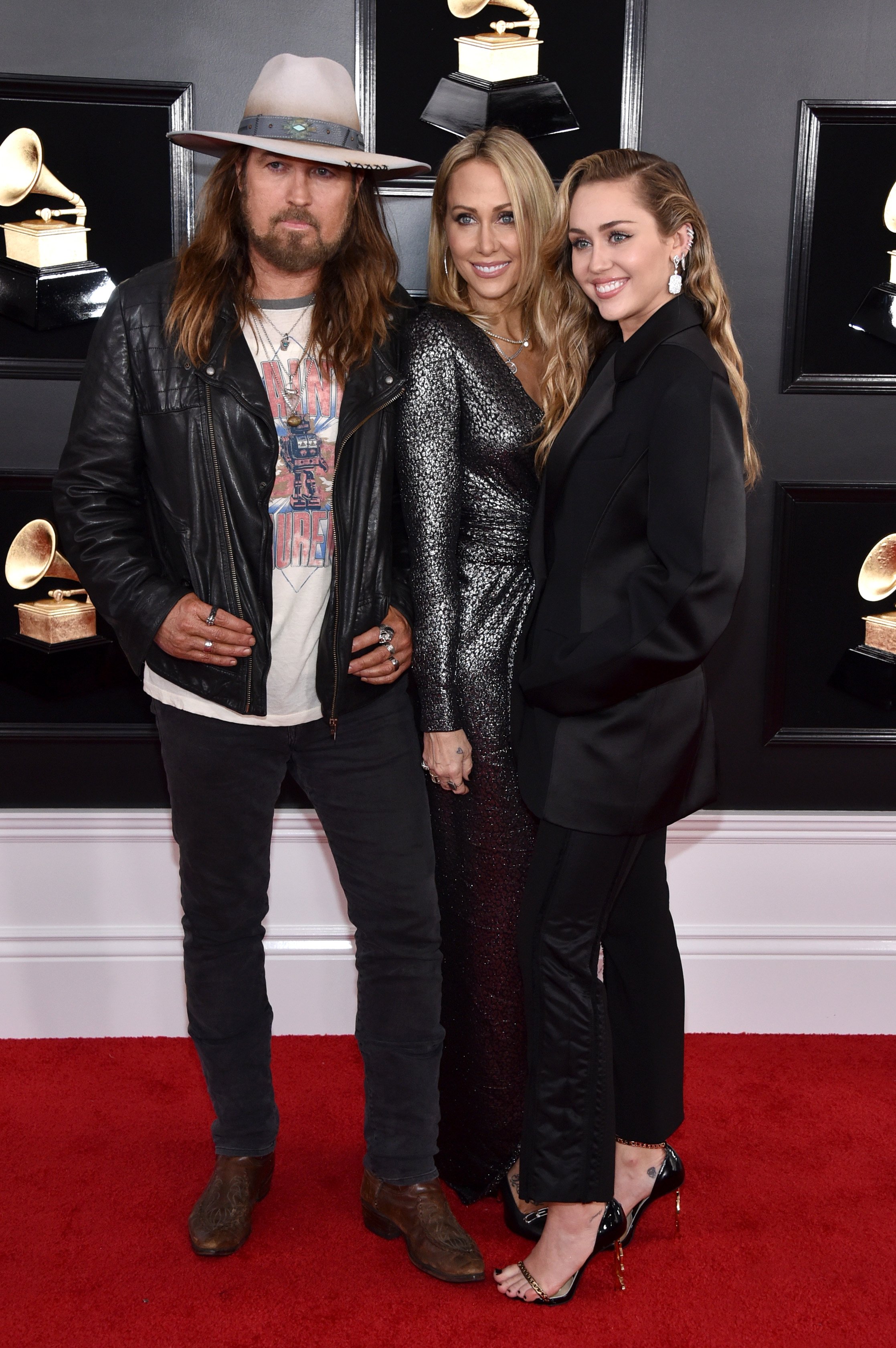 ---
#20 JAYNE MANSFIELD & MARISKA HARGITAY
Throughout the 50s and 60s, Jayne Mansfield was a Hollywood actress best known for her "wardrobe malfunctions" and scandalous career in the press. Although her film career was short-lived, on February 8, 1960, she was forever immortalized on the Hollywood Walk of Fame.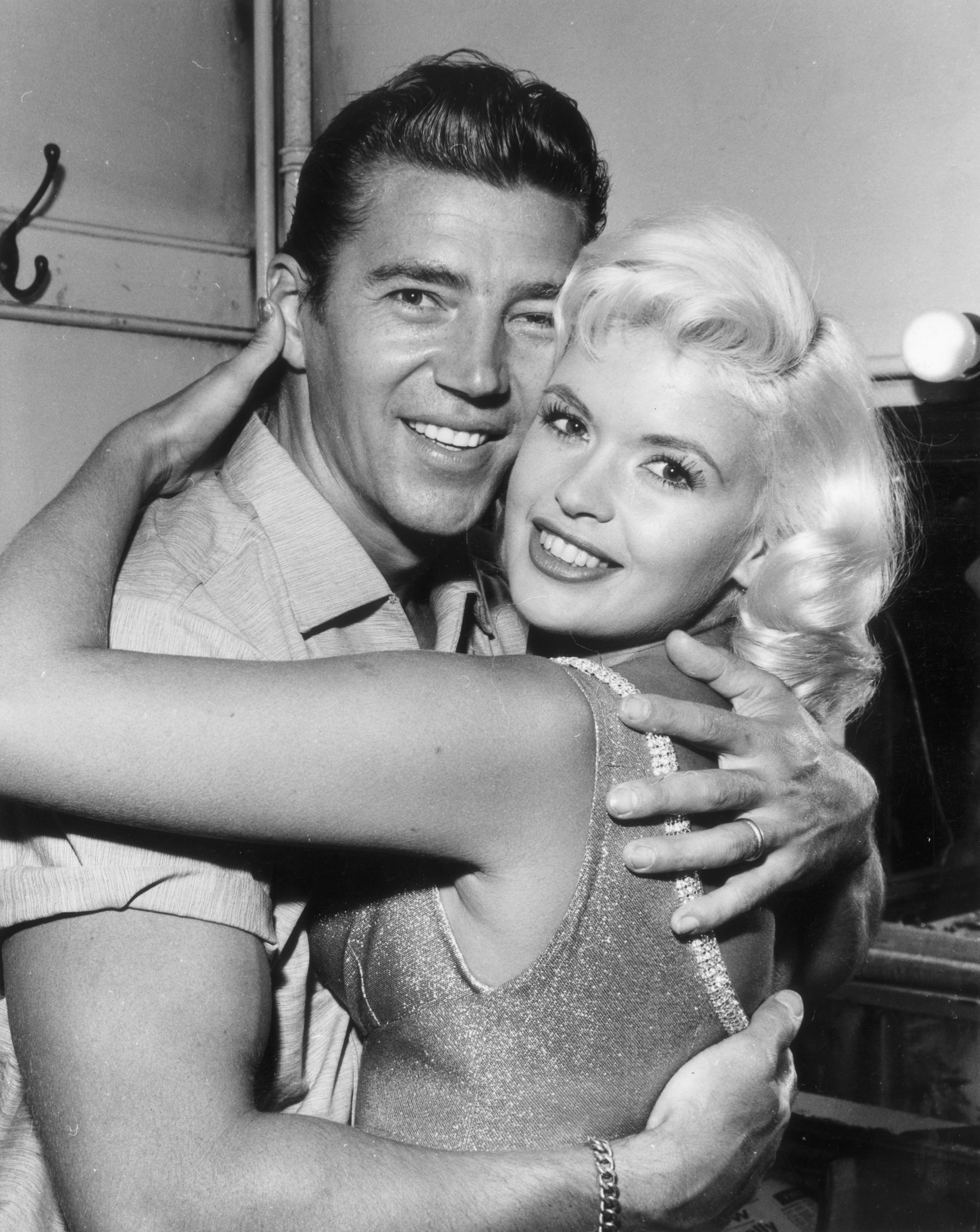 Hargitay's big-screen debut came in 1985 in the horror-comedy film Ghoulies, but we all know her best as NYPD Captain of Law & Order: Special Victims Unit, Olivia Benson. Mariska is a Golden Globe Award winner for her performance in the series and has been nominated for 8 Primetime Emmys from 2004 to 2011 and won 2 of those nominations. 
---
#19 MARTIN SHEEN & CHARLIE SHEEN
Martin Sheen first gained popularity with his film performances on The Subject Was Roses (1968) and Badlands (1973). From 1999 to 2006, he was best known as President Josiah Bartlet. Since 2015, he's starred as Robert Hanson, first husband of Jane Fonda's Grace Skolka and later partner of Sam Waterston's Sol Bergstein.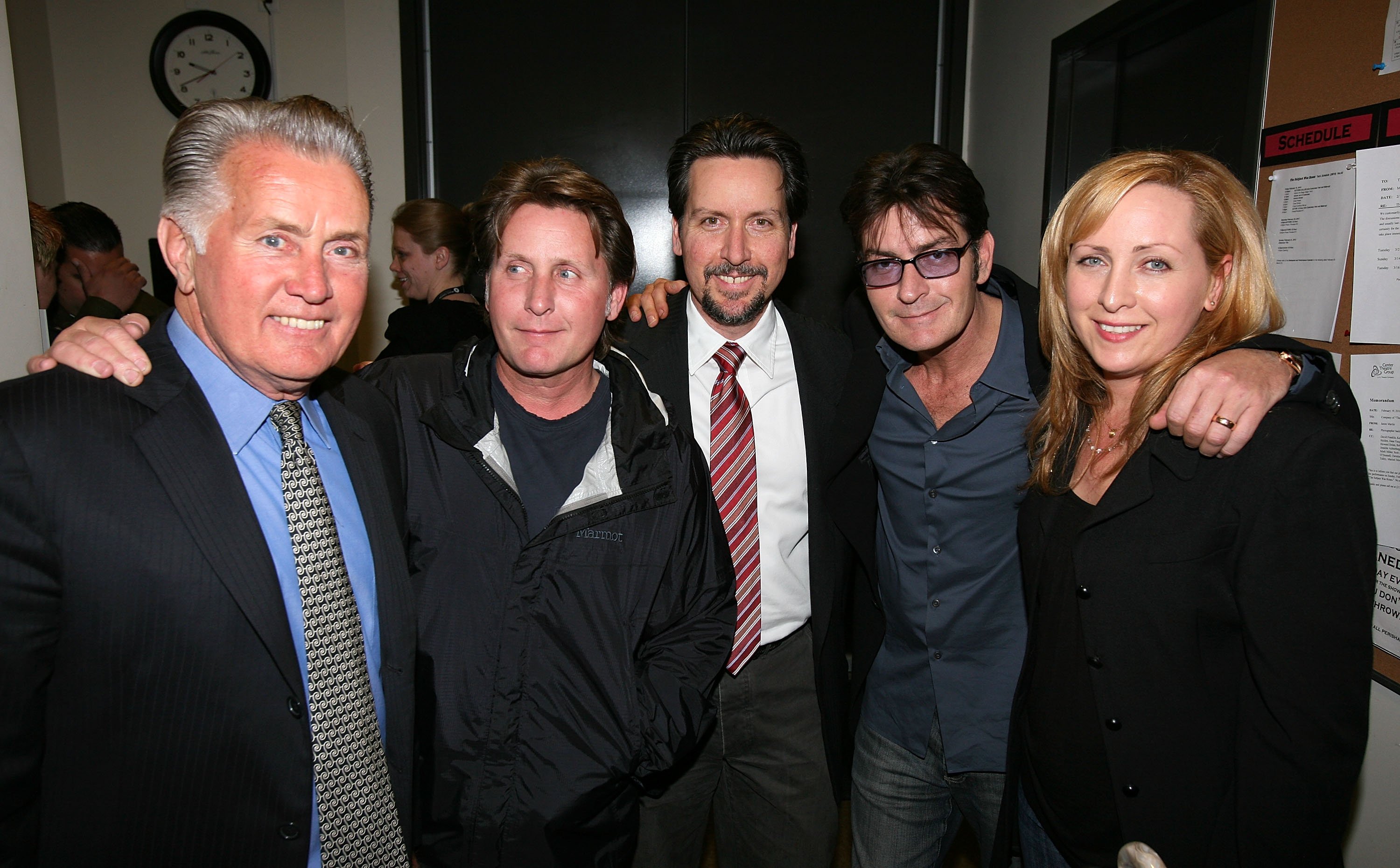 In 1961, Sheen married Janet Templeton and they went on to have a daughter and three sons, including Charlie Sheen. Born Carlos, Charlie Sheen made his credited film debut in 1983, with his role as Lance in Grizzly II: The Predator. From Ferris Bueller's Day Off to his Typical Rick role in 2017, Charlie has certainly made a name for himself.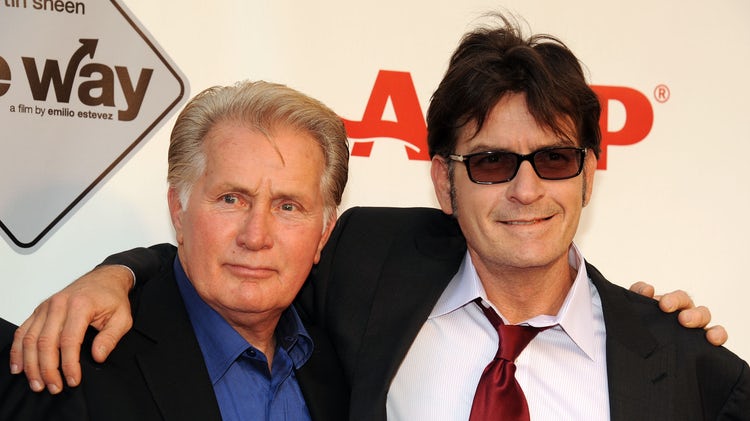 ---
#18 ROBERT PINE & CHRIS PINE
Robert Pine is best known for his role in the NBC crime drama series CHiPs as Sergeant Joe Getraer. After the show's ending, he made guest appearances in many popular soap operas including Dallas, Dynasty, and Days of Our Lives. In 2018 he starred in Ghosted and Charmed, and last year, he was in The Cool Kids and Pearson.
In 2009, Chris Pine earned several nominations for his role as Captain James T. Kirk in Star Trek including his Scream Award win for Best Actor in a Science Fiction Movie or TV Show. Chris has made quite a name for himself in the past decade with his singing role in Into the Woods (2014) and his sidekick role Wonder Woman (2017).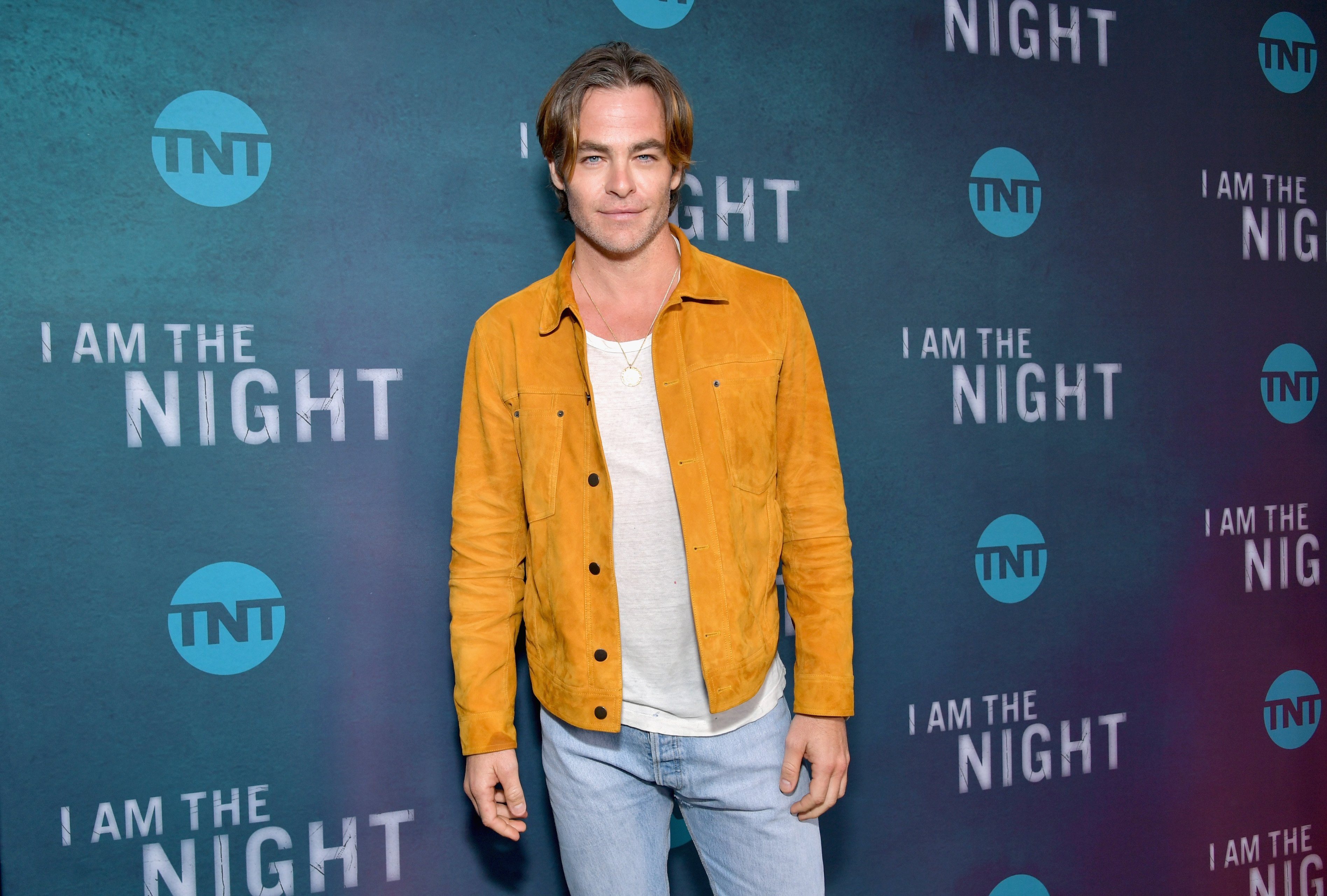 ---
#17 GOLDIE HAWN & KATE HUDSON
Goldie Hawn's rise to fame came from the NBC sketch comedy Rowan and Martin's Laugh-In. Her role on the show would lead to her casting in the 1969 film Cactus Flower which she would receive an Academy Award and Golden Globe Award for her performance. Her success continued for 3 decades with movies like Foul Play, First Wives Club and Private Benjamin.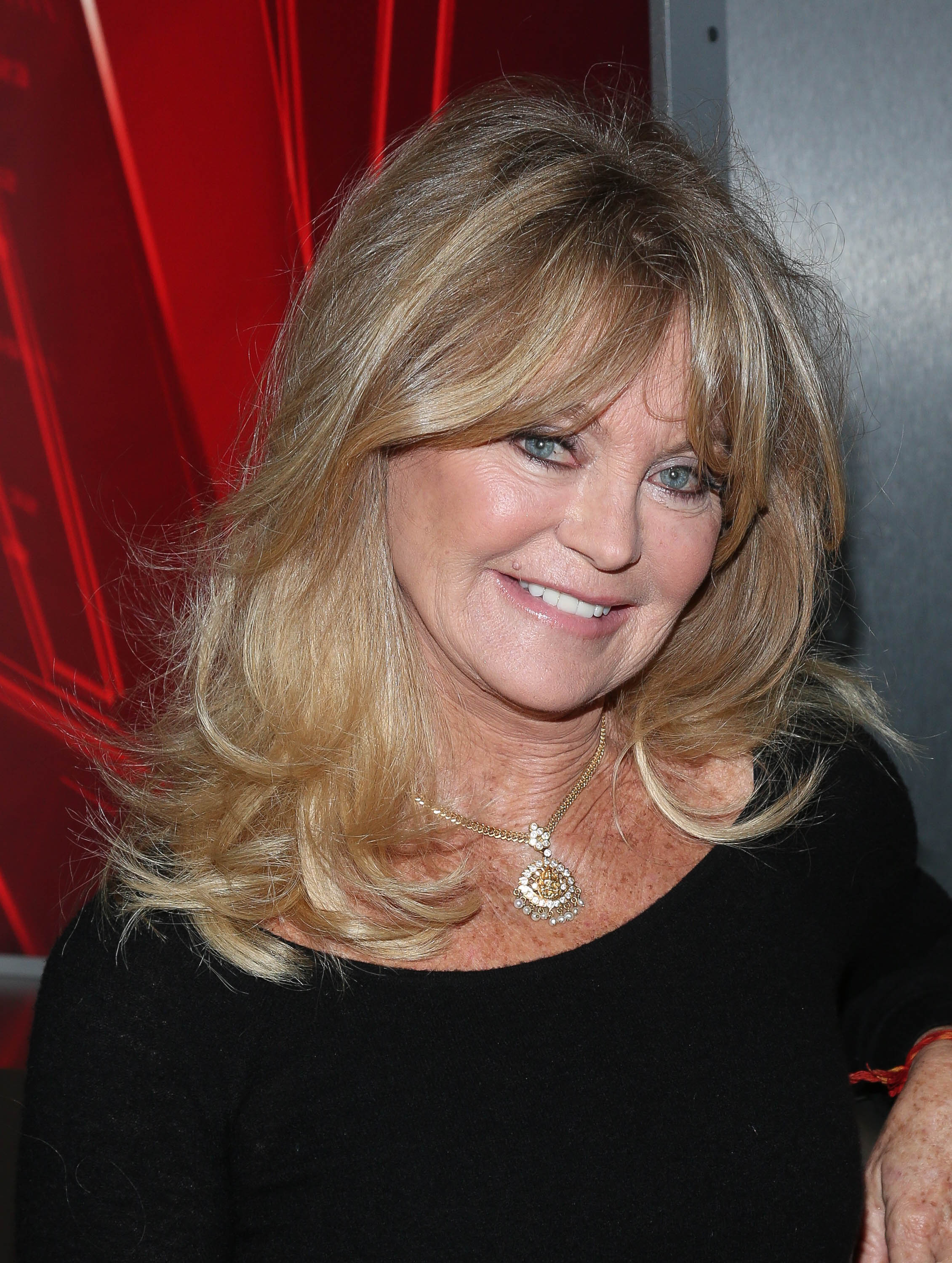 Like a spitting image of her mother, Kate Hudson has her own lane in the acting world. She rose to fame after her role as Penny Lane in Almost Famous. She would have continued commercial success acting in romantic comedies How to Lose a Guy in 10 Days, Raising Helen and You, Me and Dupree.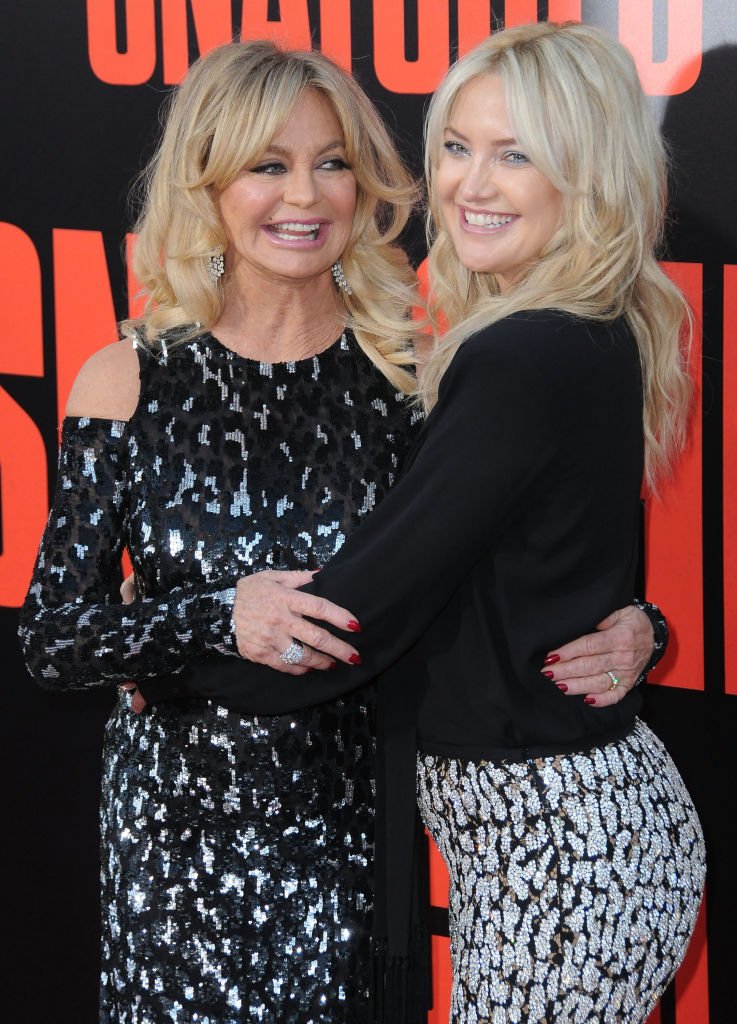 ---
#16 OLU DARA & NAS
In Nas' song Bridging the Gap, you can hear the voice of his father Olu Dara discussing his son's birth and his own life. Before becoming Nas' father Dara was a guitarist and singer playing alongside David Murray, Hamiet Bluiett, and Cassandra Wilson. He formed two bands throughout his career and released his debut album In the World in 1998.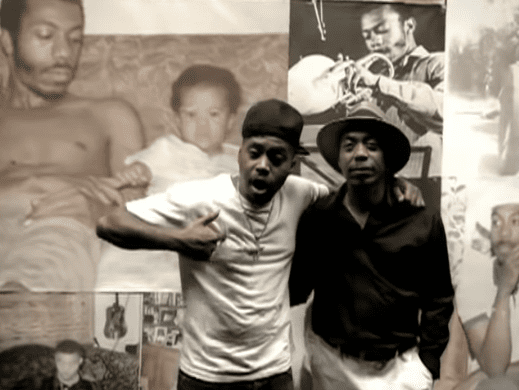 In 1994, Nas stepped into the music scene as Nasty Nas with his debut album Illmatic. The album was immediately met with critical acclaim and is often ranked as the greatest hip hop album of all time. Nas' continued success led to him often being labeled as one of the greatest MCs of all time.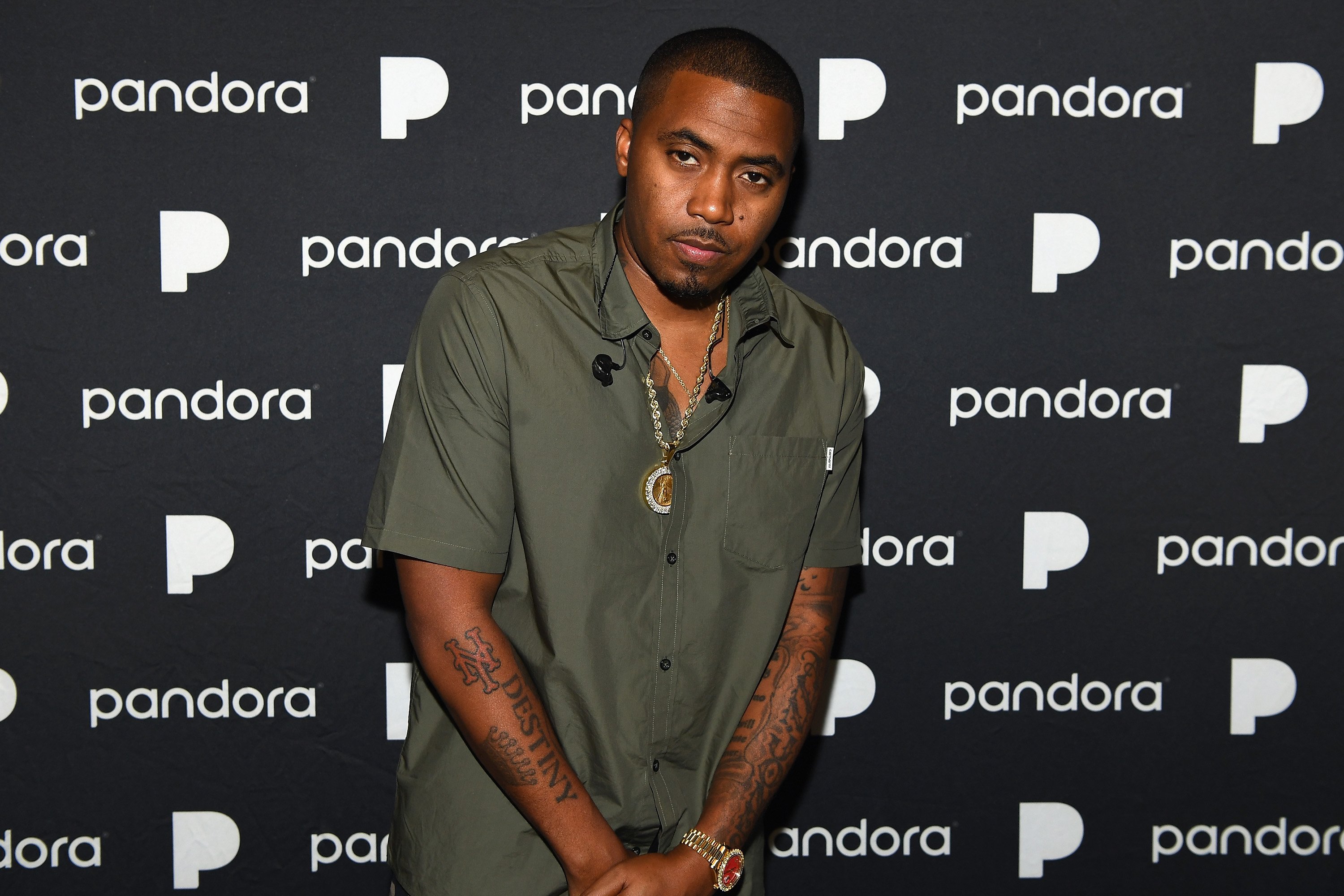 ---
#15 JOHN BARRYMORE JR. & DREW BARRYMORE
The Barrymore's have an entire Wikipedia page dedicated to their acting credentials starting from 1849. They even have a 1927 play inspired by them! John Barrymore Jr. started his career in 1950, with a small role in The Sundowners but after an unsuccessful film career, he moved to TV doing a number of guest-starring roles until his retirement from acting in 1974.
Following in her father's, grandparents' and great-grandparents' footsteps was Drew in her film role as Gertie in E.T. the Extra-Terrestrial, the highest-grossing film of the 80s. Barrymore took on more mature and successful roles as she got older, one of her most popular being Charlie's Angels. Barrymore's films compiled a worldwide box office gross of over US $2.3 billion.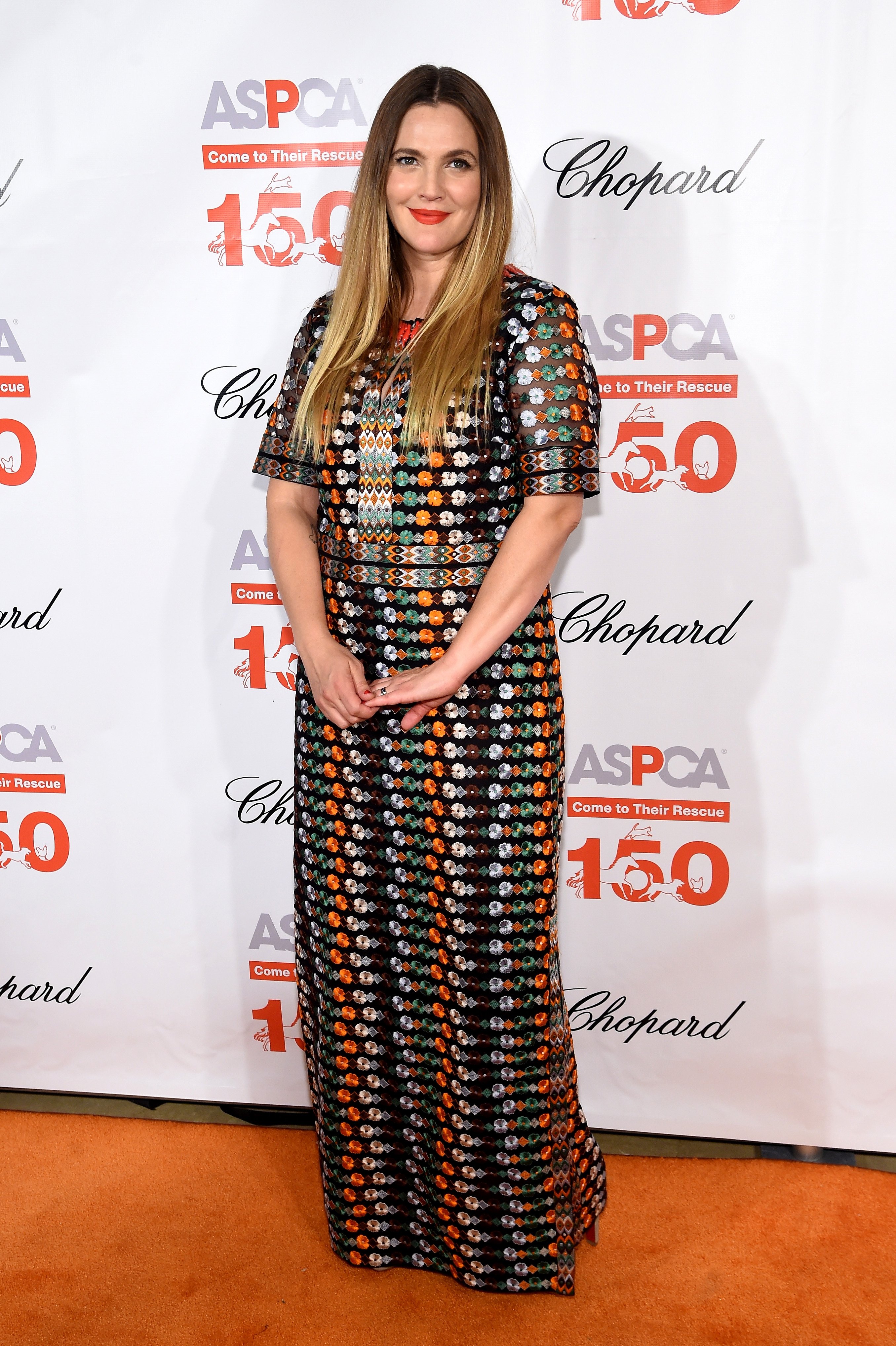 ---
#14 JERRY STILLER & BEN STILLER
While Jerry Stiller had been active since 1954, his career hadn't taken off until farther down the line. He started out in a comedy duo with his wife of 60 years Anne Meara, known as Stiller and Meara which saw success in the 60s. He returned to acting with Seinfeld as George Costanza's father Frank, which earned him an Emmy nomination.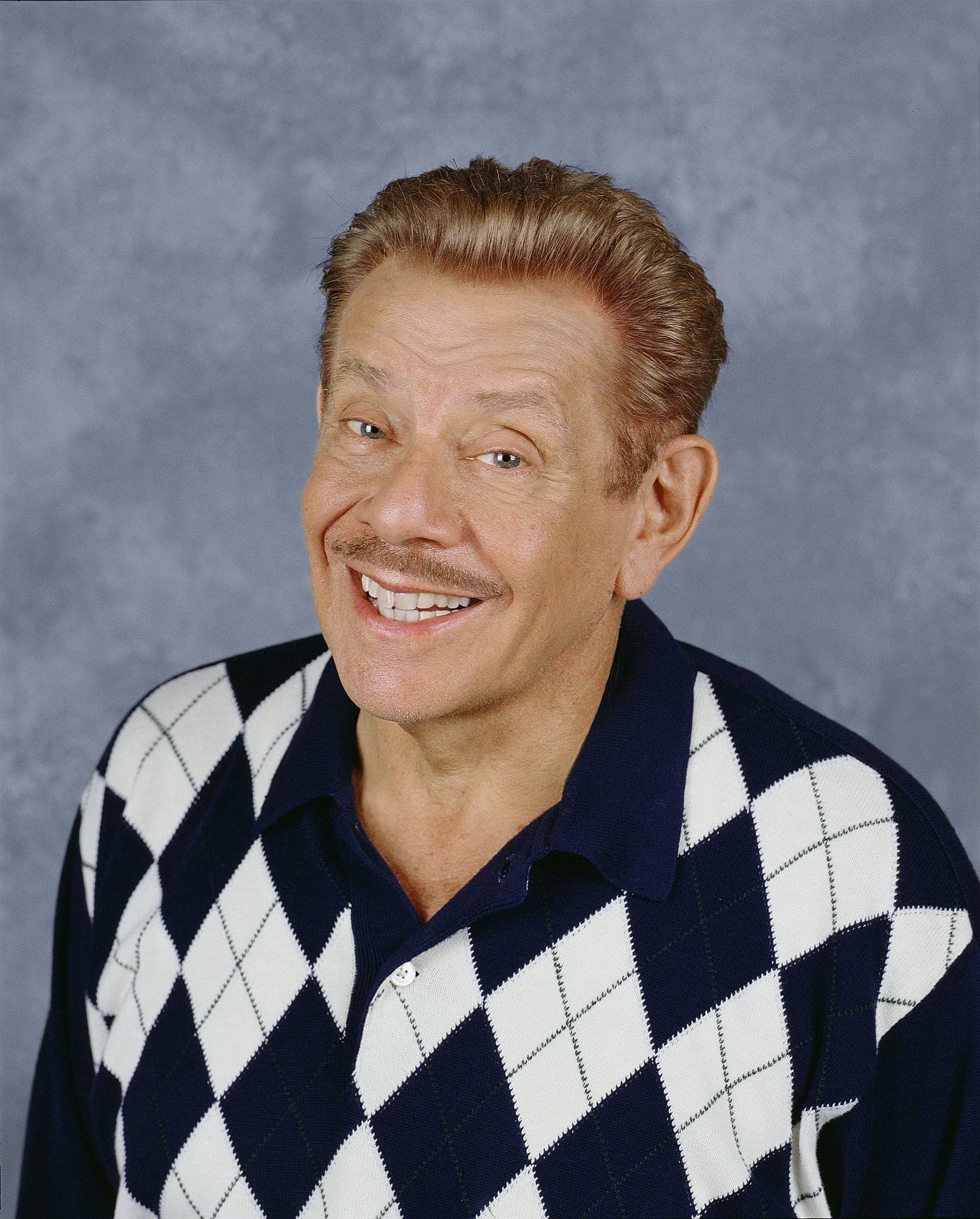 There's no wonder Ben is so funny, coming from a family of comedians. He would go on to star in a comedy sketch show called The Ben Stiller Show which received critical acclaim and even won an Emmy. Throughout his career, he has written, directed, produced, and starred in over 50 films including Zoolander, Meet the Parents and Night at the Museum.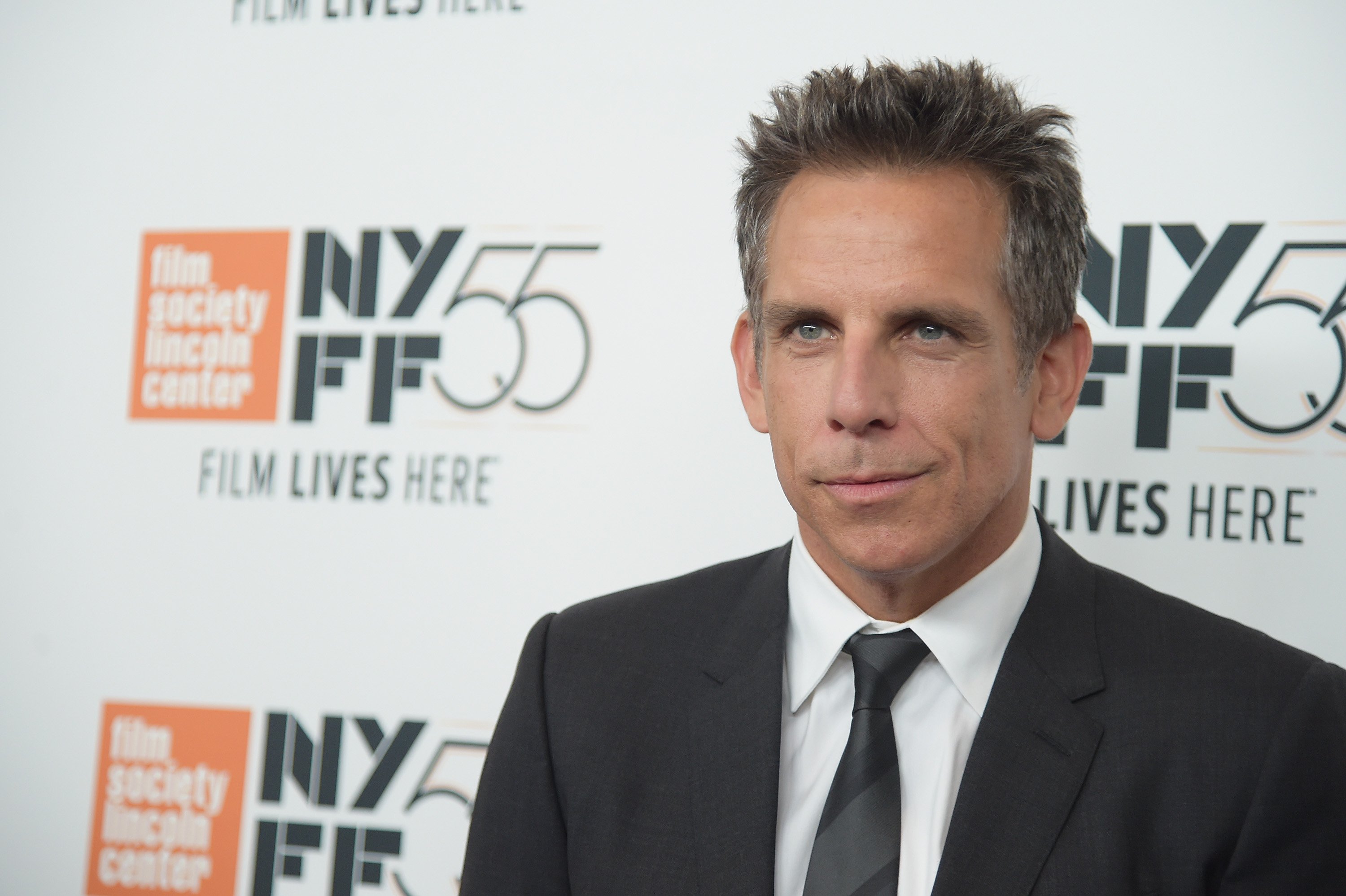 ---
#13 ERIC ROBERTS & EMMA ROBERTS
Roberts got his start on the daytime soap opera Another World in 1977 but he became a notable figure in Hollywood with his leading role as Dave Stepanowicz in King of the Gypsies, which he would later receive his first Golden Globe nomination for. Roberts' career spans over 40 years with a number of notable works under his belt.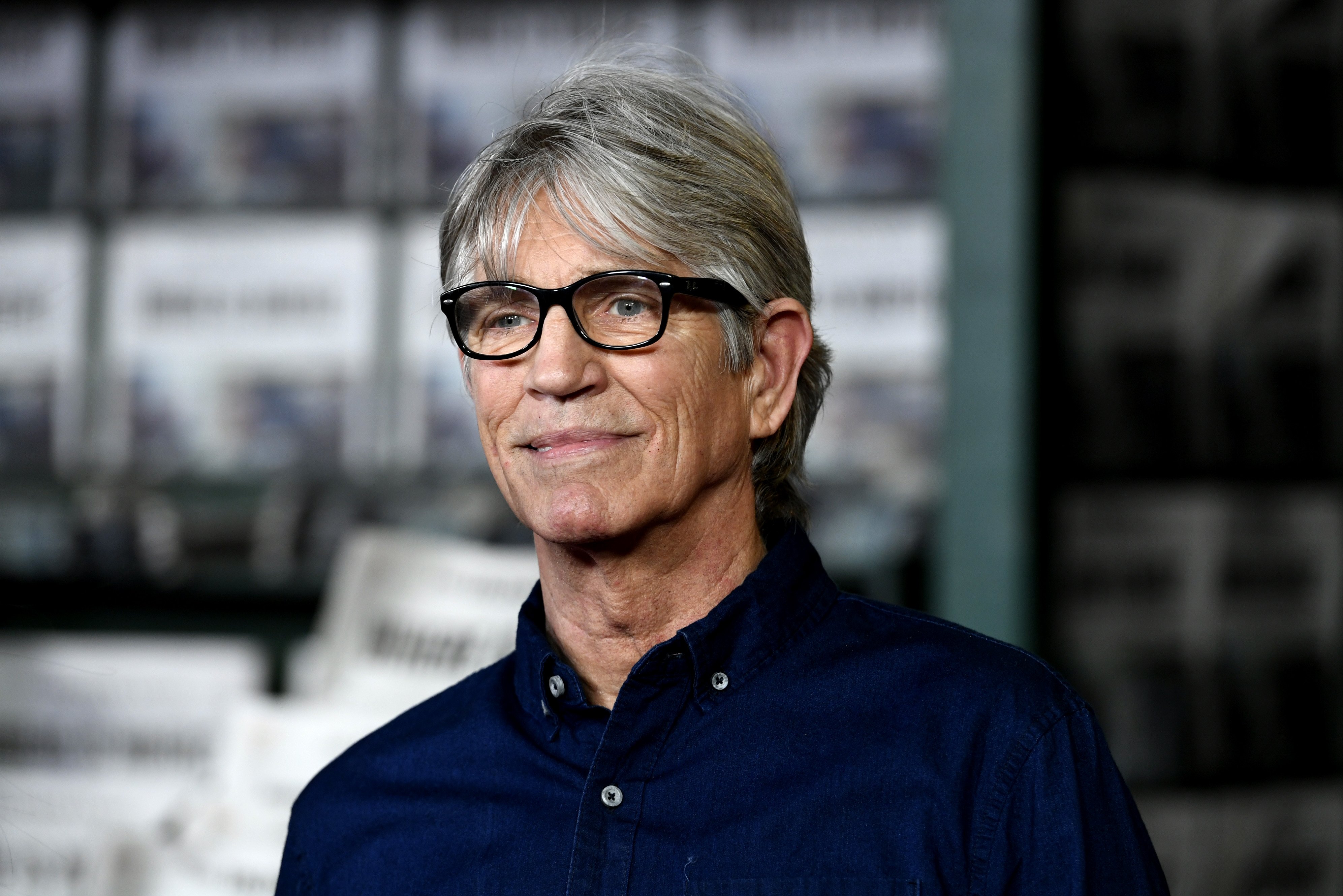 Emma comes from a long list of industry people and acclaimed actresses (imagine your aunt being Julia Roberts!) Her role as Addie Singer on the Nickelodeon show Unfabulous gained her initial recognition but her more mature roles in American Horror Story and as Chanel Oberlin in Scream Queens pushed her further in the spotlight as a young actress to watch.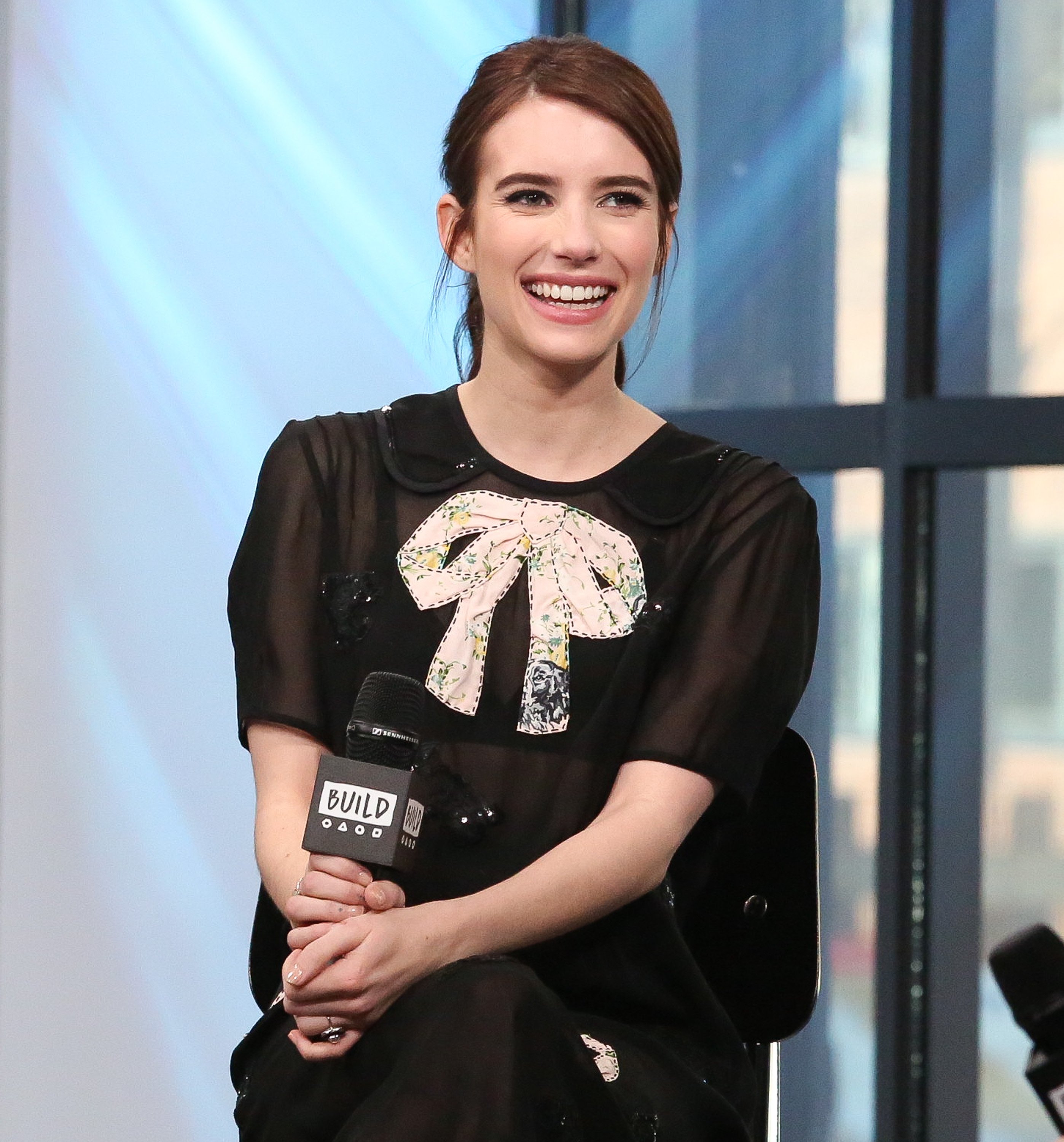 ---
#12 BILLY RAY CYRUS & MILEY CYRUS
We met Billy Ray Cyrus in 1990 when he begged for the object of his affection not to break his heart (his Achy Breaky heart). The song became the first single ever to achieve triple platinum status in Australia and led to the rise of popularity in line dancing! Although Cyrus has released 16 studio albums, none reached the same popularity.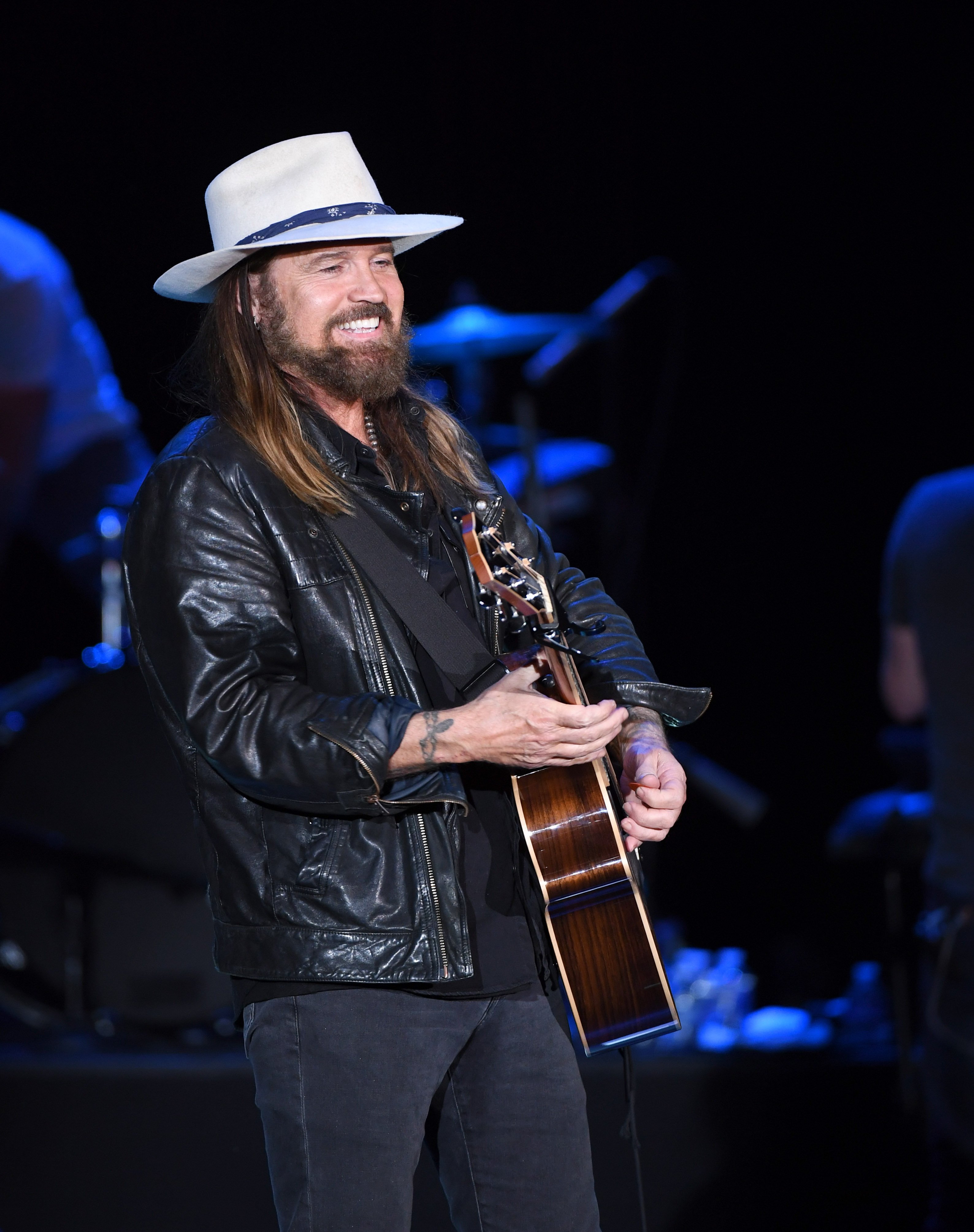 While the entire Cyrus family took from their musical father, Miley has always been the most famous of her crew. After auditioning and landing the role on the hit Disney Channel series Hannah Montana, Miley became a teen pop idol and Disney Darling. While many child stars fade into obscurity, Cyrus showed that she has no plans in doing so anytime soon.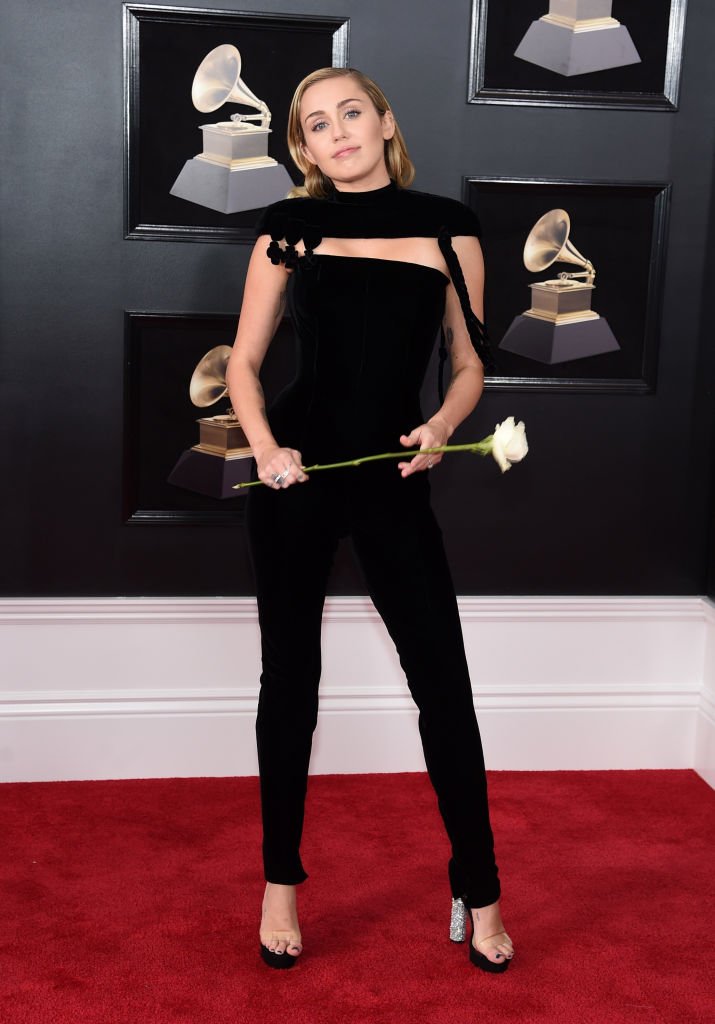 ---
#11 CAITLYN JENNER & KENDALL JENNER
Like her younger sister, we first met Kendall as the shy 12-year-old on Keeping Up With the Kardashians in 2007. She was signed to Wilhelmina Models at 14 in 2009 and two years later Jenner walked for Sherri Hill during Mercedes-Benz Fashion Week leading to a number of modeling opportunities. In 2017, Jenner was named the world's highest-paid model by Forbes.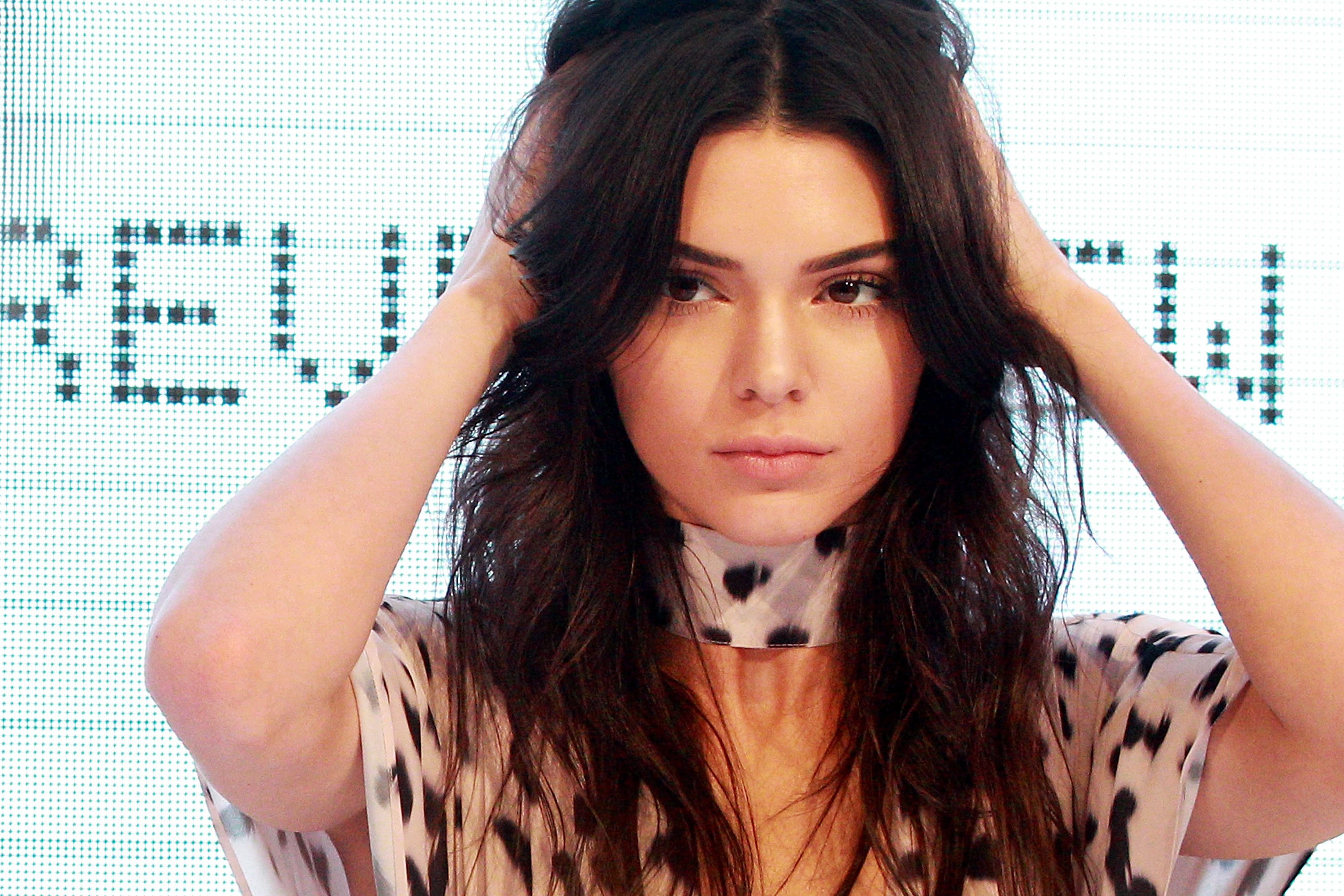 ---
#10 CAITLYN JENNER & KYLIE JENNER
Caitlyn didn't actually start her career as an Olympian. She had initially played college football until a serious knee injury. It wasn't until after when she was approached by L. D. Weldon that the athlete decided to focus on the decathlon. At the 1976 Olympics, Jenner won a gold medal and broke a world record, scoring 8,634 points in the decathlon.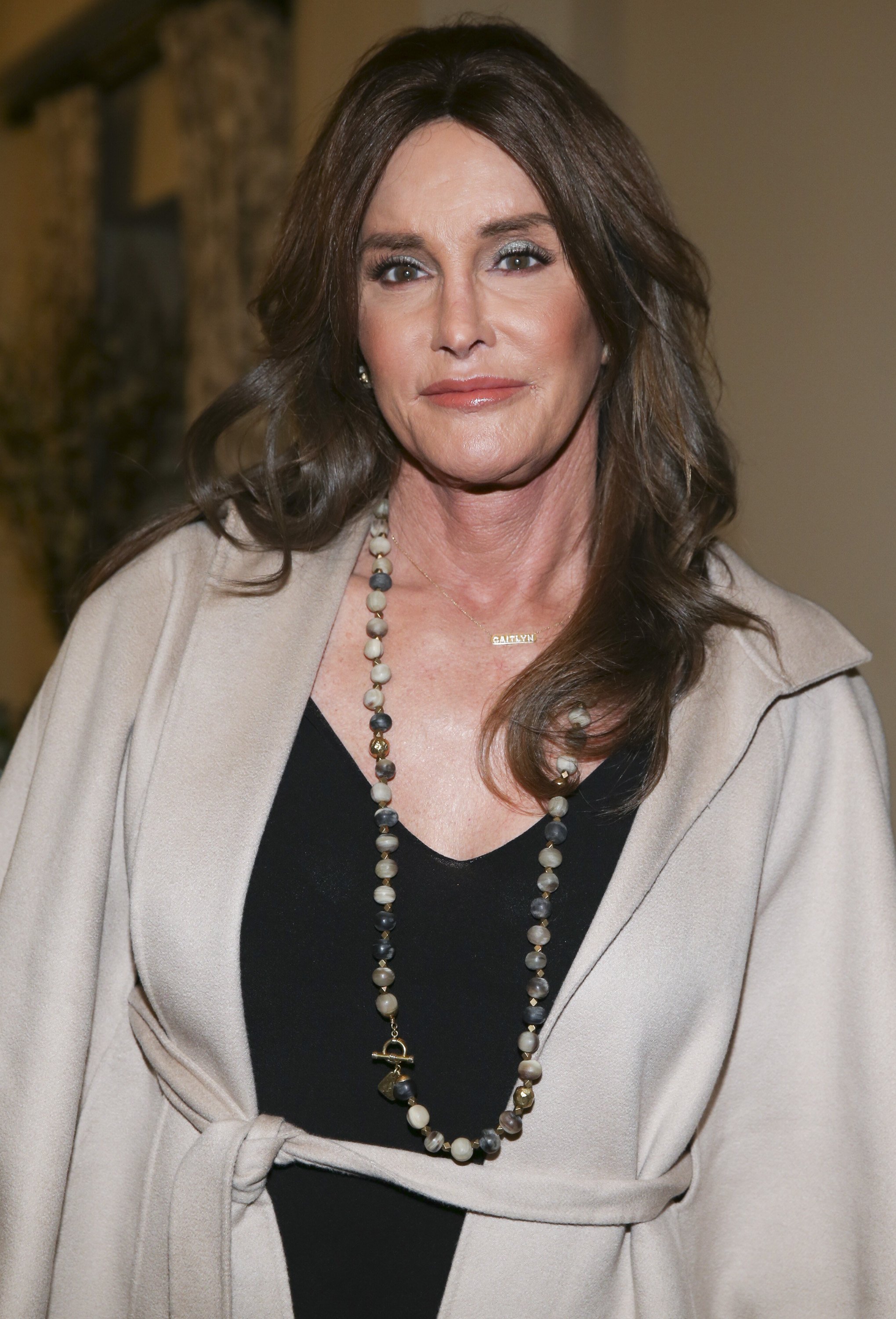 Kylie Jenner would first appear on our screens as the bubbly 10-year-old sister of Kim Kardashian on Keeping Up With the Kardashians in 2007. Since then, she's made a name for herself as a makeup mogul. Kylie released Kylie Jenner Lip Kits in 2015, and after the success of them expanded to Kylie Cosmetics. Forbes named her as the youngest self-made billionaire.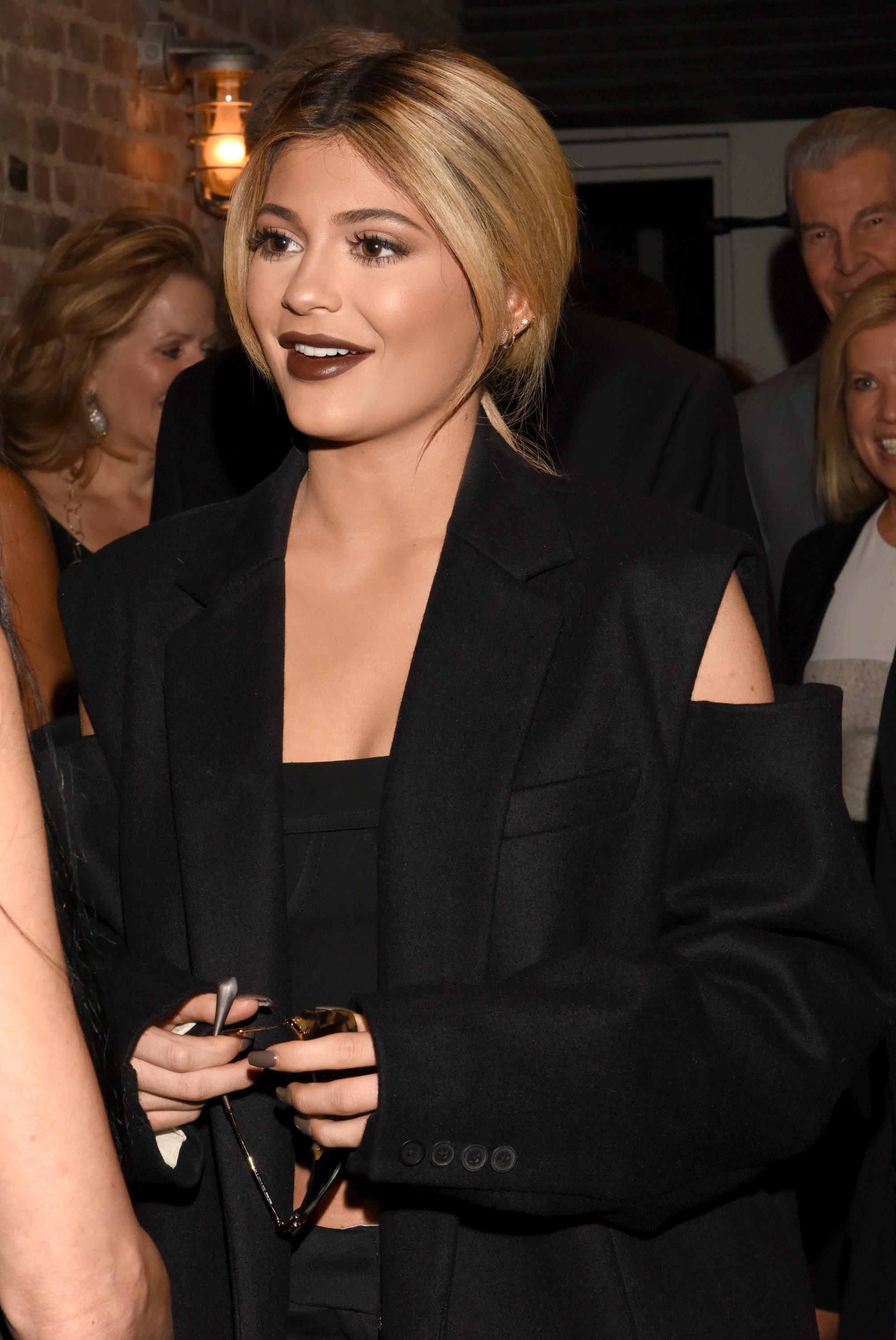 ---
#9 YOLANDA HADID & BELLA HADID
Following closely behind her older sister is Bella Hadid. Like Gigi, Bella dropped out of her college photography program and was signed to IMG models in 2014 and made her NYFW debut that fall. In 2014, Hadid scored her first cover shoot on Jalouse Magazine. She was voted "Model of the Year" in 2016 and has a total of 12 Vogue covers.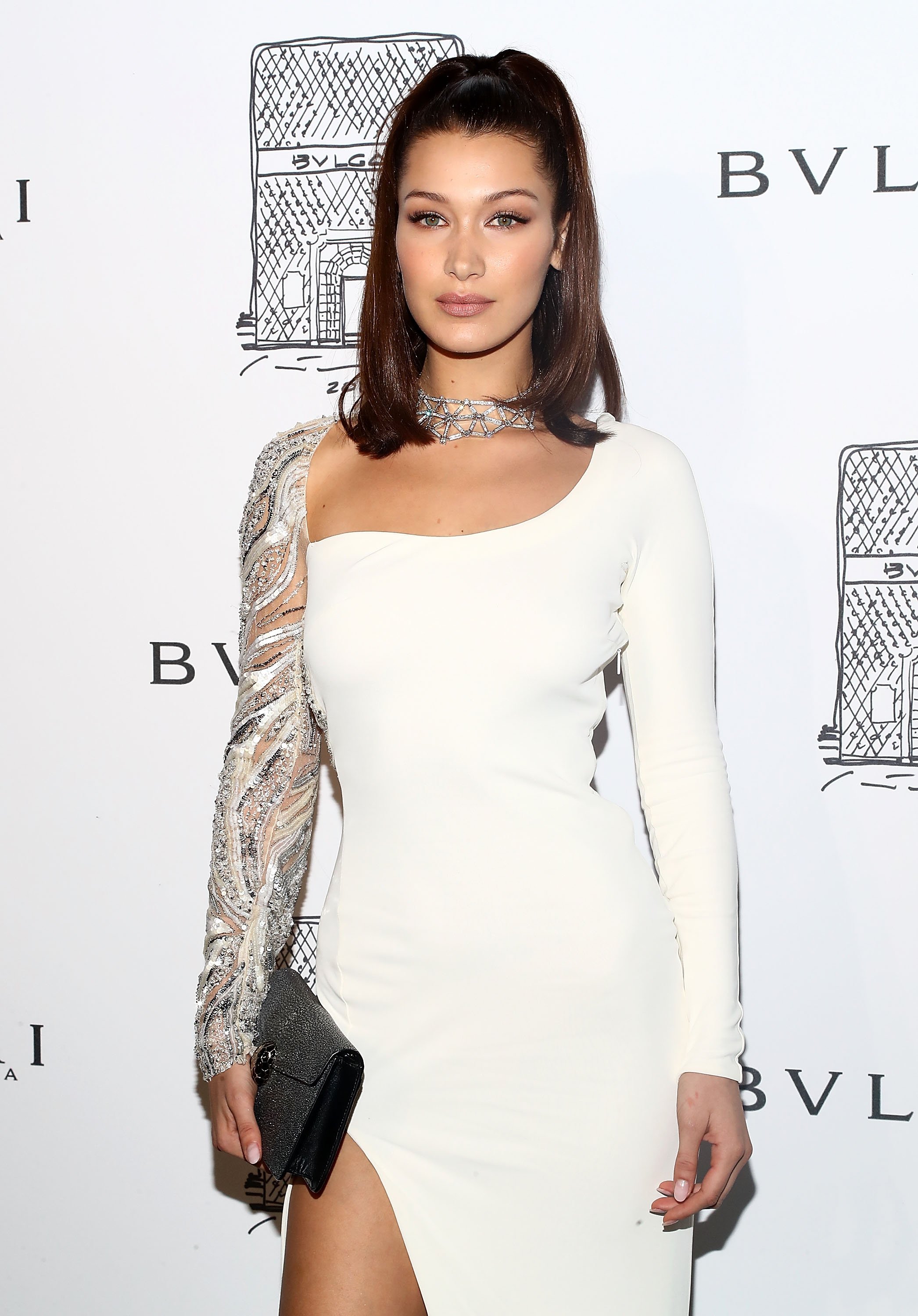 ---
#8 YOLANDA HADID & GIGI HADID
Yolanda Hadid is probably best known for her reality TV show work rather than her 15-year modeling career. Her career started when Dutch designer Frans Molenaar asked Hadid to model for his show, which caught the attention of Eileen Ford, earning Hadid a Ford modeling contract. In 2012, she starred on the reality series The Real Housewives of Beverly Hills.
Being the oldest of her two siblings, Gigi was the first to kick start her career. After dropping out of school, Hadid signed to IMG models and got her big break in 2014 as the cover model for CR Fashion Book. In 2016, she was named International Model of the Year. She has posed for 35 Vogue covers -- the record is 40!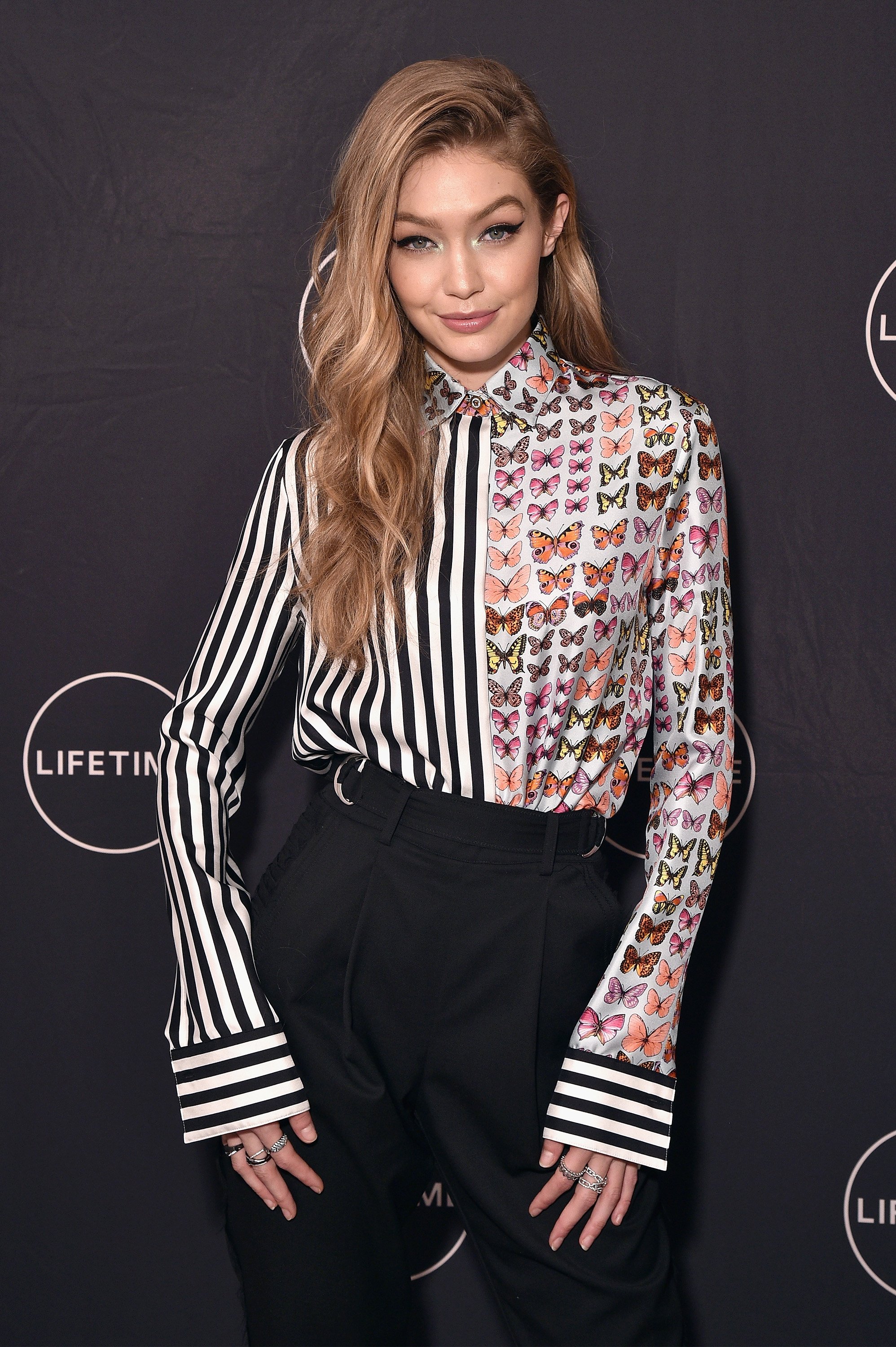 ---
#7 BENEDICT CUMBERBATCH & WANDA VENTHAM
Wanda Ventham first appeared on screens in My Teenage Daughter (1956), but her best-known role would come in the 1970s British science-fiction series UFO, as Col. Virginia Lake. She would later appear in a number of other shows like Minder, Men Behaving Badly, and Coupling. She met husband Timothy Carlton while filming A Family at War.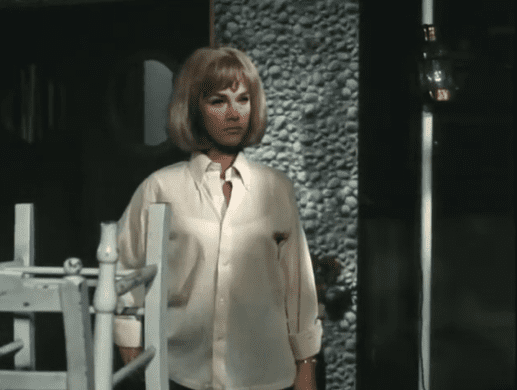 After graduating from London Academy of Music and Dramatic Art with a master's in acting, Benedict Cumberbatch has had major roles in a number of plays but rose to fame as Sherlock Holmes in the BBC series Sherlock. He was included in Time's 2014 100 most influential people in the world list and appointed Commander of the Order of the British Empire.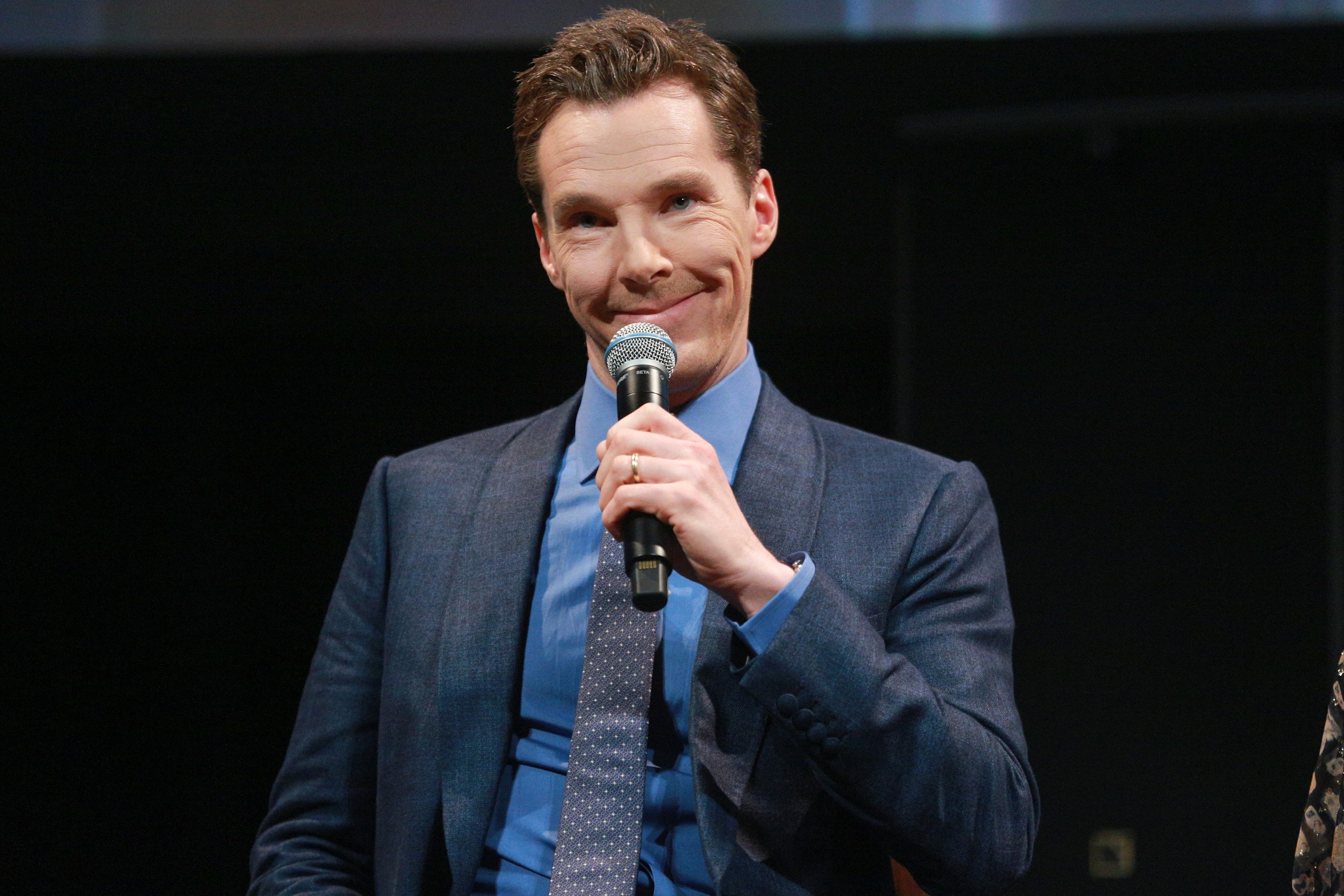 ---
#6 DEBBIE REYNOLDS & CARRIE FISHER
With a career spanning over 70 years, it's safe to call Debbie Reynolds a film icon. After her breakout role as Kathy Selden in the 1952 film Singin' in the Rain, Reynolds became a central figure in Hollywood films. She would transition to TV in 1969 for The Debbie Reynolds Show which she won a Golden Globe for.
Carrie Fisher wasn't the only one in her famous family to pursue acting but she was definitely the most successful. Fisher made her film debut in the 1975 comedy Shampoo, but catapulted to fame and pop culture iconicity as Princess Leia in Star Wars. Carrie did a number of other film and TV roles before returning to the Star Wars franchise in 2015.