Destiny of the 80s Heartthrobs
In the 1980s there were a lot of stunning actors with jaws that could cut paper and blue eyes that could see right through you. Four decades have passed and we wanted to check on some of our favorite actors and see how they are doing. Aren't you curious to see what they have been up to?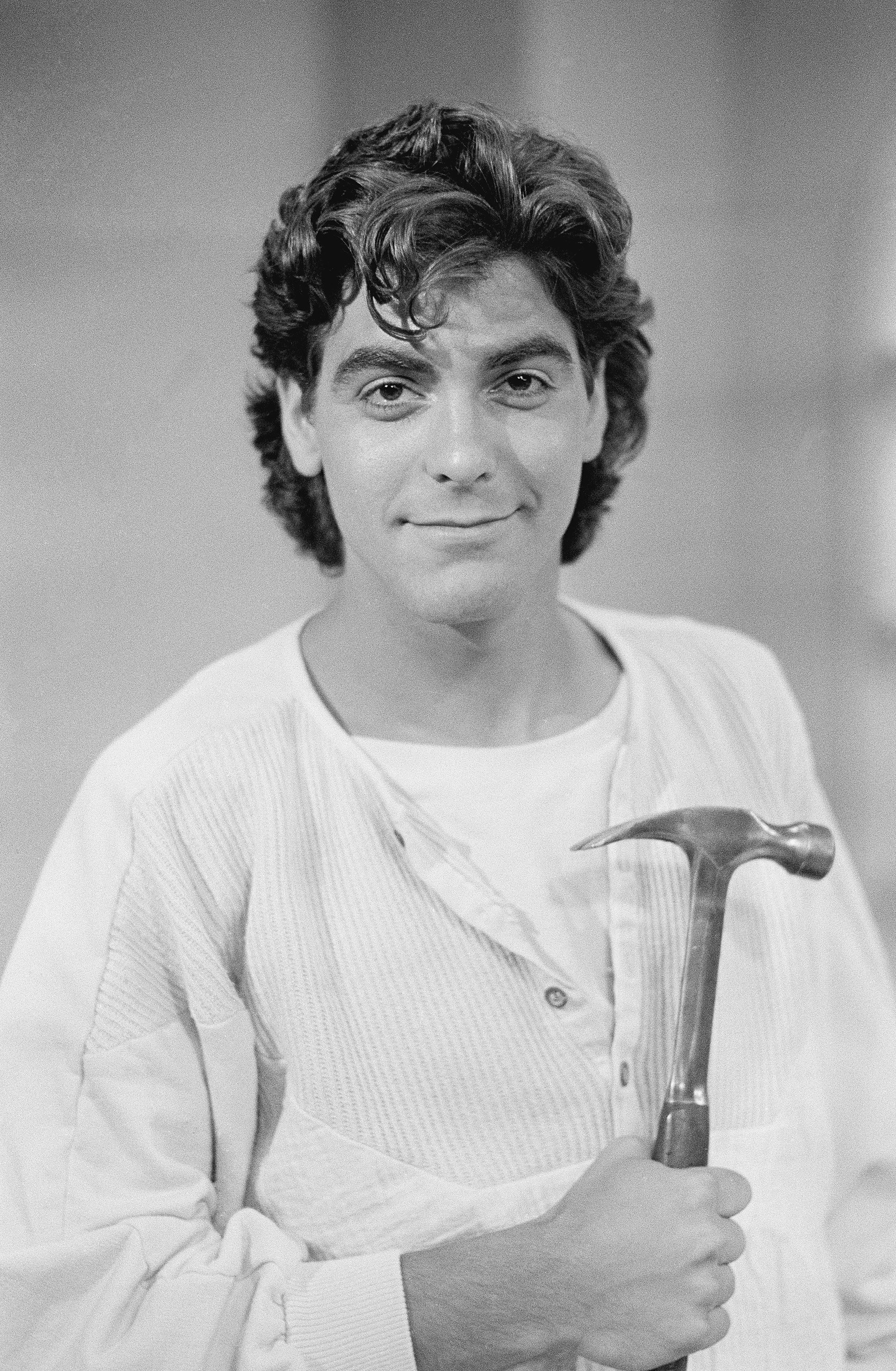 ---
#1 George Clooney
Coming from a gorgeous and talented family, only a stunning and talented person could come out of it. He got his big break with the sitcom 'E/R', in 1984, where he played Dr. Doug Ross. Right off the bat, he was a success. Not only was he a great actor, but he was also the source of some drooling.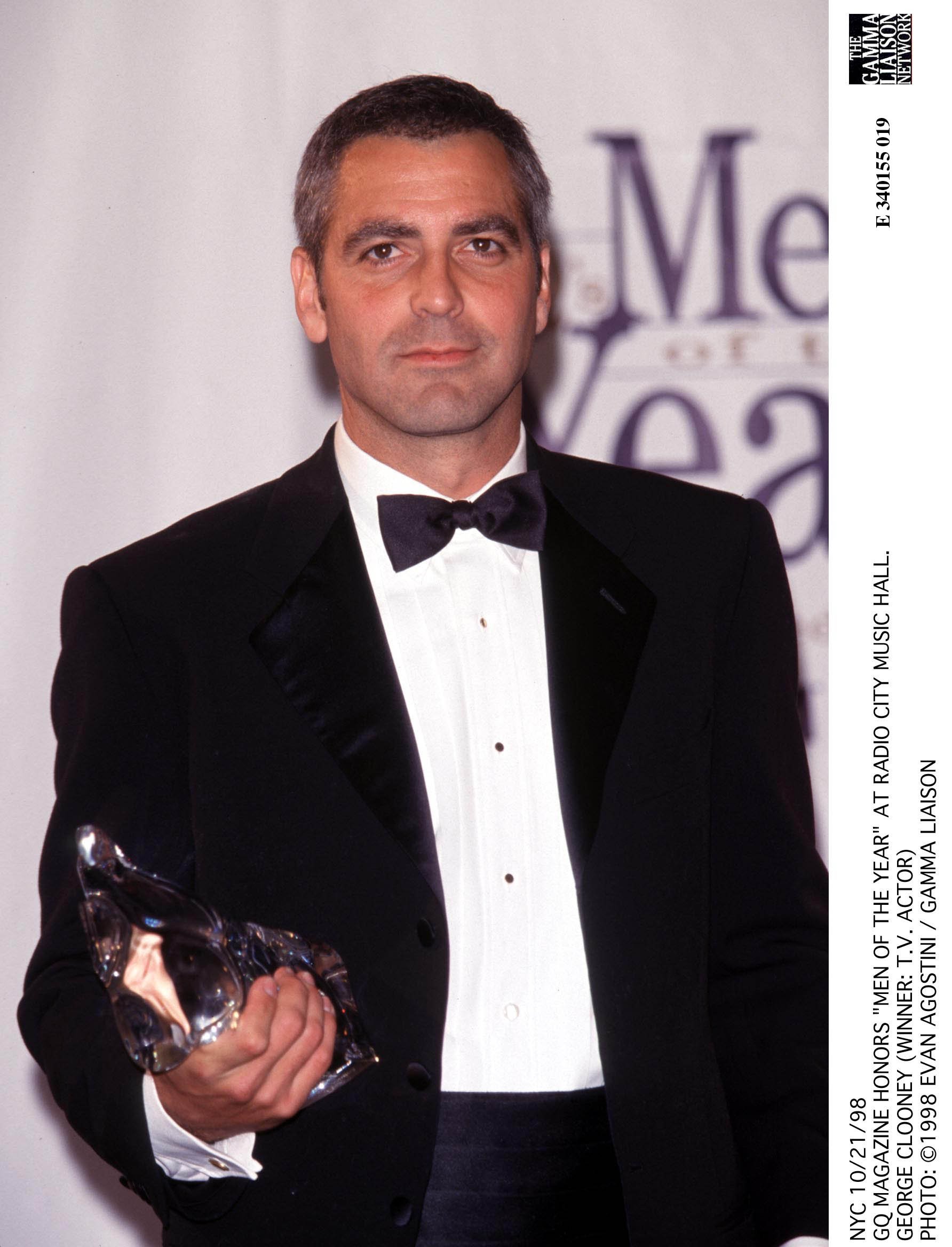 Since then, he has been one of the most requested actors in Hollywood; not only for films and series but for commercials as well (don't pretend you didn't buy Nespresso after you saw him!). Since his career began, Clooney has won two Academy Awards and five Golden Globes. However, he is no longer on the market.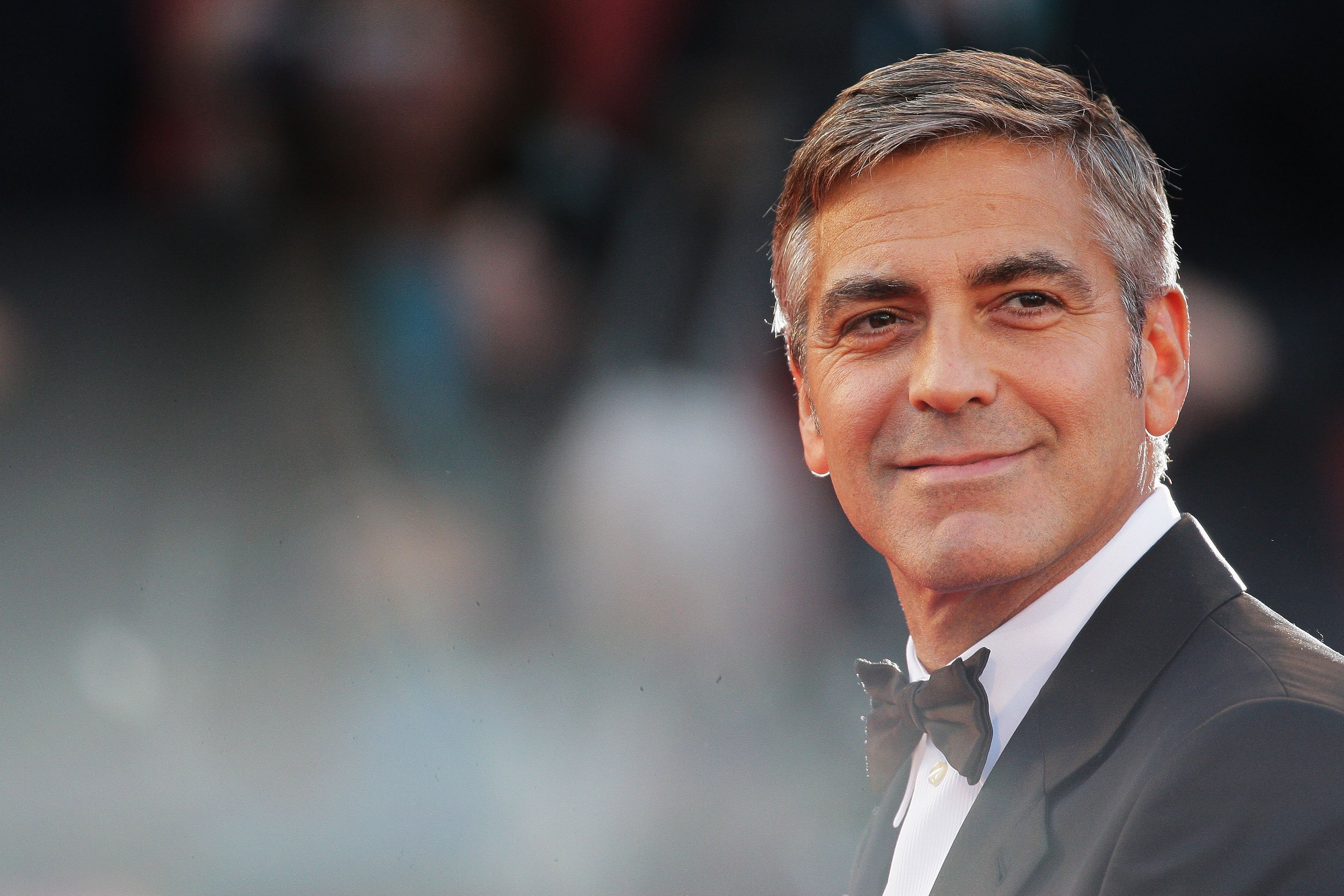 ---
Settling Down For Good
After his marriage with actress Talia Balsam came to an end in 1993, he swore that he would never get married anymore, according to E! News. Thus, the image of Clooney as the eternal bachelor was born. Nonetheless, he could not predict that one gorgeous woman would eventually walk into his life and change it all.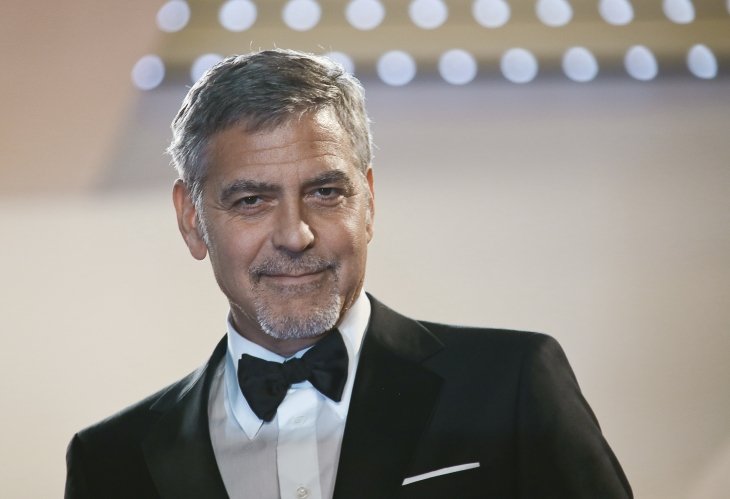 Although we had always thought that he would grow old with his cocker spaniel Einstein, after he met human rights attorney Amal Alamuddin, he fell hard and fast. Before he knew it, he was getting down on one knee and proposing to the stunner. We cannot blame him for even though she is not a Hollywood star, she does look the part.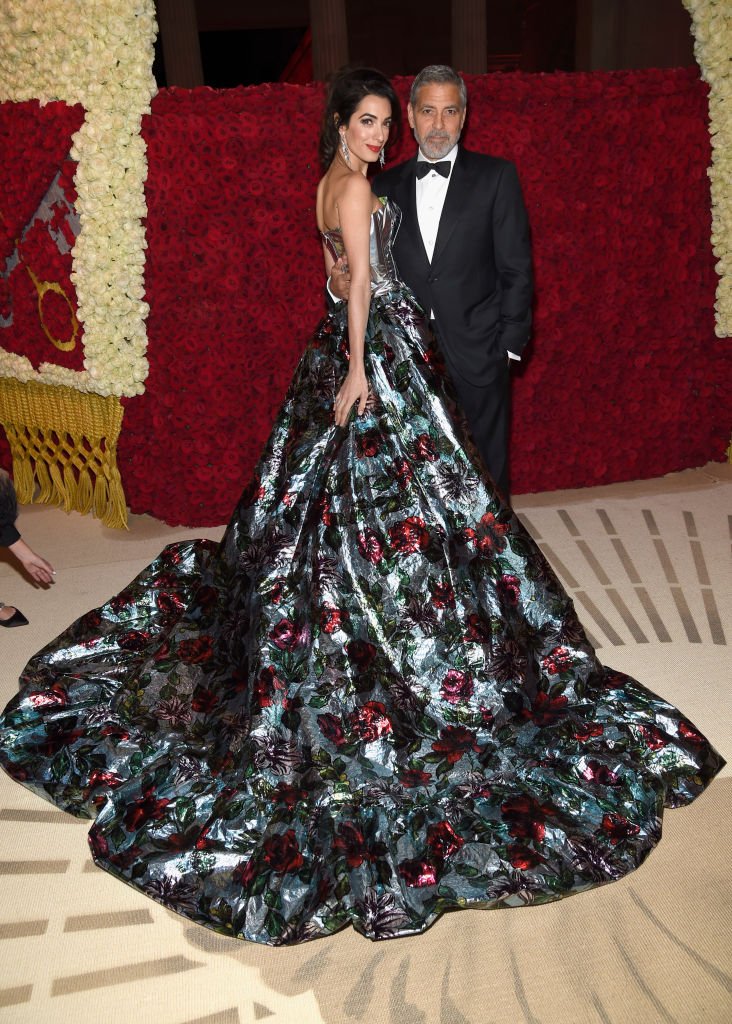 ---
Fatherhood
The pair was a match made in heaven. In April of 2014, against everything he had previously stated, he walked down the aisle and tied the knot with Amal. In 2017, shortly after their third-year anniversary, the couple welcomed fraternal twins Ella and Alexander. According to E! News, the acclaimed actor could not be happier.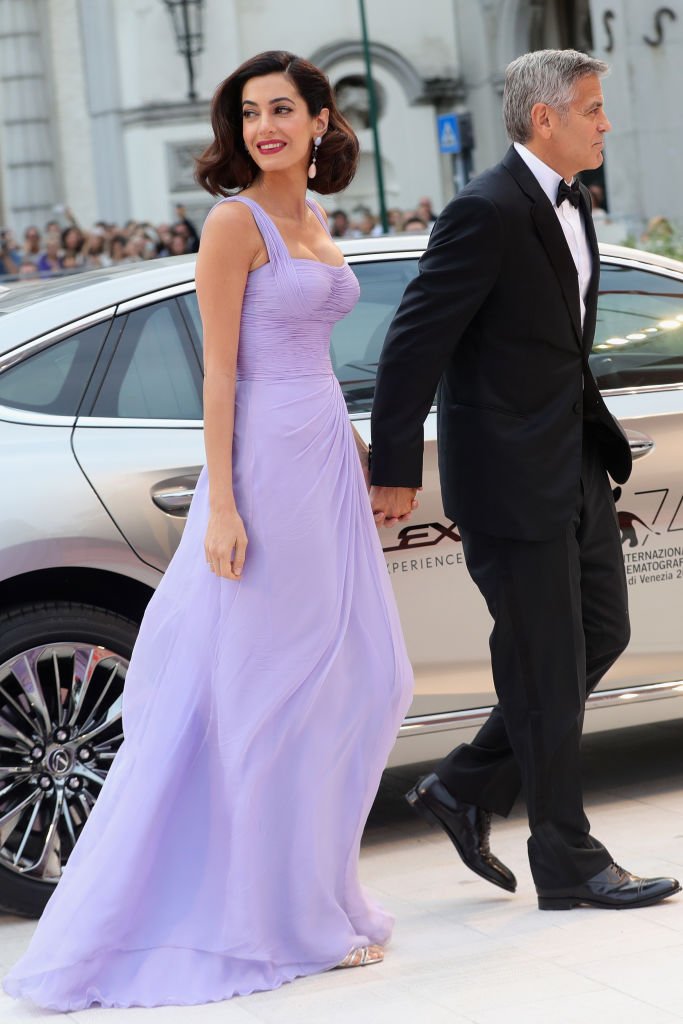 ---
#2 John Stamos
The blue-eyed Hollywood star first came to our attention in 1982 through the long-running medical drama 'General Hospital' as Blackie Parrish. It did not take long for his career to take off. He had, and still has, everything it takes to become an outstanding success. Shortly after his role came to an end, he scored the part of Jesse in 'Full House'.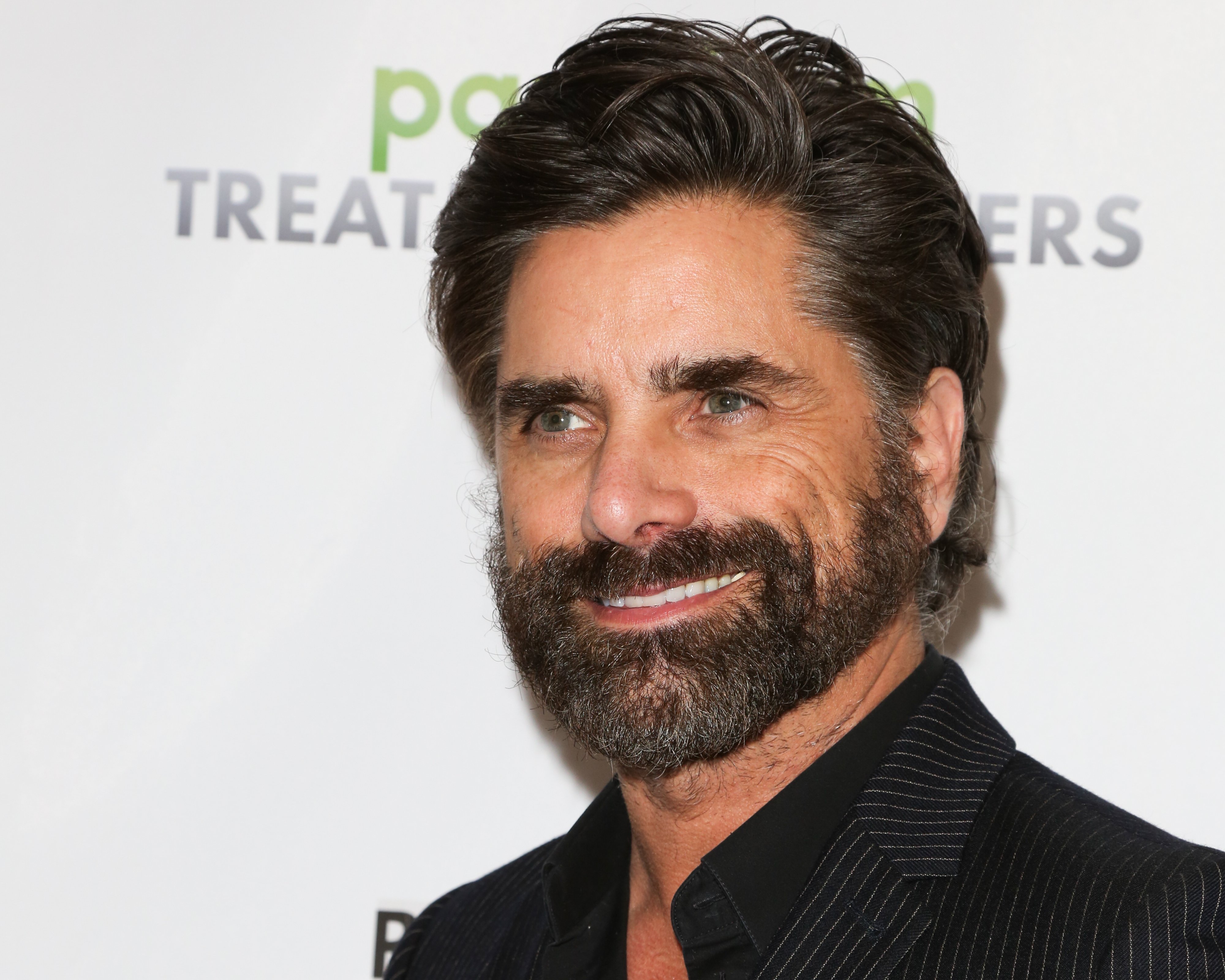 In 1982, he won a Soapy Award for Most Exciting New Actor. There was not one person who wasn't excited about working with him. His role in 'Full House' lasted for almost a decade, but he has not stopped since. He has also started dabbling into other fields in the entertainment industry such as directing and producing.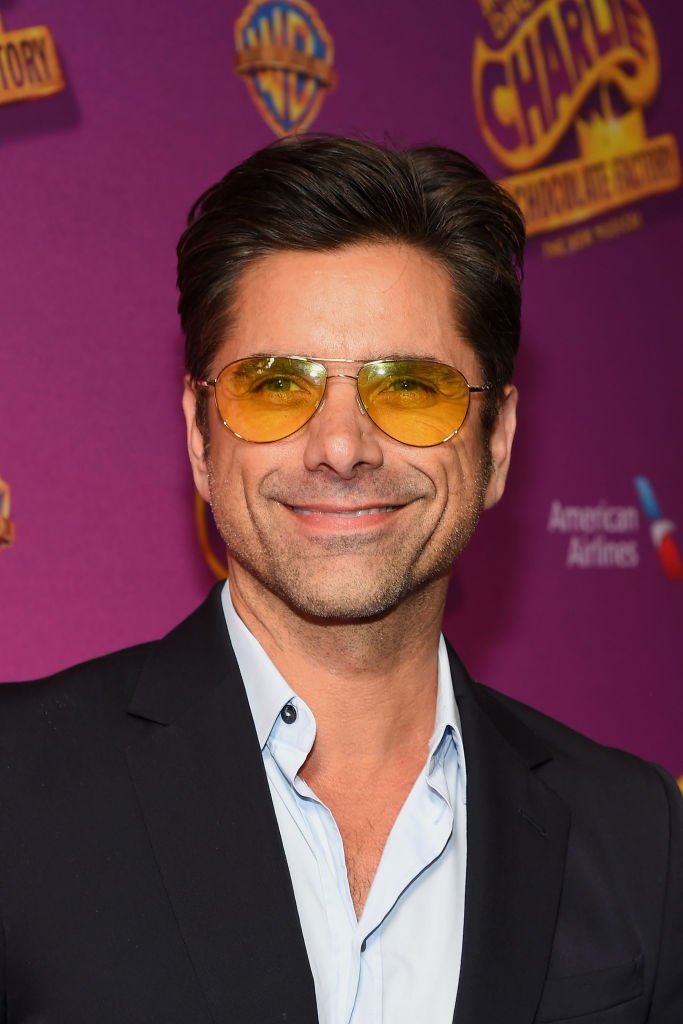 ---
Whenever You Are Ready
With a career spanning almost four decades, the actor is still looking fresh and ready to take on any challenge. Most recently, he starred in 'Grandfathered' as Jimmy in the lead role, and reprised his part as Jesse in the new 'Fuller House' and he's still got it. We are not surprised one bit.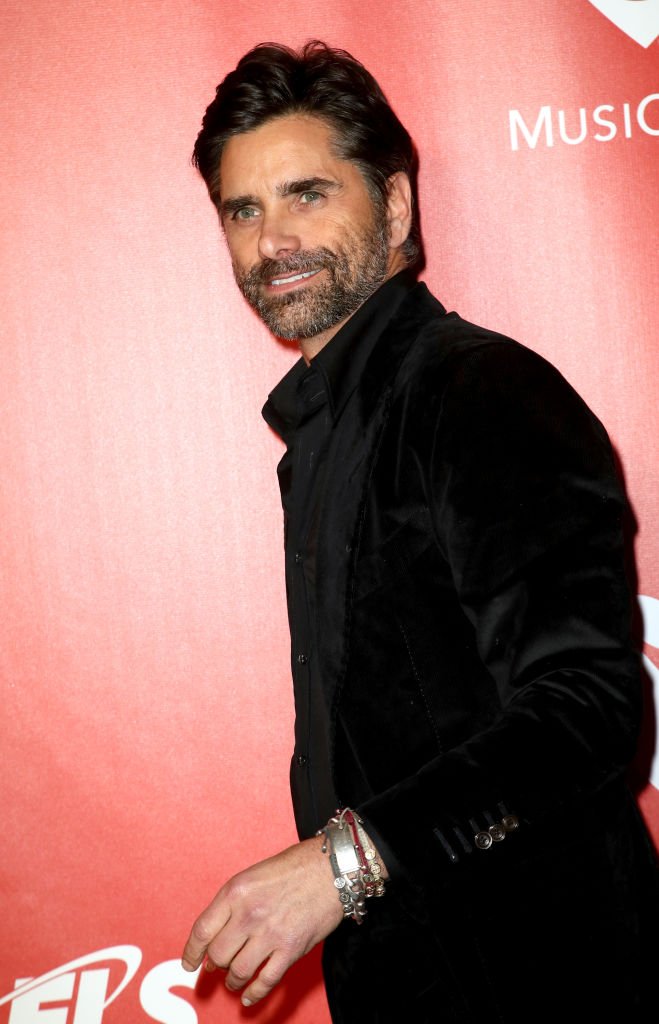 ---
Fully Taken
Although his first marriage to actress Rebecca Romijn did not work out, the actor did not give up on finding his other half. After just a year of dating actress Caitlin McHugh, he knew she was the one and the two got married in February of 2018, while she was already pregnant.
The gorgeous actor is not only off the market and happily married, but he also became a father in April of 2018, alongside his stunning wife. Billy is now 2 years old, and Stamos is not shy to share awesome pictures with his son. The took just look so much alike, don't you agree?
---
#3 Blair Underwood
He first swooped us all away with that gorgeous smile of his in 1987 as attorney Johnathan Rollins in the legal drama series 'L.A. Law', which lasted nearly a decade. During his time on the show, the actor won an NAACP Image Award for Outstanding Actor in a Drama Series and was nominated for a Golden Globe.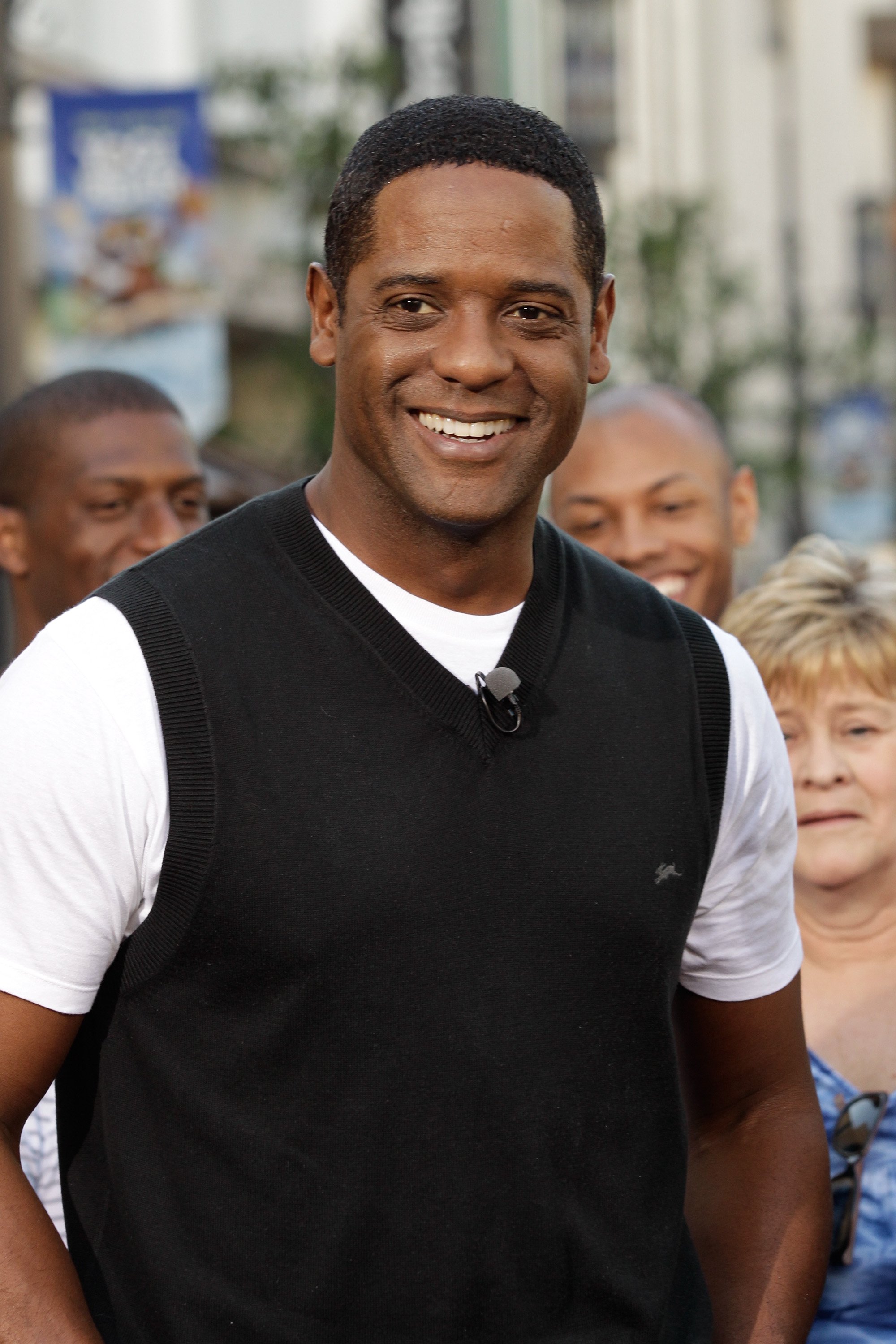 Underwood went on to participate in several different shows such as 'High Incident', 'Sex and the City', 'Fatherhood', and 'The New Adventures of Old Christine'. The actor has not stopped since 1985, with his latest work being in 'Quantico', 'Dear White People', and the acclaimed Netflix series 'Self Made', released this year.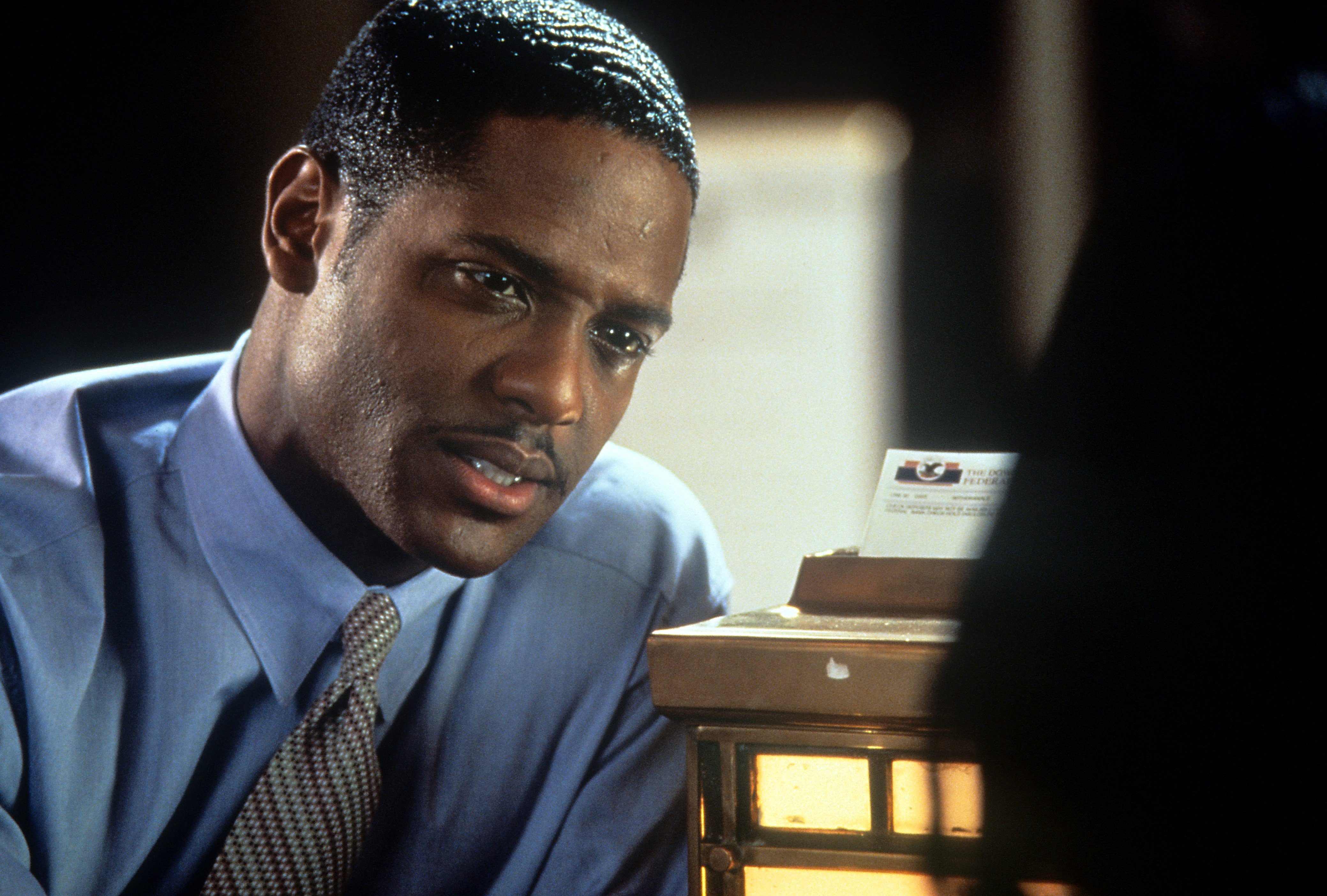 ---
Broadway Born
He has since returned to his roots, according to Playbill. The actor has stated that, despite all his success on the TV, he still considers himself a theatre kid. His last time on Broadway was in 2012, in the same play 'A Soldier's Play' that has since been revived. He is happy to be back.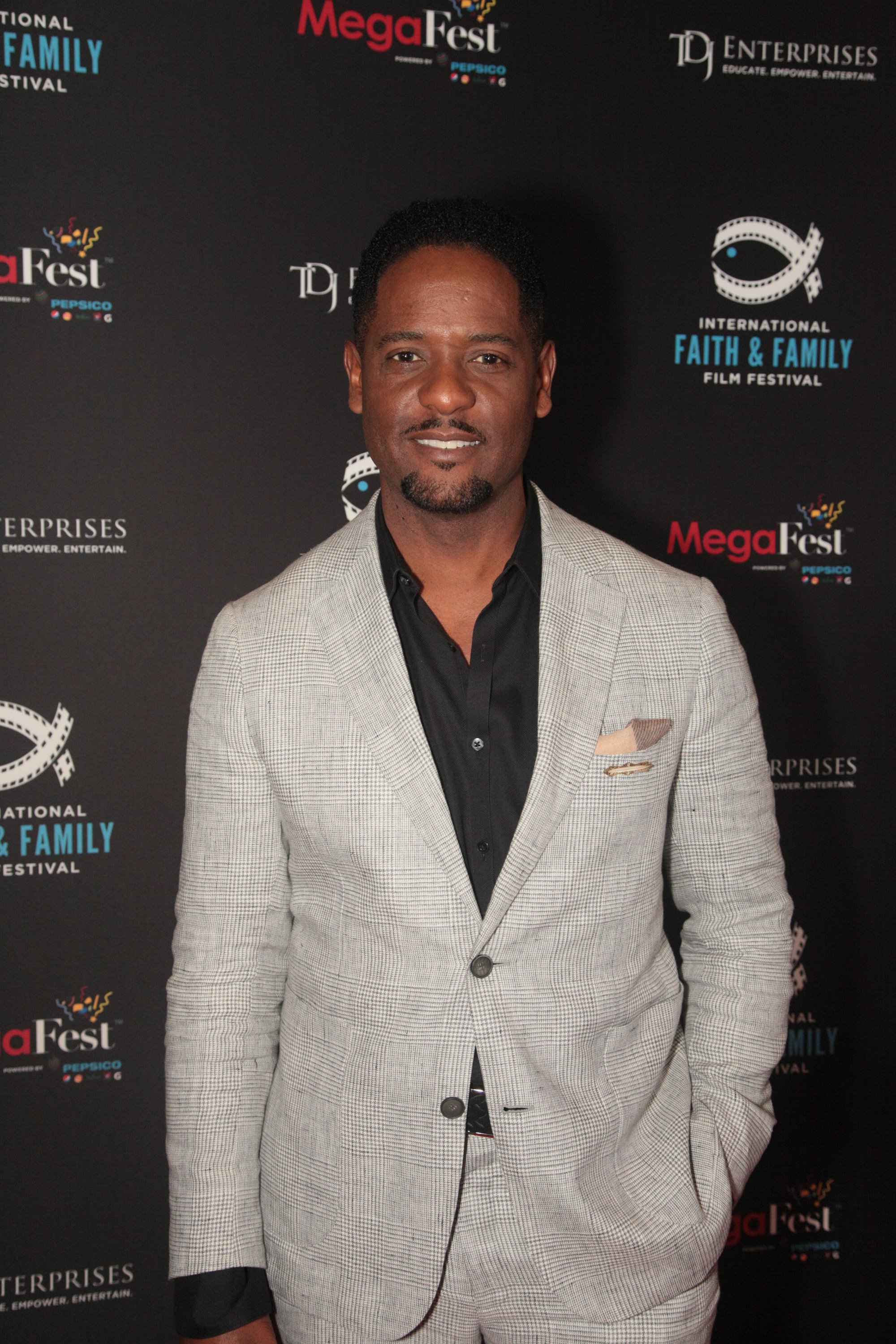 ---
A Humanitarian
The actor is not only pretty on the outside, but also has a good heart. He is part of various charitable organizations such as the Muscular Dystrophy Association and YouthAIDS. He has been involved in several campaigns to help out non-profit organizations and make the world a better place.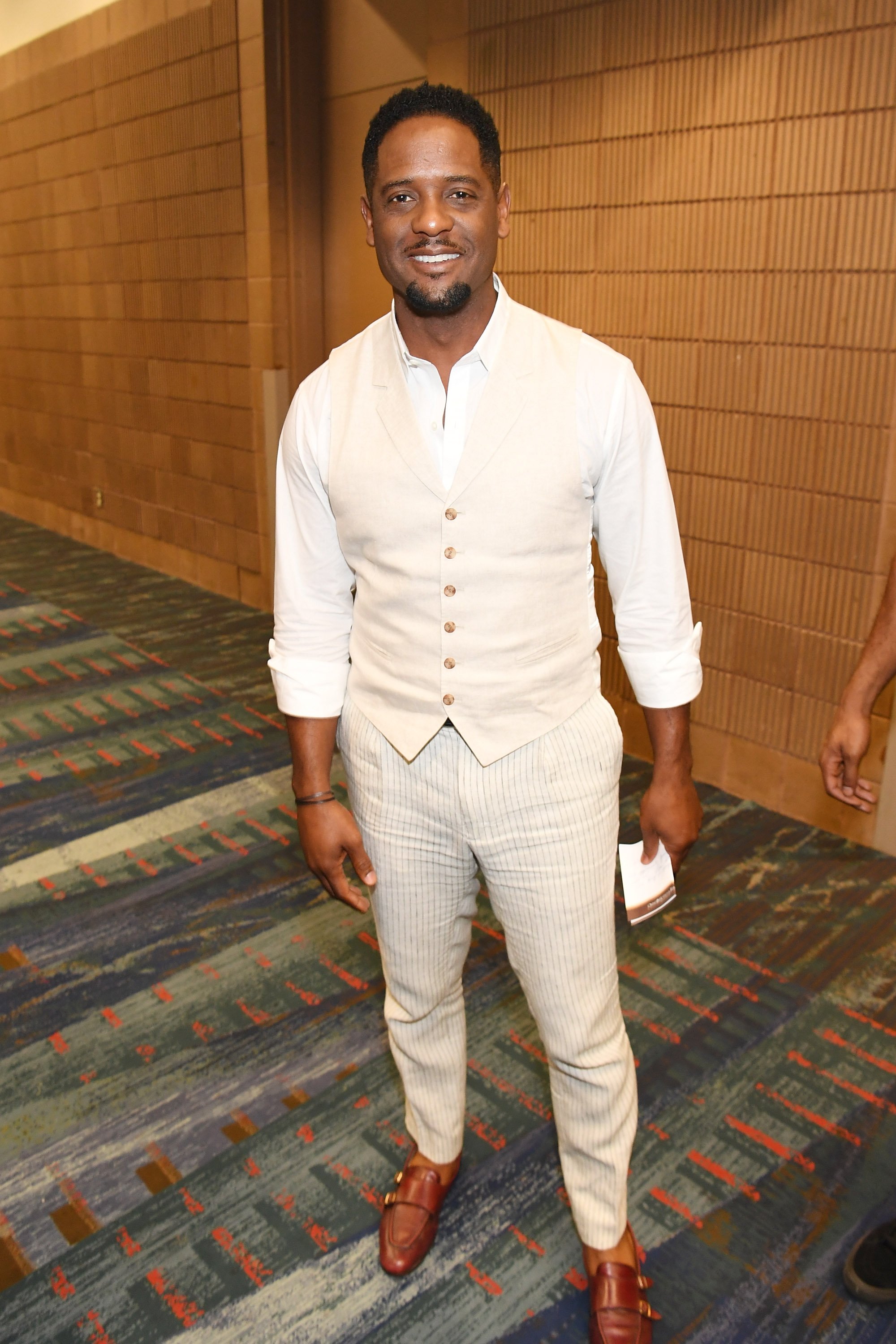 ---
Taken For Good
Since 1994, less than a decade before his career took off, the actor has been happily married to Desiree DaCosta. The couple shares three grown-up children, two boys, Blake, born in 2001, Paris, born in 1997, and a girl Brielle, born in 1999. The couple has already celebrated their 25th anniversary!
---
#4 Johnny Depp
Our stunning pirate of the Caribbeans first came to our attention with the horror film 'A Nightmare on Elm Street', in 1984. His beauty was undeniable, but so was his talent. However, he would only get his big breakthrough in 1987 with the acclaimed TV series '21 Jump Street' as undercover cop Tommy Hanson.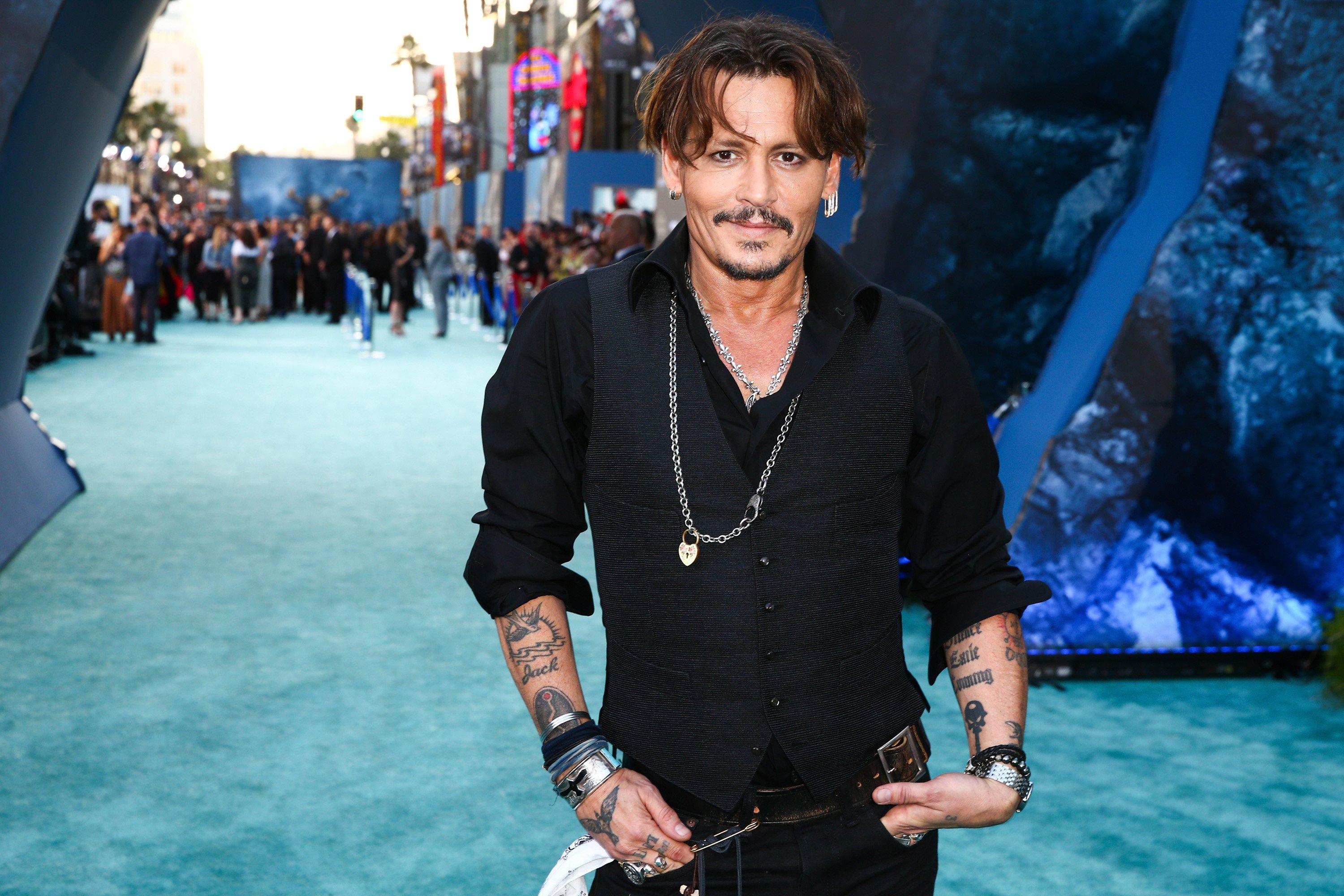 Since then he has played various lead roles such as in 'Edward Scissorhands' and, his most known, 'The Pirate of the Caribbeans'. Throughout his career, the actor has won 14 People's Choice Awards, five MTV Movie & TV Awards, a Golden Globe, and a Screen Actors Guild Award. Before the beginning of the new century, in 1999, he was welcomed into the Hollywood Walk of Fame.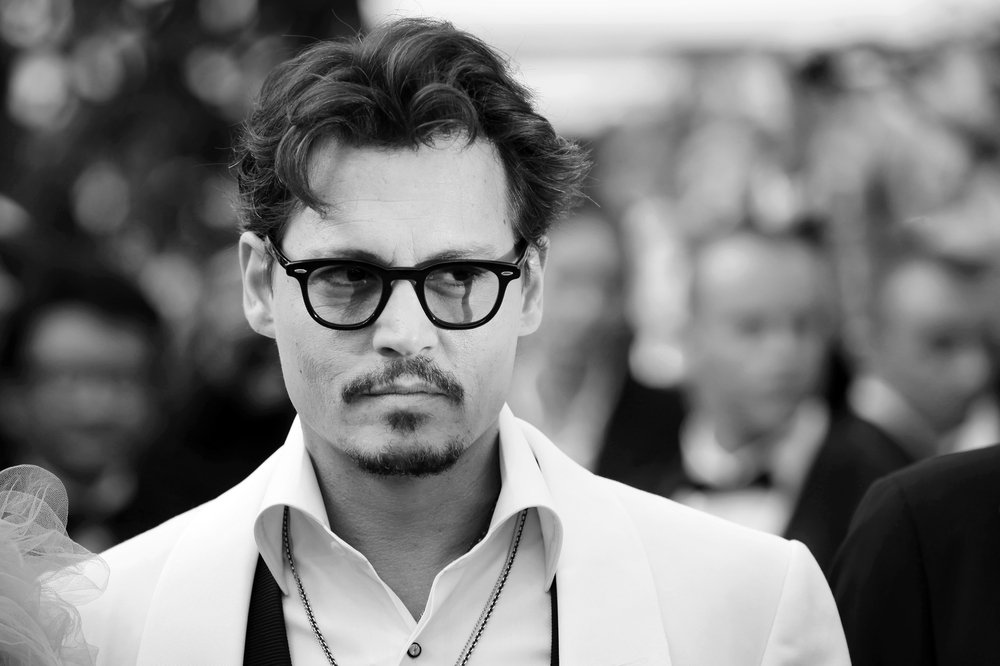 ---
Not Afraid To Commit
The Hollywood star has had a few public relationships and, to all accounts, it would appear that he is currently single and ready for the taking. However, the most important relationship Depp had was with French actress and singer Vanessa Paradis, with whom he had two children.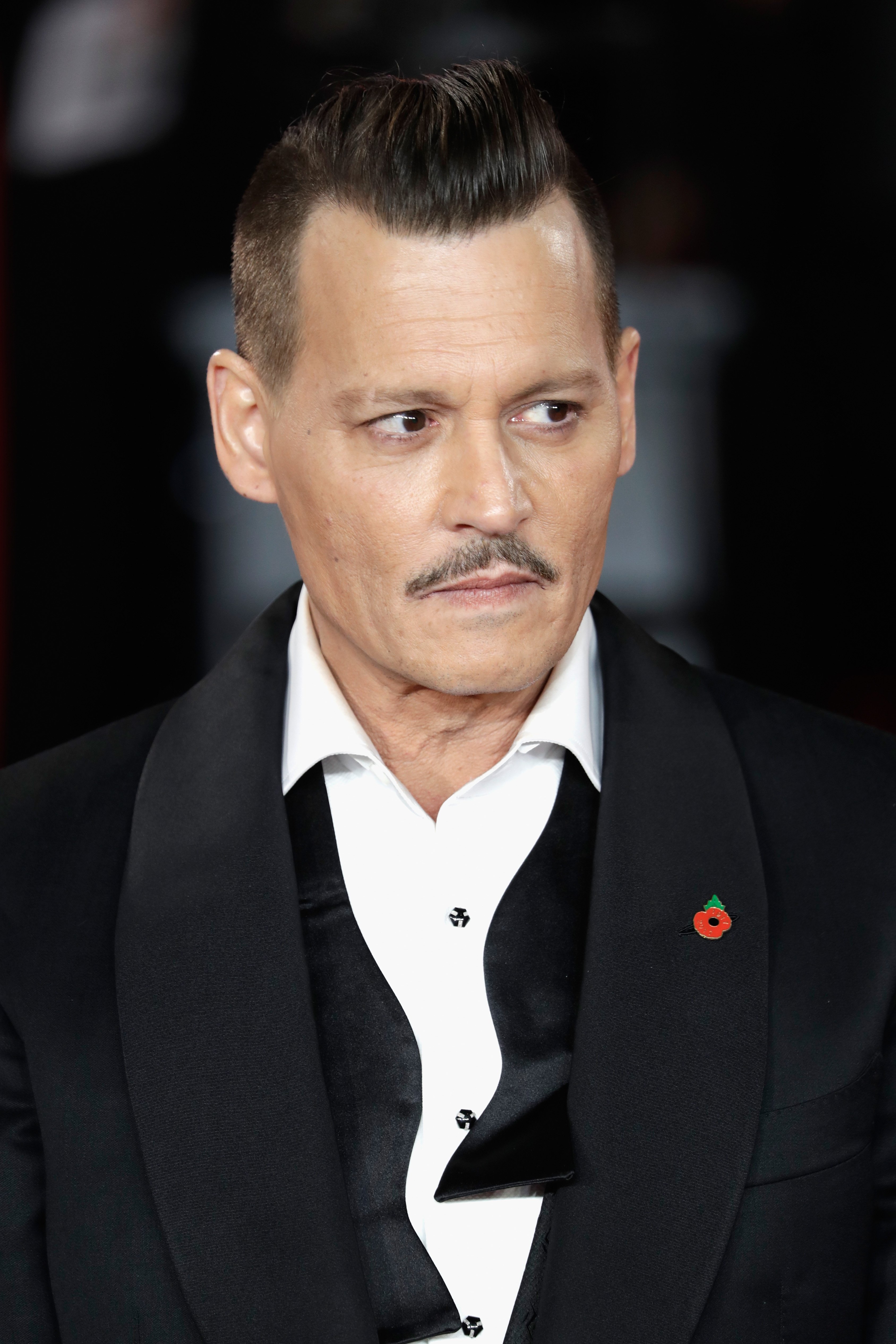 The same year the actor received his star on the Hollywood Walk of Fame, he welcomed his first-child, Lily-Rose, who has followed her parents' footsteps and is already an actress and a model. In 2002, John Christopher was born, who, according to Hello Magazine, is already quite talented as his father stated. Who knows what the future holds?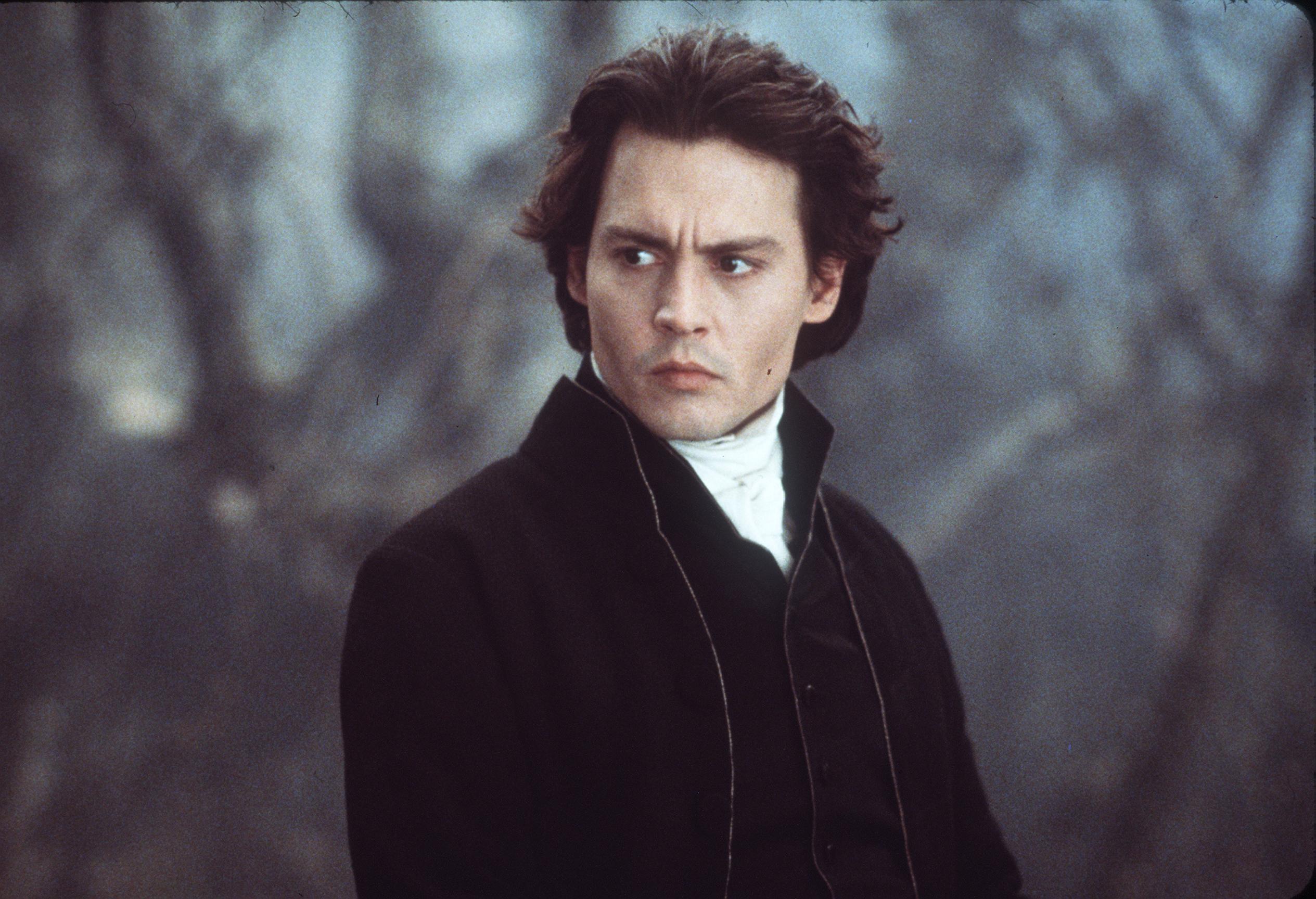 ---
#5 Matt Dillon
Matt Dillon or Matthew - whichever you prefer -, had his big breakthrough in the coming-of-age drama 'The Outsiders', in 1983, although he started off his career in 1979. Afterward, he became the private investigator in 'There's Something About Mary'. He went from comedy to crime, which proved his talent and flexibility as an actor.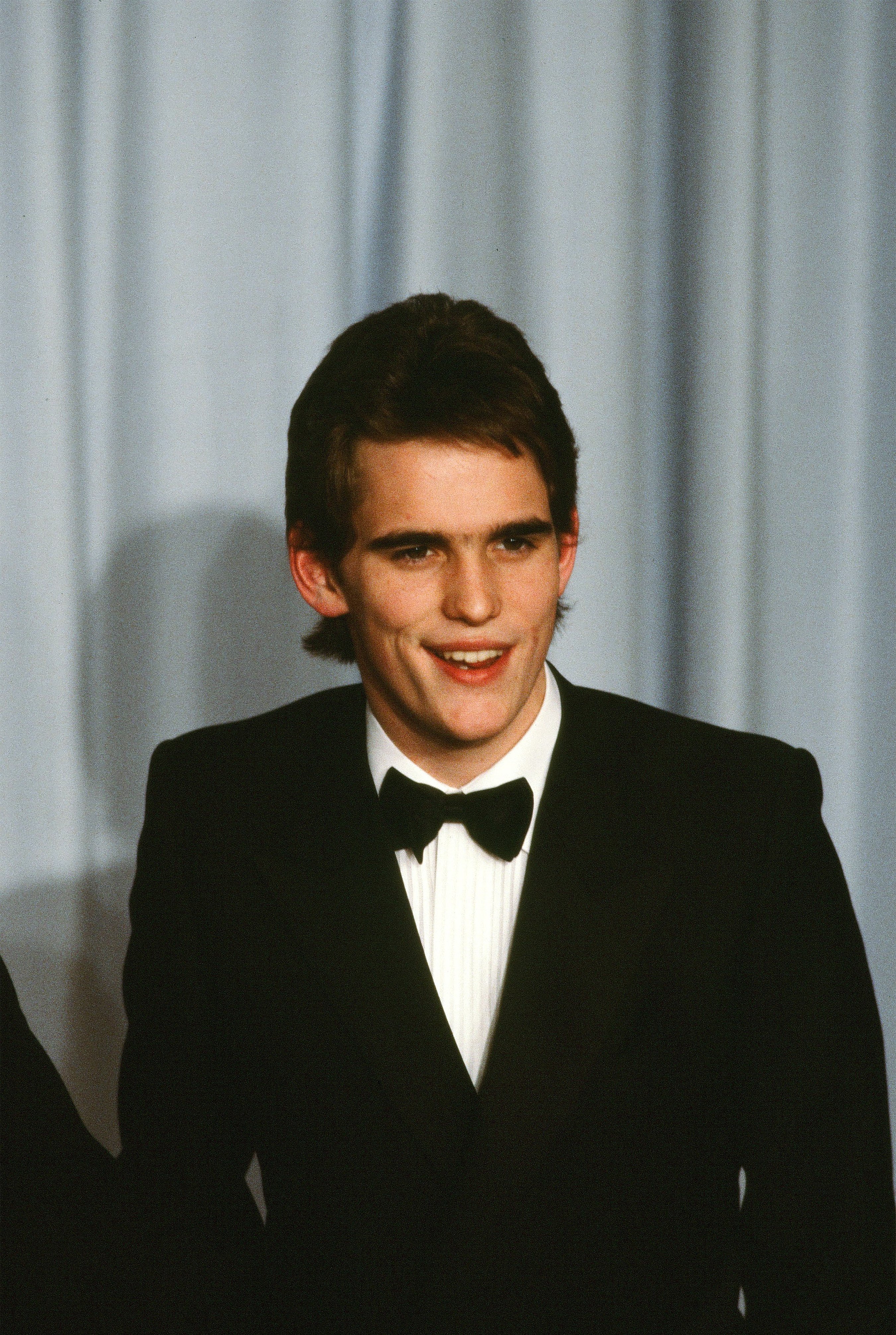 Dillon won his first award in 1990 for Best Male Lead with the crime drama 'Drugstore Cowboy'. His next big success would come in 2004 with the acclaimed film 'Crash', which would win him eight awards! He has mostly been in the film industry and has since become also a director in some of the movies in which he participates.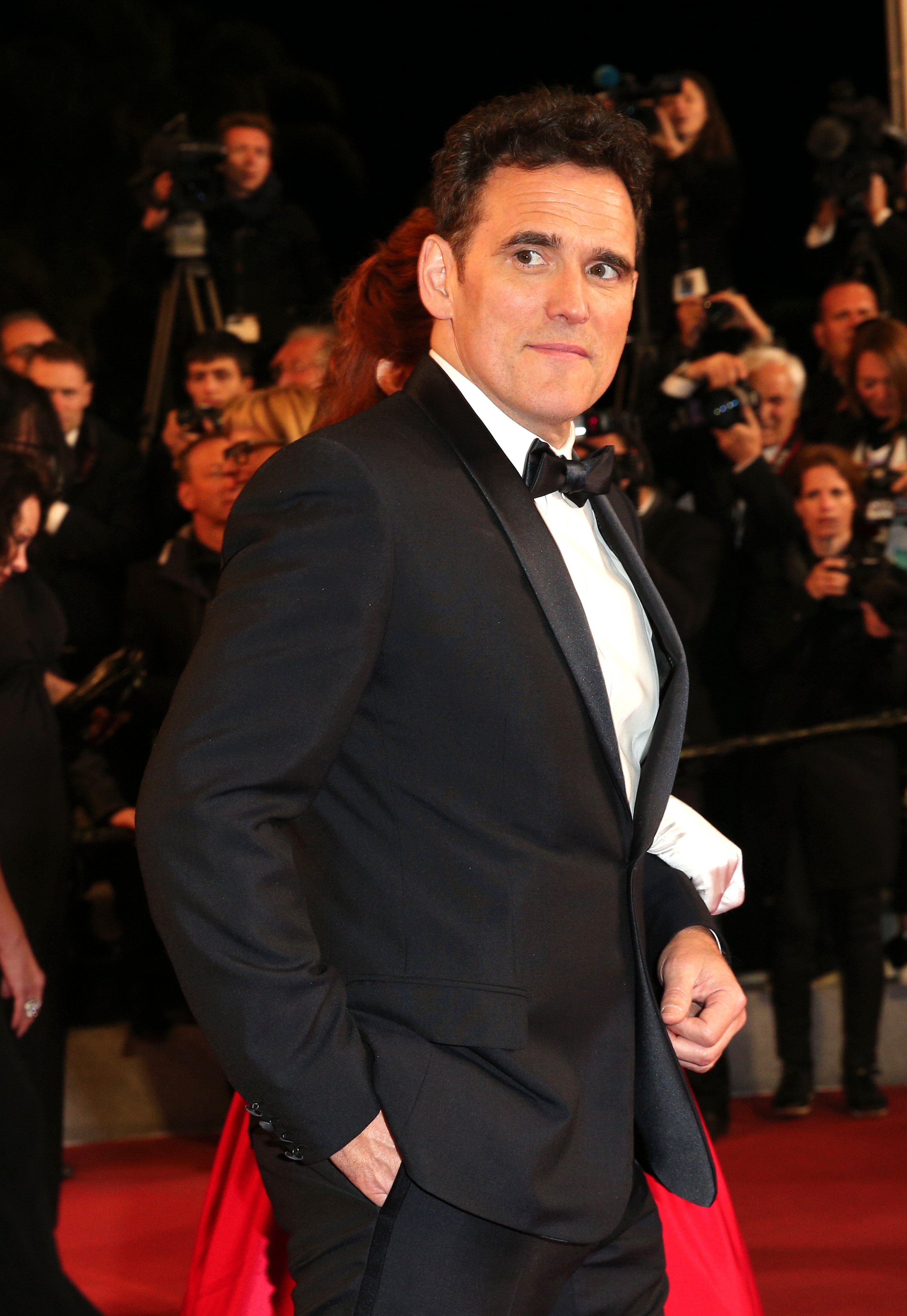 ---
Getting Into Hollywood
At the early age of 19, the actor was already living by himself in a New York apartment, according to Times Union. He opened up about how it was weird for him at first to accept that he was living in the same neighborhood as some quite famous people. It took him a while to realize that he was "one of them" now.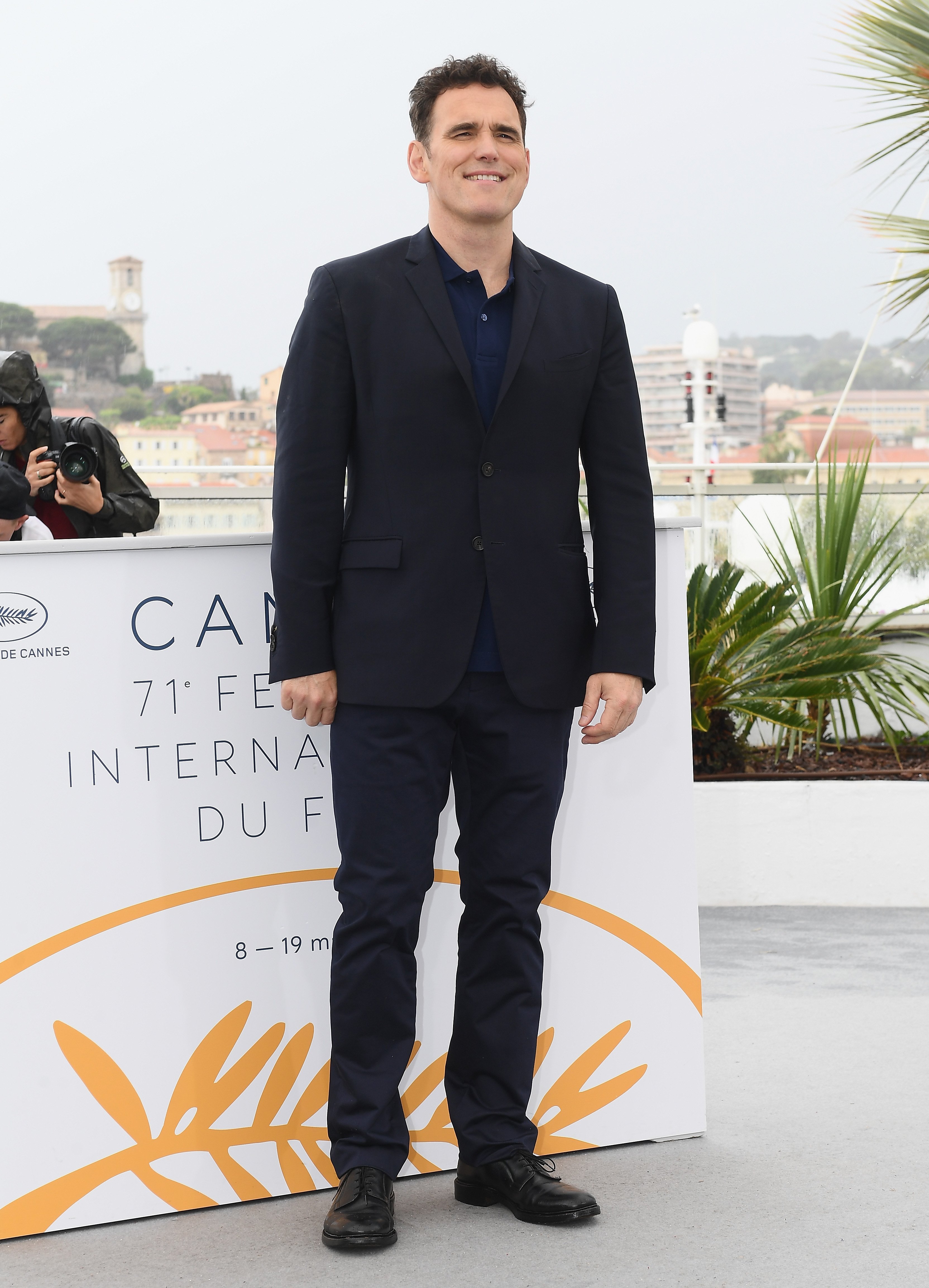 He also talked about how, although he did not come from a famous family, he always knew what he wanted and at the early age of 14 was already going for auditions. Little did he know that he had everything to become a success. He was, and still is, extremely handsome and often hooted loudly. It certainly does not surprise us!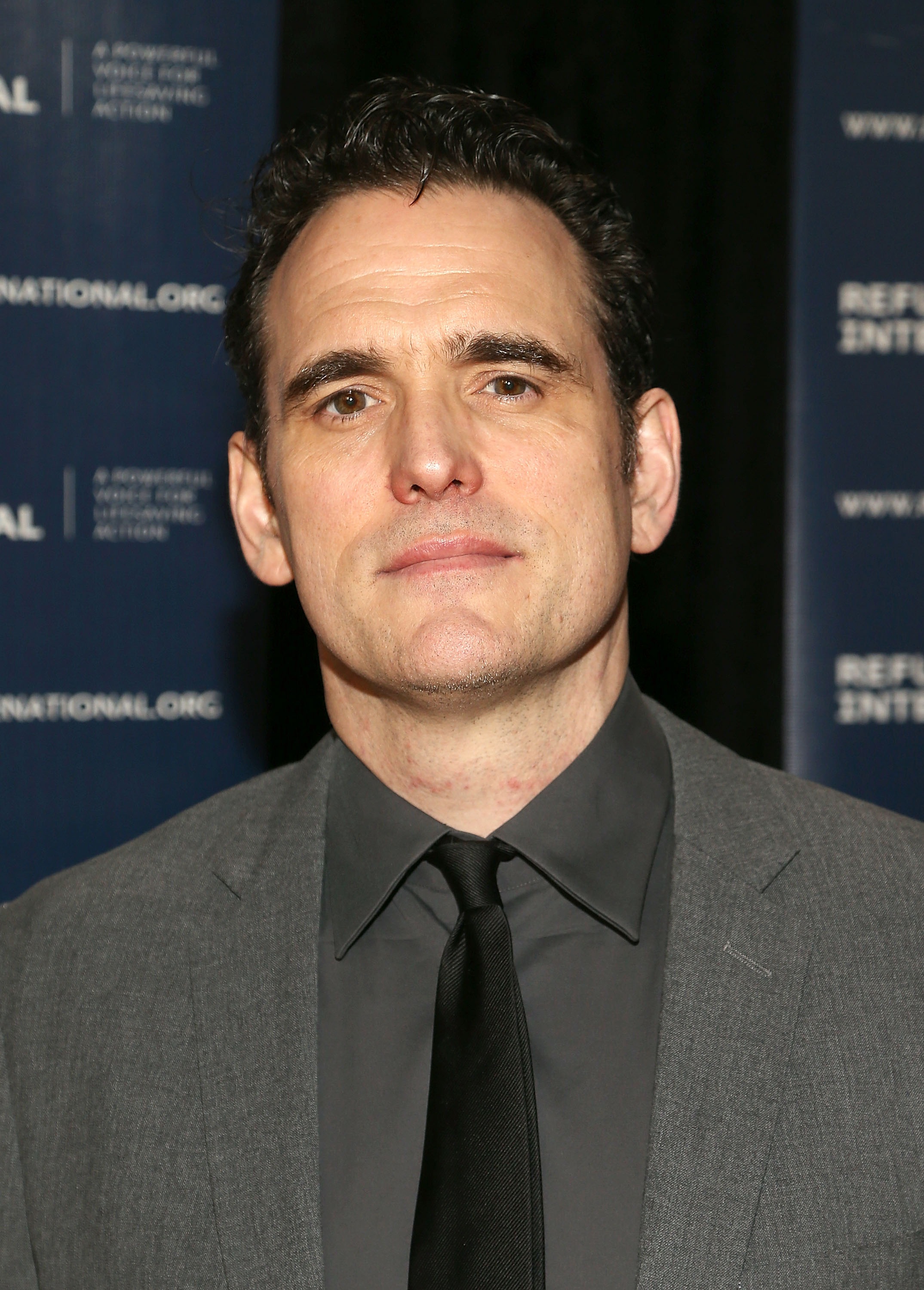 ---
#6 Tom Cruise
From a 1980s crush to one of the highest-paid actors in Hollywood in a heartbeat. He was first noticed for his lead role both in the comedy film 'Risky Business', in 1983, and the action film 'Top Gun', in 1986. It did not take long for producers to realize that in every movie he was in, a wholesome amount of money would come in.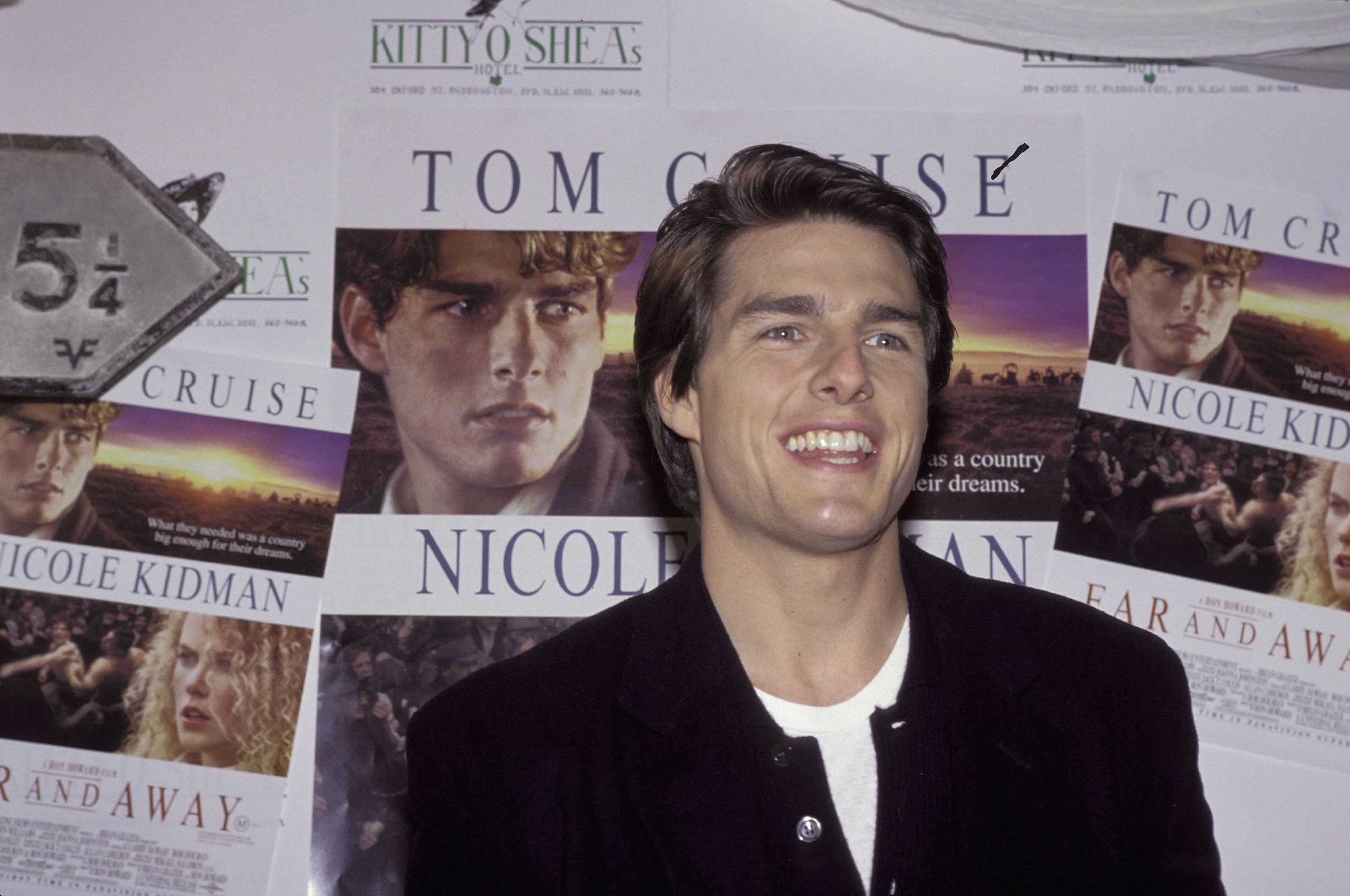 Since the beginning of his career, the actor has won three Golden Globes, two People's Choice Awards, and three MTV Movie Awards. With a full career, Cruise is highly requested in the film industry. He has also become a producer in several films that he also participates in. His latest work both as actor and producer was in 2018, in 'Mission Impossible - Fallout'.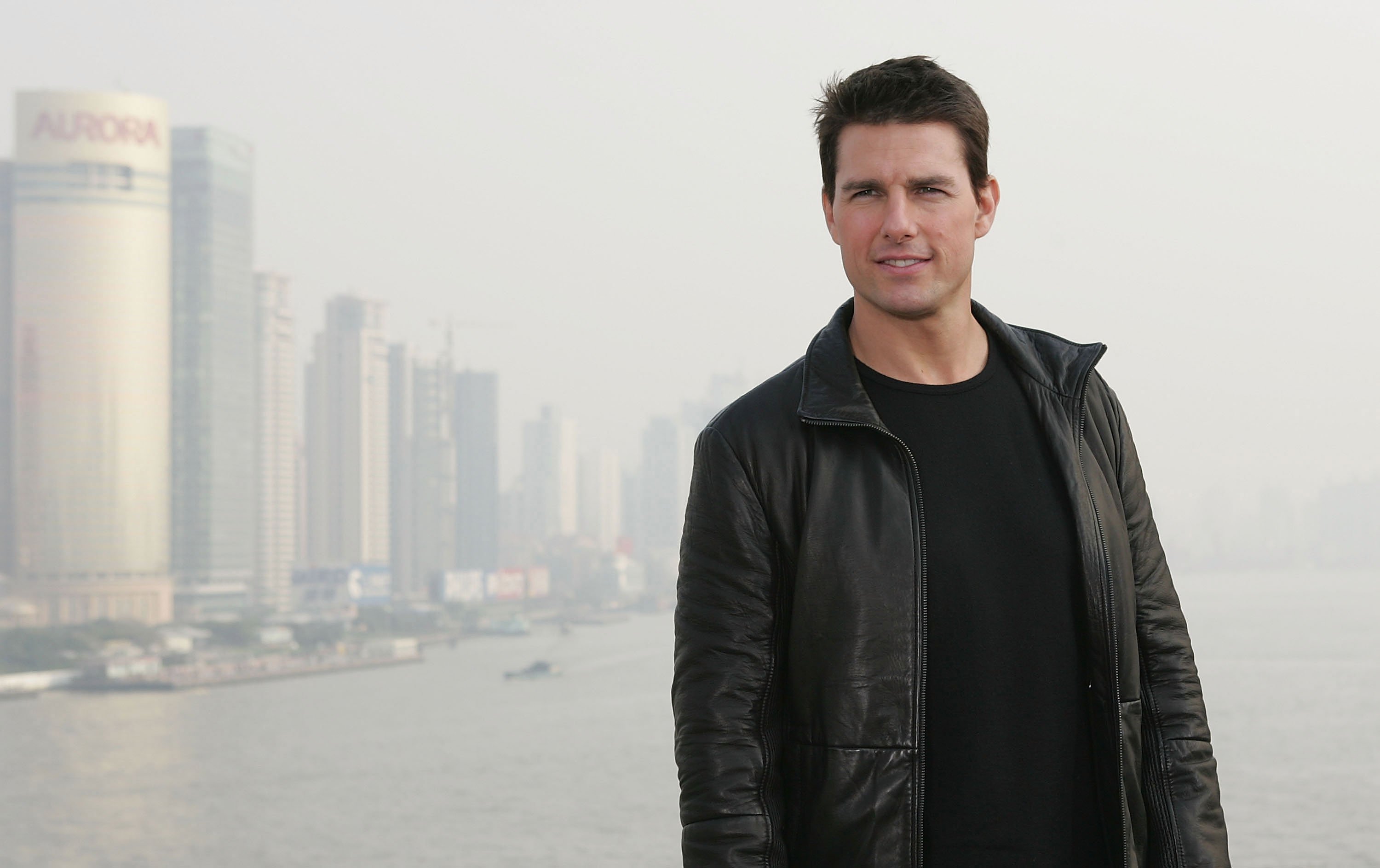 ---
Marriages on Marriages, But Still Single
The actor has been married more than a couple of times, three to be exact - all of them to actresses. He was first married to Mimi Rogers for three years. Then he crossed paths with the woman who would be the first mother of his children: Nicole Kidman.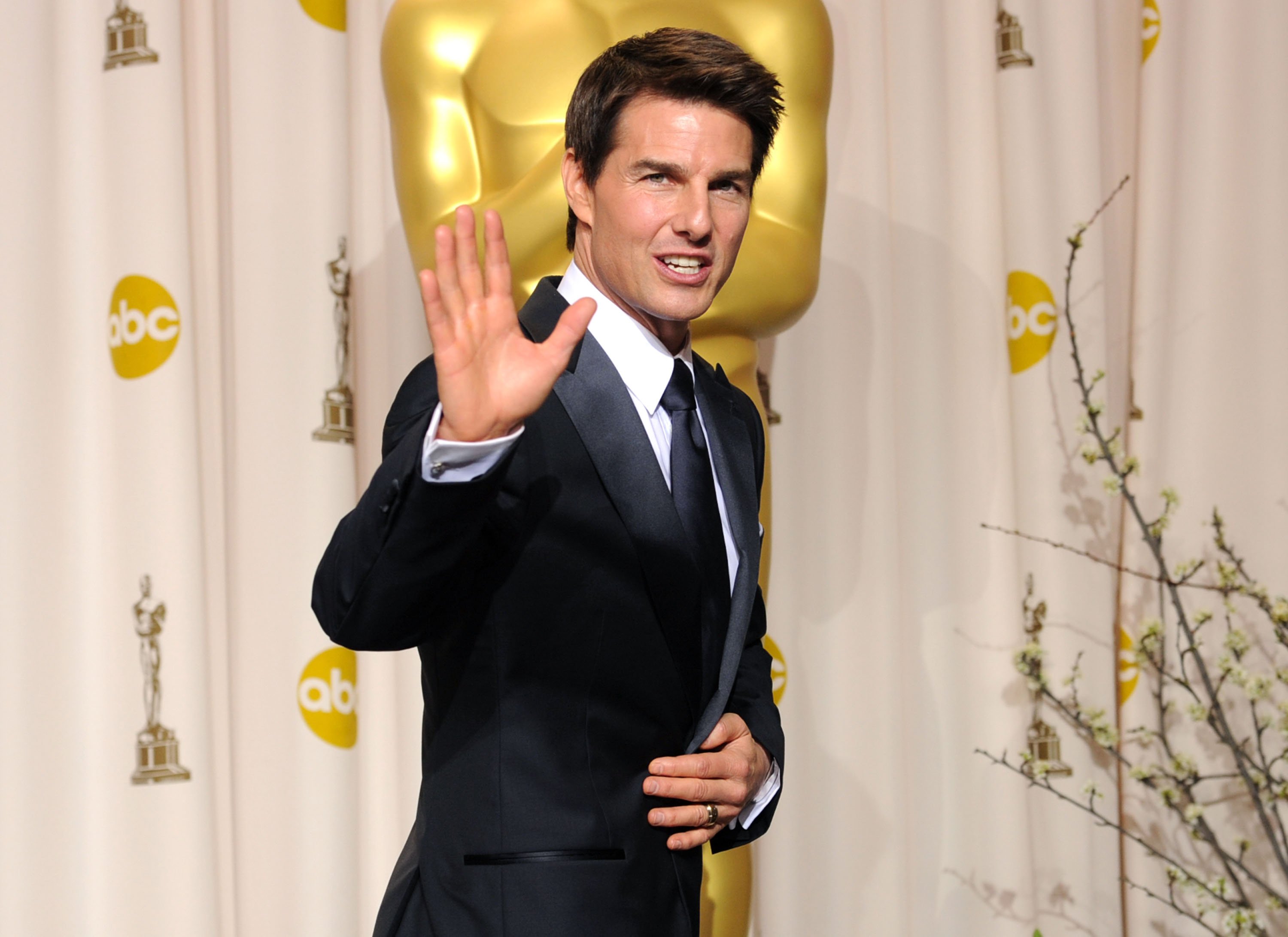 The couple got married shortly after his first divorce was over, in 1990. Together they adopted a girl, Isabella Jane, born in 1992, and a boy, Connor Antony, born in 1995. However, the relationship eventually came to an end in 2001. Afterward, he and Katie Holmes became an item, and, in 2005, the couple welcomed their daughter Suri.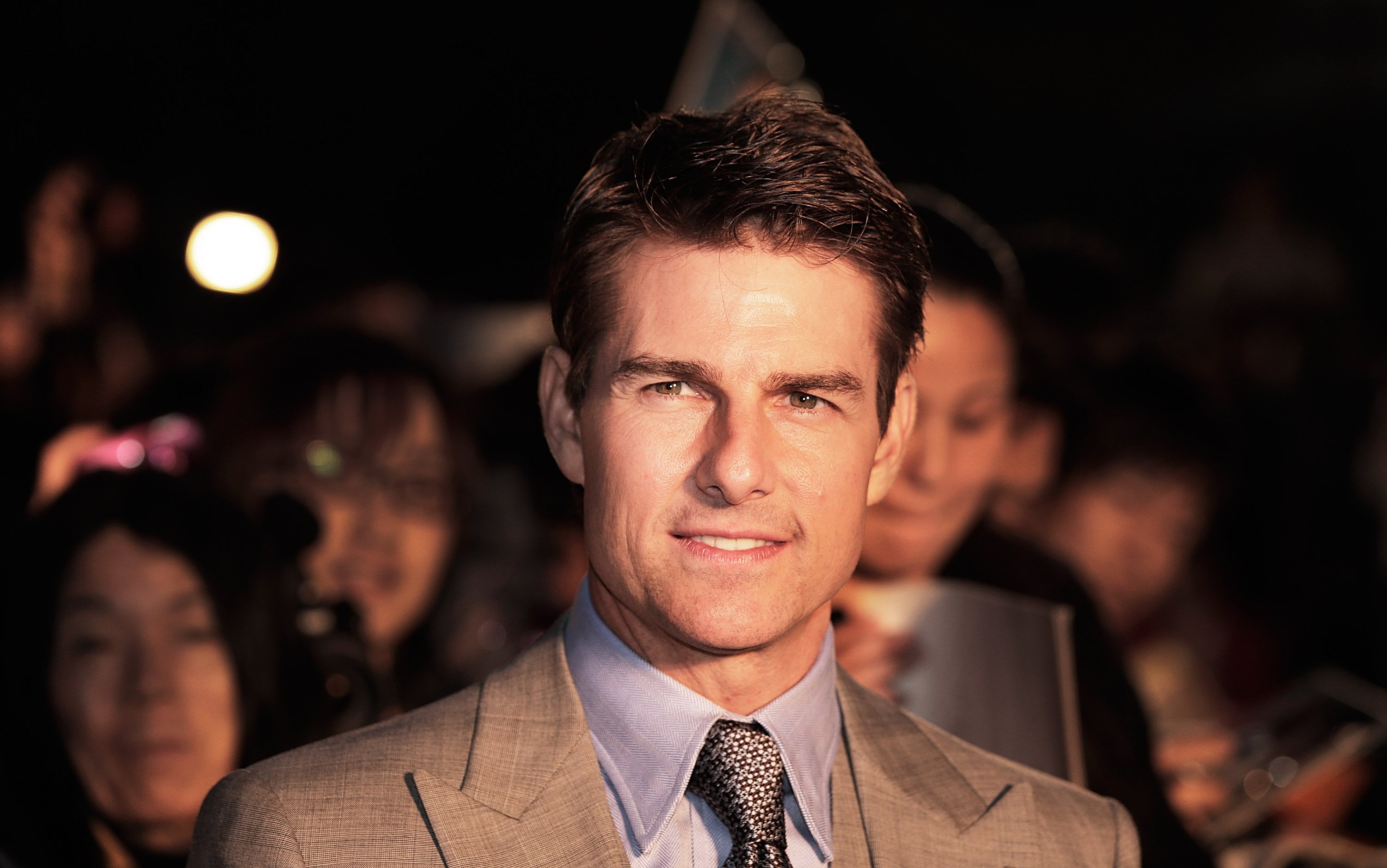 Although it was his longest marriage, it would also come to an end in 2012. The actor is a proud father of three now and is ready for the taking too. It would appear, to all accounts, that he is currently single; we just do not know if he is ready to mingle.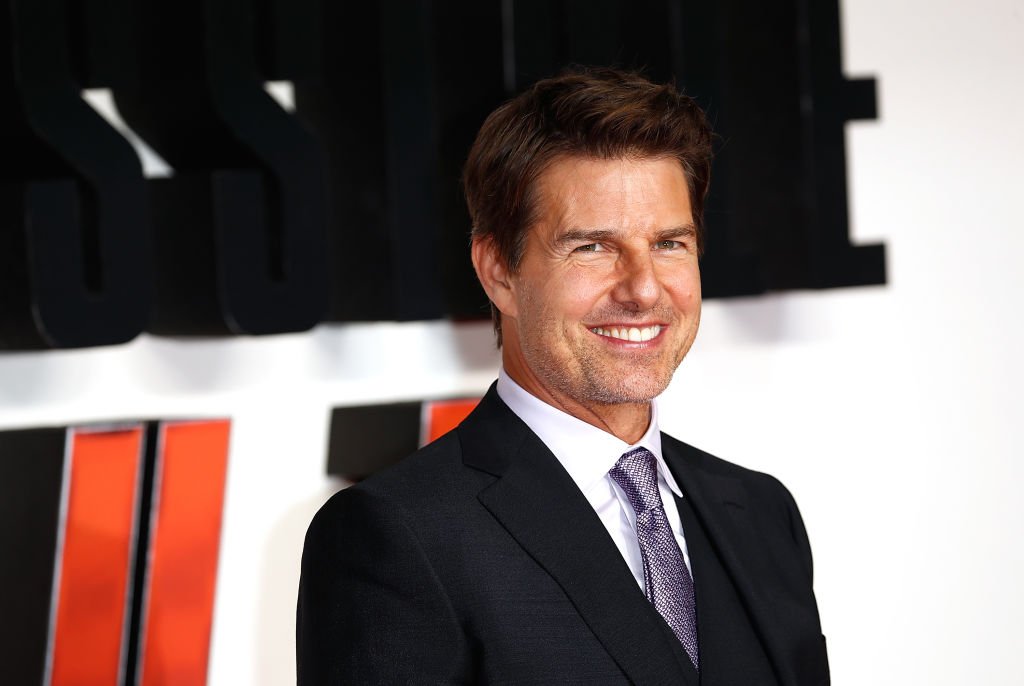 ---
#7 Jason Bateman
Beginning his career in 1981, he was immediately noticed in his participation in 'The Hogan Family', 'Little House on the Prairie', and 'Silver Spoons'. In 2003, he gained another big role in 'Arrested Development' as Michael Bluth, which he played on and off until 2019.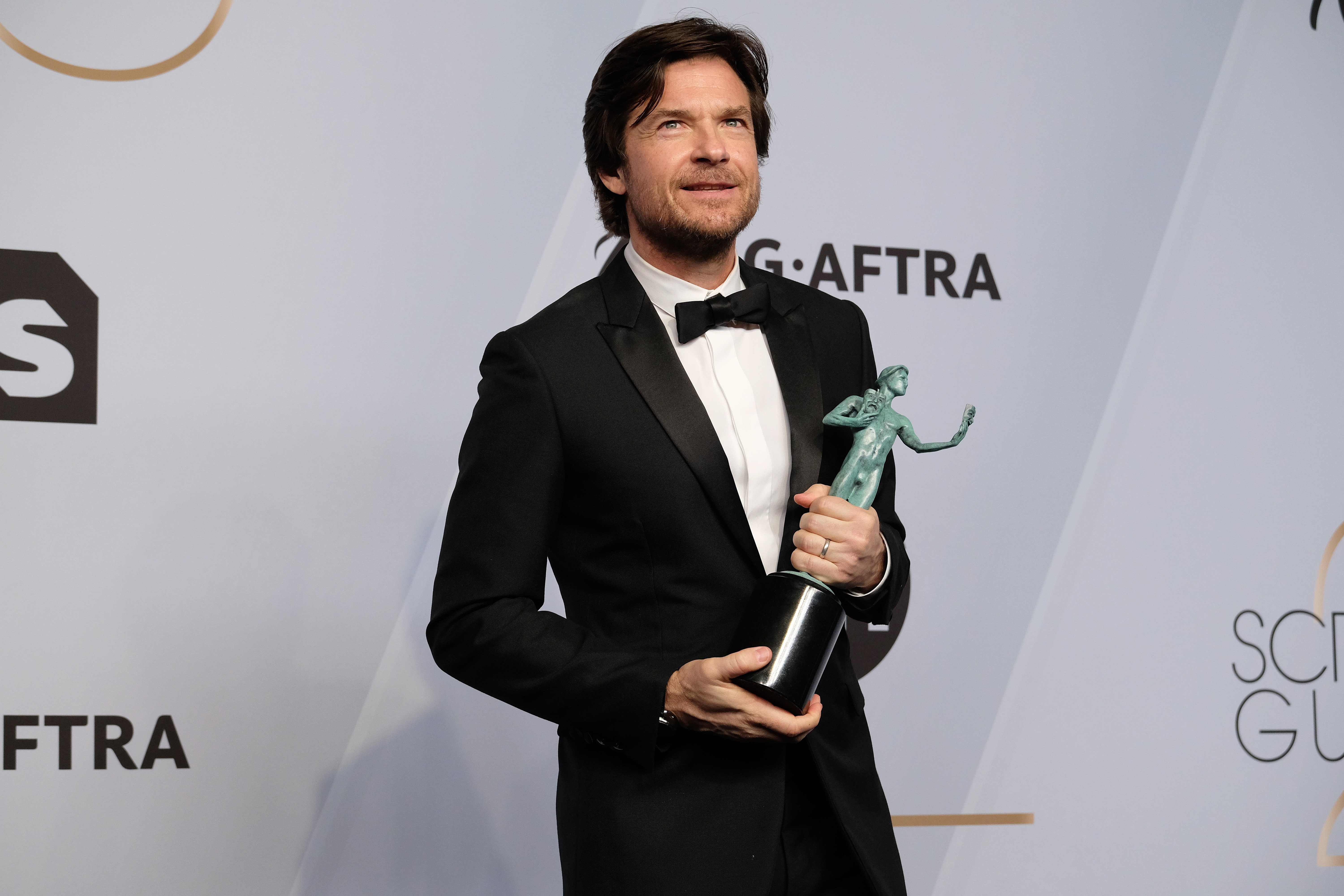 ---
'Ozark' Time
Since 2017, he has been playing another amazing role in the Netflix drama 'Ozark', which the actor has described as quite dark, according to NPR. After nearly four decades of acting, Bateman has stated that he has gotten really good at seeing himself from the outside and realizing if his acting is any good at that precise moment.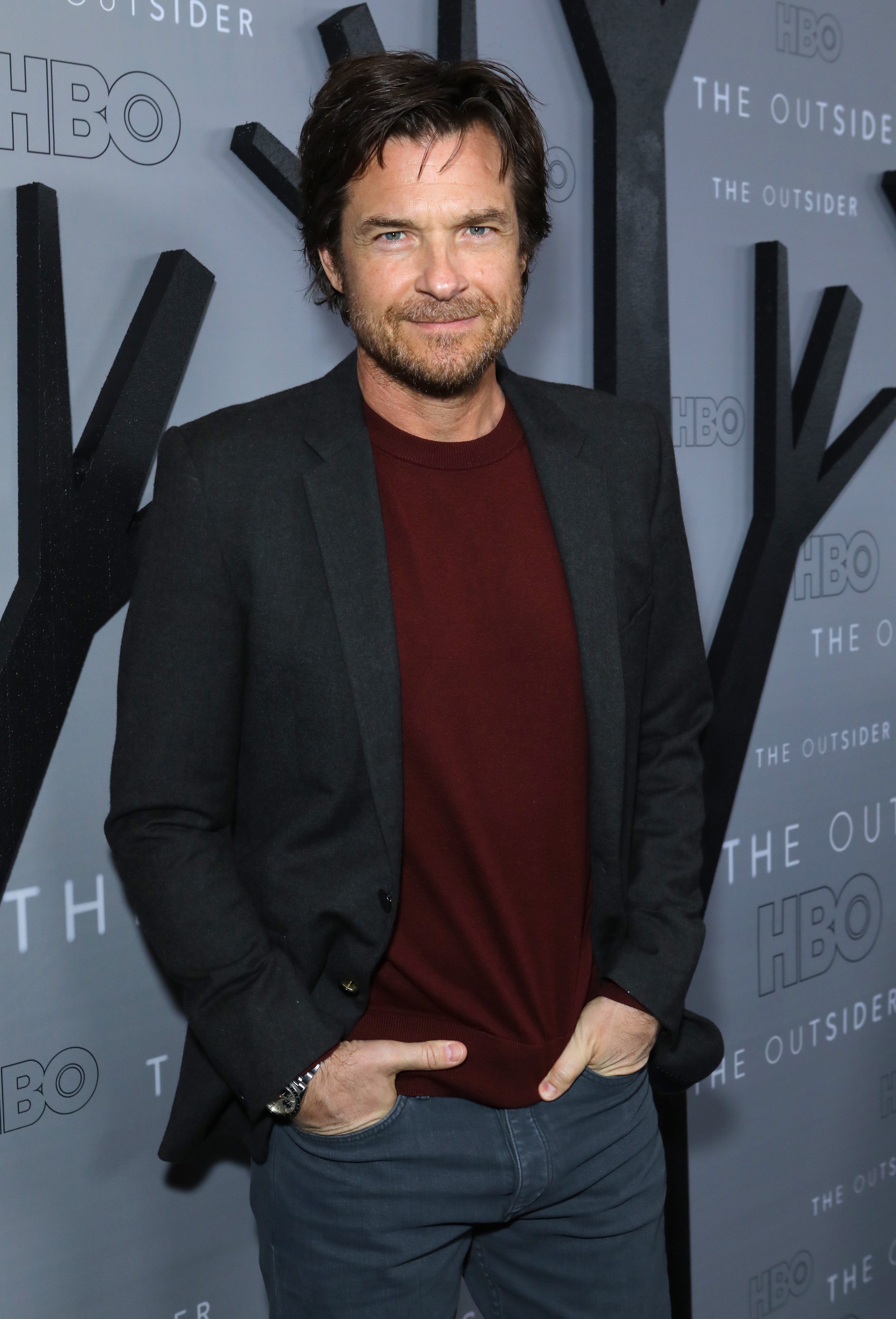 In this new show, he is not only an actor but also a producer and a director. Naturally, he is extraordinarily dedicated to the success of the show since he is also behind the camera. So far, the drama has experienced great success, and we suspect that, with Bateman also behind it, the darkness will continue.
---
Almost Two Decades!
Since 2001, he has been married to the daughter of singer Paul Anka, Amanda. The couple has been happily married for almost two decades. They have since built their own little family of two more girls. In 2006, they welcomed their first child, Francesca Nora, and, in 2012, Maple Sylvie was born.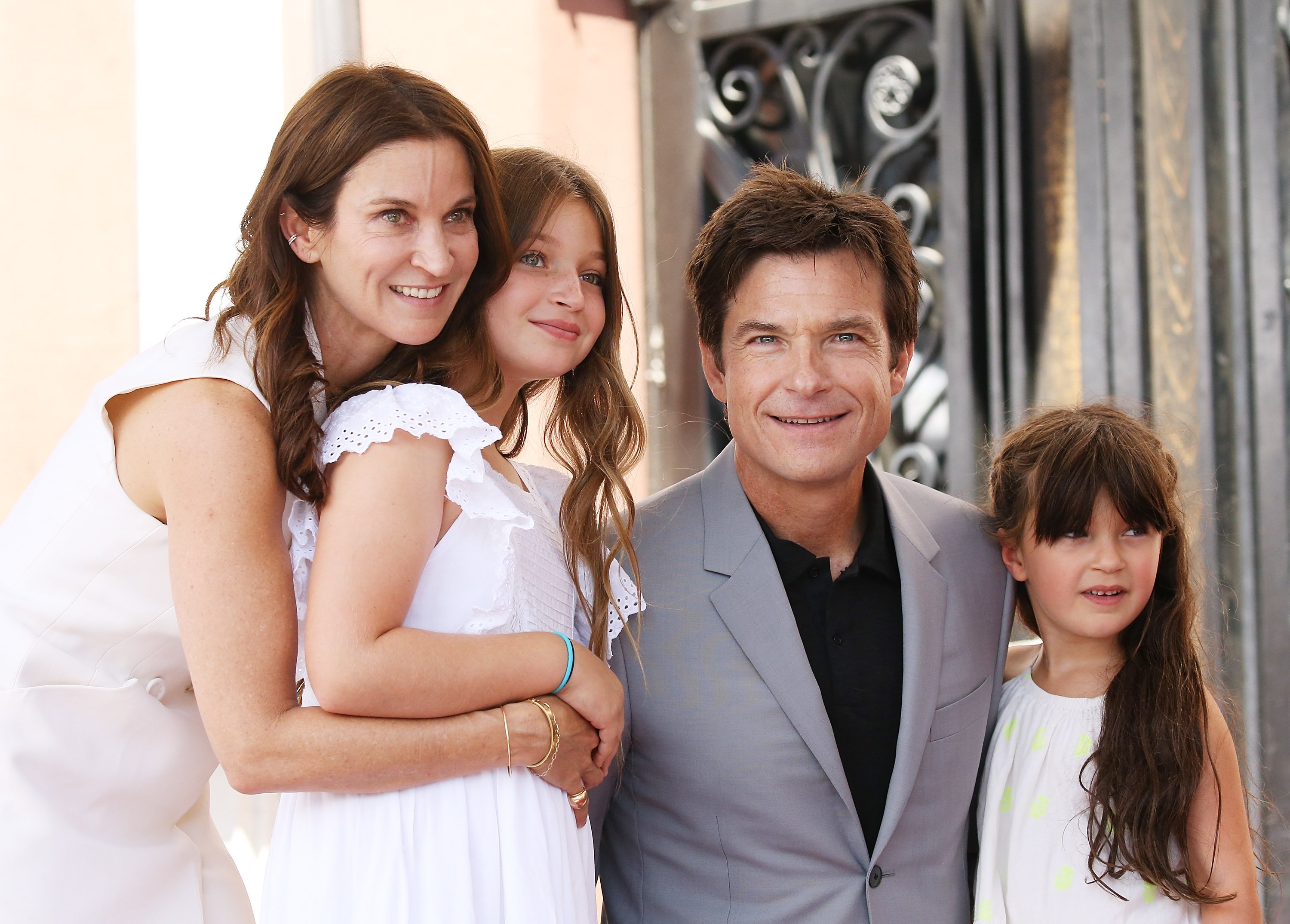 ---
#8 Sean Penn
His father, Leo Penn, and his mother, Eileen Ryan, were both actors and quite talented. From that marriage, a musician and two actors came out - one of them being Penn. He first became well-known after his participation in the crime drama film 'At Close Range', in 1986. It would not take long for him to get his fame.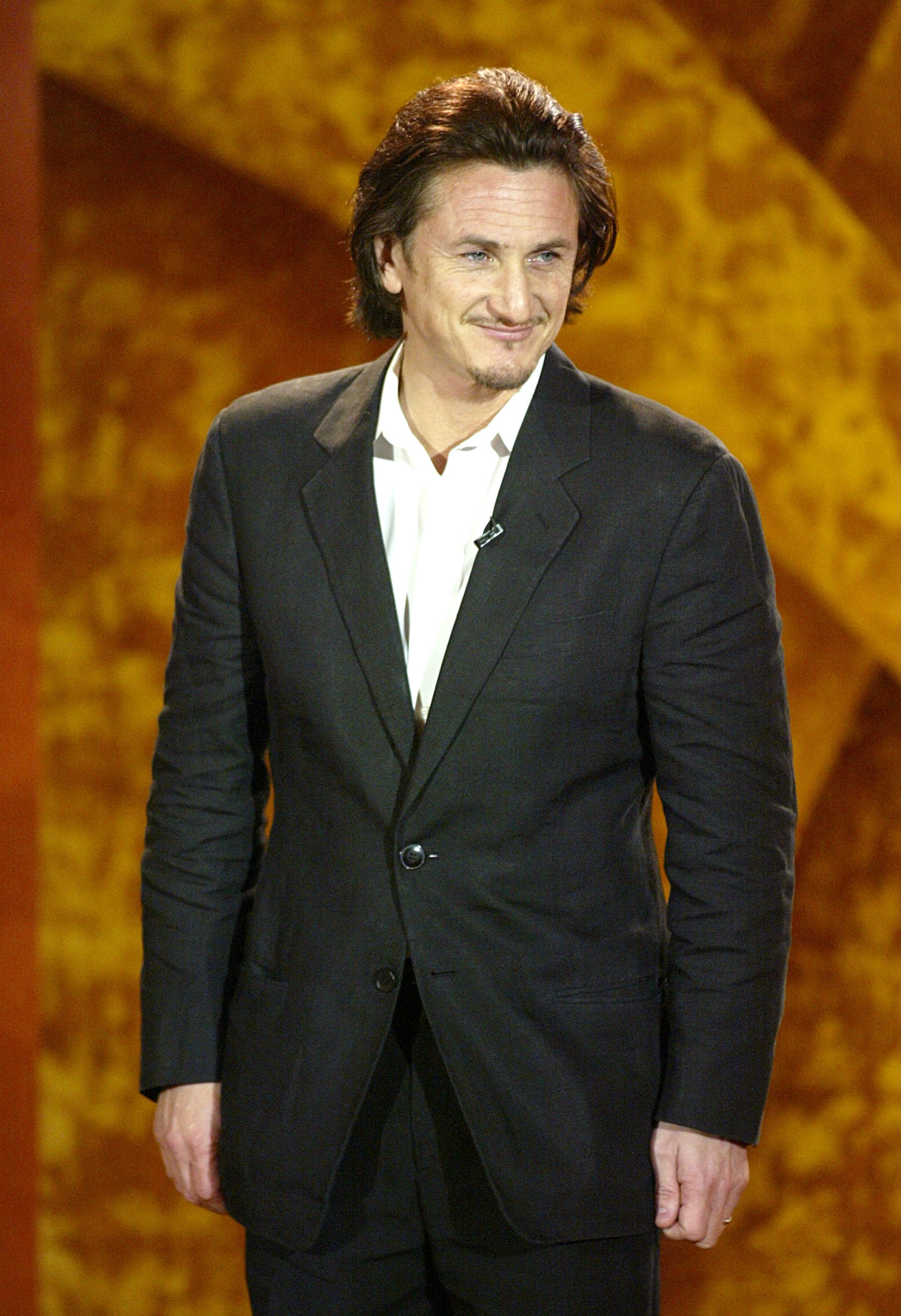 Since he first started, he has participated in more than 50 films and has won quite a few awards, including two Academy Awards. Nowadays, he is not only an actor but also a director and a filmmaker. However talented he is, even at his worst, he is still good and laughs at it.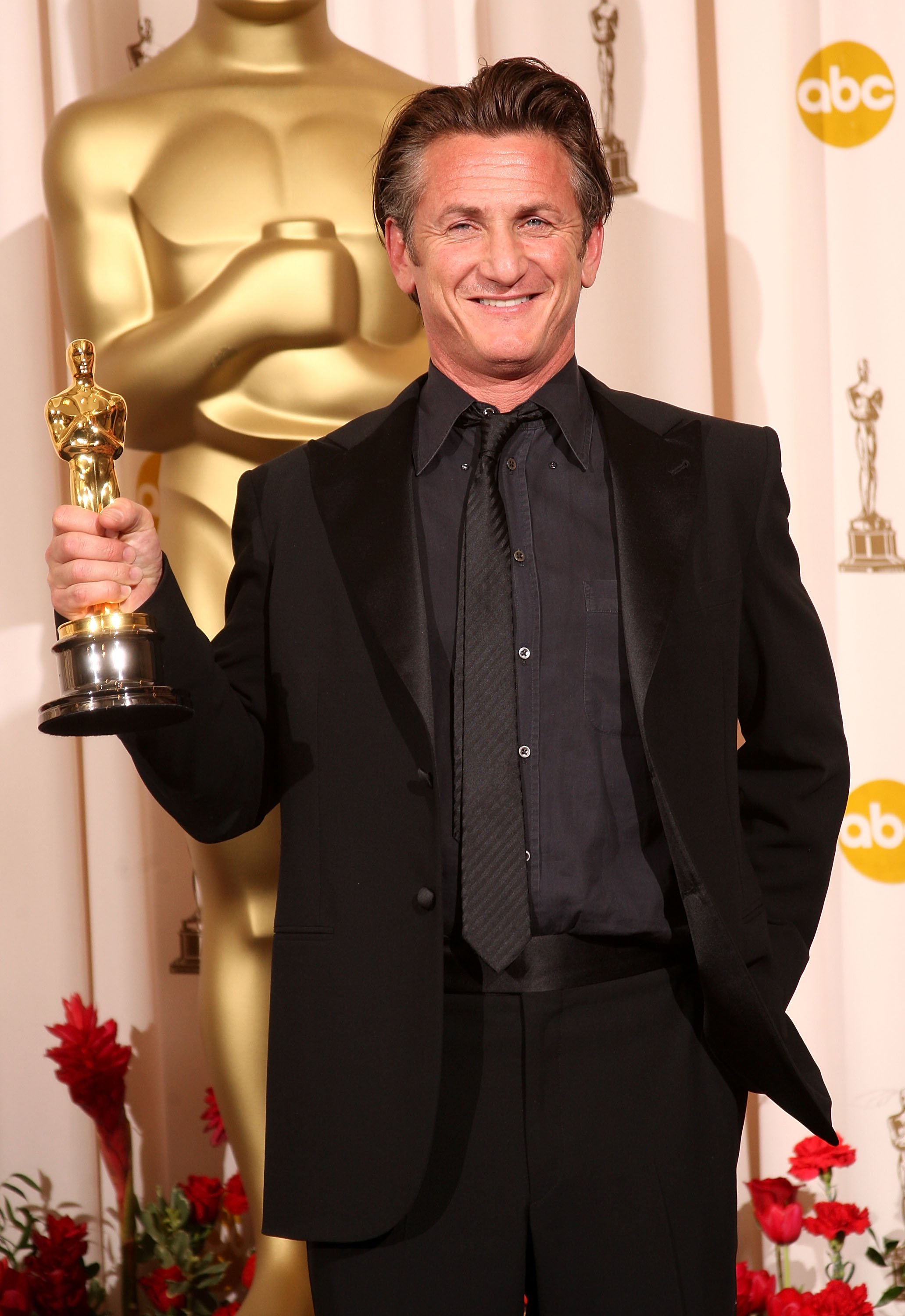 ---
Come At Me, Bro!
In an interview with The Guardian, the actor opened up about how he feels when he sees negative reviews. Nothing; he feels nothing. Penn stated that he isn't vulnerable because he believes that the negativity better describes the person who isn't being nice, rather than himself.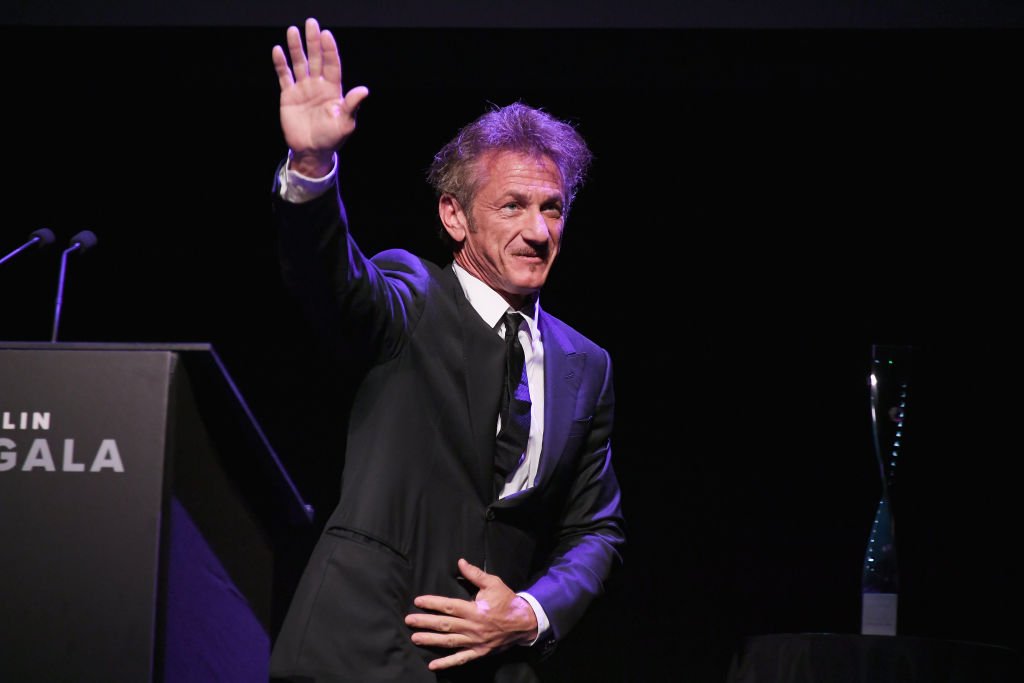 He also has a great heart, having set up the J/P Haitian Relief Organization, in 2010, when the disaster took place. With that, he helped thousands of residents finding shelter after losing their homes and getting the medical care they so desperately needed. He stated that he remains calm in stressful situations and that helps him get everything done.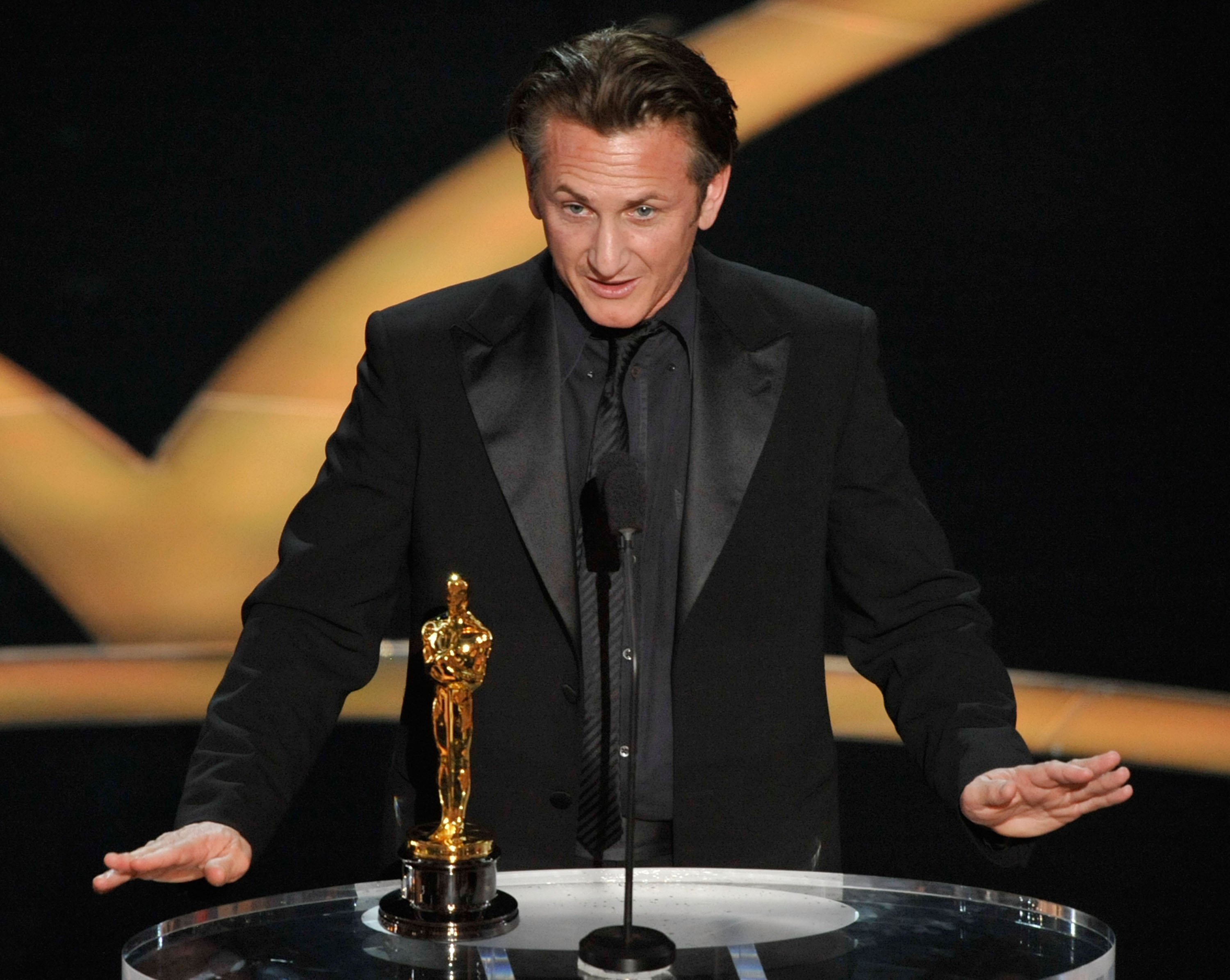 ---
#9 Val Kilmer
Although his career started in 1981, it would not be until his participation in the film 'The Doors', in 1991, that he would be truly noticed. Despite that, the actor never wavered at his career and kept pushing. Since then, his career skyrocketed. In 1993, he portrayed the big rock star Elvis Presley in 'True Romance', and Batman in 'Batman Forever', in 1995.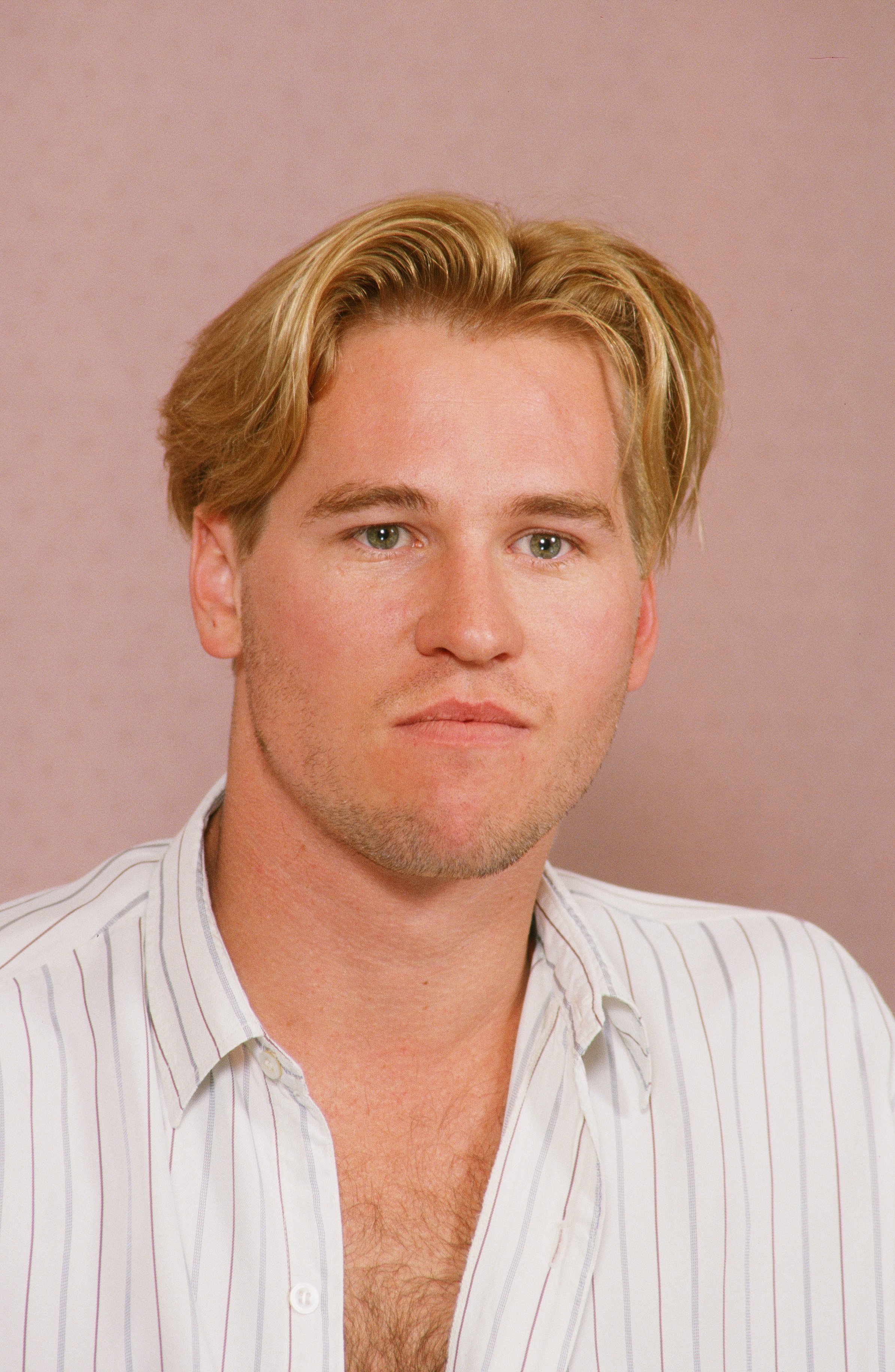 Although the actor has been nominated for countless awards in his almost four-decade-long career, he has only won one in 2005 for Best Supporting Actor. However, we suspect that is about to change with the arrival of 'Top Gun: Maverick', although it is still unknown if he will reprise his former role, as stated per Fox News.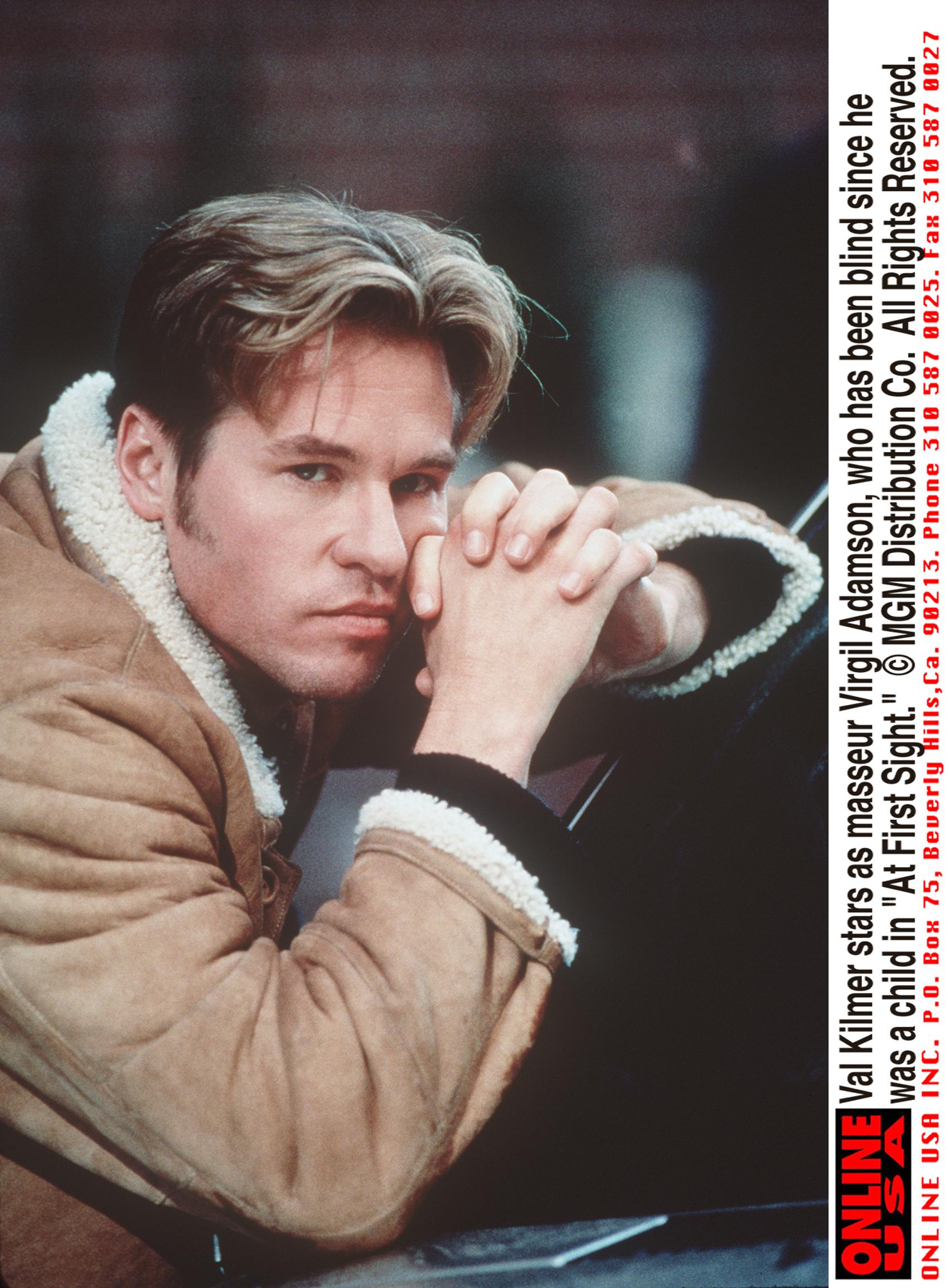 ---
The Wait Is Killing Me
Due to these hard times, it is still to be decided when the much-expected movie will come out, however it is expected that it will be this year. Fans are anxiously waiting to figure out if Vilmer will be retrieving his role as Lieutenant Tom, best known as Iceman, or if he was cast for a new role. We will have to wait!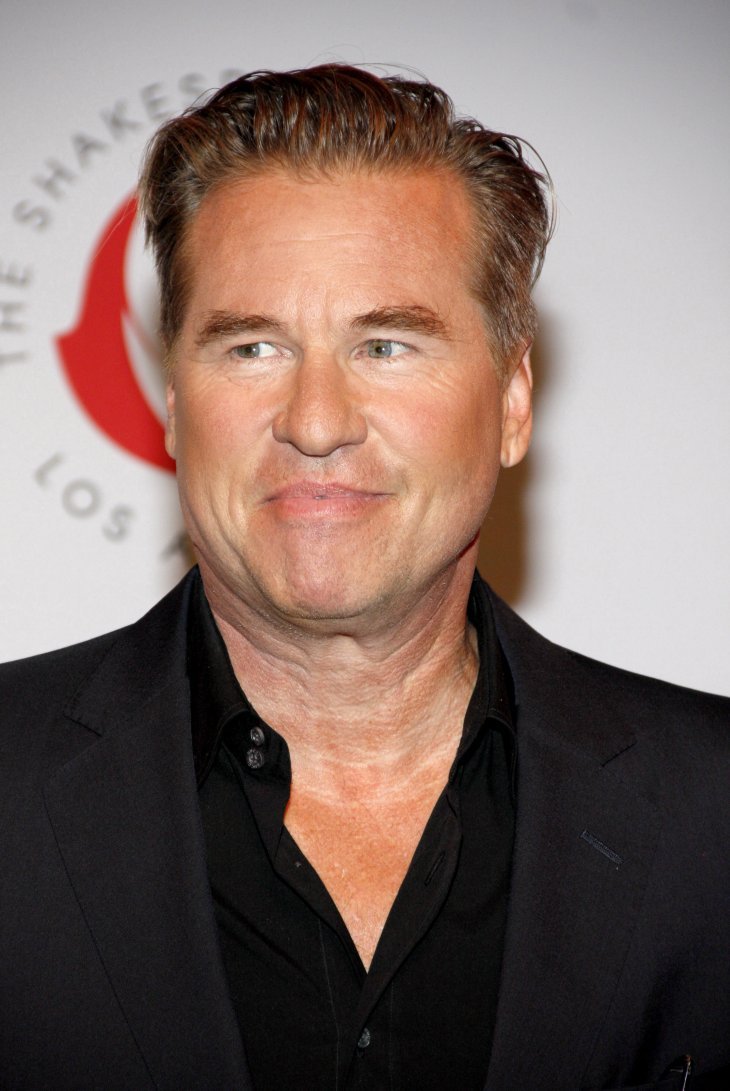 ---
#10 Scott Baio
He started off his career in 1971, but it was only in 1977 that he got his big break in the long-running sitcom 'Happy Days' as Chachi Arcola. At the time, he was also part of the main cast in the short-lived sitcom 'Who's Watching the Kids' as Frank "The Fox" Vitola.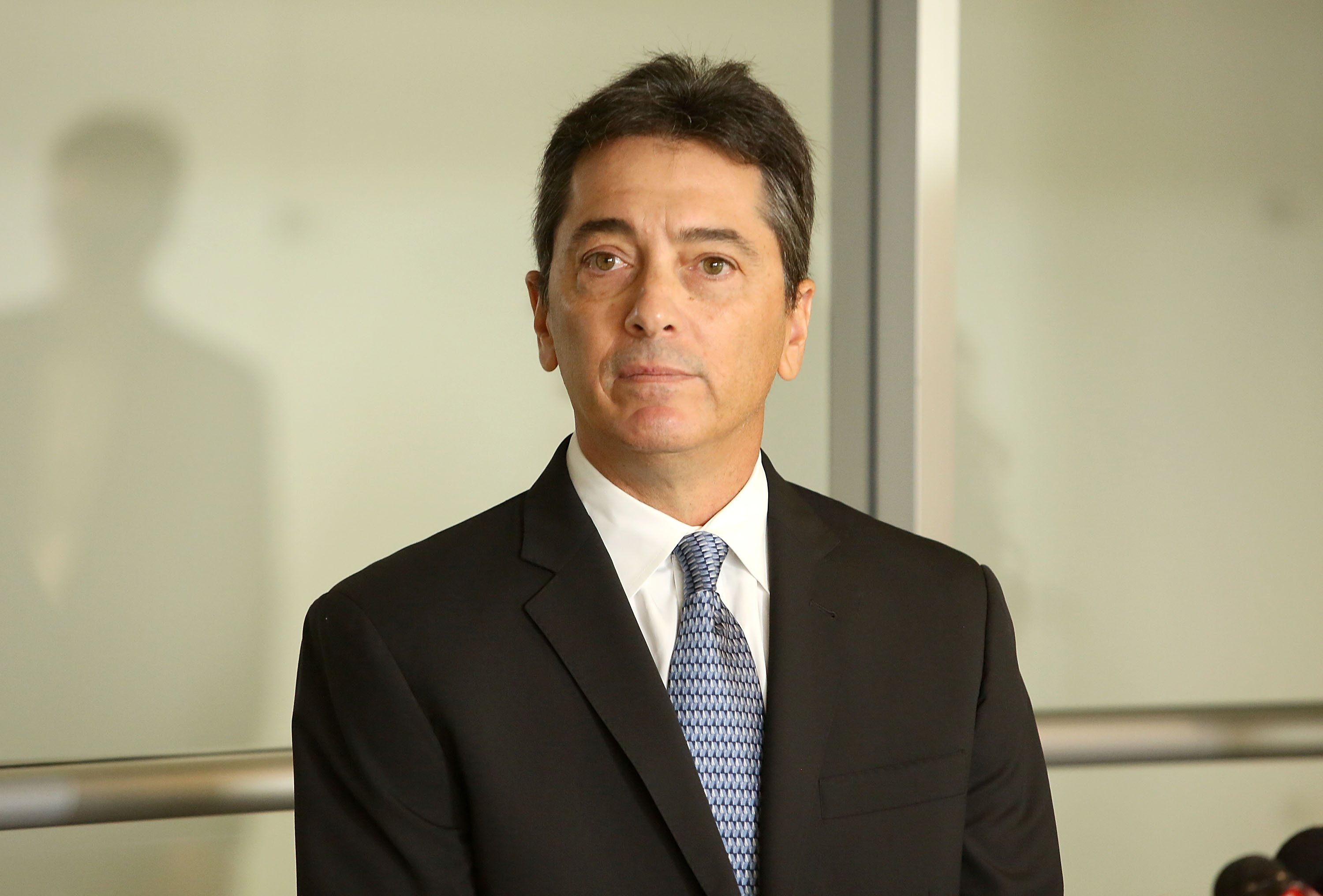 Back then, he became a teen idol and every teenager was drooling over the charming 16-year-old. He then went on to be part of the spin-off, 'Joanie Loves Chachi', that focused on his character's relationship with Joanie Cunningham, portrayed by actress Erin Moran. However, it never managed to achieve the same success as the original show.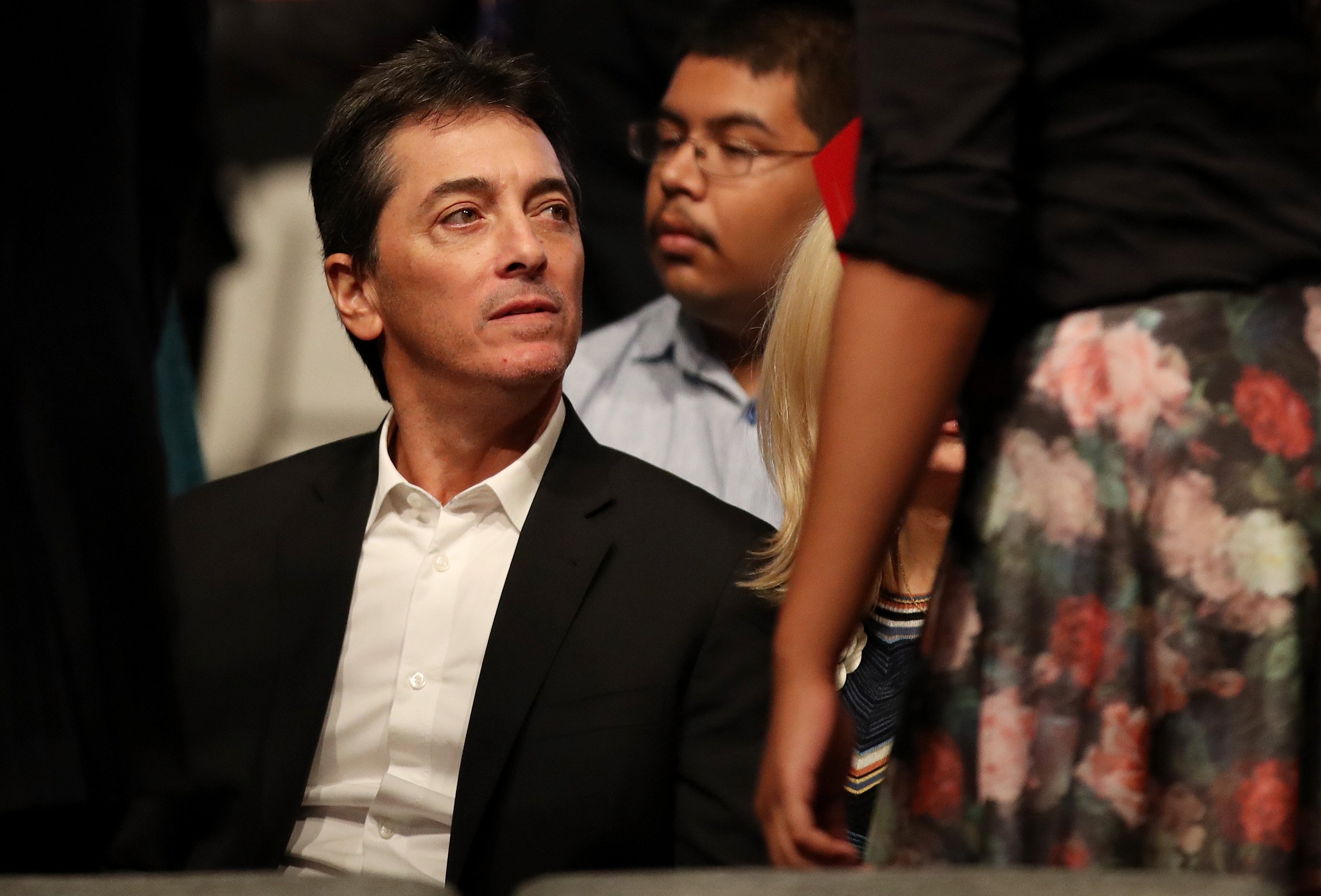 ---
After 'Happy Days'
In 1984, the year after the spin-off came to an end, he got his own sitcom as in 'Charles in Charge', which lasted until 1990. It was also his first time as a director and as a writer. He then went on to star in 'Babe Talk', as an actor and as a director. However, it would appear that his career has faded since.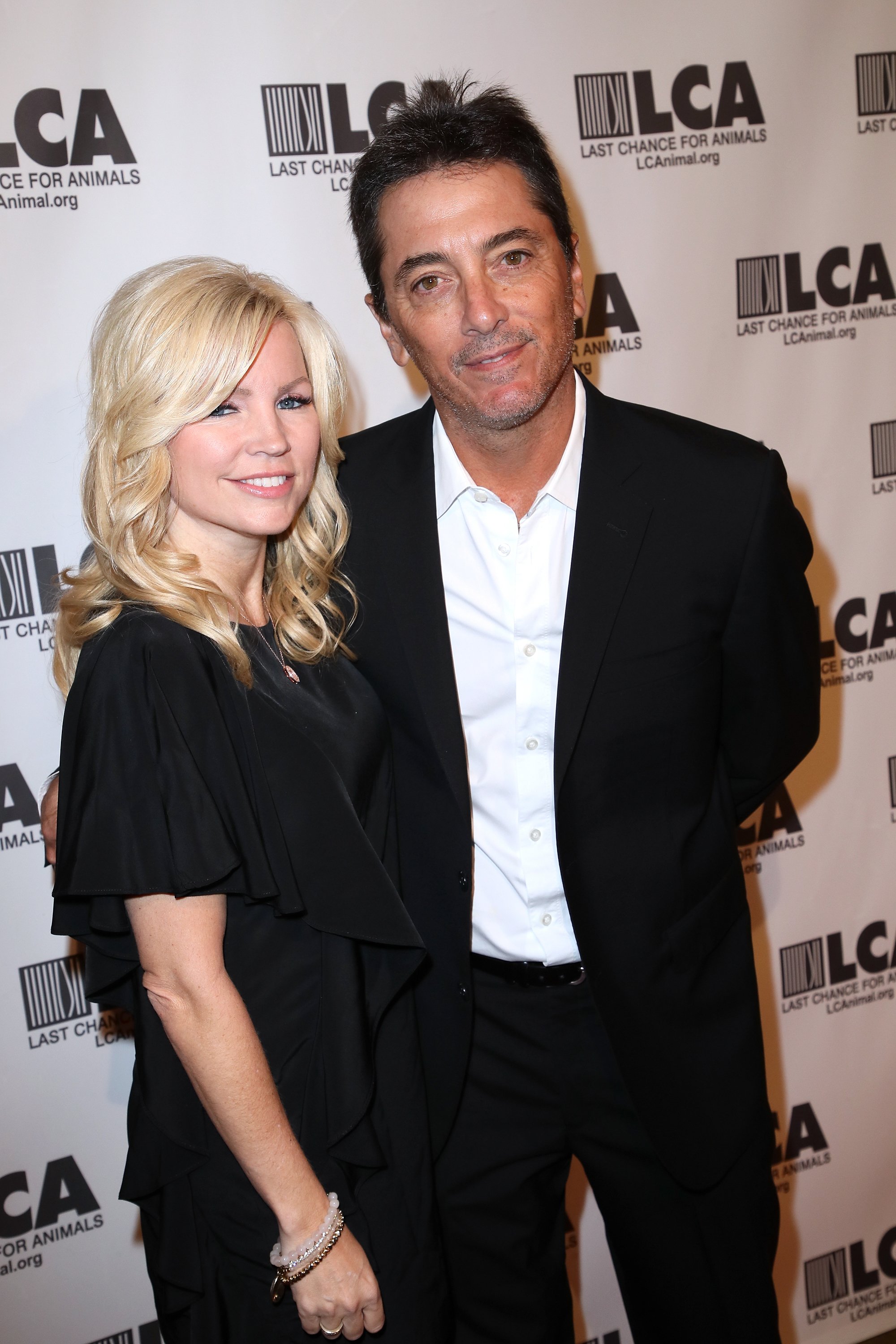 In 2008, Baio starred in his own reality TV show titled 'Scott Baio is 45... and Single', which was mostly him talking to a therapist and solving his commitment issues. To give him some credit, he did end up getting married to his long-time girlfriend, Renée Sloan, and having a child, Bailey.
---
#11 Robert Downey Jr.
Although he started off as part of the Brat Pack, he has since grown out of it and became a success by his own merit. He started off his career in 1970 and is nowadays one of the highest-paid actors in Hollywood. Also, he is still looking as handsome as when we first saw him in 'Weird Science' and 'Less Than Zero'. Points to him.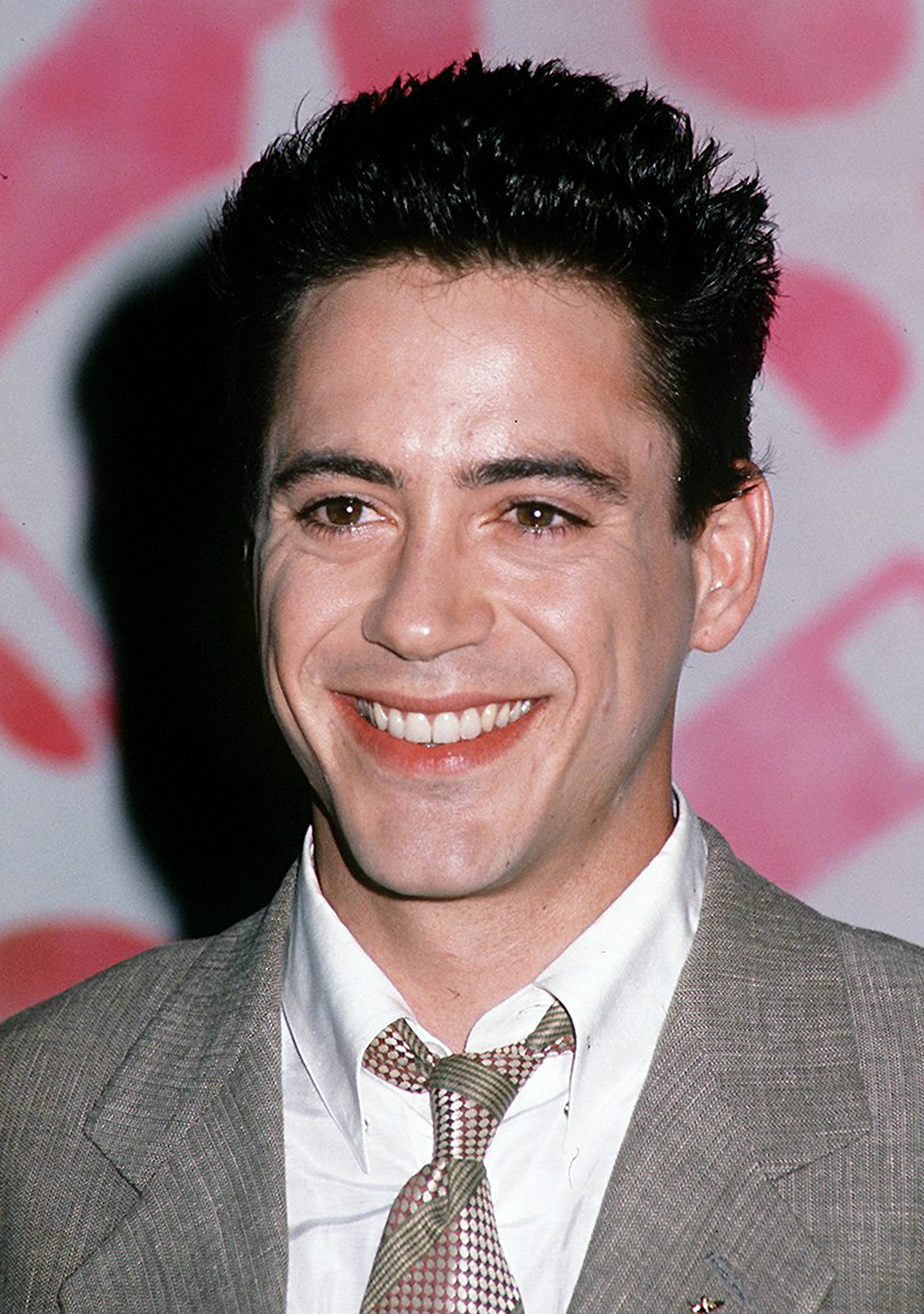 Today, we cannot look at Downey Jr. without seeing Tony Stark A.K.A. Iron Man, even though his part in the Marvel Cinematic Universe only began in 2008. The actor has managed, at the age of 55, to get a much younger crowd of the public completely obsessed with his character and dressing up for Comic-Con events.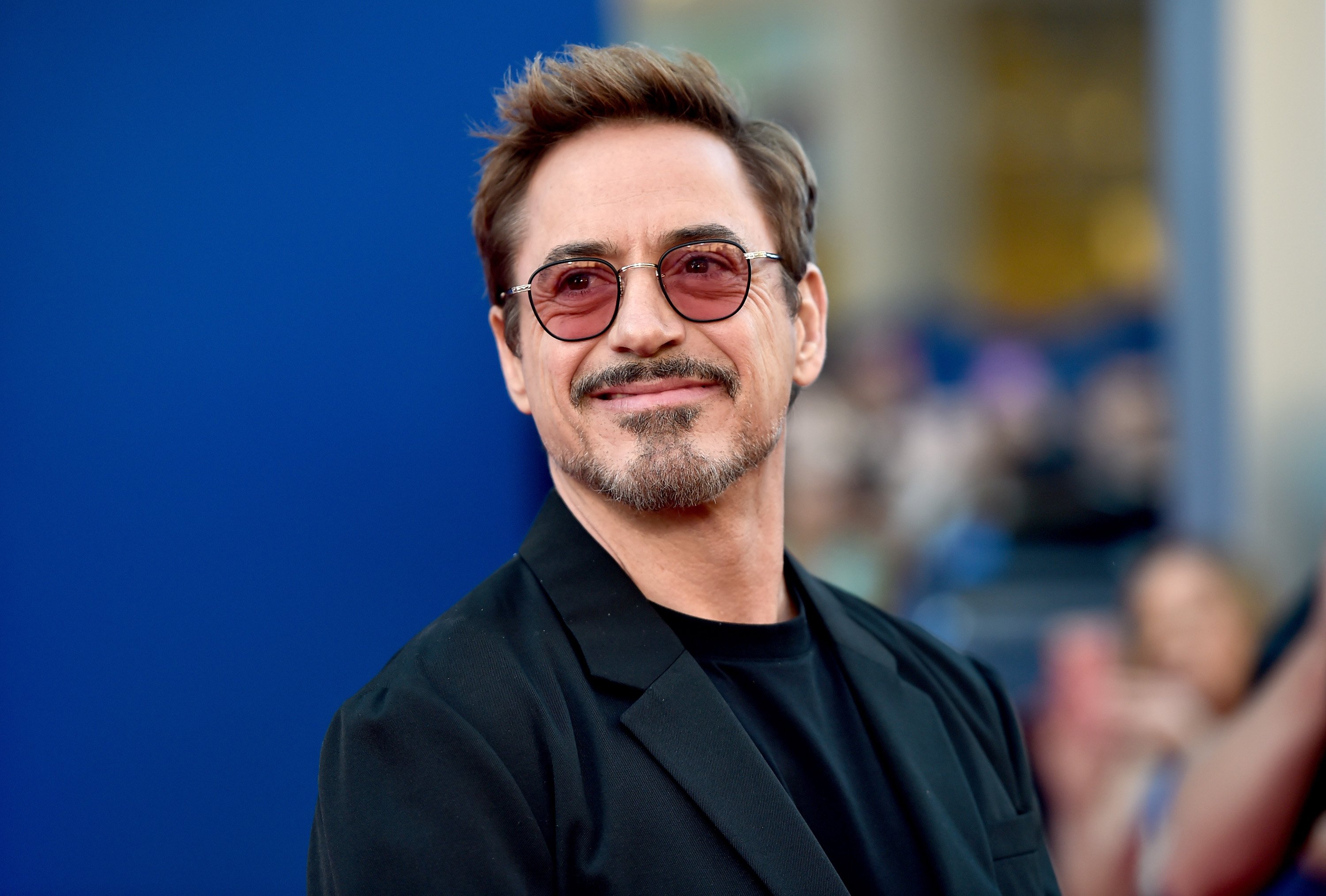 ---
The Marvel Universe
Wait, there might be a spoiler here if you have not watched 'Avengers: Endgame', fair warning. Our beloved Iron Man has passed, much to fans' disappointment. However, according to Geo TV, the actor has been teasing the public about a possible comeback in the upcoming prequel 'Black Widow'. We would absolutely love to see him back!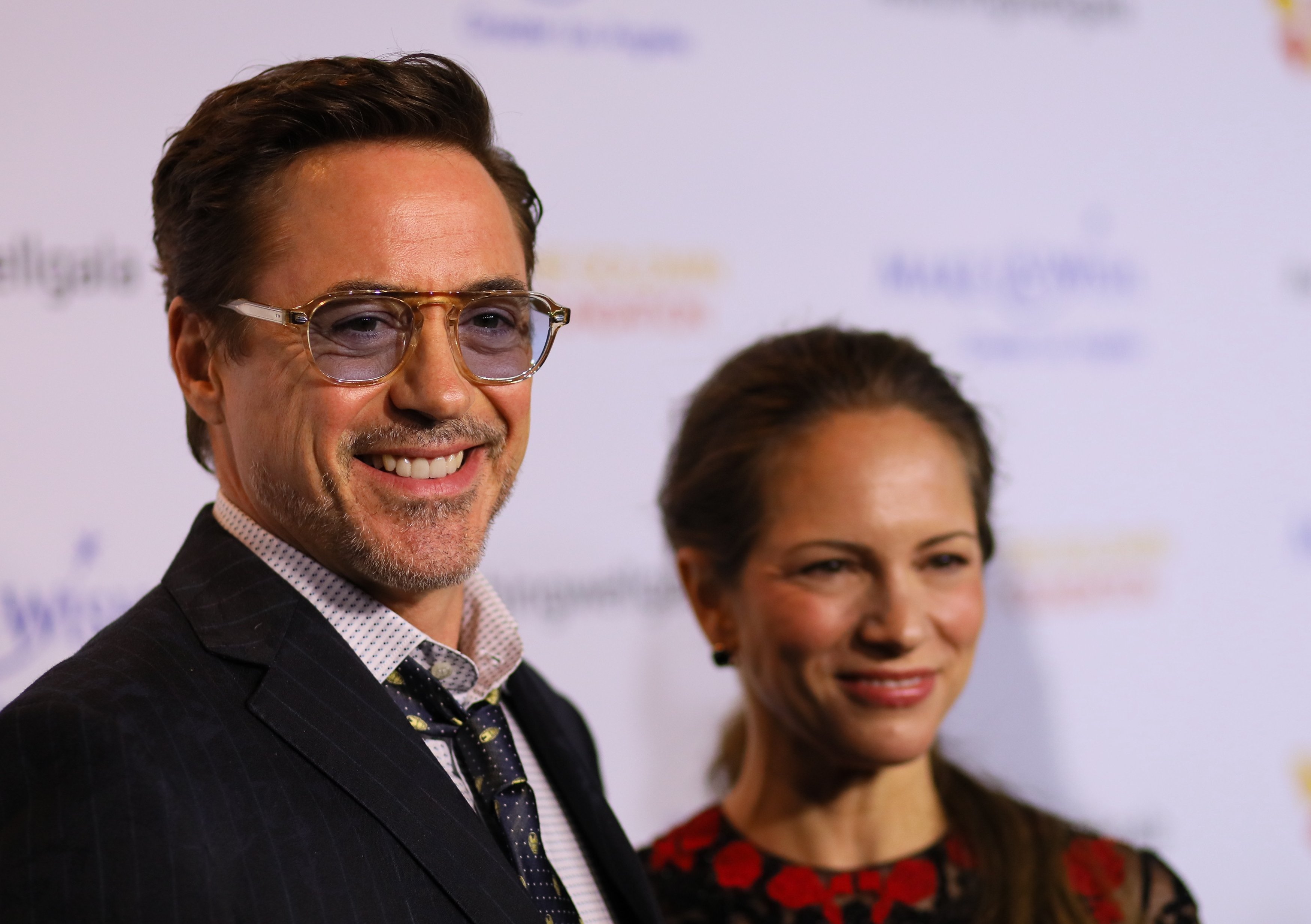 ---
Doing Great For The Planet
In a recent roundtable alongside experts, the actor has been trying to save the planet. How? By using nanotechnology and robotics, as stated per Variety. He stated that with the right technology, we could help save the planet of all the filth that humans have been creating over the course of years. It might not be right away, but they are working on a solution!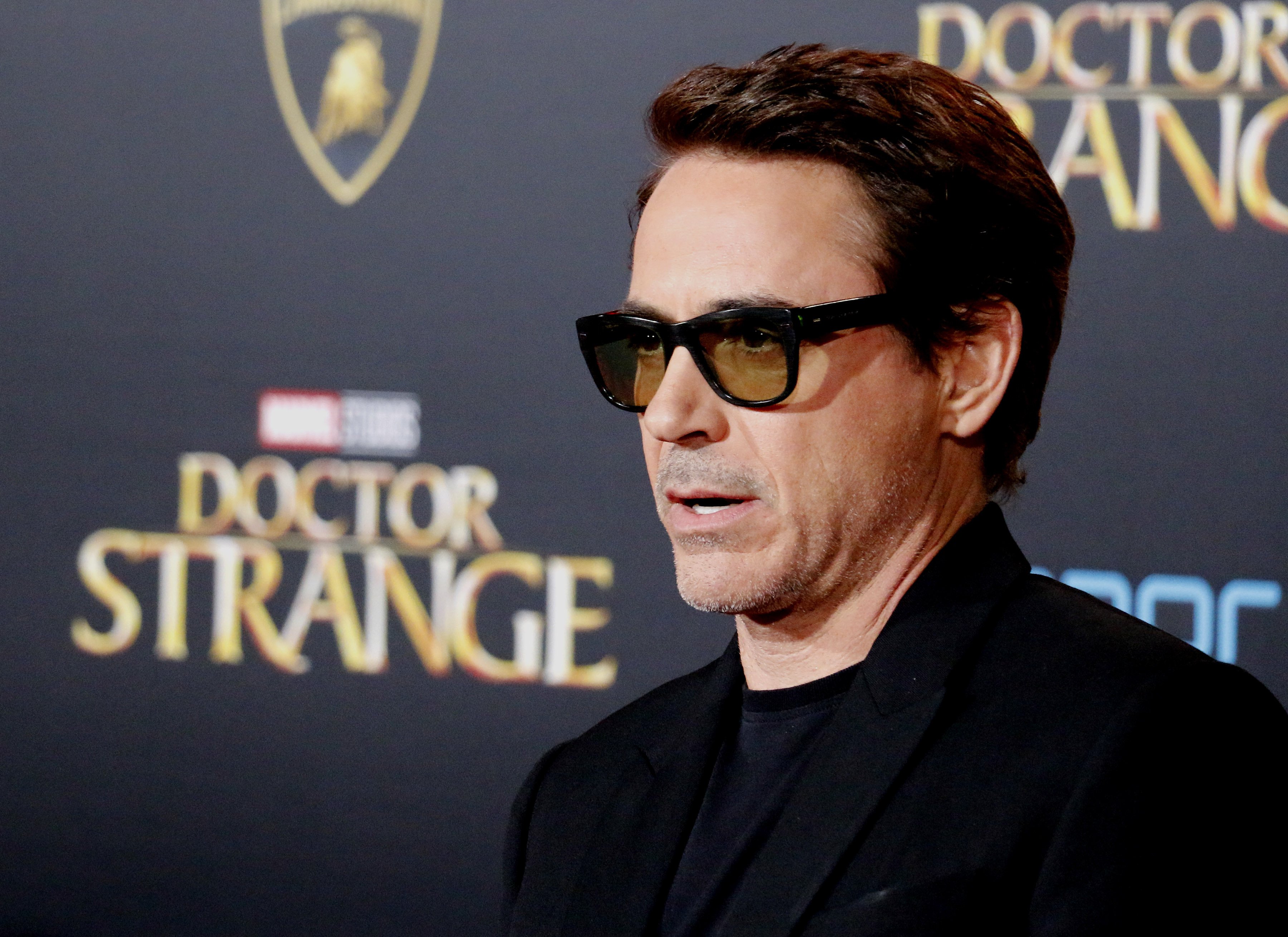 ---
#12 Philip Michael Thomas
Born in 1949, he started off his career at a later age, in 1972, but that did not mean he did not have what it takes to make it, and he proved it to everyone. As Detective Richard Tubbs he conquered each and every heart who watched the acclaimed TV series 'Miami Vice'.