Gossip Girl: Real Relationships Between the Cast
Gossip Girl still remains one of our favorite TV shows. After a while, the relationships between its cast members are as intriguing as they were between their characters. Why don't Blake Lively and Leighton Meester talk anymore? What's wrong with Taylor Momsen? Is it true that Ed Westwick was madly in love with Leighton Meester? Find out the details in our article.
---
Ed Westwick and Jessica Szohr
While their on-screen relationship might have ended after just one night together, their real-life one went totally differently. There was a time when Ed Westwick and Jessica Szohr made all the tabloids, and frankly, there was a lot to talk about. They started dating back in 2008 while both of them were still in relationships with other people!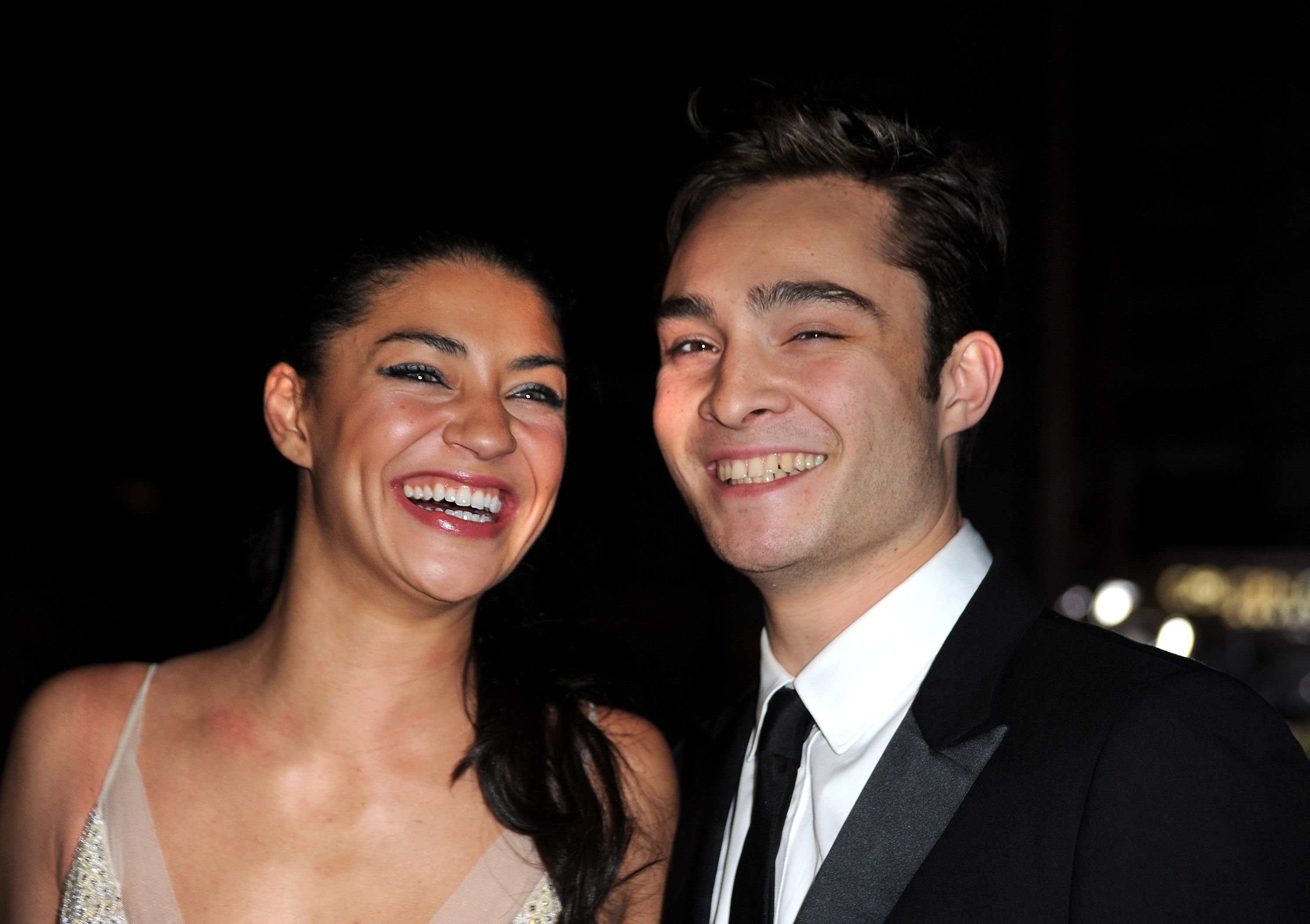 ---

Jessica admitted: "It can be a little awkward when all of a sudden [you have feelings for] someone you'd call to talk about a different boyfriend."
These two looked so happy together, but it only lasted for 2 years. Jessica and Ed suddenly broke up in 2010, and there were rumors that Jessica had been unfaithful. It was said that she had flirted with Ed Westwick's friend at a party, and that was why they broke up. Do you know anything about it?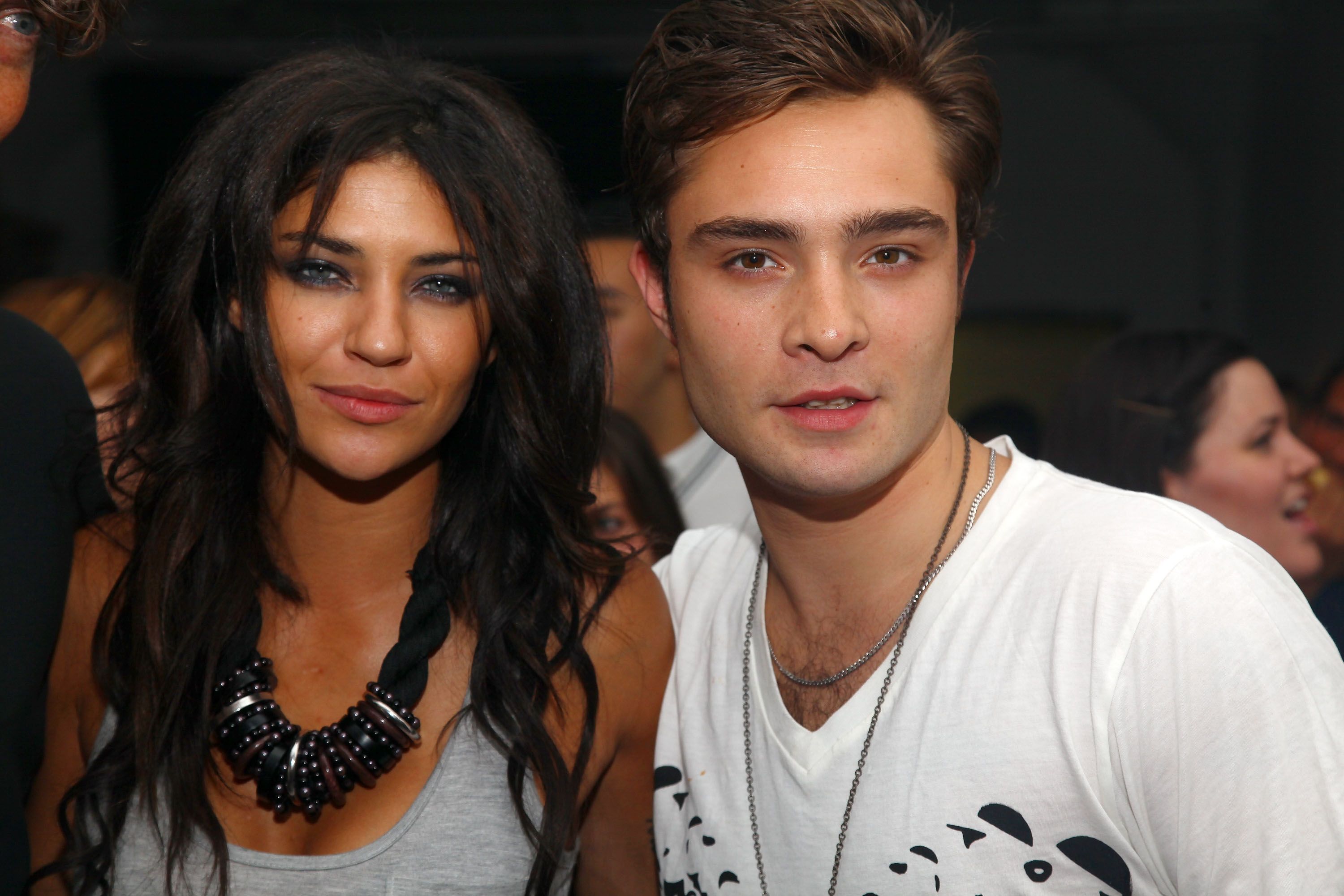 ---
They may have broken up, but it seems like there's no bad blood between them. When a few women accused Ed Westwick of inappropriate behavior some years ago, Jessica commented in an interview with Cosmopolitan:
"[I] wasn't there, for either side, so I can't say it did or didn't happen. But I know him well and I've known him for years, and I found it shocking."
According to her, she worked with Ed for 5 years and remained friends with him after the end of Gossip Girl. The actress didn't expect to ever hear such accusations, and she can't believe Ed Westwick would've behaved like that. We don't know for sure what exactly happened, but we hope Jessica is right about Ed.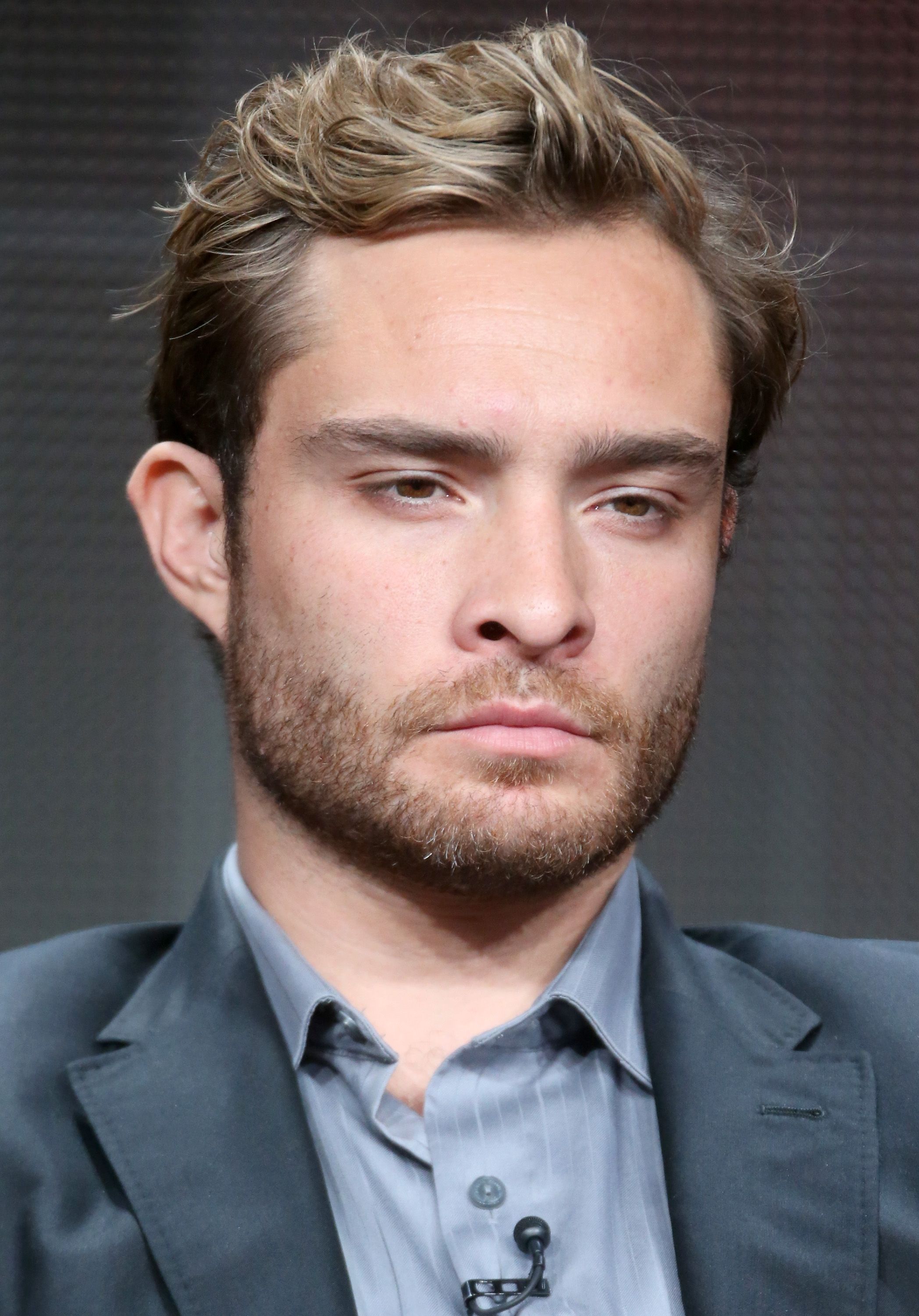 ---
Blake Lively and Leighton Meester
Serena and Blair were best frenemies in the show, but what was going on between them in real life? It turns out sometimes life is even more complicated than Gossip Girl! Is that even possible?!
---

"Blake and Leighton were not friends," Gossip Girl writer Joshua Safran told Vanity Fair in 2017. "They were friendly, but they were not friends like Serena and Blair. Yet the second they'd be on set together, it's as if they were."
These two actresses didn't really click because of their very different personalities. According to Joshua, Blake is very much in the moment. Blake knows what's happening. She knows this movie's coming out, this band is happening. Leighton was very removed and very quiet, and even after finishing her scenes, she would wander the stage.
---
A year after the end of the show, a scandalous source, Radar Online, revealed that Blake and Leighton weren't speaking to each other. The alleged reason for this rumor was that Blake didn't congratulate her ex co-star on her engagement to Adam Brody. But, for what it's worth, these two have never been enemies.
For instance, on the night of the 2019 Emmys, Blake posted a pic of the two on the stage of the 2009 Emmy Awards, holding hands, and captioned it "10 years ago. XOXO." However, Leighton never commented on the photo she was tagged in. The truth is these two don't even follow each other on Instagram!
---
Ed Westwick & Chace Crawford
Aren't these two as charming in real life?! Ed and Chace never called each other best friends, but they definitely remained on good terms after the show was over. For instance, in 2015 they appeared on the red carpet together and had their pictures taken. Just look at them, doesn't it make you love these two cuties even more?!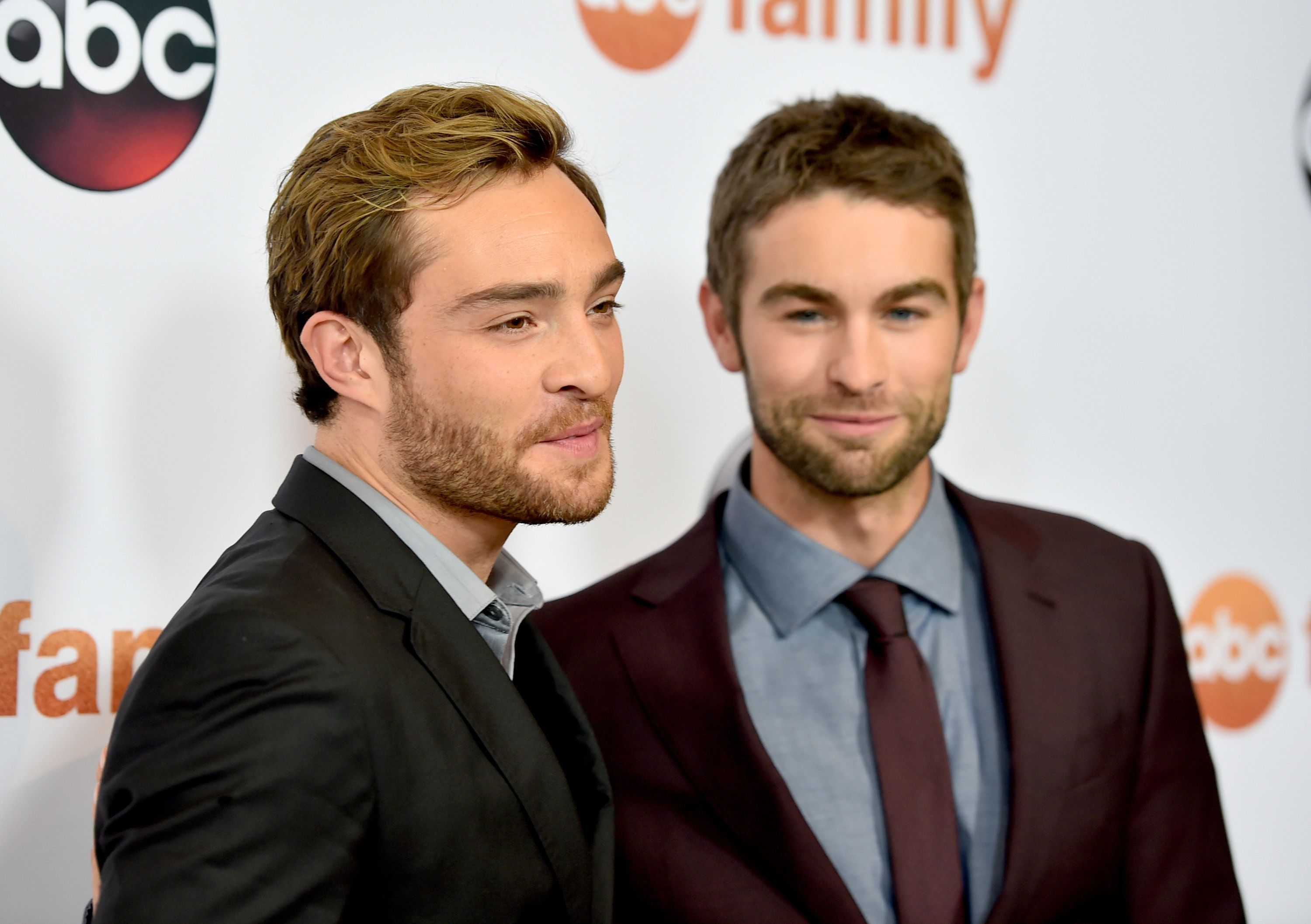 ---
Unfortunately, Ed and Chace haven't done anything like that since then, but perhaps the time will come again! If this isn't enough, how about the fact that the two actors used to live together back when Gossip Girl just started?
"Initially Ed and I became roommates here in New York because we didn't know if the show was going to last or not," Crawford told Interview in 2009.
However, after some time it became apparent that Gossip Girl was a huge hit, so the guys started getting paid more and moved out.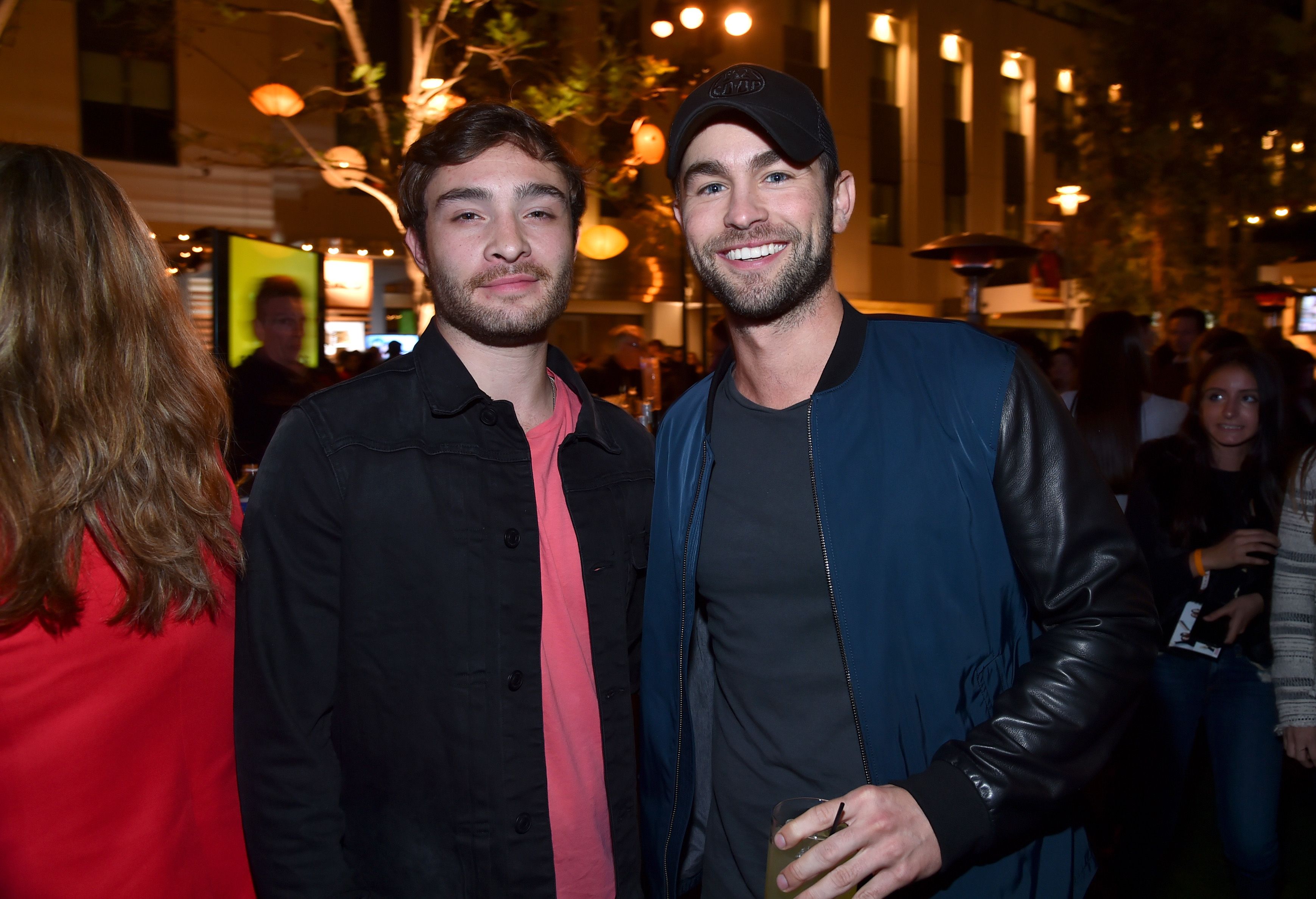 ---
Leighton Meester and Sebastian Stan
We hope you didn't think we were done with all the relationship drama? Leighton Meester and Sebastian Stan dated for a few years in real life. They met on the set and started dating in 2008. Their break-up made people wonder who actually left whom. Somebody told OK! Magazine that Leighton left Stan, and he was heartbroken.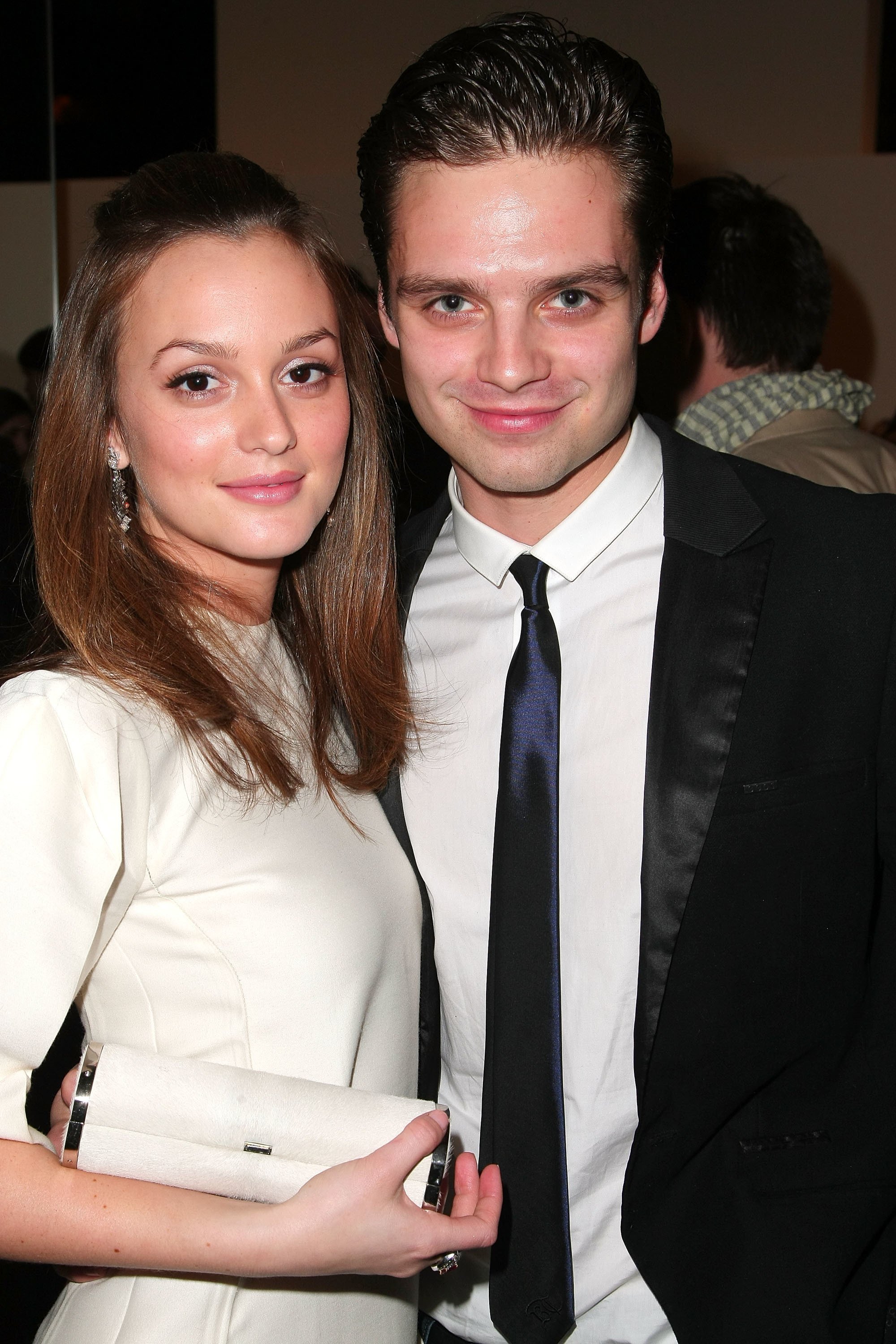 ---
In an interview with Seventeen Leighton revealed that she was feeling sad but relationships end and that is ok. In 2014 the 28-year-old actress wrote the song "Heartstrings" as a proverbial "F-you" to a "joker" ex who broke her heart at 25. Who could this guy be? We are pretty sure it's Sebastian Stan! The actress told fans at the Apple Store event:
"It used to be about some stupid break-up that I had when I was 25 or earlier."
Well, Stan confirmed our guesses! When he was doing press for Captain America: The Winter Soldier, he revealed that Heath Ledger had always been an inspiration for him. So Leighton really could call him a Joker!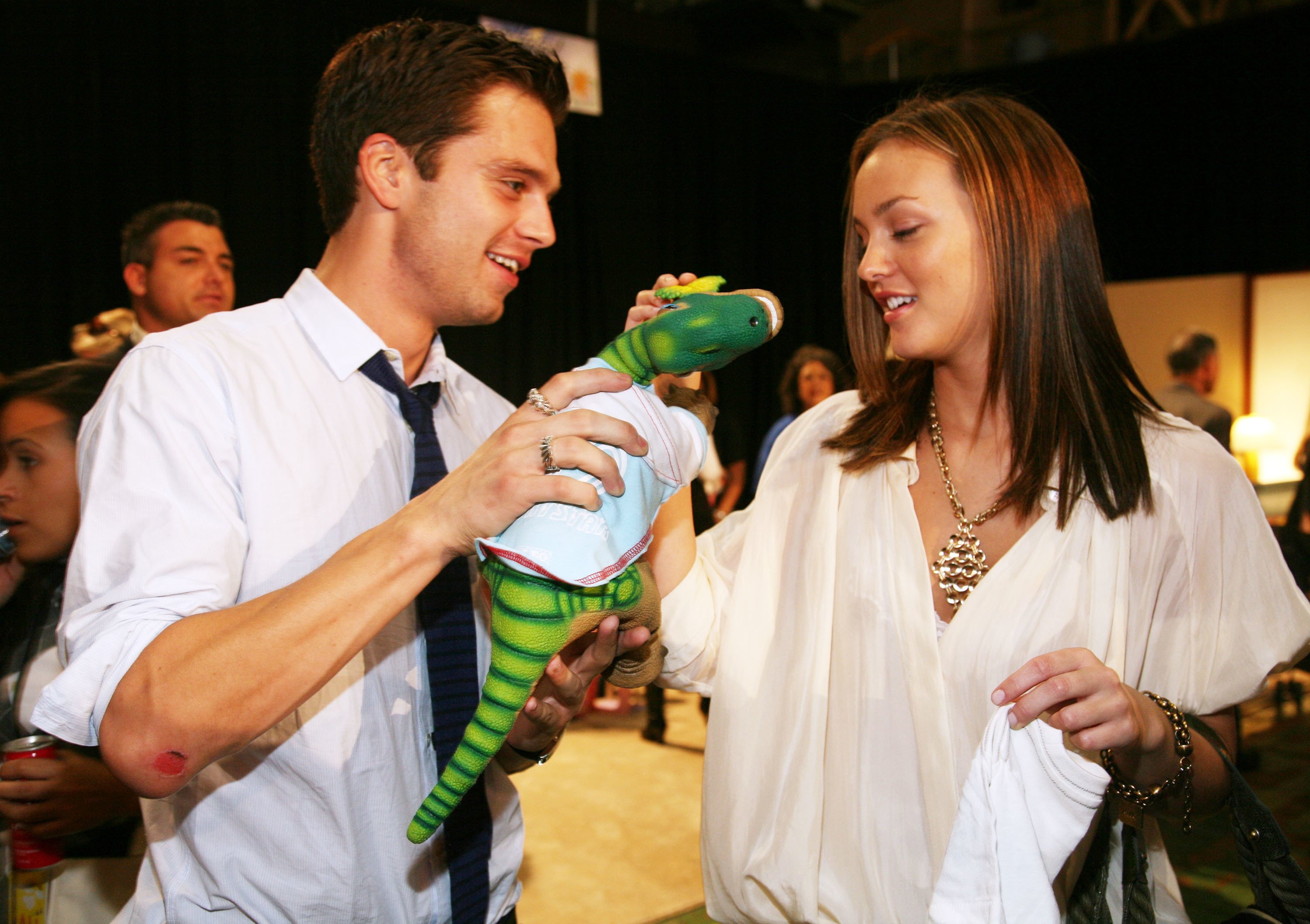 ---
Taylor Momsen and... literally everyone
Do you remember the cute Jenny we saw in season 1? Well, by the end of Season 2, that girl had been replaced by a hard-edged young lady with raccoon eyeliner. Such a huge character change happened all because of the actress herself. 
---
It was about the same time when Taylor Momsen decided to devote her life to music and was planning a tour around the country with her band. In a few years, The Pretty Reckless became famous not just in the US, but around the world! But it doesn't matter how successful a musical career she had, Gossip Girl was her last acting job.
During the shooting of the 4th season of the show, rumor had it that Taylor Momsen was "unreliable and erratic" on the set. Actor Tim Gunn who had a small role in season 4 shared some juicy details. In an interview with E! News, Gunn said Momson was a "diva" and had a bad attitude while they were on set together.
"She was pathetic; she couldn't remember her lines, and she didn't even have that many. I thought to myself, 'Why are we all being held hostage by this brat?'" he said. "She annoyed the entire crew."
After the 4th season, Taylor left the show and only appeared again in the finale. The same year she announced she was leaving acting for music.
---
Blake Lively and Penn Badgley
Oh, many of us were surprised when these two secretly dated and then secretly broke up. Blake and Penn became an item in 2007, but for a long time, they weren't ready to reveal their relationship. Blake Lively revealed to Vanity Fair that they were afraid it would have a bad influence on their job, and the big bosses wouldn't be very happy about it.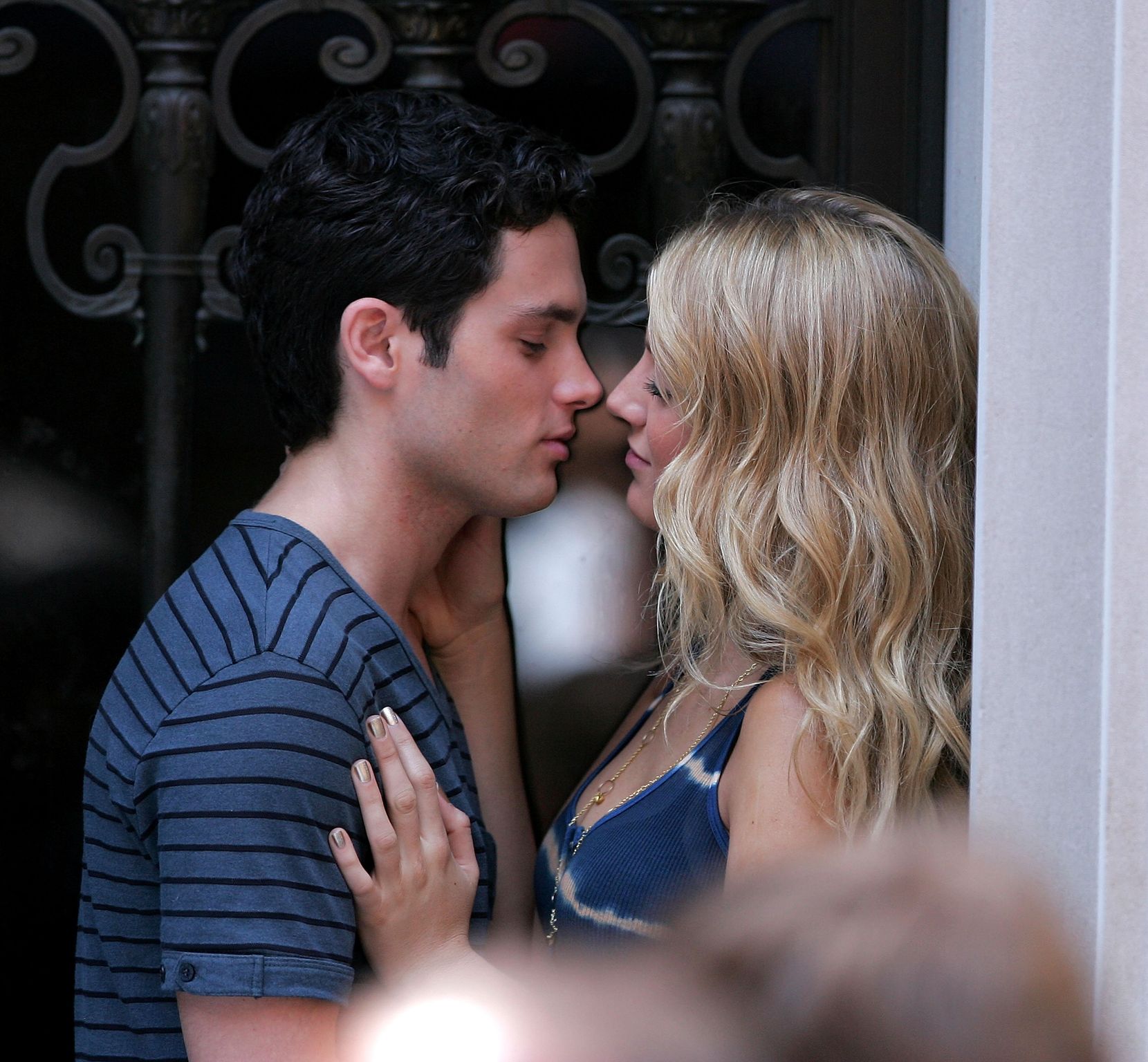 ---

"But then we were like, 'Oh no, that's exactly what they want.' They wanted us all to date. They wanted us all to wear the same clothes that we're wearing on the show. "
And Blake lived up to that, she wore the same clothes as her character, dated the same guy, and was similar to Serena in plenty of other ways. And fans of the show were thrilled. Blake Lively and Penn Badgley dated for a few years until a very sudden break-up. During the shooting of the second season's finale, the crew suddenly discovered these two weren't together anymore. Nobody even realized!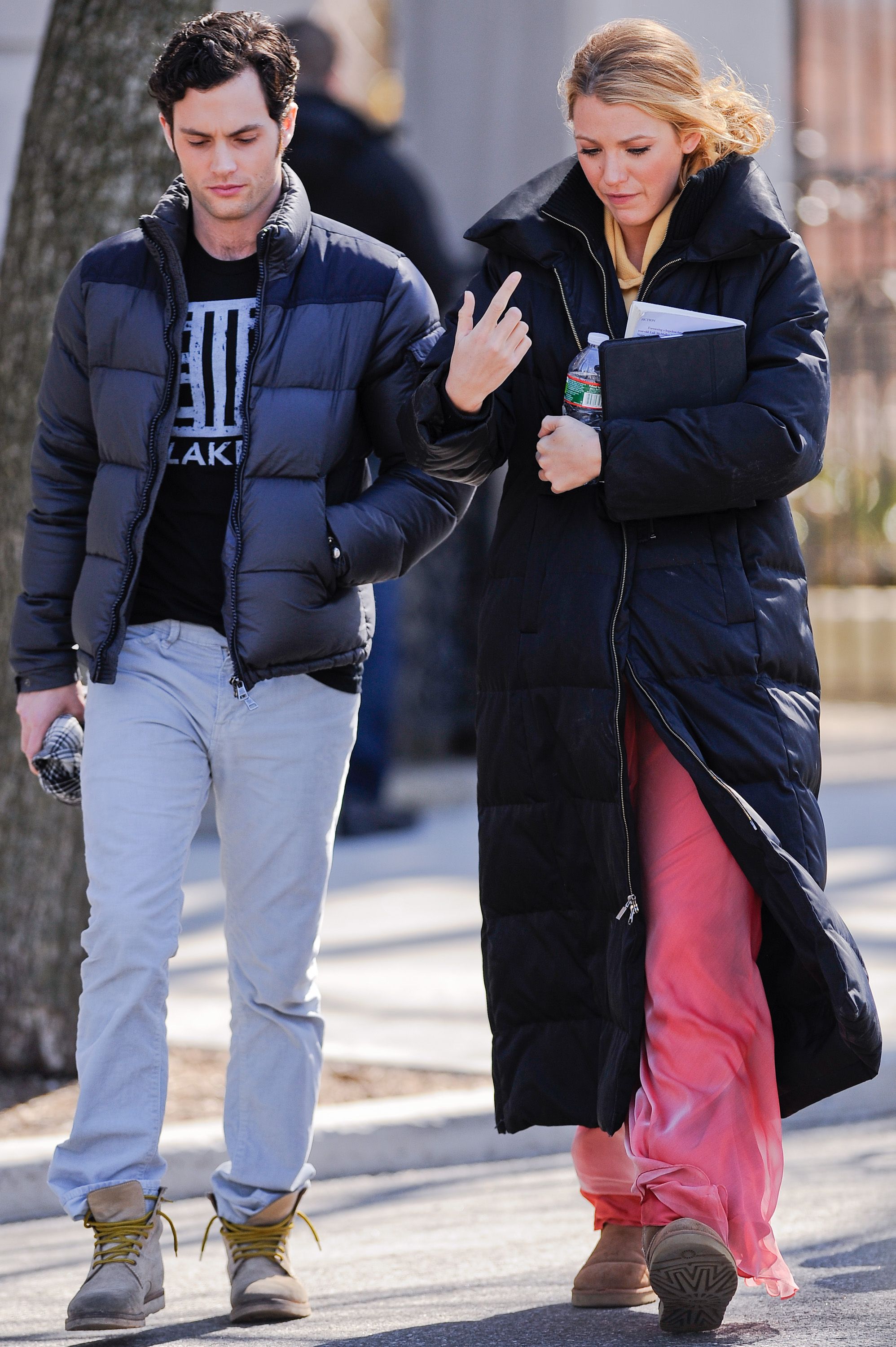 ---
Leightoon Meester and Ed Westwick
Let's admit it, Blair and Chuck's relationship was the most intriguing thing in Gossip Girl! Can you believe that initially, the showrunners hadn't planned on these two being together? However, their scenes had so much chemistry in them that the showrunners found ways to bring them together.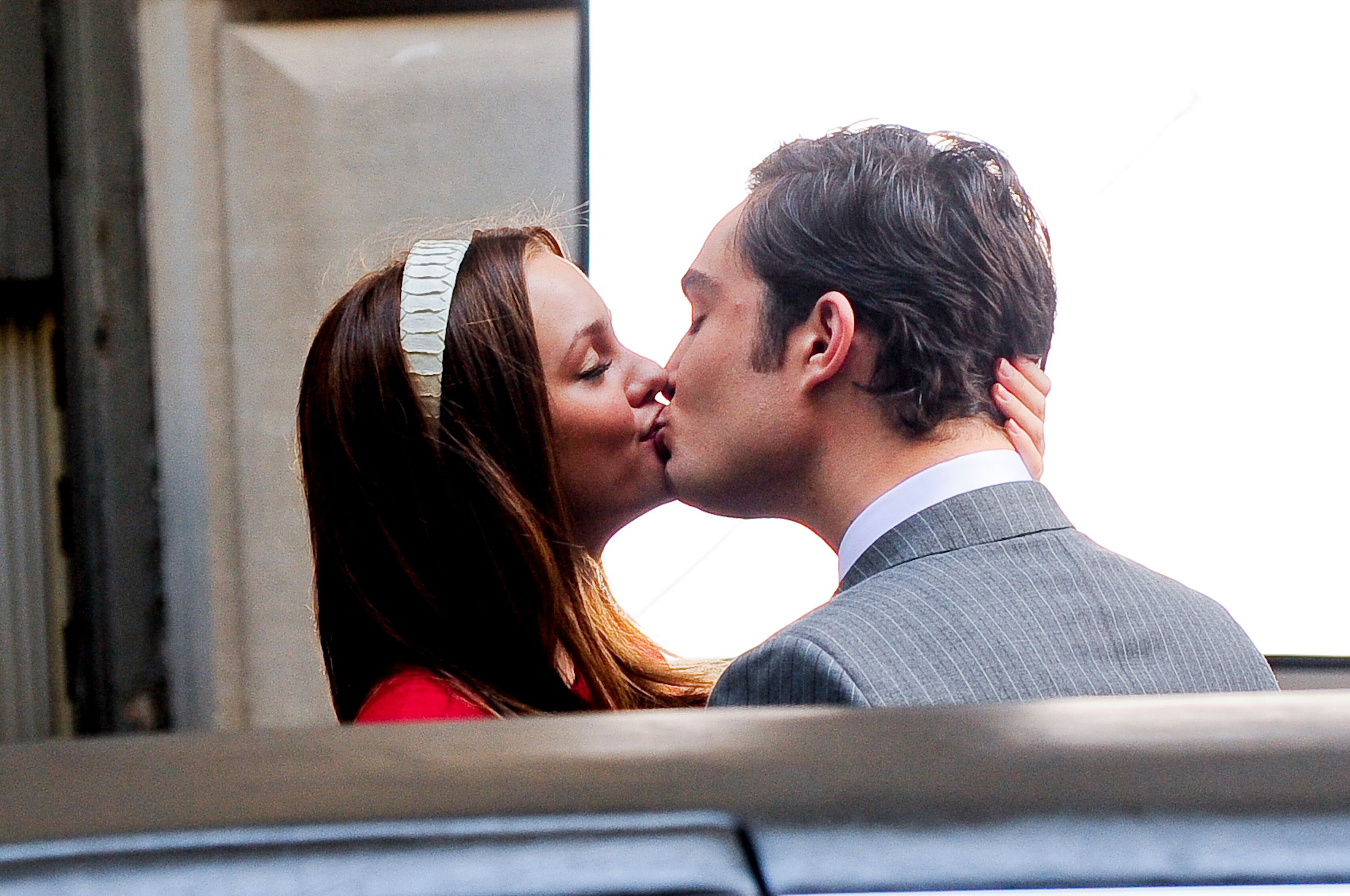 ---
It seems Ed and Leighton really had a spark between them... In an interview with Eonline in 2012 Ed Westwick shared his feelings for his colleague:
"I'm madly in love with Leighton, so that's what helps on my behalf, maybe so much that she doesn't even have to be in love with me. I love enough, she's mine."
Oh, wow! Did your heart just skip a beat, too? Ed also revealed he was very close with Leighton as they started starring in the show when they were just 19 and 20 years old. They've done a lot of growing up together, which only made their relationship stronger. It's weird these two didn't have anything going on in real life, isn't it?
---
Matthew Settle and Kelly Rutherford
Was the cutest couple of the show an item in real life? Well... maybe! They never openly said anything about their relationship, but there were plenty of hints. For instance, on Valentine's Day, Matthew Settle posted an adorable picture with his ex-colleague and wished her a happy holiday.
---
They spent Valentine's Day together. It's the holiday of love, and traditionally you're meant to spend it with the one you love, so, could this mean they are in love? If this isn't enough, then think of how many intriguing and romantic pictures the two posted back then. 
Even if there was no romance going on between them, these two were definitely very close to each other. Matthew still posts Kelly's pictures on his profile! Kelly Rutherford seems to also reminisce about the good old times!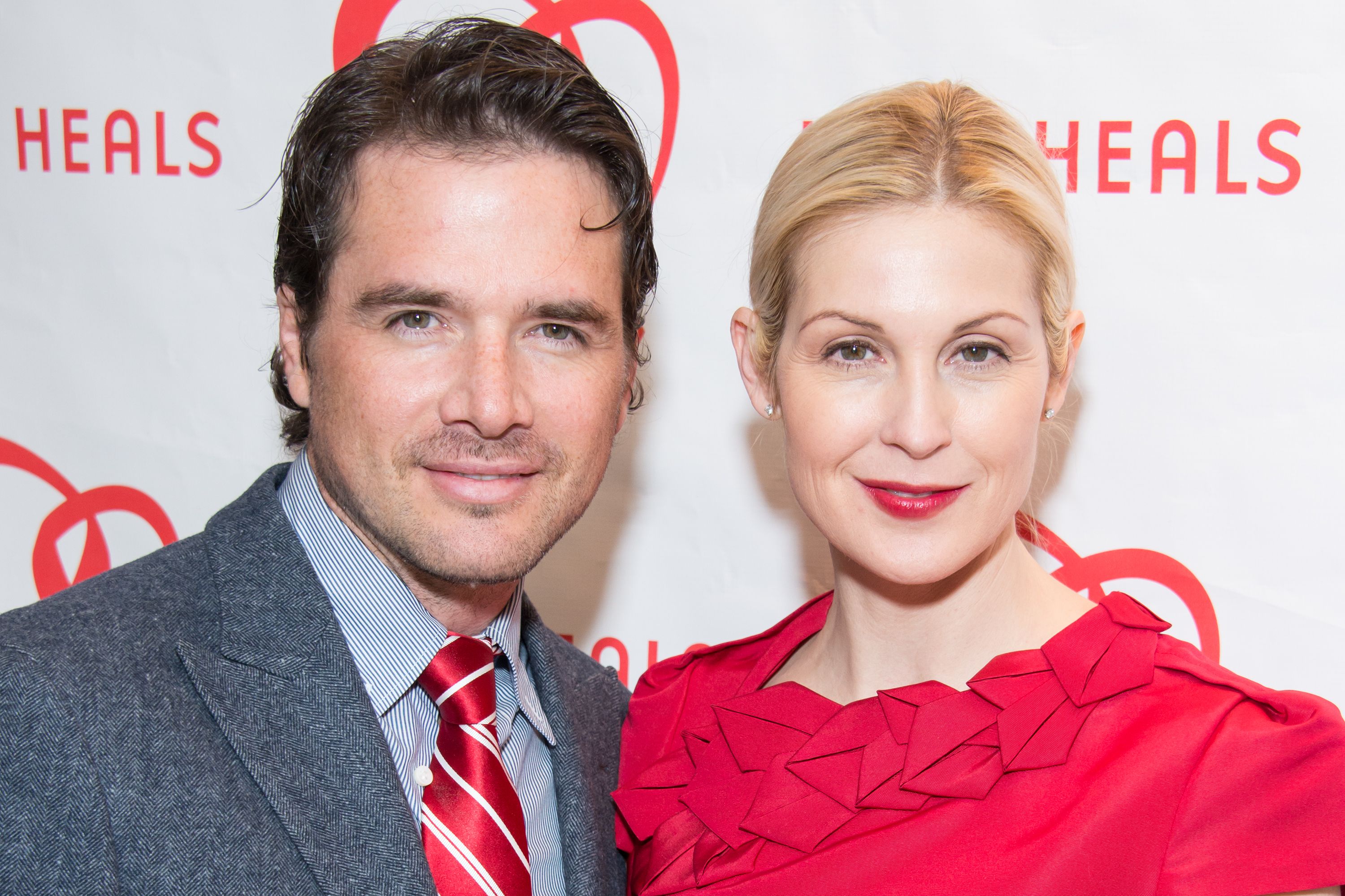 ---
Zuzanna Szadkowski and Leighton Meester
The most famous duo on Gossip Girl may have been Blair and Serena, but the friendship we were really rooting for was Blair and Dorota! These two actresses became such great friends on the set that they remained close even after the end of the show. In real life, Blair chose Dorota, and not Serena. Who would've thought?!
---
Back in 2015, Meester's husband Adam Brody confirmed on The Hollywood Reporter's podcast that the actresses were still good friends. Szadkowski also confirmed in her interview with Cosmopolitan that their friendship was still going strong.
"I'm very close with Leighton because she and I spent a lot of time working together and we developed a real friendship," Szadkowski told the outlet. "She's one of the nicest things for me about having even worked on the show; my friendship with her is really special to me."
The actress has also revealed that sometimes they go out together and fans go crazy when they see Blair and Dorota in real life. Isn't that cute?