15 Older Actors Who Played High School Seniors
These celebrities prove that age is nothing but a number. Imagine being over 25 playing a young teenager dealing with the angst that comes with teen years. Well, it looks as though casting adults as teenagers is a trendy move in Hollywood as one of the actors on our list was 31 years old playing a 16-year-old. Dig into the article to find out more.
---
1. ASHLEIGH MURRAY 32, RIVERDALE
Ashleigh played Josie McCoy on the teen drama series Riverdale for three seasons. The character of Josie is the lead singer of the band Josie and the Pussycats, and during the first season of the show, the actress was 28 years old. A far stretch from the average high school age, right?
---
Ashleigh has departed from the show to star in the spinoff Katy Keene where Josie goes off to New York to pursue her dreams of becoming a famous singer. When the actress learned about the development of Josie's story, she was excited and could relate to her aspirations:
 "I was excited because she gets to be an age that I remember clearly. She's also moved to this city that I moved to. I was 19 when I moved to New York to pursue my dreams. I'd gone to college, and I grew up in New York City in my 20s, trying to pursue my career, so I could identify, very much, with this new step that she's taking."
---
2. DARREN BARNET 29, NEVER HAVE I EVER
The popular Netflix series is about teenagers navigating the realities of life and it was created by The Office actress Mindy Kaling. Darren stars in the show as the hot 16-year-old Paxton, but did you know he's actually 29 years old?
---
The role has definitely solidified Darren's heartthrob status and playing the part of Devi's ultimate crush has brought him a lot of attention. But, the actor was surprised when fans developed a crush on Paxton. He told Variety:
"I did not expect it. I did not expect my character to be such a focal point. So, that's been some pressure, but I'm blown away because a lot of people are saying, "You went past being a heartthrob, and you did things with the character that I think only you could do." 
---
3. TIMOTHY GRANADEROS 33, 13 REASONS WHY
At 33, Timothy is the oldest cast member on the show. He played the role of Monty, a high school senior and pulls it off quite well. The character is not as lovable as the previous one we reviewed but it is a complicated role that requires a lot of understanding so Timothy's maturity is an advantage.
---
Over the 3 seasons of the show, the character has grown and season 3 revealed that the jock had been hiding his sexuality from the rest of the characters on the series. When the LGBTQ storyline was revealed to the actor, his thoughts were:
 "I was having to fill in the blanks and figure out why Monty acted the way he did or why he did things that he did. Once I learned that, it was something to hold onto and something to use in all my scenes, all my interactions. When you keep a secret like that it's such a burden to yourself."
---
4. ROSS BUTLER 29, 13 REASONS WHY/ RIVERDALE
Ross must have the perfect teenage look because the high school roles keep rolling in. The actor was introduced to us during the first season of Riverdale, and during that same period, he landed the character of 16-year-old Reggie Mantle on 13 Reasons Why at 27.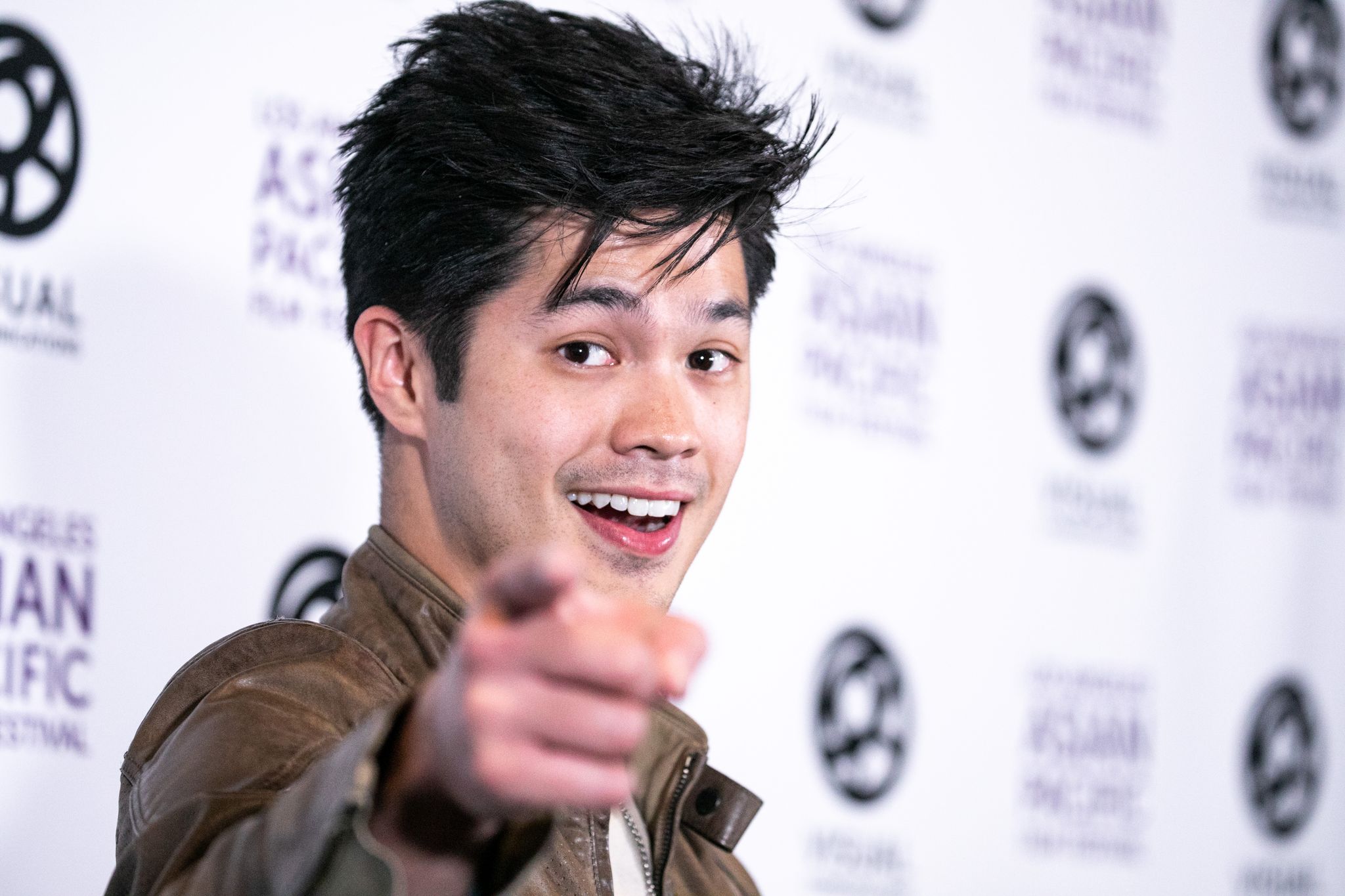 ---
When the actor was given less screen time on both shows, he was forced to decide between the two due to time constraints. Ross chose to drop Riverdale, and the role was recast with Charles Melton. Everything worked out perfectly in the end.
---
5. NCUTI GATWA 27, SEX EDUCATION
Fans love Sex Education for its diversity and eccentric characters. Ncuti stars on the Netflix Original series as beloved Eric Effiong an openly gay teen that shows us there are many elements that make up a person as well as the queer experience.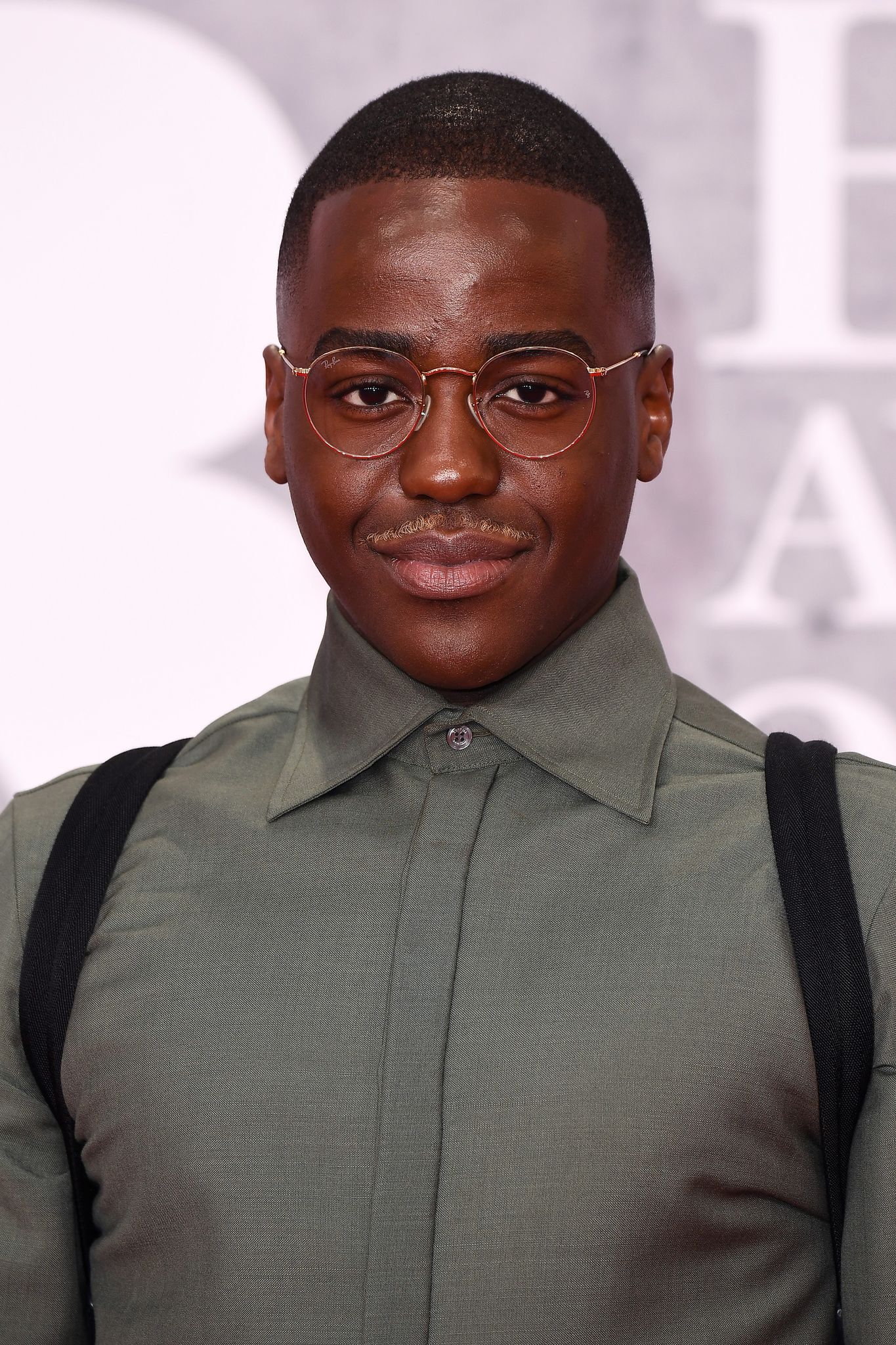 ---
The show depicts the lives of seniors at Moordale High, however, the actor joined the cast at 26 years old. His older age doesn't take anything away from the character, in fact, he is one of the cast favorites. In an interview, the actor stated:
"It was honestly an honour to play him. He represents so many different intersections and so many people that haven't felt represented before and so it was important to me to get him right. I really wanted to draw away from the stereotypes of gay best friend or black best friend because we've seen that before and its boring."
---
6. JOE KEERY 28, STRANGER THINGS
Joe's character in Stranger Things was 17 years old in season 1 and the actor was 24 when he began acting in the role. He does a great job of balancing comedy and genuine emotion but also an even better job of convincing us that he's a teenager.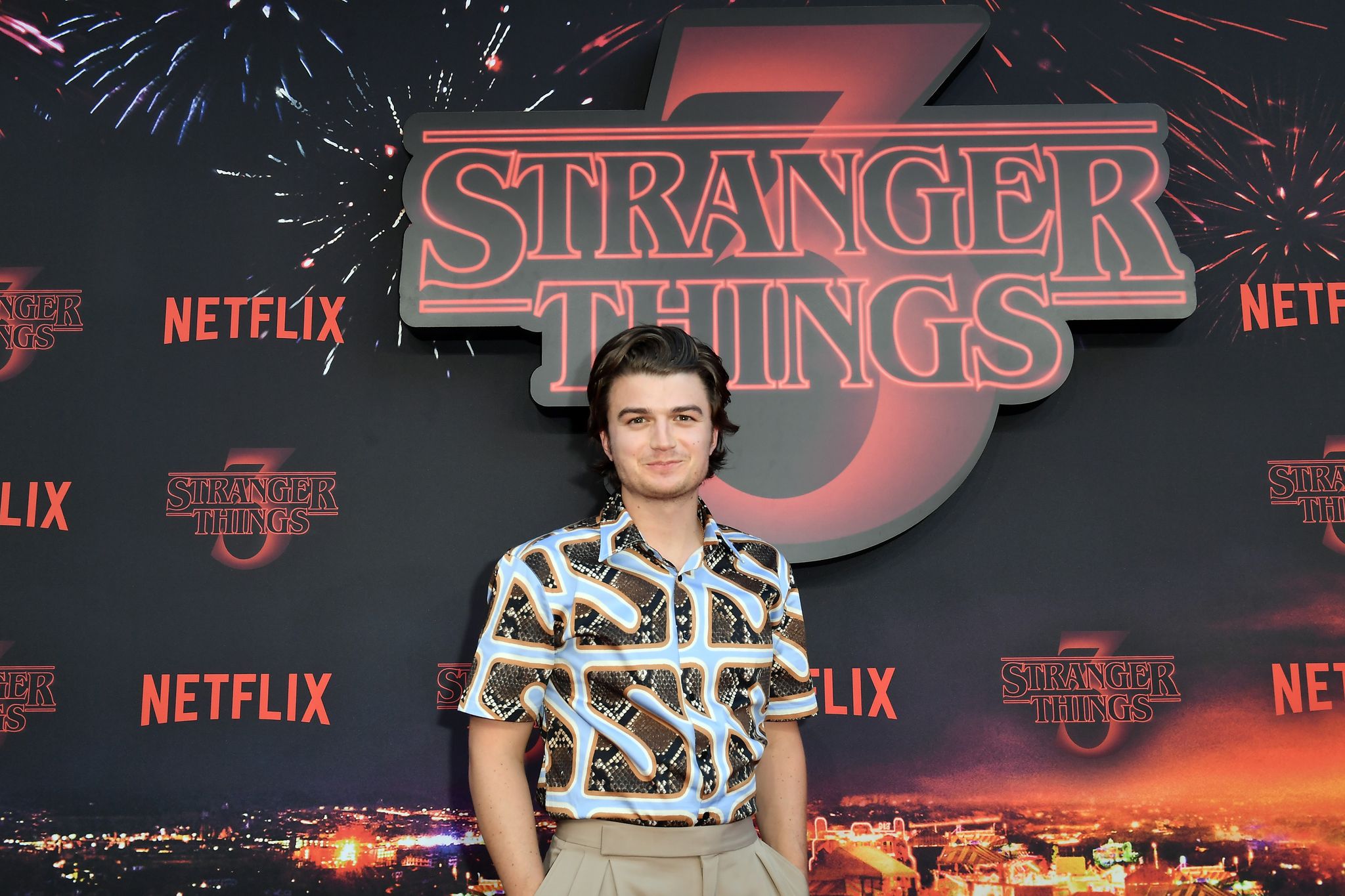 ---
It must be quite the experience having to be one of the few adults on a show with a bunch of kids. However, the actor has confessed that he adores the Stranger kids and feels nostalgic about them growing up so fast. He also revealed that he'd been kicked out of the group chats for being "too old."
"I think there was a group chat in Season 2. I'm not in any big group chat now. I'm too old for that. We got booted."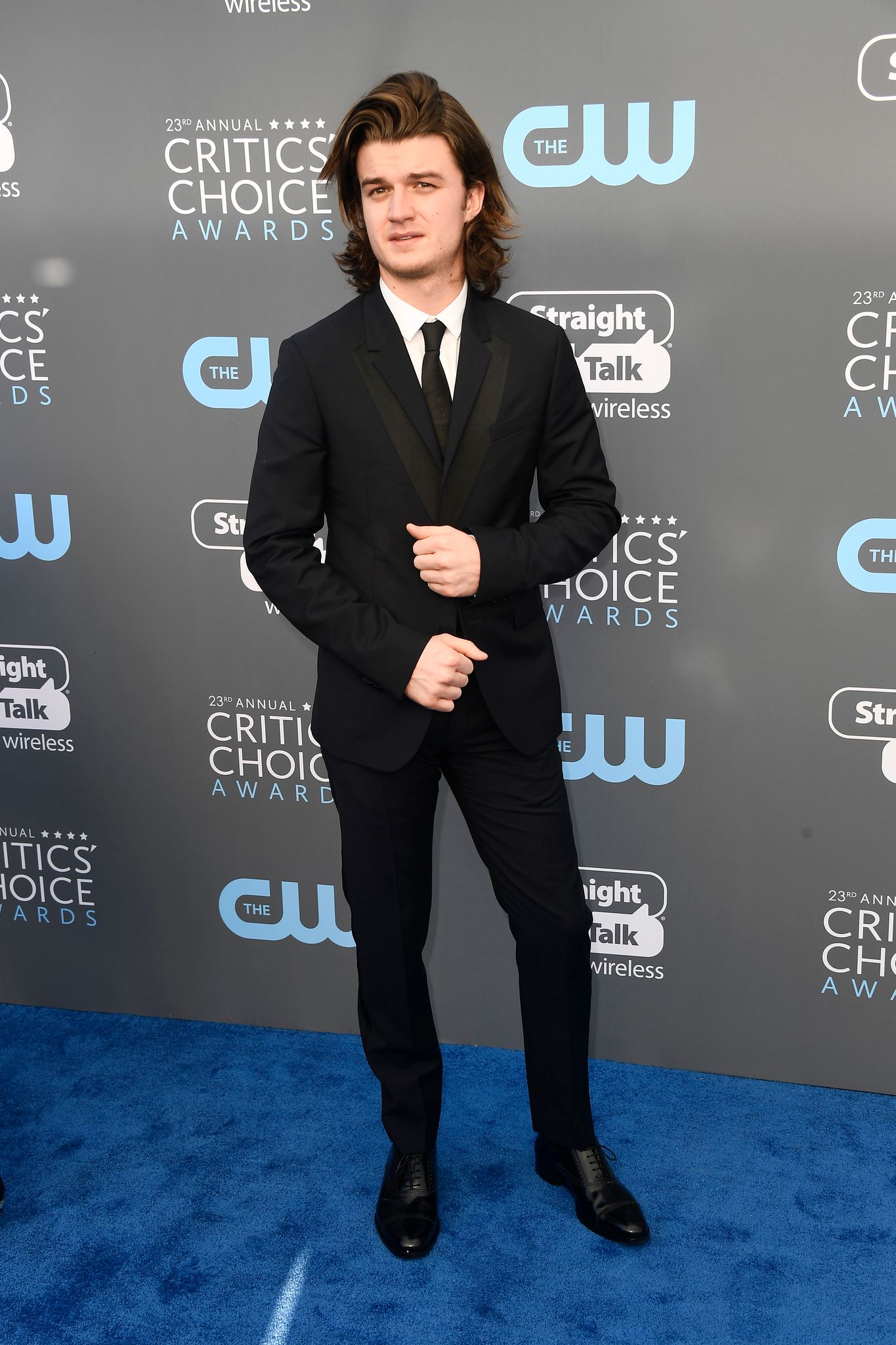 ---
7. JENNY BOYD 29, LEGACIES
The show is a spinoff of the hit series The Originals and Jenny plays Lizzie Saltzman. She is a 15-year-old witch and high school student in the first season of the show. The character seems to follow some teen stereotypes, including emotional outbursts.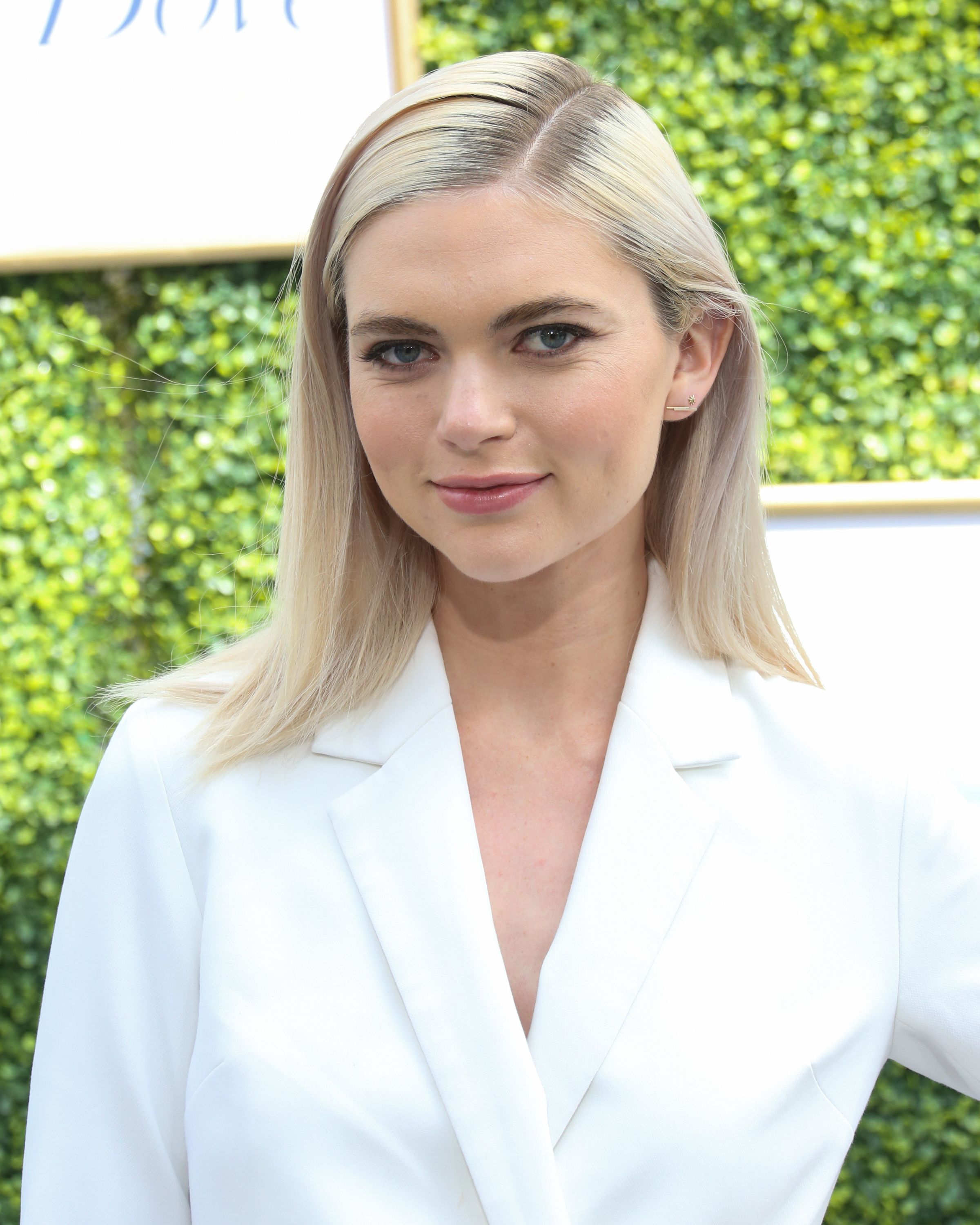 ---
The actress was 27 when she took on the role and she does admit that playing the character can be challenging. In an interview with ET, Jenny said:
 "Her behavior is a reflection of her insecurities and her emotional rollercoaster that she is experiencing inside. A lot of thinking goes into what she does, every action that she has, everything that she says comes from a place of multi-layered feelings."
---
8. CHRISTIAN NAVARRO 28, 13 REASONS WHY
Christian plays 18-year-old Tony Padilla on the hit series. The actor has spoken about how difficult it was to be cast on the show as the producers were not interested in him playing the role. You might be wondering how he managed to convince them otherwise.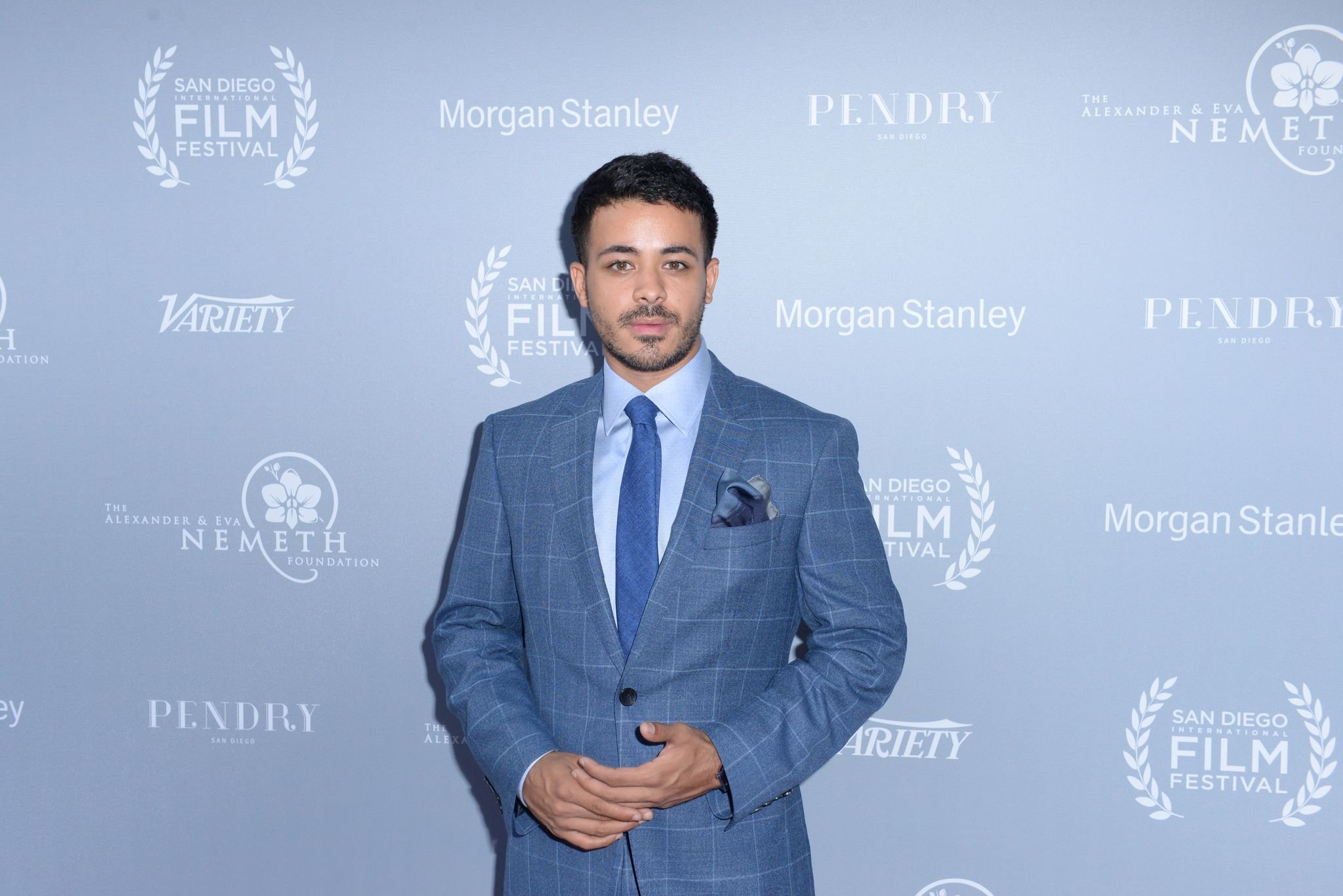 ---
Well, it all starts with him helping his ex-girlfriend practice for an audition for the show, and in the process, he fell in love with the script. But his age ended up being an obstacle. In an interview with MTV News, the actor revealed:
"For about three months, I begged for an audition, and I kept getting told I was too old."
Due to the persistence, he was eventually given an opportunity to meet the producers and was ultimately cast on the show.
---
9. BIANCA LAWSON 41, PRETTY LITTLE LIARS
Fans might be surprised to learn that Bianca was 31 years old when she played the 16-year-old Maya St. Germain in Pretty Little Liars. It's actually even more surprising that the actress is now 41 years old. She's obviously been drinking from the fountain of youth.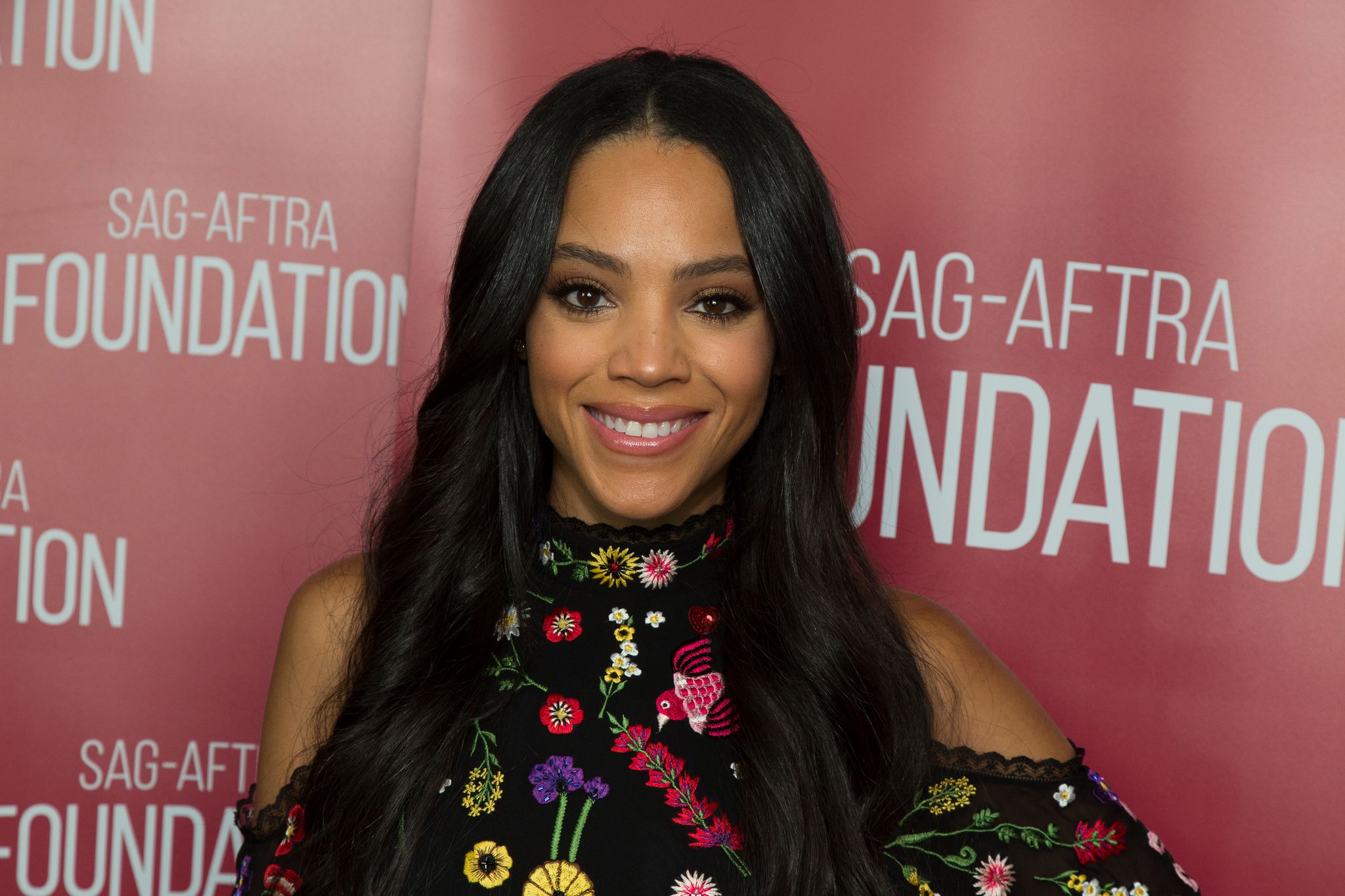 ---
The actress has been playing teenagers for most of her life with roles from Buffy: The Vampire Slayer to The Vampire Diaries and Pretty Little Liars. Who knows she might still be open to playing a high school student in her 40s.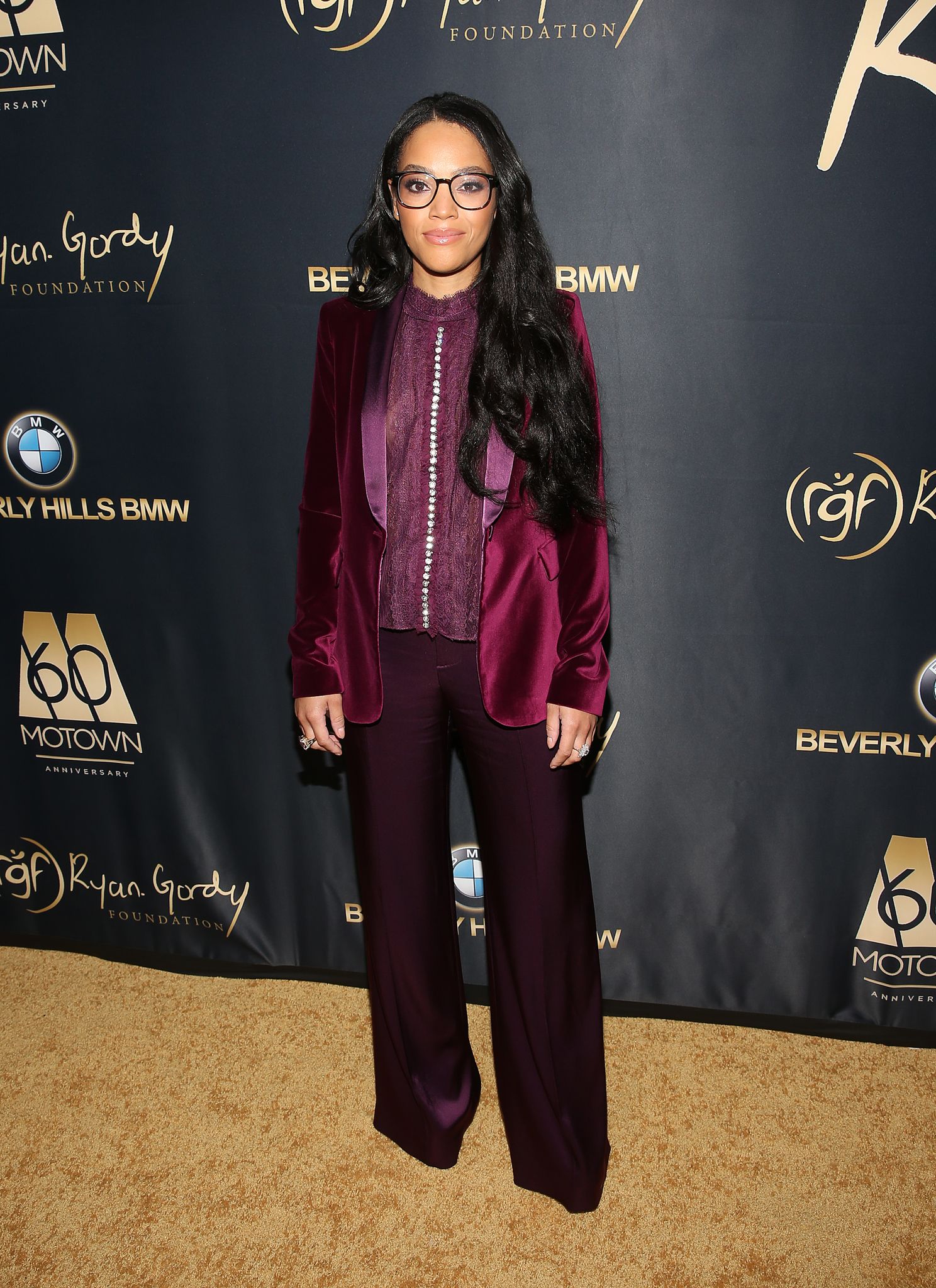 ---
10. PAUL WESLEY 37, THE VAMPIRE DIARIES
Paul was 27 when he took on the role of the teenage Stefan in The Vampire Diaries. This made the actor significantly older than the character. Paul played the good guy role very well on the show but back when he was in high school, he was a troublemaker and was even kicked out of high school twice.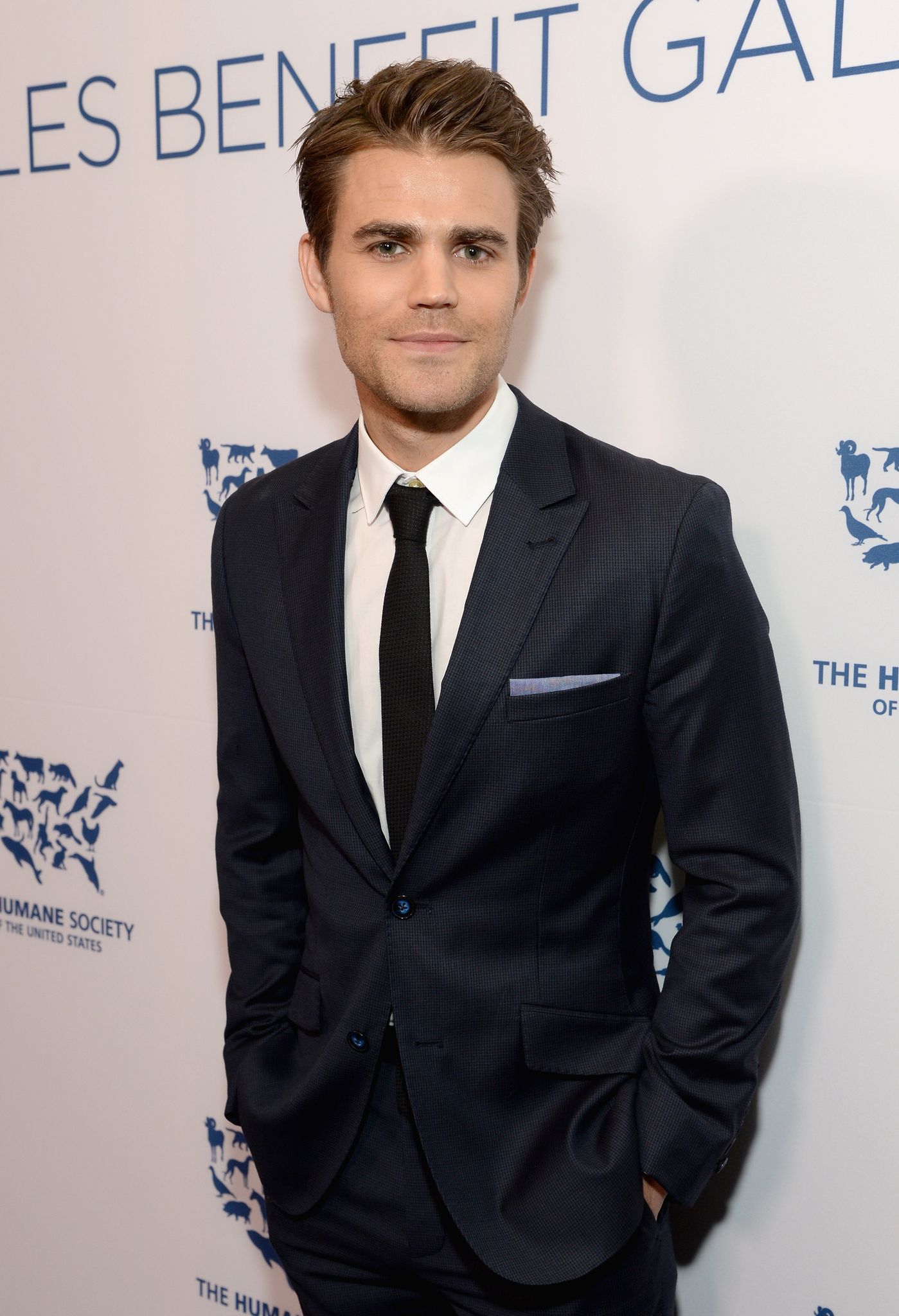 ---
What's interesting is that initially, the actor was hoping to snag the role of the bad boy brother Damon, but it turned out Stefan was a better fit. He also struggled a bit to gain a role in the show because of his age. The actor told The Chicago Tribune:
"I had to really fight for it because ... they were being pretty meticulous about the actor. They didn't know if they wanted to go with someone 17 or someone in his 20s. "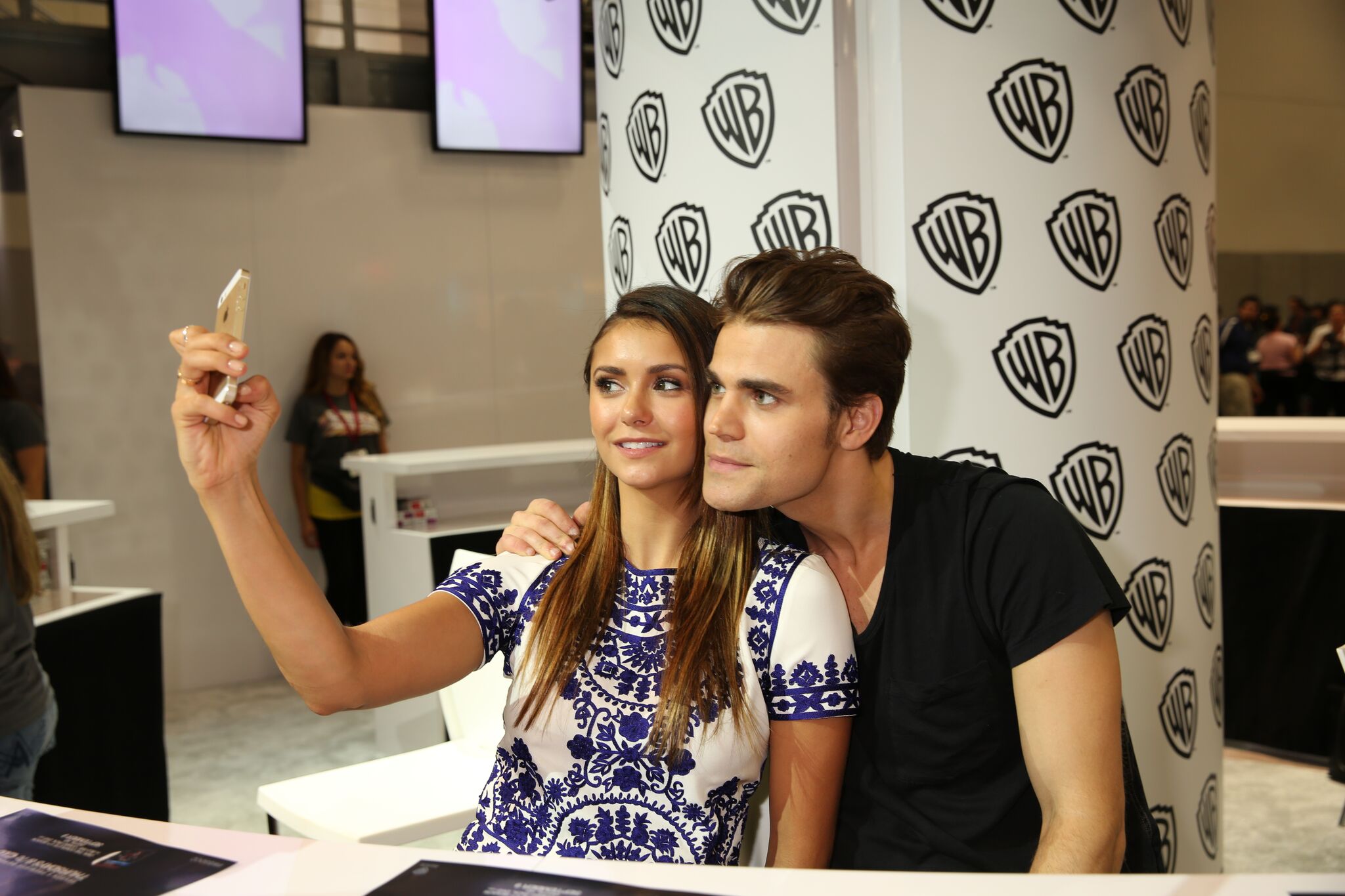 ---
11. CORY MONTEITH 31, GLEE
Glee is a musical comedy show that chronicles the experiences of the talented students of William McKinley High School. Cory began playing the high school quarterback Finn Hudson at 27 years old, and he made us fall in love with Finn's heart of gold.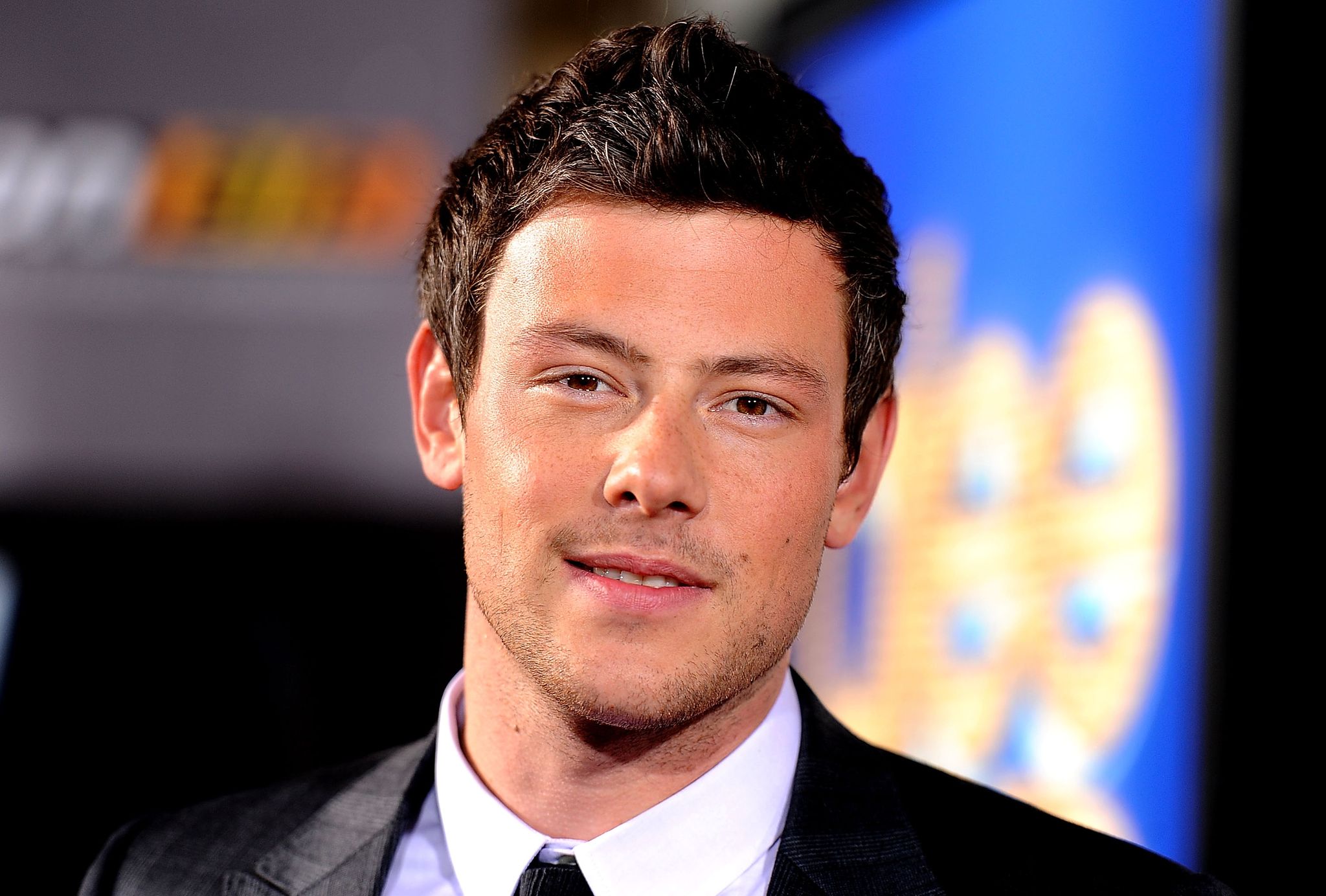 ---
Another surprising fact that fans may not know is that Cory was only 4 years younger than Matthew Morrison who played his Spanish teacher on the show. Can you imagine having a teacher only four years older than you are?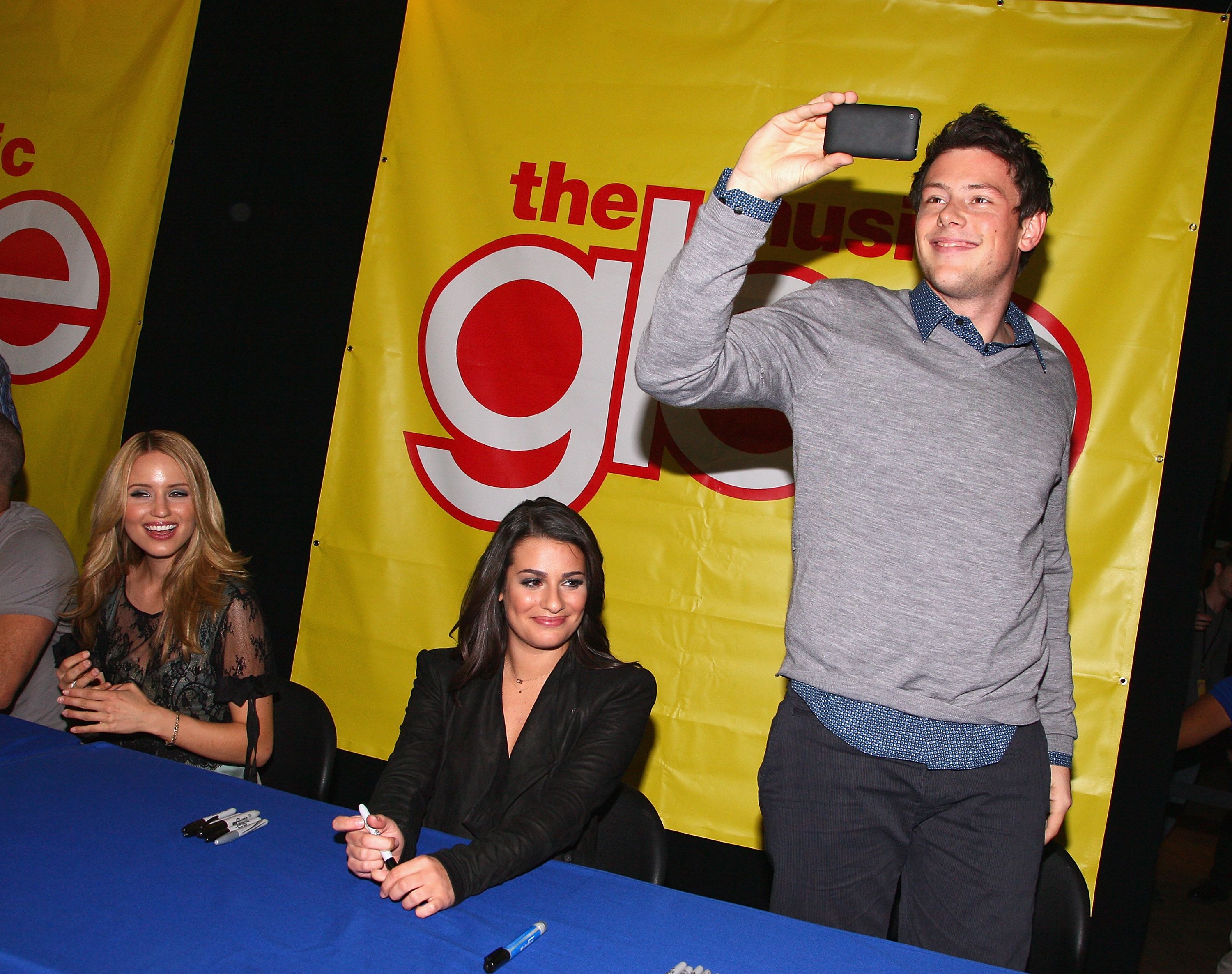 ---
12. ANDREW GARFIELD 36, SPIDER-MAN 
Andrew was 29 years old when The Amazing Spider-Man came out. The actor played the dual role of high school student Peter Parker who is of course Spider-Man. However, the movie ended up getting mixed responses at the box office.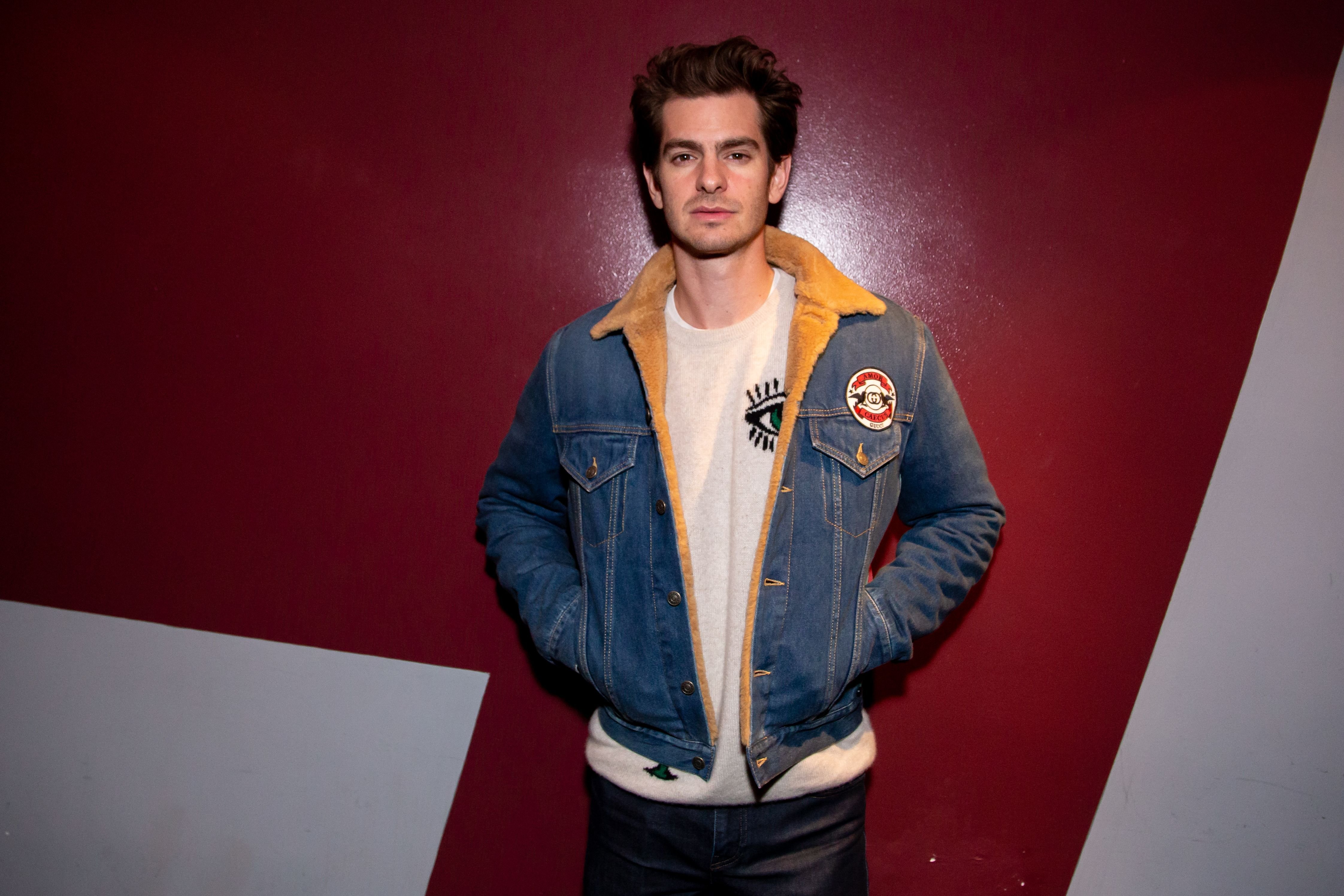 ---
After Sony emails were leaked to the public in 2014, it was revealed that the actor might have been relieved from his responsibilities as Spider-Man for later sequels. When The Guardian asked if he was fired, Andrew responded:
"No, I don't think so. What I'll proudly say is that I didn't compromise who I was, I was only ever myself. And that might have been difficult for some people."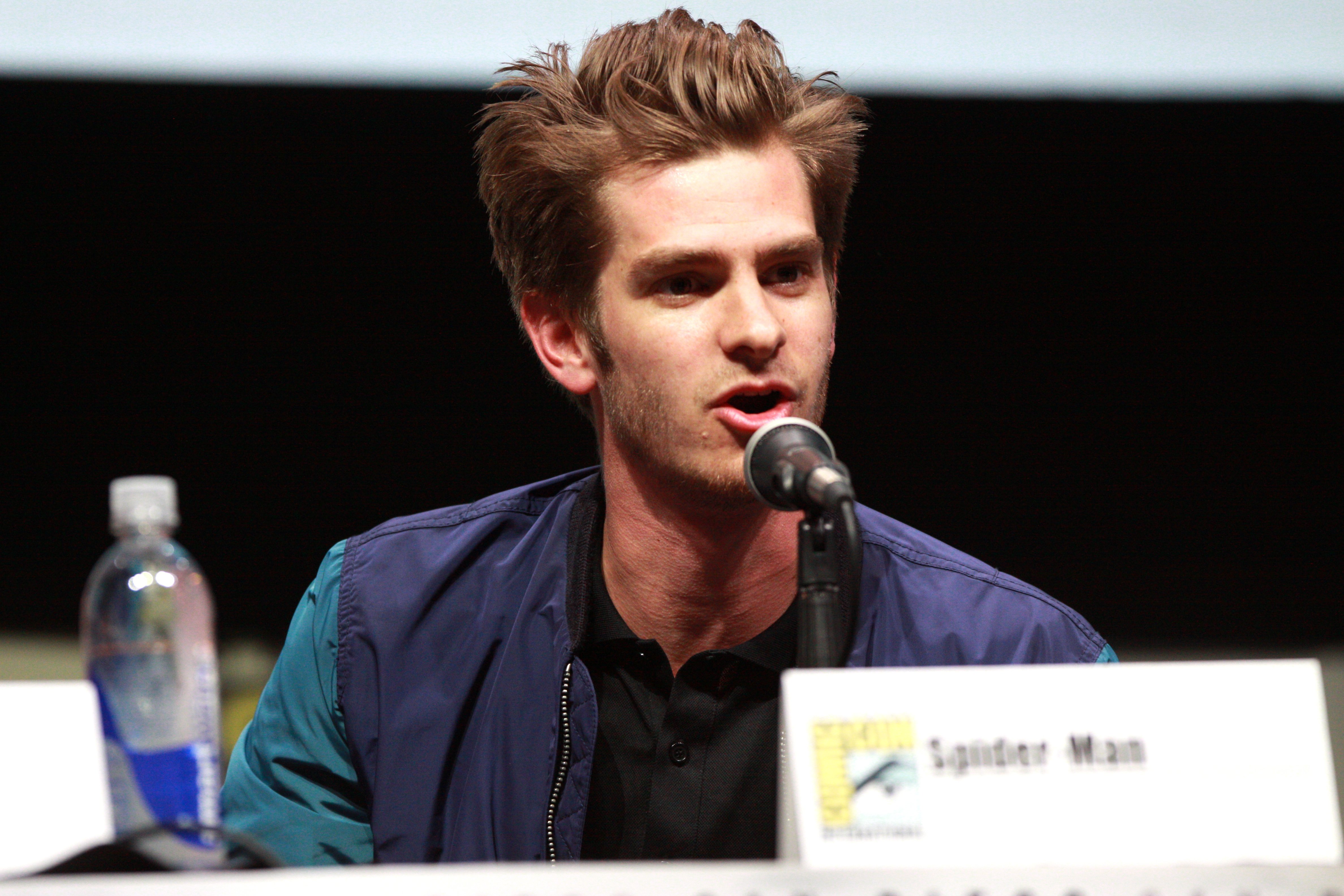 ---
13. ARDEN CHO 34, TEEN WOLF
We were introduced to Arden in the hit MTV series Teen Wolf. The actress played Kira Yukimura who was an 18-year-old while in reality, she was 30. While many hoped that her role would lead to a spin-off, Arden exited the series after 6 seasons.
---
The actress expressed some regret over leaving the show and stated the reason for her departure was that the cast had become too big for her to continue. Arden told E! Online:
"I think sometimes on a show where there are so many characters there isn't always room for everyone and everyone's storylines, so I guess that was it. I do wish we would've developed a little bit more of her powers and the skinwalkers and just there would've been more of like an epic ending."
---
14. TOMMY DORFMAN 27, 13 REASONS WHY 
Tommy plays Ryan Shaver in the popular series. There's a ten year age difference between Tommy and Ryan as the character is 17 years old. Tommy was 25 during the first season of the show; however, fans were disappointed when the character didn't appear in the third season.