Friends: Rules the Cast Had to Follow
Friends is such a fun and easy show, but did you know it had certain rules the actors had to follow? Don't swear, don't change your appearance. Be generous. Don't say the word "penis". And do say the word "penis". We're going to reveal these, and many other, weird rules ... right now!
Also, find out the answers to the most intriguing questions! Why did the showrunners hide Janice from the audience? Why didn't censorship allow Lisa Kudrow to swear in that scene? And what did Jennifer Aniston and David Schwimmer cut their salaries for?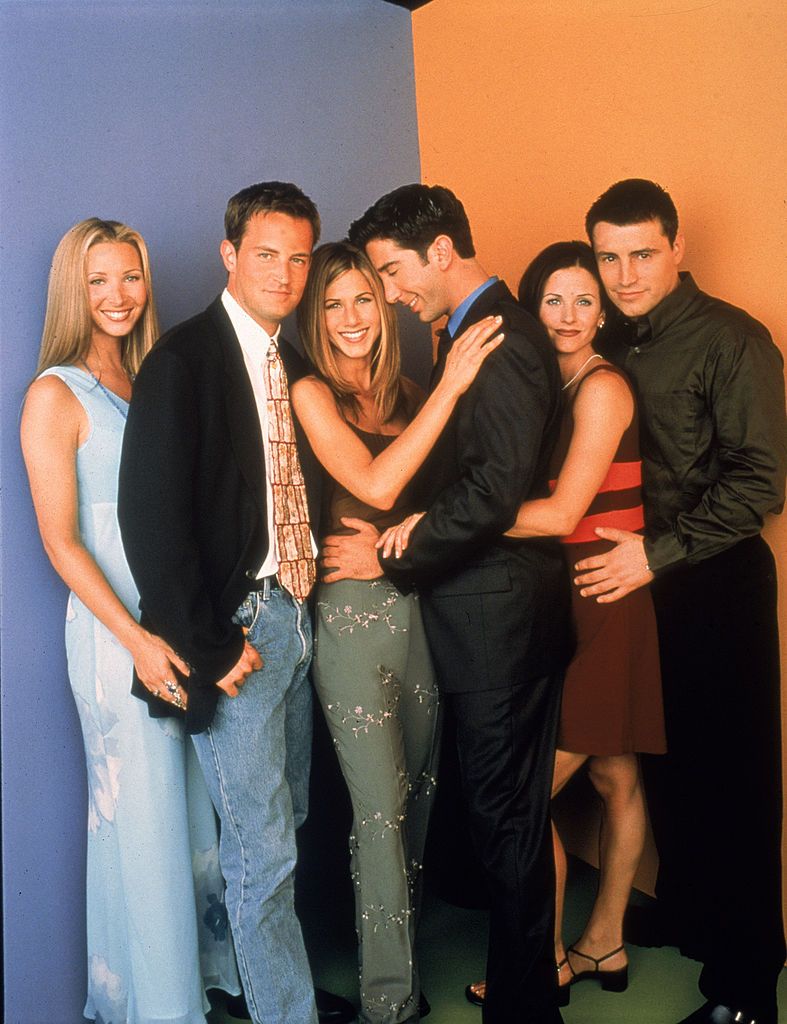 ---
#1. IT'S YOUR JOB! DO AS YOU'RE TOLD!
Whether you like the scene or plotline or not, you have to do it anyway. Sounds obvious? Well, maybe. Though there were lots of surprising cases regarding that. Like for example, the cast of Friends never liked the intro scenes that were shot for the theme song. The one with the fountain dancing. The actors claimed that the setting was completely unreasonable.
---
Like, have you ever wondered why there's a fountain and why the main characters are splashing in it? How does this even fit in with the show itself?! But no matter how hard the Friends cast tried to convince the showrunners - the intro was made anyways.
A similar situation happened with the Joey and Rachel's love plot in the show. Just like the fans, the cast of Friends HATED this relationship. Cause Rachel was meant to be with Ross! Right? But no matter how hard the actors argued with the showrunners, they couldn't change it. 
---
And so one of the most hateable love stories was invented...Though there was that one time when an actress made her feelings clear to producers. And that was Lisa Kudrow. The thing was, Lisa didn't like the idea of Phoebe playing the guitar. She wanted to play bongos instead.
So what did Lisa do?... She just didn't study how to play guitar! Yes! She intentionally didn't learn properly. Phoebe was a horrible musician just because Lisa Kudrow wanted her to be! Wasn't that a smart move, huh?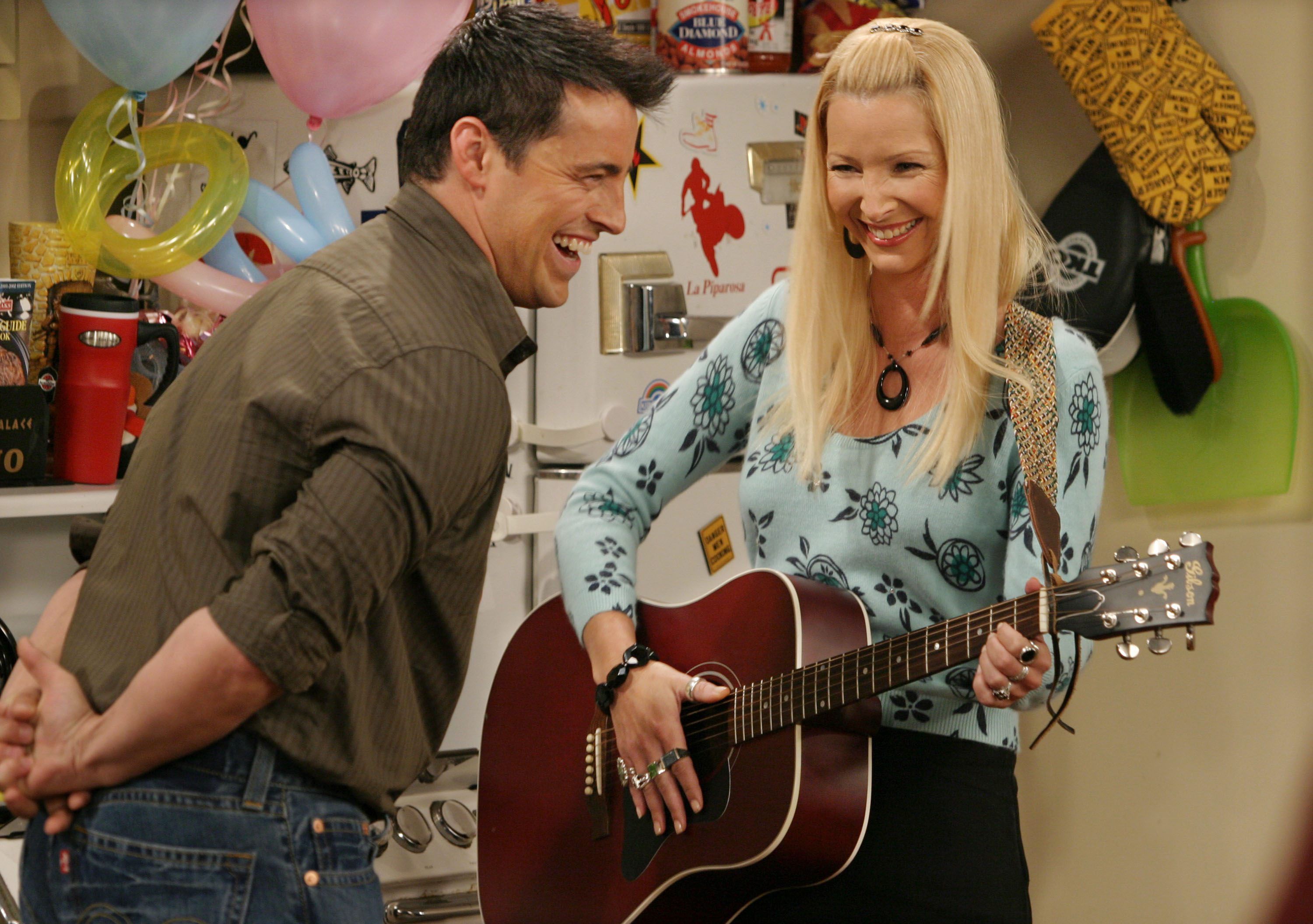 ---
#2. NO SWEARING
Maybe you never noticed it, but Friends didn't curse on the series. At all! There's no way you would HEAR them swearing. Now, the first episode that comes into your mind as I'm saying this is probably where Phoebe was playing Ms. Pac-Man. Yes, she lost her game and was ready to swear aaall over around BUT!
---
.
..Classical music bleeped all the curse words out instead. And the question is... was she even cursing at that moment? No. She wasn't. Later Lisa Kudrow revealed in a Reddit AMA that she wasn't actually swearing while shooting that scene.
"We pre-shot that part, and I think I remember Kevin Bright, our executive producer, laughing and saying, 'I know, but no one should even be able to read it on your lips.'"
See? Set rules can be crazy! And more than that...
---
#3. RULES CHANGED CONSTANTLY!
The fun part about censorship is that it's variable. Show creators Crane and Kauffman shared with Vanity Fair that the network behind Friends changed the rules all the time! "For a long time, we couldn't show a condom wrapper," said Kauffman. What a loss. Though we don't see anything wrong with it. Why should supporting safe sex be banned on television?!
---

"The rules kept changing," added Crane. "For the first three years, we could say 'penis.' Then we couldn't say 'penis.' Then we could say 'penis' again."
Wow. Sounds like a serious issue, guys. Can you imagine working in such crazy conditions where things were always changing?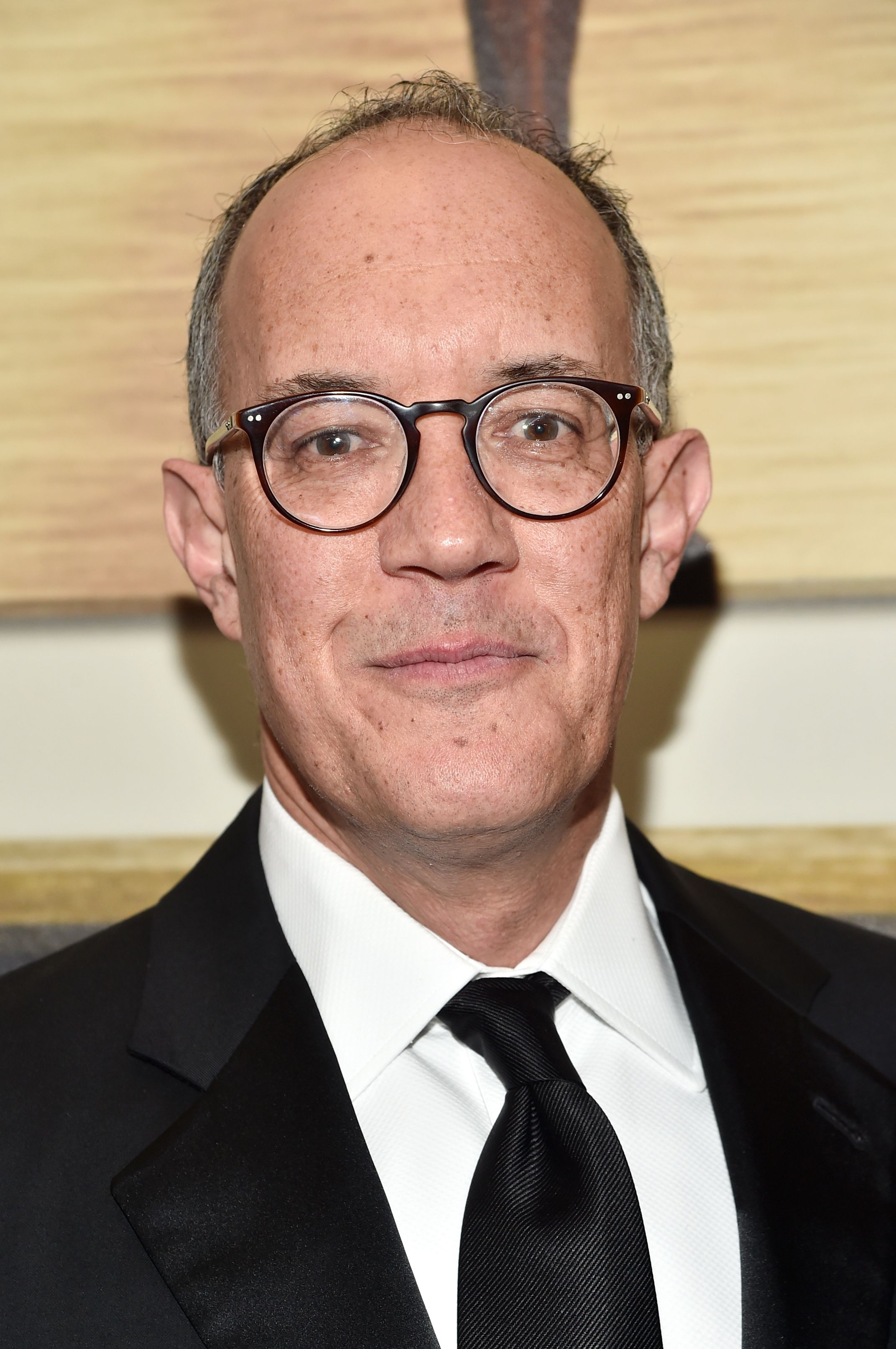 ---
#4. BE GENEROUS (AND SLY)
While fans loved all of the six characters equally, there were two actors who received more money per episode than the rest of the cast. In the 2nd season the plot was centered on Rachel and Ross. That's why the showrunners decided to increase Jennifer Aniston and David Schwimmer's salaries to $40 000 per episode.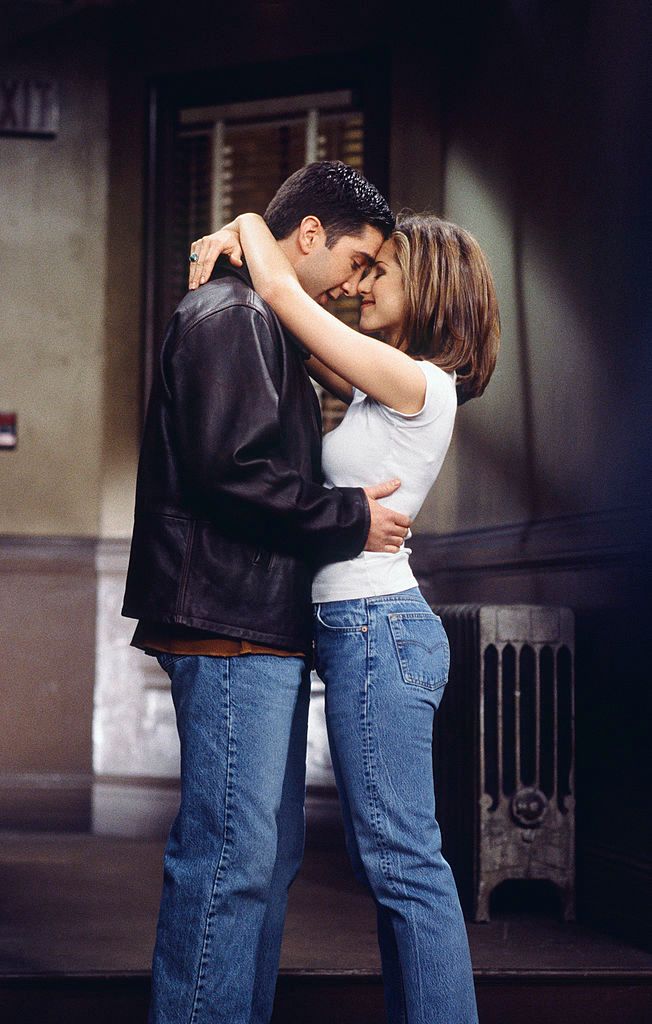 ---
While the rest of the actors received only $22 500. You may think, "That is unfair! "Everyone was equally brilliant in the show!" And that's what Aniston and Schwimmer thought too, so they slashed their salaries in order for everyone from the cast to be paid equally.
Since then not only were the actors ALWAYS paid equally, but their income grew after each season insanely! Yes, in the last season of Friends, the cast received $1 000 000 each per episode. That's a lot of money for a 20-minute show, right? Maybe none of this would have happened if the actors hadn't been so supportive and generous to each other.
---
#5. A HUDDLE BEFORE AN EPISODE!
This is perhaps the sweetest rule on the list! Like many casts of different shows, the Friends cast had its own special ritual: which is super sweet! The ritual was to have a huddle before filming each new episode. Just like sportsmen do to motivate and inspire each other for good luck!
---
Isn't that cool? You probably remember the characters huddled together in the series. Seeing those moments proves one more time that these guys are friends both on- and off-set. Any ideas what other rule set up the perfect ground for this one? 
---
#6. TRIP FIRST!
What do you think about this next rule? The cast went to Las Vegas on a trip before the pilot episode premiered. Yes. This was made to help all the actors get to know each other a bit better and to enjoy their last moments of anonymity.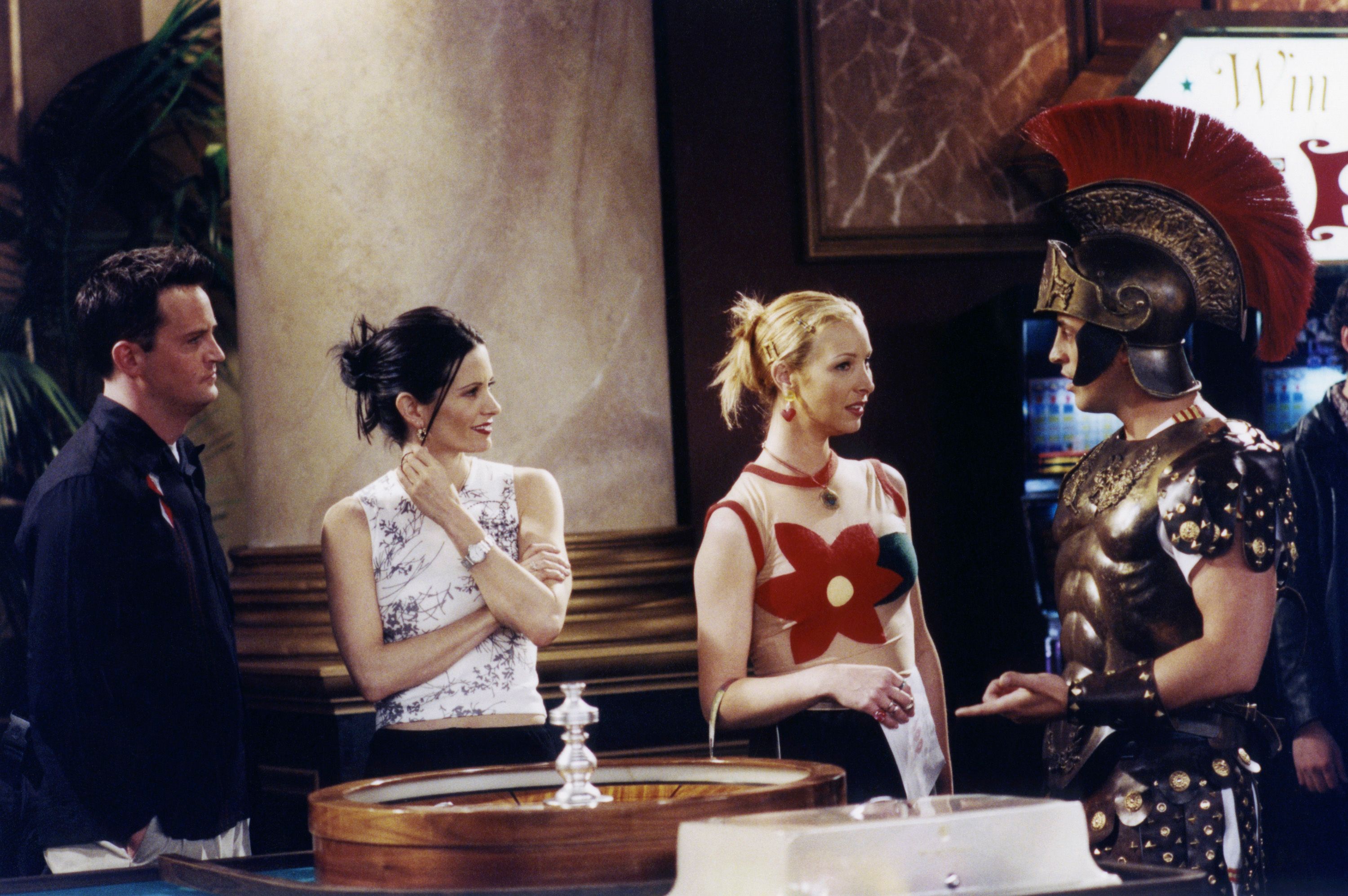 ---
Cause according to the pilot director James Burrows, soon enough all the actors would become insanely famous. And before that happened they need to enjoy themselves! That was a very clever investment by James Burrow. And a pretty expensive one. 
But the time the cast spent in Las Vegas influenced the whole team SO MUCH that later it inspired the 2-episode storyline in Las Vegas. Cool, isn't it? But the team didn't always have the money for such trips. There were much tougher days in their future...
---
#7. POOR BUDGET = POOR FILMINGS
Working on the 3rd season caused several financial problems for the channel. According to what producers revealed on the television special "Friends: Final Thoughts" the budget for the episode "The one where no one's ready" needed to be cut. As a result: this episode was filmed completely in Monica's apartment.
---
Would you have ever guessed that was the reason? As crazy as it is, the episode became one of the most popular episodes of all time. And there was even a new meme created with Joey doing lunges: Even Jay-Z parodied this episode in his music video "Moonlight". See? Even though the team had budget problems, they still found a way to succeed!
---
#8. PIE CHART FOR JOKES
In order to make each of the 6 characters equally loveable and memorable, the scriptwriters invented a special pie chart for jokes. What was that? It was a pie chart divided into 6 pieces with each Friend accordingly. And! The scriptwriters put jokes in each section and could see if everything worked equally for the characters.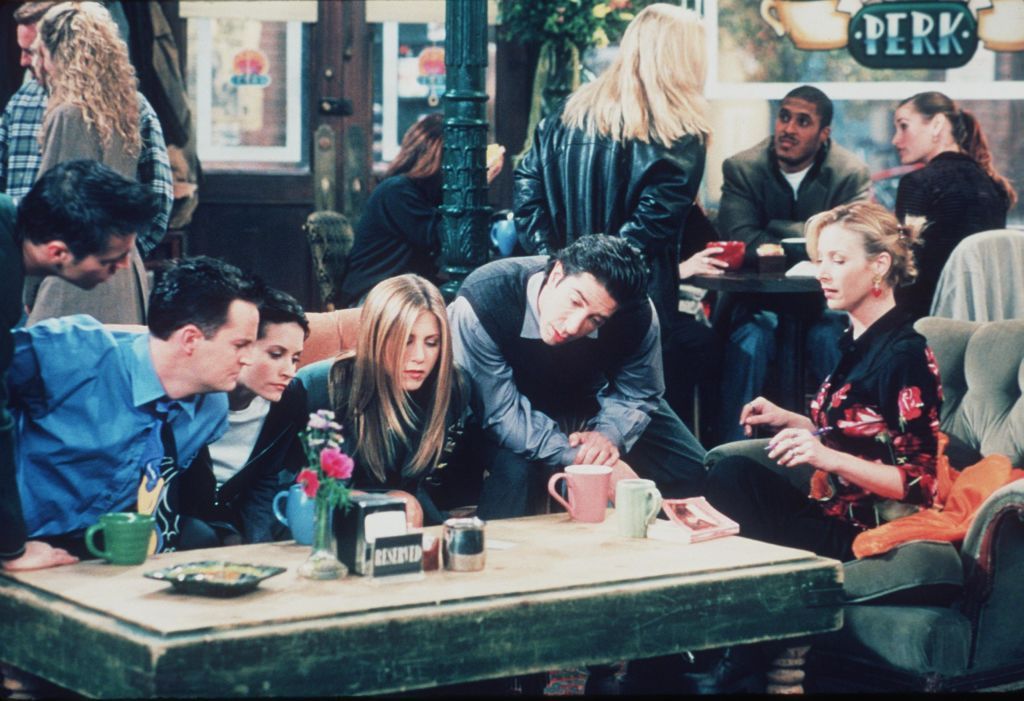 ---
They could mix things up and divide the jokes if needed. And as you can see, such a scheme worked perfectly! Cause you definitely can't tell if there was one character more central than another. This also makes the equal payment system fair too! Let's move on to another fun but unwritten rule. The rule that made Bruce Willis get his own cameo on Friends...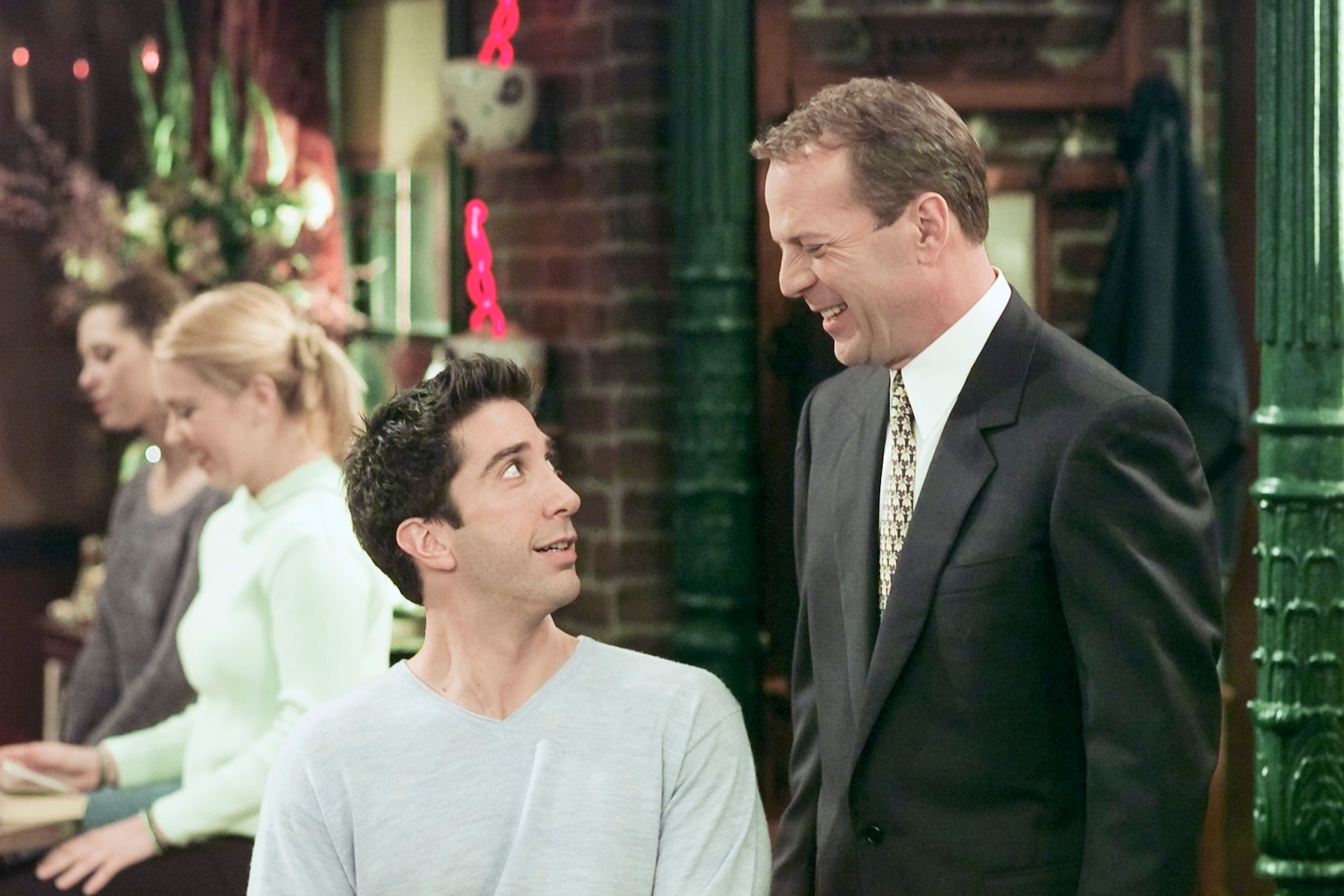 ---
#9. KEEP YOUR WORD
Now! Time for a brief history lesson: Matthew Perry worked with Bruce Willis in The Whole Nine Yards movie back in 2000. Before the movie premiered, the two actors made a wager whether the film would be number one at the opening weekend box office... or not.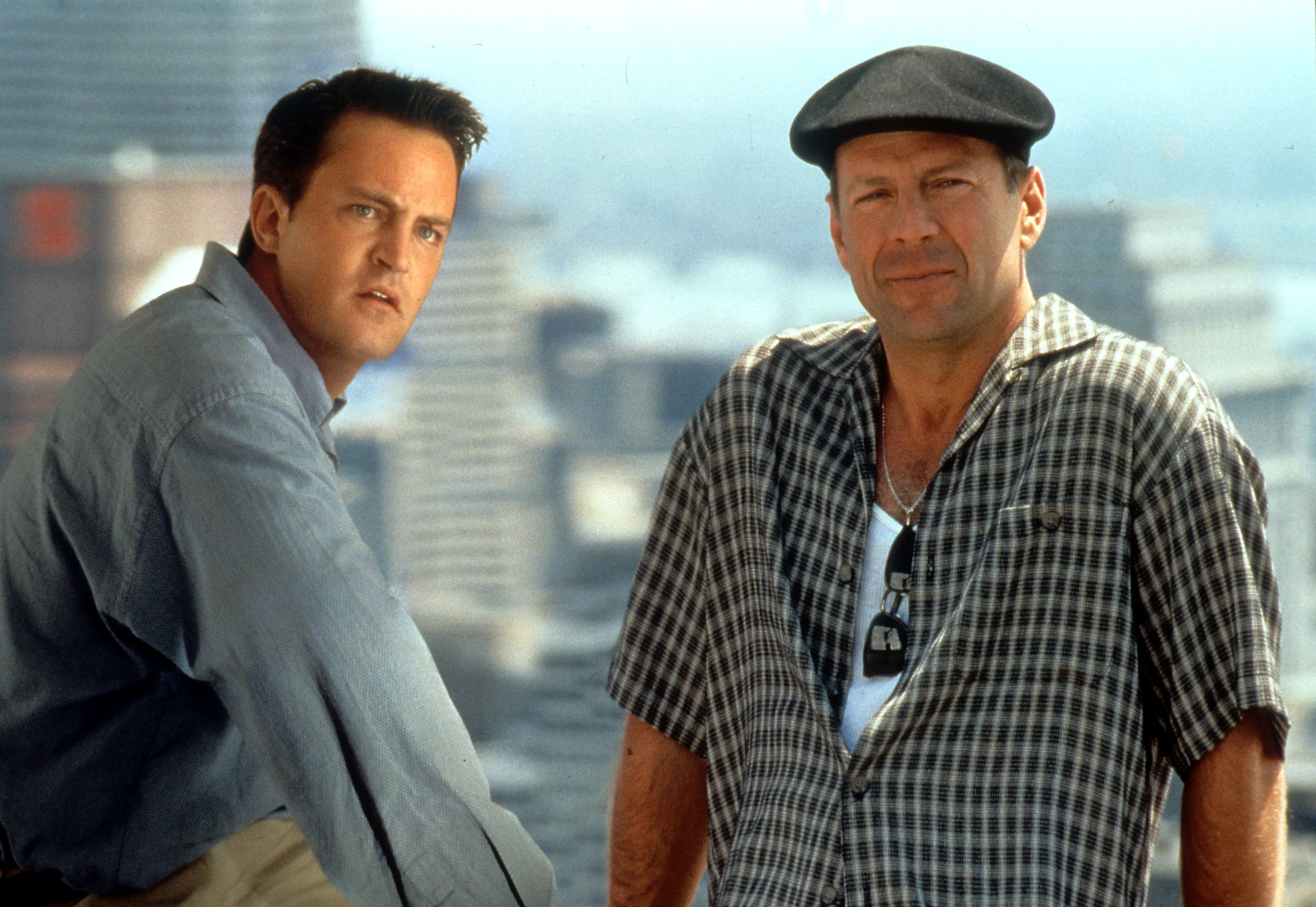 ---
Matthew Perry believed in the film. Bruce Willis didn't. Aaaand… Matthew Perry won the bet! According to which, Bruce Willis had to guest star in Friends for free! All the money he'd earn he'd need to donate to charity. Poor Willis. He had to star in one of the world's biggest shows ever for free!
---
#10. SHAPE SCRIPTS ACCORDING TO REALITY
There were multiple times when the screenwriters changed the script because of several life incidents. For example: Do you remember the episode in the 3rd season where Joey had an arm injury? In the show, it was explained that he injured it while jumping on the bed... Typical Joey, you know?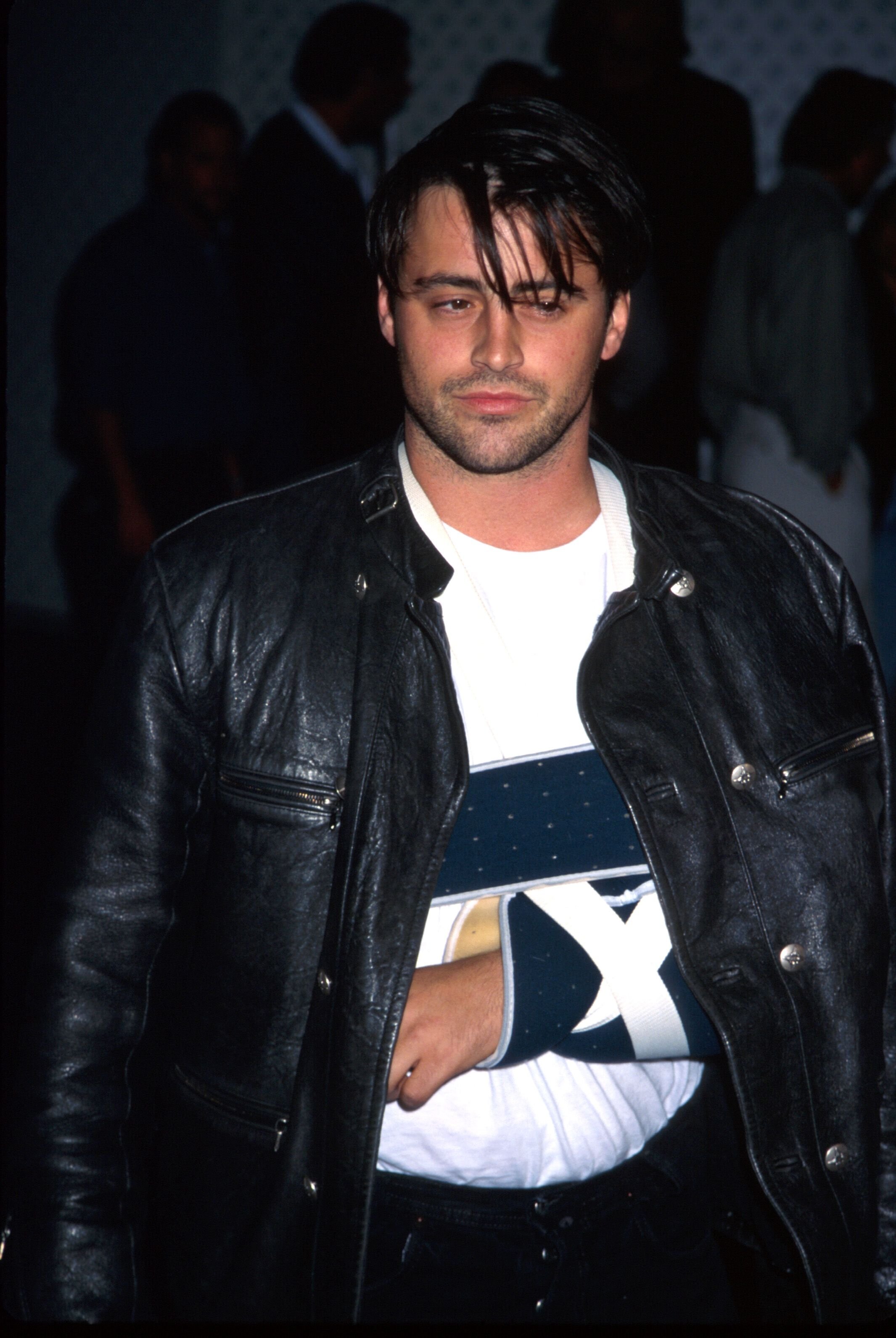 ---
But the funny thing is that Matt LeBlanc was actually injured in real life. While filming the scene where he and Matthew Perry run towards a big chair, they ended up colliding painfully and LeBlanc hurt his shoulder. So the scriptwriters just wrote his injury into the show!
---
Another similar but a bit more crazy example happened with Lisa Kudrow. When she became pregnant in real life the showrunners understood well enough: her condition will be noticed anyways. That's why they decided to include Phoebe's pregnancy in the story too.
And because at that time Phoebe didn't have a steady partner, they invented the crazy plotline about her brother asking her to become a surrogate. At least now you know why it was THAT insane.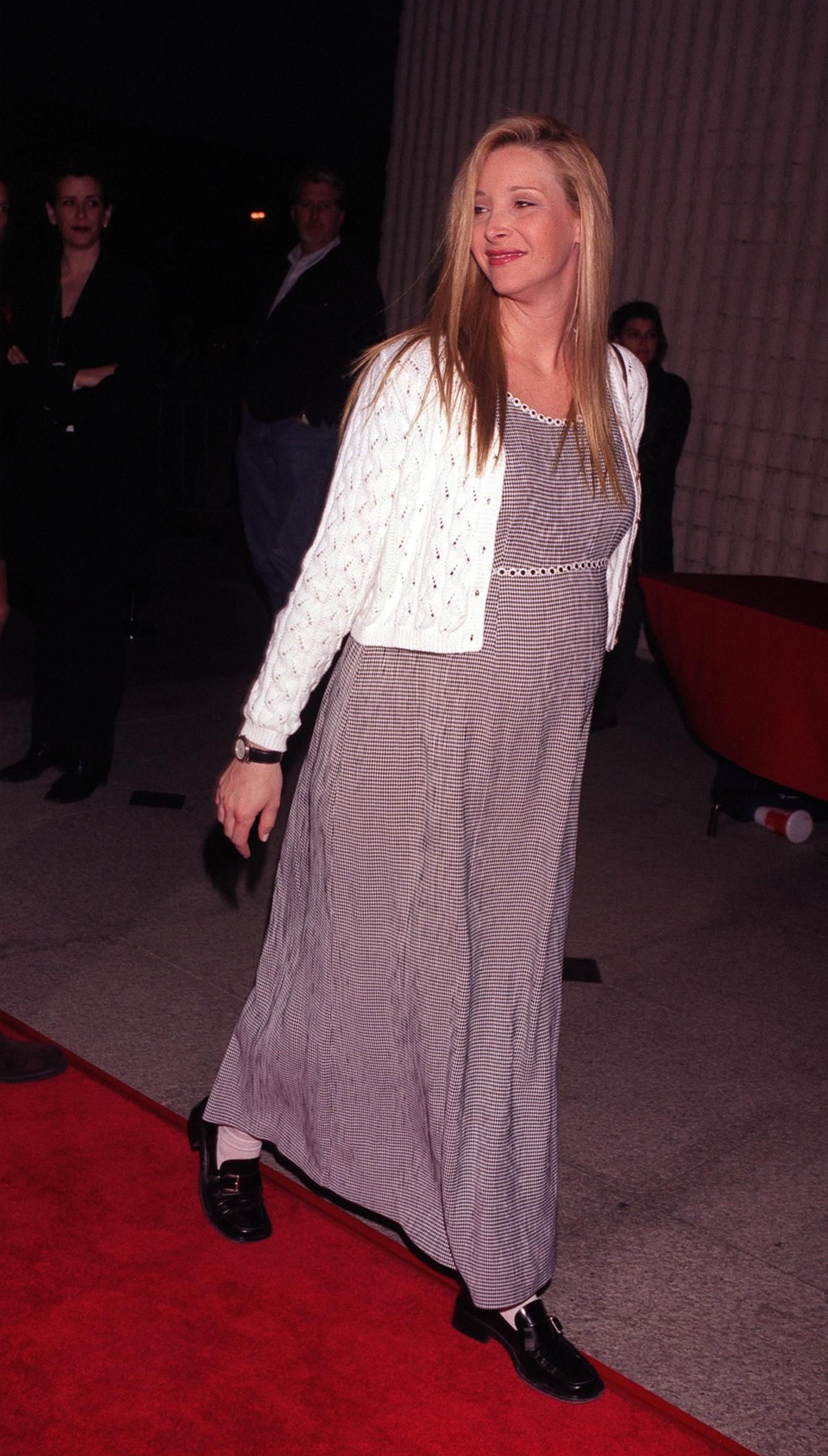 ---
#11. DON'T CHANGE YOUR APPEARANCE
One of the most stylish things in the show is the way all the Friends dressed. Oooh... that fashion sense of the 90s is priceless! This would only be possible if none of the main actors changed their appearances! Even Gunther. Believe it or not but Jennifer Aniston, for example, hated the way she looked in the early seasons. Yes, that iconic look of Rachel's was a pain for Aniston.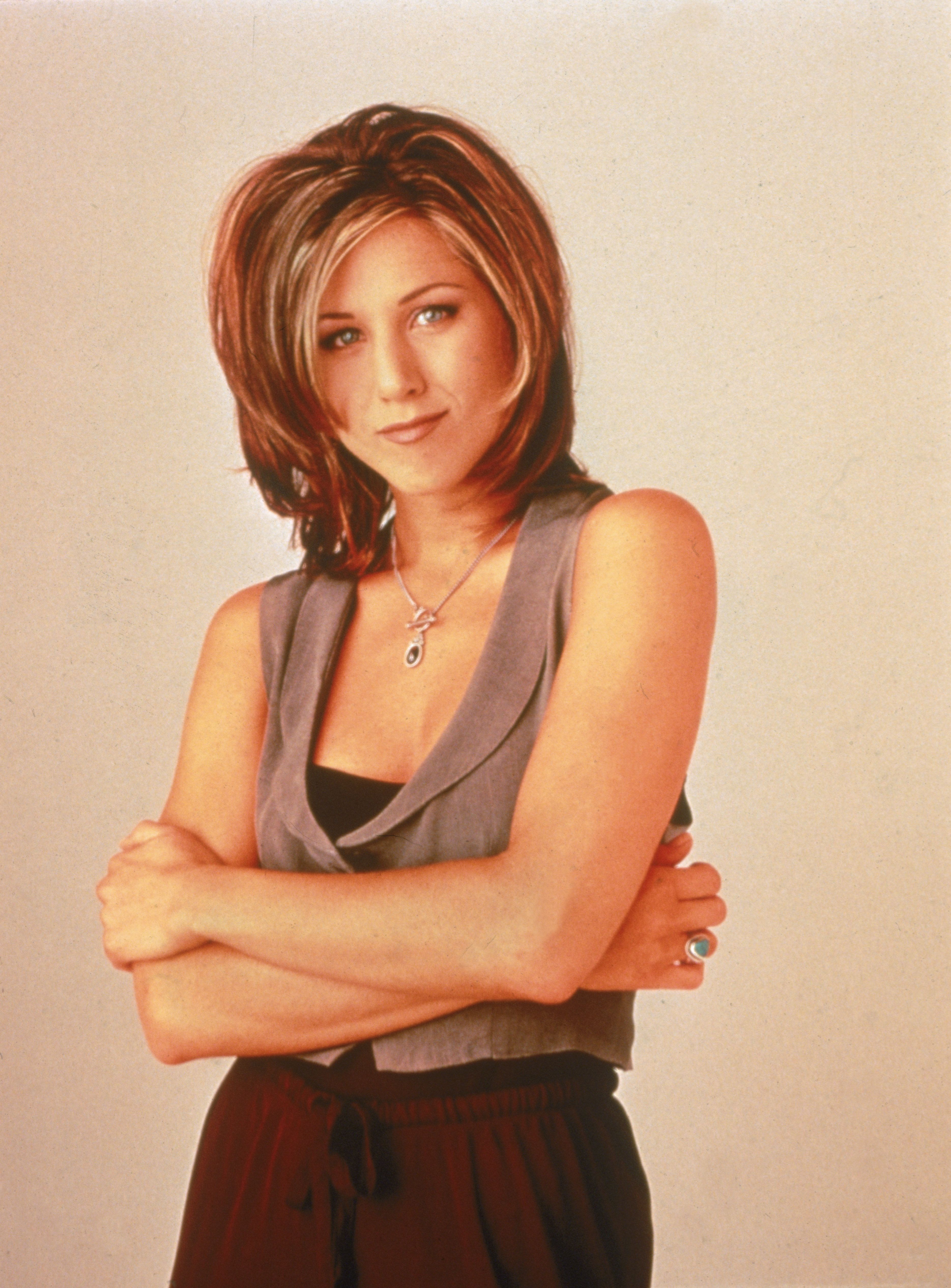 ---

"I was not a fan of the 'Rachel.'" Aniston told Glamour in 2015. "That was kind of cringe-y for me."
According to her, she wasn't able to style her hair the way she wanted to! But just like every actor on the set, she had to respect the rules. Another interesting example is David Schwimmer. Before Friends, David was busy working on "The Master and Margarita," a theatrical adaptation of the Ukrainian novel by Mykhailo Bulgakov. 
Surprisingly enough Schwimmer was playing Pontius Pilate: the man who officially ordered Jesus Christ's crucifixion. Mindblowing! And his short black hair was all due to his role in the theater! Time passed by but the haircut remained the same.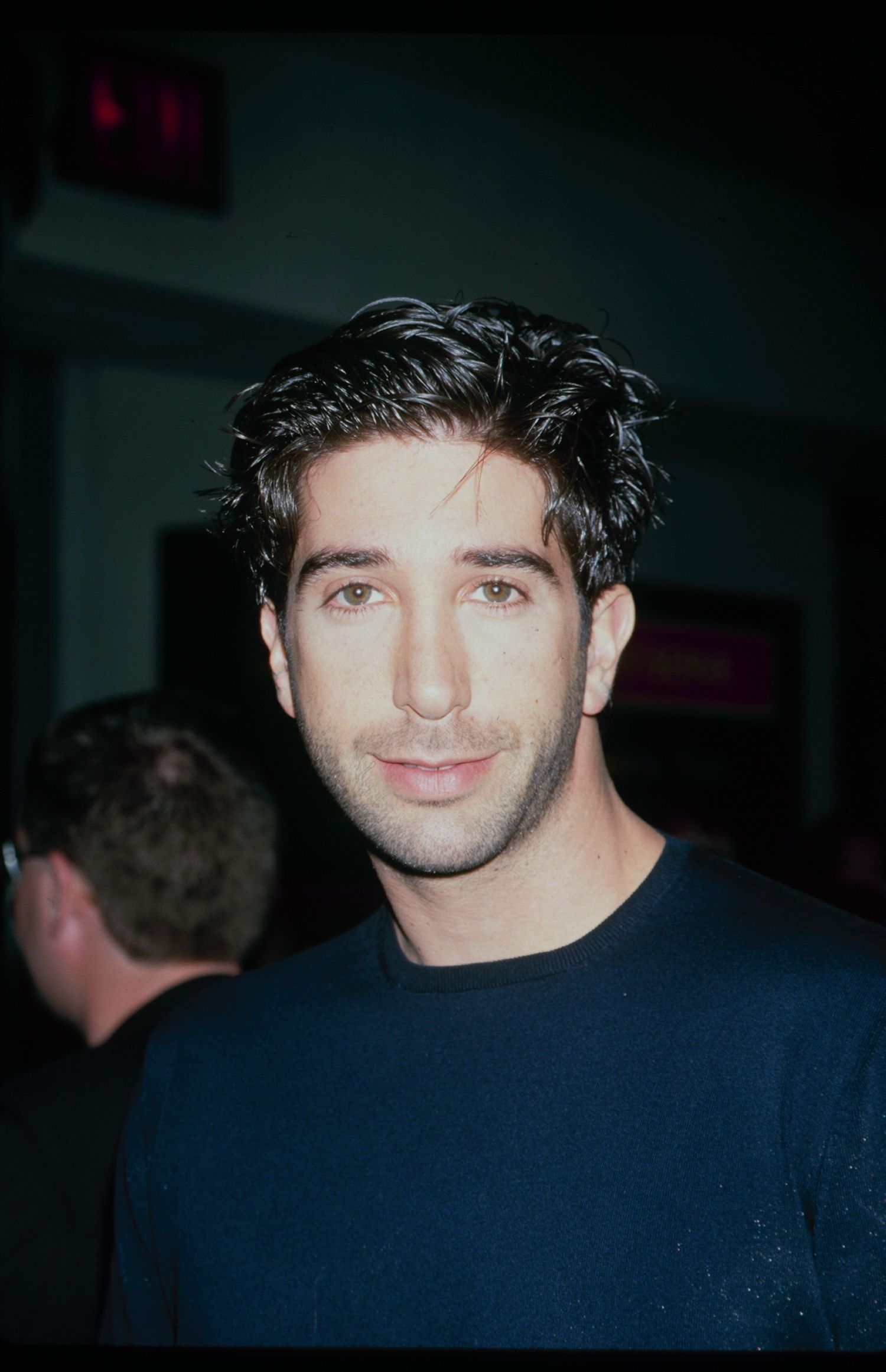 ---
#12. NO SPOILERS!
Each episode was filmed in about 5 hours. Which is a super tight schedule! And as many of you might know, the show was filmed in front of a live studio audience. Which was approximately 300 people. But the interesting thing about this process was that cliffhangers were never filmed in front of the audience. They were always filmed secretly.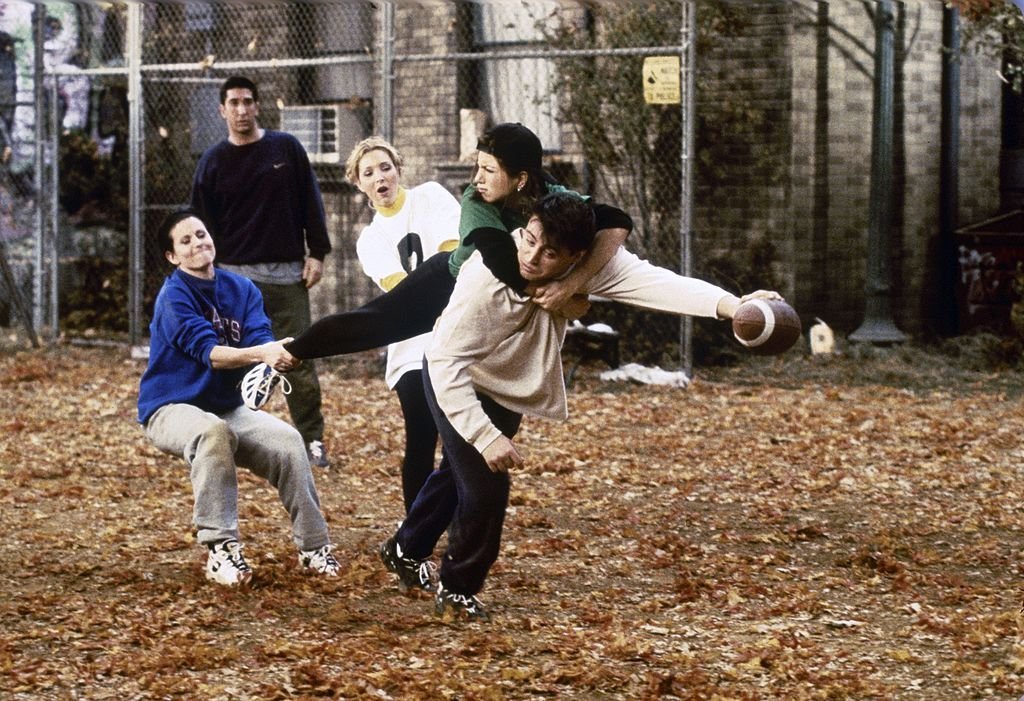 ---
Yes Friends was produced before Facebook and Twitter became a thing but still: even 300 people could spoil episodes for other fans. One of the greatest examples I want to tell you is about Janice. Janice became such a popular and favorite character that the showrunners had to keep her appearances a total secret.
---
So no one would expect her iconic "OH MY GOD" coming out of nowhere and the audience's reaction would be priceless! Maggie Wheeler, who played Janice, explained:
"They would keep me hidden–I could barely come down to get a doughnut. I had to stay in my dressing room until the last moment and then they'd secretly move me from behind the set to the right spot and they'd keep a black screen so the audience couldn't see me until I made my first entrance."