Meet Celebrities Who Got Pregnant After 40 Years Old
It is not always easy being a mother, especially at a later age. However, it is almost a blissful journey that every woman enjoys, no matter what they say when they are angry. Some of these celebrities went through very hard times to get their children. Shall we take a look?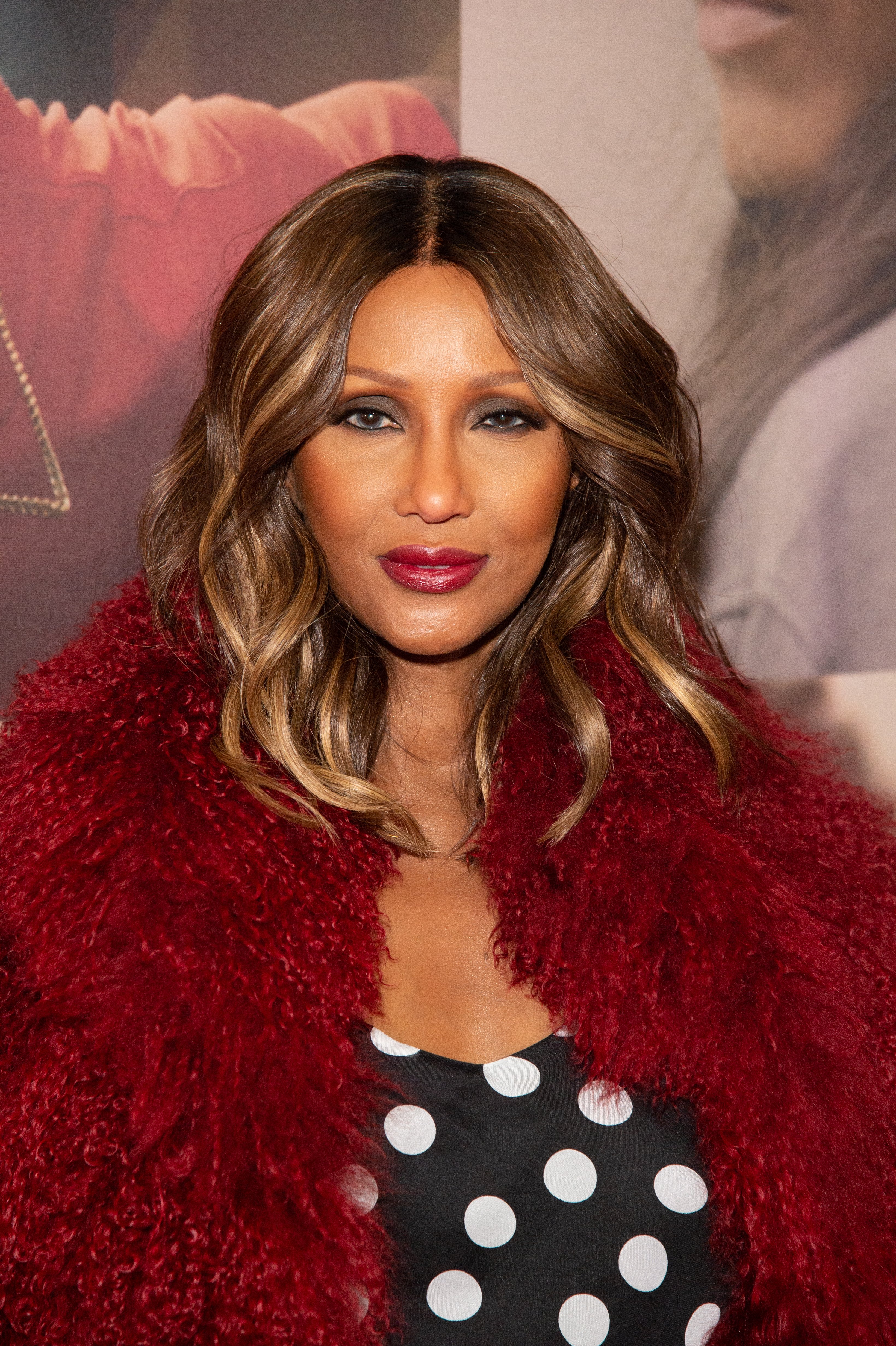 ---
#1 Gwen Stefani - Age: 44
The singer met her lead singer of Bush, Gavin Rossdale, in 1995. The couple got married in 2002 and, just four years later, in 2006, they welcomed their first son, Kingston, the actress was 37 years old. Then, two years later, in 2008, their daughter Zuma was born.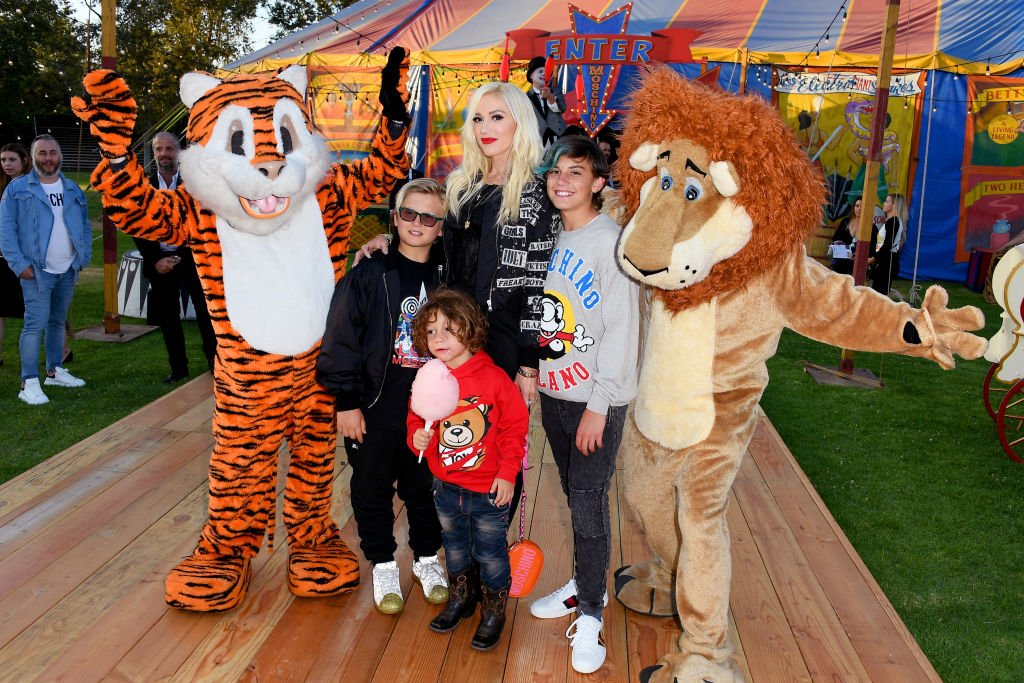 However, what they were not expecting was to welcome yet another child, in 2014, a little boy named Apollo. According to Harpers Bazaar, Stefani called him a miracle baby since they were quite surprised to welcome him. However, she also stated that having a baby after 40 changed her spiritually.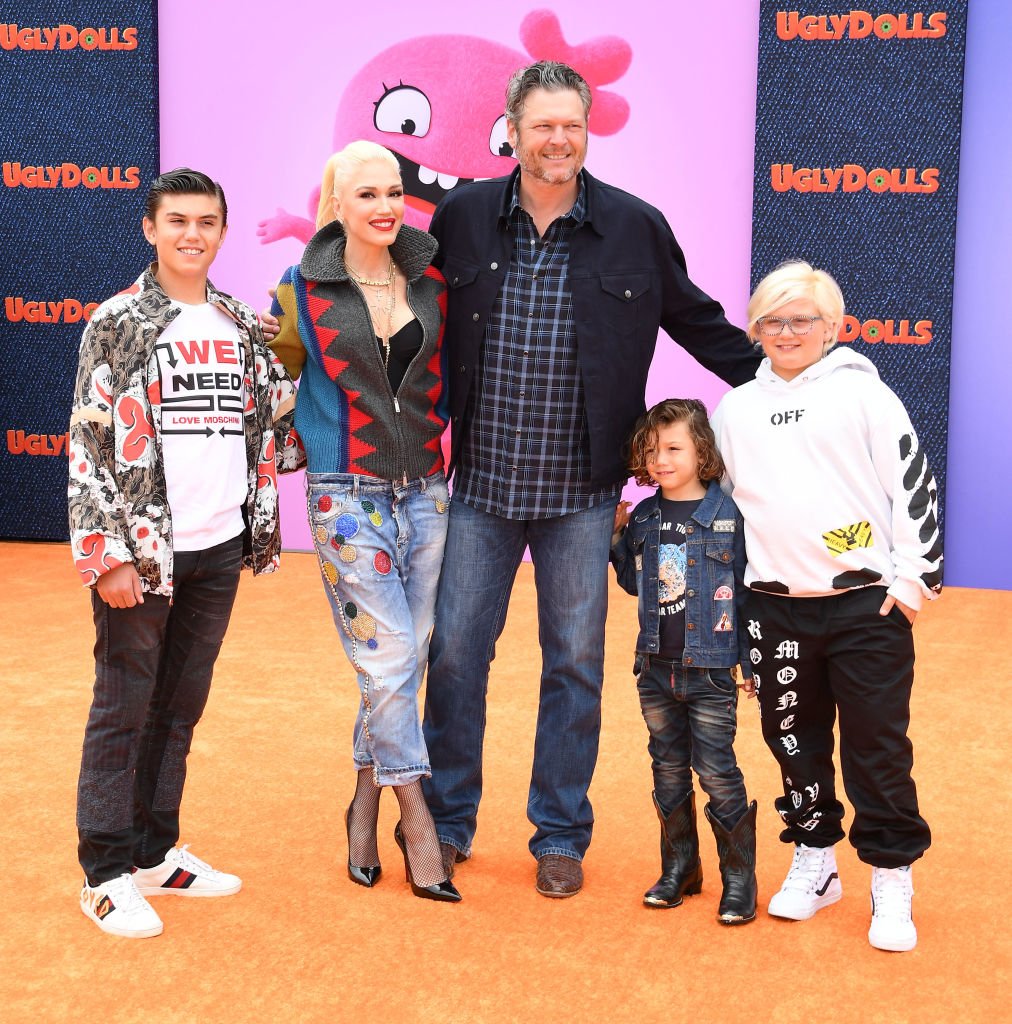 ---
#2 Meryl Streep - Age: 41
Born in 1949, the acclaimed actress got married to sculptor Don Gummer in 1978. The couple has since welcomed four children of their own. They welcomed their first son, Henry Wolfe, in 1979. He is now a musician. Afterward, Mary Willa was born, in 1983.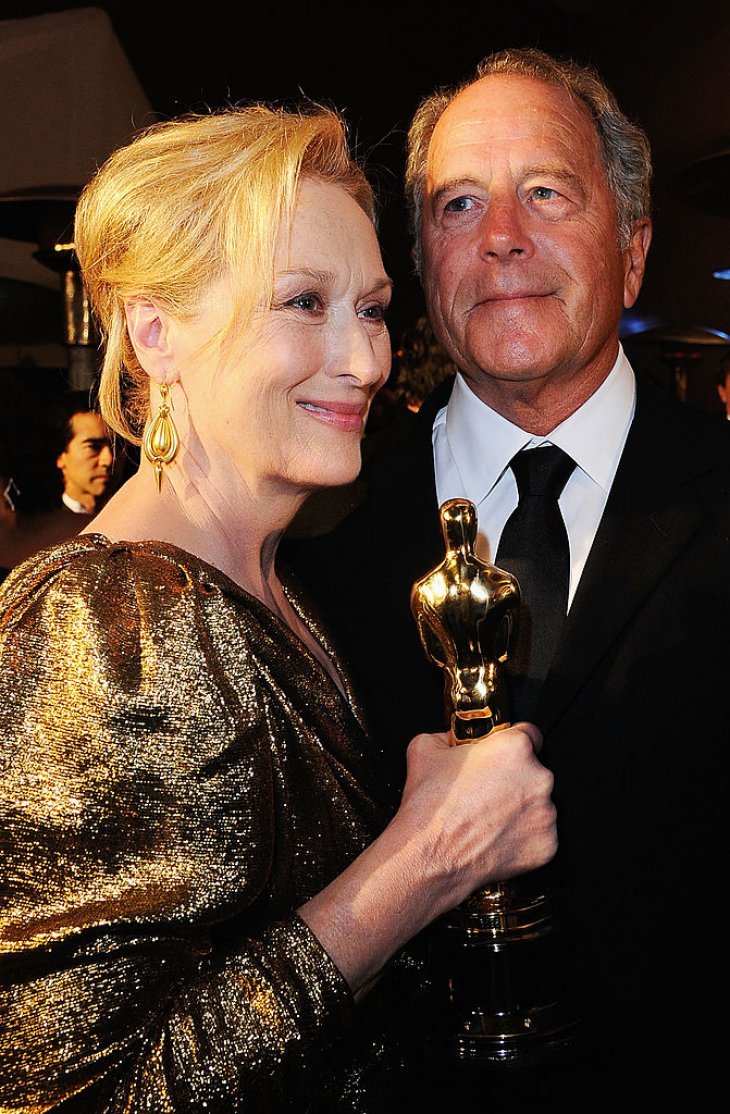 Just three years later, in 1986, the couple welcomed their third child, Grace Jane. In 1991, however, shortly before her 42nd birthday, the fourth child and third girl, Louisa Jacobson, was born. According to ET, the actress described both marriage and motherhood as a balancing act, even more so when you have a demanding job. It's all about balance!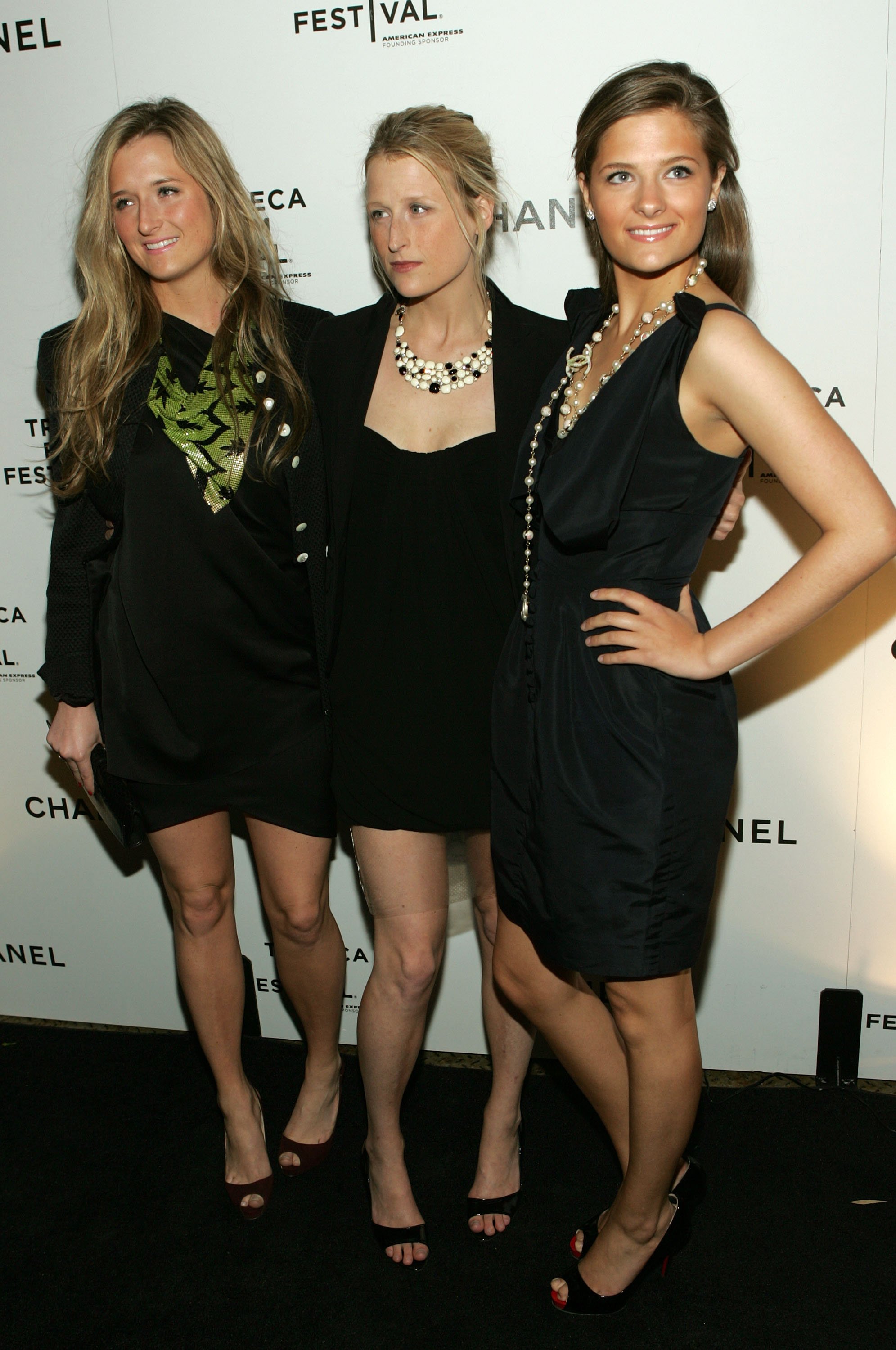 ---
#3 Uma Thurman - Age: 42
Thurman is the mother of three. In 1998, the actress and actor Ethan Hawke tied the knot and, throughout their marriage, they welcome two children. In the same year of their marriage, their daughter Maya was born. Then, in 2002, they welcomed a little boy to the family, Levon. Sadly, the couple divorced in 2005.
Afterward, she began what would be and on and off relationship with French financier Arpad Busson. Although the wedding never took place, they welcomed a little girl in 2012, when the actress was already 42. They went a little crazy with the name, which is: Rosalind Arusha Arkadina Altalune Florence Thurman-Busson, but you can just call her Luna, according to Wonderwall.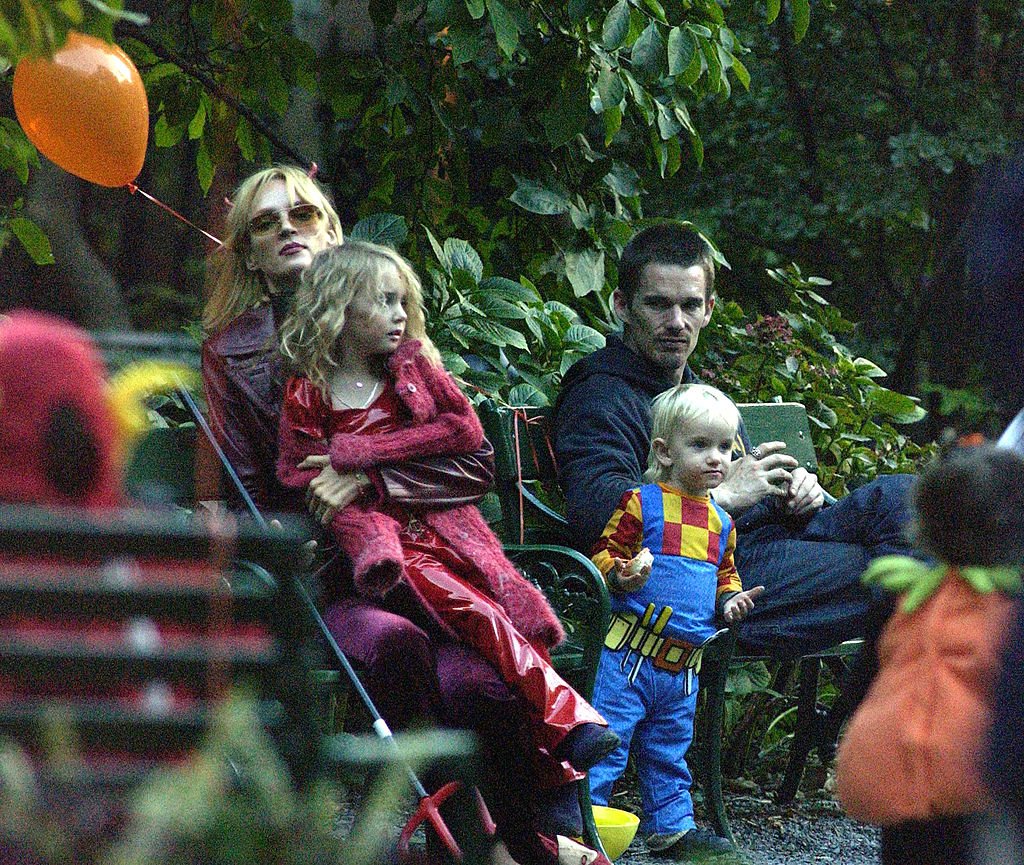 ---
#4 Julianne Moore - Age: 41
The actress began her relationship with director Bart Freundlich in 1996 and, just a year after, in 1997, their first child was born. She was 37 years old at the time. In 2002, when the actress was 41 years old, they welcomed a little girl into the family, Liv.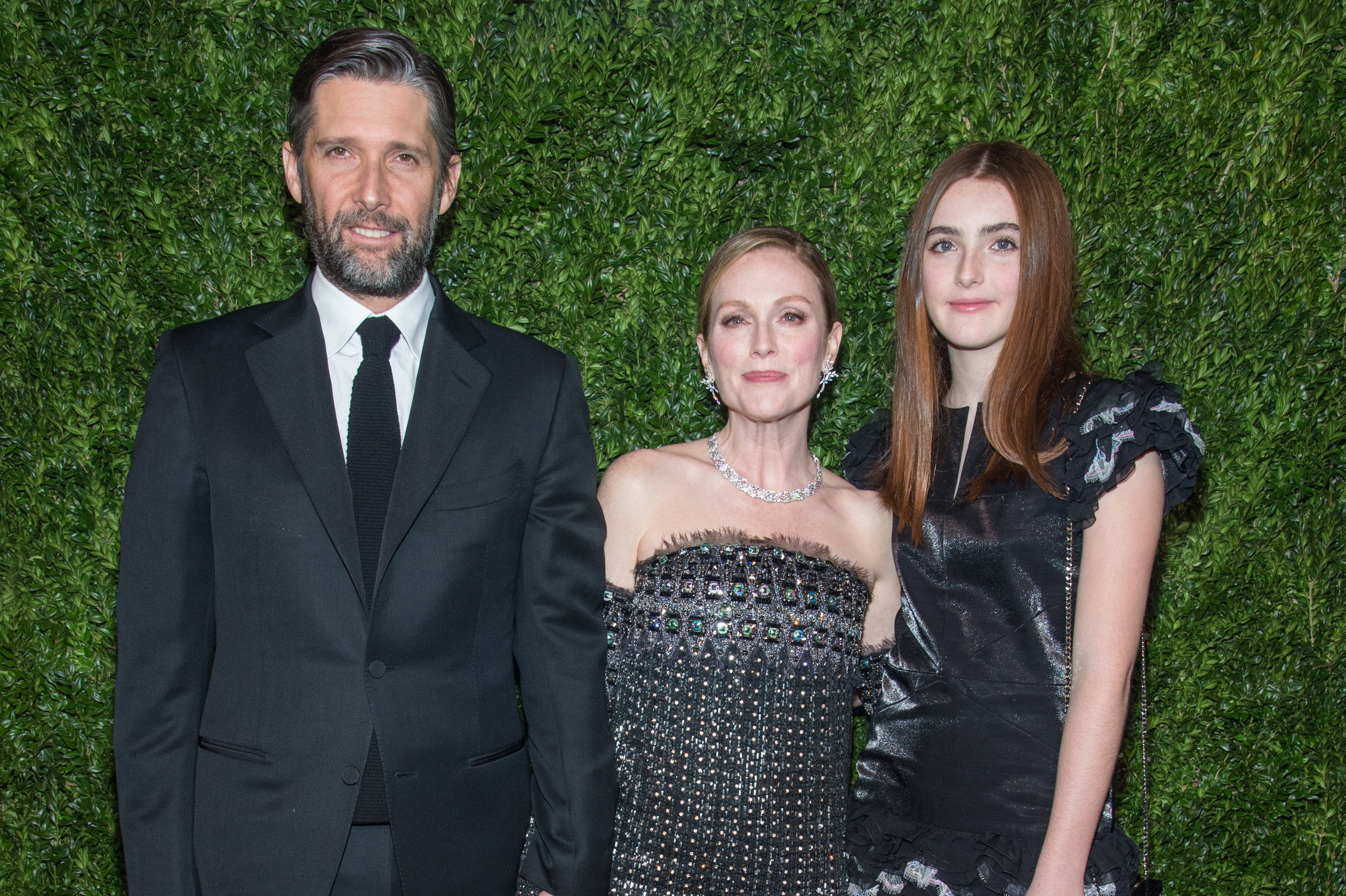 According to Harpers Bazaar, it does not really matter to the couple the amount of money that they may or may not have. She stated that both she and her husband keep the children very grounded so they are prepared for the real world and that they lead a very regular life.
---
#5 Susan Sarandon - Age: 42 & 45
Susan is a mother-of-three. Her first child from her previous relationship to Italian filmmaker Franco Amurri was born in 1985. Afterward, she got married to actor, and director, Tim Robbins. Everyone was more than surprised when she first got pregnant, especially herself, according to ET.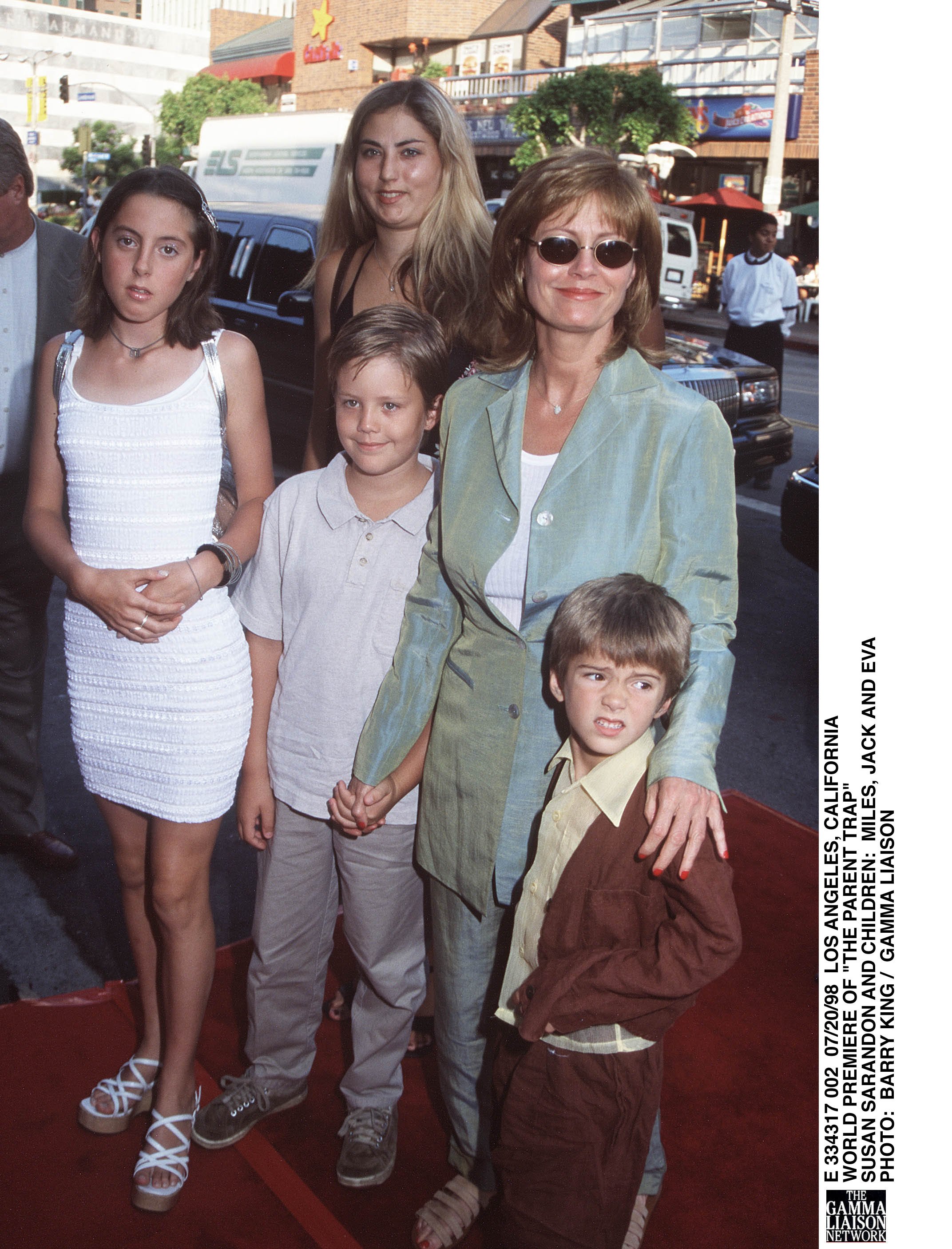 She first welcomed John "Jack" Henry, in 1989, when she was 42 years old. Much to her surprise, she got pregnant once more at the age of 45, welcoming to the world another boy, Miles, who is nowadays both a musician and an actor, having followed his parents' footsteps. The couple parted ways in 2009.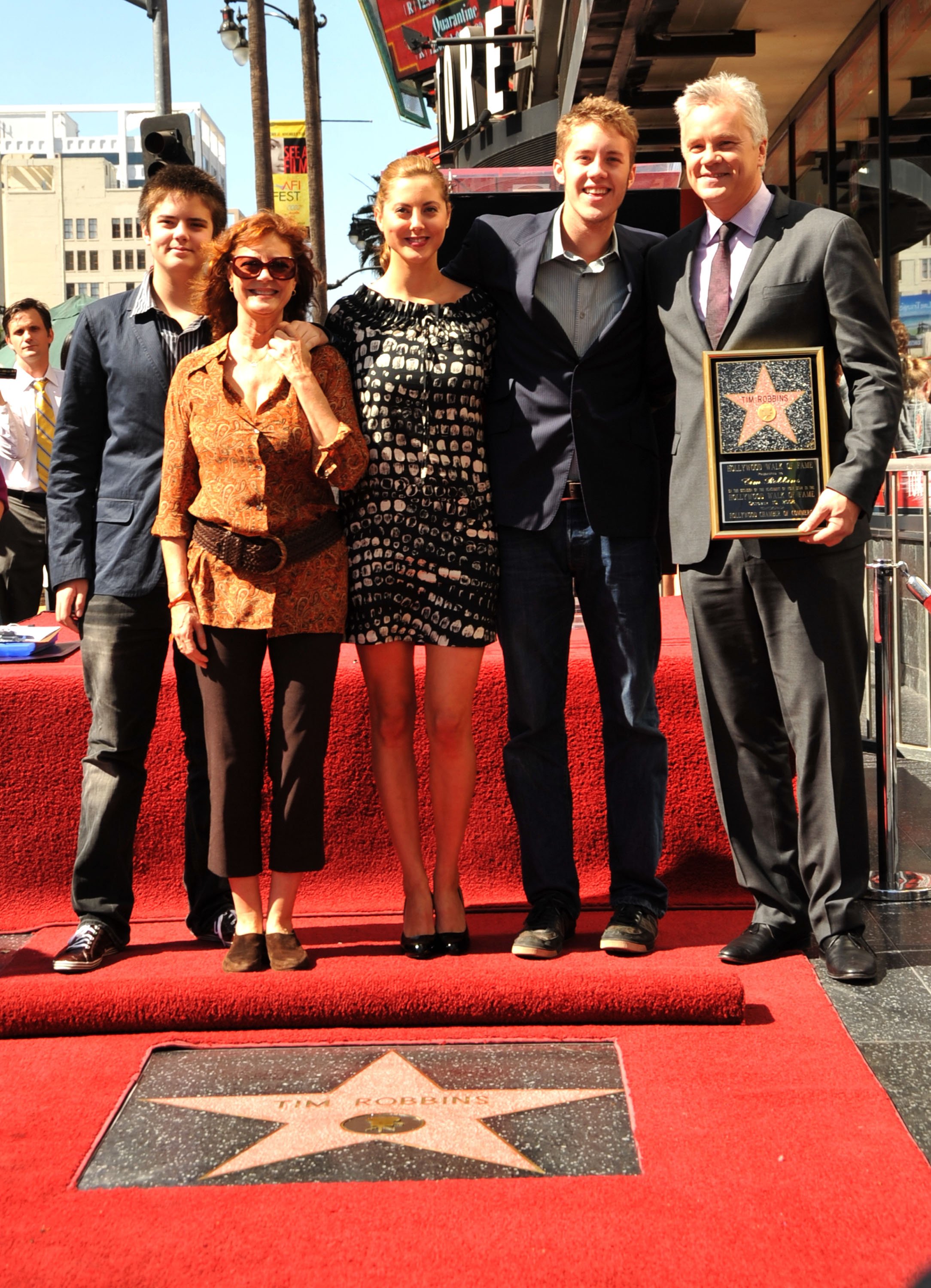 ---
#6 Nicole Kidman - Age: 41 & 44
Kidman had already adopted two children alongside former husband Tom Cruise. First, there was Isabella Jane, born in 1992, and then their son Connor Antony, born in 1995. The acclaimed actress then met what seems to all of us to be the love of her life, Keith Urban and everything would change.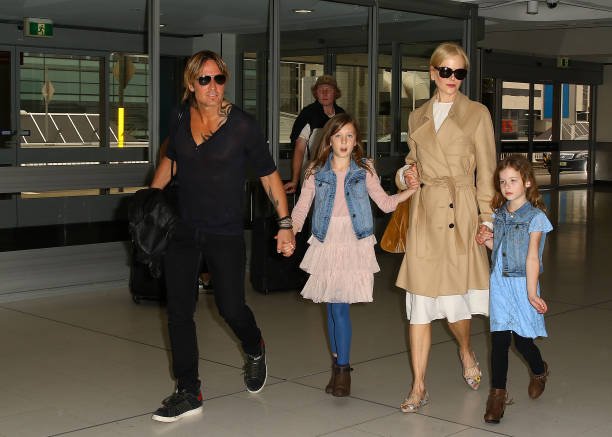 Although it is still unclear whether the couple used IVF or not, the truth is that in 2008 she gave birth to their first biological daughter, Sunday Rose, at the age of 41 years old. According to Harpers Bazaar, they then welcomed their second daughter, Faith Margaret, through a surrogate. She has quite a family!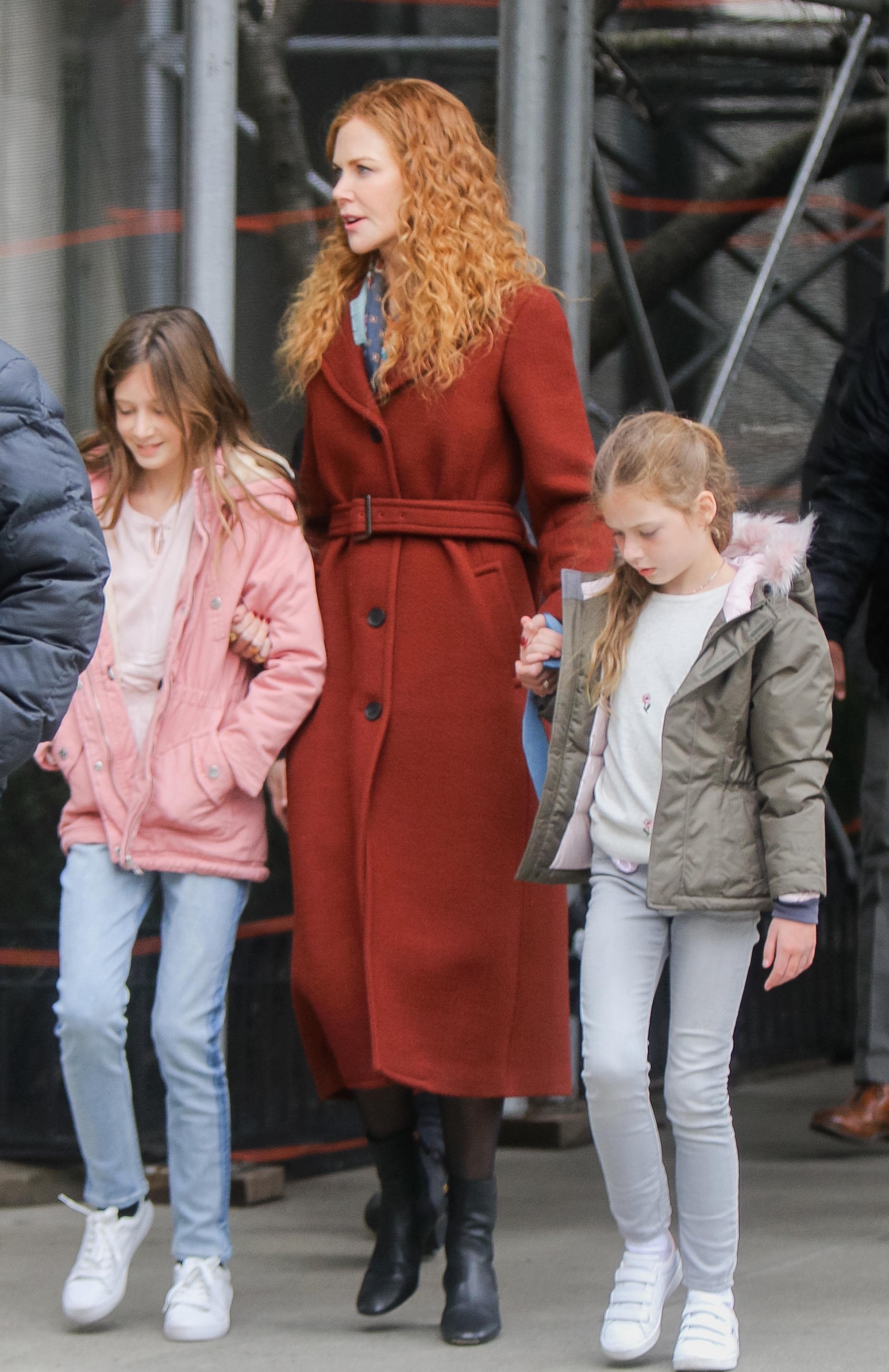 ---
#7 Brooke Shields - Age: 40
In 2001, the actress and TV writer Chris Henchy tied the knot. At the age of 38, in 2003, Shields gave birth to the couple's first daughter, Rowan Francis, who is already 17 years old! The actress loved the experience so much that she wanted to give it another go. However, there was a lot of IVF involved and they were getting frustrated.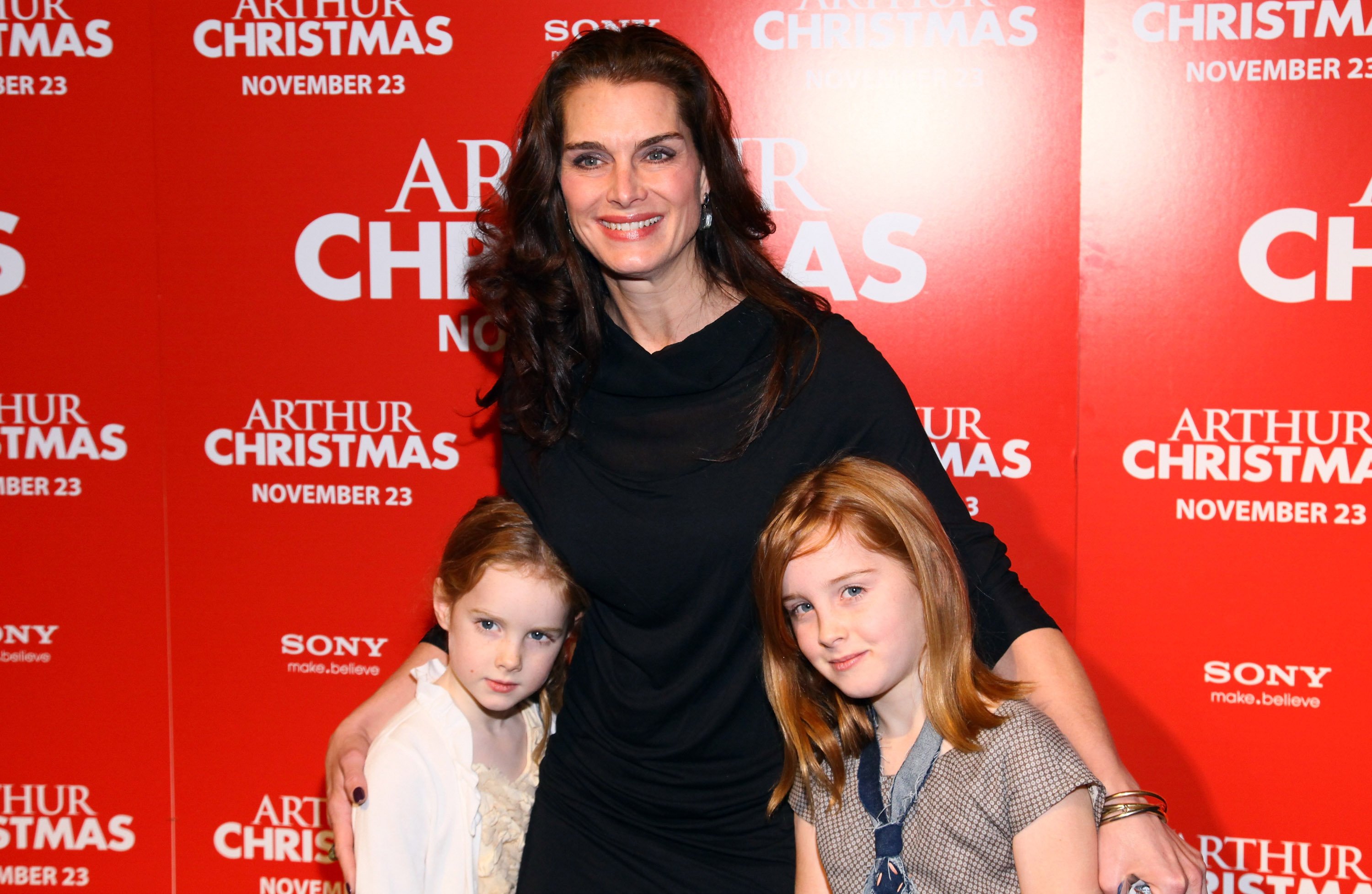 According to Harpers Bazaar, the couple was just about to give up when they decided to give it one last shot. They could not handle going through the pain anymore, and, thankfully, they did not. In 2006, at the age of 40, the actress welcomed to the family another girl, Grier Hammond. The family could not be more thankful.
---
#8 Celine Dion - Age: 42
In 1994, the famous singer and talent manager René Angélil got married and never let go of each other, until his passing in 2016. However, in their years of marriage, they built quite a family. After years of failing to conceive naturally, they went to a fertility clinic, and, in 2001, their first son, René Charles, was born.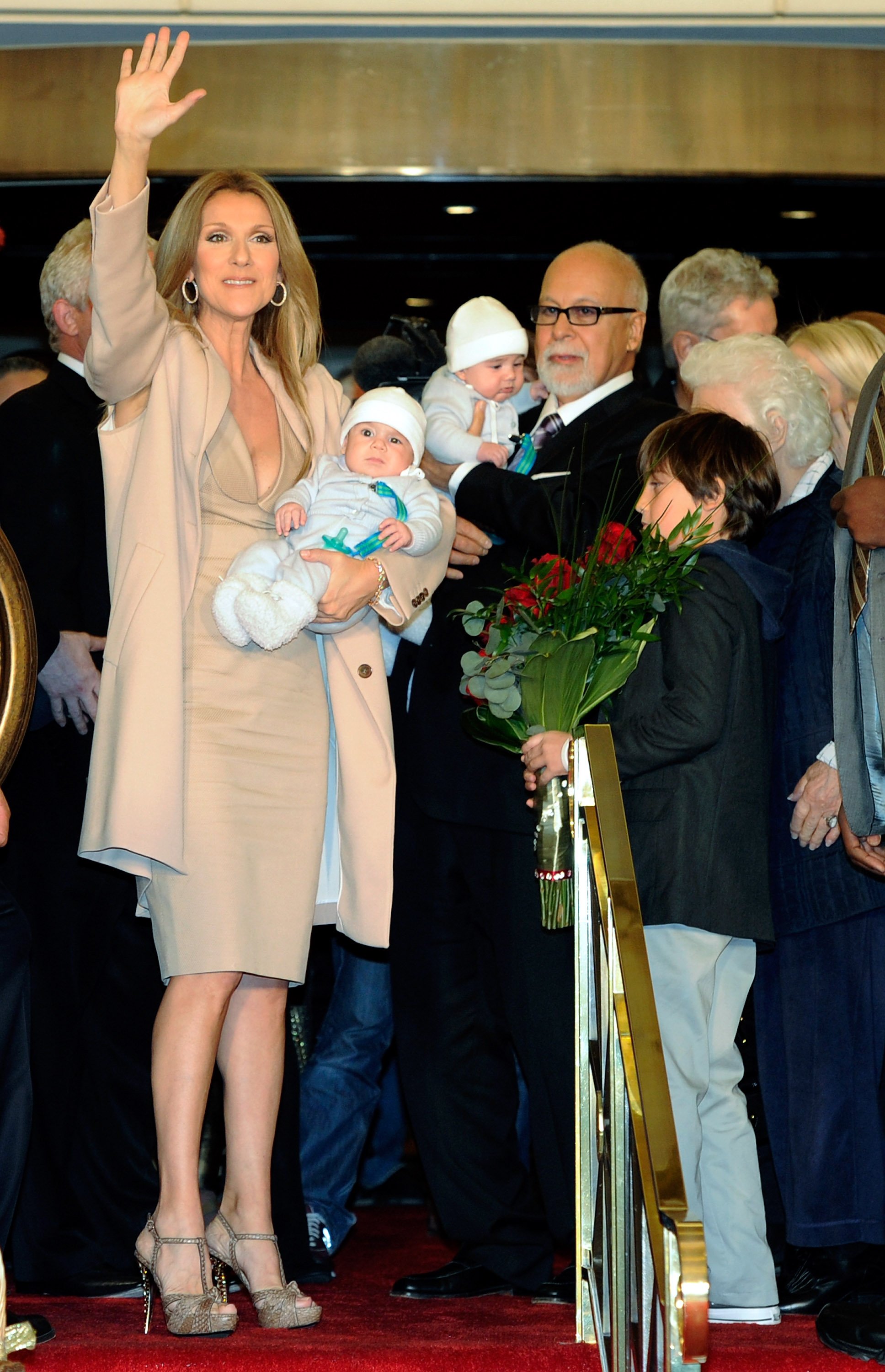 According to Hello Magazine, the couple went through their fair share of trouble trying to conceive. Nonetheless, on their fifth try, nine years after their firstborn, fraternal twins Eddy and Nelson were born. The singer has described the feeling as nothing else in this world, that motherhood is simply priceless, and that age does not matter.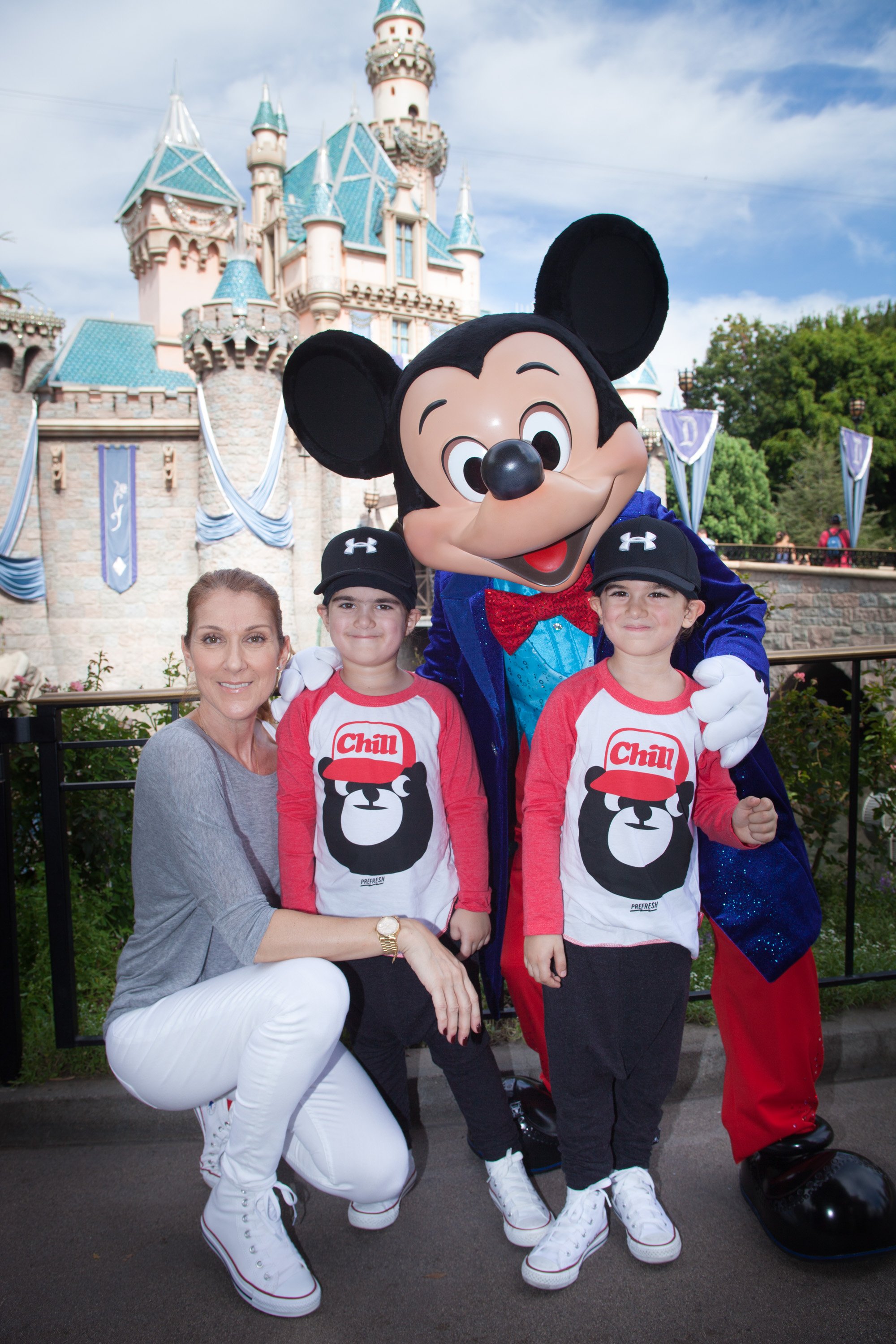 ---
#9 Helen Hunt - Age: 40
Hunt and producer Matthew Carnahan started dating in 2001 and, it came to a point, where they really wanted children. However, it was turning out to be harder then they expected. According to ET, the pair tried for a very long time and they were about to give up when she finally got pregnant, in 2003.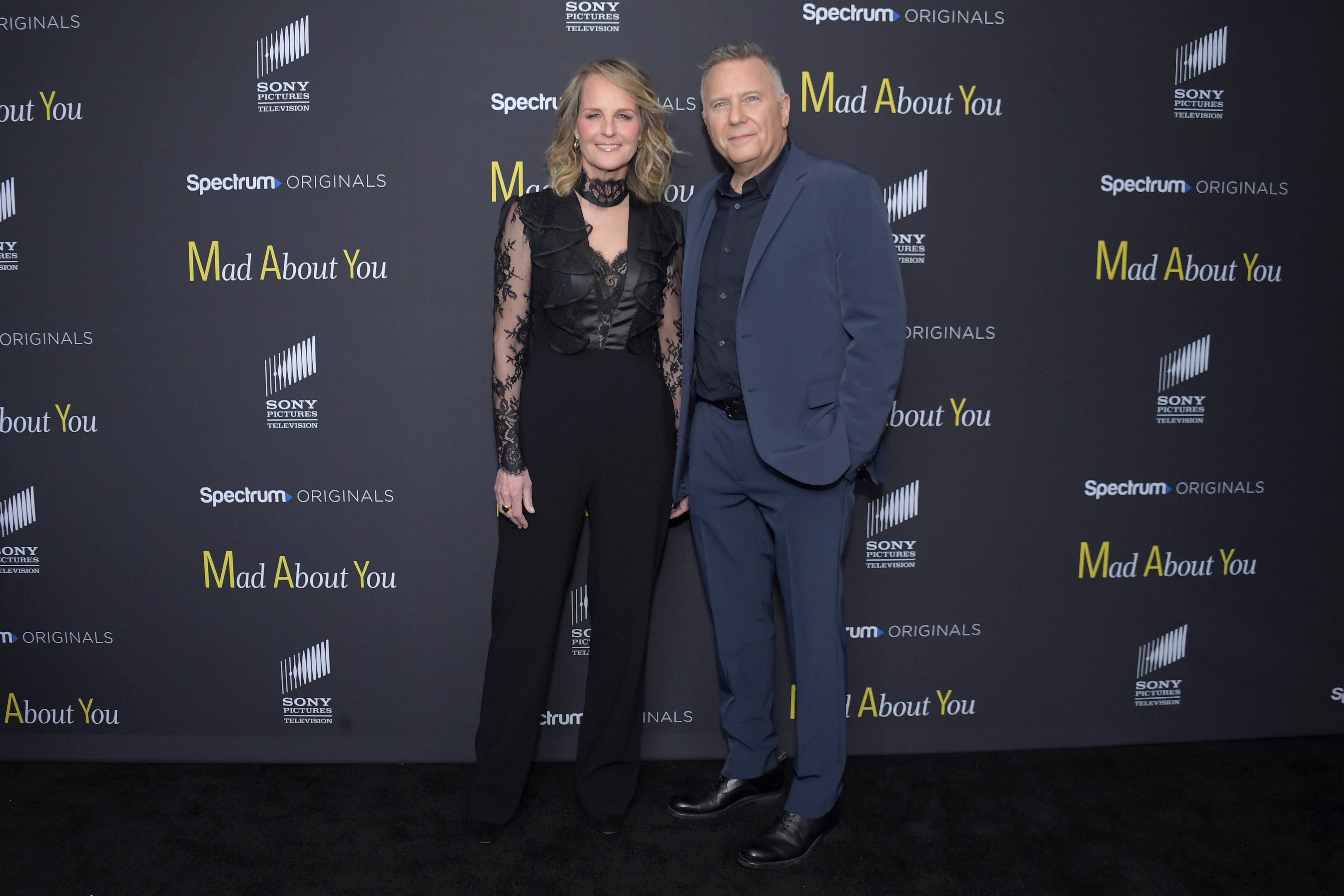 In 2004, they welcomed their daughter Makena Lei. She also stated that had she not got pregnant when she did, they would have eventually ended up adopting. Furthermore, she described the journey as one of the greatest challenges of her life. Nonetheless, the couple split in 2017.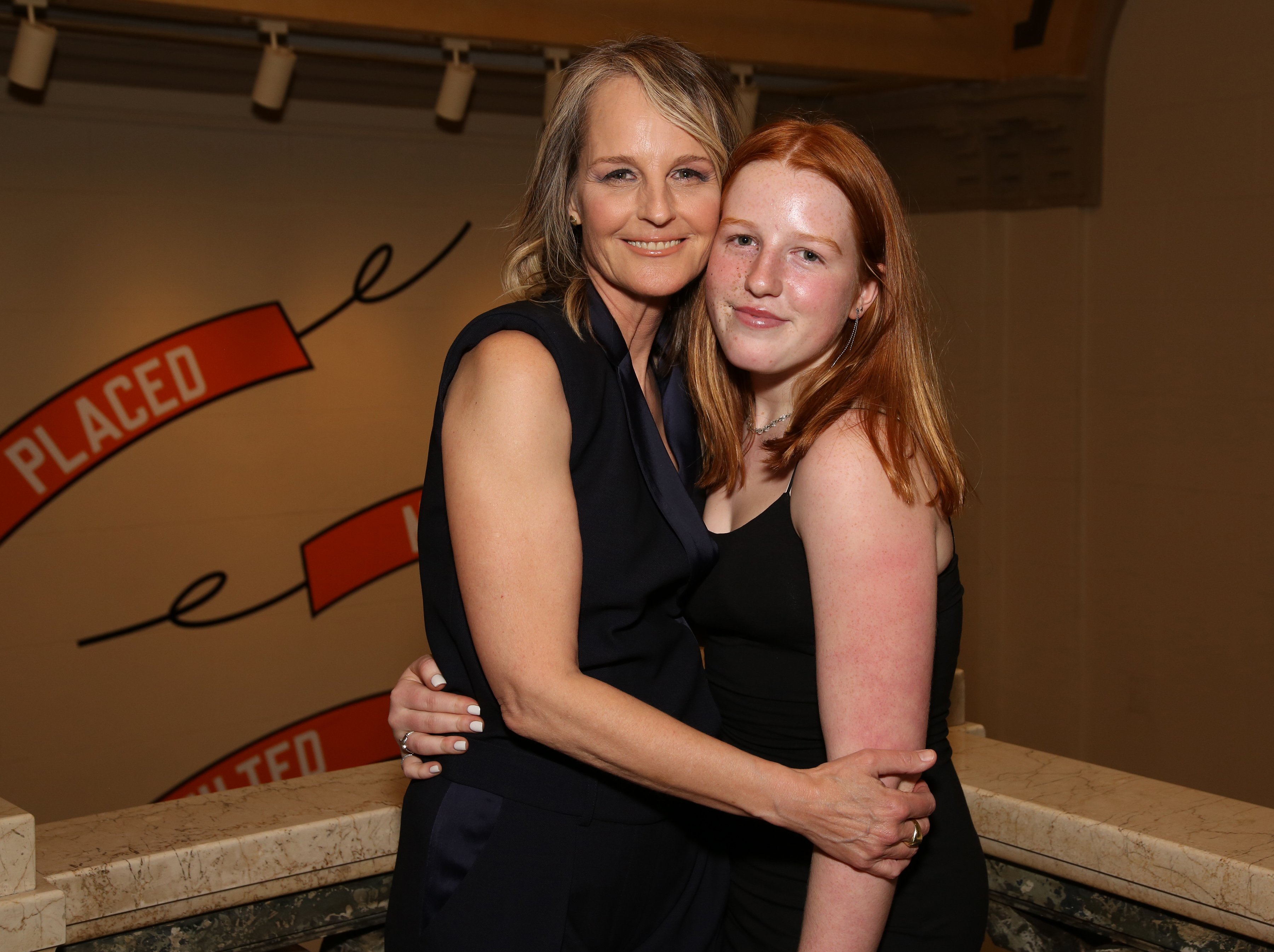 ---
#10 Mariah Carey - Age: 42
Nick Cannon and the singer first met when she was shooting her music video 'Bye Bye' on an island. The two hit it off and, in 2008 they were walking down the aisle and exchanging their vows. Although it is unclear whether the couple used IVF or not, the truth is that in 2011, they welcomed their children.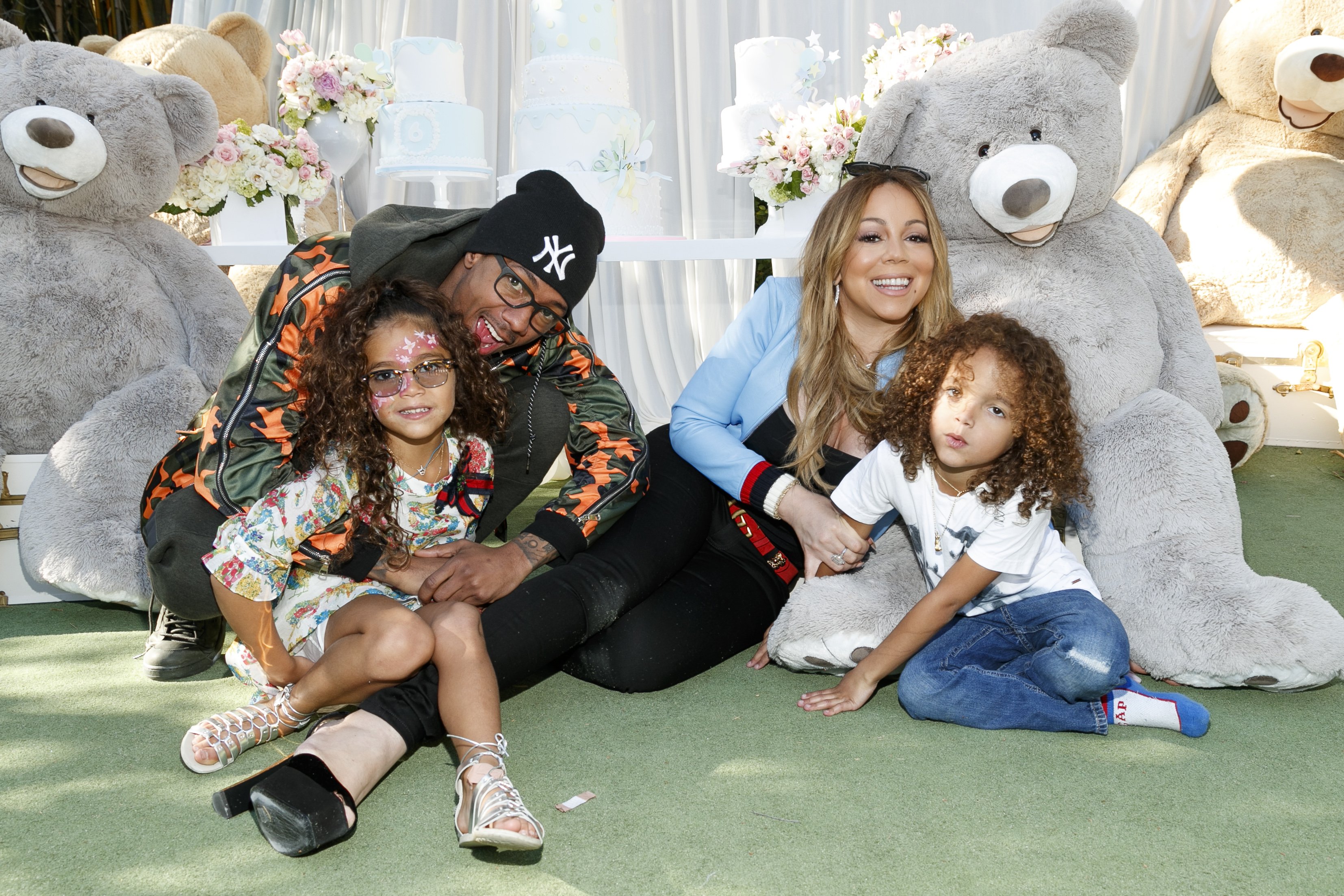 Yes, children. The acclaimed singer gave birth to fraternal twins, Moroccan and Monroe. According to ET, unlike most of the people on this list, however, she does not plan on having any more children with the twins being her primary focus. She even stated that her children get jealous if she pets the dog, let alone were she to have another child.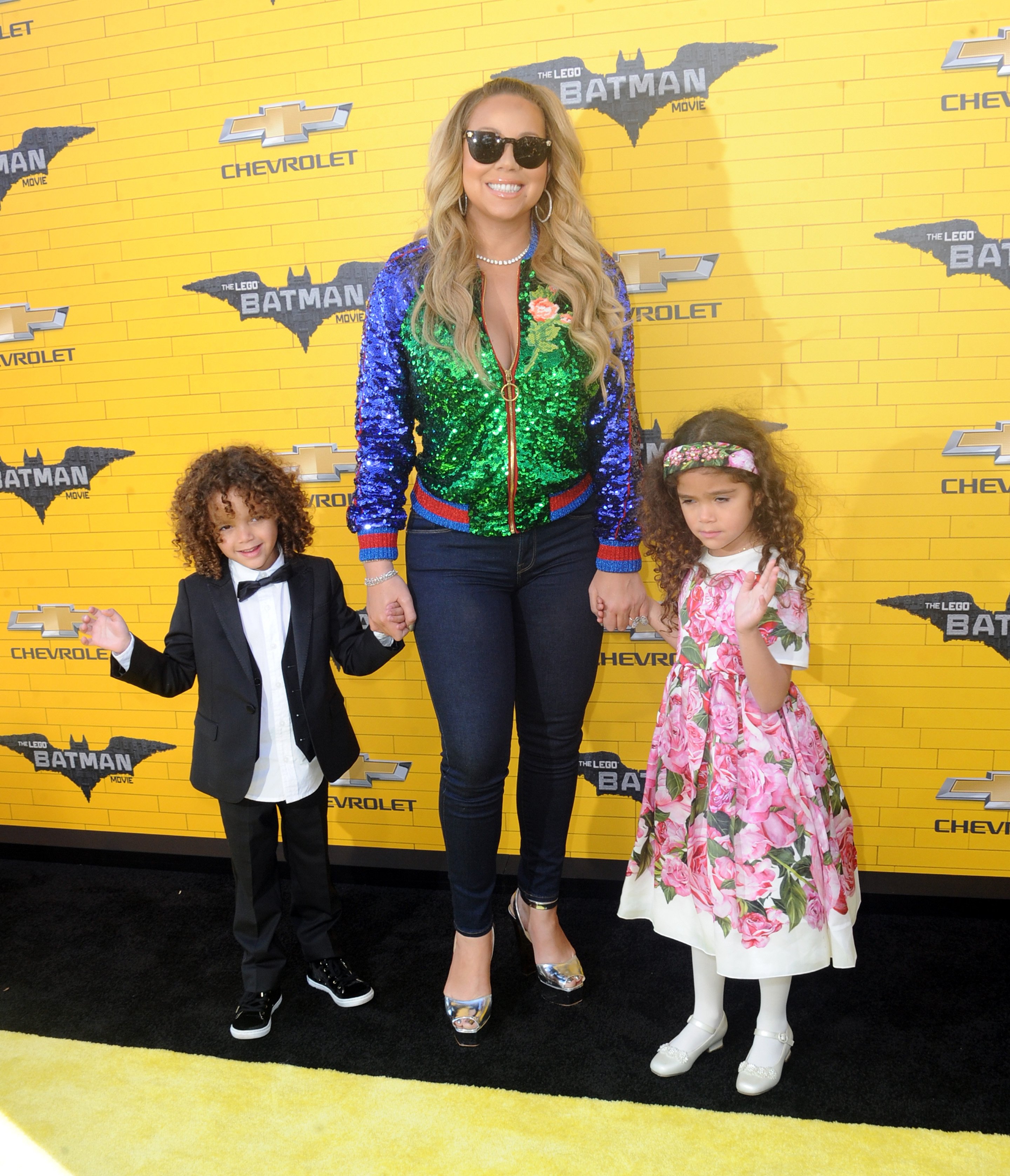 ---
#11 Halle Berry - Age: 41 & 47
Halle is definitely a brave woman. She had both of her children after she was 40. Her first child is from model Gabriel Aubry. The actress was 41 at the time and she welcomed to the world their daughter Nahla, in 2008.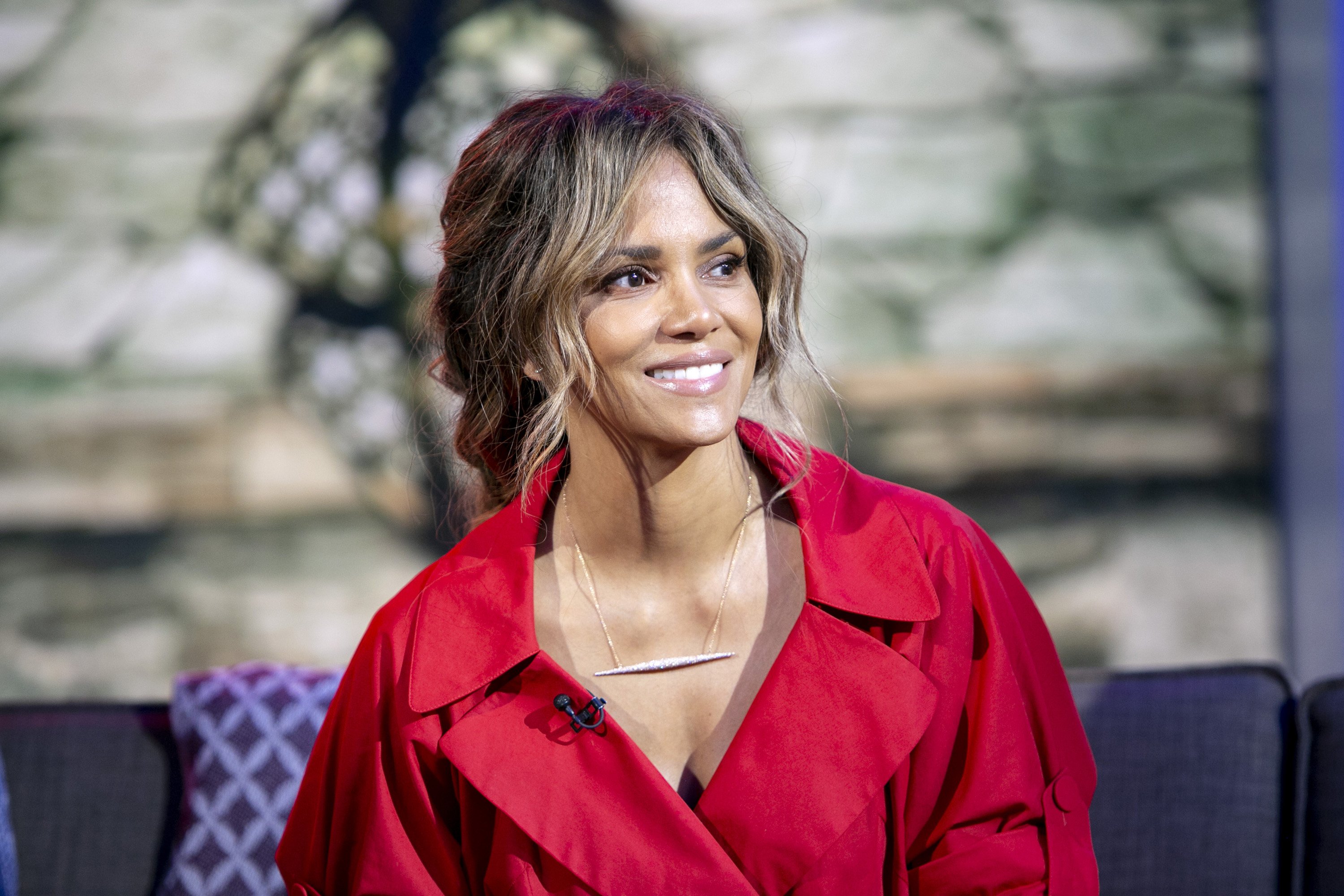 In 2013, she tied the knot with French film actor Olivier Martinez and together, in October of the same year, they welcomed to the family the actress's second child, a boy, named Maceo. The actress was already 47. These pregnancies seem quite unexpected, which can only mean that she is quite a fertile woman!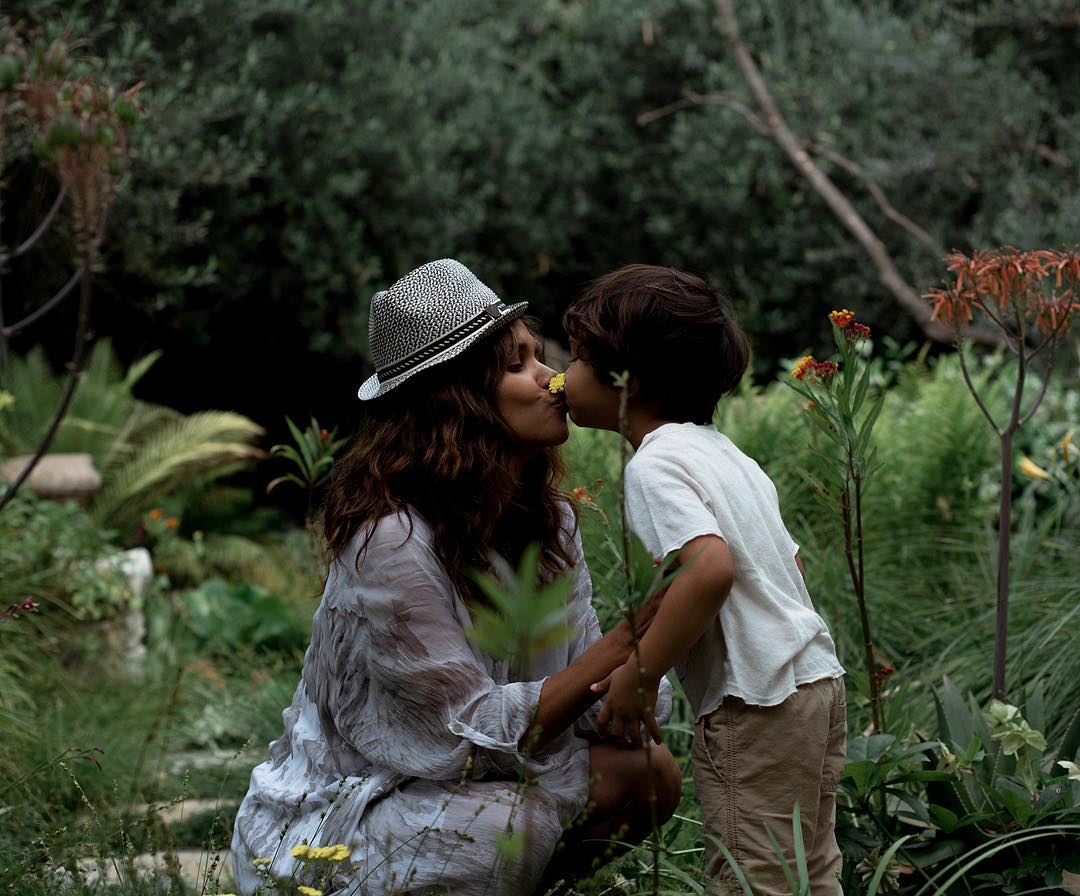 ---
#12 Tina Fey - Age: 41
For almost two decades, the actress has been happily married to composer Jeff Richmond. The couple met through a theatre troupe and they fell head-over-heels for each other. In 2001, they were getting married. They have been taking their sweet time to enjoy their family.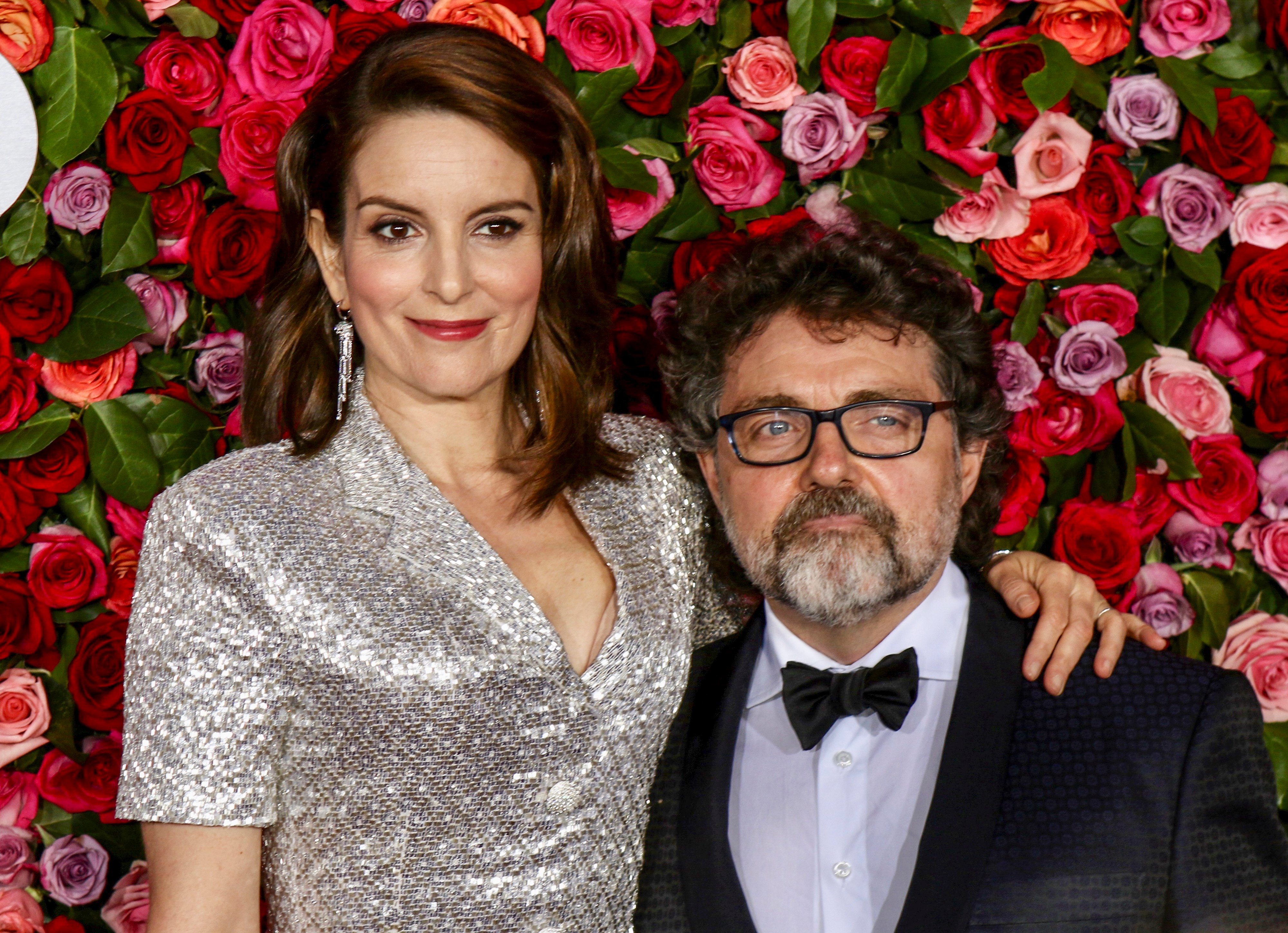 The couple started off by welcoming their first offspring in 2005, Alice, who has already been in a movie. And, in 2011, at the age of 41, the actress gave birth to her second daughter Penelope Athena. According to Wonderwall, Fey does not want them to follow her footsteps just yet, although they are already quite excited to do so.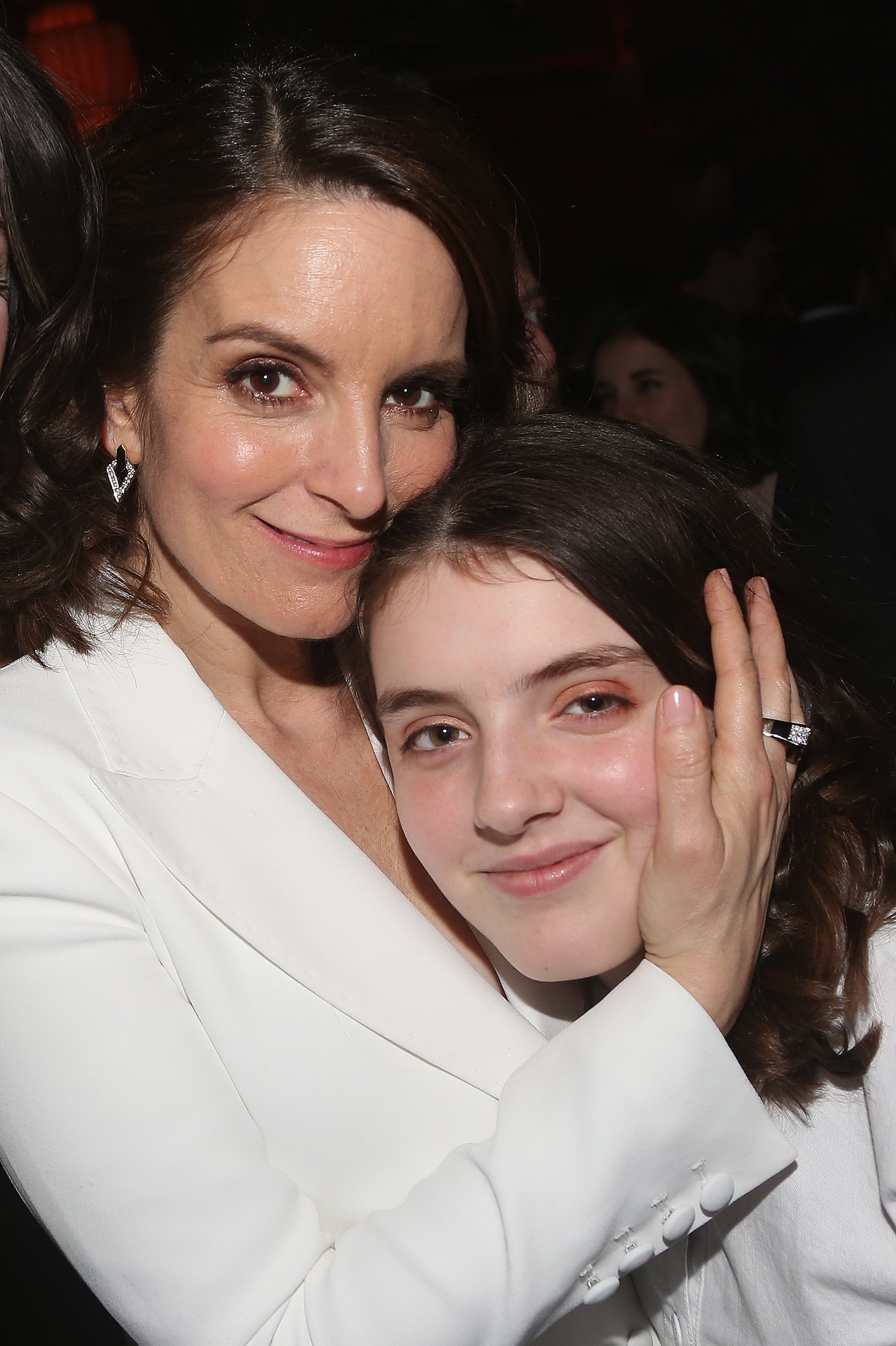 ---
#13 Beverly D'Angelo - Age: 49
From 1997 to 2003, the actress was married to acclaimed actor Al Pacino. Throughout their marriage, they went through what the actress called a journey together, according to Wonderwall. They wanted to build their own little family, and they did.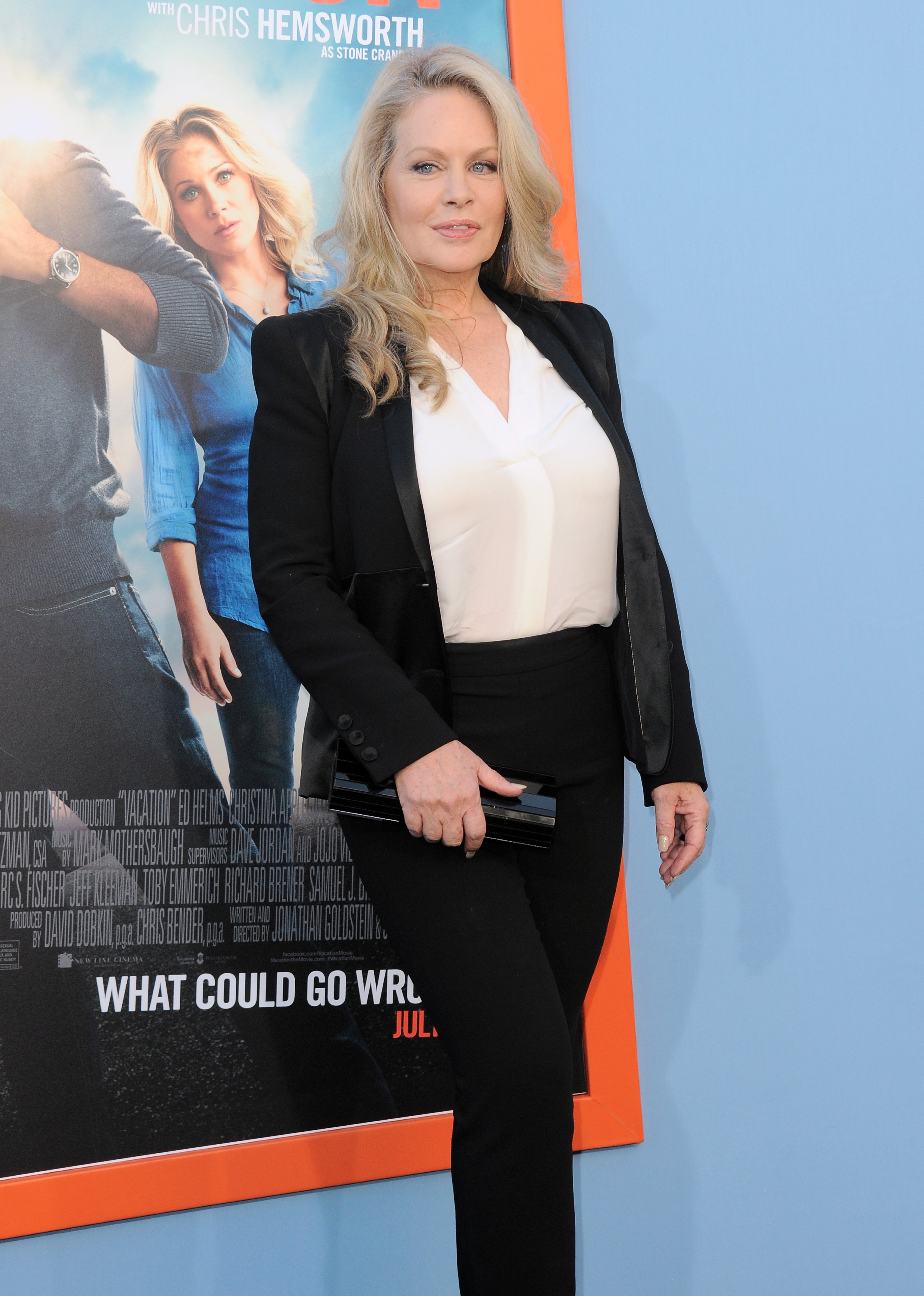 In 2001, after IVF treatment, the couple was able to welcome to their lives twins Anton and Olivia, when she was 49 years old. Although the couple is not together anymore, they are co-raising the children very well and she has stated that they were very much wanted and neither of them would never walk out on the twins.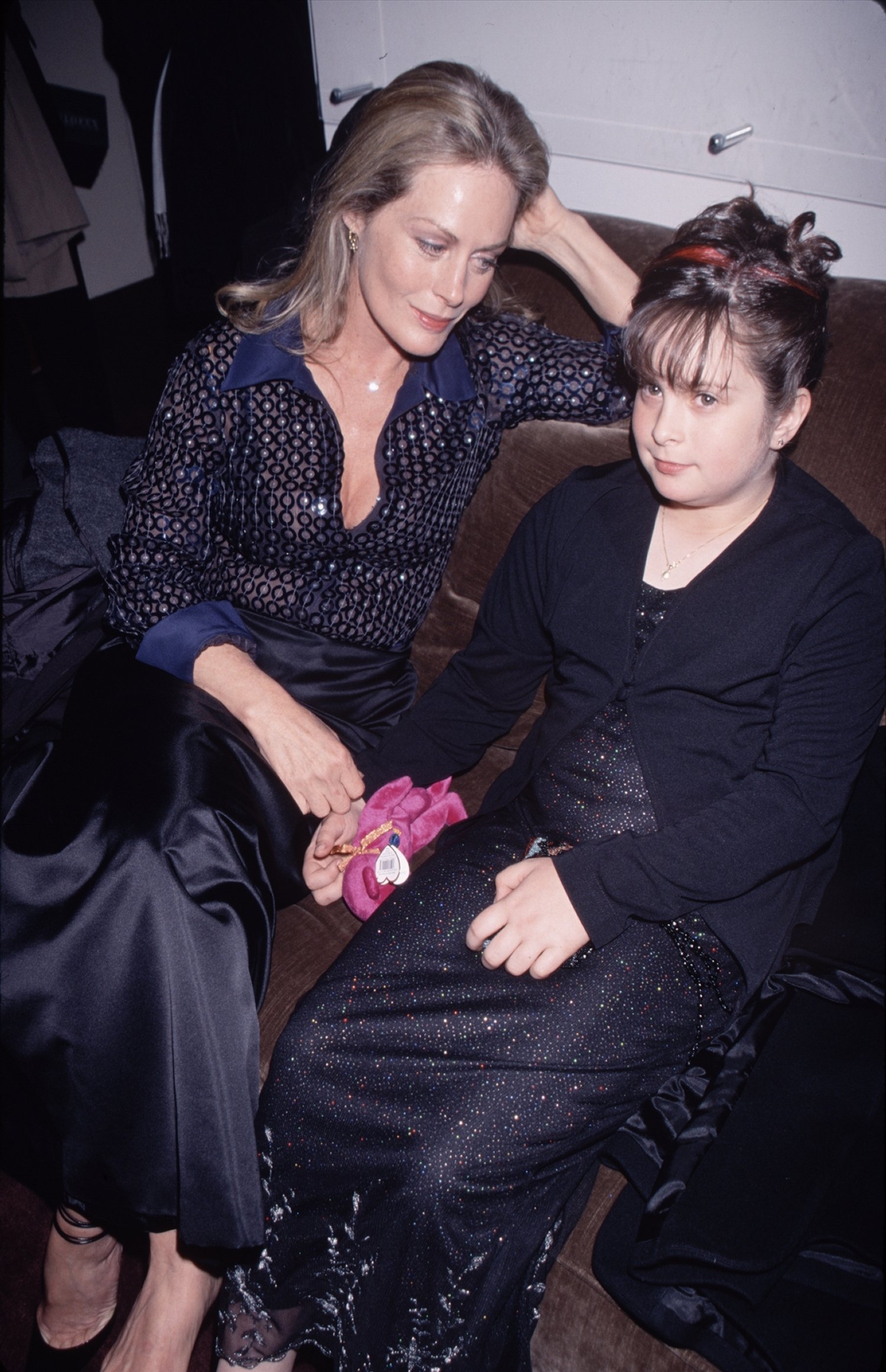 ---
#14 Jane Krakowski - Age: 42
In 2009, the award-winning actress became engaged with British menswear designer Robert Godley, although the wedding never really happened. Nonetheless, the couple welcomed their one and only son in 2011, Bennett Robert. They have since separated, but that did not change things when it comes to parenting.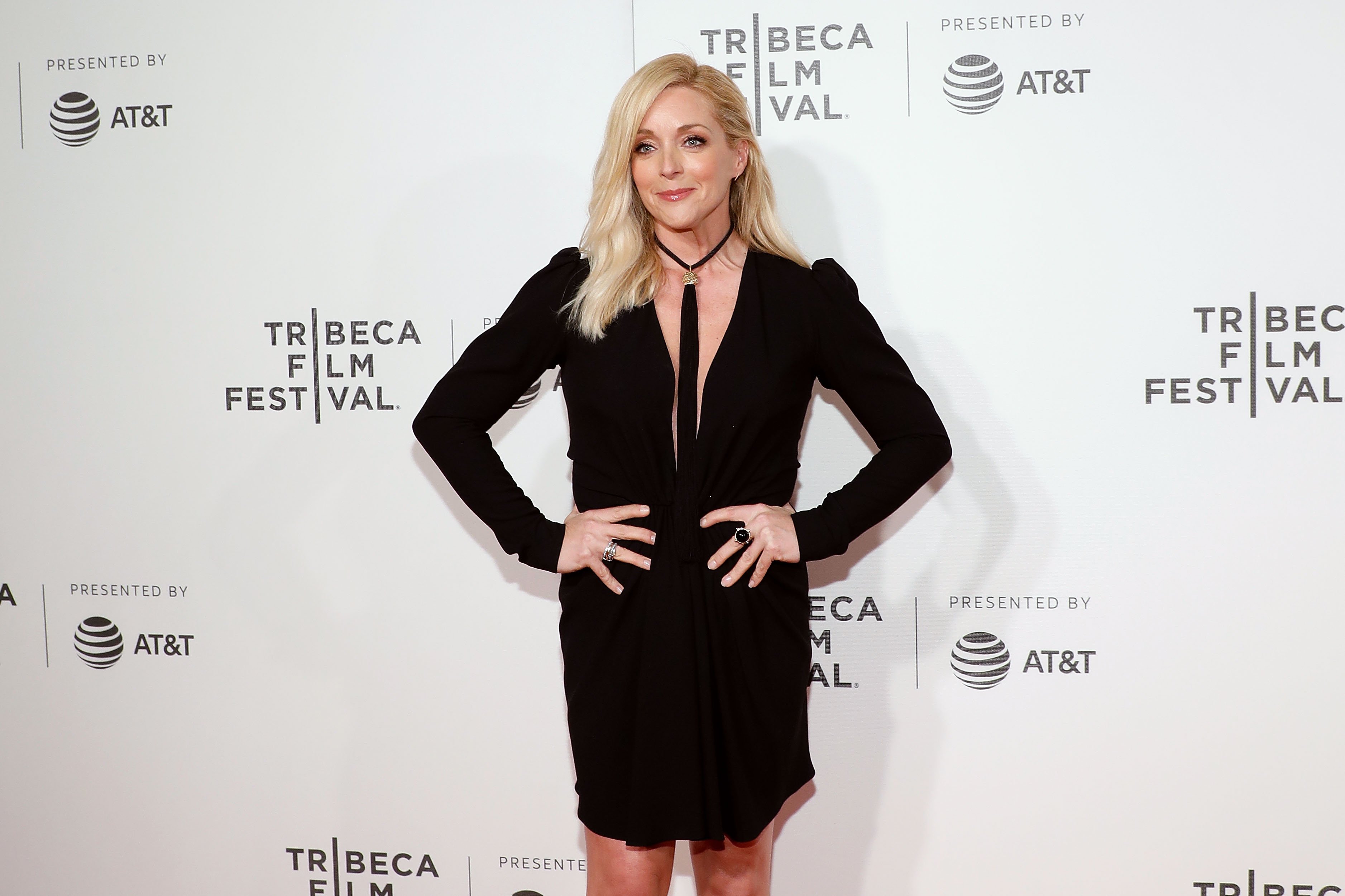 The adorable child is a redhead and the actress is extremely blonde. However, according to Wonderwall, there is an explanation for that. Both of his grandmothers have red hair, which means that he went back two generations to get that gorgeous looking hair. Bennett is just absolutely adorable!
---
#15 Madonna - Age: 41
Let us start by saying that Madonna has been doing an amazing job as a mother, both to her biological and adoptive children. Throughout the years, she adopted four children, one boy, David Banda, and three girls, Mercy, and twins, Estere and Stelle.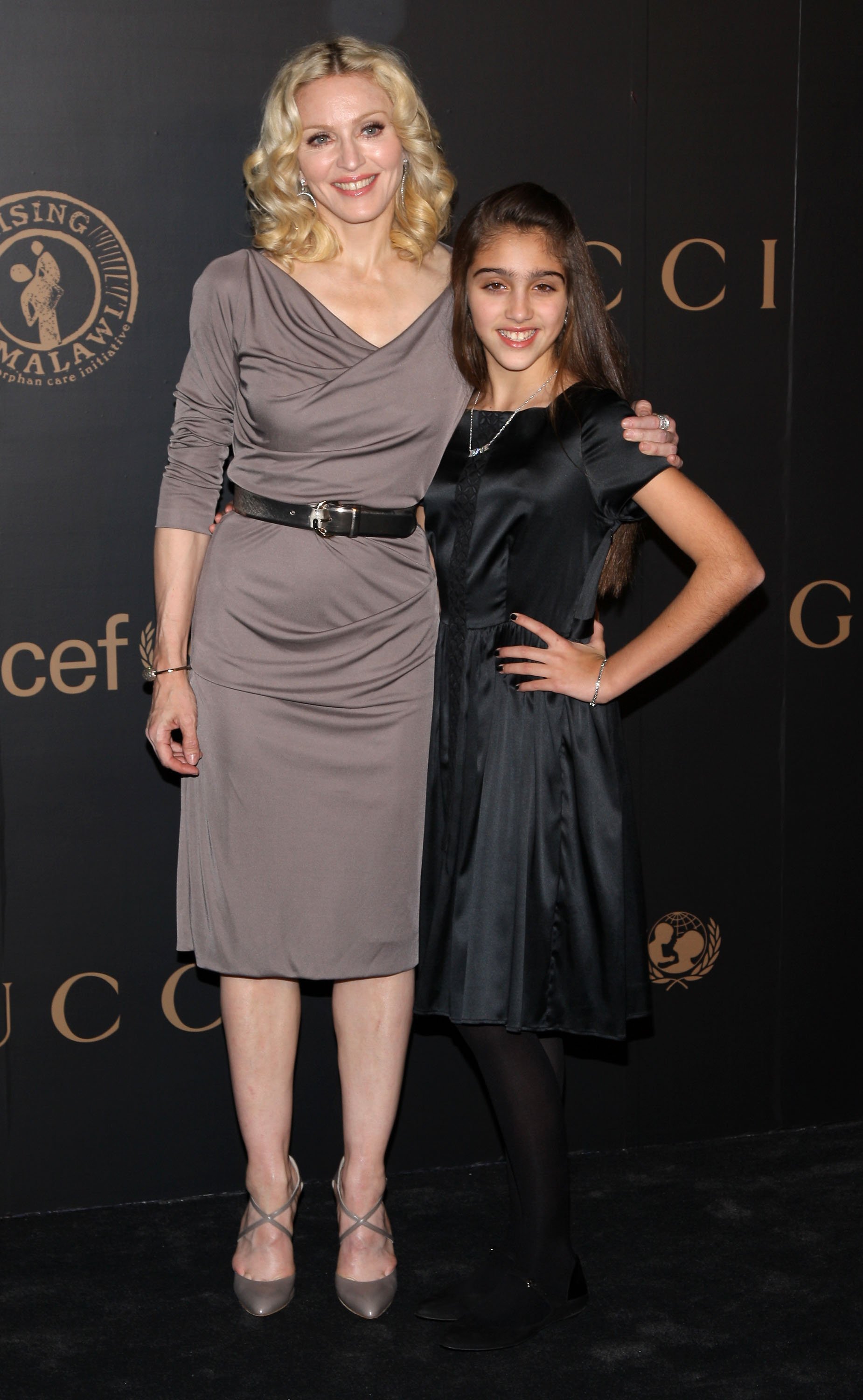 However, she still had some children of her own. In 1996, alongside her then-partner Carlos León, she welcomed Lourdes Maria, who is now 23 years old. The real surprise came in 2000, when she gave birth at the age of 41 to her son Rocco, alongside her then-husband Guy Ritchie. Even though she is currently 61, she does not exclude the possibility of adopting more.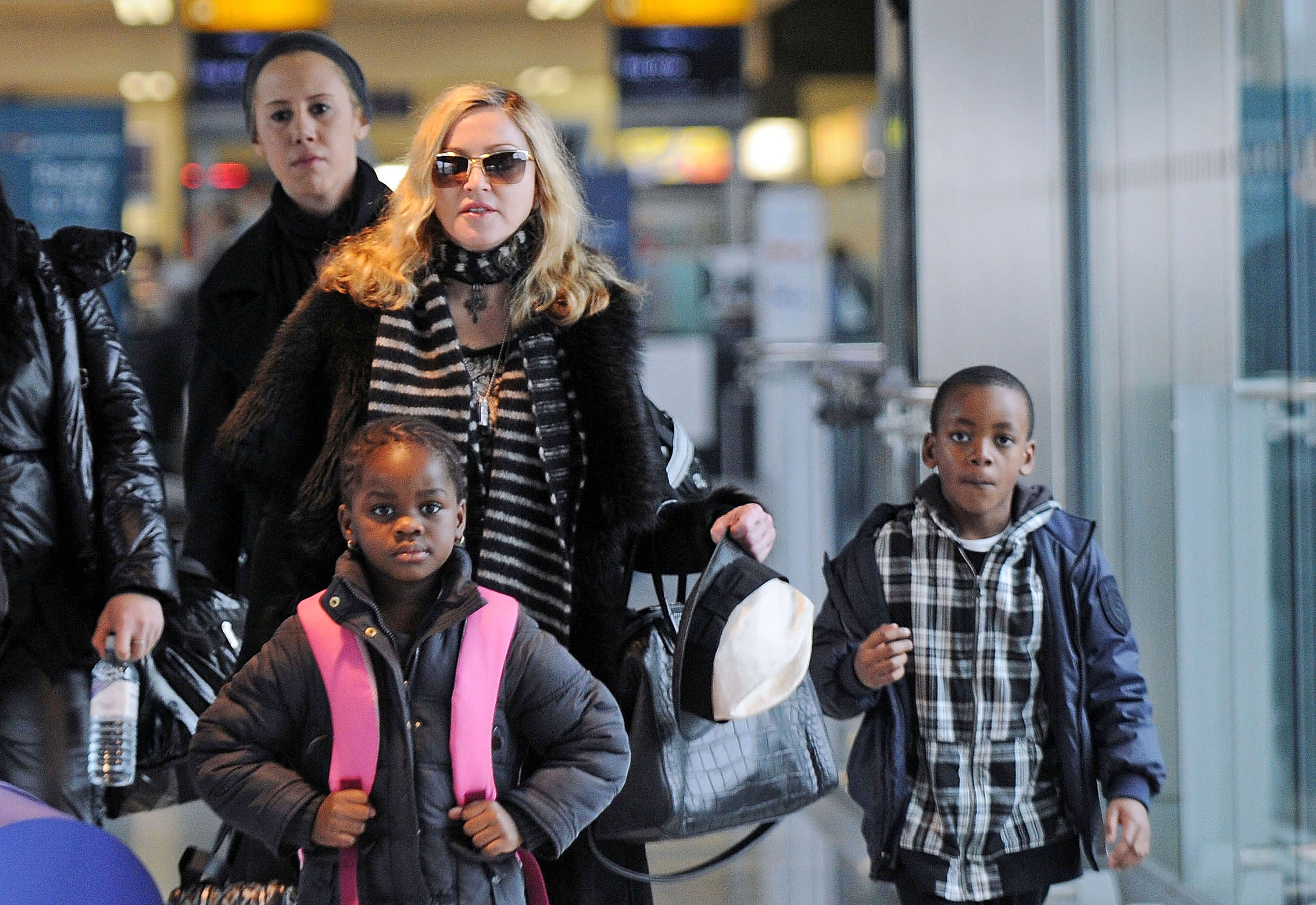 ---
#16 Iman - Age: 45
Iman already had a child from a previous marriage to basketball player Spence Haywood. The couple's daughter, Zulekha, was born in 1978. However, she was not going to let that get in the way of having another child with a man she was truly in love with.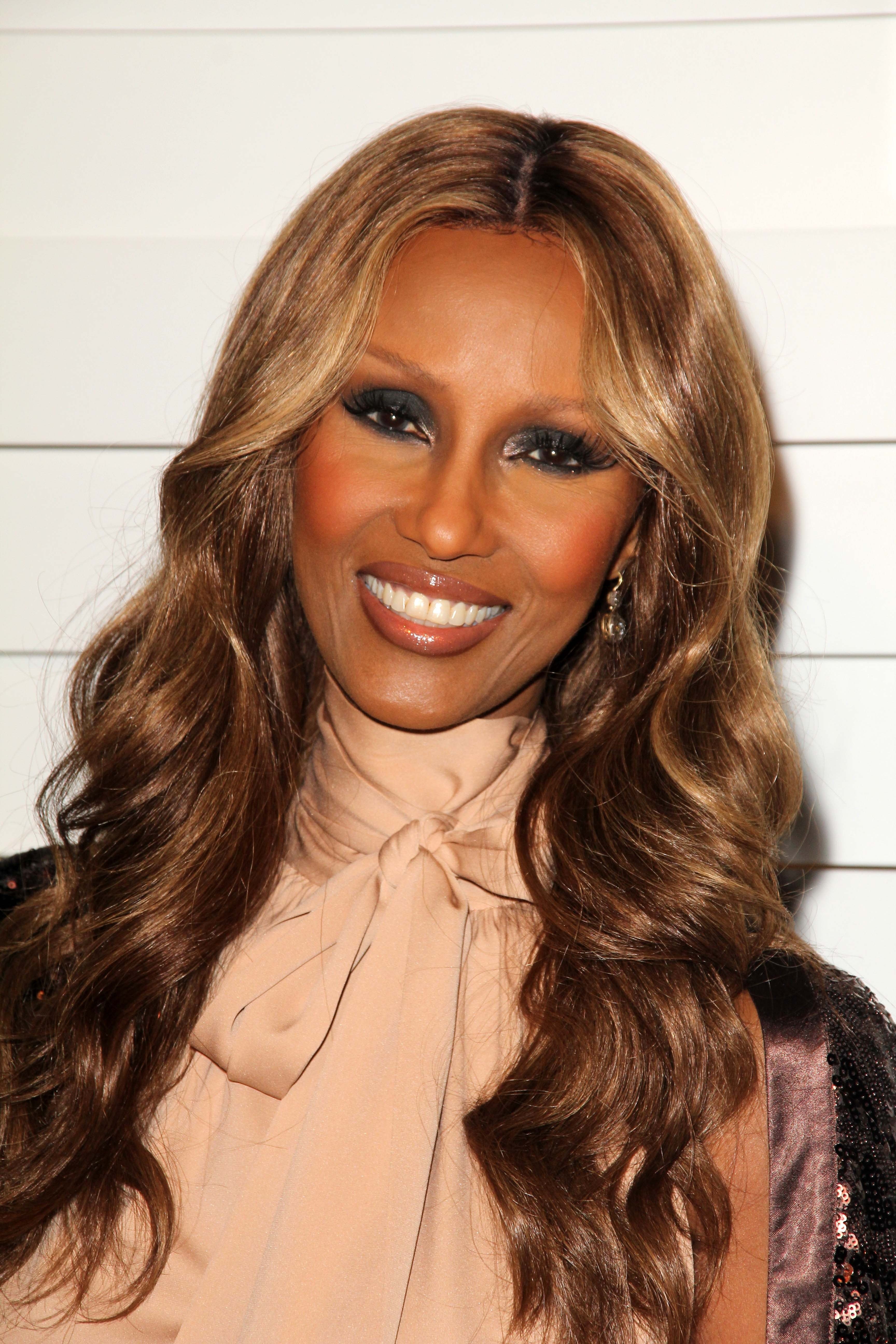 In April of 1992, the supermodel married famous musician David Bowie, who has since passed. In 2000, the couple welcomed their one and only daughter Alexandria. According to Wonderwall, they had tried for a long time IVF. After giving up, she miraculously got pregnant and her little miracle was born.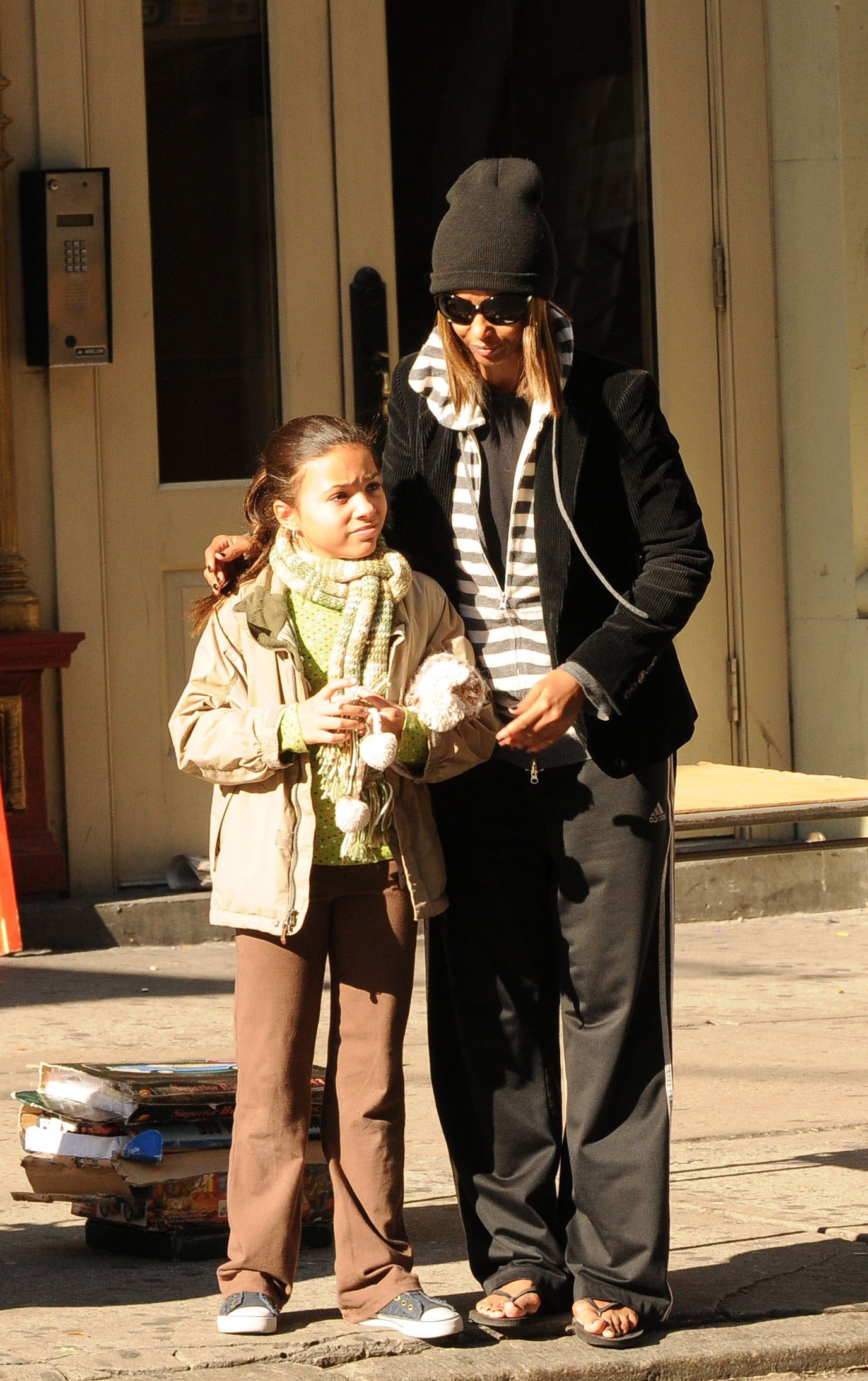 ---
#17 Marcia Cross - Age: 44
Two for the price of one! In 2006, the actress tied the knot with stockbroker Tom Mahoney. Since she was not that young to have children anymore, they wanted to start as quickly as possible and they went for IVF. Luckily, it did not take a long time for them to be successful.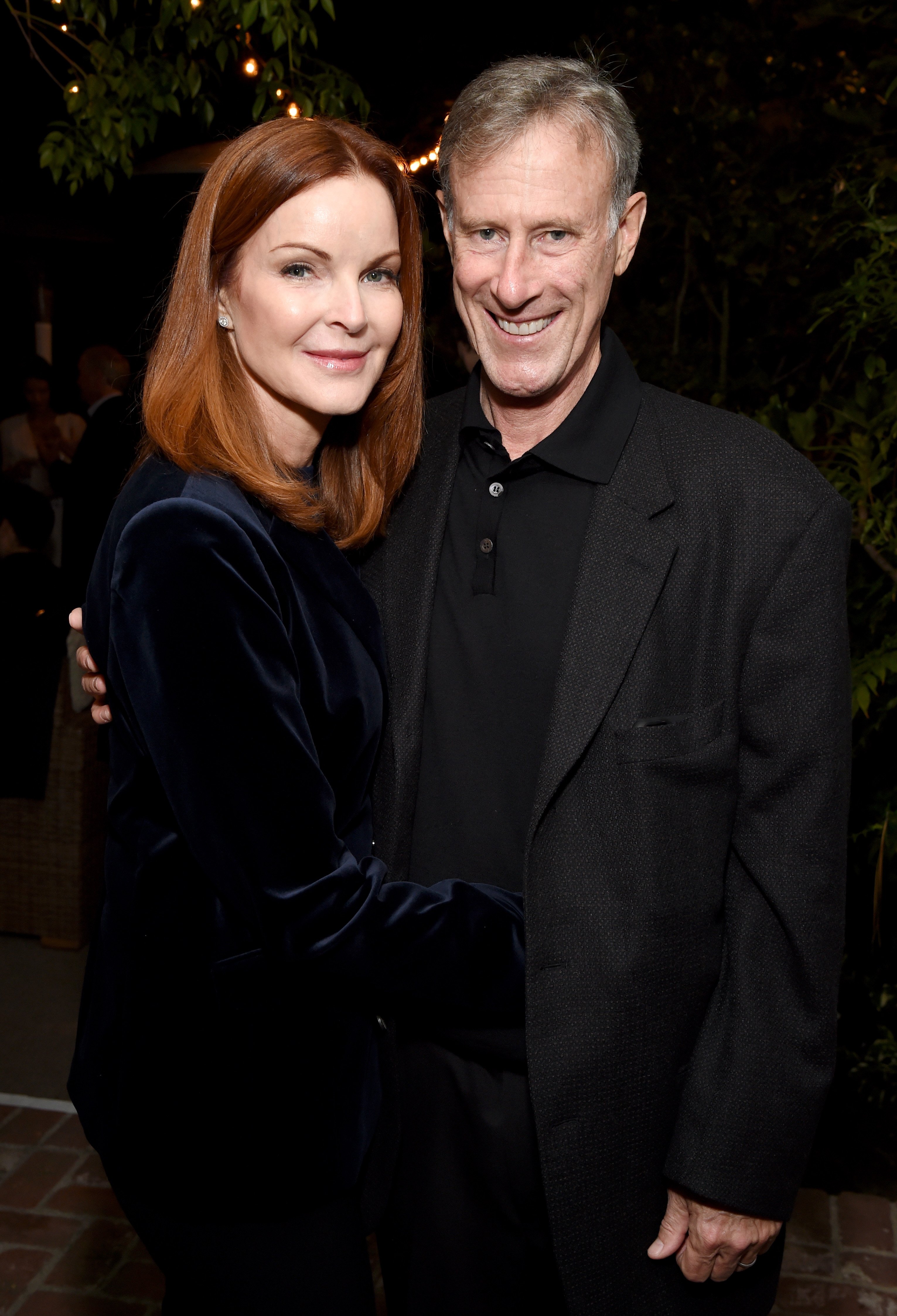 Just a year into their marriage, the couple welcomed two new members to the family, two little twin girls named Eden and Savannah, who did not get their mother's fabulous hair color. According to People, she was extremely scared of having two girls since, well, she is one of them; but now she believes that there is nothing stronger than a female bond.
---
#18 Jane Seymour - Age: 44
The British-American actress already had two grown-up children from a previous marriage, another actress, Katherine Flynn, born in 1982, and a boy, Sean Flynn, born in 1985. In 1993, the actress got married to actor James Keach and they wanted a family, and they believed it was not too late.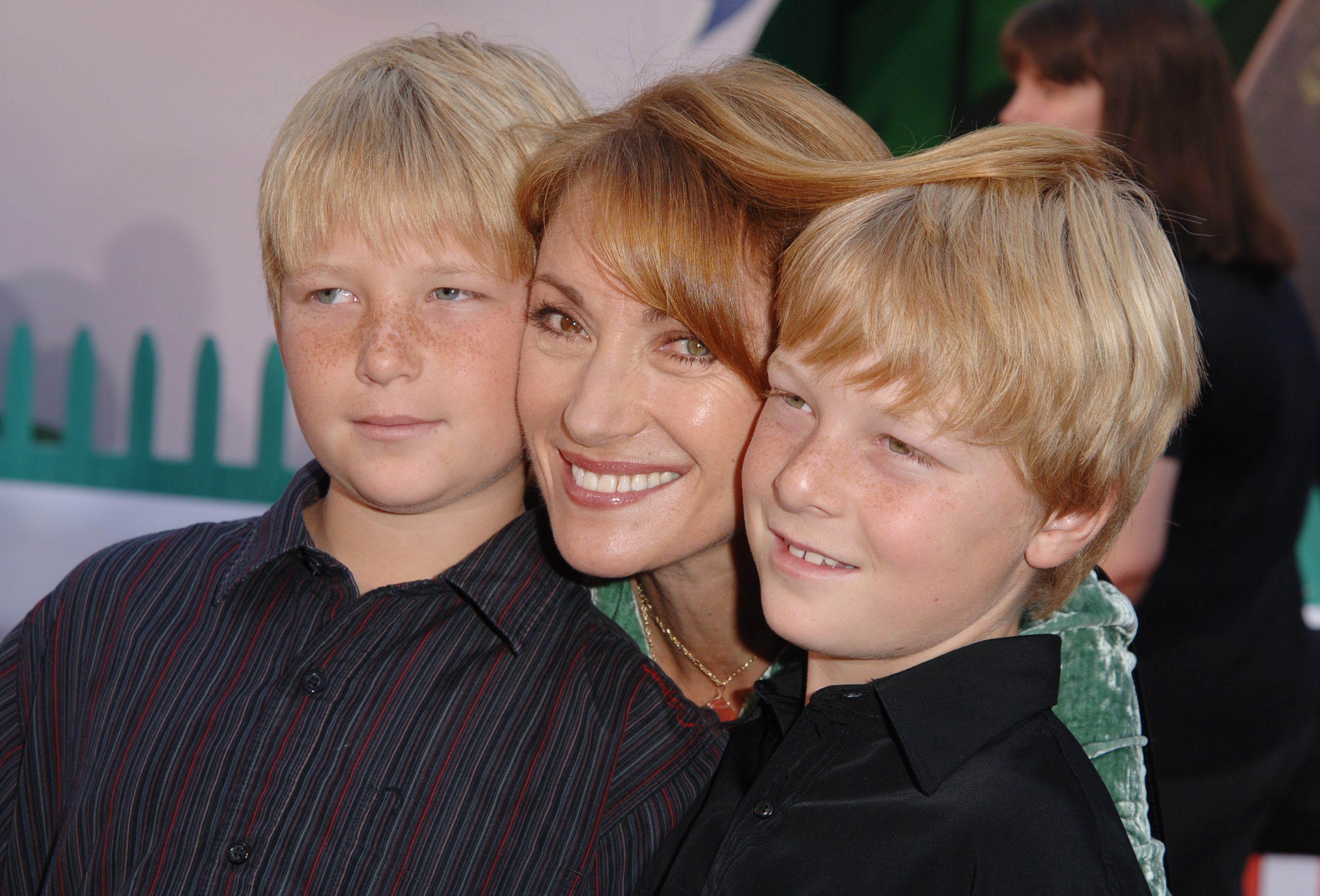 According to Wonderwall, this was a very stressful time for the actress given that she was shooting 'Dr. Quinn, Medicine Woman'. They were doing in vitro, but she kept having miscarriages. They were about to give up when the miracle of life happened and her twin boys, John and Kristopher were born, in 1995. She was already 44 years old.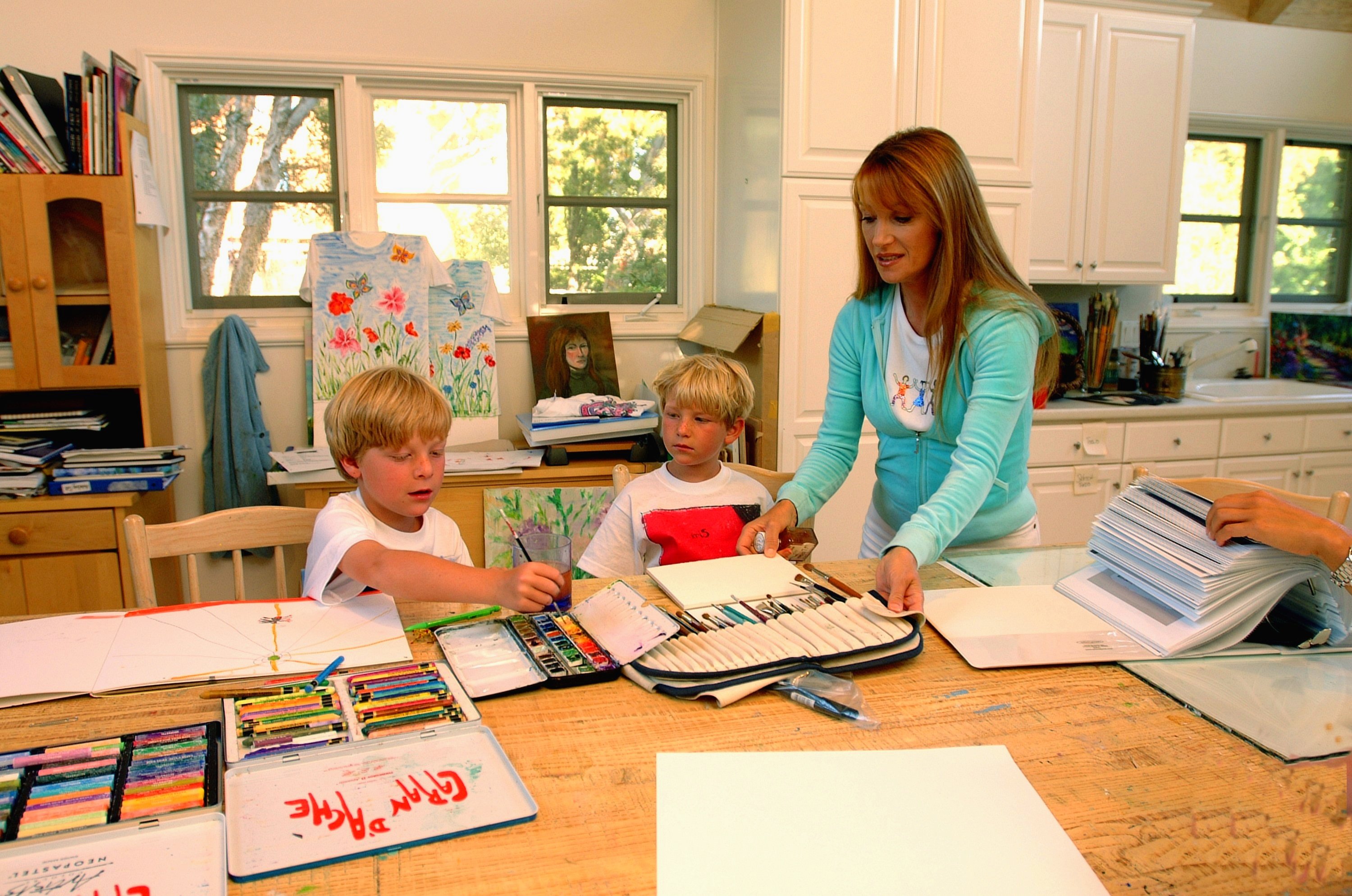 ---
#19 Jane Kaczmarek - Age: 41, 44 & 46
In 1992, Kaczmarek married fellow actor Bradley Whitford. Their first child arrived five years after the wedding, in 1994, a little girl named Frances. Three years after, when she was 44, the couple welcomed a little boy, George. Finally, at the age of 46, she gave birth to her last-child, Mary.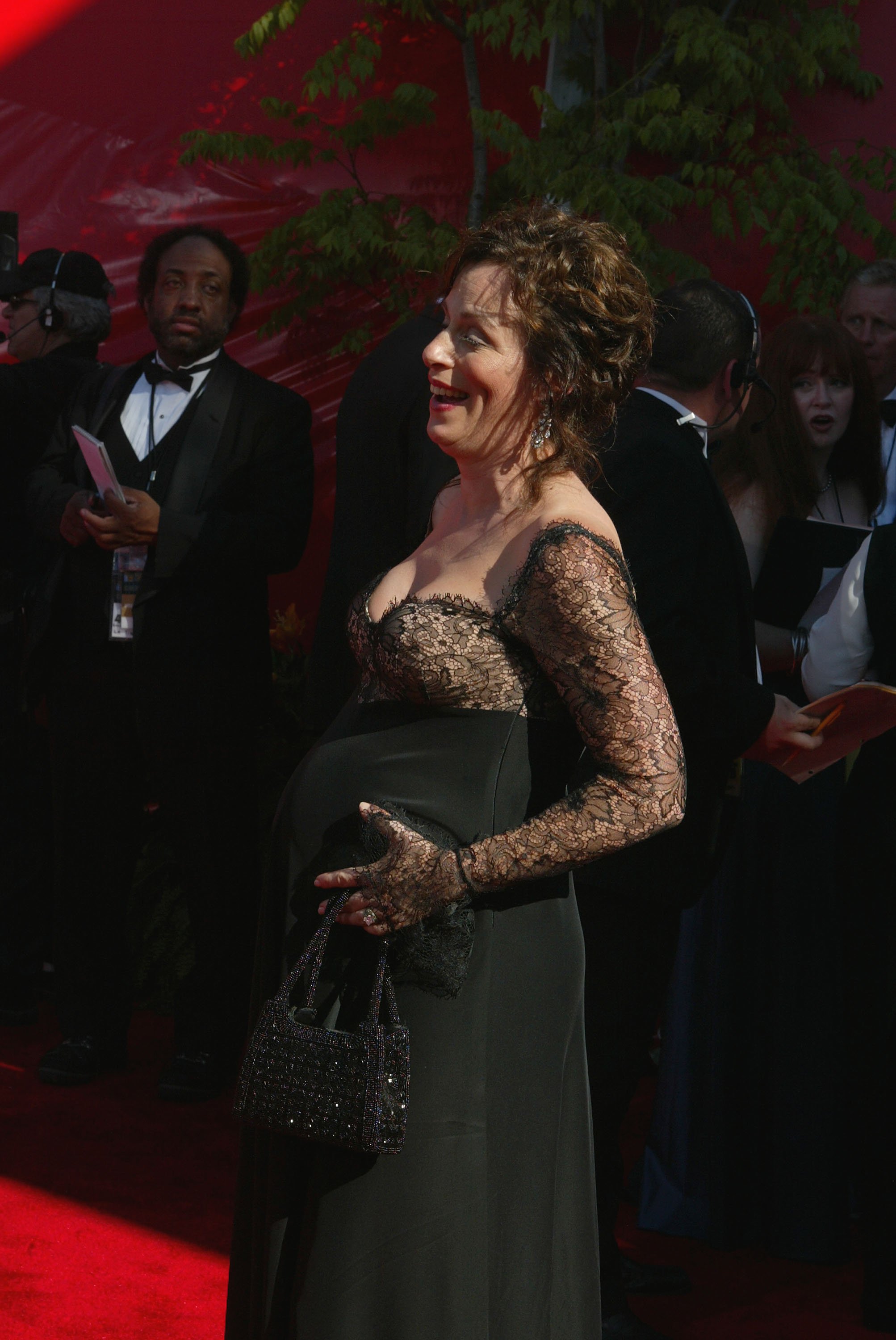 The actress stated that it was extremely funny and a little stressful that her career took off in the same decade in which she decided to become a mother, as stated per Wonderwall. Furthermore, she wishes that it would have happened before or after, but not at the same time. Nonetheless, she is very grateful for her children.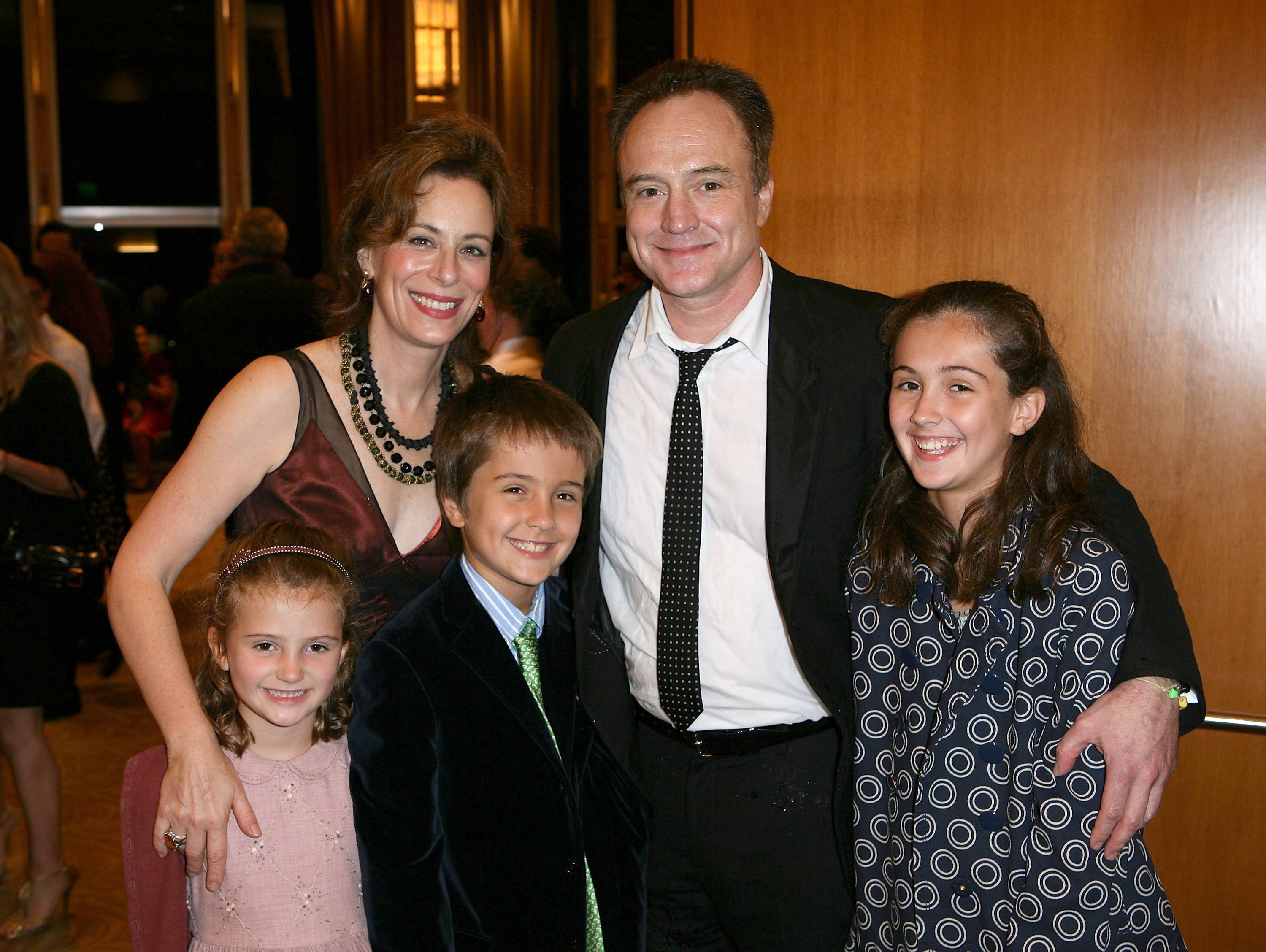 ---
#20 Christie Brinkley - Age: 40 & 44
The former supermodel was married four times, and three of them gave Brinkley her three beautiful children. First, in 1985, she gave birth to Alexa Ray, who much like a father, Billy Joel, is a musician. Then, at the age of 40, she welcomed a baby boy, Jack, alongside then-husband real estate developer Richard Taubman.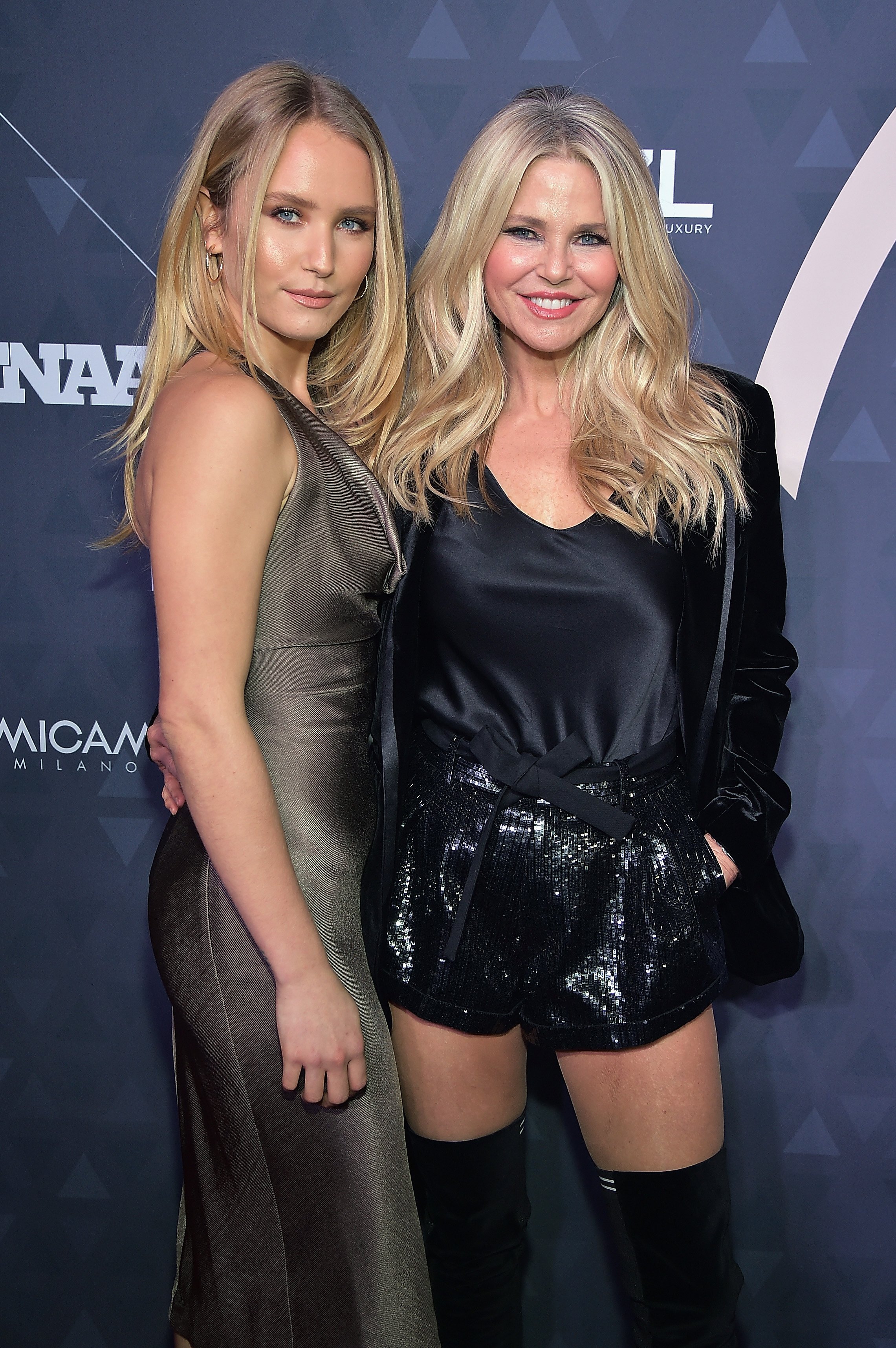 In 1996, she tied the knot for the last time, although they have since split, to architect Peter Halsey Cook. At the age of 44, the gorgeous model welcomed her last child, another daughter, Sailor Lee. The last one, according to Harpers Bazaar, was conceived through in vitro treatment, and it was a success.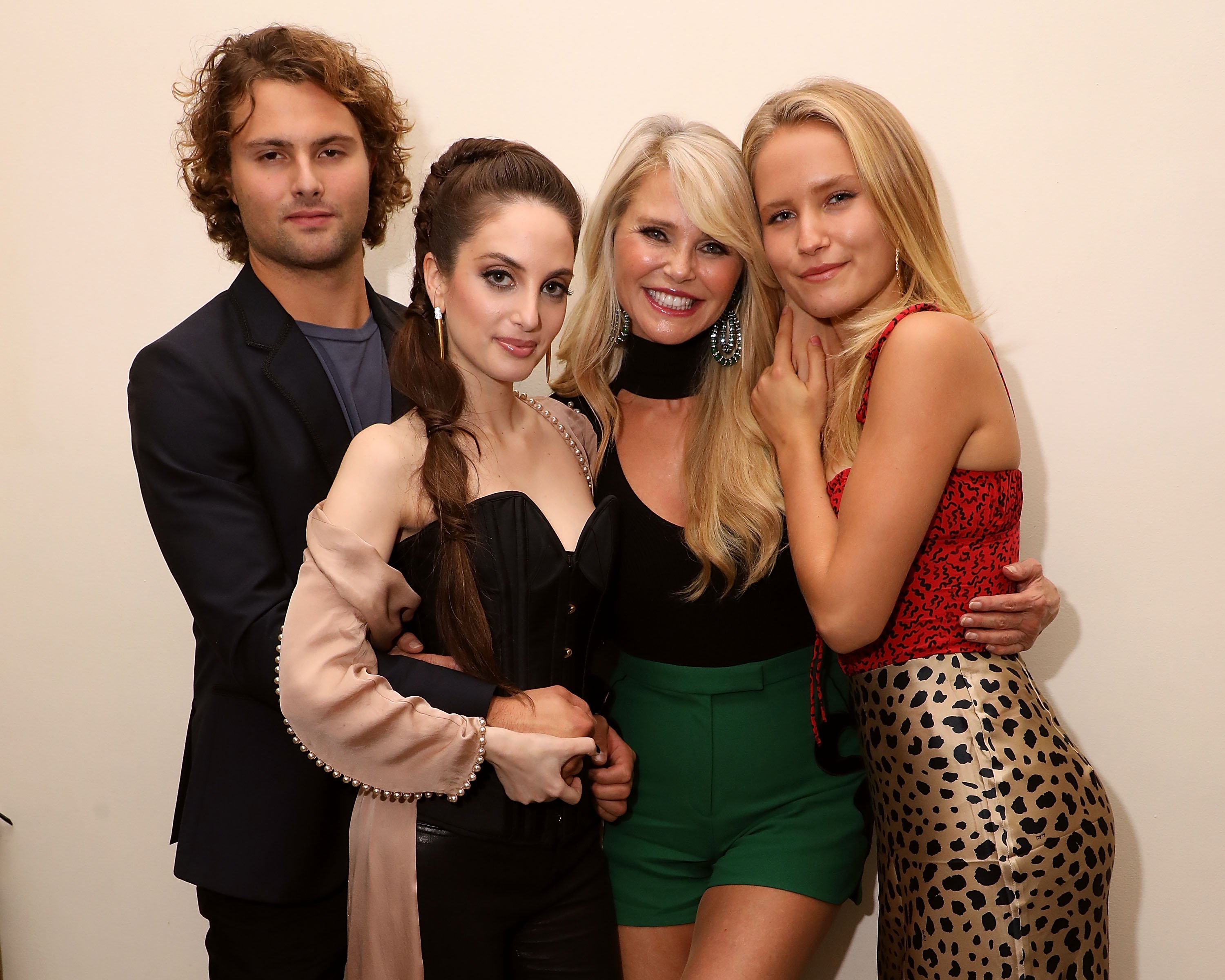 ---
Never Too Late To Be A Mother
Some of them already had children, some of them were welcoming their first and only children, but they are all extremely grateful that they were able to conceive at a later age. It is not always easy, but it is worth the ride. Would you like to have more children or are you just thankful for yours?
Sources: Harpers Bazaar, People, ET, Hello Magazine