Meet Cute Children of Beloved TV Hosts
From the TODAY Show to the Wheel of Fortune, we're so used to seeing these beloved anchors, television hosts, and reality show hosts on the television, sometimes it's nice to get a glimpse of their normal family lives with less glam. From birthday announcements to family pics, here are 20 of your favorite hosts and their adorable mini-mes!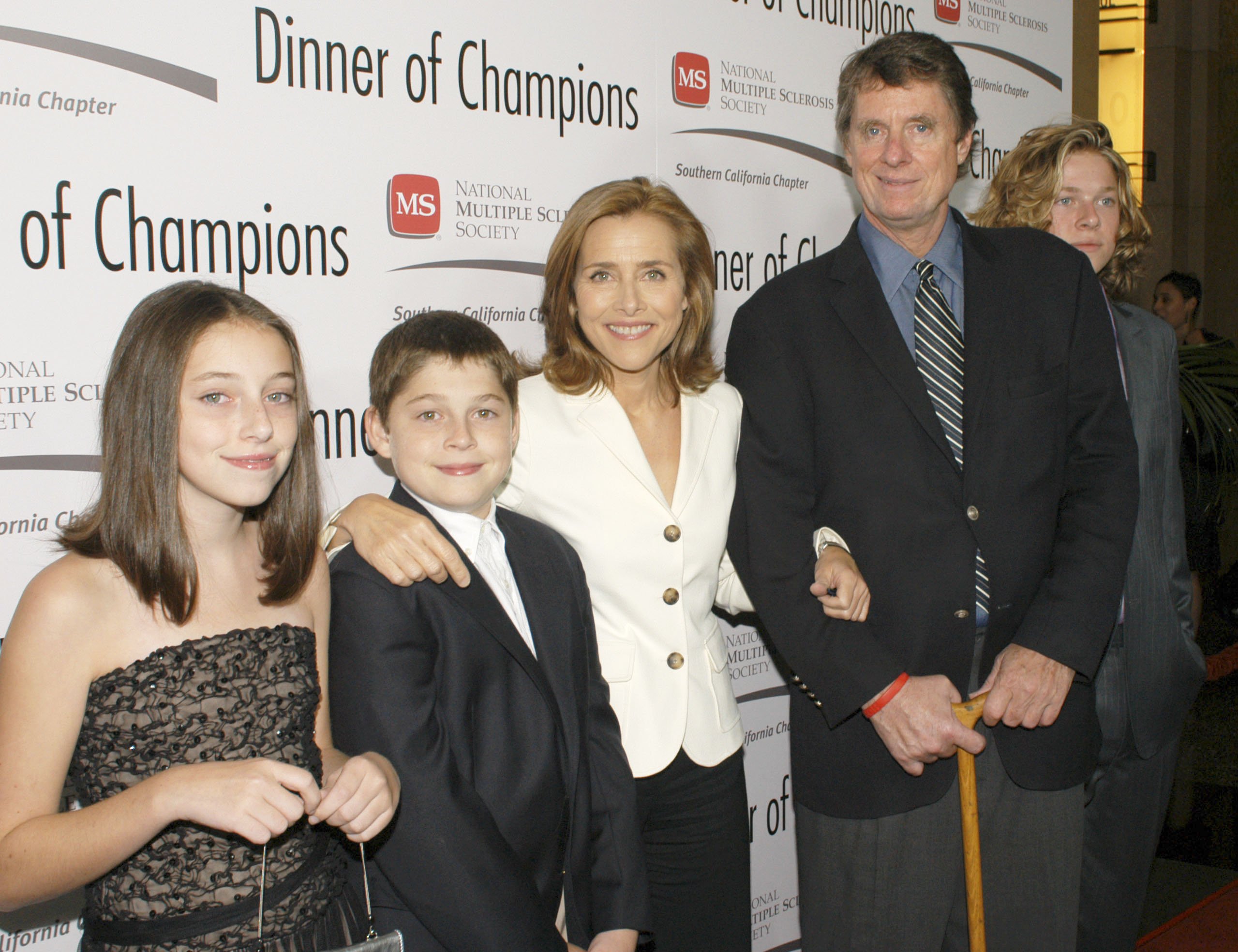 ---
#20 PAT SAJAK, WHEEL OF FORTUNE
Pat Sajak is best known as the long-time host for Wheel of Fortune, the popular game show. In 1989, he tied the knot with Lesly Brown and they've been together for over 30 years. They have two children together, their daughter Maggie and son Patrick, who is a spitting image of his father!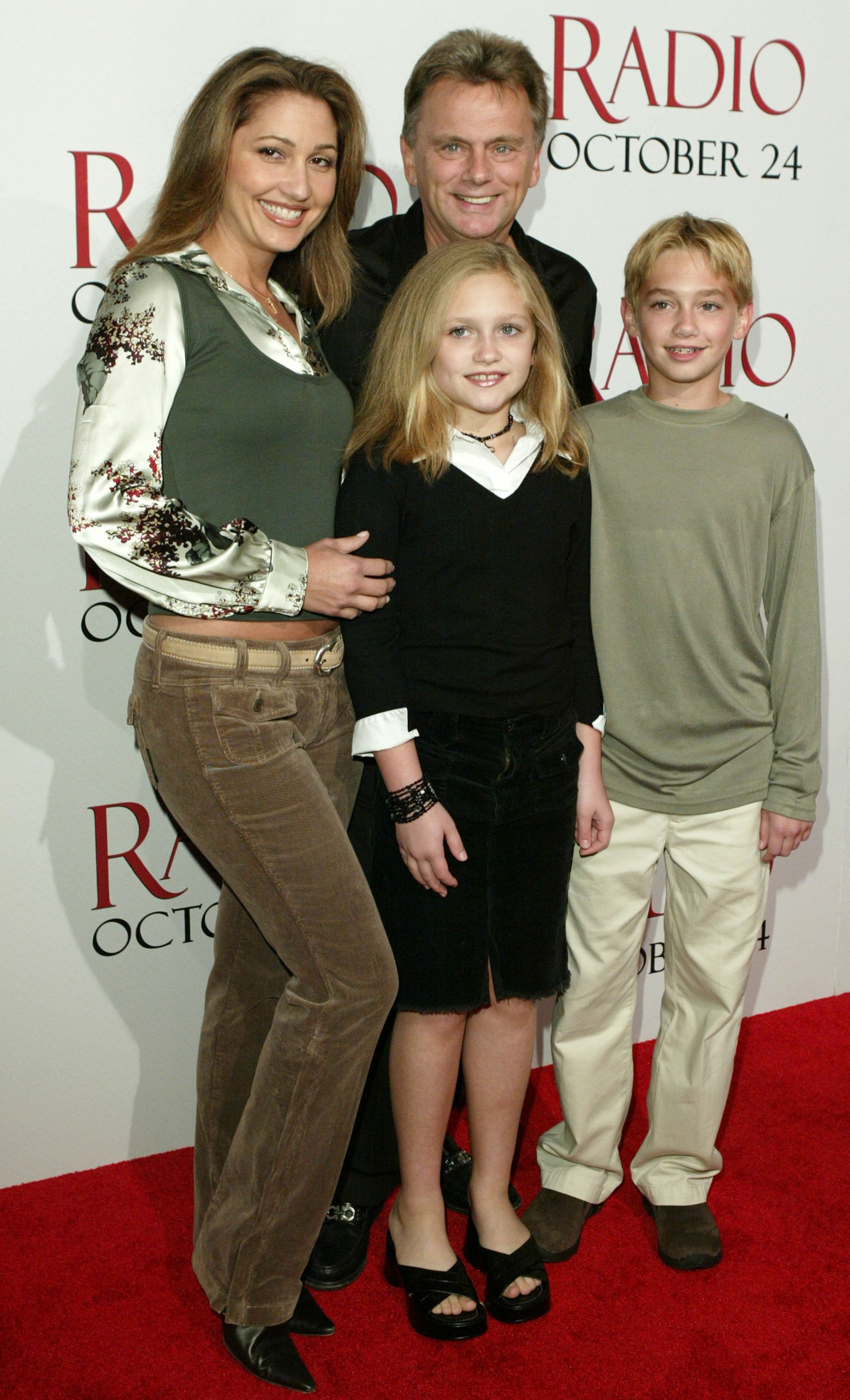 ---
#19 BLAKE SHELTON AND GWEN STEFANI, THE VOICE 
This musical duo tied the knot back in 2015 and they haven't made any baby announcements, but Gwen told TODAY that he helps her out a lot. Gwen Stefani was previously married to Gavin Rossdale and had three children together: Kingston, Zuma, and Apollo, who was born in 2014. Blake and Gwen recently celebrated Apollo's 6th birthday!
During her TODAY interview, she shared how she was feeling about taking him to his first day of kindergarten: "I never thought I would actually be in preschool again because I had him so late and it was such a miracle surprise that I had him in the first place, so just trying to savor every single moment."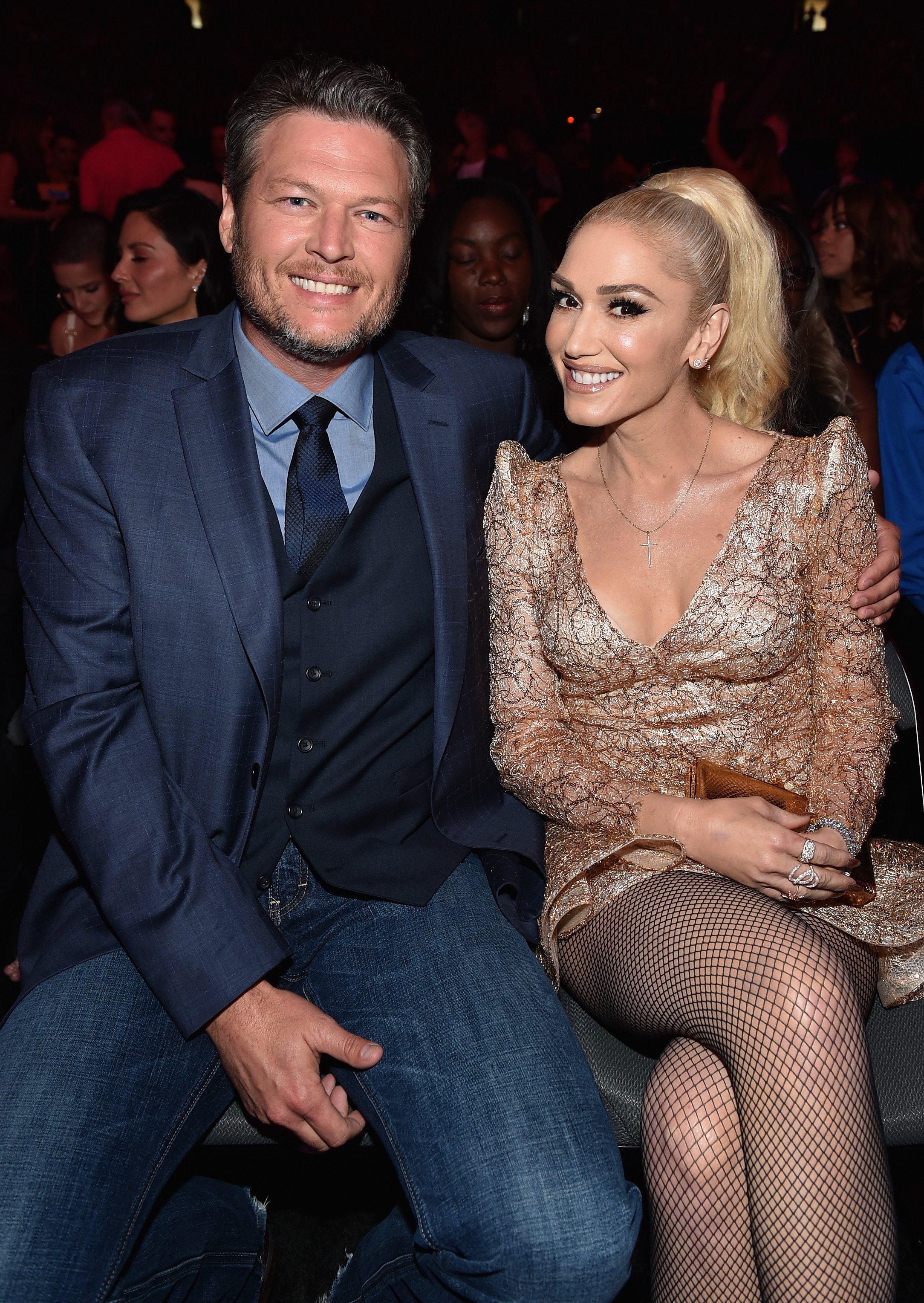 ---
#18 WHOOPI GOLDBERG, THE VIEW
Whoopi Goldberg is best known as a comedian, actress, and talk show host for The View. She is the mother to her one and only daughter, Alexandrea Martin. While on the Wendy Williams show, the two shared some details about their new reality docu-series According to Alex and also admitted that they talk every single day!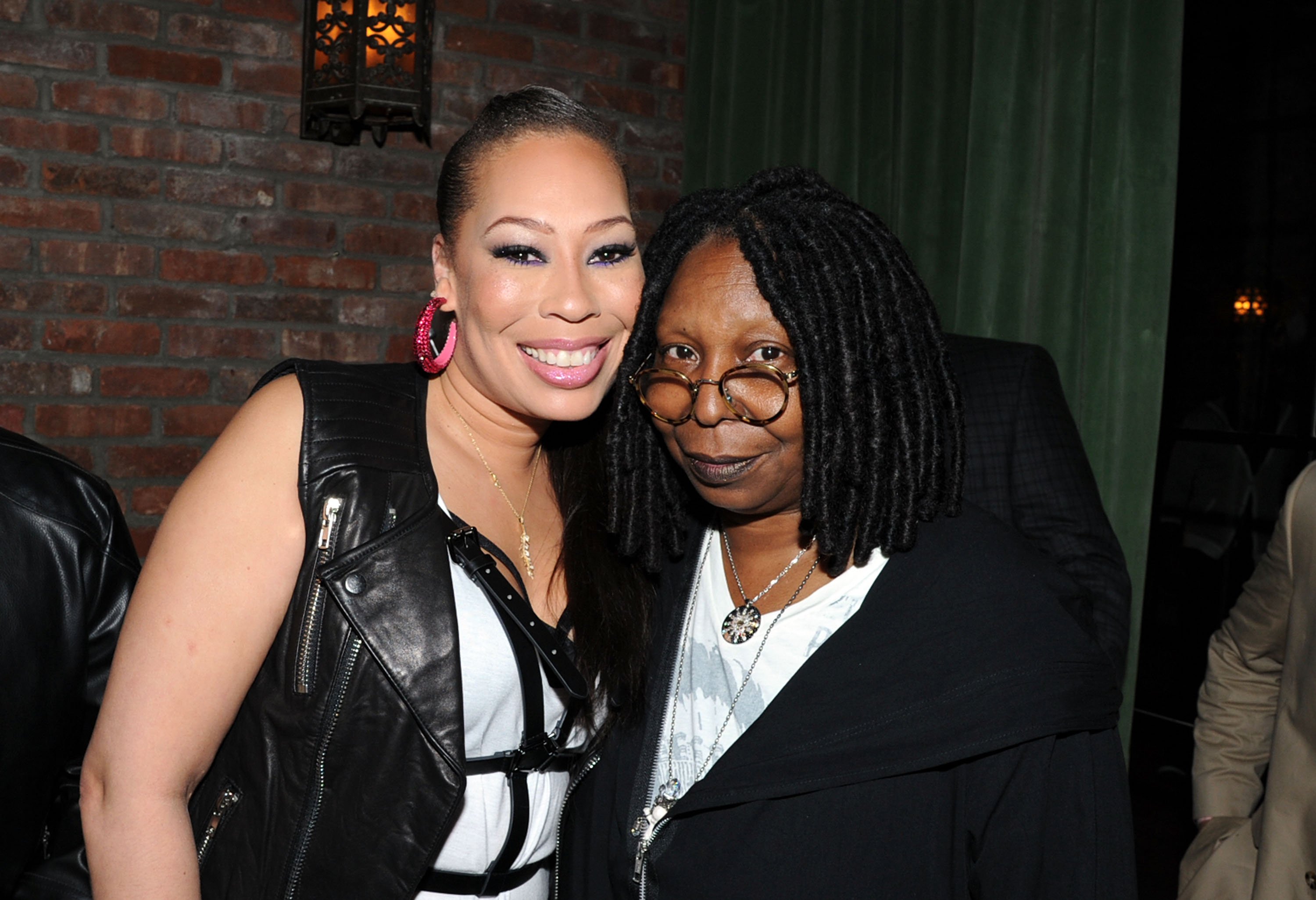 ---
#17 ANDY COHEN
Andy Cohen is best known as the host for his late-night talk show, "Watch What Happens Live with Andy Cohen". He's also the executive producer of the Real Housewives franchise. When his first son, Benjamin Allen, was born over a year ago, there was a mass of celebrity wives showering the new baby with gifts. 
---
#16 TYRA BANKS, AMERICA'S GOT TALENT
Tyra Banks is an internationally-known supermodel and television personality. It's been over 3 years since her and longtime boyfriend, Erik Asla, welcomed their baby boy, York, who was born in January 2016. She shared with Closer Weekly, "I will say my son is very advanced," she continued, "He asked me about symbiosis the other day, and I had to Google it."
---
#15 CHRISTINA AGUILERA, THE VOICE 
Christina Aguilera is an extremely talented singer and from 2011 to 2016, was the judge on The Voice. This past year she was touring worldwide and brought her kids along for the trip. "School is very important. So we make sure that it doesn't collide or clash with anything super important," she shared on LIVE with Kelly and Ryan.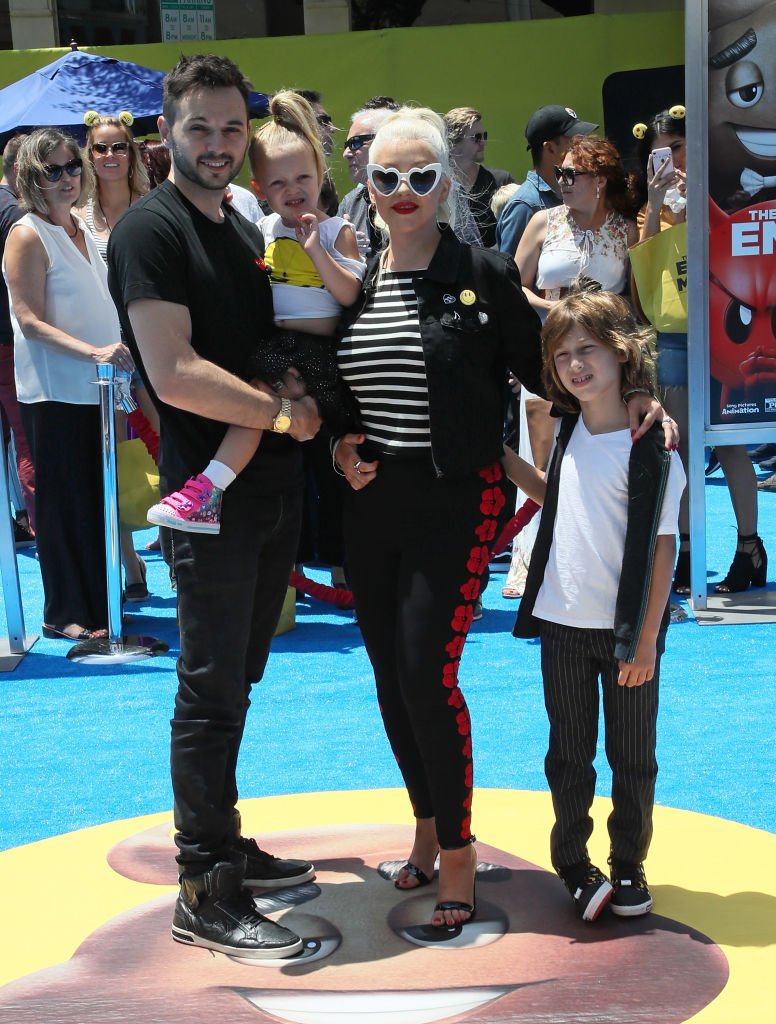 She's the mother to Summer Rain and Max Liron. "It's definitely not easy. I will openly say that," she shared with People about her work-life balance, "The key is truly making sure that they always feel safe and always feel connected." She then mentioned that her son Max is a tween who's "got his own thing going on."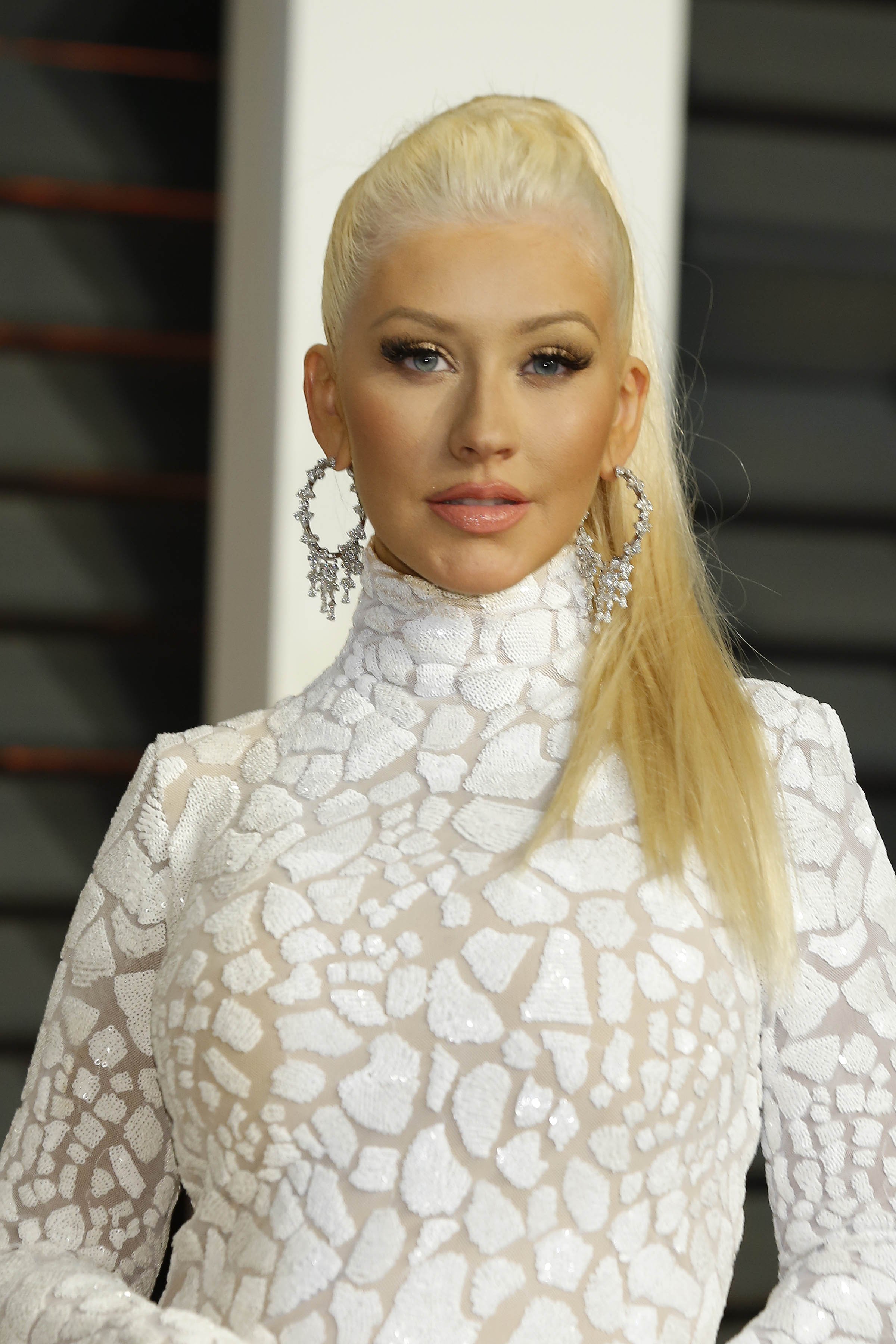 ---
#14 SAVANNAH GUTHRIE, TODAY
Savannah Guthrie is a famous broadcaster from the NBC News morning show Today show! She's been on the show since July 2012. She married Michael Feldman on March 15, 2014, and four months later, she gave birth to their daughter, Vale Guthrie Feldman. In December 2016, they welcomed their second child Charles Max Feldman. The kids recently made a guest appearance on TODAY!
---
#13 ELISABETH HASSELBECK, THE VIEW
Elisabeth Hasselbeck married professional footballer Tim in 2002 and they have three children together: Grace Elisabeth (2005); Taylor Thomas (2007); and Isaiah Timothy (2009). Last year the family moved from New York City to Nashville and the former television host shared with GoodHousekeeping, "I'm in a season where the kids need the best of me, not the rest of me,"
Her husband has retired but Elisabeth told Us Weekly that he still brings his quarterback leadership to the home: "You know he was a quarterback on field, he's a quarterback at our house, and I like it that way. Our house works best because of his leadership, and I can be bold, but he's our general."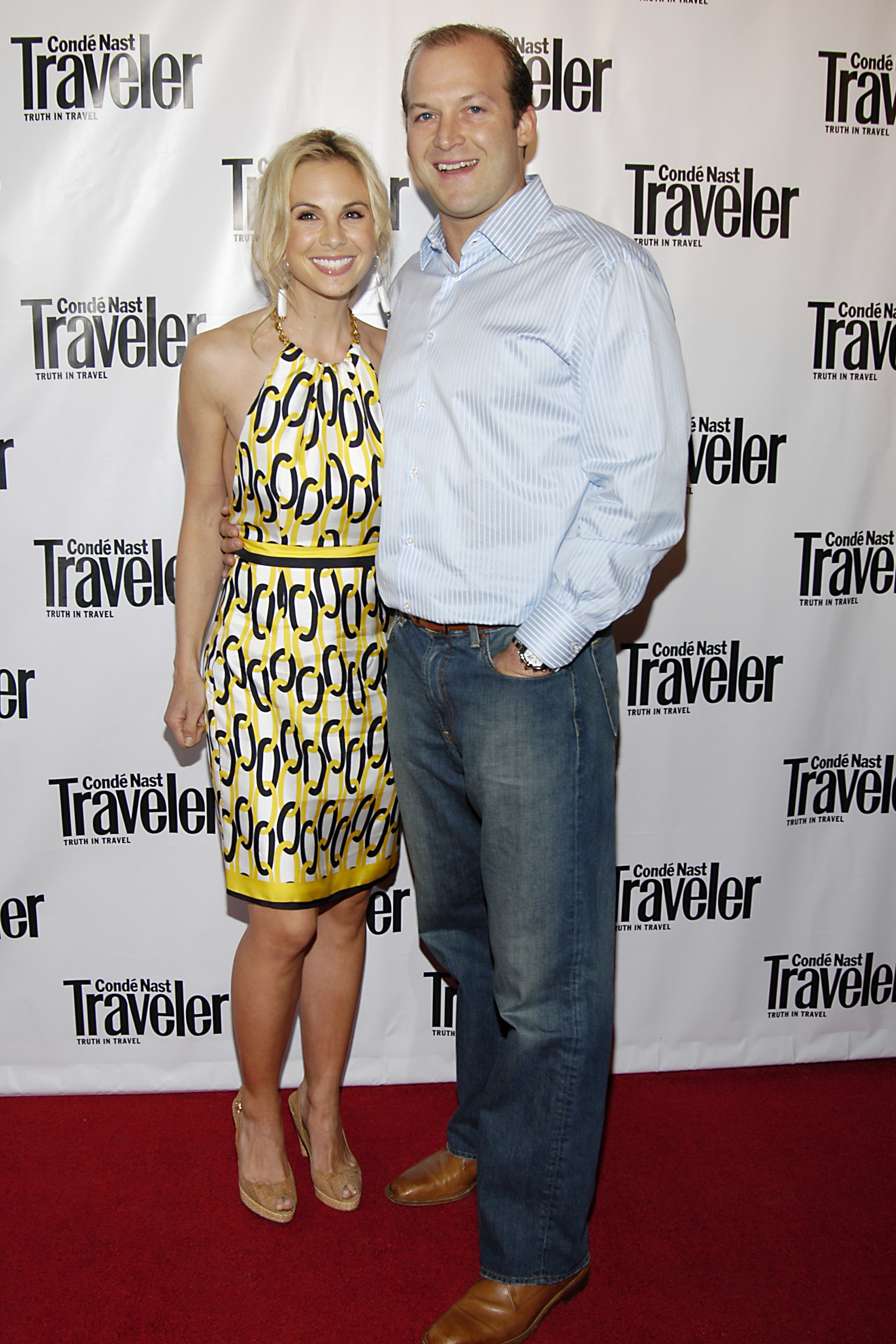 ---
#12 KELLY CLARKSON, THE VOICE
Kelly Clarkson has been a singing sensation since her incredible win on American Idol's first season! She's now a coach on The Voice and hosts her own celebrity talk show. When Kelly married Brandon Blackstock, she also became the stepmother to his two children. She introduced her first child in 2014 and her second child two years later.
---
#11 JENNY MCCARTHY, THE VIEW
Jenny McCarthy is a former host of ABC's talk show The View and now hosts her own SiriusXM radio show. McCarthy is also hosting the reality television competition show The Masked Singer. She recently told Us Weekly that her 17-year-old son Evan just got his driver's license! "He drives to school and he's getting very independent, so that is difficult."
---
#10 HODA KOTB, TODAY
Hoda is the co-host of TODAY News and recently shared her experience of being a mother of two at the age of 55. "That wisdom, patience, stuff we've learned along the way — I'm a better parent now than I ever would have been," she told Mika Brzezinski, the Know Your Value founder and "Morning Joe" co-host in an interview.
---
#9 MEREDITH VIEIRA, THE VIEW
Meredith Vieira is a well-known television anchor who has brought the daily news to viewers on The View, Today, and Dateline NBC. She's been married to Richard M. Cohen and they both are known as a power couple in journalism. The two have three children together: Benjamin, Gabriel, and Lily.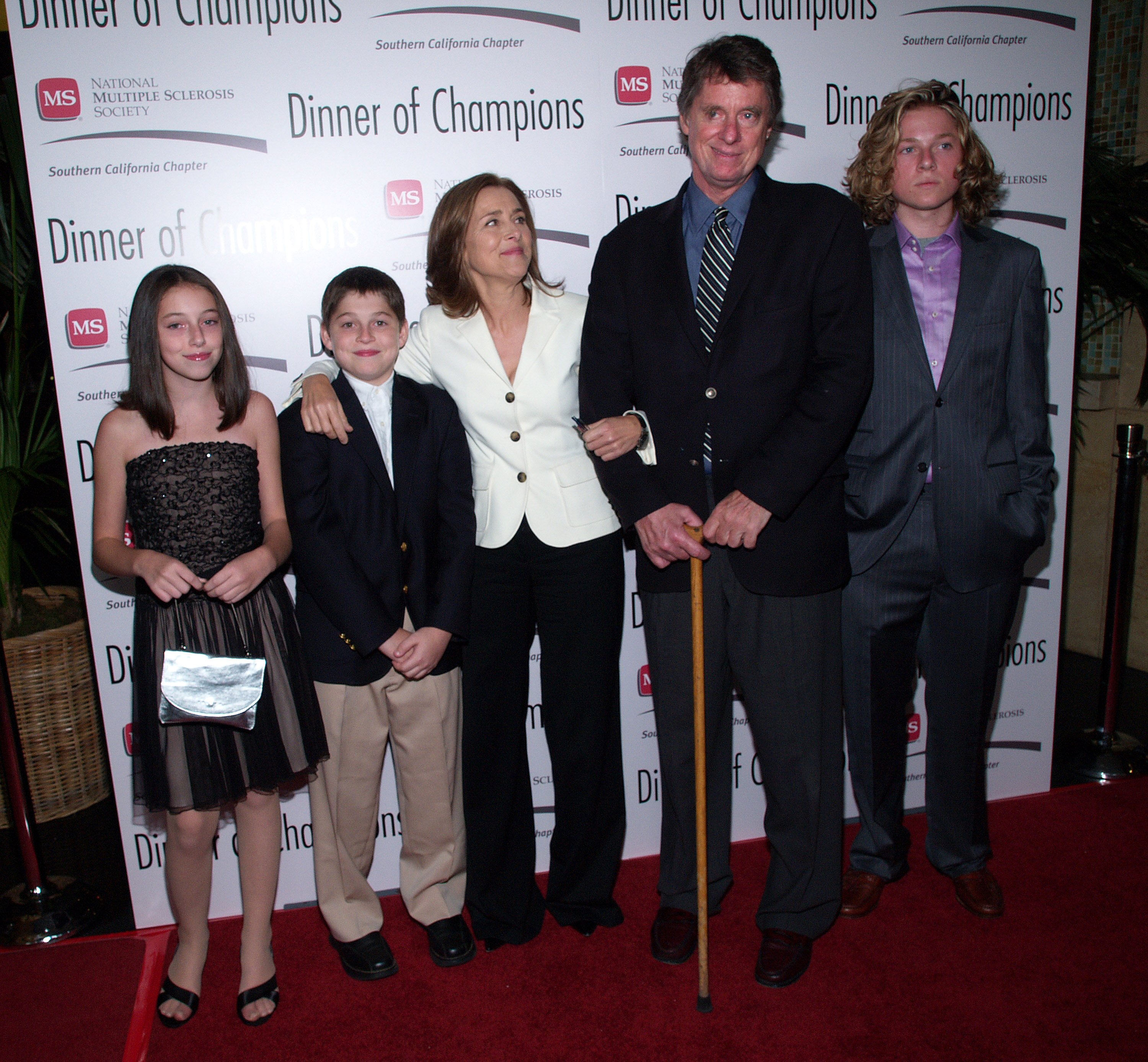 ---
#8 JOY BEHAR, THE VIEW
Joy Behar is a comedian and television personality on ABC daytime talk show The View. She was married to Joe Behar in 1965 until their divorce in 1984. They had one child together, Eve, who has been creating ceramic art since 1991. She studied in Oakville, Ontario's Sheridan College Institute of Technology and Advanced Learning where she earned a diploma for crafts and design.
---
#7 AL ROKER, TODAY
Al Roker recently shared with Know Your Value, "You learn very quickly that each child really is different. You see that early on, but as they get older and move into adulthood, it's more apparent. And they're always your kid: They might be adults, and your relationship might change in some ways, but at the core it's the same."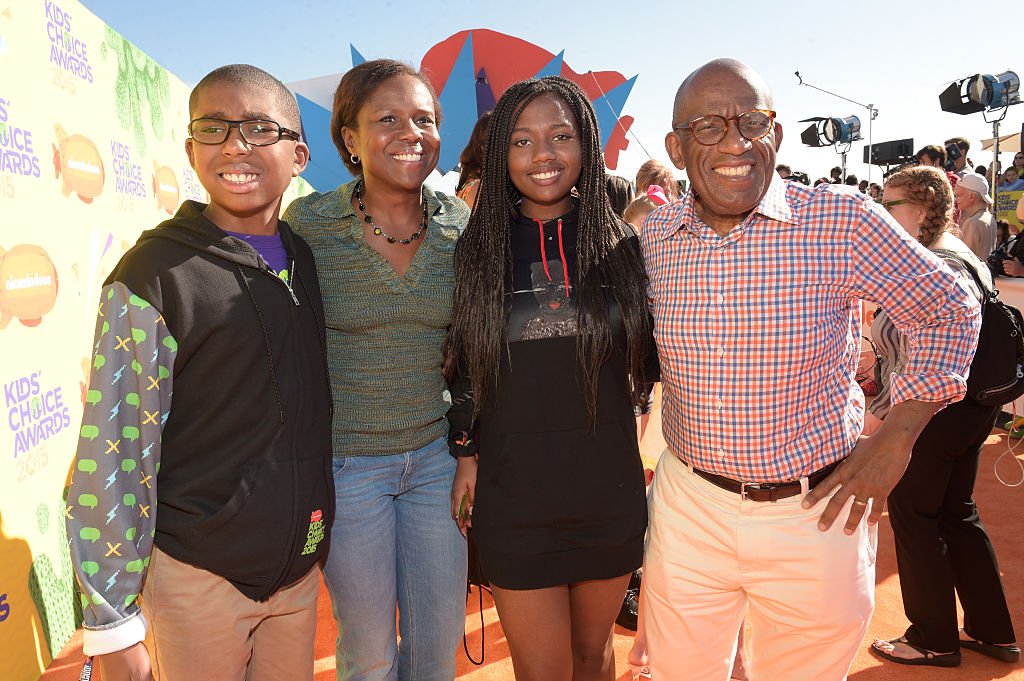 ---
#6 JENNA BUSH HAGER, TODAY
Jenna is the daughter of former president George W. Bush and Laura Bush. In August 2019, she and husband Henry Hager welcomed their third child together, Henry Harold! "He is named Henry after many on his father's side including his dear dad and his paternal grandfather, Harold comes from my maternal grandfather, Pa", she told People.
---
#5 TERRY CREWS, AMERICA'S GOT TALENT
Terry Crews is a former NFL player, actor and currently, the host of America's Got Talent. He has been married to Rebecca King-Crews since 1990 and they are both the parents to four children and grandparents to Naomi's daughter Miley! Terry has 6.5 million followers on his Instagram where he's always sharing life updates 
---
#4 SIMON COWELL, AMERICAN IDOL
Simon Cowell is known as the former judge of American Idol and the current judge/boss of the X-Factor. He's the father of his only son and shared at the Syco record label summer party in the London V&A museum, "I don't think I will have more kids. I'm 58 and Eric is amazing."
---
#3 VANNA WHITE, WHEEL OF FORTUNE
Vanna White is the beloved host of Wheel of Fortune. While her son Nikko, age 24, usually stays out of the spotlight, he absolutely took Vanna's Instagram by storm! She uploaded this countryside post and people went absolutely bonkers over him. He loves to bake and sells homemade bread. Her daughter Giovanna Santo is known as Gigi. 
---
#2 CARSON DALY, TODAY
Carson Daly is the host of the Today show and actually met his wife on the Last Call With Carson Daly. The two married in 2015 after welcoming three children: Jackson, Etta, and London. In April 2020, it was announced that Carson Daly and his wife Siri welcomed their fourth child together: Goldie Patricia Daly!
---
#1 ADAM LEVINE, THE VOICE
Last but not least, is Adam Levine! He's the frontman of Maroon 5, the pop/funk rock band from Los Angeles, California. He's married to model Behati Prinsloo since July 2014 and now have two daughters together. They rarely share any images of the family, Behati shared this adorable dedication to the two!
It's always nice to see our beloved television hosts have a normal family home. Who knows, maybe one of these little tykes will end up hosting their own talk show one day! Did we miss any of your favorite television hosts and their adorable family? Please let us know in the comments!
Sources: TODAY, EOnline, People, TODAY, UsMagazine, NBCNews, NBCNews, Mirror, People, People