Dolly Parton's 11 Siblings: What They are Up To Nowadays
Now that Dolly has released her new song "When Life Is Good Again", we wanted to take a look at the "big ole family" of the Queen whose keeping us going through hard times. So what was life like growing up by the Great Smokey Mountains with 11 siblings? And what are they up to nowadays?
---
GROWING UP IN TENNESSEE
Dolly Parton was born on January 19, 1946, in a small one-room cabin that she would later sing about in her single "My Tennessee Mountain Home". The song encapsulates a peaceful time of her early life growing up by the Great Smokies: "And on a distant hilltop, an eagle spreads its wings / An' a songbird on a fence post sings a melody".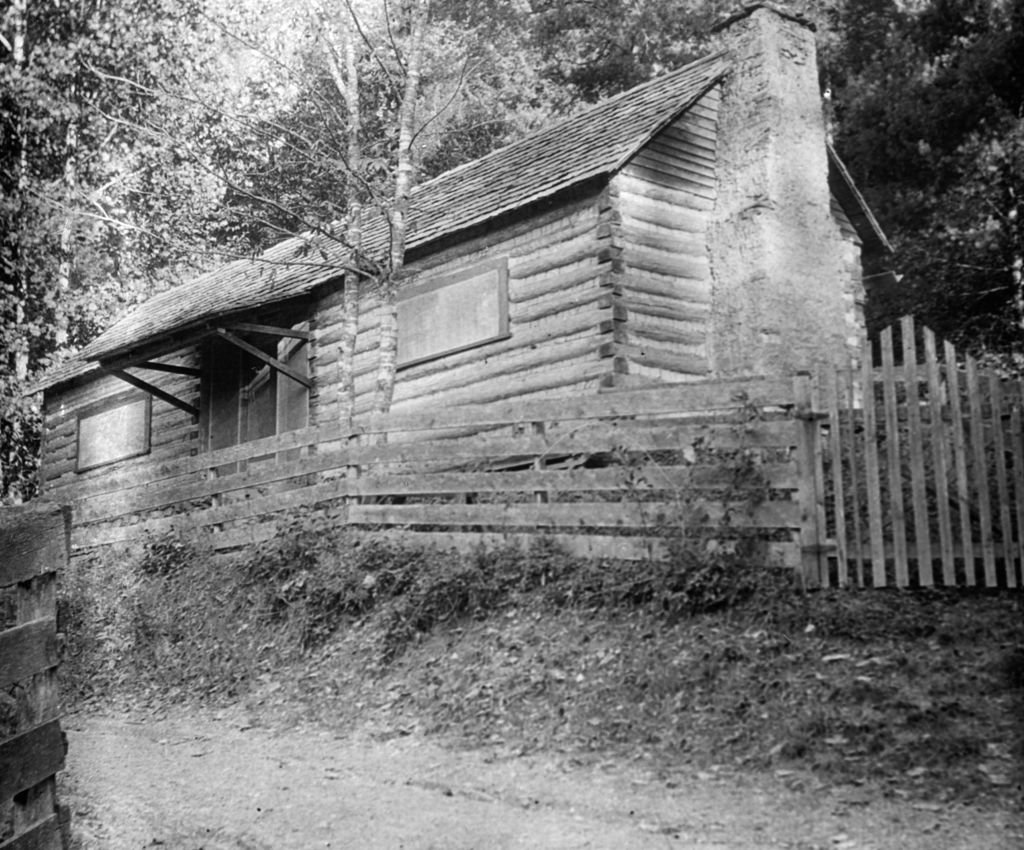 Dolly is the fourth child of Avie Lee Caroline and Robert Lee Parton Sr. Her father worked as a farmer and also worked construction in the town to make ends meet. Avie was the family's homemaker who entertained the six boys and six girls with plenty of music and mountain folklore. At the age of 7, Dolly had a homemade guitar.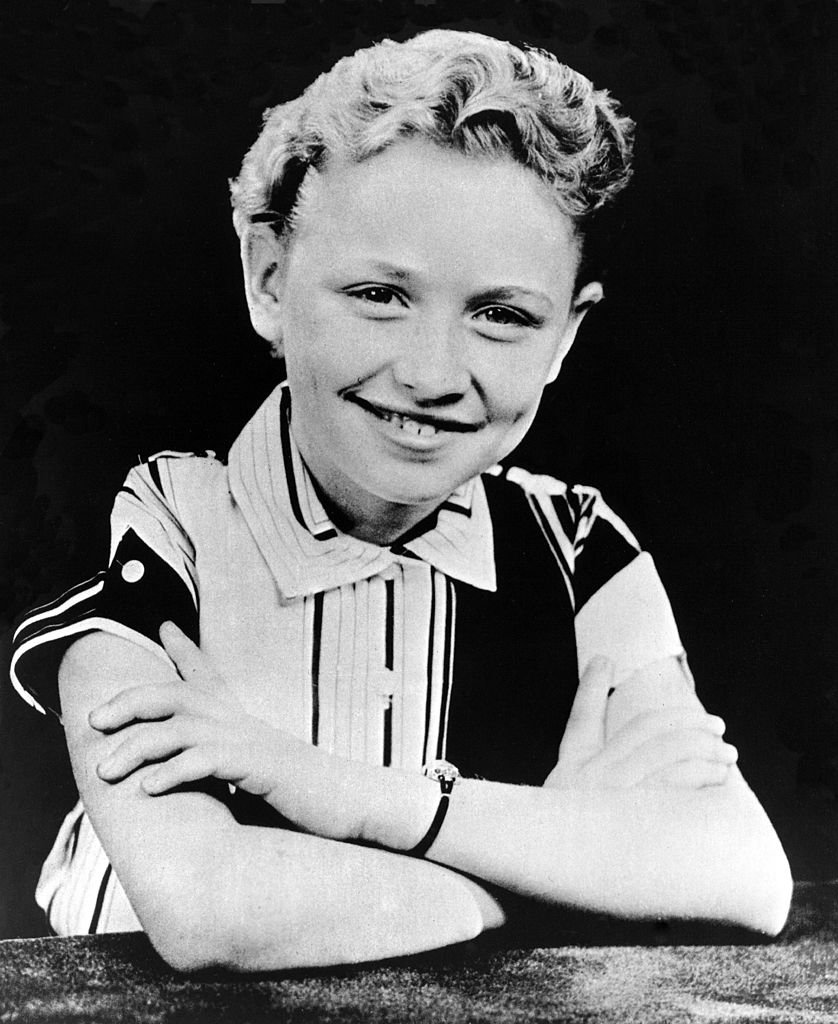 ---
DOLLY'S "BIG OLD FAMILY"
From oldest to youngest, Dolly Parton's siblings are Willadeene, David Wilburn, Coy Denver, Dolly Rebecca, Bobby Lee, Stella Mae, Cassie Nan, Randel Huston (or Randy), Larry Gerald, Floyd Estel, and twins Freida Estelle and Rachel Ann. That's quite a big family fitting in a one-room cabin!
Parton once shared with People in 2014, "I grew up in a big old family with eight kids younger than me and several of my brothers and sisters came to live with me early on in my life. I've loved their kids just like they're my grandkids, and now I've got great-grand-kids!" So let's learn more about the grand Parton family!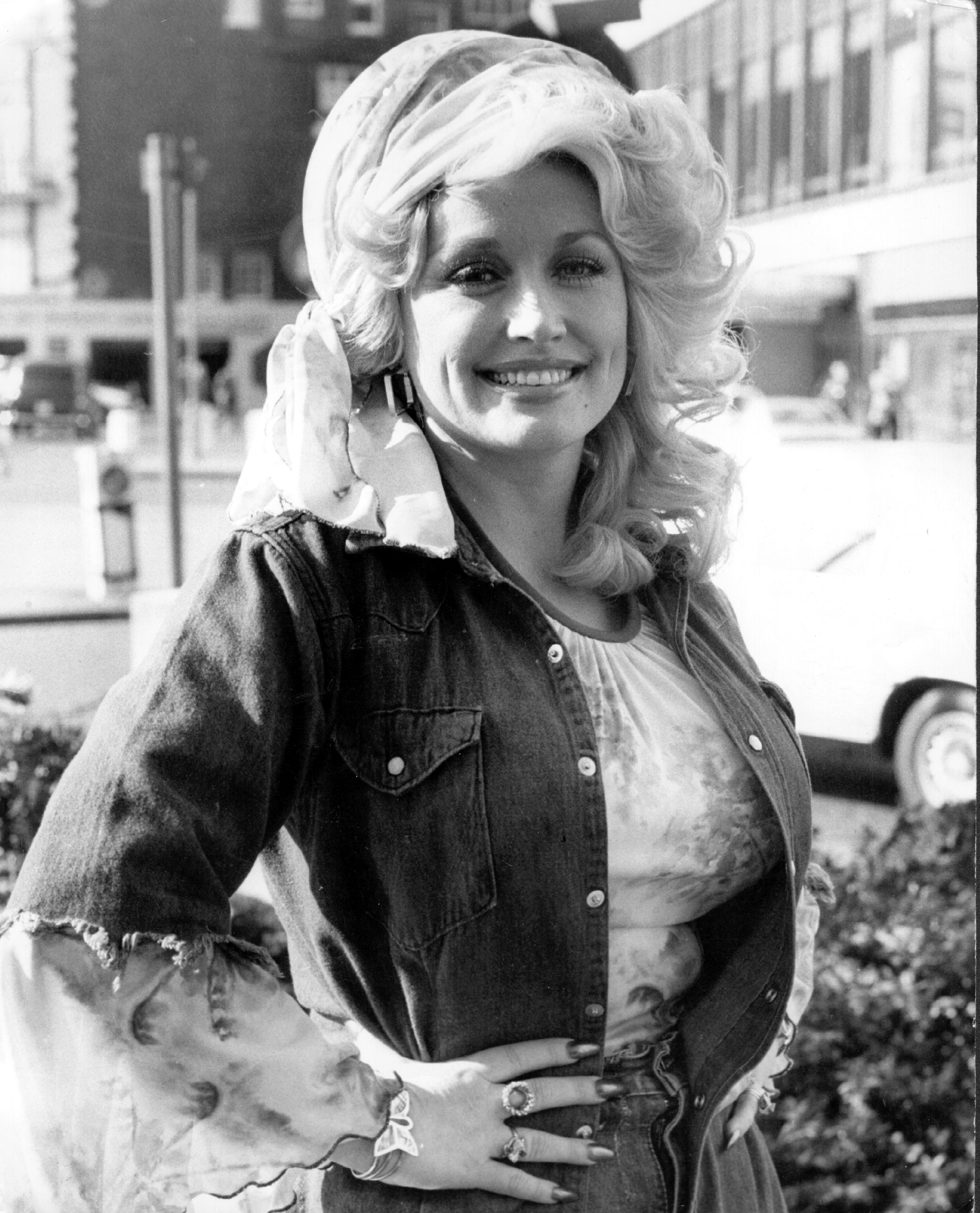 ---
WILLADEENE PARTON
We'll begin with the oldest of the Partons! As the eldest, Willadeene is often considered the second mother of her siblings. While she wasn't crooning country solos on the radio, she did contribute to the Parton's legacy of books and memoirs.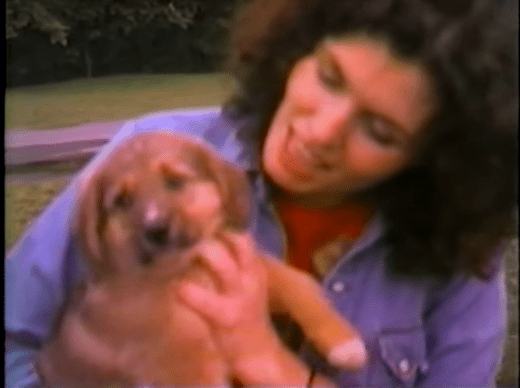 Willadeene released many publications including her poetry book Denim, Lace and Bandanas. Dolly also shared on the family special that Willadeene also writes music! She recited her poem, "Morning Denim" on The Dolly Show while her family softly played her song, "Morning" in the background.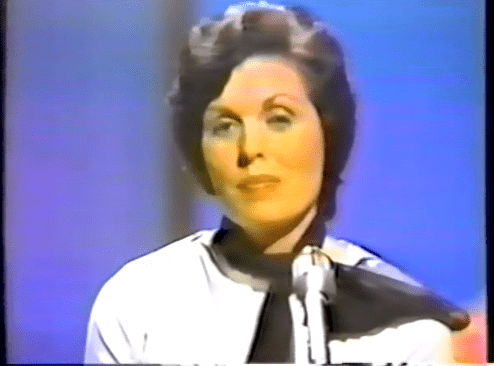 ---
KELLY BERGLUND AS WILLADEENE
Dolly has written and produced several films about her family life in Tennessee so it's always interesting to see who ends up cast as her siblings. In November 2016, it was announced that Disney star Kelly Berglund would portray Willadeene in the NBC holiday special, "Dolly Parton's Christmas of Many Colors: Circle of Love".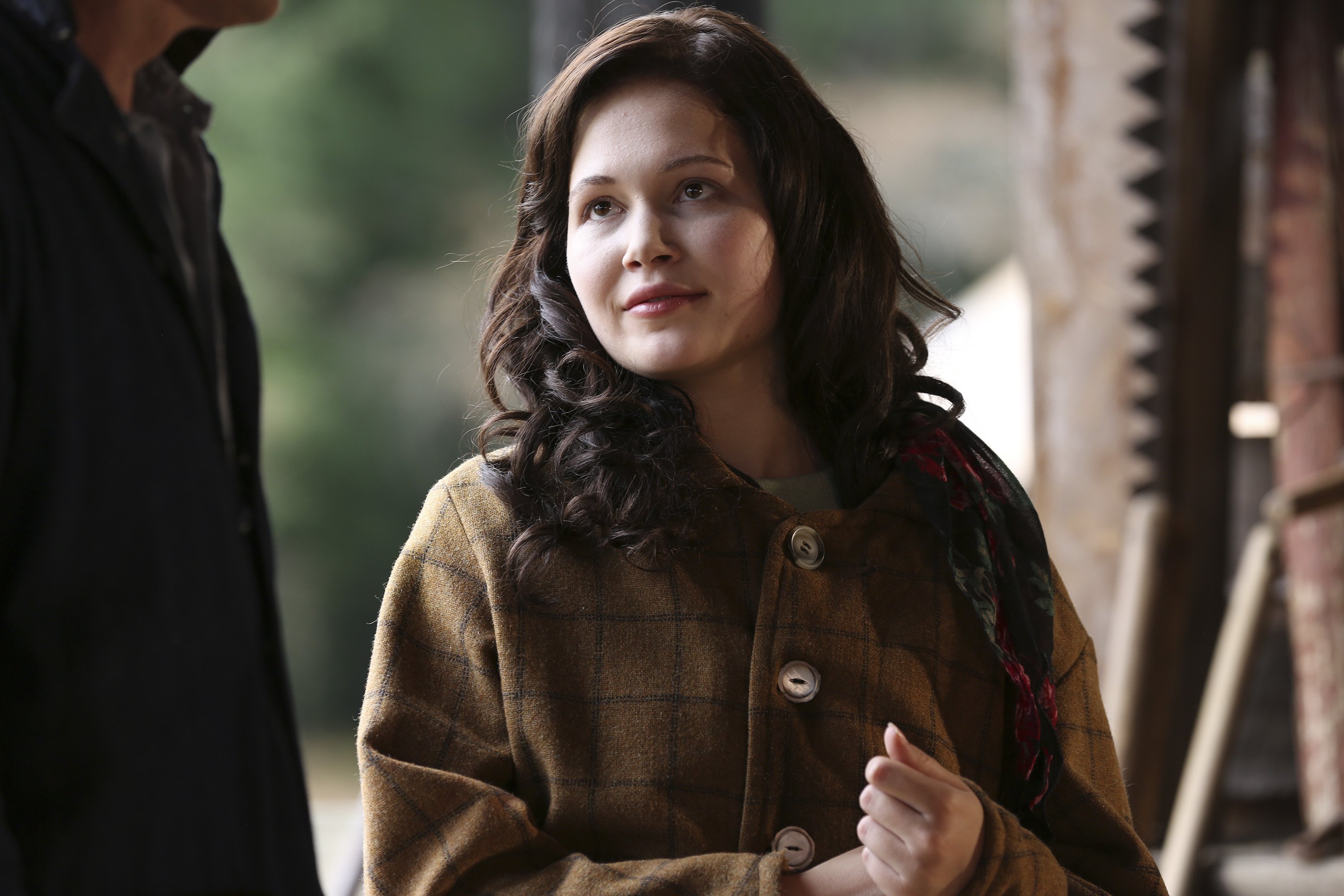 She shared on a cast interview that her role as Willadeene was very similar to her Bree Davenport character on Disney XD's "Lab Rats": "Both of them sometimes take on very motherly roles. Bree is the only girl amongst a bunch of brothers... and Willadeene is definitely the second mother to all of the Parton kids in the family."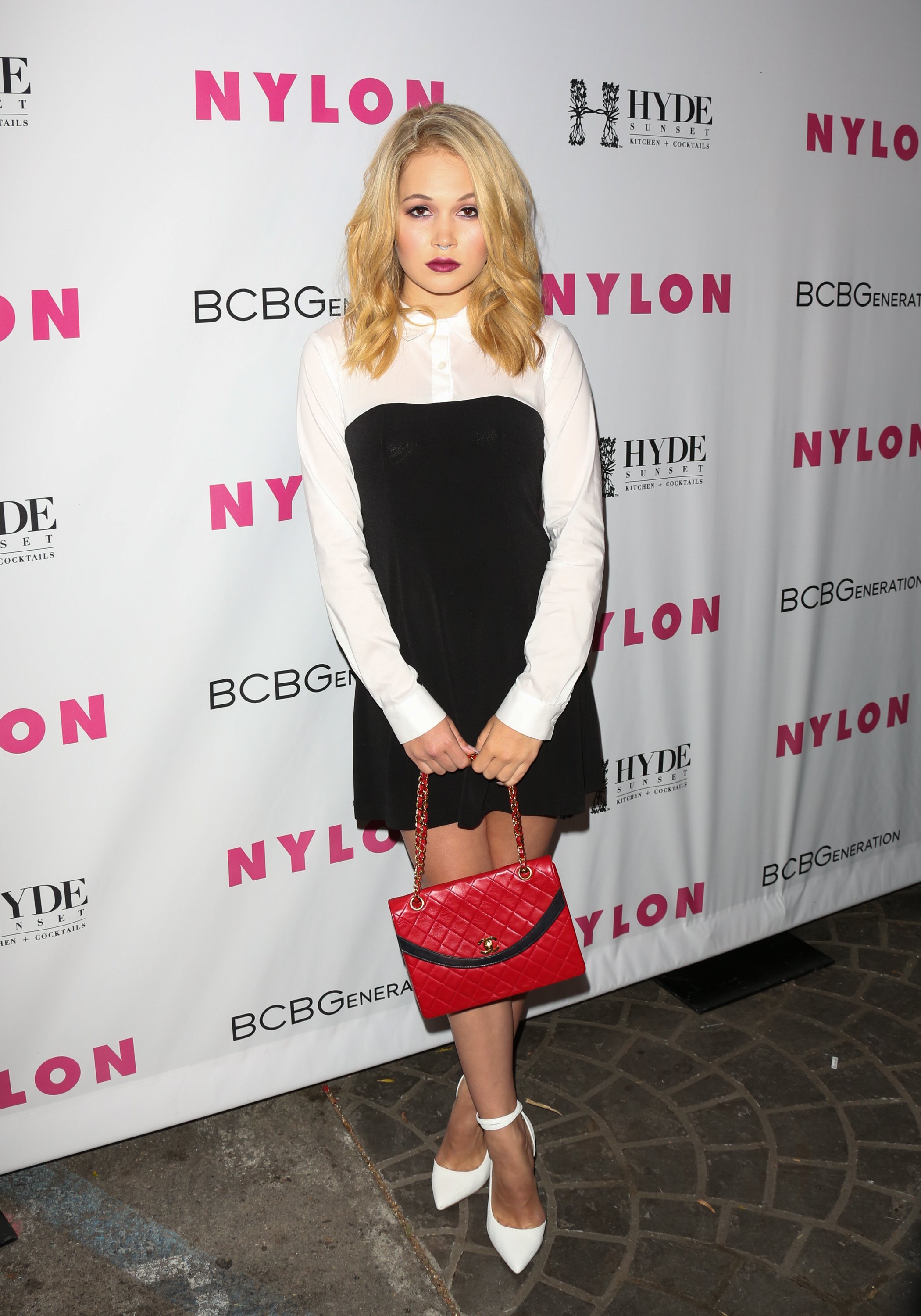 ---
CARSON MEYER AS WILLADEENE
Another up-and-coming actress to portray the eldest Parton is Carson Meyer. She played the role in the first Parton installment, "Dolly Parton's Coat of Many Colors". The film follows the same plot of her famous song by the same name. The TV special was viewed by over 13 million viewers during its 2015 broadcast.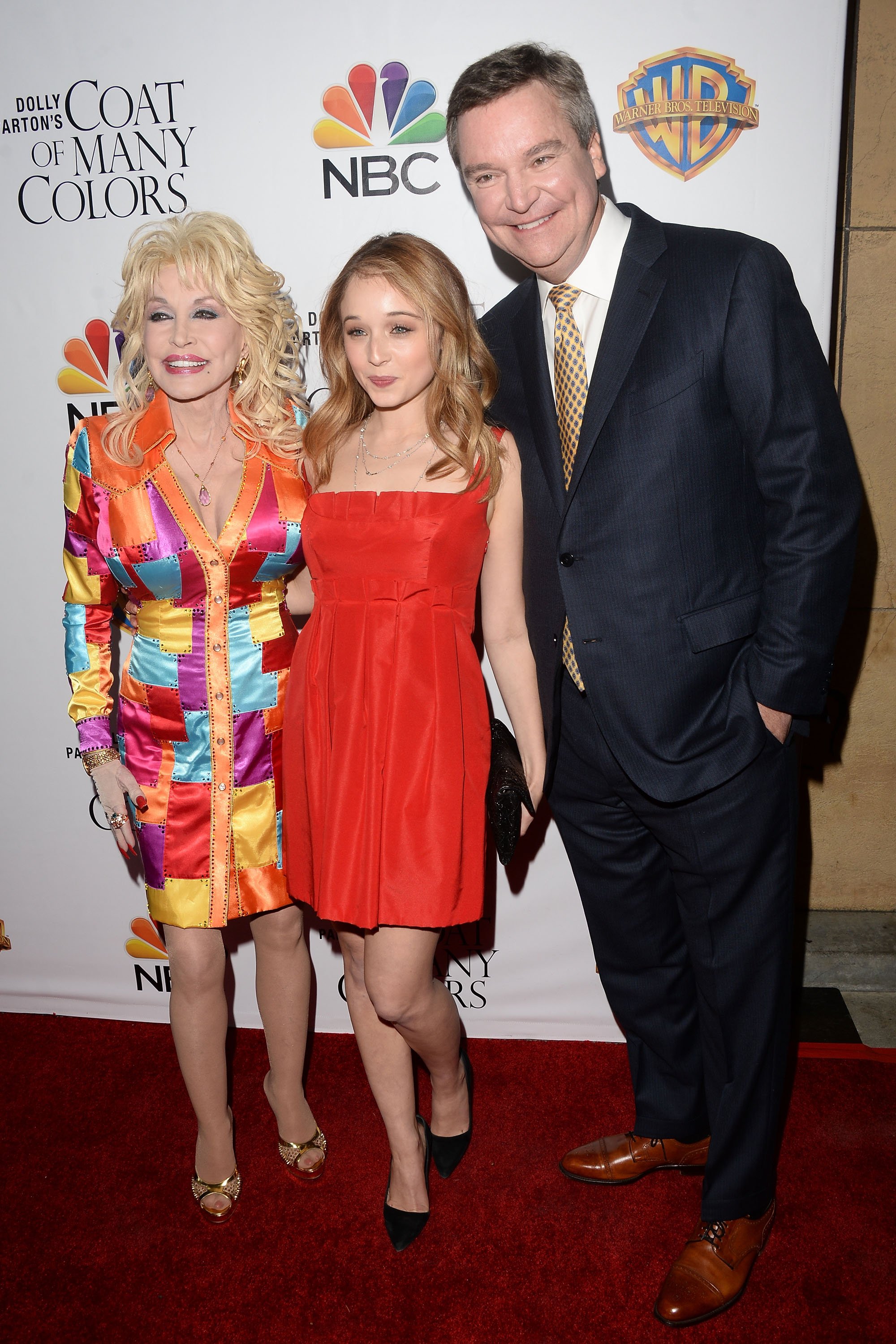 Similar to the real-life Willadeene, Carson shared in an interview that while filming, she became a big sister to the cast: "I taught the girls how to knit, which was really fun, and crochet because I'm a big crocheter myself. It reminded me of being at summer camp. I loved everybody on set. It was a really, really special group."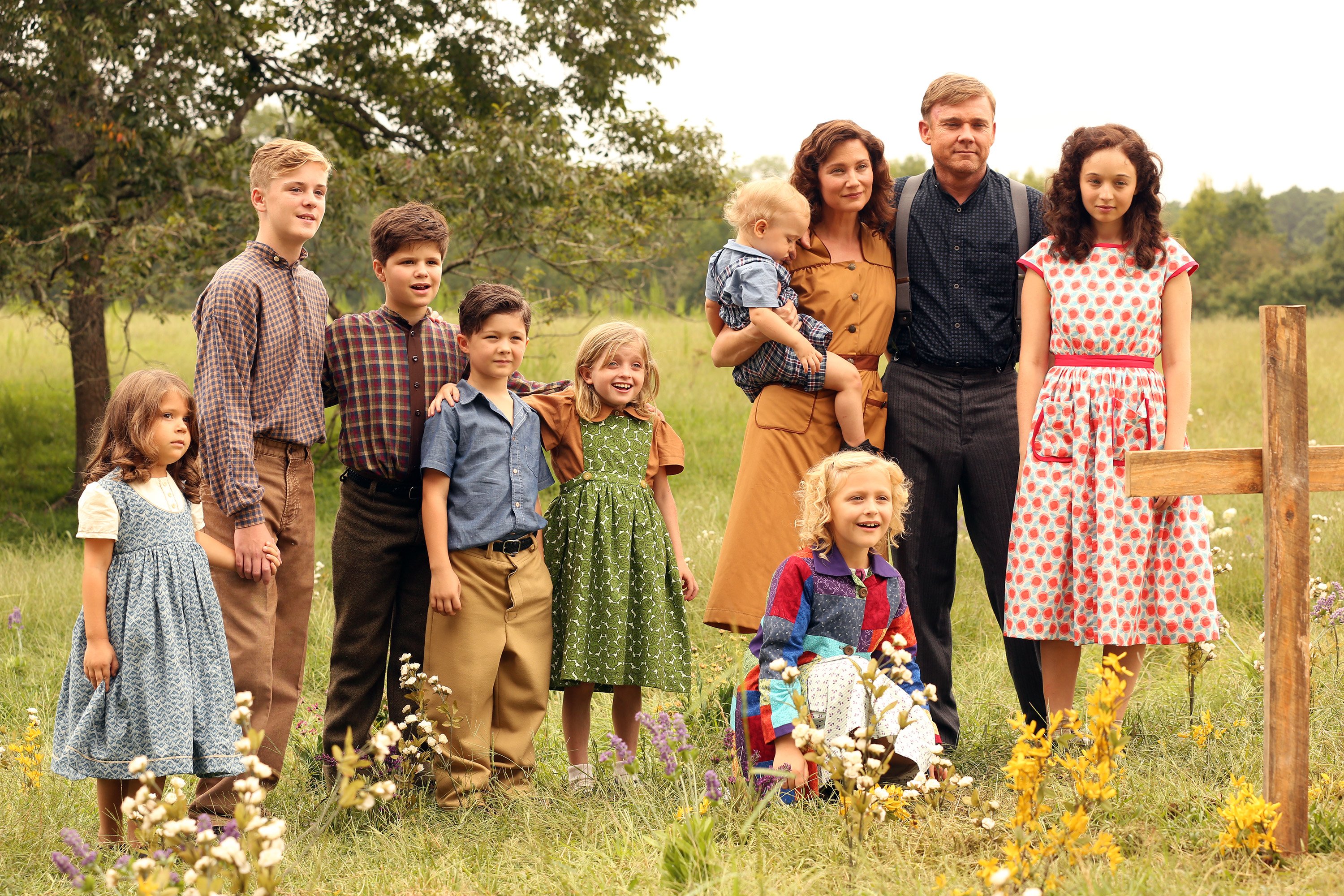 ---
DAVID PARTON, DENVER COY PARTON, AND BOBBY LEE PARTON
While most of Dolly's younger siblings were musically inclined, her three older brothers have done a good job of completely staying away from show business and the public eye. Dolly once brought her whole family onto The Dolly Show, but David, Coy, and Robert Lee decided to keep off the camera.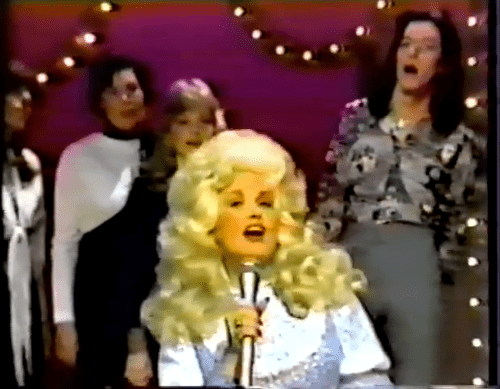 ---
STELLA PARTON
Dolly wasn't the only country singer in her big family! Stella is the younger sister of Dolly by 3 years. She wrote and released country and gospel music throughout the 70s. Both she and her sister appeared in a local television program and by the age of 9, she made her radio debut.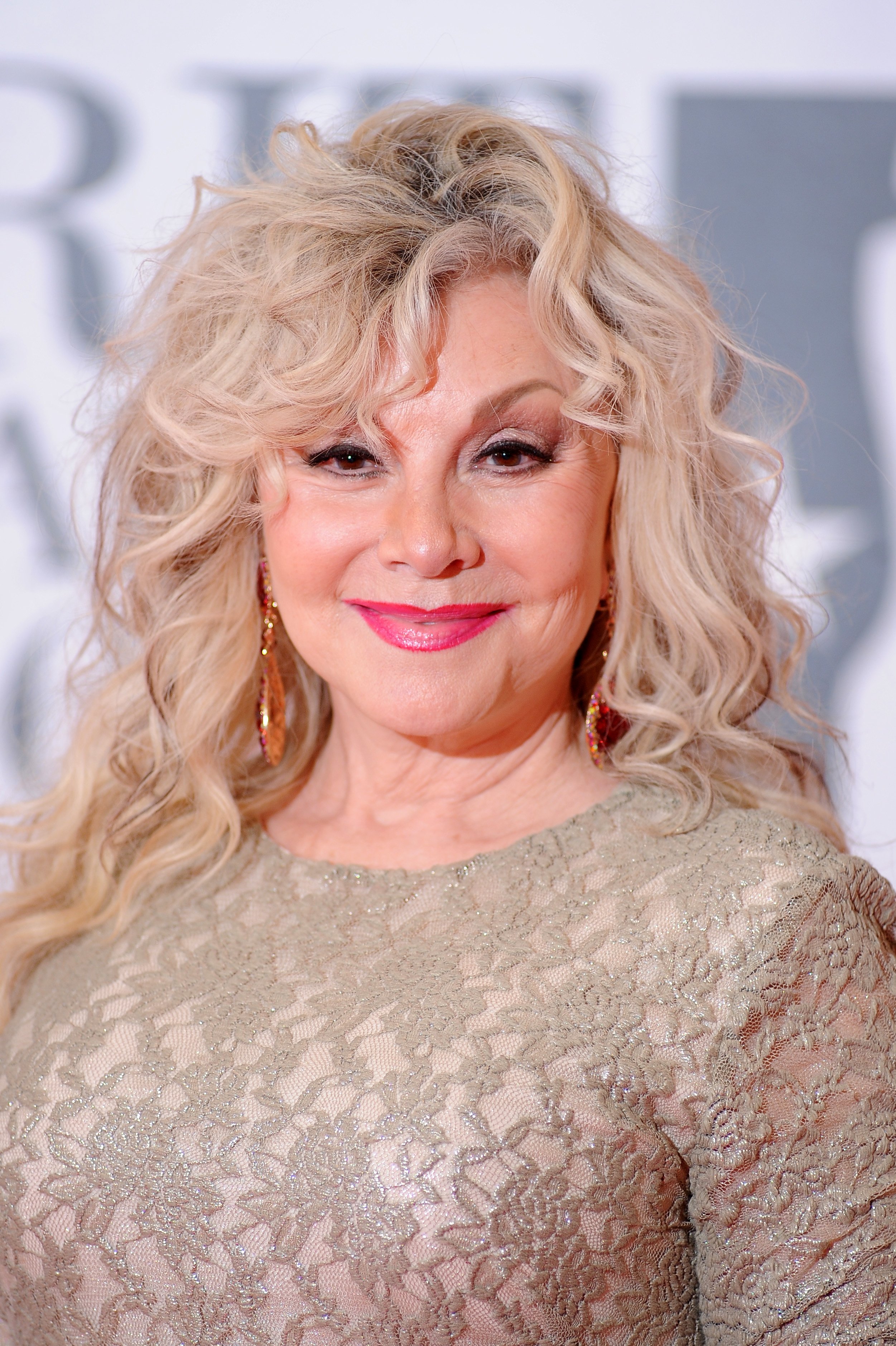 While Dolly was working on her own path in the music industry, Stella teamed up with Willadeene and their younger sister Cassie to perform and sing gospel music throughout Tennessee. She married her high school sweetheart, Marvin Carroll Rauhuff, before graduating in 1966 and the following year released her first album with their mother, Willadeene, and Cassie, In The Garden!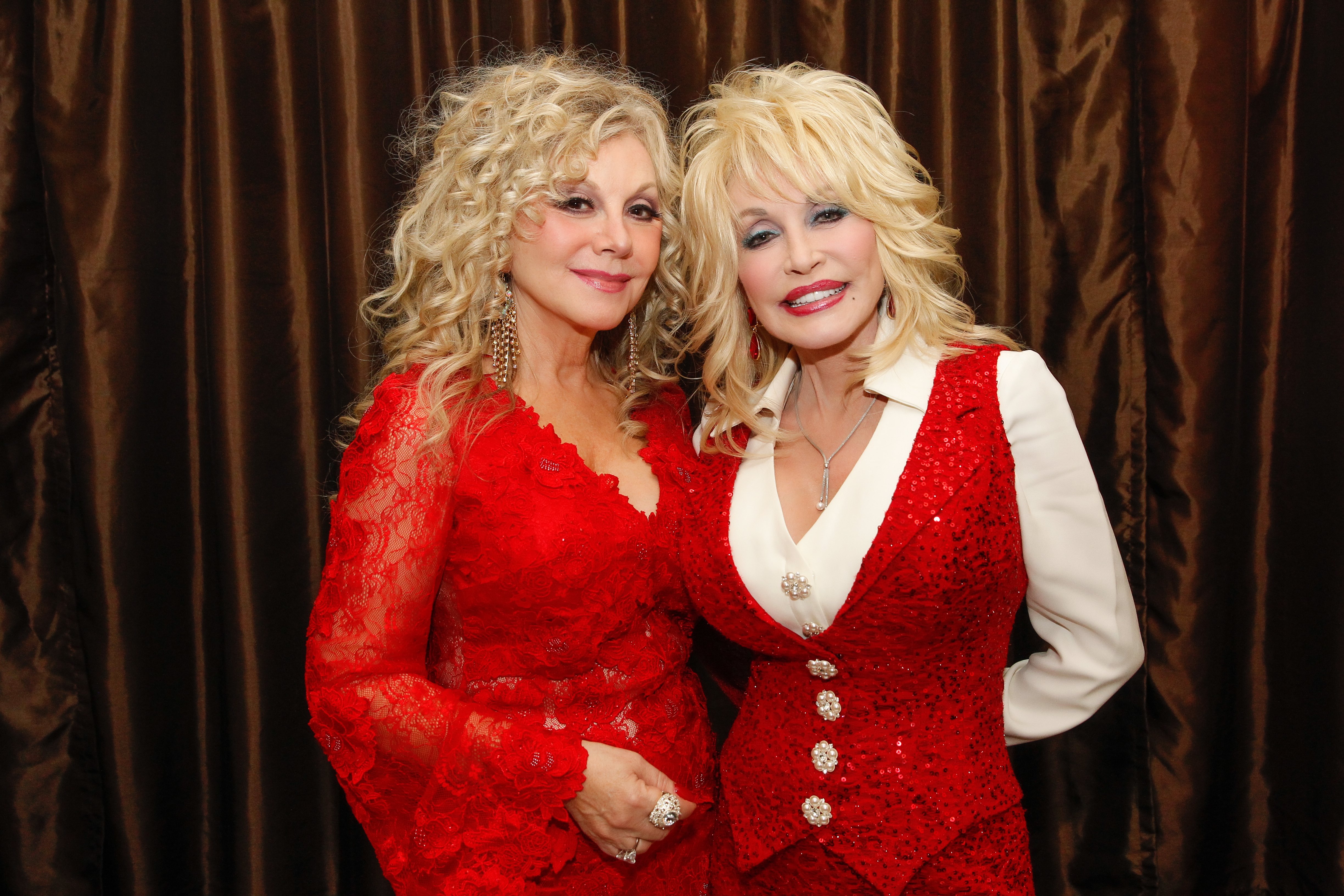 ---
SUCCESS AS A COUNTRY/GOSPEL SINGER
Before heading to Nashville, she took to Washington, DC, and performed at the local Hillbilly Heaven club. In 1975, she started a record label called Soul, Country and Blues after moving to Music City and released her debut solo album "I Want to Hold You in My Dreams Tonight". Her album's success led her to a record deal with Elektra the following year.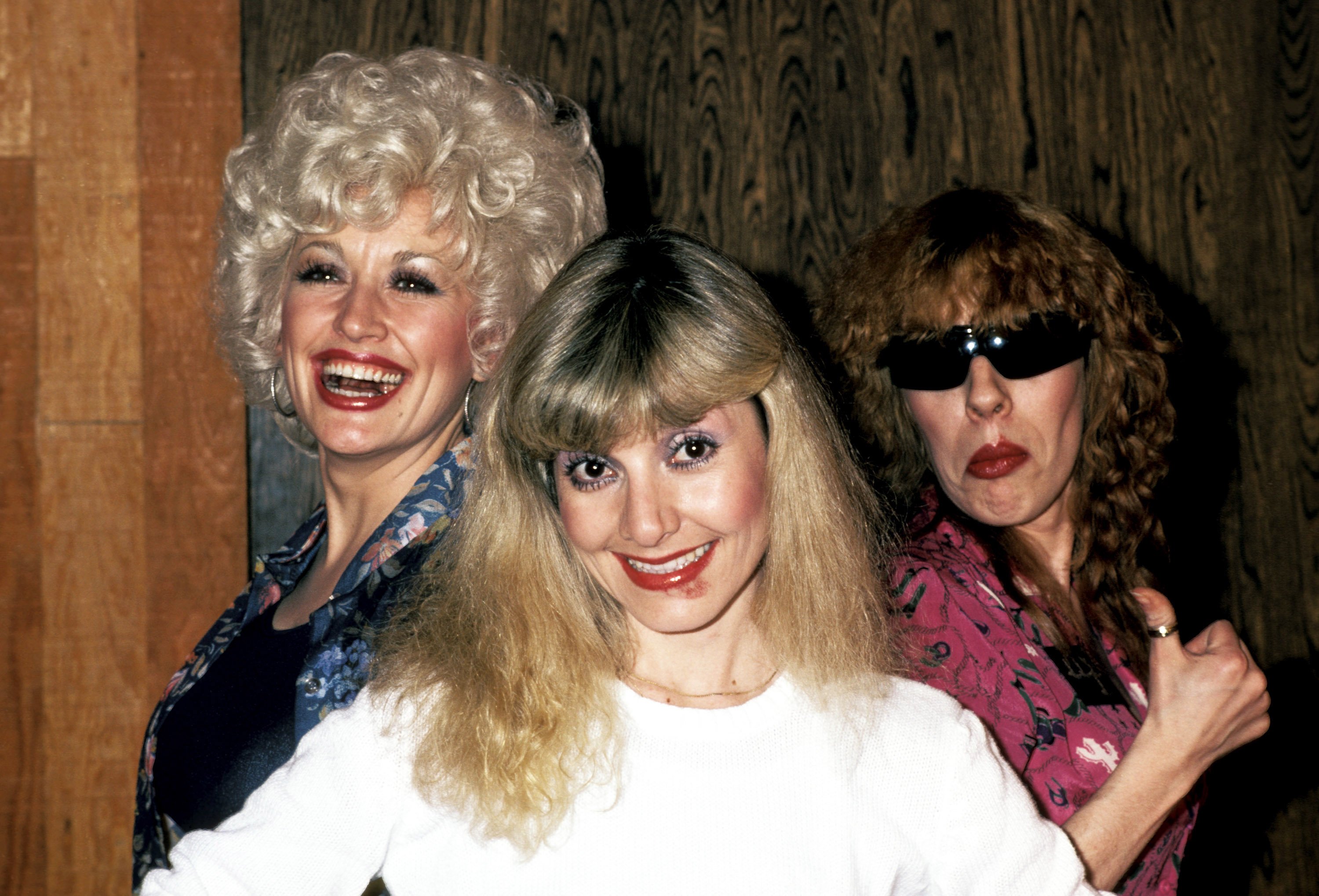 She recorded three albums with the new record deal: "Country Sweet" (1977), "Stella Parton" (1978), and "Love Ya" (1979). It's no surprise that Stella and Dolly also penned and performed several songs together including the 1979 hit from Love Ya, "Steady as the Rain". In 2008, she released her 7th studio album "Testimony" through Raptor Records.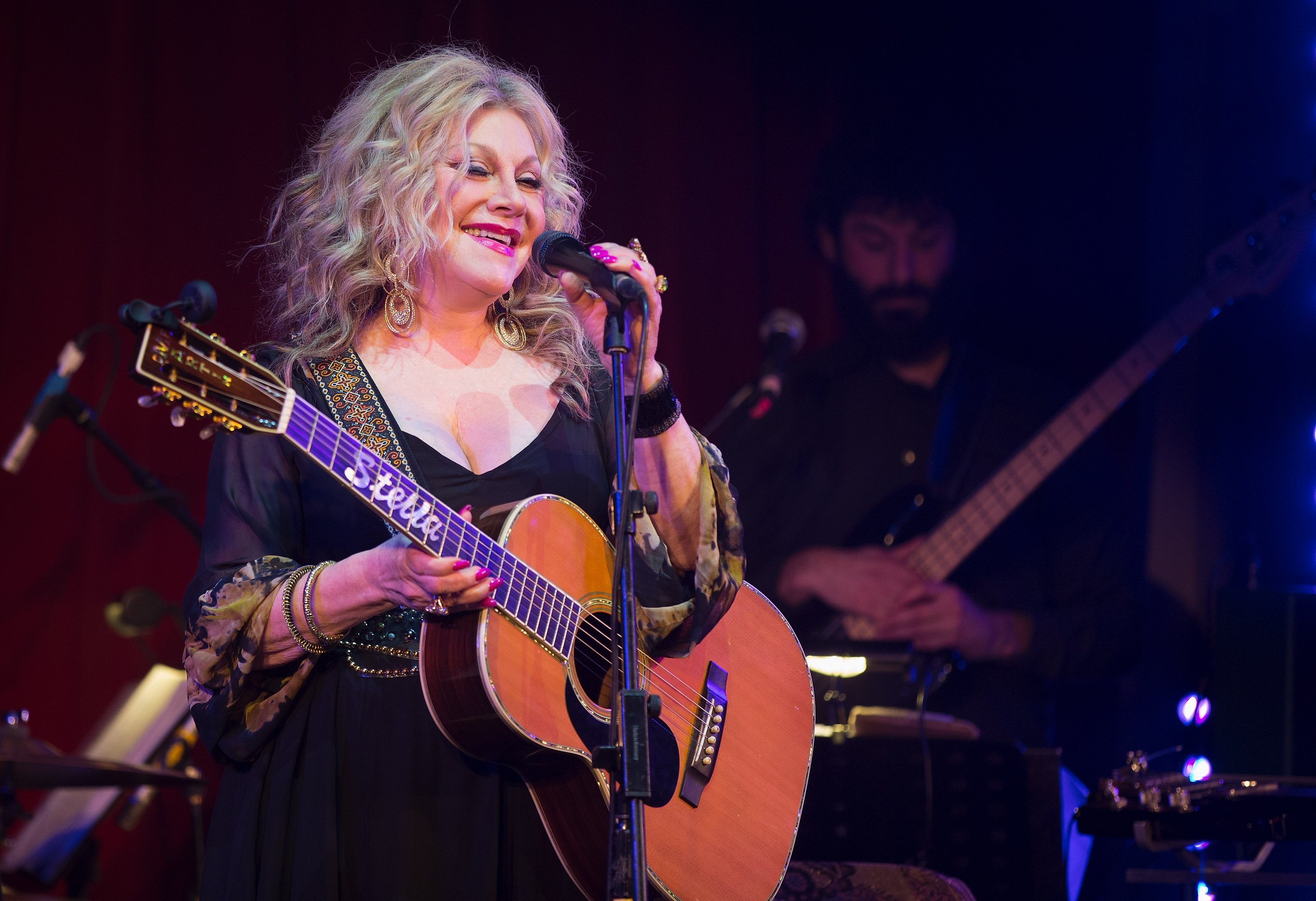 ---
ACTING ON BROADWAY MUSICALS AND TELEVISION SPECIALS
We'd be remiss not to mention her incredible acting career on stage and on a Parton TV special! In 1979, she starred in an episode of the action-comedy series The Dukes of Hazzard and became the first country artist to have a dramatic role on the show. But it wasn't just this screen appearance that marked her acting credits!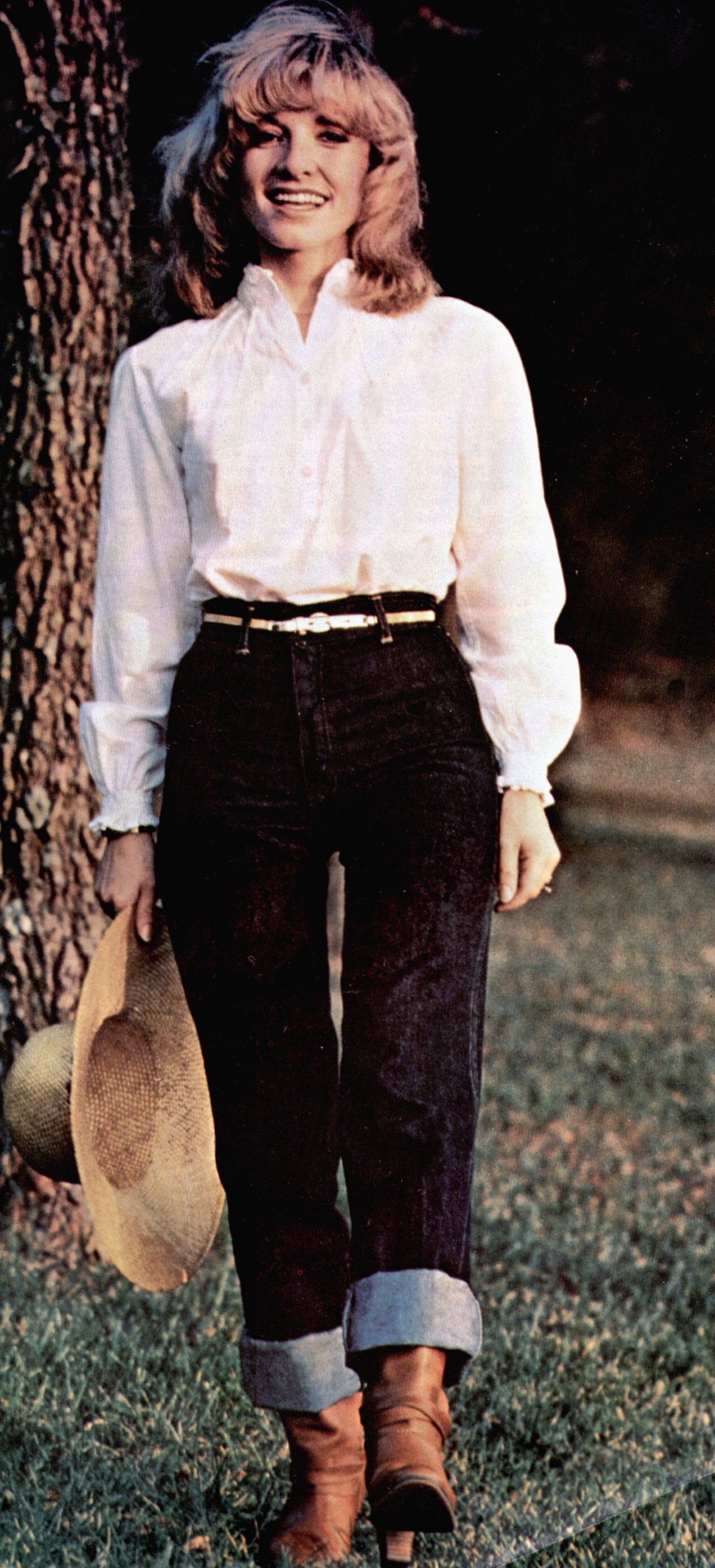 In 2007, Stella also appeared a small role in both A Dance for Bethany and Ghost Town: The Movie. In 2014, she starred as Vaughn in the crime and drama film Green Corn. Two years later, she appeared as Corla Bass in both of Dolly's TV movie specials. Most recently, she was Birdie Moore on the show Raising Phil and Ernie.
---
CASSIE PARTON
We mentioned that Cassie joined her older sisters and mother for In The Garden. In 2013, Cassie joined her siblings Randy and Dolly to announce the "My People" show that would feature members of their family. "All the money from this show will go to some very needy people — mine!" joked Dolly according to Knoxville News.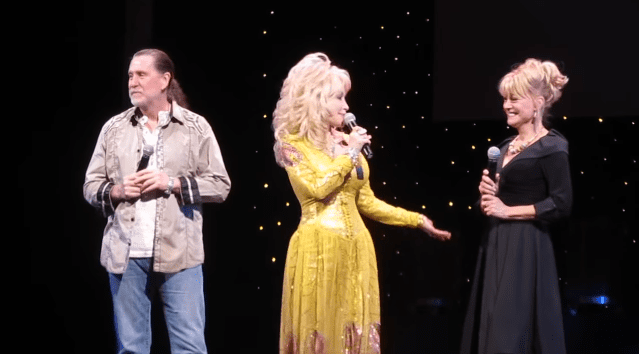 ---
THE TWINS, FREIDA AND FLOYD ESTEL PARTON
Freida is the second-half of her twin duo with Floyd and also shared the stage with her siblings. After her daughter went to school, she wanted to keep busy while she kept house. Now she works as an ordained minister and runs her own antique shop and wedding chapel aptly called the "Parton Family Wedding Chapel & Antiques".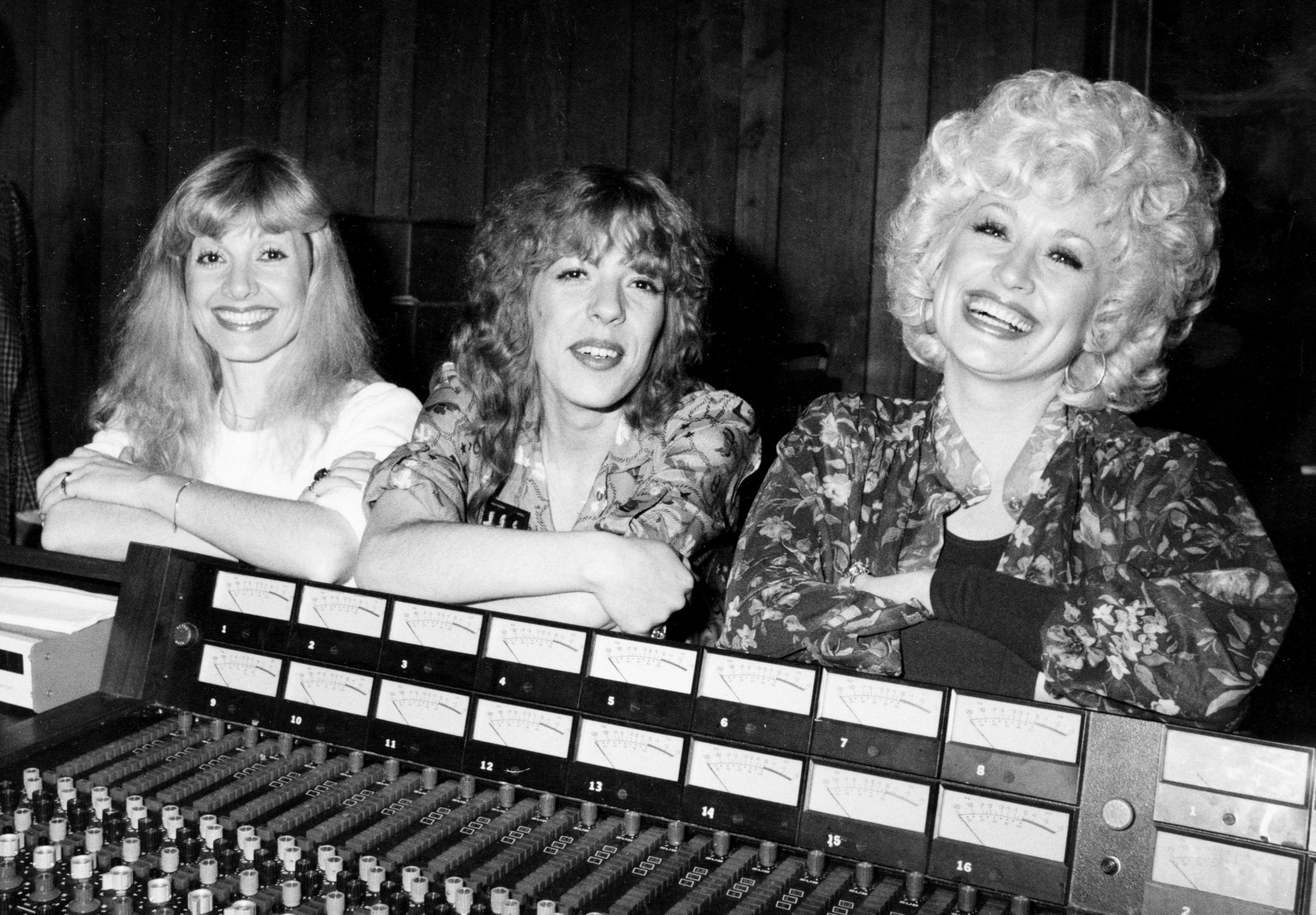 Freida's other half, Floyd, shared a lot of songwriting credits with their big sister, including the hit "Rockin' Years" from Dolly's 1991 solo studio album Eagle When She Flies. He also co-wrote "Nickels and Dimes" from her 1978 album Heartbreaker. Unfortunately, Floyd Estel passed away at the age of 61 on December 6, 2018.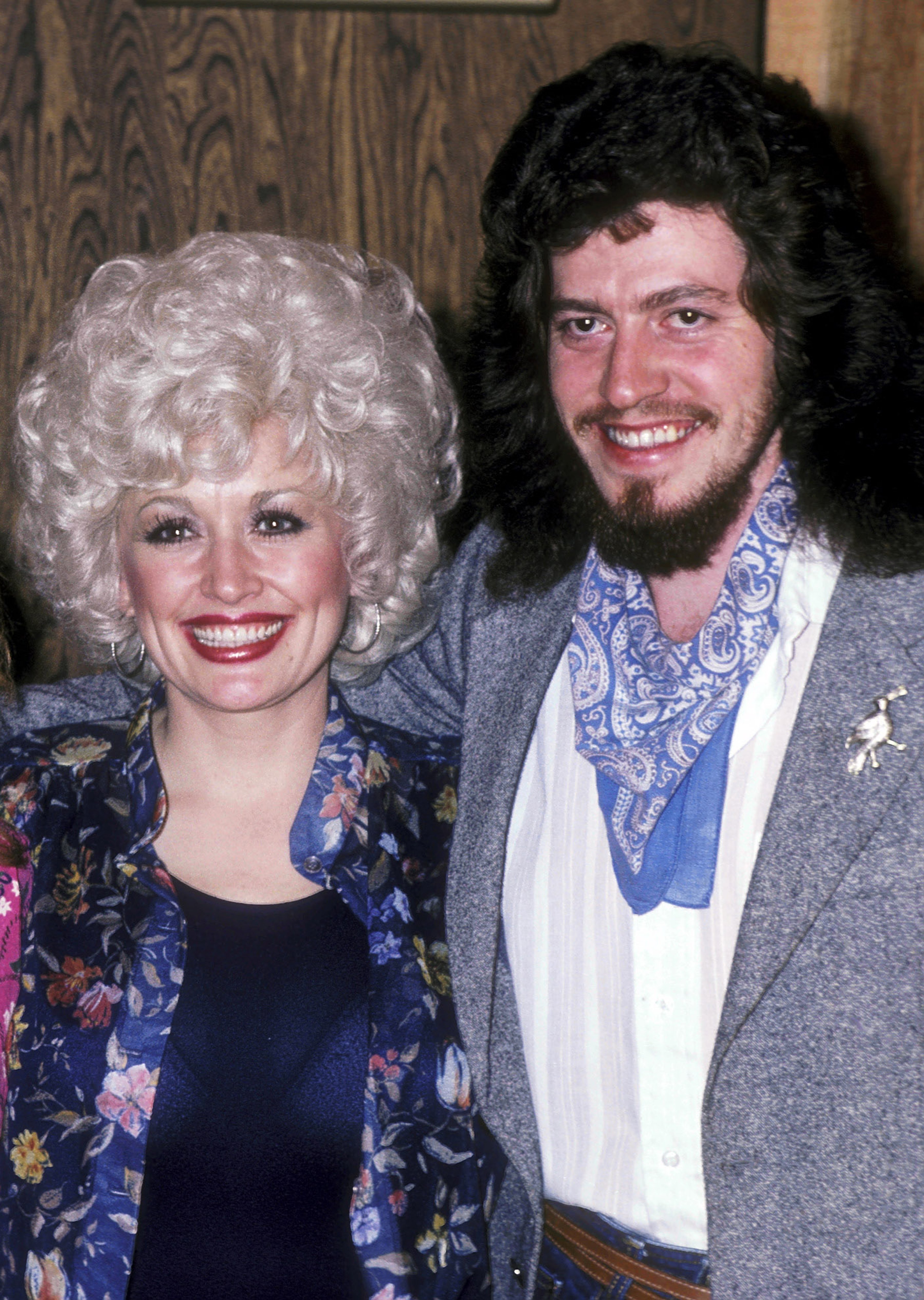 ---
RANDY PARTON
Randel Huston, or Randy, is the youngest Parton brother who also was also bitten by the musical bug! In the early 80s, he released several songs including his 1981 singles "Hold Me Like You Never Had Me" and "Shot Full of Love" which both peaked at #30 in the US charts. In 1984, he performed "Waltz Me to Heaven" in the Rhinestone soundtrack album.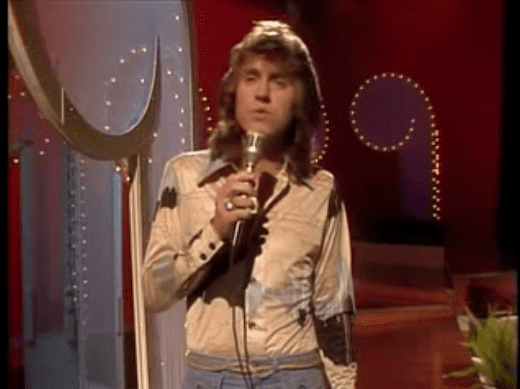 ---
RACHEL PARTON DENNISON
Last but not least is the youngest of all the Parton siblings: Rachel Parton Dennison! As you can see, she shares an uncanny resemblance to her older sister Dolly with her big blonde hair and silvery voice. She once said in a People interview from 1982, "I'm sure people will compare me to Dolly—it's only human nature."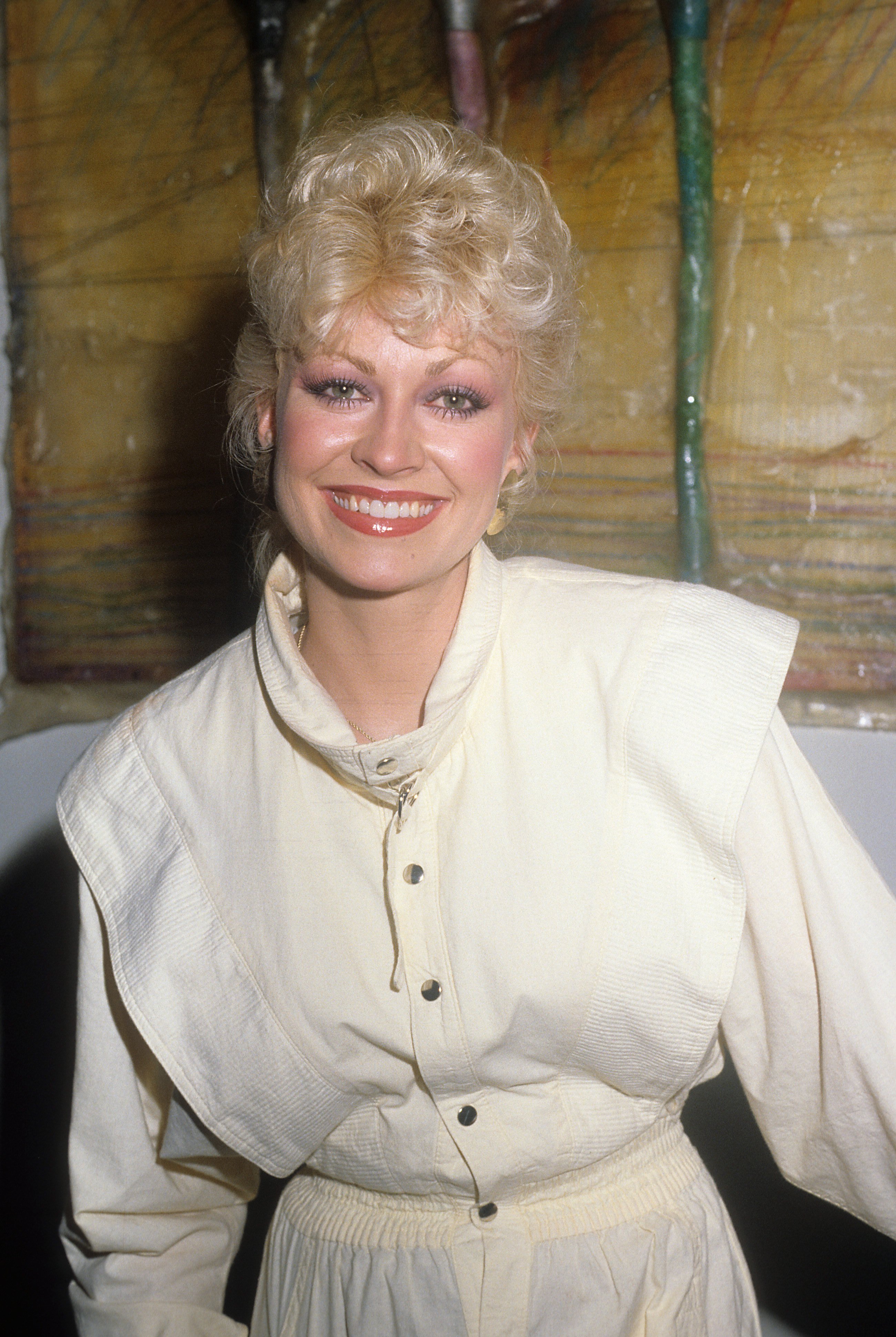 "Singing was like breathing at home," said Rachel about growing up in the house filled with musical talent. While Dolly lived in Nashville, Rachel stayed with her over vacation! "Before we knew it," she recalled, "the summer was over. But we wasn't through playin', so Mama and Daddy said I could stay on with Dolly if I liked it so much."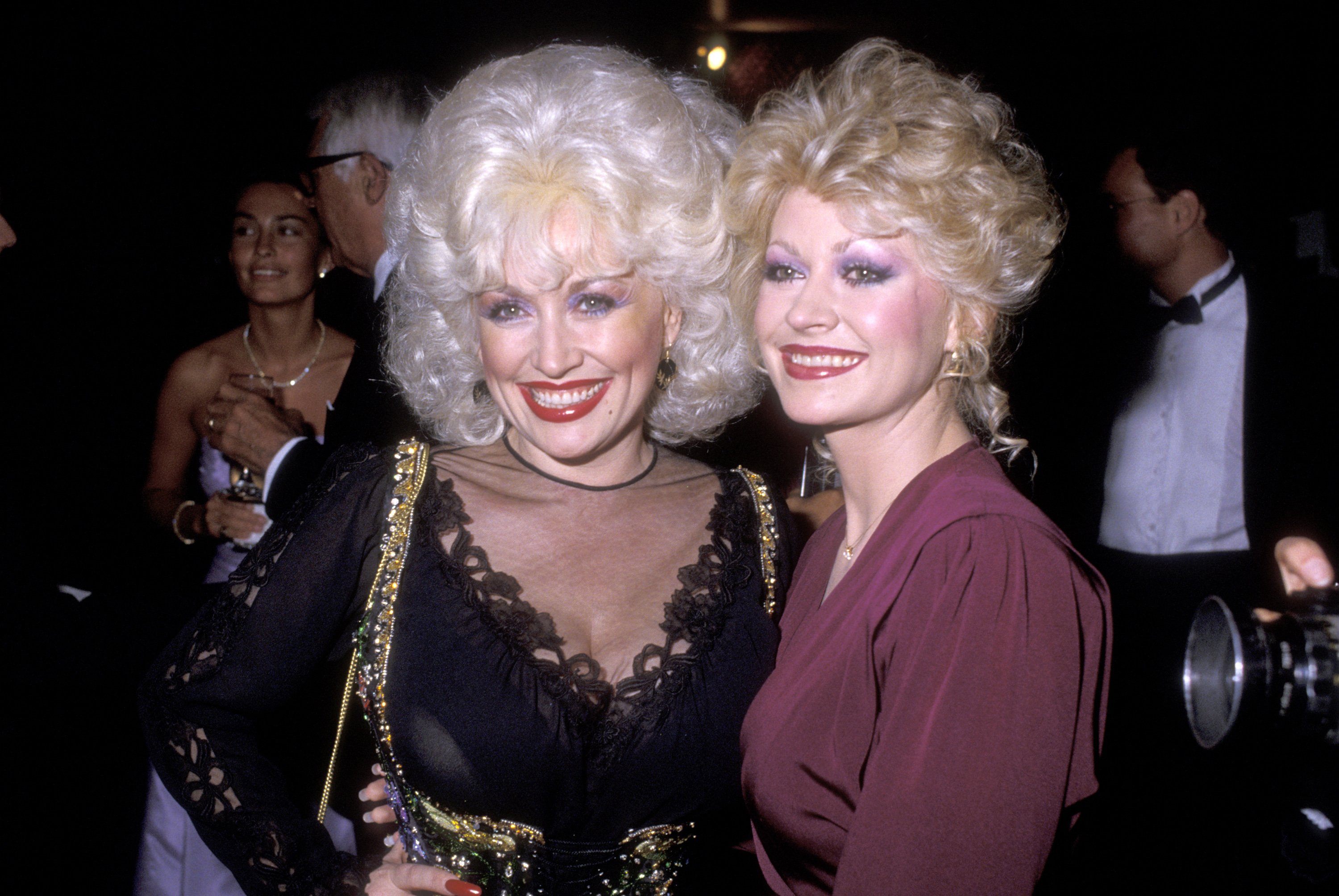 ---
MEETING RICHARD DENNISON AND WORKING 9 TO 5
Rachel toured with her family singing backup vocals and eventually found a passion for makeup. At the age of 15, she met her future husband Richard Dennison who was a pianist. She said, "Right off I saw this new piano man and knew he was the fella for me." In 1978, she married when she turned 18.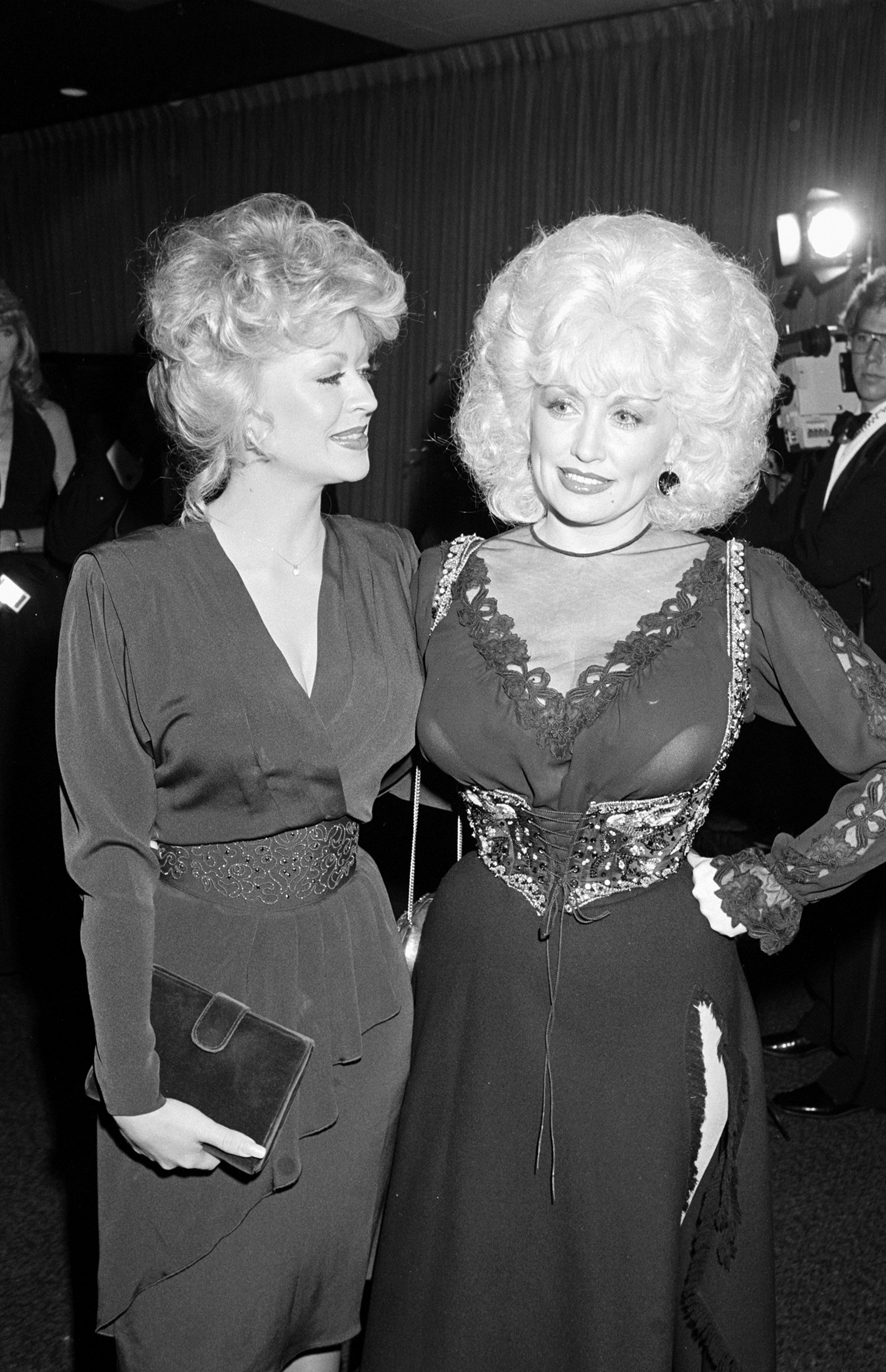 Parton fans will probably remember when Rachel starred in the ABC sitcom 9 to 5, a spinoff based on the 1980 film starring her older sister, Jane Fonda, and Lily Tomlin. She played her sister's role as the hard-working secretary Doralee Rhodes, alongside Rita Moreno's Violet Newstead and Valerie Curtin's Judy Bernly.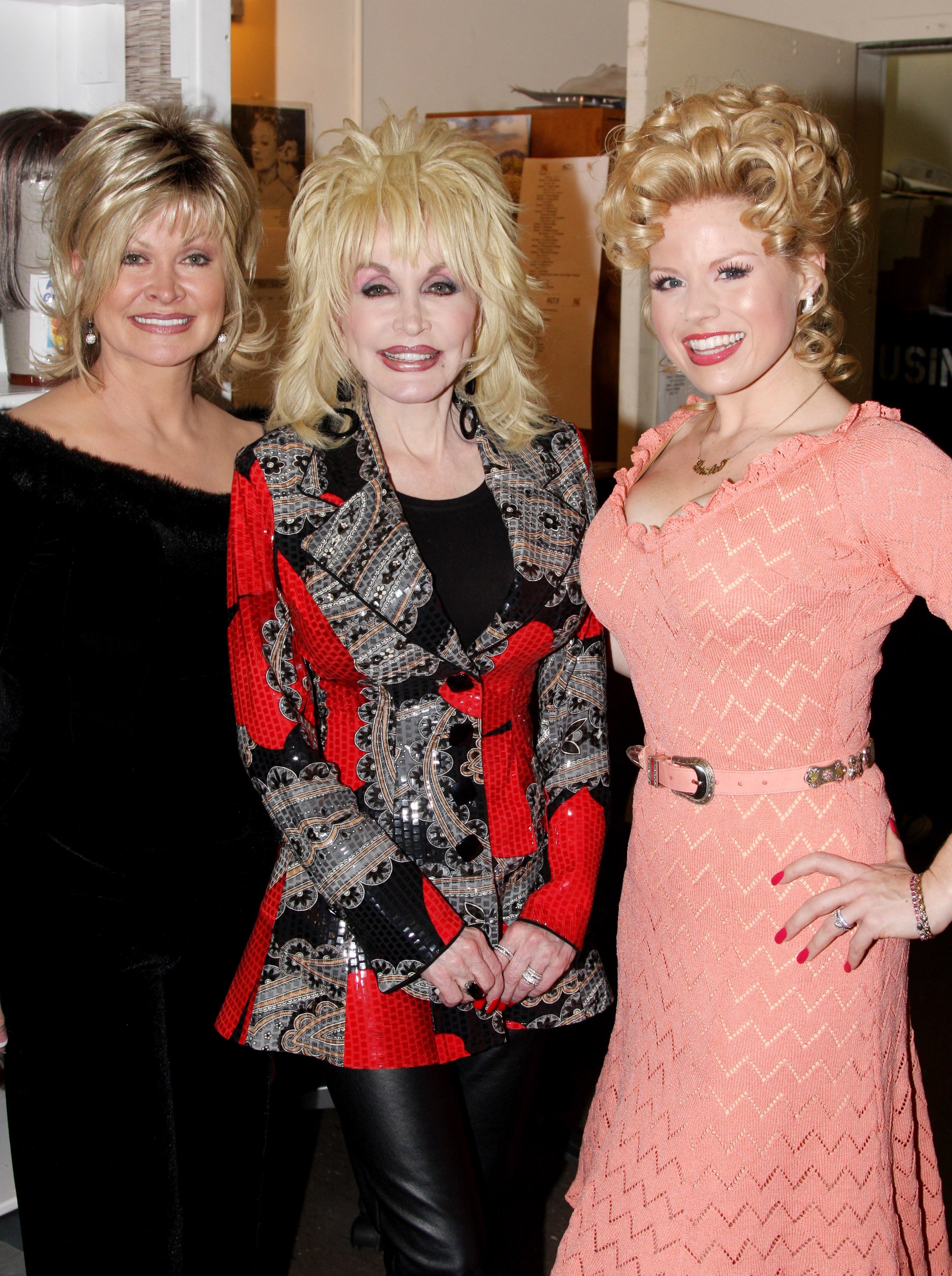 ---
AUNTIE GRANNY AND UNCLE PEEPAW
Dolly and Carl were together for over 50 years and never had kids of their own. Dolly told People about a special nickname they both got from raising from other children in the family! The couple helped raised her younger siblings and their children granting them the nicknames "Auntie Granny" and "Uncle Peepaw" by their nephews and nieces.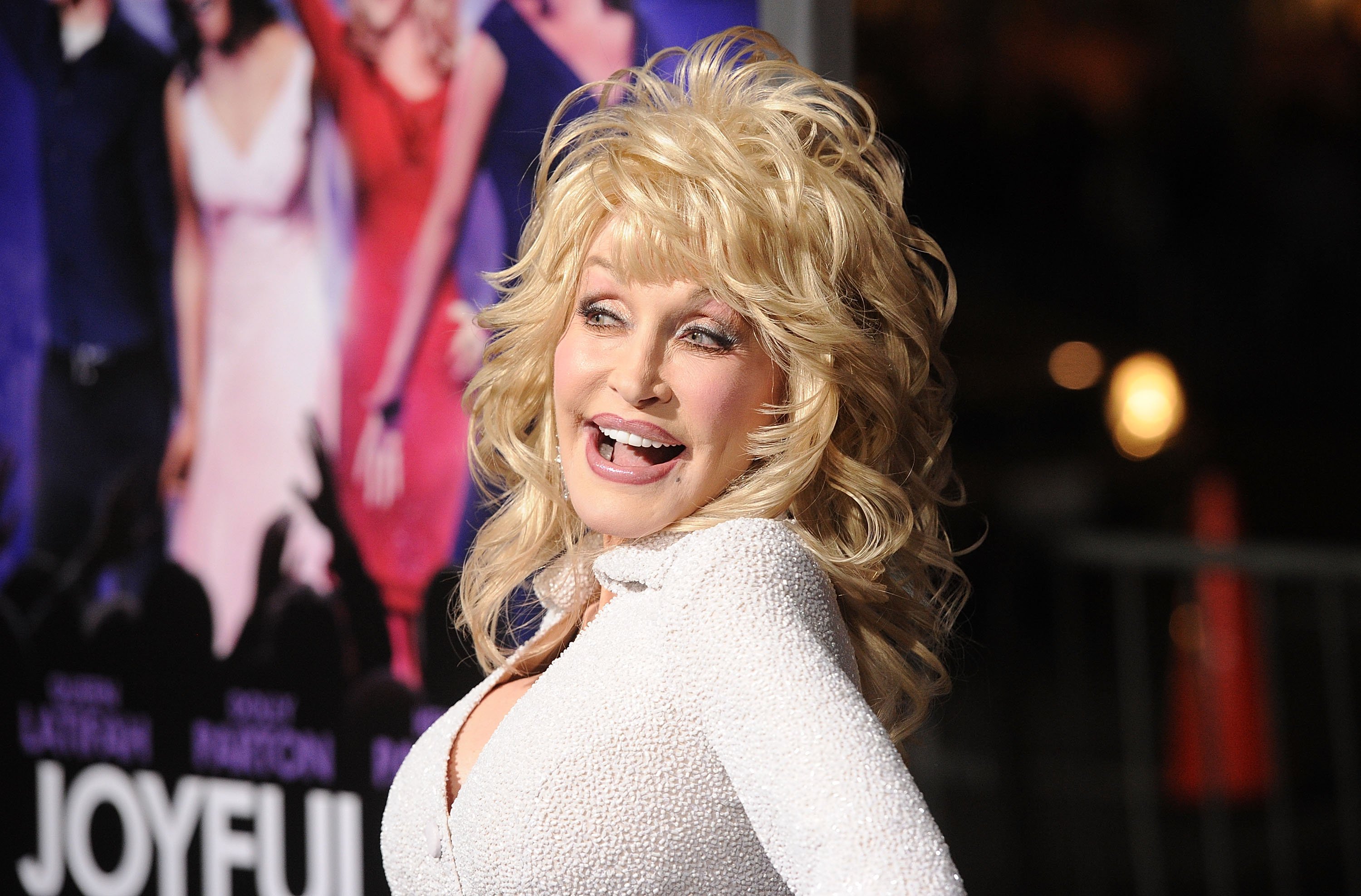 The nickname stuck and became the name of her restaurant in Dollywood! "I would have been a great mother, I think. I would probably have given up everything else," Dolly told People, "Because I would've felt guilty about that if I'd have left them [to work, to tour]. Everything would have changed. I probably wouldn't have been a star."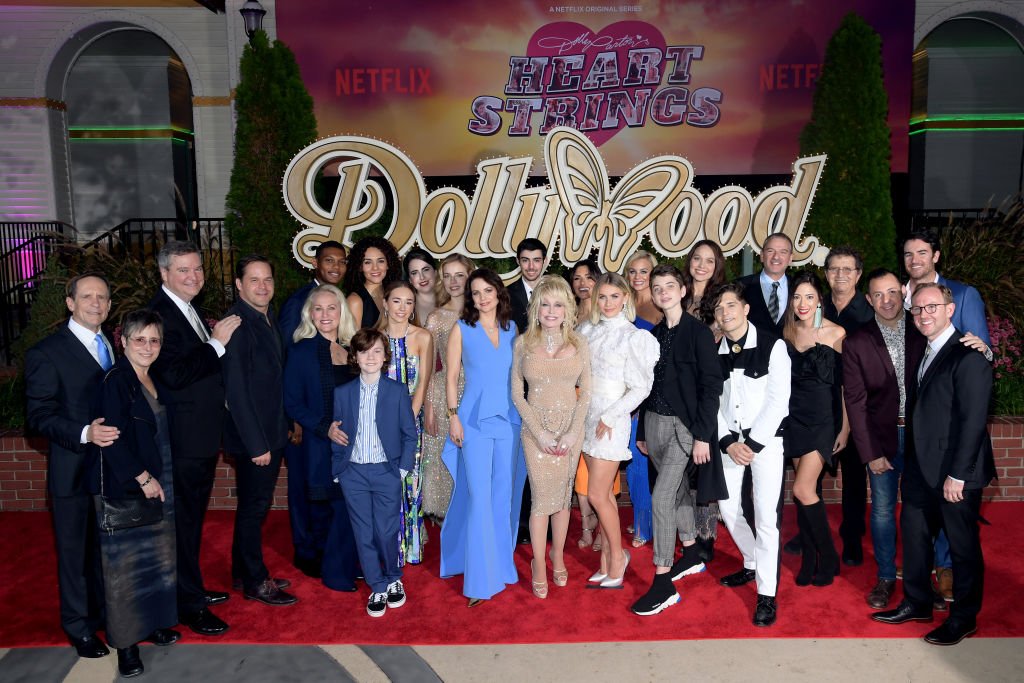 From singing songs in their small Tennesse mountain cabin to successful acting debuts, there is no denying the fact that the Parton family is seriously packed with talent. Do you have a favorite song or movie that came out of this gifted family? Share your top 5 favorite releases from the Partons in the comments below!
Sources: Heavy, People, People, People