Kids Of Actors Who Won Viewers Hearts In the 70s
Jack Nicholson, Jane Fonda, and Michael Douglas are all actors who found international stardom during the 70s, but their talent seems to have been passed on to their offspring, who have certainly proved that the apple does not fall far from the tree. You might be surprised by some of these surprising family ties!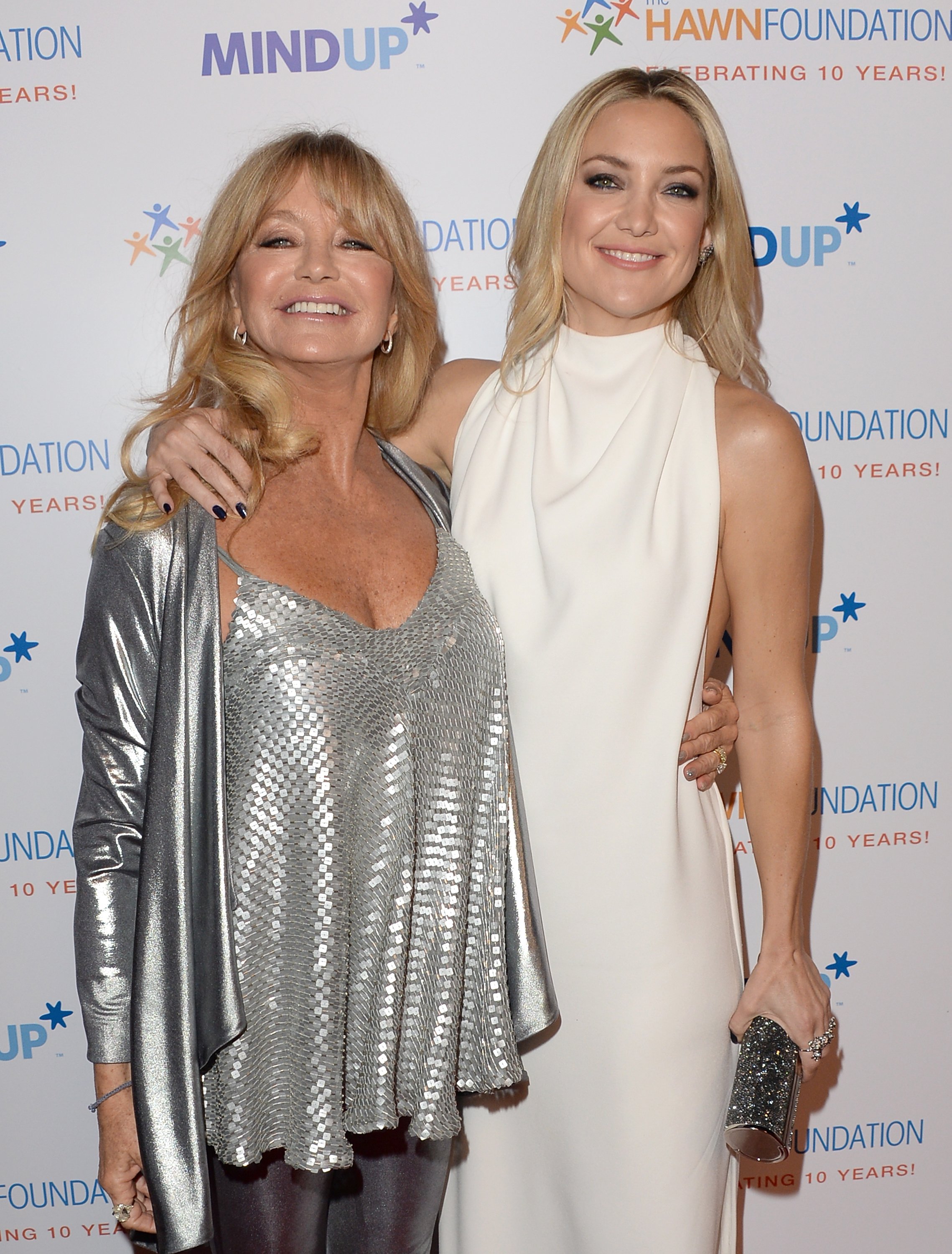 ---
Gene Wilder
Actor Gene Wilder made his film debut in the 1967 "Bonnie and Clyde", but it was his roles in 70s movies such as "Willy Wonka & The Chocolate Factory", "Blazing Saddles" and "Young Frankenstein" that turned him into a star. In his last years, Wilder turned to write and became a respected novelist. He passed away in 2016, at 83 years old.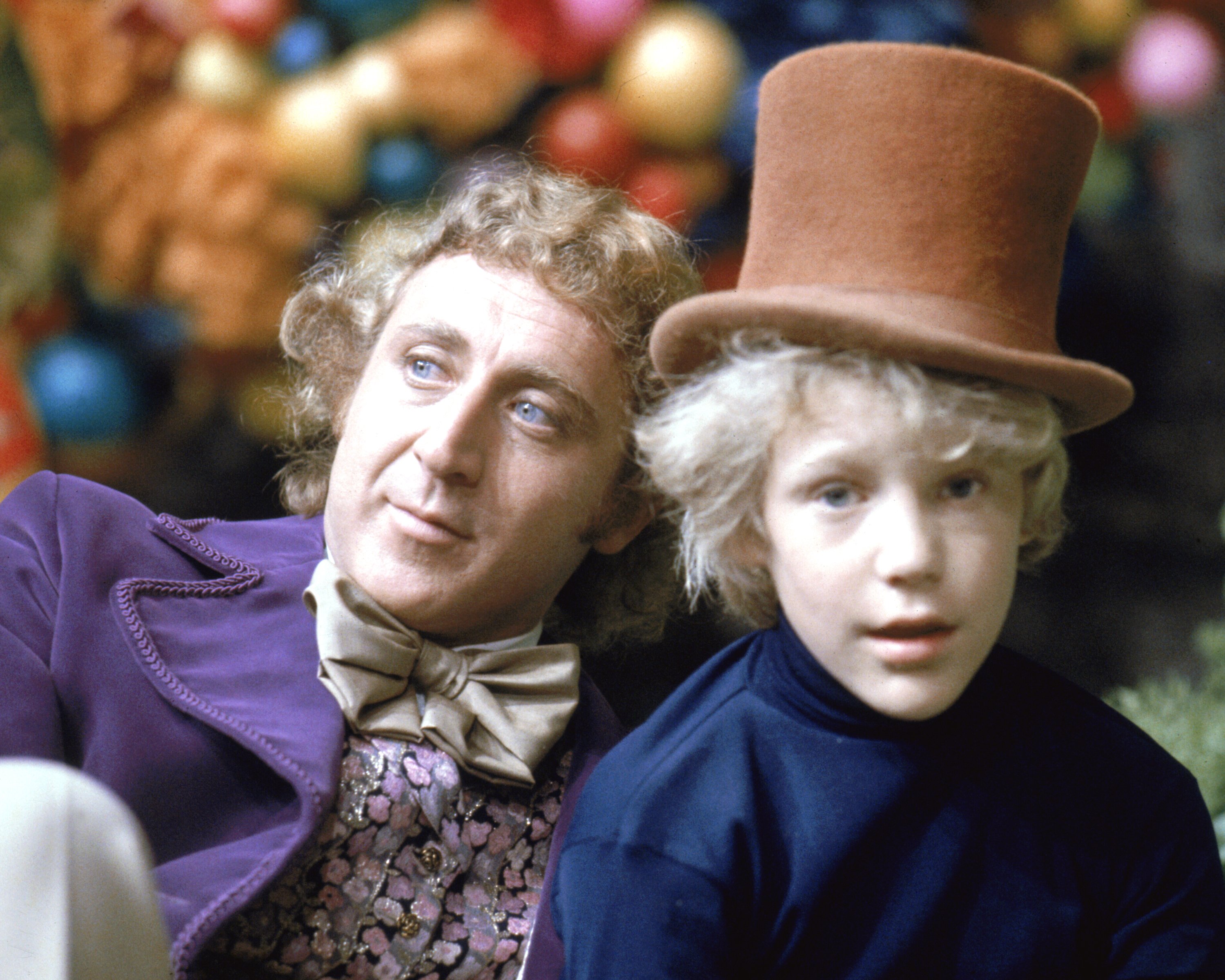 After a failed first marriage to Mary Mercier which lasted 5 years, Wilder went on to Mary Joan Schutz, a friend of his sister. Mary already had a daughter, Katharine, which Wilder formerly adopted. Sadly, Katharine and Wilder became estranged after his divorce to her mom. Wilder's last marriage was to comedienne Gilda Radner, with whom he had no children.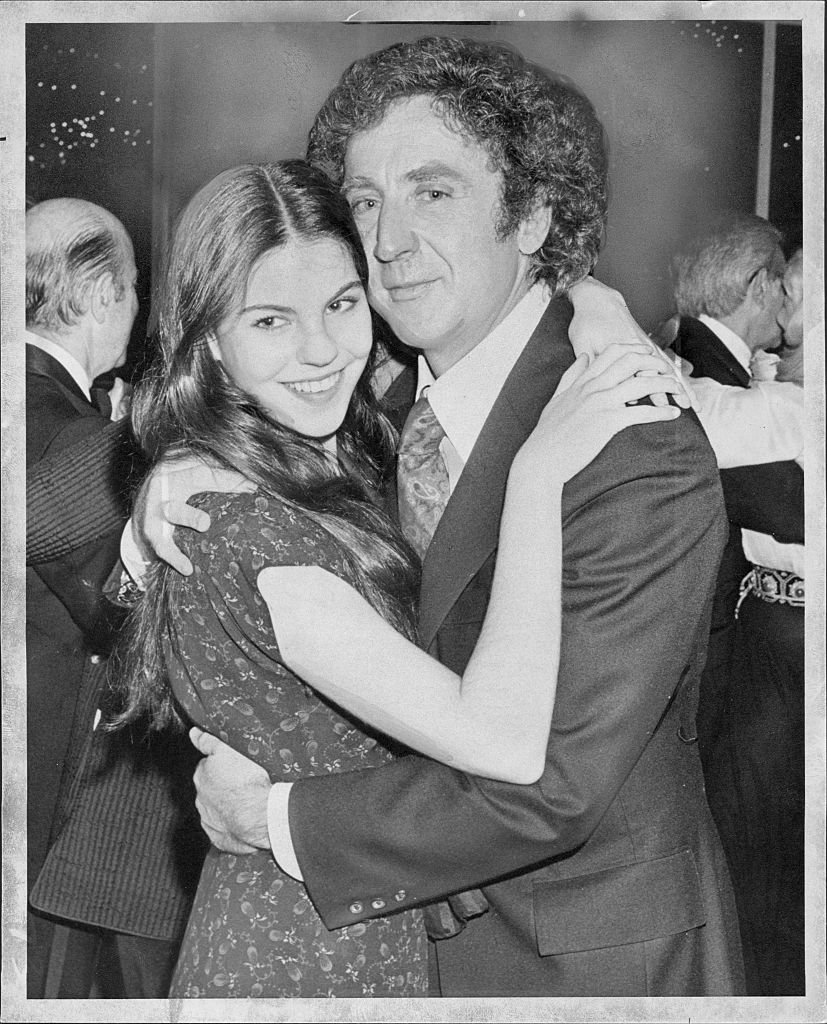 ---
Clint Eastwood
Clint Eastwood is, without a doubt, one of the most iconic actors and directors in Hollywood. He rose to fame after appearing in Sergio Leone's "Dollars" trilogy and as "Dirty Harry" in the popular 70s movies. Later on, he earned several awards for his acting and directorial performances for movies such as "Million Dollar Baby" and "Mystic River."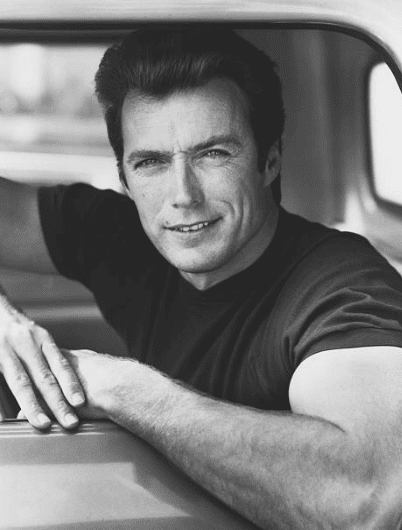 Eastwood had several casual and serious relationships throughout the years, which resulted in at least 8 children. Four of his children have followed their father's footsteps into showbiz: Kyle, Alison, Scott, and Francesca have all went into acting, some more successfully than others. Scott for example appeared in numerous movies directed by his father like "Gran Torino" and "Invictus."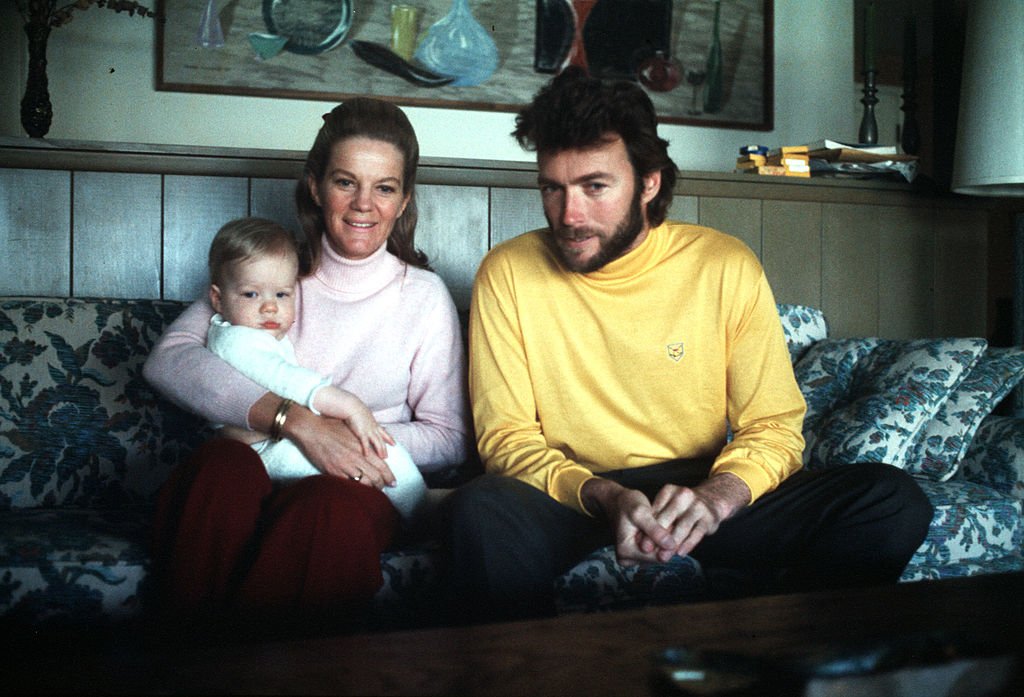 ---
Jack Nicholson
Jack Nicholson has been known throughout the years as one of the most prolific actors of his generation. He has shown off his amazing acting talents throughout the years in movies such as "Chinatown", "One Flew Over the Cuckoo's Nest", and "The Shining". He became the most Academy Awards-nominated male actor ever, having won 3 of them, but has since retired.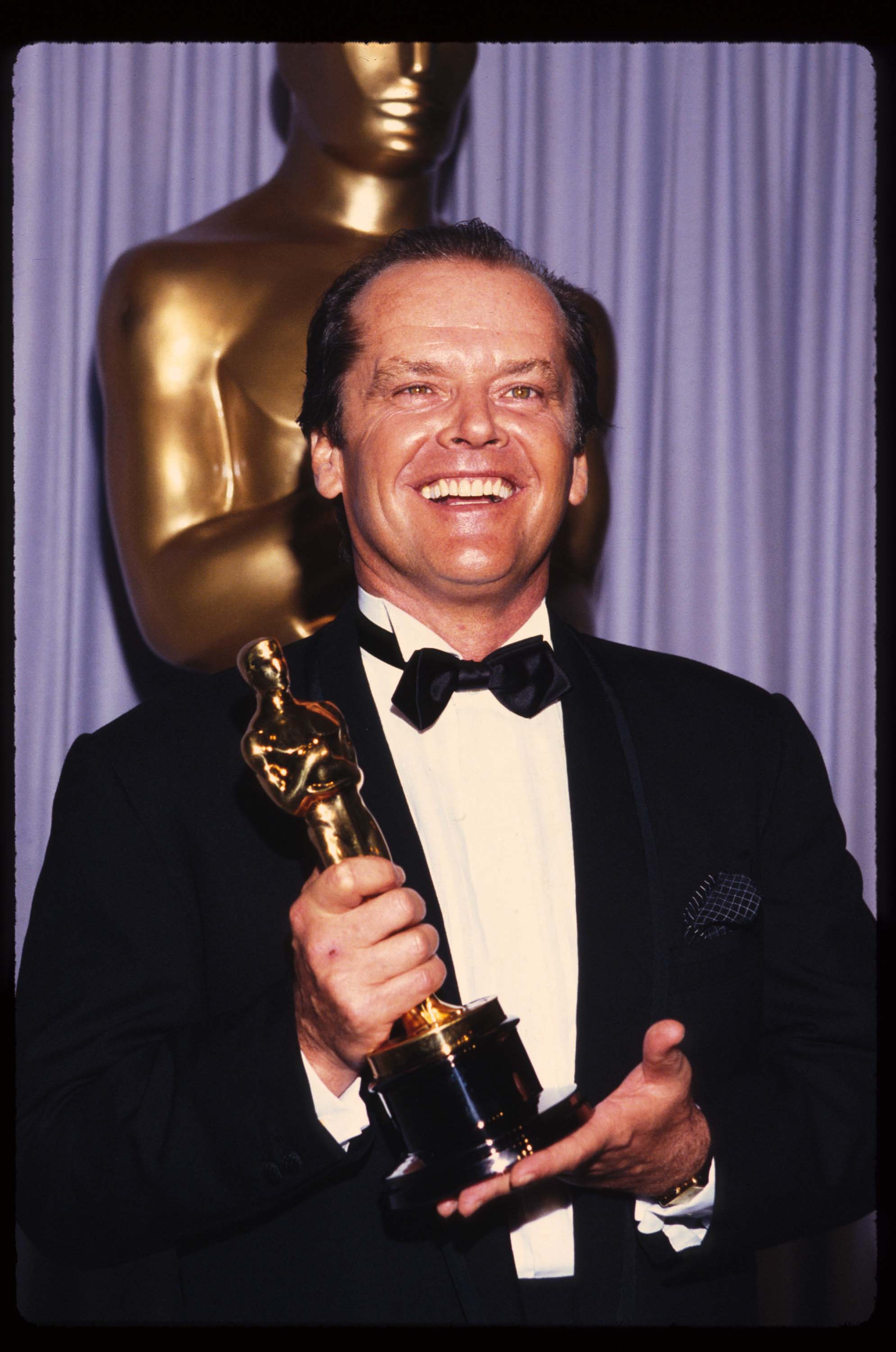 Nicholson had several high-profile relationships throughout the years, particularly with actresses Anjelica Houston, Rebecca Broussard, and Sandra Knight, whom he was married to. He has had five children: one with Knigth, his first wife, two more from his relationships to Susan Anspach and Winnie Hollman, and two with Broussard, including Lorraine Nicholson, an actress who starred in the movie "Soul Surfer".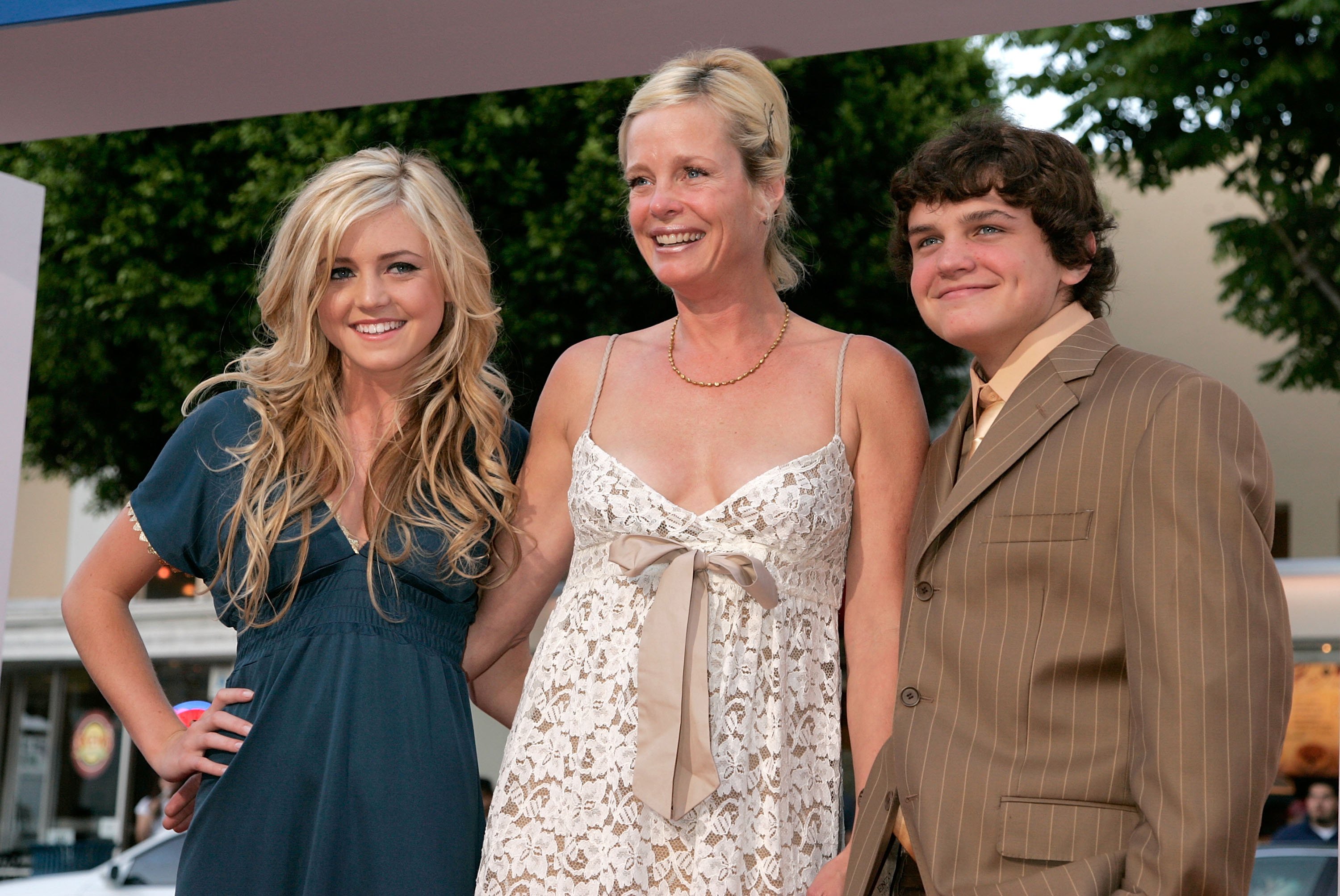 ---
John Travolta
John Travolta became one of the biggest stars in the 70s after starring in the movies "Saturday Night Fever" and "Grease". His career stagnated during the 80s but he came back with full force after appearing in Quentin Tarantino's "Pulp Fiction". He has since starred in numerous movies such as "Get Shorty", "Face Off" and "Hairspray".
Travolta has been married to actress Kelly Preston since 1991. Together they've had three children: Jett, Ella, and Benjamin. Although John and Kelly aren't exactly pushing their kids into showbiz, Ella has recently ventured into acting by appearing in the movie "The Poison Rose" alongside her father and Morgan Freeman. Sadly, his older son Jett passed away in 2016, at 16, from a seizure.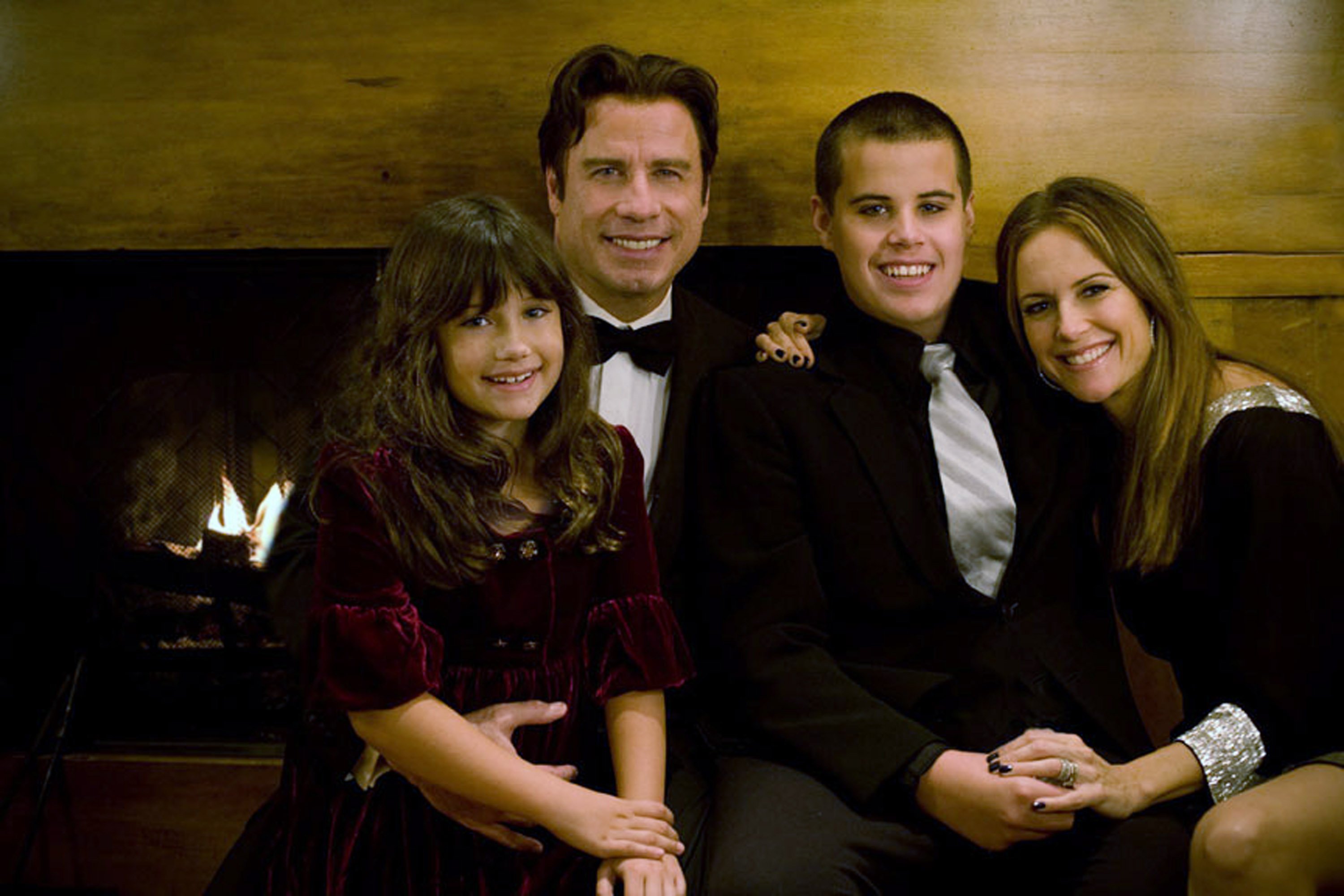 ---
Jane Fonda
The award-winning actress Jane Fonda, daughter of actor Henry Fonda, is known for her performances in movies such as "Klute" and "Coming Home" for which she received two Academy Awards for Best Actress. In addition to being a fierce activist, she went on to become a fitness star in the 80s when her exercise video "Jane Fonda's Workout" became the highest-selling VHS ever.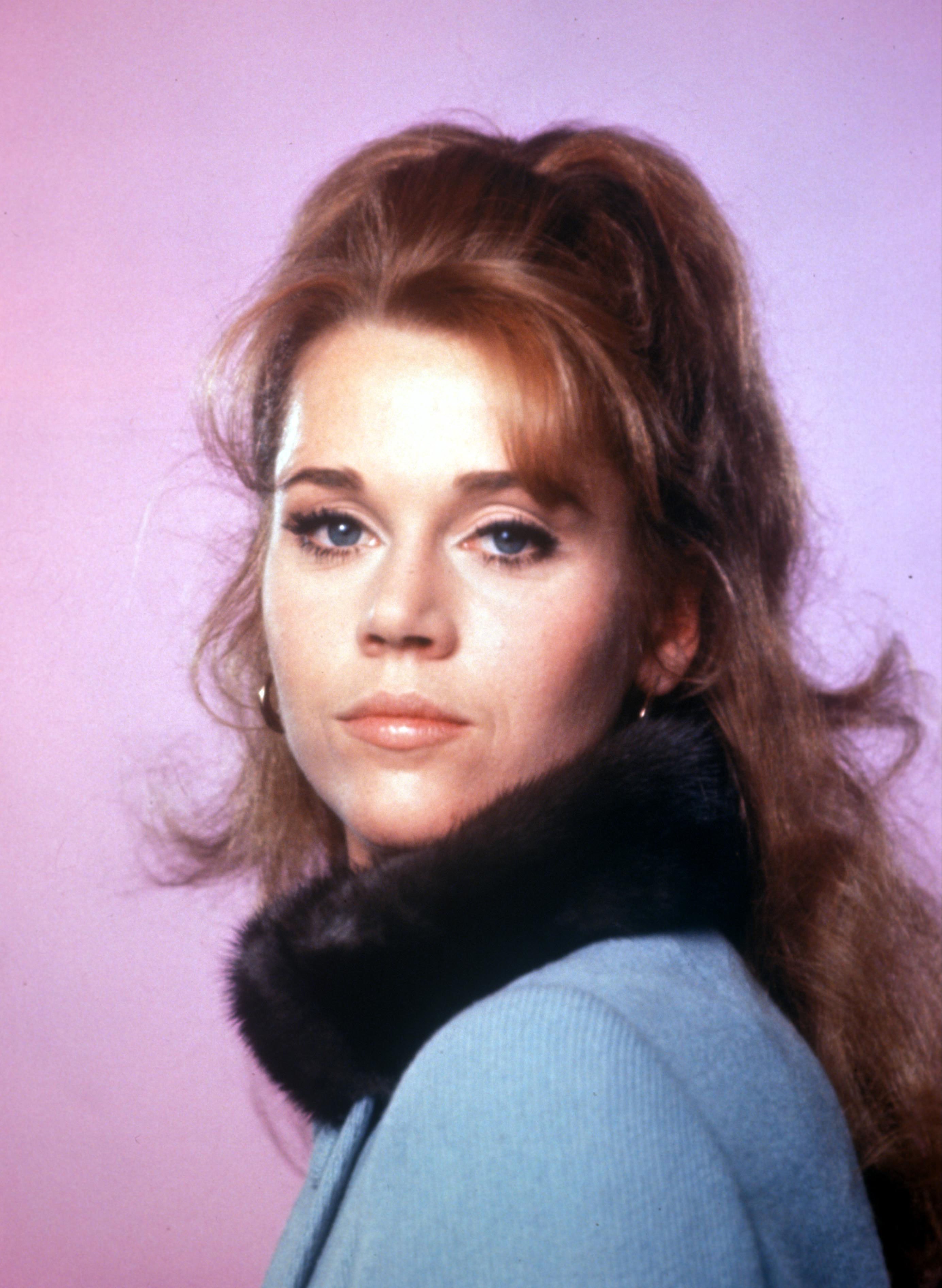 Jane has been married 3 times throughout her life: first to French director Roger Vadim, then to activist Tom Hayden, and media mogul Ted Turner. Her first two marriages resulted in 3 children: Vanessa, Troy, and an adopted daughter called Mary Williams. Troy (Garity) went on to become an award-nominated actor and Mary a social activist and author.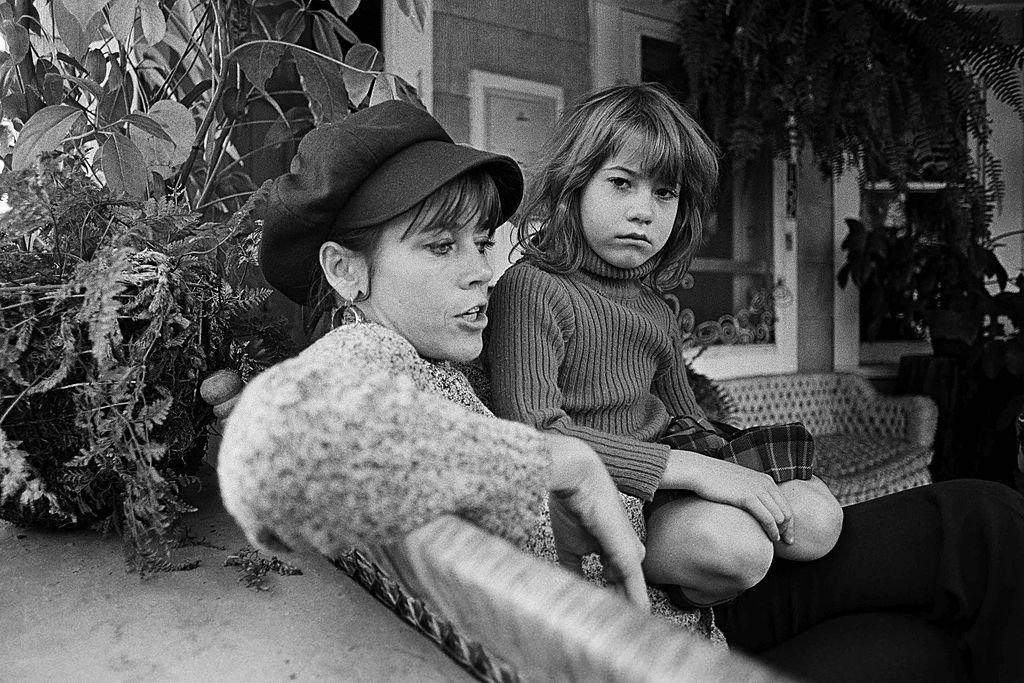 ---
Candice Bergen
You most probably know her as the independent anchorwoman "Murphy Brown" but Candice Bergen first rose to stardom after winning an Oscar nomination for her role in the 1979 movie "Starting Over". She went on to co-star on the TV show "Boston Legal" alongside William Shatner in the mid-2000s and has recently appeared in the 2018 comedy movie "The Book Club".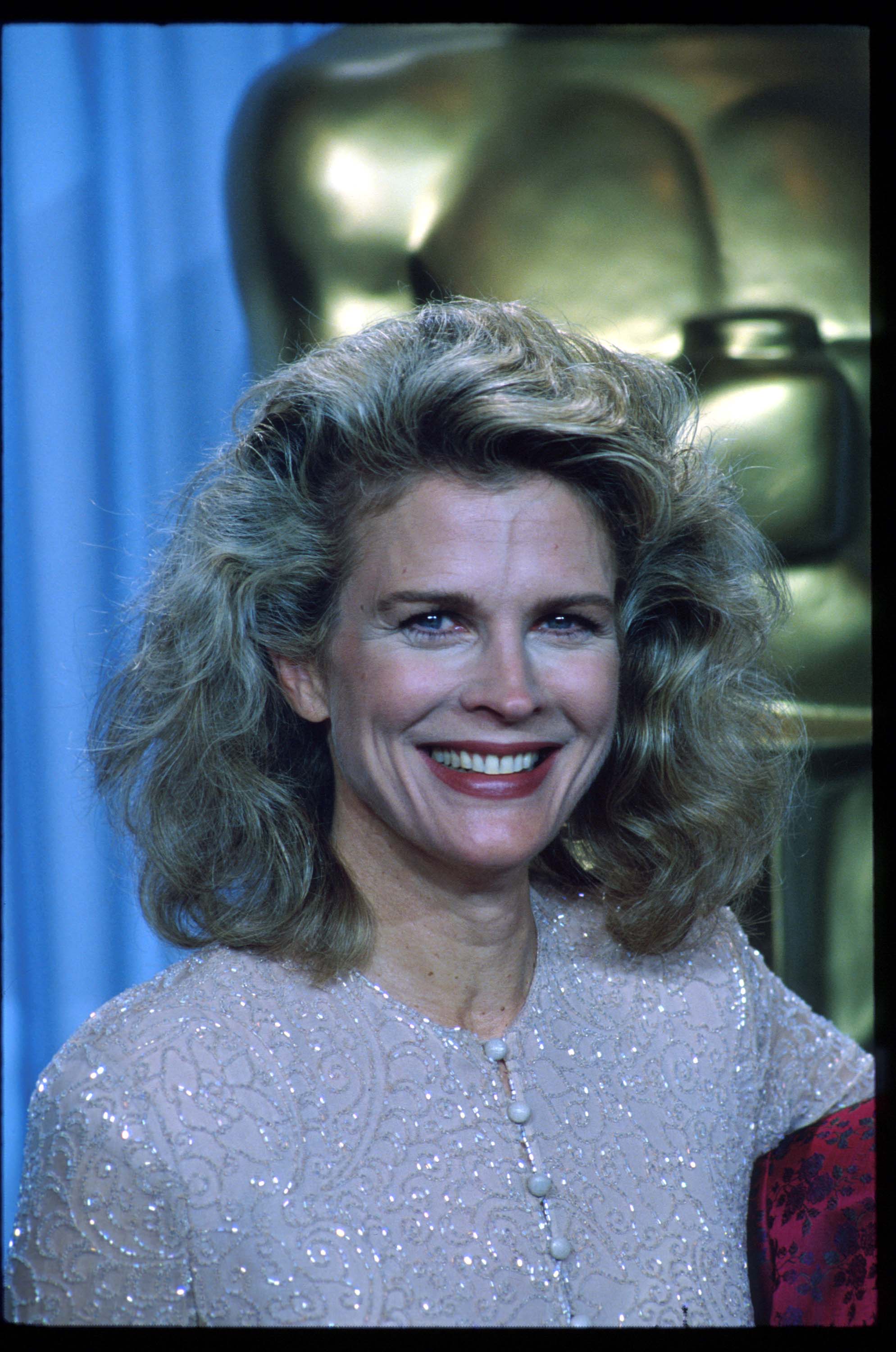 The actress and former political activist shared high-profile relationships with Terry Melcher and Hollywood producer and writer Bert Schneider during the 60s and 70s and married French director Louis Malle in 1980. Together they had one child, Chloe, who is now a Vogue contributing editor. Bergen has been married to real estate magnate and philanthropist Marshall Rose since 2000.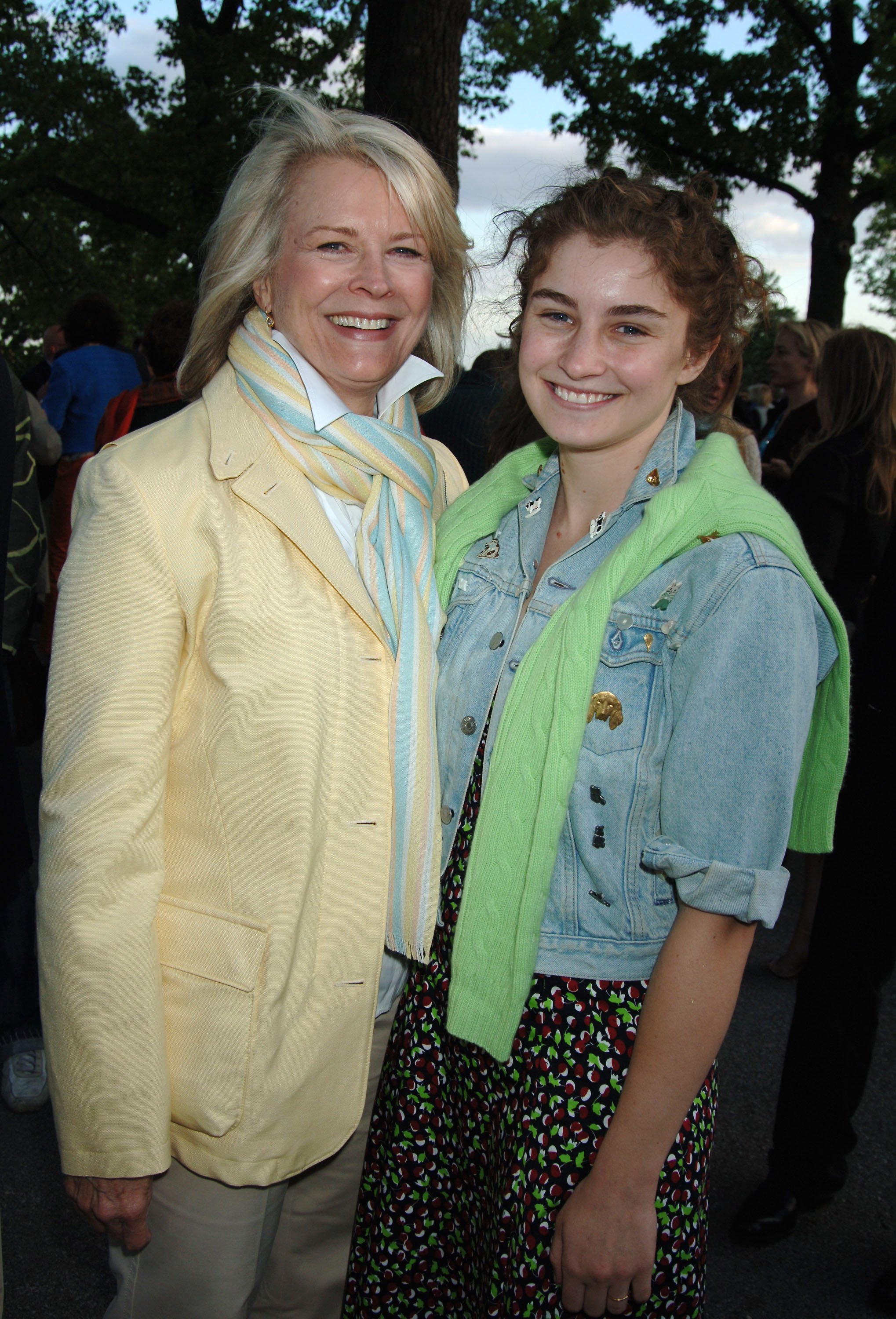 ---
Cybill Shepherd
The former model rose to stardom with her film debut in the 1971 "The Last Picture Show". Her performance earned her a Golden Globe nomination. Cybill Shepherd went on to appear in several other movies throughout the 70s, such as "The Heartbreak Kid" and "Taxi Driver", but you may also recognize her from her role in the 80s sitcom "Moonlighting" opposite Bruce Willis.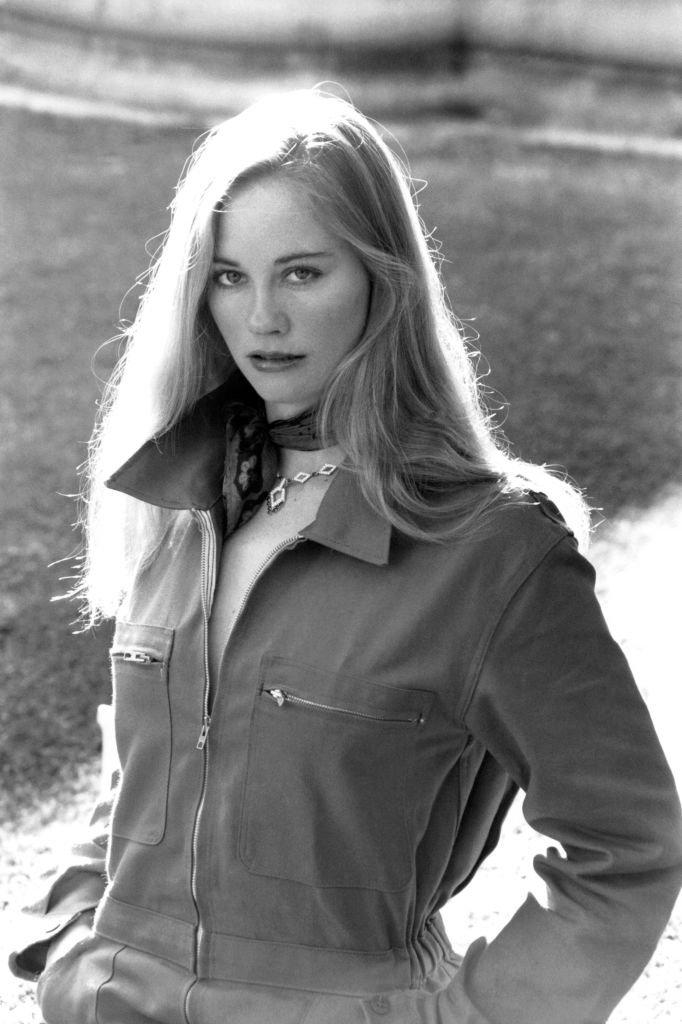 Cybill has been married twice: to David M. Ford in the 70s and to chiropractor Bruce Oppenheim in the 80s. Those two marriages gave her 3 children: Clementine Ford, an actress who is known for her role in the TV show "The L Word" and the soap opera "The Young and the Restless" and twins Cyrus Zachariah and Molly Ariel Shepherd-Oppenheim.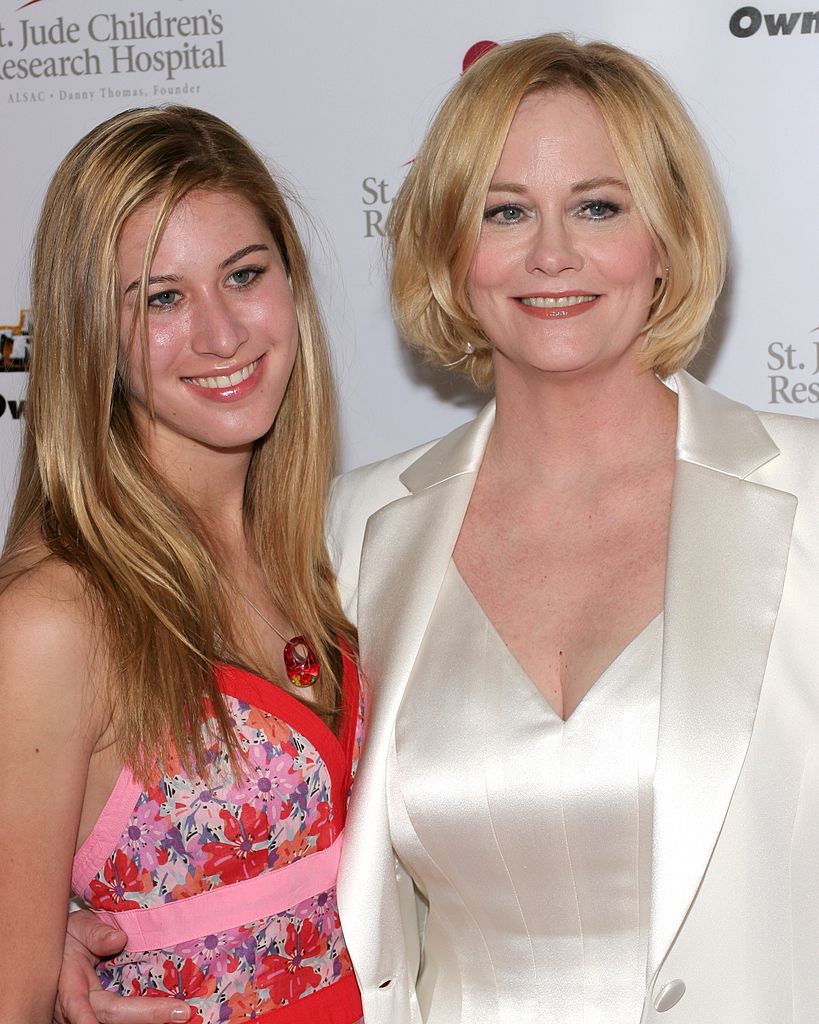 ---
Alan Alda
Alan Alda became famous in the 70s for his role as Hawkeye Pierce in the TV show "M*A*S*H". He has since appeared in other successful TV shows such as "The West Wing" and "30 Rock" and movies like "Same Time, Next Year", "Flirting with Disaster" and "The Aviator", a role that earned him an Academy Award nomination for Best Supporting Actor.
Alda married Arlene Weiss, a former schoolmate from his days at Hunter College, in the 50s. Together they've had 3 children: Eve, Elizabeth, and Beatrice. Their 2 younger daughters have appeared in the movie "Four Seasons" alongside their father. Alan has 8 grandchildren, 2 of whom are planning on following their grandfather's footsteps into acting.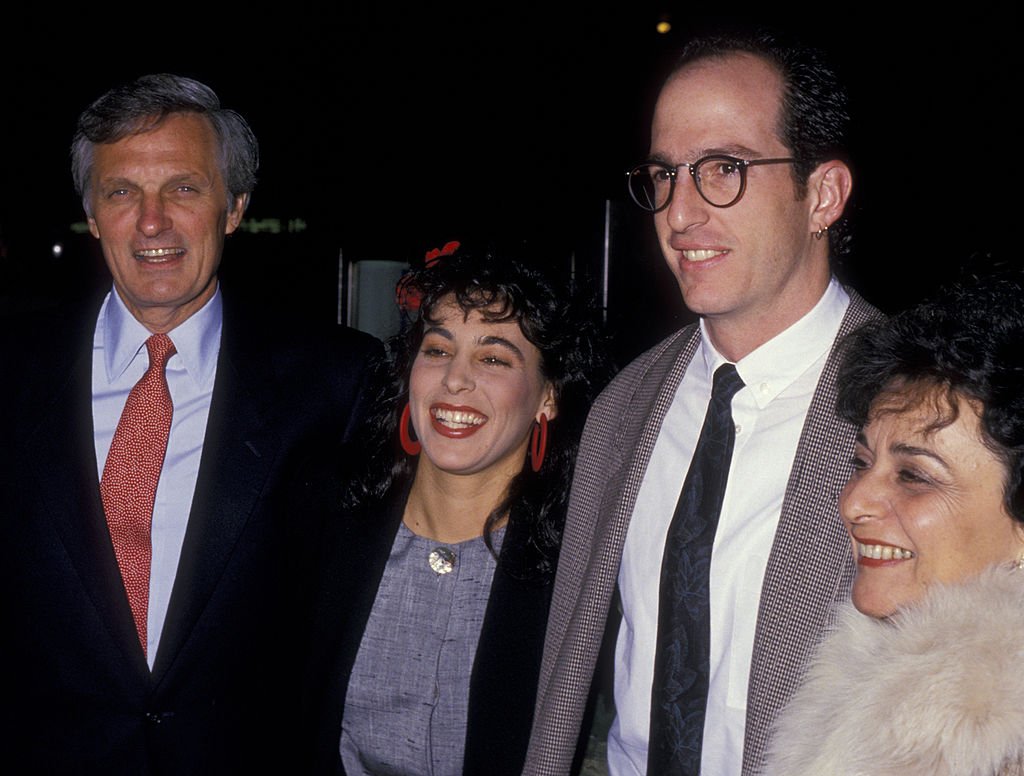 ---
Kim Basinger
Former model Kim Basinger moved to Los Angeles in the 70s to try her luck at acting. She ended up starring in several TV movies and making her movie debut in "Hard Country". She went on to become one of Hollywood's biggest sex symbols with her roles in "9 1/2 Weeks" and "L.A. Confidential", which won her a Golden Globe.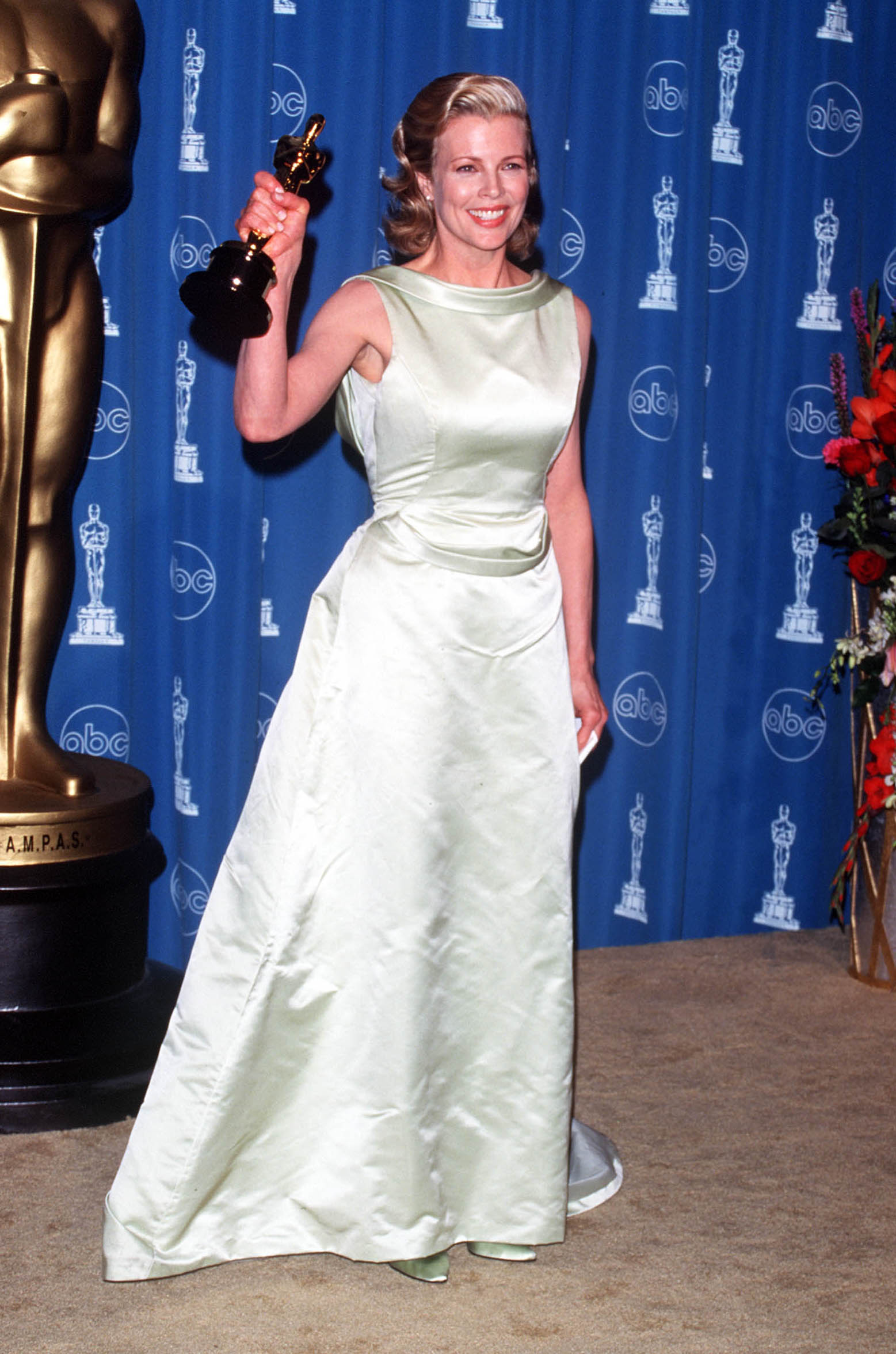 Kim was in several high-profile relationships throughout the years such as with producer Jon Peters, Prince, and Richard Gere. In 1993 she married actor Alec Baldwin with whom she had a daughter: Ireland Eliesse Baldwin. Ireland's inherited good looks and talent allowed her to follow a career as a fashion model and actress, just like her mother.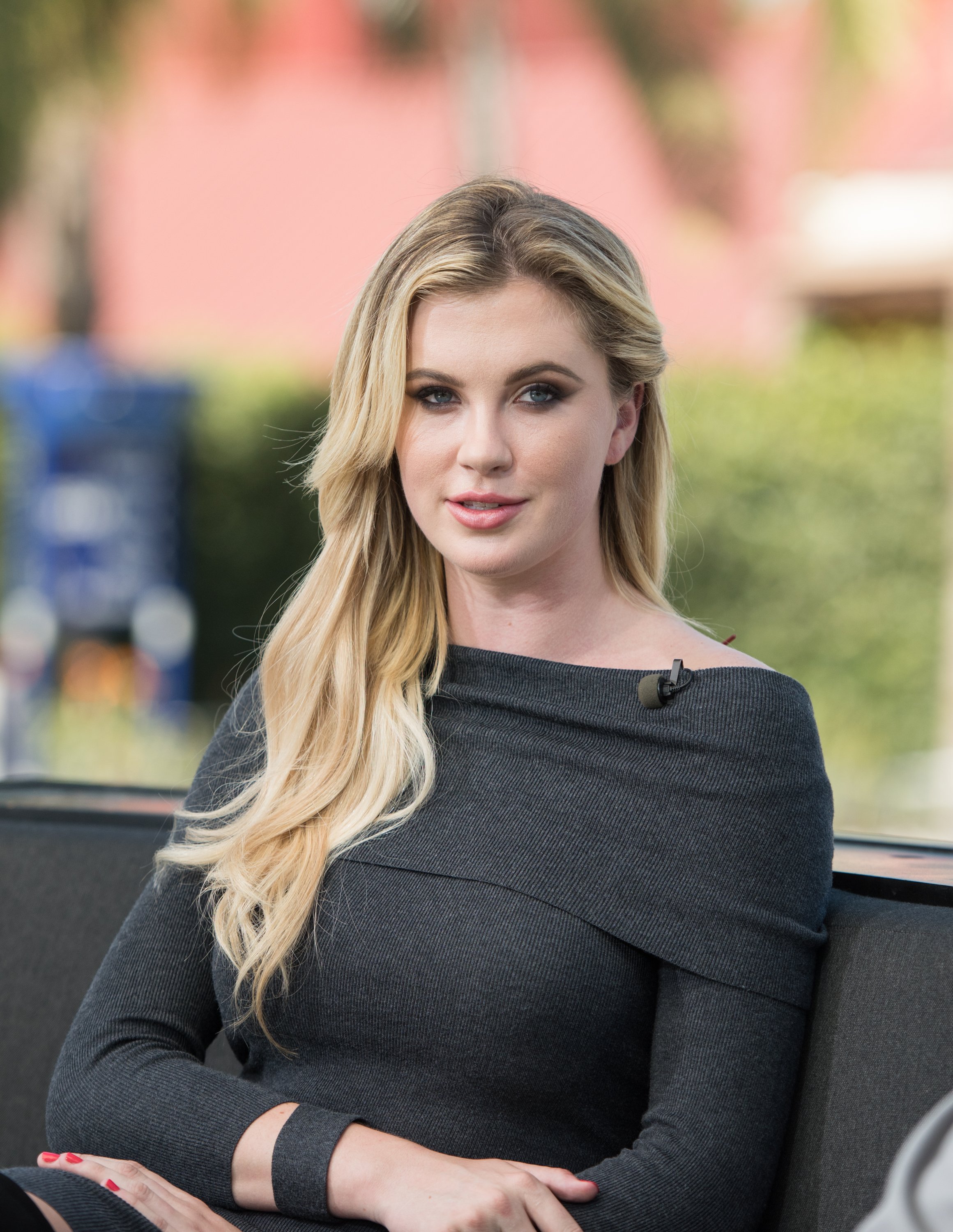 ---
Jane Seymour
The world first heard of British-born actress Jane Seymour through the James Bond movie "Live and Let Die" in 1973, in which she played Bond girl Solitaire. She went on to appear in numerous other movies and to become a TV star by starring in the hit TV show "Dr. Quinn, Medicine Woman", for which she earned a Golden Globe.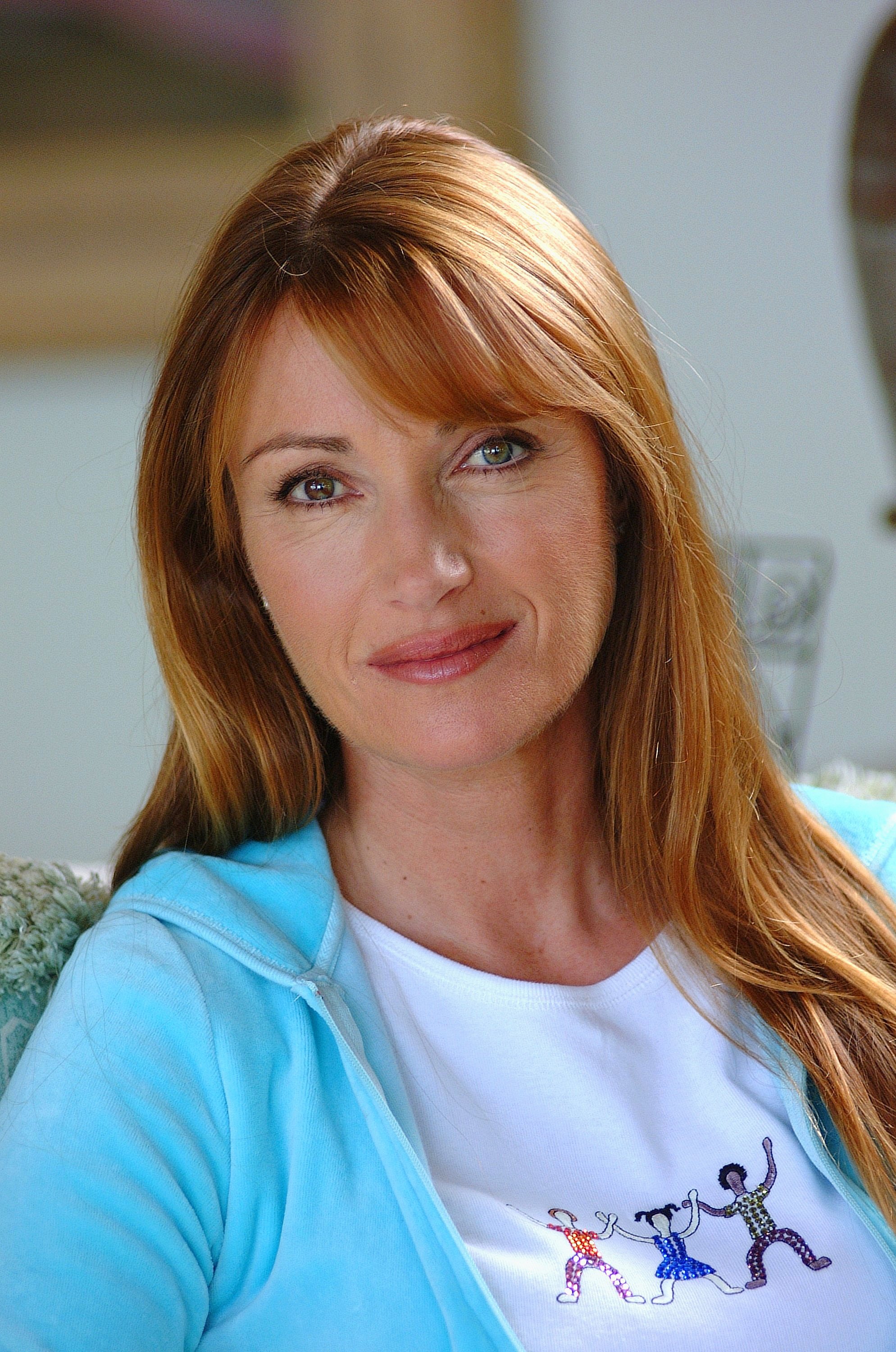 Jane has been married and divorced 4 times during her life. Her last two marriages to David Flynn and actor James Keach resulted in 4 children: Katherine Flynn - an actress known for her roles in "La Révolution Française" and "Once Upon a Time in Venice" - Sean Flynn, and twins John Stacy and Kristopher Steven.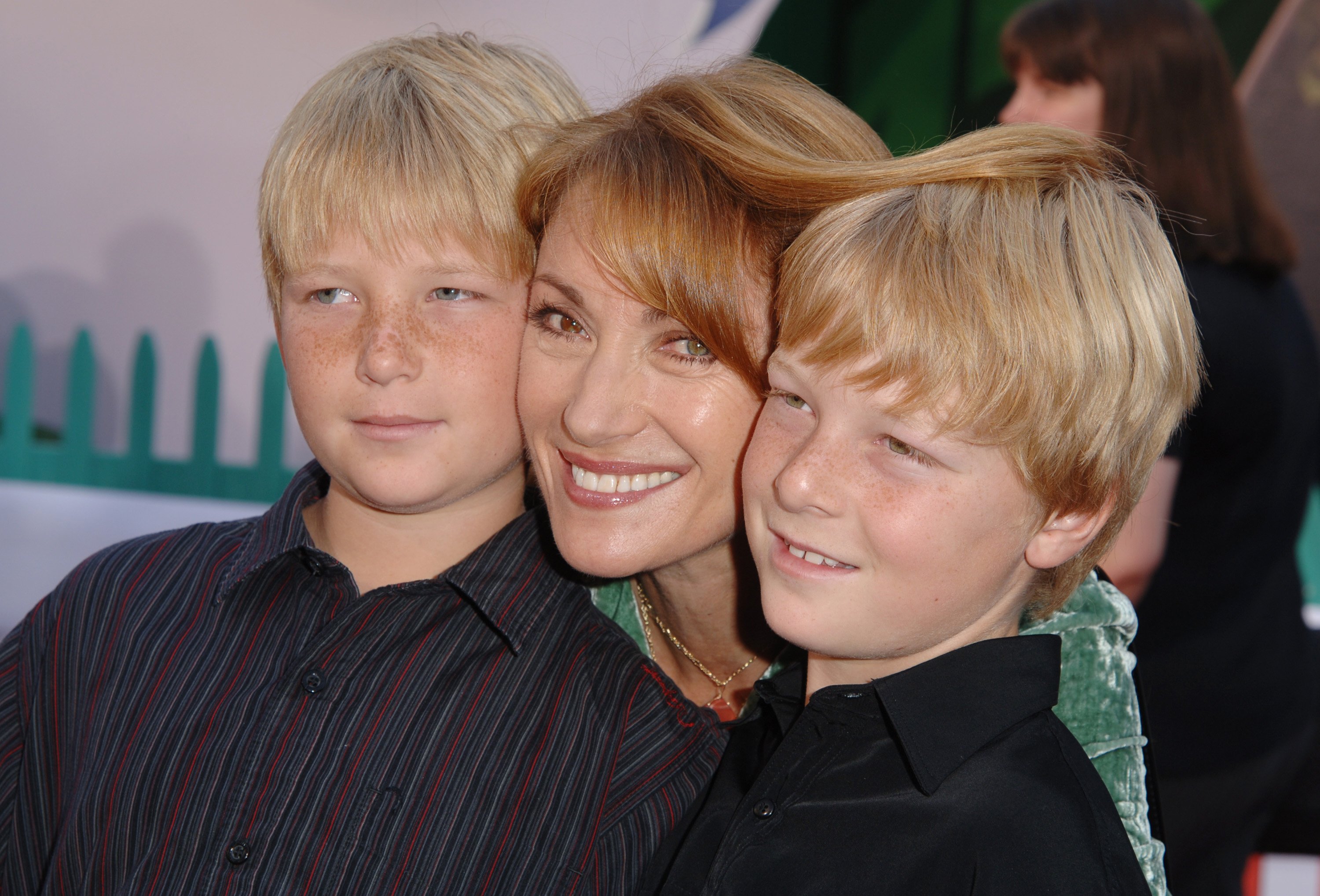 ---
Julie Andrews
British actress Dame Julie Andrews rose to international stardom with her roles in the movies "Mary Poppins" and the iconic "The Sound of Music" in the 60s. During the following decade, she appeared in movies such as "Darling Lili", "The Tamarind Seed" and "10". Throughout the years she's won several awards, from Academy Awards to Grammys and Emmys.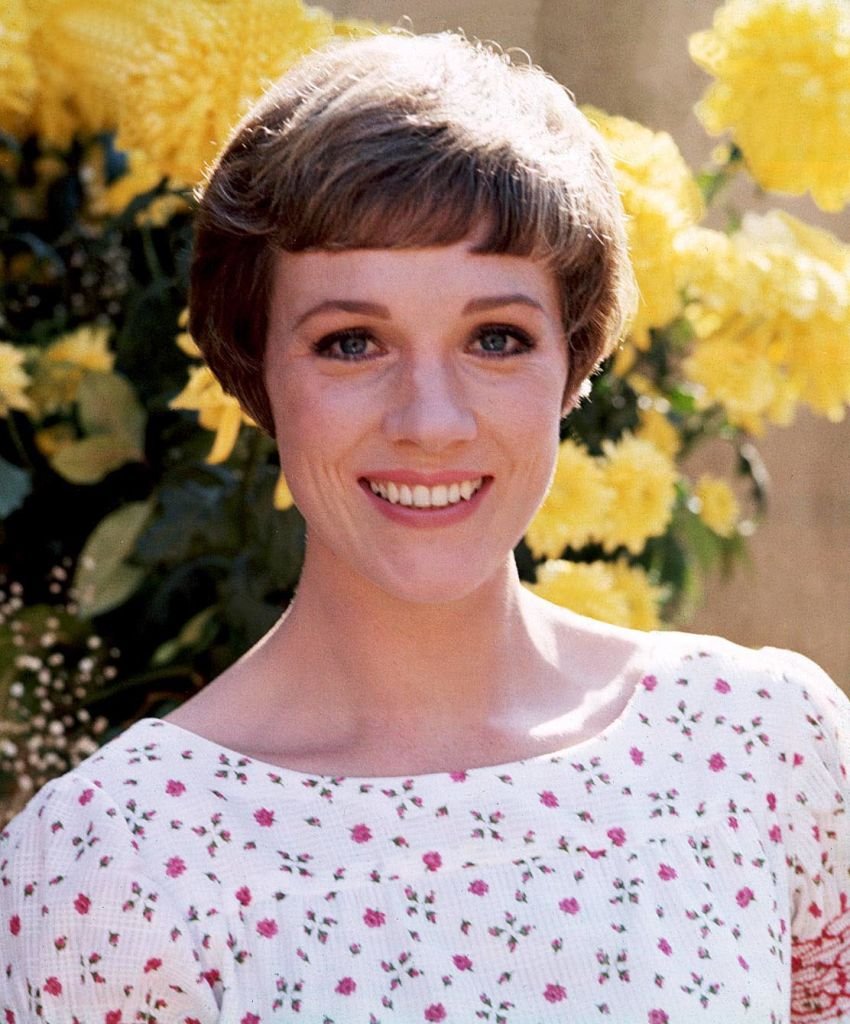 Andrews married her first husband, set designer Tony Walton, in 1959. They had their only daughter, Emma Katherine Walton, in 1962. Emma has also gone into showbiz: first by appearing in a few TV shows and movies, and then by becoming a Grammy Award winner children audiobook author. In 2016 she created the Netflix preschool show "Julie's Greenroom" alongside her mother.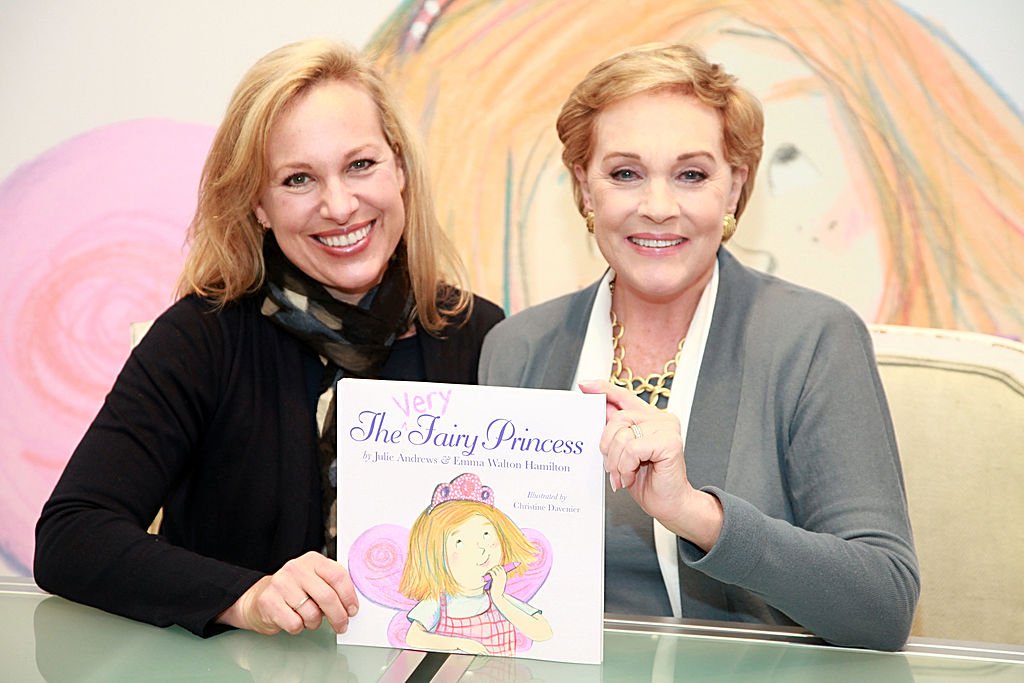 ---
Robert Redford
Redford had only been acting for a couple of years when he got an Emmy nomination in 1962. After starring alongside Paul Newman in "Butch Cassidy and the Sundance Kid" in 1969, Redford went on to get an Academy Award nomination for his role in "The Sting" in 1973. He has since won 4 Oscars, including one for Best Director.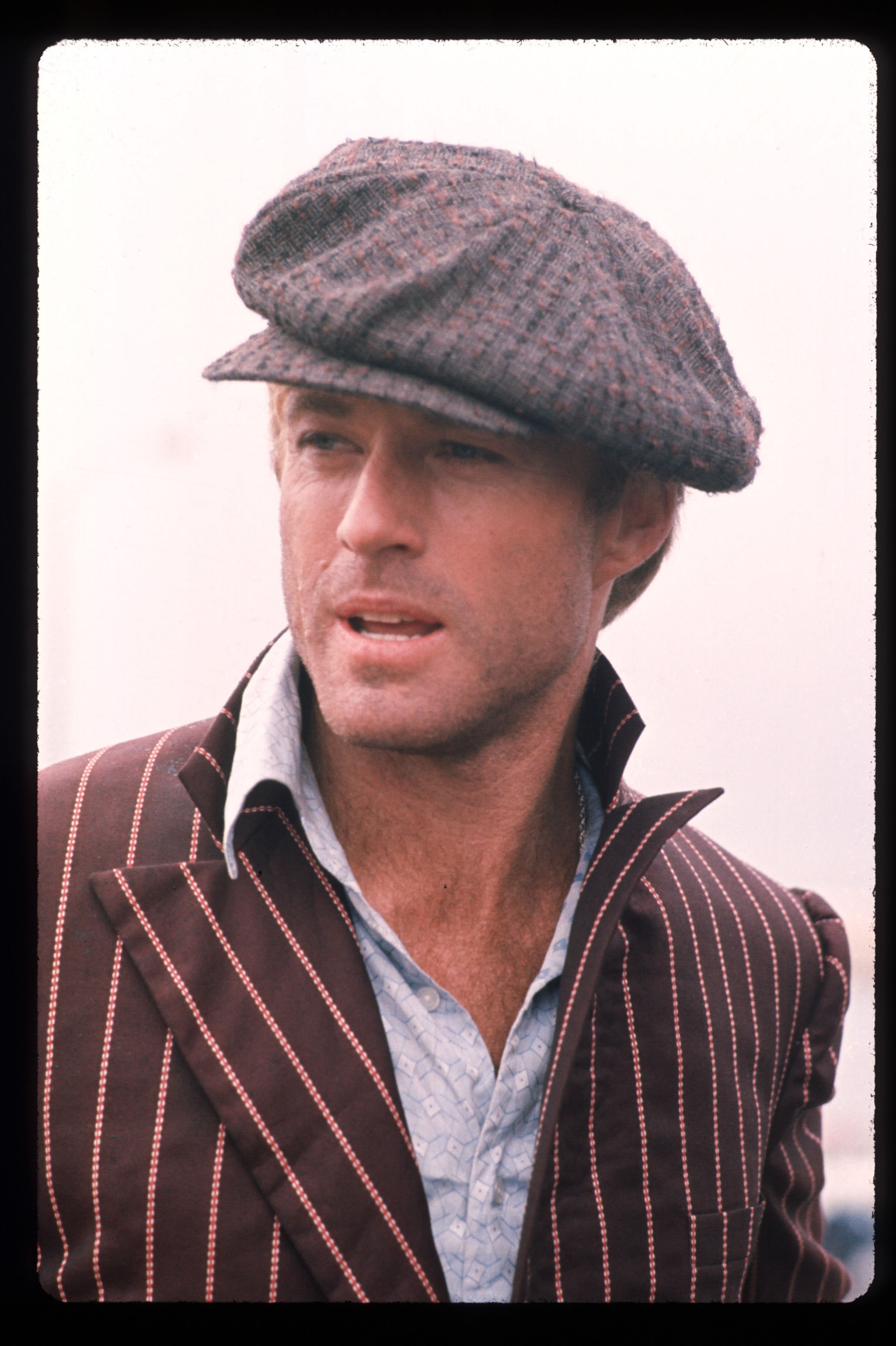 In 1958 the actor married Lola Van Wagenen whom he would end up divorcing in 1985. Together they had four children: Scott, Shauna, David, and Amy. Scott, sadly, didn't live past his 2 months. Shauna became a painter, Jamie a writer, and producer, and Amy ended up following her father's footsteps by becoming an actress, director, and producer.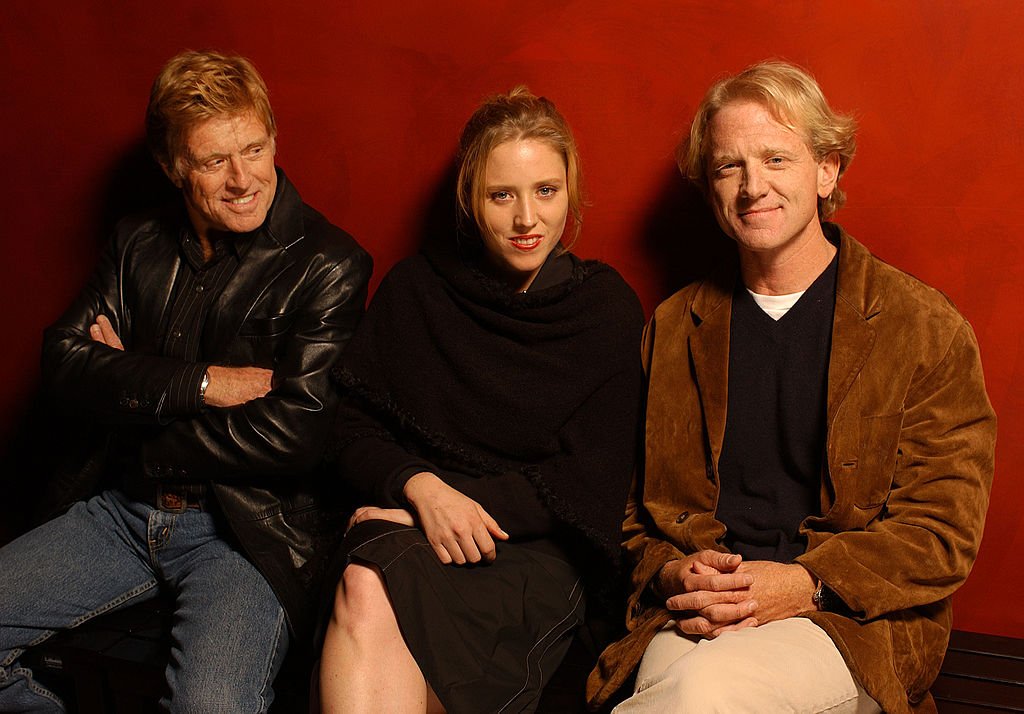 ---
Michael Douglas
With Kirk Douglas as his father, Michael was no stranger to showbiz when he first decided to become an actor. He went on to win several awards during his career both for his TV roles ("The Streets of San Francisco") and his movie roles ("Romancing the Stone" and "Wall Street"). He has become one of Hollywood's most respected actors.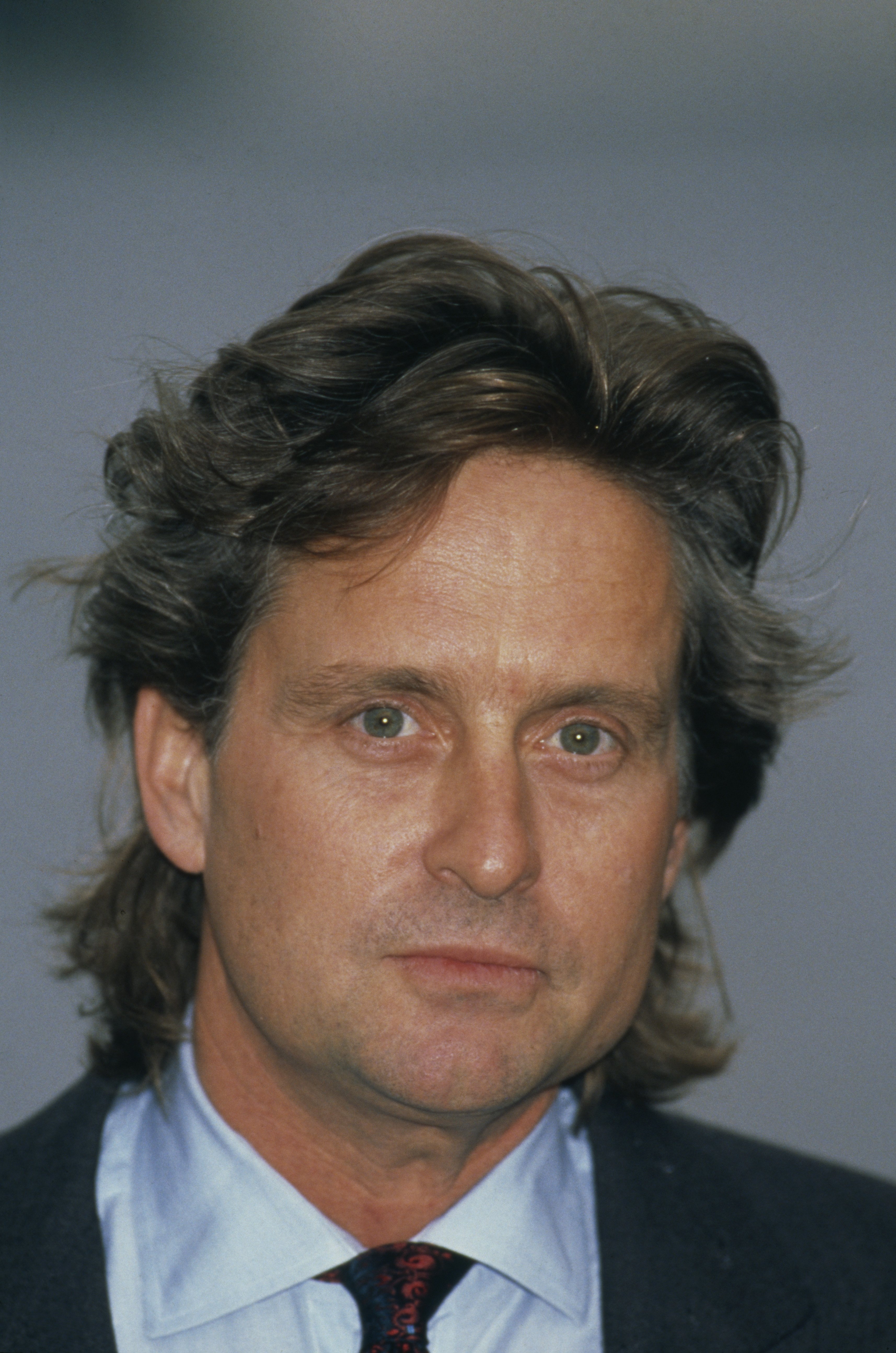 In 1977 Michael married Diandra Luker, a 19-year-old daughter of an Austrian diplomat. They had one son together, Cameron, in 1978, who has also done some acting over the years, including the movie "It Runs in The Family", alongside his father and grandfather. In 1999 Michael married actress Catherine Zeta-Jones, with whom he had two children: Dylan Michael and Carys Zeta.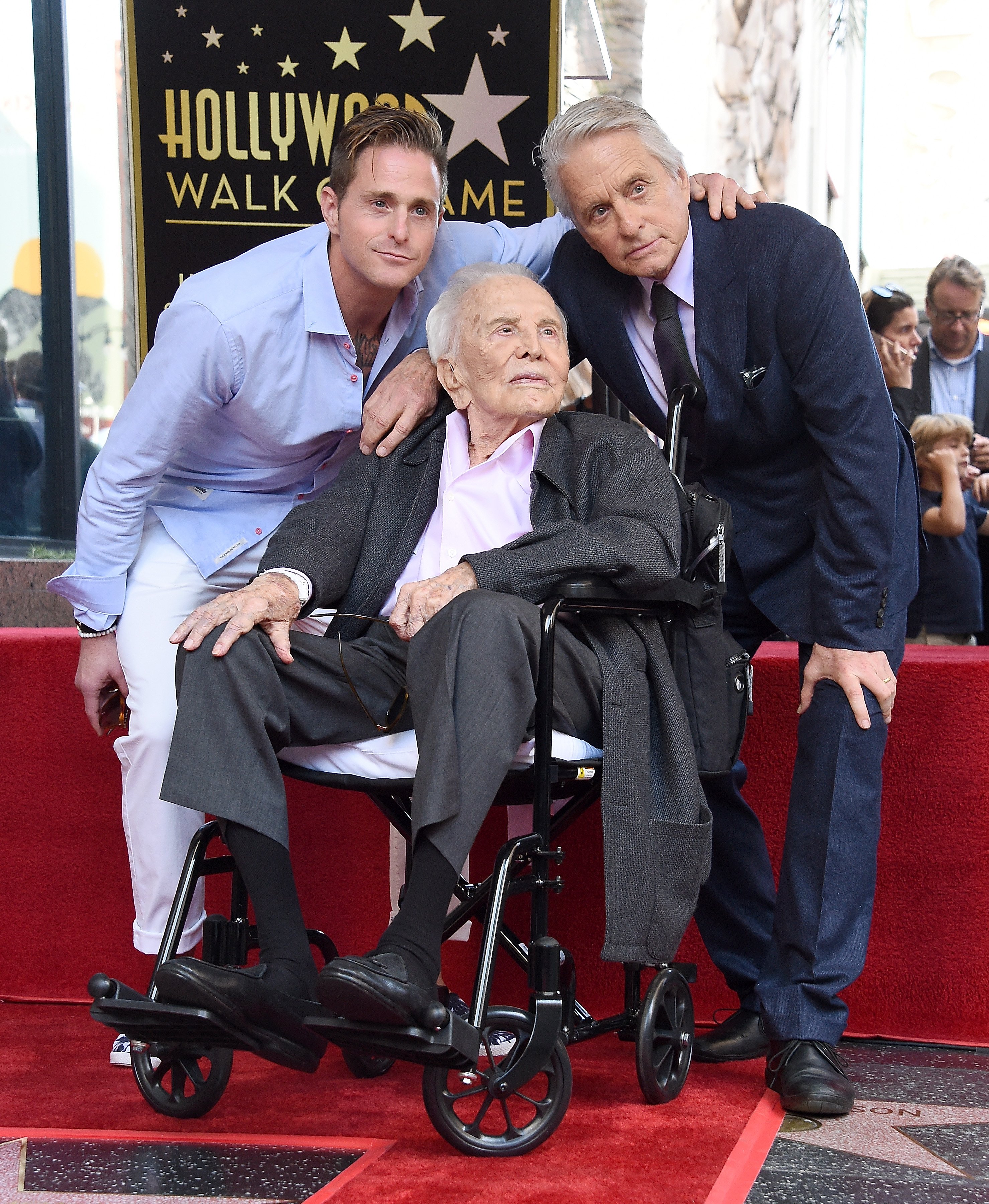 ---
Meryl Streep
Often described as "the best actress of her generation", Meryl Streep has been showing off her massive acting skills since her early days in movies such as "Julia", "The Deer Hunter" and "Kramer vs. Kramer", which got her her first Oscar. In 2011 she won another Oscar for her role as Margaret Thatcher in the movie "The Iron Lady".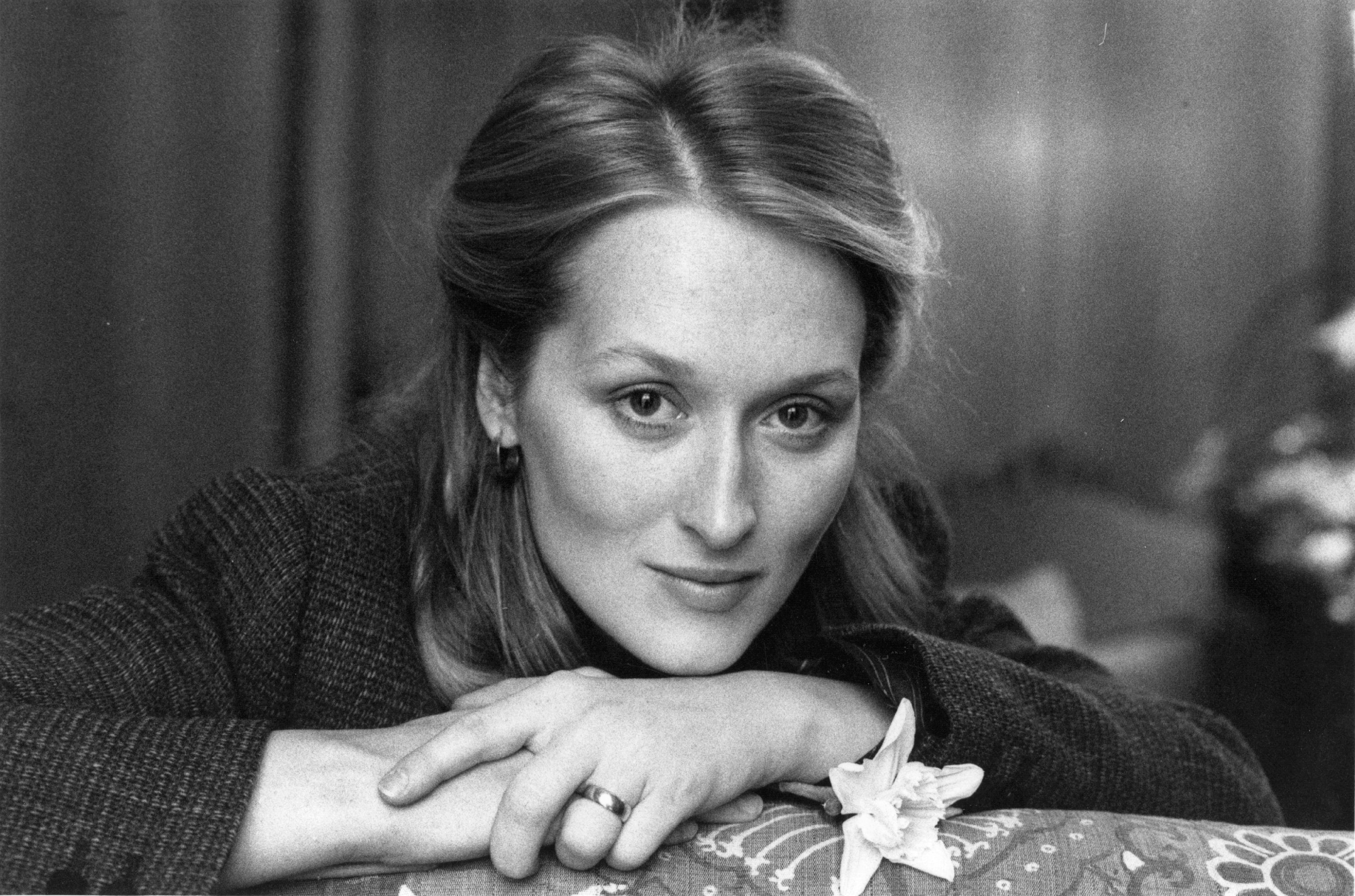 Streep went on to have four children with her husband sculptor Don Gummer, whom she married back in 1978. All of her children have followed their mother's footsteps into showbiz. Henry became a musician and actor, Grace and Mamie became actresses and Louisa, the youngest child, became a model.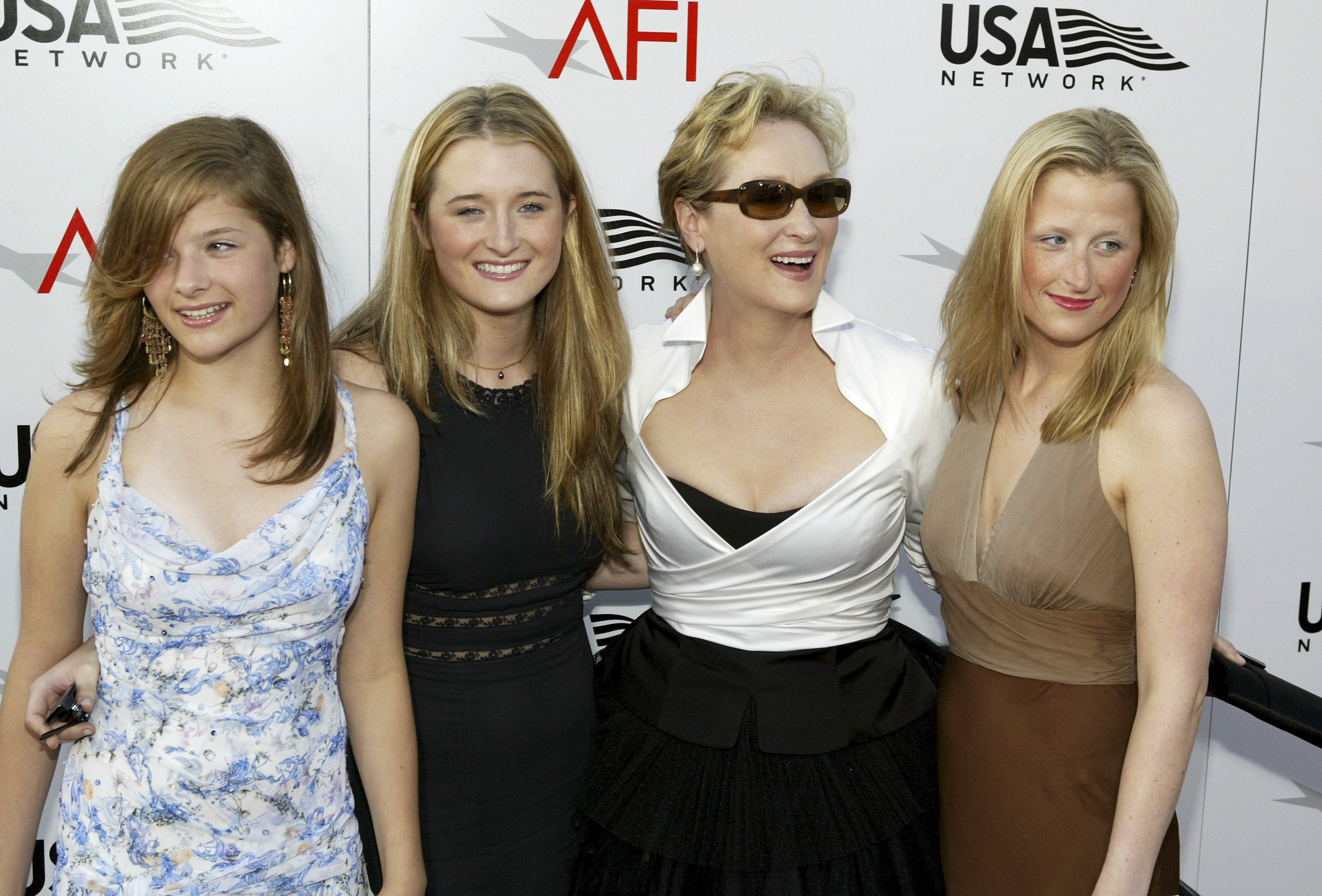 ---
Sissy Spacek
Sissy Spacek used to be a singer before choosing to pursue an acting career. Her first notable role came in 1976 in Brian De Palma's movie "Carrie" for which she received her first Oscar nomination. She went on to appear in other highly-acclaimed movies such as "Welcome to L.A." and "Coal Miner's Daughter". More recently she's appeared on the TV show "Homecoming".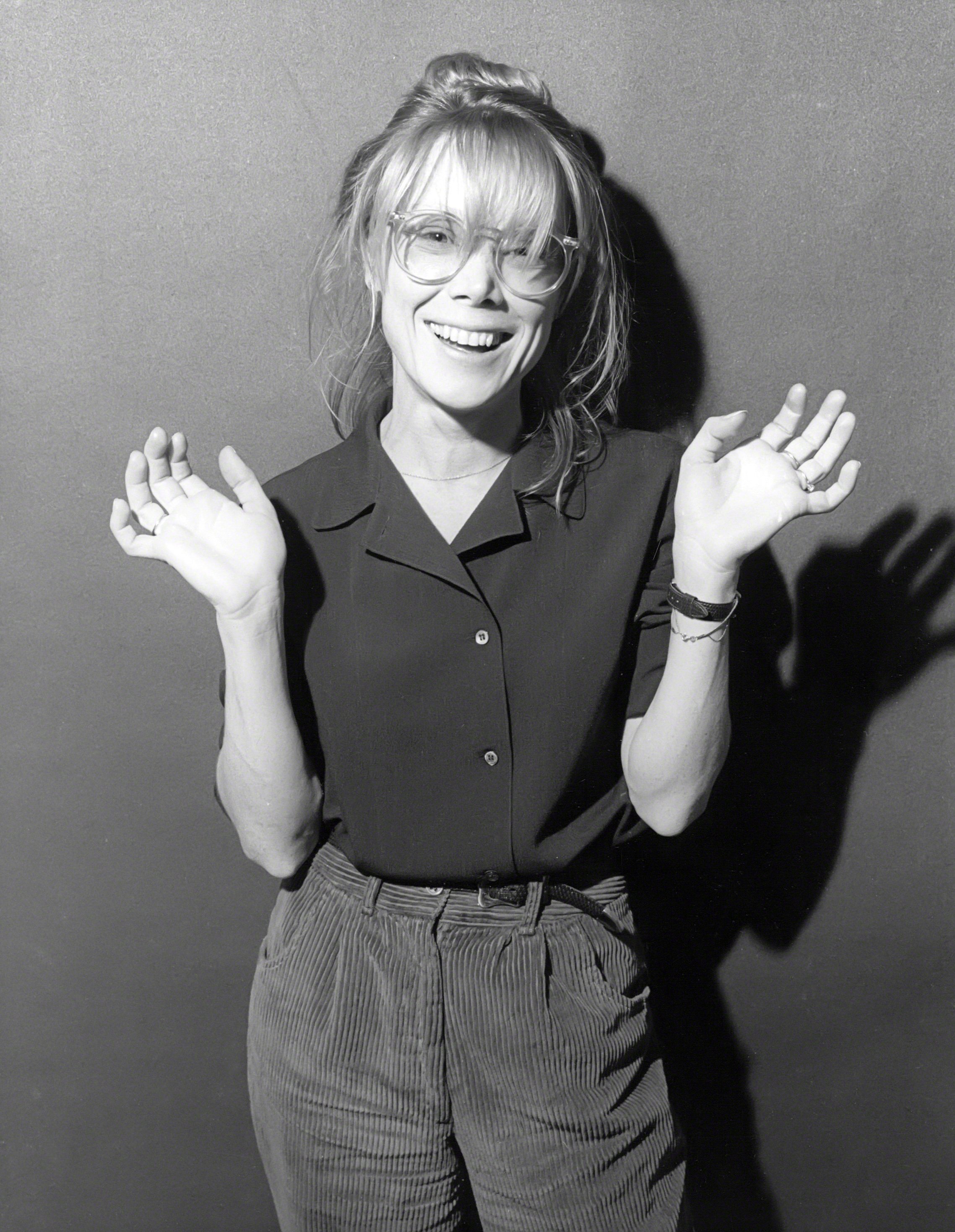 Sissy has been married to production designer and art director Jack Fisk since 1974. The couple had two daughters together, Madison Fisk and Schuyler Fisk who has become an actress and singer-songwriter just like her mom. Schuyler is best-known for her role in the teen comedy "Orange County", starring opposite Colin Hanks and Jack Black.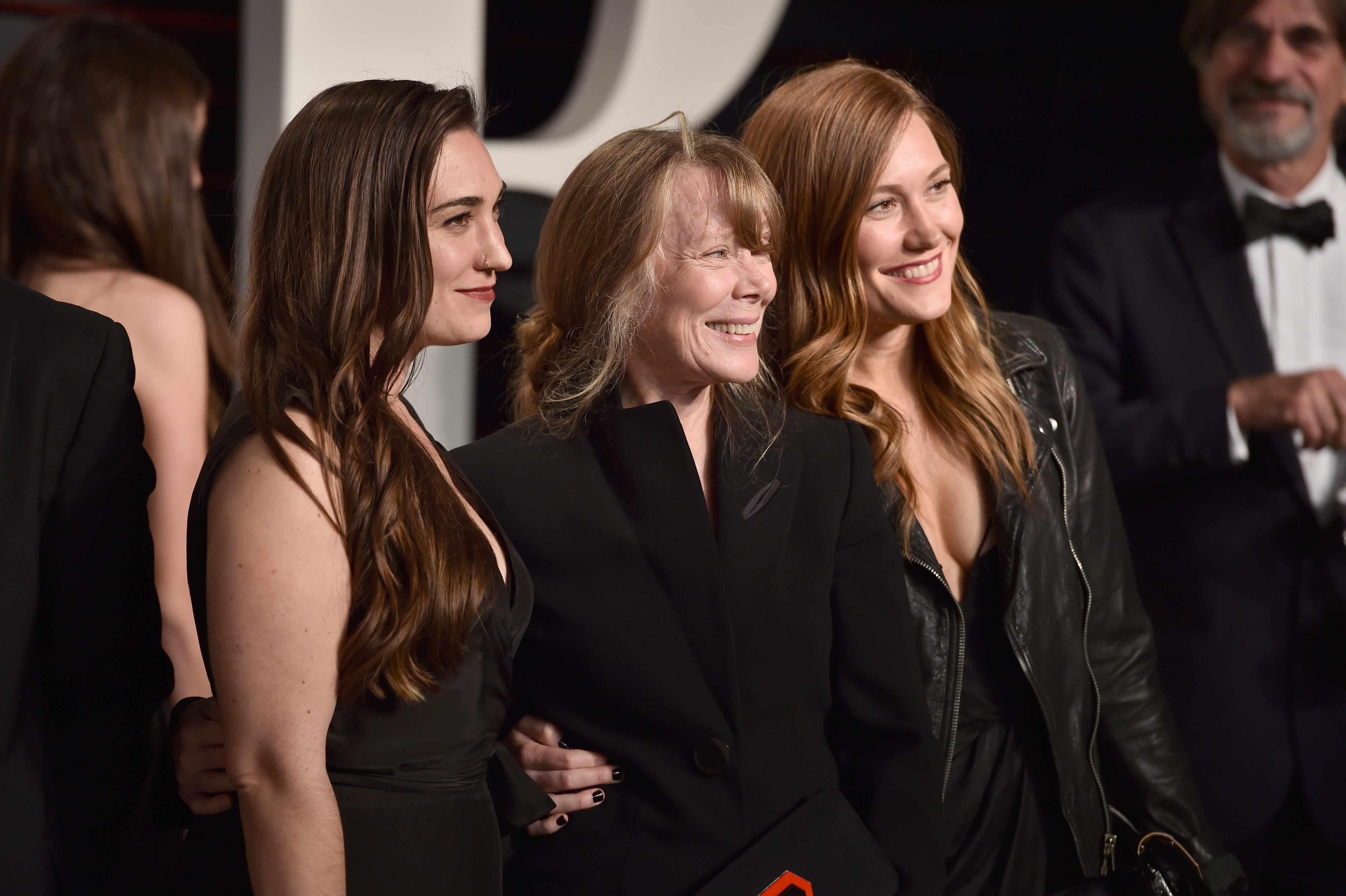 ---
Jeff Bridges
Just like Michael Douglas, Jeff Bridges was certainly no stranger to showbiz when he first went into acting. One of his first roles was in the TV show "Sea Hunt" alongside his father, Lloyd Bridges, and brother, Beau Bridges. He went on to appear in movies such as "The Last Picture Show", "Thunderbolt and Lightfoot" and "Starman", all of which earned him Oscar nominations.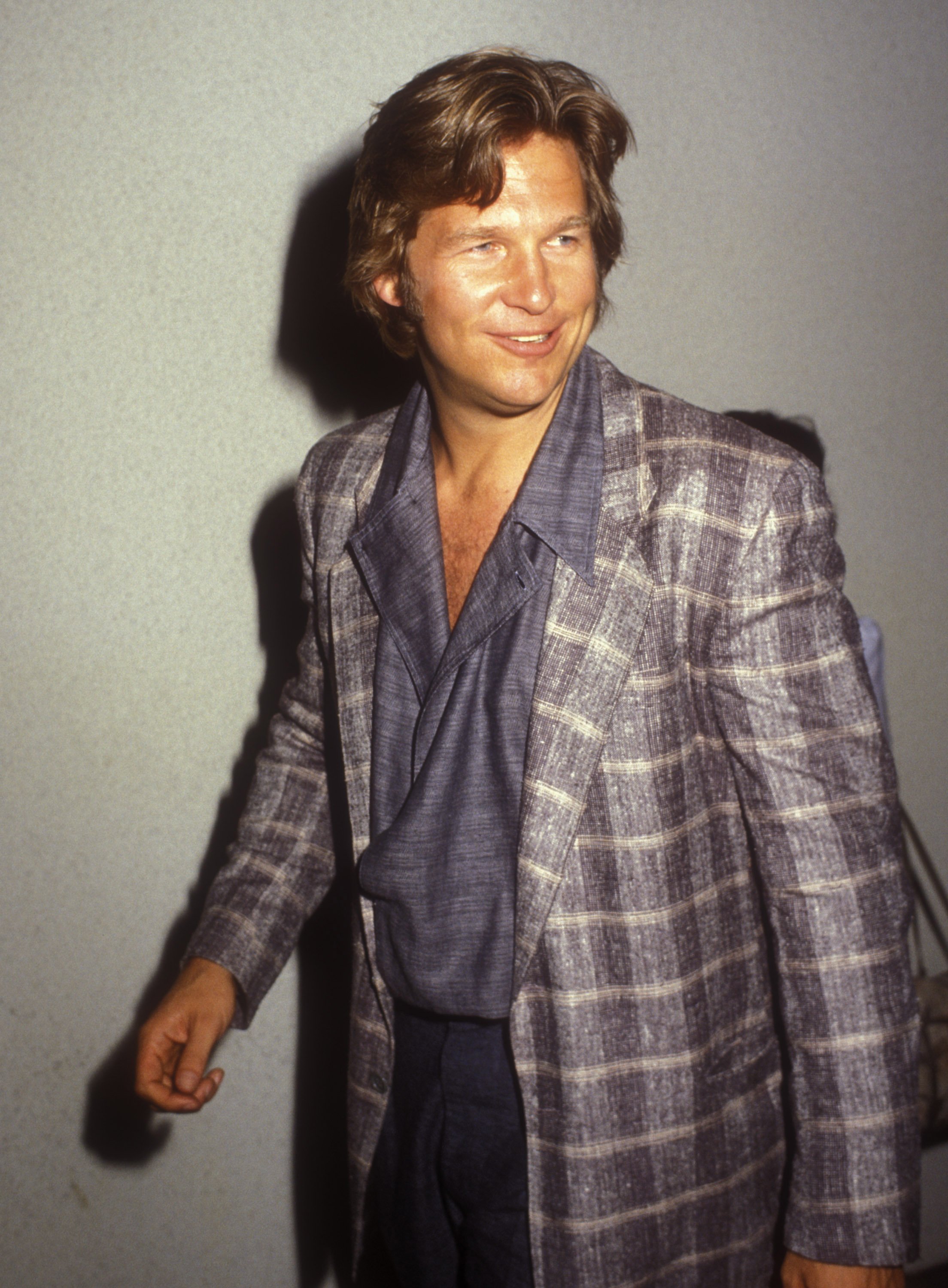 Jeff has one of the most successful unions in Hollywood. In 1974 he married Susan Geston, with whom he's been ever since. The couple has had three daughters throughout the years: Isabelle, Jessica, and Haley. Isabelle has done a bit of acting in the past, Jessica became a musician and Hailey is now a successful business owner and interior decorator.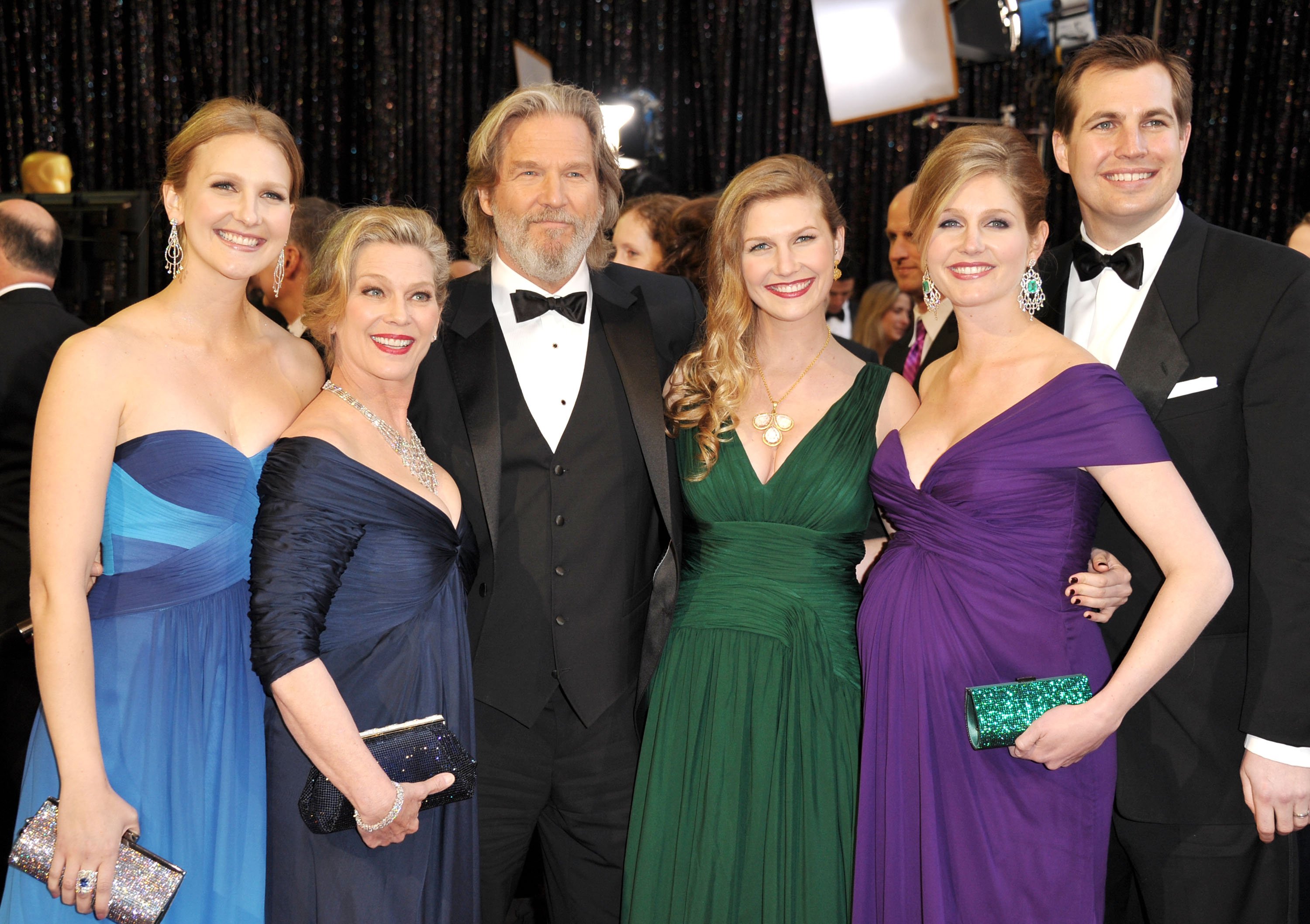 ---
Donald Sutherland
Canadian actor Donald Sutherland achieved stardom after starring in movies such as "M*A*S*H", "Klute" and "The Eagle Has Landed" during the 70s. Later movie roles include "JFK", "A Time To Kill" and "Cold Mountain", just to mention a few. He won two Golden Globes for "Citizen X" and "Path to War" and has been nominated for 6 more.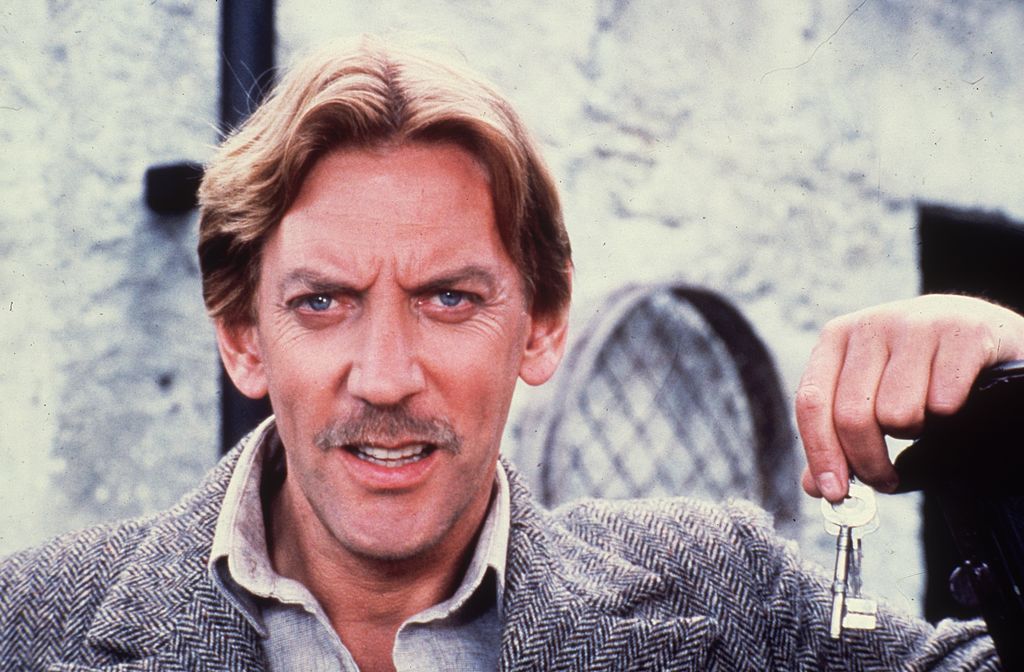 Donald's second marriage to Shirley Douglas resulted in 2 children, twins Kiefer and Rachel. Kiefer had undoubtedly inherited his father's acting skills and has become a very successful Hollywood actor. In 1972, Donald married actress Francine Racette with whom he had three sons: Rossif and Angus who have also become actors, and Roeg.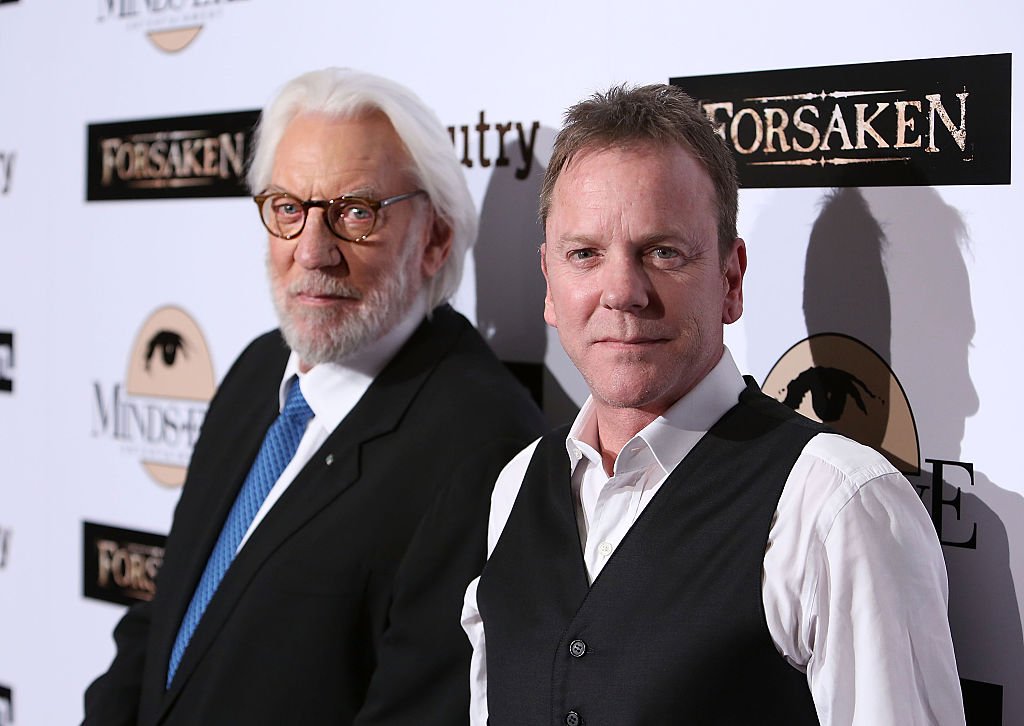 ---
Michael Caine
The English actor became a star during the 60s with roles in movies such as "Zulu and "Alfie" (which for him an Oscar nomination). During the 70s he appeared on "Sleuth" for which he got another Oscar nomination, "The Man Who Would Be King" and "A Bridge Too Far". In 1986 he finally won an Oscar for "Hannah and Her Sisters".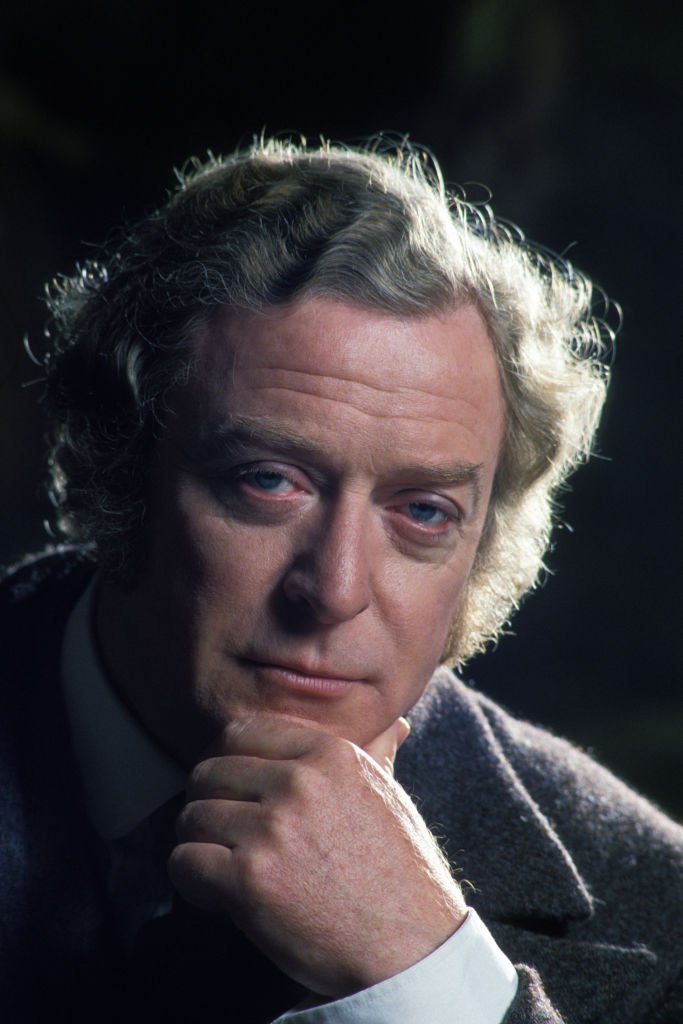 Caine has been married twice. First to Patricia Haines, from 1955 to 1962, with whom he had a daughter, Dominique, and then to actress and model Shakira Baksh, his current wife. Together they had a daughter, Natasha Haleema. Neither of his daughters followed his showbiz footsteps: Dominique is a horse-farm owner and Natasha is now a full-time mother.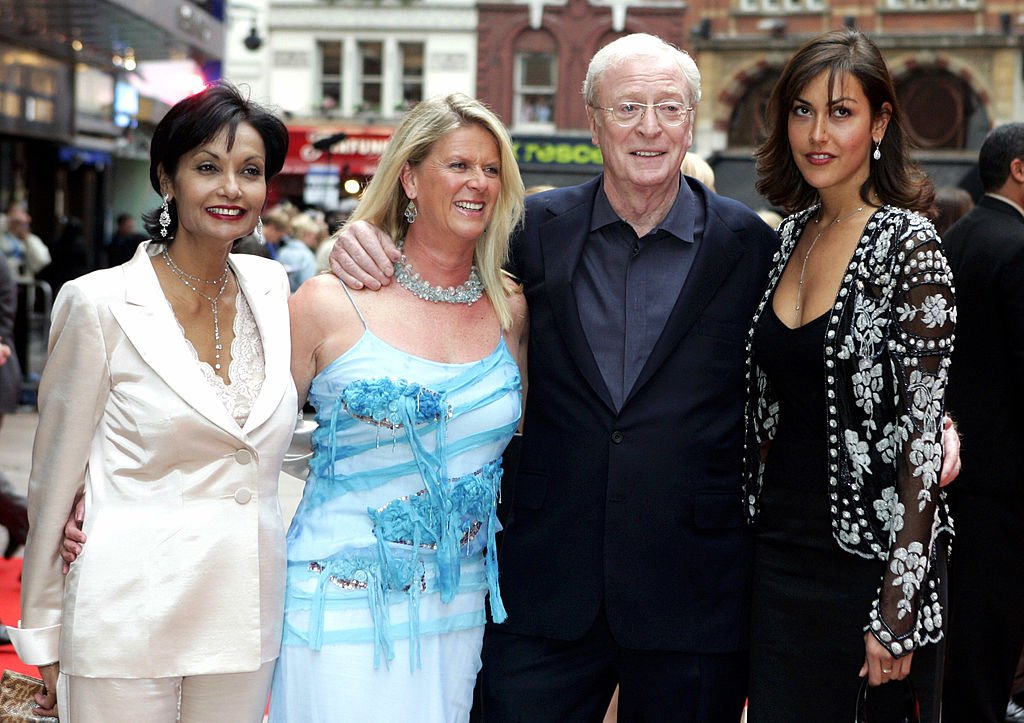 ---
Goldie Hawn
Goldie Hawn's ticket to fame was the NBC sketch comedy program "Rowan & Martin's Laugh-In" and her role in the movie "Cactus Flower" in 1969, which earned her an Oscar and a Golden Globe. She consolidated her star status during the 70s by appearing in movies such as "Butterflies are Free" and "Private Benjamin" which earned her an Oscar nomination.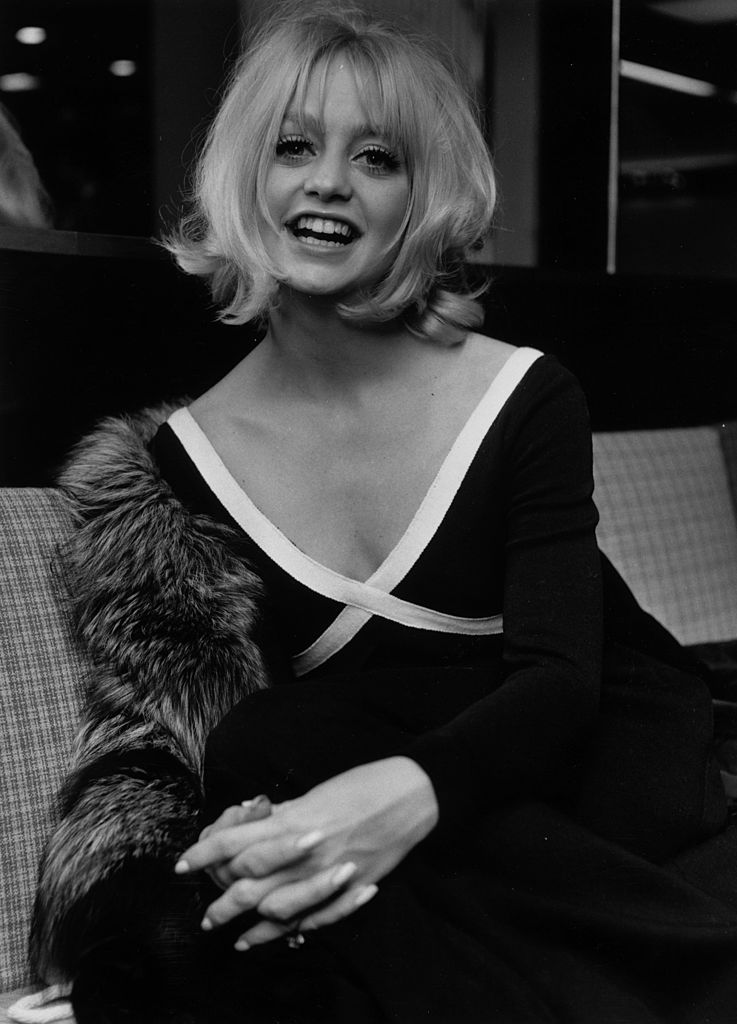 Goldie's marriage to musician Bill Hudson resulted in two children, Oliver and Kate, both actors. Kate is known for her roles in "Almost Famous" (which got her an Oscar nomination) and "Me and Dupree", just to name a few. In 1983 Goldie began a relationship with actor Kurt Russell, with whom she's had a son named Wyatt, who also became an actor.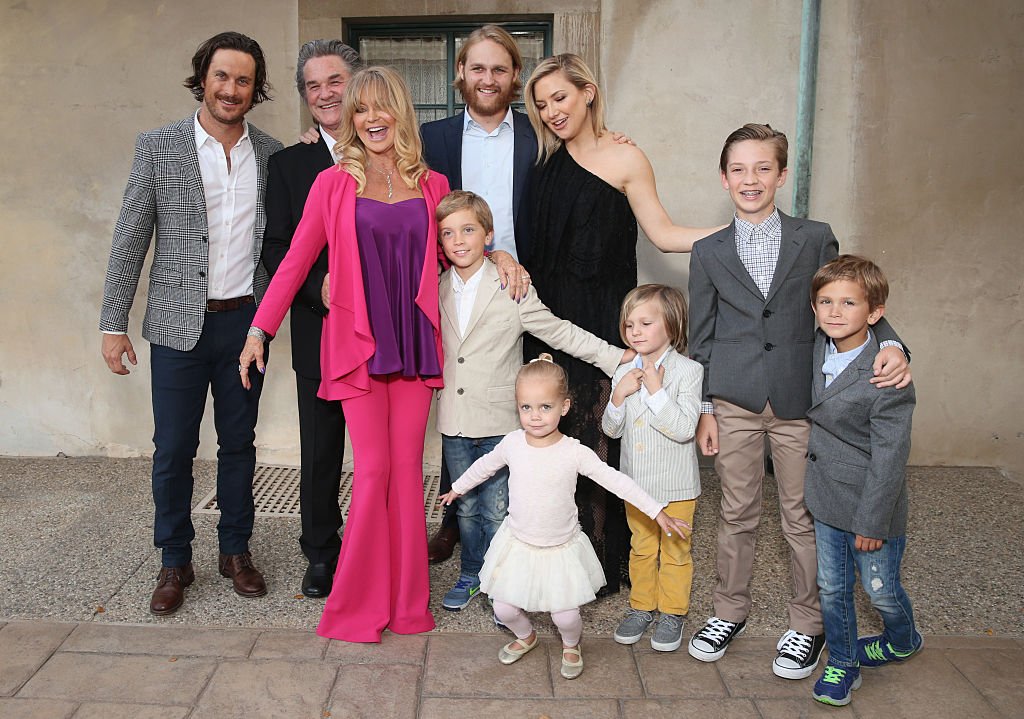 ---
Martin Sheen
Martin Sheen is one of the most versatile actors in Hollywood. He first caught the critics and the public's attention in the late 60s/early 70s with his roles in "The Subject Was Roses" and "Badlands". His subsequent role in "Apocalypse Now" as Capt. Willard won him a BAFTA nomination. He's appeared in many more movies throughout the years from several different directors.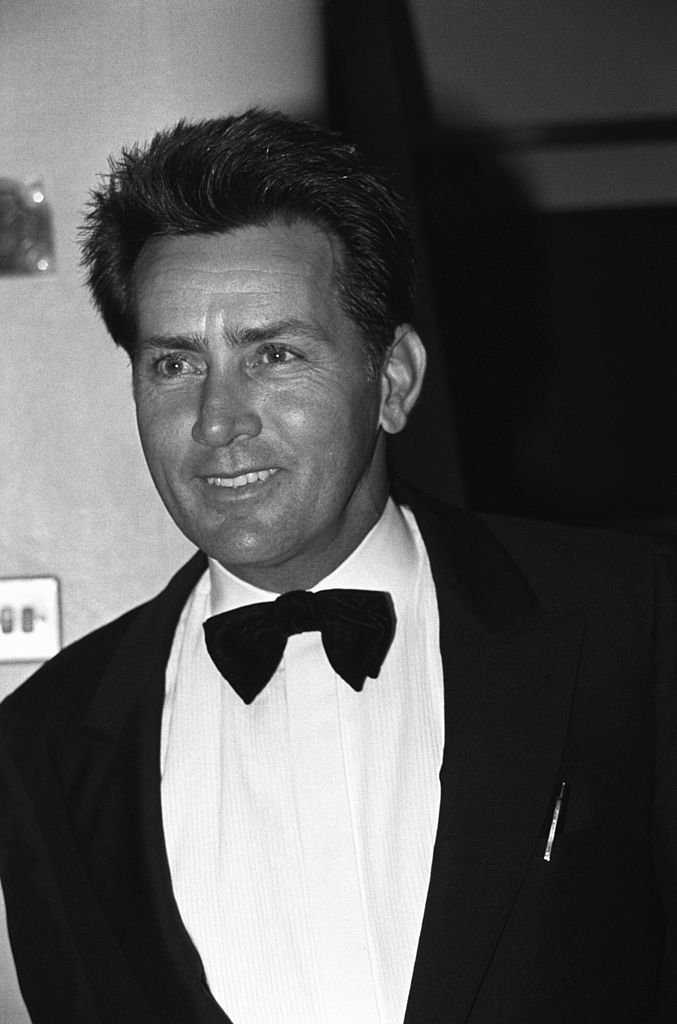 In 1961 Martin married actress Janet Templeton with whom he's been with ever since. Together they had 4 children: Emilio, Ramón, Carlos (Charlie), and Renée, all of whom have become actors as well. Martin has played the father to his sons Emilio Estevez and Charlie Sheen in several movies throughout the years such as "The War at Home" and "Wall Street".
The large majority of these celebrities' children sure didn't fall far from the tree when it came to their acting talent. Are you familiar with any of them? Which one is your favorite? Let us know all about it in the comments section and don't forget to share the article!
Sources: Closer Weekly